Cottagecore style has become hugely popular this year, mostly thanks to TikTok. I always loved the cottagecore fashion aesthetic, but I didn't know what to call it until now.
It's so exciting to finally have a name for this vibe! For me, cottagecore fashion really is the "dark academia" of summer, so it's the style I naturally transition into as the months get warmer.
With the release of Taylor Swift's last two albums Folklore and Evermore, cottagecore outfits have gotten even more popular. We all want that whimsical vibe.
I like to think of cottagecore style as a blend between the European or UK country aesthetic and the fairy-tale vibe. There are many ways to pull off cottagecore outfits (you can make it boho, Victorian, vintage, etc.), but they all feel whimsical and happy.
What Defines Cottagecore Fashion?
The cottagecore style aesthetic is all about living the "simple life." Mainly, this occurs on a farm or in the countryside. The fashion is all about staying cool (linen always works for cottagecore outfits) while dressing feminine.
The most popular cottagecore fashion pieces include billowy blouses (peasant blouses are my favorites), long skirts, and prairie dresses of all lengths. The pieces are similar to the fairycore aesthetic, but the tend to be more practical for the farm/countryside life rather than magical.
Cottagecore Fashion Brands:
Today I'm sharing my favorite 15+ cottagecore fashion brands!
It can be surprisingly hard to source cottagecore outfits and pieces. Most stores don't blatantly advertise that they sell cottagecore style, mainly because it's so new.
I included some super affordable brands (like, $15-$20 per item) as well as some brands that cost a bit more. I personally like to have affordable basics plus a few higher quality dresses.
The problem with cottagecore fashion is that you can really tell when the pieces aren't high quality. In fact, cottagecore style is all about the quality.
However, most of the affordable stores on here have decent quality and good prices. I included a pricing key under each brand so you can shop within your budget.
Because cottagecore outfits usually include dresses, most of these stores were chosen for their dress selection first. However, many of them also sell super cute linen rompers, blouses, or cardigans – I included a summary of my favorite things to shop under each cottagecore fashion brand.
RELATED: A Totally Honest 2022 Chicwish Review + Haul: Is Chicwish Legit?
This is a newer, smaller brand that has gorgeous linen dresses at affordable prices.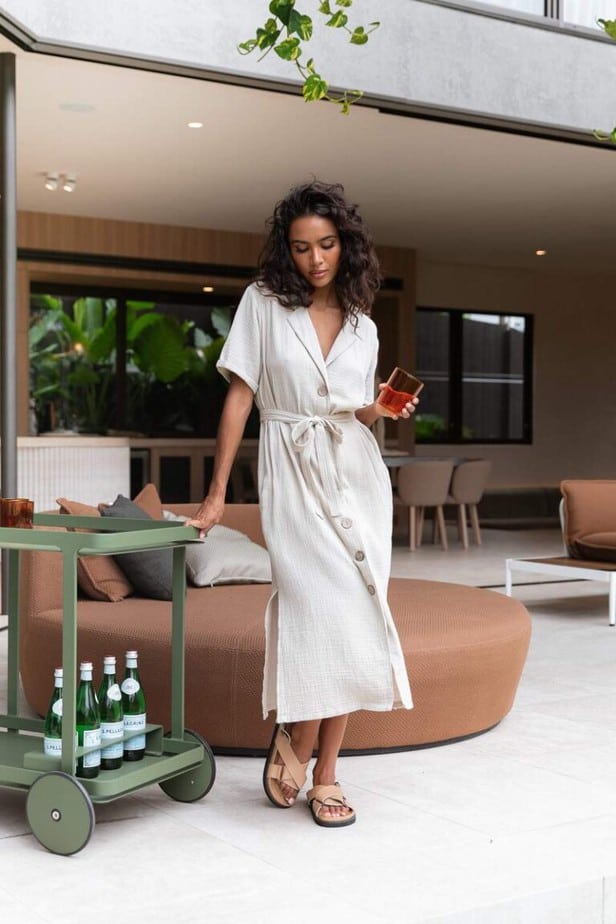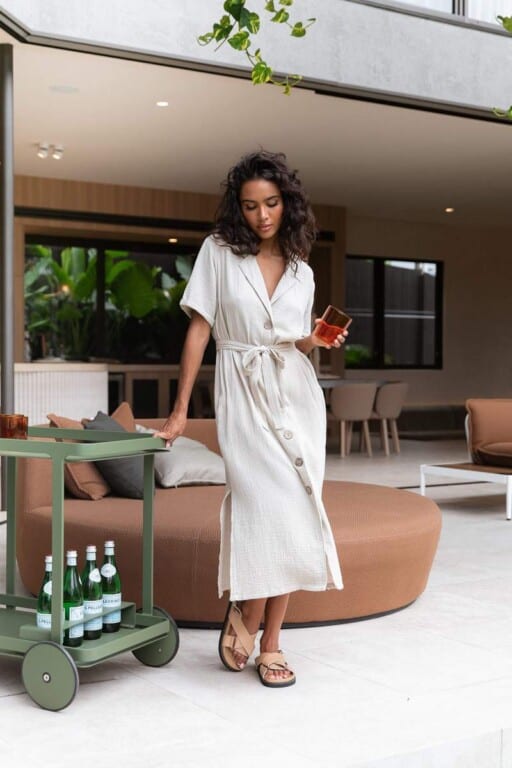 When it comes to cottagecore style, Petal + Pup is a bit on the plainer side. Although I love a good flowered dress, I also think I need a few classic linen cottagecore outfits, so this is where I shop for my basic summer dresses.
Petal + Pup is specifically good for midi and maxi dresses.
I recommend shopping the dress section as well as the blouses (I love the cotton flowered crop tops) and the jumpsuits, which are some of the cutest cottagecore jumpsuits I've found for under $100.
Pricing: Petal + Pup is typically between $50 and $80 per dress. They're high quality and will last for quite a while.
Cotton:On is my new favorite boutique. It recently opened and is gaining a lot of traction because the items are so cute and affordable.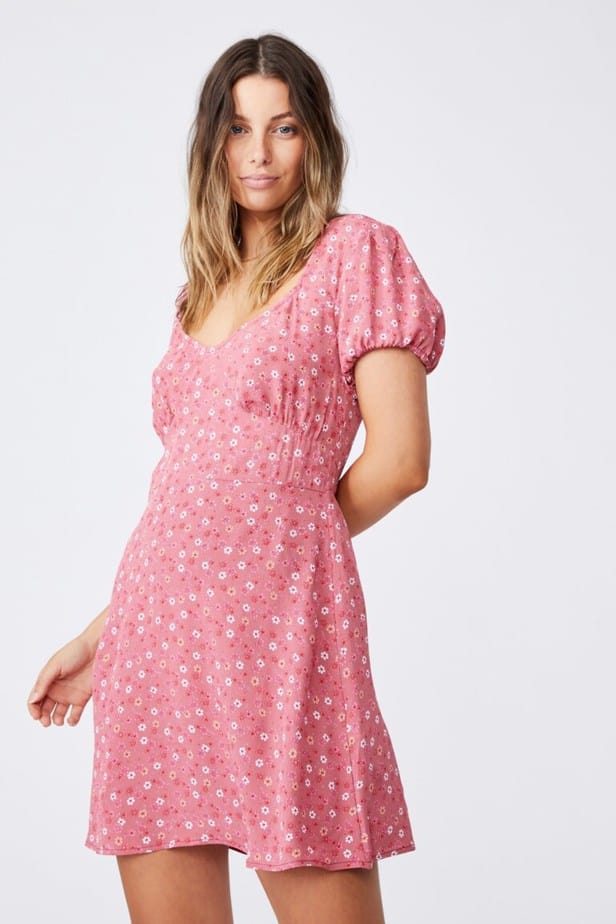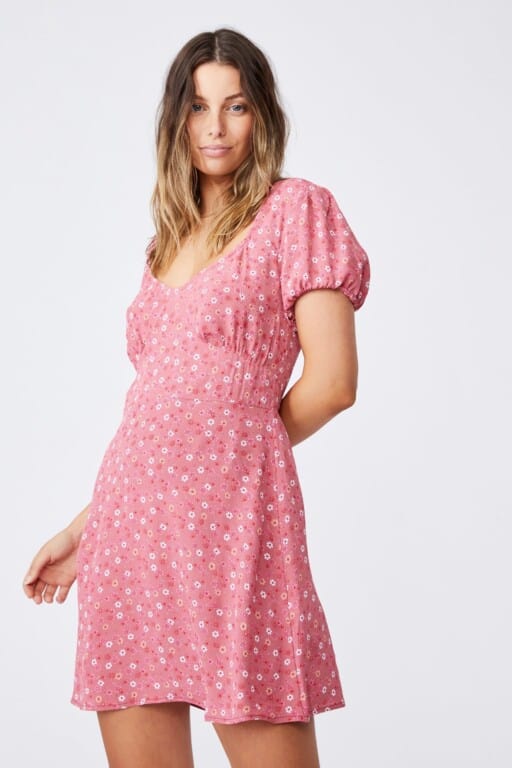 I recommend shopping for both mini dress and maxi dresses. They're not super detailed (like some of the more expensive cottagecore style brands) but they're flowy and flowery or are high quality linen/cotton. These are your basic summer cottagecore dresses. If you're really into the look then you'll need more than a few, and Cotton:On is definitely a good place to buy in bulk because of the prices!
I also shop for linen shirts and blouses here, as well as the soft cardigan sweaters (there's only a few but they're super cute) and the flowy linen shorts.
Pricing: Most pieces on Cotton:On are between $30 and $50. The pieces are a bit more basic than some of the expensive brands on this list, but even cottagecore style enthusiasts need the classic pieces!
If you're looking for a mid-range cottagecore fashion store then Urban Outfitters is definitely the place for you.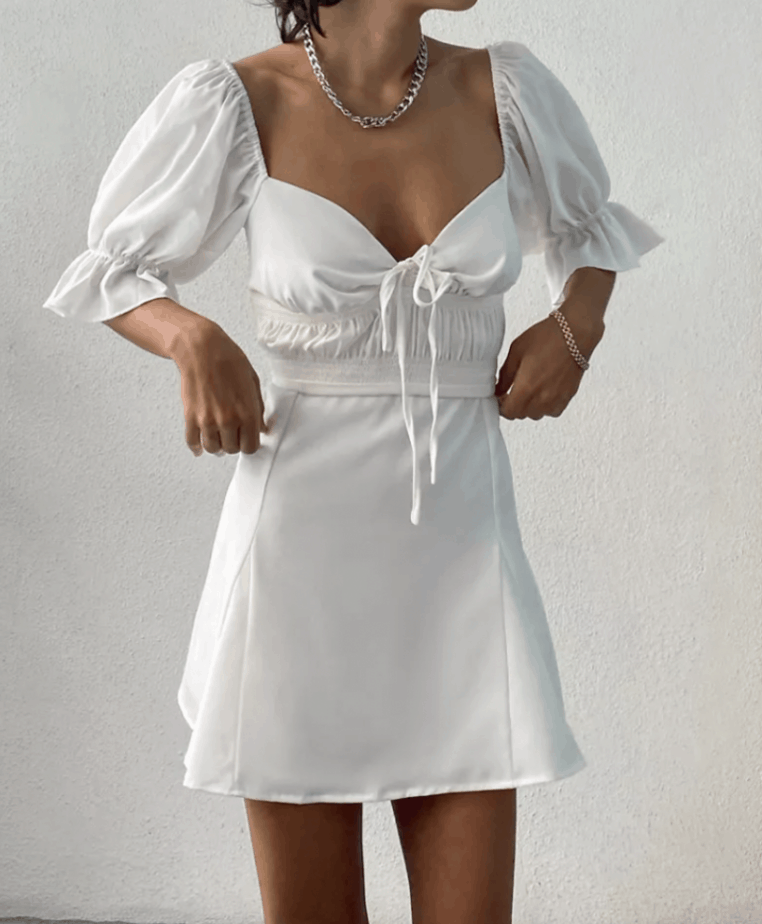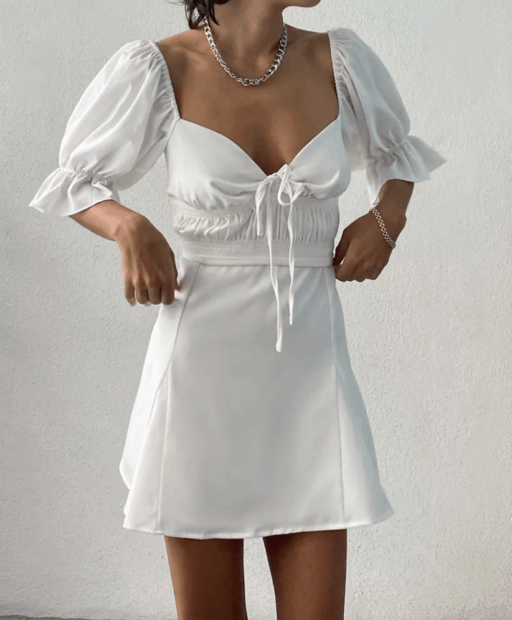 I shop at Urban for flowery cotton dresses and gorgeous, high-quality cardigan sweaters.
The only thing you need to be careful of with Urban Outfitters is avoiding the super boho pieces. The line between cottagecore style and boho fashion is super thin, but it is there. Try to look for the classic linen or flowery pieces and avoid anything too trendy.
Pricing: Most Urban pieces are well under $100. The pieces are much more affordable than they used to be! I buy most of my dresses here for $40-$50; they almost always have sales.
Even though Free People can be a bit on the expensive sign, it really is the OG cottagecore fashion brand. I buy many of my white dresses here because the quality is just really great. They always last for many years!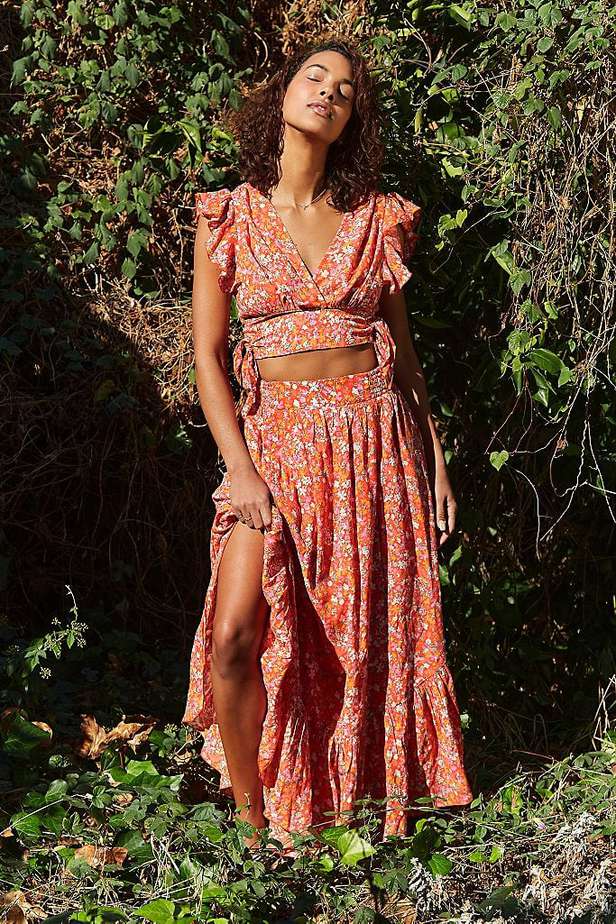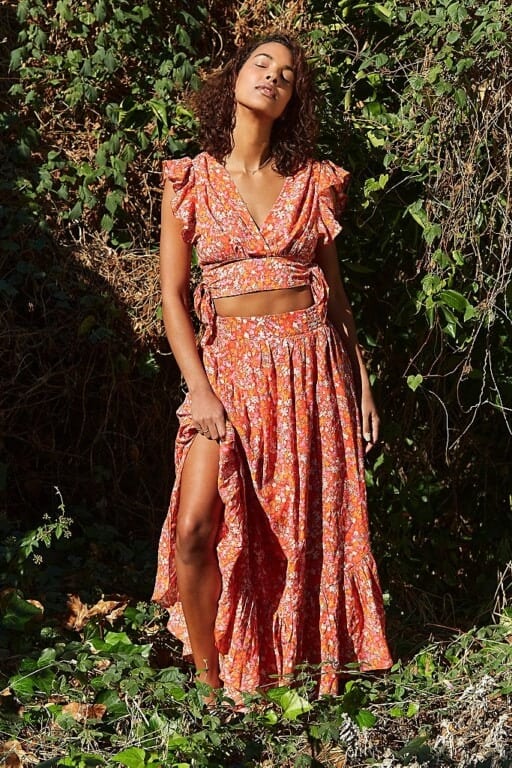 Free People also has really great summer pieces that are flowy. It's cottagcore style with a hint of boho.
Pricing: Most cottagecore fashion pieces will cost you between $50 and $150 on Free People. It's a bit pricier than some of the brands below, but I do recommend shopping here for staple cottagecore outfits.
Related: 45+ French Fashion Brands For All Budgets
Stelly is an Australian boutique that sells a wide range of clothing. You will need to sift through for cottagecore style pieces, but they have some super cute affordable choices so it's worth it.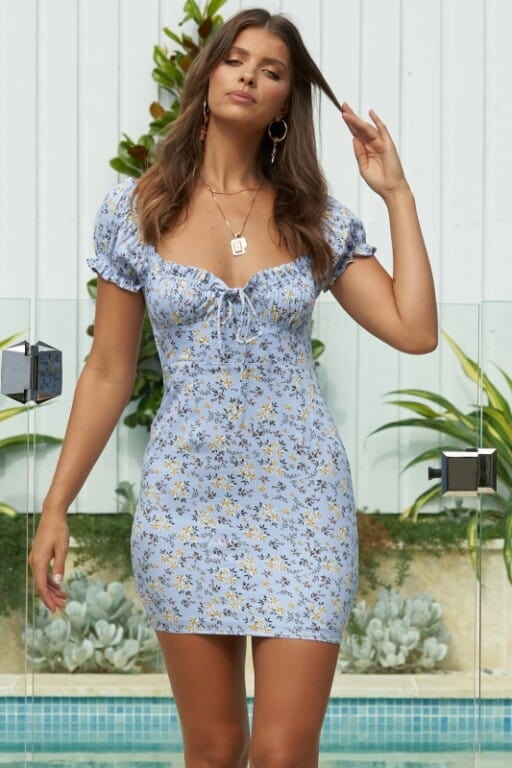 For starters, check out the floral dresses. Some of them are too trendy but others are super cute, cottagecore outfit pieces that you can wear out. You can also check out the summer dresses for some really pretty linen pieces.
Pricing: This boutique is really affordable. Keep in mind when browsing that the items look more expensive because they're in Australian currency; once they're converted the price is only about 2/3 of what you see.
Faithfull The Brand is the brand I always think of first when I'm shopping for cottagecore outfits.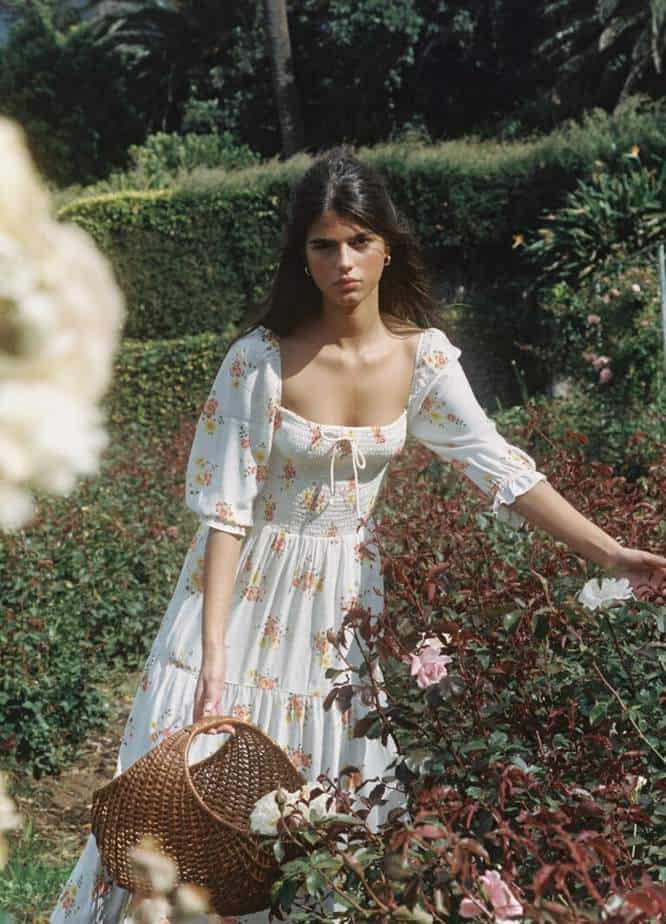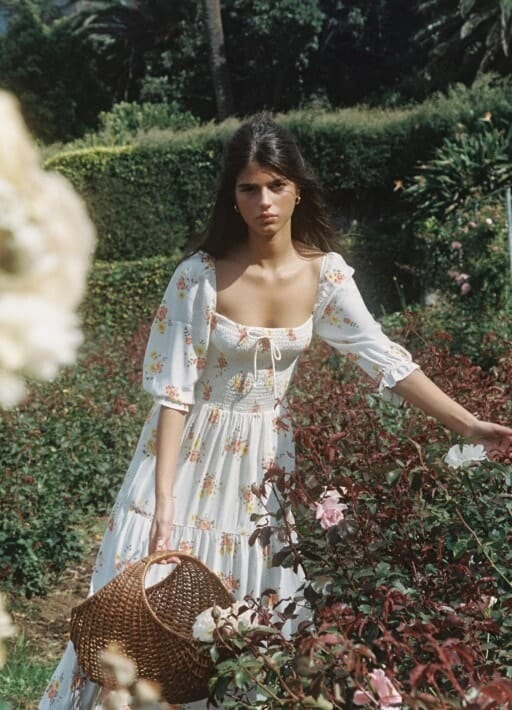 There's usually only a small selection available, but the quality is just amazing. I especially like shopping for linen dresses made by Faithfull, both mini and maxi.
Pricing: A linen dress or other piece will run between $100 and $200 on Faithfull. It's a bit more expensive than many of the other options on the list, but I like to invest in at least one piece each summer because the quality is just amazing and the dresses are always on-trend yet 100% cottagecore style.
Click here to shop on Shopbop.
I typically like straw bags when I'm dressing in cottagecore style. However, it's hard to find straw bags that aren't straight up beach bags! I'm loving Loyal Boutique right now for cute, crossbody straw bags in cottagecore style.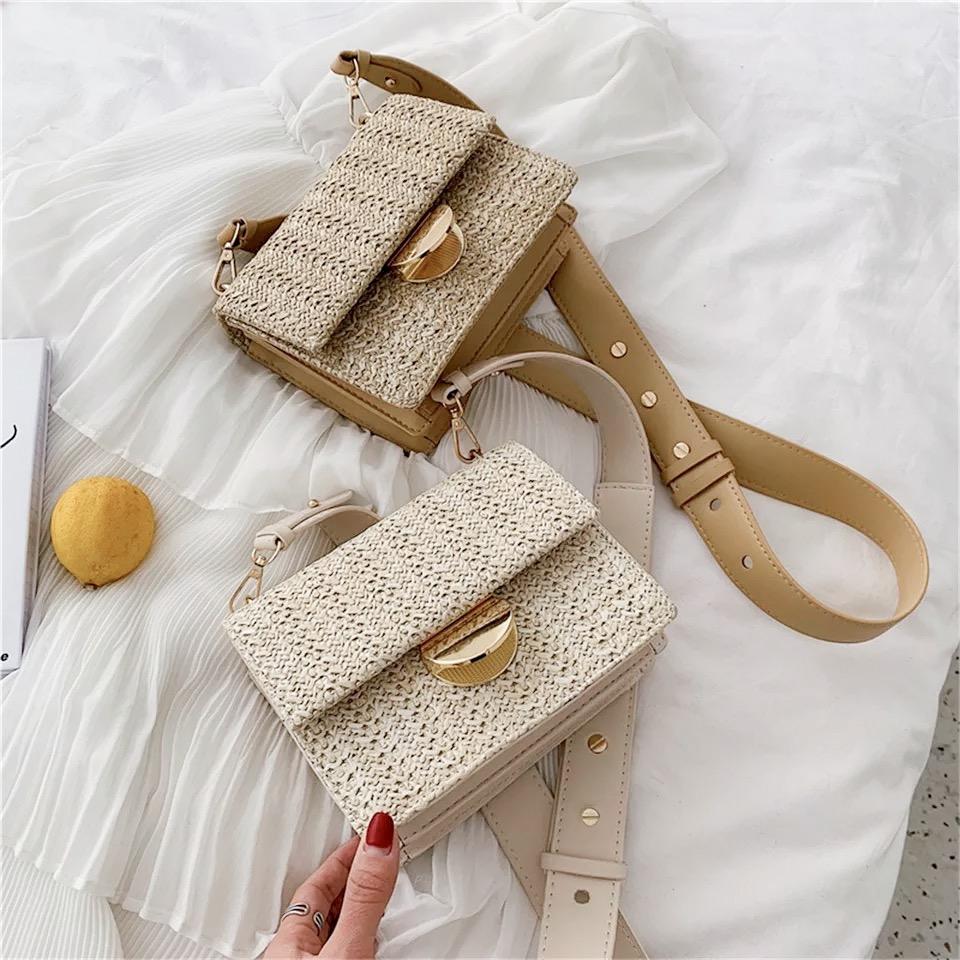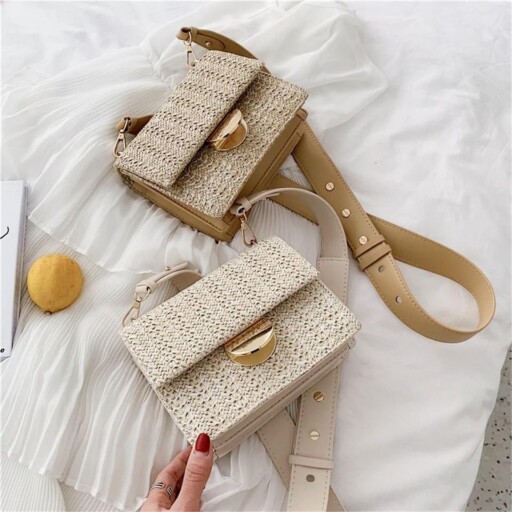 This is my favorite online shop for boutique purses! They offer a variety of really cute designs and generally have super fast shipping. The pieces are really darling and give off a whimsical vibe.
Although there are usually sweet selections in the new arrivals section, I personally own this bag in Sage and this bag in Beige.
Pricing: I typically order a few bags a season and don't spend more than $100! Each bag is well under $35.
Shein is a great go-to for cottagecore style. You can easily put together entire cottagecore outfits for under $50.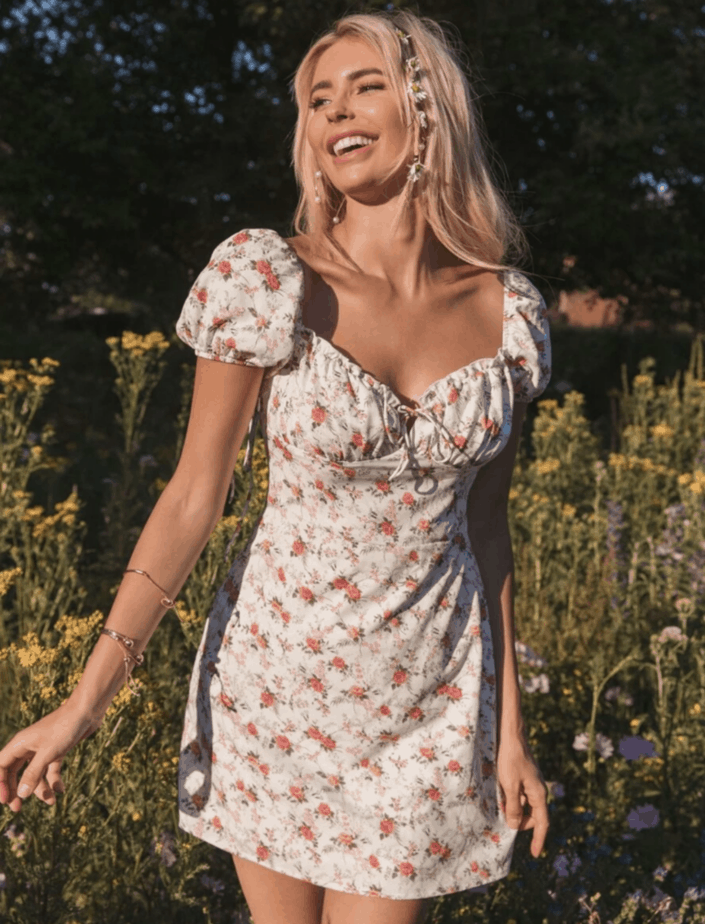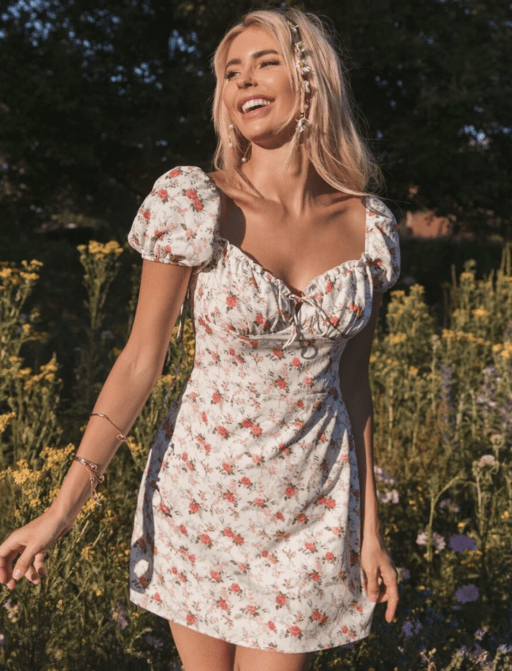 I typically search "cottage" on Shein to find pieces. I get a lot of my seasonal sundresses on Shein; they aren't always the best quality but some of them are super pretty for under $20. You literally can't beat that! Both the mini and the maxi dresses are super cute.
I also find super cute cottagecore style tops (especially white or floral ones) and great accessories such as headbands and jewelry.
Pricing: Most pieces are under $25 and some are even under $15 or $10. I recommend buying a good many items so that you get free shipping and free returns.
Click here to shop cottagecore on Shein.
Related: A 100% Honest Review Of Shein: What I Really Think
If you're looking for sustainable year-round clothing then Reformation is the brand for you.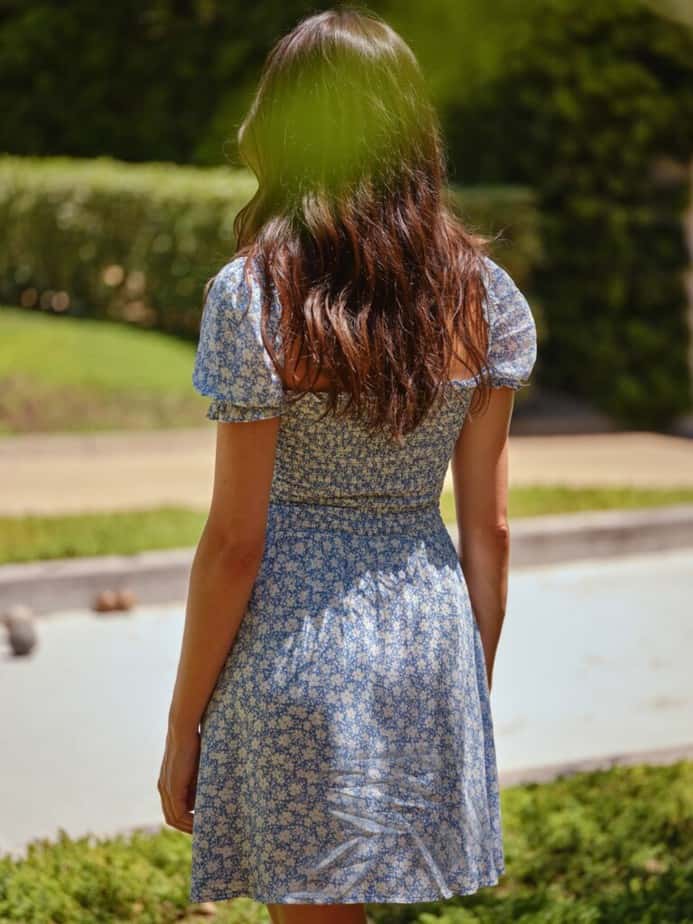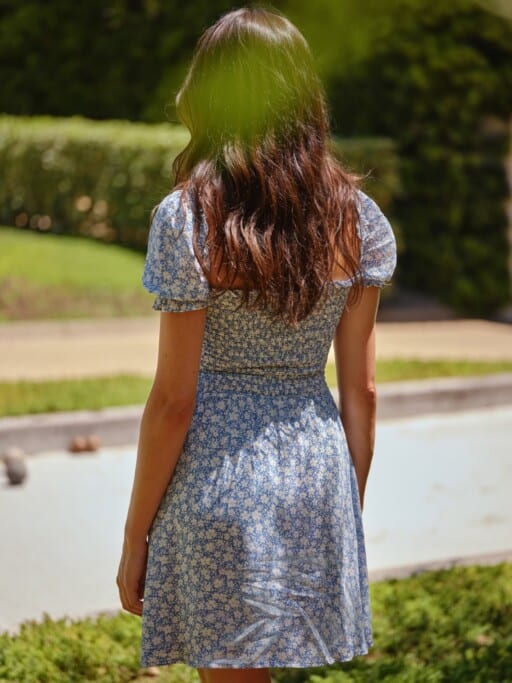 I'm especially partial to the floral dresses at Reformation. The brand comes out with 50+ styles each year so there's any type, color, and patten of cottagecore fashion that you could want.
Pricing: Reformation is pretty pricey; it runs from $150 to $250 per item, but the dresses will last for years and years, plus everything is sustainably made.
Click here to shop at Reformation.
Related: 40+ Bridgertons Wallpaper Options For An Elegant Phone Background
While I love all ASTR The Label pieces, they can be a bit pricey. I specifically shop here for cottagecore style tops because they're super affordable compared to everything else!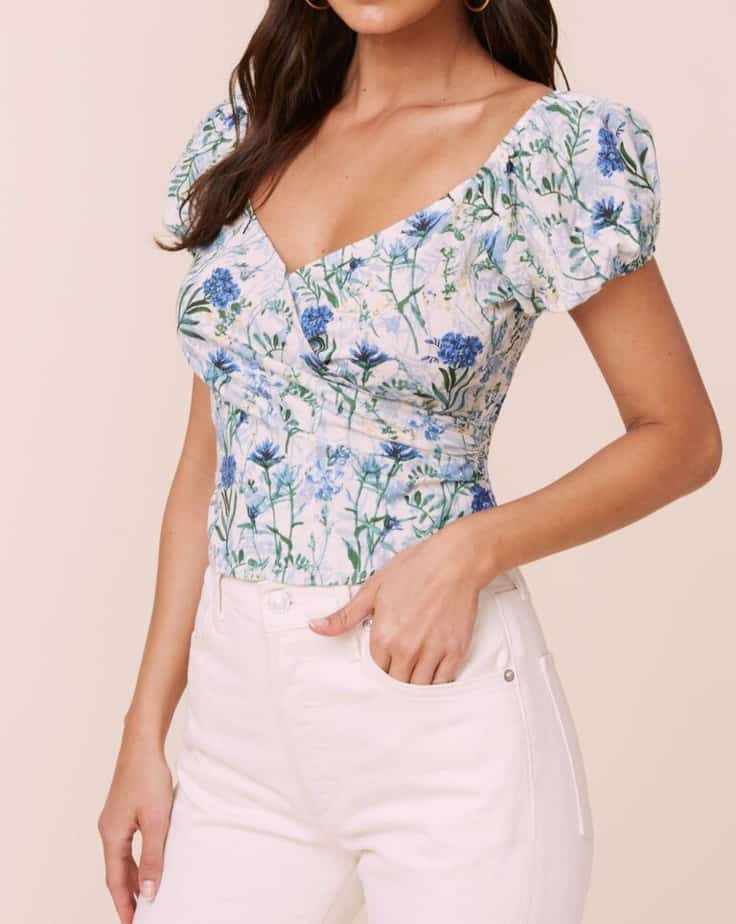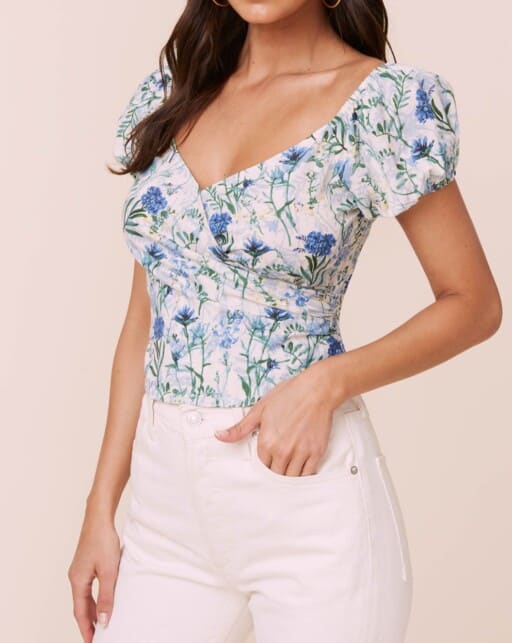 Even though I typically only shop here for tops (especially the floral peasant style pieces) I also shop the sales from time to time. ASTR has really cute pieces on sale, unlike other boutiques, so you definitely shouldn't spend on the new arrival/full price items.
Pricing: The pricing is really variable. Tops run between $30 and $80; I tend to shop for pieces on the lower end. Dresses will be about $60 to $120.
Love Shack Fancy is an ultra-Victorian cottagecore fashion brand that sells super upscale items. While they do offer some low-key cottagecore outfits, I find that I gravitate to Love Shack Fancy when I want a slightly fancier dress for an event.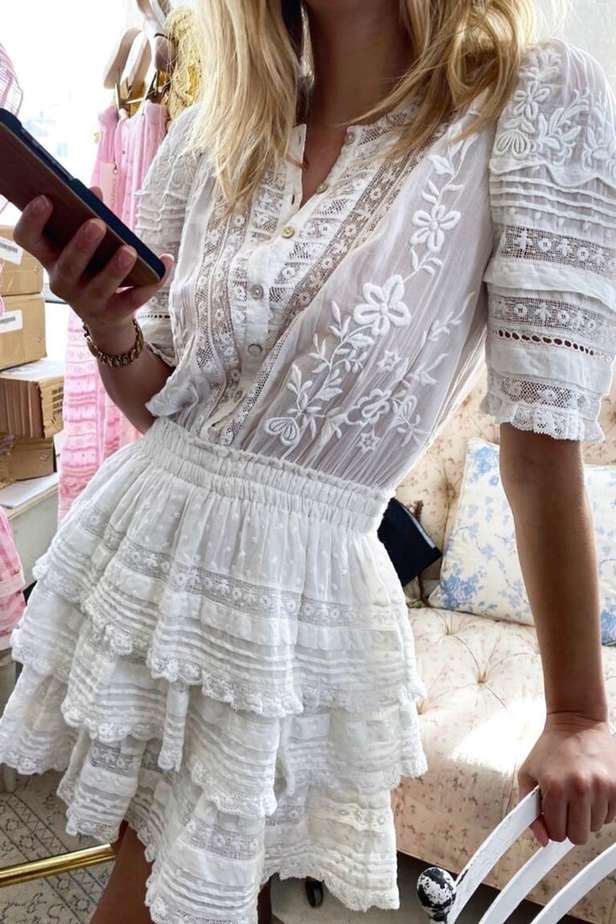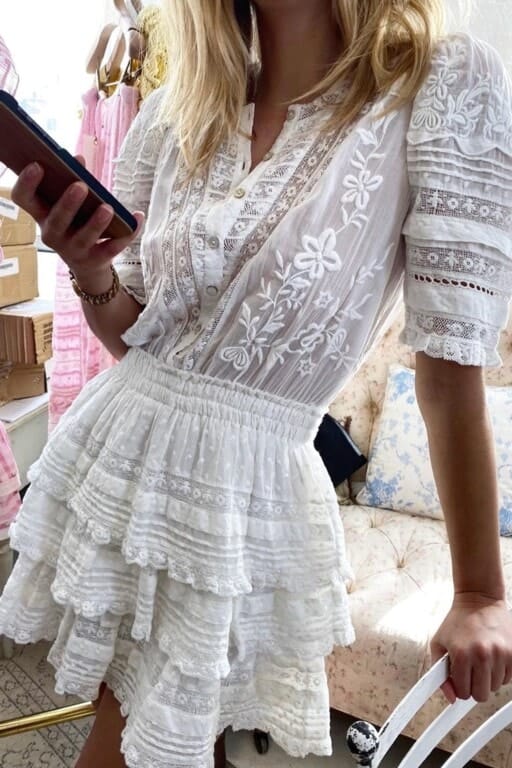 I also love the cotton maxi dresses as well as the super colorful dresses for the warmer months.
Lastly, I shop here for cottagecore clothing pieces, especially blouses. I love wearing a cottagecore style blouse with jeans and slippers to add just a bit of the vibe into my everyday life.
Pricing: Love Shack Fancy might be the most expensive on this list (ranging from $150 to $400) so every piece is definitely a splurge.
Click here to shop Love Shack Fancy.
P.S. If you find that Love Shack Fancy is too expensive, try searching for "Love Shack Fancy x Target" items on Poshmark. The line sold out super quickly, but plenty of people resell items. You can get gorgeous dresses for under $30!
Related: 18+ Idyllic Cottagecore Wallpaper Options | Cottagecore Wallpaper For Your iPhone
For Love & Lemons is a great cottagecore clothing brand if you're looking for more than just dresses. The blouses are especially beautiful!
I also shop here for event clothing. I love wearing these tops with jeans and heels or booties, but the dresses are slightly fancier too, so they're perfect for a wedding or shower.
Pricing: Expect to spend a bit more (between $100 and $300 typically), but this is reasonable to me when the clothing is generally made for fancier outings.
Click here to shop For Love & Lemons on Revolve.
Chicwish is great for seasonal items, flowy maxi dresses, and chiffon floral printed sundresses.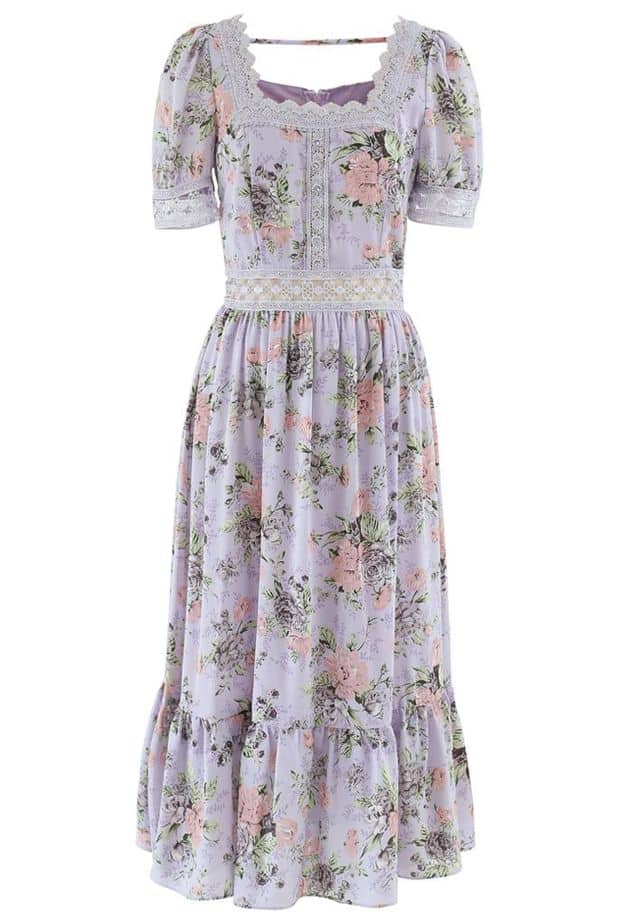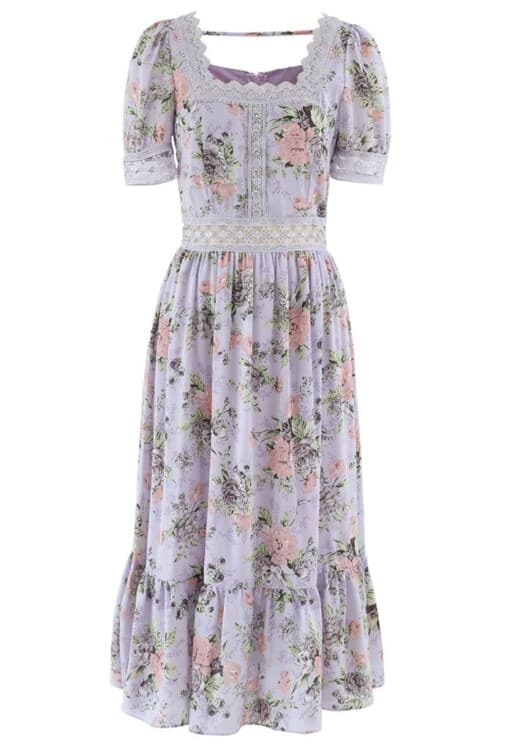 Keep in mind that shipping can sometimes take 2-3 weeks, so you'll want to plan ahead.
Pricing: Chicwish is really affordable; every item is well under $100. I like to spend about $40 per item. This is a great shop for cottagecore outfits and dresses if you don't want to spend a lot!
RELATED: A Totally Honest 2022 Chicwish Review + Haul: Is Chicwish Legit?
Etsy is low-key a great place to source cottagecore clothing. You might need to dig a bit, but the items are mostly homemade and are surprisingly affordable.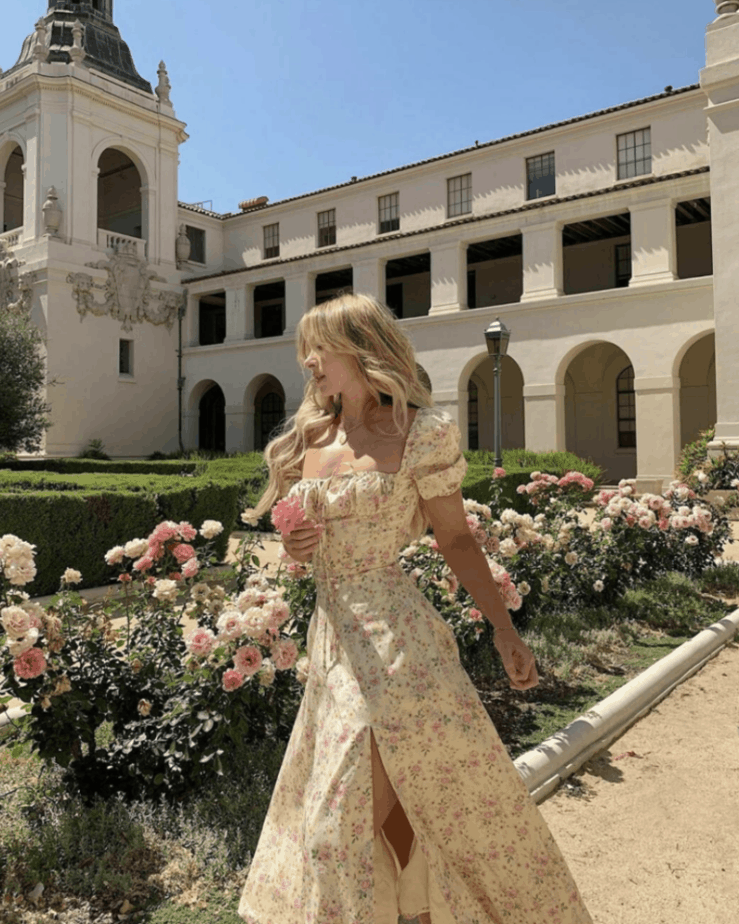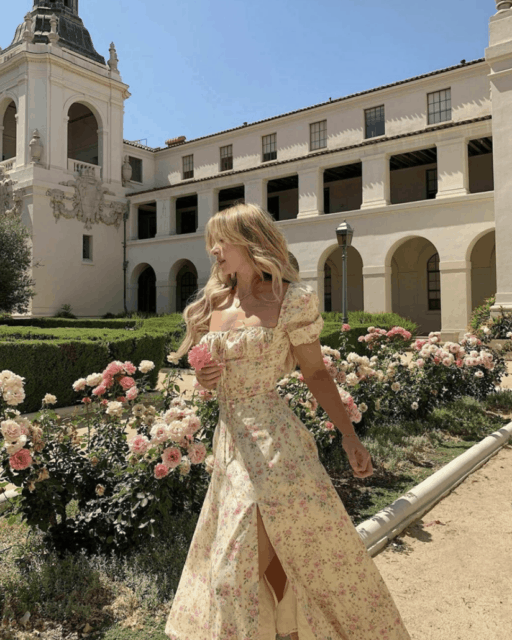 Additionally, if you're looking for really authentic cottagecore clothing, Etsy is the place to shop.
This store has some really darling pieces. If you want to shop for more, check out this search, which is what I typically use.
I especially love this shop called BogAnaShop for super affordable cottagecore style pieces that are actually kind of trendy. You can wear many of these dresses out to a normal event and still have the cottagecore summer vibe.
Click here to shop dresses on Etsy.
Abercrombie probably isn't the first thing that pops into your mind when you think about Cottagecore outfits, but hear me out on this one.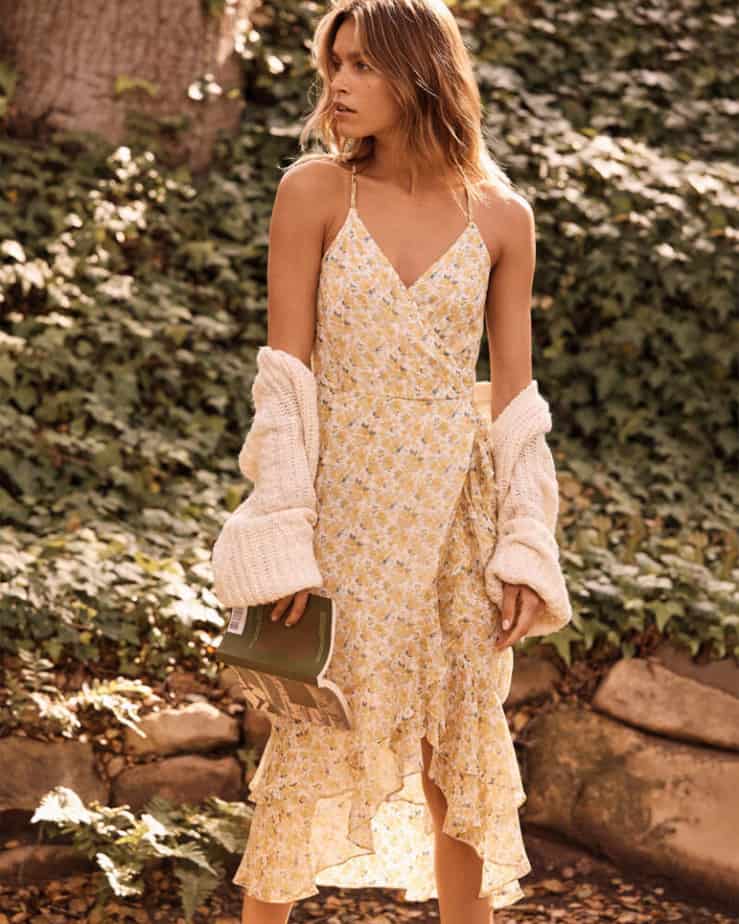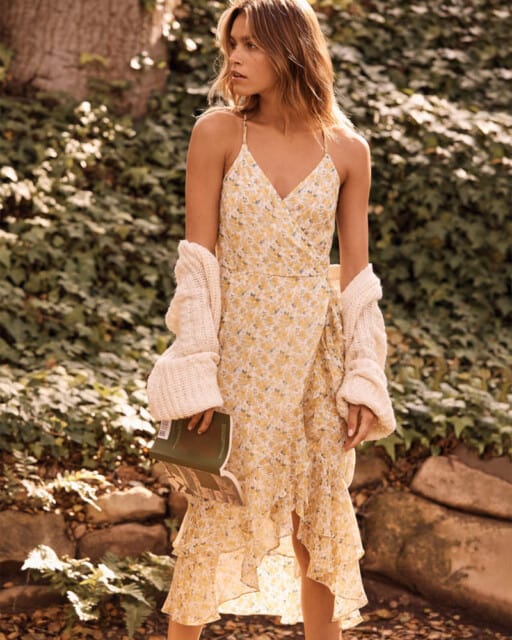 Abercrombie probably isn't the first thing that pops into your mind when you think about Cottagecore outfits, but hear me out on this one.
The entire Abercrombie vibe is based around high-quality, casual clothing. This means that the store has a lot of flowy, linen pieces, that are well-made and relatively affordable.
I find that Abercrombie is especially great for cottagecore style in the summer. Check out the linen dresses, jumpsuits, and tops. I tend to shop at Abercrombie for most of my plain white or faded pieces that I'll wear over and over – it's great for staples.
Pricing: Most items at Abercrombie are under $100, especially if you shop the sales (which they have very often). I personally wouldn't spend over $120 on anything at Abercrombie.
Related: The Ultimate Dark Academia Aesthetic Starter Pack
Lulus has so many dresses, and a good amount are exactly cottagecore style. I typically shop for maxi dresses, floral dresses, and white dresses at Lulus.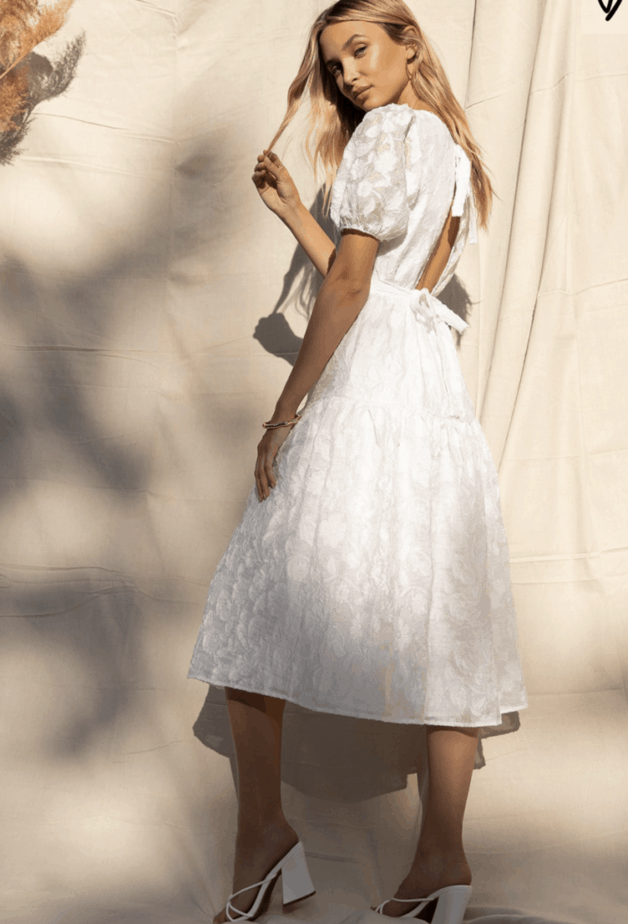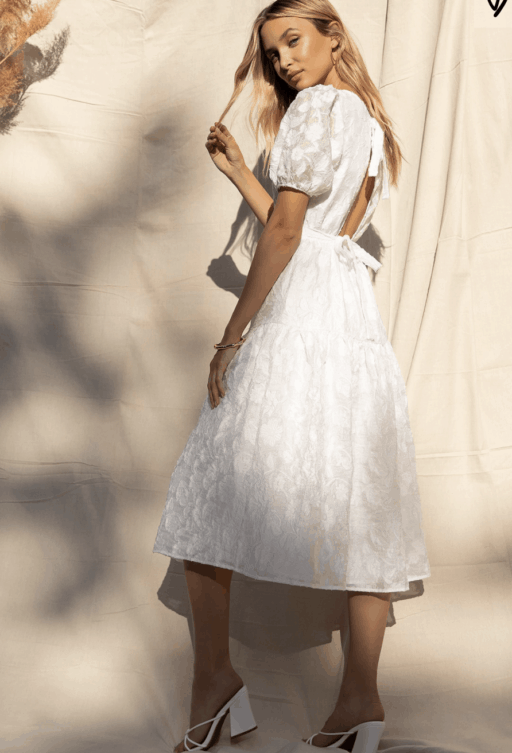 I also like Lulus tops when I'm putting together cottagecore outfits. They're pretty affordable, so I'll order a few at a time and have options for a season.
Pricing: Most cottagecore fashion pieces are under $100 on Lulus but many are even under $50.
ASOS is a surprisingly good site to find cottagecore fashion brands on, but you do need to dig a bit. There isn't any tab for cottagecore clothing to make it easy.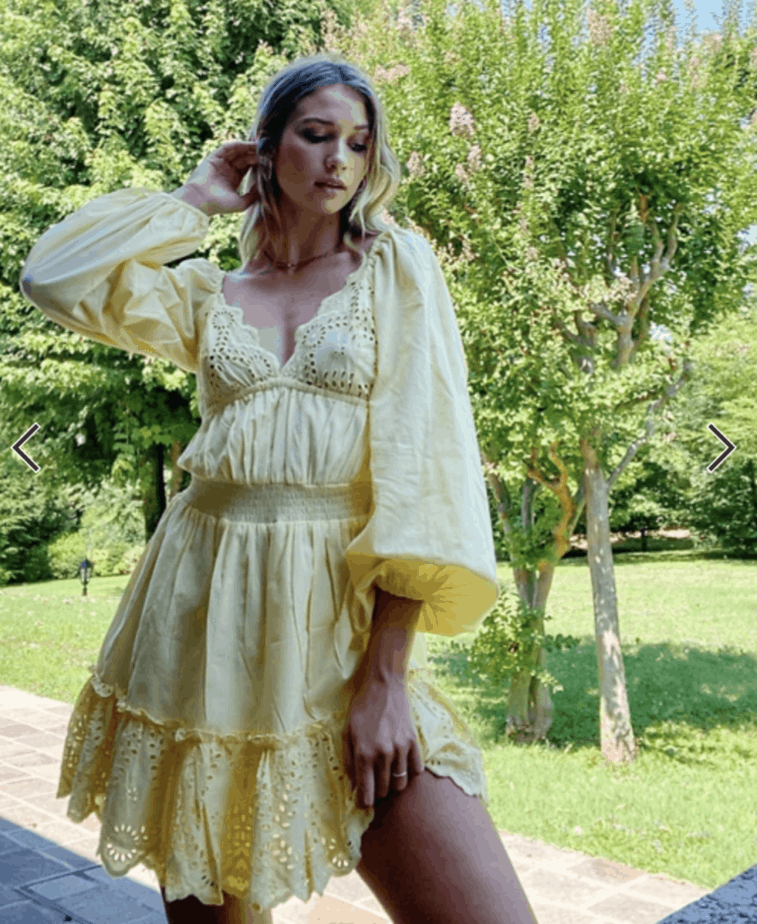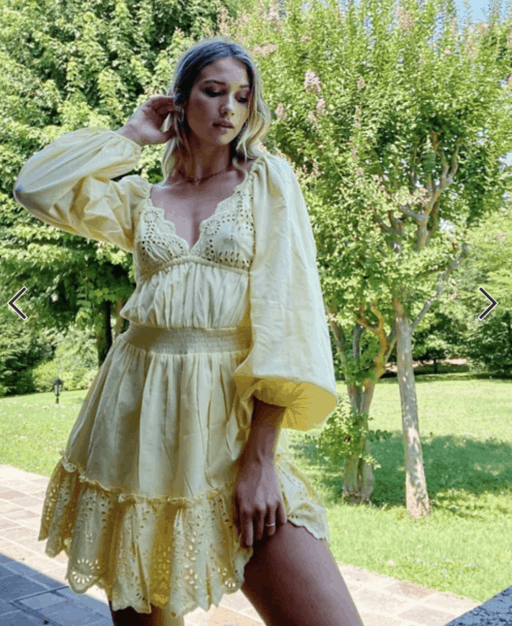 I recommend searching for floral pieces and white dresses to start.
Pricing: ASOS pricing is so reasonable! Some cottagecore clothing pieces are well under $50. I just purchased a super cute white peasant blouse that was only $13!
Related: My Totally Honest Adore Me Review: Is The Lingerie Worth It?
Retro Fairy is a really adorable site with cottagecore outfits including dresses, blouses, knitwear, and skirts.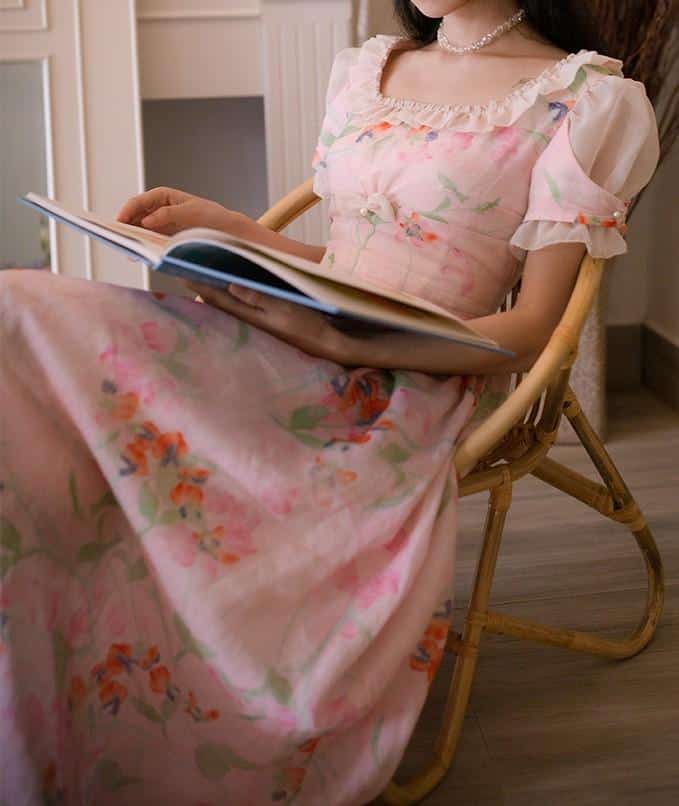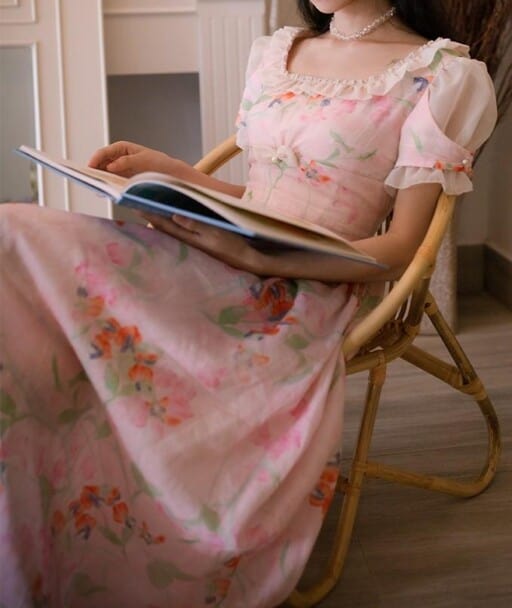 They have all types of vintage dresses (in addition to regular cottagecore style) including Edwardian, Victorian, vintage, and fairy dresses.
You definitely need to check this site out if it's the first you're hearing of it!
Pricing: Most pieces are well under $100 which are insanely good prices for vintage and cottagecore fashion pieces.
Related: 20+ Affordable Dark Academia Fashion Brands
Christy Dawn is a site that offers stunning cottagecore style. I especially love the cotton dresses.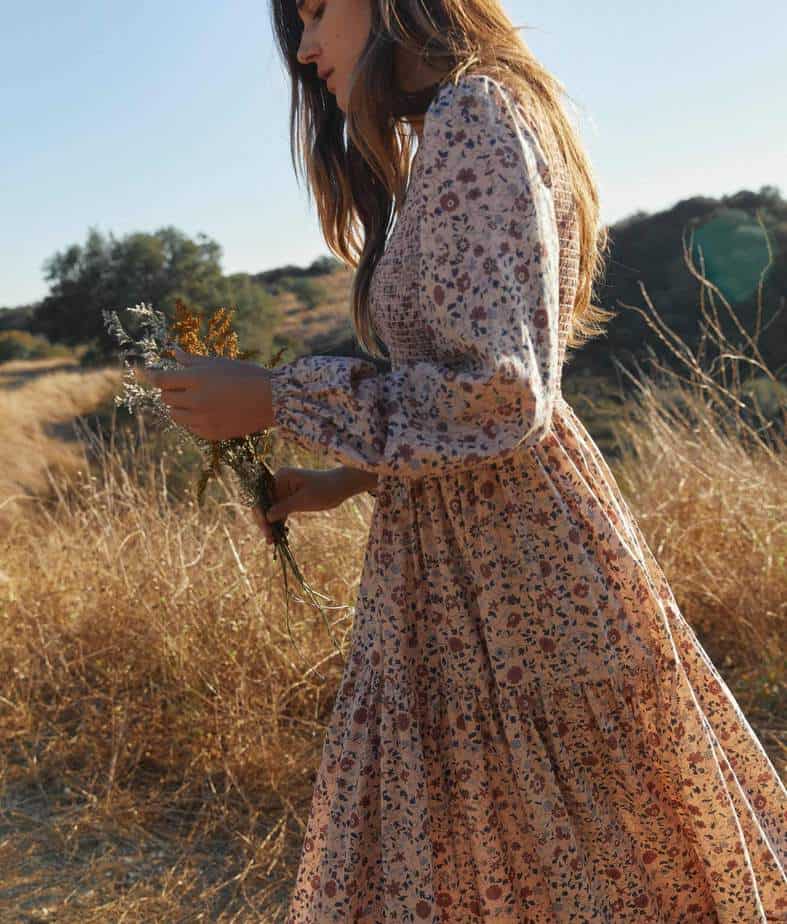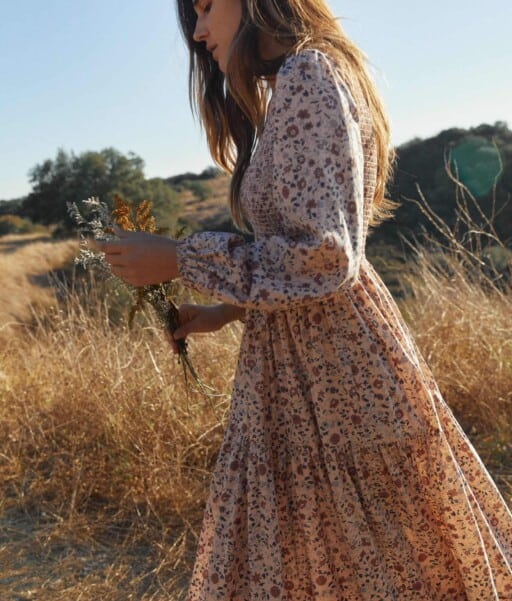 This is definitely the place to shop if you're looking for authentic flower-patterned dresses!
Pricing: Most of the newer dresses are over $200. This cottagecore fashion brand is more expensive than others on the list. I only shop here for 1-2 pieces a year but they're amazing quality.
Click here to shop Christy Dawn.
Bedra Vintage is a really beautiful store that sells all types of vintage items, especially dresses and blouses.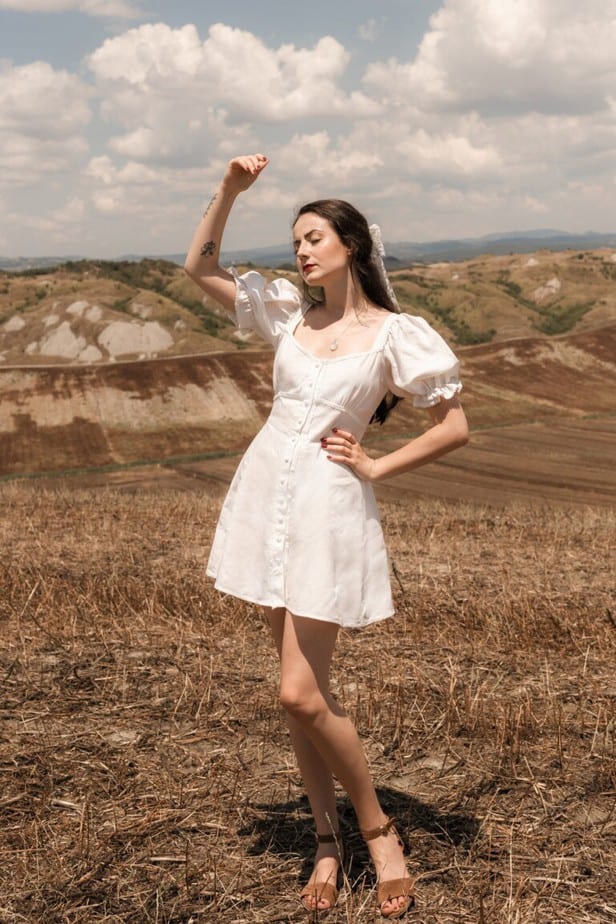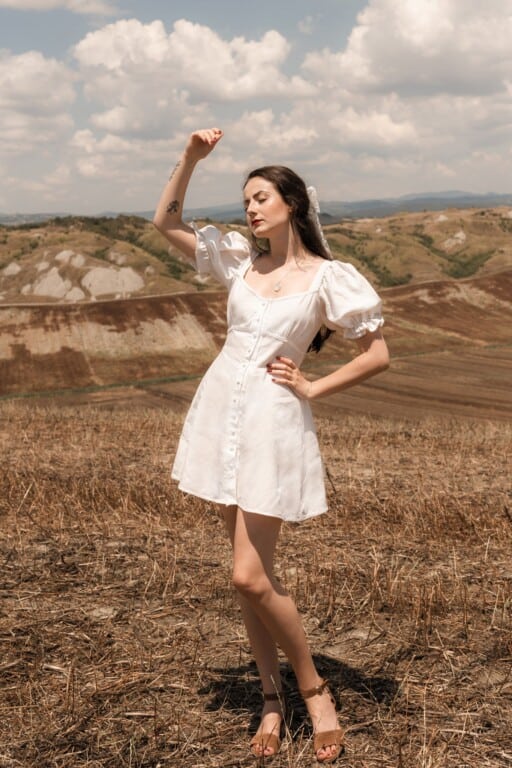 This is a good seasonal store, but you can always find cottagecore clothing items like printed dresses (especially flowy midi dresses that are hard to find on other sites) and linen sets.
Pricing: Expect to spend anywhere between $100 and $200 per item. These are all stunning vintage items that you won't find anywhere else!
Related: 33+ Preppy Style Fashion Brands For Every Budget

Amazon low-key has everything, but you have to know what to search for. Most of the prettiest cottagcore style pieces are super hidden.
Even typing in "cottagecore clothing" or "cottagecore style" on Amazon doesn't get very good results, so I'm linking all of my favorite pieces here. Luckily, Amazon clothing doesn't often sell out, so these dresses should be available for some time.
Many of these cottagecore dresses are actually double the price at typical boutiques (even though the dress is the exact same), plus you get free shipping and free returns with Amazon prime. For this reason, I always recommend that you check Amazon first!
If one of these dresses is sold out but you like the look, check out related items for more cottagecore style on Amazon.
Pricing: Most of these cottagecore outfit pieces are well under $50. Amazon is definitely one of the most affordable online stores to find cottagecore outfits, but these dresses might only last you a season.
Related: The 22+ Best Trendy Fashion Sites To Buy Ultra-Trendy Clothing