In this 100% honest Chicwish review and clothing haul, I'll be sharing my thoughts about Chicwish, including order + shipping details, clothing quality, style, customer service, returns, sizing, and more. Thanks to Chicwish for partnering with me on this review post!
Hopefully, this blog post will give you a good idea of what ordering from Chicwish is like!
Before We Get Into This Chicwish Review…What IS Chicwish?
Chicwish is a chic online clothing store providing trendy, fun, romantic, and vintage pieces. The store sells mostly clothing for women with a few options for kids. Chicwish caters to anyone who is looking for affordable, modern-but-unique clothing pieces.
The site offers many different categories, including the following:
Tops

Dresses

Bottoms

Outerwear

Accessories

Loungewear

Swimwear

Kids (including Mommy & Me sets)
Item prices range anywhere from $25 to $100, on average. Most tops are $35-$70, dresses are $50-$85, coats are $65-$110, and skirts are $35-50. Based on current rates, these seem like affordable-to-mid prices to me.
For the past few years, I had my eye on Chicwish. After all, Chicwish clothing shows up over and over on different influencers (there are tons of Chicwish reviews all over the internet) and there just isn't another store with the same girly vibe as Chicwish. As someone who loves romantic clothing, I waited far too long but finally placed my first order from Chicwish a year and a half ago.
I now recommend Chicwish on a lot of my shopping posts, so I also get a lot of questions from readers about Chicwish reviews. Most of you want to know more about my personal experience ordering and the quality of clothing.
So I decided it's finally time to write this post and do what I hope is one of the deepest-dive Chicwish reviews out there!
Is Chicwish Legit?
If you've never ordered from Chicwish before, then you're probably reading this updated 2022 Chicwish review to figure out if it's a legit company.
And in my experience, after ordering from Chicwish 6+ times, I can say that it's legit! Chicwish doesn't have an actual in-person location so all ordering is done online, but since I only purchase clothing online nowadays (because the less time spent shopping in person, the better), this isn't an issue for me. Chicwish provides super cute, feminine, affordable clothing and has a great return system for items that don't fit.
Many readers are concerned that Chicwish is fast fashion like some other ultra-budget online stores, which is probably why a lot of people are looking for honest Chicwish reviews. But I have to say that the quality is very different from Shein or Romwe. You do get what you pay for, and Chicwish clothing is better quality and lasts longer. Plus, the designs are more unique in a boutique type of way.
My Review Of Chicwish Clothing Quality: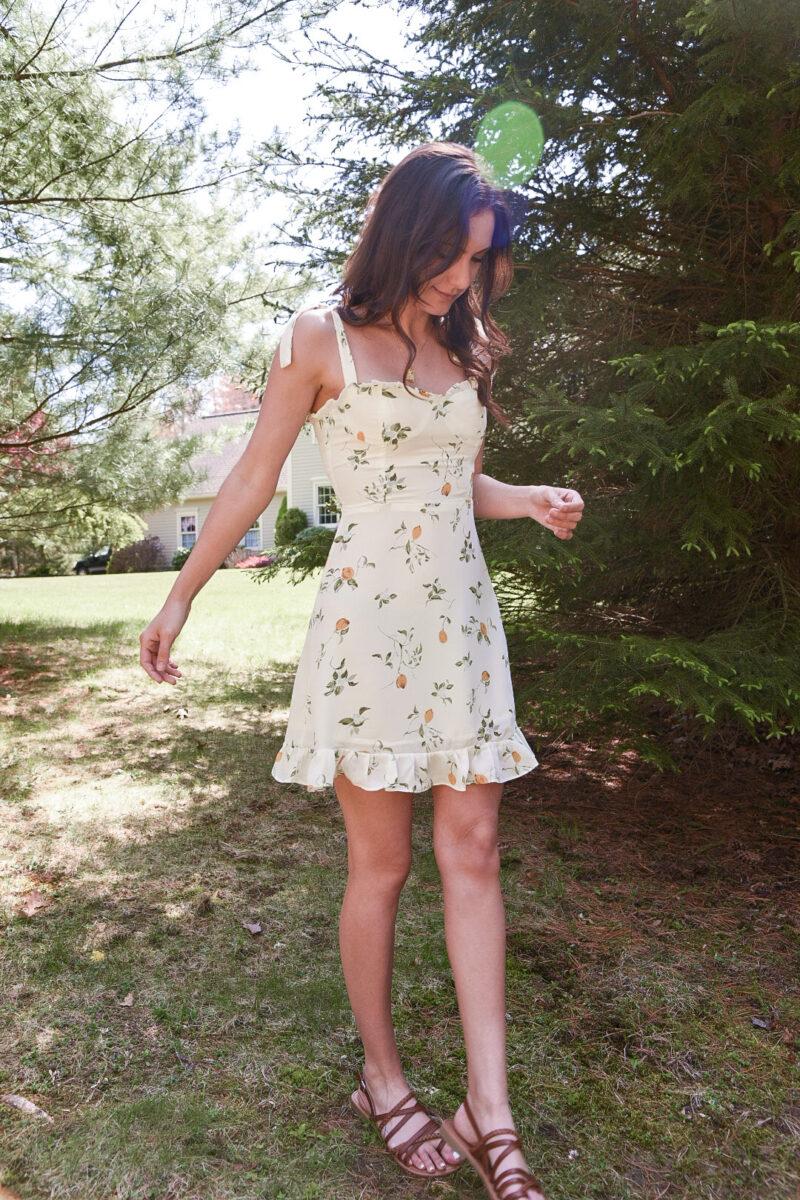 When I received my first package from Chicwish, I was SO pleasantly surprised. I squealed because the dresses I ordered were beautiful. And they were all under $75! For the price, the quality of most Chicwish pieces is incredible. You can browse through some of the photos in this Chicwish review to see what I'm talking about.
While not every item I've ordered fits perfectly (every body type is different), I think the quality is great for the price-point. Chicwish's quality is wayyyyy better than online fast-fashion shops, and you do get what you pay for.
You may need to wait a bit longer for shipping but waiting is 100% worth it in my experience. Chicwish clothing is really specific (you can't find these sorts of pieces everywhere else) and the pieces I've bought have lasted for a long time.
I've only started ordering about a year and a half ago and pretty much all of the pieces I've ordered are still in great condition. I do wear some of the sweaters very often, but I make sure that I hang them to dry and they've lasted through two winters now. This isn't the case with all online boutiques, especially the cheaper ones, so I tend to order from Chicwish for pieces I'll want to keep for some time; I don't mind spending a medium amount for good-quality items.
Chicwish Clothing Style: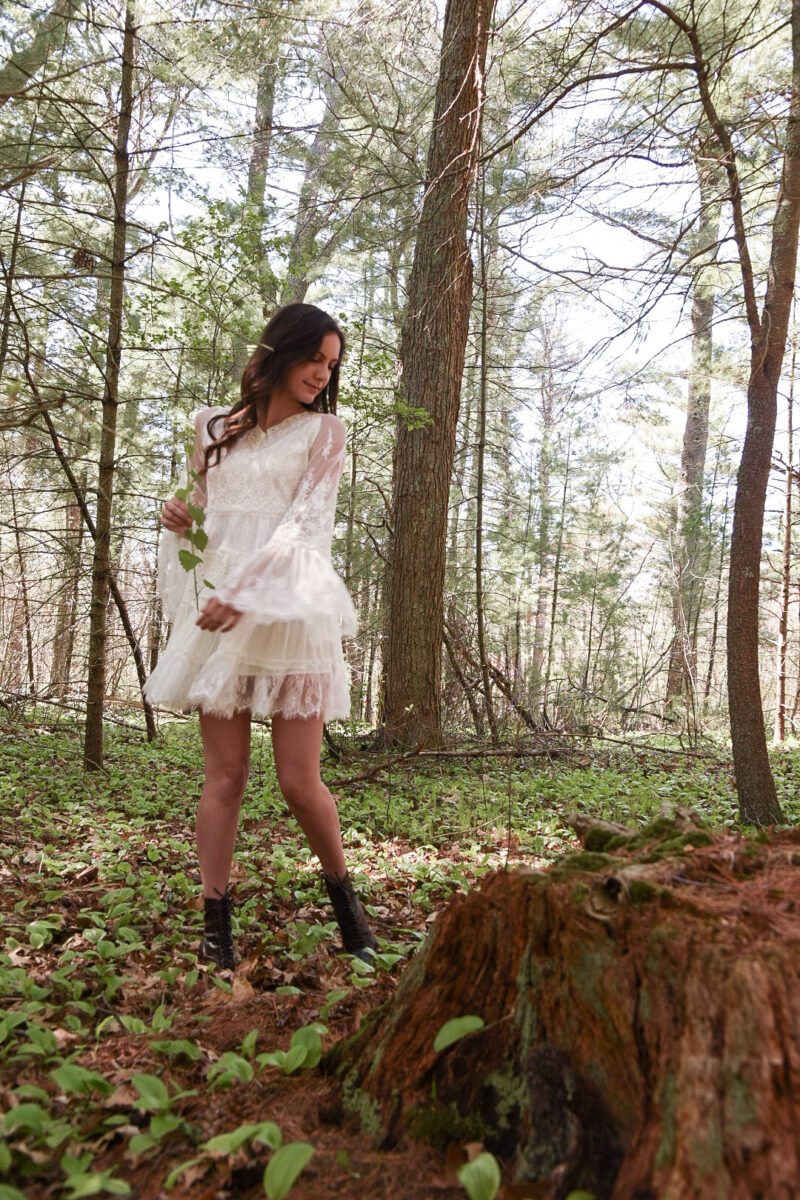 Chicwish clothing is ultra-feminine but wearable. These pieces are great for any feminine events such as showers, weddings, or even for work. For example, this dress is perfect for semi-casual events – I've already worn it to two wedding showers.
And Chicwish's skirts and blouses are so perfect for holiday gatherings. I wore this skirt for Christmas last year: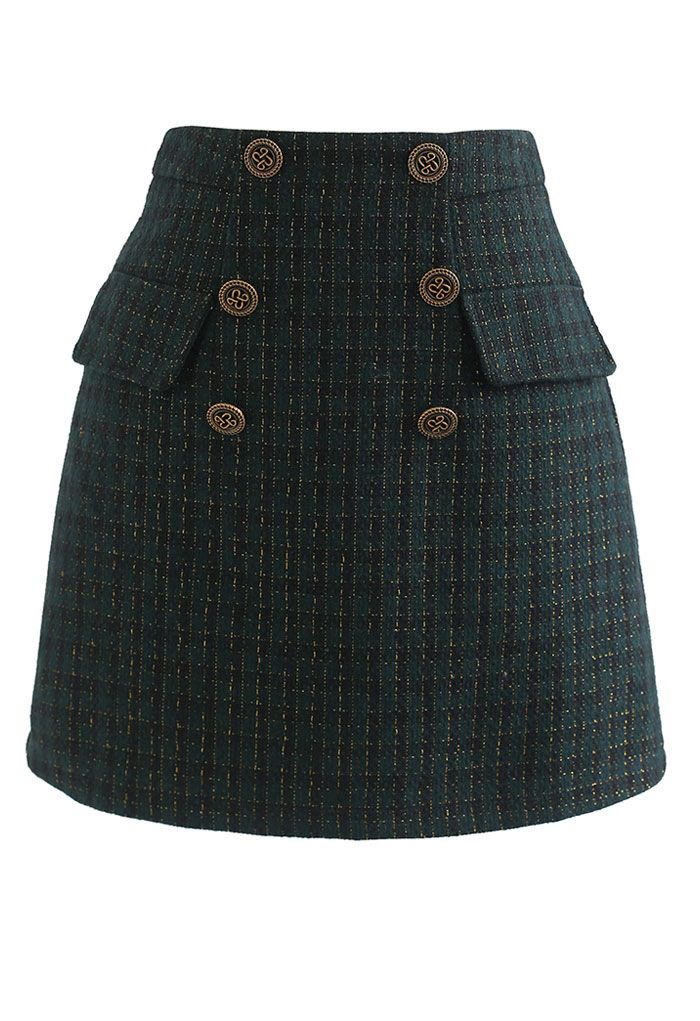 Chicwish also has many pieces that are perfect for everyday-wear, especially if your style leans towards the romantic/vintage side. I'll admit that my style is kind of eclectic, but I haven't found another boutique with pieces like Chicwish, so I enjoy adding girly, romantic pieces to my outfits. For example, Chicwish has tons of gorgeous winter sweaters that are warm and somehow cuter than just the regular bulky sweater, with little details like ribbon, an open back, or a fitted waist.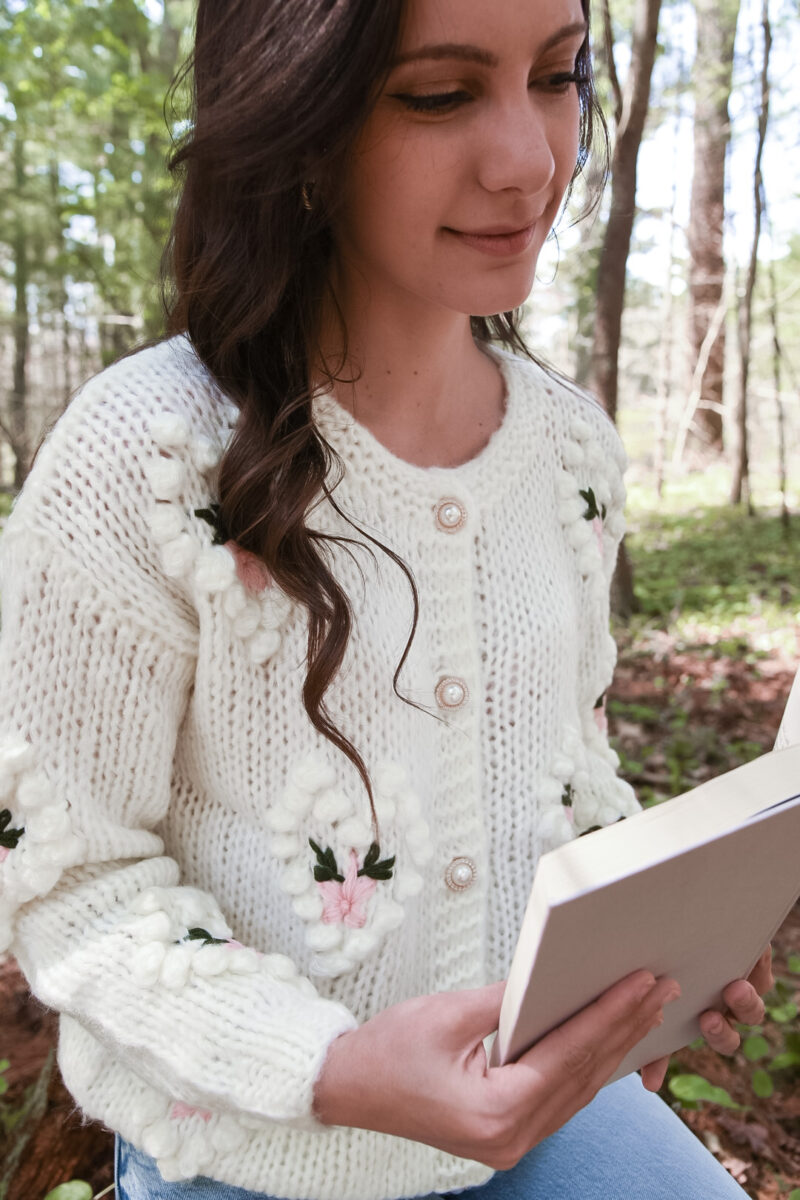 My favorite places/events to wear Chicwish clothing include:
Bridal showers

Baby showers

Weddings

Church

On a date

To brunch

For holidays
Plus, if you're looking for specific styles like dark academia, light academia, cottagecore, or fairycore, Chicwish will be right up your alley. Many of these Chicwish pieces have an "old-world feel" that you really can't buy at a lot of boutiques nowadays, but they're still modern enough to wear in regular, everyday life.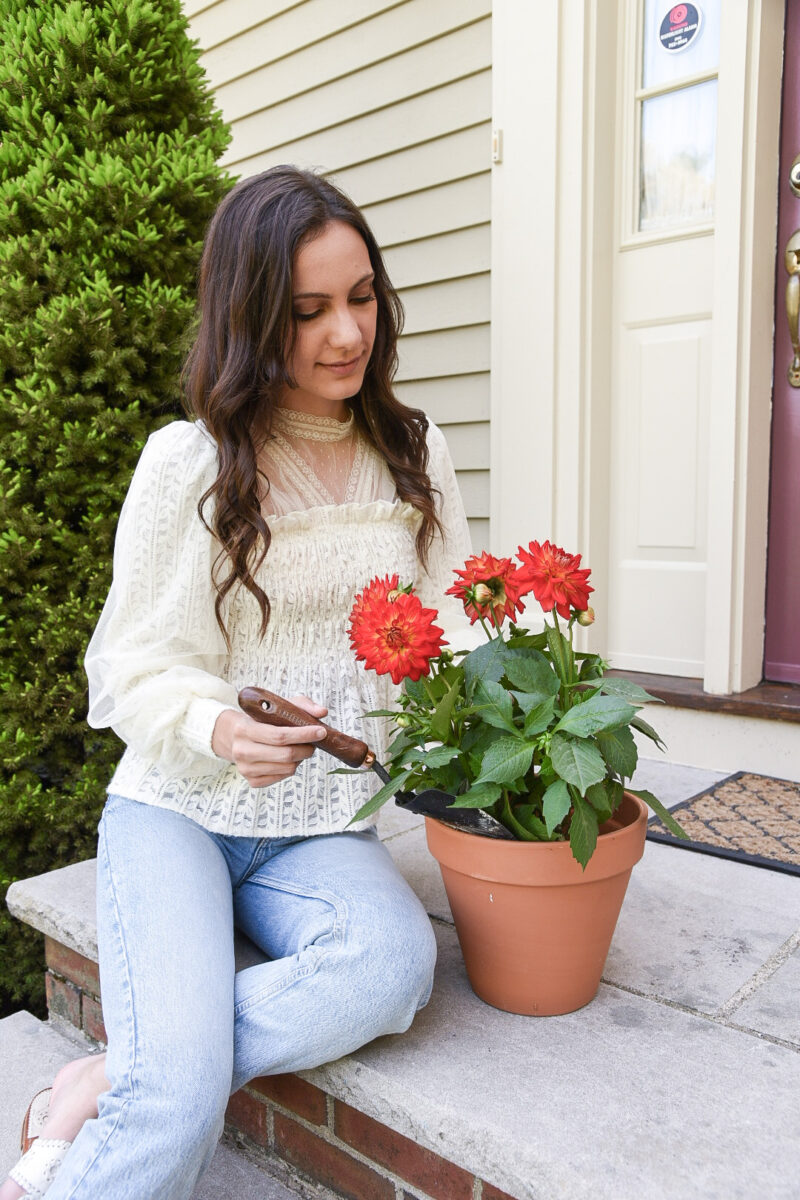 I'll include more about shopping on Chicwish for each style and event later in this post!
One other thing I want to mention in this Chicwish review is that this site has gorgeous embroidered pieces. Seriously: you can get embroidered pieces under $50 that look handmade. There's a whole section for handmade pieces! This is a really specific niche that Chicwish covers well.
I also recommend looking into the crochet pieces for a vintage vibe. I love pairing a Chicwish lace top with trendy jeans and boots.
And of course, this wouldn't be a Chicwish review if I didn't mention the vintage pieces. If you don't want to spend hundreds (or even thousands) on a vintage piece but still want the look, Chicwish is your store. So many of the pieces have gorgeous vintage vibes but are well under $100 or even $50. You can just browse through the store and see all of the vintage accents!
Chicwish Sizing Review:
I'm always a little nervous about ordering online from a new site because I don't know the sizing yet. When I first ordered from Chicwish, I measured myself according to the sizing chart and I was glad I did.
I'm always somewhere between an XS and a S, but I found that at Chicwish I'm a S. And the sizing was on-point: anything smaller would have been tiny on me. So the sizing chart is accurate, for the most part.
Taller girls may want to go up a size on short dresses, since they tend to be cut for medium-height women. I'm 5'8" and some of the dresses were just on the edge while some were a bit too short. I sized up to a medium on the flowerier mini dresses and the length was perfect!
Chicwish Shipping Review:
Chicwish ships from the U.S., the U.K., Belgium, or China, depending on your destination countries and item stock status. Delivery time is 3-4 days processing time + shipping time. Shipping time will depend on your country. Check out this link to determine the time frame + price for shipping to your area.
Shipping is free for over $50! It's worth it to get over the $50 mark for free shipping (I'm a huge fan of free shipping).
In my experience, the shipping time at Chicwish can be a bit faster or slower depending on a lot of variables, just like every other company in the world right now. Shipping is a little crazy (as I'm sure you've noticed) but I still get my pieces from Chicwish relatively quickly.
If you do need something by a certain deadline, I recommend that you either get in touch with customer service or see if rush shipping is available. But I try to order well ahead of time for just about every event right now because most companies are dealing with shipping delays!
Chicwish Returns (As Of This Chicwish Review 2022):
Chicwish allows returns within 30 days of receiving your items, which is pretty standard. But I love how they give first-time customers from the US and the UK FREE returns on the first purchase. When I made my first purchase, this gave me a safety net to test out the company.
After your first order, the return label fee is $7.99 which is deducted from the refund amount, or you can choose to use your own label.
According to the Chicwish website (and my experience), there are 3 different return options for customers from the US:
Store Credit + $2 Bonus:

We're sorry your order didn't work out, so let us make things right. If your return arrives back to us within 30 days of your shipping date, you can receive a store credit for the amount of your return a BONUS $2 credit you can use toward finding something else you'll love. Returns can receive store credit for up to 60 days from the original shipment date.

Refund to original payment

: Receive a refund back to your original payment method when you use our USPS return label or your own shipping method. Returns must be requested within 30 days (calculated from the date you receive your order) to be eligible for a refund.

Exchange:

Love it, but need a different size, color, or pattern? No problem! Exchange requests must be received within 30 days of the original shipment date. Exchanges are always free to use our pre-paid label!
You can only return items that are unworn, unwashed, or undamaged, have the original tags attached, and have the original packaging. Returns are processed within 7-10 days of receiving the items at the warehouse, but some of my returns have been processed faster. Make sure that you send back your pieces in the original packaging to get athe full refund.
You can submit for a return right on the Chicwish site (use this link here). If you're in the US, you'll usually get a label to send your items to California, which is nice because the shipping time is quicker and you'll get your refund more quickly too.
Sometimes, Chicwish items come in different packages instead of all in one package, so make sure that you keep track of each piece to streamline the return process. Most pieces come within a few days of each other so I usually wait until all my pieces have arrived, then I try everything on at once and submit for any returns if needed.
Chicwish Customer Service Review:
I haven't needed to contact Chicwish's customer service team too often but I have only had good experiences when I do.
Last year, I placed a huge order and hadn't realized that there was a delay for one coat I wanted – I just totally missed the notification on the order page. I contacted customer service and was promptly refunded since I had needed the coat for a specific event. They were super helpful and speedy!
Where Is Chicwish Located?
Chicwish has teams in the U.S., U.K., and Asia. Some products will ship from the location in your country, but other products will ship from the warehouse in China if the pieces aren't in stock in a certain country. Most returns will be sent to the center in your country.
Is Chicwish Reliable?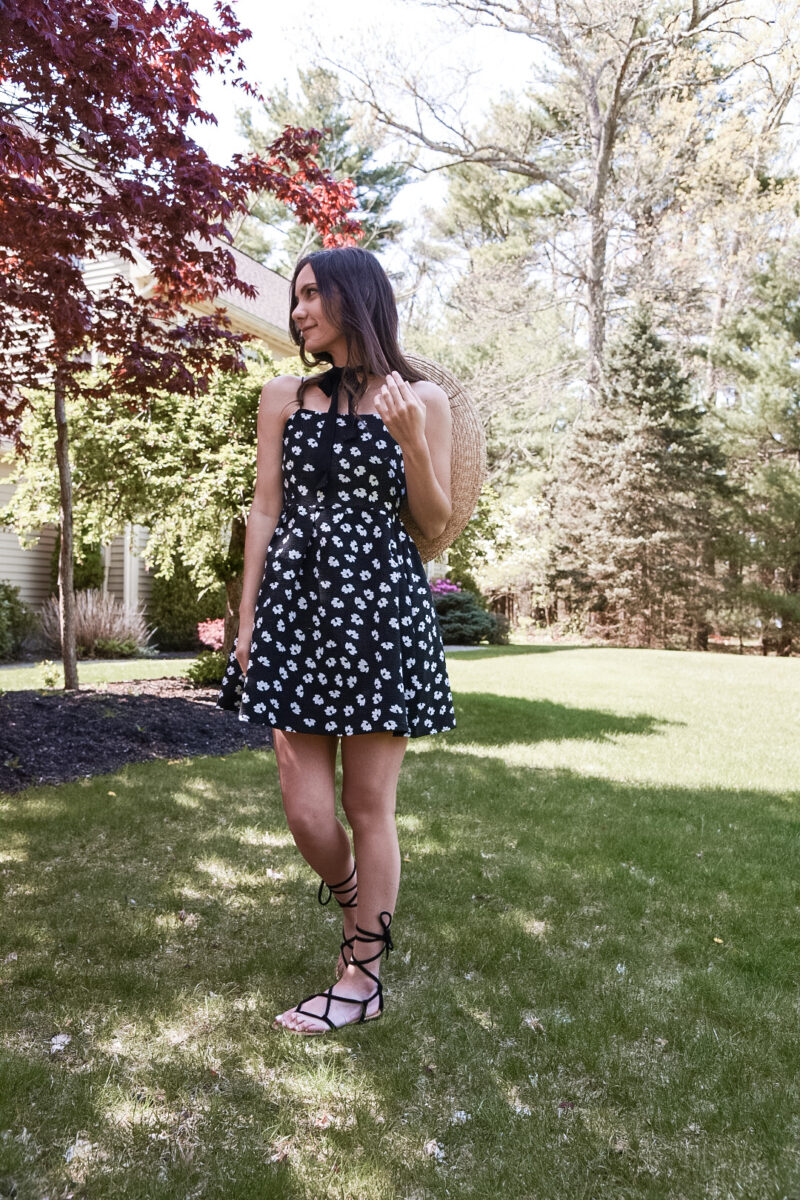 In my experience, Chicwish is super reliable. The clothing almost always looks like the pictures online and the quality is usually quite good. I love how there are lots of reviews on the site itself so you can see how the clothing pieces look on other people before purchasing.
I've also found Chicwish's customer service, shipping, and returns to all be reliable. I always get my items and the customer service team is quick to deal with issues, plus returns are processed without me needing to prod or poke.
Chicwish Promo Codes + Sales:
Unlike many other online sites, you don't need to give your email address to get discounts at Chicwish. Just check the top bar on the site for any promo codes and sales: Chicwish has sales going on quite often so I recommend checking back periodically!
Click here to shop the site and check for sales.
Would I Order From Chicwish Again?
I couldn't give positive Chicwish reviews if I didn't plan to order from Chicwish again. So my answer is: yes, of course!
I order from Chicwish about twice a year – a summer and a winter order. I love their pieces for each season and want to take advantage of the different styles.
Below, I'll link some pieces from my recent Chicwish orders in case you want to check out those items.
Recommendations For Style-Specific Chicwish Clothing: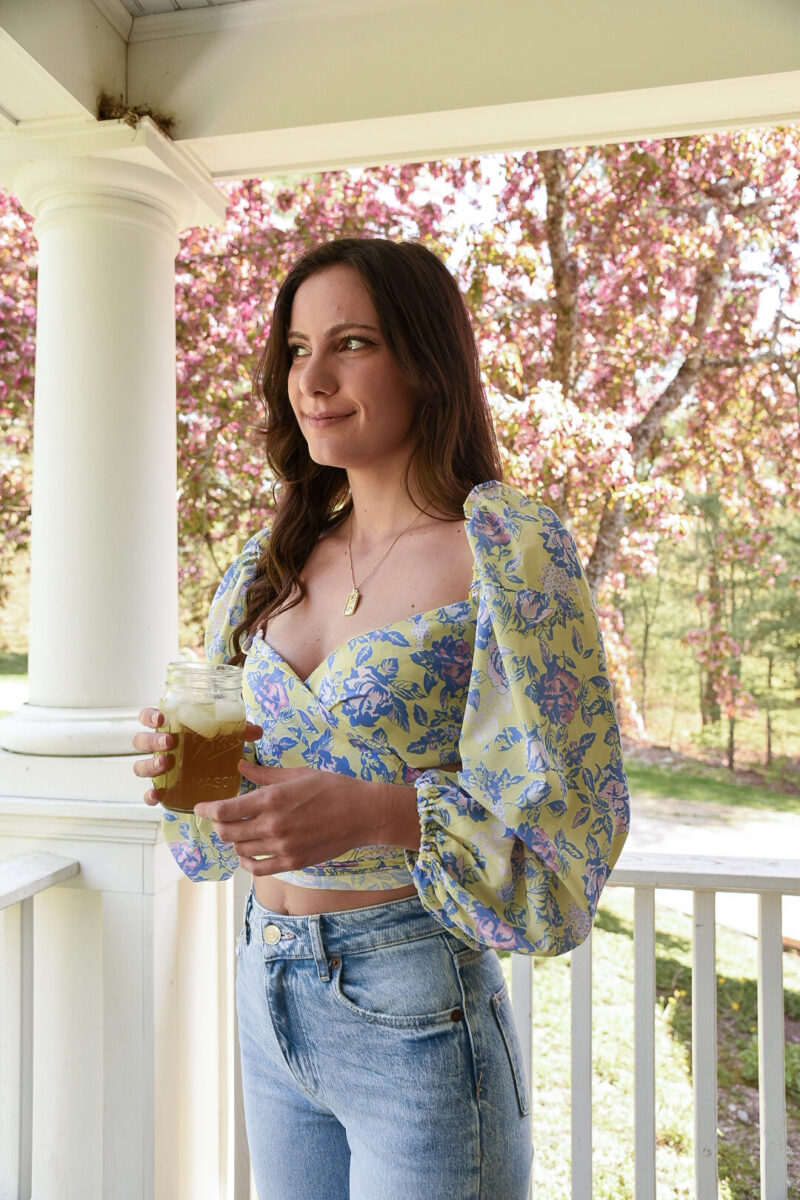 Many of my readers are interested in specific styles (dark academia, fairycore, etc.) and want to know exactly where on the site they should look for these pieces. Other readers are shopping for specific events. In this section, I'll give a rundown of what Chicwish site sections I head to when I'm shopping for certain styles and events.
Shopping At Chicwish For Different Styles:
Here are my favorite pieces to buy for each type of style. Of course, you can shop for all styles at Chicwish, but these are my personal favorites!
Romantic Style:
Chicwish is perfect for all types of romantic pieces. So, you can just shop the whole website for romantic outfits. But specifically, check out the dresses (especially the frilly/tulle dresses), the midi skirts, and the blouses.
Some of Chicwish's sweaters and cardigans are also kind of romantic, with extra embellishments. I love wearing a Chicwish sweater with edgier jeans to lighten the look.
Dark/Light Academia:
First of all, you should check out Chicwish coats. The quality is great, the prices are generally low, and the look is just so classic academia. These are the types of quotes you won't find at trendy online boutiques!
I also really love many of the Chicwish sweaters for the academic look. Plus, they have some super cute mini skirts that look great with tights.
French Girl Style:
Some of Chicwish's pieces are perfect for the classic French girl style. And this style never goes "out" because it's so classic.
For French girl pieces on Chicwish, check out the knit tops, the trousers (SO elegant), and the coats/blazers.
Fairycore:
Because fairycore is super romantic and ethereal, a lot of Chicwish's pieces work well. Check out the dresses in general – the flowy chiffon and lace vibes are perfect for the fairycore aesthetic.
Cottagecore:
Again, the romantic vibe of Chicwish is perfect for the classic cottagecore look. Check out the dresses (especially the cotton dresses and button-up pieces: can you get more cottagecore than that?), the blouses, and the skirts, specifically the patterned pieces.
Modern/Trendy Style
:
While Chicwish is well-known for its classic romantic style, this online store also has lots of modern, trendy pieces. For example, check out this lace crop top I recently purchased.
When I'm shopping for modern, trendy pieces on Chicwish, I look for anything that will go well with straight-leg jeans, a crop top, or other trendy pieces that I want to incorporate. I do like how Chicwish pieces are a little more unique so they make any outfit appear much more upscale than if you only bought from a classically trendy boutique.
For more modern pieces, my favorite sections to shop include the knit sweaters, the mini skirts, the loungewear (super cute pieces!!), and the tops on Chicwish.
Shopping At Chicwish For Different Events:
Chicwish actually has some event-specific sections that make it super easy to shop!
Weddings & Showers: For both bridal and wedding guest outfits, check out this wedding section here.
Date Night/Night Out: I recommend checking out the "night out" section since it also includes a lot of great date night pieces for all seasons.
Workwear: Chicwish has TONS of great office pieces that are comfortable and super cute. Check out the office clothing section here.
Church: Chicwish has gorgeous dresses that are perfect for church. Just check out the entire dress section! And pair these dresses with a long wool coat in the wintertime.
Brunch: If you're looking for girly but trendy brunch pieces then you've come to the right place. I like a lot of the cuter, more modern tops for brunch, as well as some of the mini dresses. But depending on the season, there are there are tons of cute brunch items on Chicwish!
Holidays: During the holidays, check out the midi skirts and the maxi skirts, especially the tulle options. Some really cute blouses go great with blue or black jeans during the holiday season!
Vacation: Because Chicwish has SUCH cute floral maxi dresses and vintage swimsuits, this is one of my favorite online stores for vacation-related clothing pieces.
Everyday Looks: Thethe whole Chicwish site is great for everyday looks. I recommend heading to the home page and checking out seasonal items – this is usually where you'll find links to the most current, casual pieces.
My Recent Chicwish Orders: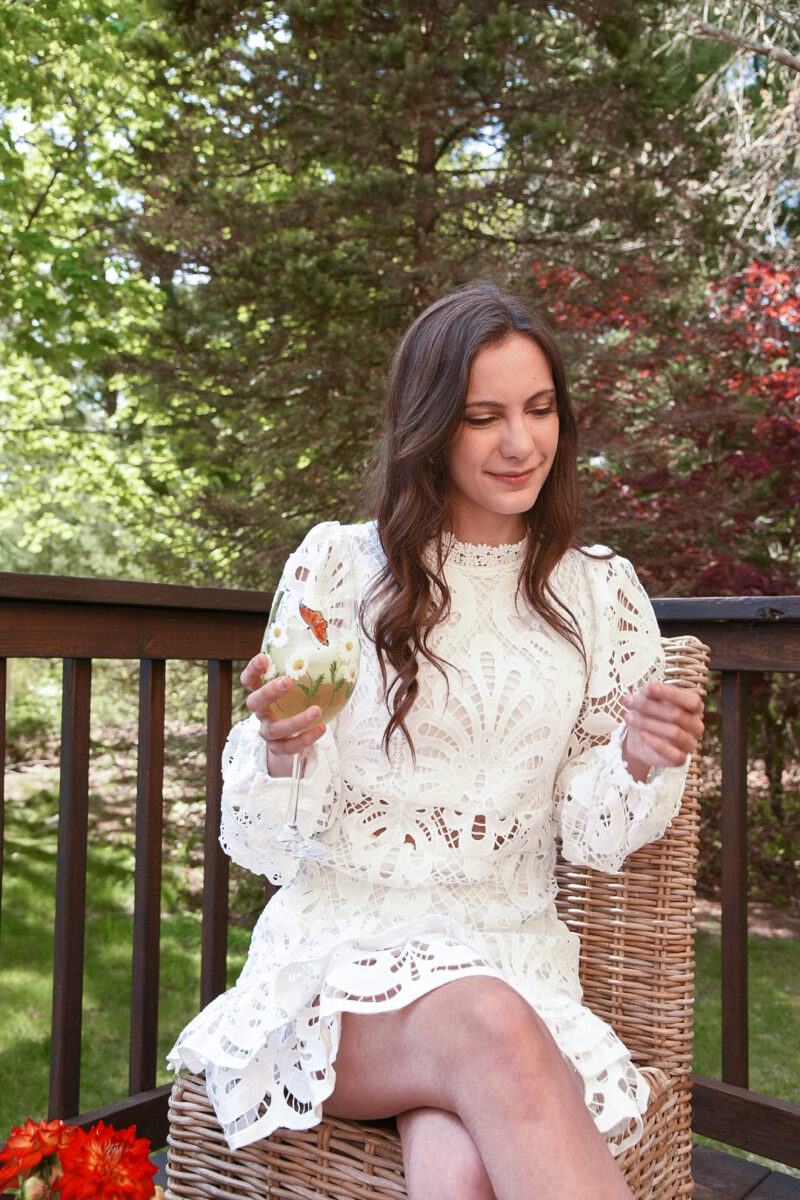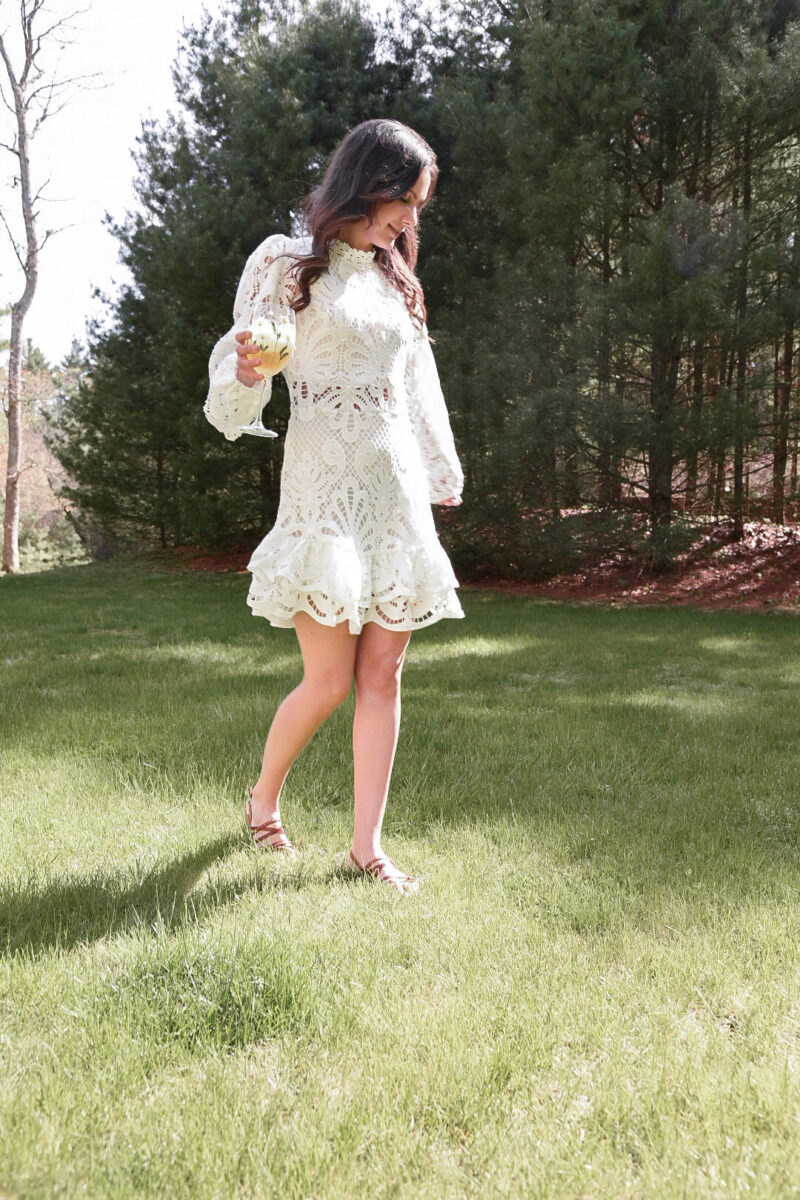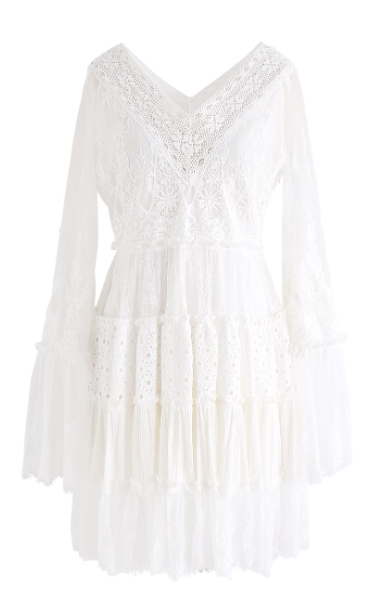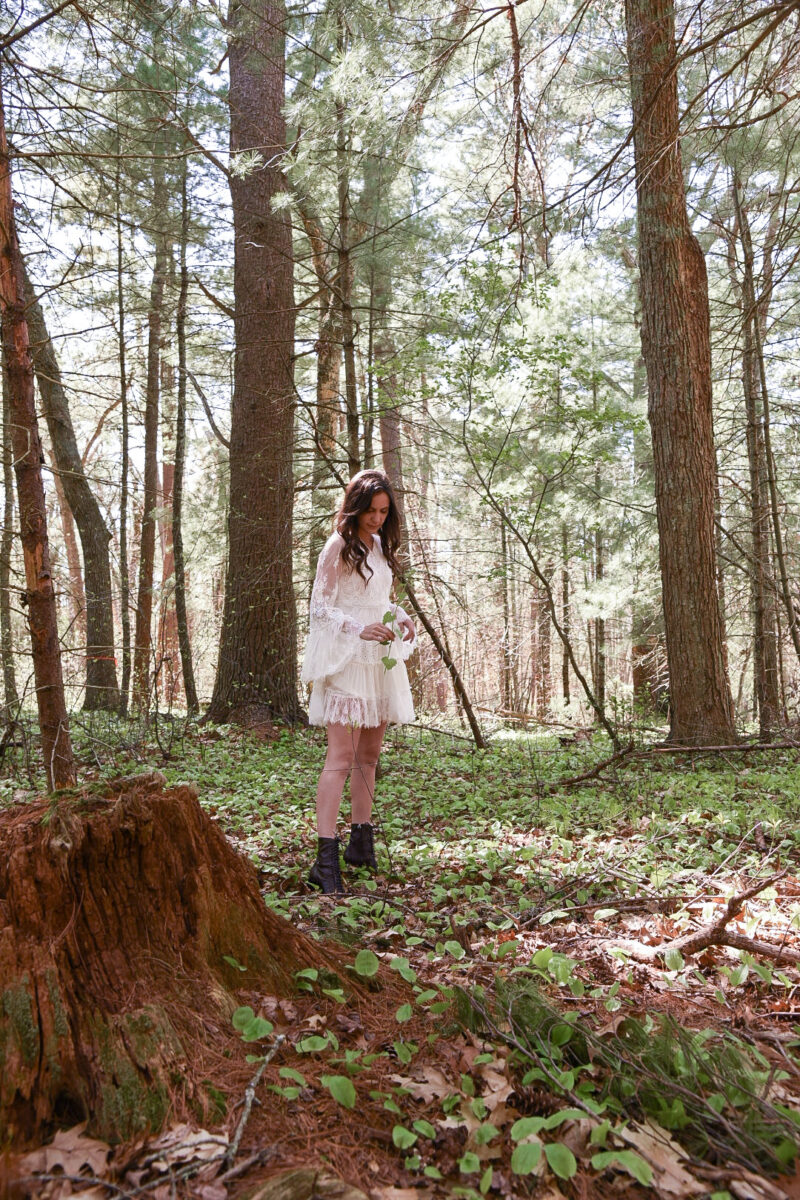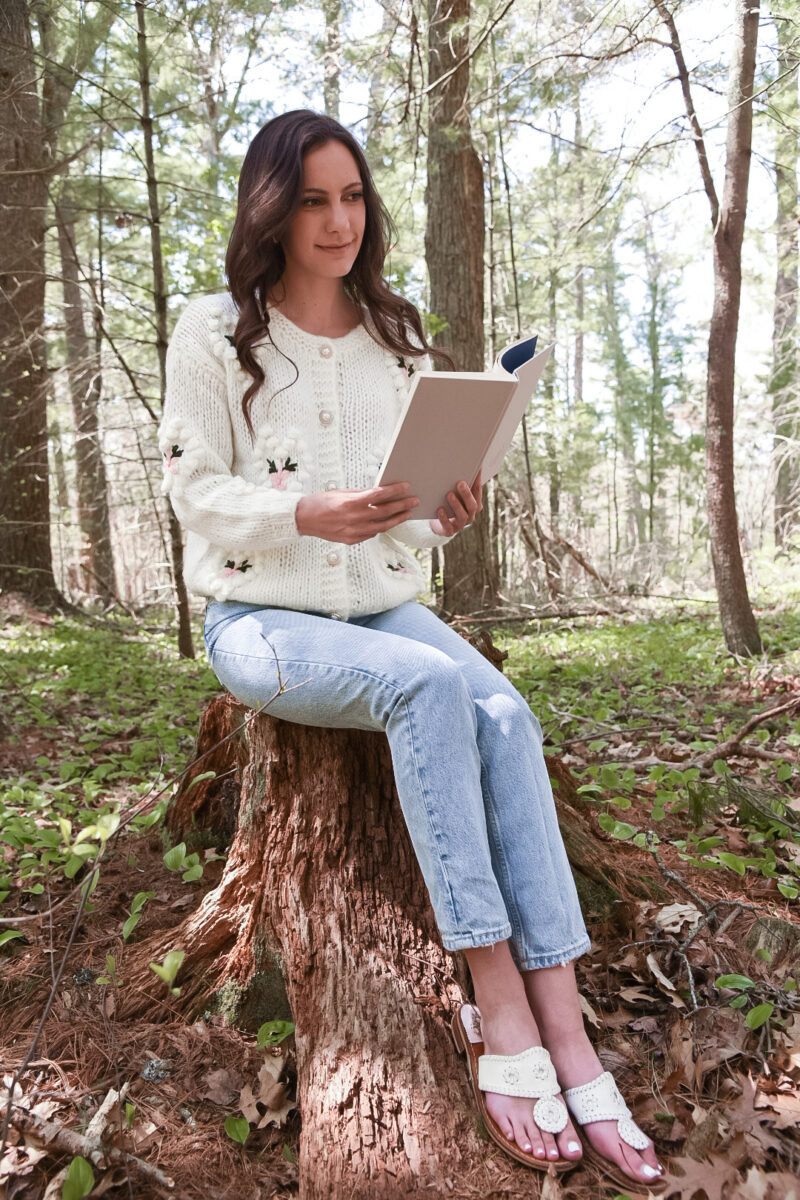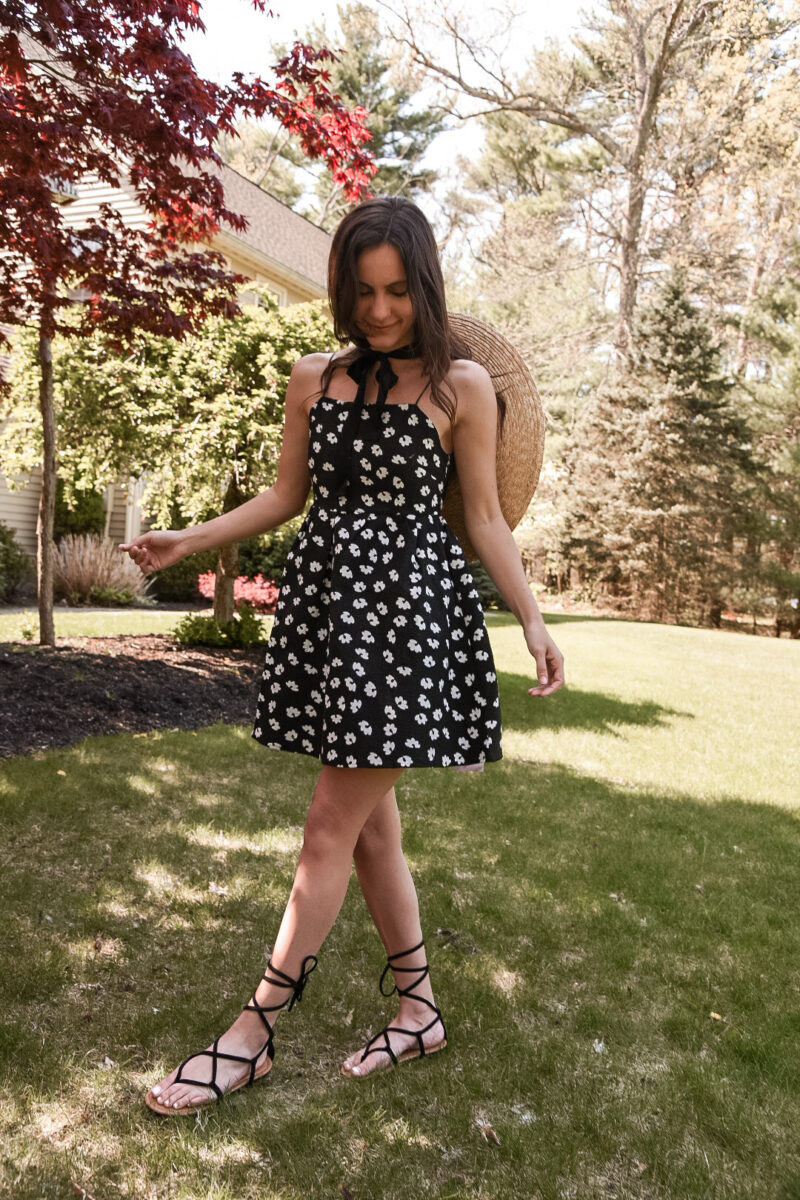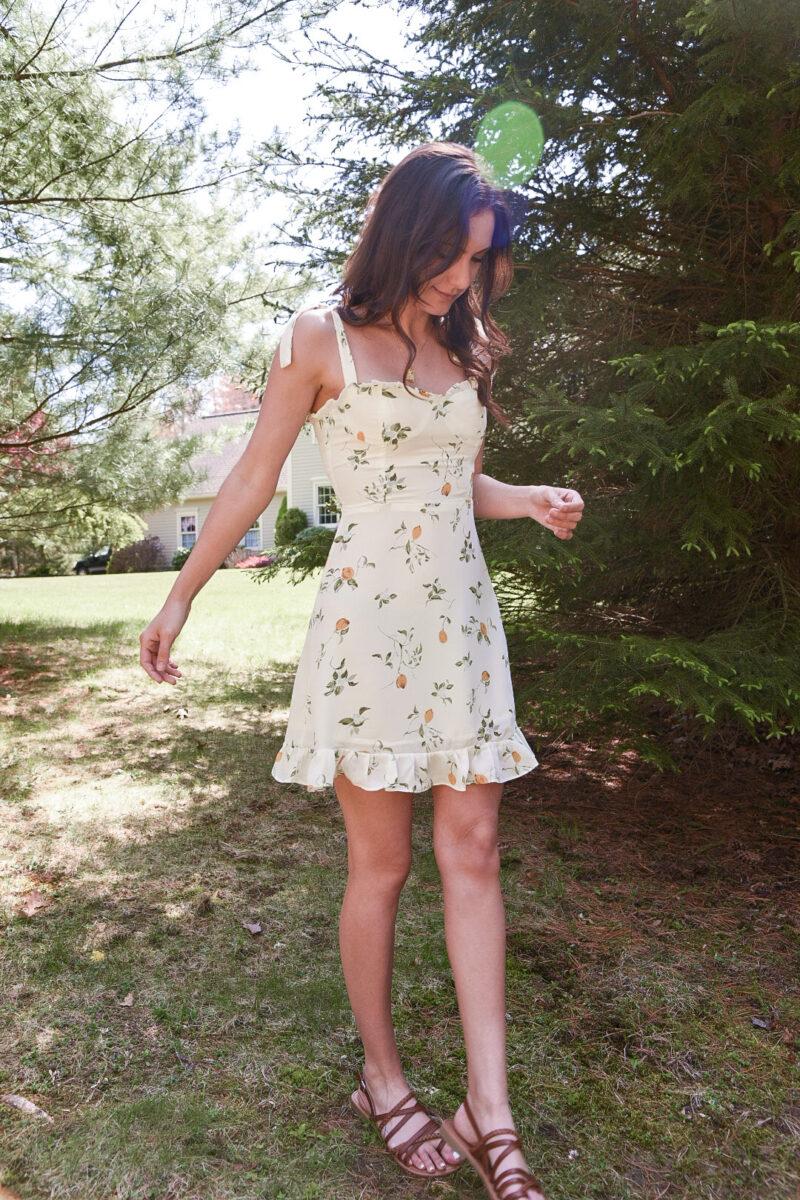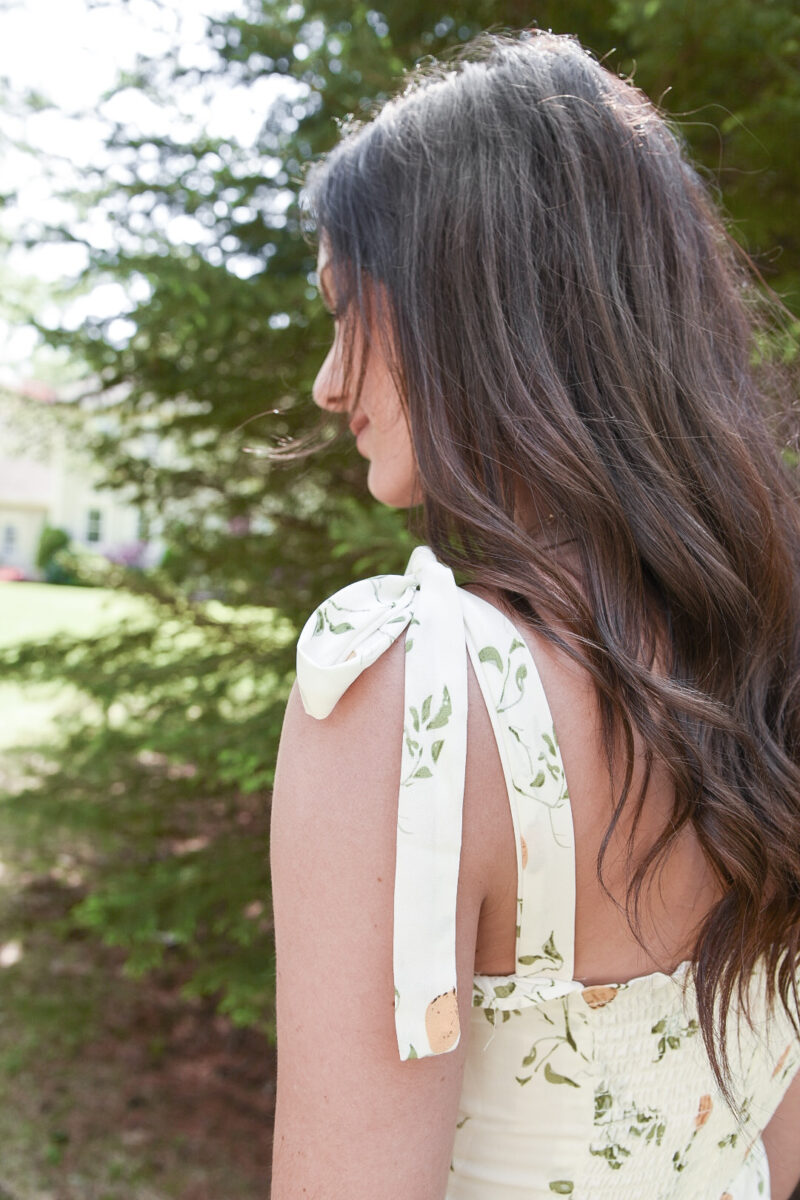 For consistent updates, follow the Chicwish account on Pinterest, Facebook, Instagram, or Twitter.
Hopefully, this updated 2022 Chicwish review gives you plenty of confidence that Chicwish is legit and helps you decide whether or not this online clothing store is for you. Happy shopping!