Preppy style is in full swing around here in New England during the summer. However, I personally love preppy fashion during the whole year.
Most preppy outfits and pieces literally never go out of style! You can't get a more classic and simple type of fashion.
Typically, preppy style is all about quality. It's quite literally the opposite of fast fashion. Most true preps aren't scared to spend a good chunk of change on a piece of clothing.
If you're a preppy fashion enthusiastic, then you probably know that there are some key preppy fashion brands. They've been popular long-term and will continue to be staples of the preppy wardrobe.
After all, brands are huge when it comes to preppy style.
However, not everyone can afford to spend $200+ per item at Brooks Brothers or Ralph Lauren!
Today I'm compiling my favorite preppy fashion brands based specifically on your budget.
The first section is my favorite affordable preppy style brands, while the second section is the most classic preppy fashion brands that are a bit more expensive.
Preppy Fashion Brands On A Budget:
These are my favorite preppy fashion brands if you want to spend well under $100 per item.
I shop at these preppy style stores seasonally to add fun pieces to my preppy wardrobe. These items won't last forever, but they are super affordable!
If you're on a budget, J. Crew Factory is by far the best preppy fashion brand for high-quality items.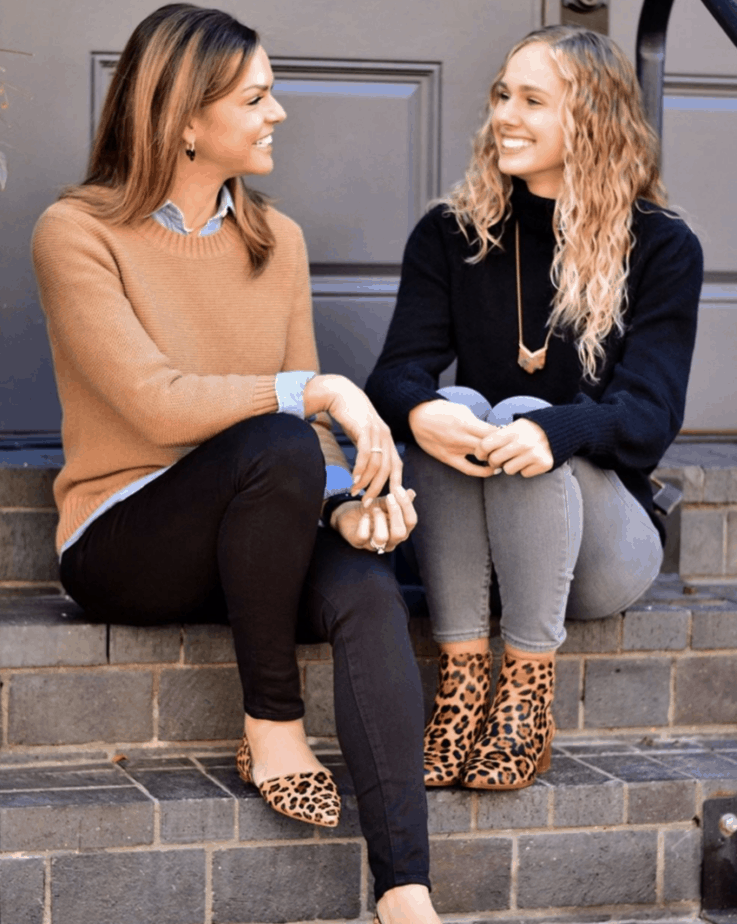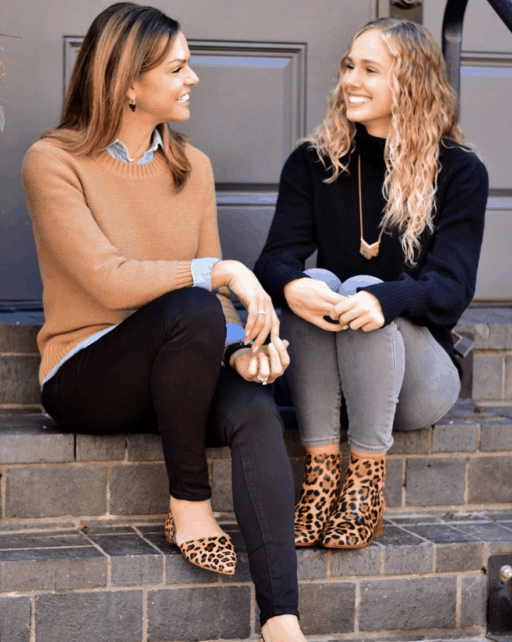 Image: @_getyourprettyon
I buy all my wool coats, raincoats, and jackets from J. Crew Factory, usually for $100 or under. I also love shopping for shirts and blouses (usually well under $40) and basic sweaters.
Pricing: I generally spend $30-$100 per item, depending on what I'm purchasing. The quality is really great for low prices, especially compared to typical preppy style brands.
Old Navy is a super budget-friendly preppy style brand for seasonal basics.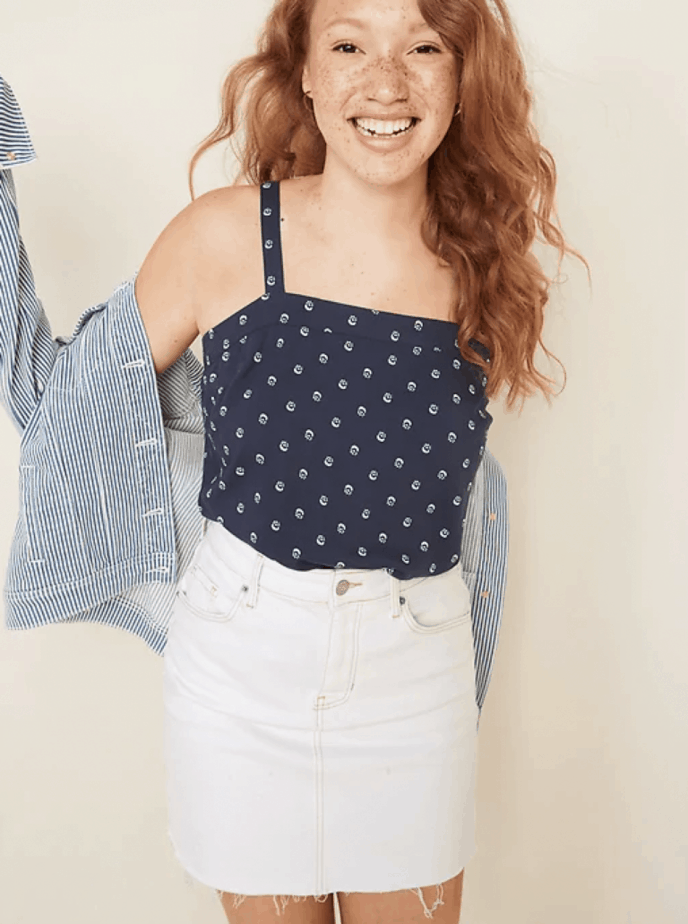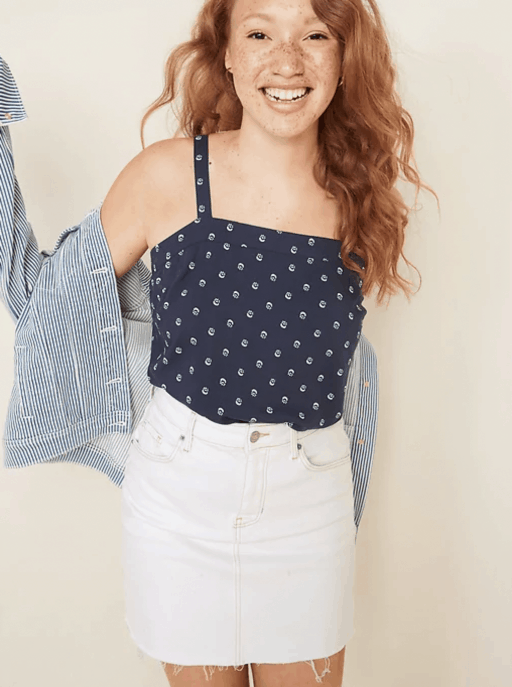 I shop at Old Navy for feminine preppy blouses, simple sweaters, basic jeans (especially white ones), and linen/fabric shorts.
Pricing: Most items at Old Navy are under $30. The deals are incredible, but not every item will fit perfectly. You should definitely know what types of preppy style pieces to shop for.
Gap is a great mid-level brand for affordable but quality items.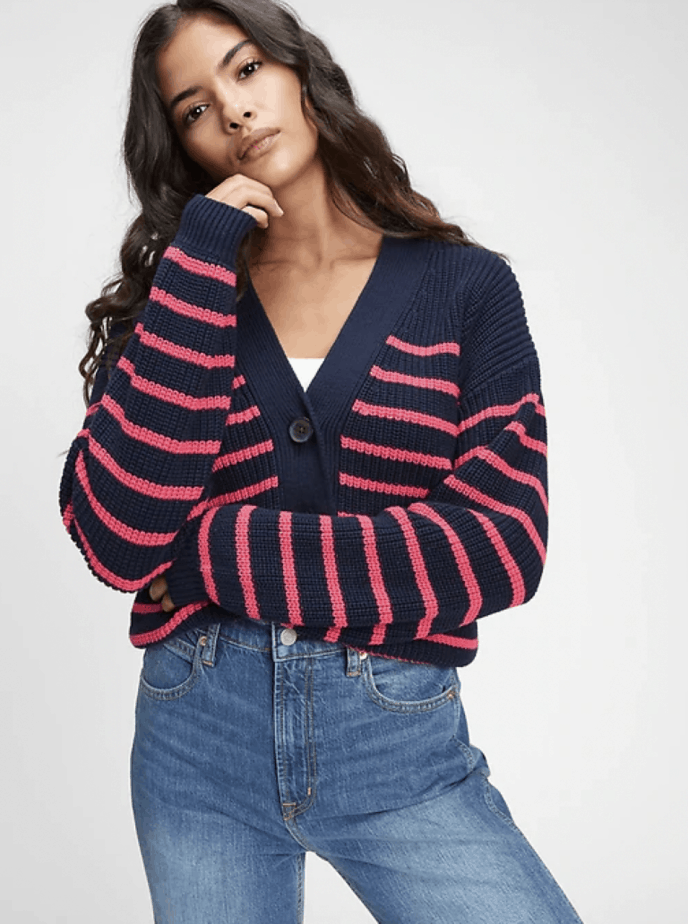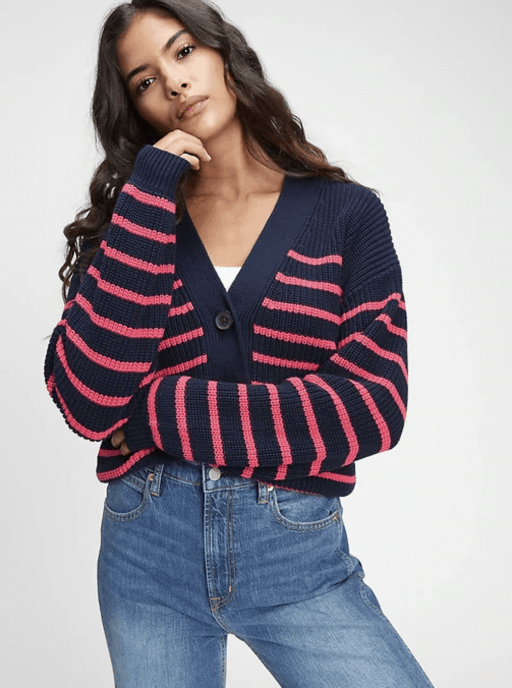 I typically shop for my blazers, jackets, and coats at Gap. I just got a super cute trench coat that's very fashionable and preppy.
The dresses are also quite darling and preppy, as are the sweaters.
Pricing: Most pieces are under $100. Some coats will be just over, but you can also find items on sale for under $30.
I love Marley Lilly when I'm shopping for monogrammed items.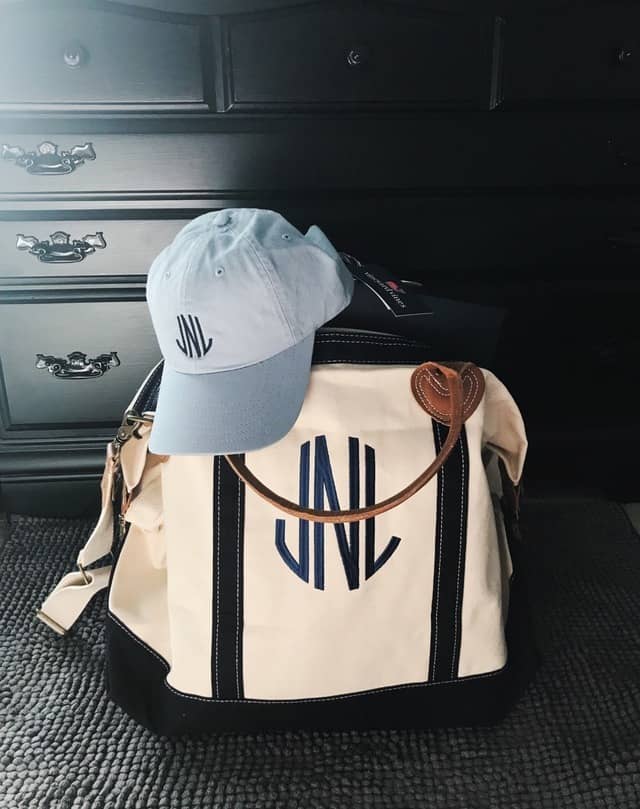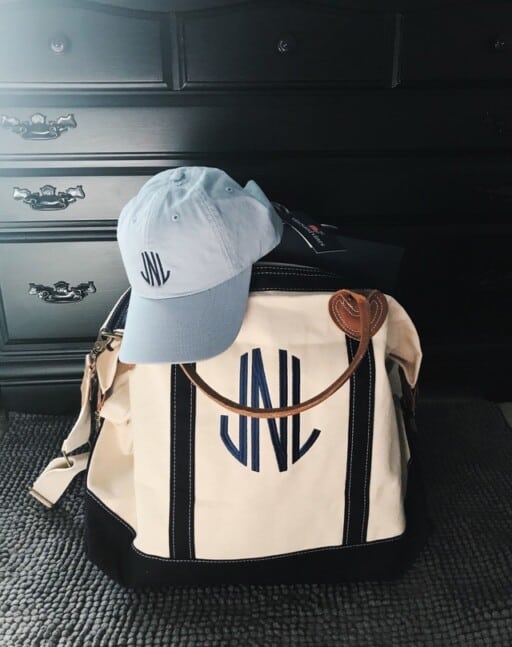 Literally everything on the site is adorable, but I typically either check out the best sellers, or shop for monogrammed bags, shoes and socks, and clothing (including pullovers, long sleeve t-shirts, and comfy shorts).
Pricing: Marley Lilly is super affordable. Everything is under $100, but many items are well under $50, including larger pieces like duffel bags or boots.
If you like simple preppy style then you'll love Everlane. It's a brand that's all about clean lines and high-quality items.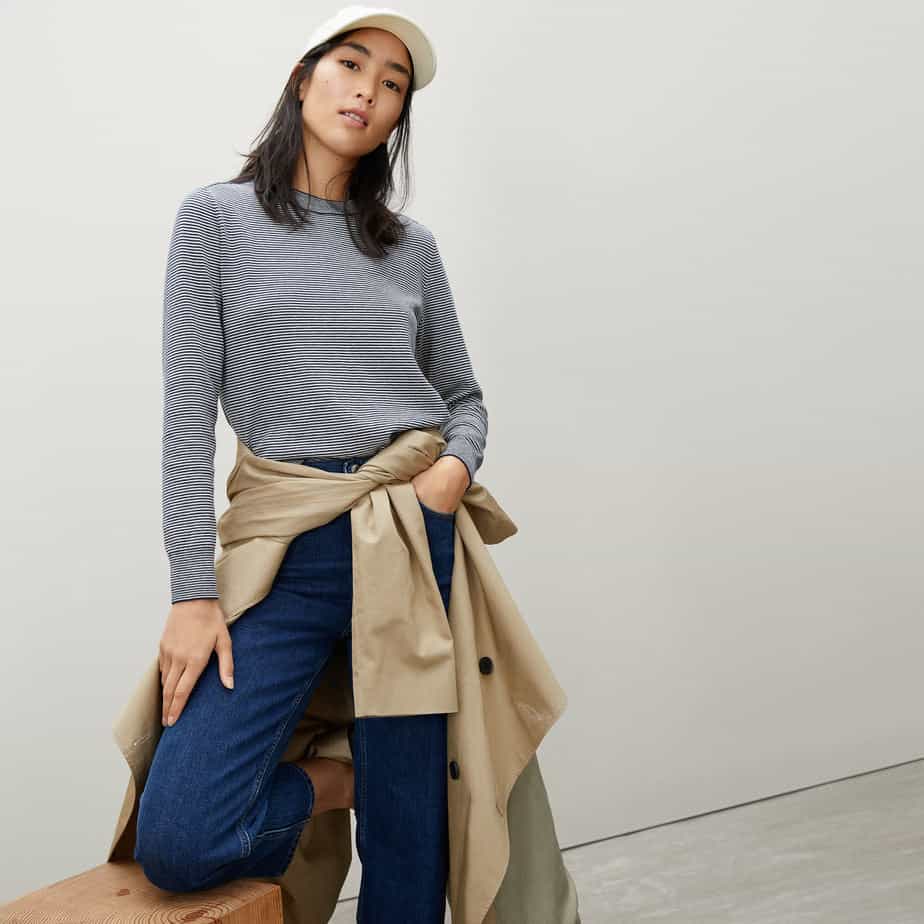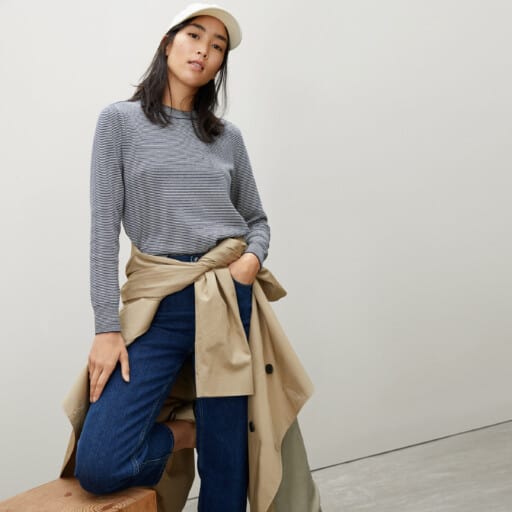 Everlane is a really great preppy fashion brand for the basics. I typically check out the best sellers and shop for cotton t-shirts, sweaters, jeans, and sneakers.
Pricing: Most items are well under $100. Sometimes, you can get basics (like shirts and sweaters) for $20 per item. Keep in mind that these are super high-quality cotton pieces! They will last for a while.
I have always loved Abercrombie since it was super trendy when I was young, but now I love this brand specifically for preppy outfits.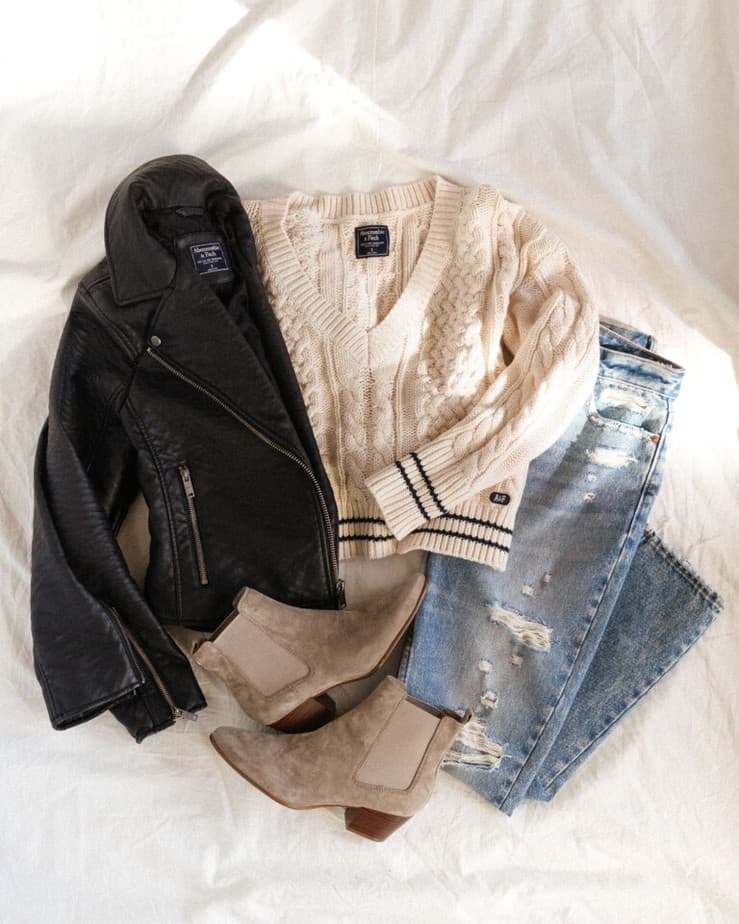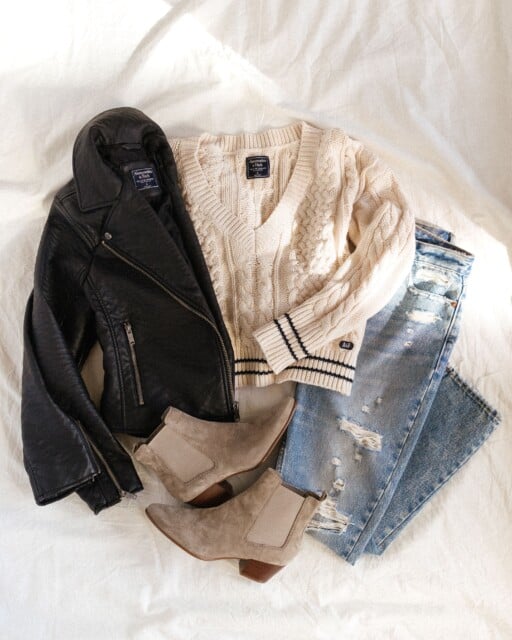 If you're looking for preppy style pieces at Abercrombie, check out the shirts and blouses, the sweaters and vests, and the dresses, especially during the spring and summer.
Pricing: I try to shop the sales at Abercrombie and spend no more than $30 per item. Sometimes, for something I really love, I will spend up for $50 or $60. I can typically find full preppy outfits at Abercrombie for a reasonable price.
As always, Shein is a great budget-friendly place to shop for just about any style.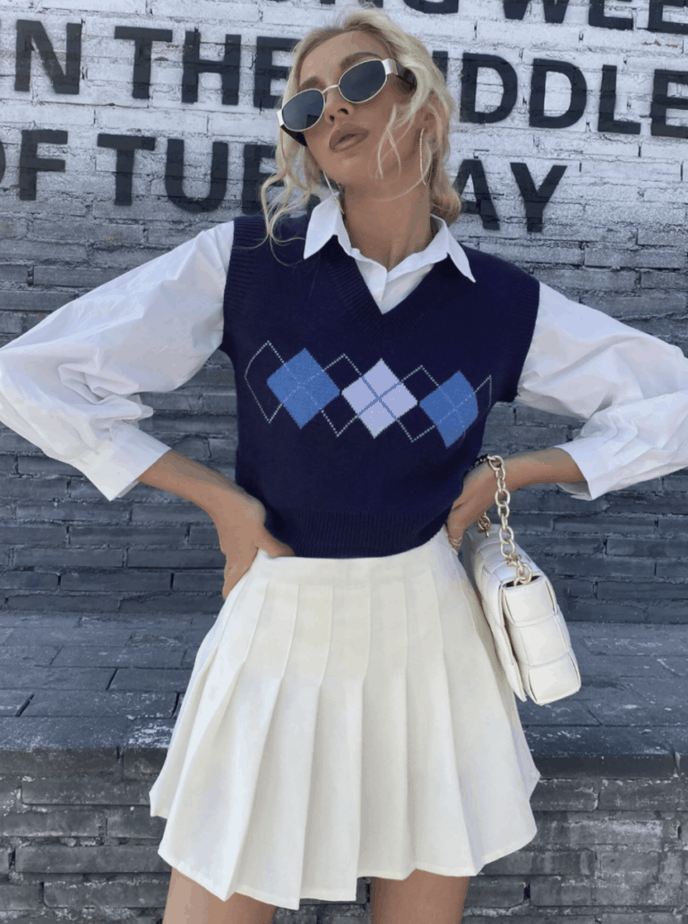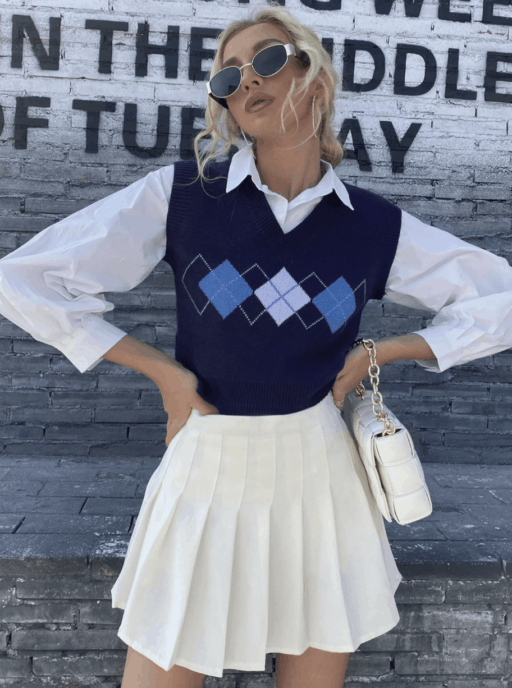 There are a lot of cute preppy outfits and pieces at Shein. I recommend searching for preppy style clothing, but you can also shop for preppy skirts, sweater vests, and more.
Pricing: Most items are under $30 or even $15. You can't get more affordable than Shein.
Surprisingly, Target sometimes has great preppy style items, but you definitely have to sort through.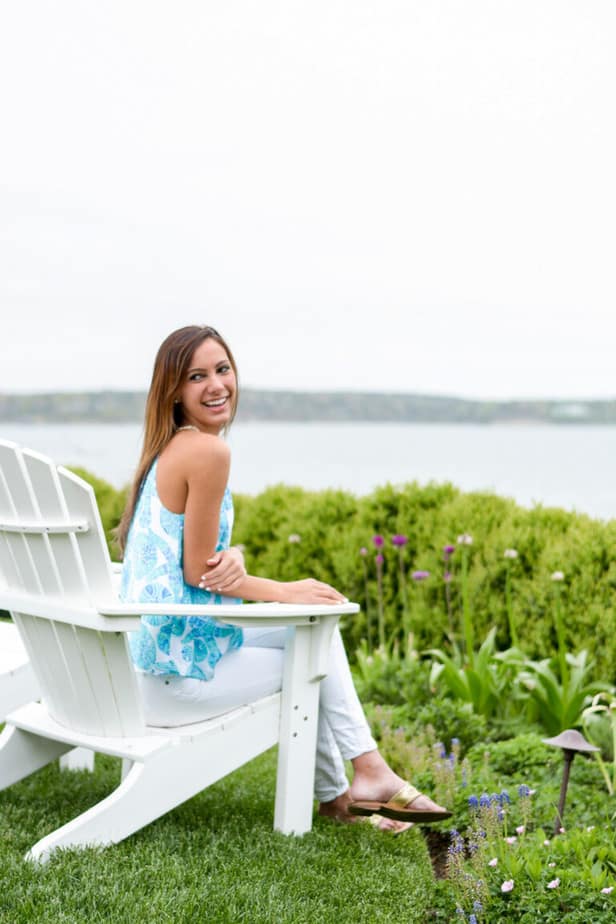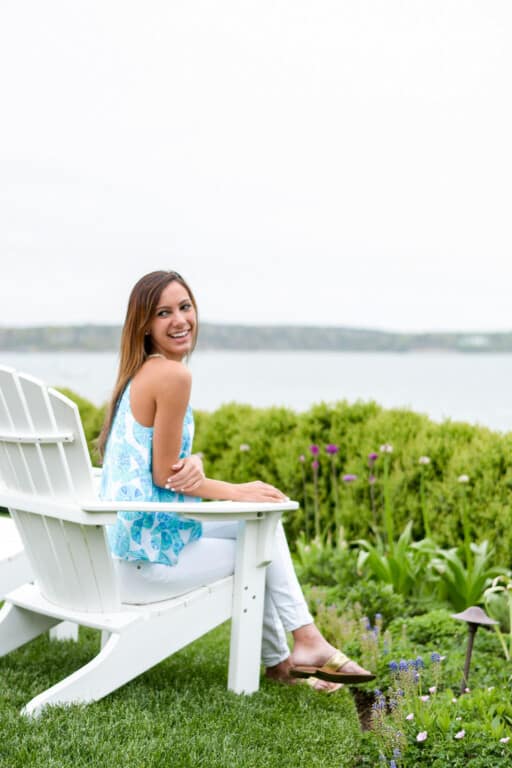 Target first kicked off its "preppy" vibes with the Lilly Pulitzer at Target collection. Sadly, it sold out super quickly, but they still have some great budget pieces.
I shop for preppy fashion dresses, shirts and blouses, and fabric shorts. Target occasionally has super cute lookalike preppy shoes, too.
Pricing: I usually spend around $20 per item at Target.
Classic Preppy Fashion Brands:
These are the classic preppy fashion brands if you're looking for quality items. Preppy style has a lot to do with name brands, so I like to invest in these items when I have the extra cash.
If you love preppy fashion then you know that Vineyard Vines is one of the OGs. This is the place to start when you want to put together preppy outfits.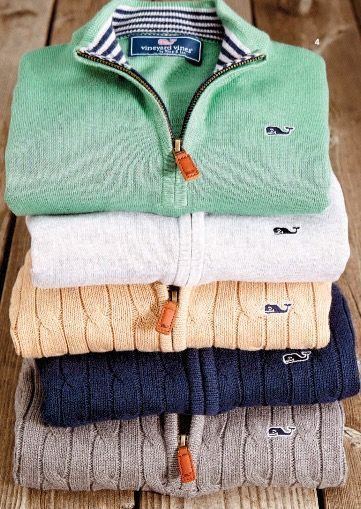 Whether you want to shop for preppy style dresses, button-up shirts, cozy pullovers, swimsuits, fabric shorts, white pants, bags, or more, Vineyard Vines really has it all. It's definitely worth the investment to own a few pieces that you'll wear often!
Pricing: Sometimes you can find pieces at $50 or so, but that's a steal. Most of the quality items are $80-$200.
Tommy Hilfiger is another classic brand that's a bit more affordable.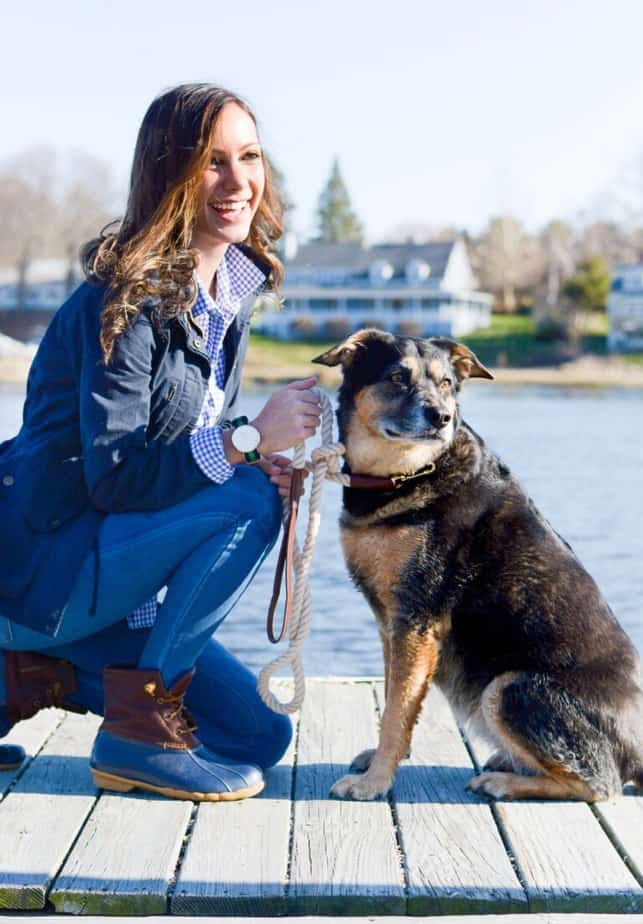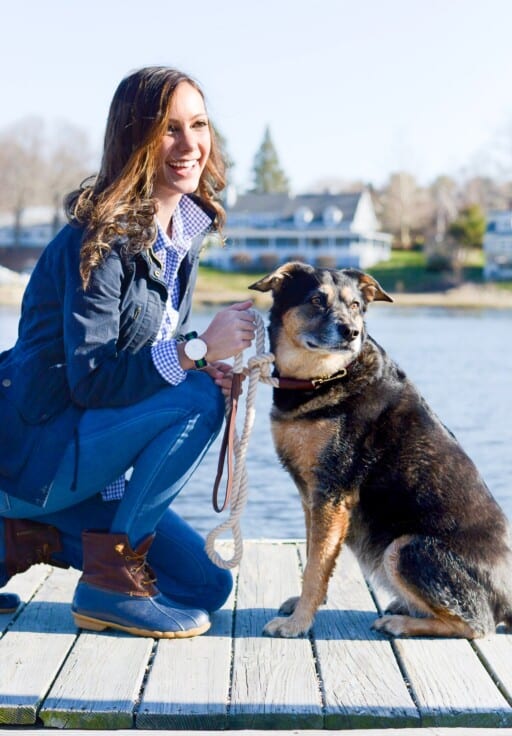 You can certainly shop for the most classic Tommy pieces such as the sweaters, jackets, and button-up shirts, but you can also find some really cute seasonal items at this preppy fashion brand.
Pricing: Most items are over $100. However, Tommy has lots of great sales throughout the year.
I love shopping for spring and summer preppy style pieces at Tuckernut. They have the most darling items!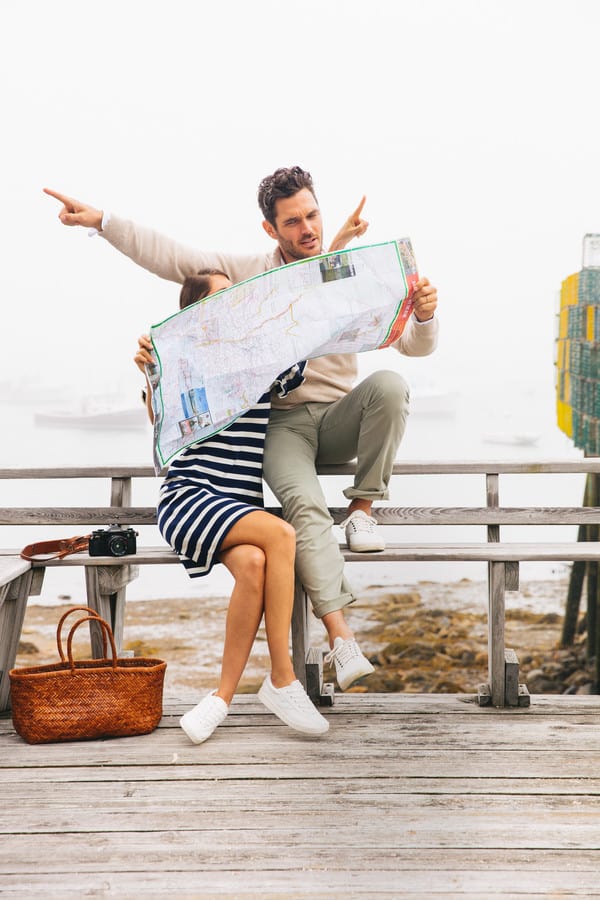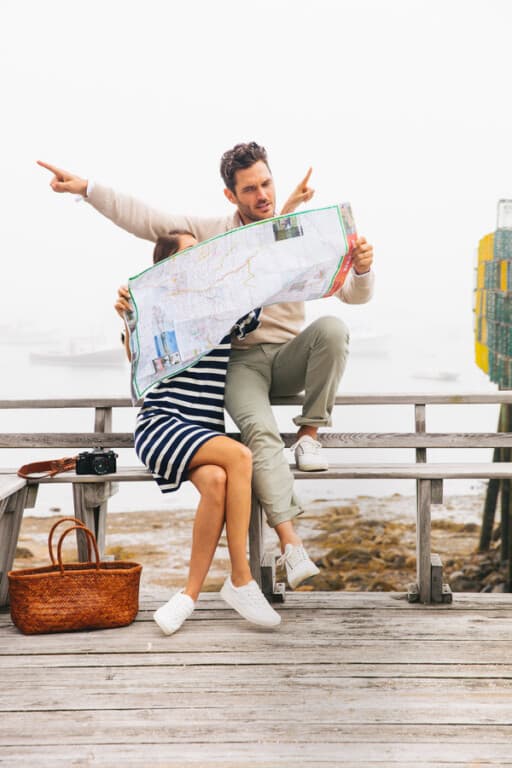 If you're looking for the Lilly Pulitzer look, only toned down and a bit more classic, Tuckernut is definitely your preppy fashion brand.
I love the tops and patterned blouses, the fabric shorts, and the shoes and accessories. The sun hats with bows are especially cute!
Pricing: Expect to spend anywhere from $75 to $250 per item.
This classic England-based brand is woodsy-preppy style, so it's perfect for every season.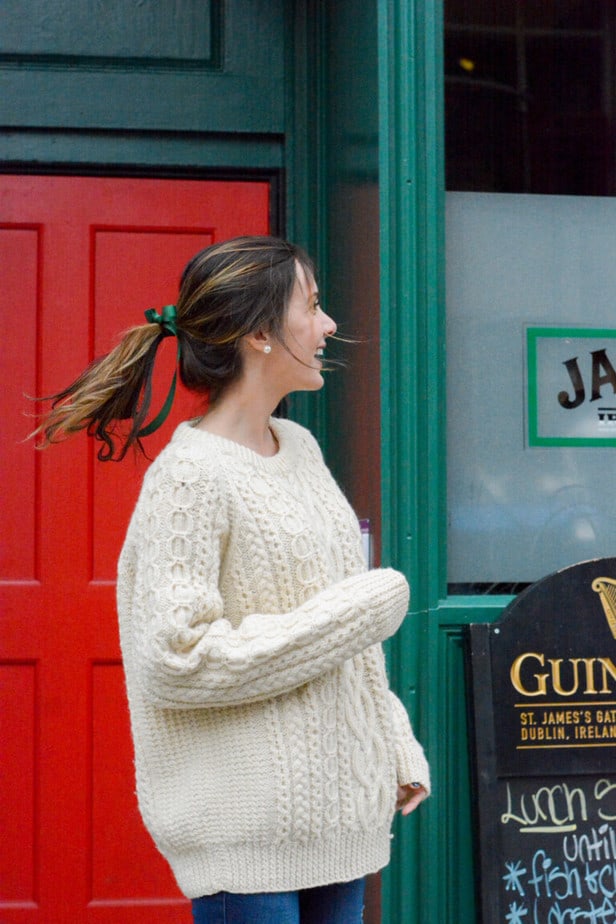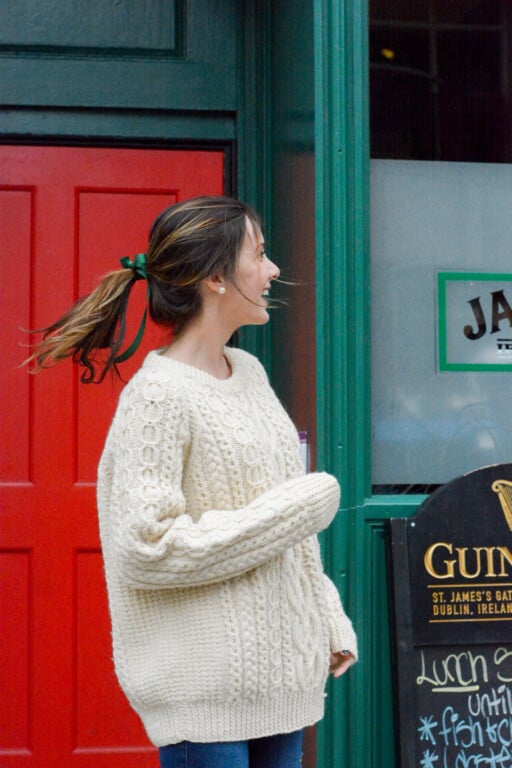 Barbour is classic English hunting fashion. You can literally find entire preppy outfits at Barbour, and all you need is a hunting dog to complete the look.
This preppy brand has so many great items for women. I really love the quilted coats, vests, and boots.
Pricing: Most Barbour items are over $100, but the quality is impeccable. These are all long-term items.
Virtually everyone has heard of Sperry. However, this preppy fashion brand sells much more than just the classic boat shoes.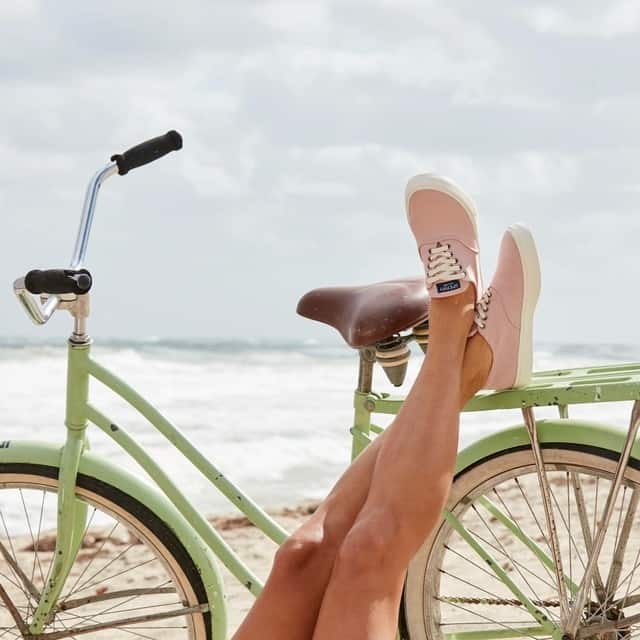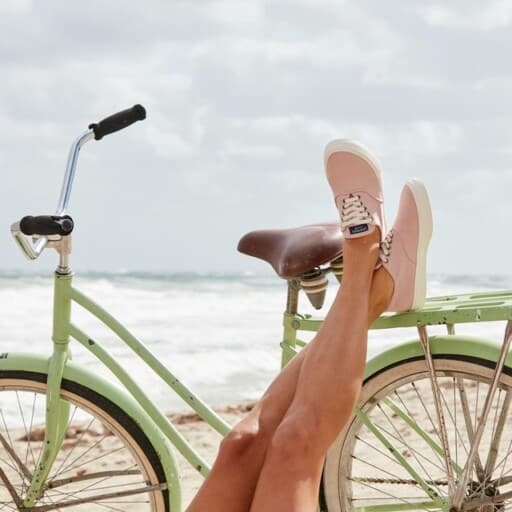 In fact, Sperry has a variety of super cute shoes for both women and men, including canvas sneakers, variations of boat shoes, and sandals.
Pricing: You can get some cheaper pairs of shoes for only $50, while the more expensive shoes will be between $100 and $200. However, the quality is really incredible.
Knockoffs just don't do these shoes justice. My fiance has had a pair of Sperry boat shoes for 3+ years now and they're still in great shape!
I'm obsessed with K.J.P. pieces! They're very seasonal, classic, and high-quality.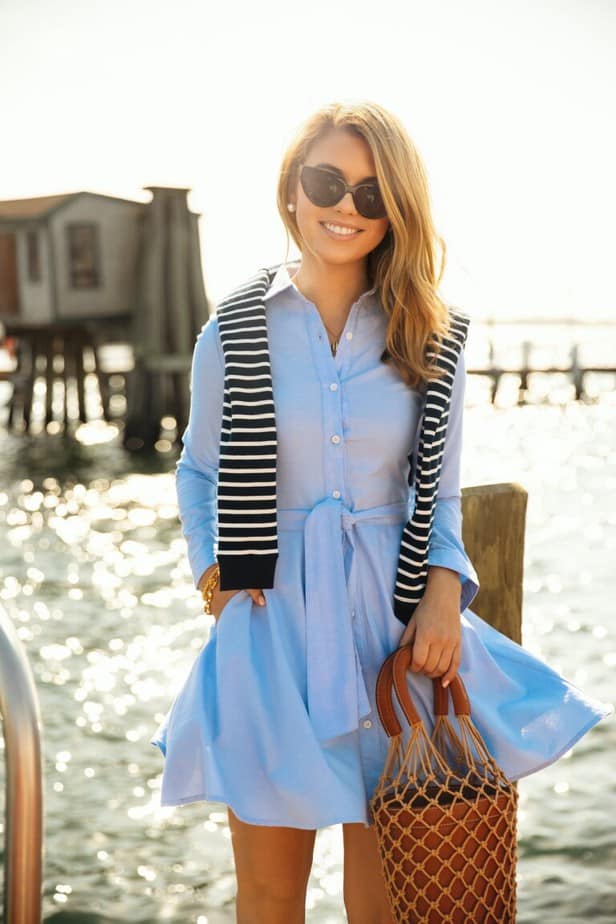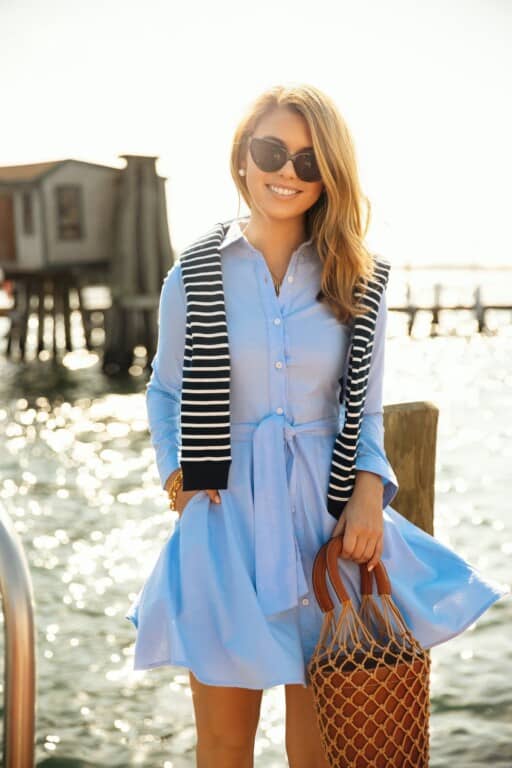 I especially love the women's dresses, the thick knit sweaters, and the delicate gold and pearl jewelry.
Pricing: K.J.P. is actually super affordable compared to some of these other preppy style brands. Pieces are anywhere between $75 and $150. It's a great brand to shop at for full preppy outfits.
Ah, Lilly P. There really is nothing like the bright, happy patterns of Lilly Pulitzer!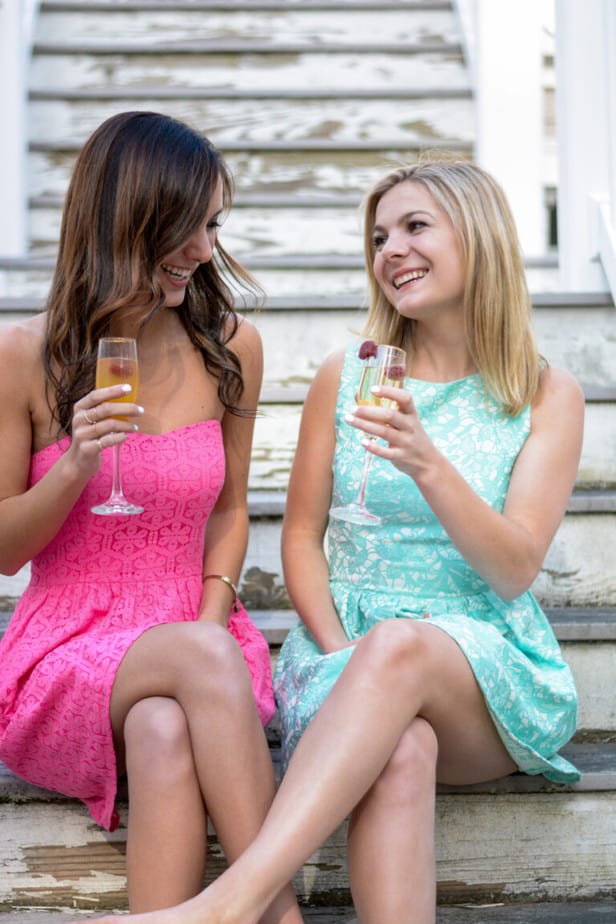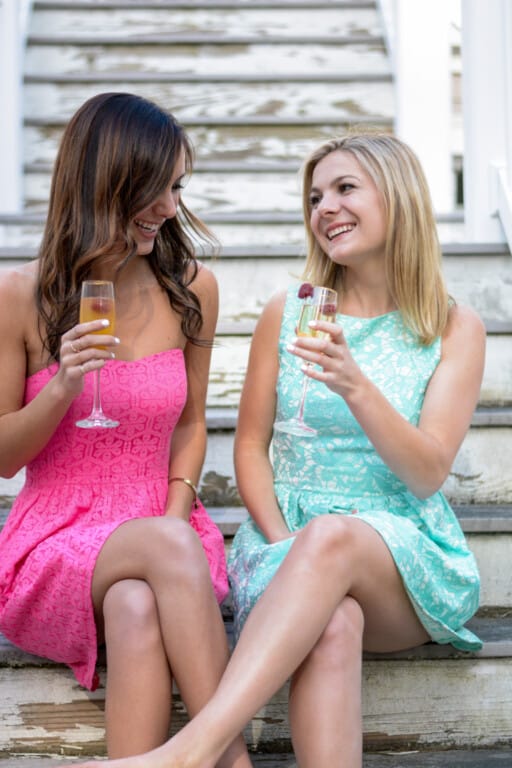 I make it a point to add at least one Lilly item to my wardrobe every summer. I love wearing Lilly dresses to weddings, out to dinner, or even to a summer brunch by the water.
Although I love literally everything at Lilly Pulitzer, I tend to shop for both formal and casual dresses, floral blouses (they pair wonderfully with white jeans), patterned swimsuits, and rompers.
Pricing: Most pieces are between $100 and $250. Lilly Pulitzer is one of the best preppy fashion brands for sales, so always check the clearance section.
J. Crew is another classic store for basic, high-quality, preppy outfits.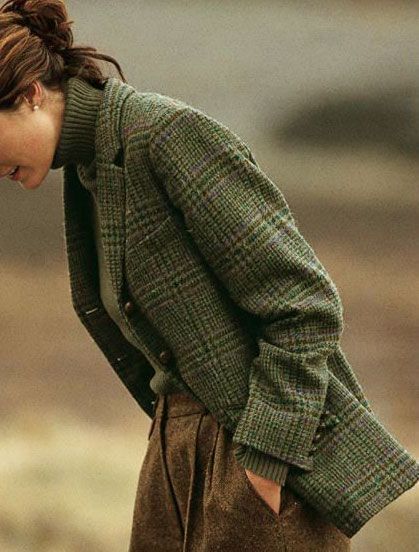 I recommend starting with the best sellers. You can find gorgeous blazers, tailored pants, preppy style dresses, button-up shirts, and flats.
Pricing: Most pieces are between $50 and $175. J. Crew often has amazing sales for full-on preppy outfits.
Lacoste is a super cool, casual, preppy fashion brand with vintage vibes.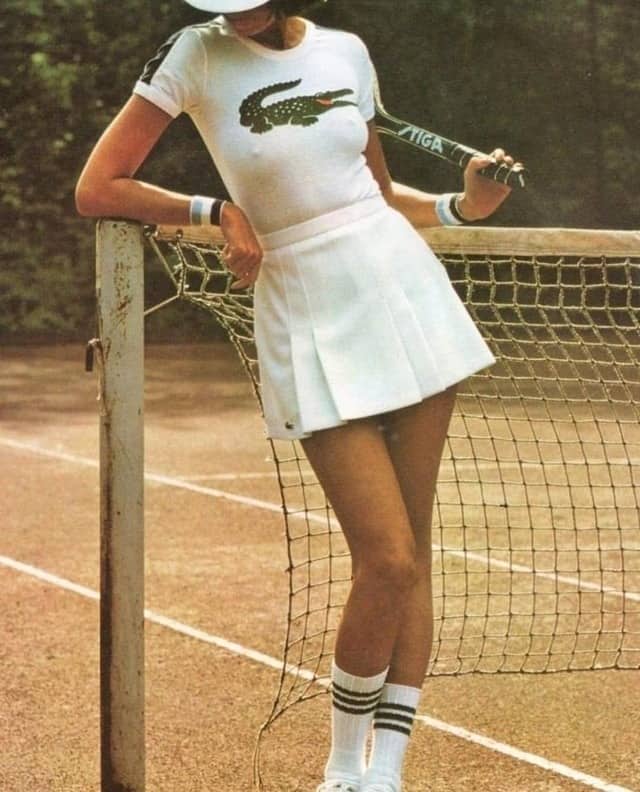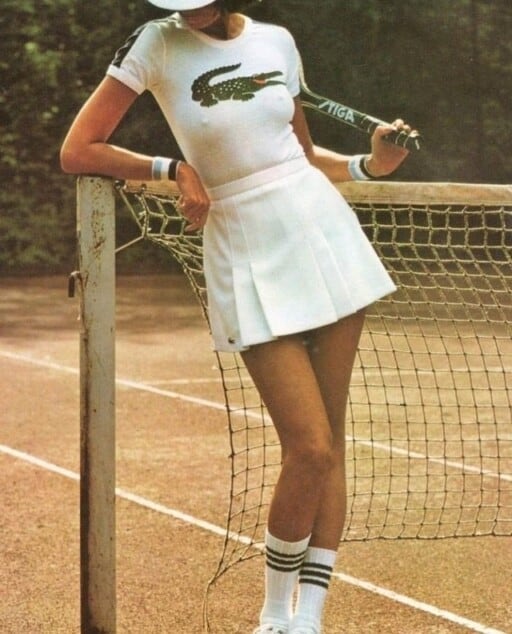 There are so many great pieces at Lacoste! The logo itself is enough of a reason to buy these pieces, but I especially enjoy shopping the best sellers as well as the polos, polo dresses, and pullovers.
Pricing: Most pieces are $100 to $200.
Talbots is a great mid-range preppy style brand for all ages.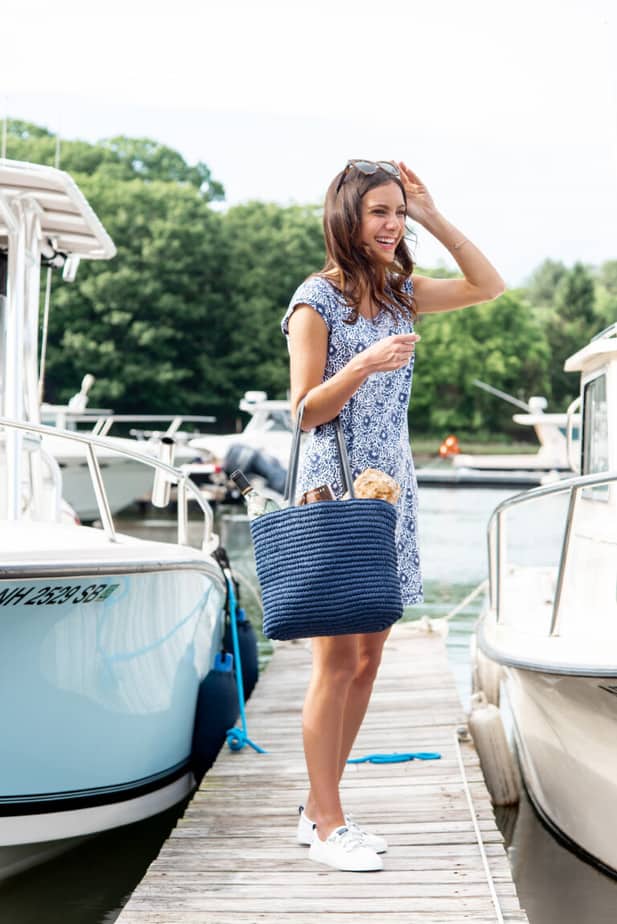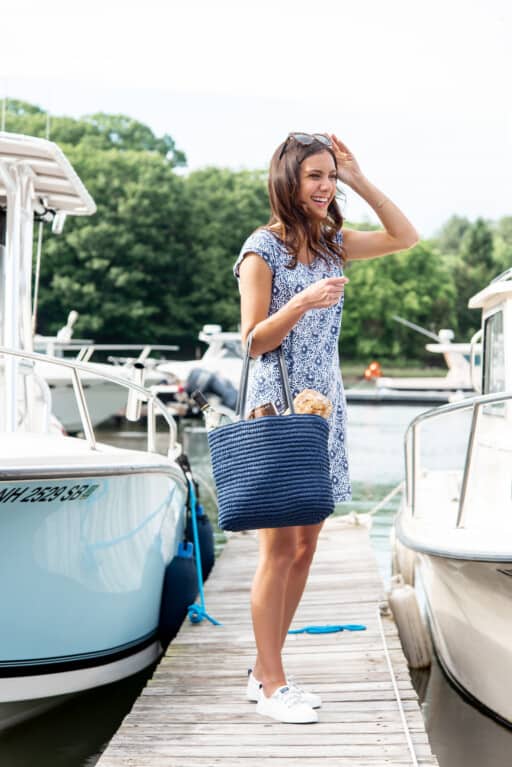 I love shopping for my basics at Talbots, including sweaters and blouses. I also love the tailored pants and sneakers.
This whole outfit that I'm wearing in the photo is from Talbots, even the shoes and the bag!
Pricing: Most items at Talbots are between $50 and $110.
Although Love Shack Fancy has some frilly, girly dresses, they also have some preppy pieces that are perfect for summer.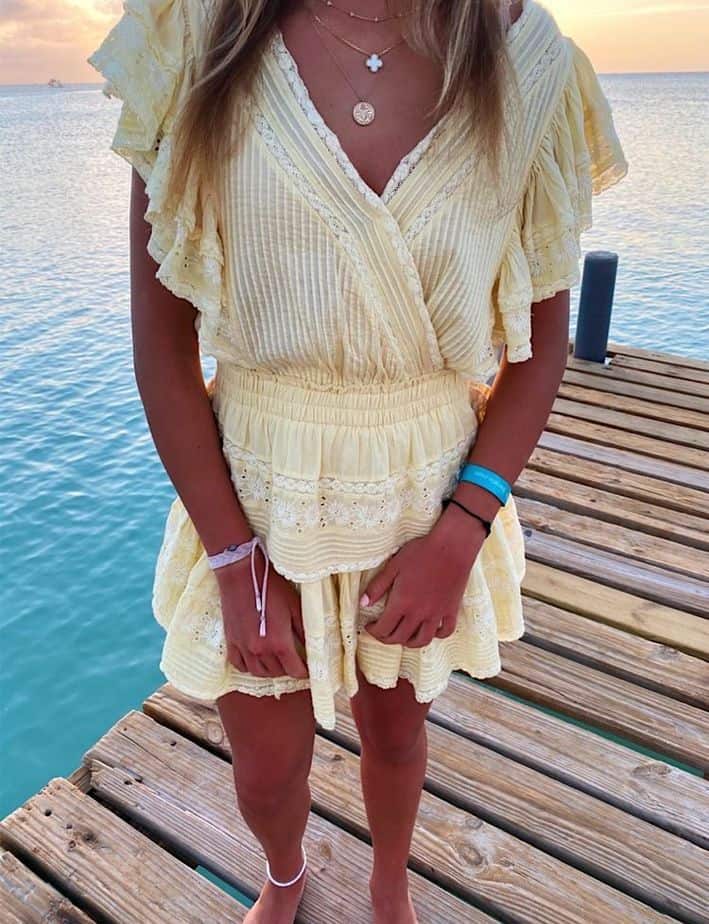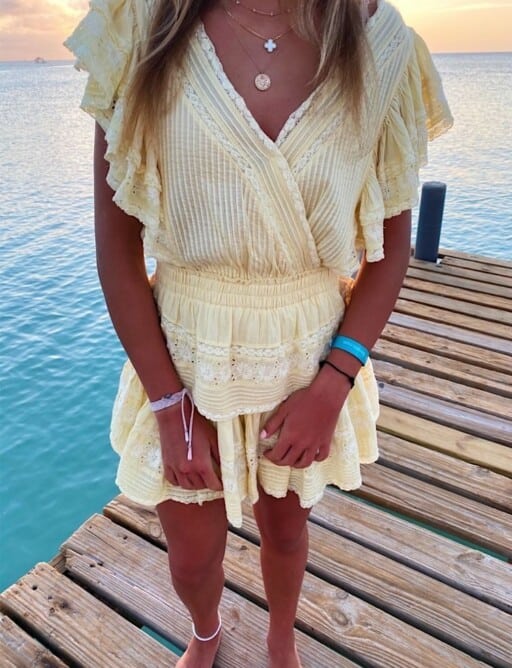 I typically shop at Love Shack Fancy for bright summer dresses in yellow, blue, pink, and green tones. These dresses are perfect to pair with Jack Roger sandals and some preppy jewelry.
Pricing: Most Love Shack Fancy dresses are between $300 and $500. They're pricy but are truly amazing quality.
If you're looking for classic country club style then Southern Tide is your preppy style brand of choice.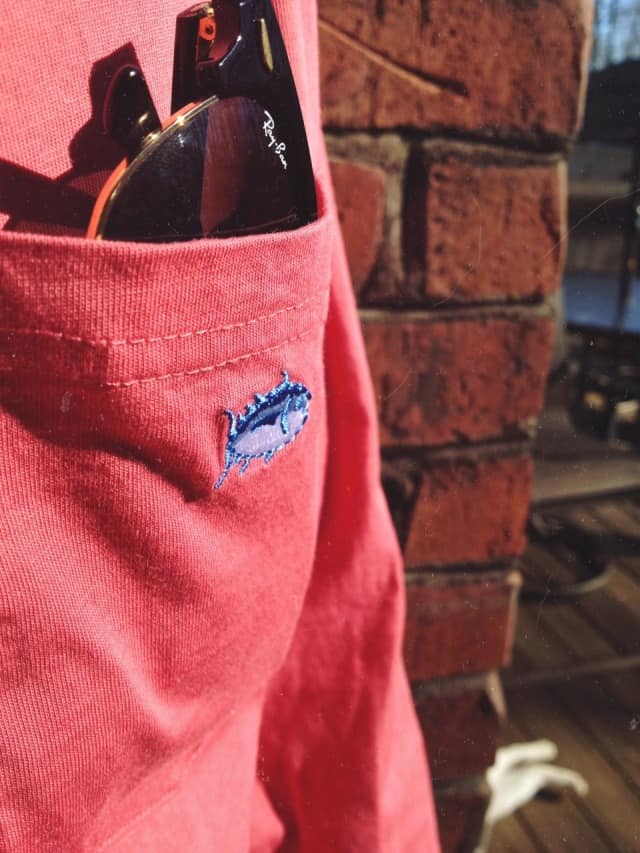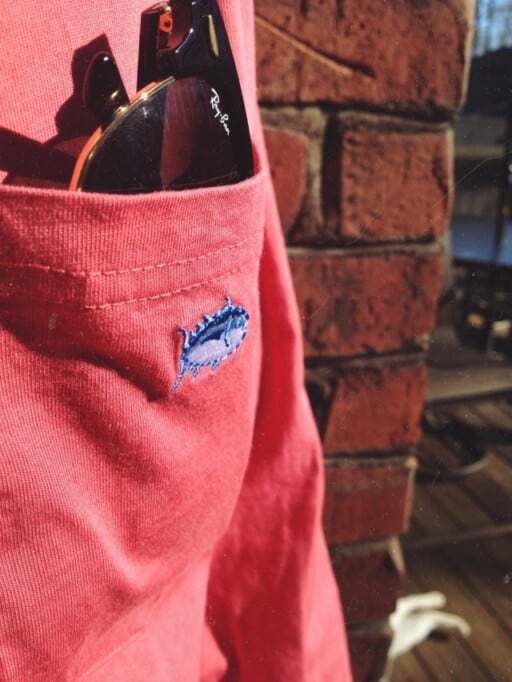 I love all of the best sellers! This is a good place to start.
The dresses are really gorgeous and can be worn many different ways, but Southern Tide also has really cute pullovers, sweaters, and more.
Pricing: Most items are between $125 and $175. I typically shop the sales.
Hunter rain boots are classic preppy style shoes that are essential for any season!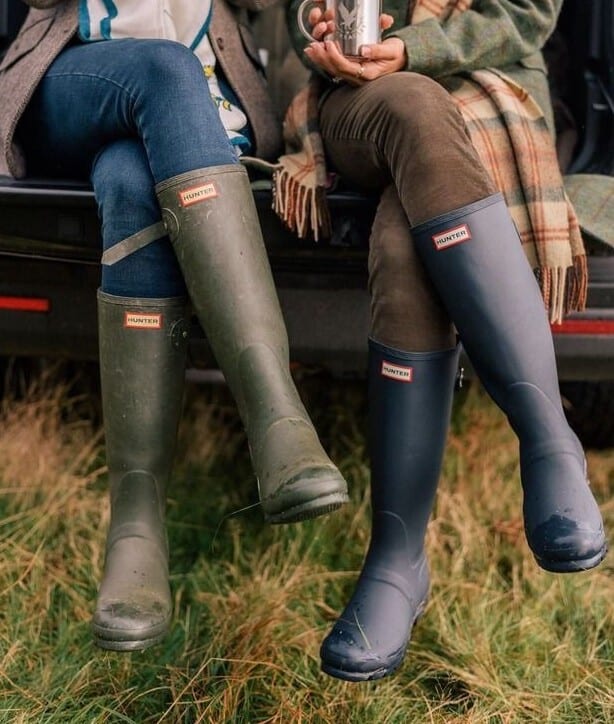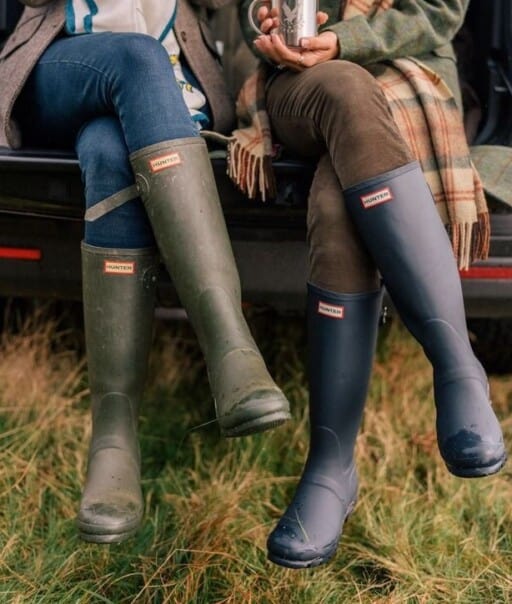 I have both the classic rain boots and the short ones in navy, green, and red. There are many different options depending on your style and height!
Keep in mind that if you're on the shorter side, the classic high boots might be too tall. My sister is 5'4″ and likes the medium size.
Pricing: Most Hunter boots are between $125 and $180.
This is another super classic preppy brand. I almost never wear a Lilly Pulitzer dress or top without my Jack Roger sandals.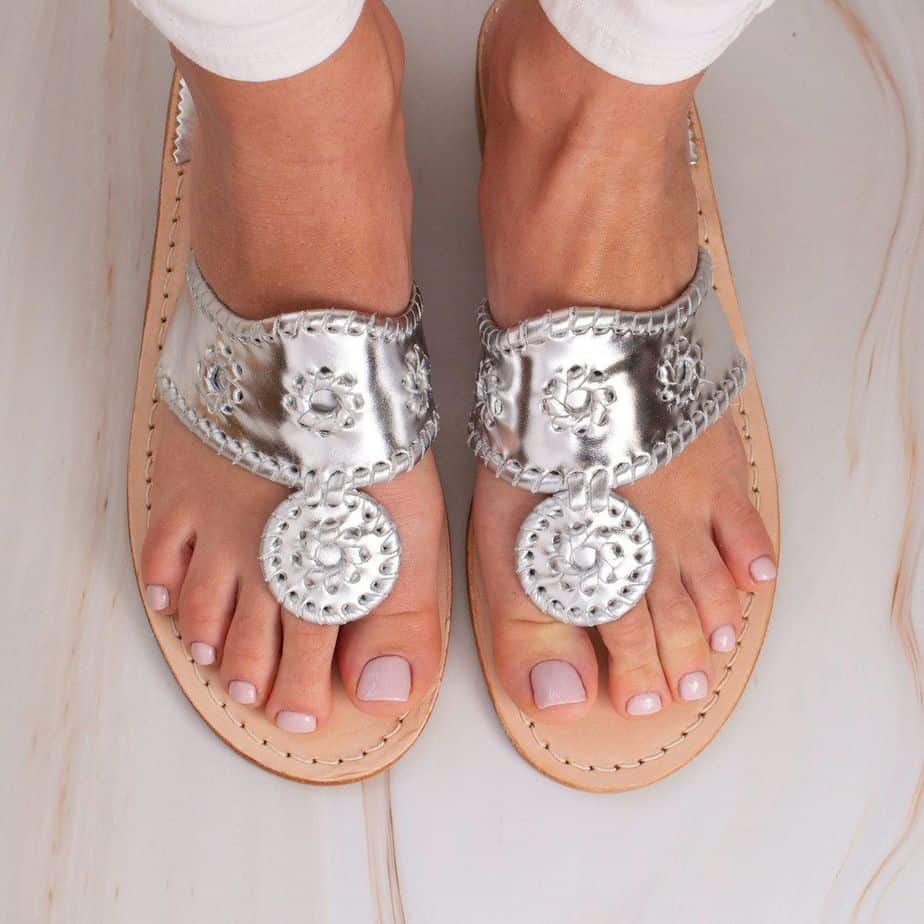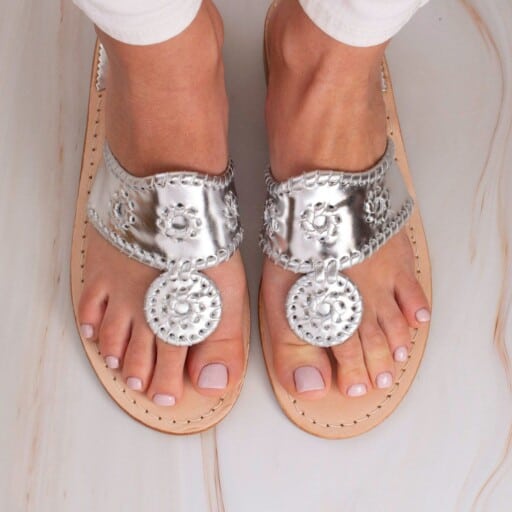 Even though the classic sandals are super popular and gorgeous (I have them in white, gold, and navy), there are many super cute sandal styles at Jack Rogers.
Pricing: Most sandals are between $100 and $140. Again, these sandals last forever; you'll only need to buy a pair every 4-5 years. Jack Rogers always go perfectly to complete preppy outfits.
Okay, so Longchamp is technically a French fashion brand, but it's also very classic and preppy. In fact, I would venture to say that every truly preppy woman should own a Longchamp bag.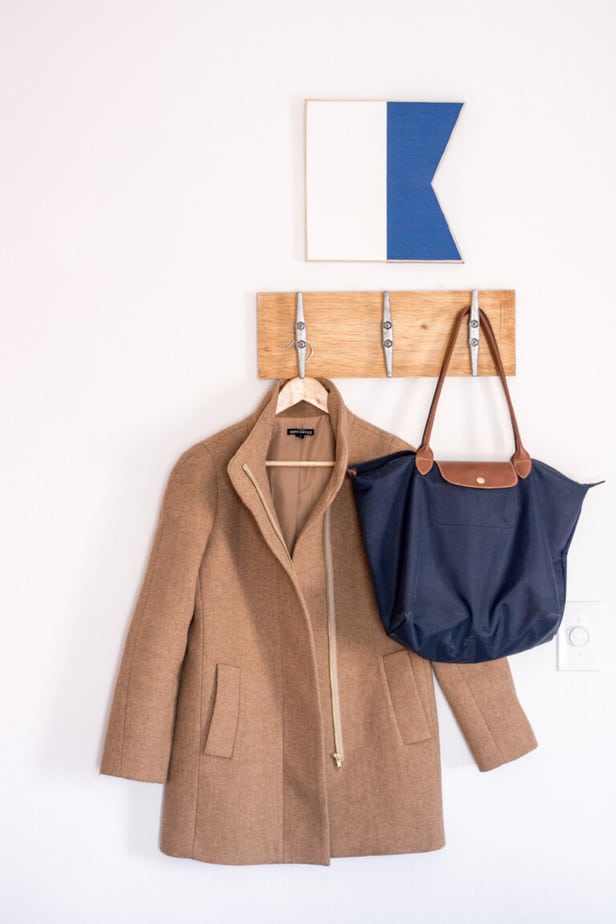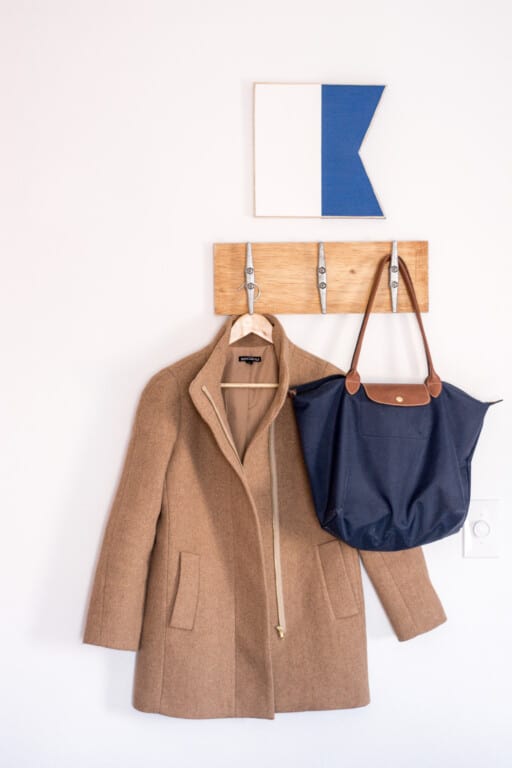 I have the classic bag in both blue and black, size large. It's such an amazing bag because you can just throw it in the wash if it gets dirty.
This is a great bag for all seasons and doubles perfectly as a beach bag!
Pricing: Longchamp is surprisingly affordable, especially considering that I have owned this bag for 3+ years and use it almost daily. I spent $145 on the large bag, but there's a variation depending on the size/color you'd like.
Most preppy people have at least a few items from L.L. Bean. It's a solid, mid-range store that sells quality pieces.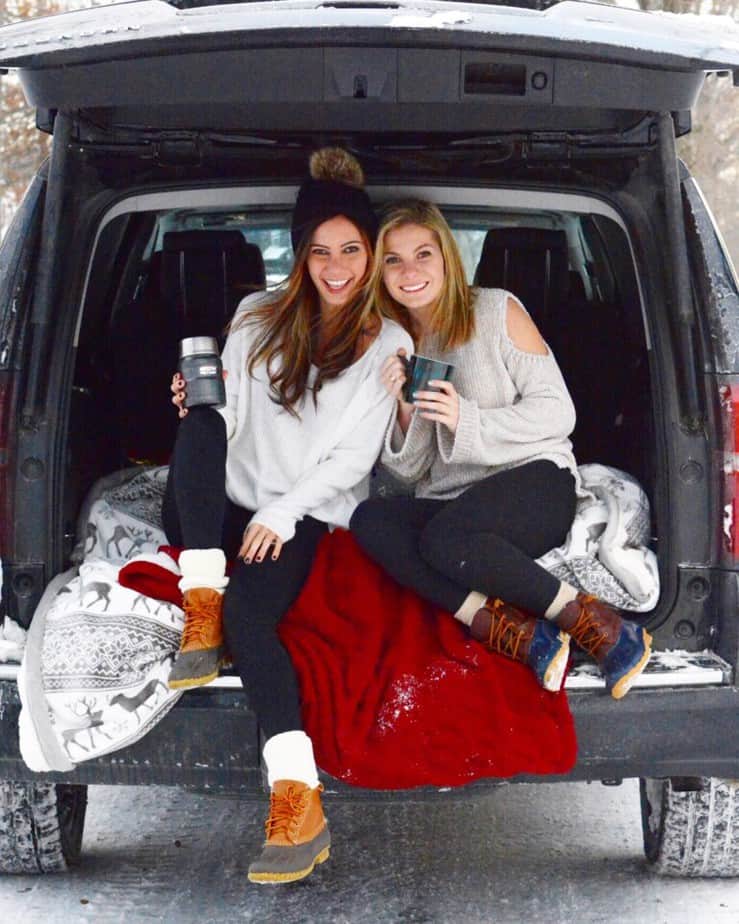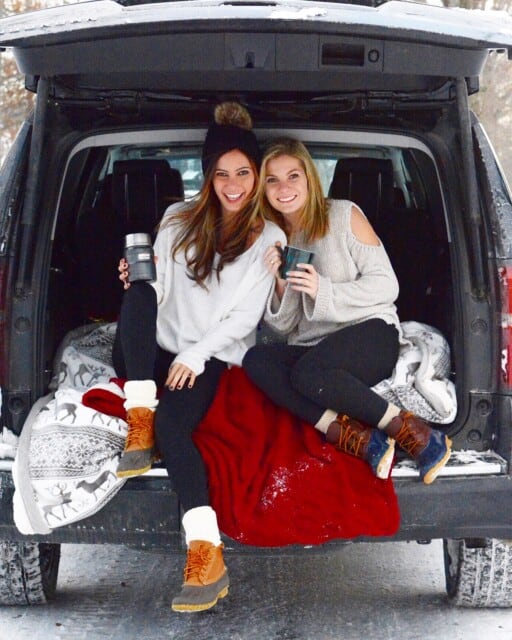 L.L. Bean is great for all of your basics, from preppy pullovers to sweaters and jackets. However, I especially love the bean boots. Every preppy style aficionado needs a pair!
Pricing: Most items are between $50 and $200. L.L. Bean is mid-range compared to other preppy fashion brands but the items are still super high quality. For that reason alone, L.L. Bean is one of my favorite preppy style stores, especially for fall and winter preppy fashion.
If you want a girly yet classic preppy fashion brand then you'll love Kate Spade.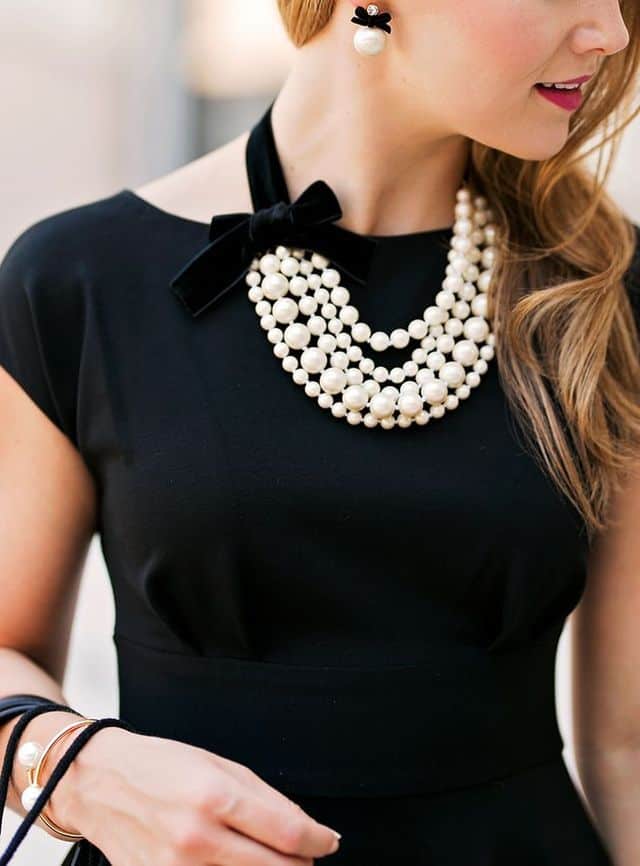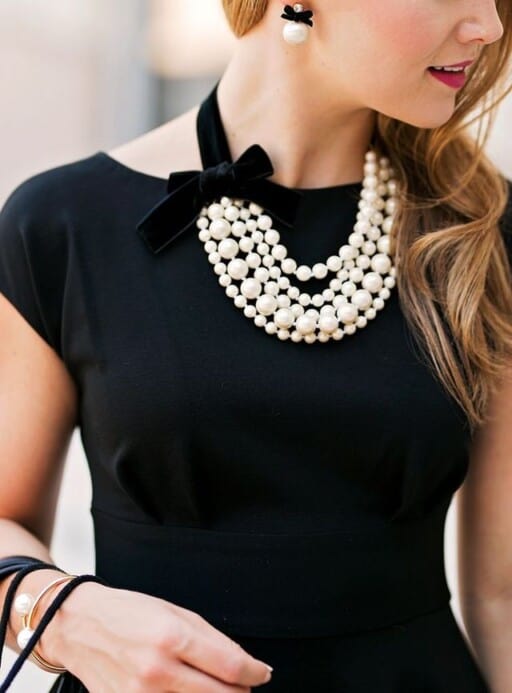 I (of course) love basically every Kate Spade handbag out there, but I also love this brand's shoes (especially the darling flats) and the super sweet, girly accessories.
Pricing: The prices at Kate Spade are super variable. Most purses and shoes are between $200 and $300, but they often have amazing sales.
Theory is a great mid-range designer fashion brand for classic preppy outfits.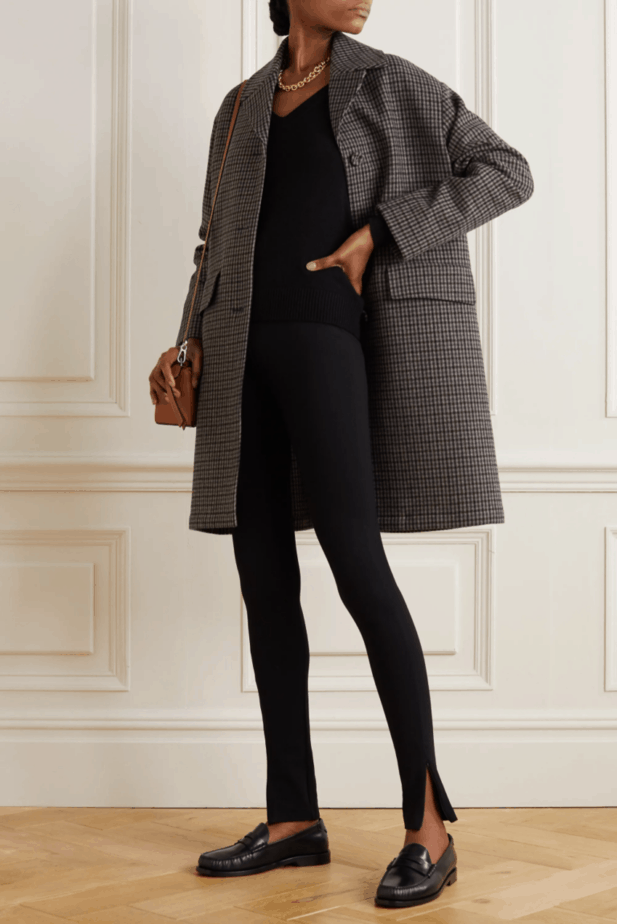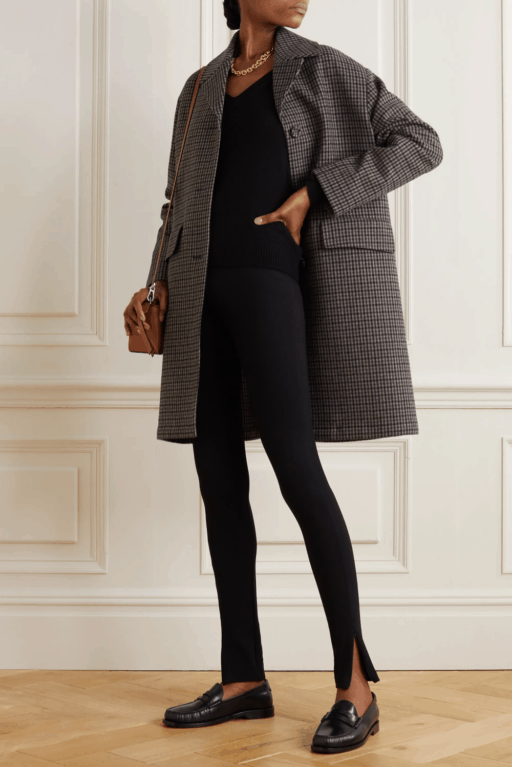 I typically shop in the best sellers section. I like the cardigans, blazers, tailored pants, and classic blouses.
Theory has a business/preppy style vibe. It's a great place for professional preppy outfits.
Pricing: Expect to spend $300-$700 per item.
Patagonia is a great winter brand if you want the woodsy/preppy style vibe.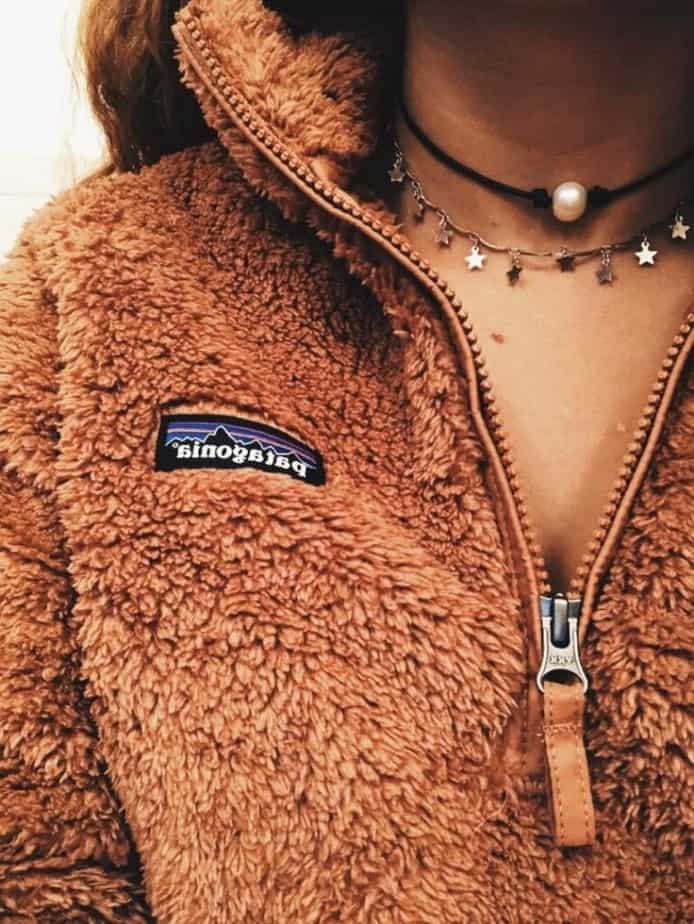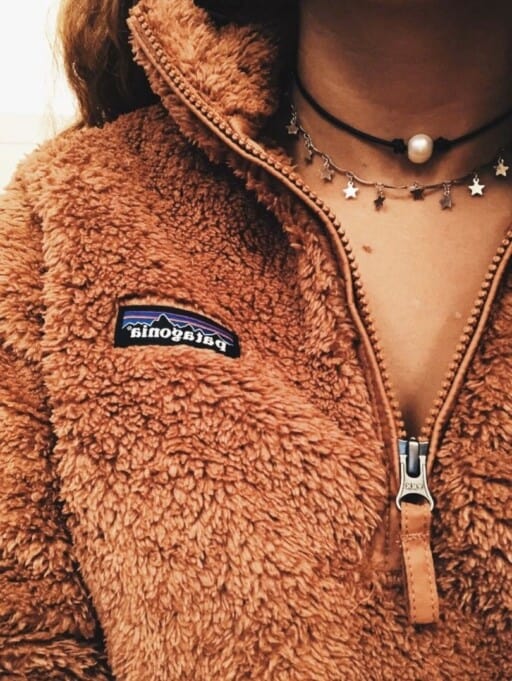 Everyone should definitely own a Patagonia pullover. They're truly amazing! You can buy all sorts of fleeces and jackets at this preppy style brand.
Pricing: Expect to spend at least $200 per item. However, these pieces are incredibly warm and are really made for the outdoors, not only for the look.
I love Eastland Shoes for preppy, durable, affordable shoes.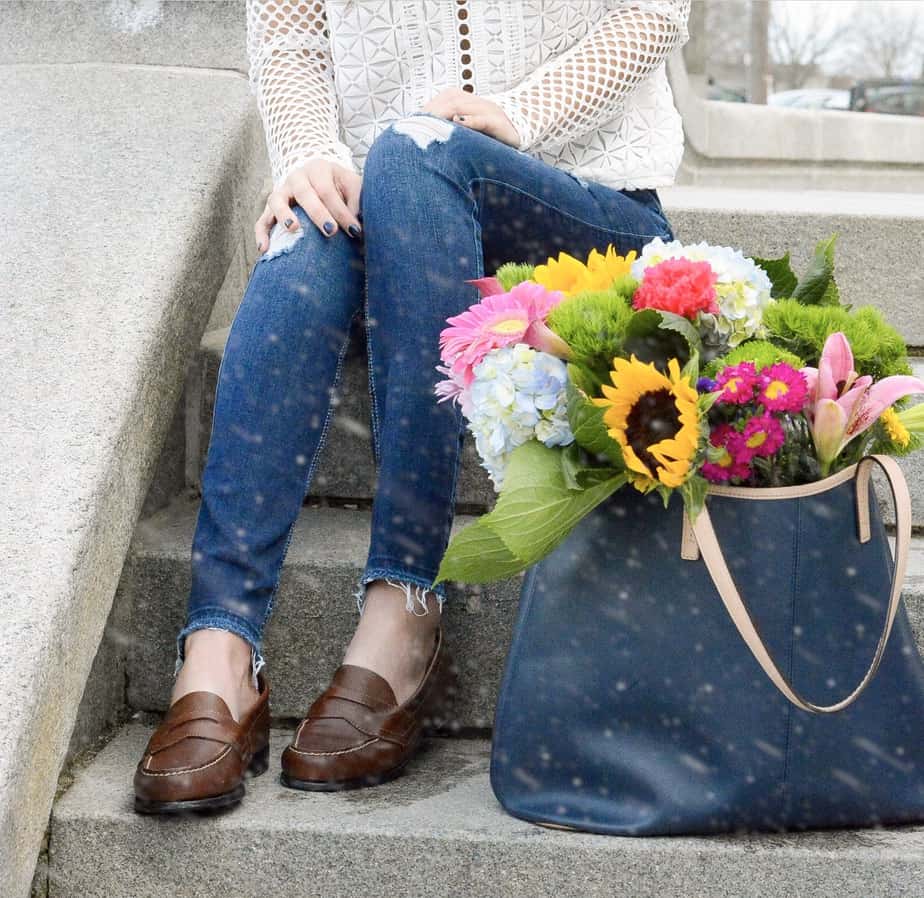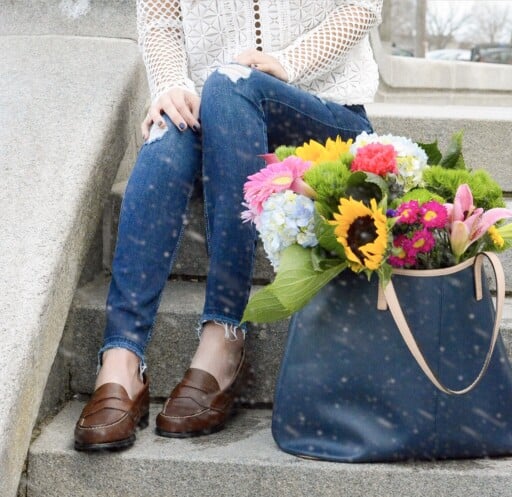 I especially enjoy the loafers, oxford shoes, and slip on boat shoes for women.
Pricing: Most pairs of shoes are well under $100. They last for a long time and are really comfy!
If you like trendier preppy outfits then you'll love Alice + Olivia.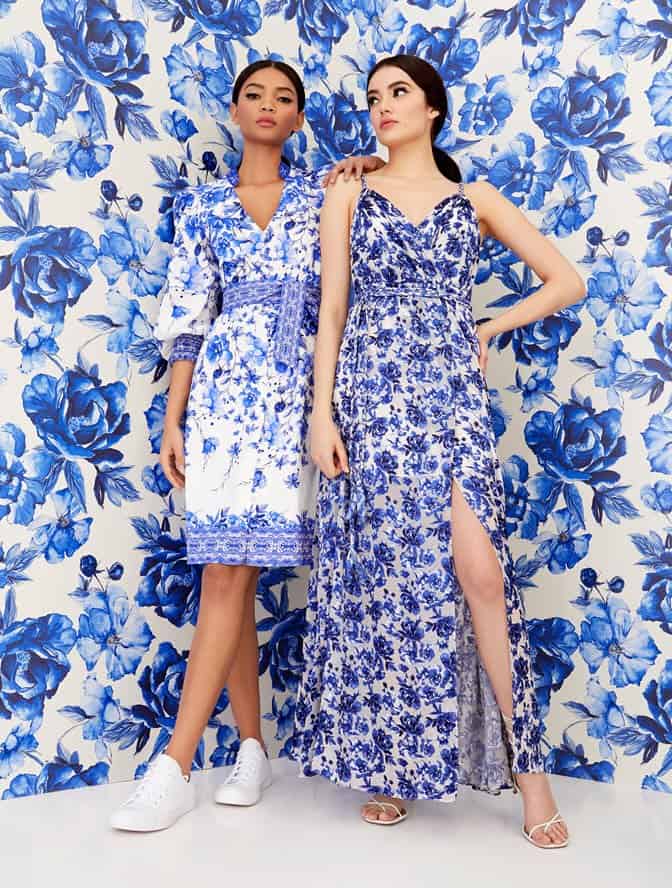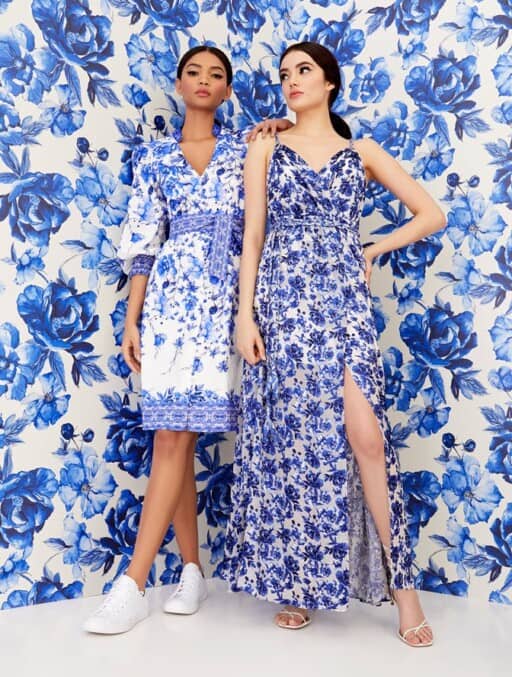 I generally shop new arrivals and best sellers at Alice and Olivia.
This preppy fashion brand has super cute sweaters, interesting tops, and pant sets. I purchase a few pieces a season to add a bit of spice to my preppy wardrobe items.
Pricing: Most pieces sell for $100-$300.
If you're looking for preppy luggage and/or bags, Mark and Graham is the preppy fashion brand for you.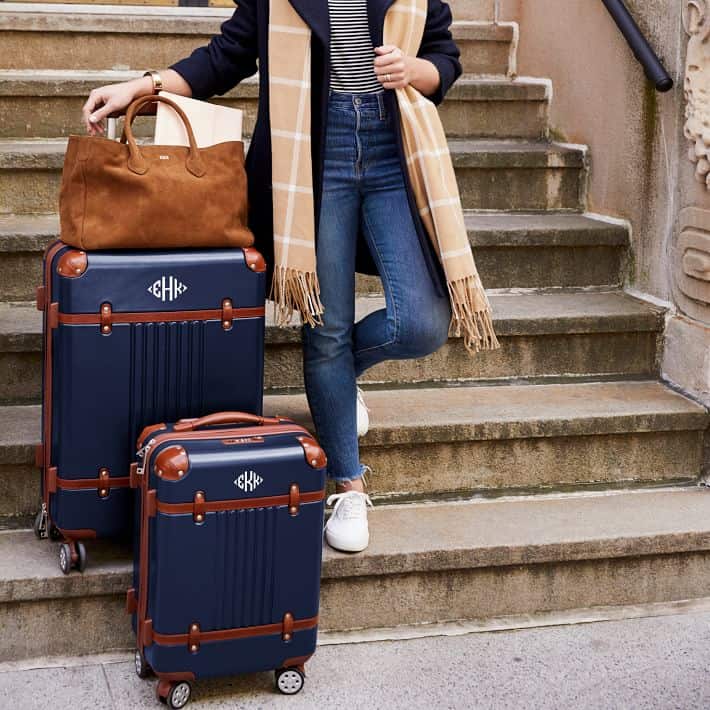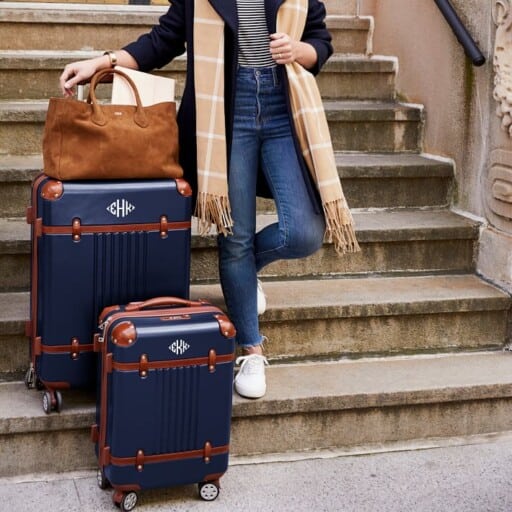 These are the most classic preppy luggage pieces that can be used over and over!
I shop at Mark and Graham for luggage as well as totes and bags. Their products can be monogrammed or used plain.
Pricing: Mark and Graham is surprisingly affordable. You can get a large piece of luggage for around $200; tote bags are sometimes under $100.
Although Tory Burch is known for the classic flip flop sandals, this preppy style brand offers tons of other pieces that are popular, too.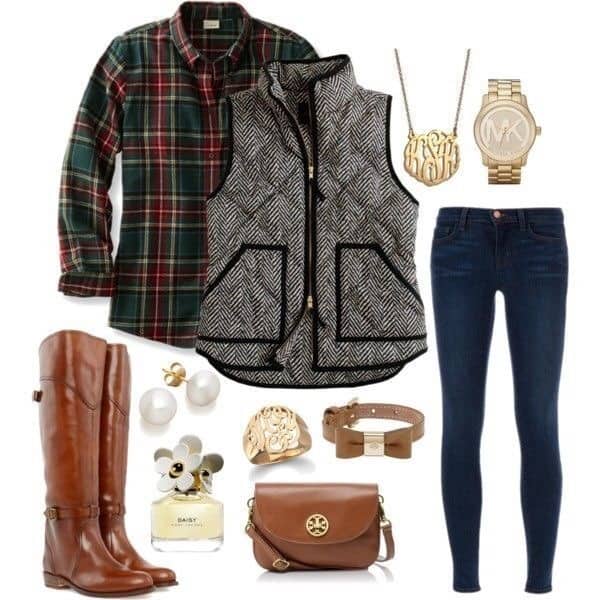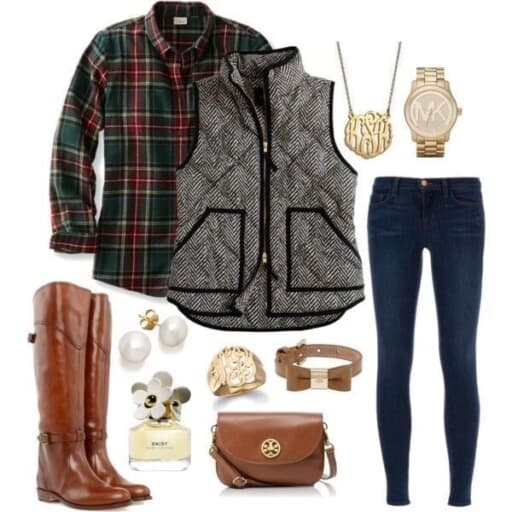 You can shop for super cute preppy bags at Tory as well as a variety of shoes and clothing. I especially love how the clothing is super classic and preppy for all four seasons.
Pricing: Expect to spend $150-$500 per item.
2. Ralph Lauren
One of the most classic preppy style stores on this list is Ralph Lauren. It's known as one of the basic preppy fashion stores for a reason!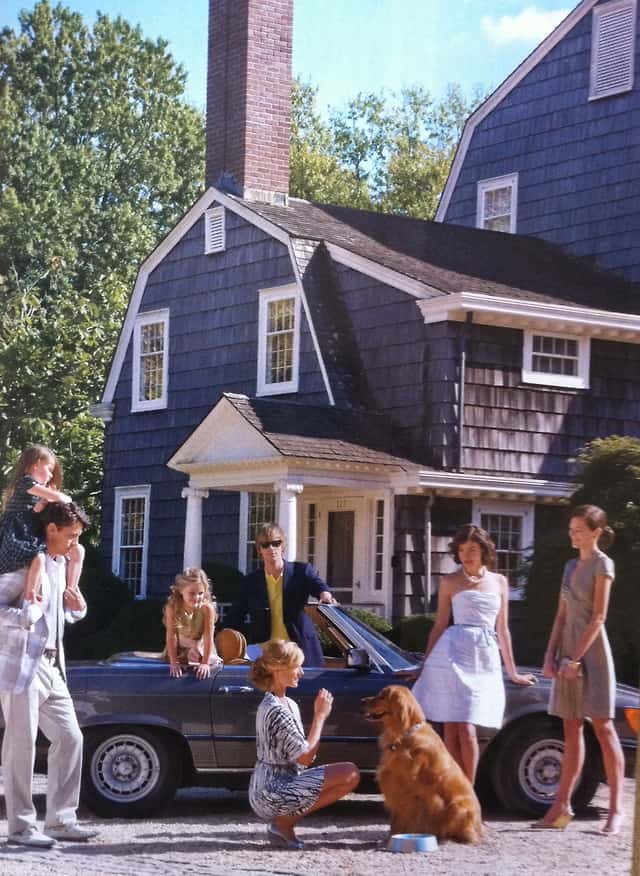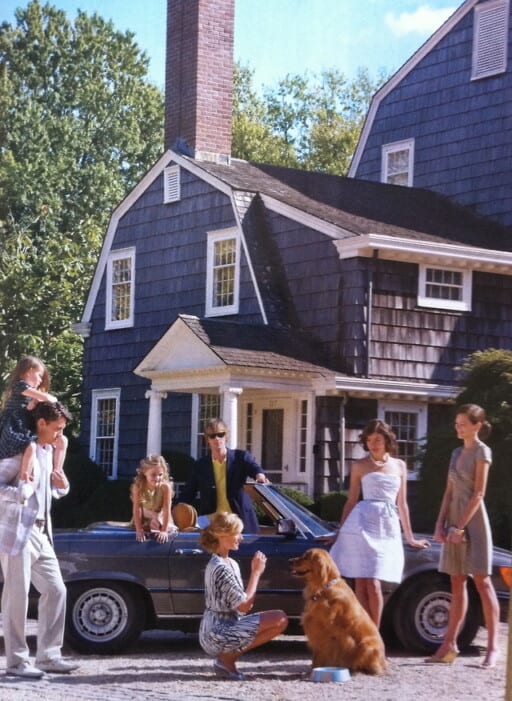 Ralph Lauren not only offers really beautiful items, but there's a vintage vibe to these preppy items. It's not trendy prep or fads; instead, Ralph Lauren is the real deal.
Pricing: Most items are well over $200; expect to spend $300-$600 per piece on average.
1. Brooks Brothers
Of course, Brooks Brothers has to be #1 on this list!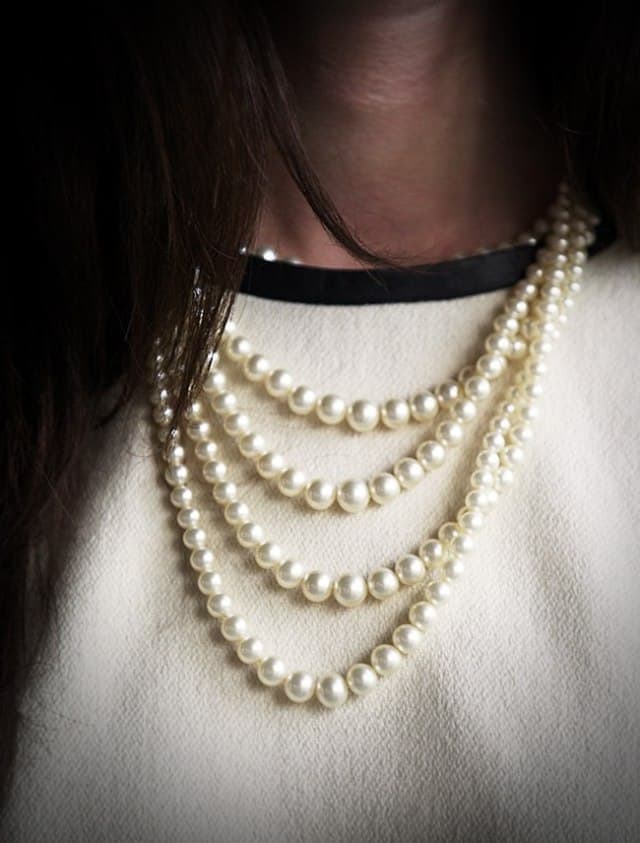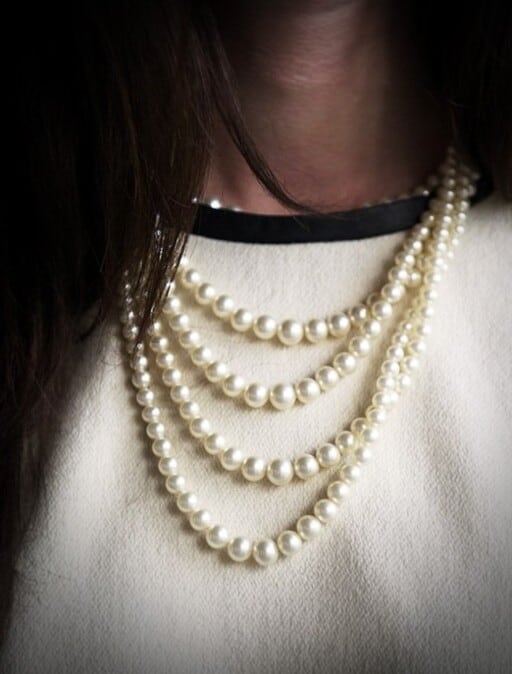 If you're looking for ultra-preppy style and classic outfit pieces, Brooks Brothers is truly your place. I don't shop here often because it's super expensive, but this is definitely the OG preppy store if you want to dive into true old-prep.
Pricing: Expect to spend $200+ per item.