In the past few years, we have finally gotten names put to some of the prettiest aesthetics out there, mainly thanks to TikTok. As the warmer months approach, I'm loving all things cottagecore, including cottagecore wallpaper for my phone!
The cottagecore aesthetic is simply timeless. It's all about nostalgia and simple living, something that we don't have very often nowadays.
I find that it's actually pretty easy to add in the cottagecore aesthetic, even if you live in the city like me. There are ways to make life more uncomplicated and easy, regardless of your house or town.
One super easy (and free!) way to incorporate any aesthetic into your life is by setting up your iPhone's wallpaper to remind you of the vibe.
Cottagecore wallpaper is not only peaceful but is incredibly romantic! There's nothing I like more than waking up to see a gorgeous cottagecore scene on my phone.
Today, I'm sharing my favorite 18+ cottagecore wallpaper options. These are all free and easy to download. I hope you love them as much as I do!
Cottagecore Wallpaper Options:
Here are 18+ cottagecore wallpaper options for you to choose from!
To download the photo, simply press and hold it down, then click "save to camera roll." You can change the wallpaper for your home screen and lock screen in settings.
Related: 15+ Affordable Cottagecore Fashion Brands For A Whimsical Wardrobe
18. Cottage Sunset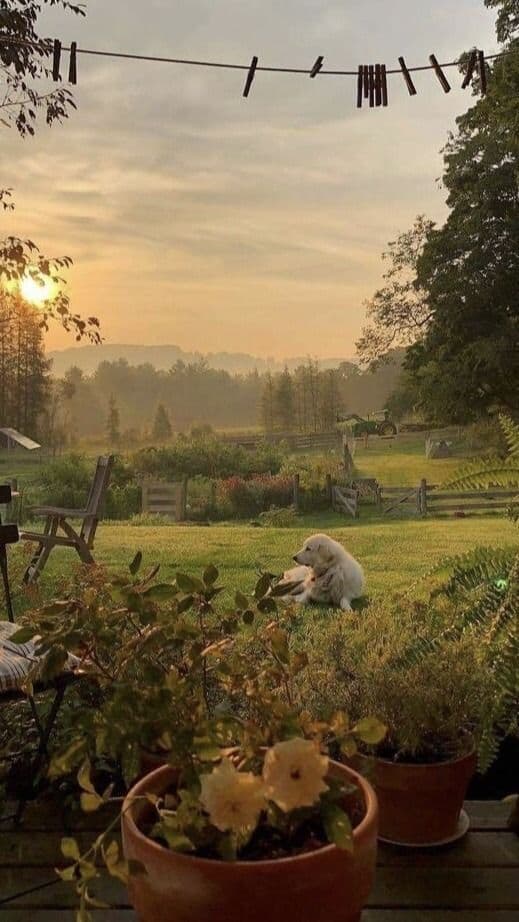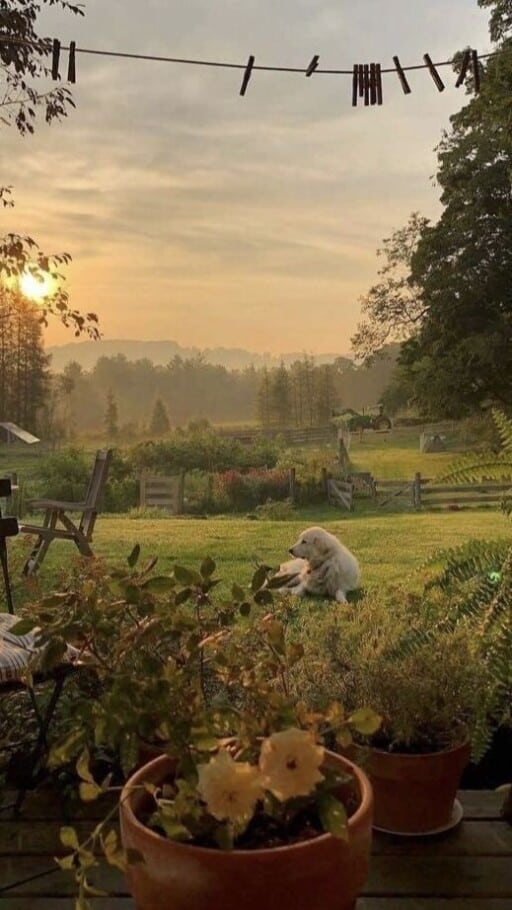 This cottagecore wallpaper is just too adorable. The addition of the dog is what really does it for me. This is 100% the life I want to be living, but at least I get to set it as the background on my iPhone!
What I also enjoy about this wallpaper is that this photo could be anywhere. It isn't necessarily somewhere super expensive in Europe; this is just a regular farm that's charming in its simplicity.
17. Field At Sunset

This field is truly gorgeous! I only wish I had flowers like this right outside my home. This is a great cottagecore wallpaper for those of you who prefer not to feel land-locked.
Plus, this sunset is absolutely stunning. I can imagine living the cottagecore life and picnicking with my animals outside every afternoon during sunset. Wine and cheese are definitely required!
Related: 45+ French Fashion Brands For All Budgets

16. Weeping Willow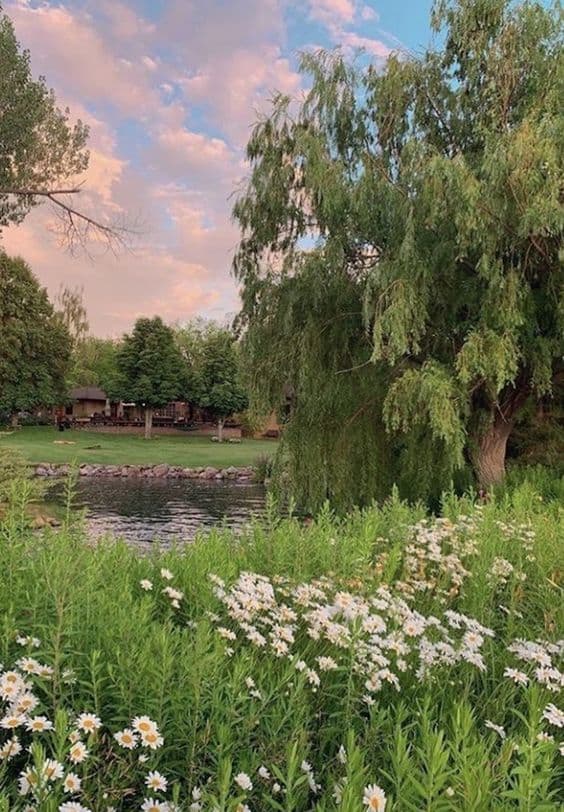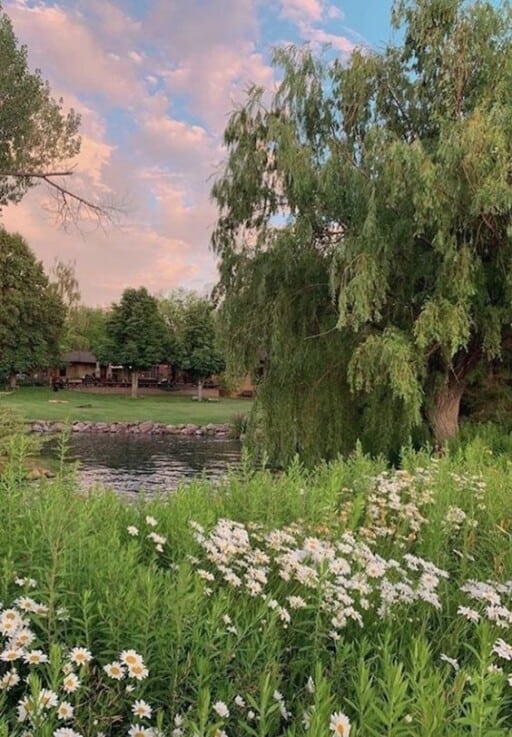 This is not only the perfect cottagecore wallpaper but it also has an element of fairycore. That's a whole other aesthetic that I'll go into at a later date, but this still has elements of the simple life so I wanted to include it.
If you like your cottagecore aesthetic to feel a little magical then you'll love this wallpaper. The colors and setting make it look like fairies must live here. The weeping willow is classic cottagecore, but I truly love how this photo includes 3/4 elements (water, air, and earth).
Related: 40+ Bridgertons Wallpaper Options For An Elegant Phone Background
15. Castle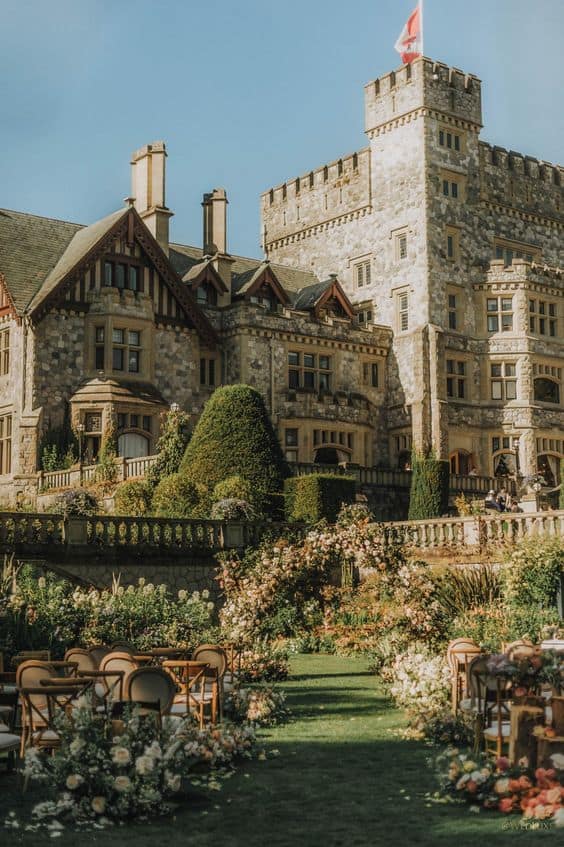 This European cottagecore wallpaper is grand yet simple all at once. But seriously: who wouldn't want to get married here?
This is a dream come true, but you can easily set it as your home screen, your lock screen, or both, and see it every time you open your phone. This cottagecore wallpaper represents a grand scene that somehow feels simple at the same time.
I find that this cottagecore wallpaper is mixed with old-school romance. If you're a fan of romance novels or shows like Bridgerton then you'll absolutely love this wallpaper.
Related: 50+ Free Dark Academia Wallpaper For iPhone Options

14. Nature Cottagecore Wallpaper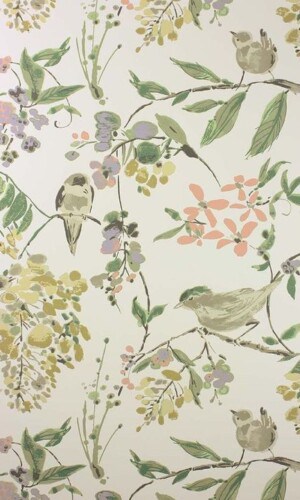 If you like a simple cottagecore wallpaper then this darling background is perfect for you. This is a sweet vintage wallpaper that works for any season, but it's especially perfect for spring.
I love how this cottagecore wallpaper is slightly muted, so it won't make it difficult to use your phone when it's set as your background. It's almost childlike in its sweetness but has a classic adult feel to it.
13. Garden Fountain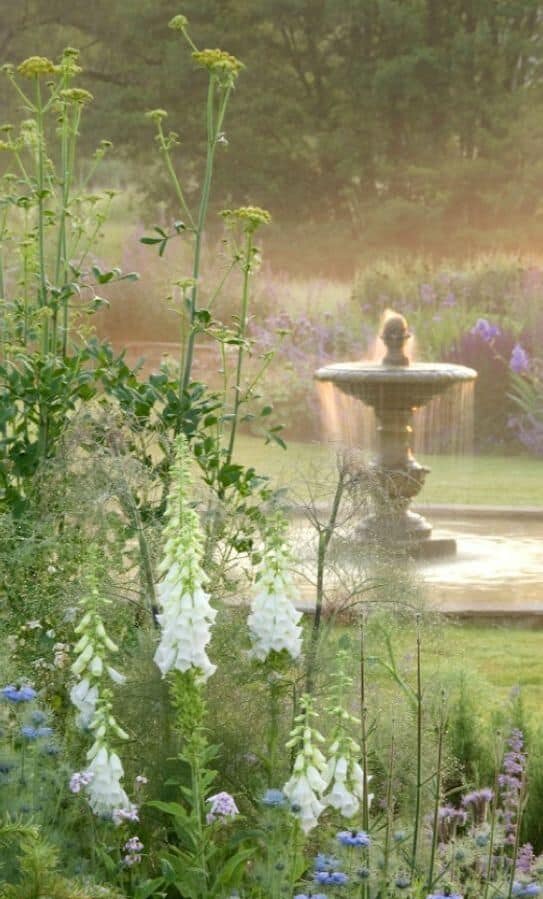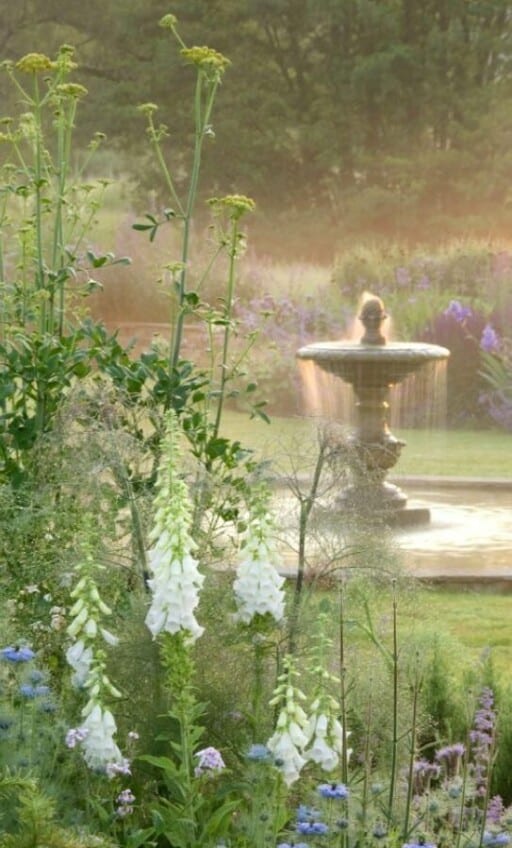 I so wish I lived here! This idyllic scene screams cottagecore, but anyone could design a yard and garden like this. It really is reminiscent of gardens of the past.
This garden also reminds me a lot of Monet. If you're a fan of artwork or even garden design then this is the perfect cottagecore wallpaper for you. It also works well if you just want your yard to look like this someday and can help with manifestation!
12. Field Of Purple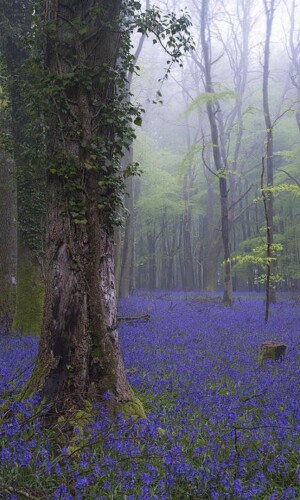 This field is a little witchy and a lot pretty. If you like slightly darker, moody aesthetics then you'll love this cottagecore wallpaper.
In my mind, there are slightly different variants of cottagecore. Some types of cottagecore are more European and sunny, while others are more woodsy and witchy. This is definitely one of those; this cottagecore wallpaper is almost a mix with fairycore.
Related: 35+ Taylor Swift Wallpaper Choices: Folklore & Evermore Edition

11. Cotton Dresses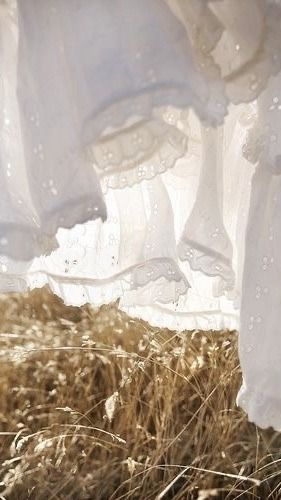 This is what I want my summer afternoons to look like always! This is a subtle cottagecore wallpaper that's a perfect nod to the aesthetic on your phone.
You can almost feel the warm breeze blowing through. You'll love this wallpaper if you just want to go back to the simpler times of the past. It's almost like a mini time travel every time you open your phone.
10. Garden Waters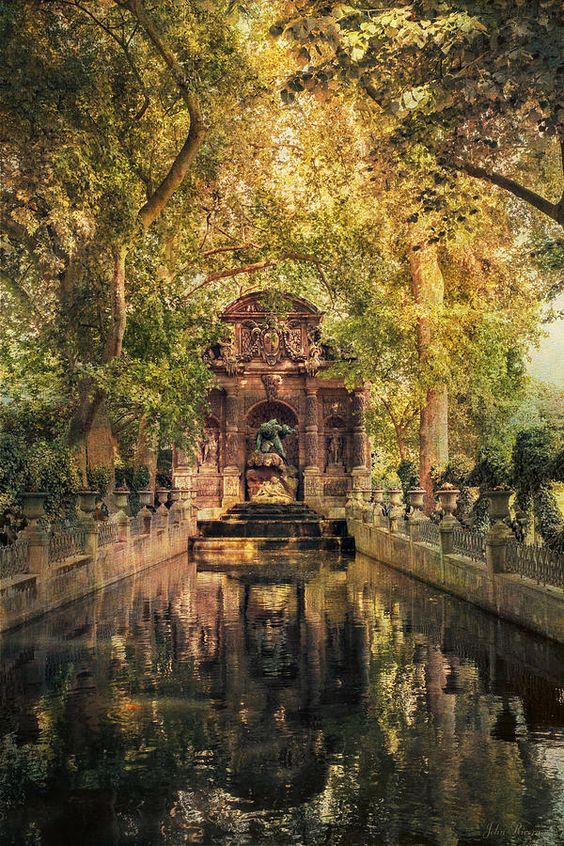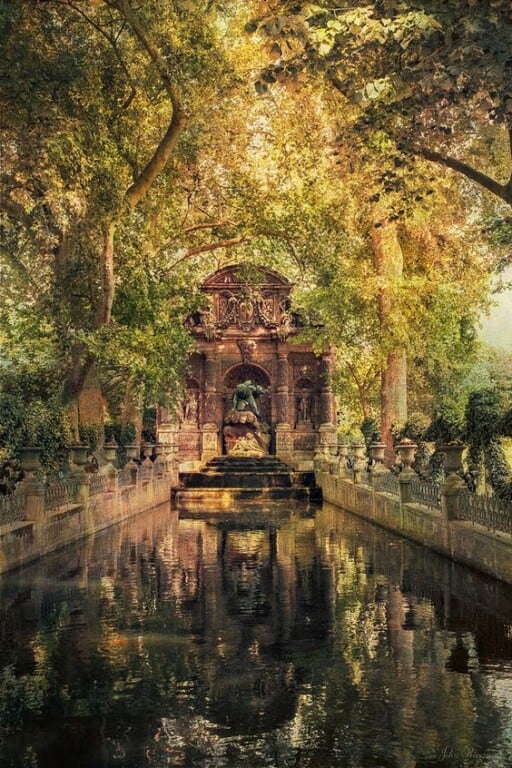 If you like the fancier cottagecore vibes then this wallpaper is perfect for you. It's also a bit more historical and/or cultural, so it's perfect for travel buffs.
Sometimes, when I feel that I need more of the water element in my life, I'll set a photo like this as my iPhone's background. If you've been feeling emotionally stuck then this might be a good option for your subconscious mind!
9. Roses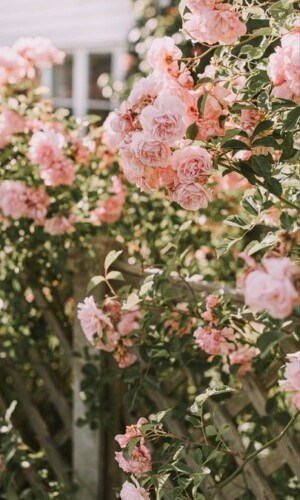 This simple cottagecore wallpaper is definitely European and whimsical. While this wallpaper works for quite literally any season, it's perfect for spring or summer.
I love how this cottagecore wallpaper feels grounded in reality but could be magical. I can almost smell these roses just by looking at it.
8. Outdoor Tea Party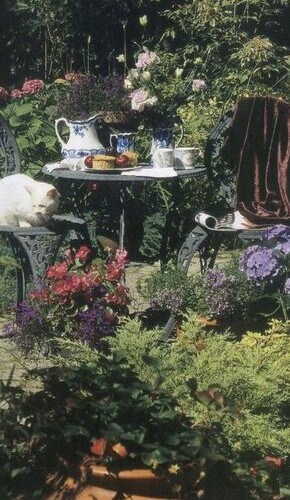 If you loved tea parties as a child then you'll love this cottagecore wallpaper! It reminds me of fairies, Victorian life, Alice In Wonderland, and so many more lovely tales.
7. Flower Adorned Windows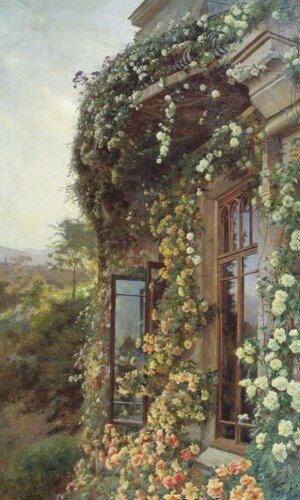 This painting is ultra-vintage and so perfectly cottagecore. There's something so fun about setting a painting as my iPhone's background. It's 100% unique!
6. Window To The Fields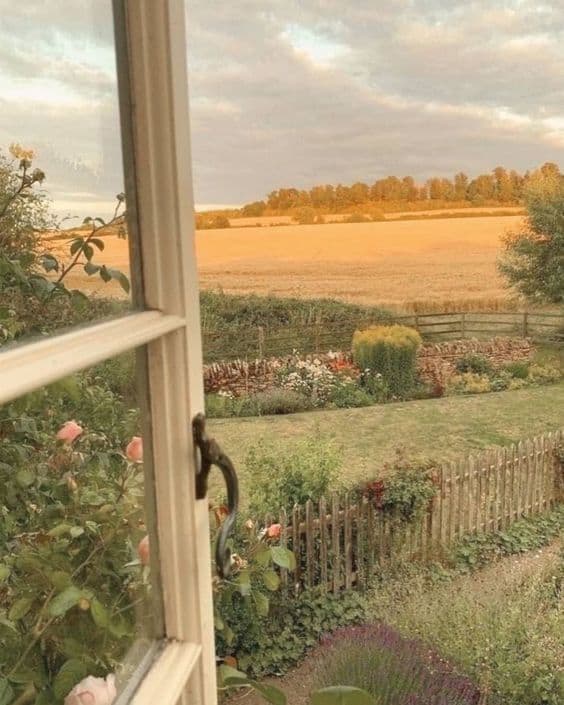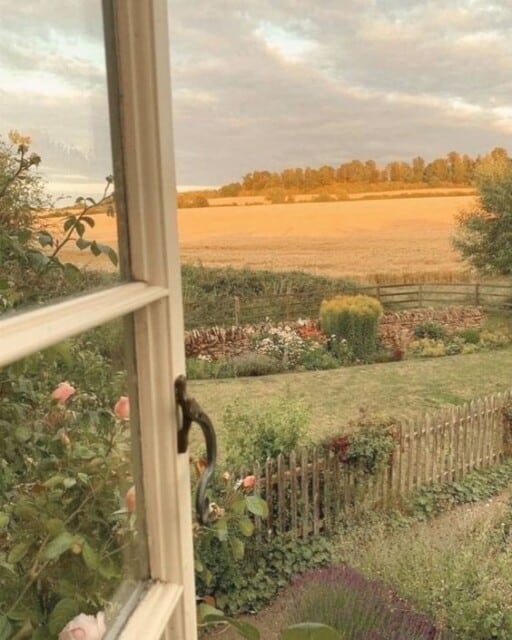 Who wouldn't love to wake up to this view? At least with this cottagecore wallpaper on your phone, you get to pretend!
For me, this is one of the most classic cottagecore wallpaper options on this list. When you watch cottagecore on TikTok, this is the exact type of scene you'll come across over and over. It's farm life mixed with fairytale lore and magic.
5. Picnic In Field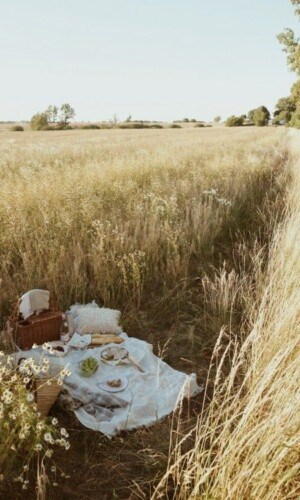 This looks like an ideal afternoon date. This cottagecore wallpaper is both cozy and inspirational!
I like how this wallpaper is a bit fuzzy; you almost can't tell if it's a photograph or a painting. The cottagecore aesthetic is all about the simple life and this scene fits that description perfectly.
4. Flower Field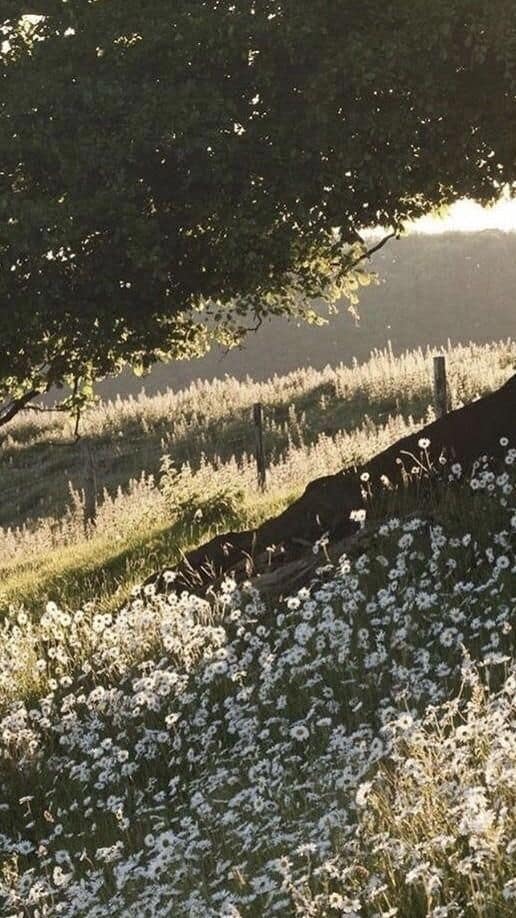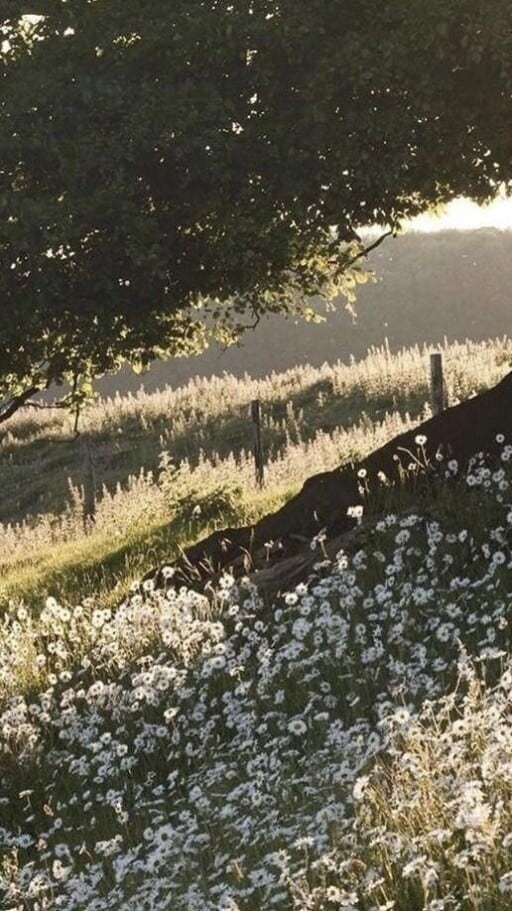 I love this simple field of flowers. If you enjoy the relaxation piece of cottagecore then you'll feel happy every time you look at this wallpaper.
As a kid, I would have loved a field like this. During the New England winter, I find that it's so relaxing to open my phone and see such a beautiful scene that just screams nature. It would be the perfect place for a picnic!
3. Cat In Garden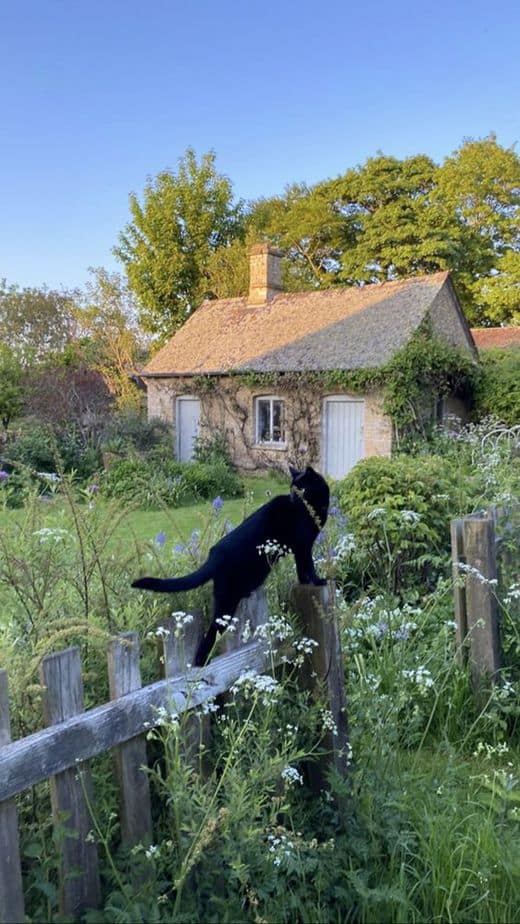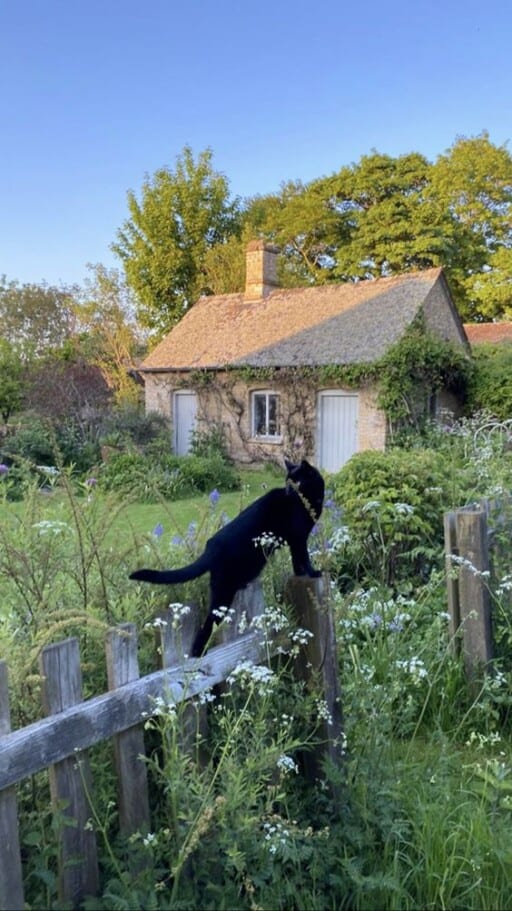 This is another cottagecore wallpaper that's just a little bit witchy, but it's also so darling and happy!
If you're into herbs then this is the perfect cottagecore wallpaper for you. Personally, I love the countryside, herbs, and cats, so this is definitely one of my favorite wallpaper options on this list.
This cottagecore wallpaper is muted so it won't take over your phone's aesthetic. I like to use it on my lock screen to get the full effect!
Related: 20+ Affordable Dark Academia Fashion Brands

2. Estate Gardens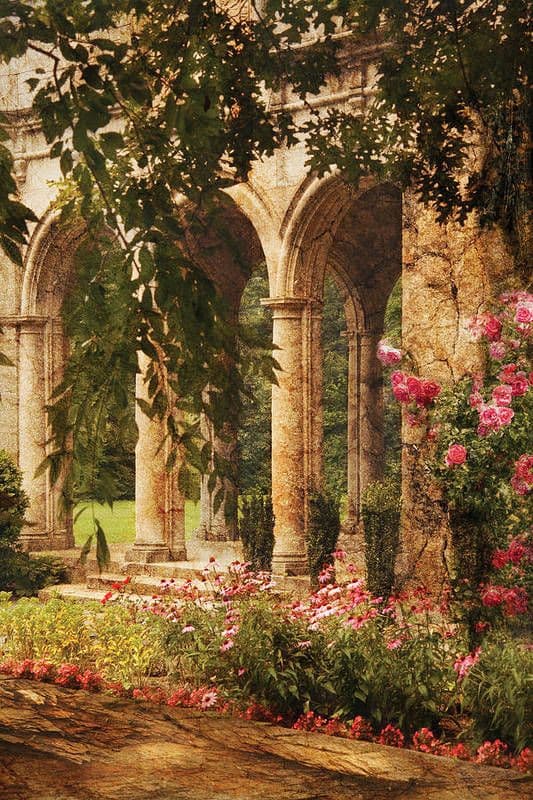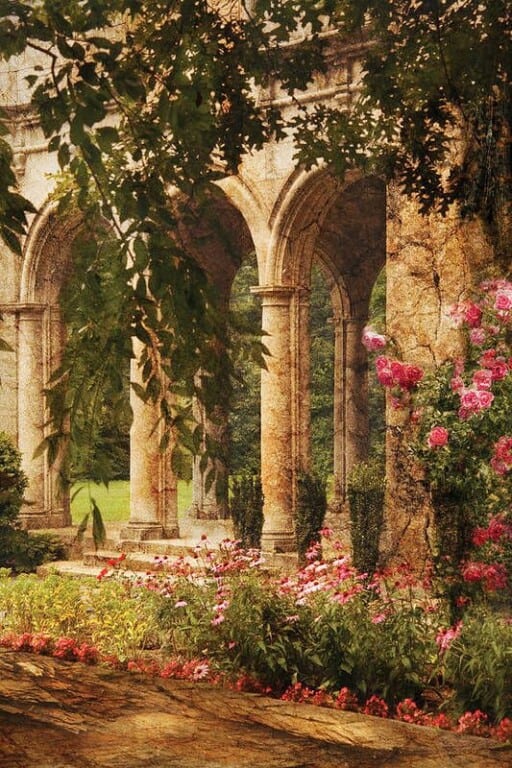 This is a truly stunning estate that deserves to be on anyone's phone. It reminds me a bit of an old Italian villa. This would be a perfect spot to capture photos!
I think it's the lighting that truly makes this piece of art so beautiful. It will add a distinctly vintage feel to your phone but remains subtle.
1. Daisies

This is another simple cottagecore wallpaper that feels happy. I especially love the way the sun hits the flowers. It's also a bit muted, so it's relatively easy to use the apps on your phone over this wallpaper.
I definitely recommend this one for either your home screen or lock screen! It doesn't even scream cottagecore, so no one will really know why you chose it. I always prefer subtle wallpapers to give me the aesthetic I want.