Looking for the top cottagecore wallpaper backgrounds? We've got you covered with 50+ idyllic, high-quality, and FREE cottagecore wallpaper options!
In the past few years, we have finally gotten names put to some of the prettiest aesthetics out there, mainly thanks to TikTok. As the warmer months approach, I'm loving all things cottagecore, including cottagecore wallpaper for my phone!
What is the cottagecore aesthetic?
Cottagecore is an idealized version of cottage and/or farm life. Most often, it is associated with images of animals, gardens, fields, and rural life. Over the last couple of years, cottagecore fashion has become increasingly popular with younger generations.
In my opinion, cottagecore is a gorgeous aesthetic. My own cottage/farmhouse upbringing allows me to really appreciate the cottagecore lifestyle. It really is such a happy, simple life with a touch of elegance!
The cottagecore aesthetic is simply timeless. It's all about nostalgia and simple living, something that we don't have very often nowadays.
I find that it's actually pretty easy to add in the cottagecore aesthetic, even if you live in the city like me. There are ways to make life more uncomplicated and easy, regardless of your house or town.
One super easy (and free!) way to incorporate any aesthetic into your life is by setting up your iPhone's wallpaper to remind you of the vibe.
Truly aesthetic cottagecore wallpaper is not only peaceful but incredibly romantic! There's nothing I like more than waking up to see a gorgeous cottagecore scene on my phone.
Today, I'm sharing my favorite 50+ cottagecore aesthetic wallpaper options. These are all free and easy to download. I hope you love them as much as I do!
50+ Aesthetic Cottagecore Wallpaper Options:
Here's how to save the image as your background/wallpaper:
If you're using a mobile device, hold down on the image you'd like and save it to your phone or take a screenshot.
On your desktop, right-click the image and save it. You can then email or airdrop the image to your phone.
Here are 50+ idyllic cottagecore wallpaper options to choose from!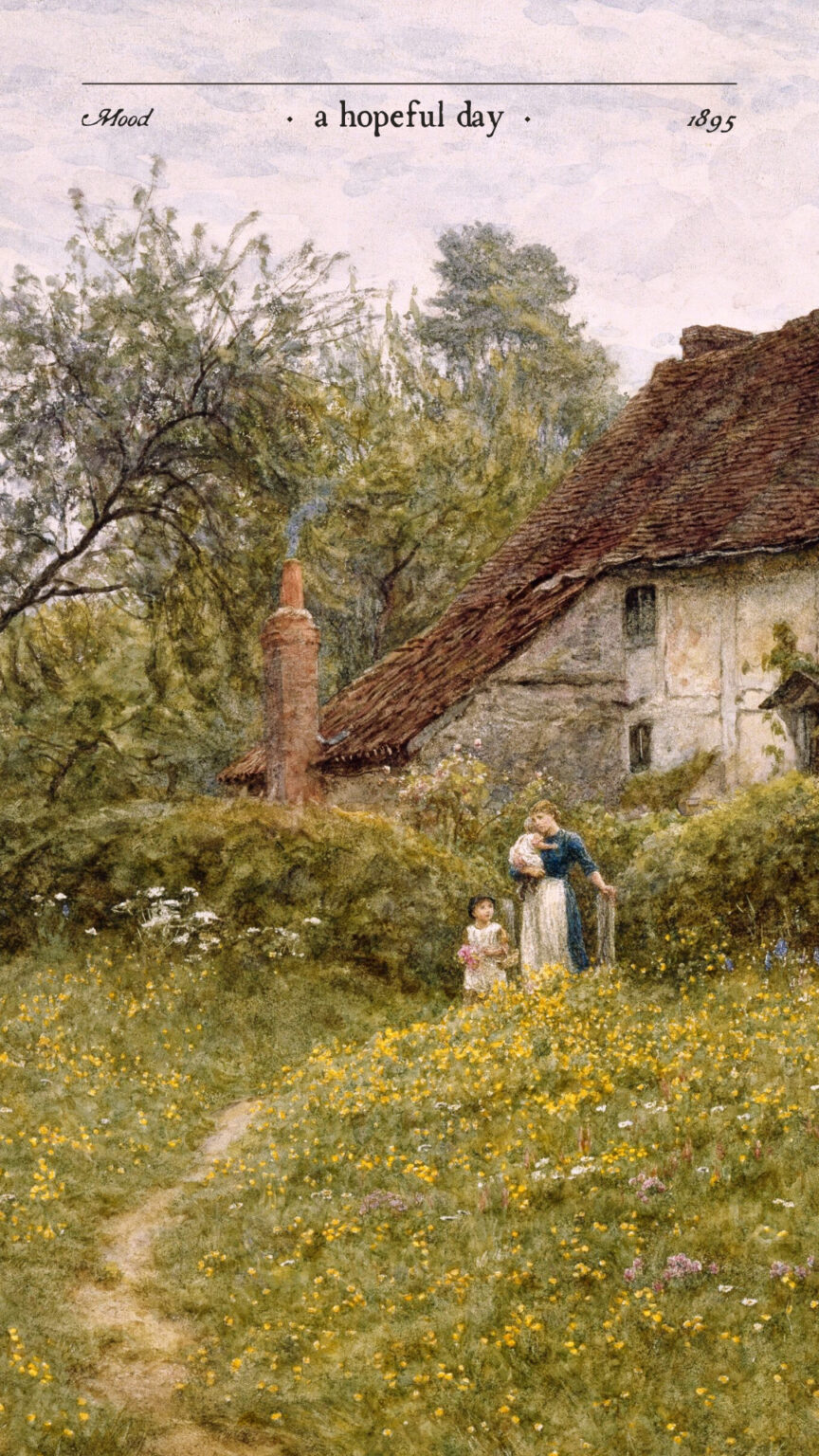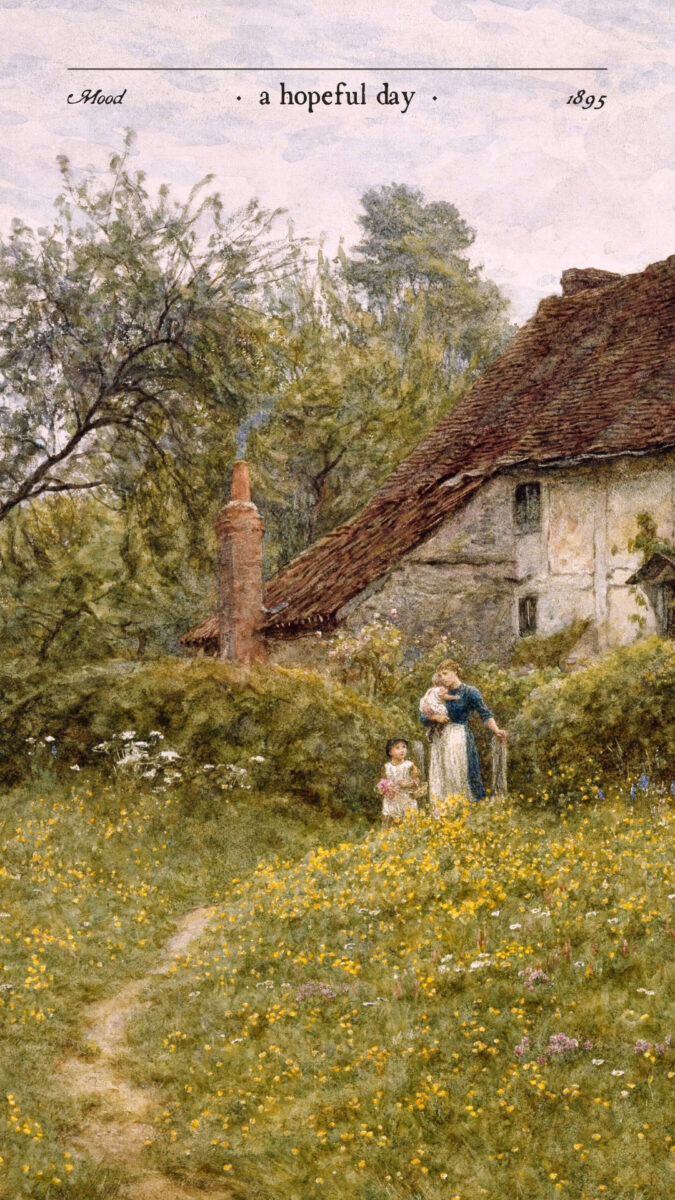 Whenever I think of cottagecore and its aesthetic, I always wonder how nice it would be to take a walk in an atmosphere like that. I bet it would just be so refreshing and calming.
Just imagine being surrounded by all the gorgeous greenery! I honestly cannot imagine a better place to be in. A cozy cottage surrounded by a beautiful garden and trees seems like my own personal paradise. Even better if you get to live with your loved ones over there too!
But for now, I'll keep on dreaming and save this wallpaper to keep my inspirations and hopes alive. I just can't help but think how serene and peaceful life would be here!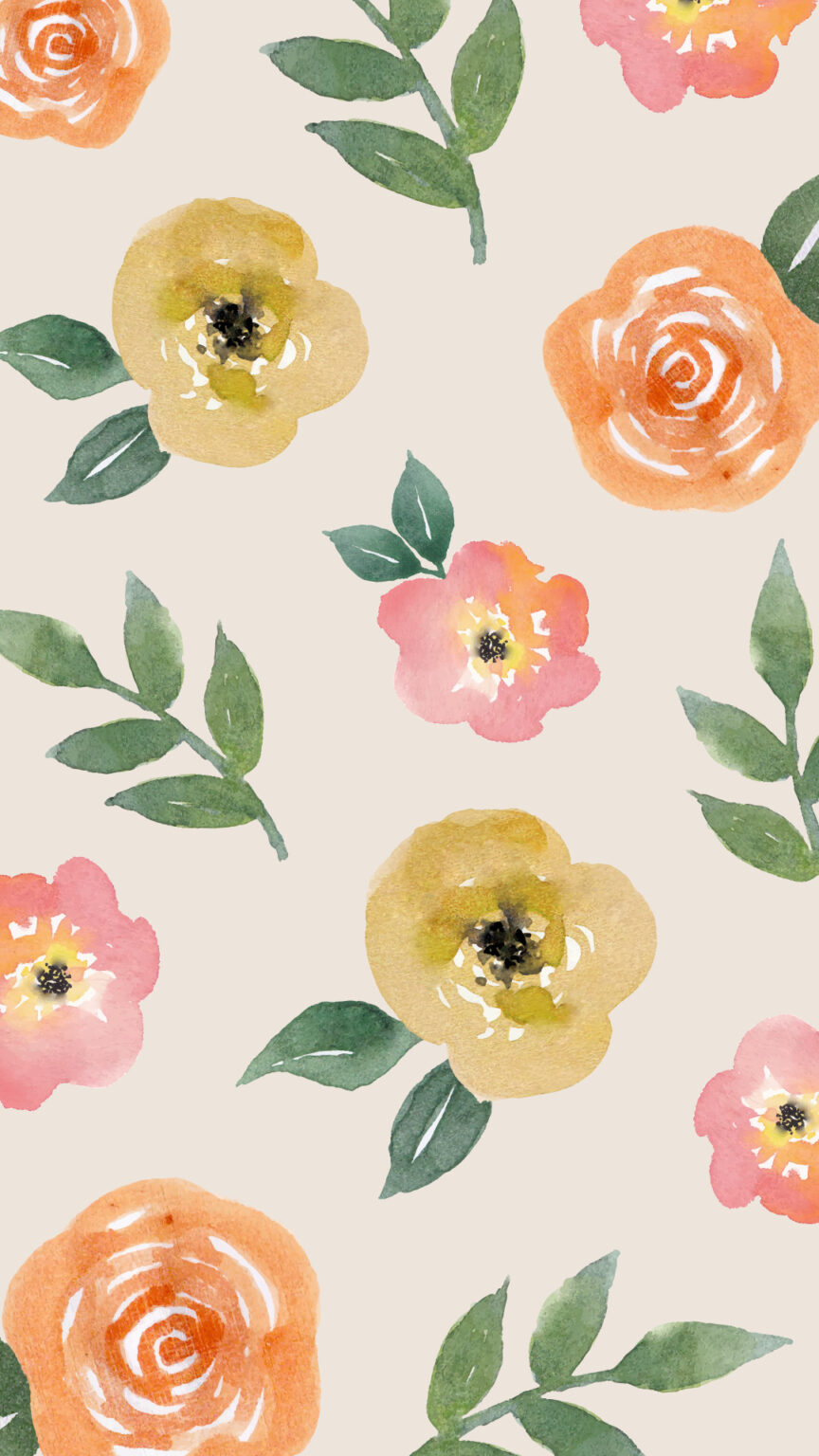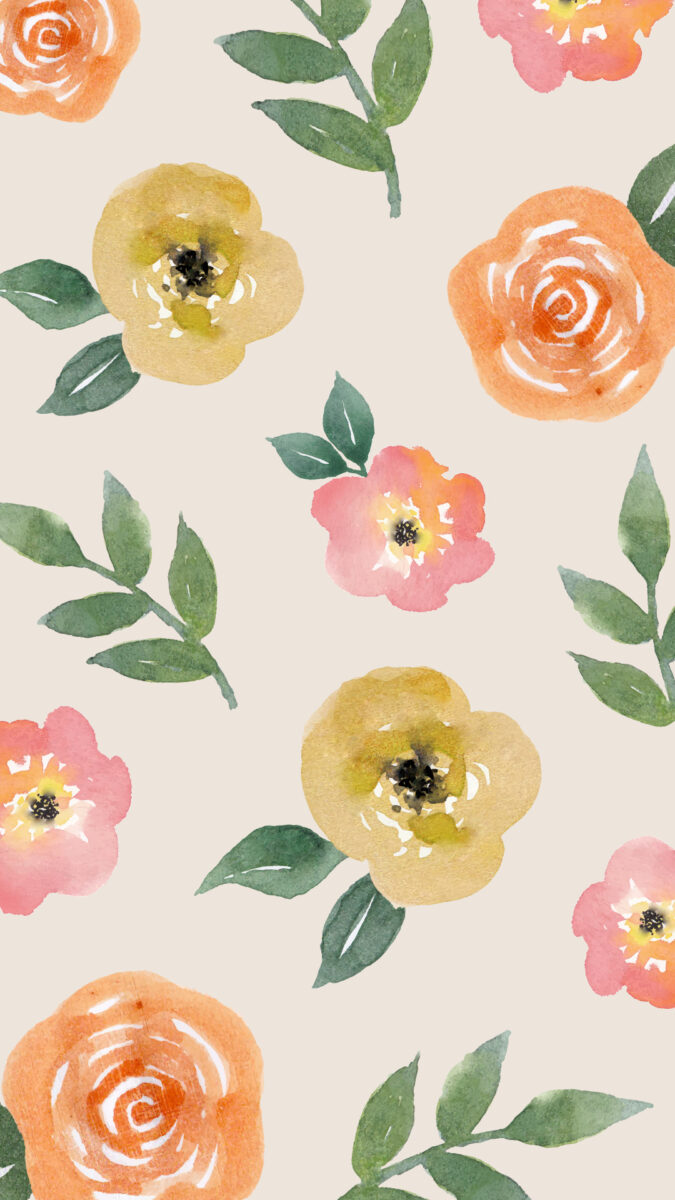 If you're someone who leans into more artsy wallpapers for your cottagecore aesthetics, then you might love this watercolor-painted wallpaper! I mean, just look how gorgeous each flower is!
Maybe if I was as creative and talented when it comes to wielding a brush, I would probably make a dozen of these kinds of floral patterns to use as wallpapers. I just love how every flower is different from the other, yet they all fit one another so well.
Just in time for the spring season, you should definitely consider saving this as your wallpaper. Or even just your lock screen! If you prefer a less busy wallpaper, then you will certainly appreciate this as your wallpaper.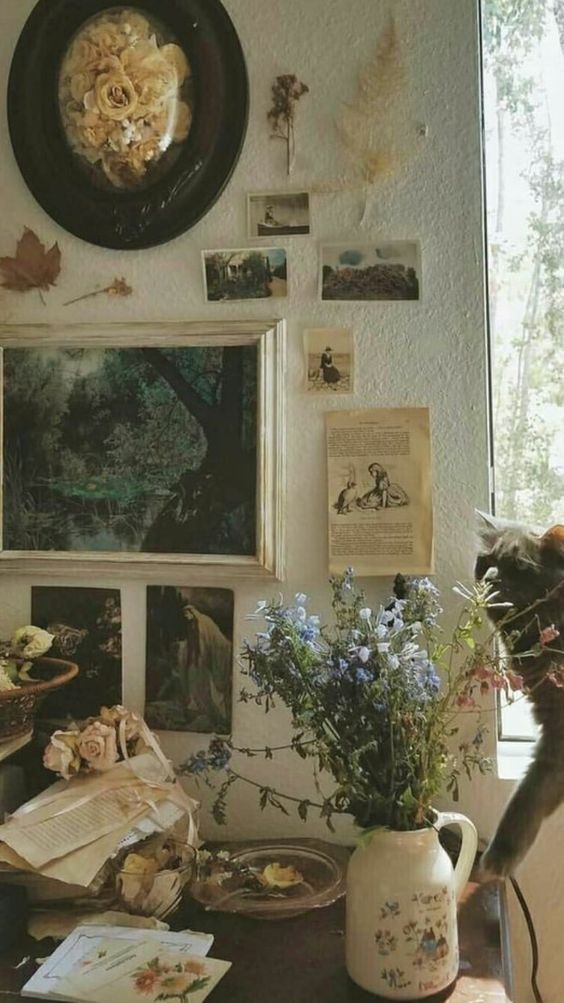 Sometimes, a cottagecore aesthetic or wallpaper doesn't have to be a whole location that's filled with greeneries and flowers. More often than not, it can also be just a corner of your room that creates the cottagecore vibe.
Like for example, this little nook perfectly captures the cottagecore aesthetic! Maybe the vintage filter also helps but something about how the flowers, the letters, portraits, and everything else just makes this the ideal aesthetic cottagecore wallpaper.
Don't forget that adorable cat trying to sneak in too to get a whiff of the flowers! So cute!
Anyways, if you're looking for a nice cottagecore aesthetic wallpaper for your homescreen or lockscreen, this is for you. The upper area of this photo gives you a lot of space so you can easily check the time on your phone or get a glimpse of your apps.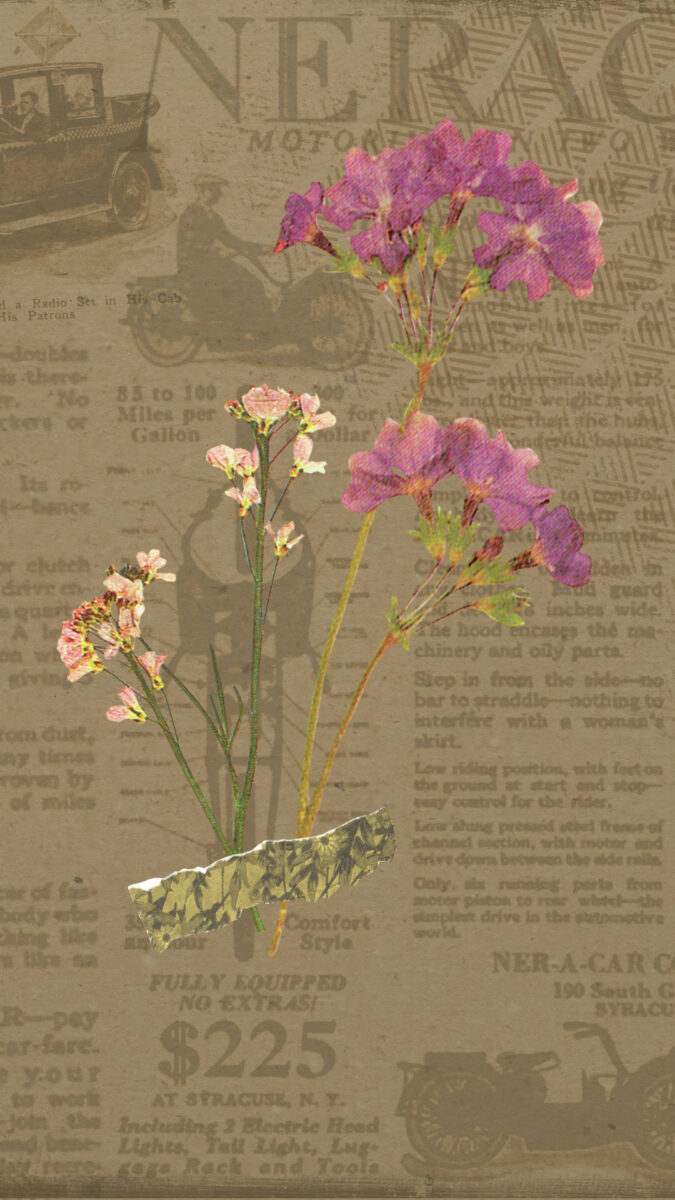 Now if you're looking for something a little bit more minimalistic, then this wallpaper is something you should certainly consider! It's not really as "minimalistic" as you would think but it definitely has fewer elements to it so you can easily focus on your phone's applications and such.
But even if you're not necessarily looking for something minimalistic, perhaps the aesthetic will draw you in. I don't know about you, but I used to tape dried flowers on my books between pages. Sometimes, I even used them as bookmarks.
If that's something you used to do with your favorite novels, then you might love the idea behind this aesthetic cottagecore wallpaper.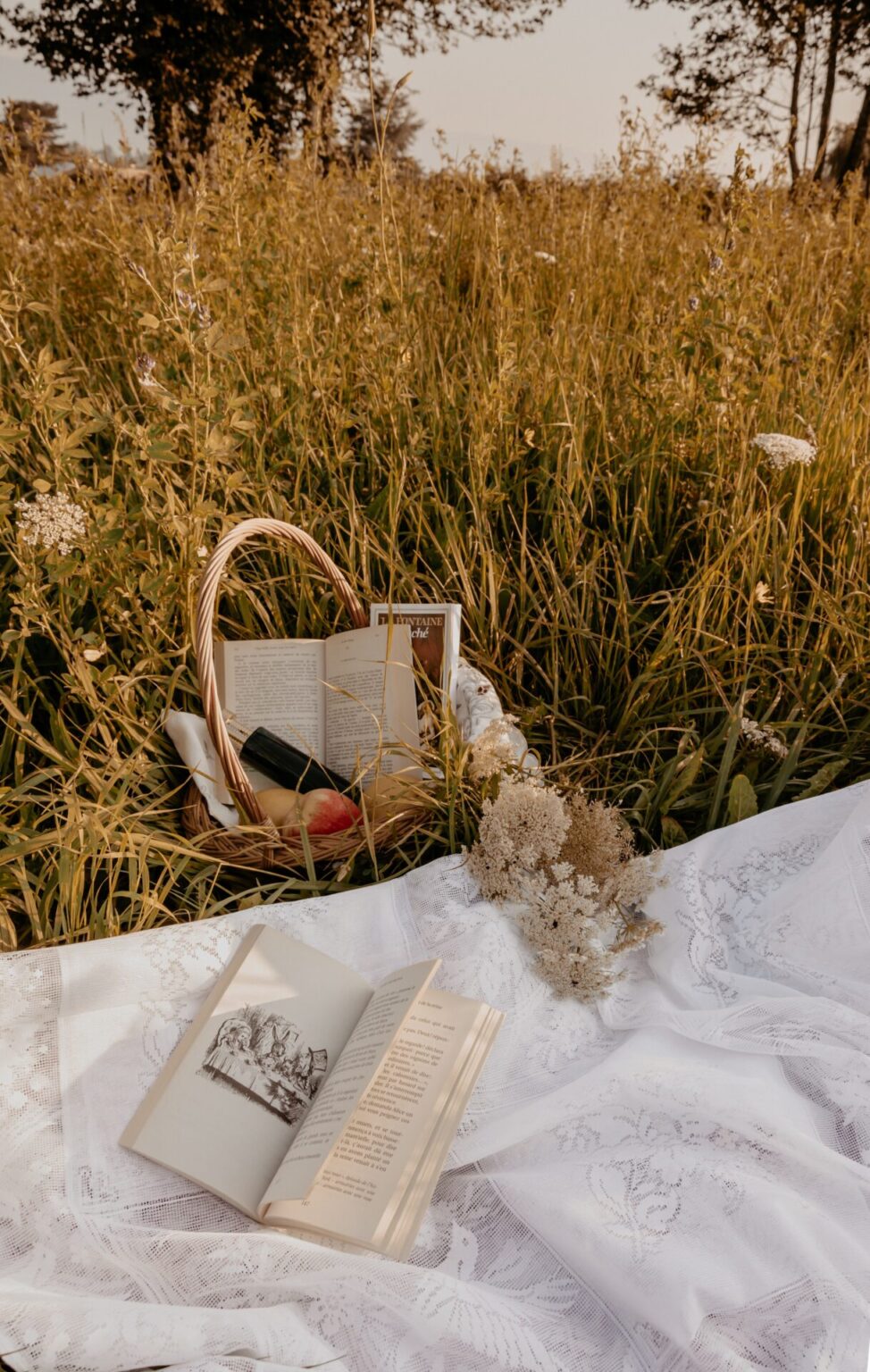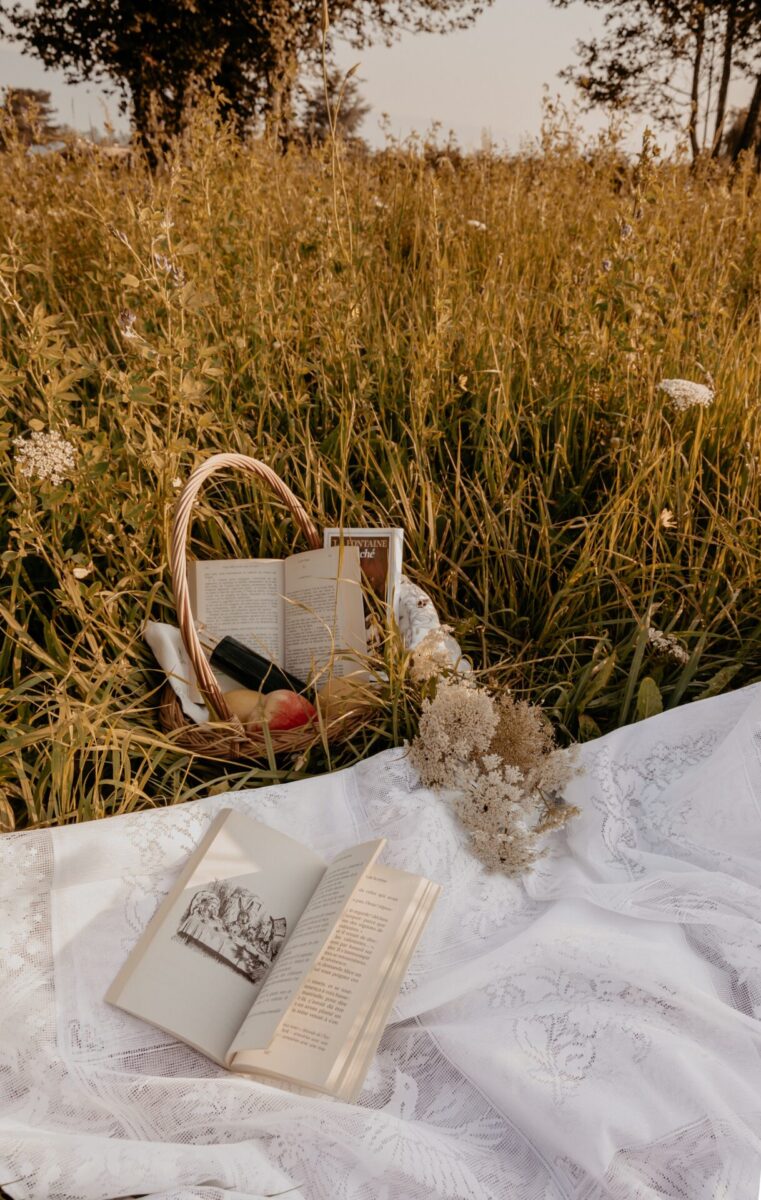 Picnics in the outskirts of town are the epitome of a cottagecore aesthetic.
Whether you're on a date with your significant other or just simply want to enjoy the company of a good book, you can't deny that there is something about lying on a comfy blanket and being surrounded by gorgeous greeneries that really fit the cottagecore vibe.
Not only is this vibe aesthetically pleasing, but it also allows you to enjoy your alone time. Having beautiful sceneries as your constant view creates a serene and peaceful atmosphere too. And this is exactly the vibe I'm getting from this photo!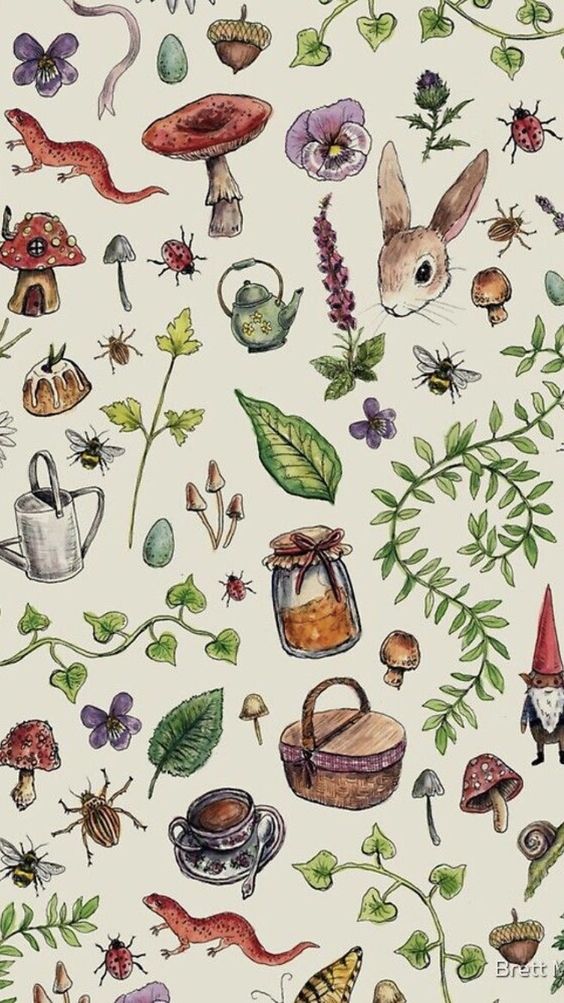 If lush, green fields and sceneries aren't your thing and you prefer an artsy collage kind of wallpaper, then you might love this one. Whimsical and filled with all the elements that make up a cottagecore aesthetic, you can't go wrong with choosing this as your phone's wallpaper. It's so beautiful and reminds me of a soft spring wallpaper!
Personally, I love the combinations of different animals and bugs, as well as the plants and foliage! It almost reminds me of a very classic and vintage Disney era, which is another aesthetic that I really like.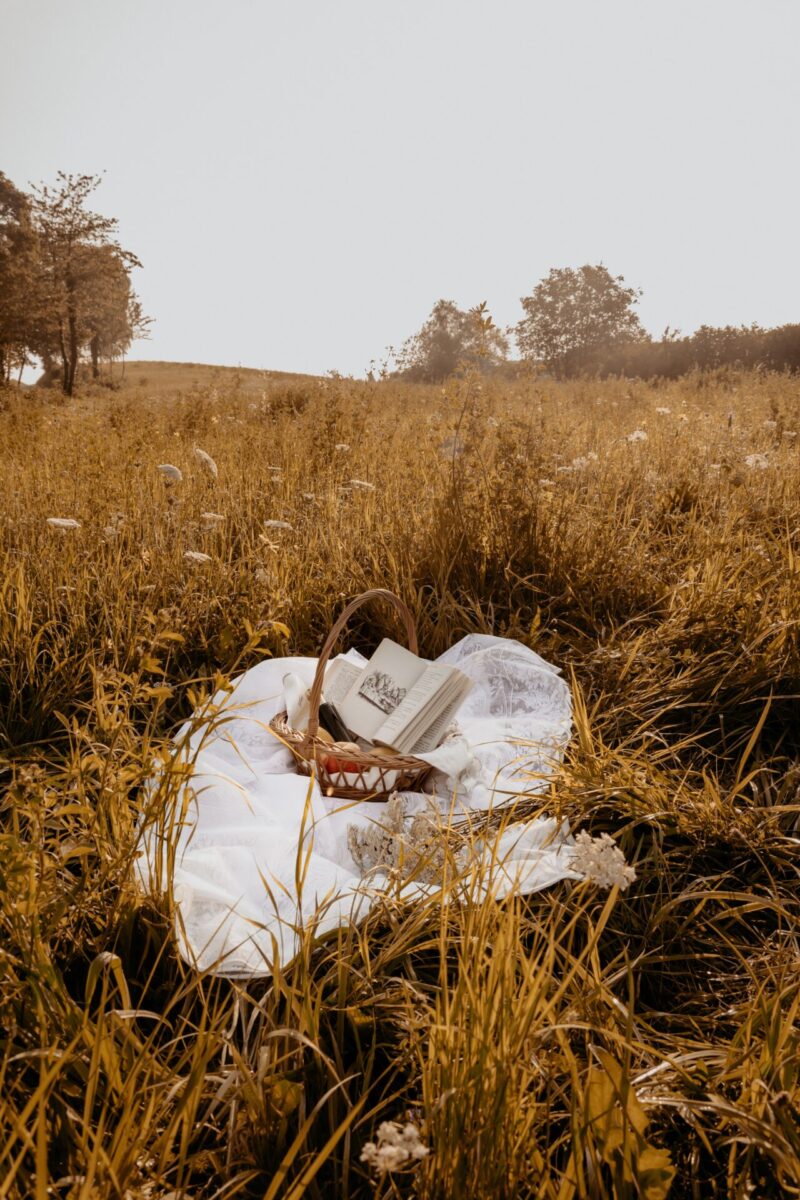 Picnics in the middle of fields are so quintessential cottagecore. Something about wallpapers like these gives off such a romantic and ethereal vibe. I cannot think of a more perfect date than this!
Not to mention, the open space on the upper area of the photo makes this the perfect lockscreen. Because the clock on your phone won't be surrounded by busy elements that will make it hard for your to tell the time.
Here's another picnic-themed cottagecore aesthetic wallpaper. Seeing pictures like this makes me wish that I lived in such an idyllic setting that's far from the woes of the city.
Don't get me wrong though, I love the city. But the fresh and peaceful atmosphere you get from the countryside is unparalleled. You can't exactly get this kind of view from the urban jungle too! With nothing but clean, crisp air and serenity all around, I feel like I will always be inspired to do things I'm passionate about.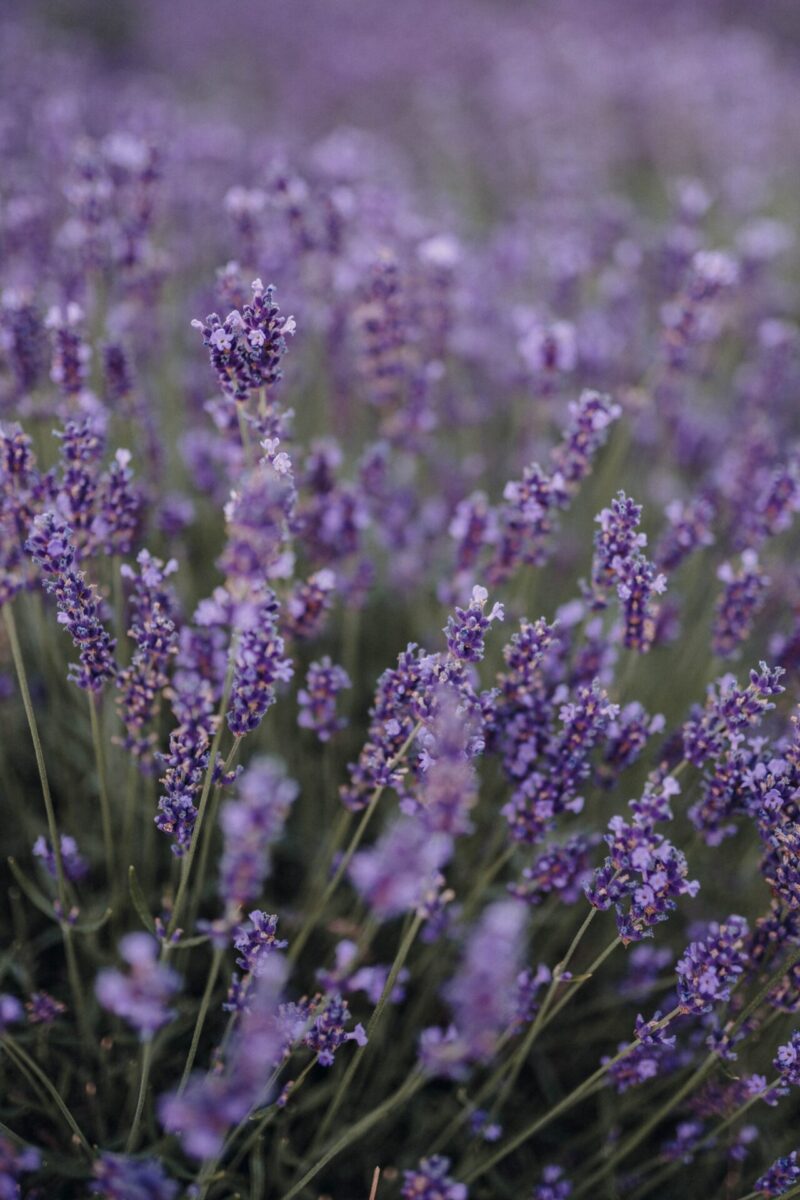 If you like flowers just as I do, then you'll love this image of May Night Salvia. Not only are these flowers beautiful, but they make stunning wallpaper for your phone too.
Did you also know that violet flowers hold multiple symbolism? These gorgeous florals are often associated with love, virtue, faithfulness, modesty, humility, and happiness. I don't know about you, but these are such amazing traits to have.
So if you'd like to manifest these positivities into your life, putting this as your wallpaper might be a great place to start!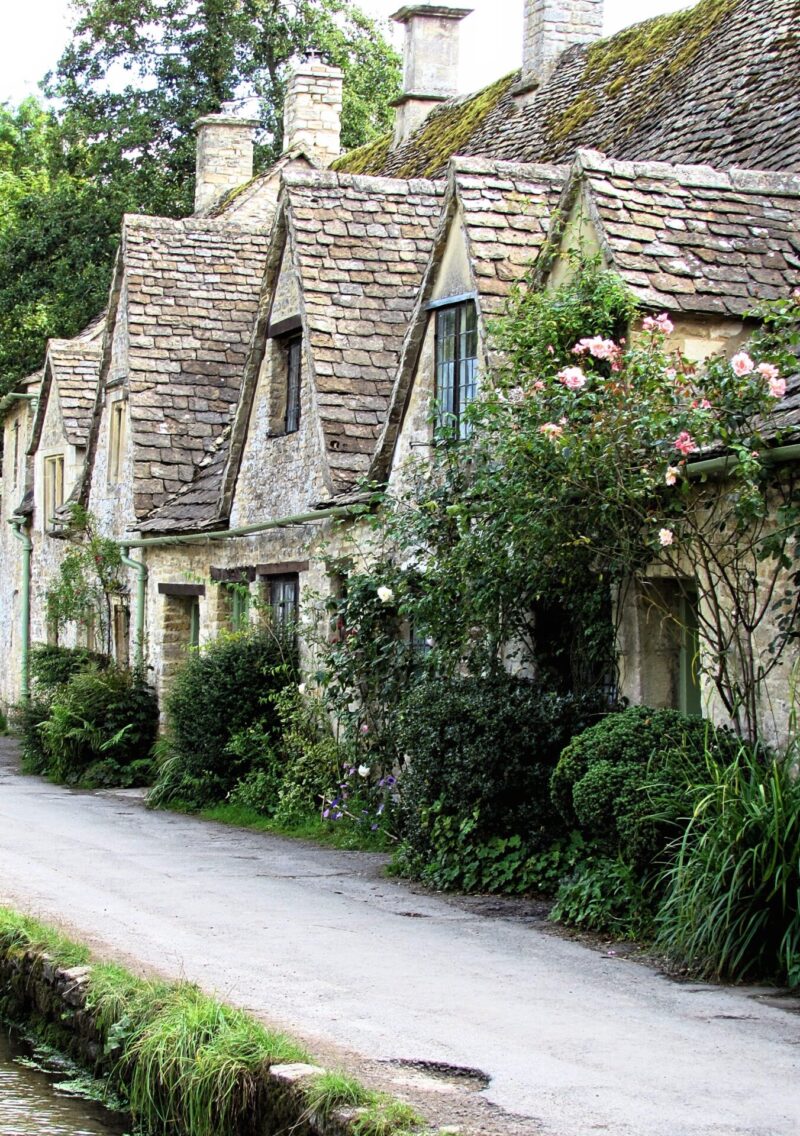 I'm a huge sucker for old-fashioned houses and cottages. They just endlessly remind me of those faraway villages and kingdoms in fairytales that I used to read as a child. If there's a place I could live anywhere in this world, this is probably going to be on the top of my head! I mean, who wouldn't want to live in a place like this? It's utterly magical!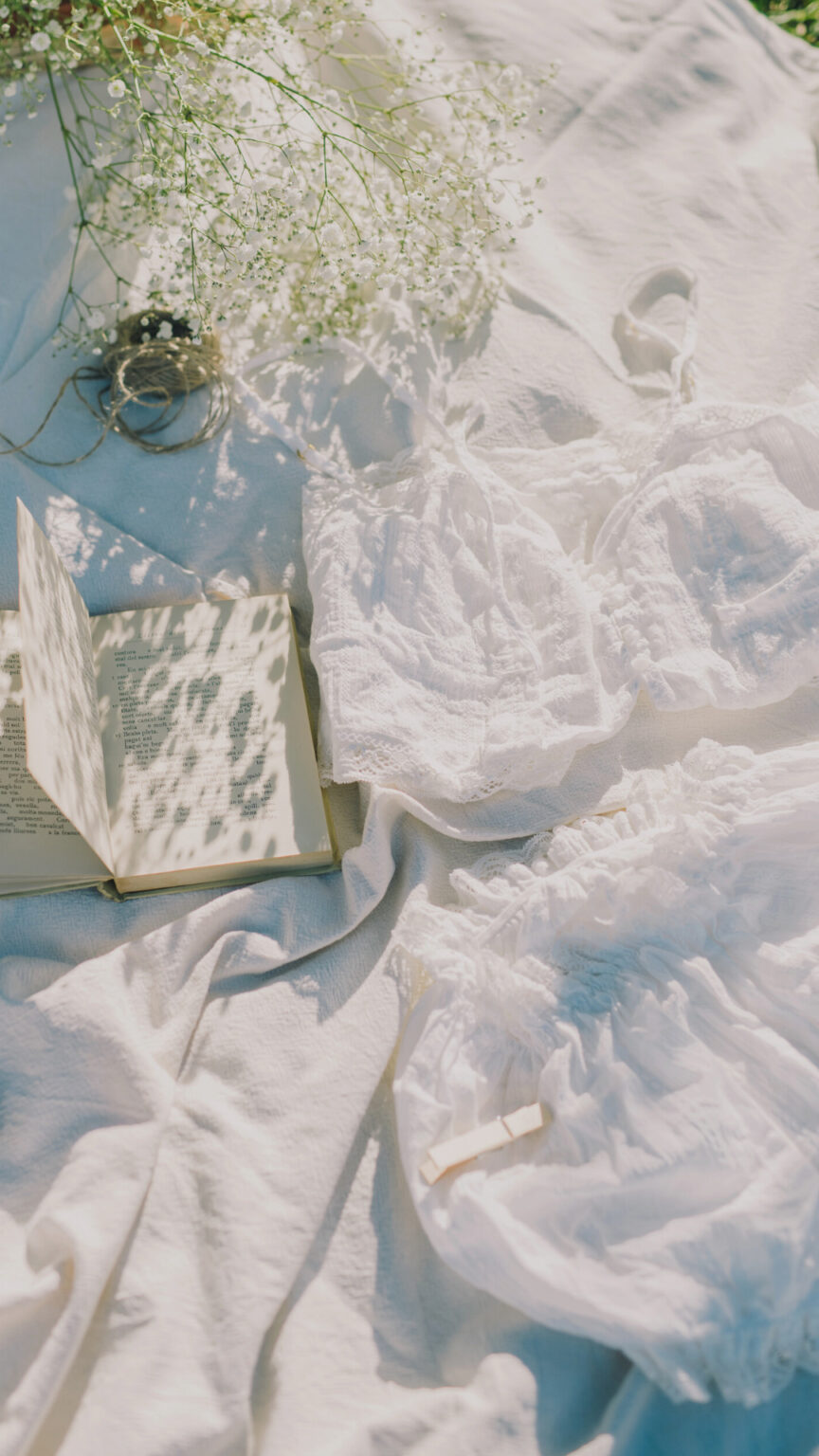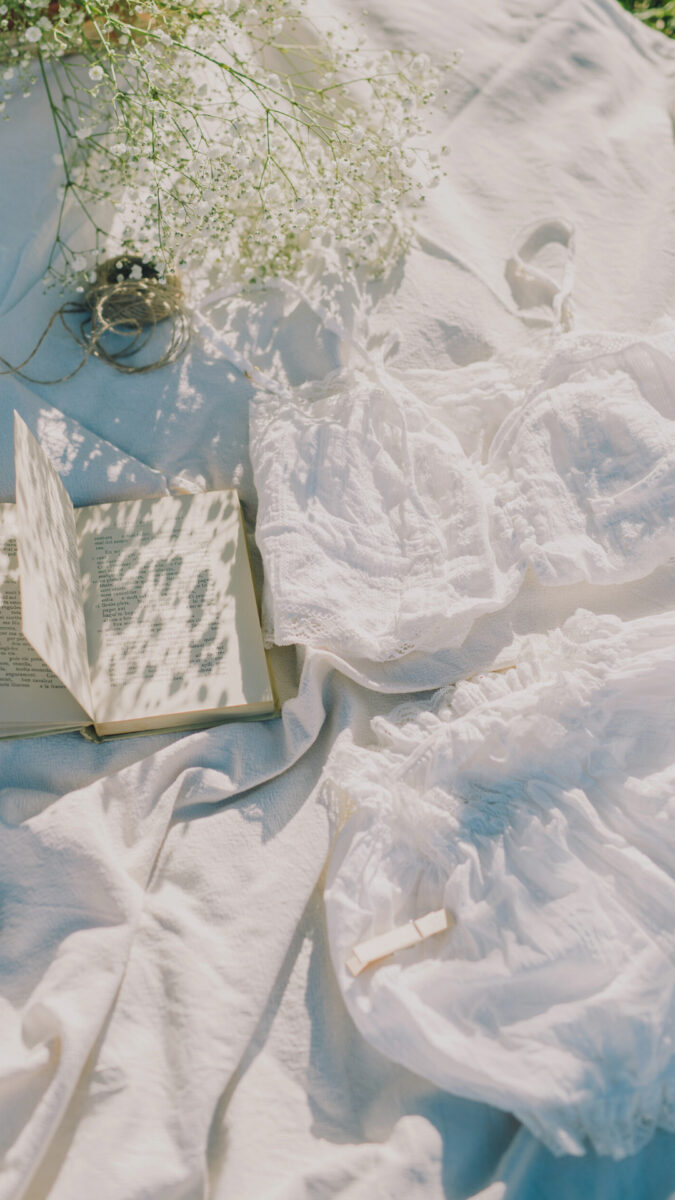 I don't know about you but after a week of working and tending to adult responsibilities, seeing this as my wallpaper after a long day makes me feel somewhat refreshed. There's just something about this wallpaper that gives off an effortlessly relaxing vibe.
Maybe because whenever I get the chance to stare at this photo, I just instantly look forward to doing a quick weekend getaway in the countryside where I just fulfill all my cottagecore dreams. Like doing a picnic and curling up with a good book while I eat my favorite pastries.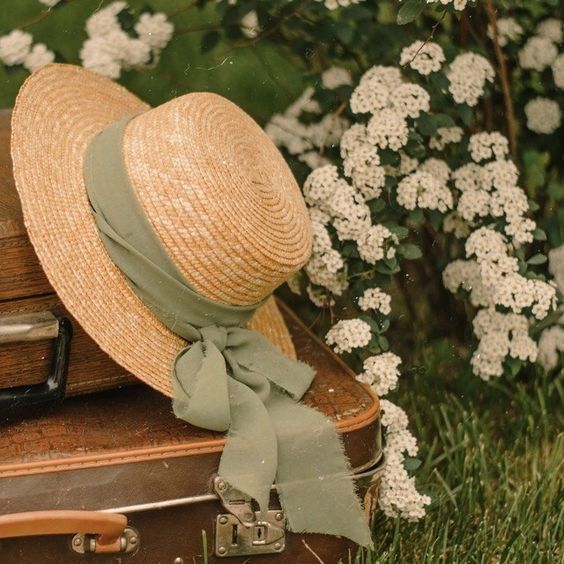 Nothing says travel goals more than doing it with a cottagecore aesthetic. If you've been planning on a trip to the countryside for weeks or months, then what better way to hype yourself up other than by using this as your wallpaper? This could also give you lots of inspiration on how you can take photos of your trips and commemorate them along with a cottagecore aesthetic.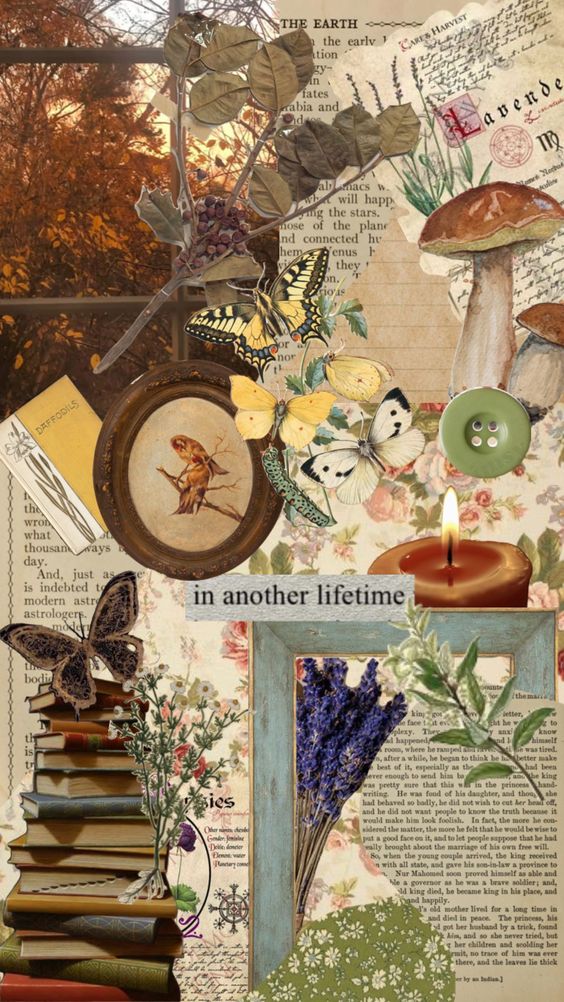 There's just something so whimsical and fairytale-like whenever I see cottagecore collages like these. To me, it's quite magical to see how creative people get when they create these collages. Not only are they the ideal cottagecore wallpapers, but you get the best of everything this particular aesthetic has to offer.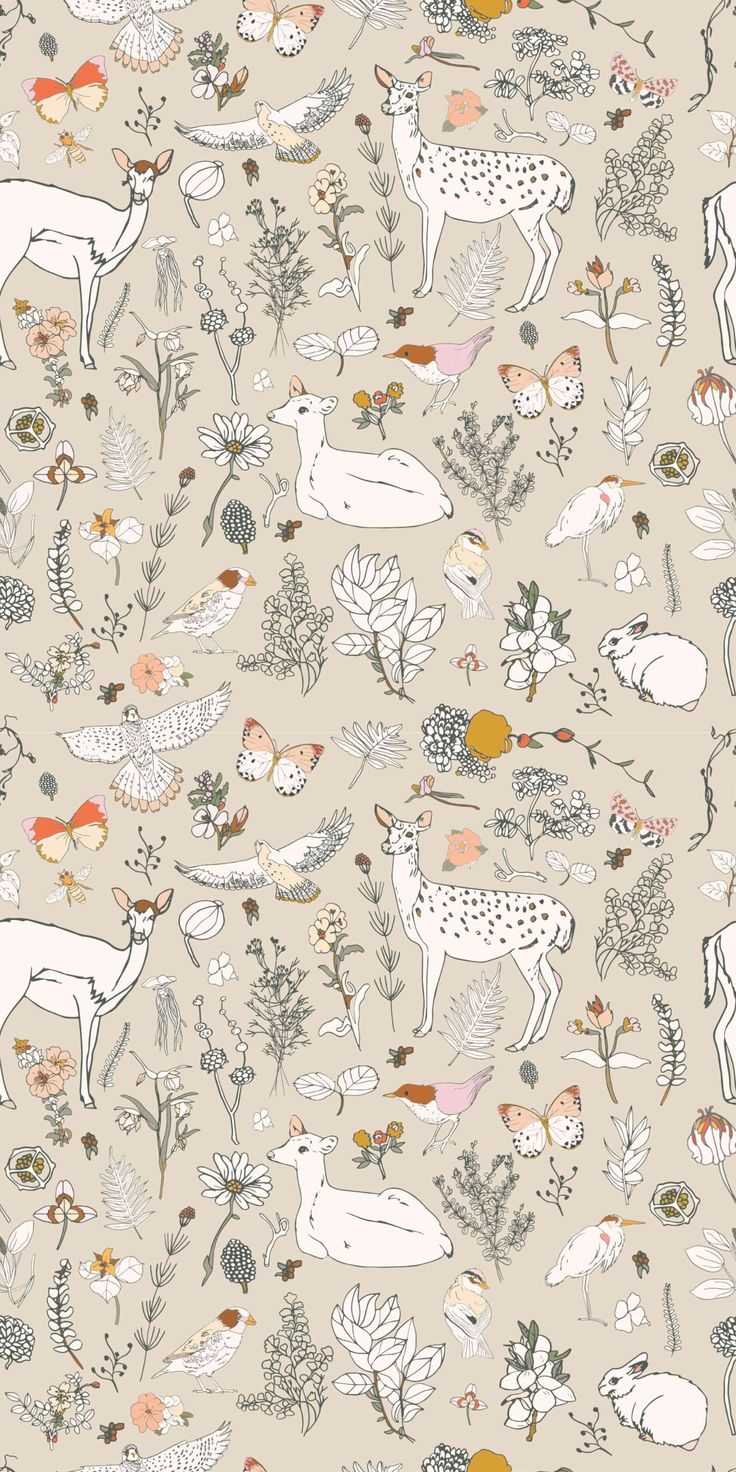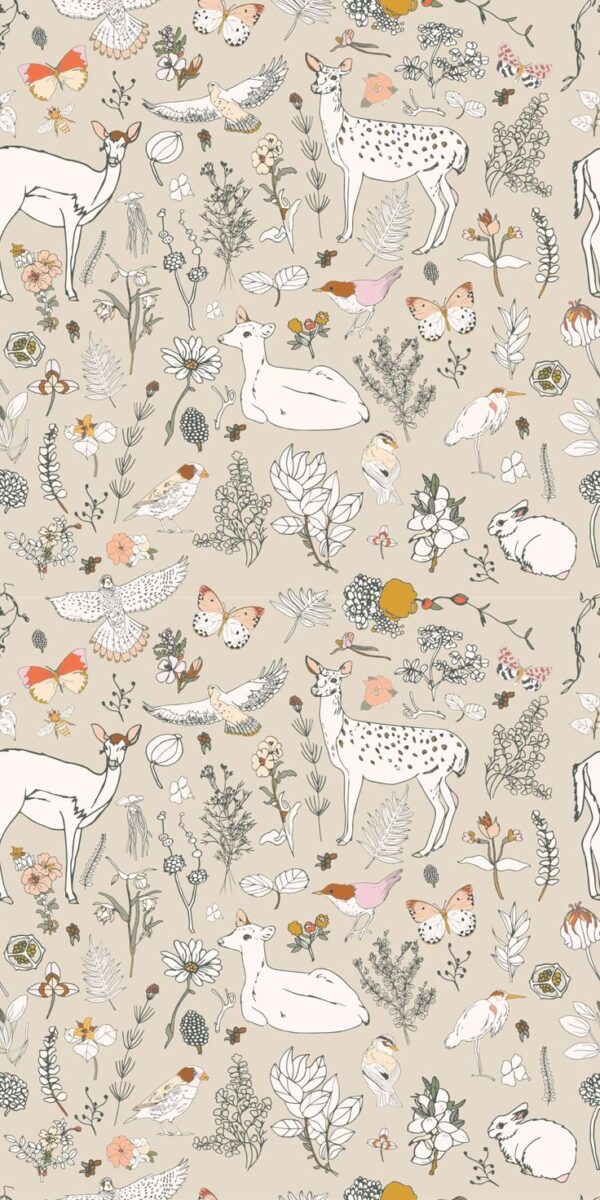 These cottagecore patterns are so effortlessly whimsical and quirky. I just love the combination of woodland creatures and different kinds of foliage as wallpaper for my phone. It's not the ideal homescreen because it might make the overall layout with your apps a bit distracting but it's definitely a good lockscreen to have!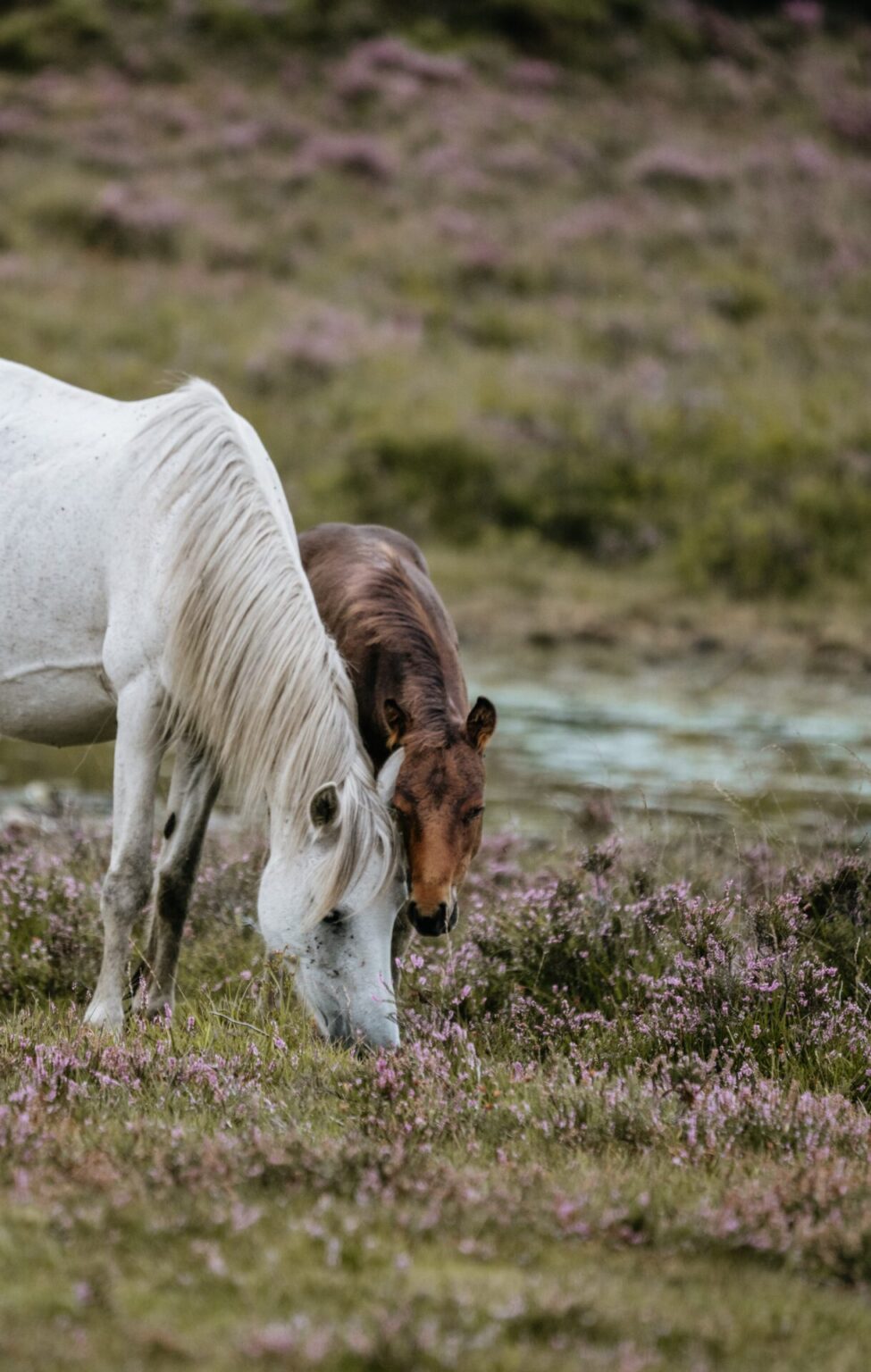 Speaking of woodland creatures, this wallpaper is utterly magical! Seeing animals in their natural habitats is also one of the core essences of cottagecore. Animals are part of nature and seeing them out in the wild like this is just so breathtakingly beautiful. This also makes for good wallpaper for your phone too!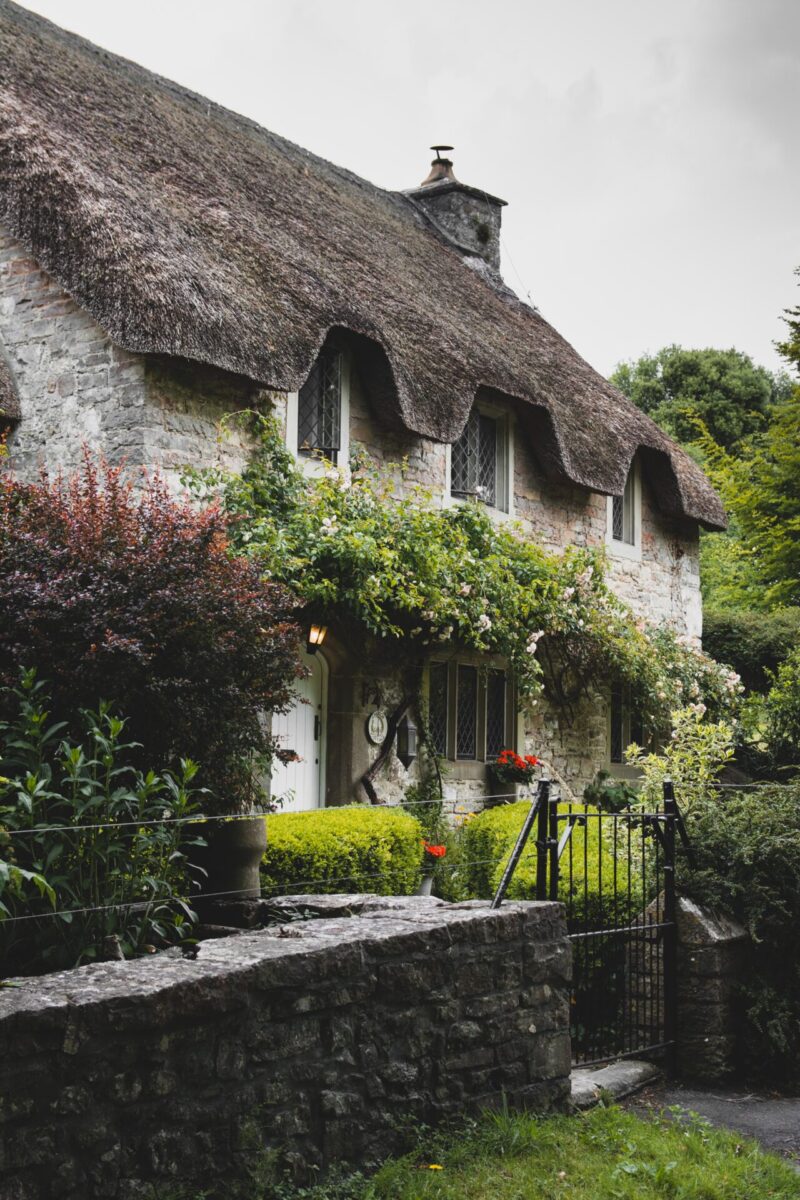 I can only imagine how magical it would be to live in a cottage like this! It feels like stepping into a real-life fairytale where all dreams come true and everything is just good and peaceful. While real life is nowhere near like that, one can still dream! And for now, using this as wallpaper to fuel my aspirations will have to do!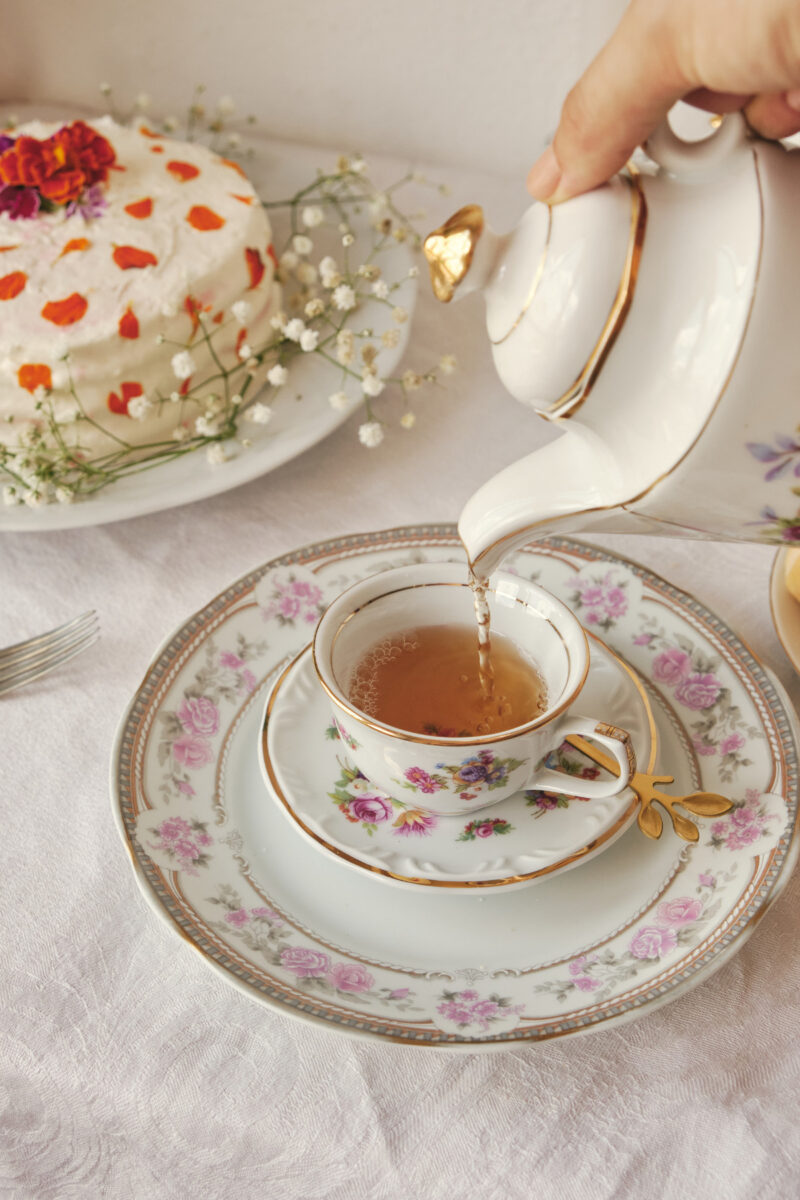 Do you fancy afternoon teas? Love having brunches with your closest friends? Then you should definitely consider making this your wallpaper! A mixture of cottagecore and elegance and sophistication, what more could you possibly ask for? It's also a good variation of the cottagecore aesthetic if you've already done the usual foliage and woodland atmospheres.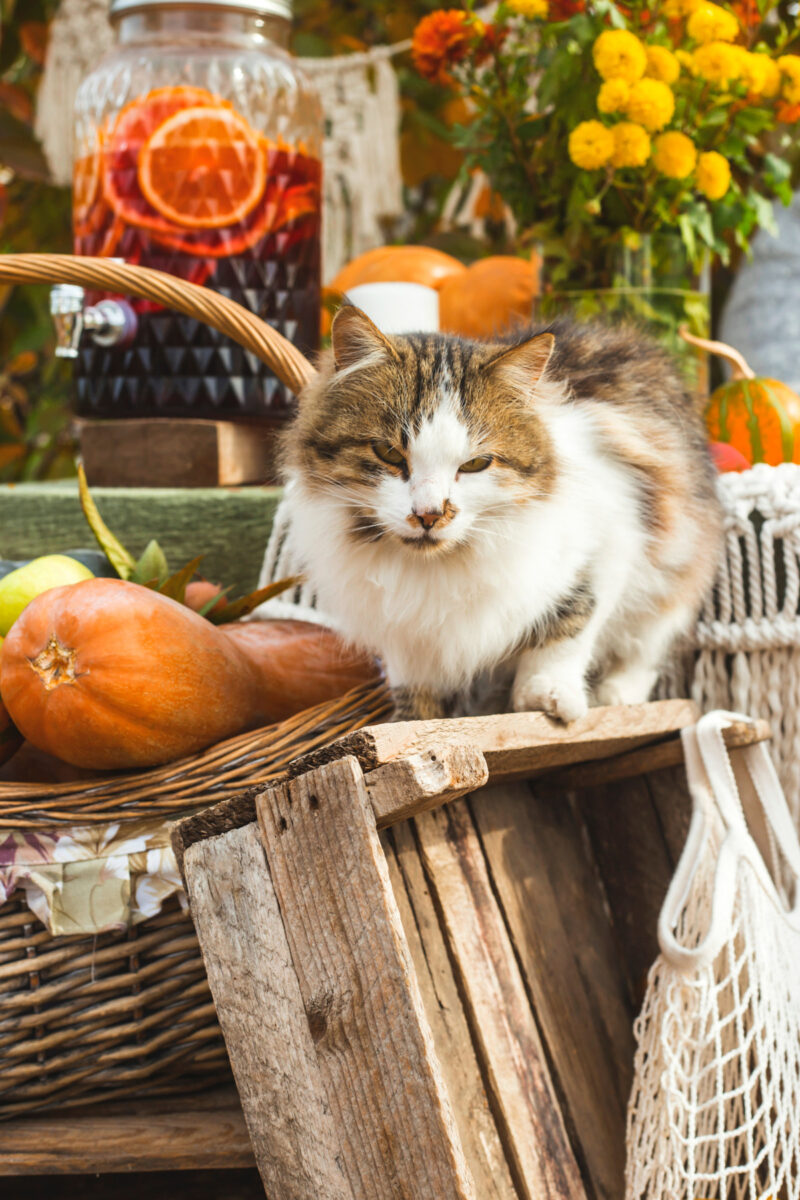 I'm a huge cat person so I couldn't resist when I saw this online! Aside from this image's quintessential cottagecore vibe, this cat is utterly adorable! Without a doubt, this is my absolute favorite out of all the wallpapers here. This is surely going to be my wallpaper for quite a while!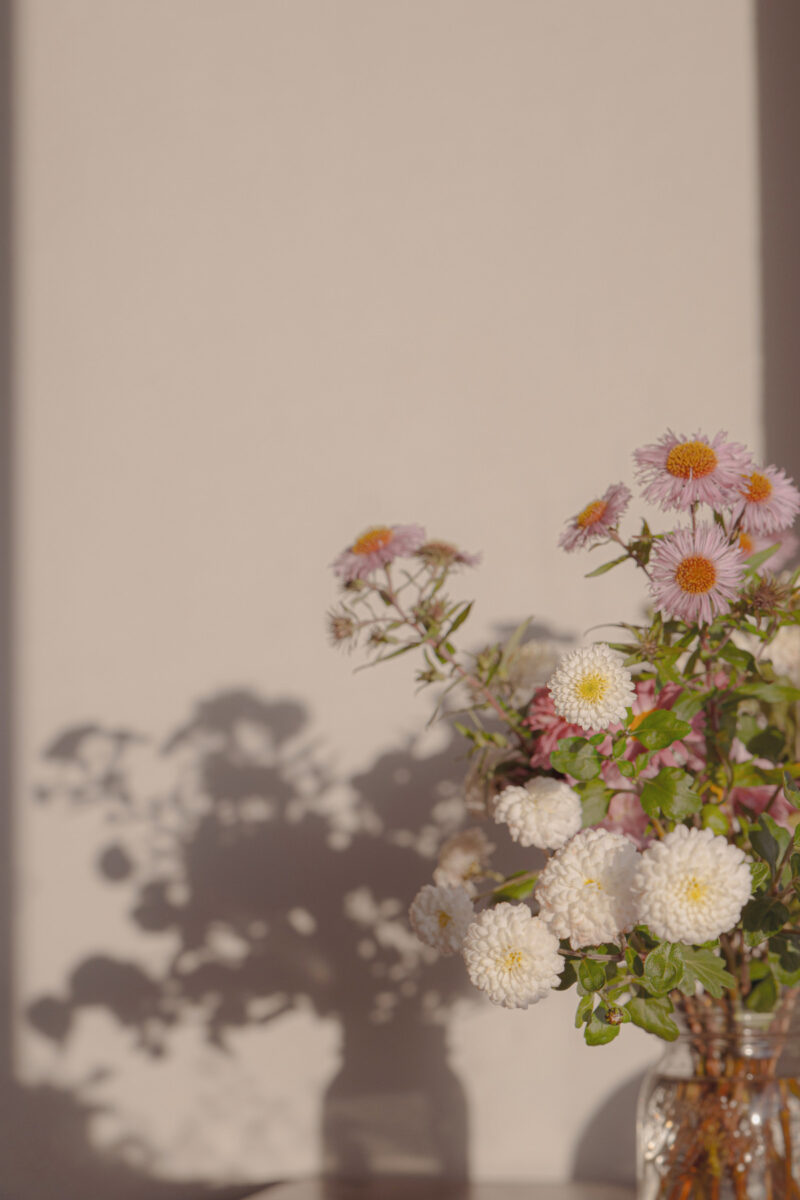 Here's another rather minimalistic take on the cottagecore aesthetic. Apart from the gorgeous flowers placed on that clear vase, the negative space around it makes for a stunning and ideal cottagecore wallpaper for your phone.
The upper area of this photo has plenty of space to put your phone's clock as well as apps without worrying about the wallpaper being too distracting.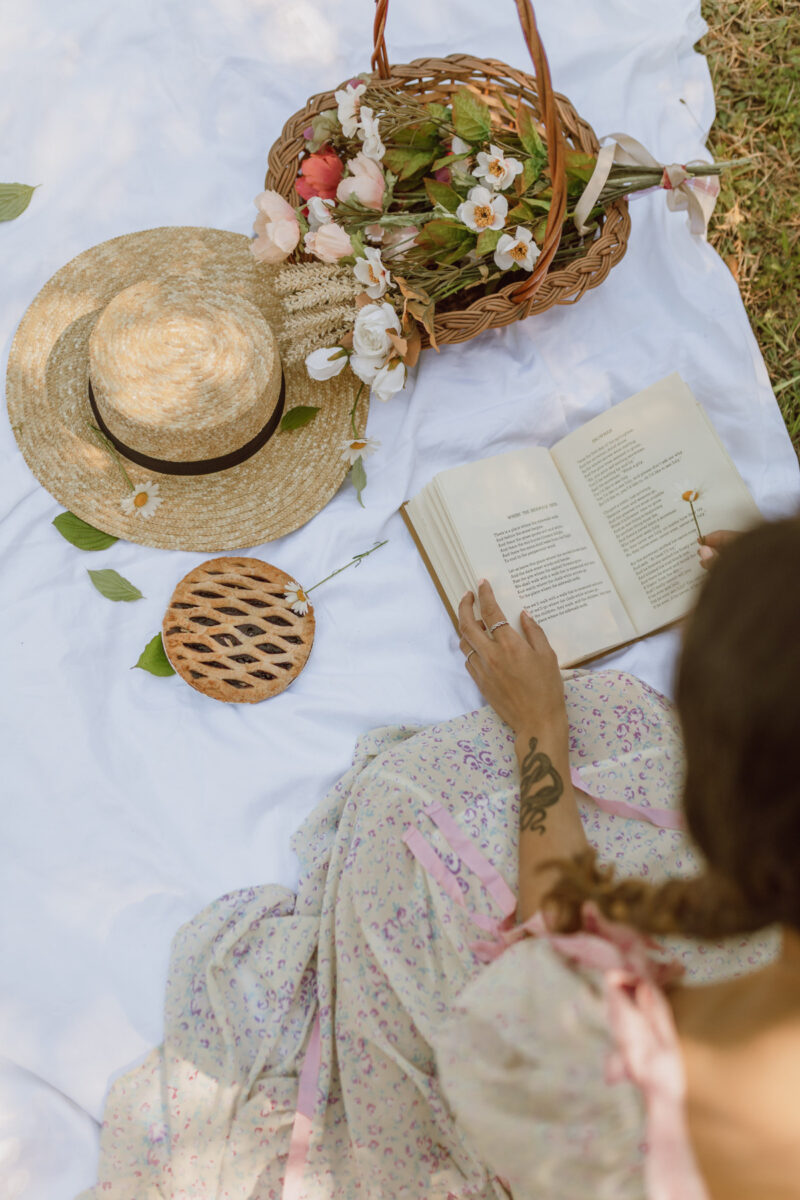 Now, this is a vibe I hope to get when I get some time off for another vacation! Just surround me with nature and my favorite books and snacks to live my cottagecore dreams, even just for a while! But while I count the days until I can finally do this, having this as wallpaper will keep me plenty satisfied and dreaming of this moment.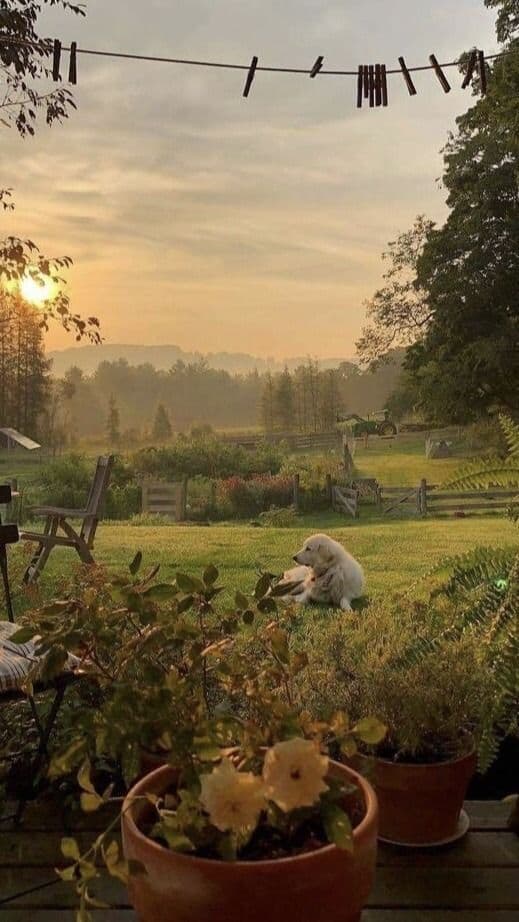 This cottagecore wallpaper is just too adorable. The addition of the dog is what really does it for me. This is 100% the life I want to be living, but at least I get to set it as the background on my iPhone!
What I also enjoy about this wallpaper is that this photo could be anywhere. It isn't necessarily somewhere super expensive in Europe; this is just a regular farm that's charming in its simplicity.

This field is truly gorgeous! I only wish I had flowers like this right outside my home. This is a great cottagecore wallpaper for those of you who prefer not to feel landlocked.
Plus, this sunset is absolutely stunning. I can imagine living the cottagecore life and picnicking with my animals outside every afternoon during sunset. Wine and cheese are definitely required!
Related: 45+ French Fashion Brands For All Budgets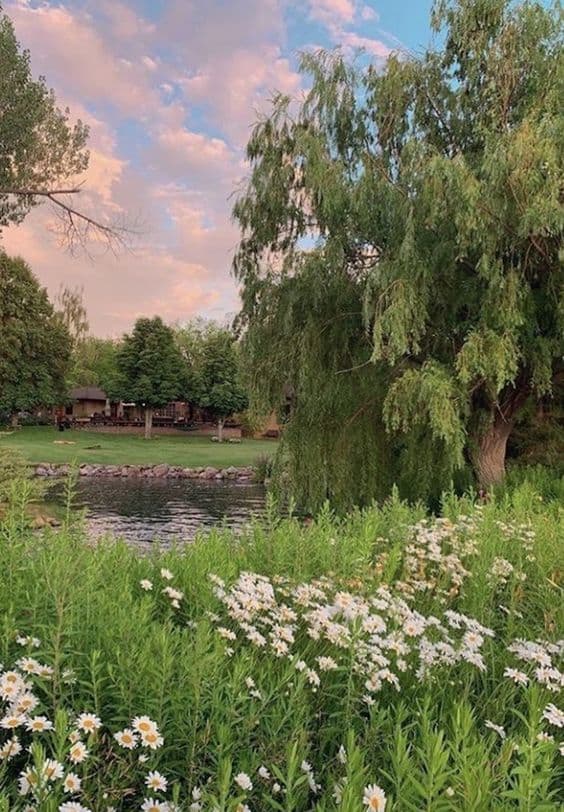 This is not only the perfect cottagecore aesthetic wallpaper but it also has an element of fairycore. That's a whole other aesthetic that I'll go into at a later date, but this still has elements of the simple life so I wanted to include it.
If you like your cottagecore aesthetic wallpaper to feel a little magical then you'll love this bckground. The colors and setting make it look like fairies must live here. The weeping willow is classic cottagecore, but I truly love how this photo includes 3/4 elements (water, air, and earth).
Related: 40+ Bridgertons Wallpaper Options For An Elegant Phone Background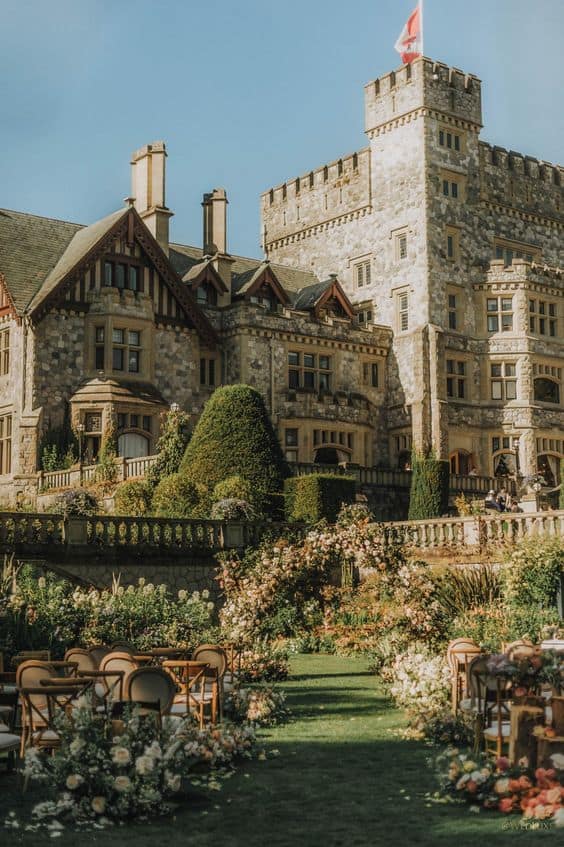 This European cottagecore wallpaper is grand yet simple all at once. But seriously: who wouldn't want to get married here?
This is a dream come true, but you can easily set it as your home screen, your lock screen, or both, and see it every time you open your phone. This aesthetic cottagecore wallpaper represents a grand scene that somehow feels simple at the same time.
I find that this aesthetic cottagecore wallpaper is mixed with old-school romance. If you're a fan of romance novels or shows like Bridgerton then you'll absolutely love this wallpaper.
Related: 50+ Free Dark Academia Wallpaper For iPhone Options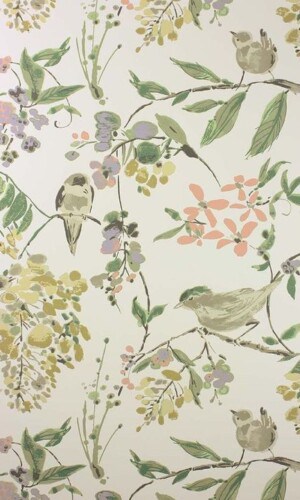 If you like a simple aesthetic cottagecore wallpaper then this darling background is perfect for you. This is a sweet vintage wallpaper that works for any season, but it's especially perfect for spring.
I love how this cottagecore aesthetic wallpaper is slightly muted, so it won't make it difficult to use your phone when it's set as your background. It's almost childlike in its sweetness but has a classic adult feel to it.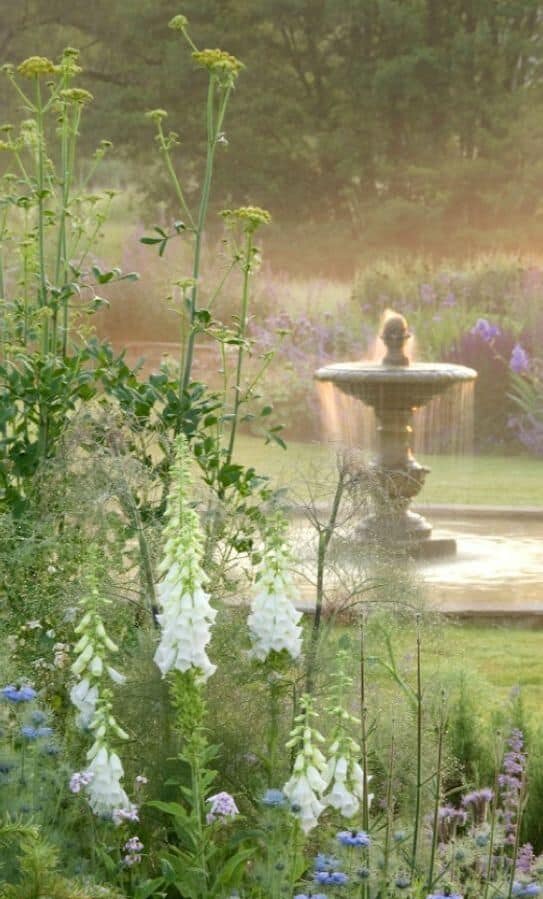 I so wish I lived here! This idyllic scene screams cottagecore, but anyone could design a yard and garden like this. It really is reminiscent of gardens of the past.
This garden also reminds me a lot of Monet. If you're a fan of artwork or even garden design then this is the perfect aesthetic cottagecore wallpaper for you. It also works well if you just want your yard to look like this someday and can help with manifestation!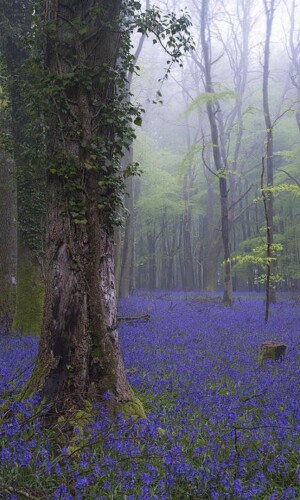 This field is a little witchy and a lot pretty. If you like slightly darker, moody aesthetics then you'll love this cottagecore wallpaper.
In my mind, there are slightly different variants of cottagecore. Some types of cottagecore are more European and sunny, while others are more woodsy and witchy. This is definitely one of those; this cottagecore aesthetic wallpaper is almost a mix with fairycore.
Related: 35+ Taylor Swift Wallpaper Choices: Folklore & Evermore Edition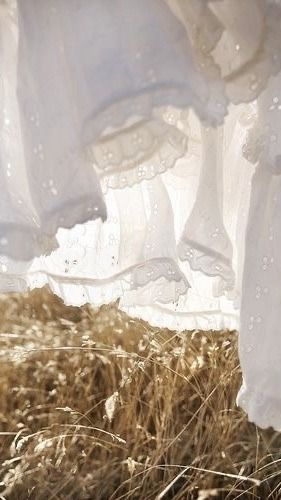 This is what I want my summer afternoons to look like always! This is a subtle cottagecore wallpaper that's a perfect nod to the aesthetic on your phone.
You can almost feel the warm breeze blowing through. You'll love this wallpaper if you just want to go back to the simpler times of the past. It's almost like a mini time travel every time you open your phone.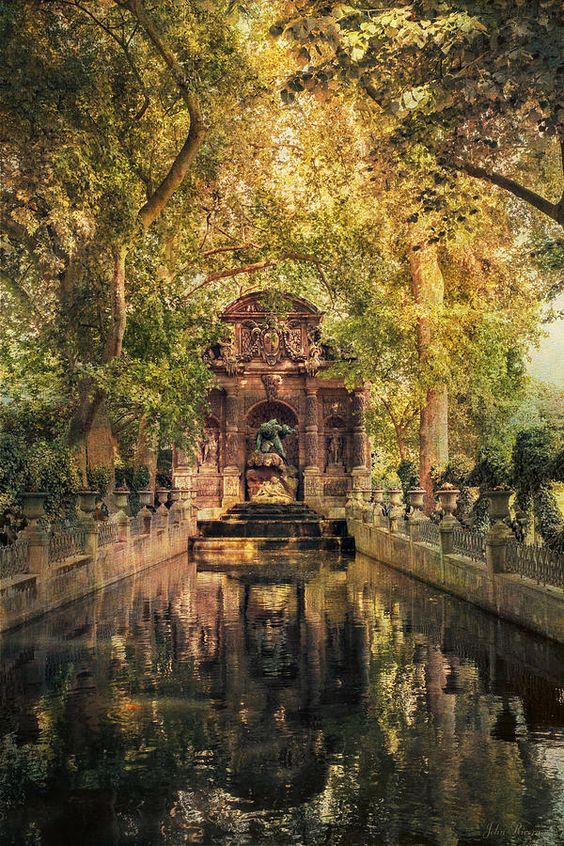 If you like the fancier cottagecore vibes then this wallpaper is perfect for you. It's also a bit more historical and/or cultural, so it's perfect for travel buffs.
Sometimes, when I feel that I need more of the water element in my life, I'll set a photo like this as my iPhone's background. If you've been feeling emotionally stuck then this might be a good option for your subconscious mind!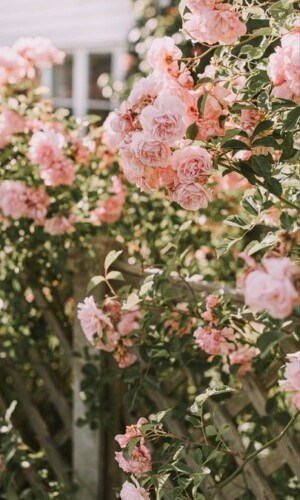 This simple aesthetic cottagecore wallpaper is definitely European and whimsical. While this wallpaper works for quite literally any season, it's perfect for spring or summer.
I love how this cottagecore aesthetic wallpaper feels grounded in reality but could be magical. I can almost smell these roses just by looking at it.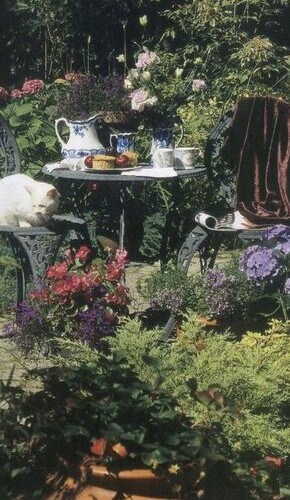 If you loved tea parties as a child then you'll love this cottagecore wallpaper! It reminds me of fairies, Victorian life, Alice In Wonderland, and so many more lovely tales.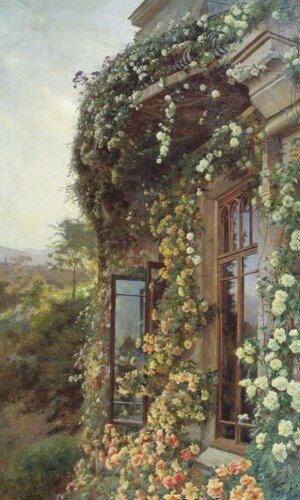 This painting is ultra-vintage and so perfectly cottagecore. There's something so fun about setting a painting as my iPhone's background. It's 100% unique!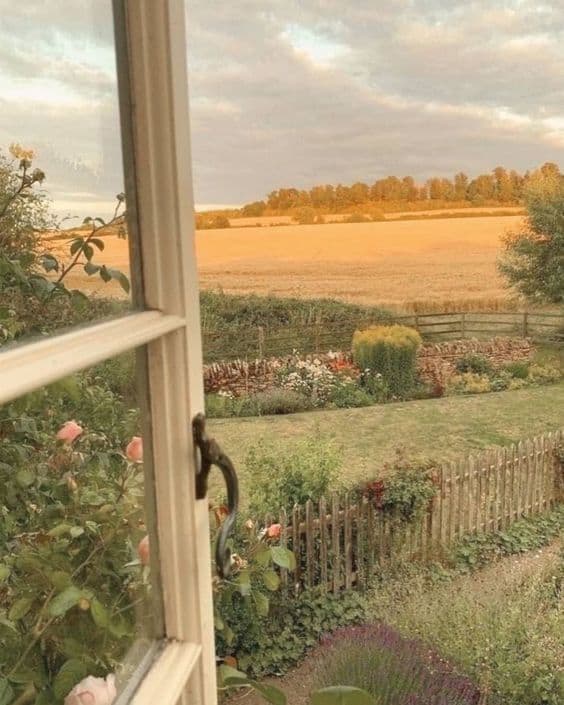 Who wouldn't love to wake up to this view? At least with this cottagecore wallpaper on your phone, you get to pretend!
For me, this is one of the most classic cottagecore wallpaper options on this list. When you watch cottagecore on TikTok, this is the exact type of scene you'll come across over and over. It's farm life mixed with fairytale lore and magic.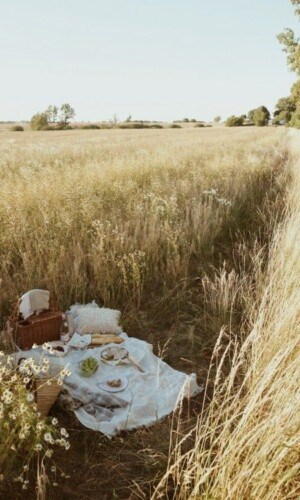 This looks like an ideal afternoon date. This cottagecore wallpaper is both cozy and inspirational!
I like how this wallpaper is a bit fuzzy; you almost can't tell if it's a photograph or a painting. The cottagecore aesthetic is all about the simple life and this scene fits that description perfectly.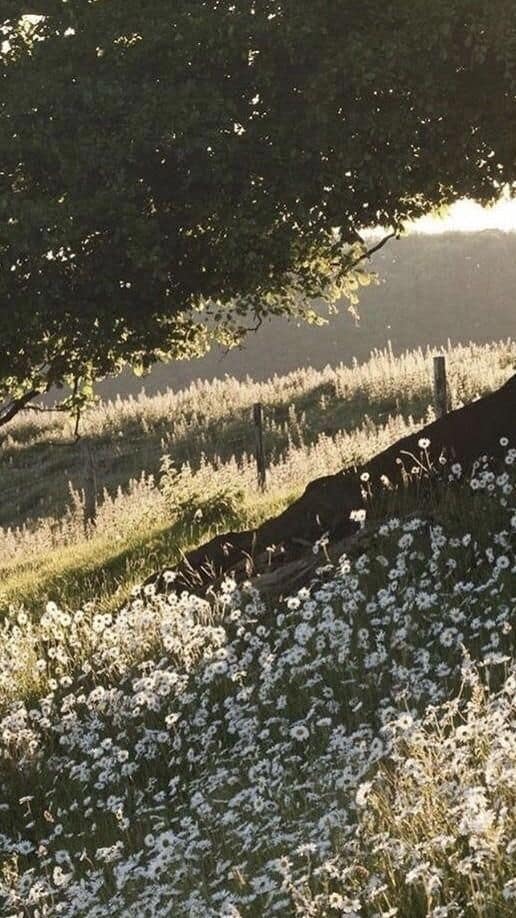 I love this simple field of flowers. If you enjoy the relaxing piece of cottagecore then you'll feel happy every time you look at this wallpaper.
As a kid, I would have loved a field like this. During the New England winter, I find that it's so relaxing to open my phone and see such a beautiful scene that just screams nature. It would be the perfect place for a picnic!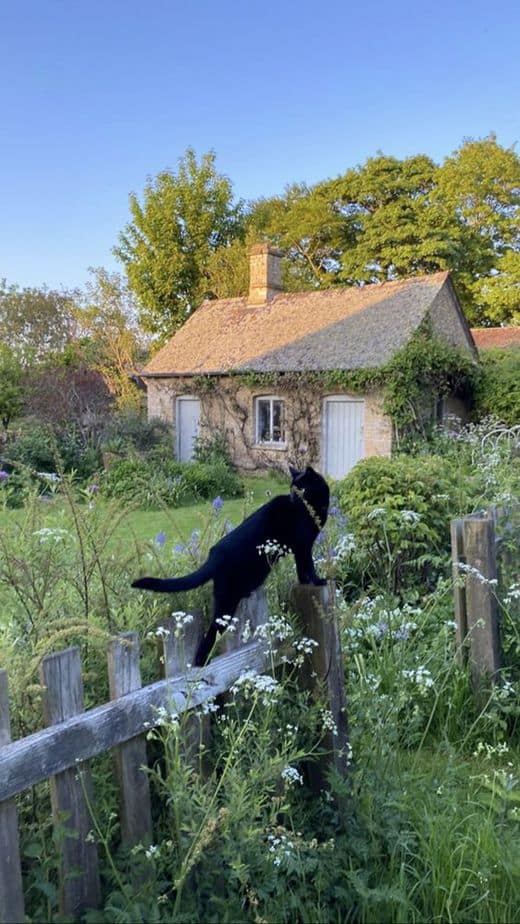 This is another cottagecore wallpaper that's just a little bit witchy, but it's also so darling and happy!
If you're into herbs then this is the perfect cottagecore wallpaper for you. Personally, I love the countryside, herbs, and cats, so this is definitely one of my favorite wallpaper options on this list.
This cottagecore wallpaper is muted so it won't take over your phone's aesthetic. I like to use it on my lock screen to get the full effect!
Related: 20+ Affordable Dark Academia Fashion Brands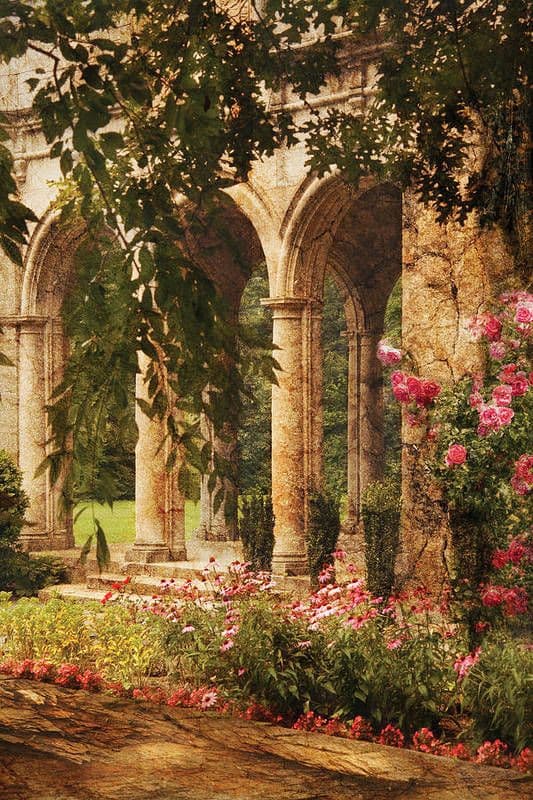 This is a truly stunning estate that deserves to be on anyone's phone. It reminds me a bit of an old Italian villa. This would be a perfect spot to capture photos!
I think it's the lighting that truly makes this piece of art so beautiful. It will add a distinctly vintage feel to your phone but remains subtle.

This is another simple cottagecore wallpaper that feels happy. I especially love the way the sun hits the flowers. It's also a bit muted, so it's relatively easy to use the apps on your phone over this wallpaper.
I definitely recommend this one for either your home screen or lock screen! It doesn't even scream cottagecore, so no one will really know why you chose it. I always prefer subtle wallpapers to give me the aesthetic I want.