Dark academia fashion is trending big-time right now, but because this style is relatively new (at least in name), there aren't many stores that specifically offer dark academia clothing options. So today we're sharing our top favorite dark academia fashion brands with clothing you can actually wear in real life!
A quick Google search for dark academia fashion brings up a few general sites as well as some Reddit threads that point to used clothes suppliers. Neither of those are particularly helpful.
As someone who loved dark academia fashion long before it had a name (did anyone else try to dress like Harry Potter students during childhood?), I've spent quite a bit of time researching and actually trying dark academia clothing stores.
What Is Dark Academia Style?
A great deal of dark academia fashion is inspired by 19th and early 20th century styles – especially English private school clothing. There are also some American prep styles from the early 1900s.
As the aesthetic focuses on vintage styles and emulates several historic periods, it creates a nostalgic feel.
So what pieces should you be including in your dark academia capsule wardrobe?
Typically, these are the main pieces found in the dark academia style wardrobe:
Turtlenecks (fitted and oversized)
Chunky cardigans
Pinafores
Sweater vests
Button down blouses
Balloon sleeve blouses
Peter pan collared shirts
Blazers
Grandpa trousers
Pleated skirts
Trench coats
Chunky oxfords/loafers
Lace-up boots (combat boots, brown leather boots, etc.)
In terms of colors, choose neutral/muted shades like beige, off-white, brown, black, burgundy, gray, and navy. If you don't wear a lot of dark colors, then you may lean towards light academia style instead. The aesthetic and pieces are pretty much the same; the only difference is the color scheme.
Checkered and plaid prints are popular patterns for dark academia style, as are corduroy, tweed, and wool fabrics.
I recommend getting a few of each of these basics so that you can mix and match to create lots of dark academia outfits. You don't need tons of pieces for a closet full of dark academia clothing! However, you do need the basics.
Today, I put together a list of my 26 favorite places to buy dark academia fashion pieces. These shops are all pretty affordable (some are insanely affordable while some are more moderate) and they all have great options.
Keep in mind that these are all affordable dark academia brands. Looking for more sustainable dark academia brands that may have a higher price point? Head to the end of this post for some great options!
I added details about the pricing of each store as well as my favorite sections to find dark academia fashion pieces below.
Without further ado, here are the top dark academia fashion brands to shop right now!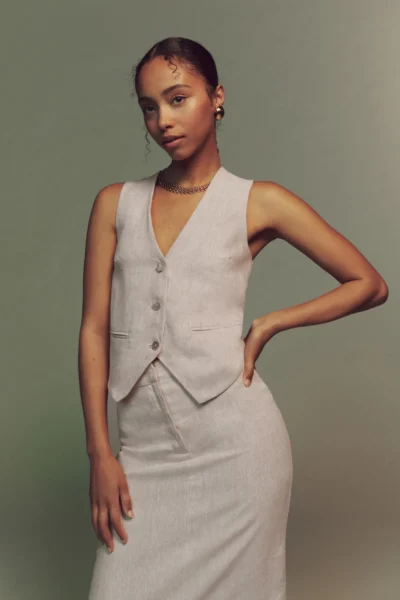 Reformation is definitely one of the more expensive brands on this list but they definitely have you covered if you're looking for dark academia pieces to add to your wardrobe. The best thing about this brand though is how sustainable they are. According to them, their clothes are made of low-impact materials, rescued deadstock fabrics, and repurposed vintage clothing.
So if you're all about being eco-friendly and environmentally conscious and don't mind spending a few more bucks for your dark academia fashion, you should definitely check out Reformation.
Do keep in mind that not all of their clothes would fit into the dark academia cltohing aesthetic. They also have some pieces that are more smart casual as well as dresses that give you serious cottagecore vibes. So if you're into those fashion styles and aesthetics, Reformation has it for you!
Pricing: As I have previously stated, Reformation is one of the more expensive brands here. Expect that their clothes might set you back a few hundred dollars, depending on what you're planning to get. I think you'll find cheaper alternatives in the market but if you're opting for quality, you won't be disappointed with Reformation. These pieces will last a long time and are sustainable, both of which are tenents of true dark academia fashion! Expect to spend $100-$200 per piece.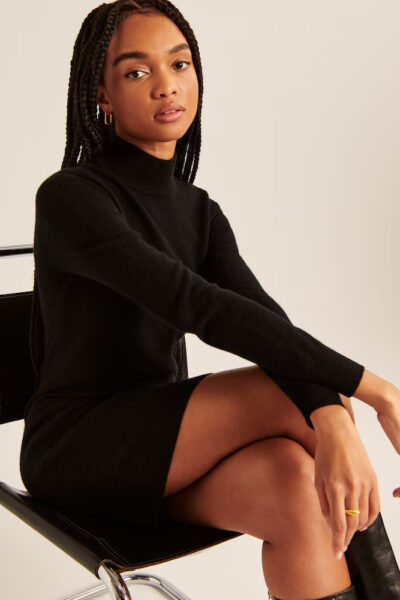 If you're looking for a high-quality clothing brand that has proven itself in the industry, Abercrombie & Fitch is a good choice.
If you look closely enough, you'll also find a lot of staple pieces you can add to your dark academia wardrobe. The list includes basic shirts, pants, knitwear, and more.
Just like many brands on this list, I really like how versatile their clothes are. You can use them for casual fits, loungewear, and dark academia outfits too.
I recommend checking out Abercrombie's long wool coats, blazers, their Oxford-style skirts, and their button-down shirts. These pieces tend to be really great quality for the medium price-point.
Pricing: Another great thing about them is not only are they sustainable but their clothes are undeniable of quality without burning a hole through your wallet. Their price ranges are around in the middle area, they're certainly not cheap but not exorbitantly overpriced as well. I definitely think this is worth the money for the longevity and quality you're paying for. You'll typically pay anywhere from $40-$150 per item.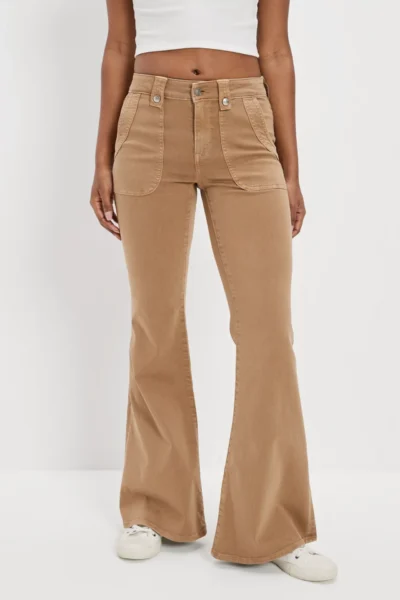 American Eagle might not be the first brand that comes into mind when you think of dark academia but they certainly have some nice pieces that could work for this particular aesthetic. In fact, I do find that their overall clothing line is quite versatile to fit any kind of wardrobe style.
American Eagle has lots of basic tops and pants that can easily be incorporated into your dark academia outfits. This is especially true with their earth-toned pants and neutral-colored tees and tank tops. Just layer them with your other dark academia clothing pieces and you'll be able to achieve that mysterious and enigmatic vibe.
I find that American Eagle is perfect for basic pieces like t-shirts, button-up blouses, and sweaters. They also have great corduroy options!
Pricing: American Eagle is definitely a pretty affordable brand. Some of their basic wear is less than $15 and they also go on sale pretty frequently. So if you're looking for high-quality pieces for dark academia style without breaking the bank, American Eagle is a brand to keep an eye on.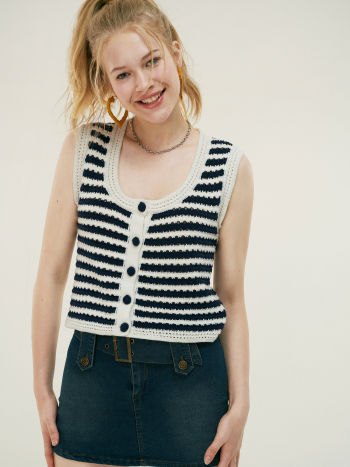 If you're someone who leans towards the light academia aesthetic as opposed to its dark counterpart, you might want to take a look around at Cider. With so many clothing pieces to offer, I'm quite certain that you'll find something to your liking in Cider.
Whether you're feeling moody, preppy, grungy, sporty, or whatever else, Cider is one of the online shops I highly recommend!
One of the things I love about Cider is that they even have this little section on their website where they curate fashion outfits based on your mood and aesthetic. It's quite a nifty feature if you ask me!
Cider is especially great for vintage pieces, which is a staple of dark academia style. I recommend purchasing cute statement pieces on Cider and getting your basics elsewhere. Cider is also a great affordable option for dark academia style.
Pricing: Depending on what you're buying, their price ranges from $10 and up, so the pricing is extremely affordable! You won't get top quality but you will get some cute dark academia fashion clothing pieces.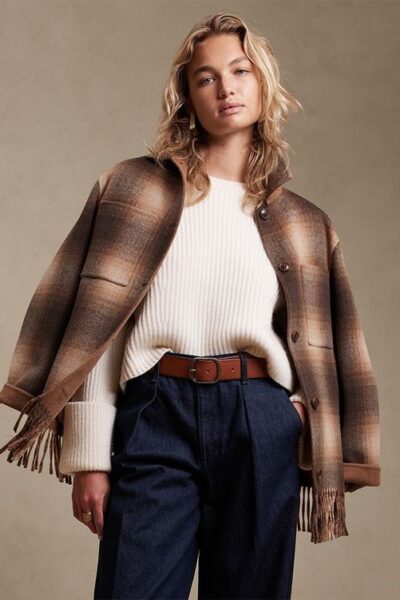 When it comes to sustainable fashion with longevity, the Banana Republic is a must! With versatile clothing pieces that can cater to a variety of fashion aesthetics, especially dark academia, I don't think you'd want to miss out on this particular brand.
You'll find a lot of staple pieces here with plaid patterns, neutral color schemes, as well as gorgeous moody and earthy-toned shades that'll make you feel like the main character of a dark academia novel.
Banana Republic is one of my favorite dark academia fashion brands to shop for statement pieces such as a blazer, coat, tailored pants, or tailored dress. This is definitely a business-casual vibe that you'll want to mix with softer sweaters, loafers, and hair bows.
Pricing: Considering that Banana Republic is under The Gap, I didn't expect that their clothes will be the most affordable. Do expect to spend a few hundred dollars here if you're looking to buy a couple of pieces from their collection. However, these pieces will last you a long time and are always perfect tailored!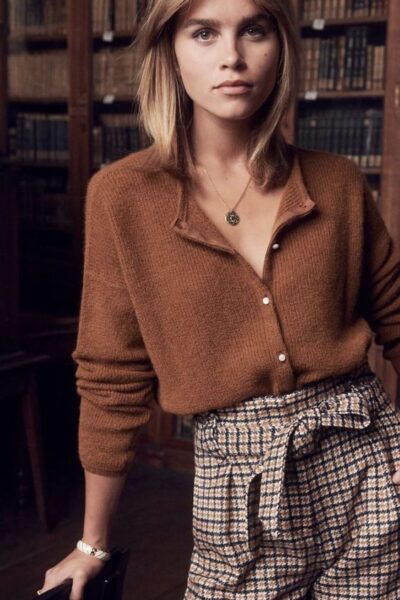 Whether you're looking for office wear or school wear without sacrificing your dark academia aesthetic and style, Sezane won't let you down. What I love most about them is that they have so many stylish clothes that can cater to a variety of fashion styles, not just dark academia clothing.
If you're wanting to spruce up your collection of dark academia shirts and tops, Sezane has so many in-store that it's so hard to pick just one! My personal favorites from them are oversized shirts, knitwear, dresses, and trousers.
Sezane really encompasses the softer side of dark academia. I recommend checking out their frilly tops, sweaters, etc. and pairing these pieces with business-like choices from Banana Republic, Reformation, and other more tailored dark academia fashion brands.
Pricing: Leaning towards the pricier route, it's hard to deny that Sezane is definitely not the cheapest option here. But when it comes to quality and the chicness factor, Sezane can be worth it! Expect to spend $100-$200 an item. If you can't afford that, you can find some really great Sezane pieces on Poshmark!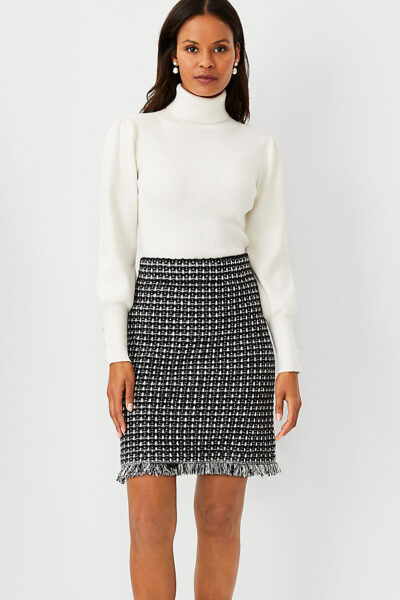 When it comes to Ann Taylor, I usually think of formal, professional, and smart casual clothing. But that's not to say that they won't be able to cater to your dark academia fashion. While dark academia usually makes you think of university students and school-appropriate clothing, you can also make it work for your office wardrobe.
As someone who is already working and finished college years ago, I can tell you that it's quite easy to incorporate a dark academia theme into your everyday office wear. Just pick some pieces that have plaid patterns with neutral or earthy color schemes. You can also go for plain, monochrome trousers with nude or warm tones.
Ann Taylor offers great dark academia clothing basics like turtleneck sweaters and wool skirts. I especially like shopping here for winter dark academia clothing.
Pricing: Ann Taylor is one of the mid-priced brands on this list. But the classiness and elegance you get from Ann Taylor are priceless!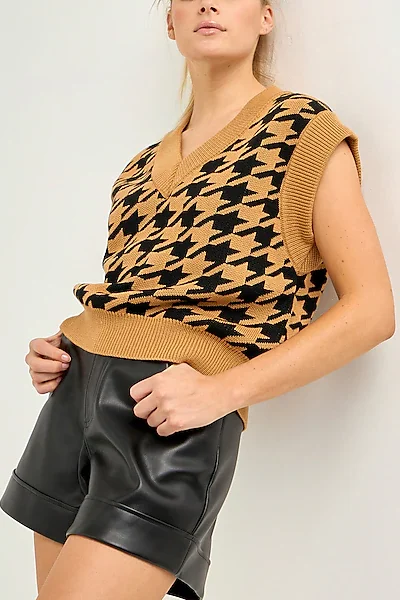 From a brand that encourages its customers to show off their self-expression through their style, Express is definitely one of the best shops you can go to for your dark academia needs!
Whether you're looking for basic tops to layer in your dark academia outfit, chunky knitwear for your fall wardrobe, or a pair of trousers and slacks to give you that moody, smart casual vibe, you're sure to find everything here!
Express is my go-to for dark academia style clothing that won't break the bank. Shop for tailored pants, turtlenecks, blazers, and more.
Pricing: With so many clothing options to choose from Express' pricing is quite varied as well. For some of their clothes, you can get around $50, while others are around $60-$80 and more.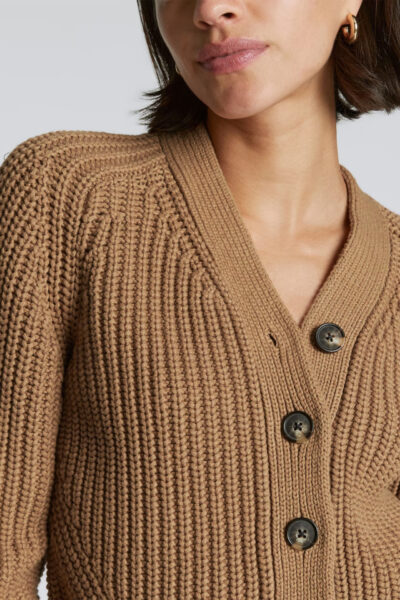 For a cozy, smart casual attire that still gives you those dark academia vibes, Everlane is a brand to look out for. As you may already know, dark academia trends get crazy popular during the fall season. So you'll be happy to know that a lot of their clothing options offer chunky knitwear that are huge staples for dark academia outfits.
Everlane also has a lot of modern officewear that won't make you look restrictive or boring. Just make sure to pick fall-themed colors with earthy, neutral, and nude tones so you still get that sophisticated dark academia style vibe.
I also love Everlane for cozy dark academia clothing that I can wear around the house. Think soft cotton shirts, sweaters, comfy pants, etc. It doesn't all have to be office-related!
Pricing: Everlane doesn't skimp out on quality so expect to spend a few hundred dollars here and more. While it's not the most affordable, I think if you're looking for sustainability as opposed to fast fashion, you won't be making the wrong choice here.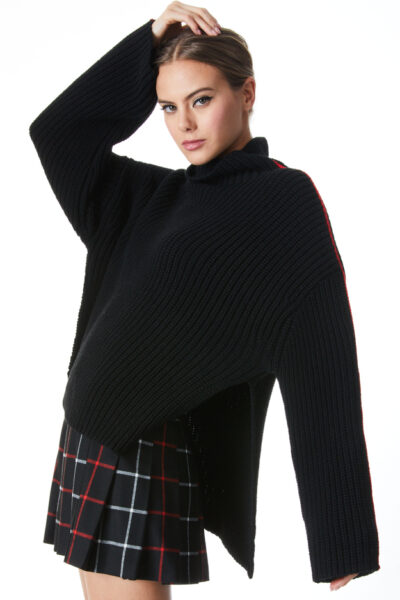 Alice + Olivia is a brand known for their whimsicality and sophistication. But a lot of their clothing pieces can also be incorporated into your dark academia wardrobe.
Alice + Olivia has a lot of choices for preppy clothes too. And with the right colors and patterns like plaids, neutrals, and earthy tones, these can fit into your dark academia outfits without a hitch!
Personally, I do love their collection of skirts and chunky sweaters! They'd be so perfect for both the fall and winter seasons when I prefer to flaunt my dark academia wardrobe.
I think Alice + Olivia clothing adds a whimsical approach to dark academia style. I recommend adding some of their pieces if your wardrobe is feeling too business-like.
Pricing: Being a well-known brand, Alice + Olivia does get pretty pricey. Their clothing line ranges from $100 and more.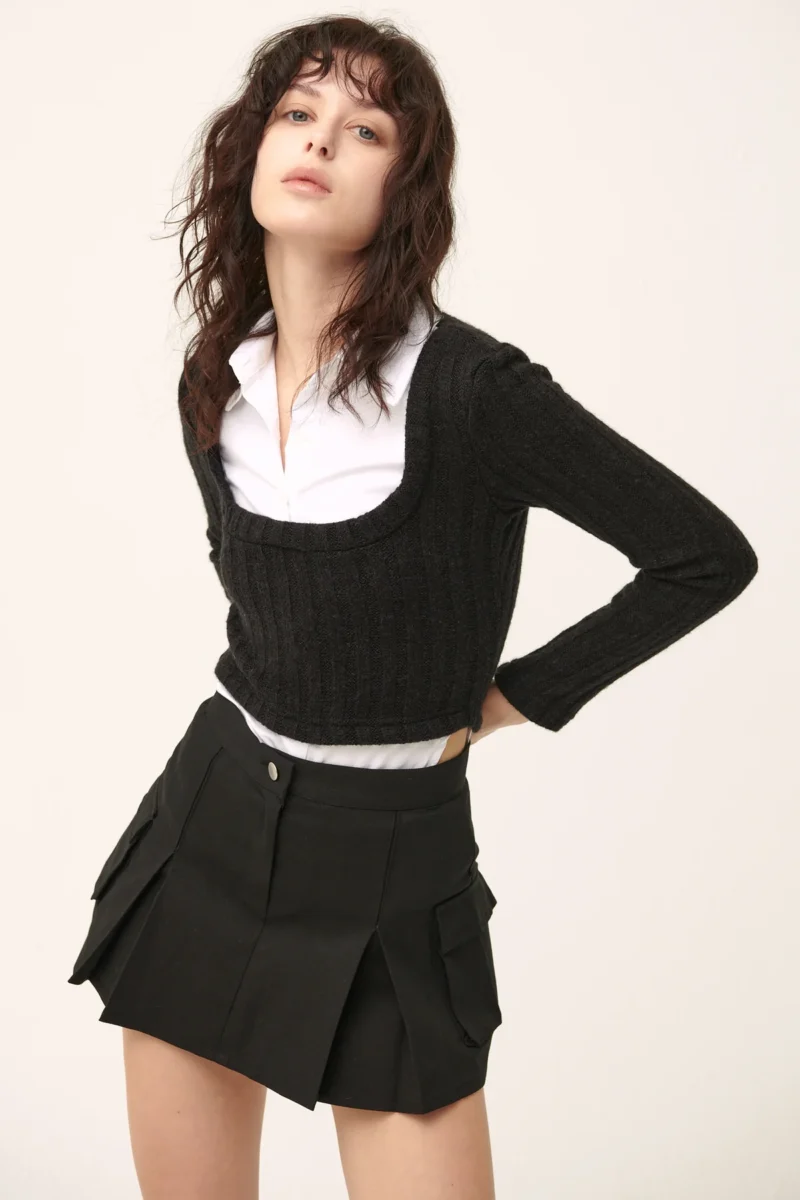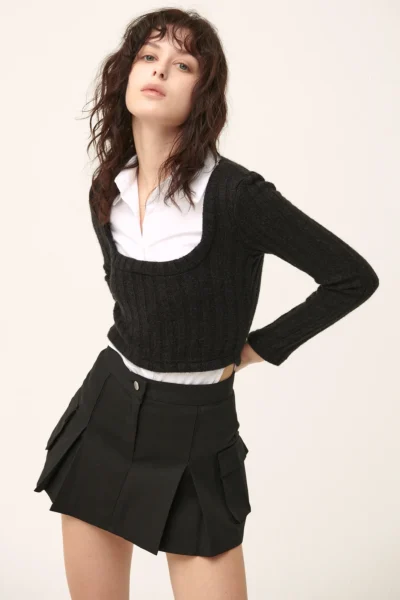 I am absolutely obsessed with Storets! A lot of their clothes give you that dark academia "private school girl" vibe which I totally love! Not to mention, the versatility of their clothes is unparalleled! They're so chic and can be worn for university or for office wear.
Regardless if you're looking for something more formal or more casual, this brand has practically everything.
They also offer modern streetwear styles that you can still mix and match with your dark academia aesthetic. I feel that Storets is an online shop that a lot of Gen Z will appeal to with their modern and fashion-forward styles.
If you're looking for more updated and young dark academia clothing then you'll want to shop basically everything at Storets.
Pricing: Storets definitely is in the mid-range when it comes to pricing. You can find clothes here that are as low as $40 and as high as $200 and more, depending on what you're getting.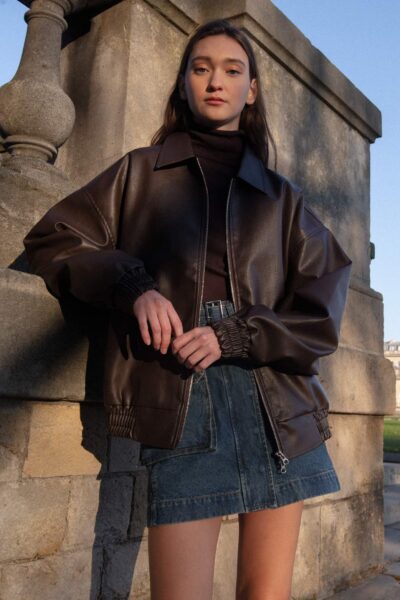 If being chic and stylish is your main goal with your dark academia wardrobe, then check out Pixie Market! It's another brand that is an absolute favorite of mine.
They have everything: oversized coats, leather jackets, sleek and sophisticated dresses, chunky sweaters, and so much more! I've also found a lot of pieces here that I can use for my dark academia fashion. I personally love their leather skirts, corduroy pants, wide-leg trousers, and knitwear.
What's more, these pieces are versatile enough to fit my other outfits in different styles too.
Pricing: On the pricier end, Pixie Market's clothes can be quite expensive. But I do think they're worth the extra bucks if you're looking for something that isn't fast fashion and you can wear them for many years to come.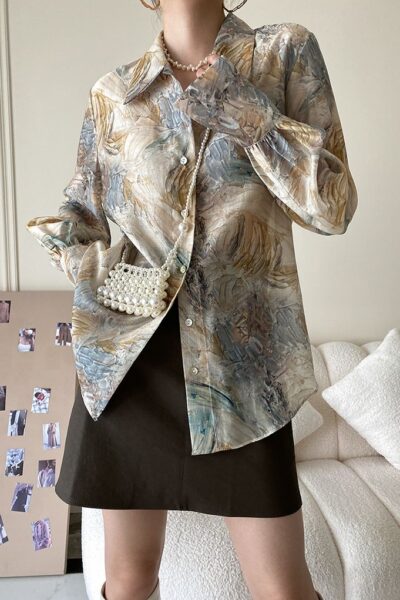 When it comes to shopping for blouses and long-sleeved shirts, Chicwish is one of my favorite places to check out. They offer so many tops in various styles that can easily be blended into my dark academia wardrobe. Not to mention, they're pretty affordable too!
If you're like me, who likes to be a little more preppy with my dark academia style, I highly recommend visiting Chicwish's website. Apart from shirts, they also offer other clothing pieces like chunky sweaters, dresses in different lengths, and bottoms.
Pricing: You can find a lot of pieces from Chicwish that are less than $50! They also often go on sale so that's something to look forward to!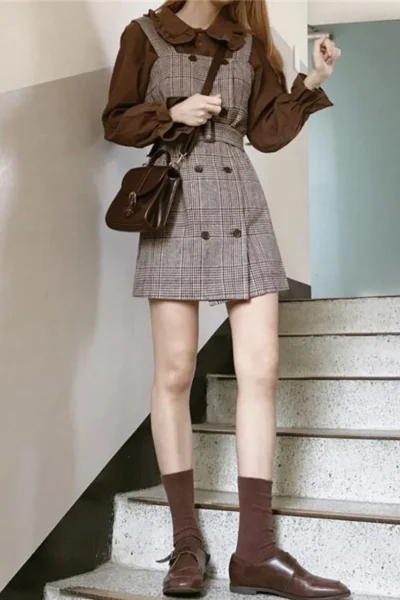 Llacademia is a brand from Etsy that I absolutely adore! They sell a lot of vintage-style clothing that would be the ideal addition to your dark academia wardrobe. I personally love their vintage shirts but I get weak for their dresses and skirts too!
What's even better? They have a pretty wide size range so even the plus-size girlies can get these for their dark academia style needs!
Pricing: Llacademia is definitely one of the more affordable brands on this list. Depending on what you're getting, you can get their clothes for as low as $25!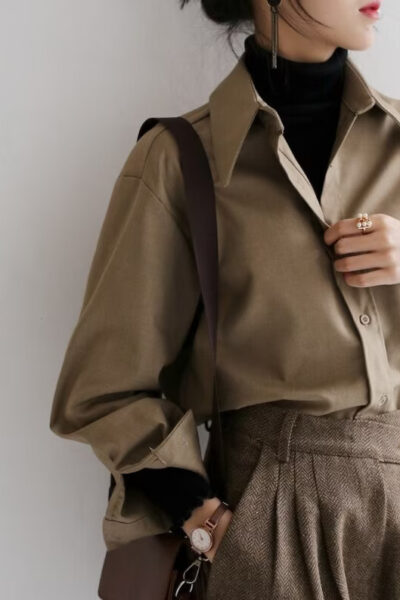 BerciniFashion is another brand I absolutely love from Etsy. Just like Llacademia, they're quite known for catering to your dark academia fashion needs. From plaid vests to wide-leg trousers, you'll be looking like the main character of a dark academia fiction novel in no time!
Whether you're a student attending university or a private school, or maybe you're a corporate girlie with a flair for dark academia fashion, you'll find everything in this store! They also have some light academia clothing pieces for those who prefer a softer look.
Pricing: One of the best things about BerciniFashion is how affordable they are! You can get a brand new dark academia outfit (and more!) with just a hundred bucks from this store!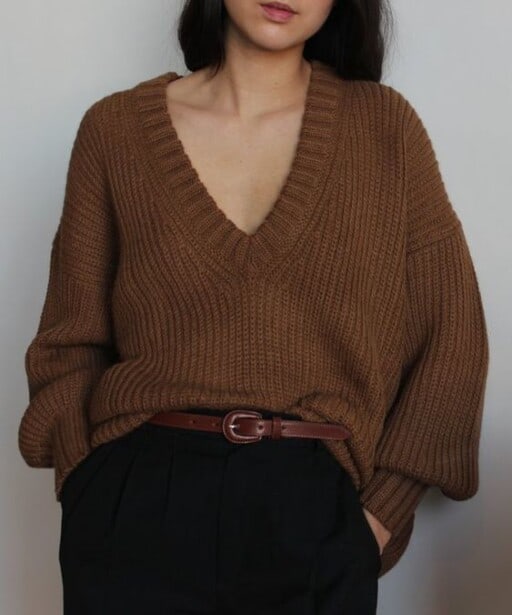 Uniqlo is one of my favorite places to shop for dark academia fashion. You can get everything from classic coats to sweaters, trousers, and accessories. If you're looking for this basic dark academia style pieces then you should definitely start with Uniqlo. It's easy to get sweaters, fitted pants, and tops that you can then build the rest of your wardrobe around.
I especially recommend checking out the blazers and trench coats. You need to sort through the other coats to get to them, but I'm still amazed by how affordable the outerwear is (usually well under $100 and sometimes under $50!).
The sweater collection also has some lovely pieces, including crew necks, turtlenecks, and sweet cardigans. Sweaters are a stable of the dark academia wardrobe, so you'll want a variety of sweaters in neutral tones. I like both tighter-fit sweaters (like turtlenecks) and looser, English-inspired chunky turtlenecks. Having a few neutral V-necks at your disposal never hurts, too.
Pricing: Uniqlo prices are really affordable, especially for pretty decent quality items! If you need to buy a lot of pieces or you need a good coat or blazer on a budget, Uniqlo is a good place to start. Expect to spend anywhere from $30-$70 per item.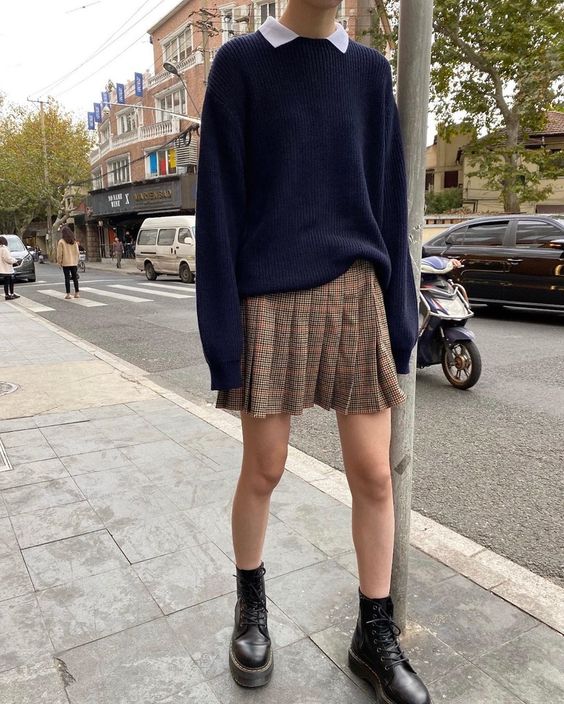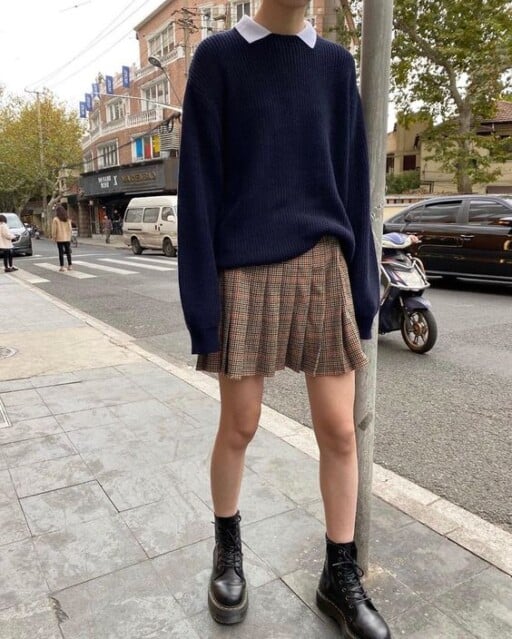 Brandy Mellville is hot on TikTok for a reason, and not just because it's a one-stop-shop for teens. There are tons of cute dark academia clothing finds on Brandy that are pretty affordable.
Dark academia style is all about layering the basics. While Brandy Mellville isn't the best place to find statement pieces, like a gorgeous tweed blazer or a frilly blouse, you certainly can find the basics.
When you're looking for dark academia fashion pieces at Brandy Mellville, I recommend checking out the cardigans, turtlenecks, sweater vests, and the collared shirts and dresses. BM is especially good for comfier pieces to wear at home that still embody dark academia style, such as oversized neutral sweatshirts that you can layer over a collared shirt. They also tend to have great corduroy pieces.
Pricing: For most people, Brandy Mellville is pretty affordable. You definitely won't get Shein prices, but you can get most pieces for anywhere from $20-$40. I recommend Brandy for mid-quality pieces that are seasonal or cozy.
Related: 15+ Affordable Cottagecore Fashion Brands For A Whimsical Wardrobe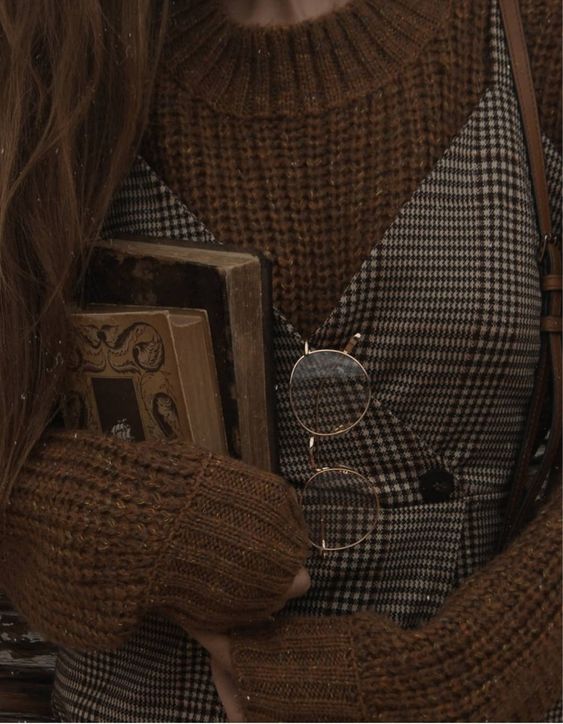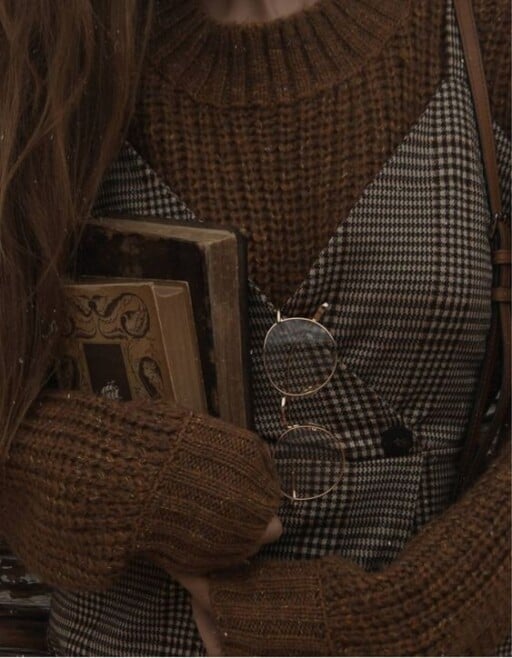 Ralph Lauren is a classic for a reason. The pieces do tend to be a bit on the preppy side, but as long as you steer clear of the ultra-preppy items and choose based on the academic vibe, you can find some really beautiful and high quality fashion items. Look at the wintery pieces especially; I find that they have great wool options. And any one of these pieces will be a high-quality addition to your dark academia style capsule wardrobe that will last for many years.
I especially love the blazers and feel that they're great investment pieces. Ralph Lauren also has some lovely tailored pants that are super classic dark academia fashion.
Pricing: Ralph Lauren is one of the more expensive stores on this list. Most items will be around $100, while more permanent pieces (such as coats or blazers) will be well over $200. I recommend Ralph Lauren for quality pieces that are timeless if you want to make the investment.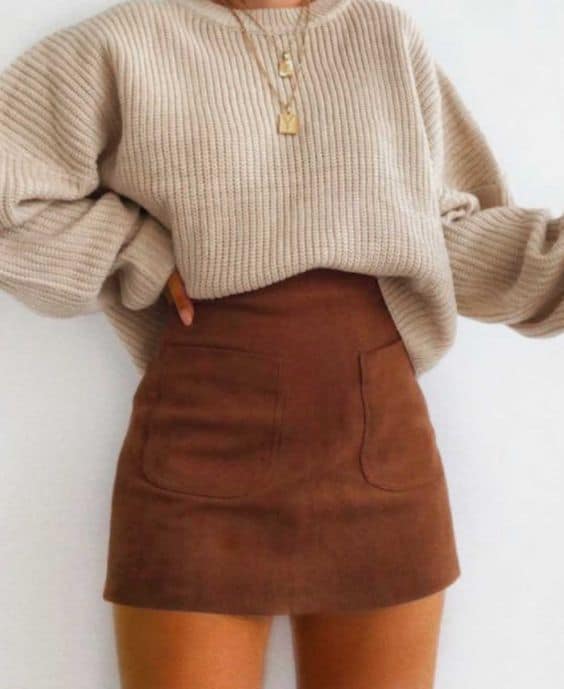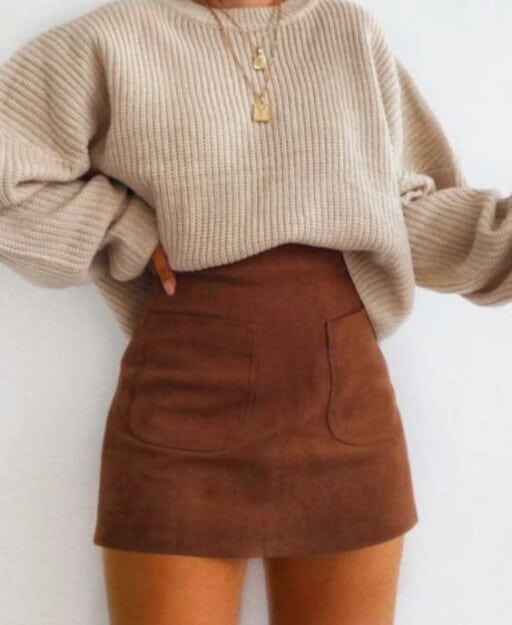 Urban Outfitters is a hit or miss for dark academia fashion pieces, but they do have some really awesome pieces at somewhat affordable prices, depending on what you consider to be affordable.
There's a blend of boho/eclectic and dark academia fashion pieces on Urban, so you do need to pick through a bit.
I personally love some of the corduroy and plaid tops, the cardigans, and plaid and dark skirts.
Pricing: Urban Outfitters is right in the middle, price-wise. You can find some great pieces for only $30, but most dark academia fashion pieces will cost you anywhere from $50-$100.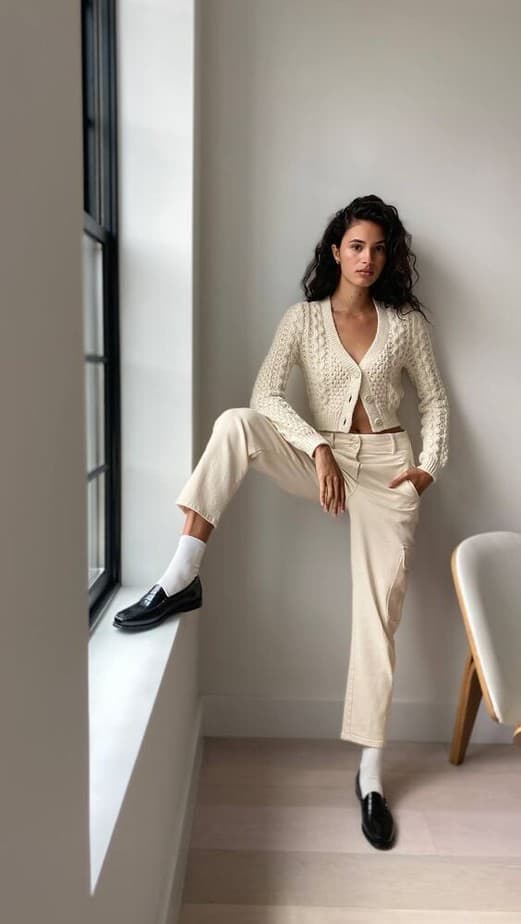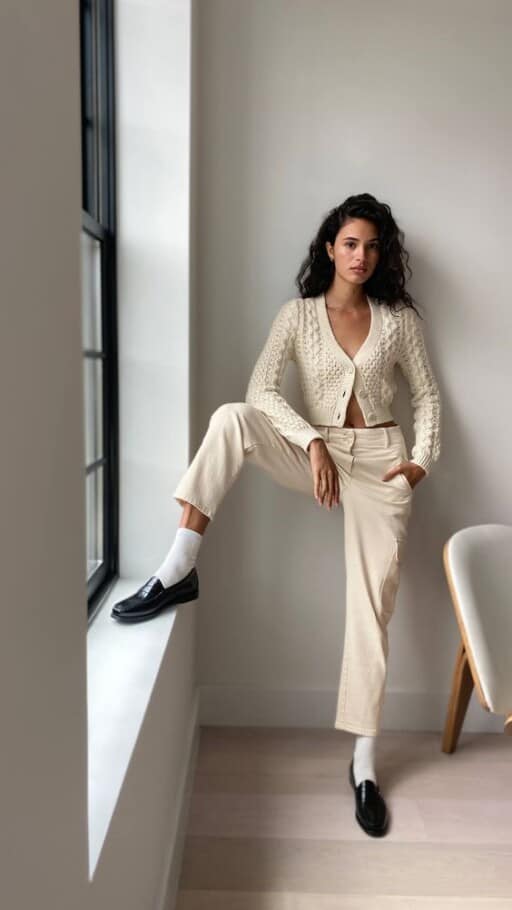 Aritzia is super popular right now for good reason. It is one of the more expensive dark academia fashion shops on this list, but almost every piece is 100% worth it.
You'll find edgy British-inspired dark academia fashion options and cozier pieces like button-up cardigans, soft turtlenecks, and ultra-comfy pants. The quality of the clothing just can't be beat. Even if you simply invest in a small sweater, you'll be shocked at how long it will last. And Aritizia definitely has that high-quality, soft feel that you see in dark academia style photos – it's just something you can't fake.
I also love shopping at Aritzia for neutral, high-quality skirts, stunning wool coats, and gorgeous silk blouses. You could honestly put together a full wardrobe of dark academia clothing pieces from Aritzia, but the only downside is that it is a bit expensive; most items are well over $100.
Pricing: As I said, Aritzia is much more expensive than other stores on this list for dark academia clothing, but it also has some of the sweetest items. I typically invest in a few key pieces per season.
Related: 18+ Idyllic Cottagecore Wallpaper Options | Cottagecore Wallpaper For Your iPhone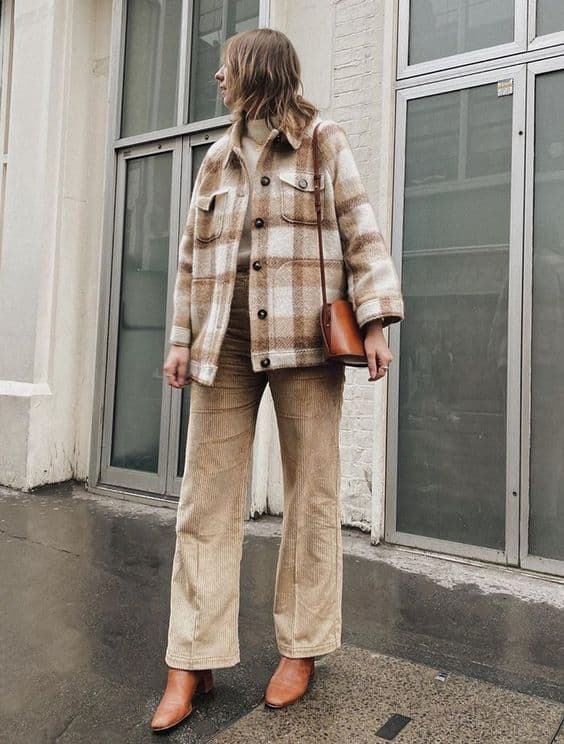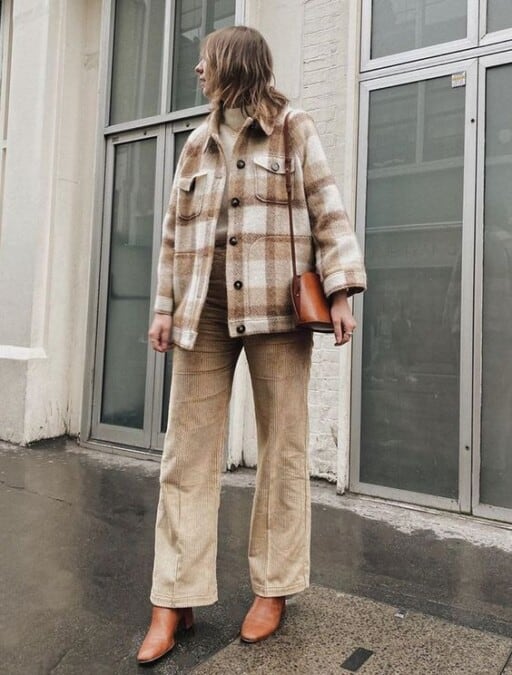 Topshop is one of my favorite stores right now! It's especially useful if you're looking for dark academia fashion pieces. It's relatively inexpensive as well as super trendy. Topshop recently merged with ASOS, but it's still the same brand, you simple need to shop directly on the ASOS website for dark academia clothing.
My only issue with Topshop items is that they can be a bit too trendy. You'll want to ensure that you stick to classier pieces (for true dark academia fashion) and only add a trendy piece or two per outfit. Topshop is a British brand so you can get that dark academia style from England but you can also get overly trendy pieces. Look for dark academia clothing that has a capsule wardrobe vibe; start with the basics and build out from there.
Topshop has some great coats (especially gorgeous long wool pieces) and great workwear options.
Pricing: Topshop is relatively inexpensive if you shop the sales. For a brand-new coat in the new arrivals section, you might pay well over $200, but you can find decent items in the sales section that are only $30. It's pretty variable.
Related: Top 35+ Trendy & Cheap Online Boutiques For A Stylish Wardrobe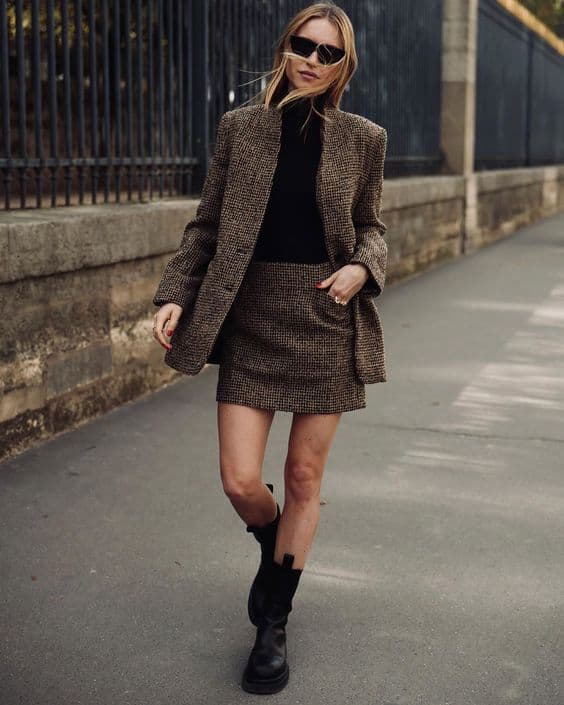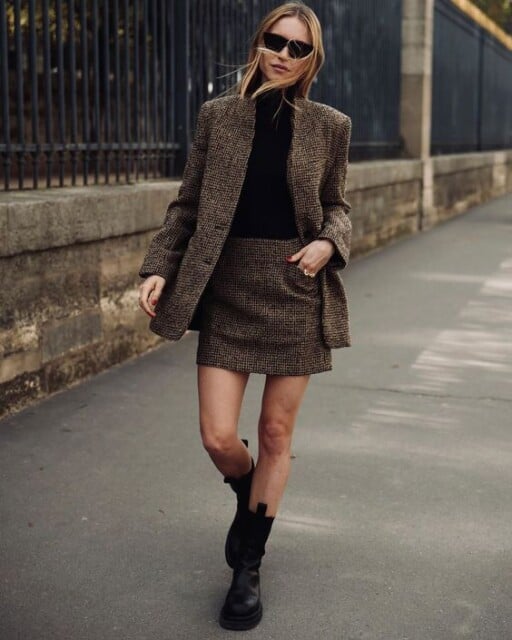 Mango is another one of my absolute favorite stores for dark academia fashion! I find that literally every piece of clothing at Mango is gorgeous and fits the dark academia style bill quite nicely.
The long wool coats are especially gorgeous at Mango and are relatively inexpensive for great quality. There are some gorgeous tweed coats available right now.
The cardigans and sweaters are sweet as well. I recommend opting for neutral colors as Mango tends to change up the colors by season.
Pricing: Mango prices aren't astronomical, but they aren't the lowest fast fashion prices either. You'll find that most items are $50-$100, except shoes and coats, which can be a bit more pricey.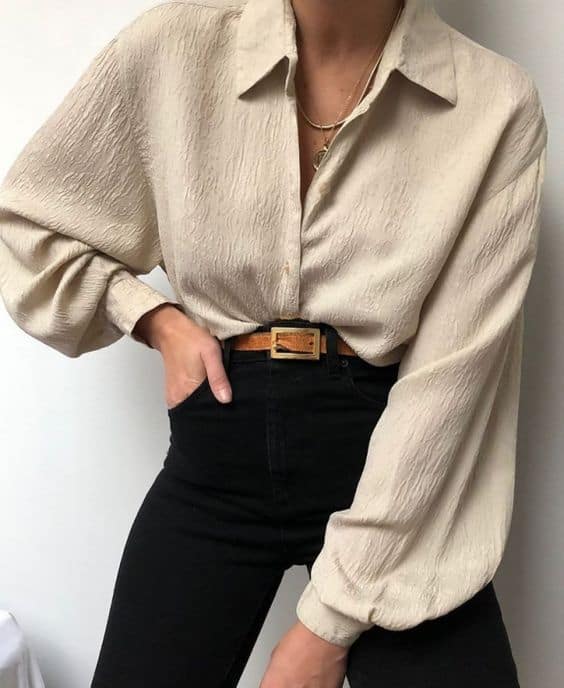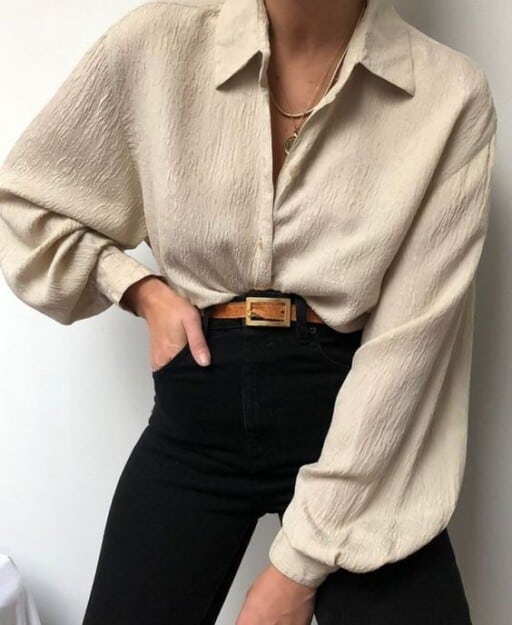 Nasty Gal is most well-known for ultra-trendy styles, but they have some low key dark academia fashion pieces that are SO affordable!
If you want your dark academia fashion to be ultra-affordable and a little trendier than normal, Nasty Gal is definitely your shop. You will need to sort through some seasonal pieces to find the classic items that fit the bill.
Now, I don't typically go to Nasty Gal for the basics such as tops and dresses. I find that they're edgy (bordering on punk) which doesn't really fit the bill of dark academia fashion.
Instead, I shop at Nasty Gal for blazers and coats (especially plaid), pants, and most importantly, shoes. Nasty Gal has the best insanely affordable shoes, including flats, booties, and boots.
Pricing: Nasty Gal is super affordable! You can find pieces for anything from $15-$50. I especially love the shoes since they're all well under $50. I just purchased 4 pairs of boots for $32 each!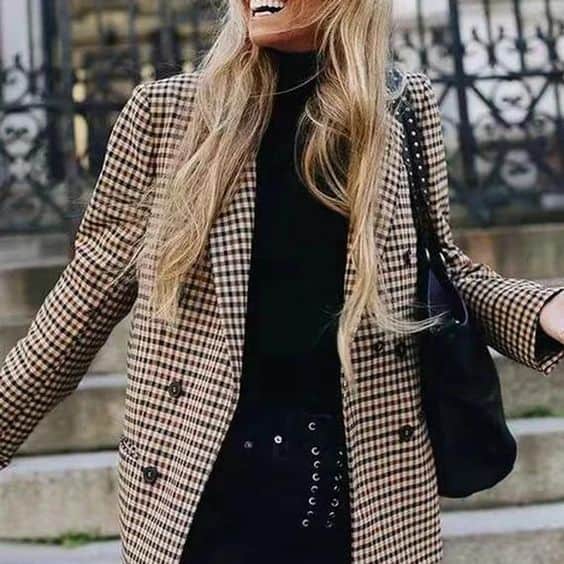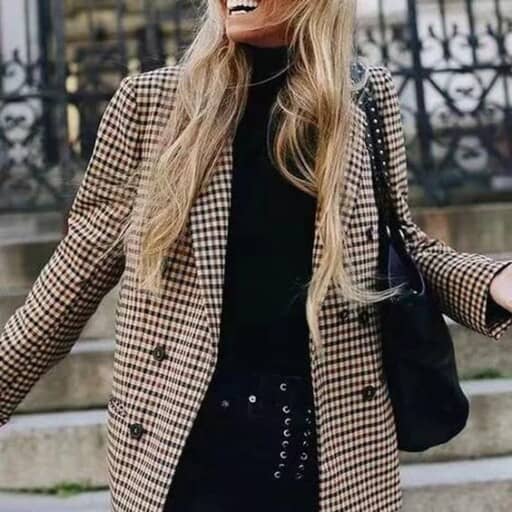 H&M is another one of my favorite shops for dark academia fashion. I love how all of the pieces are oversized yet are perfectly tailored. I also find that there are many neutral options in traditional dark academia fashion colors.
H&M offers a variety of cozy sweaters (including thick knits, turtlenecks, cardigans, etc.) that are all very traditionally academic in fabric and thickness.
I also love the blazers. They're affordable, oversized, and timeless. The skirts and pants are also great, although I do find that they're a bit on the looser side, so you need to be into that dark academia fashion style.
Pricing: H&M is very affordable for dark-academia fashion pieces. You can find the basics for $30-$40, while more expensive pieces, like blazers and coats, will be right around $100.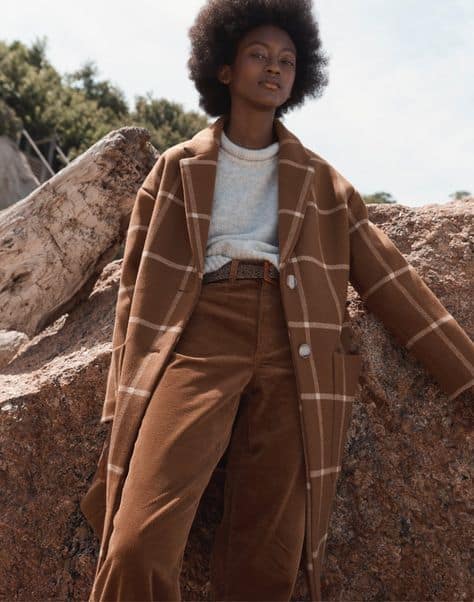 Madewell probably isn't the first store that comes to mind when you think of dark academia fashion, but they do have the cozy thing down pat. Dark academia fashion is all about warm layers, so I find that some Madewell pieces work quite well.
I tend to avoid Madewell if I'm looking for basics, but I find most of my dark academia fashion accent pieces here. I especially love the tops; they're just so darling and come in many neutral colors.
I also love the dresses. Madewell has so many gorgeous dresses in a variety of neutral flower prints. They work well under dark blazers or coats with lace up boots and tights for a classic look.
Pricing: Madewell is a bit more expensive but offers really quality pieces. Expect to spend $60-$120 on an item, but you can also expect that item to last you for some time.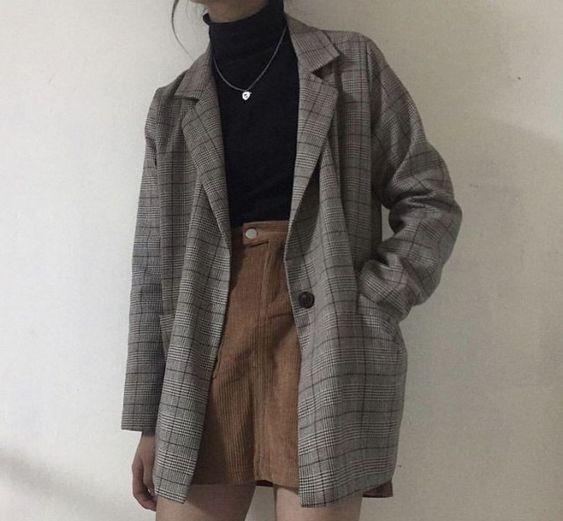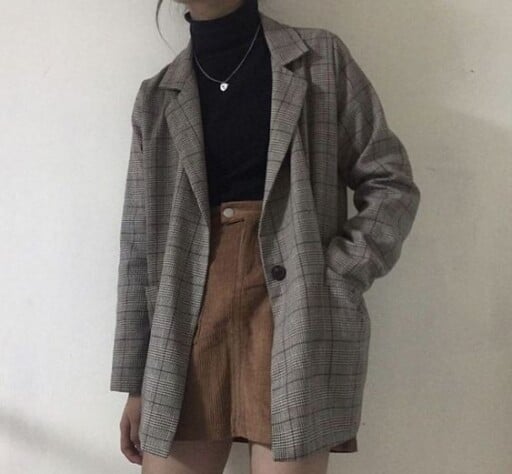 I know a lot of people try to avoid Shein, and I get it: fast fashion just isn't the best choice. At the same time, if you're on a budget, Shein has many dark academia fashion pieces (especially basics) that are just incredibly affordable.
I typically search academia using the search function. Right now, there are over 480 options available. Click here for a link to the search.
Now, I wouldn't go crazy buying everything on Shein. Because the quality can be hit or miss, I'm pretty picky about what I purchase. I also make sure that I get a large enough order to earn free shipping since I almost always need to make returns. I do find that I can get a few really cute pieces. I've found a great frilly blouse, plaid pants, and strangely enough, some lovely academic shoes on Shein. If you're looking for ultra-affordable dark academia clothing then Shein should be your first stop.
Click here for a post I recently wrote all about my experience with Shein.
My favorite academic pieces on Shein include sweater vests, cardigans, turtlenecks, dresses, and skirts. The skirts are especially darling (I love the plaid and tweed options) and most of them are under $10!
Pricing: Shein is by far the cheapest on this list. Most items come in at well under $20. Occasionally, you'll spend more, but you can easily place an order for 20+ items and only spend $250.
Click here to shop dark academia fashion on Shein.
Other Sustainable Options For Dark Academia Clothing:
Looking for alternate sustainable dark academia clothing? Here are my favorite options!
I find that Poshmark has some AMAZING items for dark academia clothing. However, you have to dig. Here are some of my favorite search terms:
Grandpa sweater
Fitted wool coat
Tweed blazer
You can also search by brand. My favorites are Mango, Ralph Lauren (you can find incredible deals on cable knit sweaters!), and Aritzia.
These are my 11 favorite stores for dark academia fashion pieces! Someday soon, I'm sure we'll have entire sections dedicated to dark academia fashion at most large stores and boutiques, but for now, this is what we've got.
This is my absolute favorite store on Etsy for dark academia clothing! They offer all sorts of cotton and linen pieces, so it's also wonderful for summer dark academia style. Plus, they have great winter options too, like corduroy fabrics. While these pieces do come from China, they're hand-sewn by a small business.
Looking for dark academia clothing basics? If you need turtlenecks, cozy pants, sweaters for layering, etc. then LA Relaxed is definitely your store. I build out a lot of my basics here and love how long these pieces last. Plus, since I work from home, I tend to err on the cozy side of dark academia clothing and find this store fits my lifestyle perfectly.
This dark academia clothing uses great products such as organic cotton and is made right in LA.
How can I incorporate Dark Academia into my everyday outfits?
You can effortlessly blend Dark Academia elements into your daily wear. For example:
Combine a turtleneck sweater with high-waisted trousers and Oxford shoes for a polished look.
Pair a pleated midi skirt with a collared blouse for a touch of vintage charm.
Layer a tweed blazer over a simple white tee and jeans for a casual yet sophisticated ensemble.
Accessorize with vintage-inspired scarves, berets, or bowties to add an intellectual flair.
What colors are prominent in Dark Academia Fashion?
The color palette of Dark Academia revolves around rich, earthy tones and subdued hues. Expect to see shades like olive green, deep brown, charcoal black, mustard yellow, maroon, and navy blue. Neutrals such as cream, beige, and gray serve as the foundation of this aesthetic, creating a timeless and elegant appearance.
Are there any female and male-specific elements in Dark Academia Fashion?
While Dark Academia Fashion is not strictly gender-specific, certain elements may appeal more to specific genders. For example, flowing dresses and skirts might be favored by those with a feminine style preference, while tailored blazers and vests might be preferred by those with a more masculine style inclination. However, anyone can explore and adapt the style to suit their individual taste.
What hairstyles complement Dark Academia Fashion?
Dark Academia hairstyles often lean towards classic and elegant looks. For women, soft waves, braids, and low chignons add a touch of sophistication. Men can opt for neatly styled, slicked-back hair or a slightly messy, tousled look. Accessorizing with vintage-inspired hairpins, hair scarves, or bowties can elevate the overall aesthetic. See trending dark academia hairstyles here.
Can accessories enhance the Dark Academia vibe?
Absolutely! Accessories play a crucial role in completing the Dark Academia look. Consider adding vintage-style glasses with round or rectangular frames, pocket watches, leather-bound notebooks, and fountain pens to your ensemble. Scarves, berets, and gloves can also add a touch of old-world charm and intellectual flair.
How can I incorporate Dark Academia into my winter wardrobe?
Winter provides an excellent opportunity to embrace the essence of Dark Academia Fashion. Layering becomes essential, so opt for cozy turtleneck sweaters, wool blazers, and long coats in dark, warm colors. Complete your look with knee-high boots or leather ankle boots, and don't forget a scarf and leather gloves for a chic touch.
Is makeup important in achieving the Dark Academia look?
Makeup can enhance the overall Dark Academia vibe, but it's not a strict requirement. For a classic, understated look, opt for neutral eyeshadows, winged eyeliner, and soft, berry-toned lips. Men can focus on well-groomed eyebrows and subtle contouring. The goal is to maintain an intellectual, natural appearance while allowing the outfit and accessories to shine.
Check out the top dark academia makeup looks here.
Can Dark Academia Fashion be adapted for warmer seasons?
Certainly! While Dark Academia is often associated with autumn and winter, you can adapt it for warmer seasons as well. Opt for lightweight fabrics like linen or cotton in earthy tones for tops and skirts. Replace heavy blazers with sleeveless vests or lightweight cardigans. Loafers and open-toe sandals can be excellent choices for footwear.
Click here to read more about dressing dark academia in the summer.
How can I add a touch of Gothic influence to my Dark Academia style?
Incorporating subtle Gothic elements can deepen the allure of Dark Academia. Add black lace accents to collared blouses, choose darker accessories, or wear statement jewelry with moon or star motifs. Consider experimenting with darker makeup, such as bold lipstick shades or smoky eye looks, to create a more mysterious aura.
Can Dark Academia be combined with other fashion styles?
Absolutely! Dark Academia is a versatile style that can blend well with other aesthetics. For example, you can combine it with elements of Cottagecore to create a whimsical and cozy look. Or, add a touch of Grunge for a more rebellious, edgy twist. The key is to retain the core elements of Dark Academia while infusing it with your personal style preferences.
Related Posts: