The Bridgerton show came out less than a month ago and everyone is already obsessed with it!
As someone who has always been a fan of all things Victorian and regency, I really love this show. It fulfills all of my Pride & Prejudice dreams but has multiple episodes.
First of all, the costumes and sets are amazing. We all knew Shonda Rhimes would pull together something incredible, but she really outdid herself on this one.
Secondly, as a lover of regency romance novels, I'm so excited that Netflix finally turned one of the OG novels into a show! I'm hoping this paves the way for more romance series in the future.
As warmer weather approaches, I find myself wanting to incorporate pieces of the regency time period into my life. Bridgerton really encompasses all things elegant; who doesn't want a piece of that?
One of my favorite ways to do this is by putting Bridgerton wallpaper on my iPhone. It makes me happy to see a Bridgerton wallpaper snapshot every time I open my phone!
Today I'm sharing my 40+ favorite Bridgerton wallpaper downloads. These wallpaper options are super varied (some are character wallpaper options, some are gorgeous scenery shots, and others are quotes), but they all feel like Bridgertons.
How To Download Bridgerton Wallpaper:
These Bridgerton wallpaper options are super easy to download.
Simply press and hold on the photo (assuming you're on a smartphone) then click save to camera roll.
From there, you can go into settings and change the wallpaper for your home screen, lock screen, or both. Feel free to save multiple options and try them out – sometimes they look different once they're actually on your phone!
43. After The Party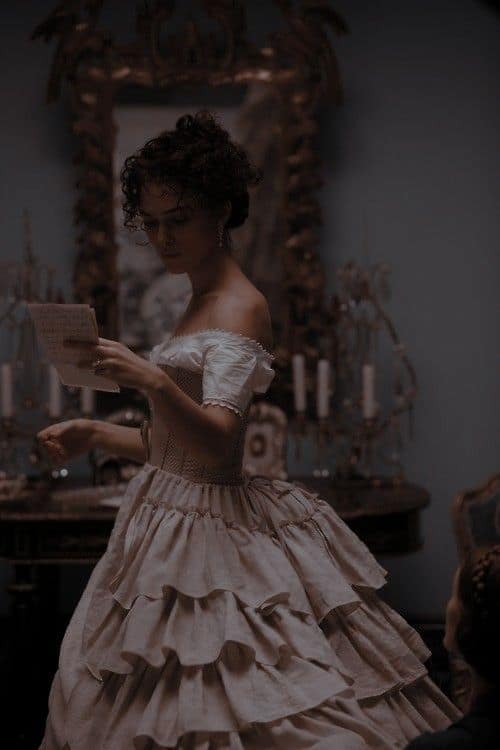 This is a classic Bridgerton wallpaper option: a girl reading a scandal sheet after a party. Who doesn't want to live this life?
42. Bridgertons Wallpaper Collage: Muted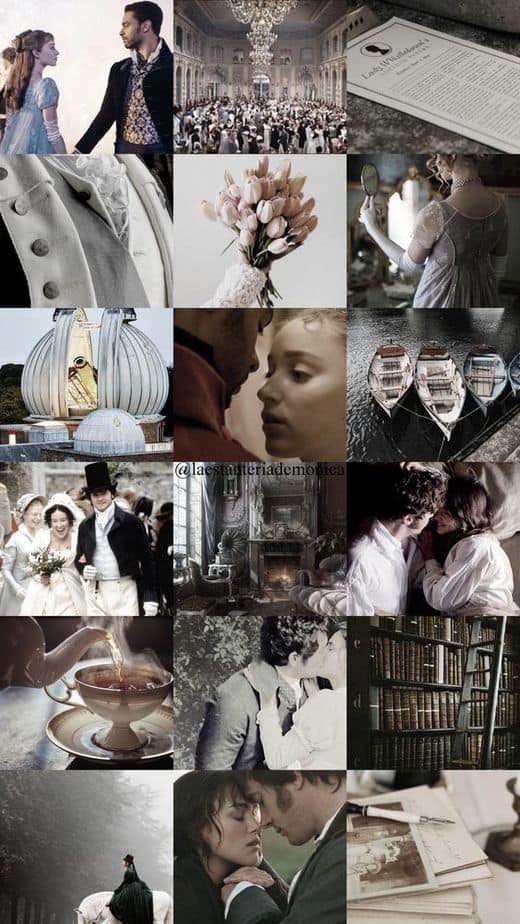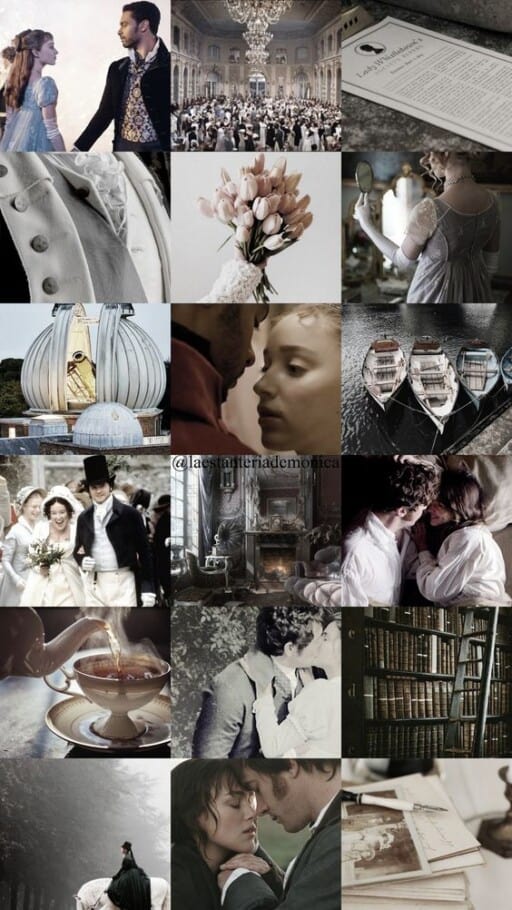 I love this Bridgerton wallpaper because it shows the vibe of the regency time period instead of just one specific scene.
Related: The Ultimate Dark Academia Aesthetic Starter Pack

41. Bridgertons Women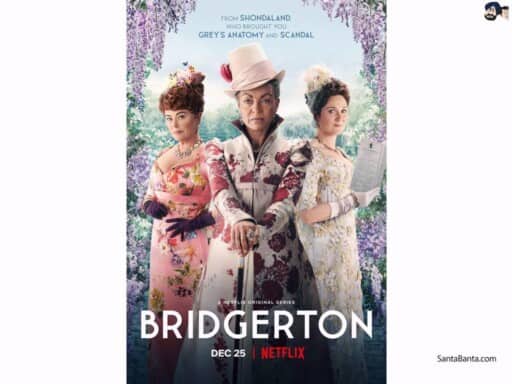 The Bridgerton women (and all of the women in the show) are so strong behind the scenes. I really love the role that these women play!
40. Daphne & Simon Meeting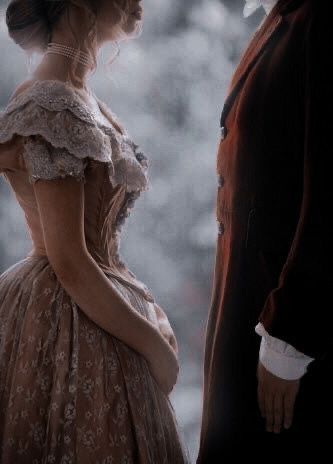 If you're obsessed with Simon and Daphne then you'll love this Bridgerton wallpaper option.
Related: 45+ French Fashion Brands For All Budgets

39. Julia Quinn Snapshot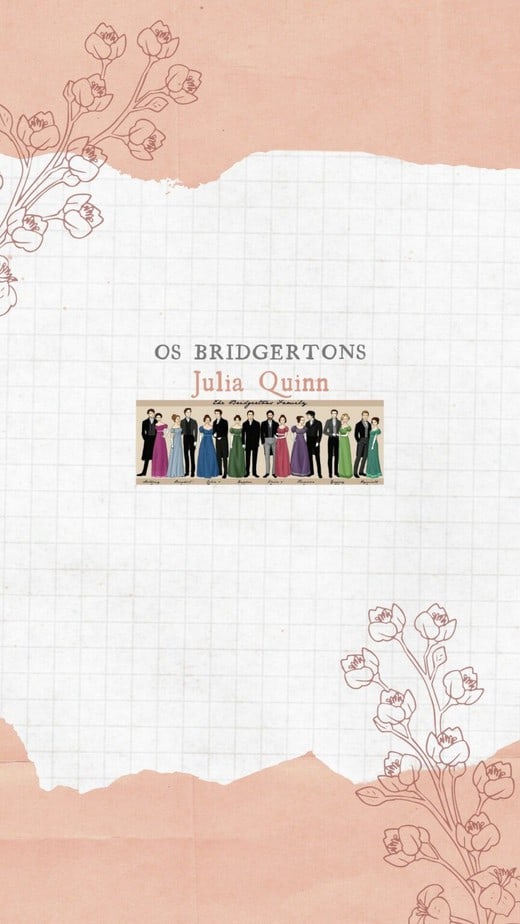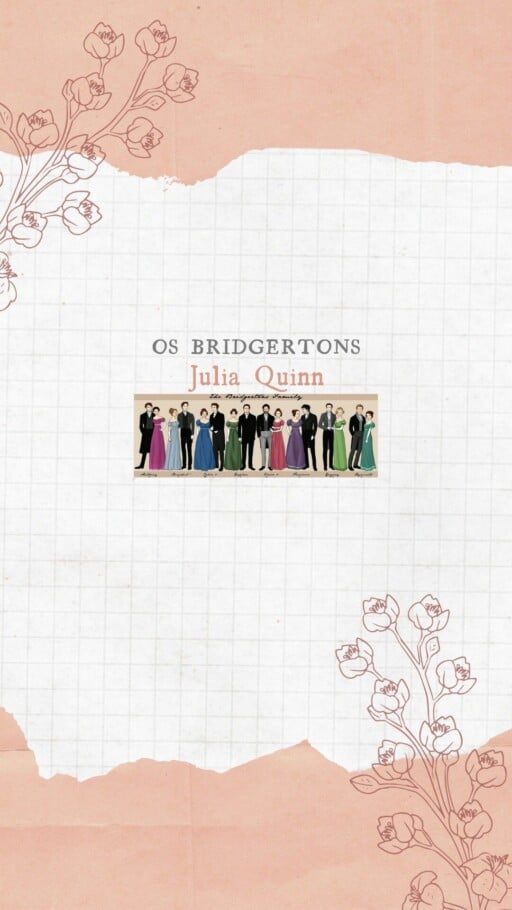 This Bridgerton wallpaper is based off of the books, but as someone who always reads the books before watching the movies, I'm especially partial to this wallpaper.
38. Regency Garden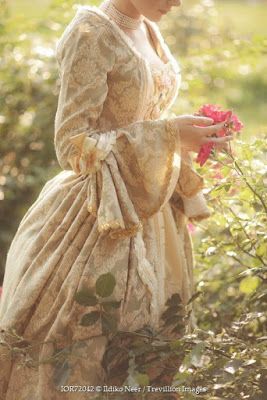 This is for all of you cottagecore lovers out there. This Bridgerton wallpaper option is subtle and definitely reminiscent of the regency era.
Related: 18+ Idyllic Cottagecore Wallpaper Options | Cottagecore Wallpaper For Your iPhone

37. Regency Scene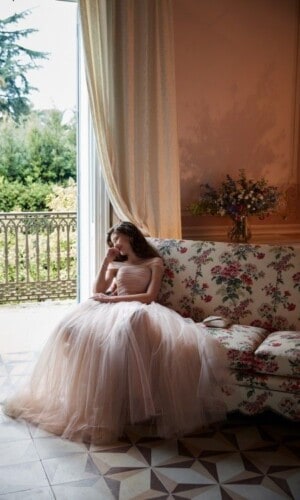 I love the romantic elements in this wallpaper. It reminds me of the Bridgerton family, but it's more than that: it's just elegance and class all combined.
36. Finery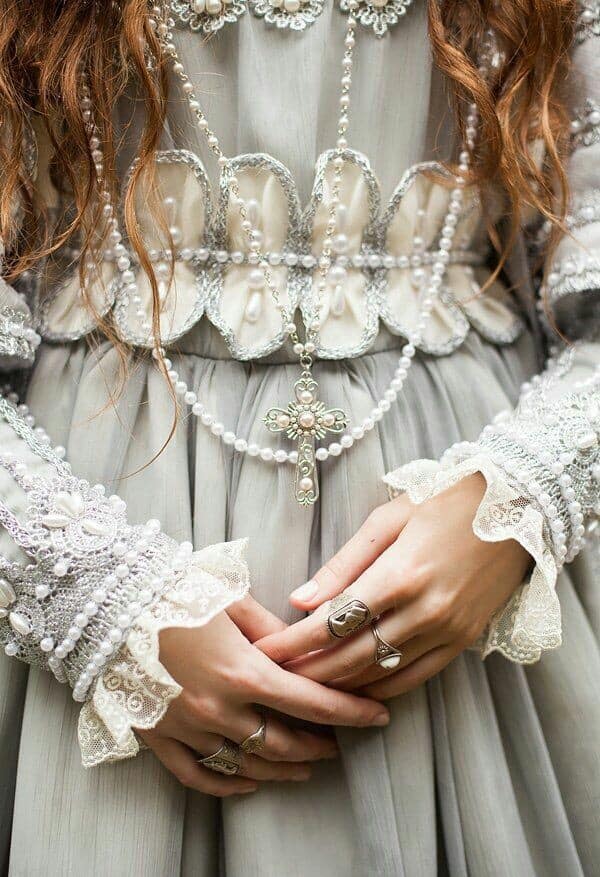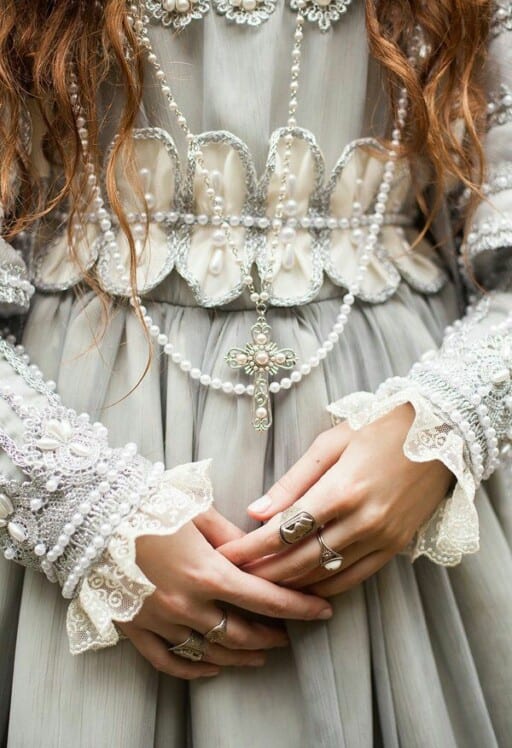 If you really love the details of the costume and historically accurate dresses then you'll love this Bridgerton wallpaper option.
35. Garden Stairs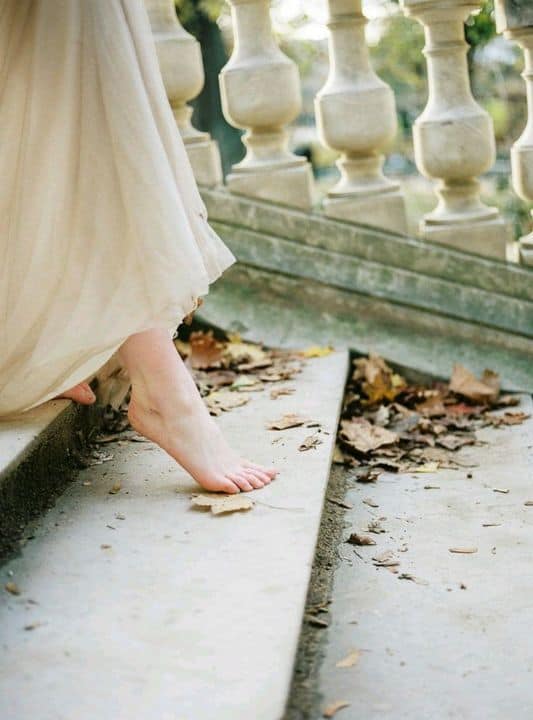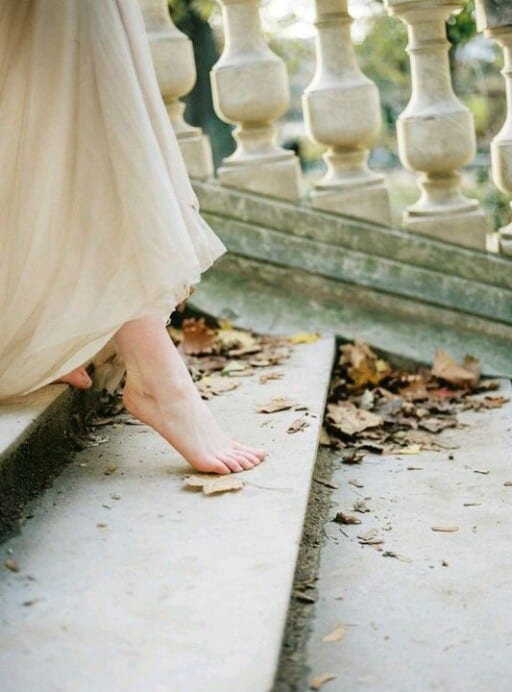 I really wish I had a garden like this in real life! Regardless, this Bridgerton wallpaper makes me feel good every time I look at my phone.
Related: 15+ Affordable Cottagecore Fashion Brands For A Whimsical Wardrobe

34. Powder Table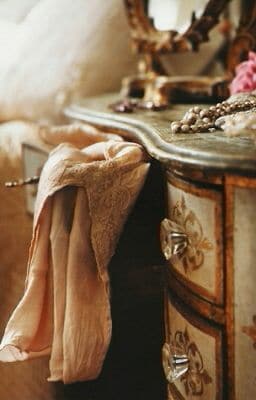 This is a pretty home decor Bridgerton wallpaper that's definitely vintage and girly all at once.
33. Wardrobe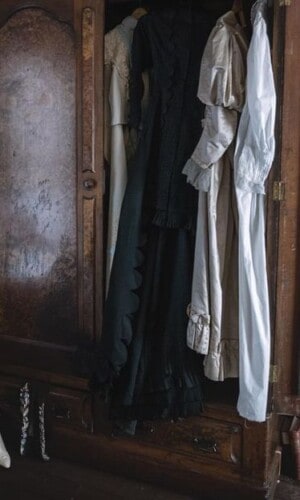 If you really like the clothing aspect or even dark wood decor of the show then you'll love this wallpaper. It's also nice and muted so it works well as a home screen wallpaper.
Related: 25+ Free Classy & Boujee Wallpaper Options For iPhone
32. Regency Gown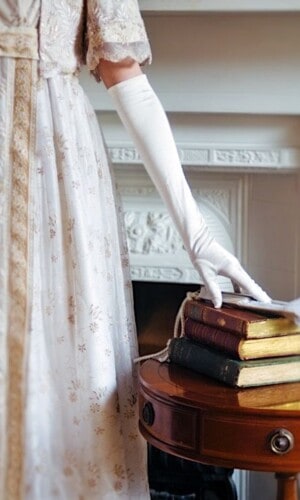 This Bridgerton wallpaper is classic regency! If you're into romance novels or even just love the show then this wallpaper will give you all the feels.
31. Parlor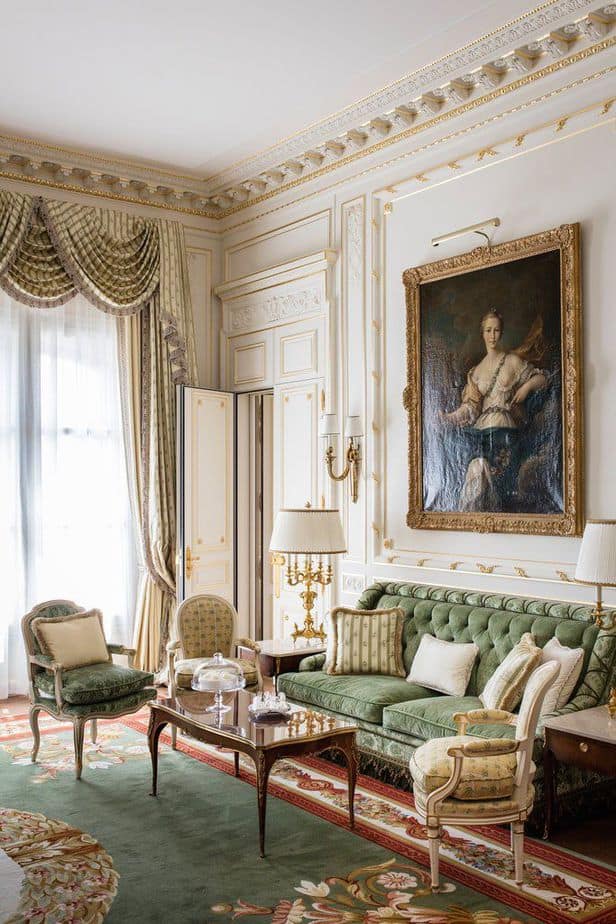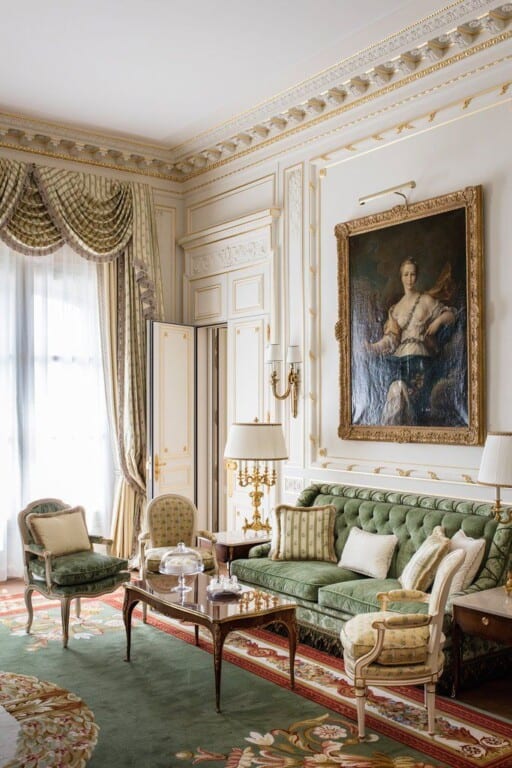 Isn't this parlor just stunning? I seriously want my house to look like this. I love how this Bridgerton wallpaper is subtle (if you don't want your phone to just scream Bridgerton) but still gives off a definitive Victorian vibe.
30. The Bridgerton Brothers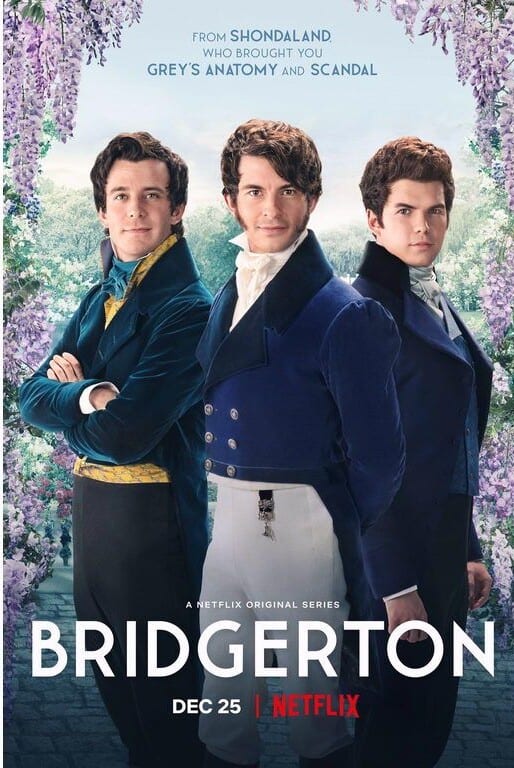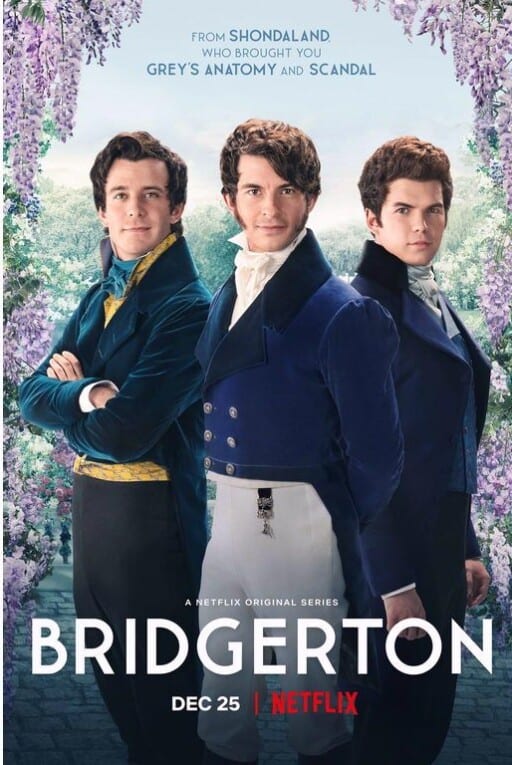 I love the Bridgerton boys! If you want to rep them on your phone then this wallpaper is the real deal.
29. Bumble Bee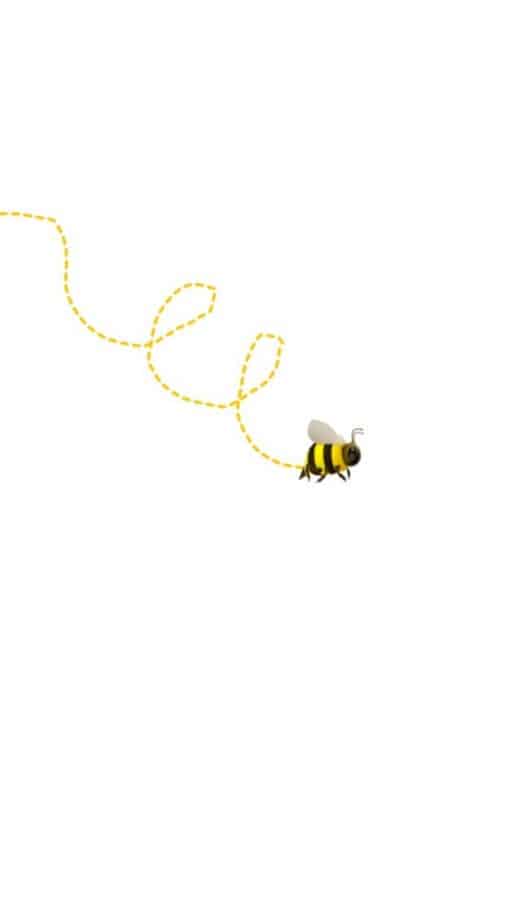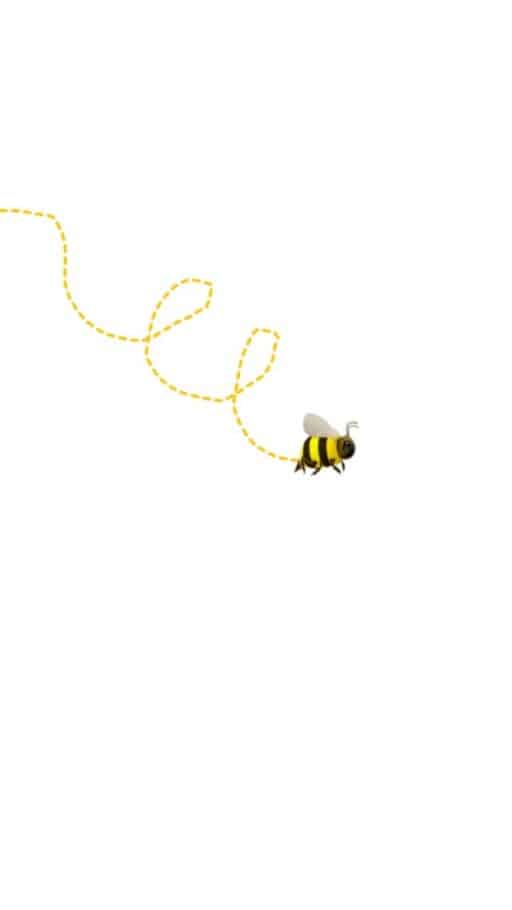 If you didn't notice, the bumble bee is the Bridgerton symbol, so this wallpaper gives a small nod to the show without going overboard. It's also nice and plain so it'll be easy to use your phone and apps over this Bridgerton wallpaper.
28. Bridgerton Seal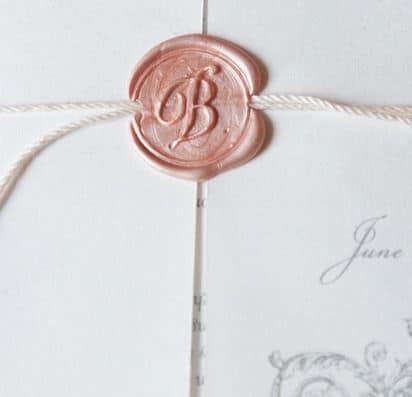 I'm definitely getting my own seal soon. There's just something so legit about having a family seal. I again love how this Bridgerton wallpaper is subtle yet classic!
27. Books & Roses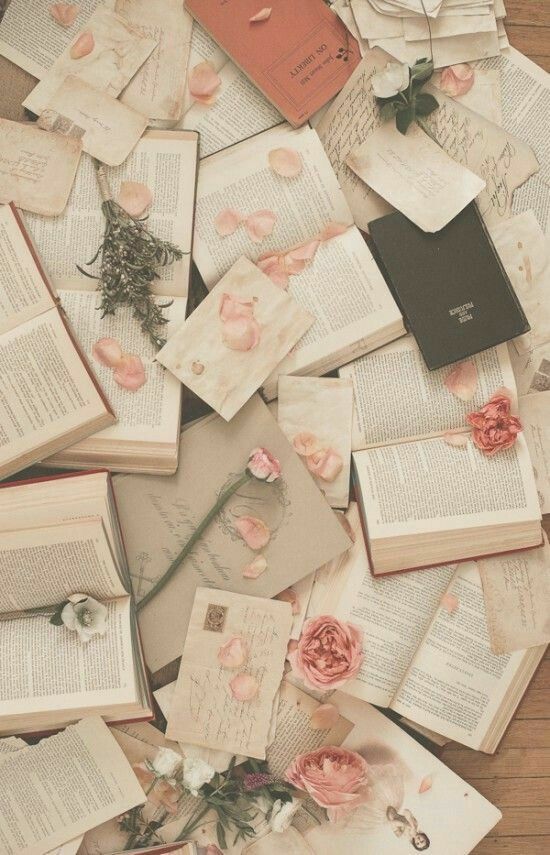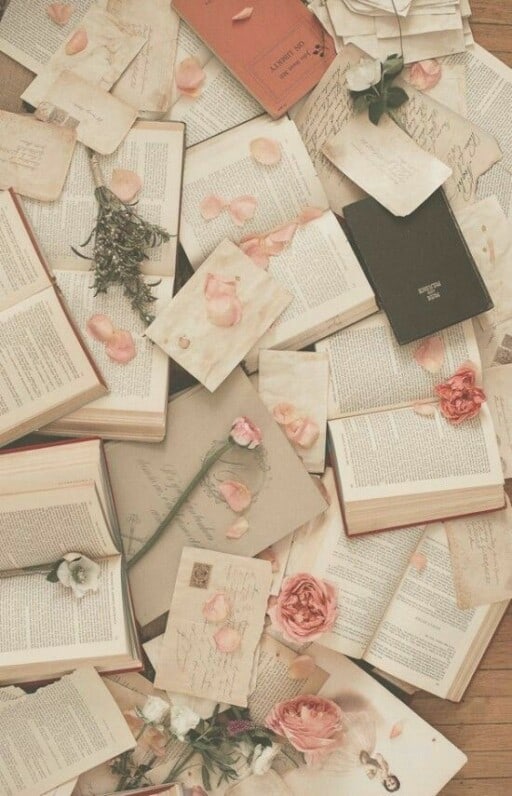 If you want a vintage, romantic wallpaper then this Bridgerton wallpaper will be just the thing to put you in a good mood.
Related: 18+ Idyllic Cottagecore Wallpaper Options | Cottagecore Wallpaper For Your iPhone
26. Bridgerton Aesthetic Collage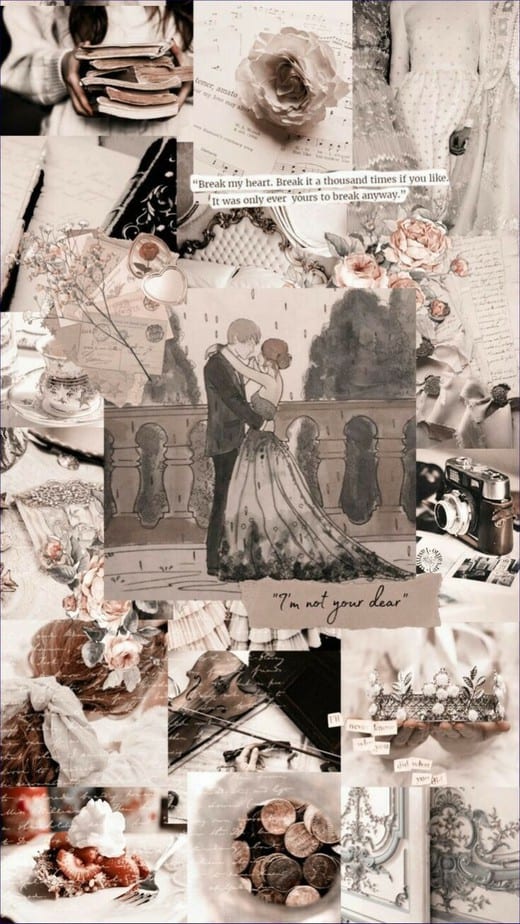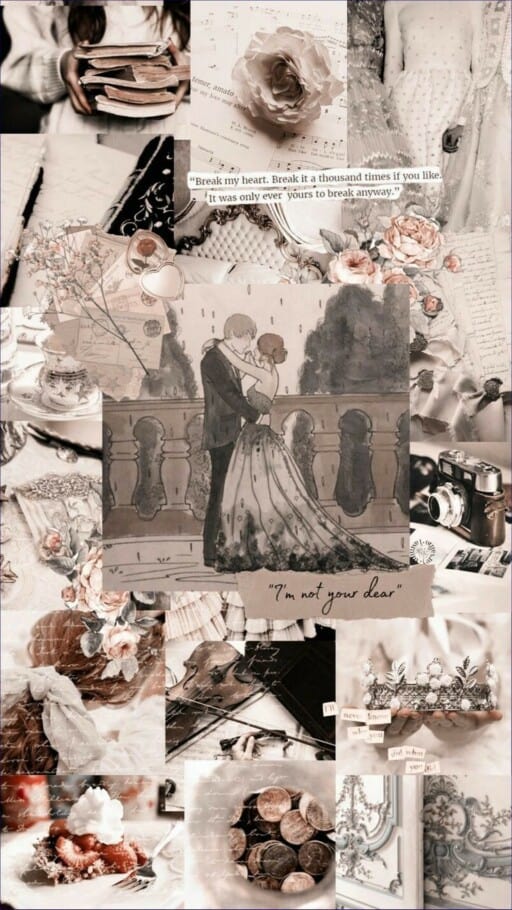 This Bridgerton wallpaper collage is subtle and clearly regency-inspired. It's romantic and academic all in one.
Related: 25+ Vintage Wallpaper Backgrounds For A Retro Vibe
25. Gloved Hand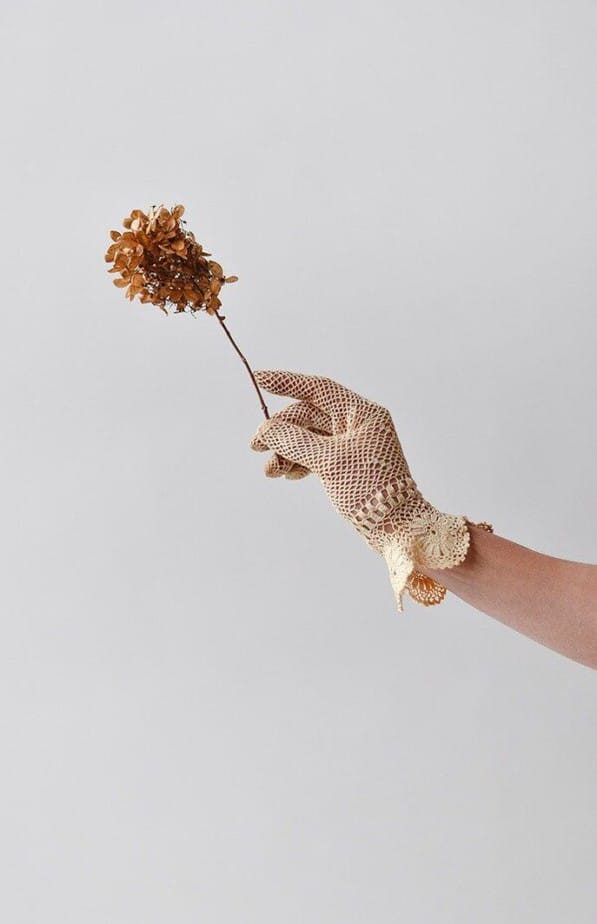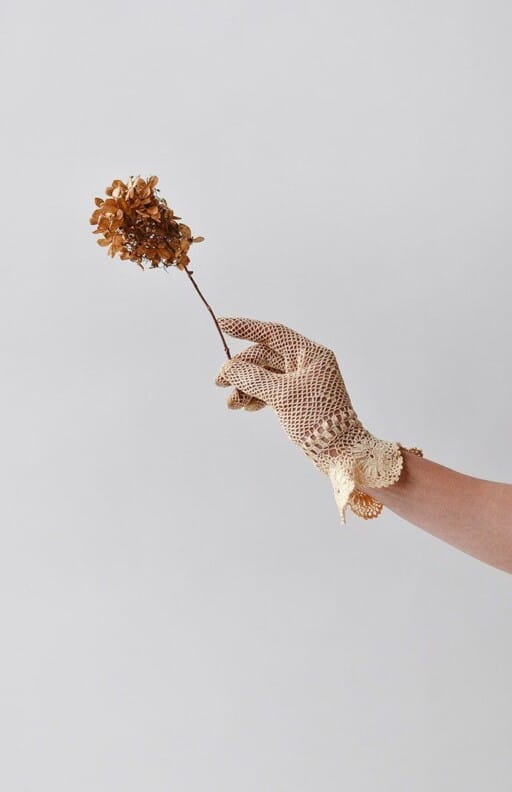 There's something about a gloved hand that's just so cool. I wish gloves were still normal today. This wallpaper is really pretty and subtle on any phone.
24. Benedict & Sophie

If you're a fan of the books then you already know that Benedict has his own romance. Whether or not the show will actually follow along with this, I personally love this book so it's a lovely wallpaper for us readers!
23. Gilded Living Room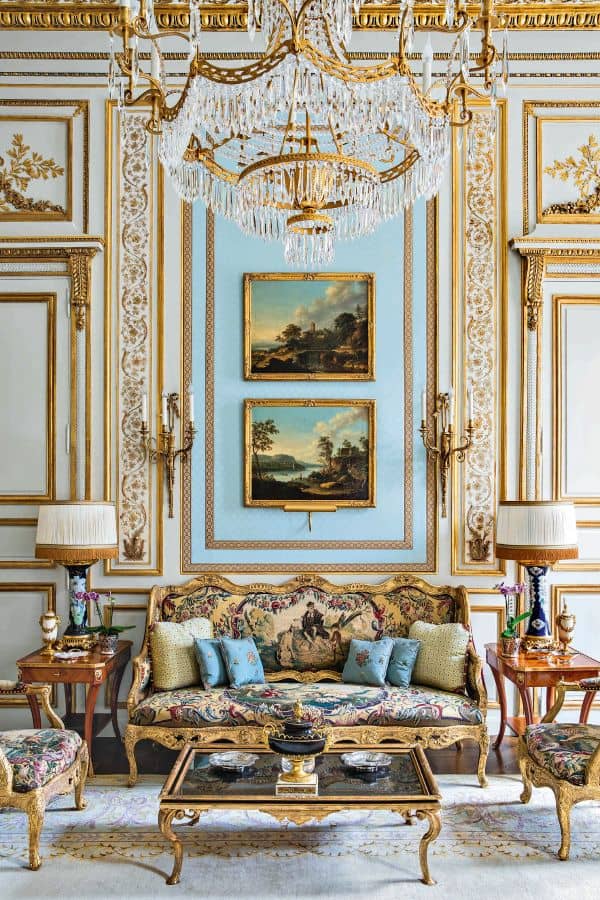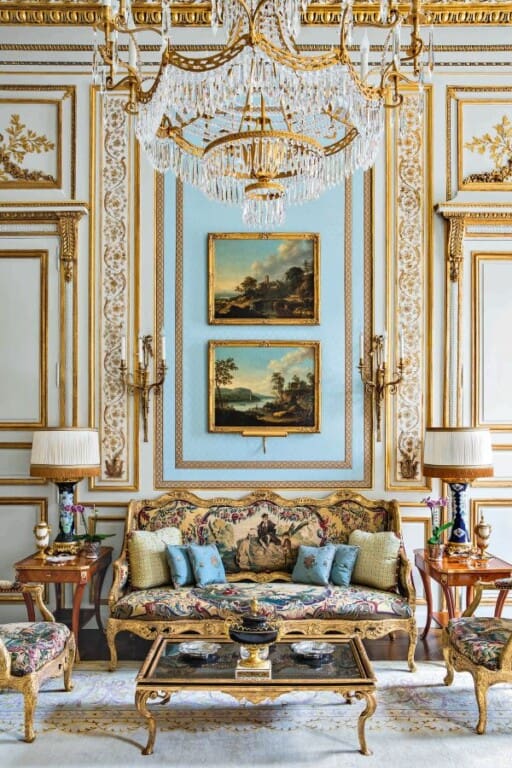 This room is just stunning. We aren't privileged enough to have rooms like this anymore, which is truly a tragedy. At least we can decorate our phones with Bridgerton wallpaper such as this option!
22. Bridgertons Background Collage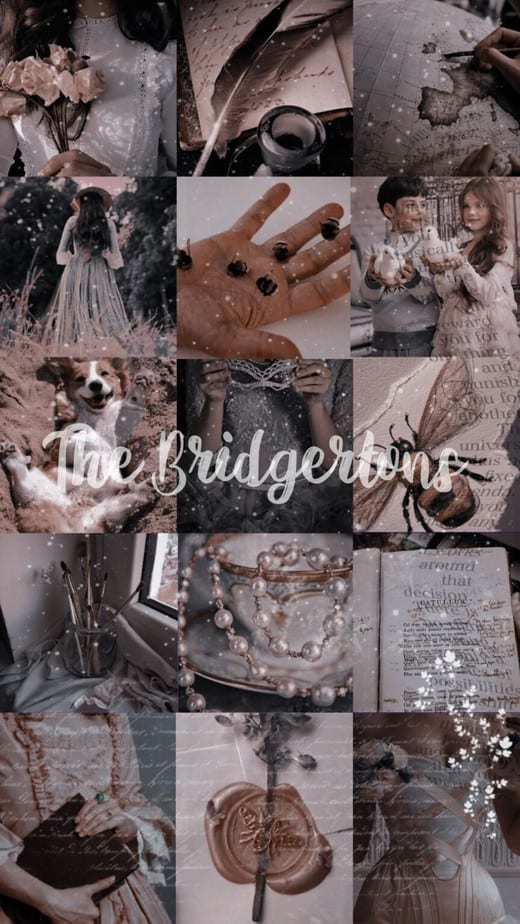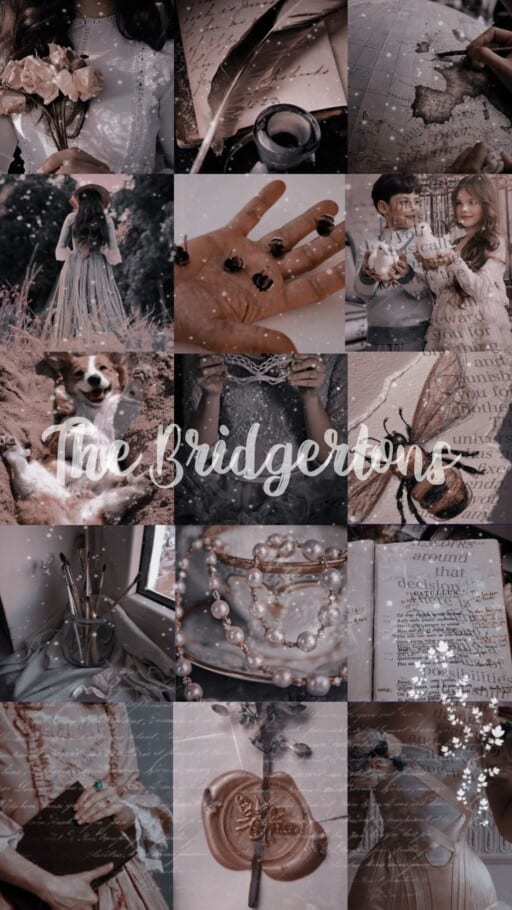 This is another Bridgerton wallpaper collage that's nice and muted, so it's perfect to use on the home screen.
Related: 35+ Taylor Swift Wallpaper Choices: Folklore & Evermore Edition
21. Julia Quinn Quote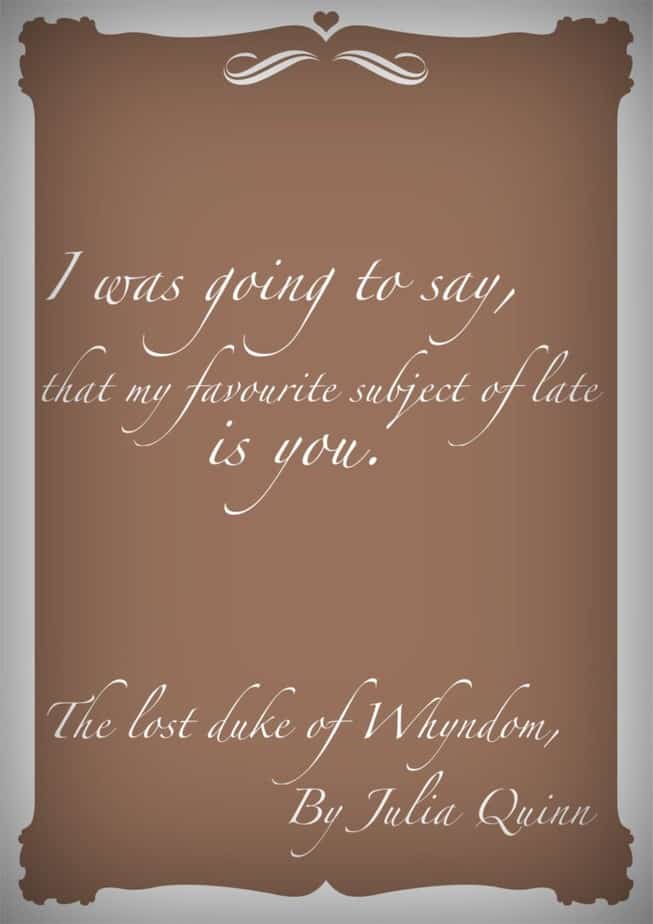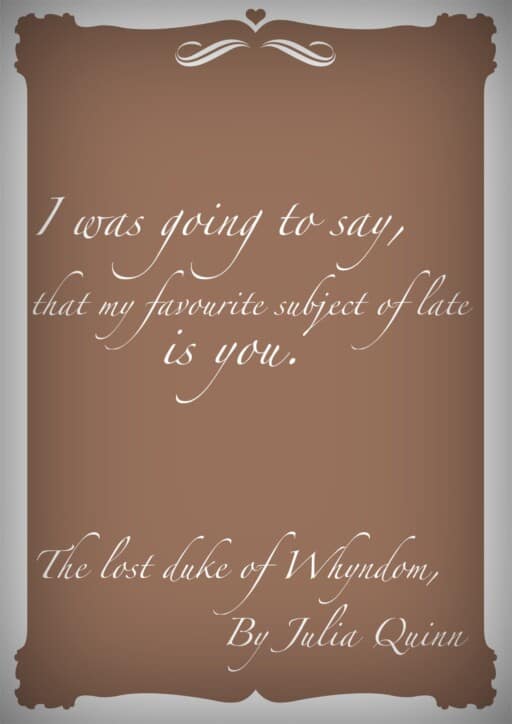 If you're a huge fan of Julia Quinn (the author of the Bridgerton series) then you definitely know this quote.
20. Estate Painting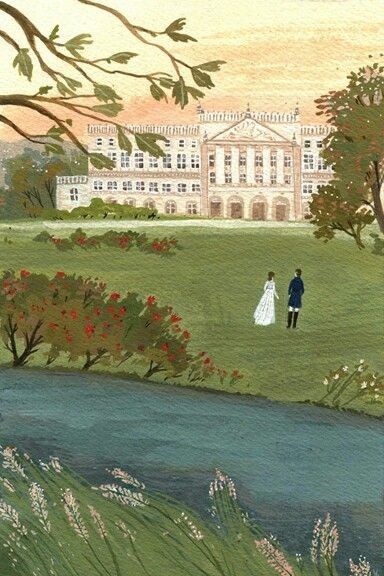 I love this painting so much. Why don't we hang paintings like this of our homes nowadays? This Bridgerton wallpaper is subtle yet happy all at once.
19. Bridgertons Wallpaper Collage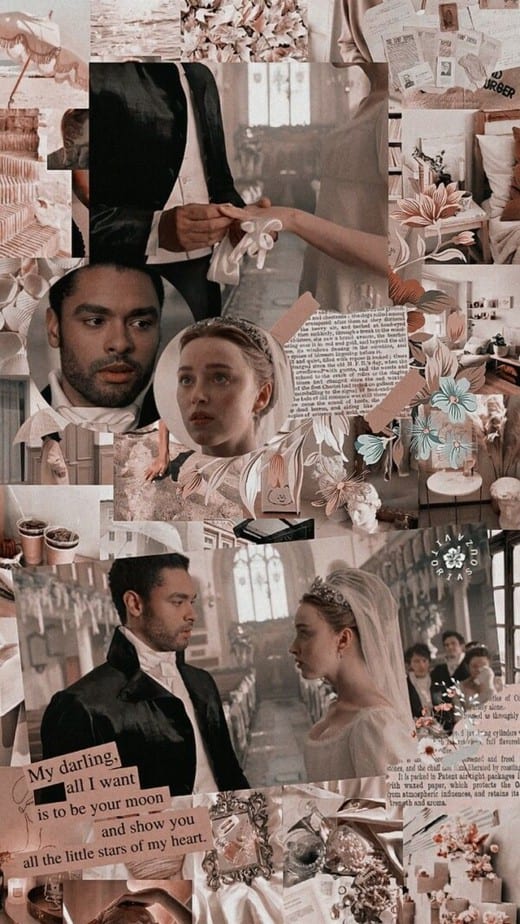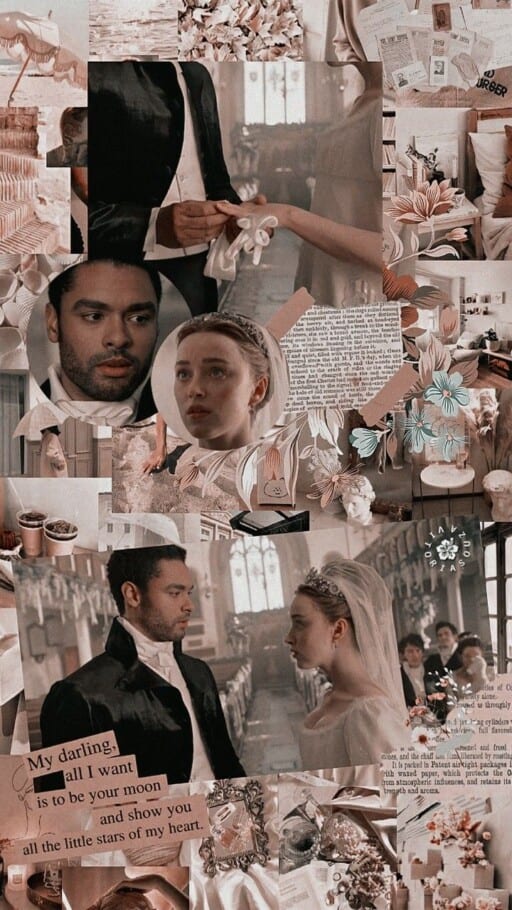 This is the perfect Bridgerton wallpaper if you really love Simon and Daphne.
18. Victorian Letter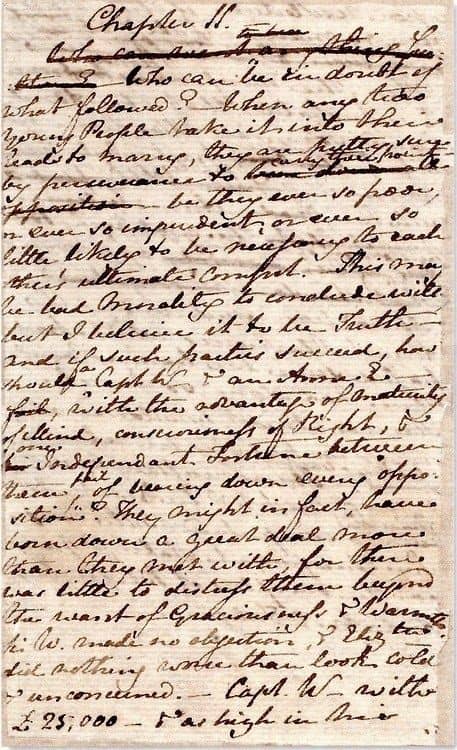 I love how subtle this Bridgerton wallpaper is. The script and the paper are both stunning. It looks great on either your home screen or lock screen.
17. Lady Whistledown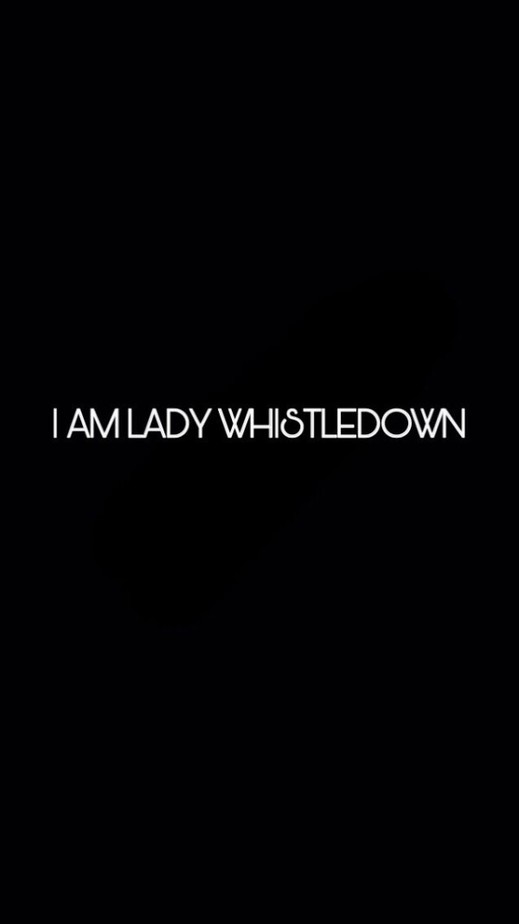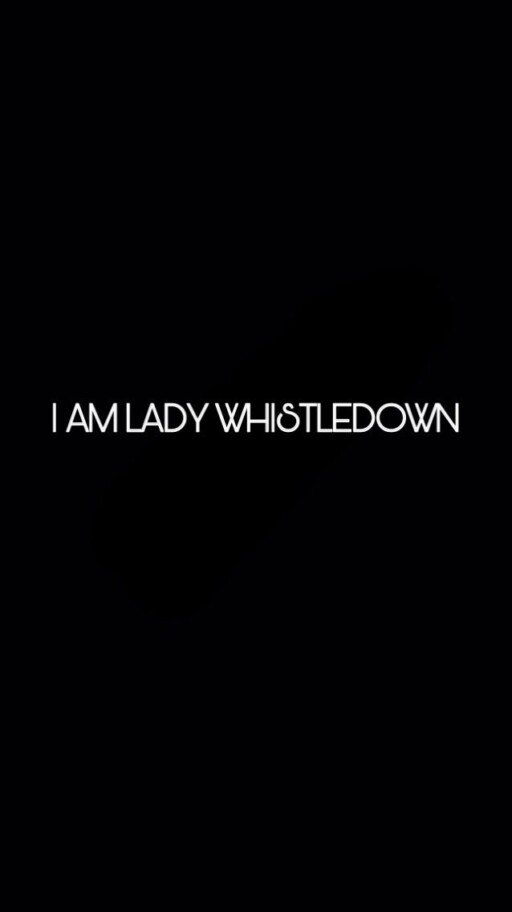 So this one is pretty obvious, but it's a great Bridgerton wallpaper for those of you who really love the plot and want something blunt.
16. Daphne In The Gardens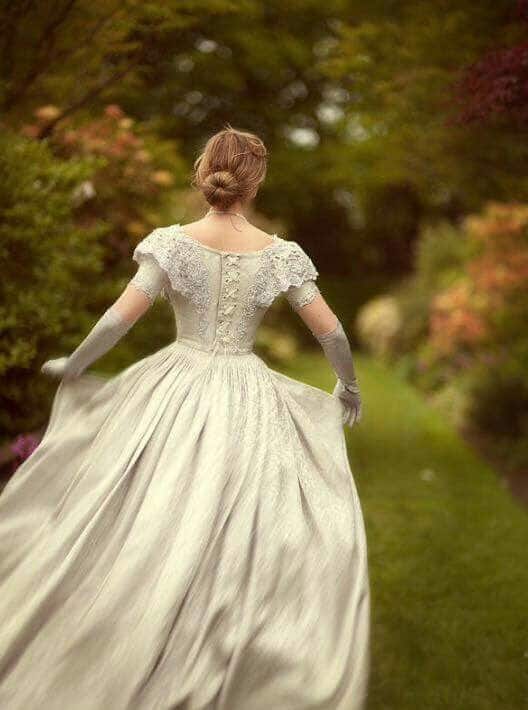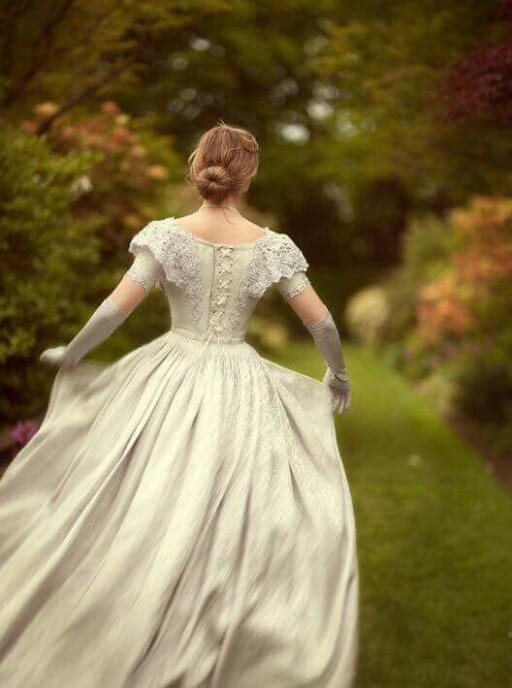 This Bridgerton wallpaper option is so romantic and vintage! It just makes me happy to open my phone and see this aesthetic.
15. The Bridgertons Wallpaper Black Background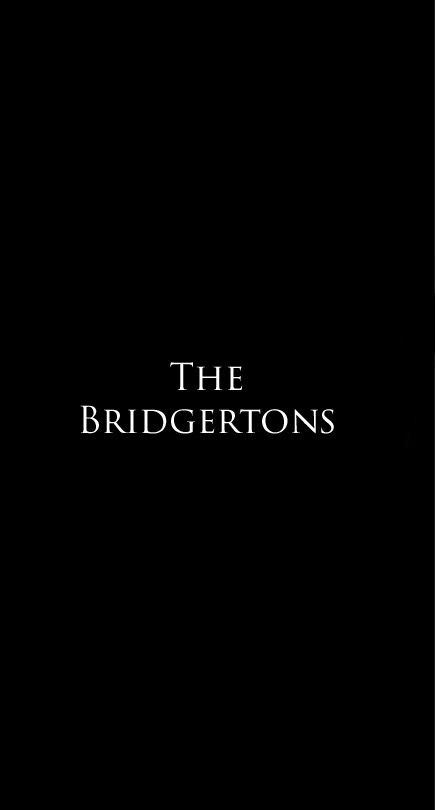 If you're really obsessed with the Bridgerton family then this is definitely the wallpaper for you.
14. Bridgerton Wallpaper: Family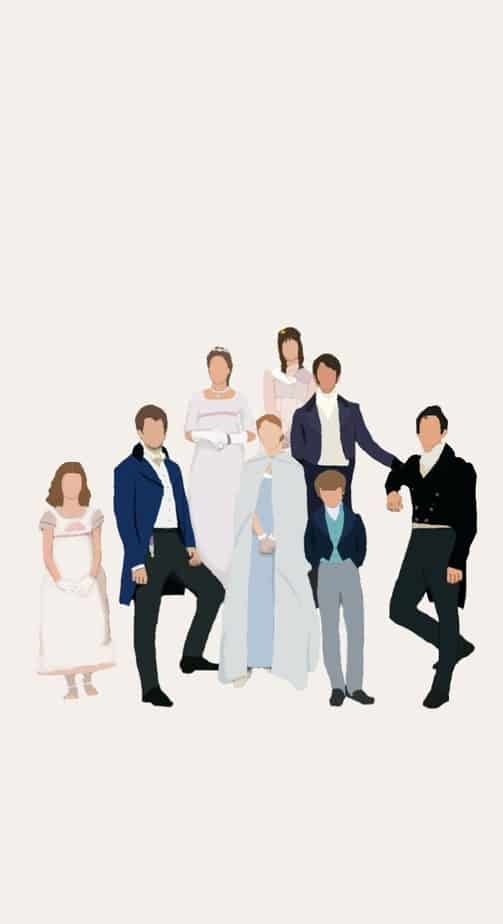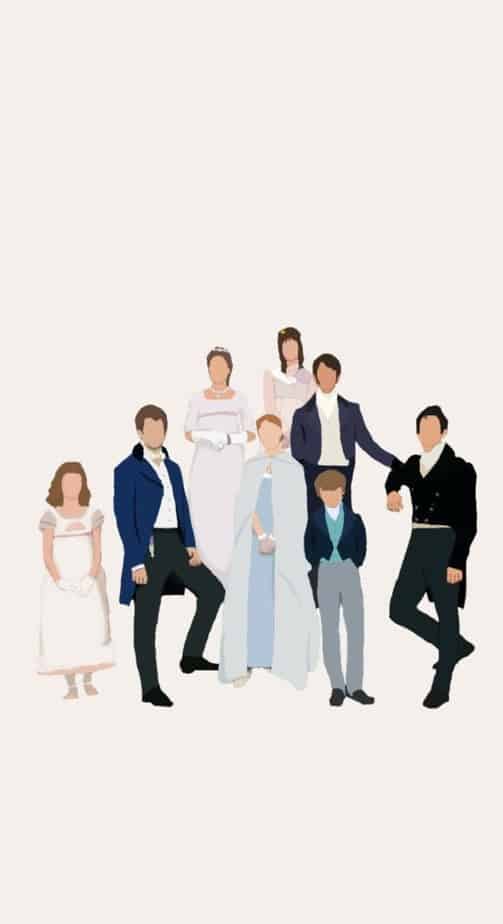 This is another Bridgerton family wallpaper that's so darling!
13. Balcony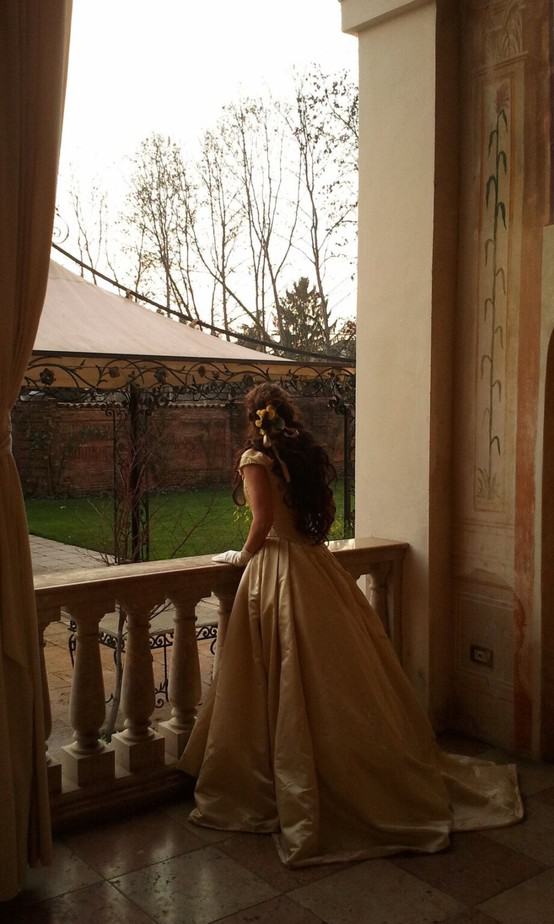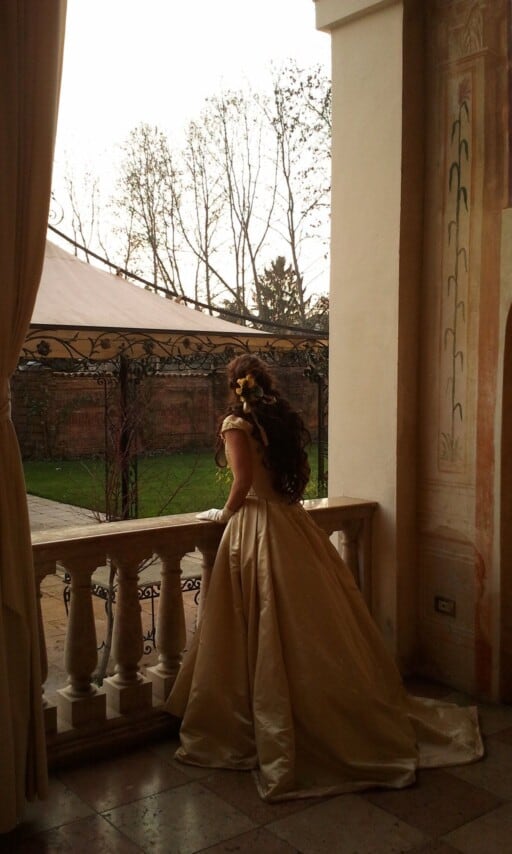 This Bridgerton wallpaper depicts a terrace outside a ball. If you're a fan of historical romance novels then you'll know how often they're used!
12. Simon & Daphne Portrait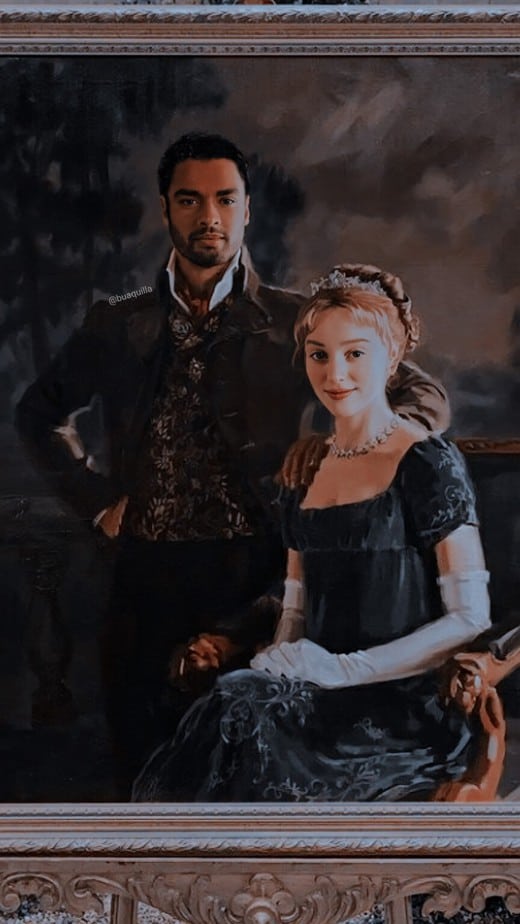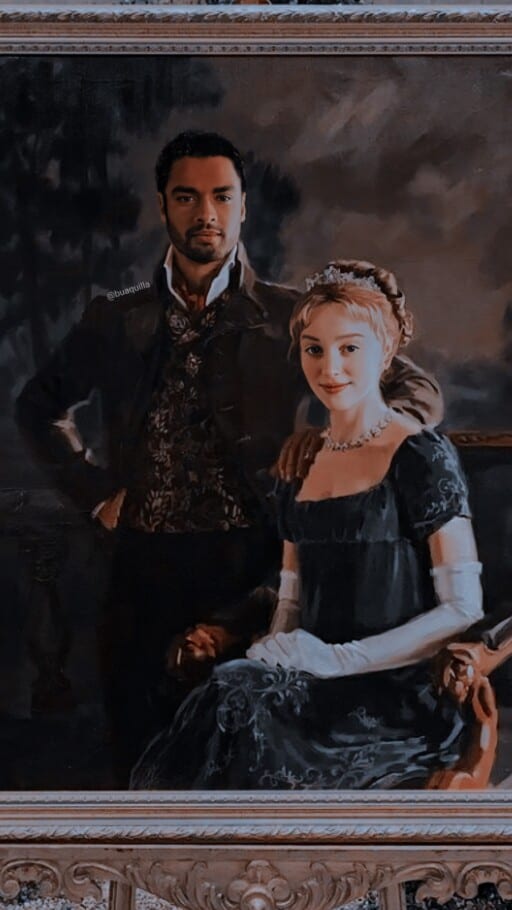 I love how the characters sit for an oil painting. I wish we still did this type of thing nowadays!
11. Bridgerton Wallpaper Background With Bee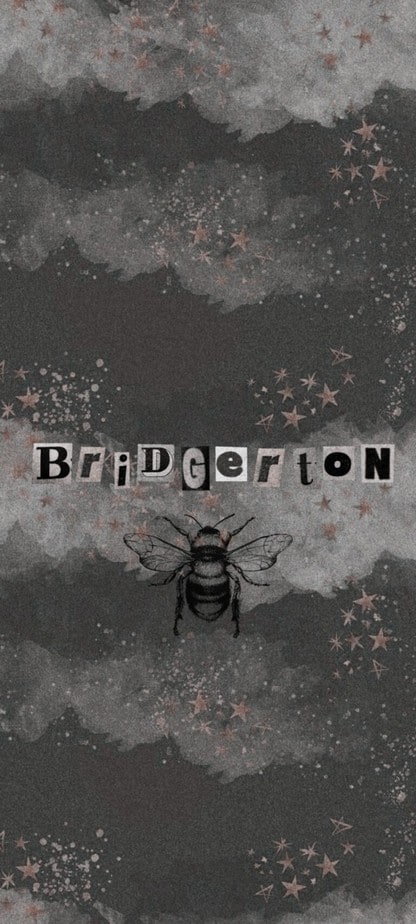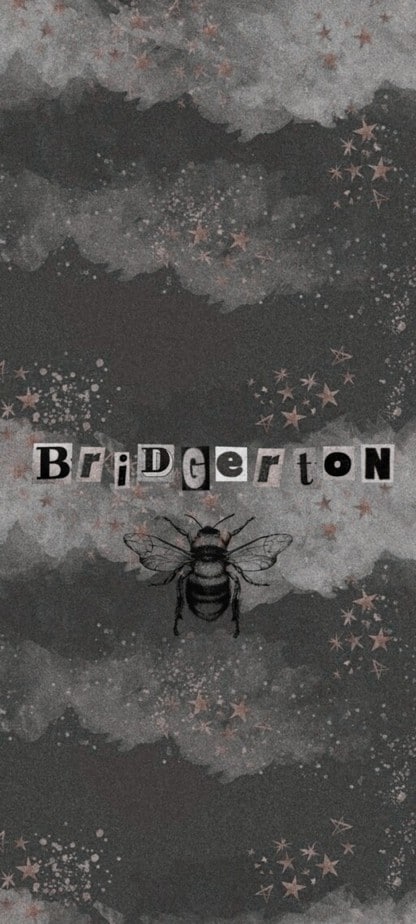 Here's another cute example of the Bridgerton bee that has a scrapbook feel. This wallpaper is muted so it's perfect to use on your home screen.
I love how the bee is the symbol that's slyly used because bumble bees are just too cute.
10. The Bridgertons Wallpaper White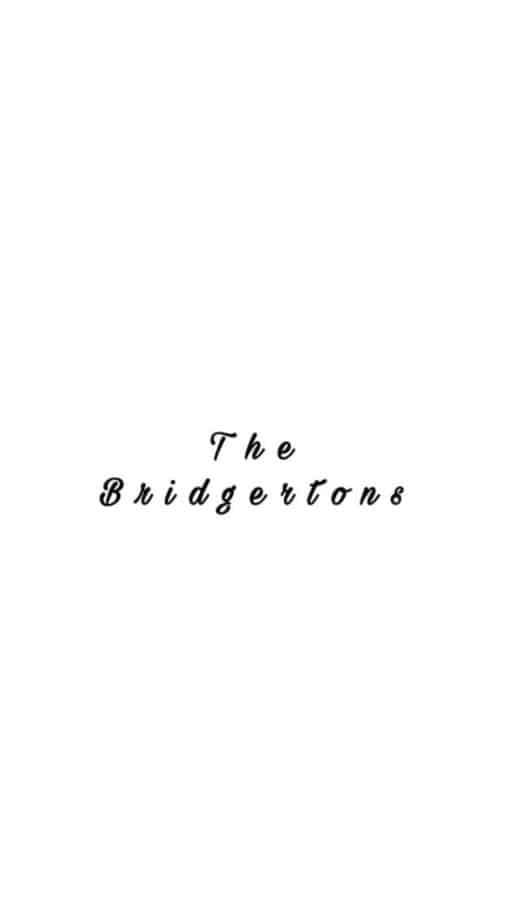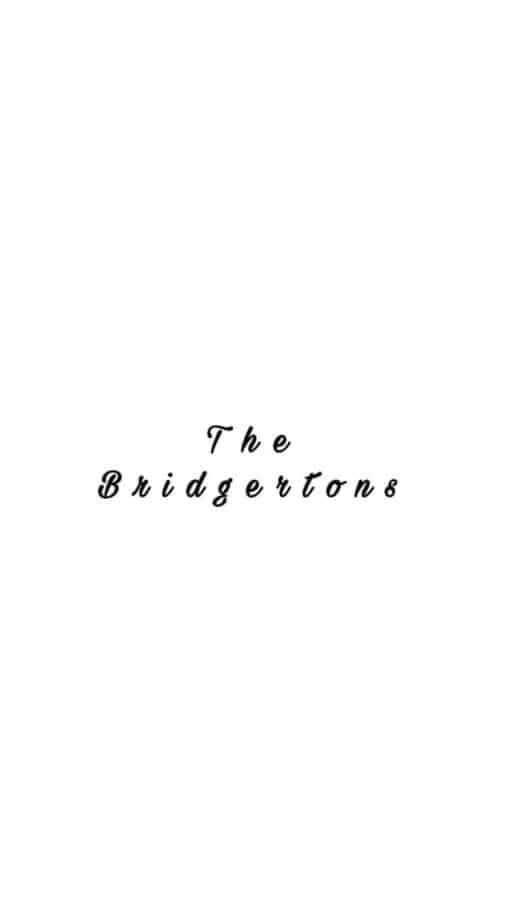 Sometimes, I like simple, clean wallpaper on my iPhone. This white Bridgerton wallpaper does the trick! It's really easy to use and doesn't make your phone look cluttered.
9. Daphne Bridgerton Portrai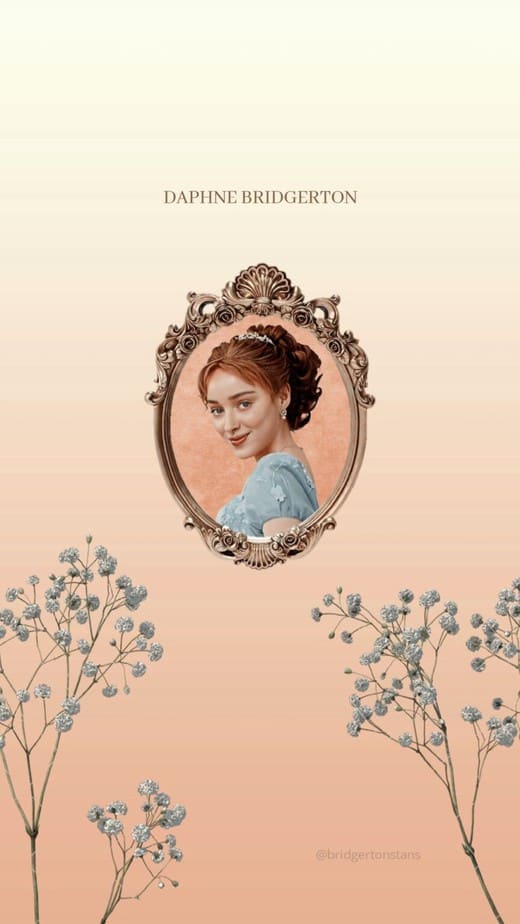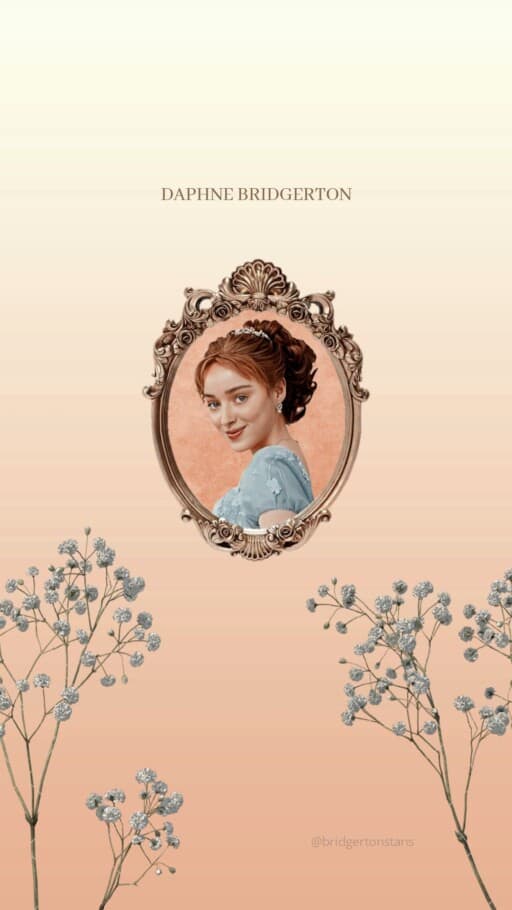 This is the Bridgerton wallpaper for anyone who really loves Daphne! She's definitely the star of the show and just exudes elegance and grace.
8. Penelope Featherington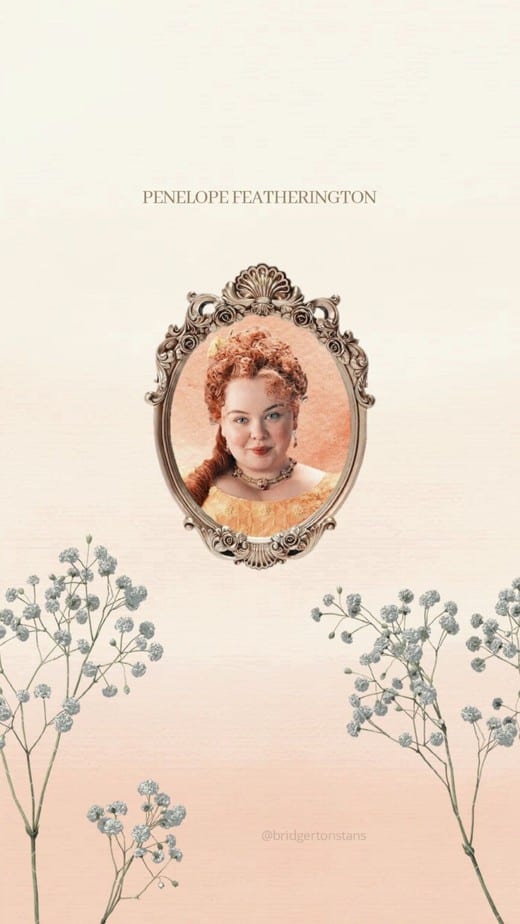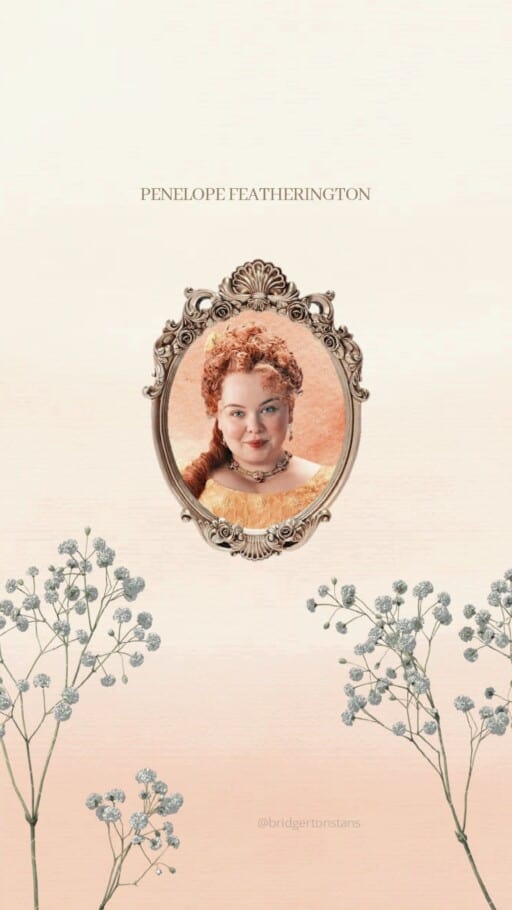 If Penelope is your favorite character then this Bridgerton wallpaper is perfect for you. By the end of the show, many people were obsessed with her over the other main characters. She's too cute!
7. Gilded Ceiling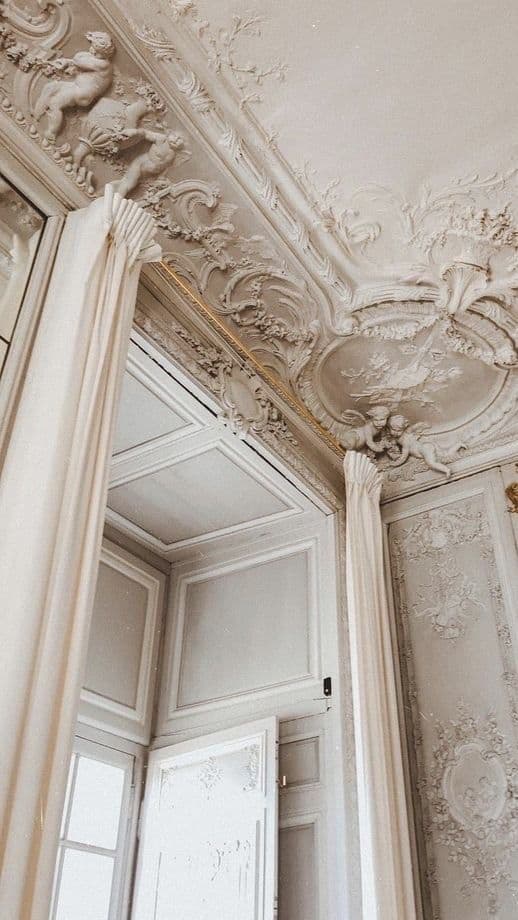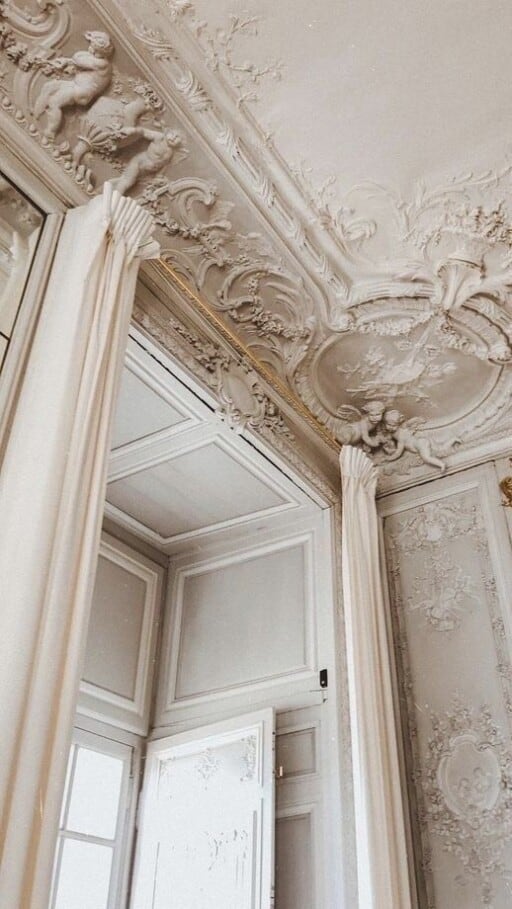 If there's one thing I can say for certainty about the Bridgerton show, it's that the architecture and home decor are simply amazing. We really don't have homes like this anymore.
This Bridgerton wallpaper is nice and simple, so it's easy to use on your lock screen, home screen, or both, but it does have an air of elegance that's quite authentic.
Related: 25+ Free Classy & Boujee Wallpaper Options For iPhone

6. Regency Woman In The Country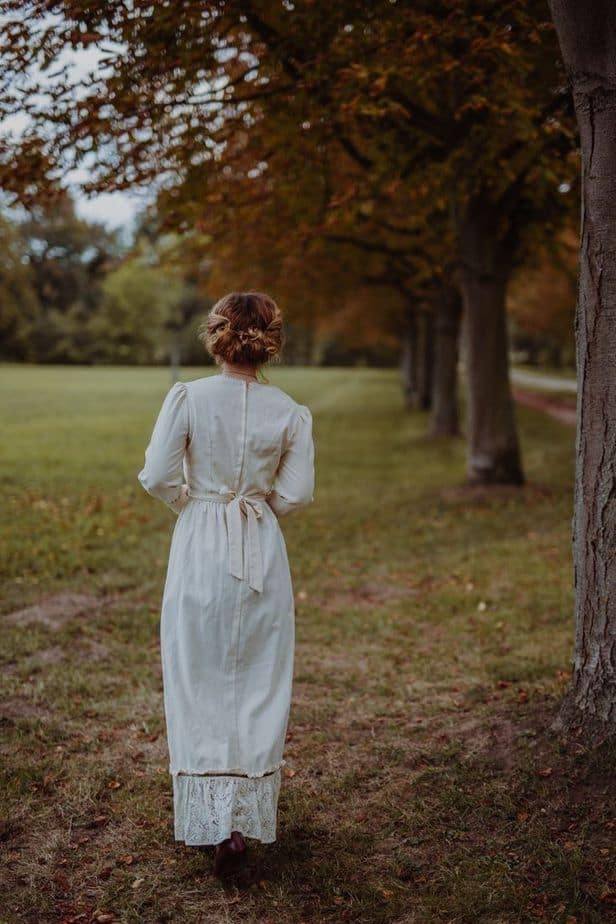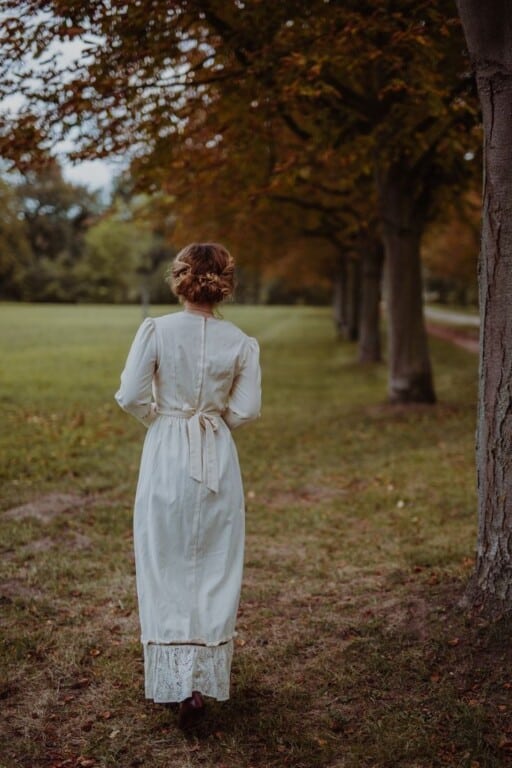 This simple country photo is timeless and elegant. It's a nod to Bridgerton, even their small backyards behind the London townhomes that are low key bigger than most of our yards today.
5. Pamflets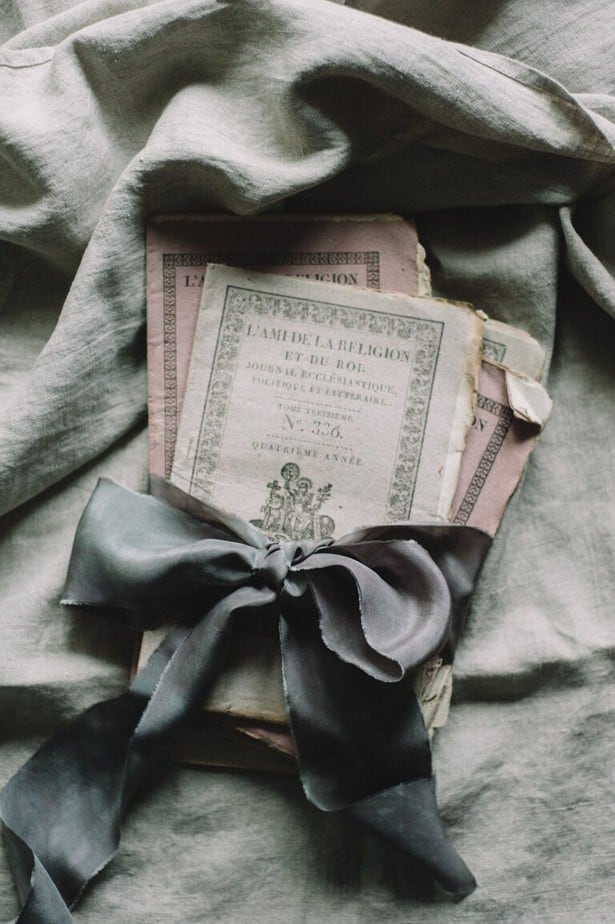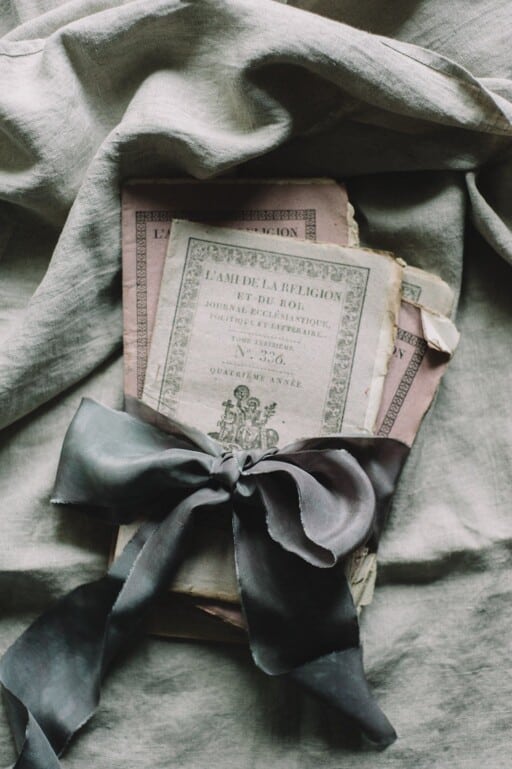 Bridgerton is all about the pamphlets, something that's actually quite historically correct. The London ton loved the scandal sheets, so it's fitting that the show quite literally revolves around them. If only our scandal sheets were this elegant today!
I love this wallpaper because it's muted but detailed. It's perfect for your home screen, lock screen, or both.
4. Country Wallpaper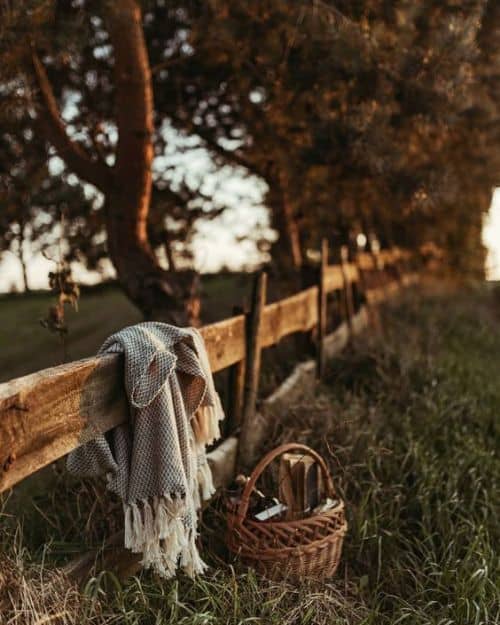 This looks like a place I'd love to spend my summers! In Bridgerton, this is where Daphne and Simon head to after they're married.
Not only do I absolutely love those country episodes (don't be fooled, they're filled with elegance), but I also love the simplicity that this scene reveals.
3. Bridgerton Wallpaper Background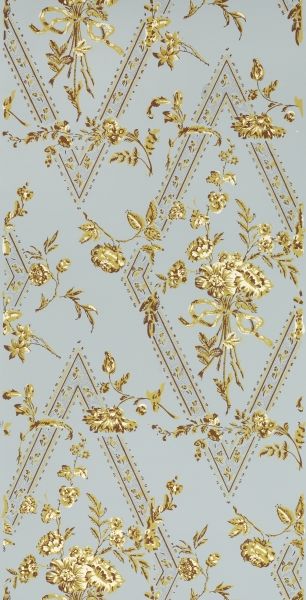 If you like simpler, background wallpapers then this gilded Bridgerton wallpaper is perfect background for you. I really love the elegance in this wallpaper background! It's perfect for either the home screen or the lock screen.
2. Daphne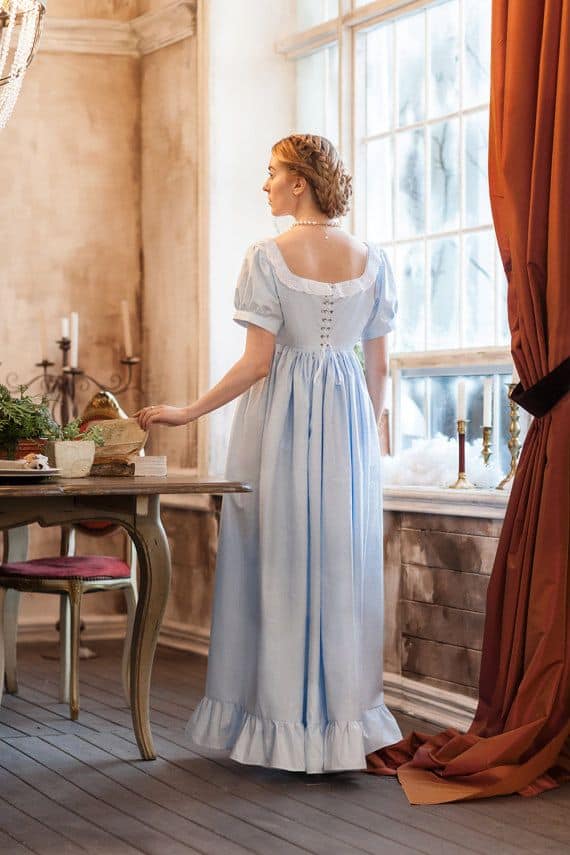 This Bridgerton wallpaper is the picture of elegance! I love how it's shot so it looks a bit like a painting as well. If you need to mute it a bit (so that you can see your apps over the background), try using the Tezza or Canva app and adding a simple overlay.
1. Oil Painting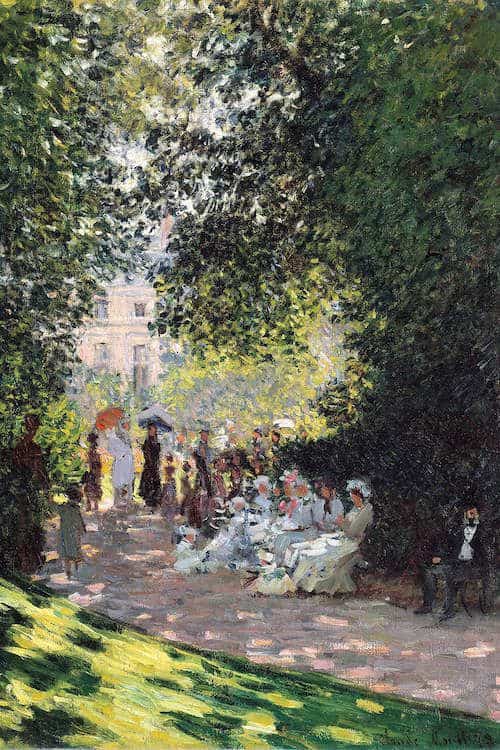 This classic garden painting is so happy and pretty. It's a simple nod to Bridgerton that can be just for your own eyes. This is a classic summer painting that I love regardless of the season!