Trendy style is always "in," but it's actually pretty hard to keep up with. Trendy outfits that you loved a few months ago feel outdated now, and it's almost impossible to figure out where to shop for new pieces!
Today I'm sharing my favorite 22+ trendy fashion brands for affordable, trendy clothing. These sites are all tried and true! They sell really cute stuff that you can wear in the real world/everyday life.
What Is Trendy Style?
Obviously, "trendy style" changes quite often. After all, the only thing that defines trendy style is what's actually in right now!
Trendy fashion is usually dictated by fashion designers and social media. This year, there are some really specific trends in.
Some of the hottest trends right now are:
Oversized blazers
Layers on layers on layers
Sorbet, pastel tones
Bralettes with skirts or tailored pants
Vintage-looking gold jewelry
Loungewear with jewelry, hats, and accessories
Oversized 90's jeans
Bucket hats
Tennis skirts
Super small shoulder bags
Flare yoga pants
Crew neck sweatshirts
Various types of cardigans
Slip dresses
Scrunchies
Fitted mini skirts
I'll try to update this list as things change! However, I also have a board of trendy fashion on Pinterest that can help you get some ideas for trendy outfits.
The Best Trendy Fashion Sites:
These are the best sites to buy super trendy outfits. Most of them are very affordable and have super unique, "in" style!
My new favorite trendy fashion boutique is definitely Storets. This brand offers tons of trendy clothing pieces at affordable prices.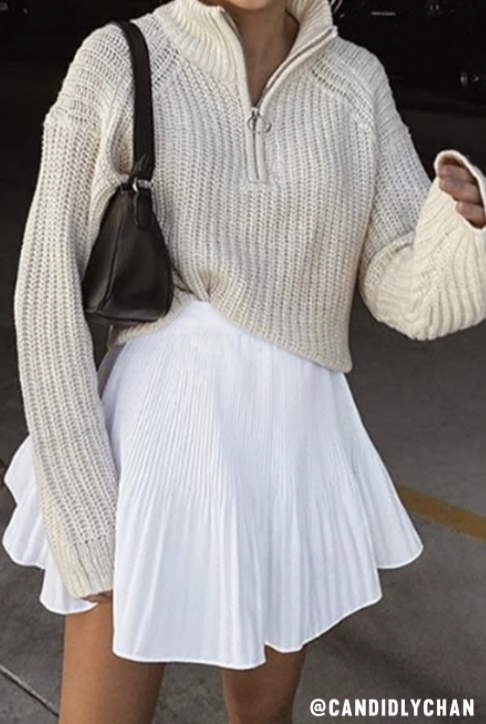 The best sellers are literally all just trendy style pieces. However, I especially love the the edgy loungewear section, the jackets/blazers/vests, and the casual daytime skirts.
Pricing: Most pieces are well under $100; many are under $50. The clothing is always perfectly on-trend, so I think the prices are actually super reasonable.
I personally love Australian-based boutiques, so Beginning Boutique is one of my other favorite trendy clothing stores right now. They sell a variety of trendy fashion that can be both edgy and girly!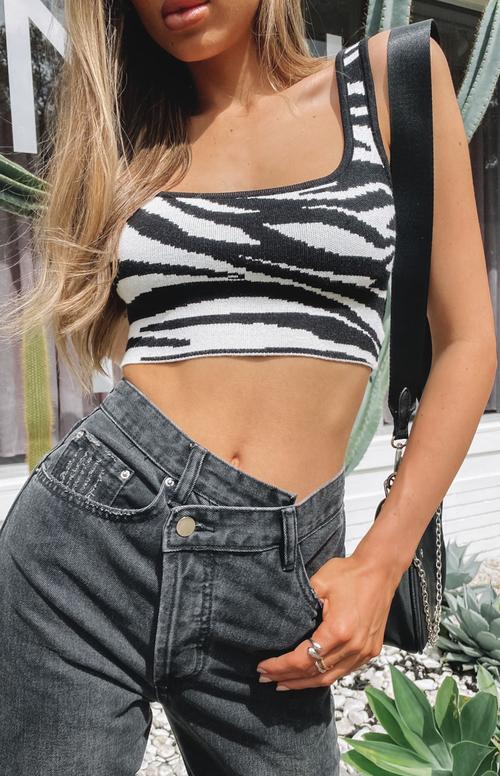 Of course, Beginning Boutique is especially great for warmer-weather months. I mainly shop here in the summer.
I personally love the fashionable tops (especially the crop tops and loungewear), the casual mini-dresses, and the swimwear.
Pricing: Most pieces are under $50. This boutique is super affordable and sometimes offers free shipping and free returns!
H&M is a classic, but this store continues to sell super trendy clothing and trendy fashion at crazy low prices.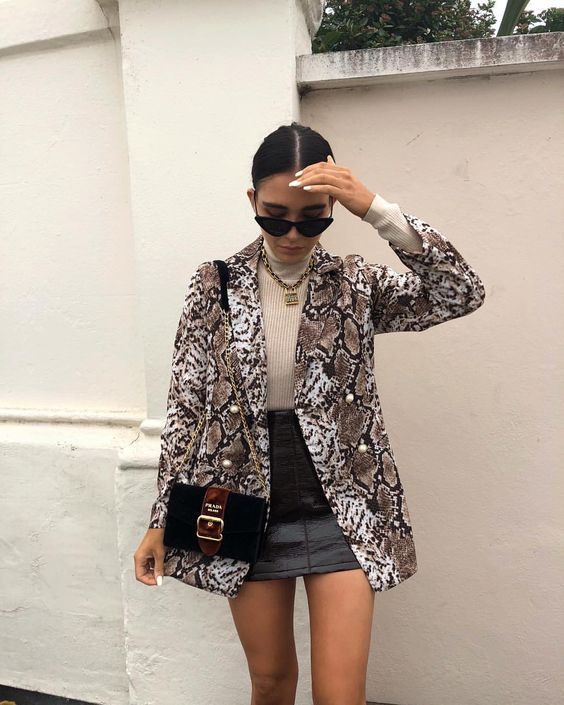 I think that H&M is best for the basics. For example, they have some really awesome blazers, classic blouses, tailored pants, simple crop tops, and more.
H&M is especially great for nude colors. Most items come in a variety of neutral tones.
Pricing: Expect to spend $20-$30 per item. Some of the smaller trendy fashion pieces (like a ribbed crop top) will be way less than $20.
If you like girlier trendy style then you'll love Hello Molly! It's the cutest boutique with so many darling trendy fashion items.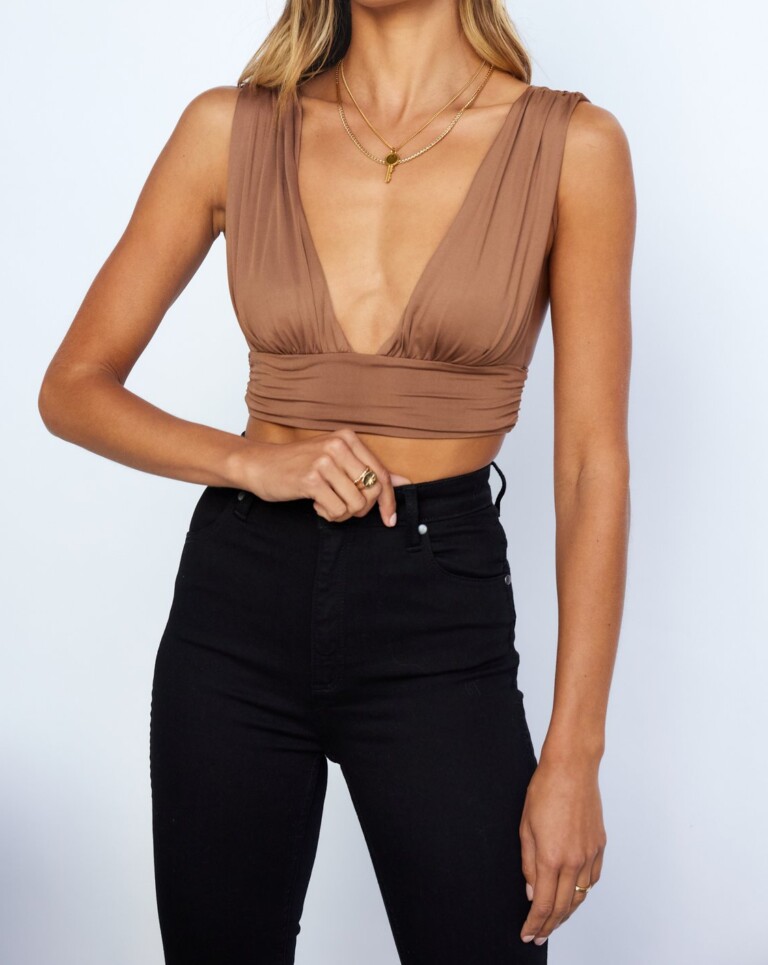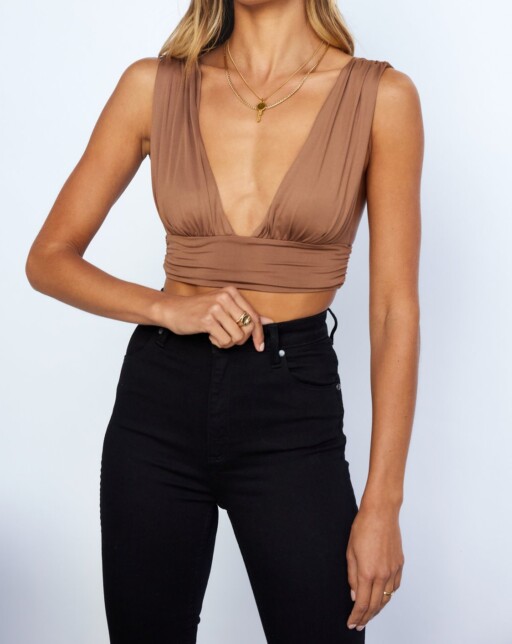 I think that Hello Molly is perfect for upscale, daytime trendy outfits. For example, I wear a lot of Hello Molly pieces (like the dresses, skirts, and two-piece sets) to brunch or to daytime holidays.
I also wore a lot of these pieces on vacation in Florida. These are great vacation items regardless of where you're going!
Pricing: Most trendy clothing items are well under $100; many are under $50. This is definitely a mid-range trendy fashion boutique.
Although Grey Bandit is a relatively new store it's especially popular right now on TikTok.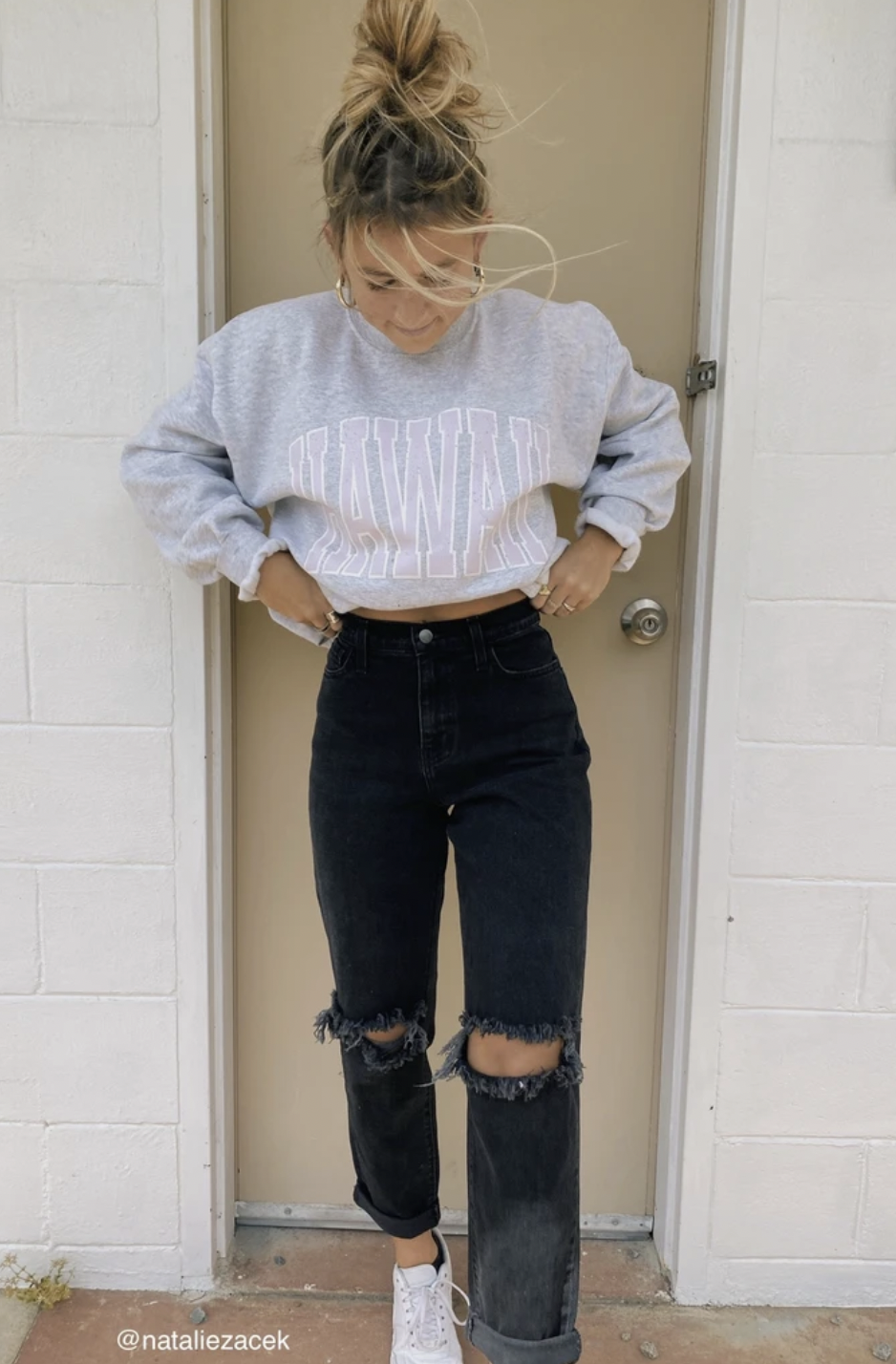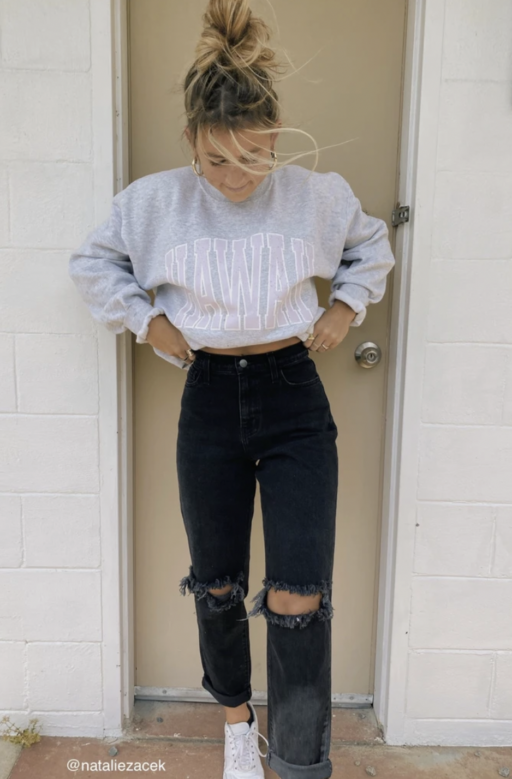 Grey Bandit is perfect for ultra-trendy fashion that's especially popular with college kids. If you follow bloggers like Michelle Infusino then you'll definitely love this shop.
Pricing: Expect to spend about $50 per piece. I recommend waiting for free shipping; the site offers deals quite often.
Even though Topshop is now a part of the ASOS site, it's still a clearly separate brand. Topshop is ultra-trendy in a London-style way.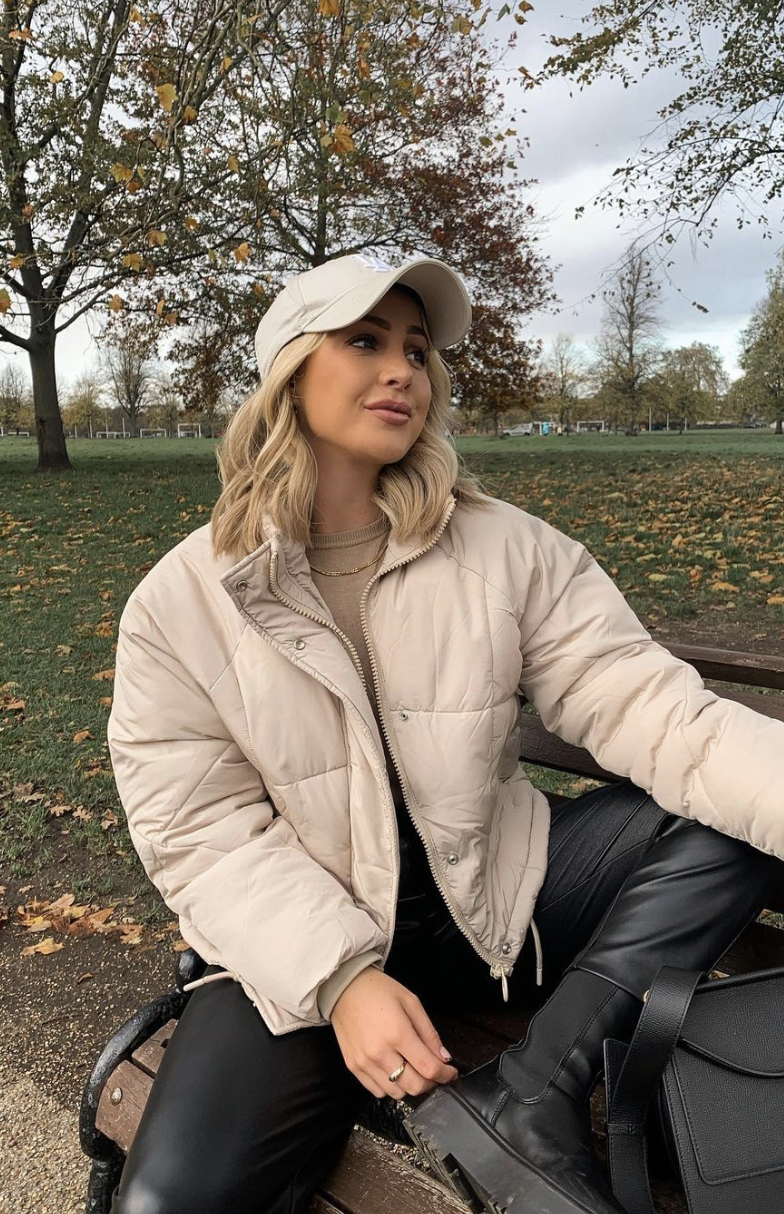 I especially love Topshop clothing in the winter! These trendy fashion pieces are perfect for layering. Check out the coats and jackets as well as the edgy pants and the trendy style shoes (check out the heels and chunky boots).
Pricing: Most pieces are either right under or right over $100.
Stelly is a super cute Australian boutique that has so many trendy clothing options for the warm weather!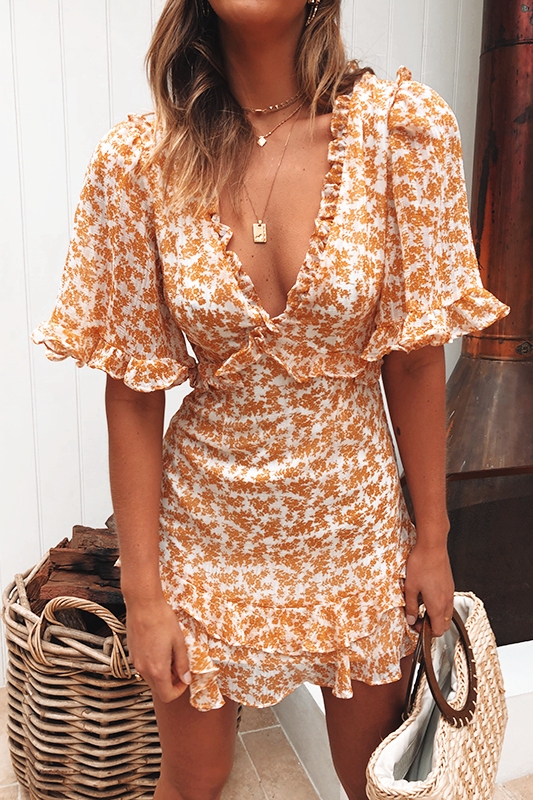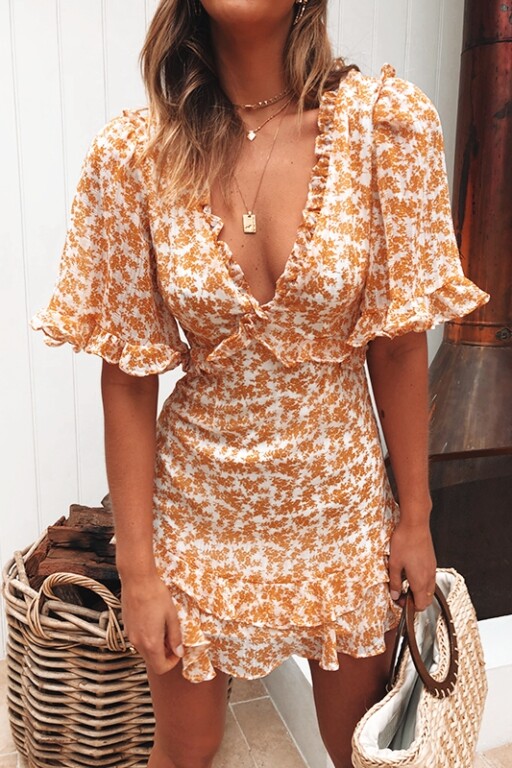 Literally everything on Stelly is adorable. I especially love the dresses, the crop tops, the various skirt styles, and the trendy playsuits/jumpsuits.
Pricing: Most pieces are around $50.
This is a super trendy clothing brand right now with the most unique and cool items.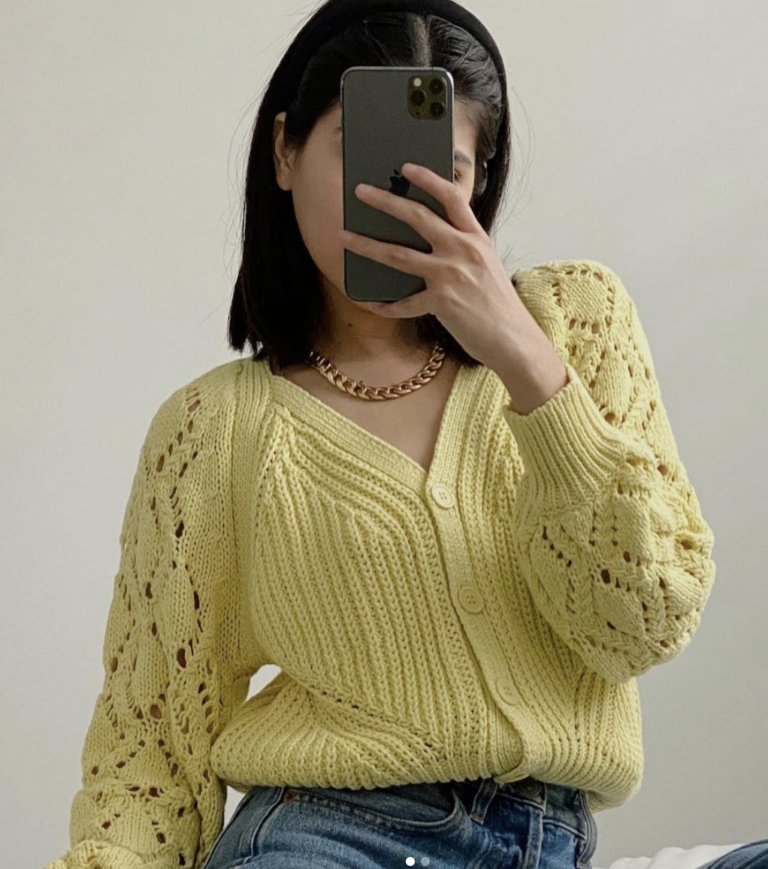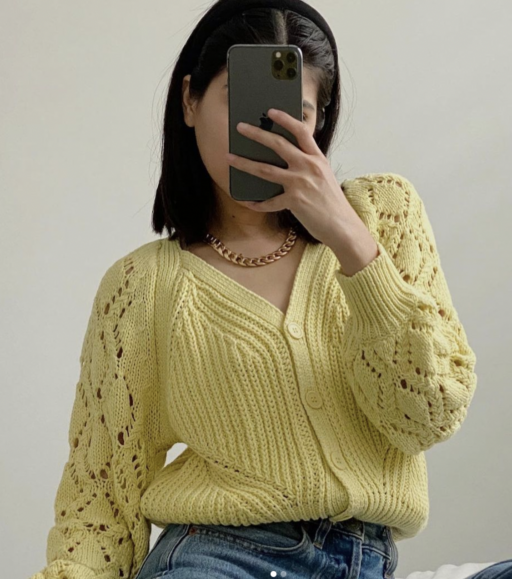 All of the influencers are loving ASTR The Label for a reason! I recommend starting with the new arrivals. I generally buy fancier crop tops here (for brunch, dinner, etc.) as well as cardigans, skirts, dresses, and other medium-fancy pieces.
Pricing: Most pieces are around $100. ASTR The Label is a bit more expensive than some of these other trendy style stores, but anything from this shop will last you for a while and will be super in-style.
If you want trendy fashion at a super low price then you should definitely shop at Missguided. The style is edgy/trendy city fashion.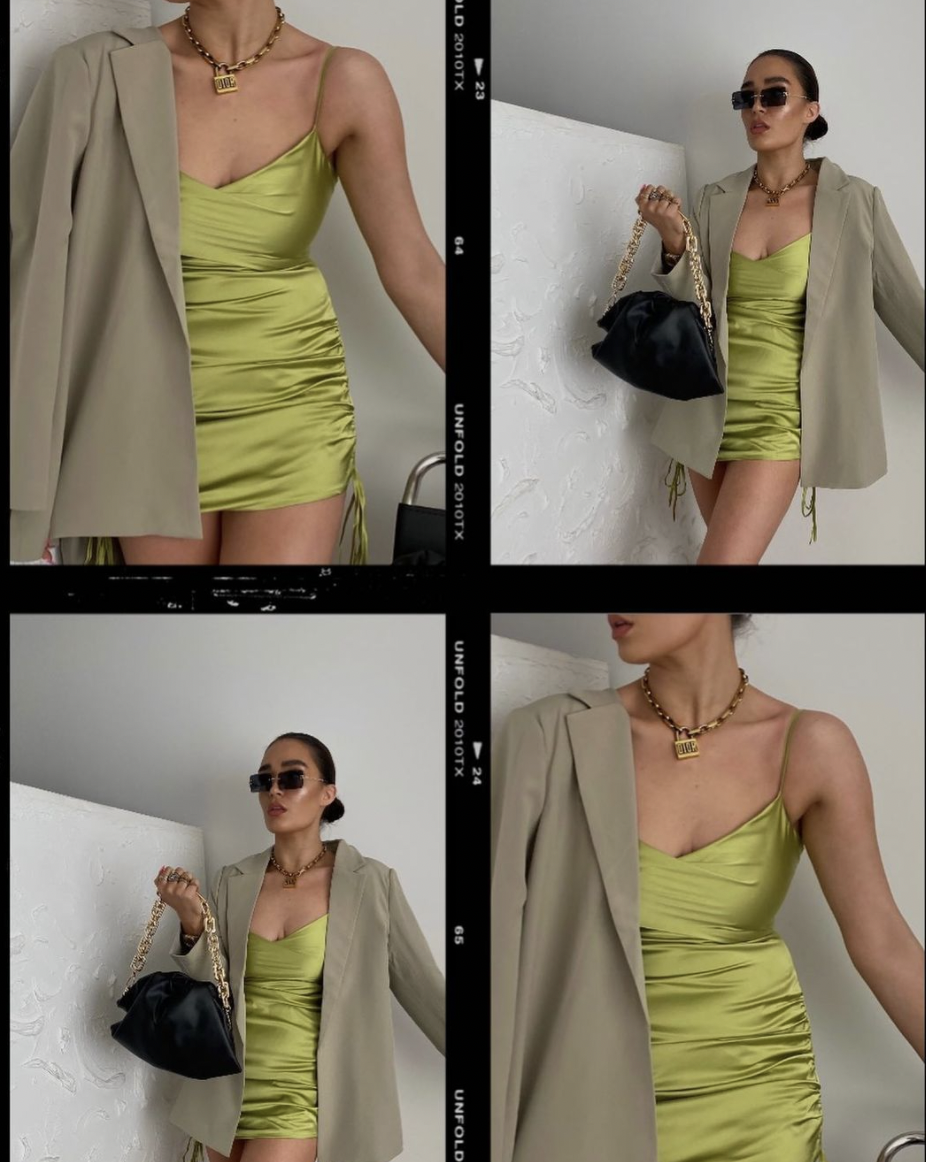 Although I love literally everything from Missguided, I especially recommend the edgy dresses, the loungewear, and the basics shop, which has a lot of great pieces for layering.
Pricing: Most pieces are $25-$35, though some are even cheaper!
Danielle Berstein started the We Wore What boutique. Lately, they have been stocking the cutest, trendiest fashion pieces are are just perfect.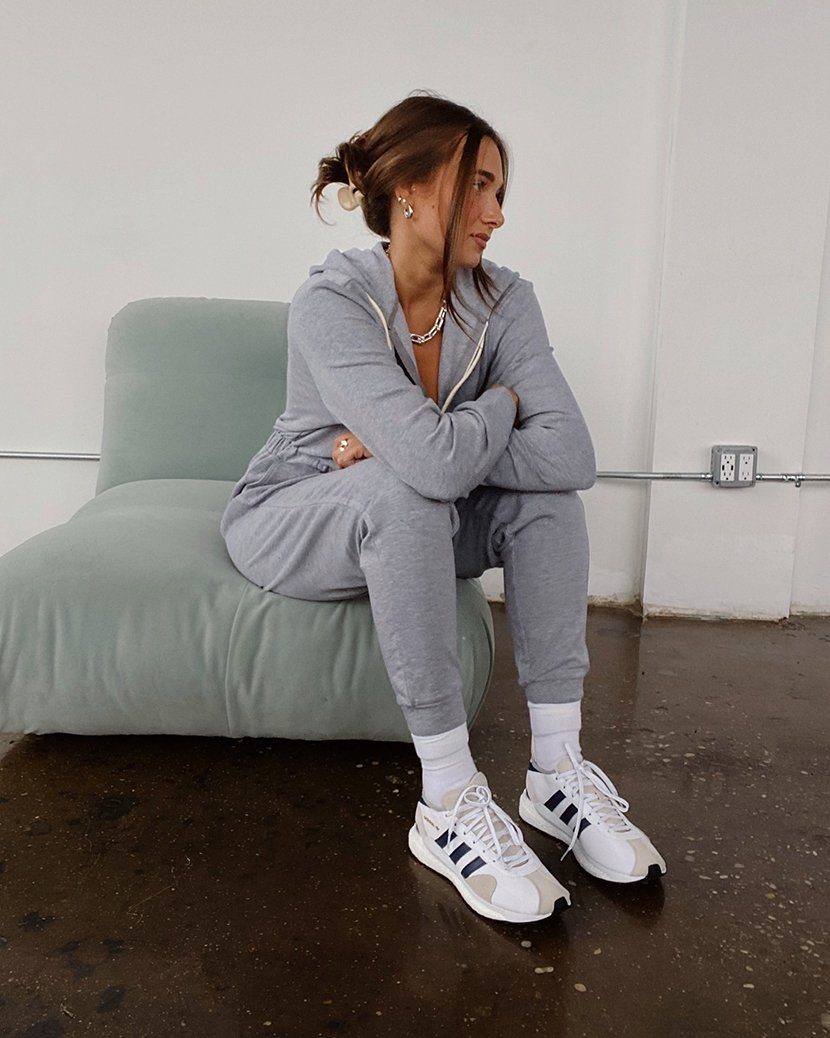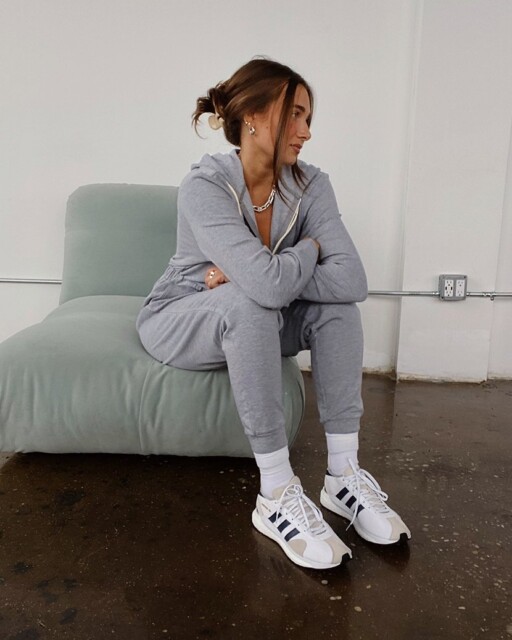 Because the trendy style pieces are super seasonal, I recommend shopping the newest collection. You can find everything from edgy from tops to blazers, tailored pants, loungewear, and more.
Pricing: Expect to spend $40-$90 per piece. The prices are pretty reasonable for how cool the style is!
ASOS is a classic for a reason. It's the best online department store for super trendy outfits at low prices.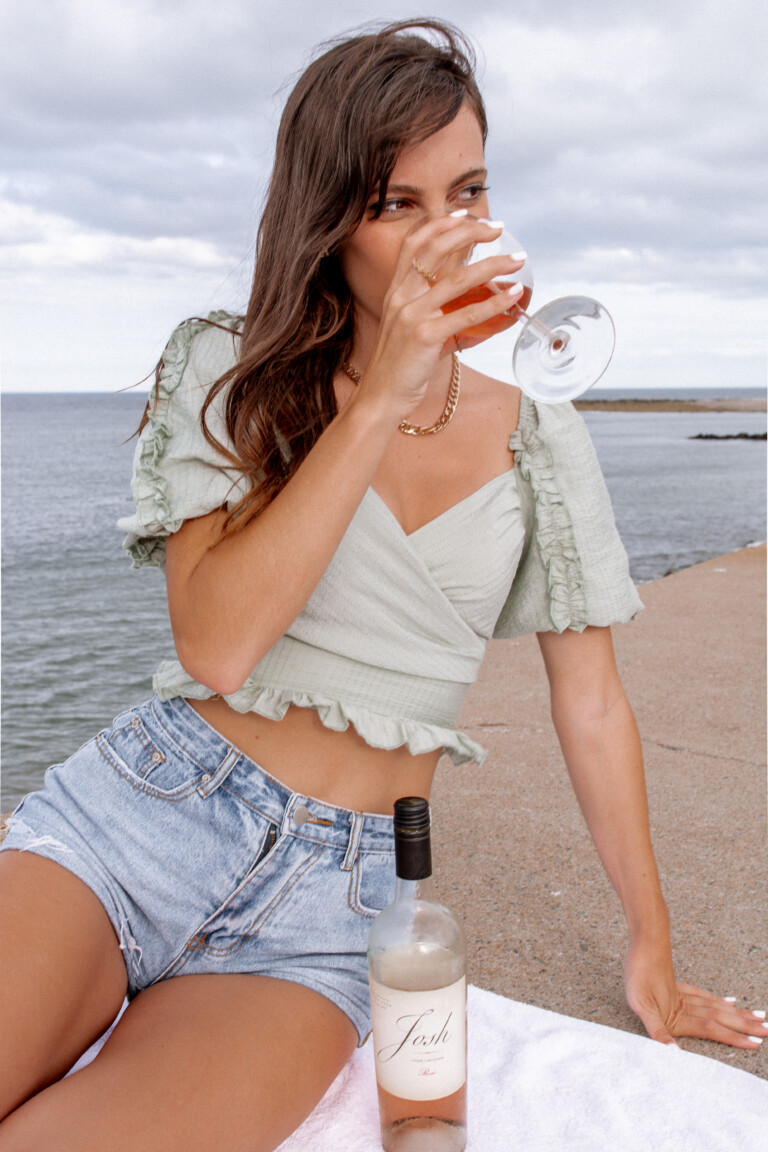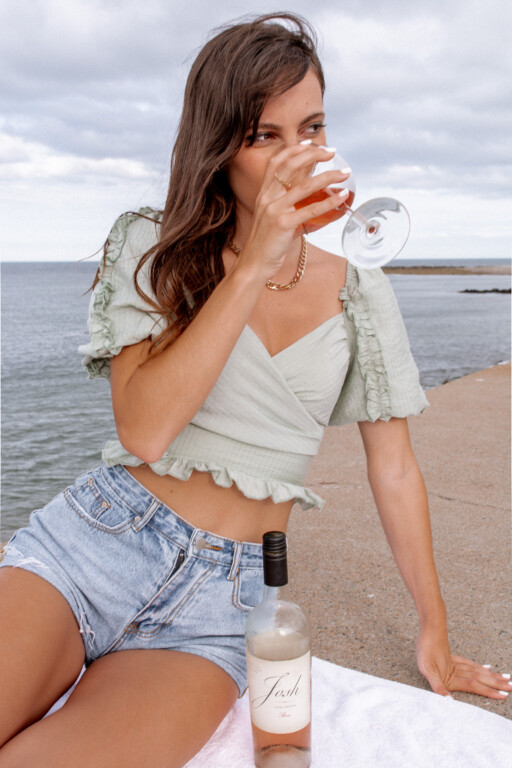 However, you will need to browse through and see what you like. ASOS is especially great for winter pieces when you want to layer.
You can definitely find some really cute and unique blouses and dresses on ASOS, too.
Pricing: I try to spend $20-$50 per item, depending on the piece.
If you want super trendy gold jewelry then you should definitely check out Electric Picks.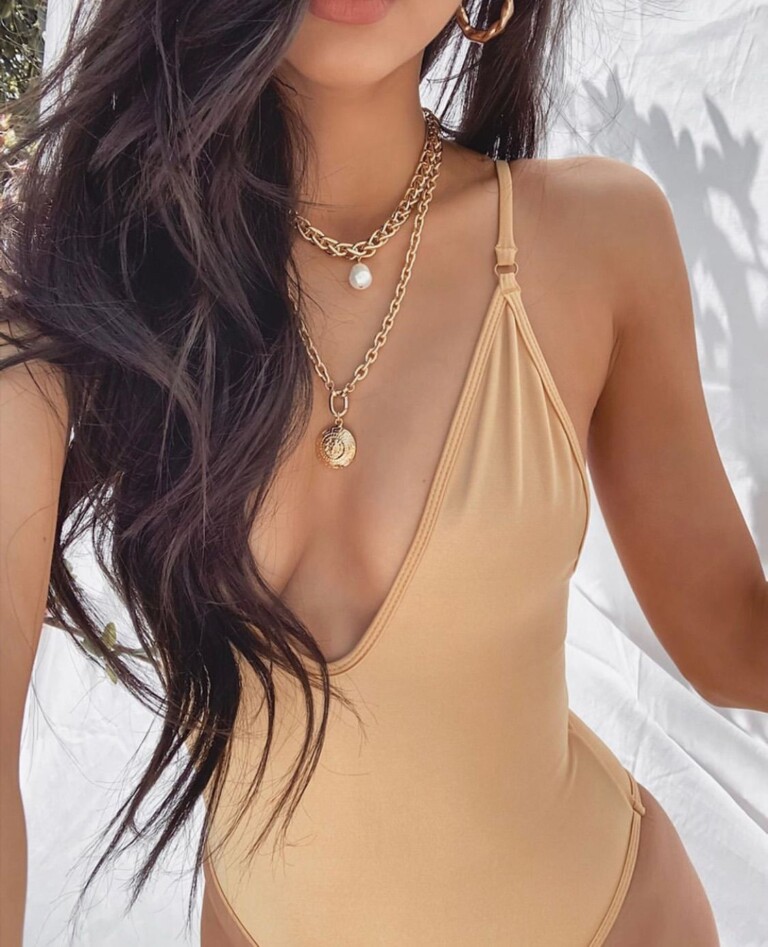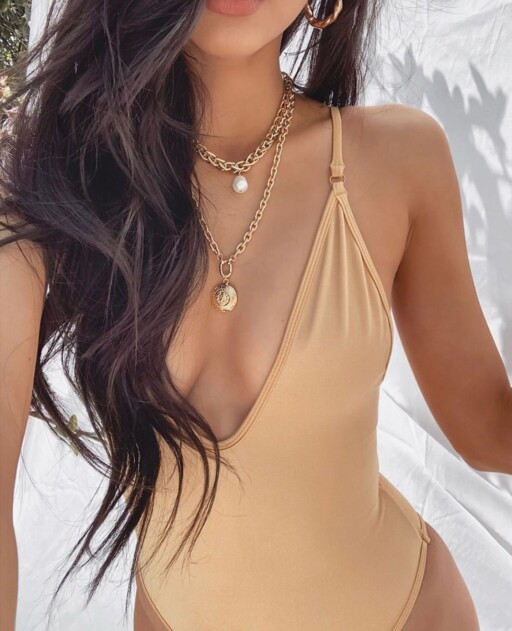 Everything from the gold chains to the delicate necklaces and vintage gold hoops is so perfect. This jewelry is cutting edge and ultra-trendy!
Pricing: Most pieces are around $50-$100. They're high-quality items that last for a while.
Verge Girl is all the rage on Instagram and TikTok right now! So many trendy outfits on social media are 100% Verge Girl.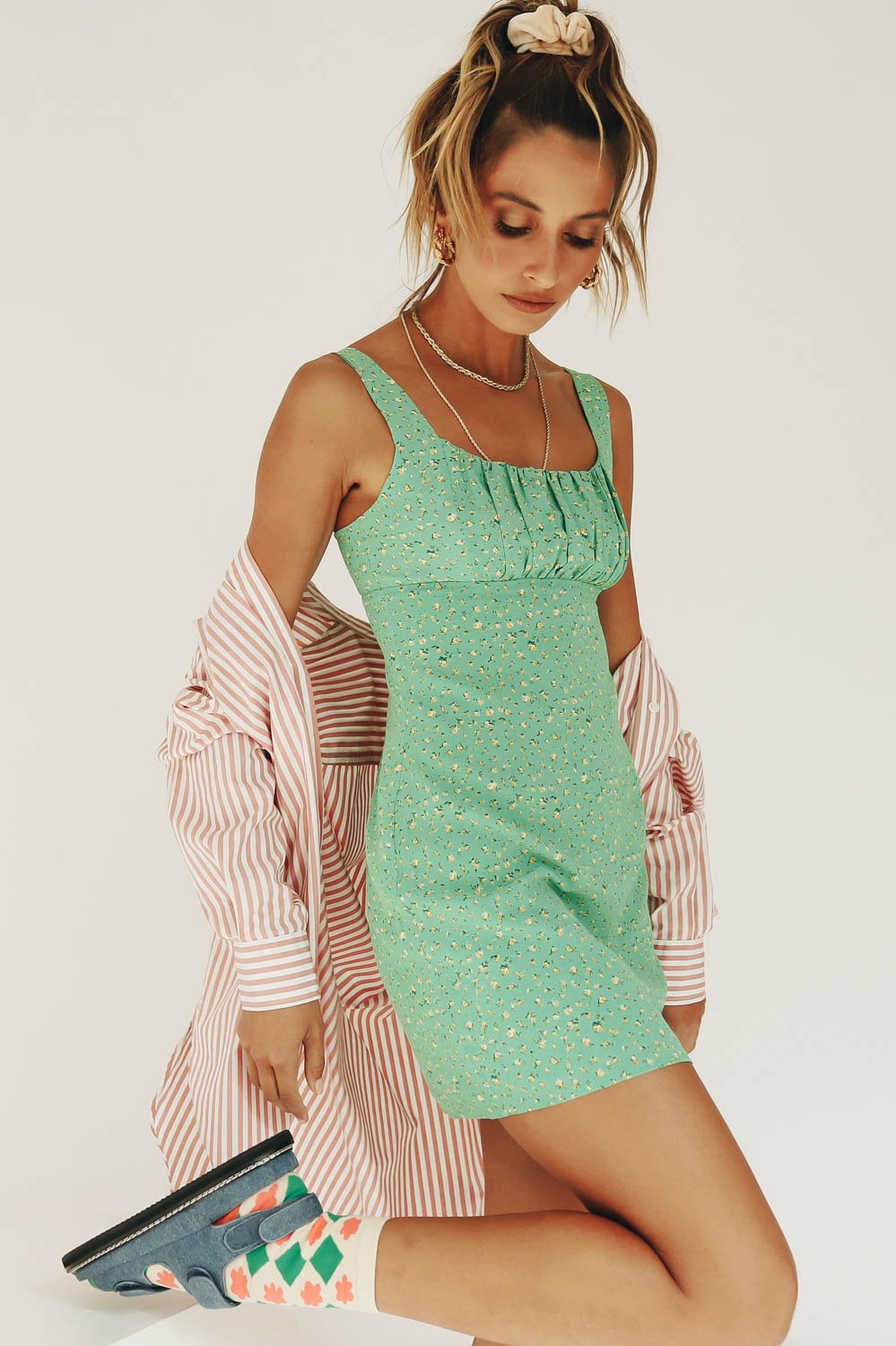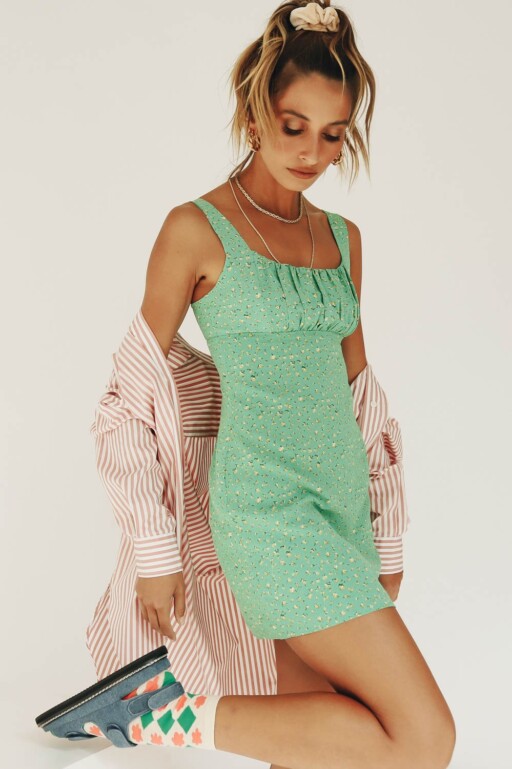 Keep in mind that Verge Girl is slightly trendier, skater style. However, if you're more girly, you can definitely mix and match pieces.
Although Revolve is more of an online department store than a specific brand, it's really great site for trendy outfits.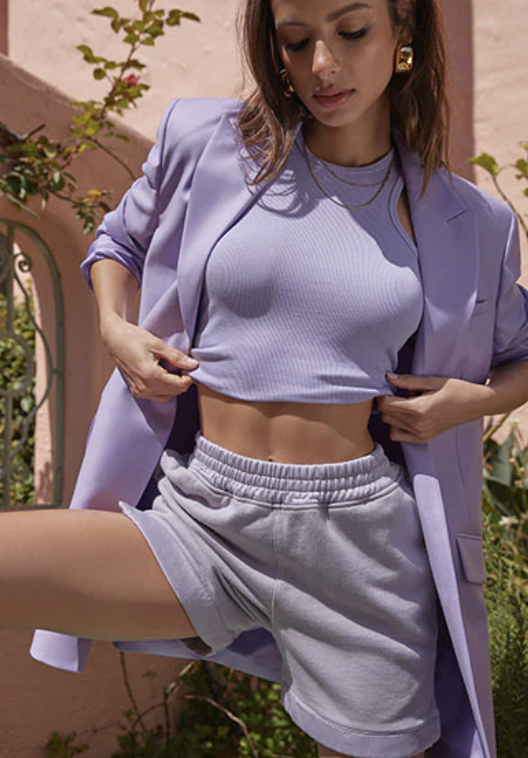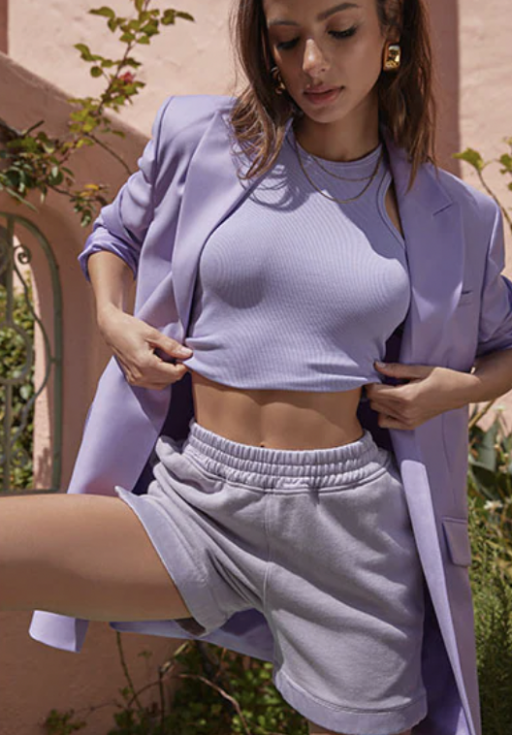 Although Revolve is a great size to just browse on, I also really like the dresses and the matching sets.
Plus, the shoes at Revolve are trendy and affordable.
Pricing: Because there are so many brands at Revolve, you can spend anywhere from $40 to $180 per item.
If you like to own trendy purses for each season then you'll love Loyal!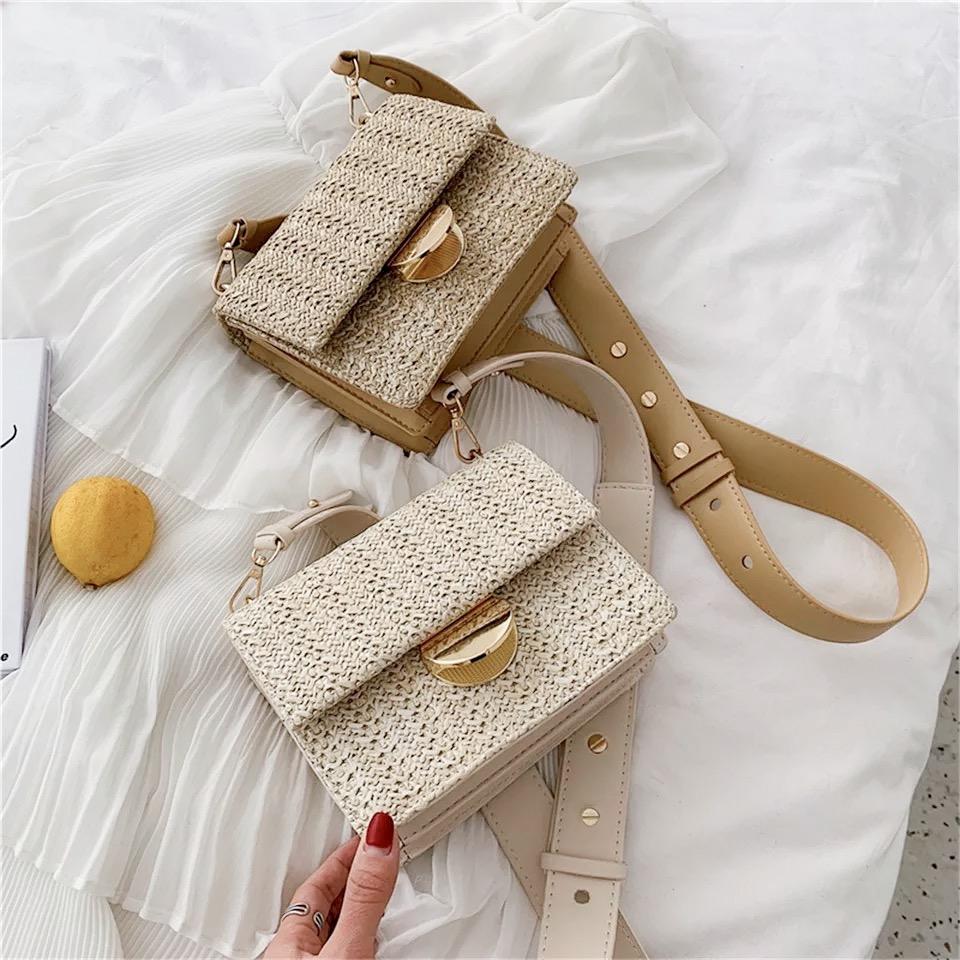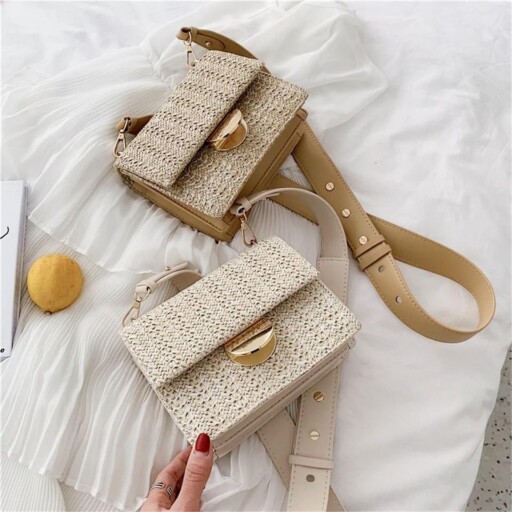 This small boutique has a whole variety of purses. They change them up seasonally and they're always super trendy.
I especially love the crossbody straw bags for the summer.
Pricing: Most of the casual bags are $20-$35.
For Love & Lemons is girly and trendy style all-in-one.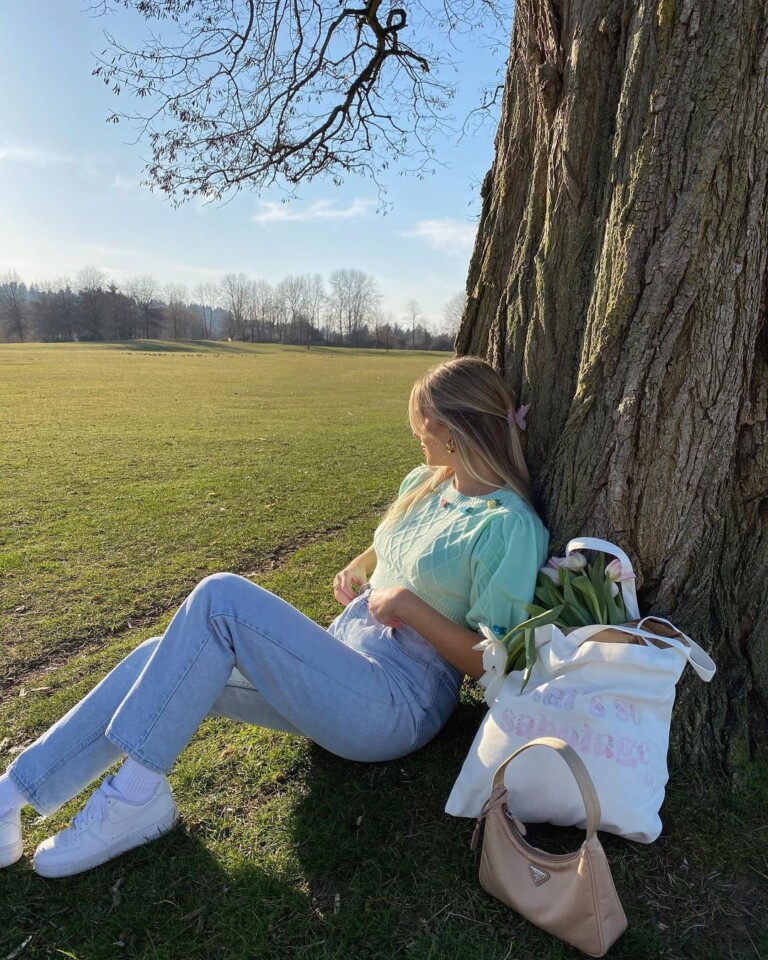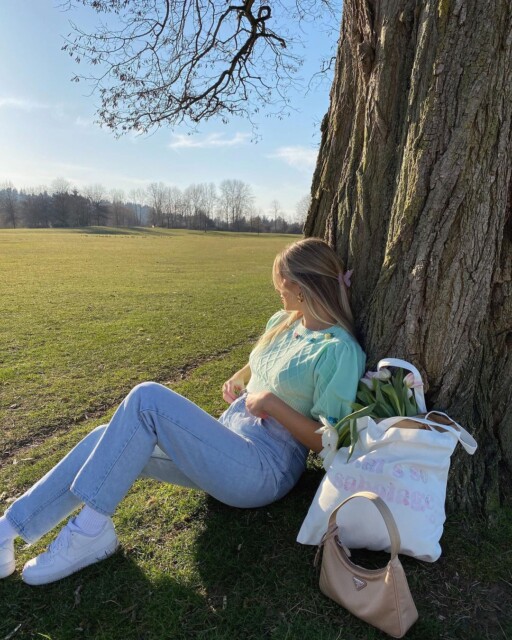 There are so many cute pieces from this trendy fashion brand, including daytime dresses, crop tops, soft cardigans, sweater tops, jumpsuits, and more.
I shop on Revolve when I'm buying For Love & Lemons because the shipping and return policy is much better, plus they stock hundreds of items.
Pricing: Most items are between $100 and $200. Everything is pricier, so I buy a few items I really love to supplement my regular wardrobe.
Urban is pretty affordable nowadays and has the casual, skater trendy style vibe going on.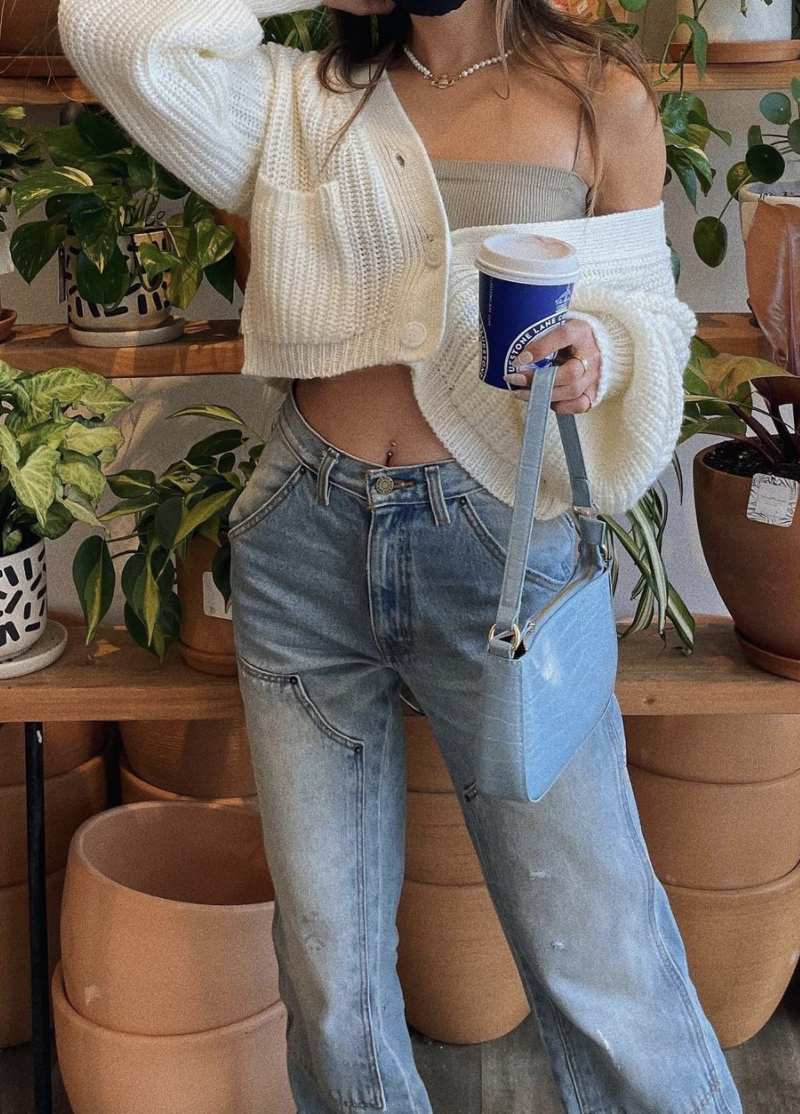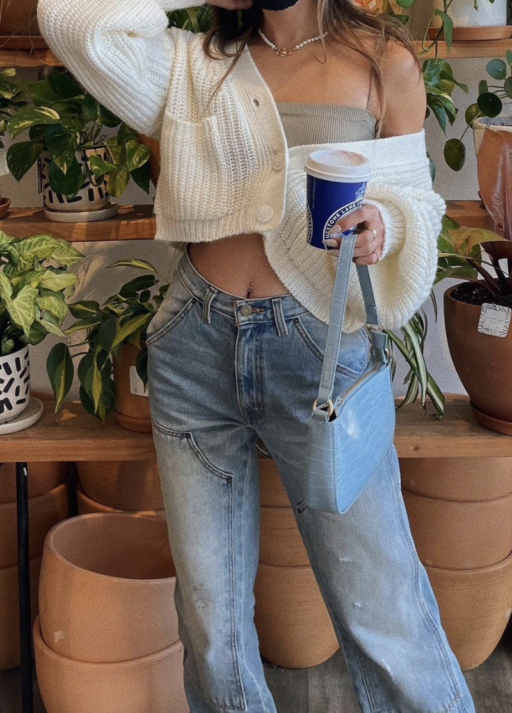 You can find great casual, trendy outfits on Urban. I really love the denim section, including the jackets, jeans, and shorts. The tops and graphic tees are super cute, too.
Pricing: Most pieces are between $50 and $100.
Nasty Gal is a great trendy fashion boutique for edgy, trendy clothing that's all under $30 or so.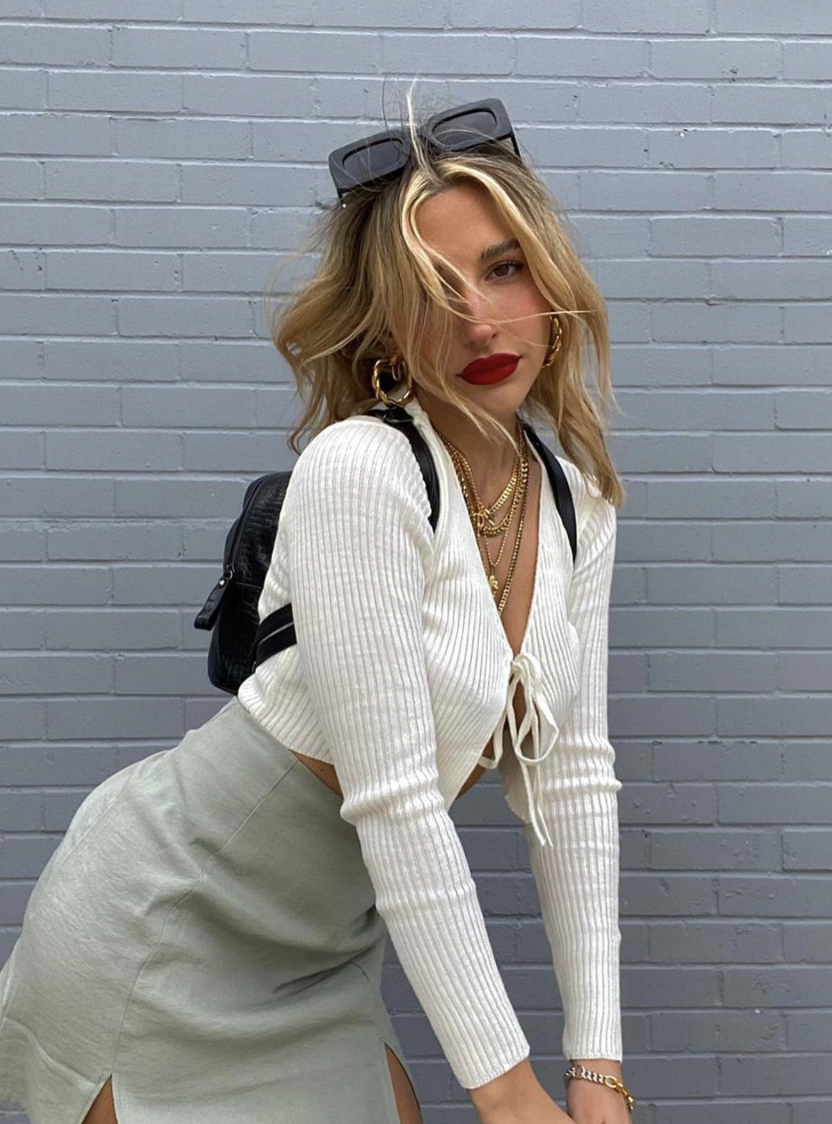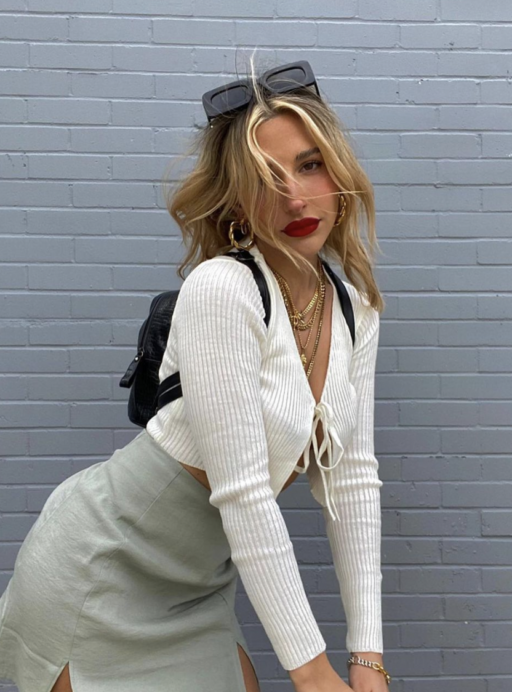 I recommend checking out the clothing section in general. Nasty Gal has everything from bralettes to crew neck sweatshirts, blazers, slip dresses, mini skirts, and loungewear.
The shoes at Nasty Gal are also amazing. I got like 4 pairs of chunky boots here last winter for under $40 per pair.
Pricing: Expect to spend $15 to $30 per item.
If you like super casual, trendy outfits based around loungewear or 90's style, you'll love Tan + Lines.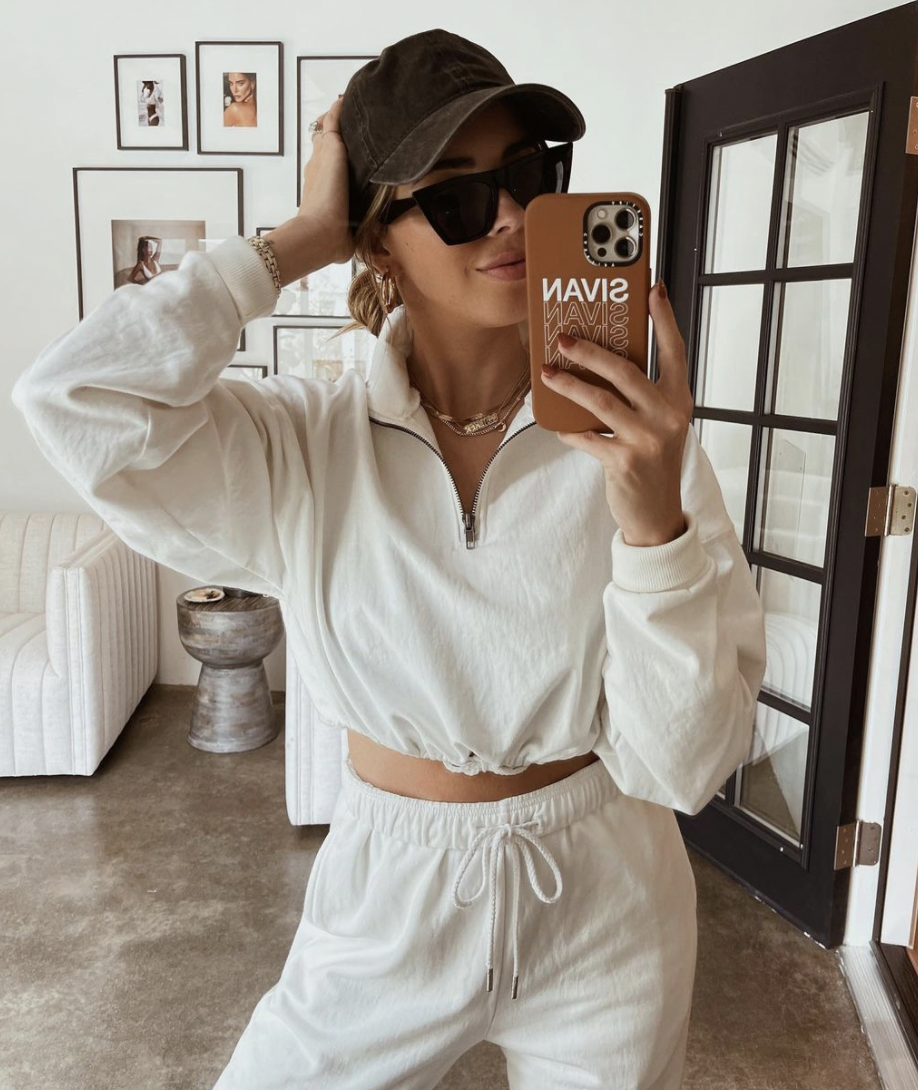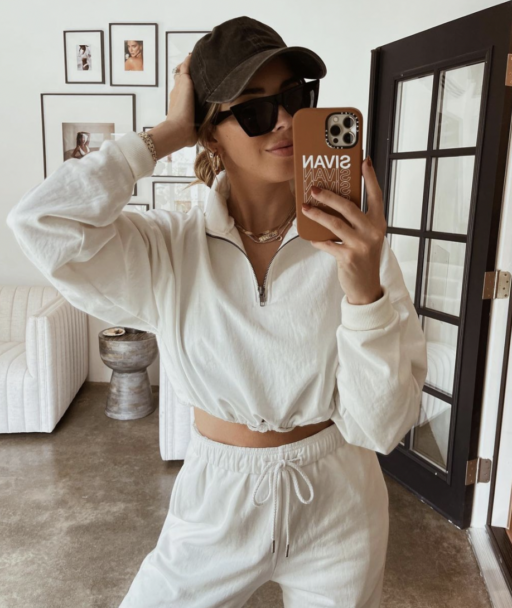 Check out the general collection. I especially love the sweat-short and bralette combinations.
Pricing: Most items are right around $70.
If you want neutral, everyday, trendy outfits then you'll love WAYF.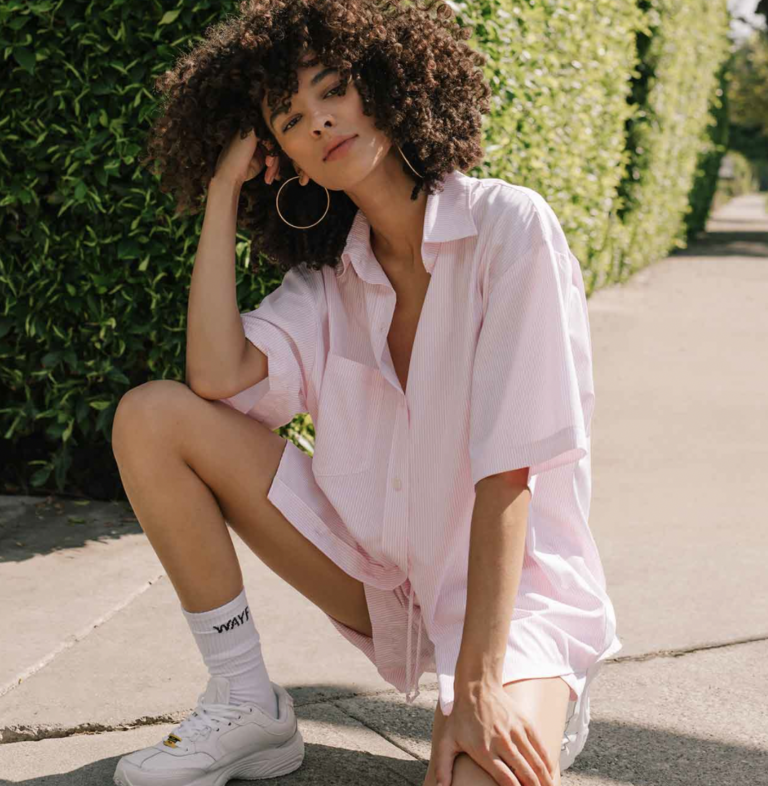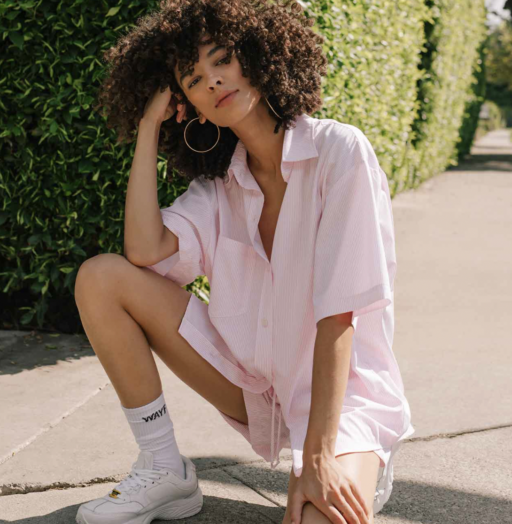 WAYF has everything from edgy tracksuits to neutral ribbed dresses and peasant blouses. There's a whole range of trendy style with this brand!
I usually shop for WAYF clothing on Nordstrom because they offer the cheapest shipping. Sometimes, both shipping and returns are free.
Pricing: Most pieces are anywhere from $30 to $60.
If you want super affordable trendy clothing then you can definitely start at Shein.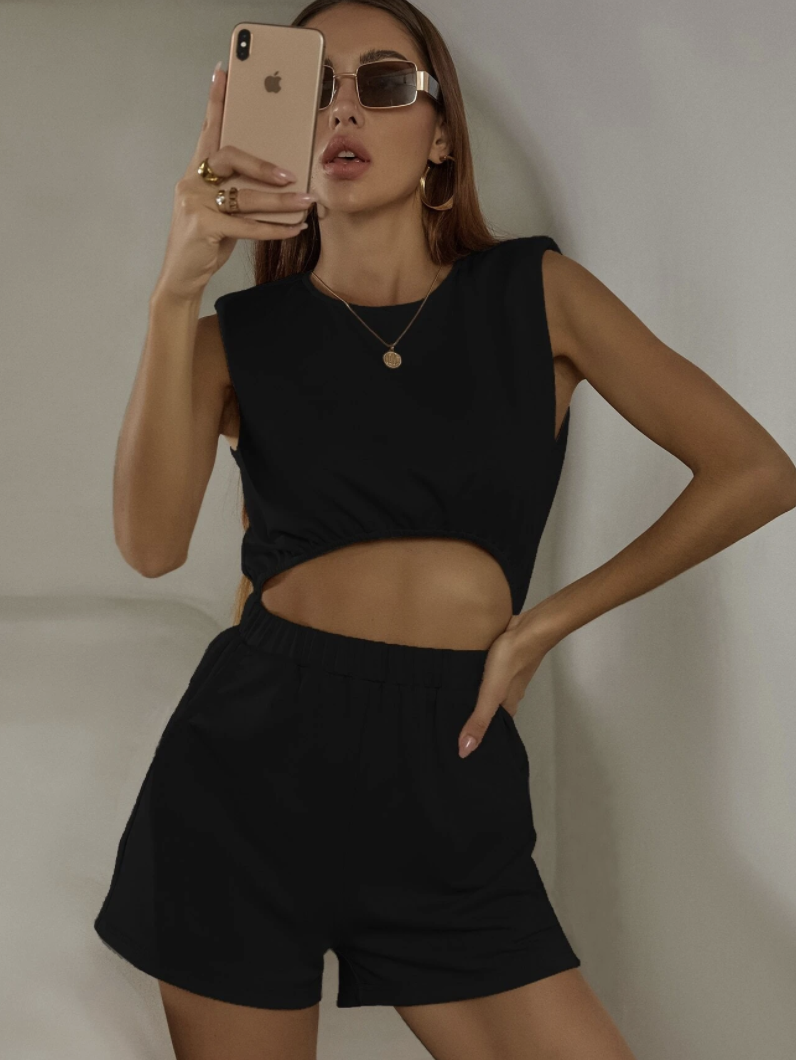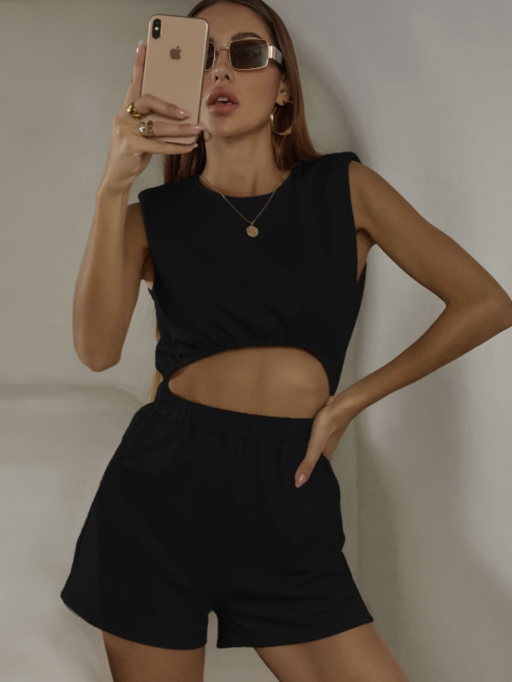 There are so many pieces on Shein that you could literally never see them all. If you're looking for trendy style, I recommend starting with the basic crop tops, the casual mini skirts, the loungewear, and the short dresses.
Lately, I'm also having a lot of luck buying shoes on Shein! It sounds kind of strange, but they have so many cute styles that actually last.
You can also find some great trendy clothing pieces using this search.
Pricing: Most pieces on Shein are under $20; some are literally under $5. However, expect to return part of your order since some things won't fit right. Luckily, Shein offers free returns!
Of course, Princess Polly is the O.G. affordable boutique for trendy fashion. This site has a huge amount of items in stock that can easily be mixed and matched.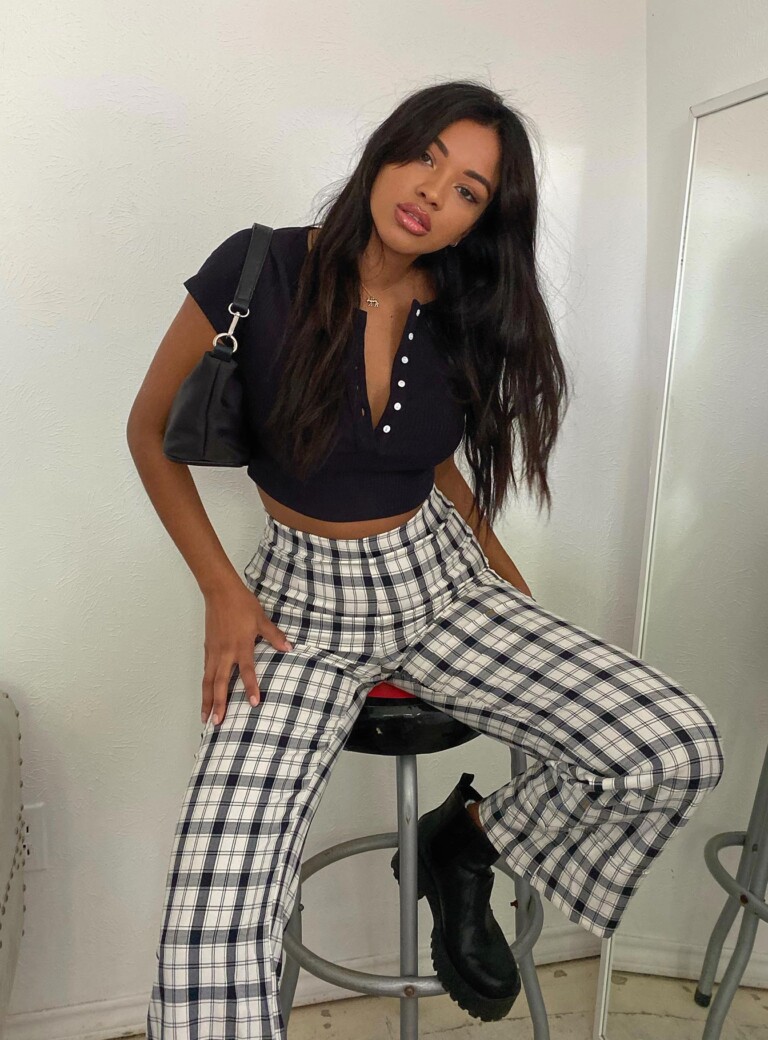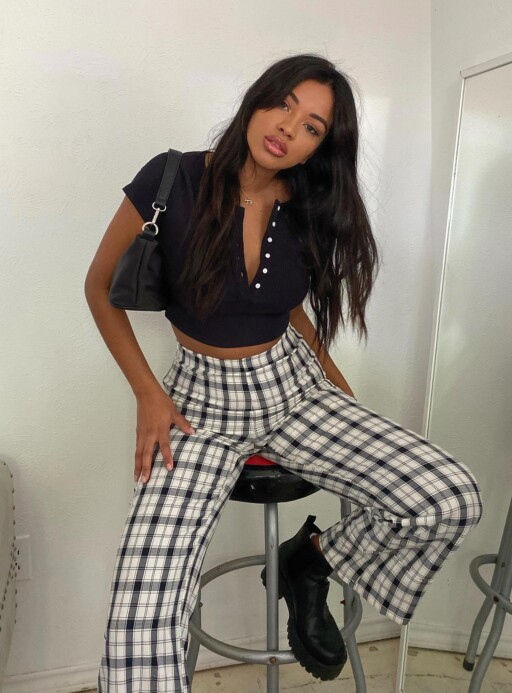 If you really need to stock your closet then you should definitely start with Princess Polly. I love everything from the crop tops to the dresses, the skirts, and even the shoes!
Keep in mind that not everything will fit perfectly, but I typically place a large order then keep about half of the items.