Dark academia is on-trend right now, especially during the colder months. It's really easy to incorporate elements of dark academia style into any wardrobe!
Today I'm sharing my favorite dark academia makeup looks. There are pretty specific makeup elements that really make an outfit look like it belongs in a library.
So, what are the dark academia makeup trends?
The cat eye is super trendy in dark academia right now (as in many other styles). Generally, dark academia makeup is pretty muted, so keep your skin makeup pale and muted and make the eyes pop.
Dark lips are also trendy in dark academia, and a touch of red on the cheeks never hurts. Check out these inspirational photos and you'll see what I mean!
If you're not into the bold look, the other option for a dark academia look is totally natural. You can quite literally go as natural as you want and fit right in. I included lots of these options as well!
Dark Academia Makeup Inspiration:
Check out these 22+ dark academia makeup ideas. I included a bunch of different options, but you'll start to notice the trends pretty quickly: there are only a few popular makeup looks in the dark academia world.
Pale With Dark Red Lips: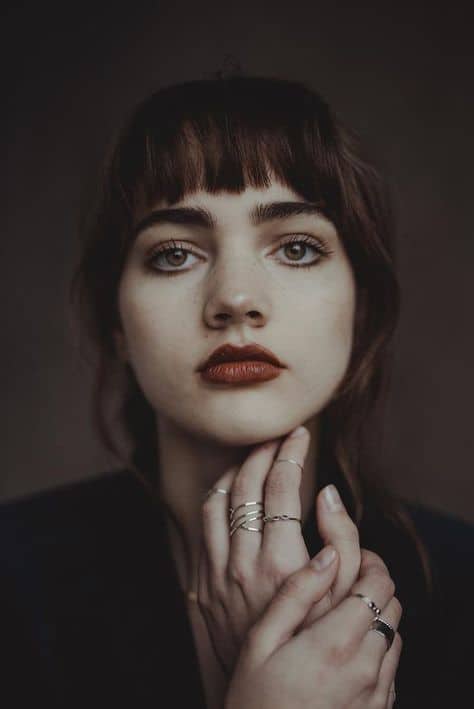 When it comes to dark academia makeup looks, one of the first things that come into my mind is pale base makeup that uses very little bronzer and blush colors while incorporating a dark bold red lip. It gives off this effortlessly "done up" look and the contrast between the lack of color in the skin goes so well with that deep moody lips.
Not to mention, it also has these mysterious and "dead but gorgeous" vibes. When going for this look, I highly suggest using really deep lipsticks like oxblood, burgundy, or even bold and dark earthy browns or plums.
Natural With Dark Lips: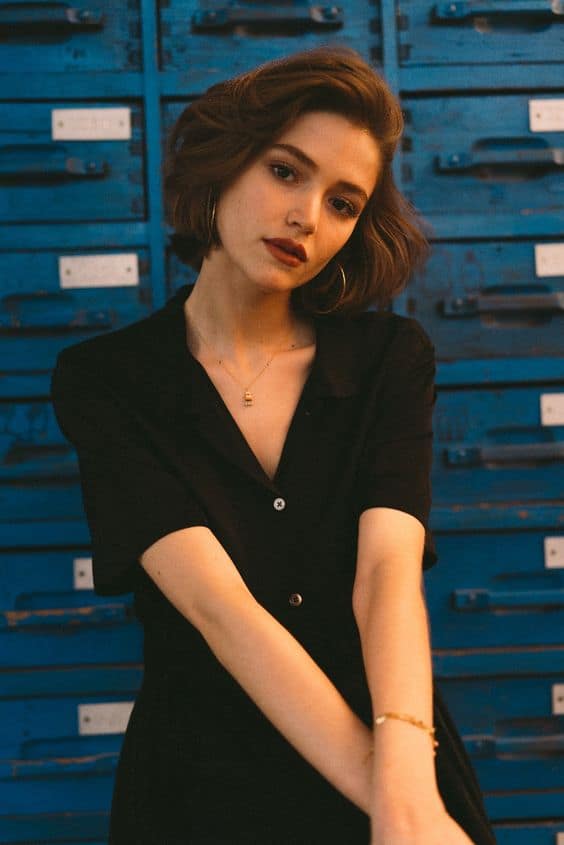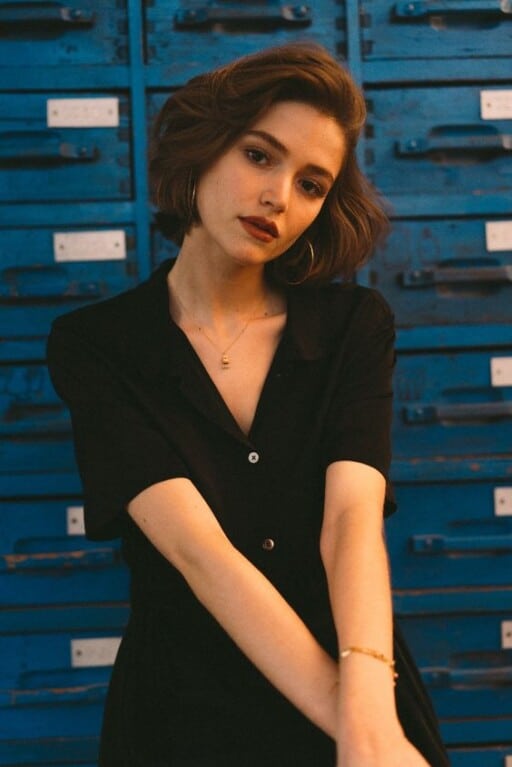 If you're not too fond of the overly pale look and prefer having more life and color on your skin, this natural look still goes pretty well with bold lip colors. The difference between this one and the pale one is that this allows you to put on some bronzer as well as blushes for that flush of color into your skin.
One of the best things about this particular dark academia makeup look is that you can bring out and enhance your natural features while still having that moody and mysterious vibe that captures the dark academia aesthetic perfectly.
Cat Eye With Dark Lips: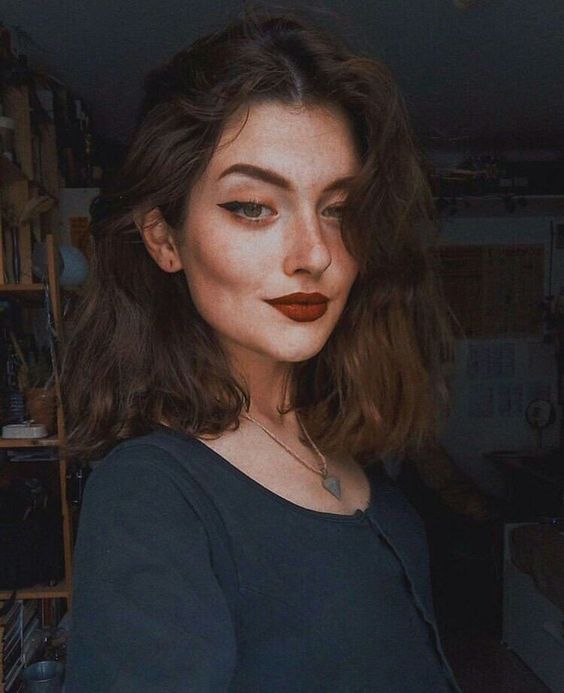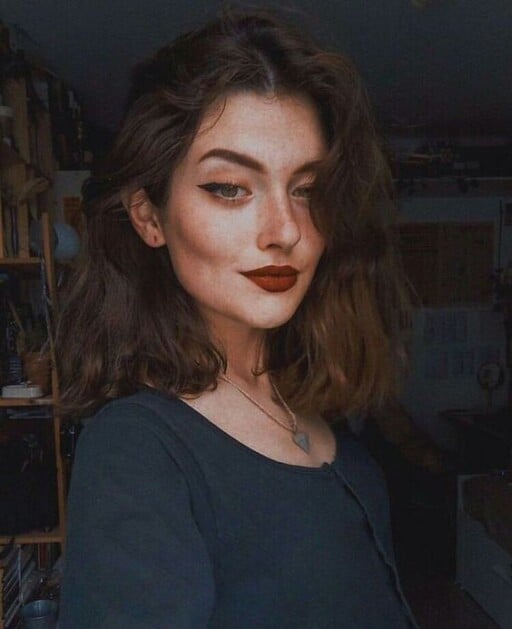 A cat eye is a subtle yet effective way to elevate a dark academia makeup look. A lot of the time, people who are into this particular aesthetic go for a more natural makeup look with the exception of a bold dark lip. But don't be afraid to change it up every now and then!
If you're not running late or if you think you can draw a sharp cat eye in less than 5 minutes, why not put one on? This will give your dark academia makeup look a more "femme fatale" feel that'll have you feeling like the antihero of a gothic/dark academia novel.
Natural And Contoured: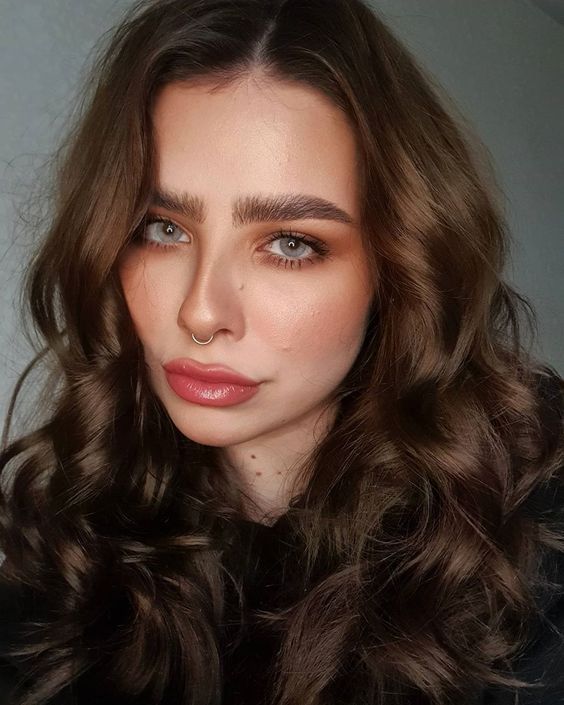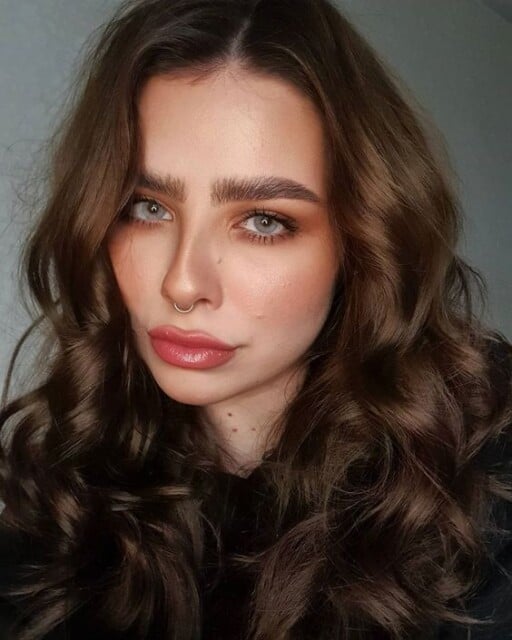 The dark academia tends to blend elements of spookiness, moodiness, and artsiness, as well as vintage aesthetics when it comes to this particular style. That's why a lot of the time, dark academia makeup looks use very minimal face products to get that natural look.
But that doesn't mean you can't get glammed up while still sporting a dark academia aesthetic. Just look at this natural and contoured makeup look! This would be so perfect if you're going out to an event in a museum and requires you to doll up a little.
Related Posts:
Angular With Red Lips: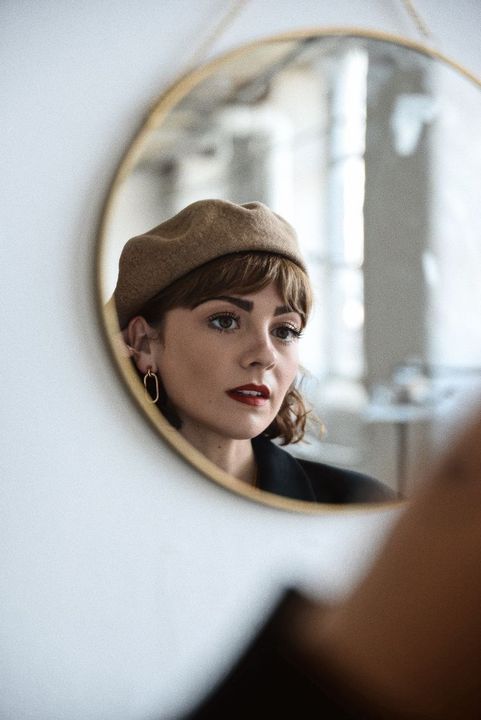 I love how this particular makeup look also reminds me of a European beauty vibe, specifically the very trendy "Parisian girl" makeup look. But I guess if there's a place in this world where you can freely flaunt your dark academia look, it'll be in Europe, right? It's such a beautiful continent that's filled with rich history, centuries-old libraries, and much more where you can live like a true main character of a dark academia novel.
Cat Eye With Red Lips: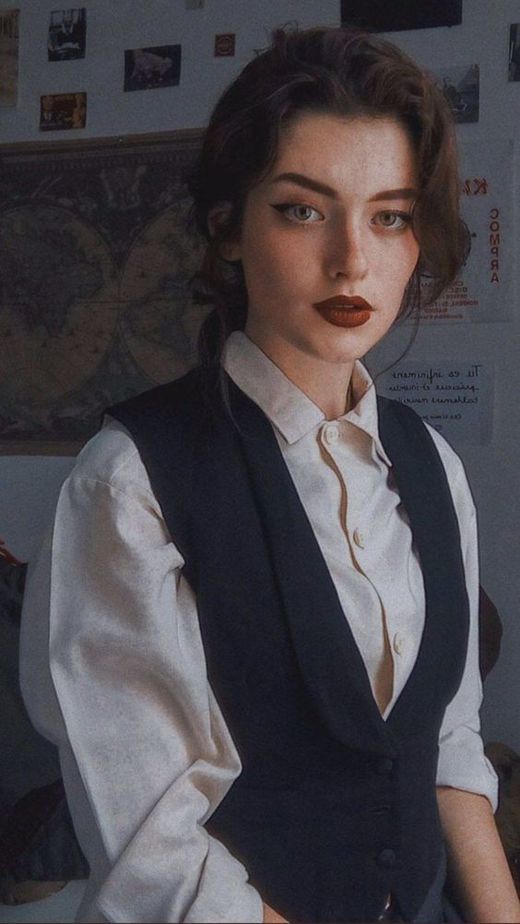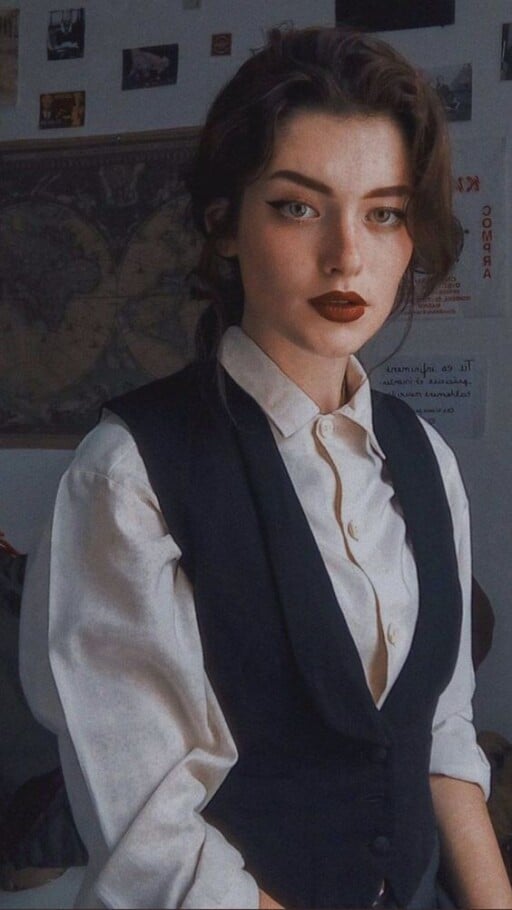 One of my favorite makeup looks is a sharp cat eye and a deep, bold red lip. Pair it with dark academia fashion and I think my autumnal style would be complete. I am just utterly obsessed with how sophisticated and timeless this particular makeup look is. It's also versatile enough to be paired with other kinds of aesthetic, not just solely for dark academia styles.
Contoured Cat Eye: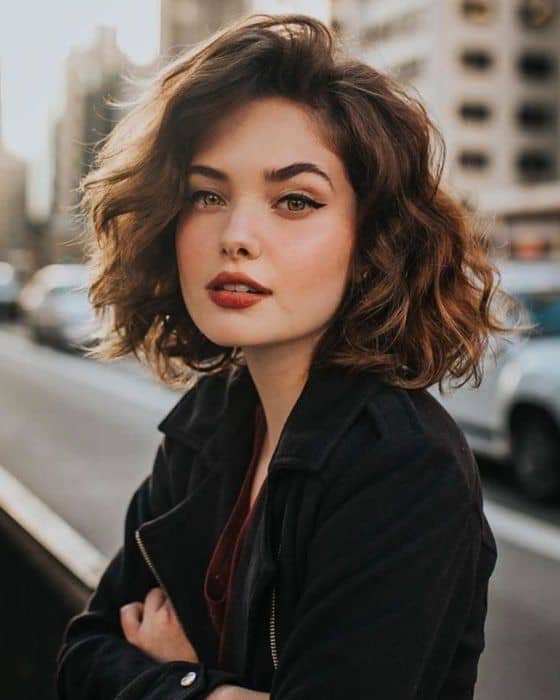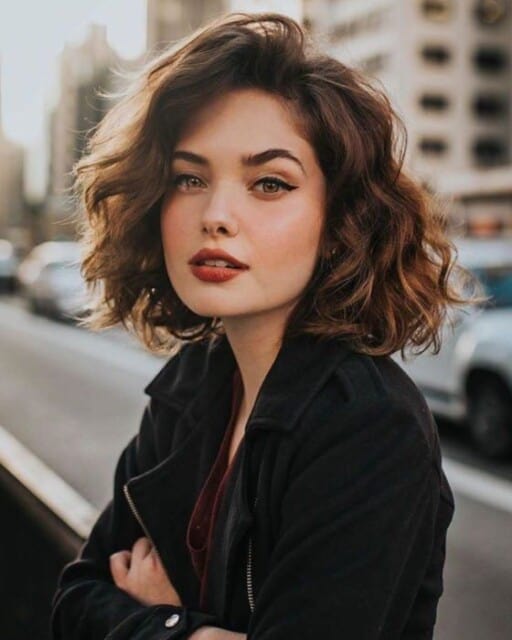 If you prefer to be more dolled up and put together rather than going for a more natural look, you can still do that and still fit into the dark academia aesthetic. Enhance your features by putting on eyeliner, contour, bronzer, blush, and a deep nude lip to really tie the whole look together.
I would also suggest keeping the colors and tones quite similar to one another and using earthy neutral tones instead of going for bright pastels or even neon shades.
Natural With Glasses: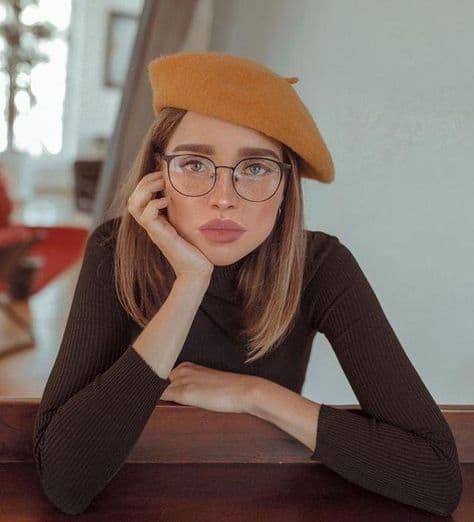 If you're someone who uses eyeglasses on a daily bases, then don't let that stop you from painting on a dark academia makeup look. You can also opt to keep things natural and rosy, giving off an effortless "no makeup" makeup look.
I can totally see this particular makeup look fitting vintage fashion styles and even light academia as well. As a suggestion, you can also opt to draw on some freckles for a rather youthful and adorable effect.
Natural And Rosy With Freckles: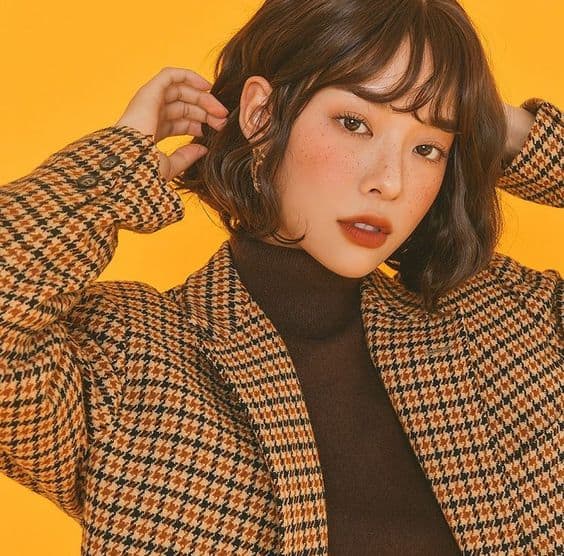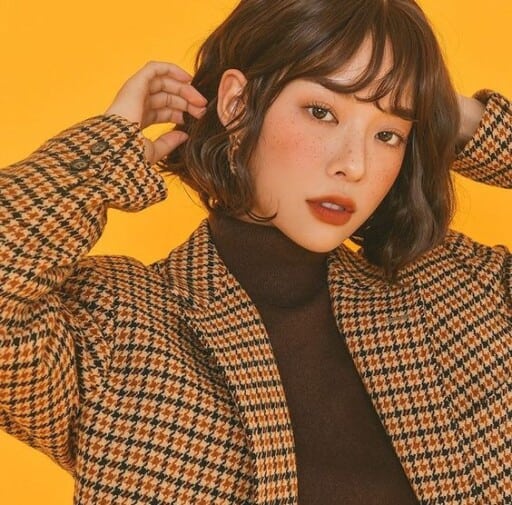 Speaking of freckles, just look how cute and youthful this dark academia makeup look is! I am so obsessed with how they used autumnal colors. Here you'll see colors like burnt oranges, deep peachy undertones, and warm, moody brown colors instead of ones that leaned toward cooler-toned hues.
Whether you're going out to enjoy a cup of your favorite pumpkin spice latte or going to a pumpkin patch to prepare for Halloween decorations, this dark academia makeup look won't let you down!
Angular With Glasses: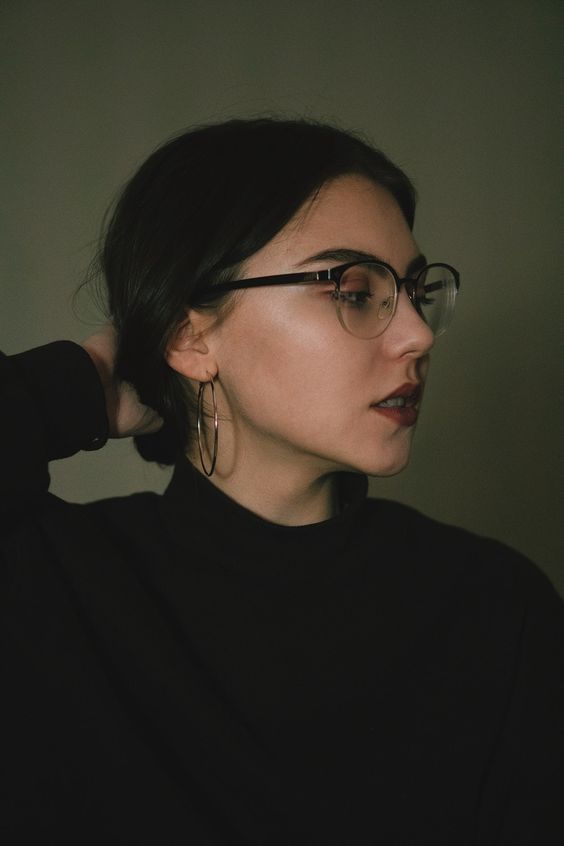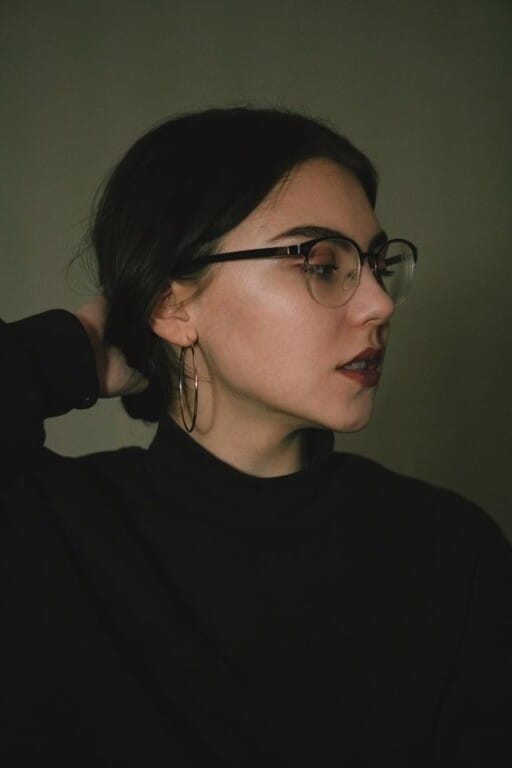 For those who are vying for sharp cheekbones and sharp facial features, contouring is your new best friend. By adding this step to your dark academia makeup routine, you'll get those high and sort of hollowed cheekbones that a lot of dark academia characters seem to have. This type of look tends to add not only to their good looks but also a rather mysterious vibe.
Contoured With Black Eye Makeup: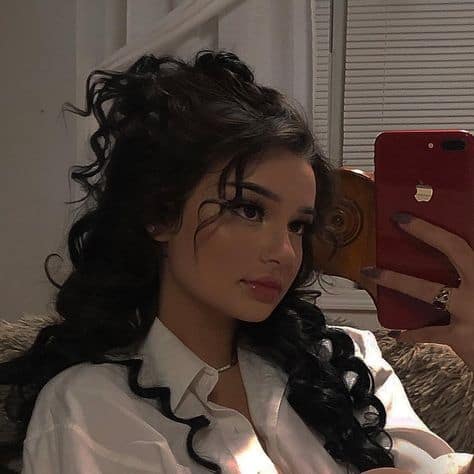 55
As much as I love going for more natural looks because it takes less time and less effort to put together in the morning, I do love getting glammed up every now and then. One of my favorite eyeshadow looks is a monochrome neutral look.
But when I'm trying out a dark academia makeup look, I find myself reaching out for darker eyeshadows too to recreate this specific look in the picture. It's such a cute dark academia look. Especially when going out at night with friends or out on a date.
Natural Shimmer: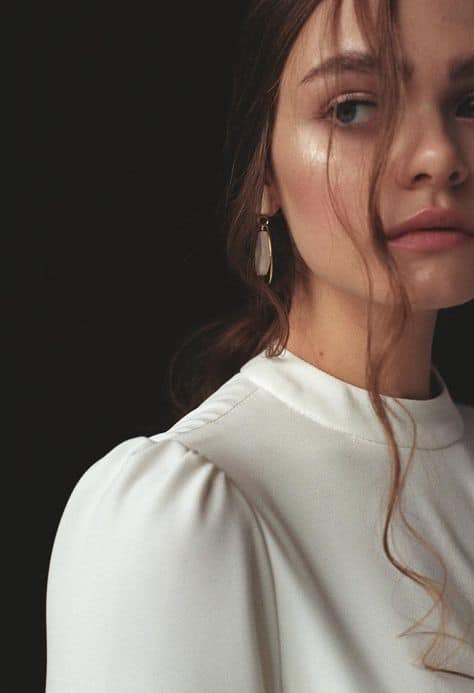 One way to elevate your natural dark academia look is by adding shimmer. No, I don't mean to go all out on glitter or anything. But you can always add a subtle shine or highlight to high points of your face. This will give you a natural glow to make your makeup look appear less dull.
Contoured With Rosy Lips: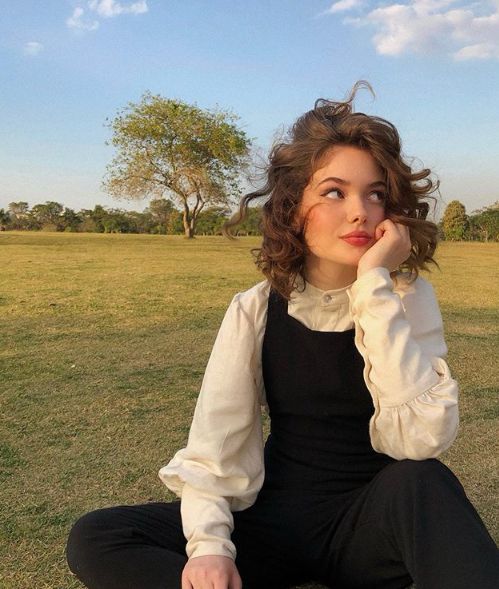 I love a good blush. Even though I usually go for a "dead but glam" look, I can never see myself ever skipping blush. it's such a detrimental part of my daily makeup look and I just love the look of flushed cheeks. If you're going for a natural rosy look, skipping blush is definitely not an option. Whether you're going for a sun-kissed vibe or bloodstained cheeks, there are so many ways you can make blush work for your makeup routine.
Natural With Top Eyeliner: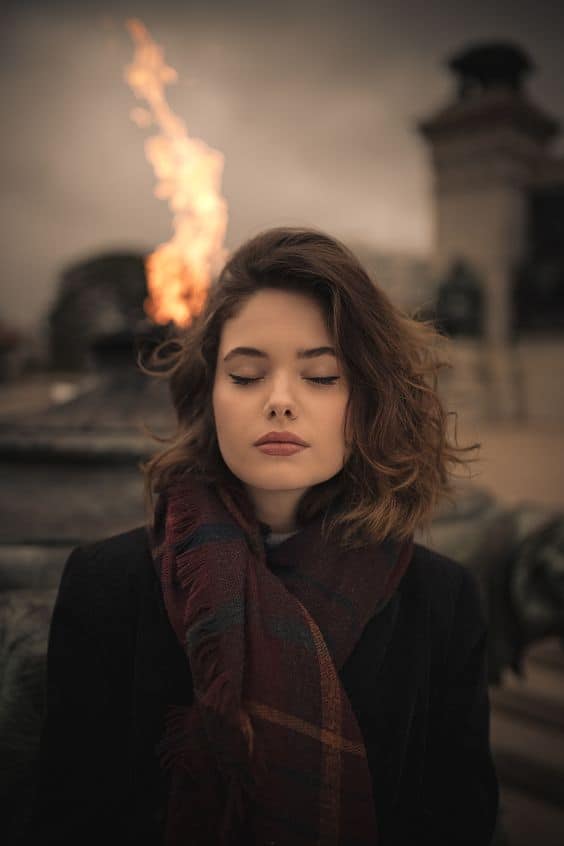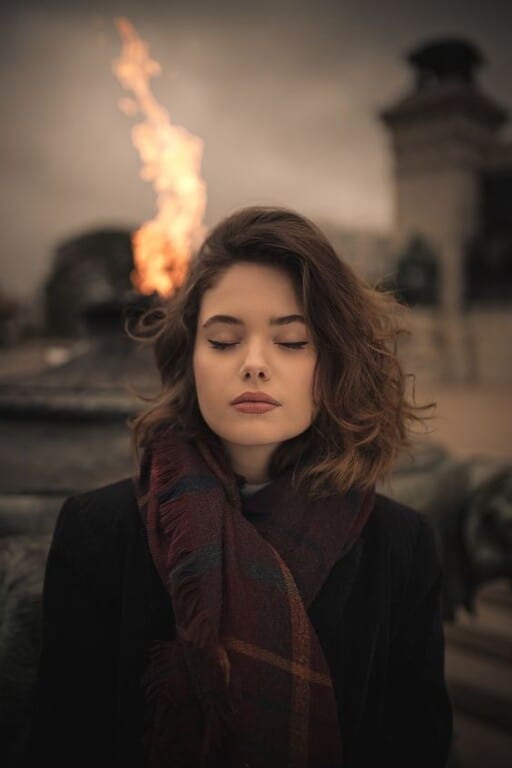 Who says you can't wear eyeliner when you're doing a natural dark academia makeup look? Honestly, it's up to you how bold or how soft you want to go when it comes to drawing your eyeliner. Personally, I prefer a subtle cat eye that naturally enhances the shape of my eyes.
When it comes to that specific look, I usually use a dark brown eyeshadow because a gel liner would look a little harsh. It's more prominent and less natural. But if you want to go bold, then a gel liner would definitely be for you.
Extra-Natural: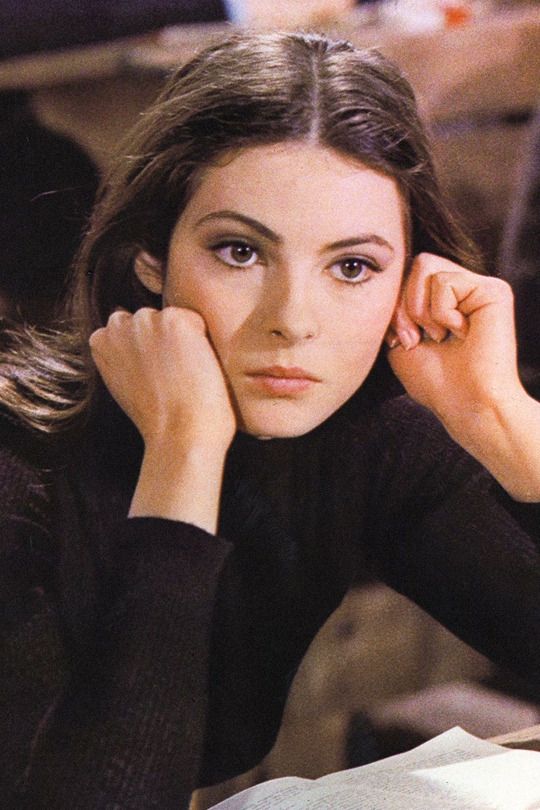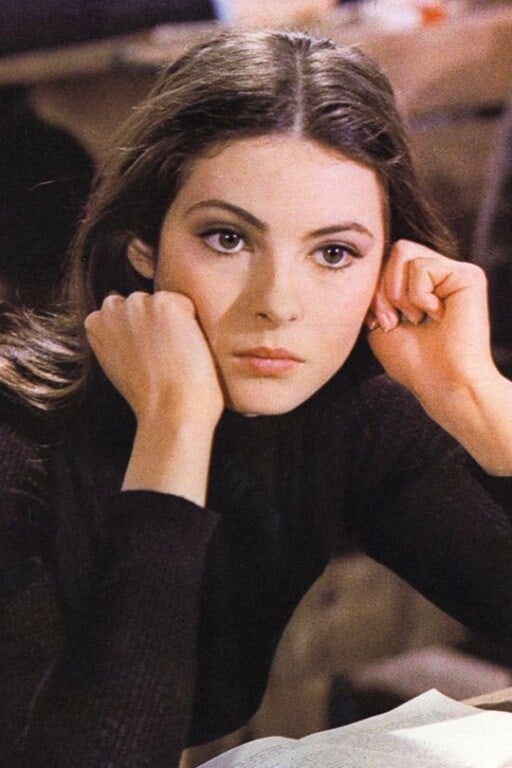 The 90s and even late 80s really knew how to give off the ideal dark academia makeup look. I usually look for inspiration in vintage films because their makeup looks are always so on point! They give the perfect balance of sultry, moody, and mysterious.
Natural With Pink Lips: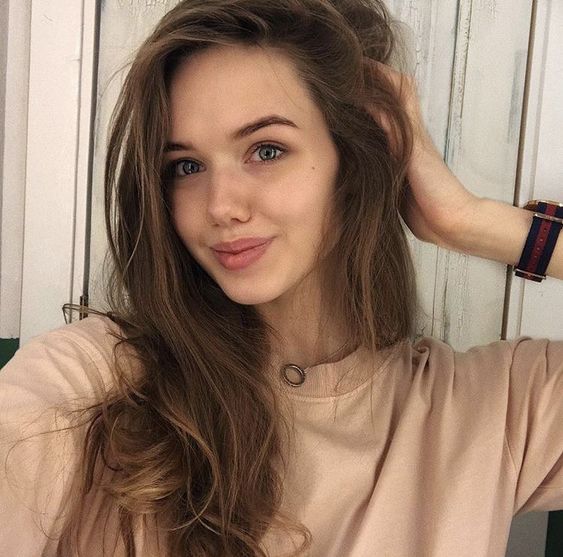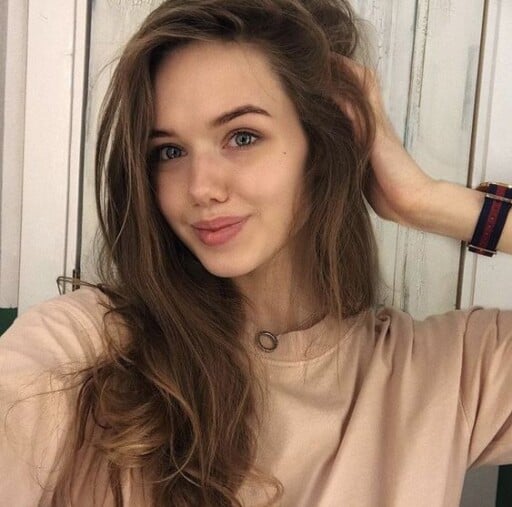 If you have naturally pink lips, I think this particular makeup look will suit you well. Personally, I think this is a lot more versatile and can easily suit other aesthetics as well. It all comes down to your outfit choices. But on a lazy day, this would be my go-to dark academia makeup look. All you need is tinted sunscreen and a good chapstick.
Contoured With Slight Cat Eyes: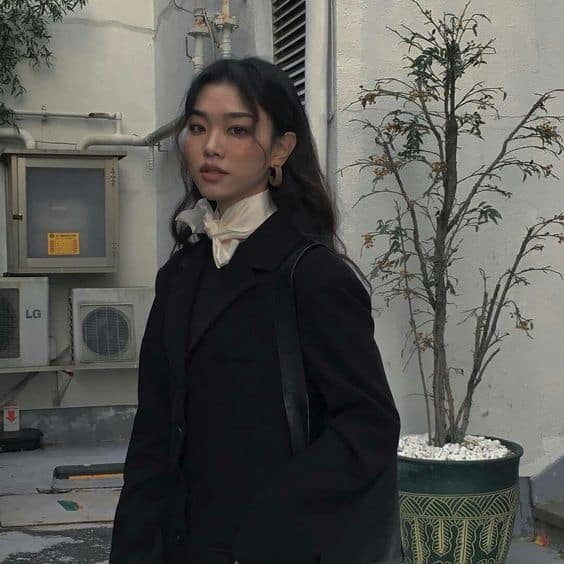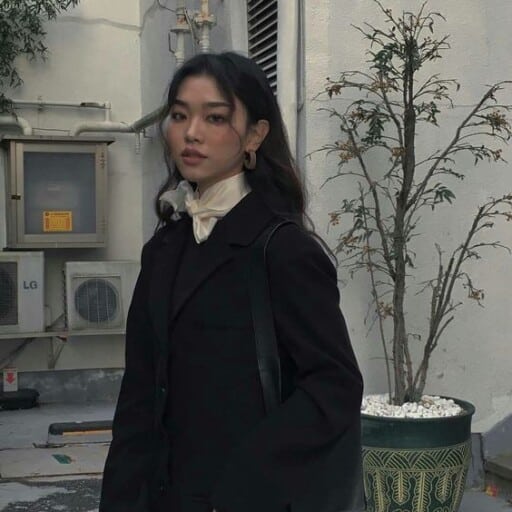 Whether you're going out for the whole day for an event or an errand or maybe going to classes, you can never go wrong with this natural cat-eye look. It's subtle enough to suit everyday wear without looking too plain. Pair this makeup look with your favorite nude lip color and you're all set!
Heavy Eyeshadow And Lips: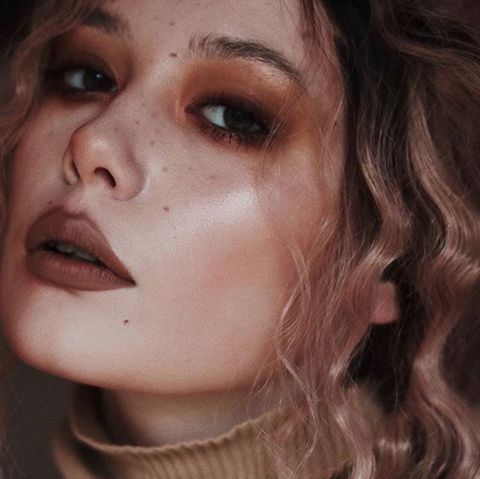 Because a lot of dark academia enthusiasts are usually university students or private school students, I rarely see them having dark or heavy makeup. But if you're wanting to find some inspo for a heavier makeup style for this particular aesthetic, this one is for you. Though I would suggest sticking to warm, earthy tones that will give you serious fall vibes.
Shimmer And Contoured: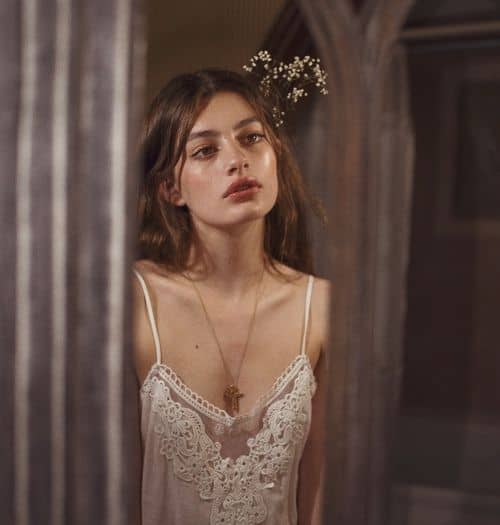 For a healthy and glowy look, combine shimmers and contours around your face. This will truly bring out the best in your natural features! I would also suggest going for a glossy finish on the lips for that fresh, youthful vibe.
Contoured Rose: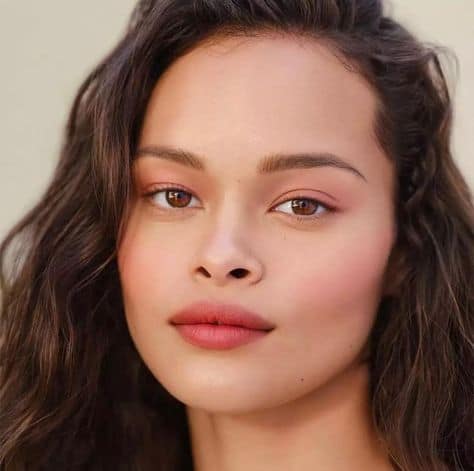 Pink hues isn't the first thing that comes to mind when it comes to dark academia makeup looks. But that doesn't mean you shouldn't try it out. This will give you a naturally flushed rosy look that could work so well during the winter or spring seasons.
Orange Palette Shimmer: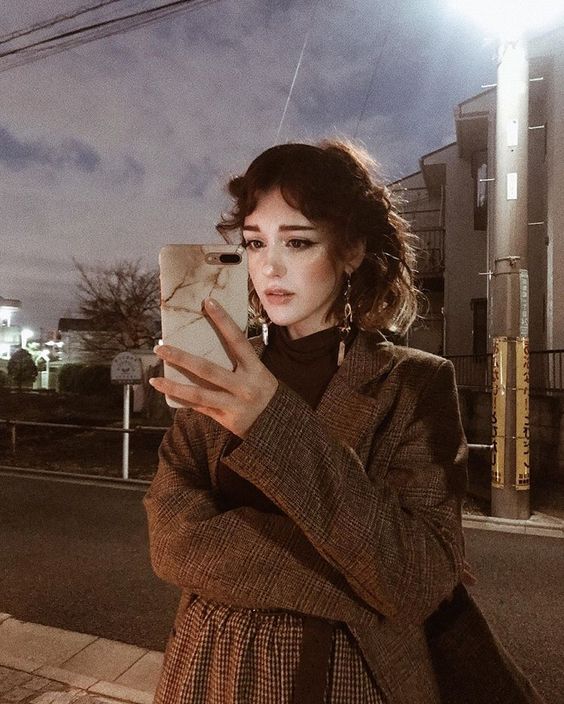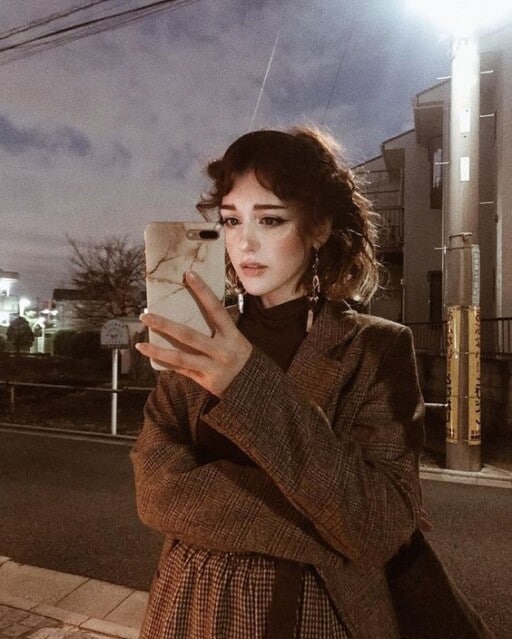 Oranges and other deep or burnt shades of color are the epitomai of dark academia. Once the fall season is here, these colors will surely be the ones you'll find yourself reaching out for.
Natural With Rosy Accents: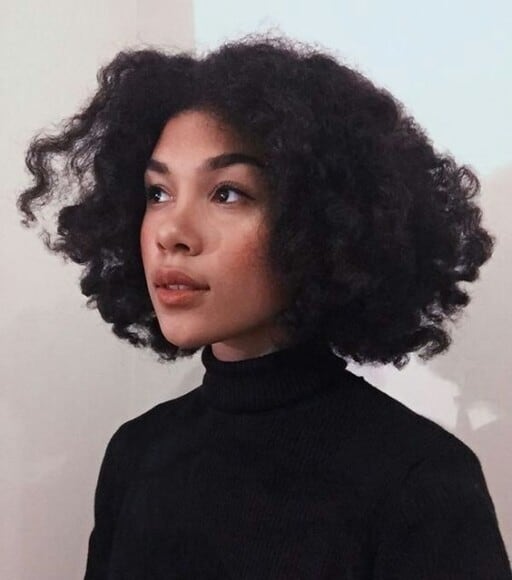 Combine rosy hues with deep colors like black and brown for that perfect balance of mystery and softness in your dark academia makeup look.