The dark academia aesthetic is super popular right now. There's something so timeless about the Oxford look; it's the more scholarly, less pretentious version of classic prep.
However, dark academia style is hard to pull off in the summer. Wool blazers, tweed pants, and bulky knit sweaters aren't conducive to warm weather.
So how do you keep your style consistent during the summer if you're a dark academia lover? Hopefully, this post will help you get on the right track!
During the summer, I personally think that dark academia style is similar to cottagecore. It's very European but has a lot less frills than cottagecore pieces and is more muted in color. Think dark or neutral colors instead of prints and pastels.
Classic dark academia is all about the scholarly vibe and this doesn't just disappear when the weather warms up. After all, the pursuit of knowledge never ends.
Picture dressing for the estate's library (with no air conditioning), so you're wearing linen shorts and a button-up top, or maybe you're reading under the shade of a tree in a loose linen dress.
Keep in mind that it's pretty tough to separate light academia and dark academia style in the summer because white linen is such a staple of both styles. In fact, dark academia style gets a lot lighter in the summer, but you can definitely incorporate darker, moody colors, too.
It's simply the nature of the seasons that we wear lighter clothing in the summer. After all, it's hot out!
The show Normal People showcased a variety of dark academia style and fashion in all seasons. If you haven't seen it, I highly recommend giving it a quick watch.
The main character showcases gorgeous dark academia style! She wears a lot of flowy, patterned dresses in the summer as well as linen shorts in a variety of outfits. I'll go more into outfit pairings below.
RELATED: A Totally Honest 2022 Chicwish Review + Haul: Is Chicwish Legit?
How To Dress Dark Academia In The Summer:
So, how do you actually put dark academia outfits together in the summer?
First of all, you'll want a lot of linen pieces in white, tan, beige, brown, grey, muted green, and black. Linen is, in my opinion, the staple of the dark academia wardrobe in the summer. If you don't have tons of linen, you should choose the lightest, most breathable fabrics you own (cotton, chiffon, etc.).
Although I do lighten up my colors in the summer (even the most indoorsy scholars wear lighter colors), this is up to you. Feel free to choose colors that you like.
I tend to wear white and nude/brown combinations most often. However, any faded colors are always good! Stay away from anything too bright as well as pastel tones.
When you're choosing fit, go for loose and flowy. Your button-up shirts, shorts, pants, rompers, and dresses should all be ultra-loose. This is simply practical (to keep from overheating) but definitely comes from eras gone-by when dark academia style was popular.
You won't have as many layers as you do in the winter, so you can accessorize instead. Add a classic gold and brown belt, a piece of understated gold jewelry, or socks.
Find other ways to layer! This is one of the reasons I love a good linen button-up shirt; it gives the illusion of layering when you add a simple, vintage gold locket or other piece of jewelry.
Here are some of the best summer pieces for dark academia style:
A crisp white button up
A loose, linen white button up
Cotton trousers
Cotton paper-bag shorts
A flowy linen dress
A neutral, flower-print babydoll dress
A lightweight or linen nude/brown blazer
An ultra-thin sweater vest (to be worn as a shirt)
Oxfords
Loafers
Above-the-ankle socks
Keep your outfits messy. For example, if you're wearing a white button-up shirt with cotton trousers, tuck in half of the shirt and let the other side fall out. The dark academia look in the summer is all about casual, messy vibes!
When in doubt, I tend to wear dresses in the summer. It's pretty easy to find loose linen dresses that feel very dark academia. If you're not a dress person, I recommend investing in paper-bag shorts in various colors and button up shirts.
Lastly, shoes tend to carry dark academia outfits in the summer. Throw on a pair of leather loafers and watch how your outfit changes! If your feet sweat, go with vintage-looking flat leather sandals. These pair perfectly with a loose summer dresses.
Where To Shop For Dark Academia Summer Fashion:
It's actually pretty tough to find dark academia clothing for the summer. Check out these stores; they tend to carry great products that aren't too expensive.
Of course, I love Shein. I think that they have super cute, ultra-affordable pieces. You won't find the highest quality linen pieces on Shein, but you can definitely find things to weave into your wardrobe.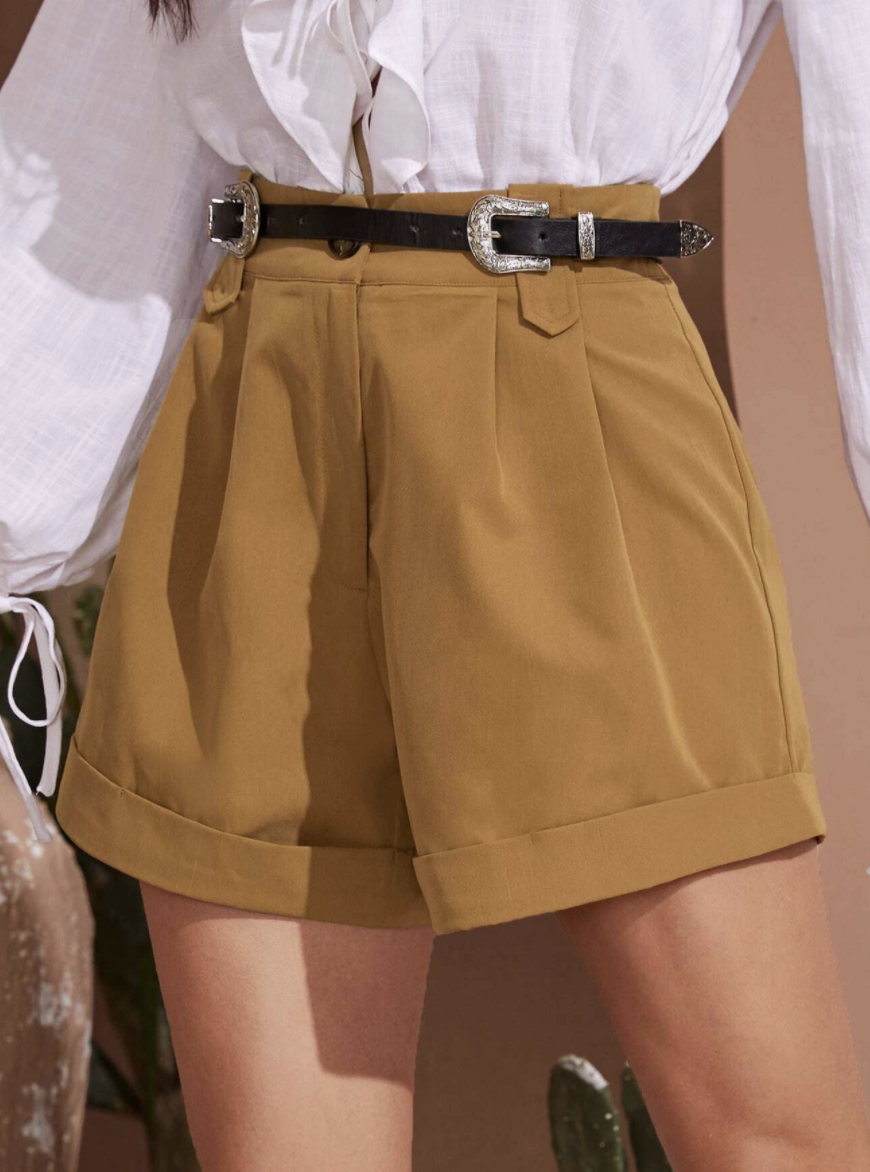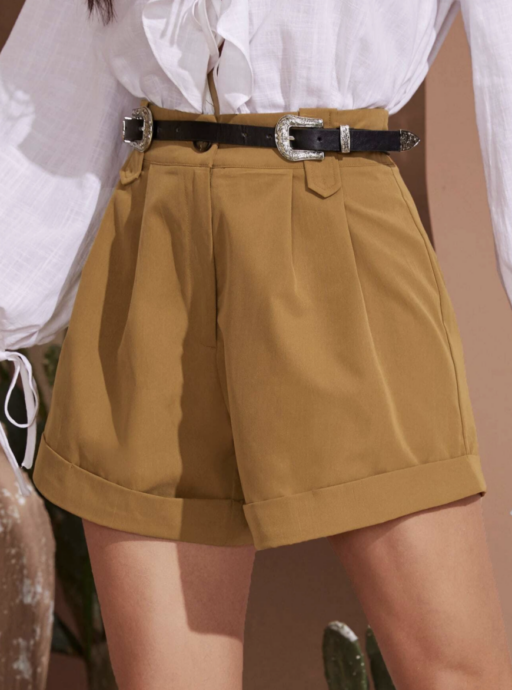 Other than simply searching dark academia (which is what I typically do – check the link here), I like a lot of the flowy, neutral summer dresses. The puff sleeve dresses are especially darling. They're affordable and tend to fit well.
Choose muted, simple styles that feel timeless. After all, dark academia definitely isn't ultra-trendy.
You can also find some great summer sweater vests on Shein (these are cute to wear as shirts with loose shorts or a linen skirt) as well as ultra-lightweight blazers.
Strangely enough, I love shopping on Etsy for dark academia clothing. The site has a great summer selection, too.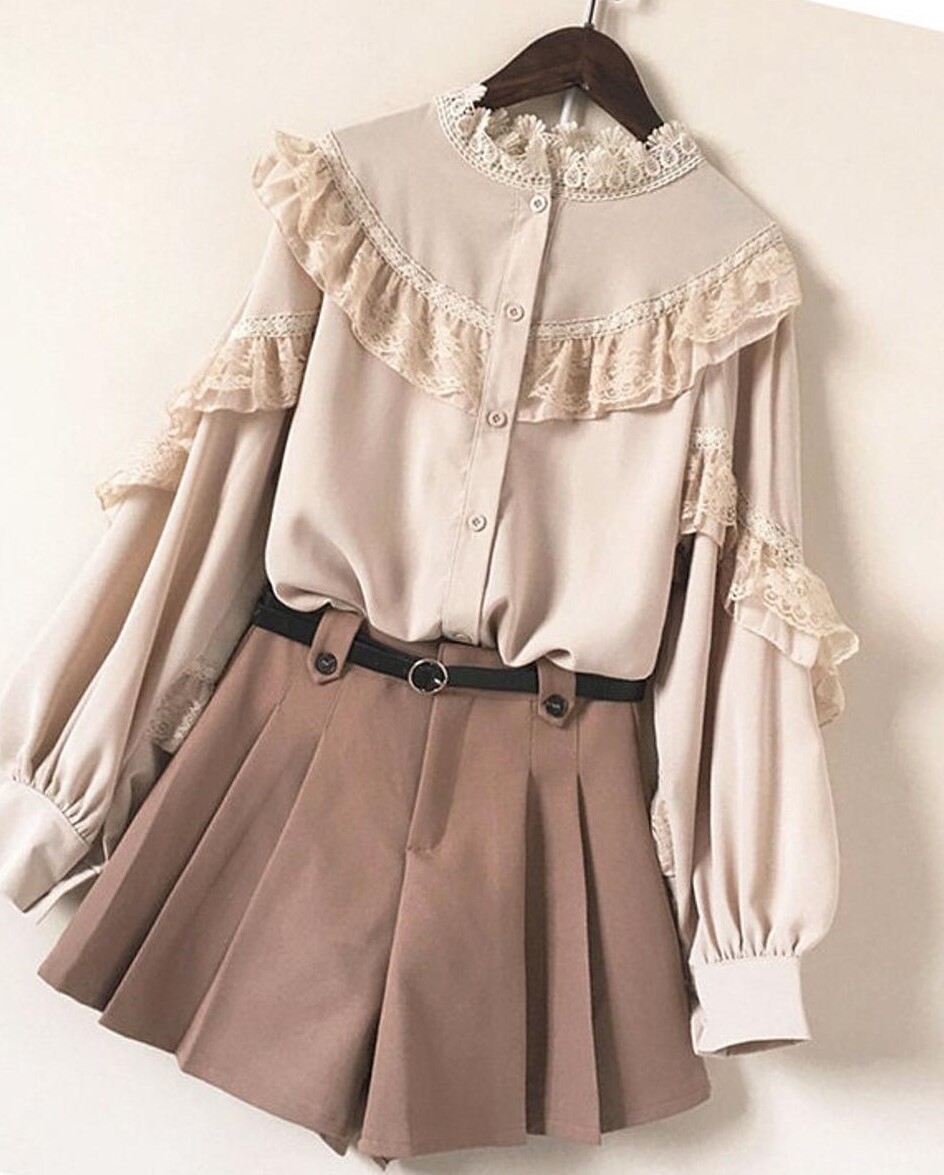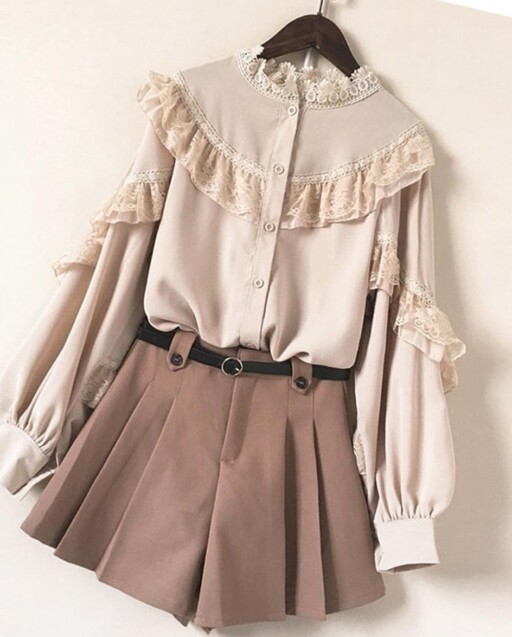 I do a quick search (here is the search I use most often) for dark academia summer clothing. Etsy has everything from linen shorts to Victorian-style blouses to sweater vests and a whole variety of summer plaid.
You probably won't find every piece you need on Etsy, but it's a great site to pick and choose if you see something you like.
If you're willing to spend more money for higher quality clothing then Reformation is definitely your store for summer dark academia clothing.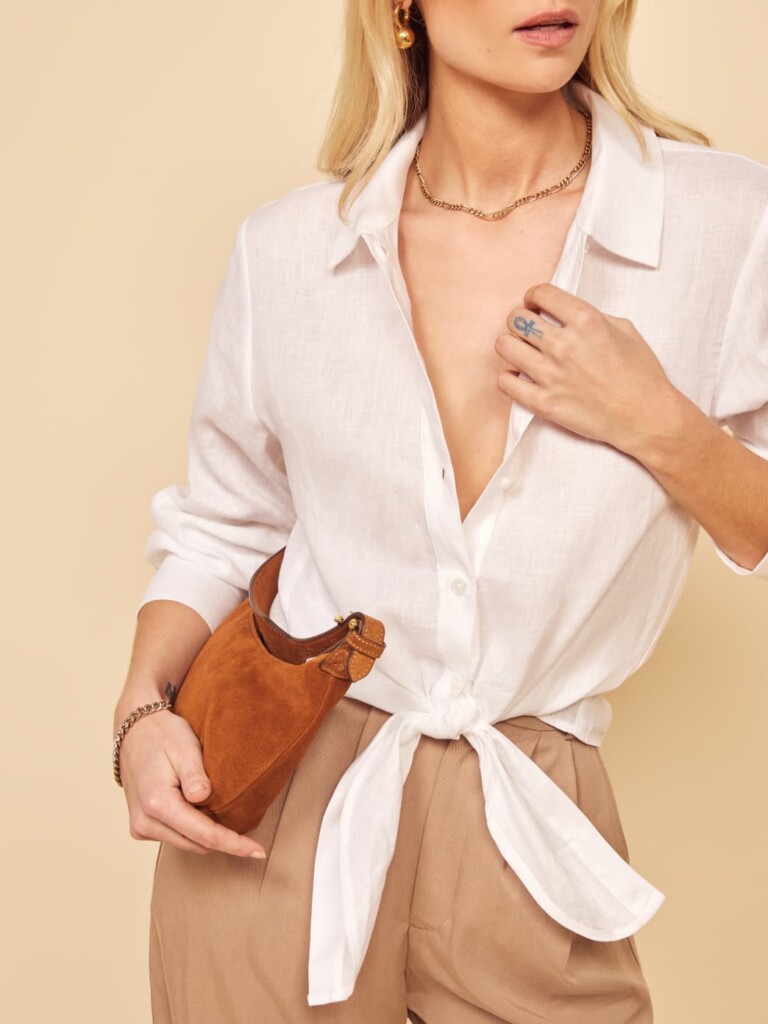 I literally love everything on this site. There are tons of linen pieces, neutral dresses, puff-sleeve shirts, and more dark academia style pieces that are perfect for the hot weather.
Reformation is a mix of dark academia and cottagecore, so you'll have to pick through. Again, I tend to go semi-cottagecore in the summer, so it depends on how muted you want to keep your wardrobe.
I'm not going to say that Abercrombie only sells dark academia clothing, but they do have some great pieces if you pick through. Compared to other dark academia stores, Abercrombie is pretty affordable.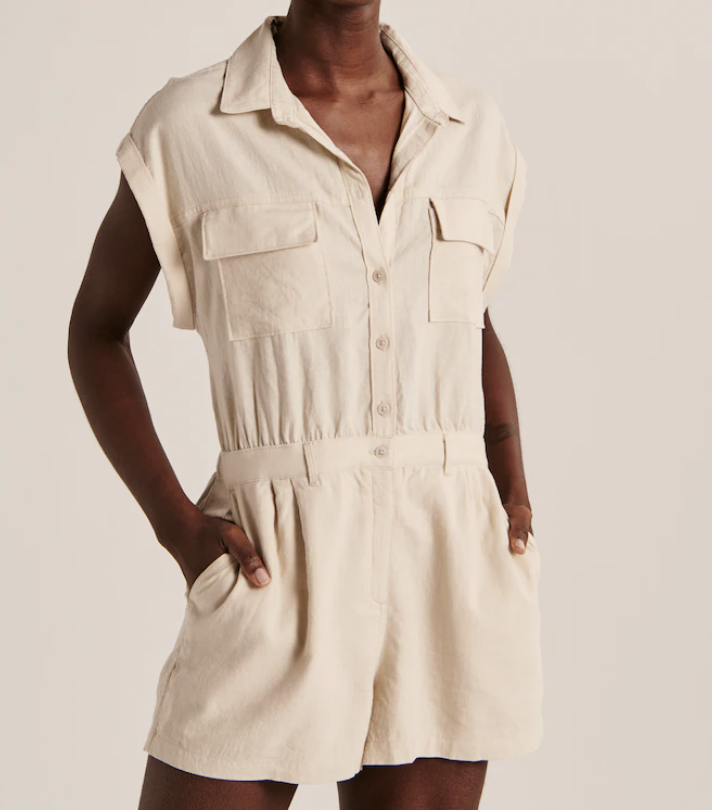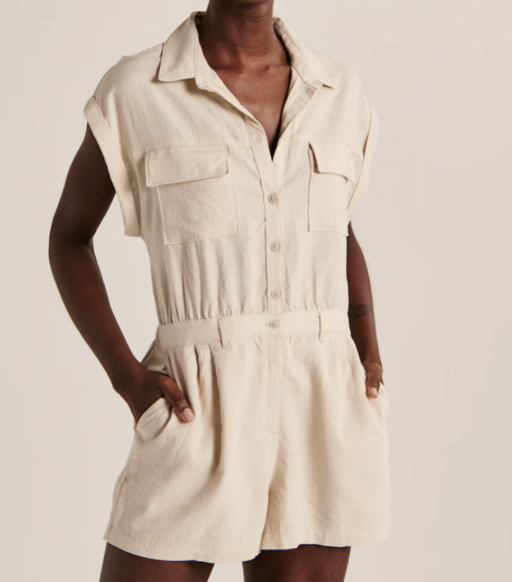 Abercrombie has super cute rompers and jumpsuits (like the neutral linen romper above), linen blouses and shorts, flowy dresses that are perfect for the hot weather, and button-up shirts.
I also simply search "linen" and find some great selections.
Chicwish has a Victorian vibe that is very similar to dark academia summer fashion. It's definitely old-world and timeless clothing.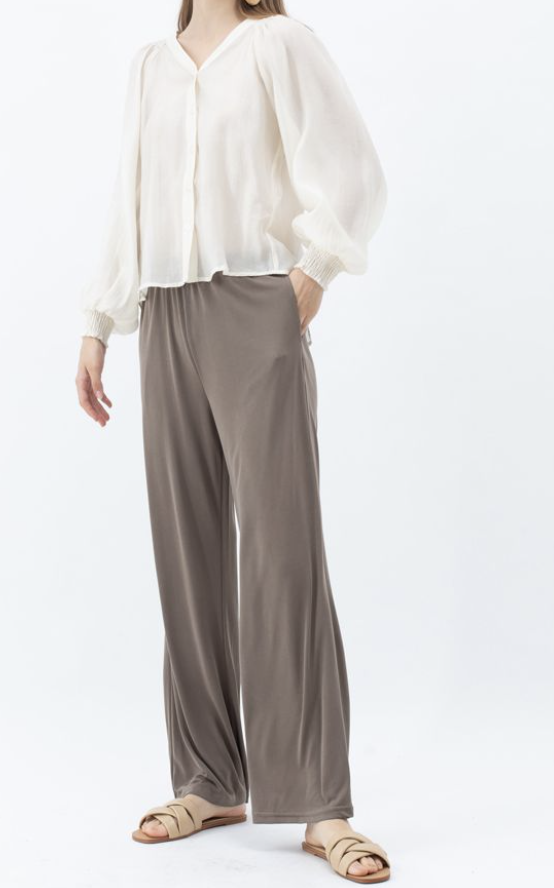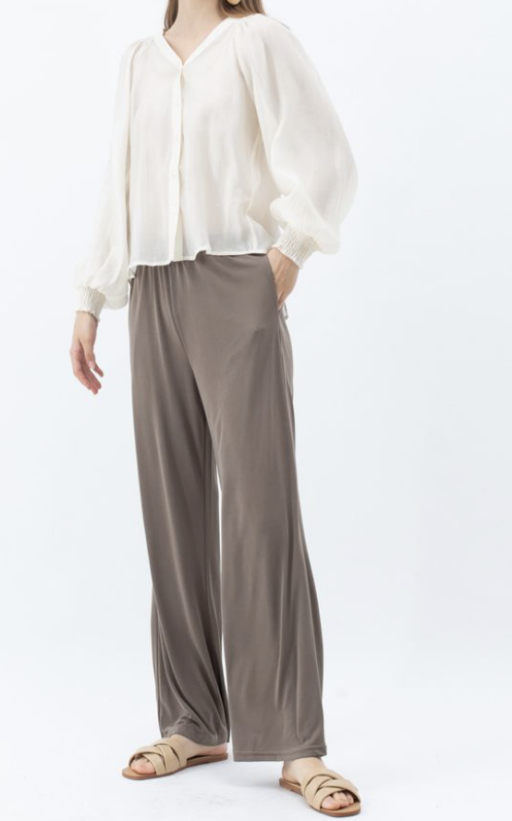 I really love the dresses at Chicwish. They often have intricate details that are perfect for a day of light reading on a blanket under the shade of a tree.
Chicwish also has a great selection of loose, lightweight skirts and pants.
Summer Dark Academia Outfit Inspiration:
It can be difficult to actually put outfits together. I know this struggle as much as anyone else!
Here are some dark academia summer outfit ideas to give you inspiration. However, there isn't all that much out there! I recommend using the list I posted above (two sections up) to piece your own outfits together, too. This is just a starting place!
Related: 15+ Affordable Cottagecore Fashion Brands For A Whimsical Wardrobe
Black Linen Dress: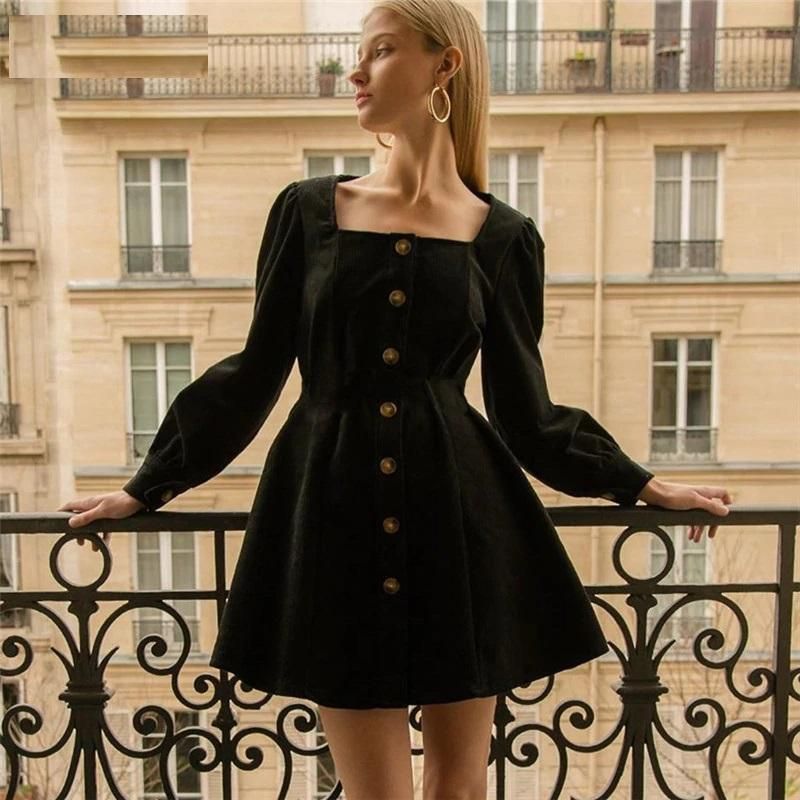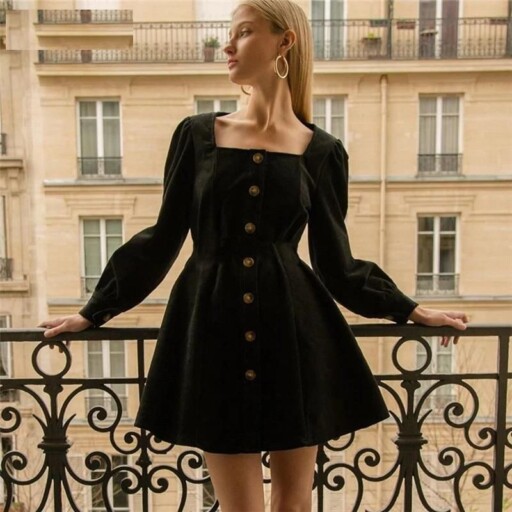 Muted Printed Midi Dress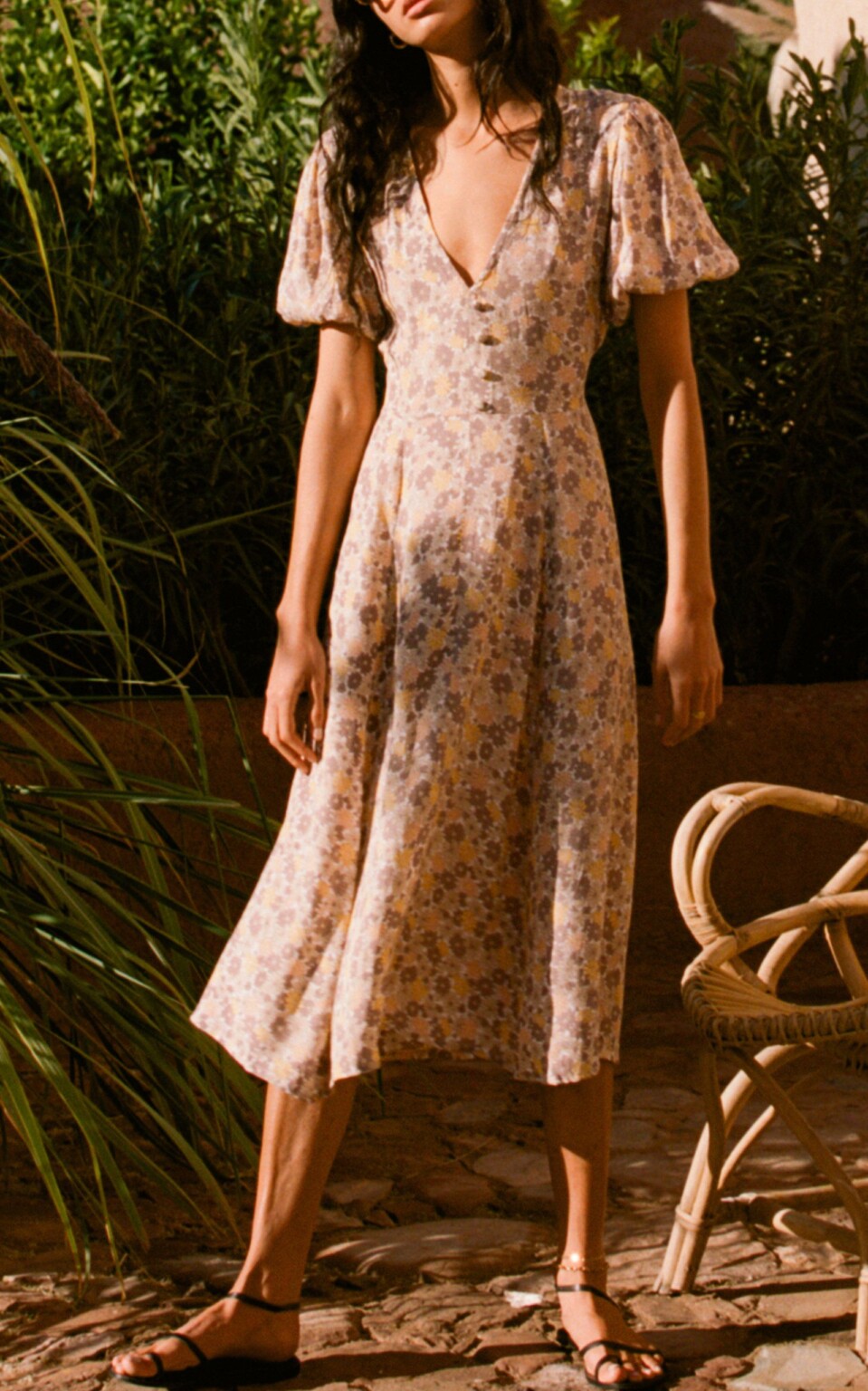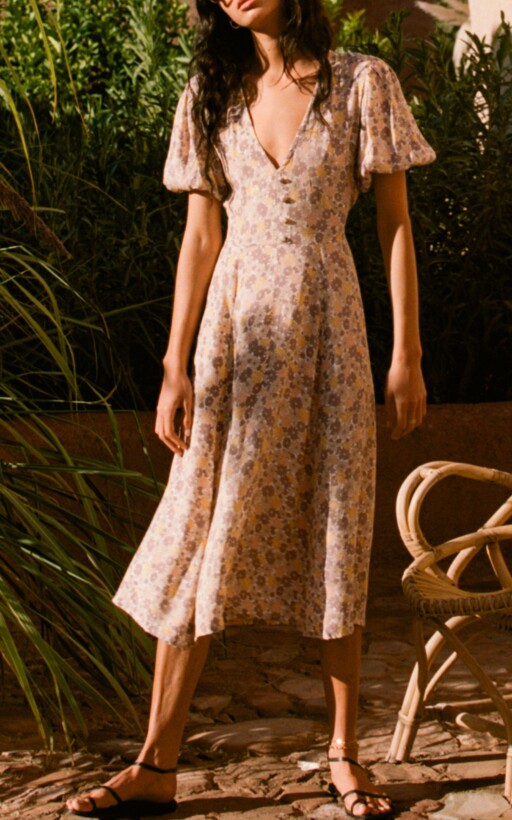 Khaki Shorts Outfit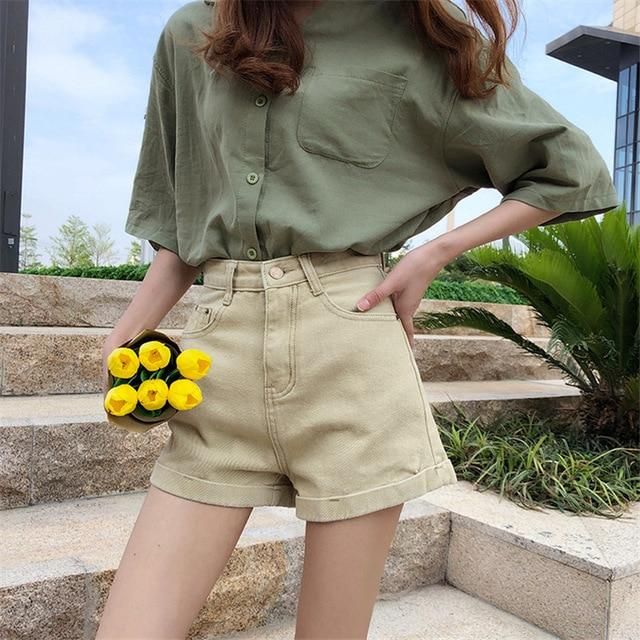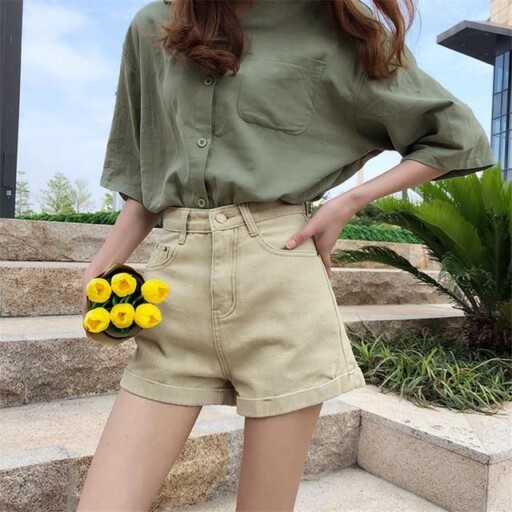 Long-Sleeve Printed Dress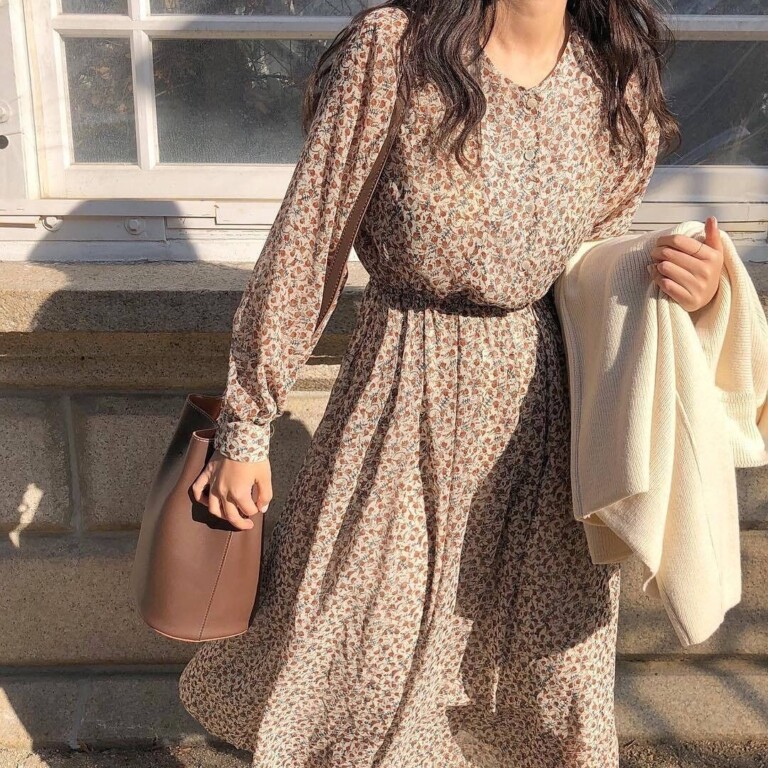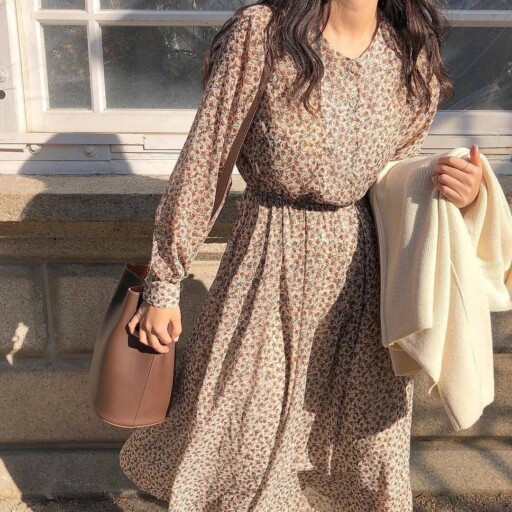 Satin Blouse Outfit

Neutral Cottage Dress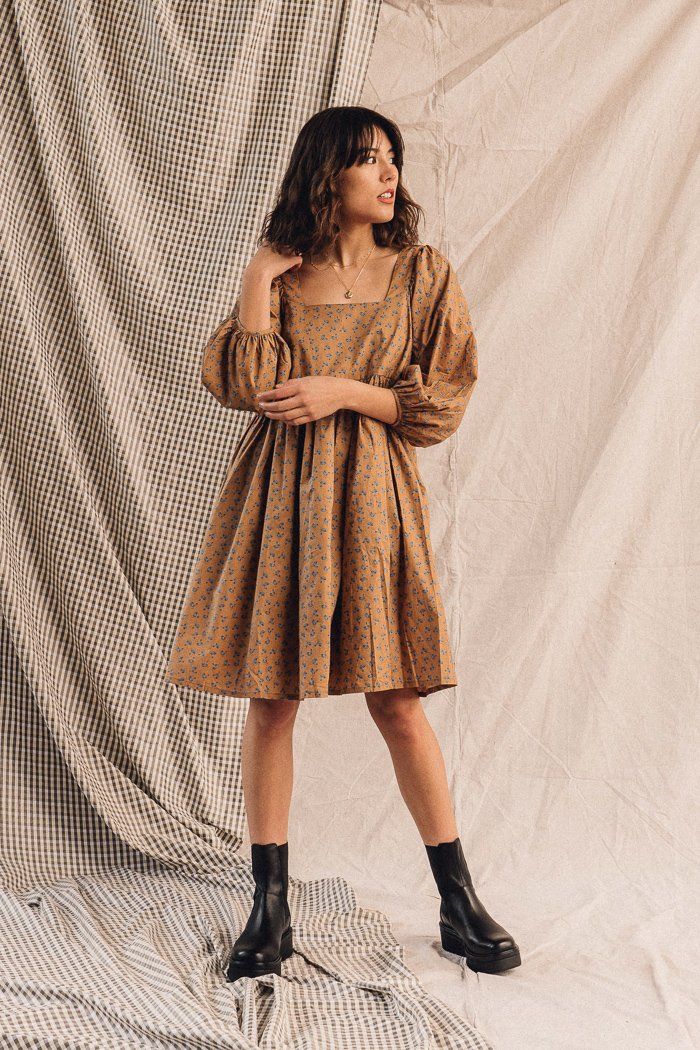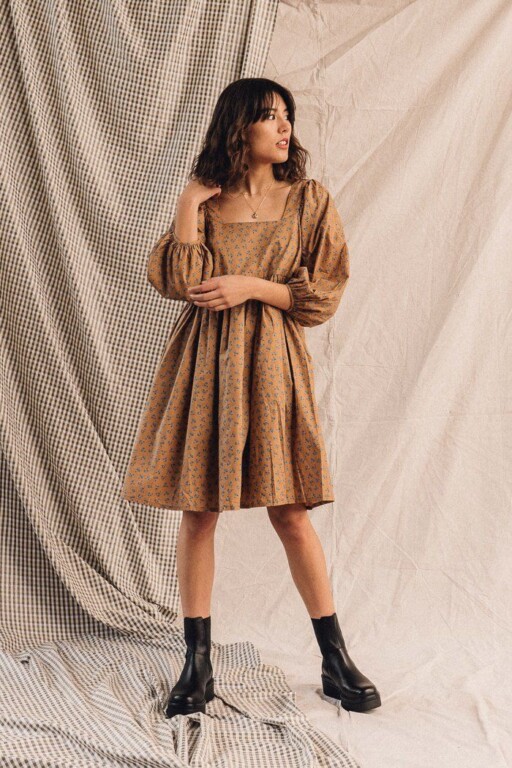 Lightweight Pants Outfit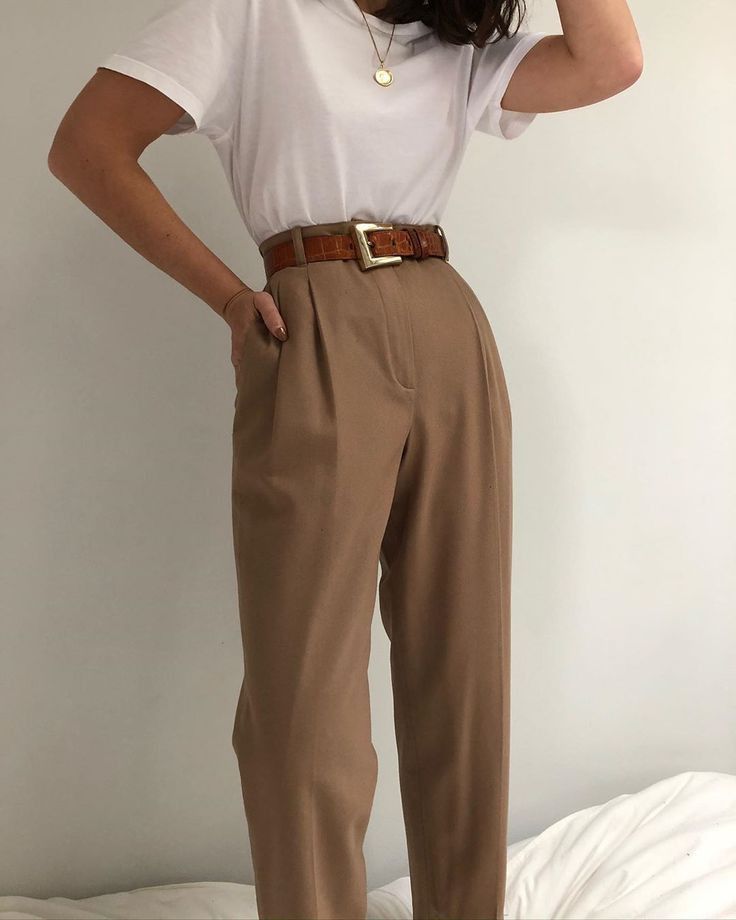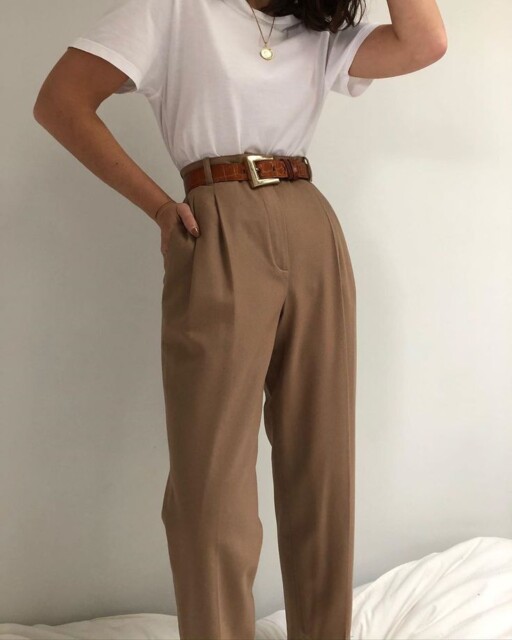 Pinafore Outfit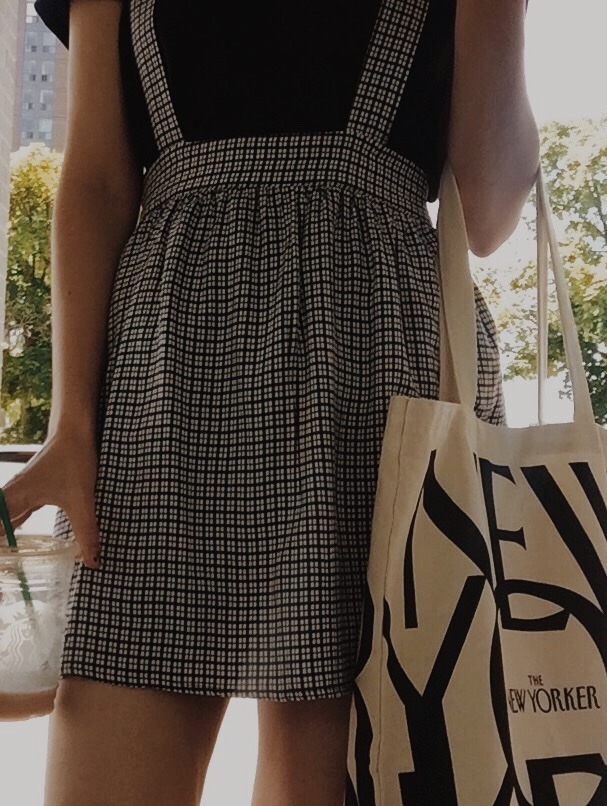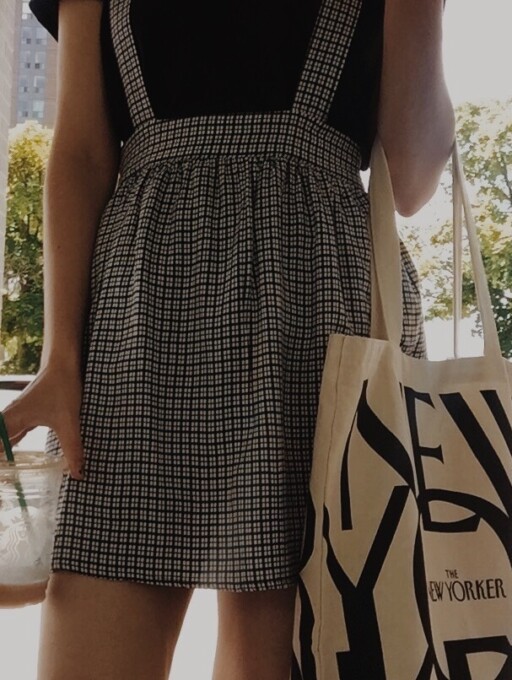 White Linen Shorts Outfit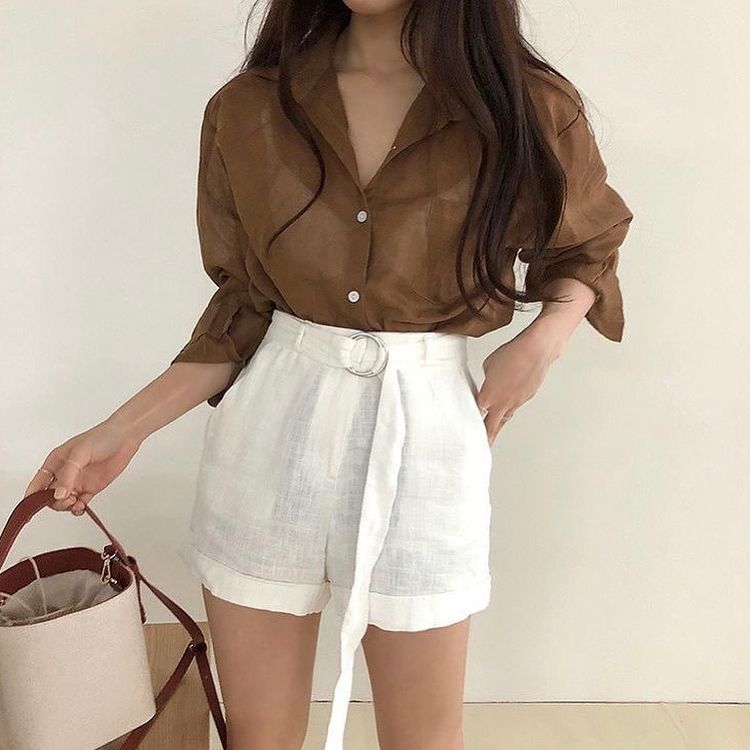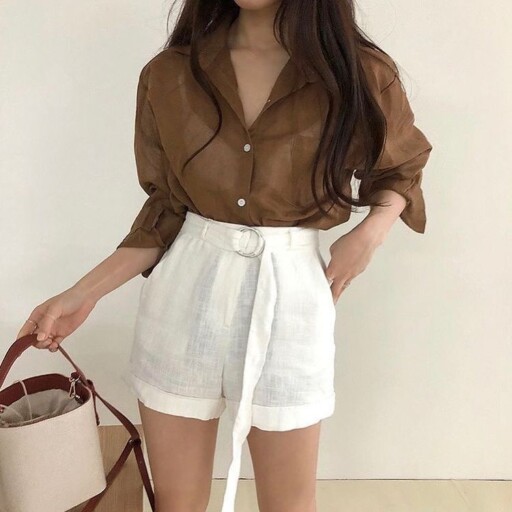 Super Casual Shorts Outfit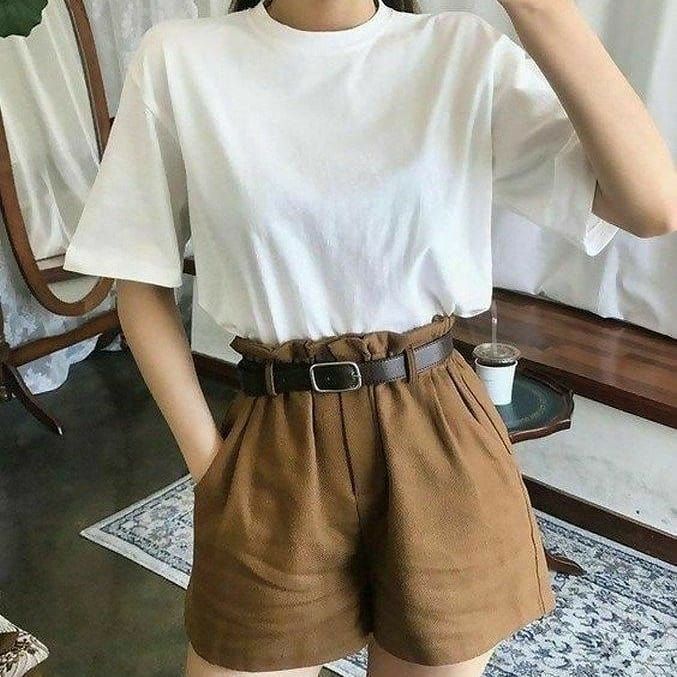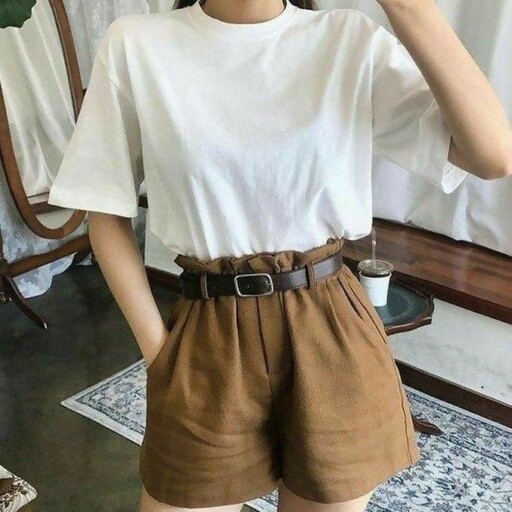 Long Sleeve Sweater Summer Outfit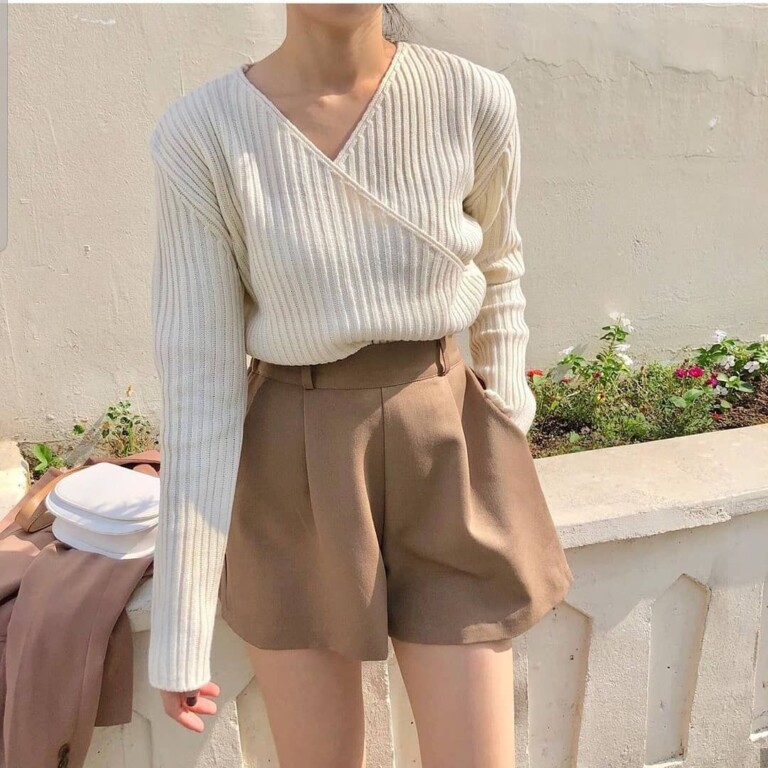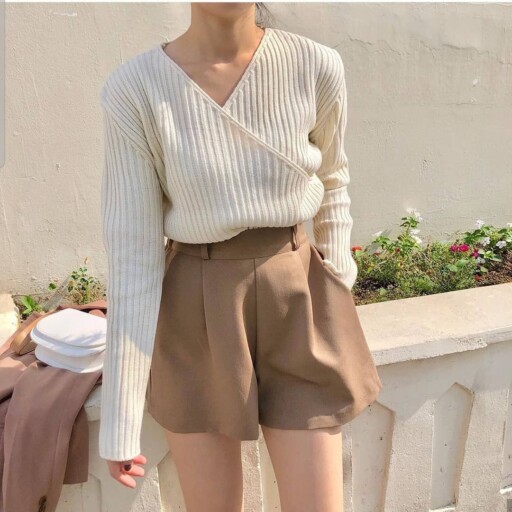 Button Up Linen Shirt & Shorts Outfit