Although dark academia was all the rage in 2020, we're seeing more light academia fashion looks in 2021. Light academia style is less aggressive and more uplifting, but it has many of the same basics.
I personally love light academia outfits. I find that the general light academia style works well for every season (including summer) and I can be quite comfy while looking "put together."
It's a style that motivates me to learn and better myself. Although light academia fashion pieces can be trendy, they're also tied to the past, which is important to me.
Today I'm sharing my favorite affordable light academia fashion brands! It can be quite difficult to find good places to shop for light academia style, so hopefully this list will help you figure out where to start.
Dressing In Light Academia Style:
Light academia style is all about light, neutral outfits that generally look…academic. It's the happier, sunnier counterpart to dark academia and is much less moody.
Like dark academia, light academia style still focuses on neutrals and has a distinctly British, Oxford vibe. It reflects the idealized intellectual community.
I really love light academia fashion because it's soft, light, and happy. For me, it reflects a passion for learning and bettering myself.
The light academia color palette includes cream, light nude, pale grey, rose brown, and buttercream yellow. Everything is soft, delicate, and well, light. You definitely don't want to get too aggressive with the colors; think vintage and muted.
To put together a variety of light academia outfits, you generally need:
A variety of button-down shirts, detailed or plain
Neutral knit sweaters, cardigans, and sweater vests
Plaid pants
Tailored neutral trousers
A neutral trench coat or pea coat
Pleated skirts (plaid or neutral)
A variety of blazers, depending on the season
Argyle socks
Wire-rimmed or academic-style glasses
Loafers, flats, or lace-up boots
RELATED: A Totally Honest 2022 Chicwish Review + Haul: Is Chicwish Legit?
Light Academia Fashion Brands:
Here are my favorite 15+ light academia fashion brands. There are a variety of price points on this list, so I listed what I specifically shop for below each brand. That way, you won't have to spend a good chunk of time sorting through the site for pieces that actually fit the aesthetic.
Pixie Market is my new favorite online boutique. They sell really gorgeous neutral knits and pieces in light academia colors.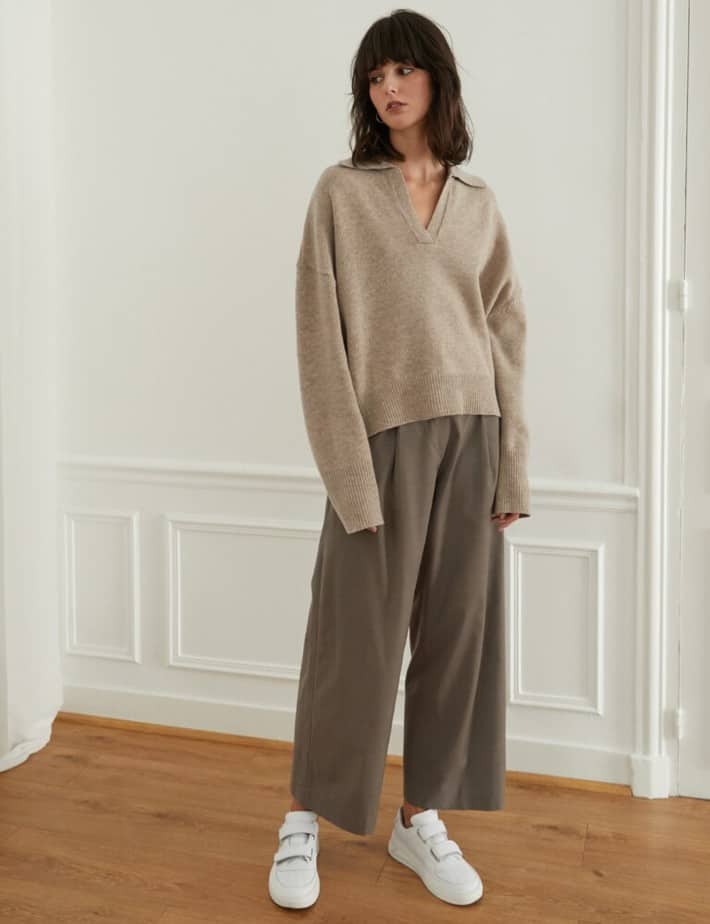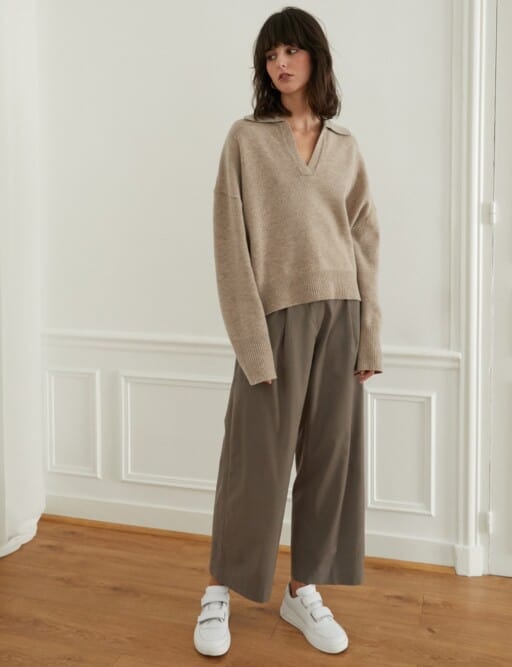 I always start in the sweaters and knits section. There are so many light academia fashion choices that are also trendy.
The blouses are also beautiful, as well as the trousers and the knit dresses.
Pricing: Pixie Market is a bit more expensive than other options on this list. Expect to spend around $100 per item. I only buy a few items a year and they last forever. However, they offer 30-50% off about half of the time.
Everlane is great for neutral, high-quality items, so there's a lot of light academia fashion pieces to shop for on the site.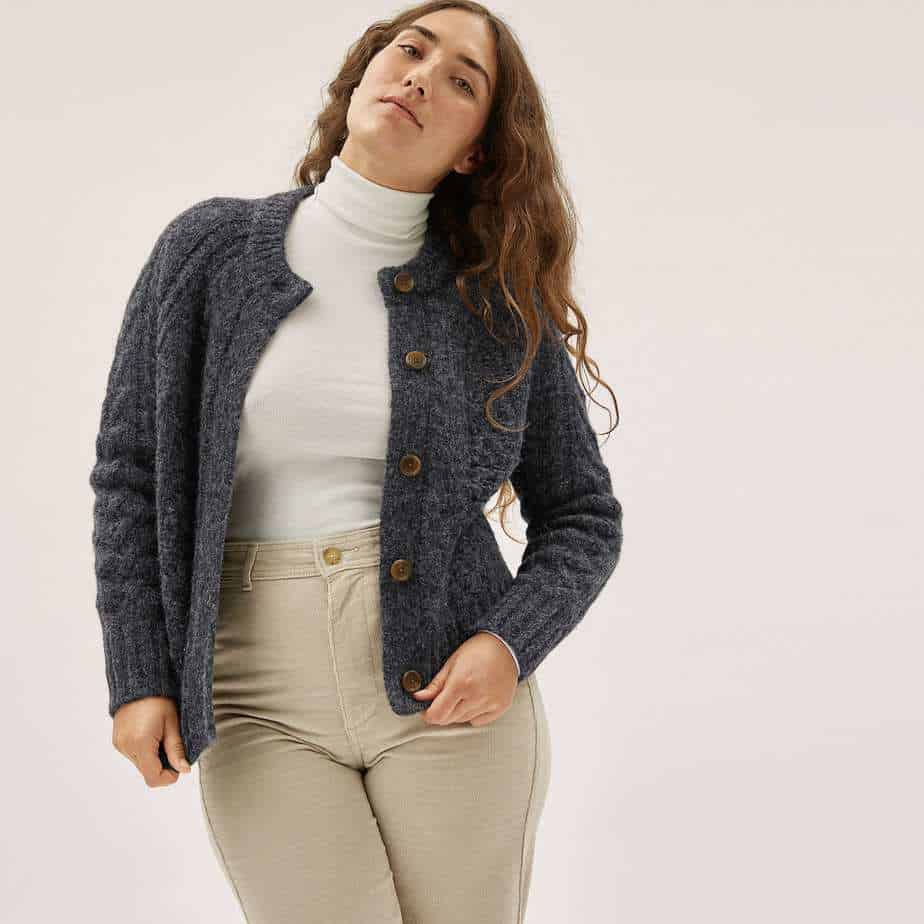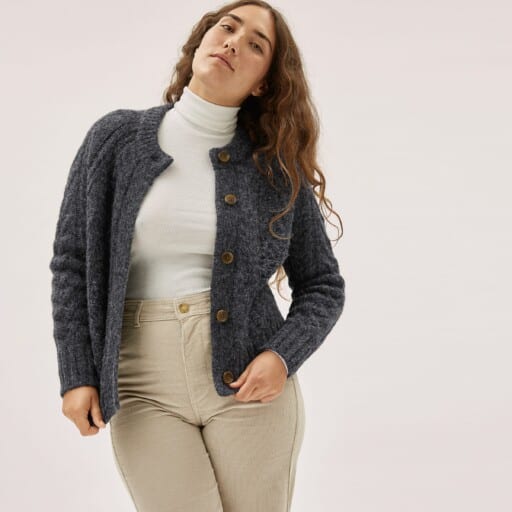 I really love the sweaters on Everlane, especially the cardigans. They're a bit pricey but are super high quality. I supplement with more affordable items.
Everlane also has great light academia style tops, and of course the jeans are wonderful.
Pricing: The prices at Everlane kind of depend on what you're shopping for. Some items are under $50 (like simple sweaters or sweater shirts), while others are over $150 (like super thick knit Irish sweater cardigans). The jeans are especially affordable compared to other stores.
If you're looking for a budget-friendly feminine boutique for light academia style, then you should definitely check out Chicwish.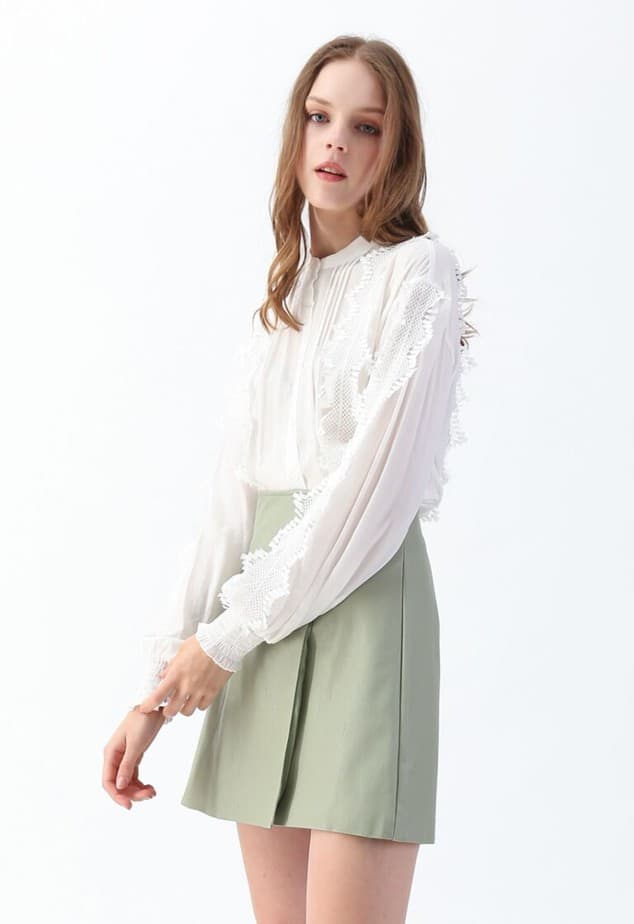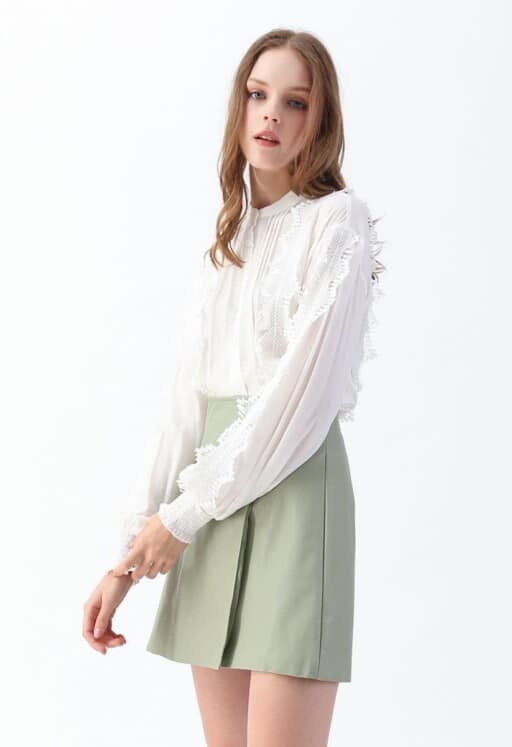 Chicwish offers so many different styles. I recommend checking out the blouses and shirts for really nice neutral options, the sweaters (there's everything from academic sweater shirts to cozy turtlenecks), and the dresses section in general. I love the dresses because it's light academia style meets Victorian girl.
Pricing: Chicwish is really affordable and the items are good quality. Expect to spend well under $50 per item. The site often has sales, bringing light academia style pieces to under $30.
Shein is my favorite store for super budget fashion. They sell so many different styles, including lovely light academia outfits.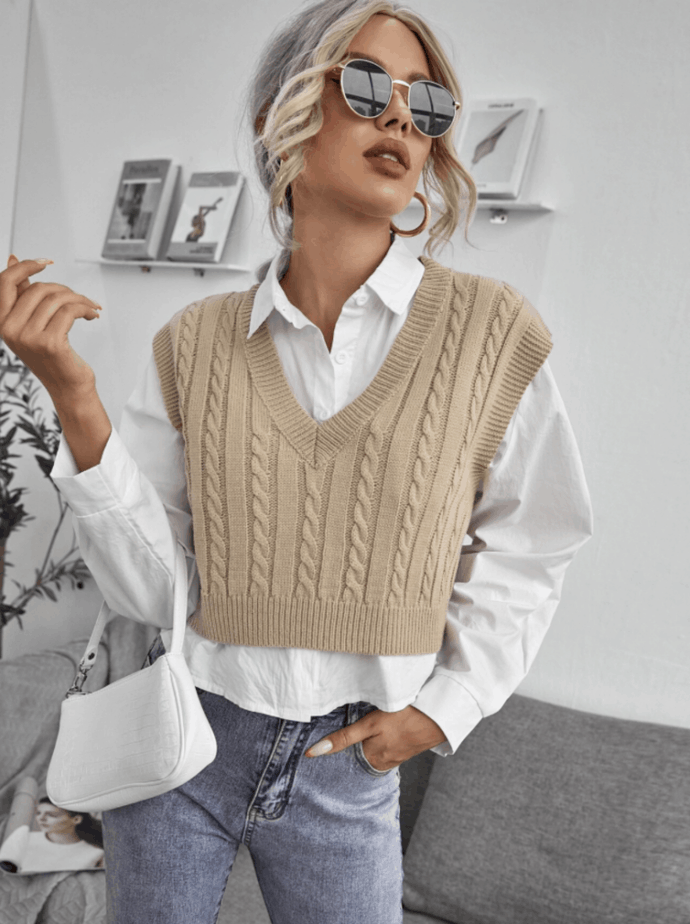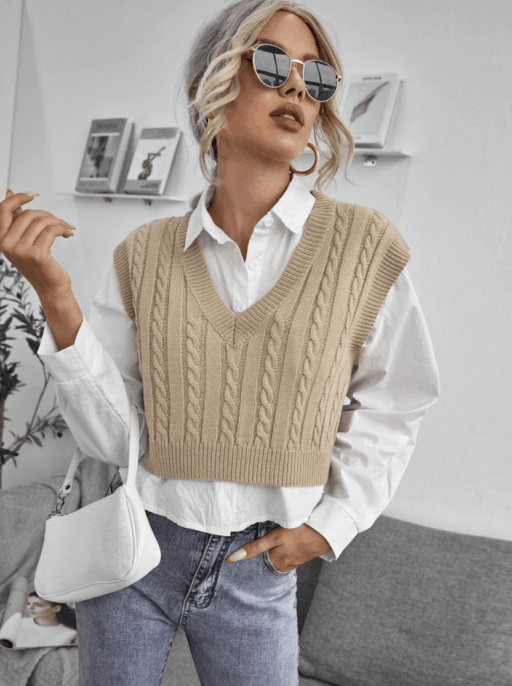 Where to even start with Shein? You can get tons of pieces for such a reasonable price. I get all of my light academia fashion "fill-in" pieces on Shein to save money, then I purchase long-term items from other boutiques.
However, it can be pretty hard to figure out where to find good light academia style pieces on Shein because the site is just so massive.
First of all, I recommending searching "academia" and sorting through. You'll find a lot of awesome light academia outfits and home decor, as well as some dark academia pieces, but this is the best place to start.
I also like the skirts section (look for like neutrals and plaid), the knit tops (for sweater vests and sweater shirts), and the shoes section for affordable boots, flats, and loafers.
Pricing: Most items are well under $25. You can even find great shoes or coats under $20! I recommend purchasing in bulk for free shipping and free returns; I almost always have to return some of the items, so I order extra.
This is one of my favorite little boutiques for light academia outfits. Lucy Paris only carries a handful of items at a time, but I have found some absolute gems here.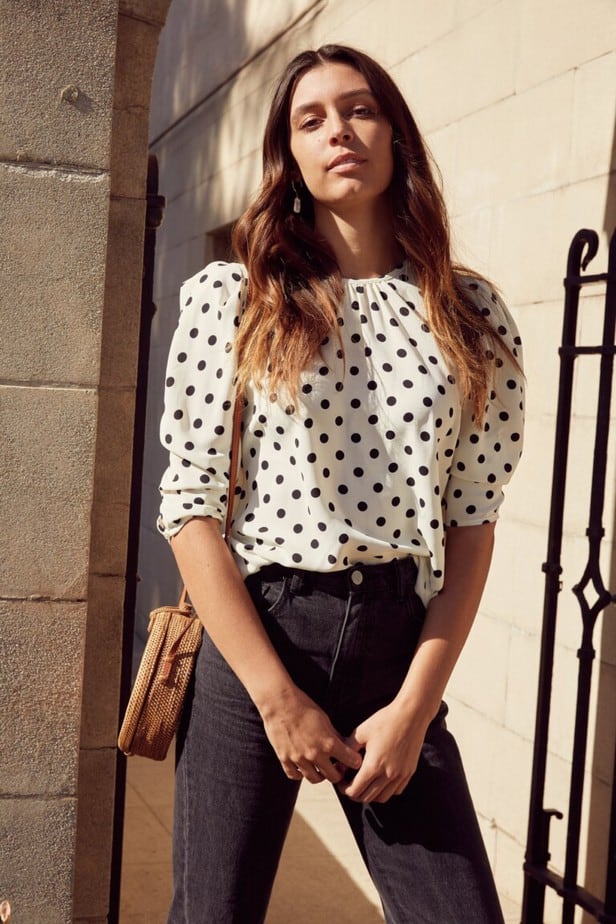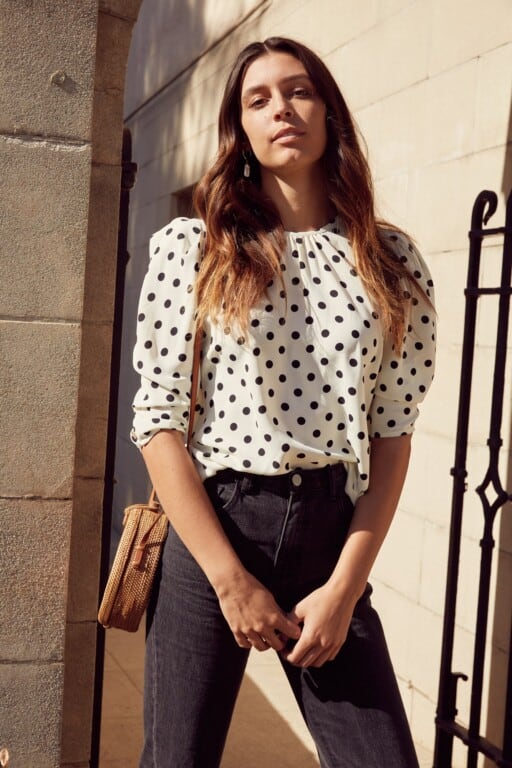 Browse through the site in general since it's not that large. I especially enjoy the sweaters and sweater sets. There are some super unique pieces under $50 that you just won't find on other stores; everything looks really interesting and high quality.
I also like the light academia style dresses. They're a bit trendy but are super neutral and can easily be paired with glasses, a headband, flats, and a book bag to complete the look.
Pricing: Many pieces are under $50 though some are just over. I generally shop the sales. You can get some awesome pieces for $40 or so that are much higher quality than other stores at similar price points.
I always love shopping for specific styles on Etsy, and there are lots of unique light academia fashion pieces, too.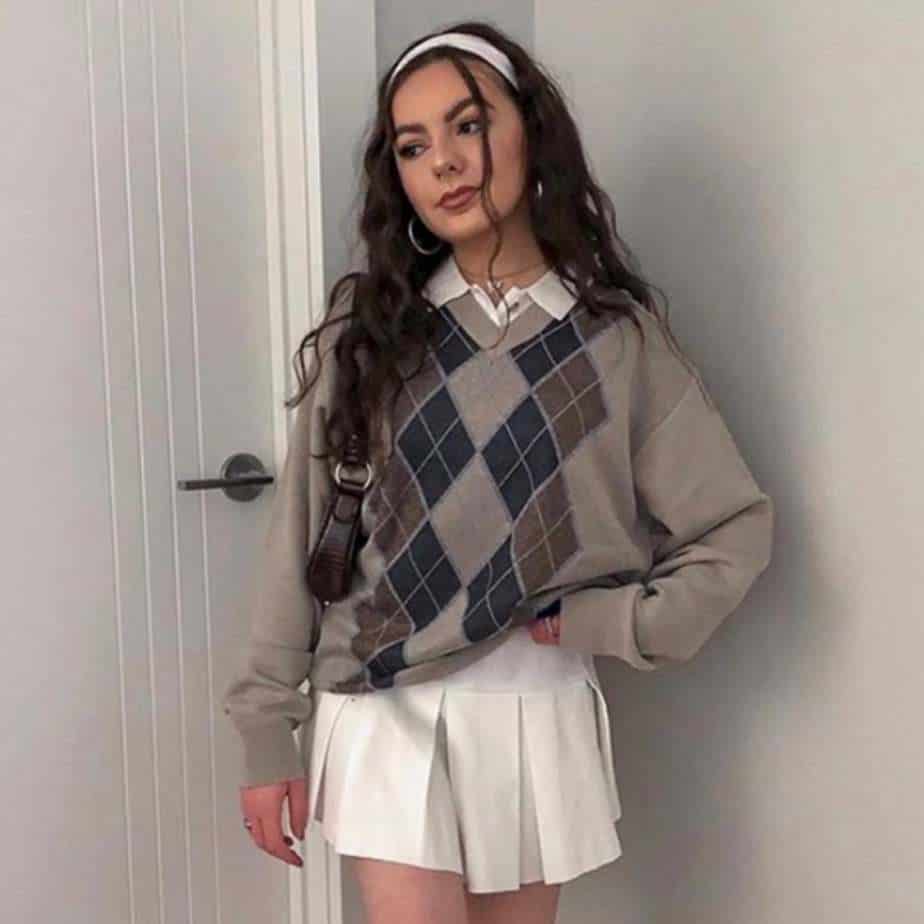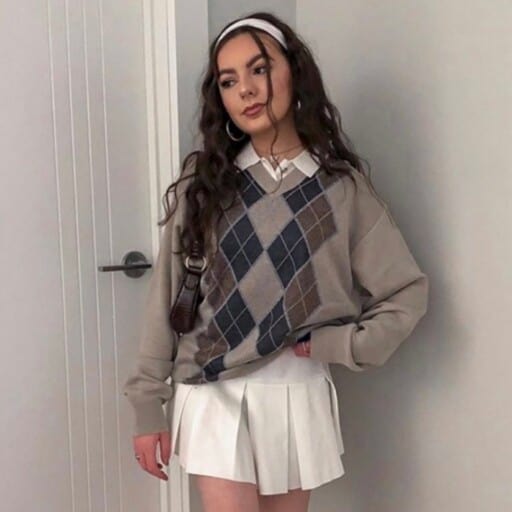 When it comes to light academia outfits, Etsy is great for soft sweatshirts, tennis and plaid skirts, and argyle sweaters. I love Etsy for everyday light academia fashion that's super comfy.
I also find a lot of gorgeous light academia style jewelry on Etsy. This is definitely my favorite place to shop for delicate, academic jewelry, especially dainty gold pieces with pearls.
Lastly, you can even find some gorgeous home decor pieces on Etsy that are distinctly light academia.
Pricing: Etsy is generally super affordable. It varies by seller, but I try to purchase items under $30. Keep in mind that things take a bit longer to get so plan ahead.
If you don't typically shop at H&M then you should definitely start here! You can find all of the light academia fashion basics for a really low price.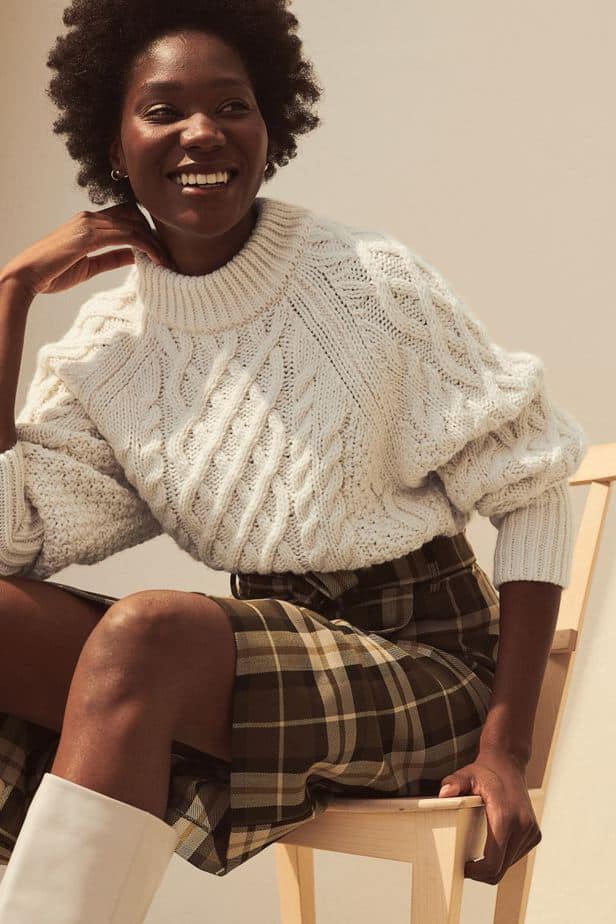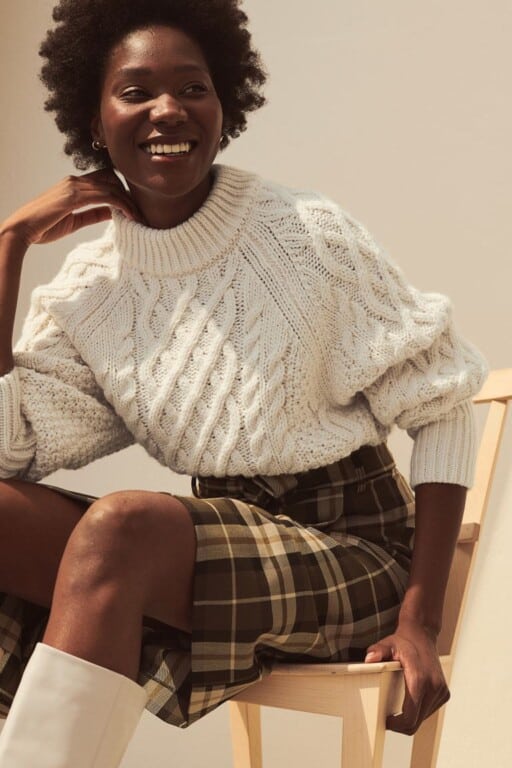 I especially enjoy shopping for neutral, basic tops, classic button-up blouses, high quality trousers, and a variety of neutral blazers.
H&M is a good place to get all of the basics at an affordable price. I buy light academia fashion pieces here that I can use with many different outfits. The items are higher quality than other stores (such as Shein) so you can get fitted items like trousers or blazers for a reasonable price and still look good.
Pricing: Most pieces are anywhere from $20-$40. It depends on the item, but the prices are typically very reasonable for the quality provided.
This is my favorite place to shop for super high quality light academia outfits. It's quite pricey, so I typically buy a piece here once in a while when I find something extremely unique.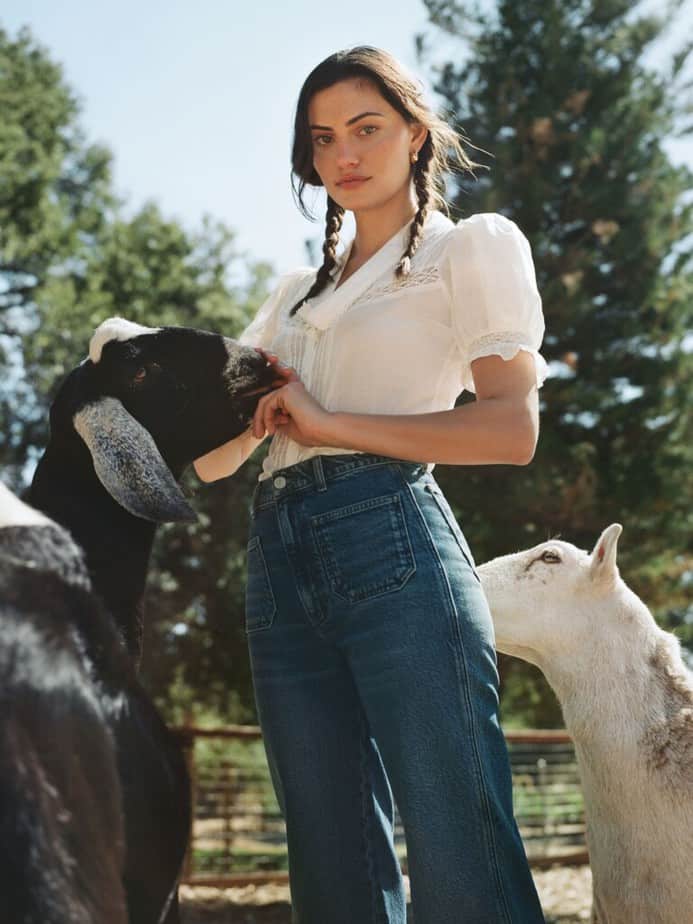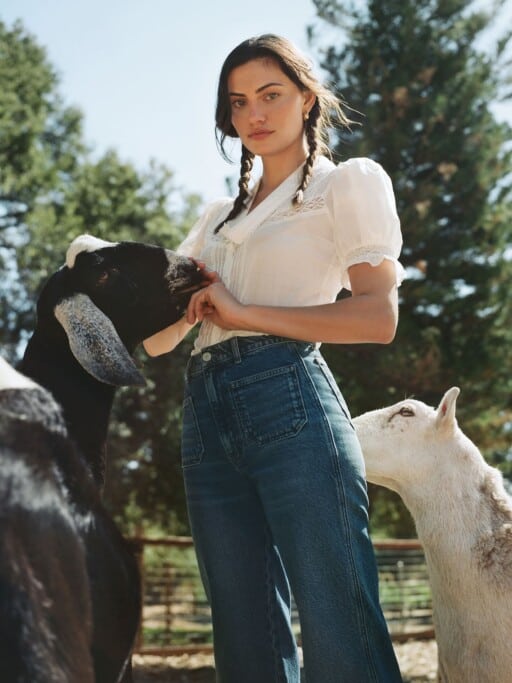 If I was made of money, I would get all of my light academia outfits at Reformation. You just can't fake this kind of quality.
When I do have a bit of extra cash to shop here, I typically purchase the skirts (especially in basic colors that can be used many different ways), the blouses (I enjoy the really unique pieces that will make a light academia outfit pop), and the European-inspired dresses.
Reformation is especially good for summer light academia fashion pieces.
Pricing: Reformation is definitely on the pricier side. Most items are between $100-$200. I don't purchase my basics here, but will buy a patterned top or dress that's super unique and soft.
If you're looking for European-inspired light academia outfits then & Other Stories is a great place to start.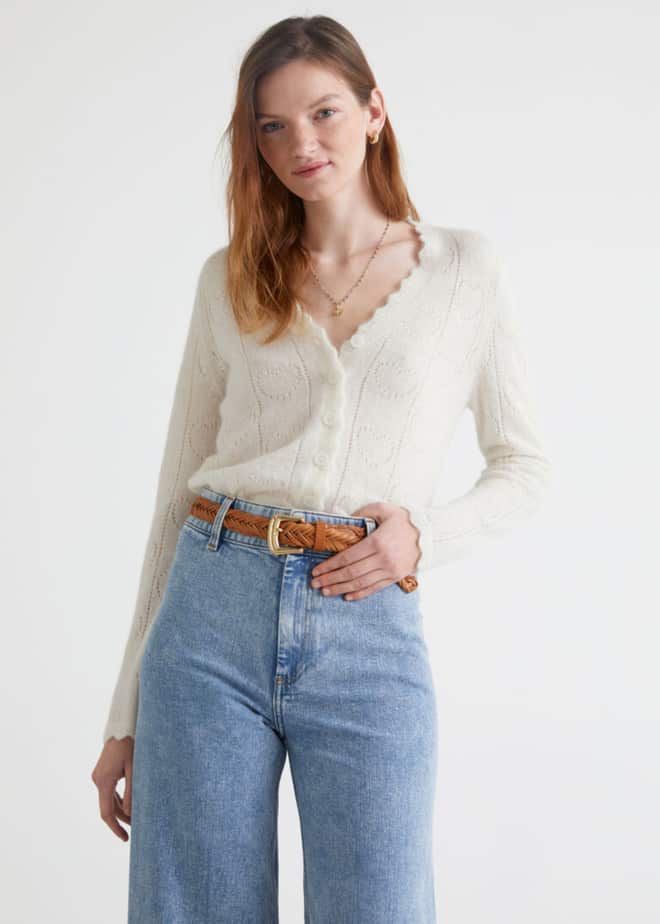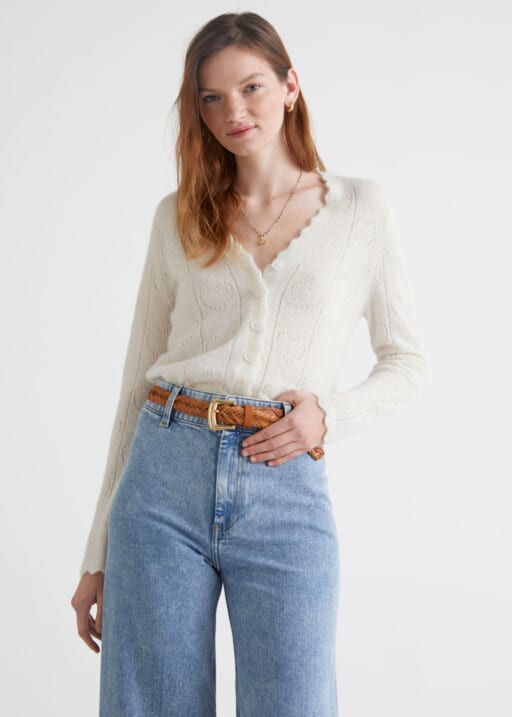 I recommend shopping for the delicate sweaters and knits, as well as the trench coats, wool coats, and blazers. This is a good store for long-term items that you will use with many outfits, plus everything here is super insulated and warm.
Pricing: & Other Stories is a bit more expensive; items generally range from $75 to $300. I only purchase heavy items here that I will use over and over.
Mod Cloth is a super cute vintage online store that sells a lot of light academia fashion pieces.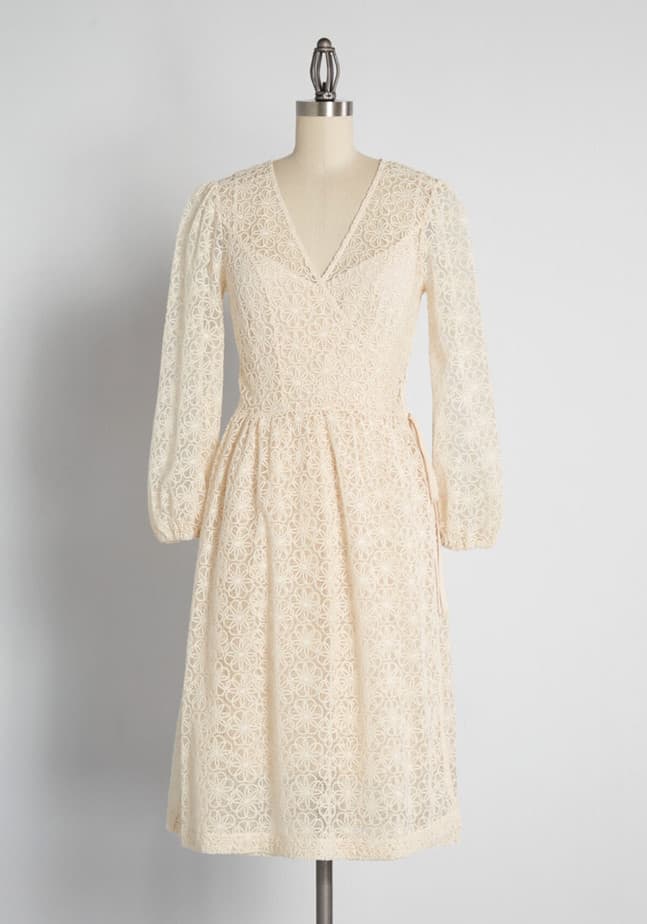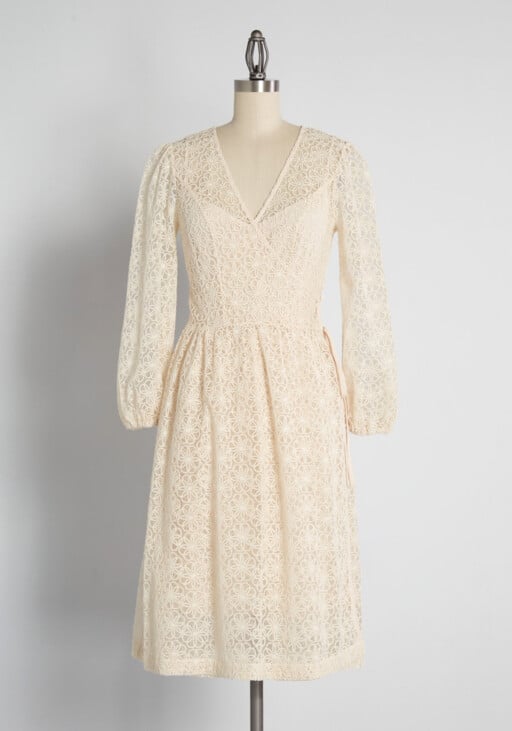 Typically, I shop at Mod Cloth for dresses. It's how the store started and is still what they sell they most of.
You will have to sort through a bit to find light academia style pieces because there are so many varied items. This is different my favorite store for vintage light academia outfits if that's your style!
Pricing: I typically shop for items under $100 on Mod Cloth. The pricing is super varied because they carry so many brands, so I recommend filtering your search according to your budget.
ASOS is my go-to for light academia outfits, but you definitely have to pick through. There's no easy way to find these pieces because ASOS carries so many items.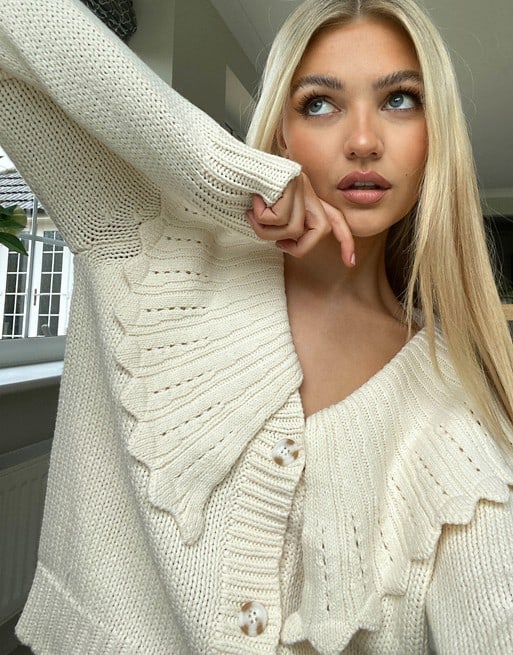 First of all, ASOS recently acquired Topshop, so I recommend checking out that section for British-styled light academia fashion pieces.
I also shop at ASOS for blazers and suits, tailored pants, and affordable flats, boots, loafers, and sneakers to complement my light academia outfits.
Pricing: ASOS is super affordable. It's my go-to store for seasonal items. Even if I wear something a few times, the purchase is typically worth it because I can find so many cheap pieces (often under $30).
I love Urban Outfitters for light academia outfits because it has that distinctly soft, sustainable, old-world vibe that we look for with this style.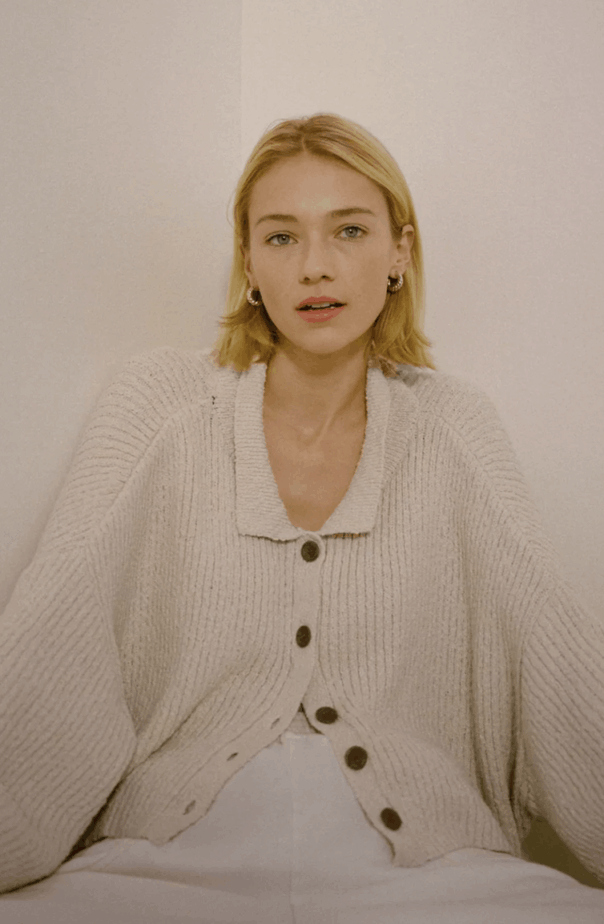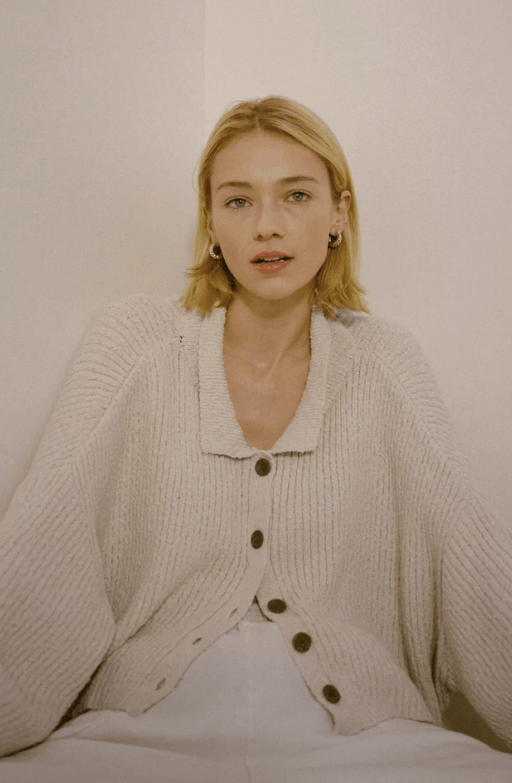 However, you need to be careful that you steer clear of super boho items at Urban. I like to shop for neutral sweaters and cardigans as well as some of the more simple pants and skirts. Urban is especially good for winter light academia fashion.
Pricing: Urban's prices are super varied. If you shop the sales, then you can get things like heavy sweaters or jackets for under $40.
UOI is a super cute online boutique that sells a variety of really affordable items. You can find some cute supplementary light academia fashion pieces here.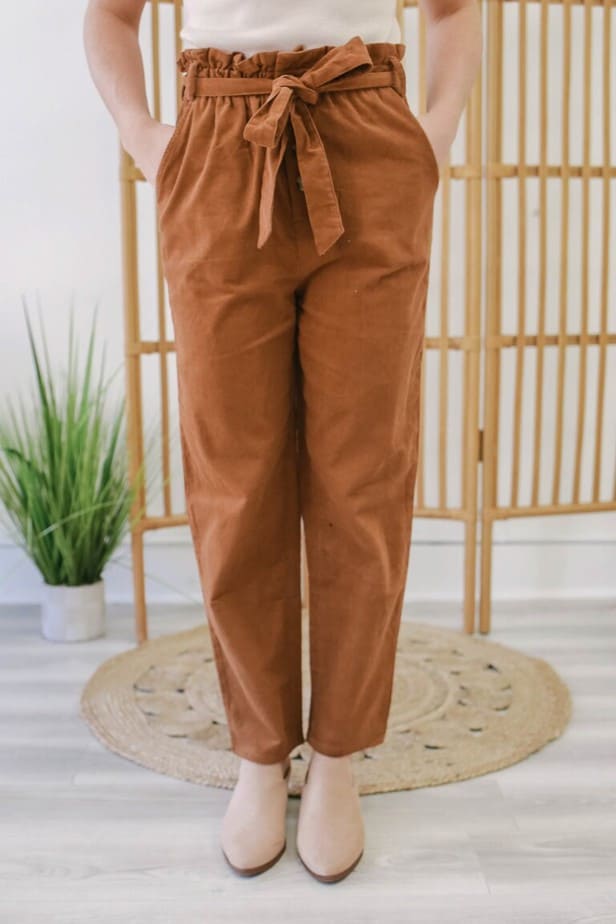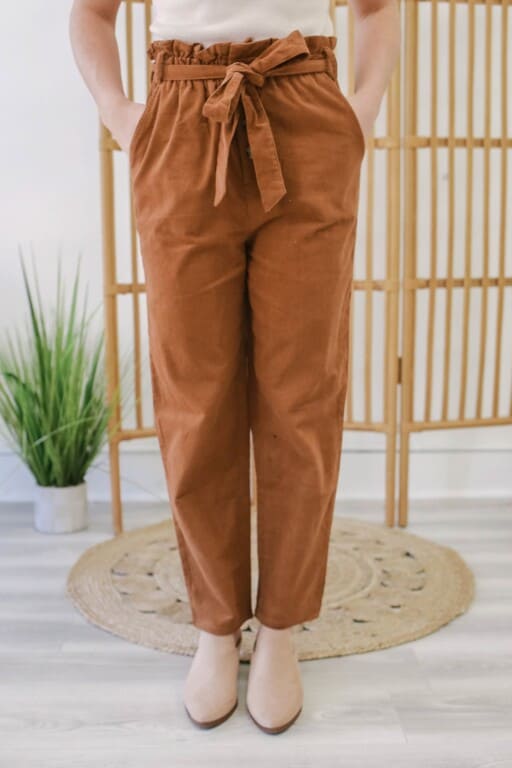 I shop here for knits (I love the neutral striped pieces to make an outfit pop), fitted trousers, and super affordable light jackets.
Pricing: Most items, even coats and blazers, are under $30. However, the selection is relatively small, so check back often to find fashion pieces that you want.
As popular French store, Sézane is a bit on the pricier side, but the quality simply can't be beat. There are so many gorgeous light academia fashion choices at Sézane year round.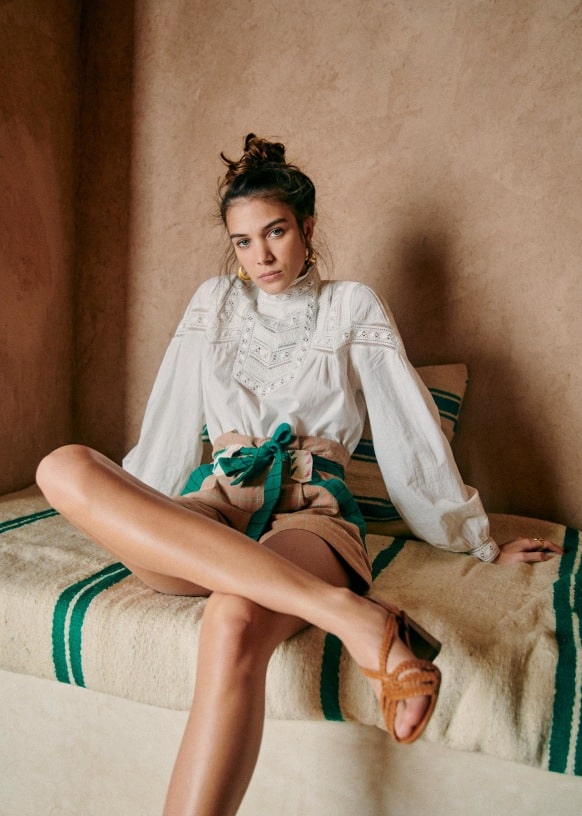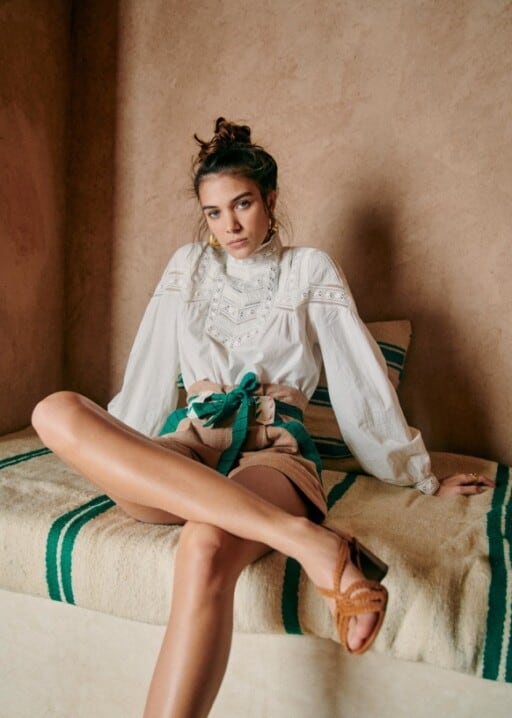 '
I recommend shopping for these stunningly crafted blouses, cotton dresses (for the summer), and high quality trousers.
If you do want to buy a pair of pants for your light academia style wardrobe, I definitely recommend looking here as these pants will last you a long time.
Pricing: Sézane is pretty expensive. One of these stunning blouses will go for a bit over $100. I like to occasionally supplement my light academia style wardrobe with pieces from Sézane. There truly is nothing like a Sézane piece of clothing.
Simple Retro is one of my new favorite vintage stores. They also sell a lot of gorgeous light academia fashion pieces.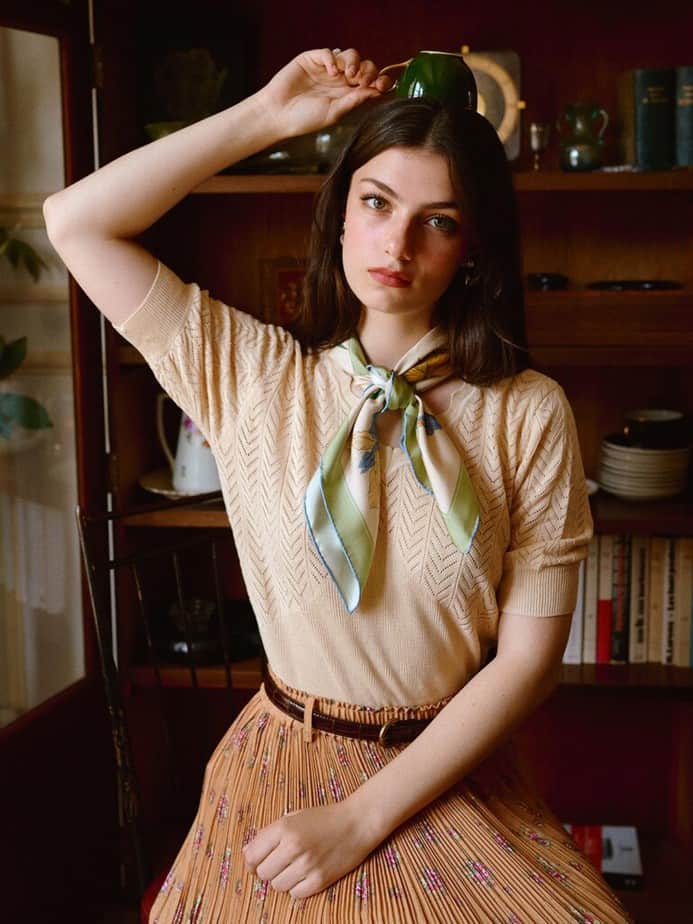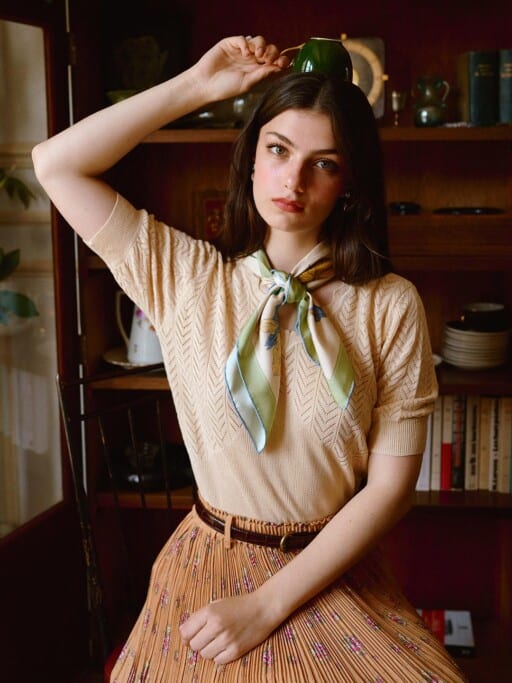 I honestly love everything on the Simple Retro sight. Every piece is delicate and well-crafted but affordable.
From the summer dresses to the pearl button blouses or soft knit cardigans, you really can't go wrong. Browse through the site and see what you like!
Simple Retro is a great place to shop for seasonal light academia outfits. It can be hard to find appropriate summer pieces, but this sight has some gorgeous cotton options.
Pricing: Simple Retro is pretty inexpensive for the type of light academia fashion pieces offered. Expect to spend $30-$60 per item, but keep your eye open for deals, which they have quite often.
Related: