Imagine you're in an immaculate backyard, standing next to an infinity pool, overlooking Beverly Hills. If the season is late summer or early fall, you're probably at a white party. While it's is traditionally super chic and happens in New York, Miami, Chicago, or LA, they're really exploding in popularity and are even being hosted in small backyards of homes located in tiny towns.
A White Party can be anything from a classy gathering hosted by an individual family to a full-on fundraiser for one of America's largest charitable organizations. You can try to find a ticketed event in your area, or if you're lucky, you'll be invited by someone you know to a personal party.
Before figuring out what to wear as your white party outfit, try to get the vibe of the party. Is it rustic and garden-esque, formal and chic, or just casual? Here's my white party outfits from this season as well as my favorite picks for any type of party you could attend if you scroll down!
If you're interested in finding out what to wear to a white party, you should check out:
A Garden White Party
This event will probably be more low-key but you'll still see surprisingly fancy white party outfits. It'll feel slightly European and will definitely be hosted in a (purposefully) overgrown garden with absolutely gorgeous greenery. I recommend a white maxi dress with sandals – you can toe the line between being airy and modern.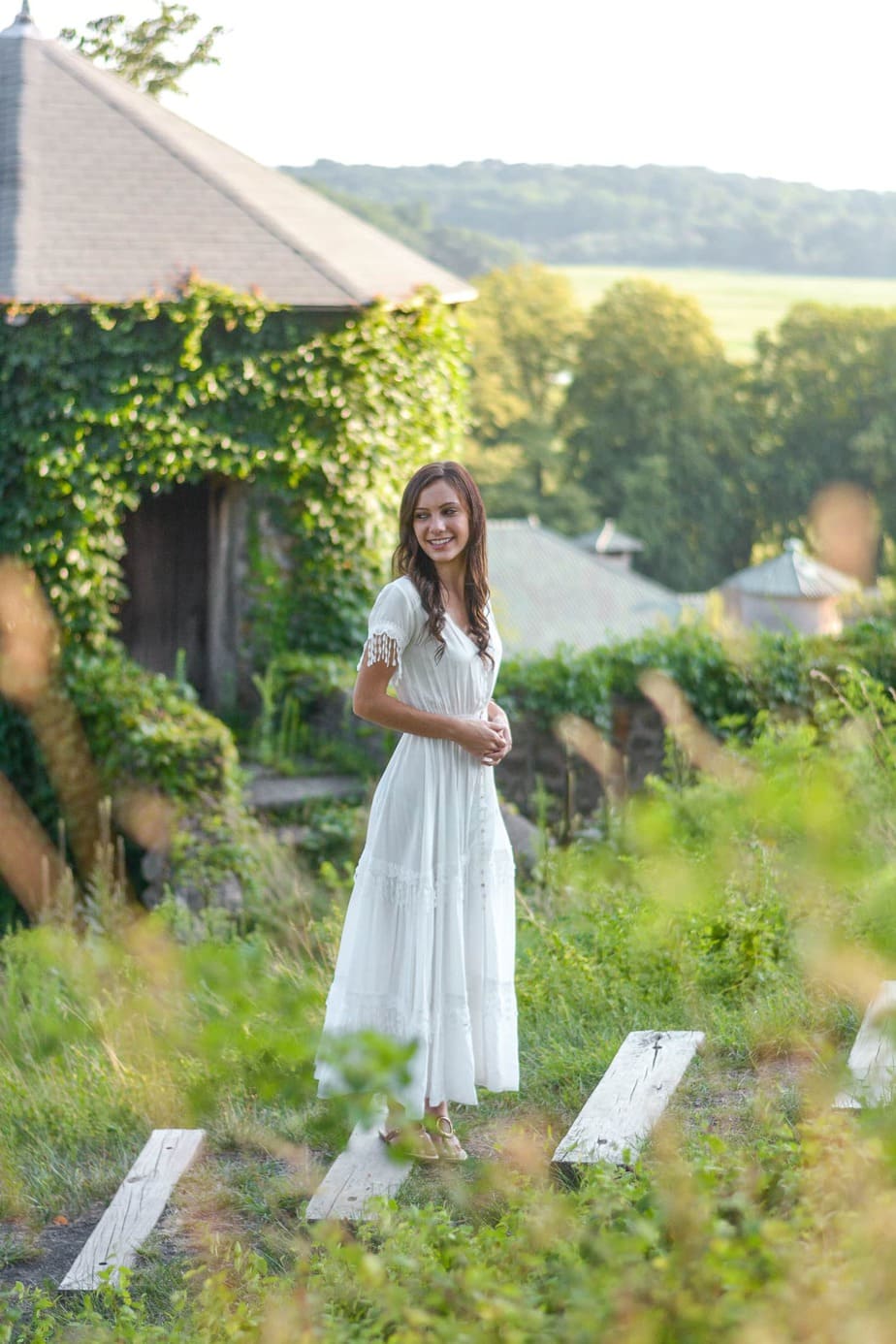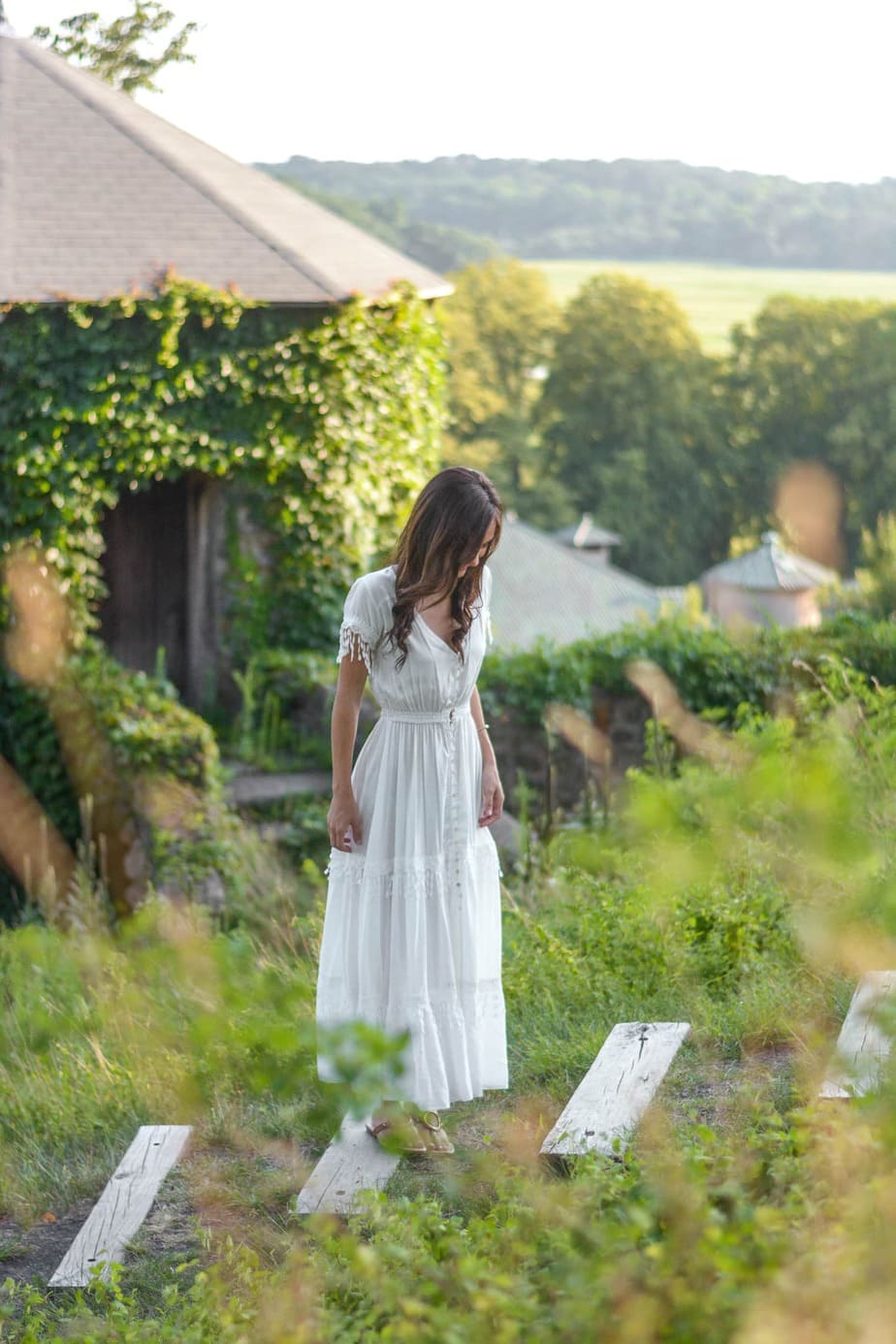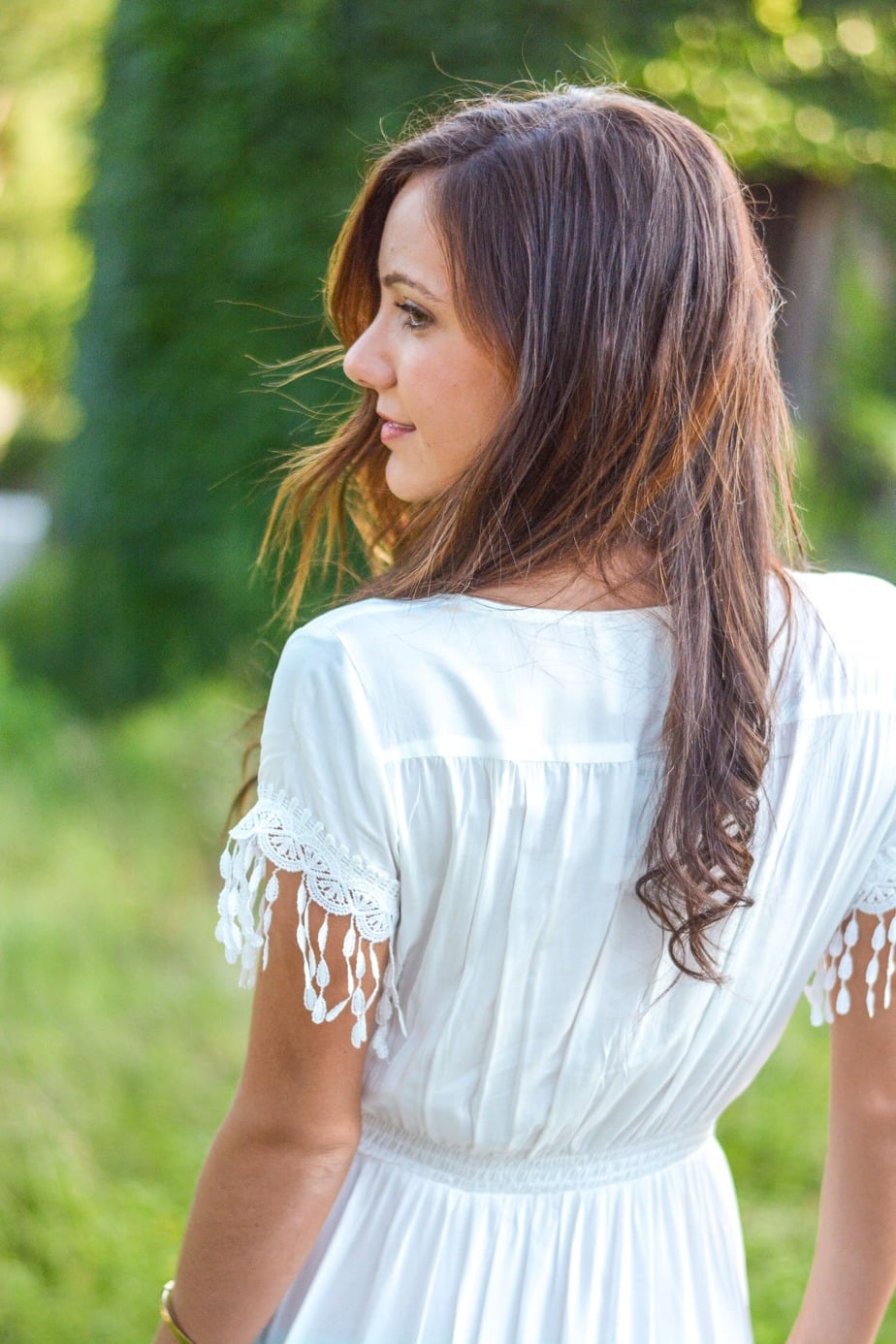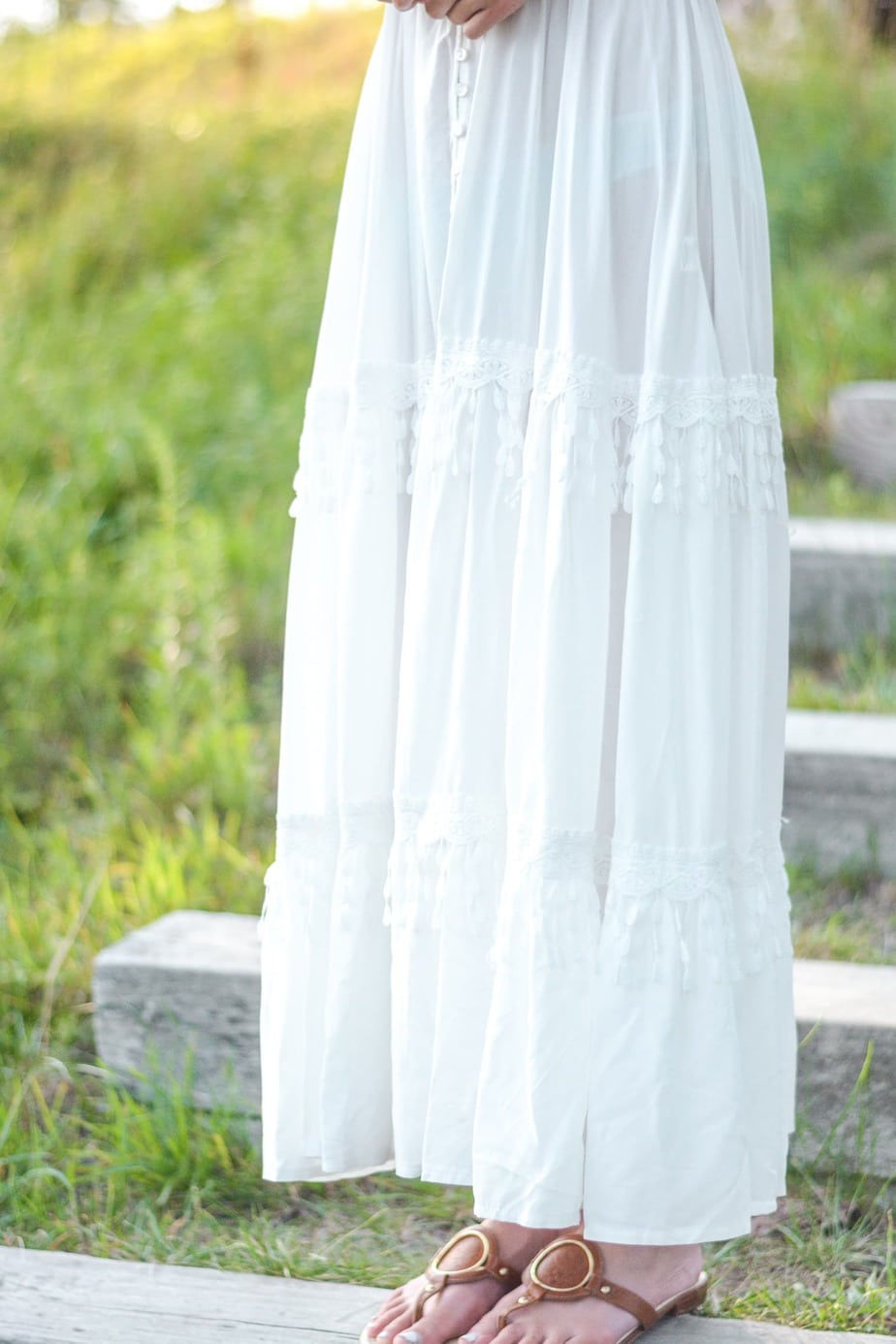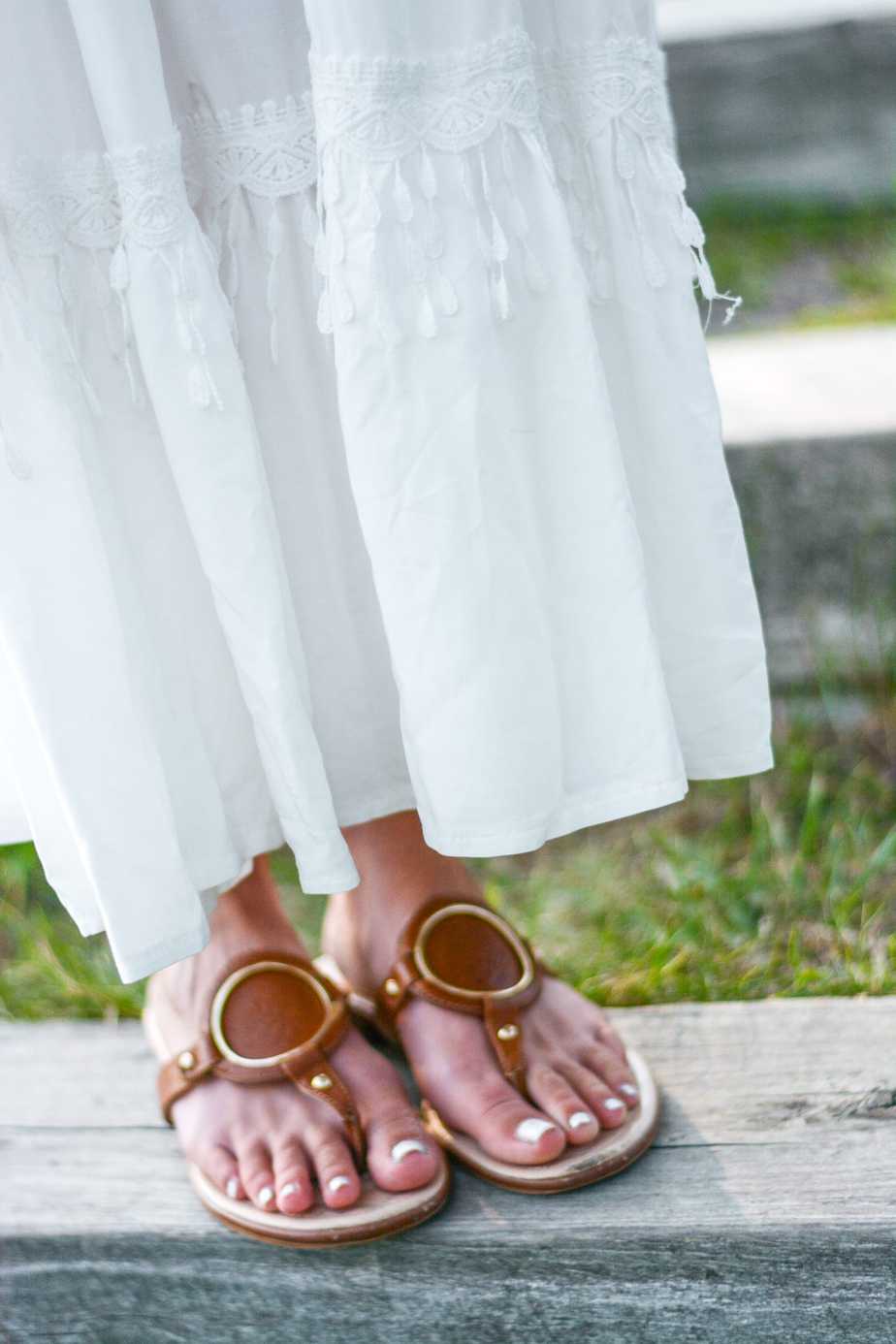 Dress: TJMaxx (I found this similar one from Free People) | Shoes: Tory Burch (similar) | Bracelet: Michael Kors (Similar)
A Chic, Urban White Party
This is how the traditional White Party began: on the back deck of an enormous, urban vacation house. It might be an annual tradition and will definitely have a variety of martinis available. You want to go a little trendier here, and maybe even throw in a pop of color.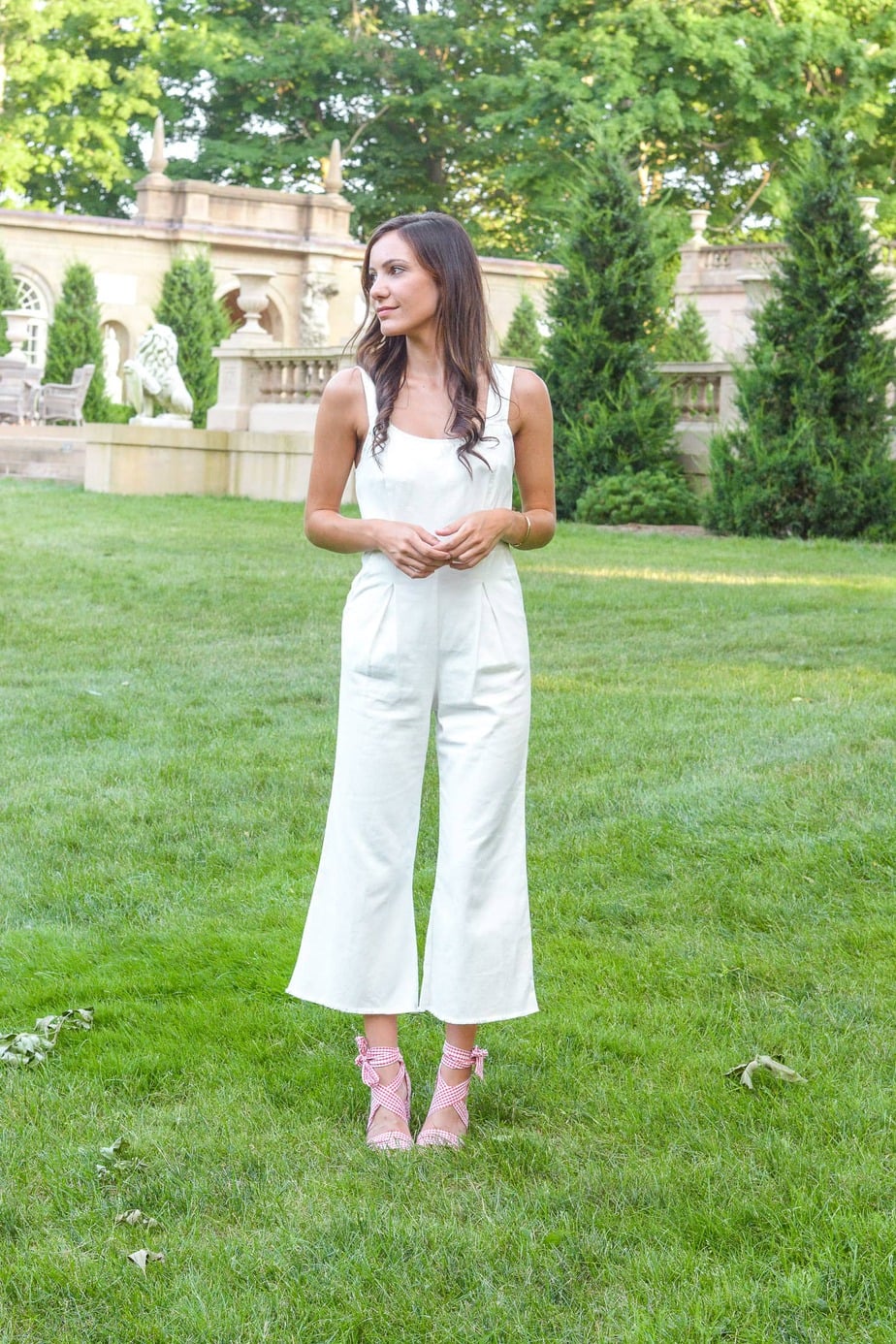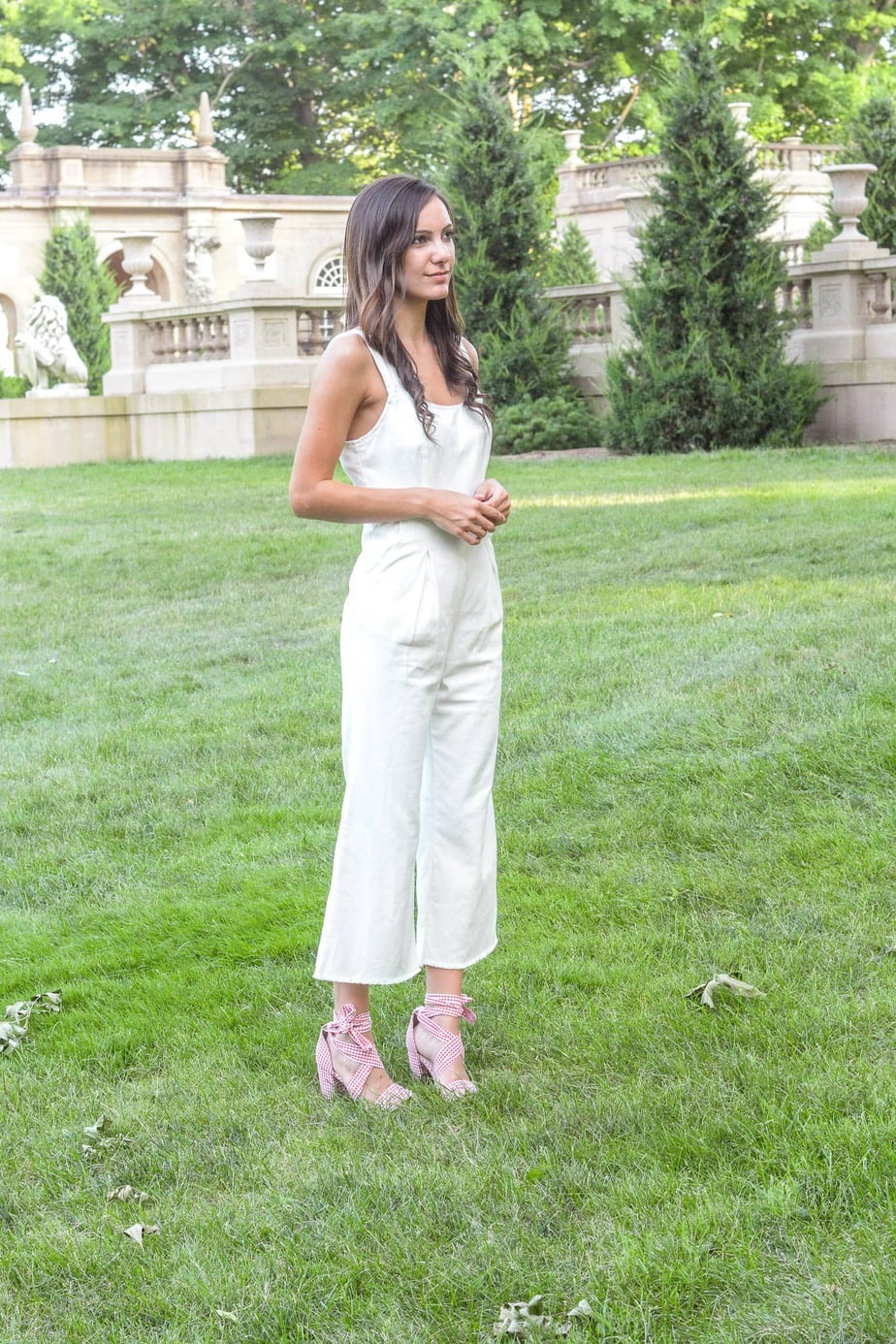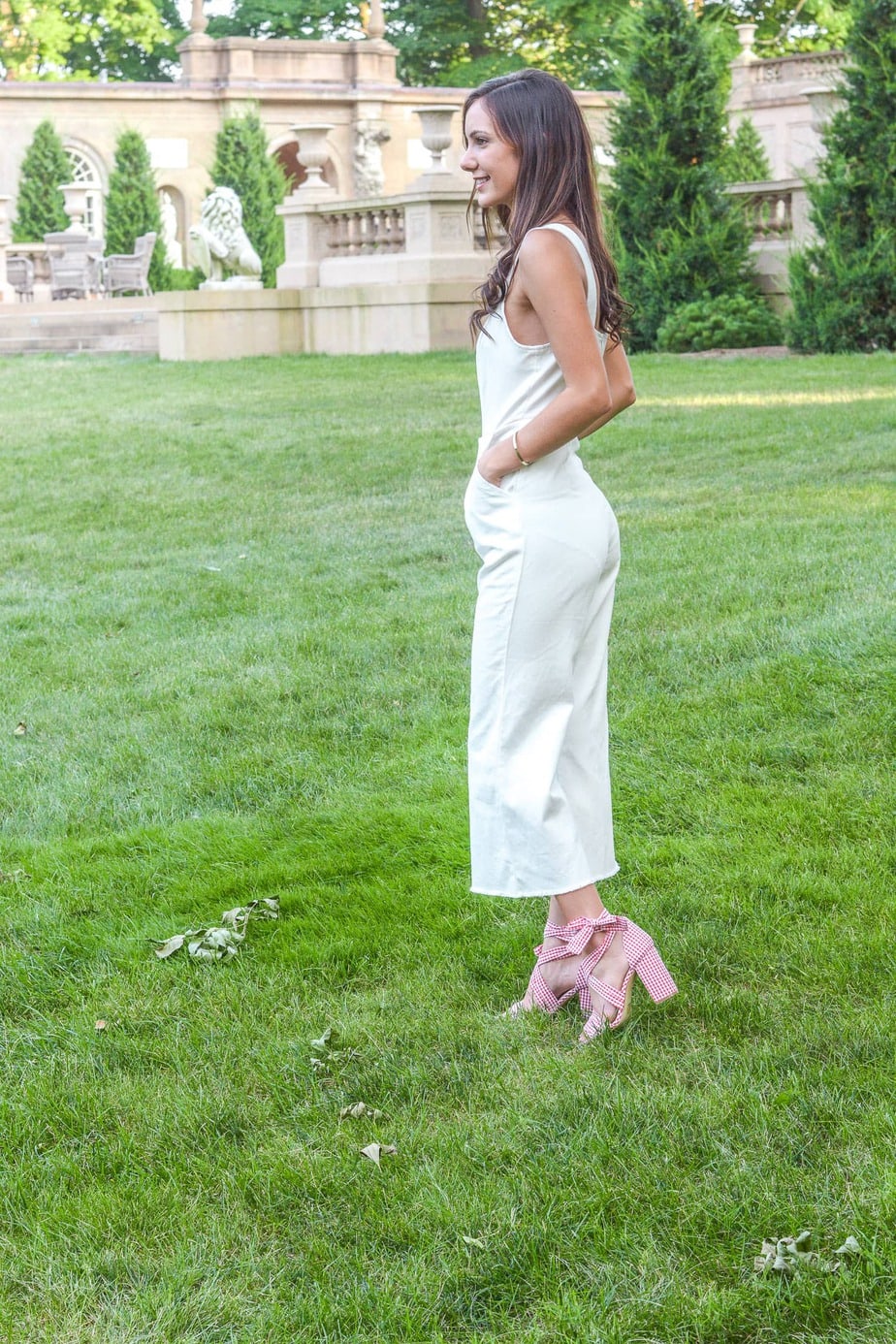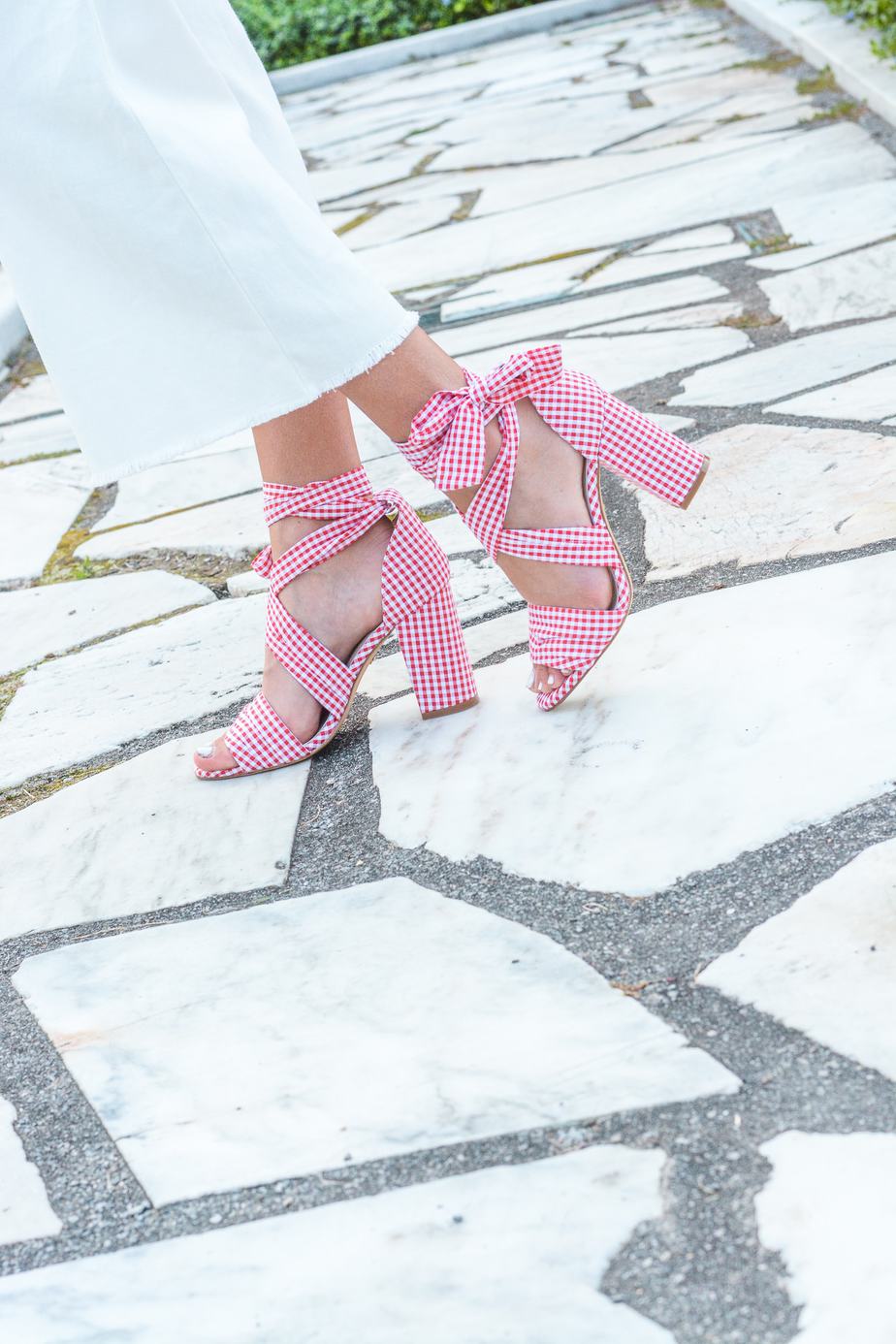 Jumpsuit: Rachel Parcell (similar or check out Rachel Parcell's other current pieces here)
Read How to Style a Romper for accessory tips!
A Classy White Party
All typical formal events fall under this header. It's typically held on a (nicely manicured lawn) and is high-end outdoorsy. It's not exactly a garden party but definitely not urban.
This type of white party feels traditional but still really ritzy. I'd wear a cute but flattering white party outfit (probably a shorter dress but bring a sweater) that manages to be feminine and still solid.
This is a great time to thrift for clothes that will fit the theme since classy is timeless!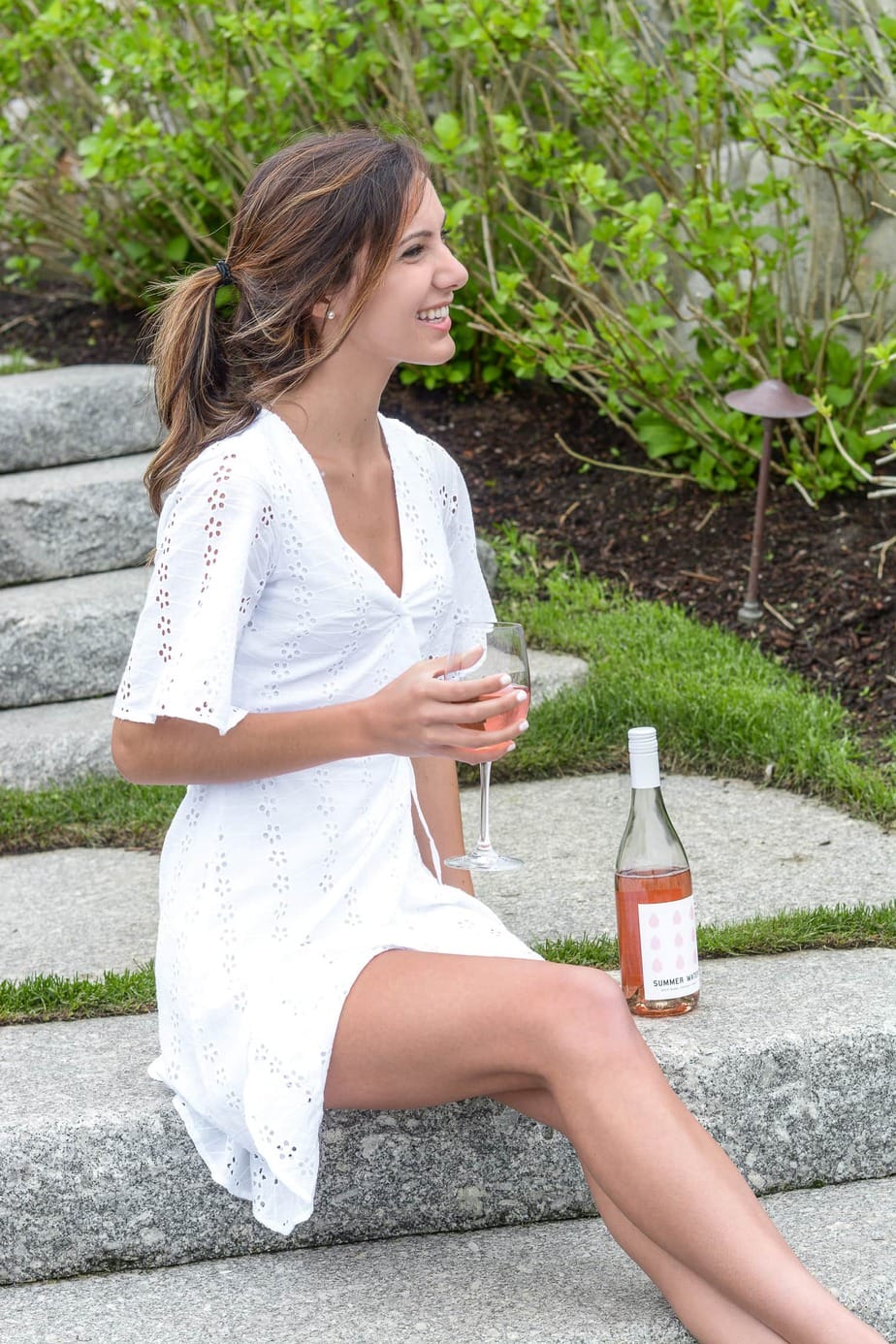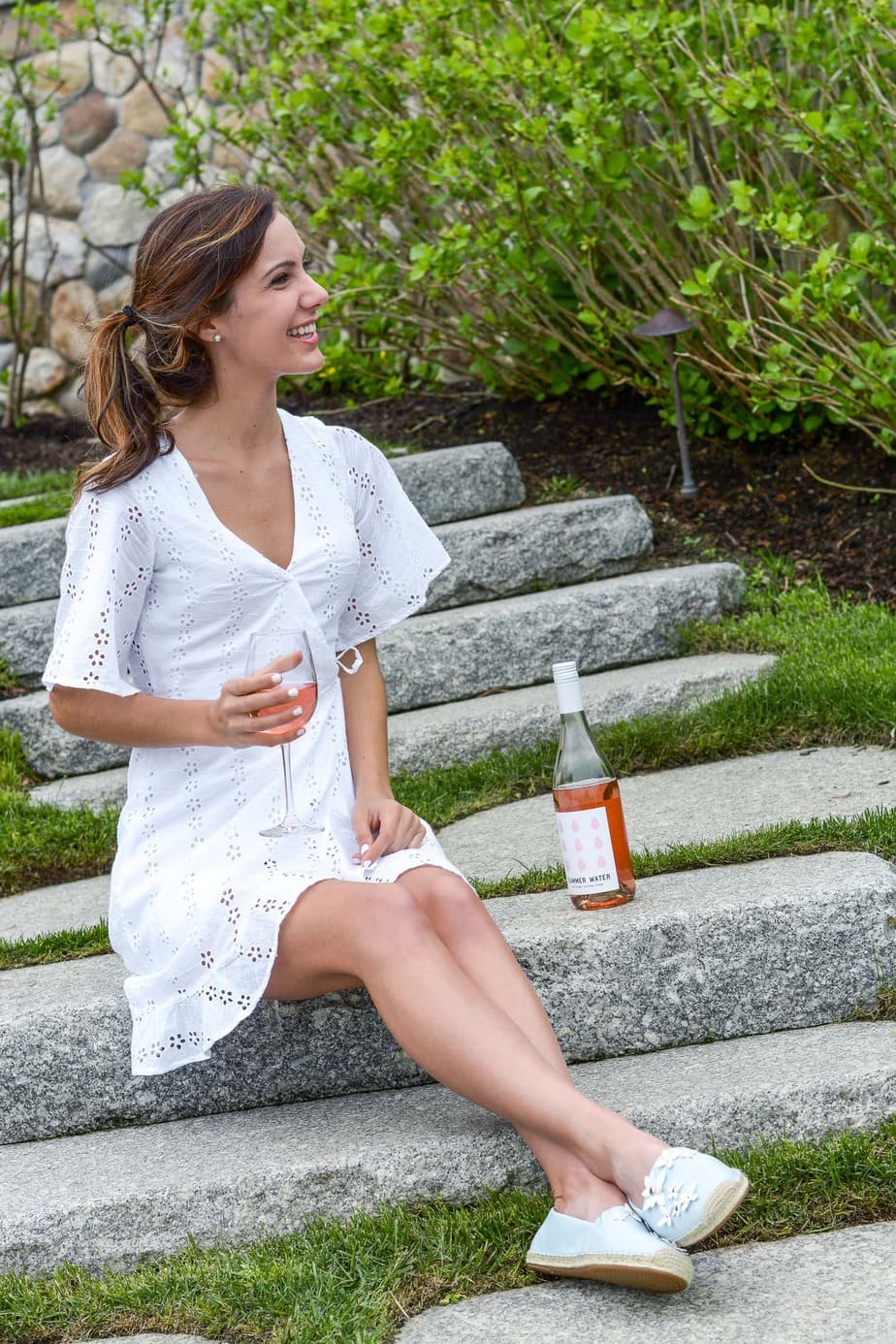 Dress: TJMaxx (similar)
Related: 33+ Preppy Style Fashion Brands For Every Budget

Where to Buy White Party Clothing
If you're looking for budget ideas, I always check SheIn and Amazon. Check out my honest SheIn review here.
Here's some additional helpful inspiration for white party outfits from some of my favorite bloggers!
Kier Couture / Style Elixir / On the Daily Express / The Tinka Show / Fashion Beauty Decor