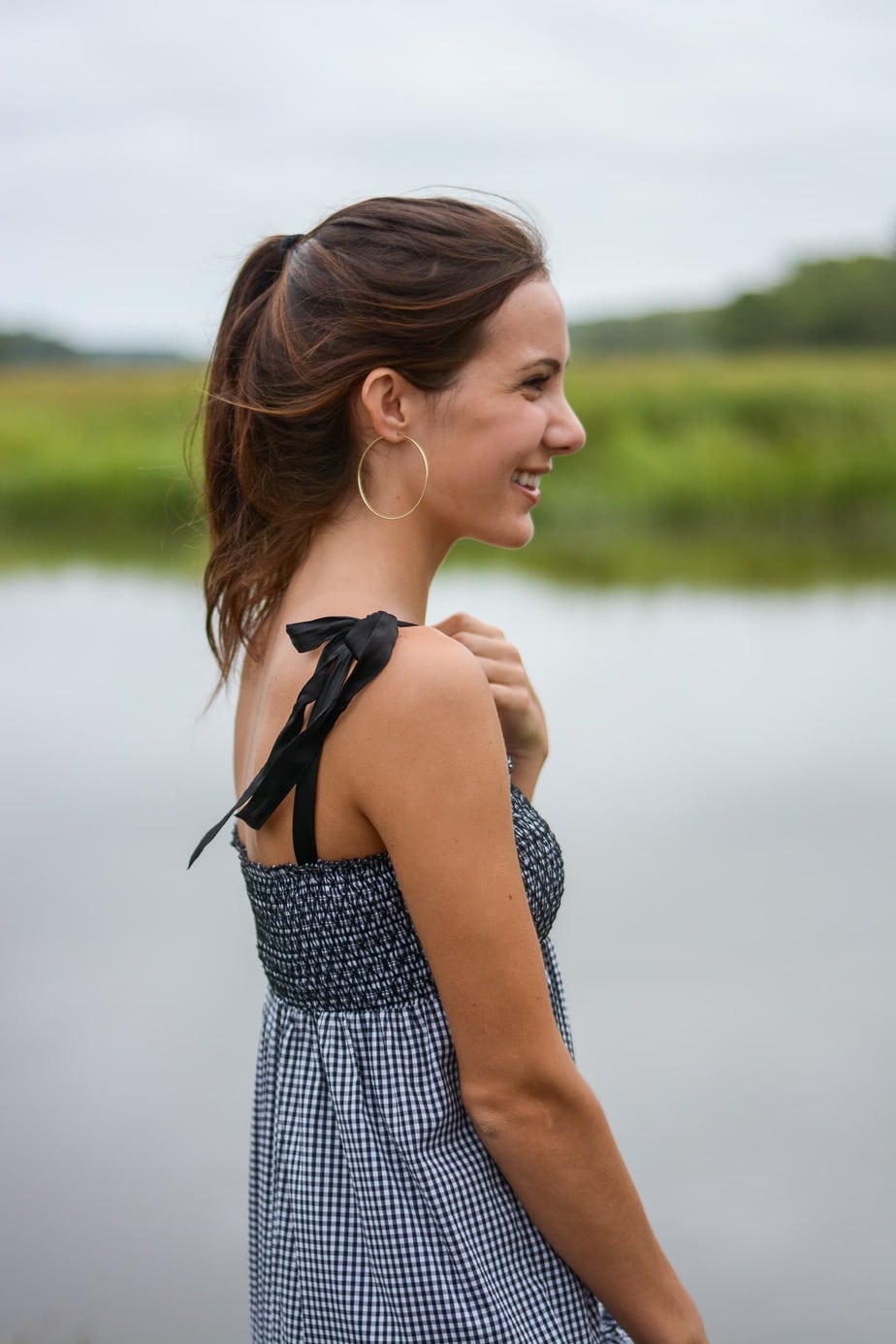 I'm a little obsessed with gingham style. It's so sweet but fun at the same time! You can do almost anything with gingham and it adds dimension to an otherwise bland outfit. My favorite way to style it is taking simple, darling pieces and adding big jewelry or accessories.
There's so many ways you can style an outfit that includes gingham. I have way too much full-on gingham dresses, gingham shorts, gingham hair ties, shoes, purses, tops, etc. Here are some of my favorite combinations – I've included gorgeous gingham style looks from other fashion bloggers as well!
Related Posts: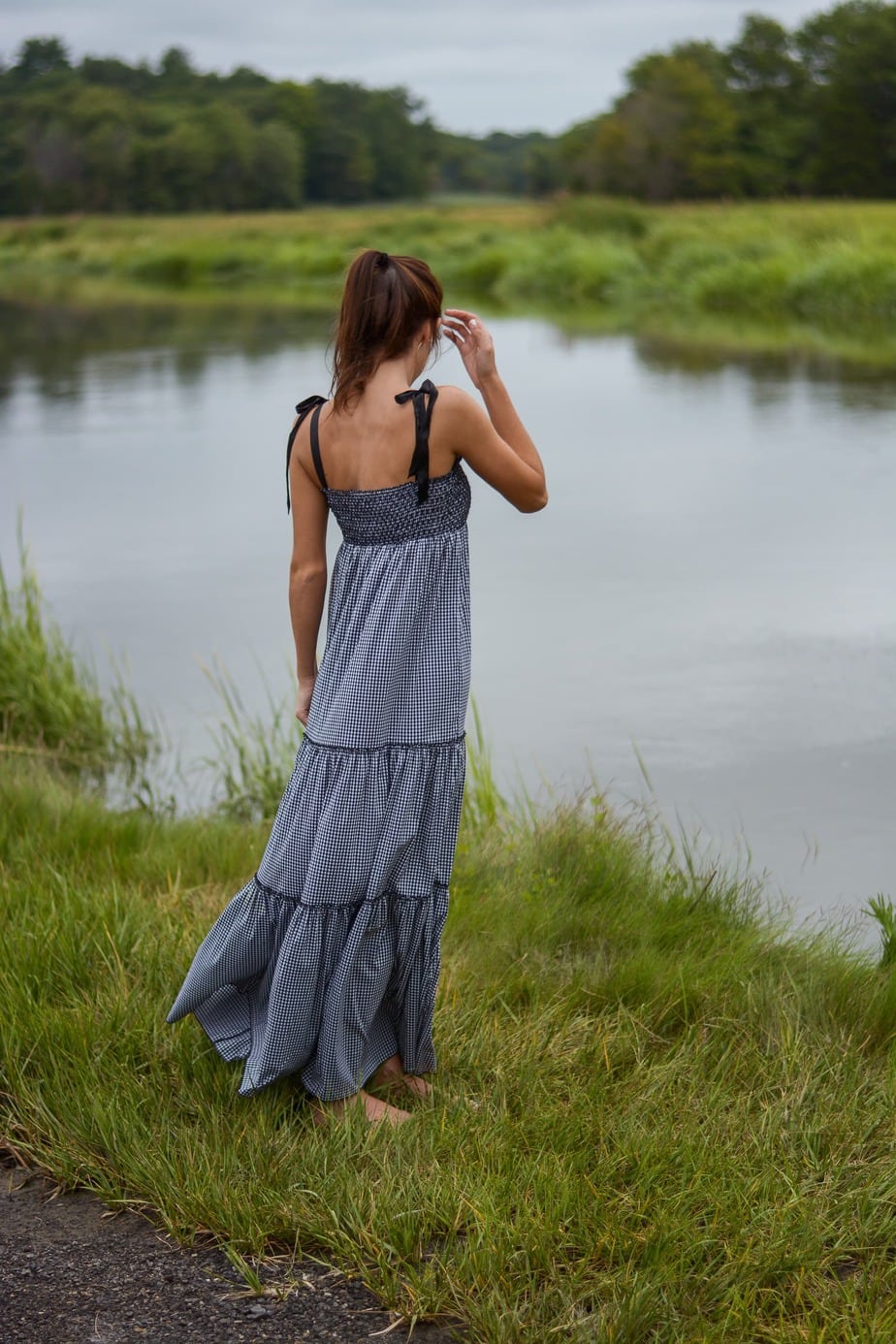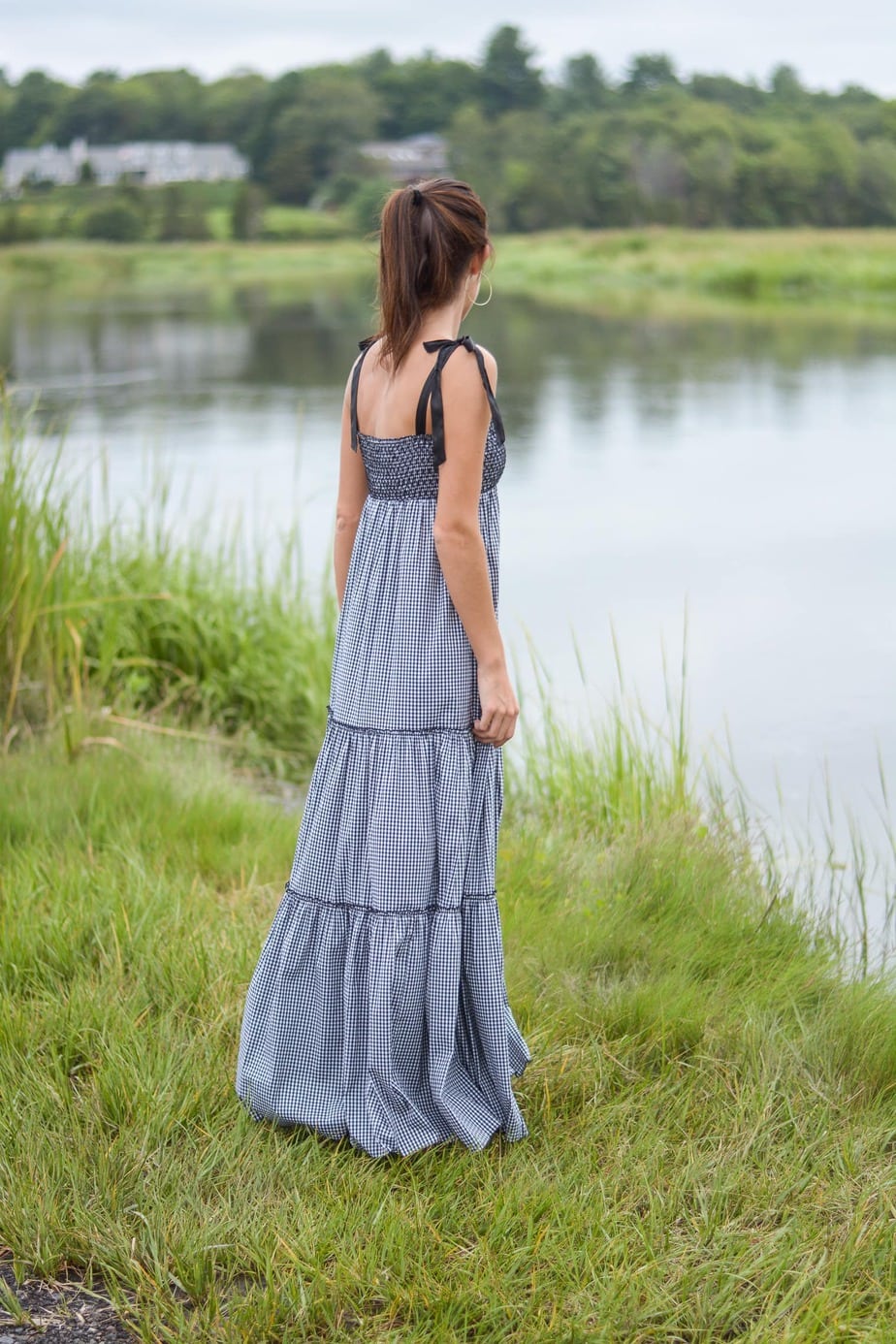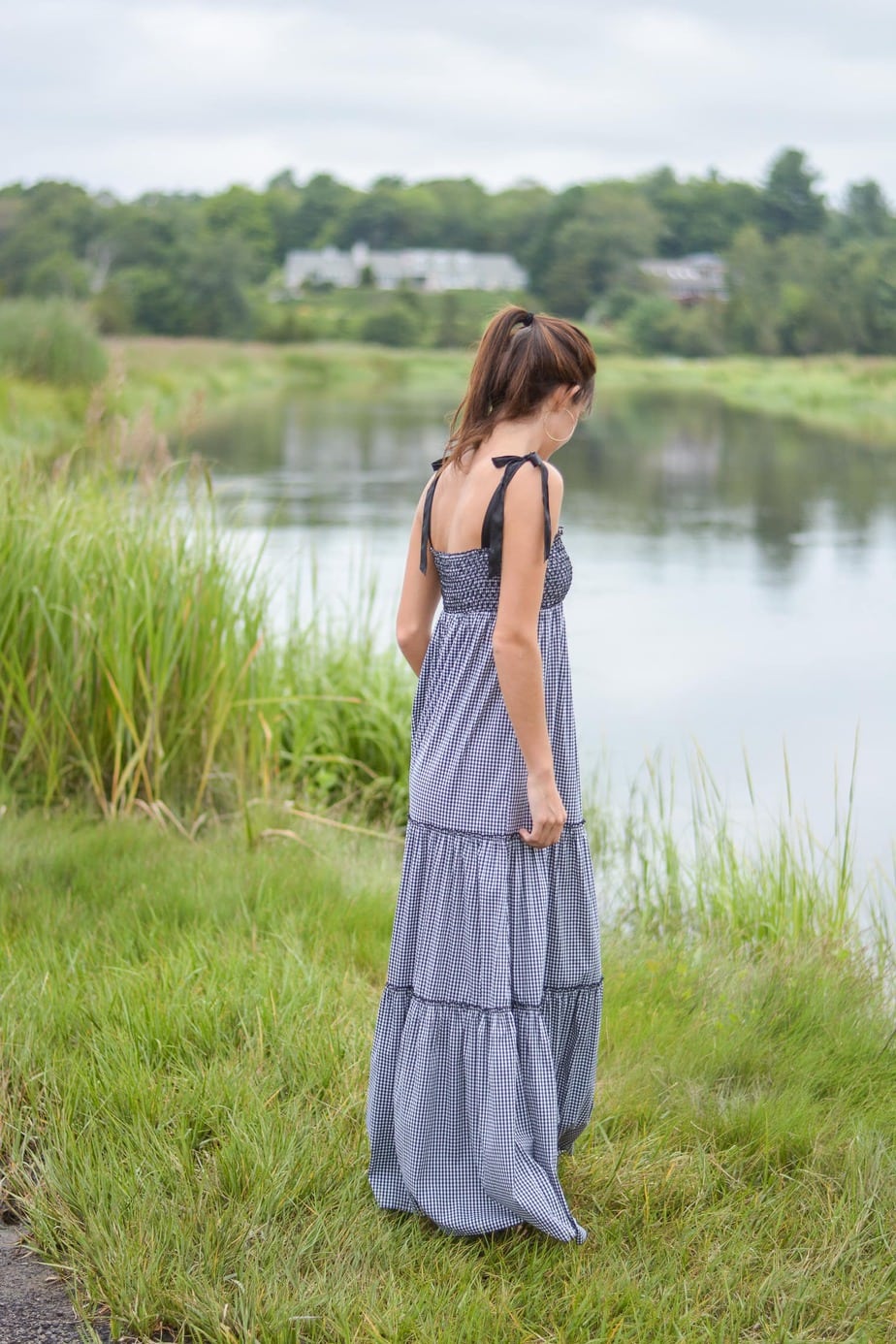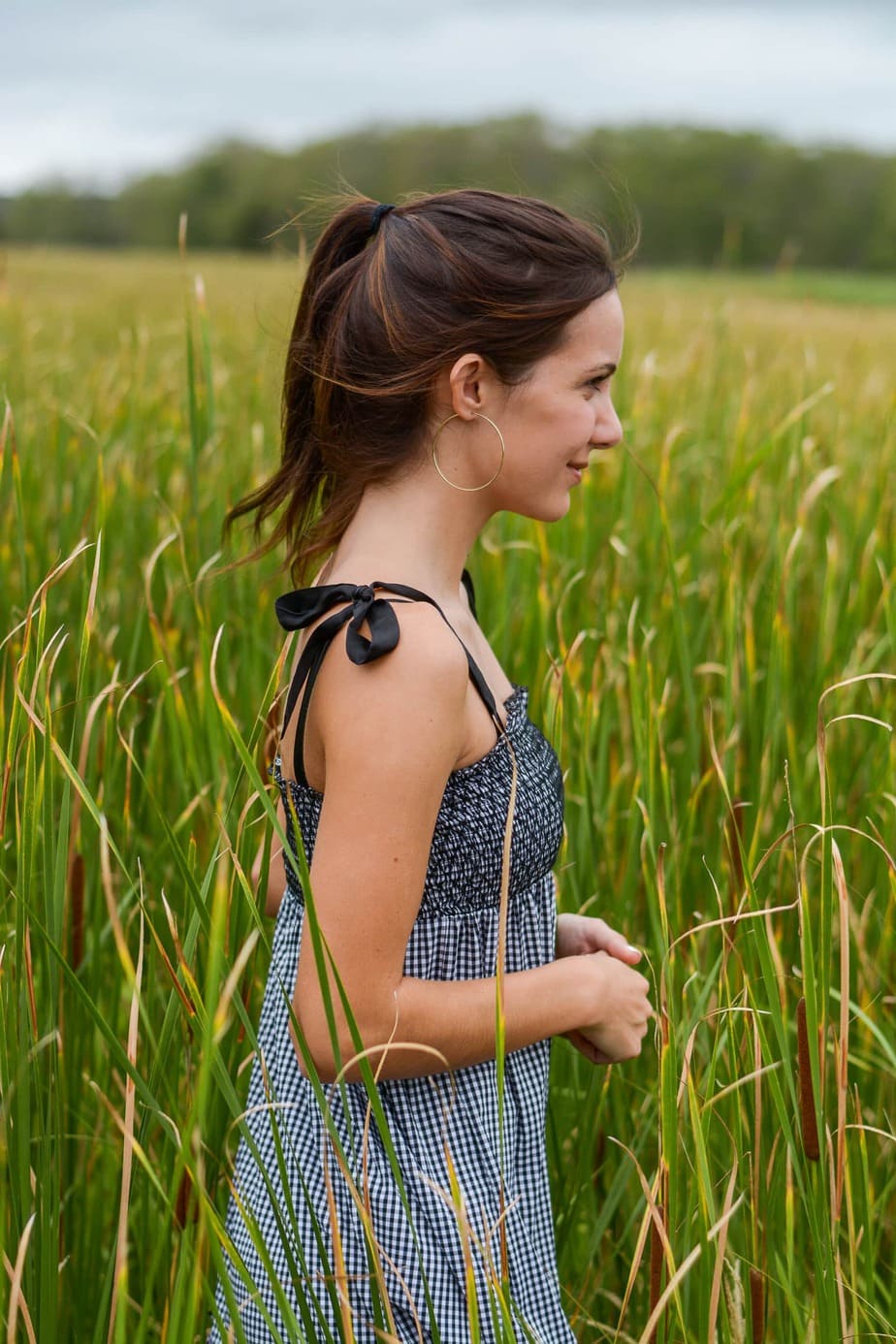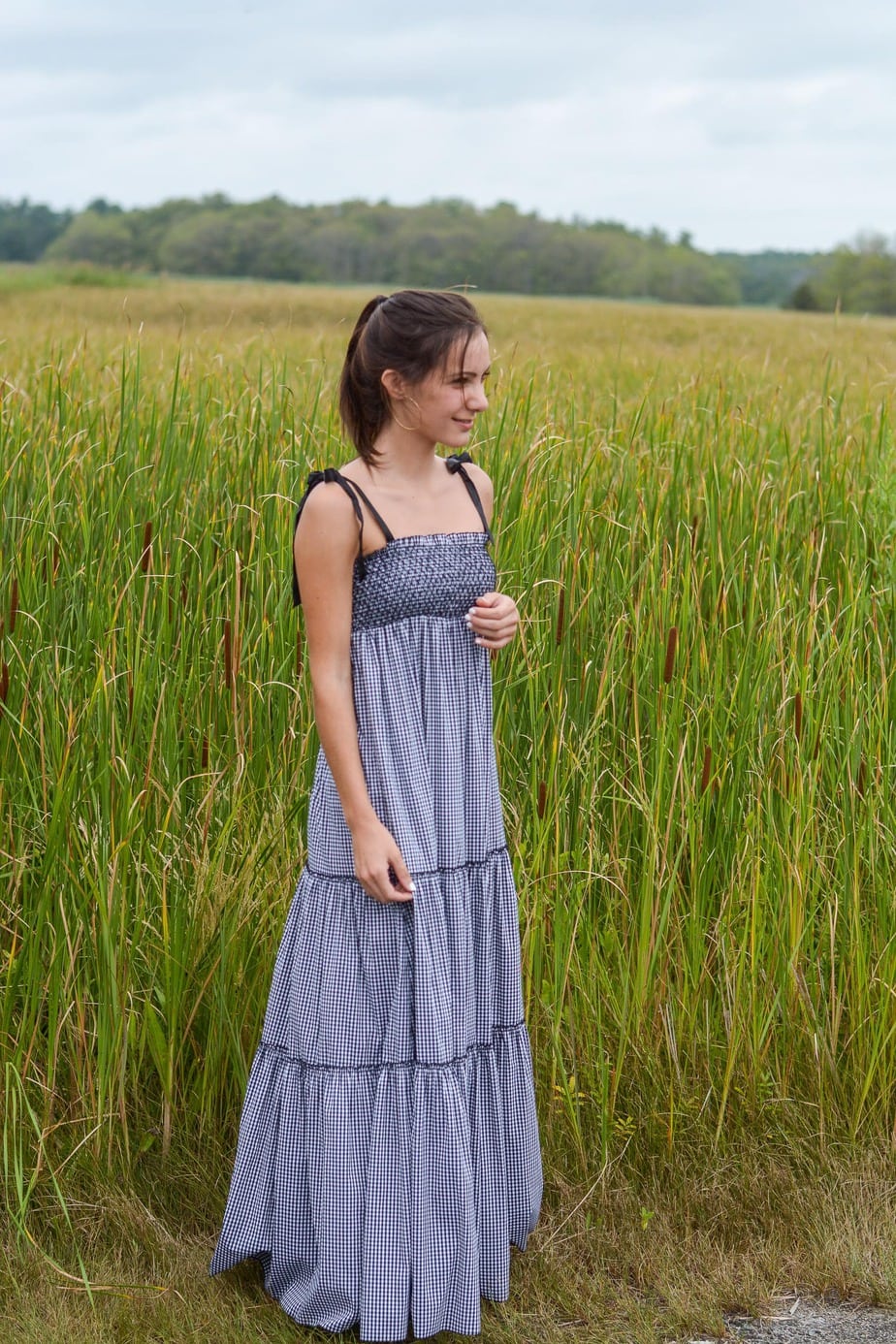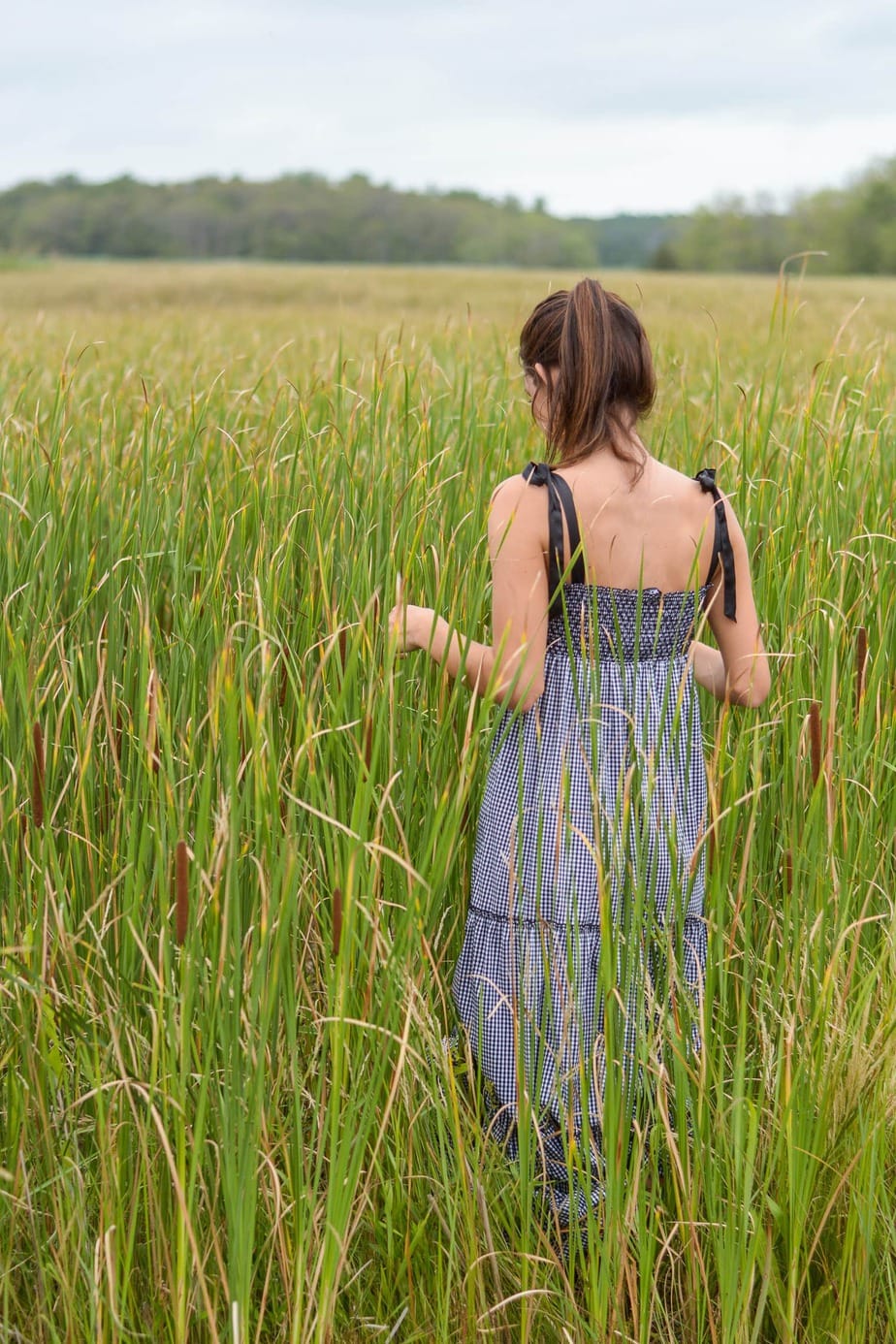 You can wear this Maxi Dress basically anywhere, from a casual beach day to a fancier summer event! I've paired it with all types of accessories, such as chunkier bracelets, wedges, and lots of straw purses. It's one of my favorite gingham style pieces this season.
Dress: Bebe (sold out but check out this Gingham Maxi Dress, this Sleeveless Maxi Dress, and this off the shoulder Gingham Maxi Dress) | Earrings: Madewell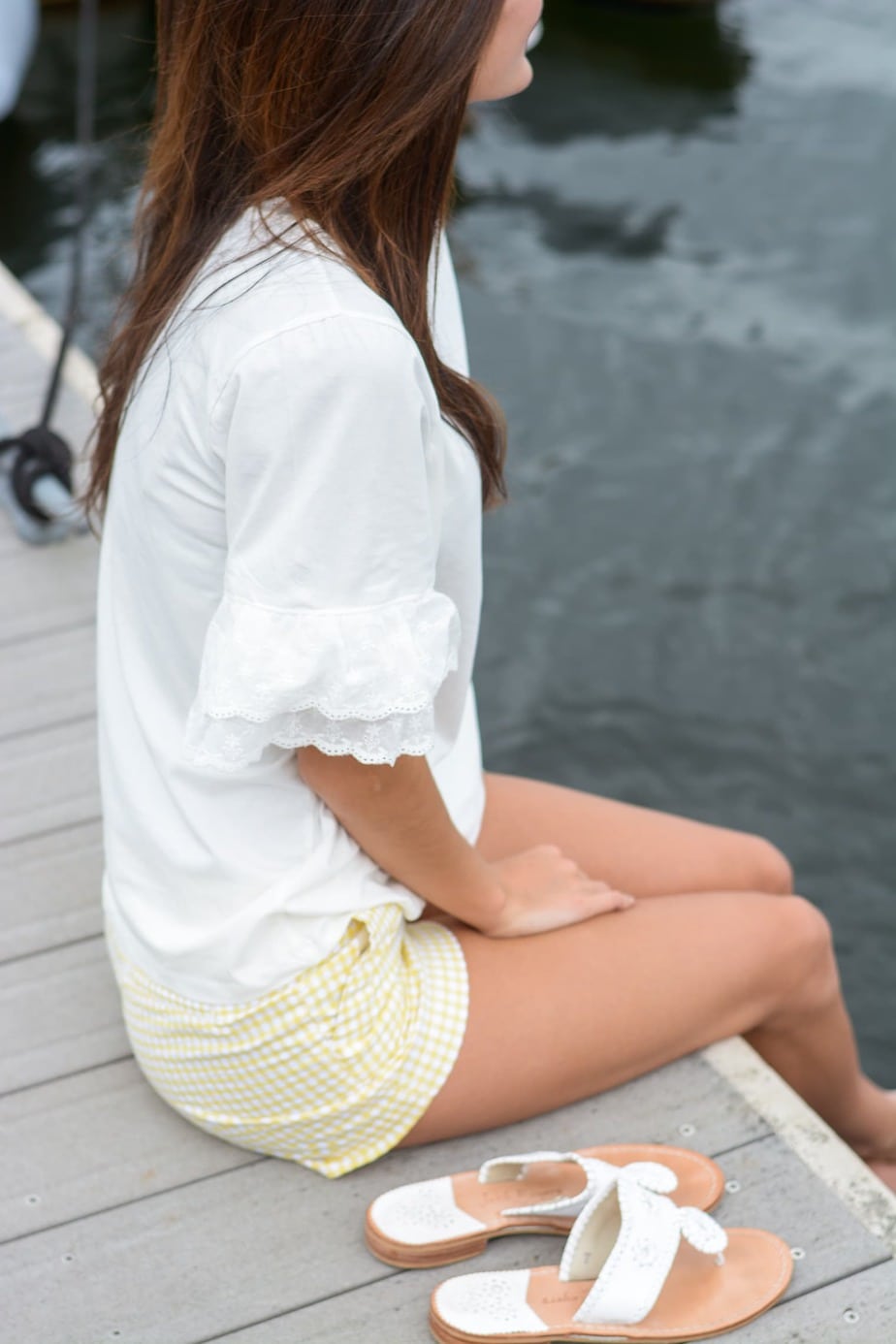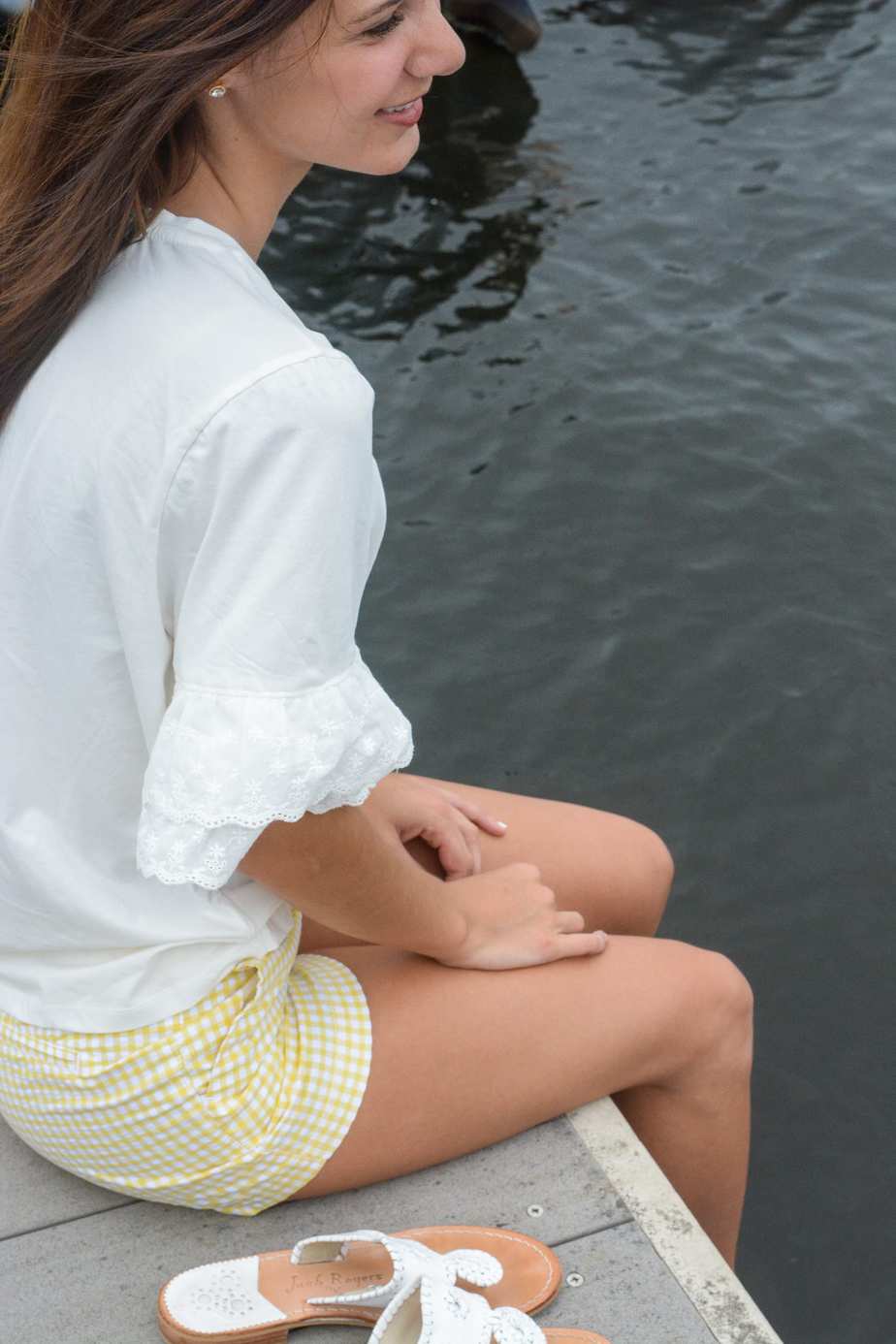 These shorts are so cute, comfy, and affordable! They go great with anything white and can be casual (I wore them for a day on the boat here) or dressed up for a nice dinner.
Blouse: Rachel Parcell Everyday | Shorts: Old Navy | Shoes: Jack Rogers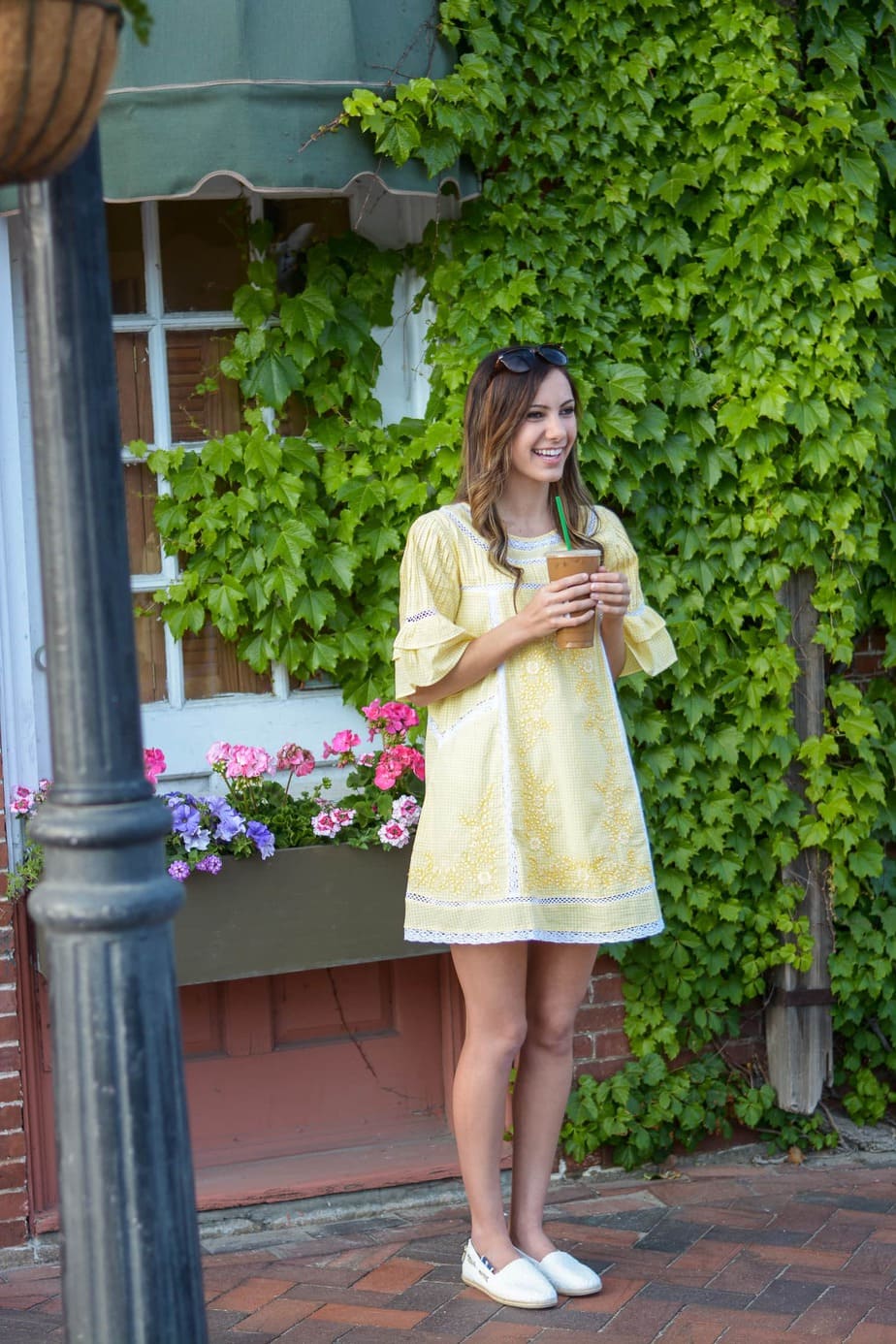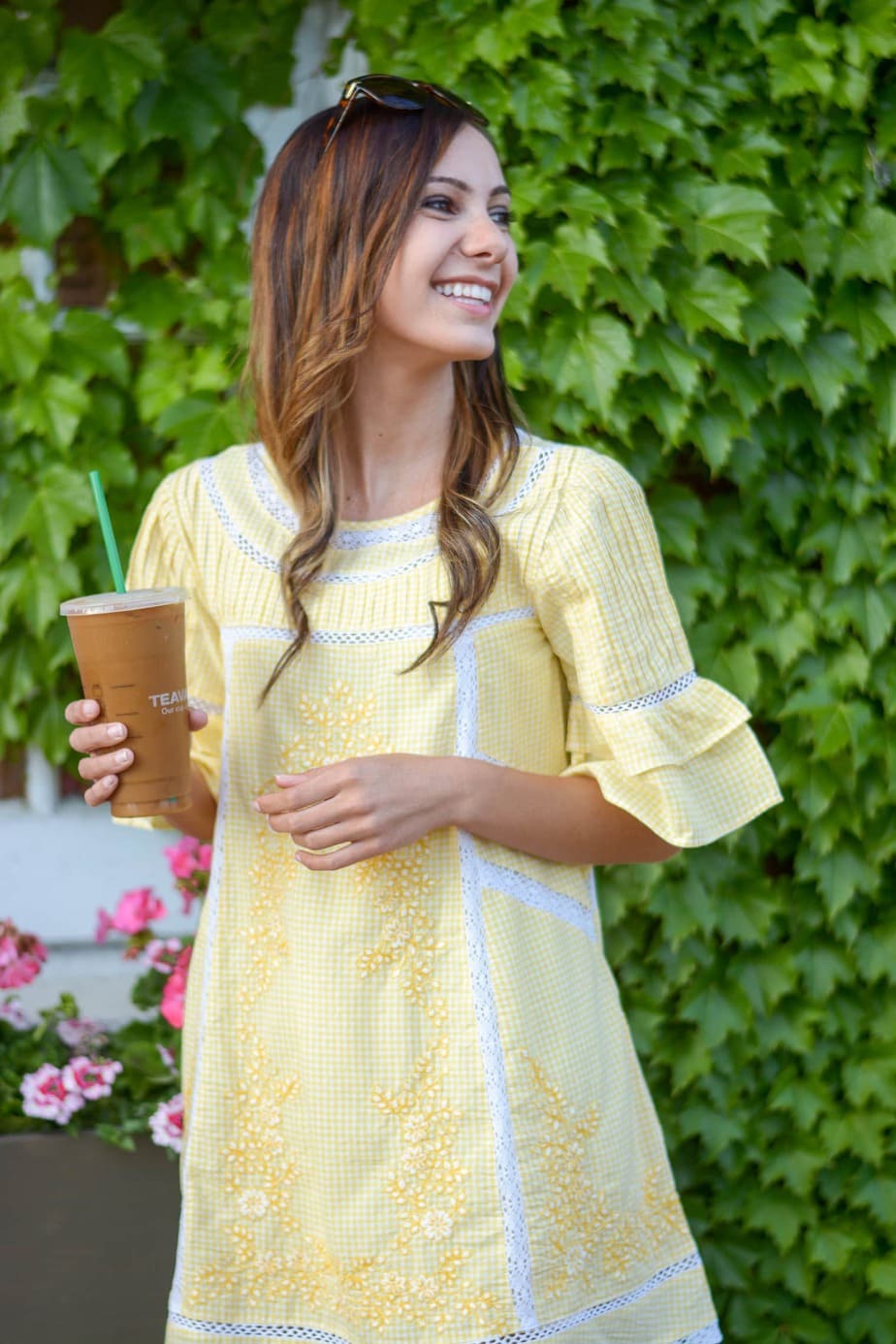 Yellow is so happy and this dress is no exception! The quality is amazing (Free People!) and it's really comfy to throw on if you're running late and want to look put together.
Dress: Free People | Shoes: Nautica | Sunglasses: H & M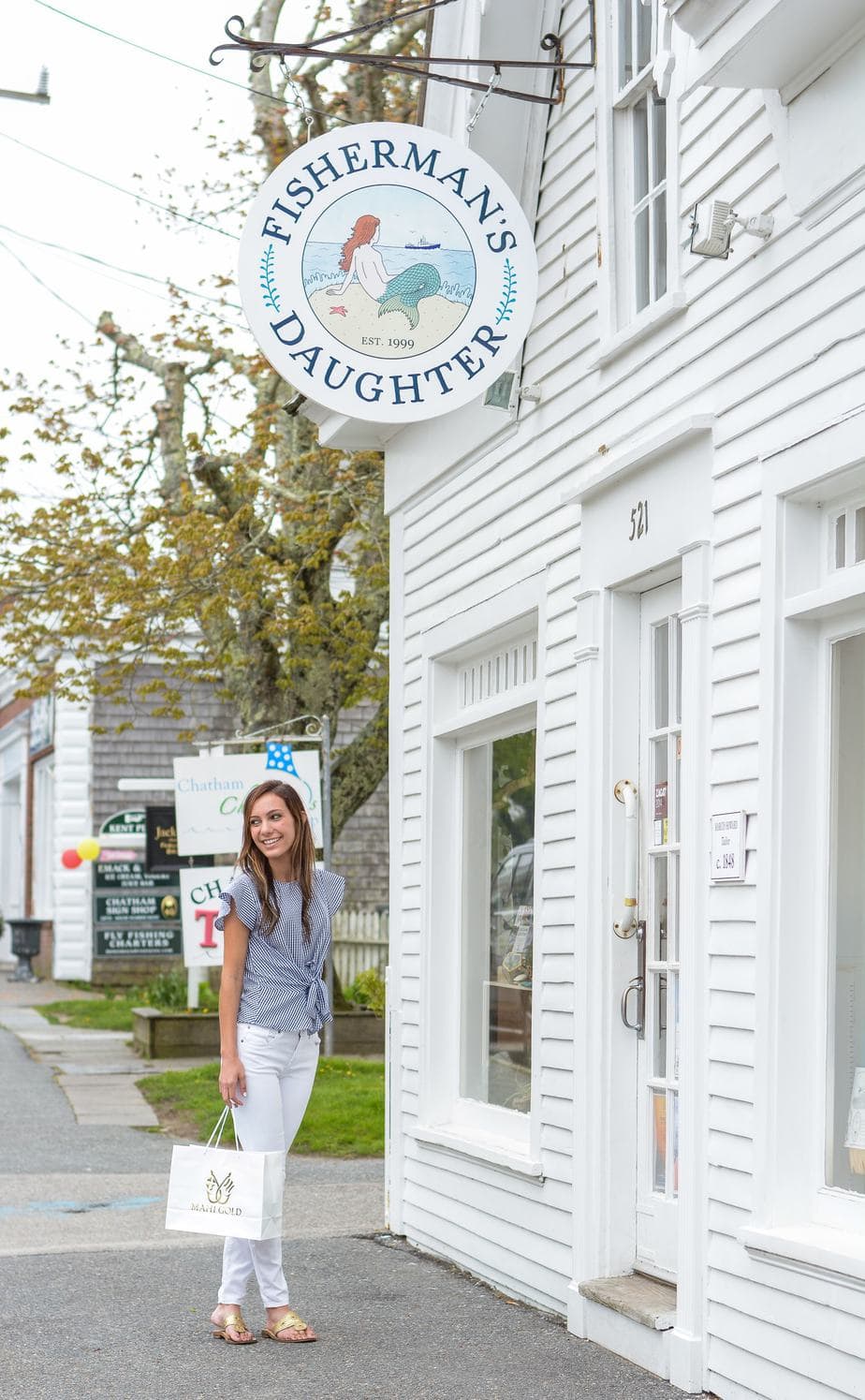 I'm a bit of a TJMaxx fanatic (the finds are too great) and love a classic blue gingham top with white jeans. I wore this outfit in Chatham MA and got like 6 compliments! It's very preppy but well-cut and can easily be made more boho trendy with different bottoms/shoes.
Top: TJMaxx (this one is pretty similar from Nordstrom and this one is really cute too from ASOS) | Jeans: Express | Shoes: Jack Rogers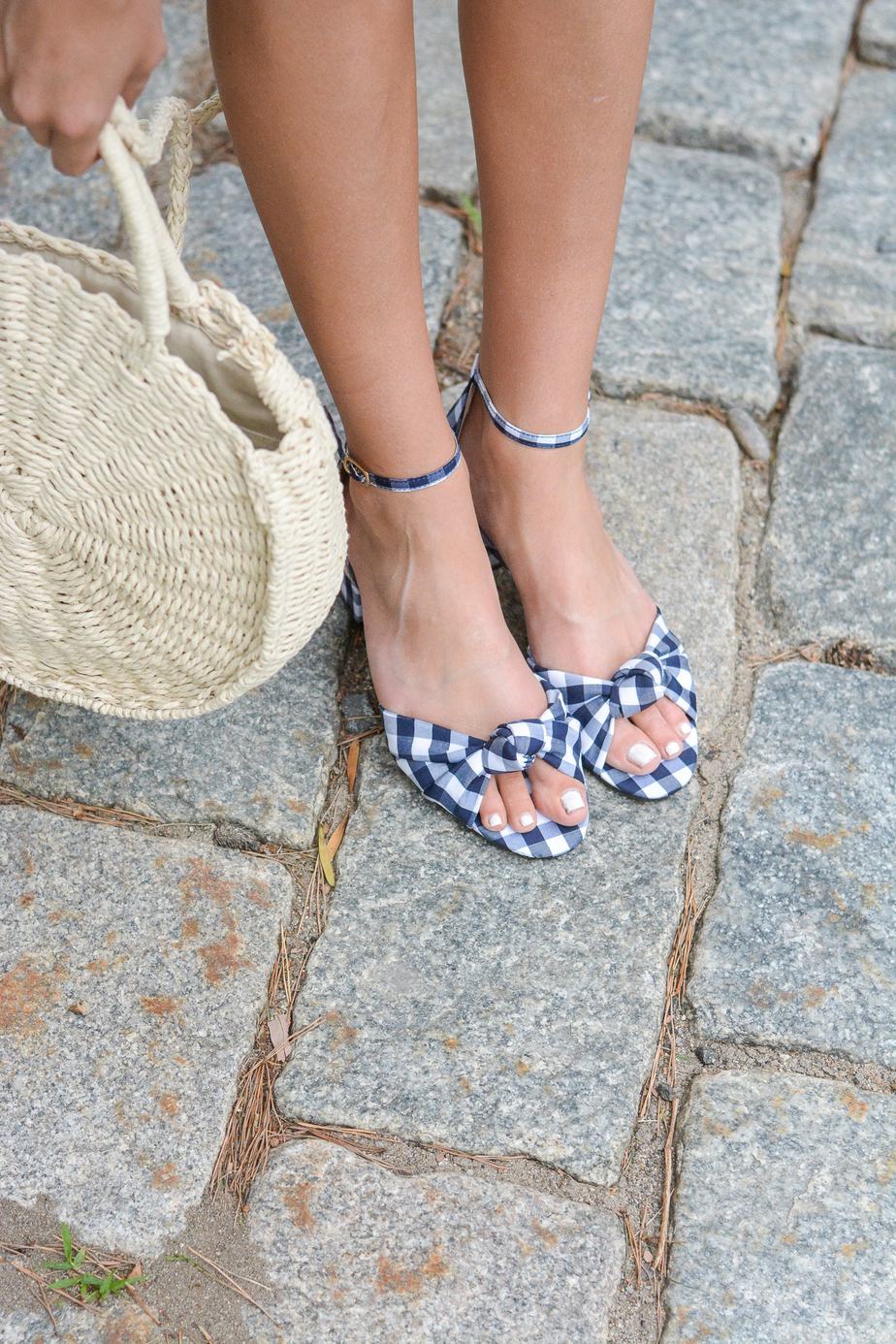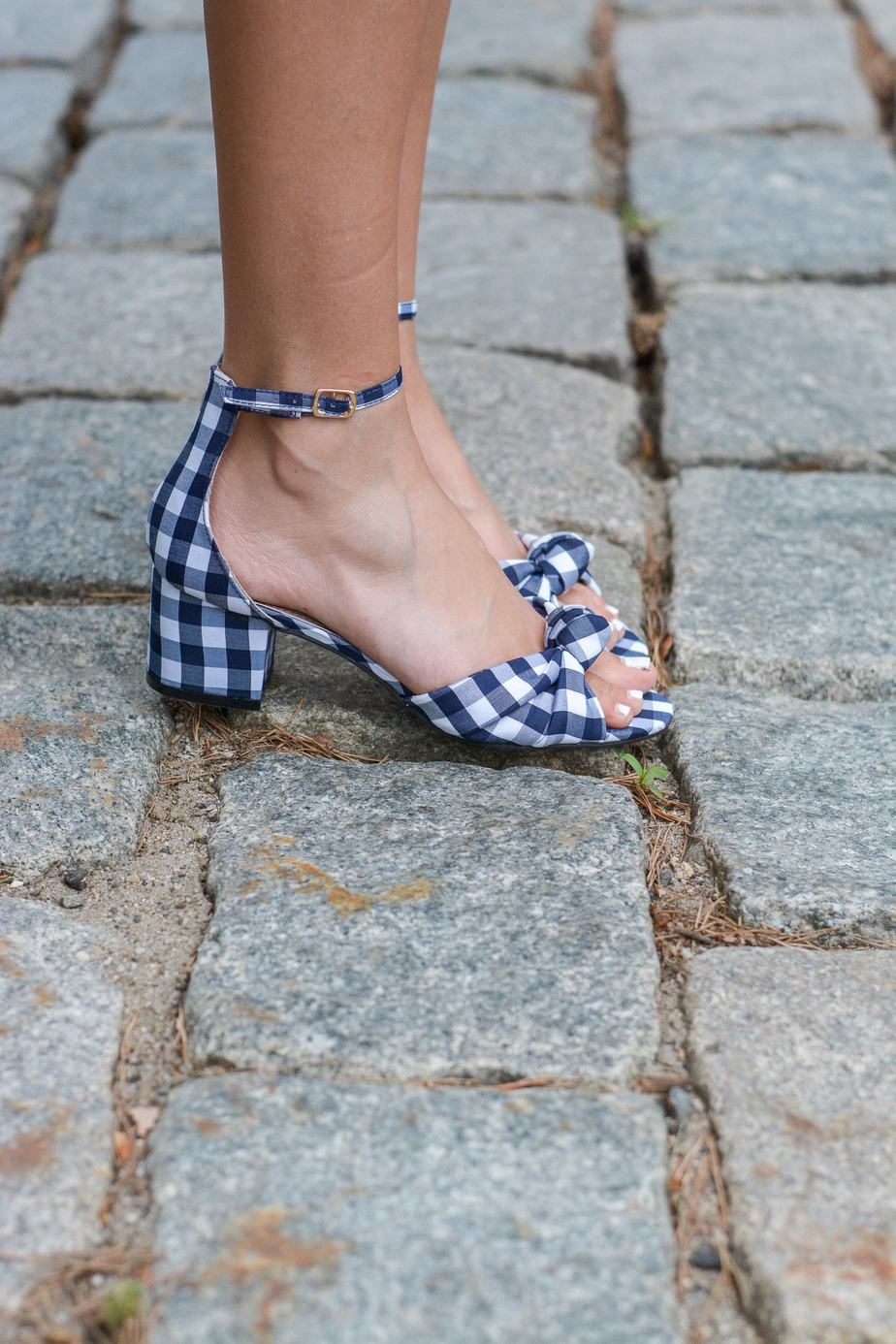 Saved my favorite gingham style shoes for last! These baby heels are low enough that you can wear them almost anywhere without being over the top, but they're fancy enough that you could wear them to a nice event with a white dress.
Shoes: Betsey Johnson | Bag: Rachel Parcell (sold out but similar is on Amazon.com; here's another option as well)
Check out these awesome gingham looks from some of my favorite fashion bloggers for some cool other ideas!
The Stylish Housewife / Style My Dreams / Straight Style Blog / Moderately High Maintenance