Romper season is finally here! I'm going to be honest: if I could wear a romper every day I could. They're so comfy and hide any bloating but are still cute.
I also love how rompers can be styled in a really casual way or can be so fancy that it's possible to wear one to a wedding. You really just need a few classic rompers and a variety of accessories to have a whole range of options.
If you've ever wondered how to style a romper, you're not alone. They're pretty tricky to get right. Scroll to the bottom for some general tips about styling any romper piece or keep reading here for more information!
How to Style a Romper: Here are 10 Gorgeous Ways!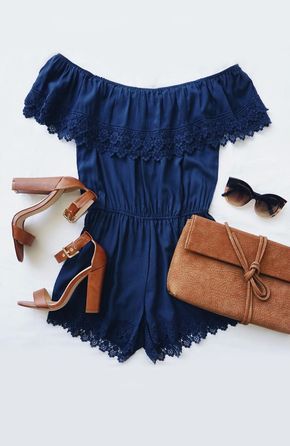 This option could be worn to any fancier event from a nice dinner to a wedding or even a night out. You can use a classic pair of heels (any neutral color works) and pair them with virtually any romper.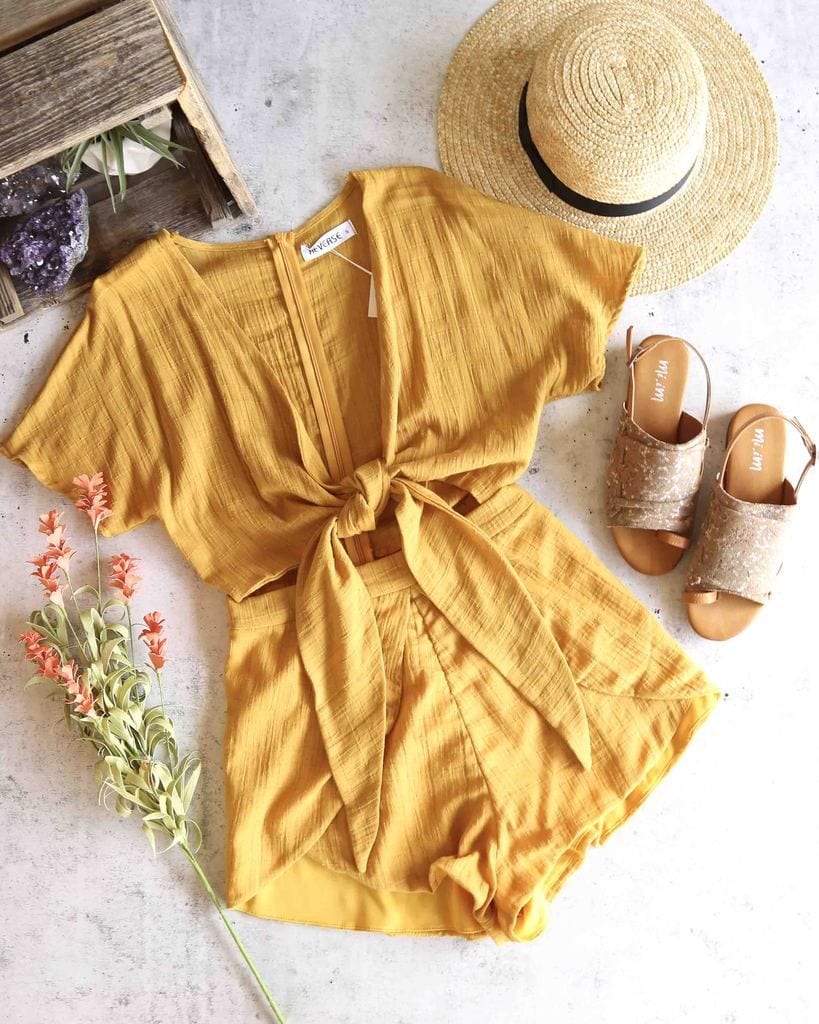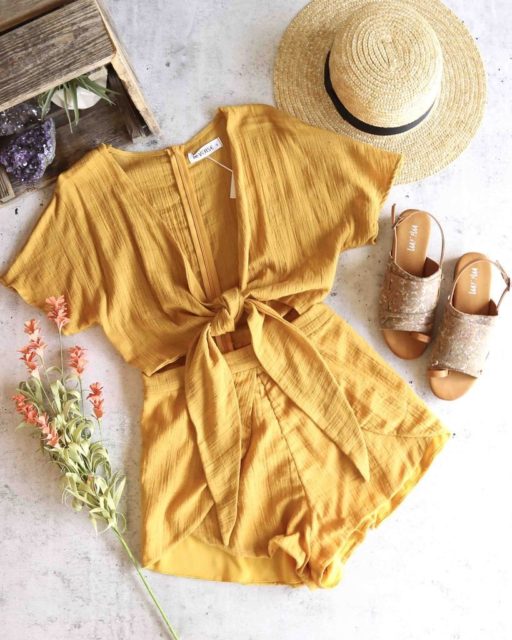 I love this boho option; it has such a California summer vibe. Pair it with flats and a straw hat and you can wear it to any casual event or even to the beach.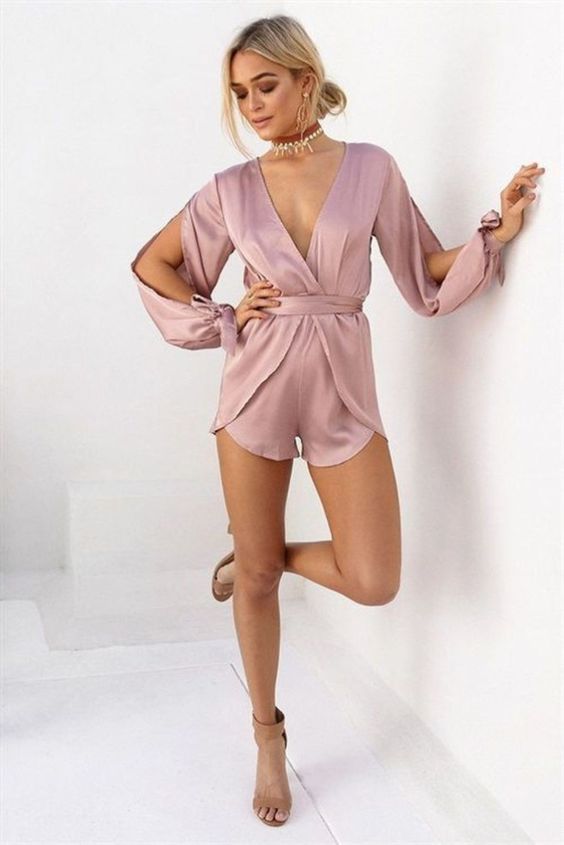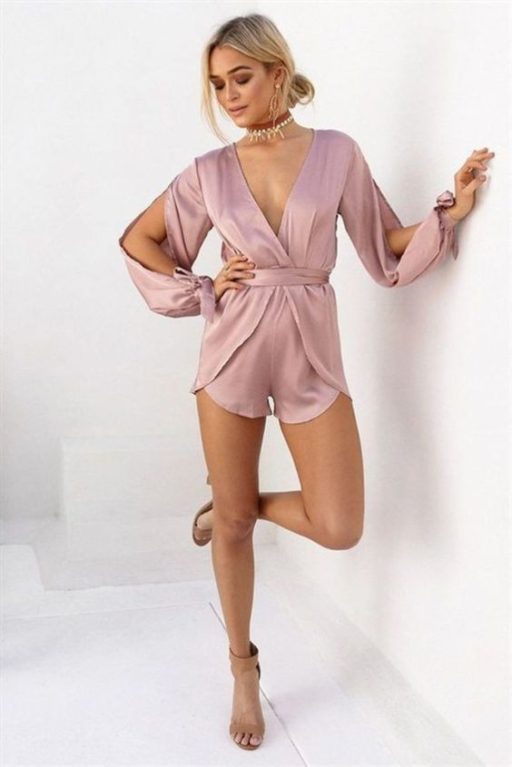 This is a great silky piece to wear out or to a fancier event. It's especially gorgeous with this choker!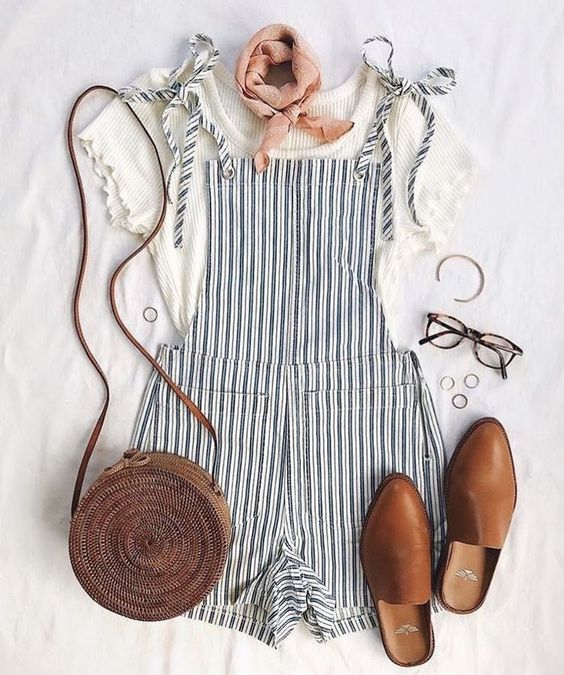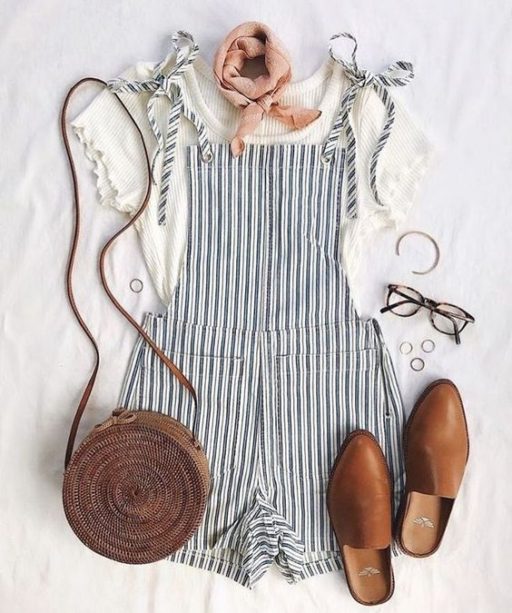 This is a super cute casual option that can easily be created by adding a blouse under a sleeveless romper.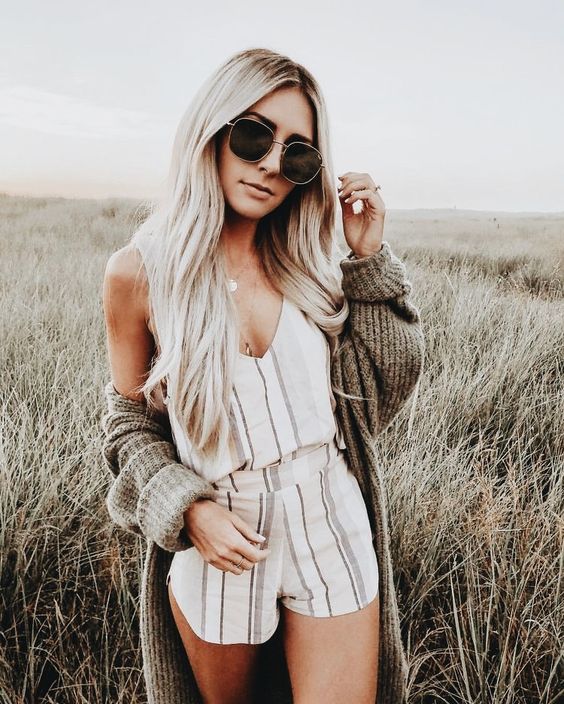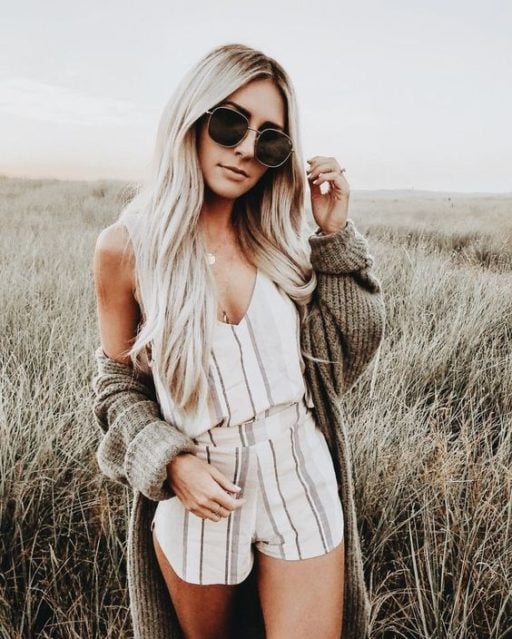 Adding a cardigan to a romper outfit not only makes it look especially cute but will keep you cozy!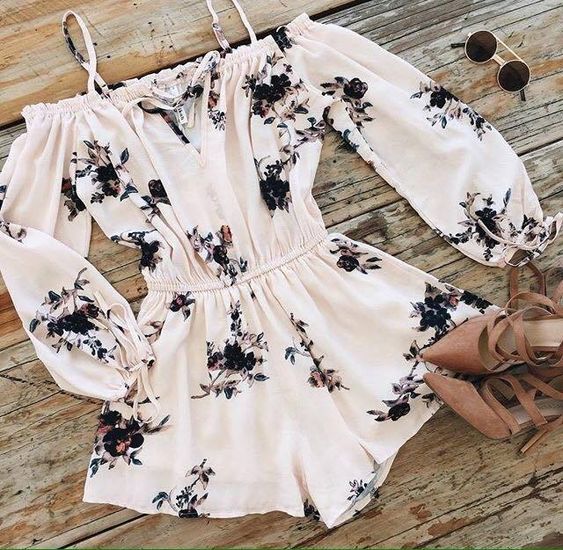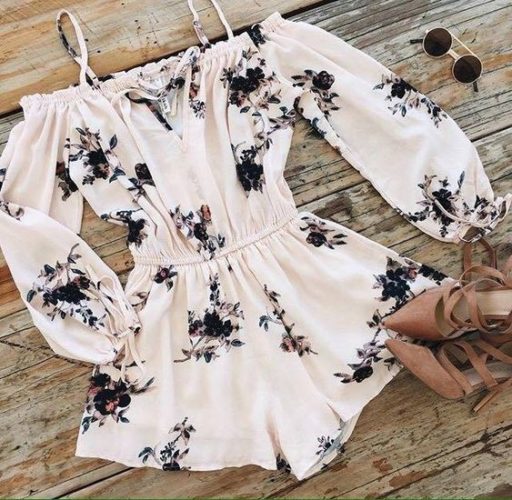 Off the shoulder rompers are my favorite because they can appear flowy and beachy but can also be paired with heels for a really elegant look.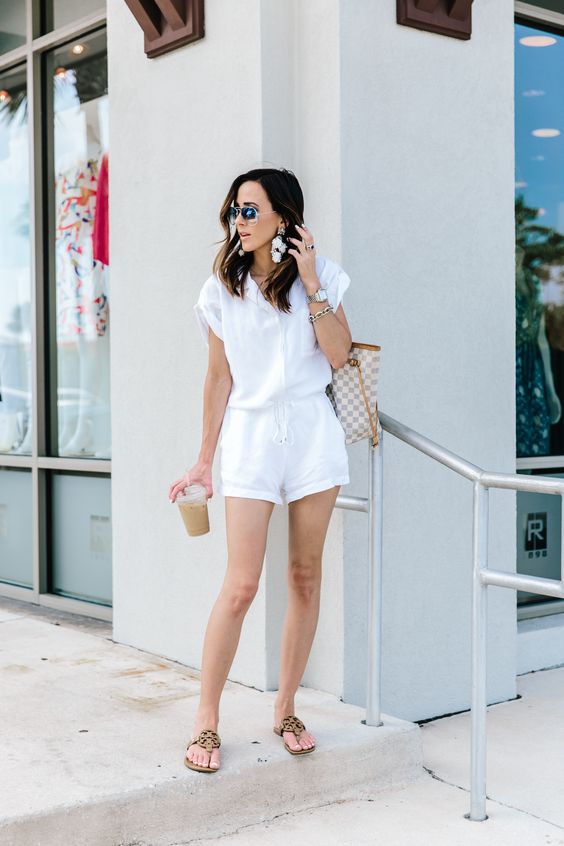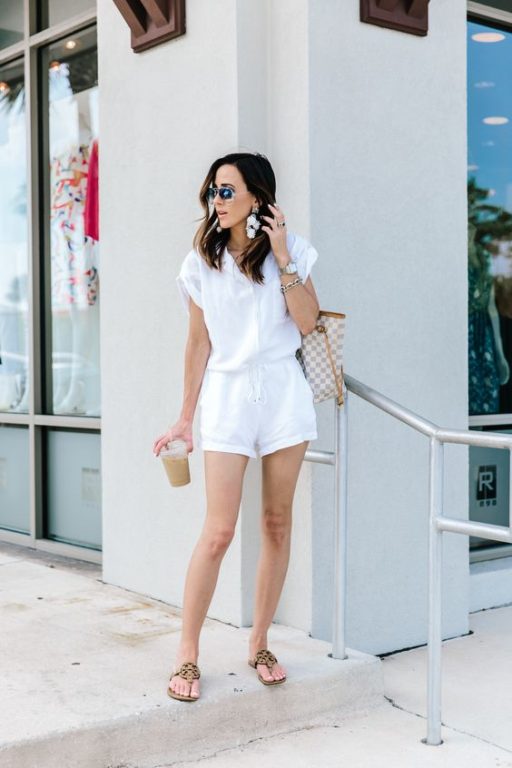 This is such a cute daily look with tons of classic pieces that most girls have (or have some variation of) in their closets. I would definitely wear this shopping!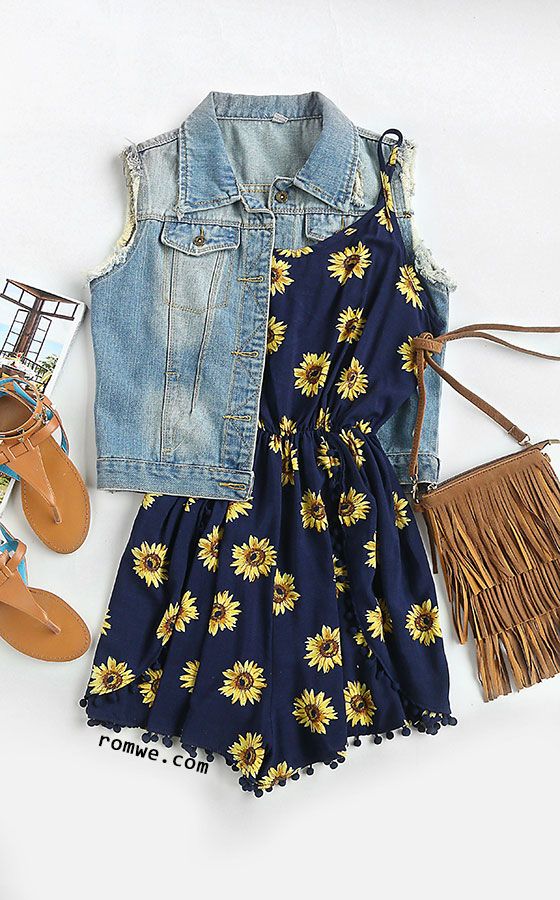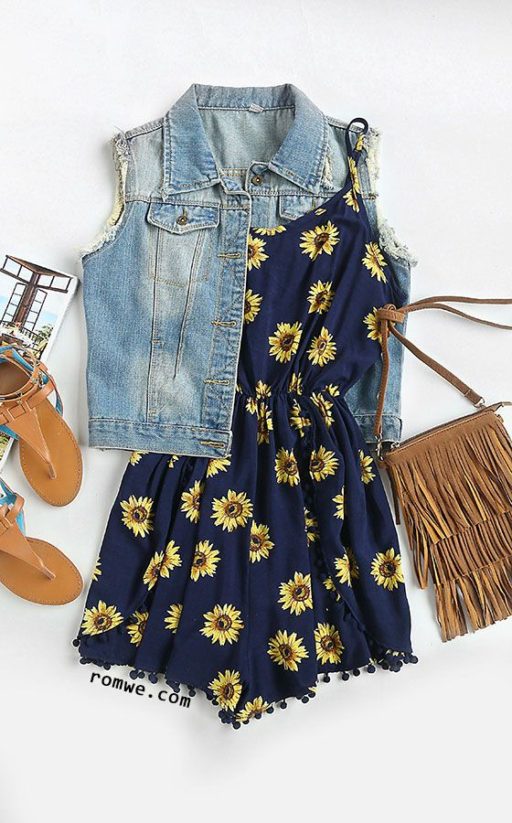 Adding either a jean jacket or a jean vest to a romper changes the whole look. It's one of my favorite ways to dress a romper down!

This hat is super cute and dresses down these booties while keeping the outfit super trendy. Plus, it protects your hair from the sun!
How to Style a Romper – Tips and Tricks
There's a few general things to keep in mind when you're figuring out how to style a romper that will help the outfit look together.
1. If you choose to wear booties, make sure that they cover your ankles and that the romper isn't too short. Otherwise, it ends up looking strange when there's too much leg.
2. Romper length is super important when styling. You always want the seam to hit the mid to upper part of your thigh. If it's too short, the proportions of the whole outfit will look off. If it's too long, the romper will look baggy no matter how perfectly it fits you everywhere else.
3. Don't pair a super casual cotton PJ romper with heels, just like you shouldn't wear a silky romper with sneakers. You can, however, pair a cotton romper with booties that are one level up or a piece on the fancier side with classy flats.
4. Shoes to avoid are really casual flip flops and stilettos; everything else is fair game depending on the style.
5. Use the rule of 3 for jewelry. For example, you can wear a pair of statement earrings, a small set of bracelets, and a ring.
6. Use a tote bag for really casual rompers and a crossbody bag for everything fancier than that.
Where to Buy a Good Romper
A good romper is hard to find. Most of the time, rompers I order just don't fit right (they're either too short or too long), don't fall right (the waist is too high or too low), or aren't great quality.
Here are my favorite places to order really quality rompers from (listed in order of price – low to high):
Happy romper shopping!
Related posts: