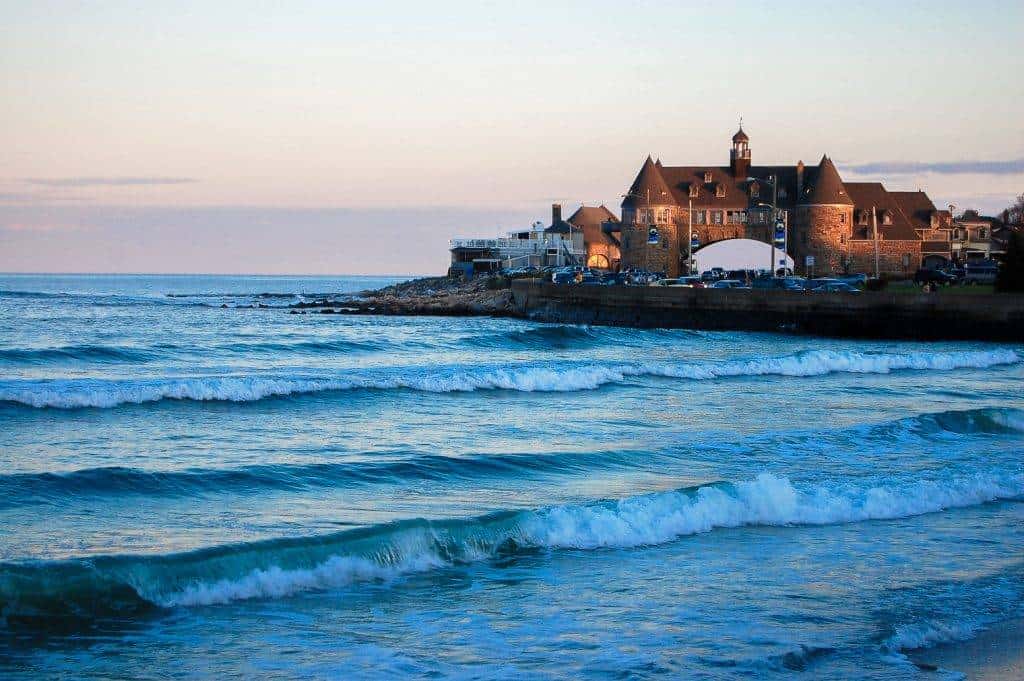 Narragansett Beach isn't typically the first place you think of when you're planning a trip to Rhode Island, but it's such a laid back, cute, beachy town that it deserves at least a few days.
Narragansett was actually named the top New England beach town by the Boston Globe based on polls!
Where to Stay:
The Break Hotel is one of the newest, cutest, boutique Narragansett RI hotels and definitely encompasses the feel of the area. It's high end with gorgeous aqua and sand coloring throughout, but is small enough to have a quiet, relaxed, intimate feel.
We stayed in a gorgeous room with an oversized bed and balcony facing the ocean. The amenities were really set up for convenience (beach supplies, a Keurig, and Poland Springs water bottles are provided in the room, the bathroom floors are heated, private wifi is provided, and some rooms have gas fireplaces that give off a lot of heat).
There aren't a ton of Narragansett RI hotels so I definitely recommend staying here. Other Narragansett RI hotels in the area are either much further away from Narragansett Beach (potentially not even in the same town) or not as high quality.
The Break Hotel is one of the best Narragansett RI Hotels that is clean and maintained for a great price.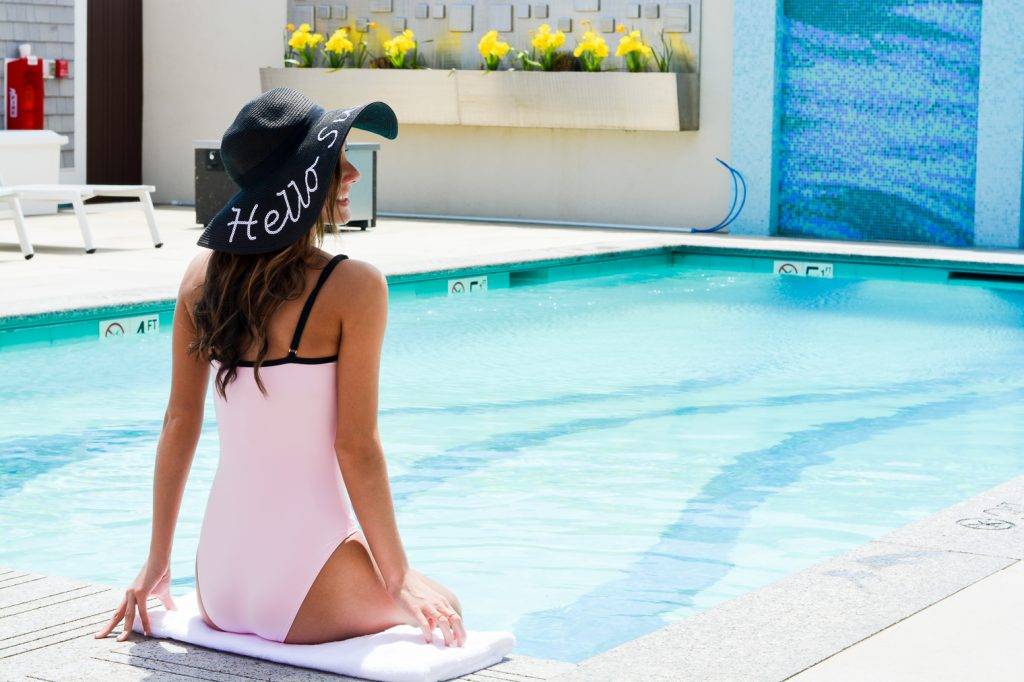 The Break Hotel is definitely one of Narragansett's best. I highly recommend it based on how awesome my stay was! Seriously, check out the Trip Advisor reviews on the property and you'll see what I'm saying.
Related articles to this travel guide:
1. Things to Do in Portland Maine
2. The Best Towns On Cape Cod For Every Type of Vacation
3. Staying at the Break Hotel on Narragansett Beach
Narragansett Beach: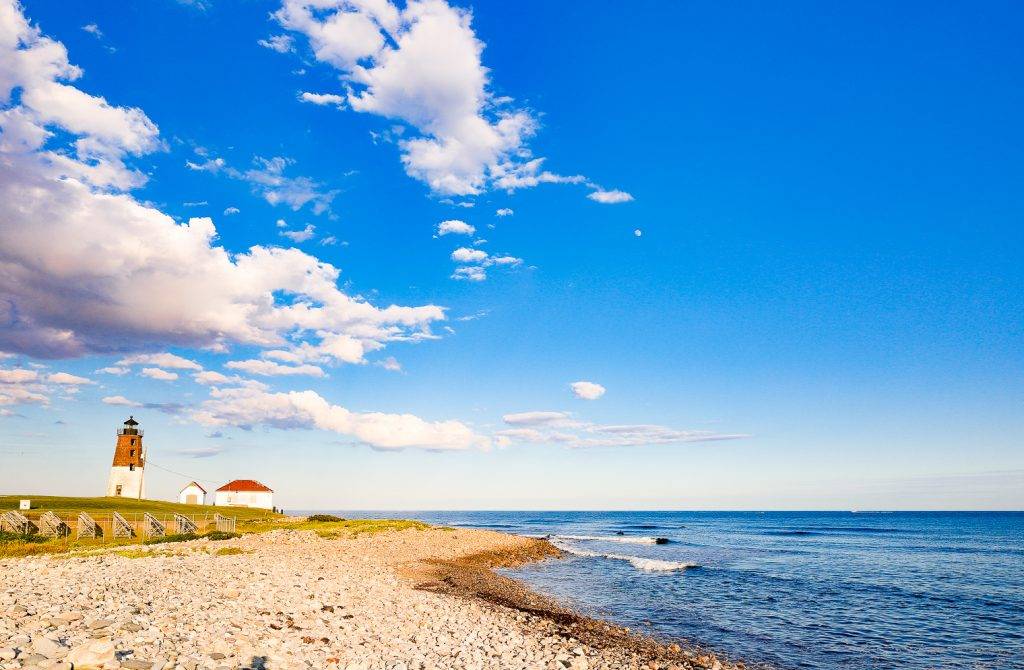 One perk of Narragansett is that the beaches are super nice but not as insanely crowded as other destinations.
Scarborough State Beach is especially famous for being the best Narragansett beach, mostly because it's gorgeous and has pretty good surfing. There's lessons offered right at the beach as well. It's a pretty ideal beach because the surf is never so huge that most people can't take a dip, but it's not boring either.
Roger Wheeler State Beach, and Salty Brine State Beach are great too; Salty Brine is especially popular with families because the water is calmer and it has a playground onsite.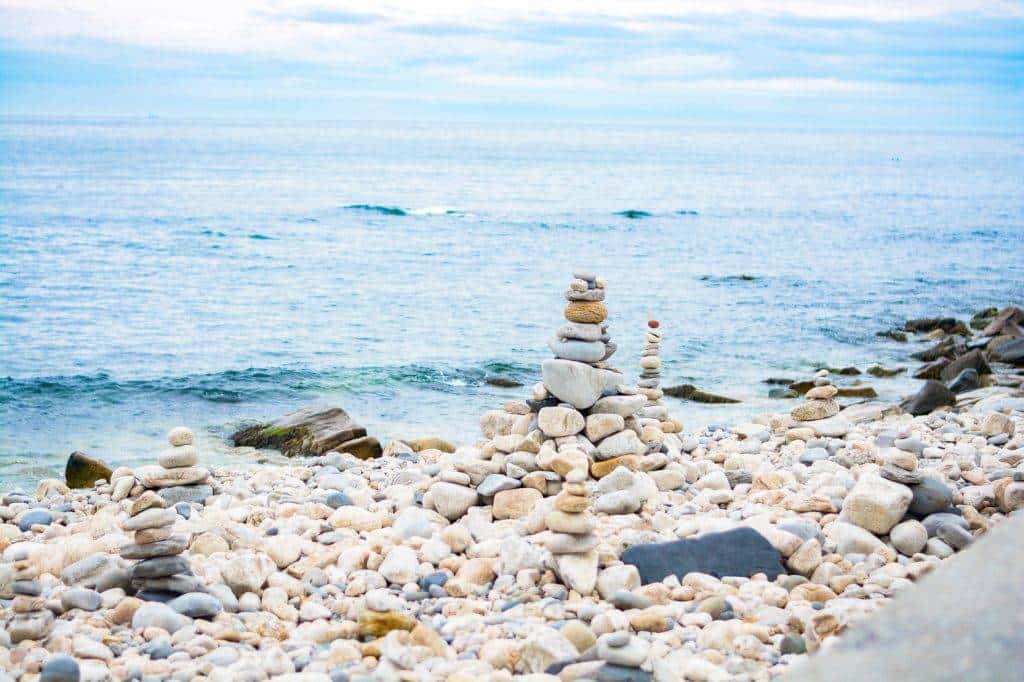 The sunsets and sunrises at the beach really can't be beat. Whether you want to spend a day hardcore tanning or just walk Narragansett beach at night (I did that and it was actually so peaceful!), there's something for everyone.
Things To Do In Narragansett RI (Sightseeing)

Looking for things to do in Narragansett RI? So clearly hitting up the beach and/or surfing are big here, but let's pretend you need something additional to do.
You can check out Point Judith Lighthouse and get a classic New England pic or venture outside Narragansett beach to the search for other lighthouses.
If you're feeling really adventurous, the Newport Mansions are just over the bridge.
Narragansett Restaurants: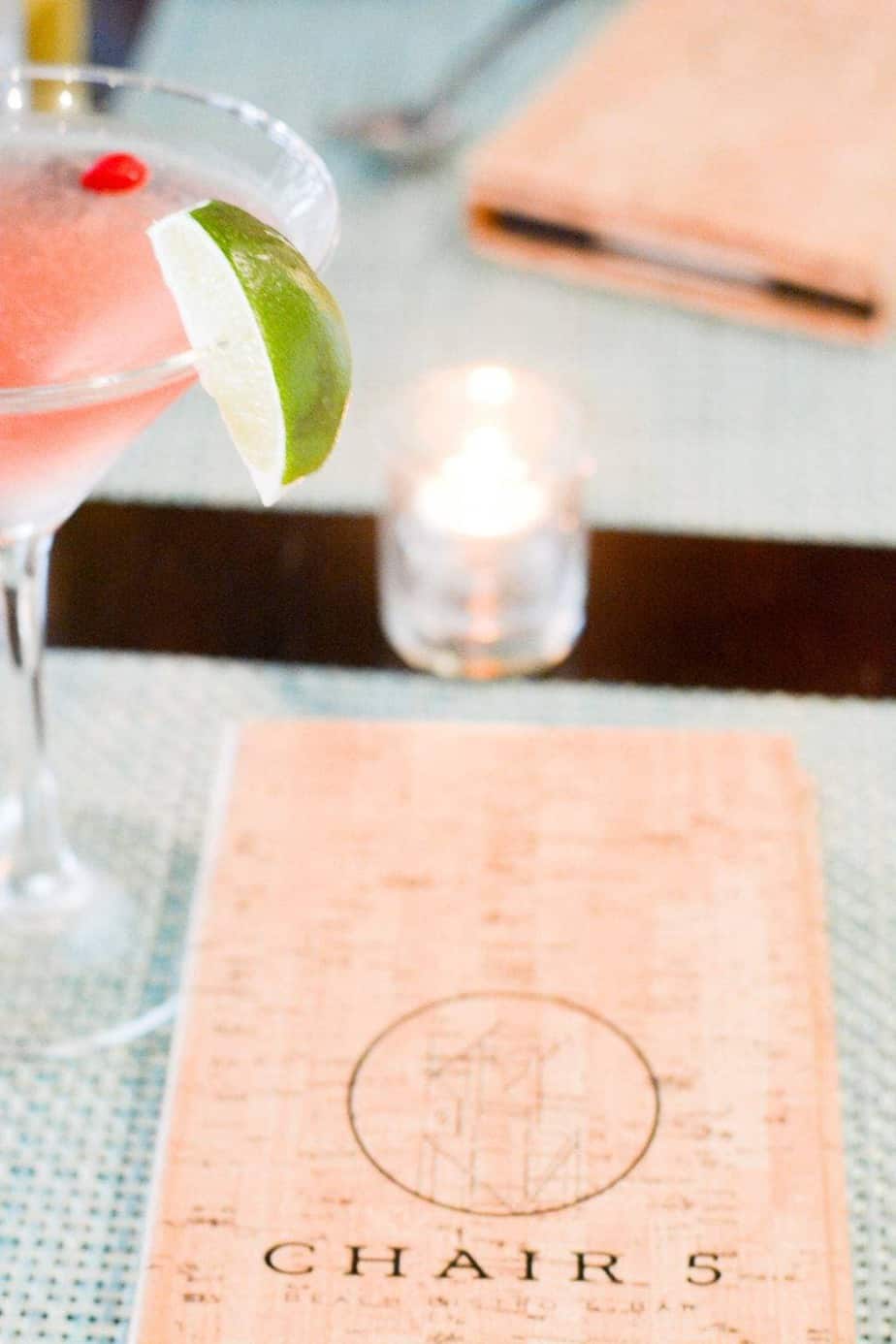 Narragansett is big on eating, which works well for me! Apparently eating out is one of the main things to do in Narragansett RI.
We tried a bunch of different Narragansett restaurants but here are the ones I loved the most:
Aunt Carrie's: So apparently about a century go, Aunt Carrie and her husband Ulysses (clearly a classic dude) started serving these clam cakes to hungry fisherman, and now the place is insanely busy every day during the summer.
The line goes way out the door, so plan to stand around for a little bit. Aunt Carrie's is ranked one of the best lobster shacks in New England by Yankee Magazine – you know it's legit. It's one of the places Narragansett is most famous for, so you really can't leave without trying it. And to be honest, the fish was insanely fresh.
Coast Guard House: If you're looking for a classic, upscale New England dinner with a view, this is it. The cocktails are great, the fish is fresh, and you can sit outside right on the water.
I definitely recommend as one of the Narragansett restaurants for a nicer dinner at least one night during your stay!
Chair 5: Located in one of the Narragansett RI hotels (The Break Hotel), Chair 5 was super convenient.
I always end up eating at the hotel restaurants (not very adventurous, I know) just because it's easier, but luckily Chair 5 was great! They have a cool roof deck with Adirondack chairs and live music. The Espresso Martini was amazing!
George's of Galilee: Another fresh seafood place (do you sense a theme?), George's of Galilee is a little more industrial and modern with super cool decor and interesting seafood dishes.
Don't worry, they still have the classics like friend clams and calamari, but if you're into the raw bar you'll like it here. There's more outdoor seating and amazing views as well.
Recommendations
Narragansett beach is definitely a summer place and can be pretty quiet before the end of May. Ideally, visit between June and September.
If you do visit in the off-season, you may want to research outside Narragansett beach (especially other Narragansett restaurants) for things to do in Narragansett RI that aren't outdoors based.
As always, all opinions are my own! This post might contain some affiliate links, which means if you click on them and make a purchase I'll receive a small percentage at no additional cost to you.
Related: The Miami To Key West Drive: The Ultimate Road Trip Itinerary