As much as I love dark academia style, hair, makeup, etc., what I really love is the aesthetic itself.
The dark academia vibe is something you can't quite capture: it's simply a feeling.
I've been adding pieces of the dark academia aesthetic to my life through home decor, clothing, jewelry, and more. I find that this gives me a sense of happy coziness that just helps me get through winter!
Creating the dark academia vibe was the one thing that made me look forward to the cold weather this year, so I'm taking full advantage of it.
Dark academia is mysterious and cozy all at once, so it's really a unique style that just makes everyone happy.
I especially get that cozy vibe when I look at my dark academia wallpaper on my iPhone. I love switching out my phone's wallpaper according to my mood, and lately, it has been all dark academia.
Today I'm compiling my favorite 50 dark academia wallpaper options that are compatible with iPhone! I wanted to share my absolute favorites with you so that you can get that same feeling.
I especially love how all of these dark academia wallpaper options are so subtle. You get the feeling without seeing a super obvious wallpaper when you open your phone, so you really don't get sick of it.
Related: The Ultimate Dark Academia Aesthetic Starter Pack
How To Save This Wallpaper:
These 50+ dark academia wallpaper options are 100% free and are super easy to save to your phone!
To save any wallpaper option, simply hold the picture down on your phone and click "save to library." You can then go into your settings and select a lock screen and/or a home screen.
Keep in mind that you can use a different picture for your lock screen and your home screen, or you can choose one photo for both.
I generally choose a "bolder" wallpaper for my lock screen and a more muted wallpaper for my home screen so that I can easily see and use my apps over the wallpaper.
If you do find a wallpaper that you love for your home screen but are having trouble using your phone, try putting a simple overlay on top of the photo using the Tezza app or the Canva app. Enjoy these dark academia wallpaper options!
Related Posts:
Dark Academia Wallpaper:
Here are 50+ free dark academia wallpaper options! Feel free to save as many as you'd like and use them for later.
I like to save a bunch and then try them out all at once. Sometimes, a wallpaper option will look a little different when it's actually set on your phone, so I find that it's just easier to do it in bulk.
I included portraits, landscapes, architecture, cool close up shots, and more. Enjoy!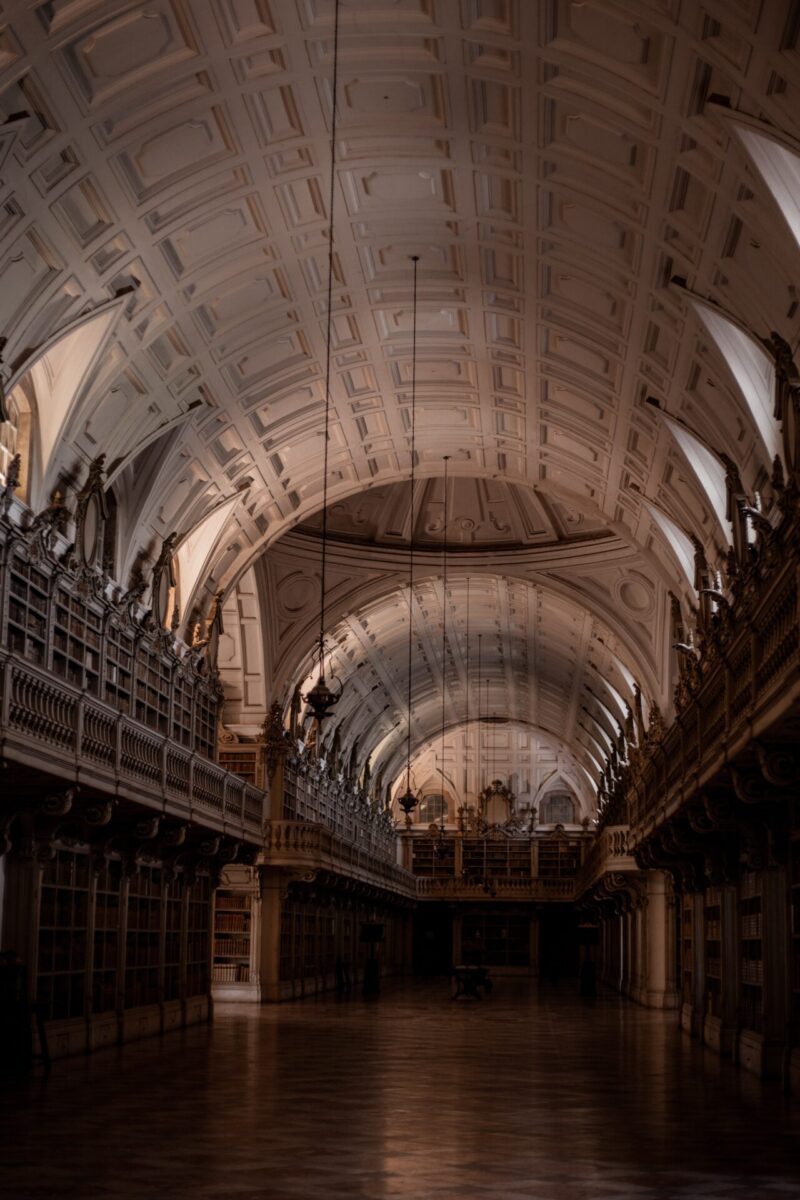 Nothing feels more dark academia than an ominous, empty hallway of a library or a school that features a rather gothic style of architecture. These kinds of photos also make for great wallpapers on your phone. The accents on the sides will allow you to see your mobile applications and widgets on the center of your screen a lot more clearly too!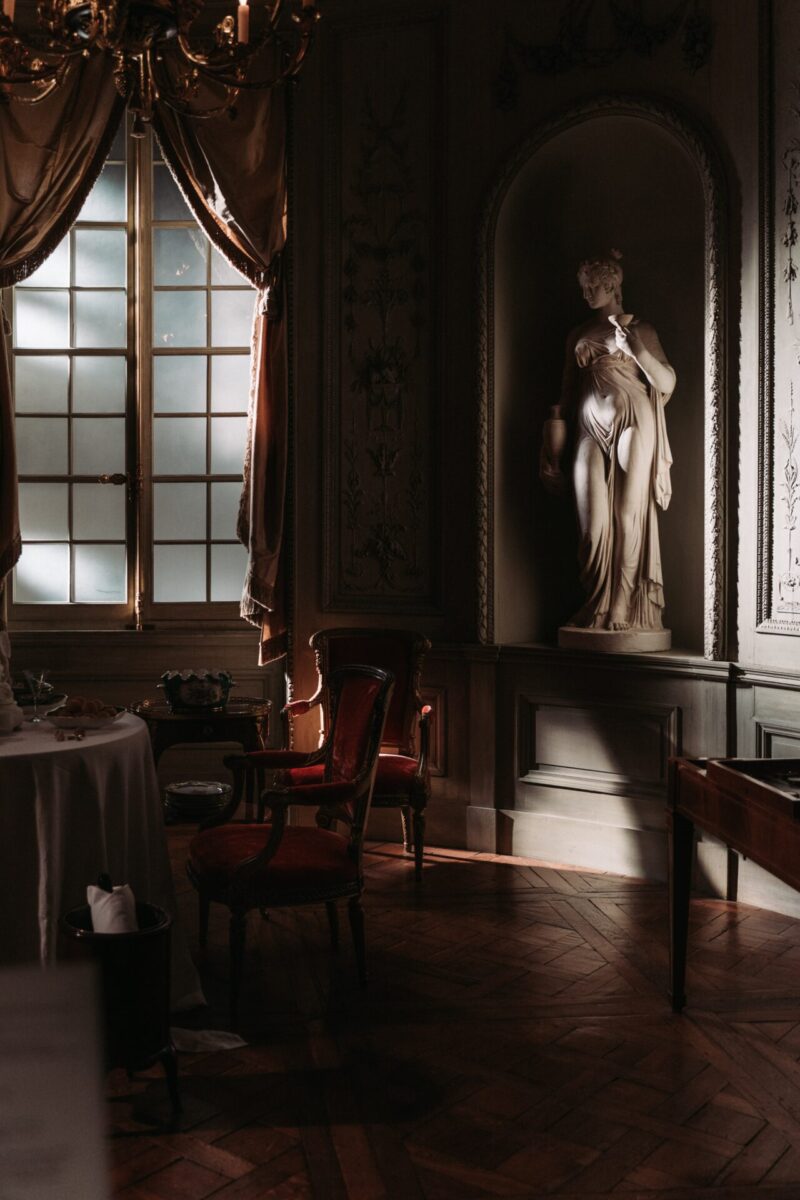 If you feel you've seen way too many empty hallways when it comes to mysterious backdrops, how about the corner of a room instead? Aside from the gorgeous architecture and interior of the walls and furniture, I love how the shadows are bouncing off in every corner in this particular photo. It really gives off those mysterious vibes dark academia lovers tend to go for.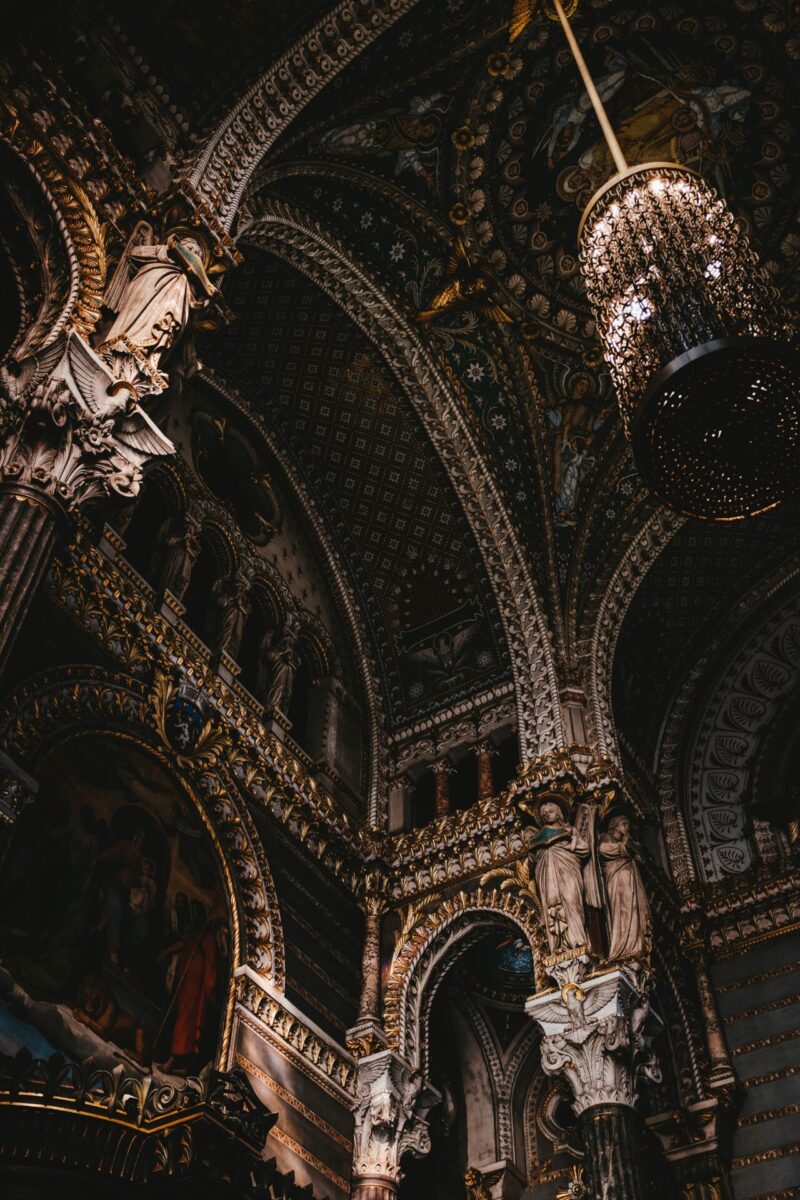 Baroque architecture really does have its place when it comes to dark academia. Though usually, I see these types of photos brightly lit and looking very ethereal. But in this case, it has a more subdued effect and less saturation with its filter. Hence, the dark academia aesthetic it is now showing off. In any case, this would look amazing for your next phone wallpaper.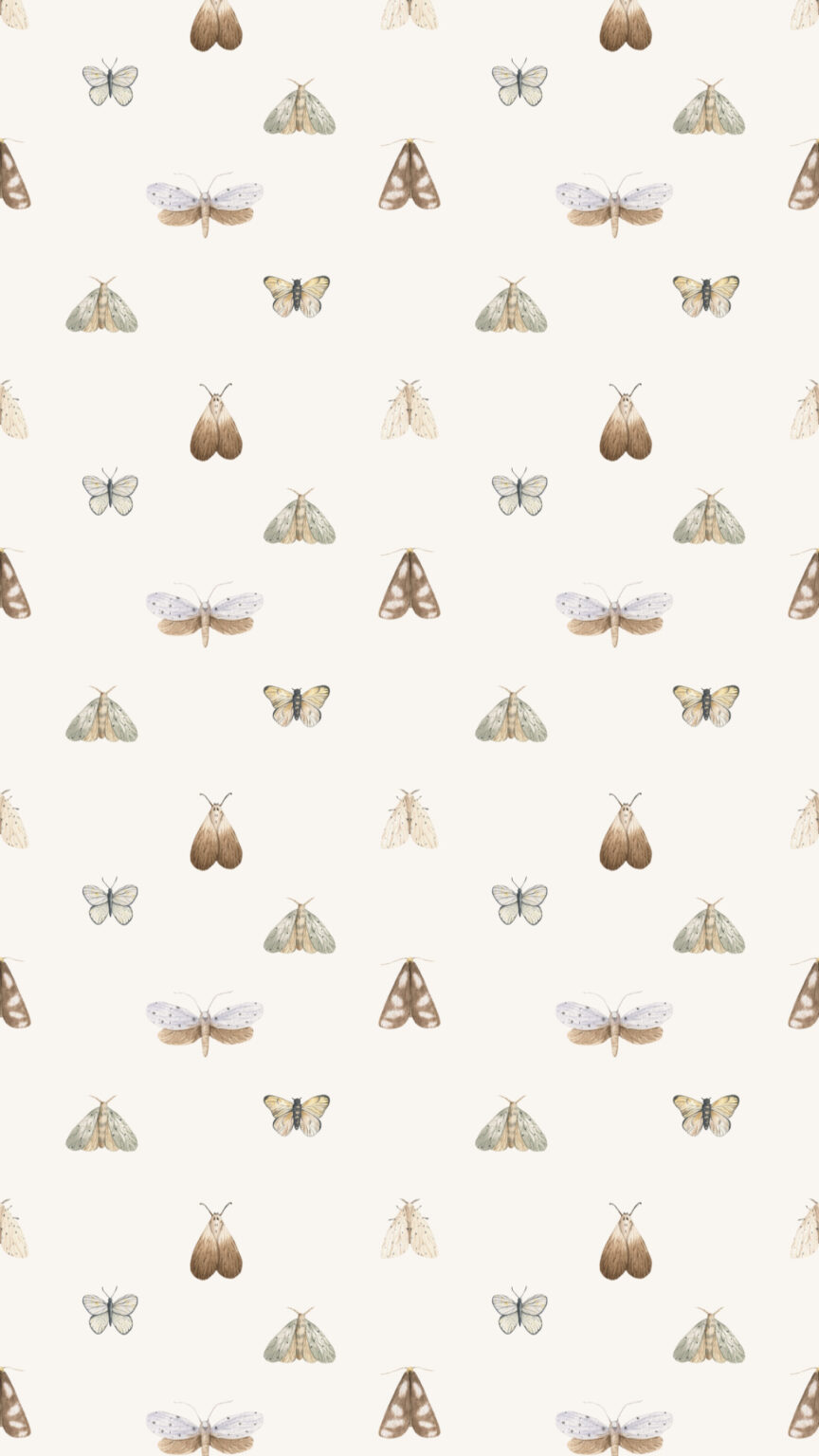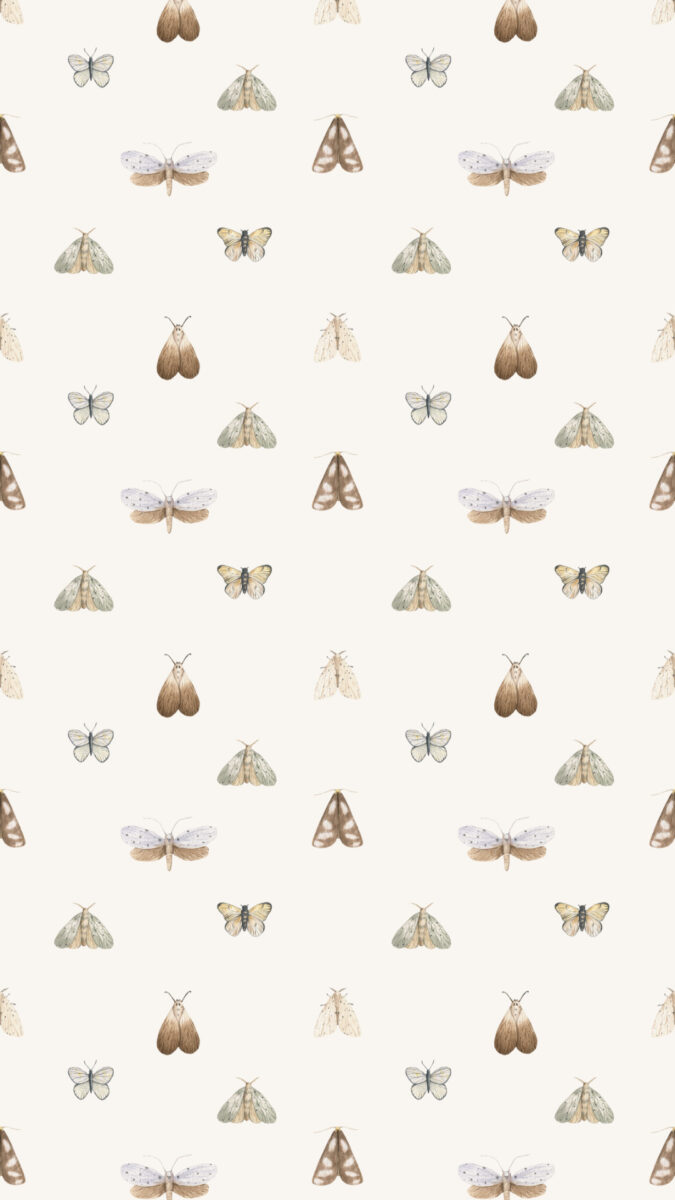 I know not everyone is a fan of insects and bugs but I honestly love them a lot. I mean, just look how pretty these are! If you've seen pinned insect displays, you might know what I'm talking about. I think under the right settings, framed pinned insect displays could be something that dark academia lovers would appreciate as well.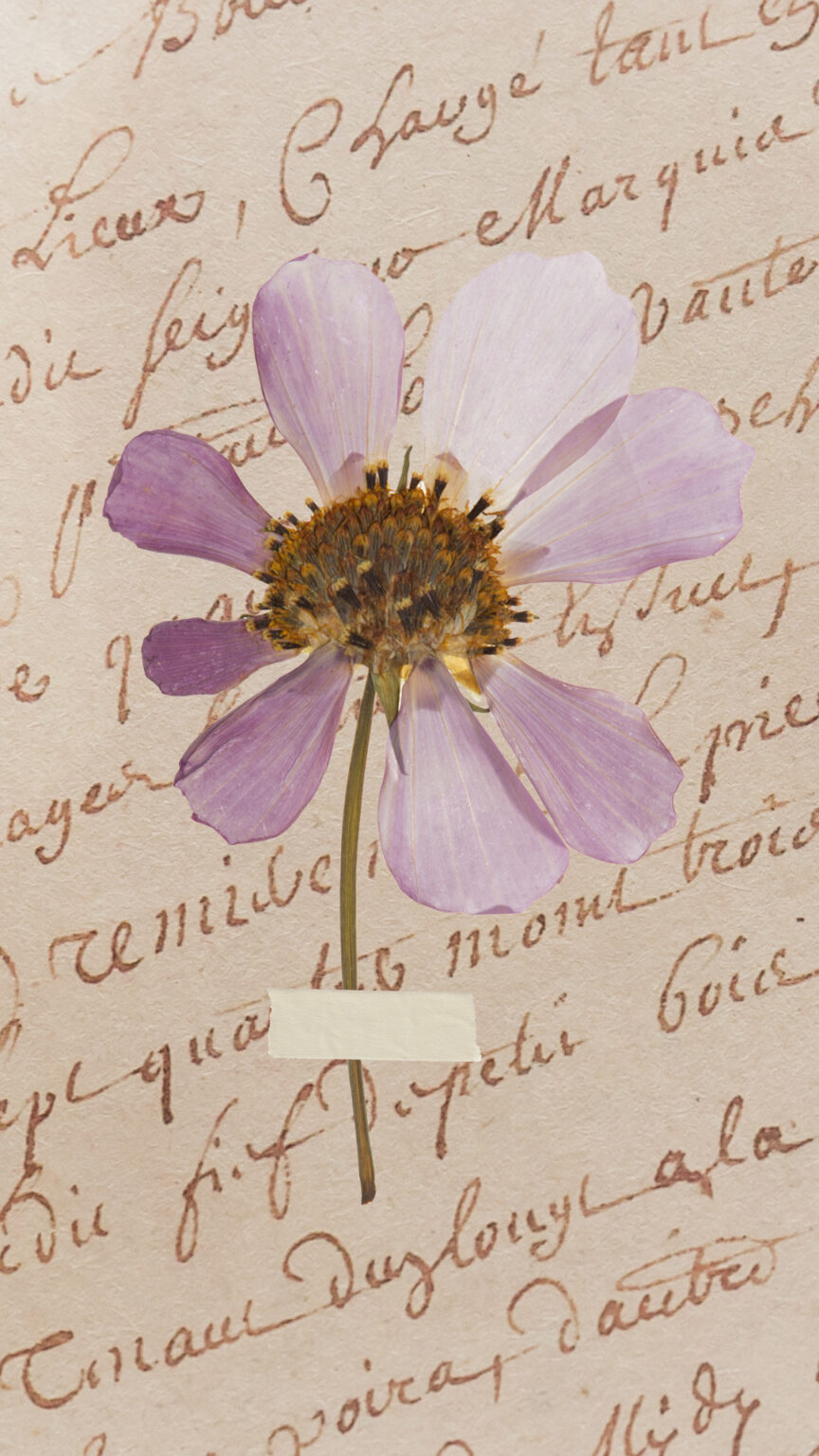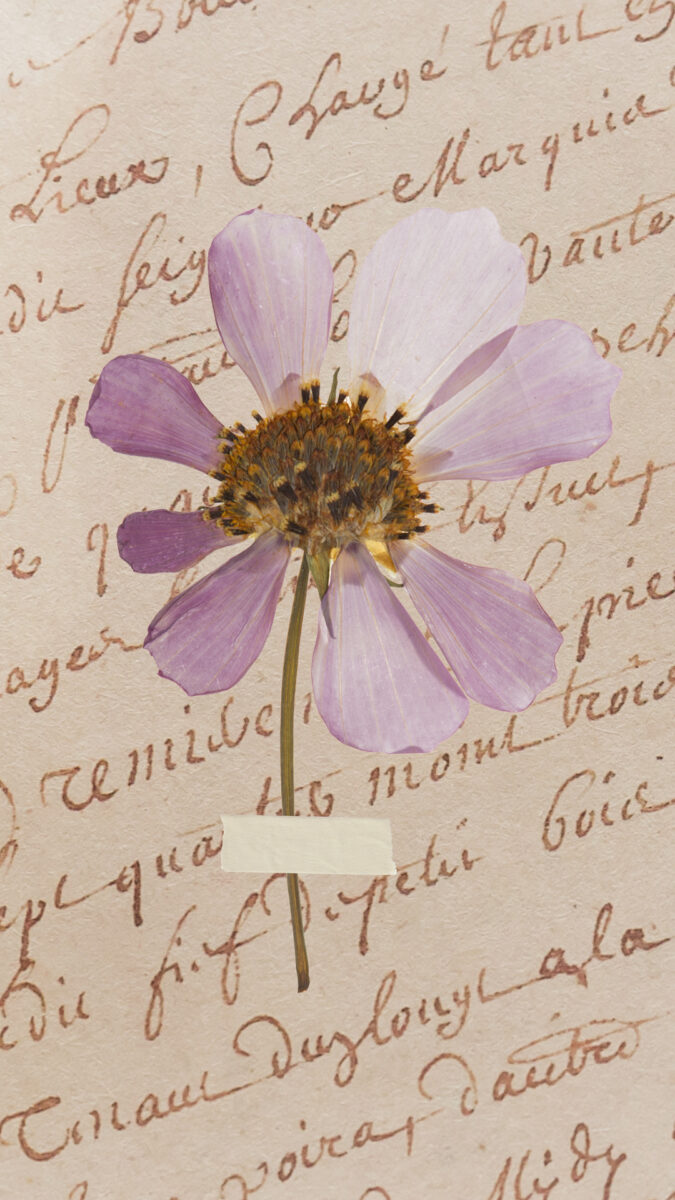 Have you ever tried to press flowers between your favorite book's pages? I used to do that a lot. And whenever the books I have not yet finished pile up and I find myself running out of bookmarks to use, I tend to use tiny flowers as bookmarks instead. And this particular wallpaper really brings me back to that time.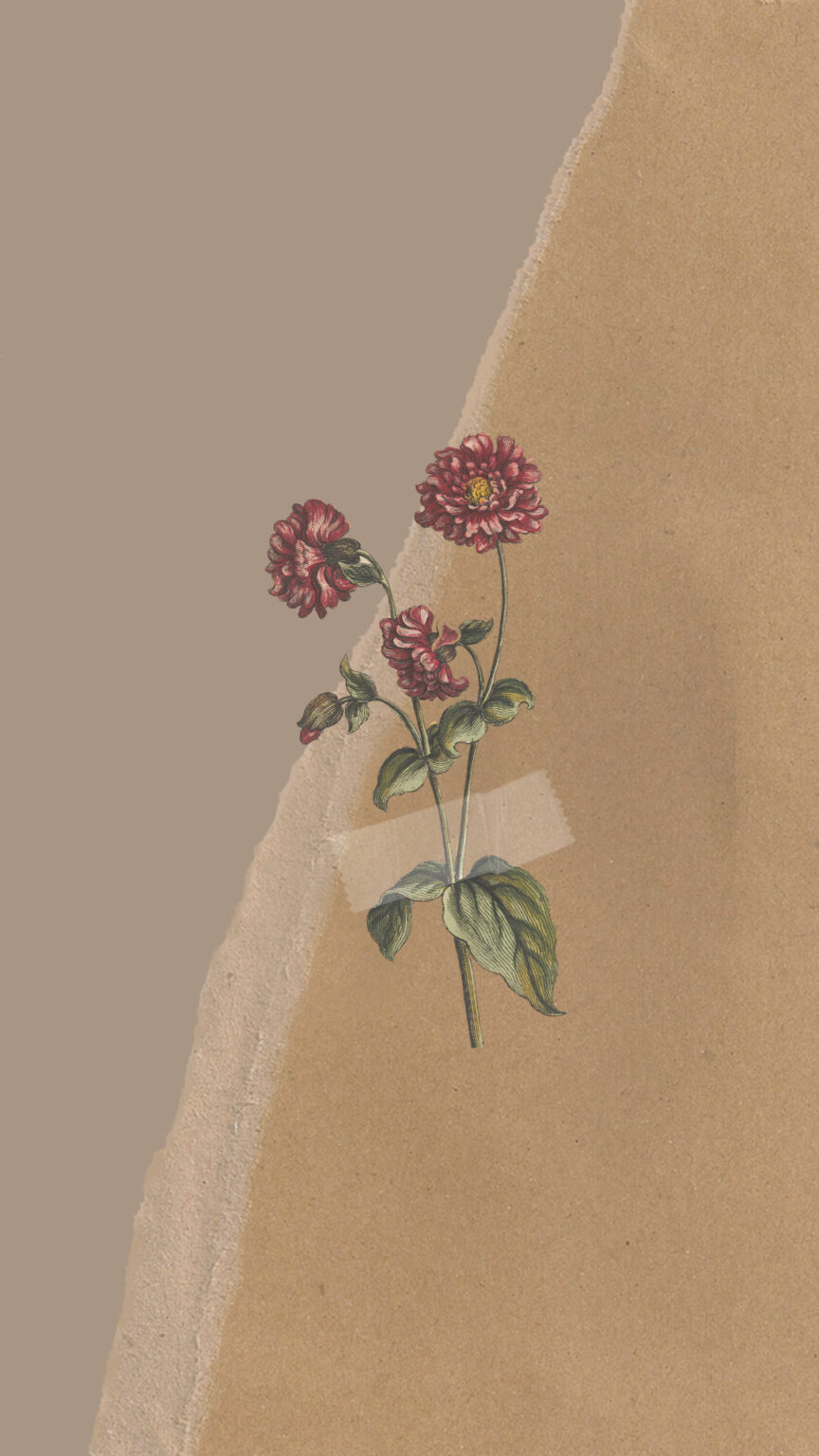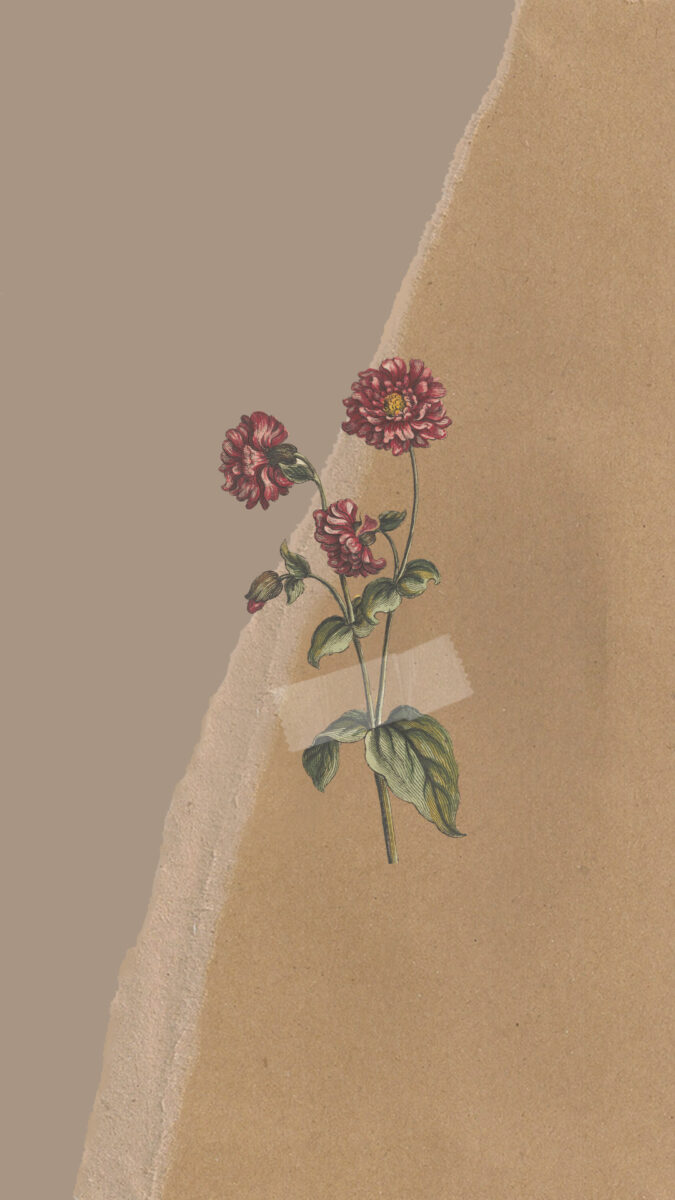 Here's another pressed wallflower wallpaper for you. This one has a background with fewer details so you can see your mobile applications a lot better. The only focal point here is the taped, vintage flower in the middle. You can set your apps beneath it so you can fully appreciate this beautiful photo as your phone's wallpaper.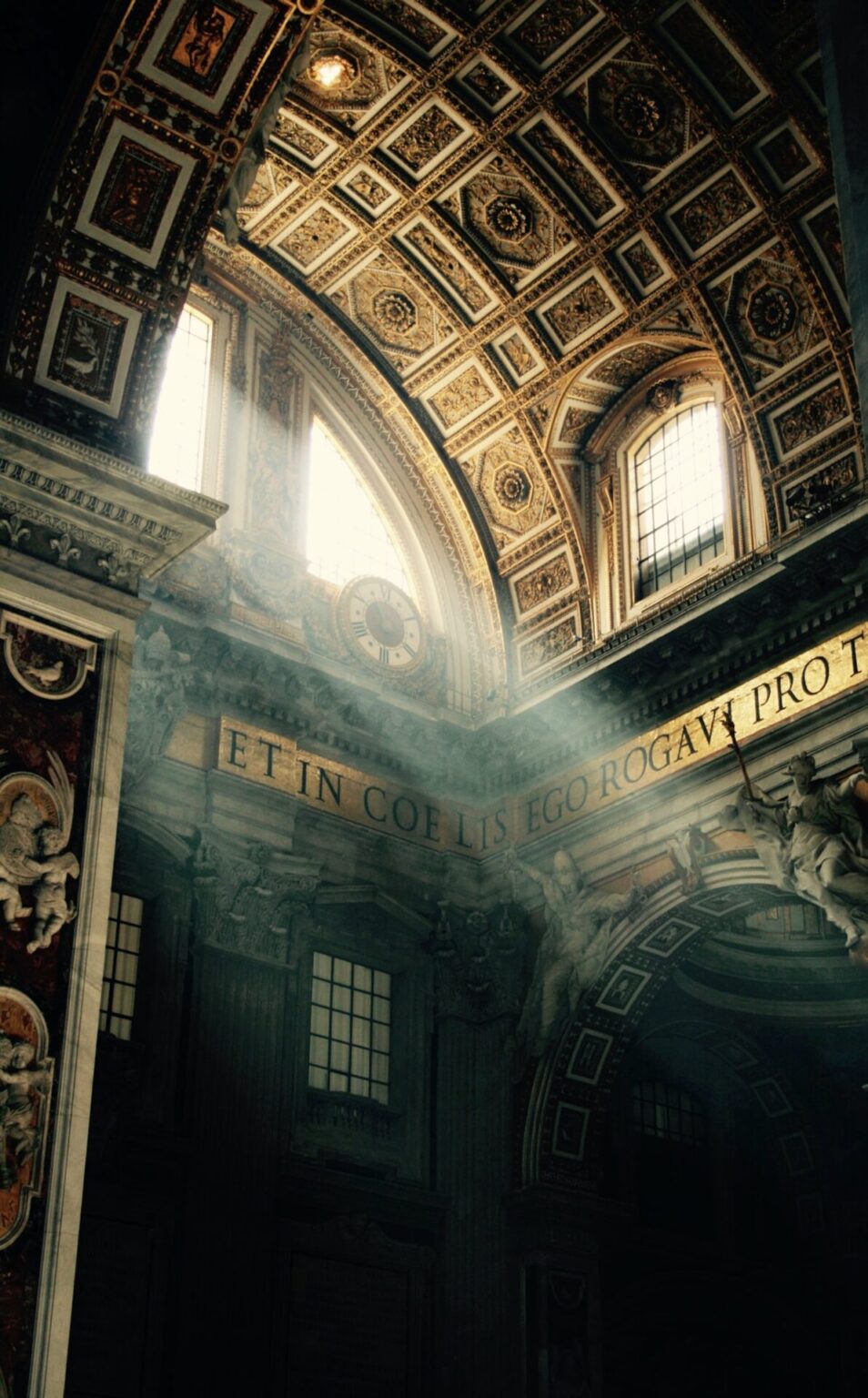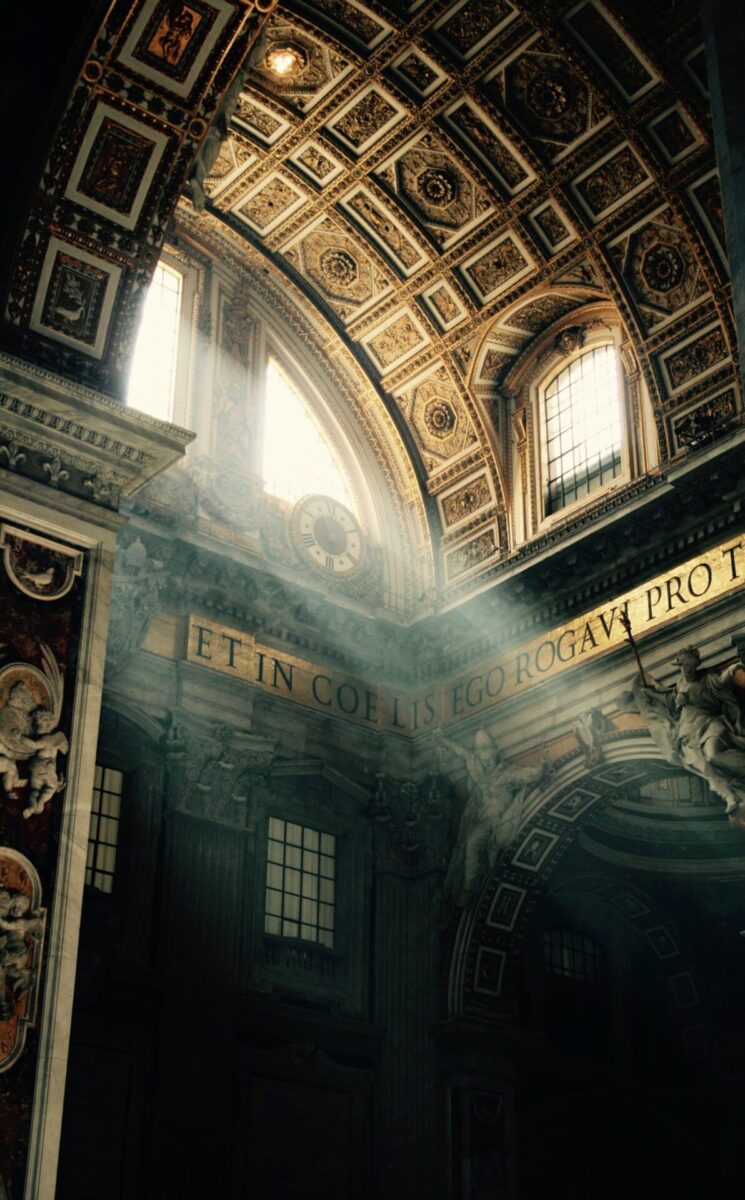 These stunning cathedrals are not only the ideal dark academia backdrop but they look so gorgeous as phone wallpapers as well. The way the light from the window lends you a peek of the darkness underneath the setting is just such a stunning sight. I could totally see this looking so good as a phone's lockscreen.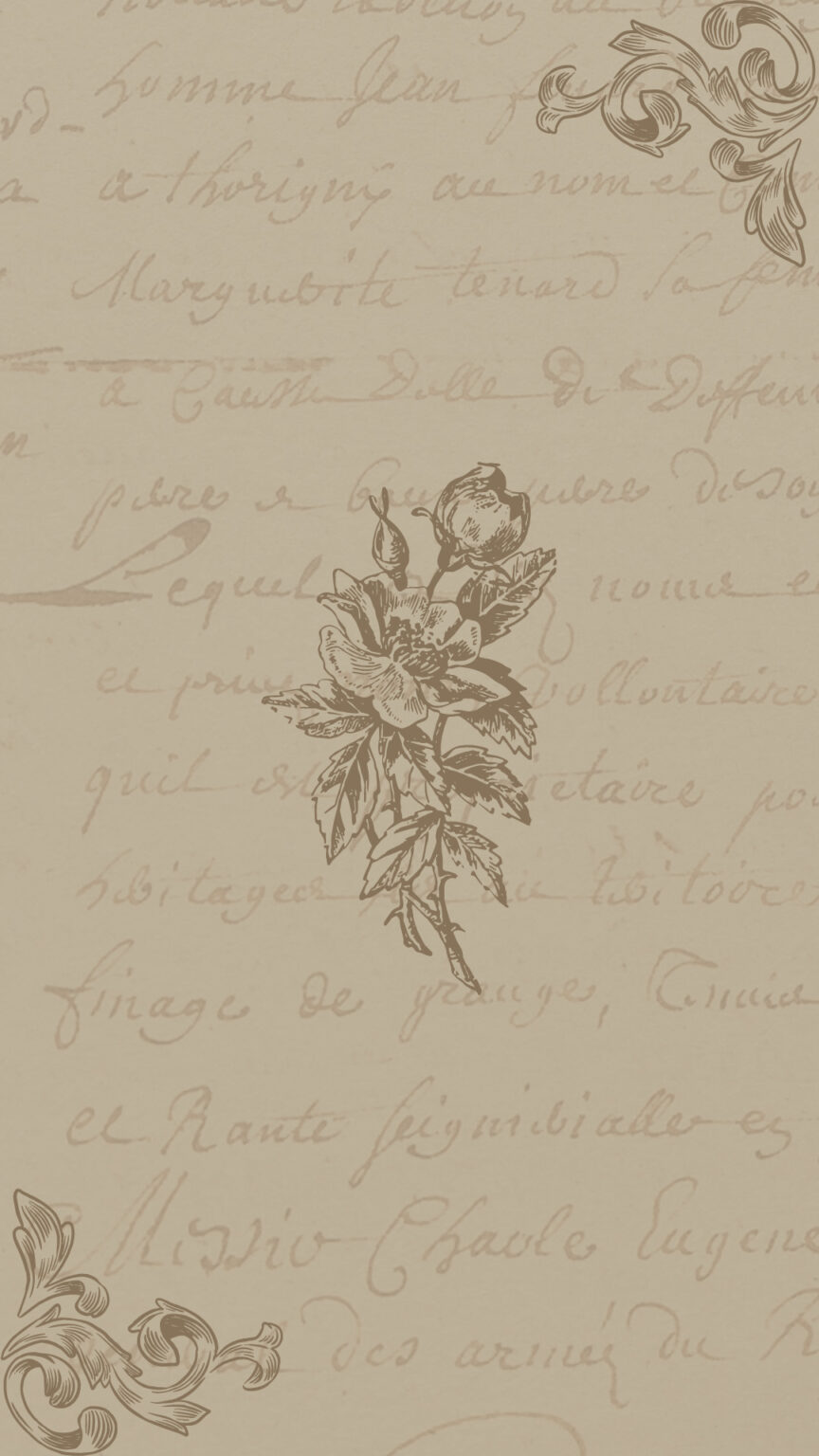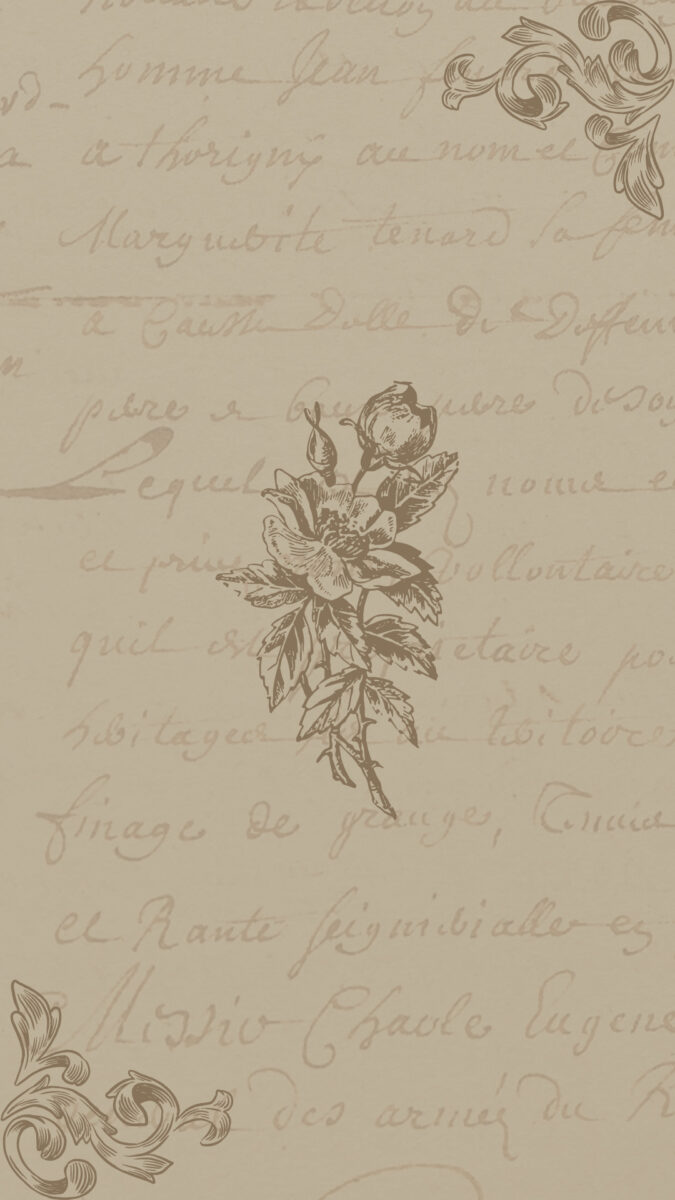 I have such a thing for vintage art styles. Well, actually I have a thing for anything vintage. I just love the look of worn and torn items, and this also applies to those really old-fashioned types of paper and letters. Those ones with faded prints and intricate borders on the sides. I find those really beautiful and perfect for phone wallpaper as well.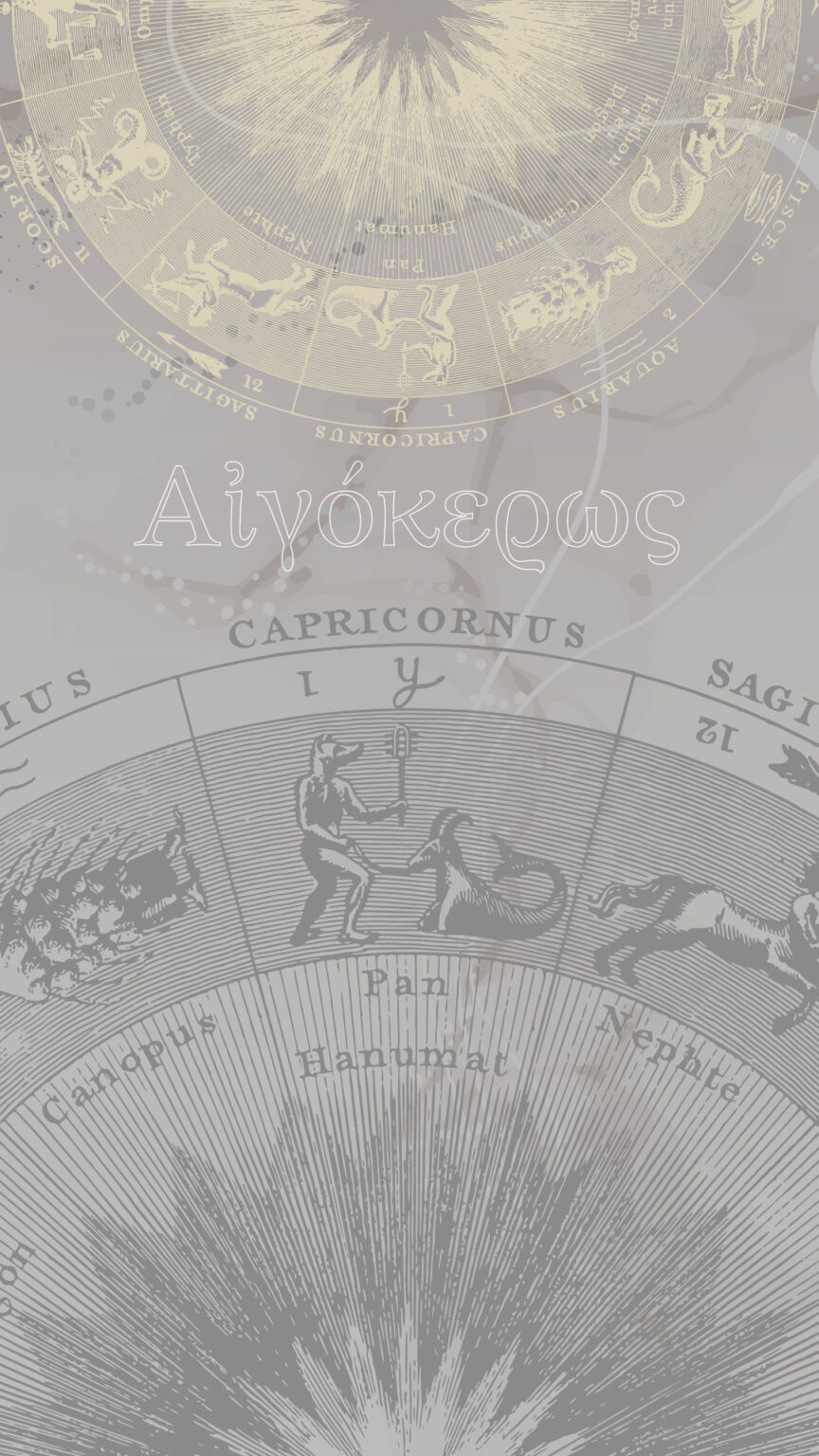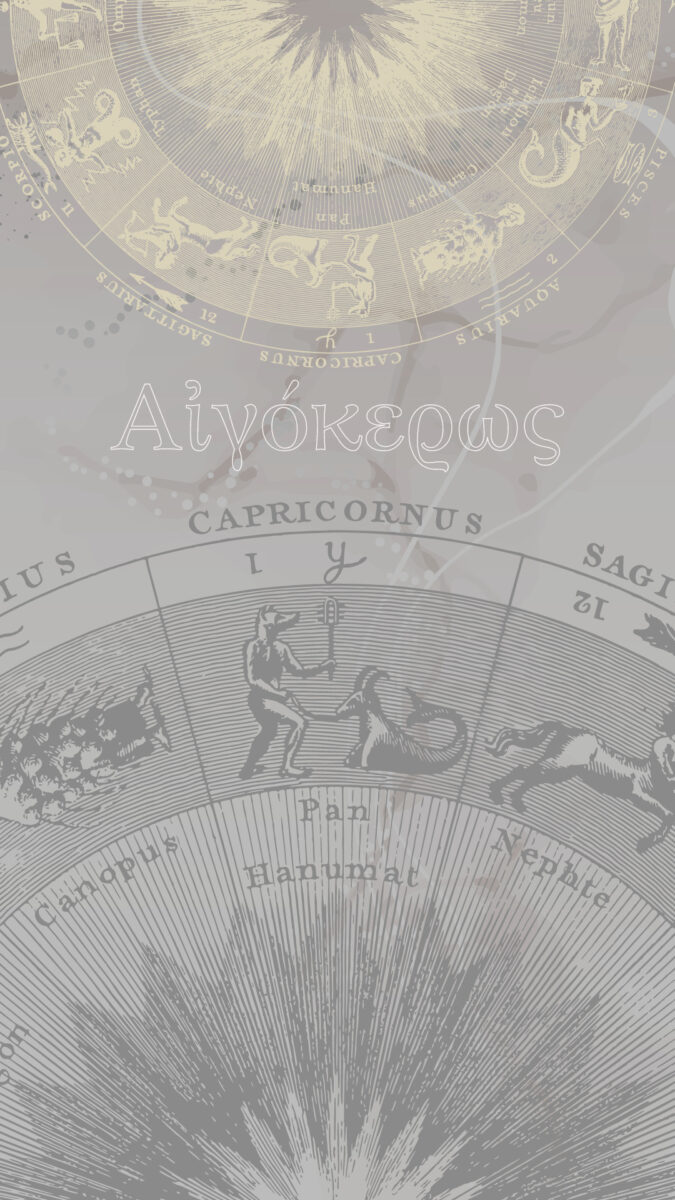 Some of you may not know but astrology can also be something that falls under the dark academia aesthetic. I can totally see university students pouring over books about the stars and what meanings they have in regard to their birth charts. Not to mention, fantasy fiction encased in leather-bound books like Harry Potter would totally have subjects like Astrology in their classes.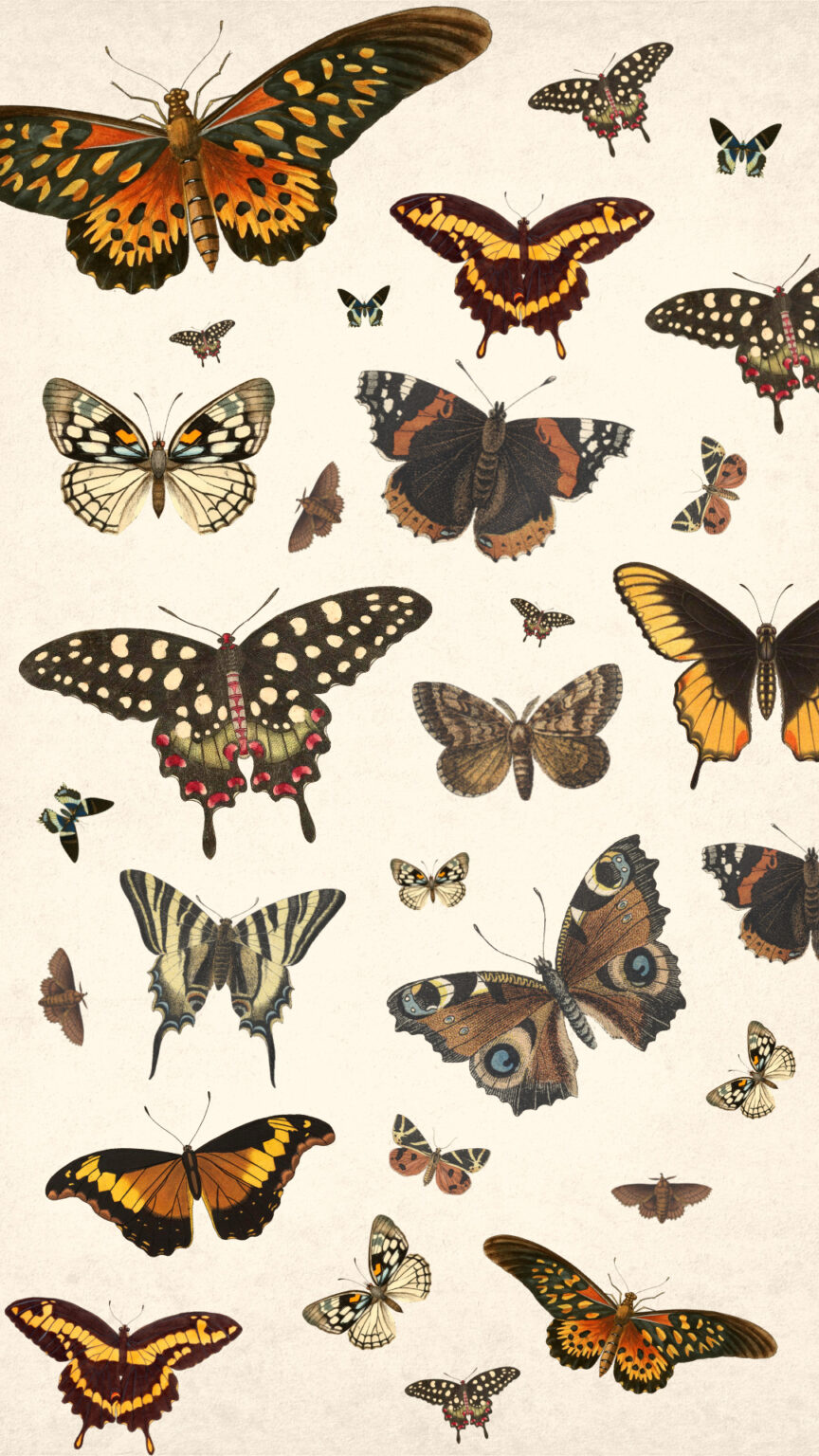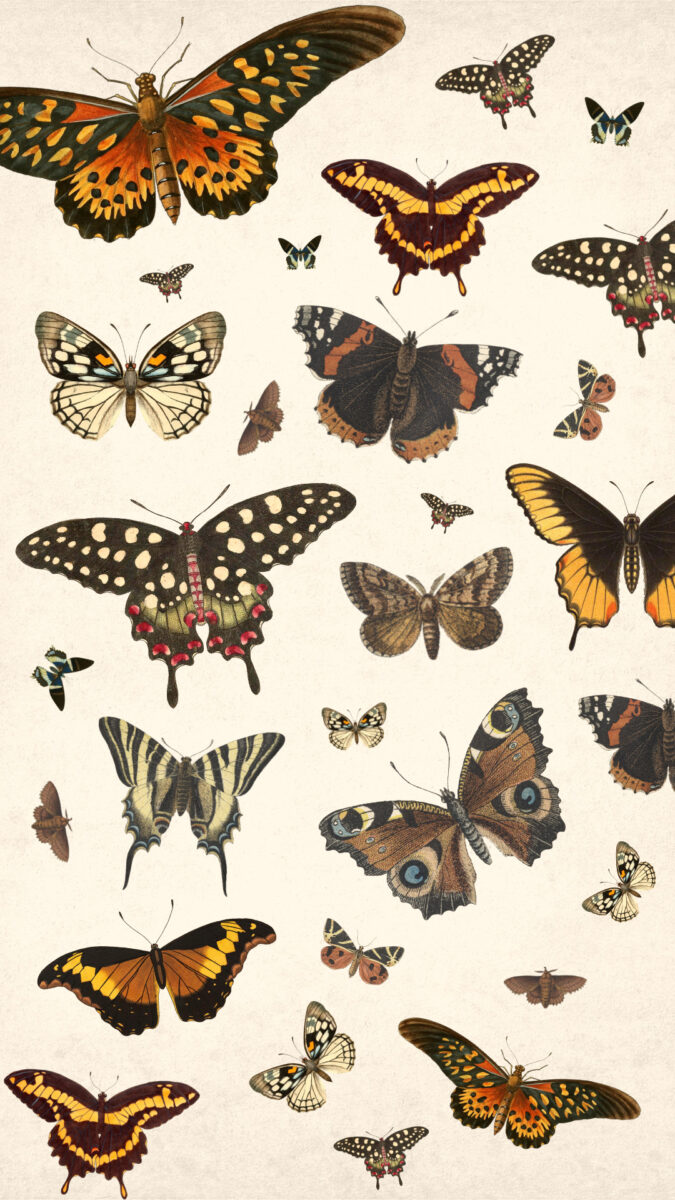 As you already know, I love the look of insects and bugs, especially in this vintage aesthetic. They would go so well with my dark academia style and this would fit perfectly as my phone's wallpaper. Without a doubt, this is a favorite of mine on this list. Just look how pretty each butterfly and moth is!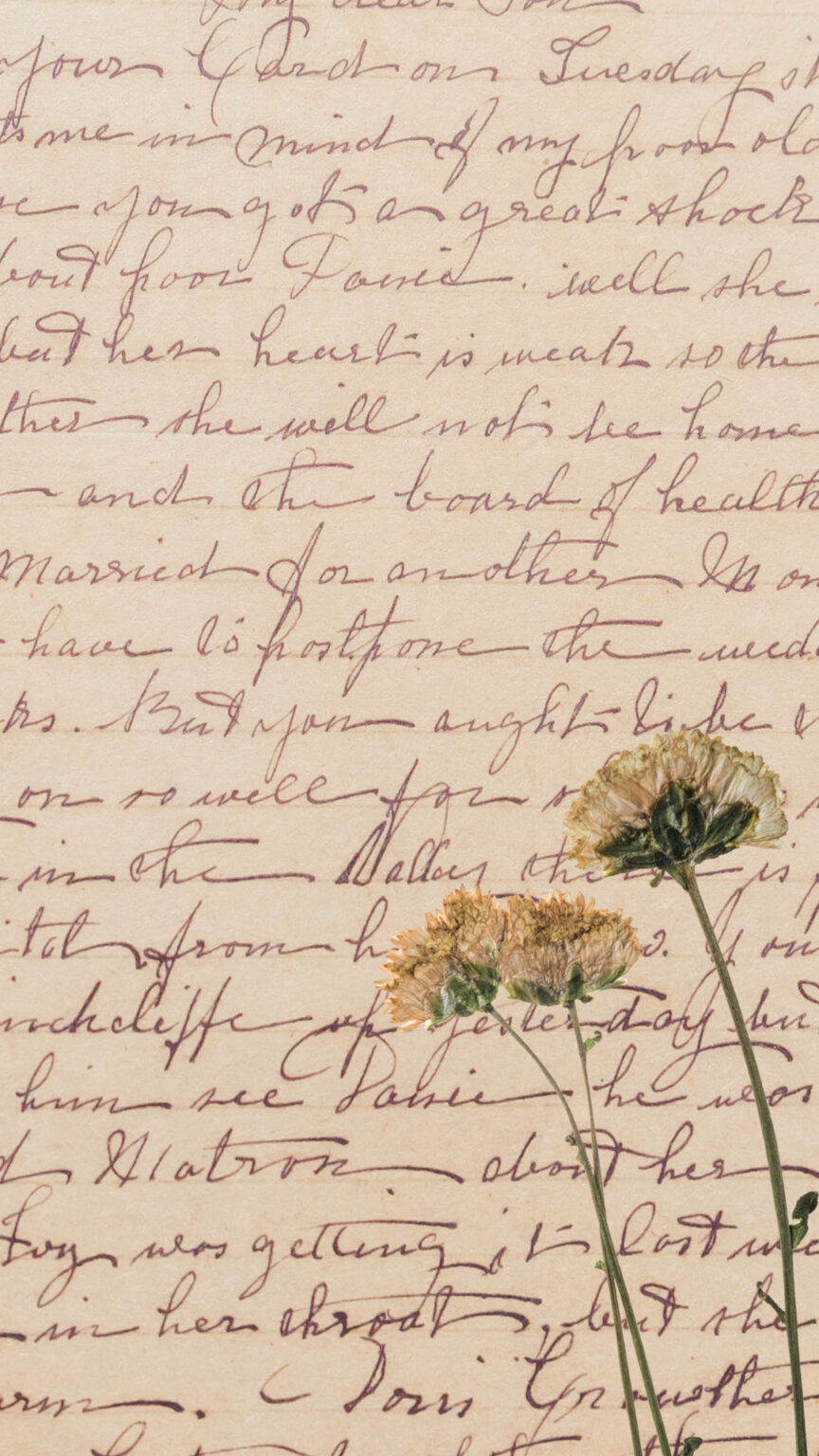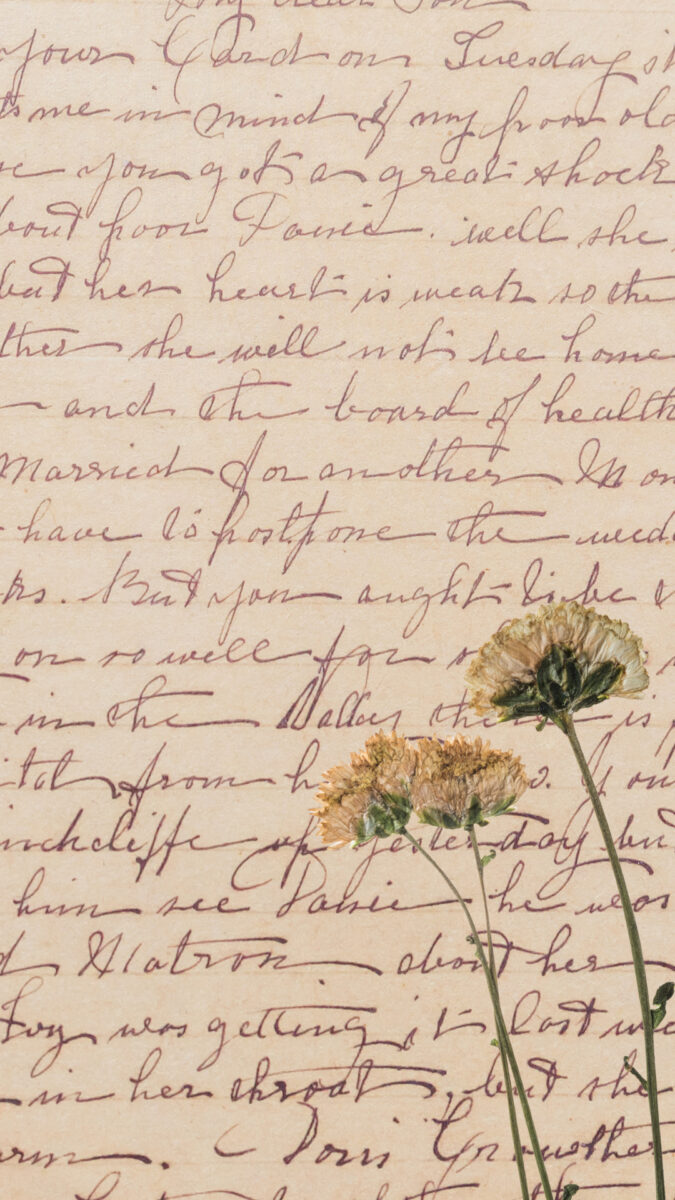 Don't you ever miss the era of writing and sending letters to your loved ones? Instant messaging is undeniably great and all but I do sometimes miss the romantic aspect of writing heartfelt words to your significant other because you're far apart and miss them dearly. That's exactly what this photo makes me feel! But for now, I guess putting this as my phone's wallpaper can be a cute reminder of those old times.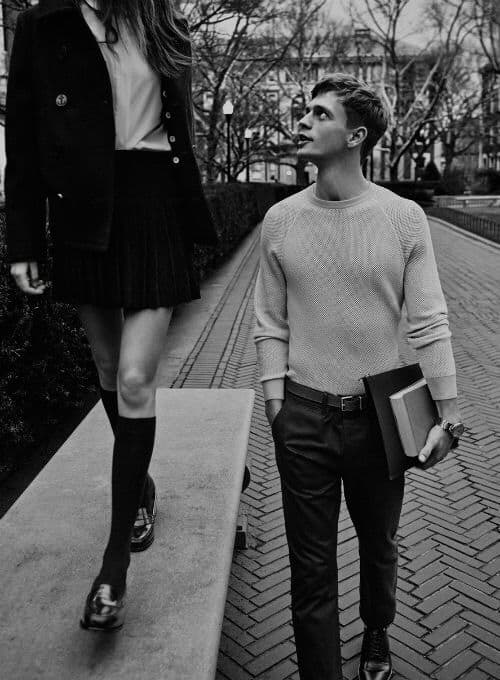 Related: 30+ Dark Academia Outfit Ideas
This dark academia-themed romance gives me the butterflies! And I also love the vintage feel of the dark academia wallpaper thanks to the black and white filter. If you don't like having strangers as your phone wallpaper, you can even recreate this with your significant other or your friends.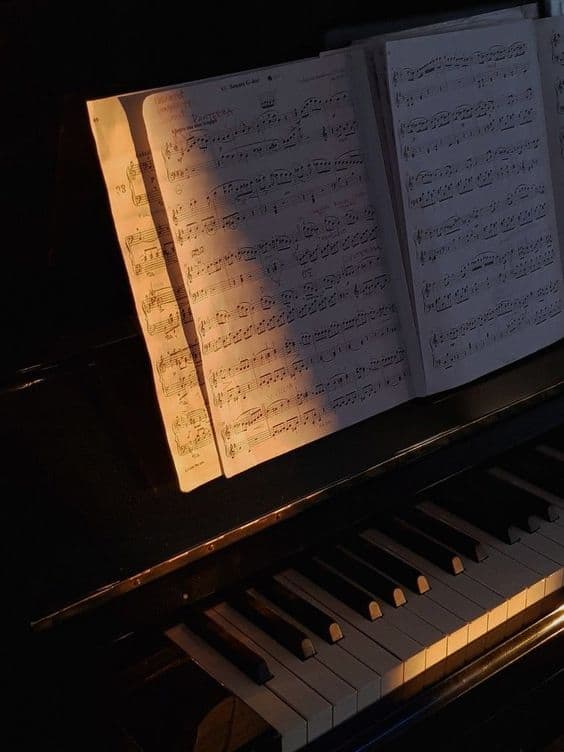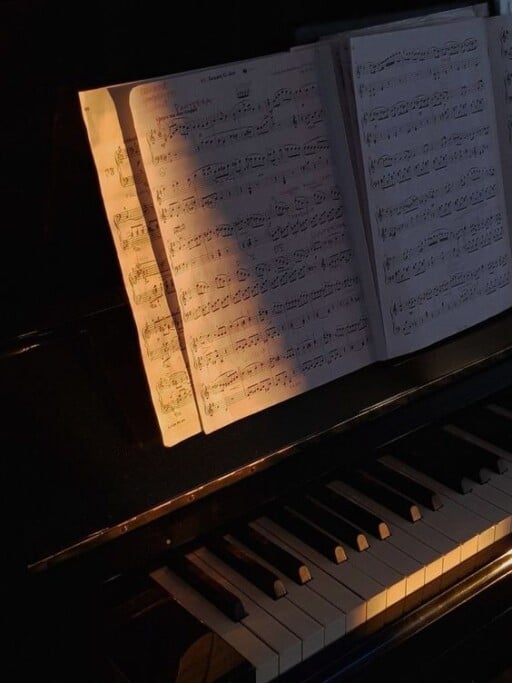 Related: 25+ Free Classy & Boujee Wallpaper Options For iPhone
Pianos give off such an elegant aesthetic that's perfect for dark academia lovers. The sounds it can possibly make are haunting and beautiful. Especially in this kind of lighting and setting, it gives off this mysterious vibe and I just want to know the songs that one could play in this moody atmosphere.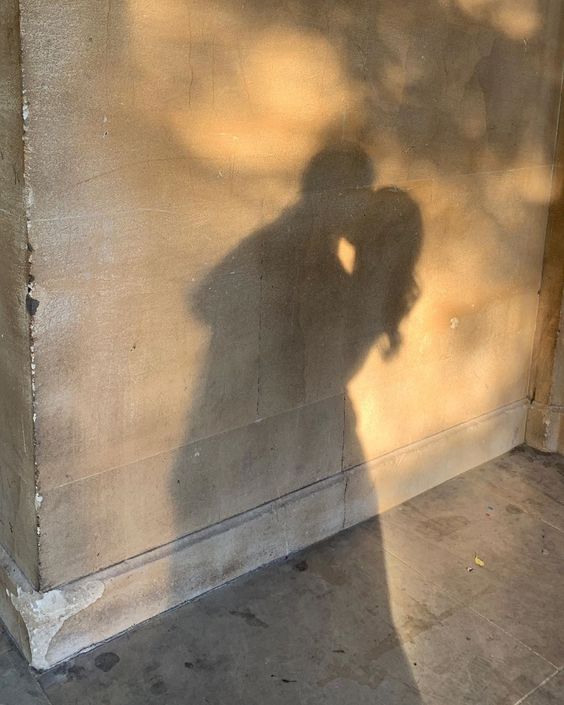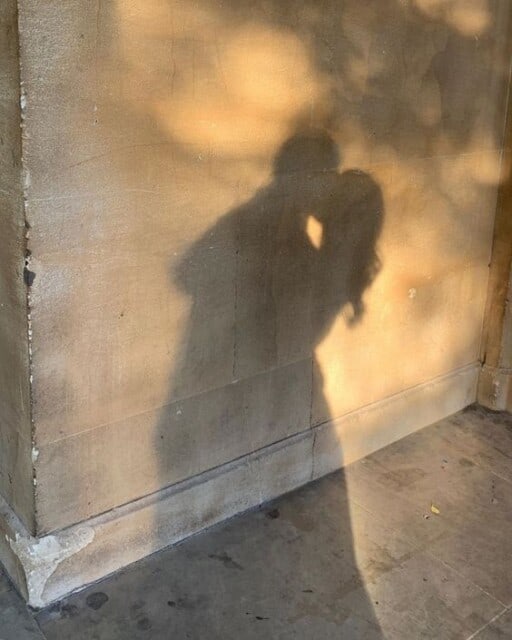 Related: 45+ Free Romantic Wallpaper Downloads
There's something so mysterious and romantic about this photo. Perhaps it's the silhouette hiding the identities of the couple that makes this more thrilling. It also reminds me of students or couples playing around in empty corners and places in their schools before finally kissing one another.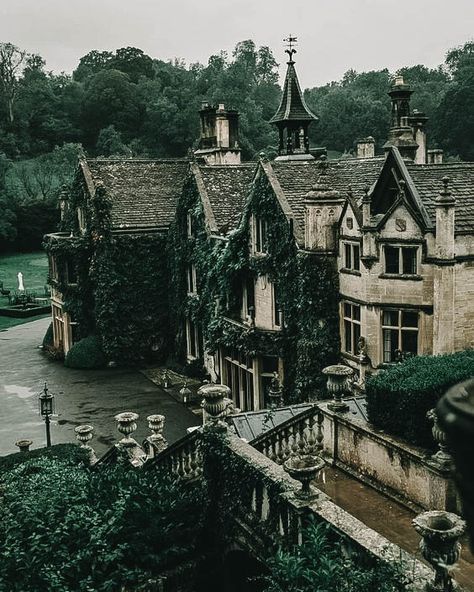 Related: 30+ Free Slytherin Wallpaper Options For Your Phone
I love old-fashioned houses that resemble the Victorian era. If you like them too, you should definitely try using this as your dark academia wallpaper! Victorian houses like these have this sort of magical air around them and it also gives me this urge to dress up in the timeline they were originally built.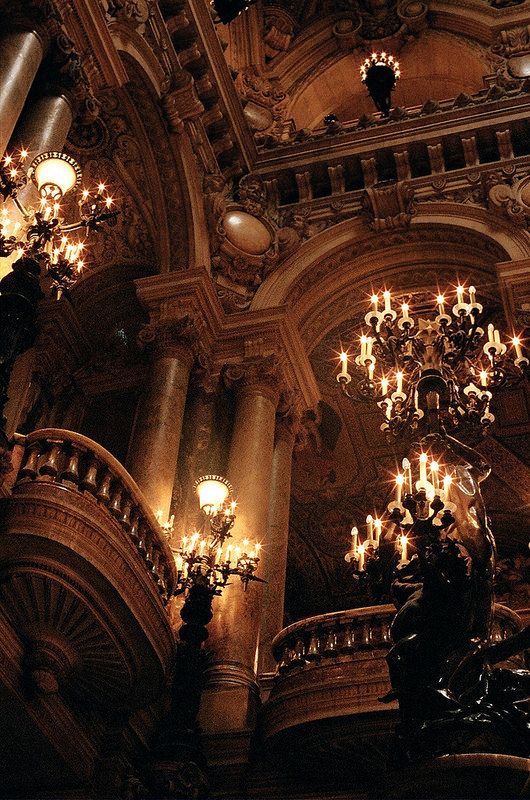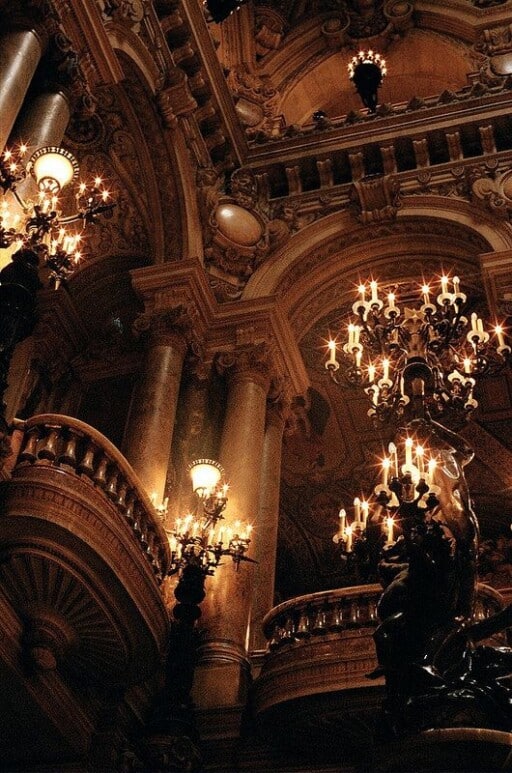 Related: 35+ Taylor Swift Wallpaper Choices: Folklore & Evermore Edition
For a stunning, gilded wallpaper that will give your phone a dark academia touch, try using this castle-like interior next! Stunning architectures like these fit so well with the dark academia aesthetic, thanks to its vintage appeal. I also love how the candles give off this moody and glowy atmosphere to the overall settings.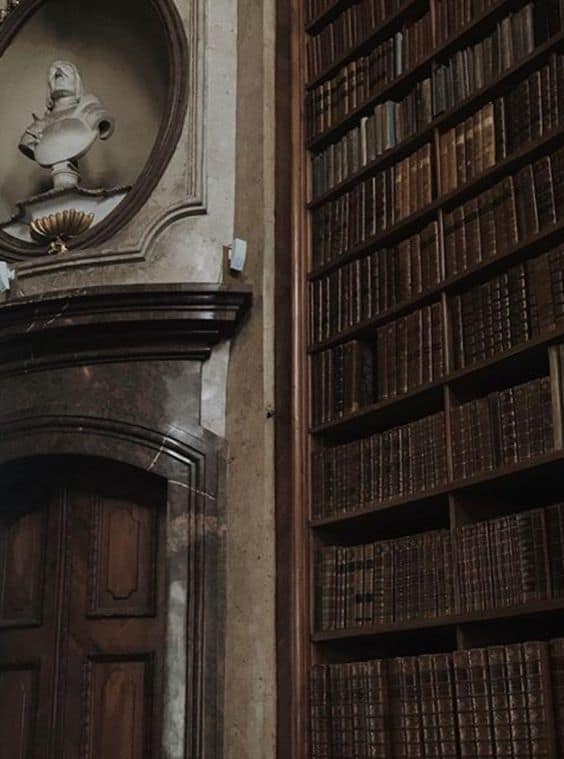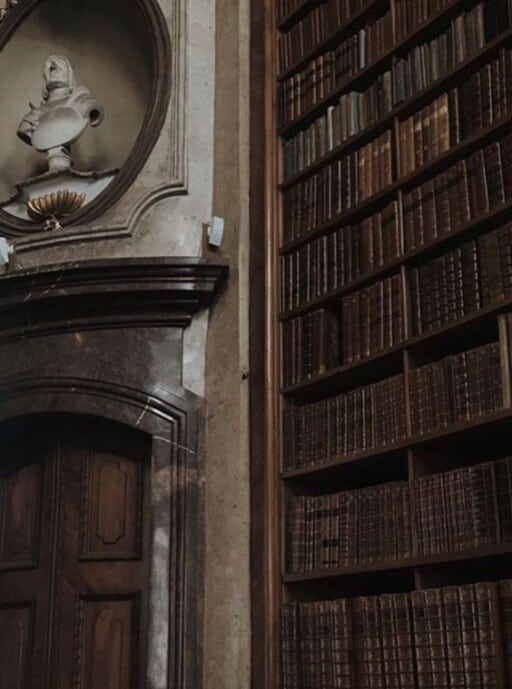 Related: 30+ Free Hufflepuff Wallpaper Options For Your Phone
I'm a bibliophile as much as the next person, so these bookshelves look so stunning to me. I can only dream of having a bookcase like this. So for now, I'll settle for wallpaper and hope that one day, I can have endless bookshelves lined with all my favorite books.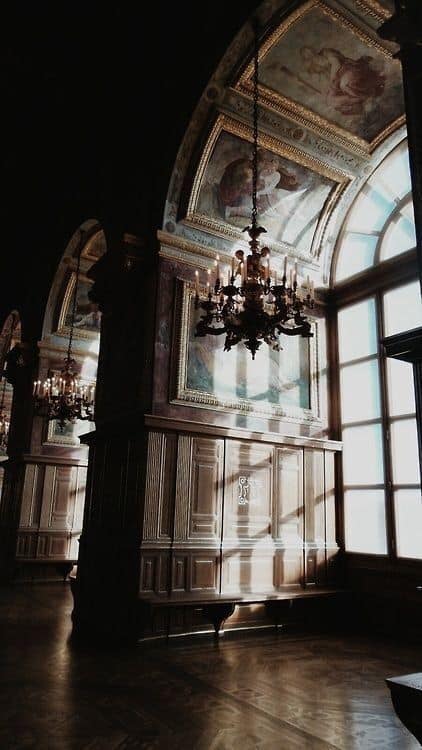 Related: 40+ Bridgertons Wallpaper Options For An Elegant Phone Background
Just look how gorgeous those shadows are against the light! It reminds me of empty hallways that kind of feel melancholic. I can totally see myself sitting in one of these arches, curled up, and reading a book. That's exactly the vibe I want to have. But as I dream of that scenario, I'll just use this as my wallpaper for now.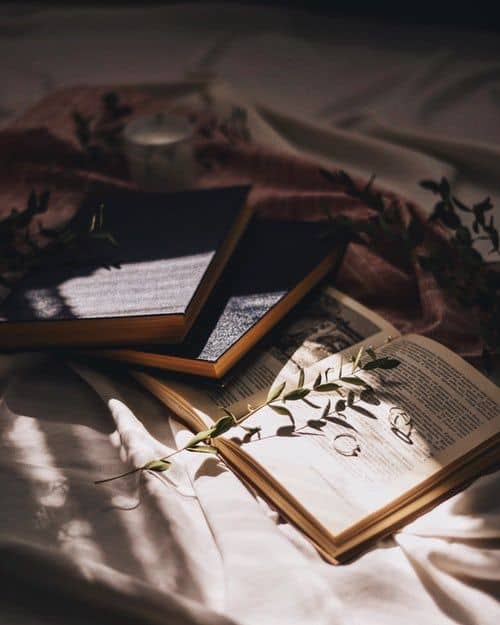 Related: 30+ Ravenclaw Wallpaper Aesthetic Options For Your iPhone
These sunlit books are utterly stunning! I love the overall aesthetic and vibe this is going for. Even if dark academia isn't to your liking, it's still perfect for bibliophiles. What's more, this is also an image you can easily recreate with your own books if you want to use your own photos.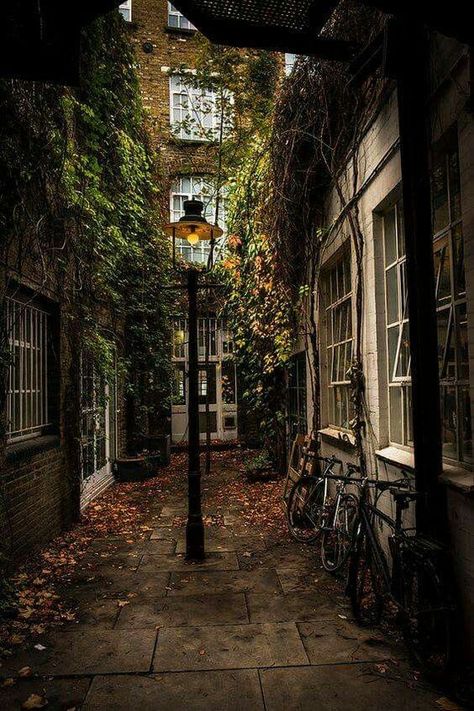 There's something so cozy about seeing these kinds of alleyways. Makes you feel right at home. I can also see these kinds of settings being used by dark academia lovers as an afterschool or after-work hangout to just chill around and spend time with one another.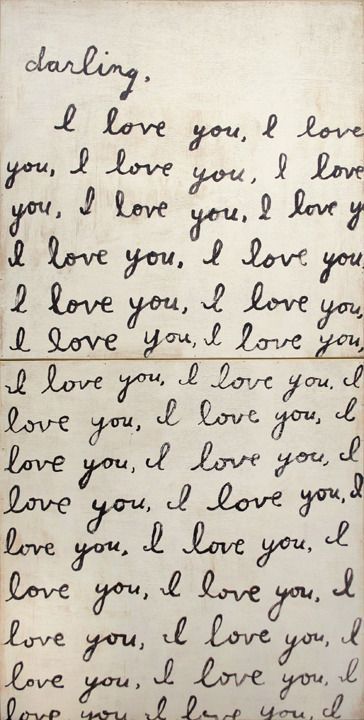 Don't you just love getting love letters? These things seem so rare now but they do also make for such a good aesthetically-pleasing wallpaper like this one! If you don't like a lot of detail obstructing your mobile apps, you can always opt to use this as a lockscreen instead.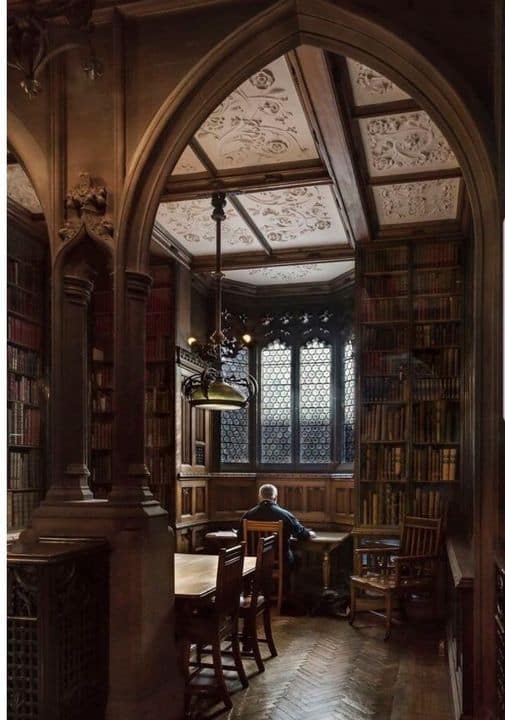 Related: The 65+ Best Free Harry Potter Wallpaper Downloads For Your Phone
I love the look of old libraries. How I wish there were more of it around! But in the meantime, I'll just keep looking for them in these beautiful photos and use them as wallpaper.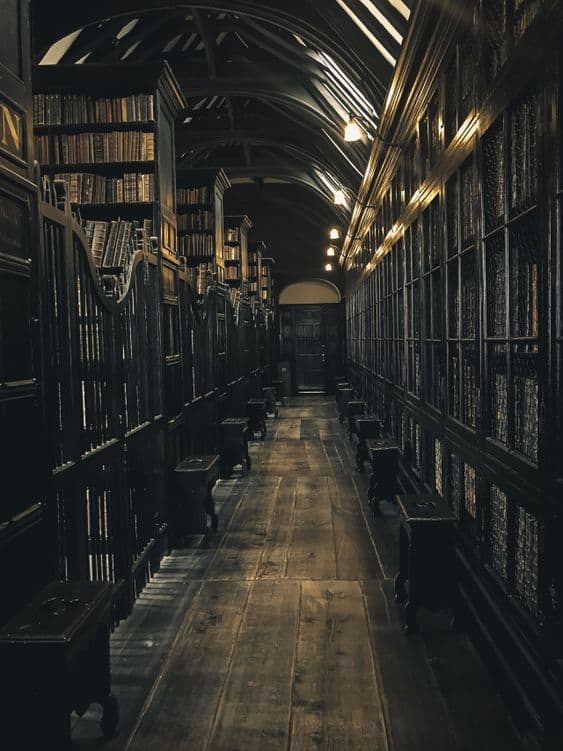 Here's another library wallpaper with a dark academia aesthetic. It looks a lot gloomier, reminding me of those library halls where ghosts might be haunting them or contain books that have been lost in time forever. For some reason, my imagination goes wild seeing places like these and I want nothing more than to venture out and find out for myself.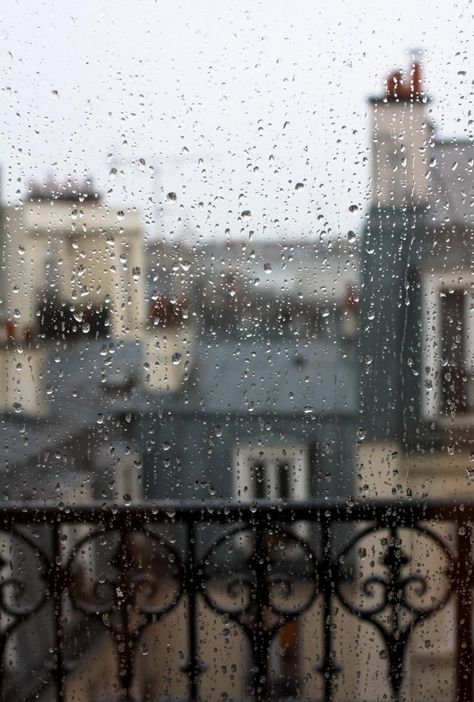 Don't you just love rainy days while you're at home? The temperature gets colder and there's nothing better than curling up with a good book and sipping your favorite coffee or tea to keep warm. I feel like rain-soaked windows that have been fogged up by mist really sum up the cozy, dark academia aesthetic so well. Not only that, but this looks amazing as a phone wallpaper too.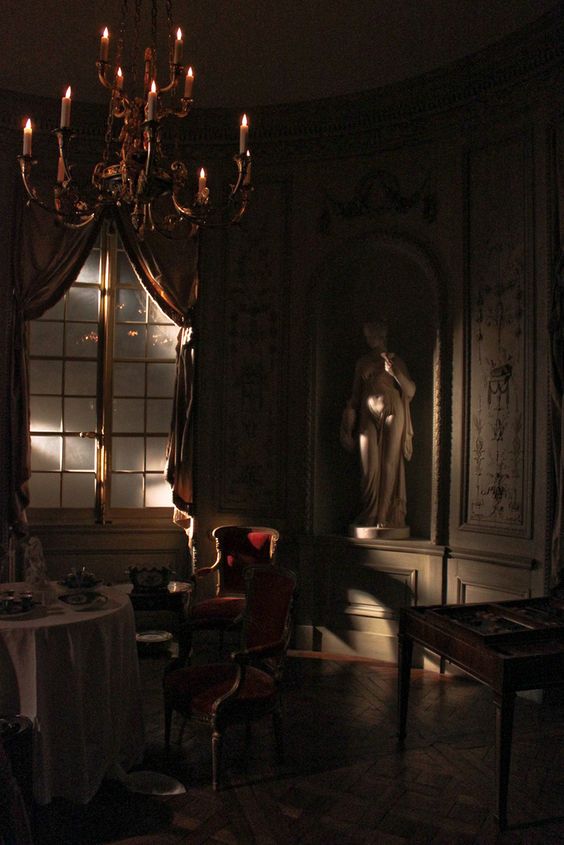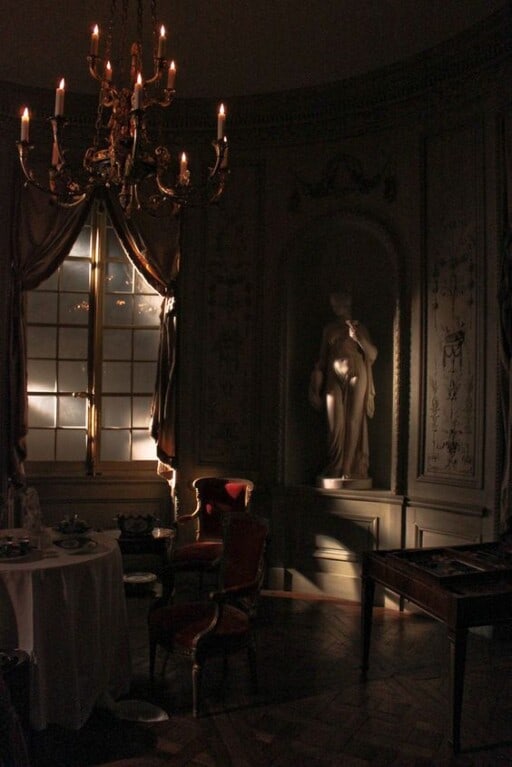 There's something so moody and haunting about this empty room with a chandelier. It feels like it used to be owned by some wealthy family from the Victorian era. How the shadows are placed in every corner gives it an even more mysterious vibe.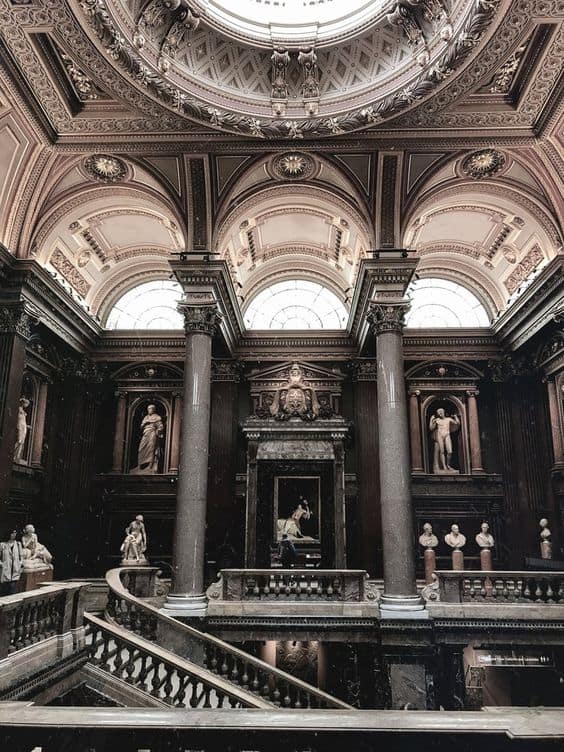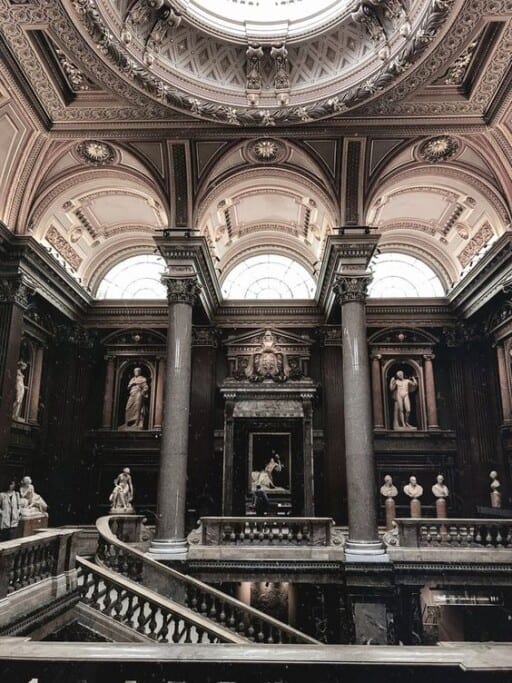 This multi-story entryway reminds me of old castles that used to be homes of royalty like princesses and queens from faraway kingdoms. I personally love this kind of vibe!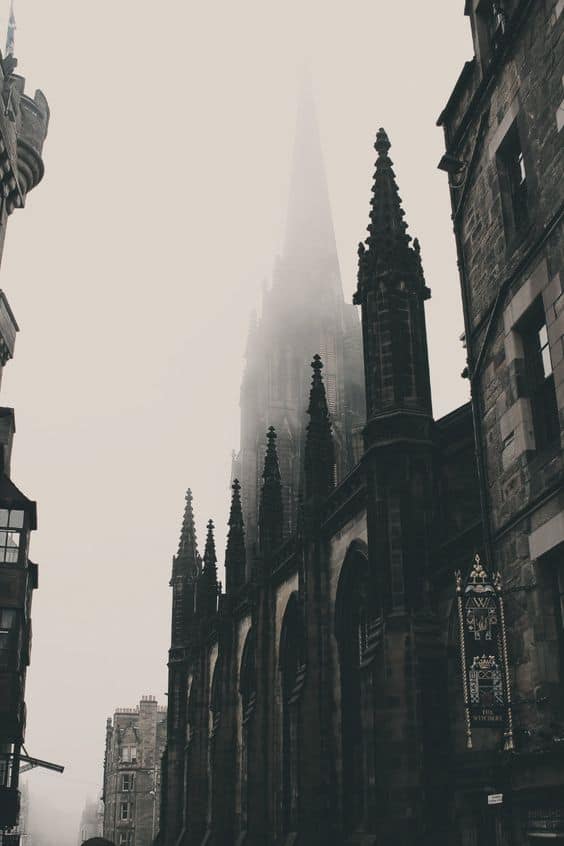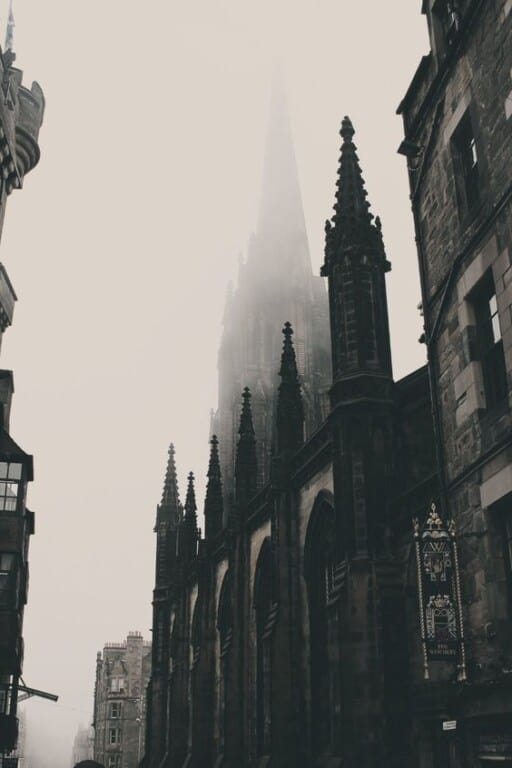 If you prefer looking at the exterior of an old castle or building, this one is perfect for you. The fog also lends a rather mysterious vibe that's just perfect to match the colder and foggy weather. It reminds me of those old eras when people would be out and about in the streets despite the misty atmosphere.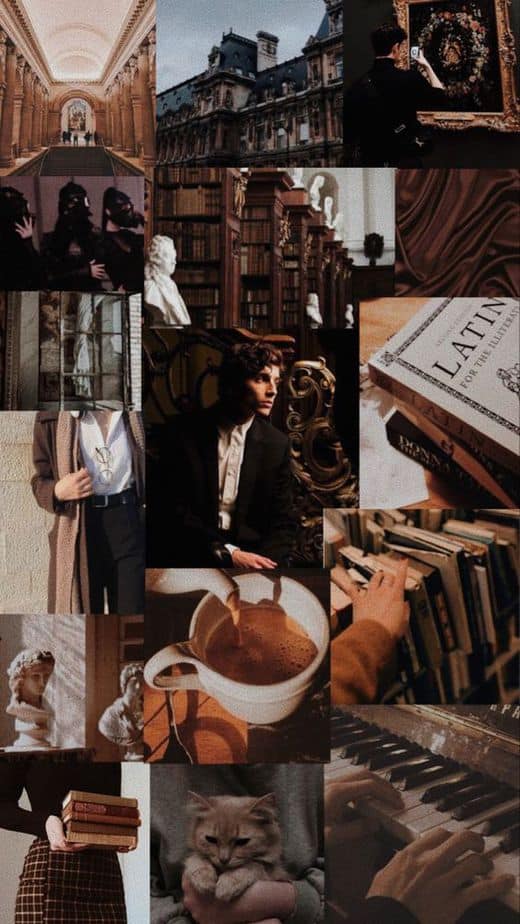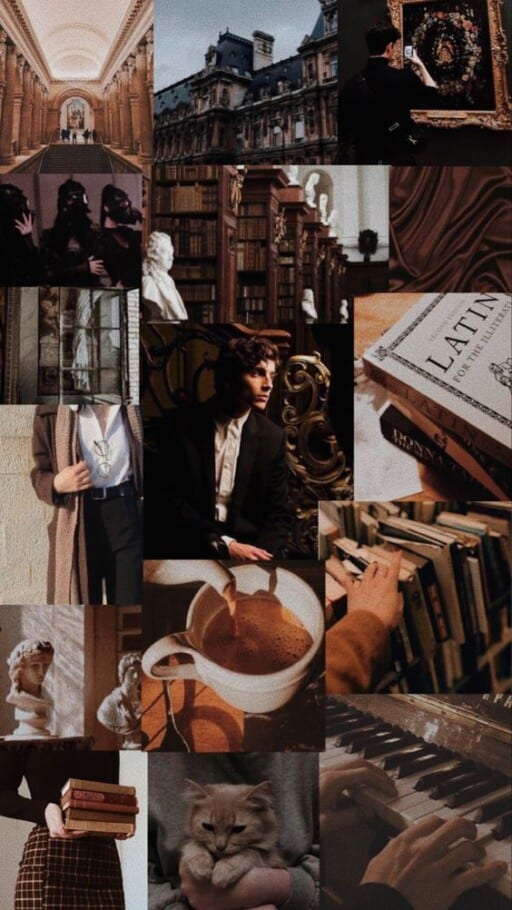 Can't pick one dark academia photo for your wallpaper? Try this dark academia wallpaper collage instead! It has practically every element that fits under the dark academia aesthetic. From cups of coffee, leatherbound books, baroque statues, old-fashioned libraries, and so much more.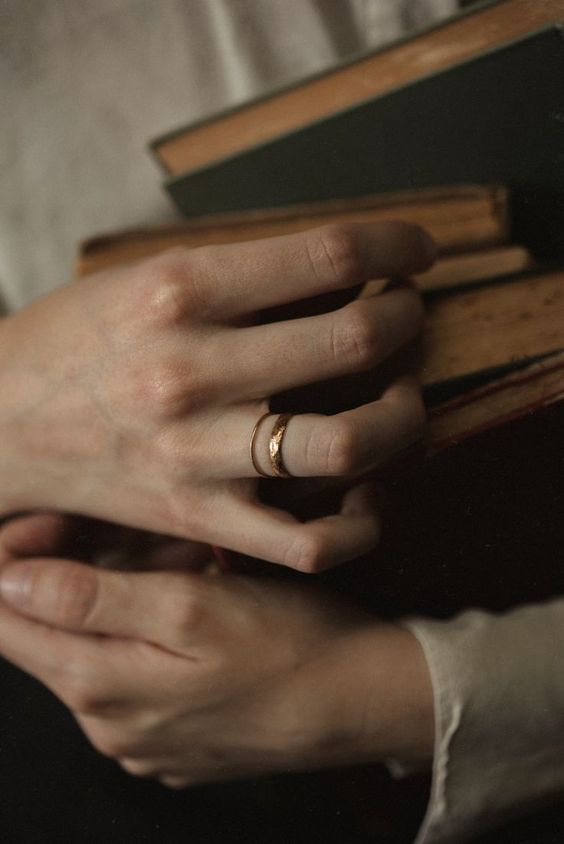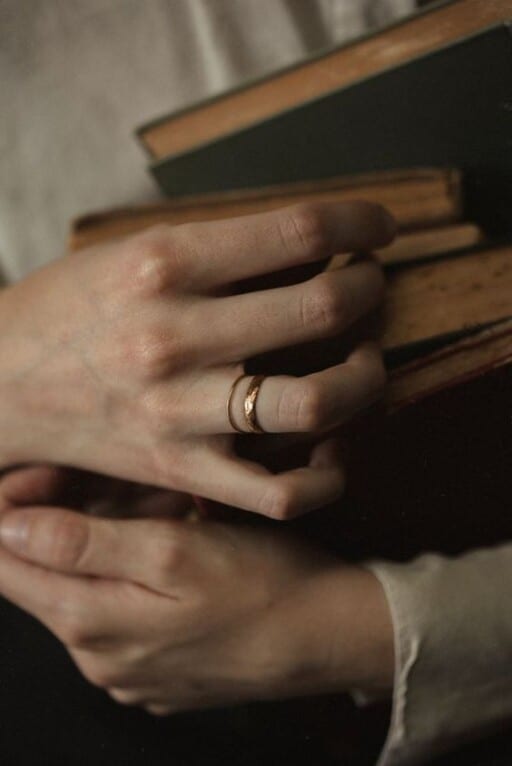 There's something about this moody wallpaper that really draws me in. Maybe it's because it makes me nostalgic of seeing those preppy school girls in dark academia-themed clothes walking around school hallways holding books to their chests.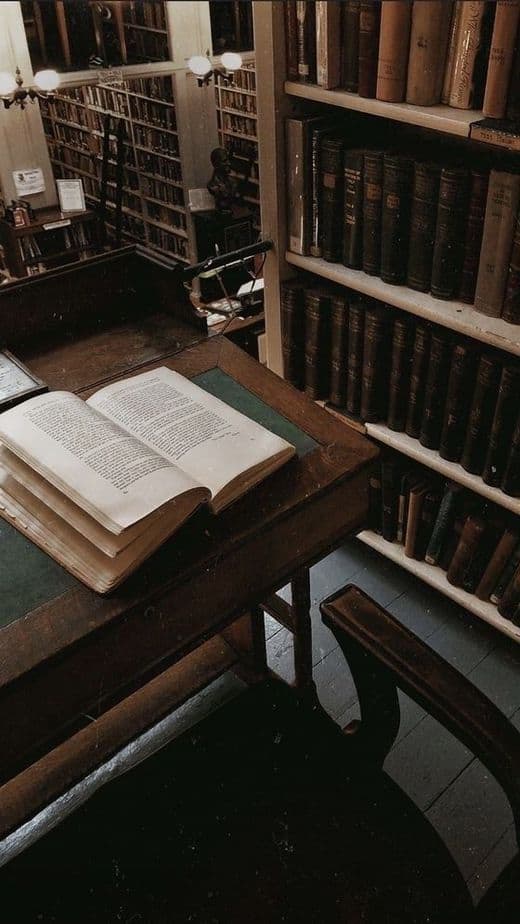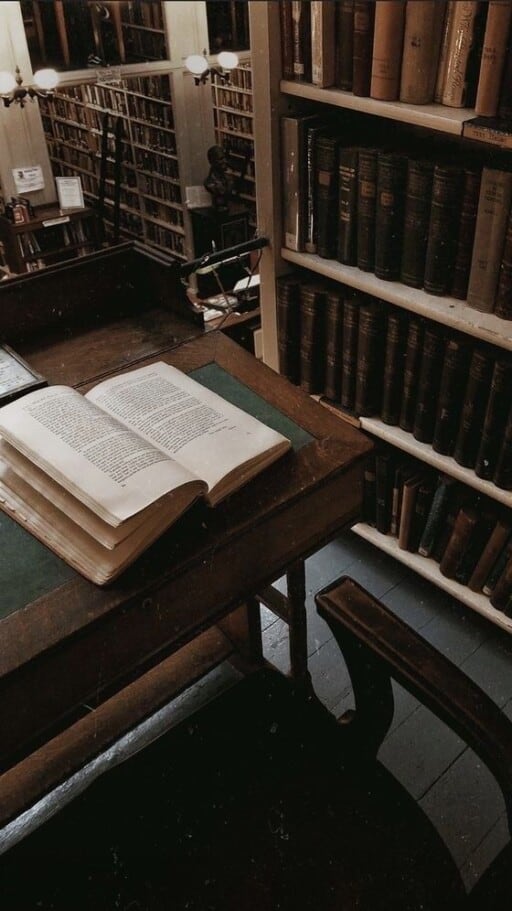 What better way to encourage yourself to study for your exams than by romanticizing every aspect of it and making it feel like you're in a dark academia film living your main character moment? This wallpaper will do just that!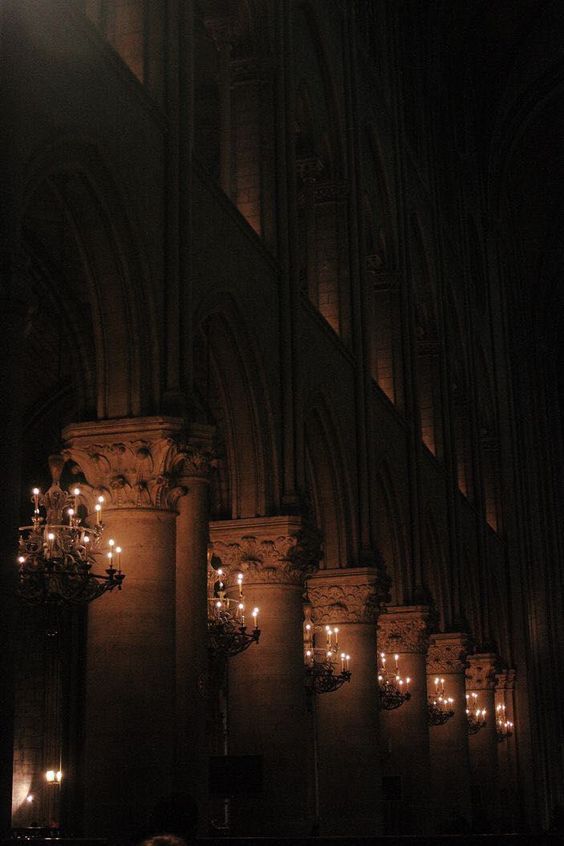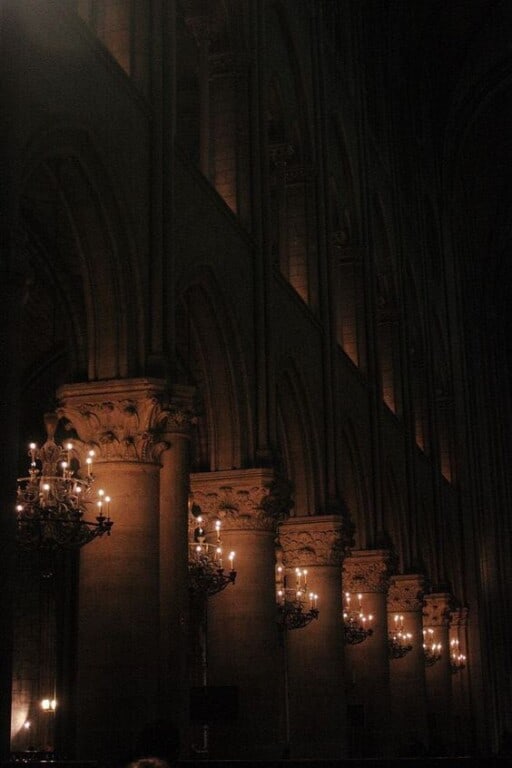 So moody and gloomy and haunting all at the same time, these barely lit hallways kind of remind me of the ones I see in Harry Potter and his school, Hogwarts. The only thing missing are the ghosts that haunt the hallways of their school.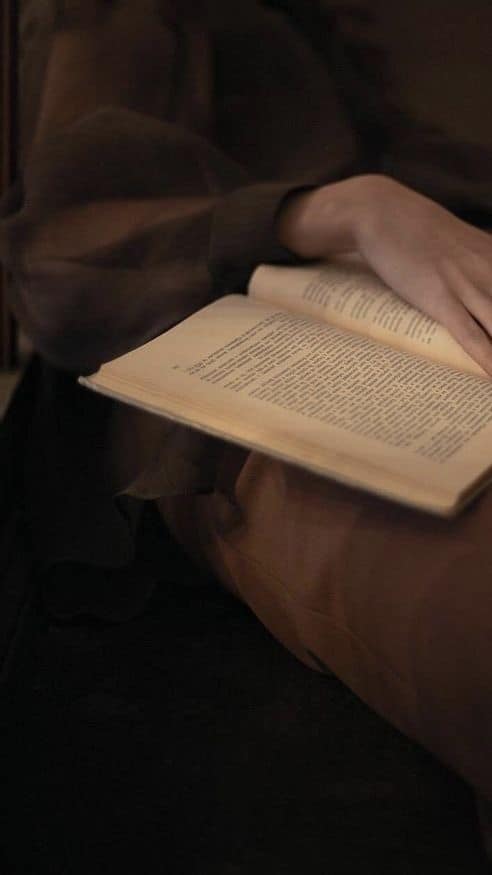 There's something so mysterious about close-up wallpapers like these where the subject is unknown, and it's only focusing on what they're doing like reading a book. I also love the overall color palette of this wallpaper!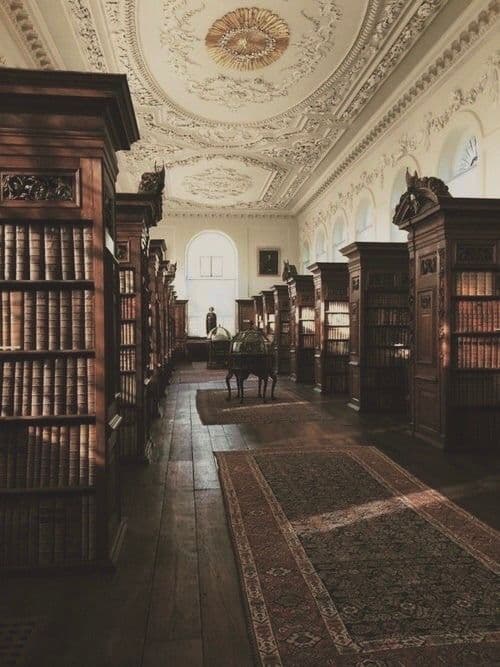 I can't get enough of these vintage libraries! They just look so majestic, filled with leatherbound books with so many histories and stories that make me want to read each and every one of them. I can totally see myself strolling around every bookshelf and appreciating every book displayed.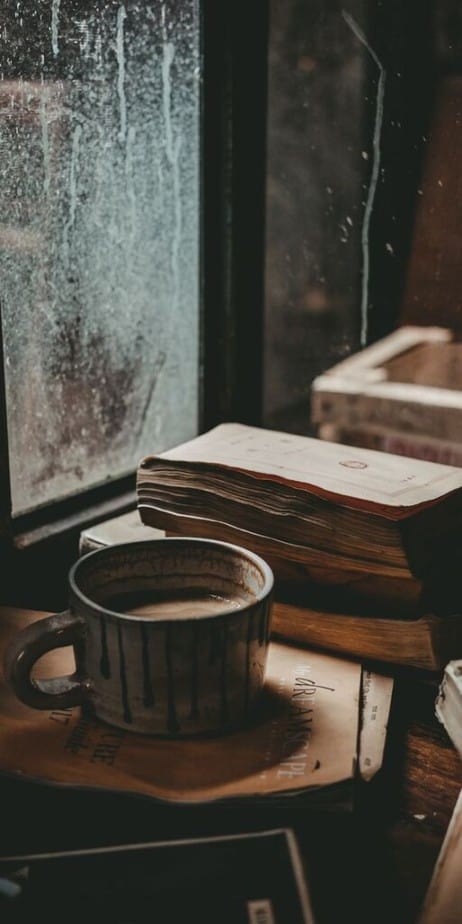 Tell me this isn't the coziest thing you have seen! The raindrops by the window, the steaming mug of coffee with piles of books or paperwork, this wallpaper is just so heartwarming.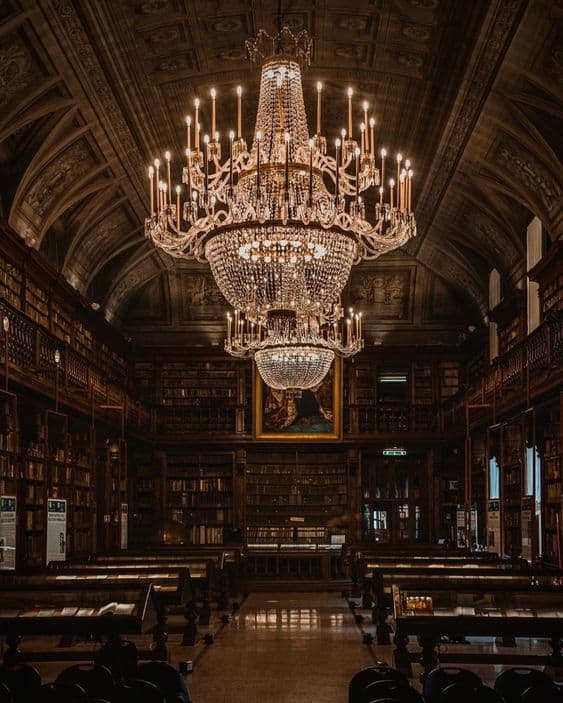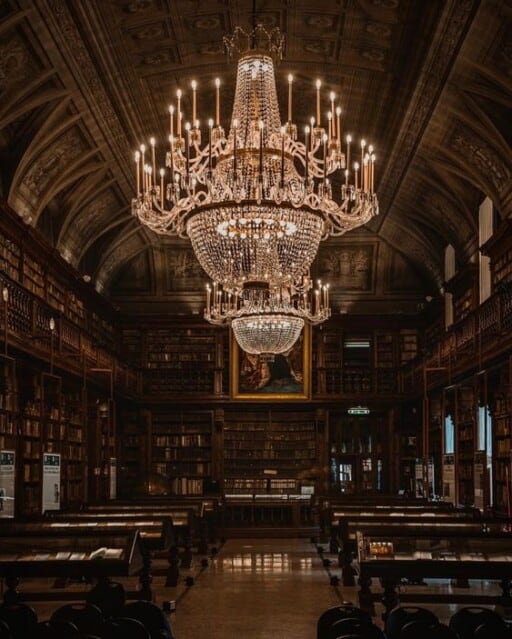 No words can describe how beautiful this wallpaper is! From the endless rows of bookshelves to the magnificent chandelier lighting up the whole place, everything is utterly stunning! If there was such thing as the perfect dark academia library, it's this one.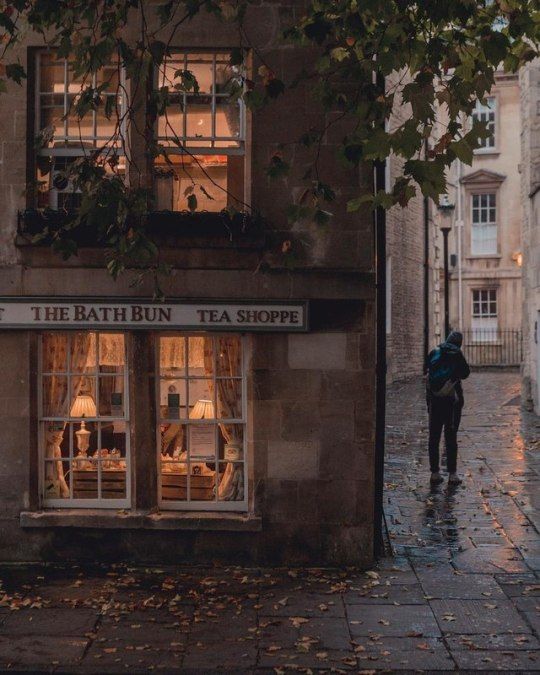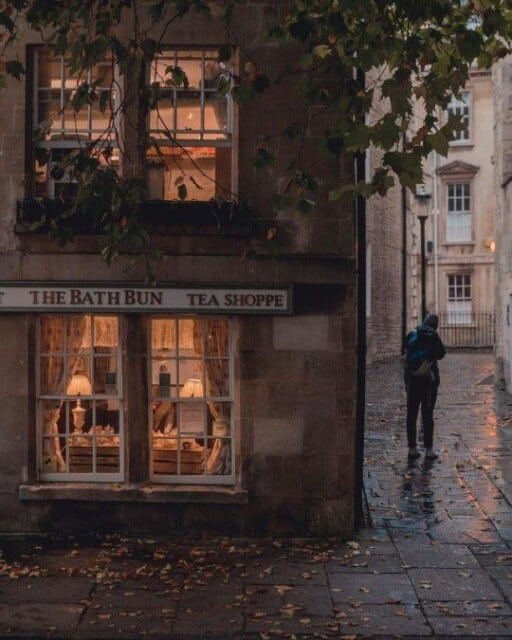 Related: 18+ Idyllic Cottagecore Wallpaper Options | Cottagecore Wallpaper For Your iPhone
Don't you just love hole-in-the-wall tea shops and how they create the perfect ambiance for your dark academia aesthetic? This place would totally be the perfect hangout place for students and professionals alike, especially when it's cold and raining outside.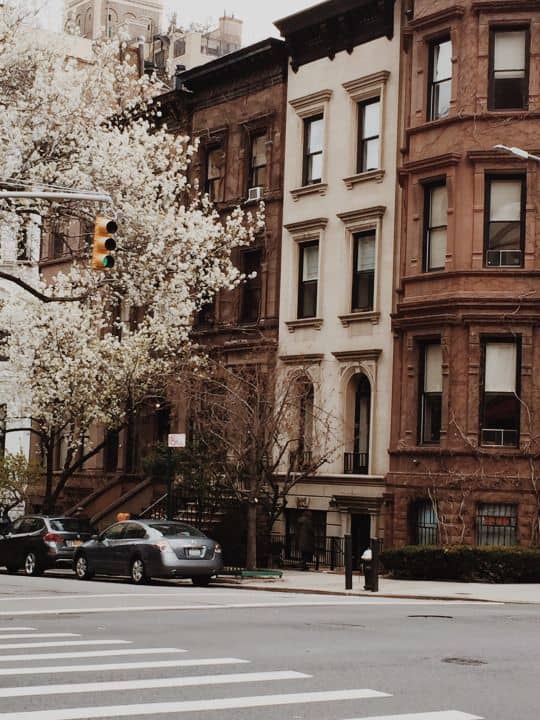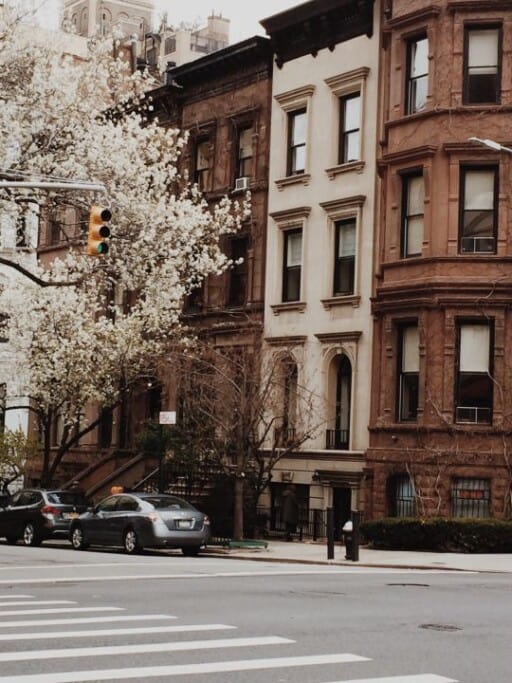 I personally love the look of brownstone houses. Something about them just looks so cozy to me and I love the vintage, dark academia aesthetic they give off.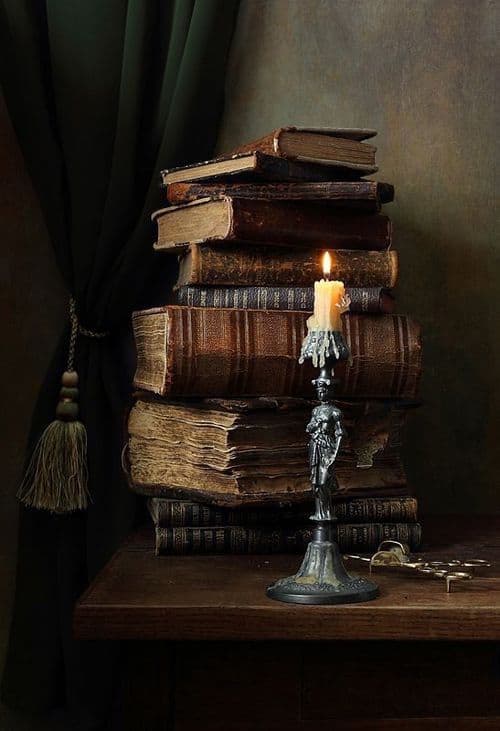 How I wish my pile of books looked as good as these! There's just something so magical about seeing old, leatherbound books. Like the stories you'll be reading from them are going to leap from the pages and come to life.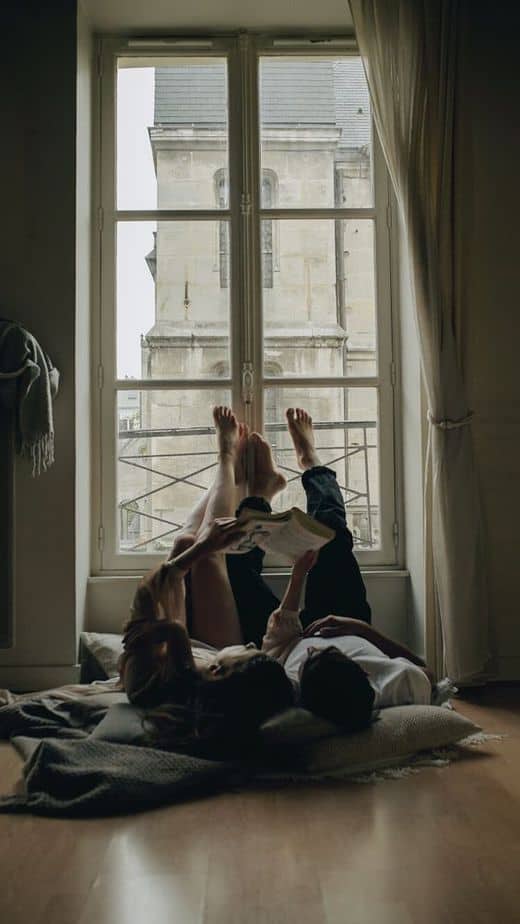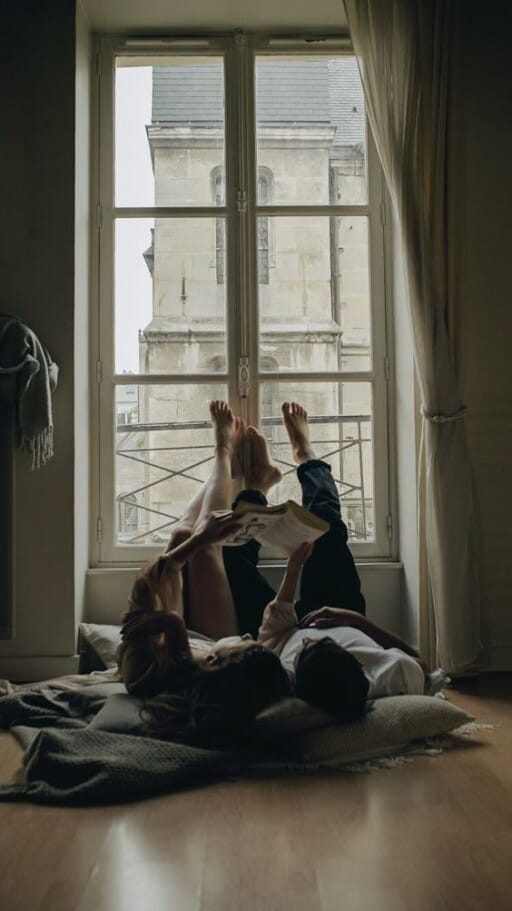 This particular wallpaper sets such a romantic yet cozy theme for your phone. If you're a hopeless romantic, this might be the perfect wallpaper for you.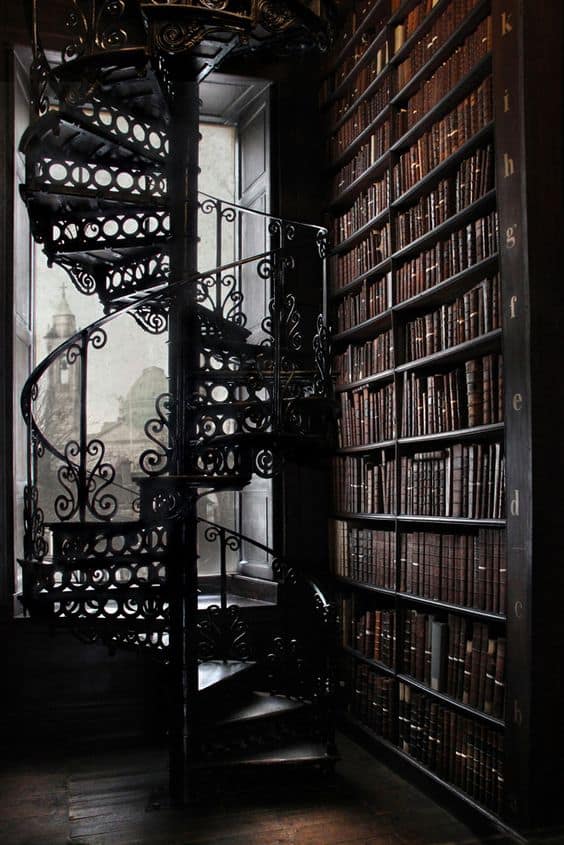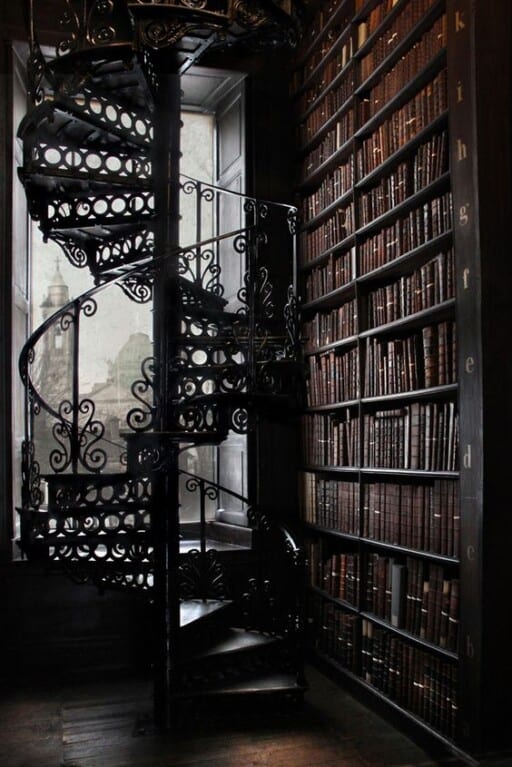 There's something really magical about libraries and I love the vintage feel of these staircases. It reminds me of the Victorian era and how people were able to reach those books on the upper shelves.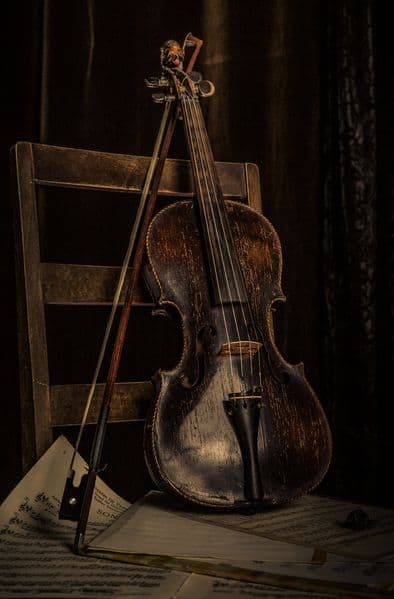 If you're a musician or have a love for violins, this wallpaper is for you. It's simple and straightforward while giving you that immaculate dark academia vibe.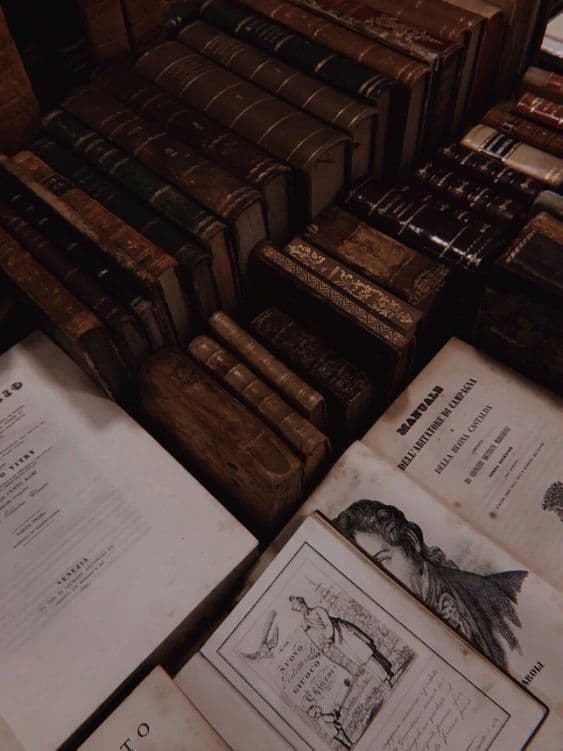 There's something about leatherbound books that make me feel nostalgic and crave first-edition copies of books. But these versions of books tend to be highly expensive, so I'll be settling for using them as wallpapers instead.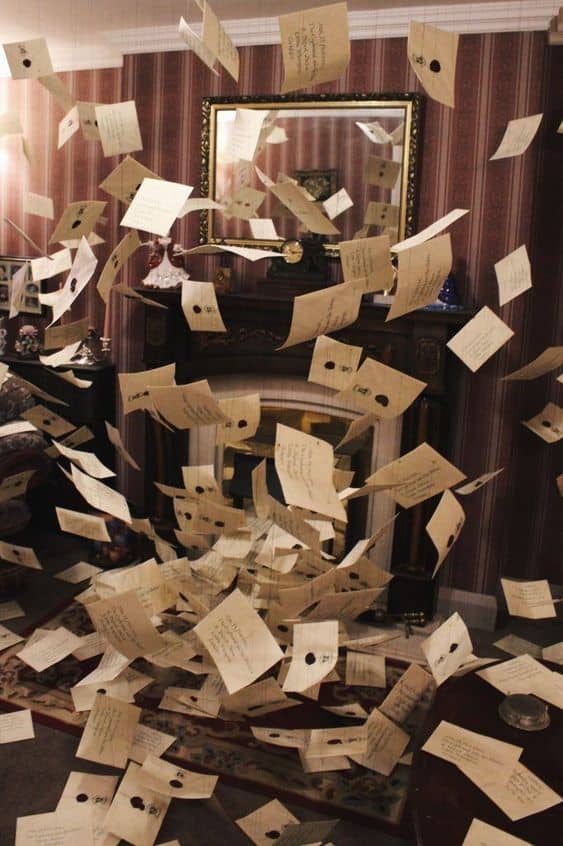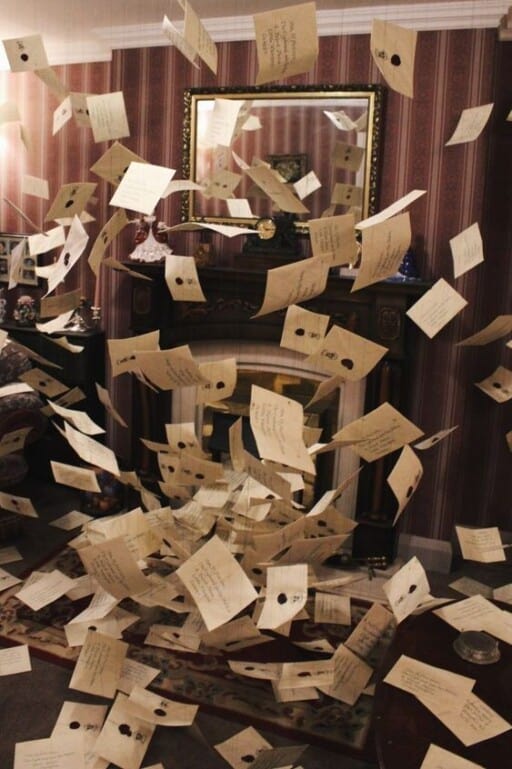 Is it just me or does this remind me of that scene in the first Harry Potter movie when Harry gets his letter from Hogwarts? So nostalgic!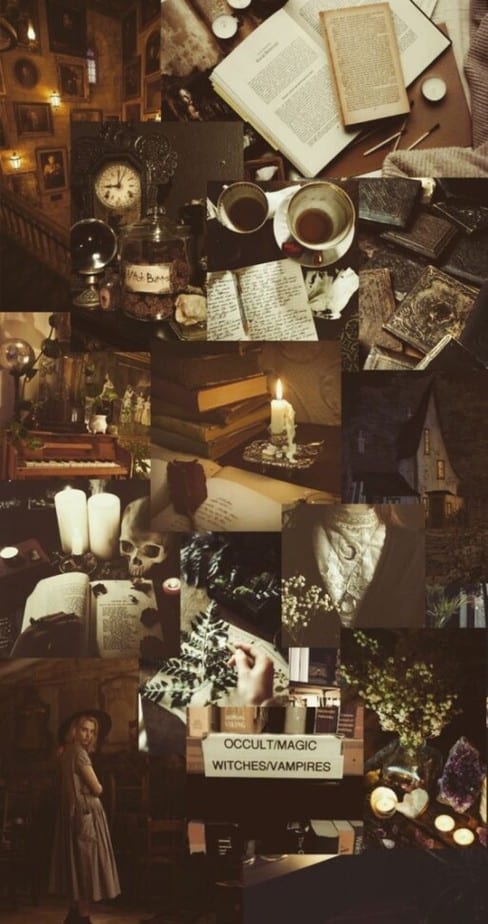 Here's another dark academia aesthetic that you might want to use for your wallpaper. The photos used have a very witchy vibe that I'm sure a lot of you will love.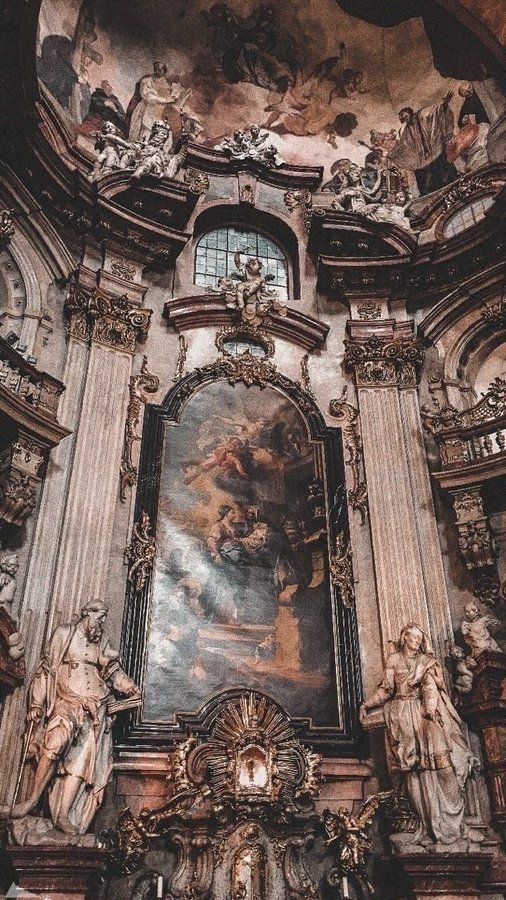 The renaissance is probably one of the earliest examples of dark academia. The melancholia and mystery this whole era brings are just so perfect.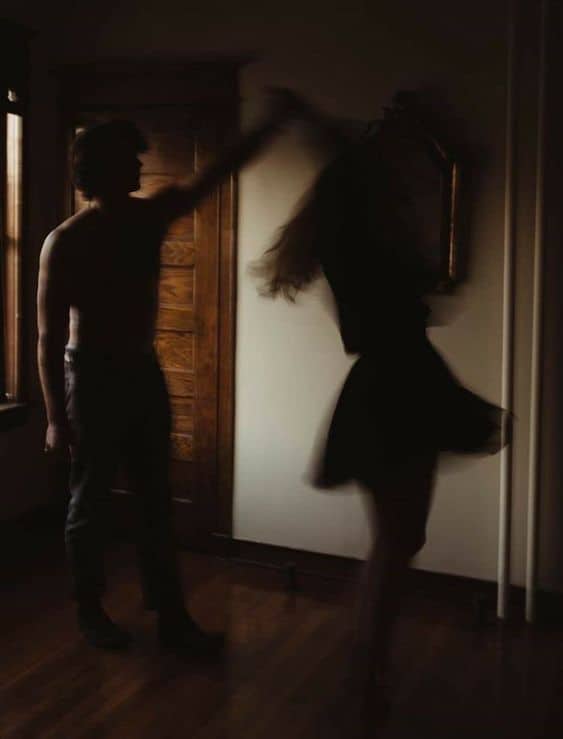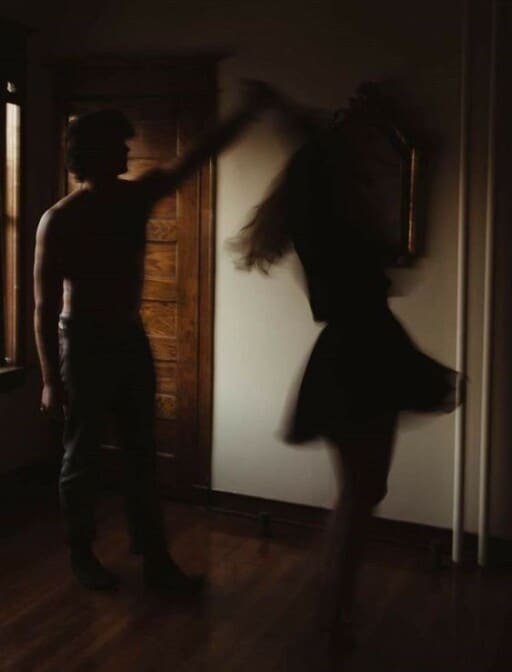 This dancing silhouette wallpaper is perfect for those hopelessly romantic at heart.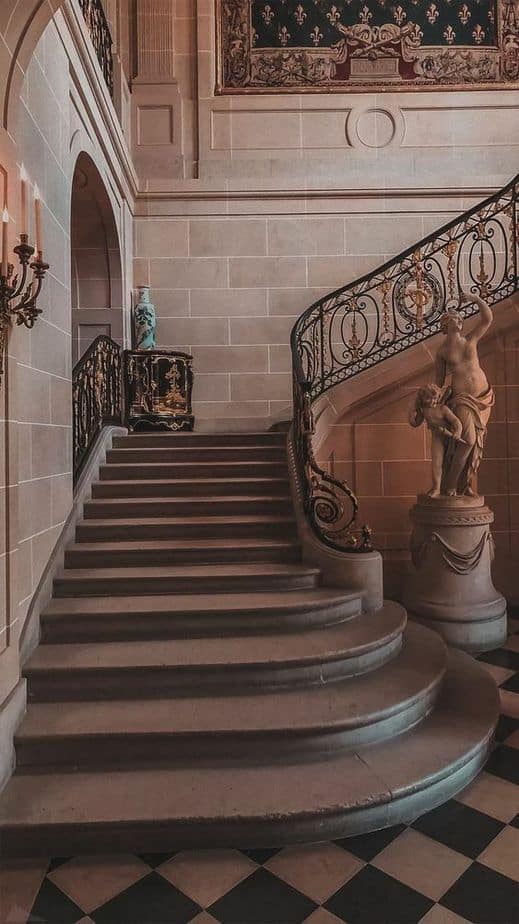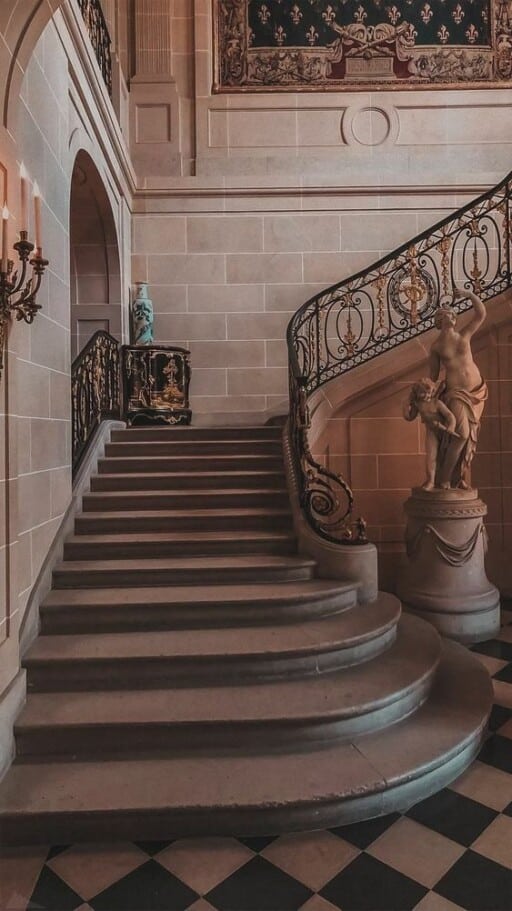 These marble stairs are so gorgeous! It's quite rare to see constructions like these days so this is definitely going onto my future potential wallpapers folder.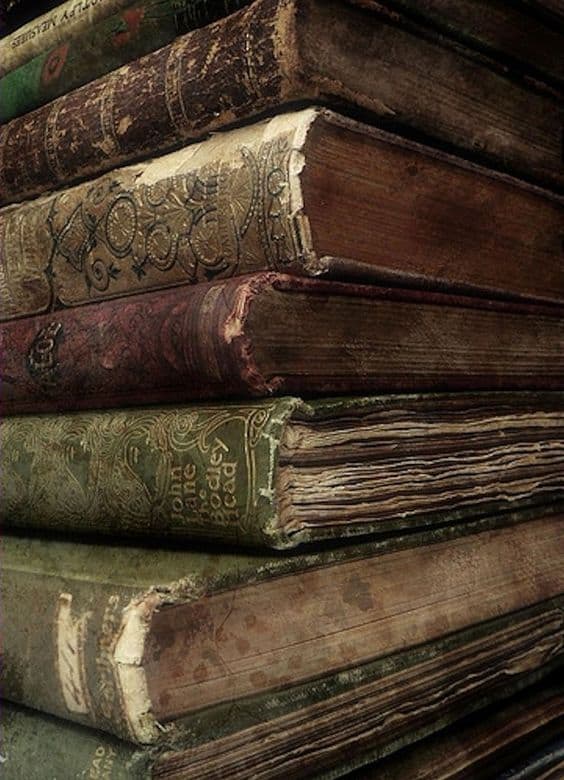 I don't know about you but I honestly love old and worn books that have survived the test of time. There's something so nostalgic and delicate about them.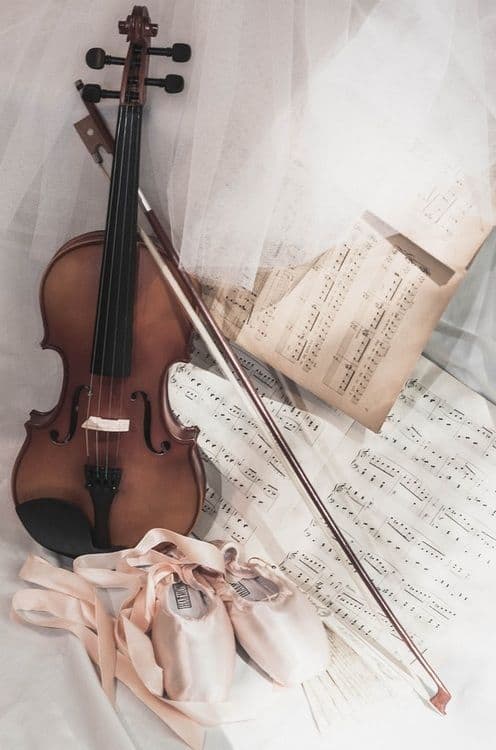 If you love music, particularly hearing the violin, you might want to use this as your phone wallpaper next! I love the combination of the instrument with the music sheets and the ballet shoes.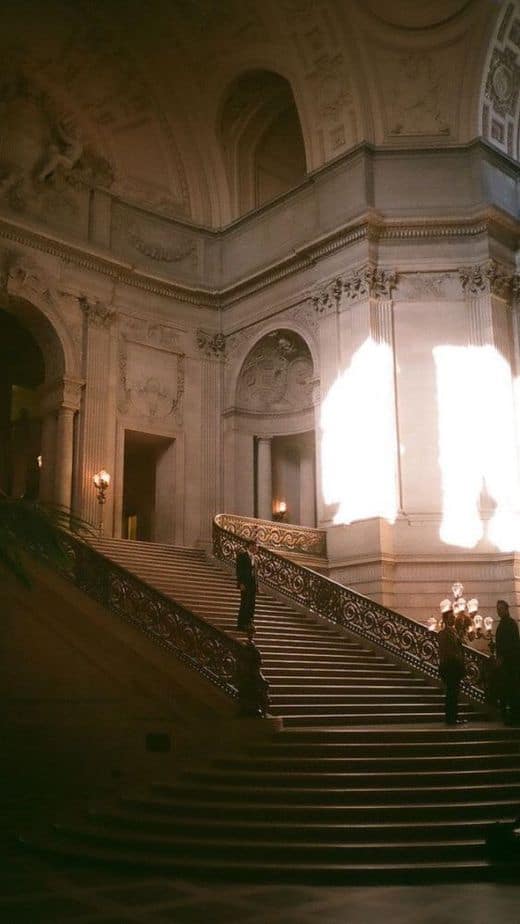 This sunlit staircase looks so immaculate! There's something magical about seeing the sun creeping through these kinds of interiors.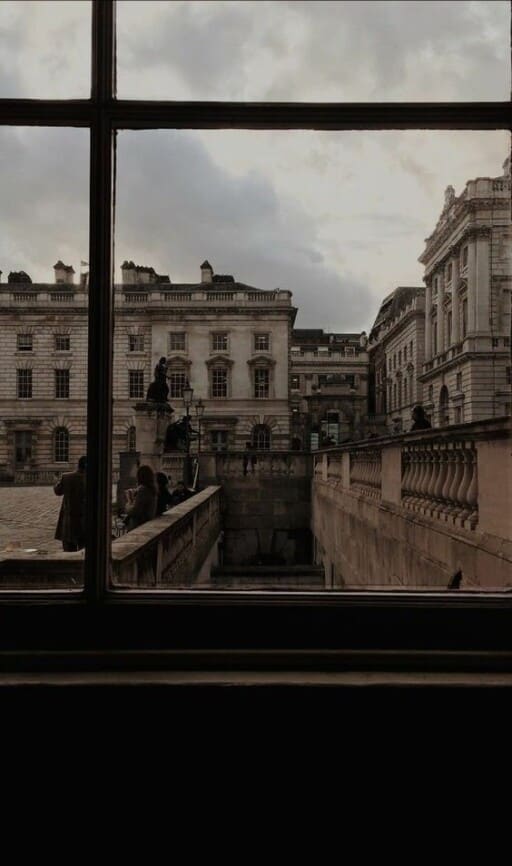 Fall in love with this amazing city view and put this as your phone wallpaper so you never have to lose sight of it!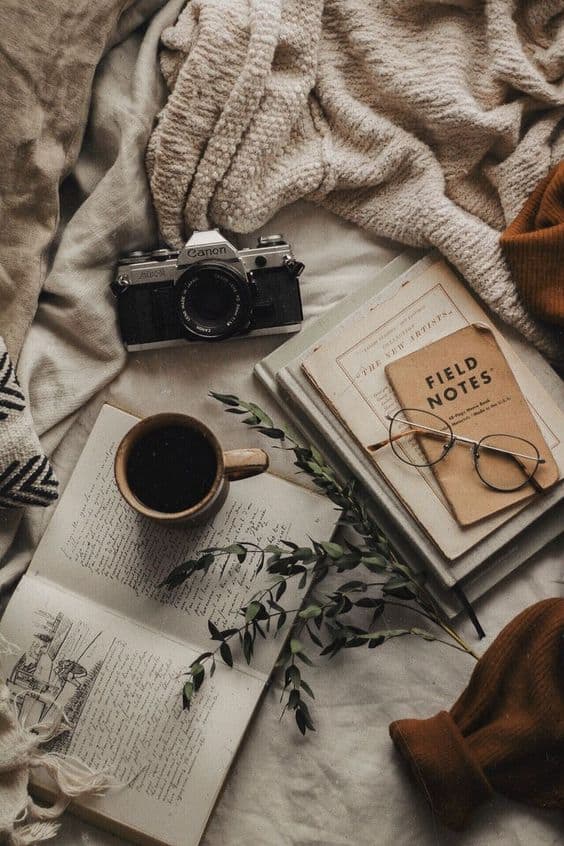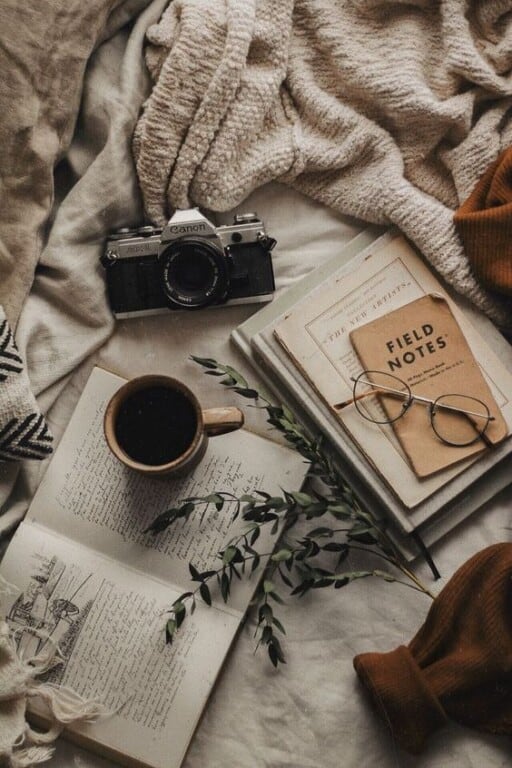 Coffee and photos fit each other so well. There's something so cozy about this photo.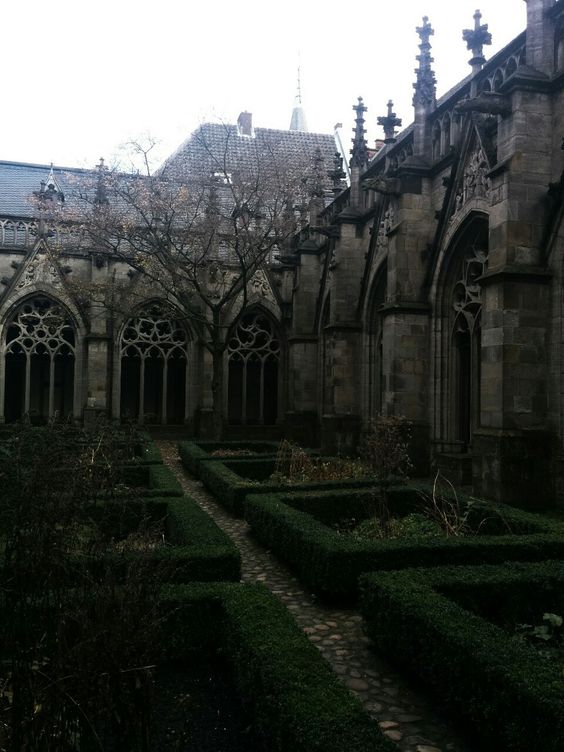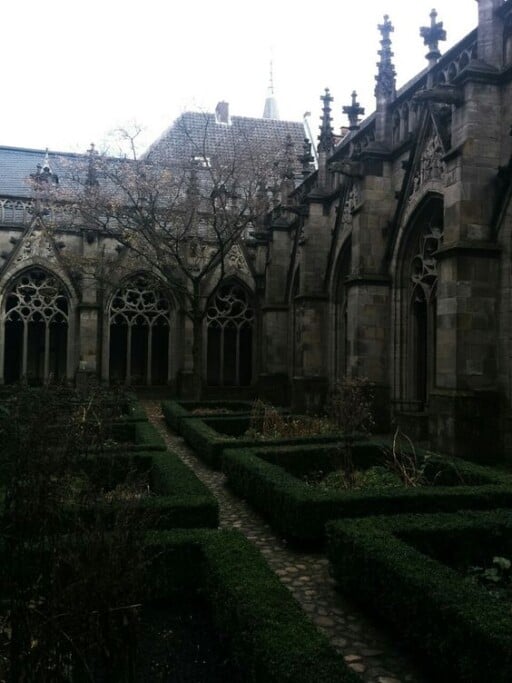 I have an affinity for the dark and gloomy aesthetic, so this gothic garden is probably one of my favorite wallpapers on this list.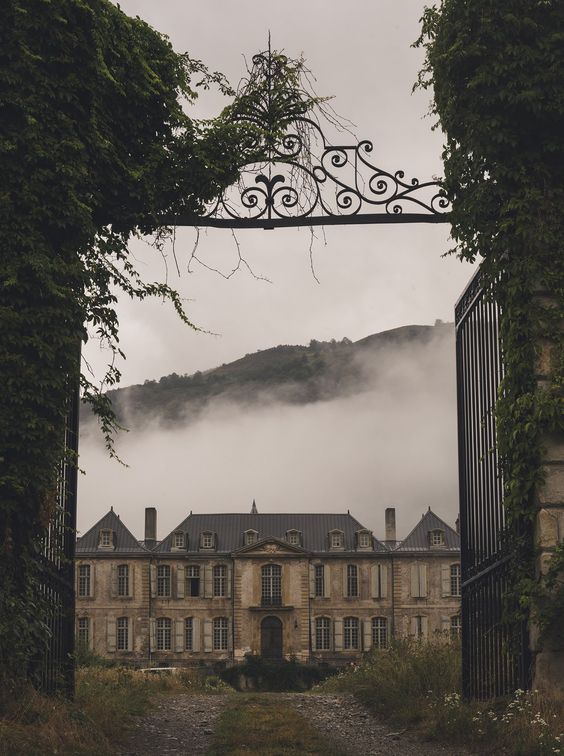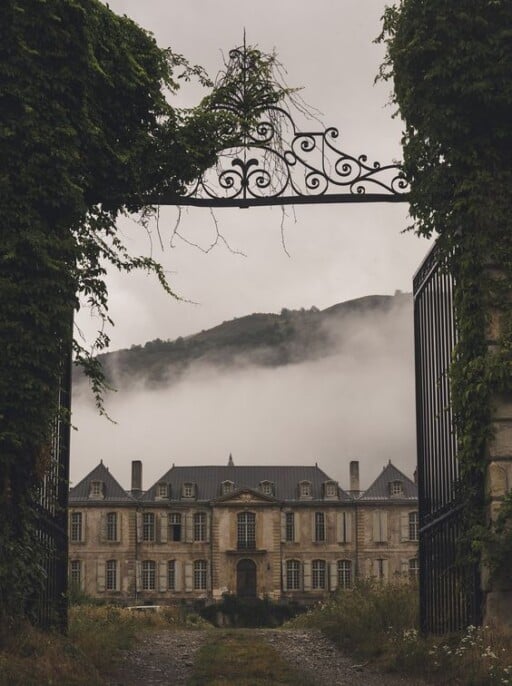 Here's another gothic aesthetic that fits so well with dark academia. If you're like me who likes spooky stuff, then you should definitely save this on your phone.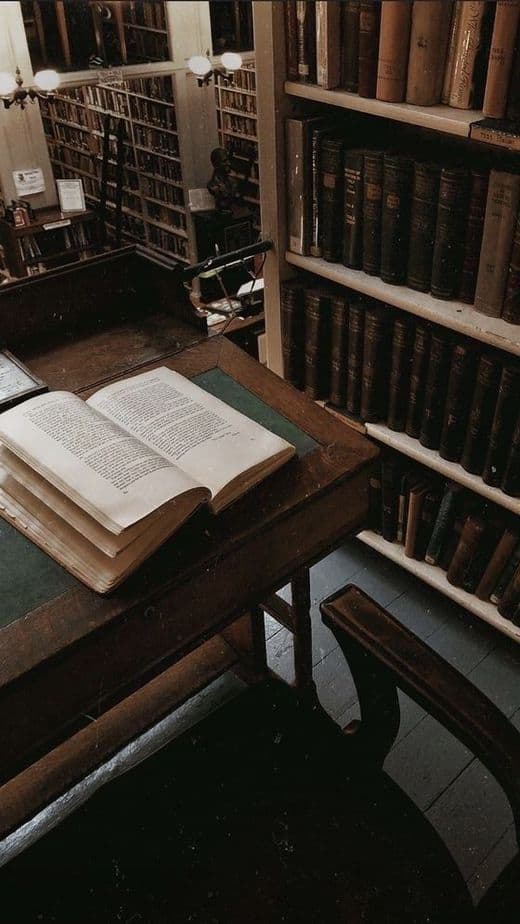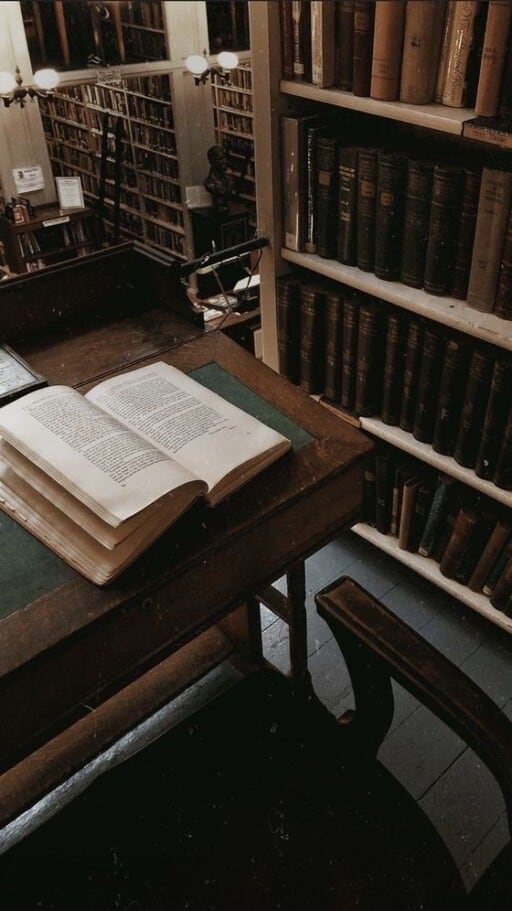 There's nothing cozier than finding a nice spot in the library to read your favorite book in peace and this is what this wallpaper makes me feel!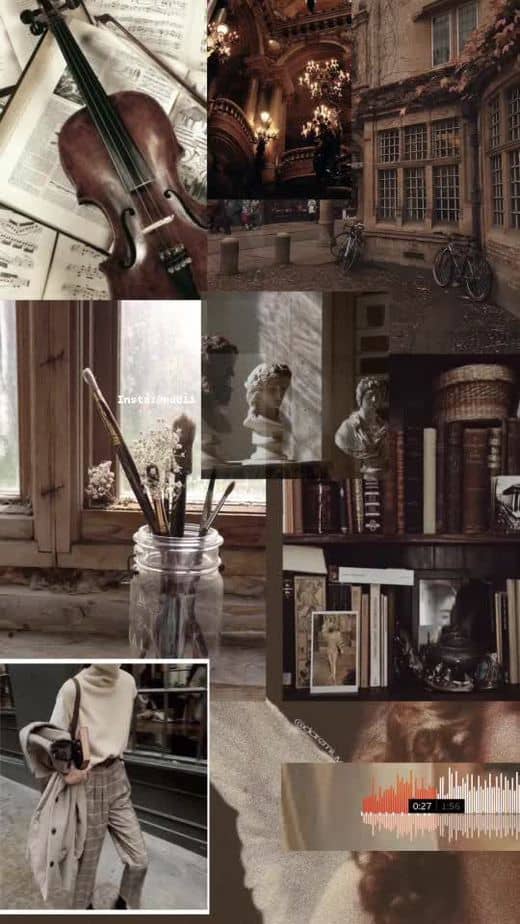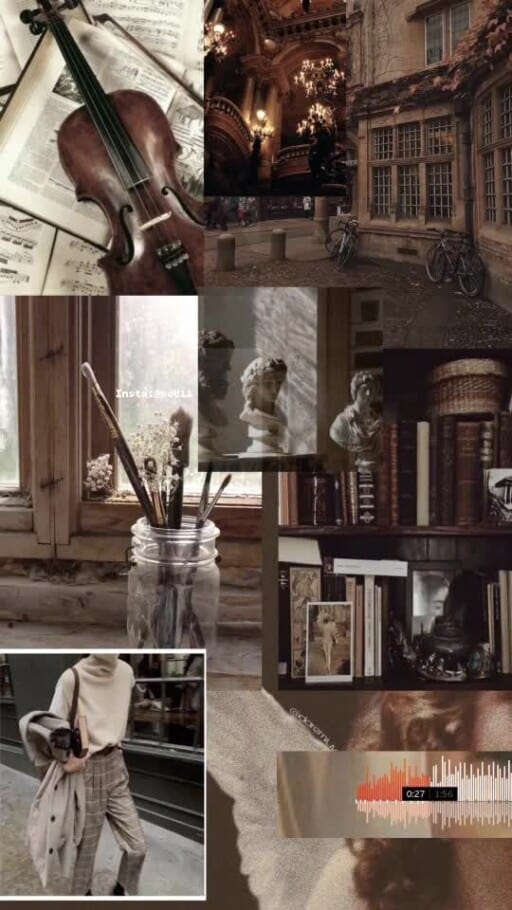 For those who want to see more dark academia-themed collages, here's more for you!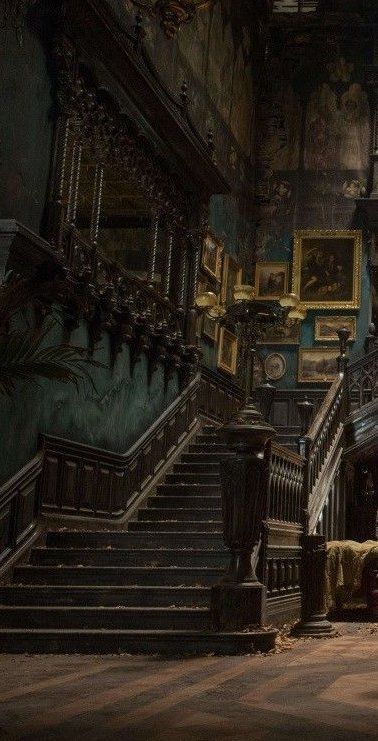 These Victorian stairs remind me of those gothic movies with old houses like these. I have always loved the look of them and the spookiness of them all!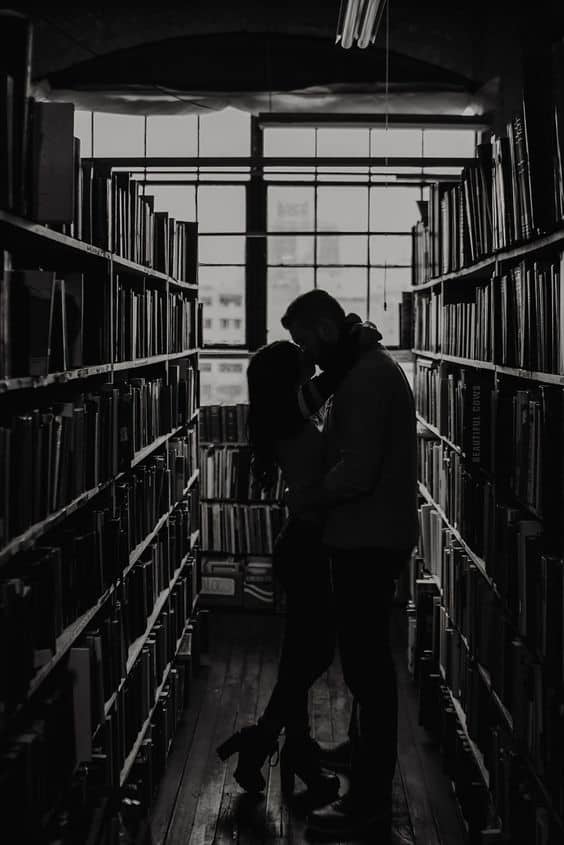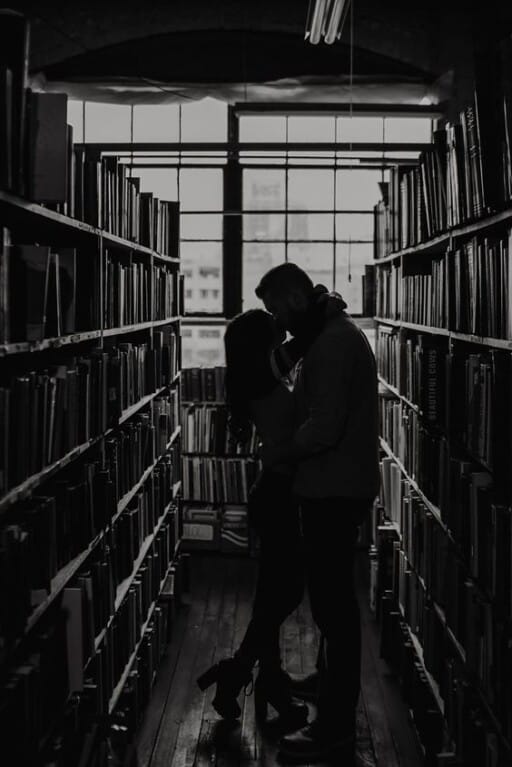 There's something romantic about hiding between bookshelves and sneaking with your significant other for affection.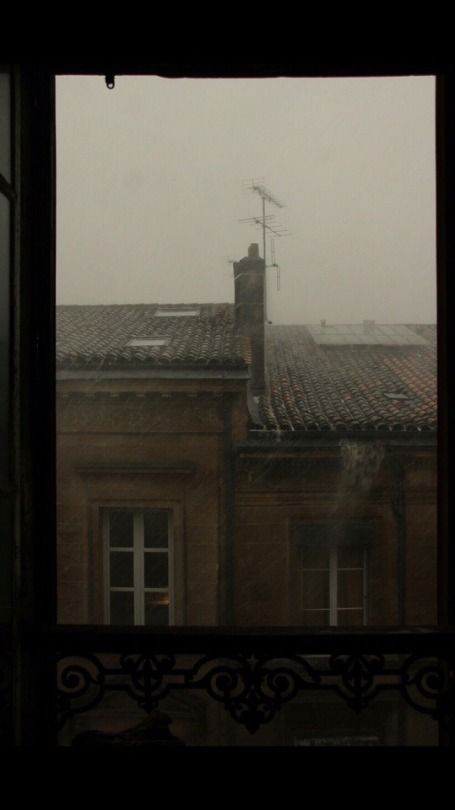 The fog in this photo looks so stunning. It gives the city a gloomy and moody appeal that'll be perfect as your phone's wallpaper. It also somewhat reminds me of photos taken by a film camera and I just love that kind of aesthetic as well.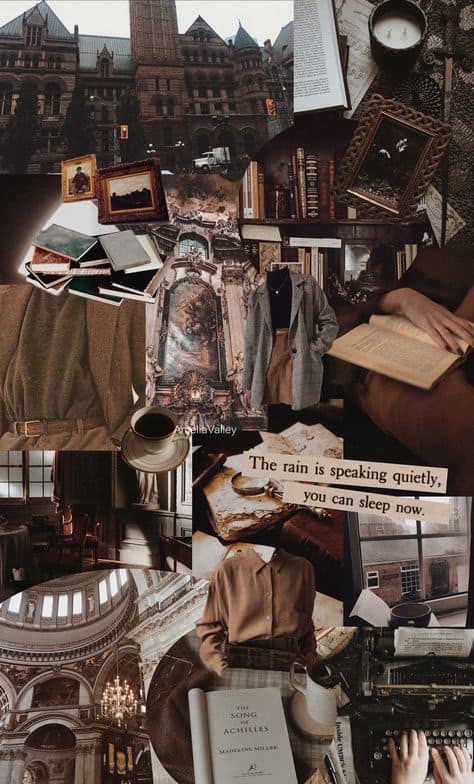 Looking for inspiration while you study for classes? Then these dark academia wallpaper collages might just give you the encouragement you need! Ace your tests and romanticize your study sessions by feeling like the main character of a dark academia novel.