Spring is just around the corner and it's time to change up those iPhone wallpaper screens! Today I'm sharing spring wallpaper for your phone – all of these wallpaper options should fit any iPhone or other smartphone.
I personally love opening my phone to see a happy, seasonal wallpaper, especially in April or May. I change my lock screen and my home screen separately so they're each featuring different wallpaper options, but you can also keep both the same.
Spring is all about new life, from the bunnies to the flowers to the bees, and you'll see all of these represented below.
There are tons of different spring wallpaper options below, including some graphics, flower shots, city shots (I especially love the one of Paris), and even some happy Easter wallpaper. There are March wallpaper options, April wallpaper options, May wallpaper options, and some that work for all three months. Feel free to scroll through and save as many as you'd like!
To save any wallpaper option, simply hold the picture down on your phone and click "save to library." You can then go into your settings and select a lock scree and/or a home screen.
Other Wallpaper Posts:
Spring Wallpaper For Your Phone:
Here are 35+ free spring wallpaper options for your iPhone! Just click and hold to save if you're on mobile.
38. Pink Roses
This is a great March wallpaper option for early spring. The roses are so classic and sweet.
Related: 18+ Idyllic Cottagecore Wallpaper Options | Cottagecore Wallpaper For Your iPhone
37. Pale Roses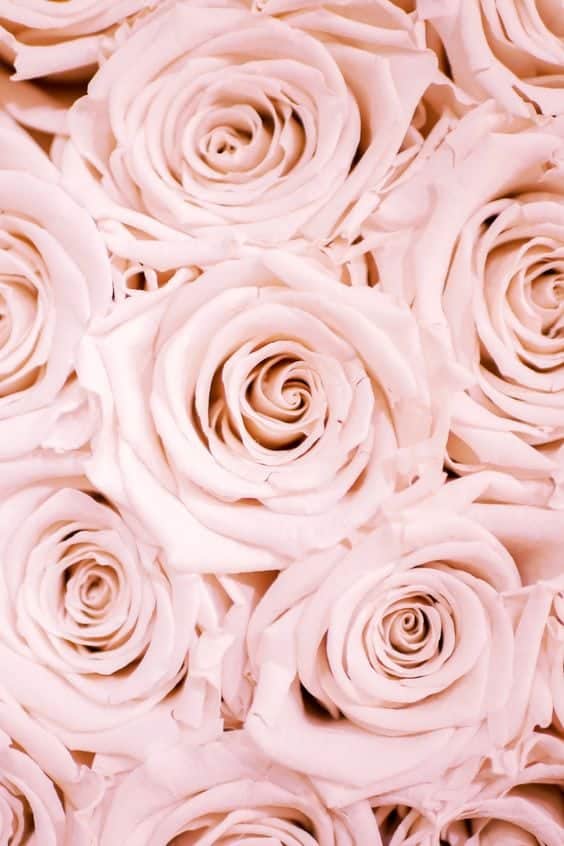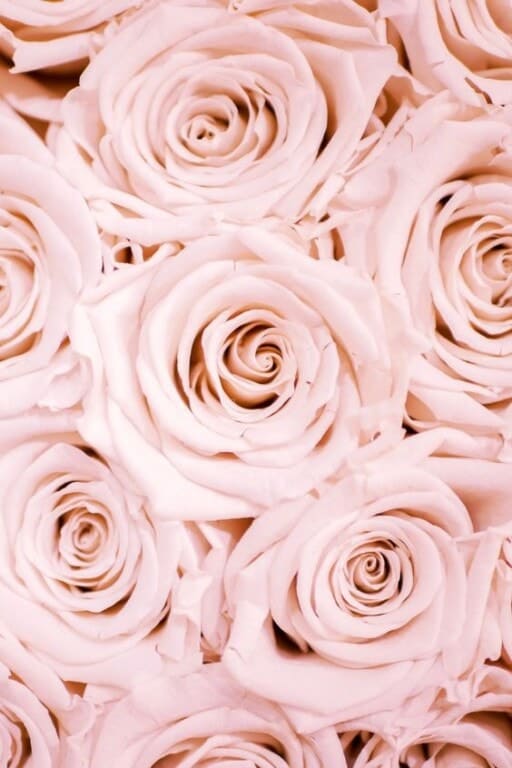 Even though I'm going to technically call this another March wallpaper option, it really works as spring wallpaper for any month. This is a more muted spring wallpaper option featuring roses, so it works well for the home screen, even with apps over it.
Related: 40+ Bridgertons Wallpaper Options For An Elegant Phone Background
36. Ivory Apartment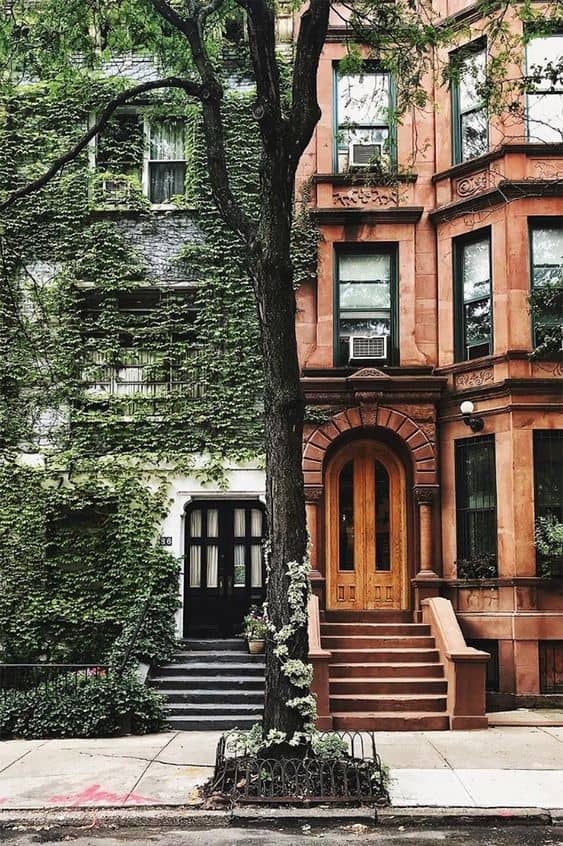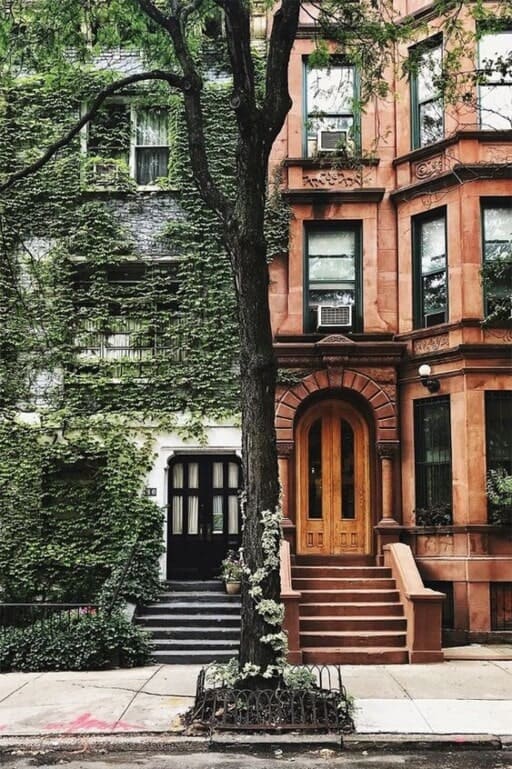 I love the city in the spring! If you want an interesting background with a lot of detail, try this photo out. I prefer to use it for my lock screen so that I can see it better. The ivy really reminds me of the warm weather and of spring luxury!
Related: 35+ Taylor Swift Wallpaper Choices: Folklore & Evermore Edition
35. Ferris Wheel City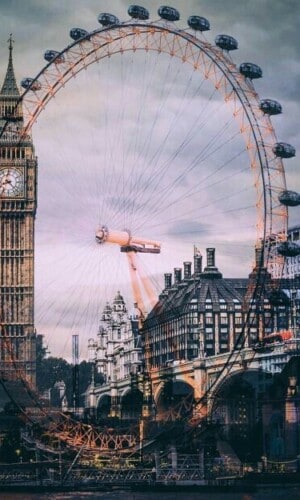 This spring wallpaper is clearly photoshopped, but I just think it's so cool that I had to include it. I typically use it for my lock screen so you can see the details more clearly!
34. Paris Road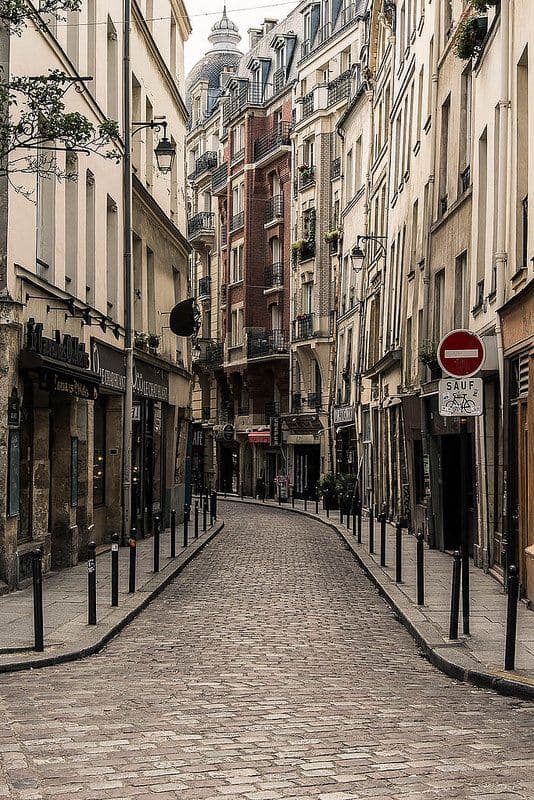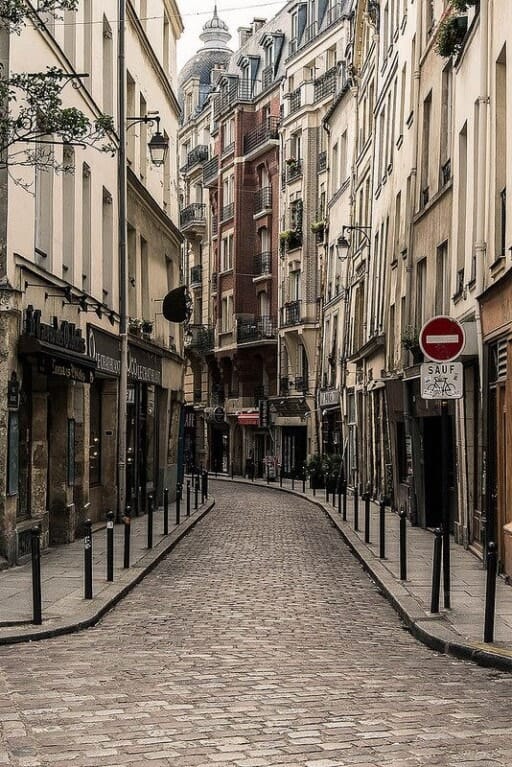 The streets of Paris just scream "spring wallpaper" to me. This is a pretty simple background that won't create too much clutter on your phone but gives that ahhhh feeling, especially if you love all things French.
33. Soft Blue Flowers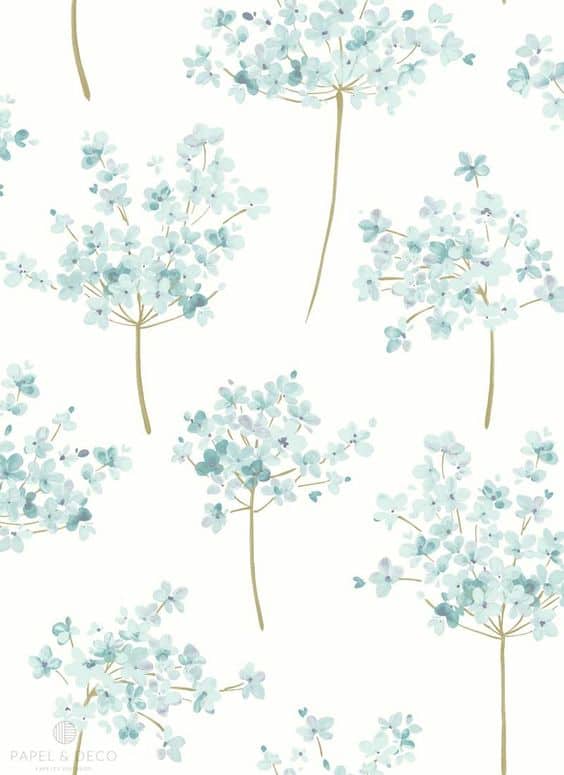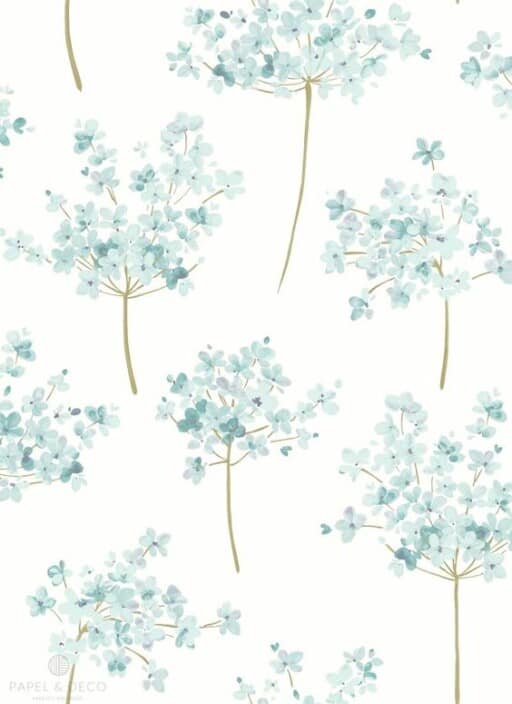 These soft blue flowers are so darling. I love how muted and sweet this spring wallpaper is! Pastels remind me of spring, but this wallpaper does that without being overpowering. It's subtle and classy.
32. The Eiffel Tower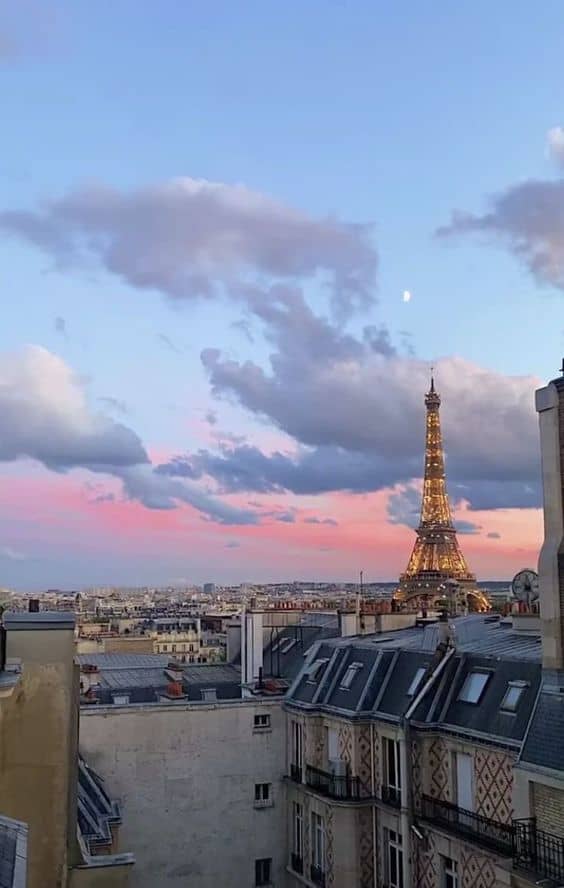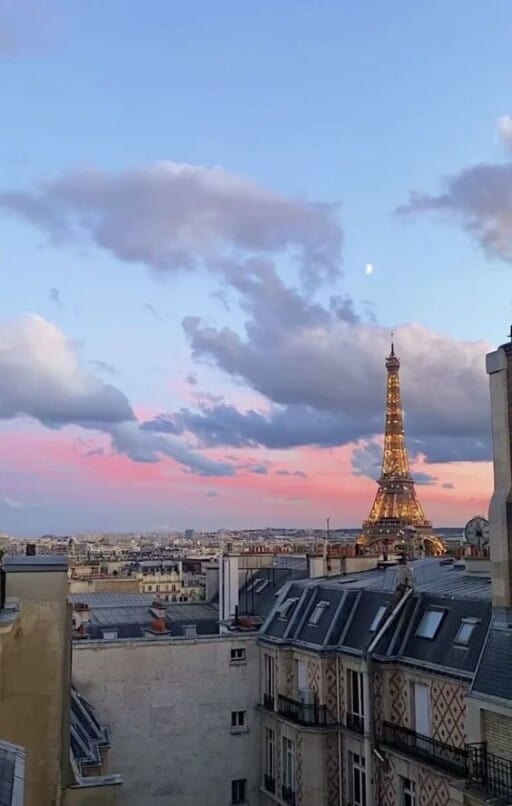 Isn't the sky incredible in this photo? This is one of my favorite shots of the Eiffel tower. The colors are so spring! Even though I can't actually travel to Paris this spring, this wallpaper makes me feel like I can.
31. Roses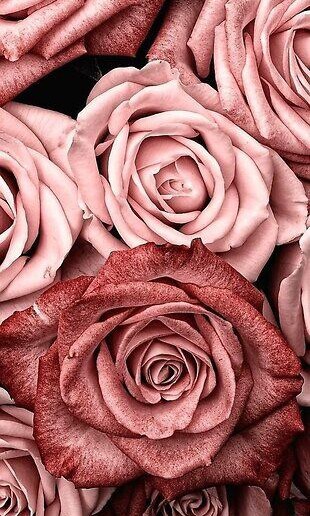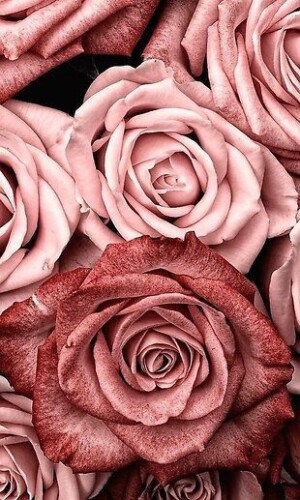 These roses are a bit more bold and make the perfect spring wallpaper. I love the variety in the colors of the flowers!
30. Spring Flowers On Building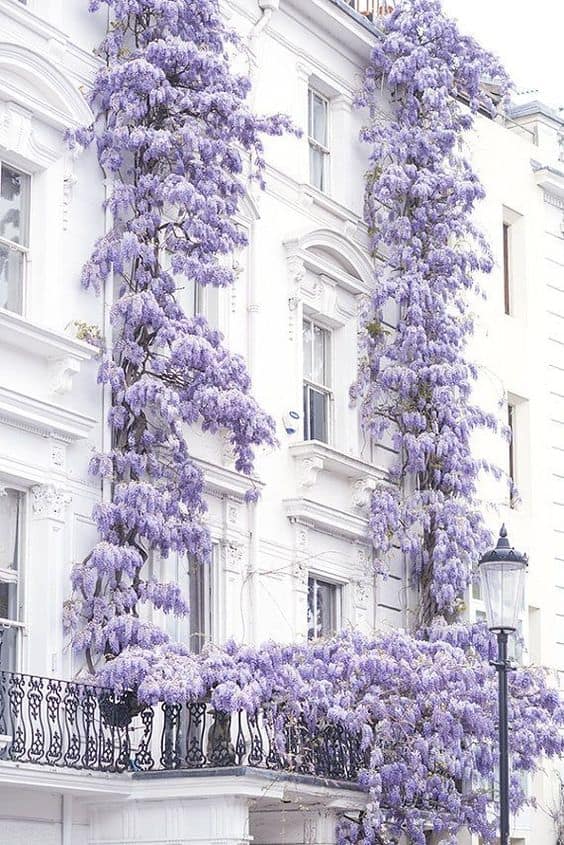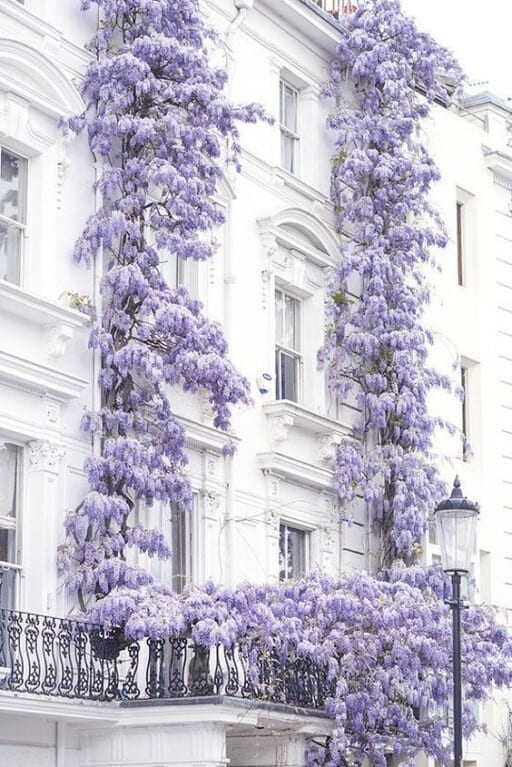 Wouldn't you kill to live in these apartments? I so wish we had places like this in Boston. It's actually insane how beautiful the flowers in this spring wallpaper are!
If this spring wallpaper is too vibrant to use under your apps, feel free to use another editing app to add an overlay and blunt the colors. I like to use the Tezza app, but Canva also works quite well.
29. Pink Flowers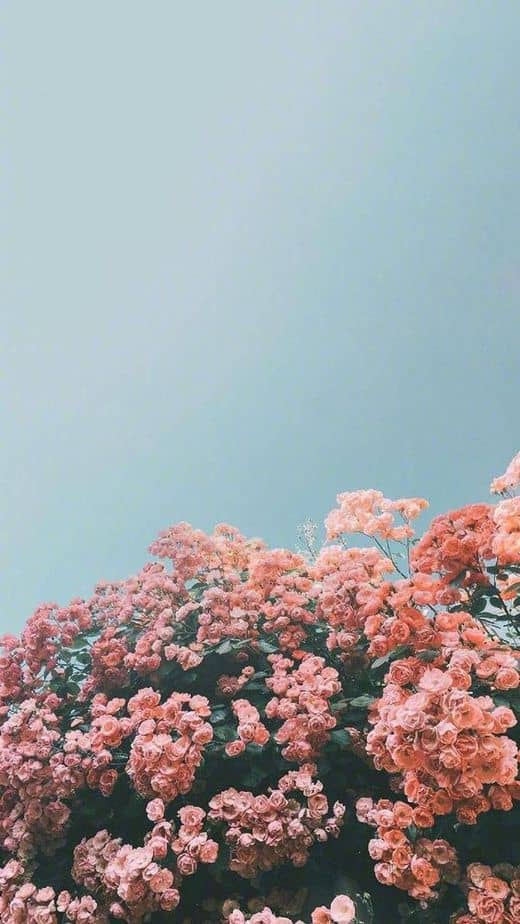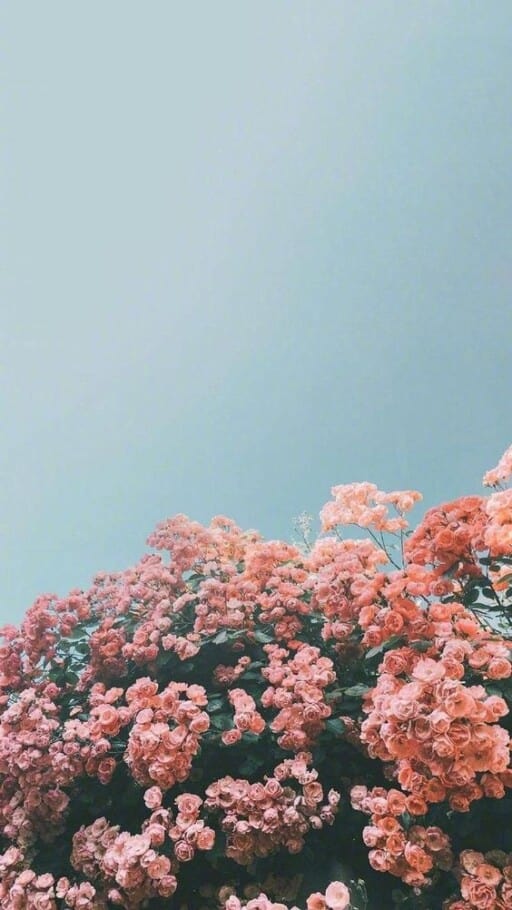 This is a great vintage shot with all of the pastel spring wallpaper colors showing up. This is definitely representative of the Tumblr aesthetic, so it works well if you're into that.
28. Yellow Roses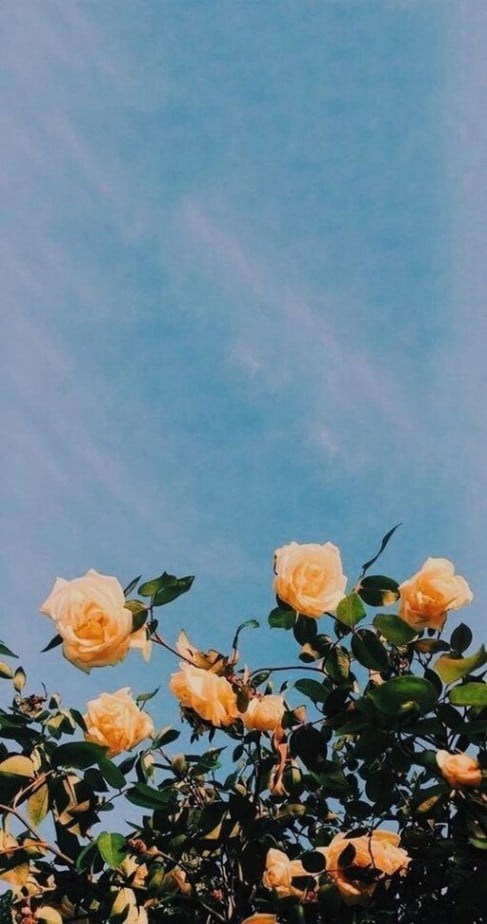 Yellow roses remind me so much of Beauty and the Beast, but they're also really beautiful in the spring. The contrast between the yellow and the blue in this photo is stunning! I also love the vintage overlay on this spring wallpaper photo.
27. Bumble Bees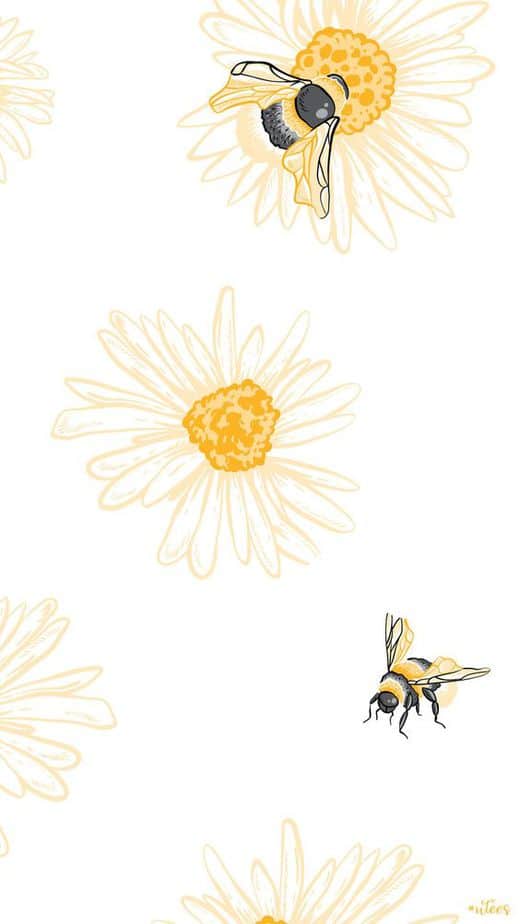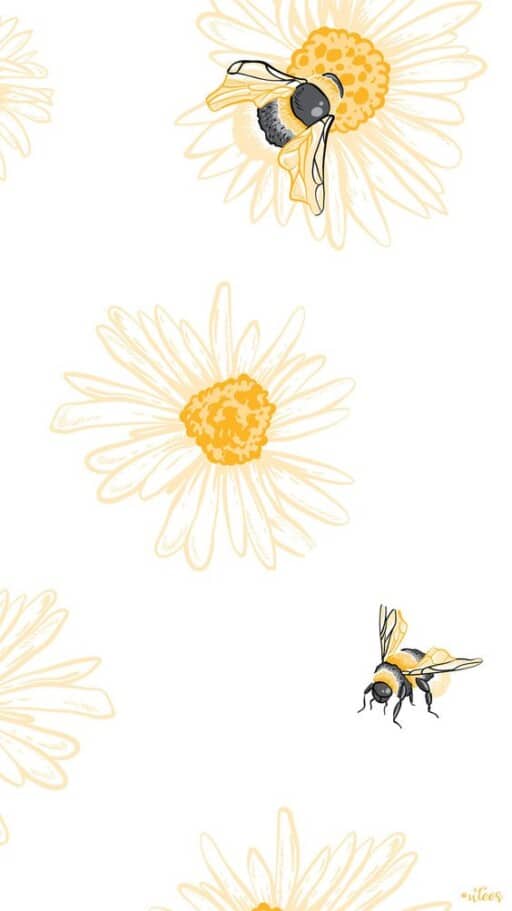 Bumble bees are just too cute. I especially love featuring bumble bees in the spring! This is a super happy white, yellow, and black wallpaper that is perfect for your lock screen and/or home screen.
26. Butterflies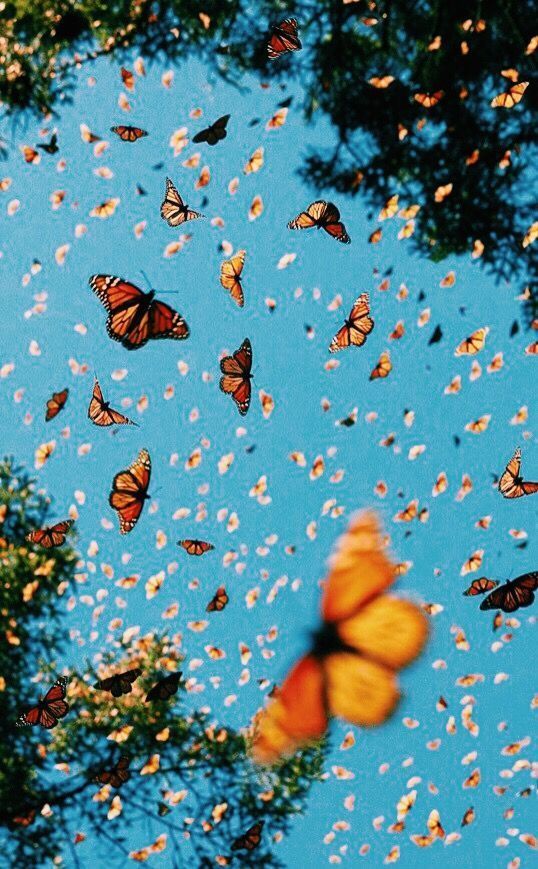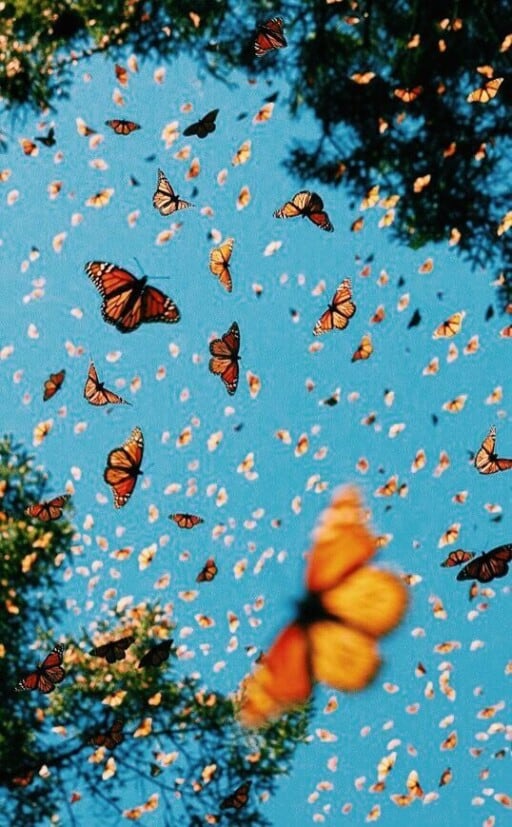 Butterflies are truly magical, and they're everywhere around here in the spring.
This spring wallpaper has a retro aesthetic feel that's absolutely perfect if you like all things vintage. It feels like you're actually in a butterfly garden!
25. Blue Flowers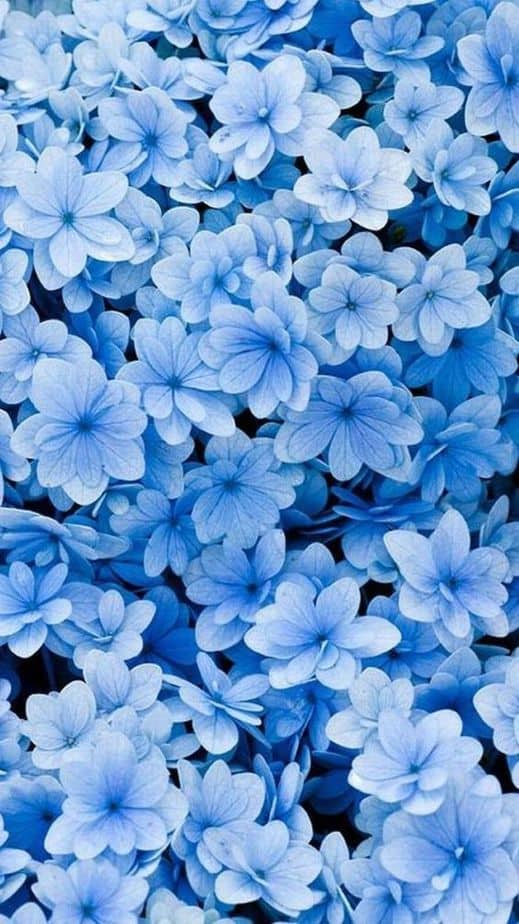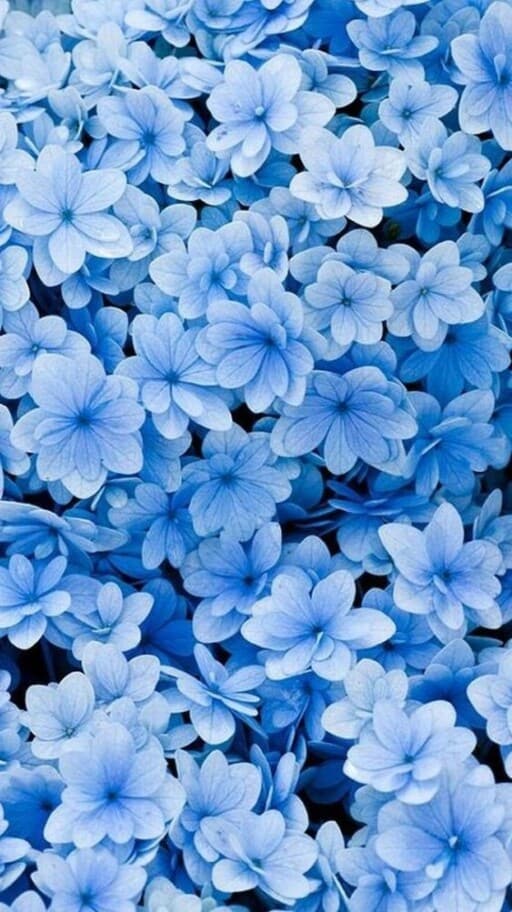 This is a vibrant yet simple wallpaper that works great for your lock screen or home screen, especially if you love this color.
24. Flowers In The City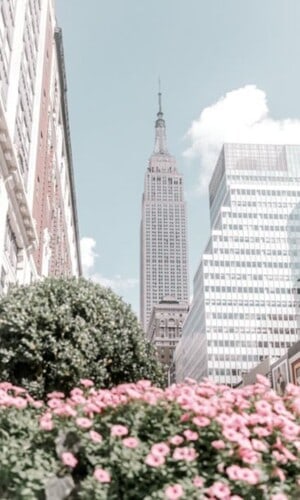 I love love love spring in the city! There's something so cool about seeing flowers pop up in between of buildings.
23. Light Apartment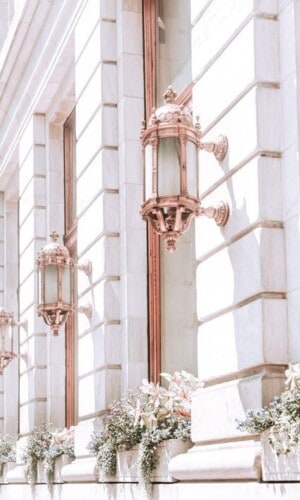 This spring wallpaper is so simply, light, and airy. It's perfect for springtime!
22. Clock Tower & Flowers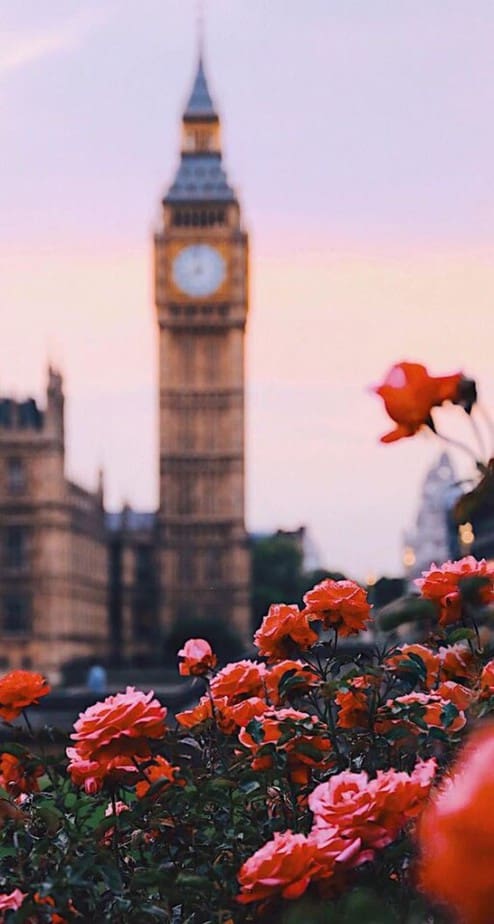 How cool is this photo? It's definitely great for spring wallpaper but isn't overboard.
21. Flowers At Dusk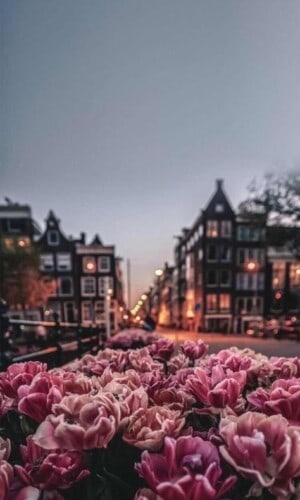 I love the magic of dusk during springtime. The days get longer and the sunsets are absolutely glorious.
20. Spring Branches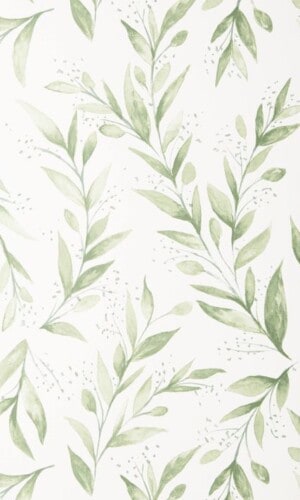 This spring wallpaper is truly darling! It's perfectly muted and can be used for your lock screen or home screen.
19. Daisy Spring Wallpaper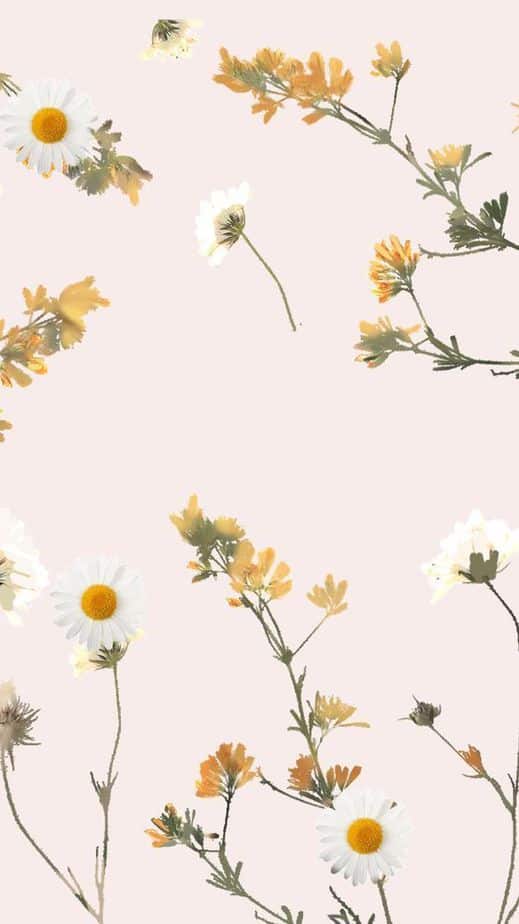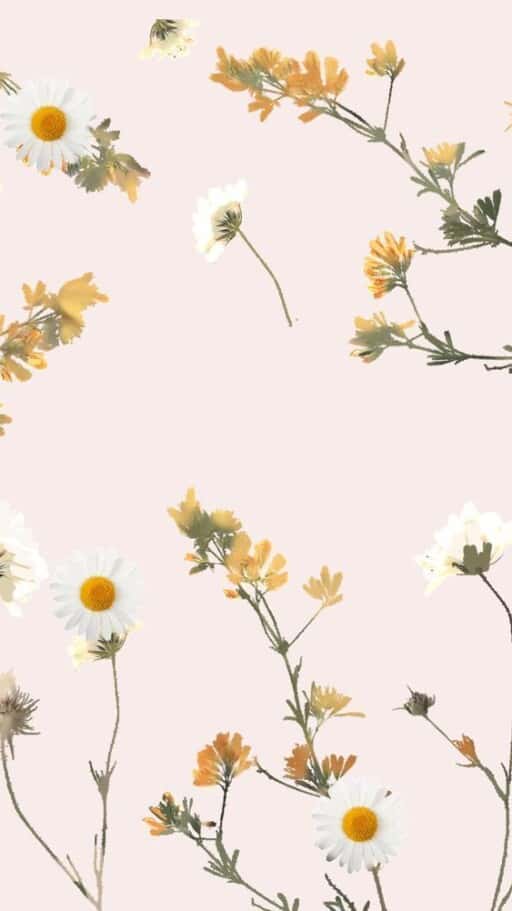 As you can probably guess, I love daisies, but I think this is a nice subtle wallpaper that feels sweet and adult.
18. Artistic Spring Wallpaper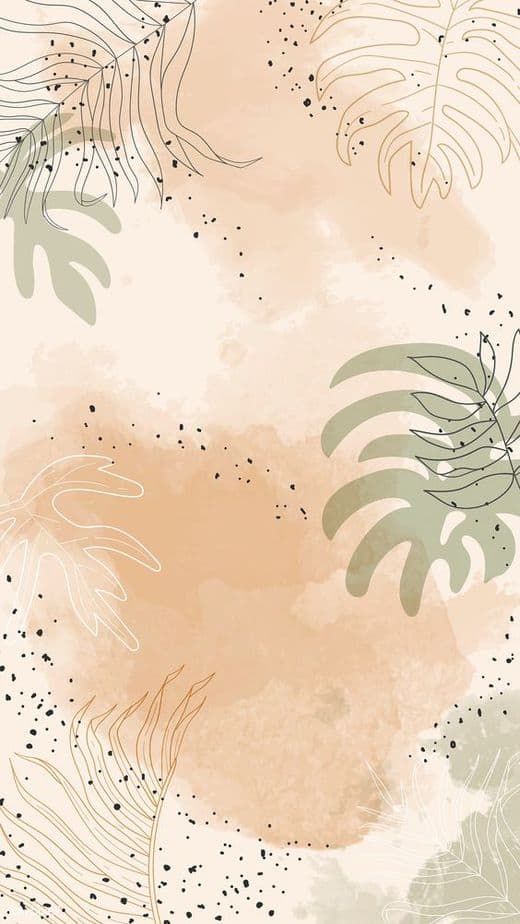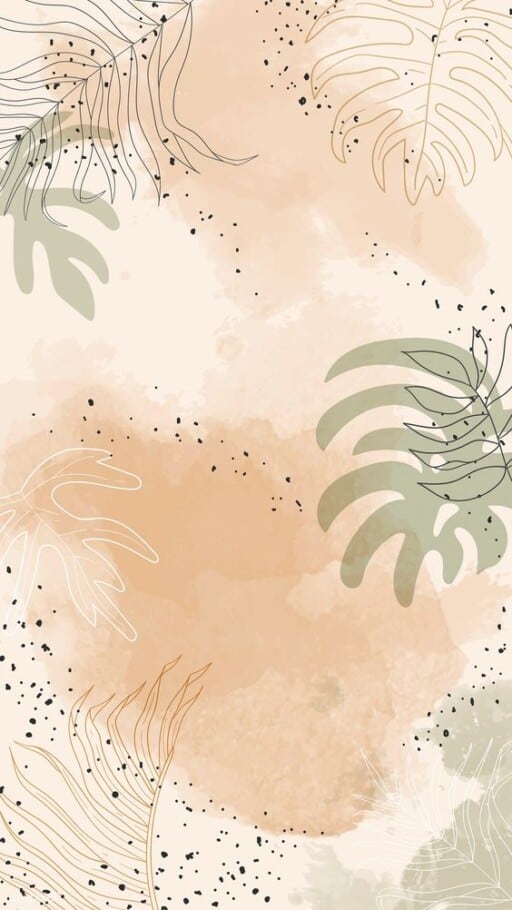 If you like the boho vibe then you'll love this spring wallpaper.
17. Bunny Plants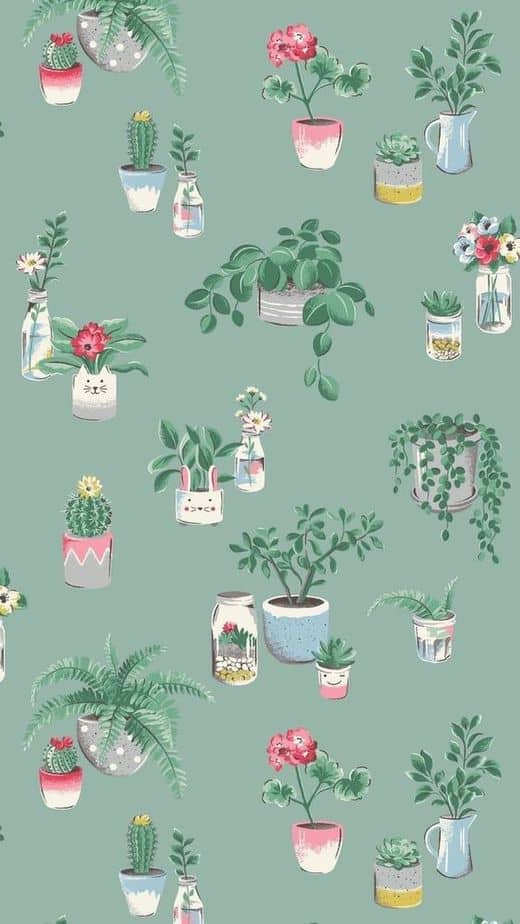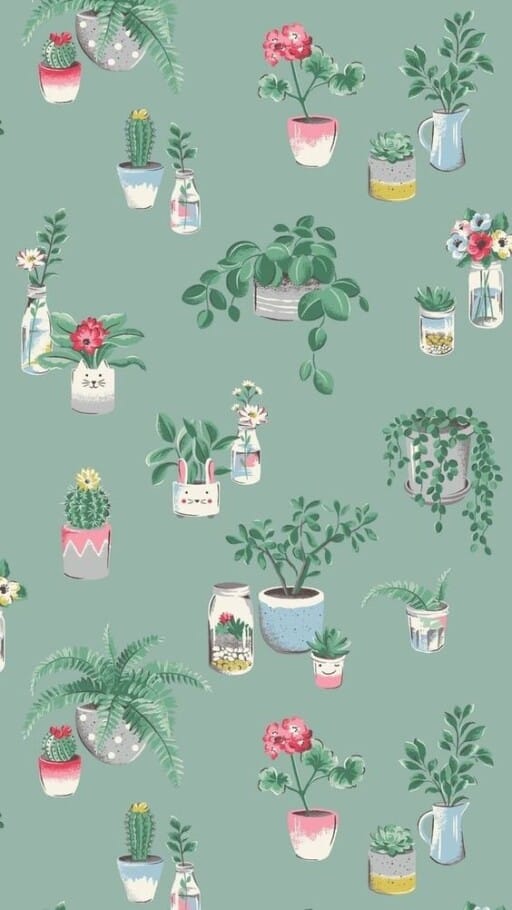 Here's the perfect wallpaper for those of you who feel that spring = Easter! It's also really darling for anyone who loves new growth in the spring. I wish my plants looked like this in my home!
Kids will love this wallpaper. It reminds me of my favorite childrens' books and is just too sweet.
16. Vintage Flower Field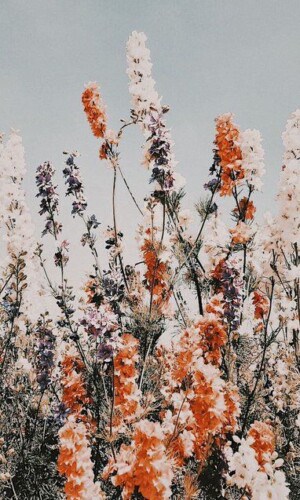 This is another vintage spring wallpaper that features some really interesting flowers. It looks great on the phone screen!
15. Blue Art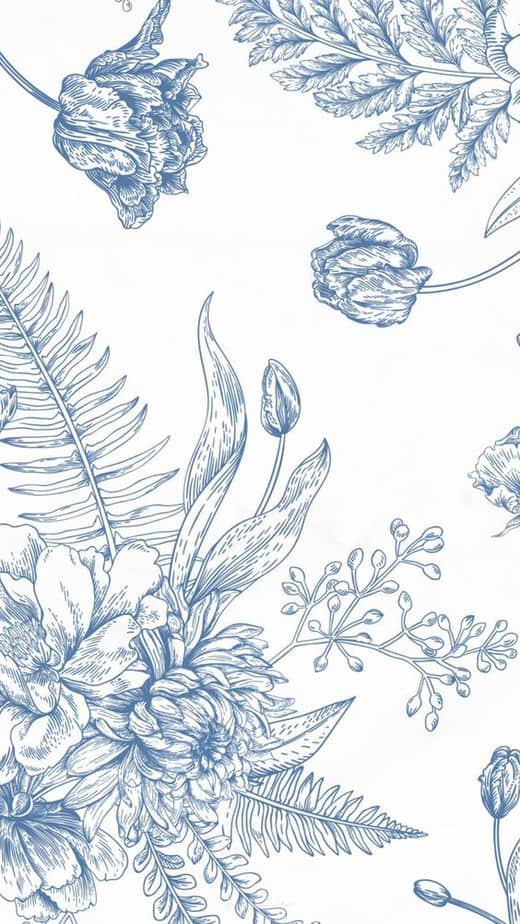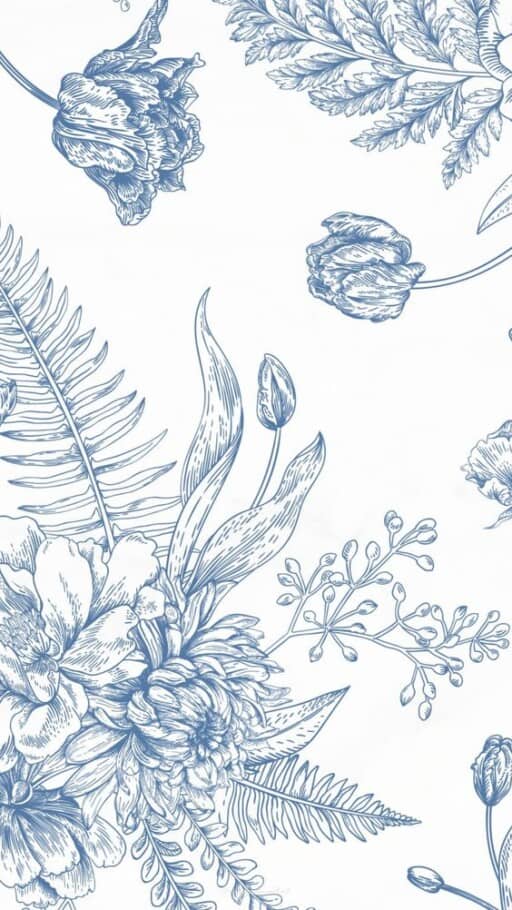 This spring wallpaper is French-inspired and feels happy and classy. I basically want my life to be in this wallpaper (I just bought a set of plates featuring this blue print and have become obsessed), so this will definitely be my wallpaper at some point this spring.
14. Pink Flowering Tree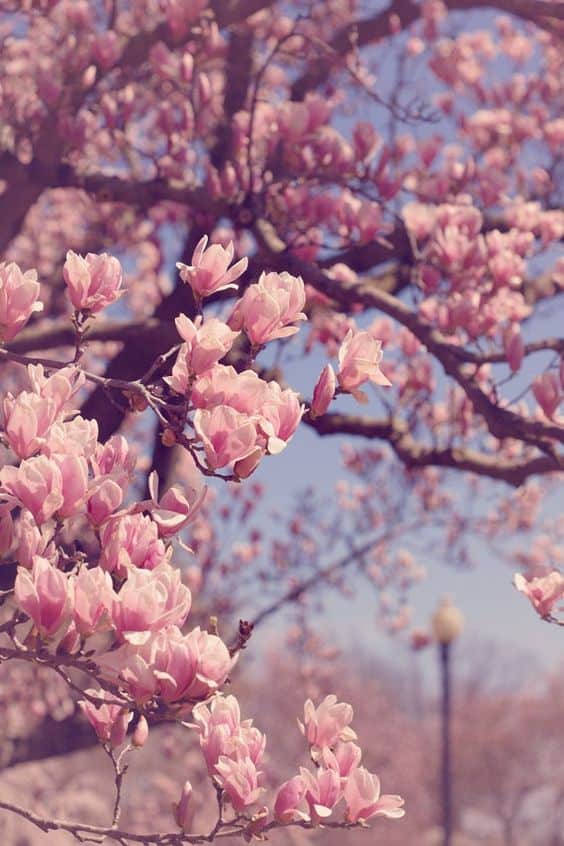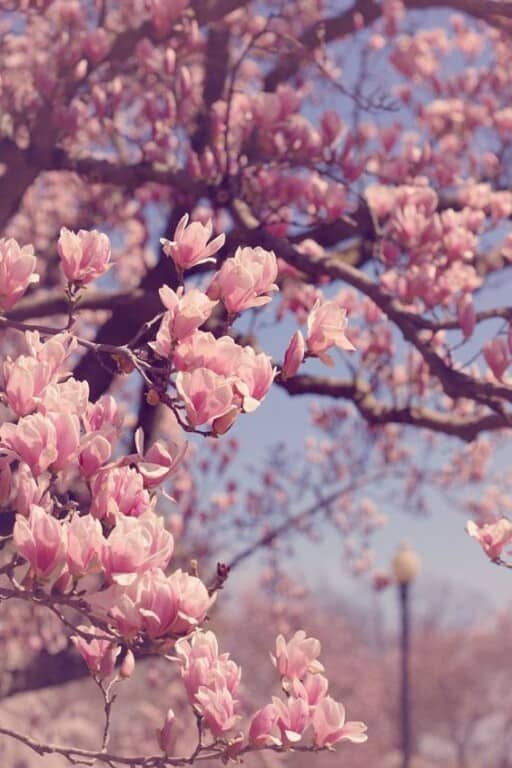 We had a tree that looked exactly like this when I was growing up. I loved walking under it and hearing the buzzing of the bees. I swear there were millions of bees in our tree during the height of spring!
This spring wallpaper reminds me so much of childhood. I can almost smell the flowers just by looking at it.
13. Bubbles & Flowers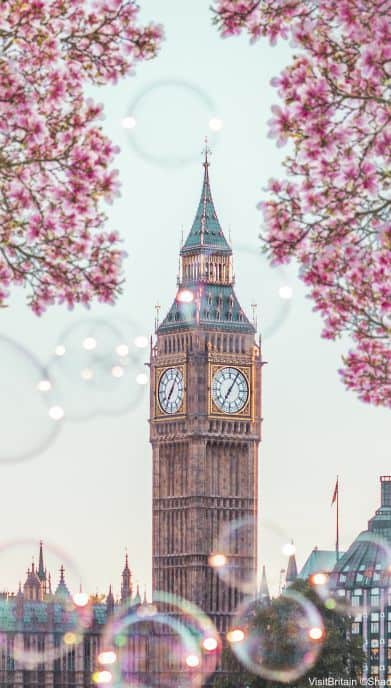 Not only does the light hint to the time of year, but the flowers and bubbles are just so happy. Spring has clearly sprung!
12. Simple Greenery
This is another simple greenery drawing that's just so cute. I really love greenery in the spring and this fulfills my greenery quota without even having a real plant!
11. Pink & Black Flower Art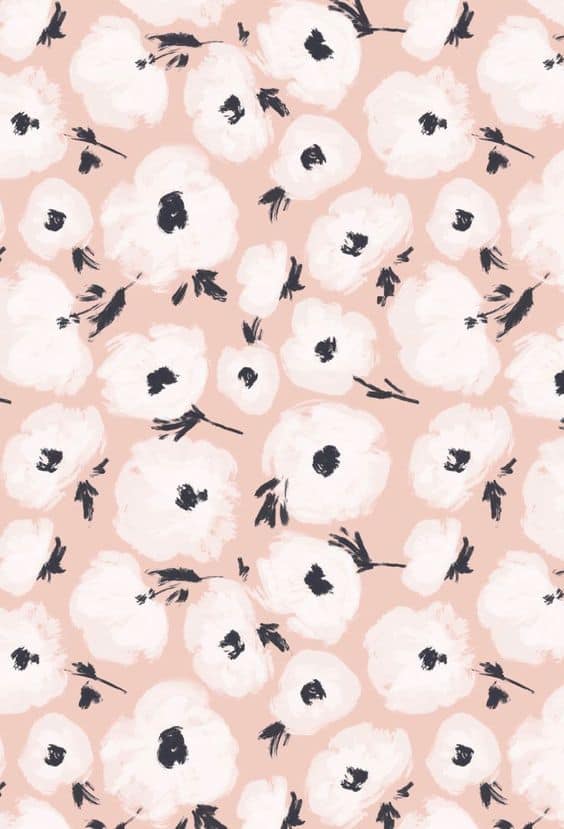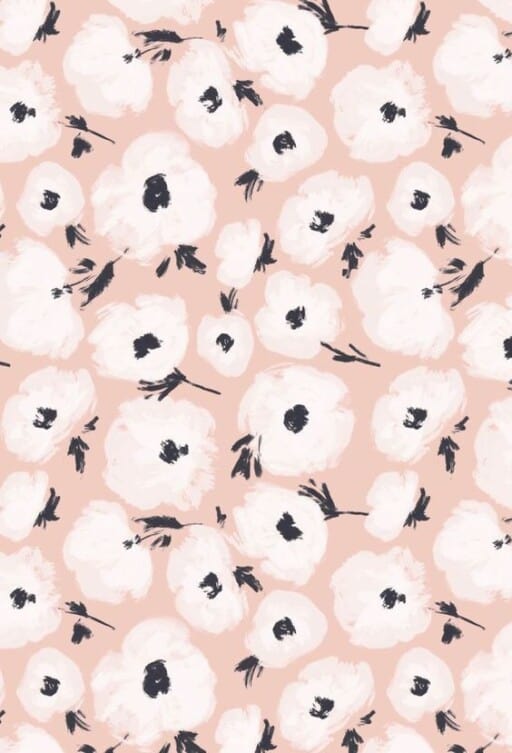 I like this spring wallpaper because it's darling and a bit trendy. Throw in a hint of black and make it edgy! I think this wallpaper is super fun because it's out there but not too distracting. It feels a bit French.
10. Purple Tinted Spring Wallpaper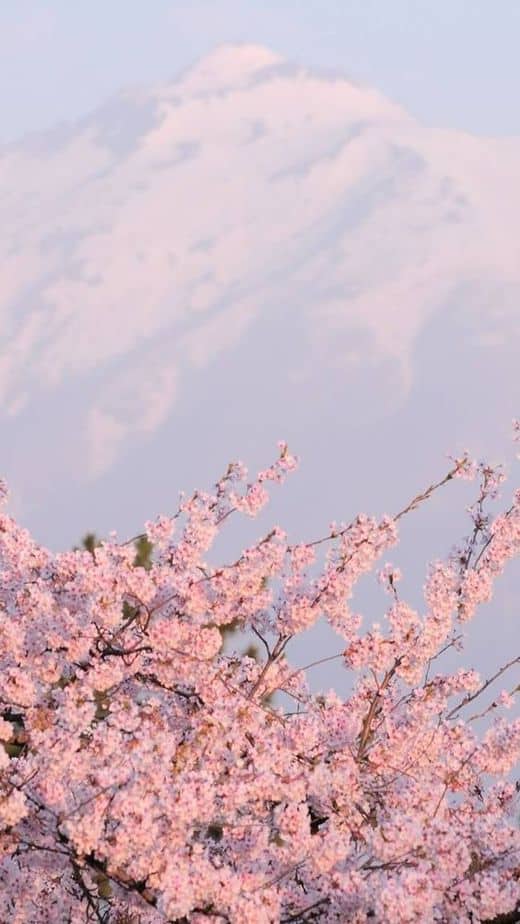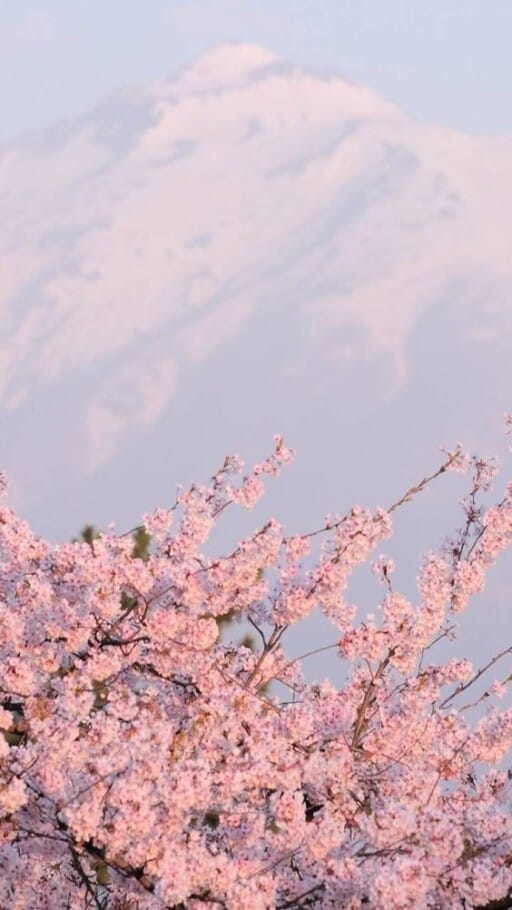 The editing and the natural light in this spring wallpaper photo are both beautiful.
9. Sketched Bees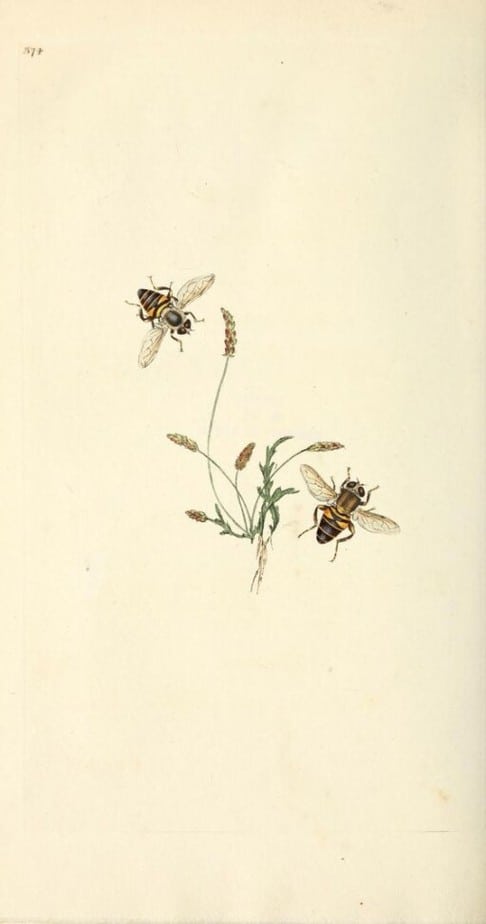 These bees are so so cute! This spring wallpaper reminds me of farmhouse art and all things darling. I literally want to print this out and hang it on my wall – I love this spring wallpaper that much. It's also relatively simple and won't detract from your apps or concentration while you're using your phone.
8. Bunny Clip Art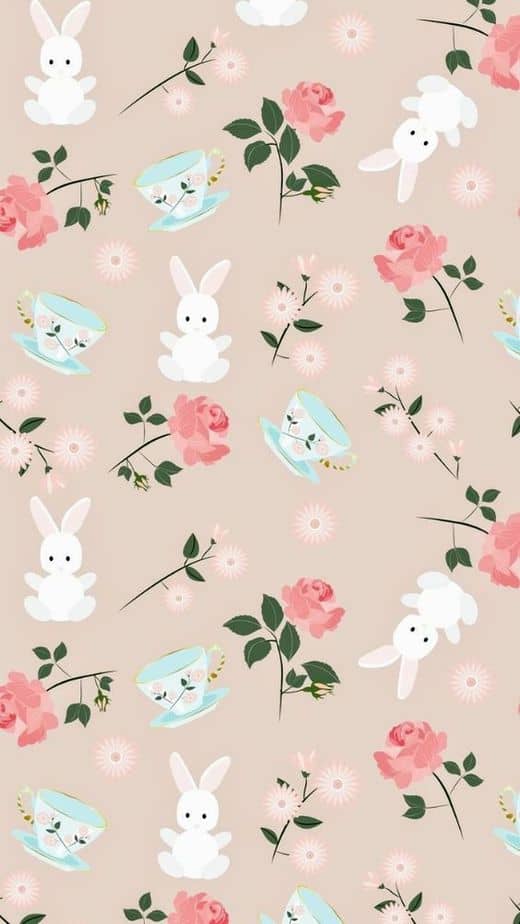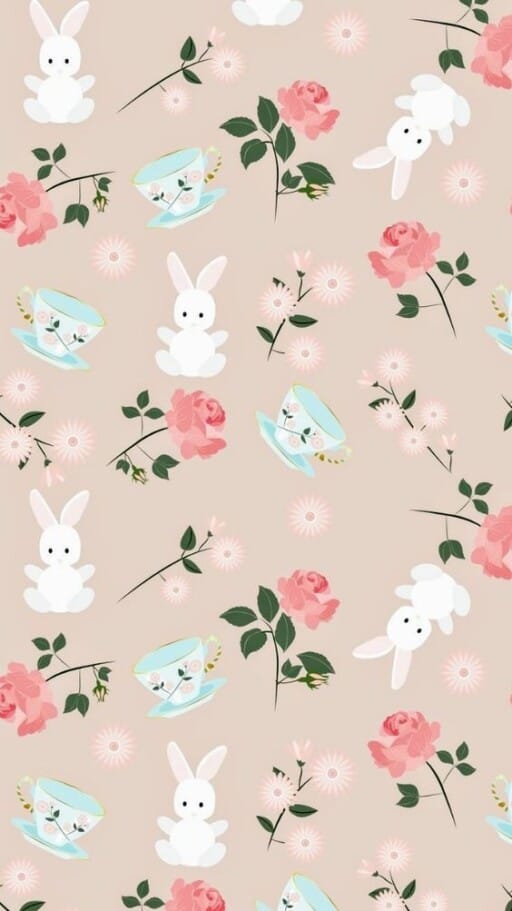 If you're really obsessed with Easter then you'll love this spring wallpaper option for your phone.
7. Bees On Flowers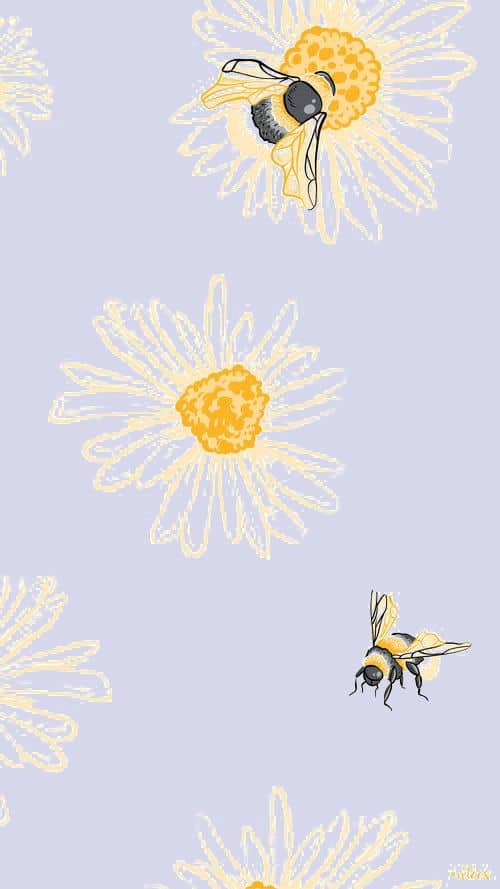 This is an absolutely adorable wallpaper. I think that it's perfect for Easter (the purple and yellow is just such a fun combination) but it's really lovely for the whole spring season.
6. Sunset Flowers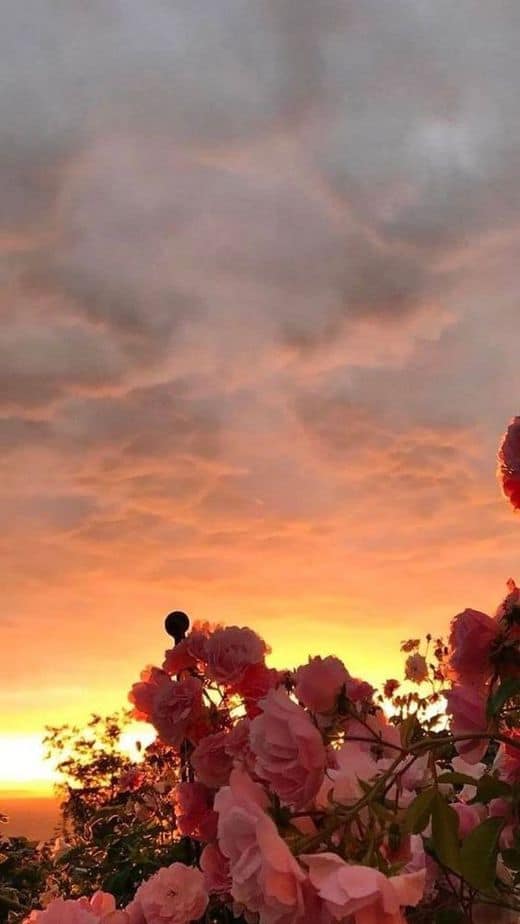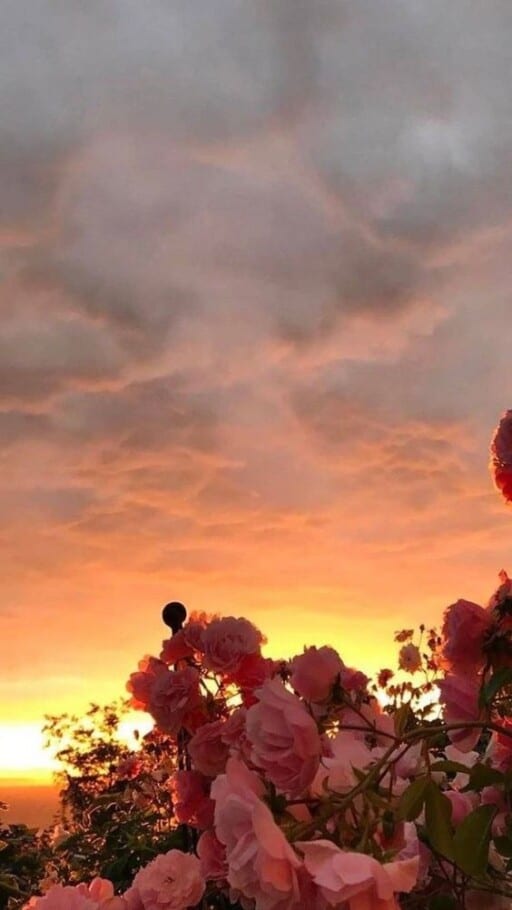 You don't often think of sunsets when you think of spring, but this spring wallpaper was just too pretty to leave out. It gives me that happy feeling when I think of summer coming!
5. Simple Butterflies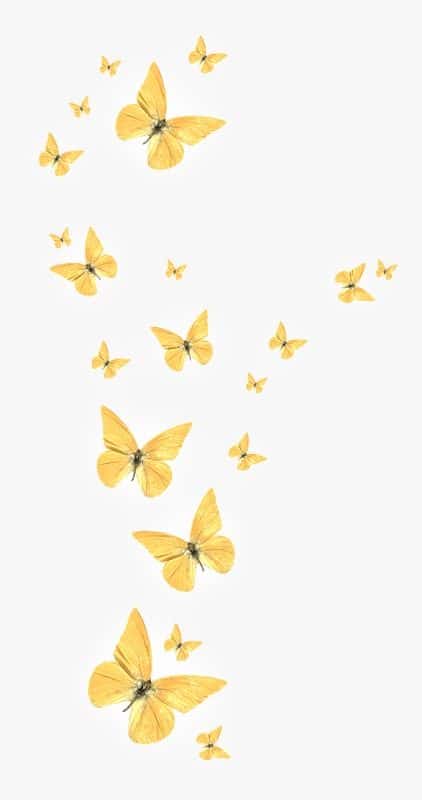 This simple butterflies are drawn by a really talented artist. I simply love them! The yellow is so happy and butterflies really mean something special to me. This is another simple wallpaper that's perfect for when you need to focus on seeing your apps.
4. Vintage Clouds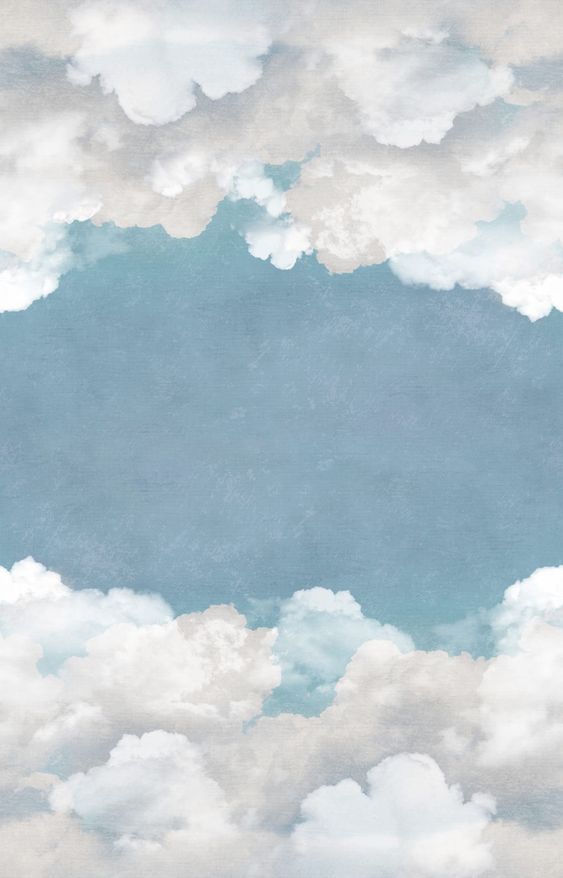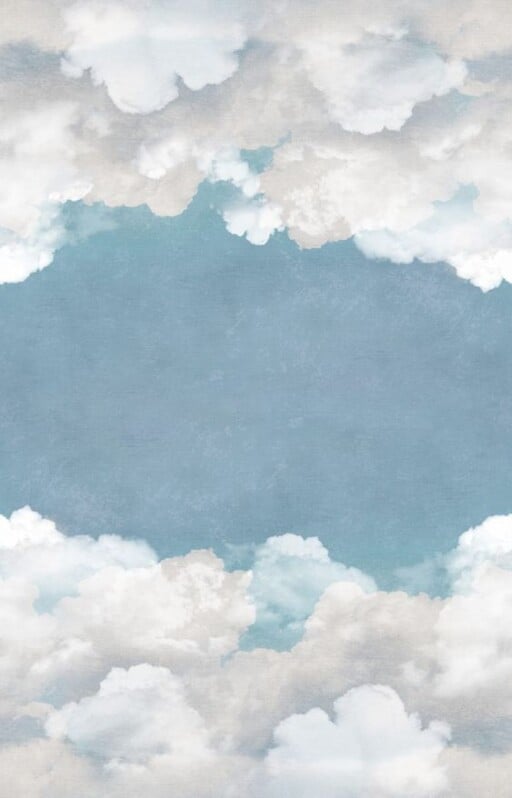 If you like the classic cloud aesthetic vibes then you'll love this spring wallpaper. It's subtle enough that it works for both your lock screen and you home screen. This is one of my favorite spring wallpaper options for the morning hours: it always gets me up and moving!
3. Variety Of Pink Flowers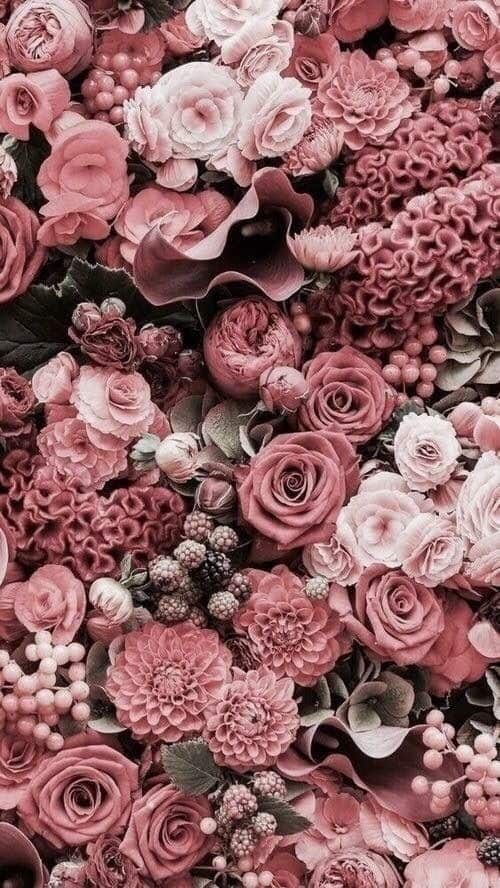 This bouquet is absolutely stunning. It's one of my favorite spring wallpaper options because it's modern and vintage all at once (is that even possible?).
2. Paris Through The Window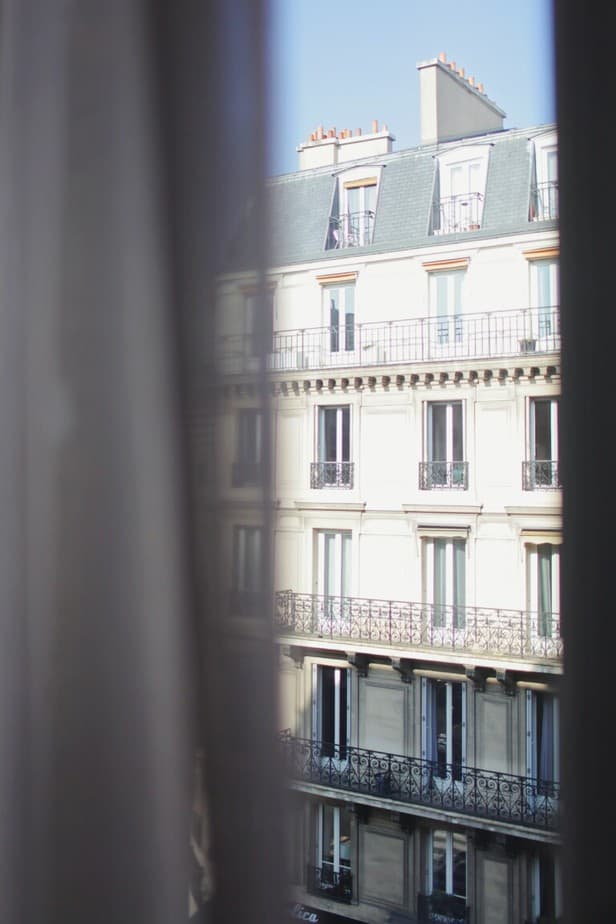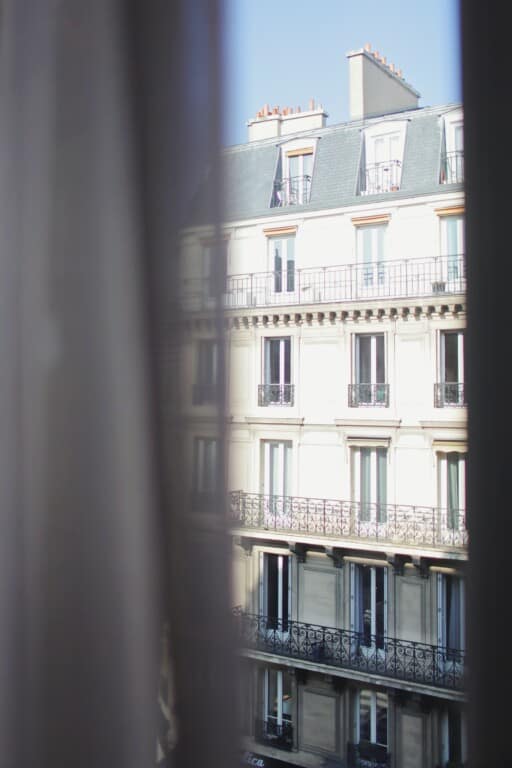 This photo is honestly the dream. I set this as my spring wallpaper last year and just felt a breath of fresh air every time I opened my phone. Right now during quarantine, we can't actually travel here, but it makes me feel good to pretend I'm there with this aesthetic photo on my lock screen!
1. Morning Lilacs & Coffee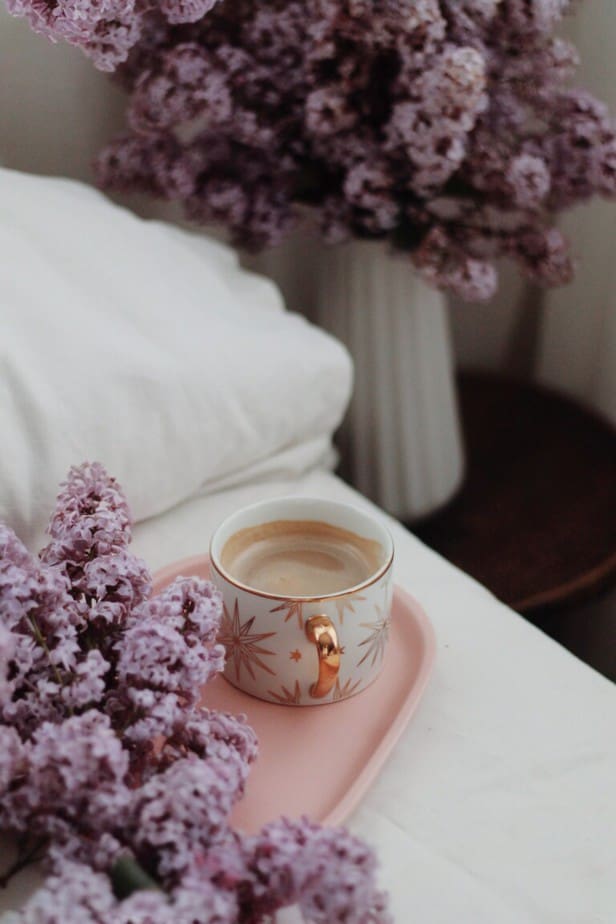 I wish I woke up to a scene like this every morning! These lilacs are stunning and this coffee looks amazing. I also love the muted editing. This is one of my favorite spring wallpaper options on this list because it's so simple, happy, and real!
What kind of wallpaper would you like to see next on Chasing Daisies? Let me know in the comments and I'll be sure to add it to my content calendar!