Looking for the most gorgeous spring wallpaper backgrounds of 2023? We've collected 75+ stunning, high-quality, and FREE spring background wallpaper options!
I personally love opening my phone to see a happy, seasonal wallpaper, especially in April or May. I change my lock screen and my home screen separately so they're each featuring different wallpaper options, but you can also keep both the same.
Spring is all about new life, from the bunnies to the flowers to the bees, and you'll see all of these represented below.
Here are more than 100 cute aesthetic spring wallpapers you can choose from. There are tons of different cute spring wallpaper options below, including some graphics, flower shots, city shots (I especially love the one of Paris), and even some happy Easter wallpaper. There are March wallpaper options, April wallpaper options, May wallpaper options, and some that work for all three months. Feel free to scroll through and save as many as you'd like!
This post is all about spring aesthetic wallpaper. Keep reading for over 100+ high-quality spring background wallpaper options!
100+ Spring Aesthetic Wallpaper For iPhone (Free Download)
Here's how to save the image as your background/wallpaper:
On Mobile: Hold down on the image you'd like and save it to your phone or take a screenshot.
On Desktop: Right-click the image and save it. You can then email or airdrop the image to your phone.
Here are 100+ free spring wallpaper options for your iPhone!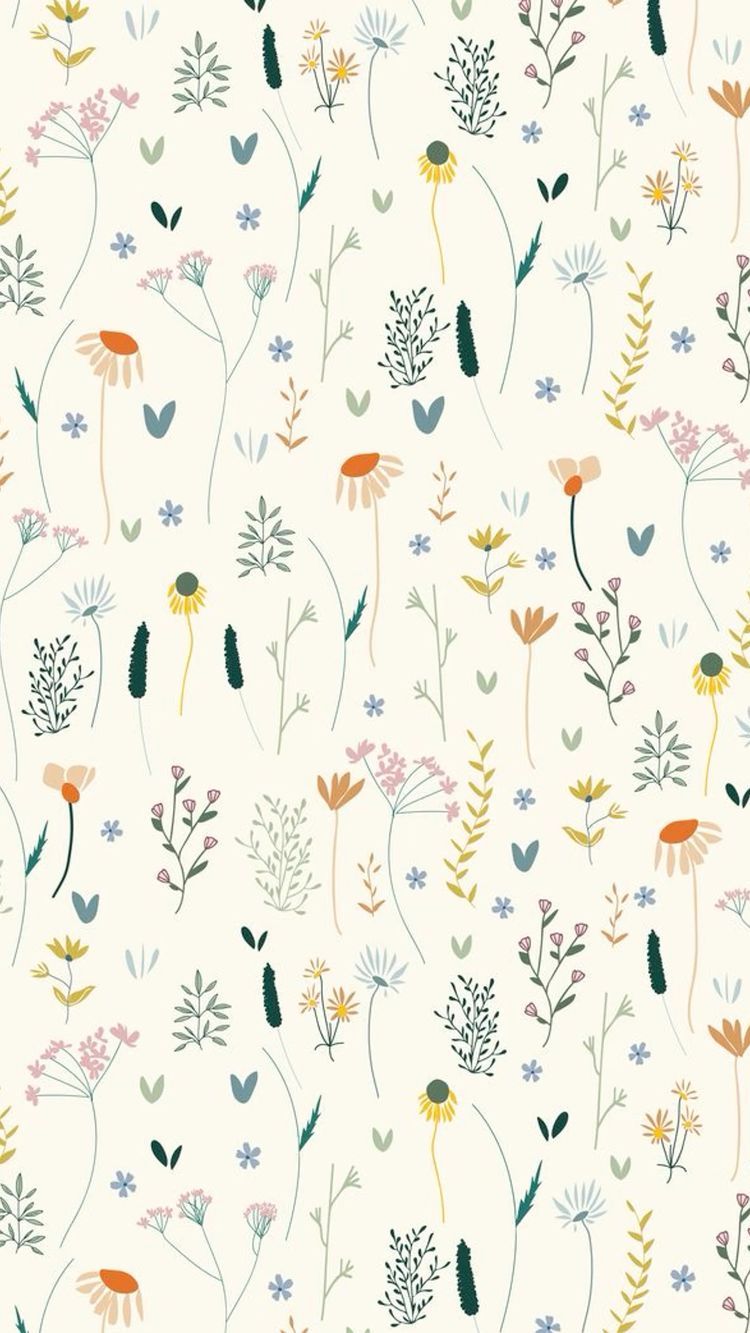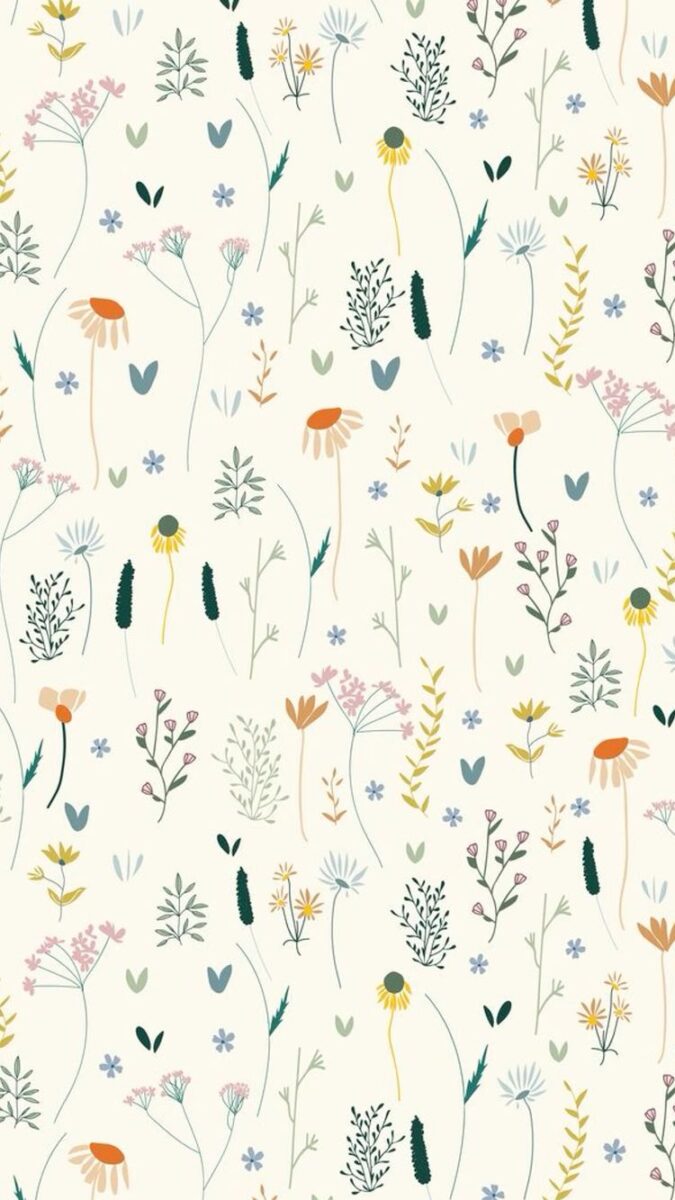 Wildflowers are quintessential to the spring season. And that's why I think wallpapers with these kinds of floral patterns will certainly be quite popular once spring is here! It's undeniably pretty and so perfect to match this blossoming season.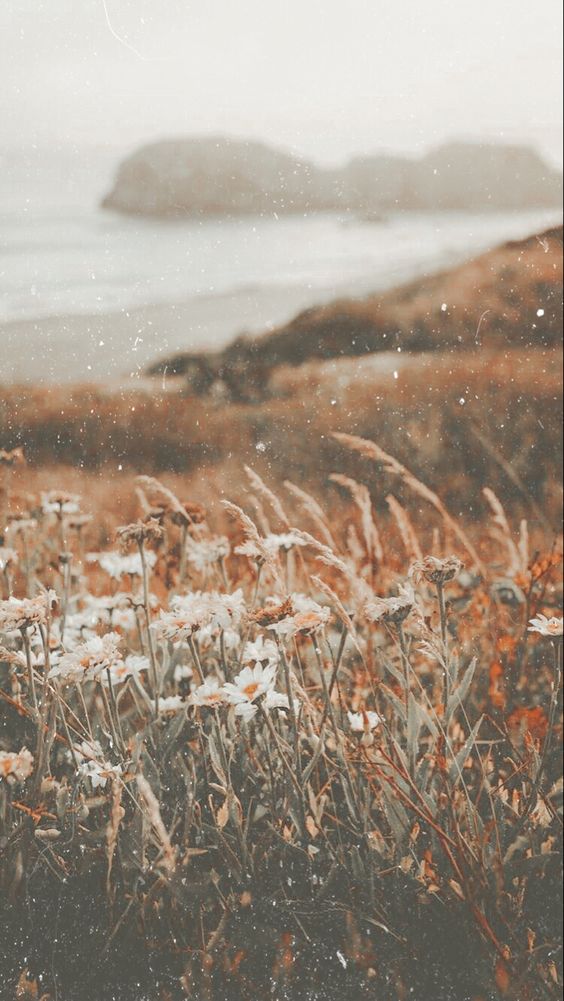 Maybe you just like the look of flower fields next to beaches, or maybe you just love a good vintage aesthetic. Either way, this is certainly a good spring background to have for your phone!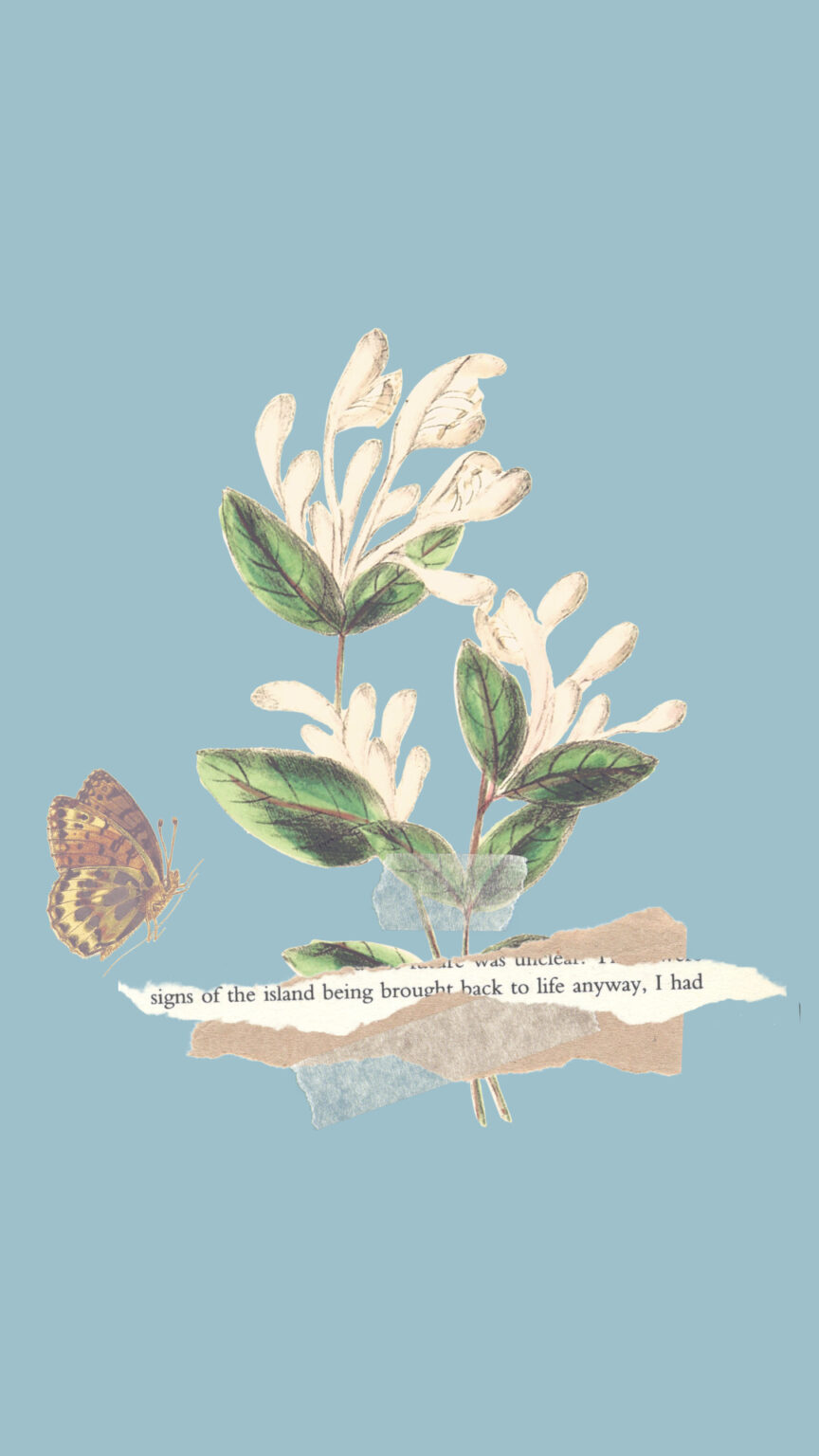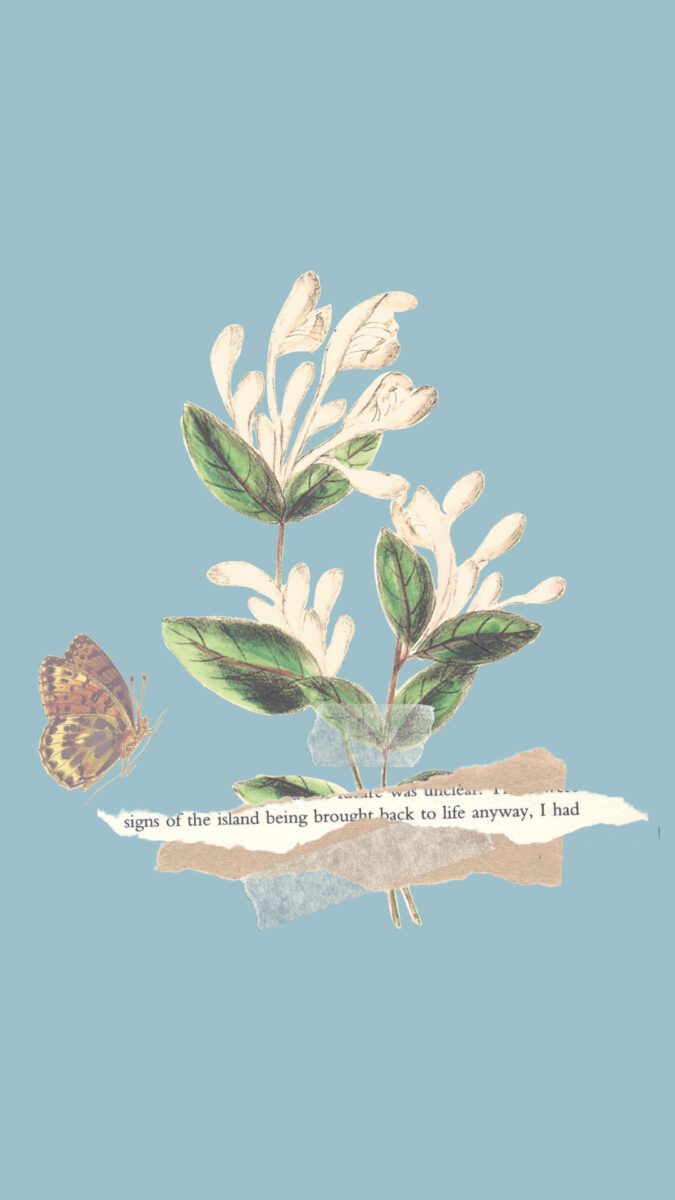 If you prefer a phone wallpaper with a solid base color so that you can see your apps and notifications a lot more clearly, then you'll love this background for sure! I personally love how it looks like dried flowers were taped on your phone.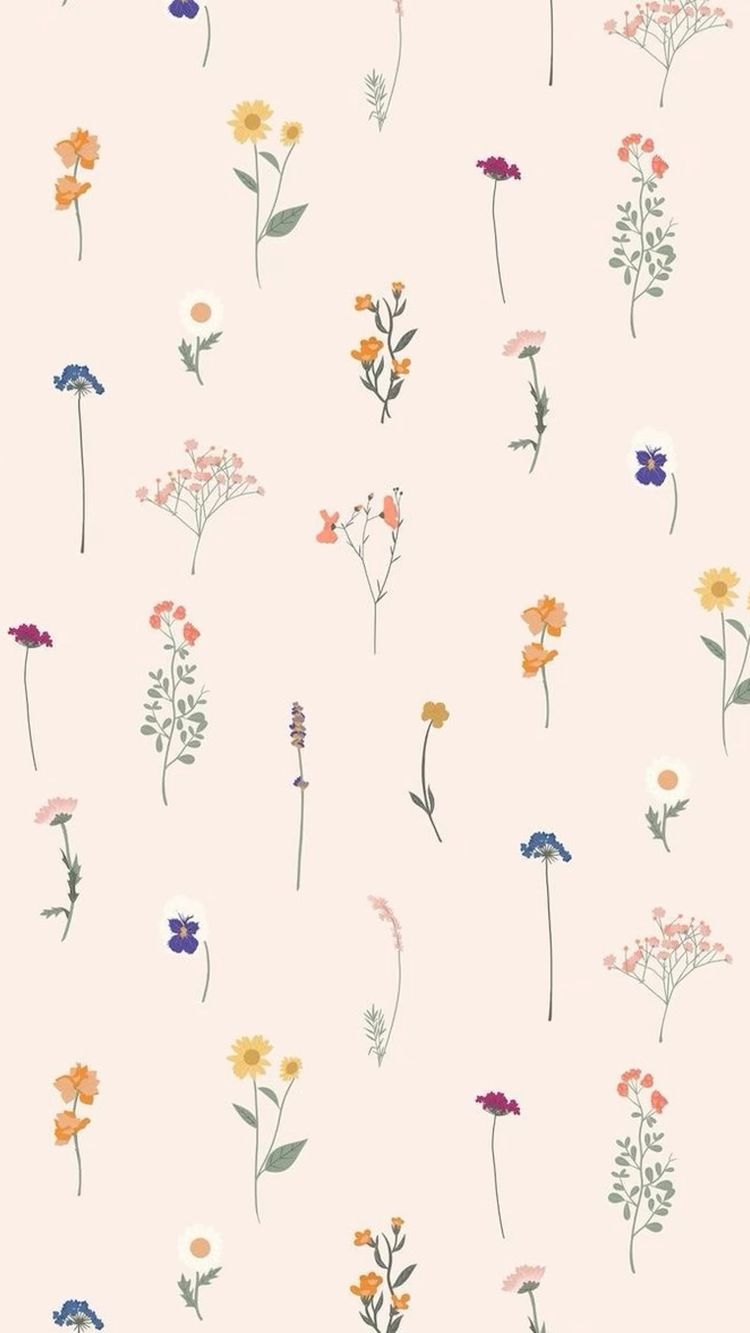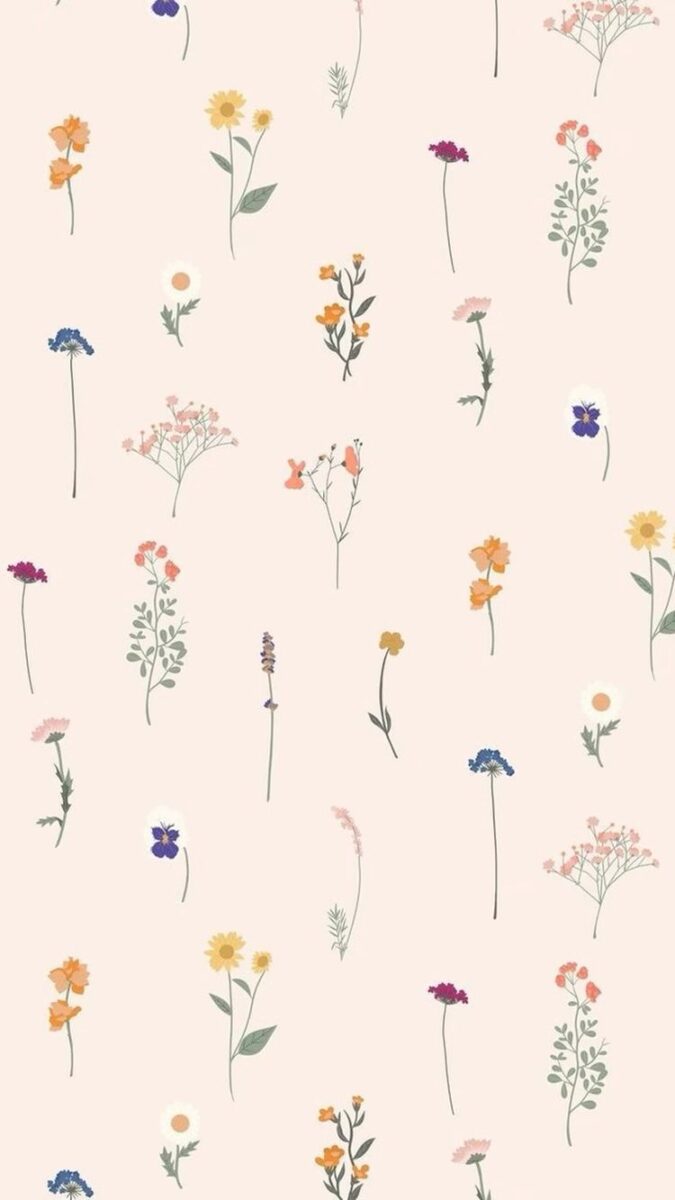 This is somewhat similar to the previous wildflower image but this one has more spacing between flowers. It's a lot less busy and if you want a cleaner look, this spring background is perfect for you.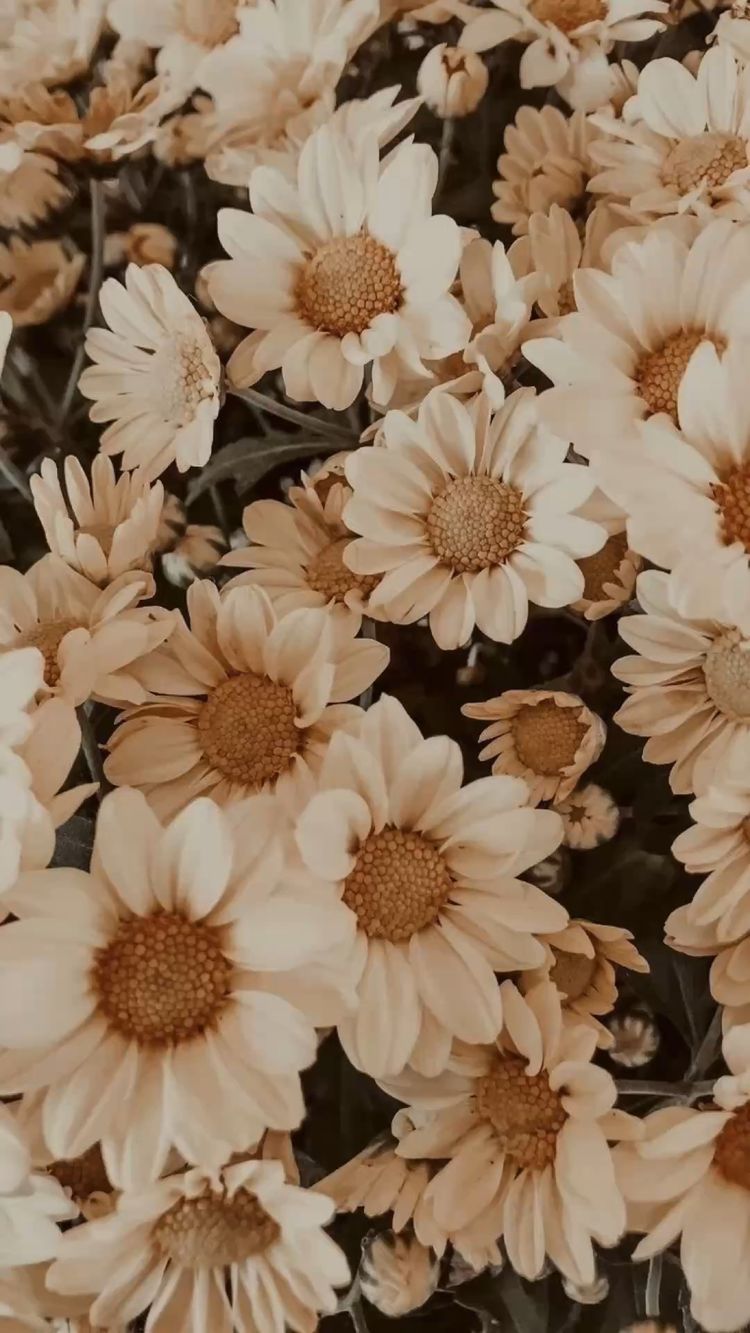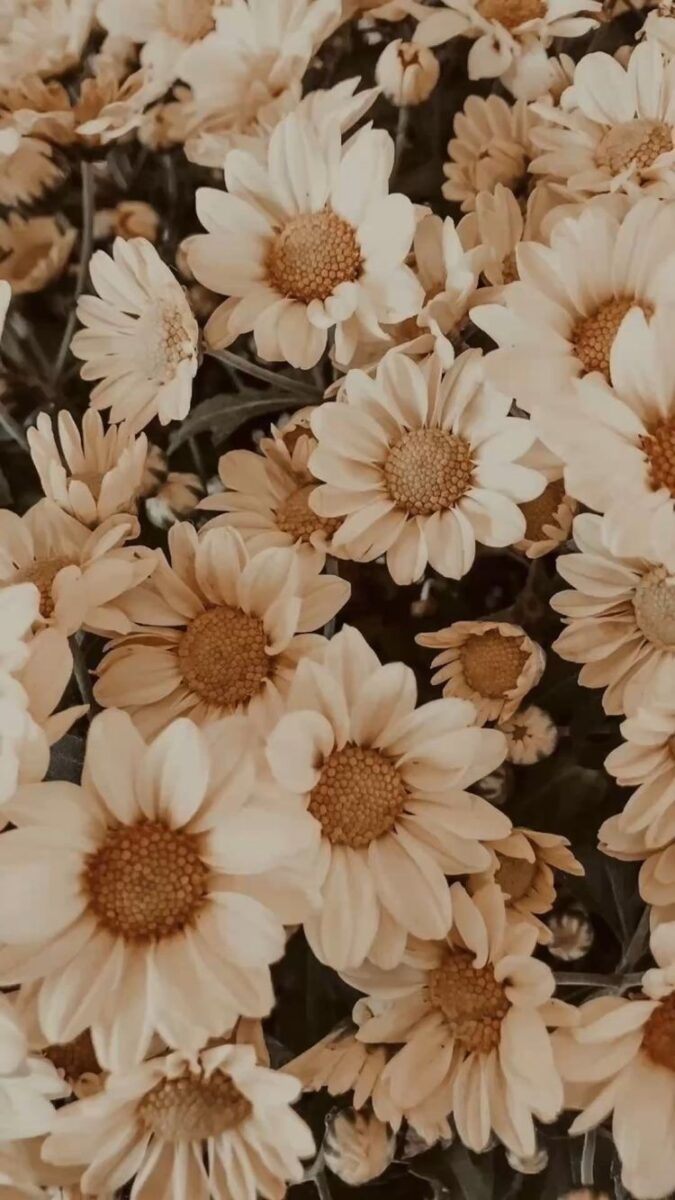 What's better than floral backgrounds? Floral backgrounds with a vintage filter on top of them! I just love the look of anything vintage, giving it a timeless and classic appeal.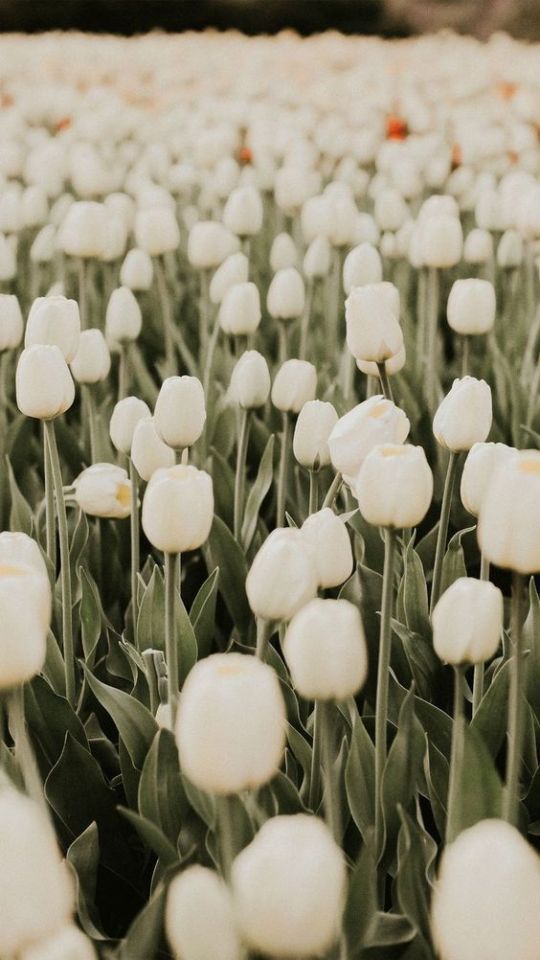 I don't know about you, but tulips are one of my favorite flowers in the world. If you're just like me, then you'll absolutely love having this as your phone's spring background.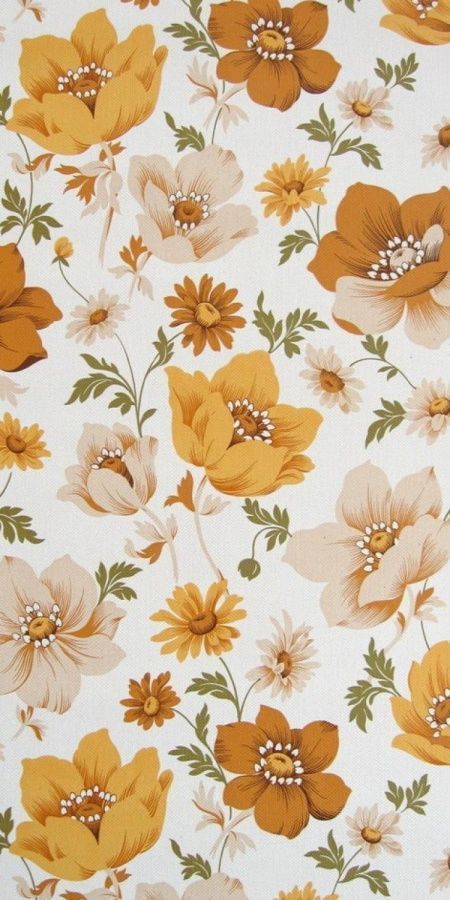 If you've had enough images of real flowers for your phone wallpaper, then you might love these digitally drawn ones instead! It kind of reminds me of those vintage wallpapers in old houses actually.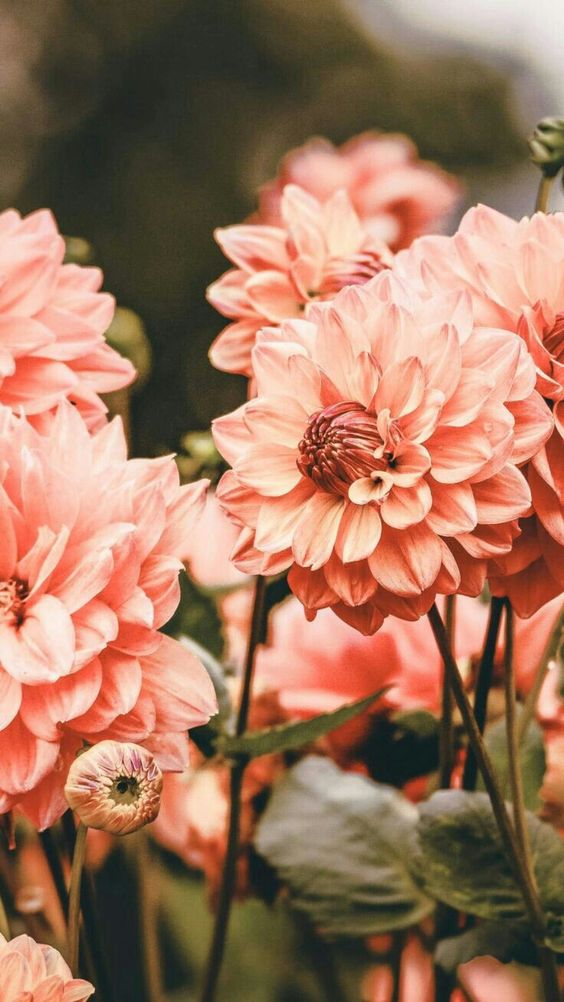 I just love how detailed and clear these flowers are! This would be such a perfect lockscreen for your phone's cute spring wallpaper.
But if flowers aren't your thing, then you might like this wallpaper of insects and bugs instead. I know that not everyone is too fond of them but I can't deny that they all look quite pretty with their unique wing patterns.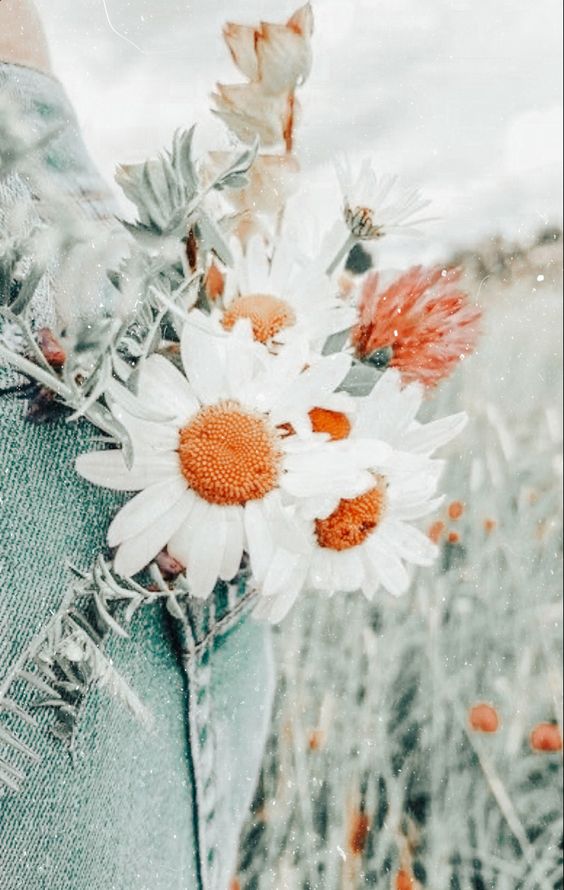 I am totally loving the filter on this particular wallpaper! I just love the overall color scheme! If your apps are placed on the bottom of your phone screen, I think this will suit it perfectly!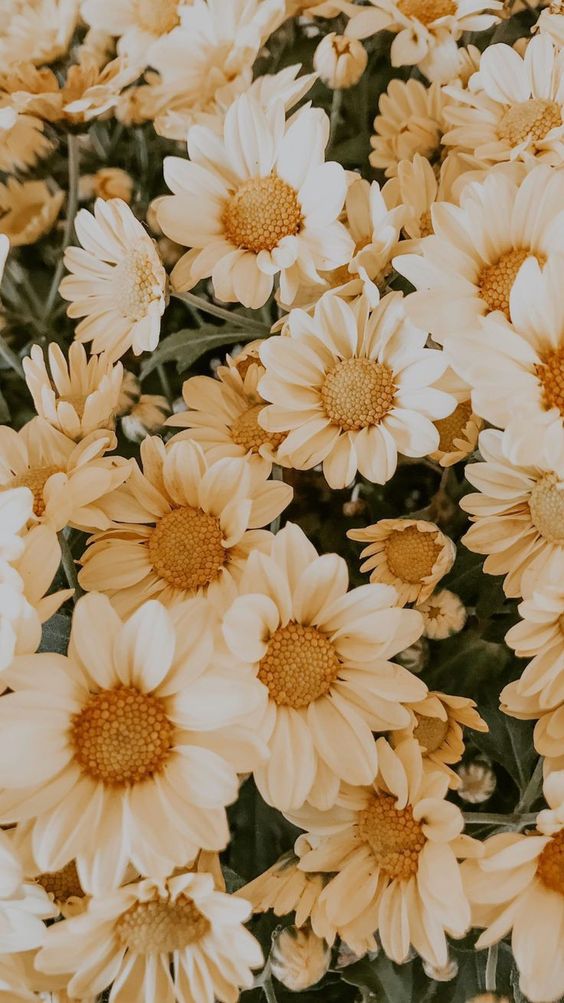 Obsessed with flowers? Me too! Especially after a dreary winter season, I cannot wait to see everything in full bloom. But to get a headstart, I think I'll be putting these gorgeous sunflowers as my phone background for now.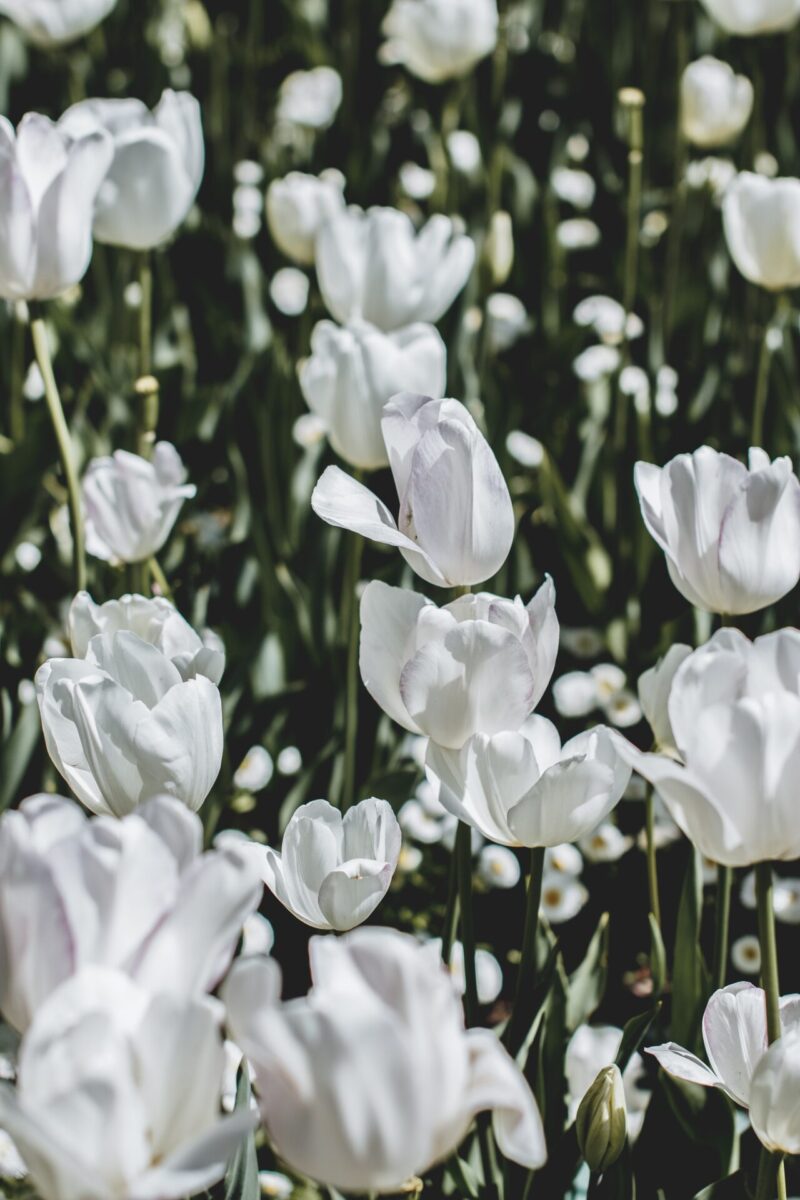 There's just something so whimsical and ethereal about this particular field of flowers. It's like I can feel the crisp, clean air as if I'm in this very field myself. What a dream!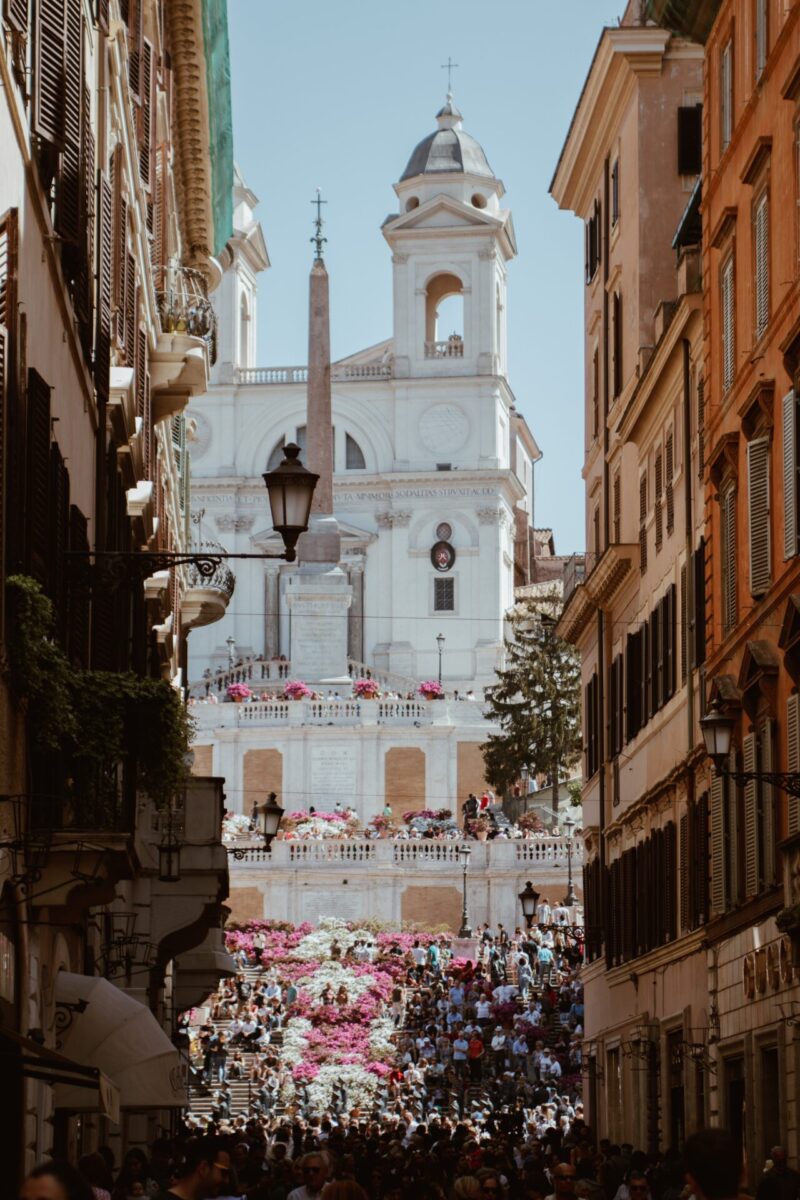 Maybe it's just me but this wallpaper seriously reminds me of "Call Me By Your Name". It's a movie starring Timothée Chalamet set in Northern Italy. Everything in that movie is pure aesthetic!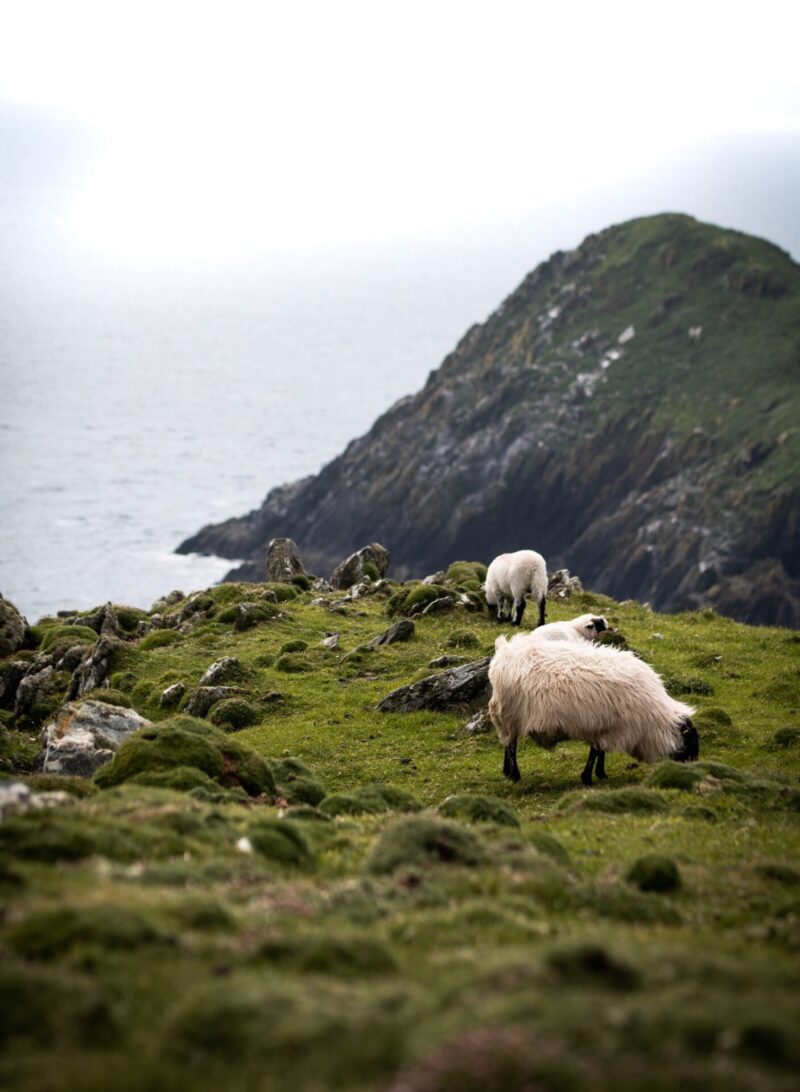 There's something so calming about seeing animals in their natural habitats. Not only do these creatures look beautiful in their own right, but the scenery is just as stunning. They definitely make for a good phone wallpaper this spring!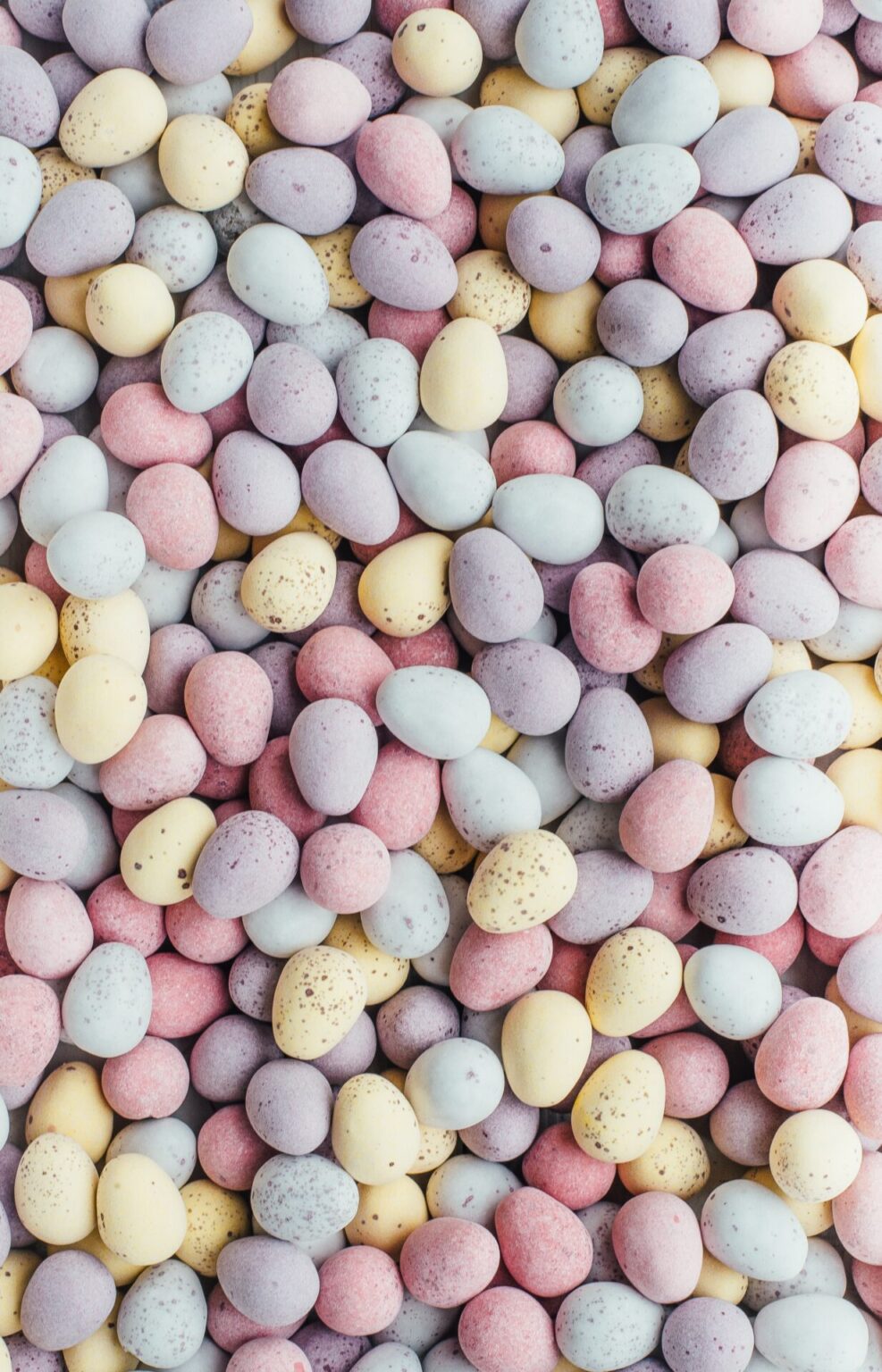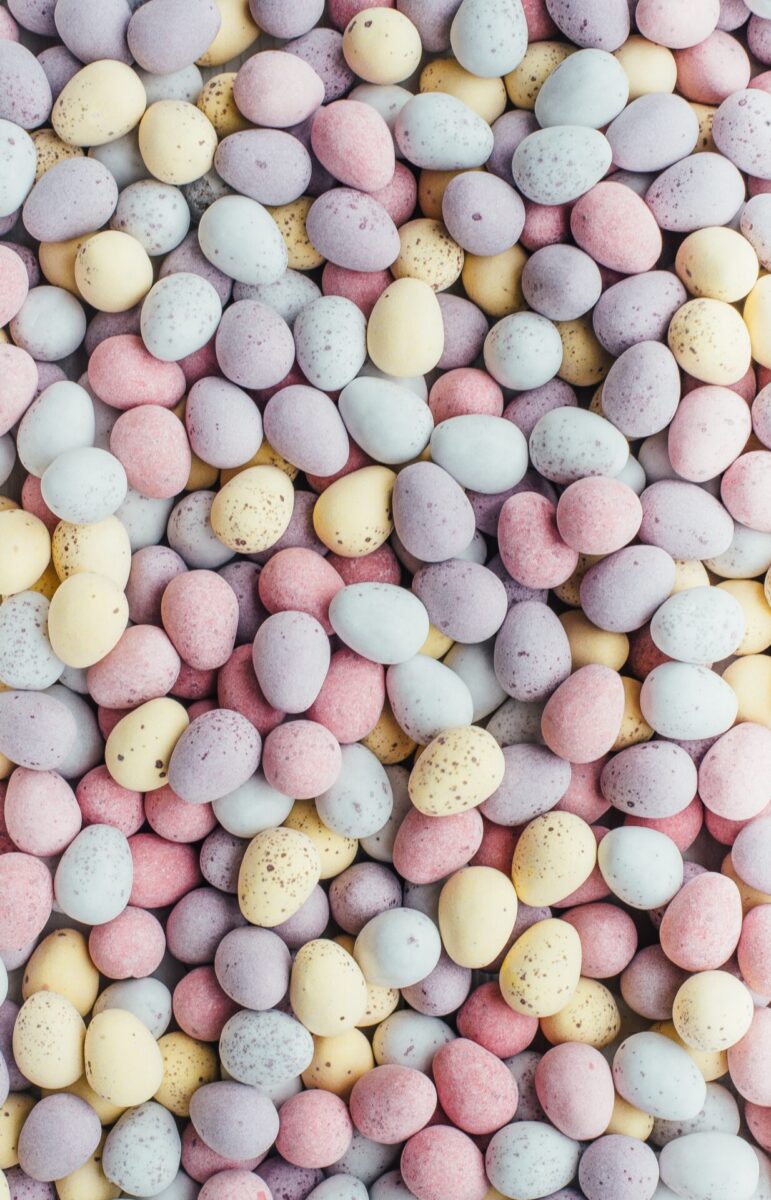 Who knew pastel-painted rocks could look this pretty? Totally unexpected but I could definitely see this as an ideal lockscreen for any phone. It's quite cute!
Looking for more purple wallpaper? Check out our favorite 101+ violet wallpaper backgrounds here.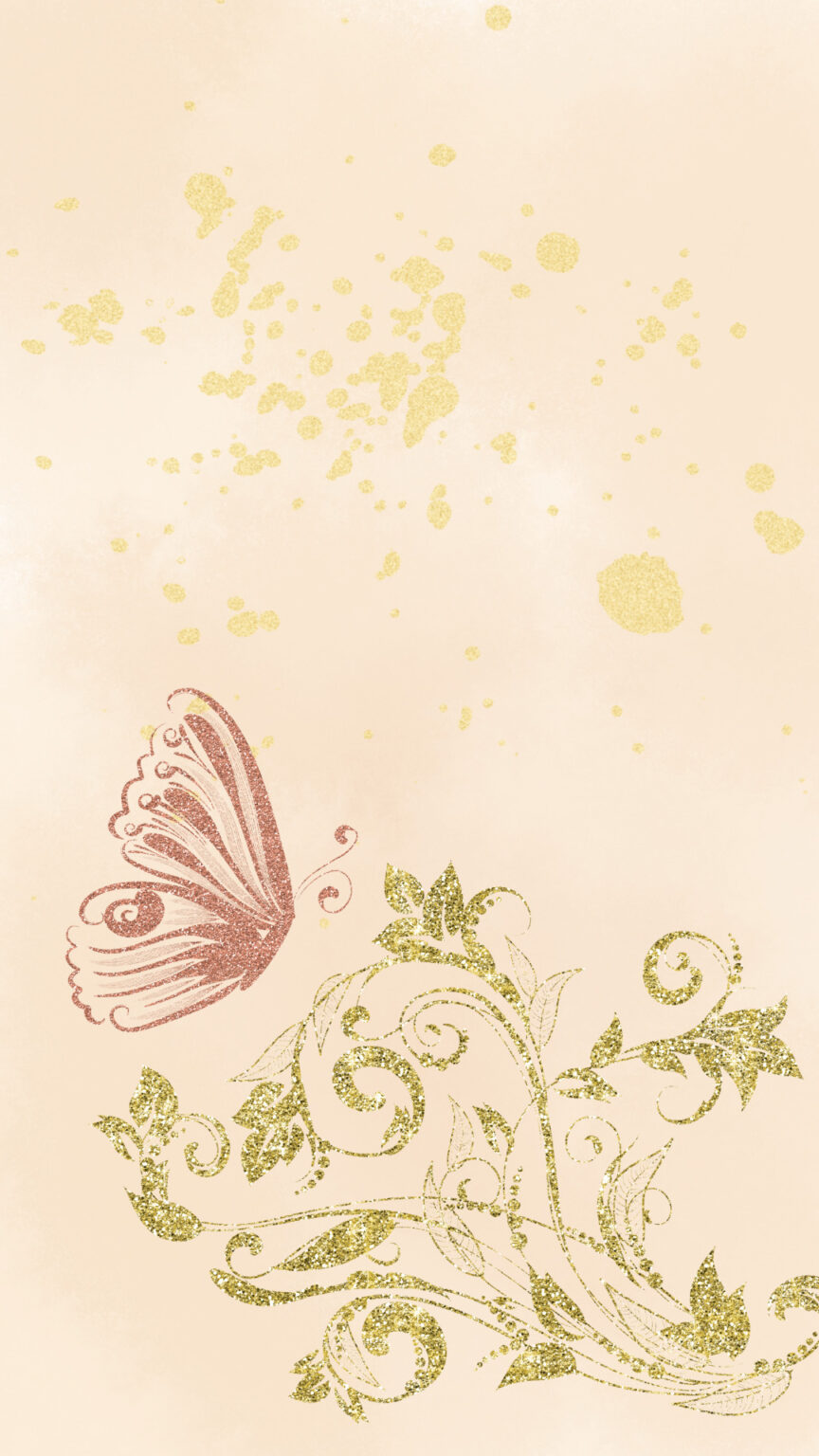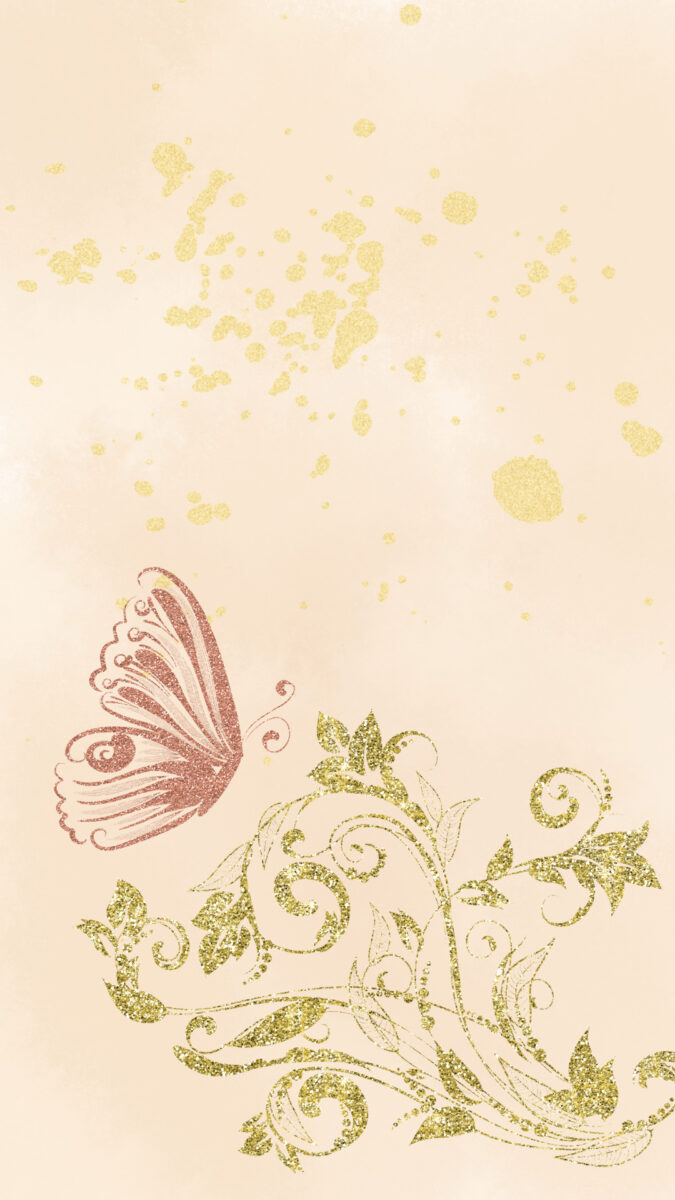 if you prefer to add some sparkles to your phone wallpaper, then this butterfly flying atop a glittery, golden set of leaves might be something you like! This could easily be a lockscreen for your phone or even a homescreen!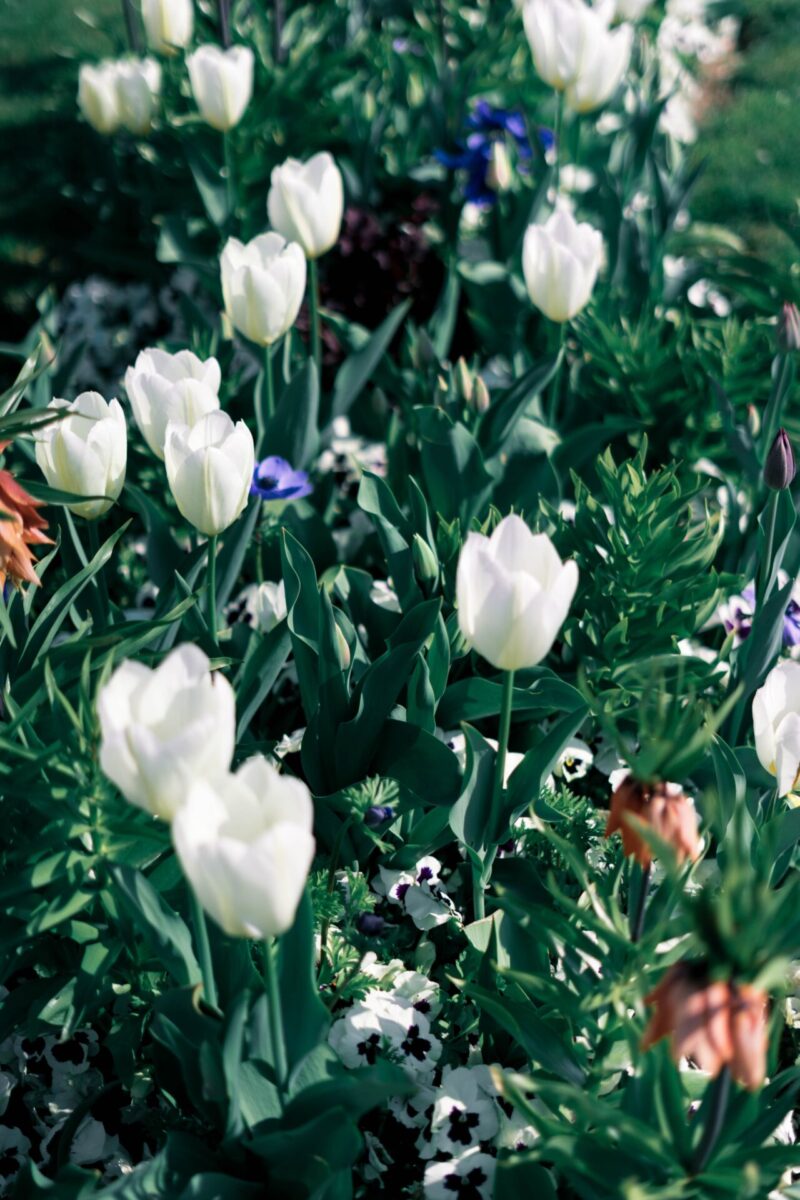 I just love the look of these white tulips. They create such a stunning contrast against the vibrant green of the leaves they're surrounded by. Apart from the tulips, you also get a variety of other species of flowers in the background.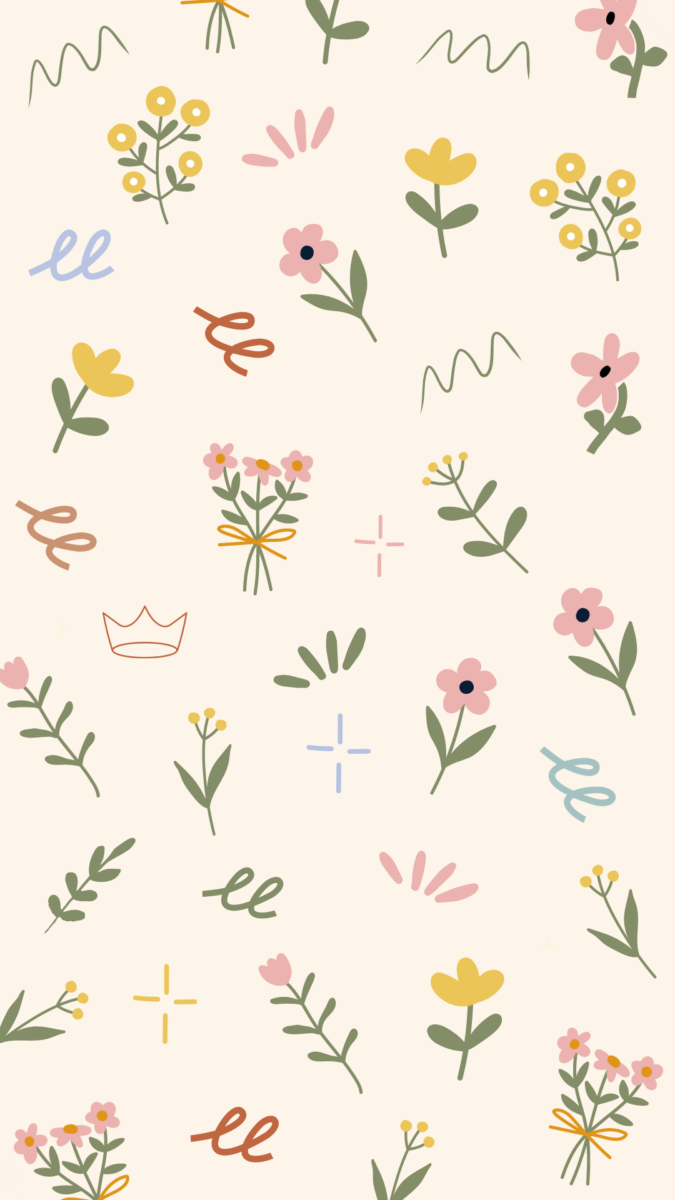 Looking for an artsy floral pattern for your spring background instead? Then this cute and adorable collage of flowers might just be something you're interested in!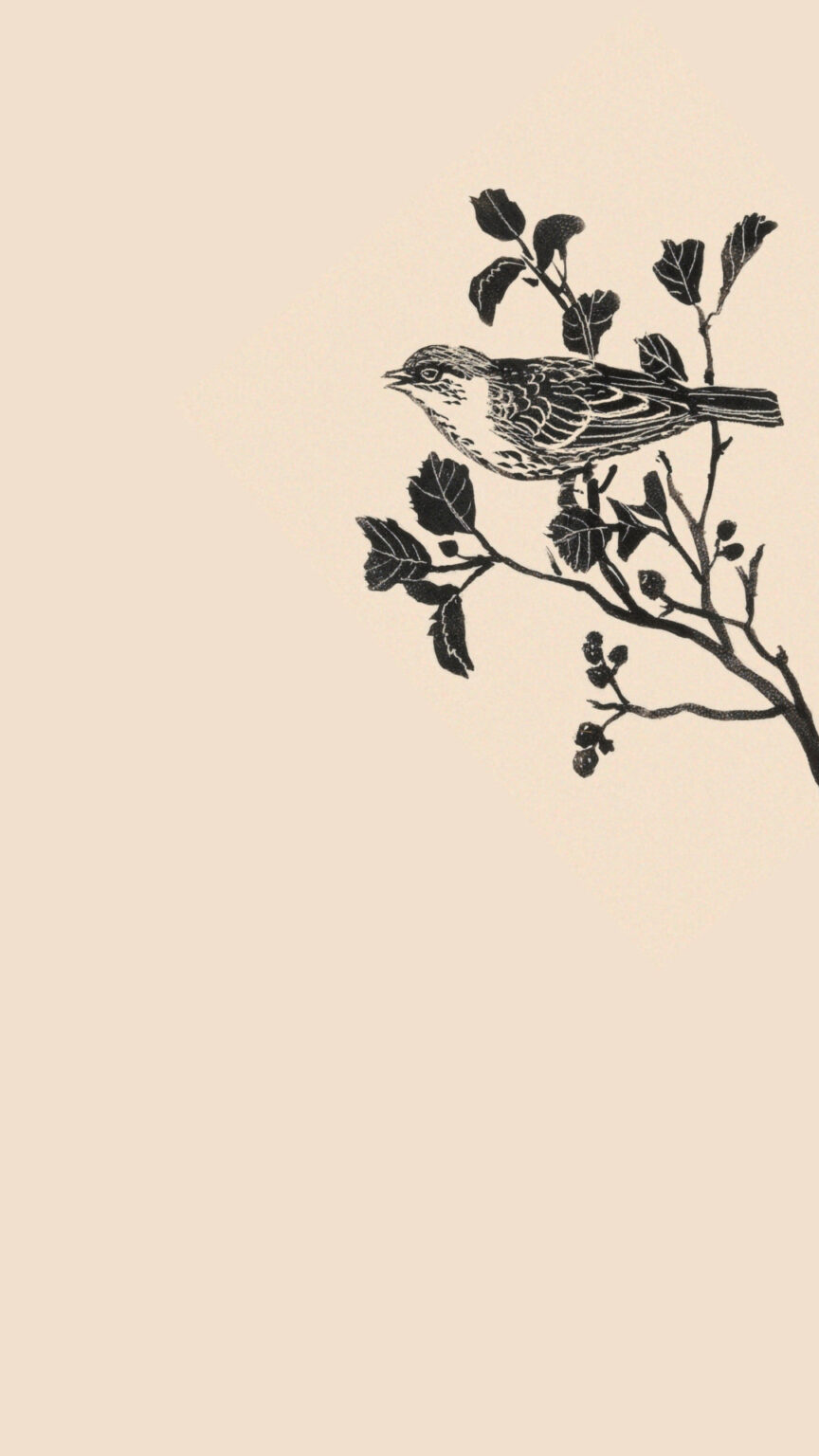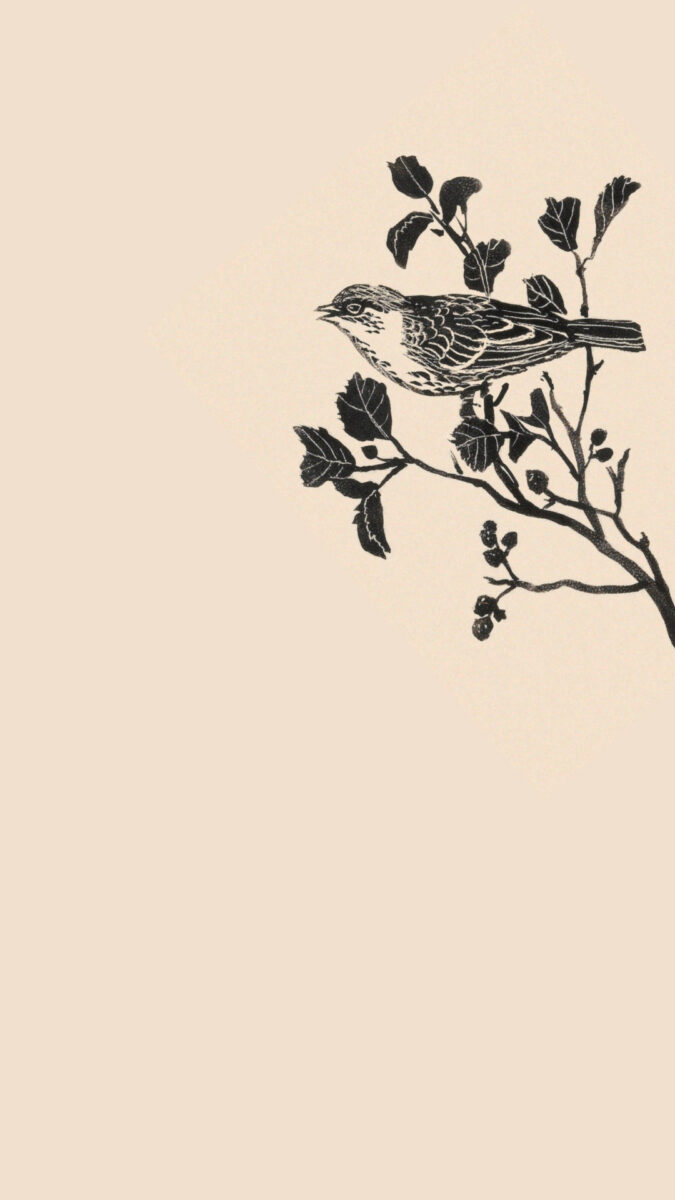 Spring and the cottagecore aesthetic go well with each other so seamlessly. And this shows in this particular photo! I love the minimalistic yet vintage appeal of this wallpaper.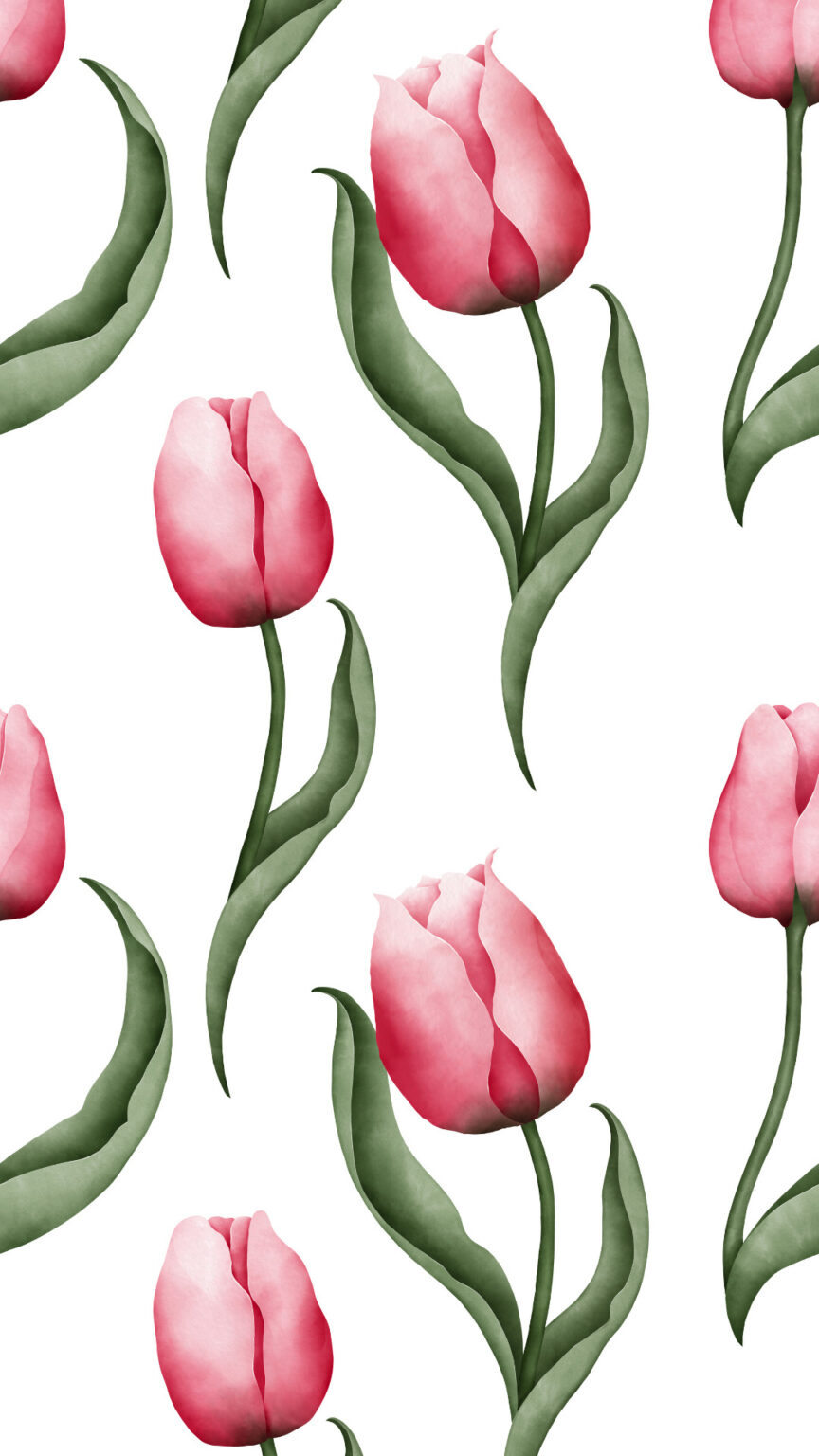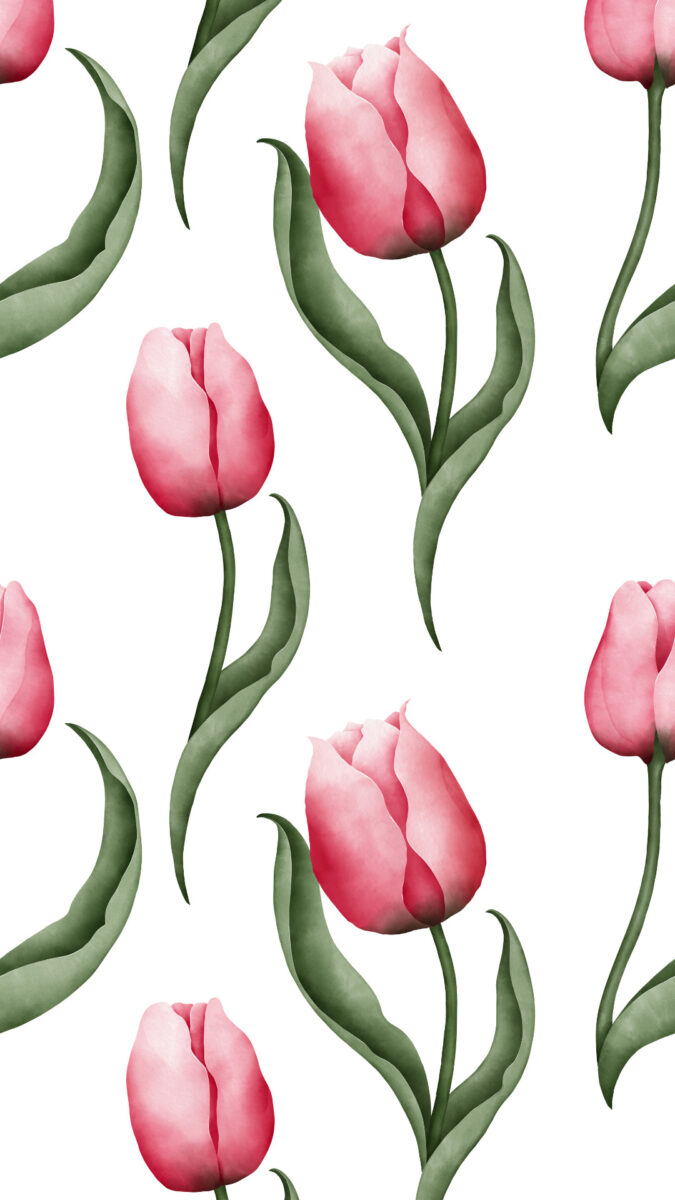 You've already seen a few tulips on this list but this one has a specific, monochrome pattern that some of you might like. I just love how vibrant the colors on these beautifully painted tulips are!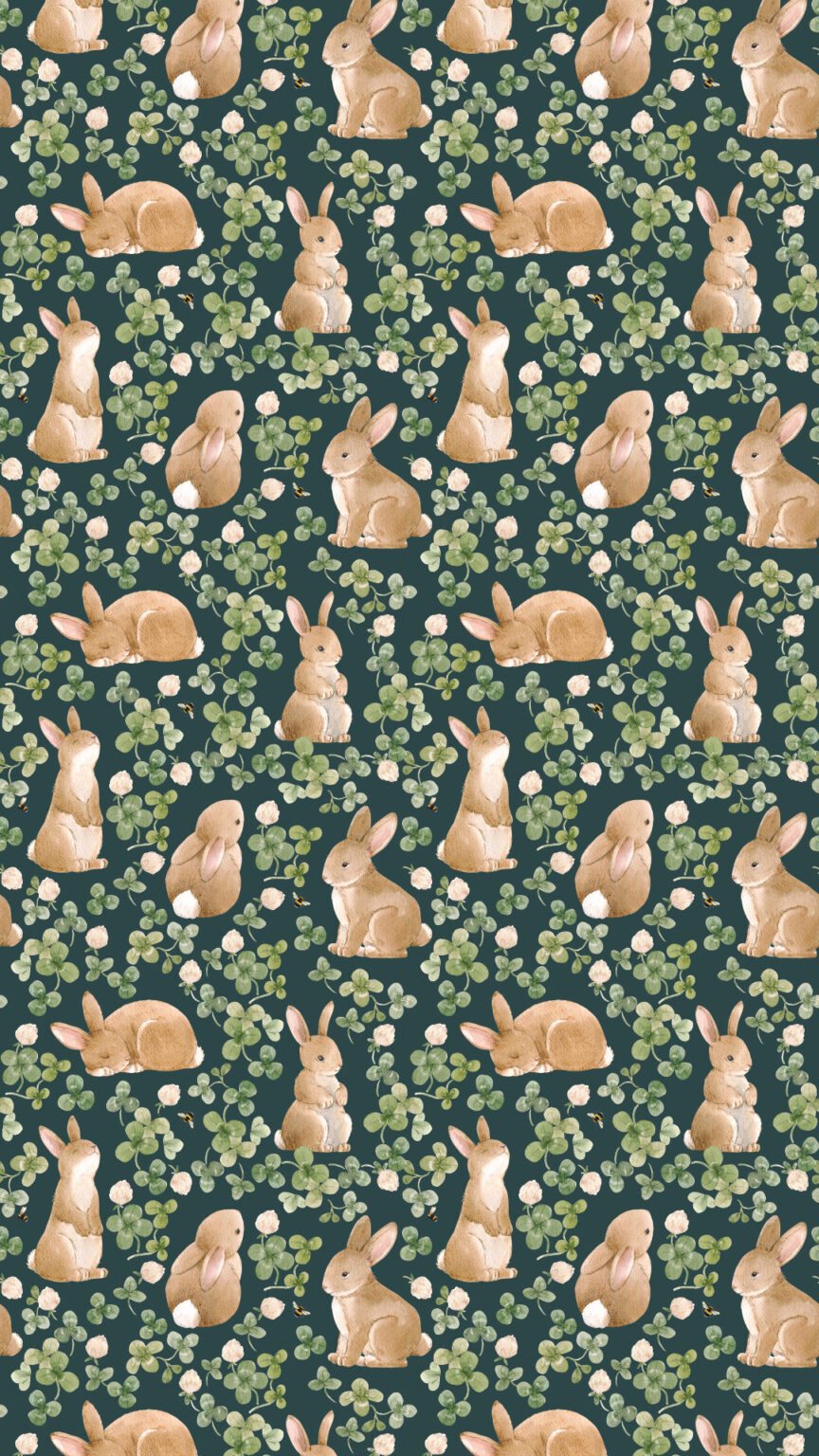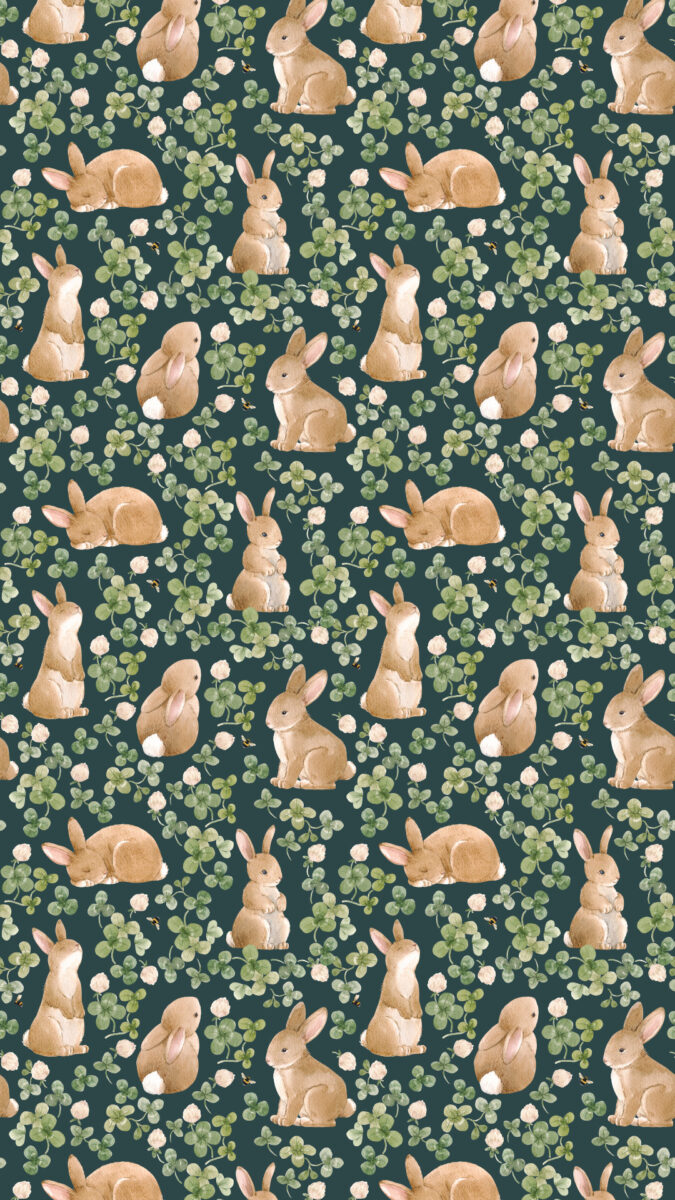 This wallpaper became an instant favorite of mine because of how adorable these bunnies looked! Not to mention, the gorgeous color palette this background has. So perfect for the spring season!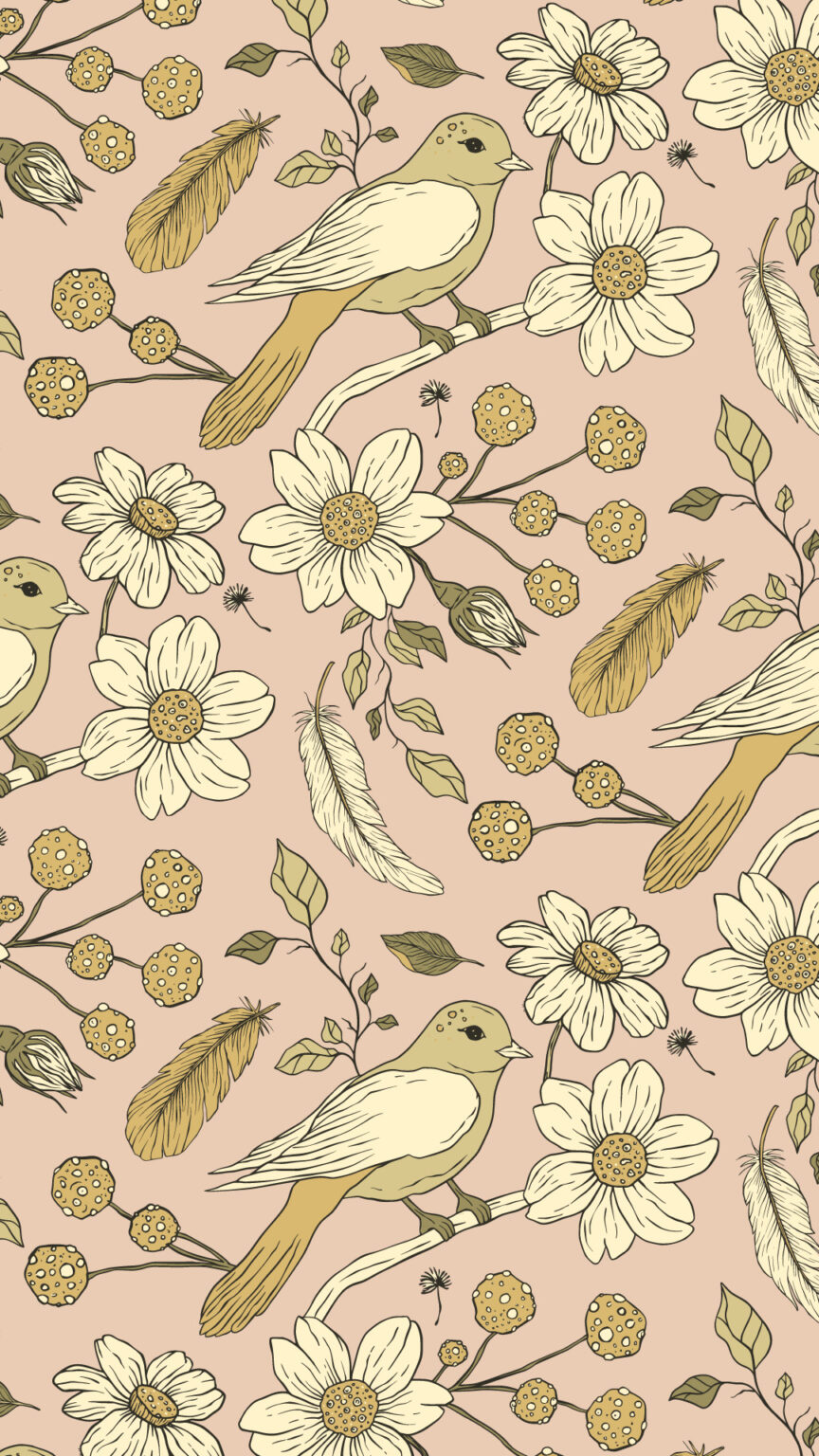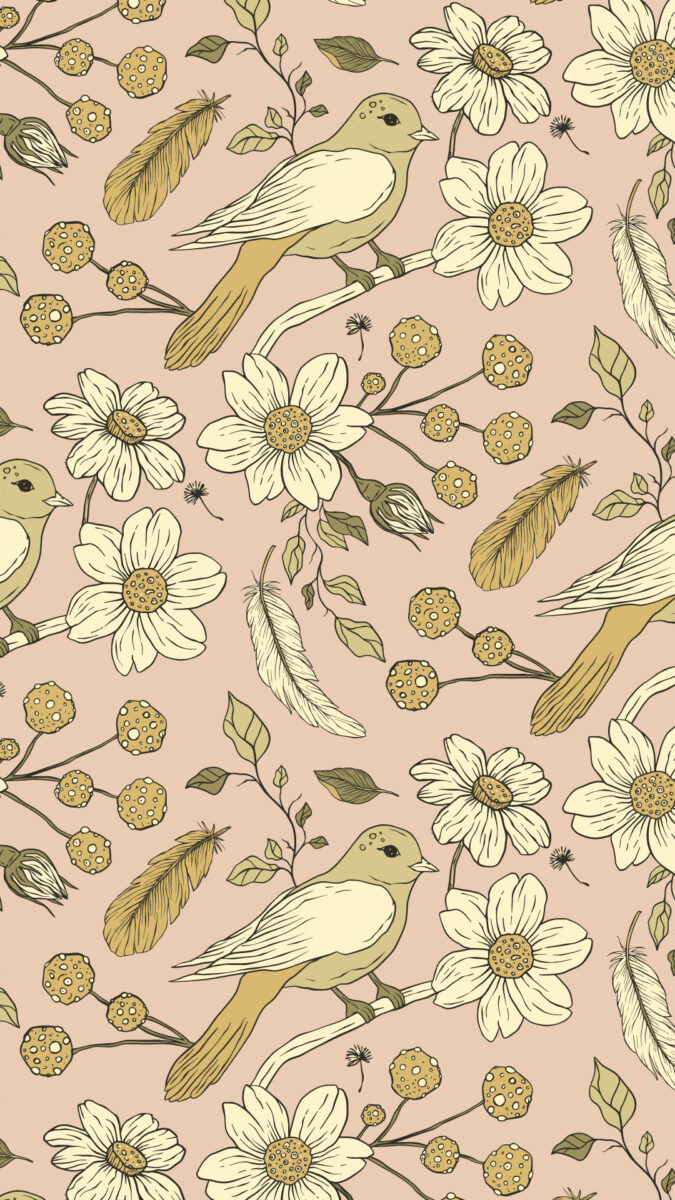 If you have a fondness for both birds and flowers then this is certainly for you! Honestly, I love the combination of muted yellow shades over the pink background. It just reminds me of cottagecore aesthetics!
Something about this photo looks so inviting. Like the pathway is going to lead me to a magical place that I only see in fairytale books. And I think that alone is reason enough for this to be an ideal spring background for your phone.
Here's another favorite of mine on this list! Because what's better than a bouquet of flowers? Dozens of bouquets of flowers! This just quickly reminded me of those beautiful flower shops that are always filled with the brightest and freshest blooms.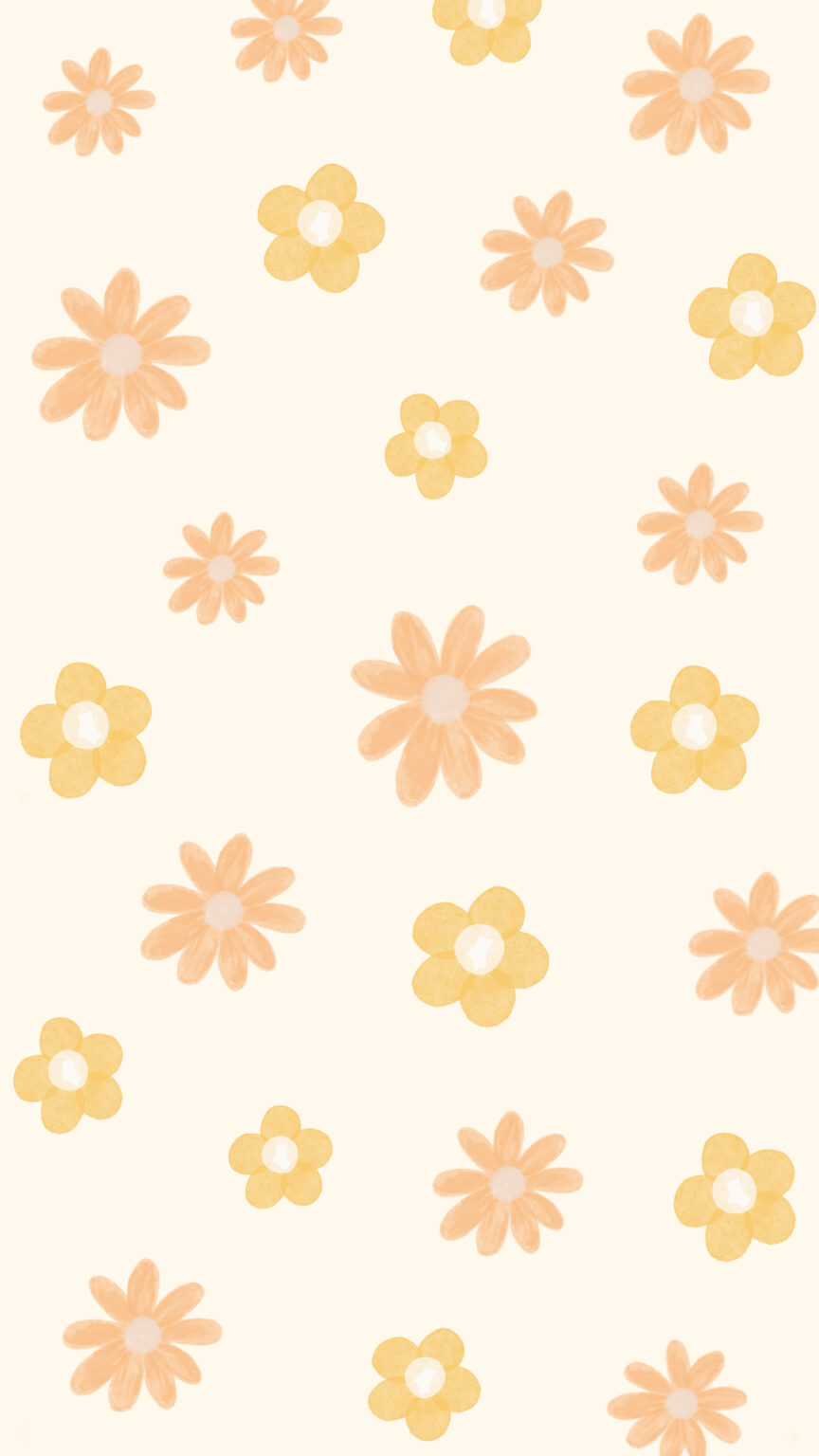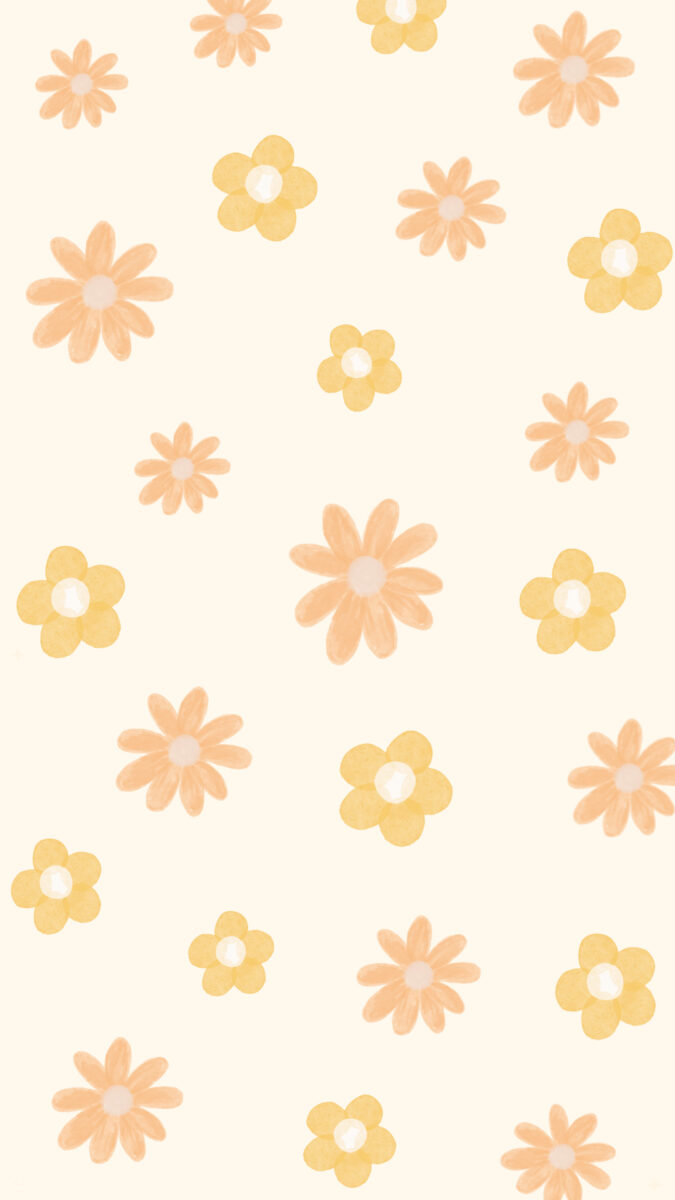 These yellow and orange floral patterns are utterly adorable! I can totally see this spring background being quite popular among younger girls and their phones, especially on their lock screens.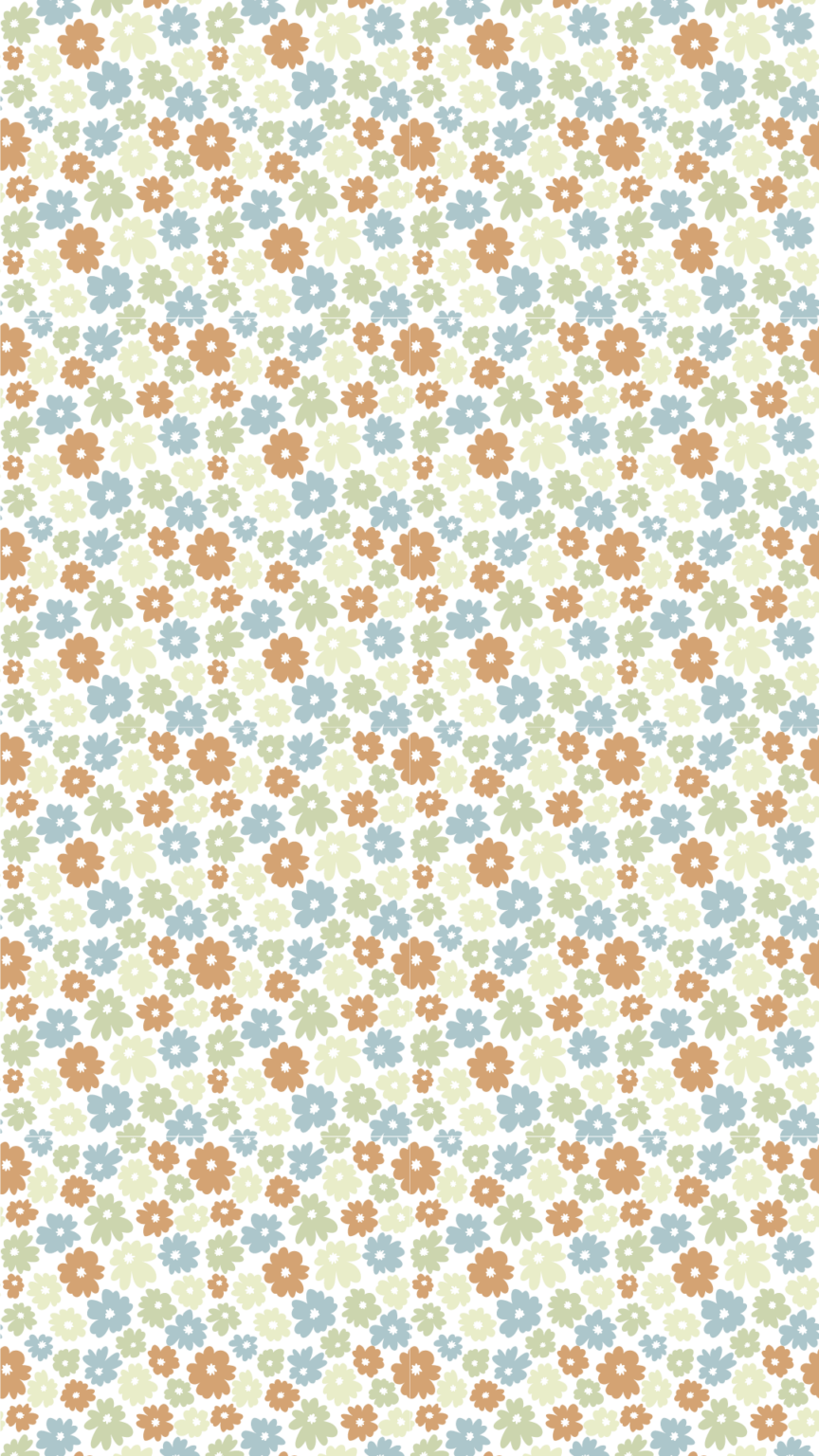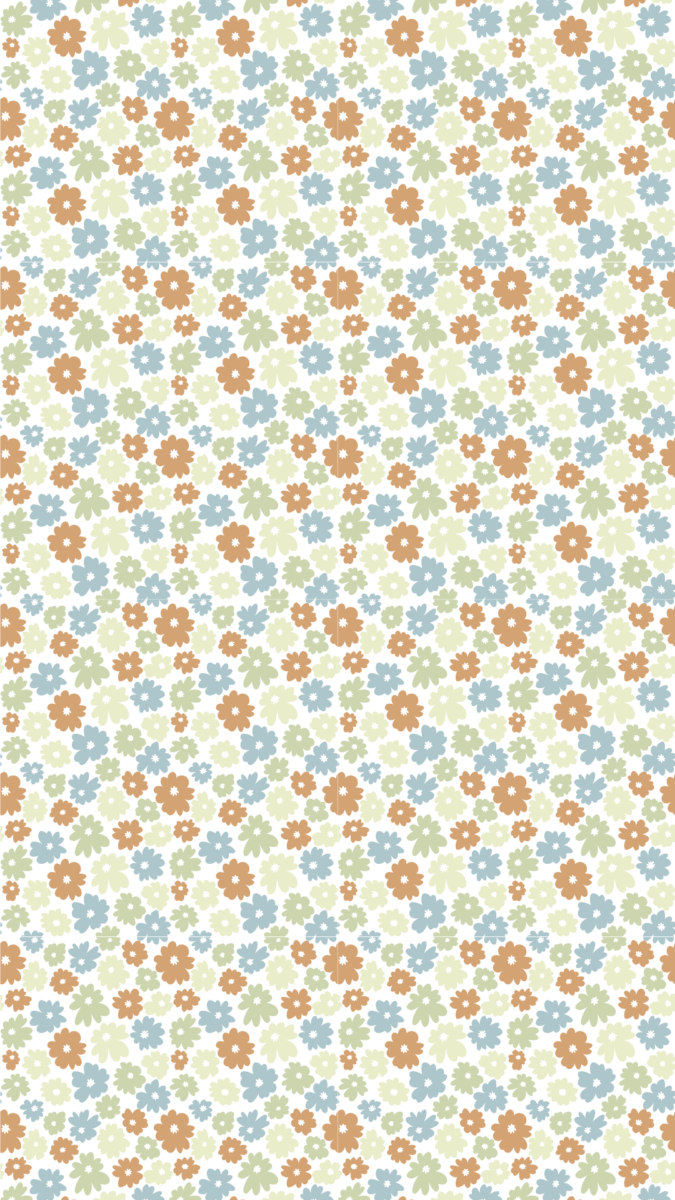 If you liked the previous wallpaper but prefer less negative space for your phone background then you'll absolutely love this one! I honestly love the combination of cool and warm colors on each flower.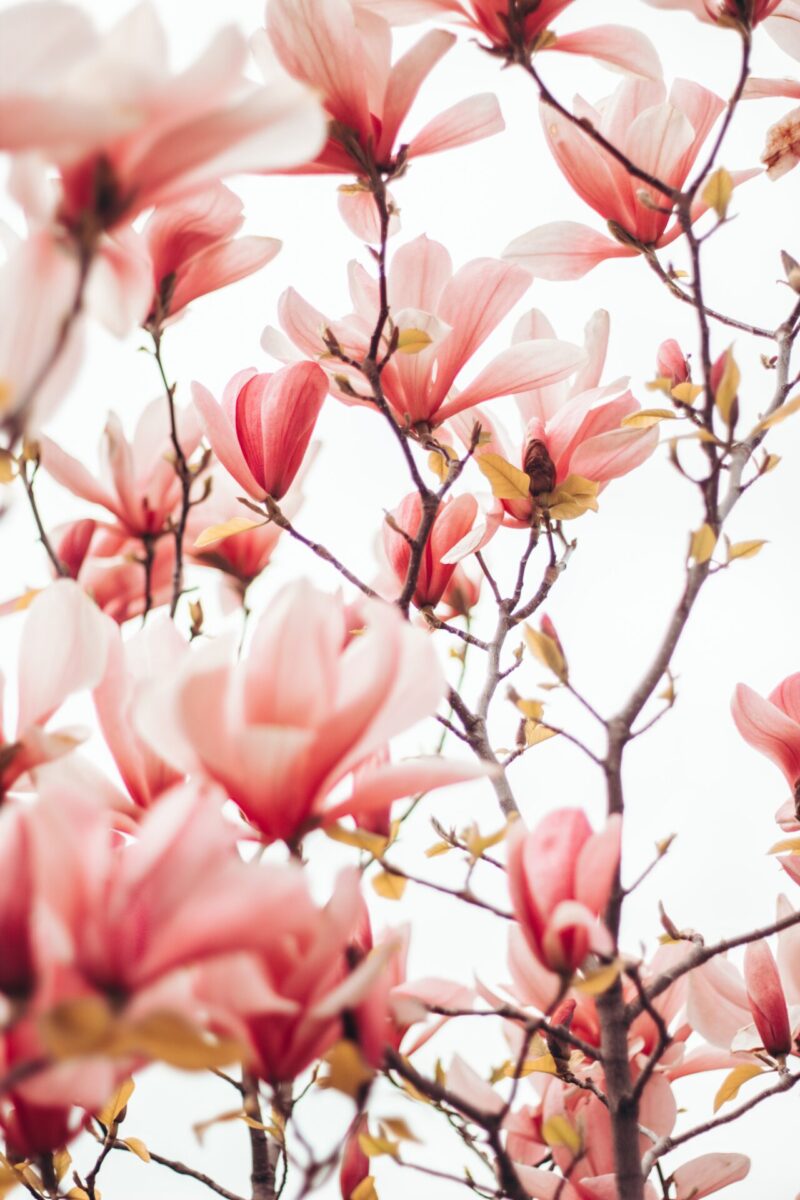 Having nature as your phone background is quite classy if you ask me, especially once the spring season is here. When flowers are in full bloom, what better way to keep up with the season's theme than by putting them as your wallpaper?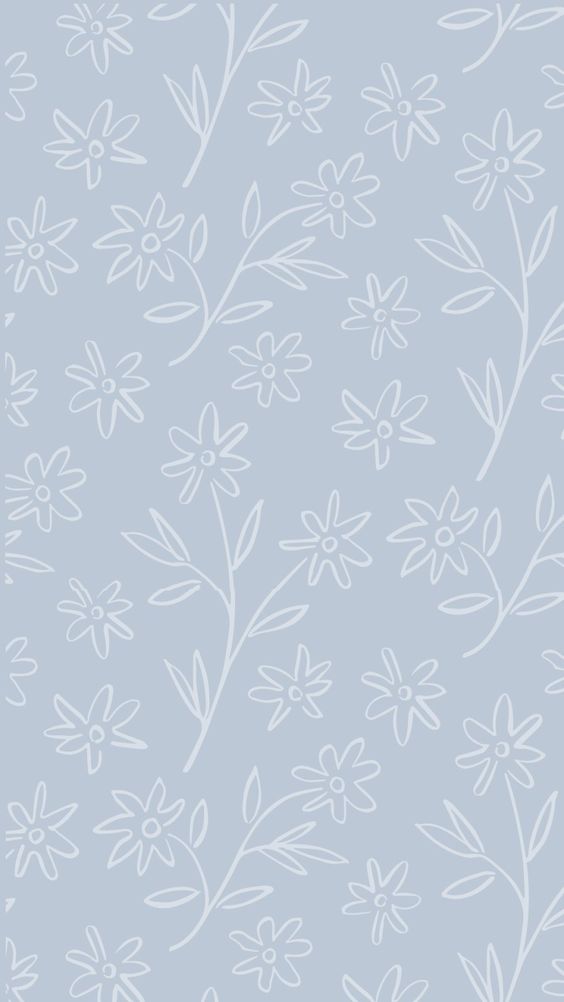 If you want a more understated spring background for your phone, then this might just be for you. As we are still on the cusp of winter, this is the perfect wallpaper as we go through the transition of seasons.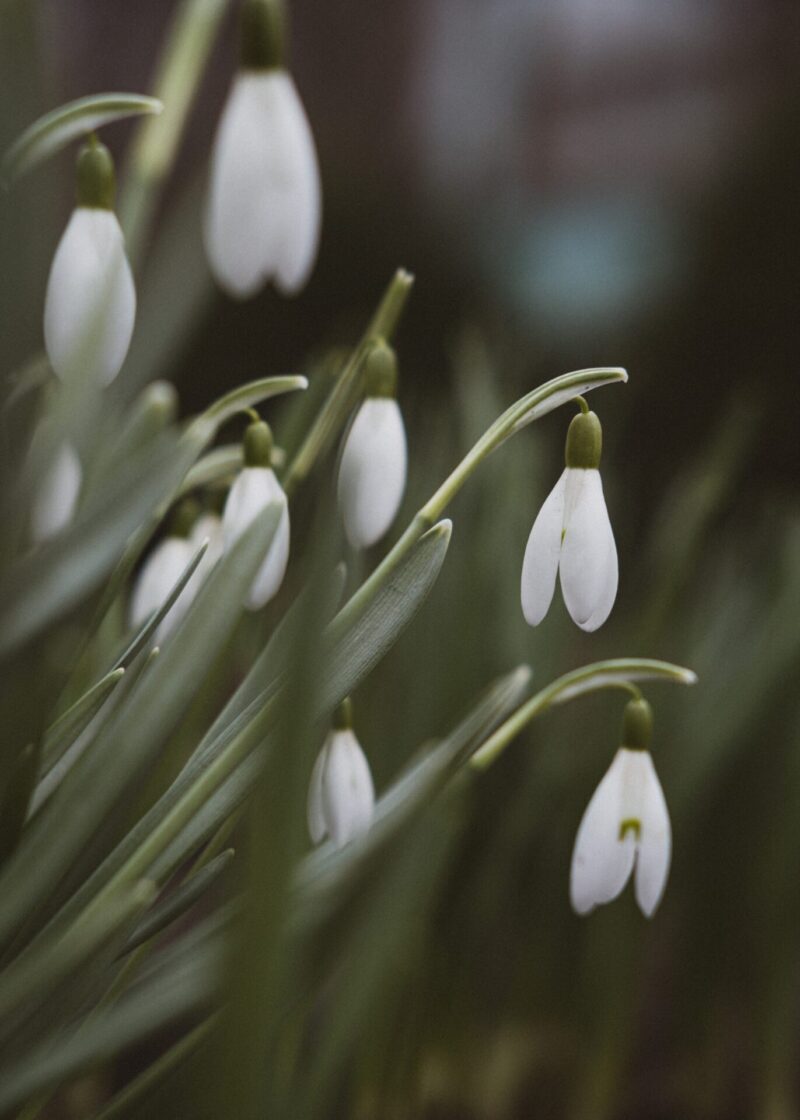 These white flowers look so gorgeous against the warm, green leaves. Despite their downward faces, you can still see their beauty shining through. I think this would look good as both your homescreen and lockscreen.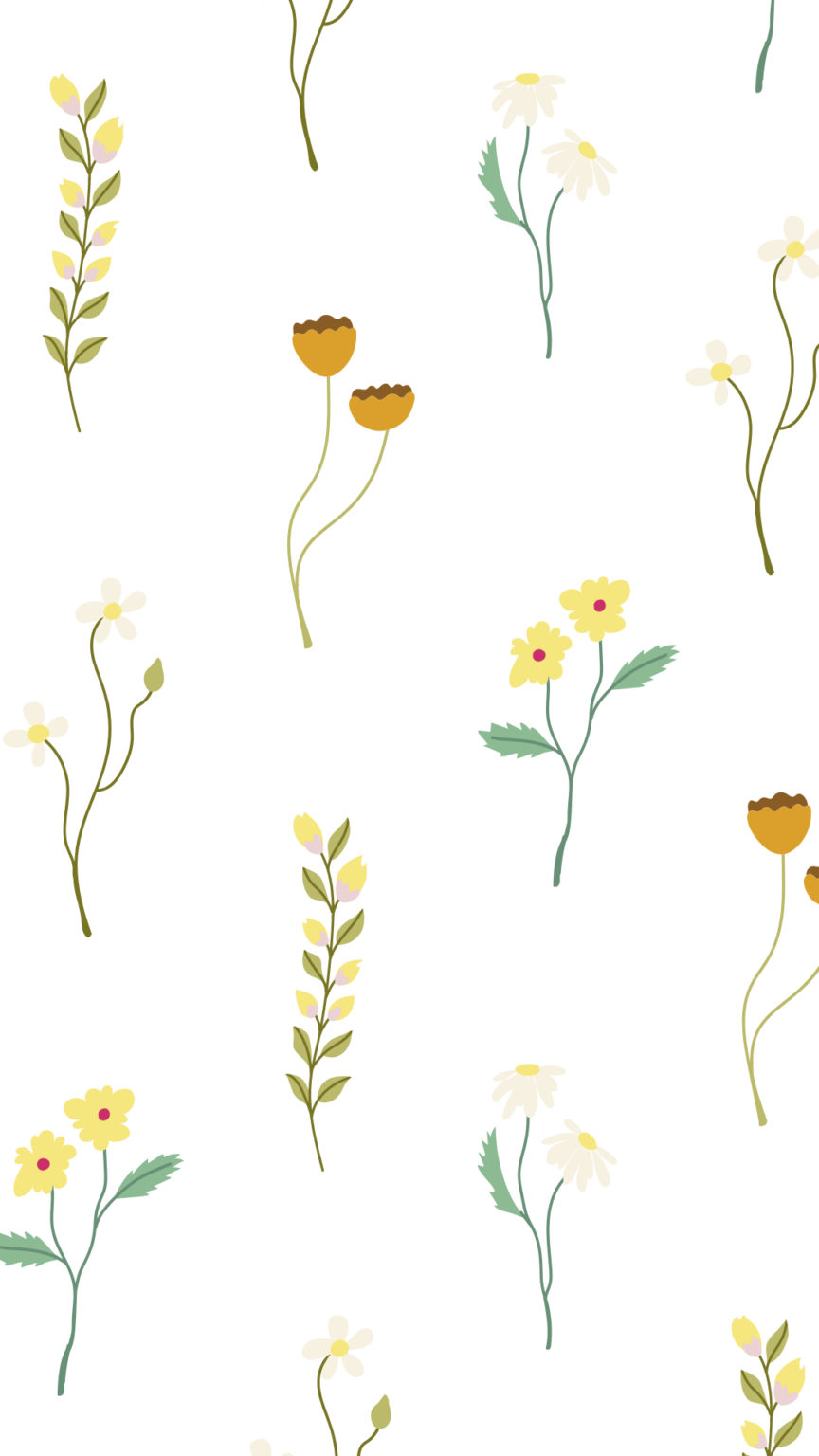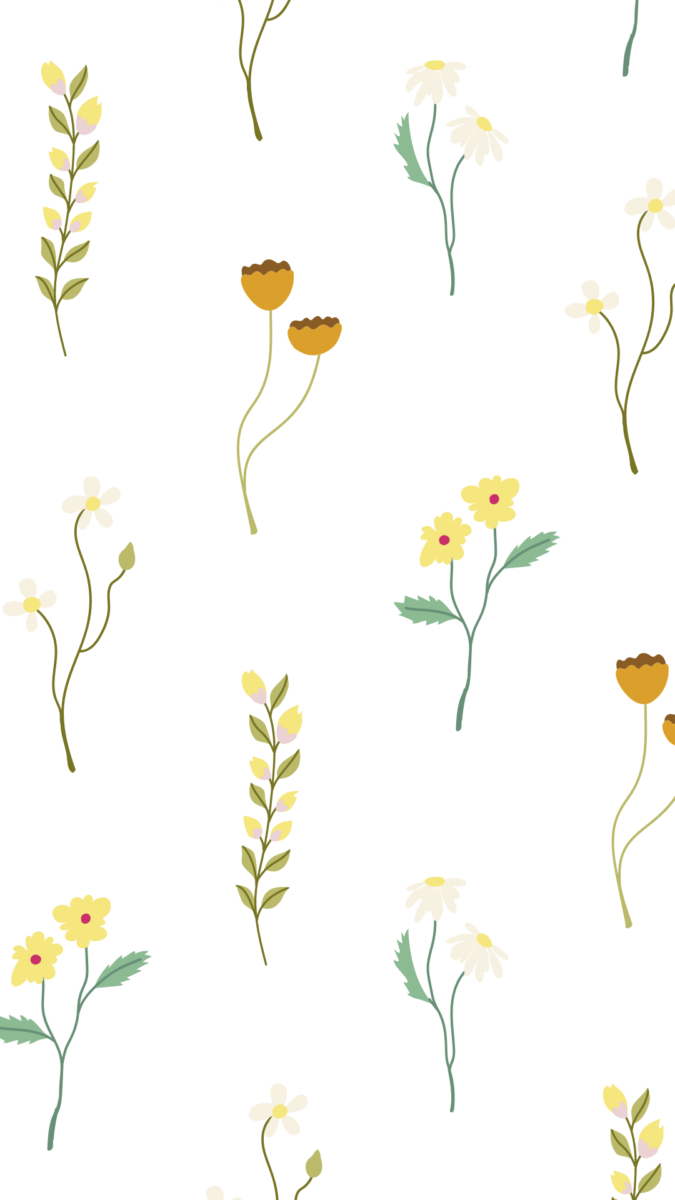 If you like floral patterns but with a more minimalistic approach, then you might want to check this wallpaper out. It has a cleaner aesthetic that's perfect if you don't like a lot of busy elements surrounding your phone's applications.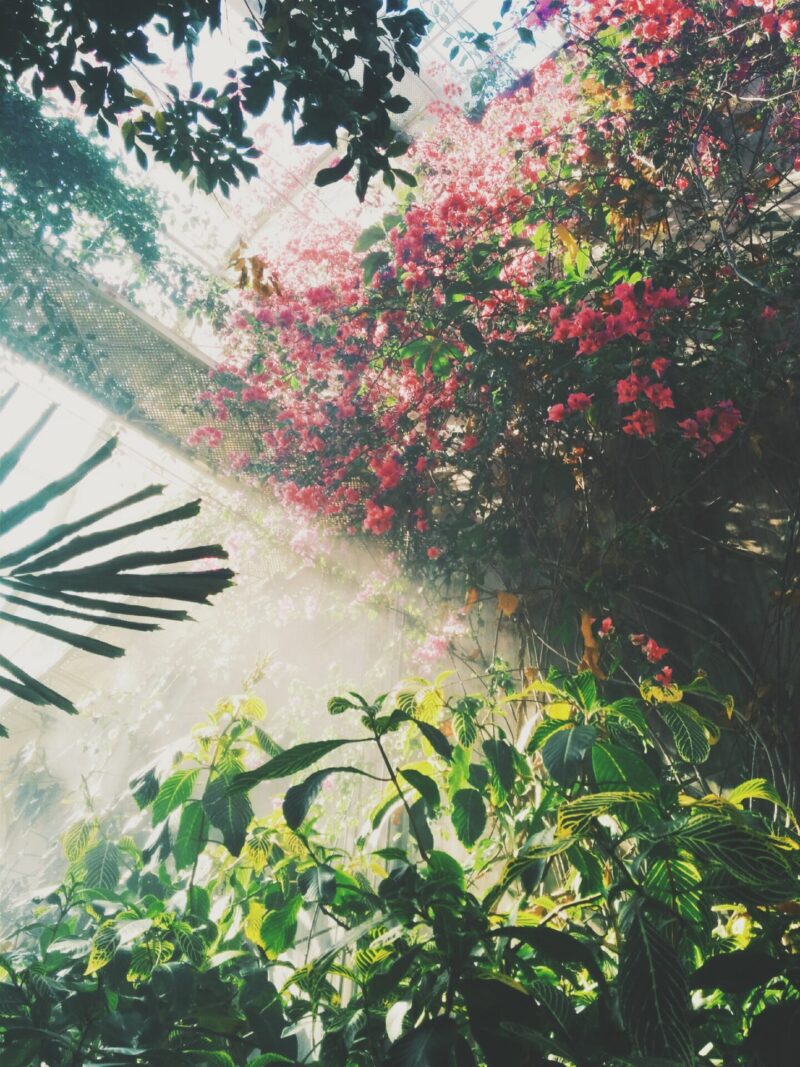 Greenhouses and botanical gardens are the perfect places once spring is here. Aside from using pictures of such places as your wallpapers, they're also the ideal date spots when the weather gets a little bit warmer after a long season of winter.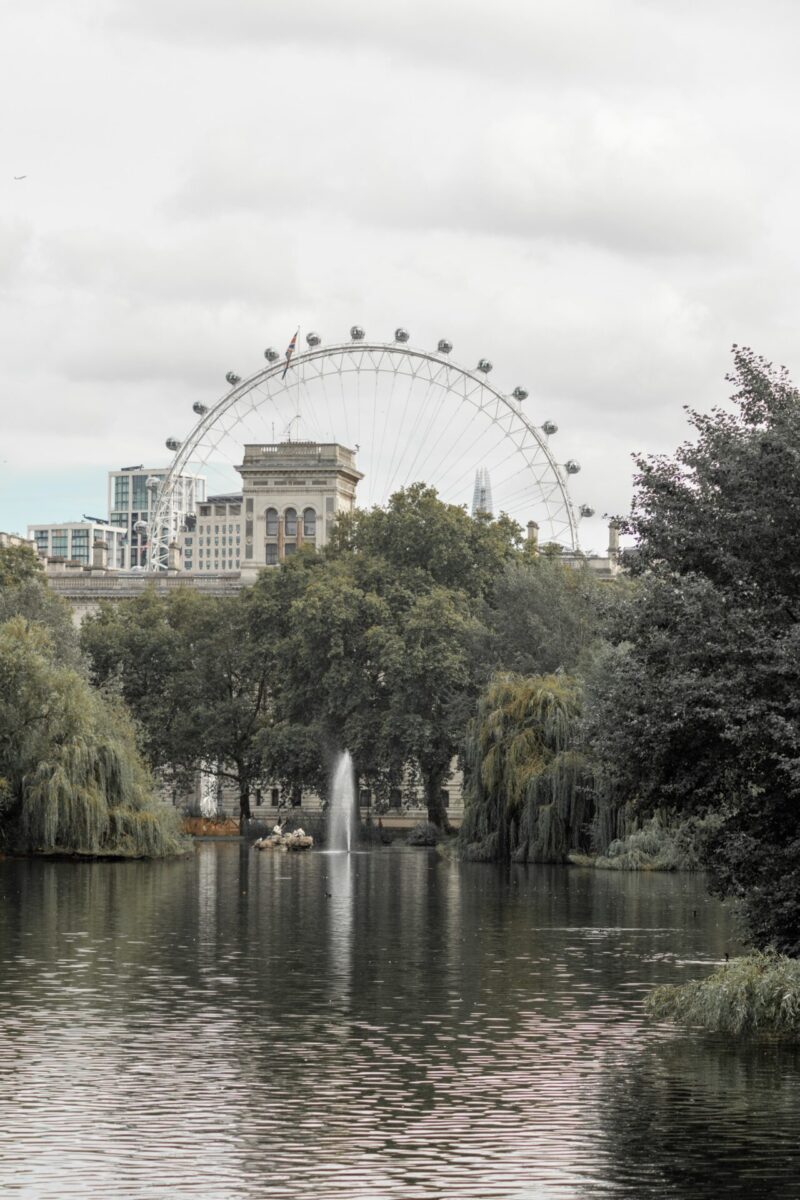 There's just something so serene and calming about looking at this particular picture. When it comes to wallpapers that have sceneries in them, this is definitely one of my favorites. I just find the overall view in this image so romantic!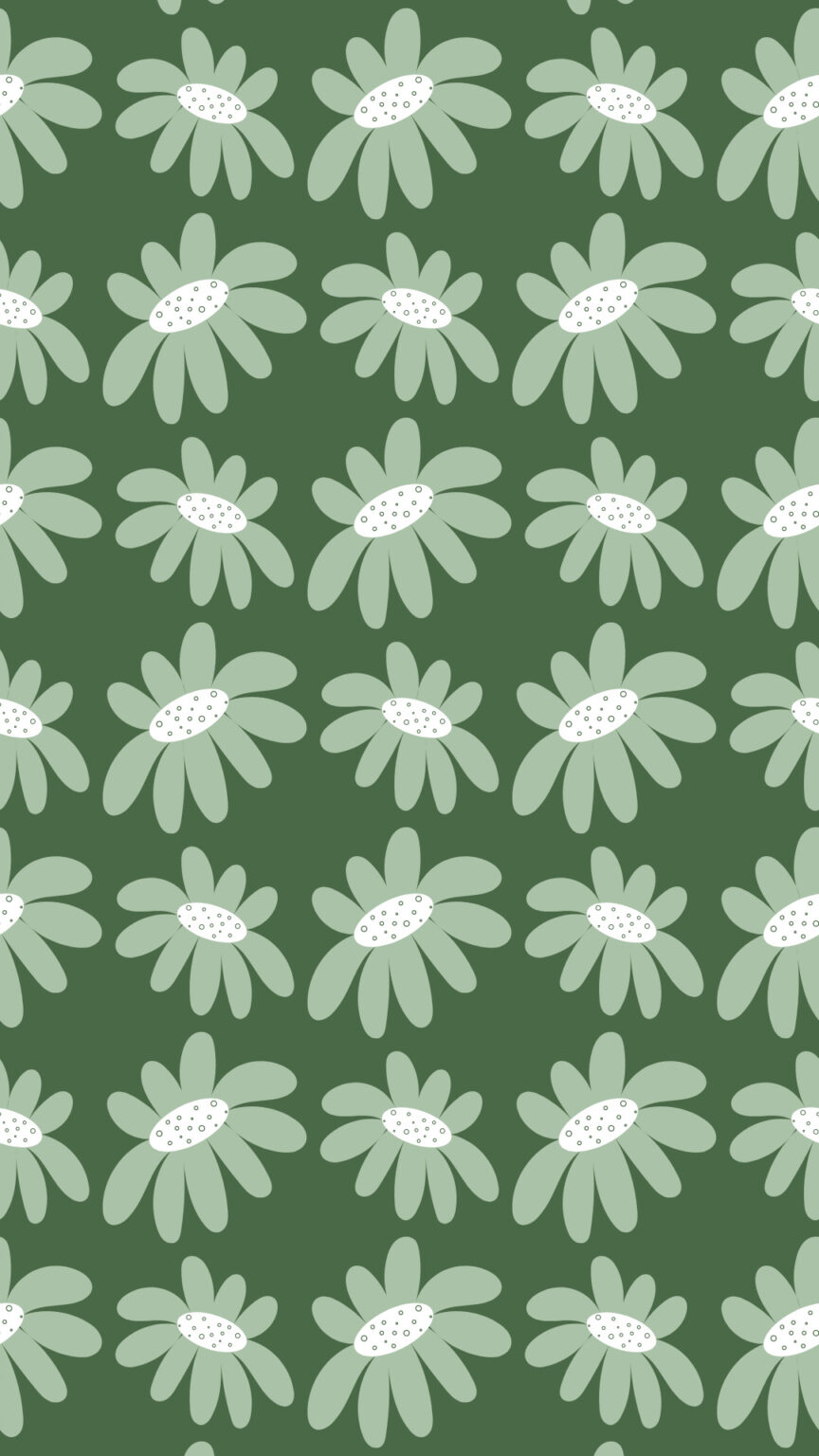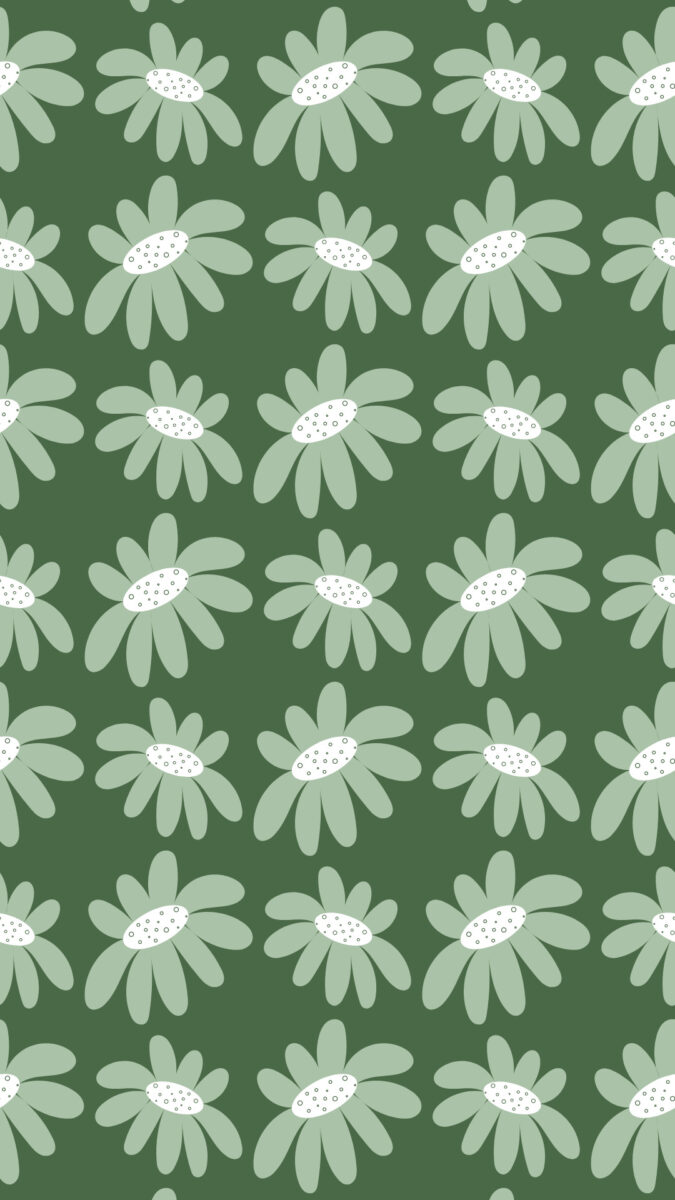 If you prefer sticking to repeating patterns for your cute spring wallpaper on your phone, then you might appreciate this one. I am just so in love with this shade of green and the florals are so perfect for the spring season!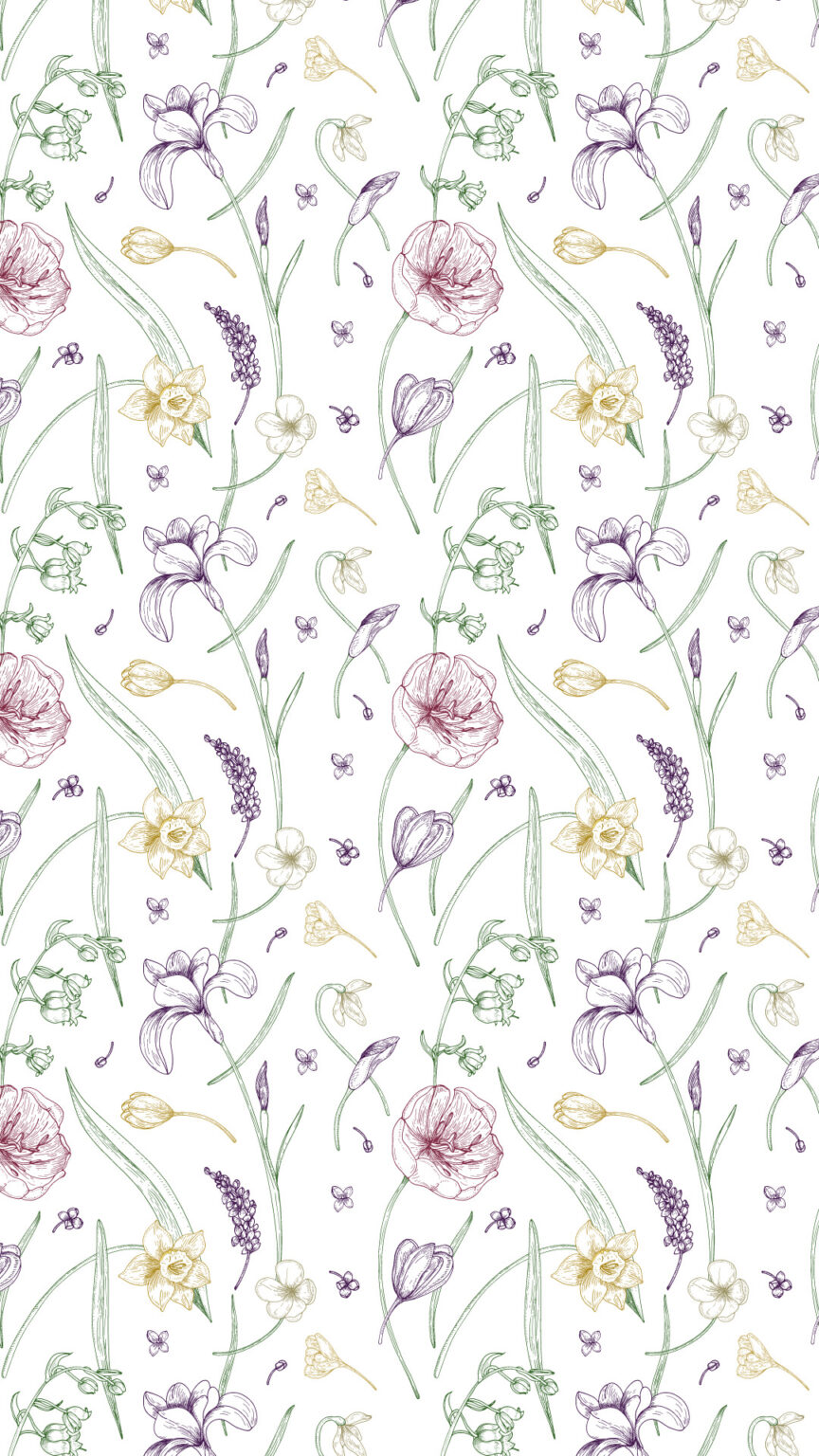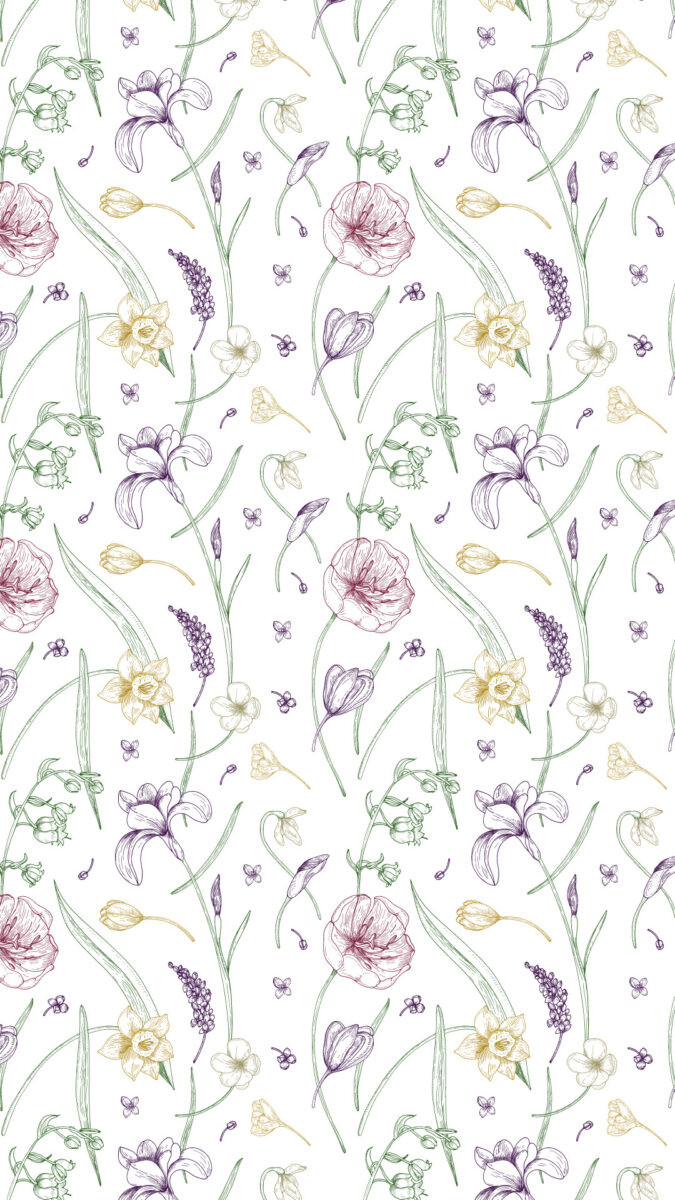 Here's another floral pattern you can use for your phone's cute spring wallpaper. Wildflowers are undeniably beautiful and you can't go wrong with using these as your screen background.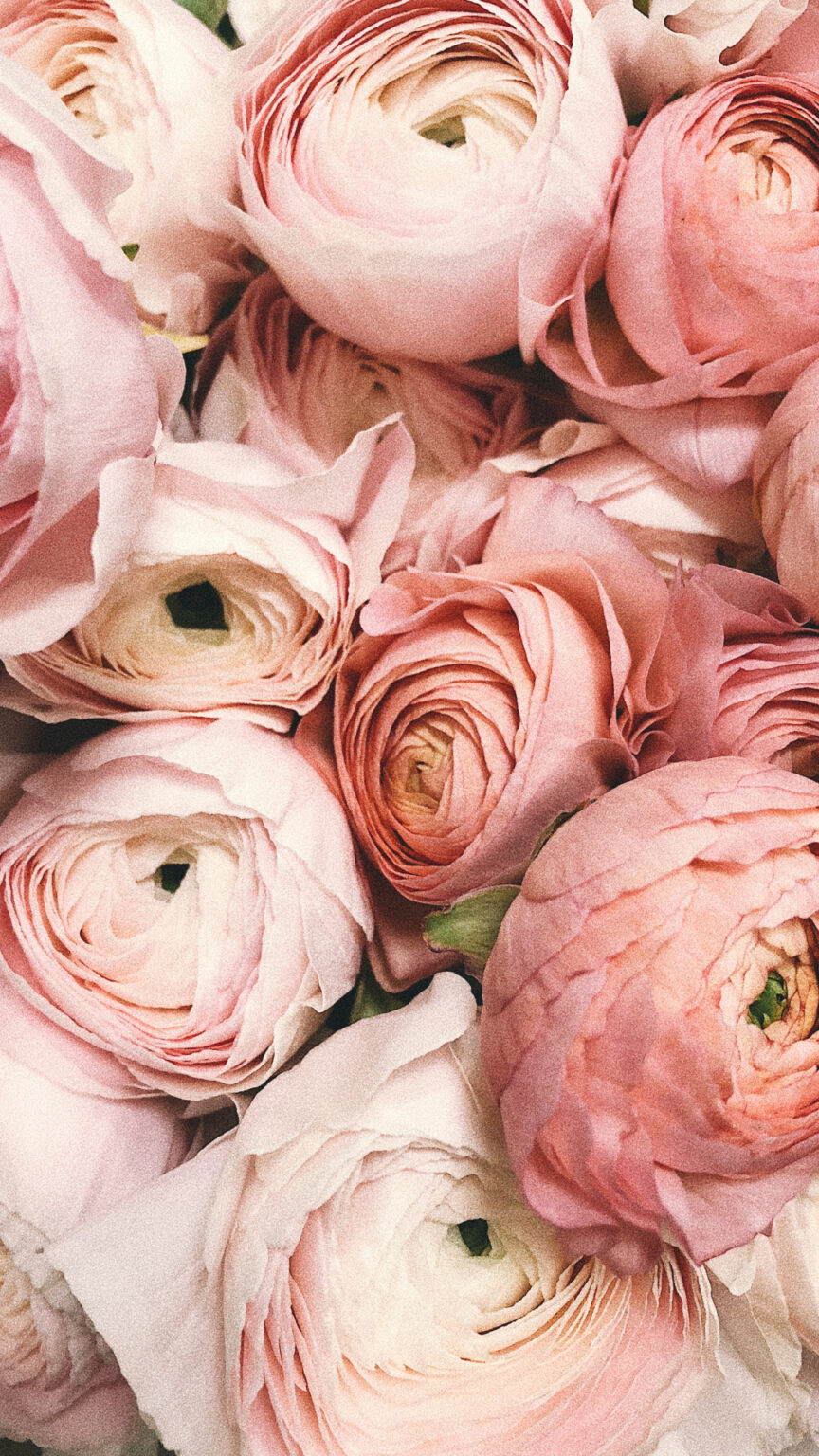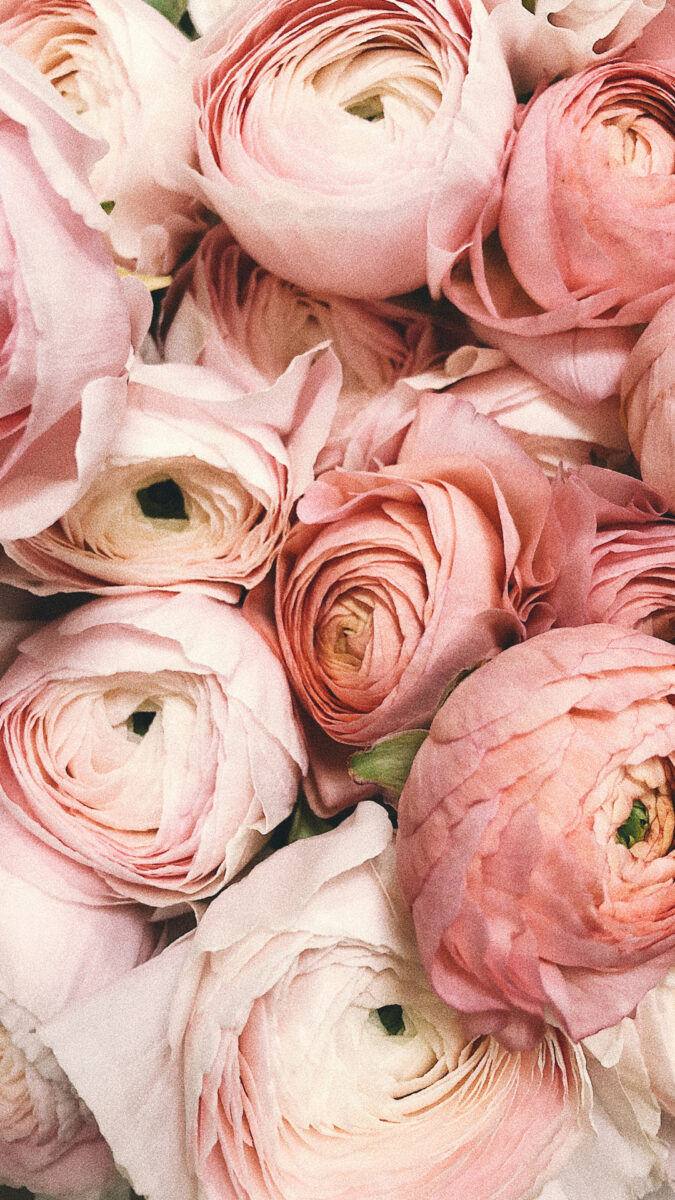 The spring season is all about flowers, so it's no surprise that a lot of the wallpapers you'll find here put focus on the brightest blooms of the spring. For those who love peonies, you'll certainly want to put this as your phone's spring wallpaper.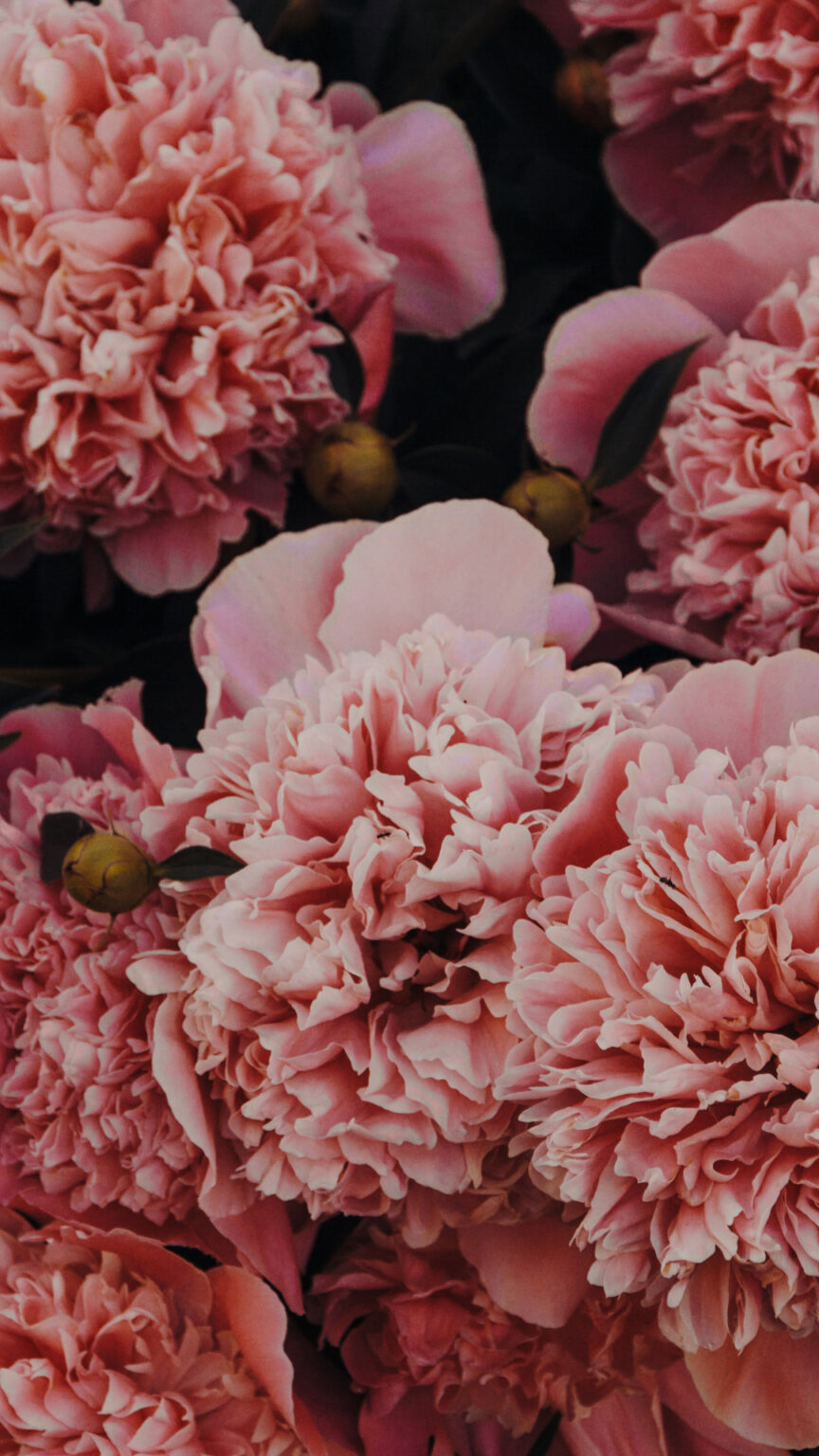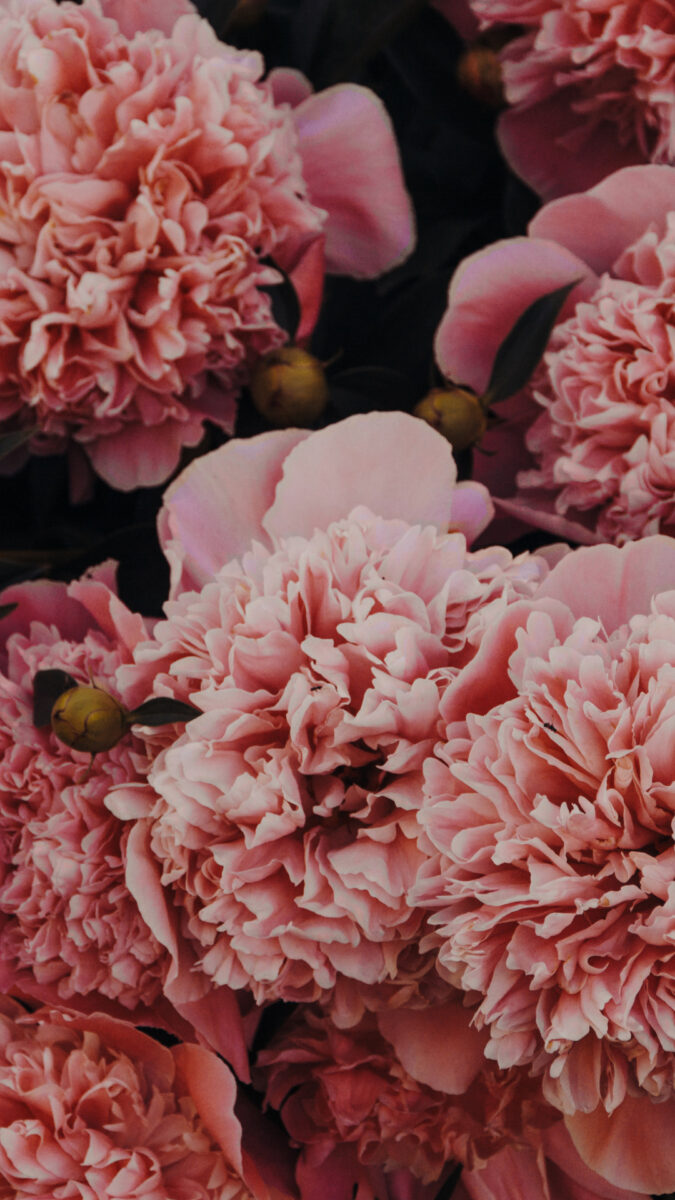 If you prefer a more muted look to your floral backgrounds for your phone, you might like this one instead. What I like about wallpapers like these is that it has a darker filter that lets your apps stand out so your background doesn't feel too cluttered.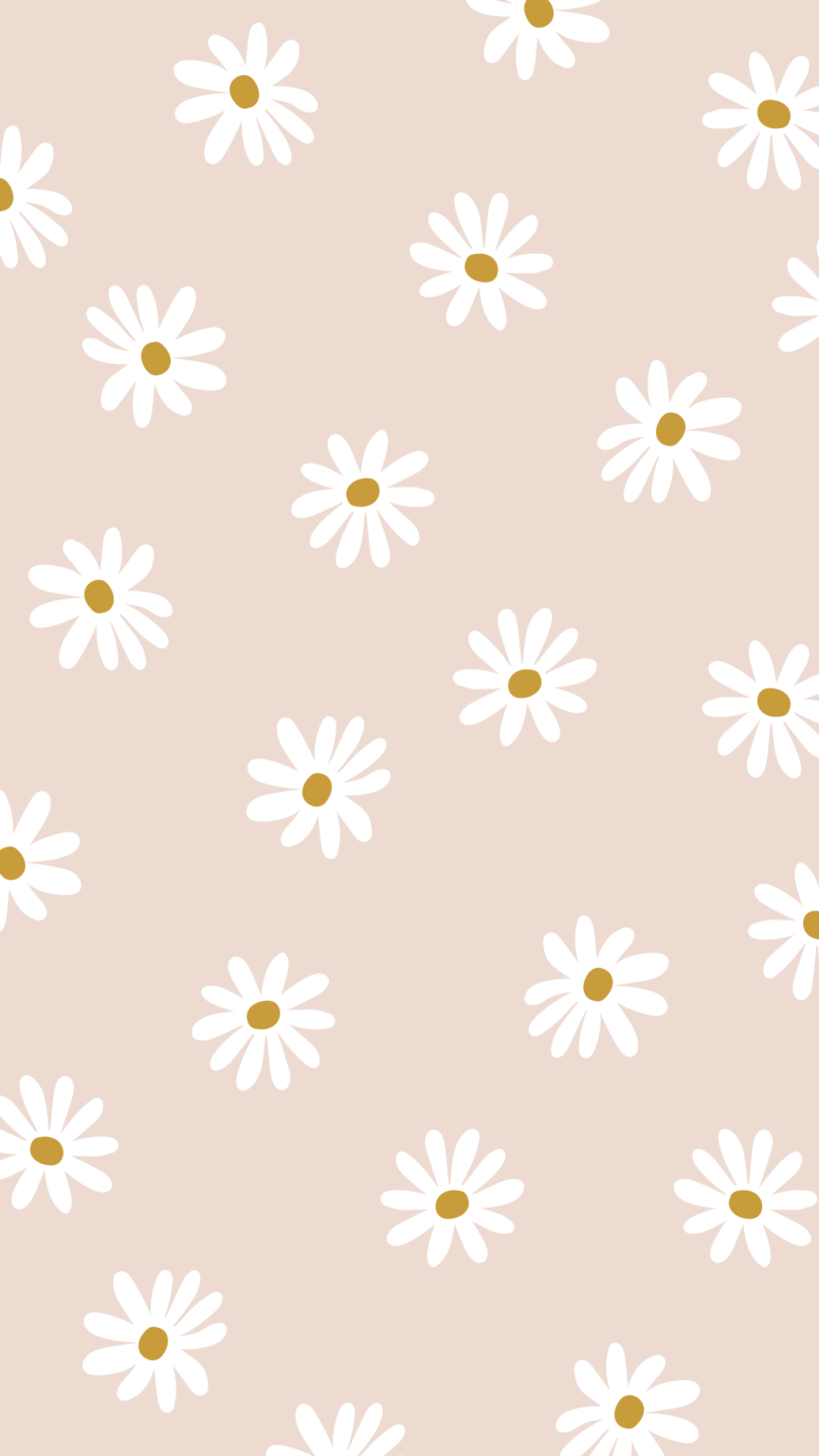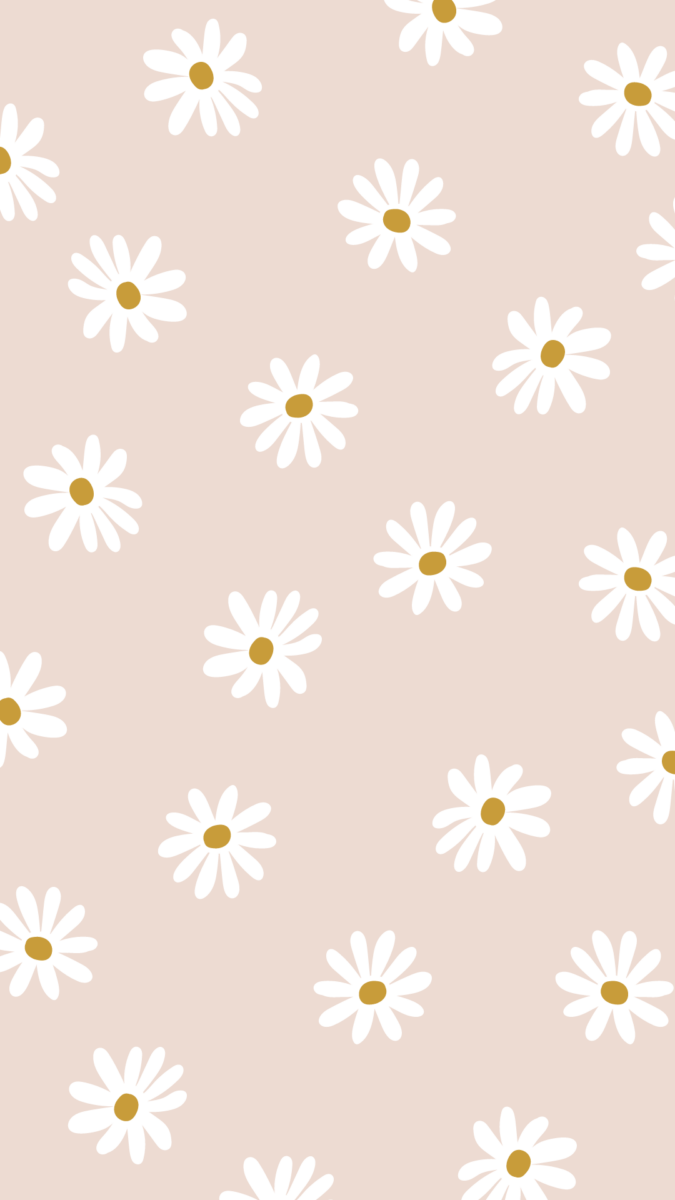 Do you love daisies in the spring? Me too! So why not put this pretty daisy pattern as your phone's cute spring wallpaper? If you like the look of digitally drawn daisies then this is just the perfect background for you!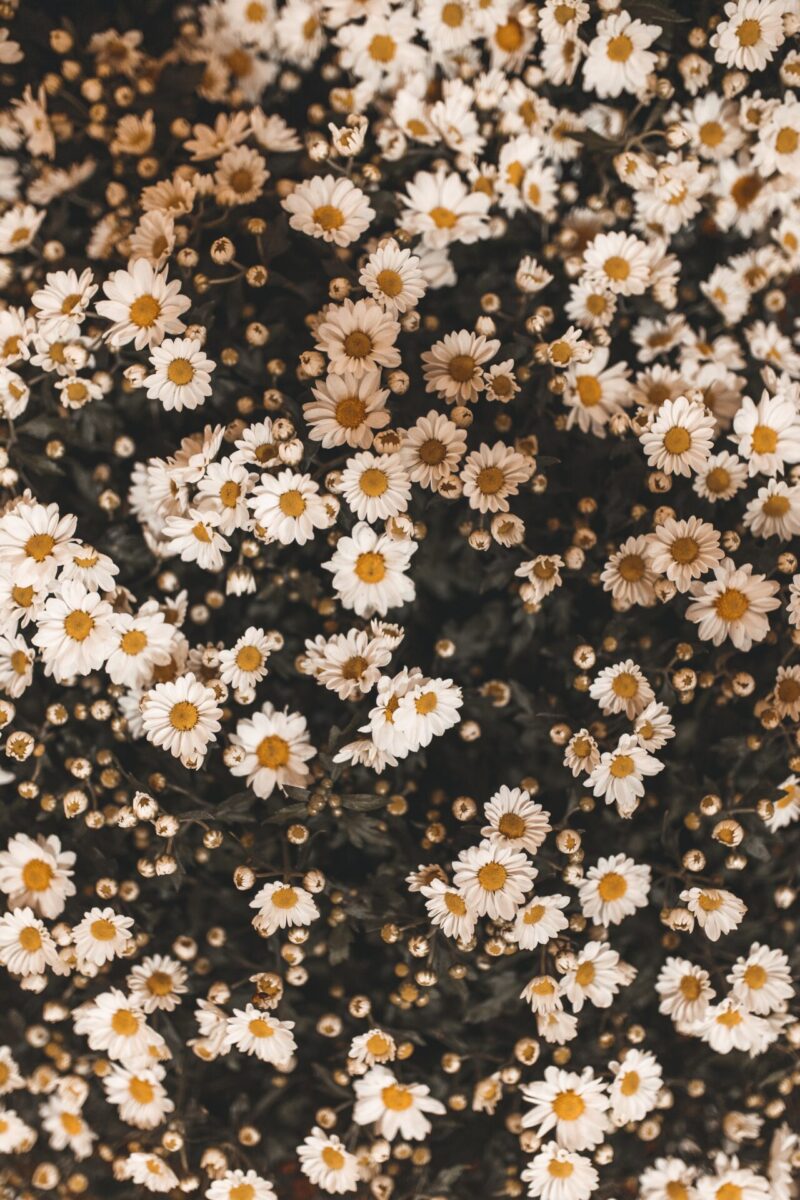 But if you're someone who likes the look of more realistic daisies then you'll certainly adore this one! This is probably one of my favorite wallpapers along with a few others. I just love the vintage look of these flowers!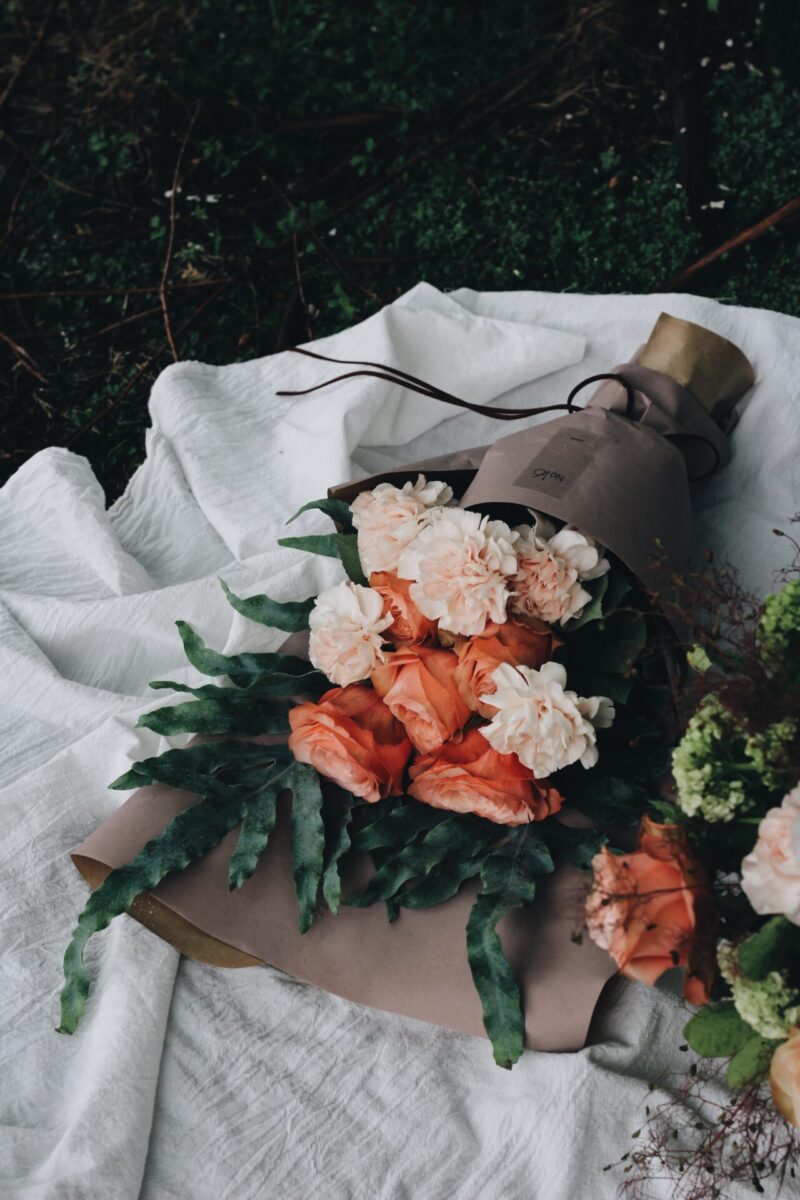 Something about seeing bouquets of flowers just oozes romance. It reminds me of those romantic dates in the country where your significant other gifts you a beautiful bouquet of flowers along with an intimate picnic at a place with a gorgeous view.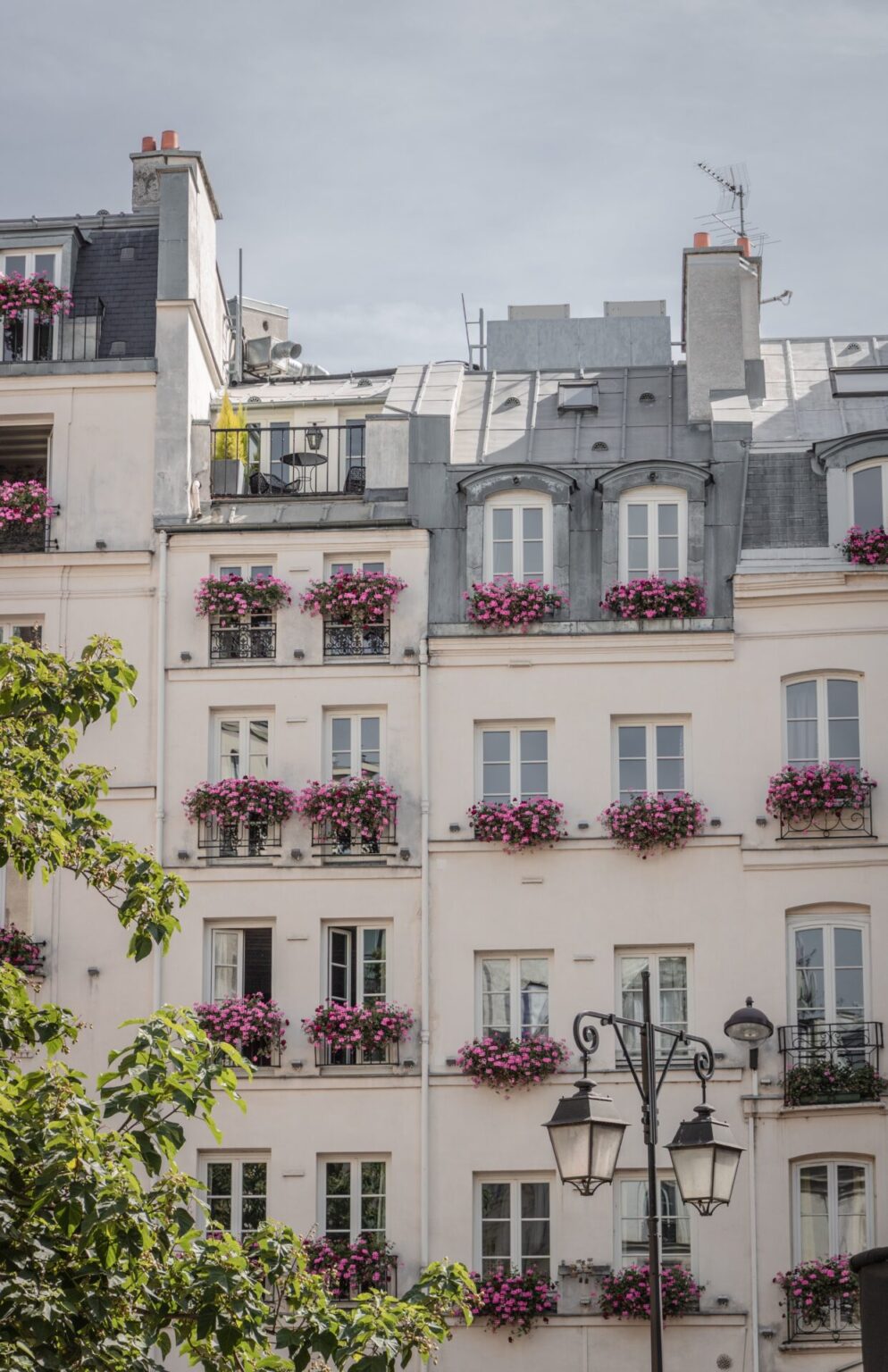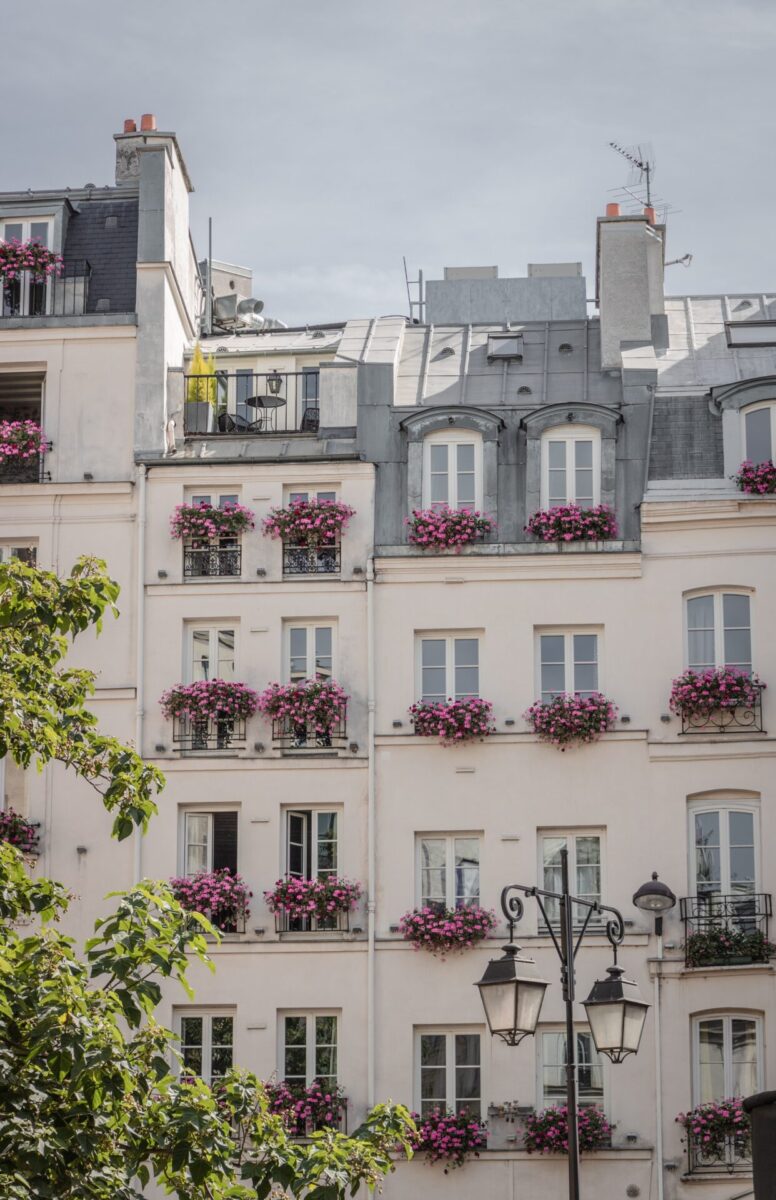 If you have an appreciation for architecture, then you might love the look of wallpapers like this. With the addition of greeneries and freshly blooming flowers, this is definitely the ideal wallpaper for spring for you.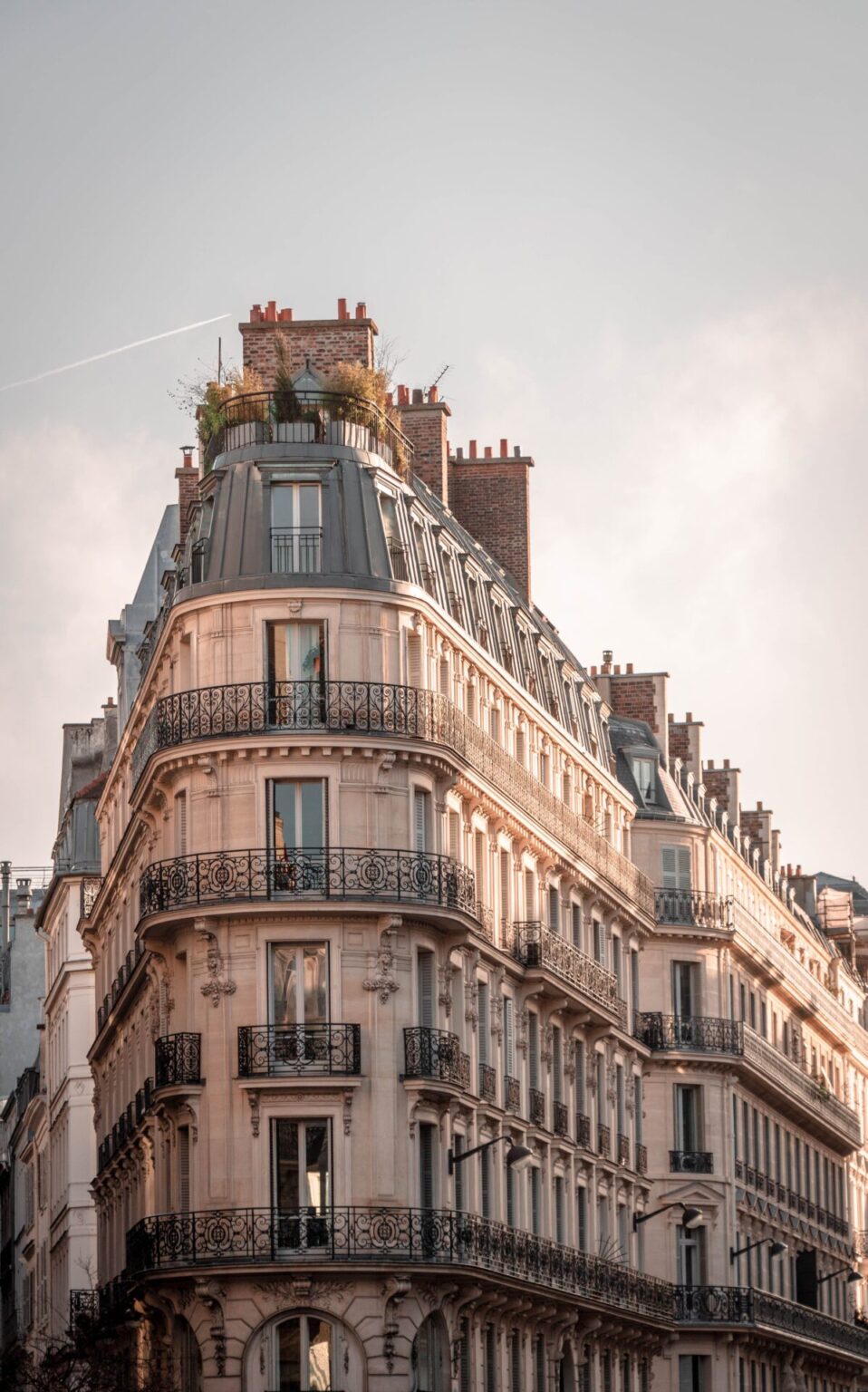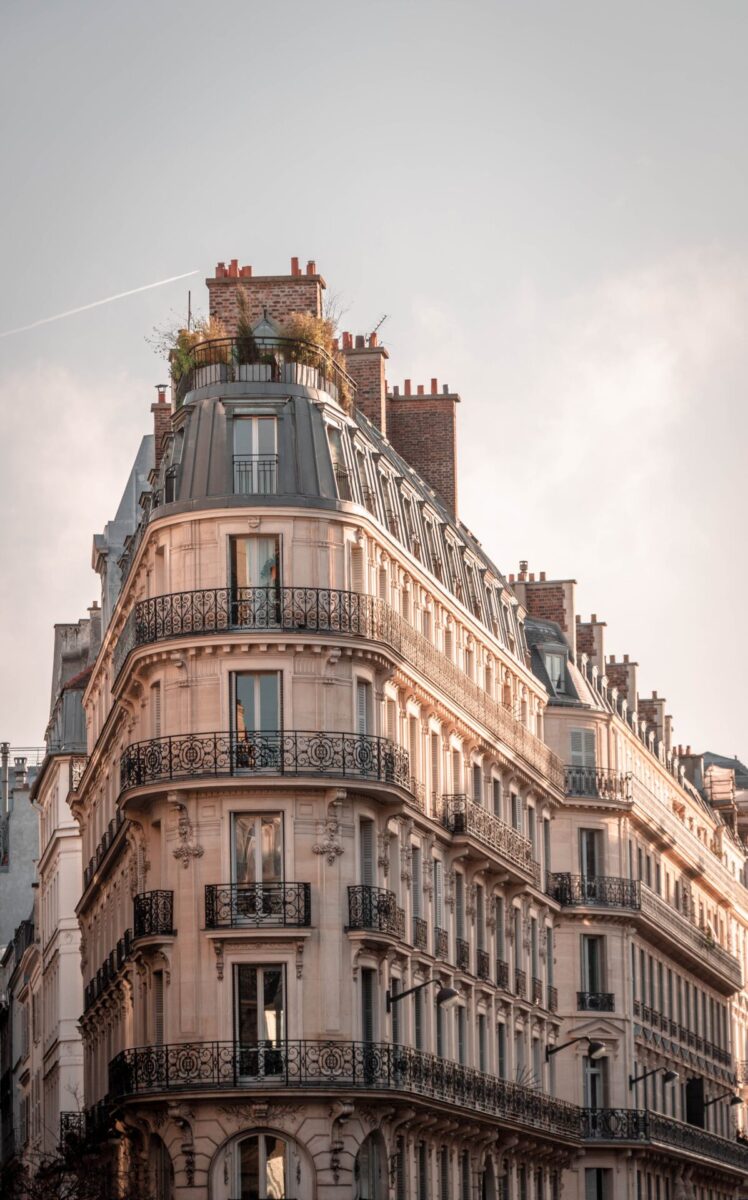 Here's another wallpaper you can appreciate for those who love seeing old-fashioned buildings and architecture. Something about buildings like these just makes me nostalgic for the history they could contain.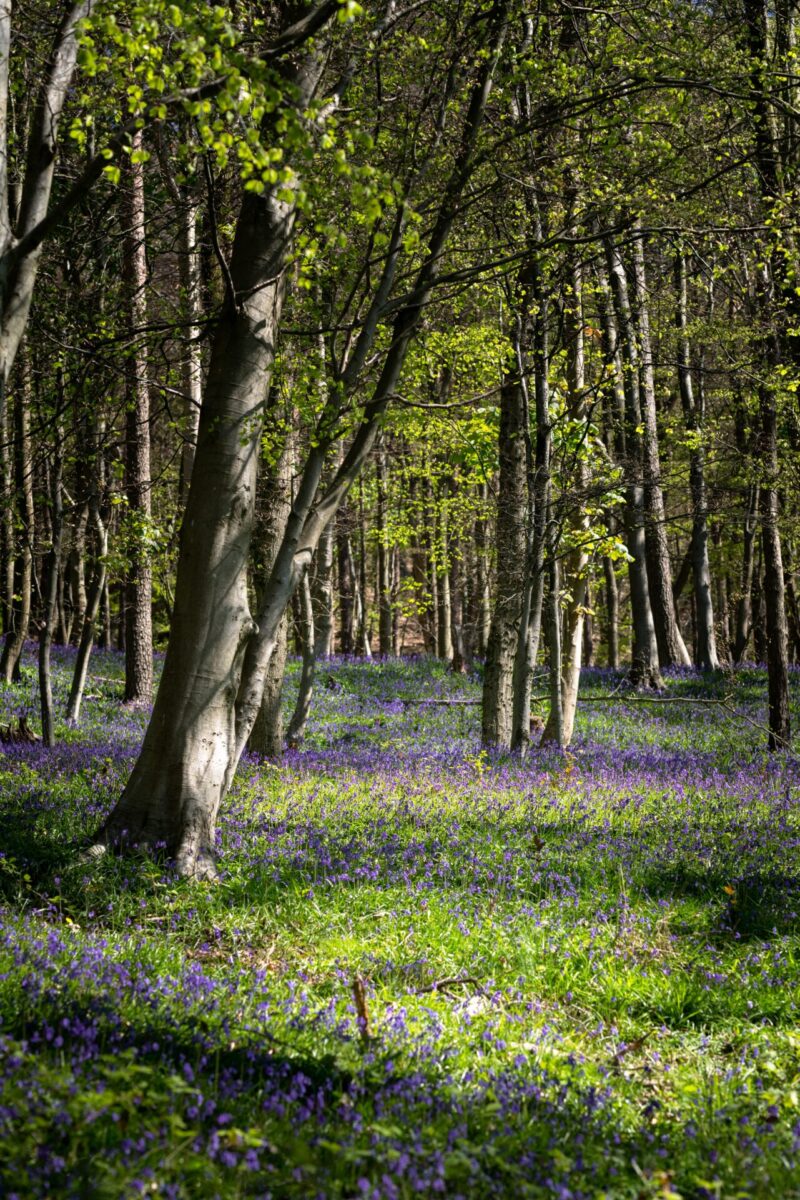 If you love camping or spending your time in the woods and appreciating nature, then you might love this as your wallpaper for the spring season! The trees and the foliage just remind me of something magical, like those woods in fairytales that I read about as a young girl.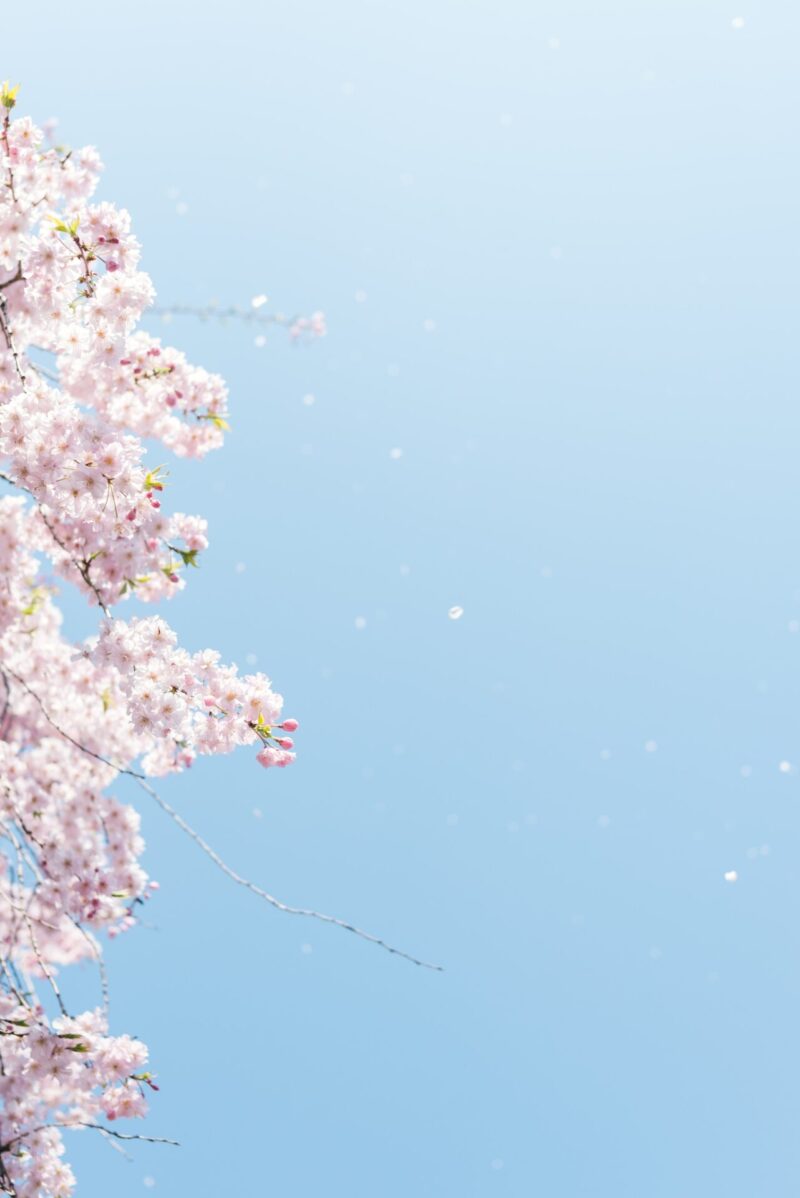 If you like having negative space for your wallpaper, then this is perfect for you. Not only does this match the theme for the spring season, but you get a lot of space to place your apps and your clock without any other elements distracting the screen.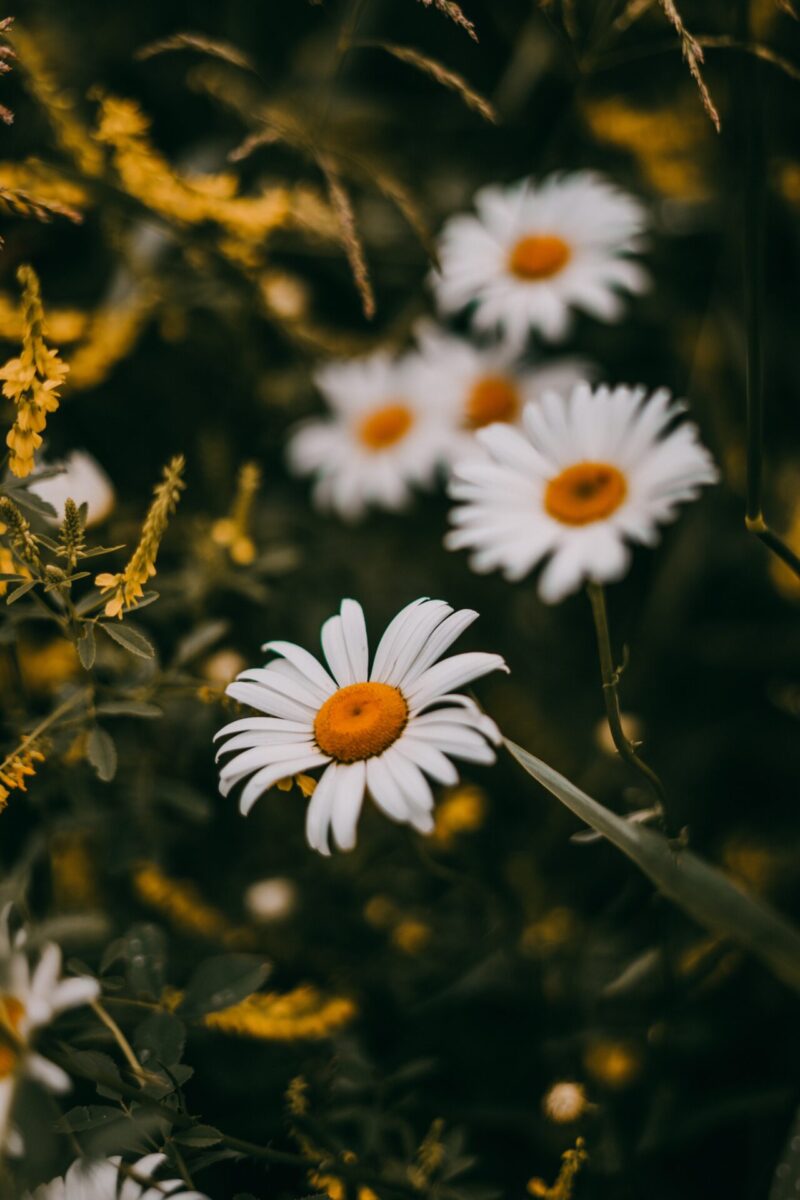 This particular photo of daisies is utterly gorgeous. I love how it looks so focused on the flowers themselves, giving you so much detail so you can appreciate just how beautiful the daisies are. Not to mention, the greenery surrounding the flowers gives such a striking contrast against the white petals as well!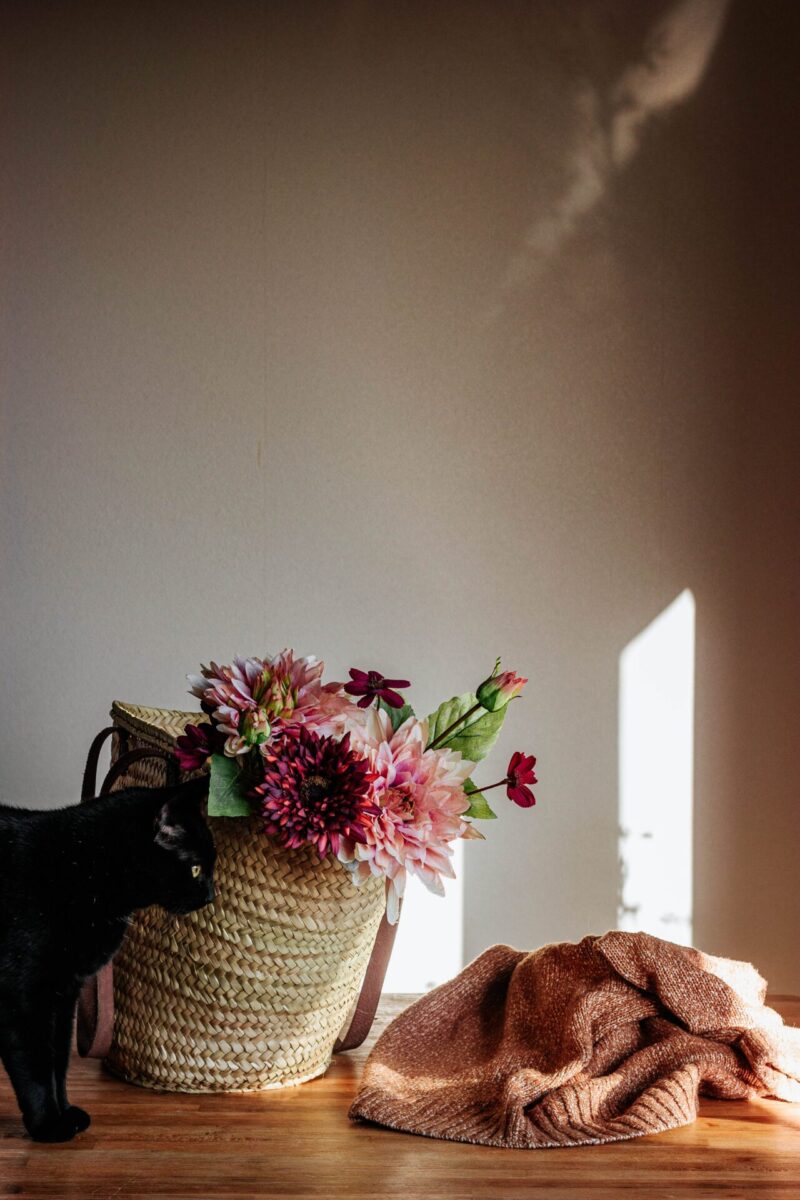 This wallpaper has three of my favorite things in the world! Flowers, a cozy blanket, and a cat! I mean, what else could you ask for, right? Definitely another favorite wallpaper of mine on this list! This certainly has a cottagecore wallpaper vibe that I'm just obsessed with right now.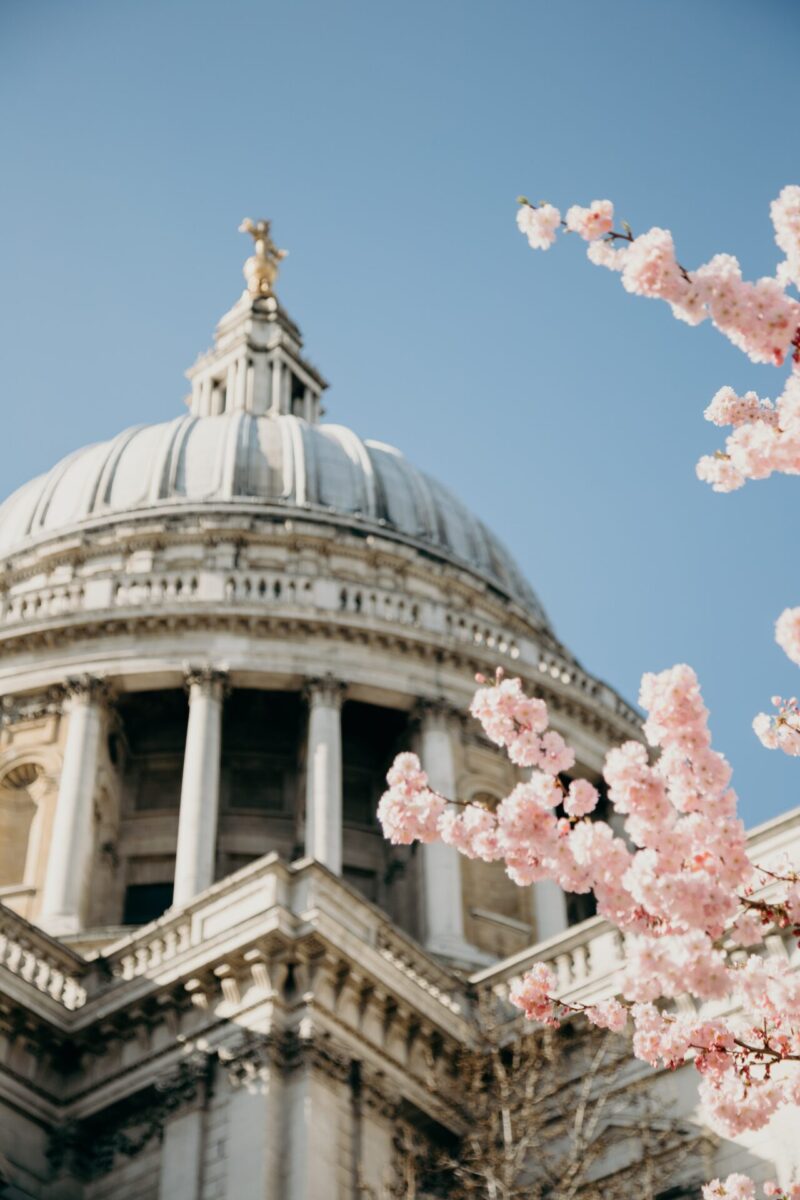 Whether you love architecture or flowers or both, this wallpaper is the ideal springtime background for your phone! I can totally see this being your homescreen this spring season. Something about the combination of this stunning architecture and blooming flowers just fit so well together!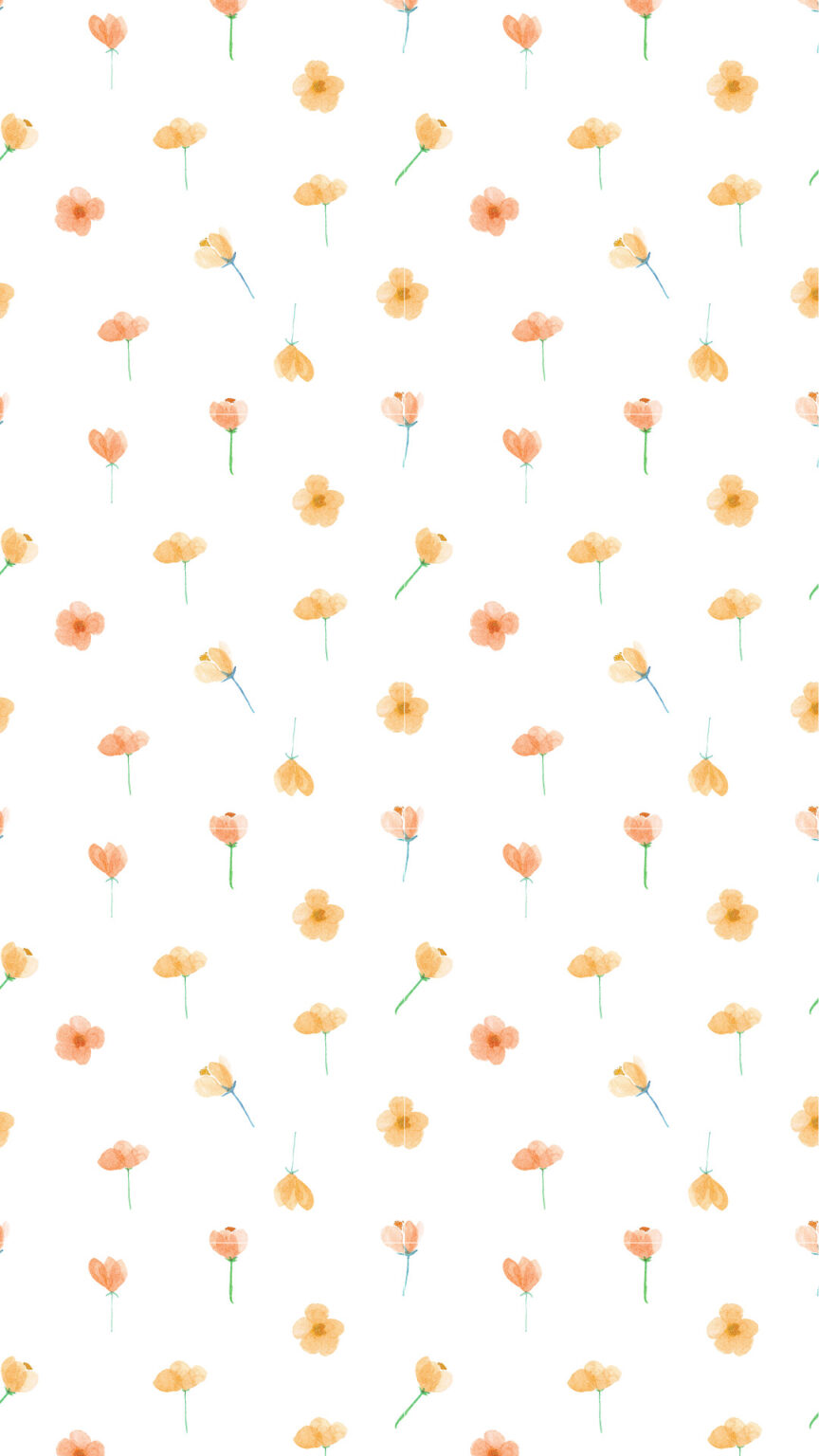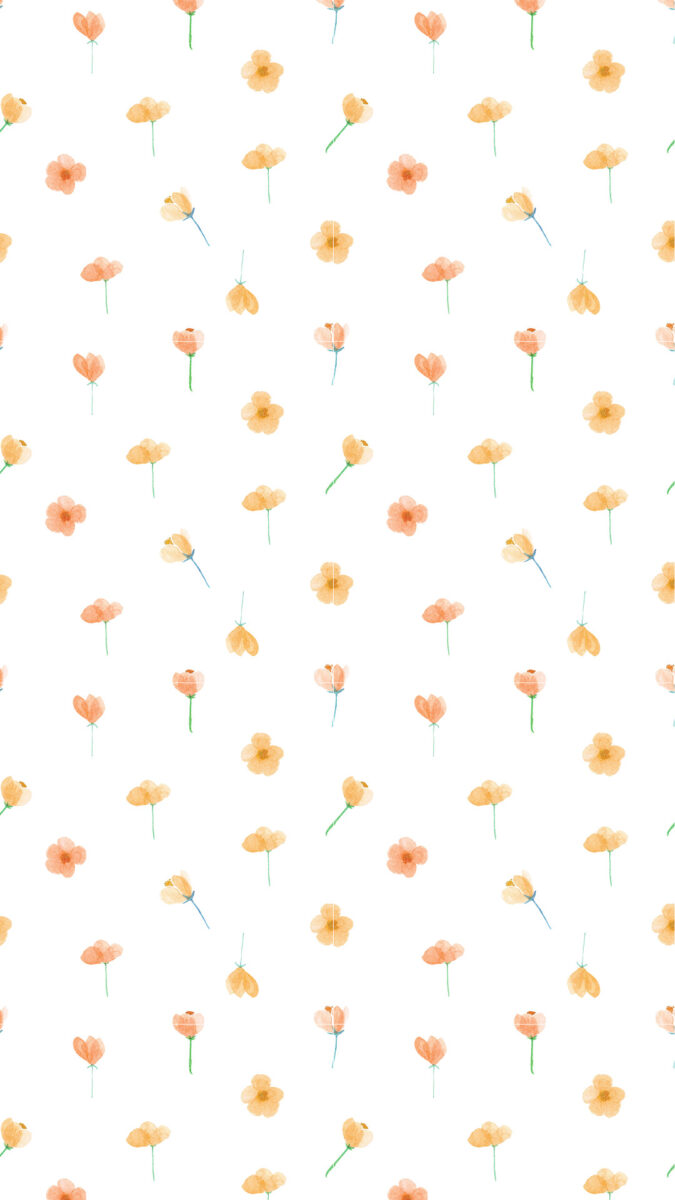 So dainty, bright, and minimalistic, you might like this floral pattern if you like the look of tiny flowers all over your phone screen. This would look so good as both a lockscreen and a homescreen.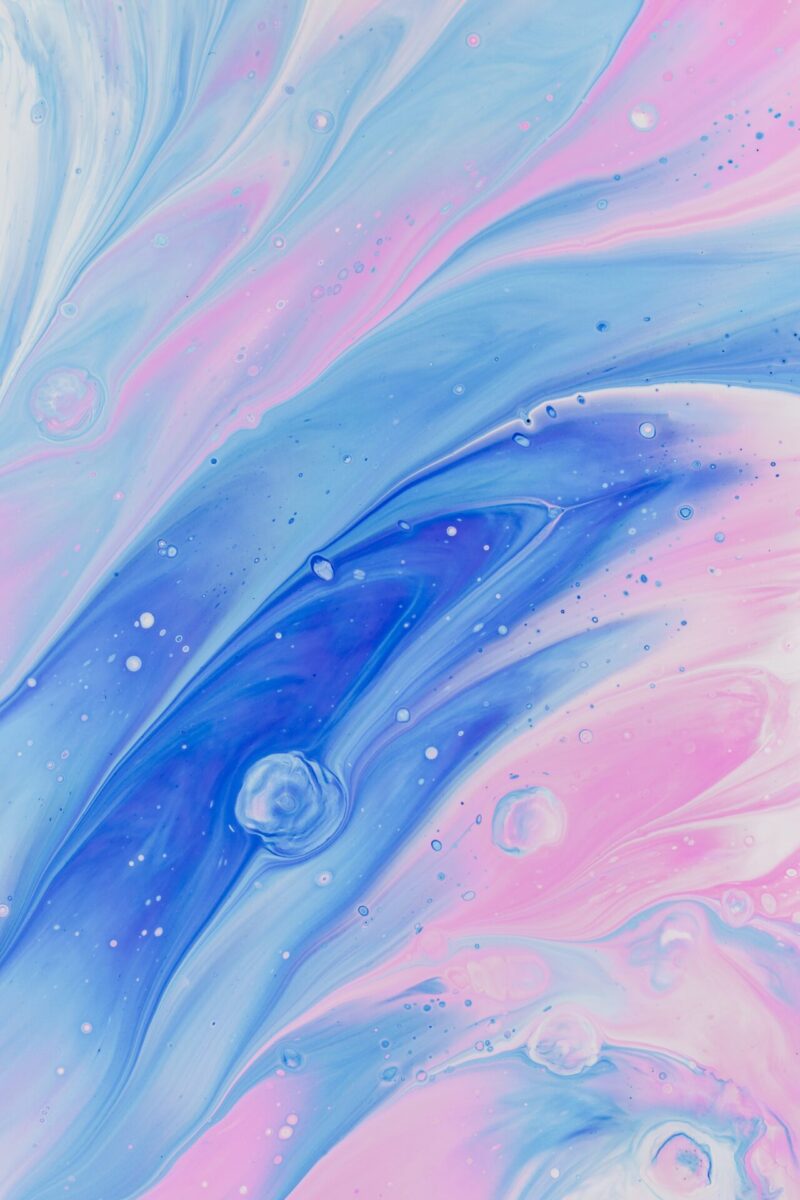 Do you prefer the look of abstract patterns and aesthetics for your springtime wallpaper? Then you might love the look of this one for your phone! Something about the pastel colors on this image reminds me of bubblegum aesthetics and the look of paint colors mixing with one another.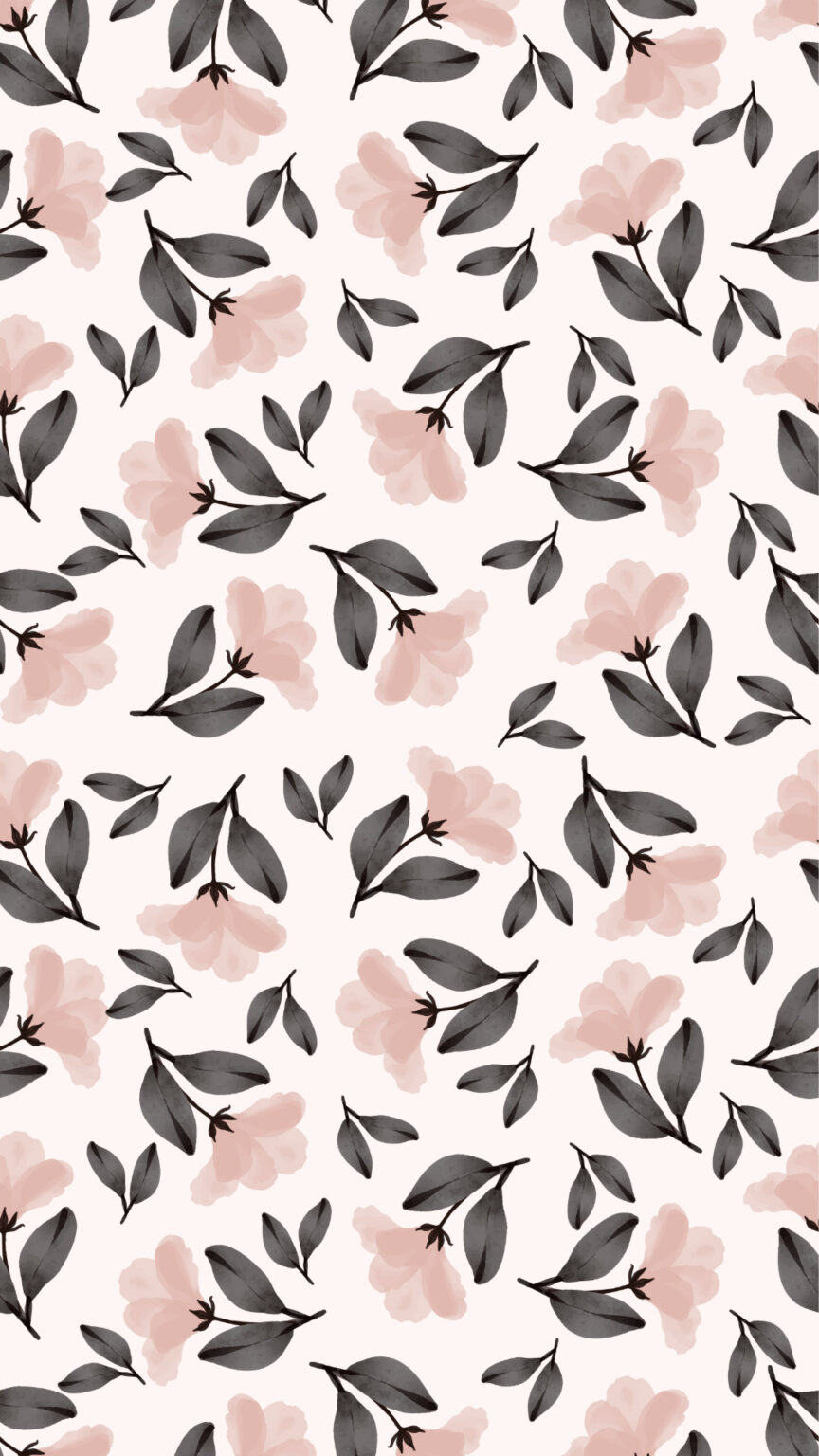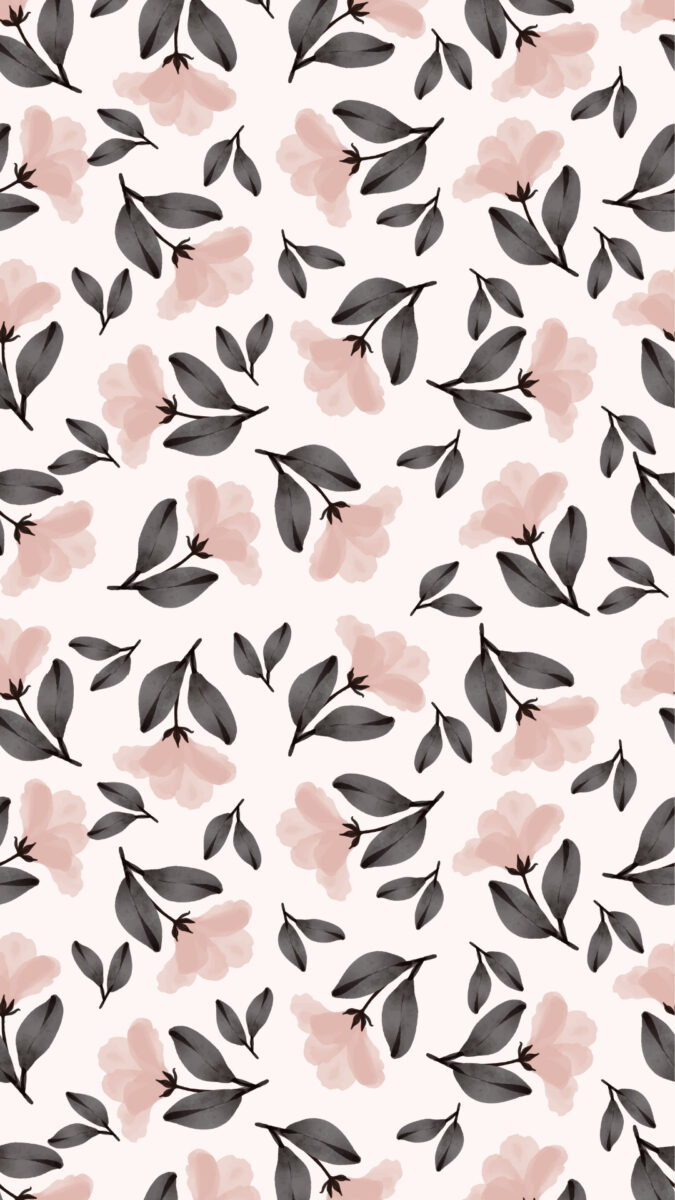 Black and pink are two of my favorite color combinations and this wallpaper ticks all the right boxes when it comes to that! I just love how the pink petals fit so well with the black-colored leaves on this floral wallpaper pattern.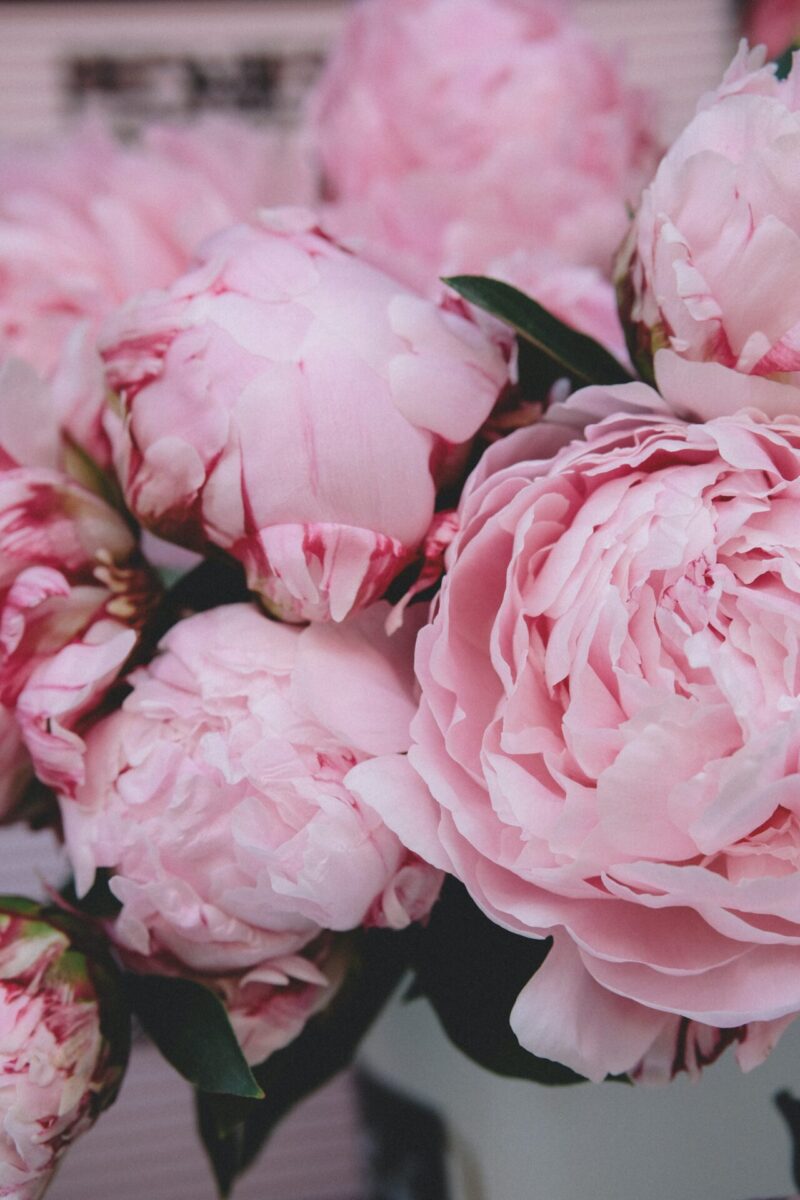 Peonies are one of my favorite flowers in the world. I mean, just look how gorgeous these are! These would be the perfect lockscreen for your phone if you love this type of flower just as much as I do. With such a zoomed-in focus, you get to see every detail of this beautiful flower!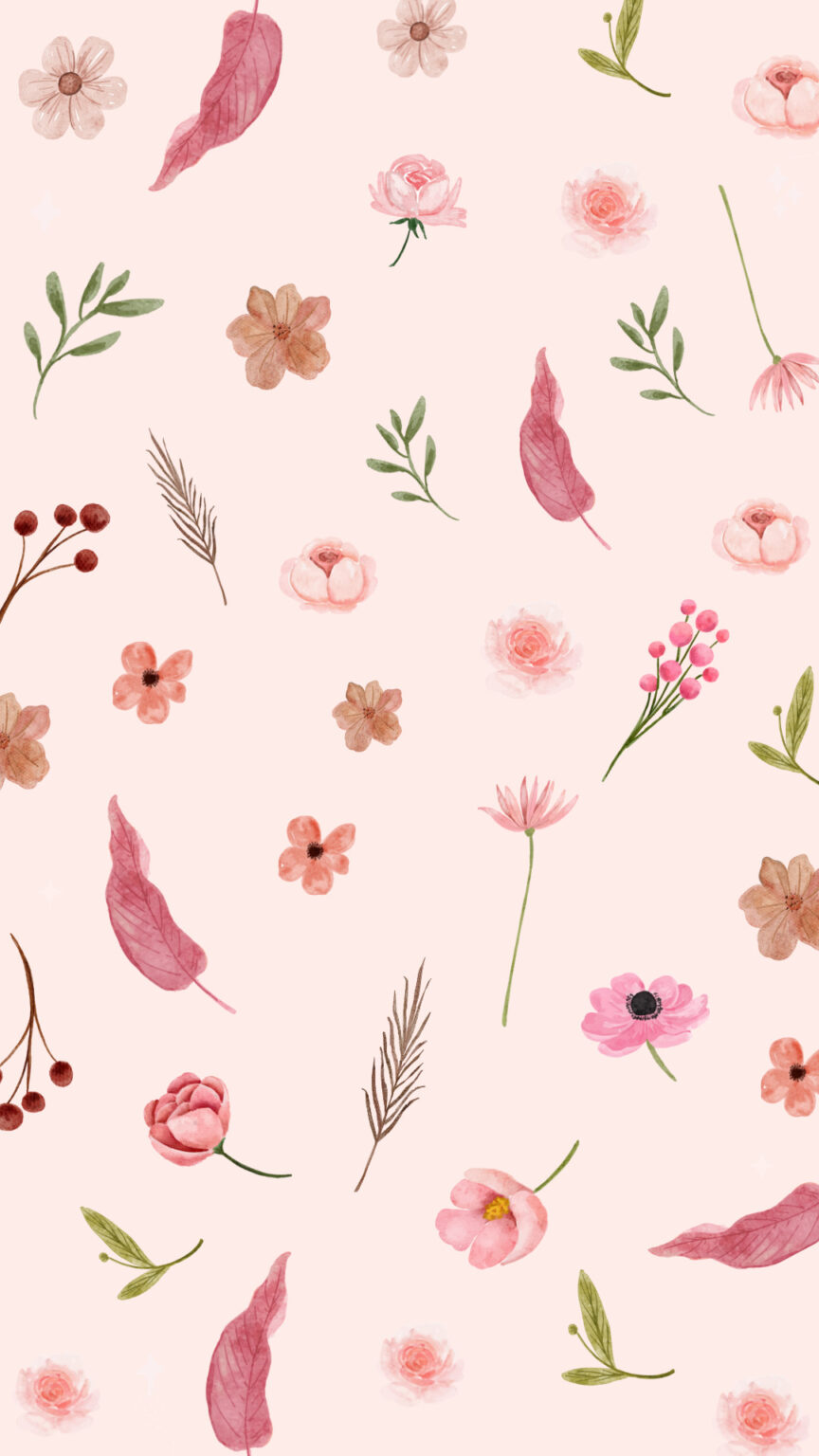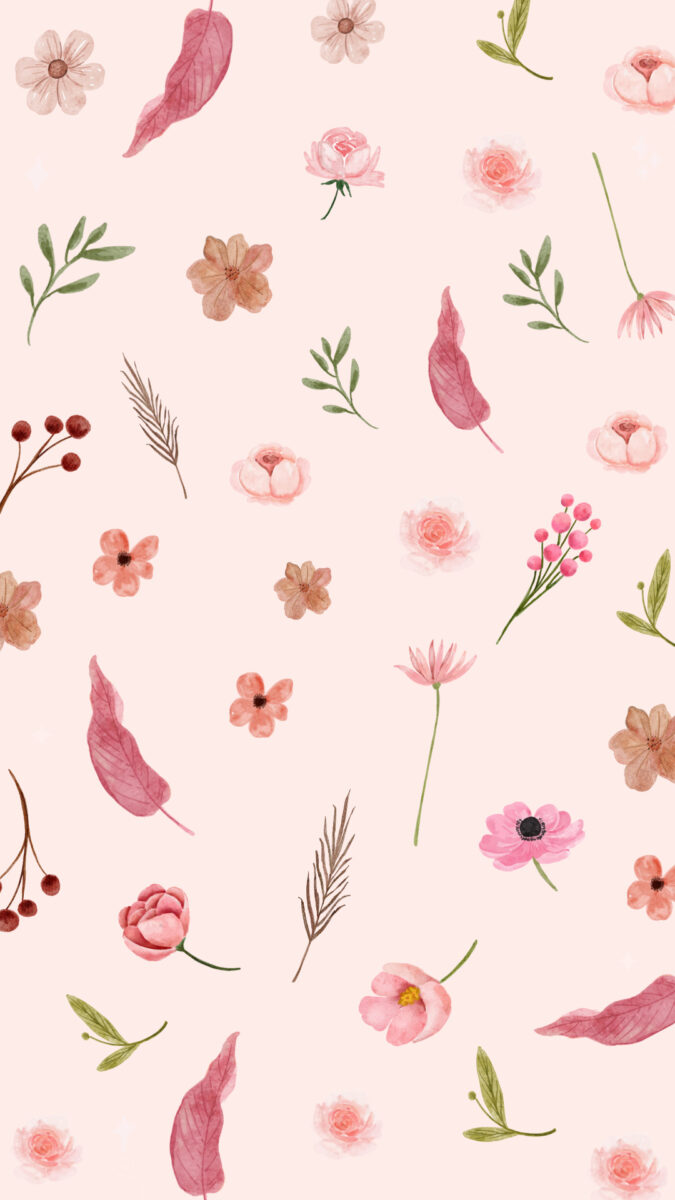 If you can't decide which flower to pick as your wallpaper, why not opt for something like this instead? These floral patterns give you different types of flowers to put as your phone's spring wallpaper. Now, you don't have to stress about choosing one over the other!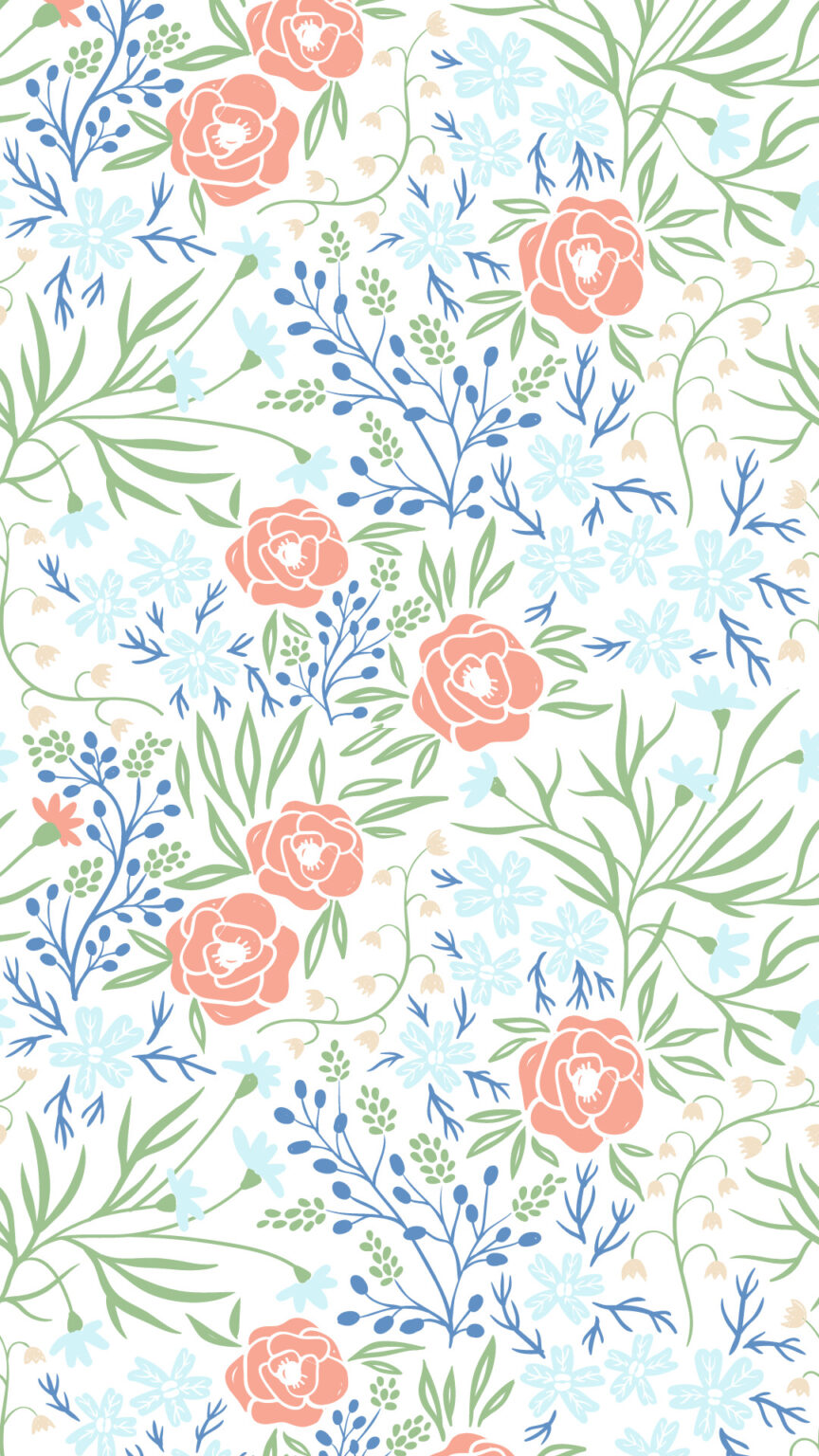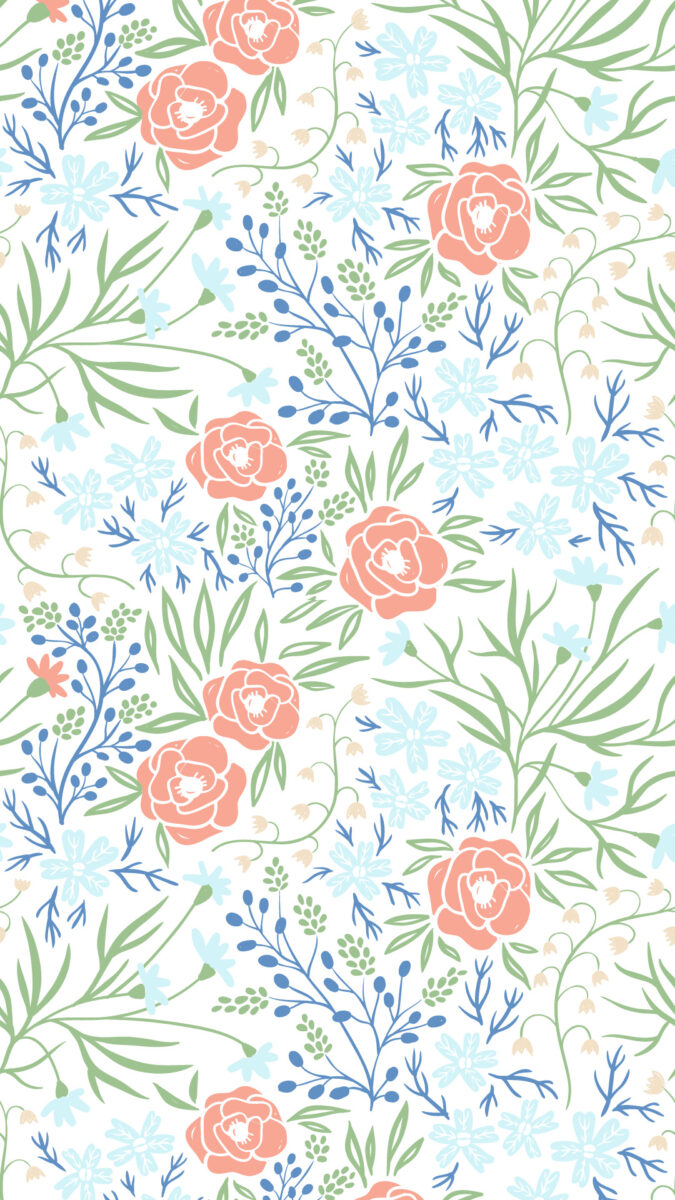 Combine pastels and flowers, and what you get is this gorgeous wallpaper for your phone this spring season! I honestly love the pattern on this particular spring-themed drawing and how it mixes different shades of pastel colors and greeneries.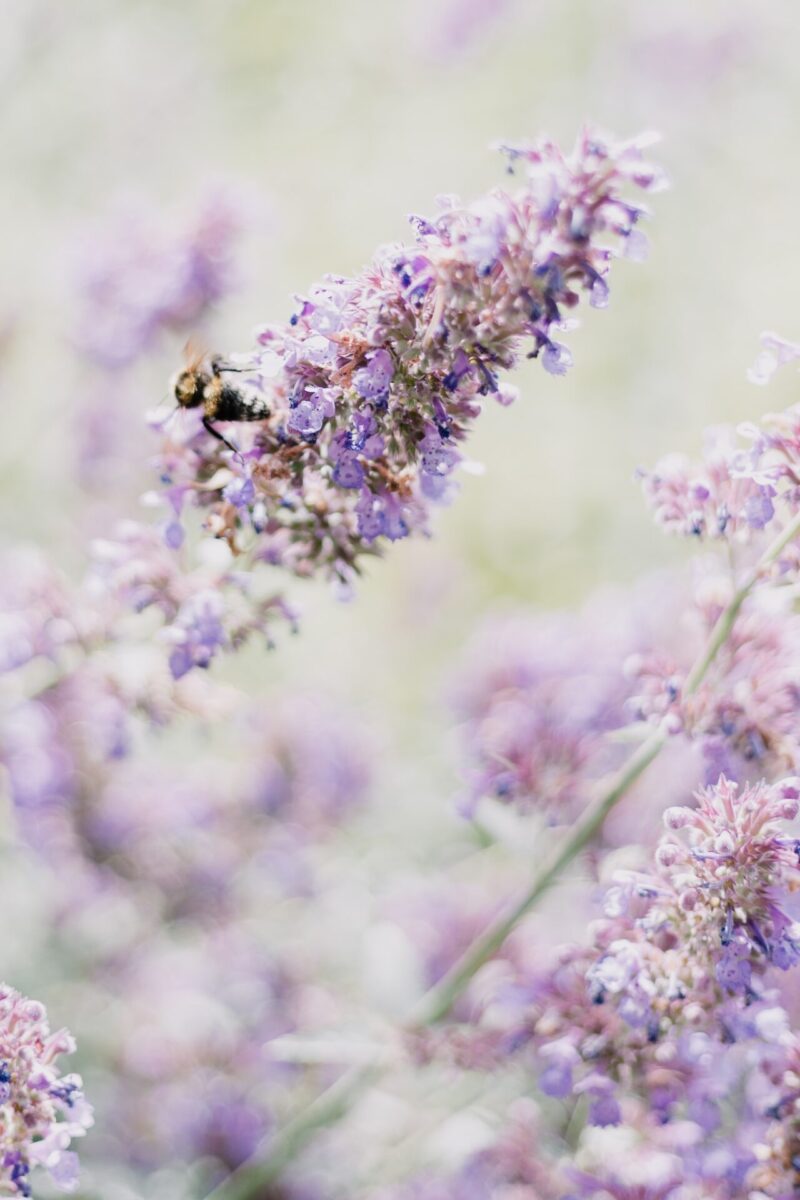 For some of you, this might just be another floral-themed background for spring but I love that it has one tiny accent that makes it different from the rest. And that's the tiny bee landing on top of the flower to pollinate it!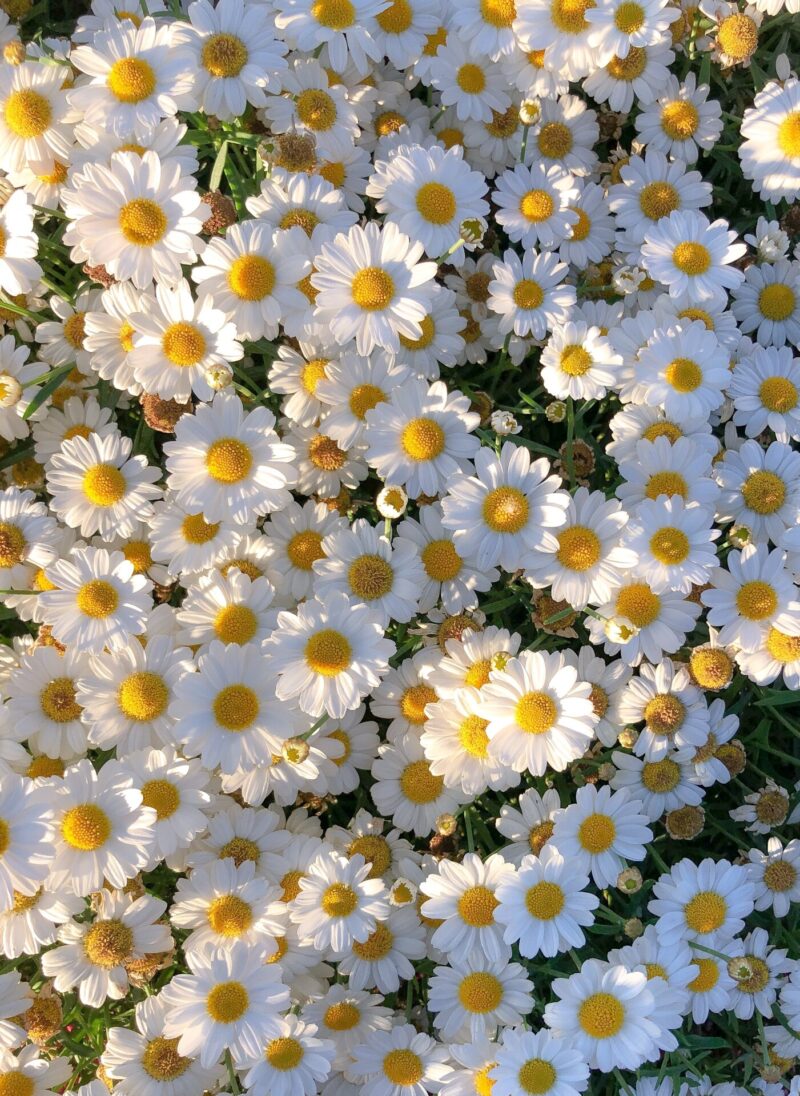 The look of abundant daisies blooming on a field is an utterly gorgeous sight! I mean, just look how beautiful this is! Without a doubt, this would also make for a great springtime background for your phone.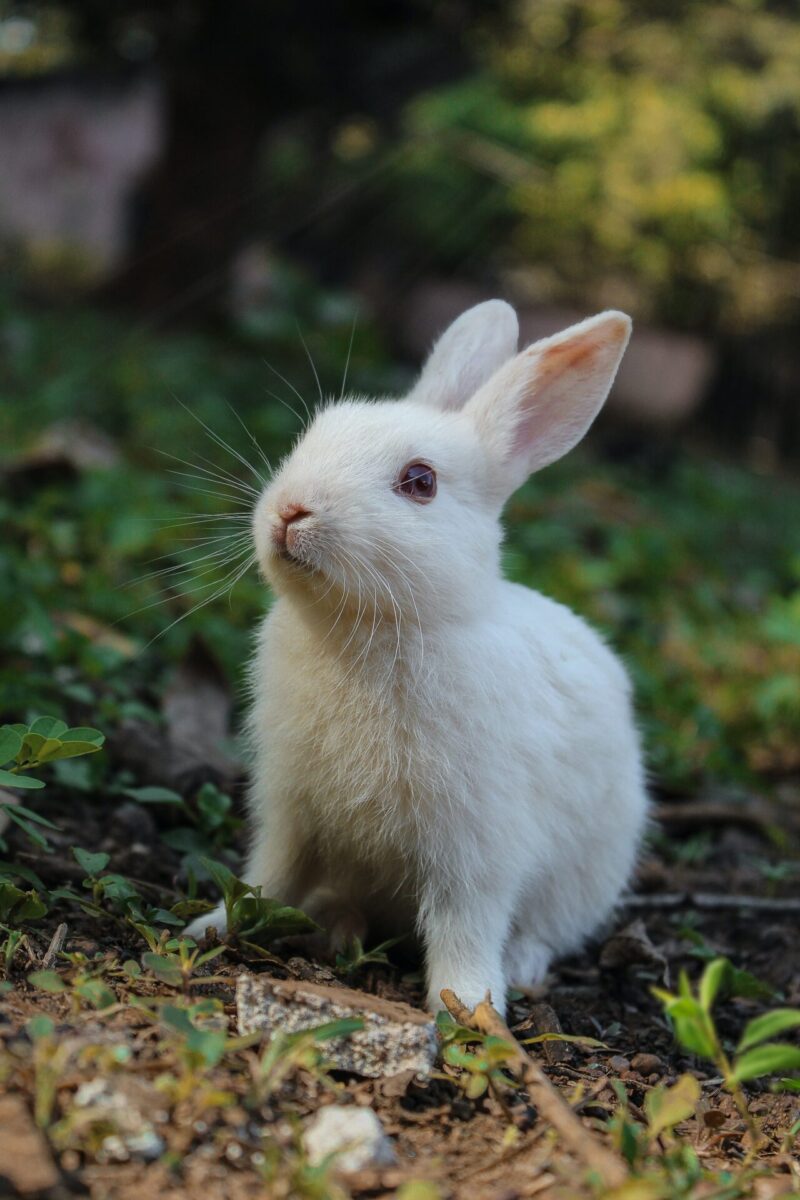 Here's another favorite image of mine on this list. This will certainly be on my springtime wallpaper rotations on my phone. I mean, just look how adorable this bunny is!
Romanticize your phone's springtime wallpaper by using this bouquet of flowers as your background! I also love that this bouquet has different flowers in different colors too!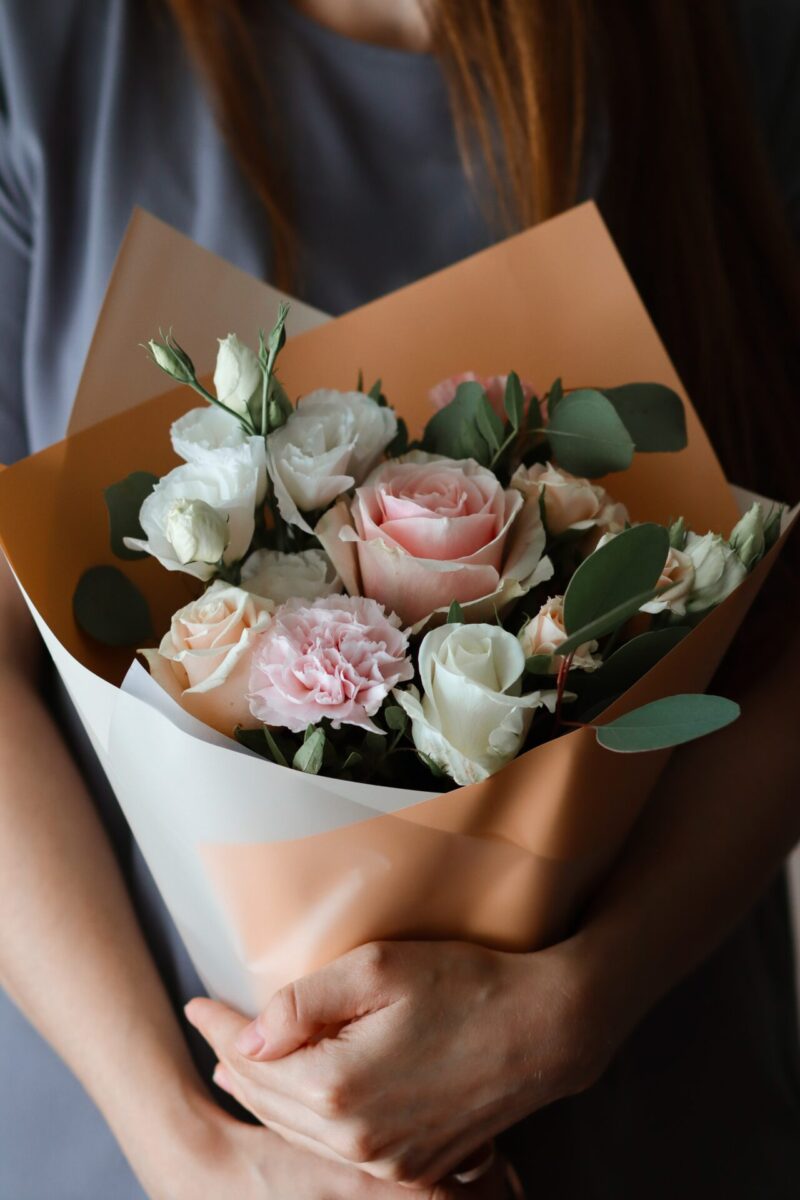 This one is quite similar to the previous wallpaper, but this includes the receiver of the bouquet. I think the first one would be a good lockscreen, while this one fits a homescreen more!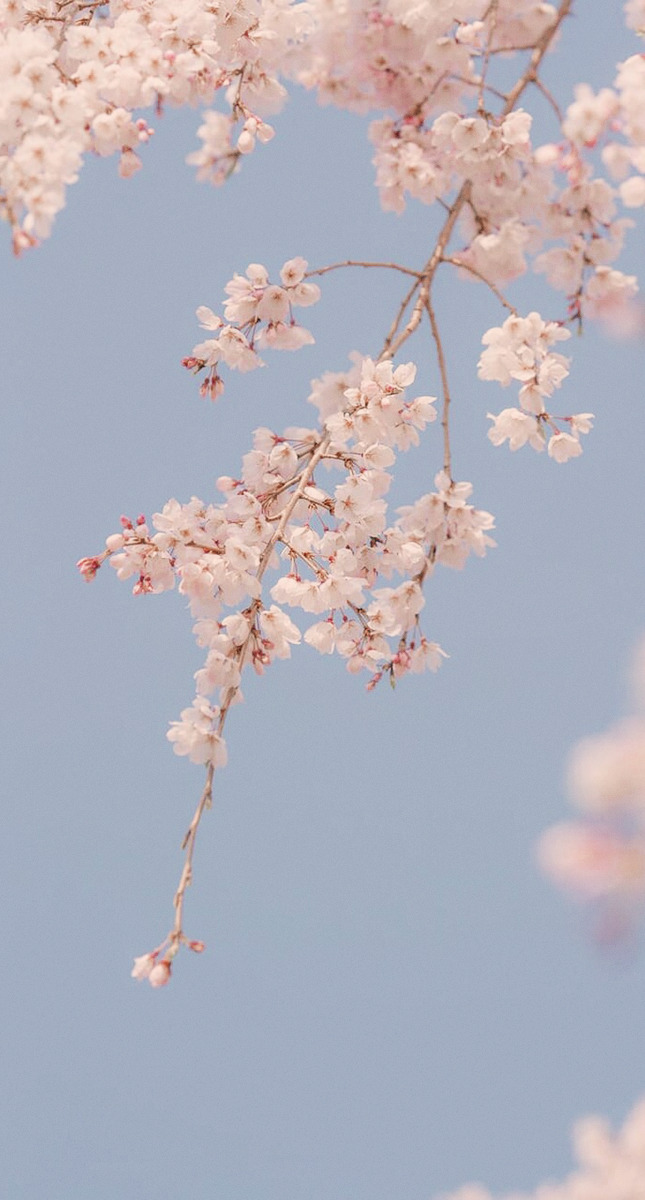 Cherry blossoms are the ultimate symbol of spring, especially because it's only in springtime they get to actually bloom. But cherry blossoms also have fleeting lifespans so cherish the moment by putting them as your phone's spring background this year!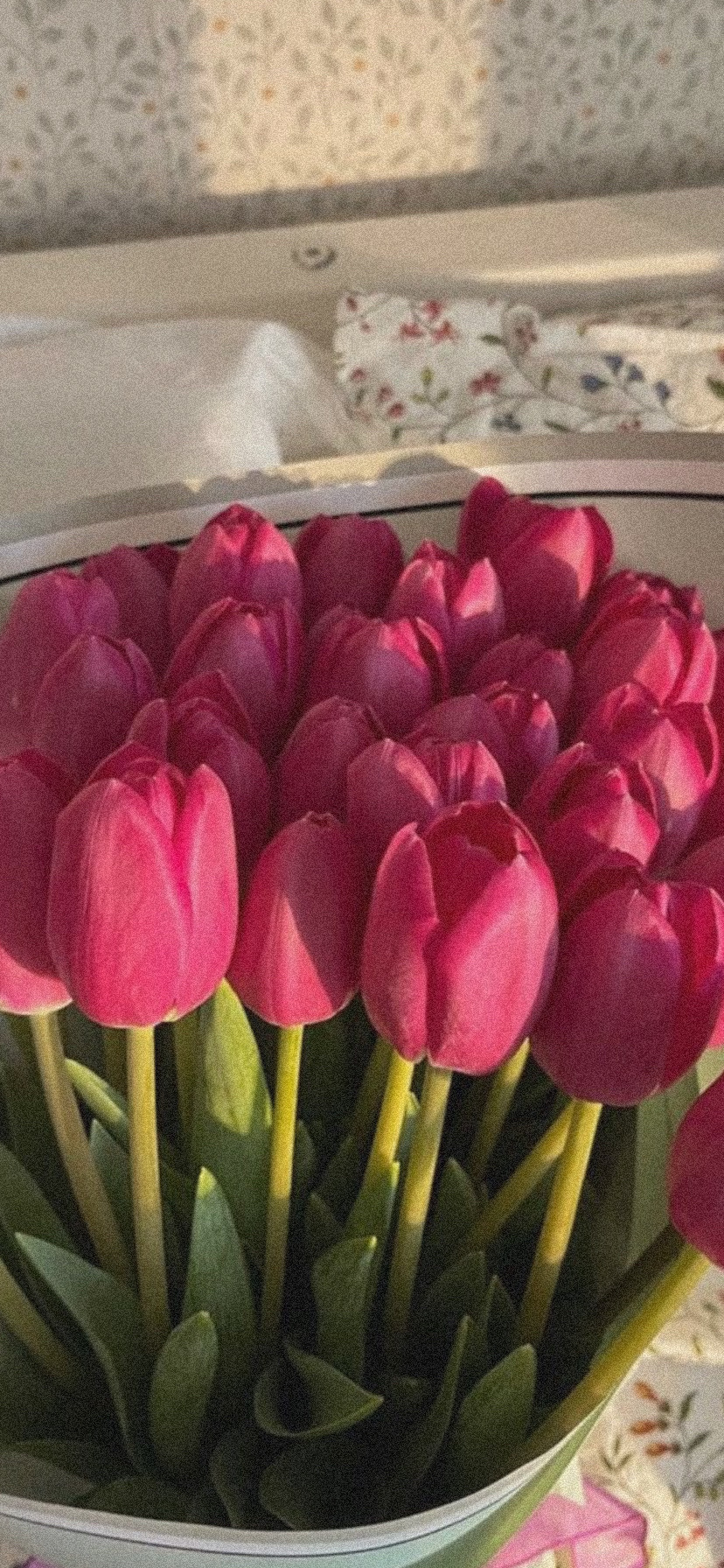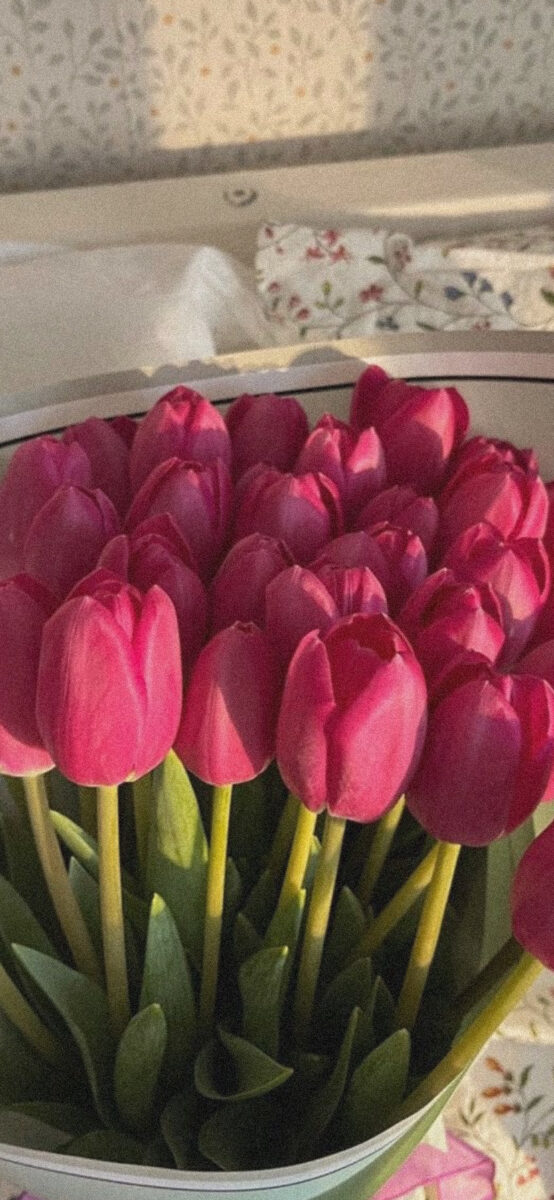 Ugh. These tulips bathing in the sunlight are utterly stunning! The grainy effect on the photo gives it a vintage appeal too!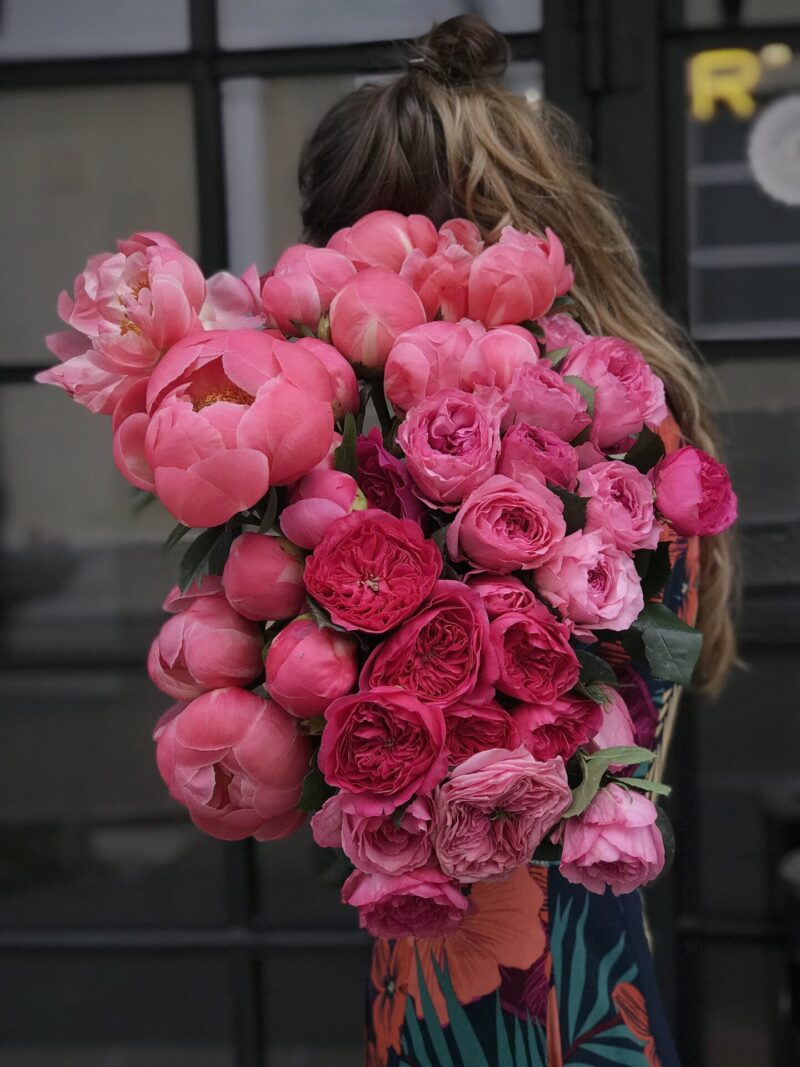 Can't get enough of seeing bouquets of flowers? Then you might want to add this photo as your potential wallpaper for your phone this spring season! Just look at how gorgeous these giant peonies are!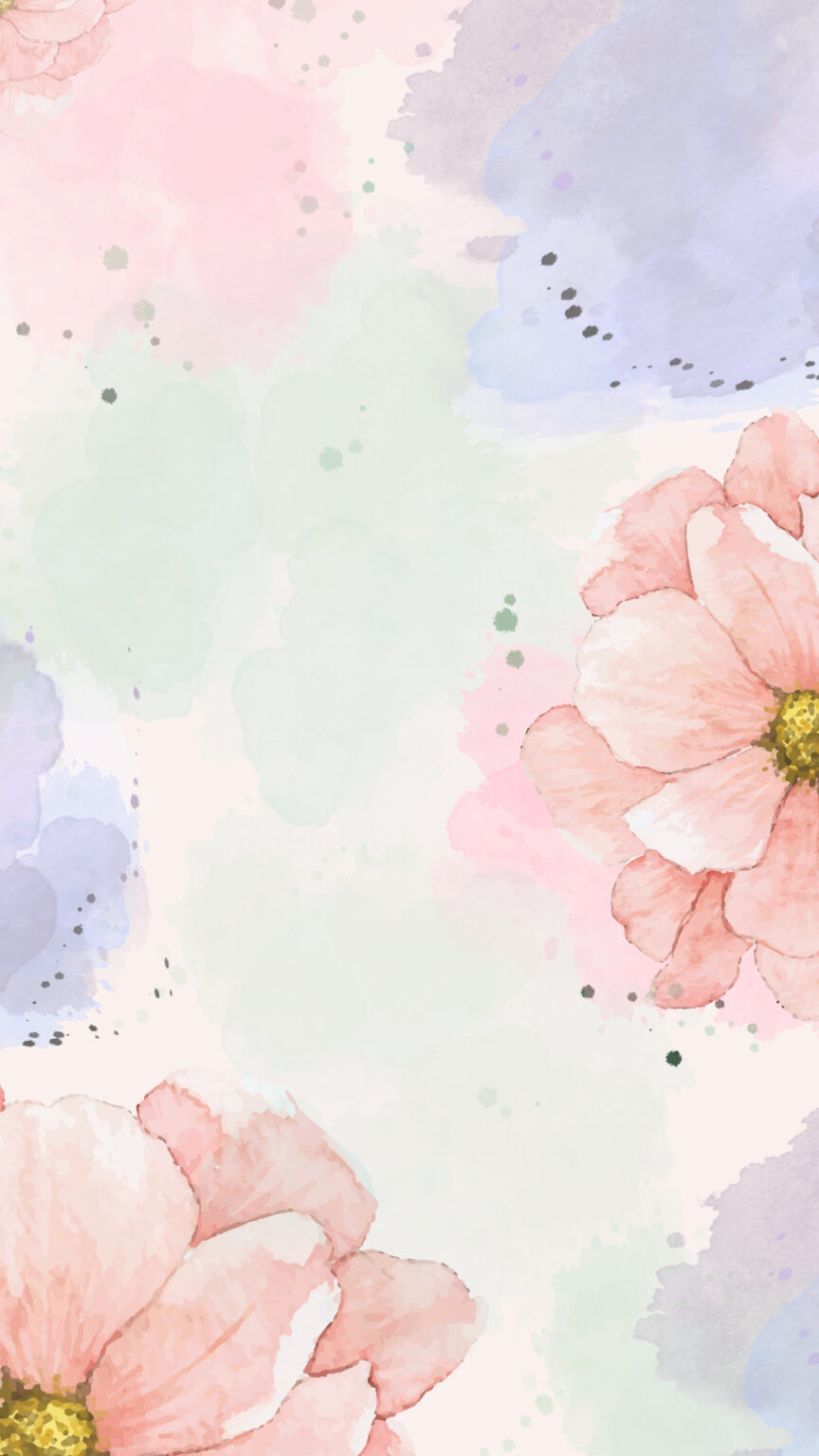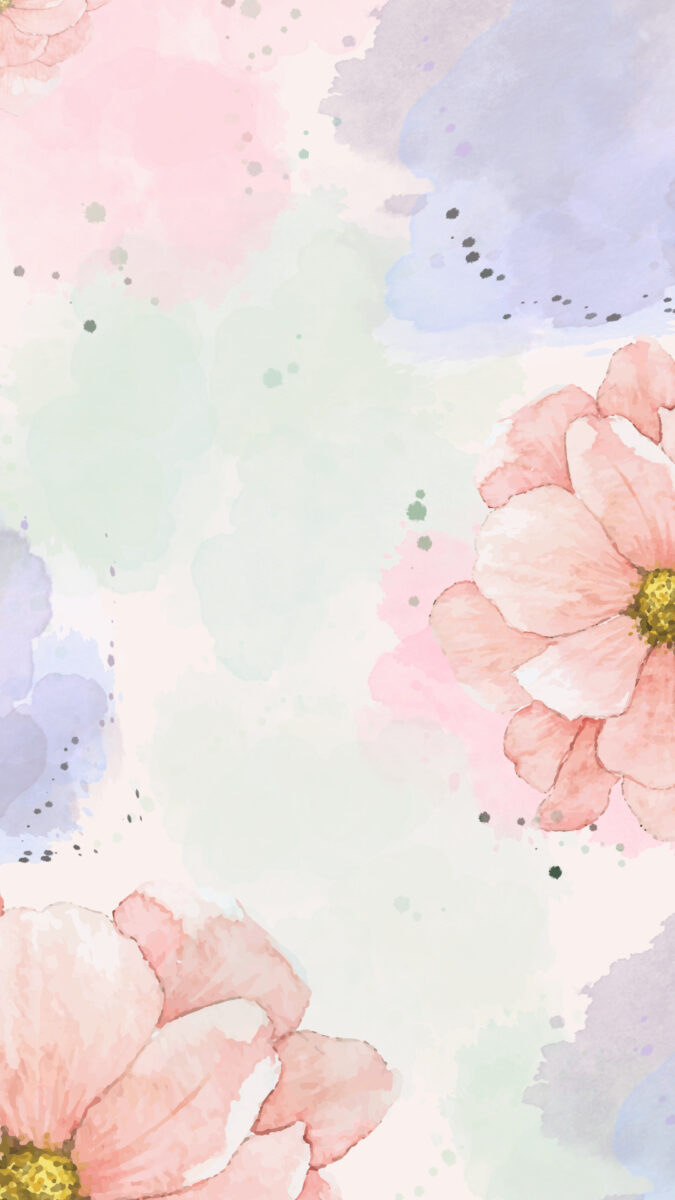 If you prefer digital flowers over real ones, then you might want to consider this for your springtime wallpaper. The huge negative spaces will give your phone a lot of space to put your clock and apps where it won't be hindered by the flowers. This gentle yet elegant watercolor reminds me so much of Bridgerton!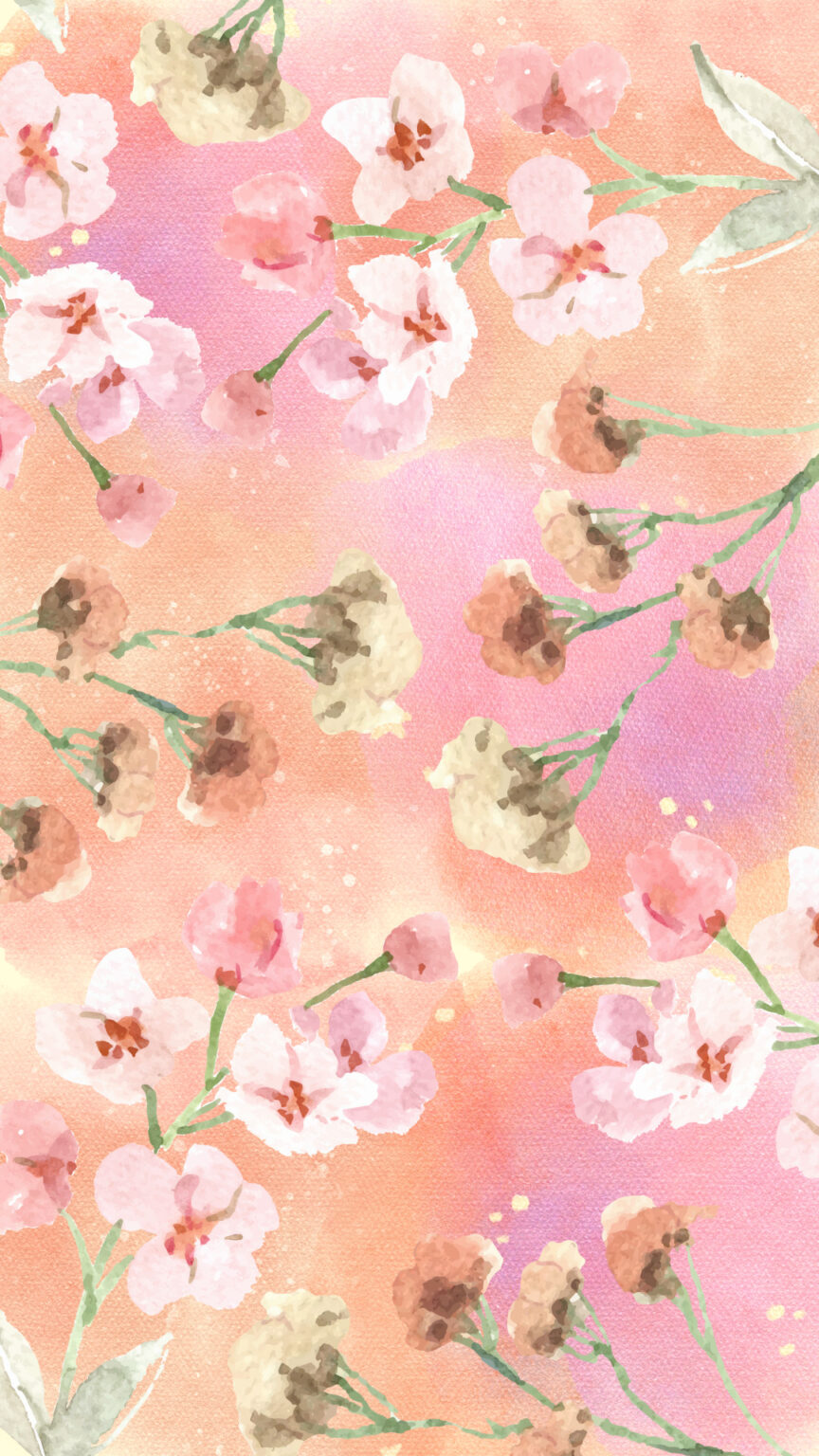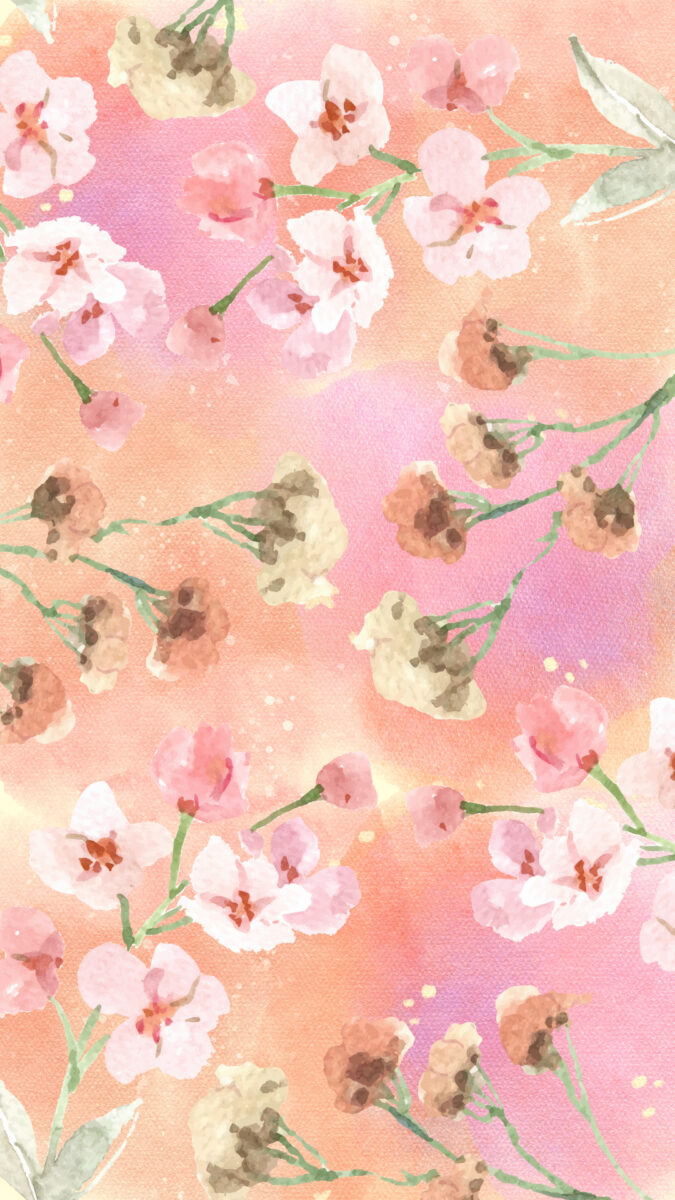 This floral background is a total work of art! It looks so much like an actual painting!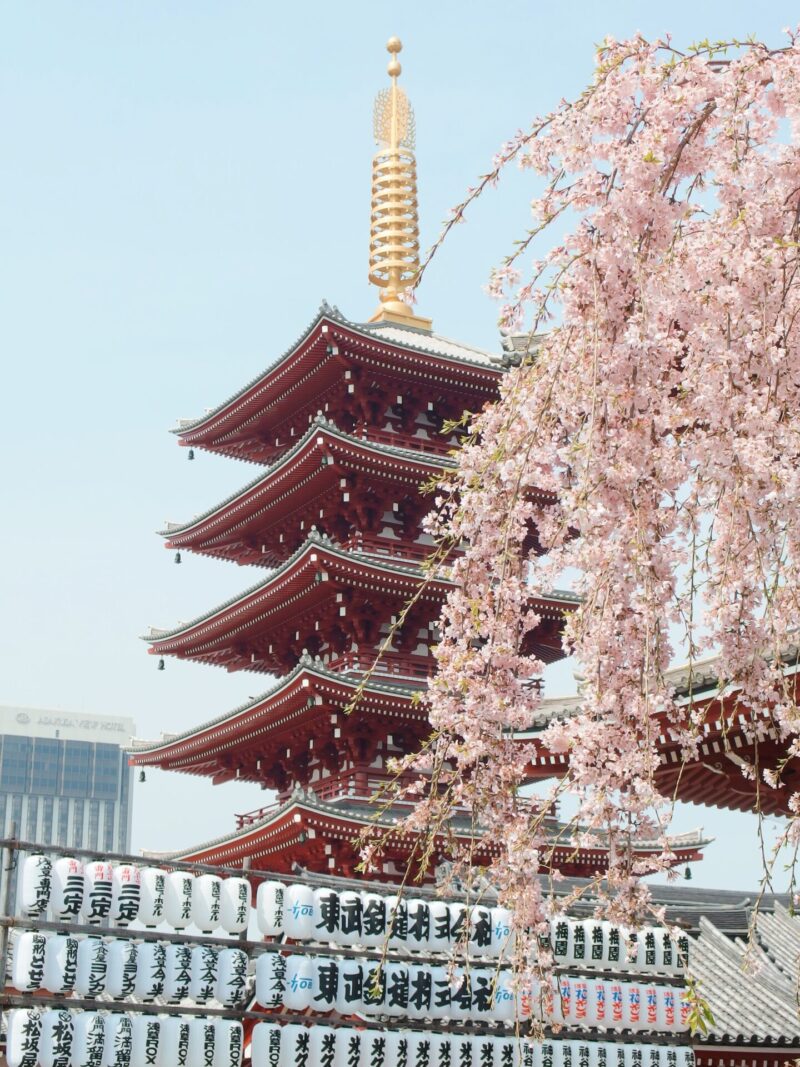 Here's another type of architecture you can appreciate along with the blooming of cherry blossoms on the side!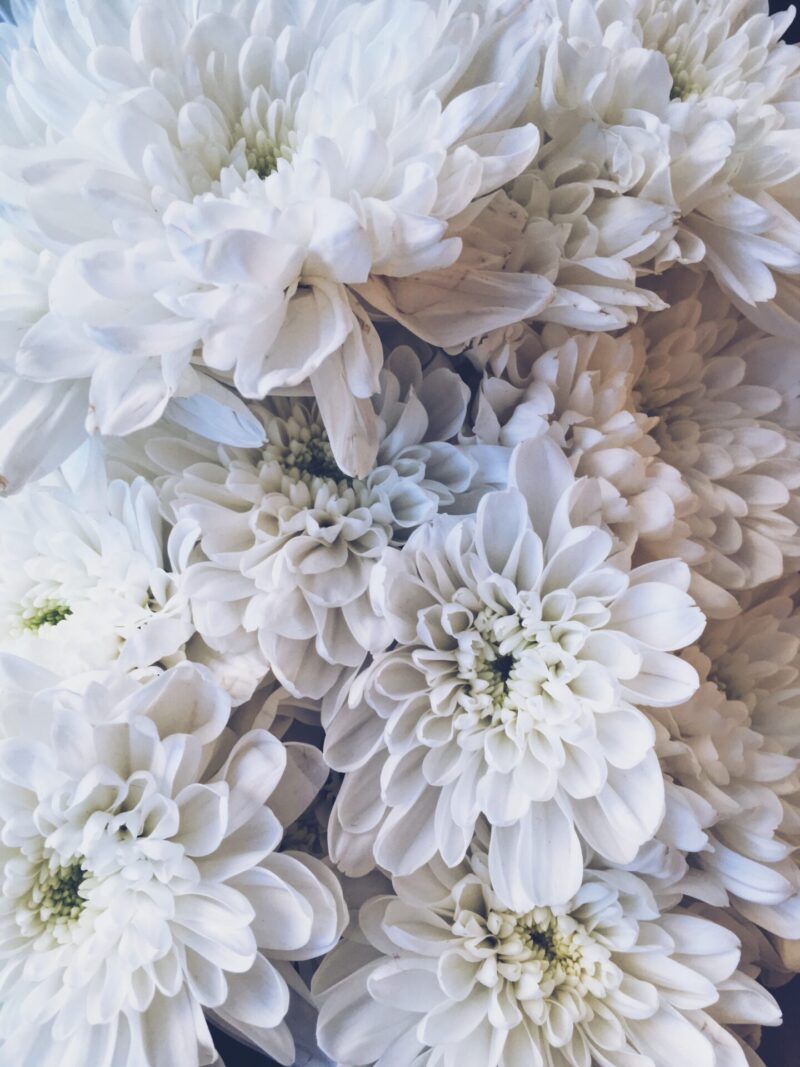 These white flowers give off such a pure and clean vibe that's just so aesthetically pleasing.
This is a great March wallpaper option for early spring. The roses are so classic and sweet.
Related: 18+ Idyllic Cottagecore Wallpaper Options | Cottagecore Wallpaper For Your iPhone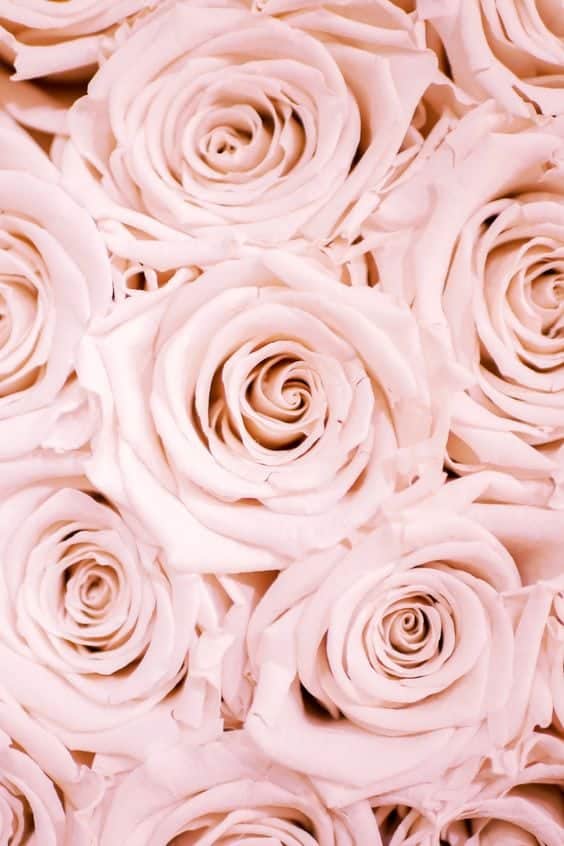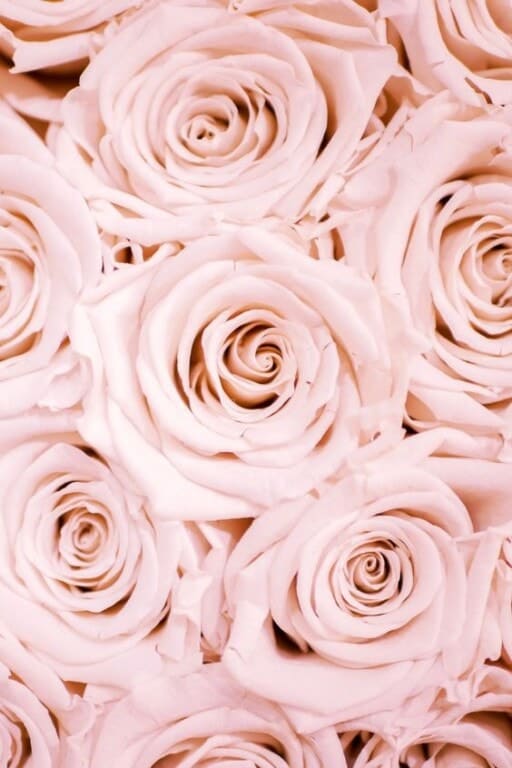 Even though I'm going to technically call this another March wallpaper option, it really works as cute spring wallpaper for any month. This is a more muted spring wallpaper option featuring roses, so it works well for the home screen, even with apps over it.
Related: 40+ Bridgertons Wallpaper Options For An Elegant Phone Background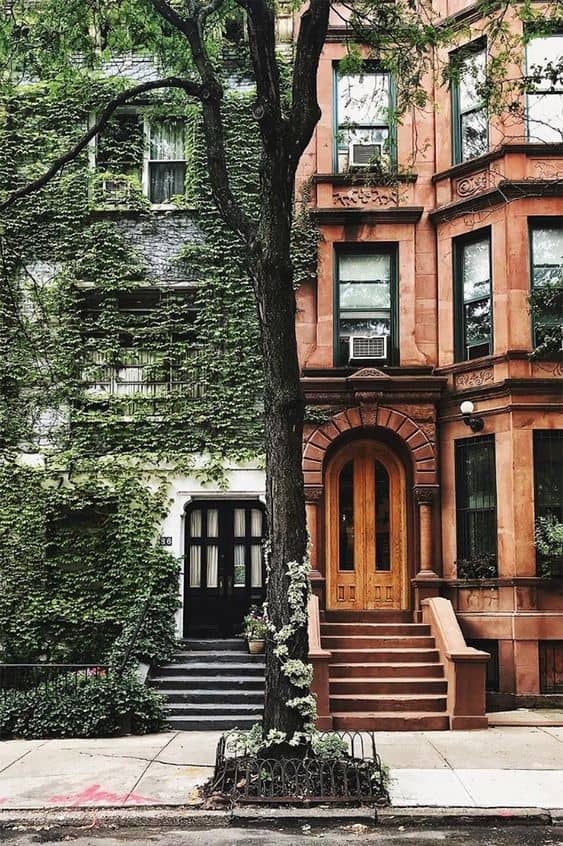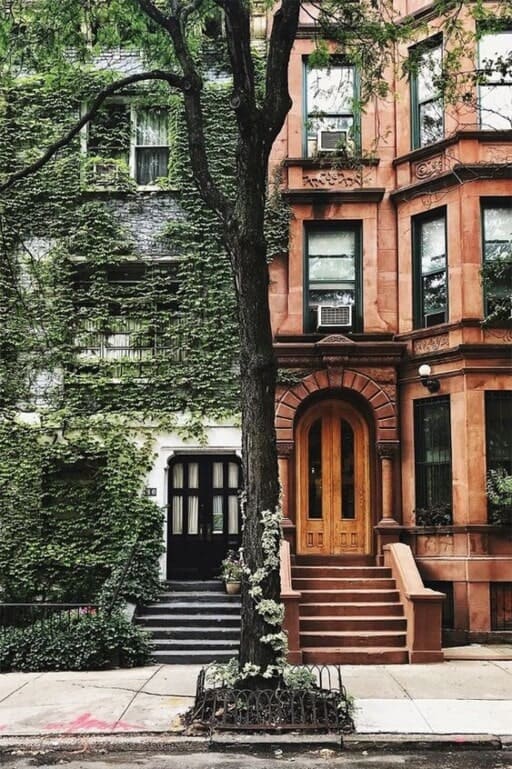 I love the city in the spring! If you want an interesting background with a lot of detail, try this photo out. I prefer to use it for my lock screen so that I can see it better. The ivy really reminds me of the warm weather and of spring luxury!
Related: 35+ Taylor Swift Wallpaper Choices: Folklore & Evermore Edition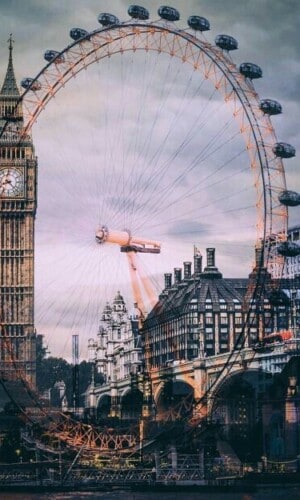 This darling and cute spring wallpaper is clearly photoshopped, but I just think it's so cool that I had to include it. I love vintage wallpaper vibes and just can't get enough of this!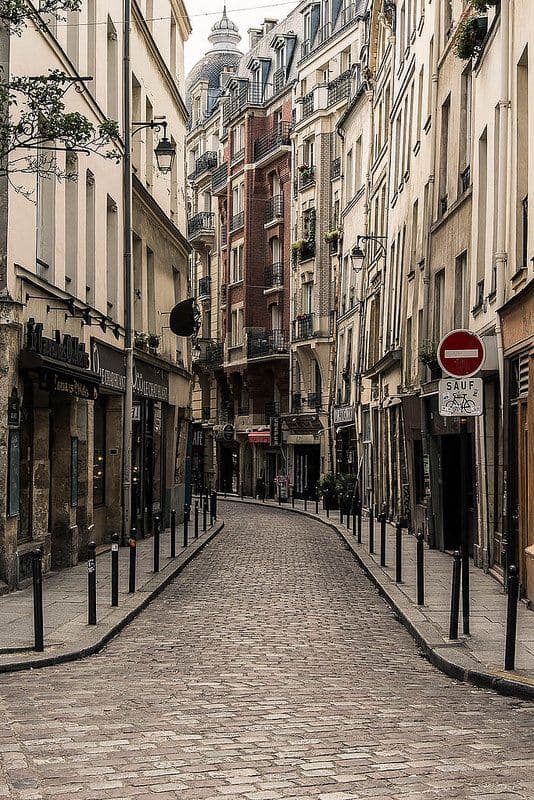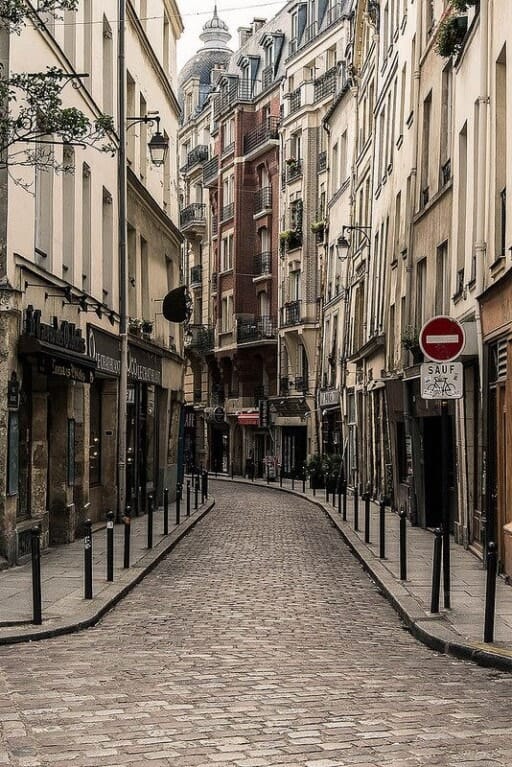 The streets of Paris just scream "spring wallpaper" to me. This is a pretty simple background that won't create too much clutter on your phone but gives that ahhhh feeling, especially if you love all things French.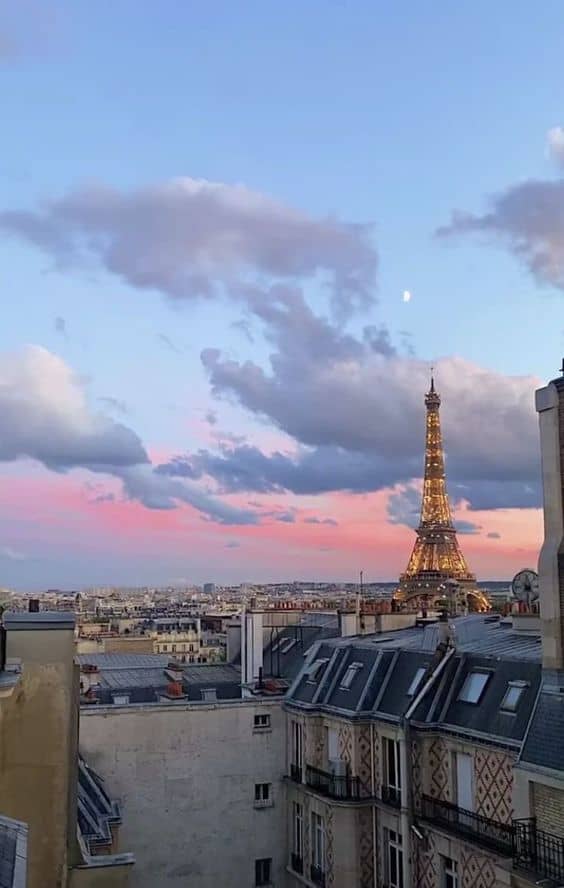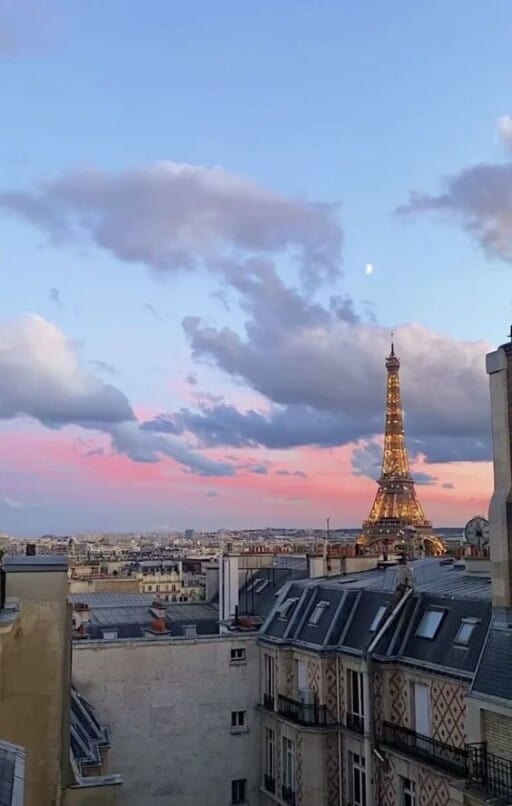 Isn't the sky incredible in this photo? This is one of my favorite shots of the Eiffel tower. The colors are so spring! Even though I can't actually travel to Paris this spring, this wallpaper makes me feel like I can.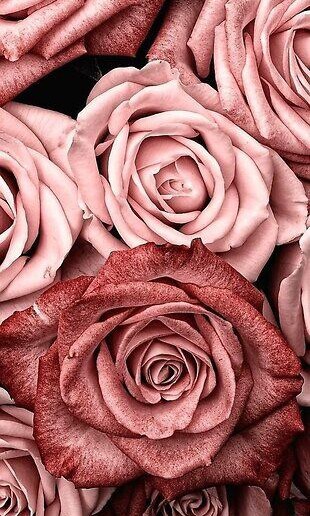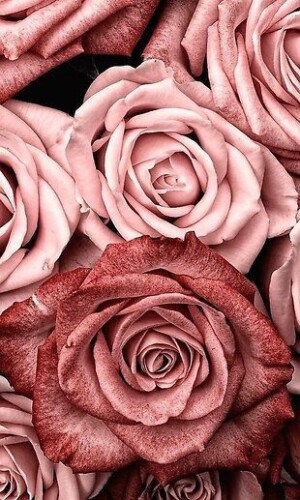 These roses are a bit more bold and make the perfect spring wallpaper. I love the variety in the colors of the flowers!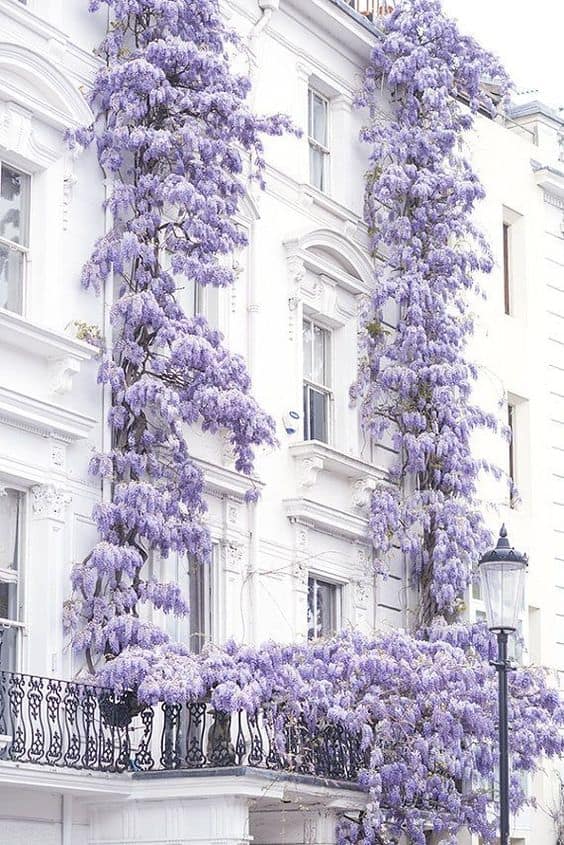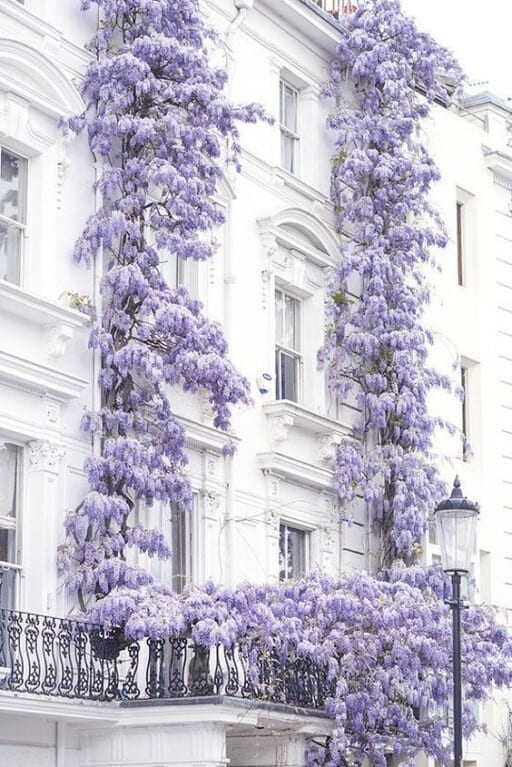 Wouldn't you kill to live in these apartments? I so wish we had places like this in Boston. It's actually insane how beautiful the flowers in this spring wallpaper are!
If this spring wallpaper is too vibrant to use under your apps, feel free to use another editing app to add an overlay and blunt the colors. I like to use the Tezza app, but Canva also works quite well.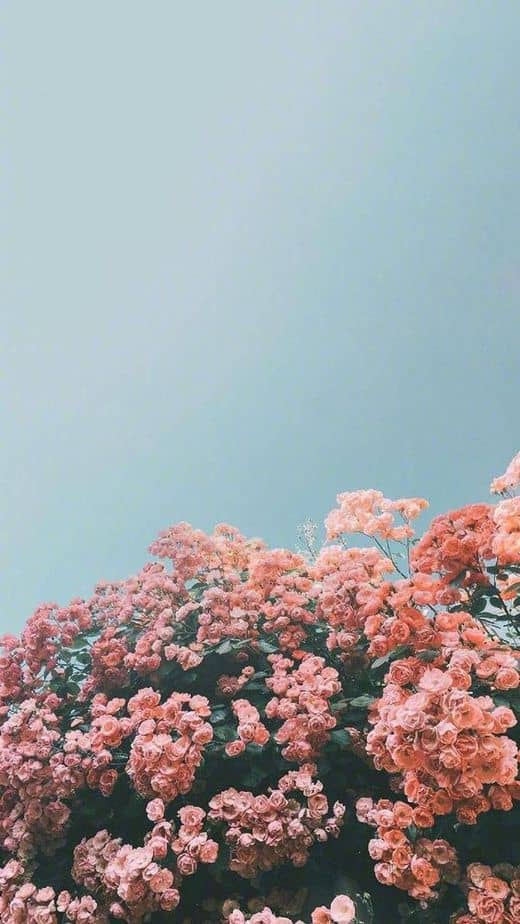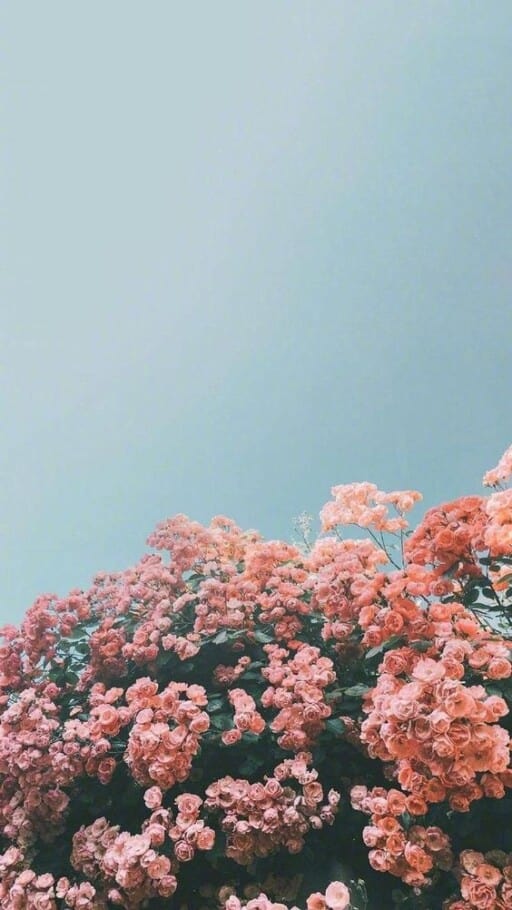 This is a great vintage shot with all of the pastel spring wallpaper colors showing up. This is definitely representative of the Tumblr aesthetic, so it works well if you're into that.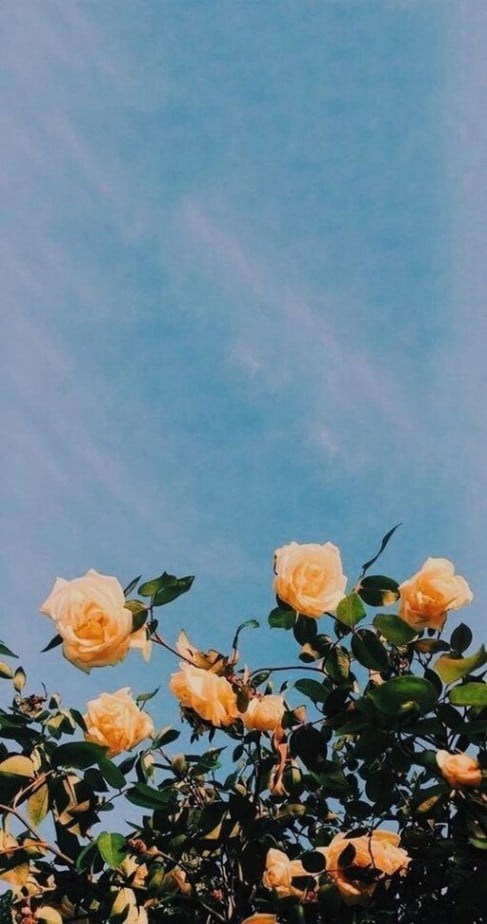 Yellow roses remind me so much of Beauty and the Beast, but they're also really beautiful in the spring. The contrast between the yellow and the blue in this photo is stunning! I also love the vintage overlay on this spring wallpaper photo.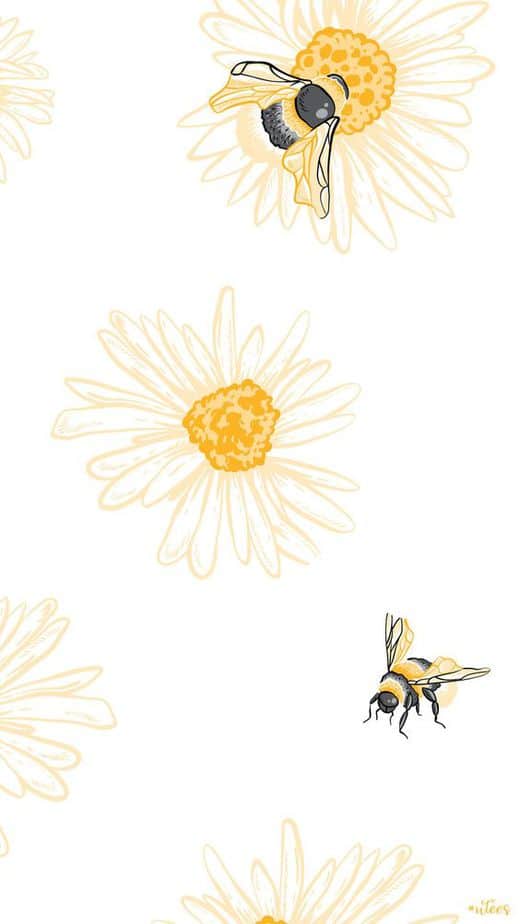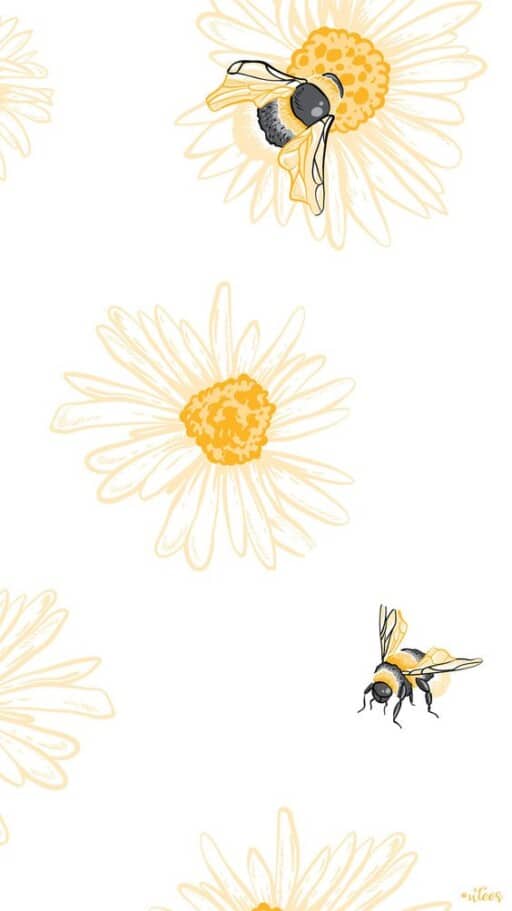 Bumble bees are just too cute. I especially love featuring bumble bees in the spring! This is a super happy white, yellow, and black wallpaper that is perfect for your lock screen and/or home screen.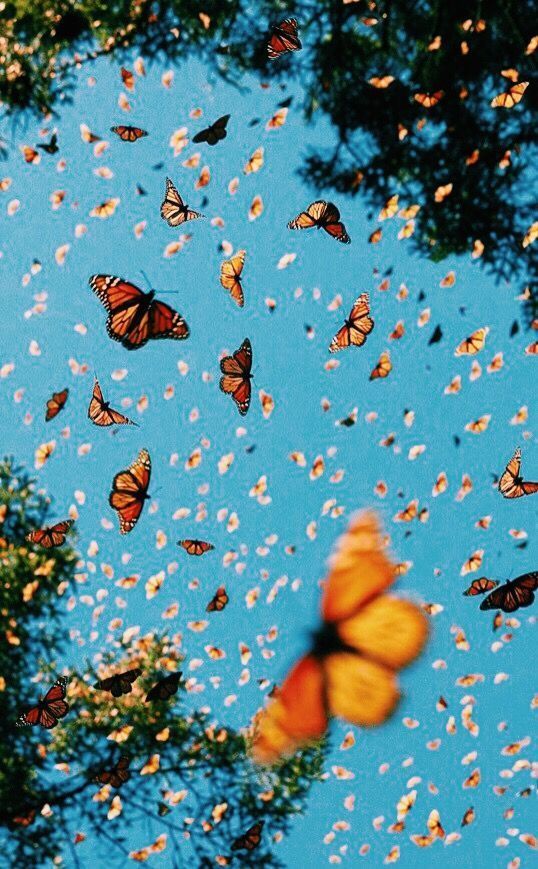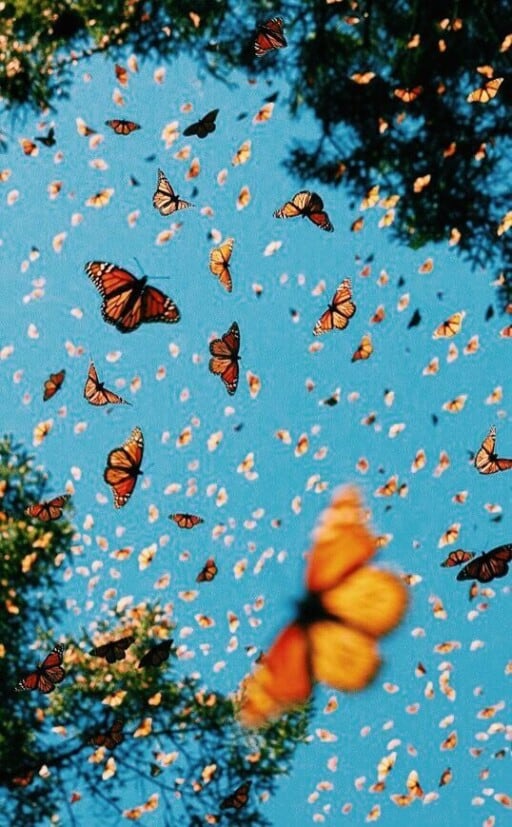 Butterflies are truly magical, and they're everywhere around here in the spring.
This spring wallpaper has a retro aesthetic feel that's absolutely perfect if you like all things vintage. It feels like you're actually in a butterfly garden!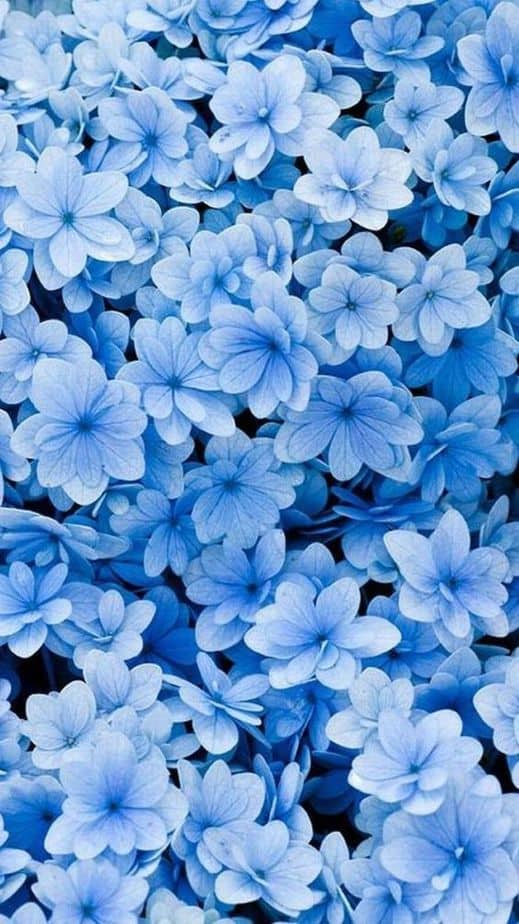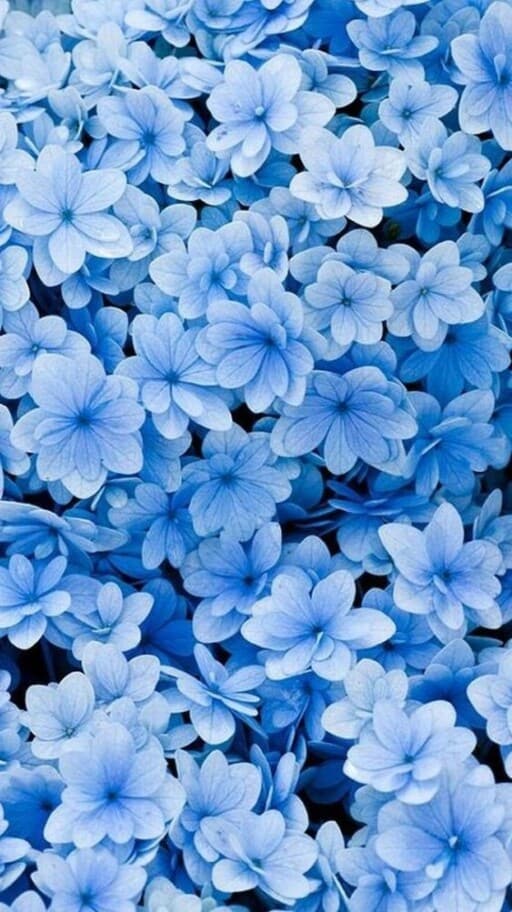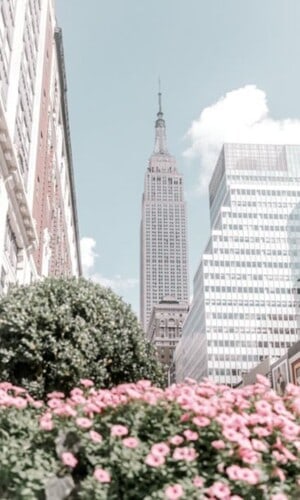 I love love love spring in the city! There's something so cool about seeing flowers pop up in between of buildings.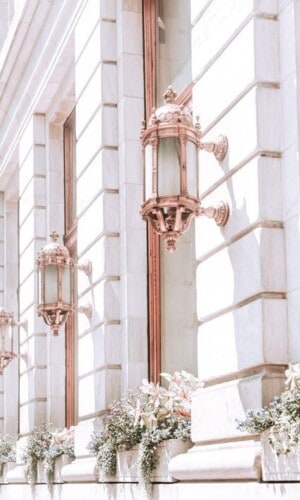 This spring wallpaper is so simply, light, and airy. It's perfect for springtime!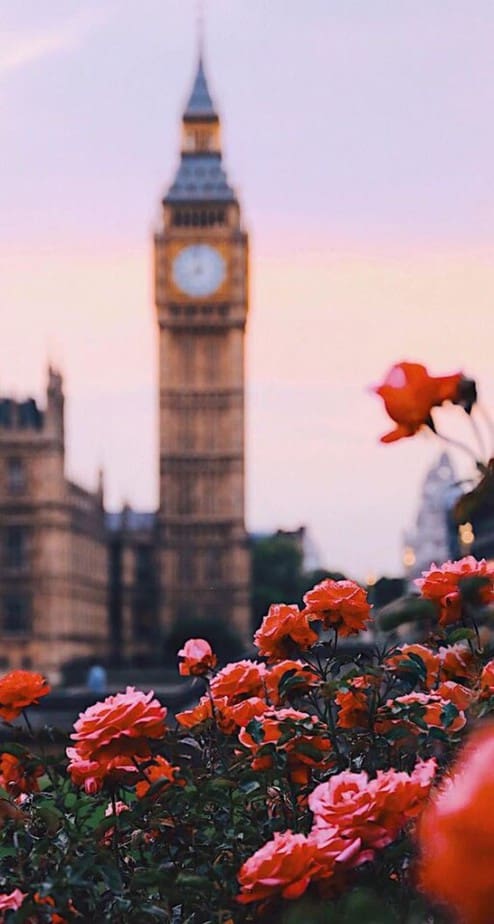 How cool is this photo? It's definitely great for spring wallpaper but isn't overboard.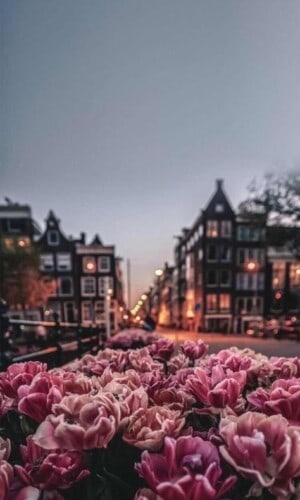 I love the magic of dusk during springtime. The days get longer and the sunsets are absolutely glorious.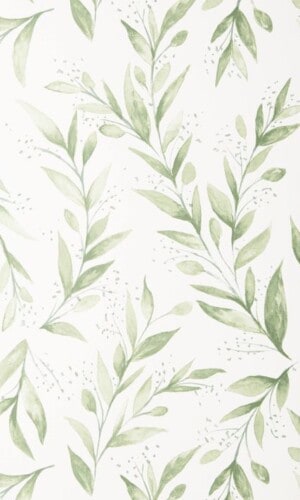 This spring wallpaper is truly darling! It's perfectly muted and can be used for your lock screen or home screen.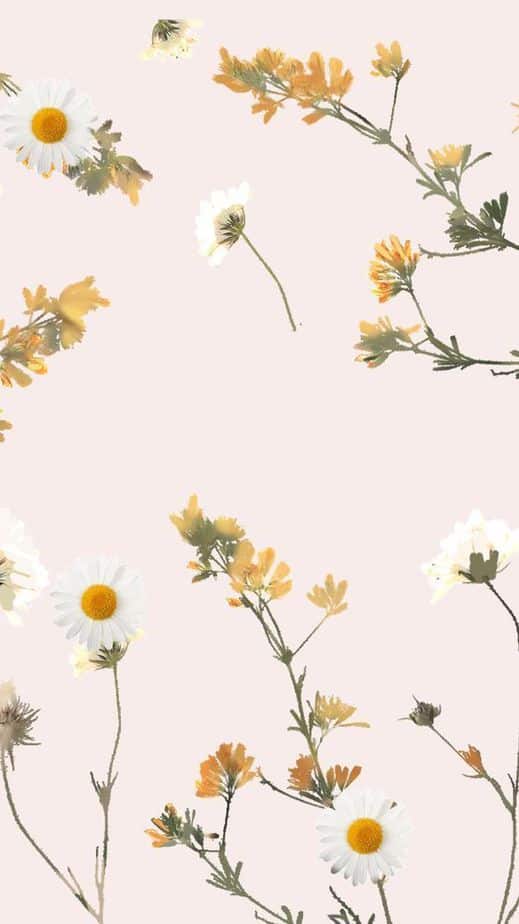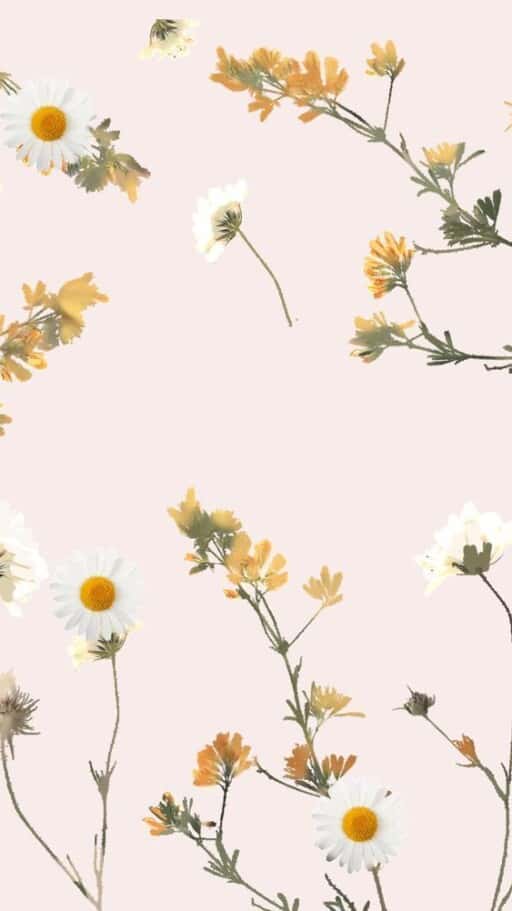 As you can probably guess, I love daisies, but I think this is a nice subtle wallpaper that feels sweet and adult.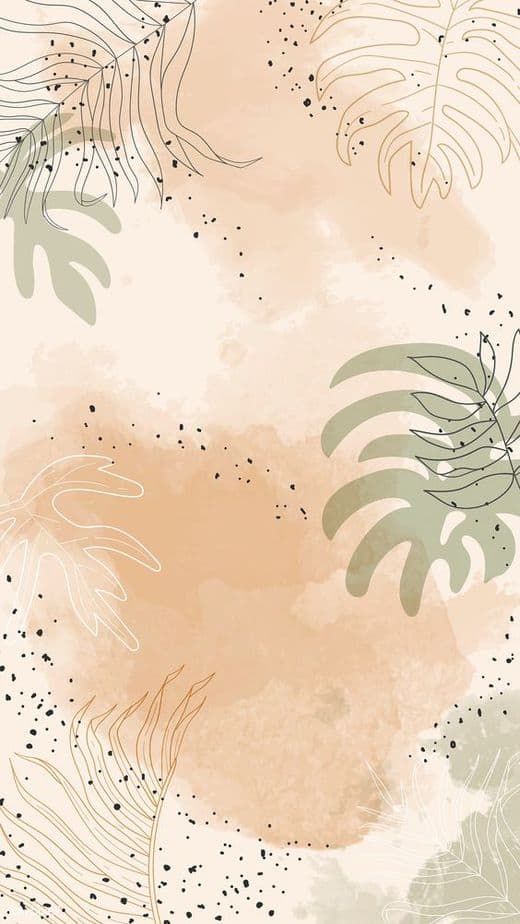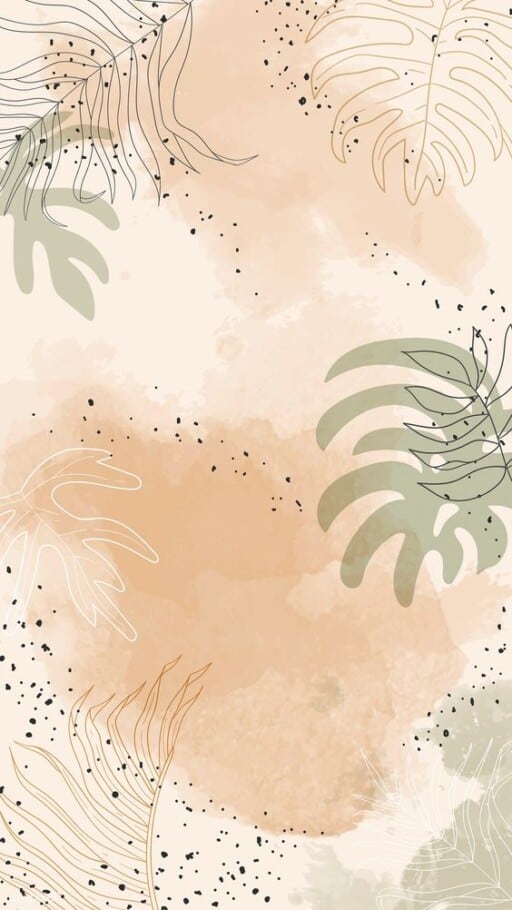 If you like the boho vibe then you'll love this spring wallpaper.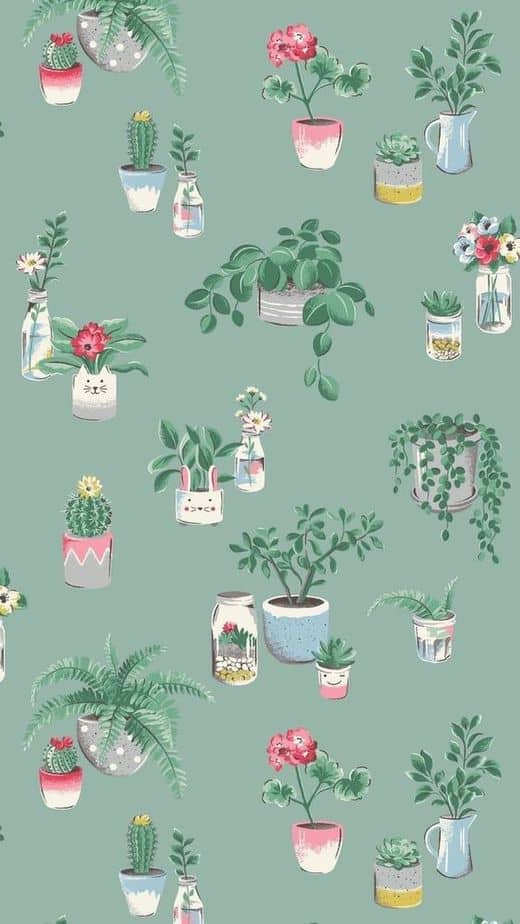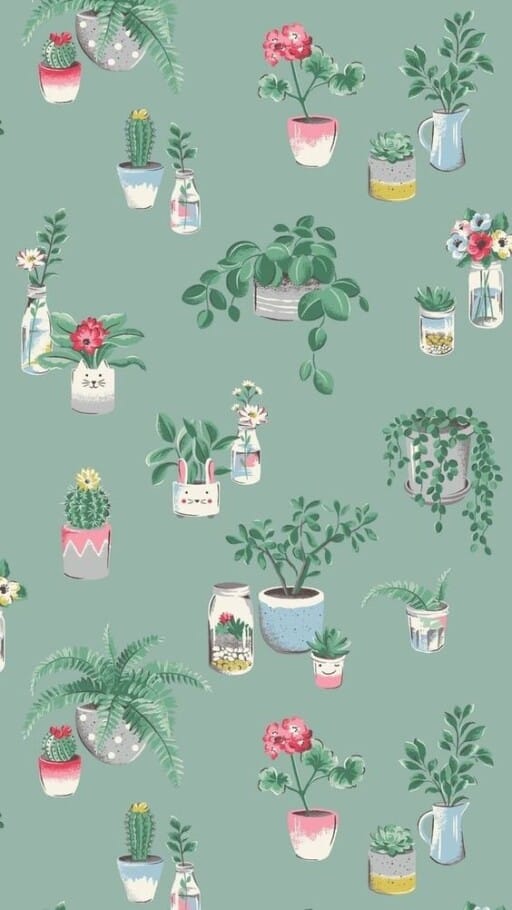 Here's the perfect wallpaper for those of you who feel that spring = Easter! It's also really darling for anyone who loves new growth in the spring. I wish my plants looked like this in my home!
Kids will love this wallpaper. It reminds me of my favorite childrens' books and is just too sweet.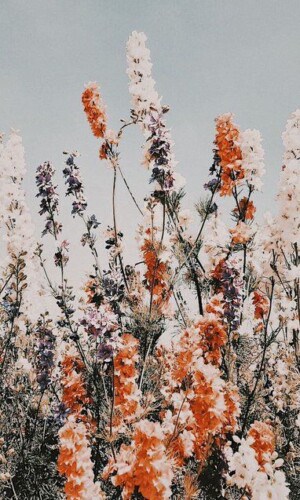 This is another vintage spring wallpaper that features some really interesting flowers. It looks great on the phone screen!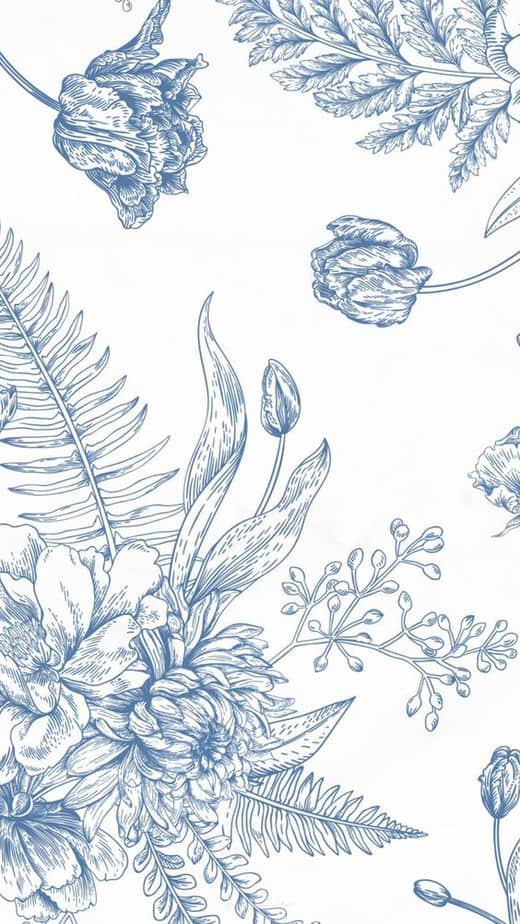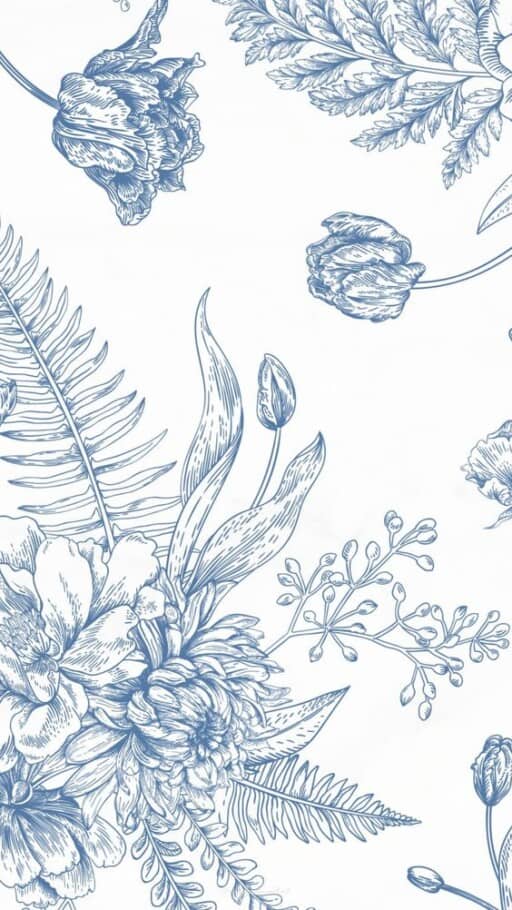 This spring wallpaper is French-inspired and feels happy and classy. I basically want my life to be in this wallpaper (I just bought a set of plates featuring this blue print and have become obsessed), so this will definitely be my wallpaper at some point this spring.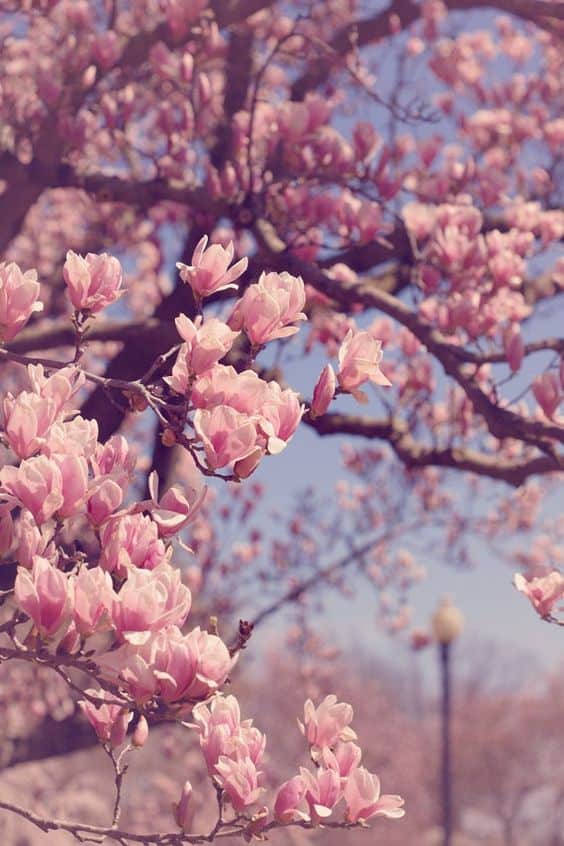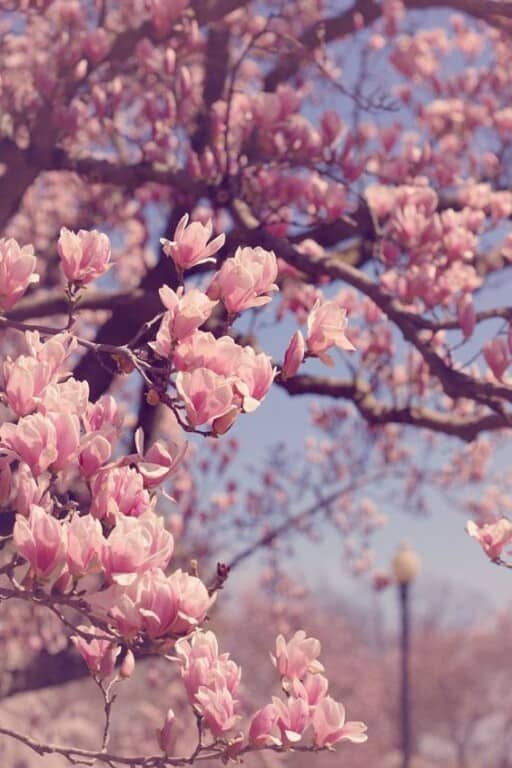 We had a tree that looked exactly like this when I was growing up. I loved walking under it and hearing the buzzing of the bees. I swear there were millions of bees in our tree during the height of spring!
This spring wallpaper reminds me so much of childhood. I can almost smell the flowers just by looking at it.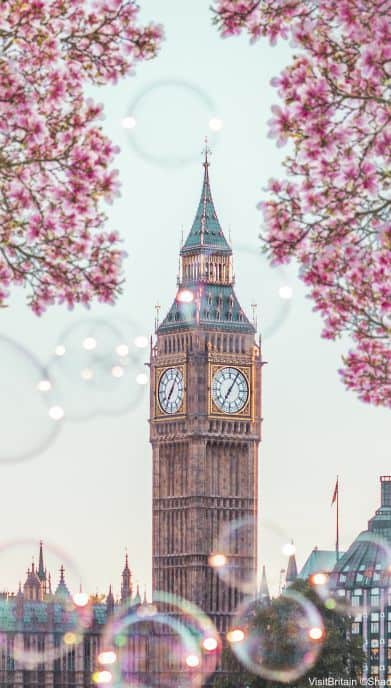 Not only does the light hint to the time of year, but the flowers and bubbles are just so happy. Spring has clearly sprung!
This is another simple greenery drawing that's just so cute. I really love greenery in the spring and this fulfills my greenery quota without even having a real plant!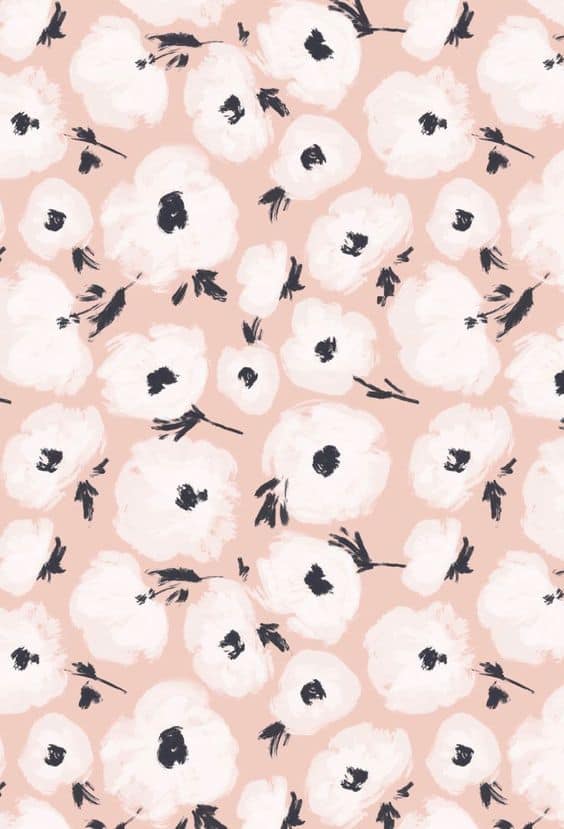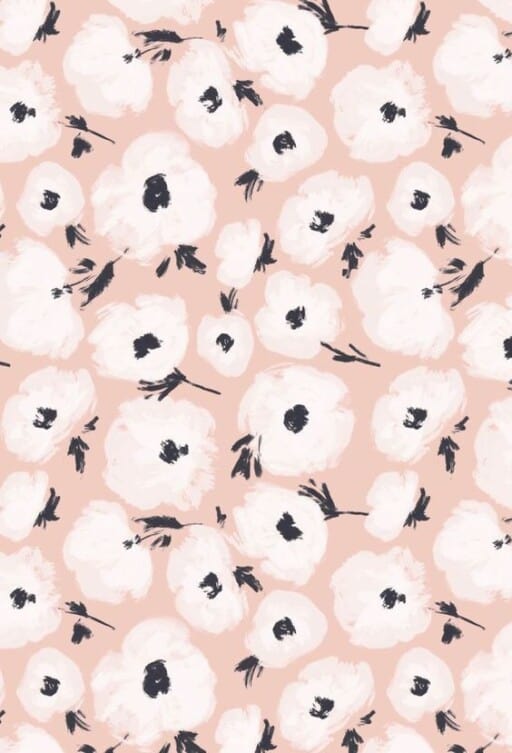 I like this spring wallpaper because it's darling and a bit trendy. Throw in a hint of black and make it edgy! I think this wallpaper is super fun because it's out there but not too distracting. It feels a bit French.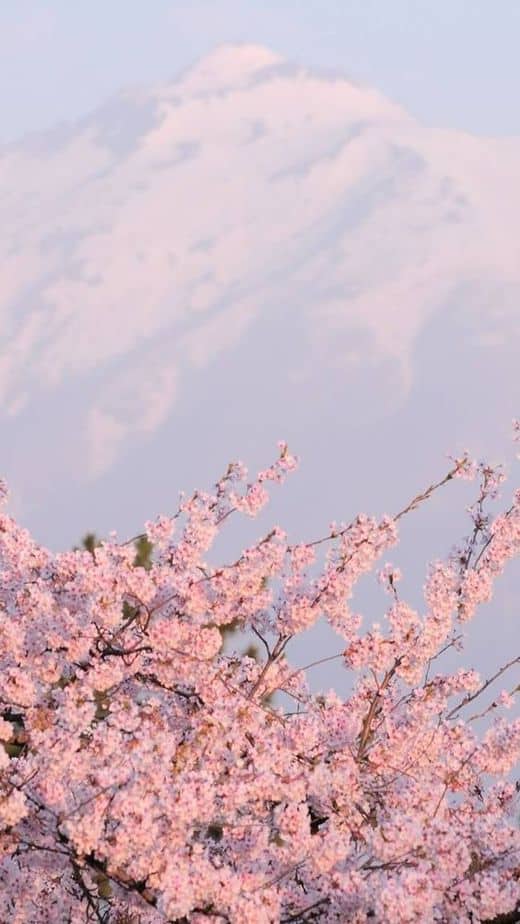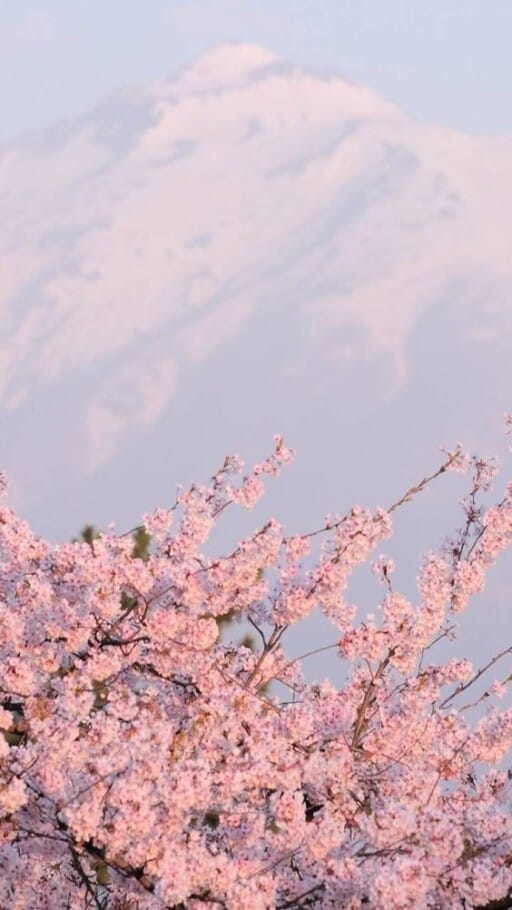 The editing and the natural light in this spring wallpaper photo are both beautiful.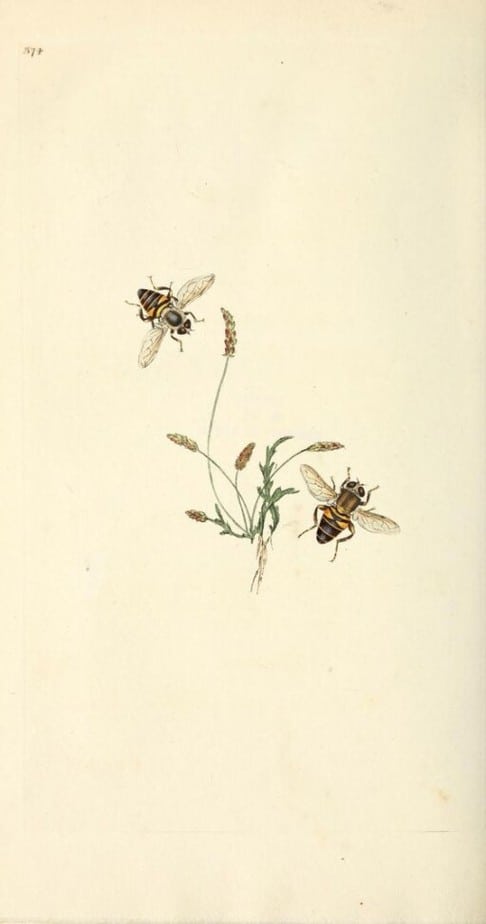 These bees are so so cute! This spring wallpaper reminds me of farmhouse art and all things darling. I literally want to print this out and hang it on my wall – I love this spring wallpaper that much. It's also relatively simple and won't detract from your apps or concentration while you're using your phone.
Check out more yellow aesthetic wallpaper here if this is your go-to color!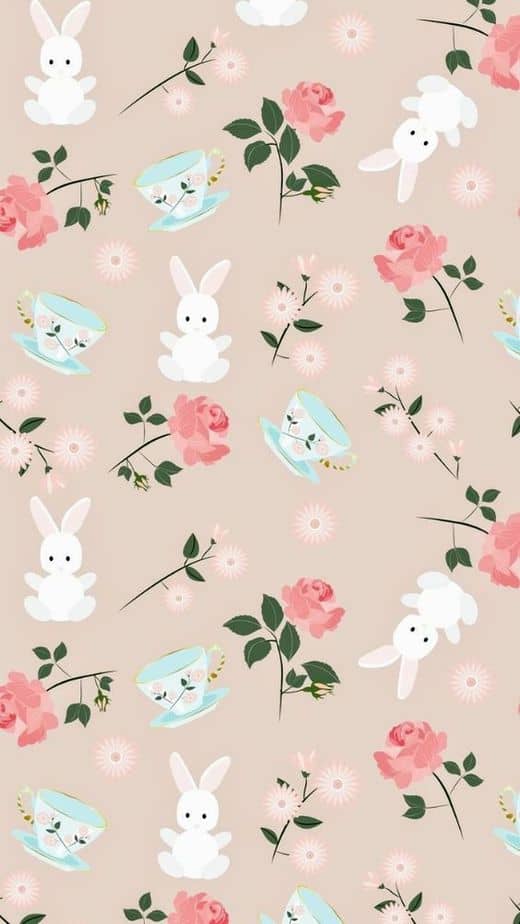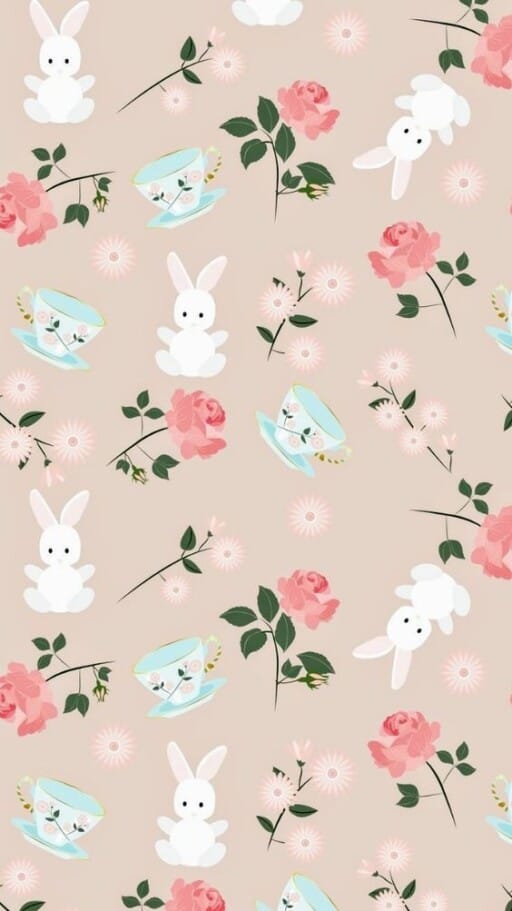 If you're really obsessed with Easter then you'll love this spring wallpaper option for your phone.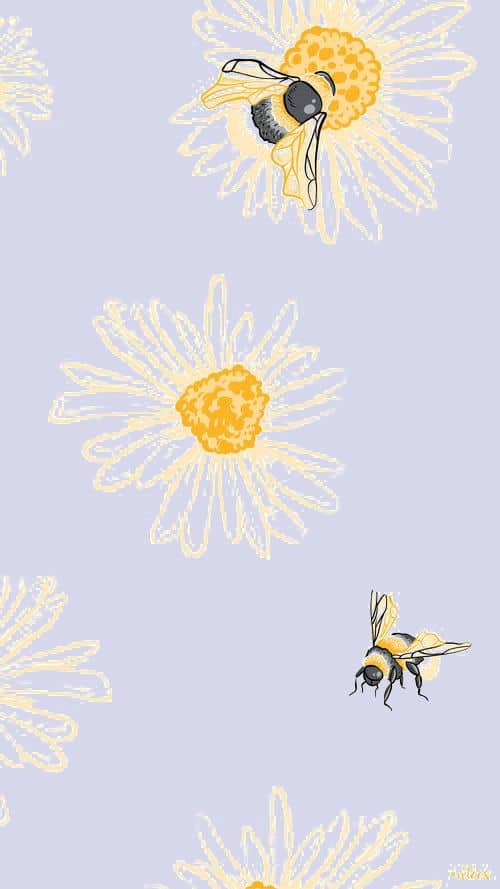 This is an absolutely adorable wallpaper. I think that it's perfect for Easter (the purple and yellow is just such a fun combination) but it's really lovely for the whole spring season.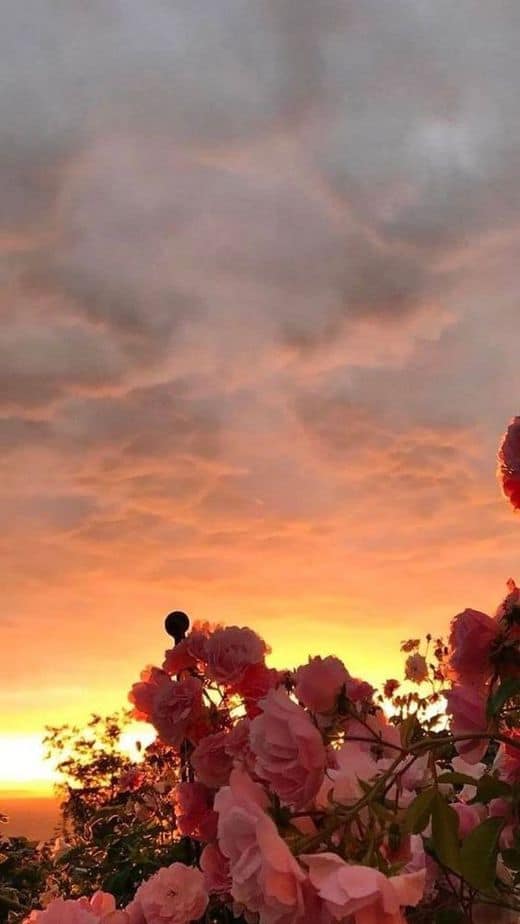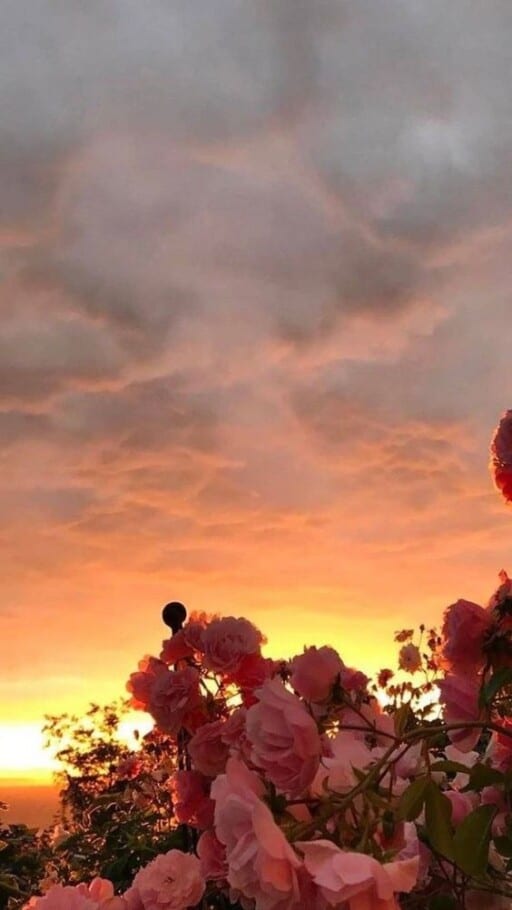 You don't often think of sunsets when you think of spring, but this spring wallpaper was just too pretty to leave out. It gives me that happy feeling when I think of summer coming!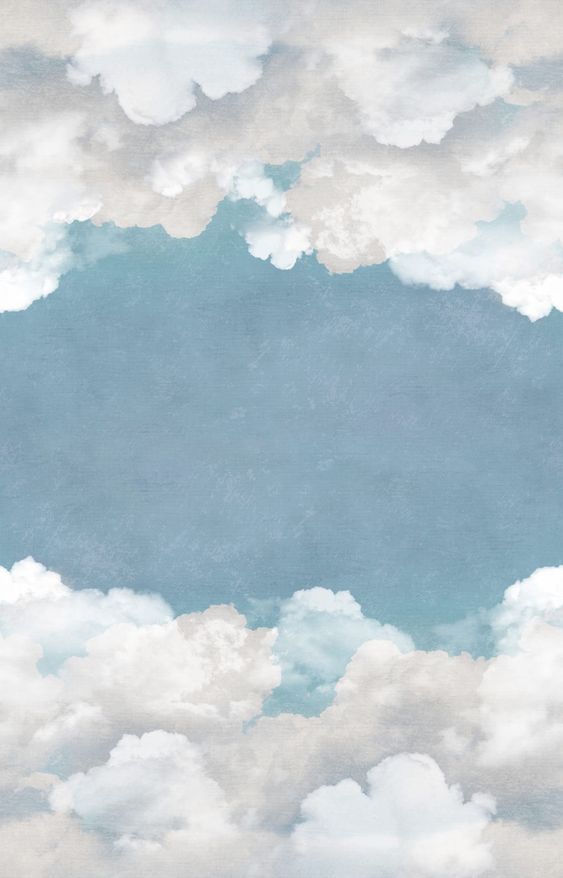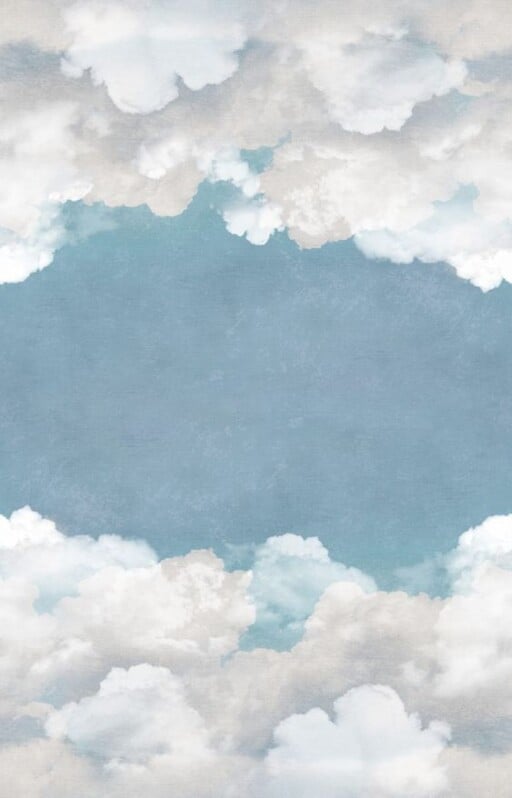 If you like the classic cloud aesthetic vibes then you'll love this spring wallpaper. It's subtle enough that it works for both your lock screen and you home screen. This is one of my favorite spring wallpaper options for the morning hours: it always gets me up and moving!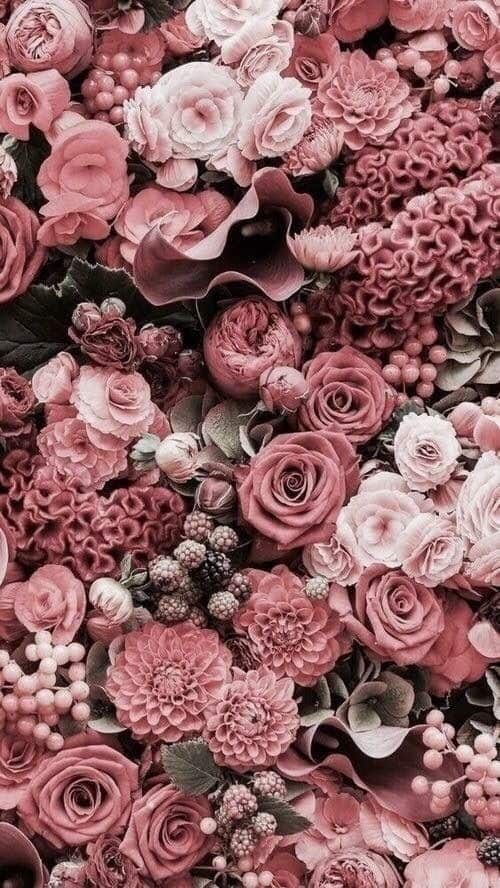 This bouquet is absolutely stunning. It's one of my favorite spring wallpaper options because it's modern and vintage all at once (is that even possible?).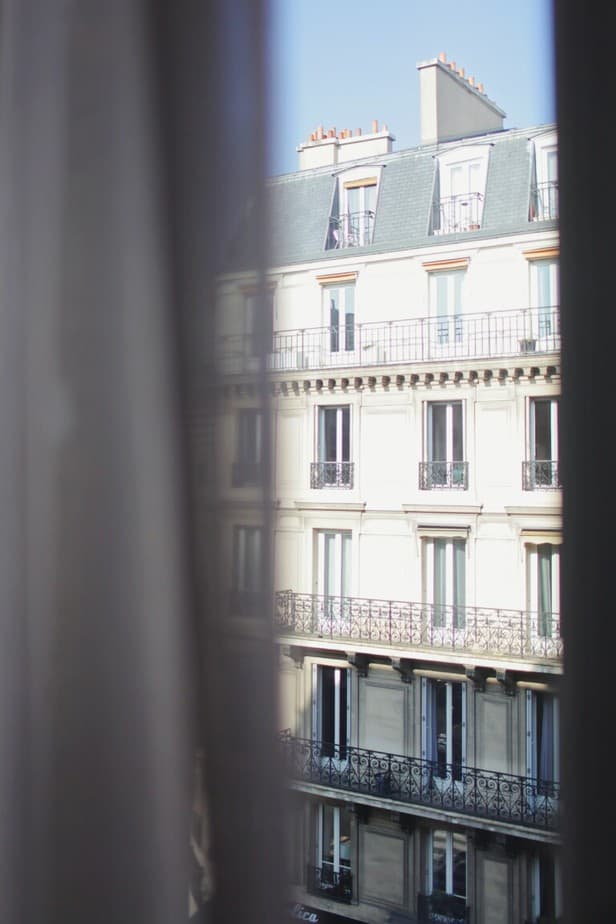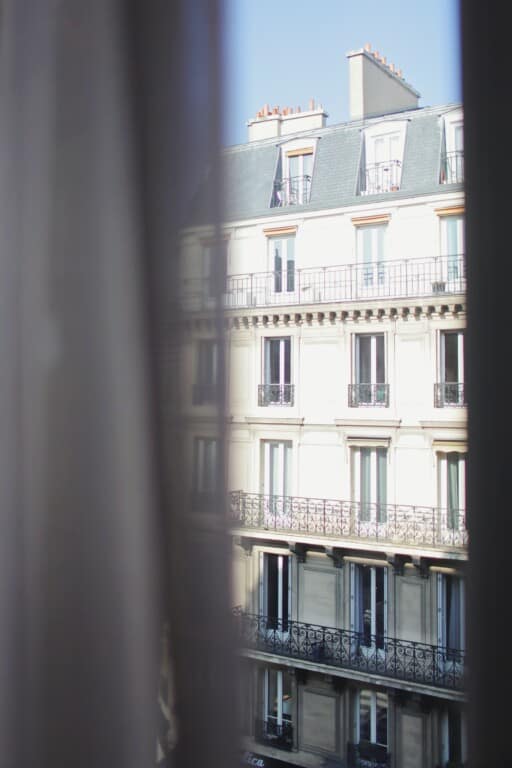 This photo is honestly the dream. I set this as my spring wallpaper last year and just felt a breath of fresh air every time I opened my phone.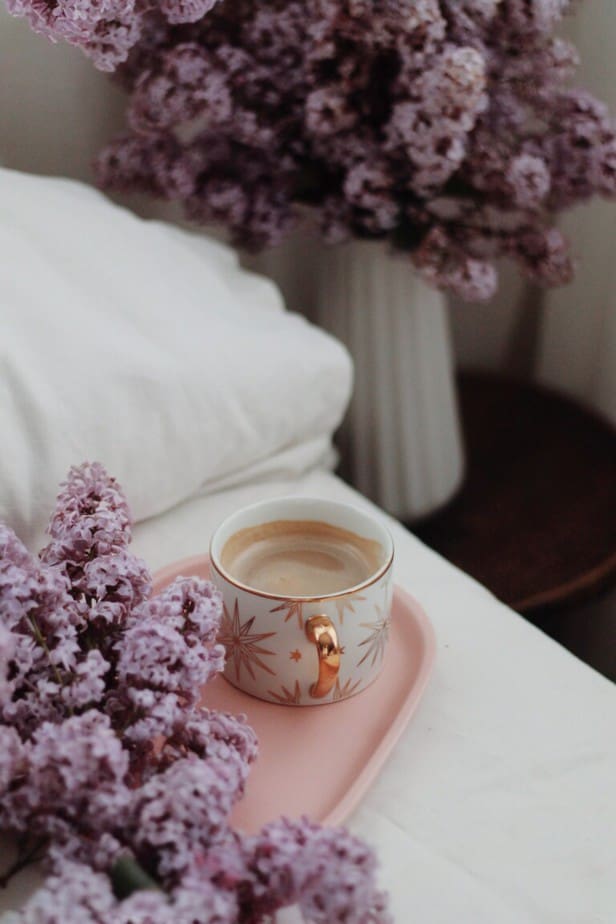 I wish I woke up to a scene like this every morning! These lilacs are stunning and this coffee looks amazing. I also love the muted editing. This is one of my favorite spring wallpaper options on this list because it's so simple, happy, and real!