Looking for fun activities to do while Valentine's Day is just around the corner? Check out our list of the best Valentine's Day crafts you can DIY at home!
Nothing says "I love you" more than a handcrafted card or gift. That's why for this article, I highly suggest that you try your hand at handmaking your own Valentine's Day cards, meaningful homemade gifts, or creative DIY decorations this year.
These amazing projects are not only easy to do but they're enough to contain sweet little treats and trinkets. Or you can also whip up one of these Valentine's Day crafts using colored paper, scissors, and glue.
What's more, these fun-filled tasks can be done using affordable, readily available materials at your home! Even if you're not a "crafty" person, you'll have a lot of fun with these easy DIY Valentine's Day craft ideas we've listed here.
If you're worried that these crafts may take up a lot of time, don't! I have also included some ready-to-print cards here to save you time while keeping the fun of the DIY project.
Valentine's Day Crafts
I hope you enjoy scrolling through these DIY crafts I have curated online. These Valentine's Day projects are sure to make anyone's heart flutter, whether you're crafting something for your significant other, a friend, or family.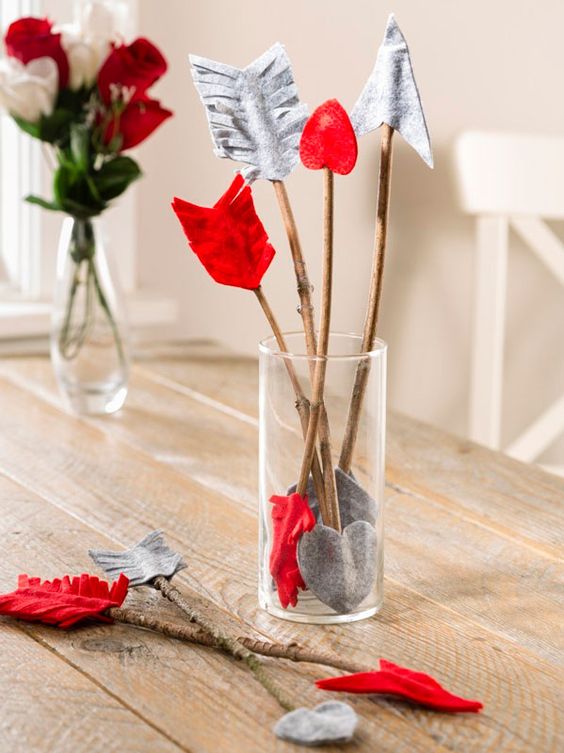 If you see any branches laying around your yard, get them and recreate these cute arrows for Valentine's Day. You never know who may need a shot of love from Cupid!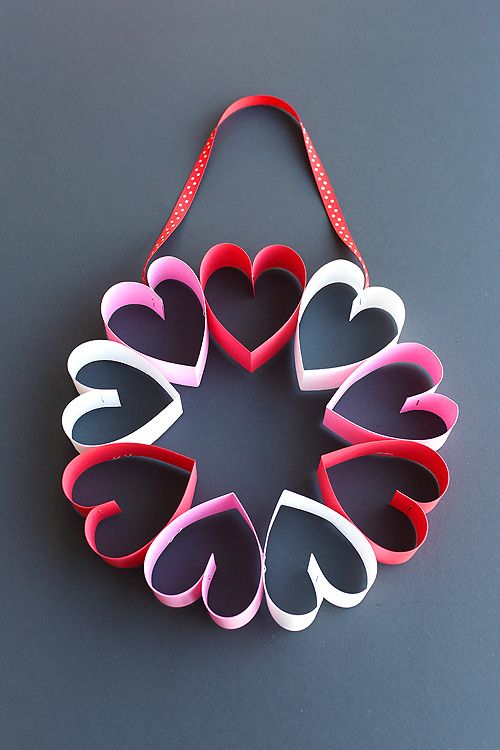 Wreaths are one of the easiest things you can do for Valentine's Day, and you can totally DIY them! Just with some colored paper, a stapler, and scissors, you can create this stapled paper hearts wreath.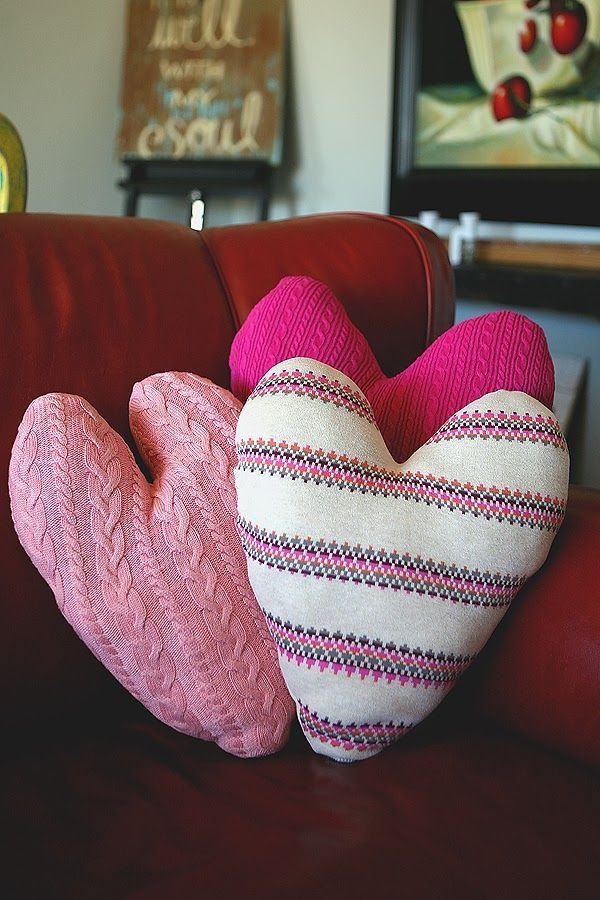 Make your Valentine's Day a whole lot cozier by taking inspiration from these heart-shaped sweater pillows! If you have any sweaters you don't use anymore, you can easily recycle them into these!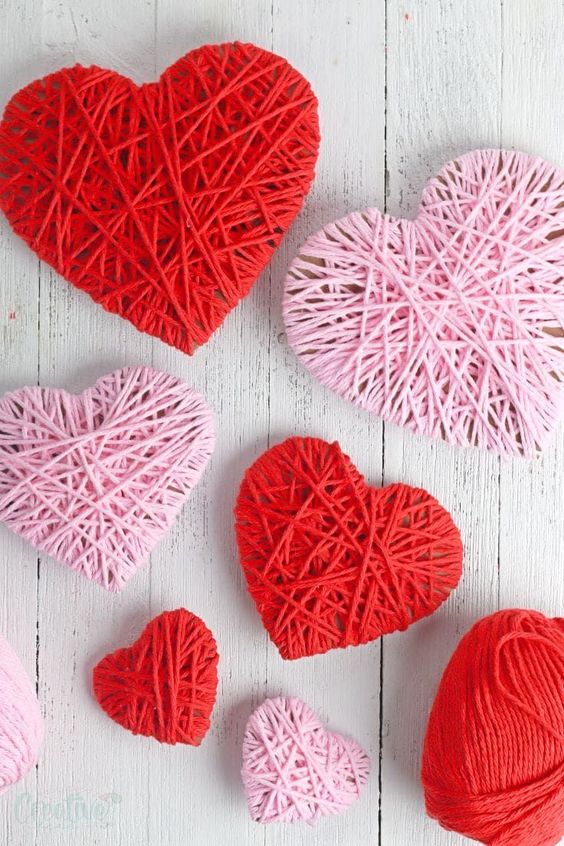 Celebrate Valentine's Day with a gorgeous backdrop made of yarn hearts! This way, you can use this to create the most memorable and loving memories with your friends, family, or significant other.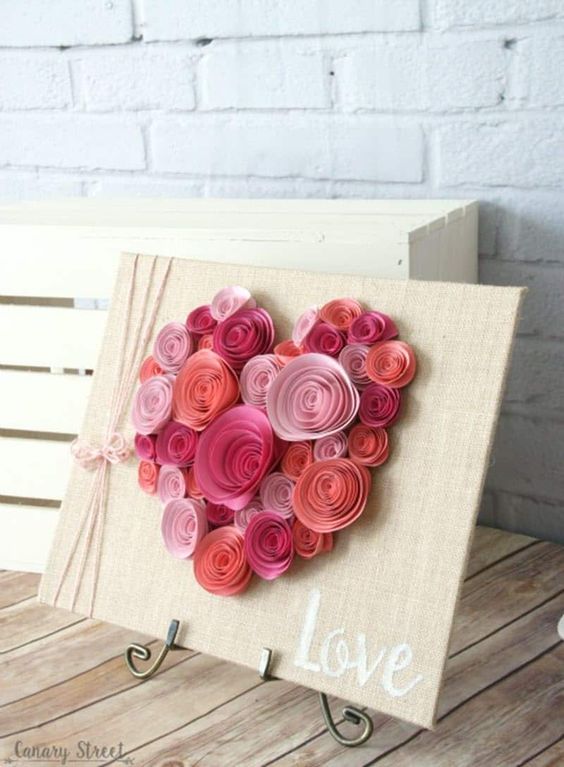 The best thing about paper crafts is that they are simple and beginner-friendly. So this spiral paper flower heart is a perfect activity to do if you want to build your own Valentine's Day decor.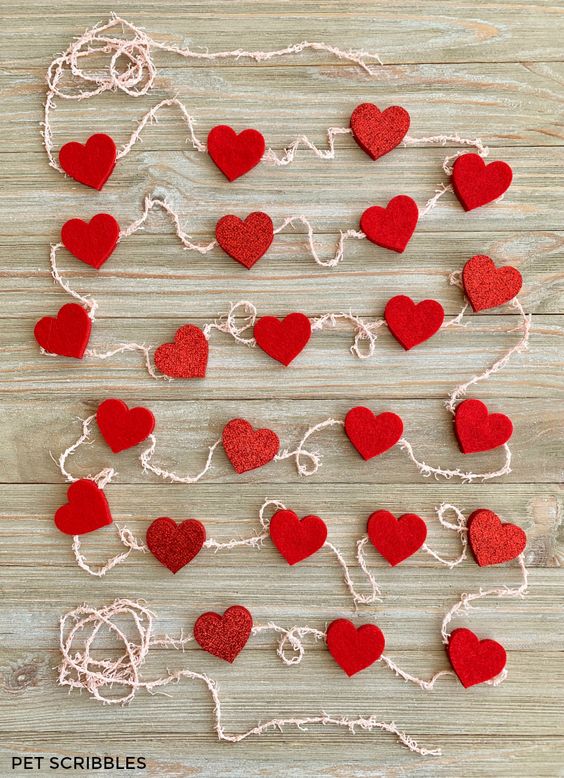 This no-sew felt heart garland is made using boxed red felt hearts, sticky glue dots, and vintage-looking scrubby cotton yarn from the craft shop! It's easy and a lot of fun!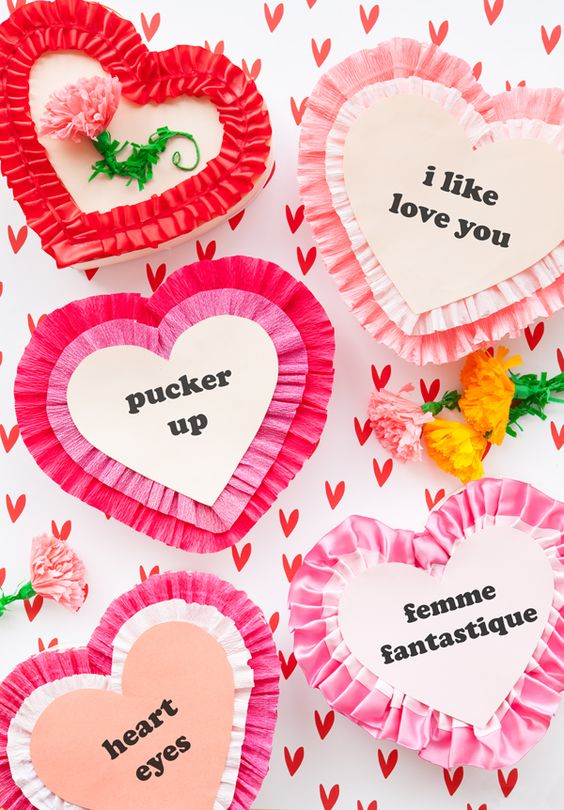 These vintage heart boxes are intricately embellished with frilly ribbon, crepe paper, and sweet phrases that would make an ideal chocolate-filled present for a Valentine or two!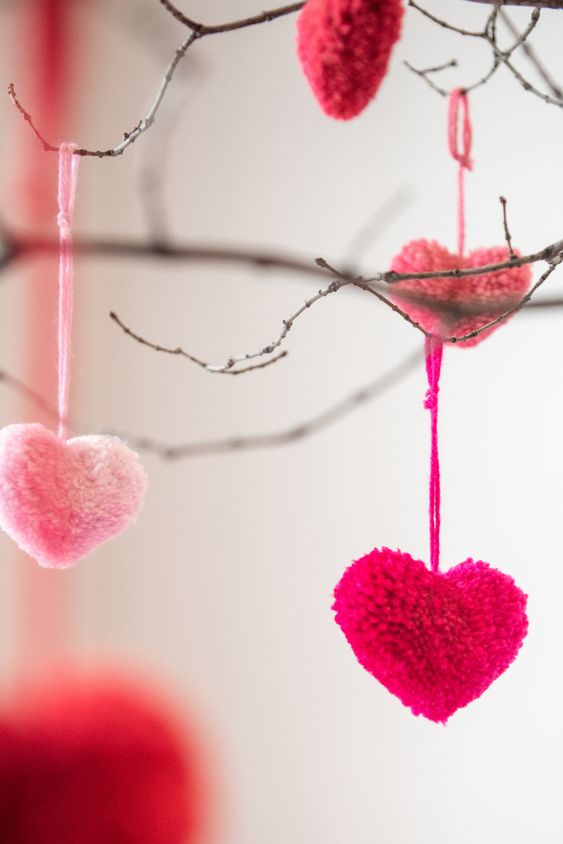 These little heart-shaped pompom ornaments would be a great addition to your Valentine's Day decorations. These are so easy to do and they're pretty as heck! You can hang them around your house and let the atmosphere feel the love in the air.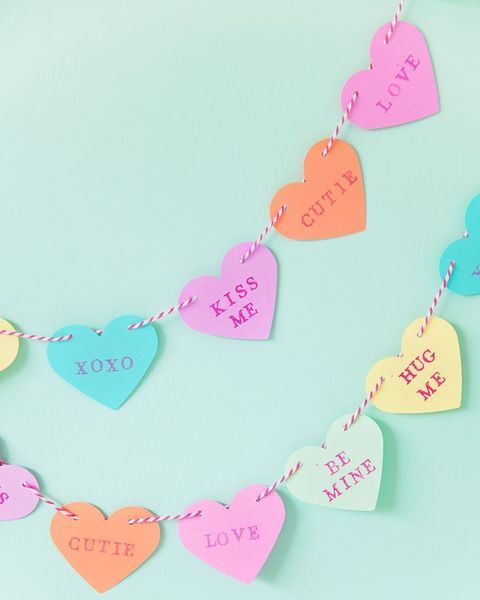 Inspired by those candied heart conversations, these garlands are utterly cute and adorable! They make such a great decoration for your Valentine's Day get-together.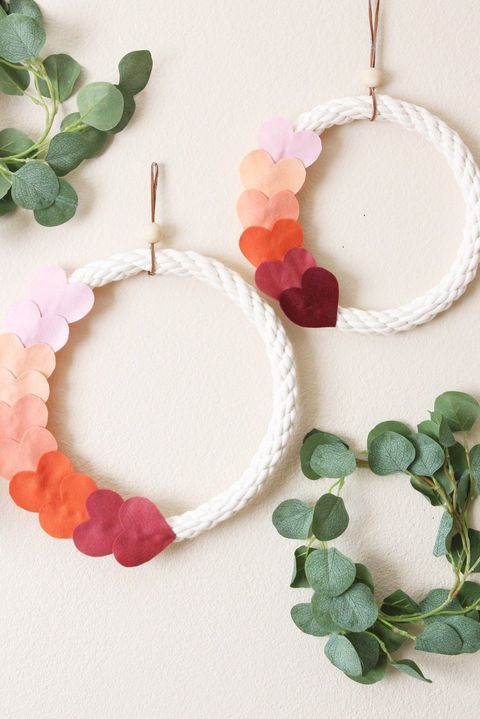 What do you think of this contemporary twist on Valentine's Day wreath? A yarn-wrapped hoop wreath will complete the vibrant design by displaying a row of hearts in ombré colors.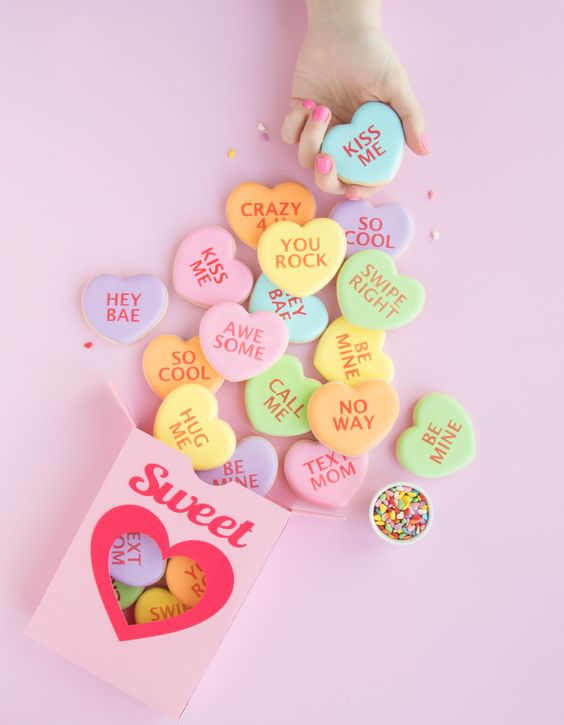 Every year around Valentine's Day, I have so much fun making conversation hearts. They're adorable and sweet, and you can be as witty and funny with them as you like!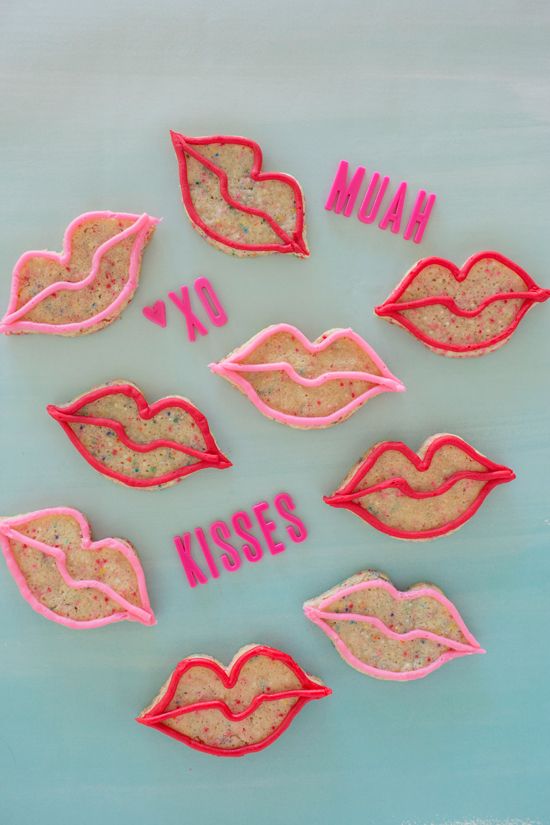 What is Valentine's Day without a couple kisses for people you care about? This Valentine's season, you can opt to create these kiss-shaped funfetti cookies for your friends and loved ones!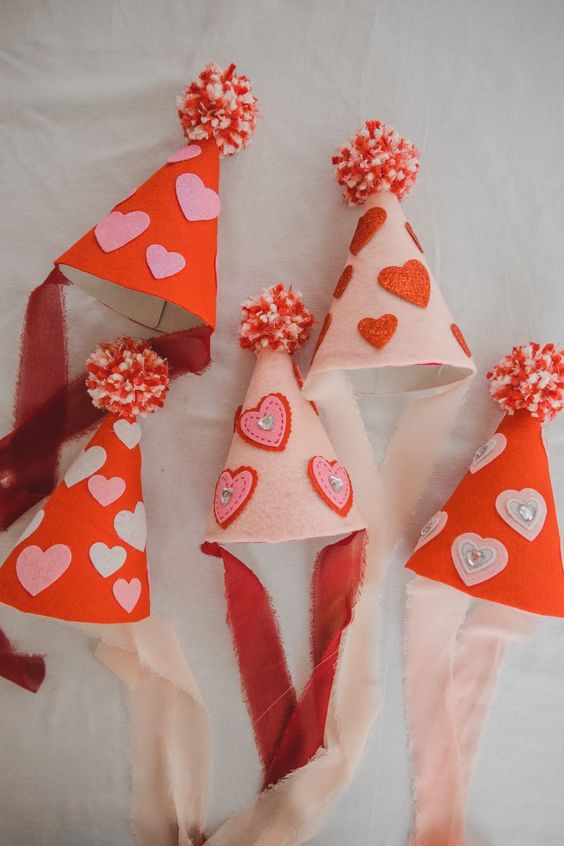 What better way to celebrate your Valentine's Day party than by making your friends wear these cute, little party hats? They're very easy to do and you only need a few crafting materials to achieve this look!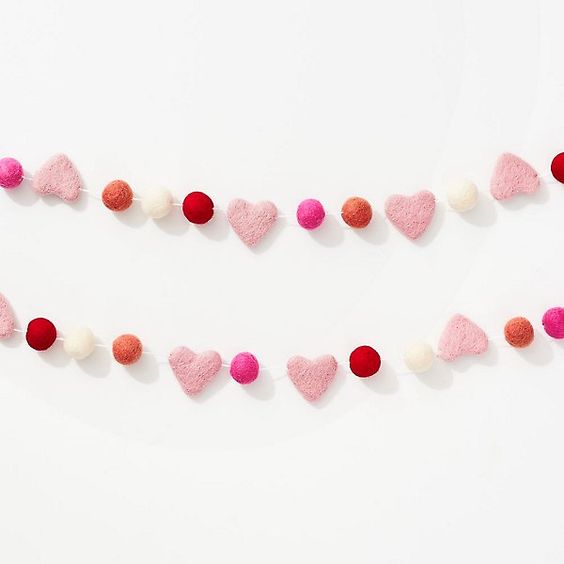 Don't have any time to set up your own arts and crafts this Valentine's Day? Don't worry! You can get this ready-made felt pom heart garlands online!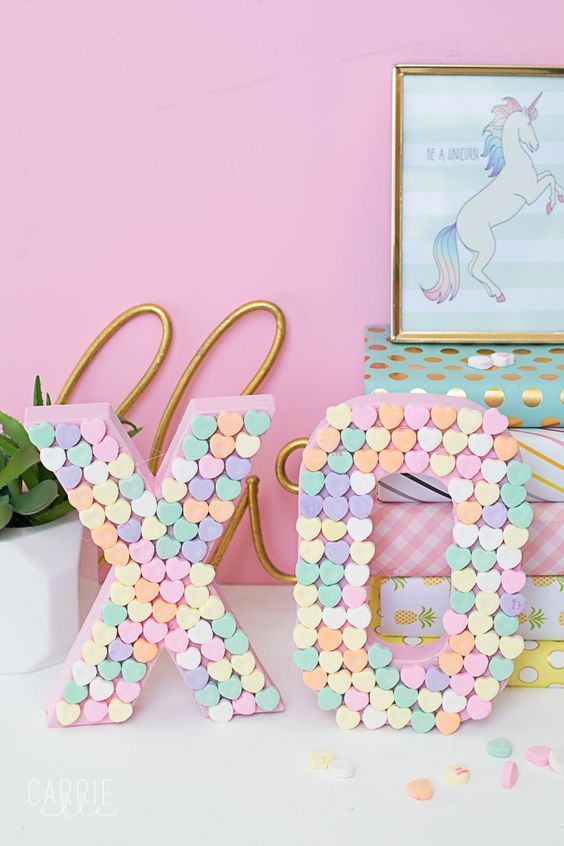 Who doesn't candy hearts? They're one of my favorite things ever about Valentine's Day. They're fun and you can decorate them with any crafts you're planning this Valentine's Day like this miniature XO standee.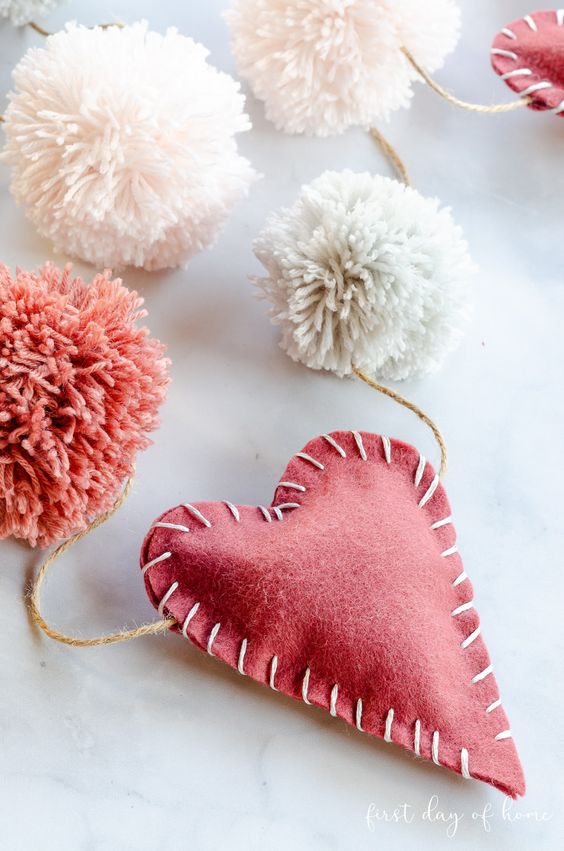 Made with pom and felt, you can easily recreate this rustic yet romantic garland that's so perfect for Valentine's Day.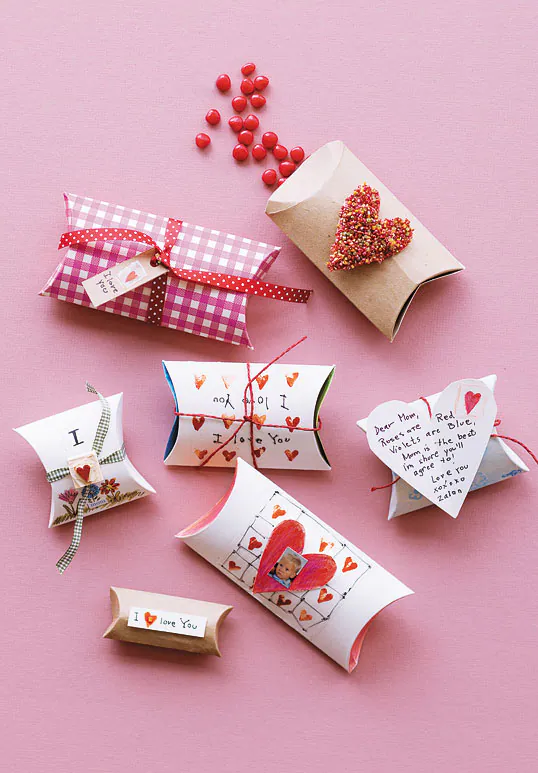 Planning to send your friends and loved ones little treats or gifts this Valentine's Day? Ditch the usual wrapping paper and DIY your packaging instead like these sweet-looking packages.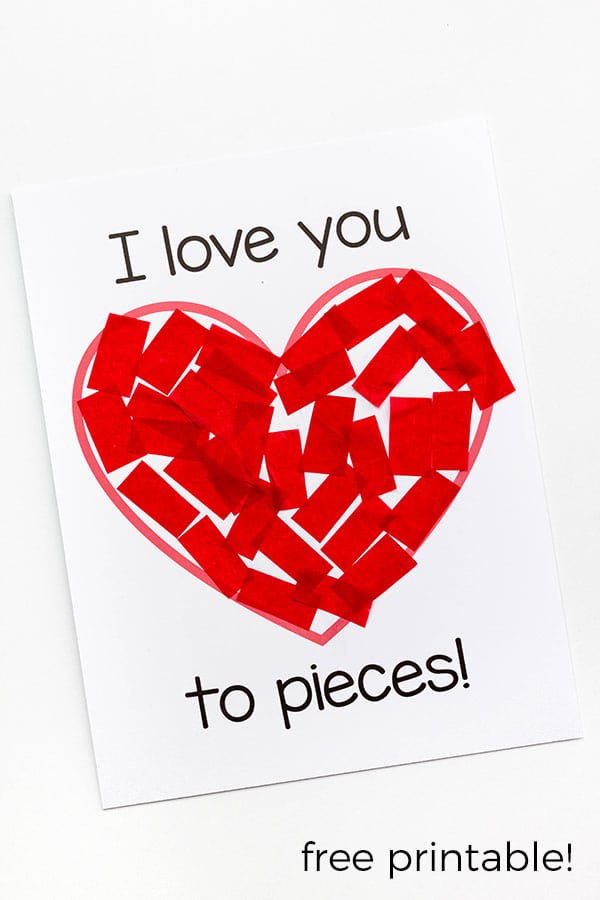 If you're looking to give your friends and loved ones Valentine's Day cards but have no time to get things done? You can opt to just download these printable ones!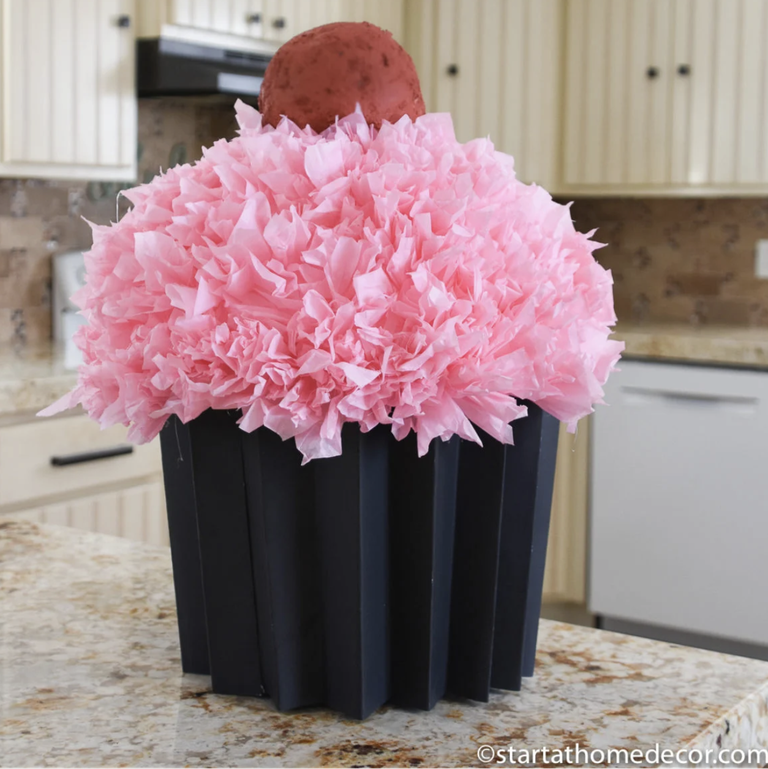 In actuality, this absurdly large and delicious-looking cupcake is a box for Valentine's Day cards. So sweet and filled with affection!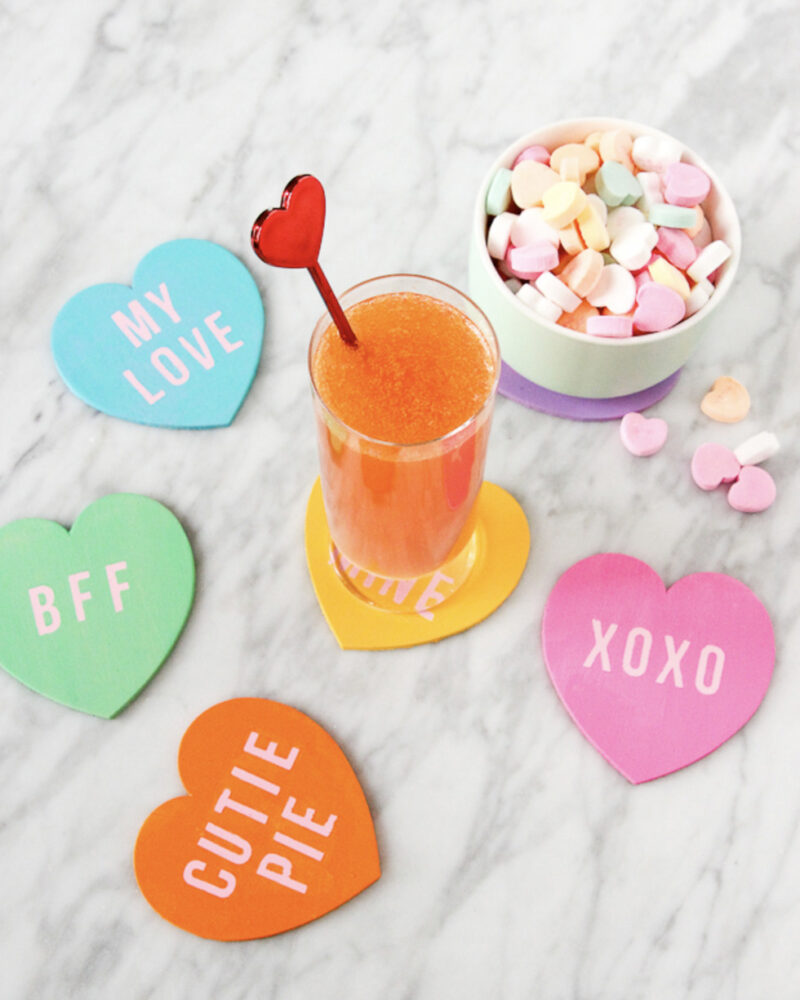 To recreate these charming coasters, you need some wooden hearts, paint, stickers, and a sealer. They're so adorable that you can even use them way after the holidays are over!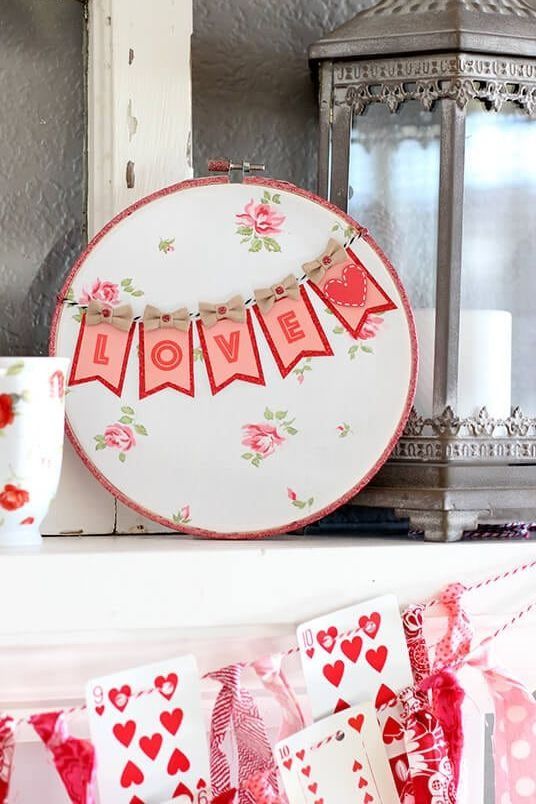 Decorate a hoop with stickers, ribbons, washi tape, and other V-Day-themed decorations after filling it with sheet fabric. Afterward, you can display this on your mantel to add a romantic touch to your Valentine's Day party.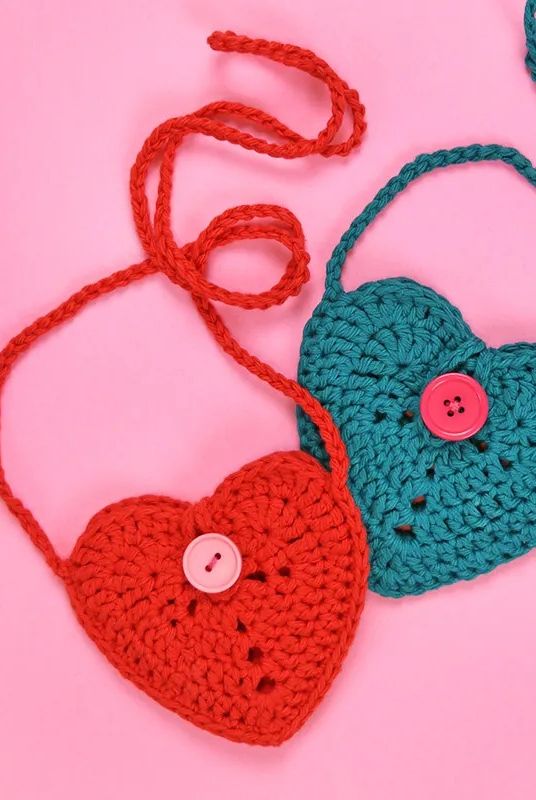 I love these cute, little heart-shaped crochet pouches. Crochet is something I have always wanted to learn so this would be something I will definitely be trying out this year.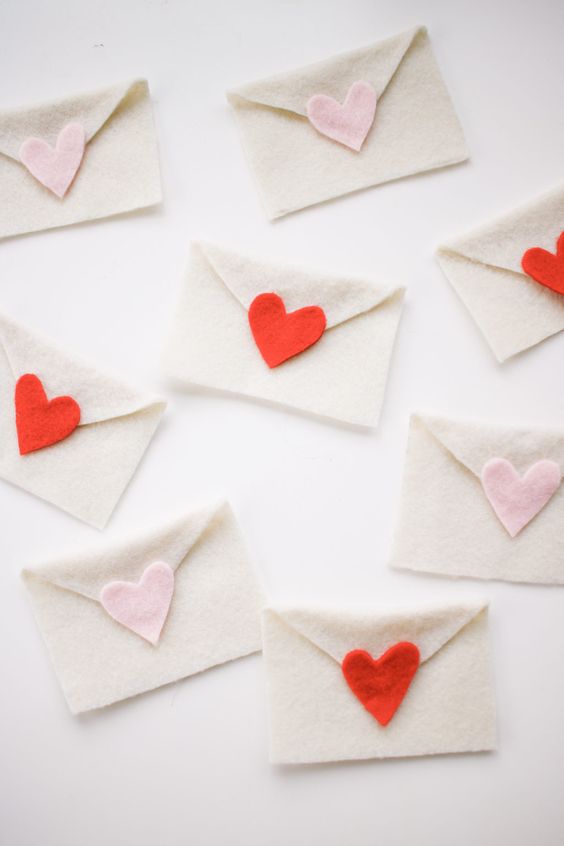 Here's another garland idea you can do. Instead of doing the usual hearts, why not create these little envelopes and make them look like love letters hanging all over your place for Valentine's Day?
If you're looking for a kid-friendly craft to do this Valentine's Day, then you'll certainly love this handcrafted butterfly made of colored paper and cardboard!
You're in luck if you're searching for a simple Valentine's Day project to do with the kids! Learn how to construct heart-shaped pom valentine craft monsters by clicking the source link above.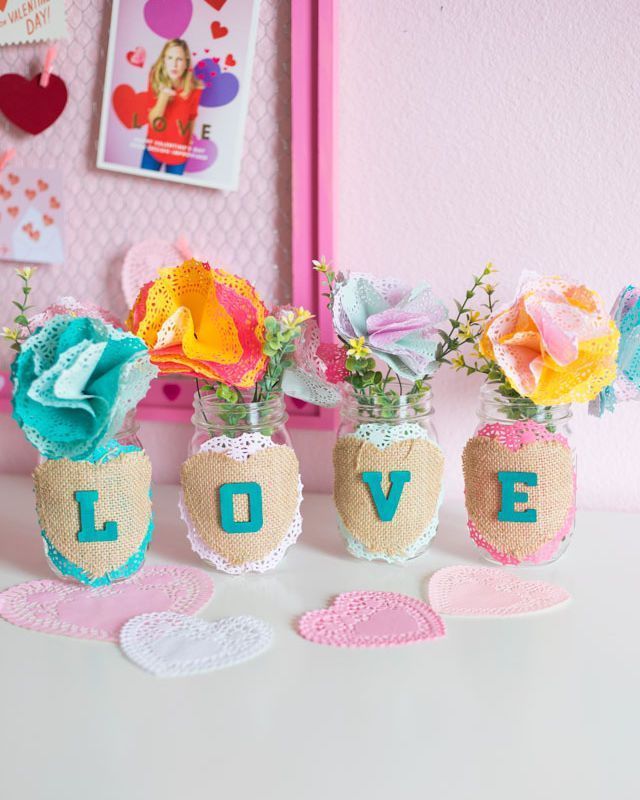 Mason jars are one of the best things you can recycle if you're looking for some extra use for them. Decorate them with a matching theme with Valentine's Day and fill them with gorgeous flowers.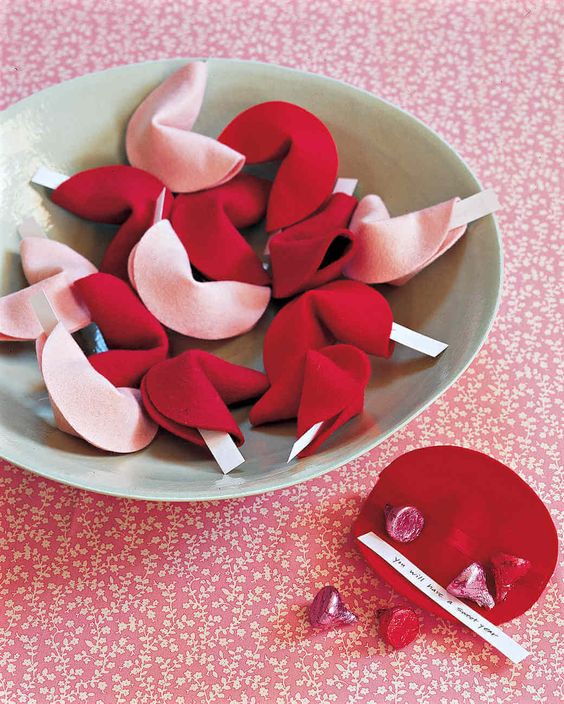 Forego fortune cookies for these ones are made of felt and filled with little treats like chocolate kisses along with some cute phrases.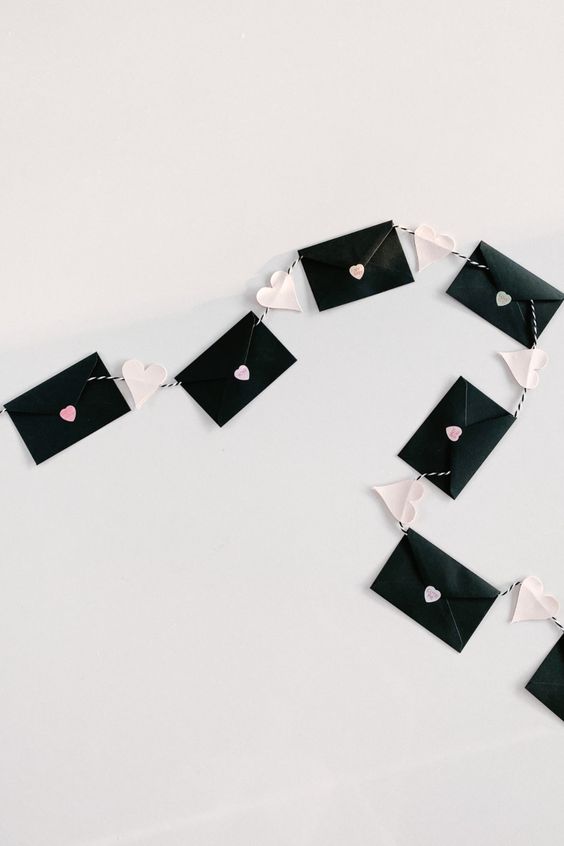 Tired of the usual red and pink color scheme? Try black and pink for your love letter-themed garlands!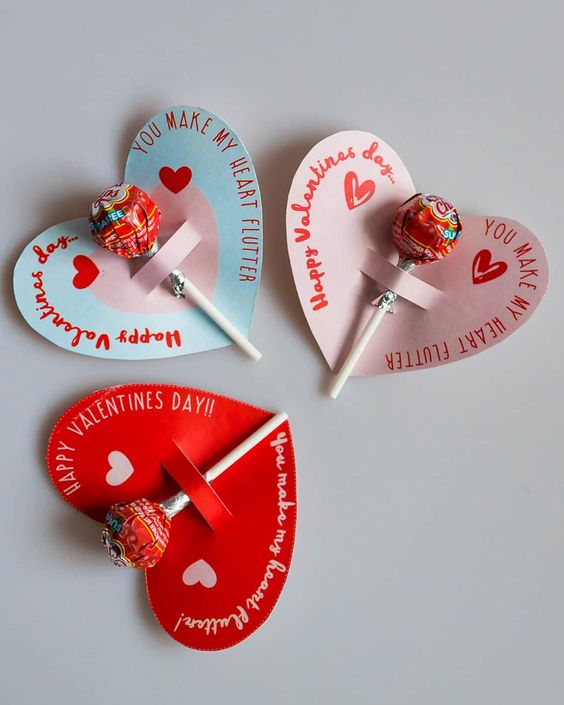 Whether you're looking for some printable templates for your little treats to give away on Valentine's Day or want to DIY these, such little gestures would really warm your friends' and loved ones' hearts.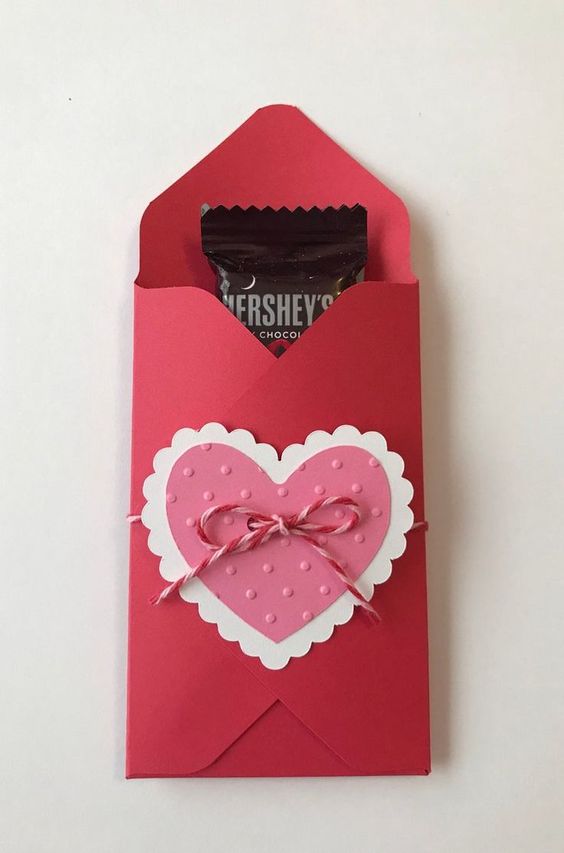 Get creative with your DIY packaging this Valentine's Day as you gift your loved ones with some decadent chocolates!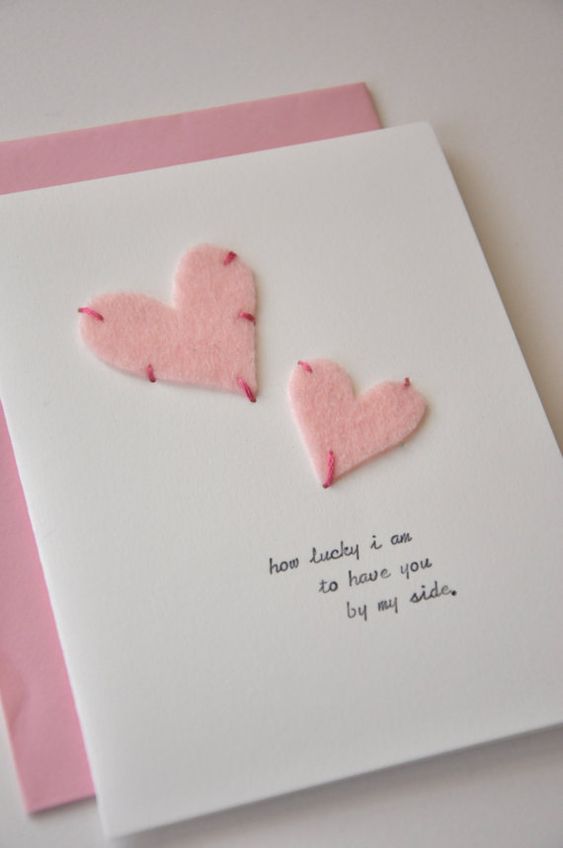 Check out these DIY cards that you can easily recreate in the comfort of your own home! You can be as minimalistic or as intricate as you can be with these!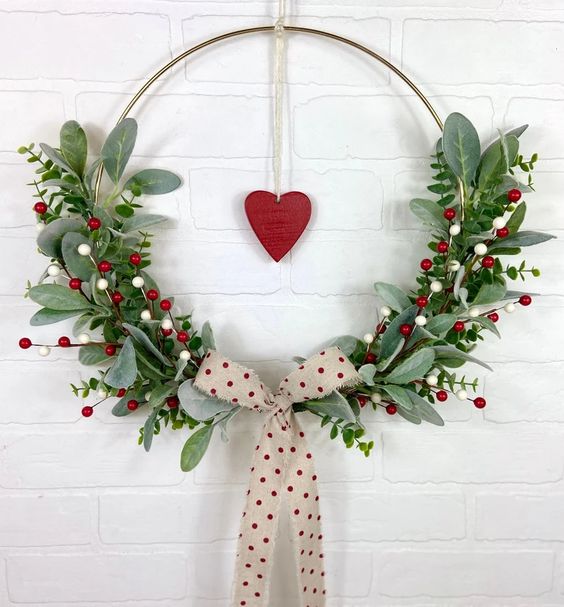 This minimalist and modern take on a Valentine's Day wreath is utterly gorgeous! You can opt to DIY this or get this premade directly from Etsy by clicking on the source link above.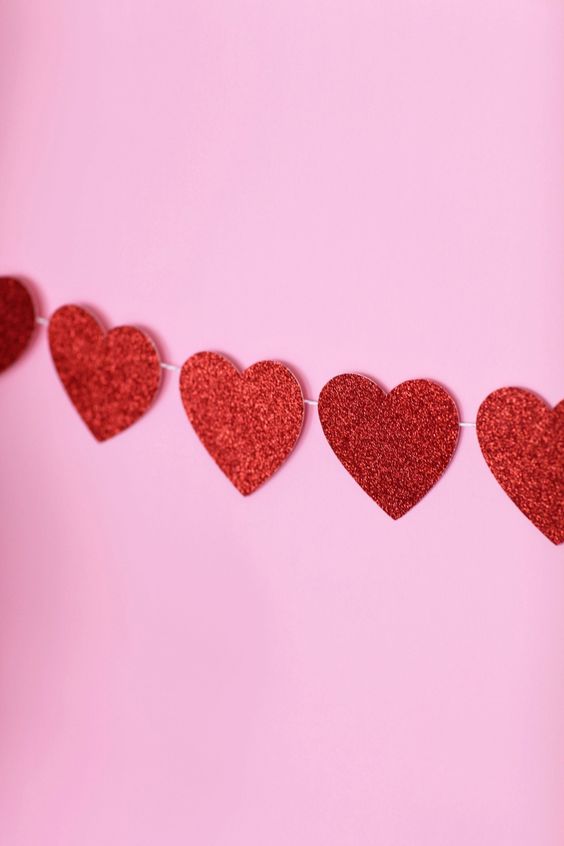 If you have some time to sit down and make your crafts, these glittery heart garlands would be so perfect for your Valentine's Day party.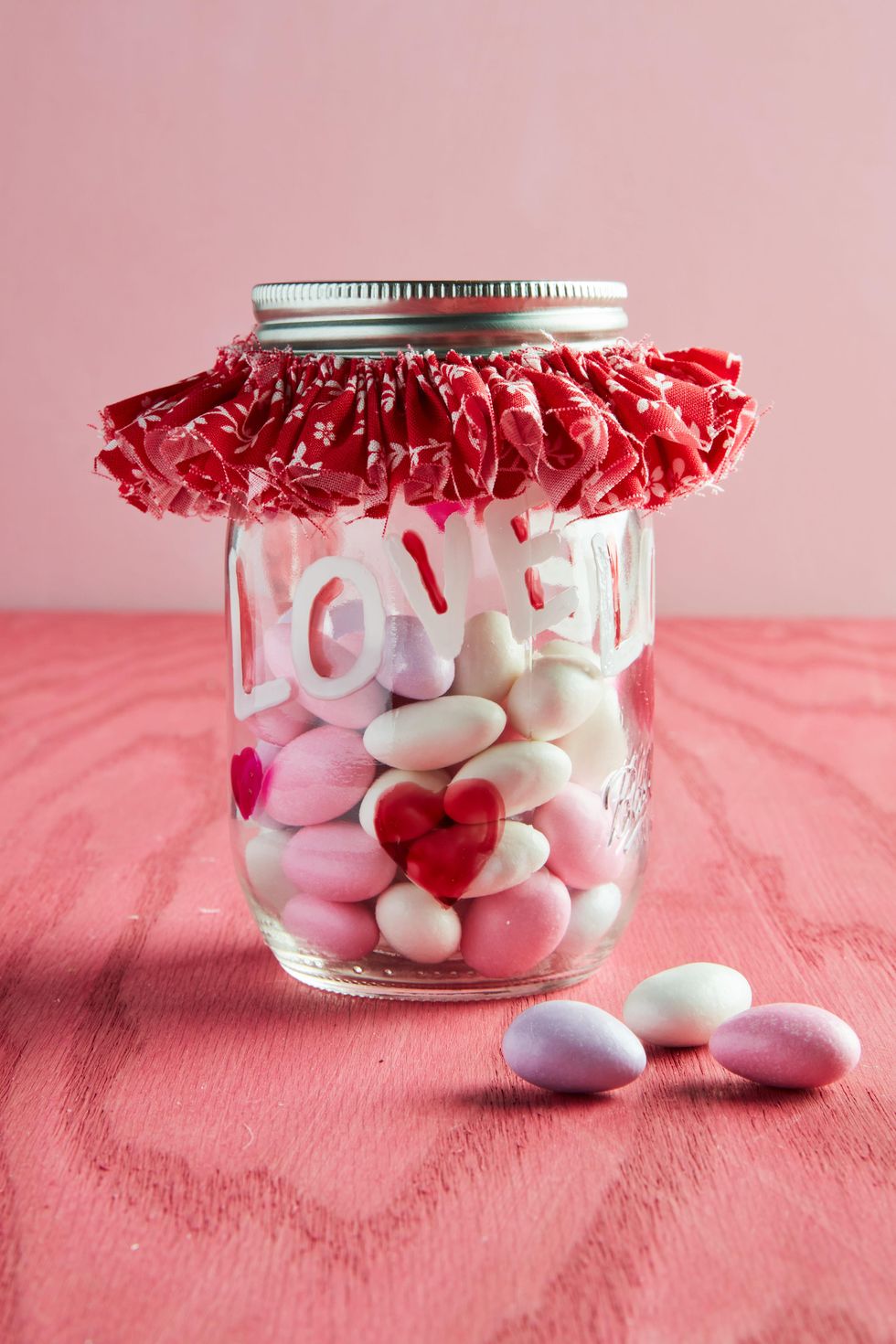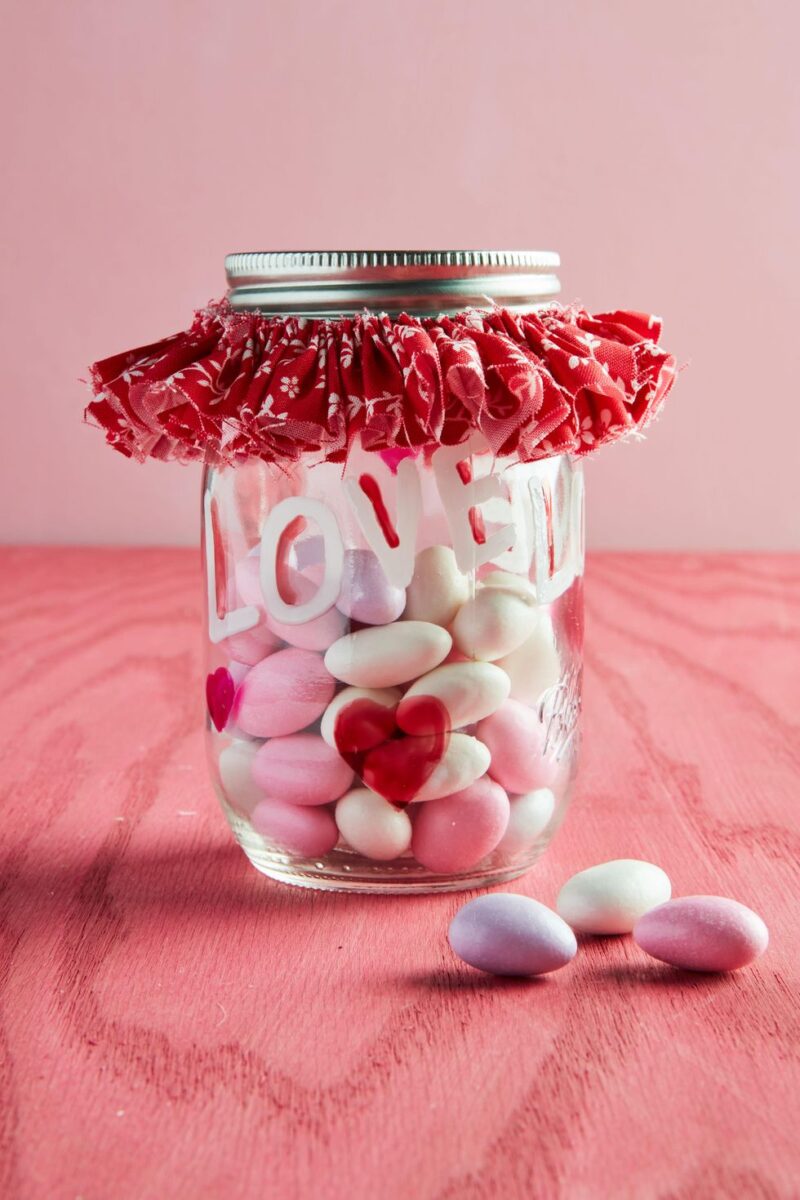 Repurpose a basic mason jar into a stunning candy jar that is sure to provide delight to everyone at your Valentine's Day party.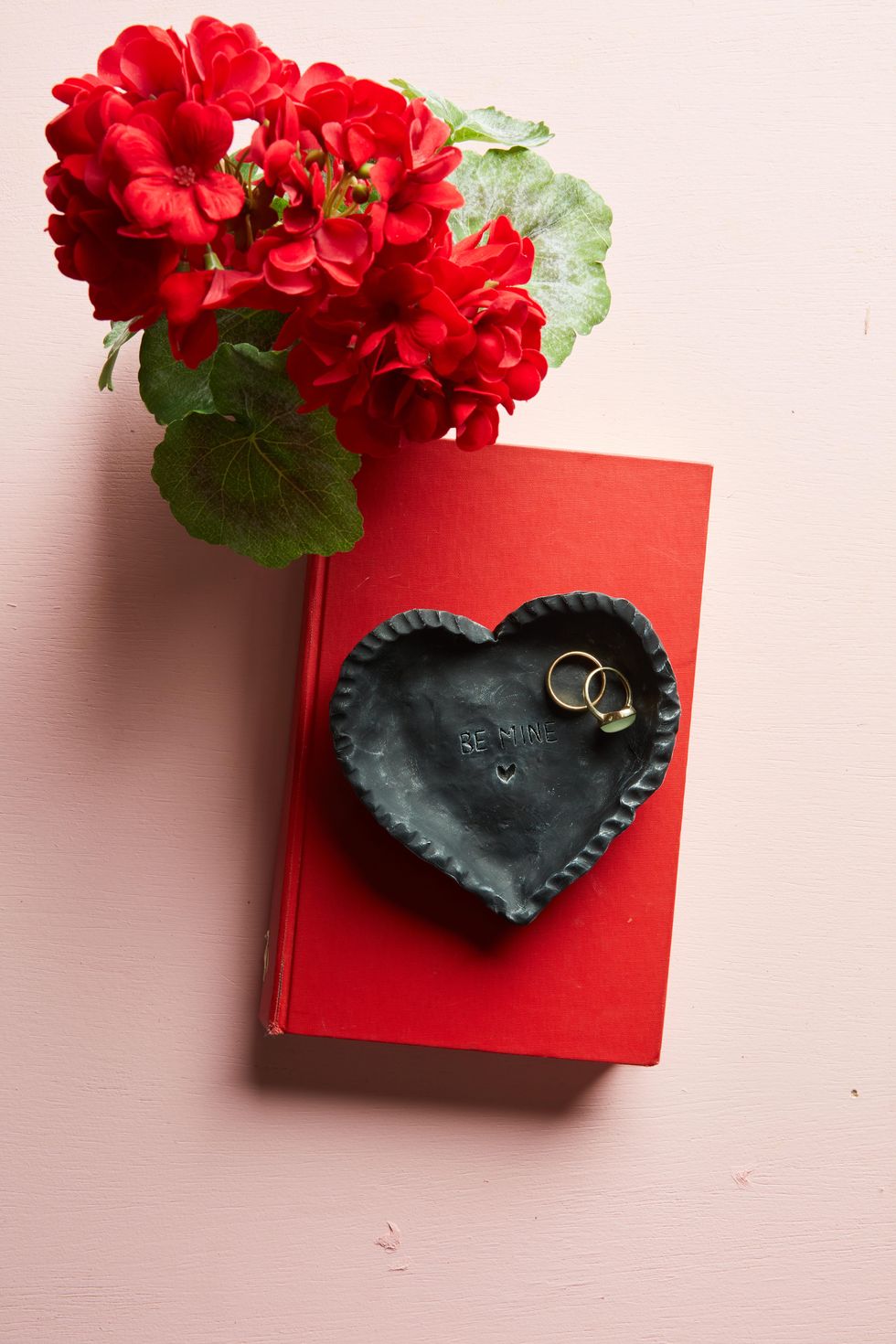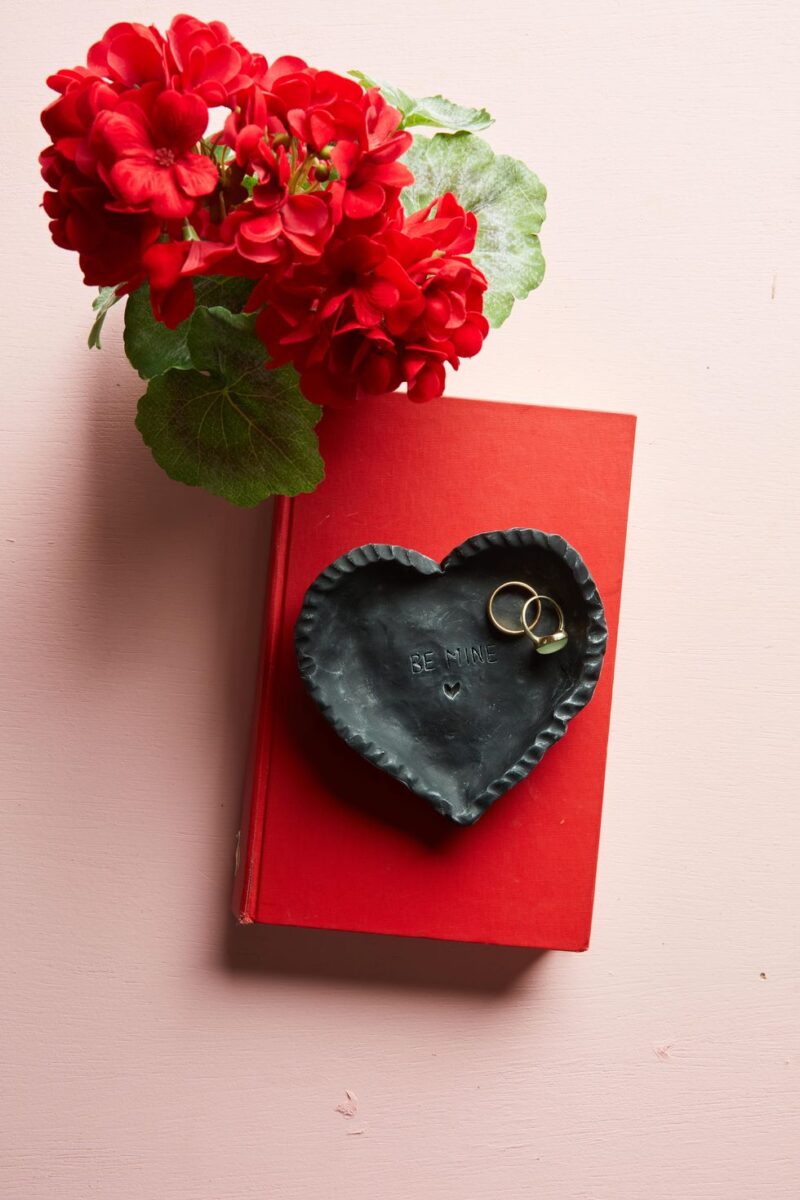 This DIY ring plate is made from oven-baked clay and is ideal for keeping rings or other jewelry. It's utterly gorgeous and would feel heartfelt for those you give it to.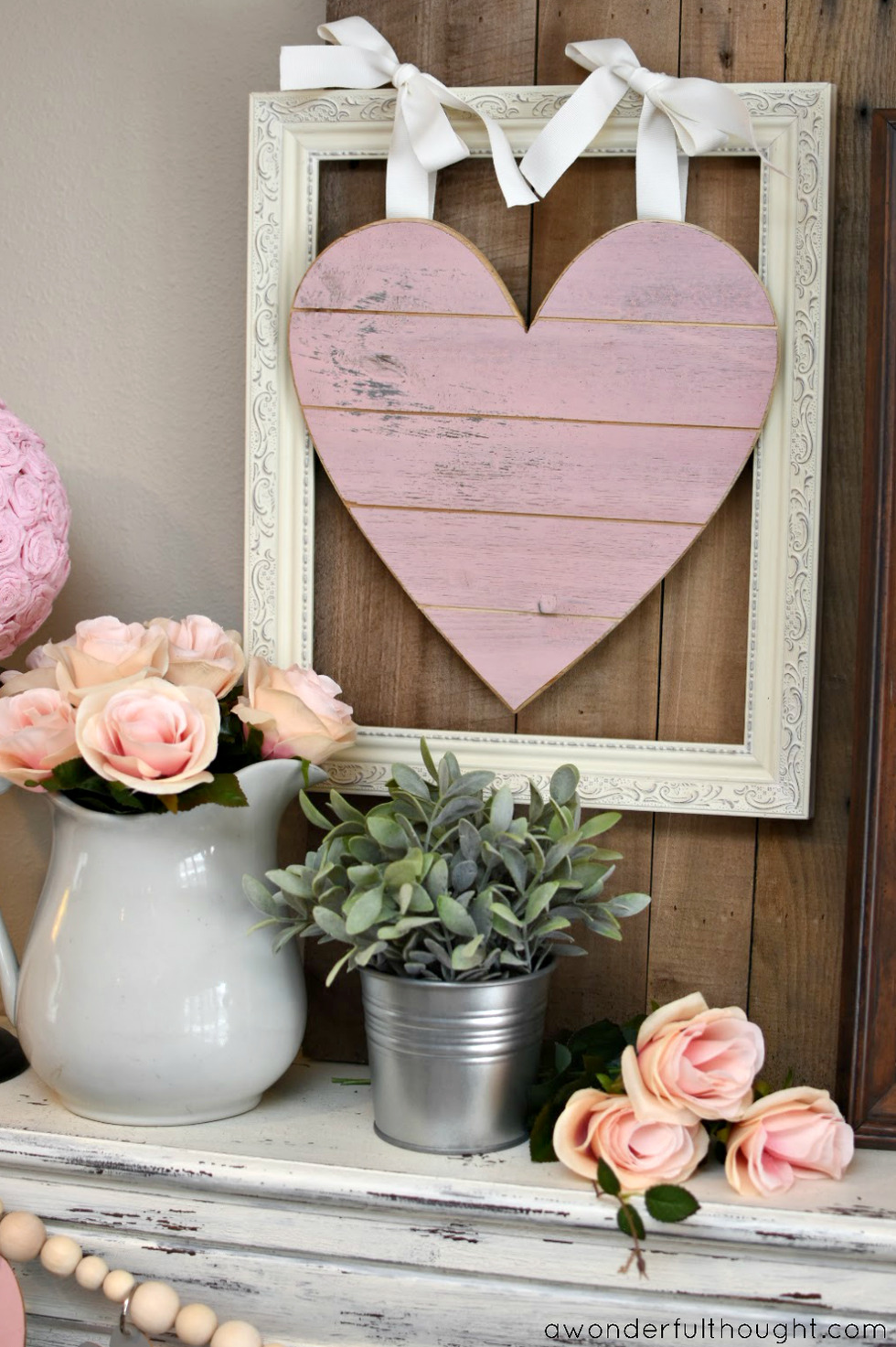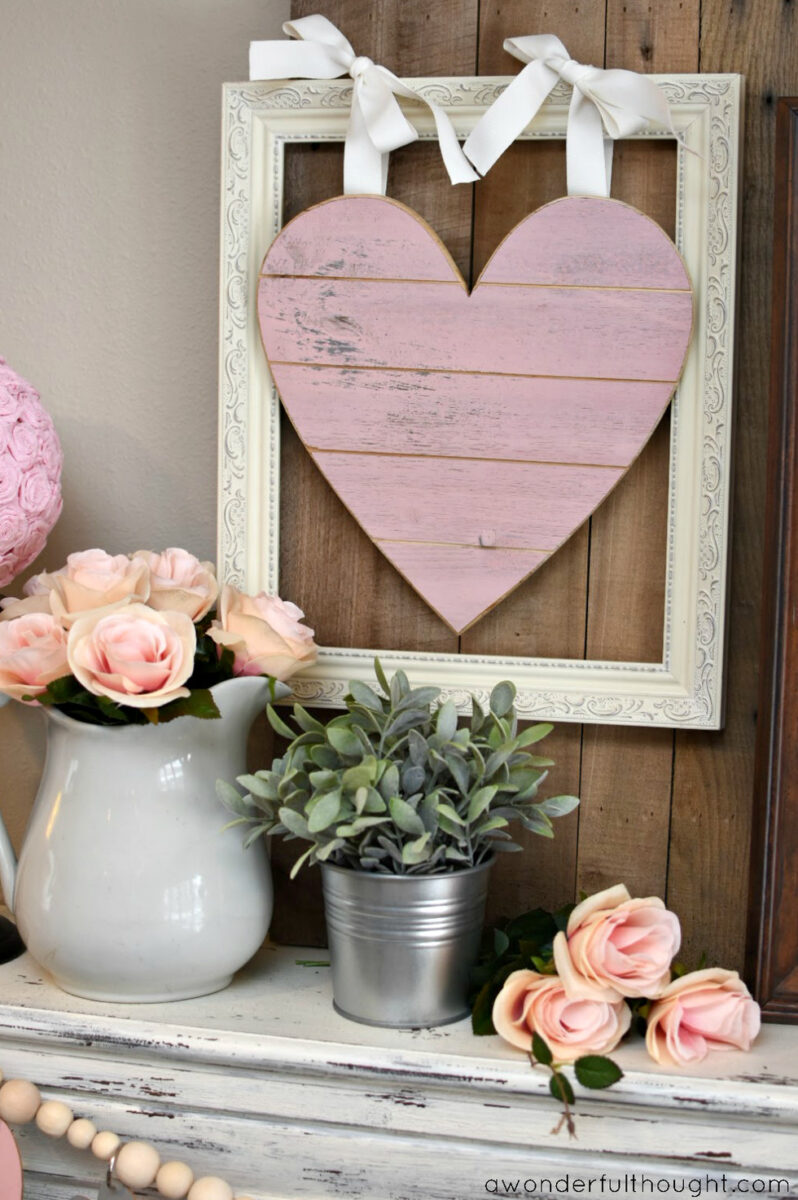 This adorable framed heart is created entirely of shiplap and a couple simple coats of paint! If you want an easy craft to do without a lot of fuss, try this one out!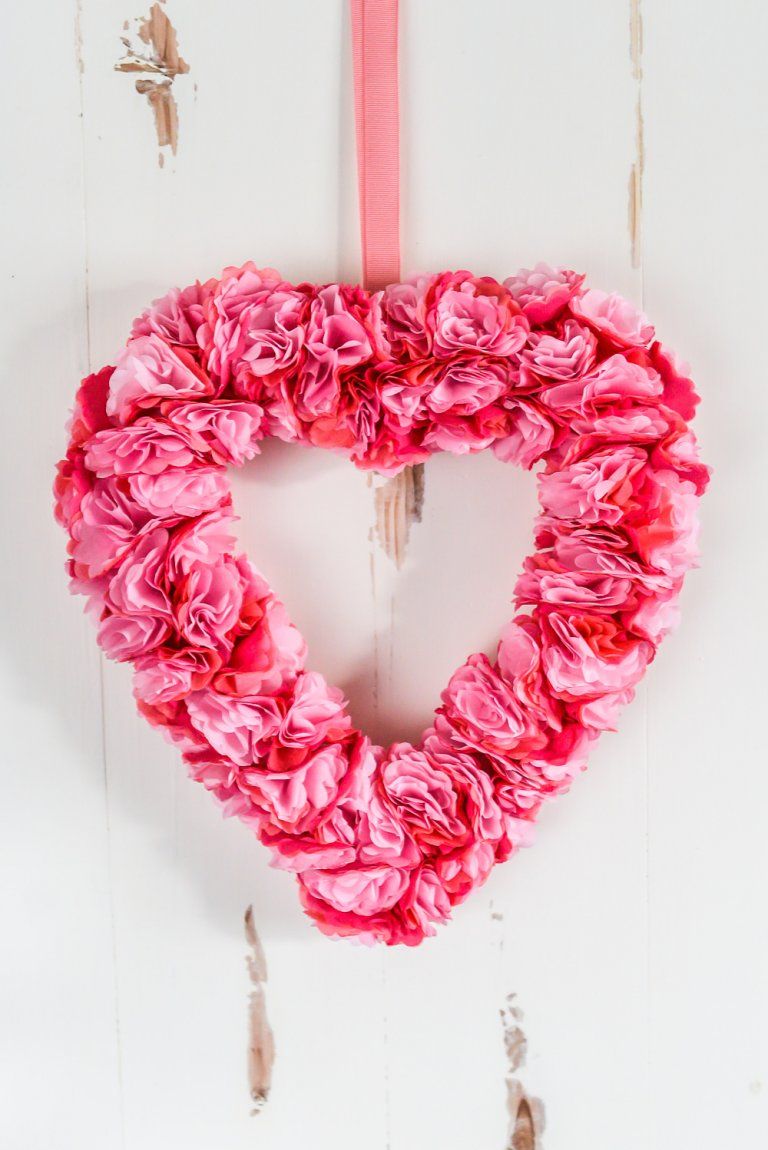 Use this wreath to adorn your Valentine's Day-themed party! This would look utterly gorgeous over the mantel or even on your front porch.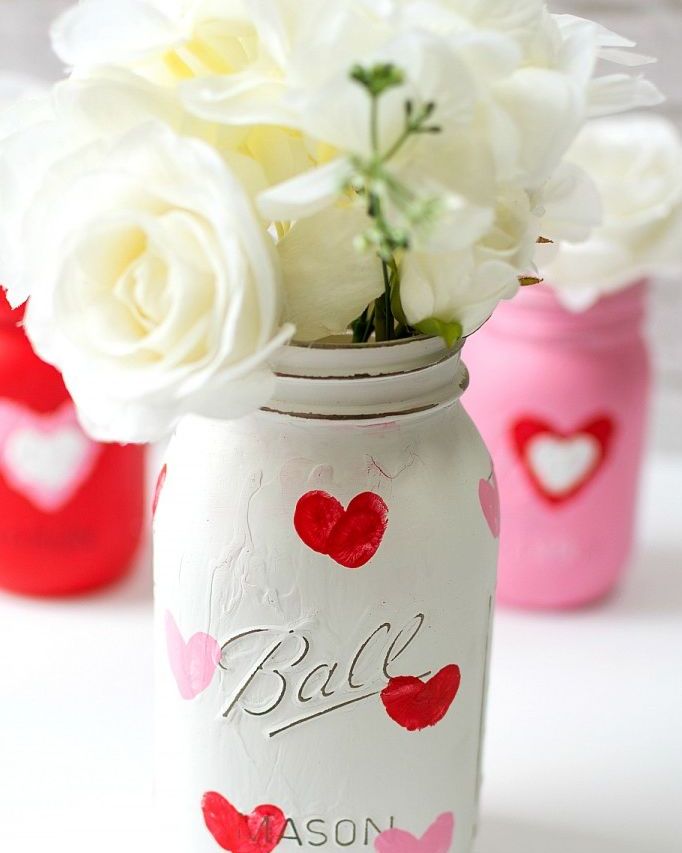 This DIY mason jar only needs some paint and your thumbprints to achieve! It's cute and super easy to do!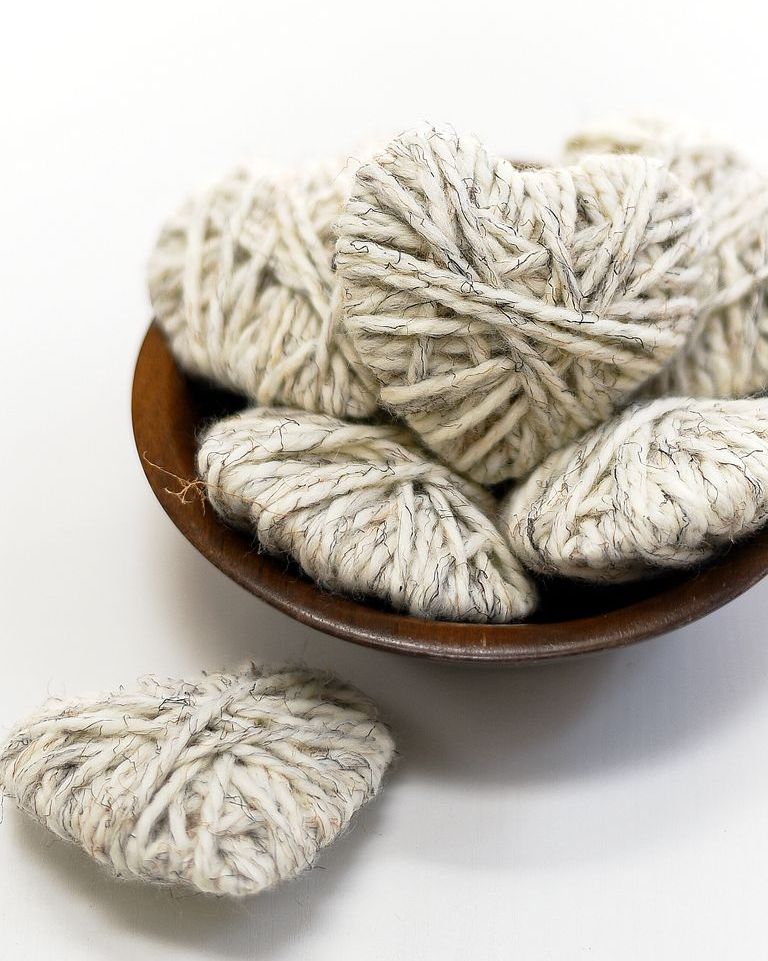 For a charming, rustic touch, put a bowl of these yarn-wrapped hearts in the center of your dining room table or on top of your coffee table in the living room.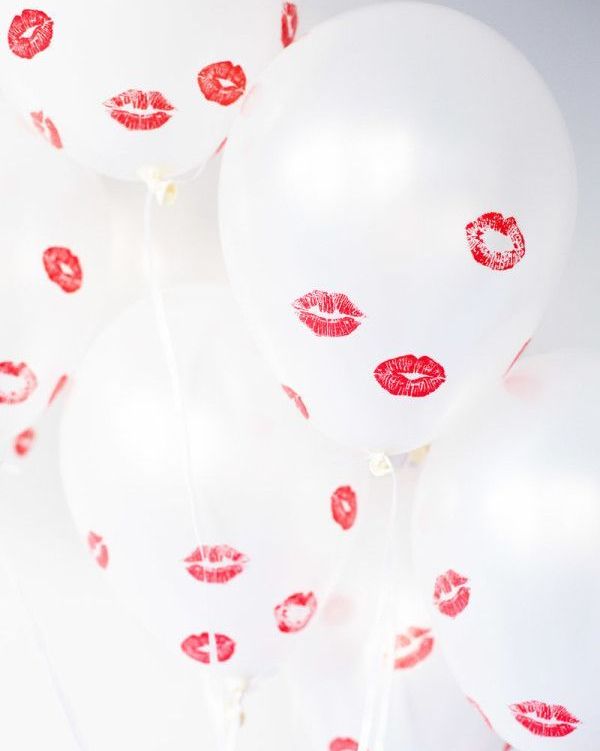 If you have any white balloons ready for your party, get creative and leave some kiss marks around them for a flirty and fun touch!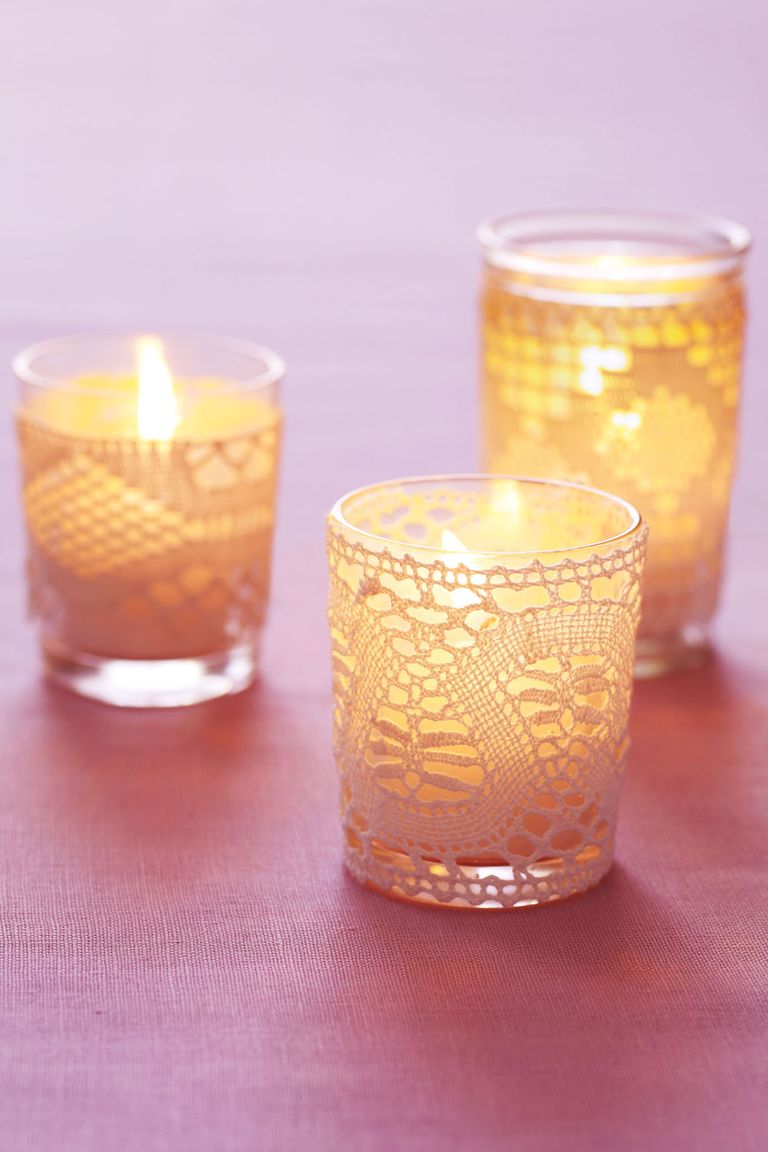 An elegant and tender Valentine's Day present would be some lacy candlesticks. Imagine 20 of them arranged in a room; the effect is undeniably lovely, don't you think? To create, just adhere lace to votives made of transparent glass.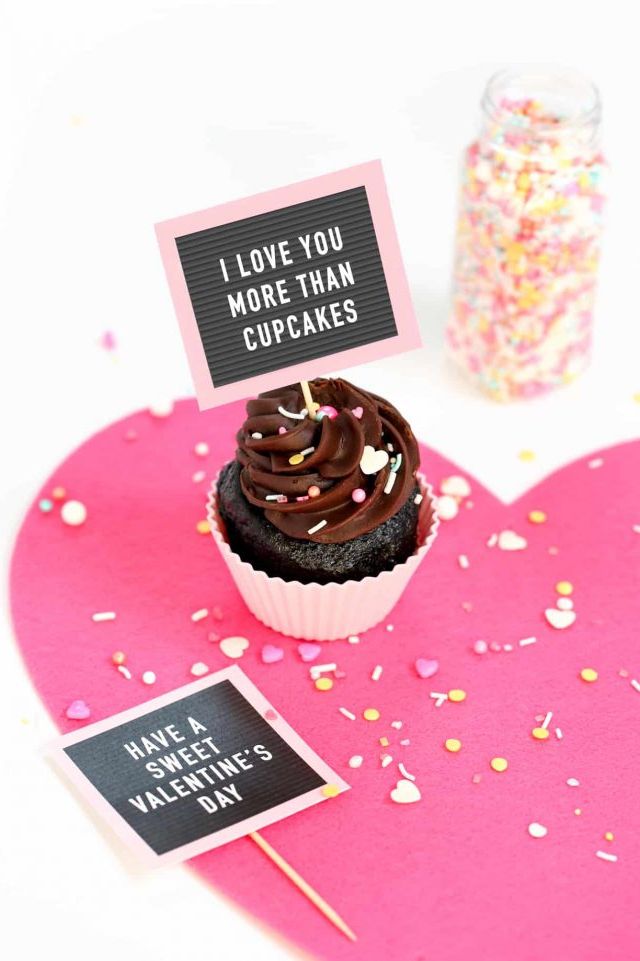 If you're serving cupcakes at your Valentine's Day party, then you should definitely add these cute, little letterboards for everyone's delight!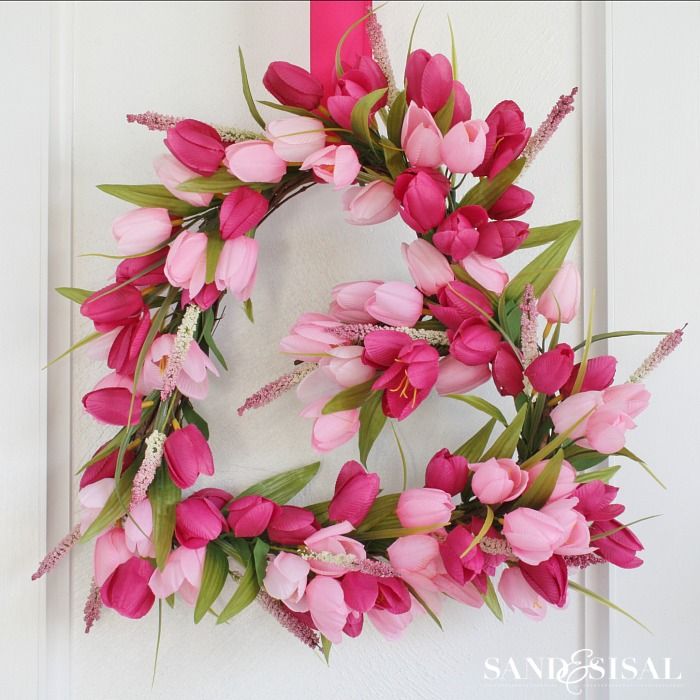 This lovely wreath suggests that spring is on the way. Additionally, it just takes twenty minutes to build with a few simple crafting materials.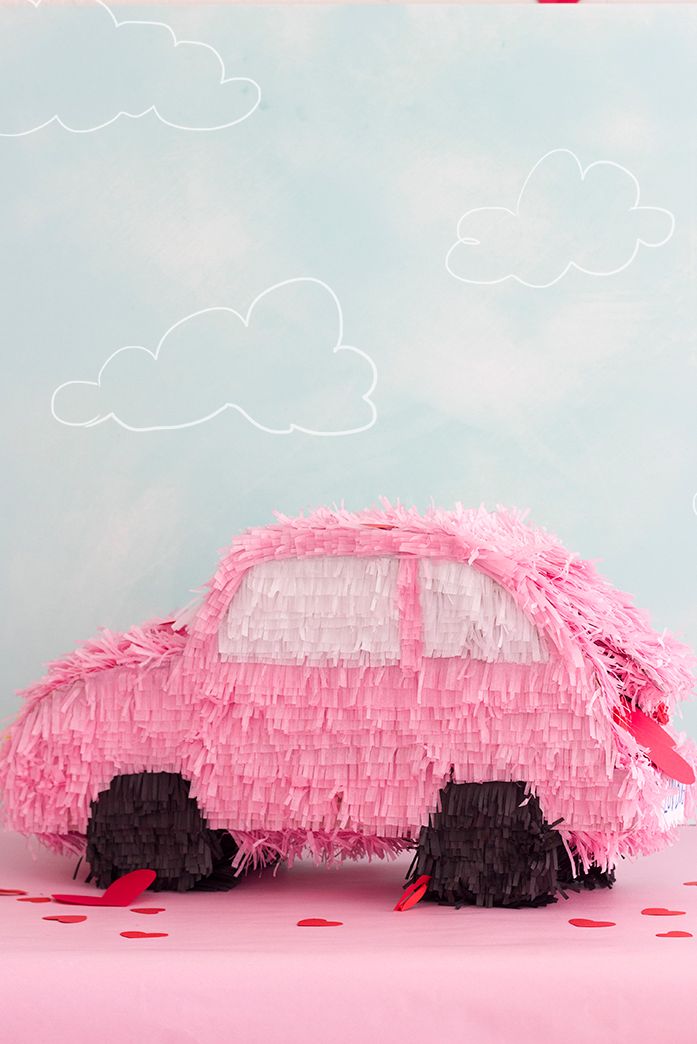 Build a pinata for your Valentine's Day party with your friends and use this fun-filled activity to surprise them with treats and more!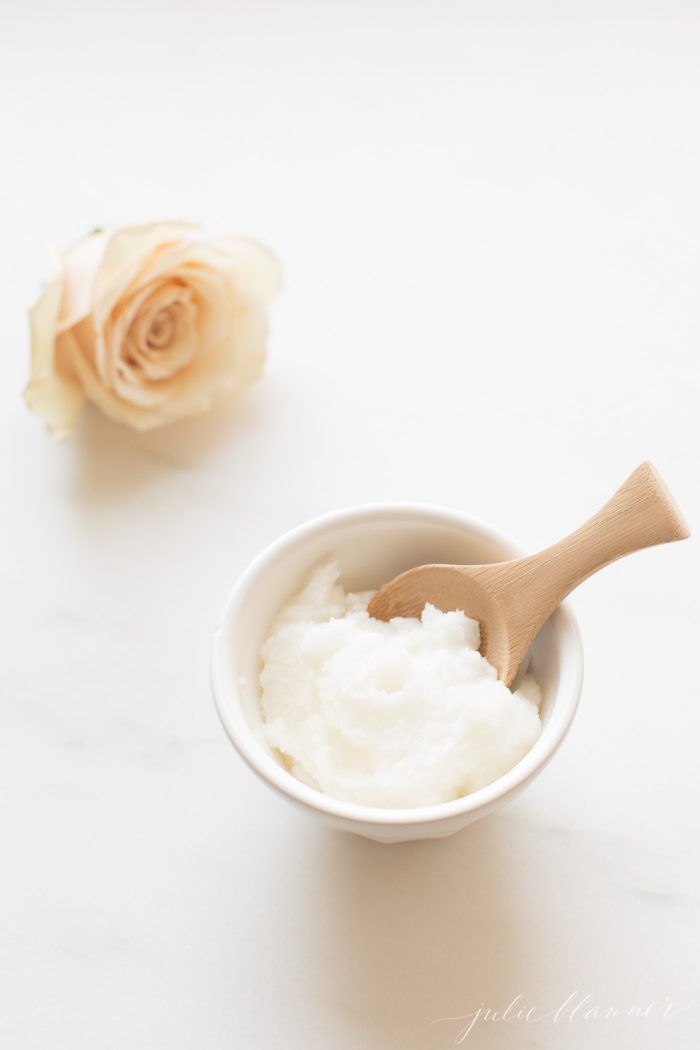 Spoil and pamper yourself and your friends with a homemade lip scrub that they will surely appreciate from you!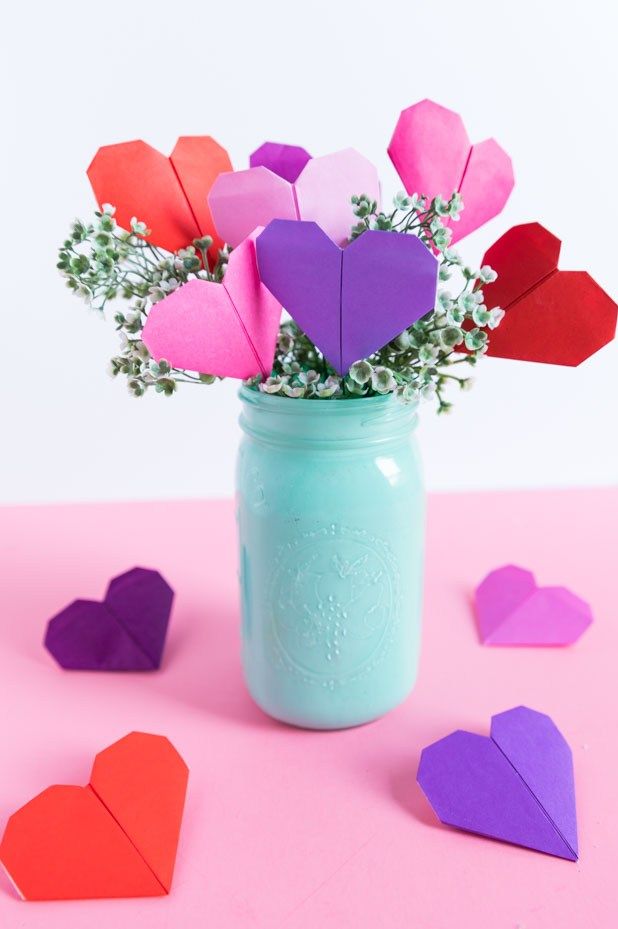 Whether you have a bouquet to display around your house, these origami hearts will surely be such a pretty addition to your flower vase!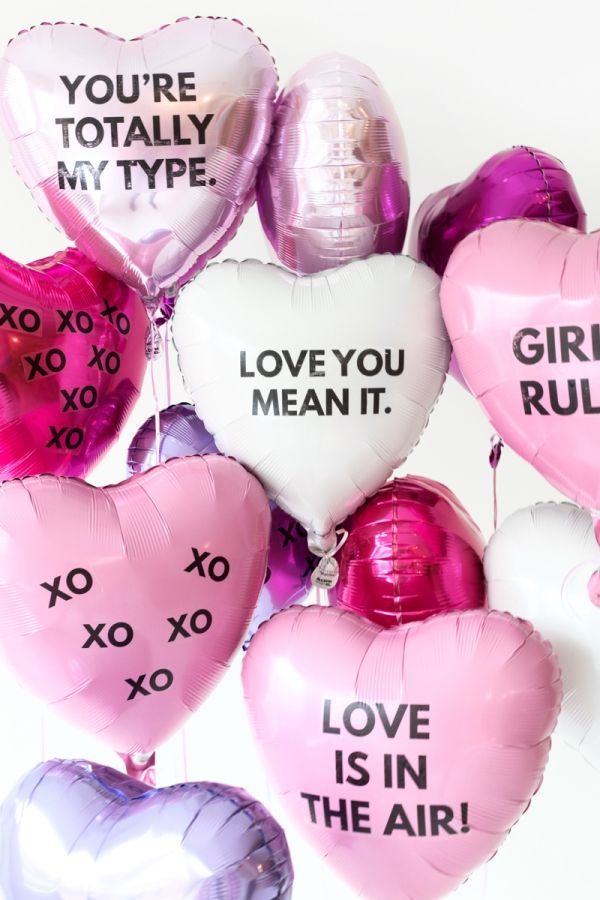 What makes this Valentine's Day craft the sweetest thing ever? Each balloon's words can be customized to say any phrase you like to suit Valentine's Day or even include the names of your loved ones.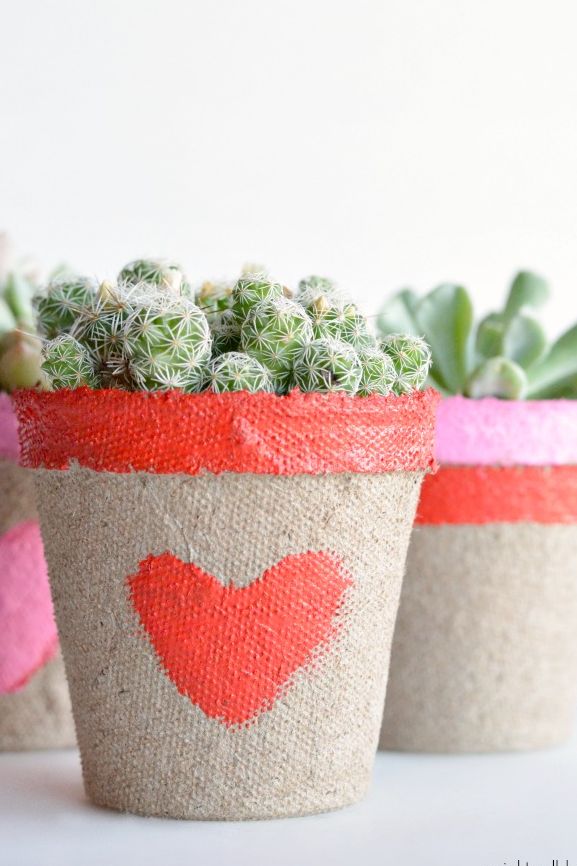 Succulents are my favorite kinds of plants. So if you have any succulents or plants of your own, perhaps it's time to decorate their vases and pots to suit the month of love!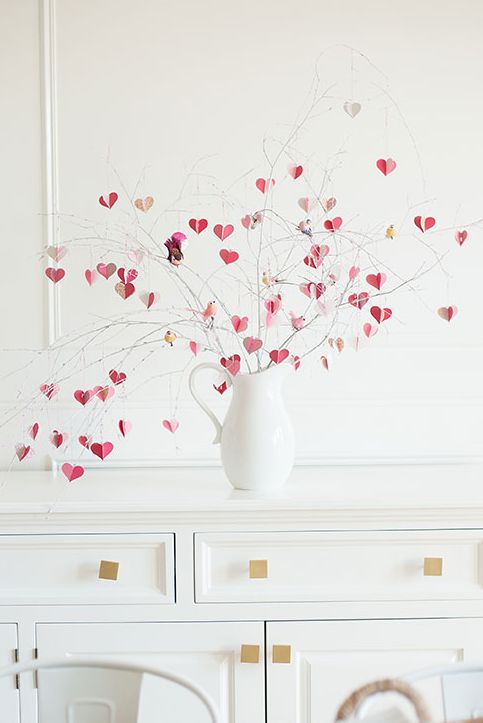 Who says love doesn't grow on trees? This cute and crafty plant will surely make you feel like you can just pluck anyone's heart from your little flower vase.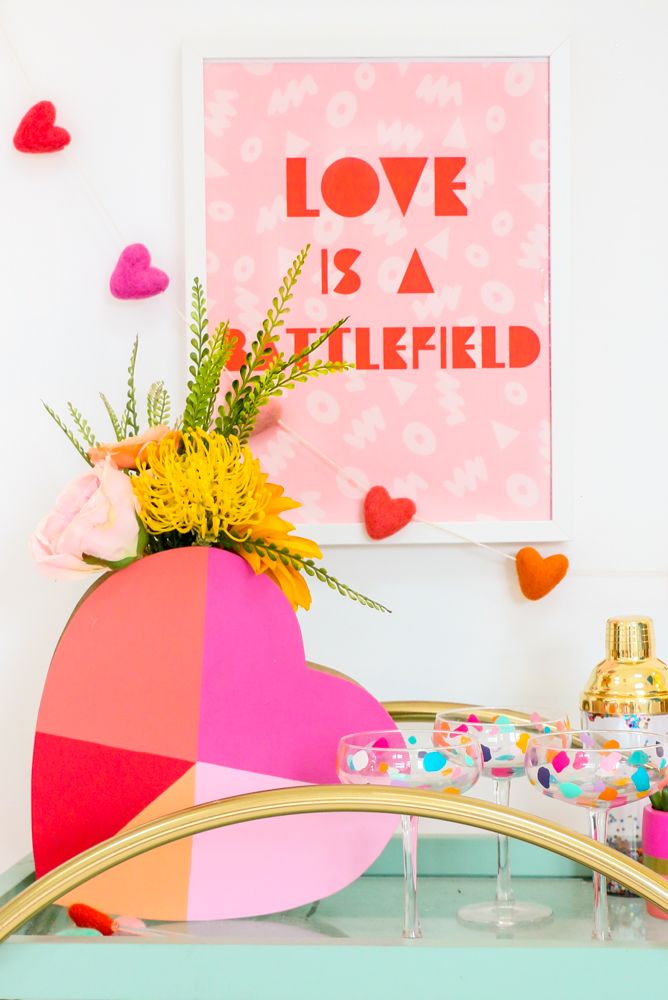 Not only is this flower vase so cute, but it also has a really unique shape with its geometric patterns. Opt for bold and vibrant colors to make those flowers pop!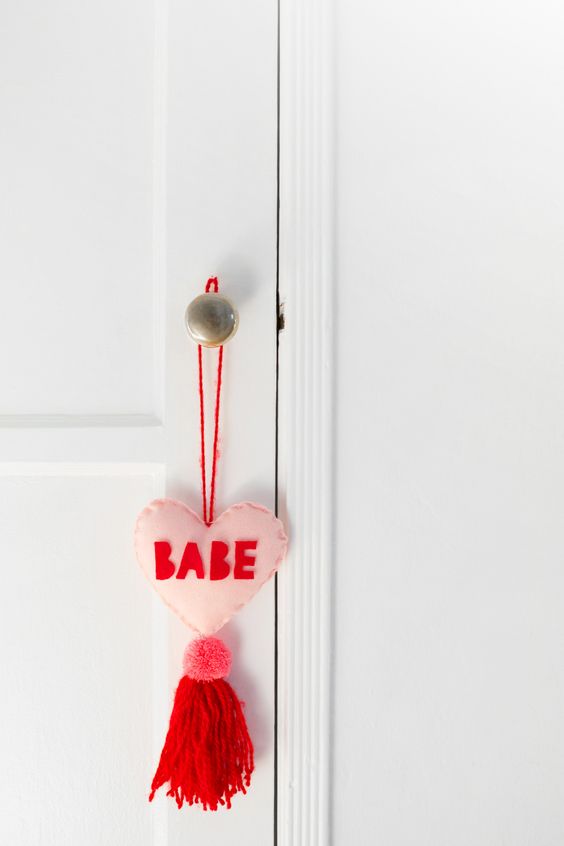 These tassel charms are so versatile! You can practically hang them around everywhere in your house.