Even though Slytherin has always been pretty popular, the rise of Draco Malfoy on TikTok made Slytherin (and Slytherin wallpaper) more popular than ever!
Not only is Slytherin popular because it's just a little bit evil, but the color scheme and general vibe is super cool. I find that Slytherin is the most traditionally "witchy" house at Hogwarts.
If you want to be positive that you're in Slytherin and haven't yet taken a quiz, this is the best online quiz ever.
It's much better than the official quizzes because it asks questions that are actually about your personality and values, then it gives you a rating for each house so you can see your exact personality breakdown.
You can also check check out the Pottermore quiz here which is the "official" quiz from Universal, but I don't find the questions to be as accurate.
But honestly, you don't even have to be in Slytherin to enjoy the aesthetic of the house. Everyone has some qualities of each house!
I love incorporating elements of Harry Potter into everyday life, even if it's through a subtle aesthetic, but I was especially excited to add in the aesthetic of my Hogwarts house.
One of my favorite ways to do this is with iPhone wallpaper! You can use regular Harry Potter wallpaper or use house-specific wallpaper, depending on your mood and style.
Feel like you belong in a different house? Check out these other Harry Potter wallpaper posts:
For those of you who are 100% Slytherin, you'll love these Slytherin wallpaper options.
I include some regular Slytherin wallpaper options (such as the badge, the snake, the school colors, etc.) but also included some wallpaper options that I believe Slytherin students would choose.
They aren't specifically Harry Potter-related, but they are definitely Slytherin in vibe.
If you want Harry Potter wallpaper that's not house related, check out this post.
Slytherin Wallpaper Options:
Here are my favorite 30+ Slytherin wallpaper options!
To save any wallpaper option, simply hold the picture down on your phone and click "save to library." You can then go into your settings and select a lock scree and/or a home screen.
Most of these will work for your home screen, your lock screen, or both. I like using a bolder wallpaper for my lock screen and choosing a more muted wallpaper for my home screen so I can see my apps easily over the wallpaper.
I recommend saving any wallpaper you like then testing them out.
Sometimes they look a bit different on the phone, so it's easier to save them all at once then to go back and forth.
30. Lake & Forest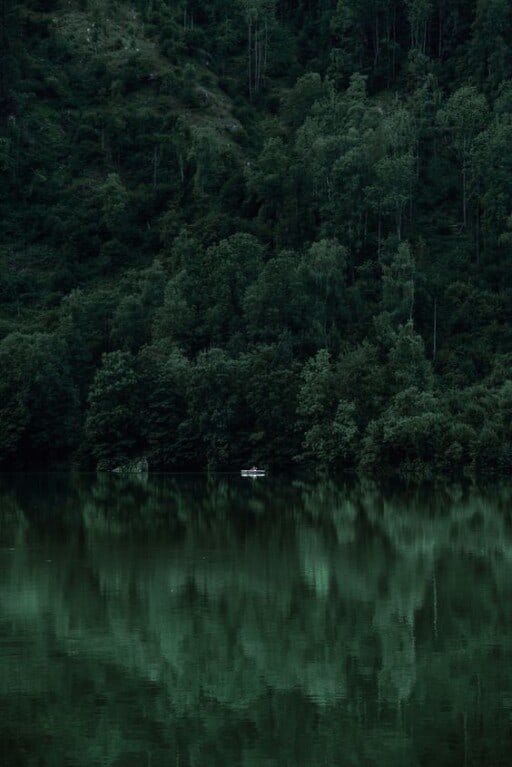 This Slytherin wallpaper reminds me so much of The Deathly Hallows movie.
I also picture any pureblood Slytherin having a lake like this behind their mansion. It's pretty, serene, and spooky all at once.
Related: 100+ Super Fun Shadowhunter Series Wallpaper Downloads For iPhone
29. Winter Train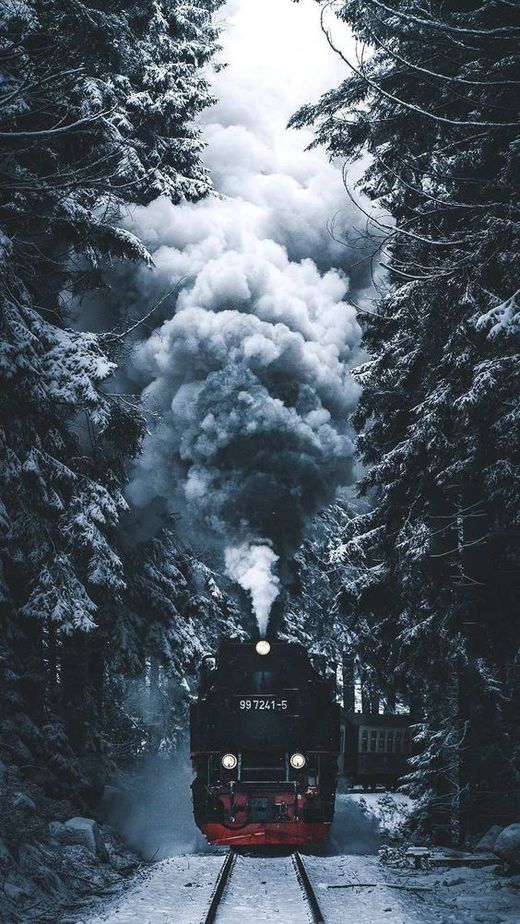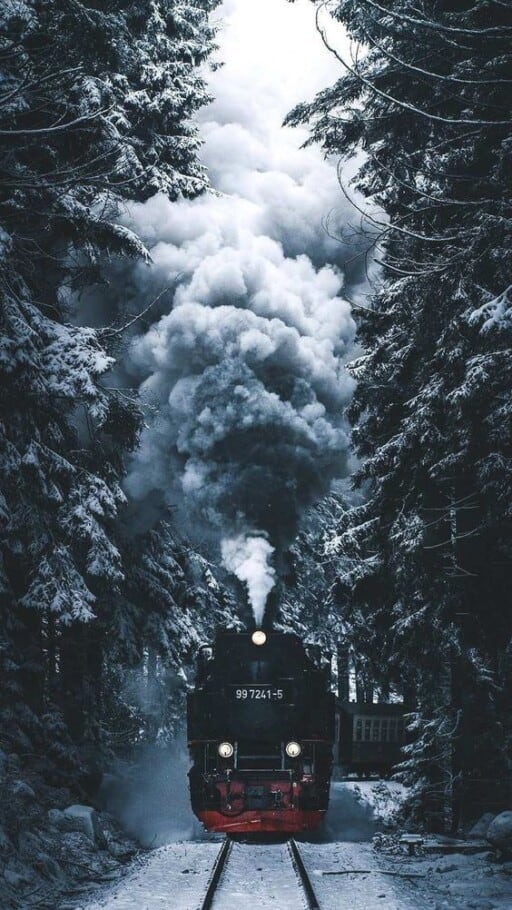 This is one of the Slytherin wallpaper options on this list that both fits the vibe and is happy.
Whether you decide this represents the Hogwarts express or any other train in the winter, it's definitely a gorgeous photo to see every time you open your phone.
Regardless of how you feel about Slytherin, this is a really beautiful winter wallpaper!
28. Picture Window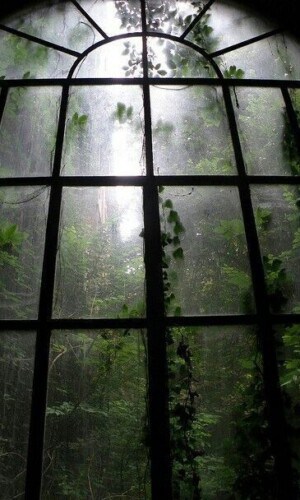 I can totally see a Slytherin family living here. Green academia is huge on Tiktok right now, mostly because of the rise of Slytherin in popularity, and this dark academia/green academia vibe is perfect for any Slytherin's phone.
I really love Slytherin wallpaper options that include some sort of greenery. It can be a little sinister but also feel comforting because who doesn't love plants?
This is perfect for any green witch or plant mom out there!
Related: 40+ Bridgertons Wallpaper Options For An Elegant Phone Background
27. Slytherin Scarfs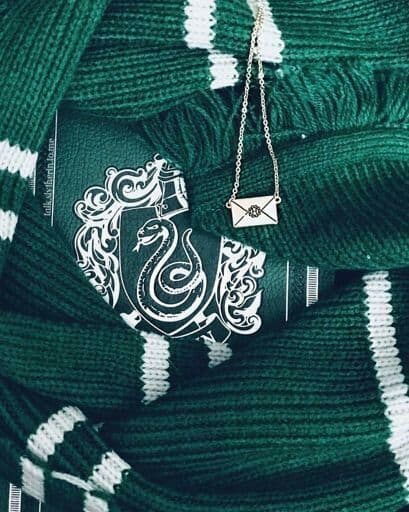 If you're into Quidditch or school spirit in general then you'll love having these Slytherin colors and badge as your lock screen or home screen.
You can easily mute the colors in this photo if you find that it's too bright to work well as your home screen (sometimes it's hard to see the apps over the wallpaper). I like to use the Tezza app or Canva to do this.
26. Pieces Of Slytherin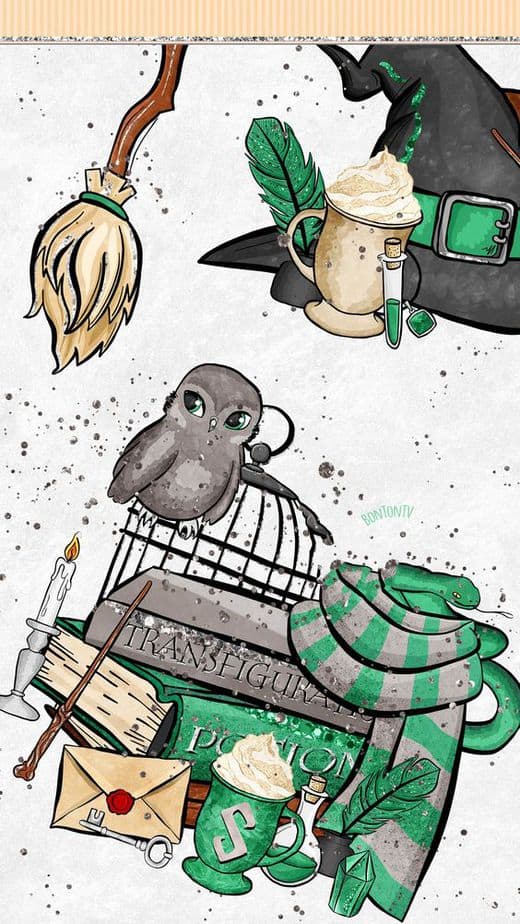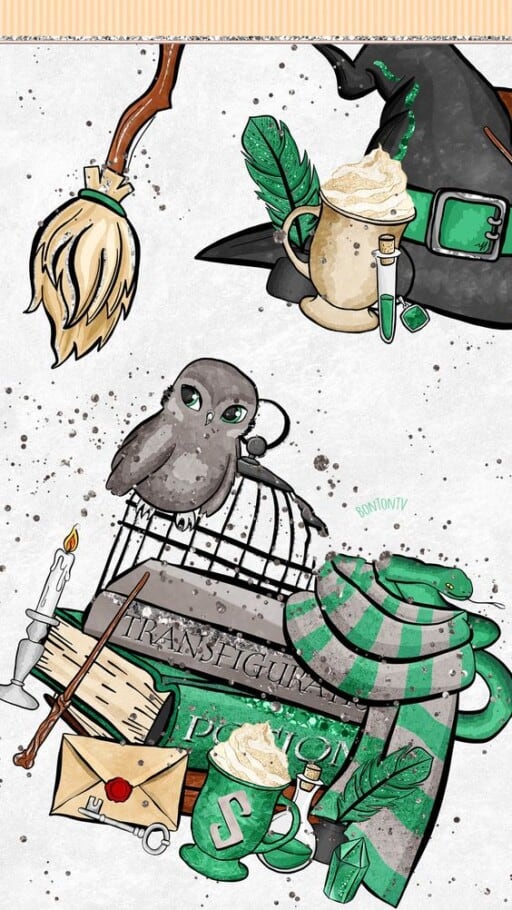 This is such a happy, studio Slytherin wallpaper background! It's perfect for those of you who love Potions, Herbology, owls, and all things green.
This Slytherin wallpaper is easy to use because you can crop it as needed. It's supposed to look cut off and messy, so this is the perfect wallpaper to use if your phone is a slightly different size from normal.
25. Green Living Room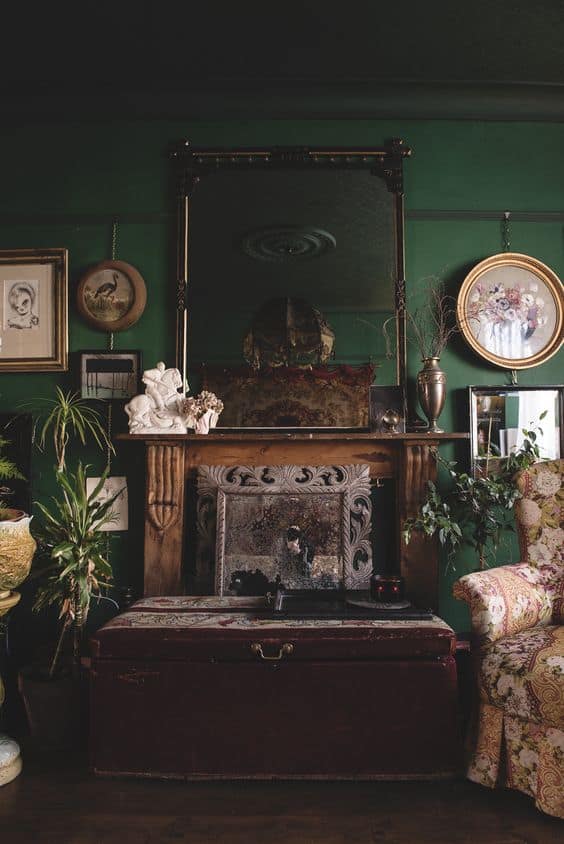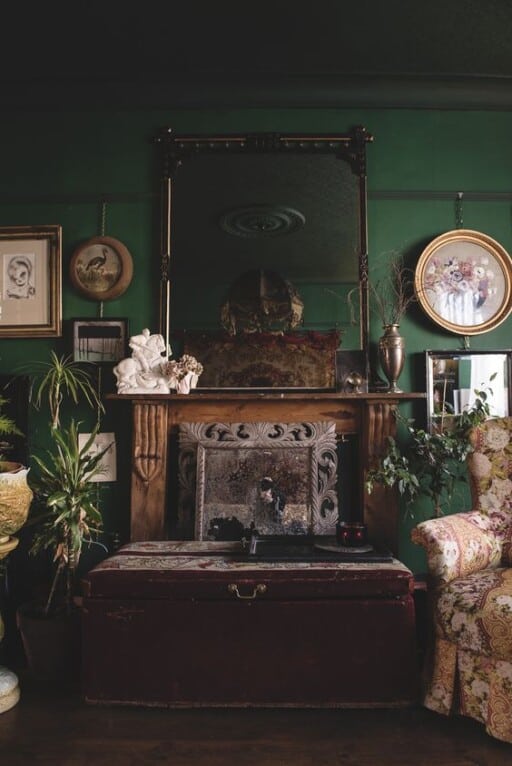 Isn't this room just absolutely stunning? I can imagine a Slytherin family gathering around such a fireplace to plan and plot.
I can't imagine that the Malfoys don't have a room like this in their manor.
Related: 25+ Free Classy & Boujee Wallpaper Options For iPhone
24. Green Door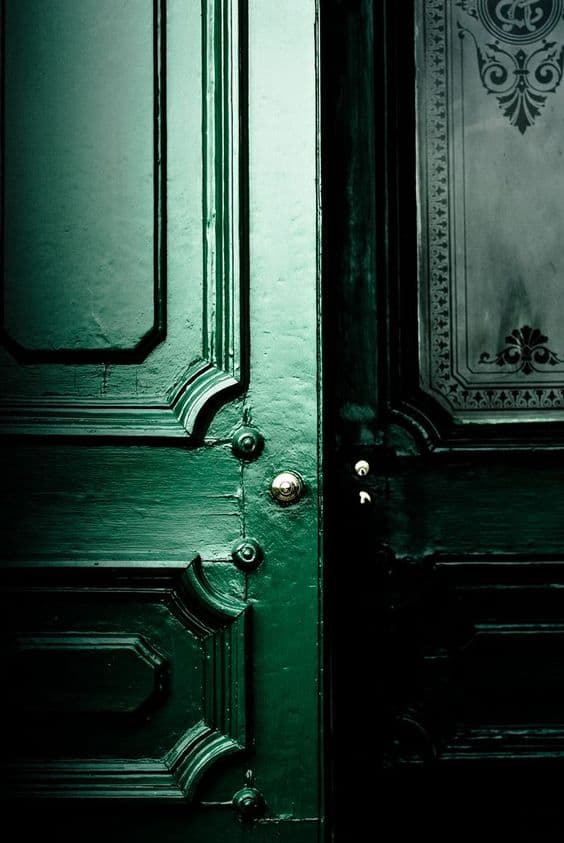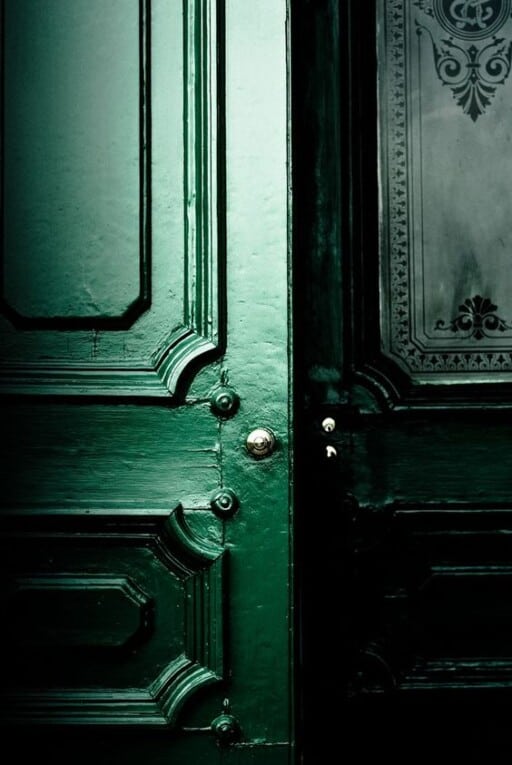 This door is really simple but is still gorgeous and just a little bit sinister. It definitely gives off the Slytherin vibe without going overboard. It's also the perfect amount of muted coloring to put behind apps.
I think this works perfectly as a home screen, a lock screen, or both.
23. Slytherin Wallpaper Snake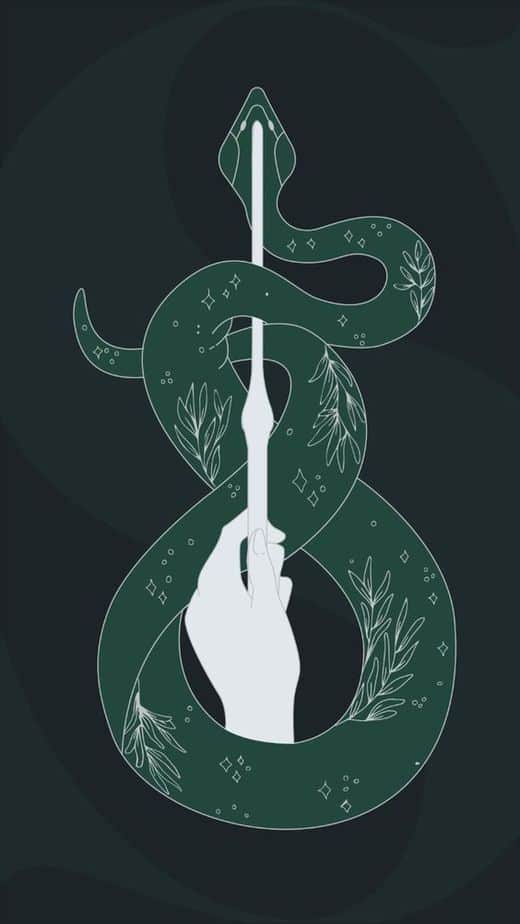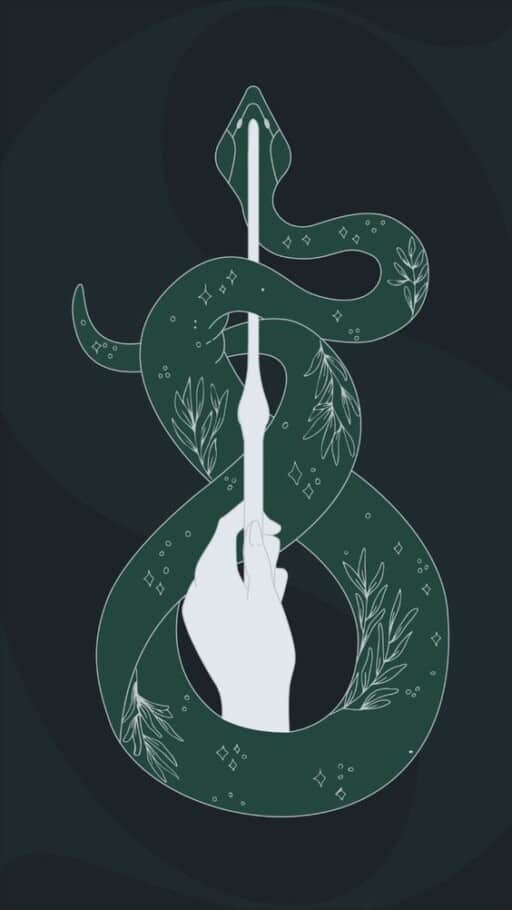 If you specifically love Slytherin because of the snake, then you'll be enthralled with this wallpaper.
I really love how this wallpaper doesn't just "scream" Slytherin, in case you don't want your Hogwarts house outwardly on your phone, but it's still clearly the icon of Slytherin and low-key includes a wand.
22. Slytherin Accessories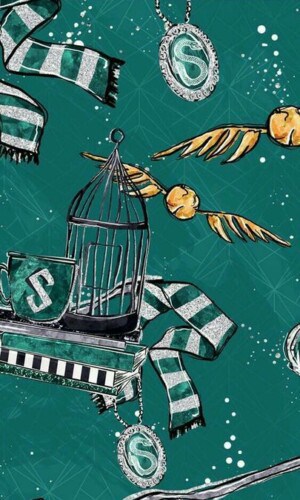 This is a fun Slytherin wallpaper collage with a variety of accessories! I especially love the touches of the golden snitch and the locket (or horocrux).
This is the perfect wallpaper for those of you who really love the school element of Slytherin!
21. Green Victorian Collage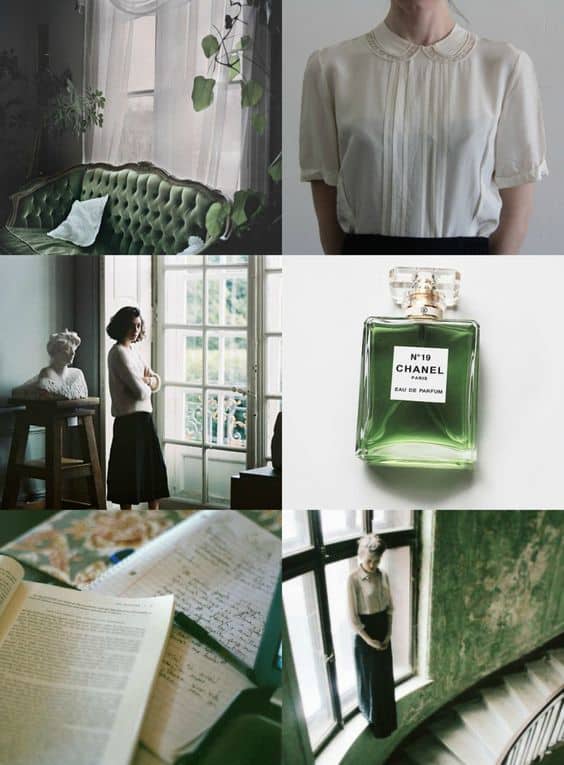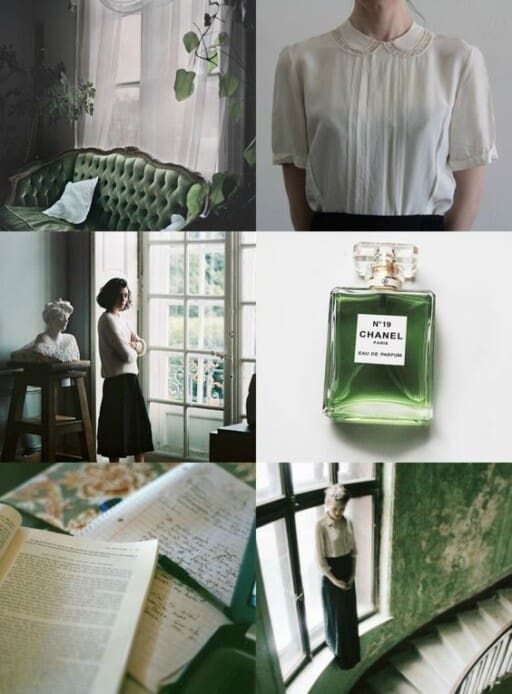 Do you specifically feel drawn to Slytherin because of the classic, Victorian vibes in the house? This is a slightly historical Slytherin wallpaper collage that's truly stunning.
I really love how this is a magical wallpaper in general, even if you aren't only focused on Slytherin. It's just stunning!
20. Tea & Leaves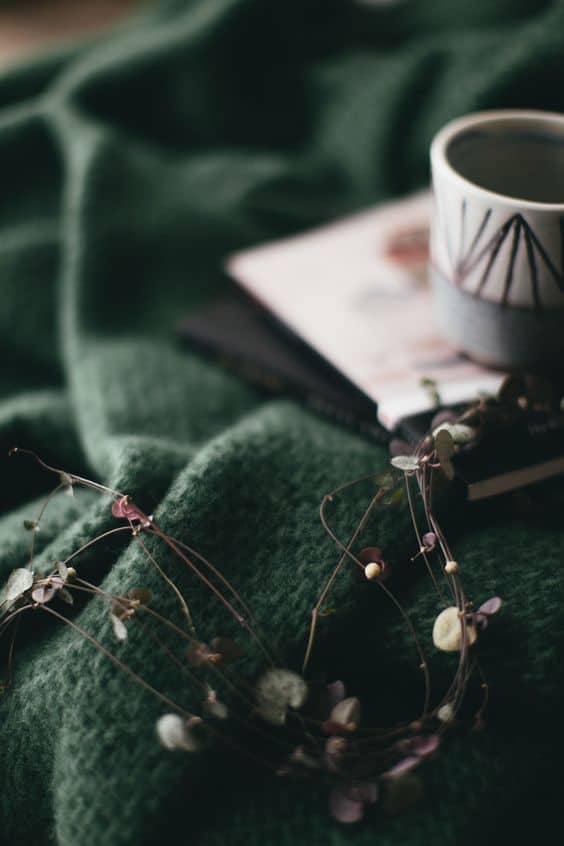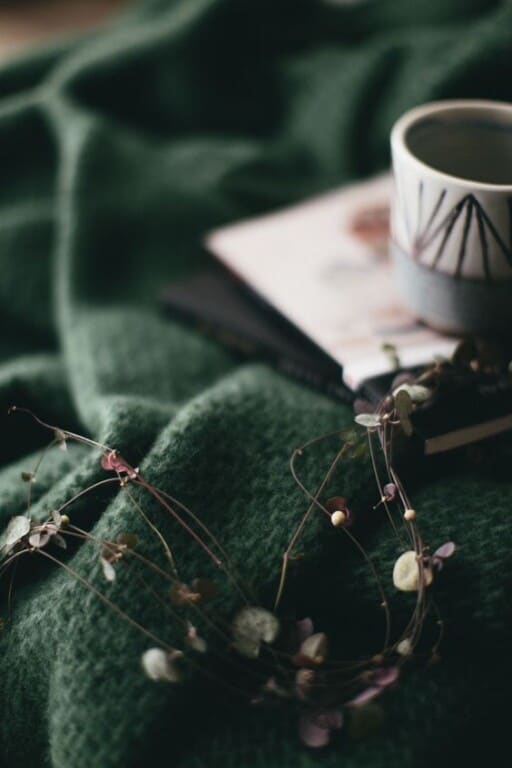 This is a simple Slytherin wallpaper that I bet the regular students would actually enjoy. It's super cozy and happy and doesn't feel too sinister!
19. The Deathly Hallows, Slytherin Edition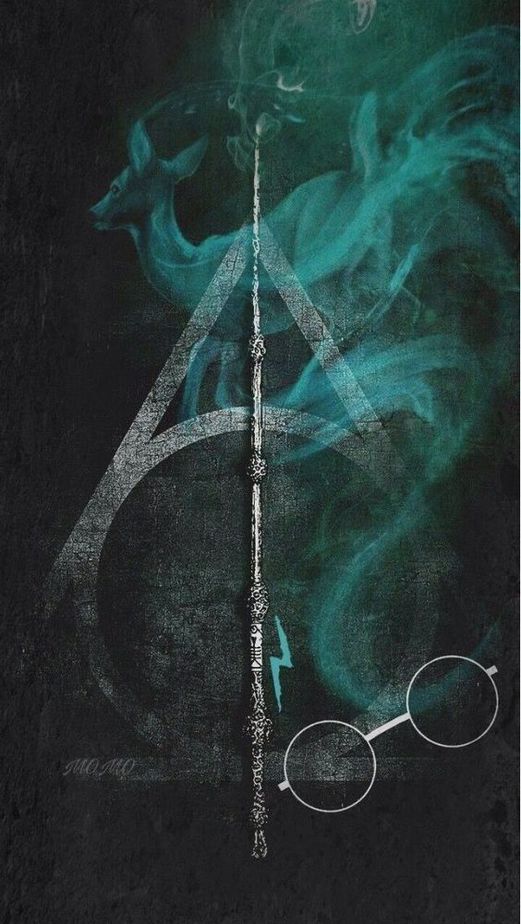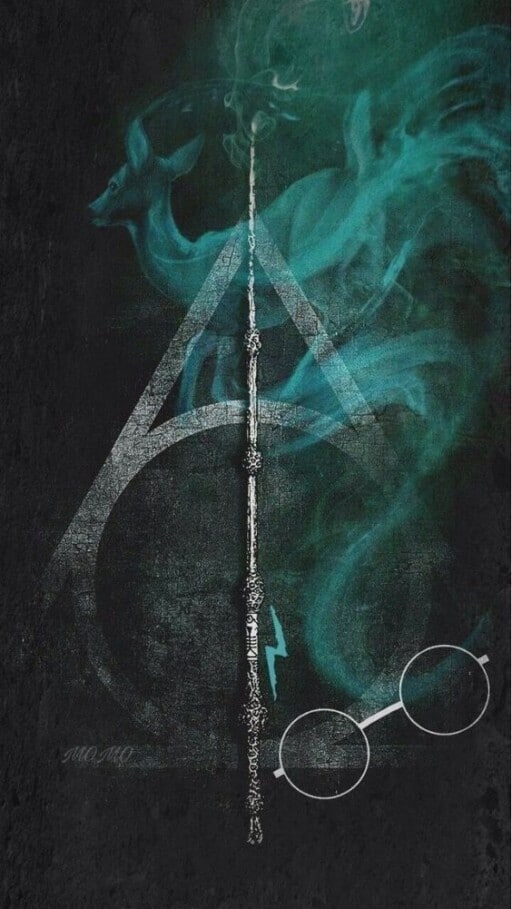 I love this Slytherin wallpaper! If you're a huge fan of the Deathly Hallows, then you'll love seeing this wallpaper every time you open your phone.
The addition of the glasses and scar is just too cute!
18. Green Books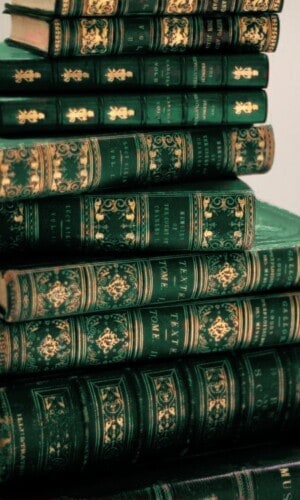 This is a great academic Slytherin wallpaper that just gives a touch of the vibe.
17. Mysterious Forest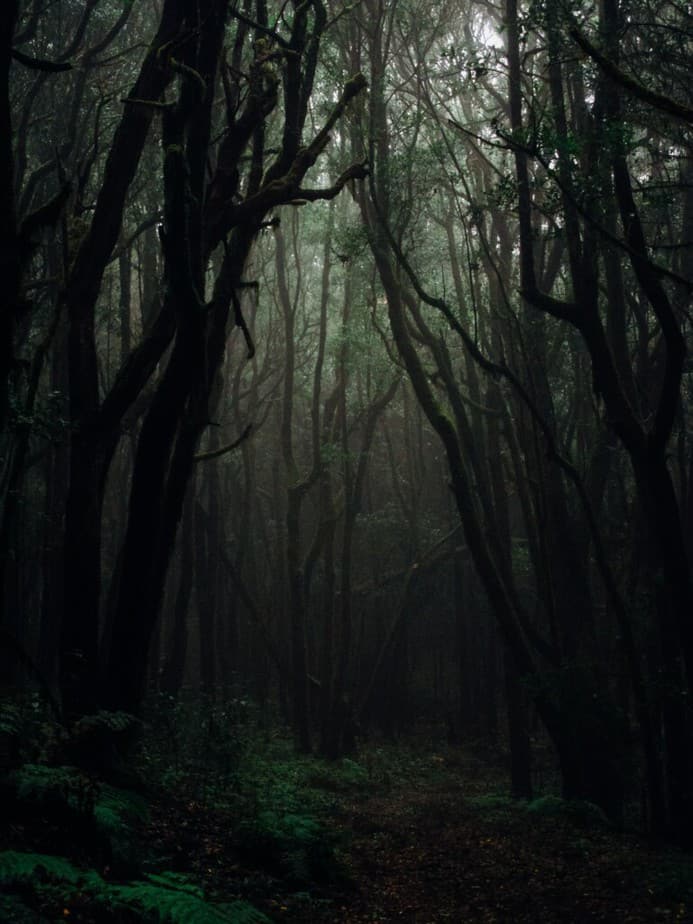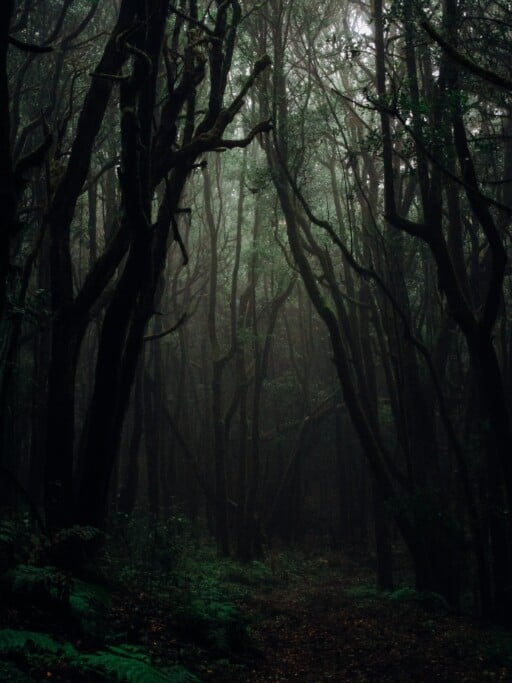 How sinister is this forest? It totally reminds me of the Forbidden Forest.
I imagine that any Slytherin would head out here to plot their revenge.
16. Night Sky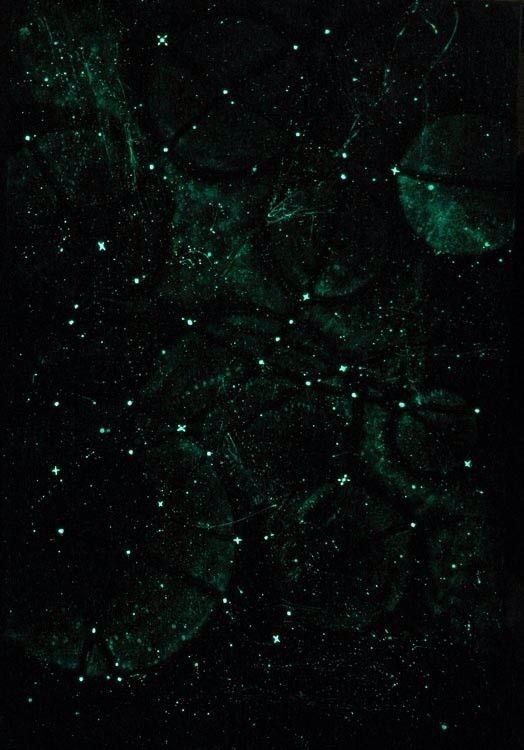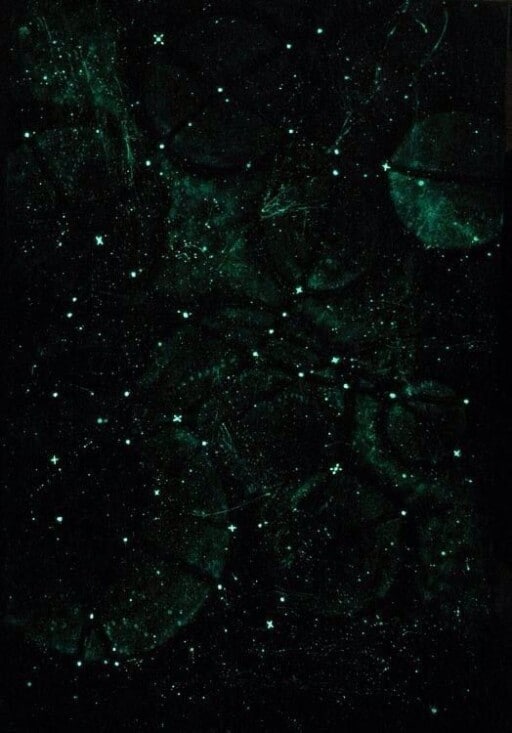 If you're a Slytherin who loves the night sky and the idea of other things being out there, then this wallpaper will be really inspirational on your phone.
15. Crybaby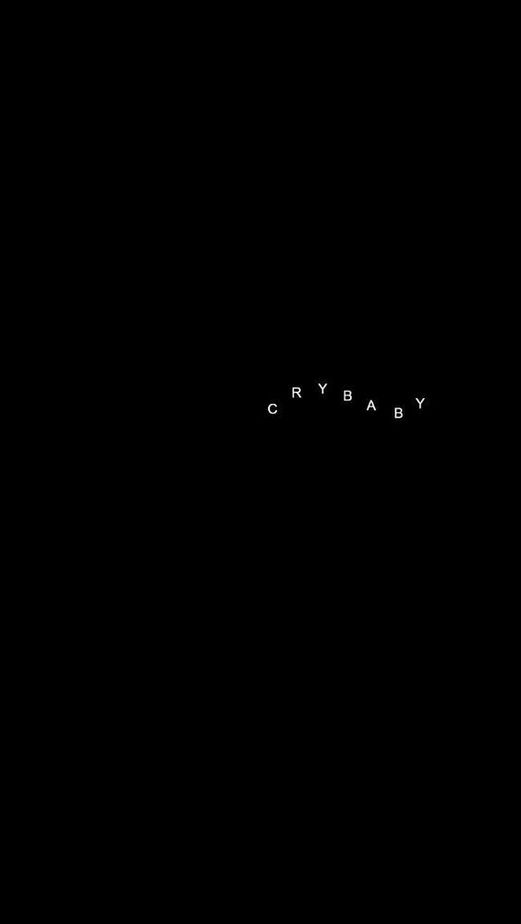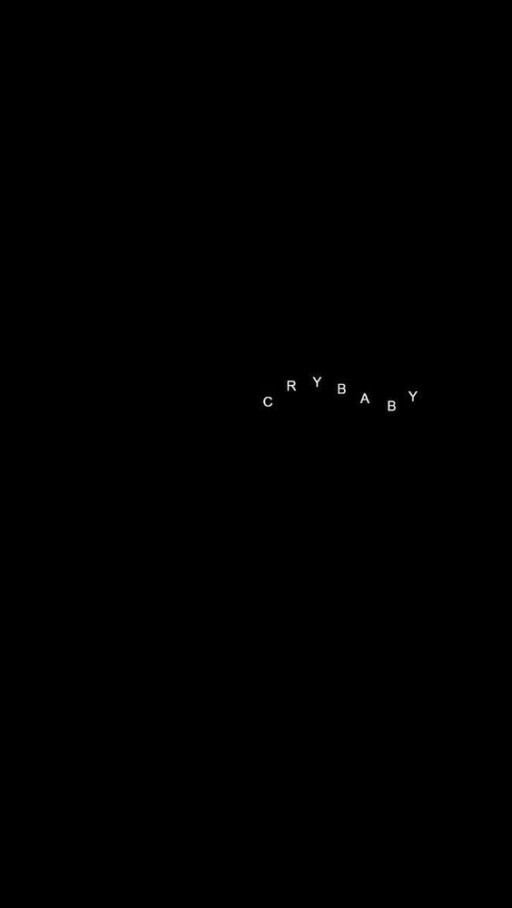 I think this Slytherin wallpaper is hilarious because it's exactly what Draco Malfoy (or probably any other Slythern) would set.
14. Slytherin Collage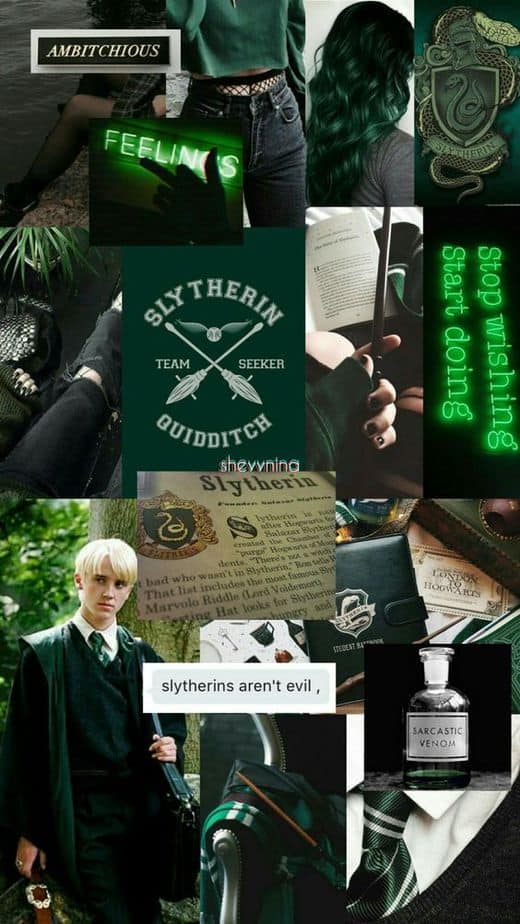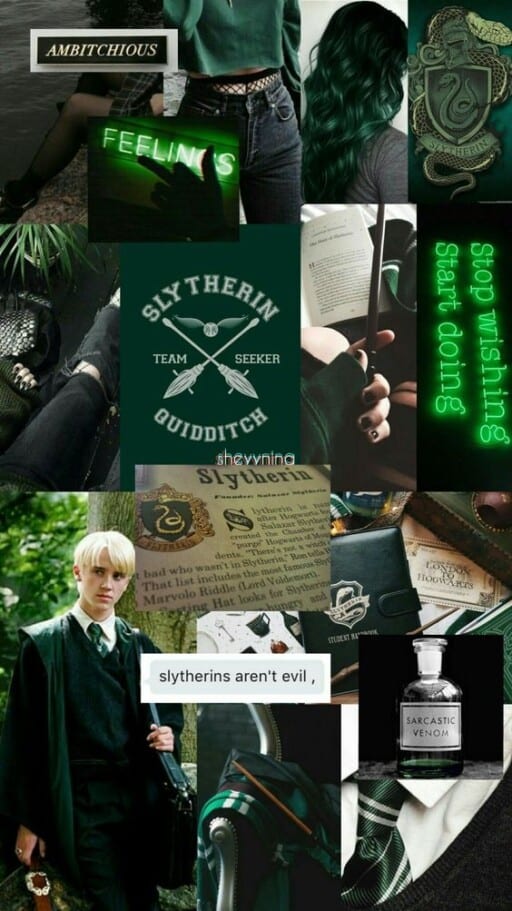 If you're particularly a fan of the Slytherin characters on Harry Potter, try out this collage as your Slytherin wallpaper. It's a fun reminder of your favorite characters every time you open your phone.
13. Slytherin Window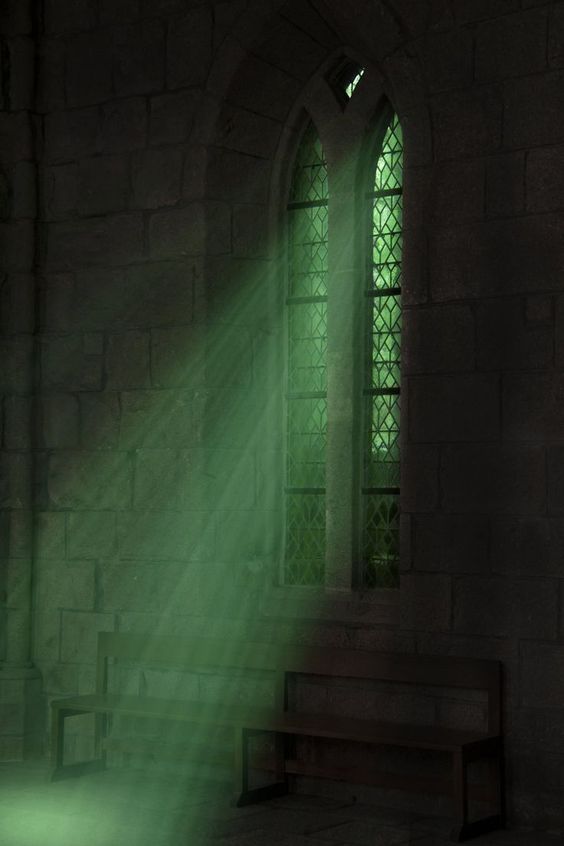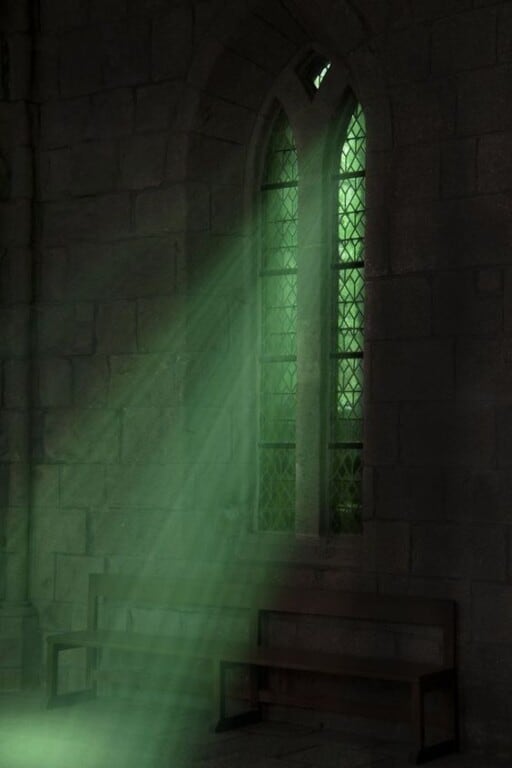 I absolutely love this castle window. It's very medieval and ominous, but is still super classic.
12. Forest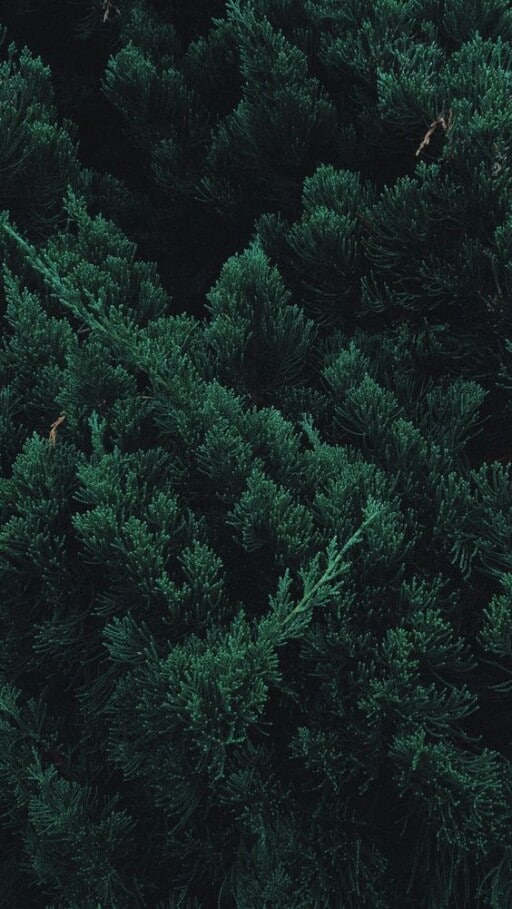 If you really love nature and all things impressive then
11. Slytherin Badge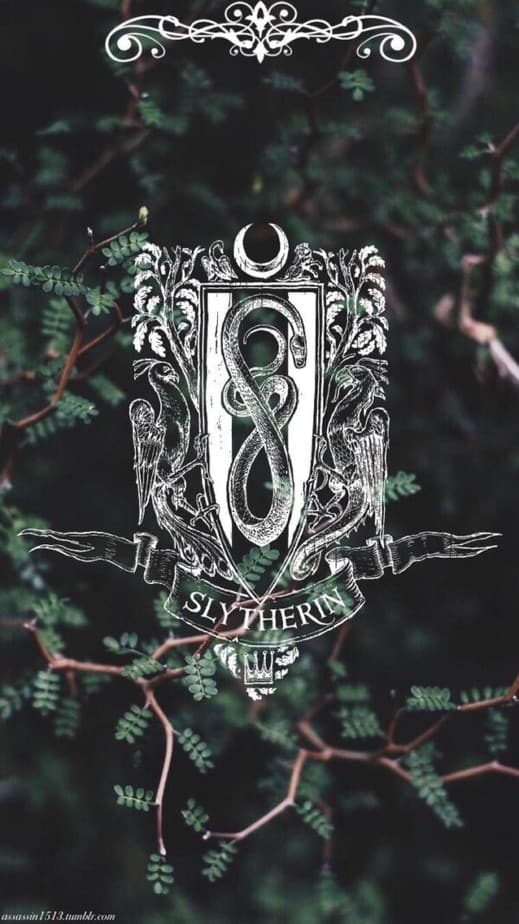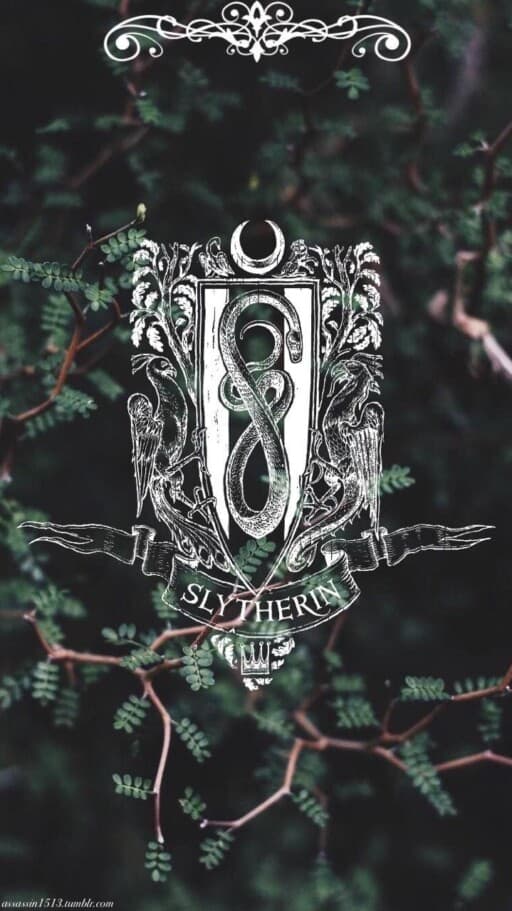 This is a fun way to show off the Slytherin badge with a muted green natural background. I really love the emphasis of plants in the Slytherin house. Even though it isn't something we get to hear about a lot in the books, it makes total sense aesthetically.
I think this badge is the perfect touch to this wallpaper because it's very classic and simple, just as it would have been made at first.
10. Green Castle Desk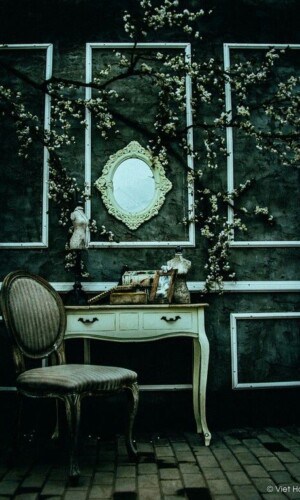 This desk is just absolutely stunning. It reminds me of a real-life fairy tale, mainly Sleeping Beauty. As much as I want this exact thing in my house, it's also a little creepy in typical Slytherin fashion.
I can definitely imagine Bellatrix Lestrange keeping her dressing room like this. This is definitely my favorite Slytherin wallpaper on this list!
9. Slytherin School Supplies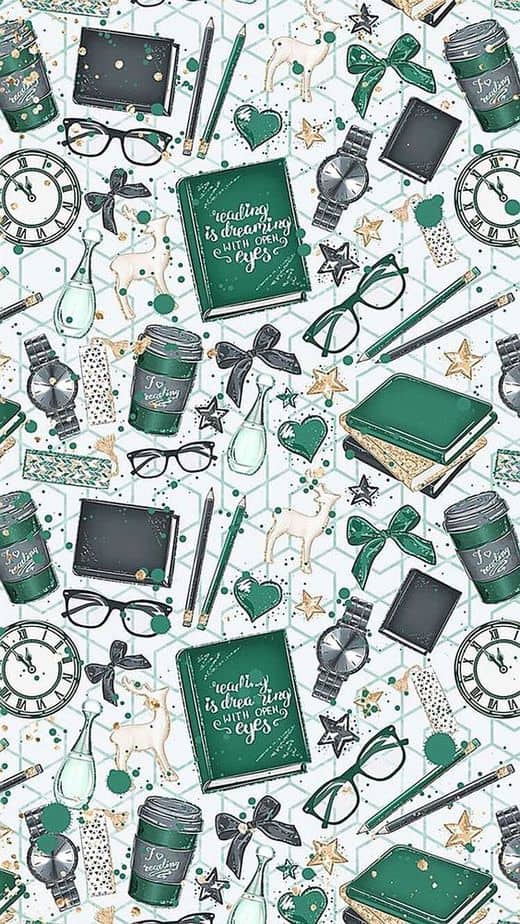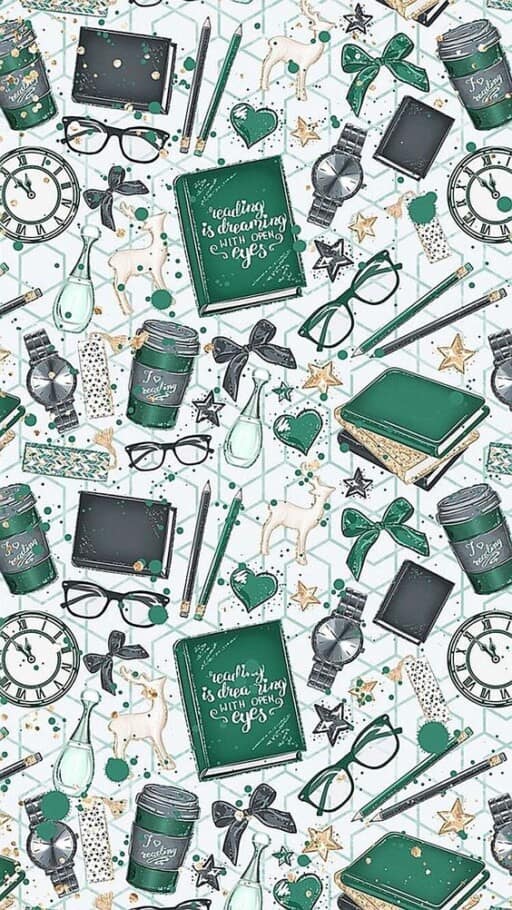 I'm obsessed with this wallpaper! Not only is it super fun and studious, but it even reminds me a bit of Christmas or New Year's Eve; it's the perfect wallpaper for the winter season.
There are so many fun Harry Potter touches in this wallpaper, such as the stag, Harry's Patronus charm.
8. "Slytherin" Wallpaper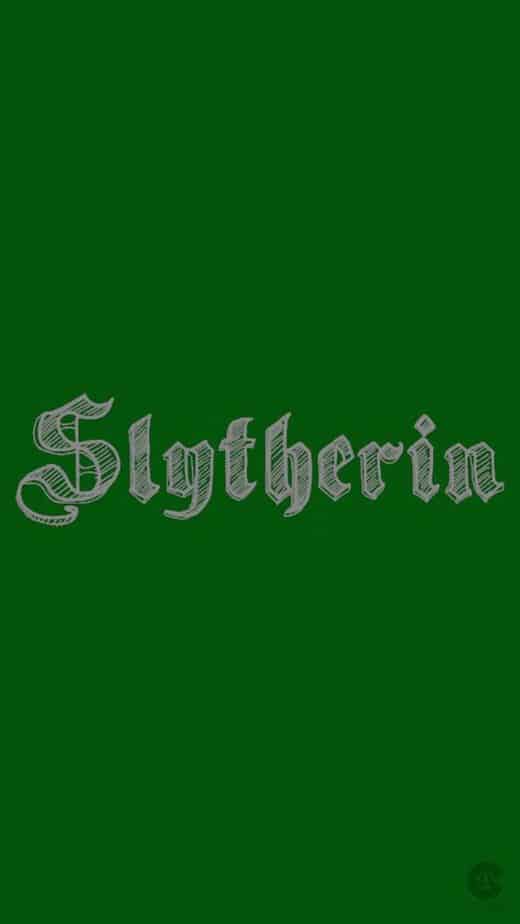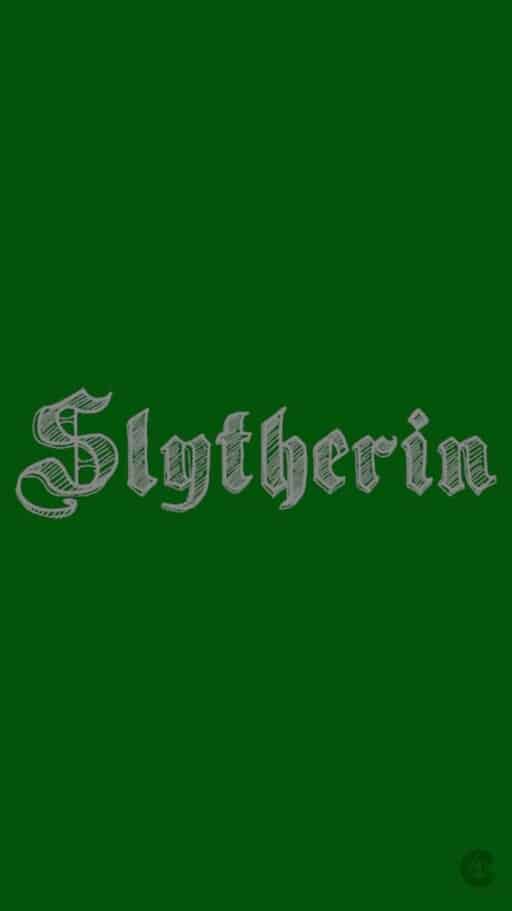 Show that school spirit with a straight up Slytherin wallpaper background. I love the old lettering on this background!
7. Eerie Forest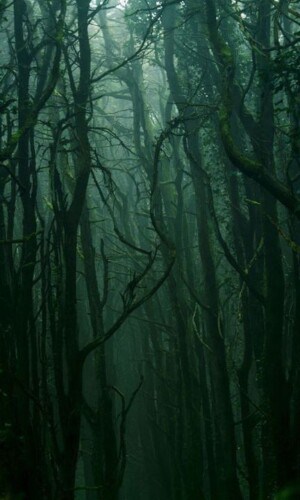 And so we have yet another eerie forest, because what else screams Slytherin quite as much? The green tones behind this forest are just amazing. It could be anywhere from the woods of England to the southern swamps. Regardless, it's pretty witchy.
6. Slytherin Snake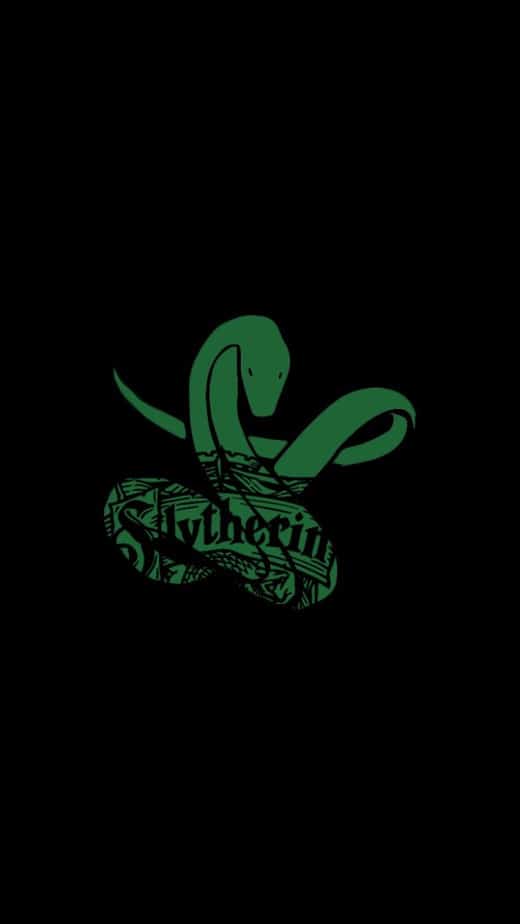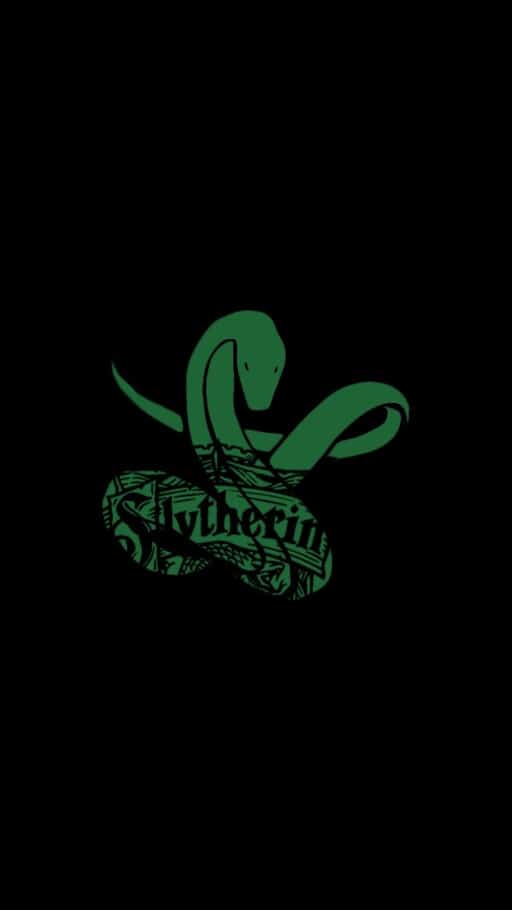 I (weirdly) love the Slytherin snake. It represents so much in the movies, from Voldemort to Harry himself. This is a really pretty, simple wallpaper that is kind of evil but also wicked cool.
5. Slytherin Snake Badge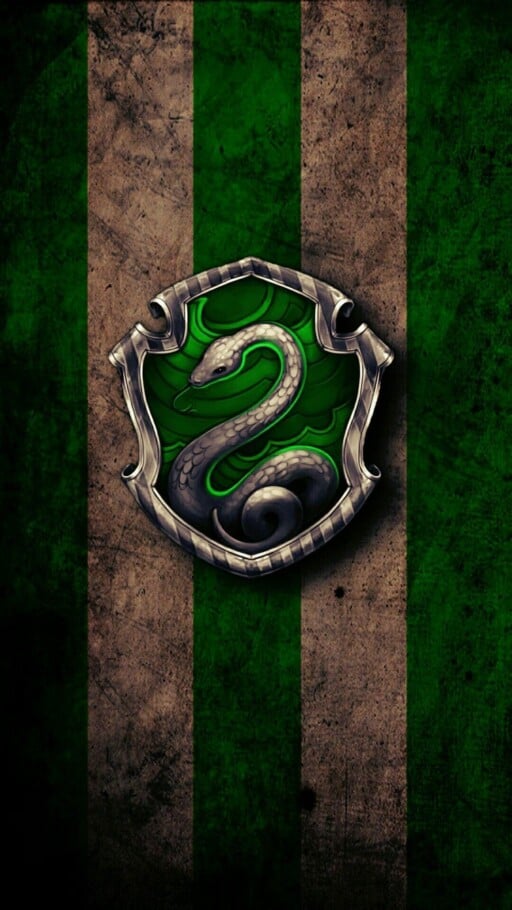 If you like a rustic Slytherin wallpaper background complete with the snake badge then this wallpaper is for you.
I like how this wallpaper is a little intense; it reminds me a lot of The Deathly Hallows movies. Plus, Slytherin is always a little intense, so it totally fits.
4. Don't Touch My Phone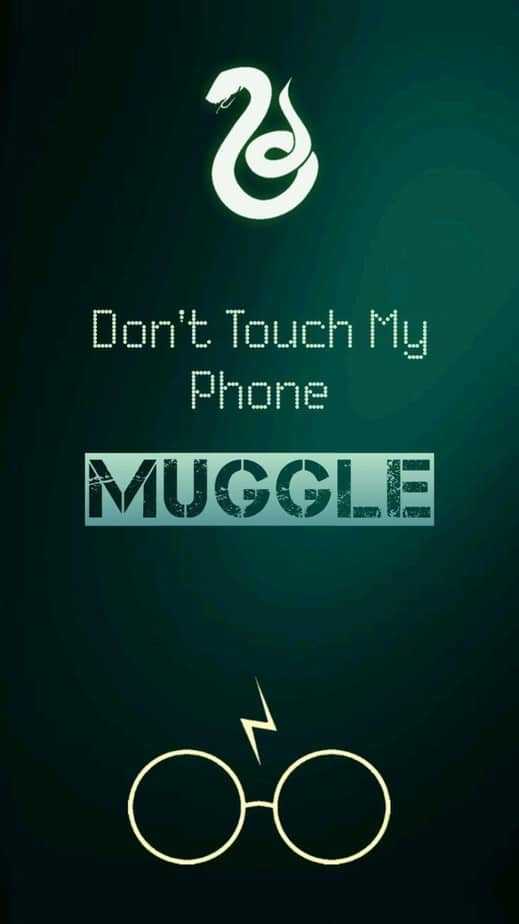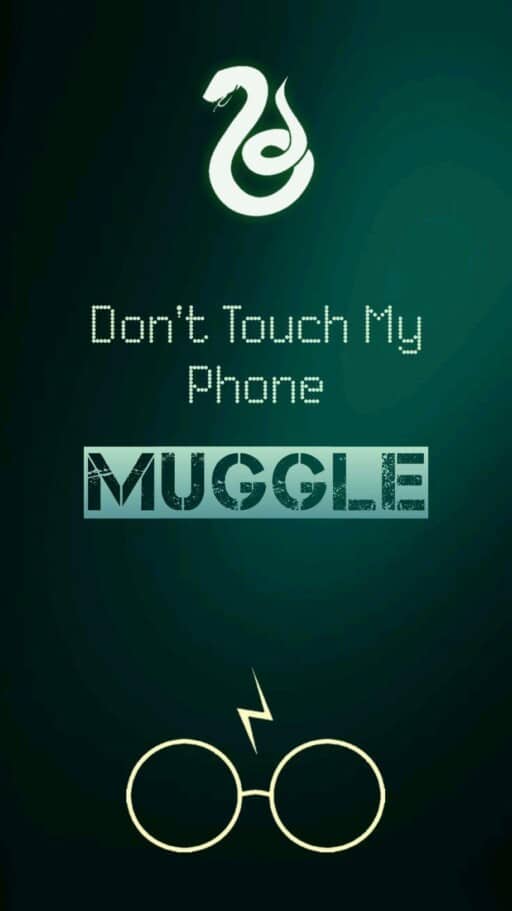 This is another hilarious Slytherin wallpaper that is perfectly in character. I love the lightening bolt (scar) and glasses at the bottom as a nod to Harry Potter.
This wallpaper is just so perfect because it includes a bit of everything. I love using it as my lock screen so I can see it when my phone lights up!
3. Slytherin Quidditch Badge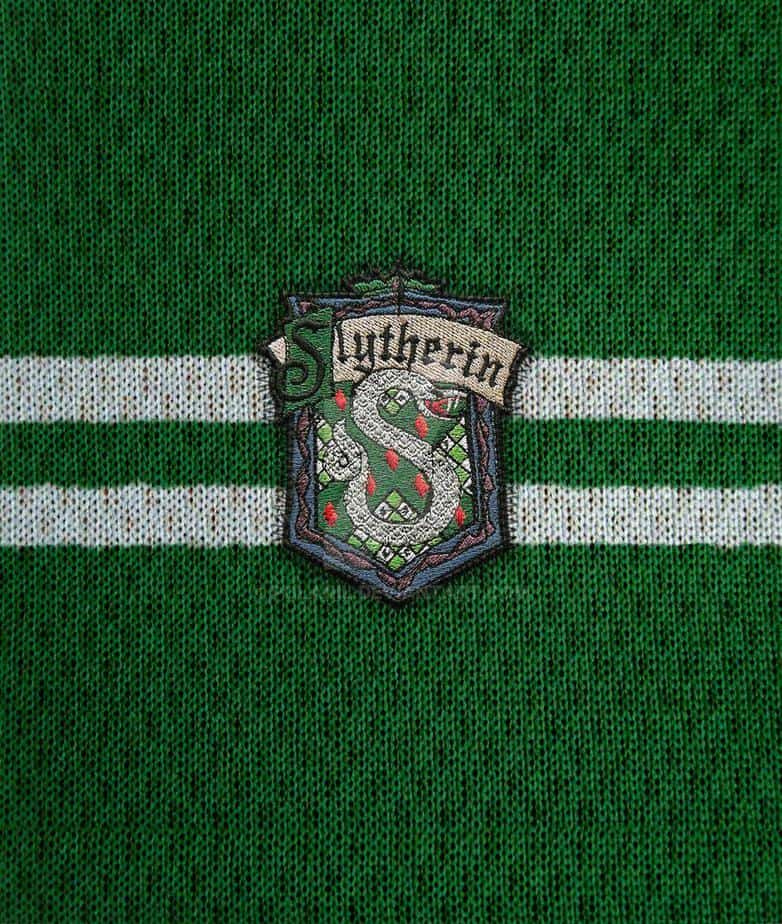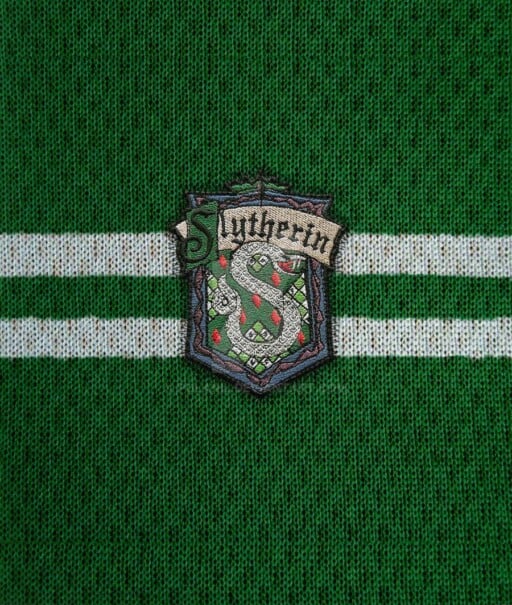 This is definitely the badge that would show up on Quidditch uniforms and other school-related clothing. I love how legit it is!
2. Scared?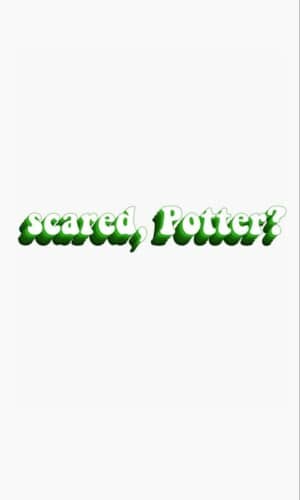 This Slytherin wallpaper just kills me. Anyone who is obsessed with Draco Malfoy right now will love it! The letting is also really cool and kind of feels like Halloween.
1. Simple Slytherin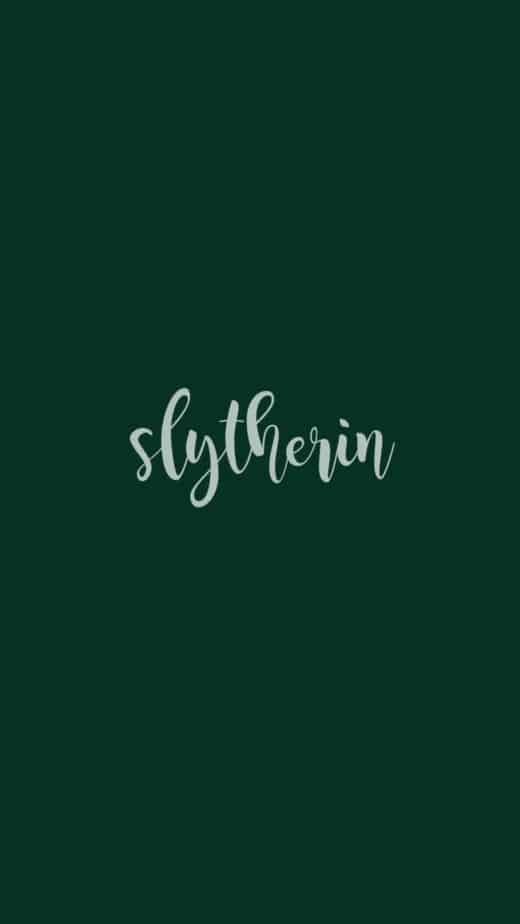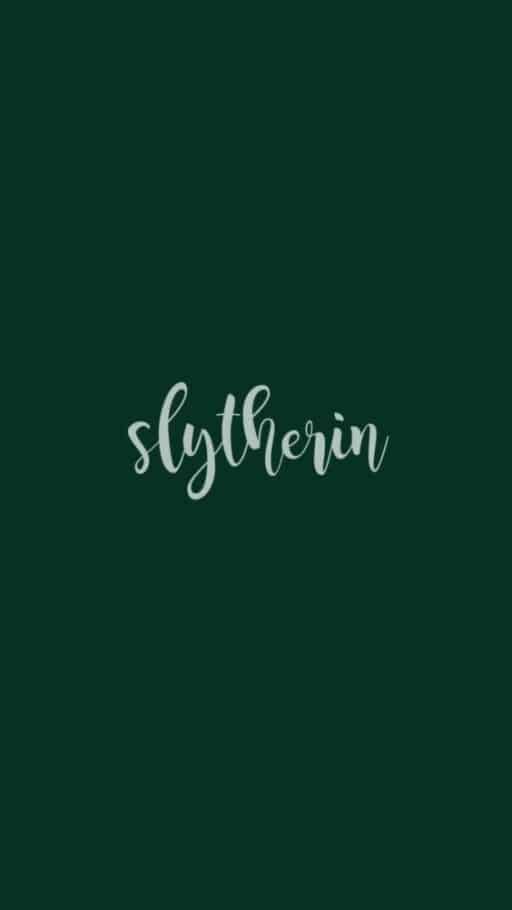 This is super simple yet lovely Slytherin wallpaper. I especially love the gracefulness of the font, plus the green tone is shaded enough that it works perfectly as a home screen background, even if you have a lot of apps and like to keep your phone's brightness on low.