Growing up on the North Shore of Massachusetts, I spent a lot of time in Rockport, MA. I lived about 25 minutes away, but Rockport was one of the cutest beach towns around. Spending the day at Pebble Beach, walking through the Bearskin Neck shops: there are tons of things to do in Rockport MA that I grew up loving!
From my childhood to today, not much has changed in the downtown area. There's plenty of fun things to do in Rockport MA, but you definitely have to know what you're looking for.
Rockport definitely embodies the true New England coastal feel. It reminds me a lot of a smaller Provincetown that's more suited for families.
Do Some Sightseeing
Related: 13+ Luxury Airbnb Cabin Rentals To Visit This Year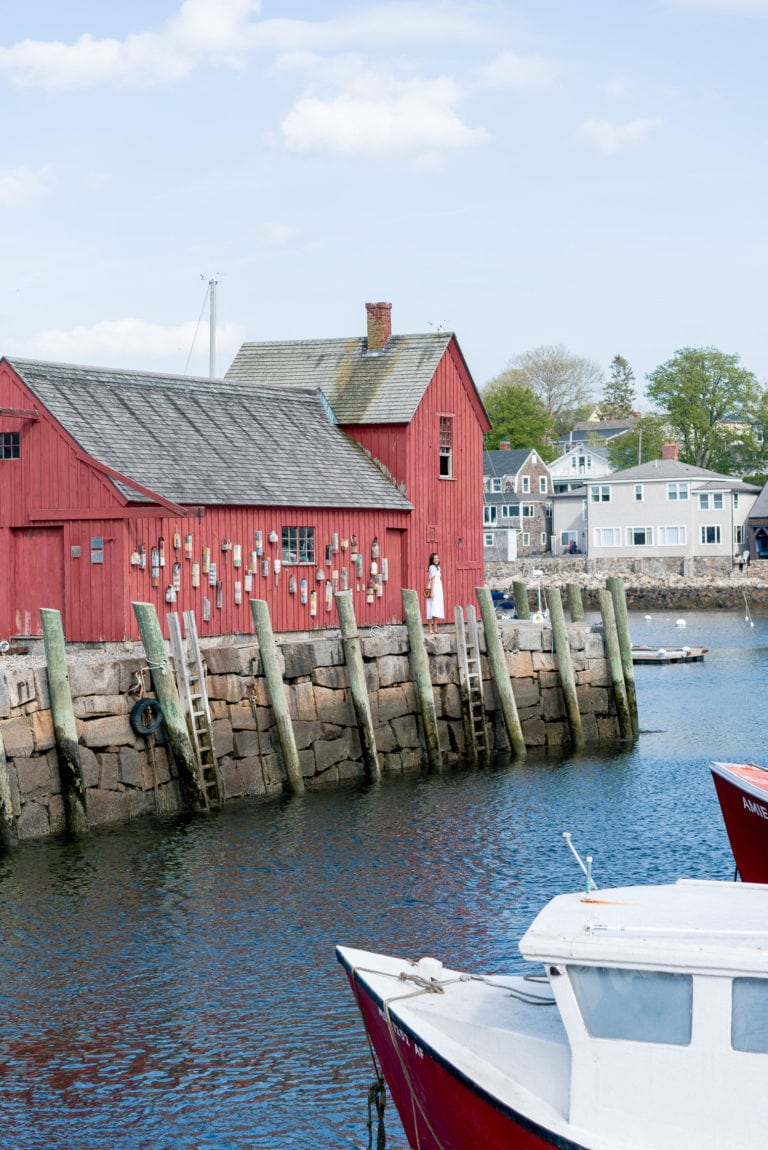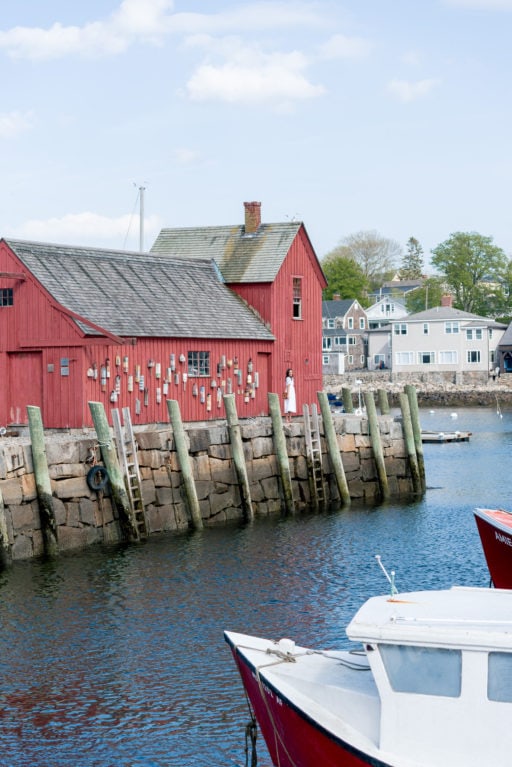 Although this famous red building was destroyed in the blizzard of 1978, it was almost immediately reconstructed and this exact replica stands today.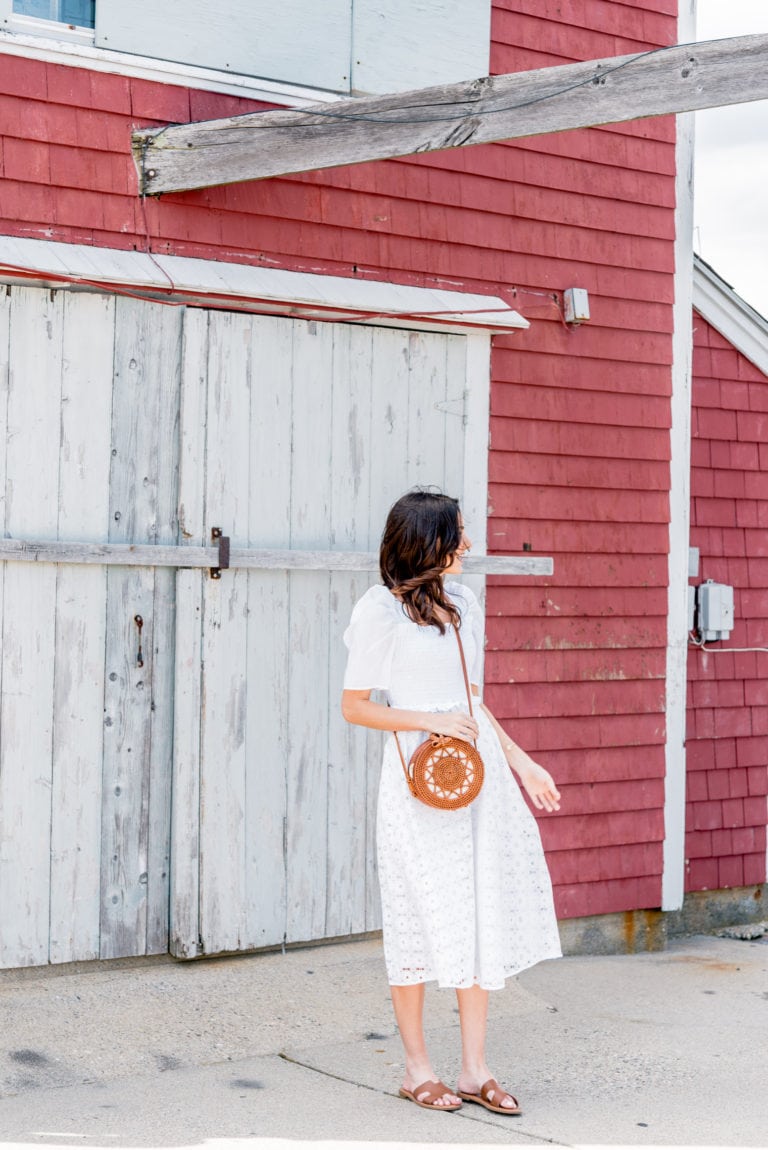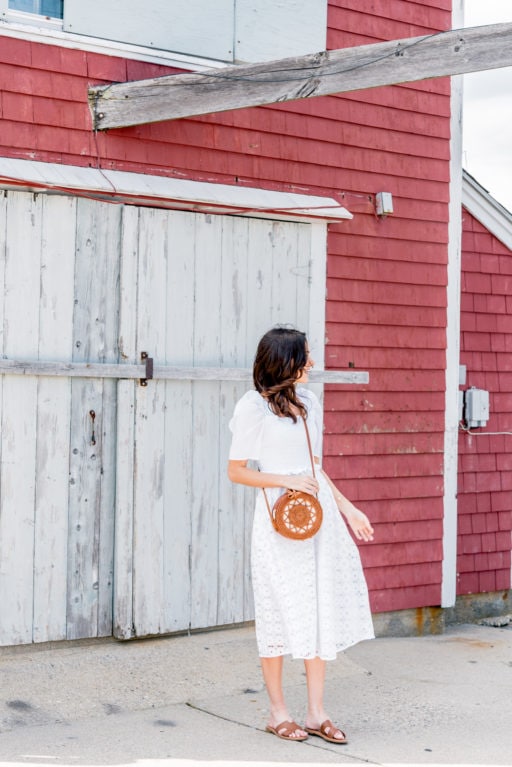 If there's one photo to get in Rockport, Motif Number 1 is it! It's actually known as the most often painted building in America, which is a big claim to fame for a small town like Rockport, Ma.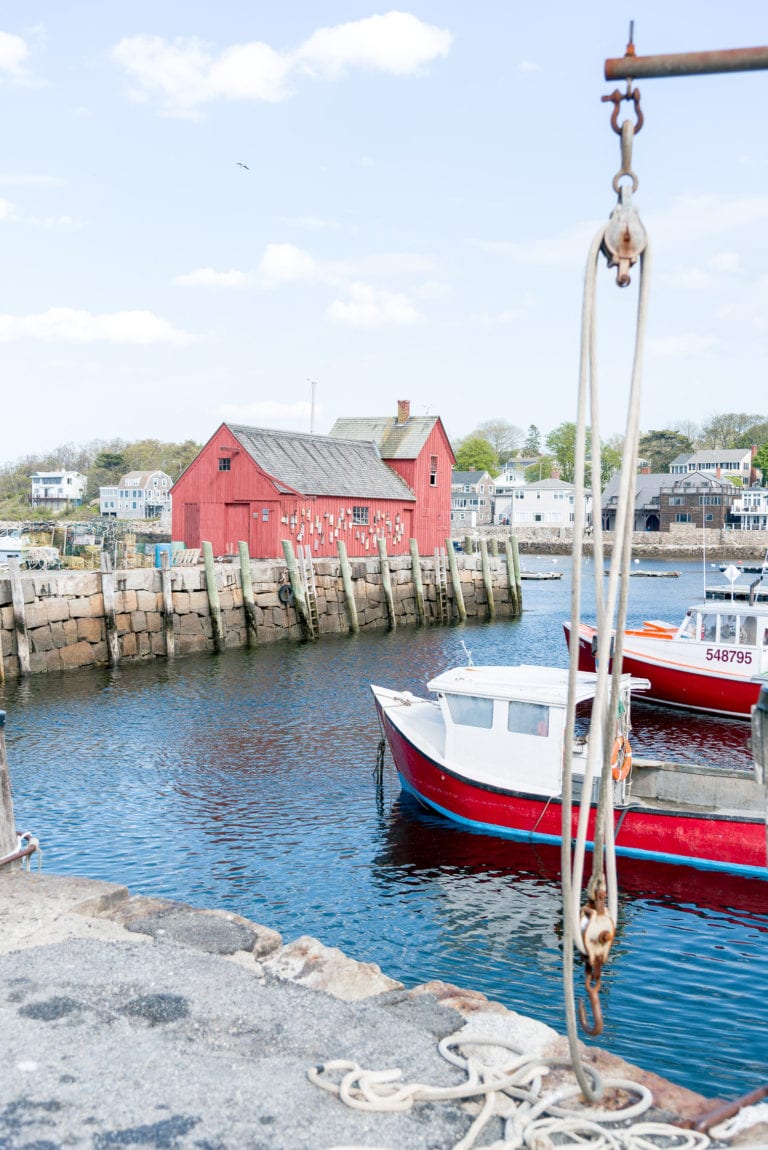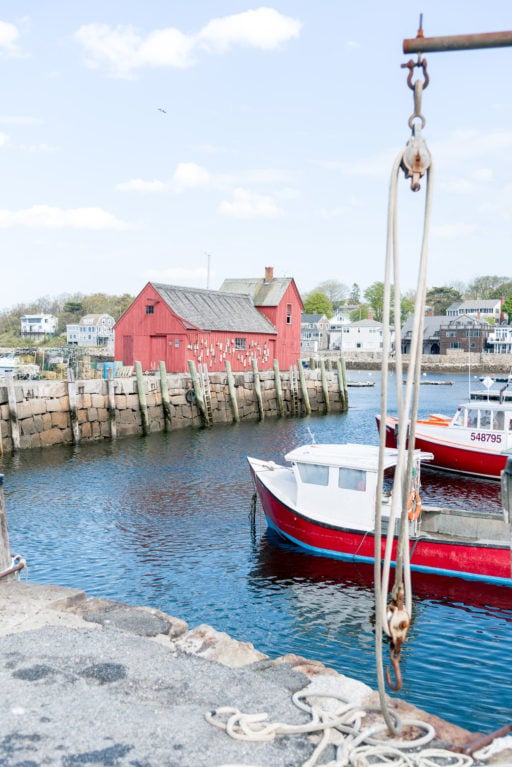 There are a few famous places that Motif Number 1 has appeared:
On the wall of the dentist's office in Finding Nemo
It was used as scenery (along with the rest of Rockport, Ma.) in the movie The Proposal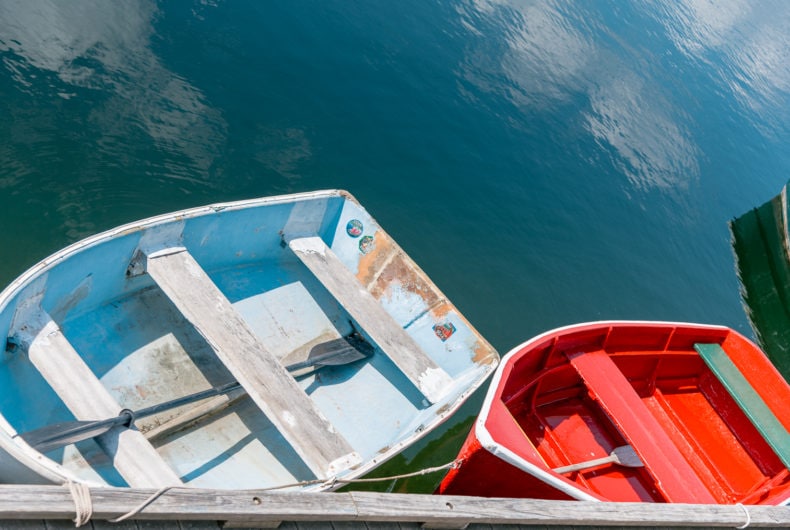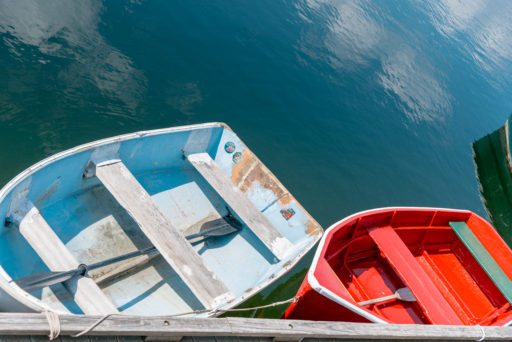 Basically, if you're looking for an Insta story to showcase your trip, this is it. Motif Number 1 is located a few steps away from the Bearskin Neck shops so it's really easy to get to.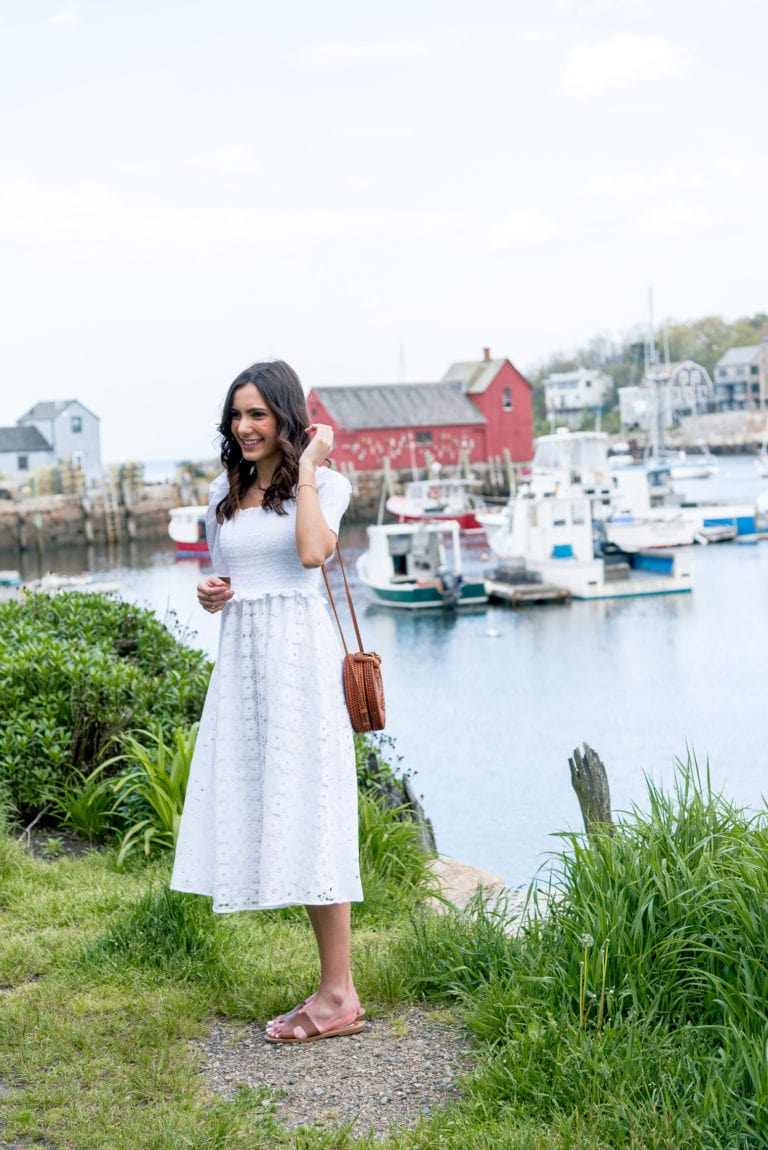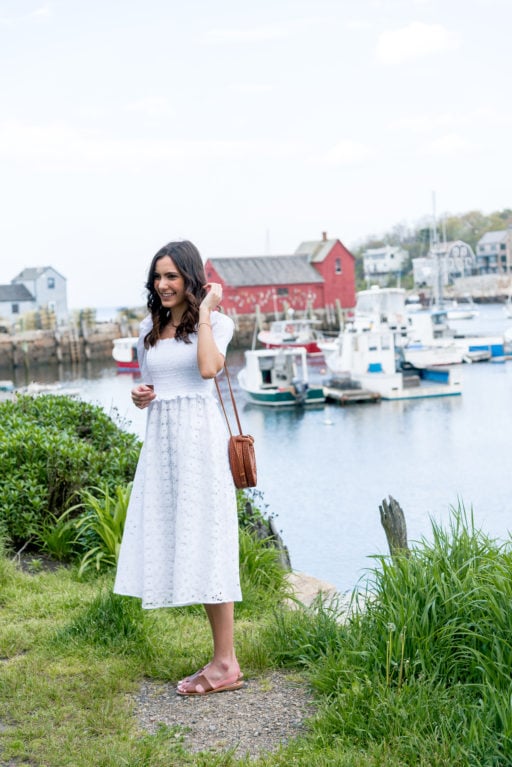 It's also located right near a super pretty marina that is a classic New England sight.
Related: 24+ Fun & Affordable Things To Do In Salem MA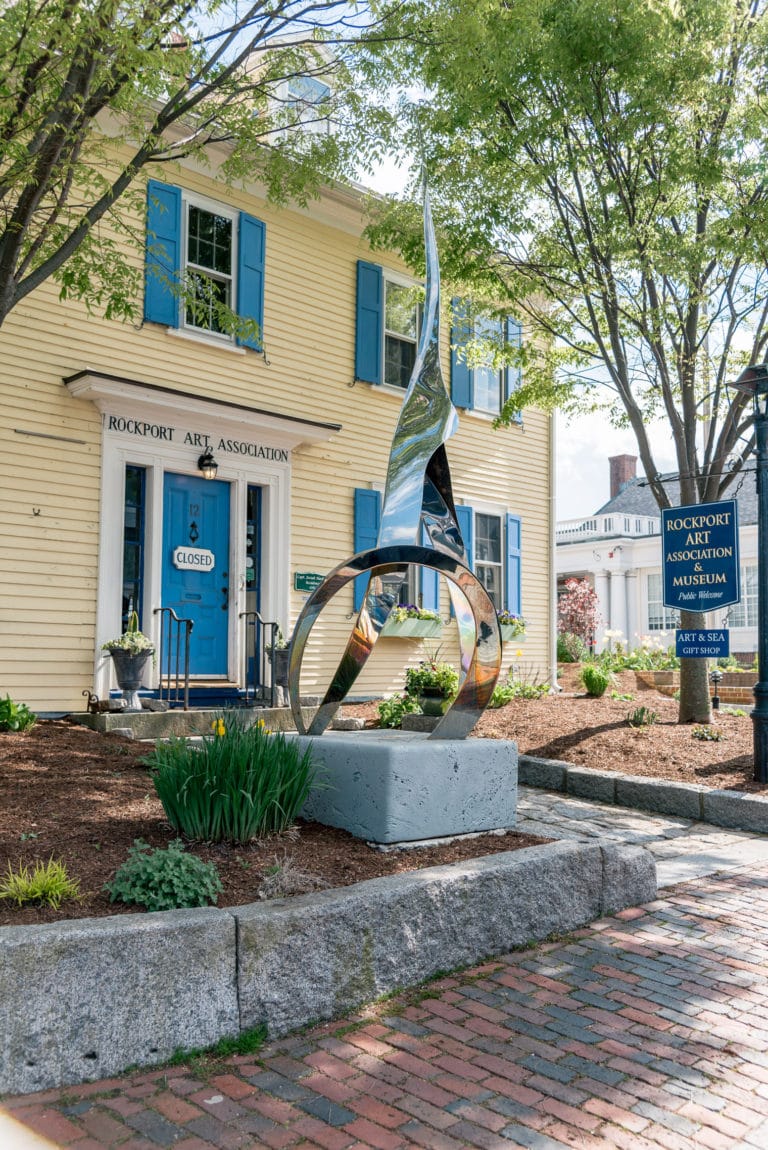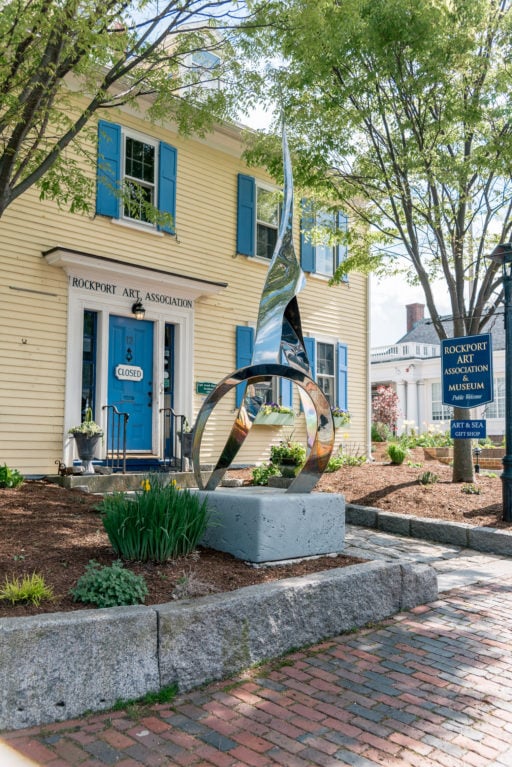 For a super small donation, you can check out the work on tons of local artists.
There are also a variety of (changing) historic paintings present, both from local and world-wide artists. This is a fun stop on a rainy day or an easy way to escape the sun for an hour!
As you near the end of the Bearskin Neck shops, you'll come to the end of actual land where there is a small sitting area leading off to a Jetty.
When we were kids, we spent hours and hours climbing out on this jetty. It's nicely flattened but is super long for those who want to spend a day climbing.
Others might enjoy sitting on the benches near the water for a half hour or so. We loved grabbing candy bags from the Country Store and eating it here!
Head to the Beach
By no means is Front Beach the prettiest sand and water you've ever seen, but it's located basically in the downtown of Rockport, Ma. and has a lot of character.
There's often tide pools at low tide (perfect for kids) and the waves/current are basically non-existent. It's perfect for a quick dip or to spend a few hours with young children.
Back Beach
This beach drops off more quickly so it's great for scuba divers or those who want to actively swim.
Pebble Beach
Like the name suggests, this beach has barely any sand and is mainly pebbles. While it's definitely not a good swimming beach, it's perfect for an early morning or afternoon stroll and is usually very quiet.
For a more traditional beach day, you might want to head to Good Harbor Beach in Gloucester. It costs more and will most likely be packed on a weekend, but it's a huge beach with soft sand and great swimming.
Go Shopping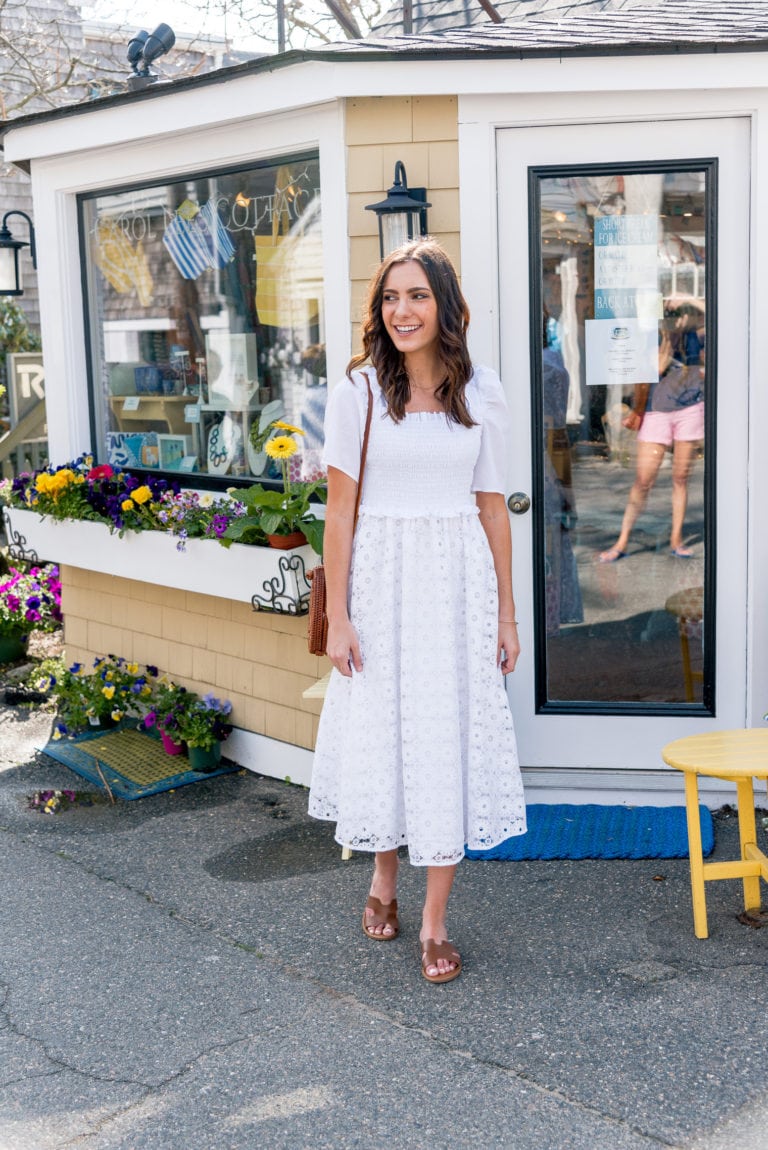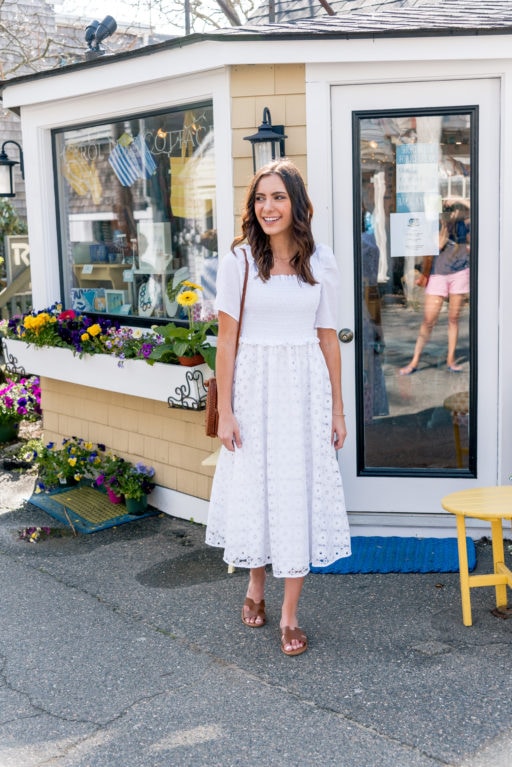 Bearskin Neck is the main shopping area in Rockport and is comprised of most of the downtown shops. The downtown itself is pretty small and is easily walkable.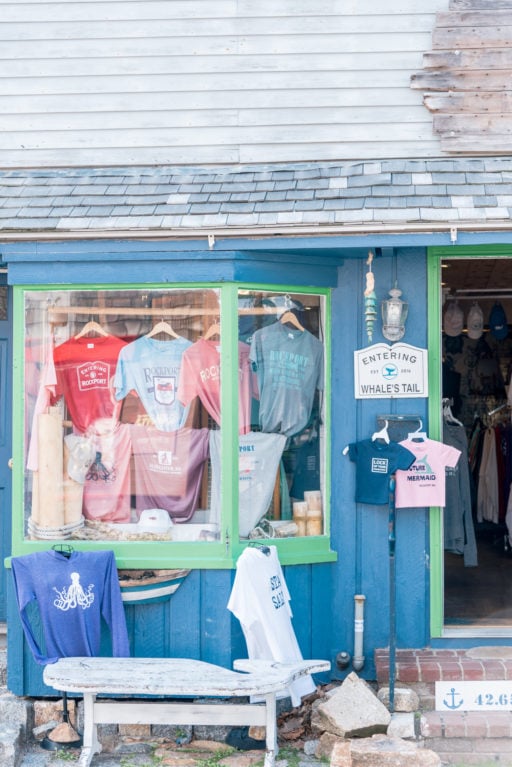 There are tons of cute Bearskin Neck shops! Some of my favorites are:
Carol Lee's Cottage: there are lots of cute seaside knickknacks in this adorable yellow store!
Bearskin Neck Country Store: you HAVE to check out this country store. For kids and adults alike, it's a unique small town treasure that's so much fun to browse in.
Three Stones Gallery: there are plenty of art galleries in Rockport but this is by far my favorite!
The Black Dog: a classic New England store that has black labs on basically all of the clothing. These hats and sweatshirts are a must-have!
Sea Bags: this is another classic New England boutique that sells the cutest beach bags ever.
Blue Lantern Clothing: this boutique offers tons of cute clothing options that are unique to Rockport and are really well-made.
The Last Resort: another great boutique with preppy-styled clothing.
The Fudgery: the cutest fudge shop with literally any type of chocolate you could want!
There are so many Bearskin Neck shops that you couldn't visit them all in one day, but you can definitely see the main contenders. Even walking around the Bearskin Neck shops is fun – the atmosphere is especially festive in the summer.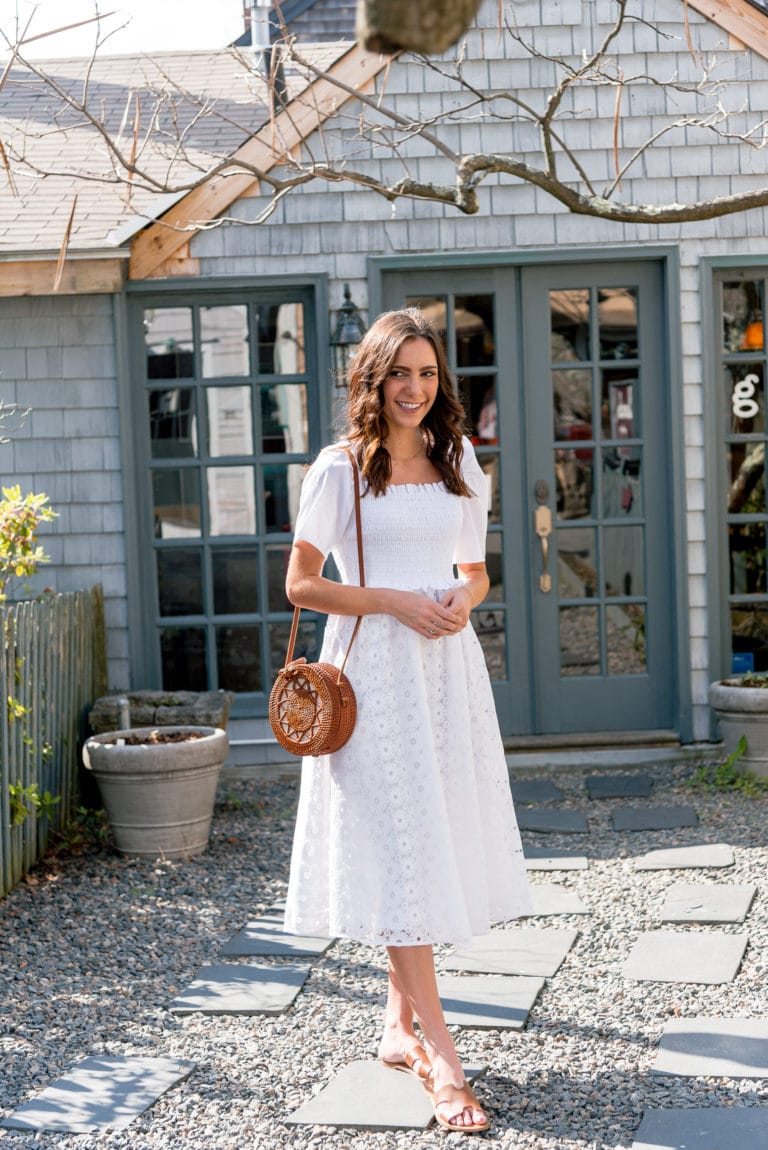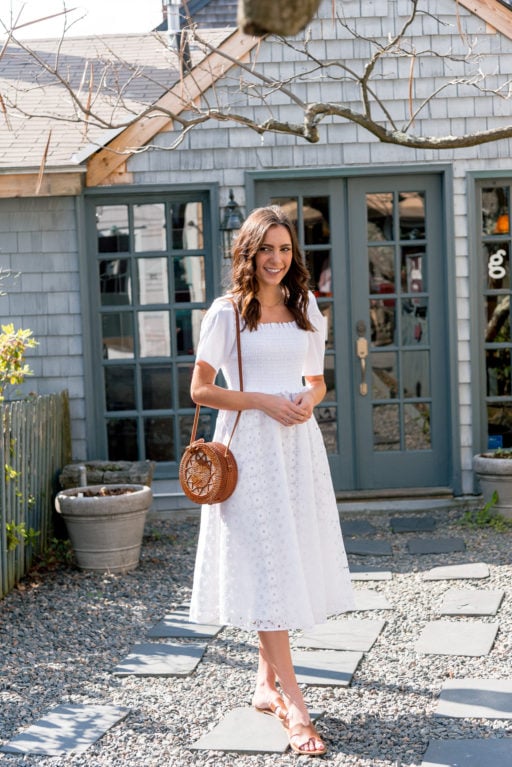 Try Out Some Local Recreational Activities
Golfing
While I've never actually been since I'm not a golfer (or athletic in literally any way), I hear that the Rockport Golf Club is the place to be. Nonmembers are able to play on weekdays, or on weekends and holidays after 3:30pm.
The course is pretty close to the ocean and has sea views at certain points. If you're an avid golfer, this might be one of your favorite things to do in Rockport MA.
Hop Aboard a Cruise or a Whale Watch
If you couldn't tell already, boats are huge in Rockport. With Gloucester MA right next door (one of the biggest fishing towns in the North East) and multiple marinas of its own, Rockport definitely has a seaworthy vibe going on.
There are two main options for whale watching nearby in Gloucester:
If you're more into fishing, you can either charter a private boat or jump on a head boat (this is a better option if there's only one or two of you).
For charter boats, I recommend my very own Dad on The Kelly Ann (shameless plug); but seriously he runs a tight ship (no pun intended) and you can often bring the meat home if you go for certain types of fish! Check out his Trip Advisor reviews here.
The Schooner Thomas E. Lannon is an old-world cruise boat that offers cruises a few hours long. They're usually not narrated and are very relaxing if you want to spend half a day on the water checking out the local scenery!
Go Kayaking
North Shore Kayak is located right in Rockport; they offer guided tours as well as simple rentals for single and double kayaks.
Places to Eat in Rockport MA
While making a list of things to do in Rockport MA, I just can't discount eating. There's so much delicious seafood and so many amazing places to eat in Rockport MA that it's hard to narrow down my favorites.
That being said, here are the places I 100% recommend if you only have a day or two.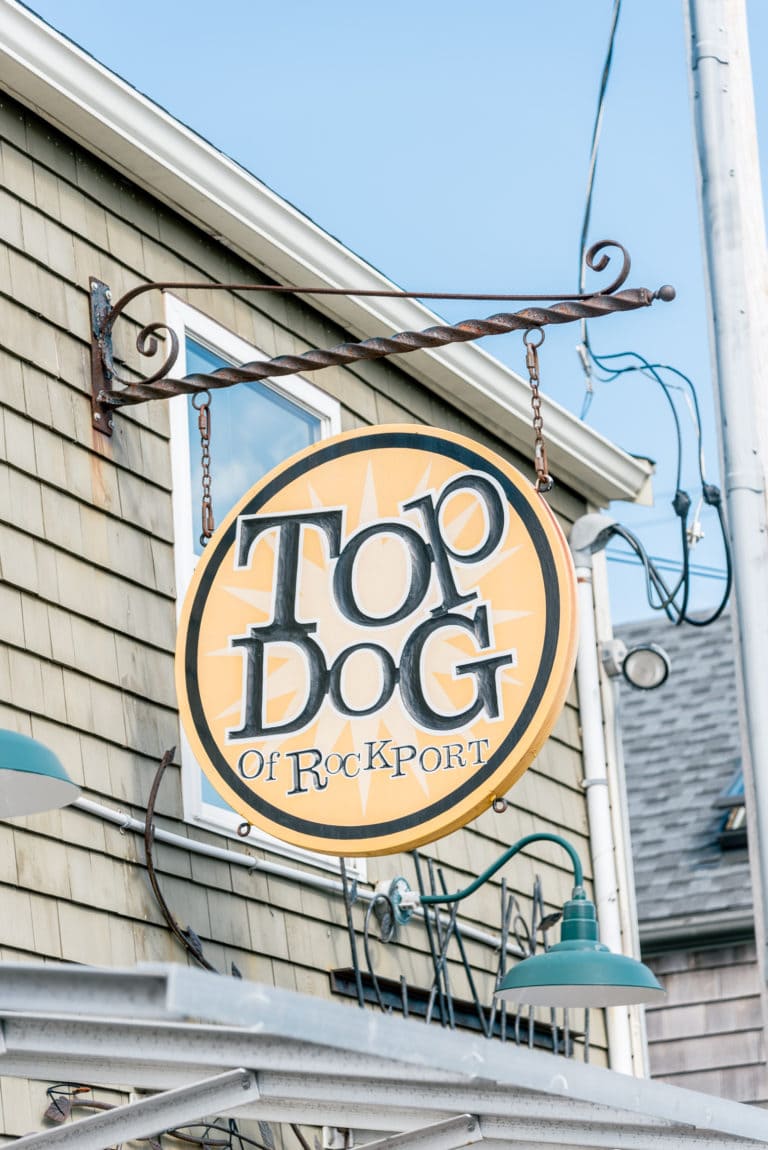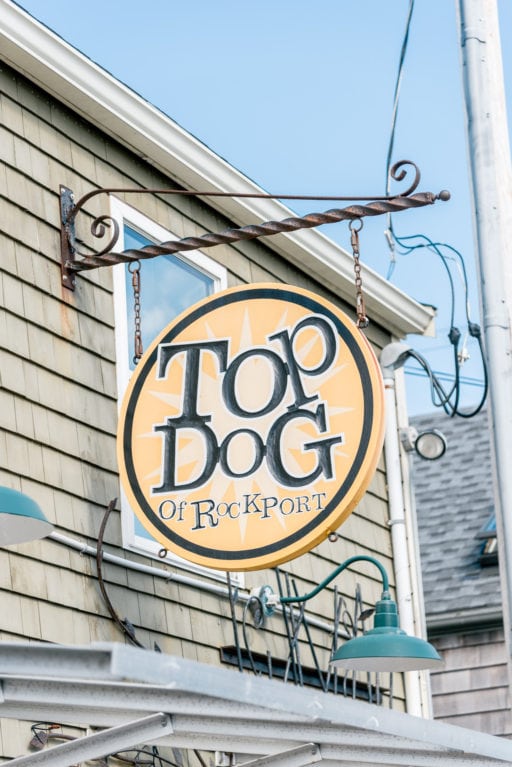 As a little kid, Top Dog was my absolute favorite. They have an insane array of hotdogs that are all equally delicious! Top Dog is set in a beachy home and is all counter service, but once you get your hotdog (and fries!) you can either sit outside or in.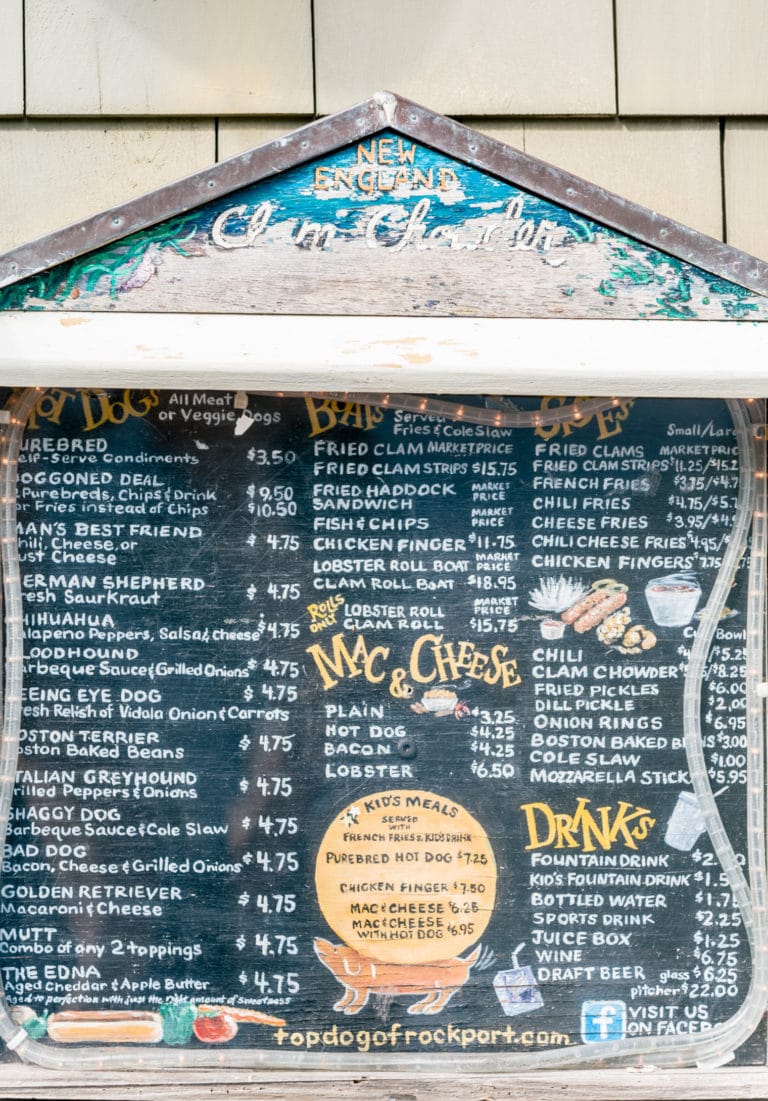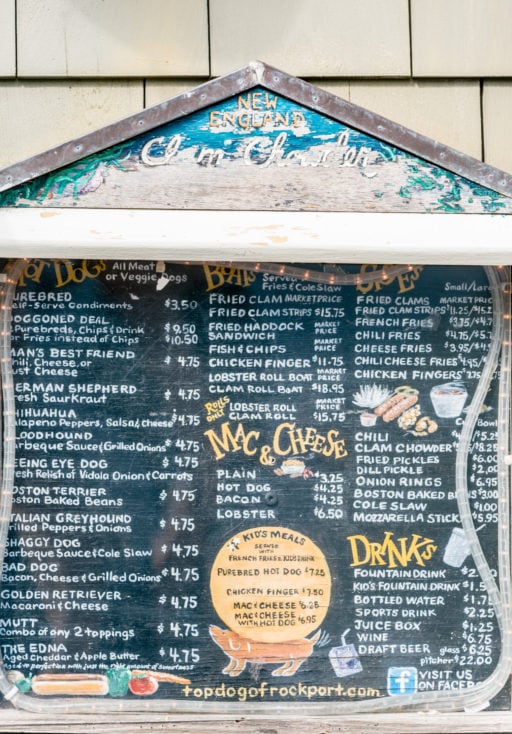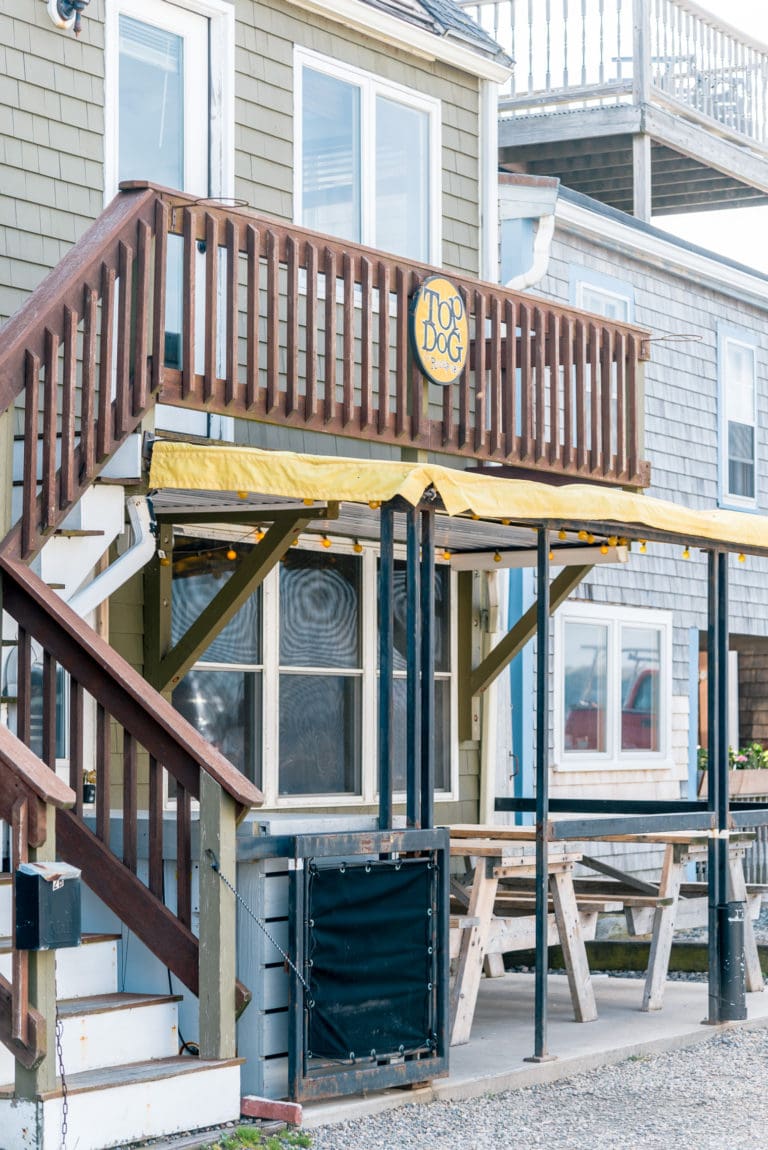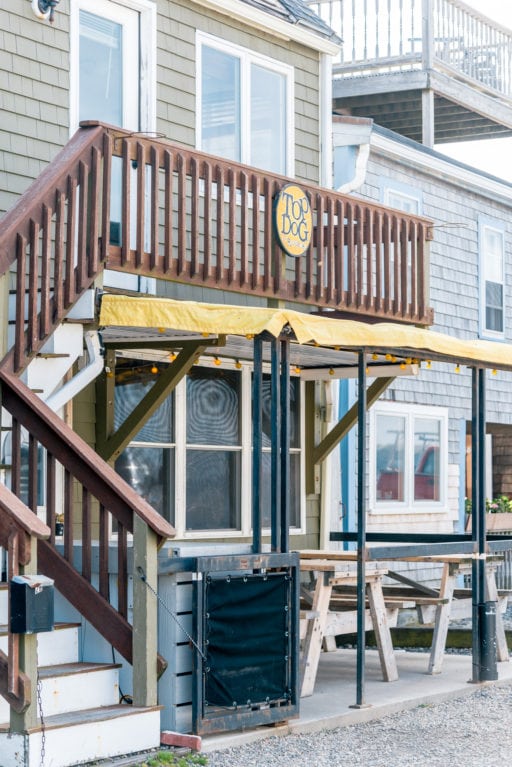 It gets super crowded on the weekends so plan to wait in line or arrive early.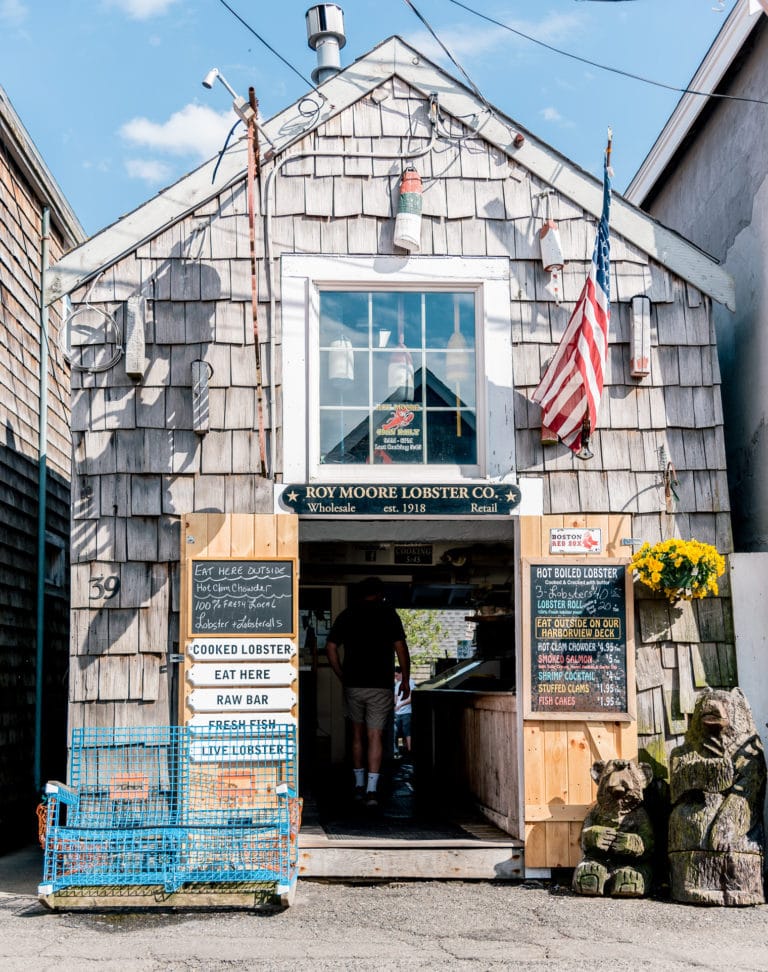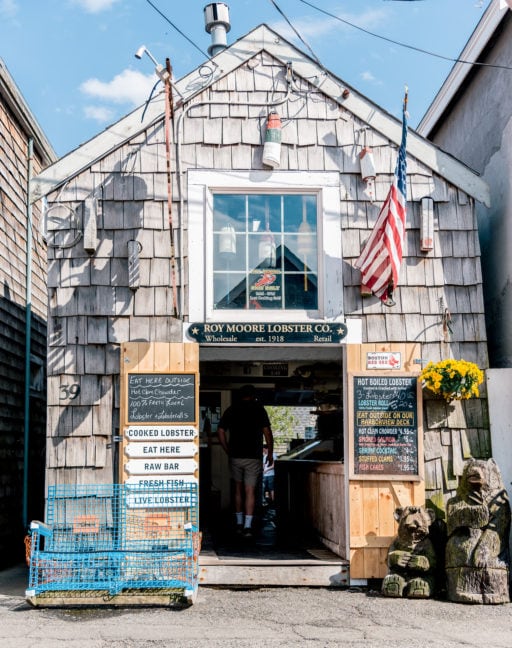 You really can't get any more New England than Roy Moore's Lobster Co. It's a super cute walk up fish shack (there's also a sit-down restaurant option in the center) that serves all types of fresh seafood throughout the day.
Nate's in a great breakfast and lunch spot for really casual dining in view of the beach. It has a summery feel and gets packed on Saturday and Sunday mornings!
Brackett's is a medium to upscale restaurant with American seafood (fried calamari, clam chowder, etc.). The restaurant is known for its hearty/yummy food and ocean views.
While the food isn't insanely different or farm-to-table, I've always had a pretty good experience here, even in the busy summer months.
If you're looking for a cute and cozy coffee shop in Rockport, Bean & Leaf Cafe is the place to go. There's lots of yummy brews and a large selection of food – mostly sandwiches. I love Bean & Leaf in the winter as well as the summer!
This restaurant is located in the Emerson Inn; it's a short drive from downtown but is really convenient if you're staying there and is definitely worth the trip. The food is very upscale and the view is stunning.
Pigeon Cove Tavern only serves dinner and the menu is on the smaller side, but what is on there is usually delicious. I especially love the Chef's Risotto, the Seared Scallops, the Cheese Board, and the Firecracker Salmon Wontons.
Related: 33+ Preppy Style Fashion Brands For Every Budget

If you want to sit on a stunning outdoor deck overlooking the water, head to My Place By the Sea. The food is upscale American and is known for winning tons of awards on the North Shore.
The menu includes lots of seafood dishes (the mussels are my favorite), sandwiches, and upscale meat and fish entrees. There's also a fun cocktail menu and a good wine list. This definitely one of my favorite places to eat in Rockport MA, if only for the view.
Related Travel Guides: