I typically love to travel, so even though I take the pandemic very seriously and have been staying in my own bubble, I also miss going on trips. Sometimes I just need to get away from everything for a weekend and recharge!
Many of my friends and family members feel the same, so it's no surprise that rental bookings are increasing. The world looks different now and Airbnb rentals have adapted to make travel safe!
Airbnb rolled out an enhanced cleaning initiative which most hosts are now following. Click here to learn more about these enhanced protocols and to see the latest guidelines for travel.
We are really excited to travel locally this winter and spend a few weekends away in a cozy cabin. I love the idea of experiencing an authentic New England winter vacation while knowing that we're staying safe and social distancing!
Today I'm sharing my favorite 13+ luxury Airbnb cabins, all of which follow the Airbnb cleaning initiatives and have super high reviews (most importantly for cleanliness).
Northeast:
I'm from the Northeast (Massachusetts) so I'm partial to log cabins up this way. I love taking a weekend in the winter and going for a romantic trip at a remote cabin, especially when the snow is falling! Here are the prettiest winter cabin rentals and luxury cabins in the Northeast.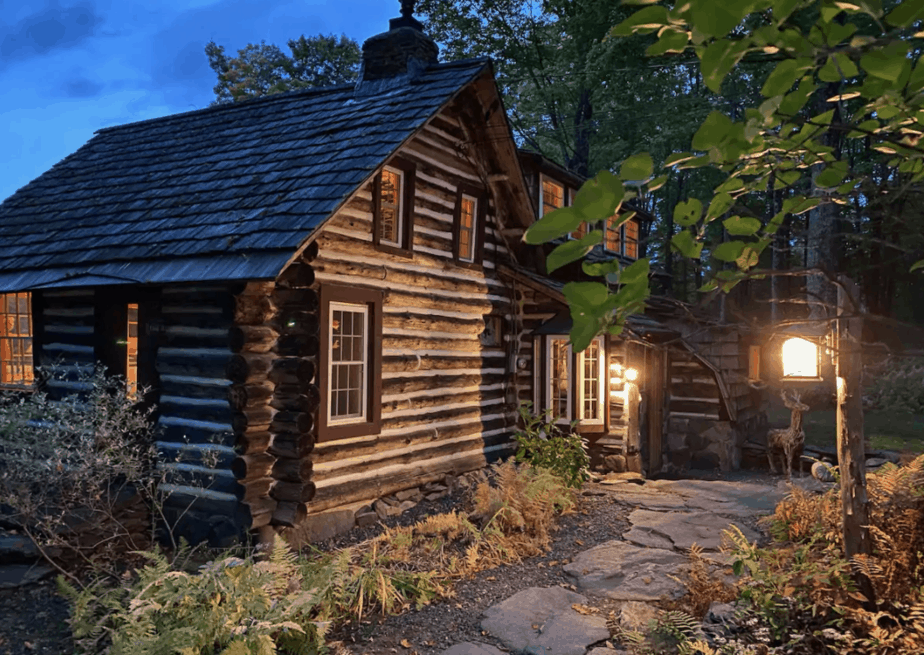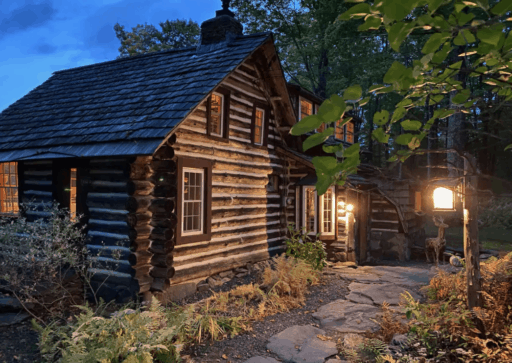 How adorable is this log cabin? It's situated on 12 acres of private land and is truly an enchanting getaway in Vermont. It's also located only 2.5 miles from downtown Woodstock!
This cabin has truly amazing reviews; the hosts are committed to Airbnb's 5-step enhanced cleaning process, so this log cabin is the perfect escape right now.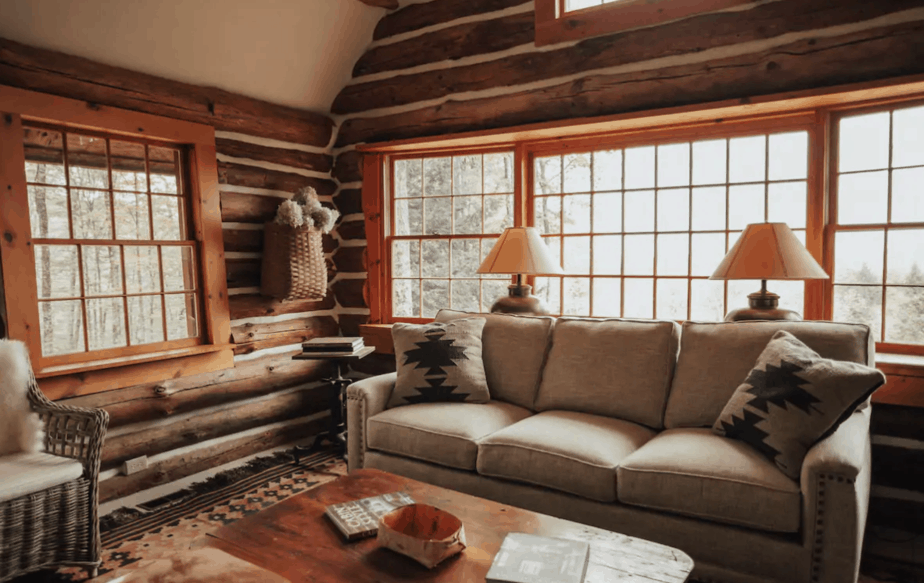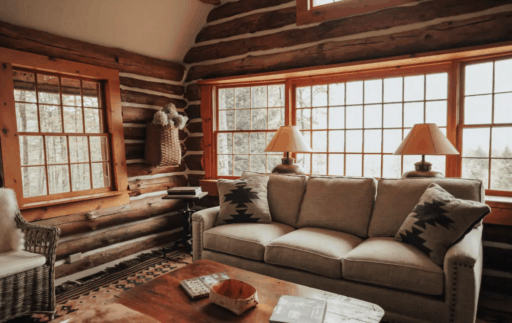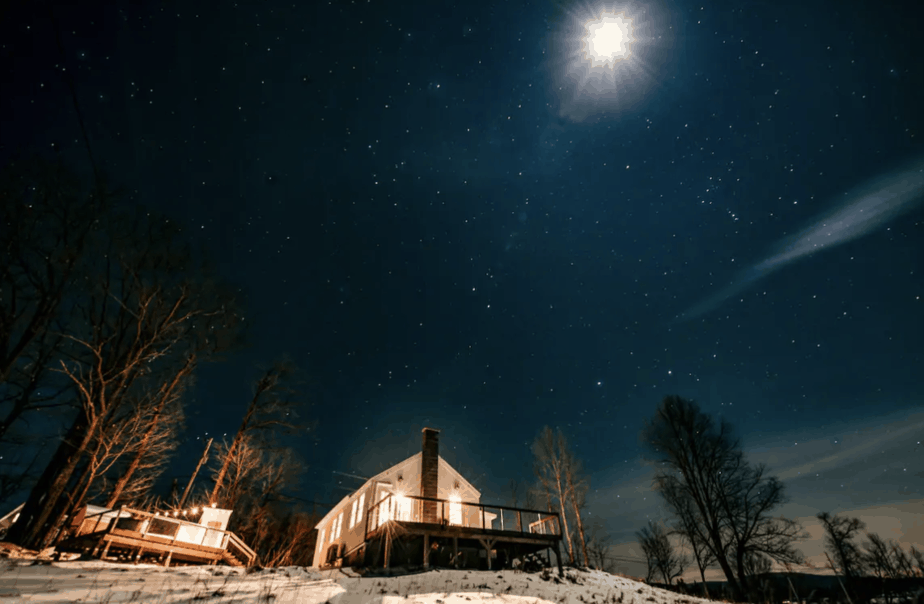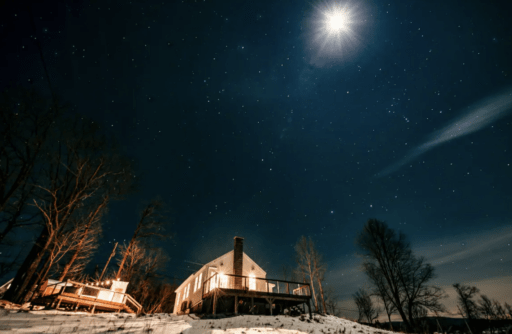 Isn't this view incredible? This schoolhouse cabin overlooks a regenerative organic farm and has views of the Green Mountains. It also boasts a private deck with a hot tub & a panoramic barrel sauna.
If you want a relaxing vacation away from the hustle and bustle of other people, this Schoolhouse cabin truly offers that experience.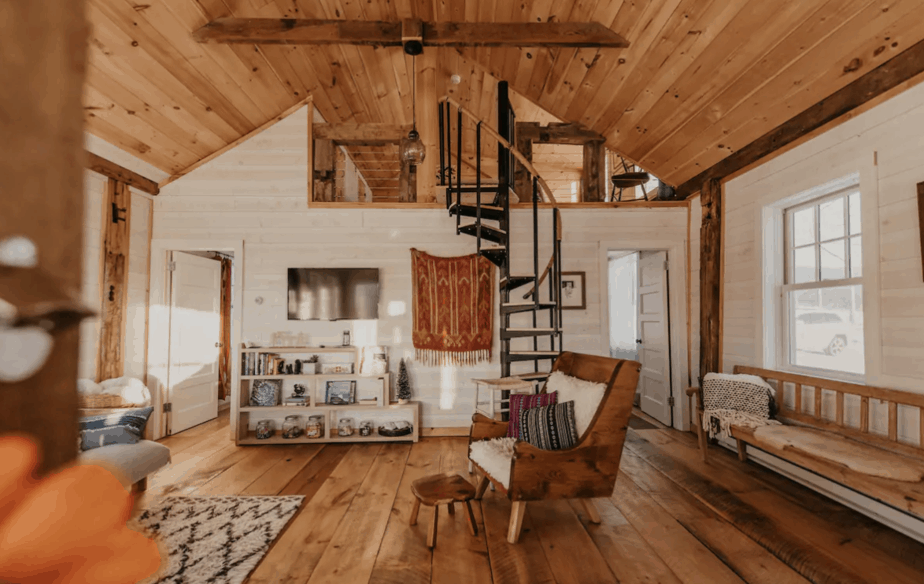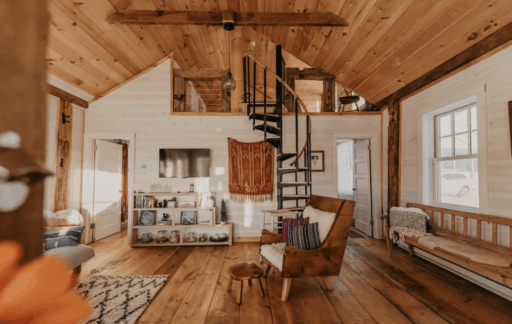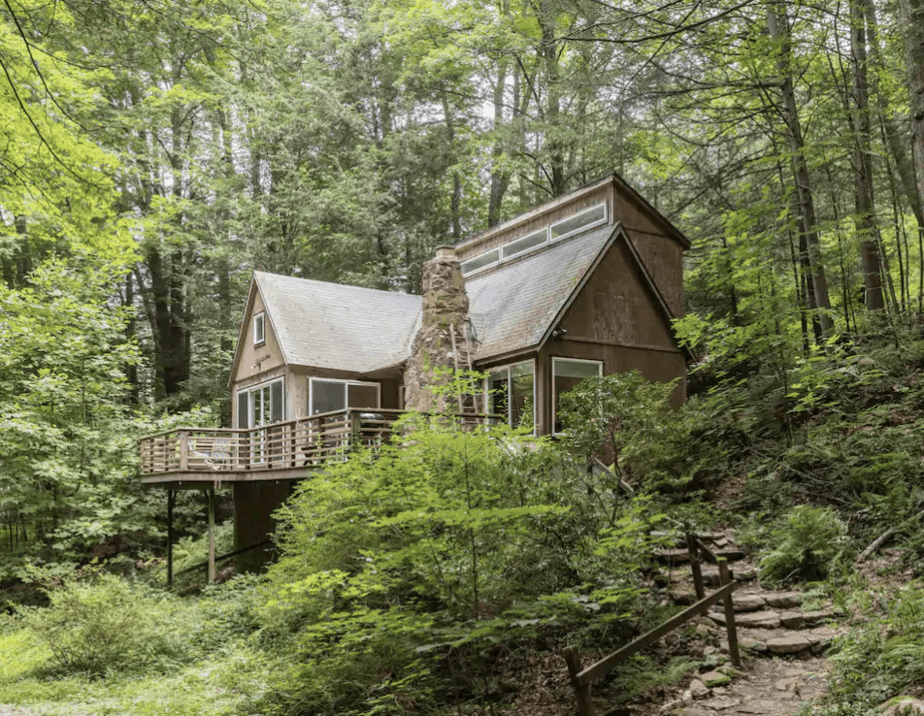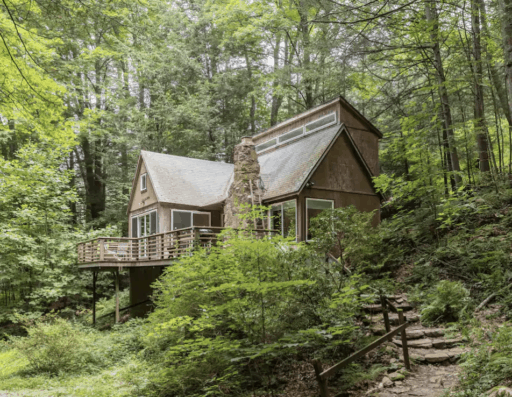 This well-lit cottage is sunny and happy. It features 2 bedrooms and is right next to a babbling brook! This really is the perfect cottage for anyone who loves fairy-land and all things magical.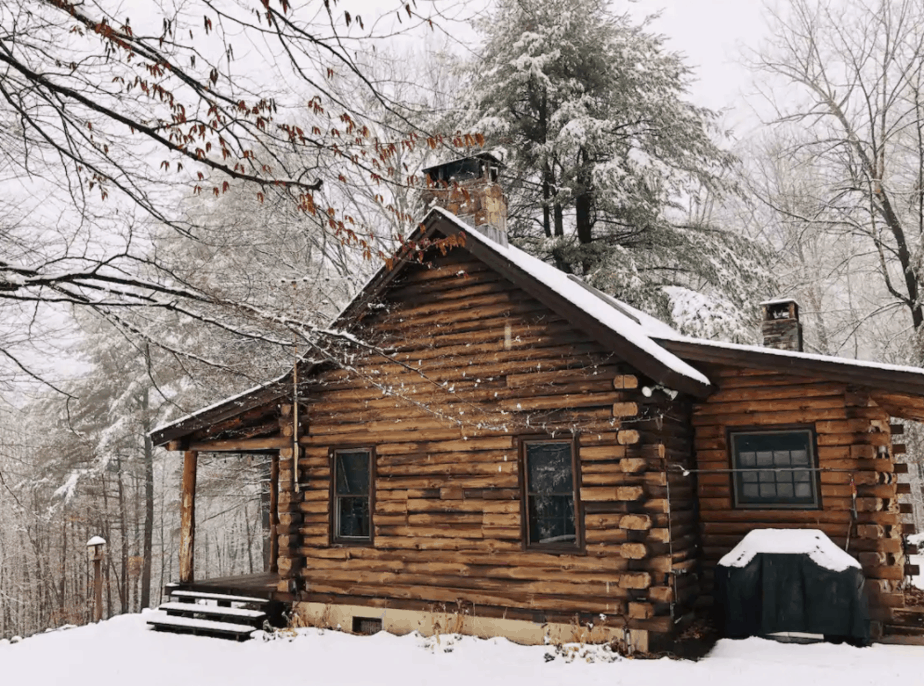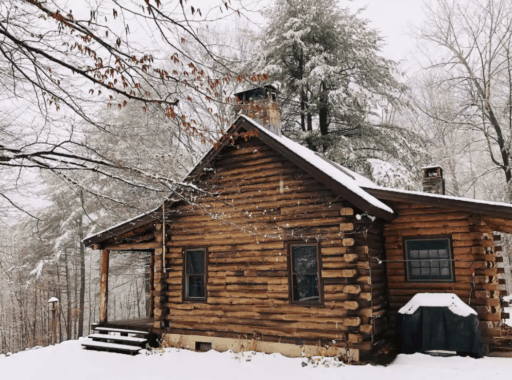 This authentic log cabin is located on 70 acres of private property! There are a variety of walking, hiking, snowshoeing, and skiing trails right out the door.
If you want a super secluded and authentic Vermont getaway, then this is definitely the place for you! There's an additional guest cabin for rent if you have a larger party, but I really think this log cabin is perfect for a romantic getaway.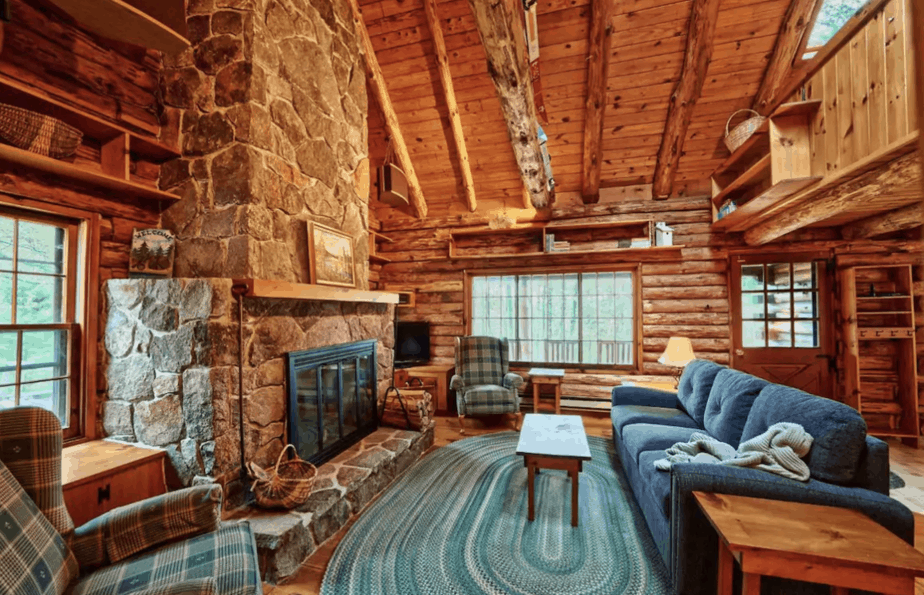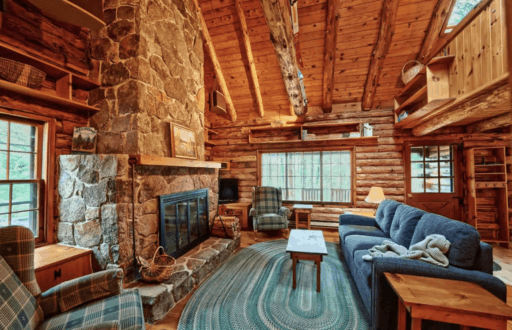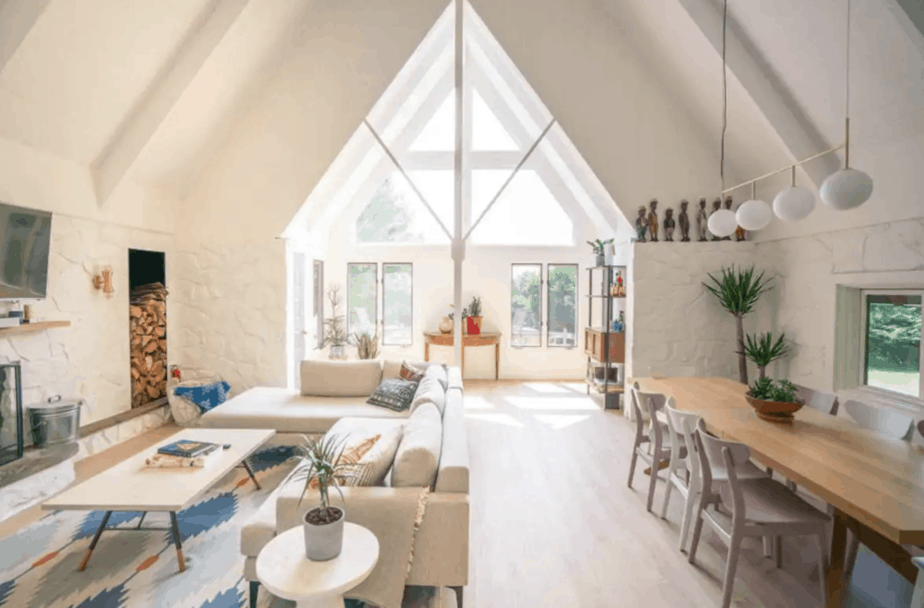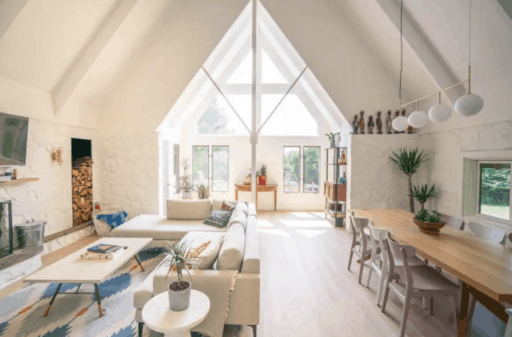 This secluded cabin boasts a Scandinavian/Boho-chic aesthetic that is ultra-trendy. It's a great location for snapping Instagram photos! You'll love the high ceilings, open kitchen layout, and spa-like bathrooms.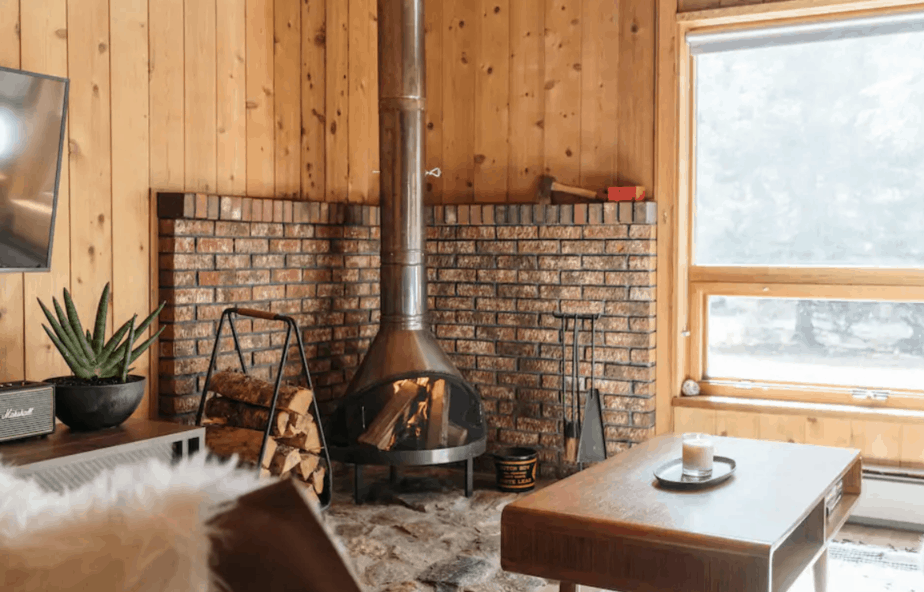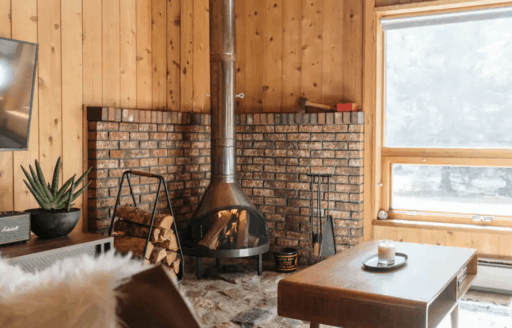 This super cute Adirondack-style cabin is located in Southern Vermont and is only a few minutes away from a few different mountains. It's the perfect getaway if you want to do a bit of skiing!
At the same time, this cabin is isolated-enough to feel completely safe, and the hosts are diligent about Airbnb's cleaning program. They also leave the cabin empty for at least a day in between each stay for maximum sanitization.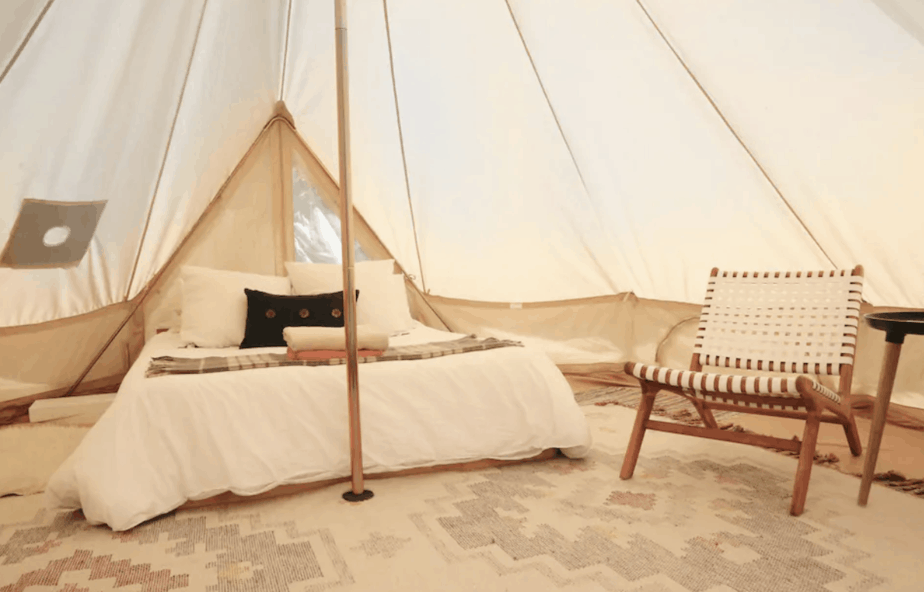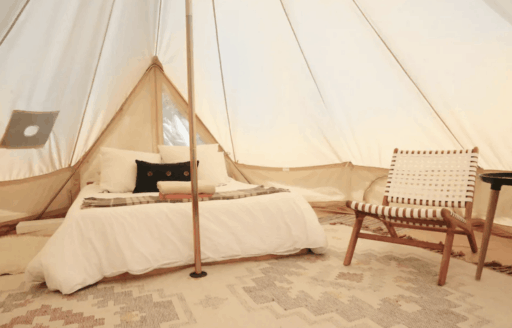 This stunning bell tent features a queen size bed, fresh linens, and a private deck. It's a truly luxurious yurt for a minimalist!
There is a massive amount of property to roam along with composting toilets and solar powered showers.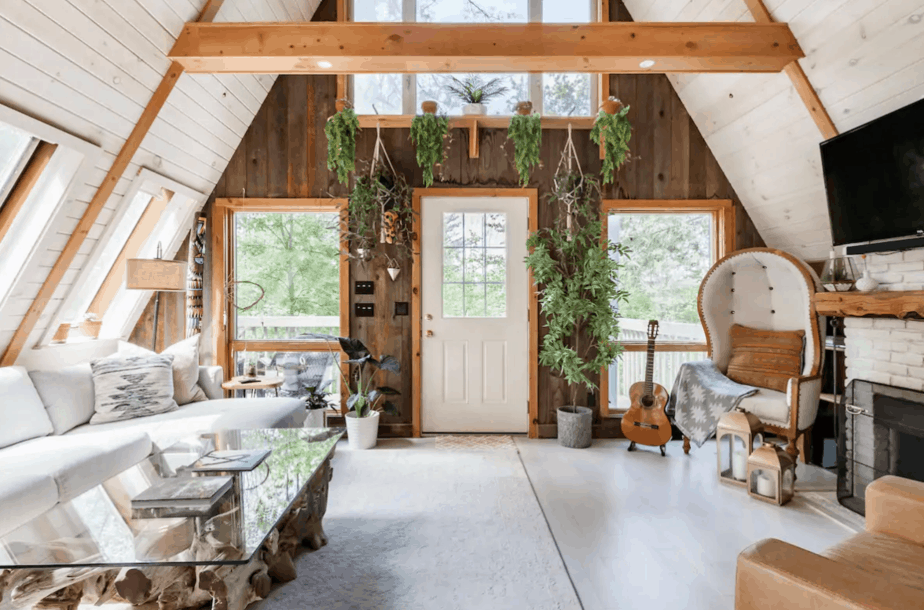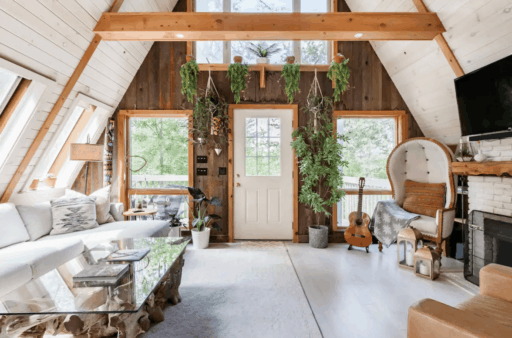 If you want to stargaze in style, check out this luxurious cabin in Stowe, Vermont. It's the perfect escape during the winter (but is just as gorgeous in the summer!) and offers a 6 person hot tub.
Midwest: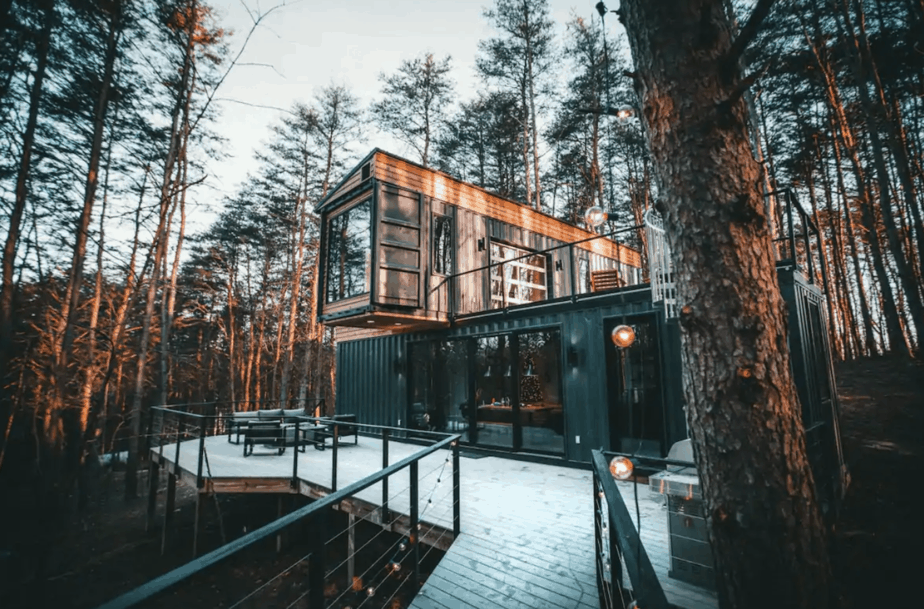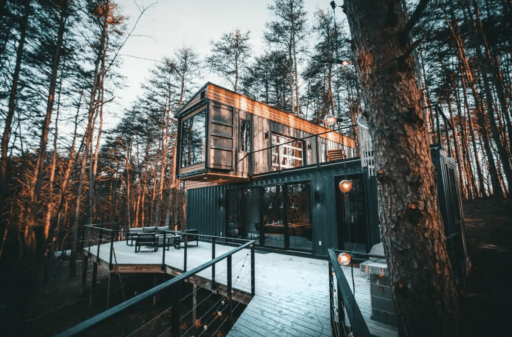 This gorgeous 3 bedroom cabin is made out of intermodal shipping containers and located on over 18 acres of land. The views are incredible! It also features a gas fireplace, a fully glass "garage" door, and amazing views from all sides.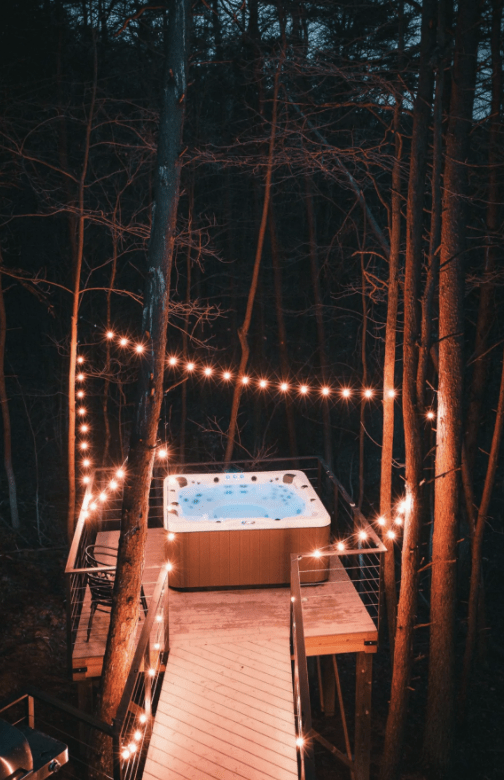 Click here to check this cabin out.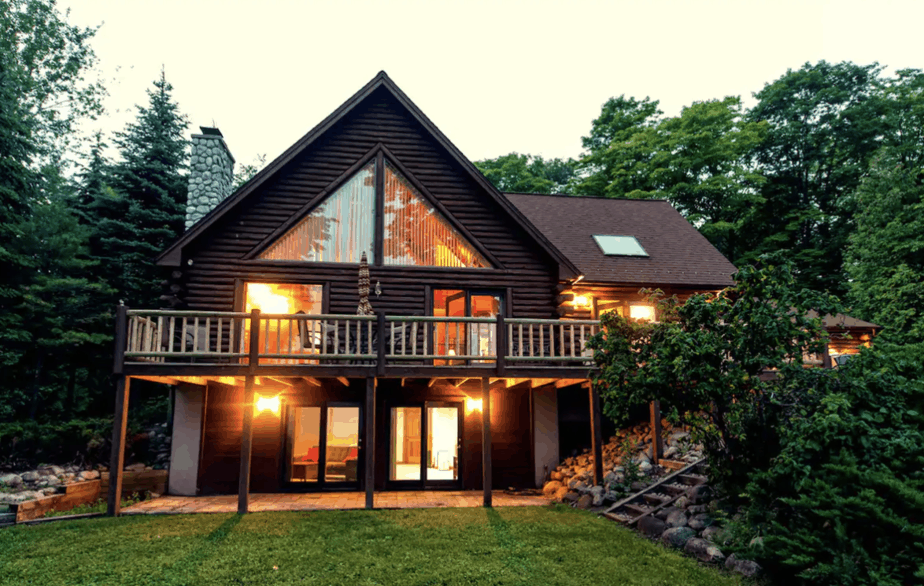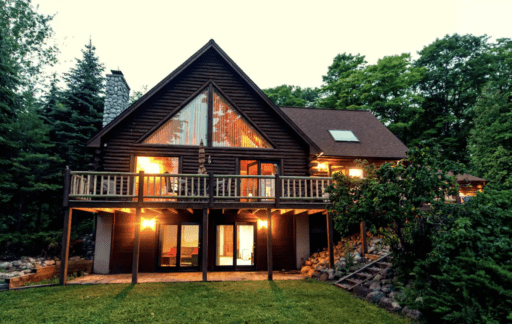 This stunning cabin is located on Grand Traverse Bay and features a private beachfront. This is the ultimate cabin for a large family vacation: it can sleep 10+ easily and is kid and dog friendly.
Click here to check this cabin out.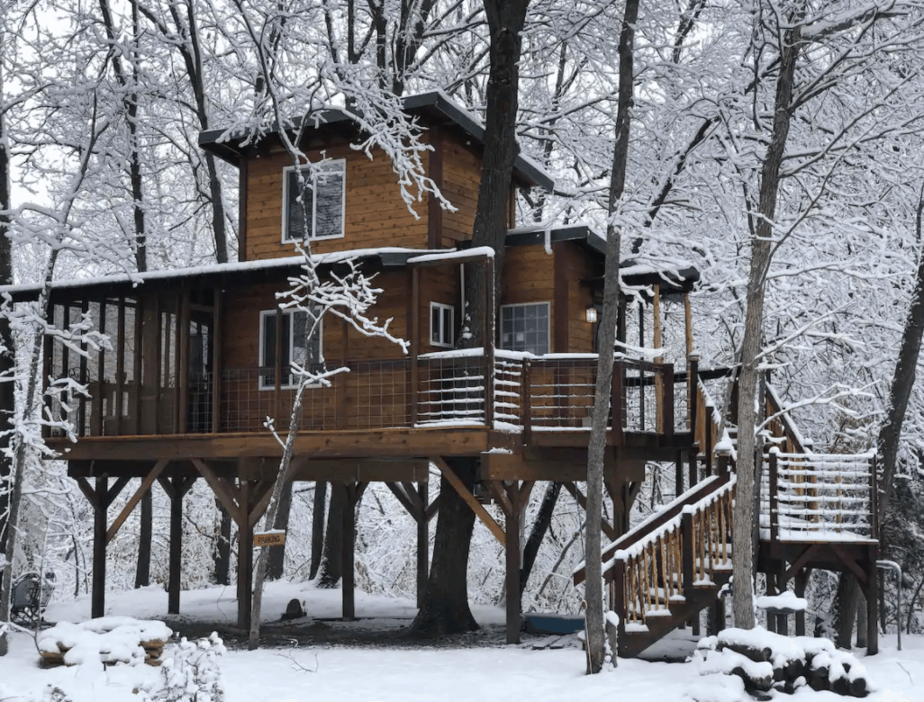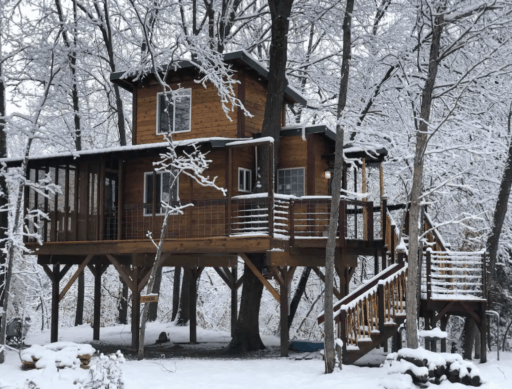 This adult-only treehouse features an outdoor shower, a snug loft bedroom, and views of a trickling creek 60 feet below. This is a super remote and tranquil area that's relatively close to the city, so you won't have to drive for hours to get a bit of peace and quiet.
Click here to check out this cabin.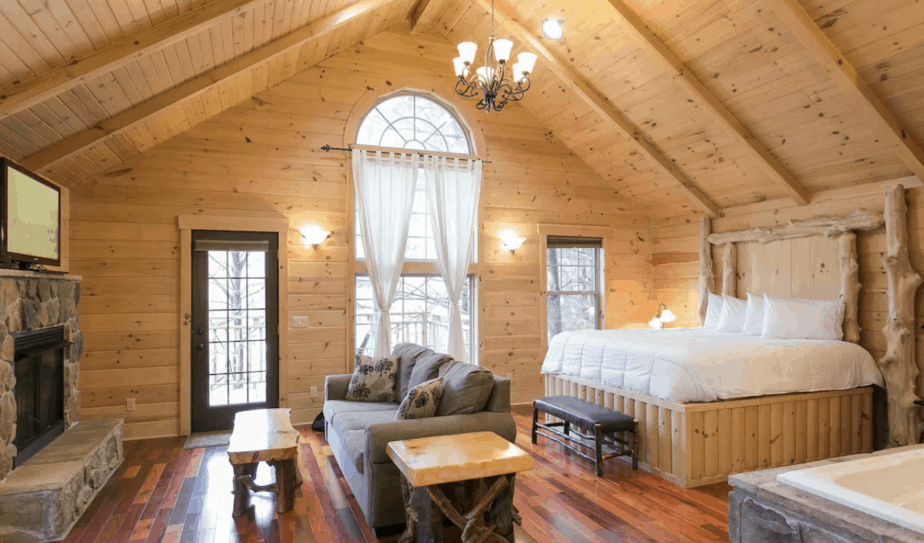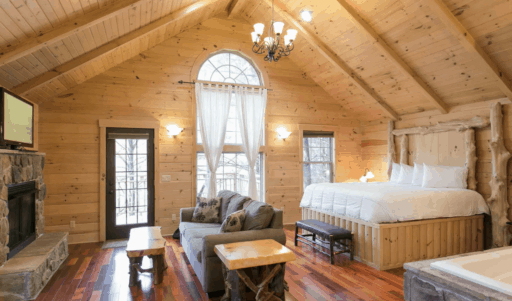 This luxury cabin rental is an actual treehouse. You can live out your childhood dreams surrounded by opulence! It is filled with windows but also offers a wraparound balcony where you can enjoy the peacefulness of the pine trees. This is the perfect winter cabin rental for a romantic weekend away!
Click here to book this cabin.
West: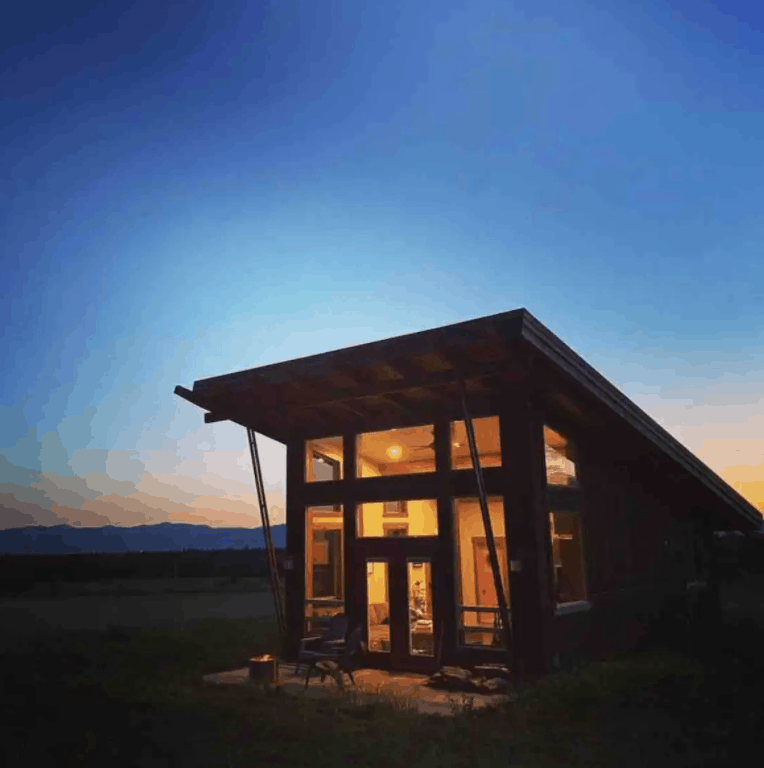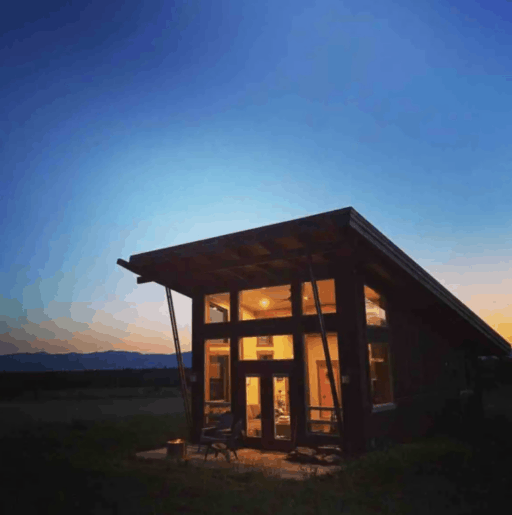 This 500 square foot cabin features insane views of the Mission Mountain range from the patio. It's the perfect winter cabin rental for a couple's retreat!
This post has been sponsored by Airbnb.