In love with purple? Here are some of the most unique and gorgeous violet wallpaper backgrounds you can download for free!
As you may already know, I love the color purple. I adore every shade, from pastel hues like soft lilacs to muted mauves and deep plums. I'm totally obsessed with this majestic color!
If you love this color as much as I do and want to fill your phone background with beautiful purple themes, then you've come to the right place.
Finding a suitable wallpaper for your phone can be tricky. You want it to be something aesthetically pleasing, something sharp, and something that represents you. With so many choices and options in the vast internet space, finding the perfect one can easily consume a lot of your time during the day.
But don't worry: we have tons of gorgeous violet wallpaper backgrounds compiled on this post! I've curated all the stunning violet wallpaper backgrounds you can download for free on your phone. These wallpapers come in all shades of purple, themes, and aesthetics so that you may express your personal style in the best way possible!
How To Save These Violet Wallpaper Options On Your Phone
Press and hold the photo that you want and click save to iPhone. This should work on Androids as well! Once you've saved the photo to your camera roll, you can go into settings and change your purple wallpaper.
Note: You can use any of these violet wallpaper options for either your home screen, lock screen, or both. Your iPhone gives you the option to use a different wallpaper for each screen, which is a fun way to incorporate more photos.
I like to use a bolder wallpaper as my lock screen and I choose a more muted wallpaper for my home screen.
For me, this makes it easier to see my apps over my home screen's wallpaper, but this is a personal preference and will depend on your phone's aesthetic.
If you really love a particular violet wallpaper but are having trouble using it on your home screen, try using an editing app (I love Tezza and Canva for this) to add a muted overlay over the photo. This should make it easier to use under your apps.
Violet Wallpaper Backgrounds
There are tons of violet wallpaper background options available on this post, ranging from abstract designs to celestial bodies, quotes, and so much more.
These violet wallpapers also look wonderful as backgrounds for both the lock screen and the home screen. Download as many as you like to use as your iPhone backdrop, and change it whenever you want!
There is something for everyone here, from flowery motifs and purple graphics to minimalist styles. So without further ado, keep scrolling and save the wallpapers that catch your eye!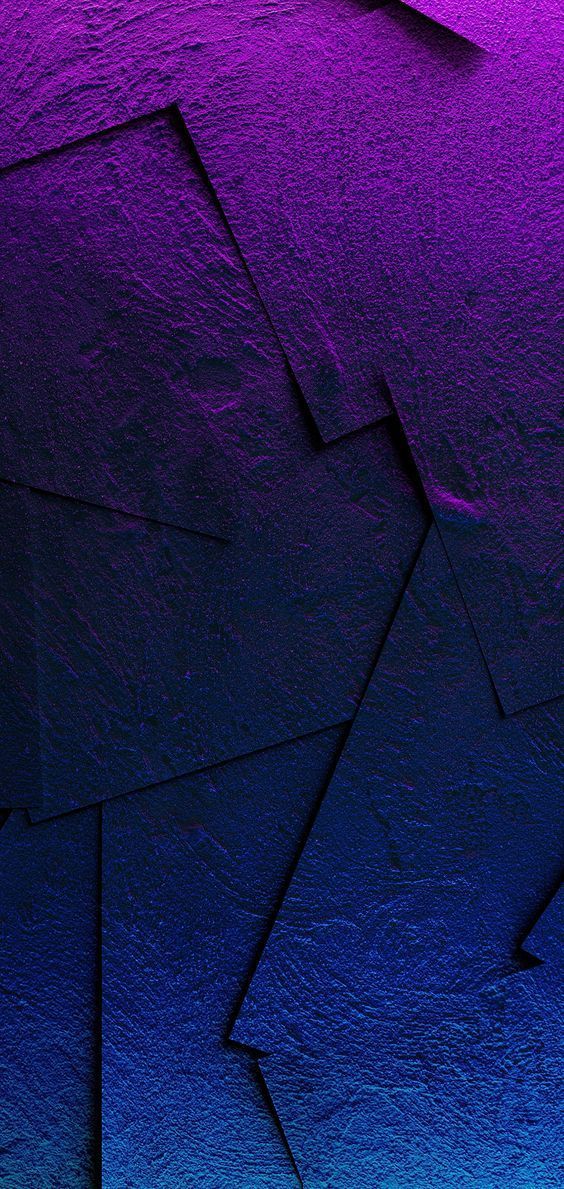 I love this gradient abstract violet wallpaper and how it blends the different purple hues so seamlessly!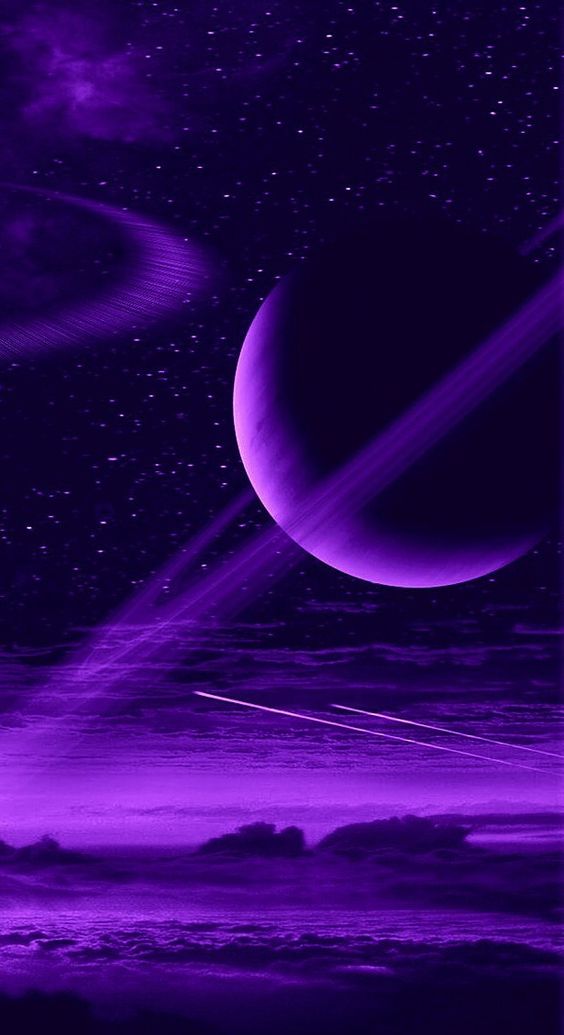 If you like seeing celestial bodies on your phone screen, then this is for you!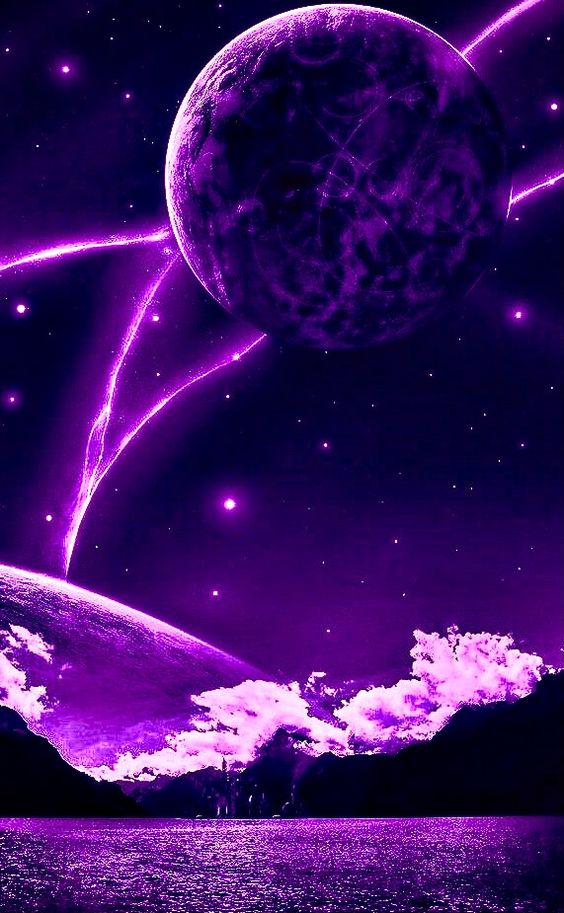 There's something majestic about this deep purple background and how the heavenly bodies are just hovering over a field.
Looking for something moody and dark? Take a look at this eclipse purple wallpaper!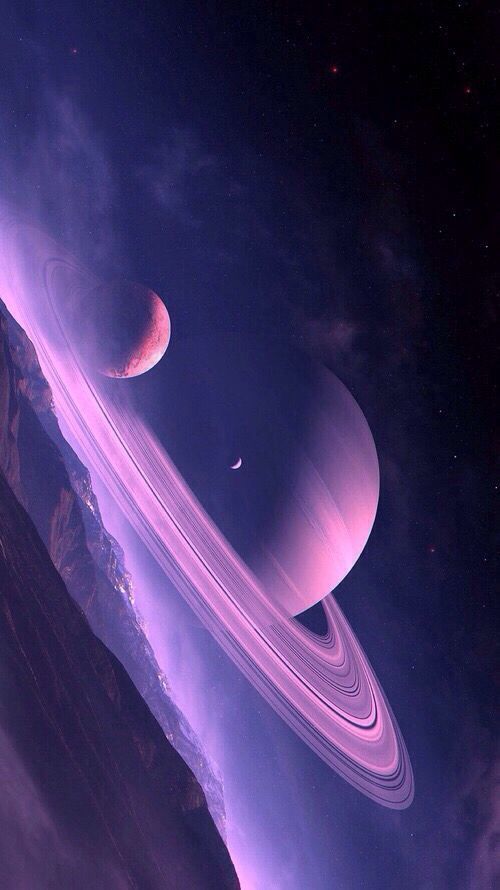 Here's another beautiful purple wallpaper background that's absolutely stunning with its combination of soft and vibrant purple hues with the planetary concept.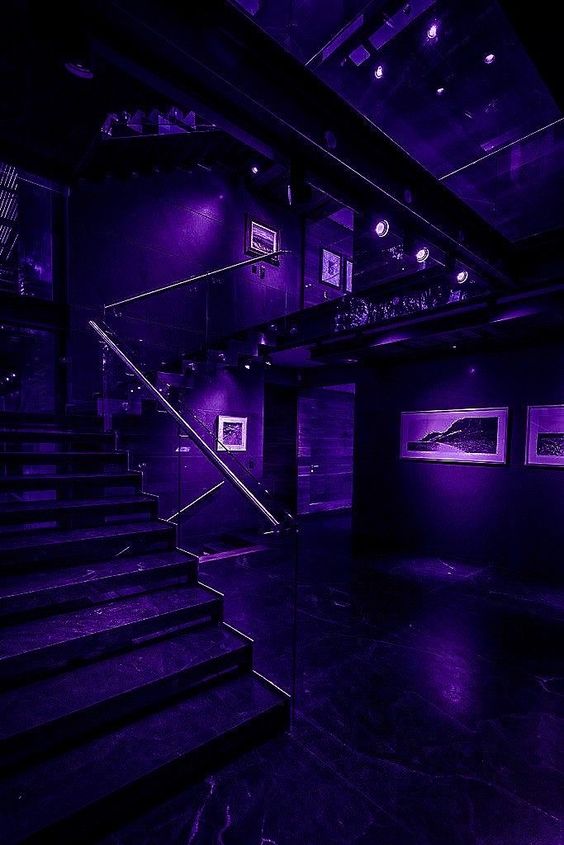 If you want something a bit moodier for your phone's wallpaper, this empty museum with a deep violet tone will surely do the trick!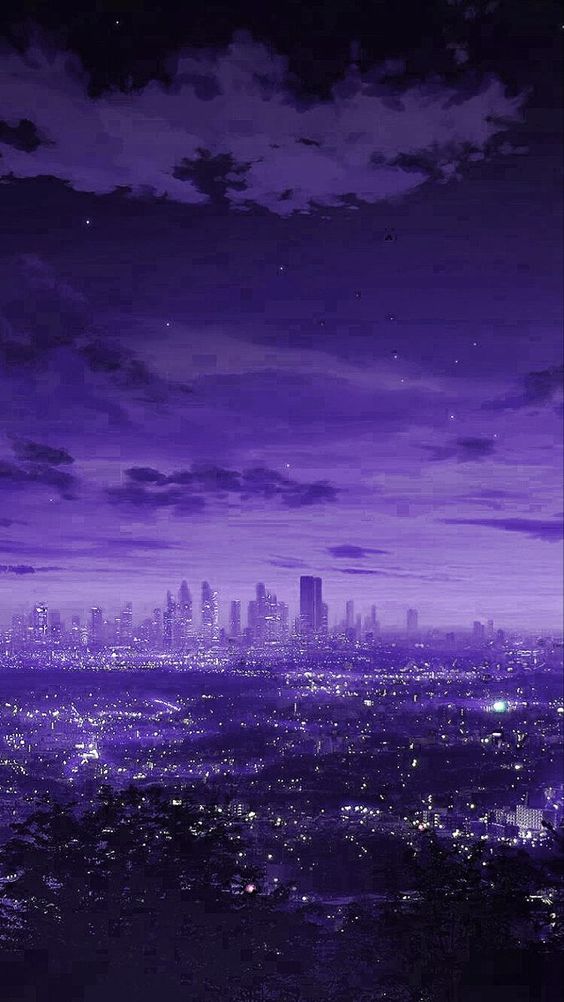 I just love the dichotomy of the starry night sky and the twinkling lights from the city on this violet wallpaper!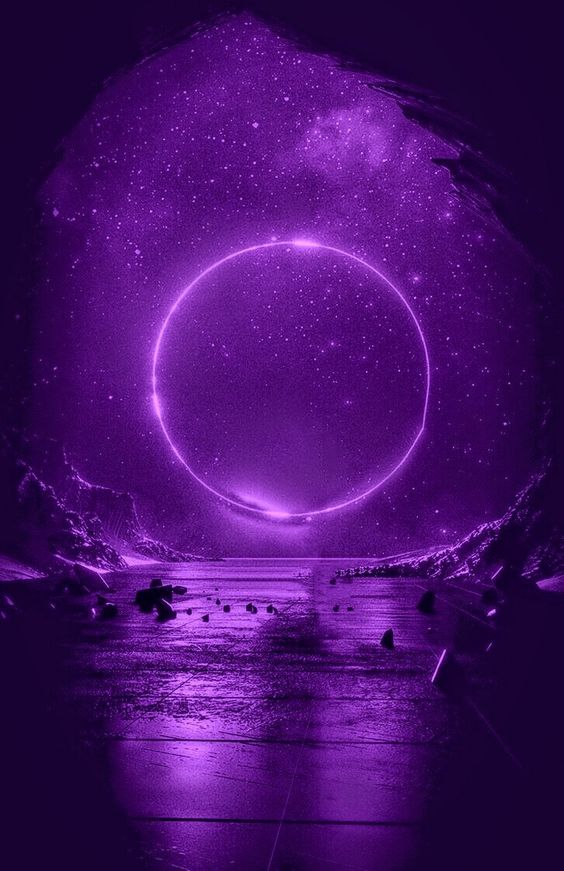 Here's another purple-hued starry night sky that you might love with the moon as its main subject.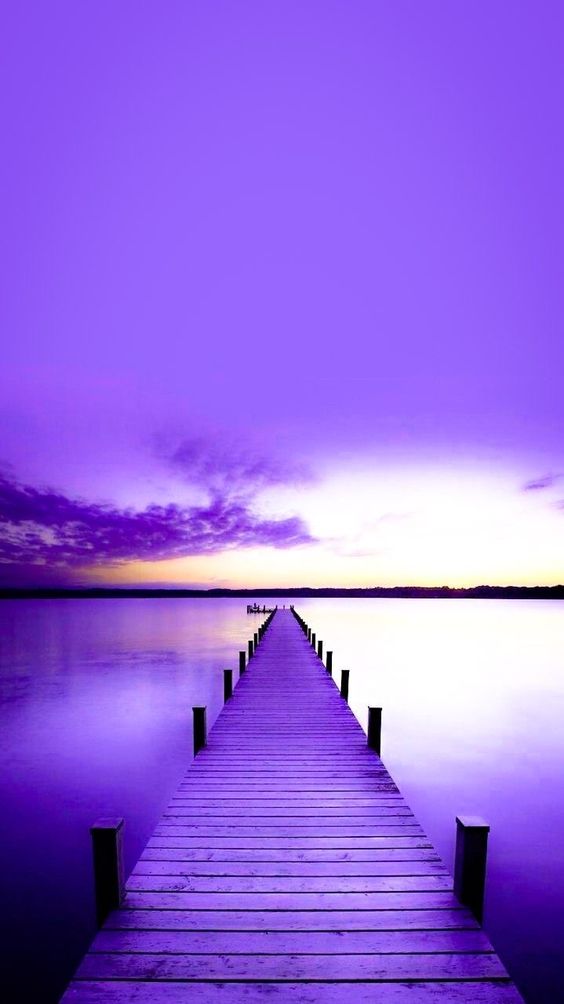 This shot of the pier leading to a vast body of water is so serene and beautiful!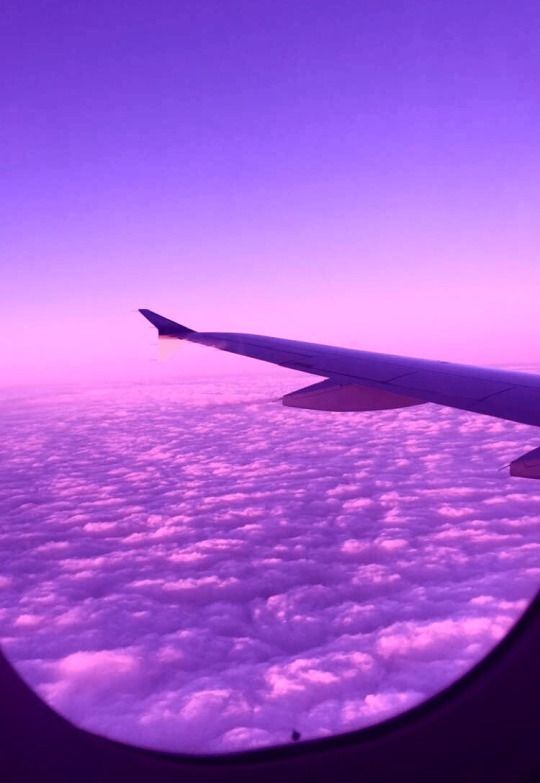 Looking at this picture makes me miss traveling and seeing the clouds from above!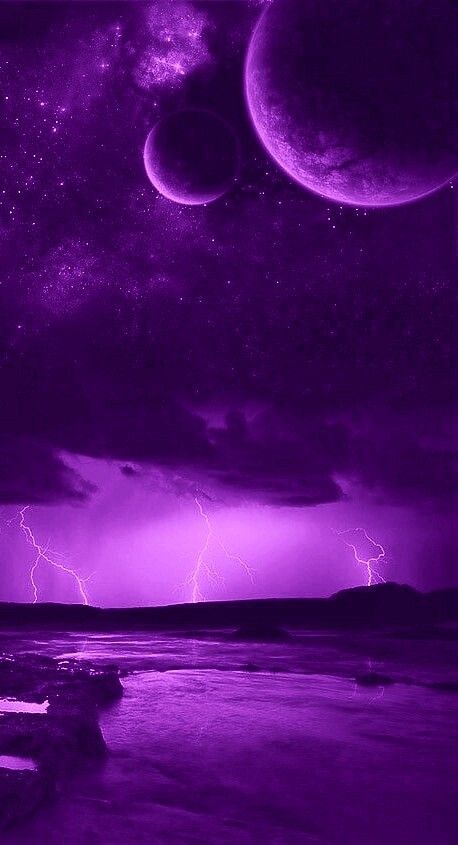 I don't know about you but something about thunderstorms just calms me so much.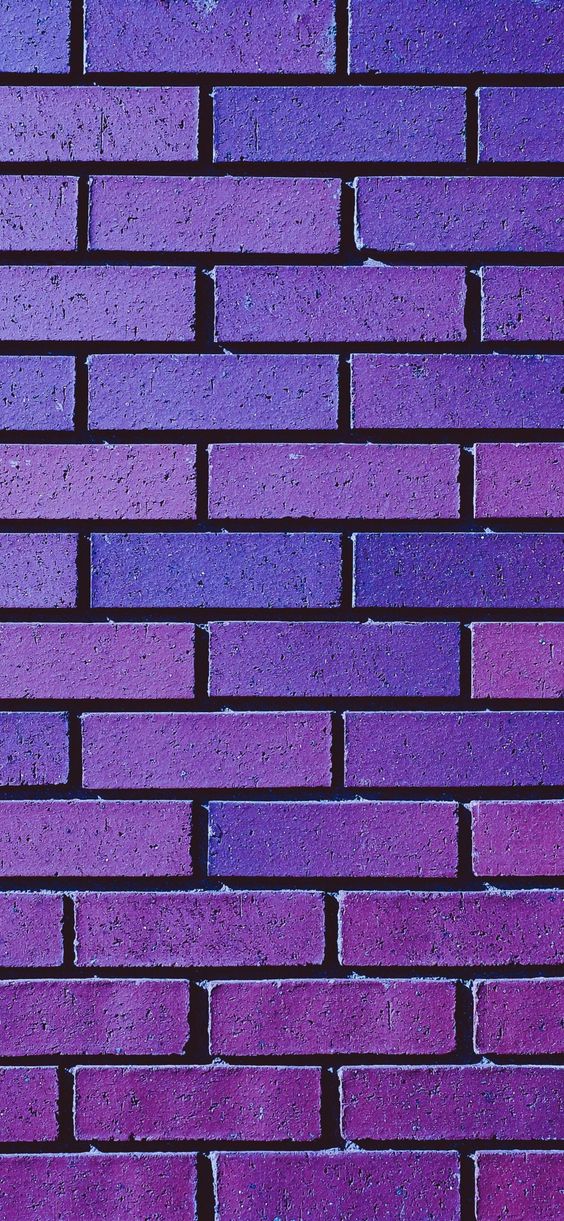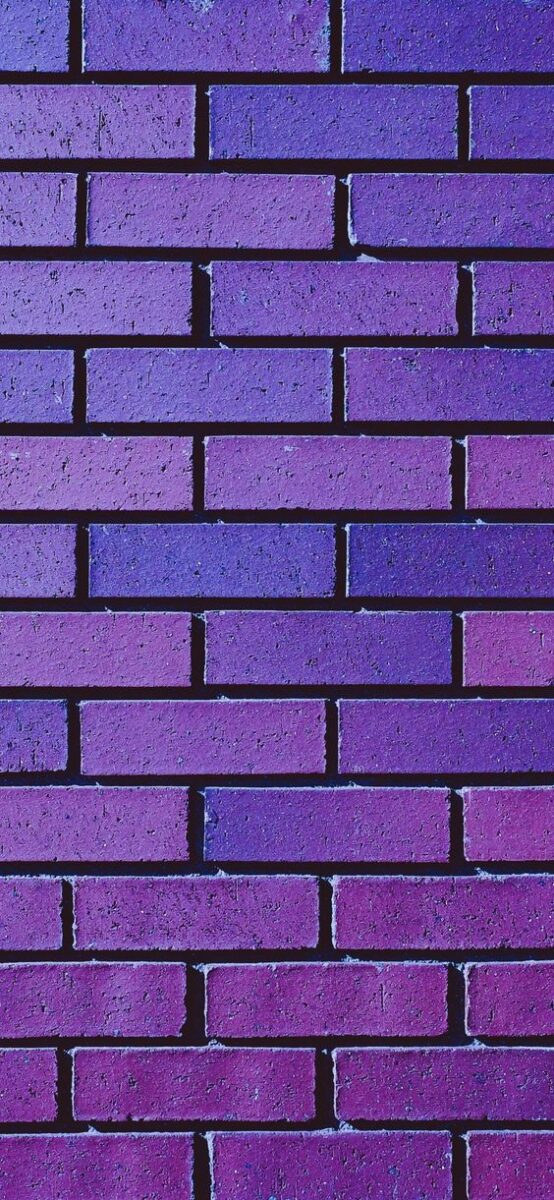 If you want something that's purely for aesthetics no matter what the photo is, this purple brick wall is utterly gorgeous!
You could also opt for a floral theme for your phone wallpaper. I mean, look how beautiful this is!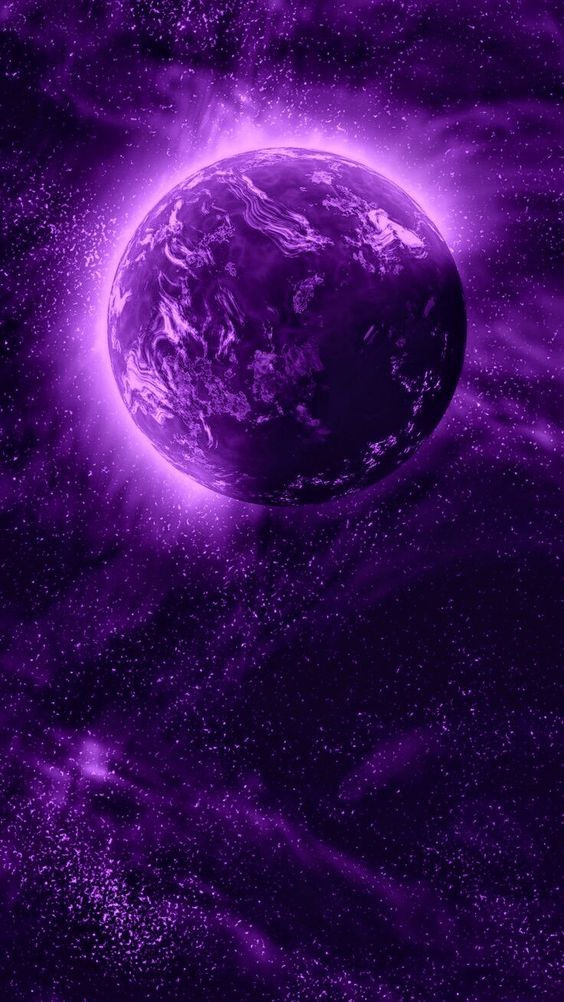 Can't get enough of planetary objects for your violet wallpaper? Here's another one that you might like!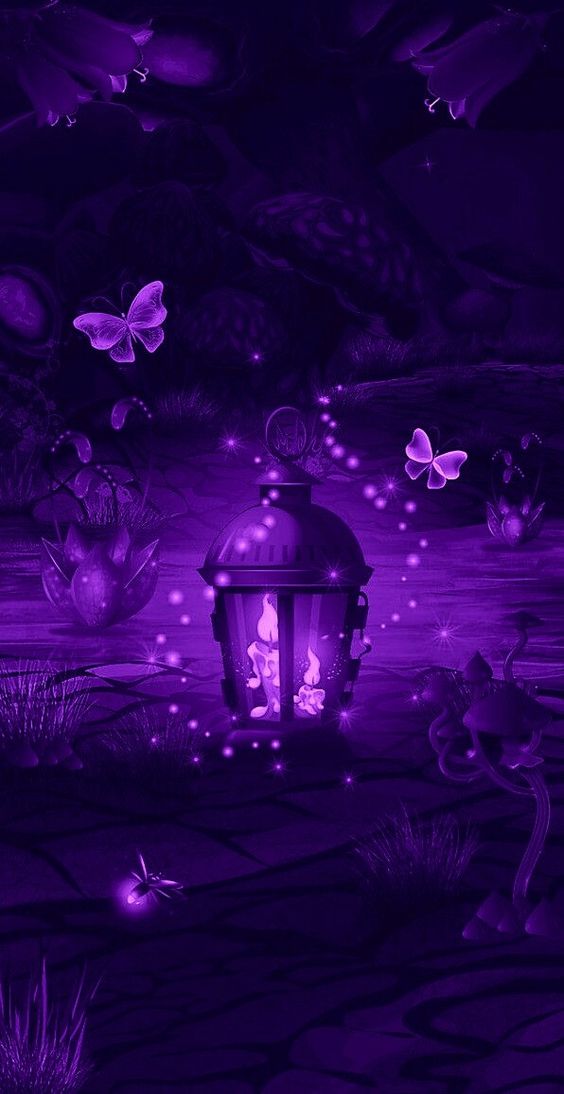 If you want something that's more inspired by nature, this purple wallpaper has a whimsical theme that you might like.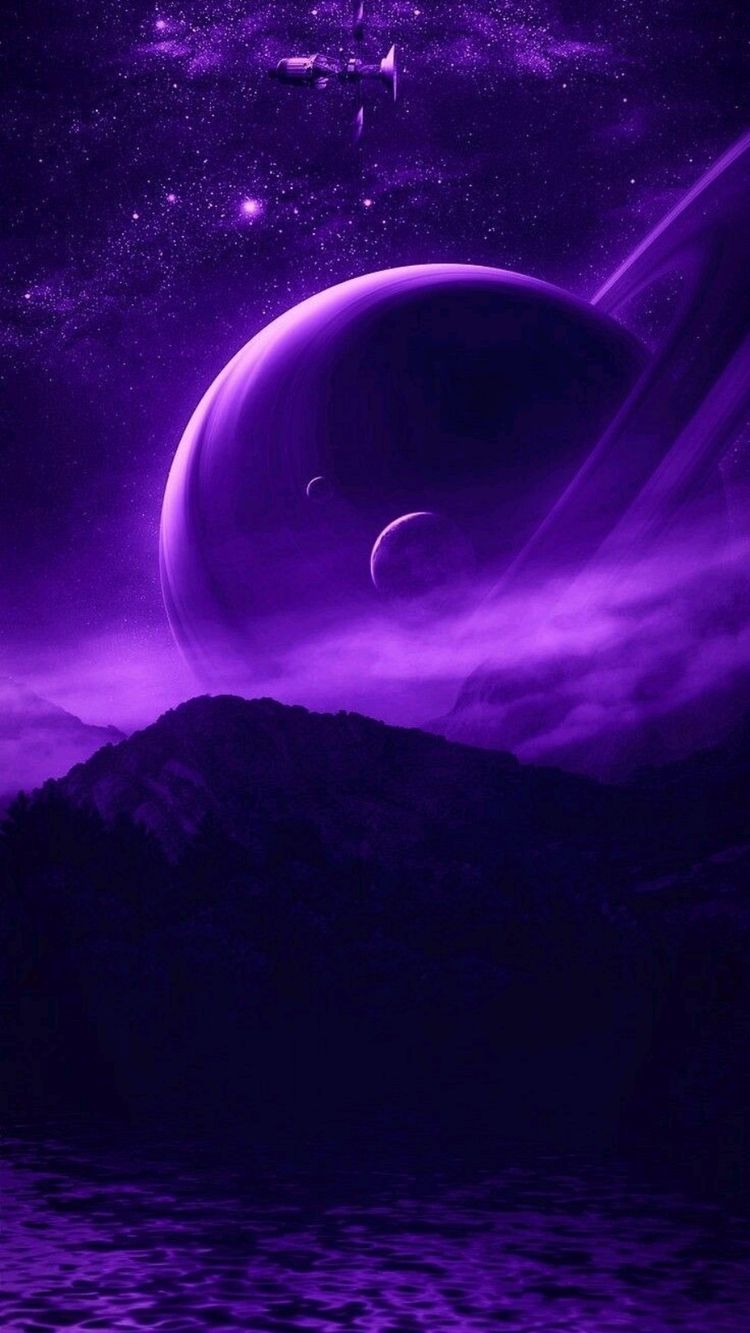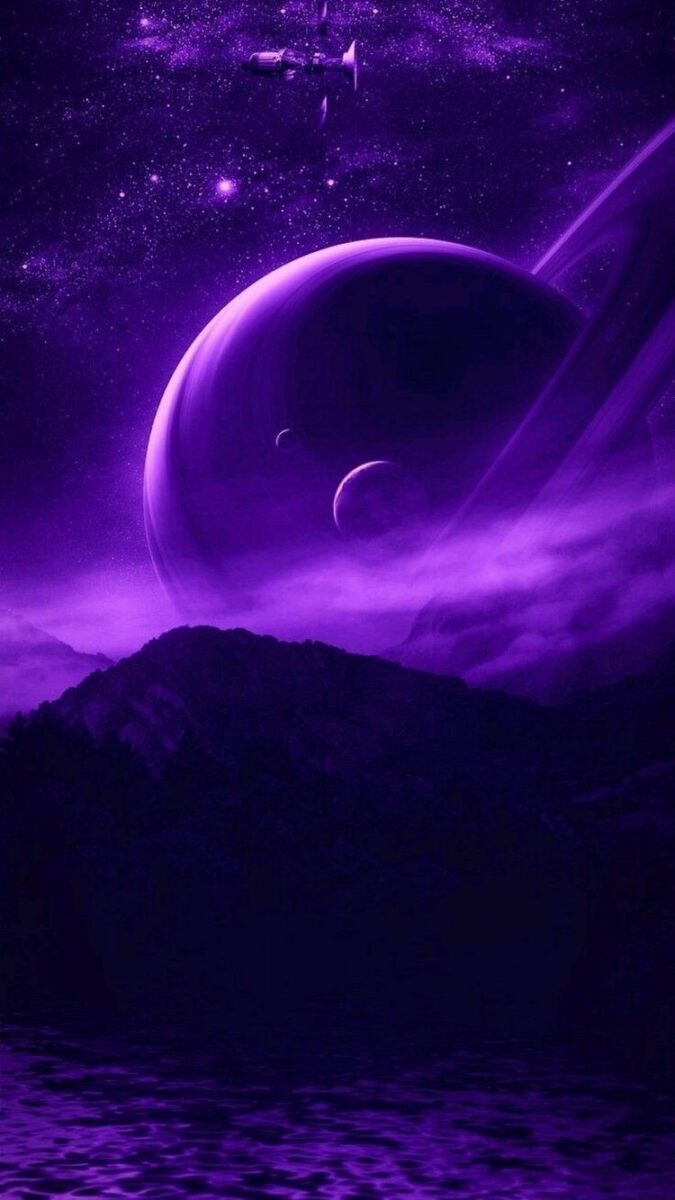 I love how majestic it looks when planets seem so close to us and just peering over the mountains.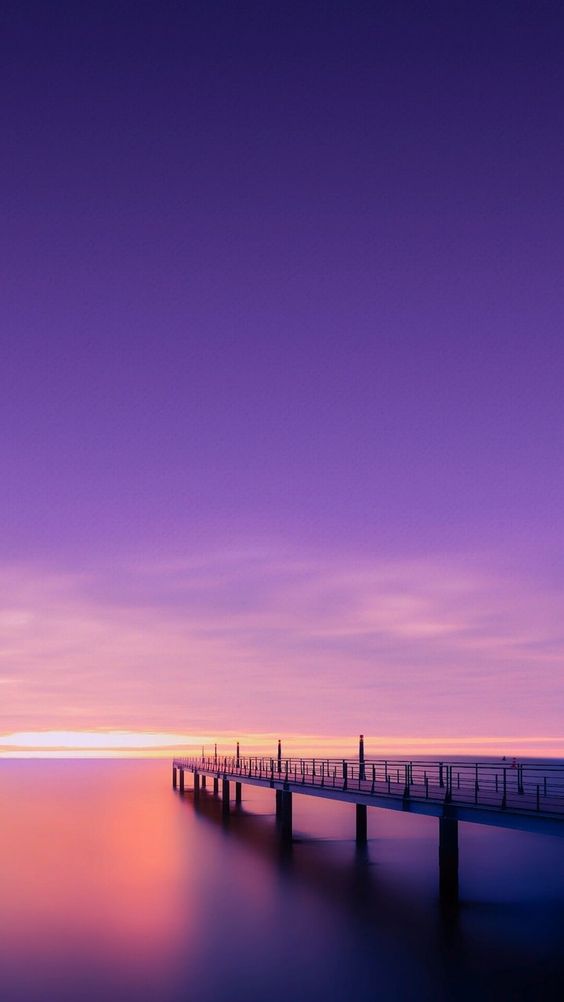 Missing the ocean? Then this particular violet wallpaper of a pier and a beautiful purple sunset might just satisfy your love for the ocean for now.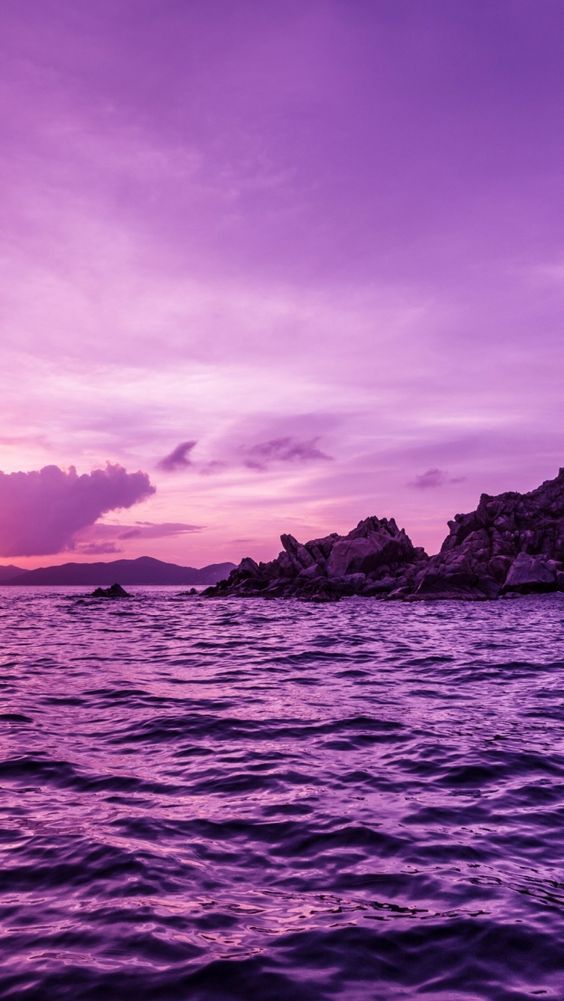 Honestly, I love the ocean just as much as the next person so seeing this violet wallpaper has definitely made me feel happy. It's probably one of my favorites on this list! I can see this being my lock screen for a while too!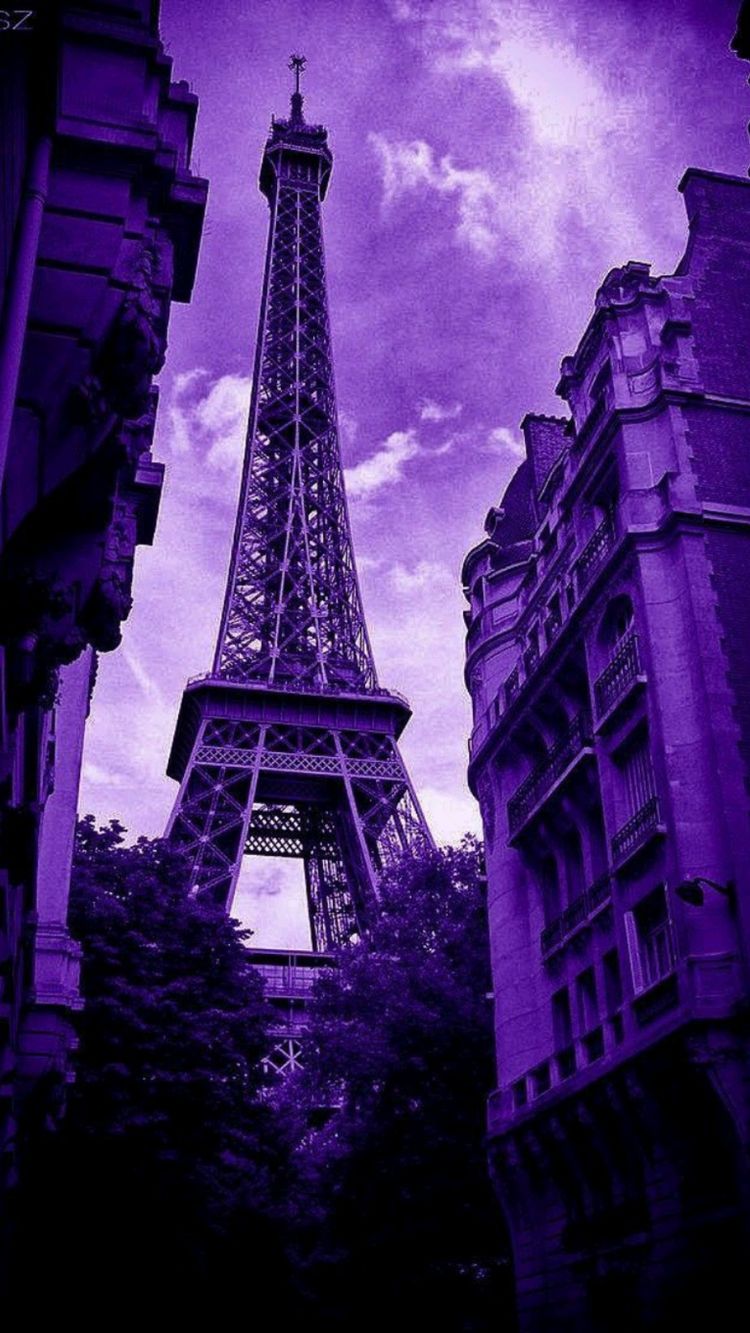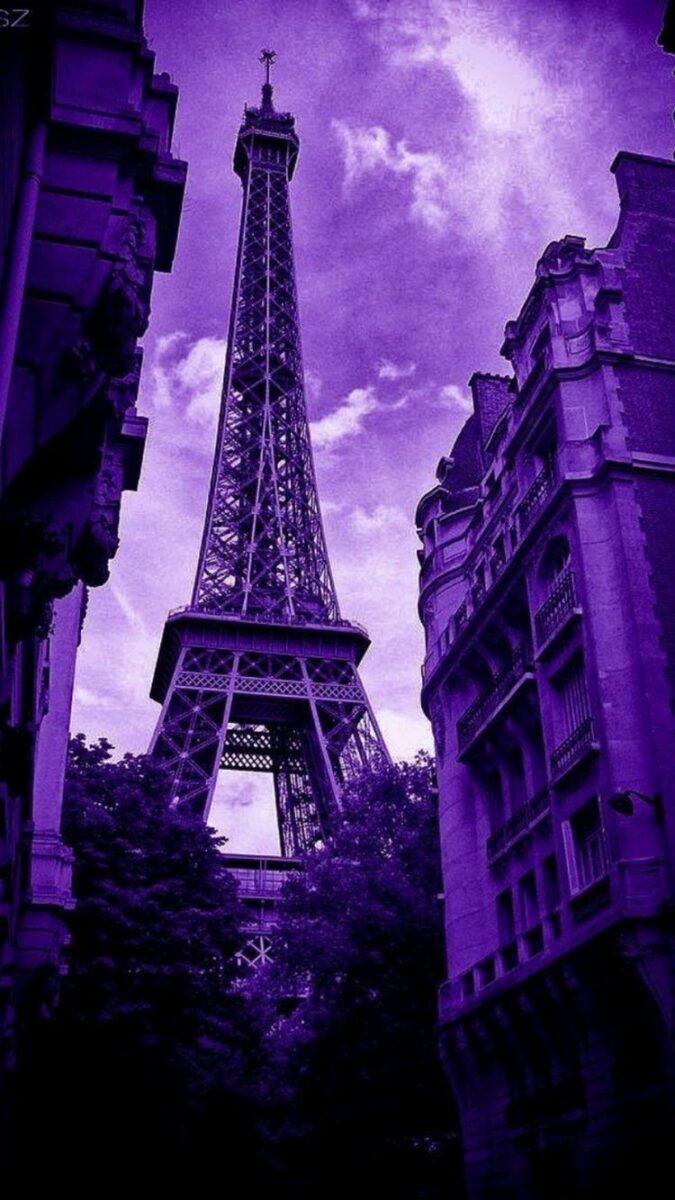 Whether or not you've been to Paris before, you'll surely love this purple wallpaper of the Eiffel Tower if you love looking at beautiful spots of cities across the world.
This minimalistic take on celestial bodies as a violet background is incredibly gorgeous!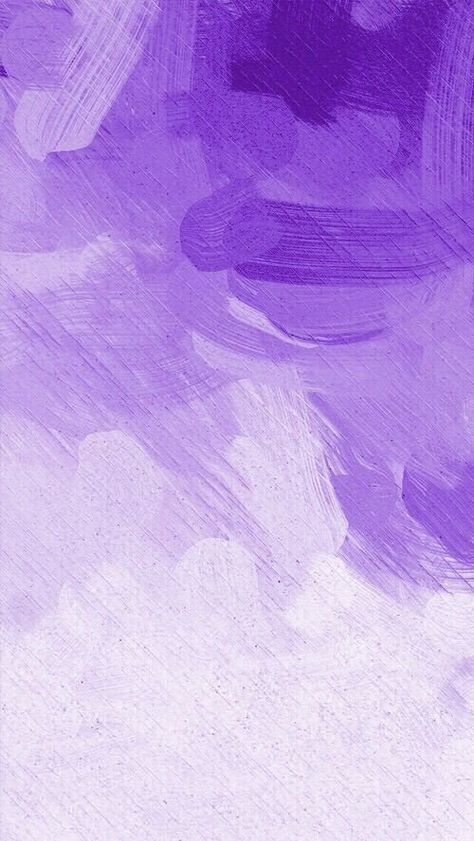 For something a bit more abstract and with soft purple hues, this is the violet background you should consider getting!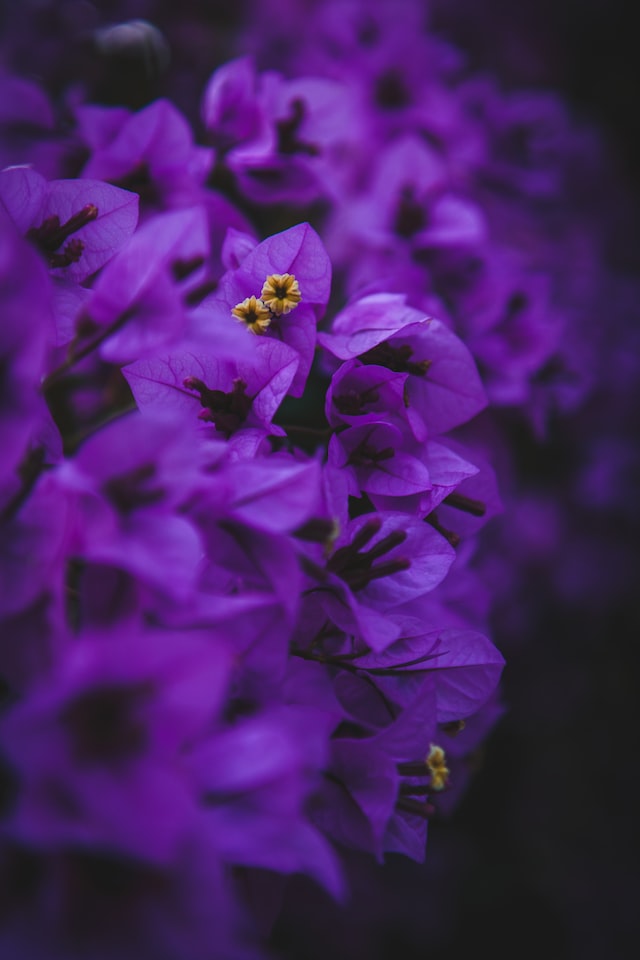 If flowers are something you like to look at, then you should definitely get this photo of purple flowers as your phone wallpaper! Look at those bright pops of yellow and how it creates such a nice contrast against the deep violet hues.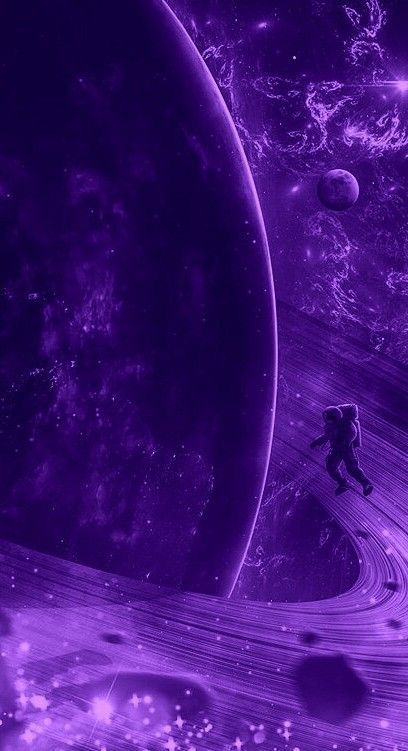 So ethereal and magical, this stunning violet wallpaper of planets and an astronaut looks so good!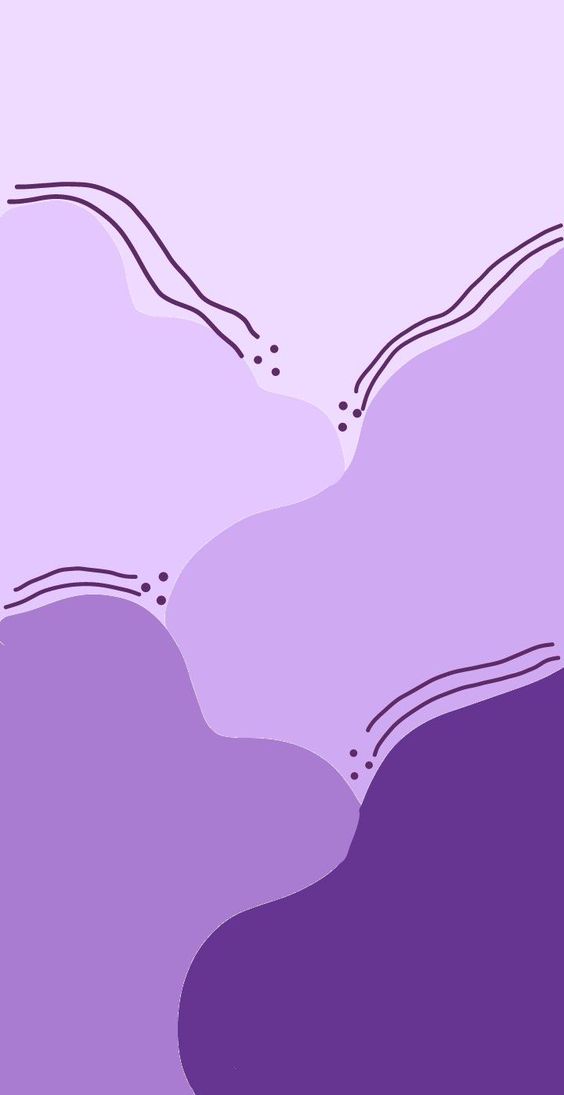 .
This abstract concept of varying violet shapes looks so adorable!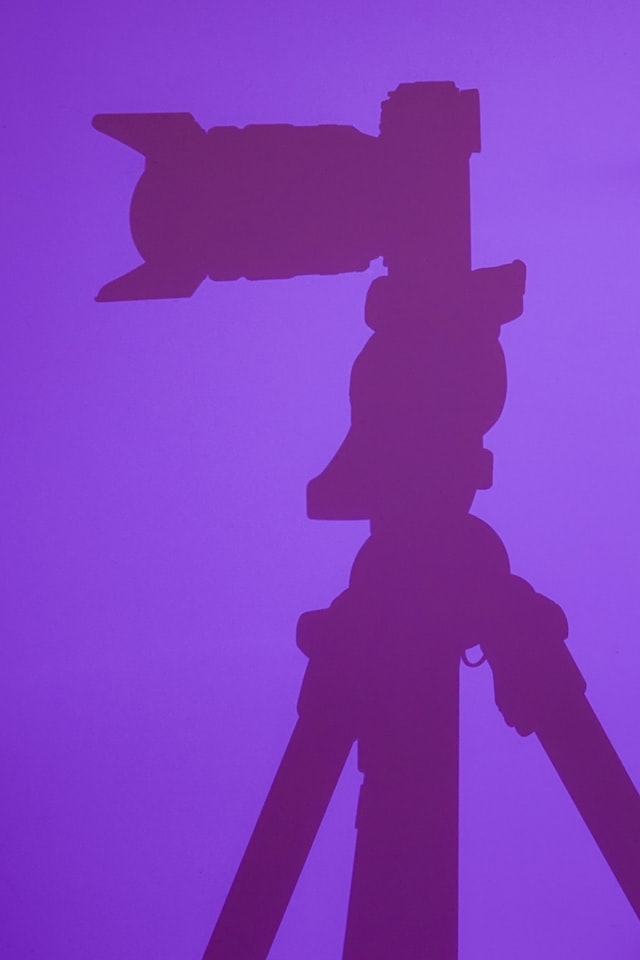 Not gonna lie but this violet wallpaper made me take a second look before I realized this is the silhouette of a camera.
Looking for a minimalistic flower violet wallpaper? This one is for you!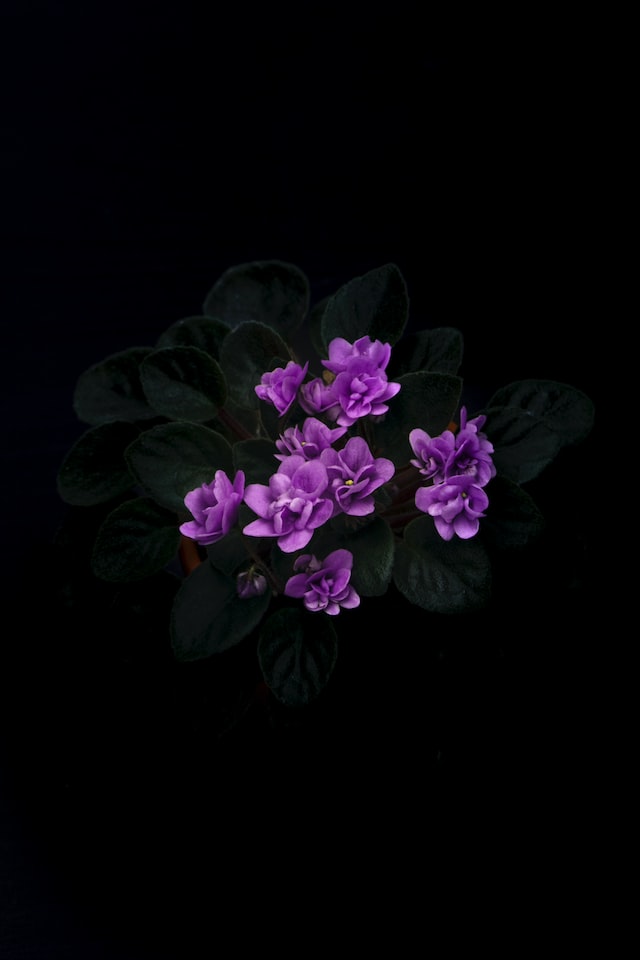 Here's another minimalistic take on violet florals that you might love! The understated theme would go so well in the background for your apps.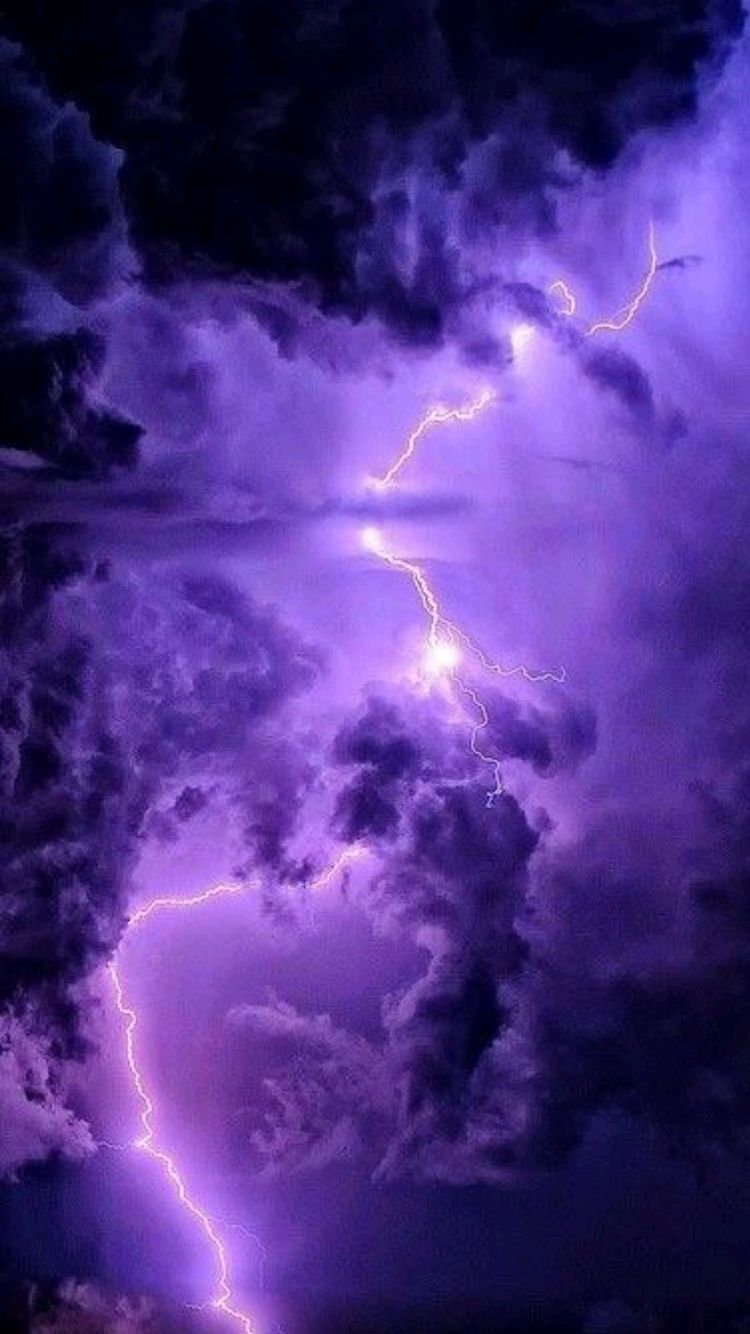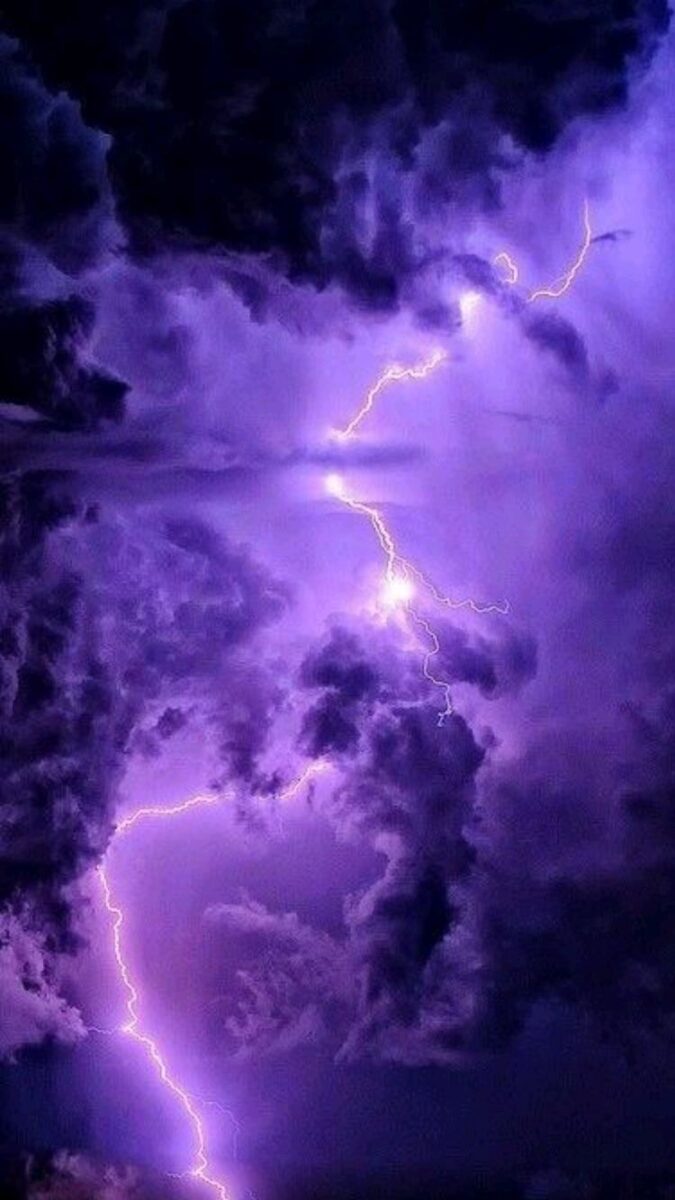 I don't know about you, but I just love thunderstorms!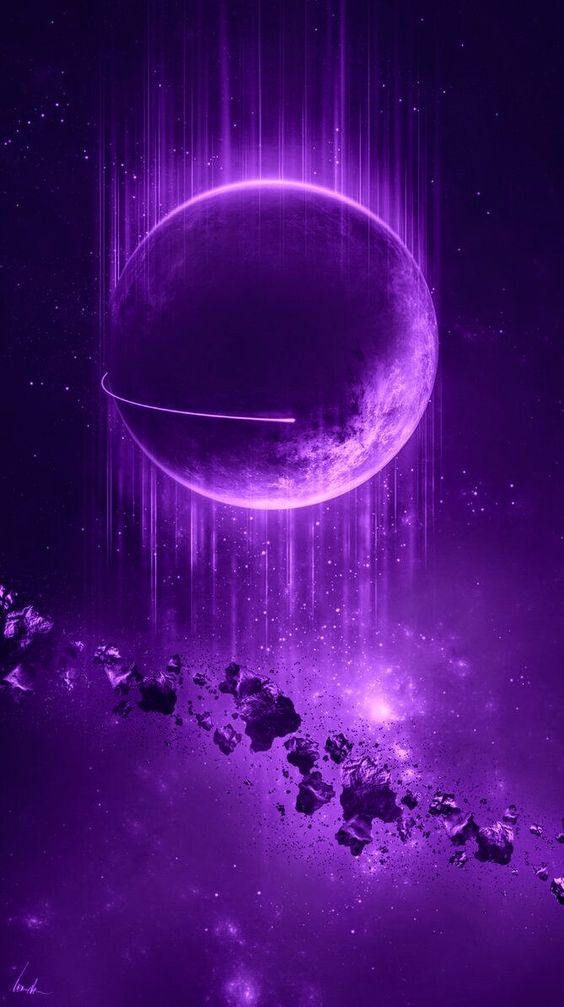 This purple wallpaper is utterly majestic to look at! It's totally perfect to be your lock screen!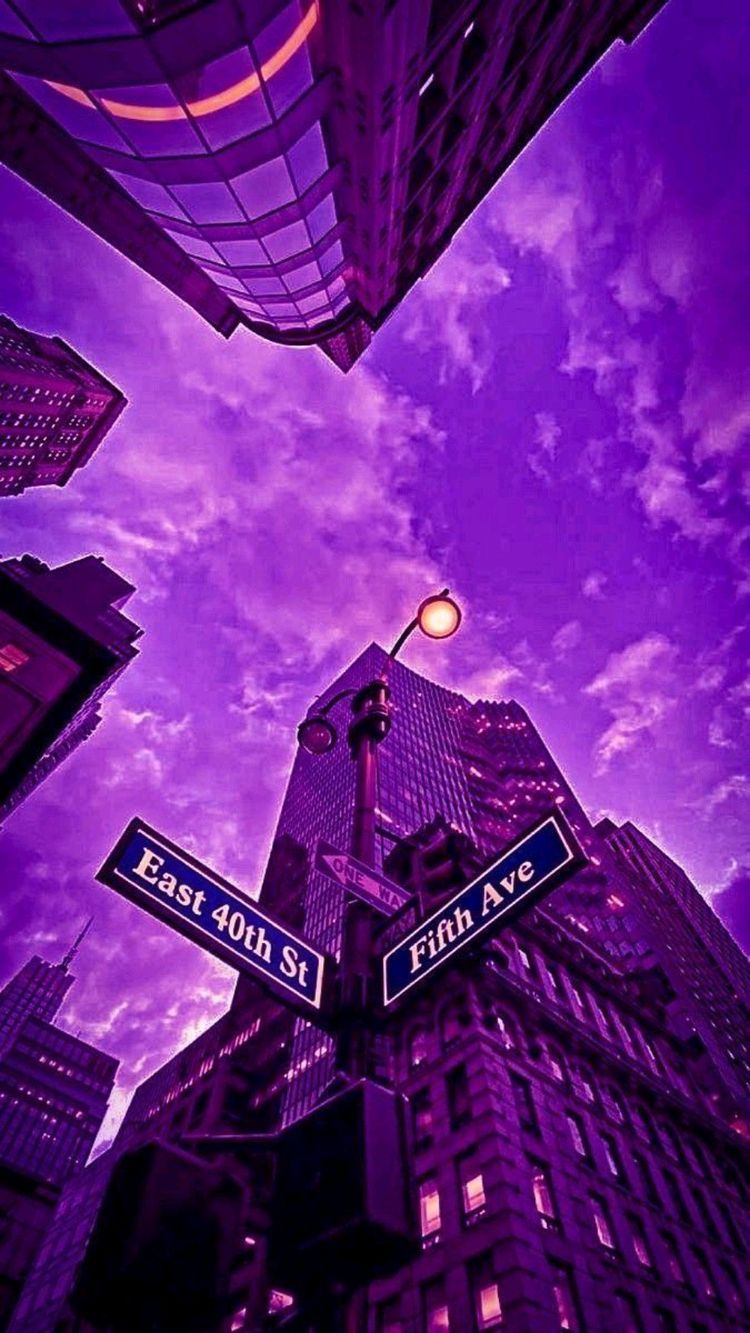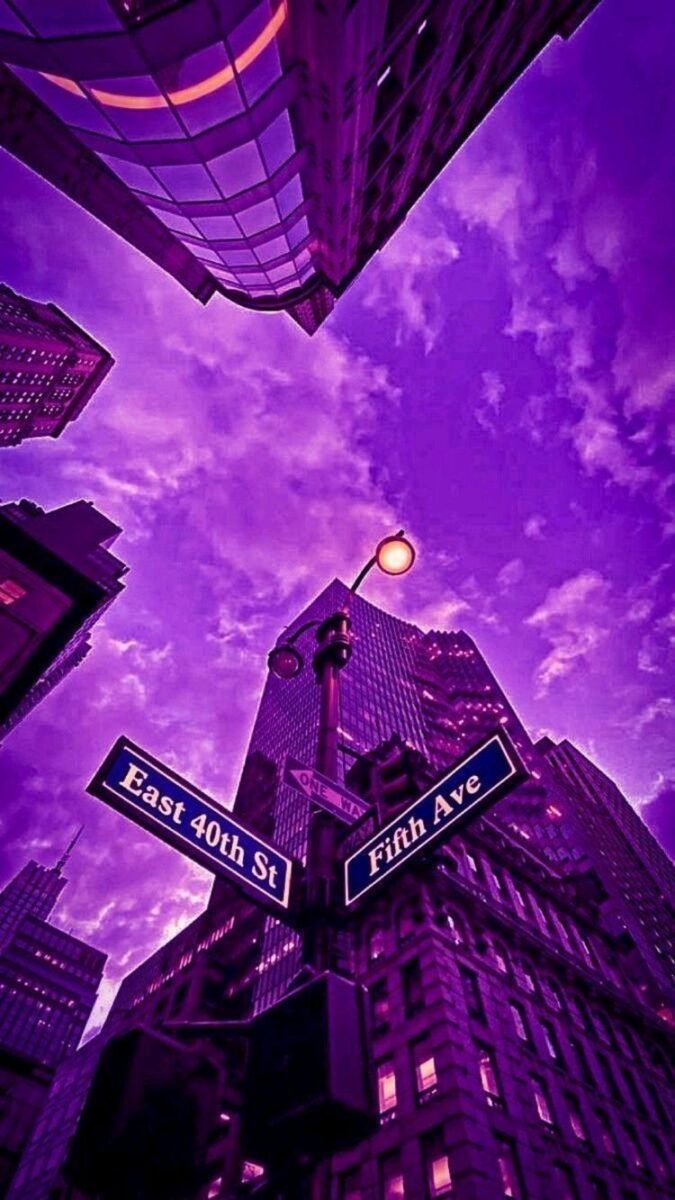 Cityscapes and towering buildings can be just as beautiful as the natural sceneries. If you like the aesthetic of the city, you might love this one as well!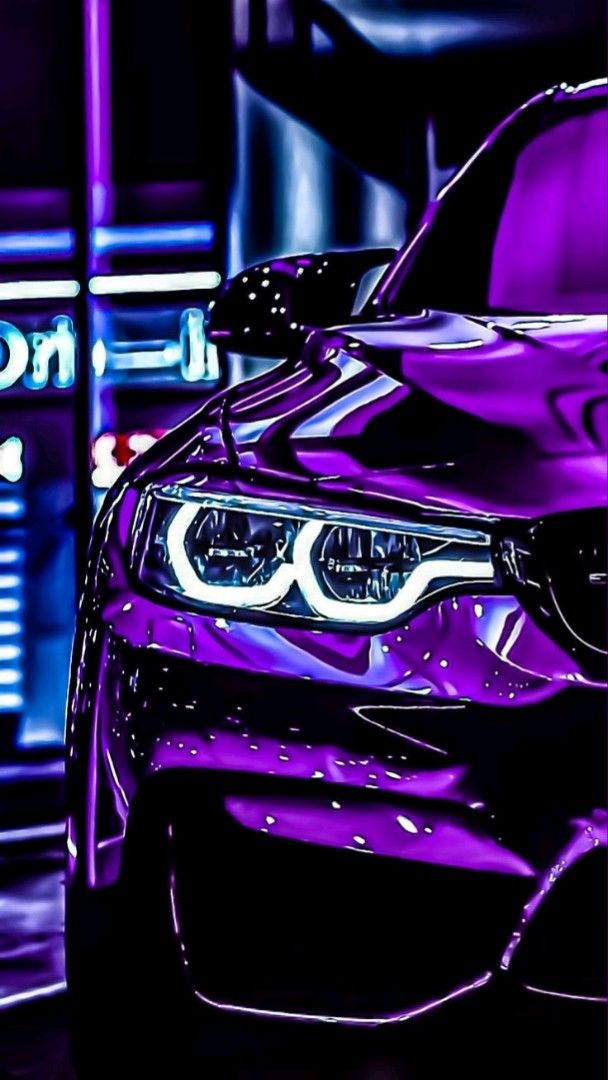 There's something so cool about this particular violet background of a car and how the violet hues highlight every angle.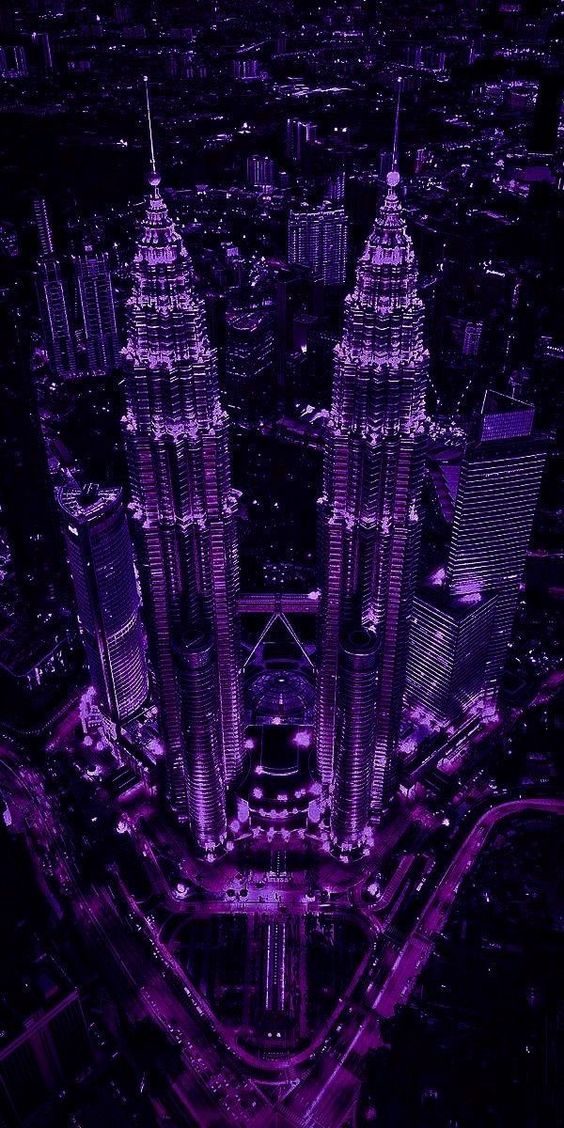 These buildings look utterly gorgeous, especially with the twinkling purple lights covering the whole place!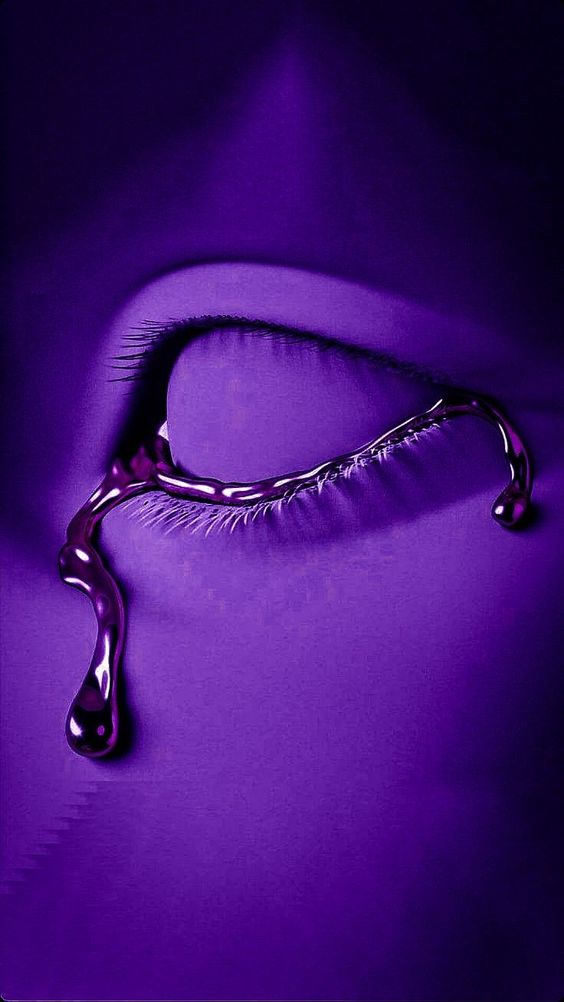 Here's another favorite of mine on this list. It's a little spooky than the rest of the wallpapers but I can see myself using this once Halloween is around the corner!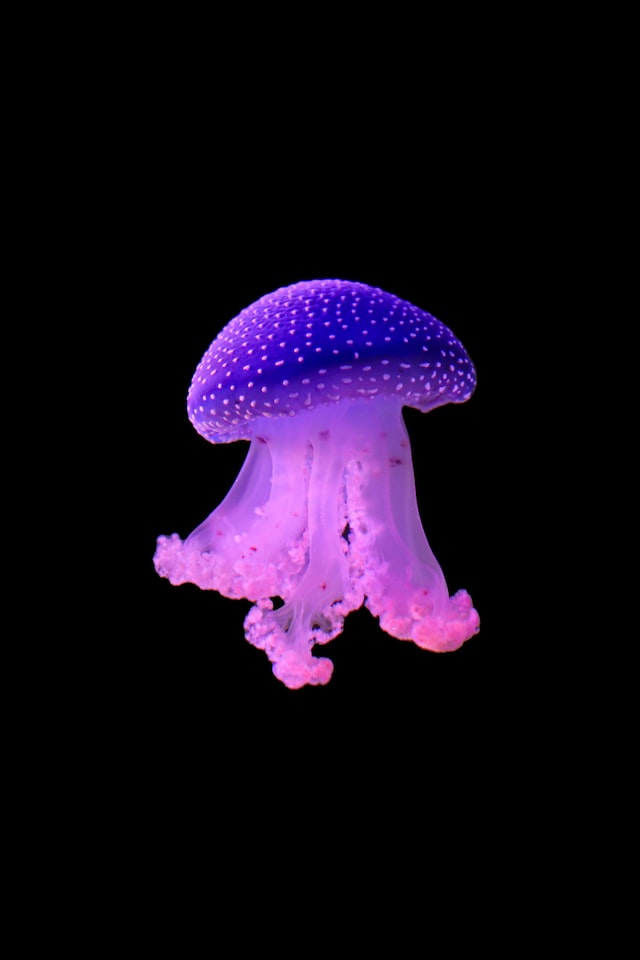 I love sea creatures, especially when they have this glowing, bioluminescent effect!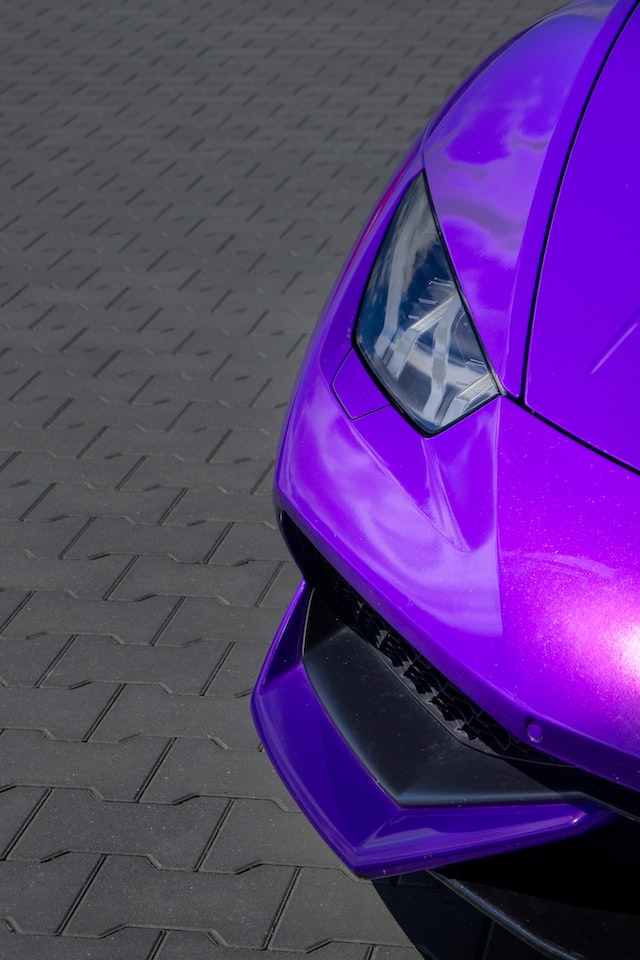 Love cars? This aesthetically pleasing shot of a purple car would certainly be up your alley!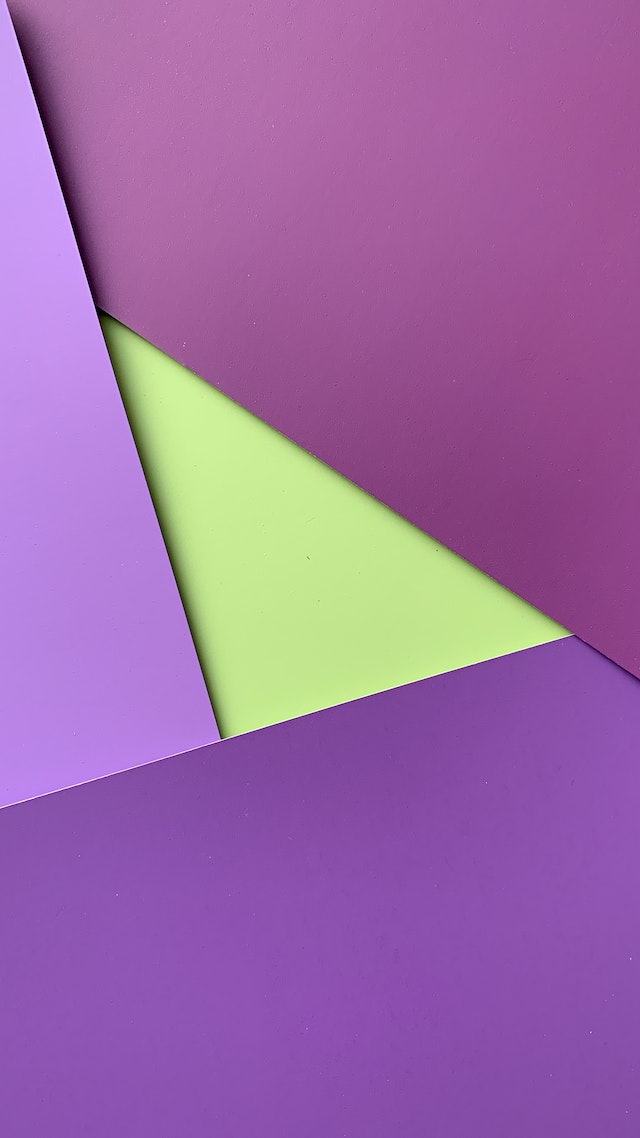 If you want a bit more color other than purple for your wallpaper, this abstract combination of violet and green would be perfect for you!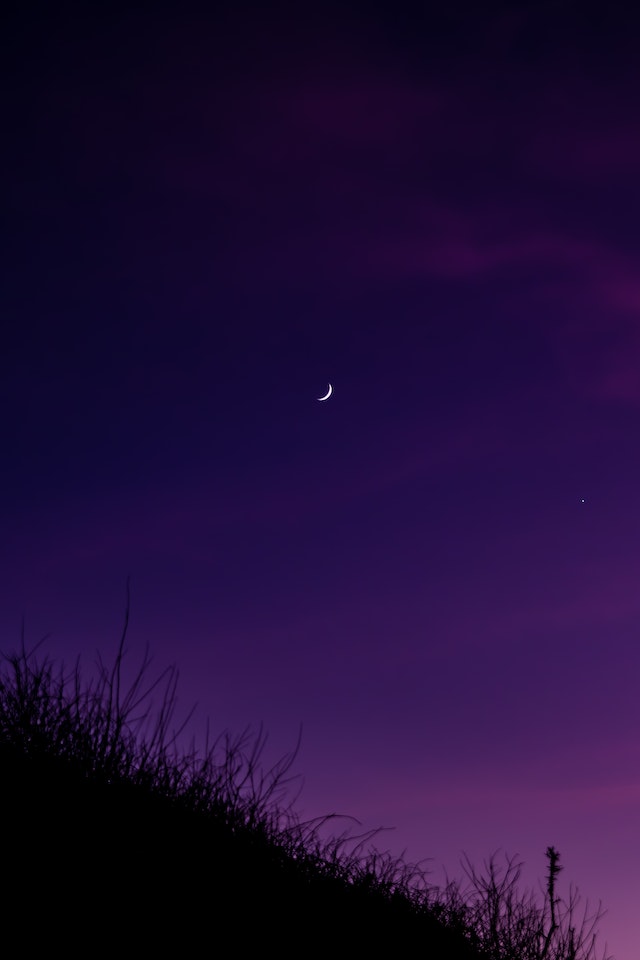 Here's another favorite of mine on this list! There's something about the night sky and the view of the moon that makes me so happy.
Feeling a bit sappy or moody? Purple is definitely the right color for it and this "Wish You Were Here" quote is just the perfect saying for those who are missing someone right now.
If you like using quotes and phrases as your wallpaper, then you're sure to find more of it here like this "Hello There" background!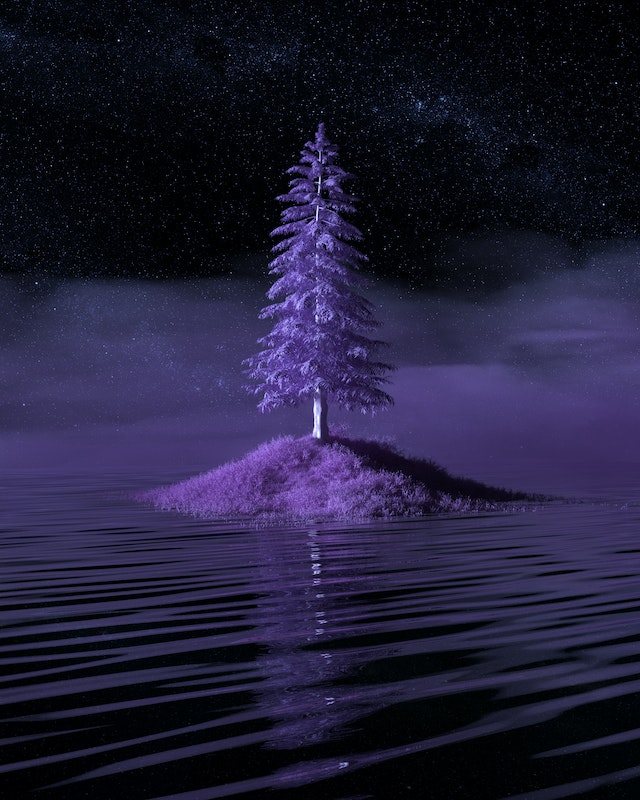 Sometimes, we may feel like an island where no one understands us and this wallpaper encaptures that feeling perfectly!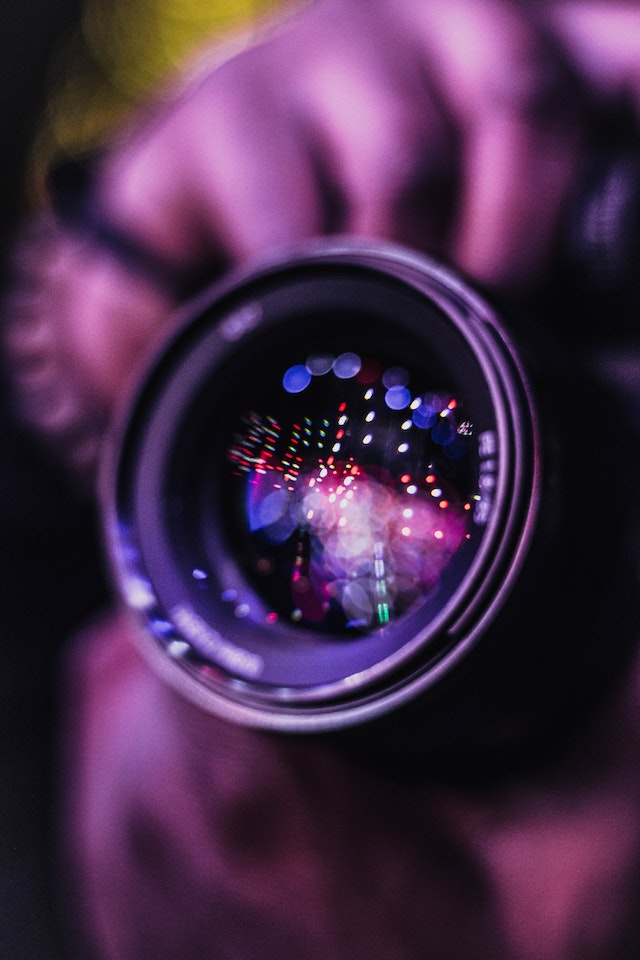 This close-up shot of a camera lens looks absolutely stunning!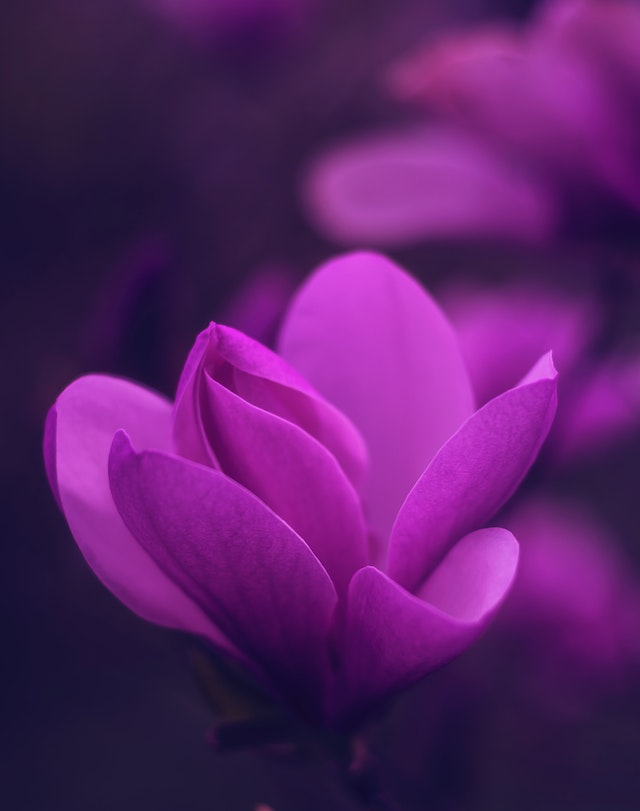 I love how close-up photos like these create such stunning photos because you can see every minute detail of the subject!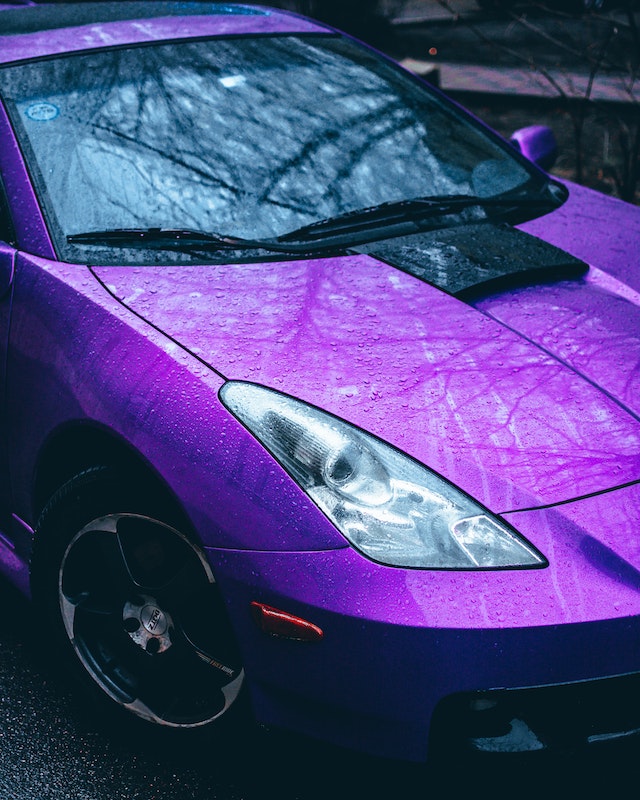 This deep, vibrant purple car is undeniably stunning!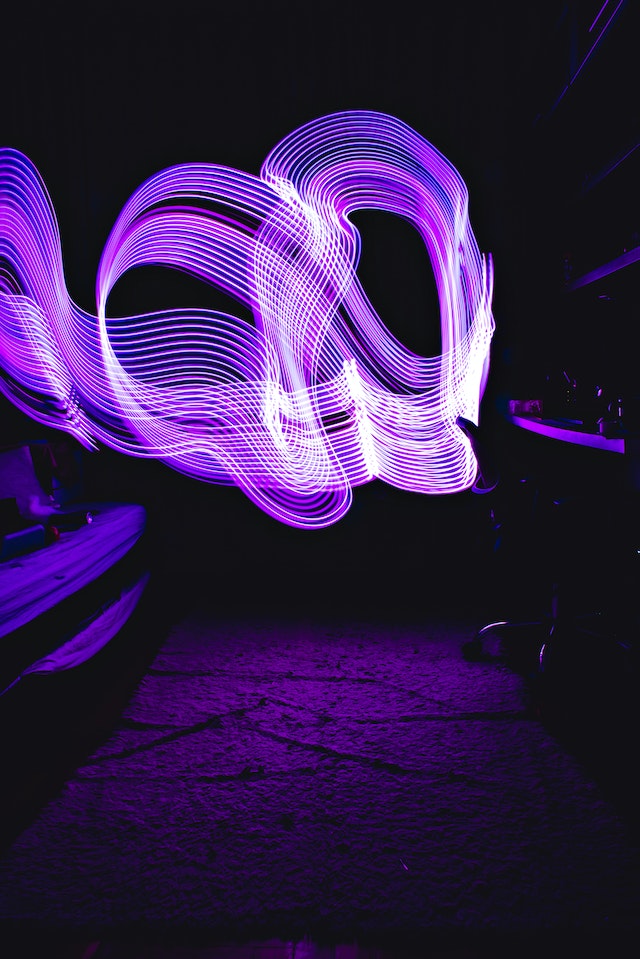 There's something so mesmerizing about these neon lights against the dark, purple atmosphere.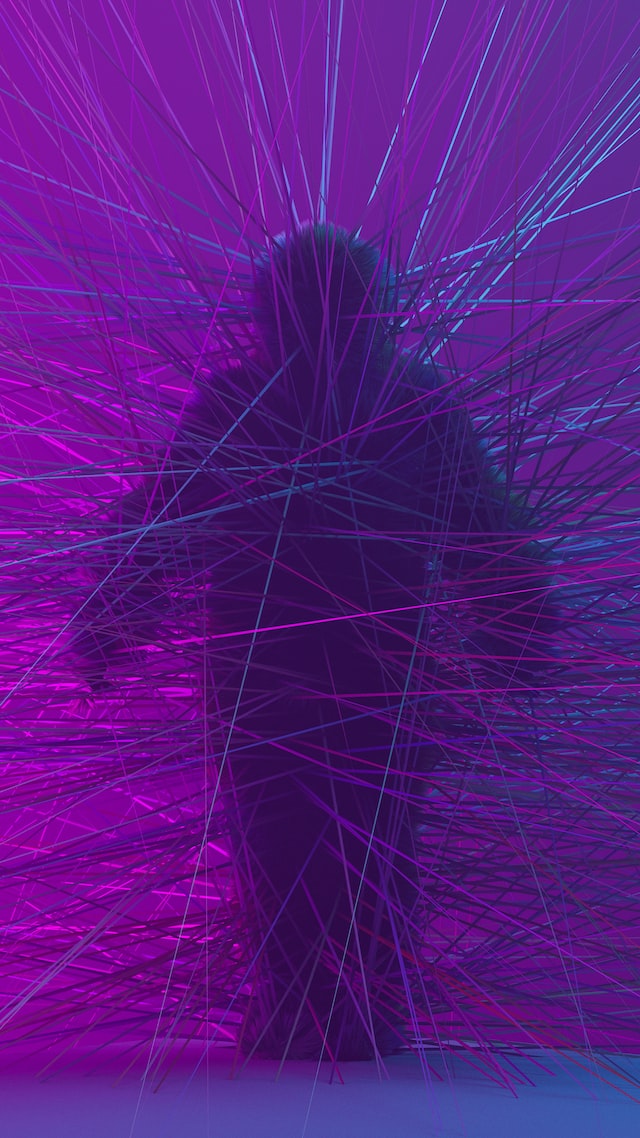 Purple really does have a way of making you feel different emotions depending on what the color is used for. For example, this particular violet background kind of gives me a spooky vibe with how the person seems to be all tied up everywhere.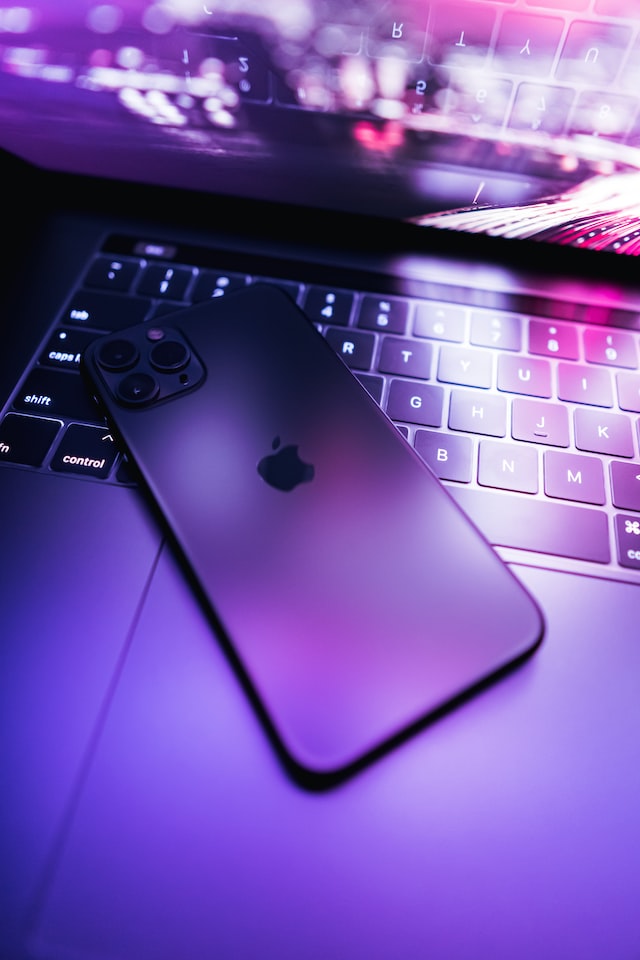 The recent purple color schemes of the iPhone are honestly one of my favorites!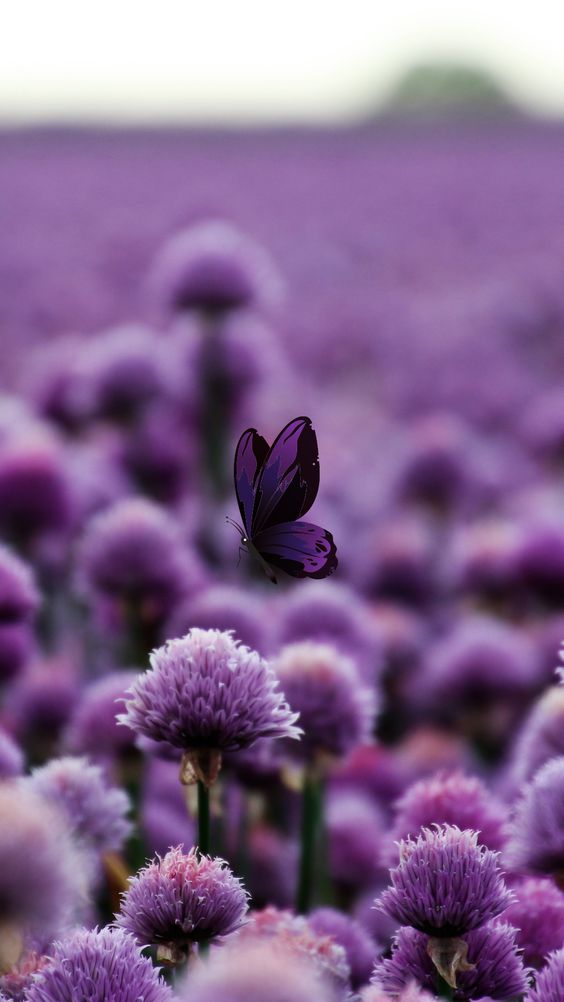 I love florals and this is an absolute favorite of mine on this list! I love how the flowers and butterflies match each other so well!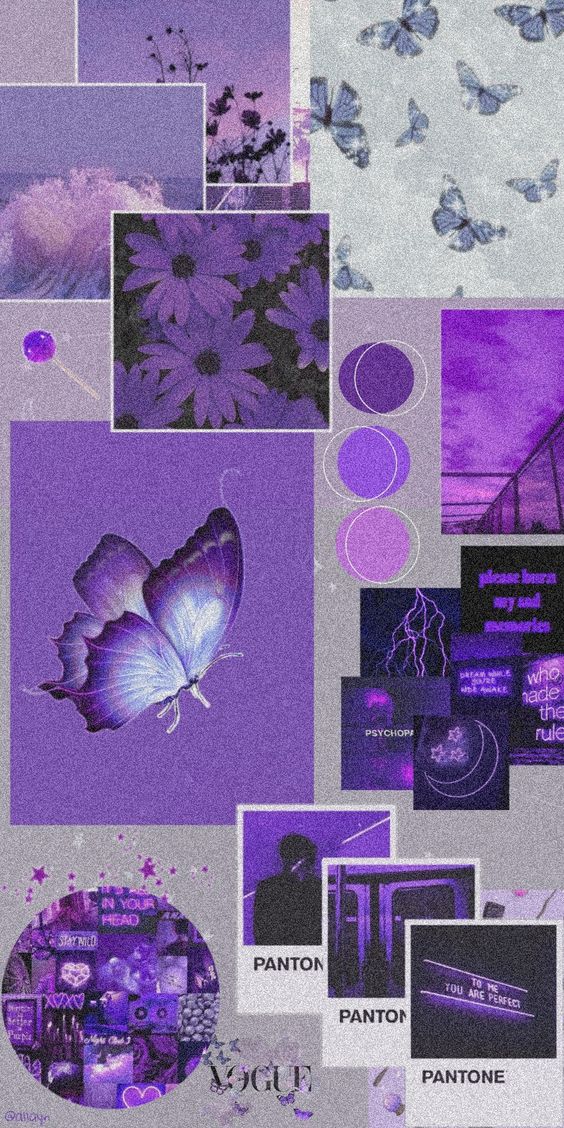 Can't decide on what purple background to choose? Opt for a purple-themed collage instead!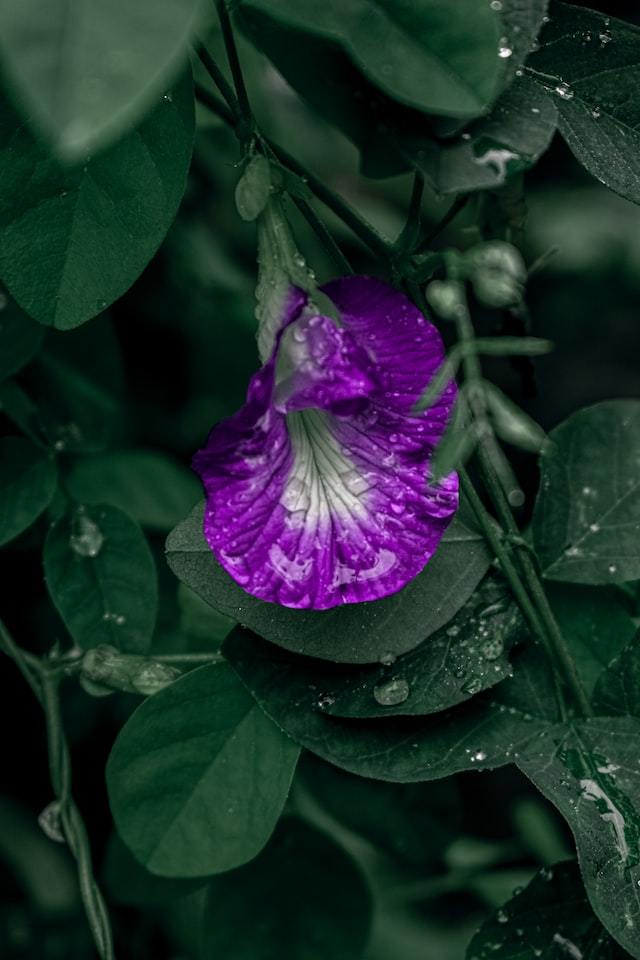 I'm loving the attention to detail on this floral wallpaper as well as the contrast of the violet hues against the deep green leaves!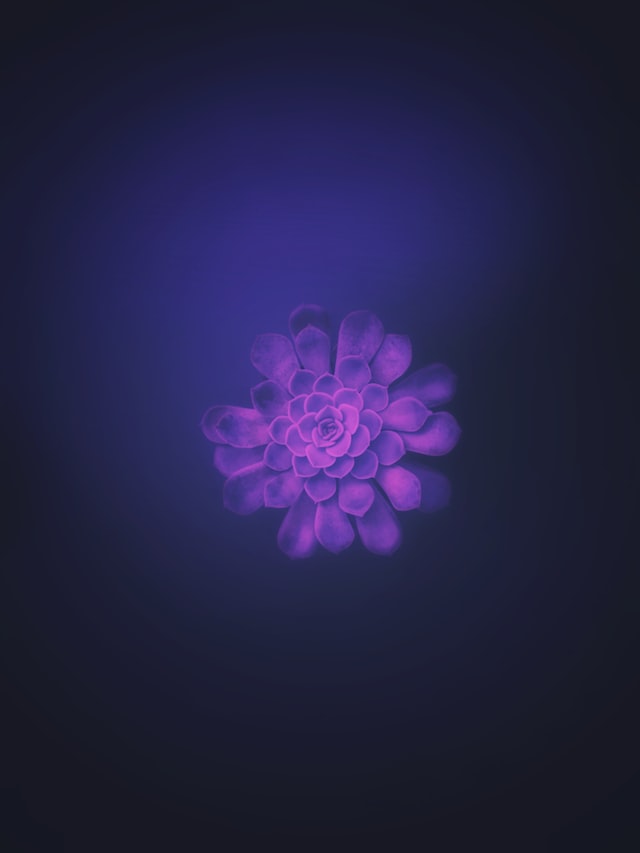 Here's another floral wallpaper for your phone. If you love a minimalistic take on the floral aesthetic, this is for you.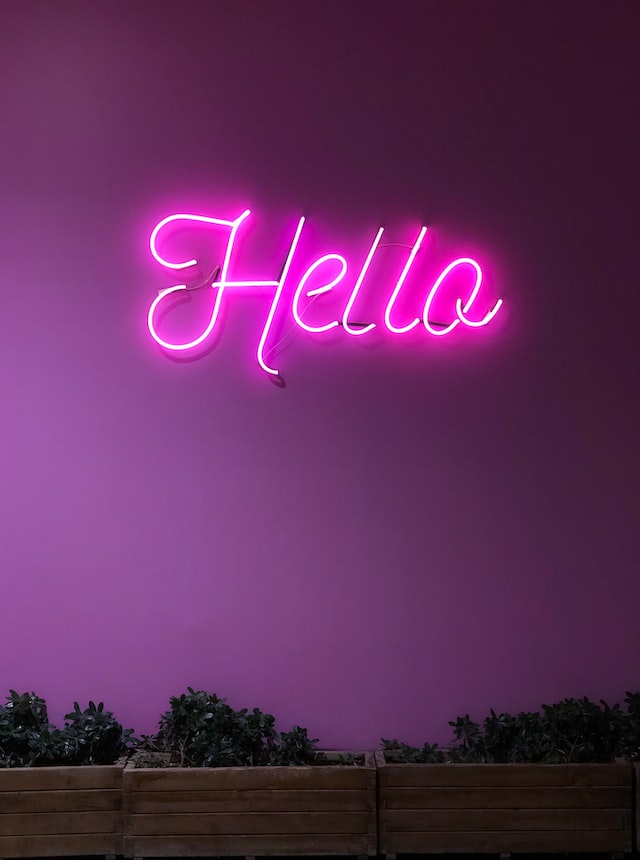 What better way to start your day than by being greeted by your own phone's wallpaper when you use this as your background?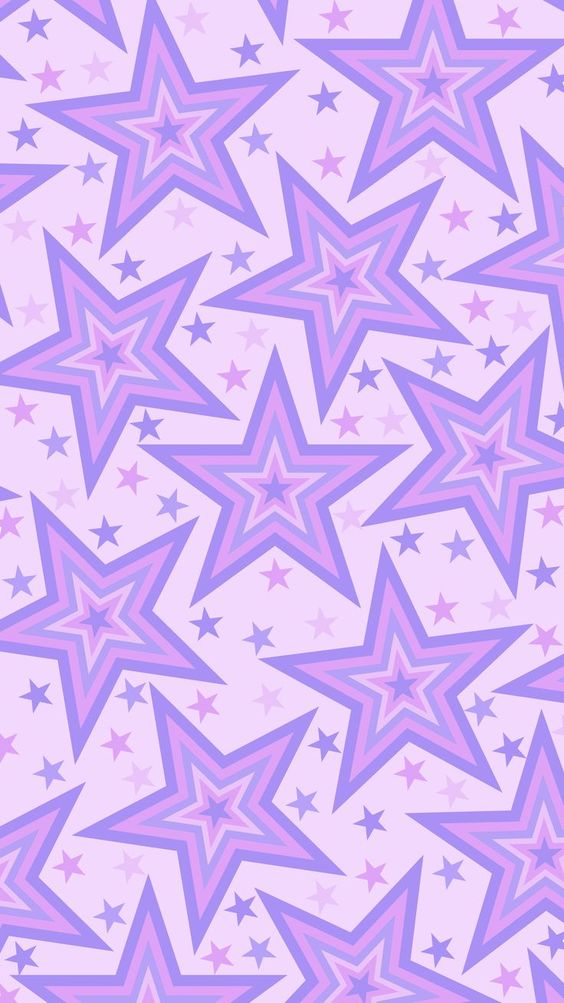 For a starry-themed purple wallpaper, this might just be what you're looking for!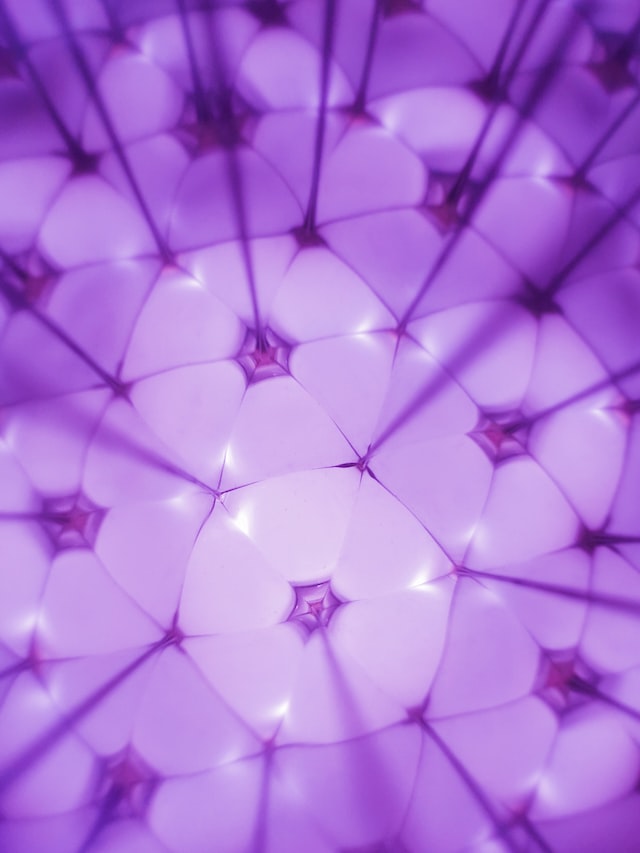 If you love vague and abstract concepts for your purple wallpaper, you should give this a try.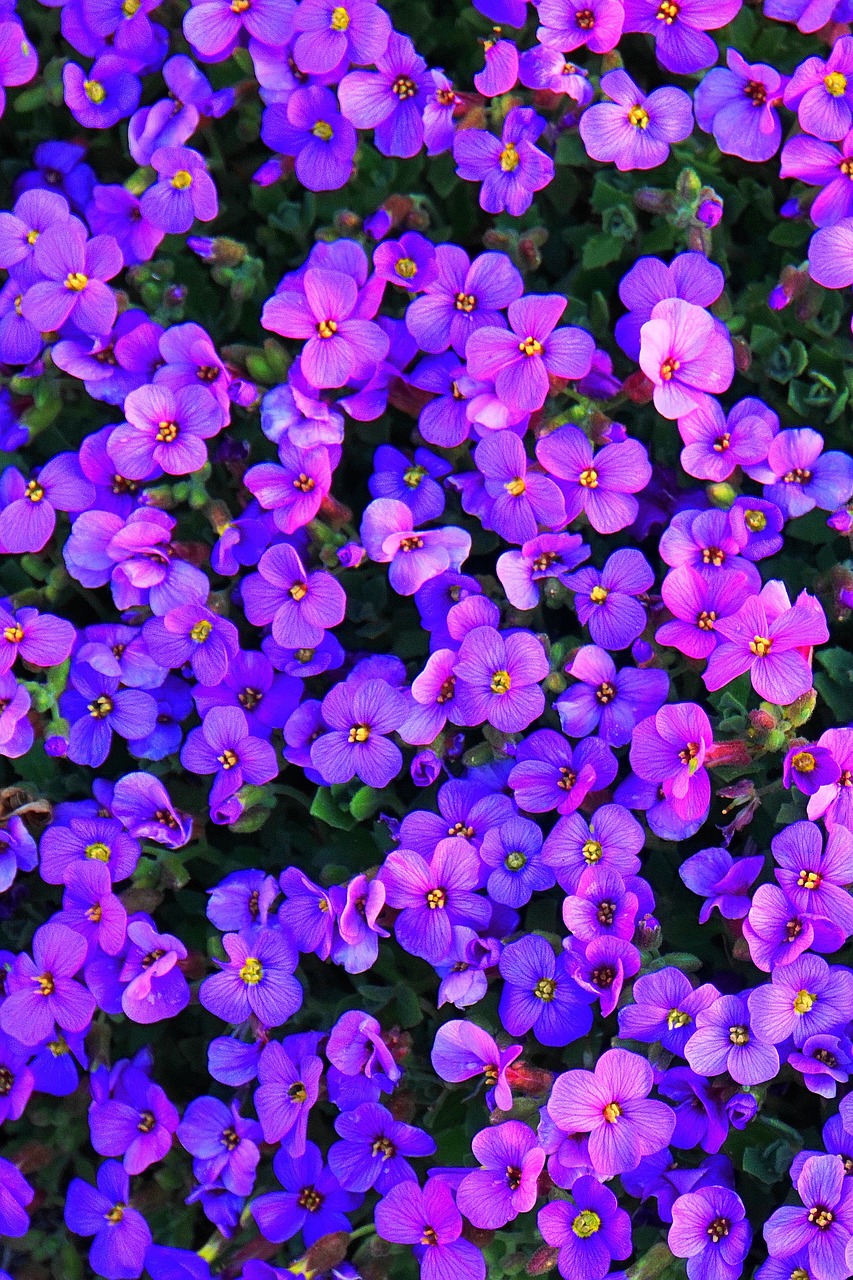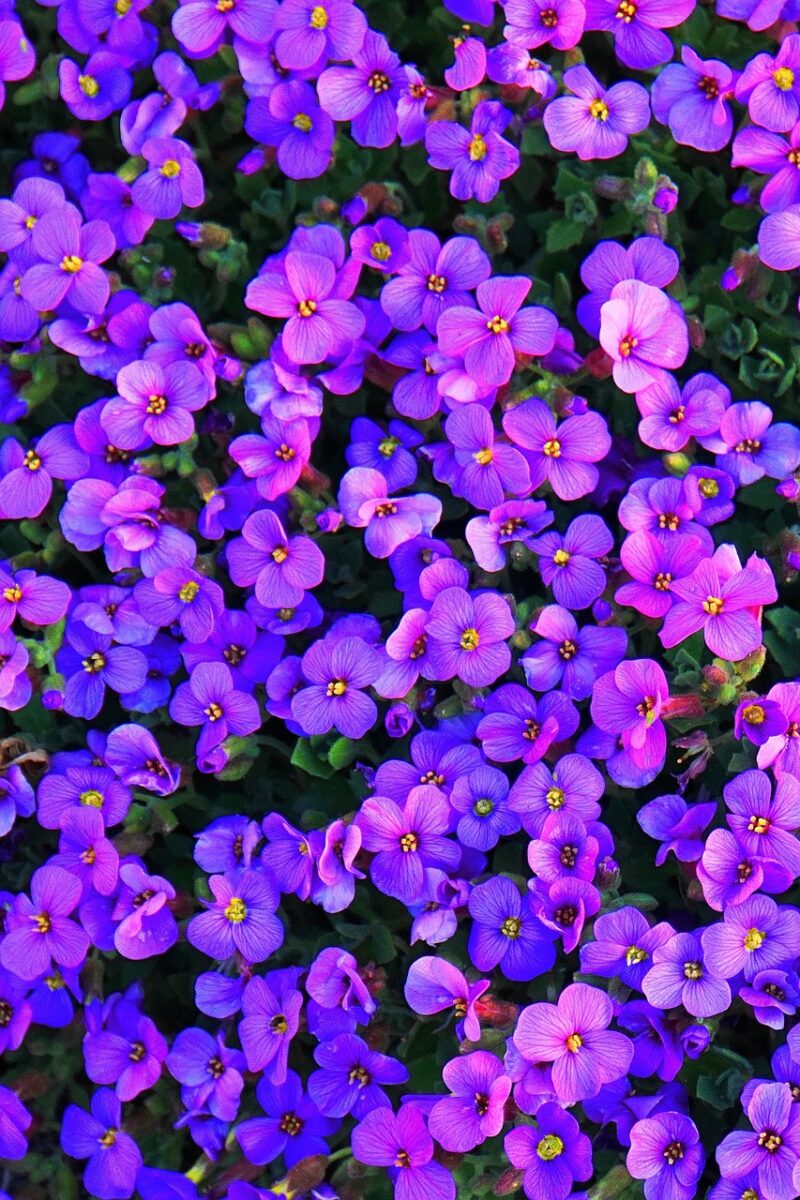 I love the abundance of purple flowers in this picture!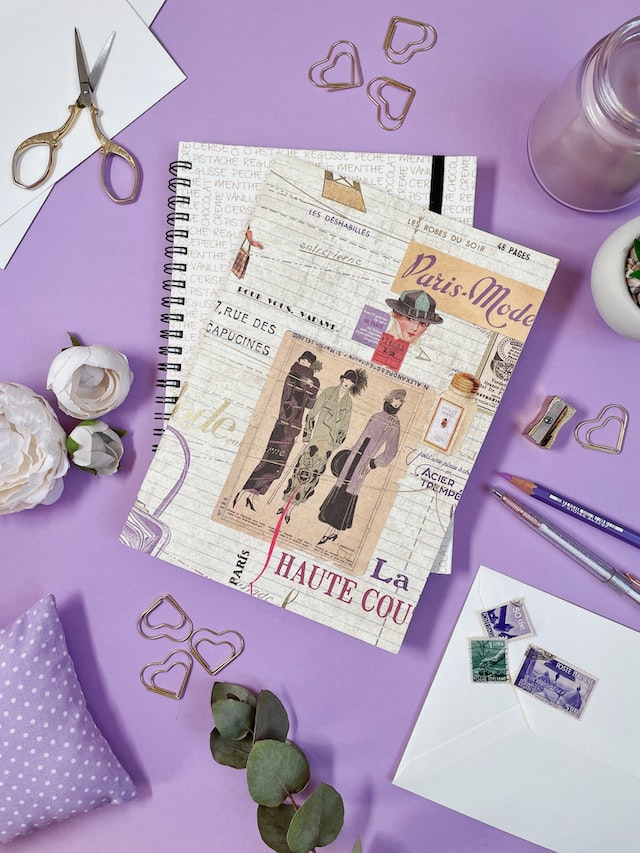 This flat lay of fashion and art is utterly gorgeous! If you're one to prioritize aesthetics above all else, this is for you.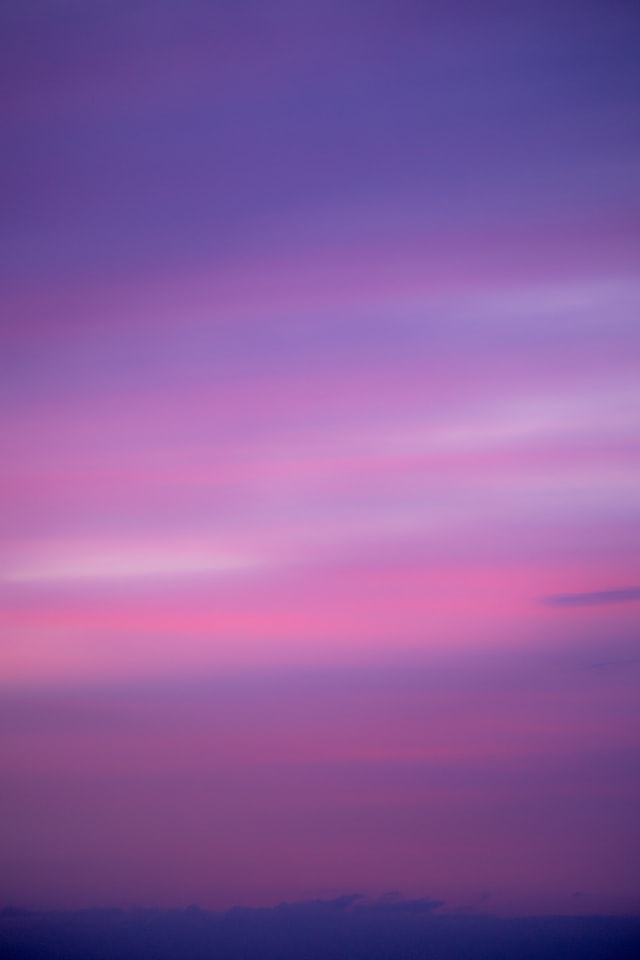 I love the gradient purple effect of this wallpaper! It's undoubtedly another favorite of mine! The understated design also makes for a good background for your apps.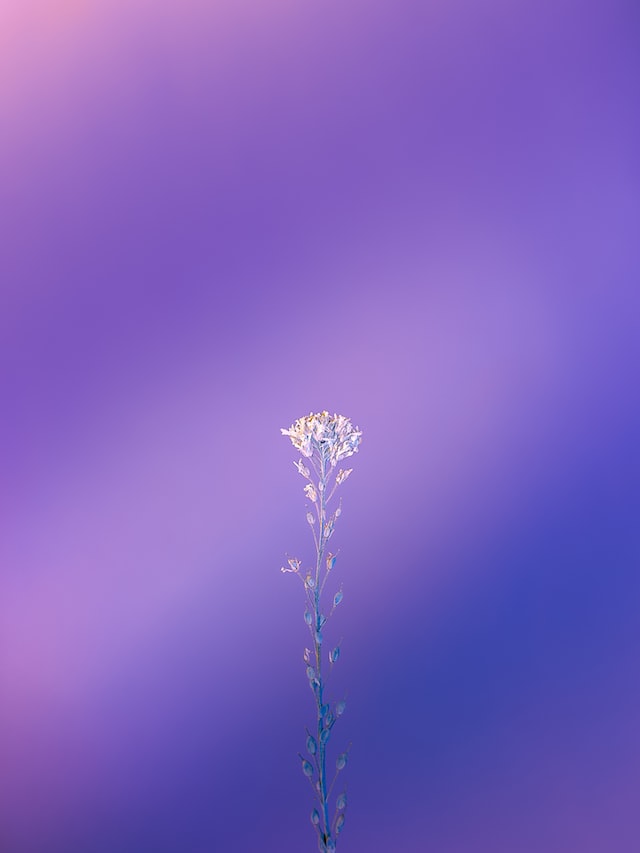 I can totally see this as the perfect purple lock screen background for you! It has enough space on the upper part for your clock.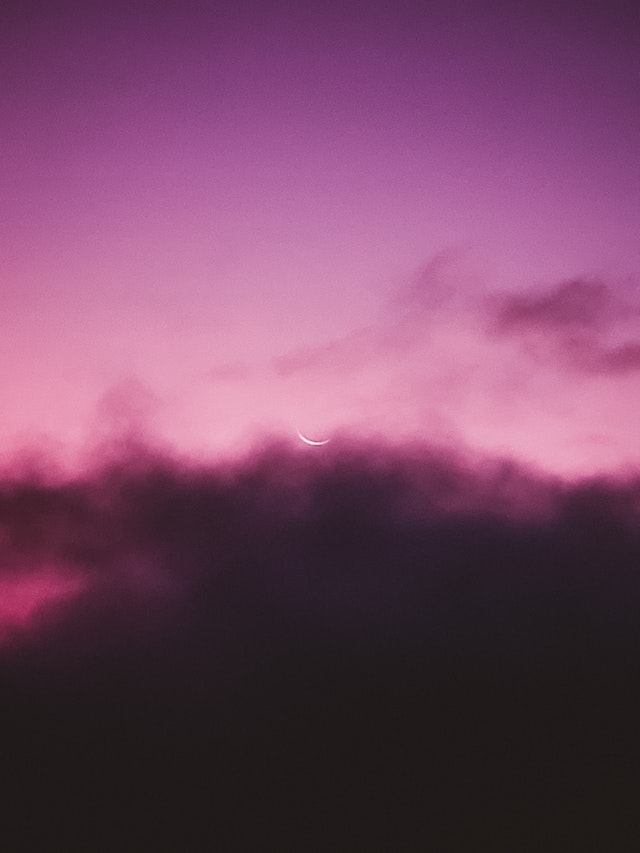 If you prefer a pinkish tone to your purple background, then you'll absolutely love this cloudy sky wallpaper!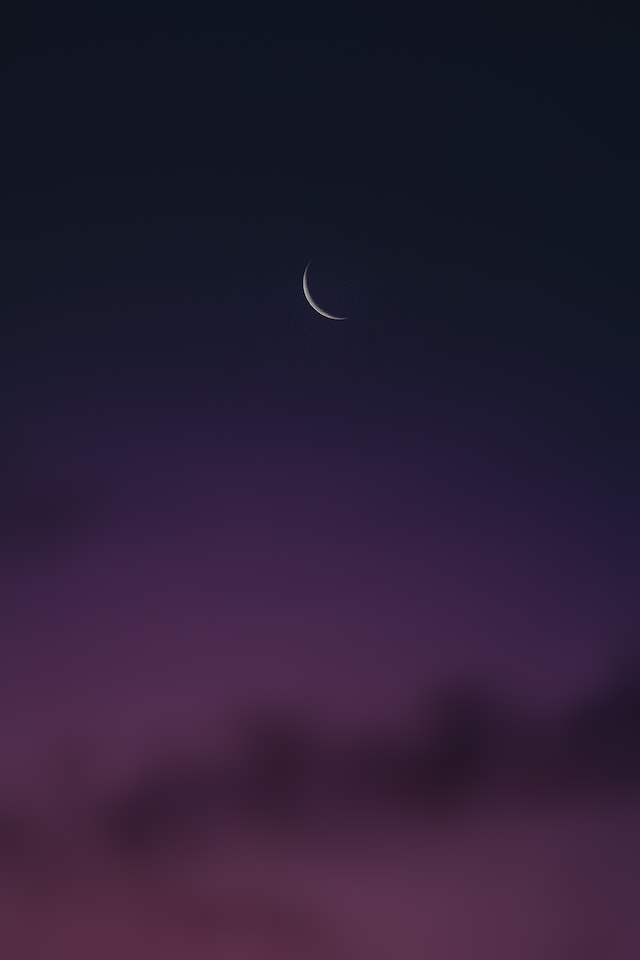 Here's another cloudy aesthetic with the moon, but this one has a deeper color scheme that gives a moody vibe.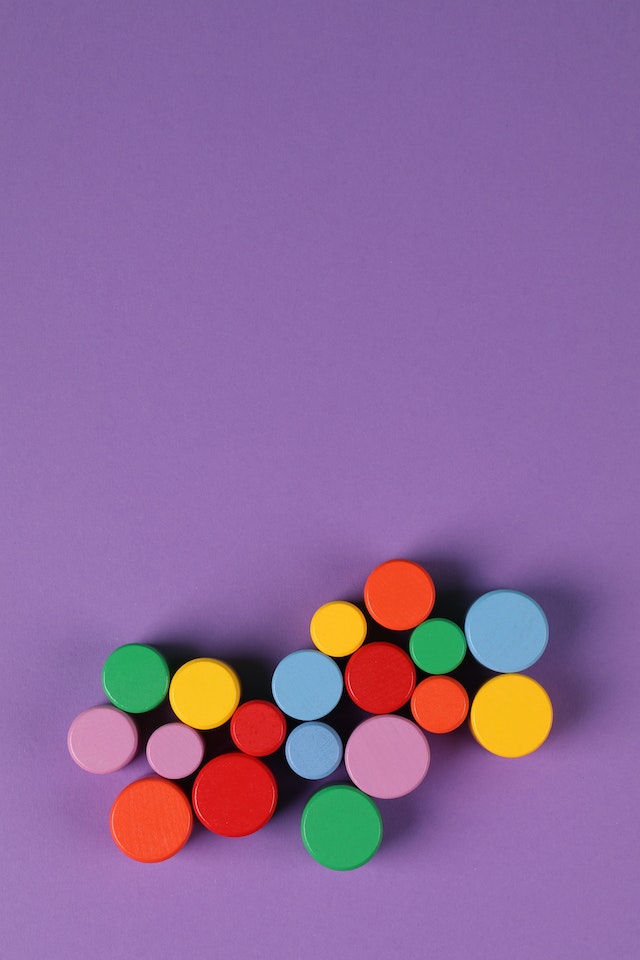 This abstract purple background is utterly cute with those colorful round shapes!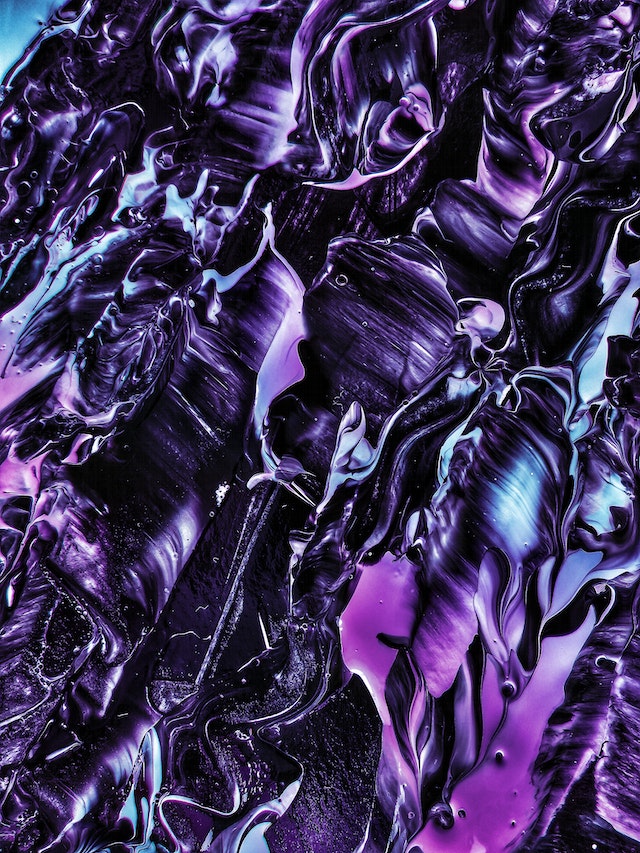 Can't get enough of edgy abstract wallpapers? Check this one out!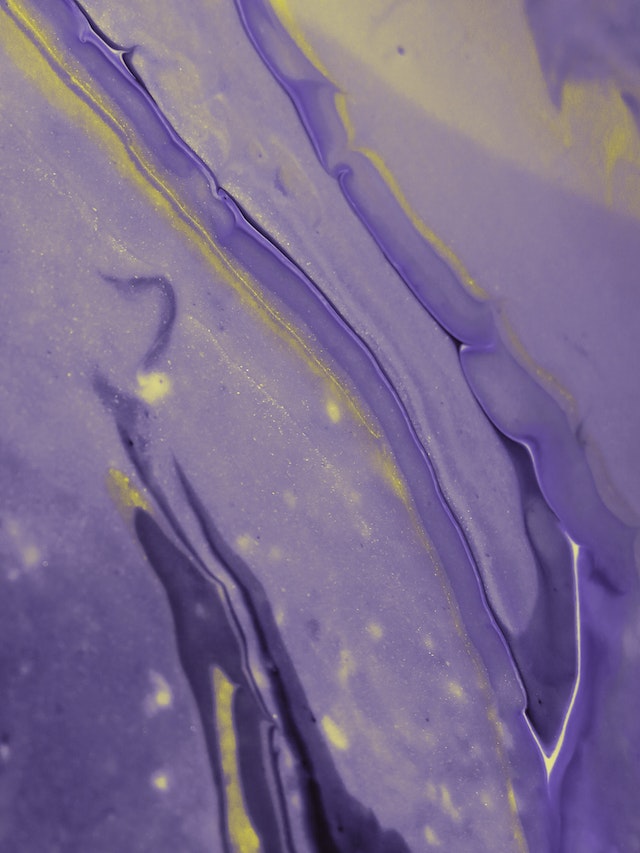 There's something so ethereal about this yellow and purple abstract wallpaper.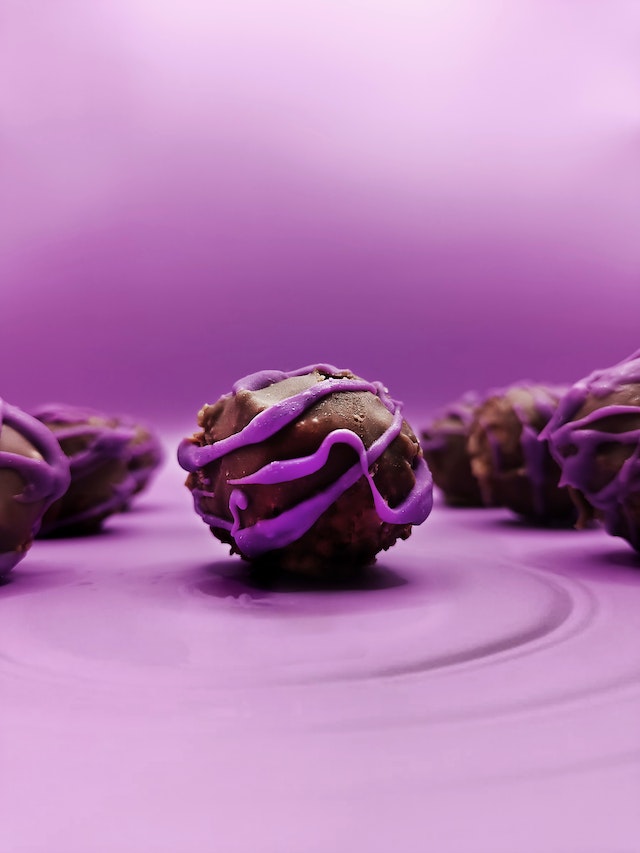 If you're a certified foodie, then you'll be loving this wallpaper as a treat for your phone!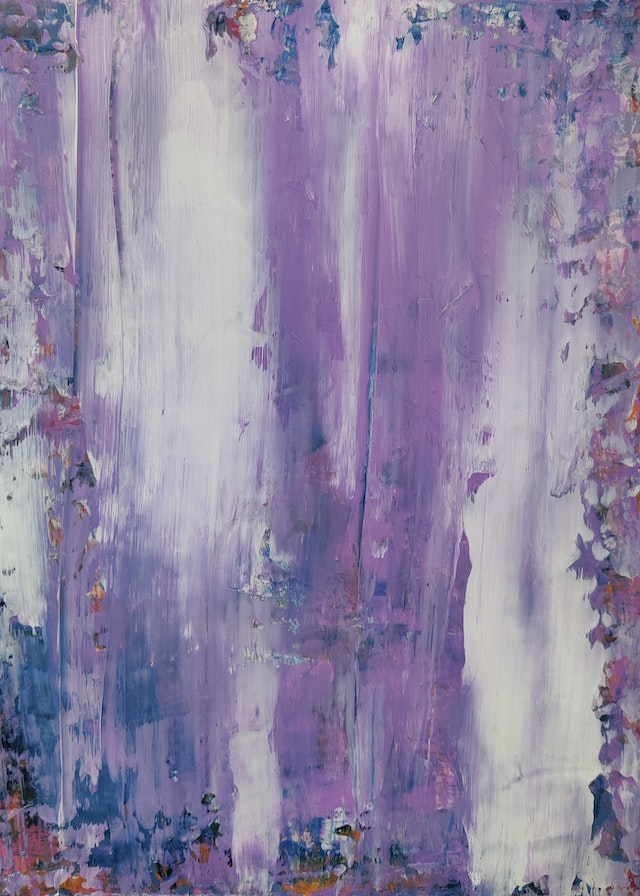 I love using abstract paintings for my wallpaper background, and this is definitely something I will be using!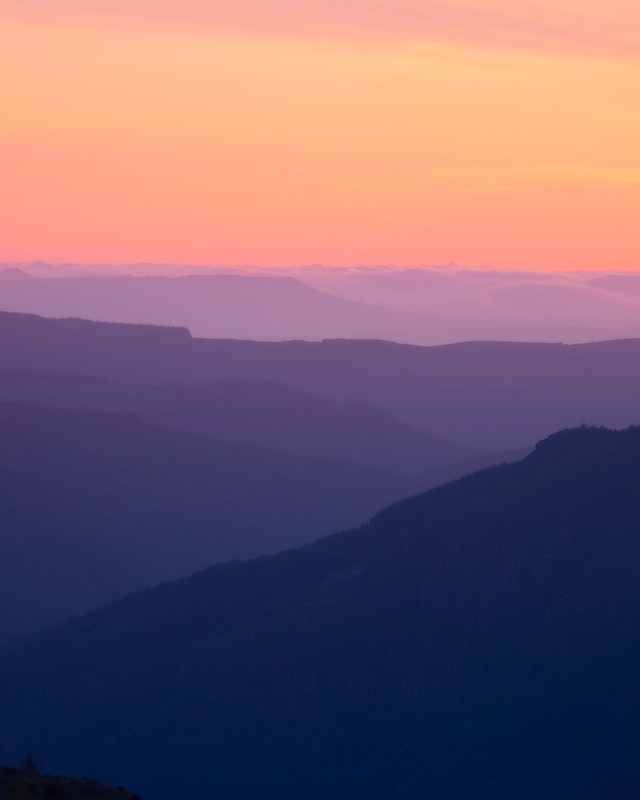 Sunsets are always beautiful and what better way to capture them than putting them as your phone's wallpaper?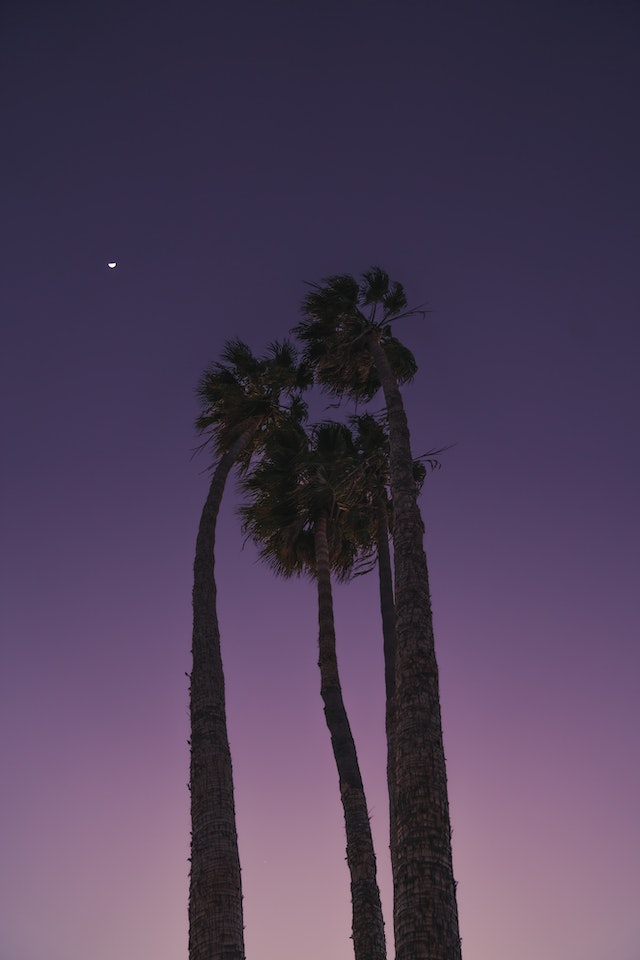 These photo of the tropical trees against a purple background looks utterly stunning!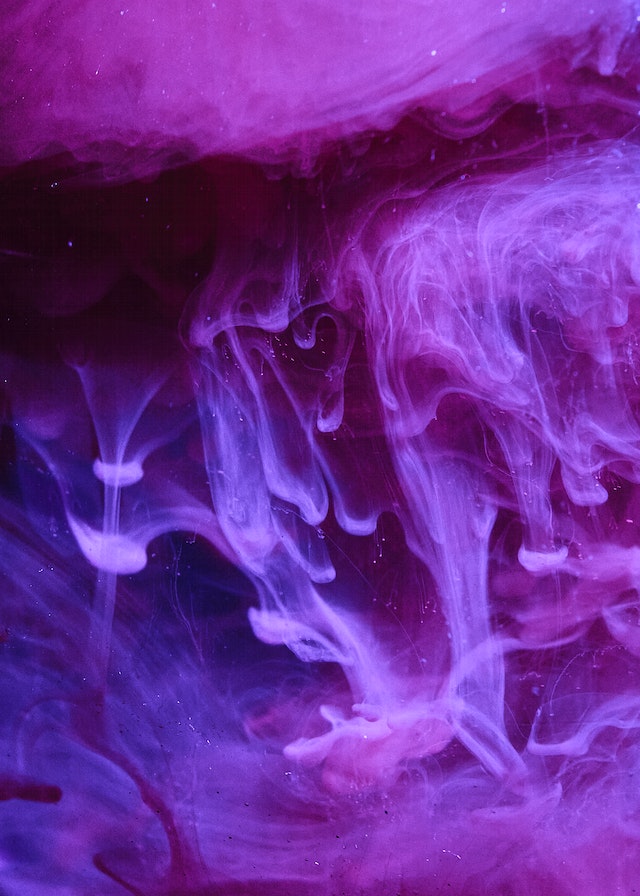 Here's a smoky abstract wallpaper that you can consider using for your phone.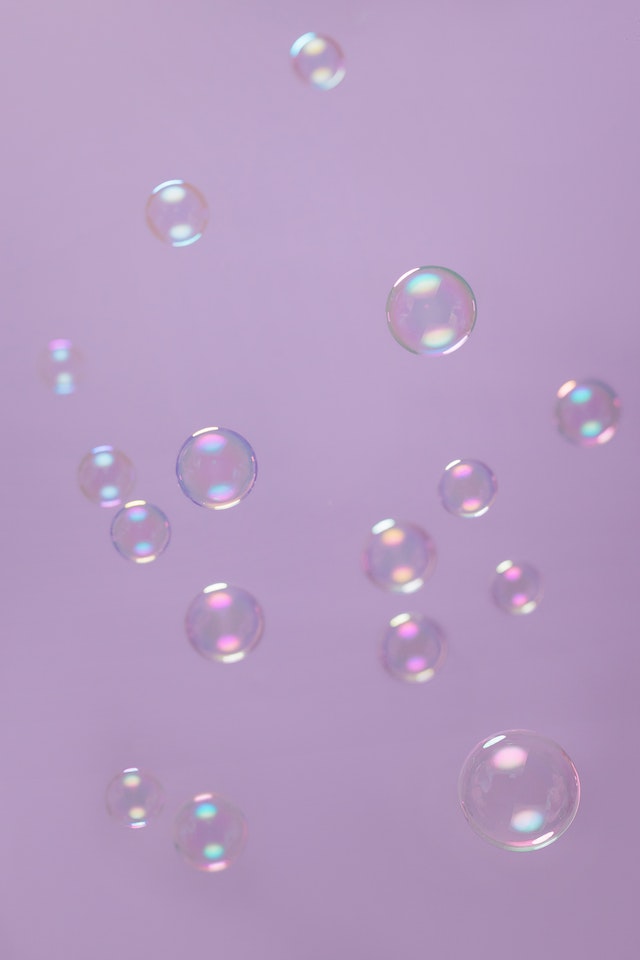 These purple bubbles look so whimsical and cute! They're perfect for you if you like that soft and magical vibe.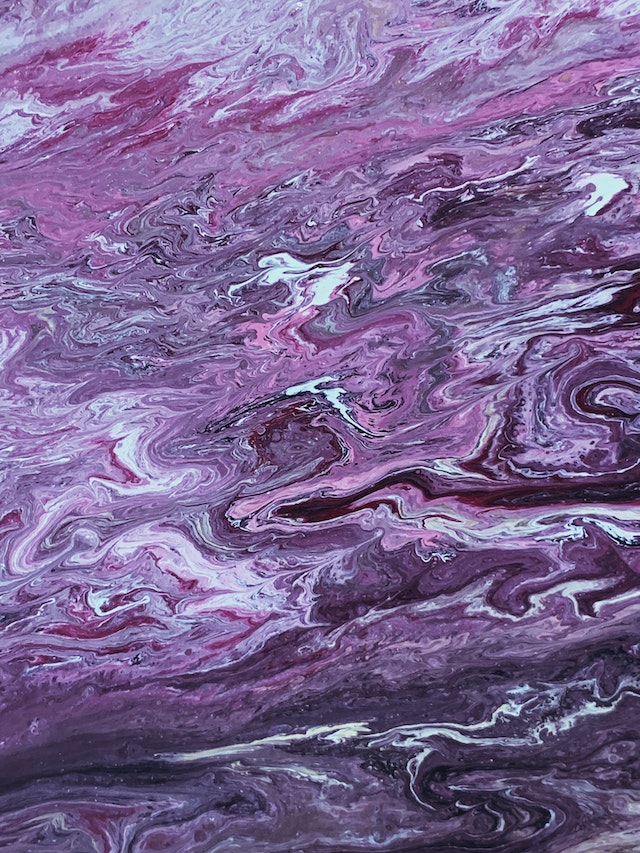 This is definitely another favorite of mine on this list! I love the varying tones of purples in this picture.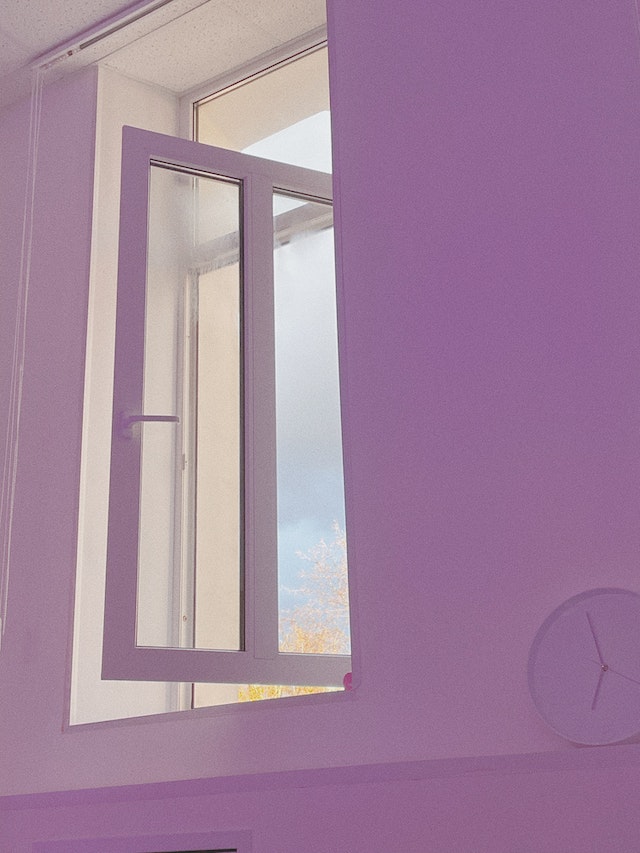 There's something about this particular image that I really like. Perhaps it's the soft, pastel color scheme that makes it look so pretty!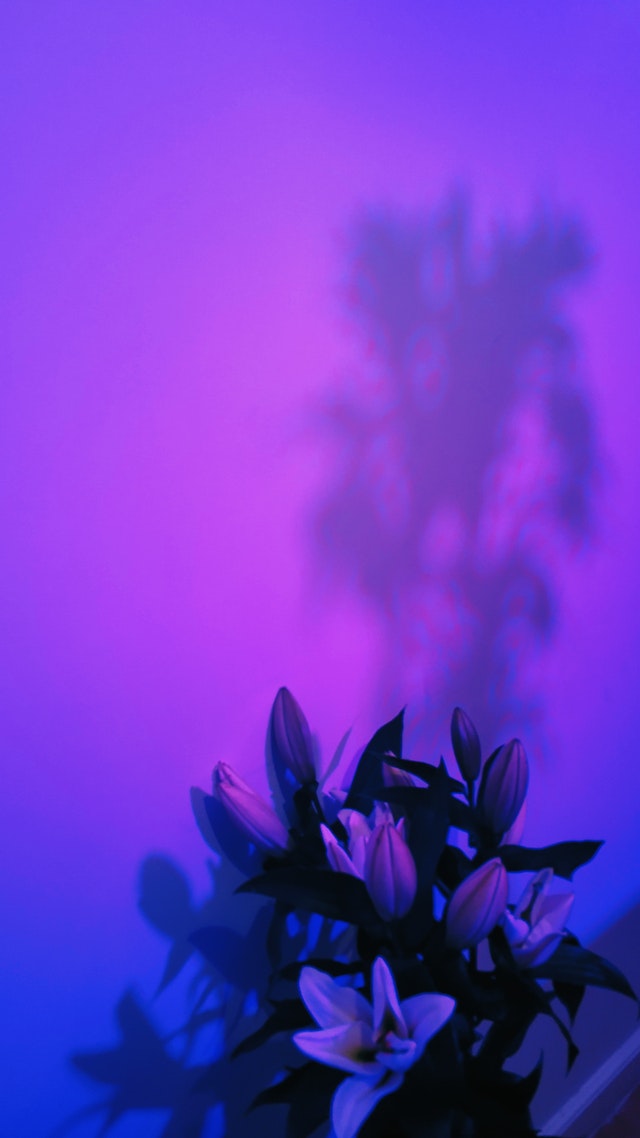 I love the moody and deep purple tones on this image of a flower. The large shadows it's casting fit the vibe just as well too.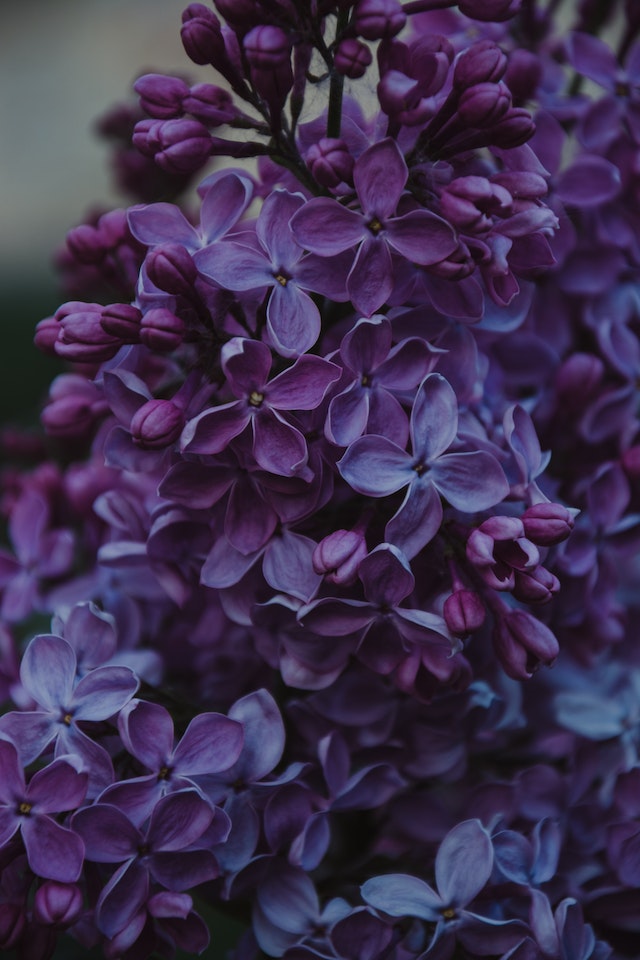 I just can't get enough of florals, honestly! Purple flowers are just so undeniably pretty.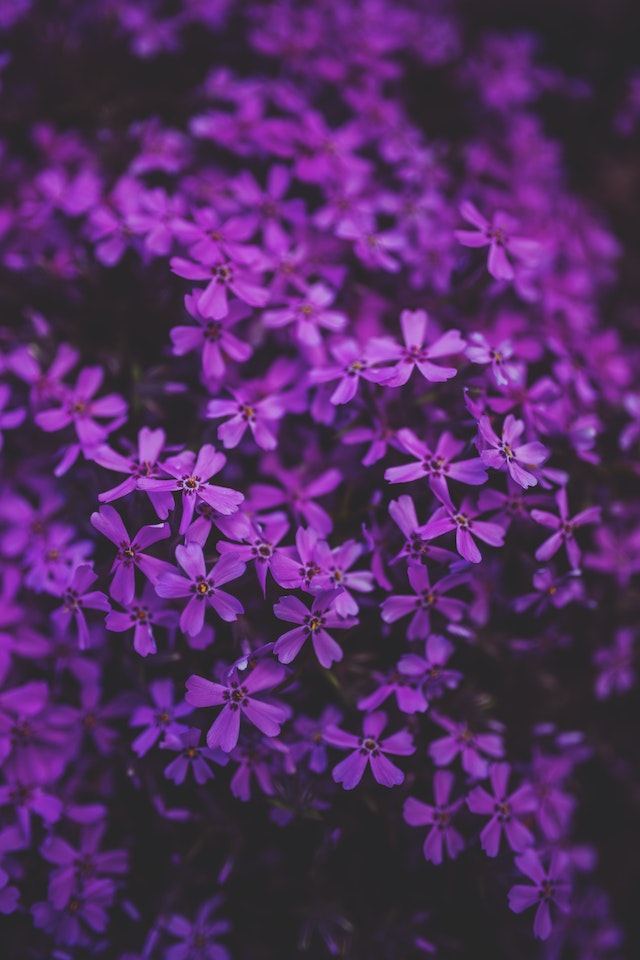 If you're looking for bolder and more vibrant flowers, then you'll love this!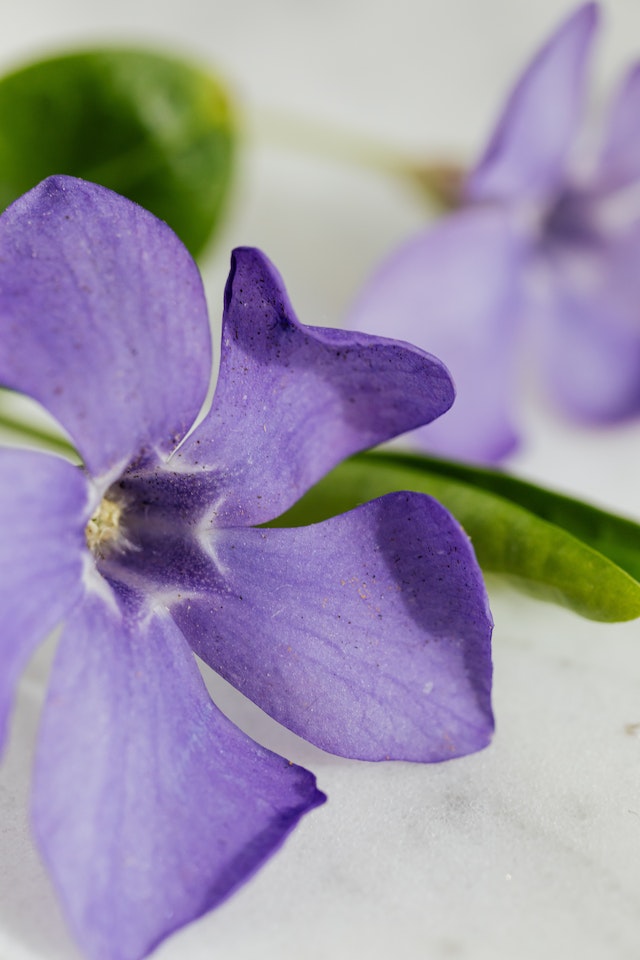 But if you're looking for something softer with a more pastel hue to use for your floral wallpaper, then you should check this one out.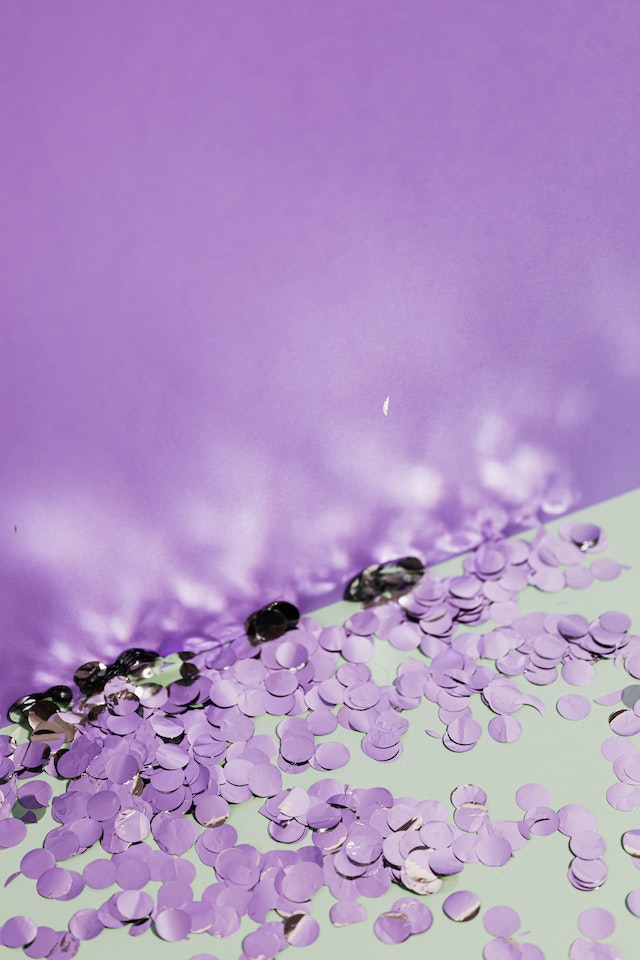 These purple sequences or confetti look both so majestic and glam!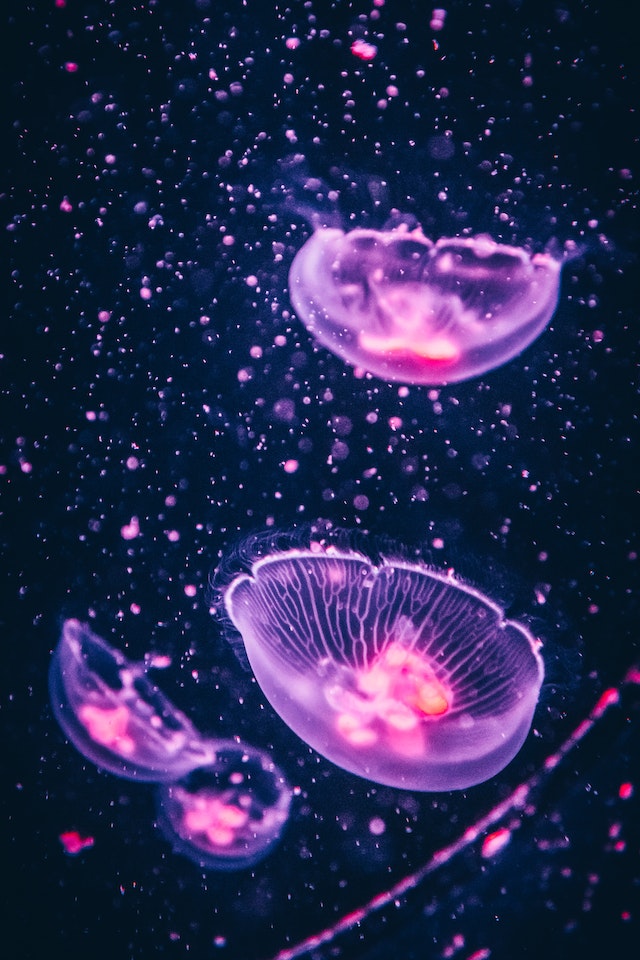 Is it just me or do these look like glowing jellyfish? Either way, this image looks so pretty!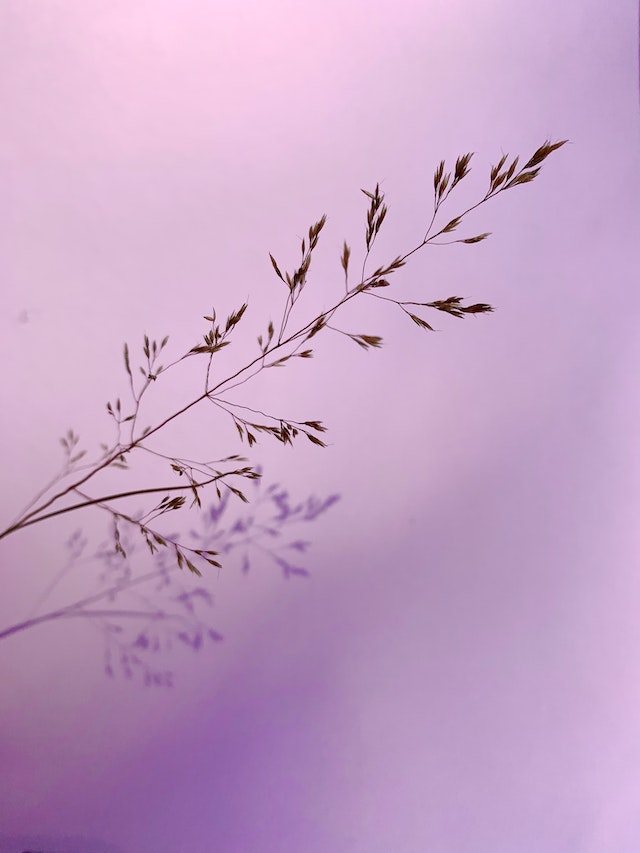 If you're looking for a purple background that's minimalist with a touch of cottagecore aesthetic, then you'll love this one!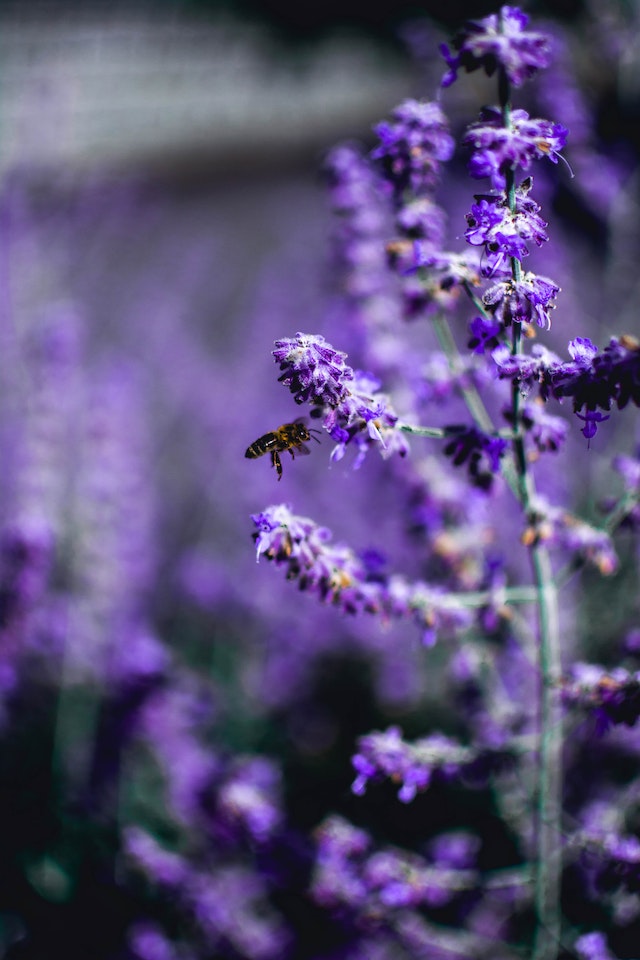 There's something so interesting about being able to capture in its full glory and that's why these kinds of scenarios make for a good background for your phone.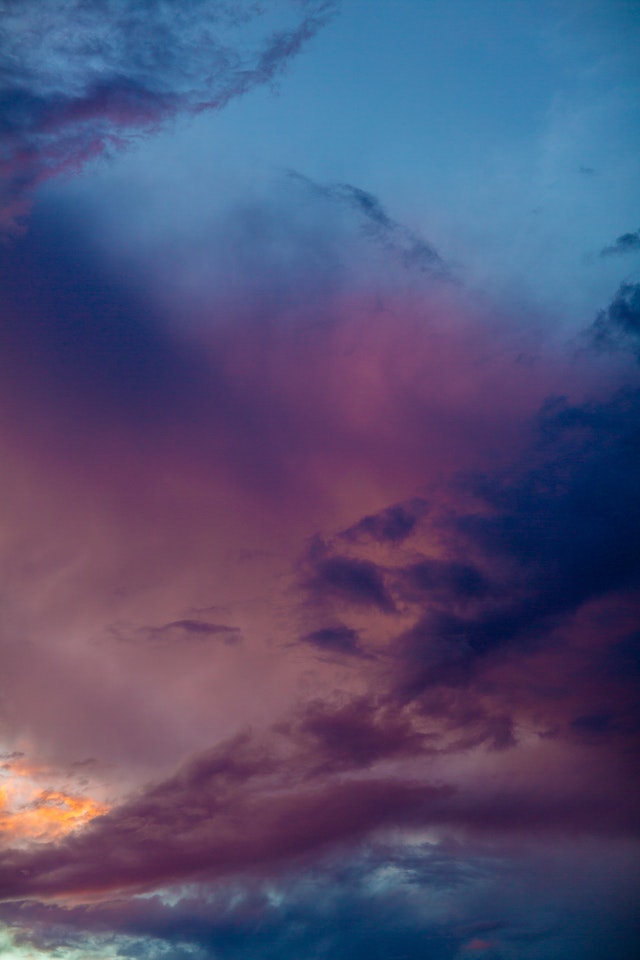 If you want a little bit of an ominous vibe for your phone wallpaper, this cloudy sky image is for you.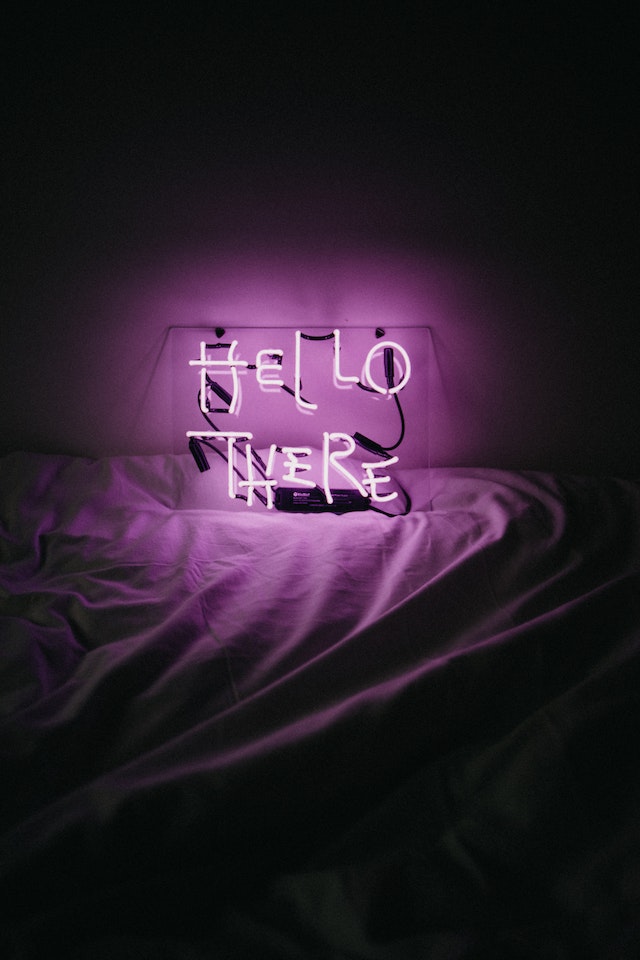 I'm getting a lot of cozy vibes with this purple neon signage.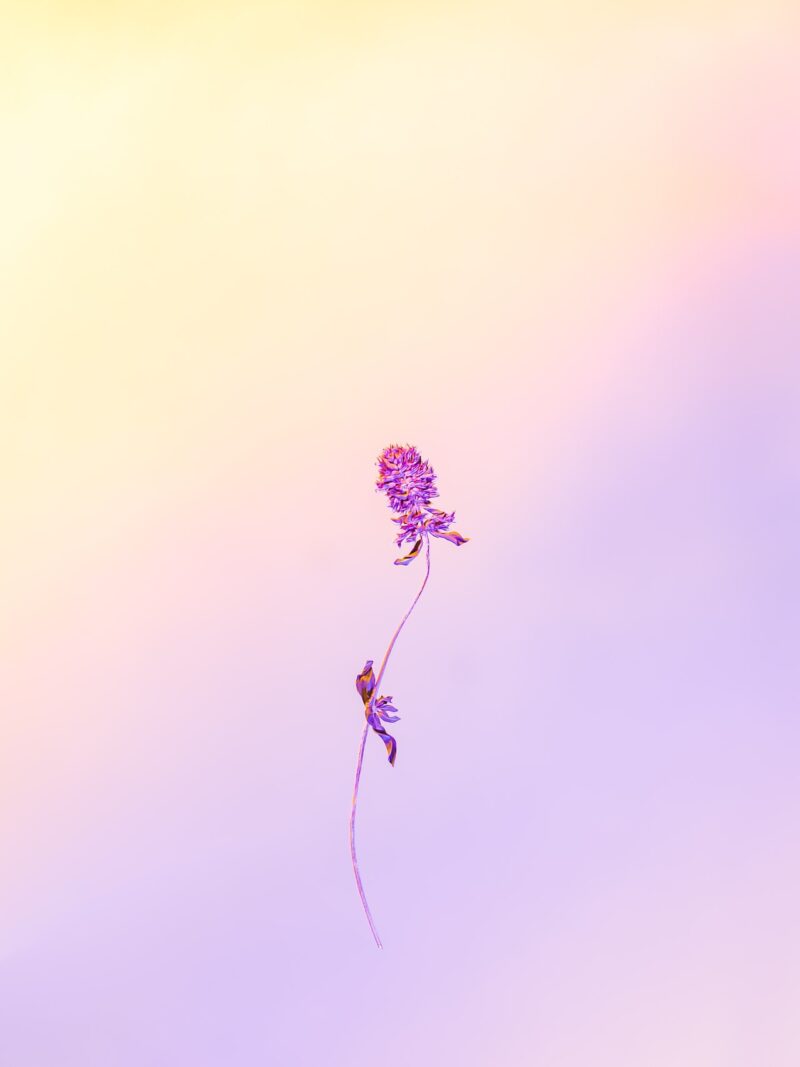 So dainty and minimalistic, this single purple flower wallpaper is perfect for anyone who doesn't want a lot of elements on their phone backgrounds.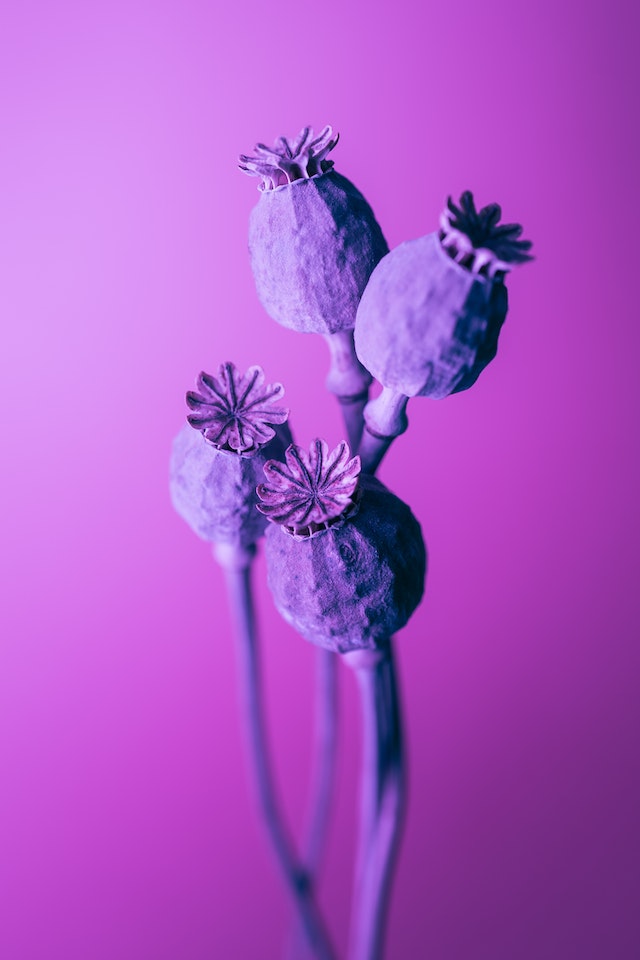 But if you want a clearer focus on your flower-themed wallpaper, then you might prefer a more close-up shot of the florals.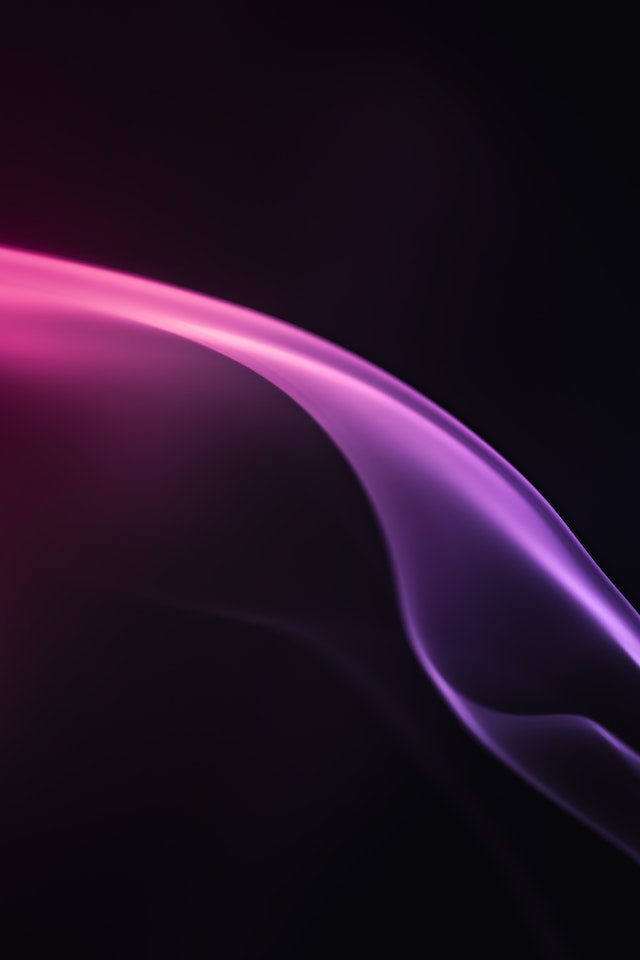 Abstract and minimalistic, this picture blends those two aesthetics well for those who want those for their wallpapers.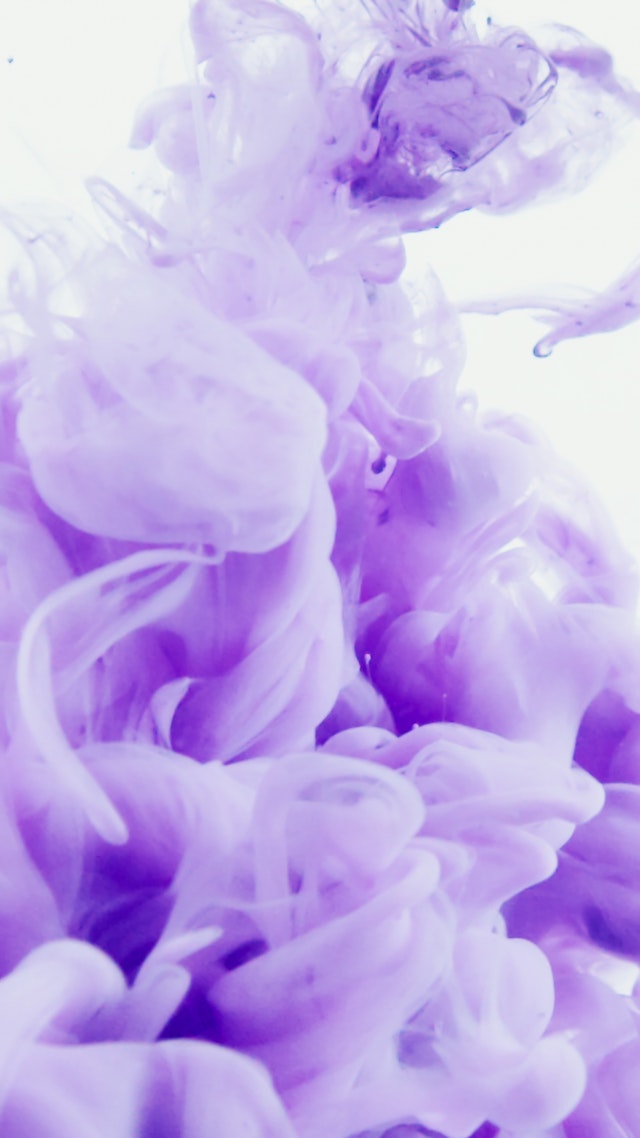 If you love a smoky aesthetic, then this violet cloud of smoke will be perfect for your phone wallpaper.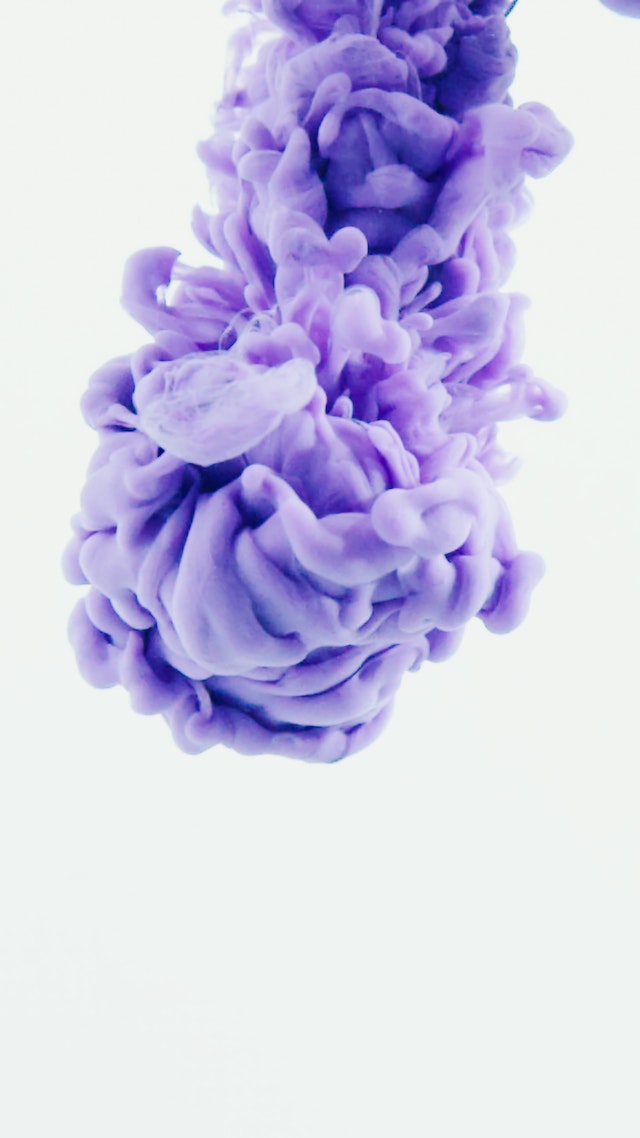 Here's another purple smoky wallpaper for you to choose from!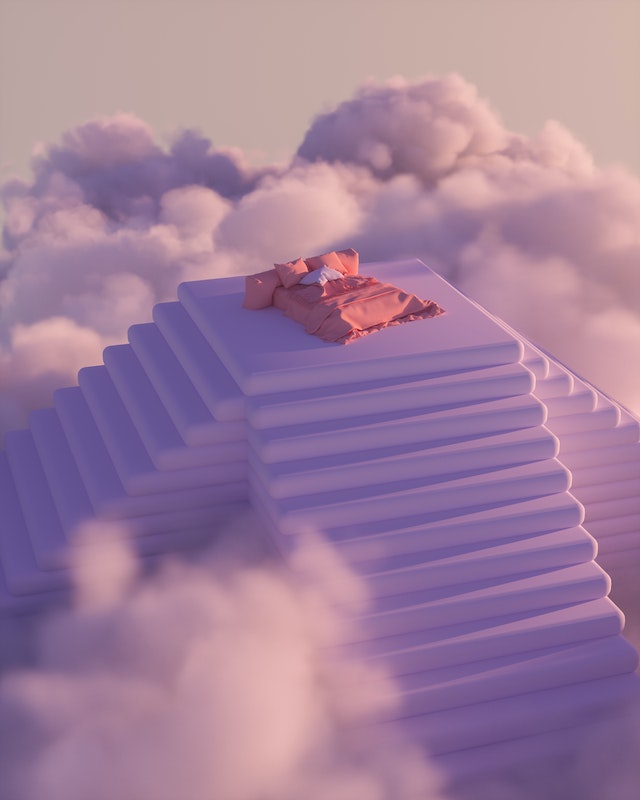 If you want an utterly cozy vibe for your phone's wallpaper, then look no further! This is probably what heaven looks like!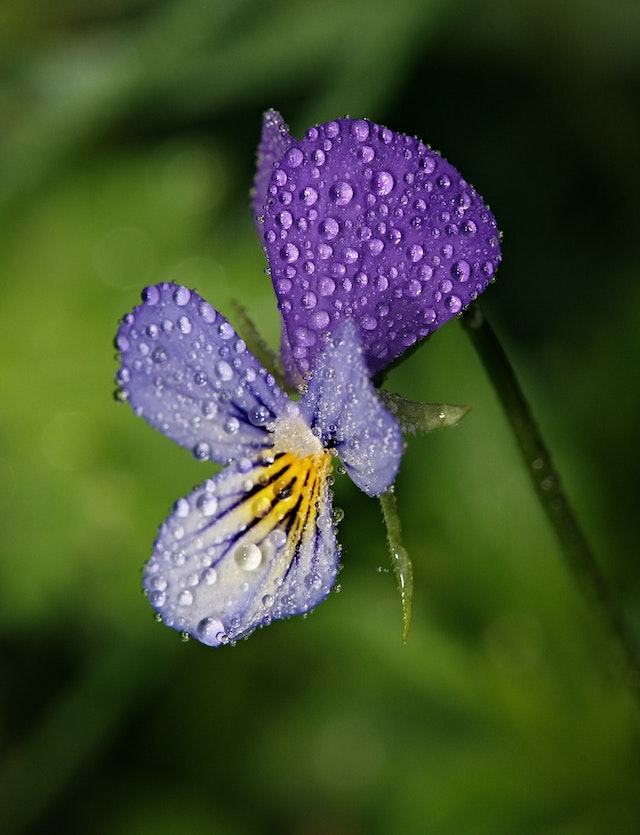 Look at the amount of attention to detail this photo has! It's so breathtaking!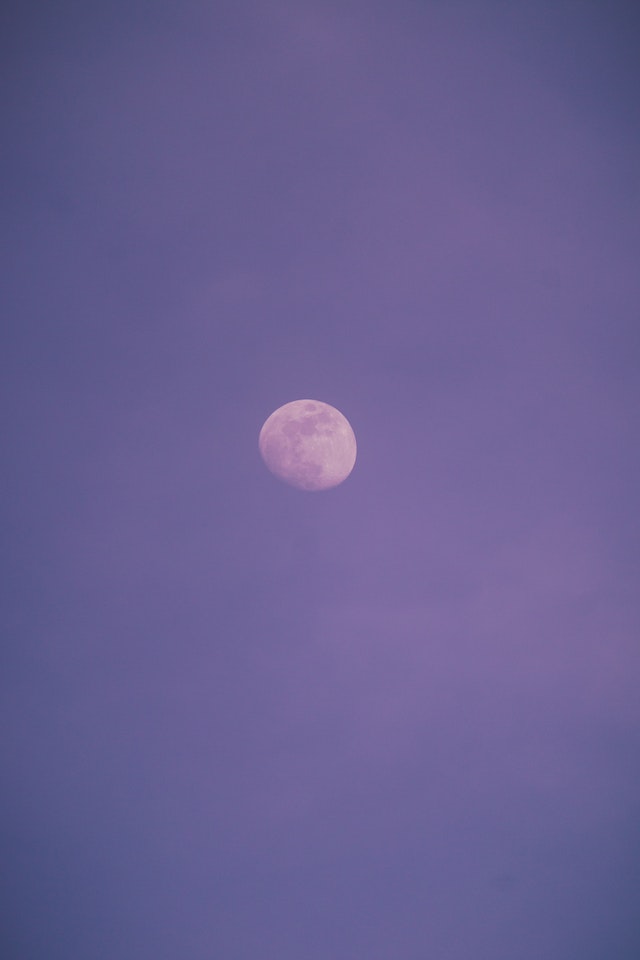 I love the hazy effect this photo has! From the cloudy atmosphere to the moon peering over the clouds, it'll look so good as a phone background!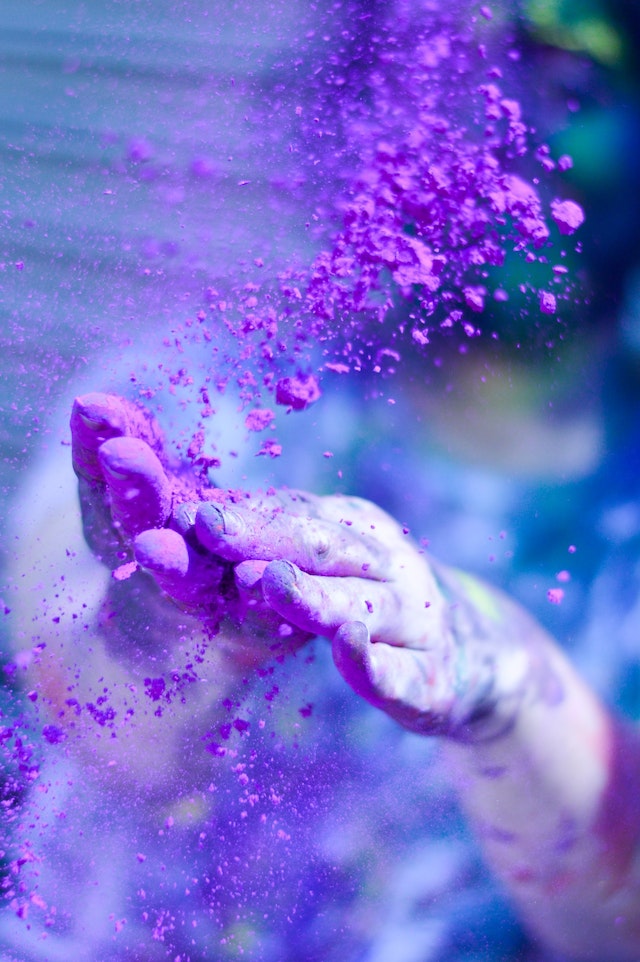 If you're looking for movement in your phone wallpaper, this is it! This photo is so dynamic and I love the vibrant purple hues!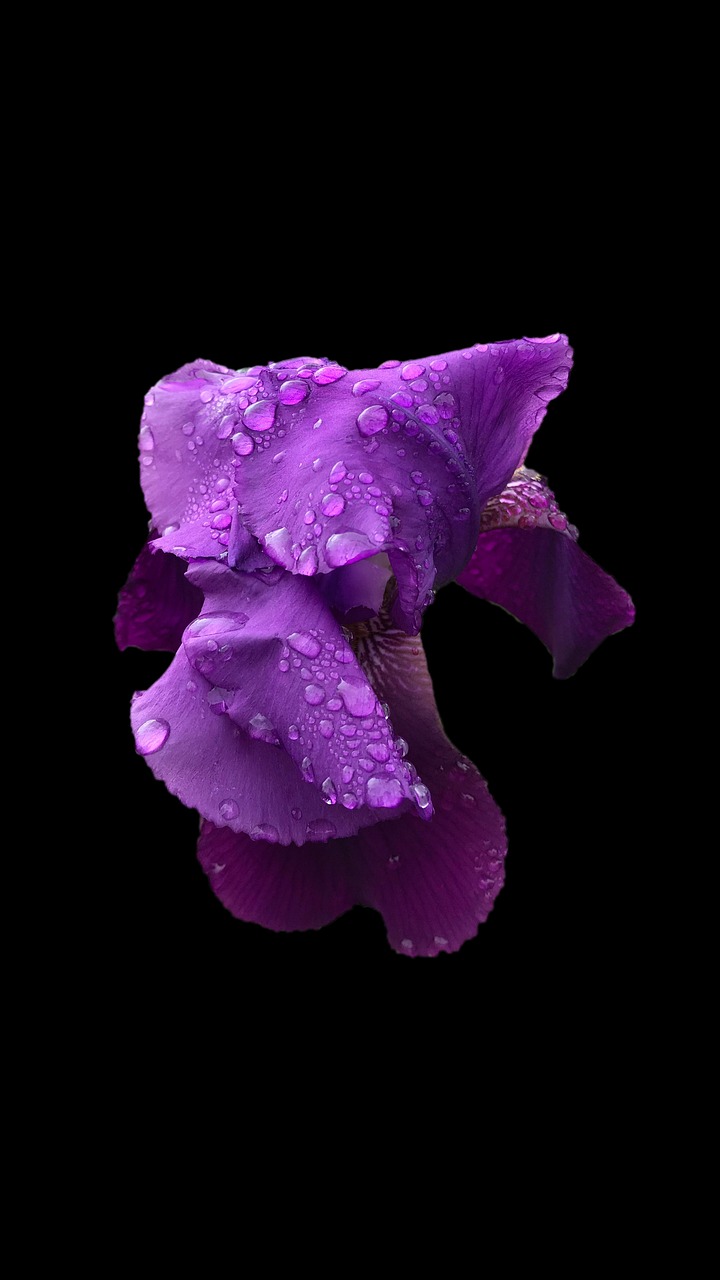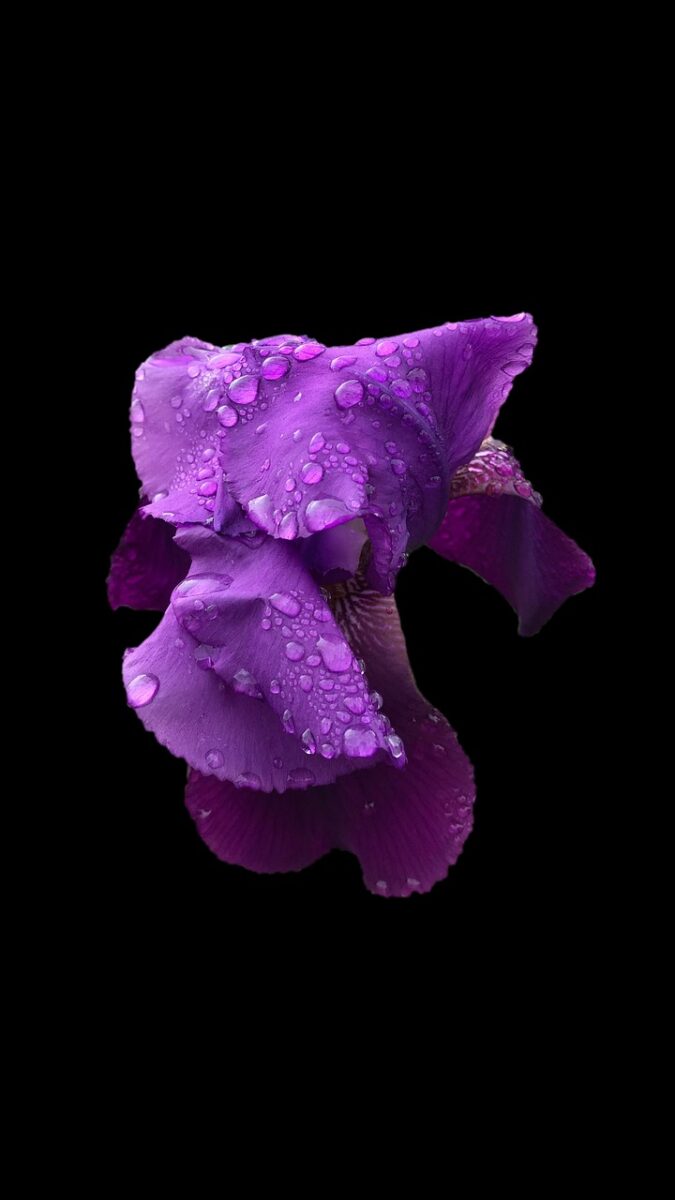 If you want your wallpaper to have a single subject to focus on, this purple flower against a solid black background is something to consider!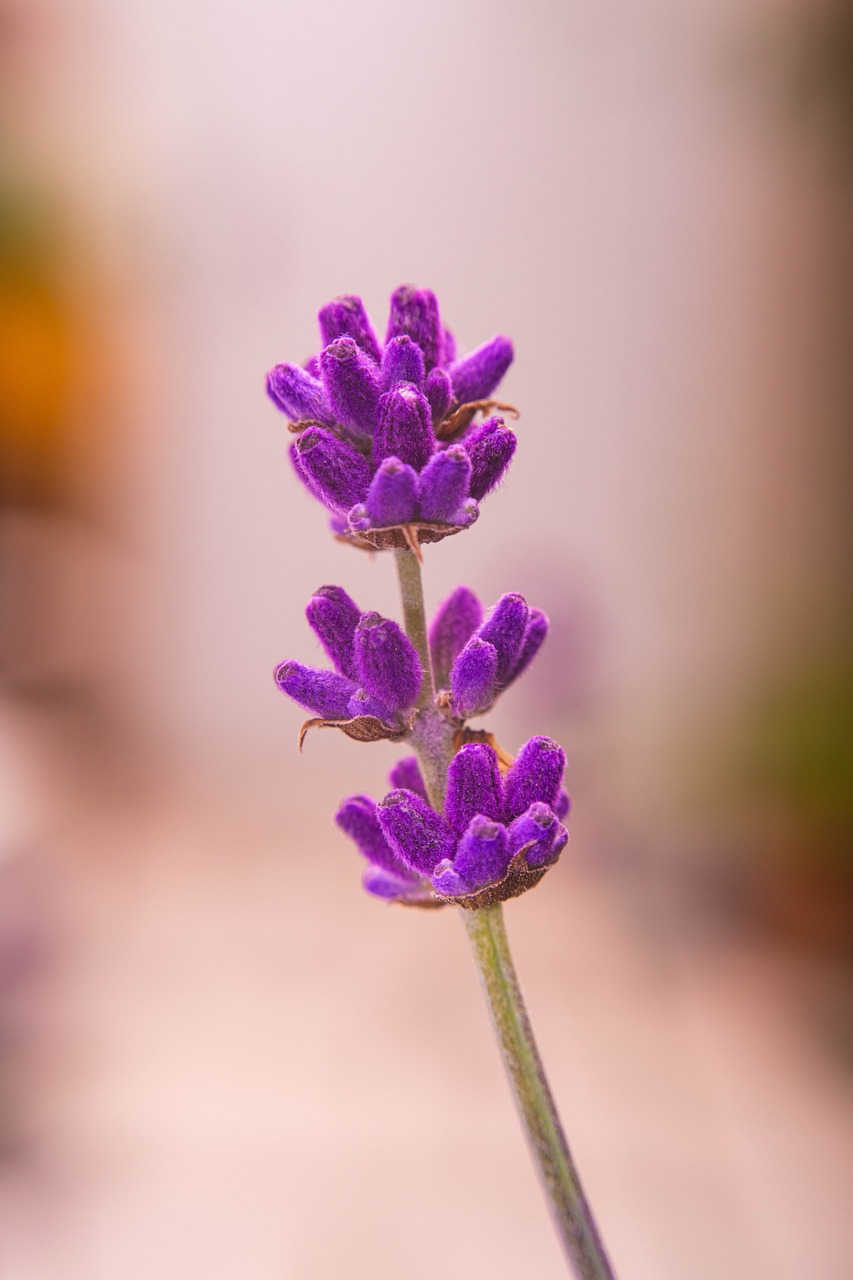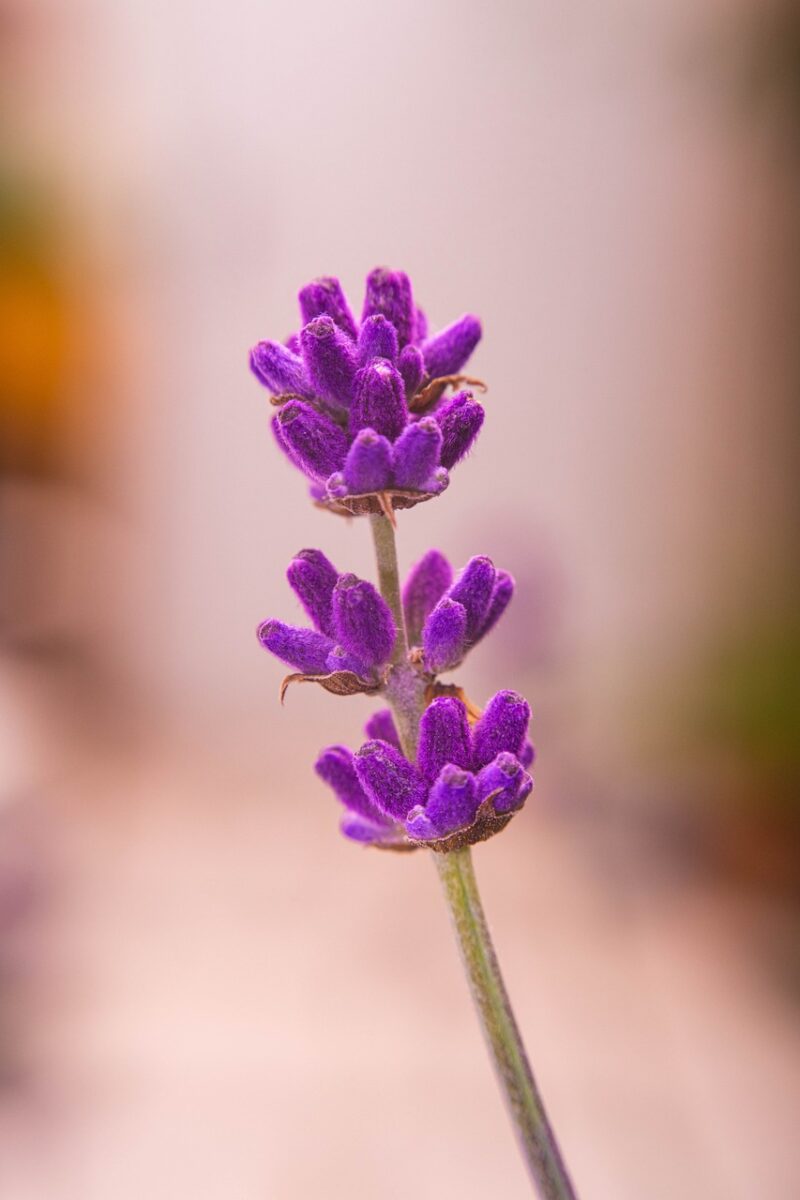 Loved the previous photo but you want another variation or a different kind of purple flower? Then maybe you'll like this one as well.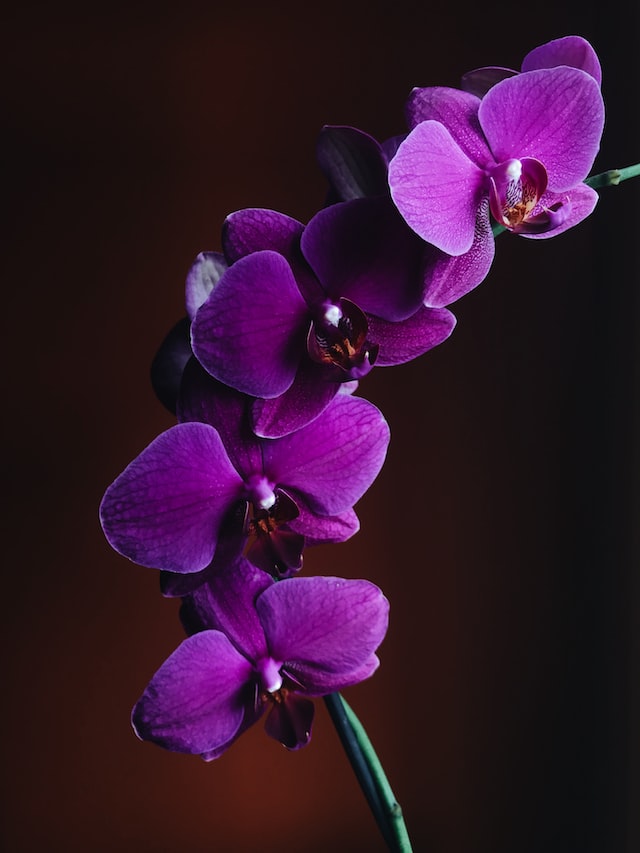 Here are more photos of a close-up of a purple flower for you if you're looking to get your own collection to use for potential wallpapers.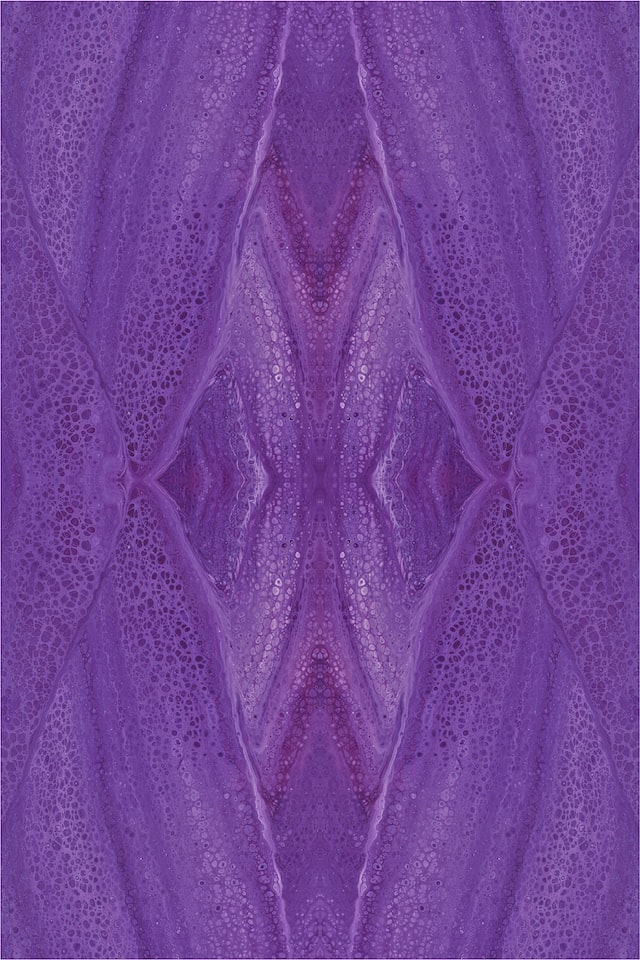 I think the abstract patterns on this purple image look pretty cool! This would look so suitable as a home screen.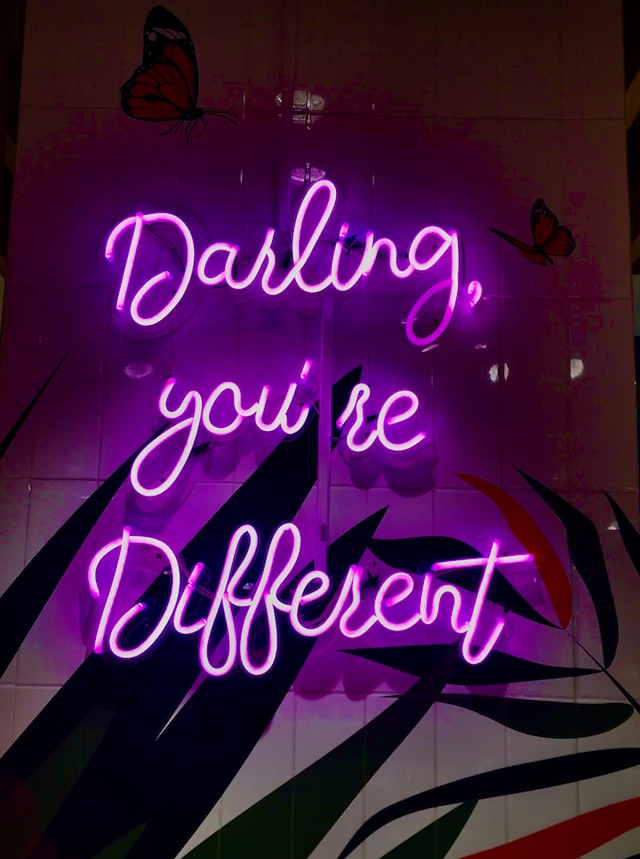 Tired of flowers and abstract patterns? Why not go for purple wallpapers with quotes and phrases in them like this one?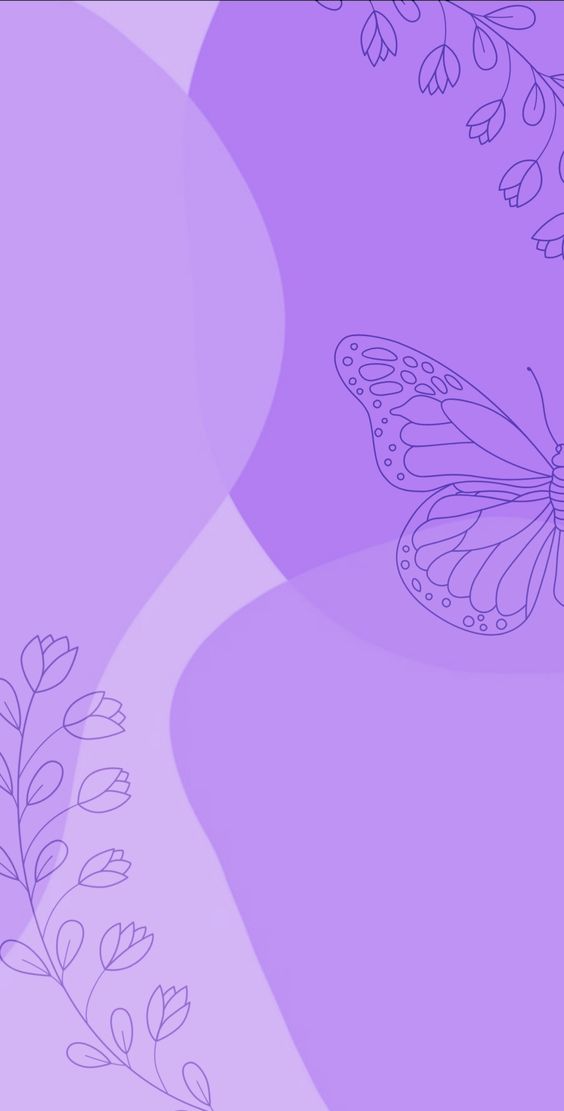 Here's a simple violet wallpaper with butterflies and flowers on them if you don't want anything complicated or fussy.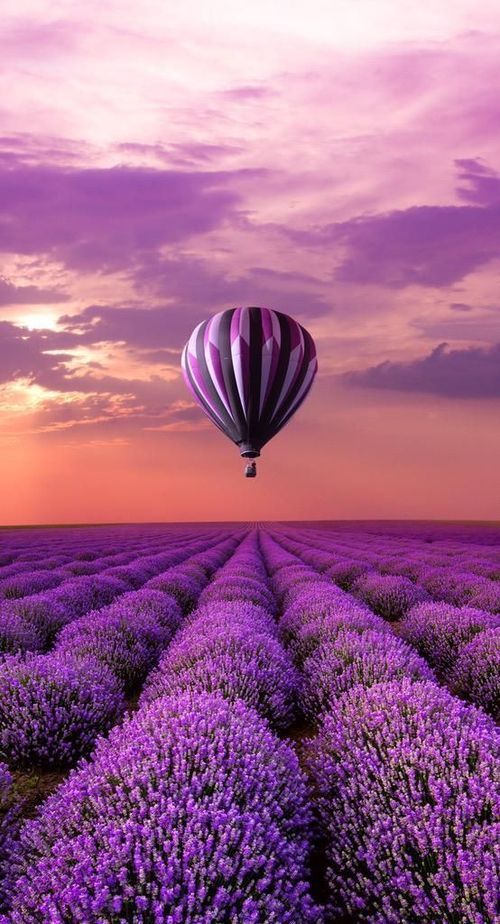 Don't you just love sceneries like this? They're so ethereal and magical to look at!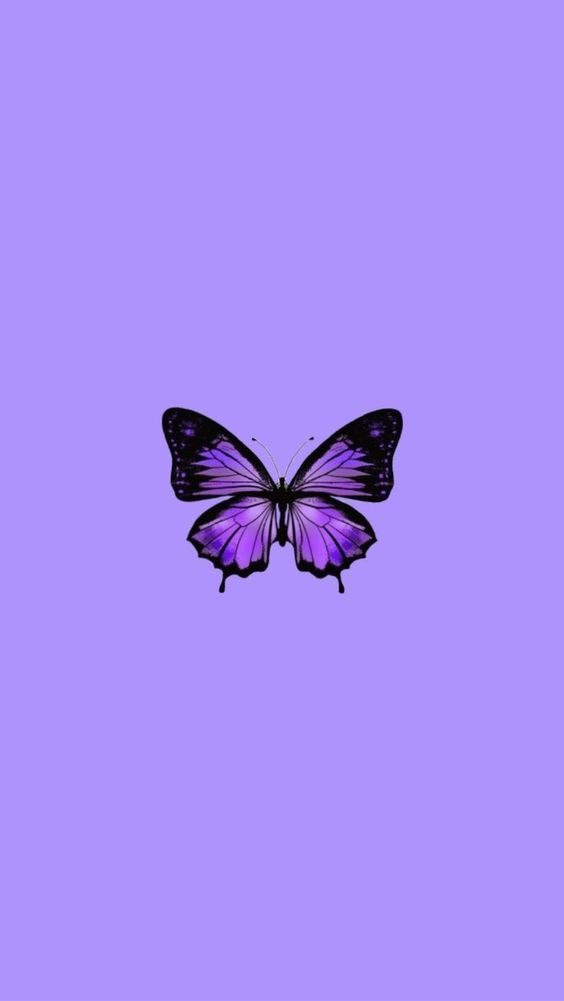 Looking for something more minimalistic? Try this purple butterfly wallpaper for your phone's background!
If you're not into the minimalist aesthetic, then this collage is perfect for you!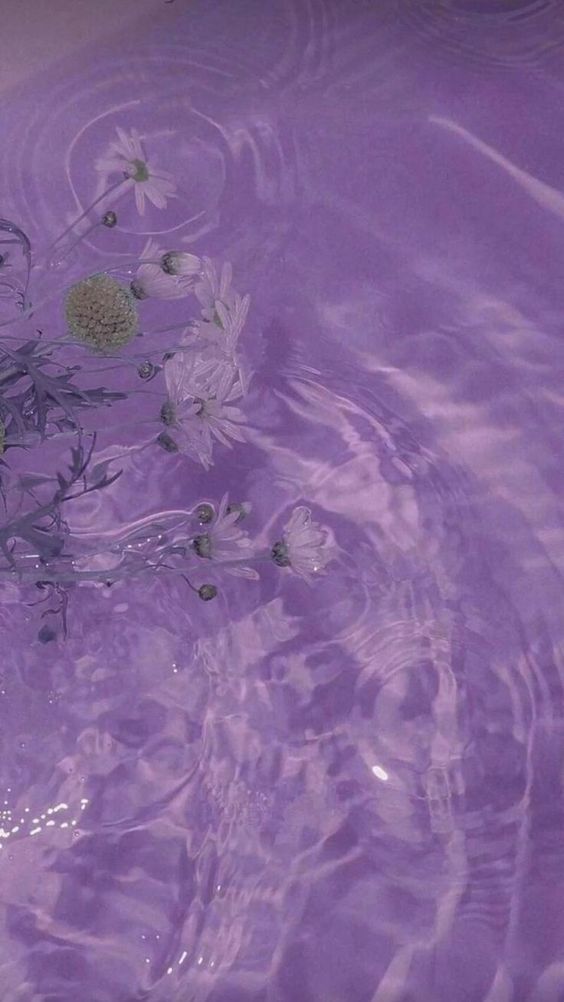 I love the aesthetic of the flowers floating in the water. There's something so magical about this particular photo that I really like!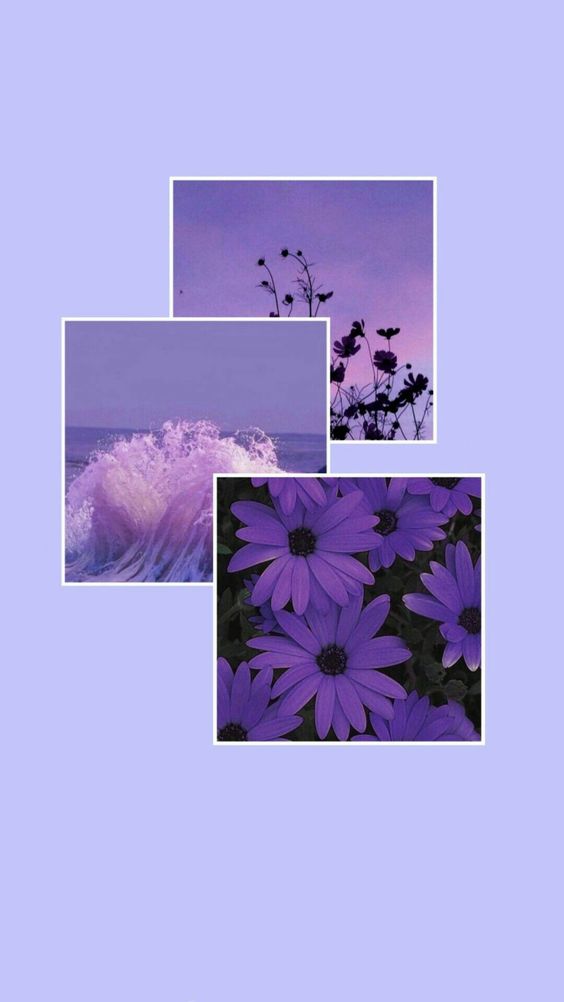 If you can't pick one singular flower to be your wallpaper, why not try this one out?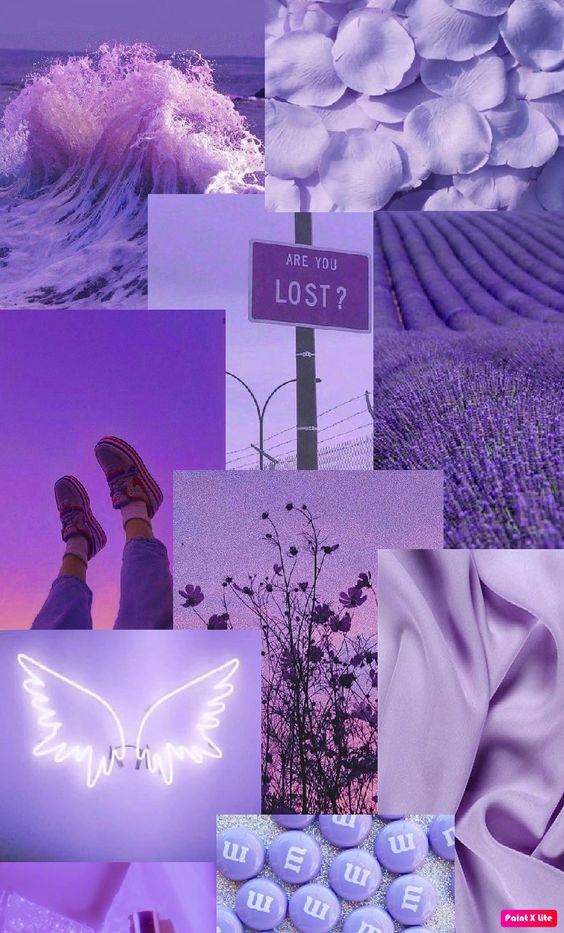 Here's another collage that's perfect for those who want to mix and match their aesthetics for their violet wallpaper.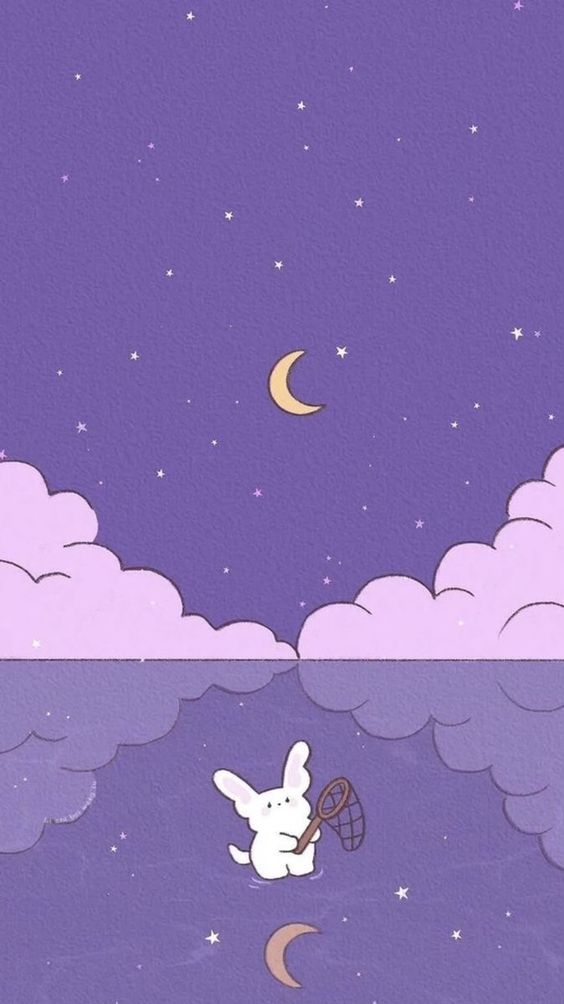 This is utterly cute! I love the cartoon-like drawing style of this adorable purple wallpaper.