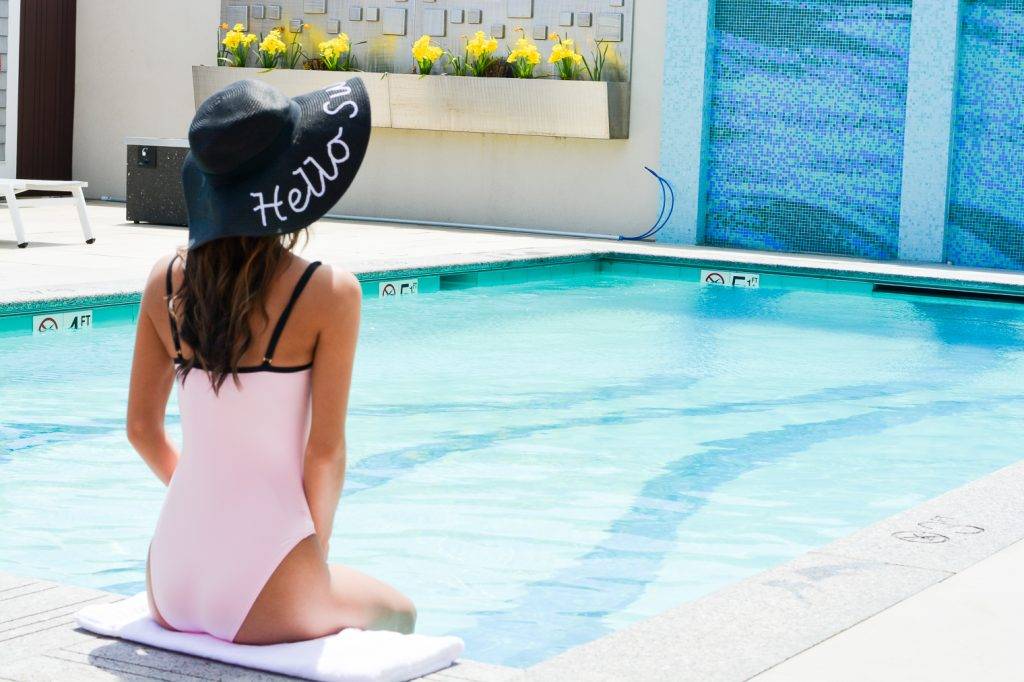 If you've never been to the Narragansett beach area, you probably don't know that it's one of Rhode Island's coolest destinations. There's SO many gorgeous beaches, really authentic New England seafood, a relaxed surfer vibe, and one of the cutest boutique hotels (albeit the only Narragansett RI hotel) I've ever stayed in.
The Break Hotel is literally a block away from the beach and many of the rooms have full ocean views. It's cozy but chic, and perfect for any of the four seasons. My one main takeaway from my stay is that the staff is incredible! From the concierge to the cooks in the restaurant, everyone went WAY over the top to make us as comfortable as possible. There aren't a ton of Narragansett RI hotels in the area, but it's worth it to head that way to stay at The Break Hotel.
Related Posts:
The Lobby
So right off the bat, you walk through the door and get a full view of the turquoise and sand colored decor that is throughout the entire hotel. It's such a happy, summery feel! The lobby has a bunch of different chairs and couches as well as a fireplace – that thing really gave off a lot of heat, which was perfect on a cold day during our stay. I loved the chess board right next to the windows (I'm horrible at chess but I gave it a good try). The whole time we were there, classic covers of pop songs were playing continuously in the lobby, which was insanely cool. I actually downloaded the Pandora station and have listened to it an exorbitant amount since staying at the Break Hotel.
The entrance door (during the night) as well as the elevators require a hotel key to get in, which made me feel great because I sometimes have this weird thing about hotel safety. The lobby is super central and connects to the pool, the elevators, and the downstairs restaurant.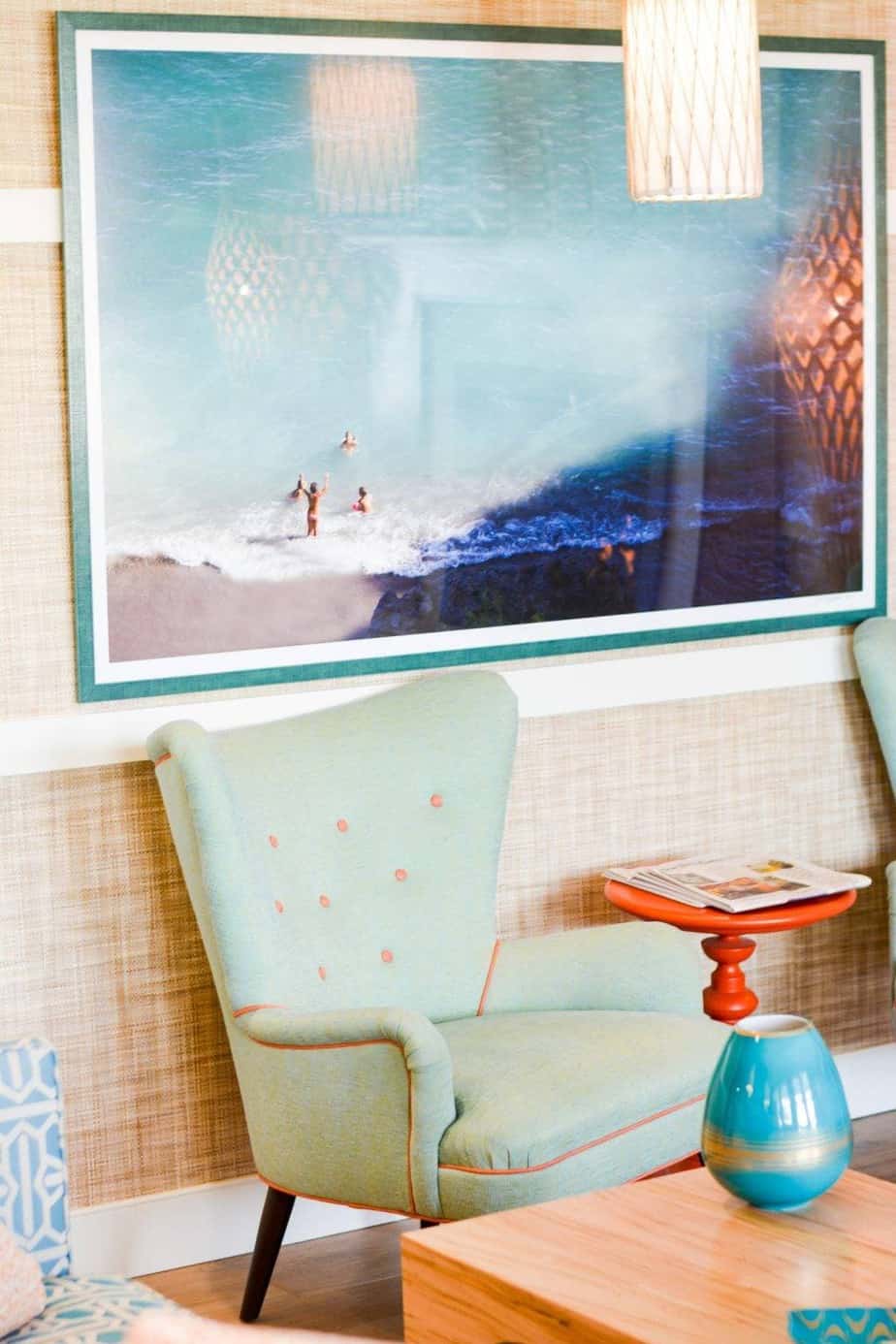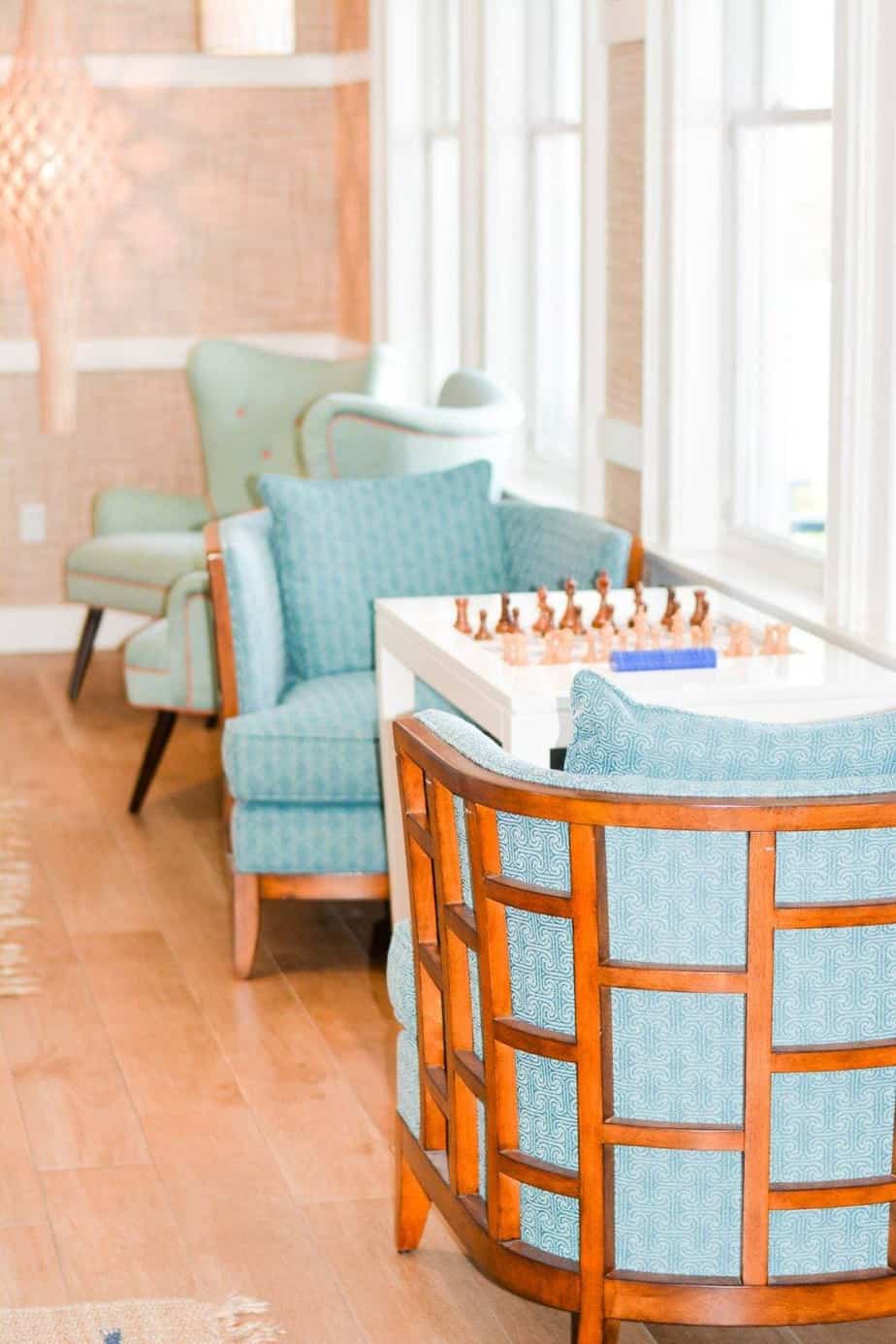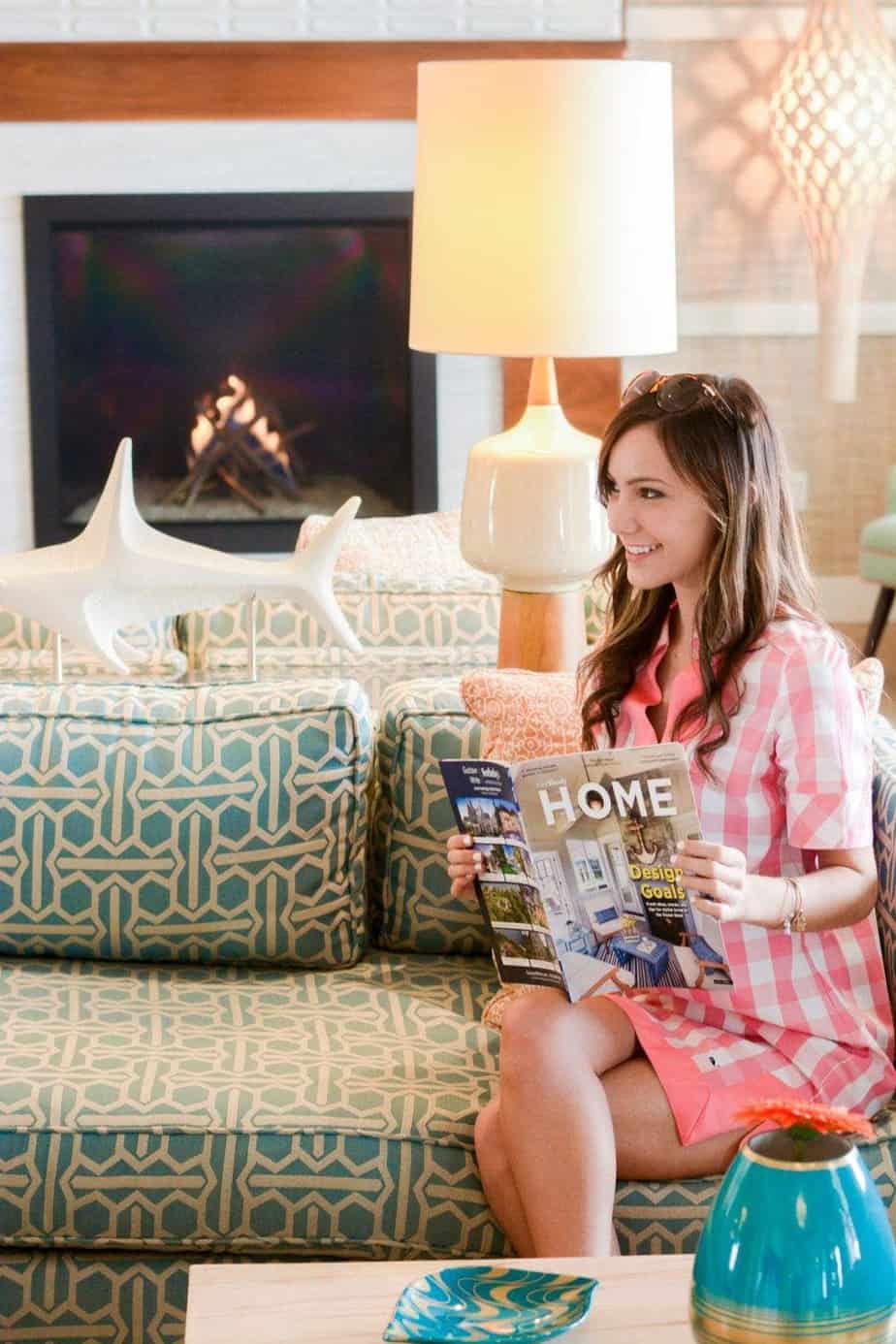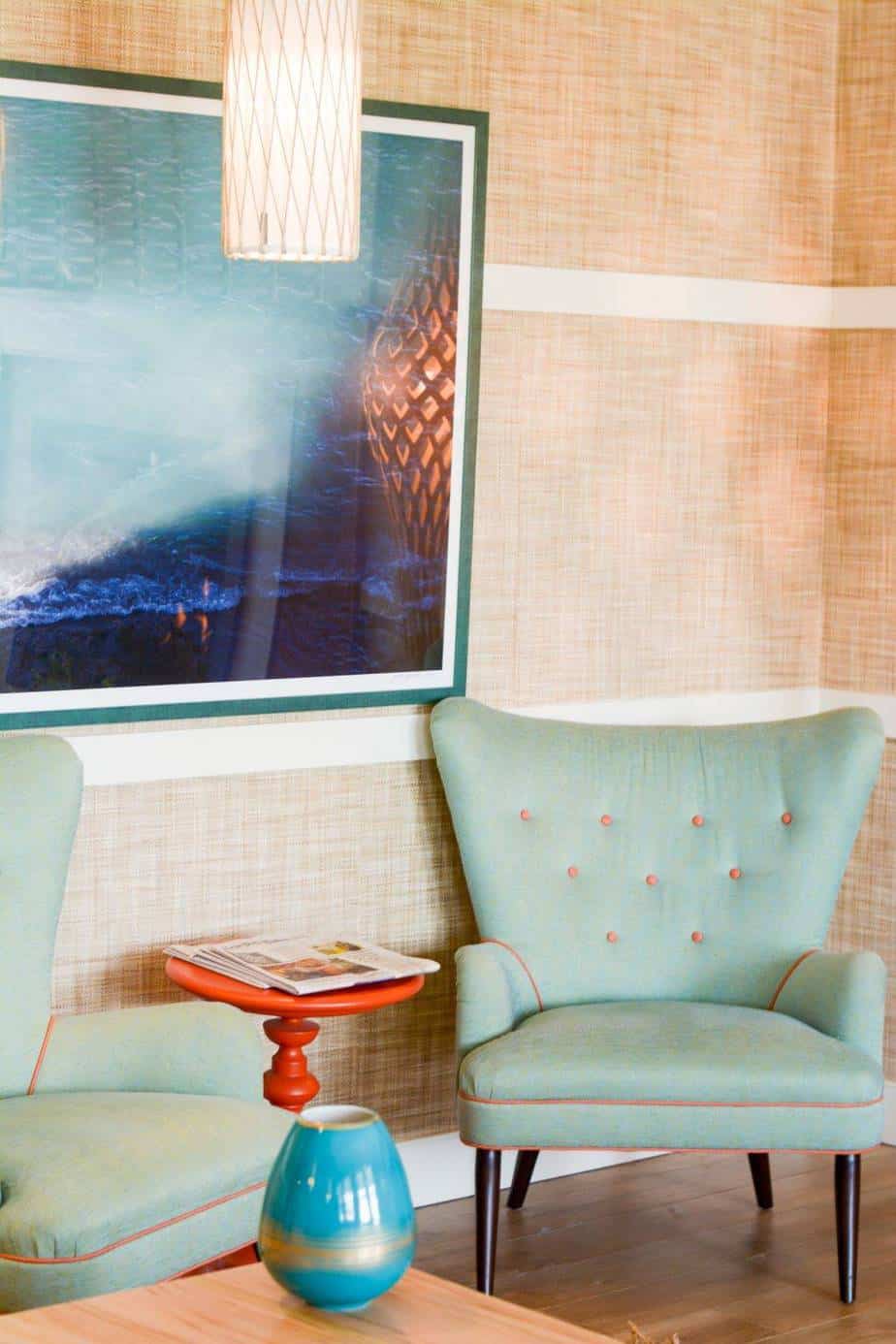 The Room
The hotel room was HUGE with a king size bed (covered by super fluffy pillows and a cozy comforter), 2 Apple TVs, a couch and multiple chairs, a balcony with two more outdoor chairs and a table, a dresser, a desk, and a large bathroom with a rain head shower. The bathroom floors are even heated! We also had a gas fireplace in that room that we used at night. The artwork and decor are all beach inspired, and it made the room one of the cutest I've ever stayed in.
The Break Hotel offers private wifi, and there was also a tablet containing a calendar for events, information about the town, the weather, and even ordering things and contacting the front desk. The coffeemaker is a Keurig, which is cool because you don't have to wait for your first cup in the morning. There's also a decently large mini-fridge and Poland Springs water bottles provided. The shades are blackout shades, the iron and ironing board was an unexpected perk and there were even wine glasses. All in all, I think you could say I was happy with the amenities in the room.
The balcony was AMAZING. Because the Break Hotel is a block or so back, you can see all up and down Narragansett beach. This is where it was nice that there aren't many Narragansett RI hotels, because the view is really unobstructed, even though it's a block back.
Surfing is huge in Narragansett, so that was fun to watch each morning. Sitting out there at night in a cozy sweatshirt and smelling the ocean literally filled me up with summer. We walked down to Narragansett beach at night – there's nothing like a slightly chilly New England to make me love it around here.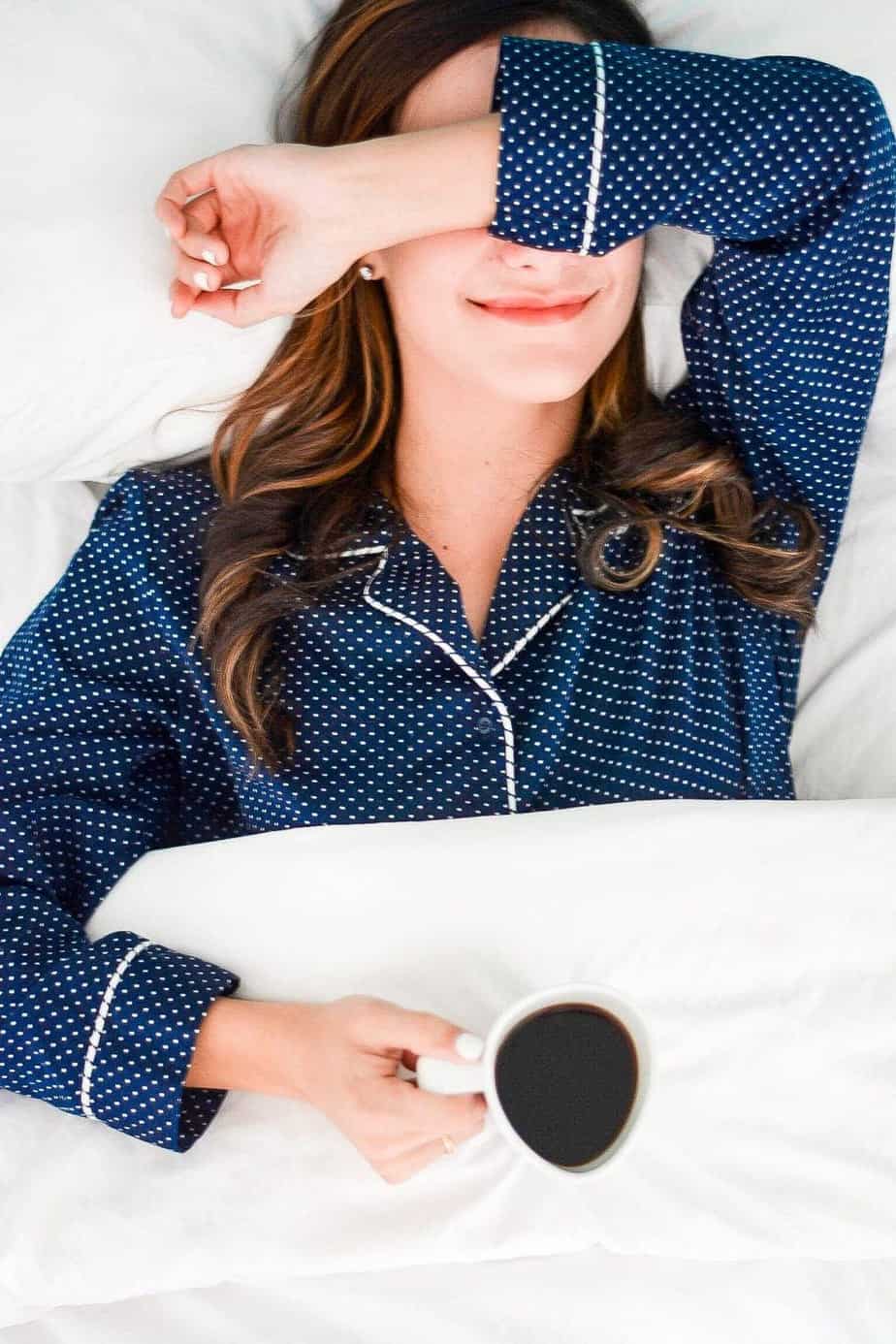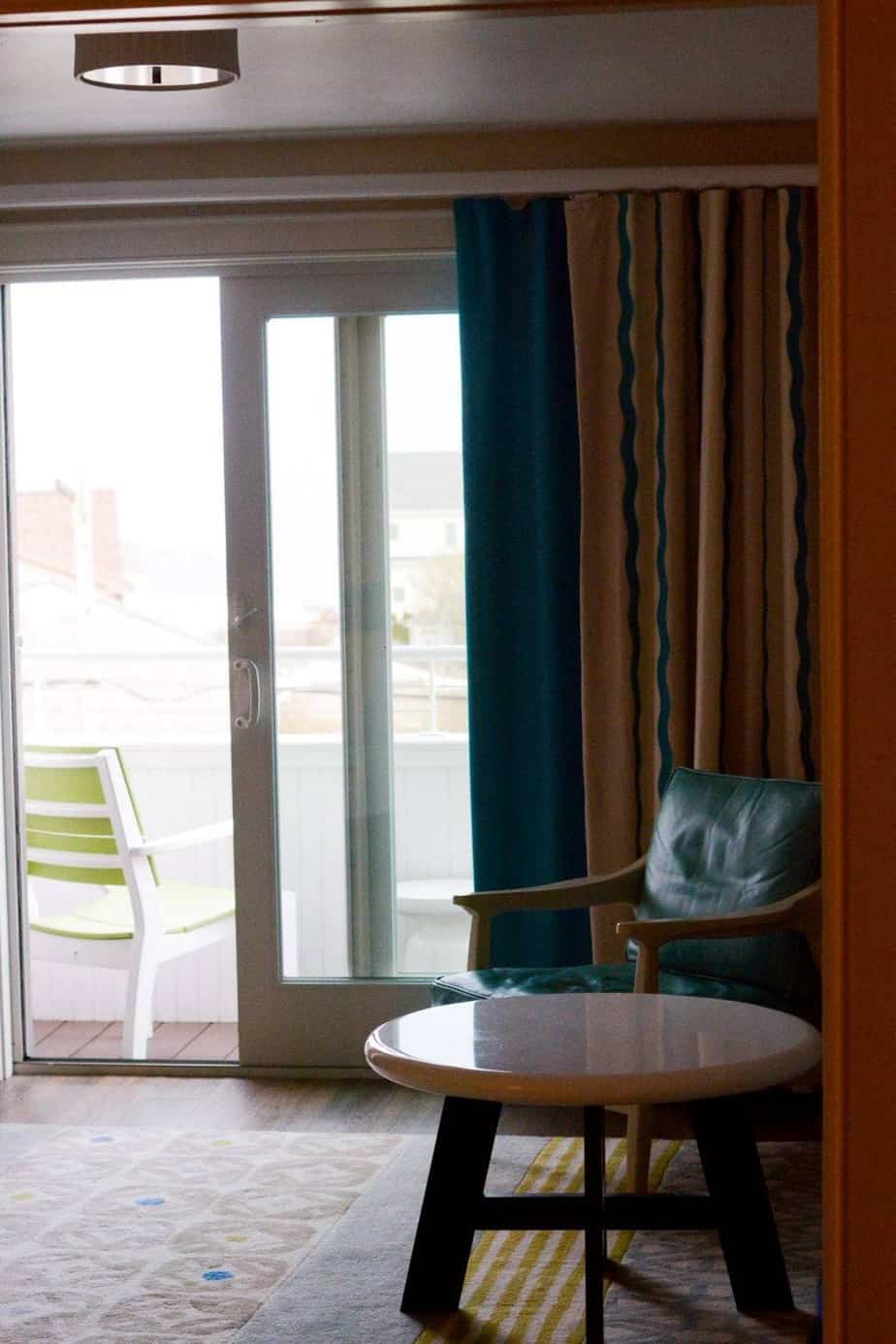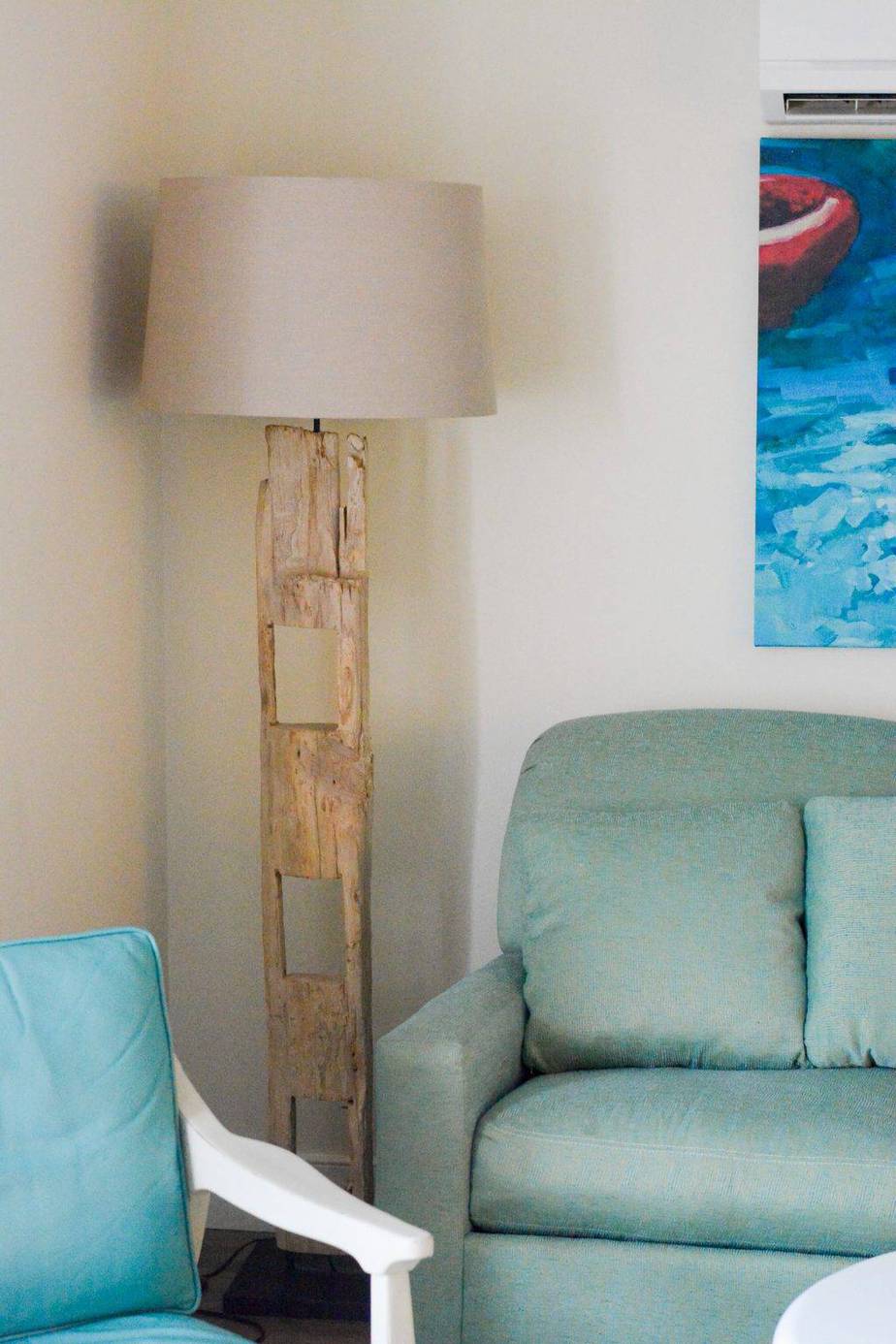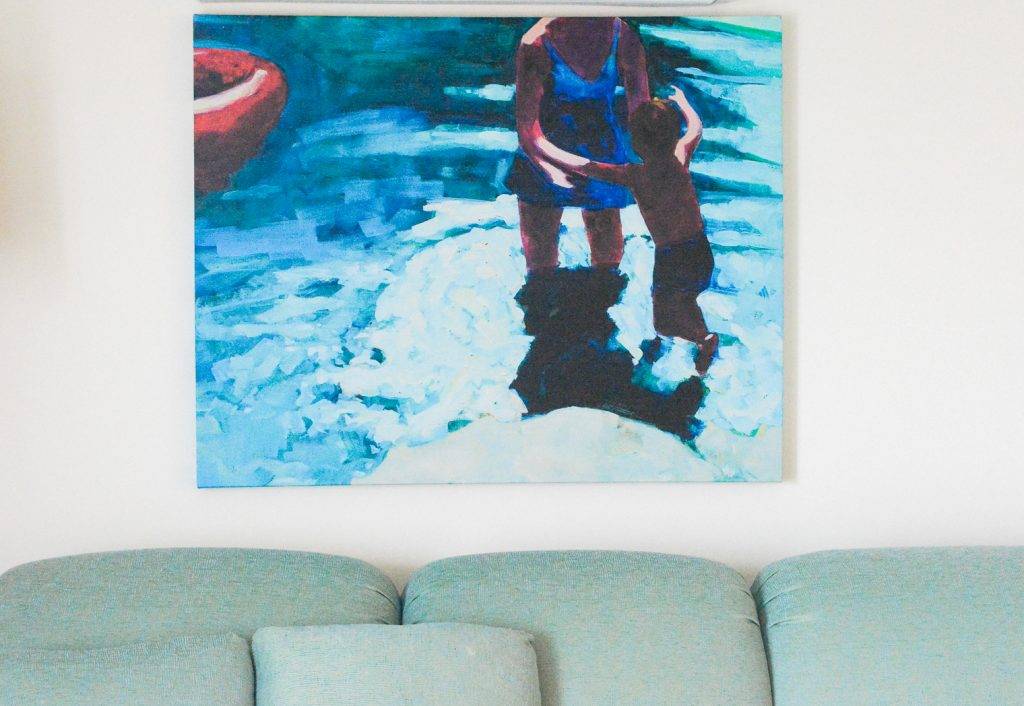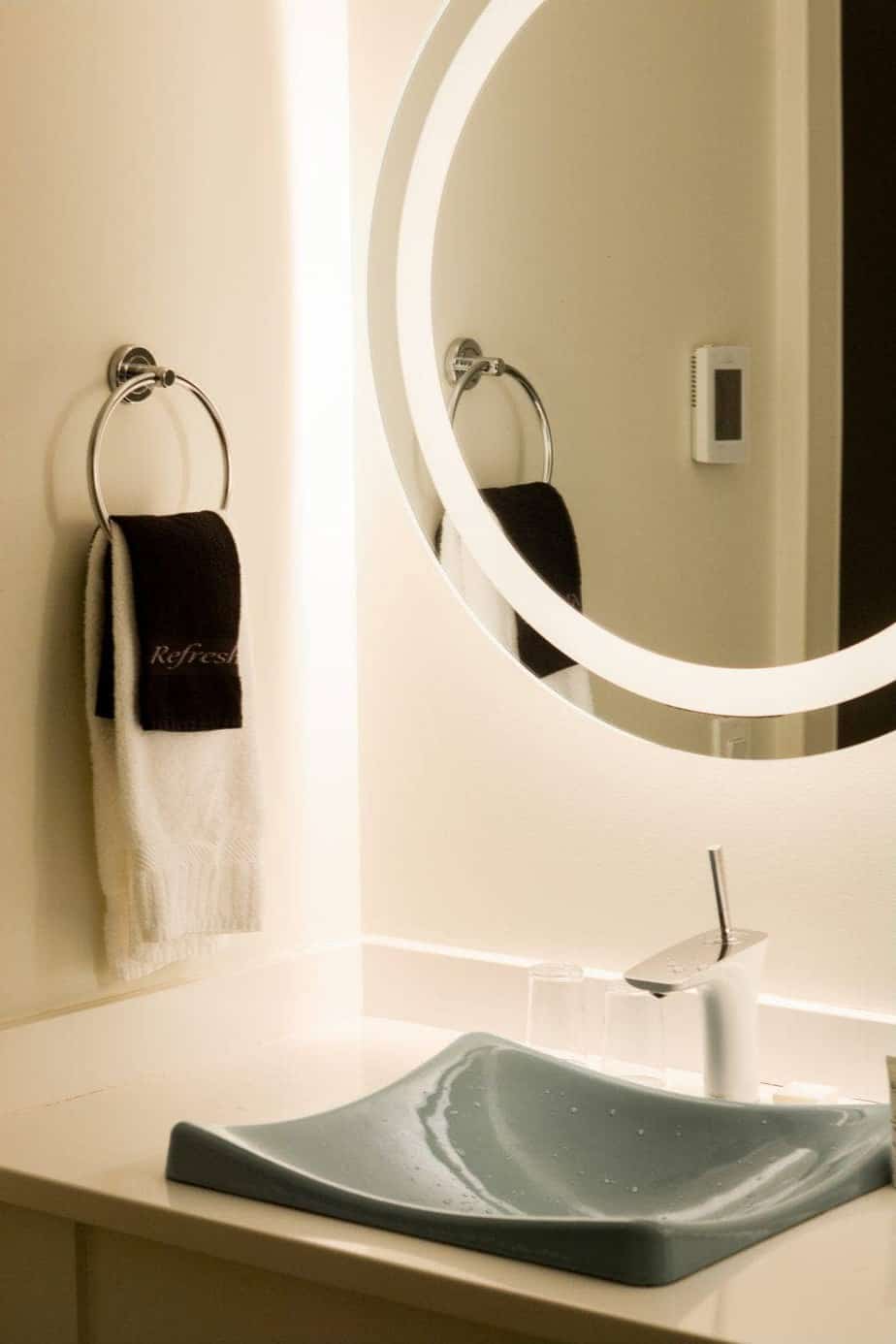 The Hotel
The Break is a boutique hotel, and it definitely gives off the perfect mix of being a super upscale property while remaining smaller and cozy. One of my favorite parts was definitely the heated saltwater pool. When I say heated, I don't mean ~80 degrees. During our stay, it ranged from 97-102 degrees. So it's basically a huge hot tub. The pool is open ALL YEAR (how is this possible for Narrangansett RI hotels?!) and since I still act like a kid who is obsessed with hotel pools, I spent quite a bit of time in there. The outdoor area is kept meticulously clean and there's tons of towels and seating areas available. The bar is also right inside, and the staff even brought us margaritas in honor of Cinco de Mayo!
The amenities the hotel offers are crazy: we found a beach bag with chairs and supplies for a trip to Narragansett beach in the room, a guest hospitality center for chilling out, a fitness room complete with a spin type bike, and even regular bikes (with baskets) that you can rent to browse around the town. We didn't get a chance to check out the spa but that's definitely something on my list for next time.
The inside of the hotel in general is modern yet laid back. The surfer vibe permeates, but it's not overwhelming if you're more of a city person. I can only describe the stay as a breath of fresh air. It was evident that the main vibe both in the hotel and around Narragansett beach is peaceful.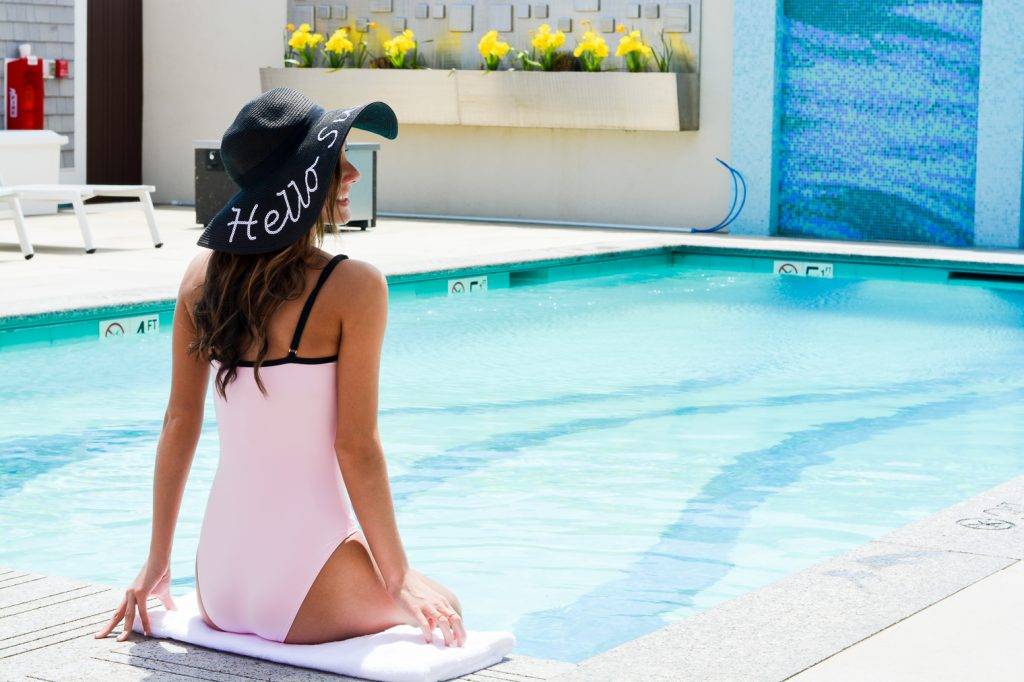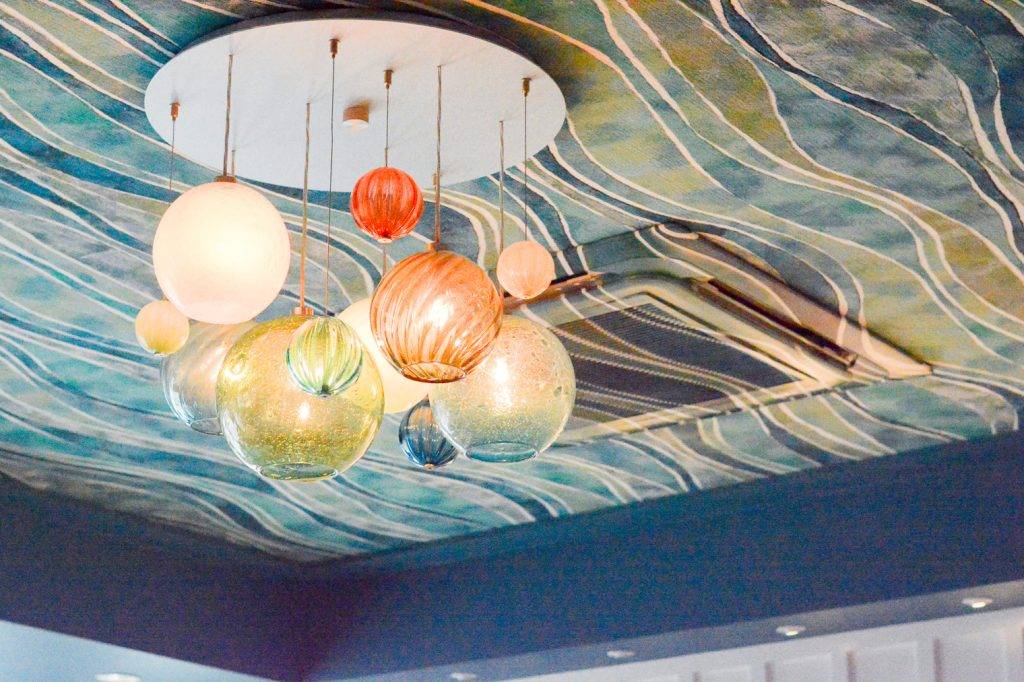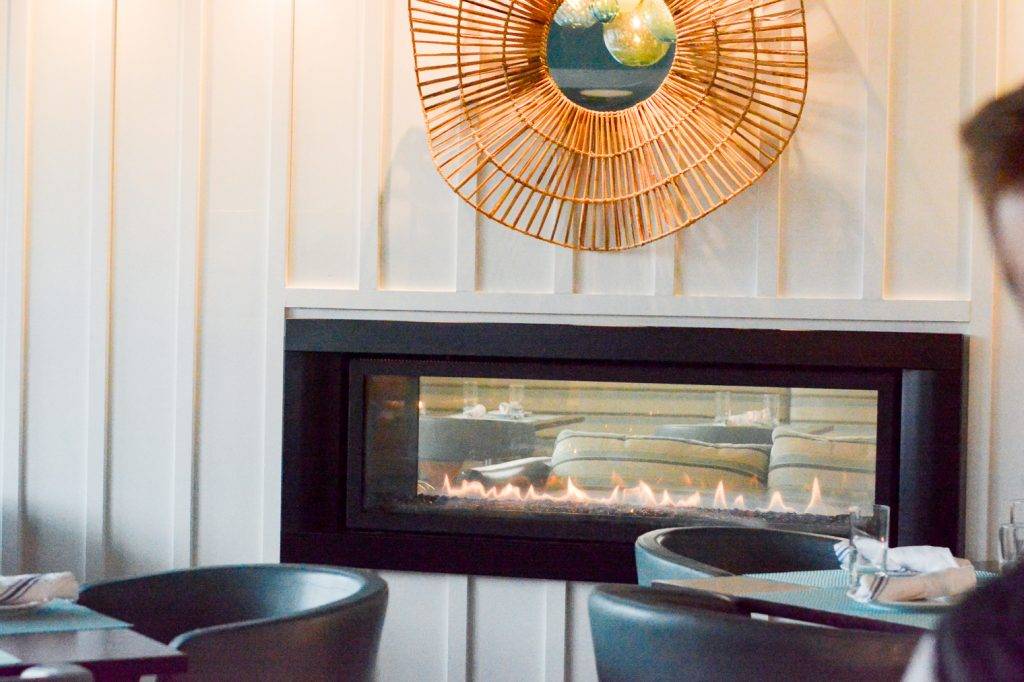 Chair 5 Restaurant
I usually eat at the hotel restaurant once or twice during hotel stays, but Chair 5 was so amazing that we ate almost every single meal there. The downstairs restaurant is gorgeously decorated in dark blues, turquoise, and brown. If you want more of a view, the roof deck has a ton of outdoor seating directly behind Narragansett beach and a really good Cosmo as well as live music on certain nights (the volume was loud enough to be heard but soft enough where you could still speak during dinner). For calamari lovers, Chair 5 has a must try appetizer! I'm SO picky about my fried calamari and this dish was one of the best I've ever had. We also got the cheese and meat board that was both yummy and pretty.
The Break Hotel offers free breakfast that's actually good. Unlike most continental breakfasts, there's a mix of specialty foods that come tapas style. The plates range from freshly baked goods (think chocolate croissants) to delicious egg meals, carefully designed fruit salads, breakfast meats and cheeses, yogurts, etc. We also had Sunday brunch (with a Bloody Mary bar!) that was great as well. The Eggs Benedict were super unique with some spicy flavors on a thick piece of toast.
Side note: if you're an Espresso Martini person, I HIGHLY recommend getting one for dessert. I make it a point to try one during most hotel stays, and this was one of the best – ice cold and flavorful but not overly strong.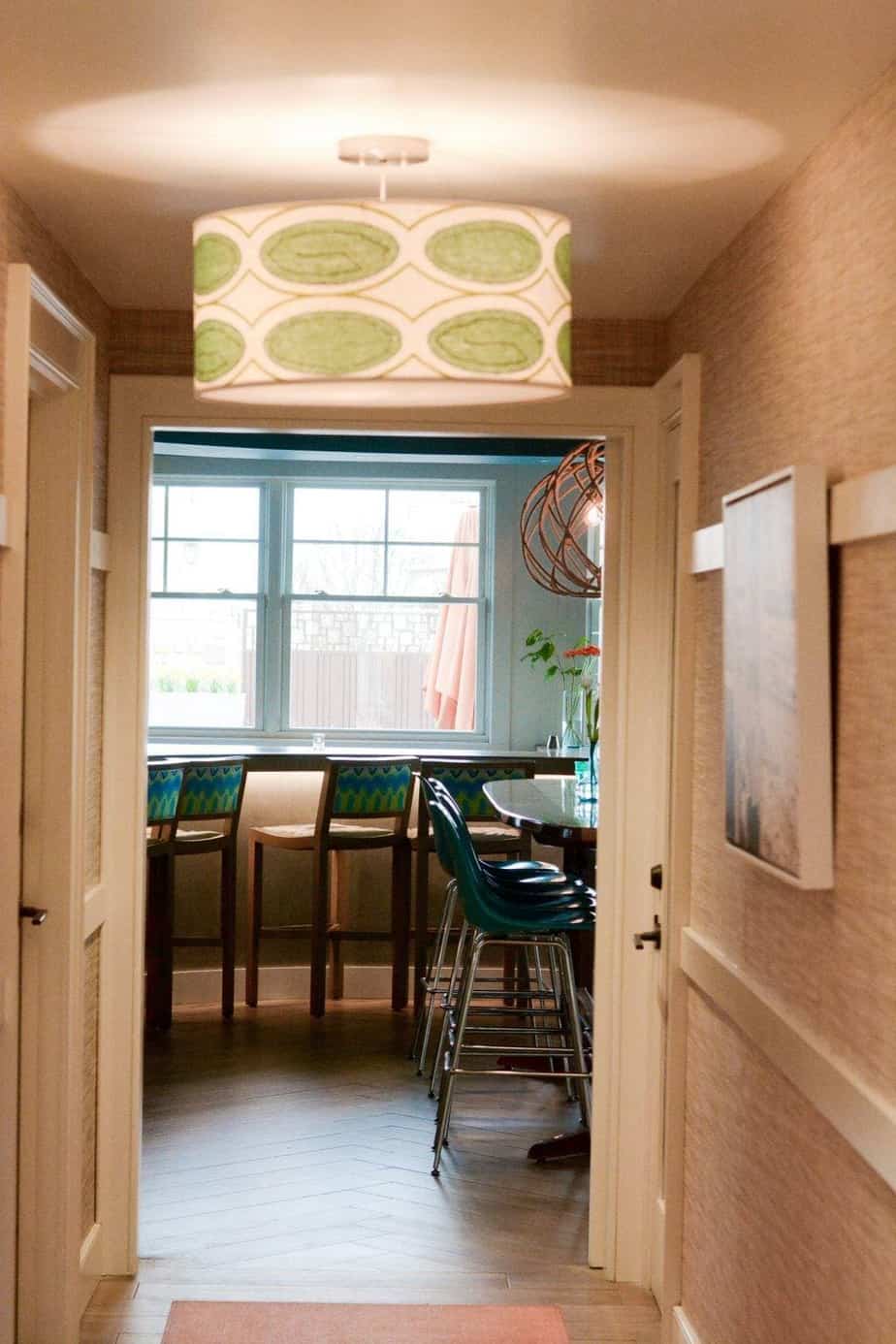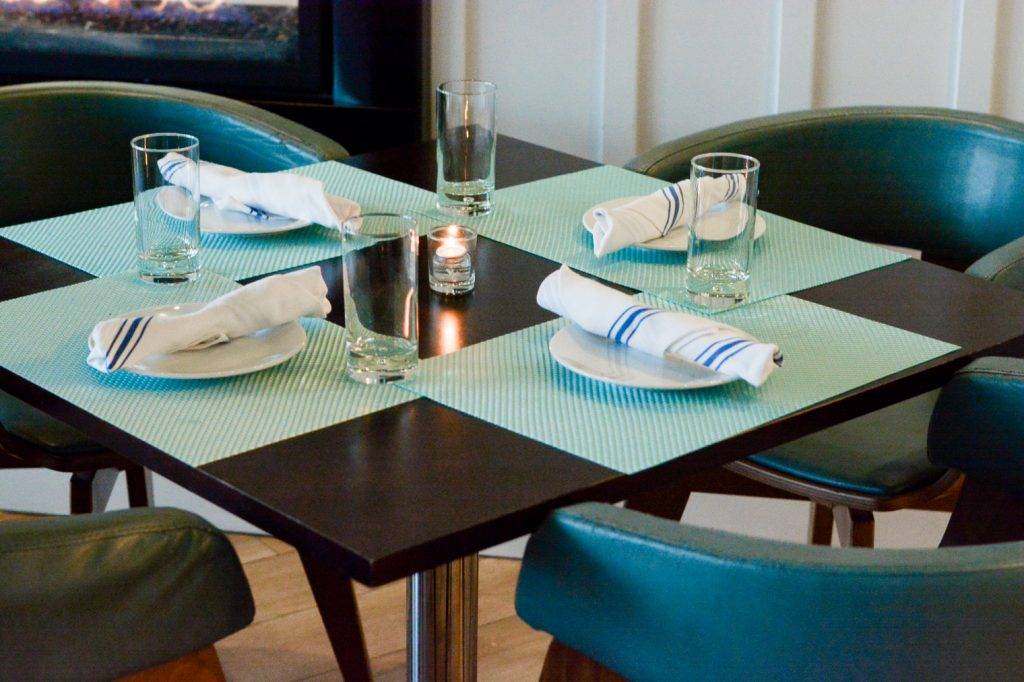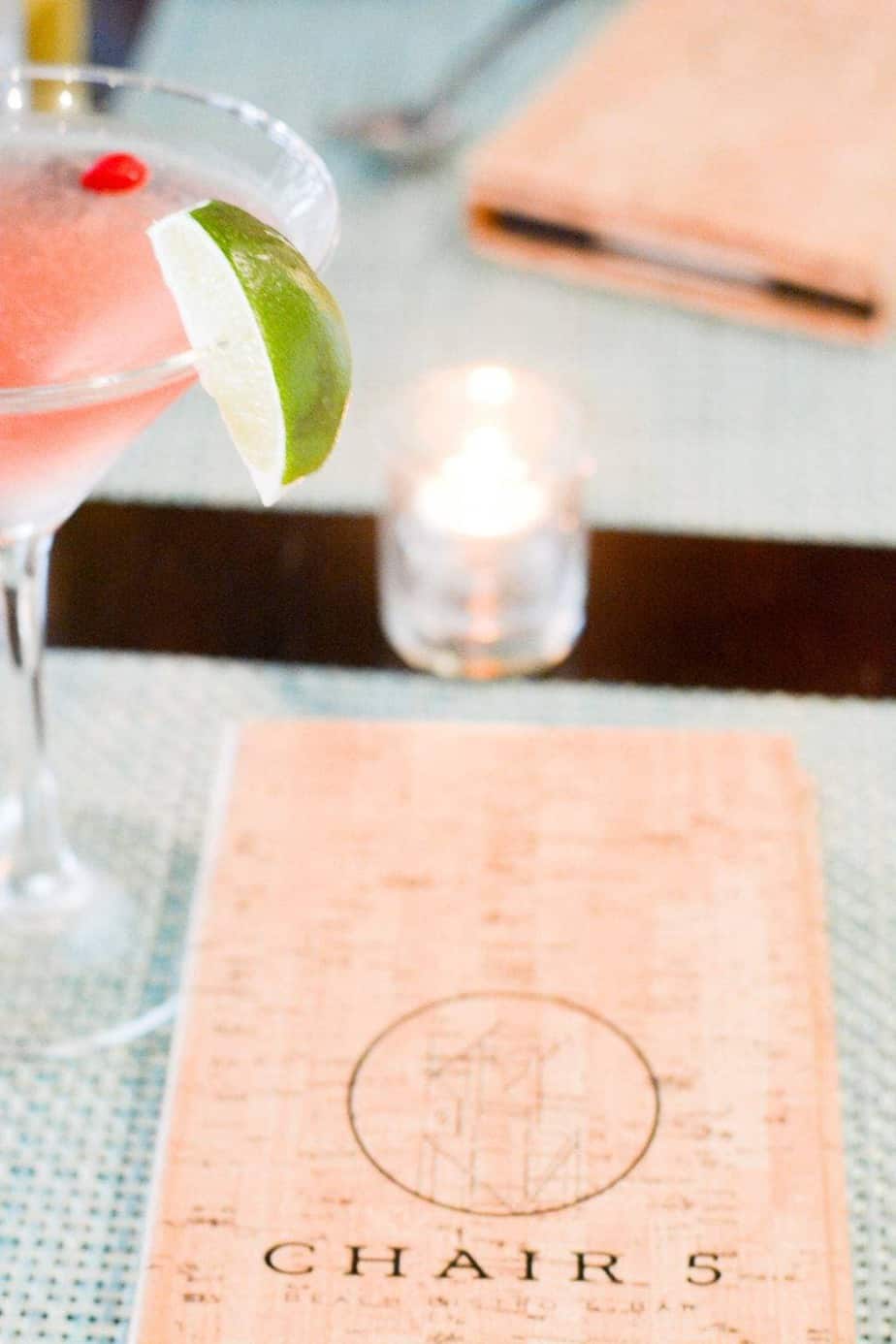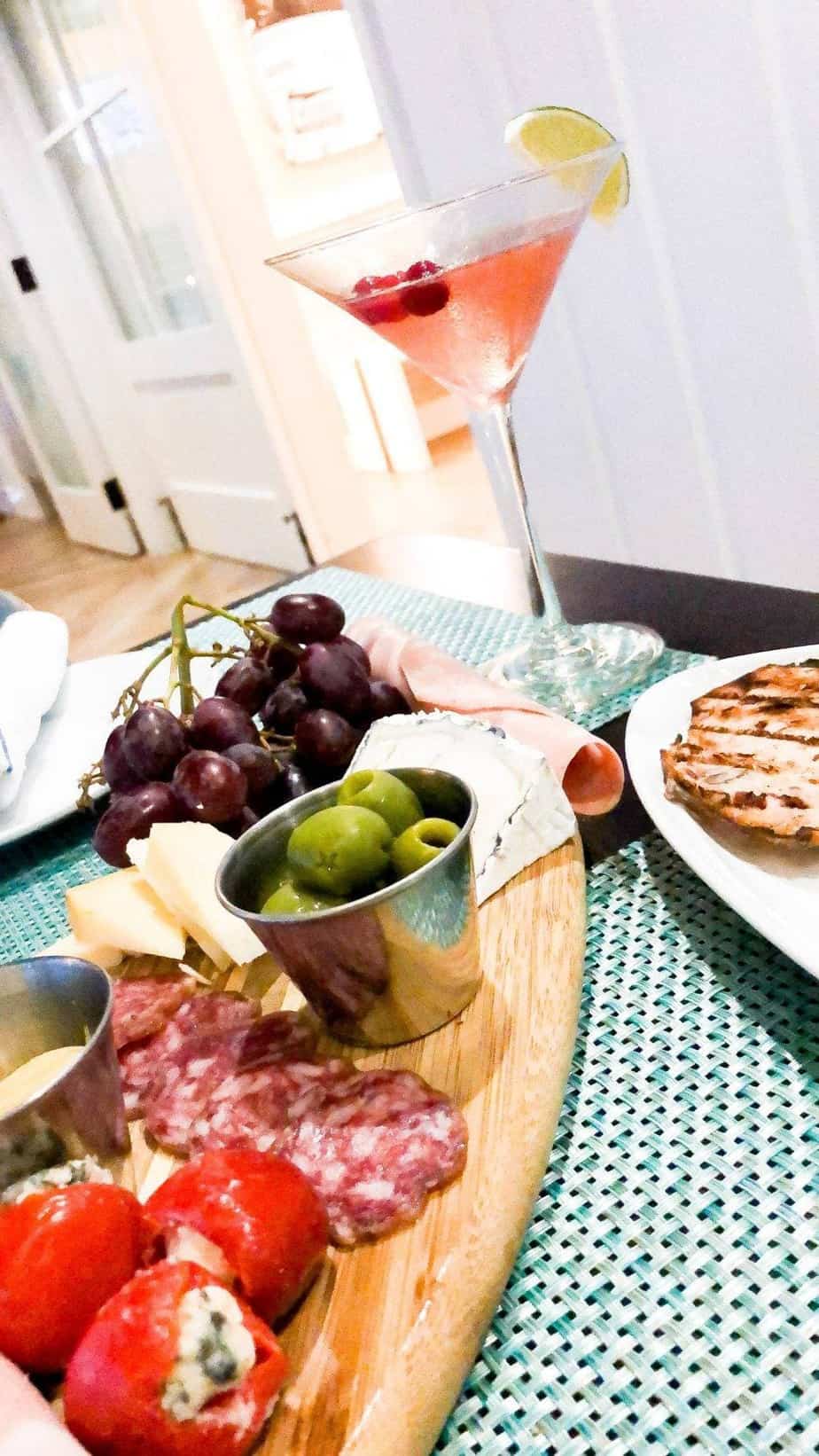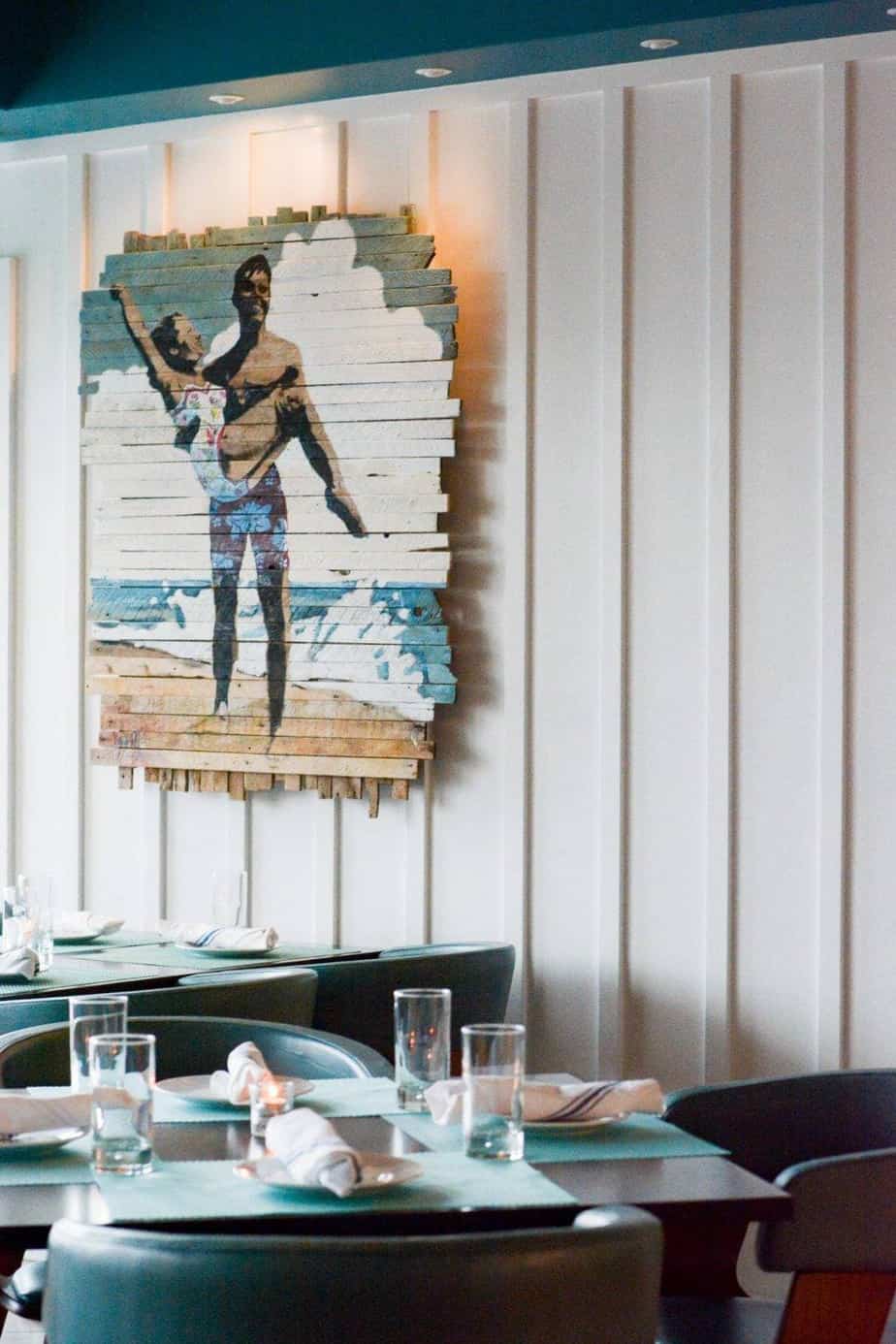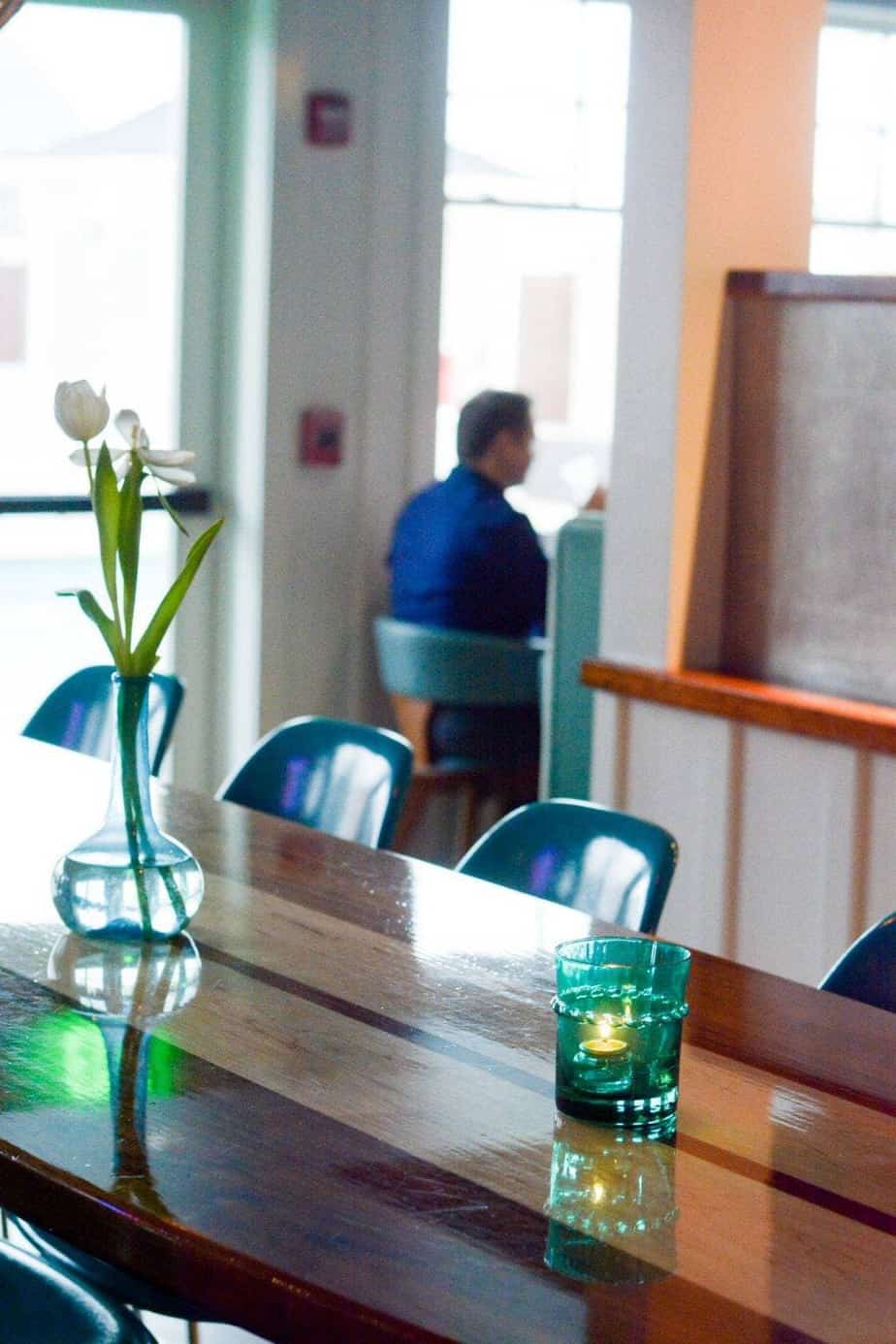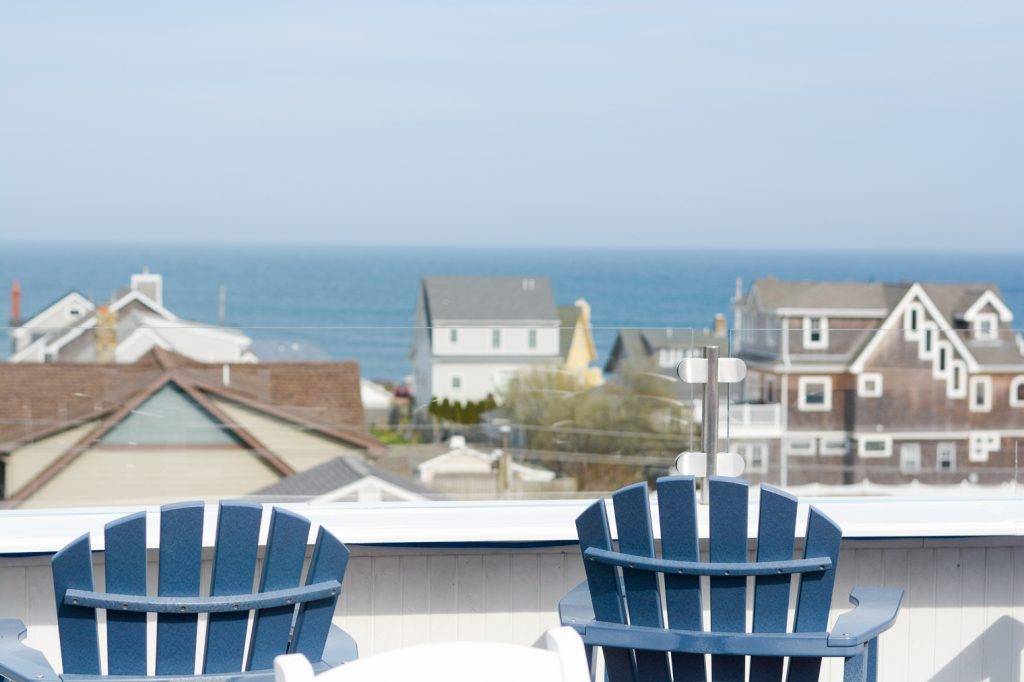 So so many thanks to The Break Hotel in Narragansett, RI for generously hosting me! If you're interested in staying at The Break, visit their website at here. All opinions and images are my own.