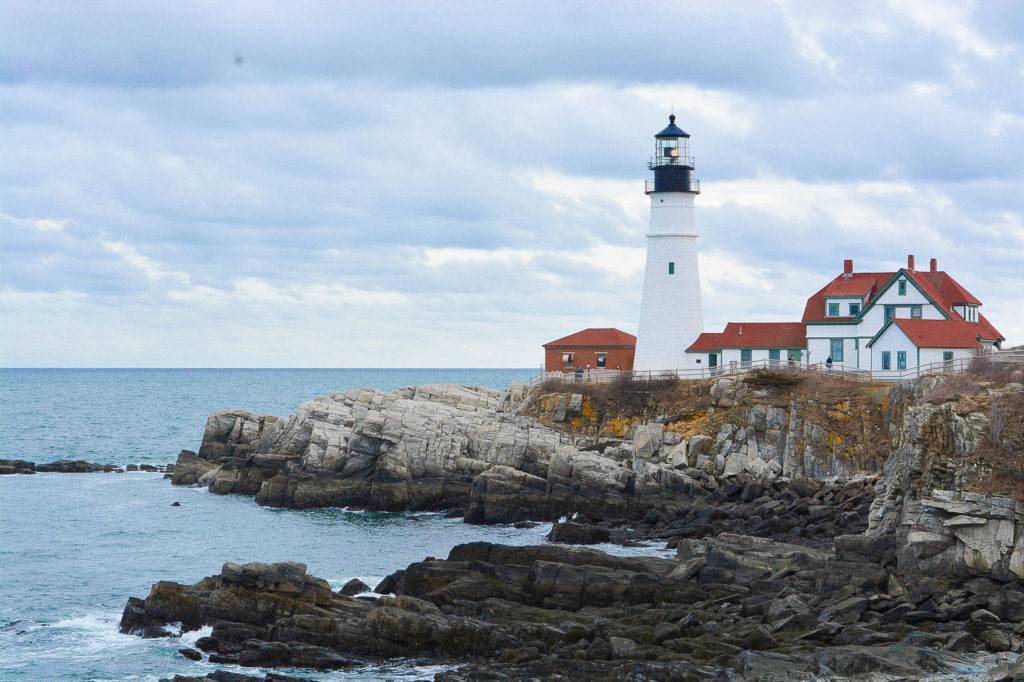 If you're looking for a quintessential New England area with a big restaurant scene and nightlife, Portland Maine is the perfect place.  There's amazing cuisines, neat local activities, and it's super convenient to get to for a quick getaway on the Amtrak.  The last time I visited I didn't really plan out an itinerary.  Luckily, I got the chance to find some really cool spots and try awesome food and drinks!  Check out my favorite things to do in Portland Maine.
Portland Head Light
My first stop during my most recent visit was obviously Portland's most famous lighthouse.  It's a little bit outside of the actual city in Cape Elizabeth, but the drive is 100% worth it.  The lighthouse itself is on a cliff and houses a museum and seasonal gift shop.  You can do the cliff walk (a path that winds around different parts of the cliff to see the lighthouse from many points of view) and climb down to the bottom if you're feeling adventurous.  Fort William is also right next to the lighthouse if you're interested in checking that out.  I went on a pretty grey, muddy day, and the view was still literally gorgeous, so I recommend it any time of year!
Brewery Tours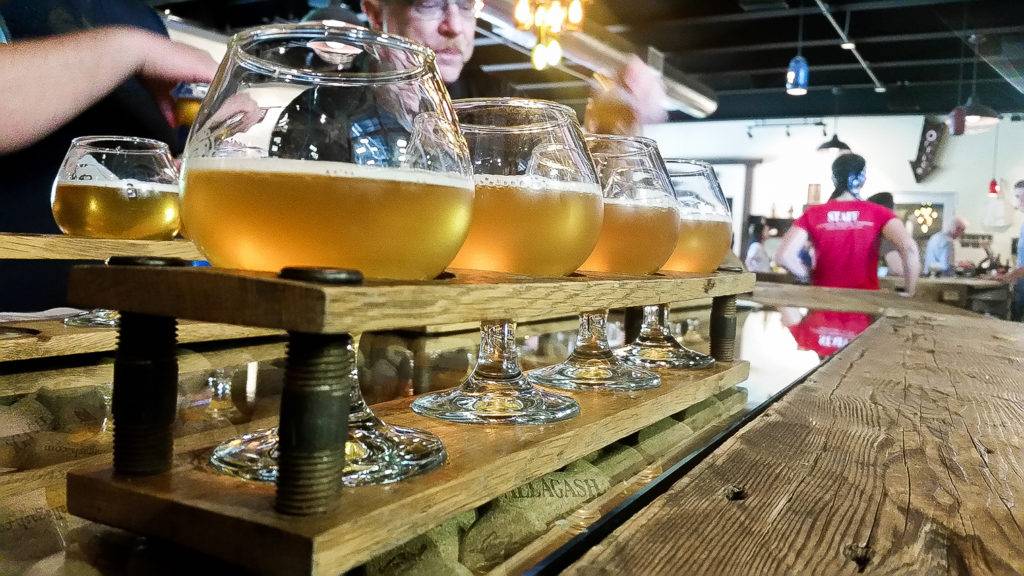 The most famous (and probably the best) in the area is Allagash Brewing Company.  The tours fill up really quick, even during the off-season, so if you're stopping by on the weekend make sure to book your tour ahead of time.  You actually learn a lot on the tour if you're into the intellectual side of beer and get to taste 4 different brews if you're not!
Old Port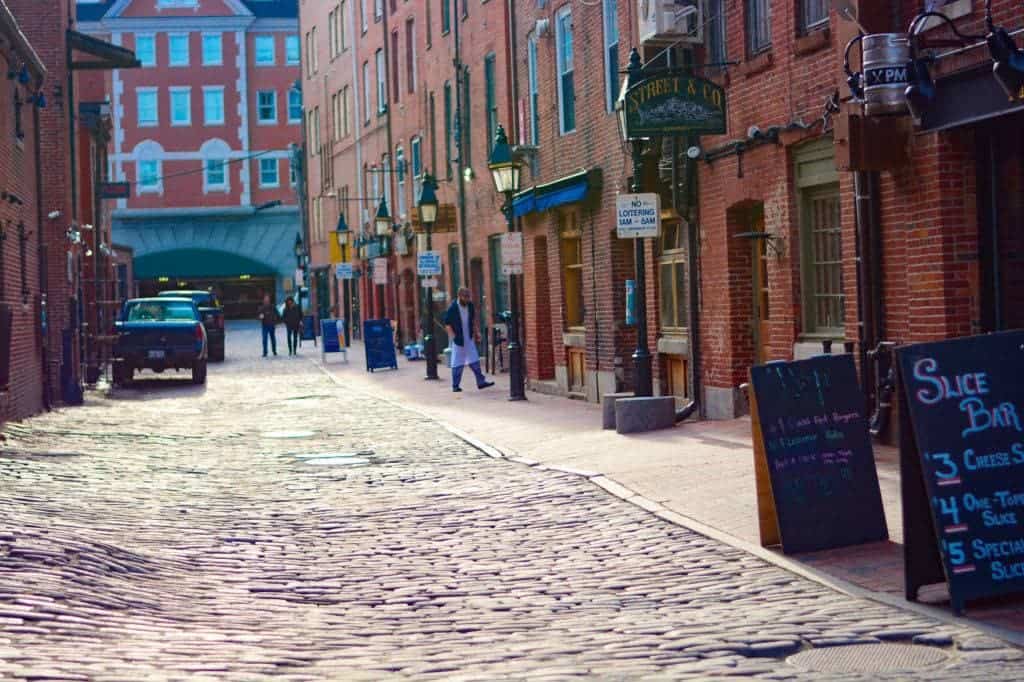 Although most of these activities are near or in Old Port, I recommend setting aside some time to just walk around and explore the area.  It's so quaint and New England but there's a enough there that you could spend a full day checking it out.  We found tons of cool side streets with all sort of eclectic shops, food tours, coffeehouses, historical sites, and even a psychic.  It's very quintessential New England while still being fun and even slightly trendy!
Donuts and Coffee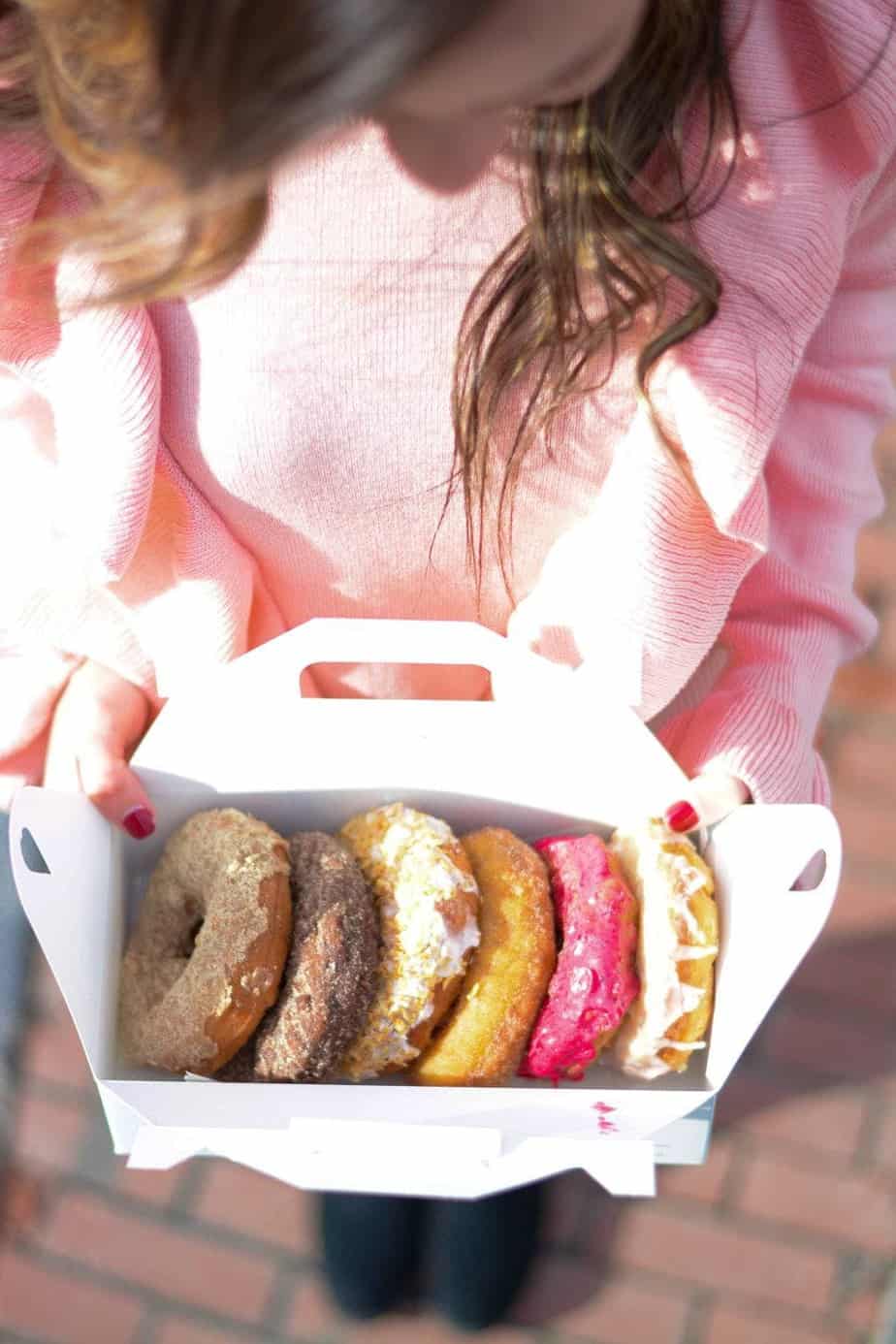 Bard Coffee was recommended to me quite a few times as the best, and it way exceeded expectations.  The inside is filled with windows but is still super cozy and the general vibe is hip but welcoming.  I got a latte with a pretty design on the top.  There's free wifi which definitely makes it a great place for getting some work in!  The Holy Donut is also crazy famous in Portland for having the best donuts of all-time.  I'm not a donut aficionado but I'm pretty sure they were amazing, especially the coffeecake.  The place was packed so make sure you leave enough time to wait in line.  Eating donuts is one of the most famous things to do in Portland Maine – you have to try it at least once!  This sweater is by Rachel Parcell.
Arts District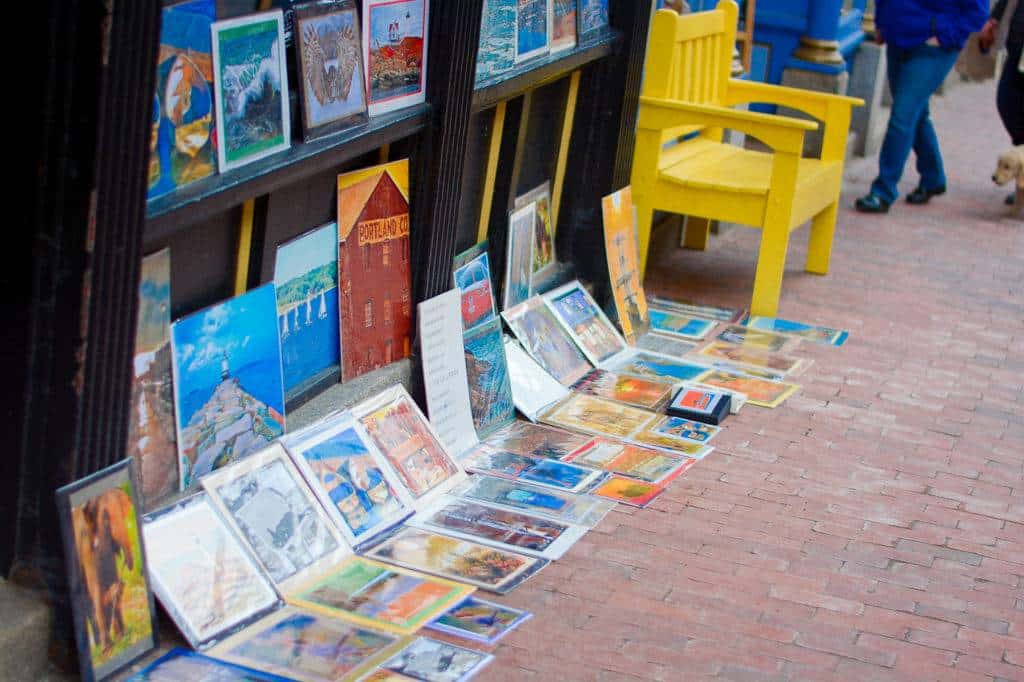 There's randomly a ton of art in Portland.  There's the Portland Museum of Art along with a bunch of smaller museums and galleries.  There's also a lot of street artists set up which is really cool to find in such a cold city.  Cute cafes are the main thing for food here and all types of live music can be found on weekend nights including Indie, Jazz, and Rock Bands.
Shopping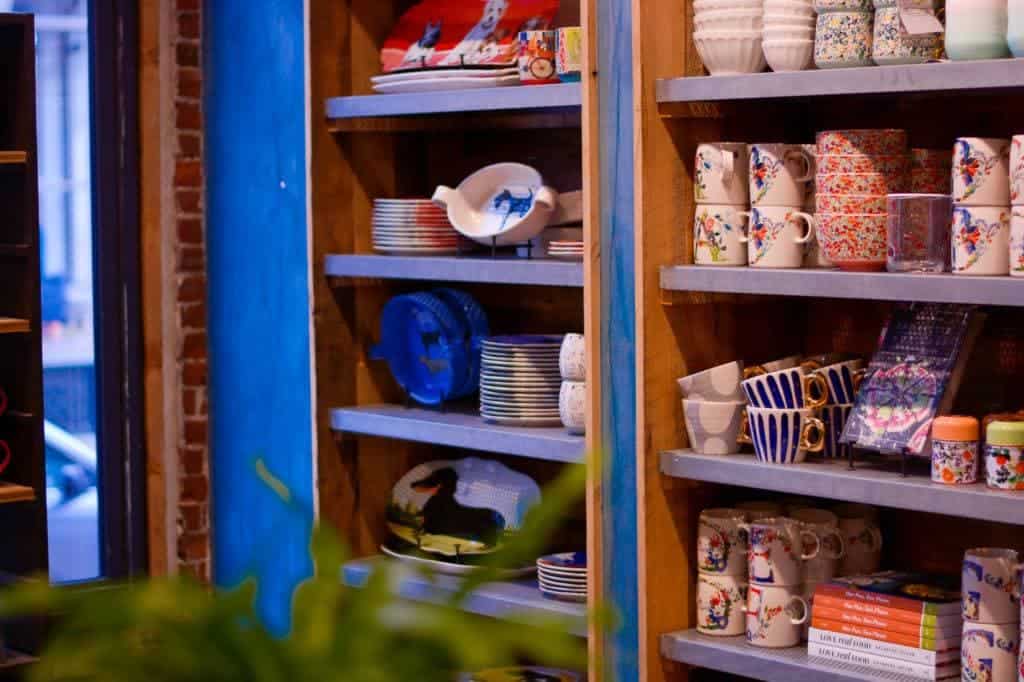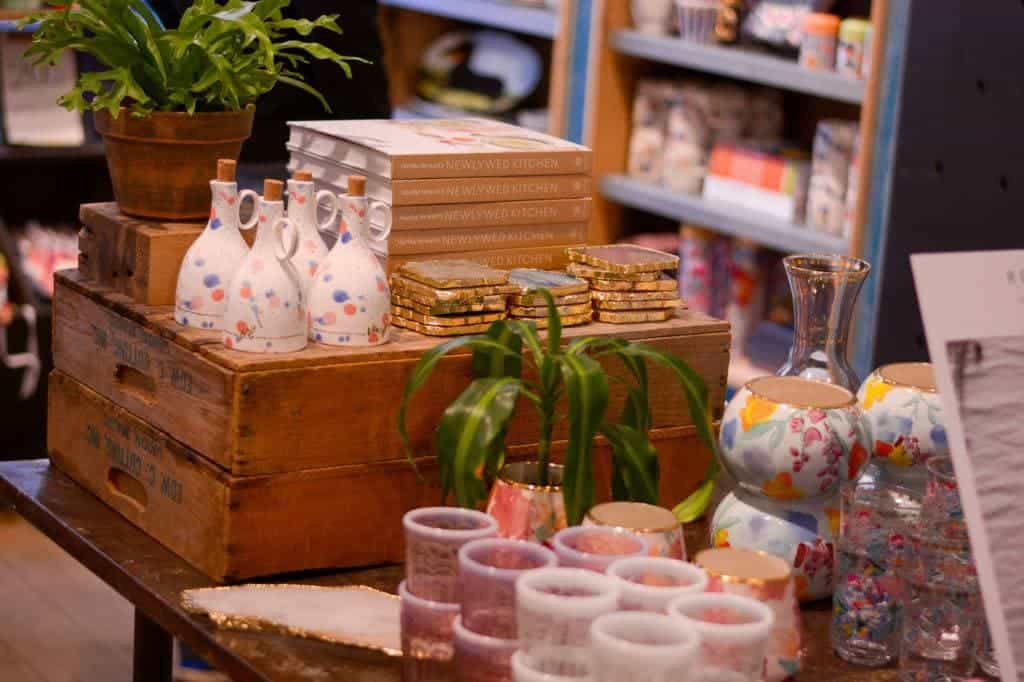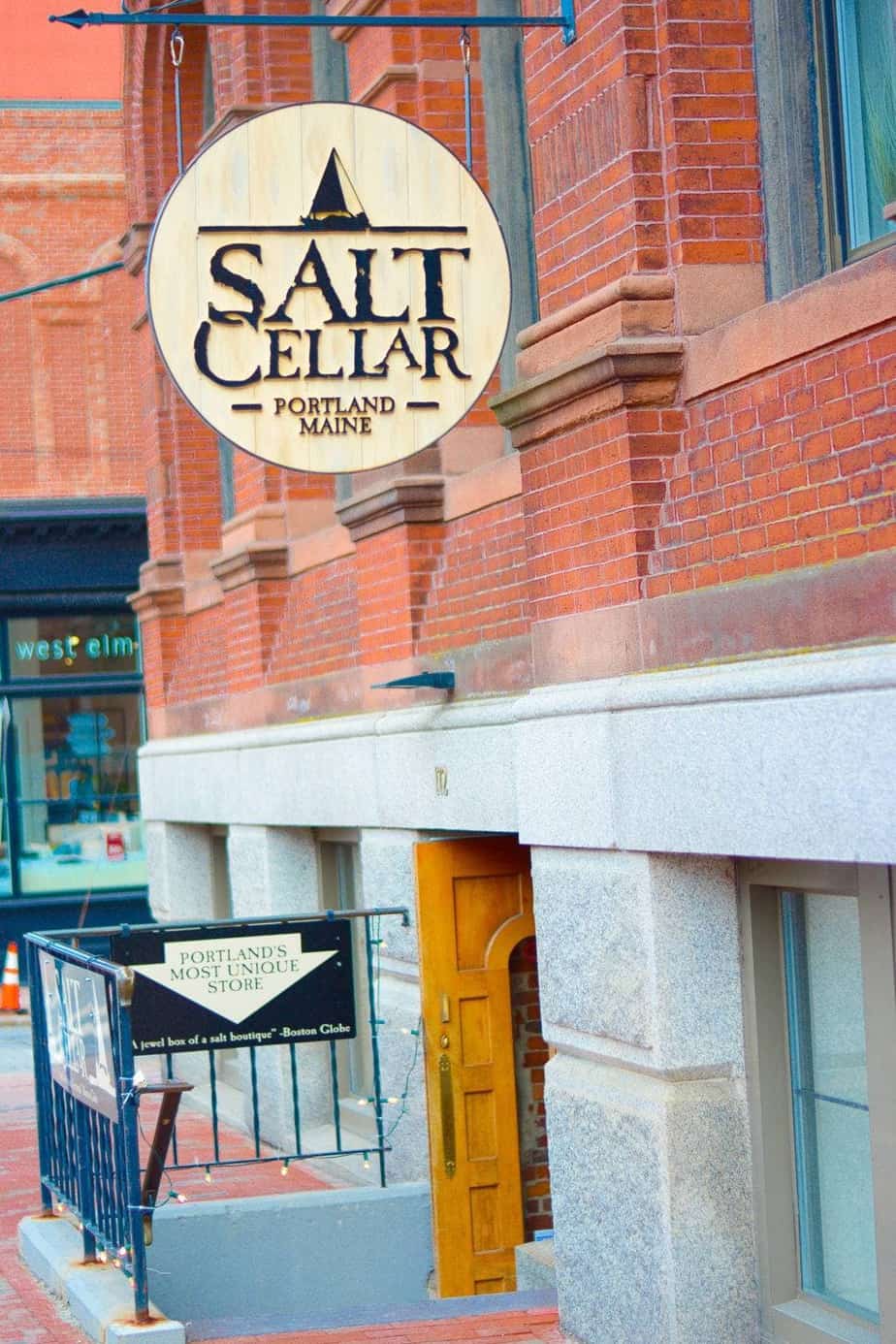 While I'm not usually a huge fan of shopping while I'm on vacation, Portland had some super cute stores.  The Salt Cellar is really cool – they sell items made of salt for literally anything you could want (I got pure salt Tequila shot glasses but there were cutting boards, bath scrubs, salt lamps, etc).  The Black Dog is perfect for preppy brand lovers, and Blanche + Mimi is a wicked adorable home decorating spot that sells completely unique, Anthropologie-ish items.
The Harbor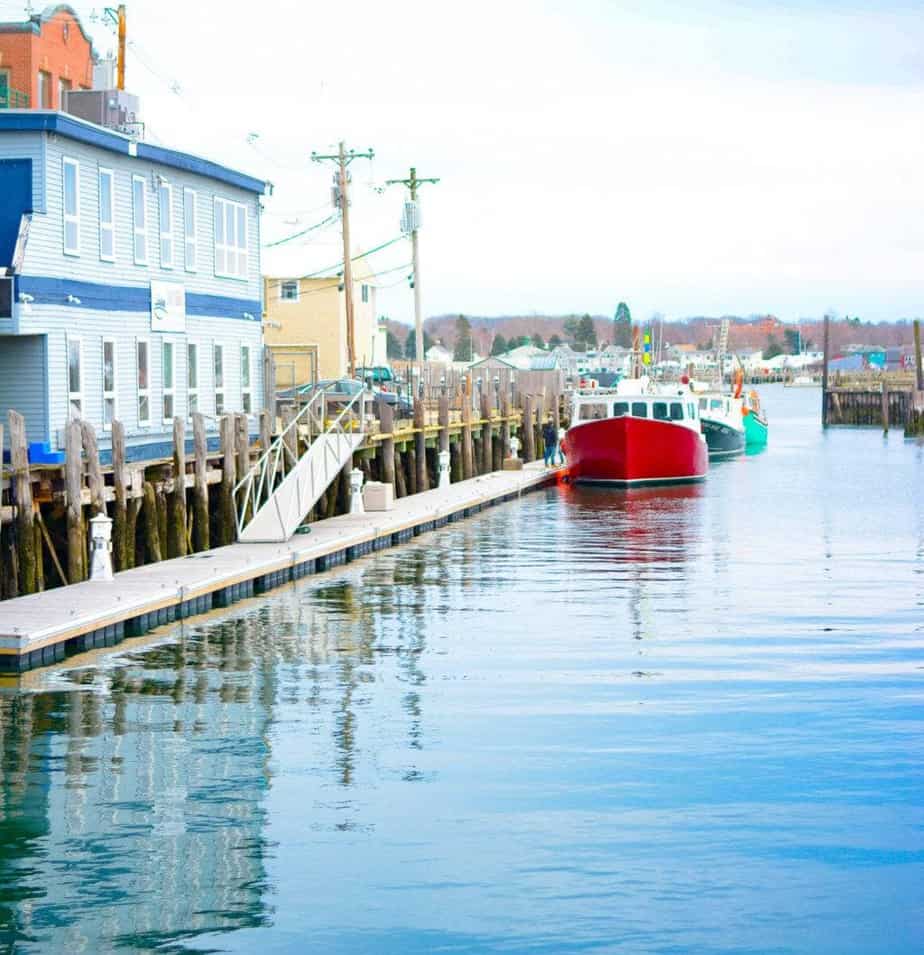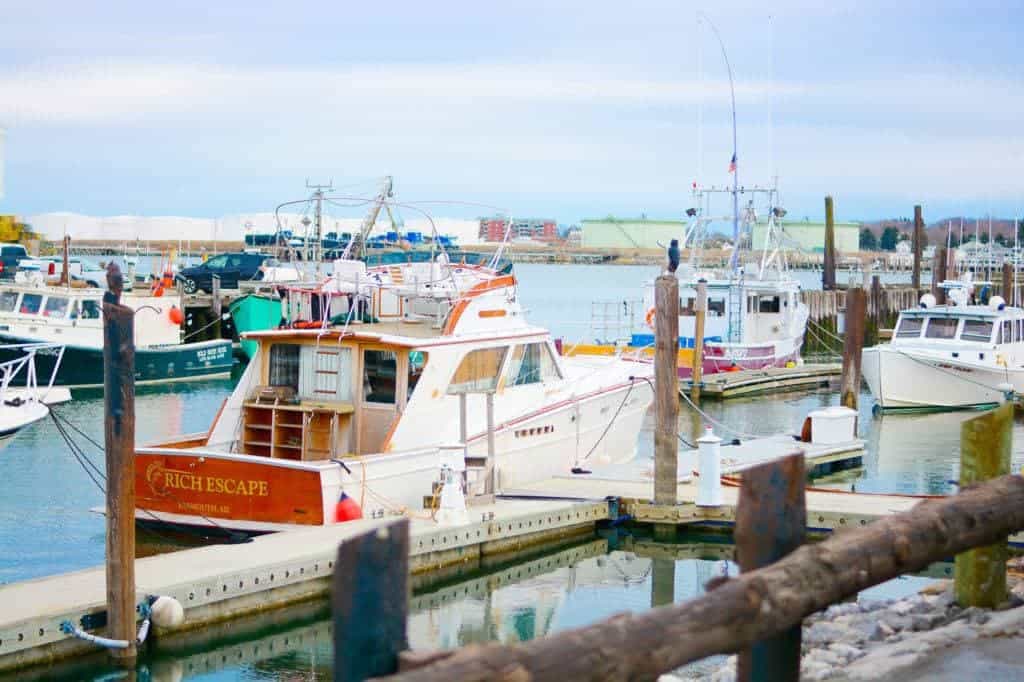 The Harbor is right next to Old Port and is a cool place to just walk around and explore.  There's so many little side streets that lead to individual marinas with tons of restaurants right on the water.  It's very nautical, preppy, and old school, but really hopping in the summer (and serene in the winter).
Portland Architecture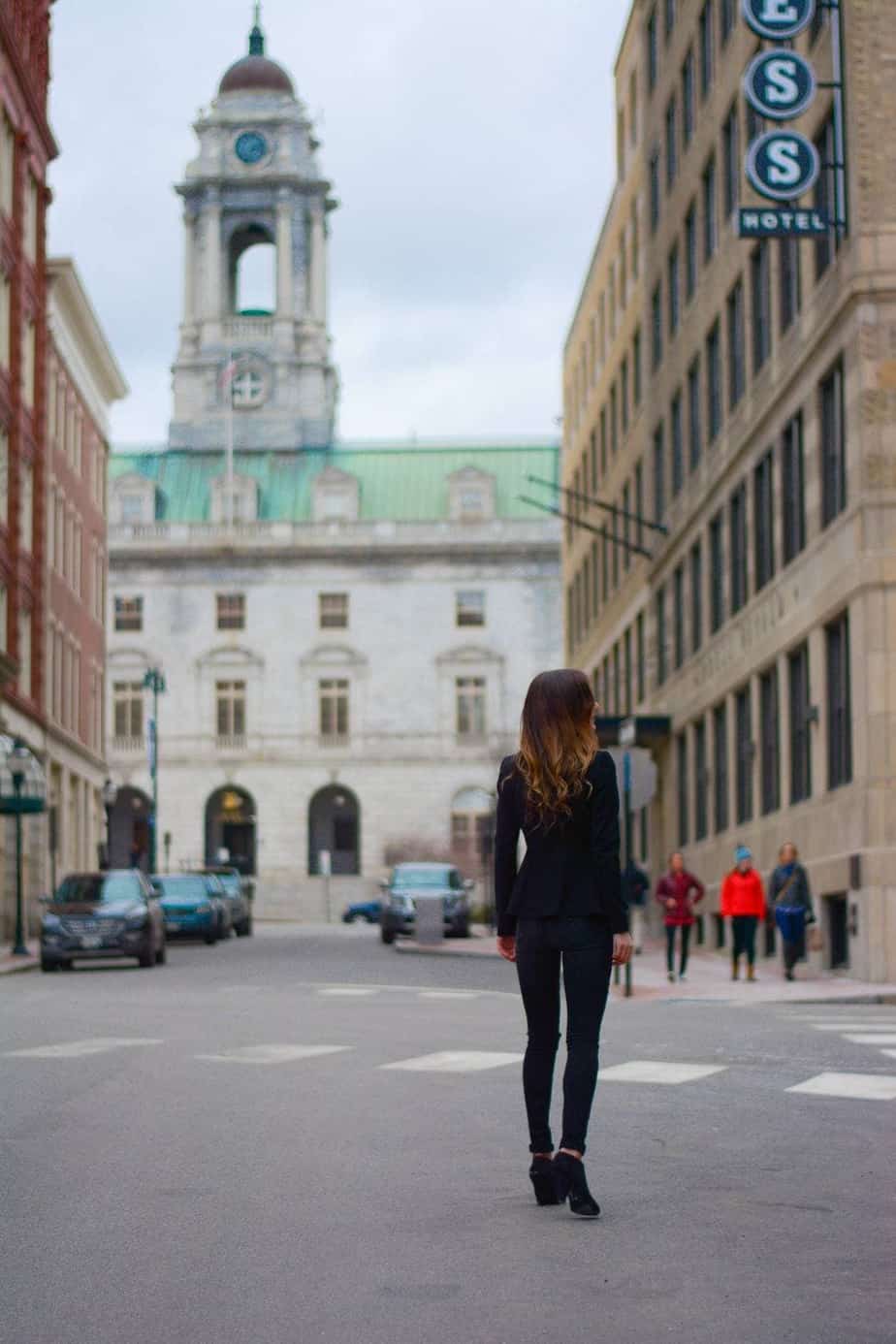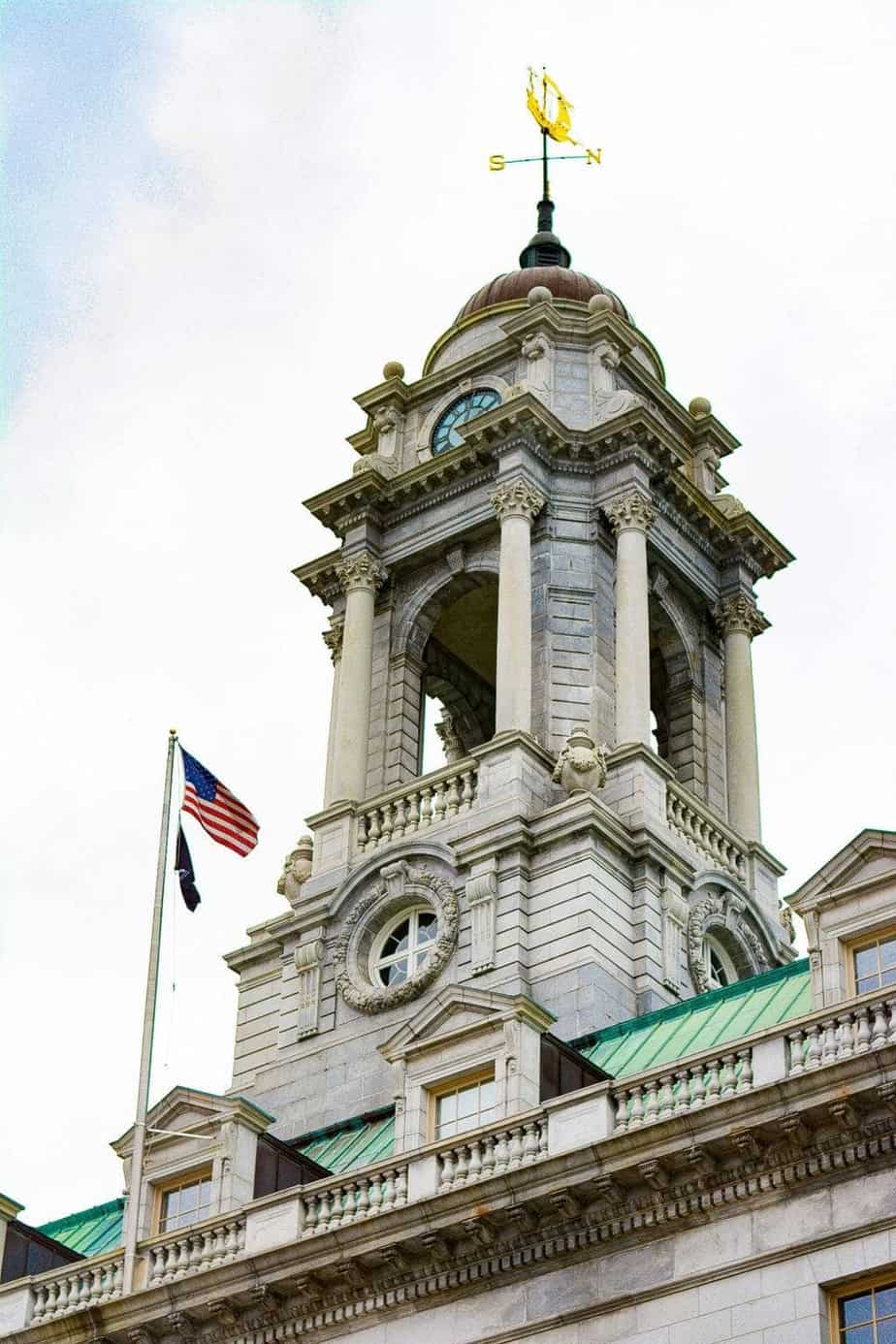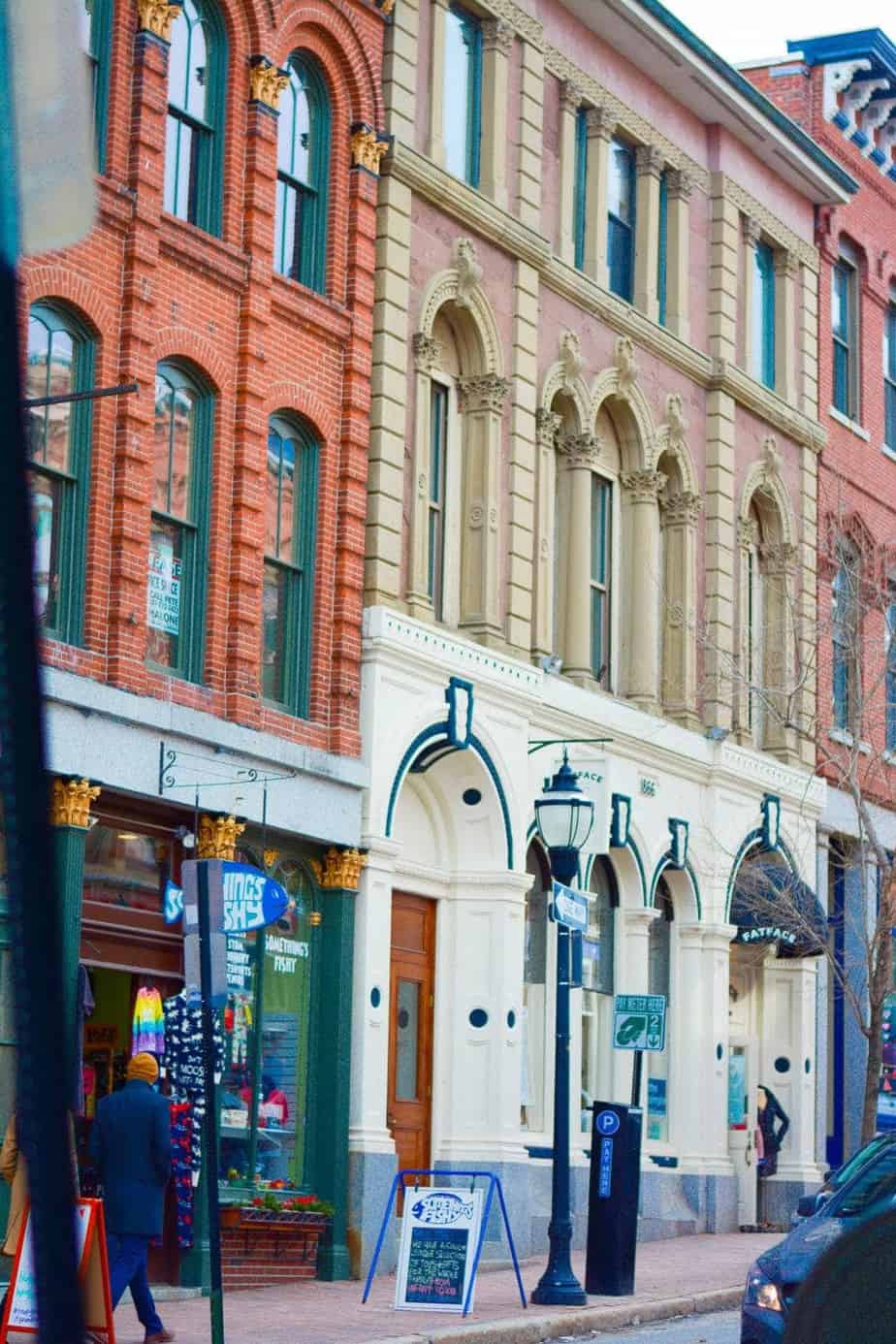 Although architecture wasn't originally on my list at all, it's really beautiful and checking out the buildings was actually one of my favorite things to do in Portland Maine.  It's an eclectic mix of classic New England brick sections and more romantic, Victorian stone buildings.  The City Hall building is especially cool.
February brings cabin fever blues and my getaway to Portland (which was only a little more than an hour from home), was the perfect cure. This cute little city is bookmarked for for future visits!