During the Christmas season, I simply have to have an adorable Christmas wallpaper background on my iPhone. There's nothing that puts me more in the Christmas spirit!
With everything going on right now, I'm more into the things that I can control.
I might not get to see all of my family members this Christmas, but I will decorate my home, bake goodies, and add fun Christmas touches like iPhone wallpaper.
Something about opening up my phone and seeing a happy wallpaper makes me that much more cheerful. Our iPhone's wallpaper really is the new "bookmark" in 2020!
I'm that person who switches out my wallpaper every few days because there's just so many fun options, especially during the Christmas season.
Whether you're looking for super cute and general December wallpaper choices or you specifically want Christmas wallpaper options for your iPhone, there's sure to be a great option among these free wallpaper downloads.
I included over 50+ December and Christmas wallpaper options so scroll through and pick out what you like the best!
Don't forget that you can set a different wallpaper option for your home screen and lock screen if you'd like.
Note: some of these wallpaper options are more traditional pattern wallpapers, while others are gorgeous winter scenery or Christmas trees. They're randomly placed below, so scroll through to see what you like best.
These Christmas wallpaper options all work better on the phone because they're vertical, but it's possible to use them on the computer as well if you don't mind cropping them.
Most of these Christmas wallpaper options will work on any kind of phone, though. They all still look great even if they need to be cropped a bit.
Related: 15+ Super Fun Things To Do Online This Holiday Season
How to Save and Use on the Phone:
Press and hold the photo that you want and click save to iPhone. This should work on Androids as well!
Once you've saved the photo to your camera roll, you can go into settings and change your wallpaper.
Keep in mind that you can use a different wallpaper option for your lock screen and your home screen, if you want, or you can use one photo for both.
I typically use a brighter wallpaper for my lock screen and a more muted wallpaper for my iPhone's home screen so that I can see my apps over the wallpaper. This will of course depend on your phone's aesthetic.
If you find a super bold wallpaper that you really want to use on your home screen, trying putting a muted overlay on top of the photo using an editing app like Tezza or Canva.
Related Posts:
Free Christmas Wallpaper For iPhone:
Browse through these Christmas wallpaper options!
I included a ton of different types so if you don't see something you like, keep scrolling.
There are simple pattern backgrounds, collages, Harry-Potter inspired Christmas scenes, city winter scenes, quiet country winter scenes, Christmas tree images, and more.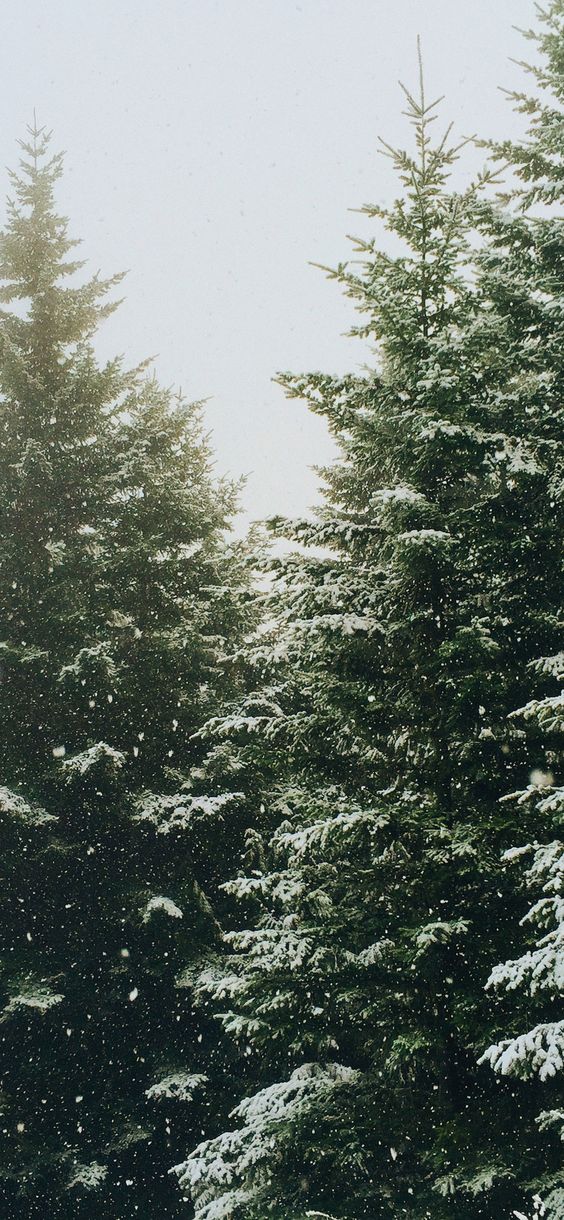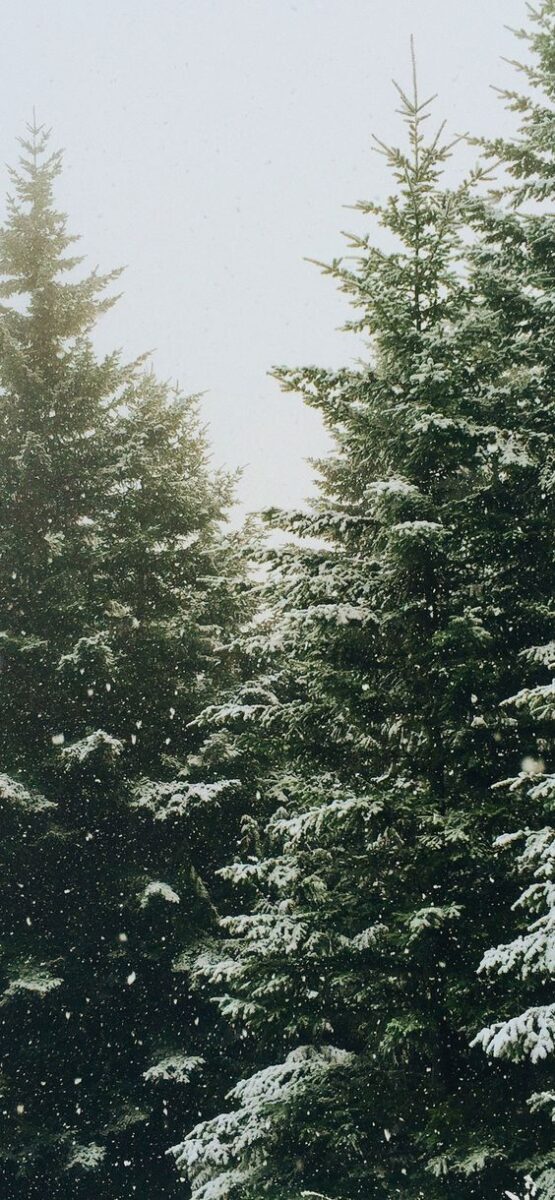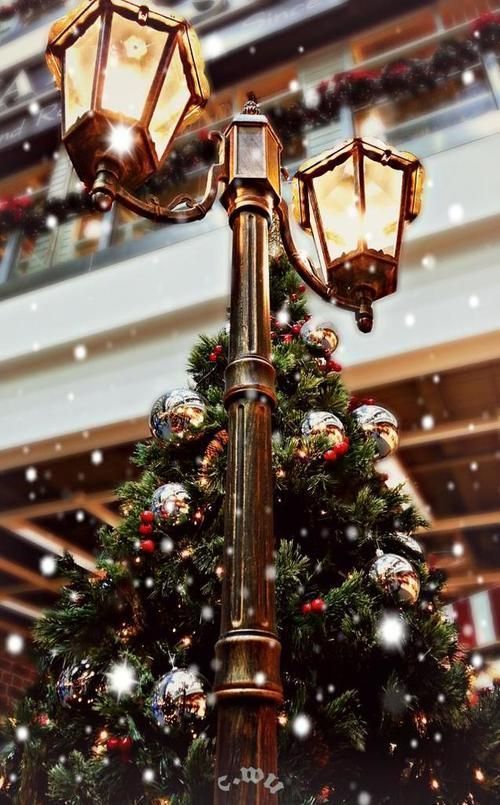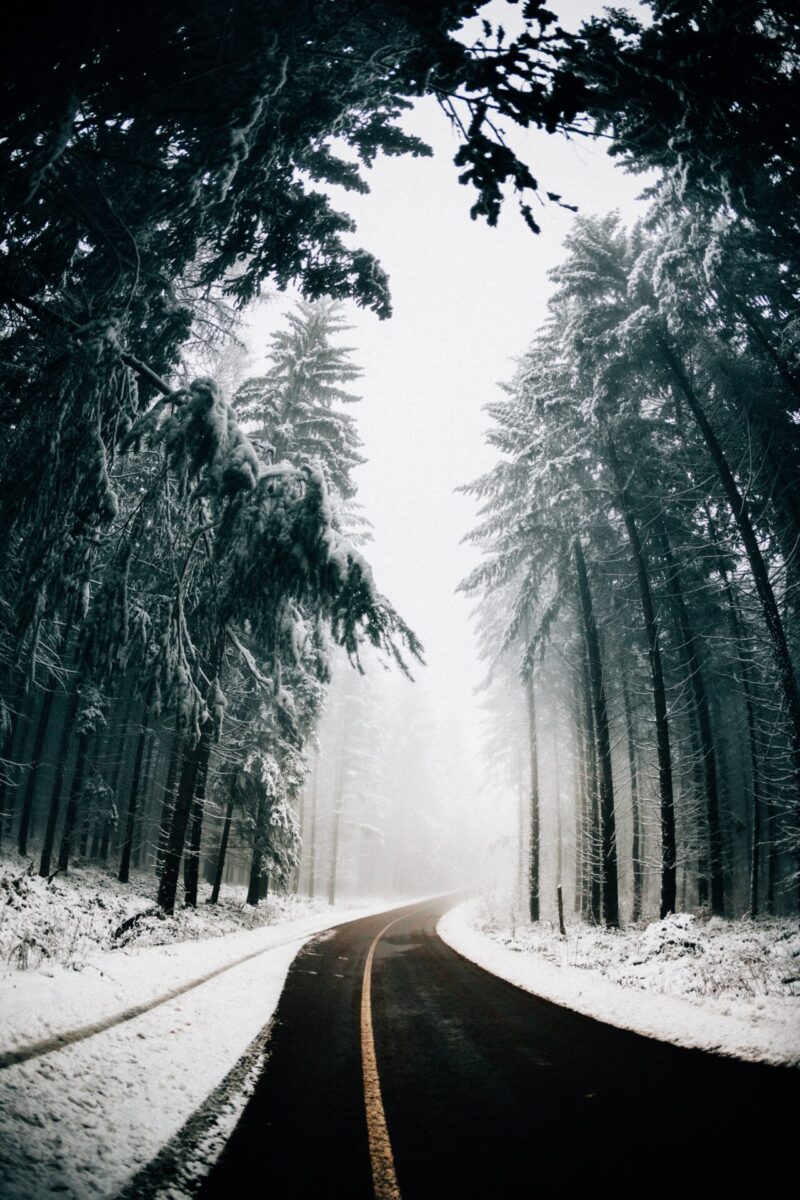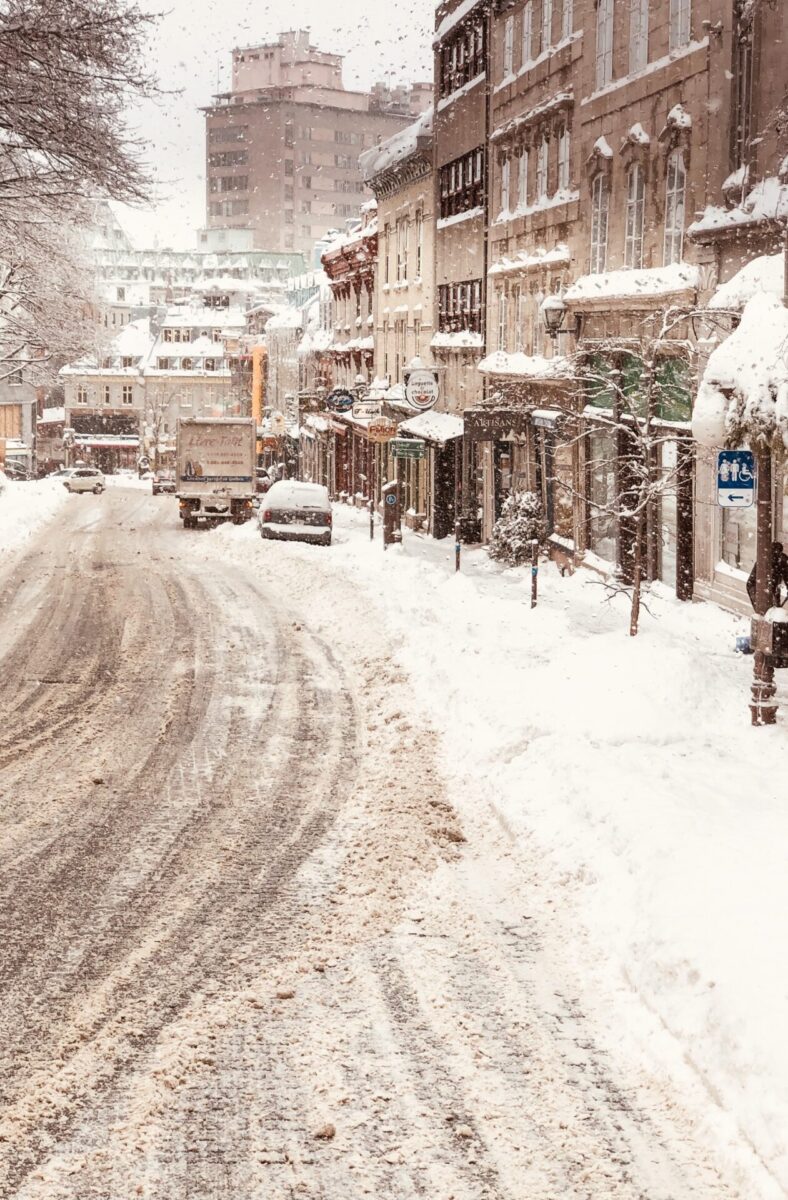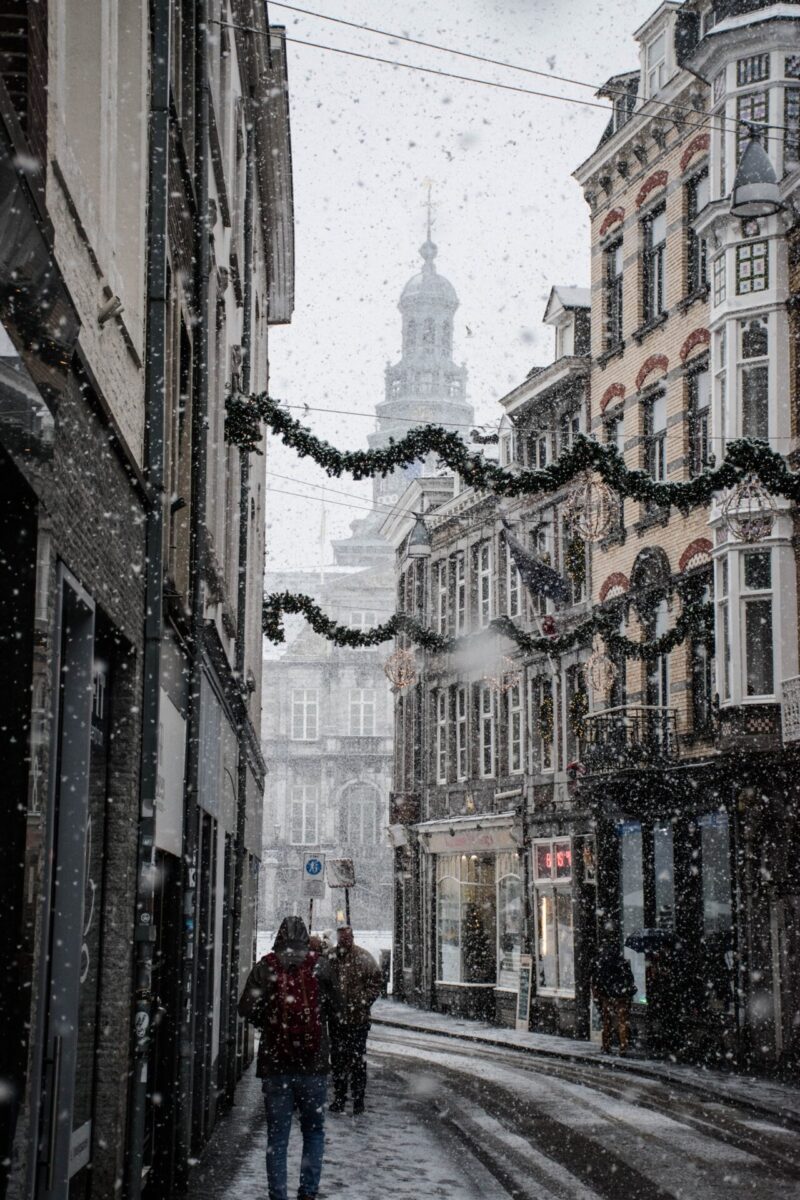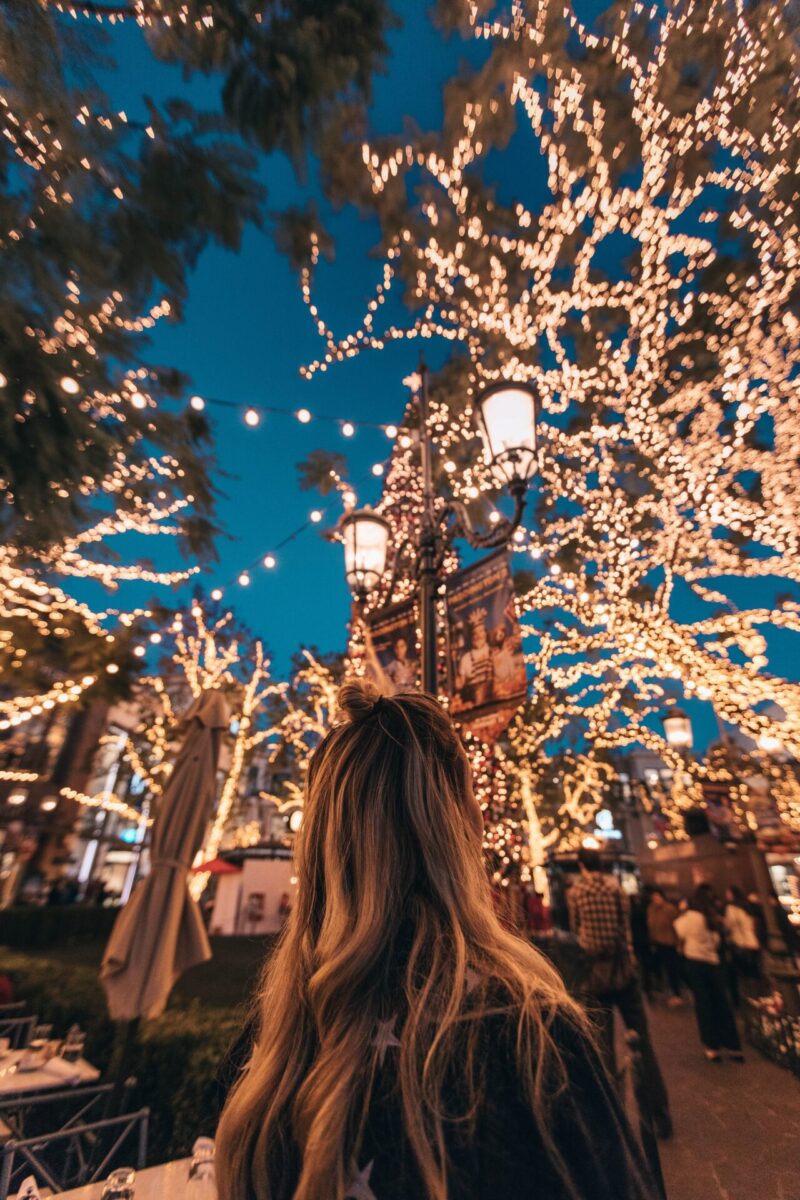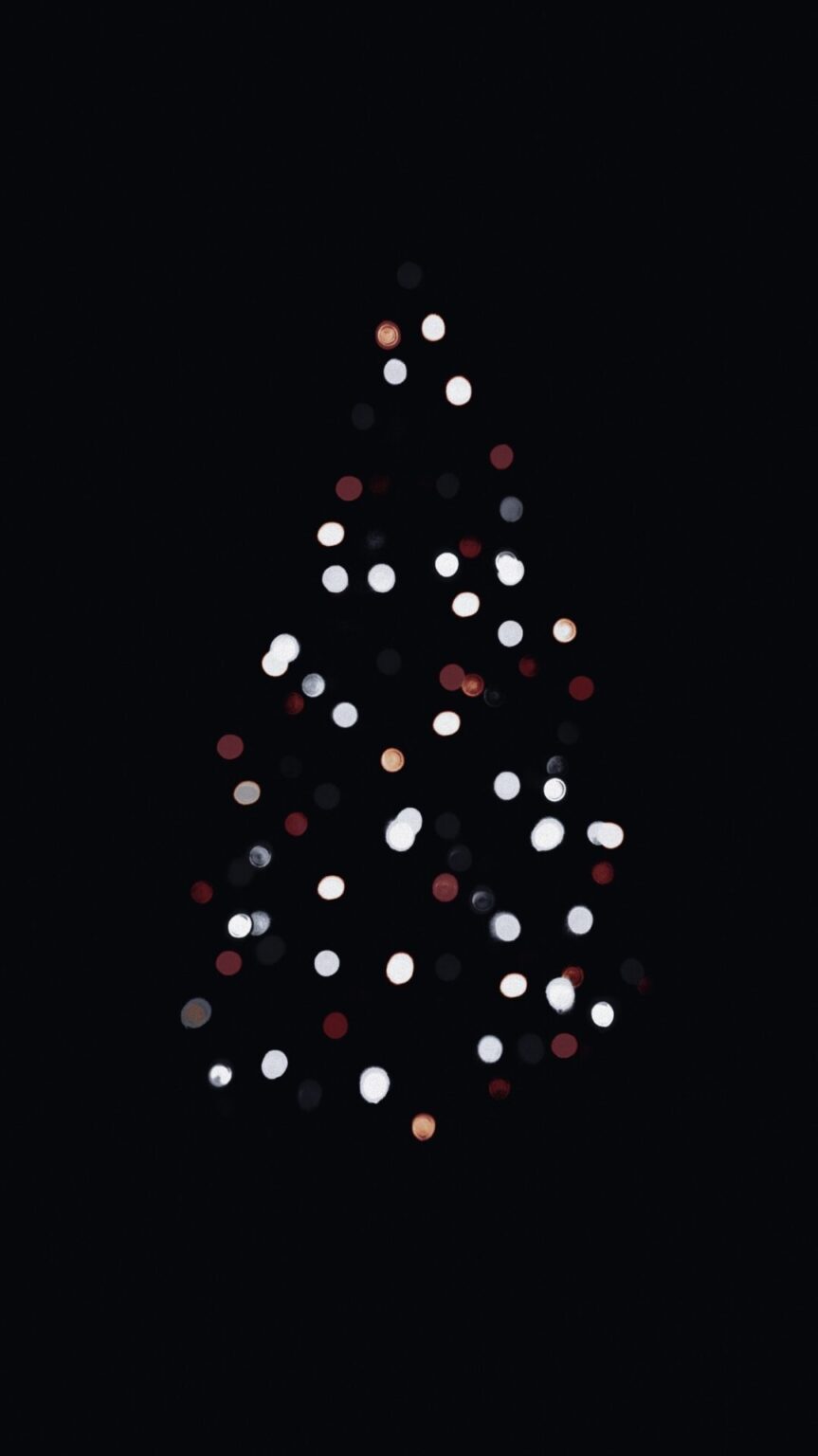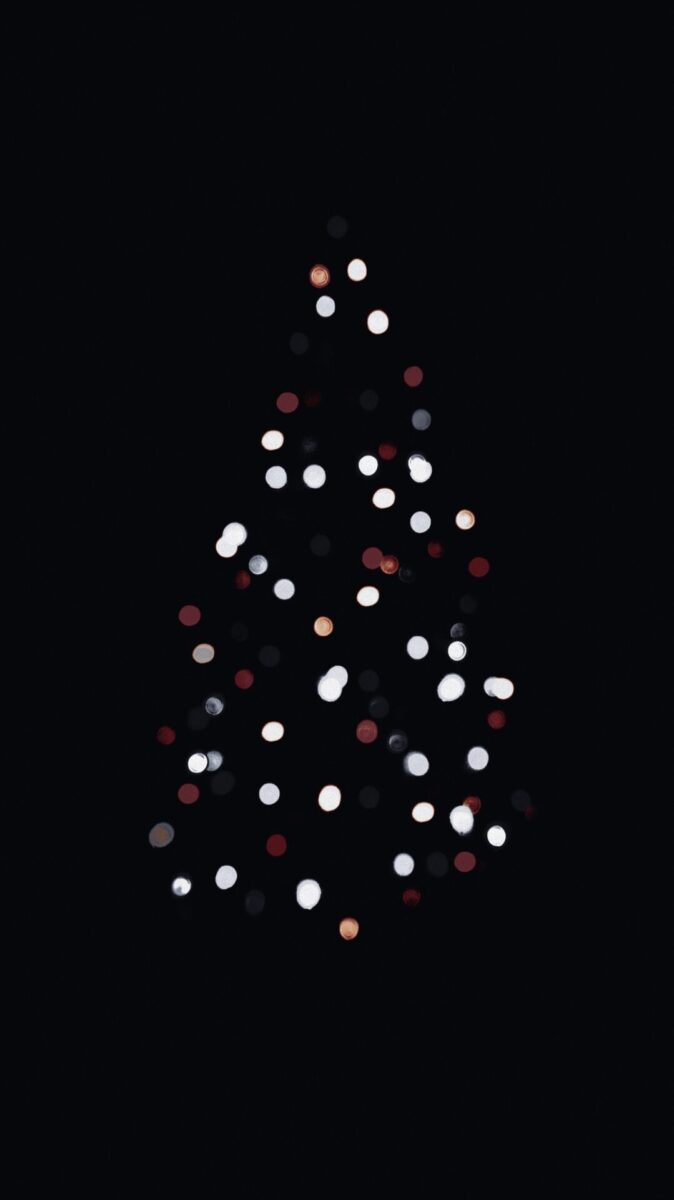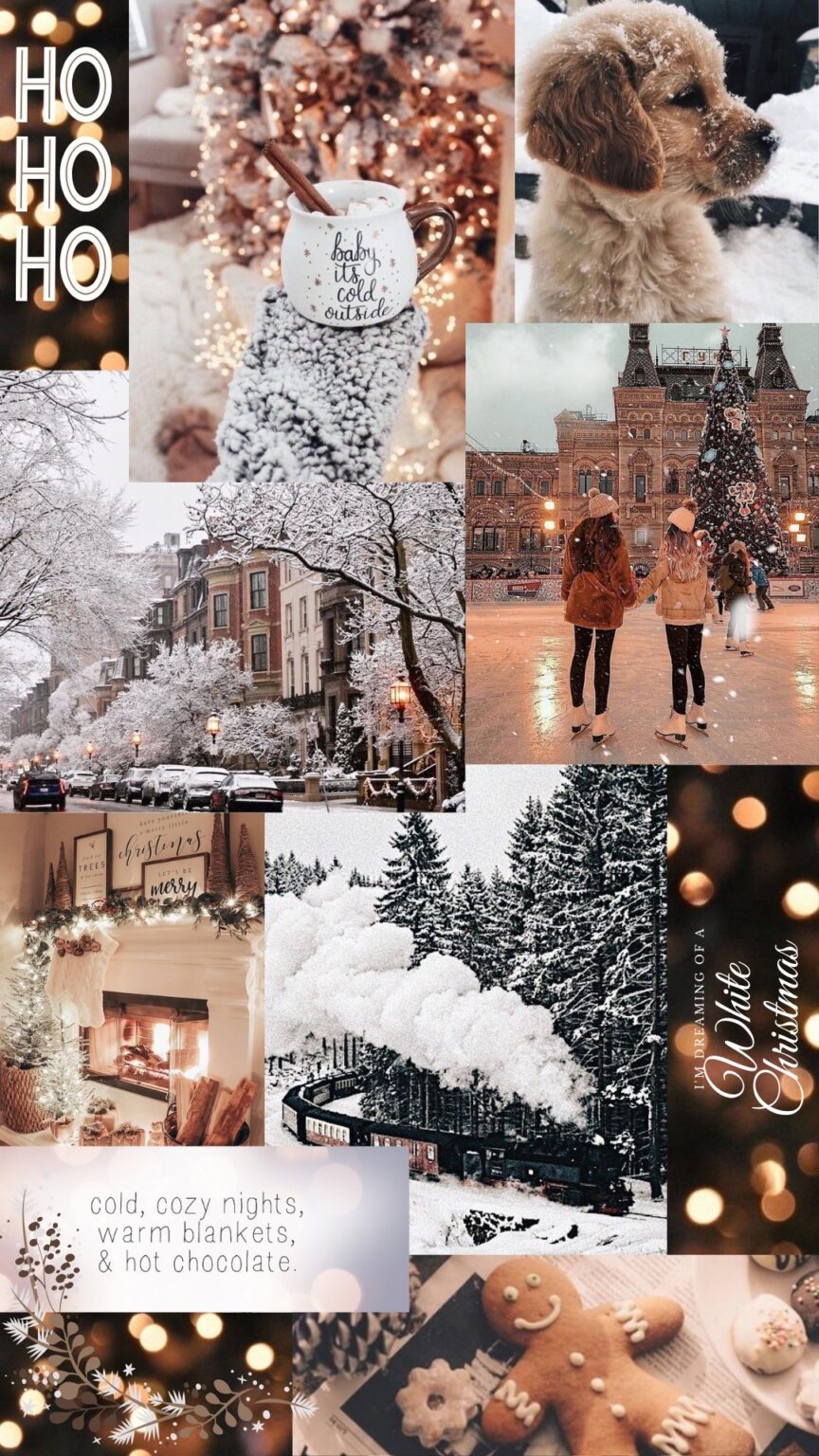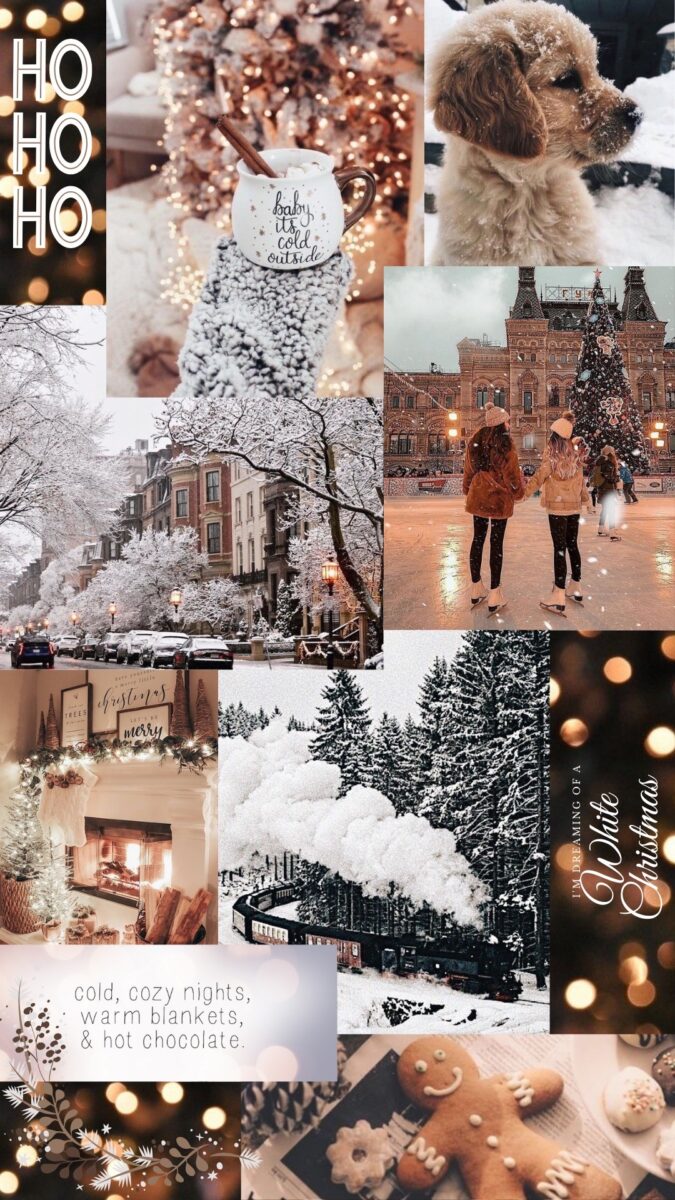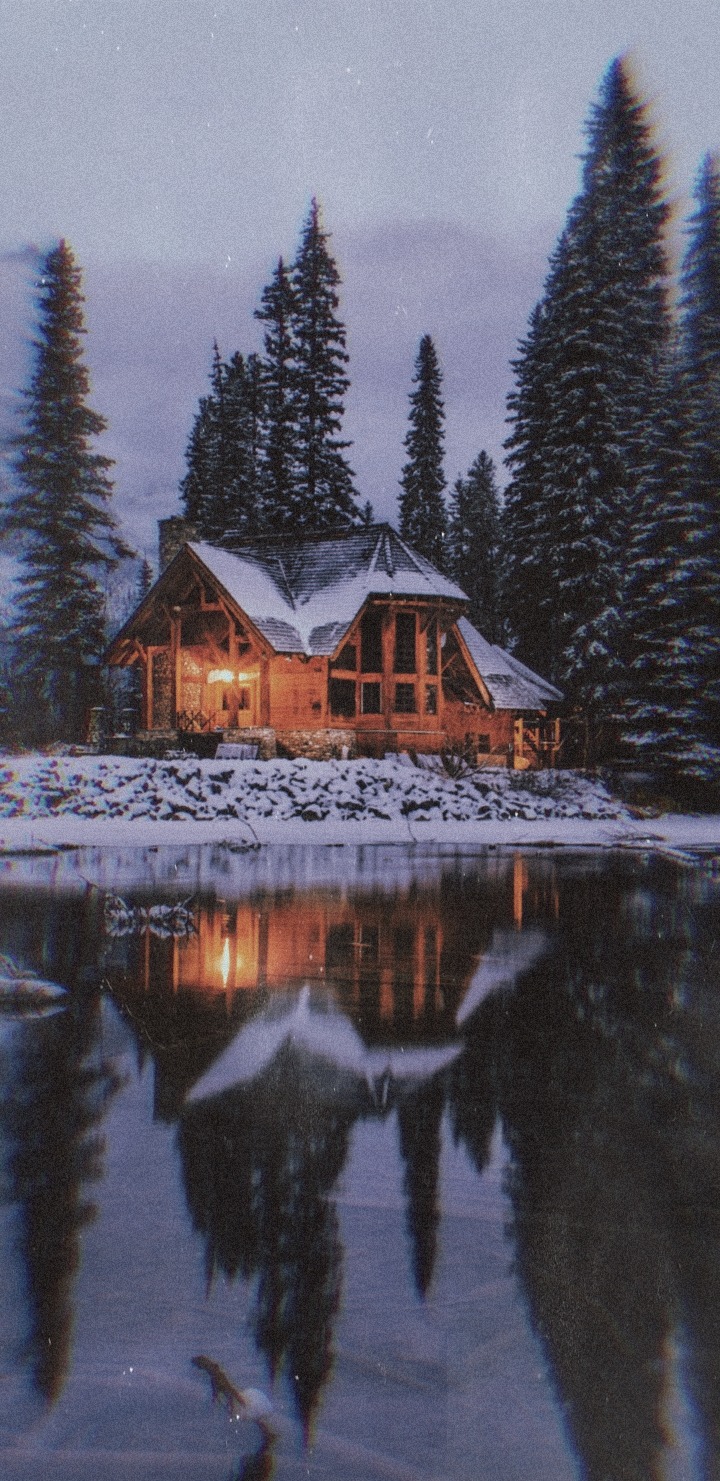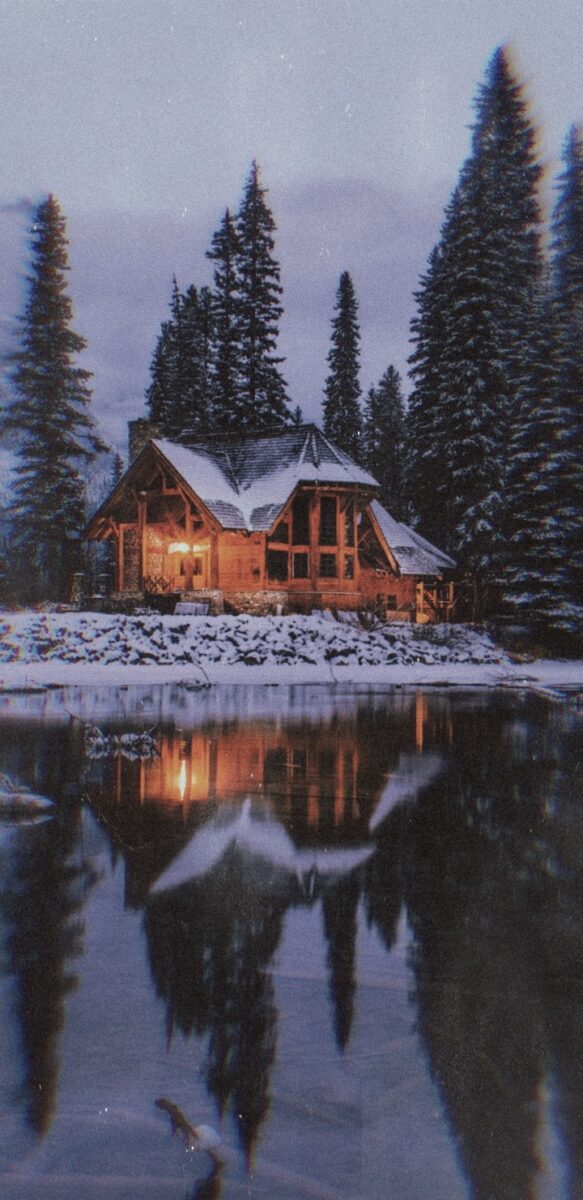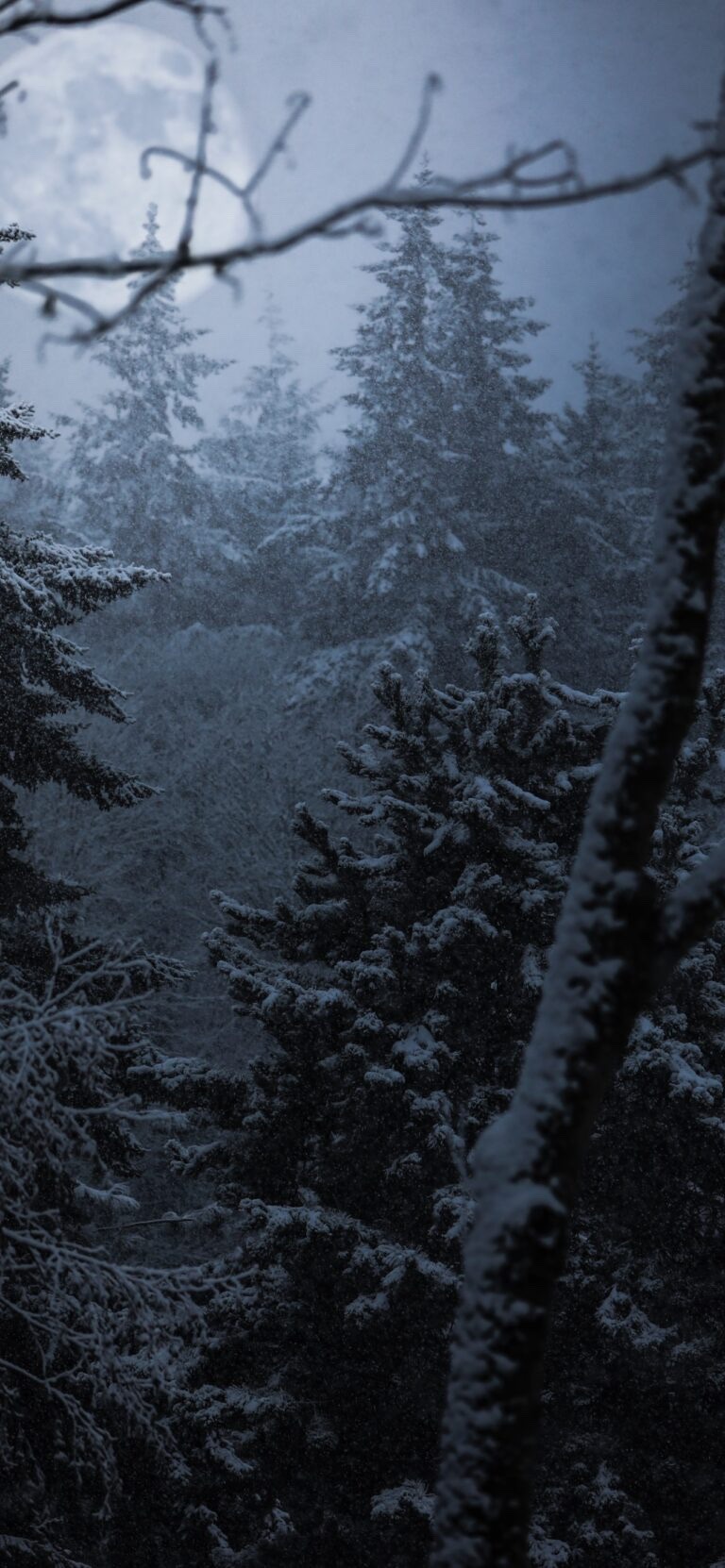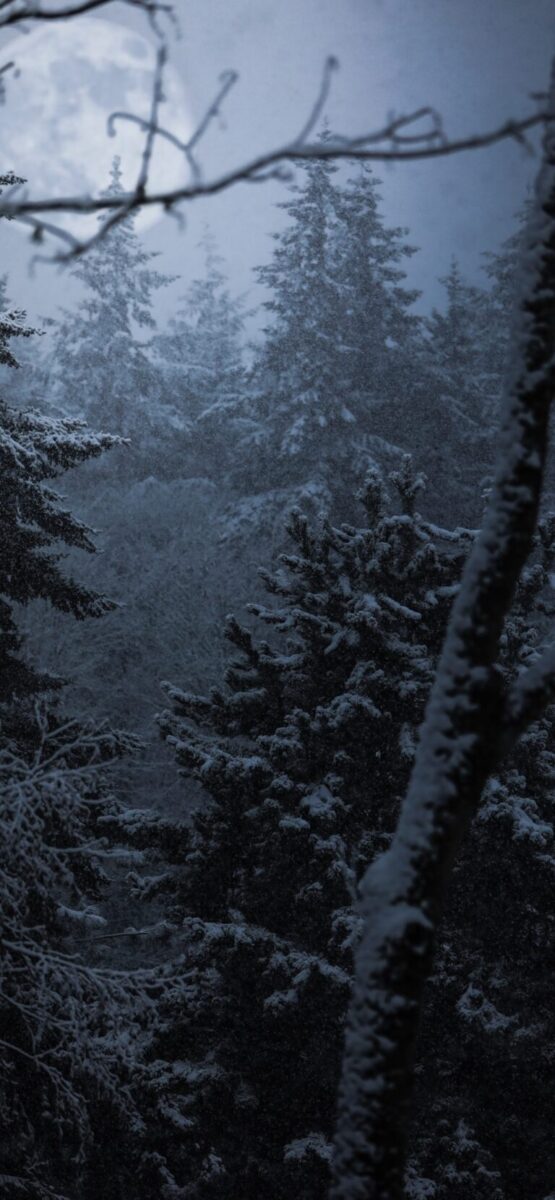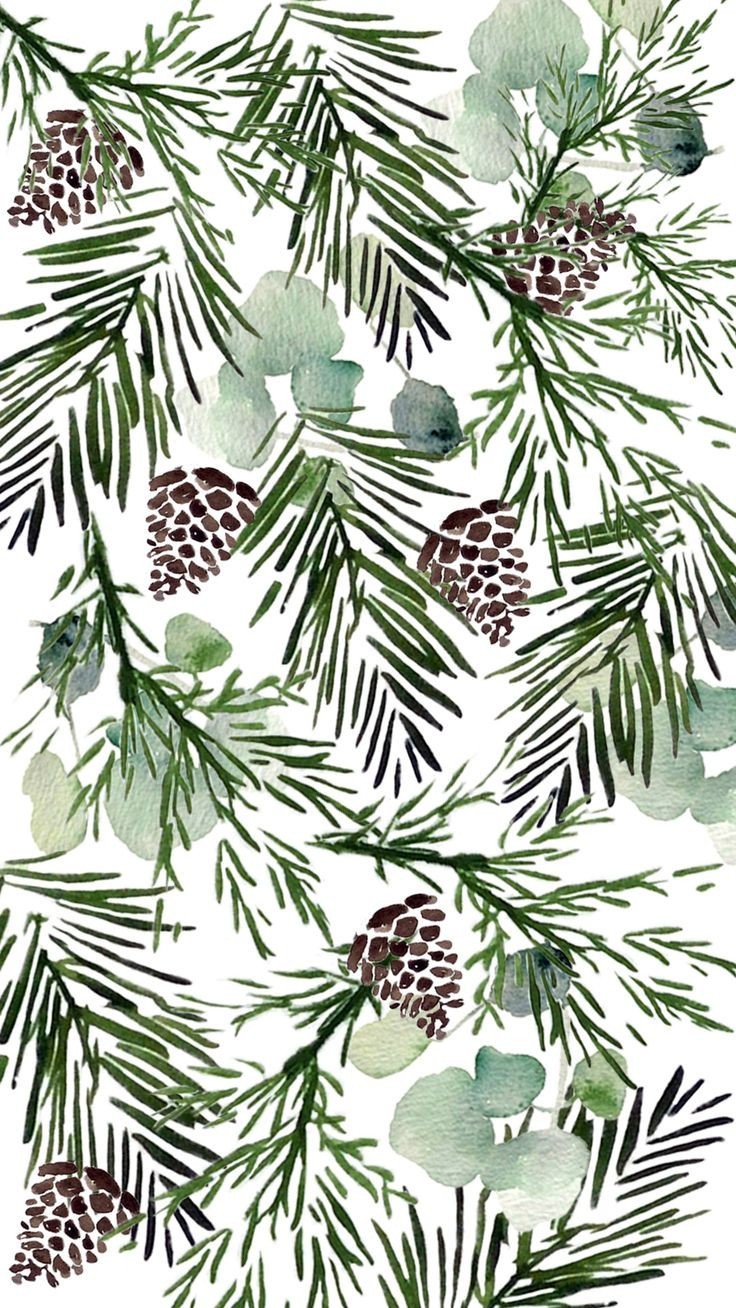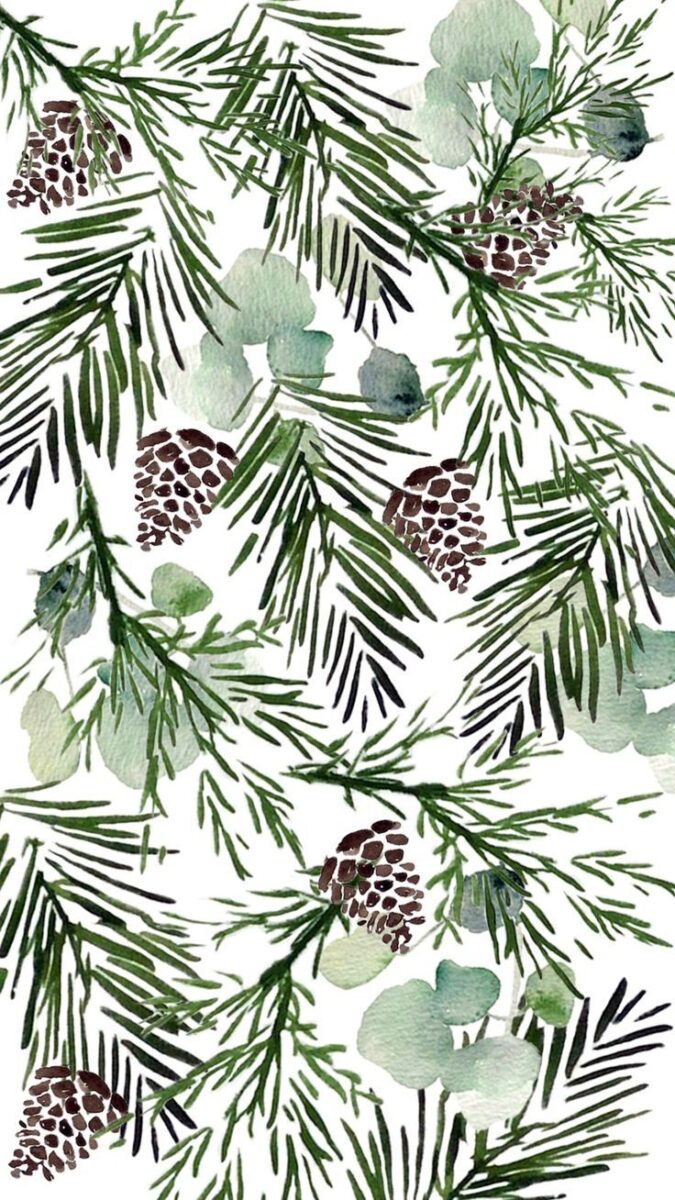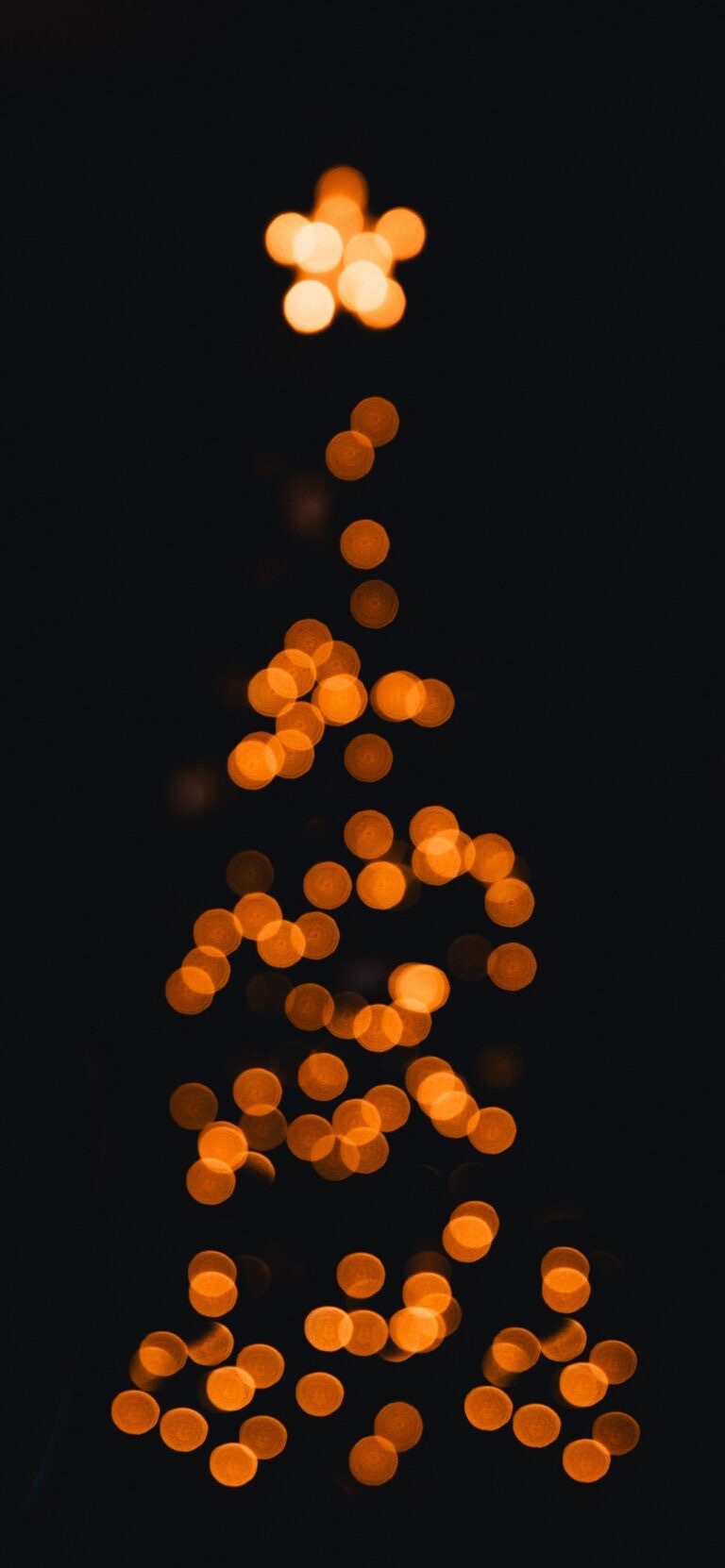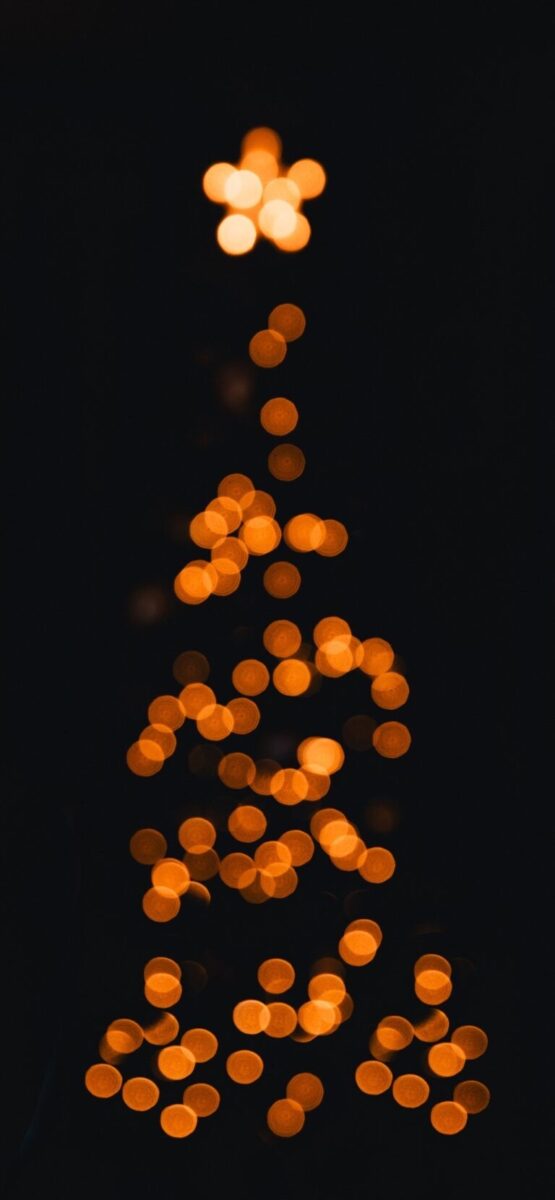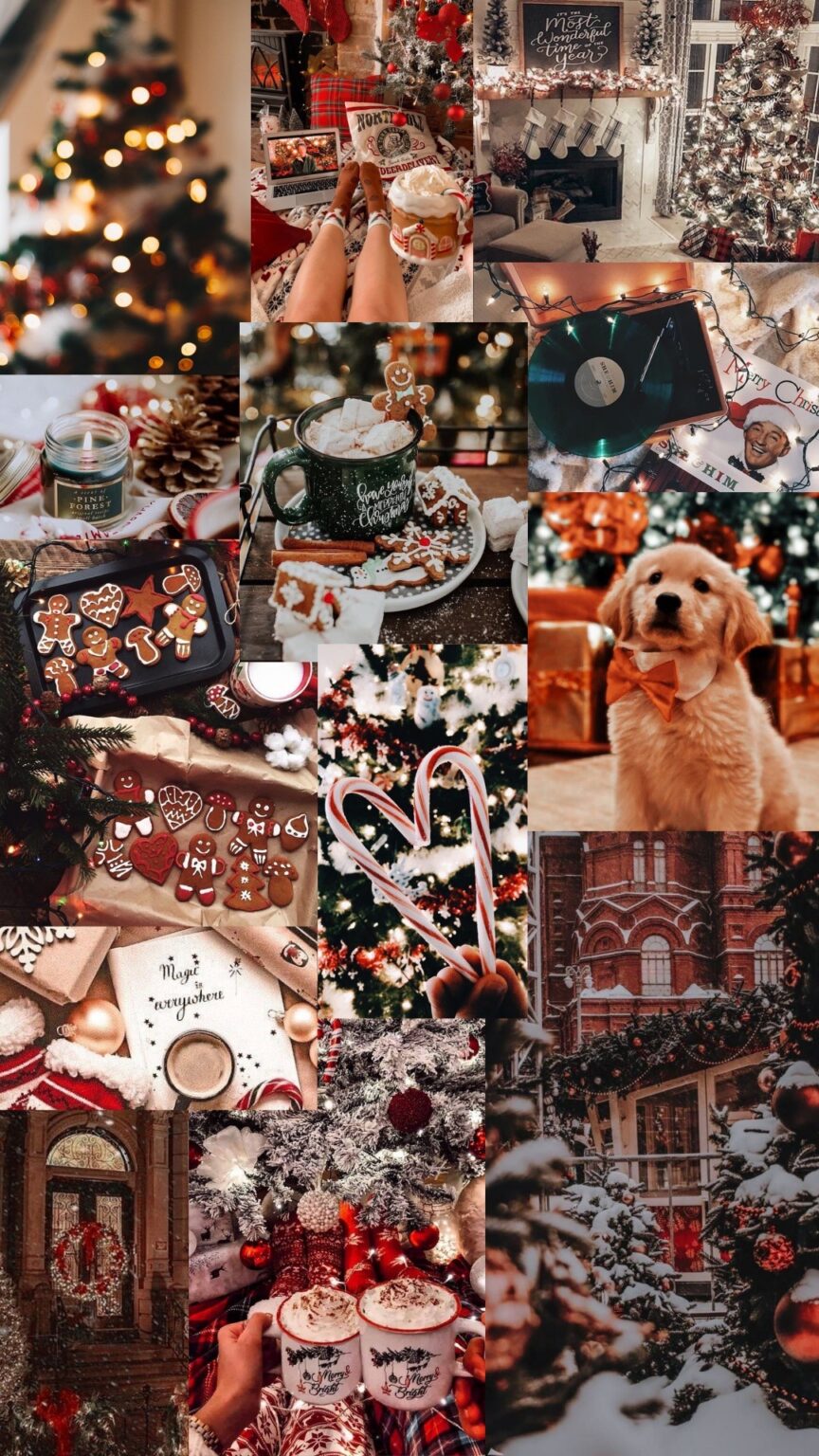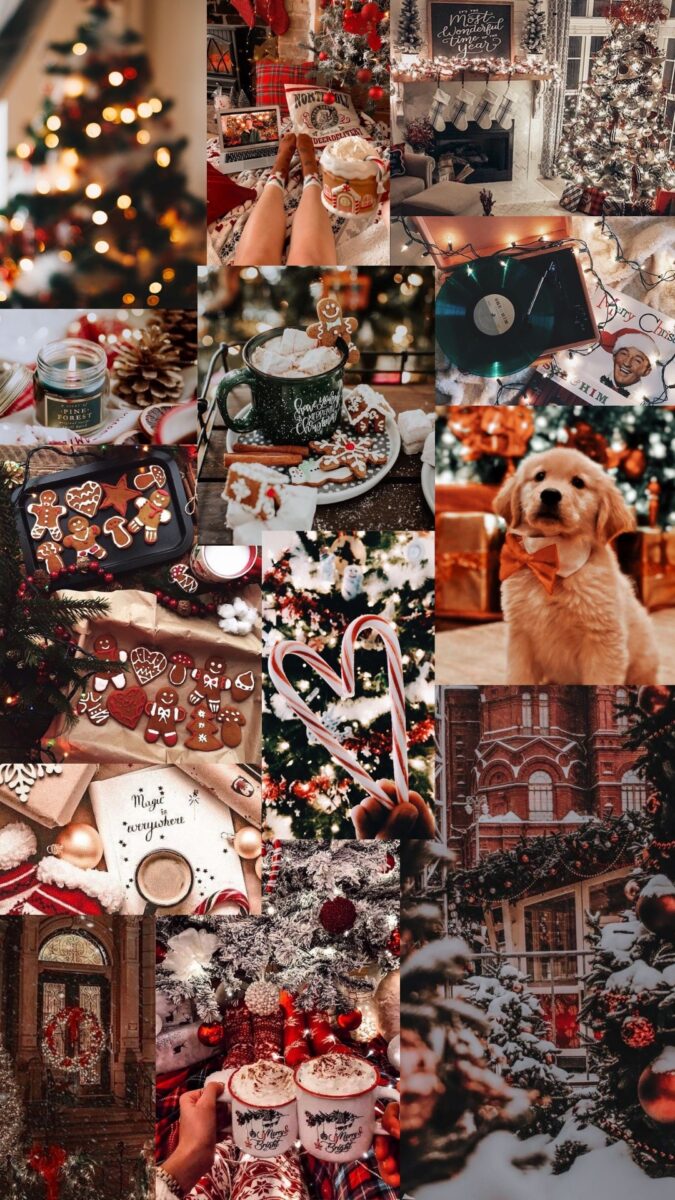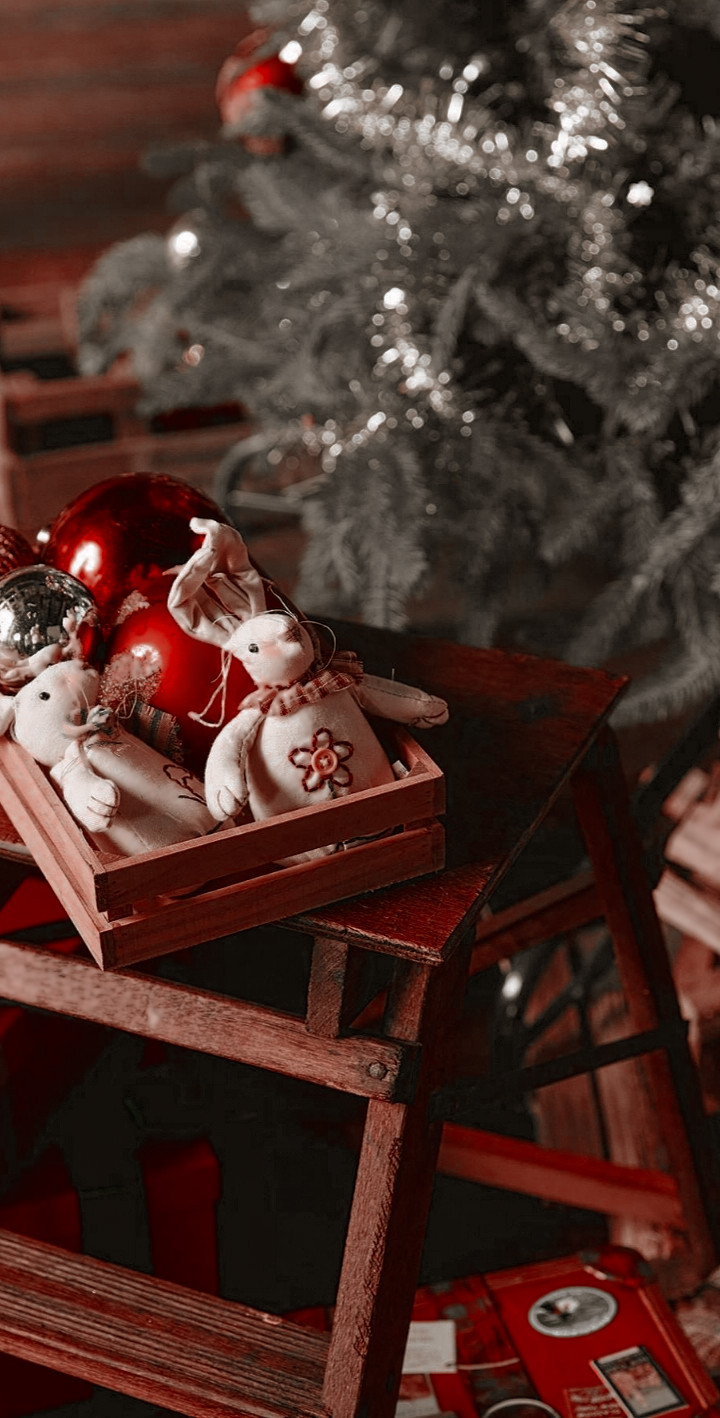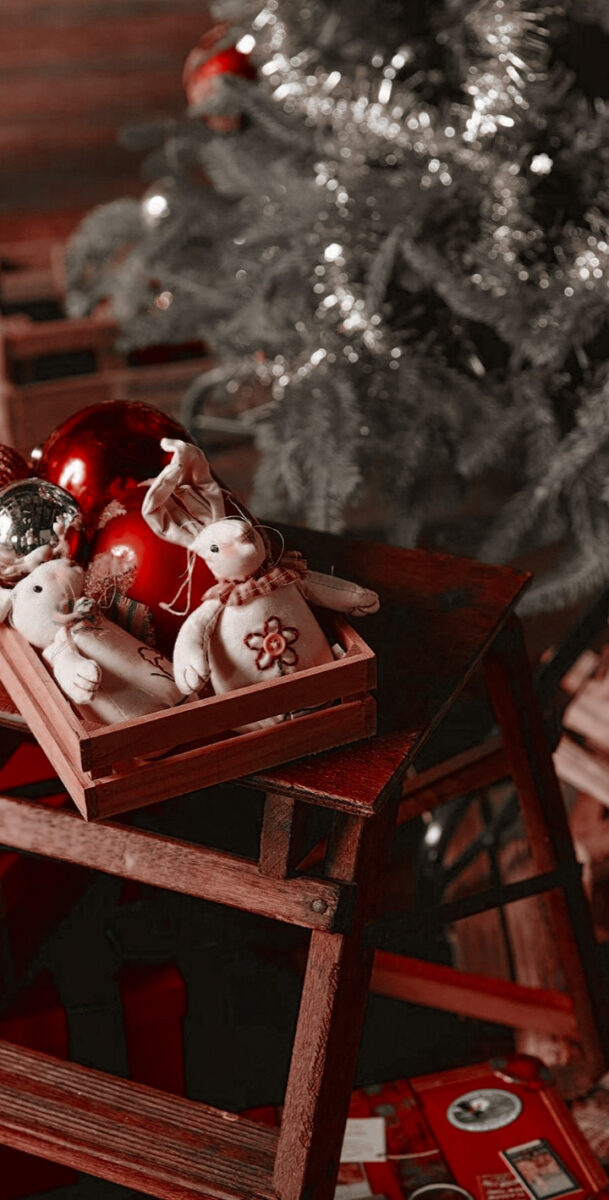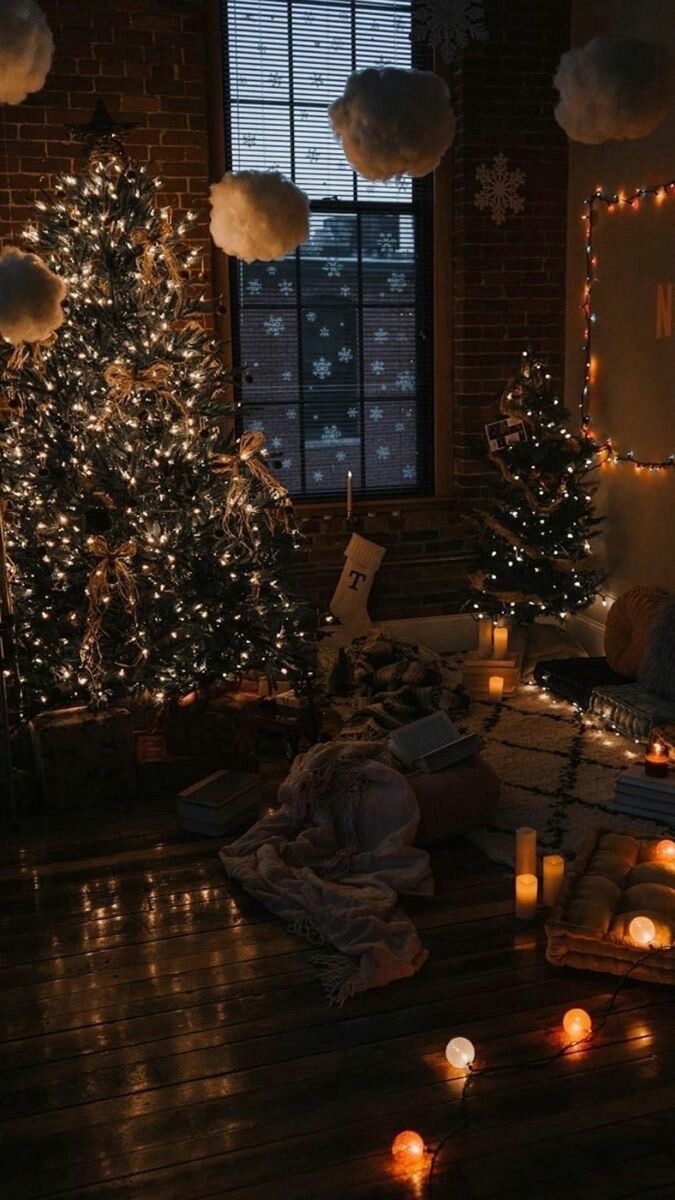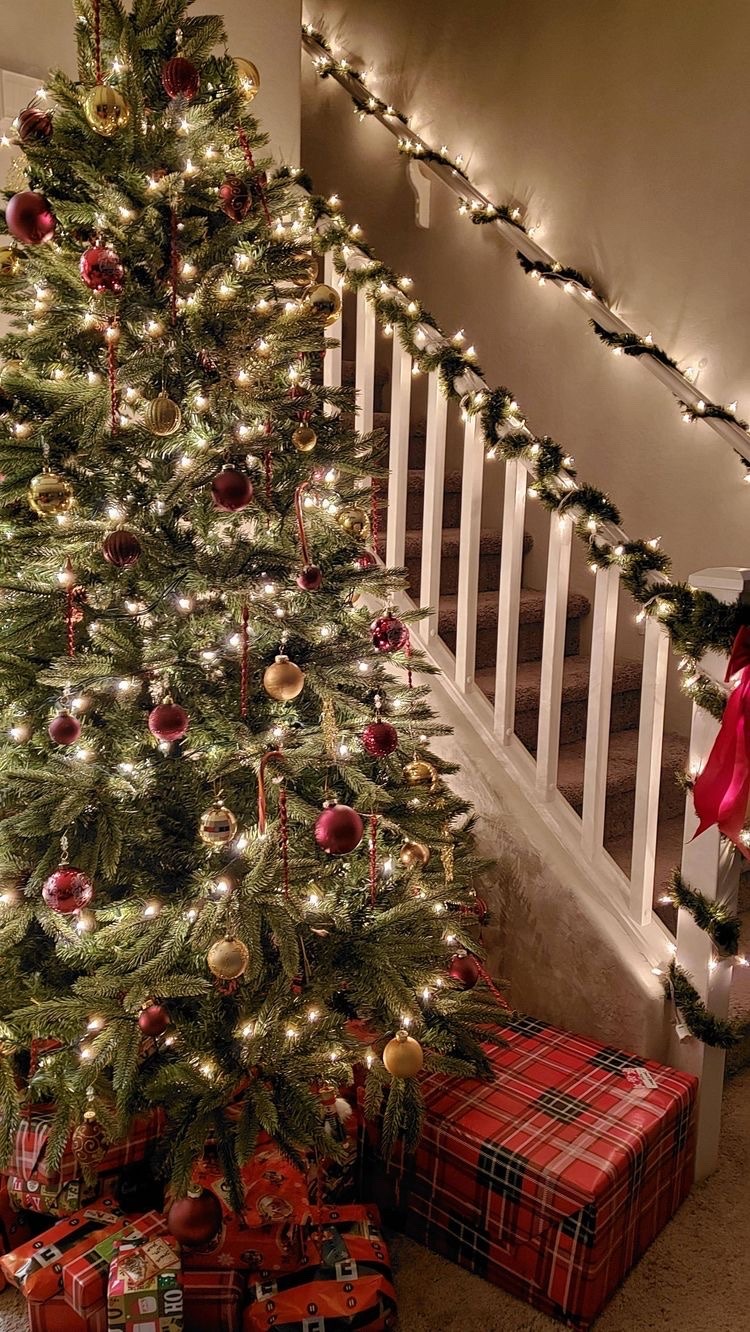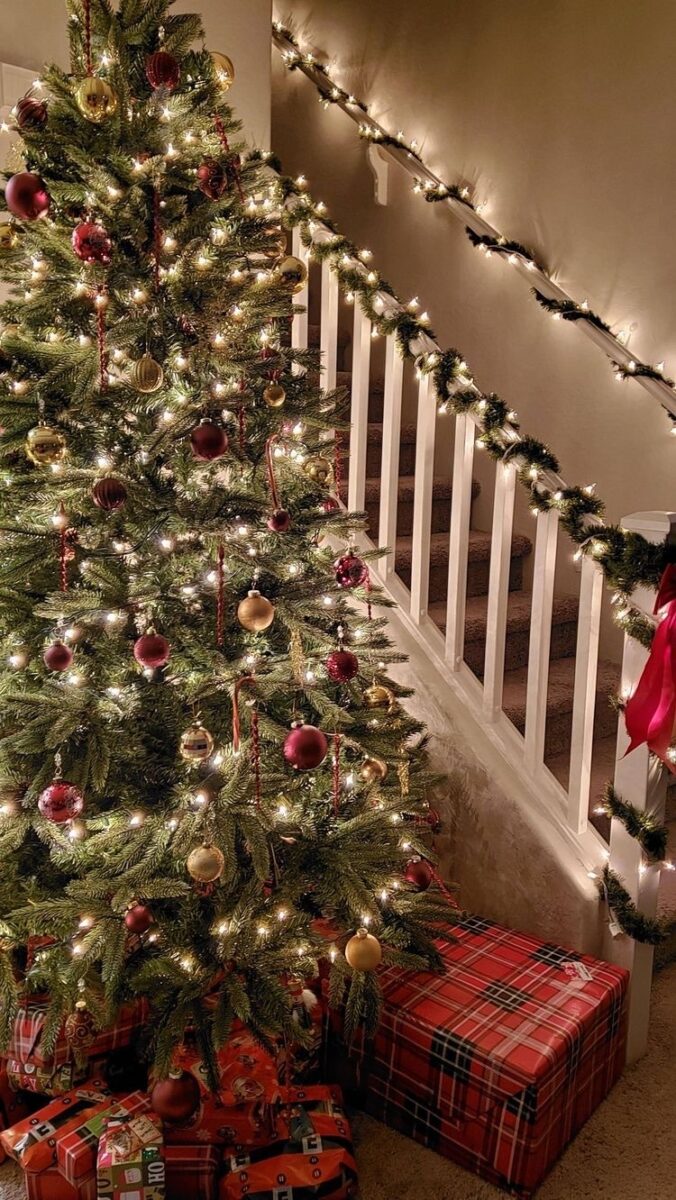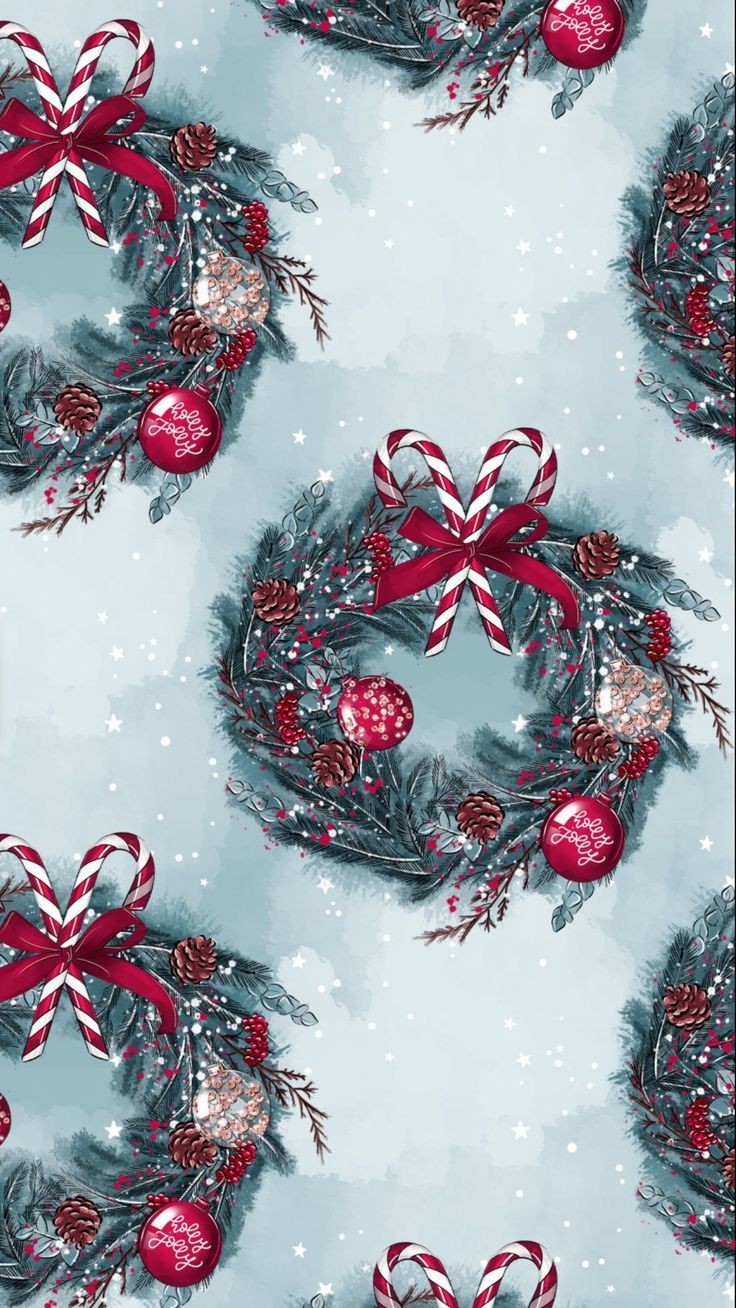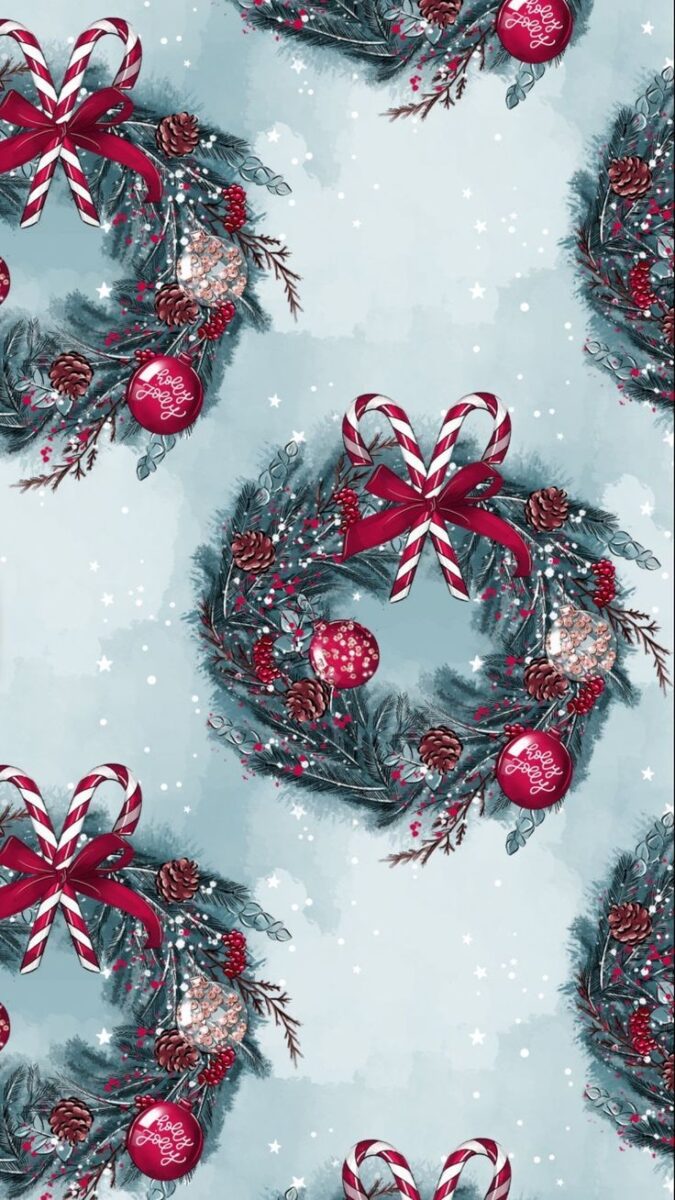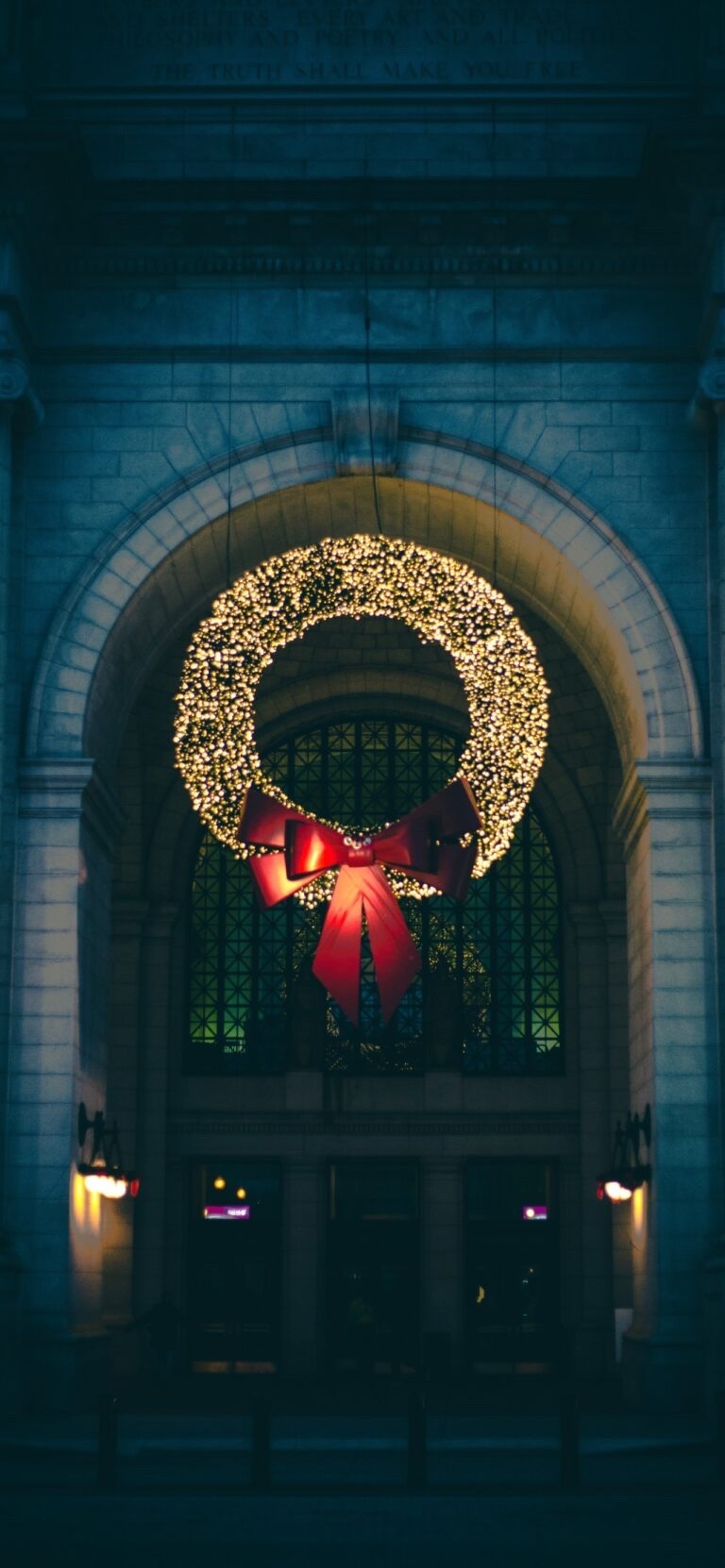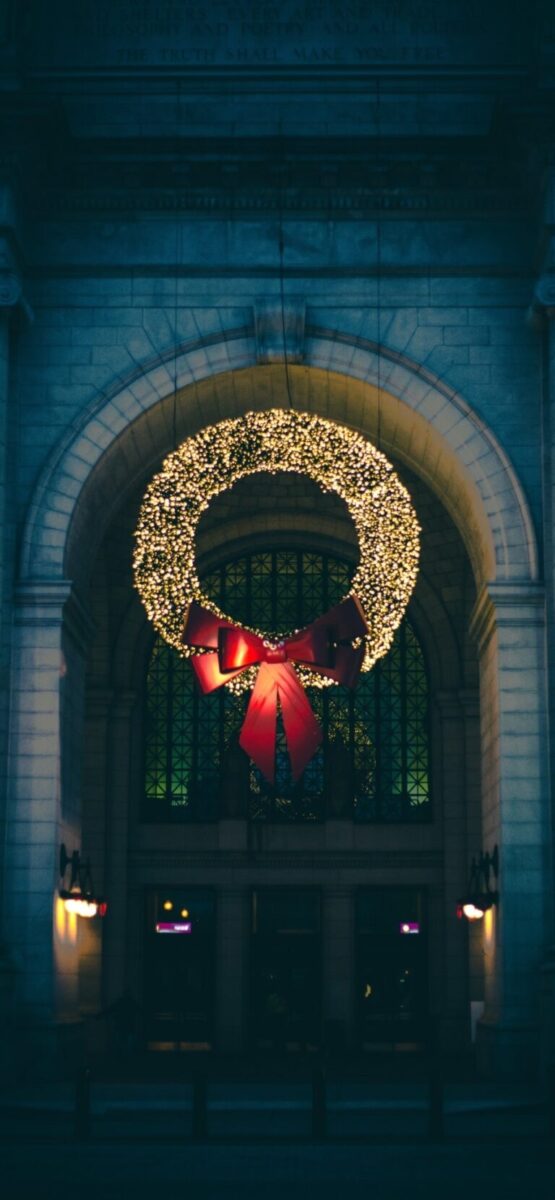 Christmas Collage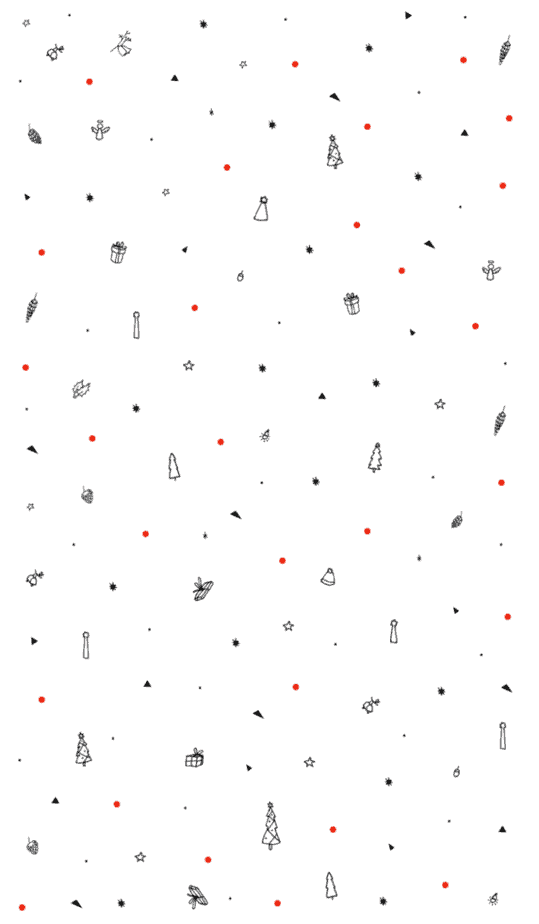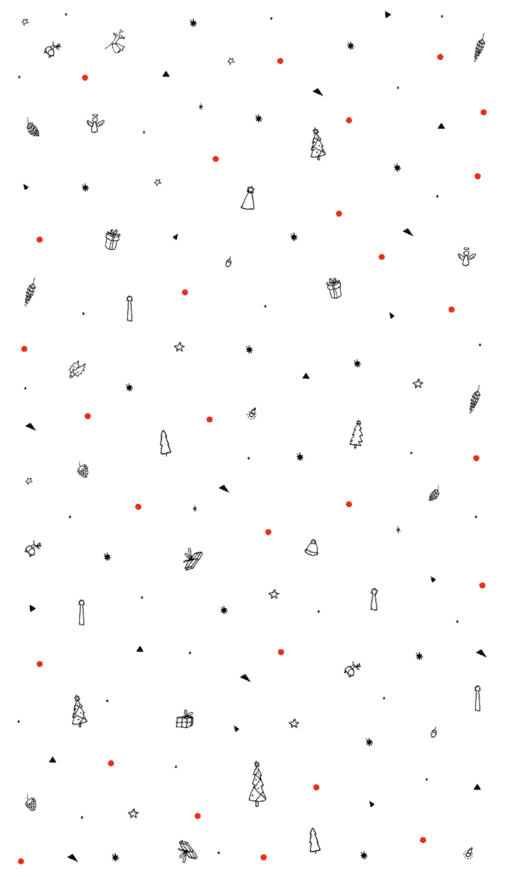 This is a basic Christmas background that's cute and festive without being overwhelming. I'm sometimes in the mood for a simple and sweet view when I open my phone.
This is a great wallpaper for either your home screen or your lock screen! It isn't overwhelming so it works for both.
Christmas Burlap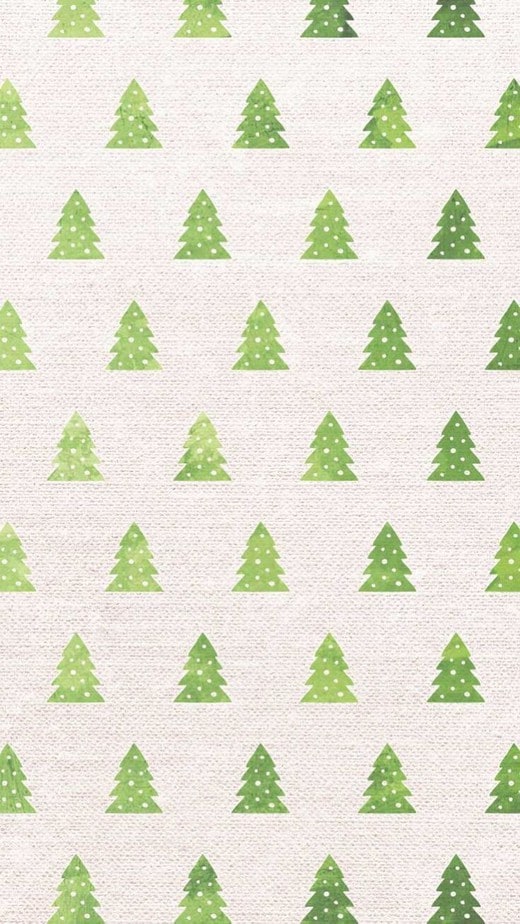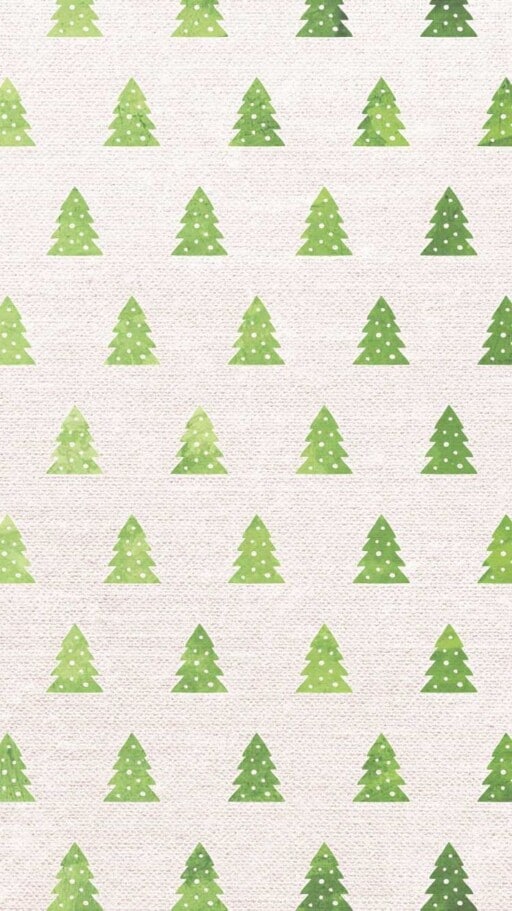 This is another more simple background that reminds me of wrapping paper. It's a bit farmhouse if you're into that decor style.
Related: How to Flock a Real Christmas Tree In 15 Minutes
Dim Christmas Tree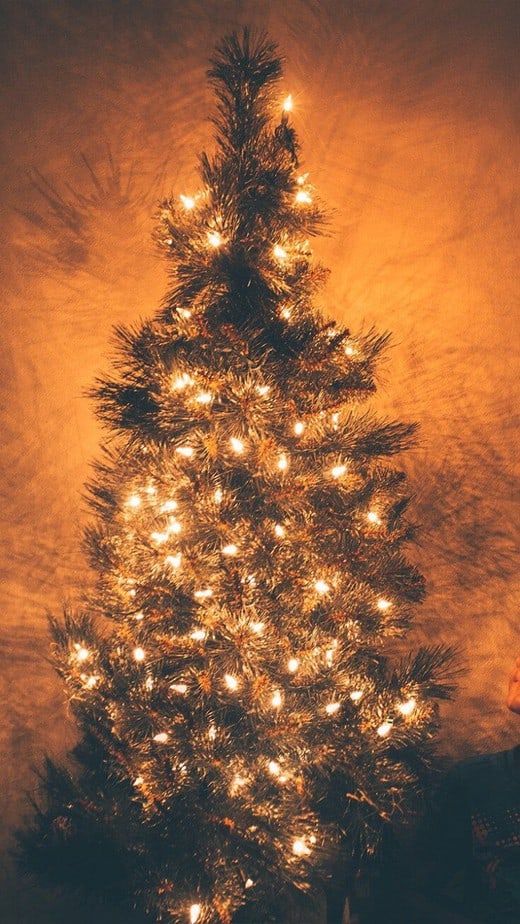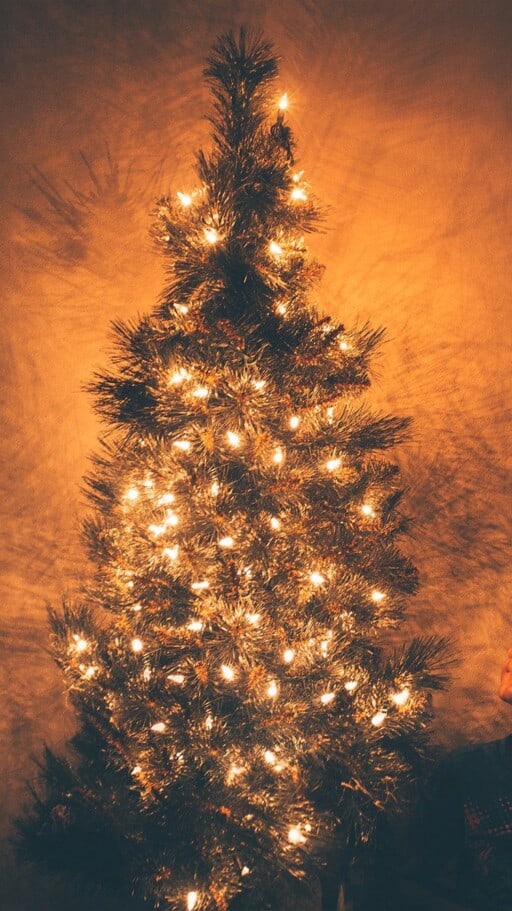 How gorgeous is this tree? This Christmas wallpaper really makes me feel the magic of Christmas.
This is another great wallpaper for your home screen because it's easy to see your apps over this photo; the tree is relatively muted but hauntingly beautiful.
Classic Christmas Moose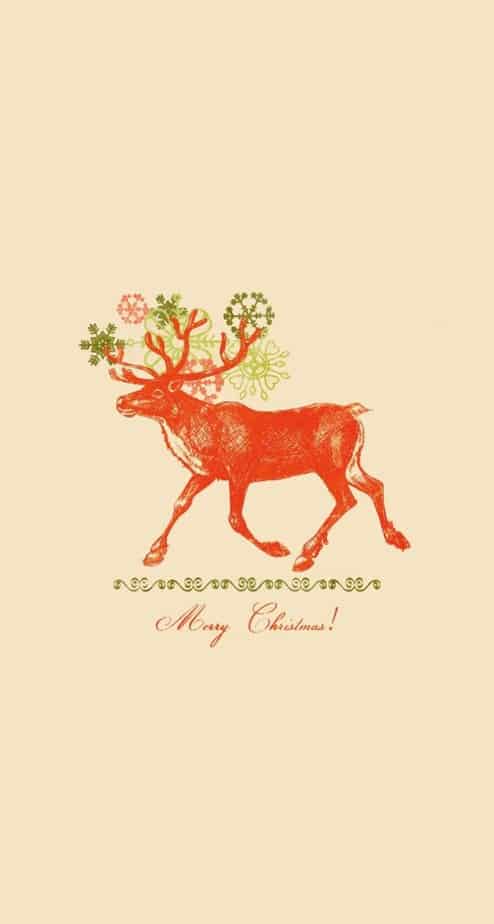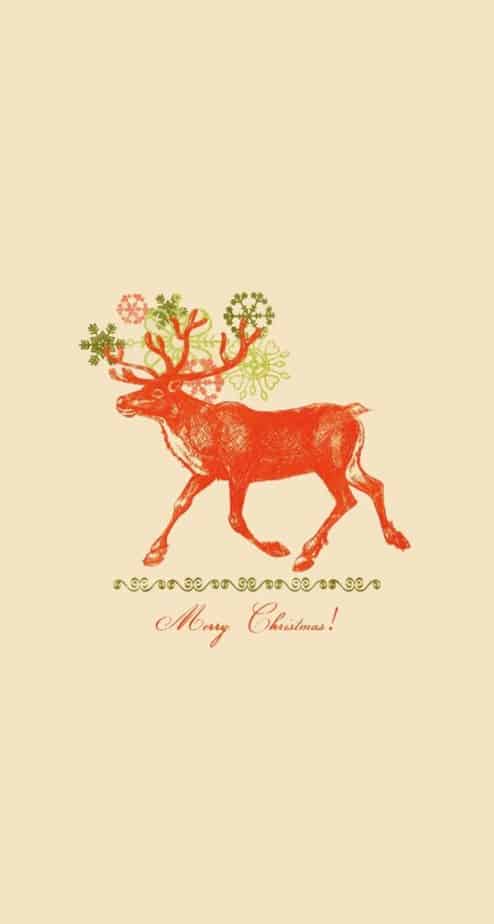 This is another magical wallpaper that reminds me quite a bit of Christmas wrapping paper. It's also a bit vintage.
I like using warmer colors as my home screen's background (based on my phone's newer aesthetic) so this is one of my favorites!
Disney Christmas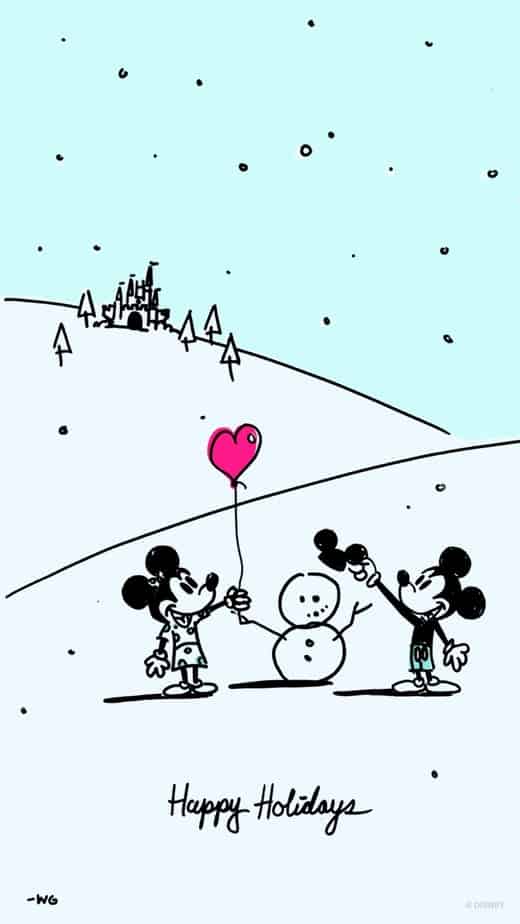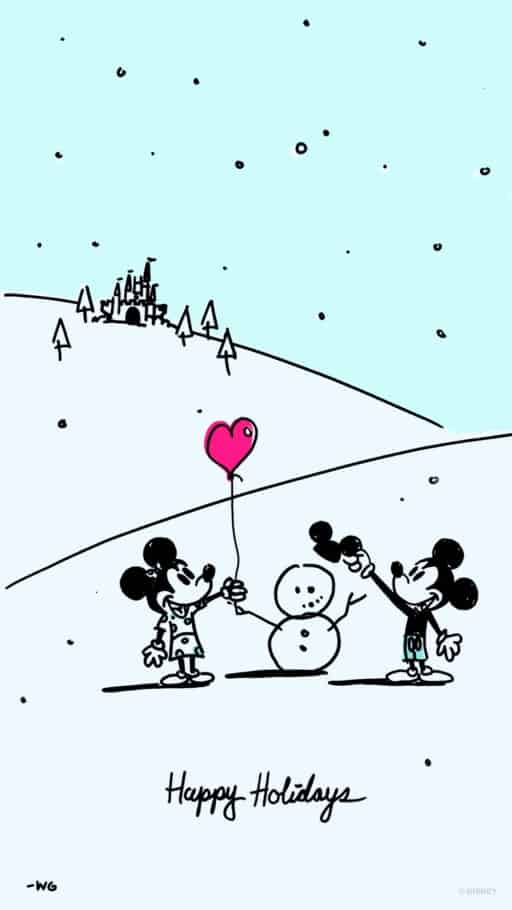 How cute is this free December wallpaper! As a huge Disney fan as well as a lover of the classics (even if only from the last 50 years), I'm 100% setting this on my phone for at least a few weeks.
Plus, kids absolutely love this wallpaper. It's so happy and darling!
Icy Lake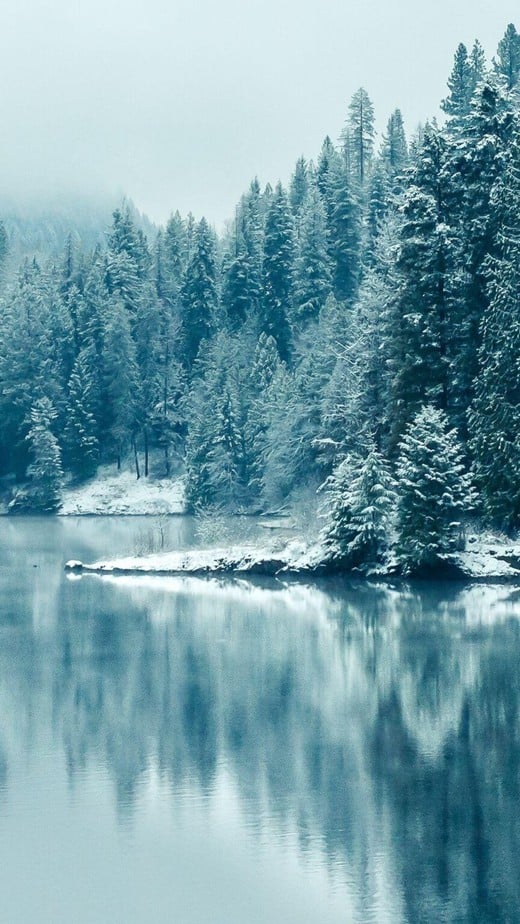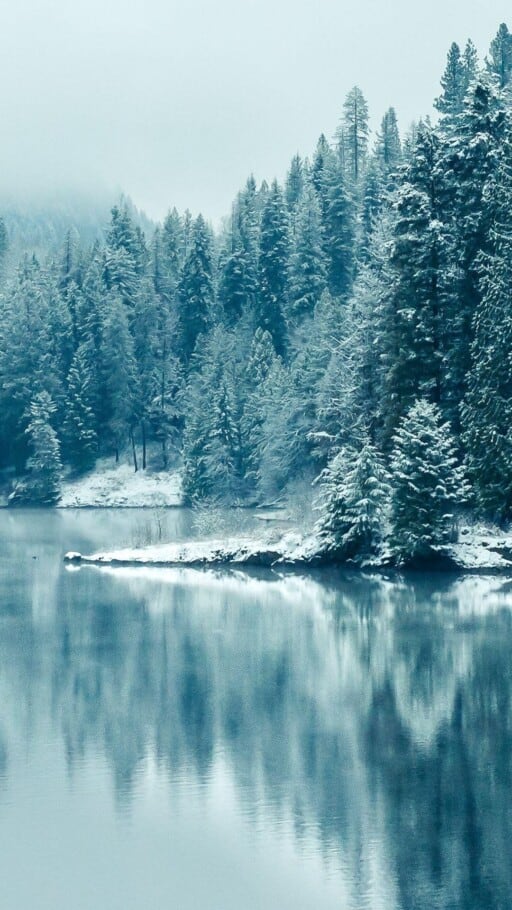 This gorgeous December wallpaper for your iPhone is spooky yet serene. It really shows the magic of winter.
Related: The 50+ Best Free Winter Wallpaper Downloads For iPhone
Red Plaid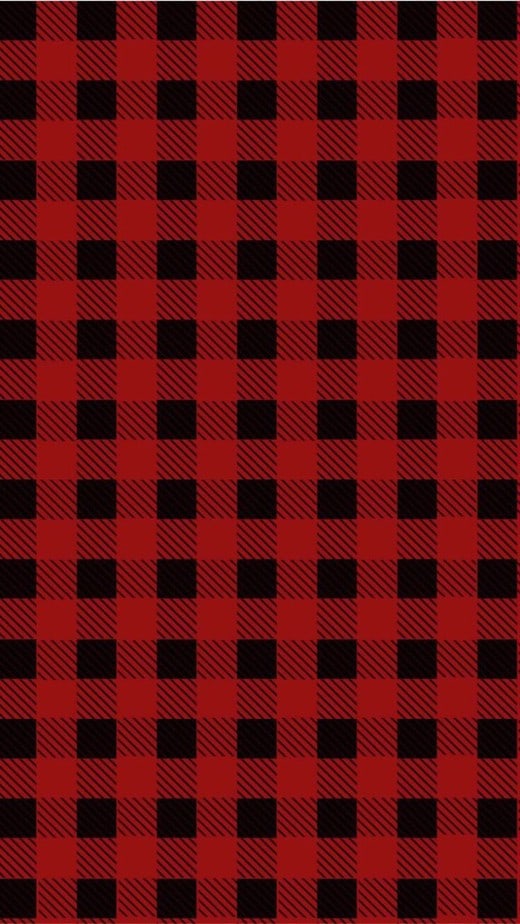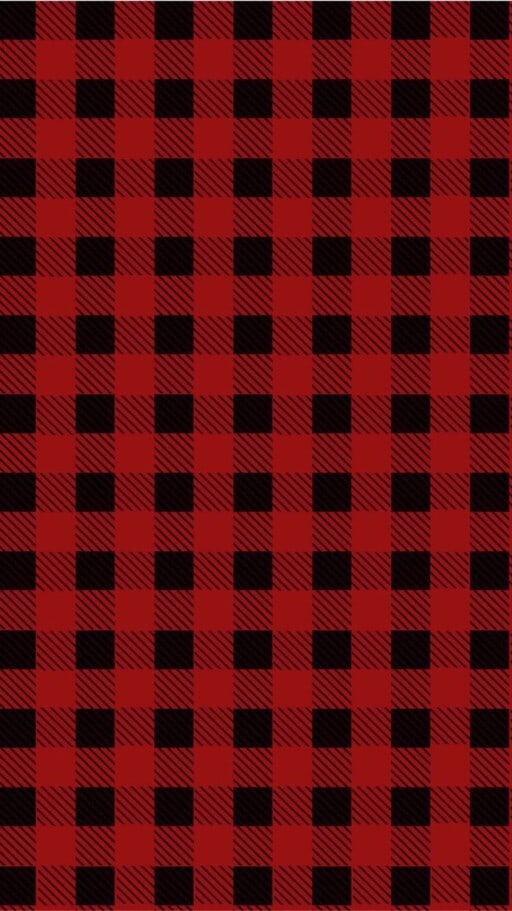 This is another simple Christmas wallpaper background that's vintage and festive. I especially like setting this background on my lock screen.
You can easily make this background a bit more muted (using the Tezza app or the Canva app) if it's too bright for your home screen.
Ho, Ho, Ho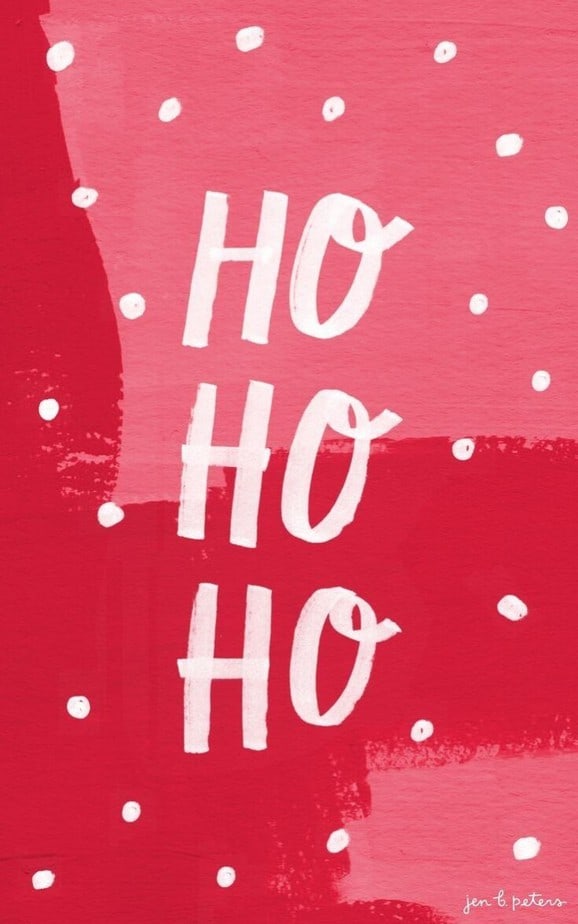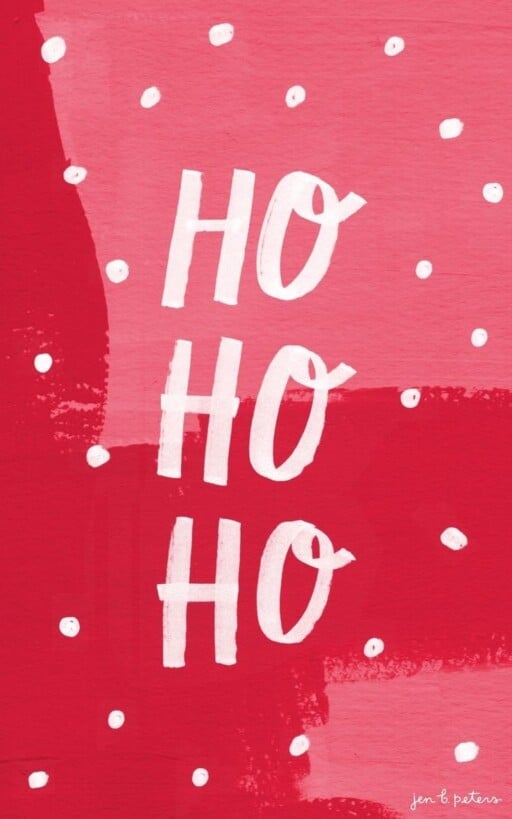 This is a cute and trendy free Christmas wallpaper that's super clear.
Related: The 65+ Best Free Harry Potter Wallpaper Downloads For Your Phone
Outdoor Tree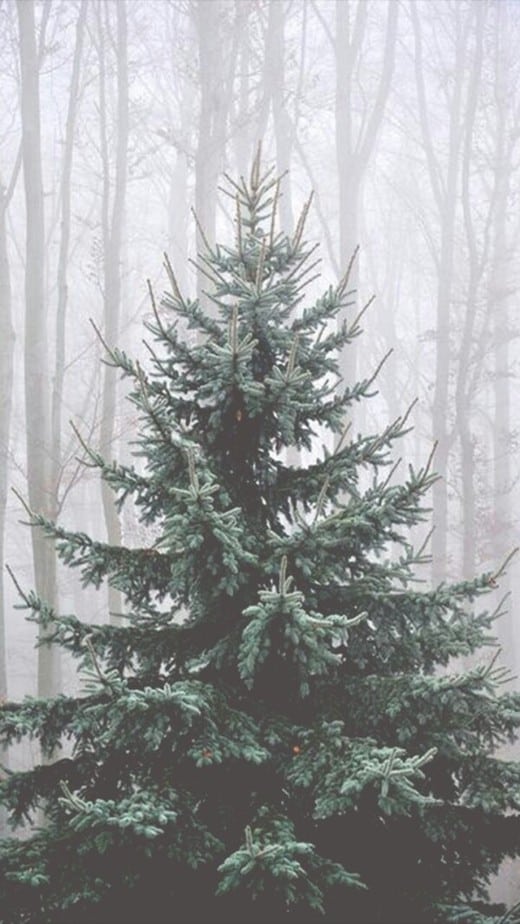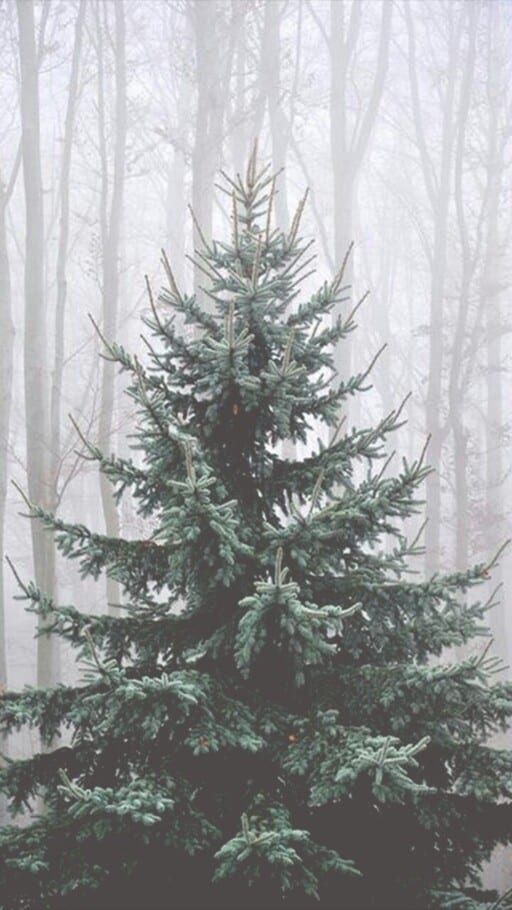 I love this December wallpaper because it's so peaceful. I can just imagine all of the little animals living in this tree.
This wallpaper was edited to be slightly muted so it works great for both your home screen or lock screen.
Gingerbread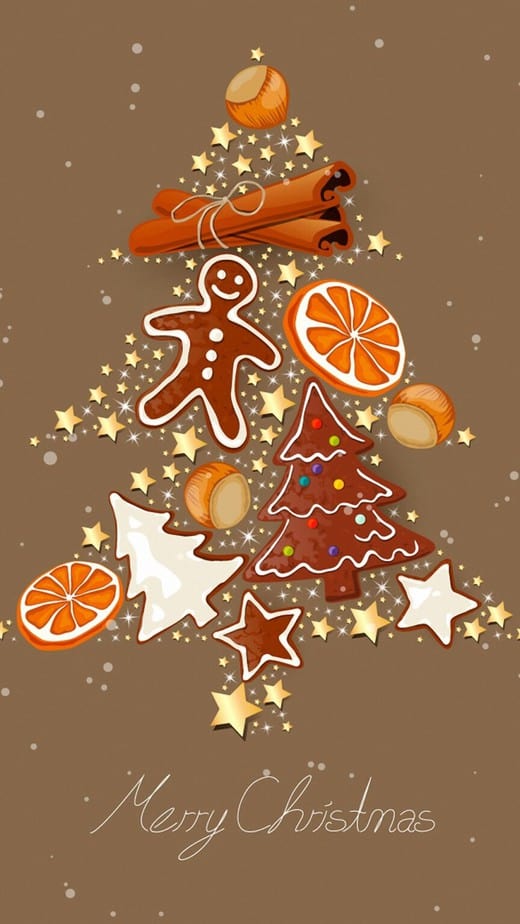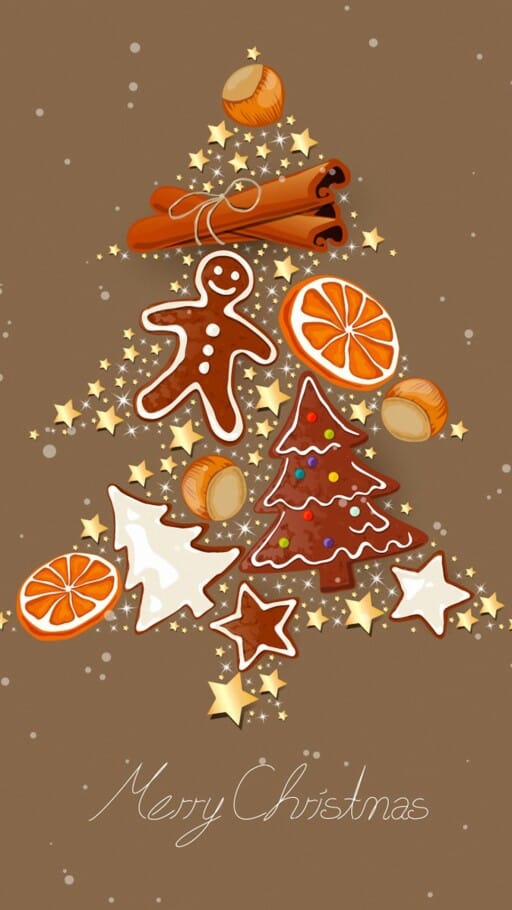 If you really get into the cozy Christmas spirit, this Christmas wallpaper is for you!
Christmas Tree Drawing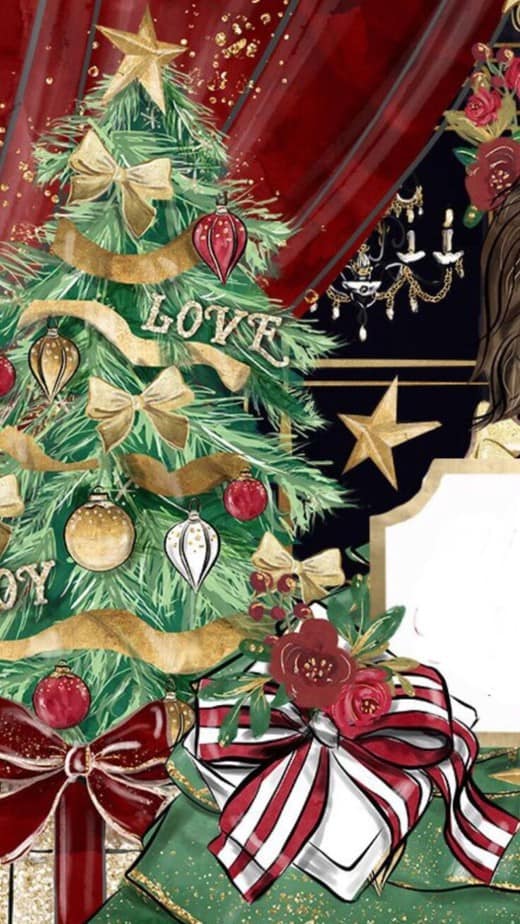 This is a beautiful vintage wallpaper that makes me think of the early 1900s.
Holly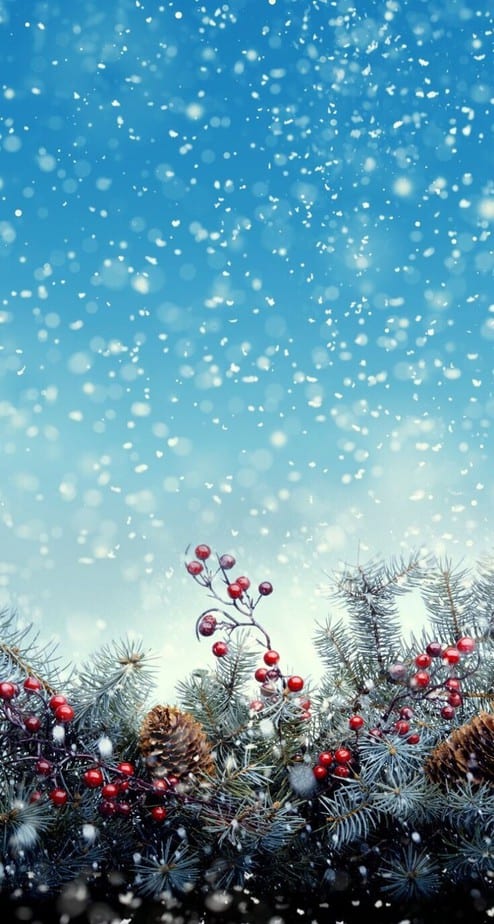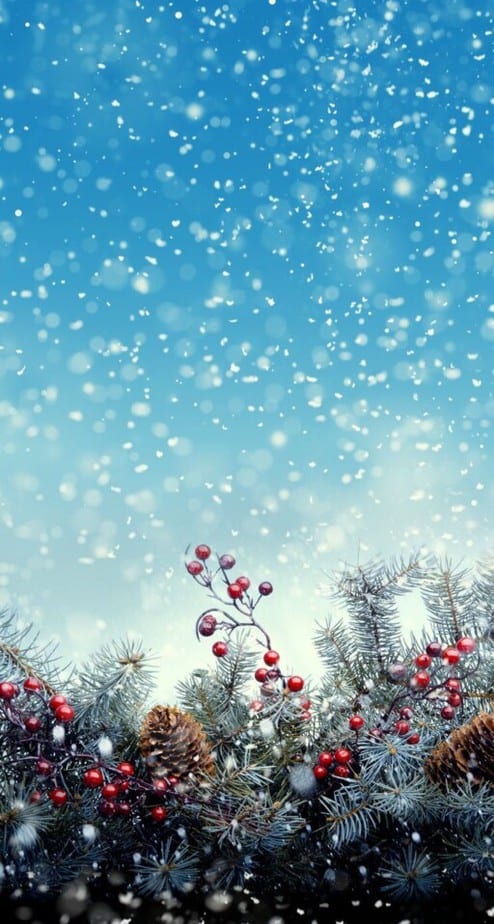 If you couldn't tell, I love magical wallpapers, and this is another background that shows the magic of the first Christmas snowfall.
Snowy Road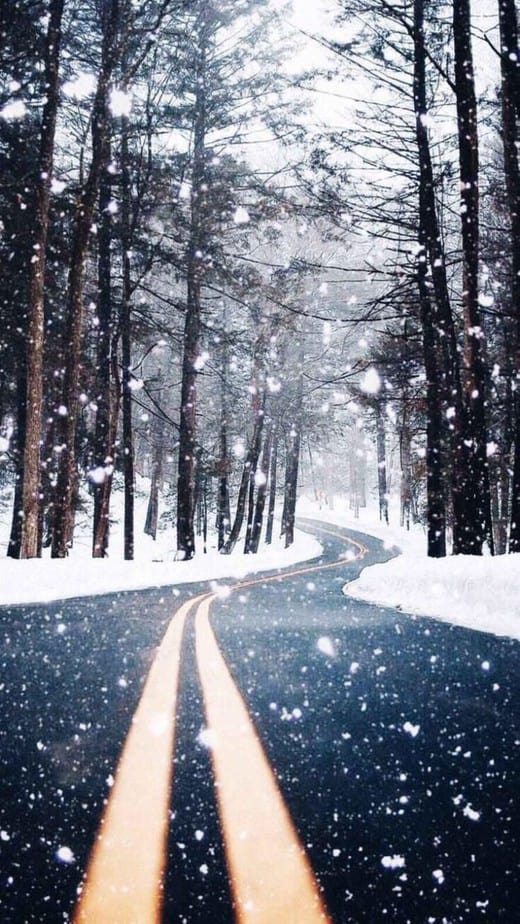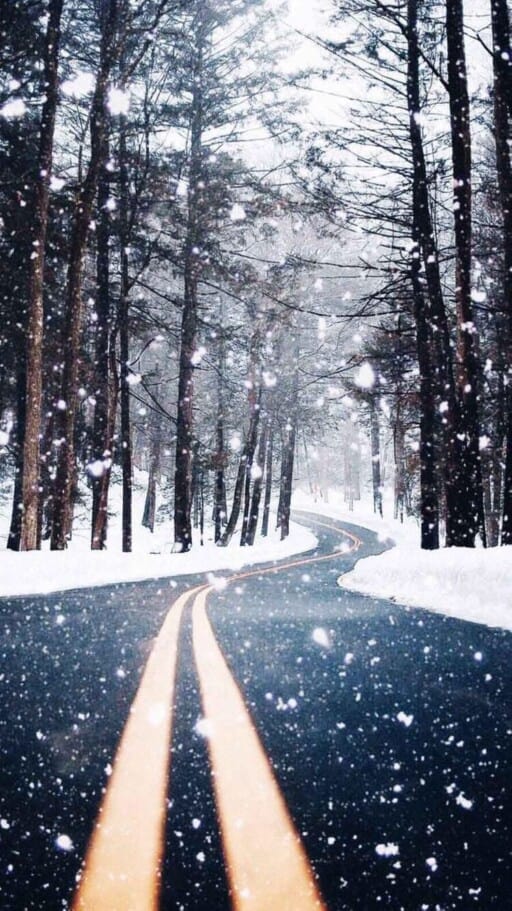 How gorgeous is this snowy road? It's such a peaceful and magical background to see when you open your phone!
Christmas Eve Collage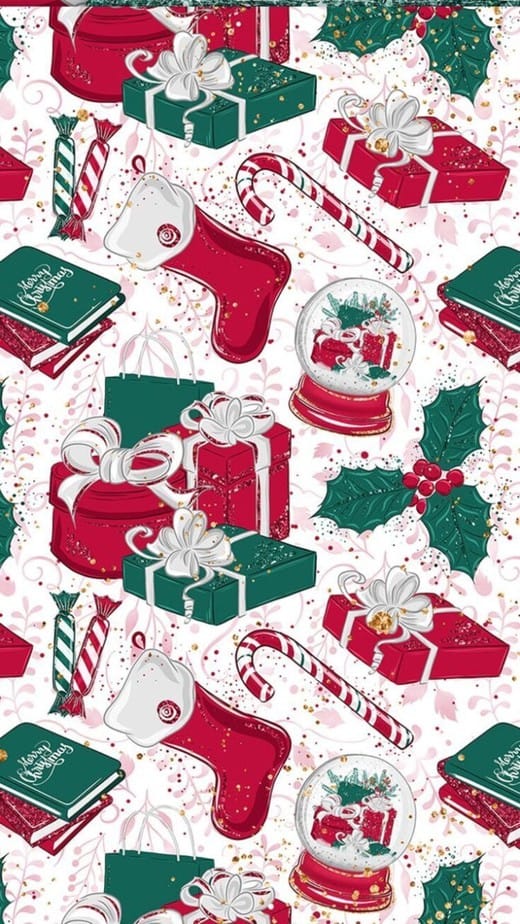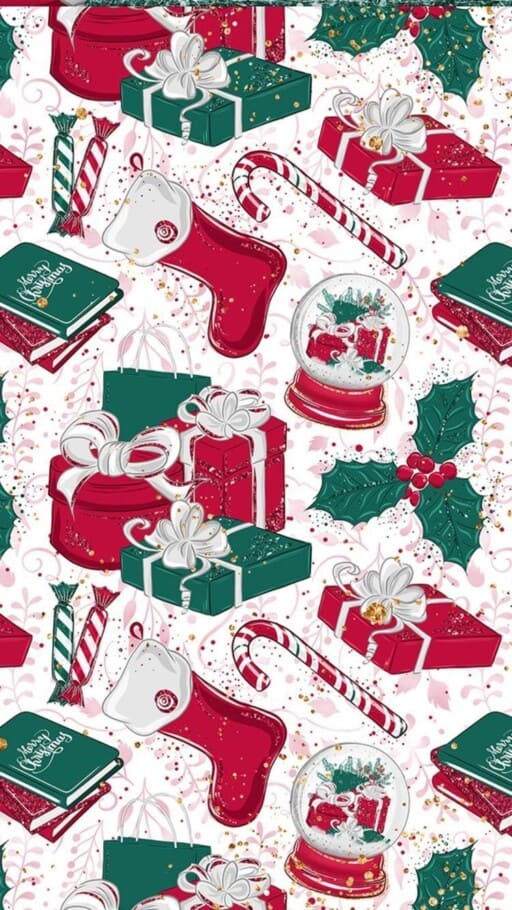 This is a sweet vintage wallpaper that is perfect for Christmas Eve night!
Christmas Tree On Truck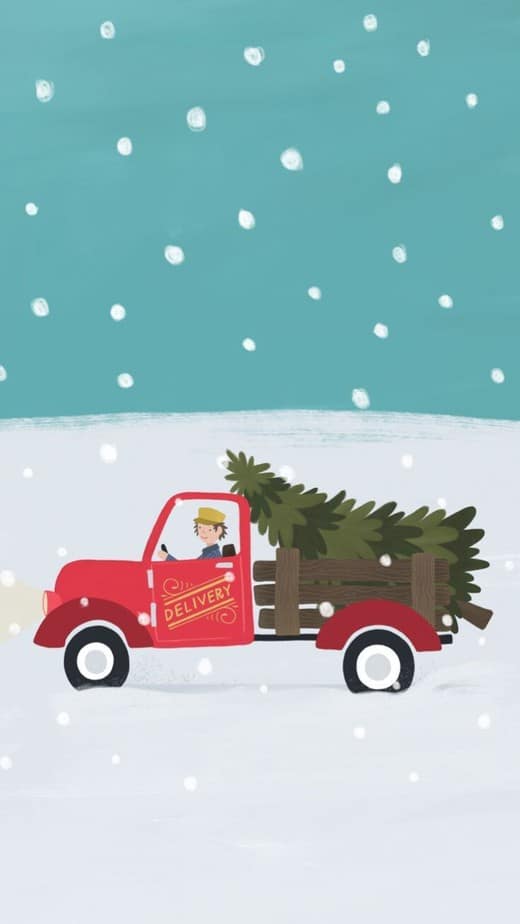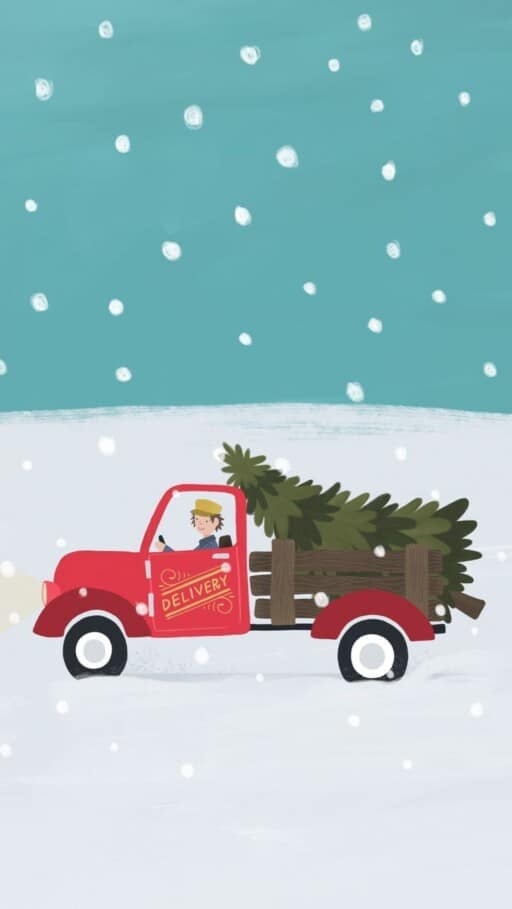 This cute little truck is a timeless Christmas symbol. This December wallpaper is perfect for the whole month!
Snoopy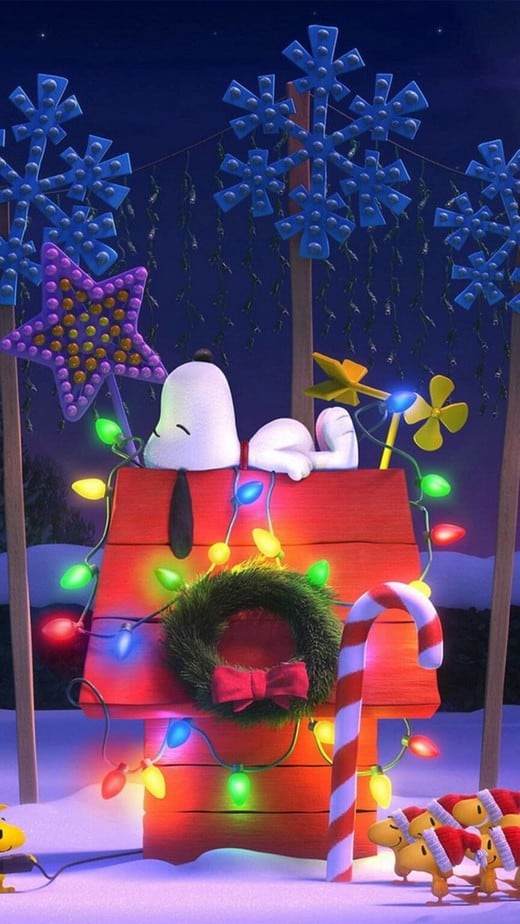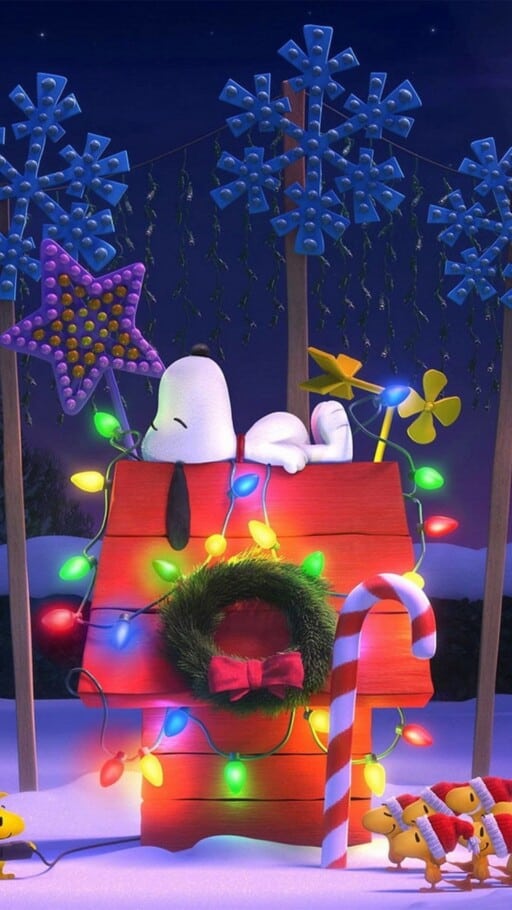 Is it even Christmas without Snoopy? While I'm not usually into cartoon vintage prints, I can't help but love snoopy and this Christmas wallpaper.
Winter Christmas Trees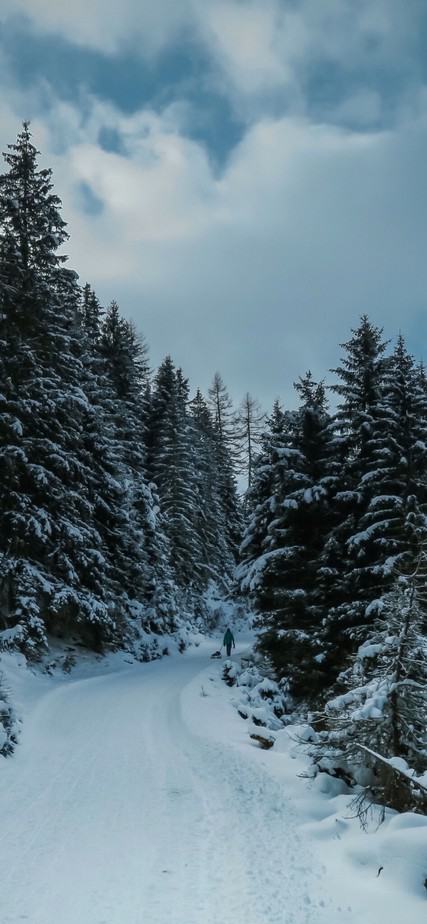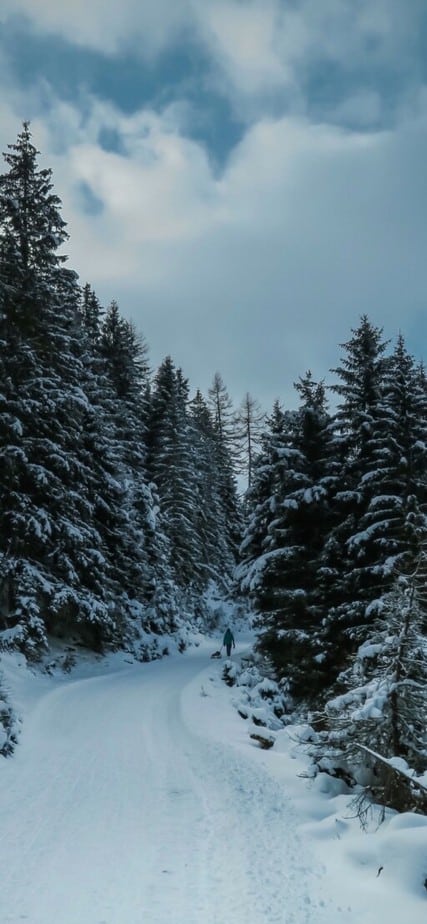 This December wallpaper is peaceful and beautiful.
Winter Park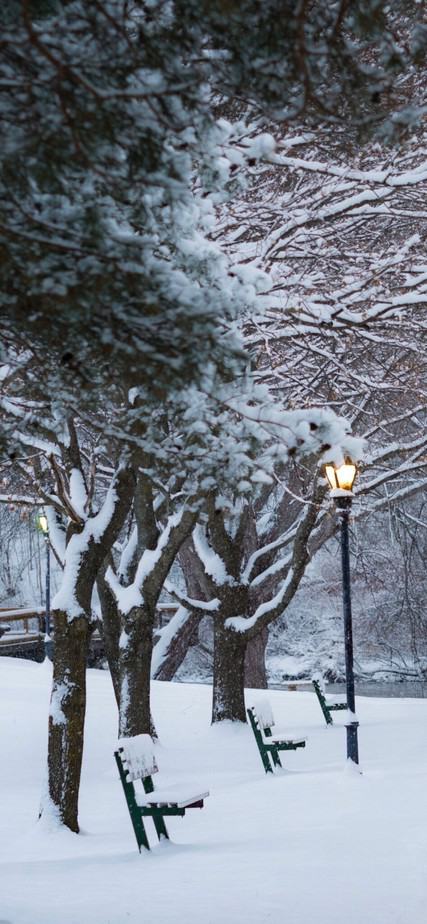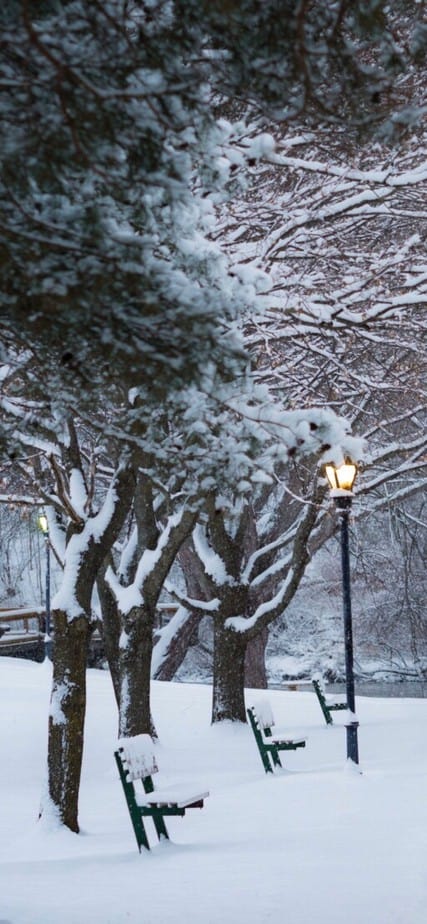 This is another serene picture that reminds me so much of Narnia.
Gold Decor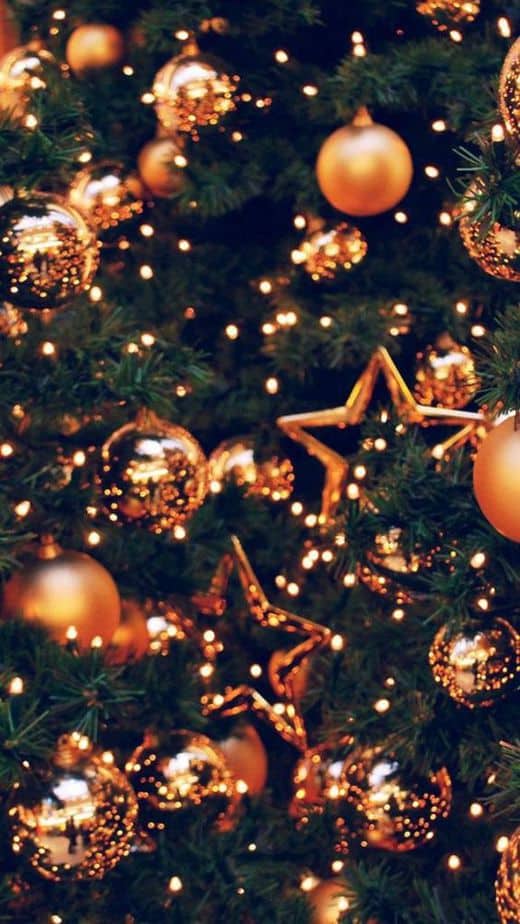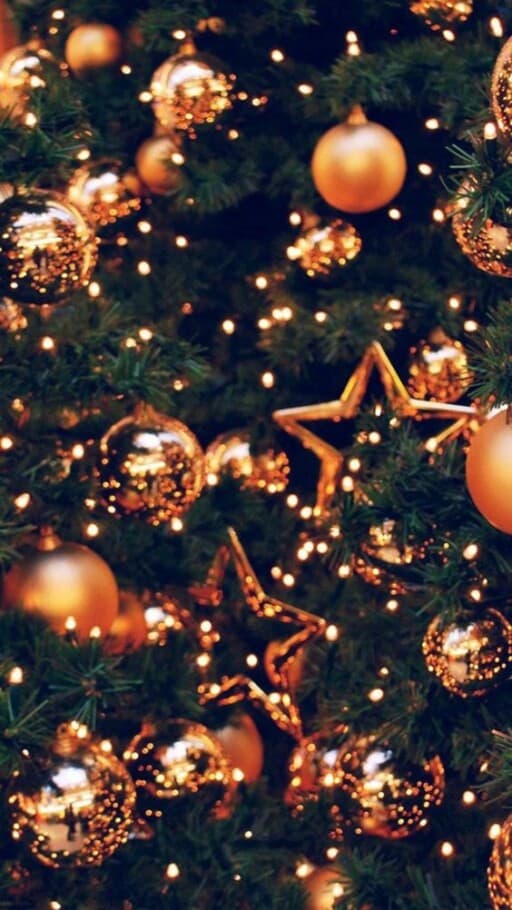 This is exactly how I'm decorating my tree this year so I had to include it! If you find that this wallpaper distracts you while using your iPhone, you can use the Tezza app to put an overlay over it and blunt the colors a bit.
Pink Decor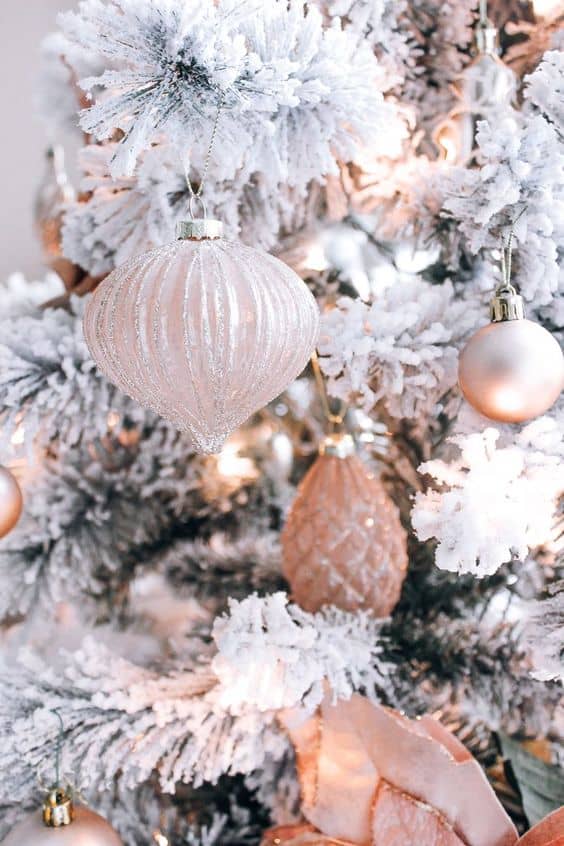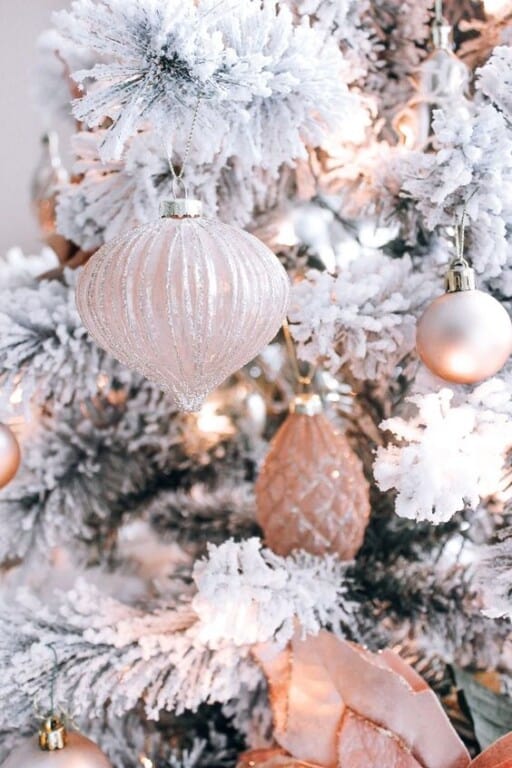 How cute is a pink Christmas tree? This is an uber trendy wallpaper that just makes me happy.
Ornaments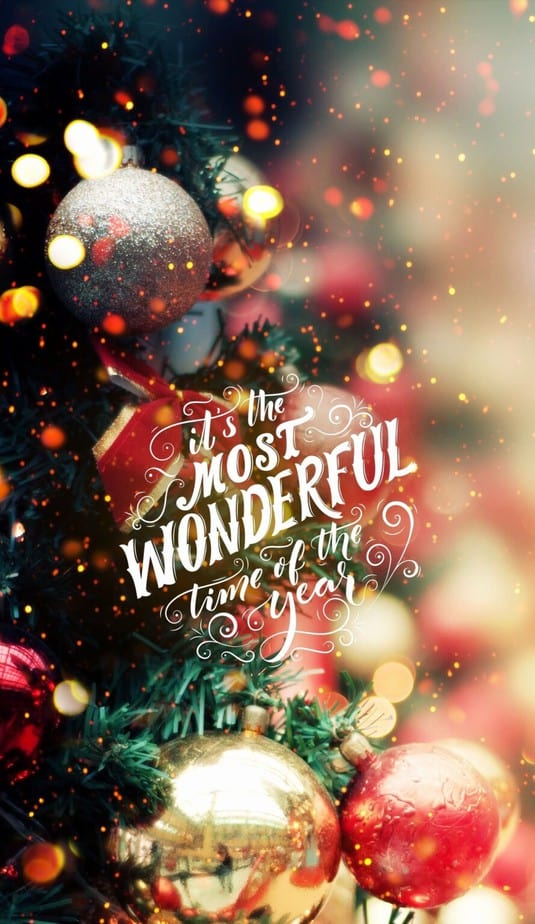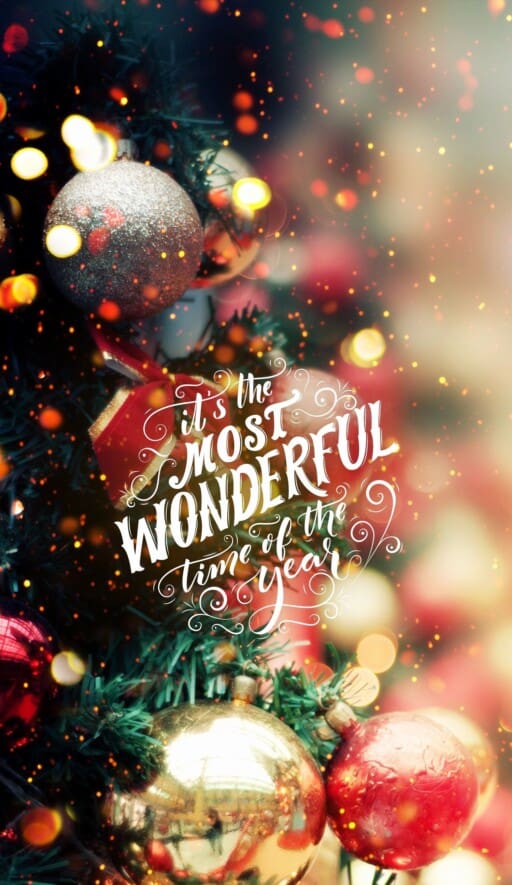 This wallpaper again reminds me of old Christmas songs and of childhood.
Natural Tree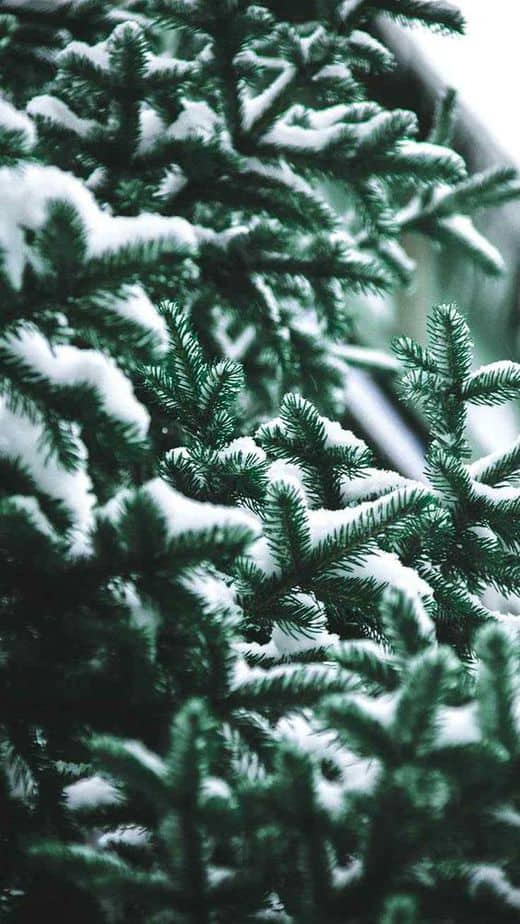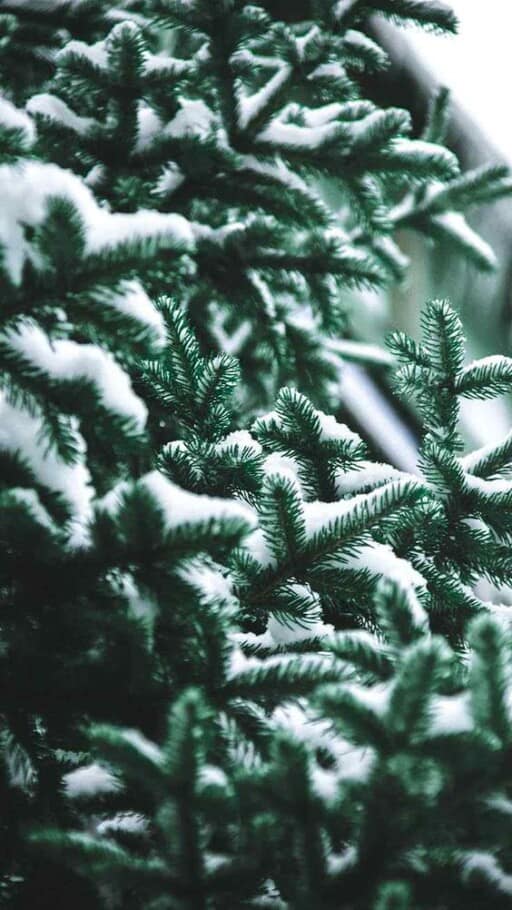 There's nothing like a natural Christmas tree to make me think of the real meaning of Christmas. Sure, the other stuff is fun, but sometimes going back to basics is where it's at.
Red Lights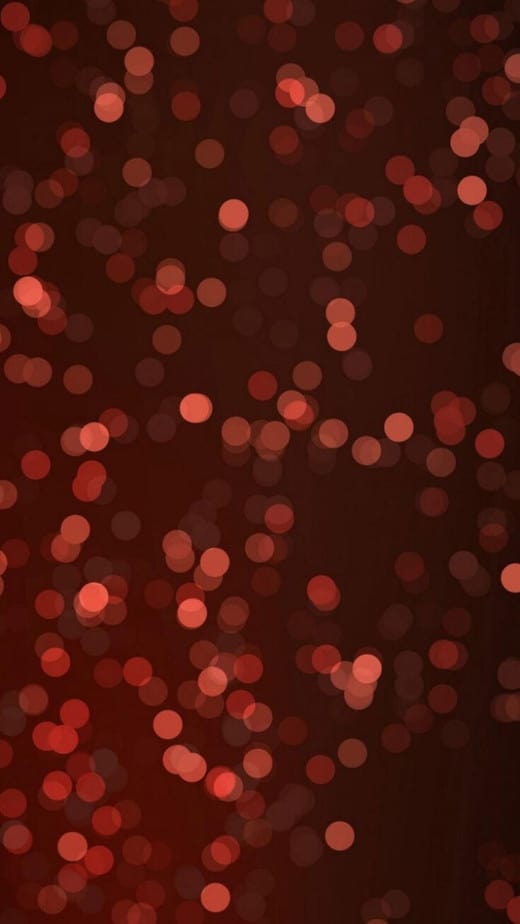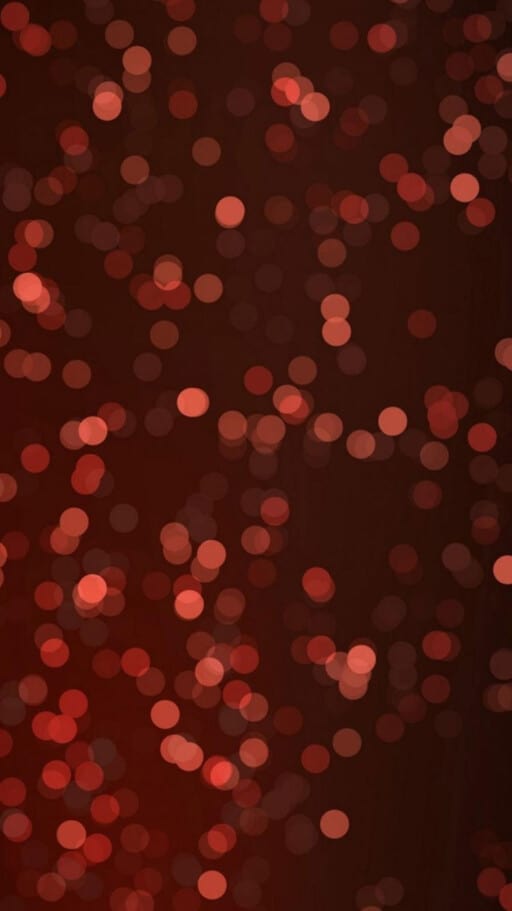 This is a chic wallpaper that's spirited but muted: it will be easy to use your iPhone with this Christmas wallpaper as a background.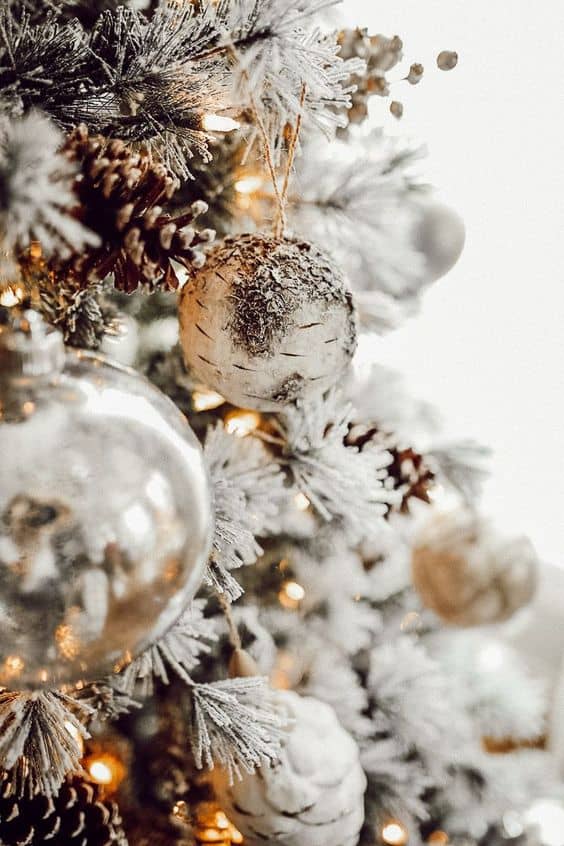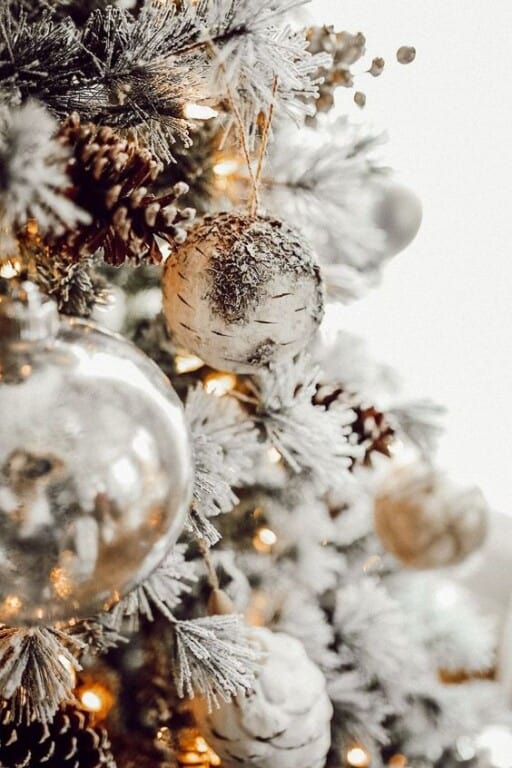 This is another magical Christmas tree. It's a bit more rustic for you Farmhouse people and definitely gives off that modern Christmas magic. I personally use this Christmas wallpaper option for my lock screen.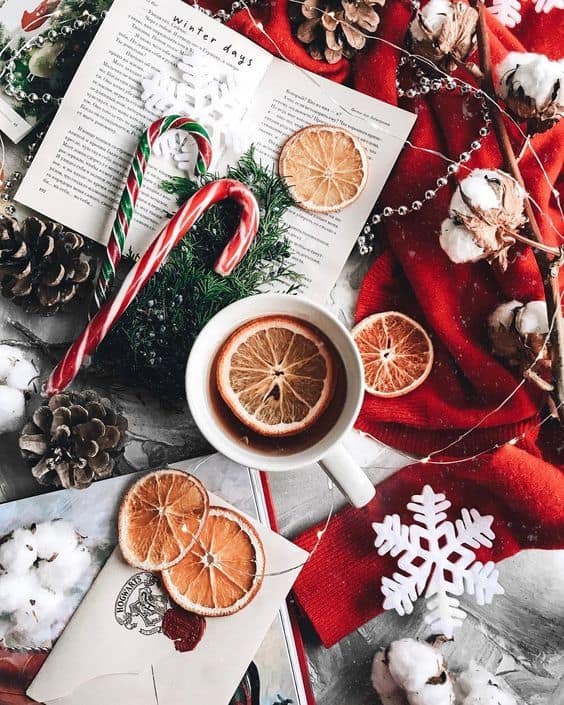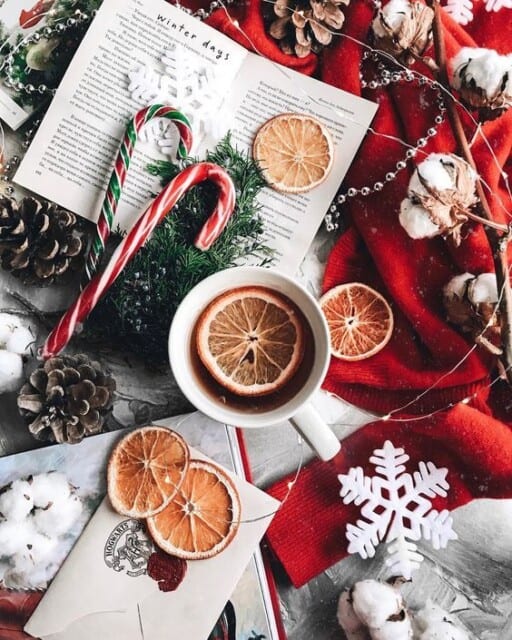 This is a lovely December wallpaper that just feels so cozy, with a Harry Potter twist!
I'm still a sucker for candy canes so this December wallpaper is definitely going on my home screen at some point.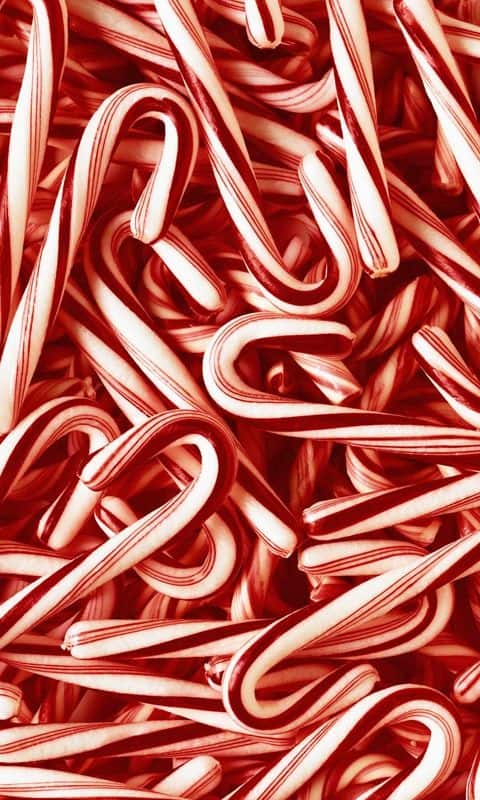 I had to include two different candy cane wallpapers (overkill I know) because they're each a bit different.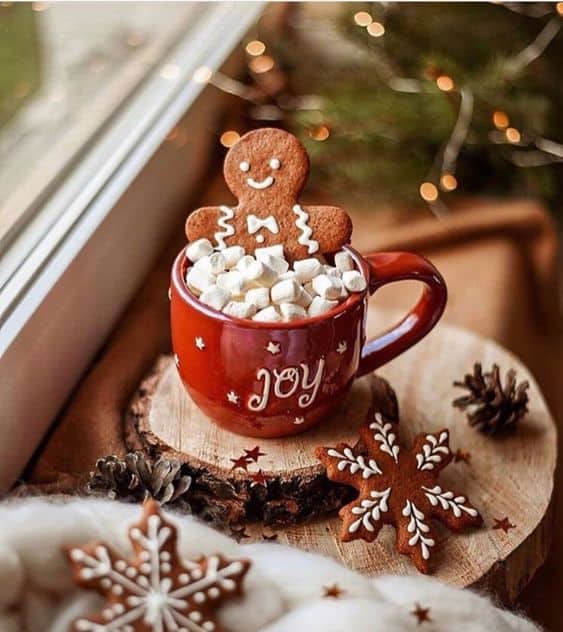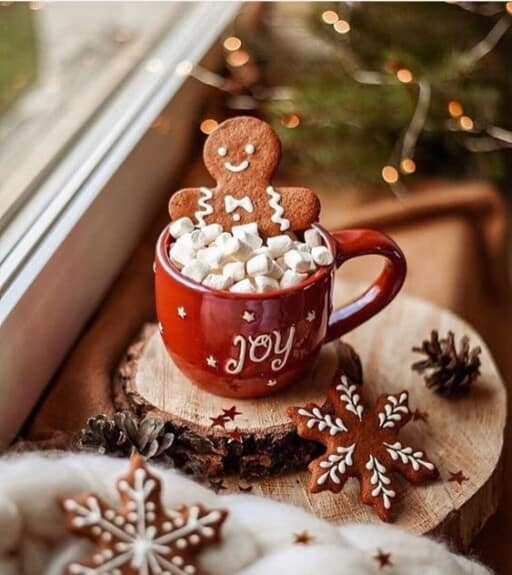 I love this cozy wallpaper! Hot chocolate is still a thing even though I'm well into my 20's; nothing feels more like Christmas.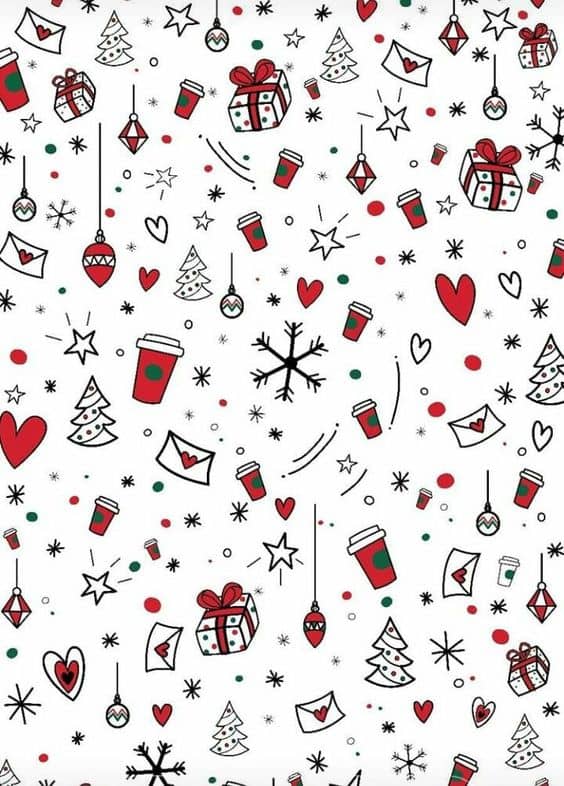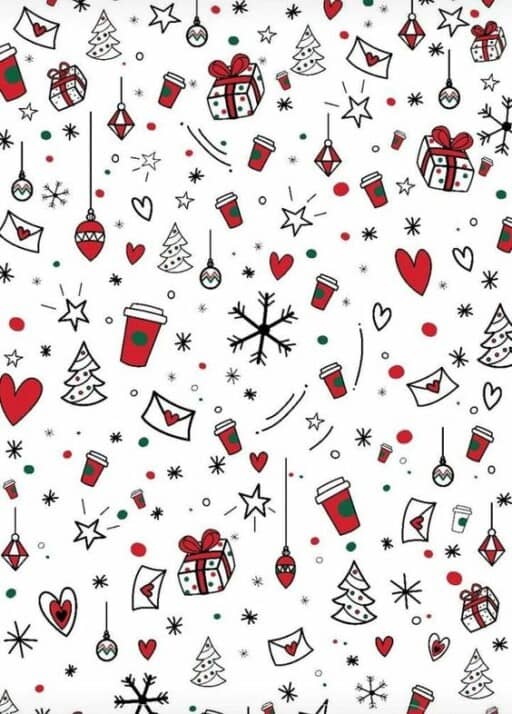 I love this darling wallpaper because it's a bit vintage but has Starbucks cups subtly woven in.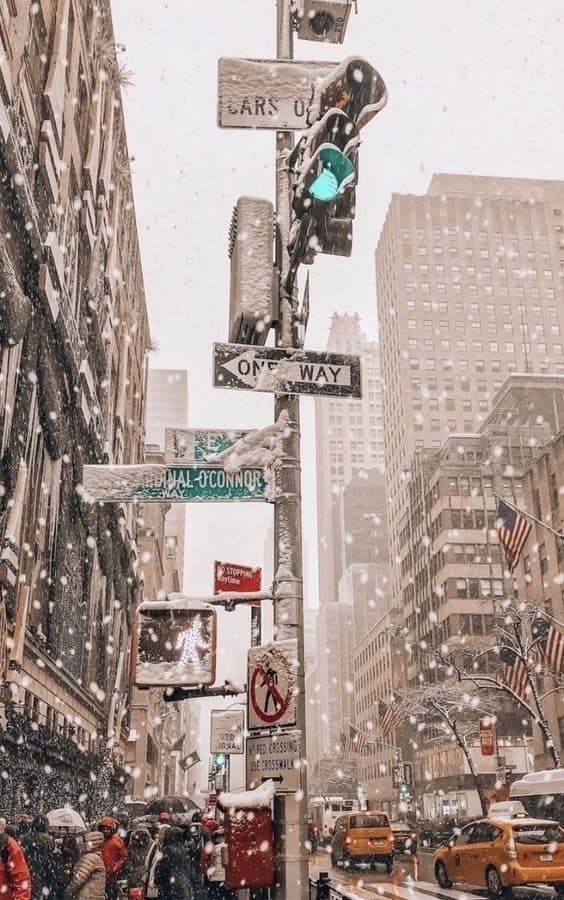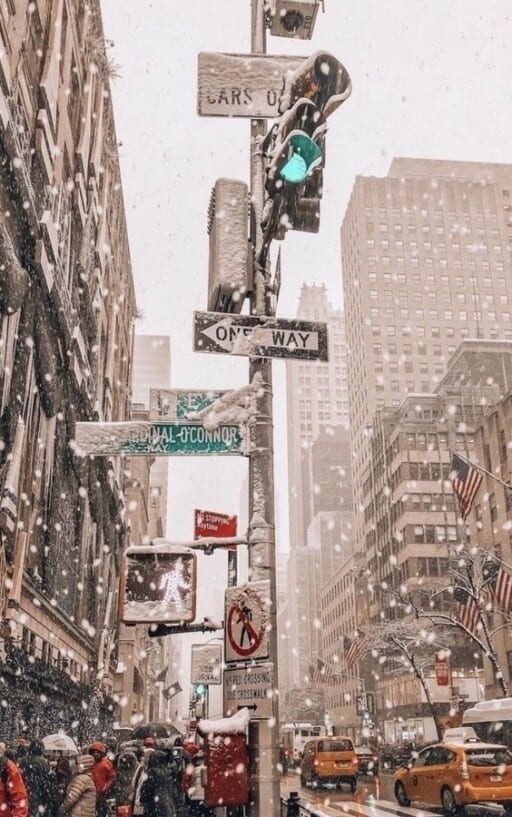 The city is one of my favorite places to be during the Christmas season. This photo is absolutely beautiful and is perfectly suited to be a lock screen!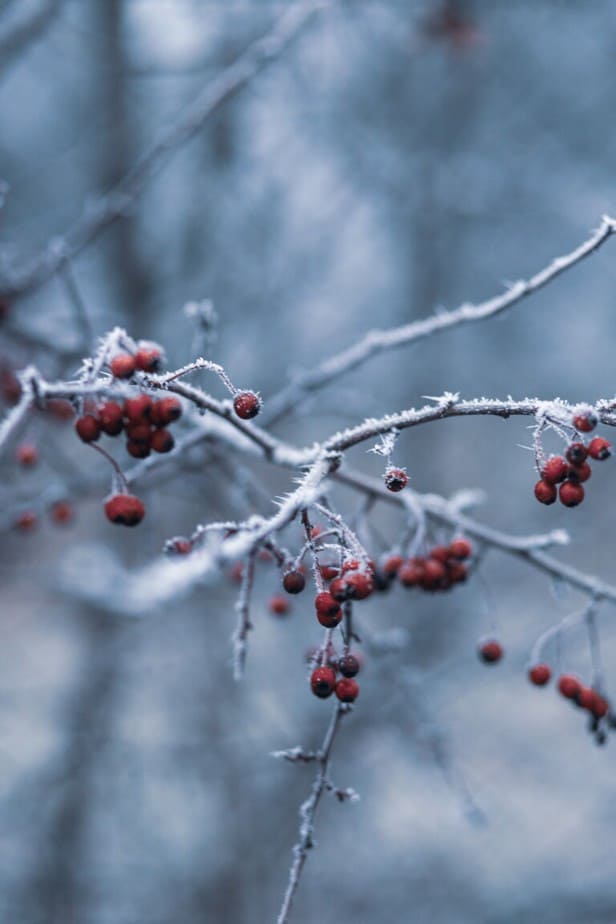 This is another nature Christmas wallpaper that's just stunning. It would even be beautiful after Christmas, during the winter months.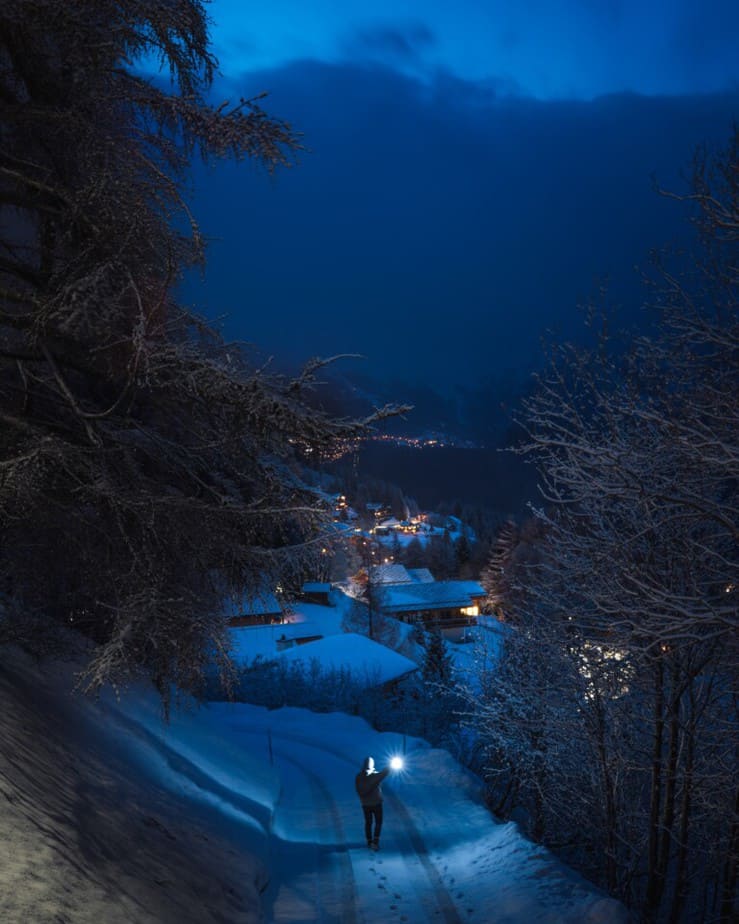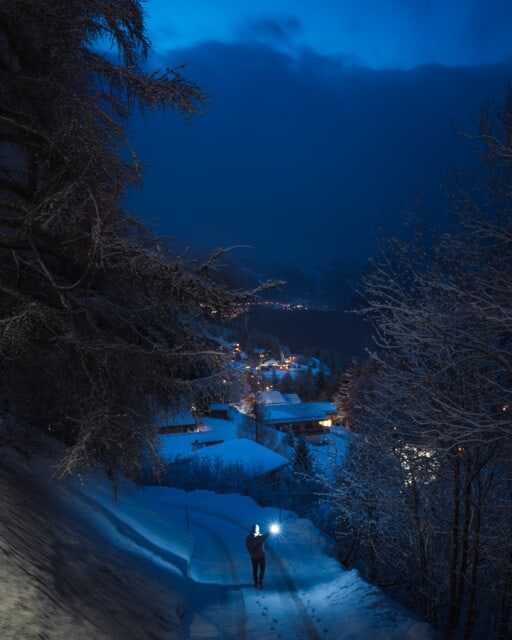 If this doesn't remind me of a quintessential Hallmark movie then I don't know what would. I'm 100% using this wallpaper for Christmas even.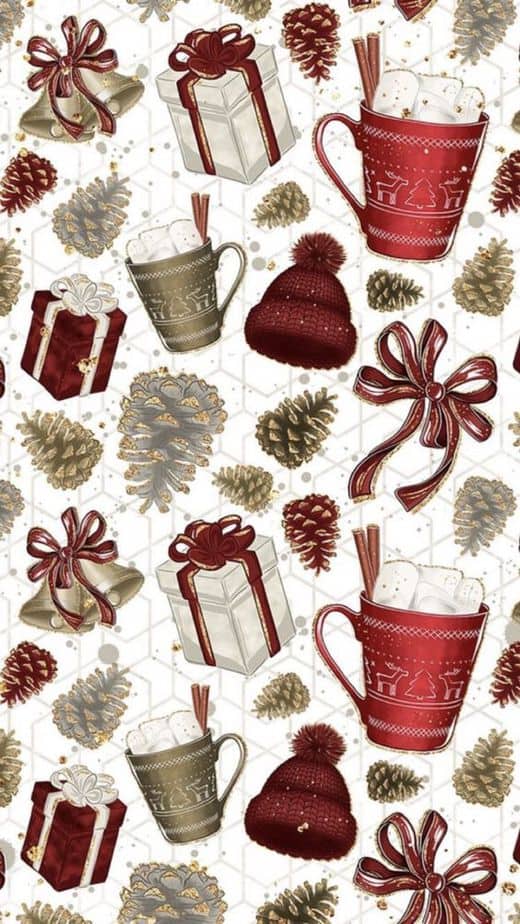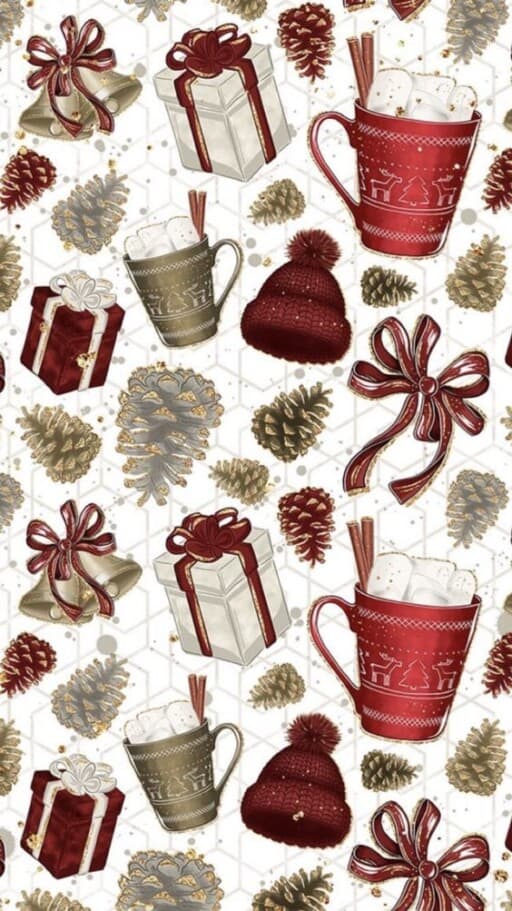 Isn't this Christmas wallpaper just adorable? It reminds me of shopping (in New York City to be specific) and feels ritzy and glam.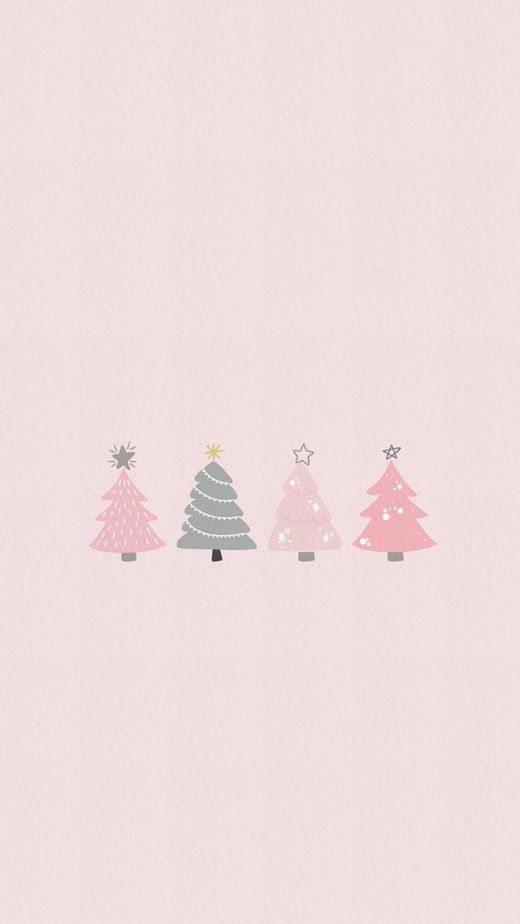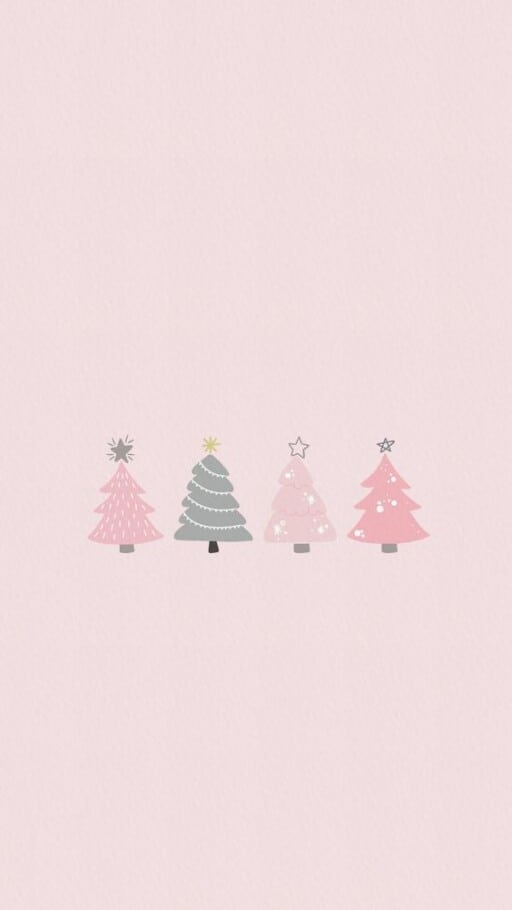 I love these girly pink wallpaper backgrounds! Check out these next few pink wallpaper options if you're into this Christmas wallpaper aesthetic.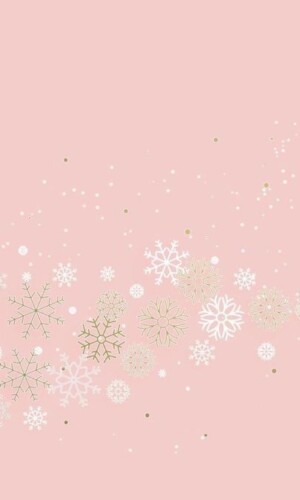 This is a minimalist pink Christmas wallpaper that is trendy and fun.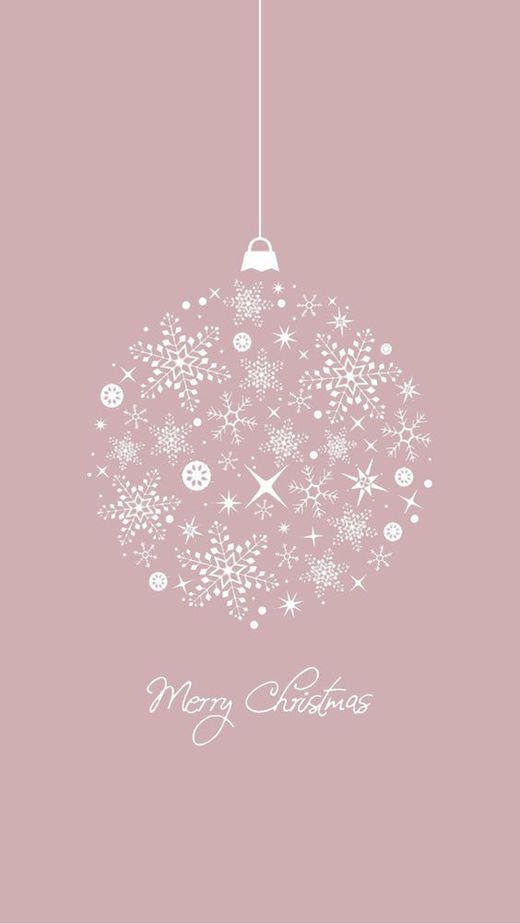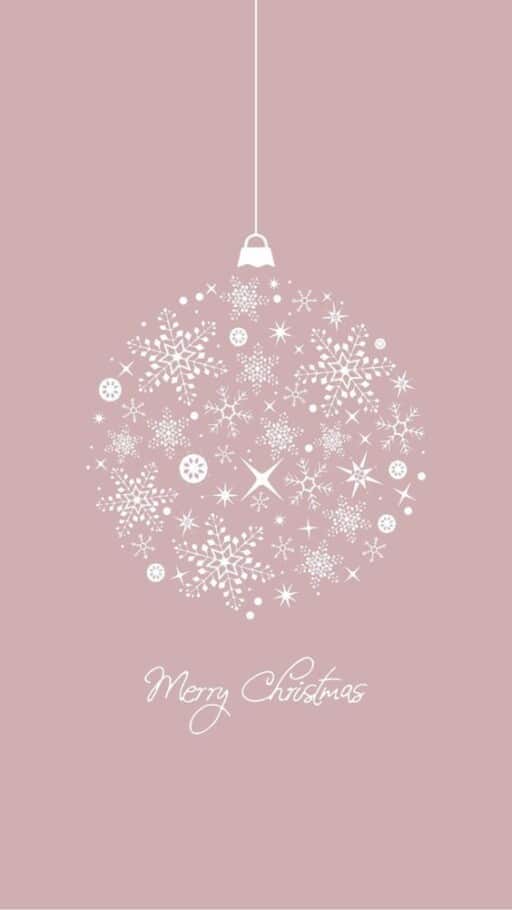 This wallpaper is another minimalist option. I really enjoy these because they're classy and make it easy to actually use my phone over it.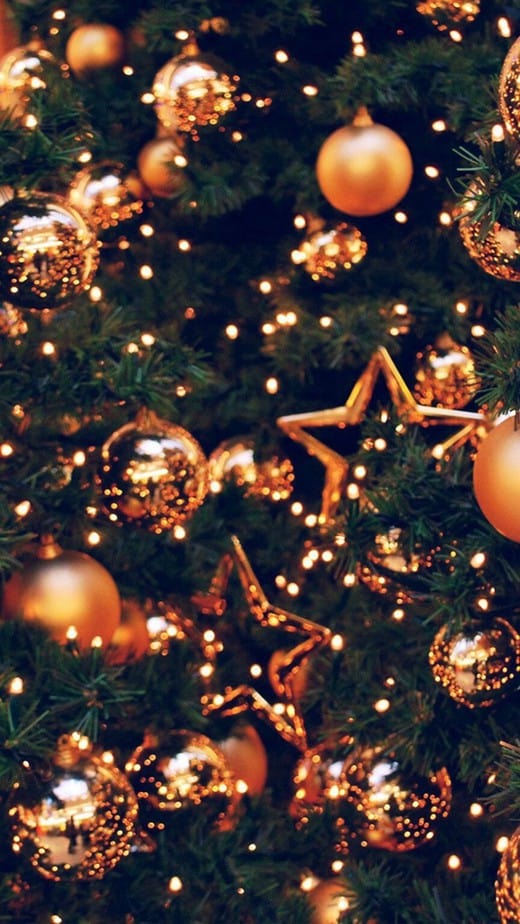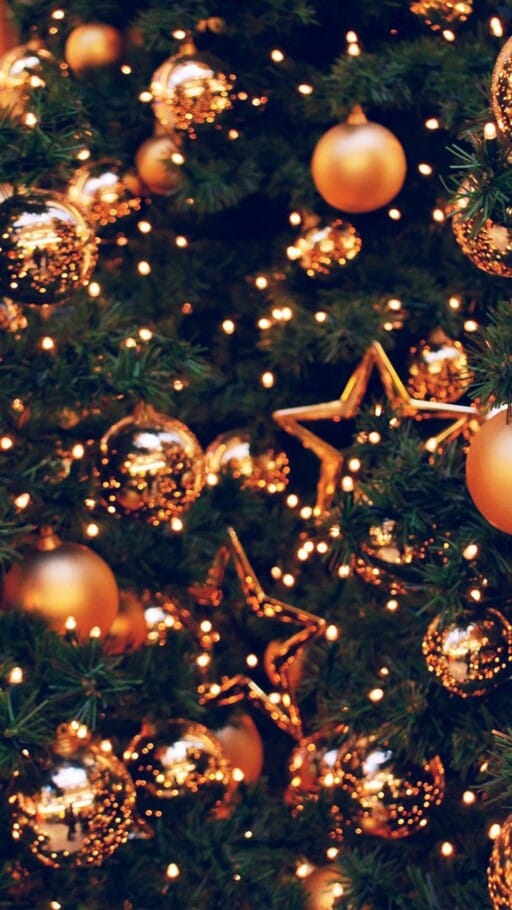 This stunning tree feels extremely magical. It's a lovely understated background for any iPhone!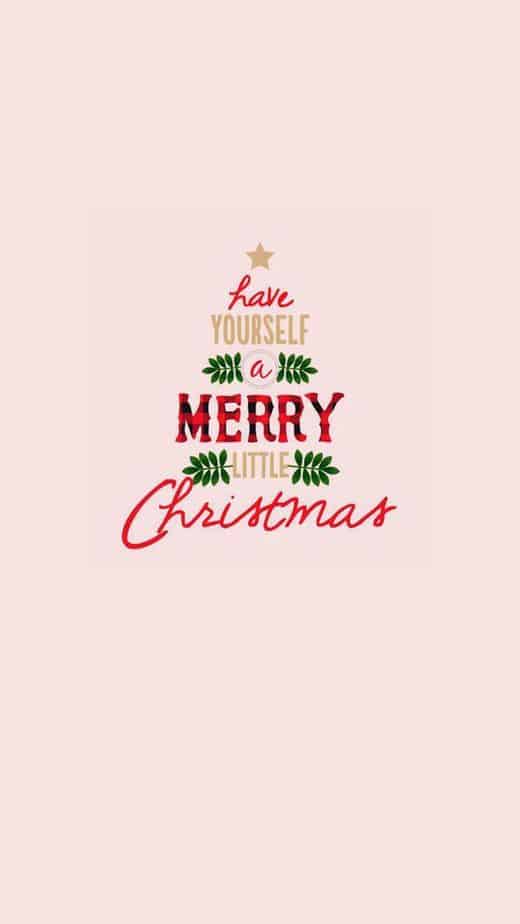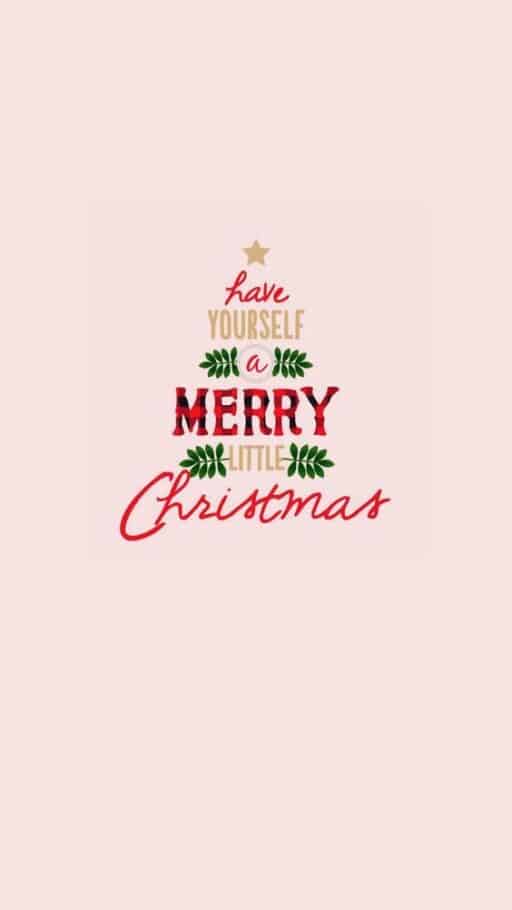 If you love pink and red during this holiday season, then this free Christmas wallpaper background is for you!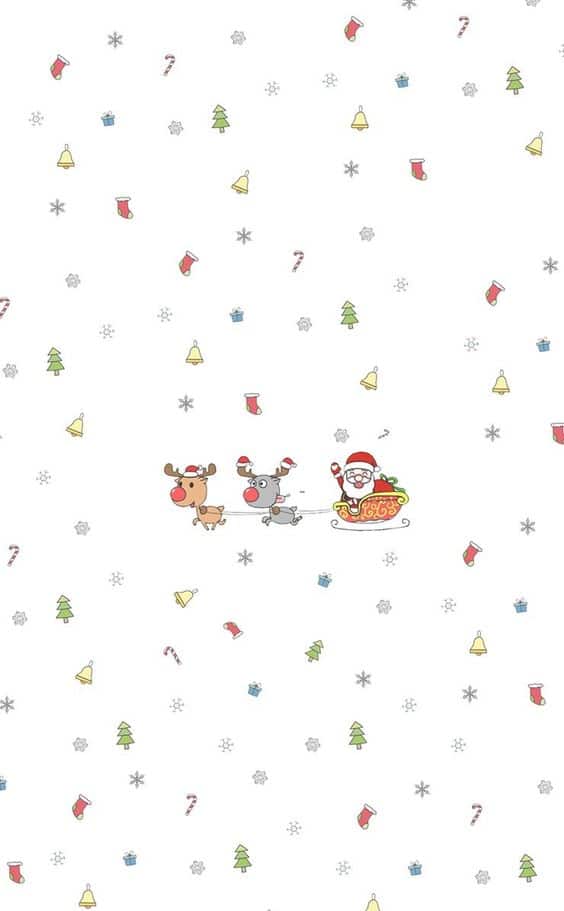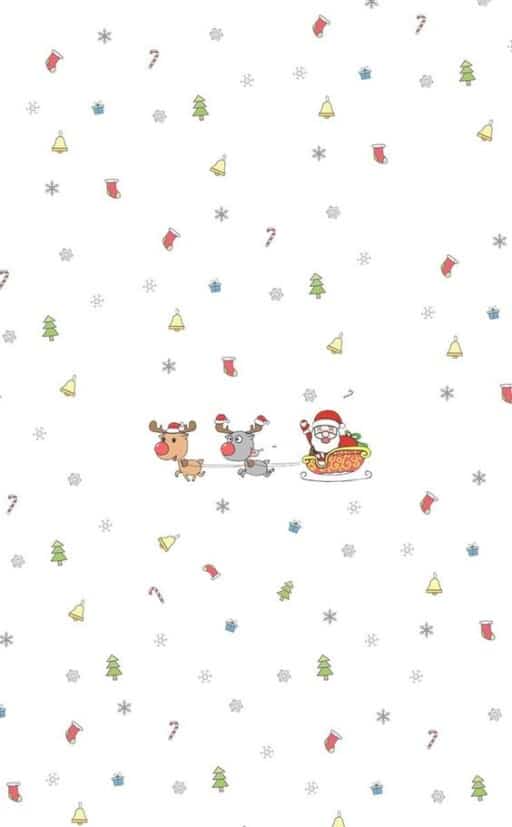 This simple Santa wallpaper is fun and festive. Kids will love it!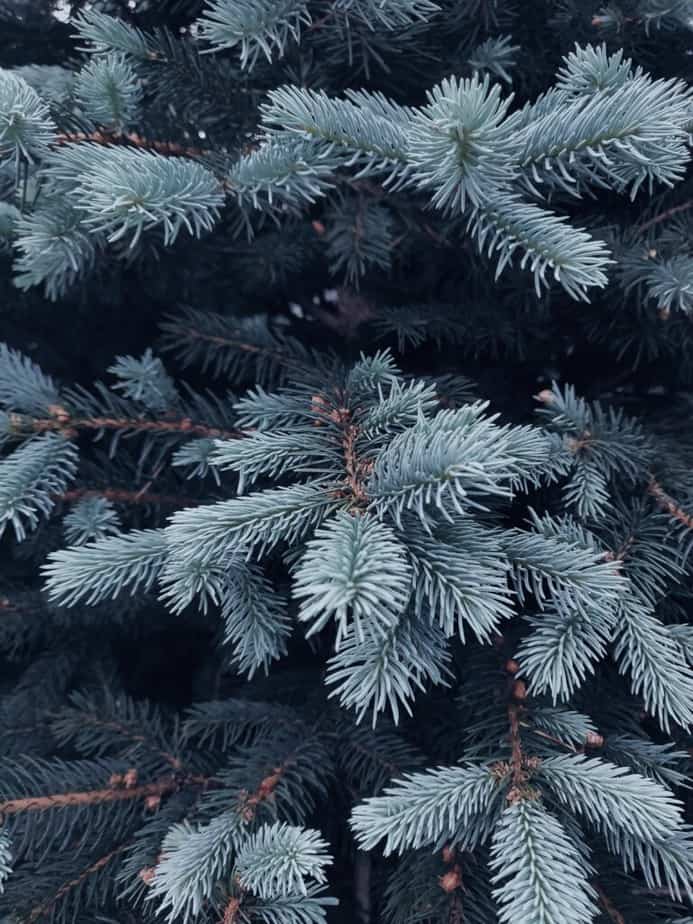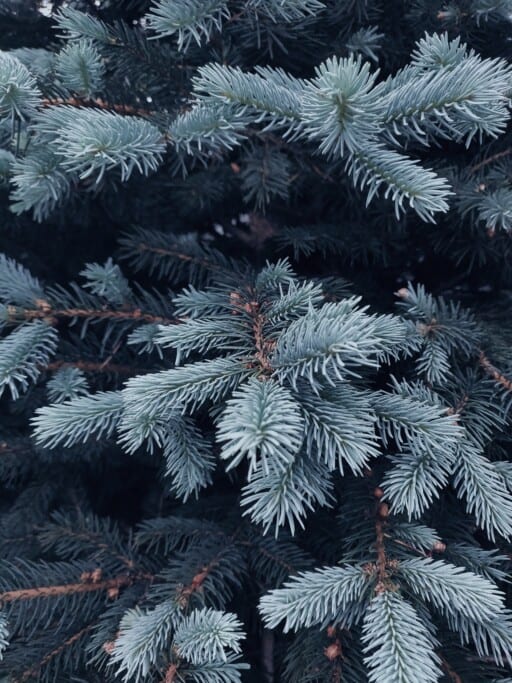 This tree is natural and beautiful. It looks as though it's just waiting for a snowfall!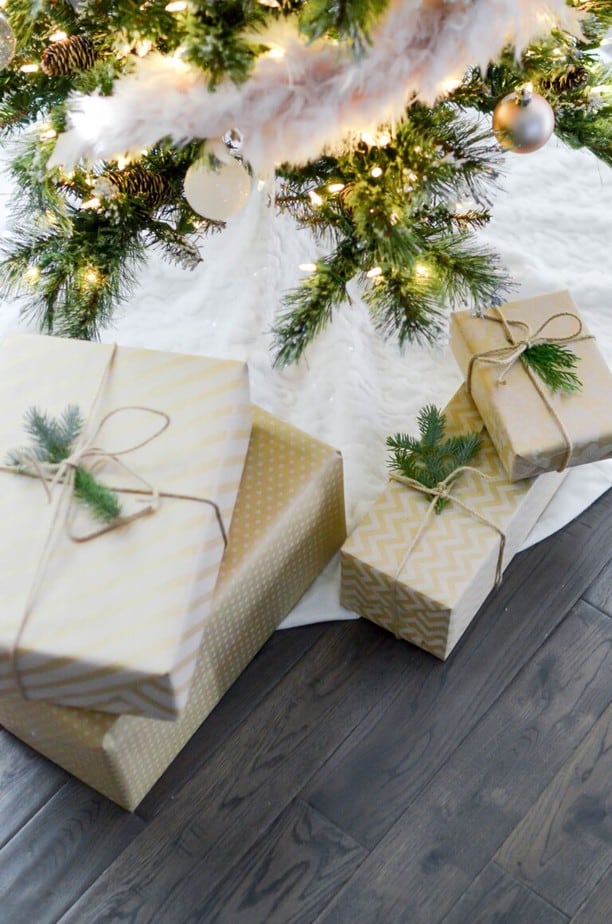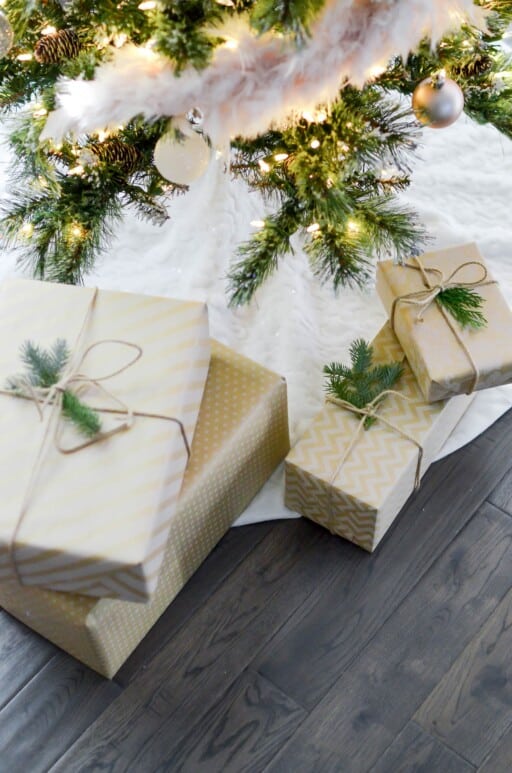 Is it even Christmas without presents under the tree? Not only are these gifts beautifully wrapped (in trendy paper) but they give off that happy Christmas morning vibe.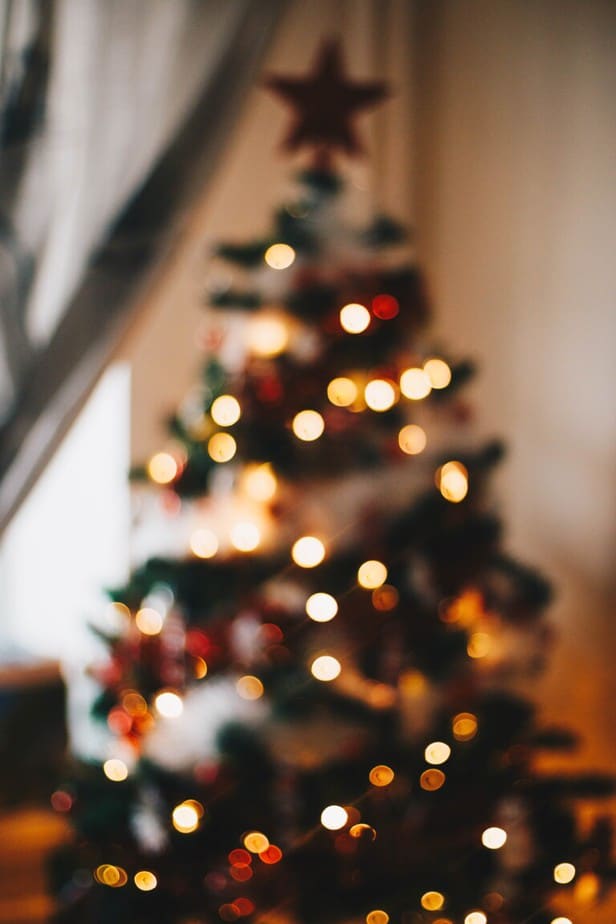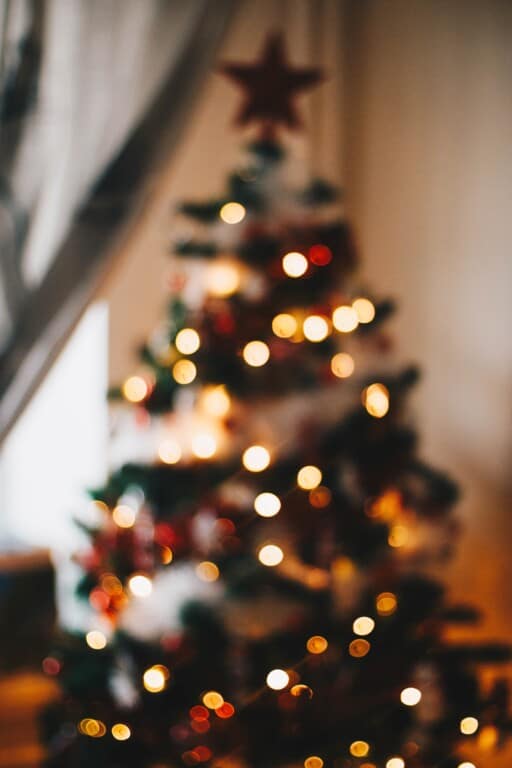 There's something about an artsy, blurry Christmas photo that I just love. This is a great background because you can easily use your phone (without being distracted) and still feel the Christmas spirit.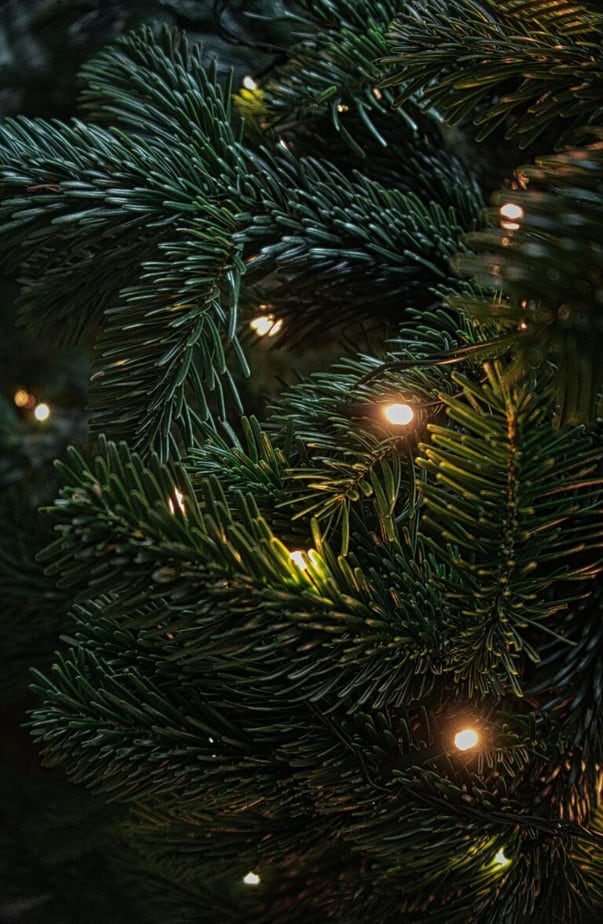 This simple Christmas tree reminds me of my childhood. I can almost smell the pine needles looking at it.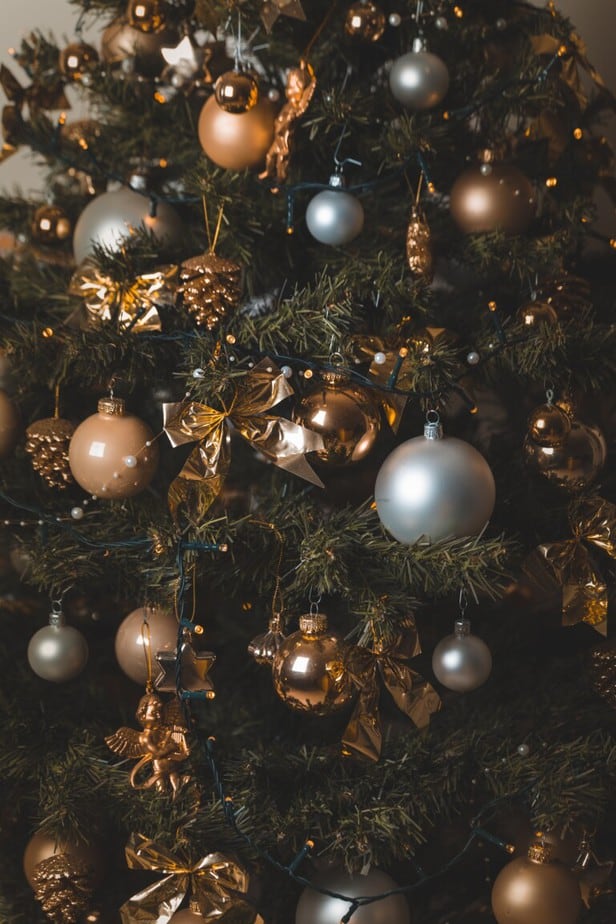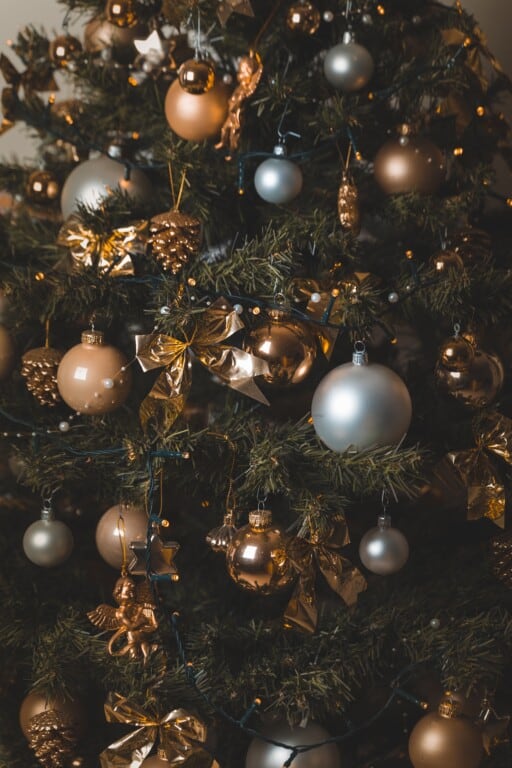 Isn't this tree beautiful? It's definitely goals for this year. I also like how this wallpaper is slightly dark and moody so it's not too intense for an iPhone background.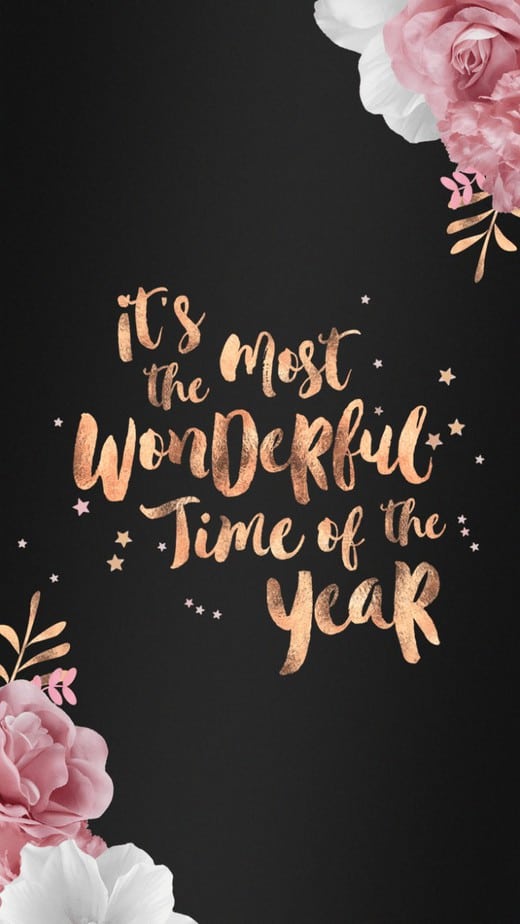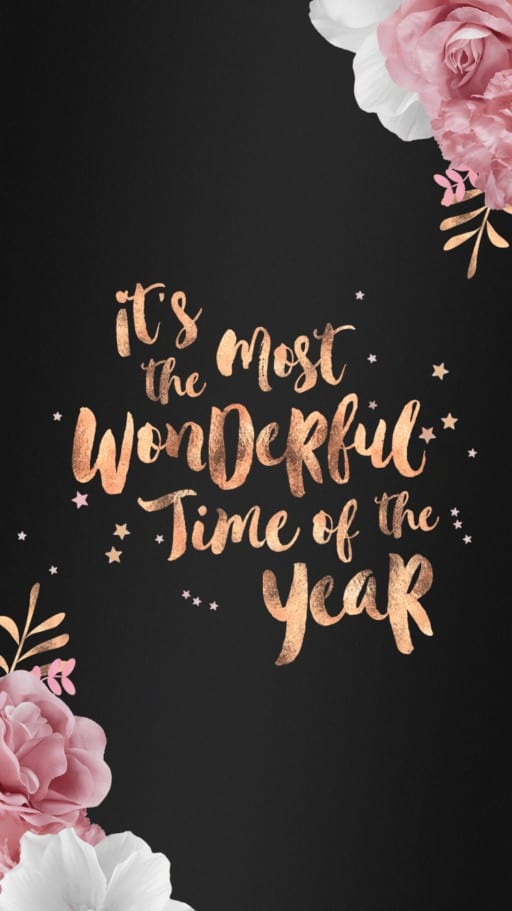 This magical background reminds me of Oldies Christmas songs. It just feels girly and happy. Enjoy!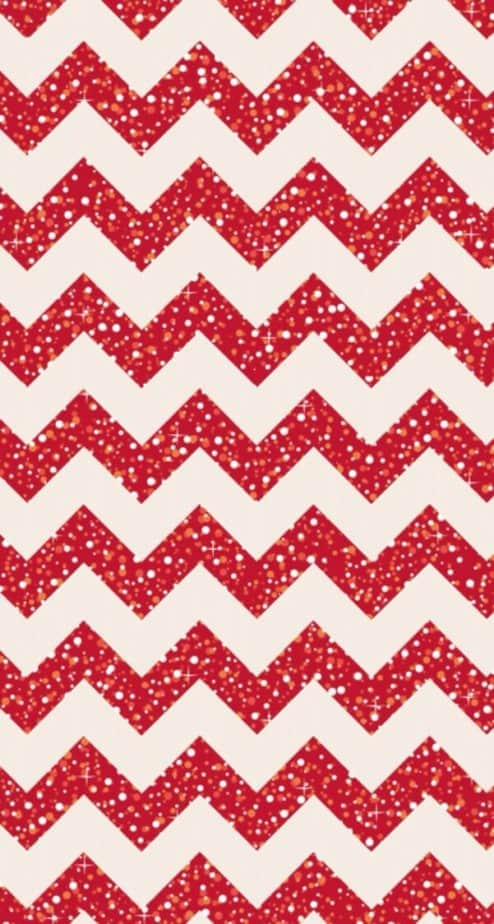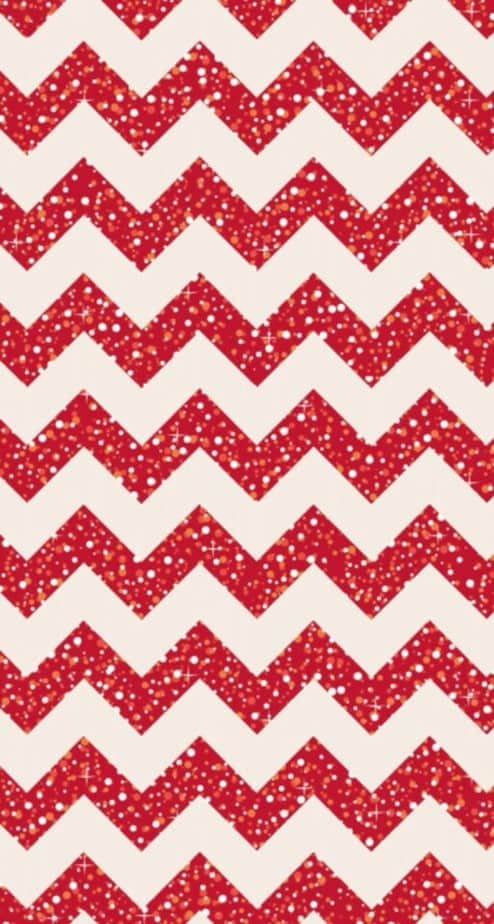 This background is super snazzy and works for both Christmas and New Year's Eve.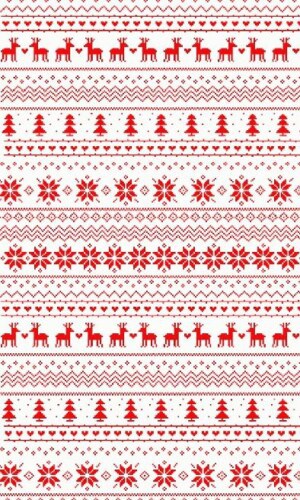 This is another simple wallpaper that reminds me of stockings. I love it and keep it on hand for every Christmas season!
I hope you enjoyed these free Christmas wallpaper and December wallpaper downloads for iPhone! They should all fit most iPhones relatively well.
I tried to include lots of different options including vintage wallpaper, trendy Christmas wallpaper, gorgeous scenes that feel like December, simple and plain Christmas wallpaper backgrounds, and more.
Let me know if you have any trouble downloading these wallpaper backgrounds and I'm happy to help! What wallpaper backgrounds will you be looking for in the next few months? Let me know in the comments and I'm happy to put together a few posts!
Looking for more Christmas content to get ready for the season? Check out these recently published posts!
Happy holidays and enjoy these beautiful free Christmas wallpaper backgrounds!