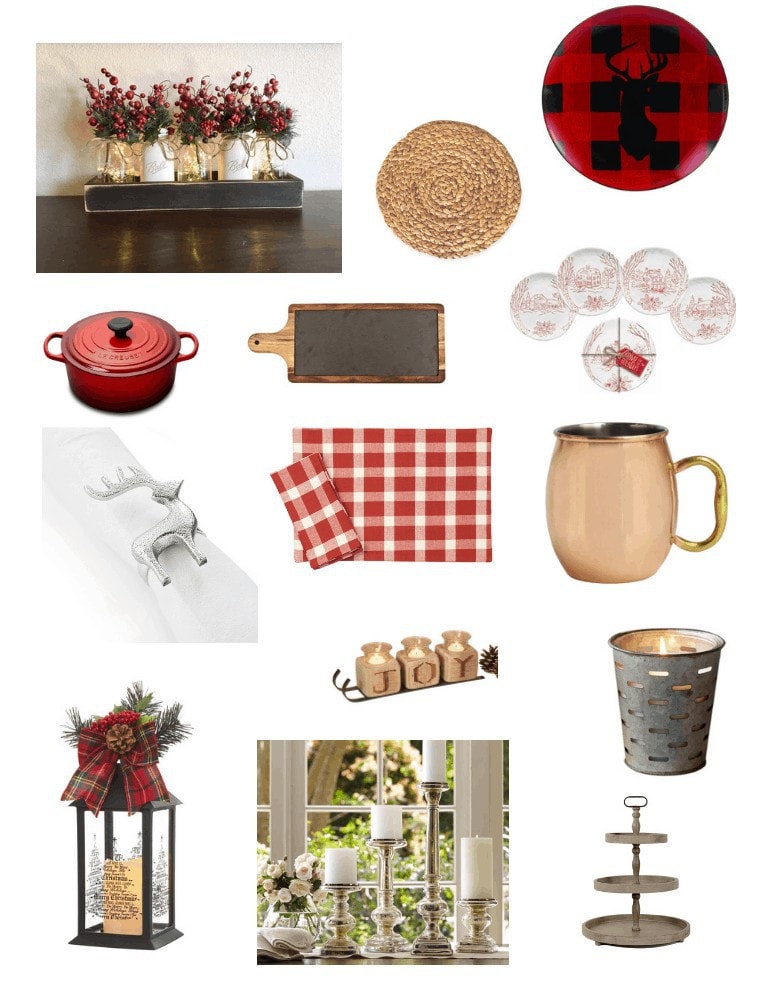 There's nothing that feels more festive than a happy Christmas table! Some of my favorite memories as a child include sitting down with my entire family and looking down the long, wood table. We always kept our table decorations simple, rustic, and festive, and this is a setting I still love today.
We didn't have Amazon Prime back then, so setting an amazing table is a little easier now.
There's no right way to set a table. The idea is that it should be nice to look at AND functional. Other than that, you can get creative! I typically go for the less is more look, but I've seen some really beautiful tables on Pinterest that have a lot more pieces and are still aesthetically appealing.
Instead of planning a set table, I've found that collecting a bunch of Christmas-themed items that can be used on tables is easier. You can set most of these pieces out on a pre-set table, a buffet, a drink table, a dessert table, or just about anything else.
I love many of these pieces, and typically supplement with quite a few things I pick up at Home Goods. The great news is that many of these items are classic and can be reused in different ways year after year.
Plates:


Platters:


Runners:

Placemats:



Napkins & Rings:


Drinkwear:


Accessories:


Wishing everyone a happy holiday season!