As the warm weather approaches, cottagecore is all the rage again on TikTok! There's something so timeless about cottagecore that just draws us to it.
What I really love is how relaxed you can dress when you're into the cottagecore aesthetic. You really don't need to go all-out or wear uncomfortable clothes.
Cottagecore is all about simple living, so cottagecore hairstyles are typically pretty relaxed as well! It's easy to do cottagecore hair using your natural hair because there really aren't any hard and fast rules.
There are, however, a few cottagecore hairstyle trends that you can incorporate into your daily routine.
Cottagecore Hair Trends:
1. Bows. Cottagecore hair gals love bows. You can go for premade bows (the larger the better) or can loosely tie a ribbon around your hair.
Cottagecore hairstyles with bows can mean a low ponytail with a ribbon, half-up hair with a bow, a braid (or two braids) with bows on the top or bottom, a ponytail with a ribbon tied around it, etc.
There are many ways to incorporate bows into cottagecore hair. Browse through the photos below and you'll see lots of options!
2. Loose, natural hair. Cottagecore hair is all about the simple life, so you shouldn't hesitate to embrace your hair's natural texture, whatever that may be.
Alternatively, you can curl your hair gently then brush it to achieve that natural effect. You'll notice that a lot of the photos below do this, although some are clearly 100% natural hair!
3. Kerchiefs. These simple accessories are easy to buy on Amazon and are perfect to wear for a cottagecore hairstyle!
I especially love wearing kerchiefs on a bad hair day.
4. Low hairstyles. Nothing about cottagecore hair is uptight. Keep your hair in a low and loose pony or down.
A lot of these inspiration photos showcase cottagecore hairstyles with half up hair, but even these are ultra-loose and low. Braids should also be gently-done.
5. Butterfly clips or flowers. You'll see a lot of different clips or hairpieces in the photos below. Cottagecore hair is all about the natural accessories!
These are my favorite butterfly flips on Etsy. When it comes to flowers, I recommend picking your own (if possible: fresh is always better!) or checking out Etsy for fake flowers as well.
Related:
Cottagecore Hairstyle Inspiration:
Here are my favorite cottagecore hair and hairstyles for inspiration! Feel free to save these to your phone for reference later. Just hold down on the photo and click save to camera roll. Enjoy!
18. Natural Waves With Kerchief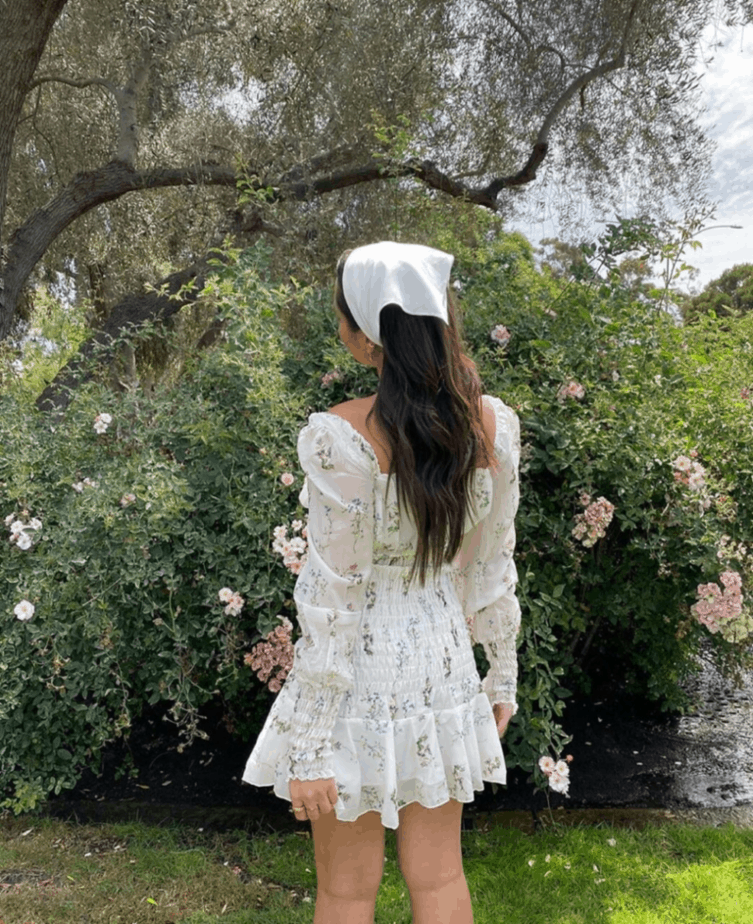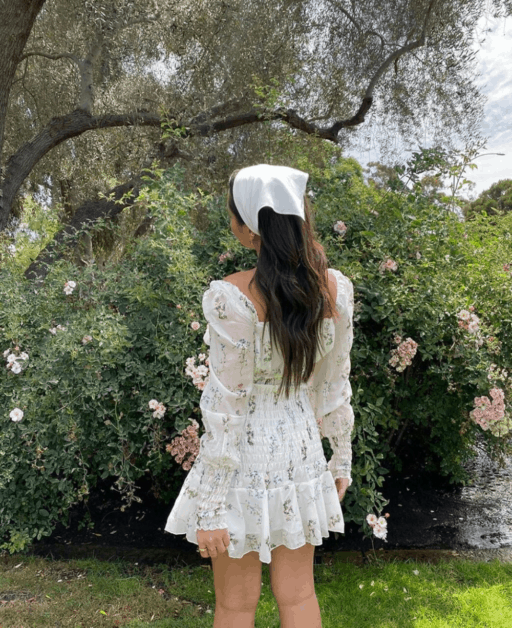 Related: 40+ Bridgertons Wallpaper Options For An Elegant Phone Background
17. Low Ponytail With Loose Bow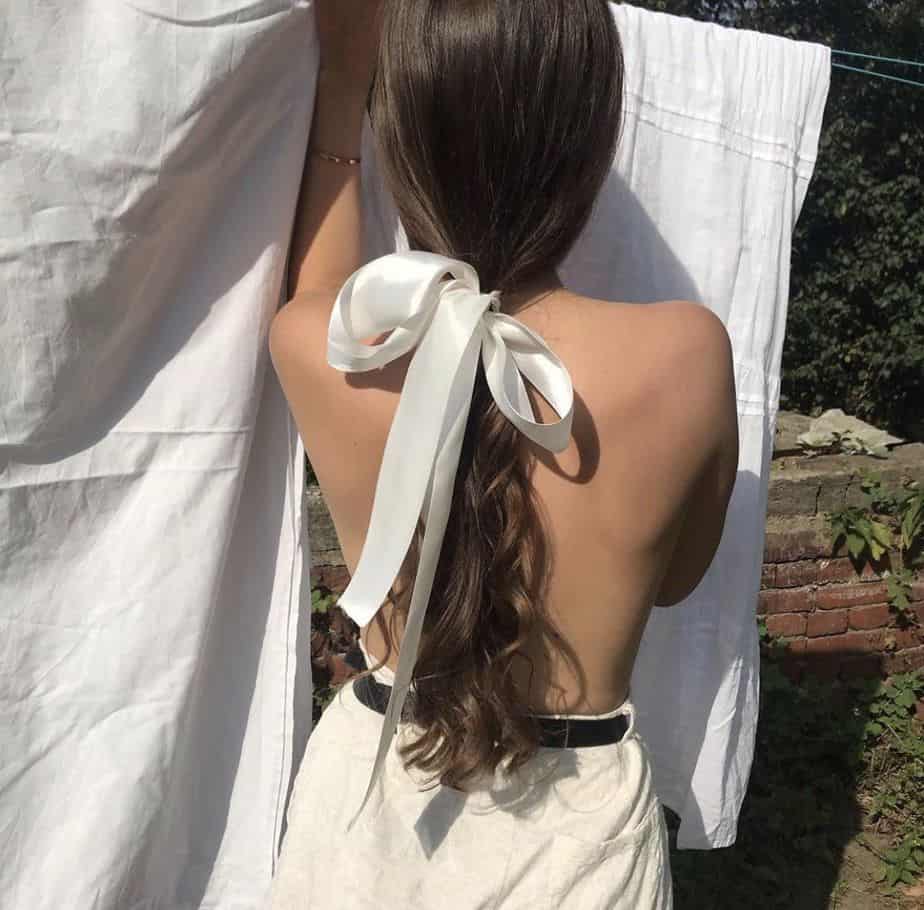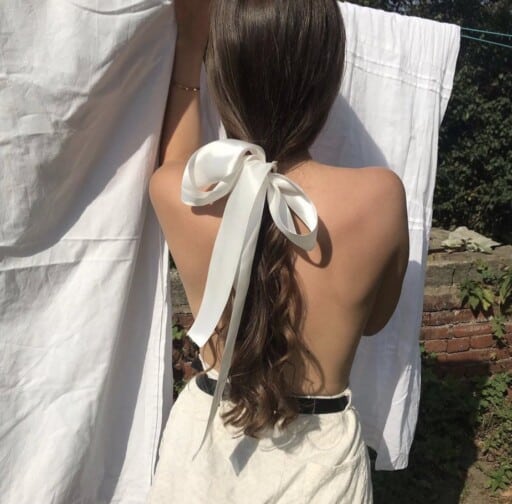 16. Half Up Satin Bow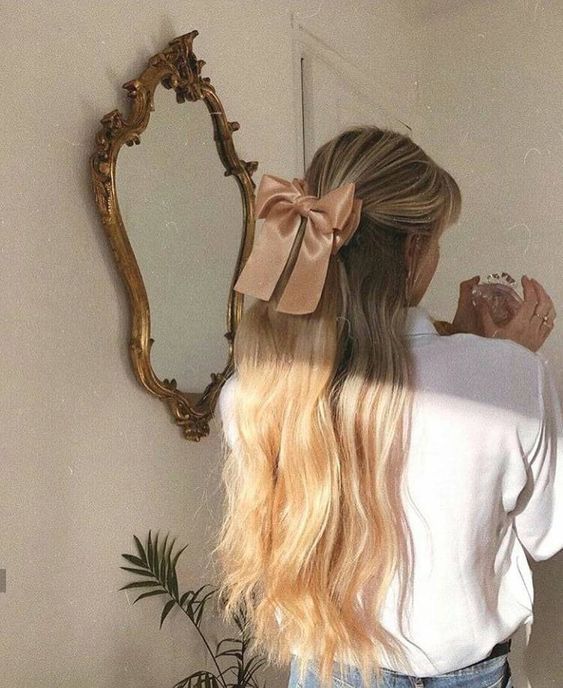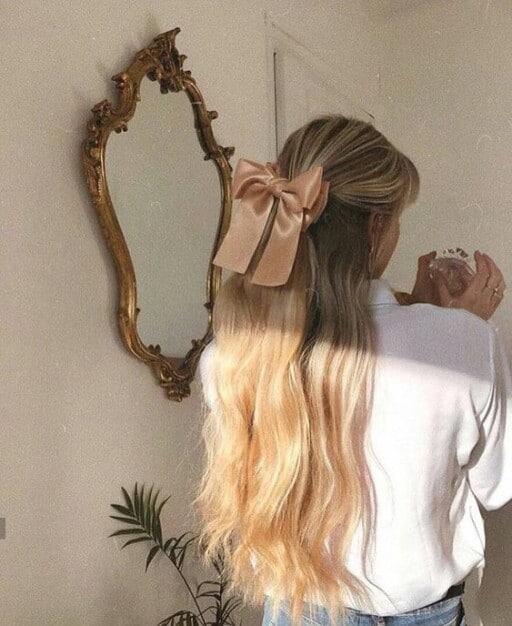 15. Loose Curls With Kerchief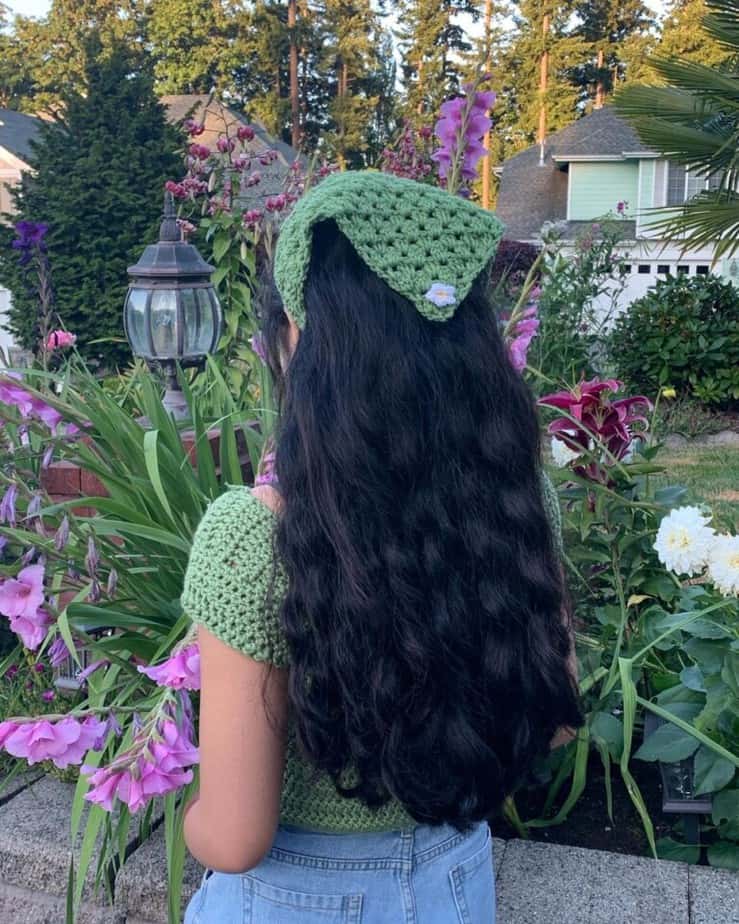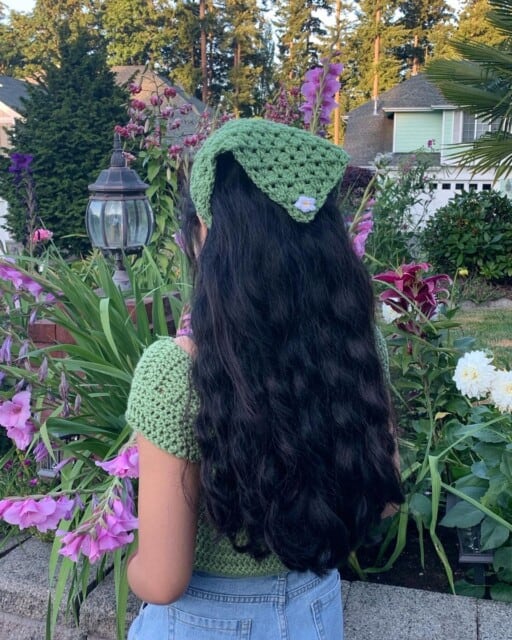 14. Frizzy, Natural, Curly Hair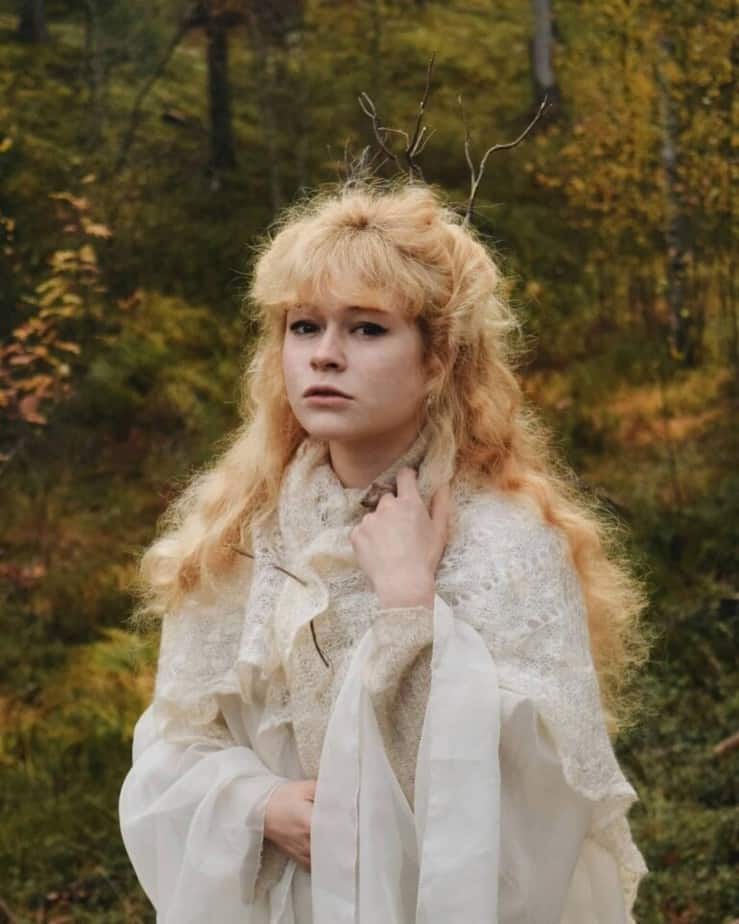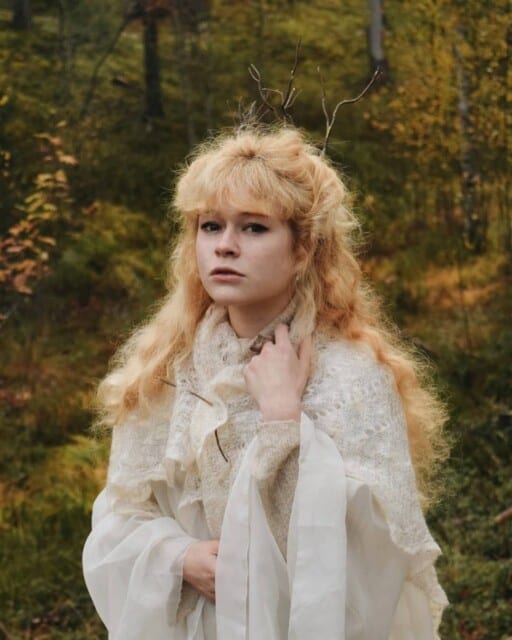 Related: 20 Different Types Of Bangs For Every Hair Texture & Face Shape
13. French Braid With Flowers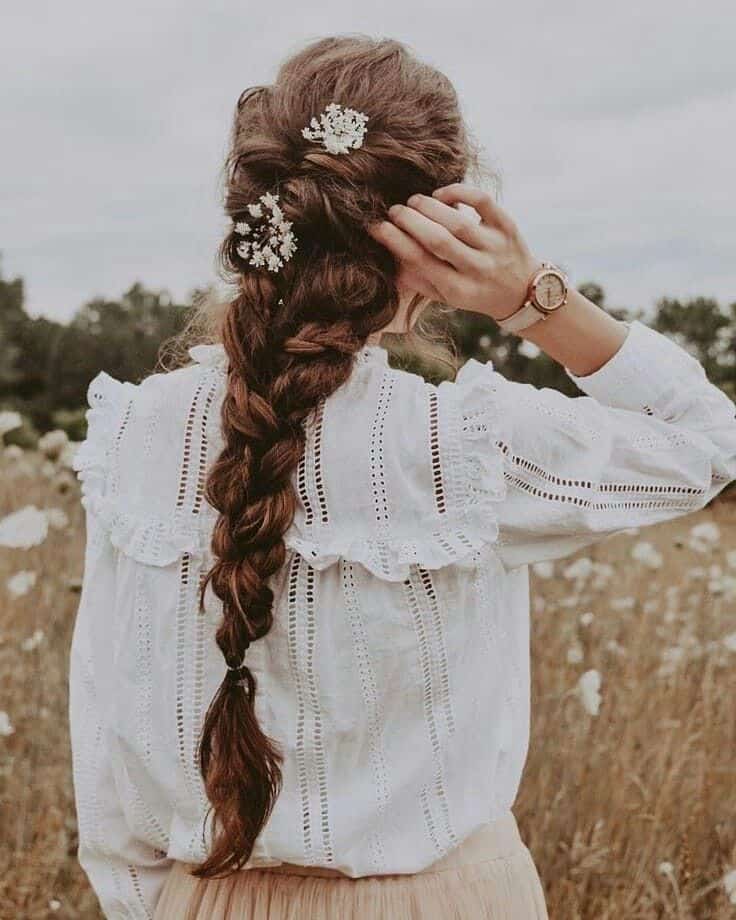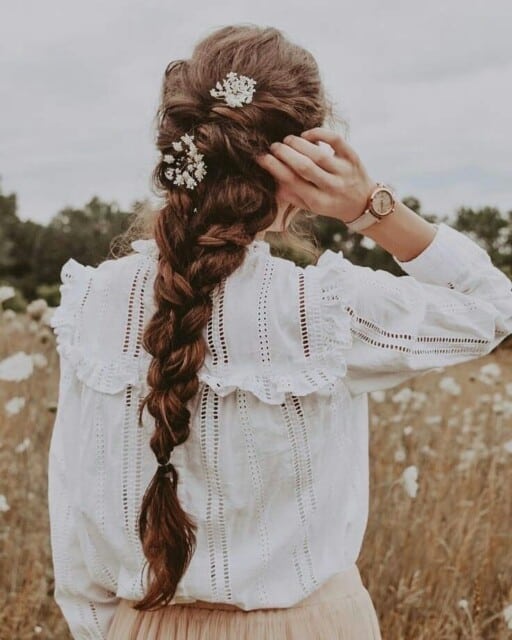 12. Messy Ponytail With Bow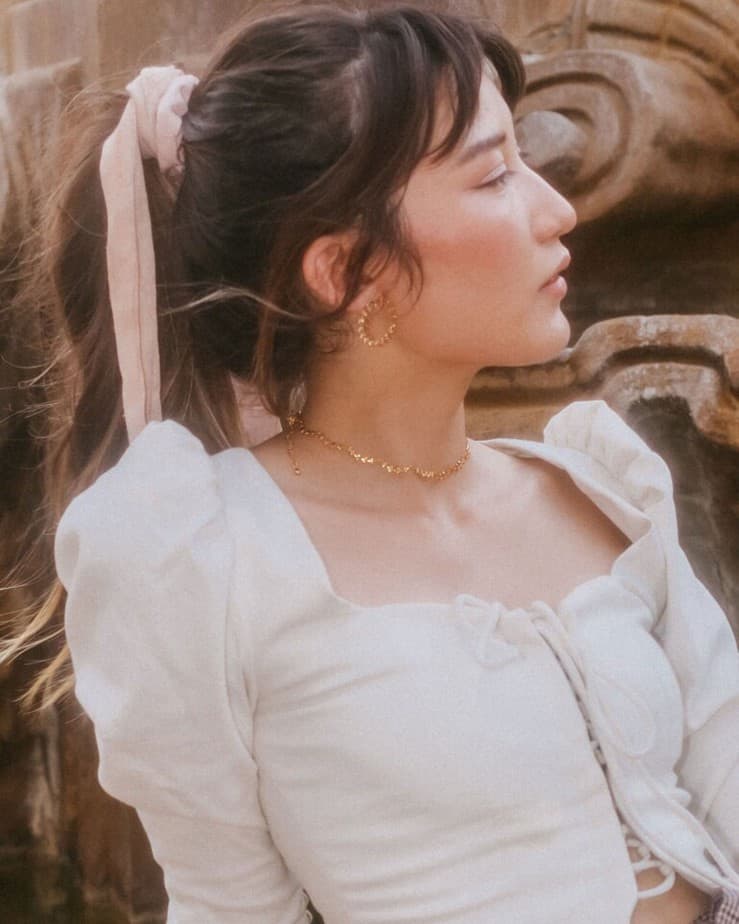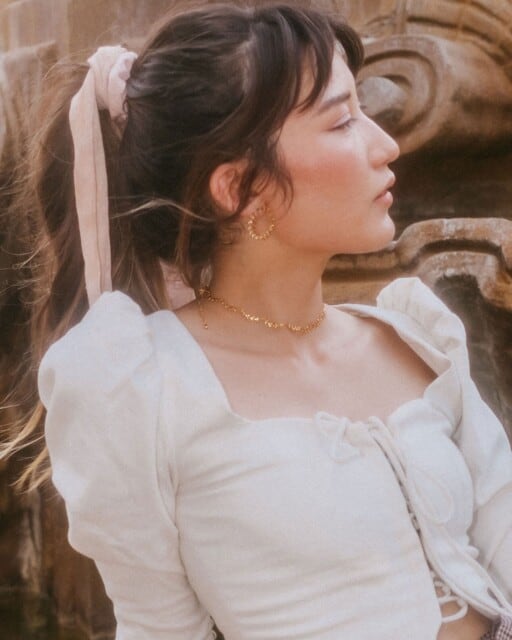 11. Soft Curls With Loose Bow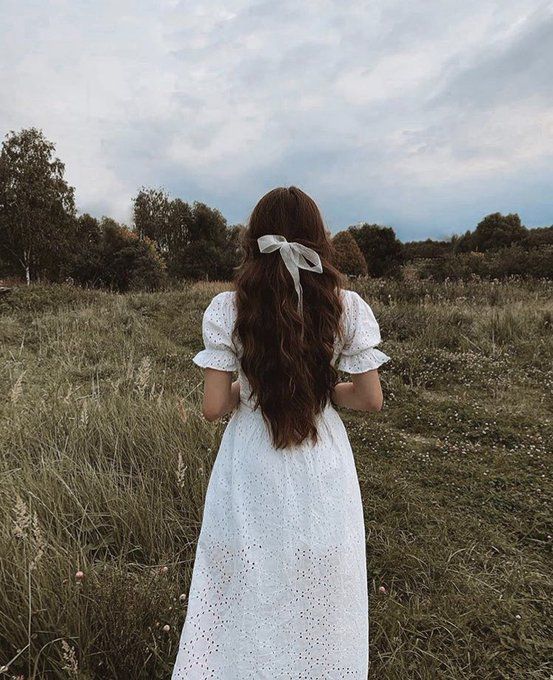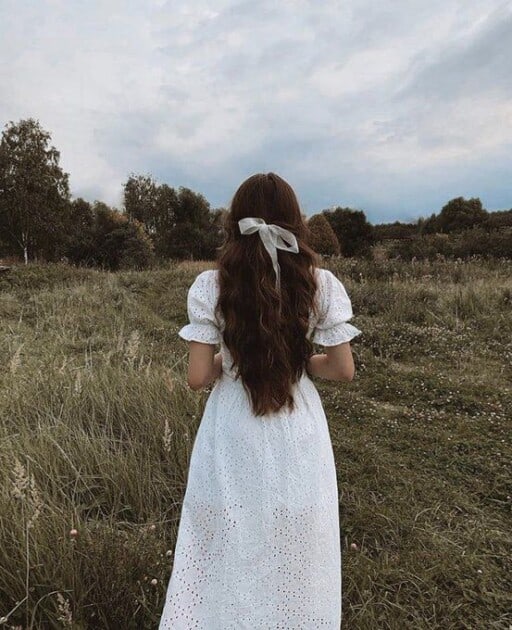 10. Half Up With Clip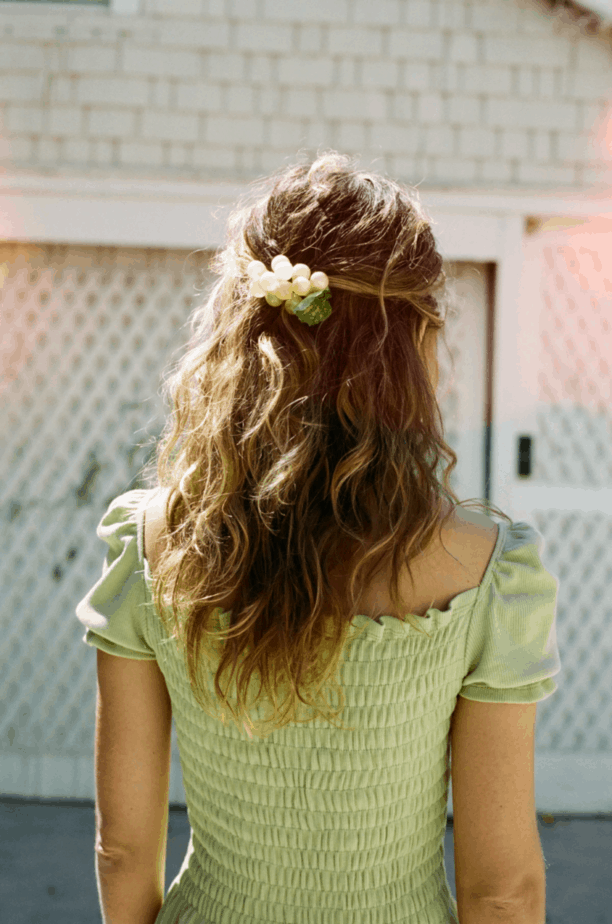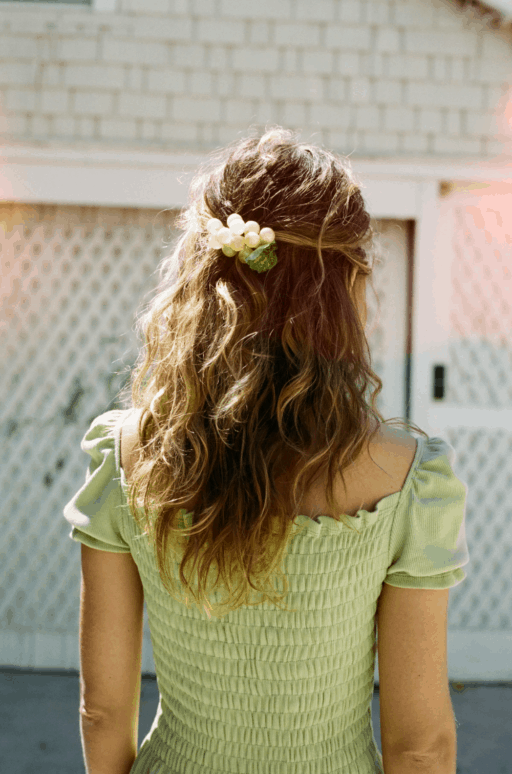 9. Curls With Large Bow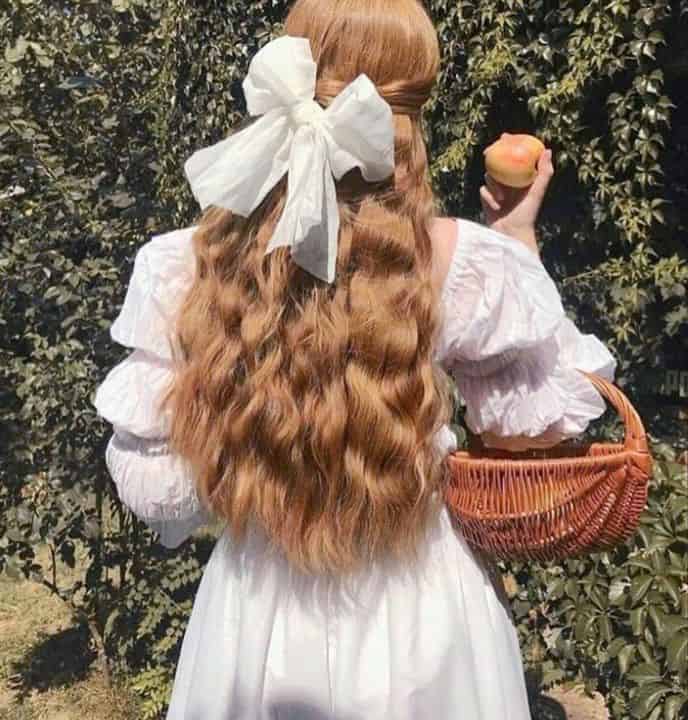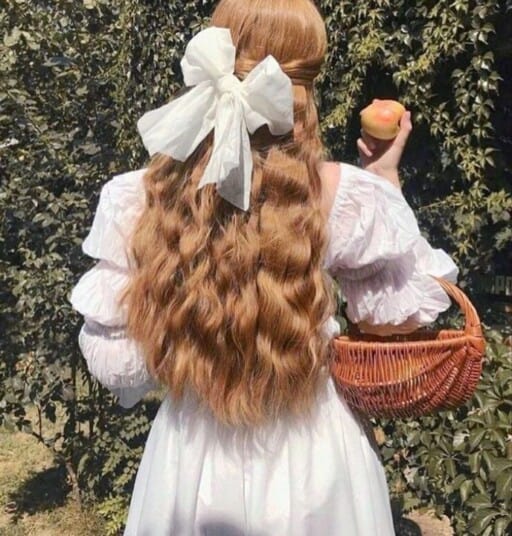 8. Braid With Flowers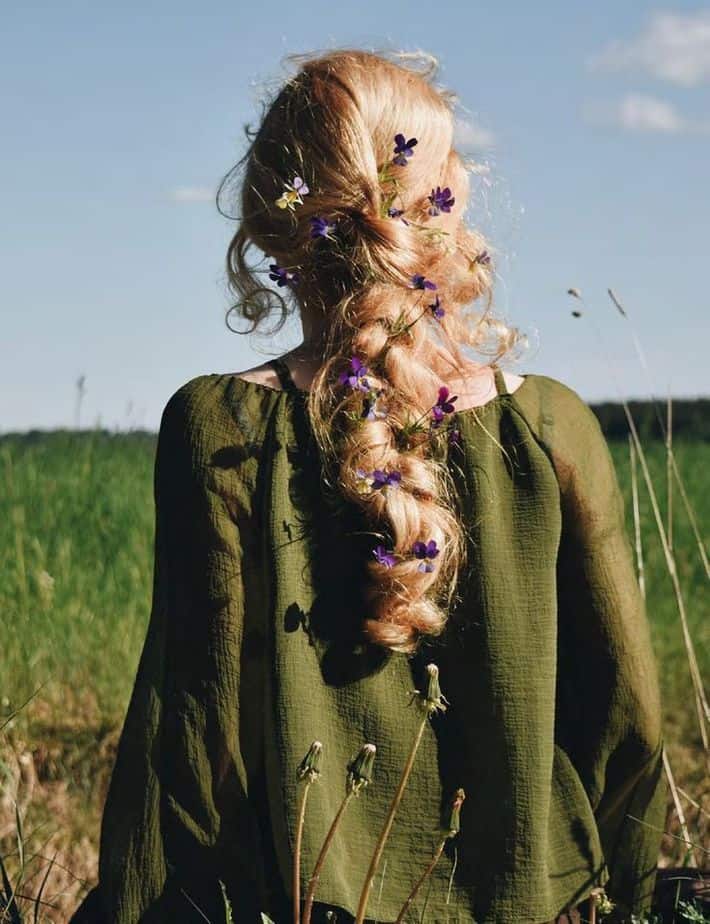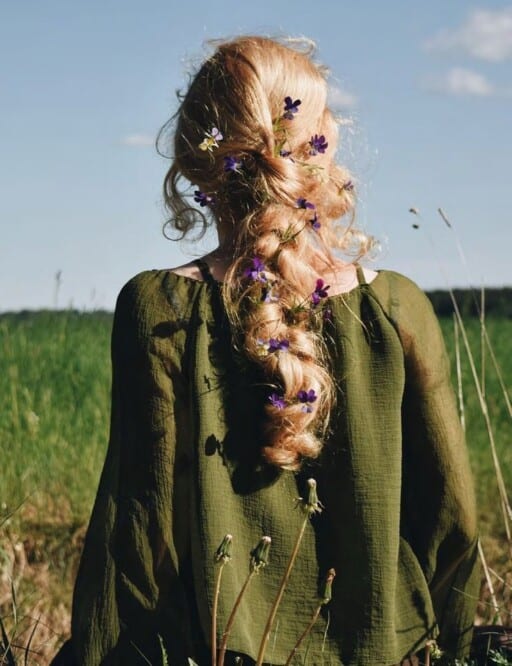 7. Silky Kerchief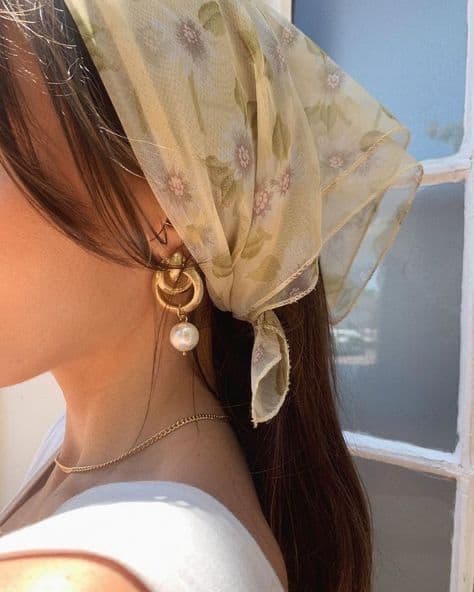 6. Half Up Soft Braid With Bow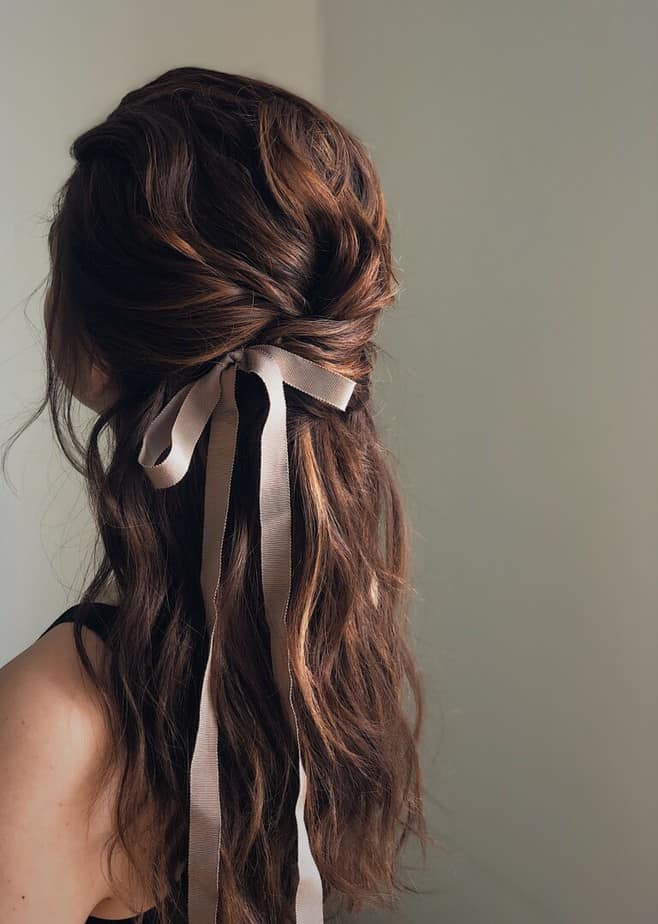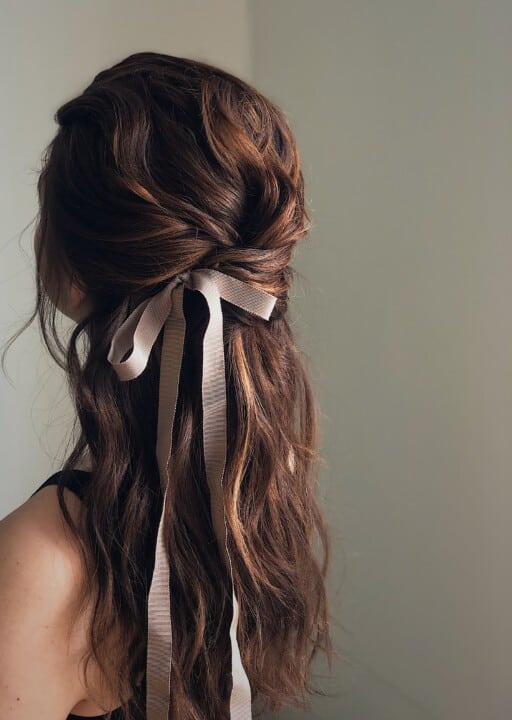 5. Flower Headpiece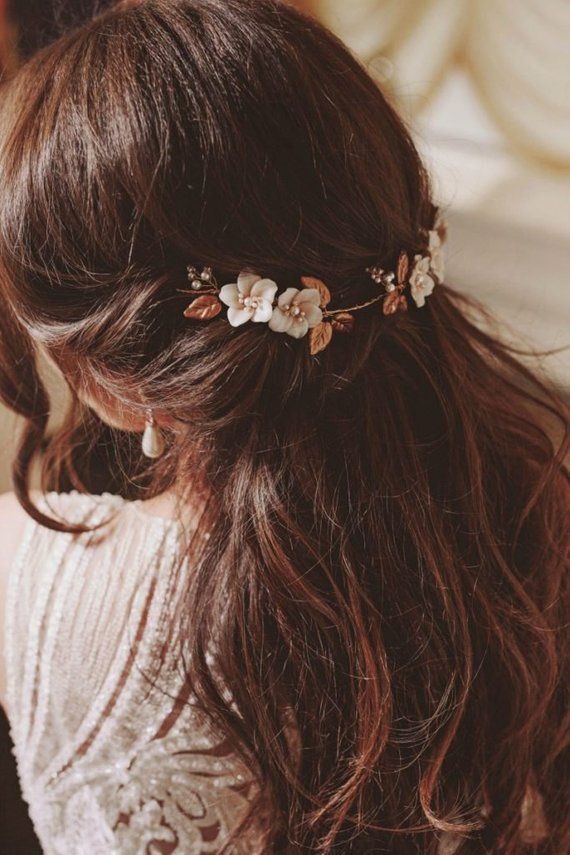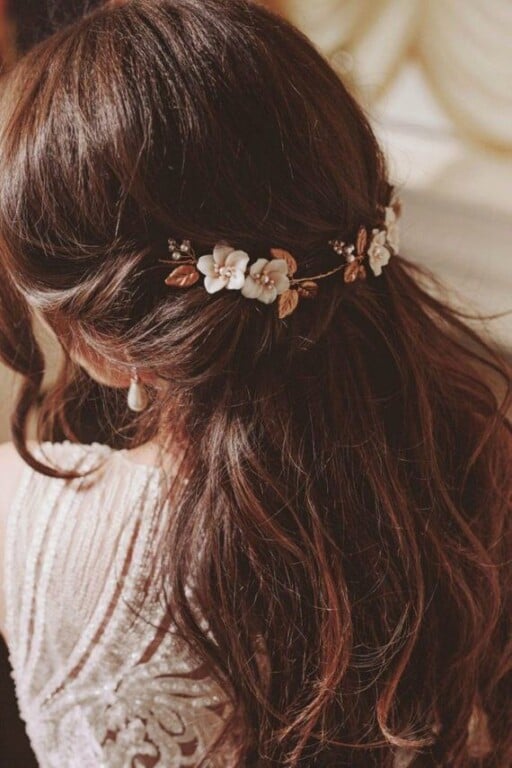 4. Low Ponytail With Bow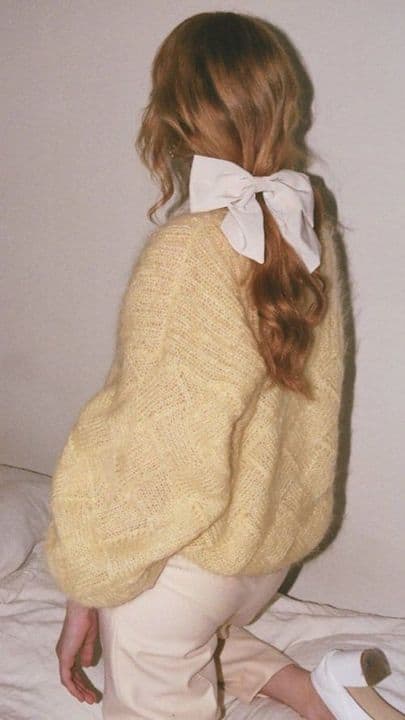 3. Half Up Round Clip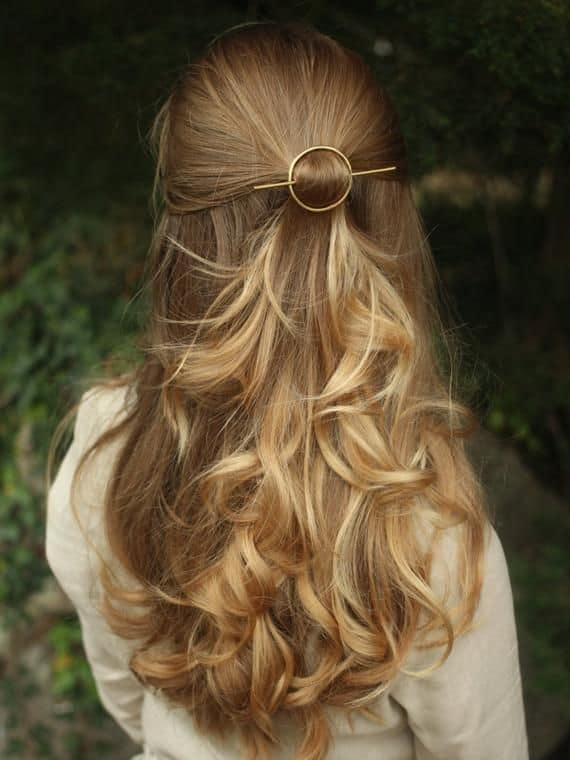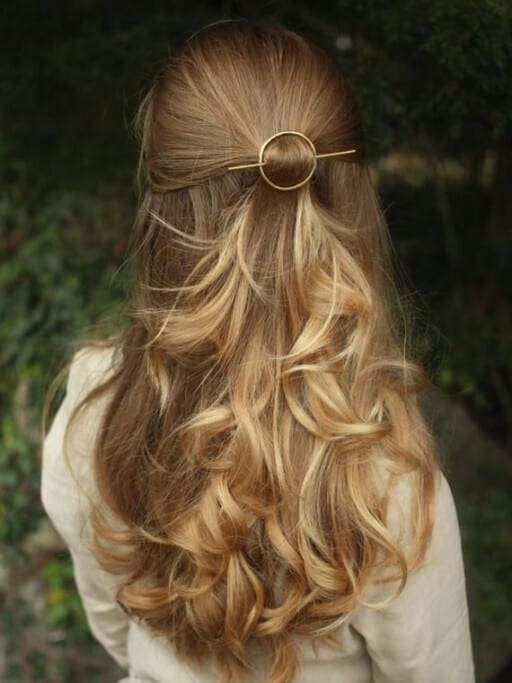 2. Soft Bubble Braids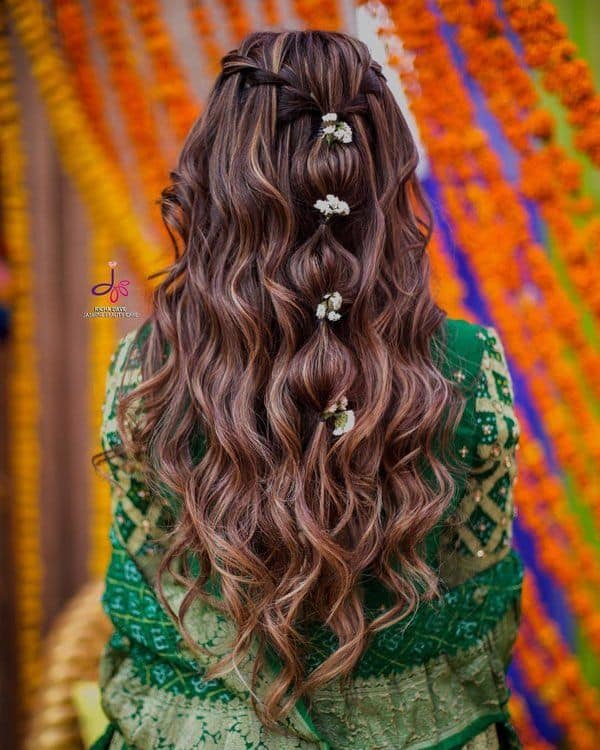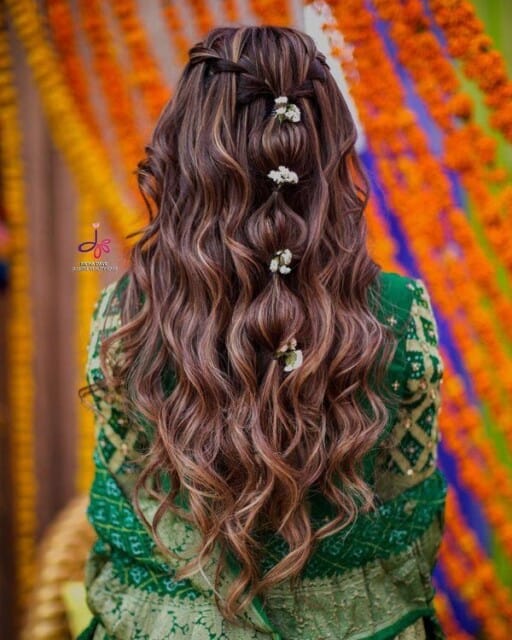 1. Butterfly Braids