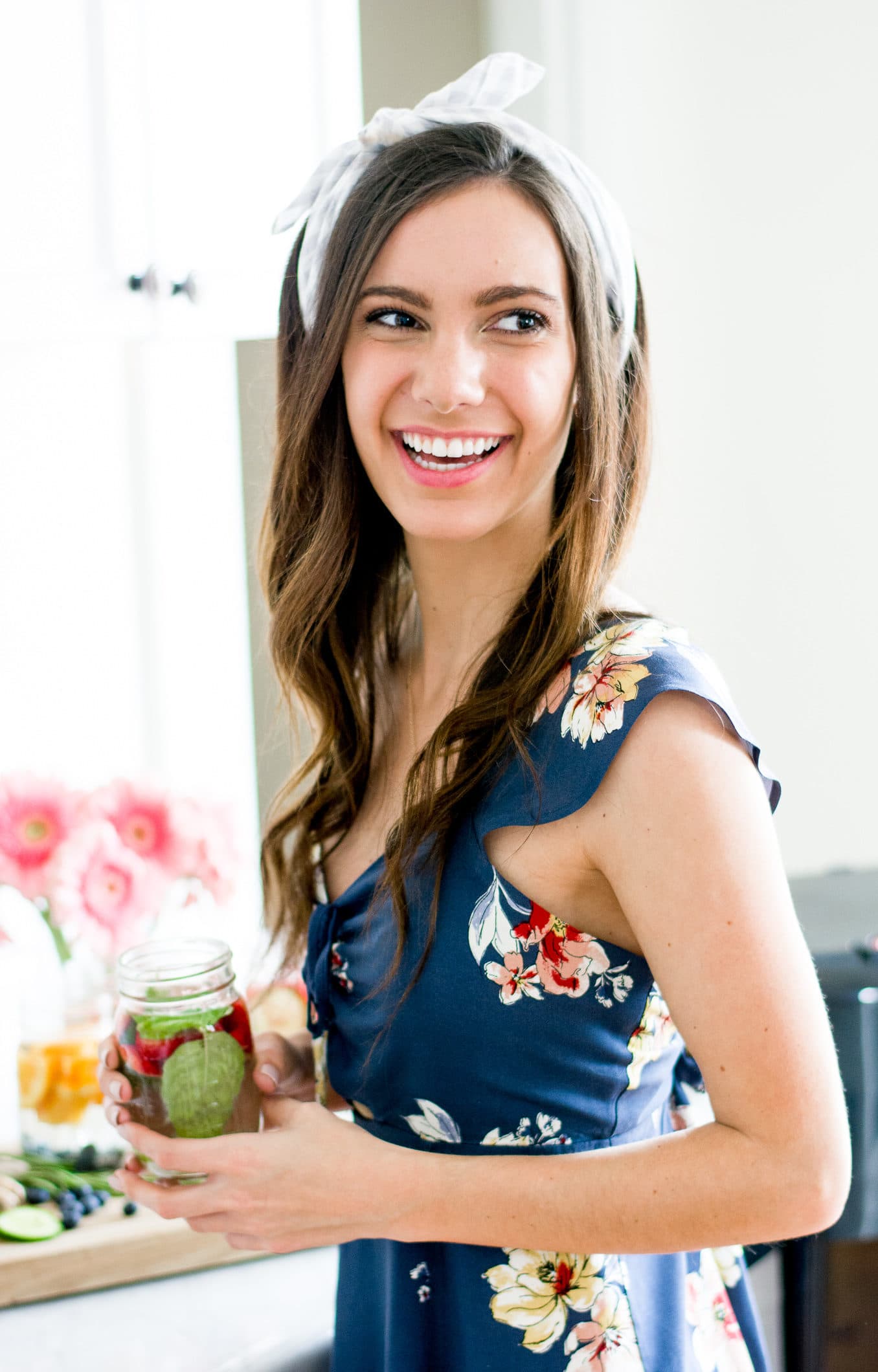 Is there anything more darling than the hair scarf trend? It took me a while to jump on the bandwagon, but now I wear hair scarves at least a few times a week.
They add an extra element of style to even the most casual outfits. Want to dress up your t-shirt and jean shorts look? Add a hair scarf. Wearing a dress that's a little too fancy for your outing? A cotton gingham hair scarf will bring it down at least three notches.
The trick is to own a variety of general hair scarves (in neutral colors and patterns) as well as a few fun ones that you can use on occasion.
Here are some of my favorite inspo photos! If you scroll to the bottom, I've added in details about how to actually use hair scarves as well as some of my favorite affordable ones from Amazon, Target, and a few other stores.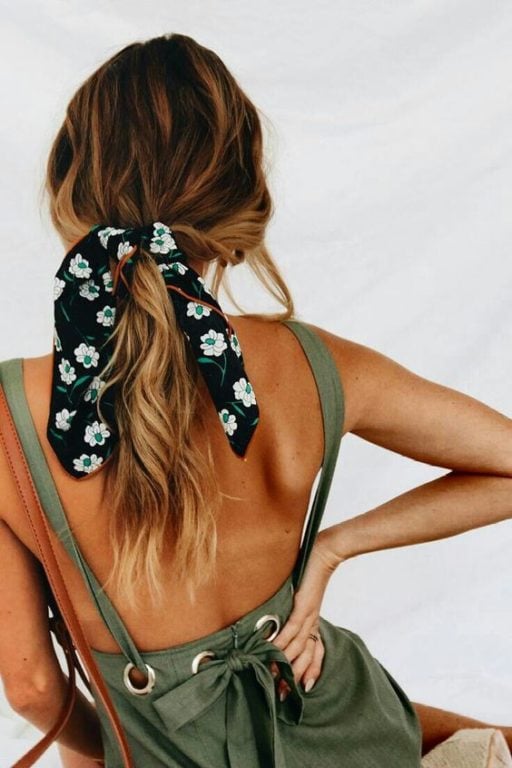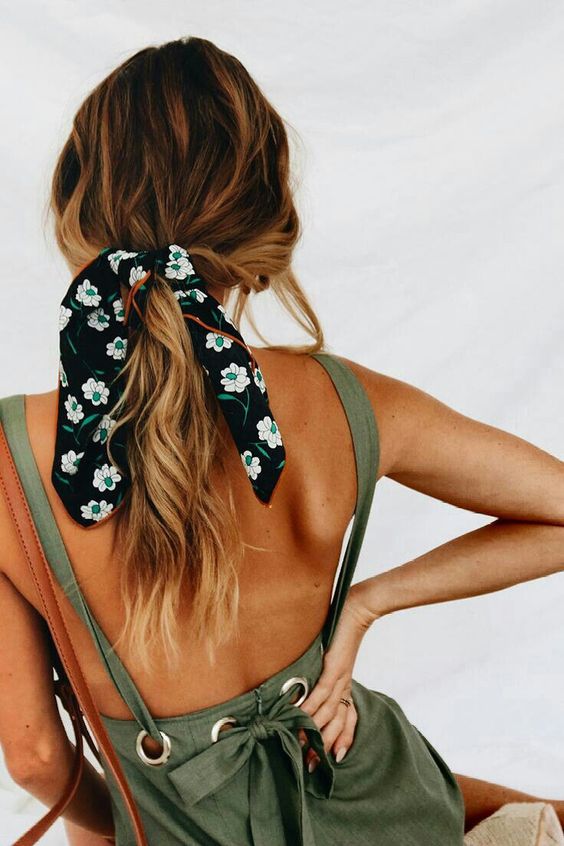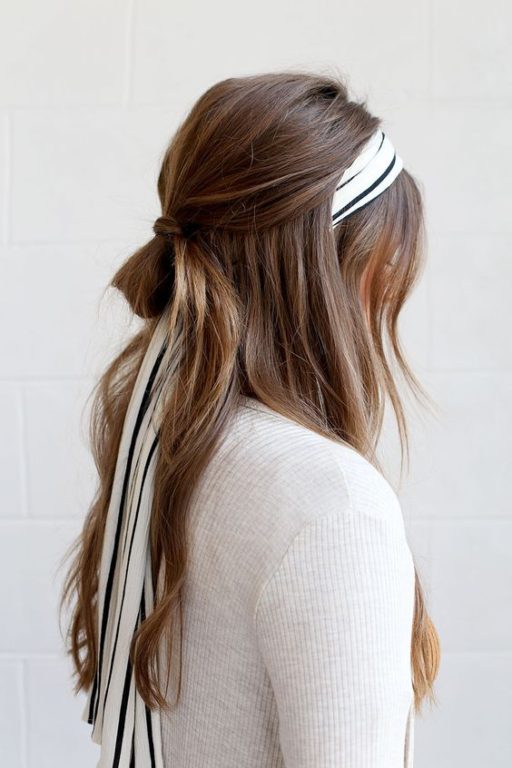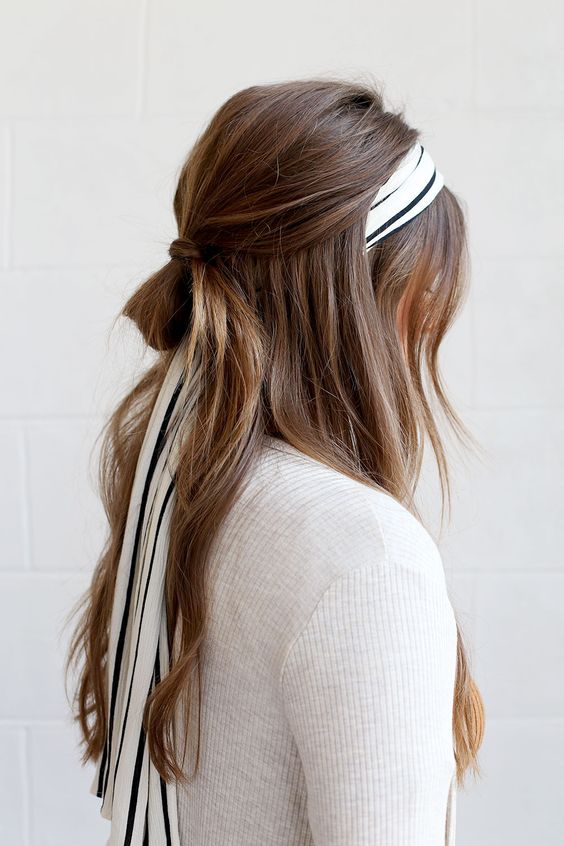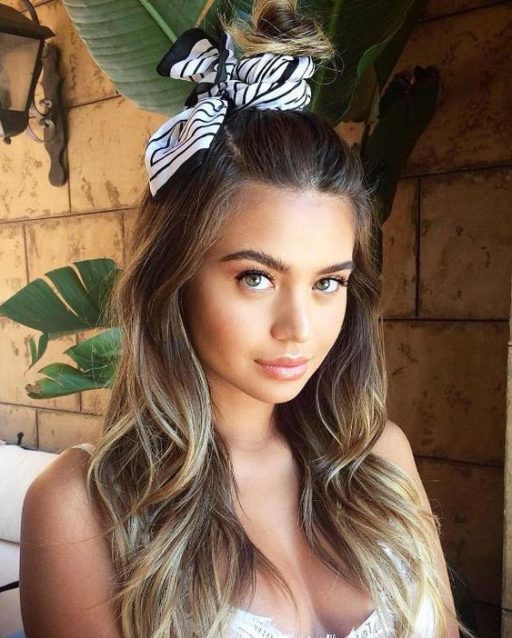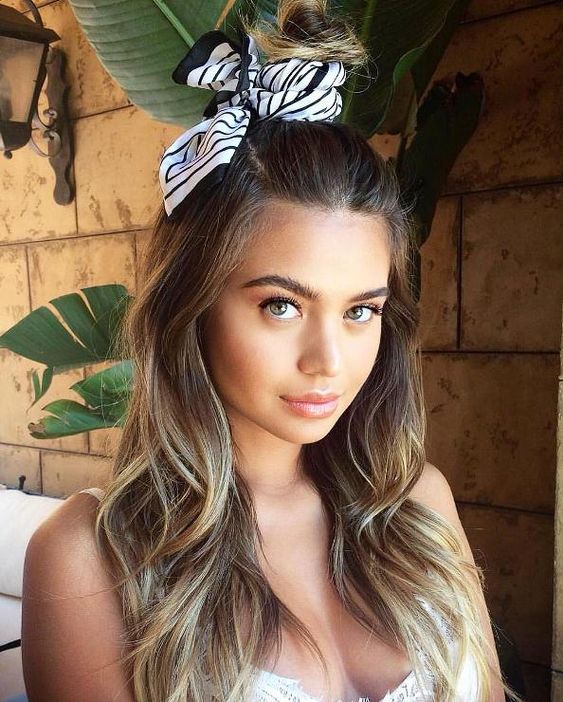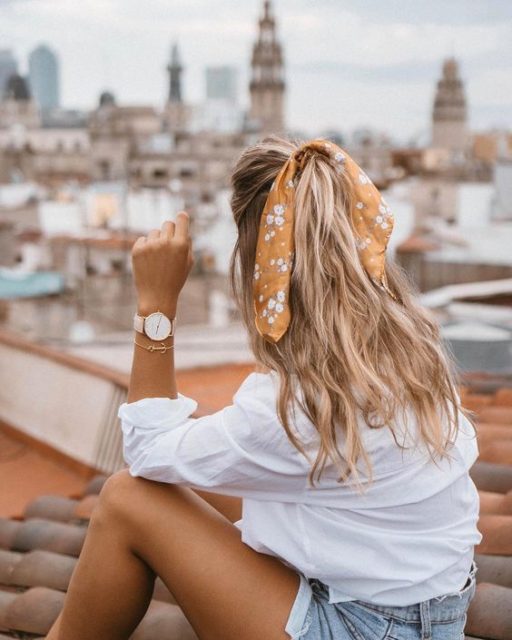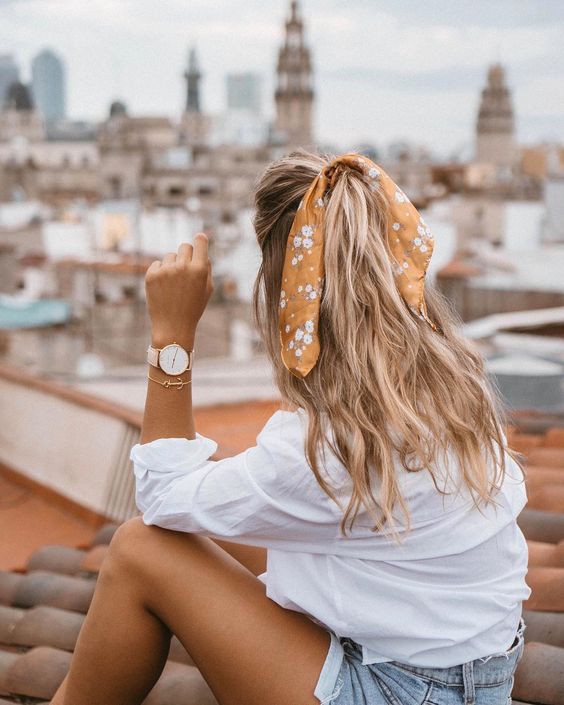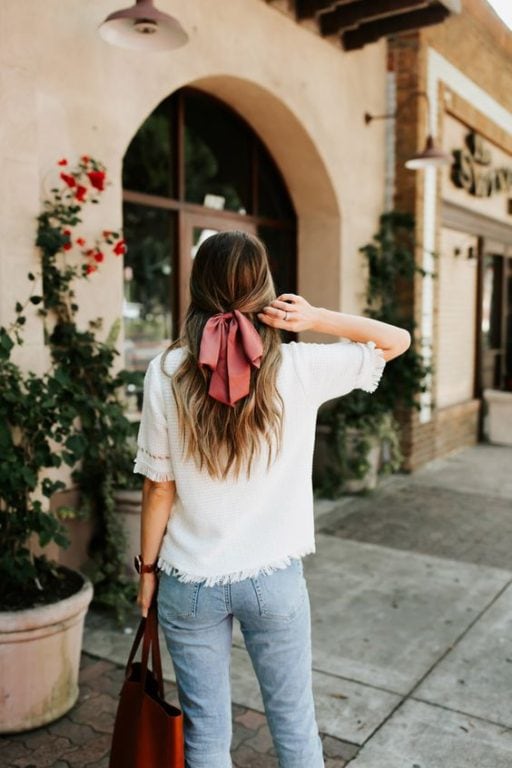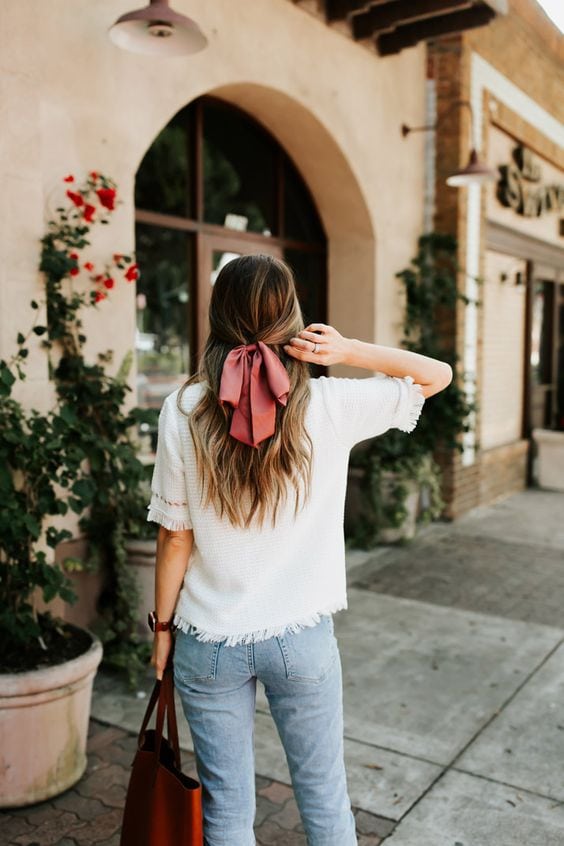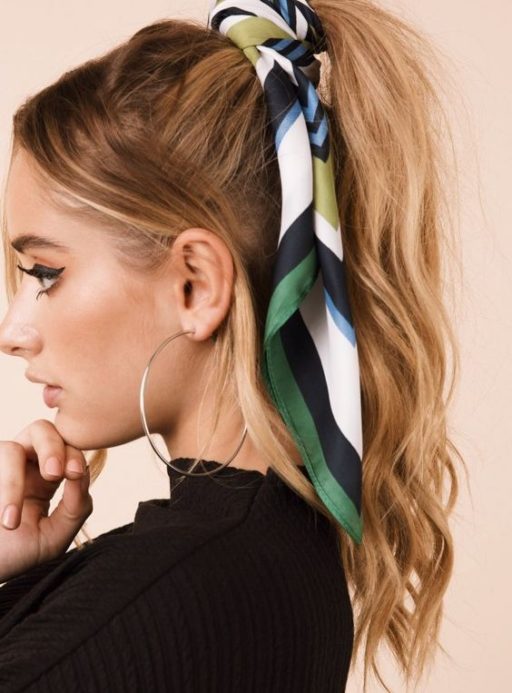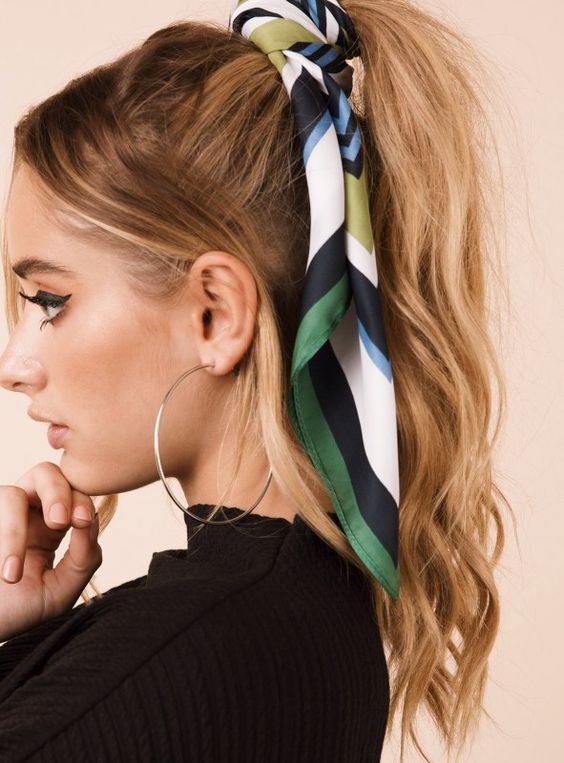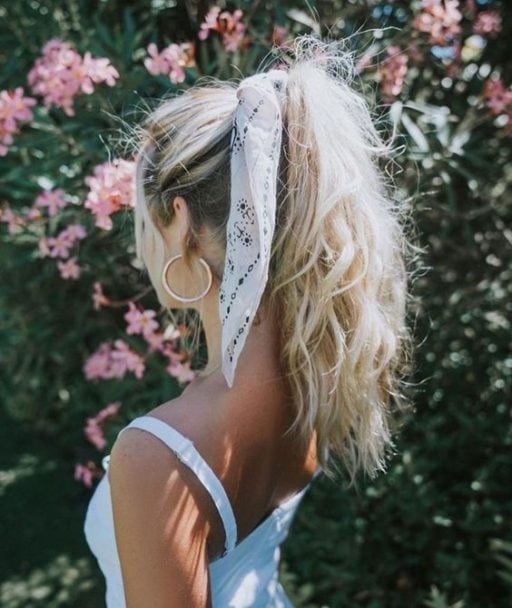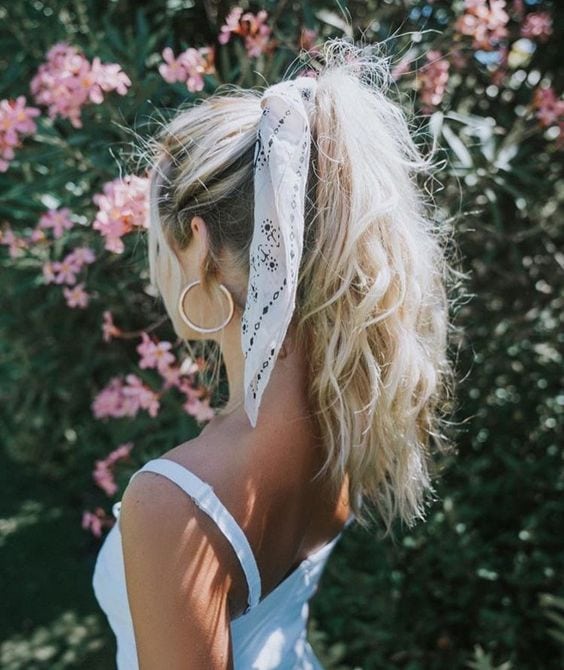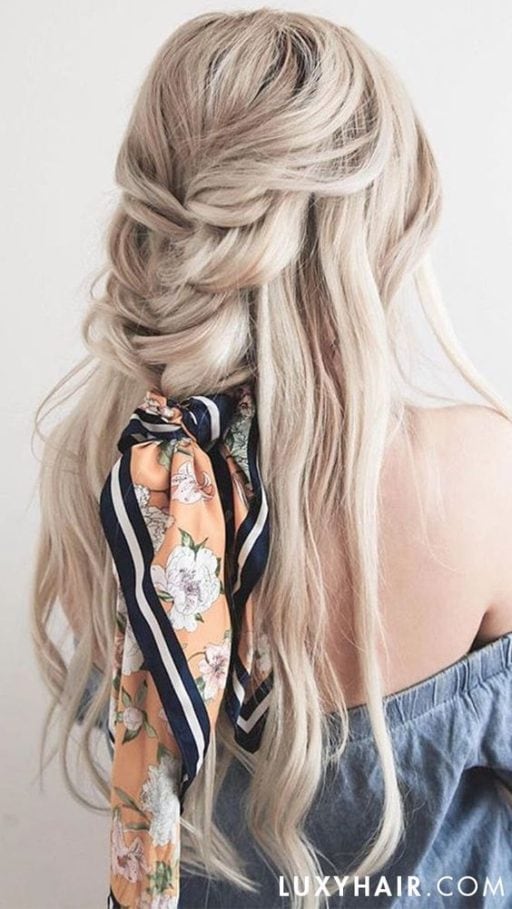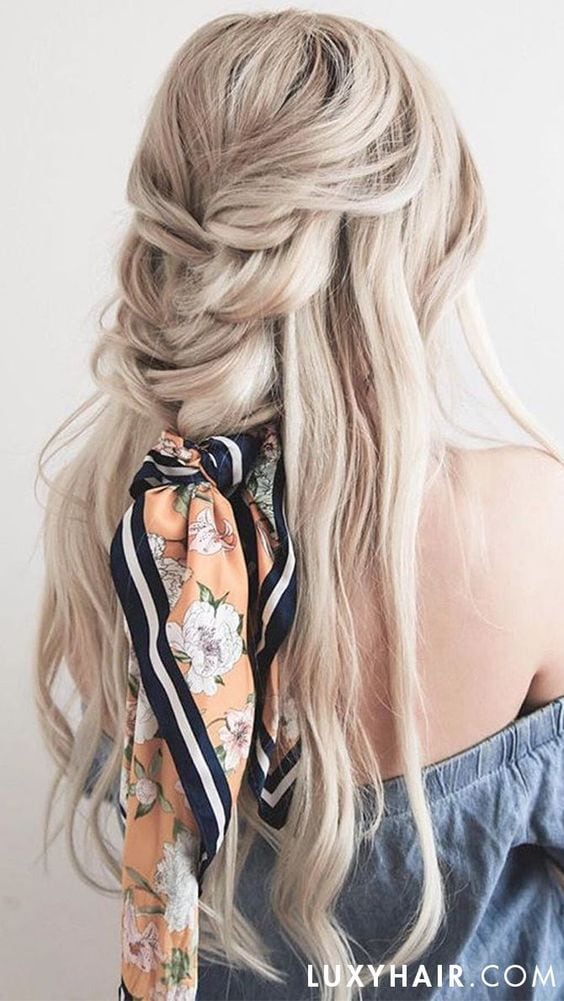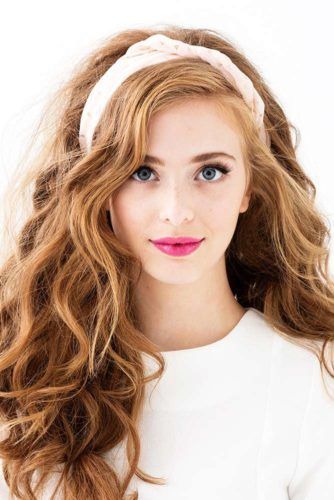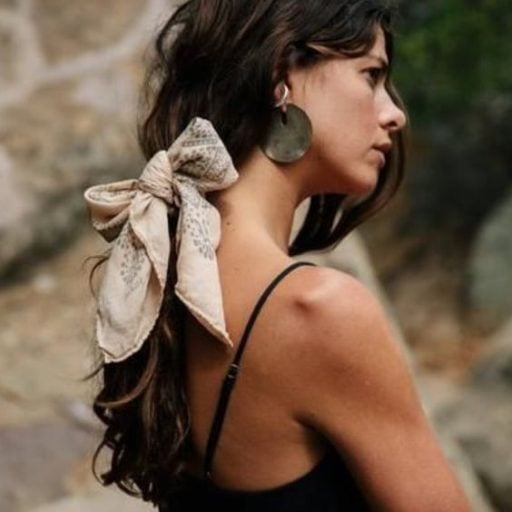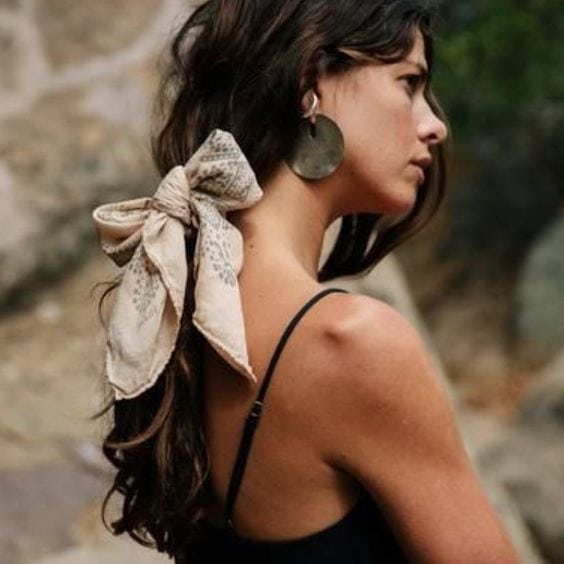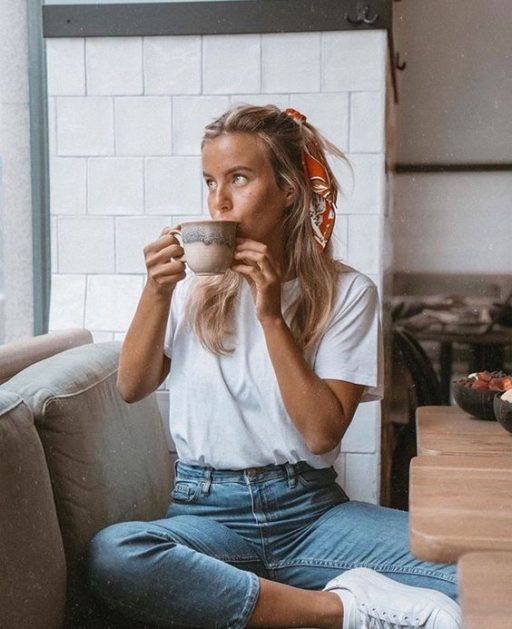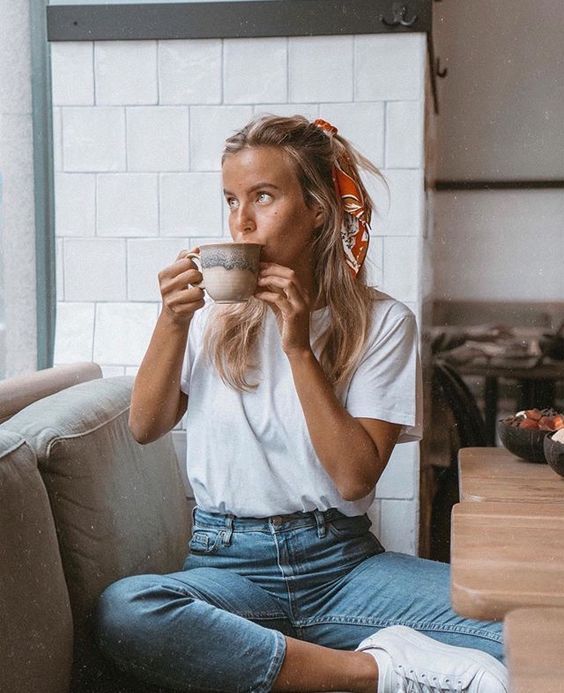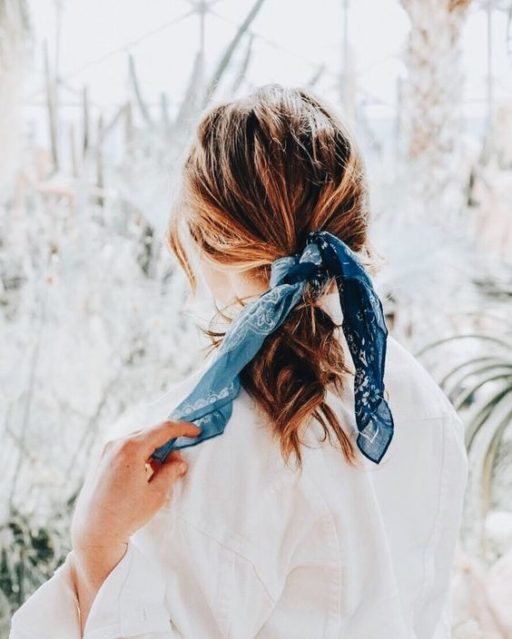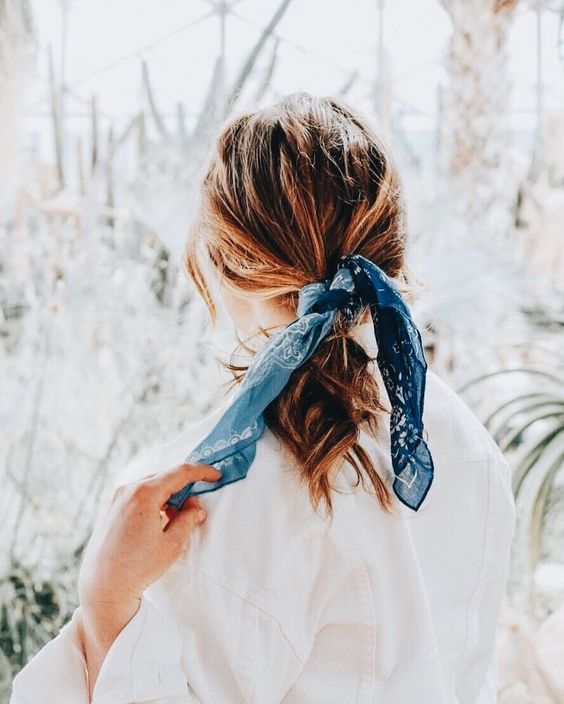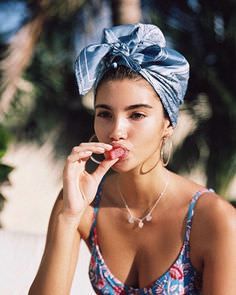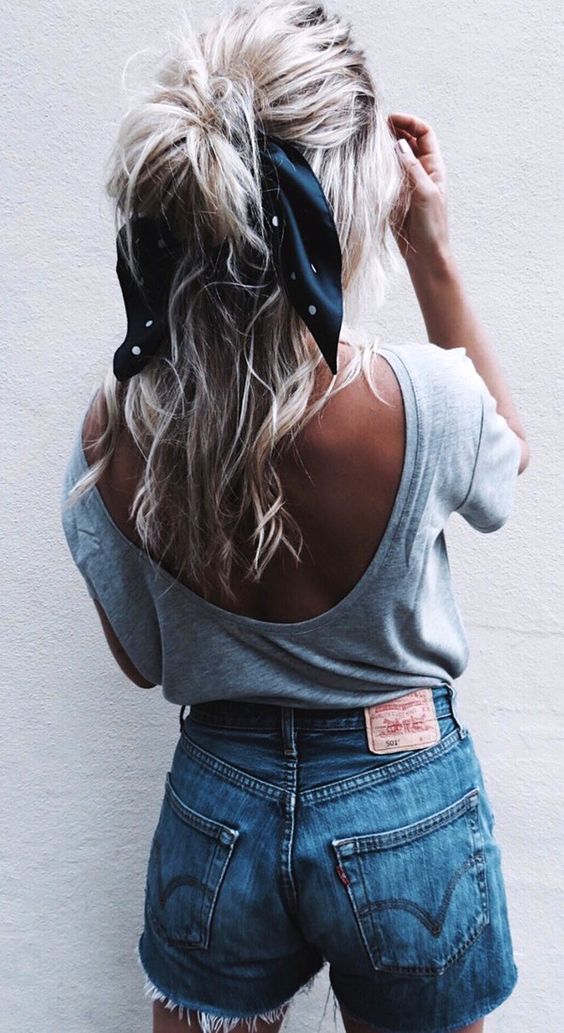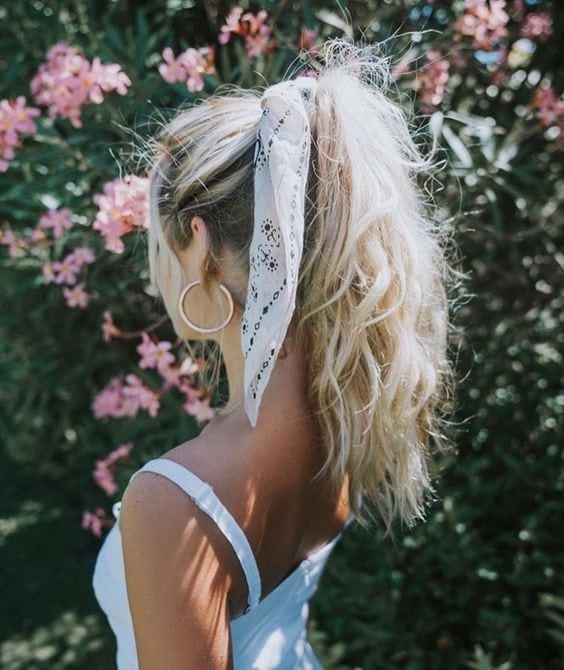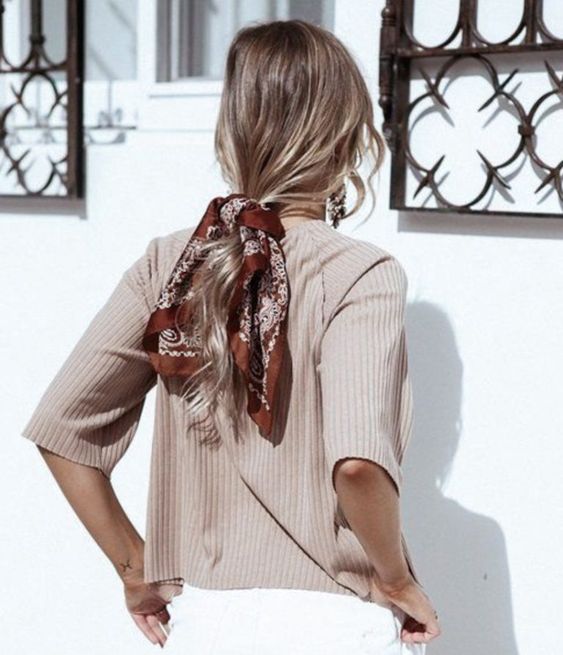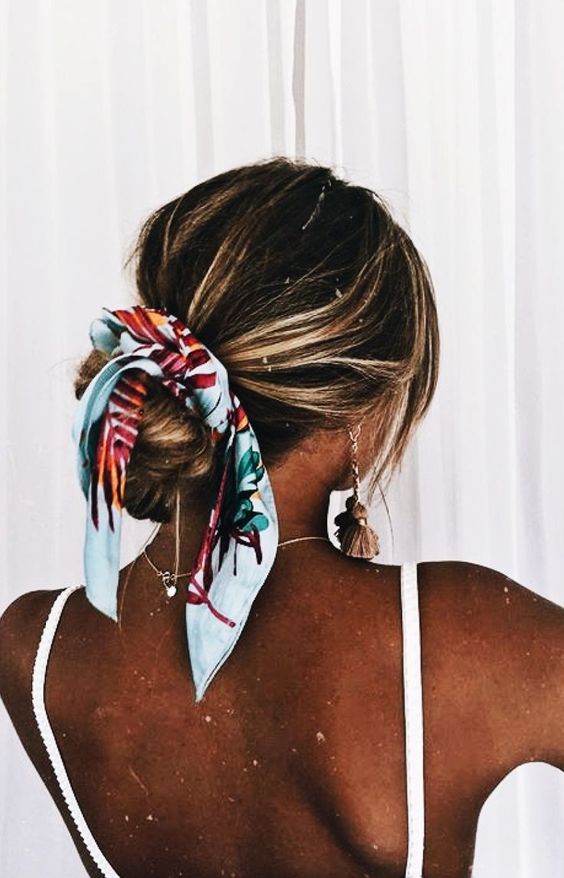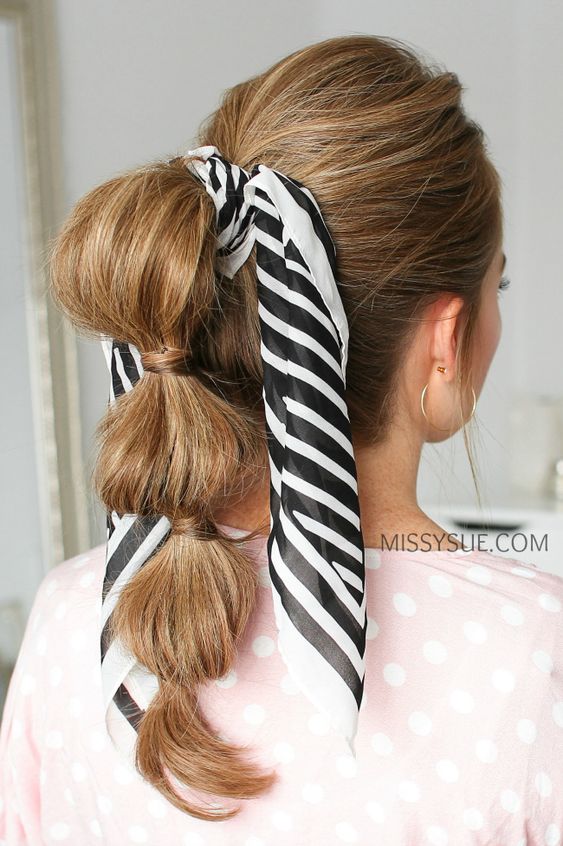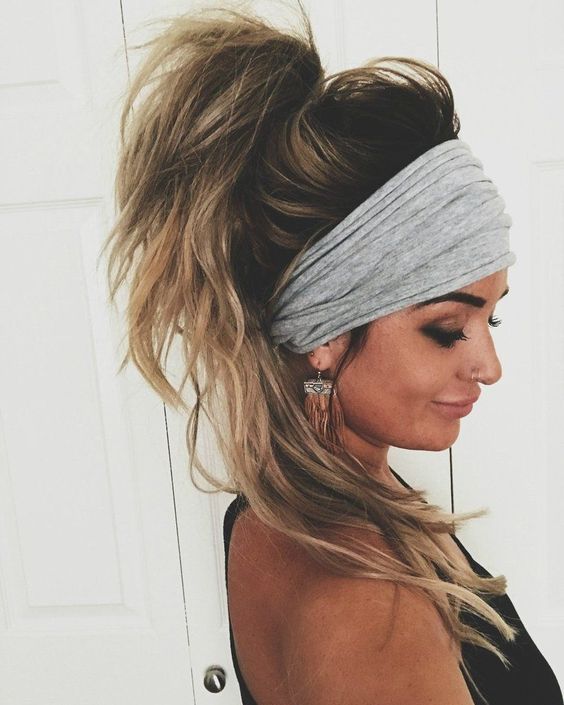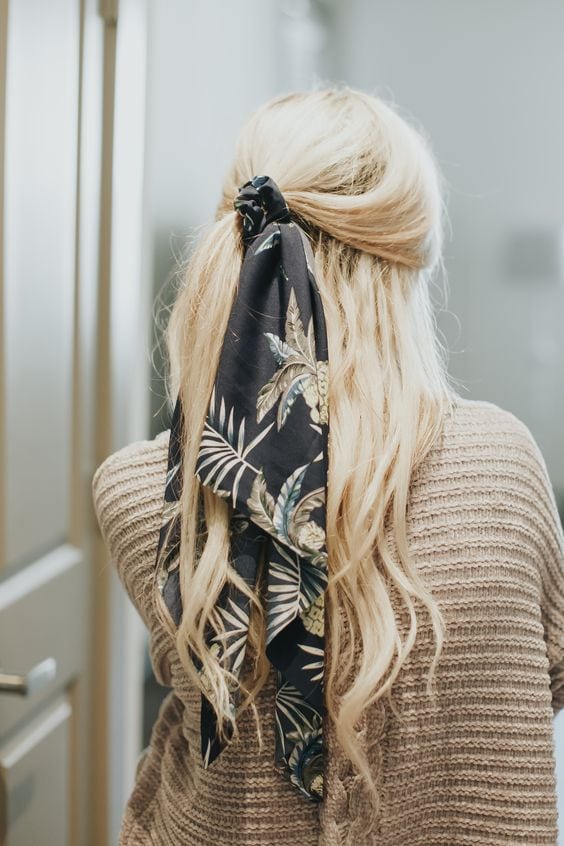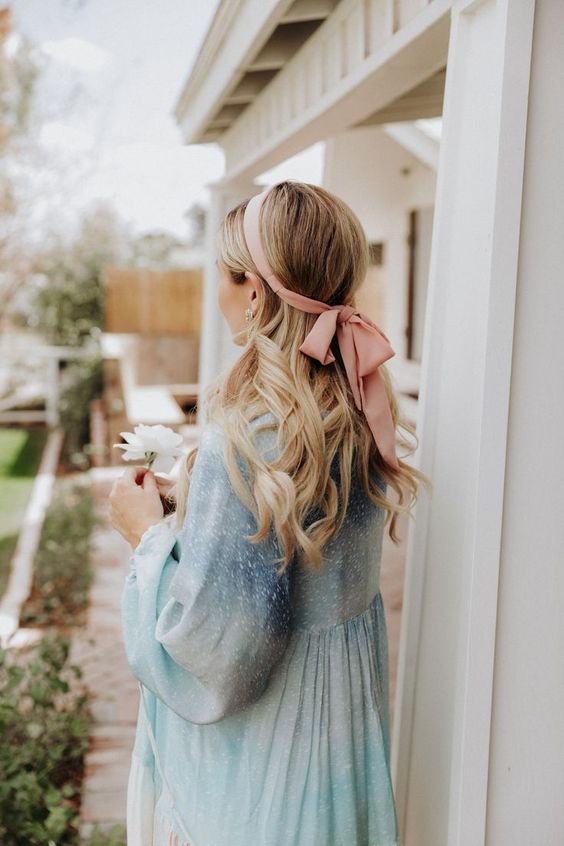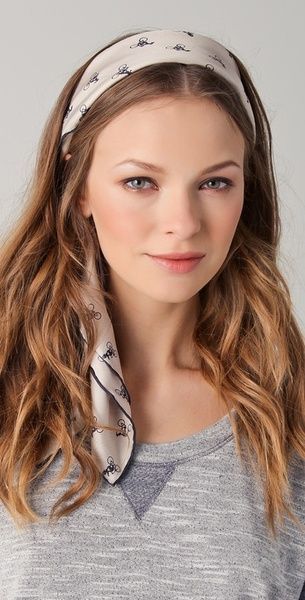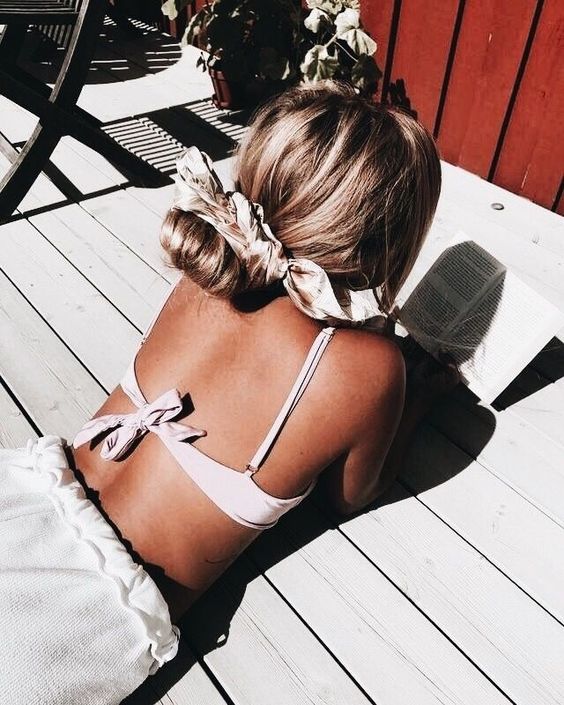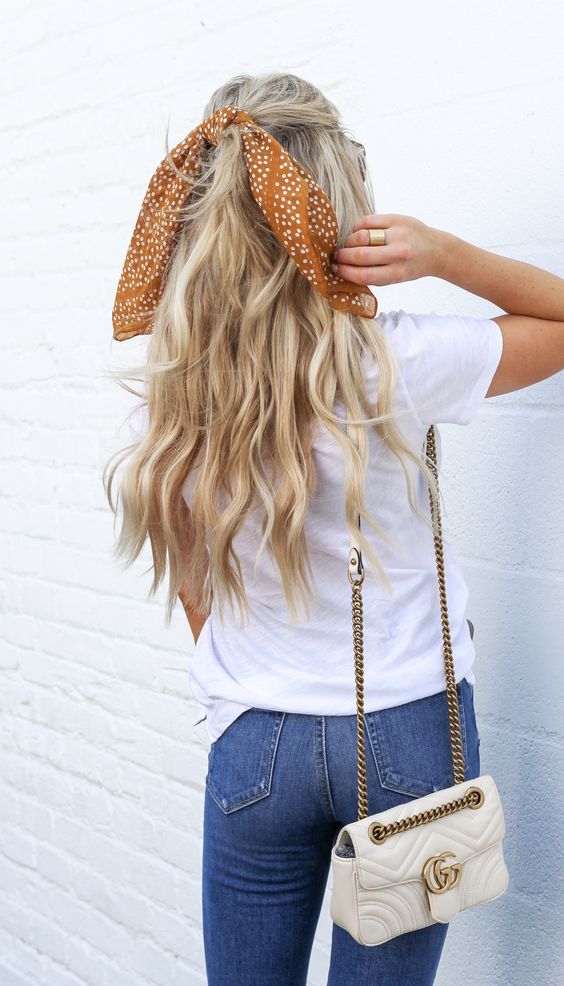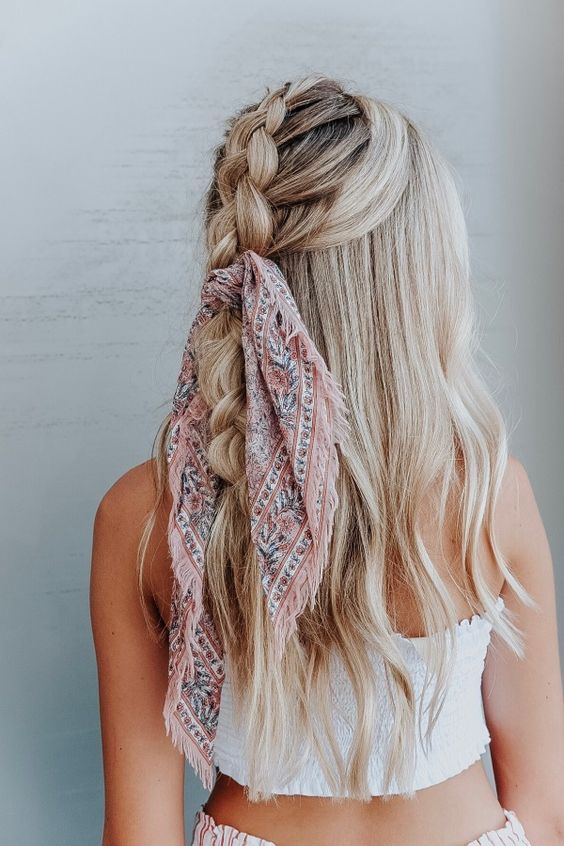 Types of Hair Scarves
There's actually a few different kinds of hair scarves. First, you have the general square that you bunch up before tying. I like cotton or silky fabrics, depending on the occasion.
Next, you can get a ponytail hair scarf that comes already done in a bow and is attached to an elastic. These are good for ponytails (of course) or half up hair-dos, but they tend to have shorter bows so they're not as dramatic. They're great for a super casual outing when you don't want to overwhelm everyone with your hair scarf.
The third kind is the headband hair scarf. This type will have a bendable wire inside that's covered by your chosen fabric, and will easily mold into the headband shape with a little bow on top. I mainly use typical square scarves, but these are great if you don't want to worry about the scarf falling off your head.
How to Use Them
I didn't use hair scarves for a while because I'm generally not good at fancy hairstyles and was worried the look would come out terrible, but they're literally the easiest things to use. Style your hair the way you regularly would (beach waves, a top knot, half up, etc.) and then bunch the scarf up and tie it in place.
If you're doing a ponytail, a bun, or a half up look, use a regular elastic to create the hairstyle then tie the hair scarf over the elastic. If you're keeping your hair down, the tie the hair scarf first before pulling out a few pieces in the front (and underneath so that the hair scarf sits in the middle of your head).
Related Posts:
Once you've got the scarf generally in place, play around with it for a few minutes. Mine never comes out perfect initially but you have to tweak it. Generally, after you get it the way you want it, it will stay in place for the day.
The great thing about using a hair scarf is that your hair can get a little ragged or frizzy and it still looks chic; don't worry too much about the initial style being perfect!
Affordable Favorites


[instagram-feed]