This shop has been compensated by Collective Bias, Inc. and its advertiser. All opinions are mine alone. #UnleashYourClean #ReadySwishGo #CollectiveBias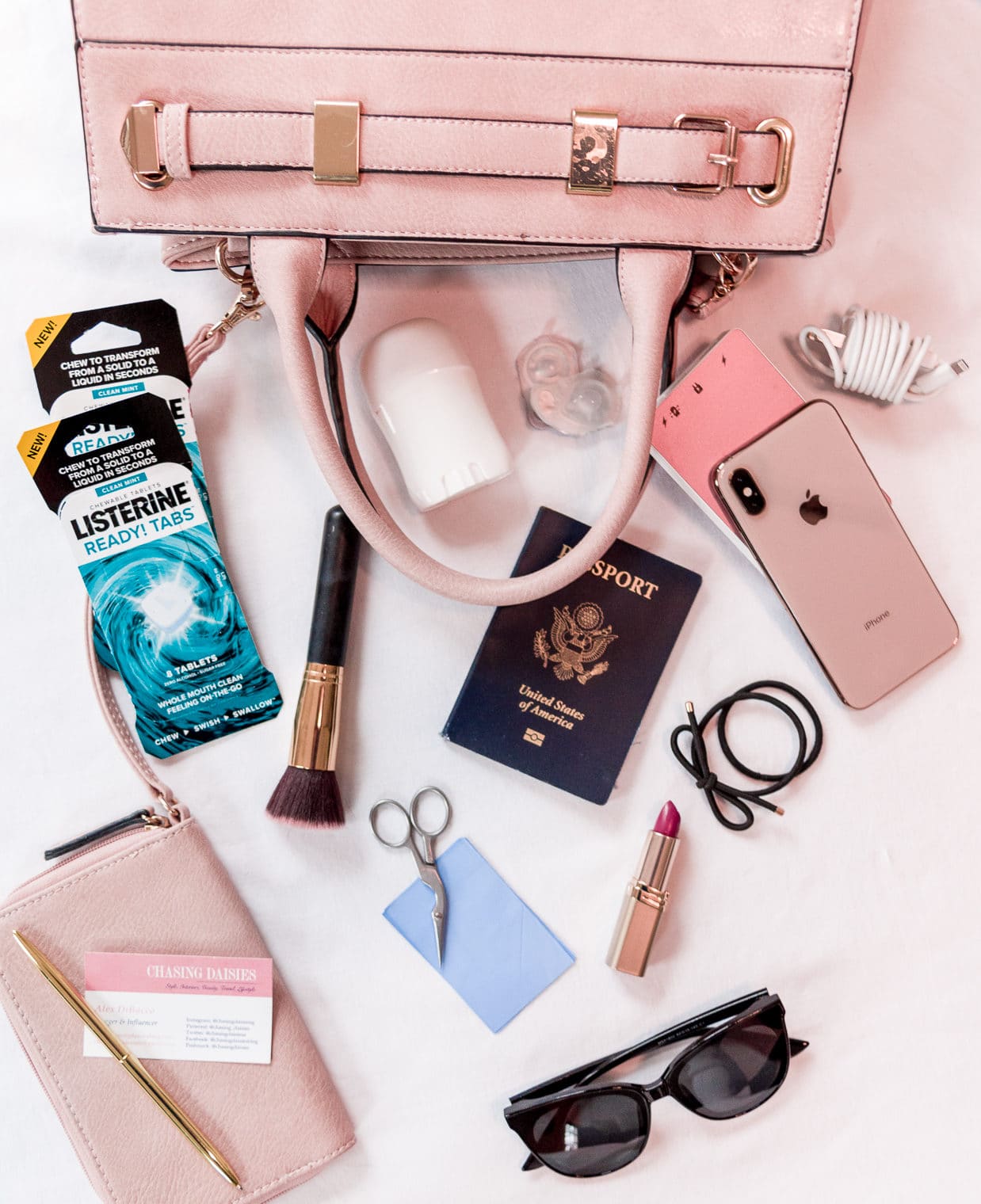 "Wallet, keys, phone!" This might be my boyfriend's mantra before he leaves the house, but it doesn't cut it for me. Ever wonder why girls carry purses and guys can somehow fit everything they need in jean pockets? We need a lot more stuff.
I hate the feeling of running around last minute trying to gather everything I need. Lately, I've started packing my bag at night so that I'm all set to go!
Beauty wise, there's a few things I always need on hand. Lipstick and mascara can freshen up any look and give me that extra pop that I need if I'm going somewhere unexpectedly. Oil blotters are a lot easier to lug around than a full case of powder, but they work super well to eliminate any unwanted shine.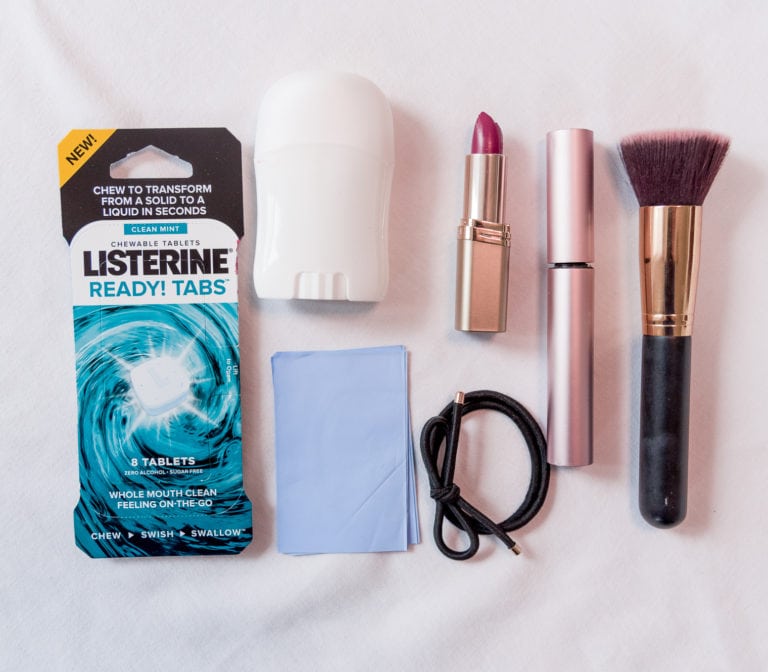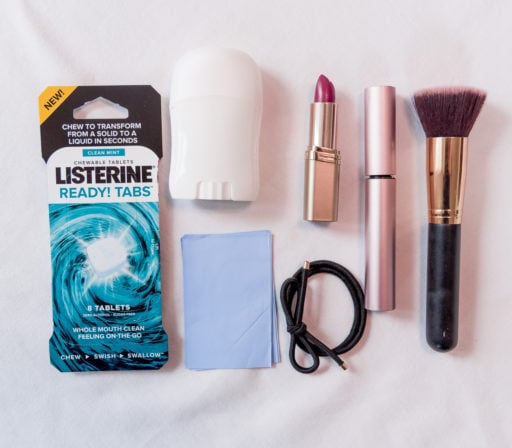 I also like to have a product on hand that will freshen up my mouth. A toothbrush isn't exactly ideal to carry around, and it's a little awkward to full-on brush your teeth in most public bathrooms. I use LISTERINE® READY! Tabs®. In my opinion, these are literally the best mouth freshener ever – they come in small tablets that dissolve in your mouth. You can then swish the liquid around to fully clean your mouth, but it's 100% safe to swallow.
You can also find the LISTERINE® Mouthwash with READY! Tabs® sample. I love mouthwash and this is how I first discovered the tabs that help unleash your clean! With this limited time offer, you can try READY! Tabs® for free with purchase of special LISTERINE® Mouthwash at Rite Aid.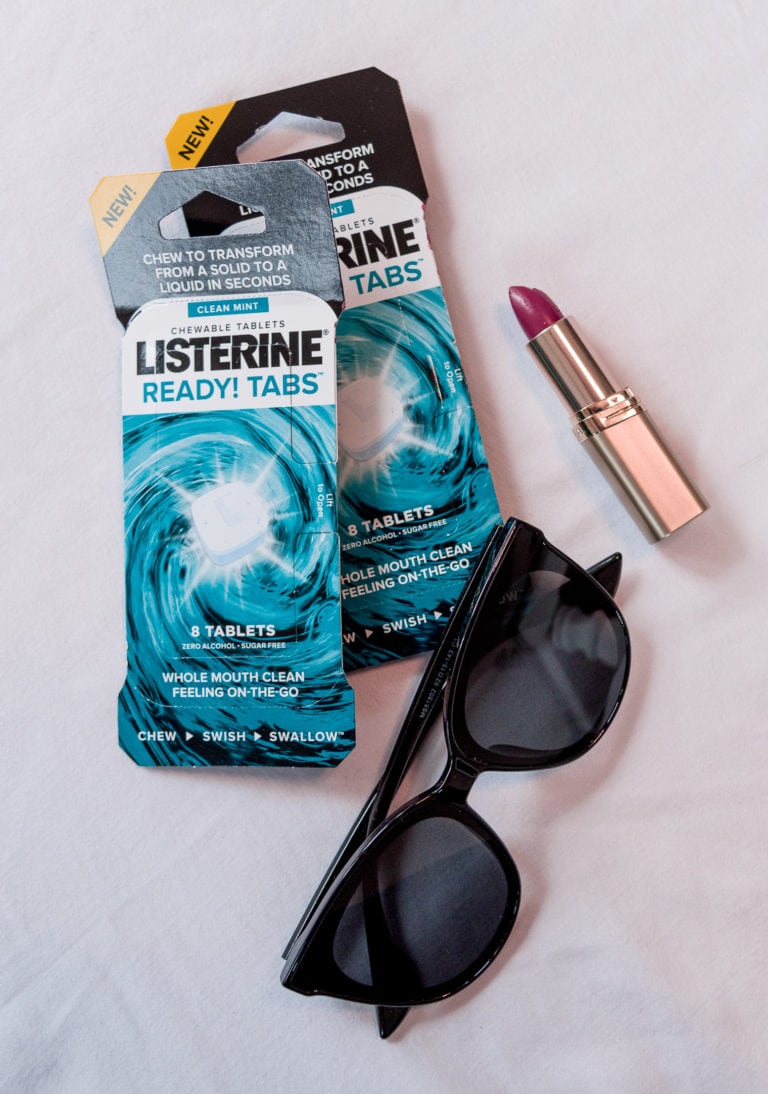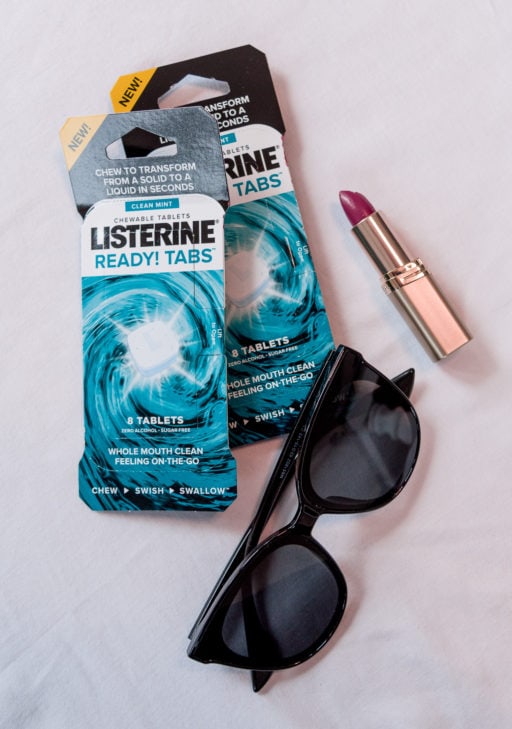 Everyday Purse Essentials List
Beauty:
Lipstick
Chapstick
Deodorant
Mascara
Oil blotting sheets
Hair ties
Wallet:
Credit and debit cards
Cash
License or ID
Passport
Other:
Sunglasses
Business cards
Pen
Contacts
Phone charger (outlet)
Phone charger (portable)
Mini scissors
Pain/headache reliever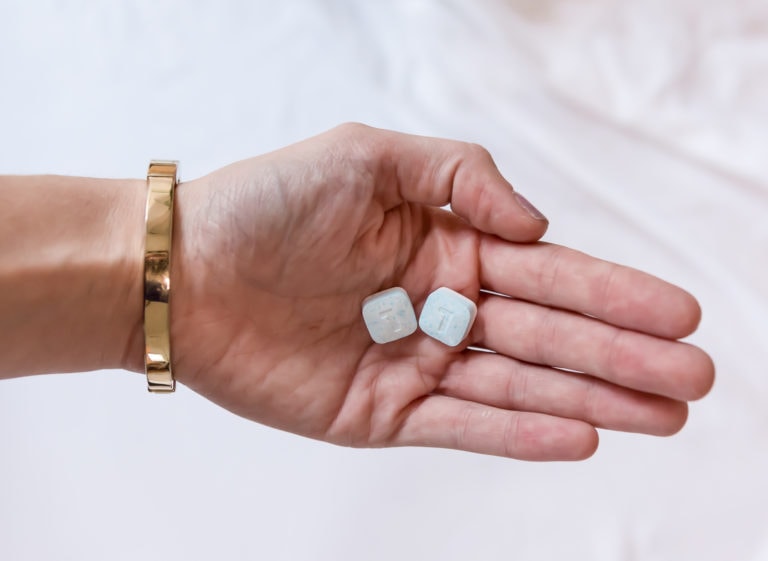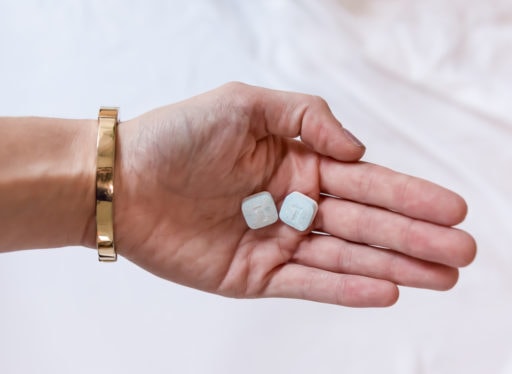 How to use LISTERINE® READY! Tabs® to unleash your clean:
1. CHEW for at least 10 seconds to activate the tablet and transform into a liquid.
2. SWISH for 30 seconds for a whole mouth clean feeling.
3. SWALLOW the liquid and experience fresh breath and a whole mouth clean feeling wherever you are!