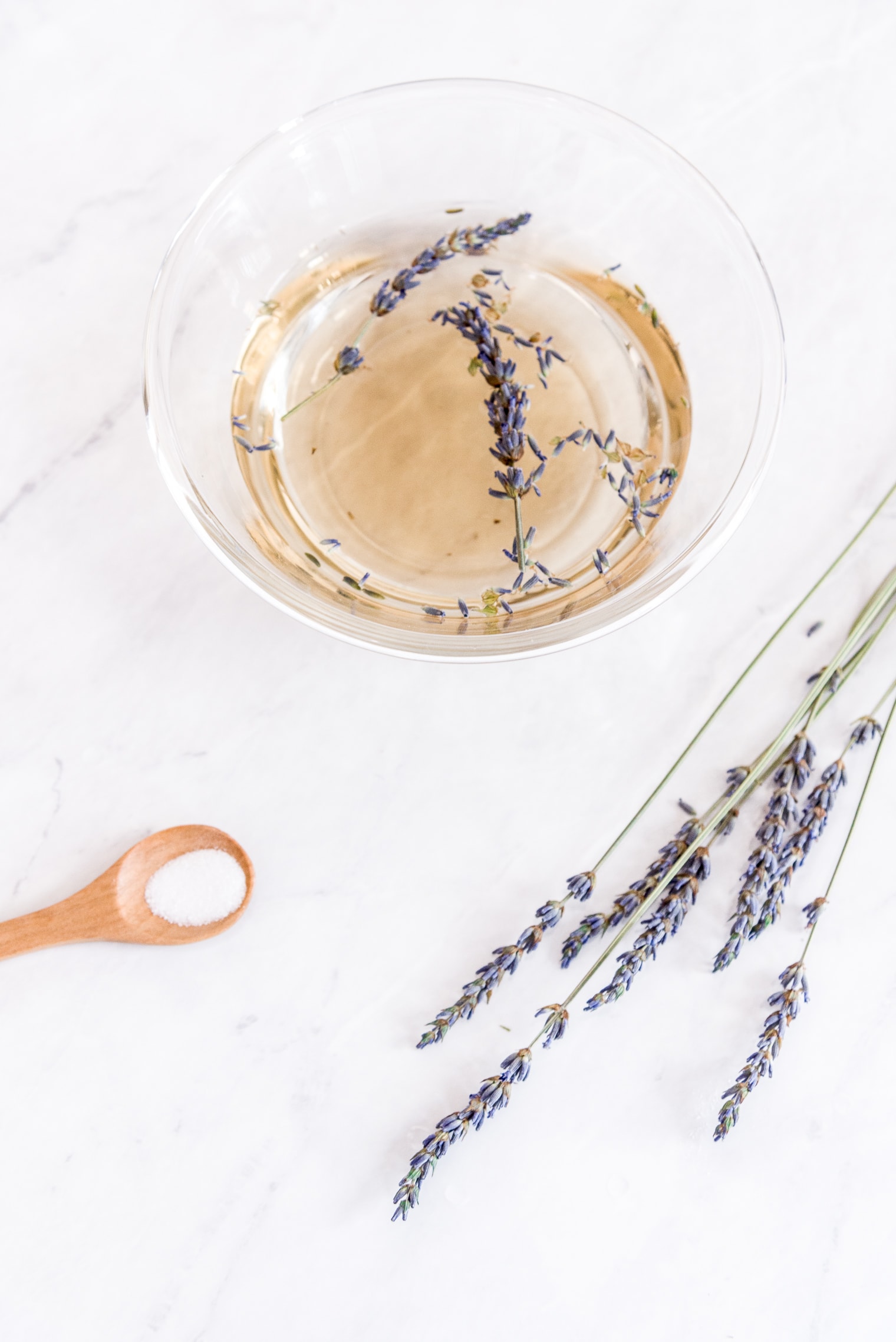 Unless you like Scotch on the rocks, simple syrup is necessary to make almost any drink. What could be more elegant than lavender simple syrup?
Let's be honest: store bought simple syrups, especially the flavored ones, just never taste as good as the fresh made cocktails served in restaurants. I've tried quite a few store bought lavender simple syrup mixes, but I could never find one that really tasted like real lavender.
I decided a few months ago to experiment with my own lavender simple syrup until I got it perfect. What I love about this recipe is that it's easy to batch and can be stored in the fridge for up to a week. It also has so few ingredients in it! Seriously, this recipe could not be easier.
What Is Simple Syrup?
Simple syrup is sugar dissolved in hot water. It's added to alcoholic drinks (like martinis, spritzers, etc.) or other types of drinks (such as tea) to sweeten the beverage.
Most people buy simple syrup at a store, but it's surprisingly easy to make at home. It quite literally takes 3 minutes and only includes 2 ingredients. It's definitely called simple syrup for a reason.
Most drinks specifically need simple syrup because the sugar is already dissolved in the syrup so mixing the drinking will be a smoother process. The drink will also be tastier and won't have any undissolved sugar grains floating around in it.
Why Lavender Simple Syrup?
The trend right now is to infuse simple syrups with herbs or flowers, and I can see why – these types of simple syrups make any drink delicious!
Infusing a simple syrup with an herb or flower (lavender simple syrup in this case) will add a hint of the natural flavor to a drink without overpowering the other ingredients. You can use lavender simple syrup in tons of cocktails! Lavender goes well with lemon, apple, pear, soda, etc.
I used dried lavender for this, but you could also use fresh for a really similar effect (it might be a bit more potent). I purchased my lavender here; it comes in a big bulk for a decent price so I'll be able to make this recipe over and over. It's also from Amazon, and I'm always game for making anything if I can get it with Prime shipping.
The trick for this recipe is to get your sugar to water ratio right. I like my drinks on the less sweet side, so I use a larger amount of water to a smaller amount of sugar, especially since the lavender adds a sweetened edge to the syrup as well. It's always better to start with less sugar and taste test as you go. It's very simple to add more and keep simmering!
It will also depend on what drink you're making. For a drink that's already pretty sweet (such as something with pears or peaches) then you'll want less sugar, similar to this recipe; for a sour drink (something with lots of lemon or lime) you might want more sugar.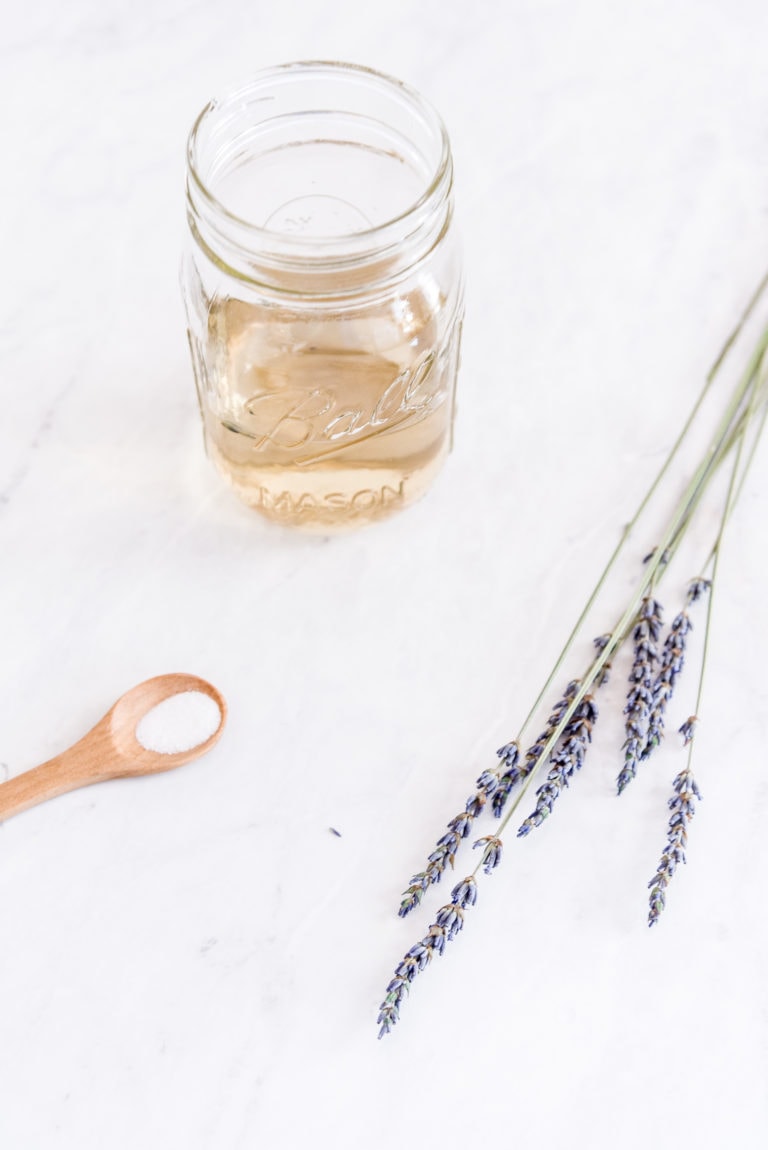 The Lavender Simple Syrup Recipe
Ingredients:
1 cup sugar
3 cups water
8-10 sprigs lavender
Steps:
1. In a small saucepan, combine the ingredients (cut the stems off the lavender and only use the top part, or the sprigs). Simmer over medium heat. Stir continuously as the sugar dissolves.
2. Just before the water boils (there might be small bubbles on the side of the pan but it shouldn't actually boil), remove the pan from the heat.
3. Strain the mixture through a fine strainer into a bowl or glass to remove all of the lavender particles. Use immediately or store in the fridge for up to a week.
So there you have it: an insanely easy lavender simple syrup recipe! It's a great addition to summer cocktails or warm winter tea. What beverage will you use it to make? I'd love to hear your ideas in the comments!