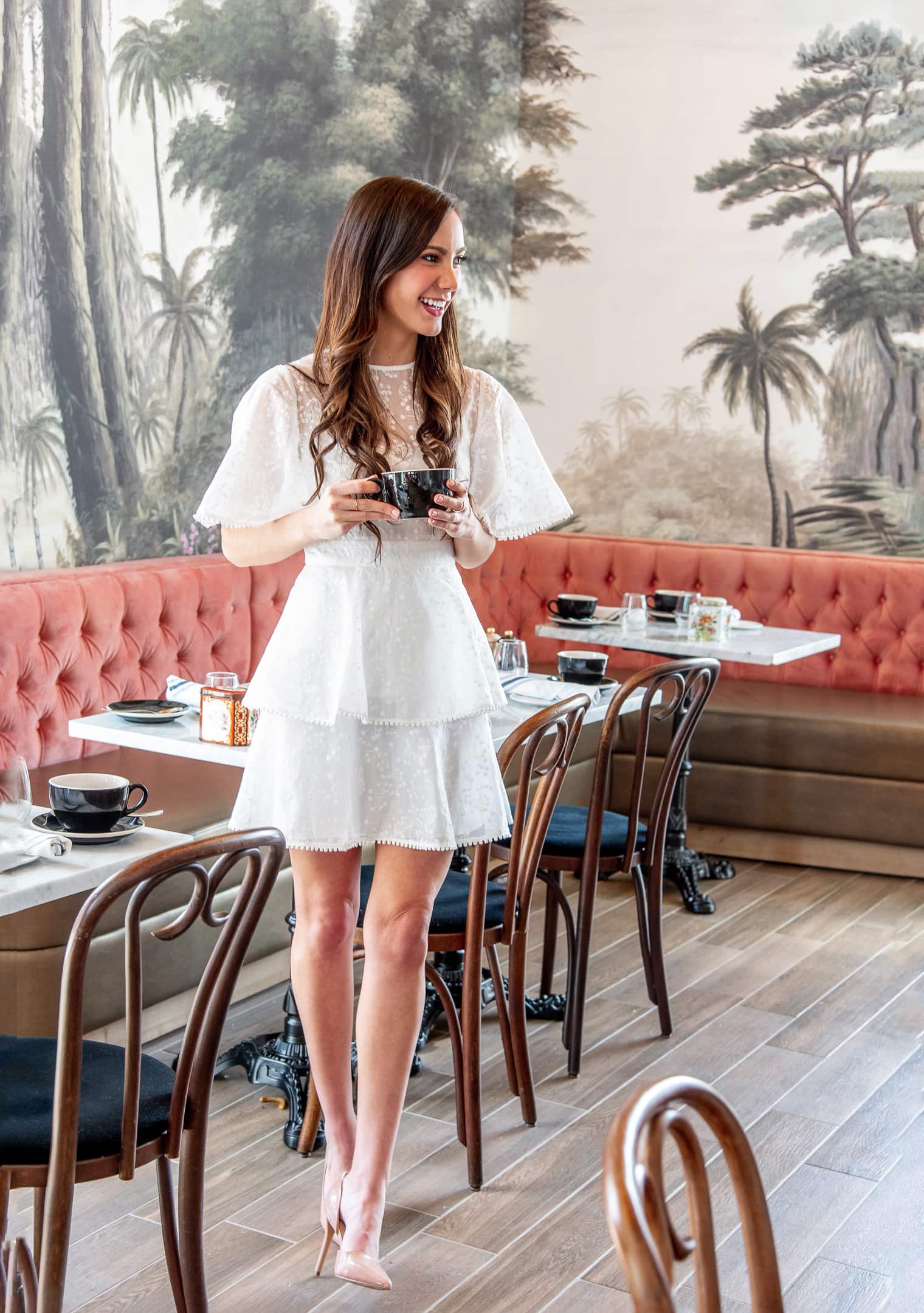 Shop The Look
Dress option 1 // Dress option 2 // Heels // Ring
What girl doesn't love brunch? Whether you're 15 or 50, brunch is one of those activities that never gets boring.
Summer brunch is specifically cheery. Sitting outside in a pretty dress and wedges, snacking on gourmet french toast, and sipping on an elderberry mimosa: can you beat that?
Brunch dresses are great because they can be worn for a variety of other events (summer weddings, showers, engagement parties, baby showers, graduation parties, and even a nice dinner out). It's never a waste to invest in a few really beautiful brunch dresses.
What to Wear to Brunch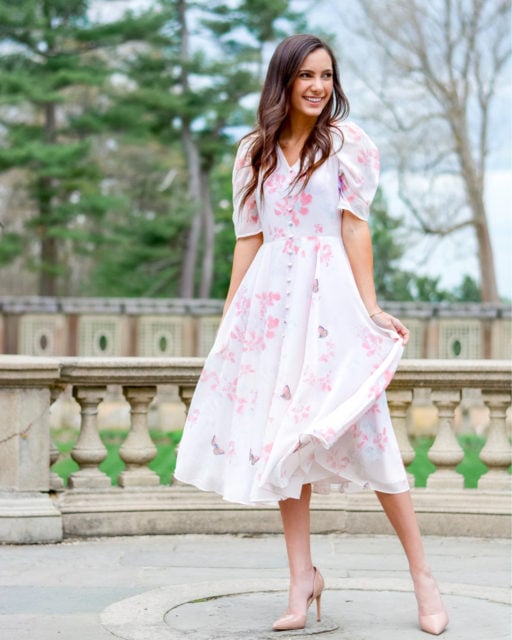 Shop The Look
On Sunday morning when you open your closet, it can actually be a little hard to find a coordinated outfit. Sure, you want to wear white statement pieces and pastel colors, but that's not specific enough to help you choose in real time.
Figure Out How Formal the Brunch Spot Is.
You can head to a brunch that costs over $200 a person at the Plaza or can grab a quick bite at a counter cafe that has a brunch special. Obviously, the two call for very different types of outfits. What to wear to brunch will definitely very based on the location.
Brunch dresses (or outfits) are generally light, airy, and fun. Other than that, everything is fair game!
A Casual Location: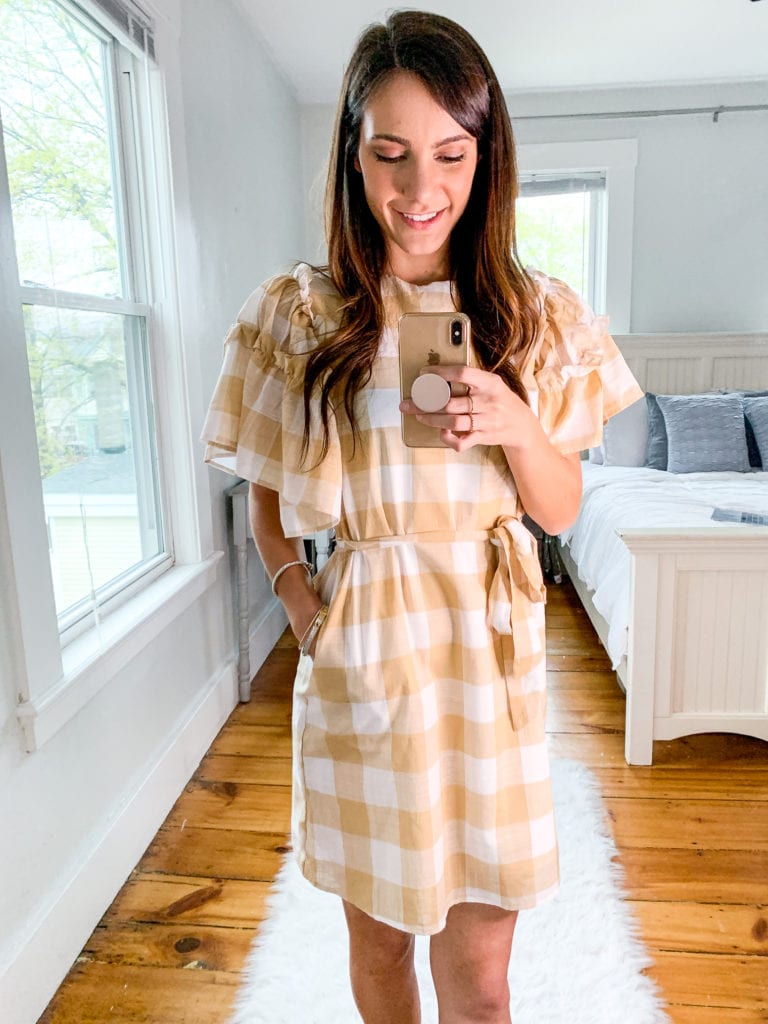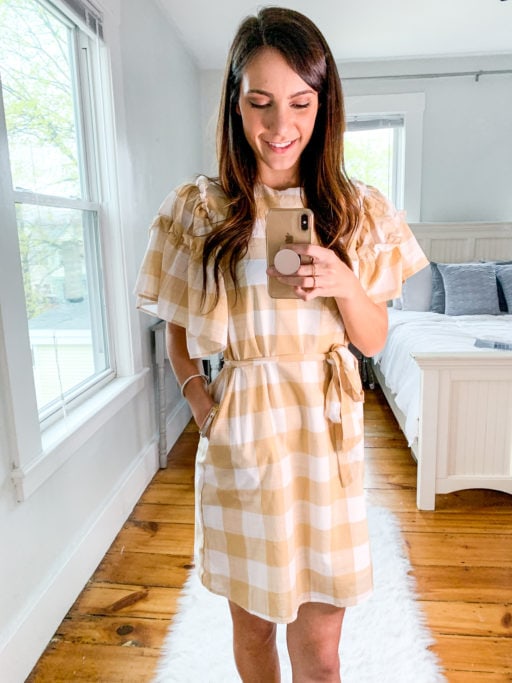 Shop The Look
Dress // Bracelet 1 // Bracelet 2
One of my favorite brunch spots around here is super casual. Even though it's pretty cute inside, we order at the counter and bring our own food to an outdoor table. It's easy, quick, and doesn't require any type of fancy dress whatsoever.
I typically wear jeans and flats (I love white Jack Rodgers in the summer; Target also has some great flat sandal options) with a cute blouse.

A Trendy But Casual Location: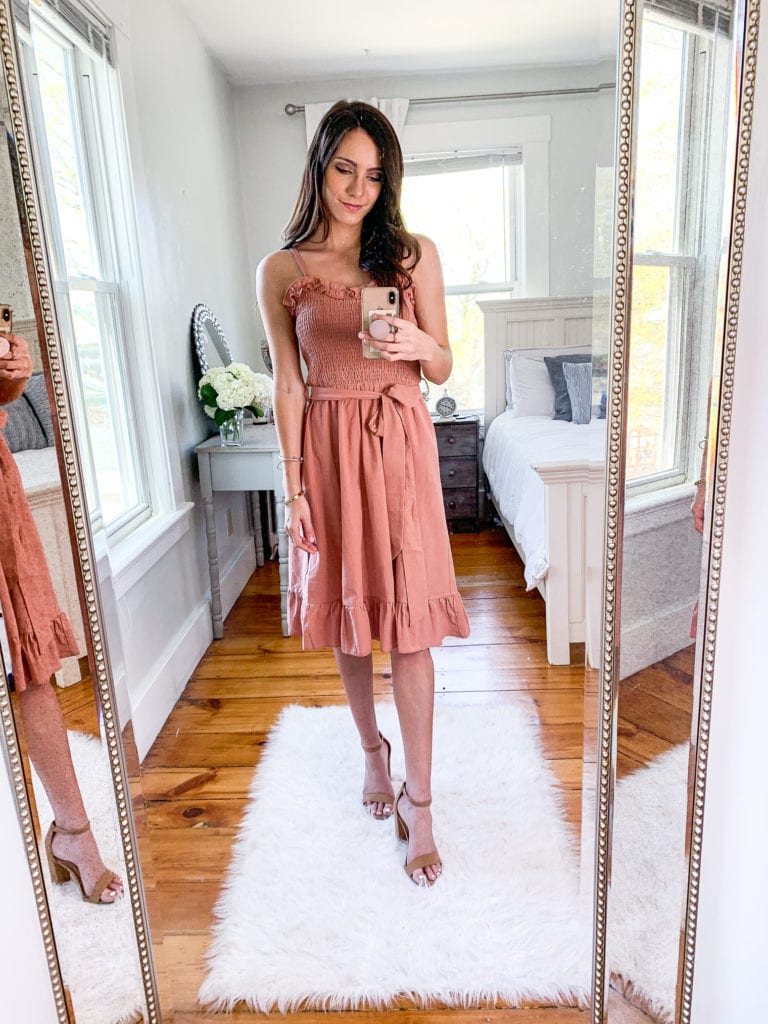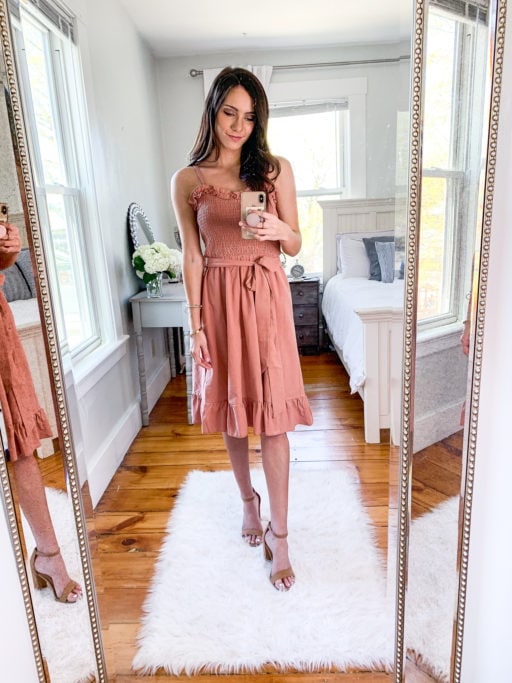 Shop The Look
Dress // Heels // Bracelet 1 // Bracelet 2
I like to wear nicer jeans (or white or pastel jeans) with booties or nude heels. A casual skirt or sundress also works well.
You'll want to wear a few dressier pieces and combine them with casual items so that the outfit lands somewhere in the middle.

A Formal Location: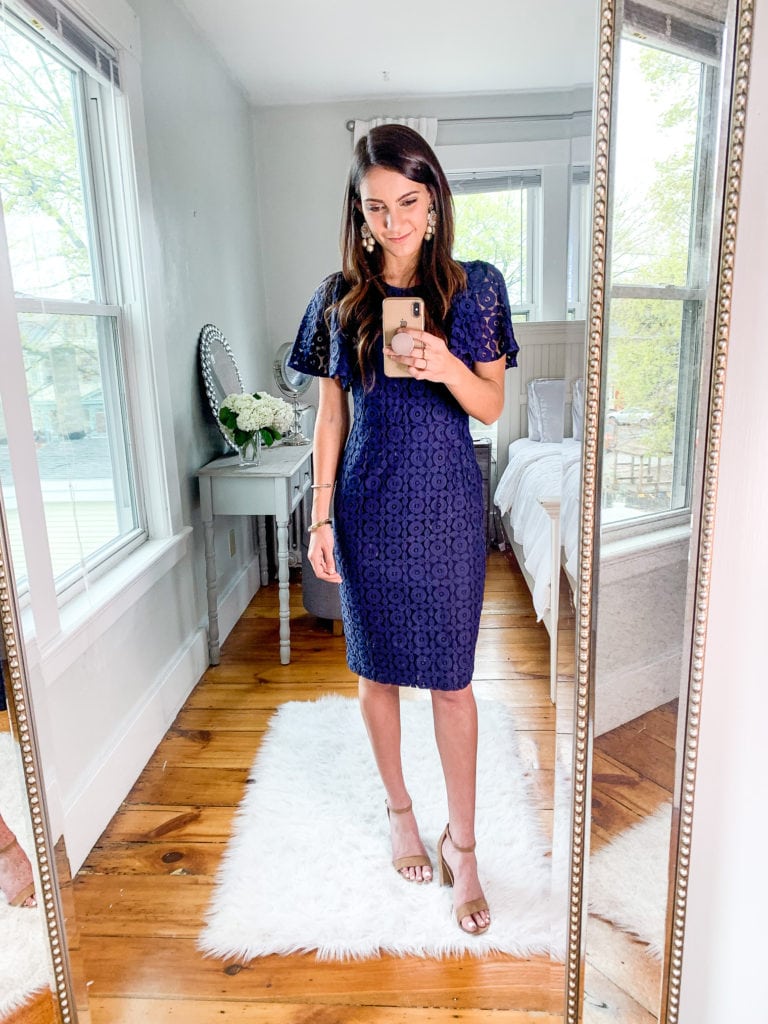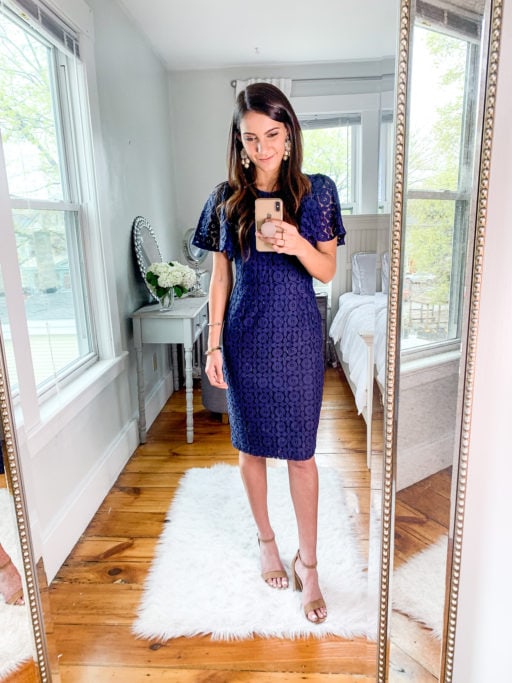 Shop The Look
Dress // Heels // Earrings // Bracelet 1 // Bracelet 2
The fanciest brunches I've been to have mostly been held at country clubs, in lieu of a nighttime graduation party, as a formal birthday brunch, etc. They don't happen all the time but are a great excuse to dress up!
This will call for a nice dress and wedges or heels. There's so many fun brunch outfits options here!

If you wear lighter colors, I recommend bringing a Tide To Go stick. There's nothing worse than spilling your Bloody Mary all over your white jeans!
Brunch Dresses
Here are some of my favorite (most affordable) options for brunch outfits! I like to have 2-3 brunch dresses in my closet during the warm weather since I probably go out to a nice brunch once a month or so.
Some of these choices could easily double as date night outfits as well.

Brunch Outfits Inspiration
If you're still stuck on what to wear to brunch, here's some of my absolute favorite brunch outfits. I like using them as inspiration and putting together a simple but trendy look!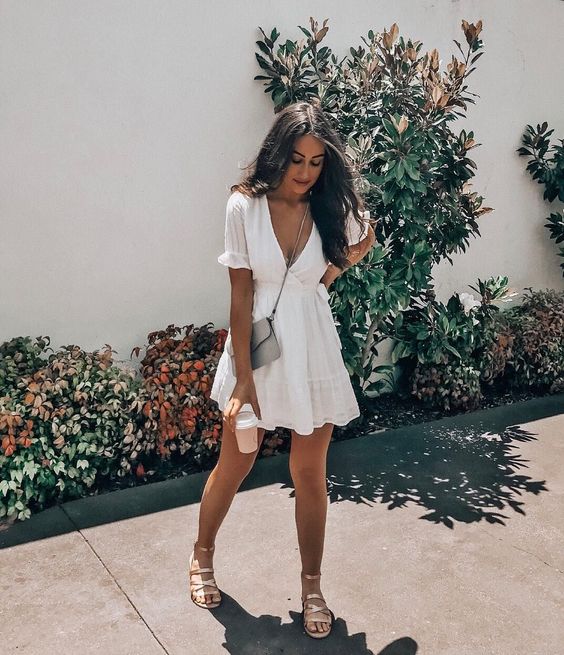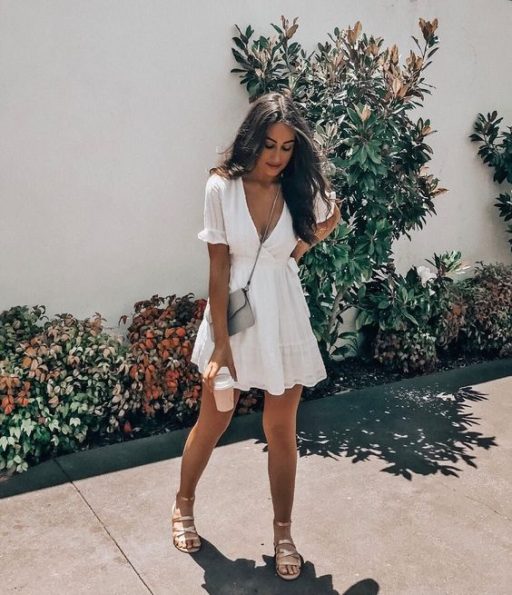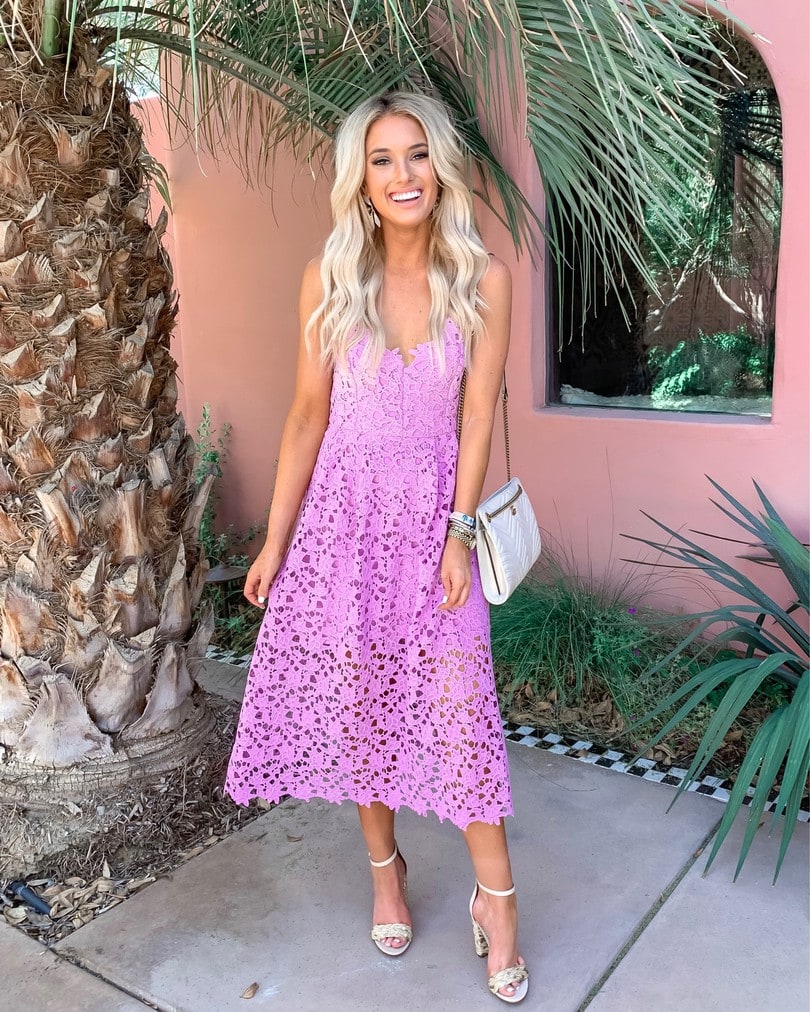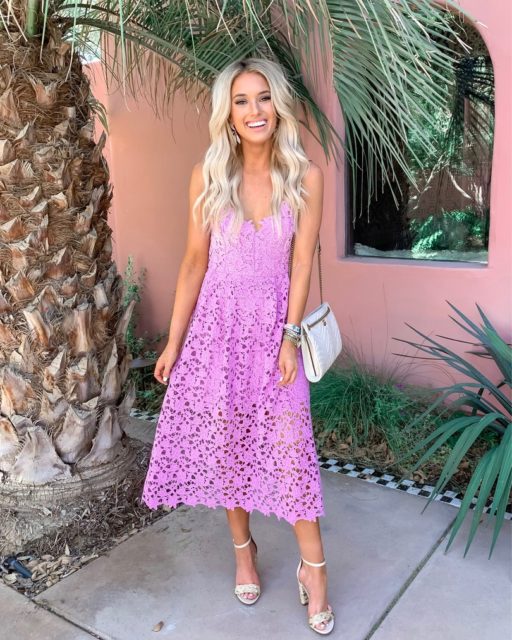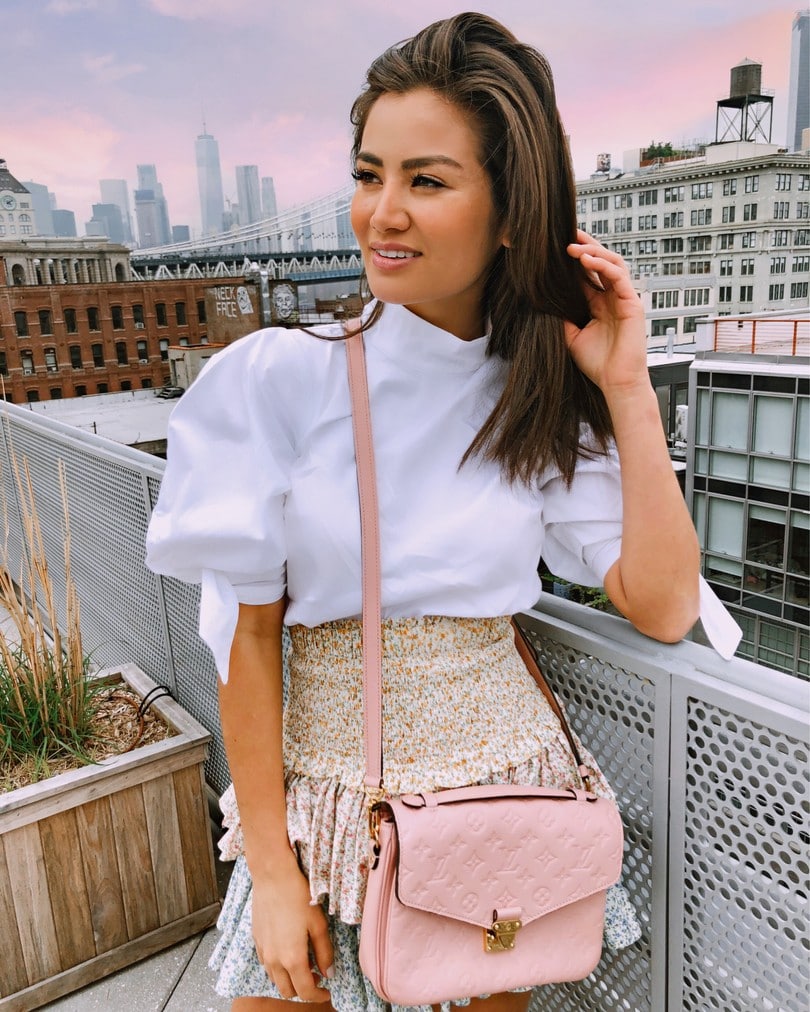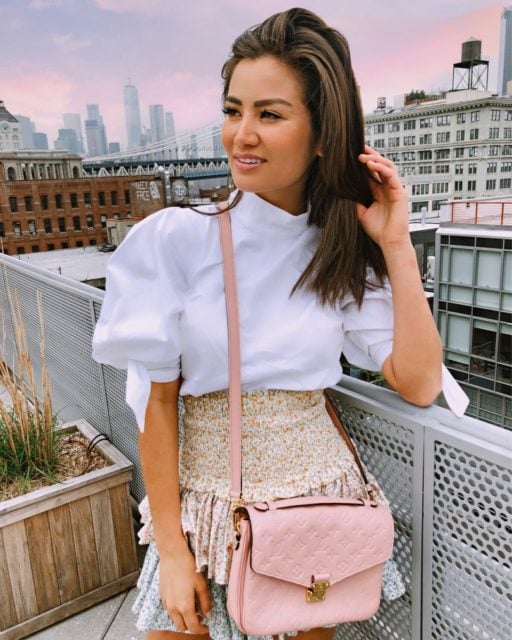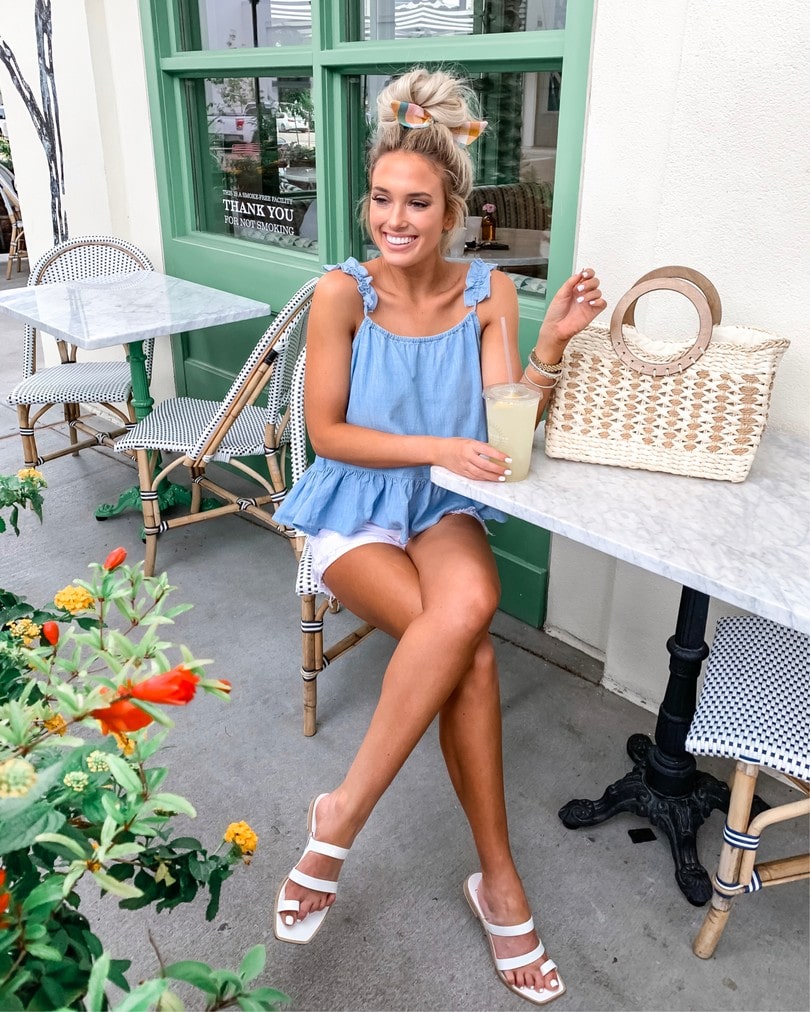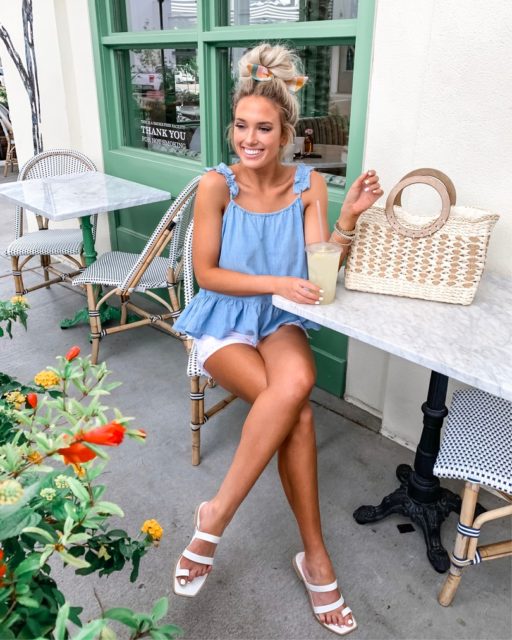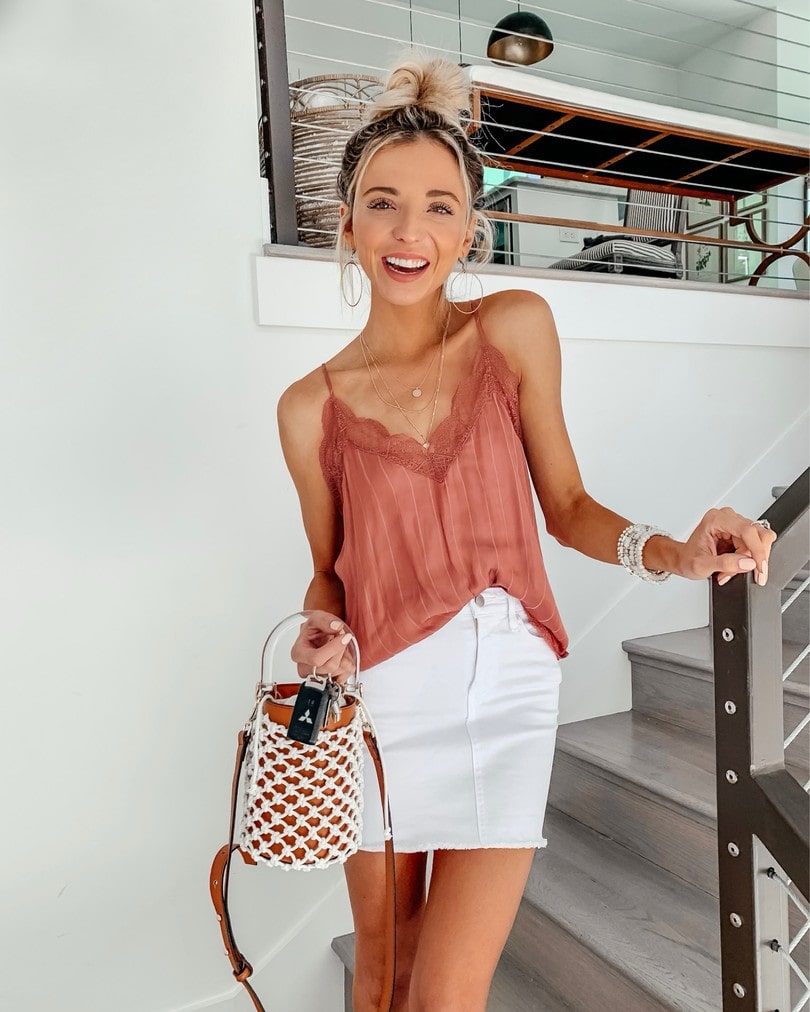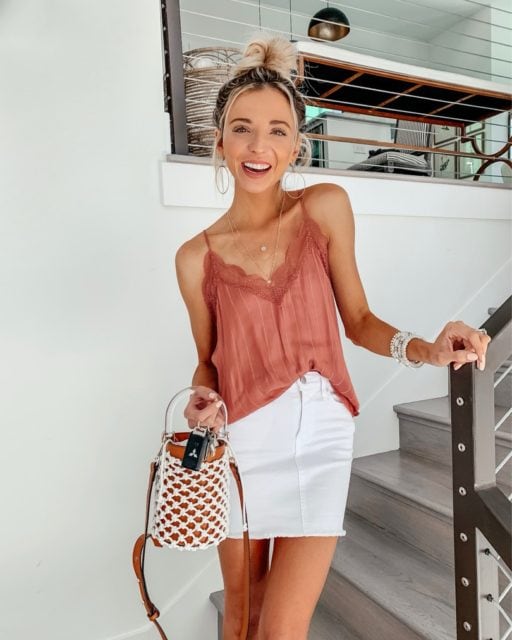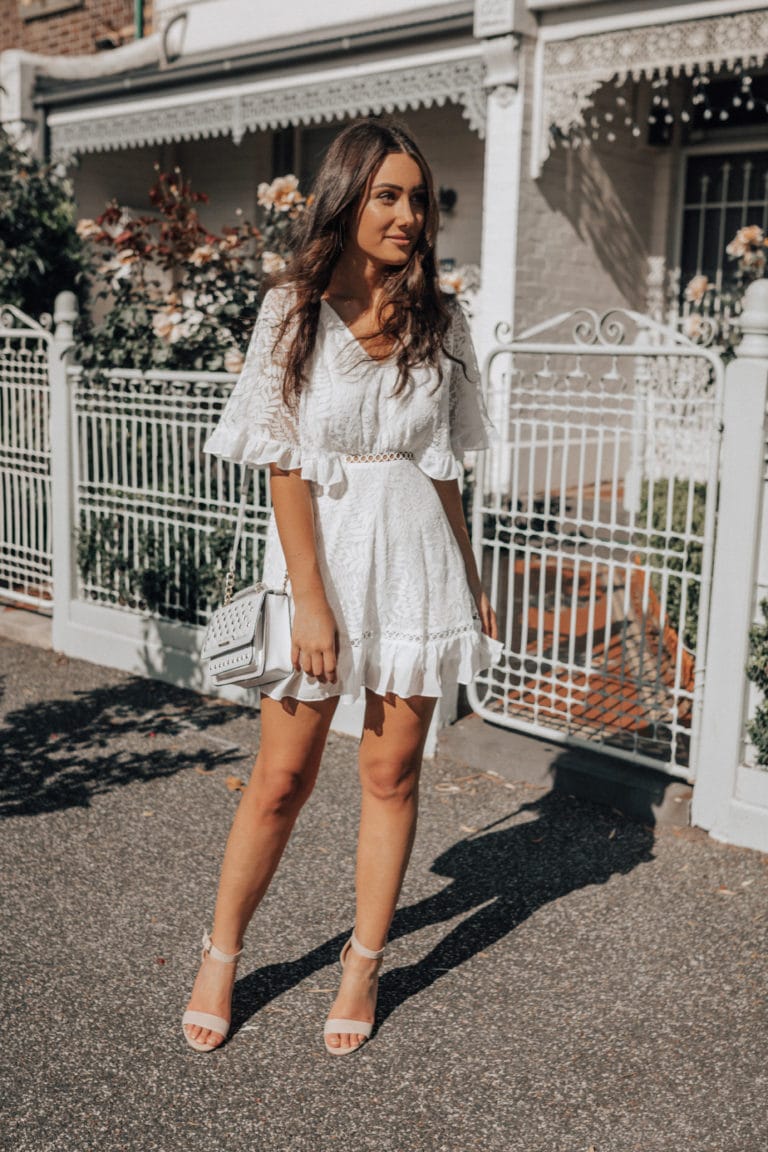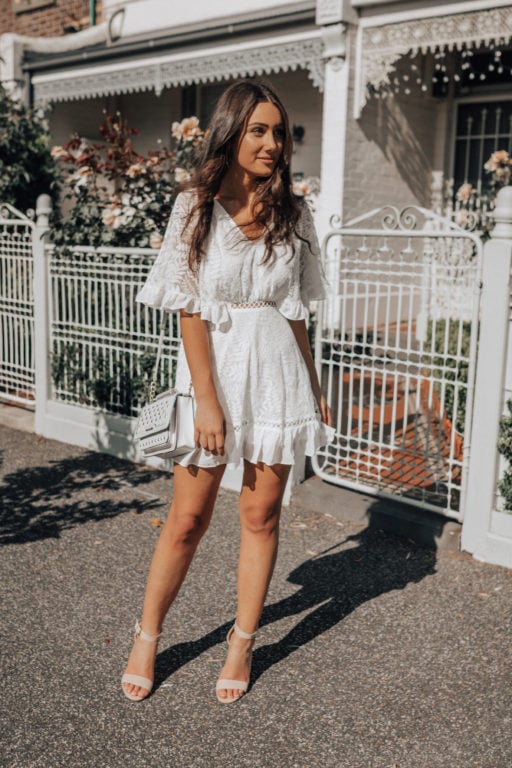 Happy brunching!
Related Posts: