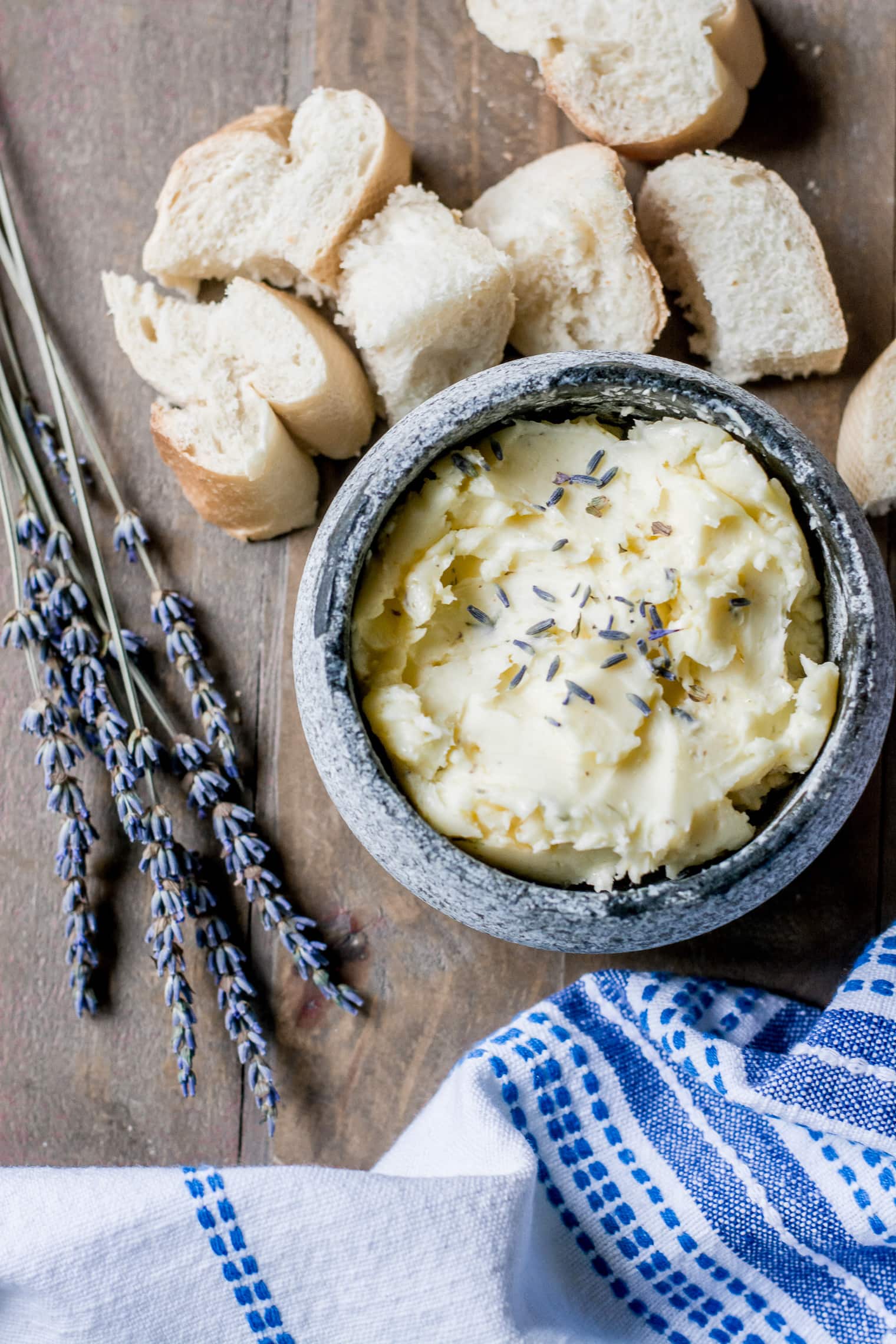 Every time I eat infused butter at a restaurant, I make a silent pact to recreate the recipe at home.
Most of the time I forget about it instantly once I leave the restaurant, but after eating the most delicious honey lavender butter a few weeks ago, I had to follow through.
I was pretty stunned by how easy this recipe is. It almost takes less time to make than the time it takes to purchase normal butter at the grocery store.
As a huge fan of anything that includes lavender, I had to try it. Something about a lavender flavor is so fresh yet subtle.
Related Lavender Posts:
I'm so excited to have this recipe on hand for the summer! When I have guests over this weekend, I plan on quickly whipping up this lavender butter recipe (or some variation of honey butter) with warm pieces of French bread. It's an insanely easy appetizer that looks high end.
The Cream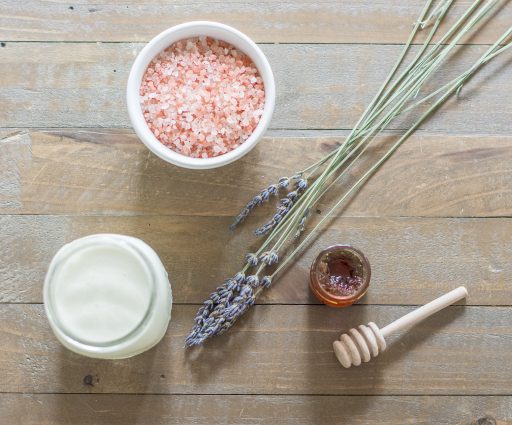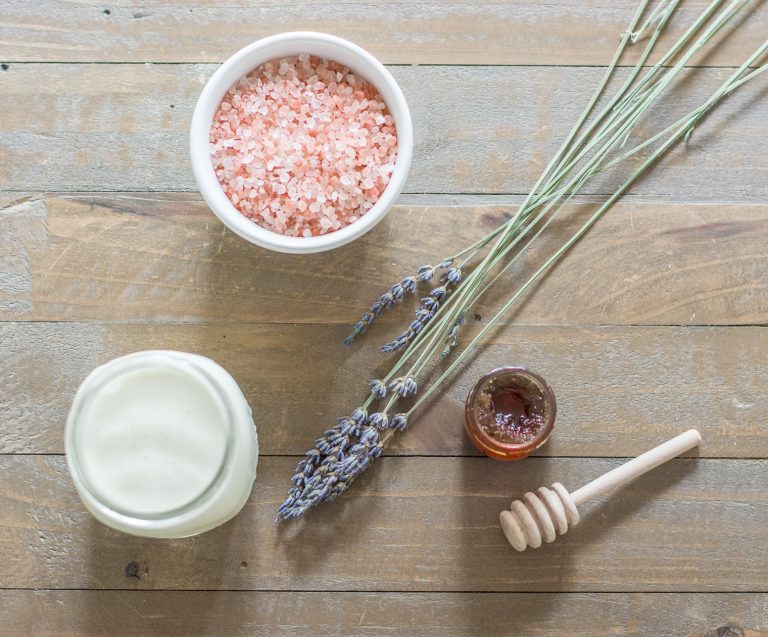 I made this butter homemade using heavy cream. It only took 2 cups to make this amount, and while that might not seem like a lot, we made it last for three different nights between the two of us.
If you're making it for a small crowd then you may want to double the heavy cream. It lasts for at least 5 days in the fridge, so it's never a bad thing to make more.
To actually make the butter, I ran the mixer for about 5 minutes with only the heavy cream in it.
Making butter is a super simple process as long as you know what to look for. First, the heavy cream will turn into whipped cream.
Next, you'll find that it yellows a bit and becomes lightly whipped butter. While this works perfectly if you want whipped lavender butter, I like mine slightly more formed so I keep going.
Eventually, the buttercream will separate from the butter. It will look like thicker butter pieces with the buttercream liquid in the bottom of the bowl. At this point, you'll want to shut off the mixer.
The whole process takes between 5 and 10 minutes, depending on your specific mixer. You don't really need to time it and can just eyeball it.
Once you've finished the butter, you can then mix in the rest of the ingredients by hand with a regular spoon.
The Salt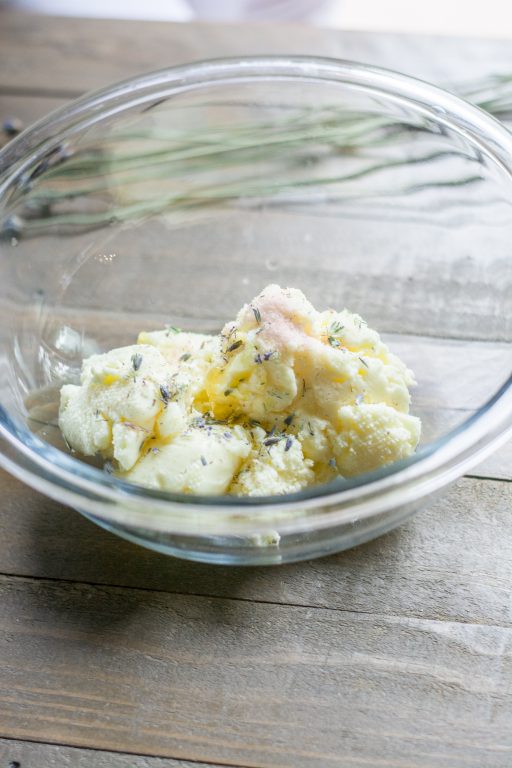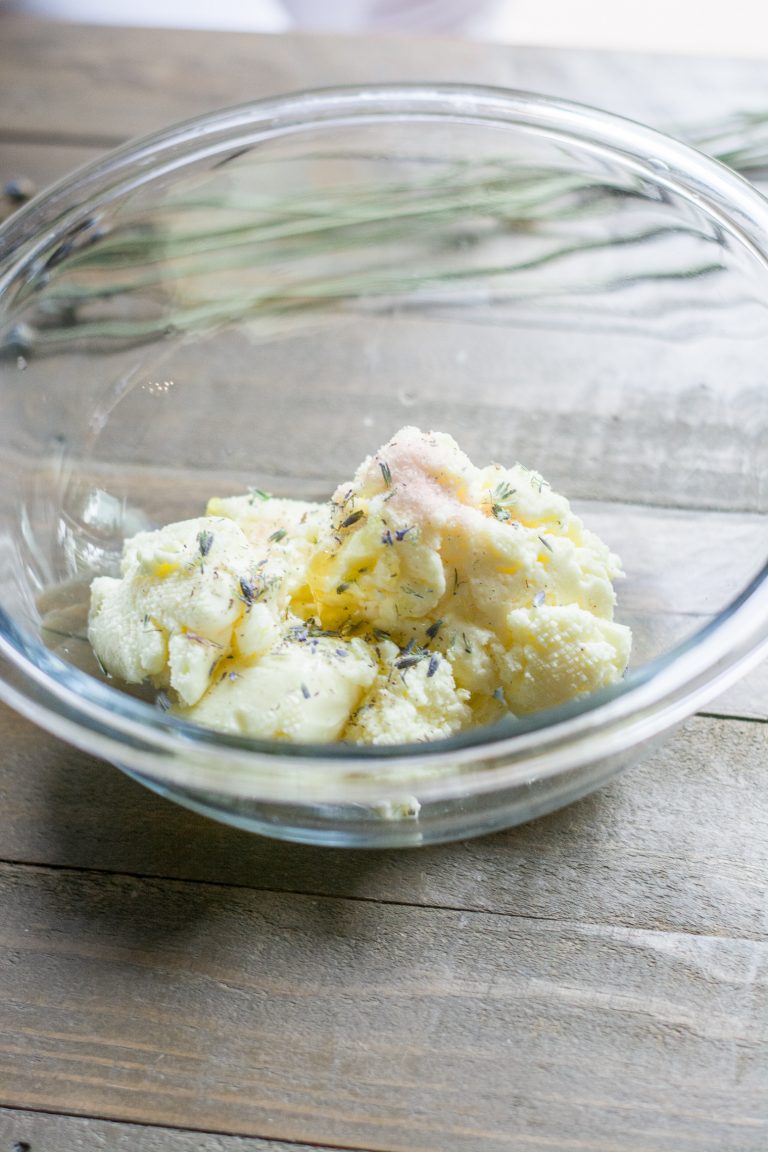 While this recipe only calls for 1/4 teaspoon of salt, it's probably the most important ingredient. I've found that this is the perfect amount to make a tasty lavender butter that's well-balanced.
I recommend using super fine crystals. I always use Himalayan salt, which comes in large chunks, then grind it up before adding it to the honey butter mixture.
Don't worry about over-mixing the butter with a spoon – you won't cause any problems by overdoing the butter.
The Honey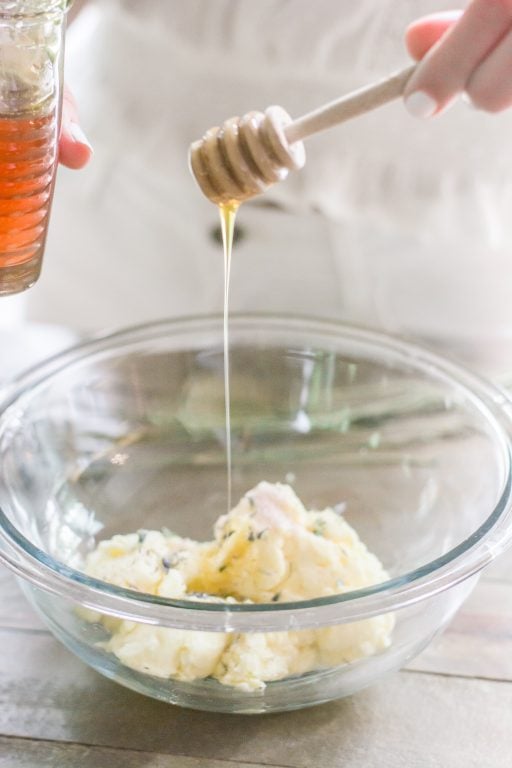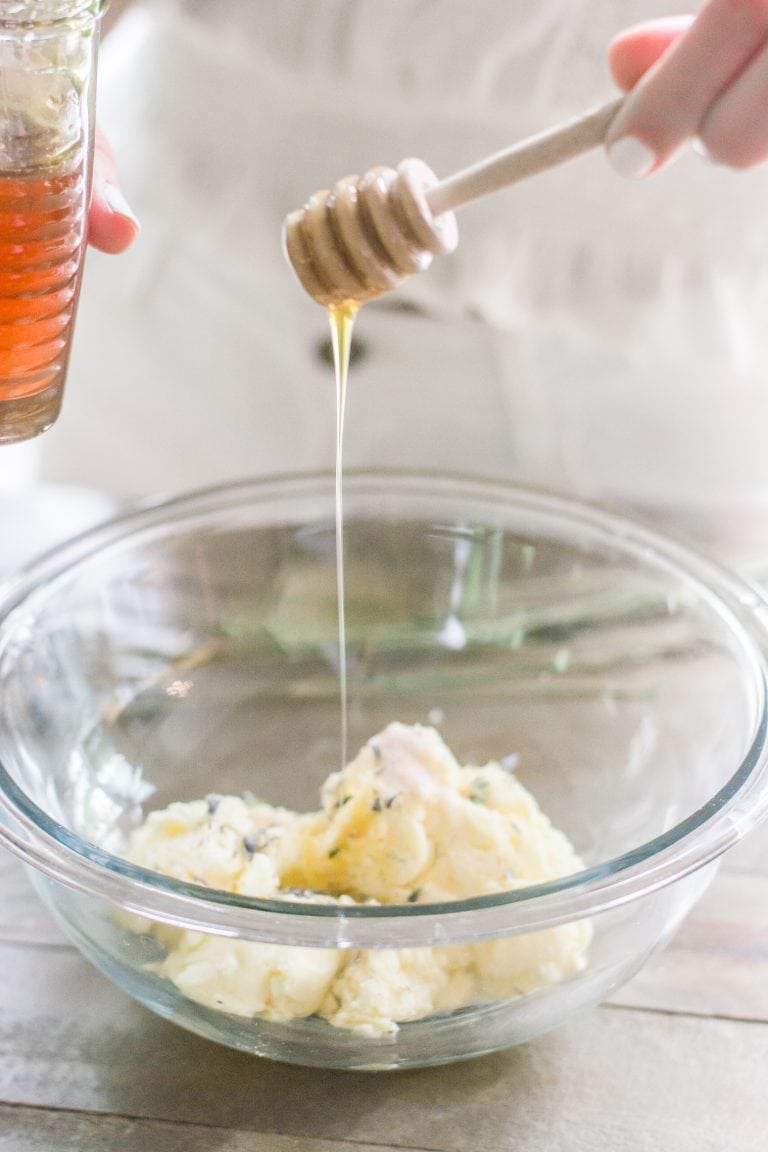 You can easily add the salt and the honey at the same time. This recipe only calls for 1/2 teaspoon of honey, and I've also found this to be the perfect amount. I like my lavender honey butter to have a slightly sweet flavor without going overboard.
You want the butter to retain it's creamy flavor, so when adding any other ingredients, you'll only want to add enough to slightly flavor the cream, but not enough to really alter it.
I recommend using the smoothest honey you can find. There's always good options at the supermarket, but on Amazon I like this raw honey mixture. I find that raw tastes way better for this lavender butter recipe.
The Lavender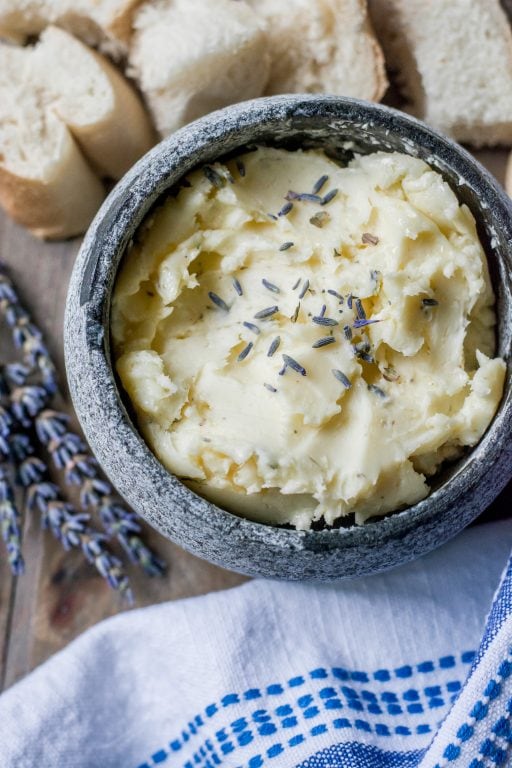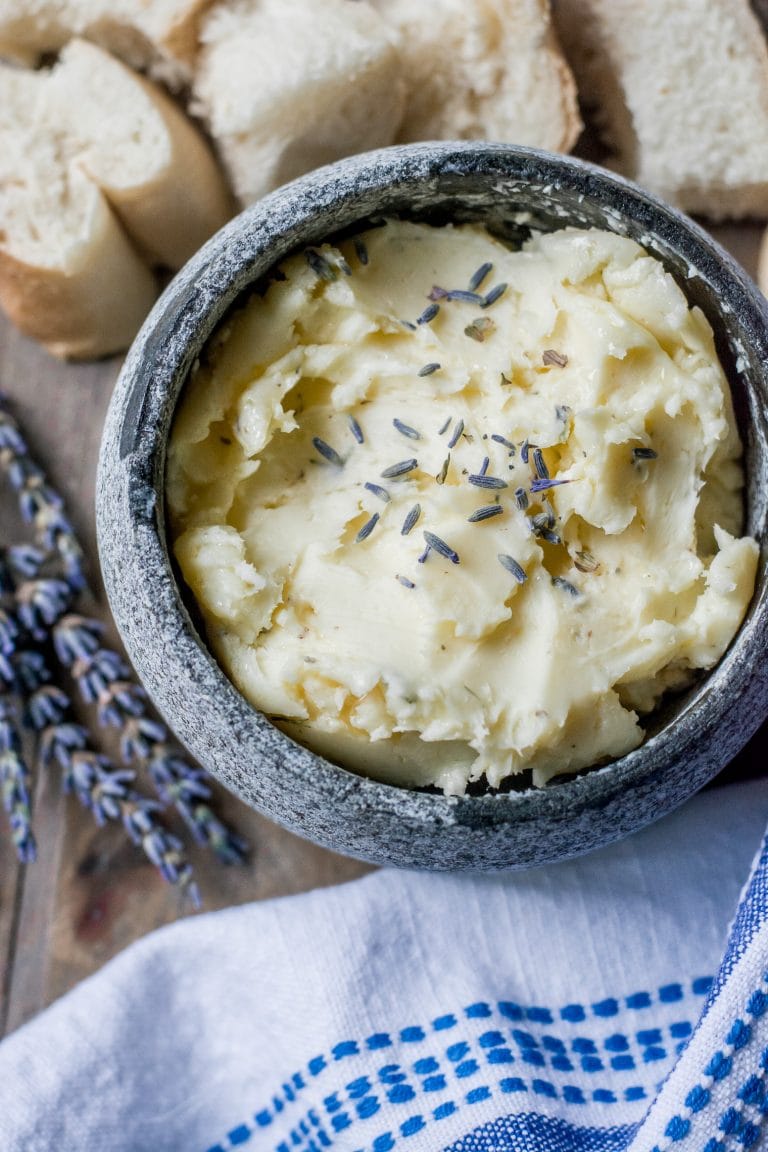 Last but definitely not least, you'll need a bit of dried lavender to make this lavender butter recipe.
I purchased a bundle of dried lavender on Amazon and use it for all of my lavender recipes. It was inexpensive and smells absolutely delicious!
Once the butter is completely done, I simply break up the lavender using my hands and mix it into the honey butter. I find that you only need a small bit to have the perfect amount of flavor.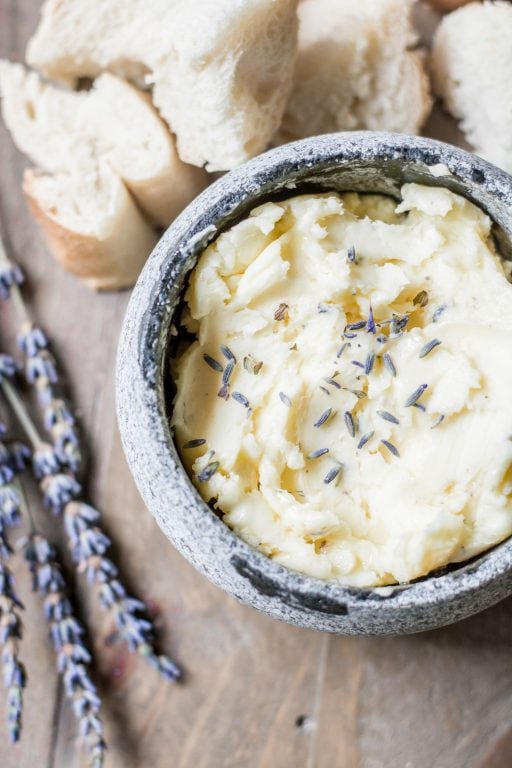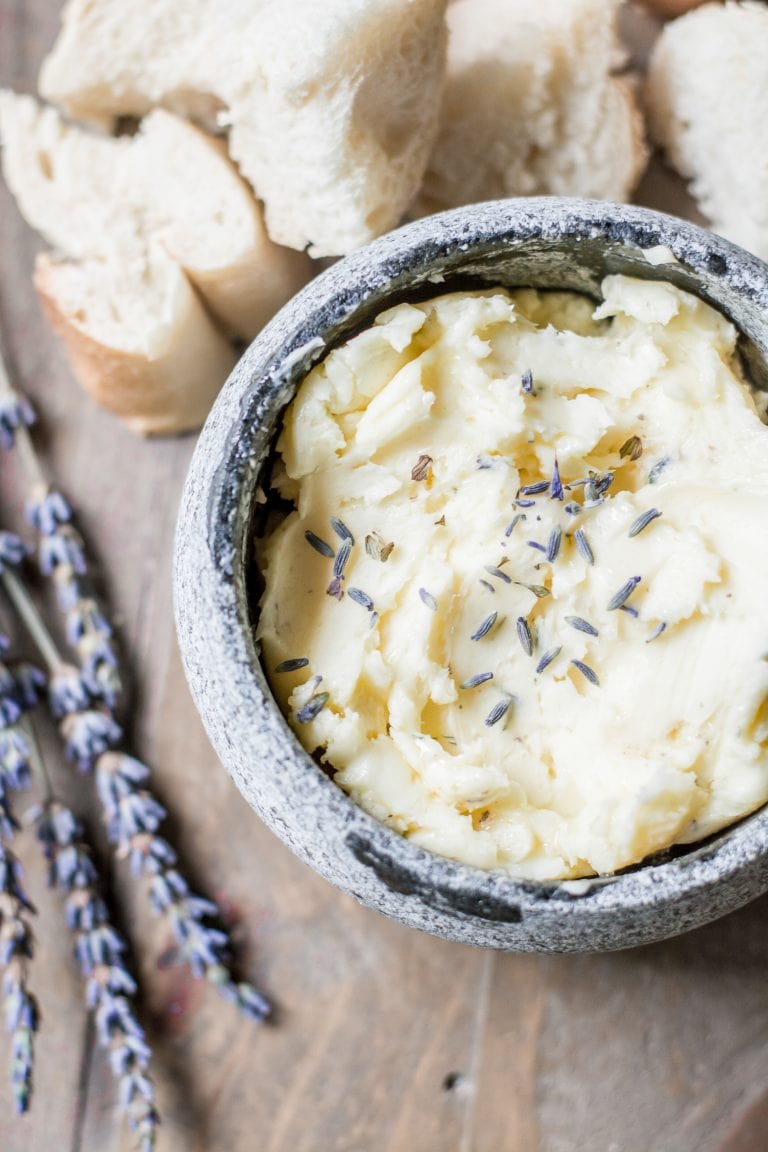 After adding the lavender in, which is the last step for this lavender butter, I like to chill the mixture in the fridge for 10-15 minutes, although this step is completely optional – you can still make a delicious lavender honey butter at room temperature.
How To Serve This Honey Lavender Butter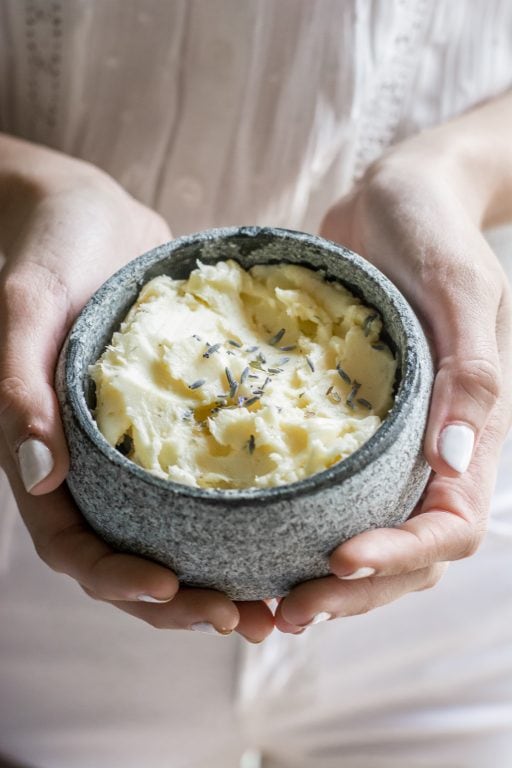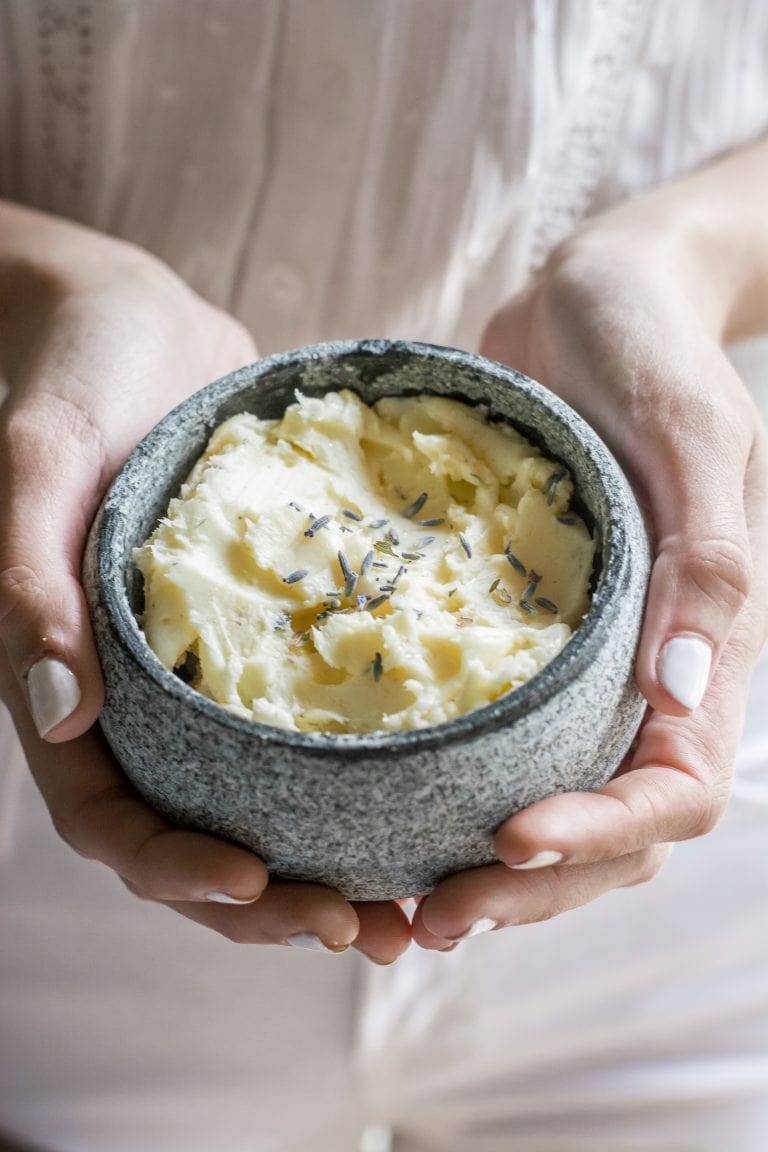 I've tried a few different types of bread with this lavender honey butter, but I personally find that French bread on the softer side tastes best.
A good rustic beer bread is also amazing with this mixture. It's super soft and literally melts in your mouth if you serve it warm.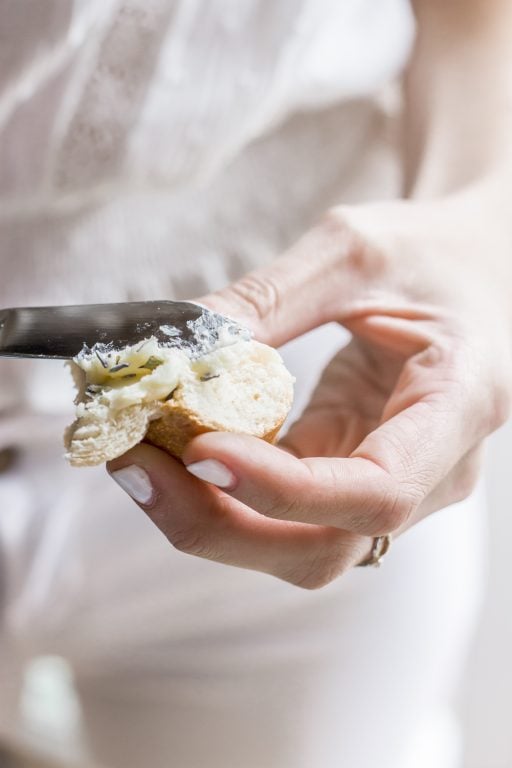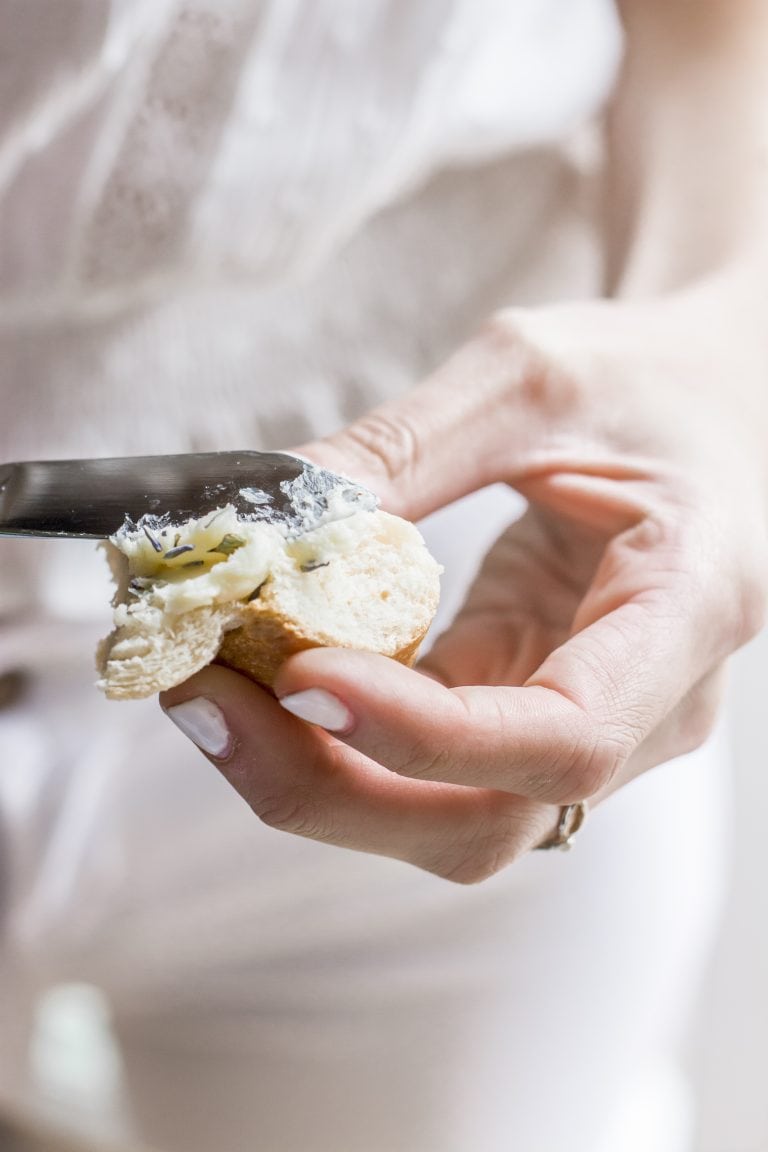 How To Make Lavender Butter
Yield: 1 Bowl
Honey Lavender Butter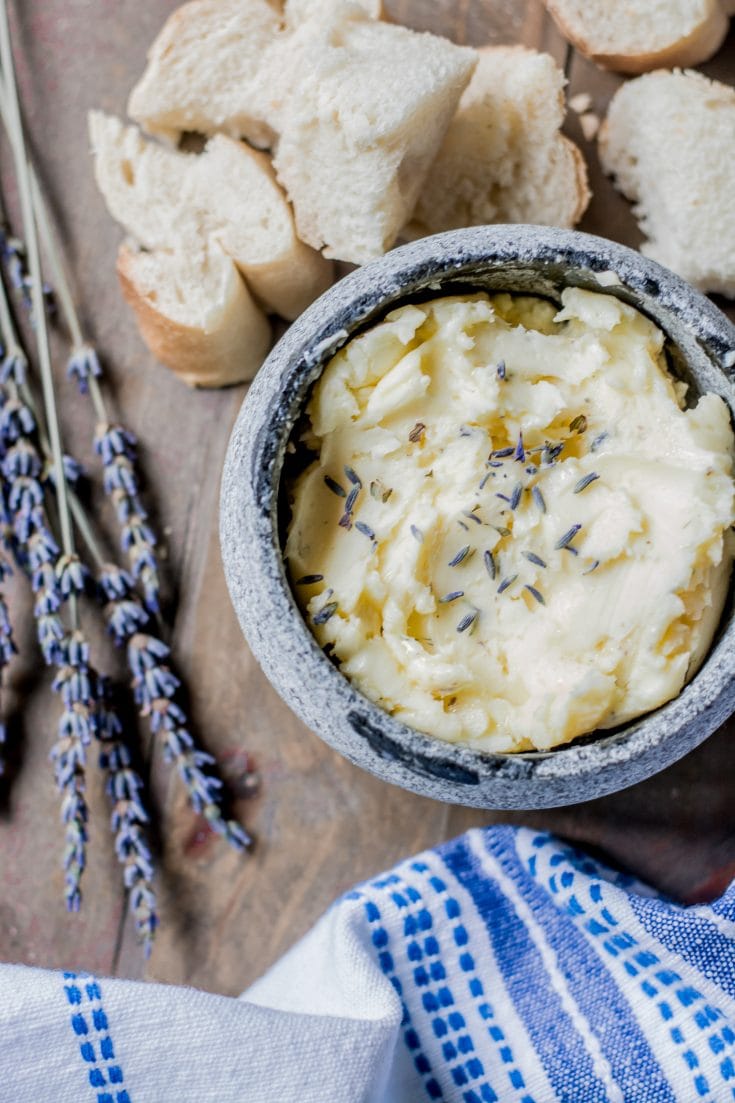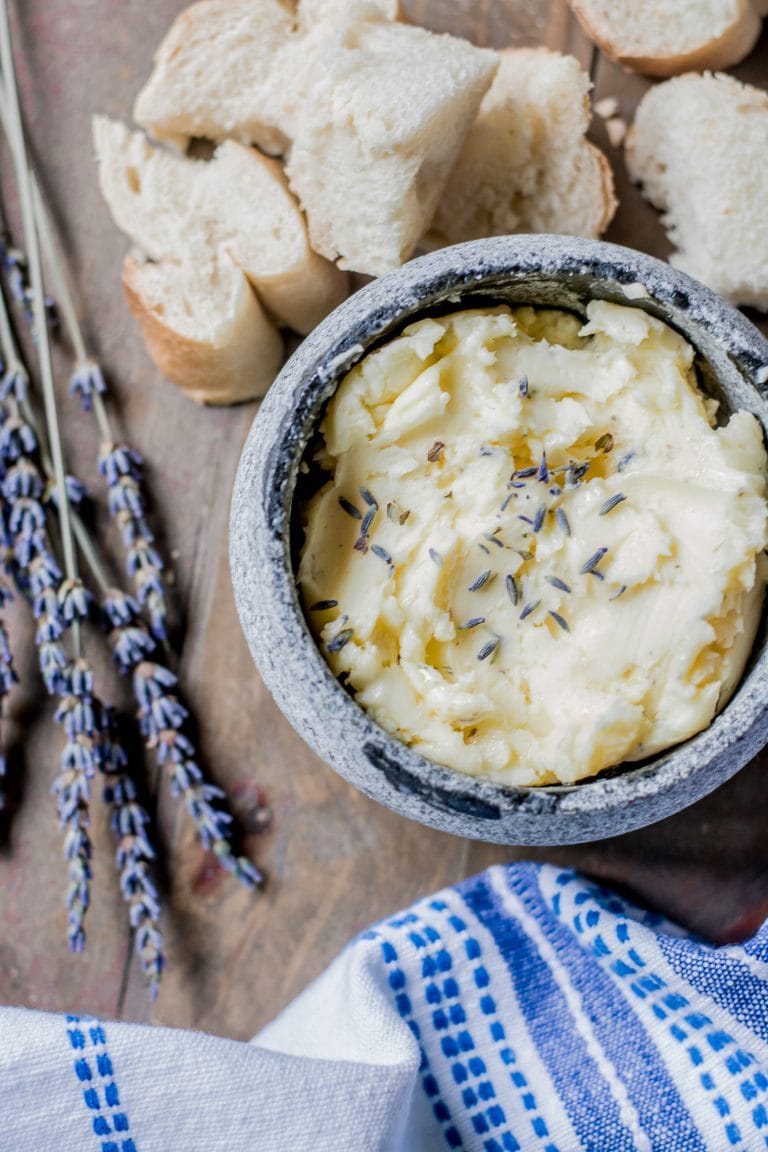 Prep Time 5 minutes

Cook Time 10 minutes

Total Time 15 minutes
Ingredients
2 cups heavy cream
1/4 teaspoon salt
1/2 teaspoon honey
1/4 teaspoon dried lavender flowers
Instructions
Whip the heavy cream in a mixer for 5-10 minutes, or until the butter separates from the buttercream.
Drain the buttercream. Stir in the honey and salt.
Crush the lavender with your hands, then gently stir it into the mixture.
Refrigerate the lavender butter for 10 minutes (optional) then serve with bread.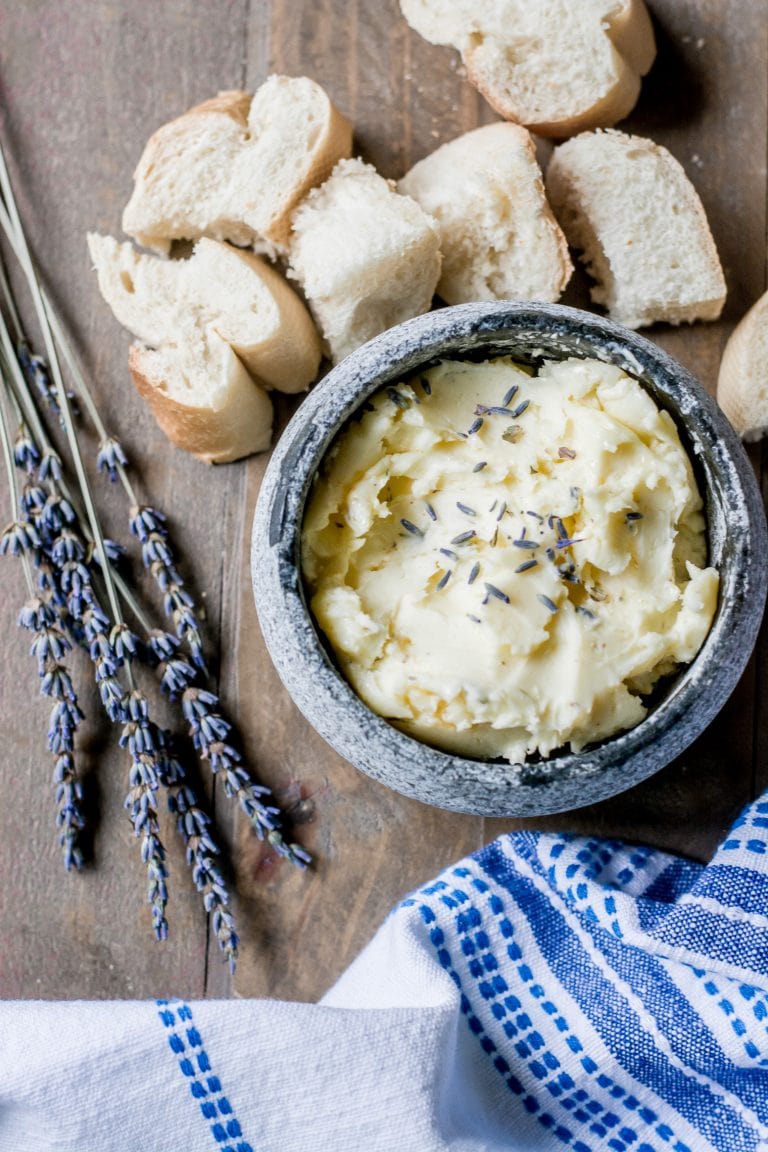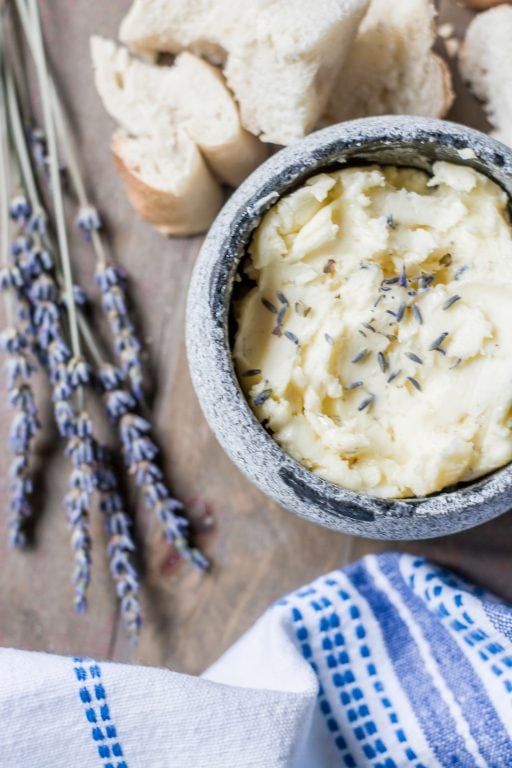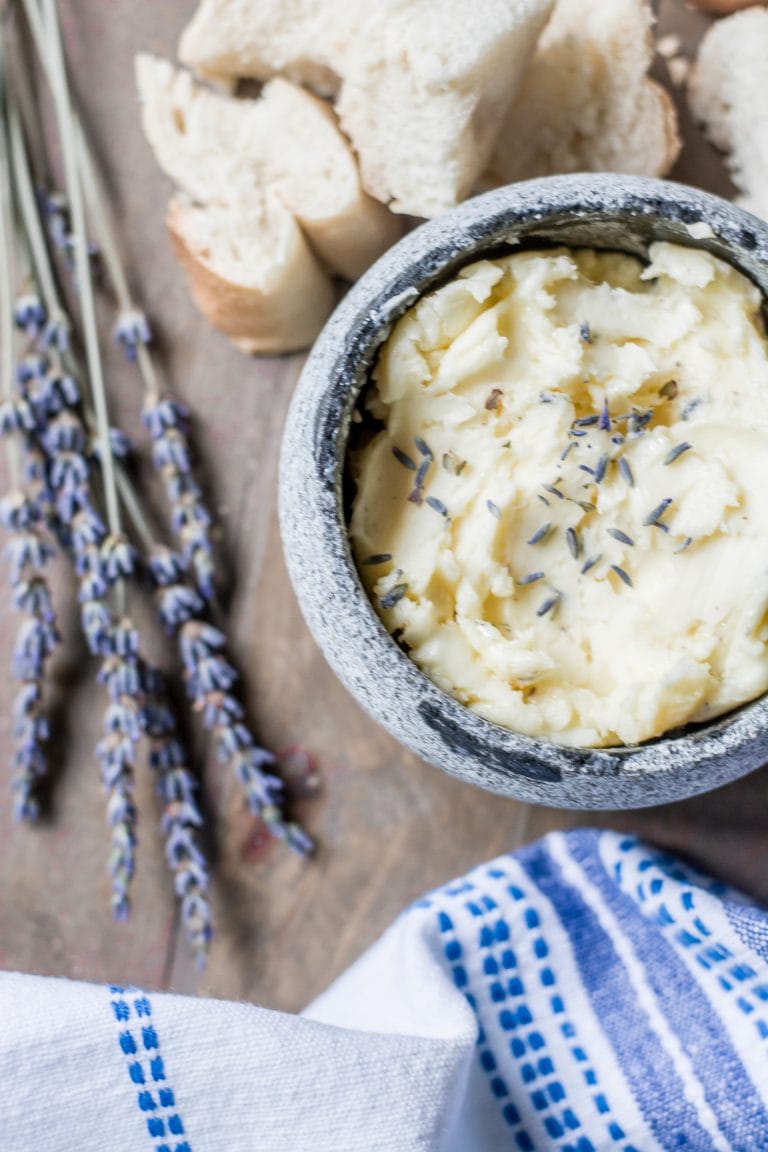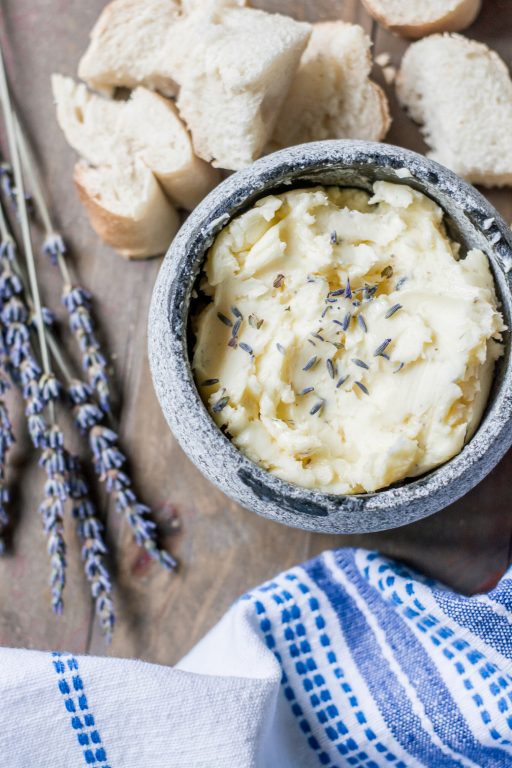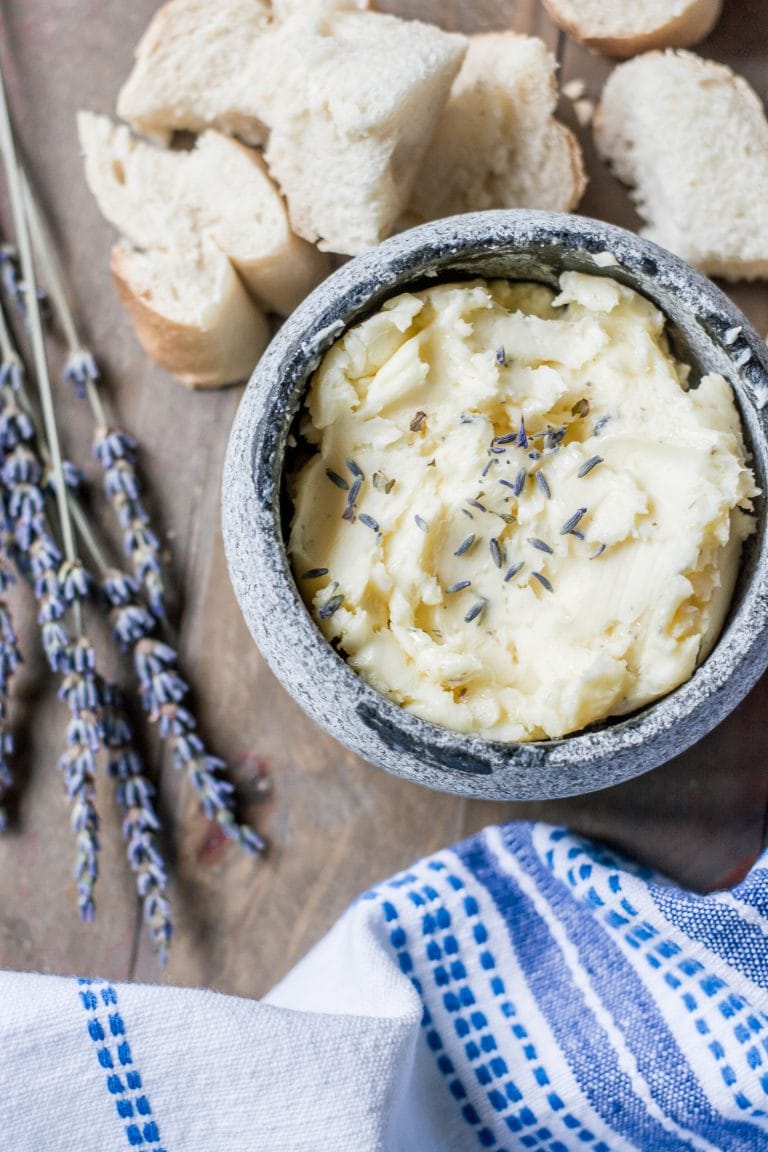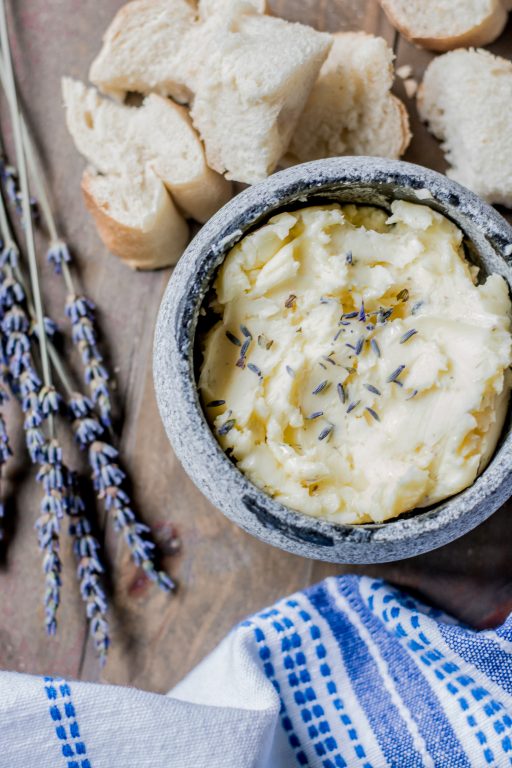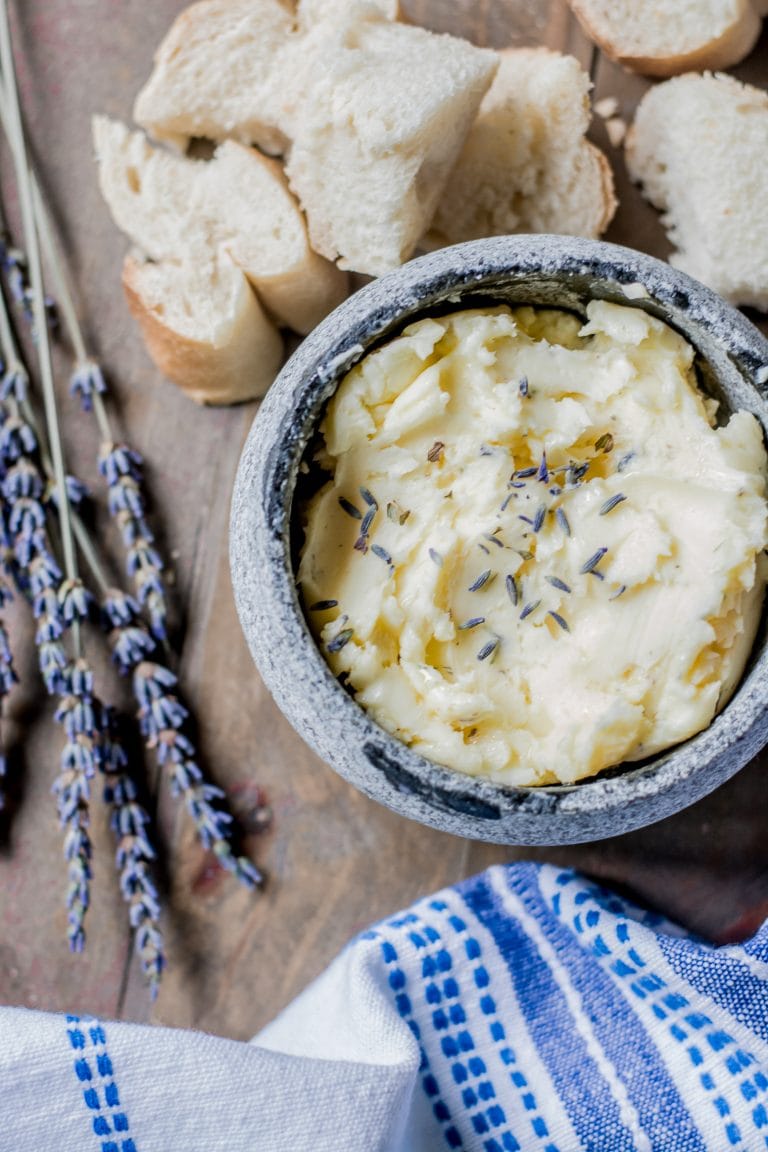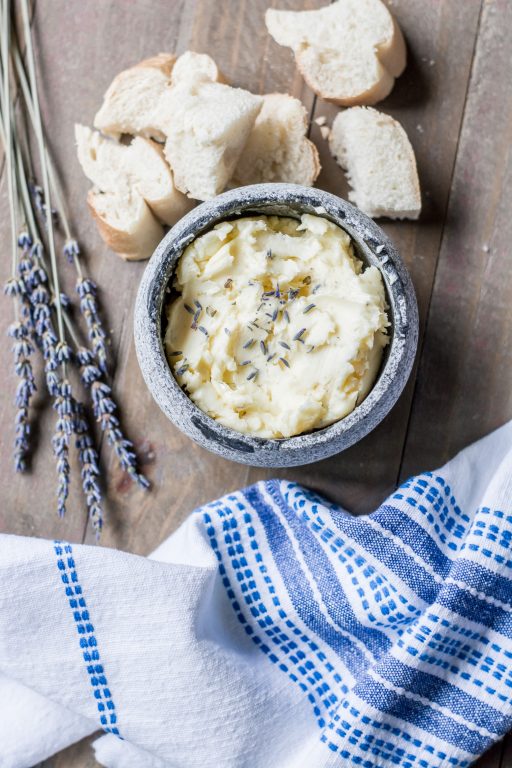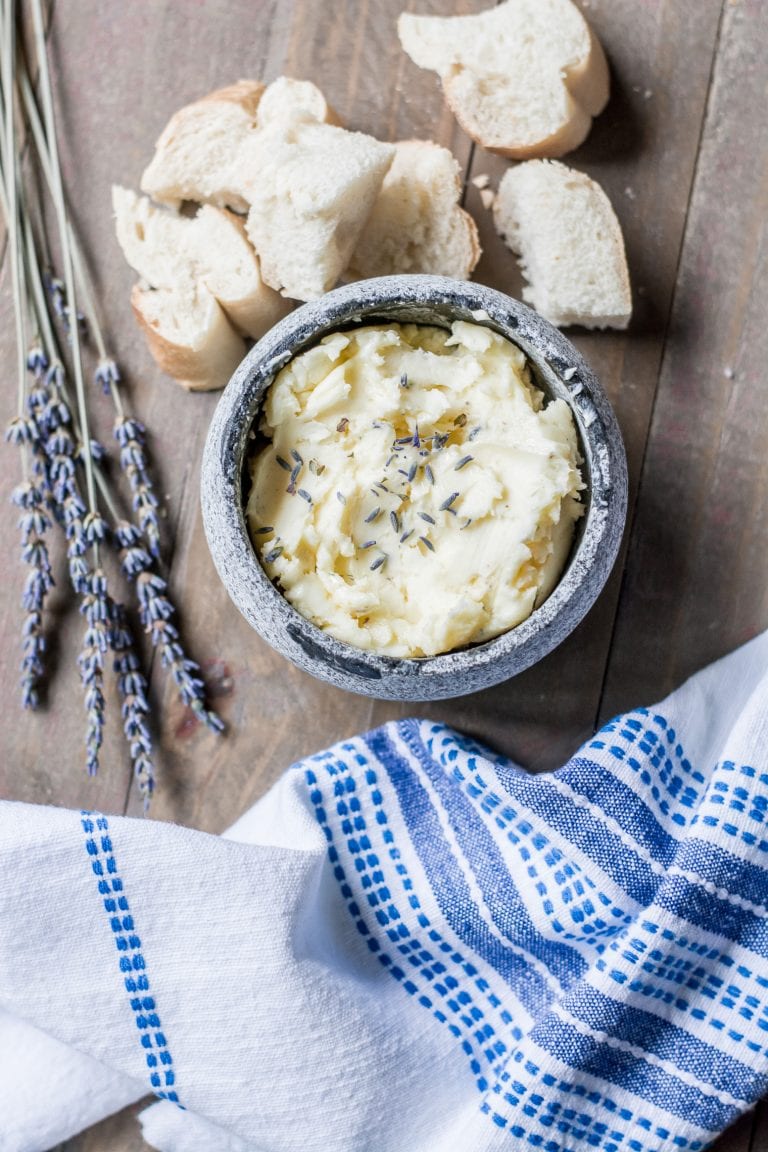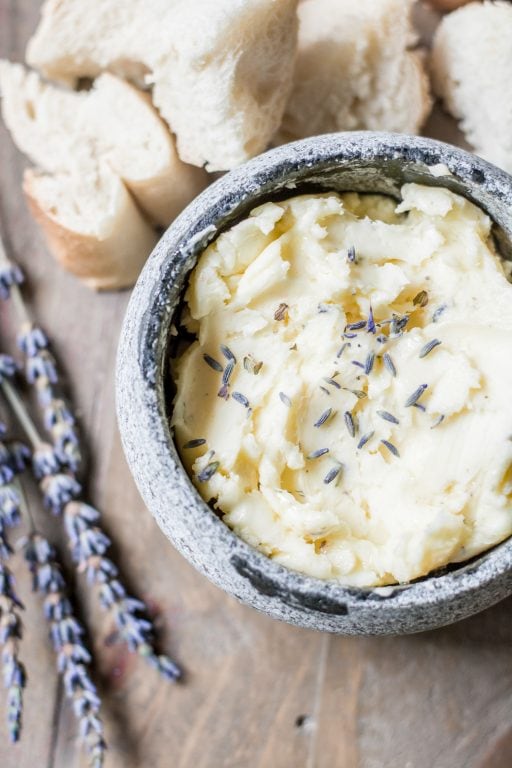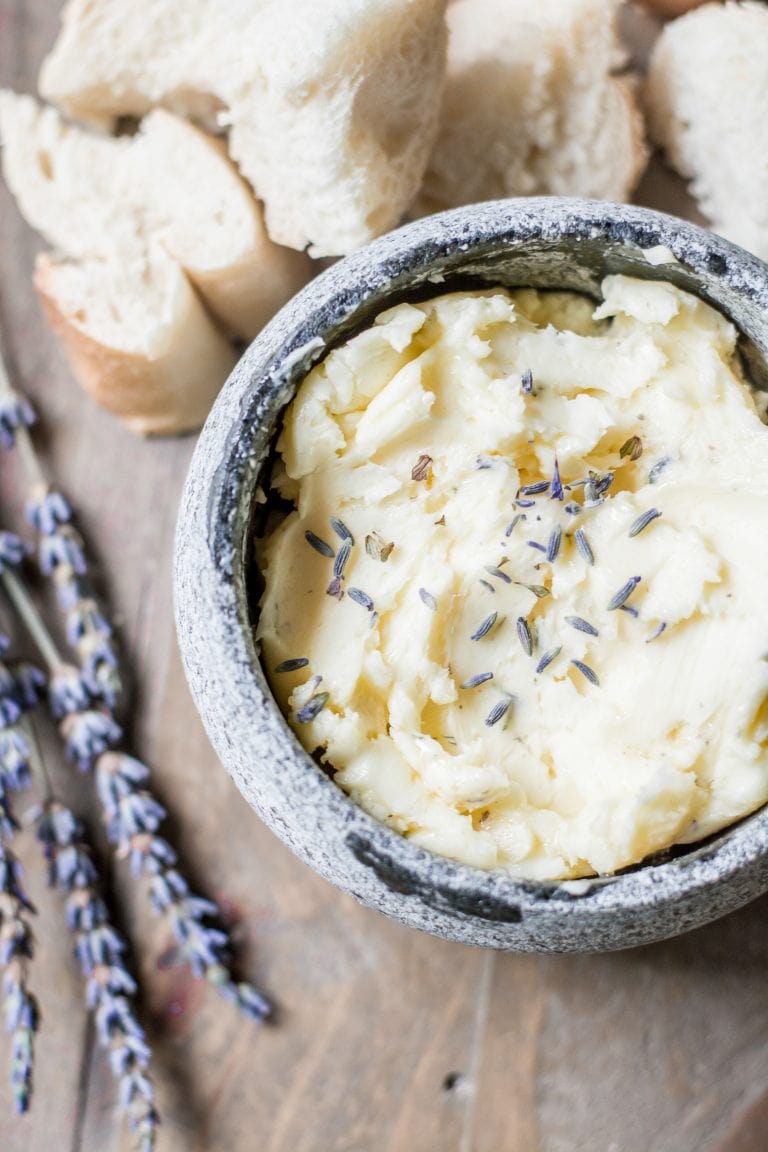 Enjoy!