As much as I love the winter holidays, the 4th of July is definitely one of my favorites. The weather is good, the vibe is happy, and the outfits are casual but super cute.
Dressing for the 4th of July is so much fun! This is the one occasion when we can dress as casual as possible but still be on-trend.
I've definitely made the mistake in the past of going away for the 4th and assuming that I'll be able to throw an outfit together.
It's disappointing to find that I actually don't have the right pieces, which is why I decided to write this post! You probably have most of the things you need, but putting together an outfit in your head before the actual holiday will help you figure out what pieces you're missing.
I'll quickly break down how I've structured this post, then dive right in. First, I wrote out my five favorite classic outfits. These are combinations that will probably work easily with the items in your closet but will look cute and current!
After that, I've included tons of inspiration outfits from a few different bloggers and linked the items that they're wearing so that you can fill in any wardrobe holes.
Lastly, I've linked some shops that I love (specifically the 4th of July pages) for last minute shopping and amazing summer deals!
Five Basic 4th of July Outfits:
1. High waisted shorts, a sleeveless blouse, a crossbody bag, and sneakers or sandals.
Whether you go with white or regular blue jean shorts, this is a classic outfit that's a great go-to for a reason! I like using round straw crossbody bags this year.
2. A casual dress with a crossbody bag and sneakers.
There are so many cute 4th of July dresses for sale right now that are affordable. I like to go with a red/white or blue/white striped t-shirt dress, or a single colored dress. It also looks cute to tie a jean jacket around your waist if you might need something warmer.
3. Cuffed or ripped jeans, a cropped/loose t-shirt, and sneakers or sandals.
This look also works with a jean skirt! If you're prepping for a night that may be cooler or you'll be in the shade all day, this is the perfect go-to outfit.
4. A trendy two-piece skirt or shorts set with sneakers or sandals.
Two-piece outfits are super in right now and work perfectly for holidays like the 4th of July. There's tons of great options on SheIn that fit super well.
5. A USA sweatshirt (or anything American) with high waisted shorts and sneakers.
A classic USA crew neck is in almost every year, and this is no exception. There's some great options on Amazon (check out this one, this one, and this one) that are price friendly. This is my favorite outfit to throw on right before the fireworks start!
4th of July Outfit Inspiration: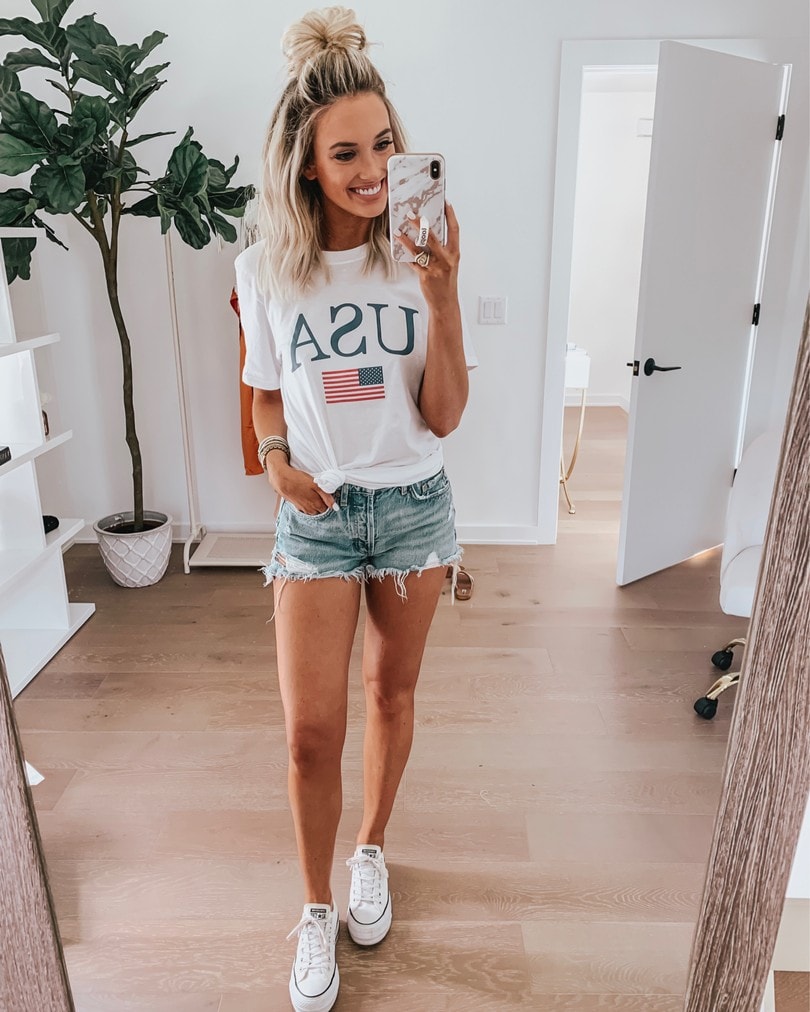 This is a great example of a classic outfit. I recently got a super cute America shirt that's really similar and will be so easy to throw on with shorts!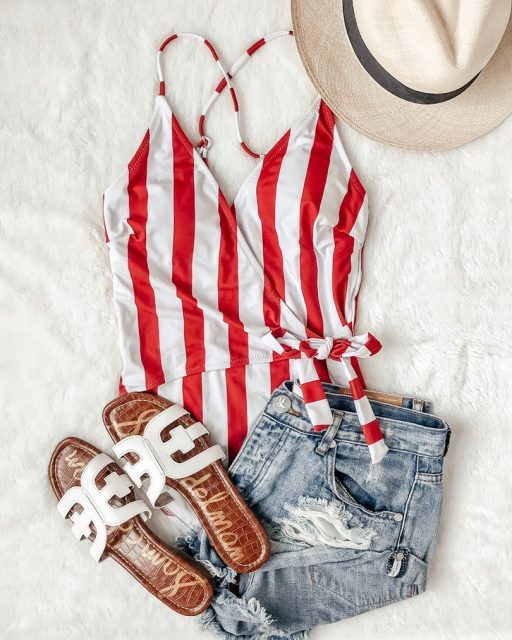 I love this outfit not only for the beach but for a backyard pool barbecue. It's a nice in-between outfit that works while swimming or just hanging out.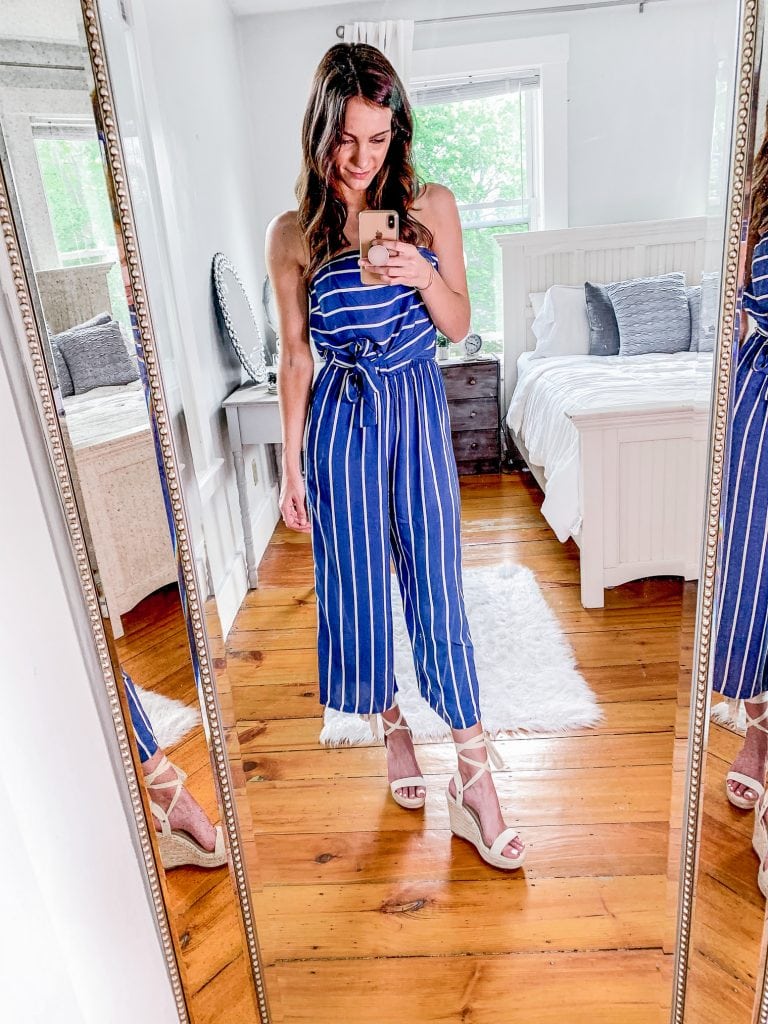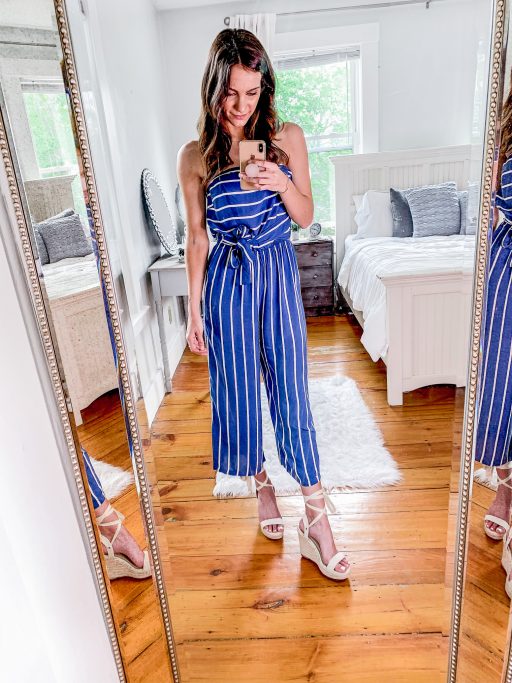 Shop The Post
I recently got this jumpsuit from Jane.com and am obsessed with it! It looks great with flats as well; I've been wearing it to the decks for a drink on the weekends and it's definitely the perfect piece.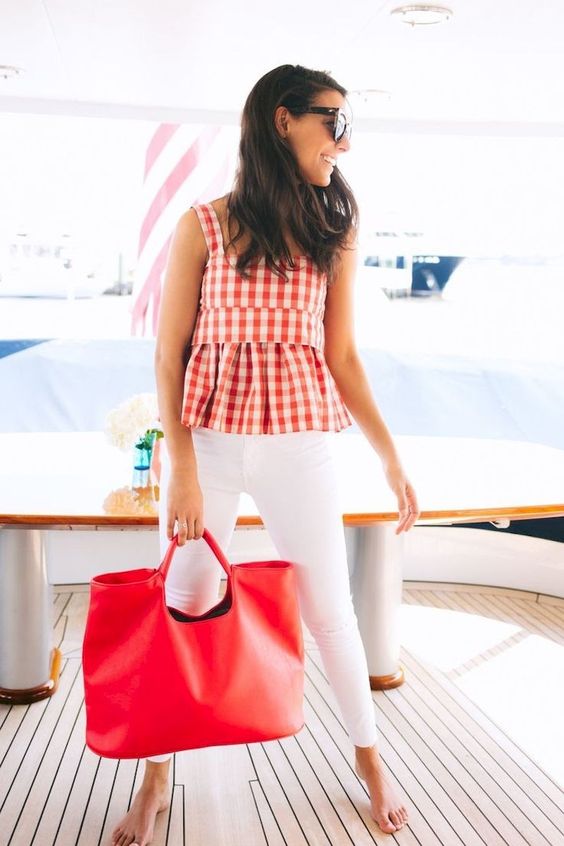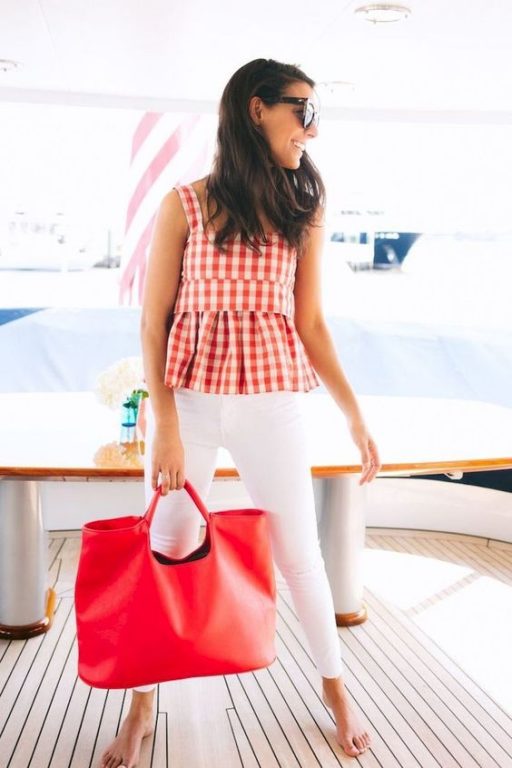 When I head to the Cape, this is my ideal outfit. It's preppy but still really cute and gives off that classy Jackie 'O vibe.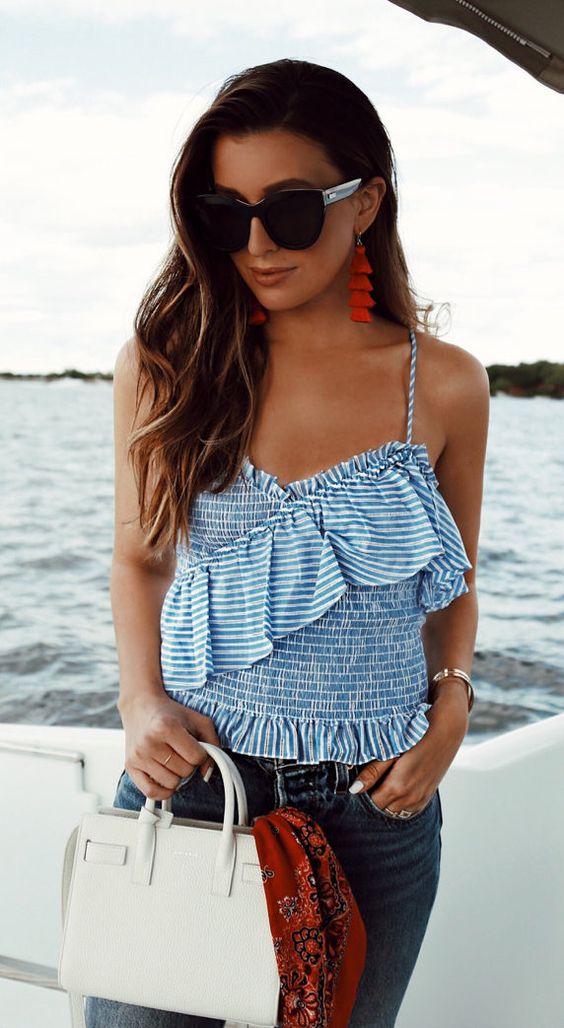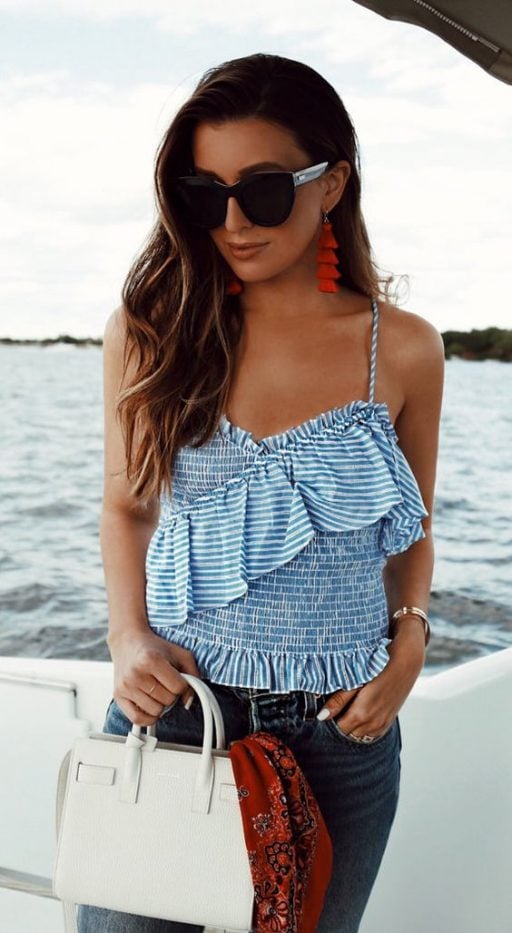 Related: 33+ Preppy Style Fashion Brands For Every Budget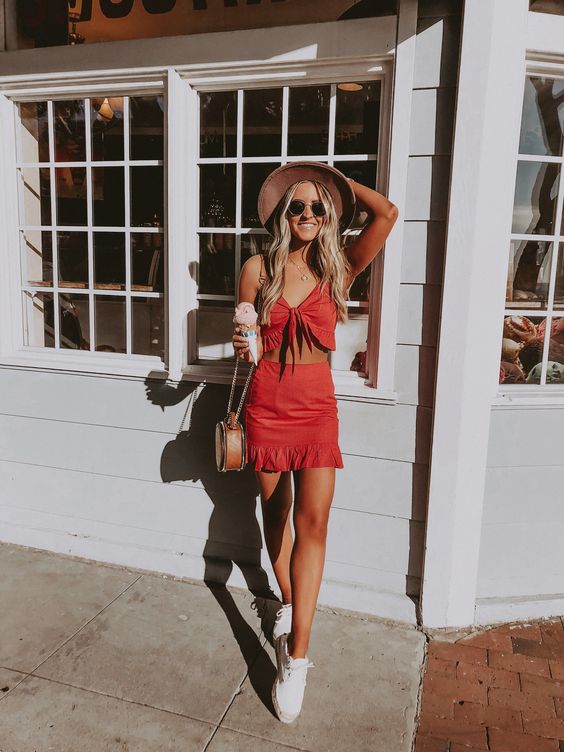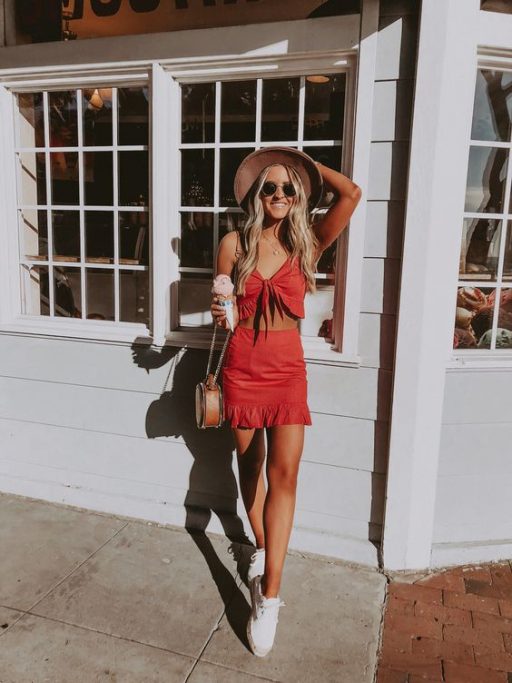 This is a great example of how to wear a skirt set casually for the 4th.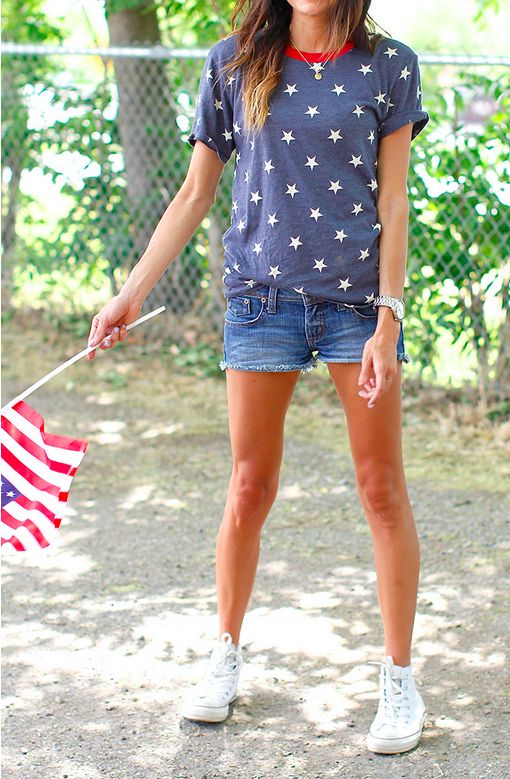 Another example of a classic t-shirt outfit!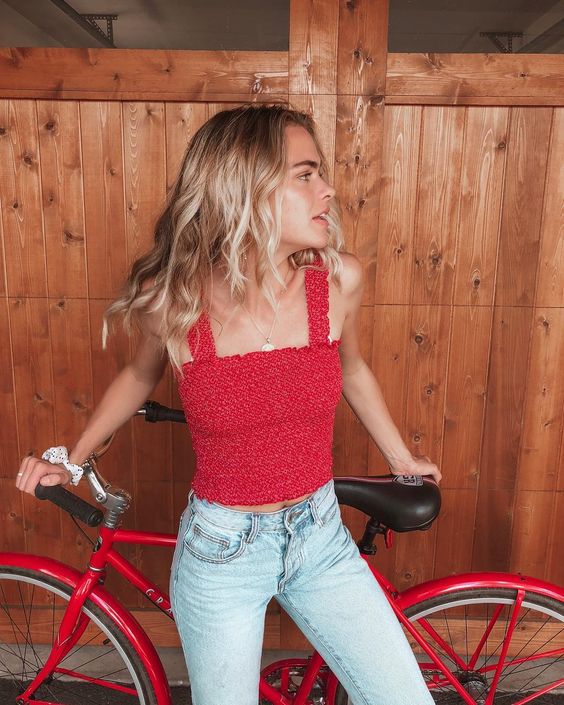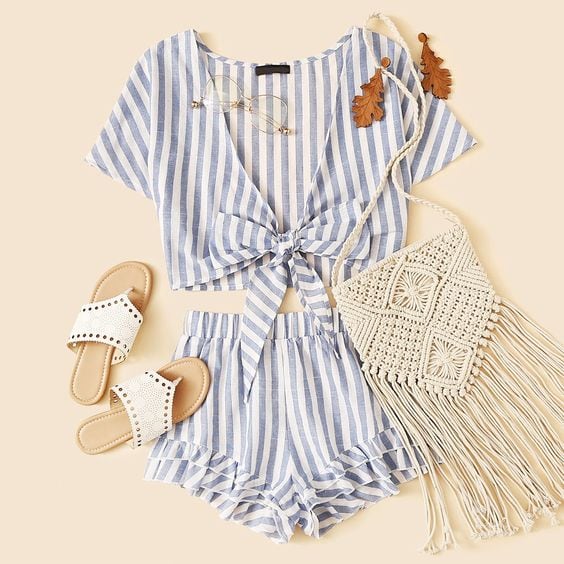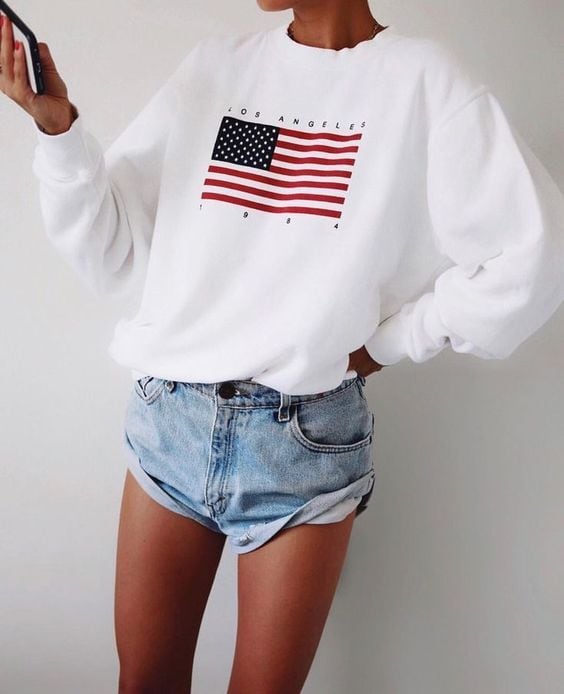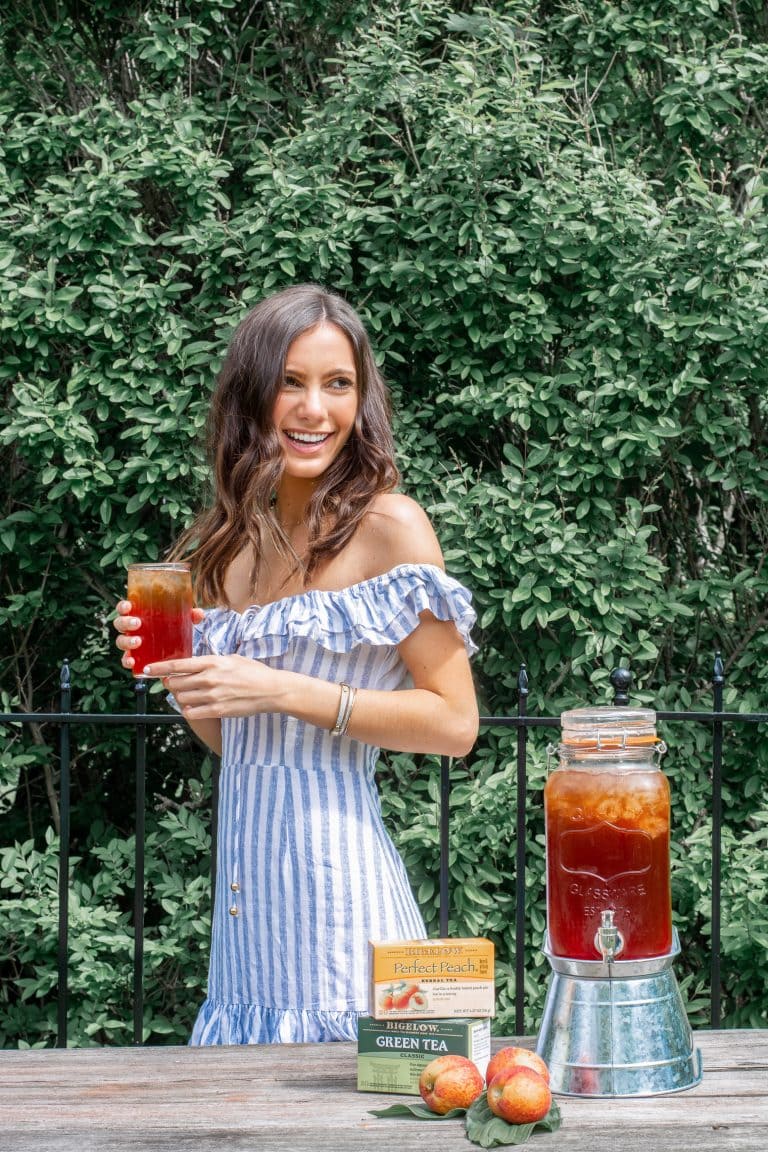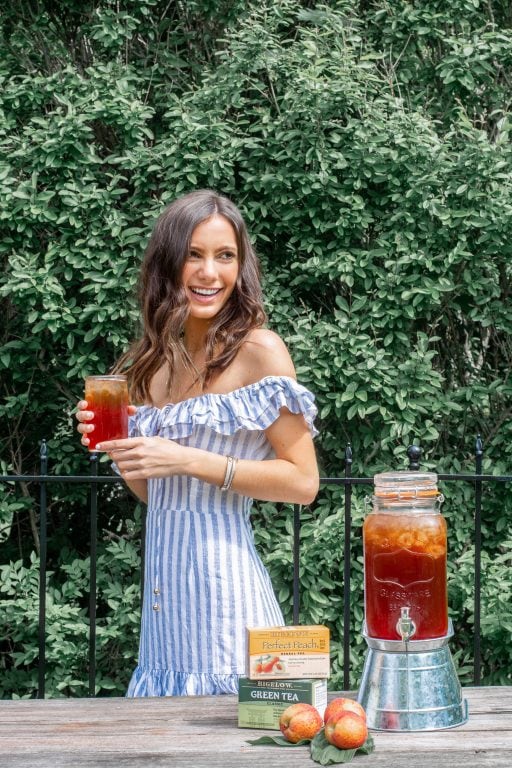 I used this dress for a campaign a few weeks back but wanted to include it! I purchased it from Red Dress Boutique and it's so so cute.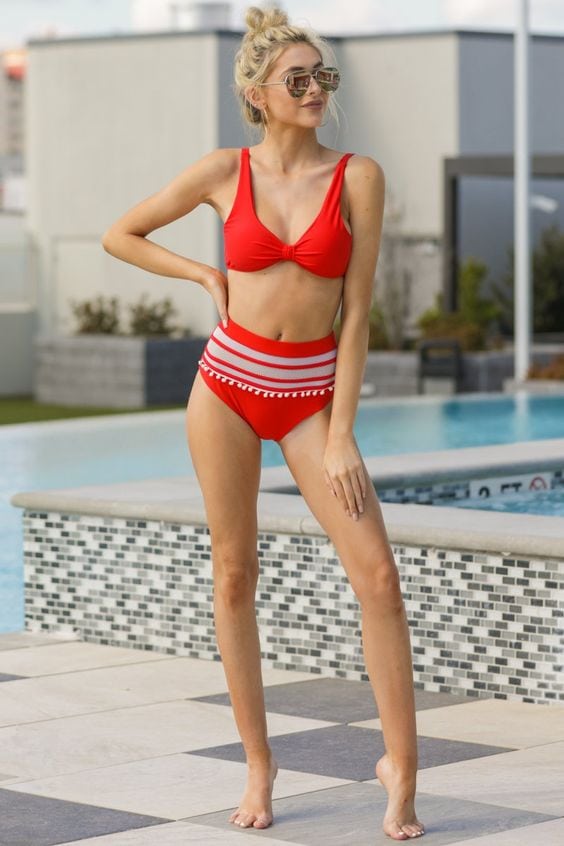 This is a great suit that's so on-trend this year (not only the high waisted bottoms but the pompoms as well).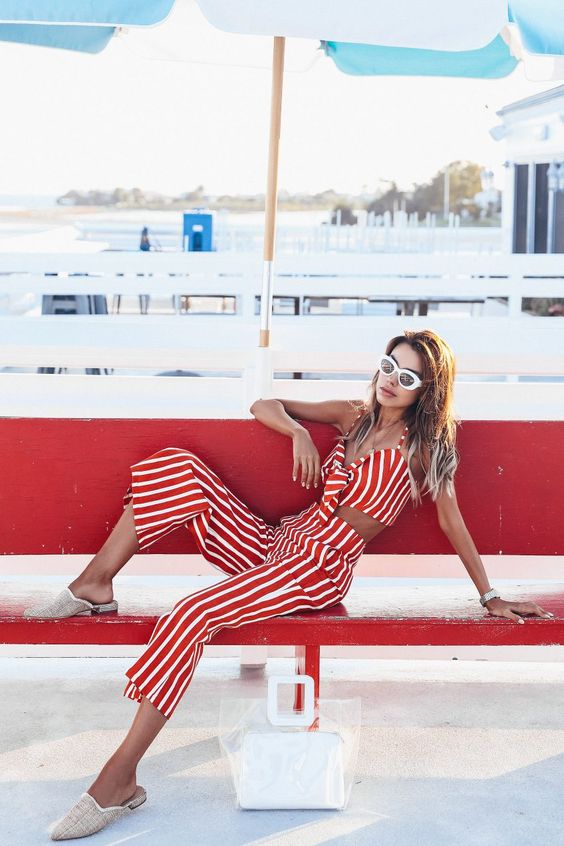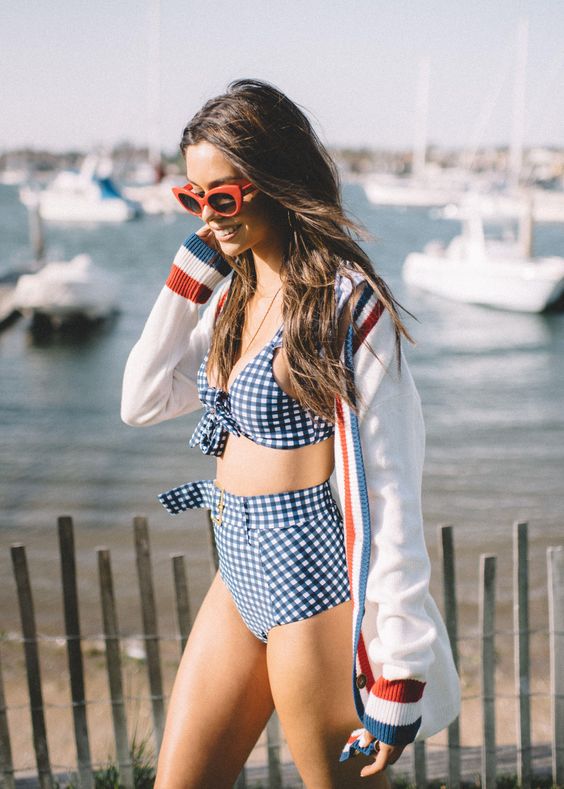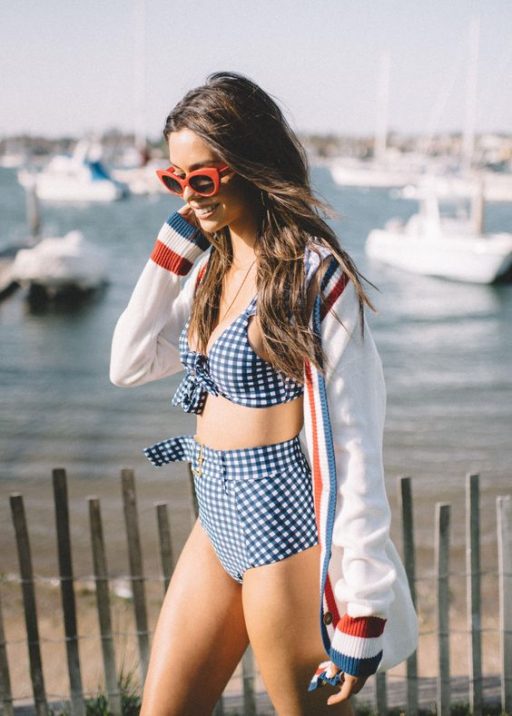 I was also unable to find this cardigan but a plain white one would look just as cute with this suit!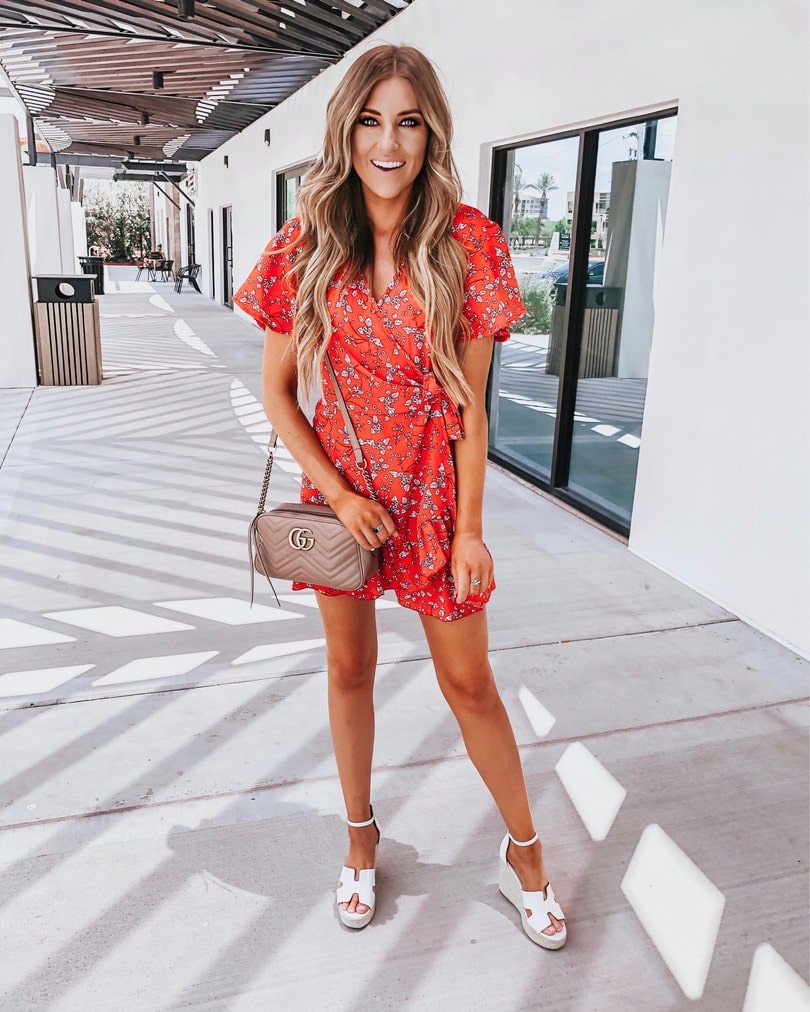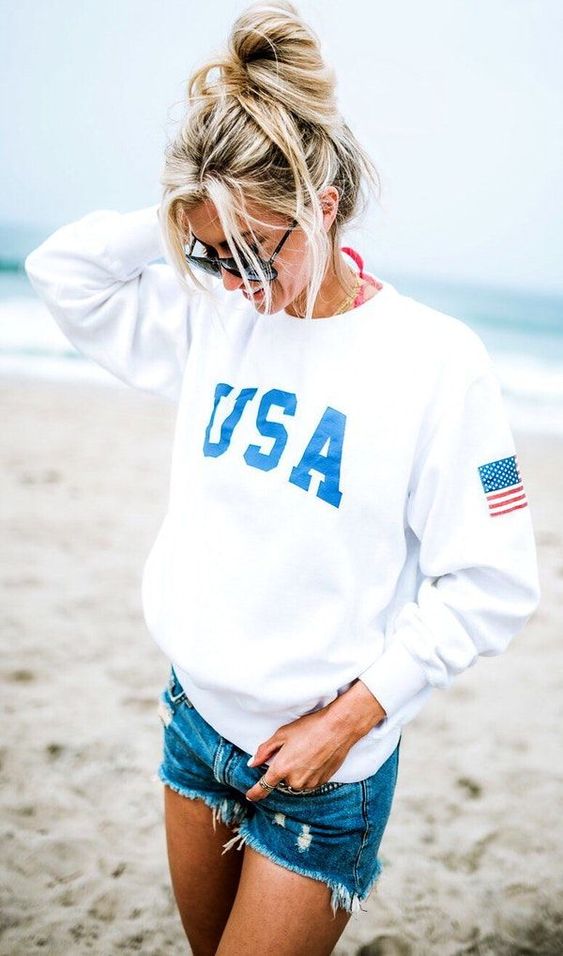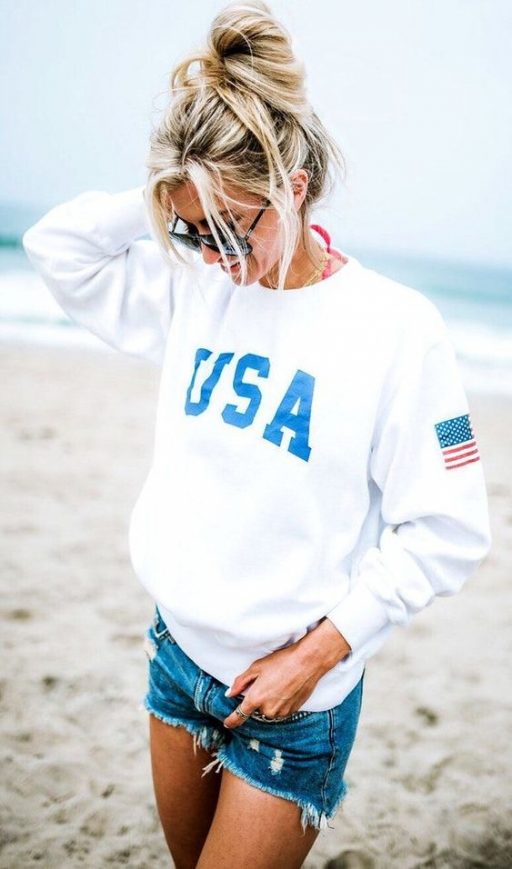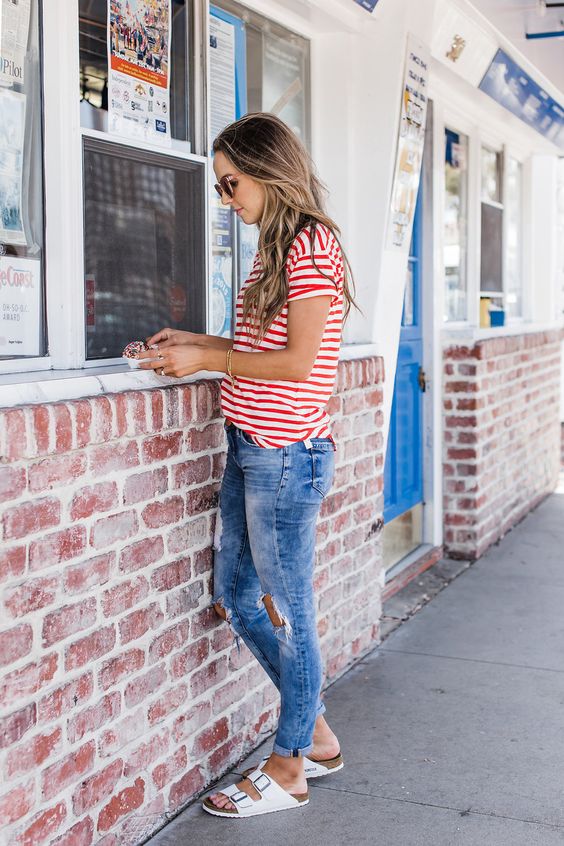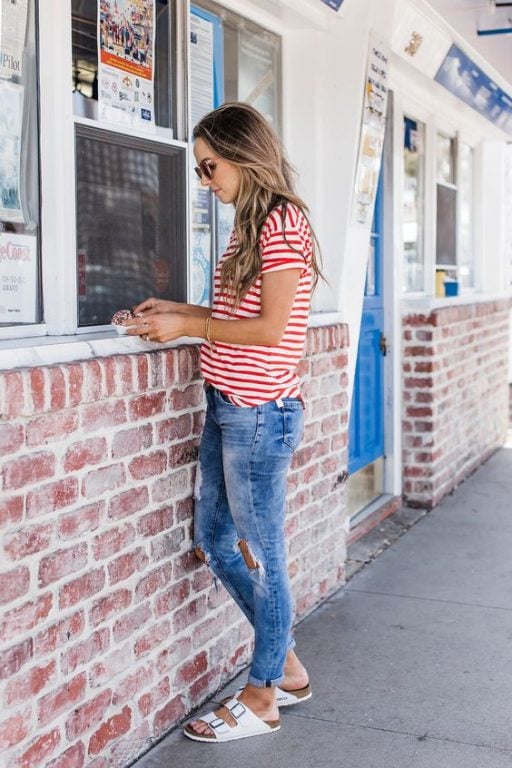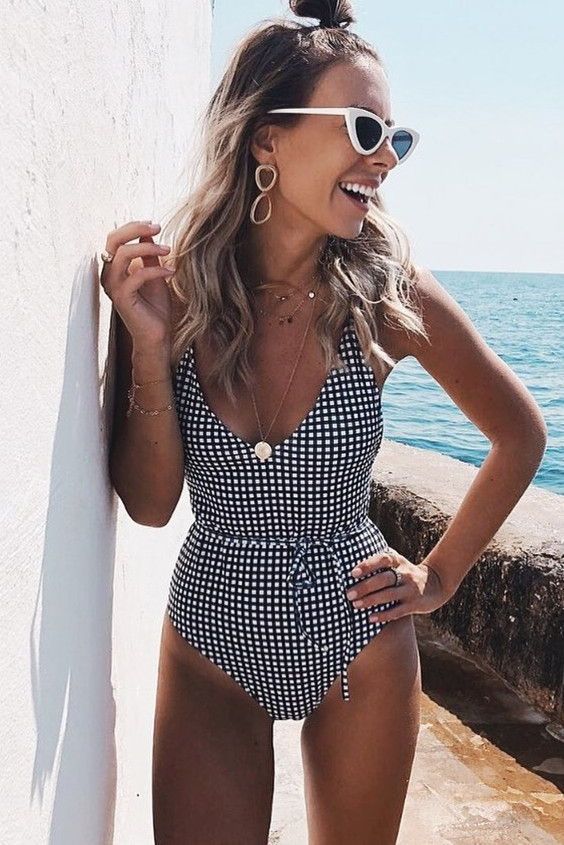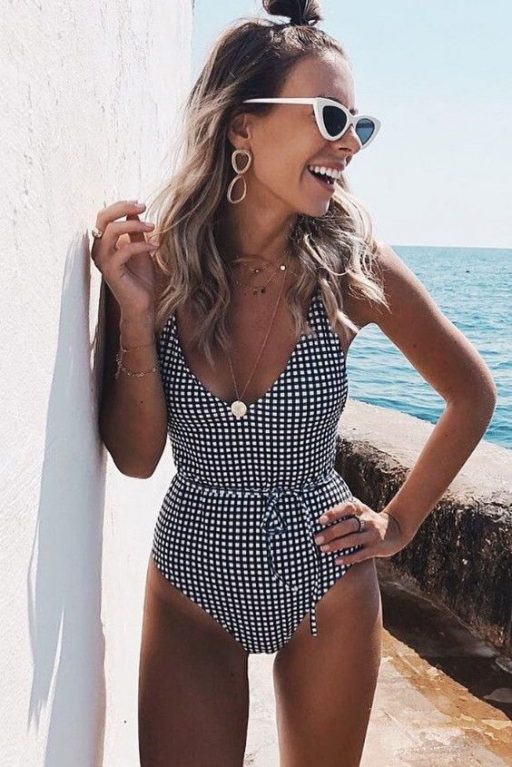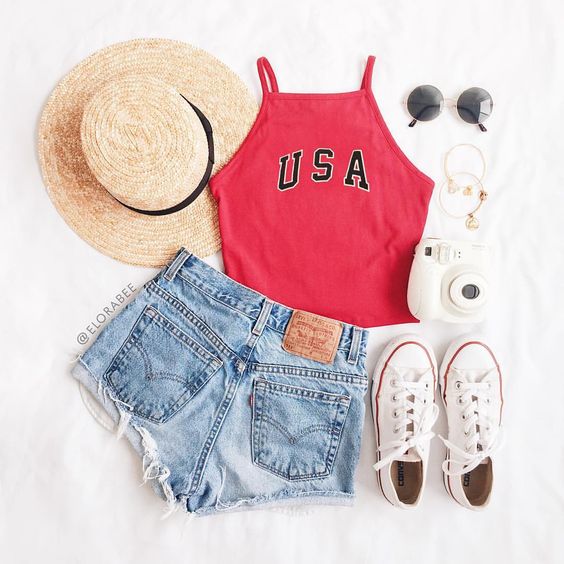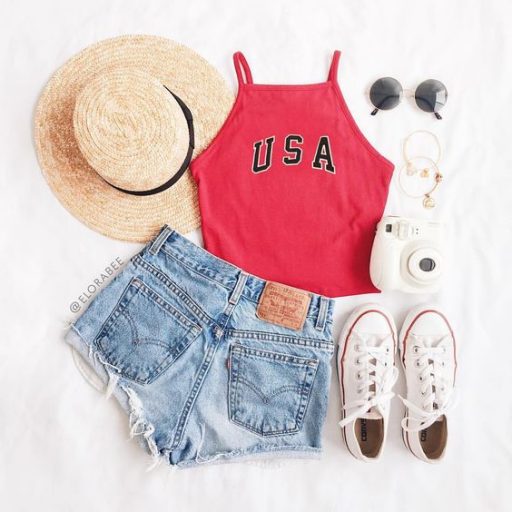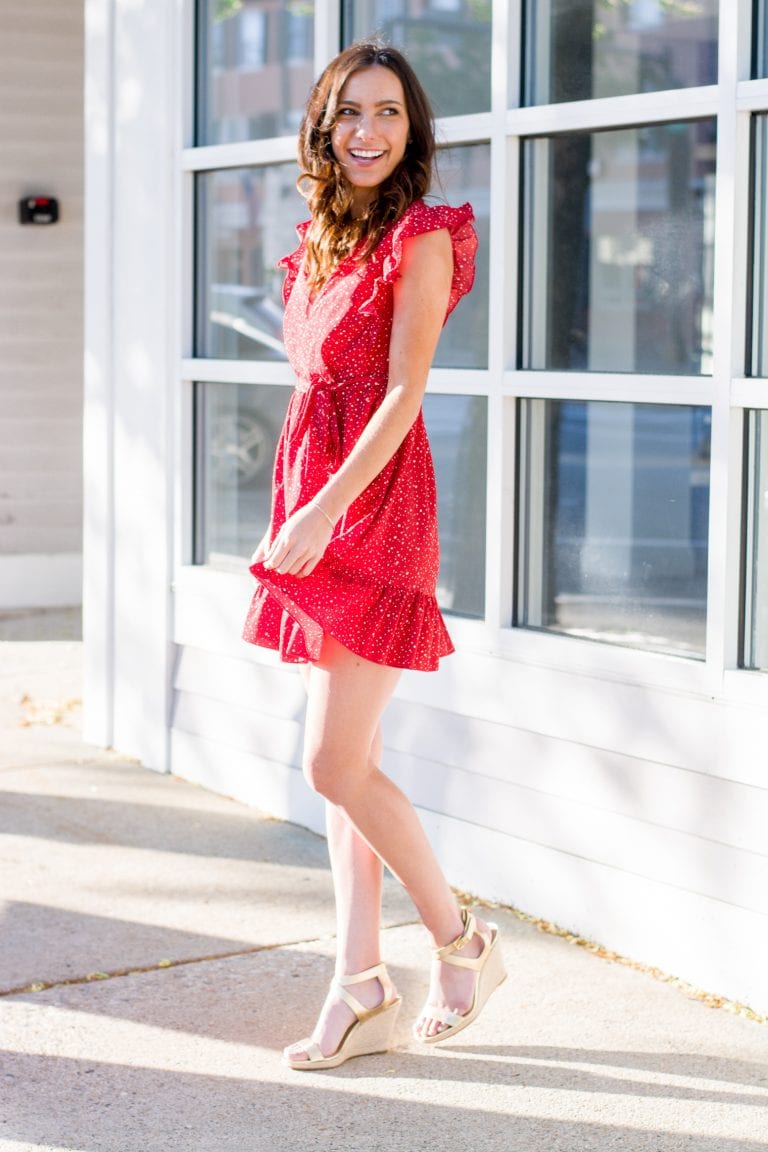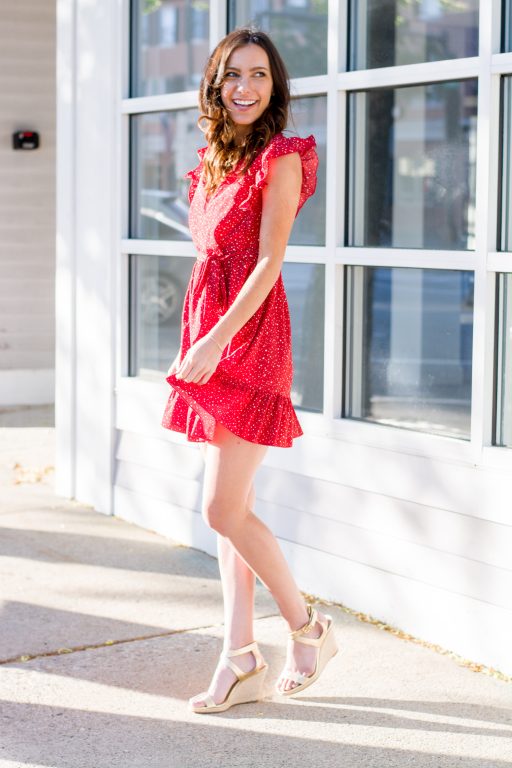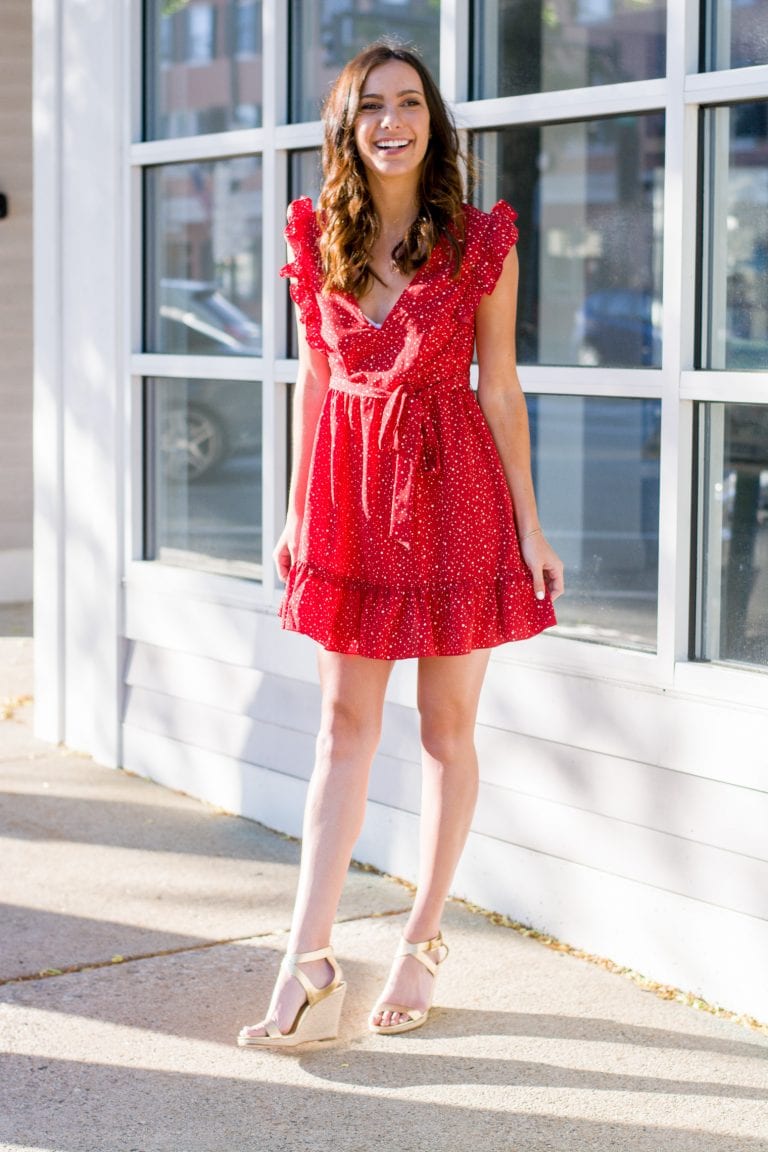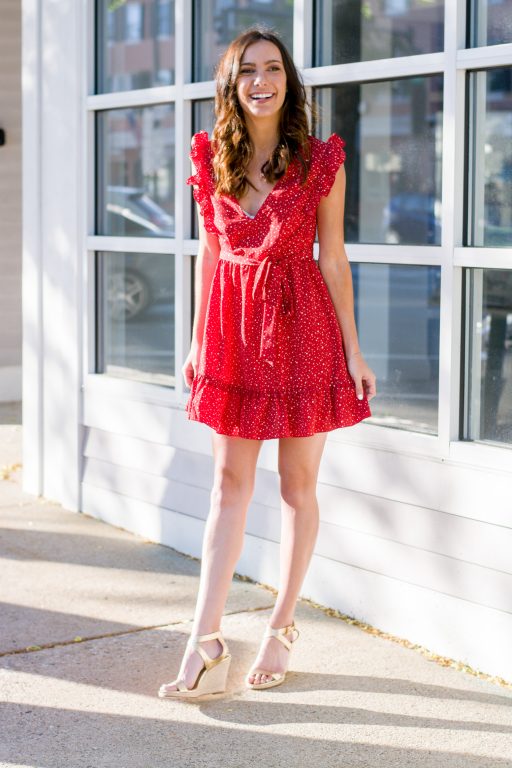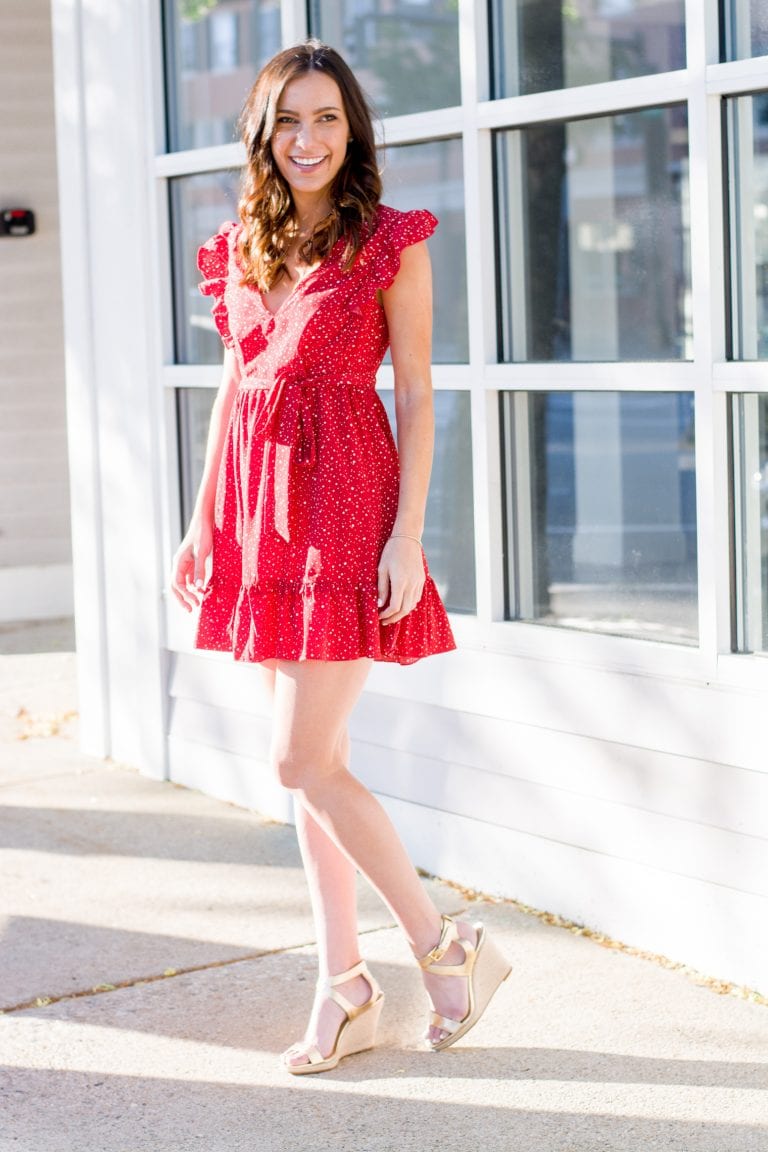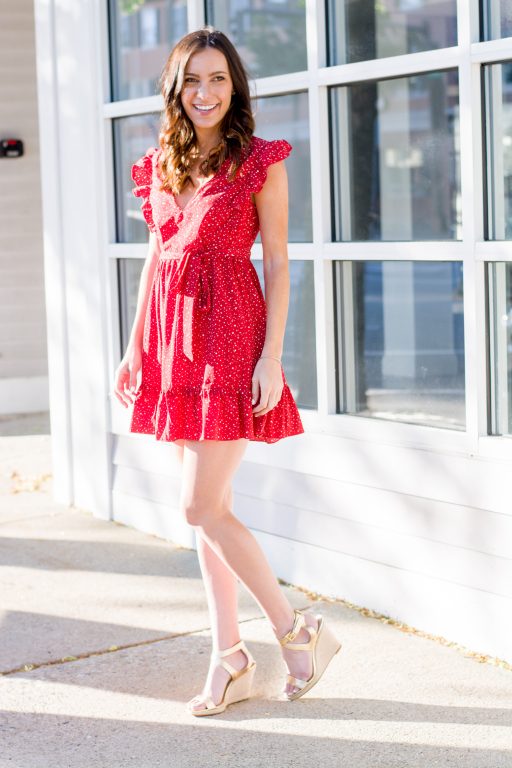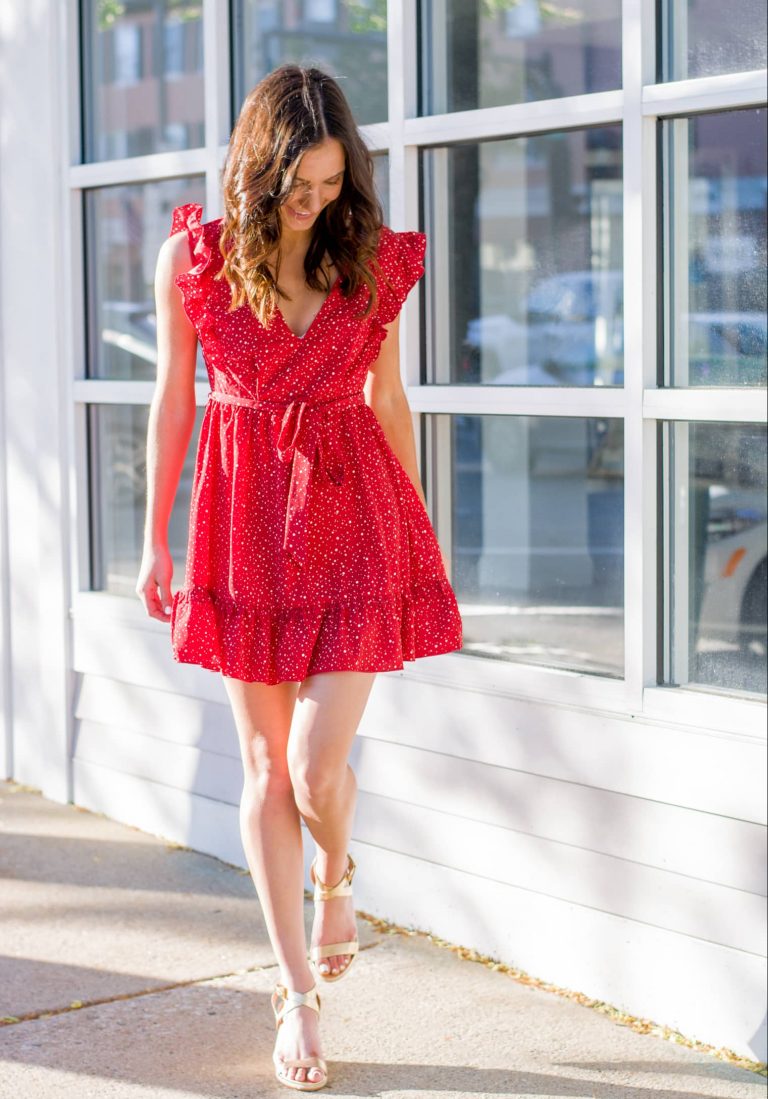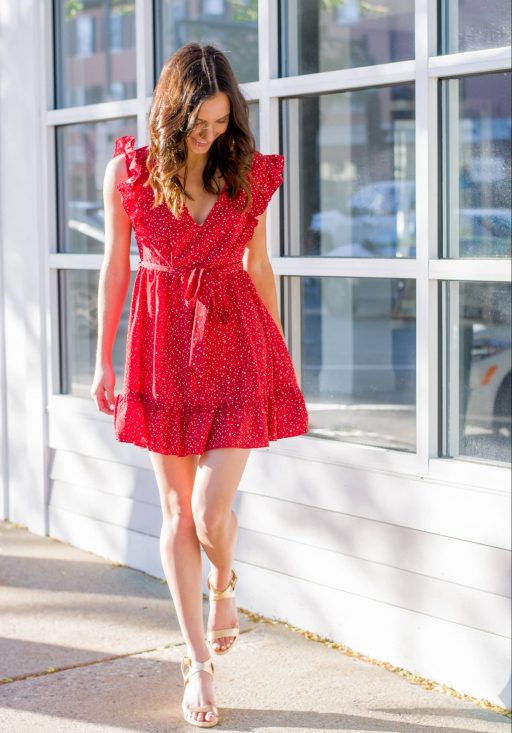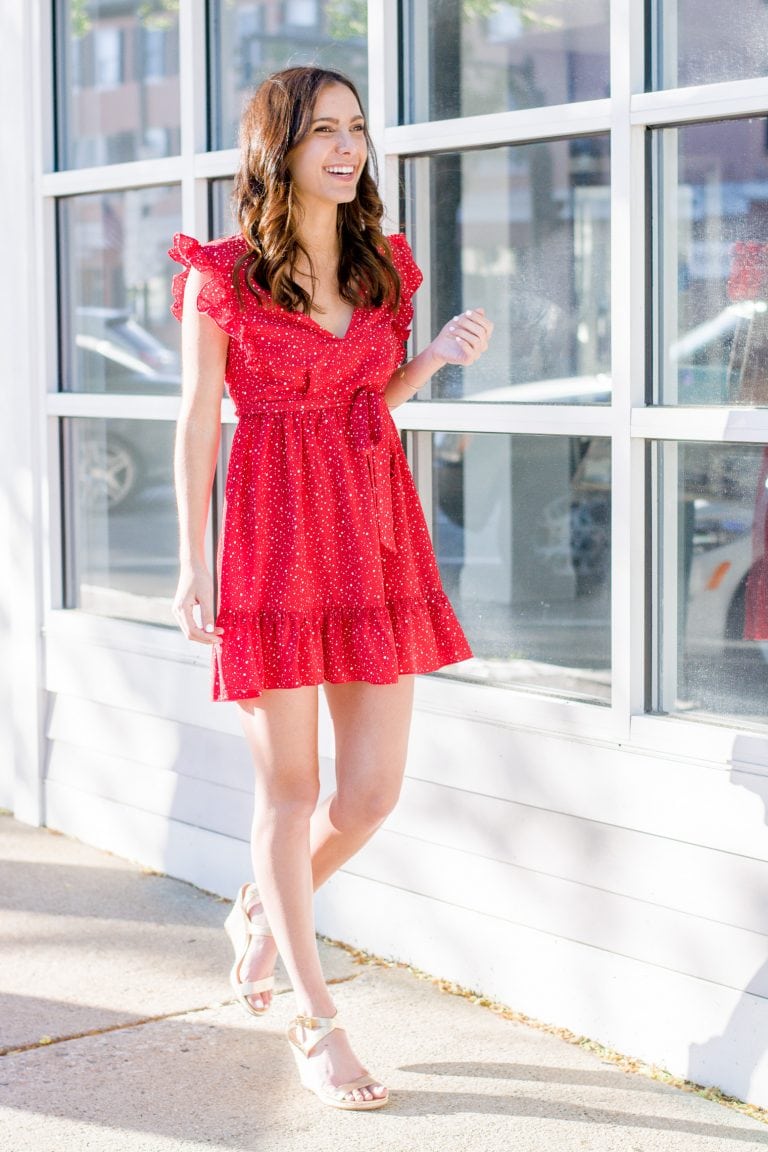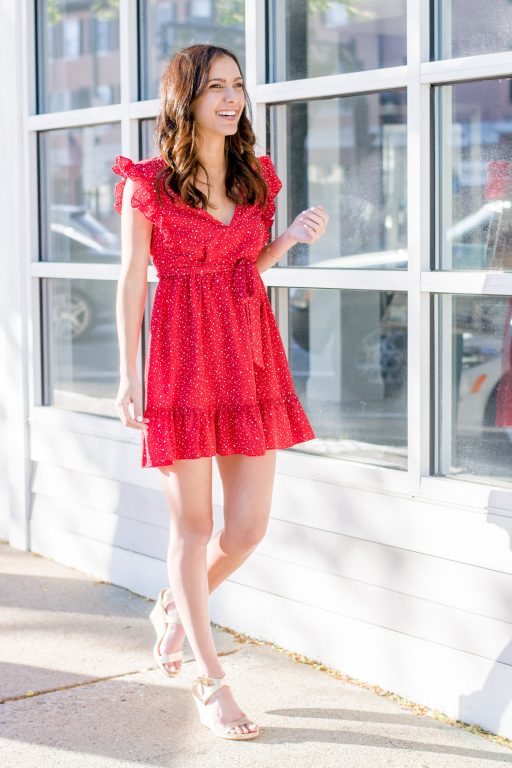 Shop The Post
Best 4th of July Outfit Shop Pages:
SheIn: If you couldn't tell from the amount of SheIn links in the beginning of this post, SheIn is one of my favorite places to shop for affordable clothing. They have a great 4th of July page that includes all types of items! I recently placed an order for about $80 and got everything I needed for my whole week away.
Target: It's hard to resist including Target on any type of clothing list, but they have an especially nice 4th of July outfits page with lots of cute bathing suits and accessories. I also love Target shorts and jeans when I'm on a budget.
Show Me Your Mumu: This is my favorite boutique store this year for red, white, and blue clothing. Some of the items are a little pricier, but they're also literally perfect for the 4th of July and the rest of the summer. From super cute sundresses that go wonderfully with sneakers to trendy bathing suits with white sunglasses, Show Me Your Mumu has it all.
Romwe: Okay, so this isn't a 4th of July specific page, but it is for all-white clothing. There's some great white crop tops, t-shirts, etc. that help put together a simple outfit. Plus, most of them are well under $10!
I hope this helps you get an idea of some outfit choices for this year. If you're not exactly sure what you'll be doing and how things will play out, then I recommend having the basics: jeans, shorts, a few cute t-shirts and tanks, a bathing suit, and sneakers. White sunglasses never hurt as well.
Happy 4th of July!