Summer is definitely the hardest season to consistently eat healthy. Between Memorial Day, the 4th of July, weekend cookouts, days spent on the boat, and outdoor dining, it feels almost impossible to stick to any type of diet. You may have been consistently vegan all year, but if you don't have a good array of vegan summer recipes, it's easy to fall off the wagon.
This past spring, I started eating plant-based foods 95% of the time and felt about a million times better. My headaches went away, any bloating magically disappeared, and I had much more energy.
I was doing great by stocking my house with food every Monday and being super selective on the weekends, but then the summer hit. It was consistently gorgeous outside, my boyfriend took a week off of work, my mom wanted to plan trips, and I realized how difficult it is to eat a plant-based diet around friends and family who just want to grill or order a pizza.
Don't get me wrong – I love a good pizza now and then, but this summer I really wanted to stay committed to my health. It was obvious that eating plain lettuce and cucumber wasn't going to cut it. I had to find foods that I actually enjoyed, that felt like summer, if I really wanted to maintain my diet.
I put together a Pinterest board of vegan summer recipes that looked appealing and tried a few taste-tests. I was pleasantly surprised: some of these vegan summer recipes are insanely delicious and filling.
I even got my boyfriend to try a few of them (without him knowing that they were vegan) and he was a fan. If someone who is that big of a meat lover can enjoy these vegan summer recipes, then they're definitely worth trying.
I've organized this post into different sections based on the types of vegan summer recipes provided. First, there's meatless cookout food (main dishes that are meat substitutes), then vegan mains and sides (anything else for the main course), vegan summer snacks, and finally vegan dairy-free desserts that will give you the taste of summer you're looking for.
Feel free to scroll down to a specific section if you know what you're looking for, otherwise enjoy browsing these vegan summer recipes!
1. Meatless Cookout Food
I've included any food that works as a cookout meat substitute here.
Carrot Hot Dogs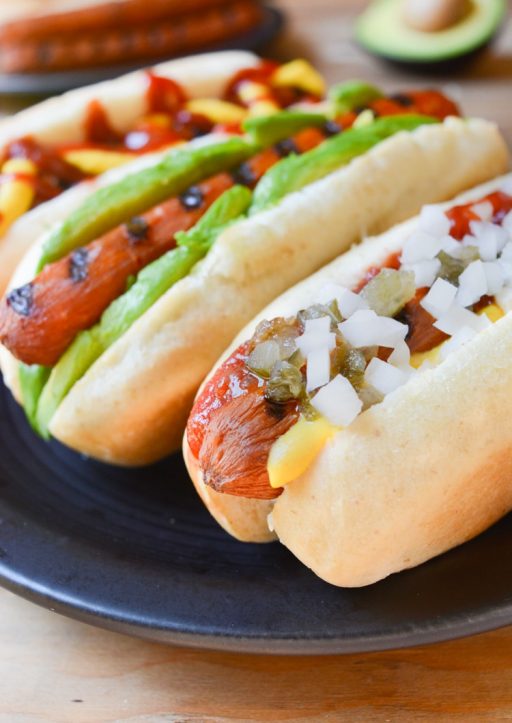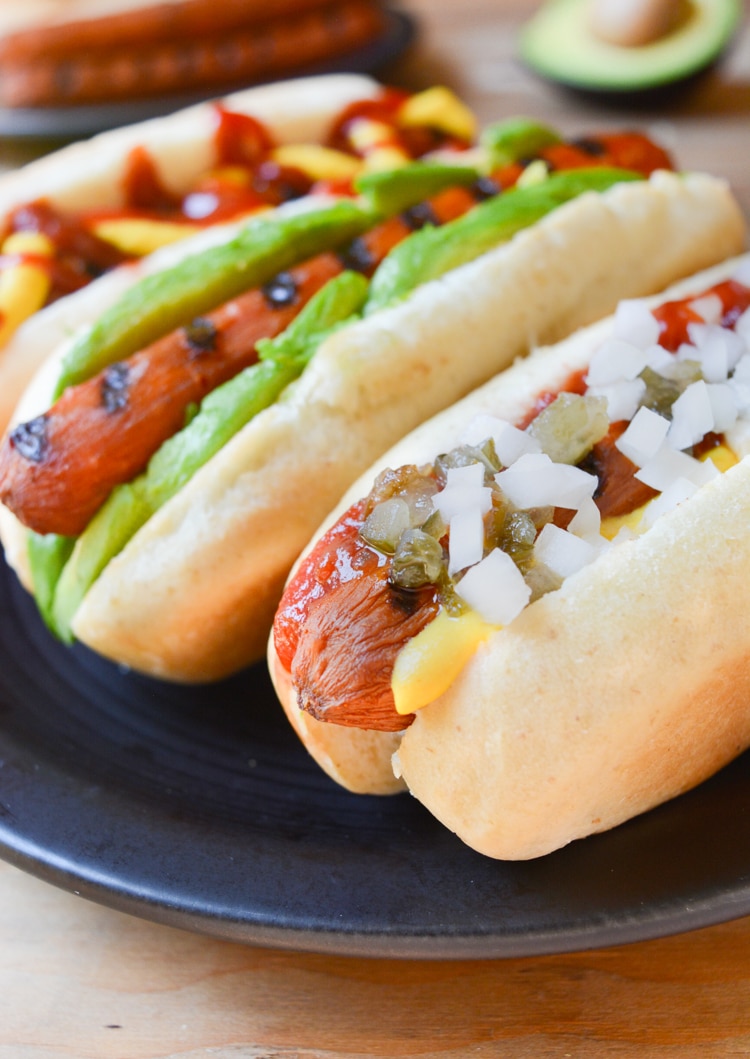 Similar to veggie burgers, these carrot hot dogs are absolutely delicious and can be loaded up with all of the typical condiments. You'll also get that charcoal taste from the grill.
Vegan Lentil Burger
This is a traditional "veggie burger" that still tastes delicious. These burgers hold together really well, even when grilling.
Spicy Miso Portobello Mushroom Burger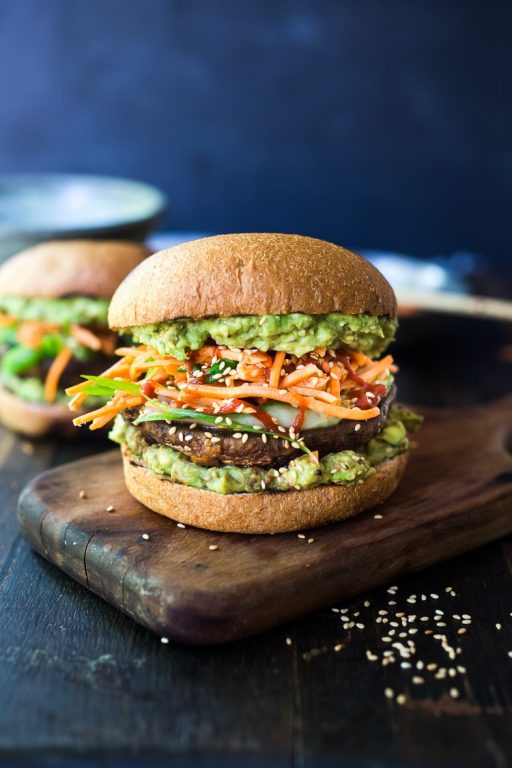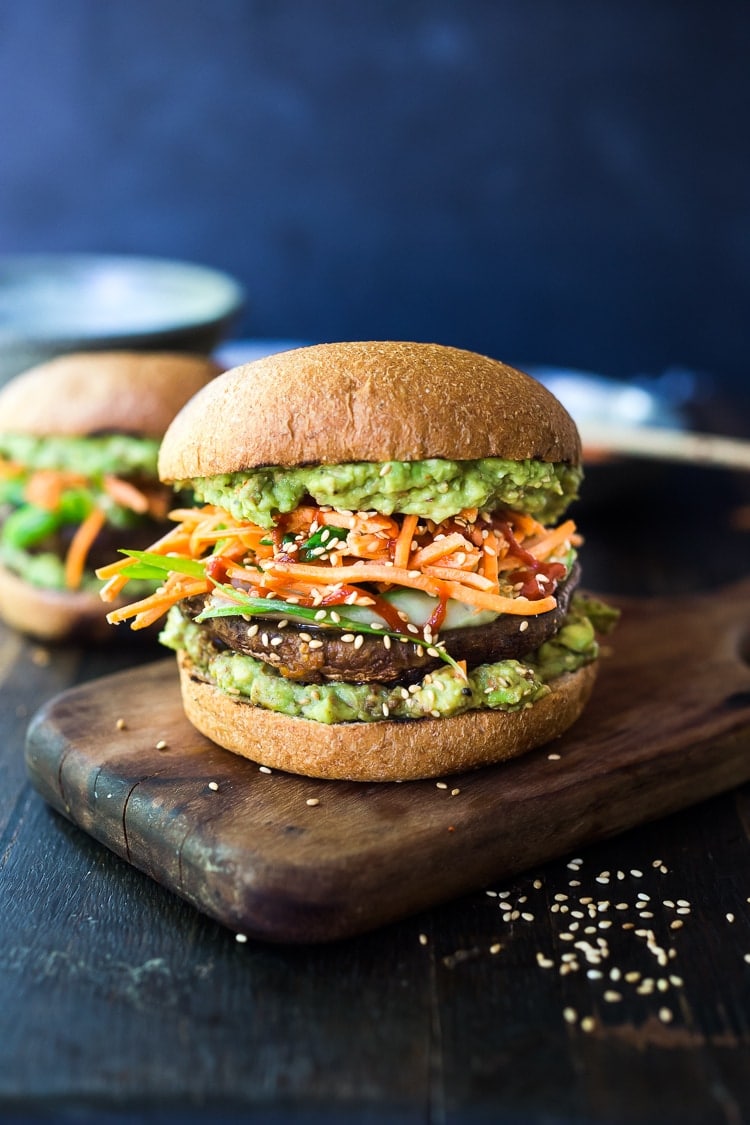 This burger is a little more upscale, and is great for a fun night of cooking or a cuisine night.
Chick-fil-A Copycat "Chicken" Sandwich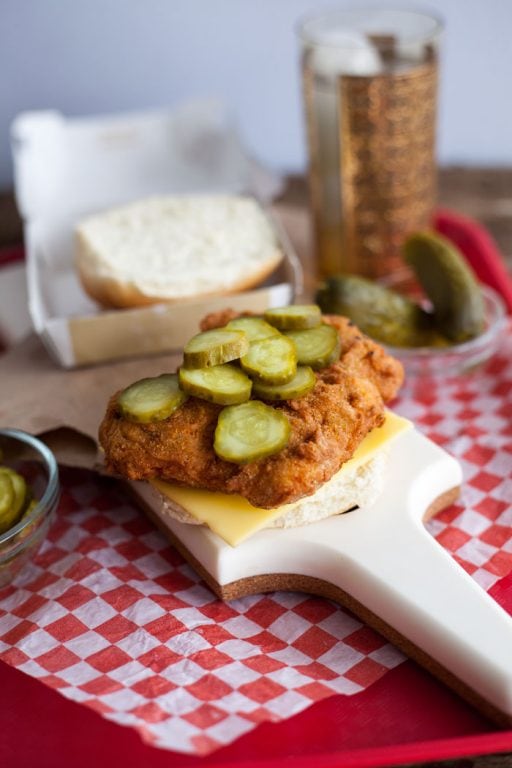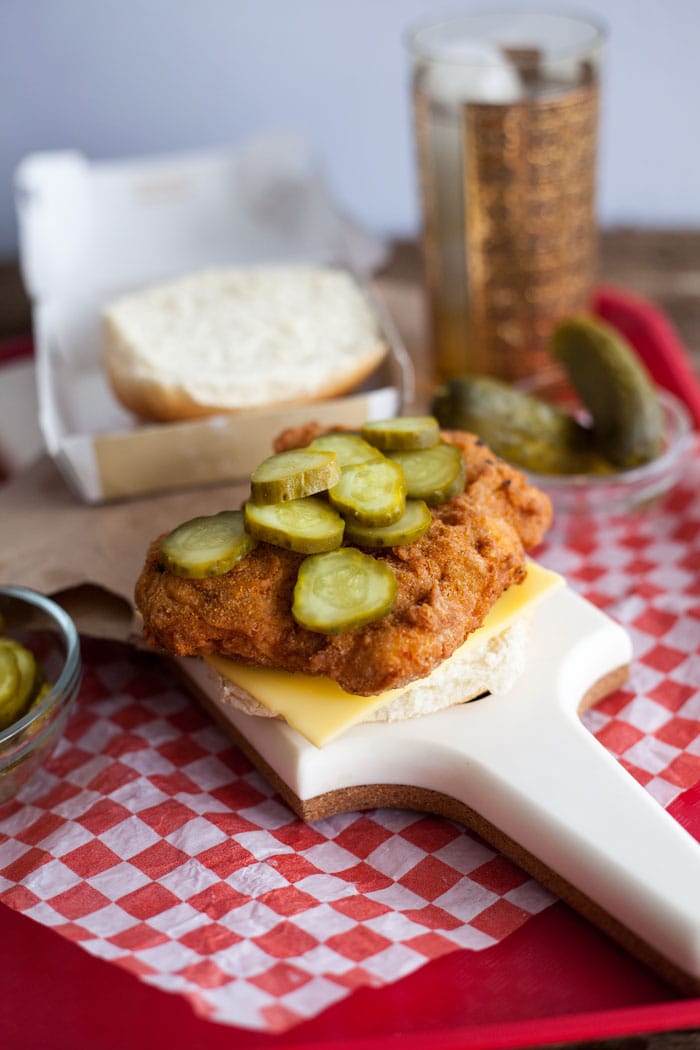 This Chick-fil-A sandwich is not only an insanely accurate copycat, but it's even vegan. The recipe is a bit on the complicated side, but it will walk you through creating a vegan chicken that's not just a few vegetables. It actually has a really similar texture that will remind you of the sandwich.
Vegan Mushroom Pulled Pork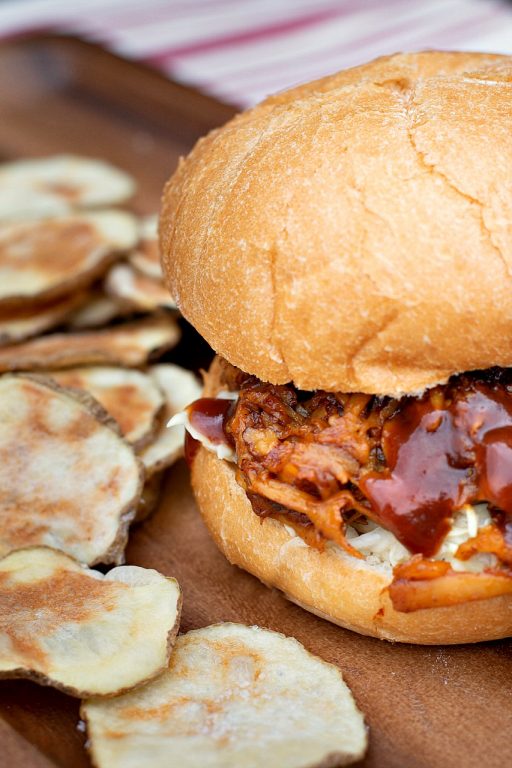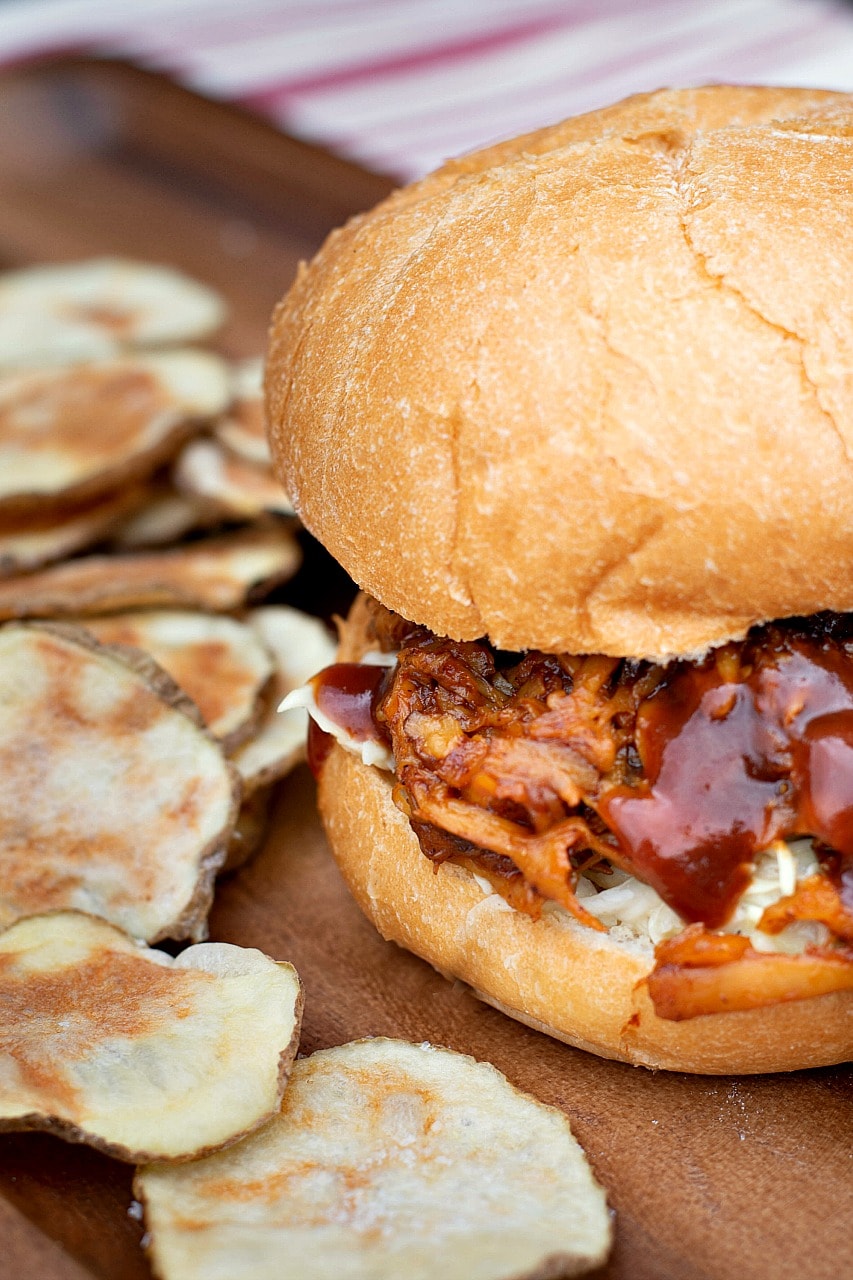 This is one of my favorite pulled pork recipes that's 100% vegan! It's made of mushrooms; the sauce tastes almost exactly like the regular (non-vegan) version.
Gluten-Free Vegan Hot Wings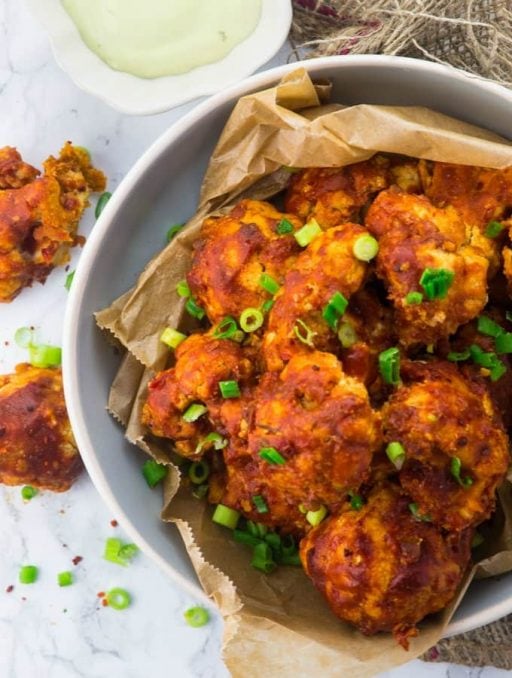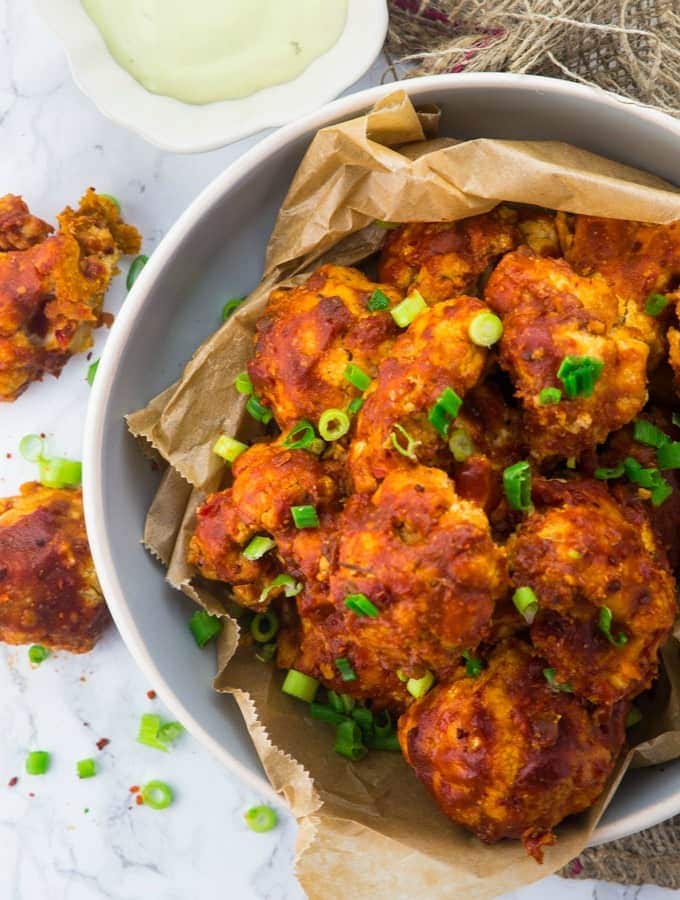 These vegan hot wings are always popular (even when guests don't know they're vegan!) and are actually easy to make.
BBQ Shredded Jackfruit (Vegan Pulled Pork)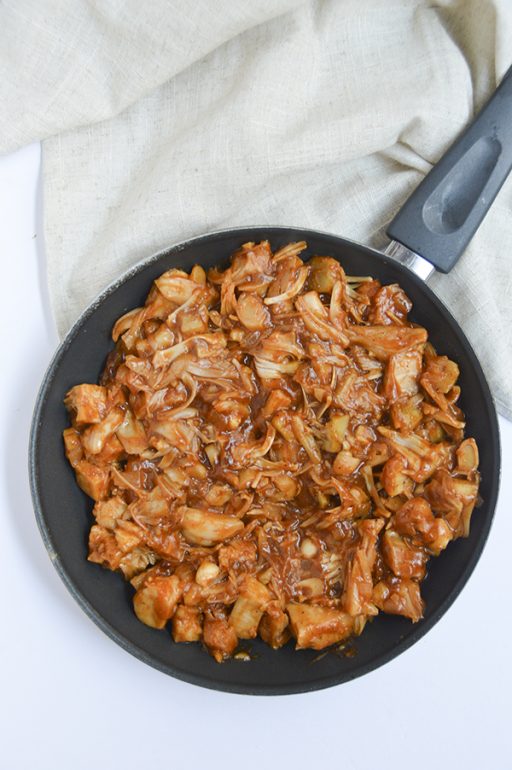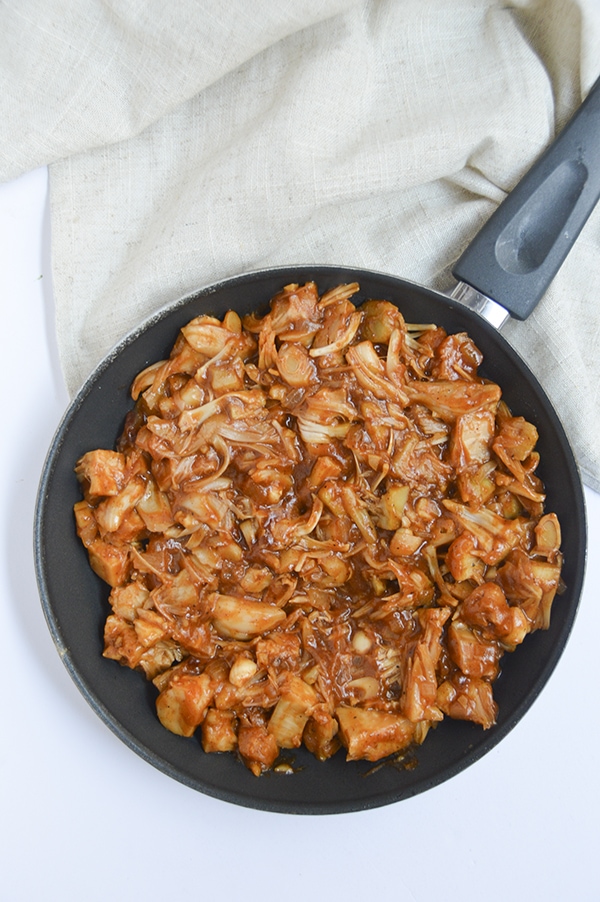 This is another great vegan pulled pork recipe that's even yummy by itself.
Grilled General Tso's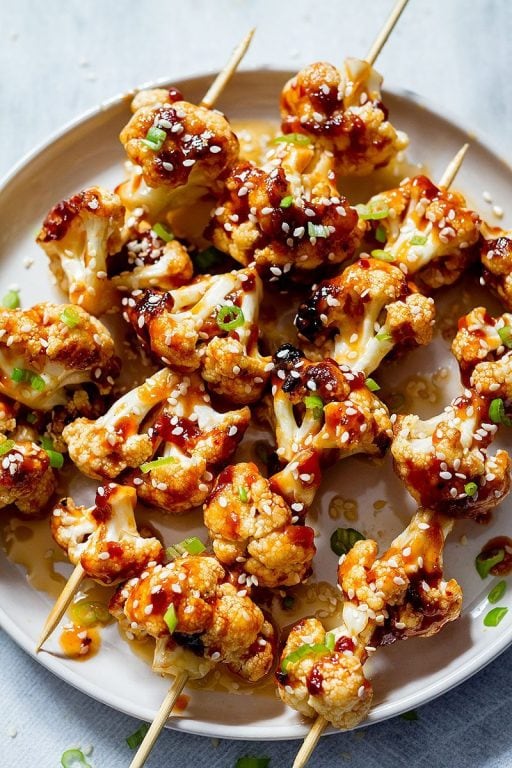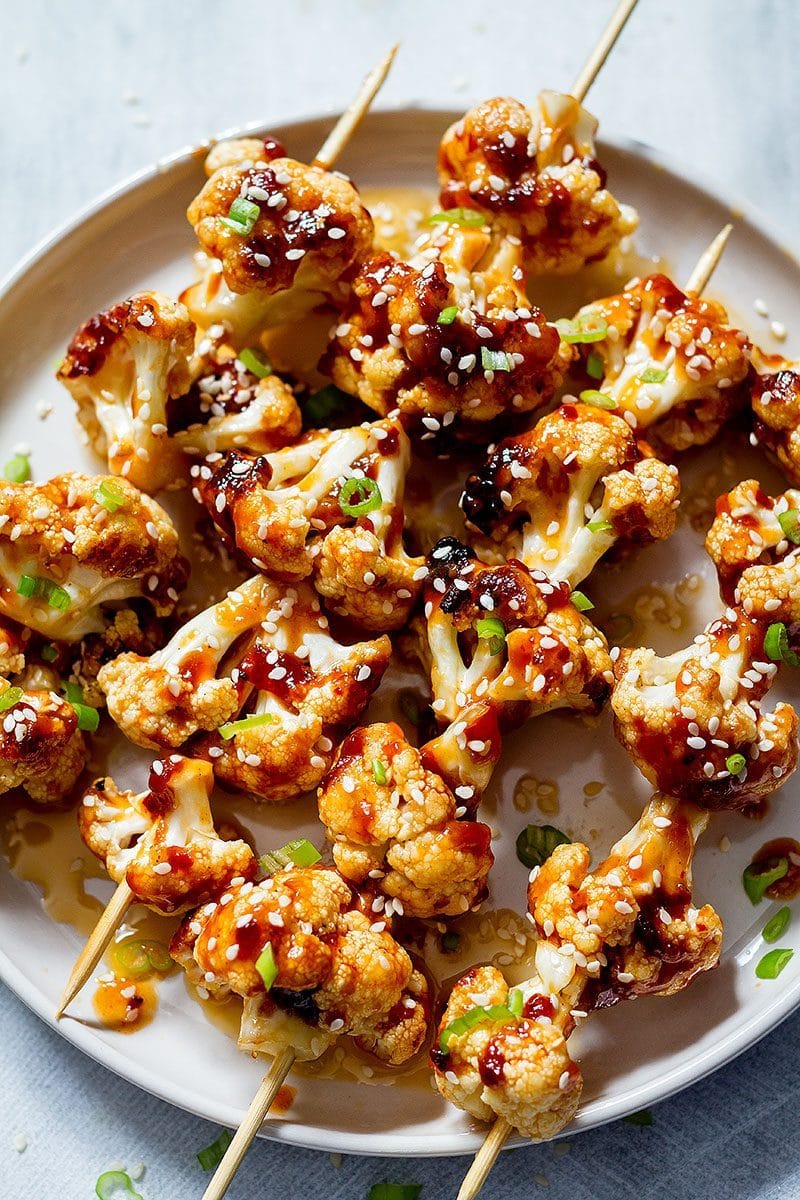 For a cookout night based around Asian cuisine, these General Tso's are super yummy and have a sauce that's basically the same as the real thing.
Vegan Turmeric Pineapple Tofu Kabobs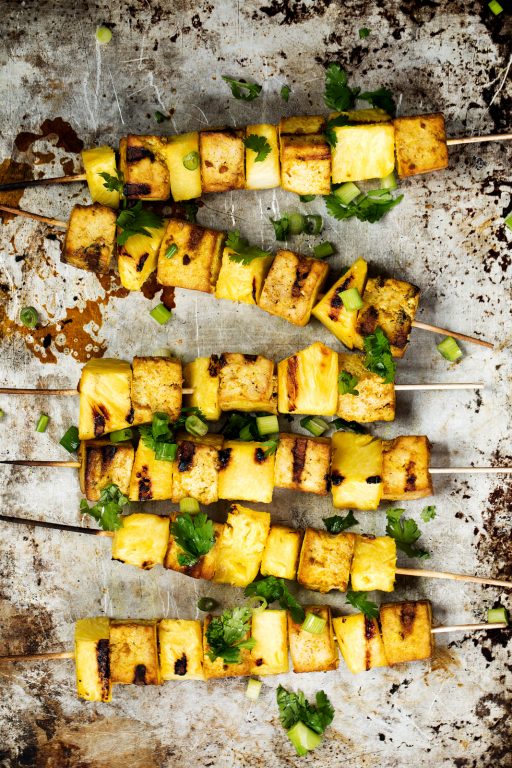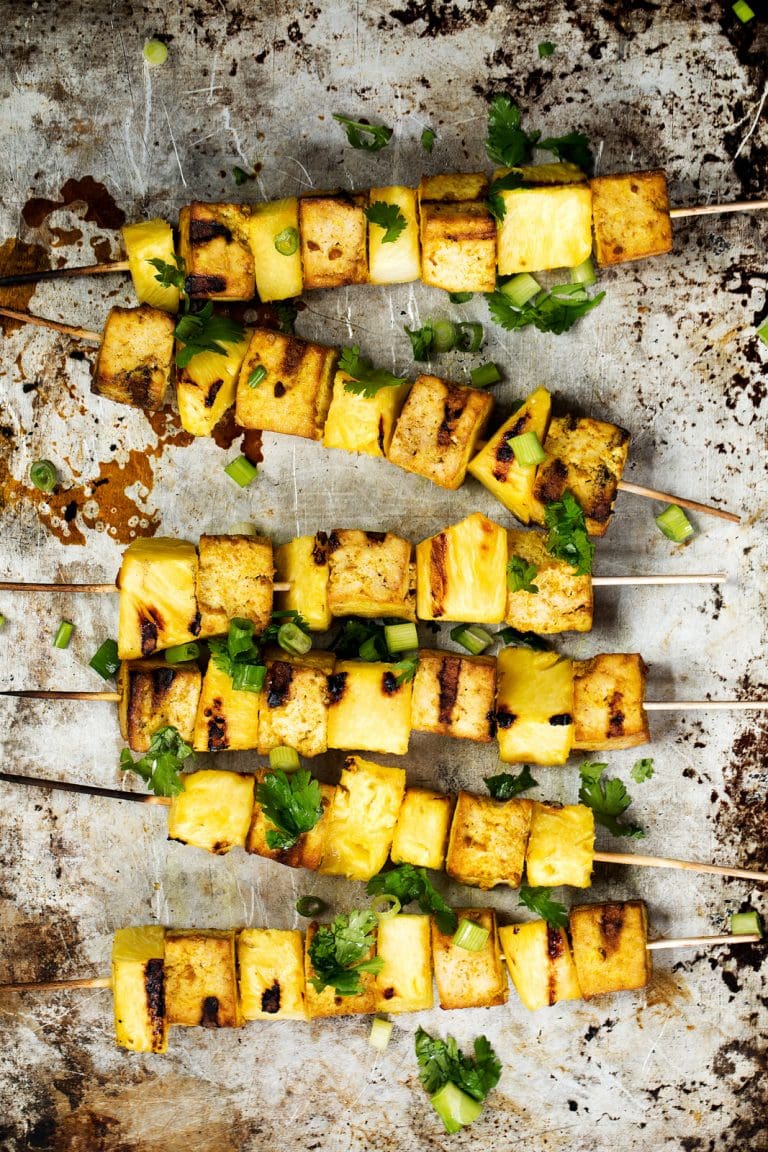 These turmeric kabobs are a little interesting and different for a fun cookout. They're also great to bring along if you're a guest!
Sweet Teriyaki Veggie Kabobs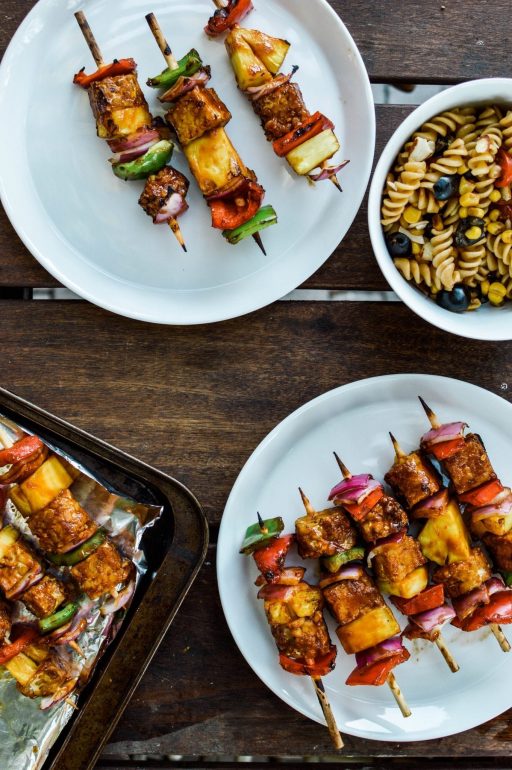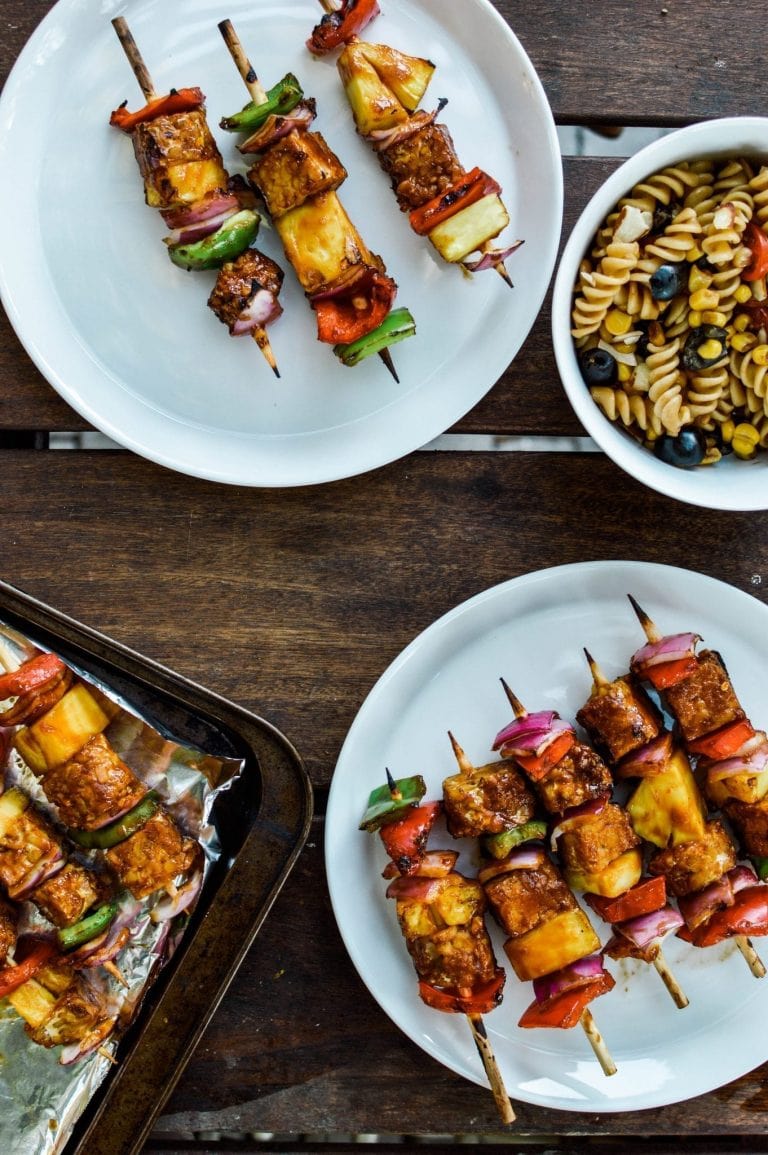 Lastly, these traditional teriyaki kabobs are great for a night of grilling and fit right in with regular chicken and beef kabobs.
2. Vegan Mains and Sides
These are some of my favorite vegan main dishes and sides that are super yummy to make for a cookout, a beach day, a quiet summer night on the porch, or even lunchtime.
Lemon One Pot Pasta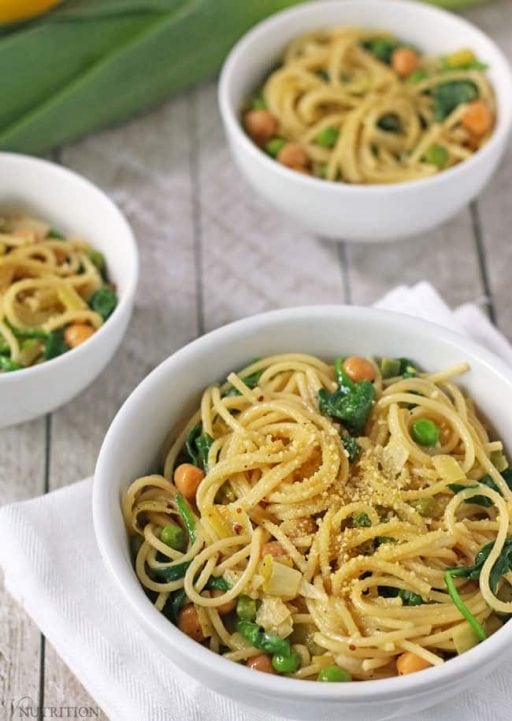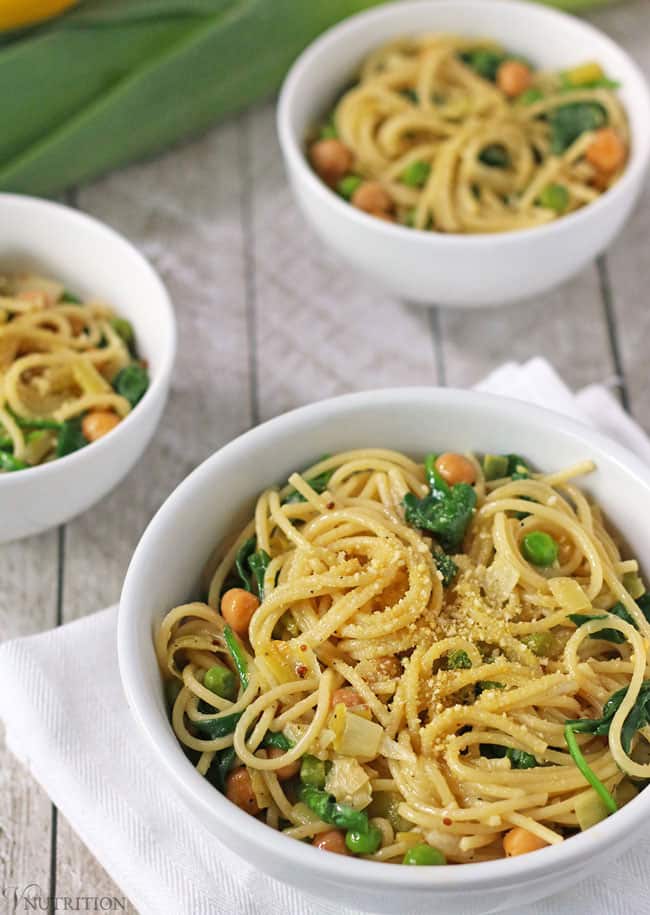 This recipe is fresh, light, delicious, and 100% summery. It's made with lots of natural ingredients and is shadily easy to throw together. This dish is a great lunch meal, main dish, or even side for a cookout.
Summer Corn Chowder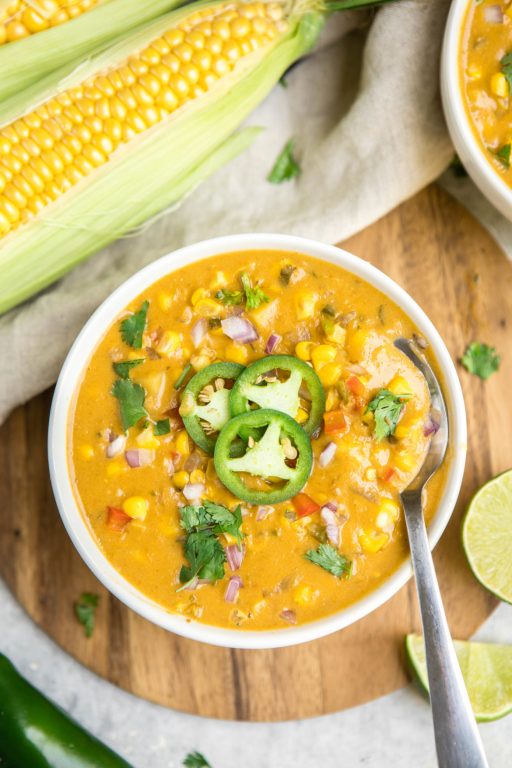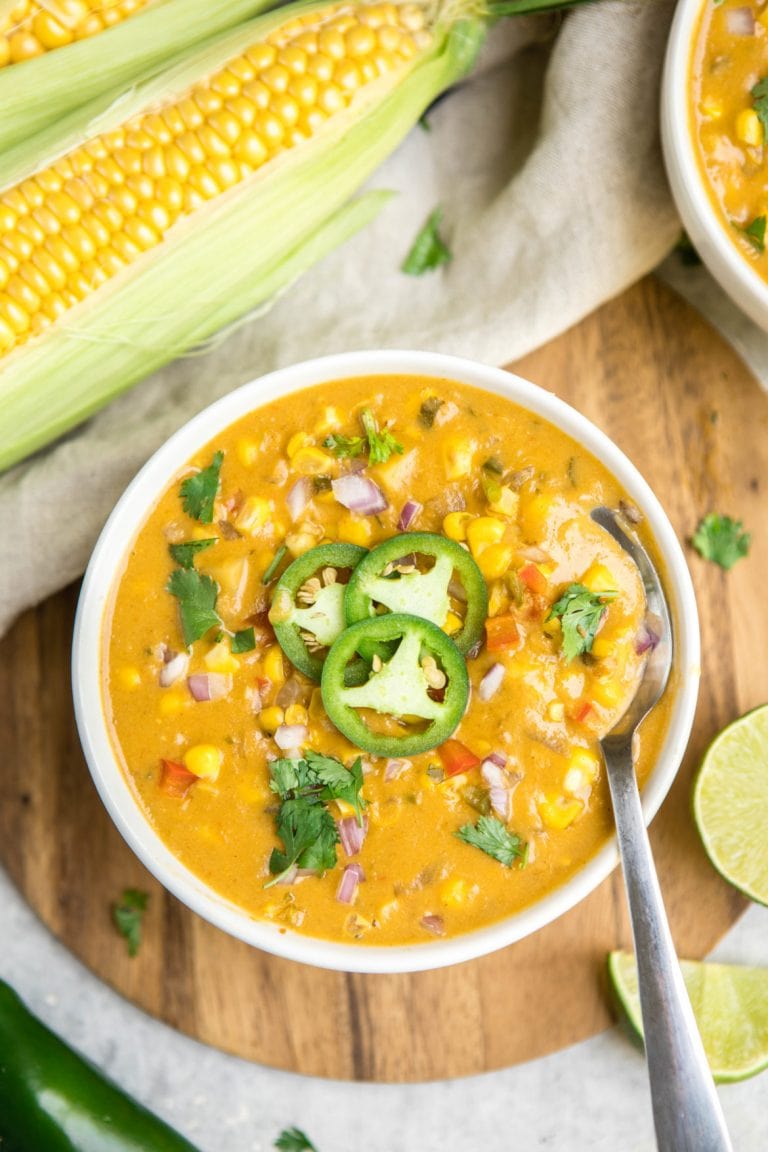 Would it really be summer without chowder? This corn chowder recipe is the best vegan version I've found. It's not too sweet but is really hearty and creamy. It's super difficult to even tell that it's vegan!
Avocado Macaroni Salad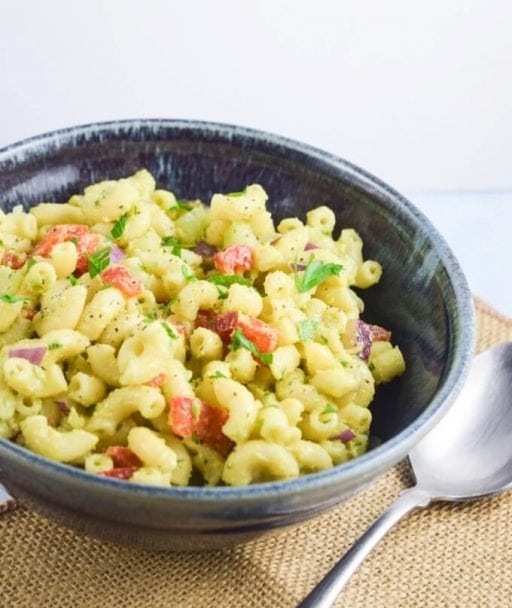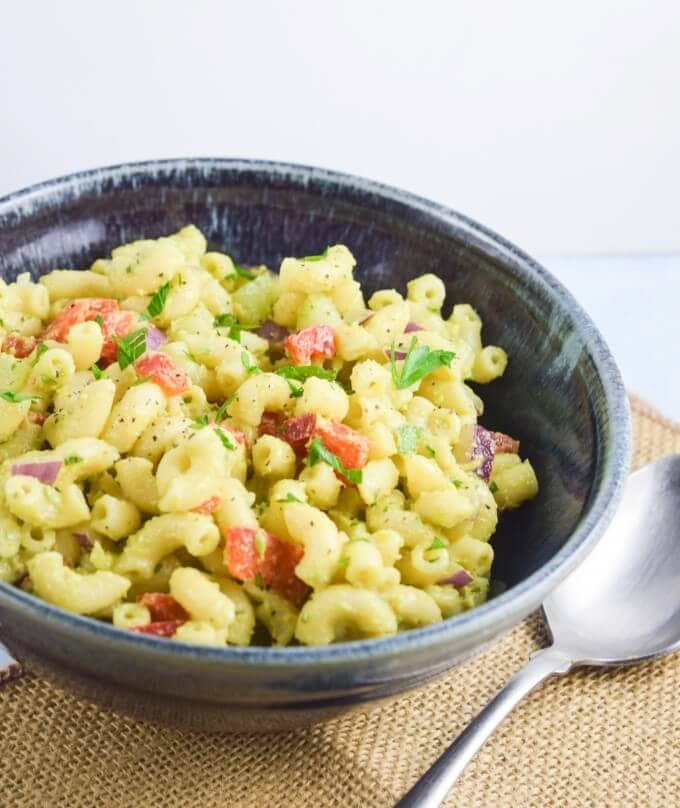 A good macaroni salad is always in style, but avocados really add to the trendiness of this dish for the summer. I personally love whipping this up (it literally takes 10 minutes) for the beach.
Vegan Street Corn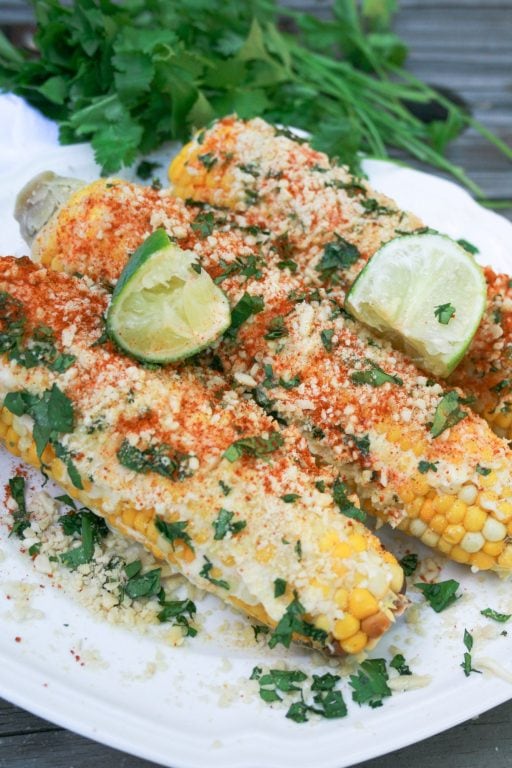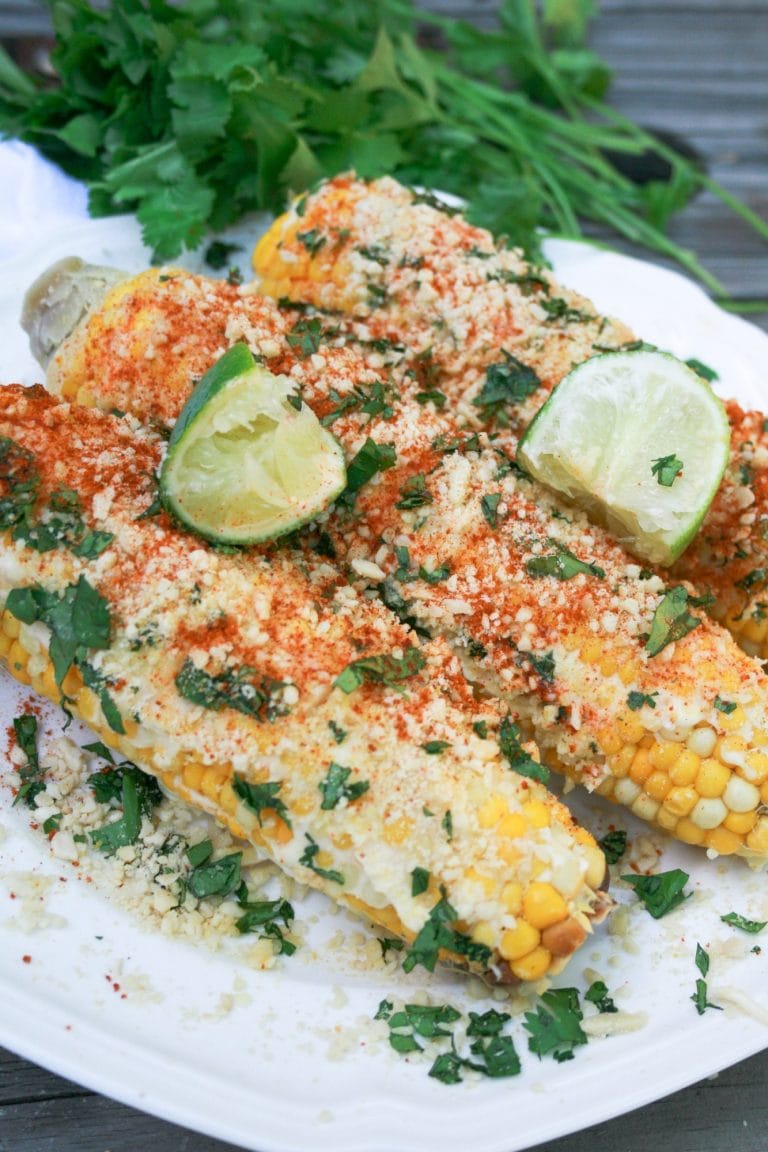 Street corn is tough to make well without Cotija cheese, but this recipe does a great job. There's plenty of flavors in this corn and you really don't miss the cheese once you taste how fresh and natural this side dish is.
Cucumber Quinoa Salad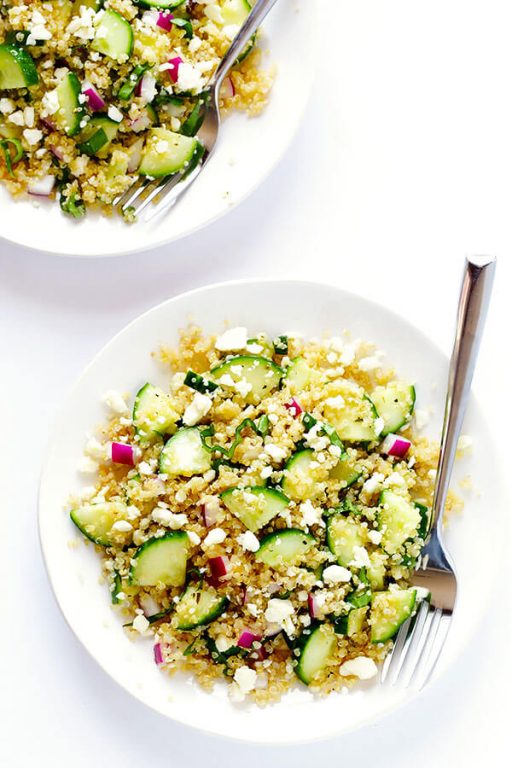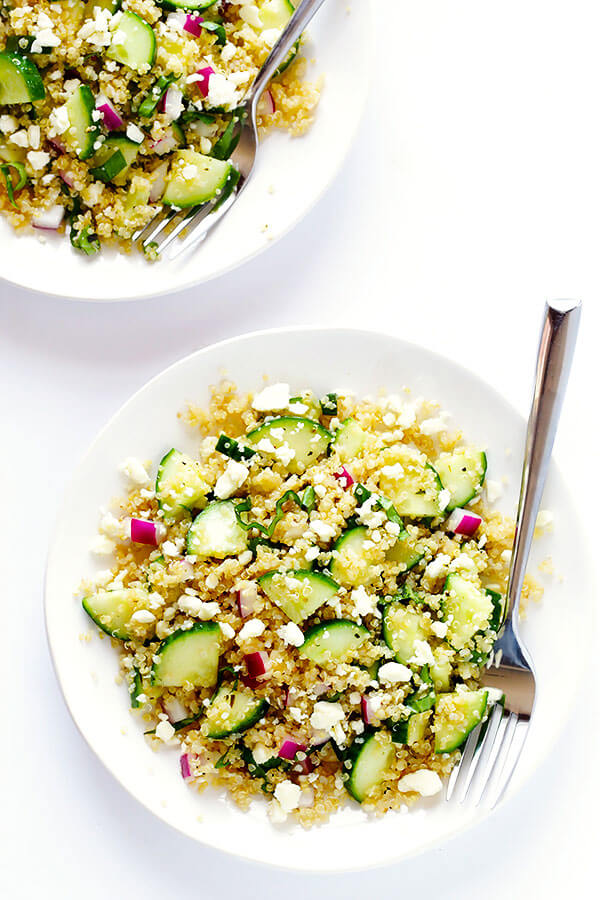 This is one of those summer salads that is insanely filling while tasting light. I eat this for lunch by itself but also bring it to a cookout or on the boat as a snack.
If you're really into vegan summer salad recipes, check out my post with over 20 of them here.
Vegan Rice Paper Summer Rolls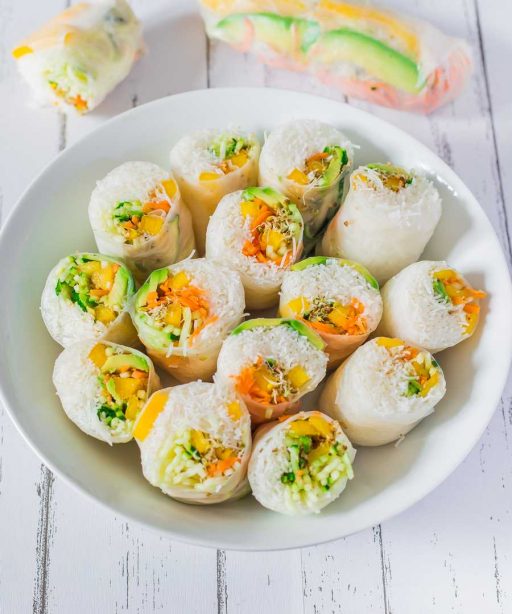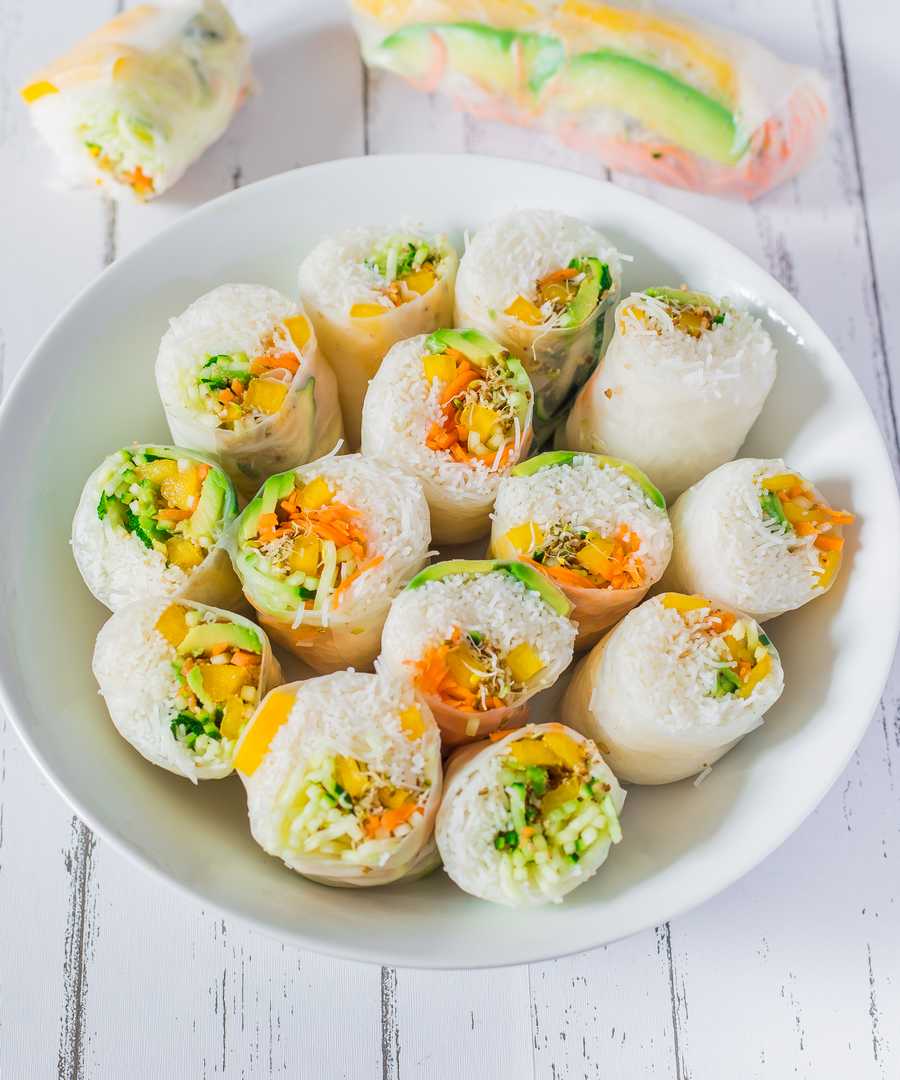 These are super easy rice paper rolls that will fill you up and keep you cool at the same time.
Crispy Vegan Potato Tacos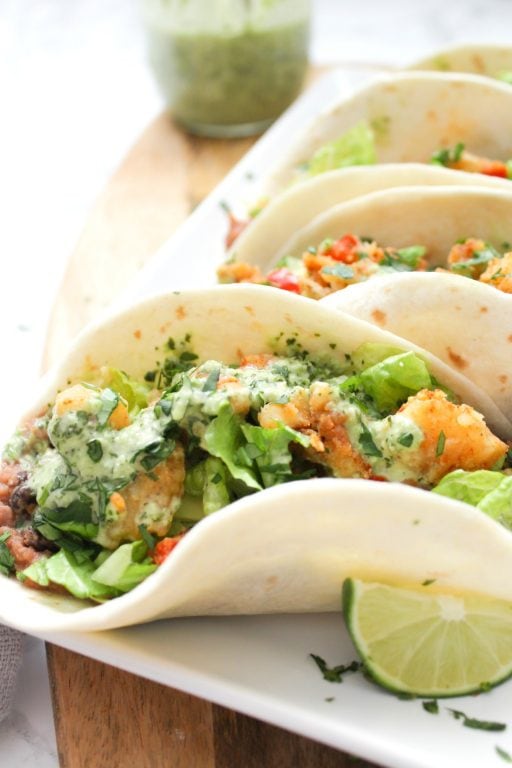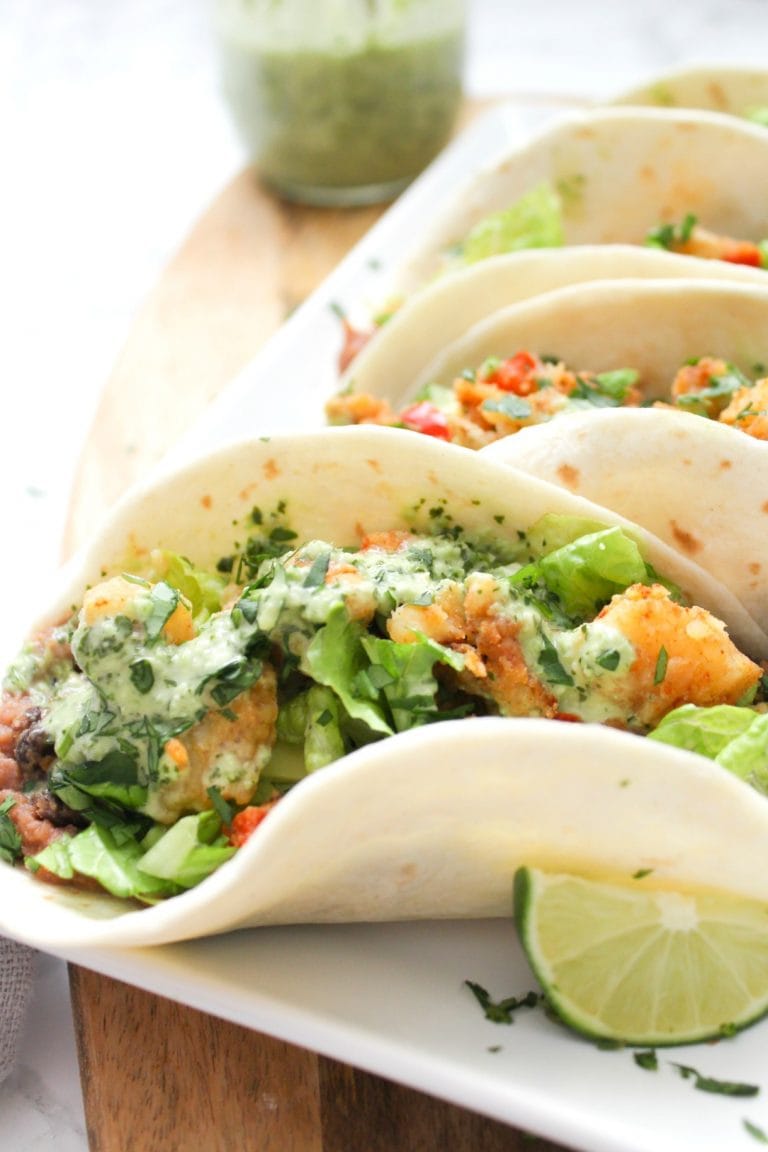 I love a good taco recipe; these tacos are crispy but tasty. You definitely can't add too much lime!
Guacamole Pita Pizza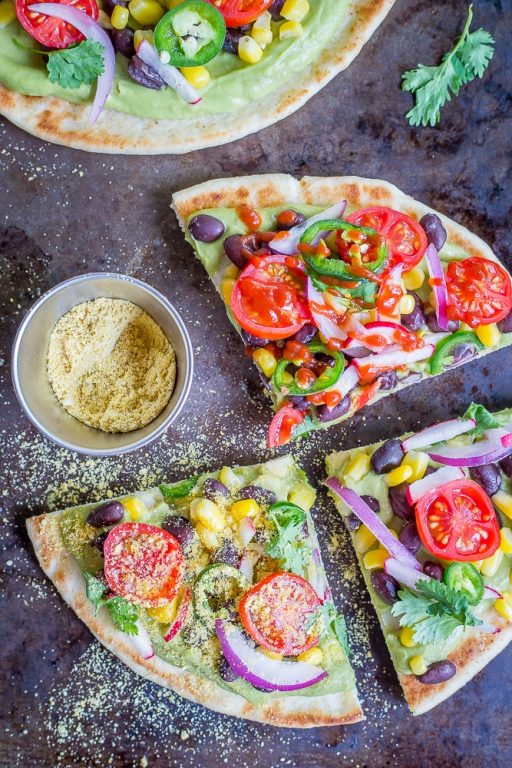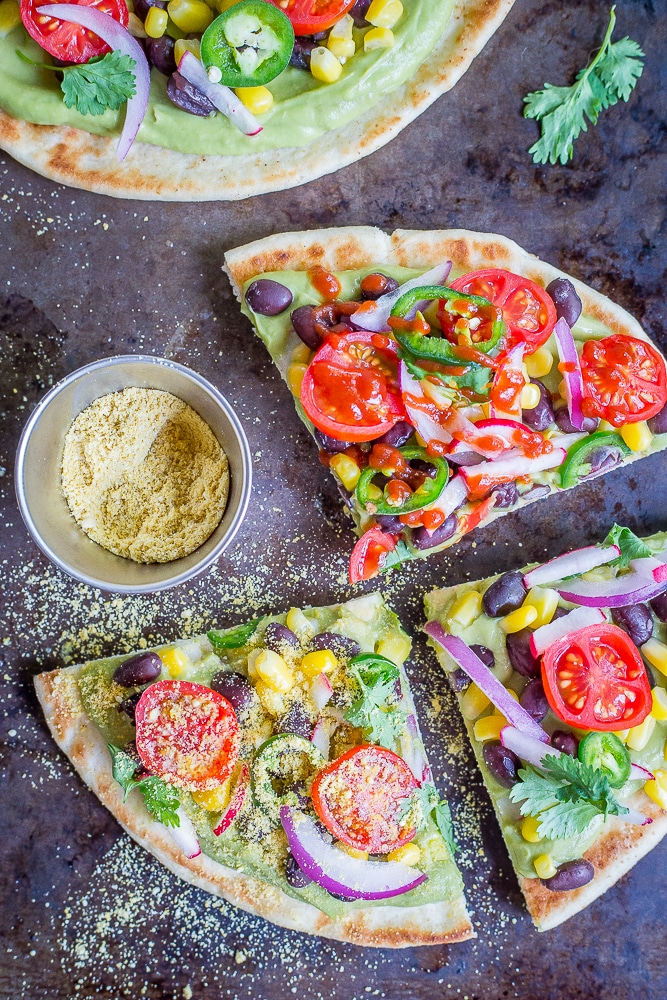 I love creating a version of this recipe on the grill. The plus side is that since this pizza has no cheese, you can make mini individual ones that each person can actually finish.
Creamy Vegan Coleslaw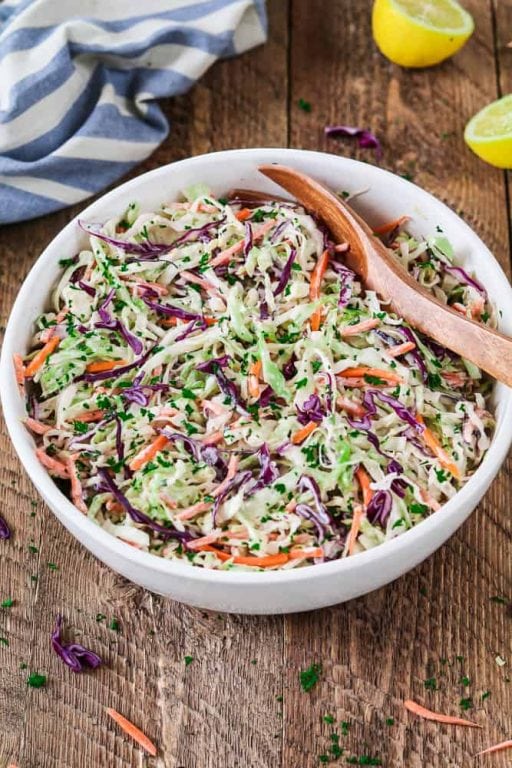 In my opinion, this is the best vegan coleslaw recipe out there. It's creamy but light and you really can't tell the different between this vegan recipe and regular coleslaw!
3. Vegan Summer Snacks
These are easy vegan snacks that work as the middle of the day munchies or simple appetizers.
Watermelon Fries With Coconut and Lime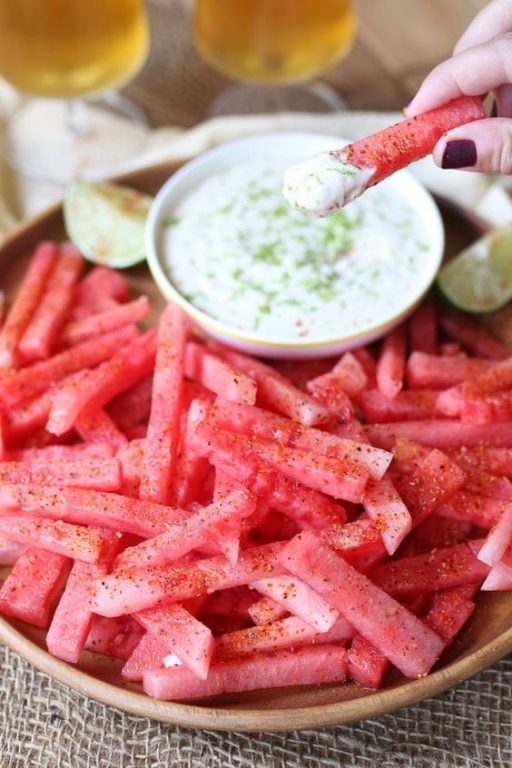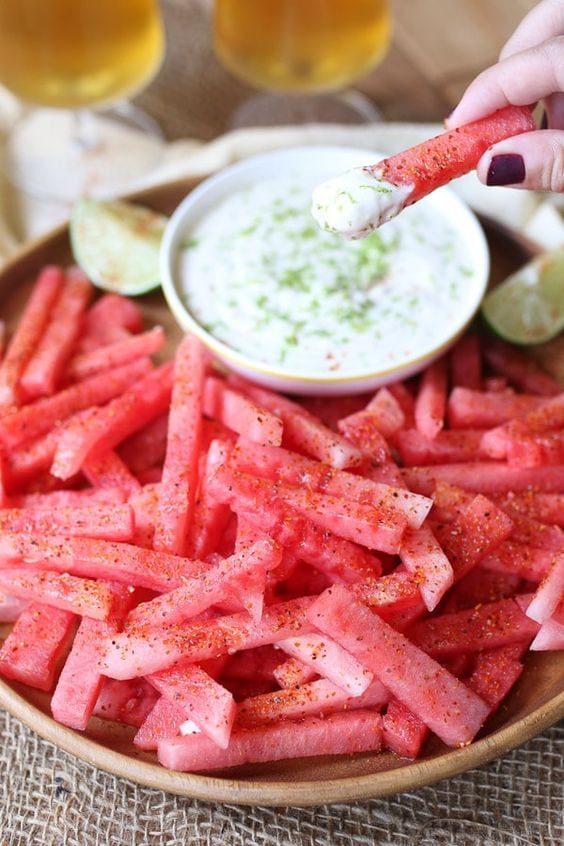 These yummy watermelon sticks are really easy to put together and are great to throw out when you have guests over.
Vegan Baked Spring Rolls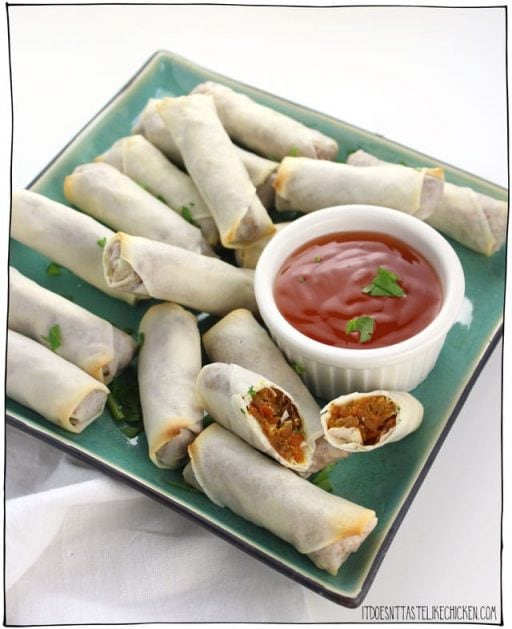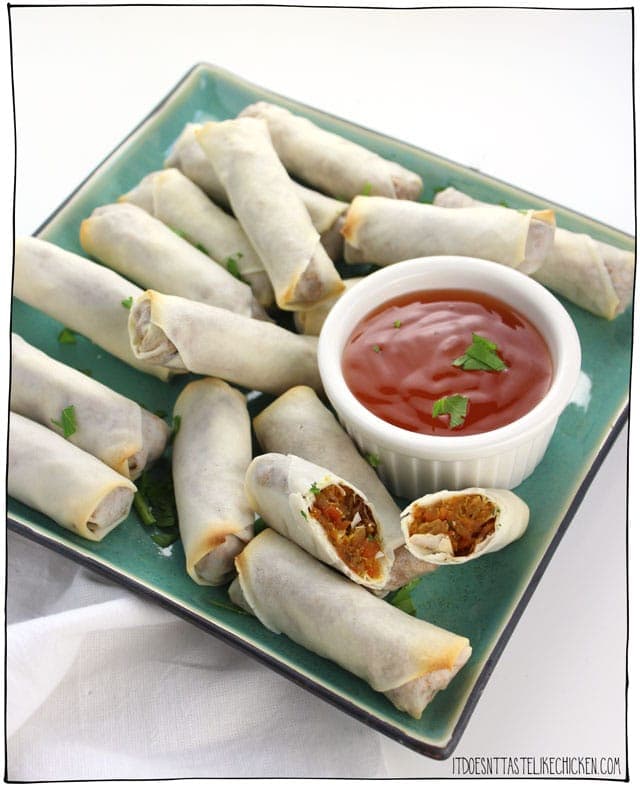 These spring rolls are crunchy because they're baked but are still light enough to be perfect for a summer night.
Vegan Jalapeno Spinach Dip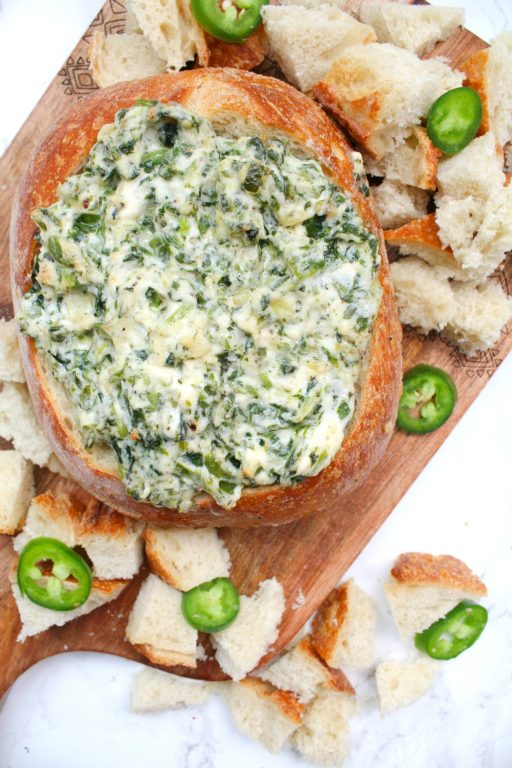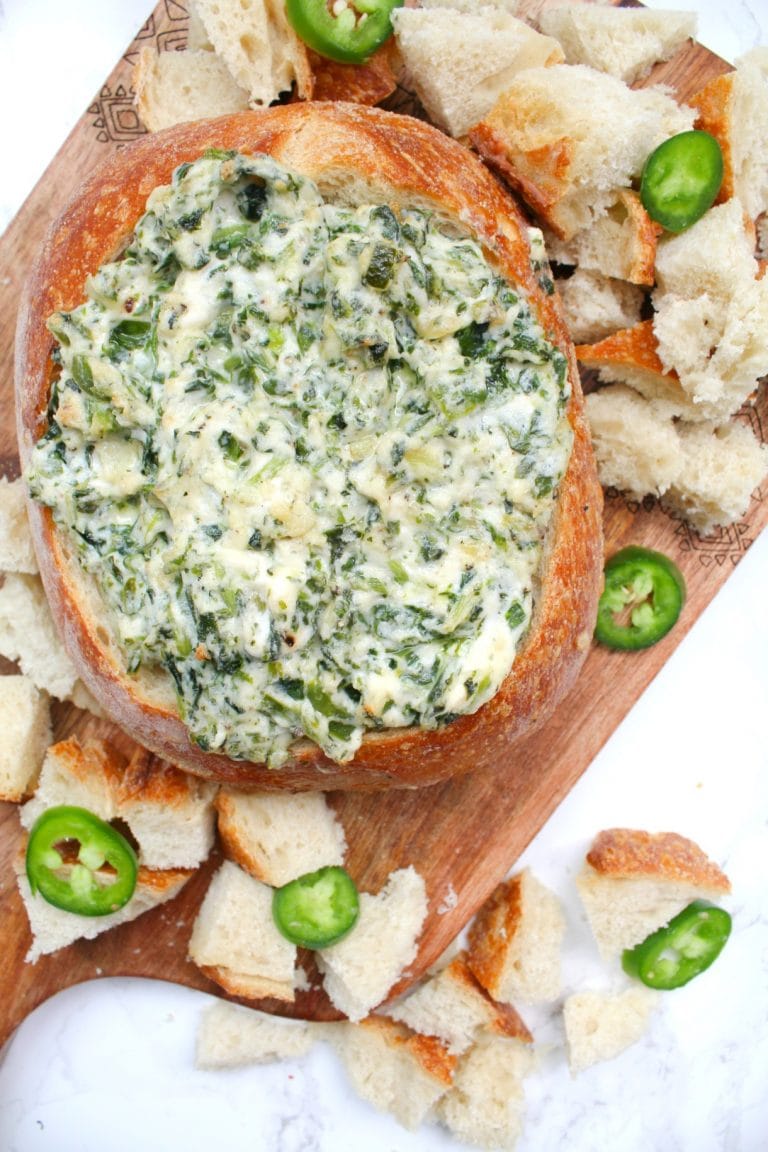 This dip is really similar to a spinach artichoke dip but has a little kick that makes it extra yummy.
Roasted Chickpeas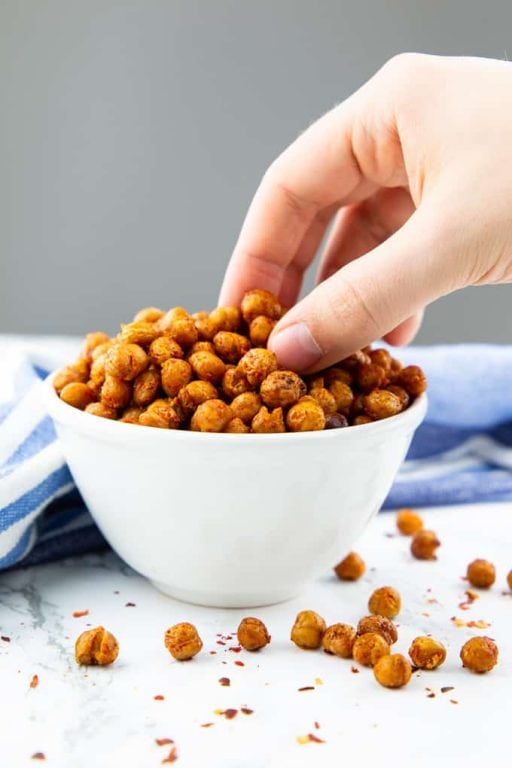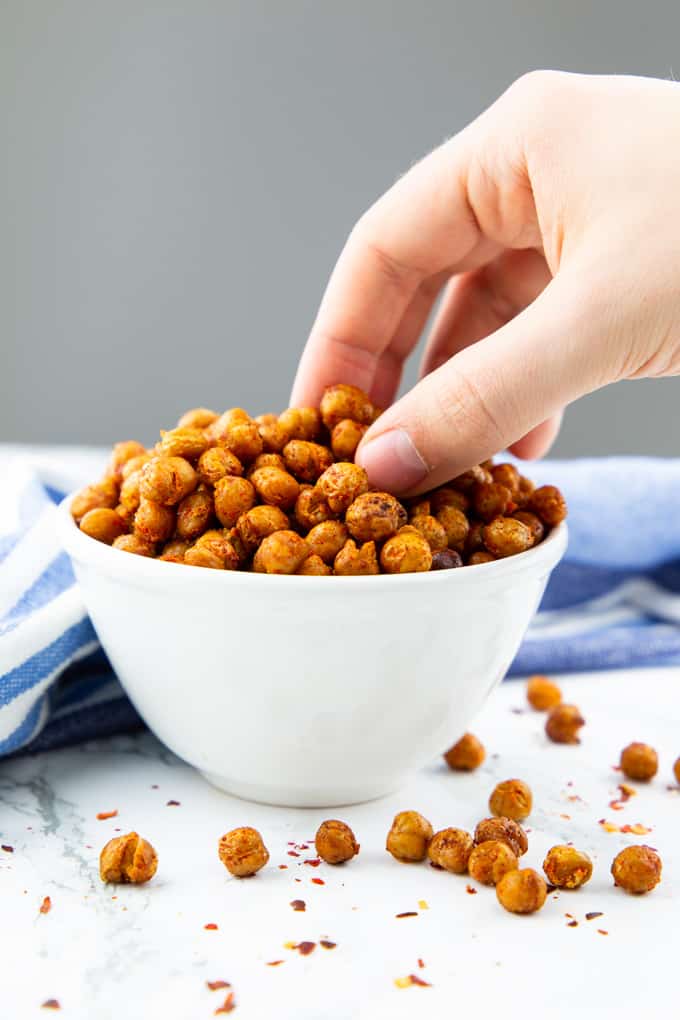 I love snacking on these roasted chickpeas during the day. They're nice and crunchy and hold up well in a baggie.
Potato Wedges With Avocado Dip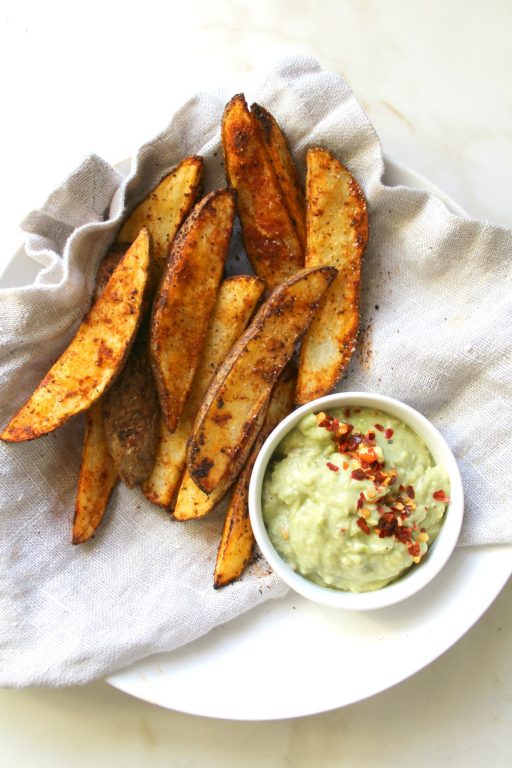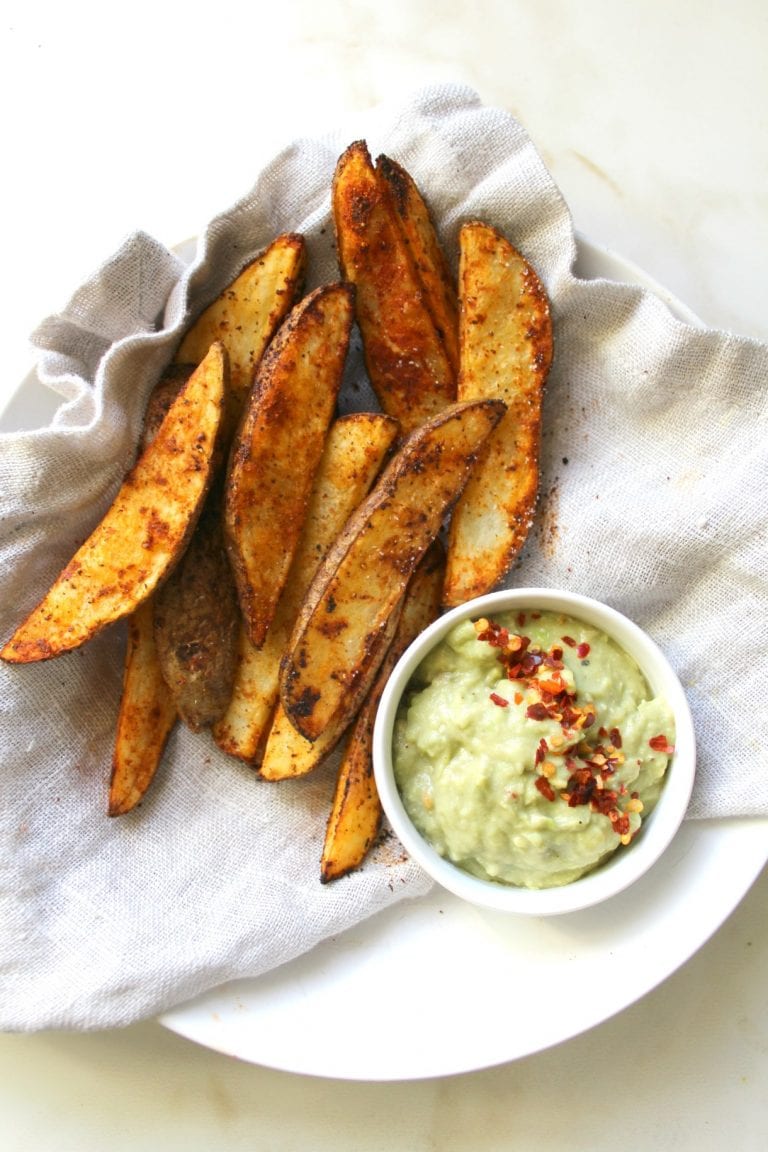 This dip is really popular with guests (I don't even tell them it's vegan!). It's easy to whip up and set out but is pretty filling.
Vegan Seven Layer Dip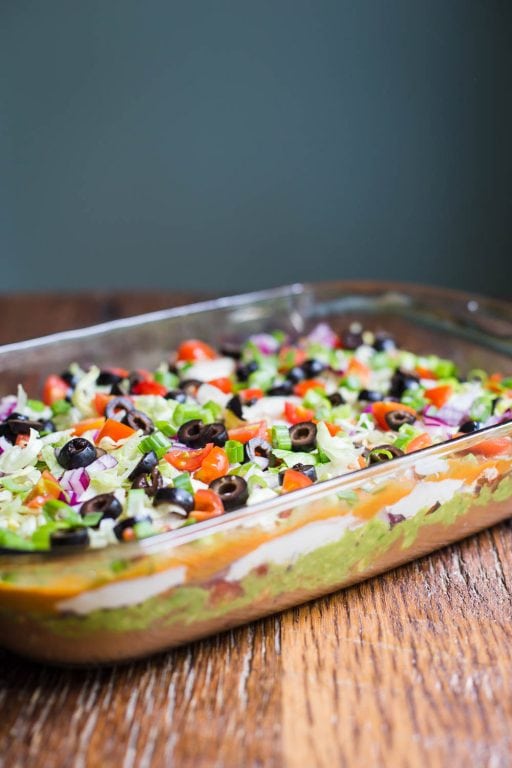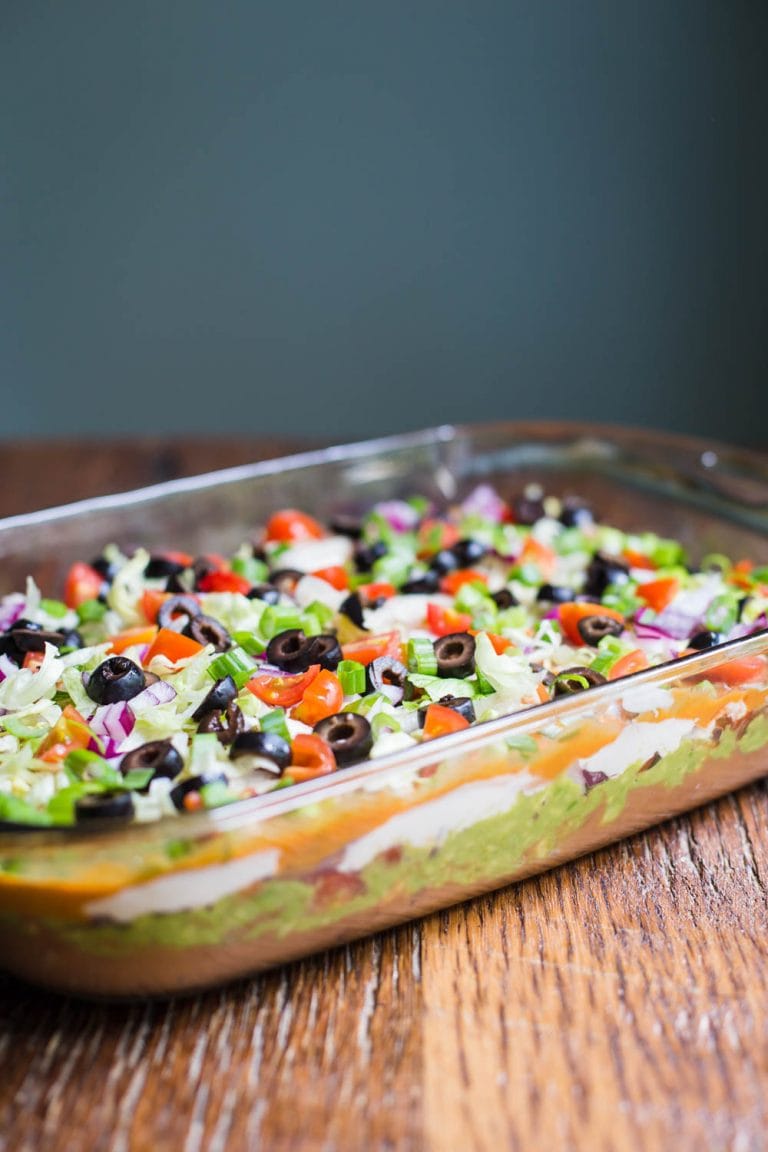 A good seven layer dip is always in style. This recipe manages to be super healthy but insanely filling. It's packed with yummy ingredients such as beans and avocado.
Berry Bliss Balls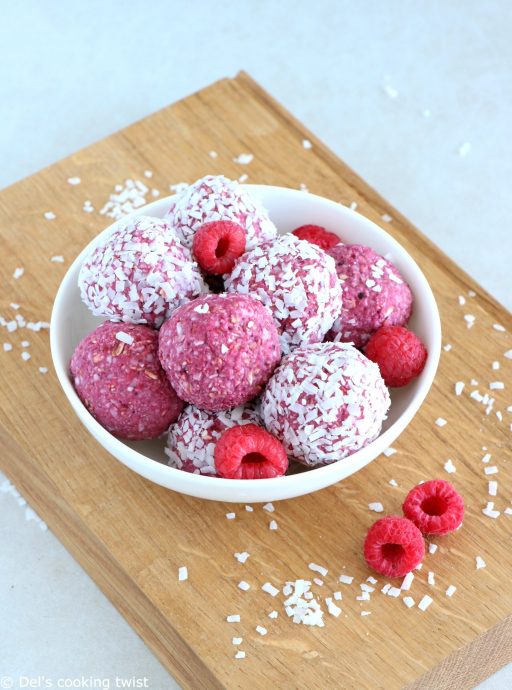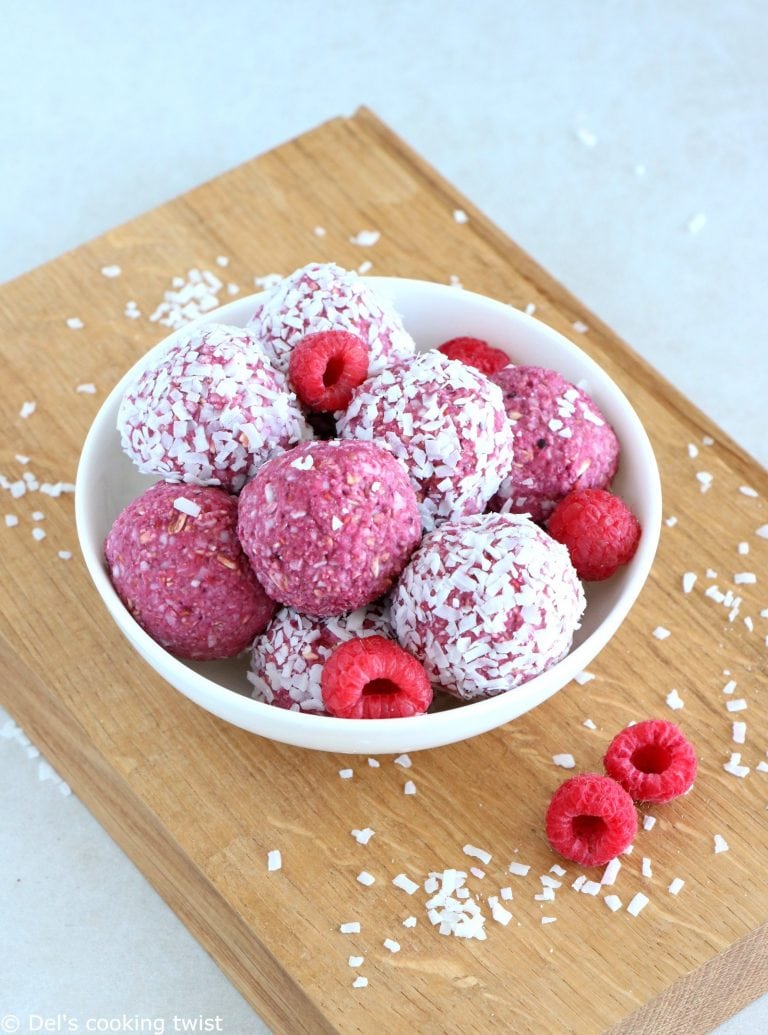 These berry bliss balls are great for breakfast, dessert, or midday snacking. They're super yummy after the beach or before a hike and keep down sugar cravings while filling you up.
Vegan Garlic Bread With Kale Pesto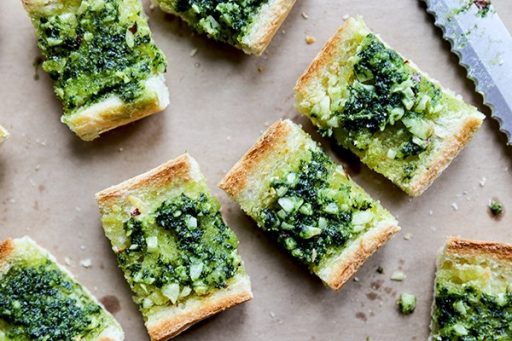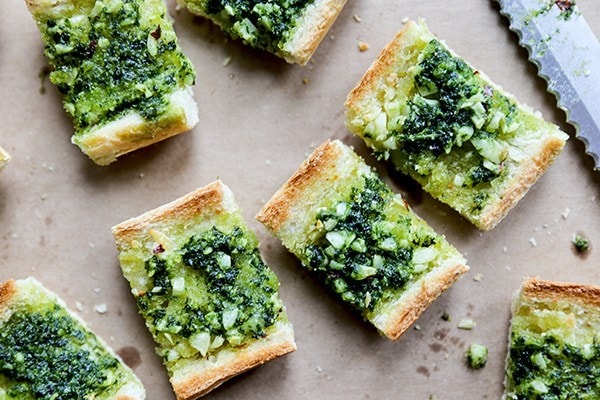 As a huge garlic bread fan, this garlic bread with kale pesto hits the spot and even fulfills a bit of my daily veggie requirements.
Healthy Carrot Fries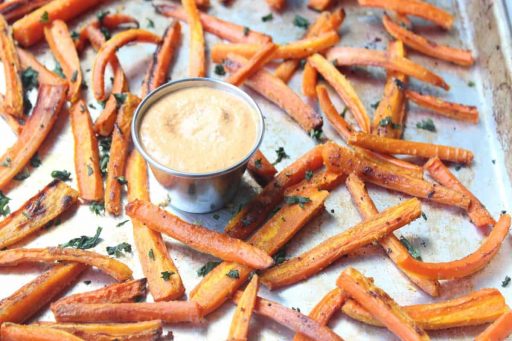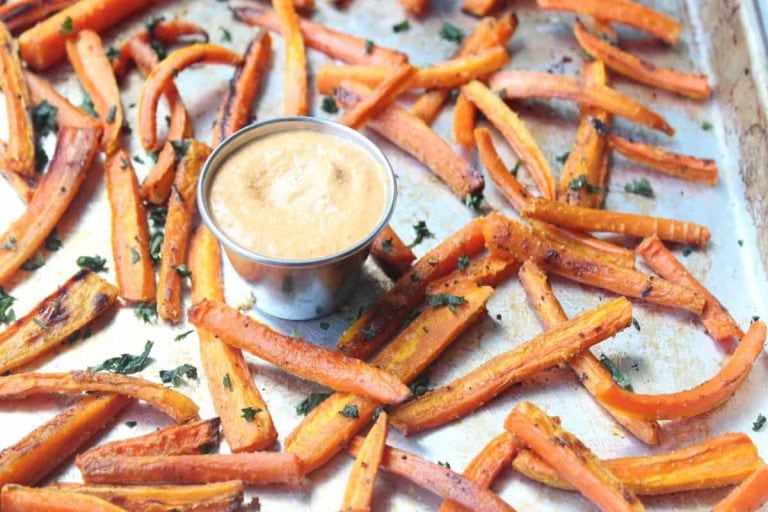 These carrot fries are actually easier to make than regular fries and have a cool blend of spices that I love. I like to leave them in a bit longer or broil them to get an extra crunch.
Sun Dried Tomato and Basil Pinwheels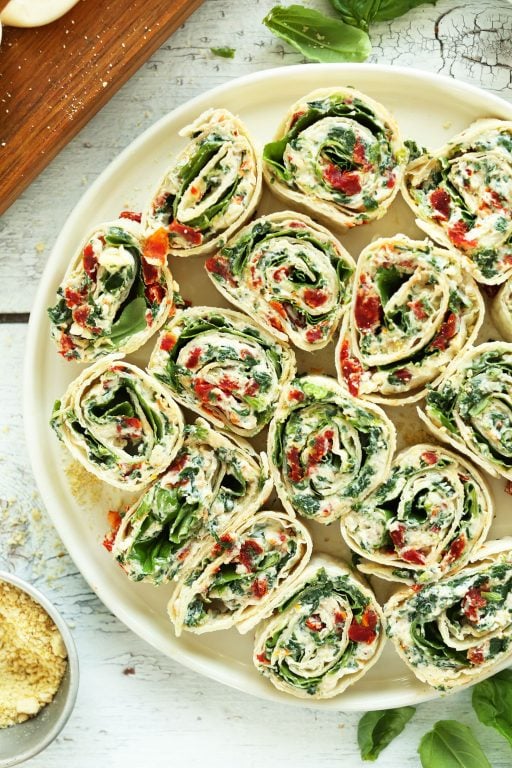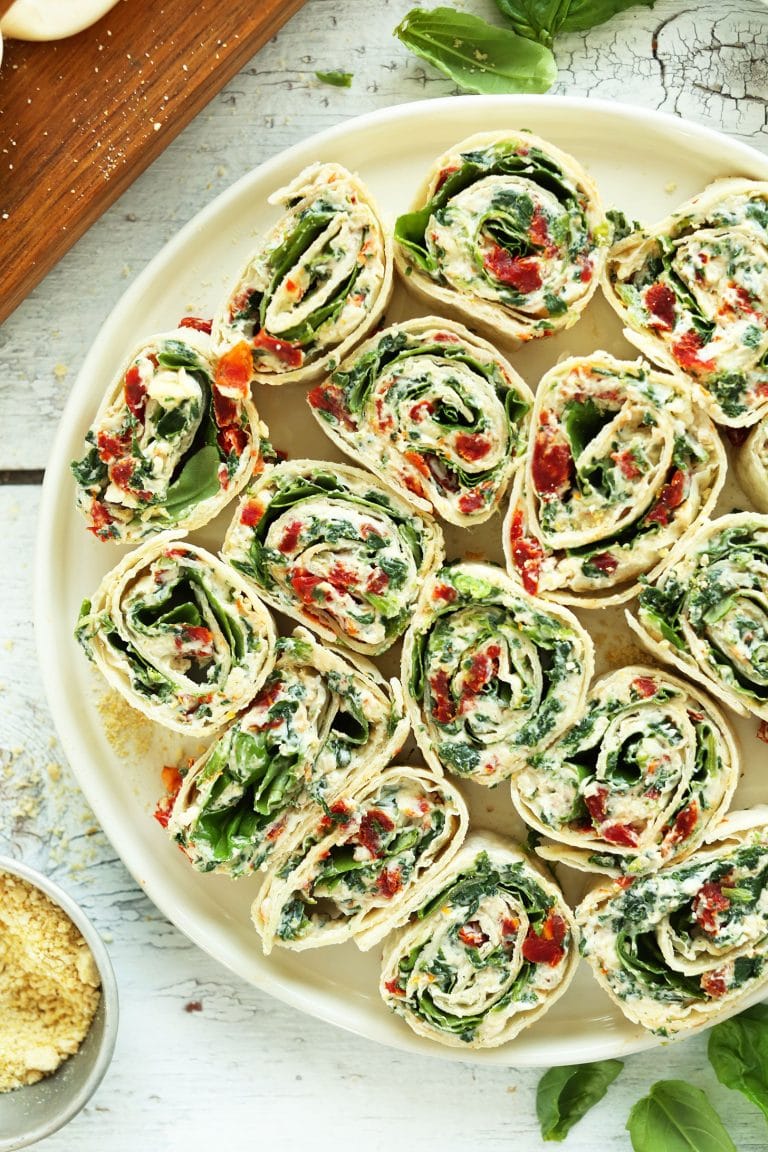 Pinwheels are always a classic. You can easily make so many different variations of this recipe. The ingredients are fresh and definitely feel like summer!
Tuscan Kale & White Bean Bruschetta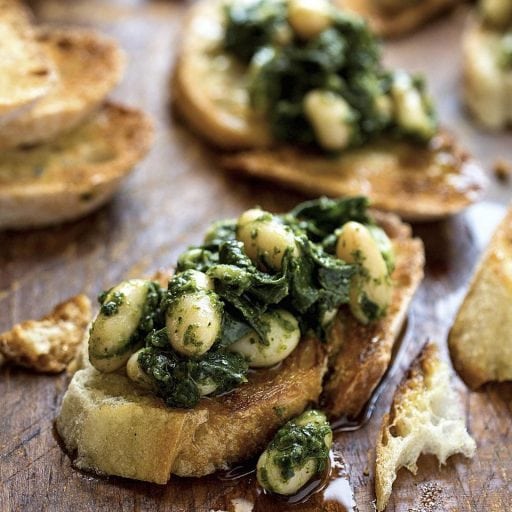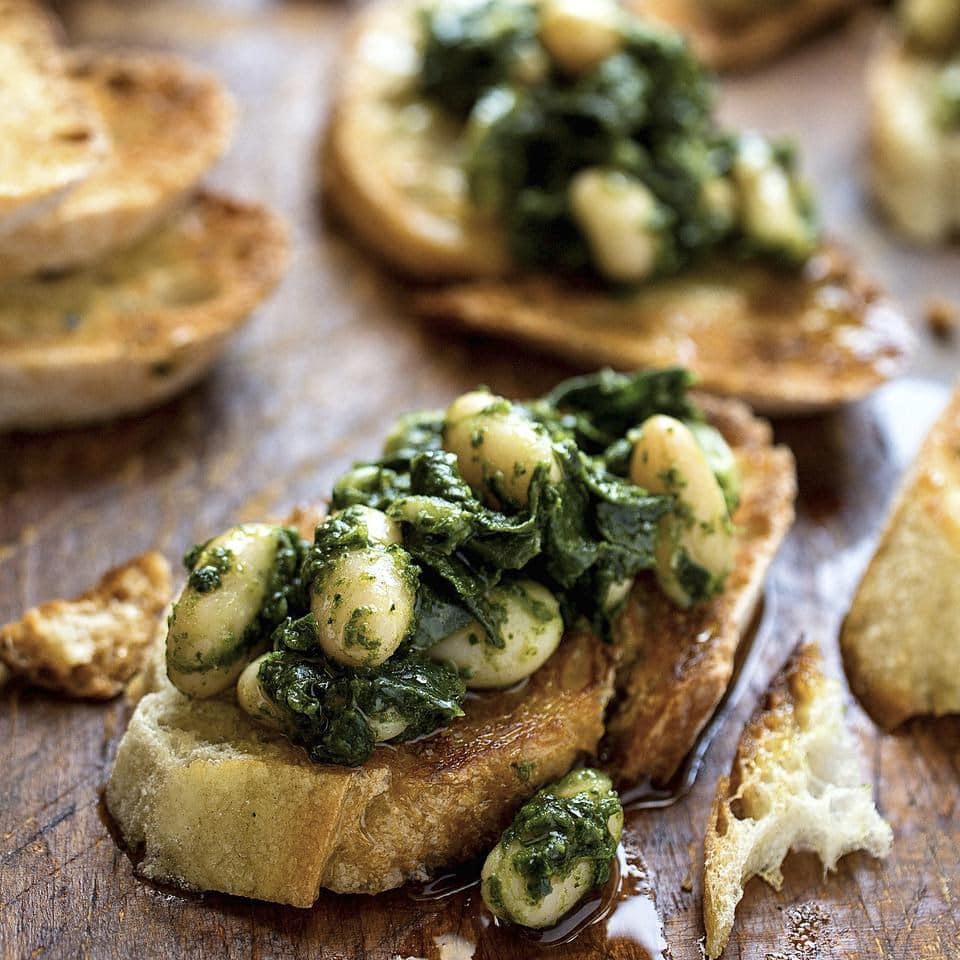 This is a fun twist on a regular bruschetta recipe that's light and summery.
Easy Vegan Crab Bites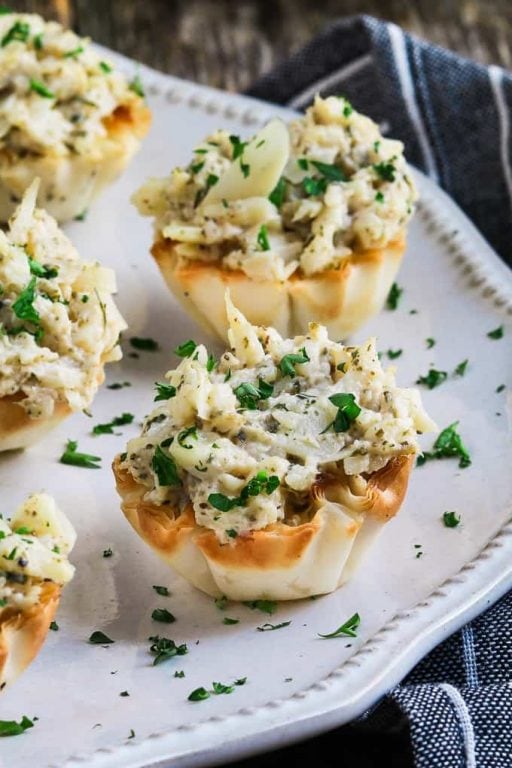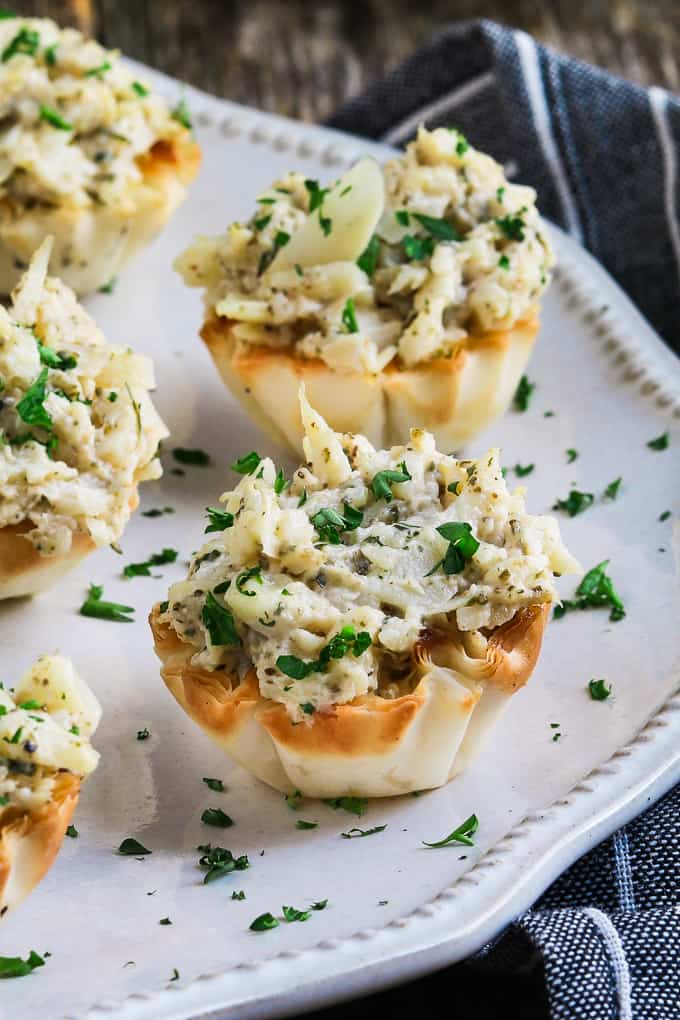 Living in New England, I really really love traditional crab bites, but this vegan version is just as crunchy and yummy.
4. Dairy-Free Desserts
Wild Blueberry Lavender Coconut Ice Cream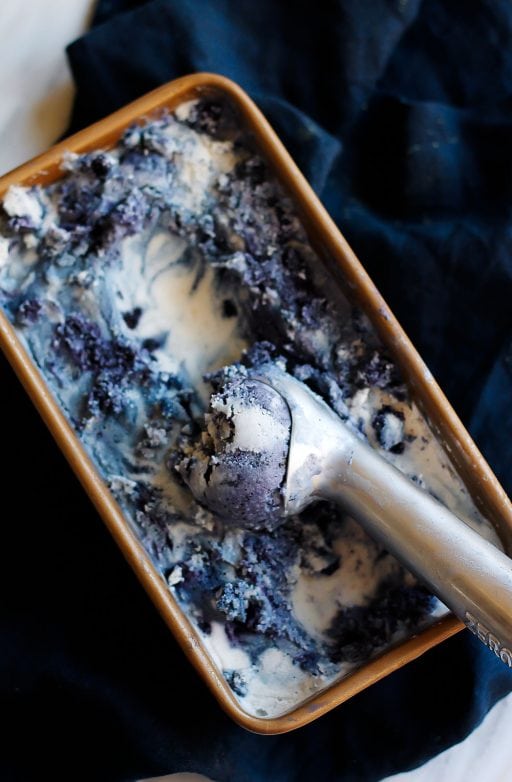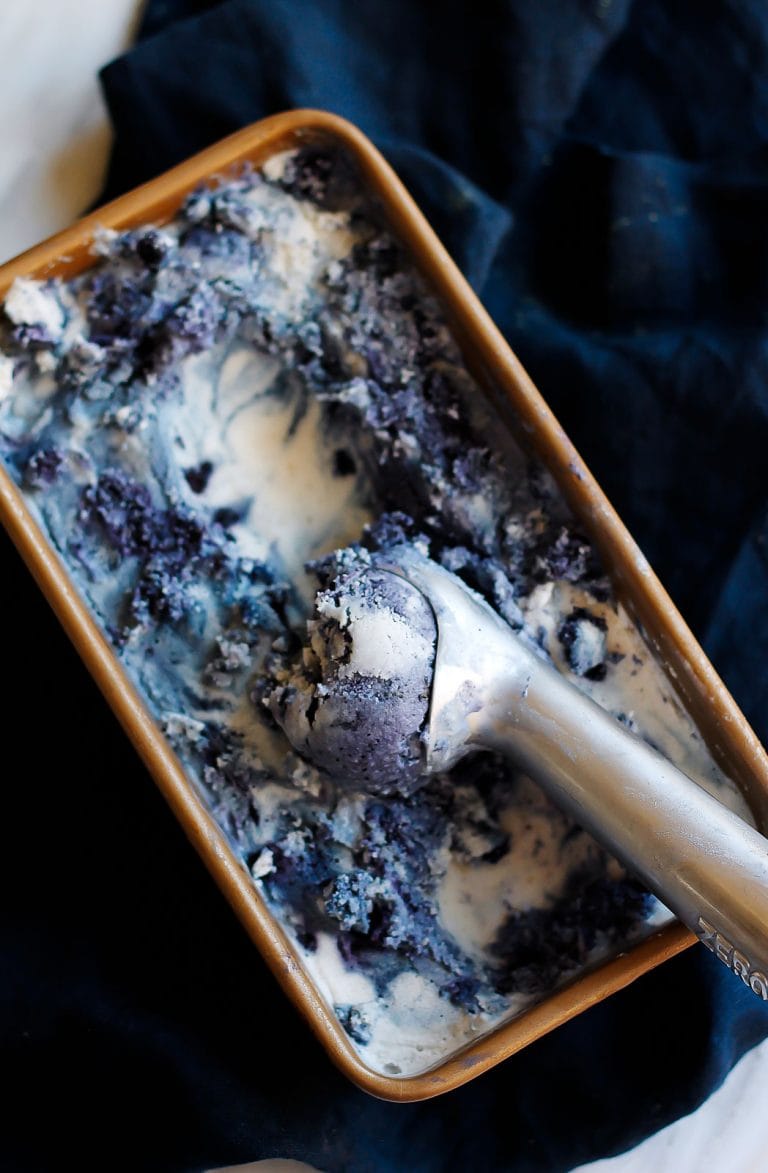 How gorgeous is this photo? Believe me when I say that this blueberry lavender ice cream is just as yummy!
Baked Blackberry Donuts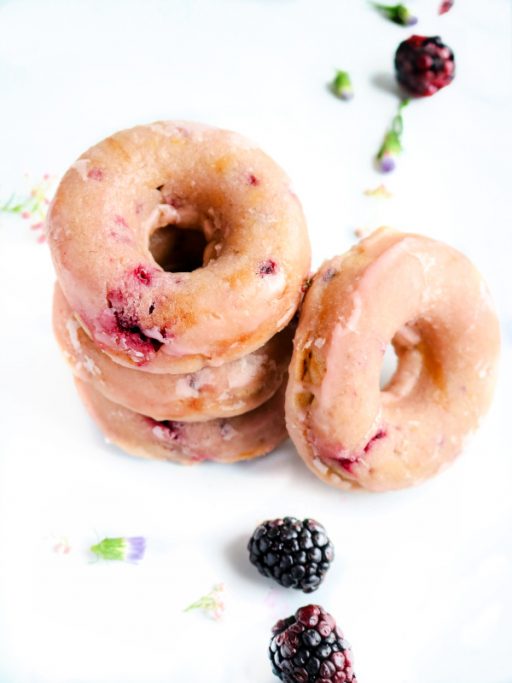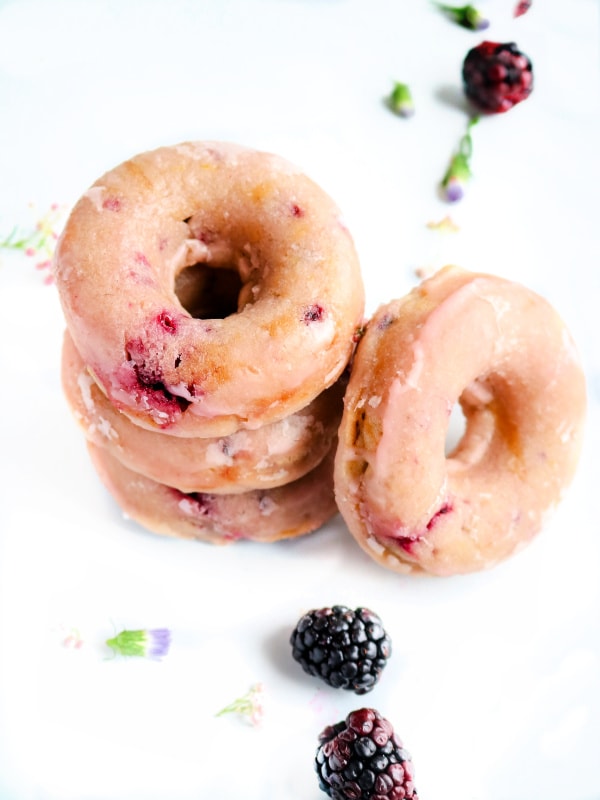 These blackberry donuts are scrumptious whether you eat them for breakfast or for dessert. They last for over a week, and are a great hostess gift if you're looking for something a little special.
Dairy-Free Fudgesicles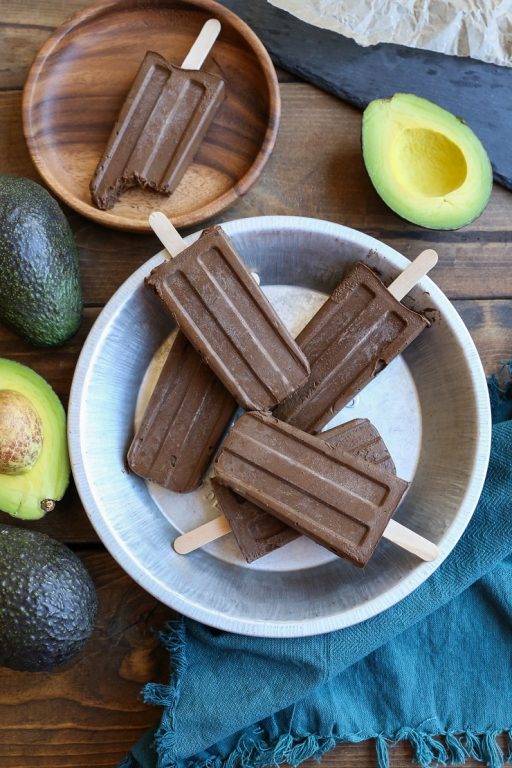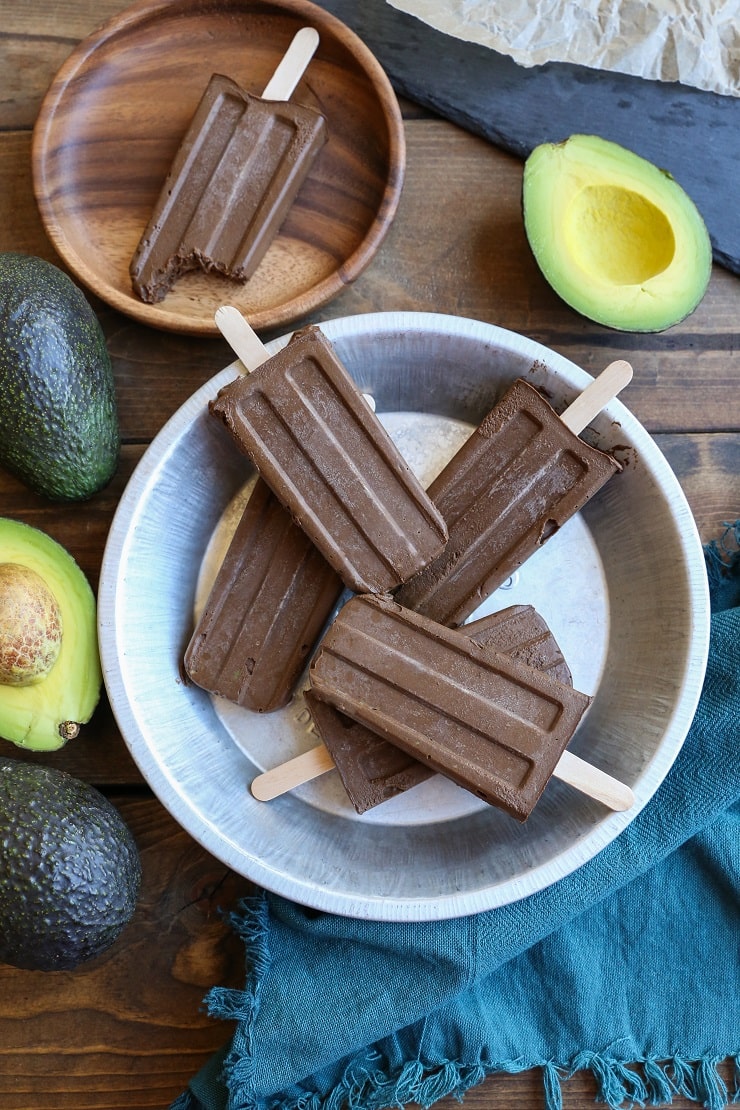 These chocolate popsicles are always a hit with kids, but I've been known to eat a few myself. They're light but definitely cure a craving for sweets!
Vegan Raspberry Mousse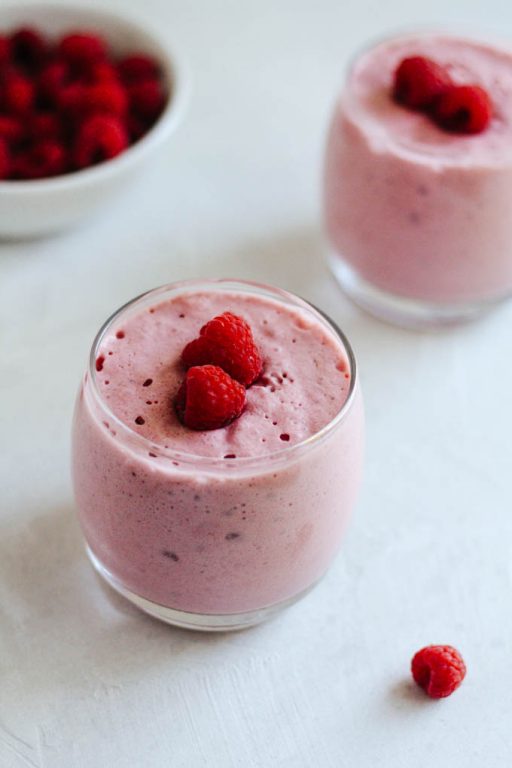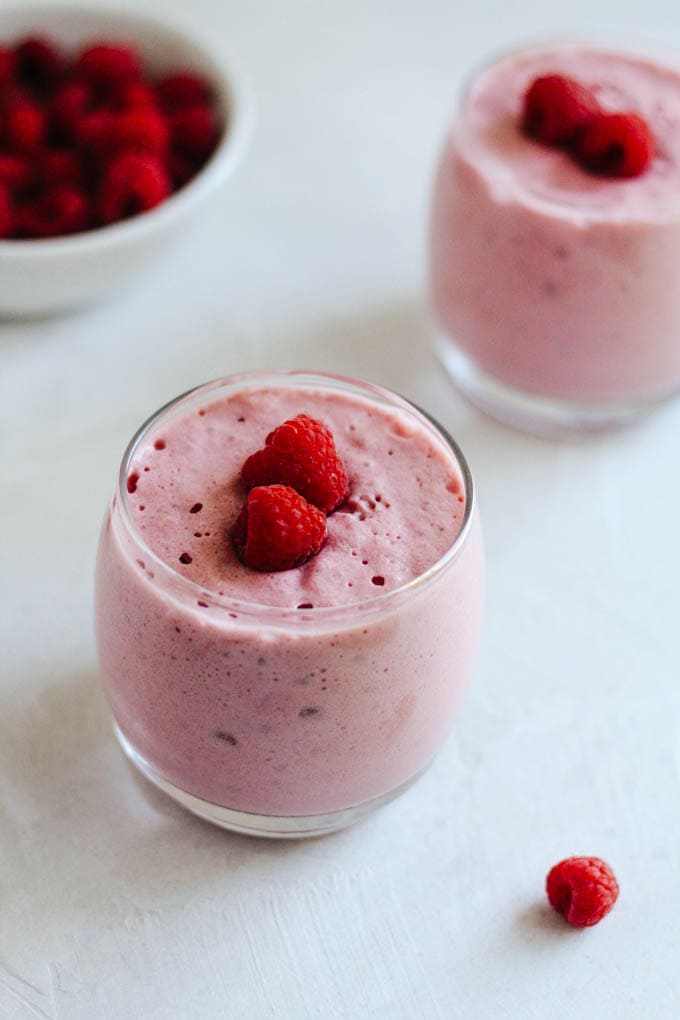 This raspberry mousse is high end but healthy; a great combination. I love making it for an at-home date night or to bring to a summer dinner party.
Vegan Toffee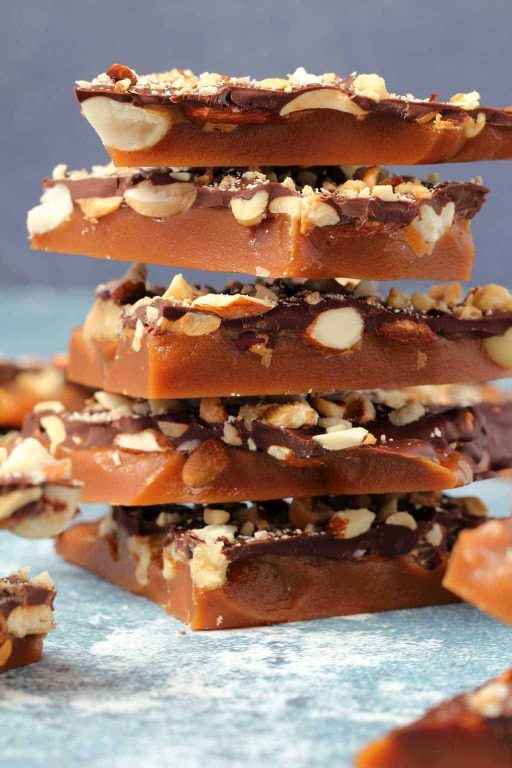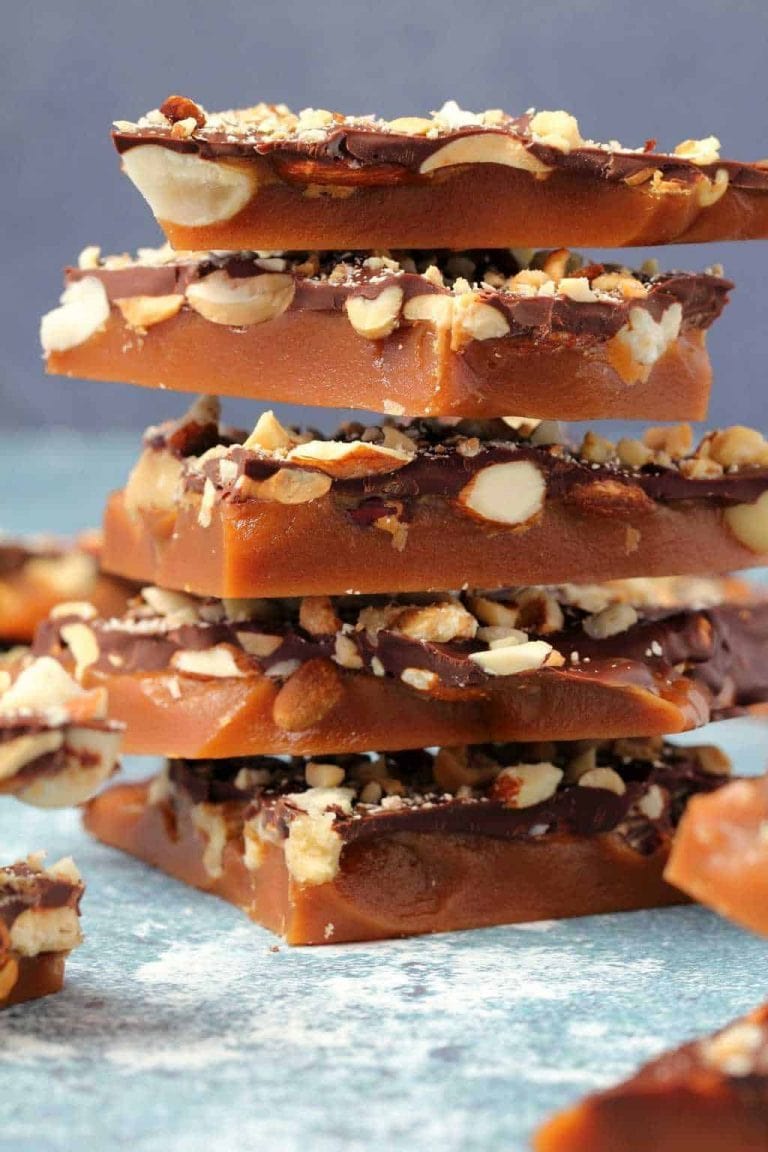 These vegan toffee bars take a little bit more work to make, but they last for over a week and are a great dessert to have on hand when you need to crunch on something sweet.
Chocolate Covered Frozen Bananas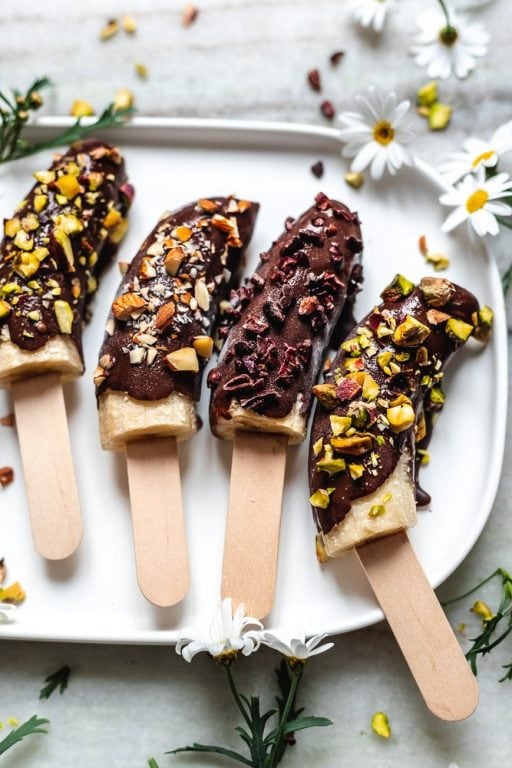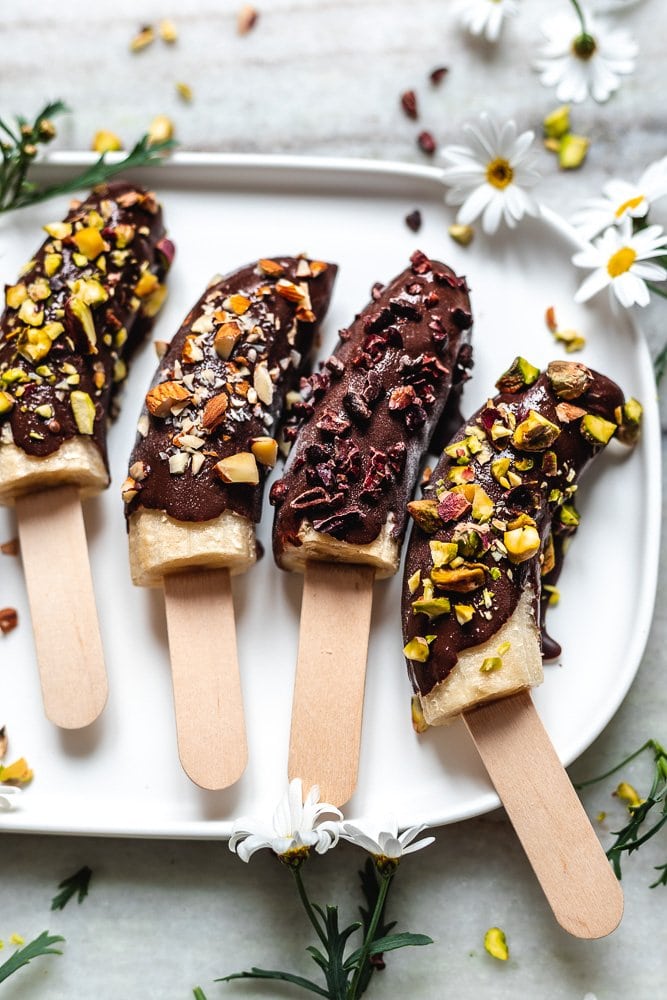 These frozen bananas are healthy, easy to make, and 100% vegan! We just made these last week at our summer home and had them in the freezer for the next few days. My younger cousins loved them! They're a great snack post-beach day.
Vegan Vanilla Birthday Cake Ice Cream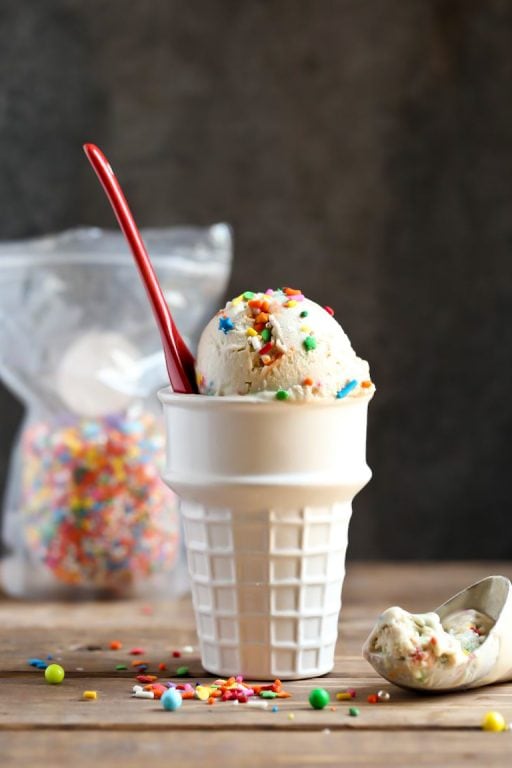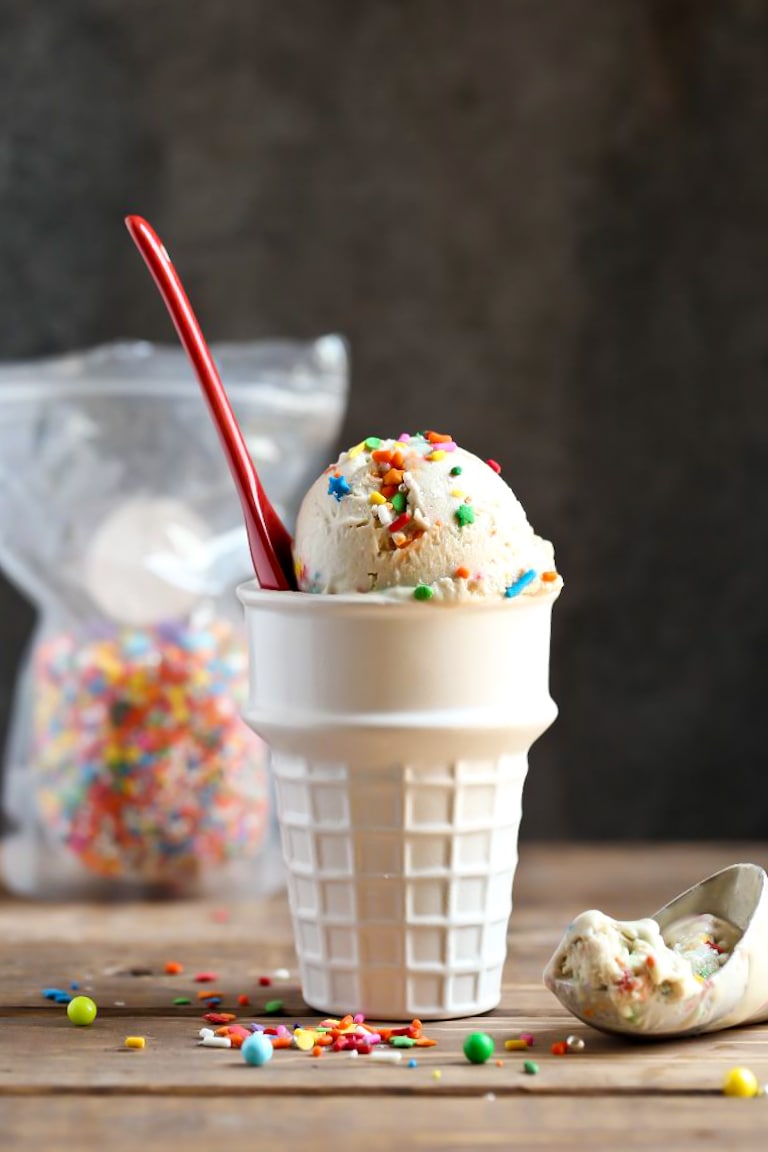 Kids go crazy for this birthday cake ice cream. It's super creamy and on the heavier side, so it doesn't even taste vegan.
Vegan Papaya and Lime Popsicles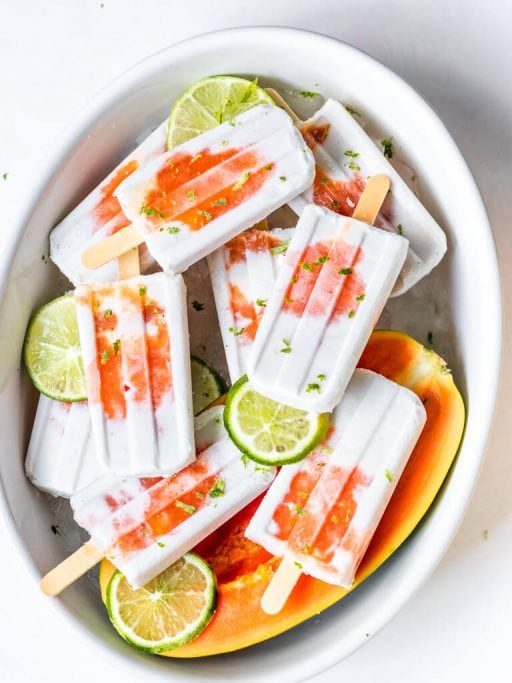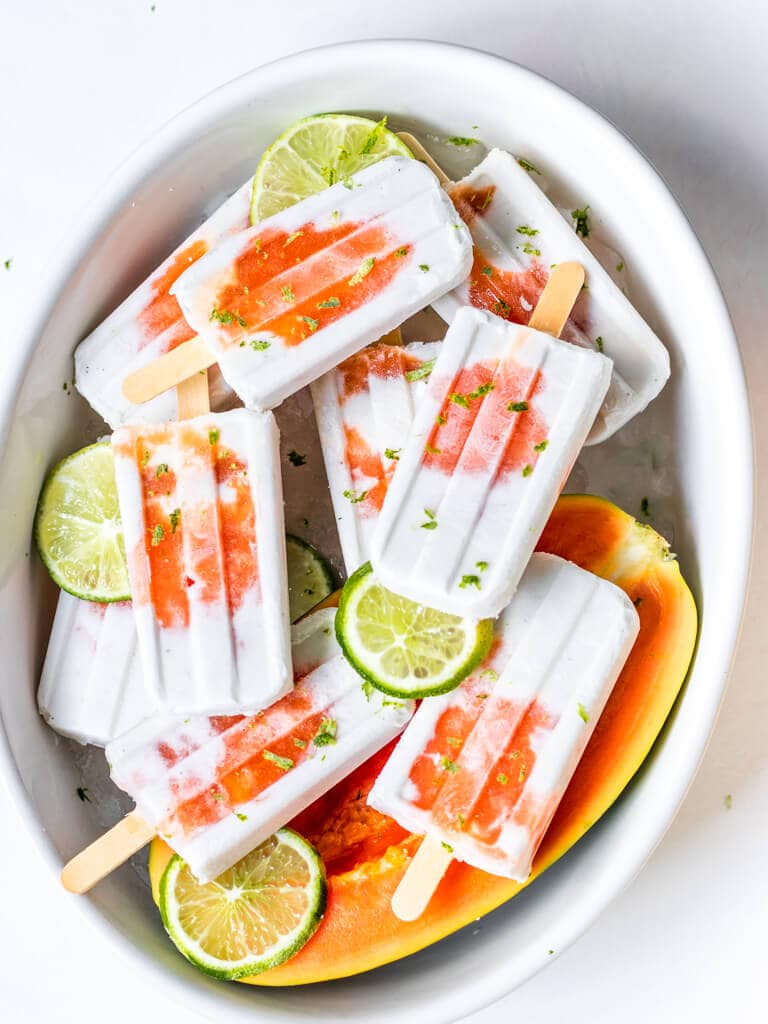 If you're looking for a light midday treat, I definitely recommend these yummy popsicles.
Vegan Snickers Bars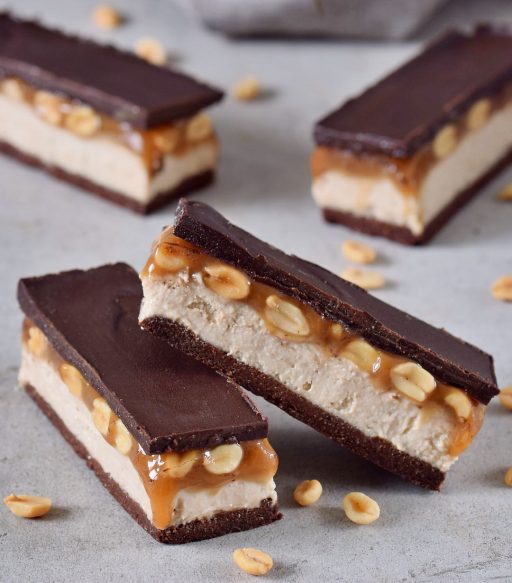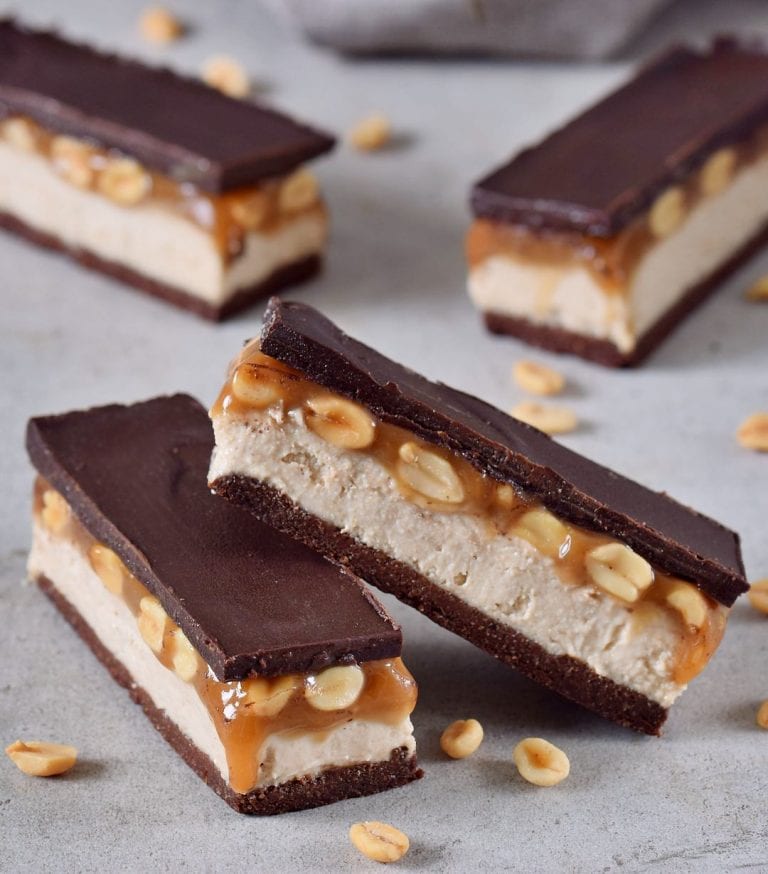 This hearty vegan recipe is definitely my favorite on the list. It's easy to put together and is a great substitute for traditional ice cream sandwiches.