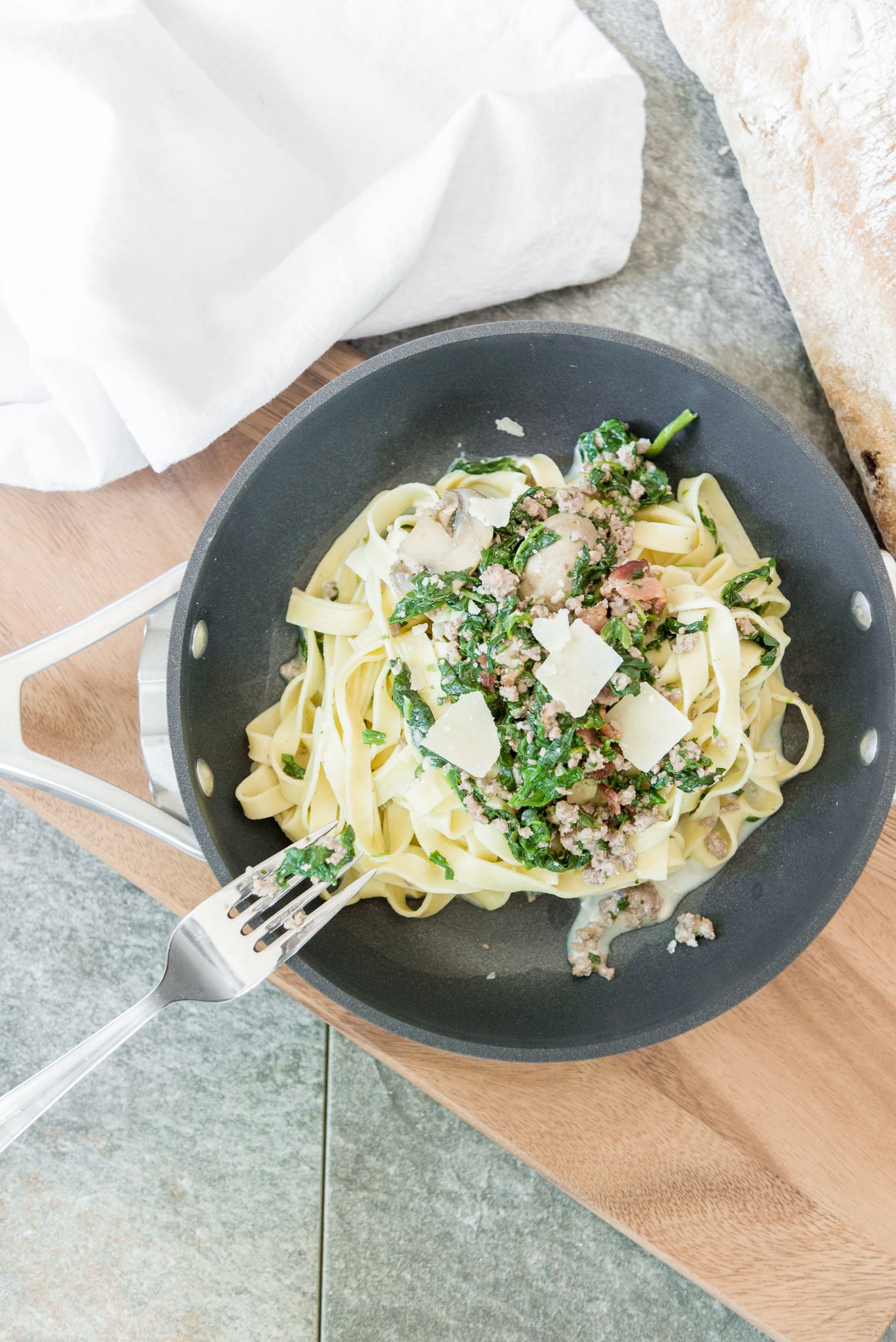 In our family, the green sauce is something special. As much as we love all of the classic tomato sauces our Nonni made, when she decided to cook her Italian salsa verde, we remembered it as a unique location.
This classic Italian green sauce is best made over fettuccini, although you can easily substitute for your favorite pasta. I love serving it with a thick, rustic bread!
This is one of my favorite sauces to make for newlyweds. It's a great summer sauce that is really unique.
My grandmother originally learned this Italian salsa verde from her mother-in-law, so it technically comes from my Nonno's side.
Although my family comes from a southern part of Italy, they lived in a mountainous region, so it would get colder. This sauce is nice and hearty as well as warming, especially due to the heavy cream in it.
Pans and Cookware
For this recipe, I used the Calphalon Space Saving Cookware. I love how many different types of pots and pans are available in this one set as well as how easily they stack.
The Calphalon Space Saving Cookware is oven-safe up to 450 degrees Fahrenheit (great for Italian cooking) with sturdy stainless steel handles. The hard anodized aluminum body delivers quick, even heating, and the metal utensil safe nonstick cooking surface is super easy for food release and quick cleanup.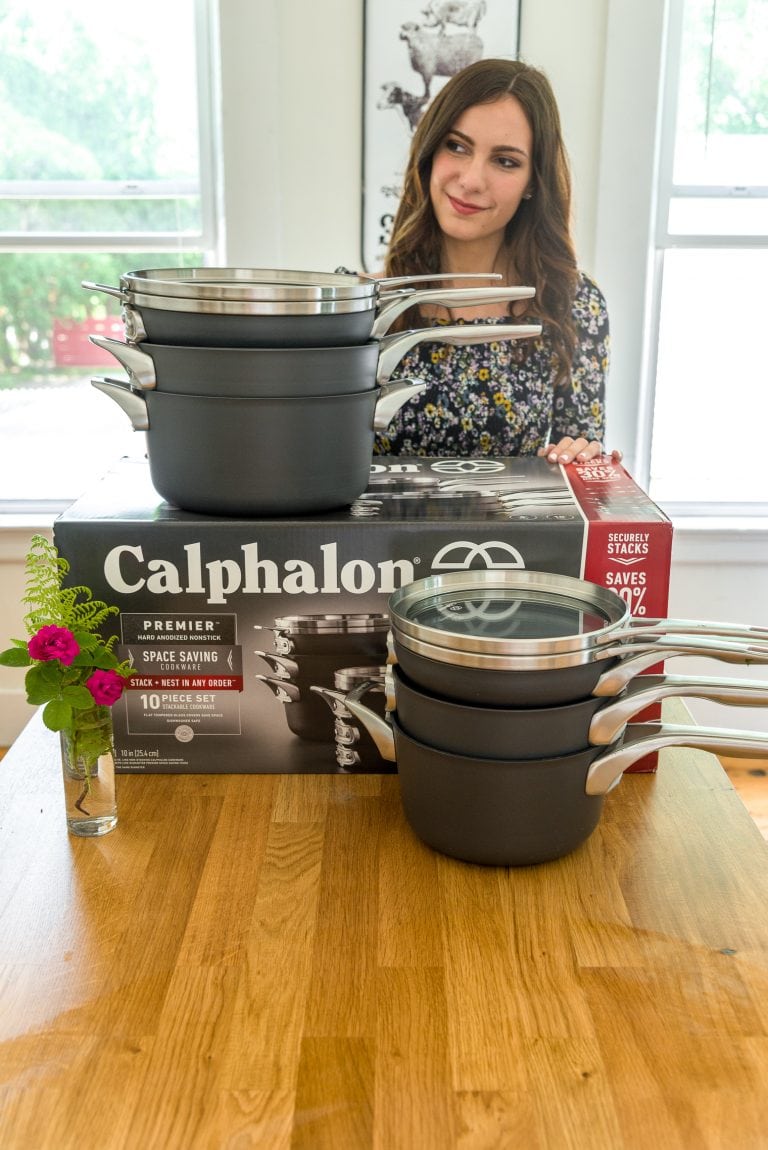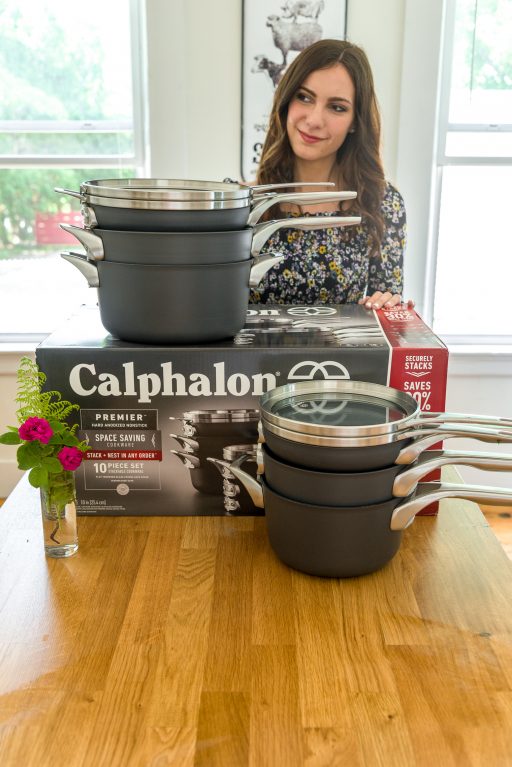 You need to use really good pans for this recipe. Make sure that they're oven safe if you plan to reheat this sauce.
Fresh vs Frozen Spinach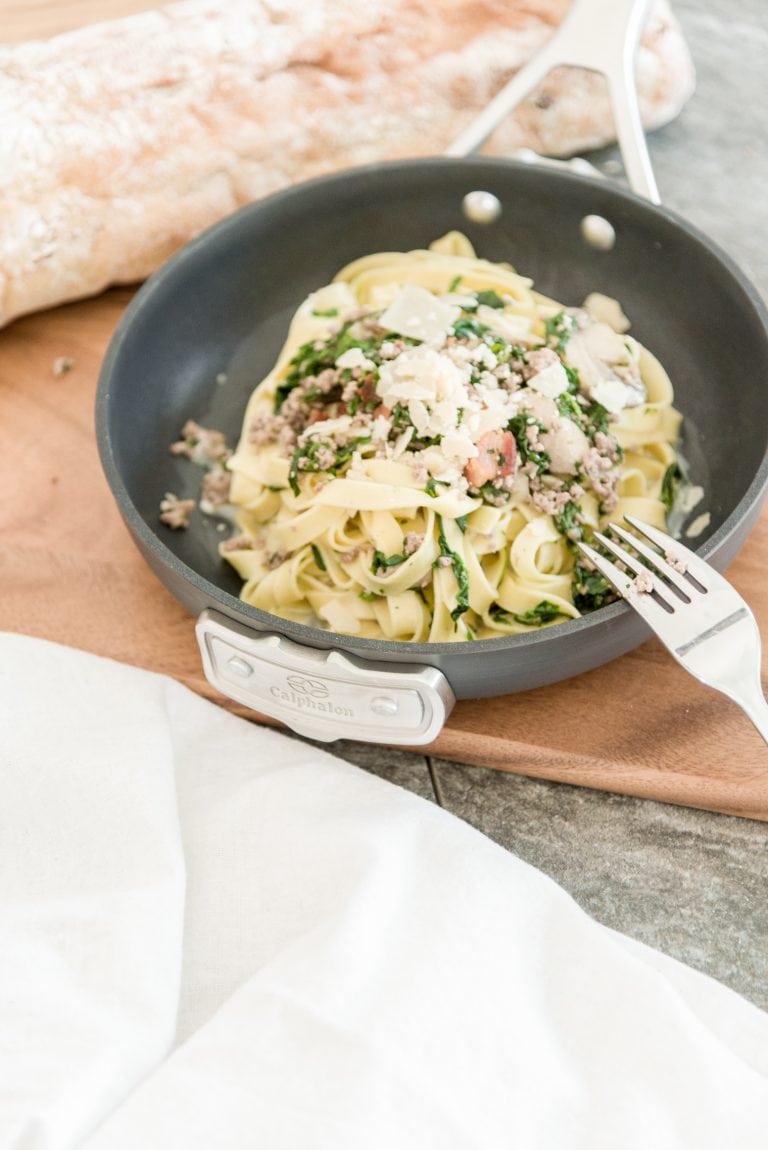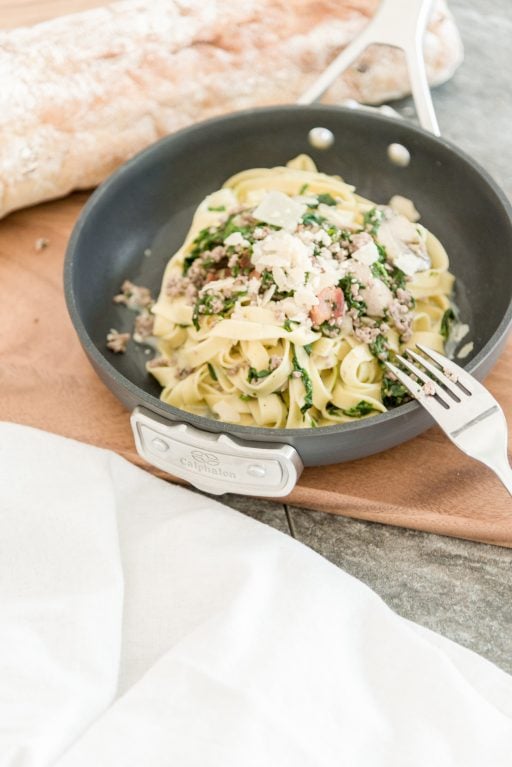 Although my Nonni started using frozen spinach after she came to America (due to ease and price), I like to use a mix of frozen and fresh spinach.
I find that the frozen spinach is easier to cook with, but the fresh spinach adds a nice crunch and flavor that you just can't get from the frozen.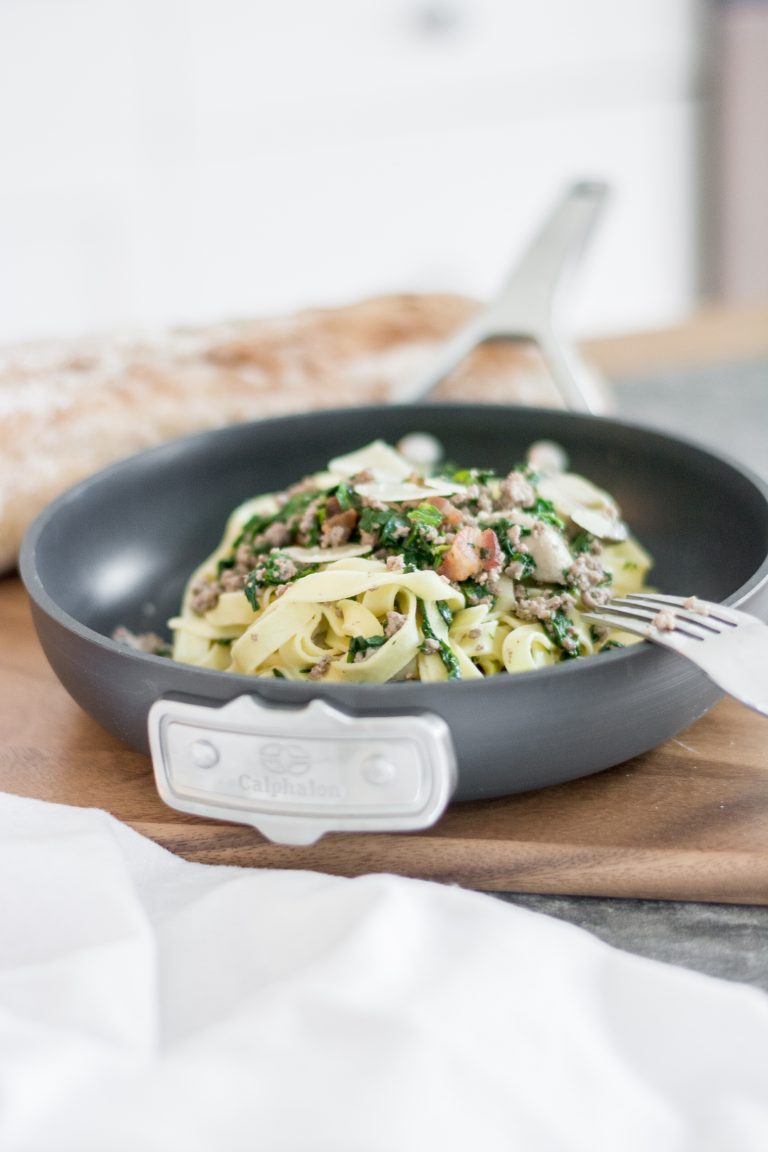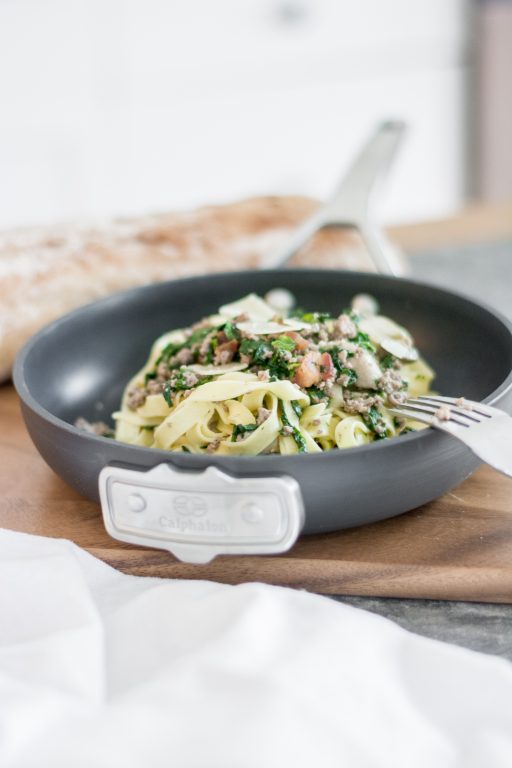 The Recipe
Italian Green Sauce: Authentic Italian Salsa Verde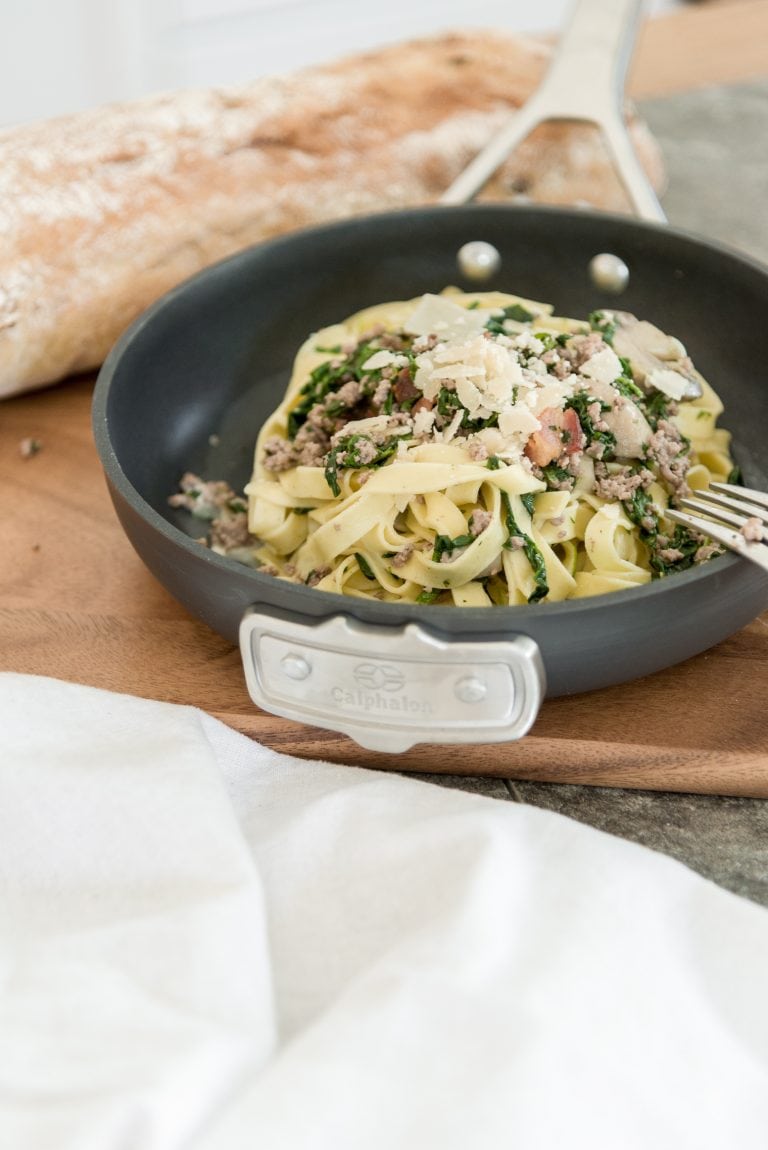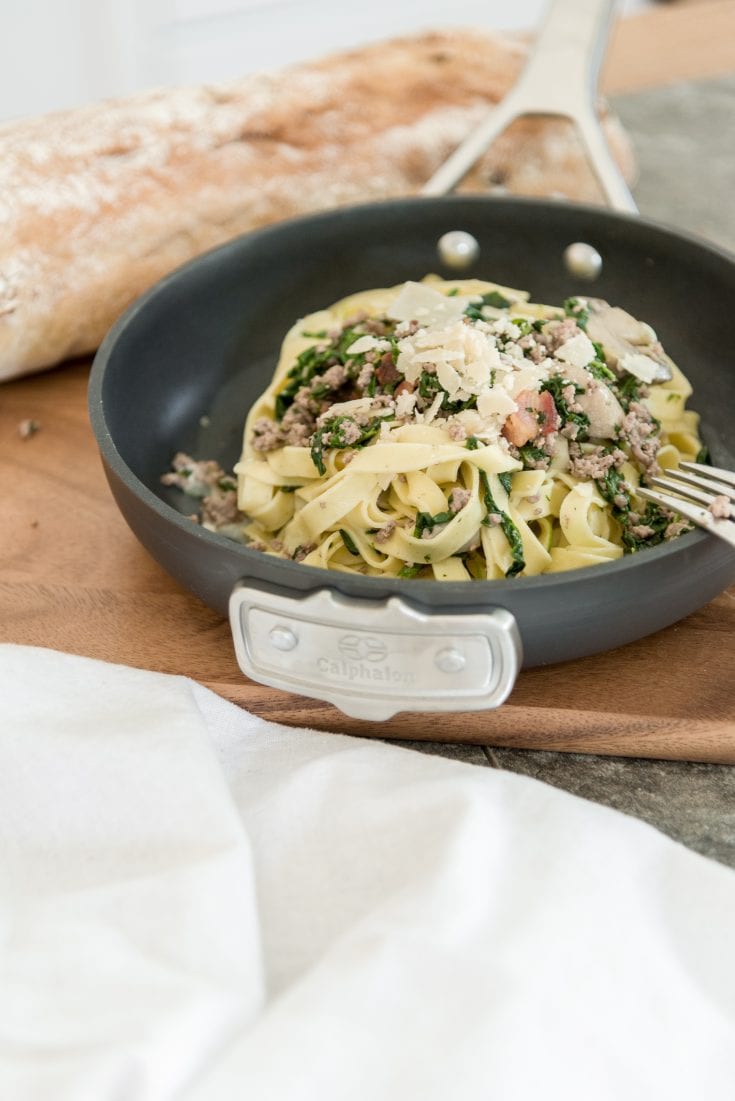 Ingredients
1 lb ground hamburger meat
1/4 package bacon, minced
1 large package fresh mushrooms
1 box chicken broth (or homemade)
1 square package of frozen spinach (or as much as you'd like) OR 1 package of chopped fresh spinach
1 bunch of parsley chopped
Salt and pepper to taste
1/2 cup heavy cream
2 packages homemade fettuccini (or 2 boxes)
1/2 cup fresh parmesan cheese
Instructions
Salt and pepper then brown the hamburger meat and set it aside.
Chop and brown the bacon and set it aside.
Meanwhile, boil a large pot of water for the pasta. Cook until aldente.
Stir together the hamburger meat, bacon, and fresh mushrooms in one pan. Add enough chicken broth to cover the mixture.
Add in the spinach and chopped parsley.
Slowly stir in the heavy cream. Add more or less than 1/2 cup depending on your tastes (more will make the sauce extra soupy, less will make it thicker).
Strain the pasta, spoon it onto a plate, and top with the green sauce and fresh parmesan cheese.