I usually just throw whatever veggies I have in the fridge into a bowl and call it a salad, but lately I've tried making some pre-thought out salad recipes and big surprise: they taste way better!
"Vegan" isn't generally how I describe my diet, but I do try to stay plant-based and find that I feel a lot healthier.
The thing about vegan salads is that you don't actually need to make a ton of modifications. Many of the best salads you've tried in restaurants are probably vegan. Almost everyone loves them!
These salad recipe definitely aren't rabbit food: they're all jam packed with protein and fruit. Some of these dressings are even creamy.
I grabbed these 20 healthy vegan salad recipes from some blogger friends because they look and taste amazing!
20. Healthy Quinoa Salad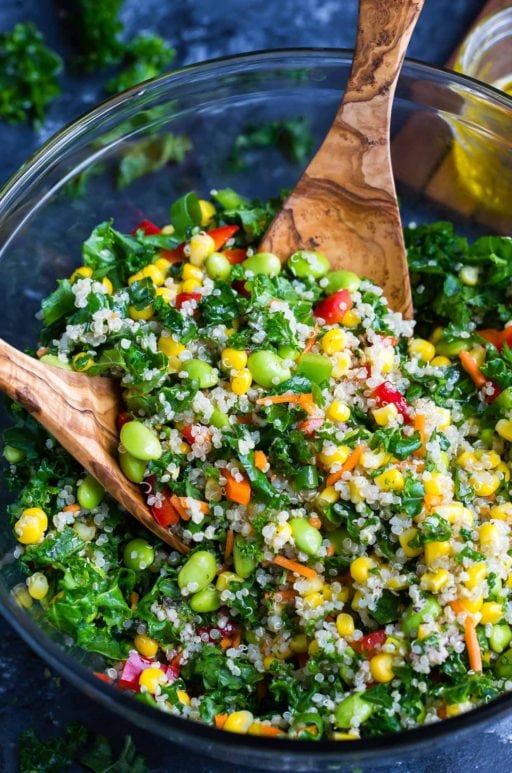 This vegan salad recipe is jam-packed with protein and even has some carbs; it's more like a healthy vegan pasta salad!
19. Black Bean Taco Salad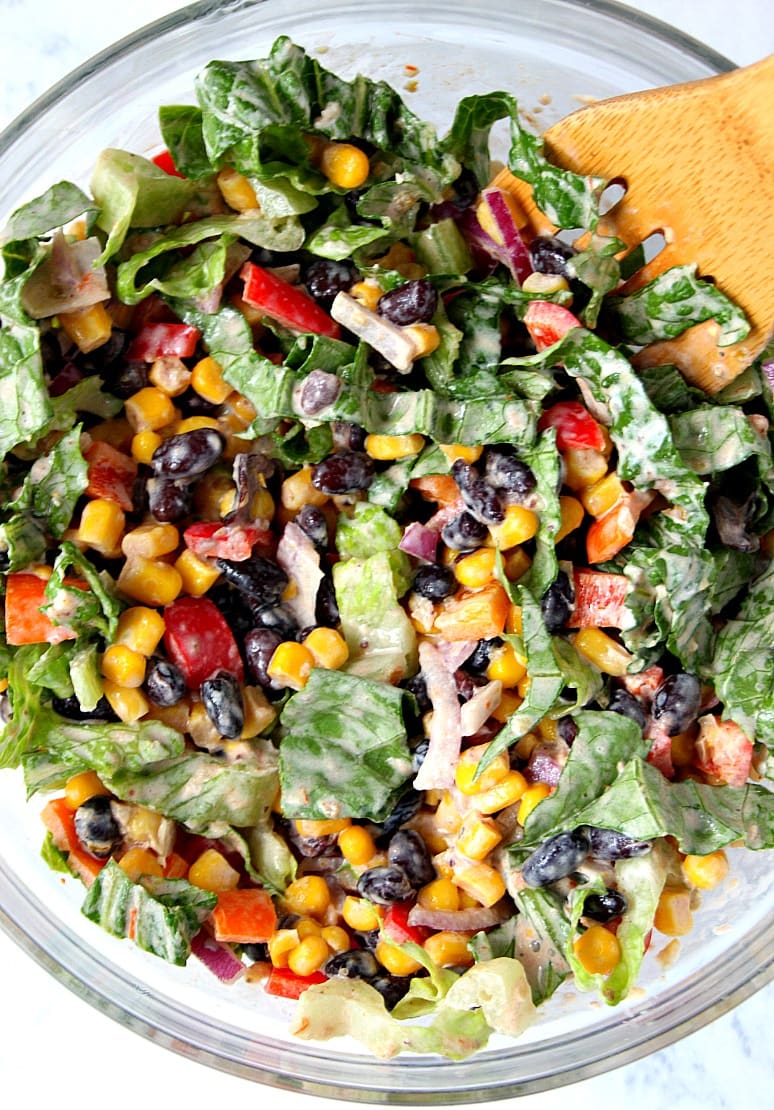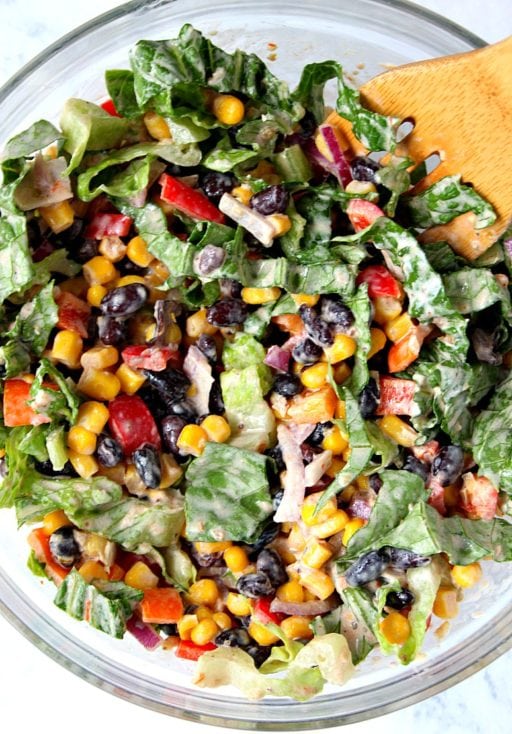 I love a good taco salad, and this one is not only really healthy but actually has a vegan creamy taco dressing.
18. Blueberry Broccoli Spinach Salad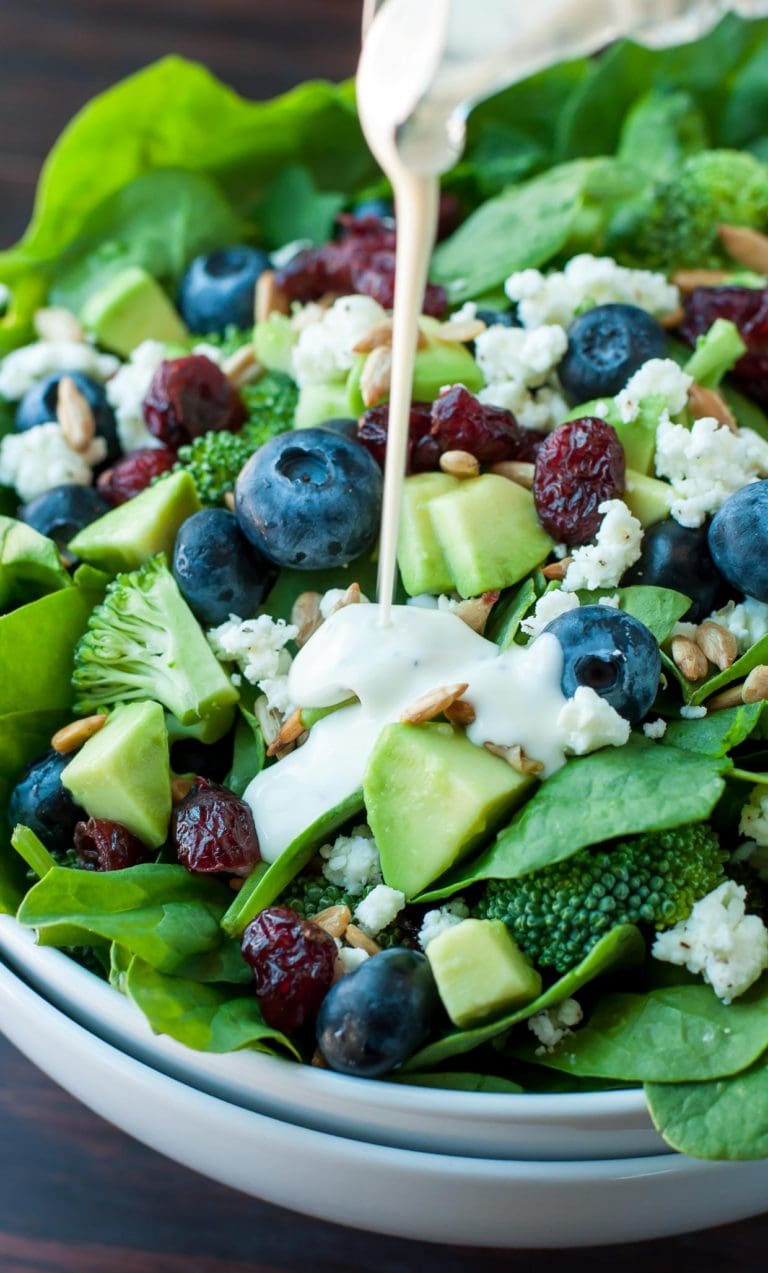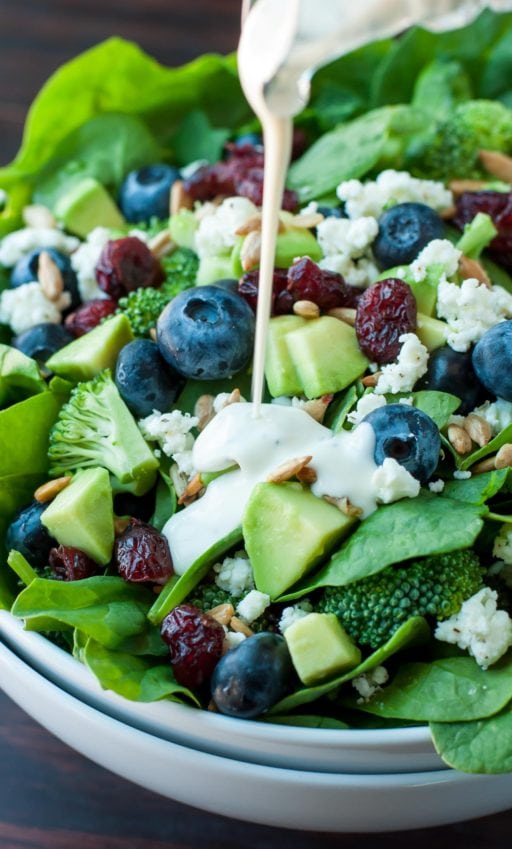 Blueberries in a salad? Definitely something I'll be making this summer!
17. Tuscan Pasta Salad With Lemon Vinaigrette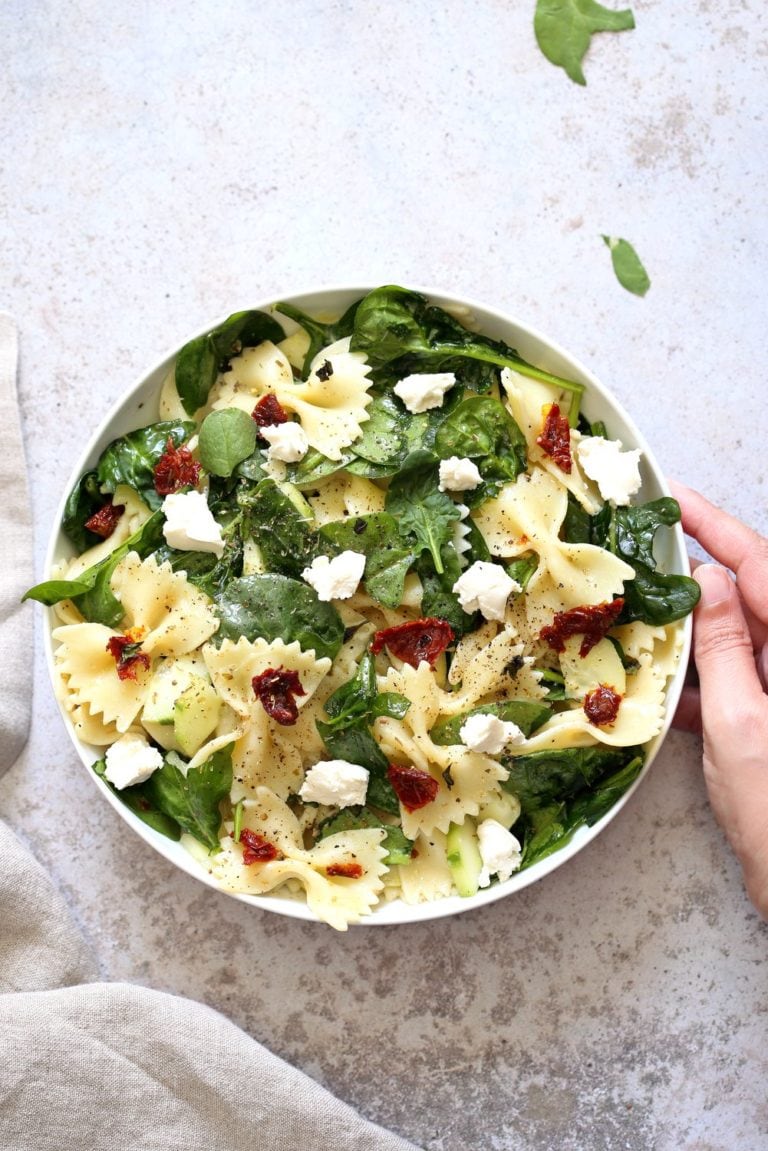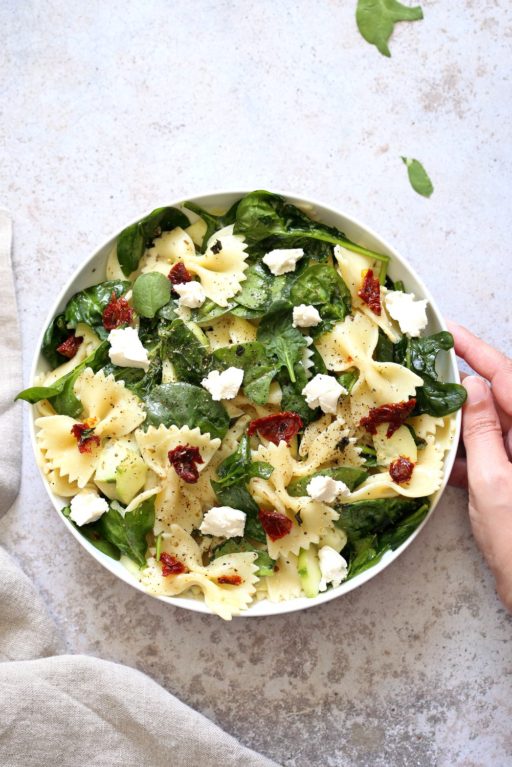 A good pasta salad shouldn't be passed up. This recipe would work great at the beach or as a side at a cookout.
16. Maple Balsamic Sweet Potato Quinoa Salad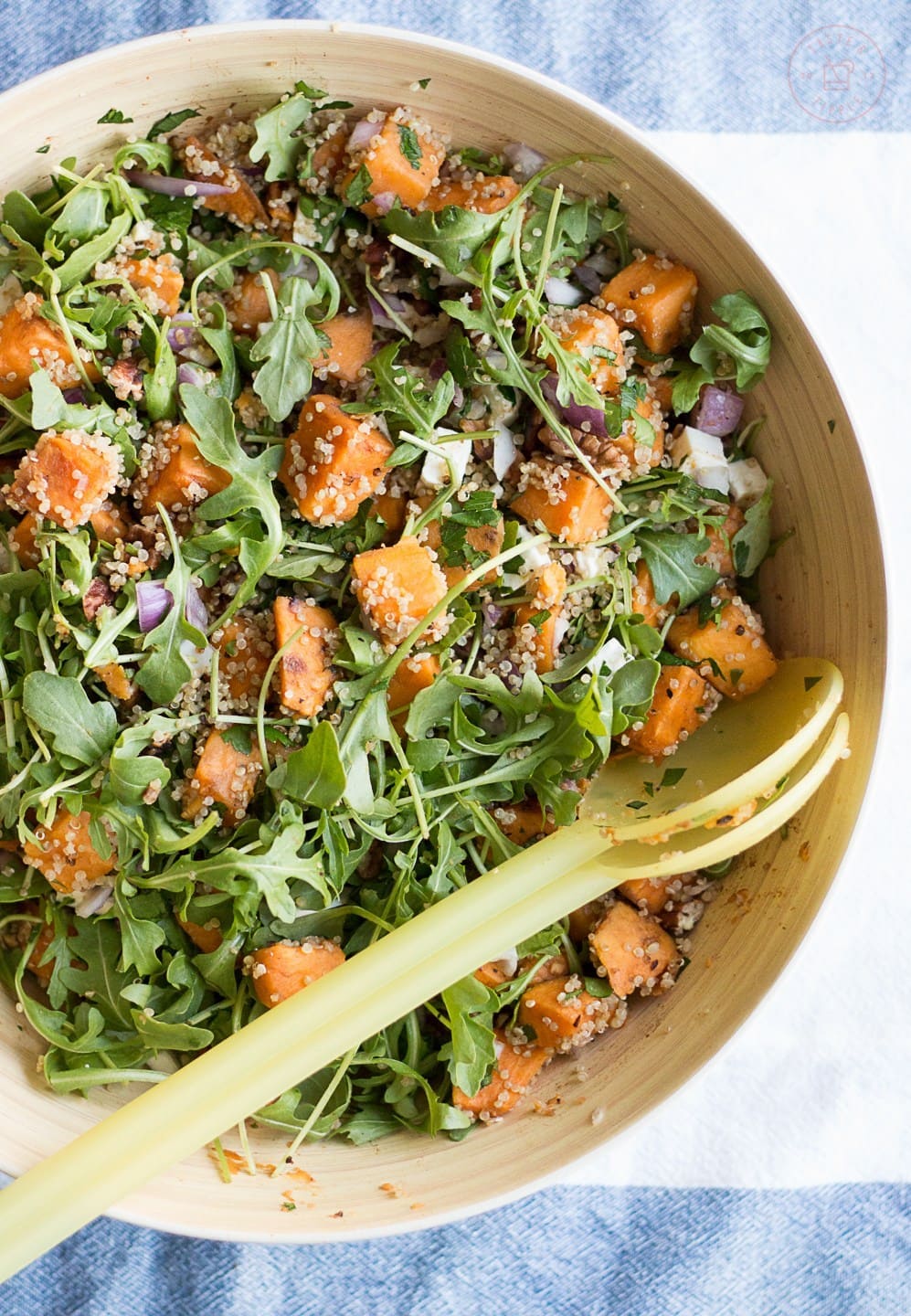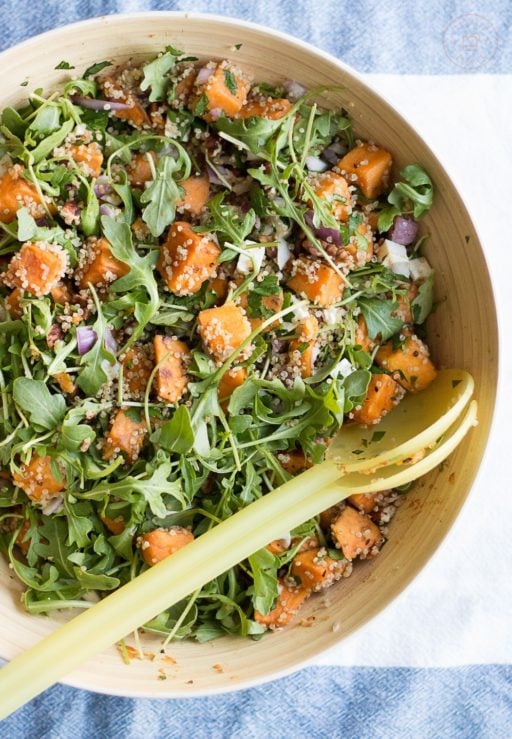 Even though this recipe could be eaten any time of the year, it's one of the warmer salads that I'll be making a lot more in the fall/winter.
15. Berry Spinach Salad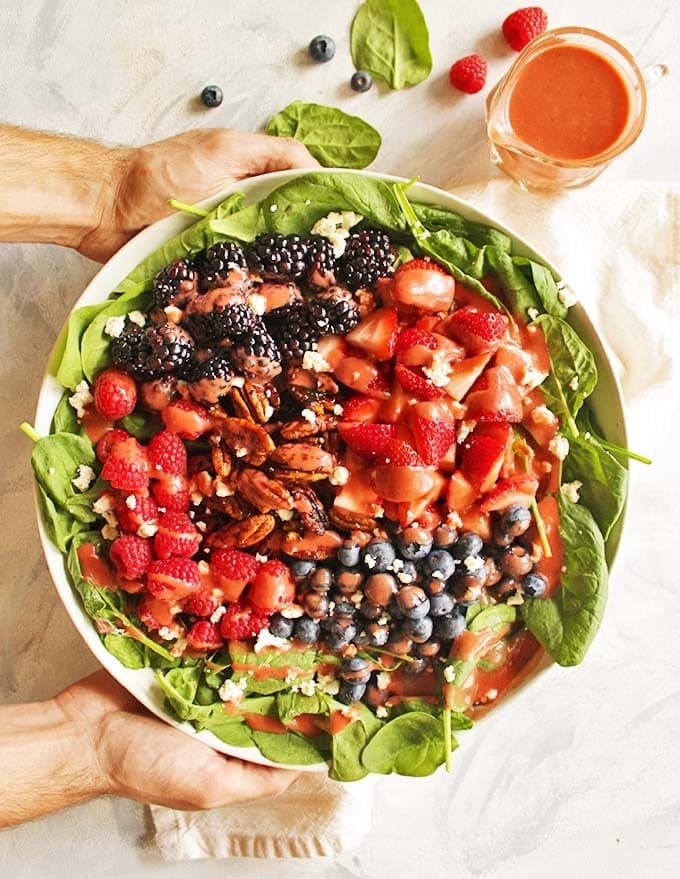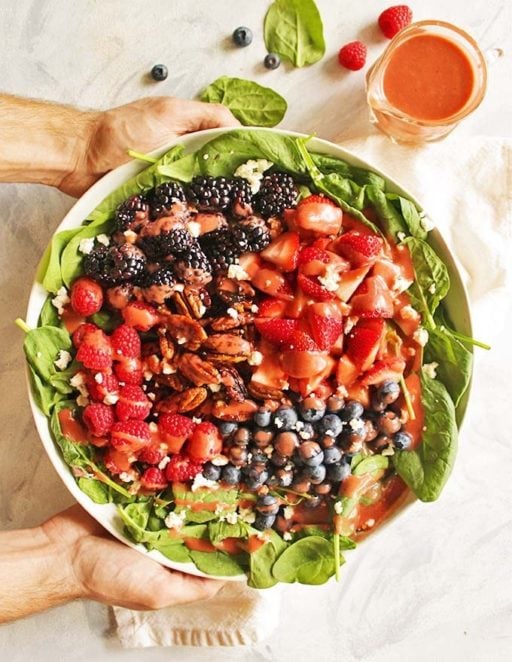 This salad represents an acai bowl more than an actual "healthy" salad; trust me, it's just as delicious!
14. Mediterranean Orzo Greek Salad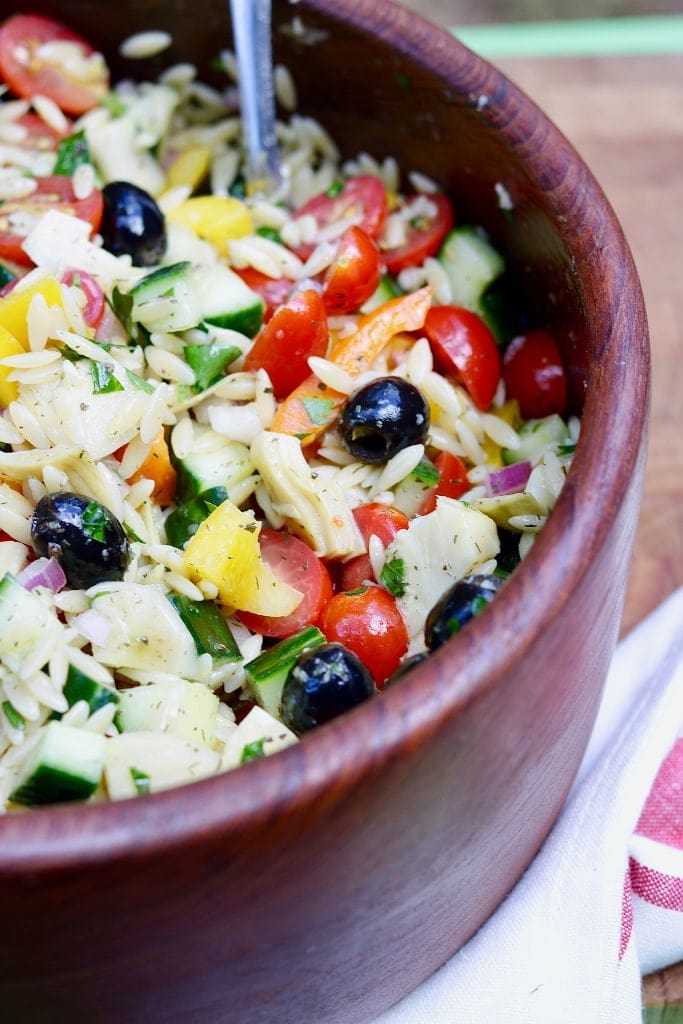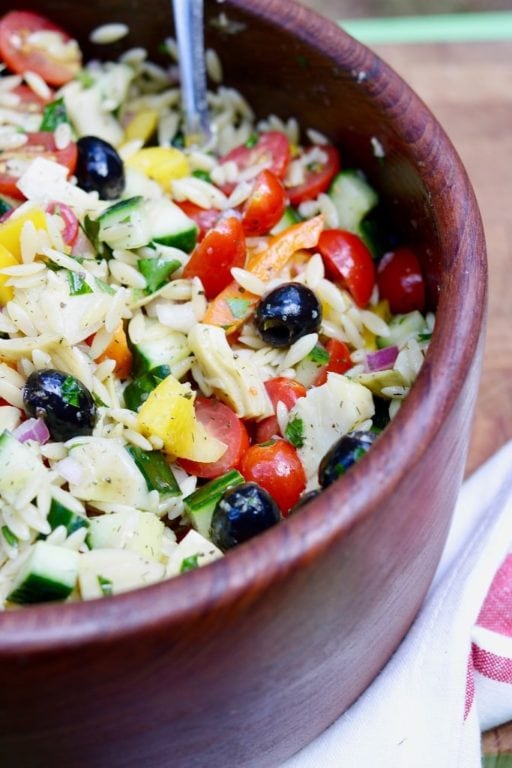 I LOVE orzo and the pasta is especially delicious (but healthy) in this salad. The dressing is amazing as well and 100% does not taste vegan.
13. Chickpea & Cucumber Salad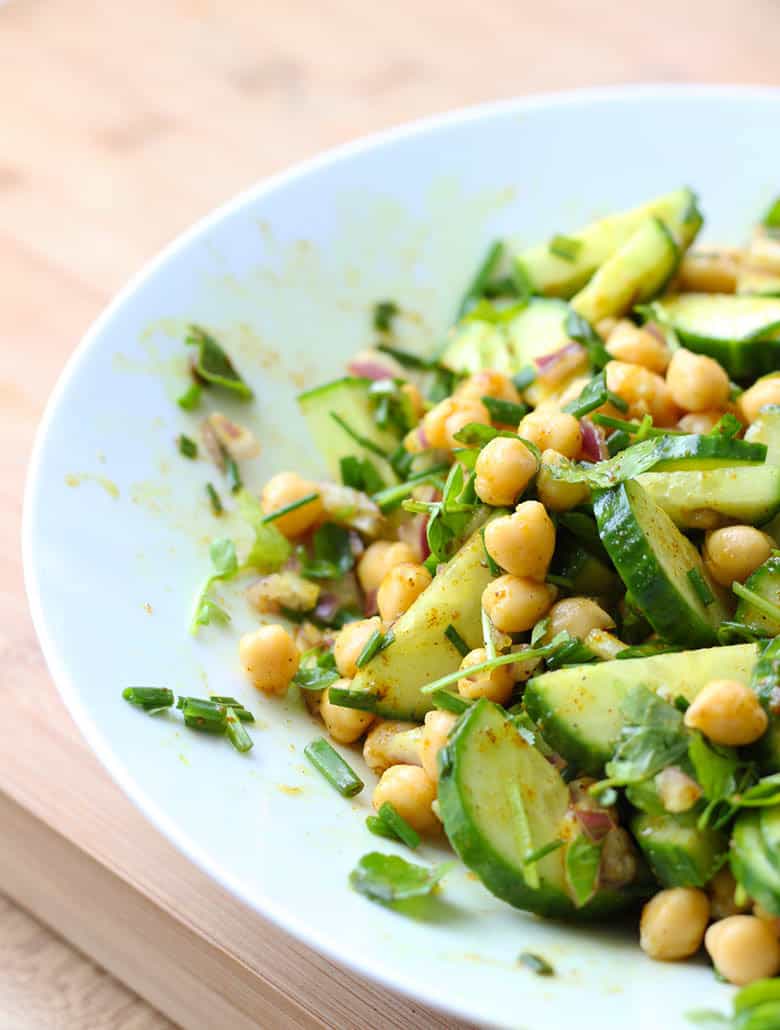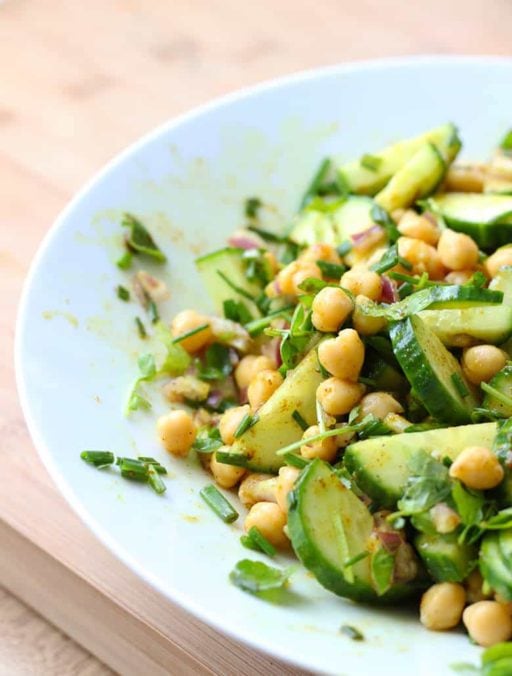 This protein bowl is absolutely delicious as both a main meal and a side. It only takes about 5 minutes to throw together!
12. Cucumber and Tomato Salad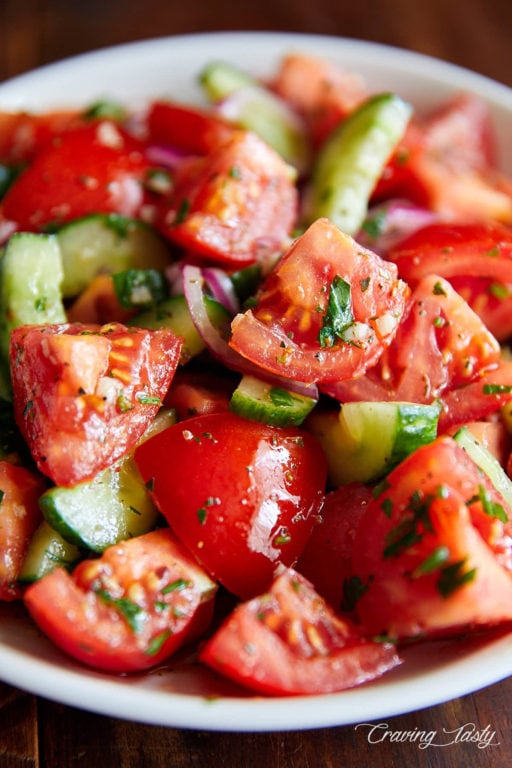 Ahh: cucumber and tomato salad. My Italian grandmother would throw this together every summer and I remember thinking that there's literally nothing tastier, especially after the juices sit for 30 or so minutes. This vegan rendition is especially yummy!
11. Greens & Artichokes Salad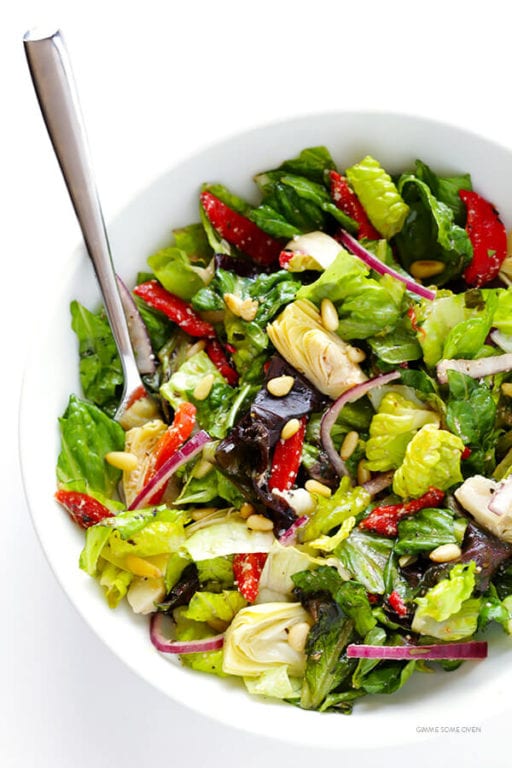 10. Sweet & Spicy Cucumber Salad
This is one of my favorite vegan salads to throw together as a quick side dish. It will work for anything from a cookout to a formal dinner!
9. Orange Spinach Salad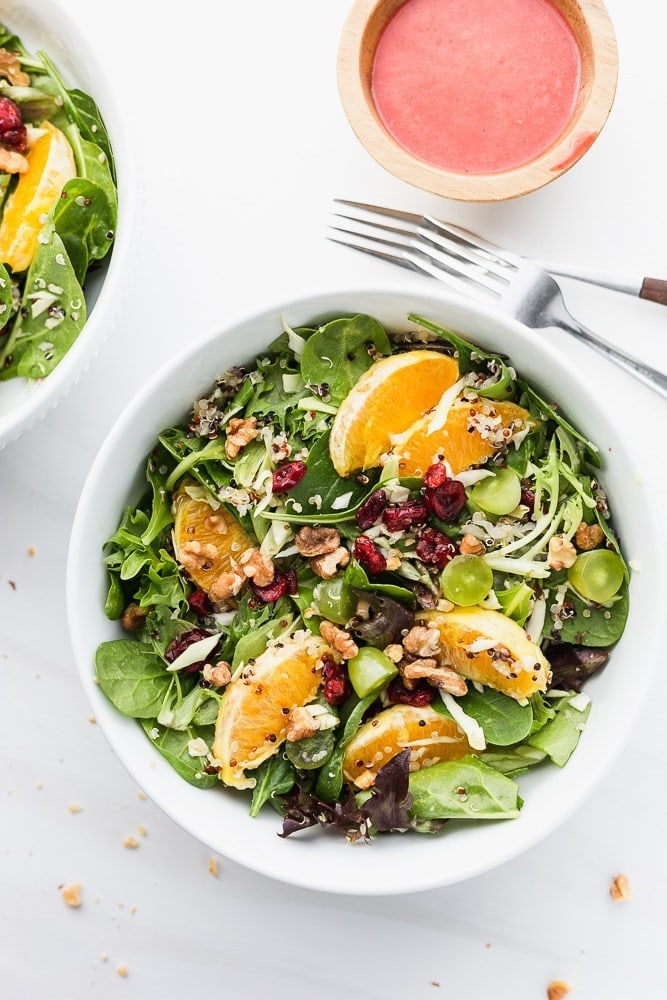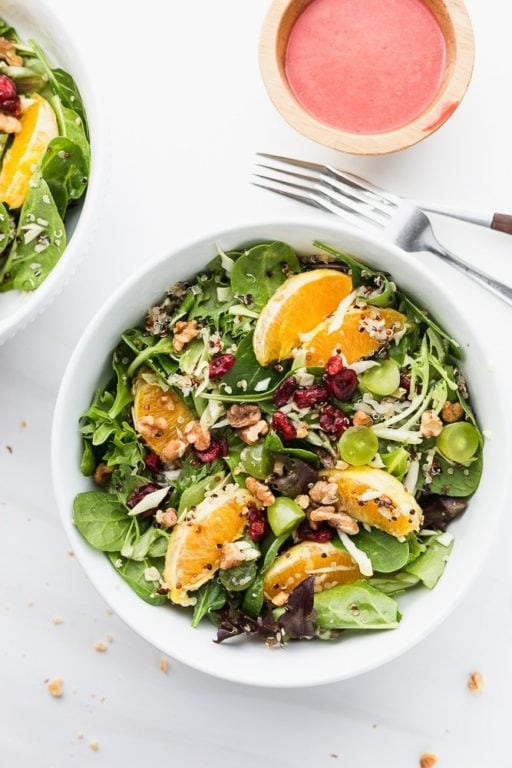 Oranges are always a great edition to a salad bowl and they're especially yummy when paired with nuts or anything crunchy.
8. Edamame Salad With Cilantro Lime Dressing
I've recently been eating a lot of cilantro after finding out how amazing it is for you; this bowl include it in a totally healthy but yummy way!
7. Mediterranean Quinoa Salad with Roasted Veggies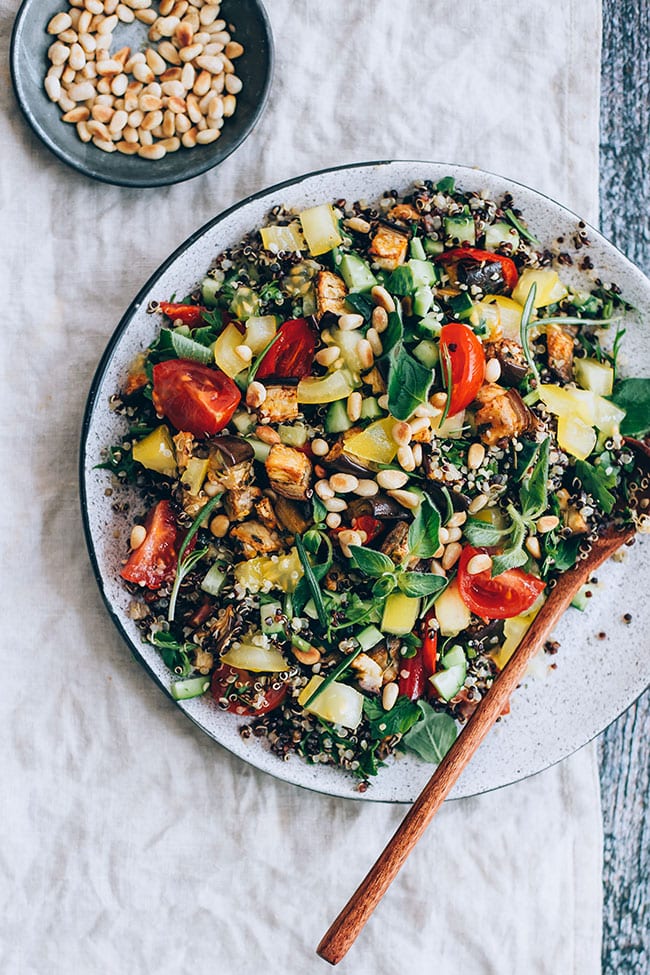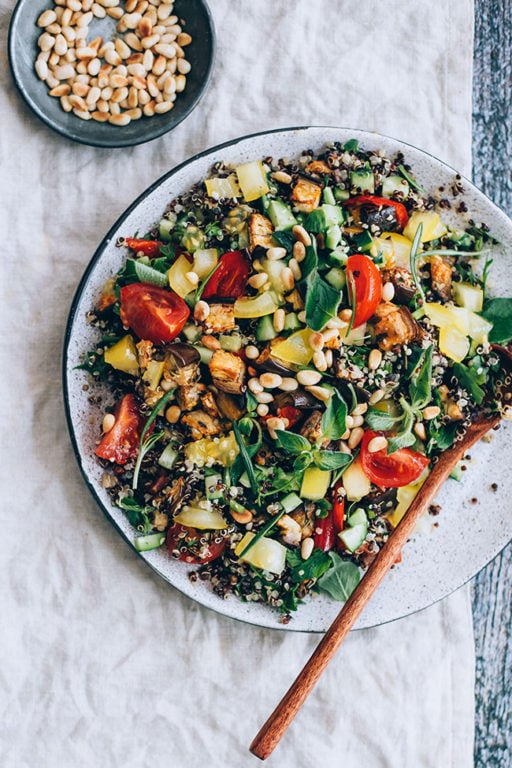 This tradition vegan salad recipe is on the warmer side (a perfect dish for the winter months) that will keep you full all day.
6. No Mayo Broccoli Salad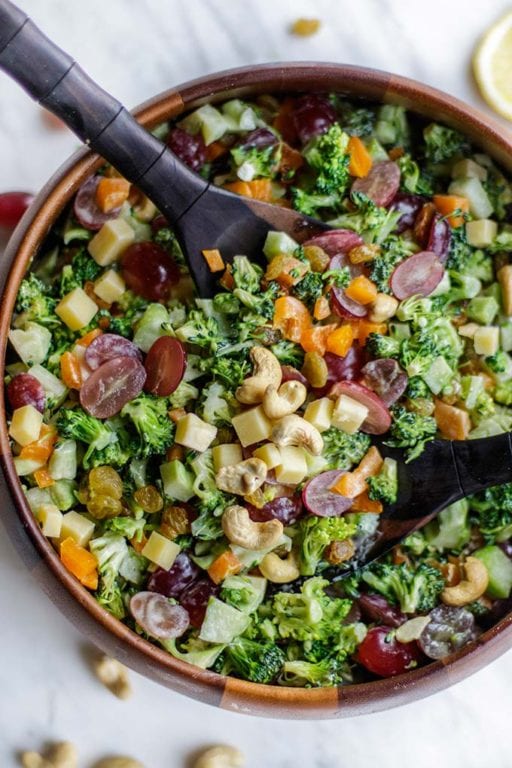 As a huge coleslaw fan, this salad is one of my favorites. It has the same flavors but is almost completely plant-based!
5. Lemon Herb Asparagus Potato Salad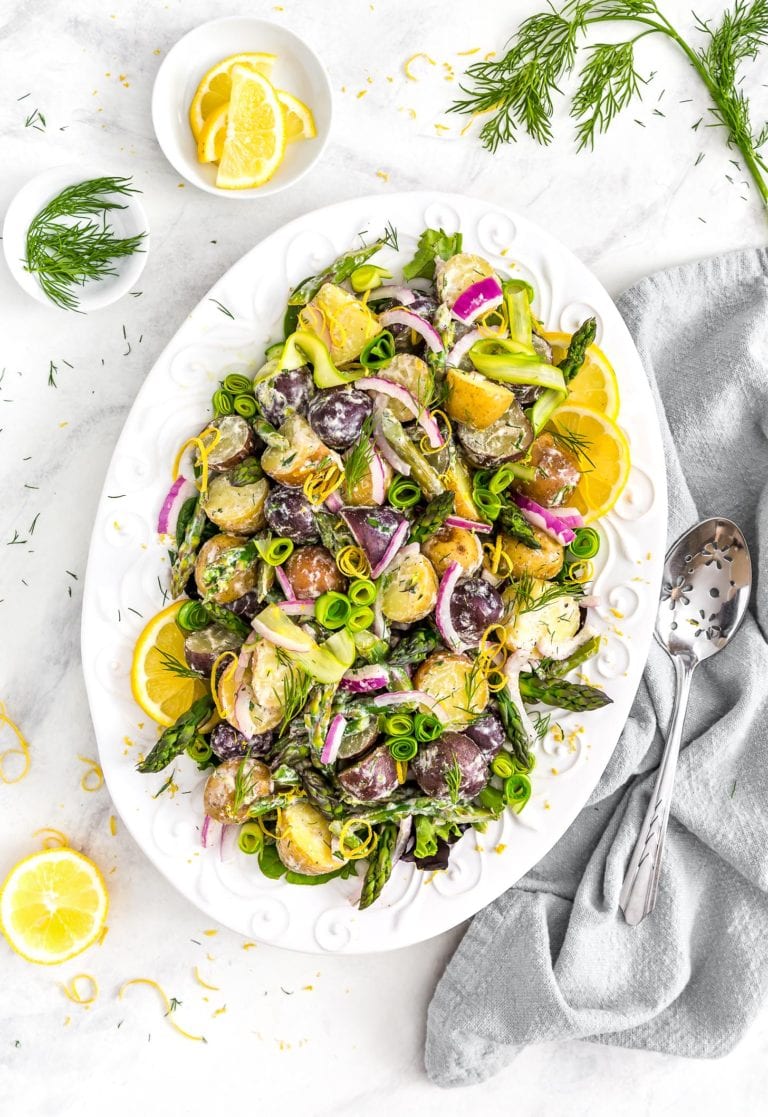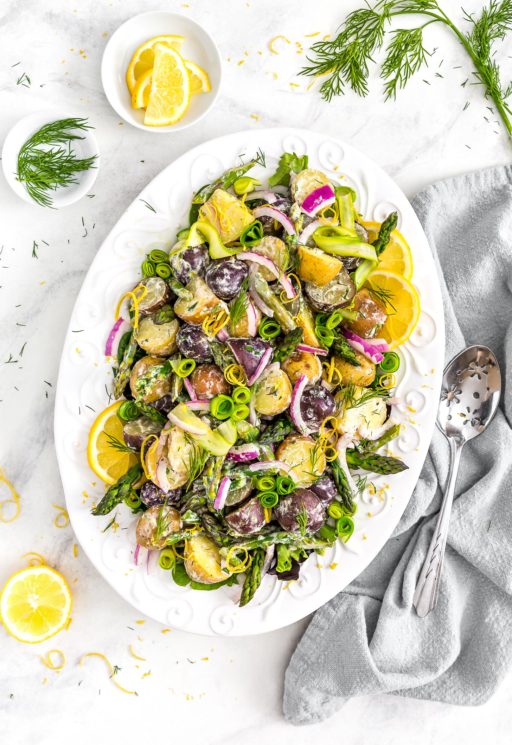 The lemon in this recipe gives it an added zing; it's so tasty I almost forgot it was a salad.
4. Summer Kale + Blueberry Salad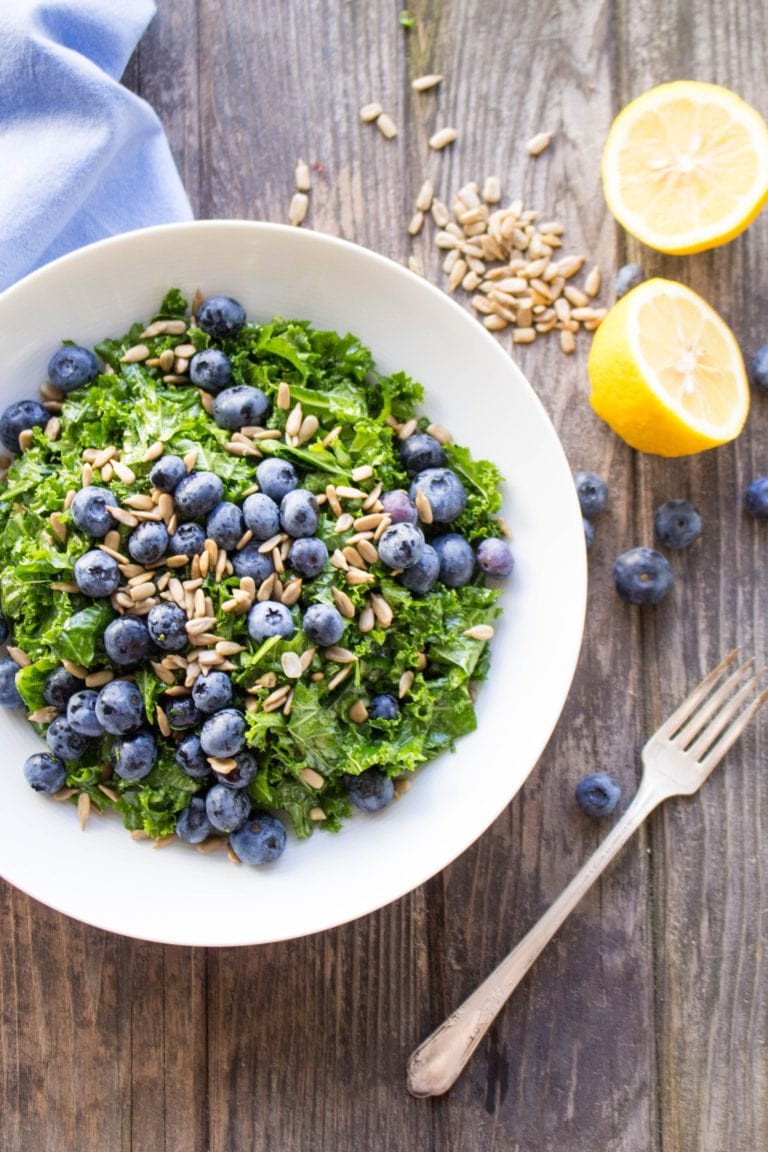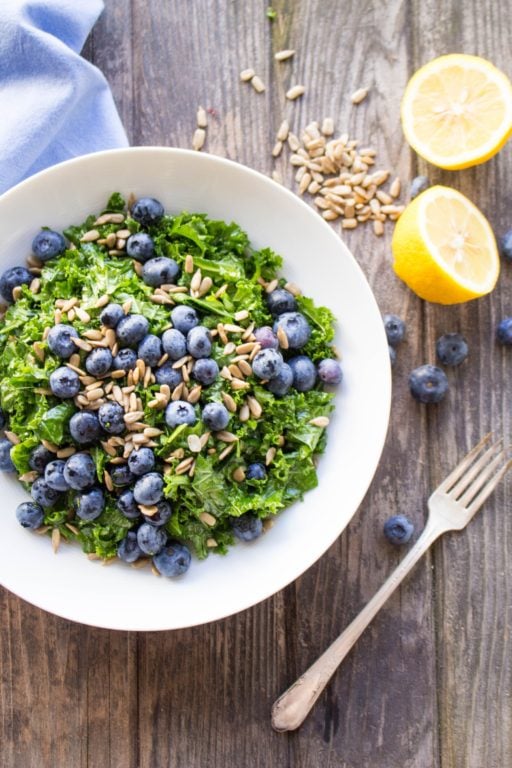 This is one of those rare vegan salads that only has a few ingredients, however it tastes like a well-thought out meal!
3. Peach Panzanella Salad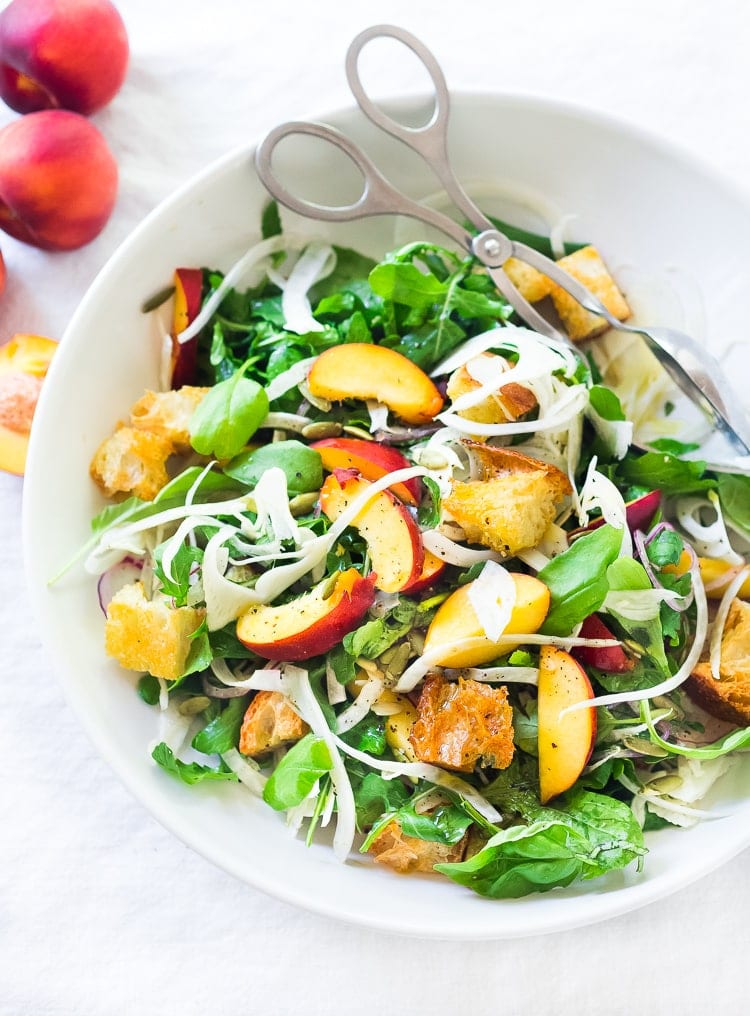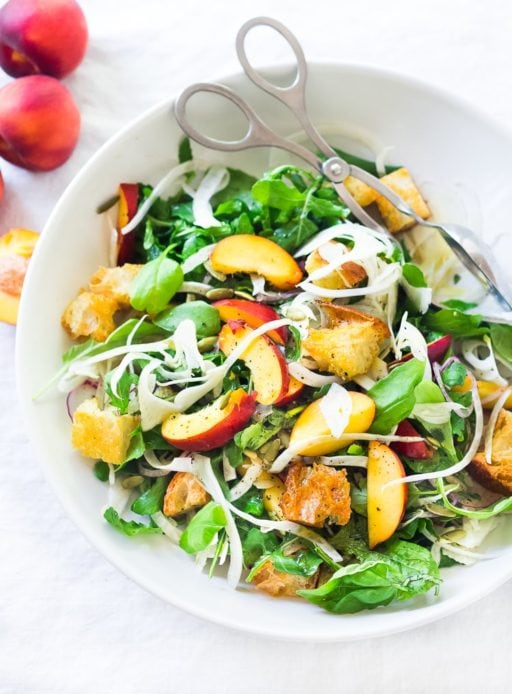 I'll admit it: this is my favorite salad on the list. The peaches are soft but the bread offers a nice crunch. It's healthy but offers a diverse range of food groups. And seriously, could it be any prettier?
2. Avocado Arugula Salad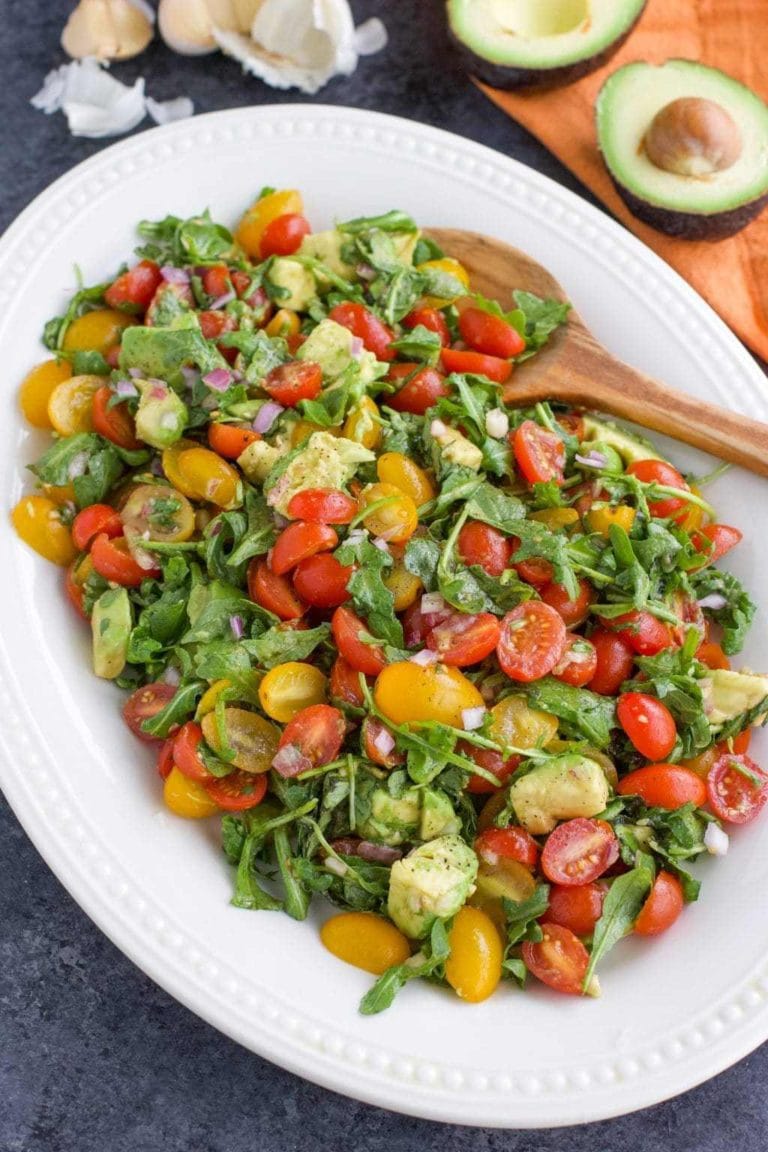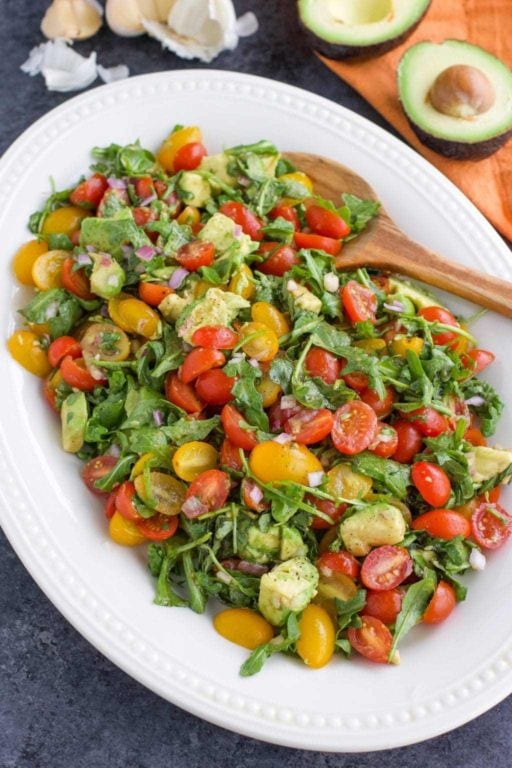 The avocado in this salad makes it so filling yet delicious. It's very similar to a bruschetta mix in salad form. I could eat it all day long!
1. Lemon Asparagus Salad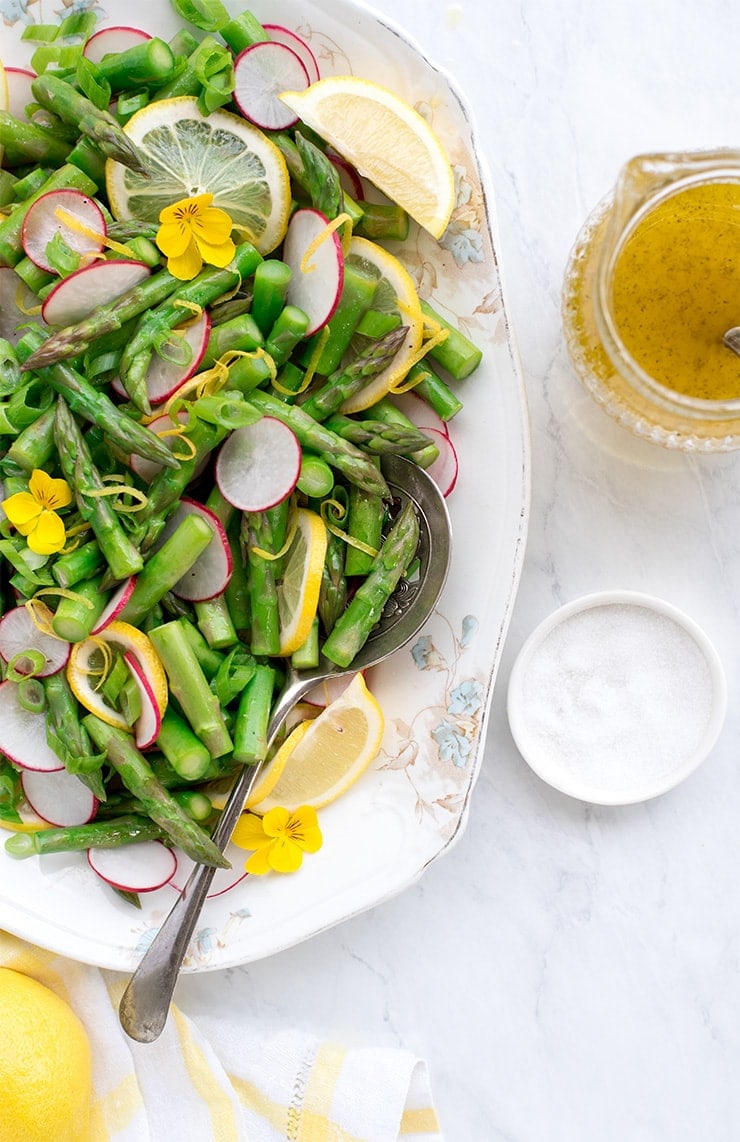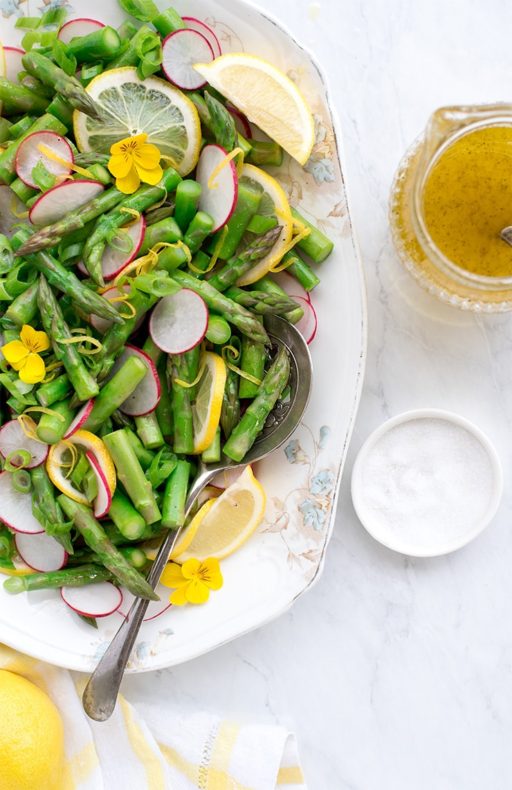 This vegan salad recipe works as a side dish or a main salad and is super tasty either way.
When planning out my meals for the week, I try to include a few different salads that have similar ingredients.
For example, I might buy blueberries, two types of greens, a few types of nuts, and then create multiple different salads with the same ingredients.
Vegan salads are pretty easy to add in while meal planning; they don't require a ton of ingredients and are pretty hard to mess up!
Give some of these salads a try and let me know what you think!