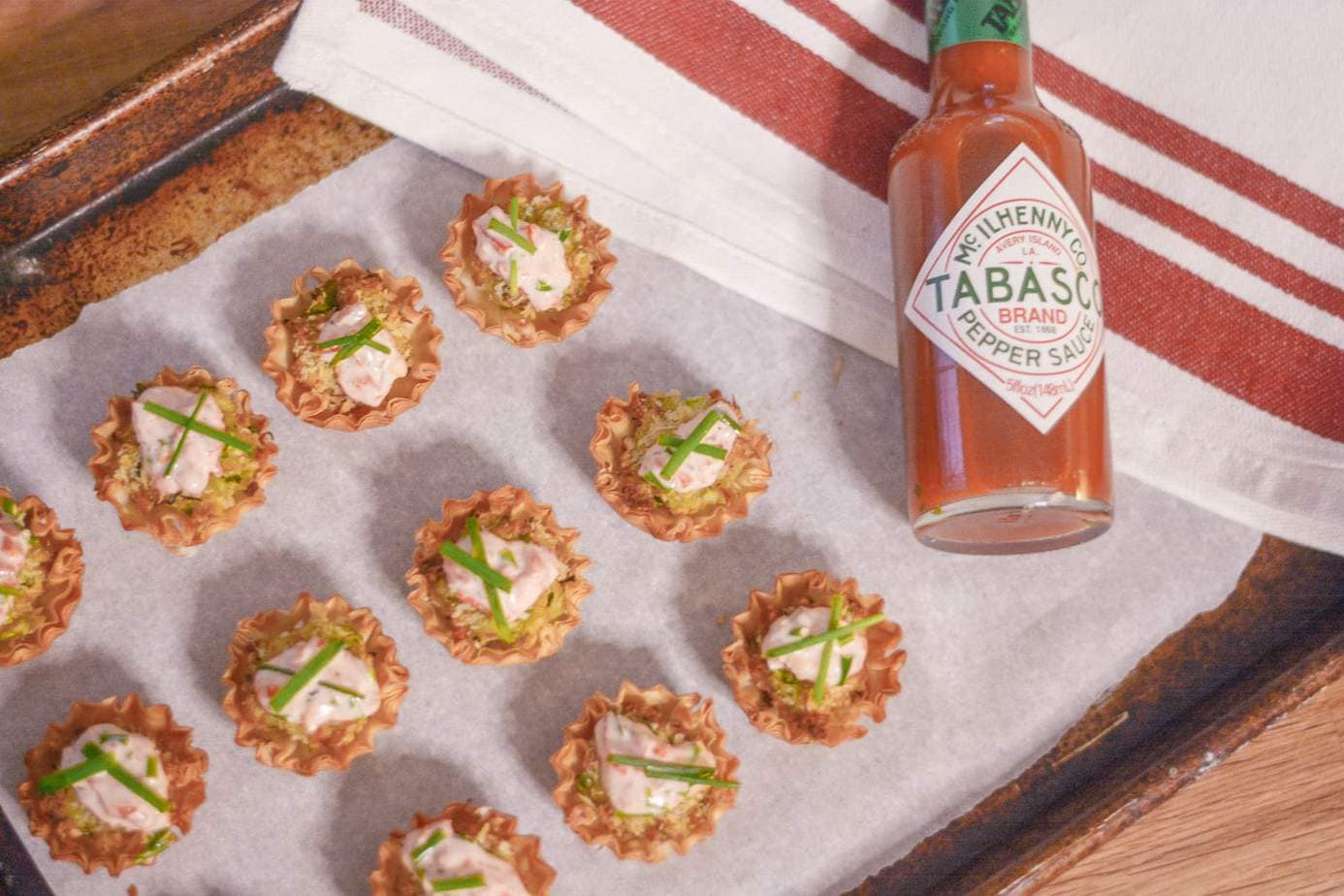 While I love throwing out a quick dip with chips or putting together a cheese board, I've recently wanted to created some new appetizers for the holidays that guests will enjoy.
A good appetizer is super underrated. Most guests will actually fill up on whatever is laid out (well before the main course comes out), and it's always such a fun surprise for someone to bite into a finger food and immediately love it.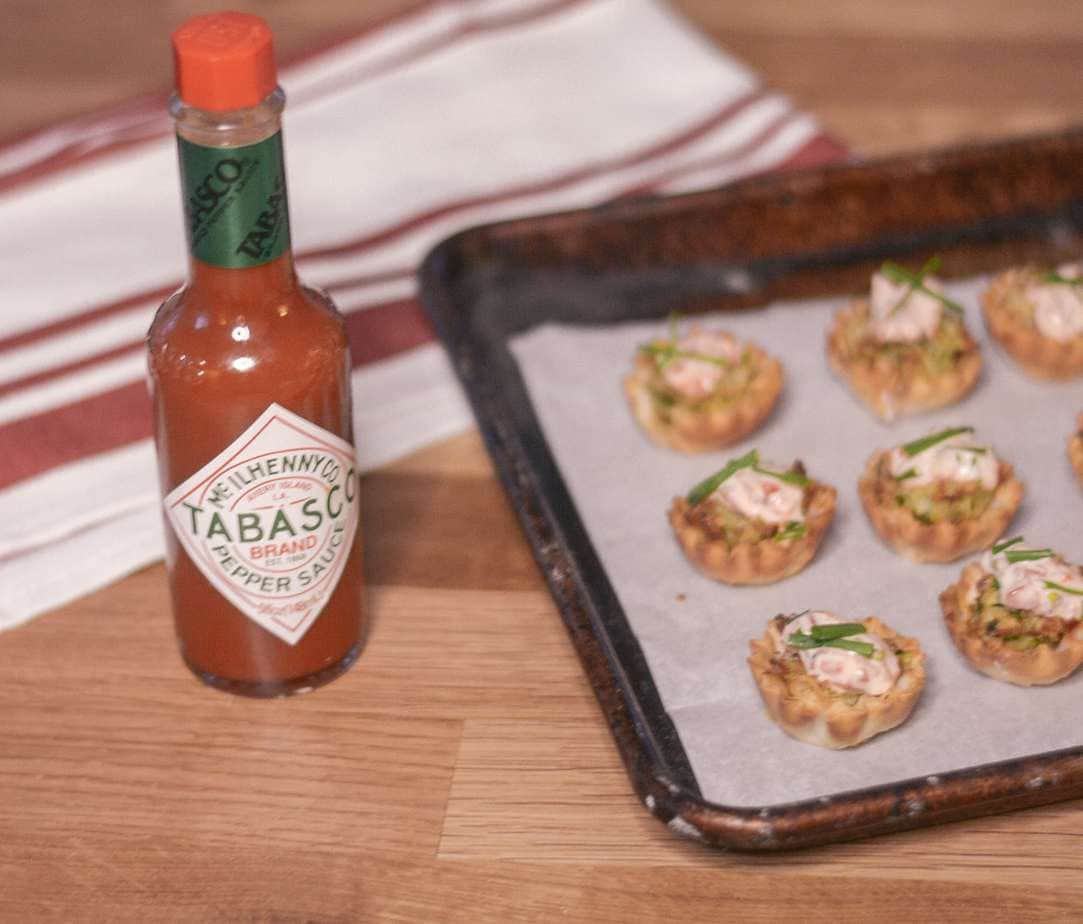 I decided to try out these Down East Crab Tartlets recipe because it's pretty easy to make and are something that most people won't be expecting. Although I don't do a ton of seafood appetizers, this is definitely my favorite out of the few I've tried and can be made any time of the year! Scroll to the bottom for the full printable recipe.
A lot of seafood appetizers can come out fishy or are dependent on what your store has, but this recipe is much simpler. I used canned crab meat (it was available right next to the seafood counter at my supermarket), not imitation crab, and it was a little pricey but tasted way better! If your supermarket has fresh crab, you could consider getting that (mine didn't). Fresh fish is better for all seafood appetizers!
I found these mini cups pre-made in the frozen section near the pie crusts and ready made pies. 12 cups came in one package (for the kind I got), but this recipe makes enough for 50-60 cups so I'd recommend getting enough boxes.
I used TABASCO® Pepper Sauce in this recipe to give it a little kick and it definitely made the dish. It would have been pretty bland without it. TABASCO® would be great with lots of different seafood appetizers! My store only had one flavor, but TABASCO® Chipotle Pepper Sauce or Green Jalapeño Sauce would be a great addition and add a different flavor as well.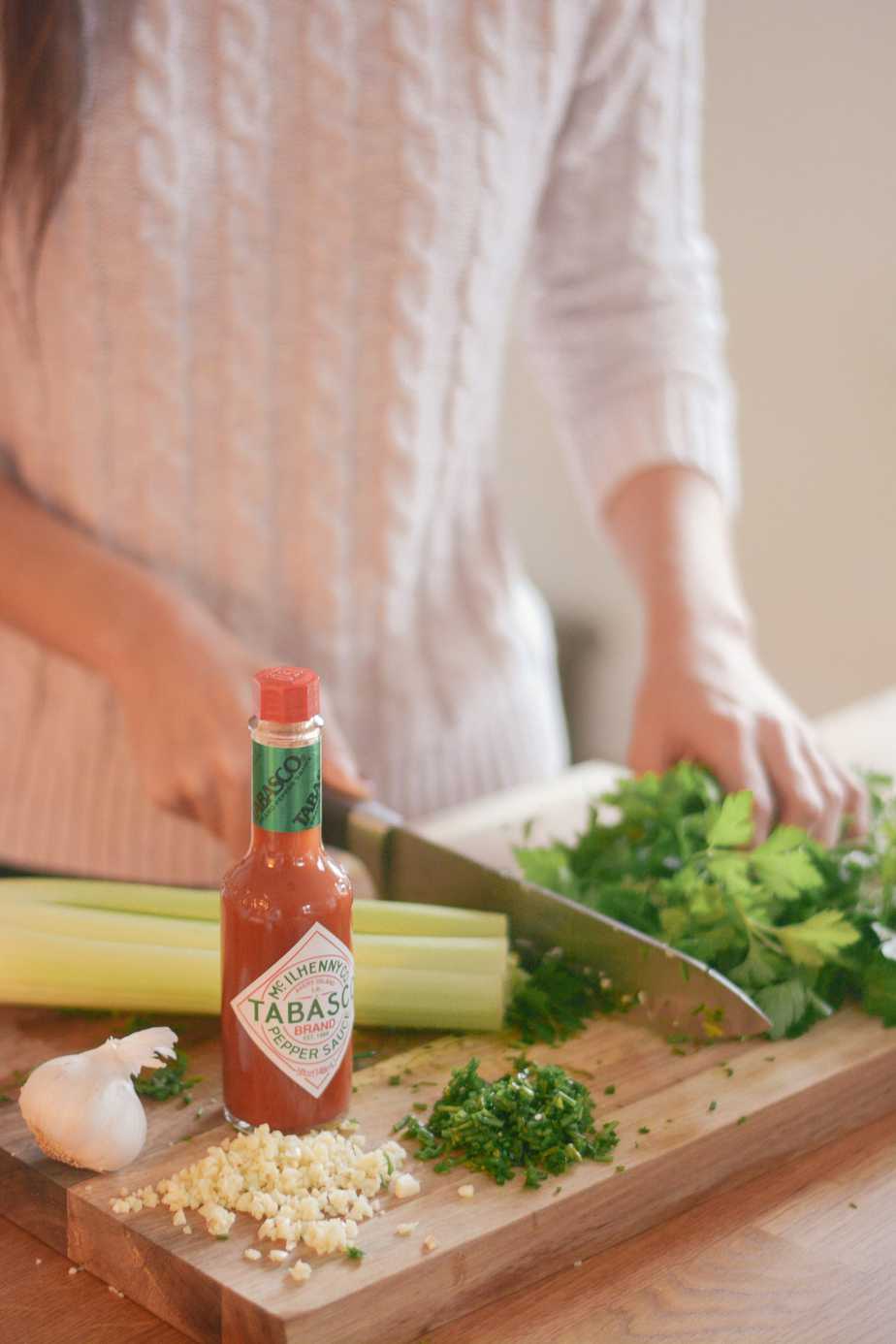 TABASCO® Sauce is actually the one sauce that can be found anywhere in the world and goes with literally anything. It's one of my favorite ingredients to have on hand if a dish is tasting a little plain! This year is actually the 150th anniversary TABASCO® so I thought I'd add a little kick to these crab tartlets to celebrate. Every bottle comes out of Avery Island, Louisiana (pretty close to where my sister goes to school so it makes sense why she puts it on almost everything).
There's lots of different flavors, so TABASCO® can go with almost every dish and appeal to everyone. The Original Red Sauce that I used is made with three ingredients: aged red peppers, salt, and distilled vinegar. It tastes really fresh and simple, so it can be used in just about any food and drink. It's also non-GMO, gluten free, and has zero calories. I especially love how it enhances any dish without overpowering it (a few drops make all the difference).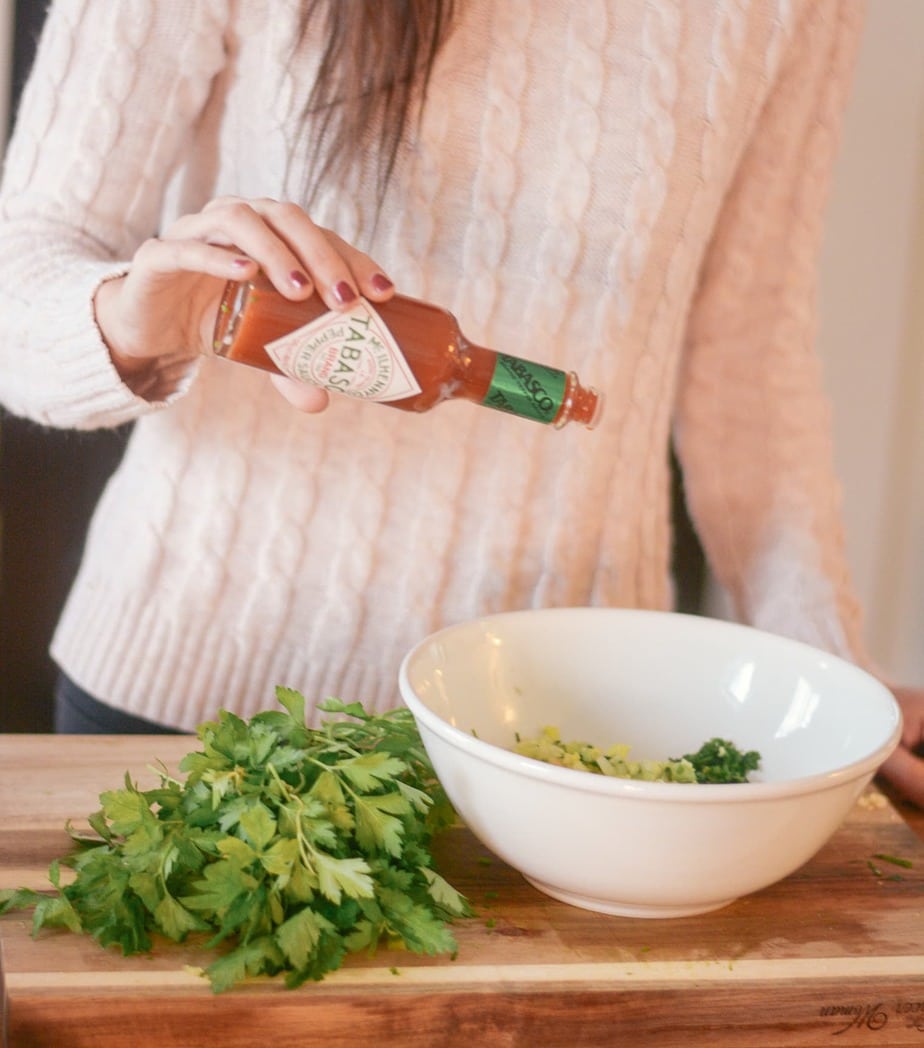 For any appetizer that you can dip, I like to set out a few bottles of TABASCO® so that guests can personalize their own plate. It's a great condiment to have around the holidays!
If you're looking for gluten free seafood appetizers, you could easily eliminate the puff pastry and use gluten free breadcrumbs in this crab tartlets recipe. It's super easy to make both batches at once!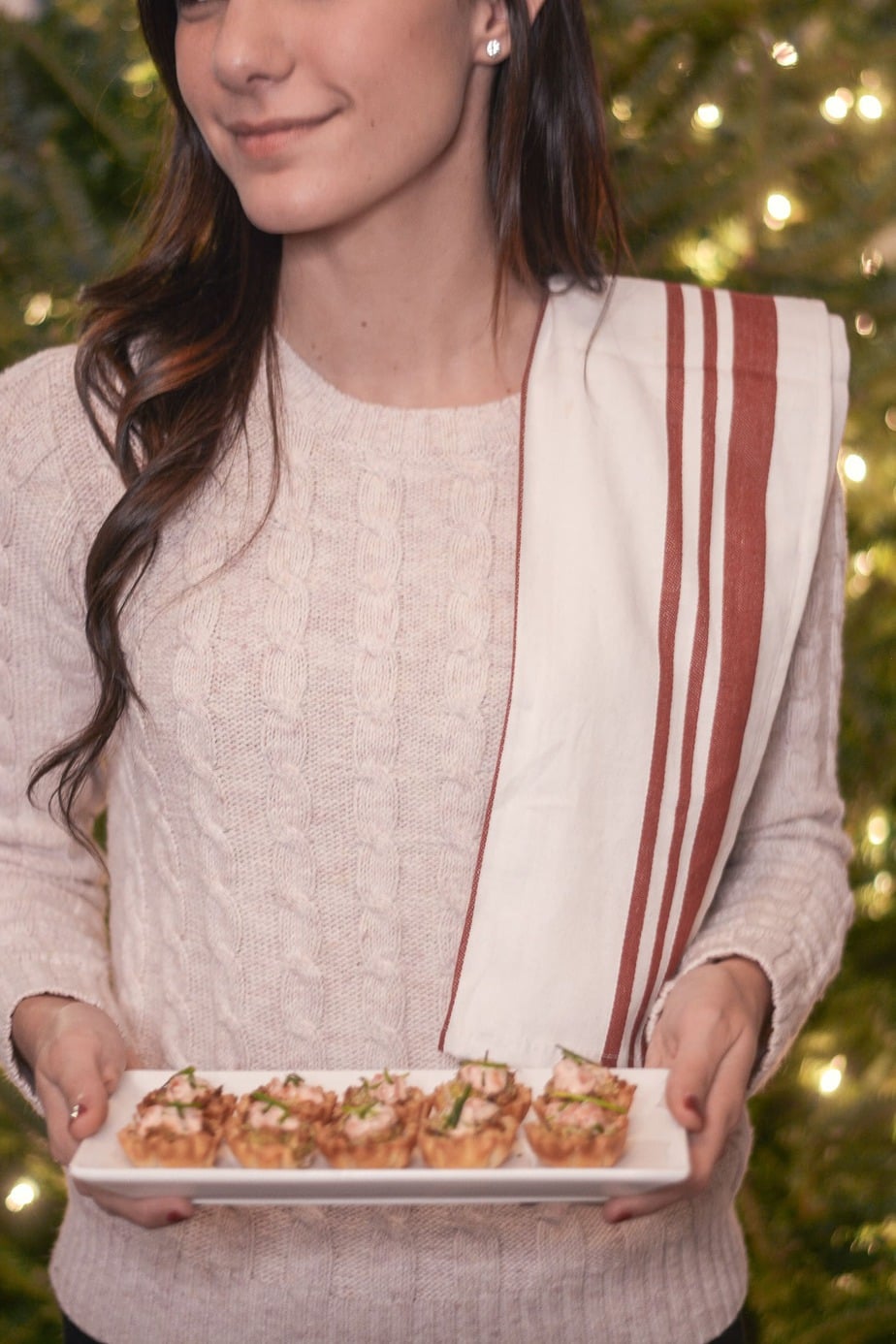 The aioli on top made a world of difference! I actually used a little TABASCO® in that as well, and it offset the flavor of the crab enough without overpowering the dish. Click here to get $1 off any bottle that's 5oz or larger bottle through 12/31!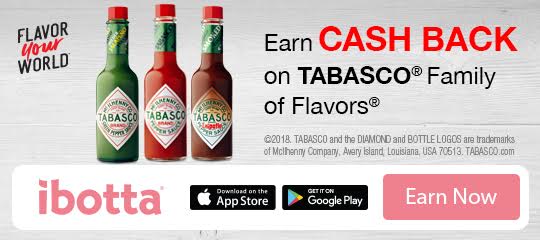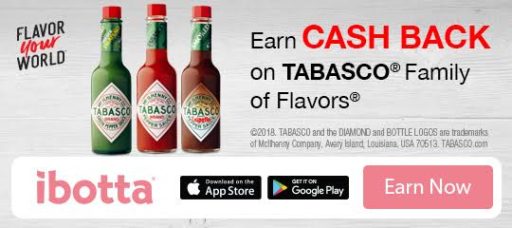 If you're looking for an easy but unique appetizer, give these a try!
Down East Crab Tartlets
Crab Tarlets Ingredients
1 1/2 cups white crab meat
1/4 cup mayonnaise
1/4 cup minced fresh chives
1/4 cup chopped celery
1 large egg
1/8 teaspoon TABASCO® Original Sauce
1 cup panko bread crumbs
4 packages pre-made pastries
2 pieces of fresh chives
Pepper Aioli Ingredients
1/3 cup mayonnaise
1/4 cup chopped roasted red peppers ((from a jar is better))
1 tablespoon minced fresh chives
2 teaspoons lemon juice
1 teaspoon minced garlic
Combine celery, minced chives, 1/4 cup mayonnaise, egg, and TABASCO® sauce in a bowl. Mix well.

Add crab and panko crumbs. Stir gently.

Place pastry puffs on a tray. Fill the puffs with the mixture to the top and place into the oven at 475°. Bake for 10-15 minutes or until the pastries are browned (they burn easily).

While the crab tartlets are baking, mix 1/2 cup mayonnaise, 1/4 cup chopped red peppers, 1 tablespoon minced fresh chives, 2 teaspoons lemon juice, and 1 teaspoon minced garlic into a small bowl. Mix well.

Serve the crab tartlets warm with a spoon-sized dollop of the pepper aioli on top and two 1/2 inch cut scallions.
I found the TABASCO® for this recipe at my local Market Basket in the condiments aisle.