Dark academia is huge right now (thanks TikTok!) but I've always loved the scholarly look. Not only do I secretly want to live in Harry Potter's London, but I find that there's something so classic and cozy about dark academia.
Today I'm rounding up my absolute favorite dark academia hairstyles!
Dark Academia Hairstyle Trends:
First of all, dark academia hair is generally natural. You don't see a lot of stick straight hair; curly is preferred.
There's a lot of wavy or curly dark academia hairstyles that are pretty plain. The hair is simply worn down. There are, however, a few other hairstyles that are popular as well.
You'll notice that the half-up hairstyle is hot in dark academia, especially if you use a ribbon or clip. You can either leave your hair natural or curl it and run a brush through it, depending on your natural texture.
The messy bun and low ponytail are both in as well. Remember, you're dressing academic, so you want to stay professional without being too aggressive.
I also love the long braid look if dark academia is your style. You can either do a french braid or a regular braid; both are pretty.
If you've watched Normal People (which I highly recommend by the way – it was amazing!) then you probably know that heavy bangs are in. This is pretty consistent in the academic world; something about bangs are very old-school and British. I included lots of dark academia hairstyles that showcase bangs below.
Related: The Ultimate Dark Academia Aesthetic Starter Pack
Dark Academia Hairstyle Inspiration:
Here are my favorite 40+ dark academia hairstyles!
Low Pony: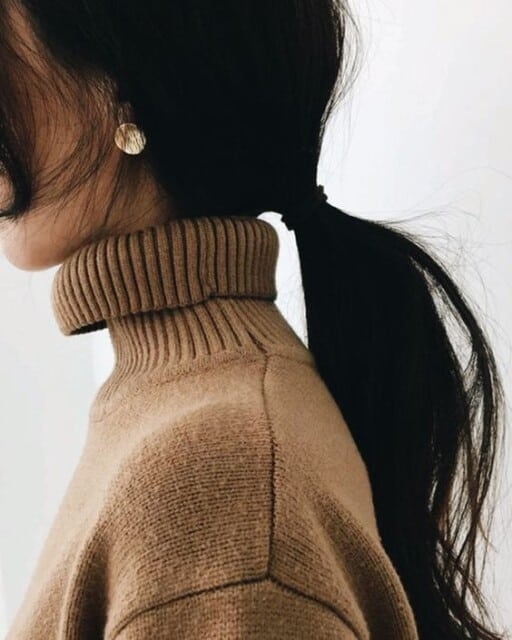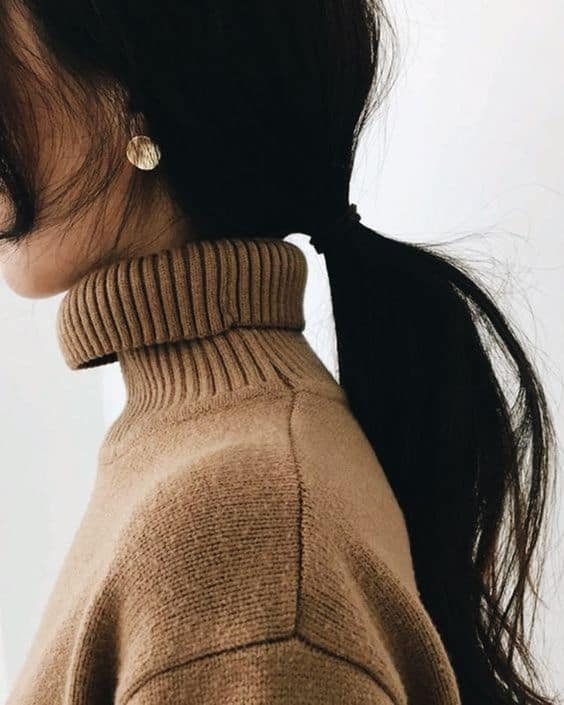 Half-Up Ribbon: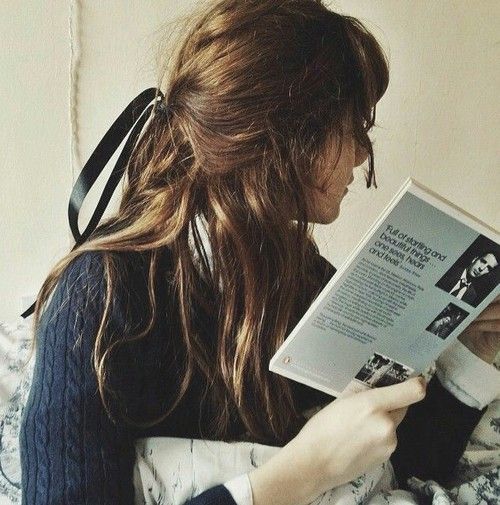 Related: 20 Different Types Of Bangs For Every Hair Texture & Face Shape
Low Flip: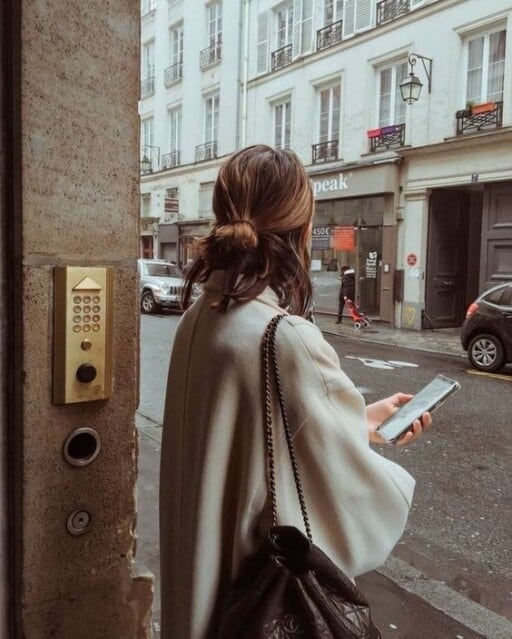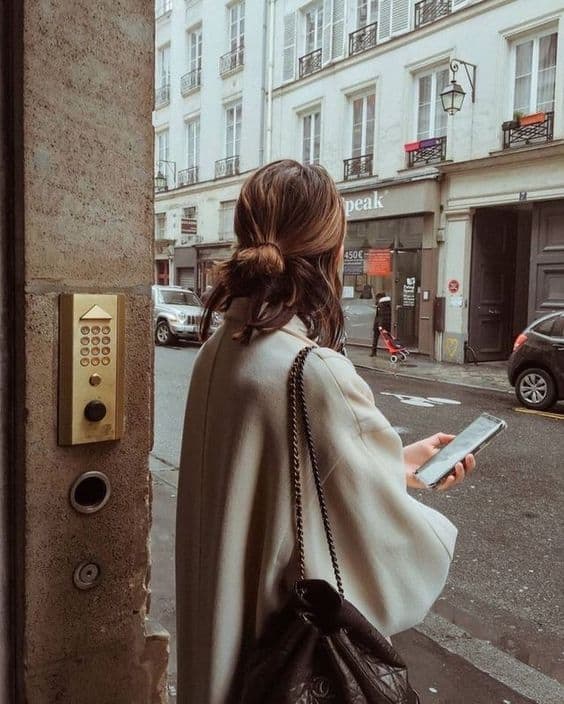 Pony With Ribbon: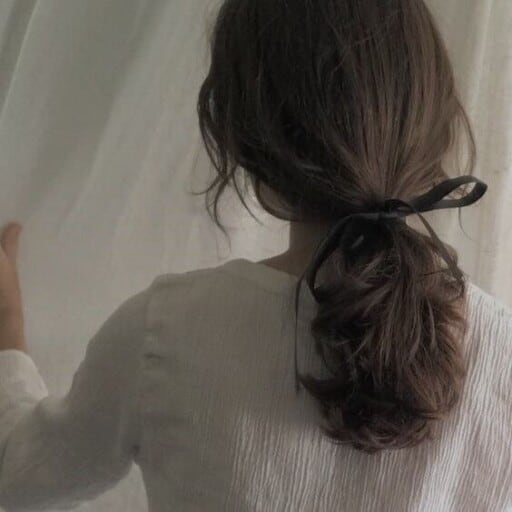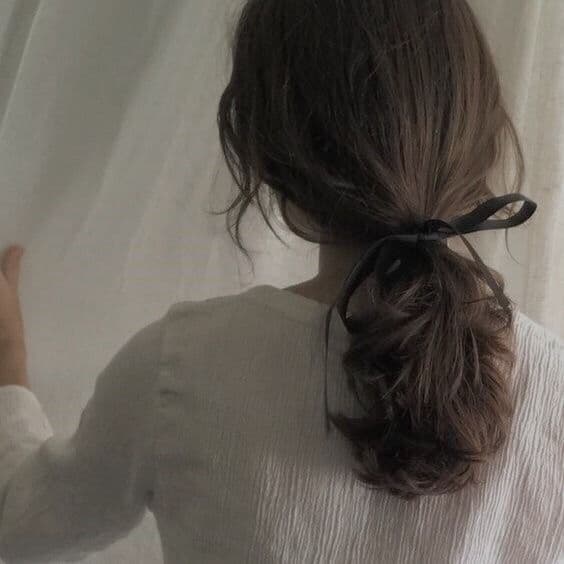 Half-Up Hair Scarf: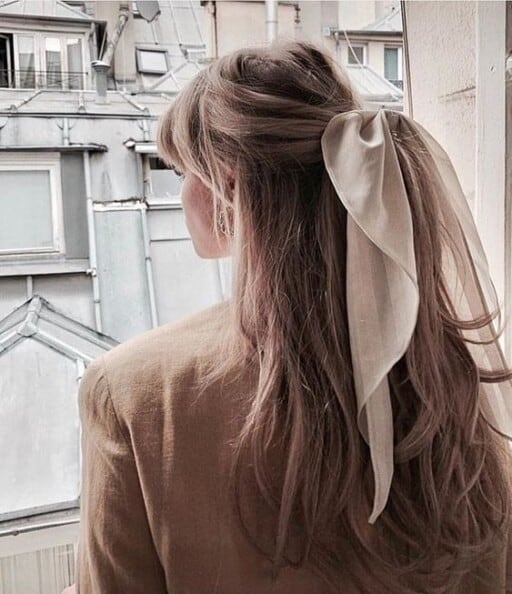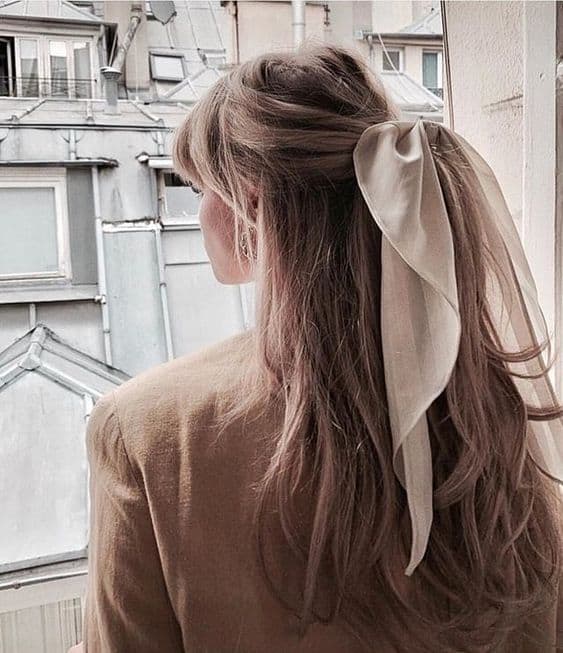 Related Posts:
Double Buns: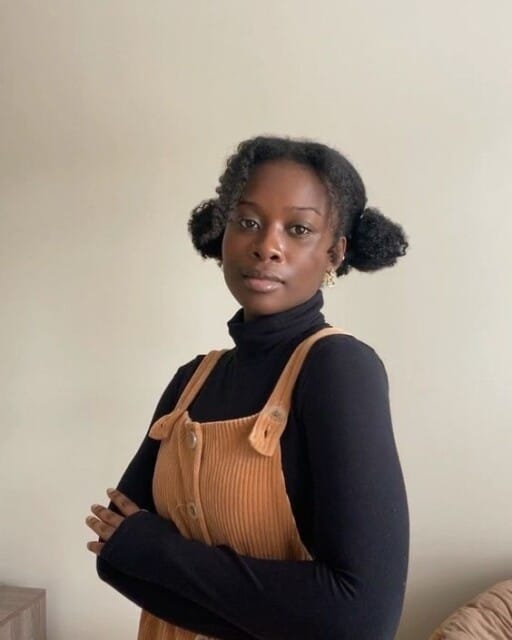 Half-Up Clip: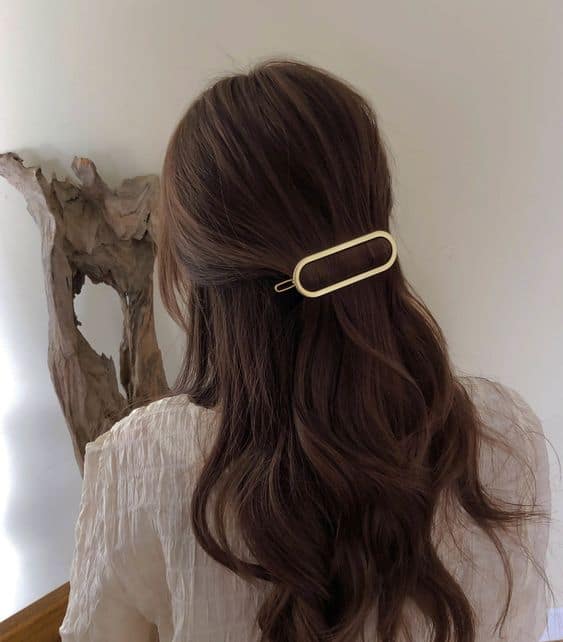 Low Pony Scrunchie: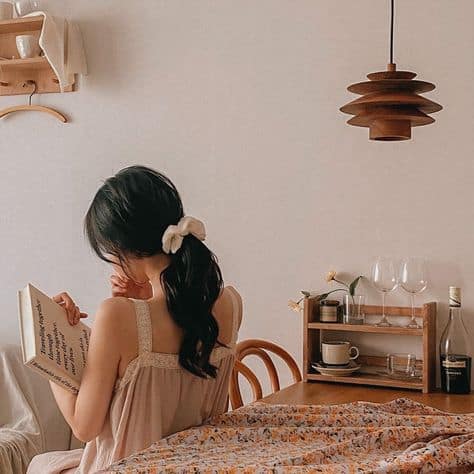 Pony/Braid Bow: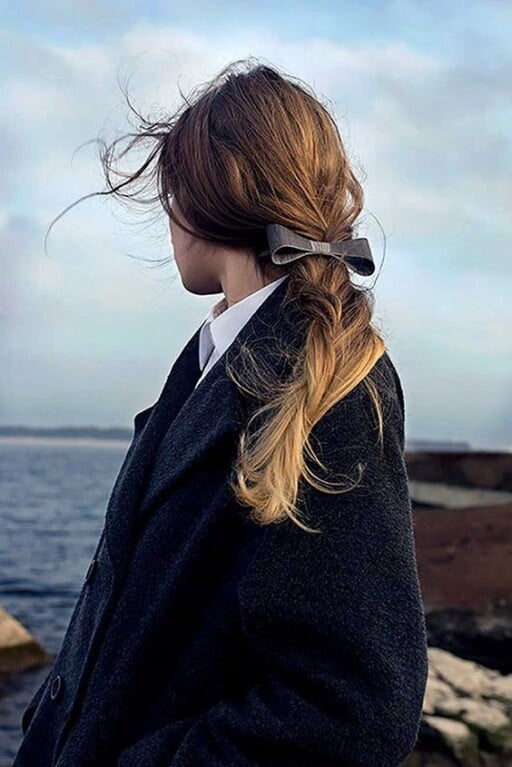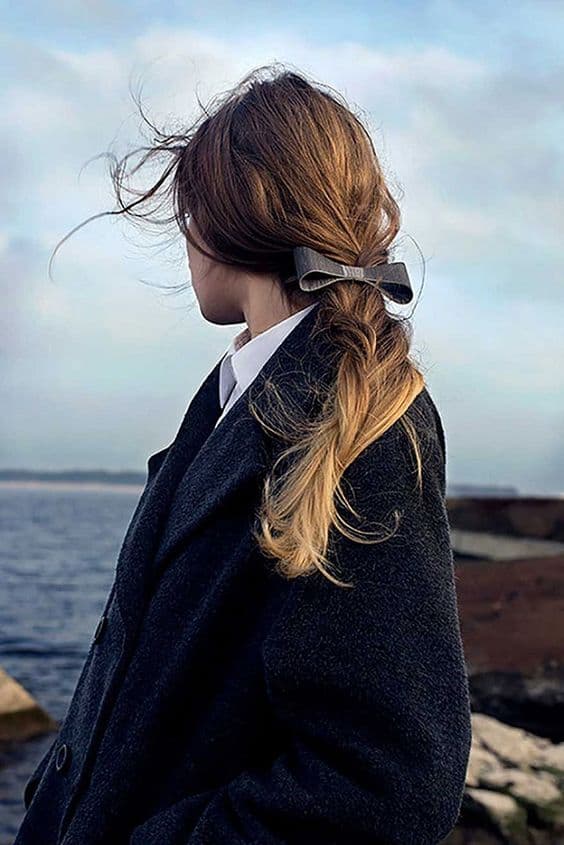 French Braid With Bow: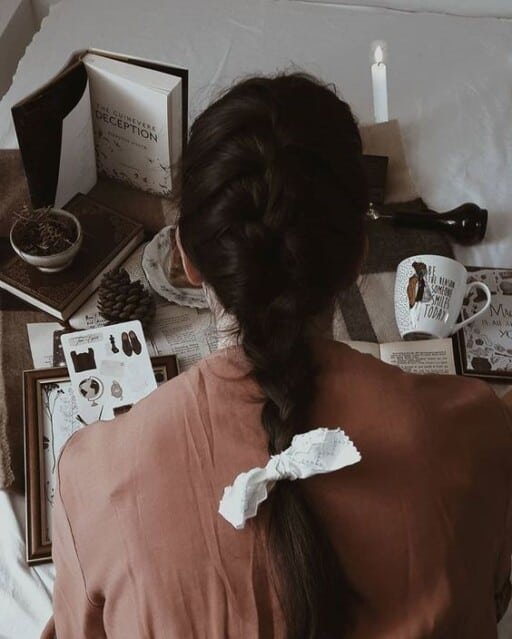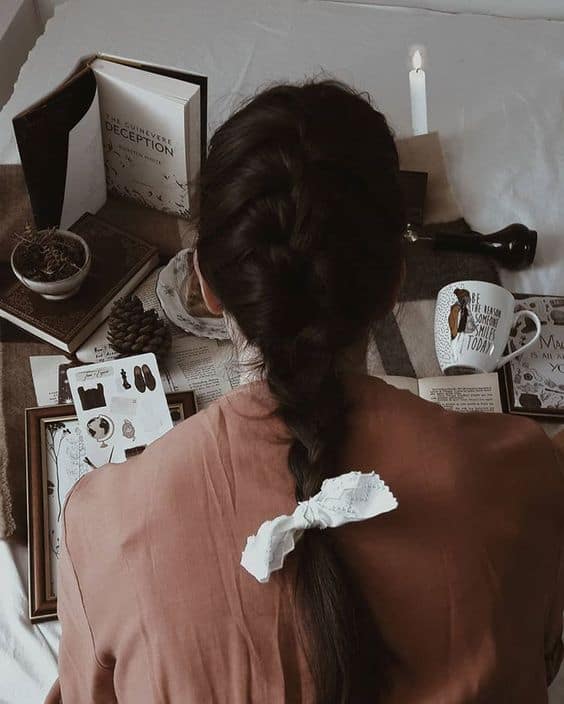 Natural Bangs With Beret: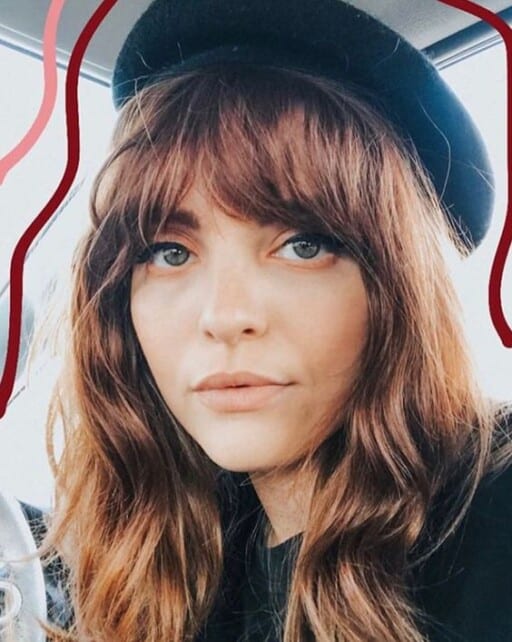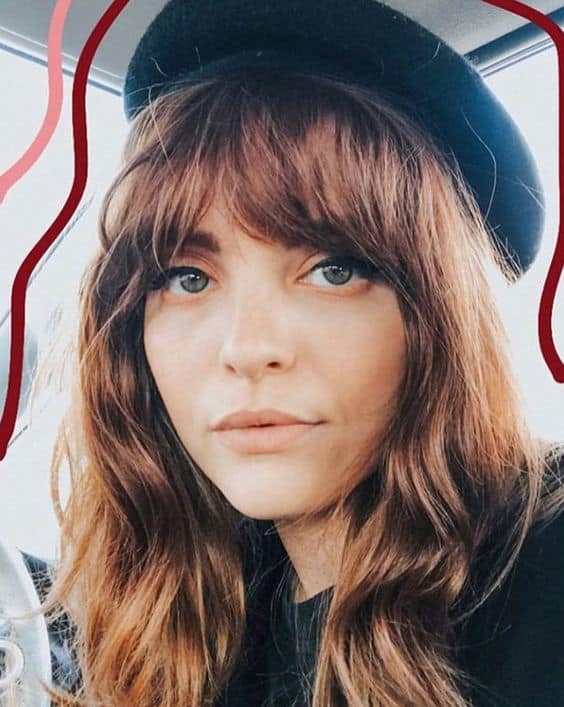 Half French Braid:

High Knot:

High Pony:

Natural Waves:

Choppy Bangs:

Middle Part Straight:

Straight Half Up Bow:

Low Scrunchie Bun:

Half Up Bow:

Two Messy Braids:

Half-Up With Clip:

Messy/Natural:

Curled With Bangs:

Half-Up With Claw Clip:

Romance Curls Half-Up:

Curly Braid With Bow:

Flipped Ends With Bangs:

Low Pony With Hair Tie:

Twisted Half-Up With Bow:

Double French Braid Bun:

Low Chic Bun:

Curled Half-Up:

Neat Braid With Ribbon:

Low Messy Bun:

Half-Up Natural Curly With Velvet Bow:

Messy Natural No Part:

Natural Flat Bangs:

Natural Bangs Half-Up:

Low Pony With Designer Ribbon:

Half-Up With Skinny Ribbon:

Natural Curly:

Half-Up Side Braids:

Full Updo With Claw Clip:

Half-Up With French Braids:

Half-Up With Vintage Clip:

Blow-Dried With Bangs:

Low Pony With Brown Hair Scarf:

Natural Curls Up:

Half-Up With Lace Ribbon: