Even though many of us are working from home nowadays, we still have to look the part, at least from what our employers can see on camera!
I love being able to wear my leggings and throw on a professional blouse and sweater. I also enjoy doing my hair and makeup so I feel ready for the day!
Whether you work at home or at your place of employment, you probably enjoy looking at least somewhat nice. We all like to be comfy but still feel put together.
Today I'm sharing my favorite super easy work hairstyles! All of these hairstyles can be done on natural hair (if you prefer) and take very little time.
These hairstyles are also all super professional so they will come in handy no matter what you do for a living!
Work Hairstyles:
Here are my favorite 30+ hairstyles for work.
Feel free to save any of these to your phone if you want to reference them later. Enjoy!
33. Bun With Bow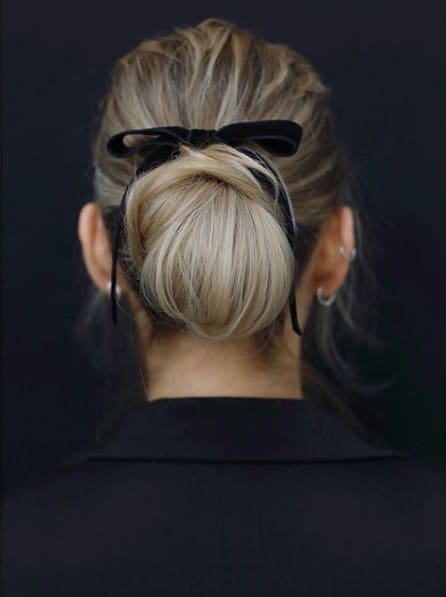 This one of the easiest work hairstyles to do! I believe that this bun is done with just an elastic, but the addition of the black bow really makes this work hairstyle stand out.
Related: 40+ Dark Academia Hairstyles For All Hair Types
32. Twist Bun With Gold Clip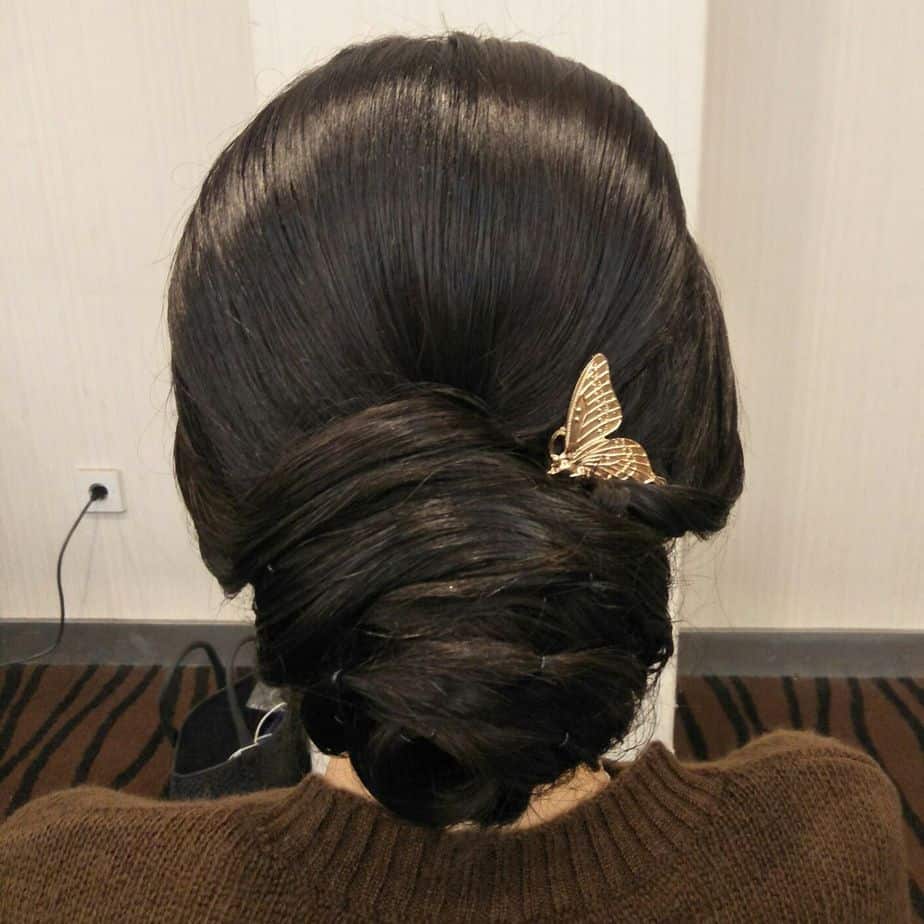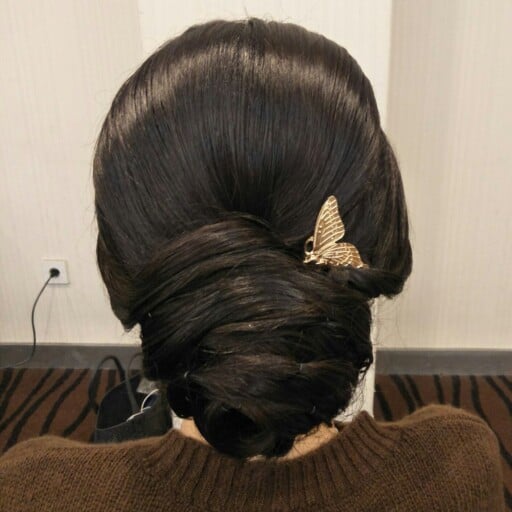 This is one of the more complicated work hairstyles because the bun is twisted, but there are plenty of videos on YouTube that can show you how to accomplish this.
I really love the addition of the gold clip! I think that having a few hairpieces on hand can really up the ante when you're deciding on work hairstyles.
31. Velvet Headband Work Hairstyle

This is another hair piece that's perfect for work hairstyles! Although I absolutely love this velvet headband, any headband will work well to add something extra to your hair.
30. Straight Ponytail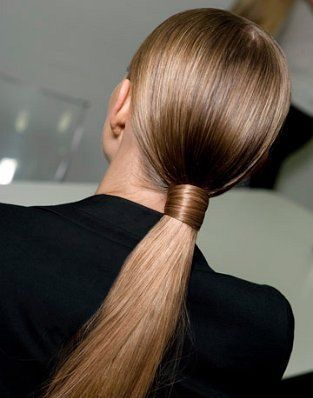 This ultra-sleek ponytail calls for straight hair before you even put your hair into this hairstyle. Wrap an extra strand around the ponytail for an extra complete hairstyle.
29. Low Braided Crown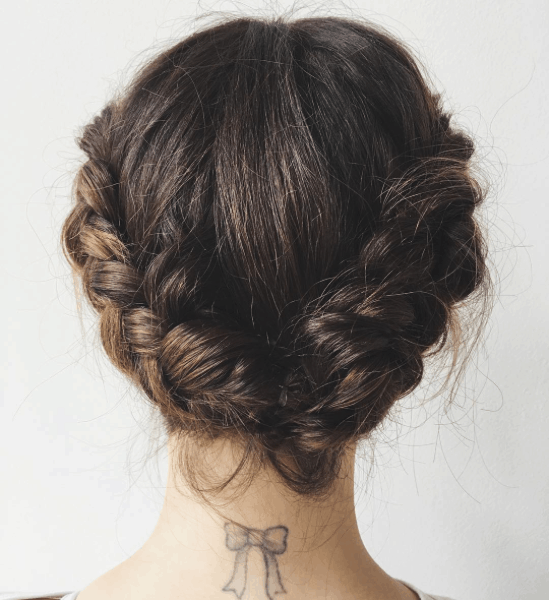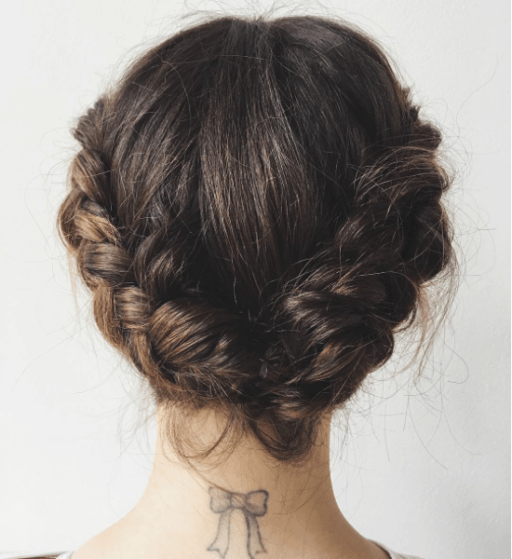 This is again one of the more complicated work hairstyles on this list, but if you're someone who is good at braids then it will probably be easy for you.
Related: 35+ Vintage Hairstyles That Are Trendy Today
28. Low Sleek Ponytail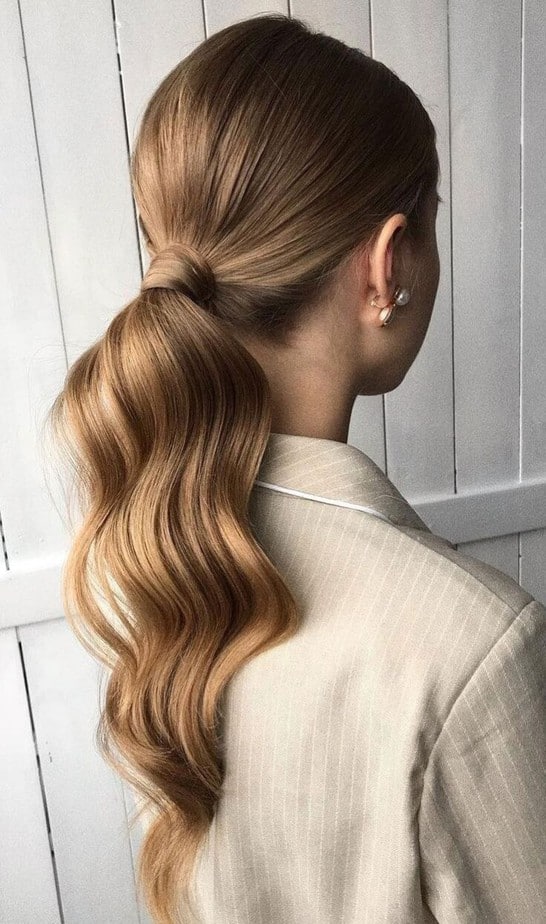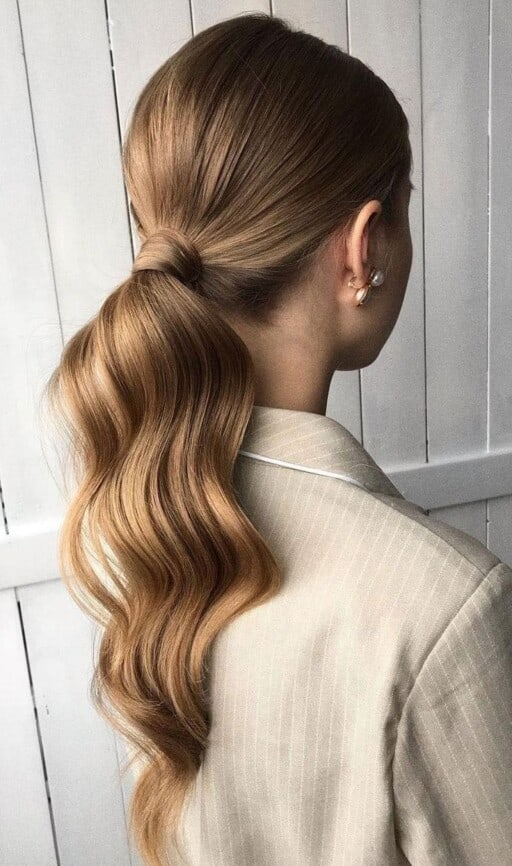 I love this low, sleek ponytail because the hair has some waves so it doesn't seem so stern.
27. Braided Bun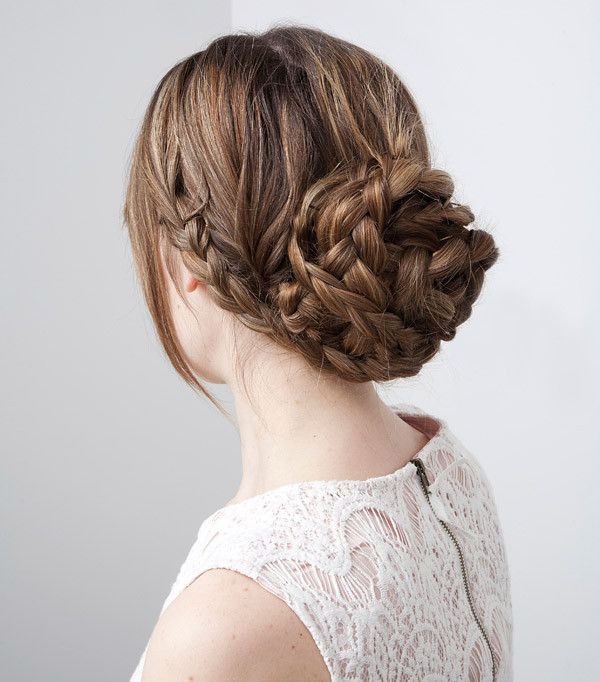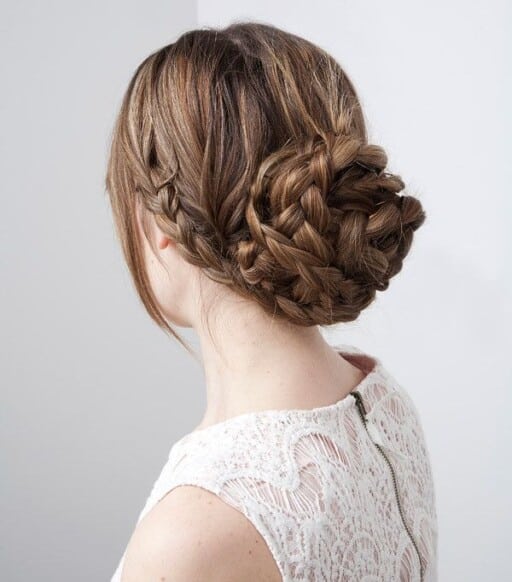 This is one of the funnest work hairstyles for those of you who are good with braids!
26. Low Bun With Hair Scarf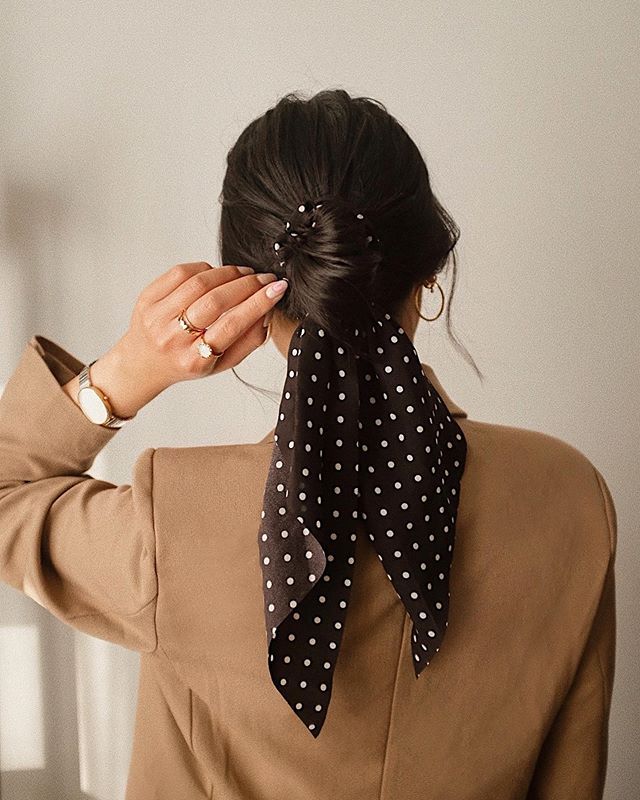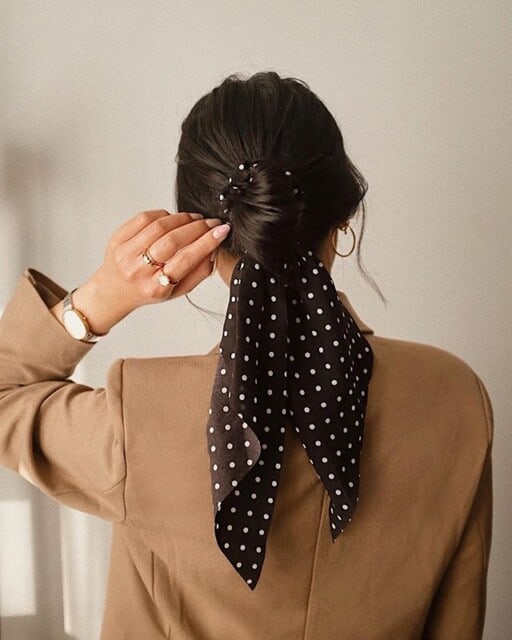 This is one of those work hairstyles that should be on hand when you're having a bad hair day or you're running late. I recommend purchasing some hair scarfs from Amazon in bulk (so you have colors for every outfit).
25. Sleek Bun With Pearls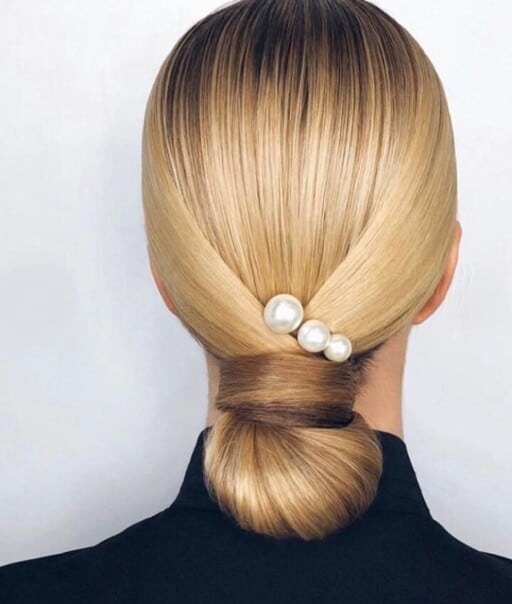 This work hairstyle is so sleek! Not only is the hair twisted perfectly (you'll need a lot of hairspray) but the addition of the pearl clip is just so classy.
24. Classic Claw Clip Work Hairstyle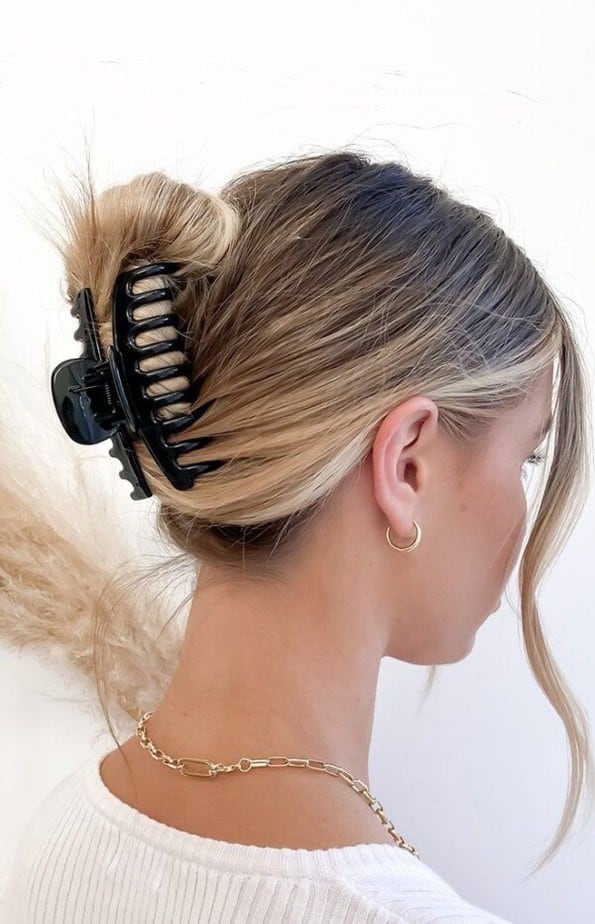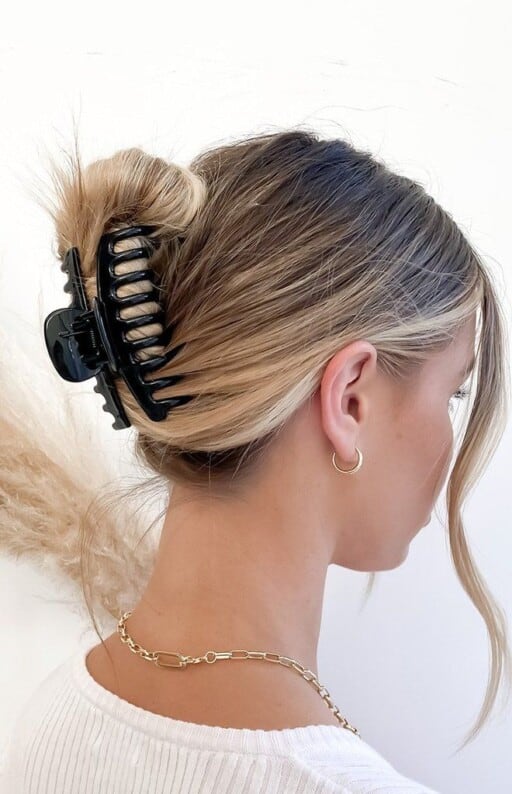 This is one of the easiest work hairstyles for when you're running late! Plus, claw clips are ultra-trendy right now, but you won't have to try hard at all.
Make sure to leave a few strands loose near your face for the full effect.
Related: 20 Different Types Of Bangs For Every Hair Texture & Face Shape
23. Half-Up (Curly) With Clip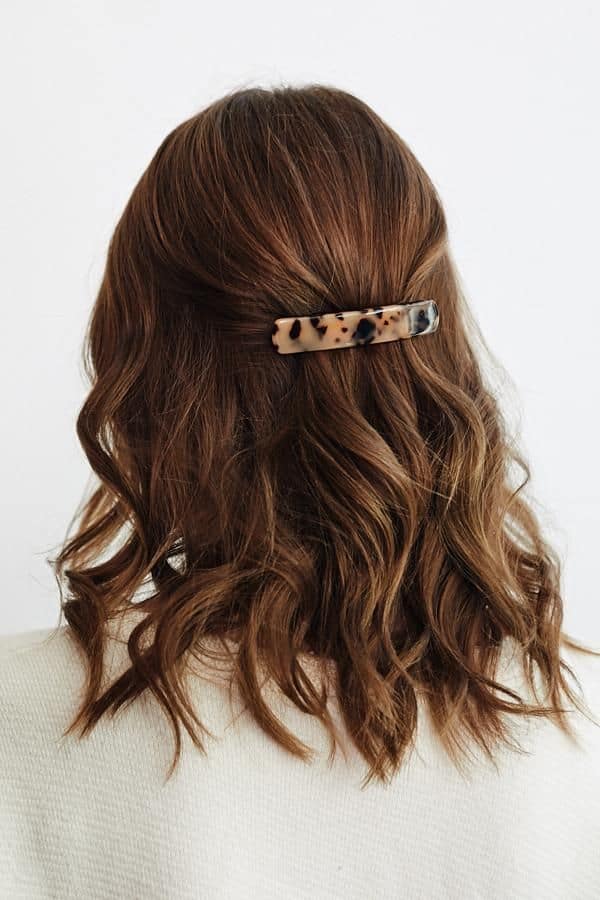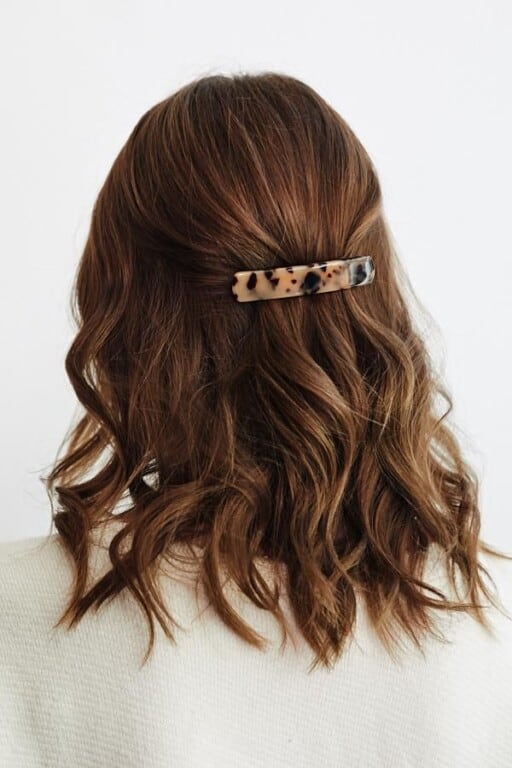 This is a super cute hairstyle if you have naturally wavy hair. All you need is a medium-sized clip!
22. Twisted Low Sleek Bun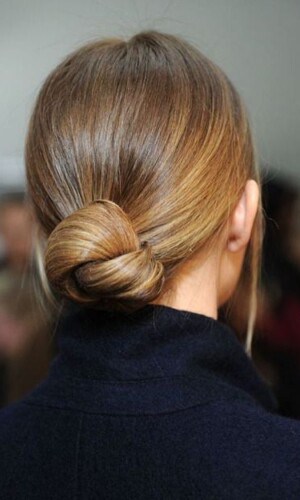 This is another variation of the low, sleek bun that looks ultra-professional. Leave a few pieces out near the front of your hair for this work hairstyle.
21. Half-Up With Pearl Clips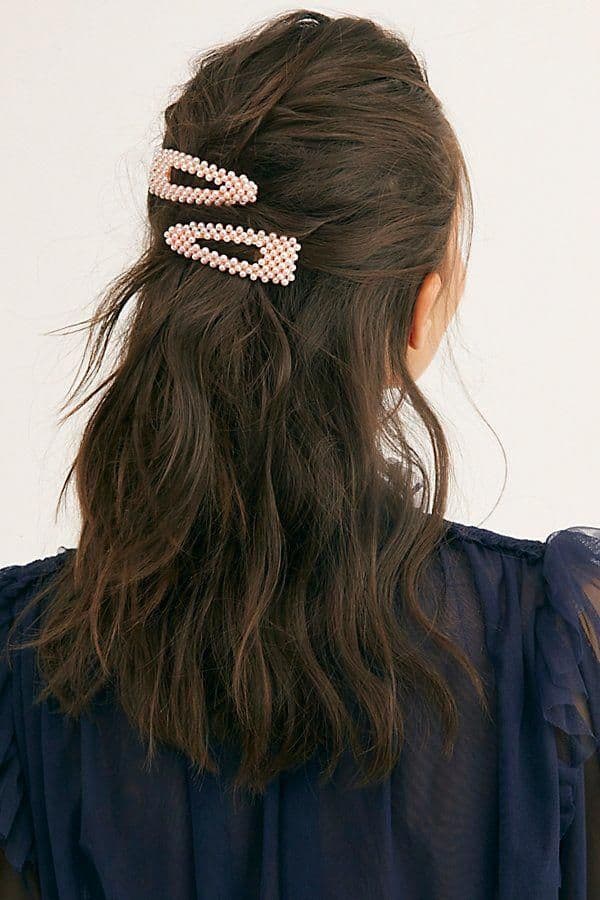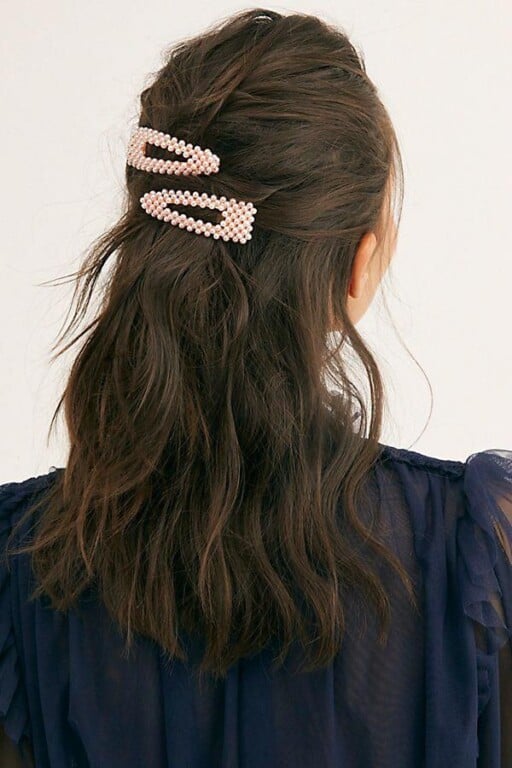 Half up work hairstyles are always a good way to go. I really love the addition of these fun clips here, but you can substitute in any clips that you like!
20. Low Half-Up Braid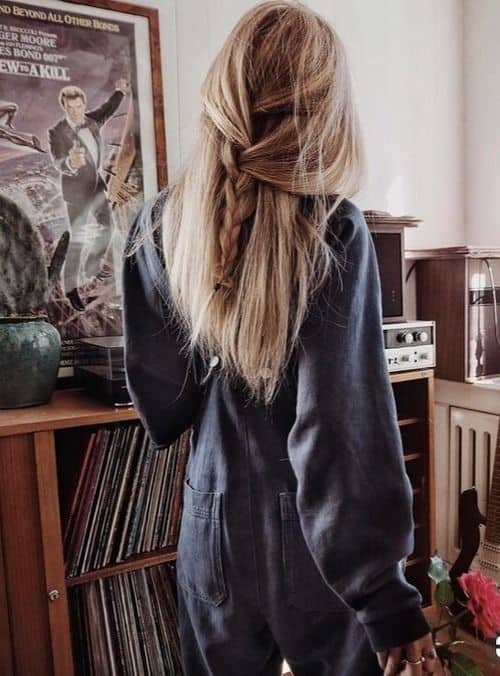 This is a super chill work hairstyle that's really easy to do! Keep in mind that it won't hold well throughout the day, so you may need to re-do it a few times.
19. Windswept Mid Ponytail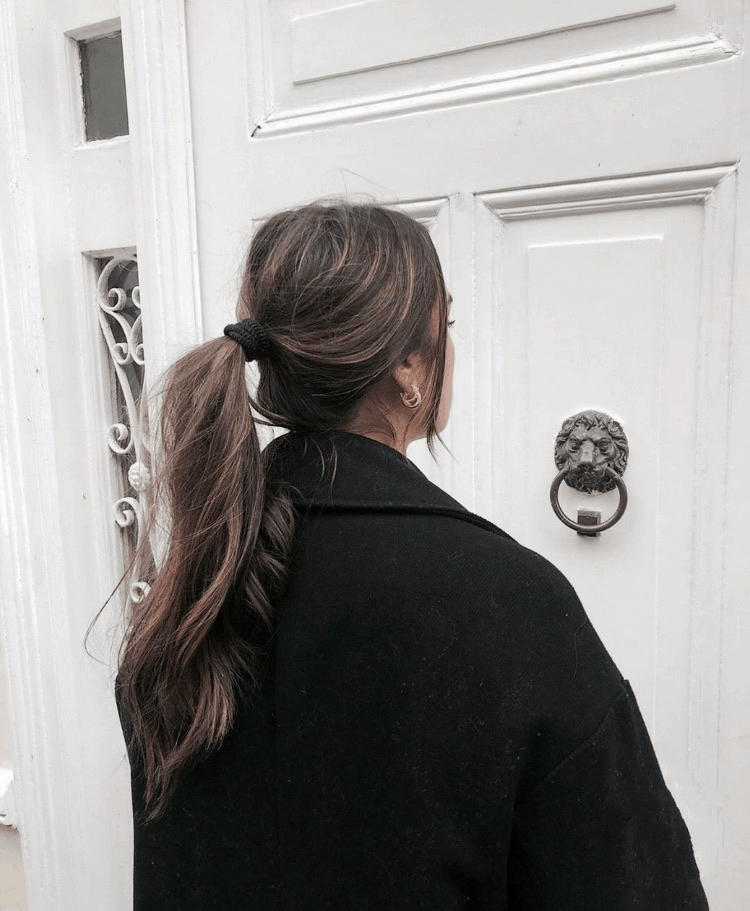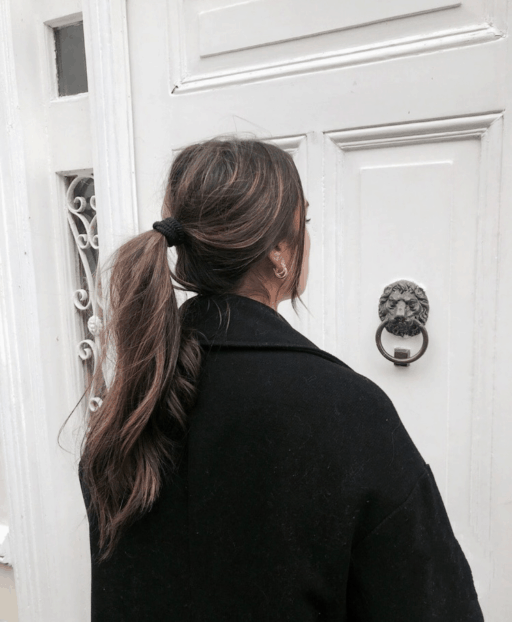 For this work hairstyle, you want to leave your part in place and sweep the hair into the ponytail from the sides.
18. Low Bun With Velvet Scrunchie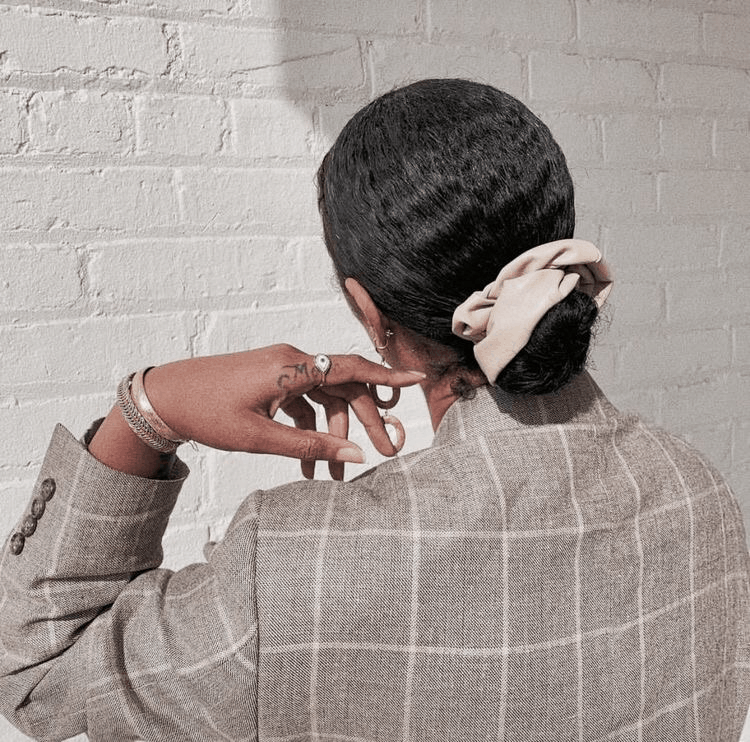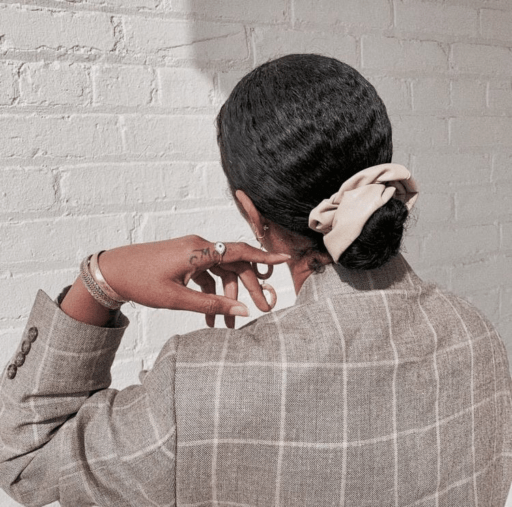 This is one of the cutest work hairstyles with a neutral outfit! Add a matching scrunchie to your low bun for the full effect.
17. Low Ponytail With Clip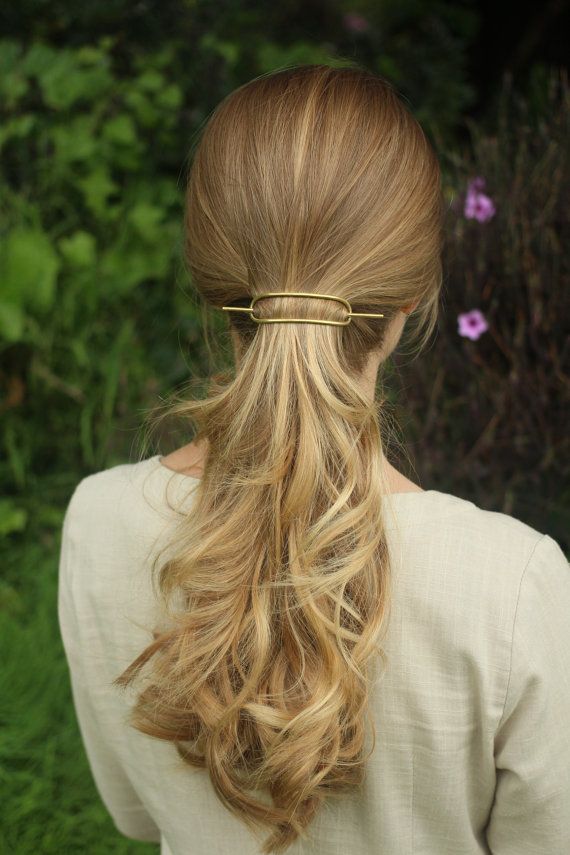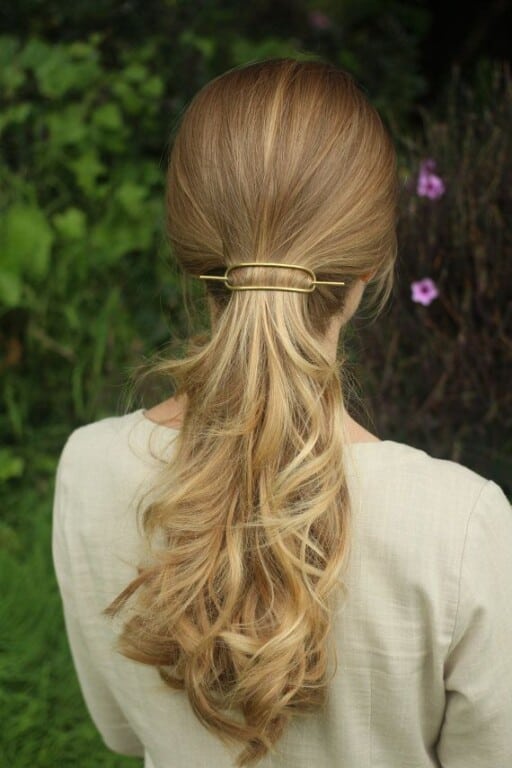 This look is actually a ponytail (with messy curls in the end of the hair) that's held together by this gold clip.
Related: 18+ Cottagecore Hair & Hairstyles For A Dreamy Look
16. Low Twisted Bun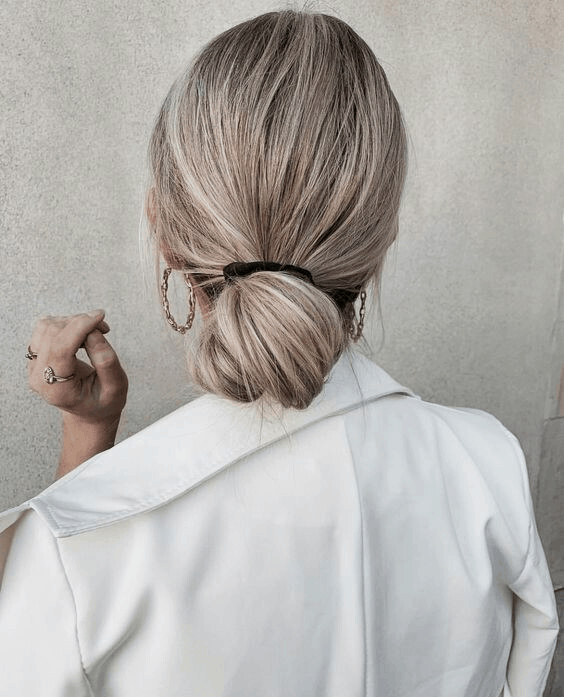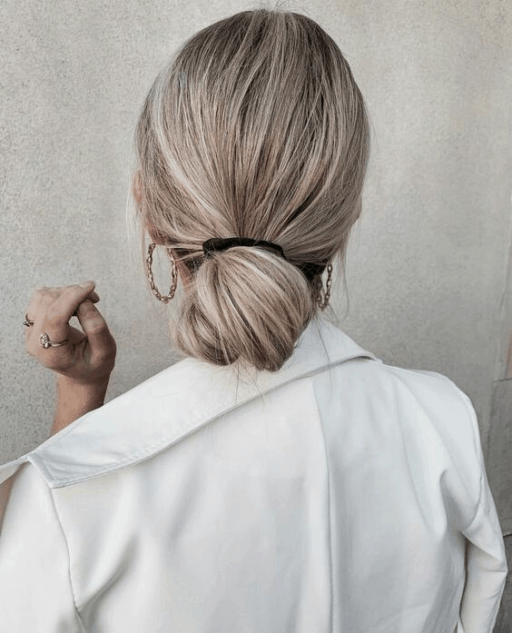 This is a messy low bun that's twisted together using an elastic. This is one of the quickest work hairstyles on this list if you're in a rush.
15. Half-Up Nude Claw Clip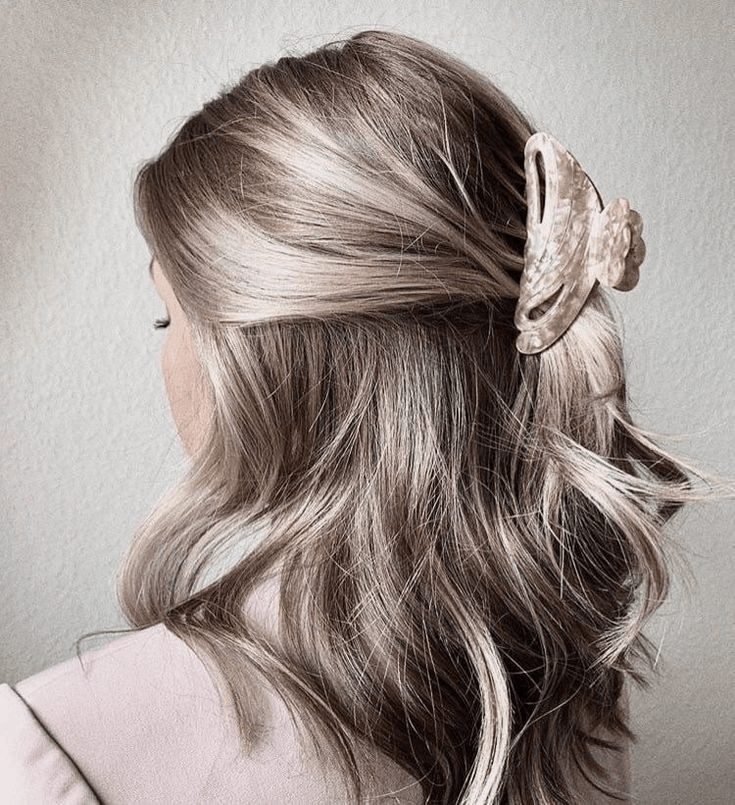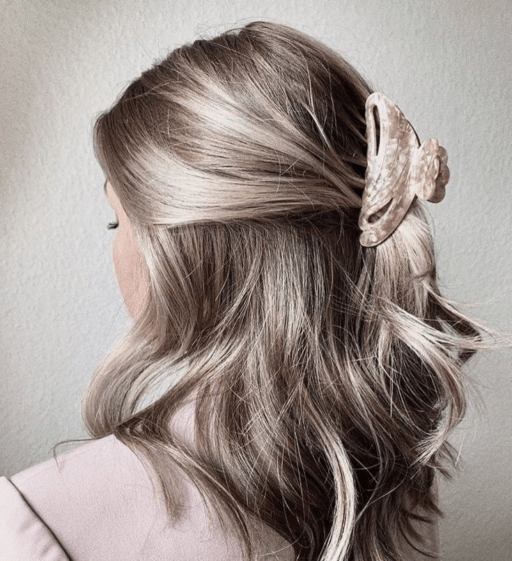 If you want to incorporate a claw clip while keeping your hair natural, try using it for a half-up look.
14. HalF-Up Flip Through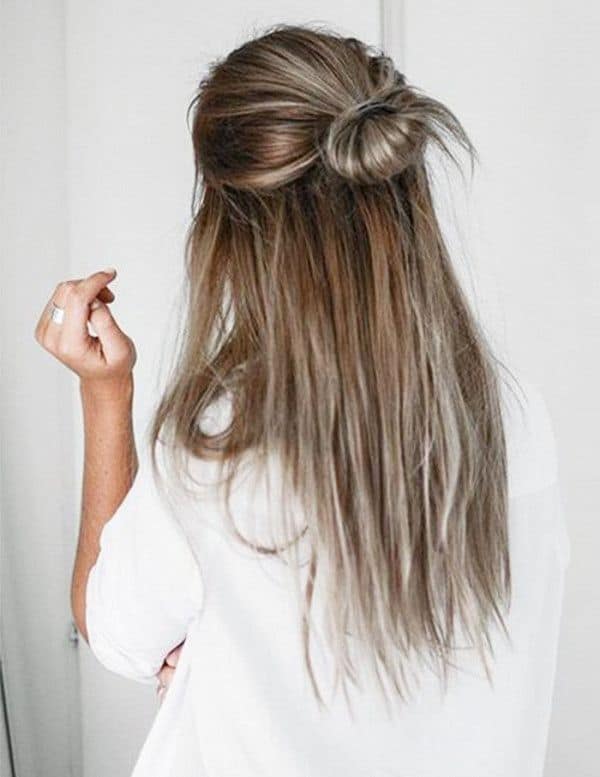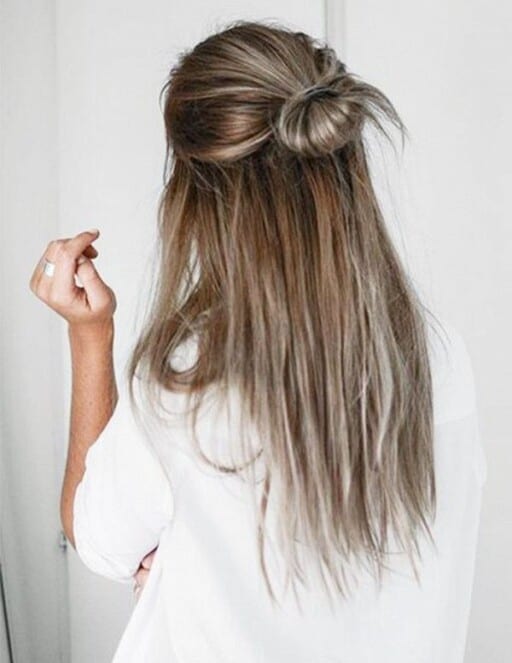 This is another half-up look that's super cute and casual – all you need is an elastic!
13. High Bun With Hair Scarf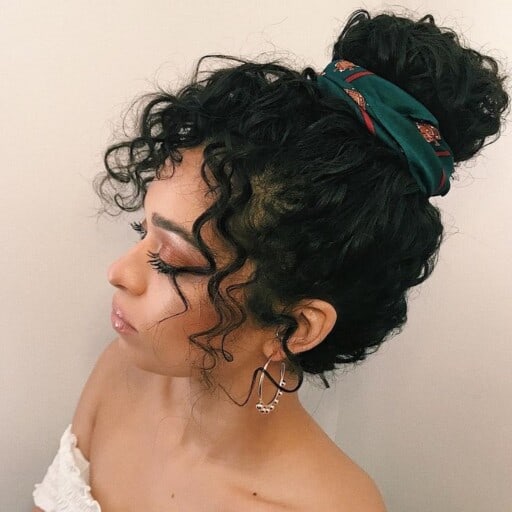 If you have curly hair then try out this high bun and add a hair scarf for a fun twist. I personally think that this look is best with a few stray pieces framing the face.
12. Side Braid Twist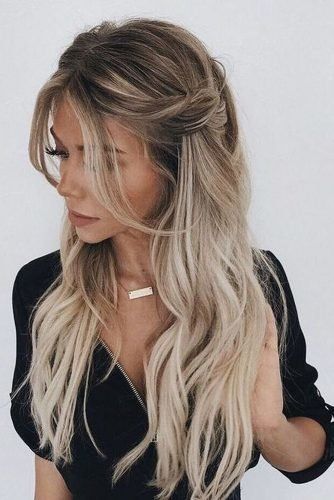 Try doing loose braids to frame your face then clip them together in the back for a half-up look.
11. Two Low Buns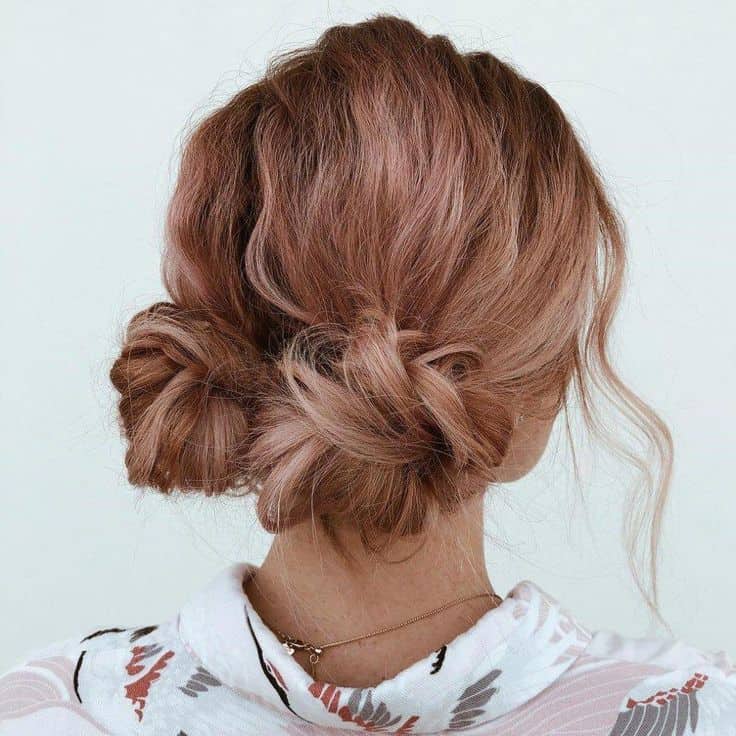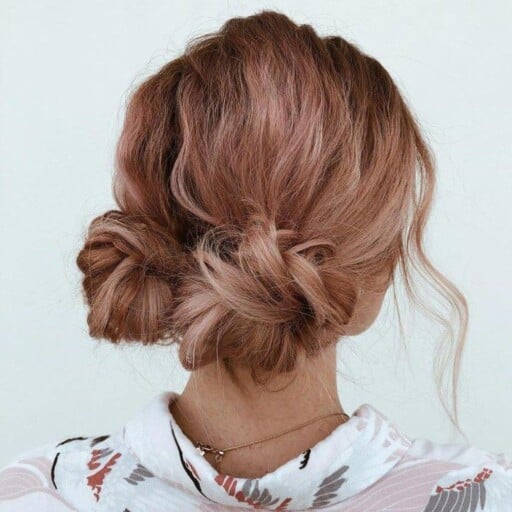 These two low buns are super cute and youthful! You can do them using just an elastic, if your hair is thick enough, or you can use hairpins if you need to.
10. Sleek Half-Up Knot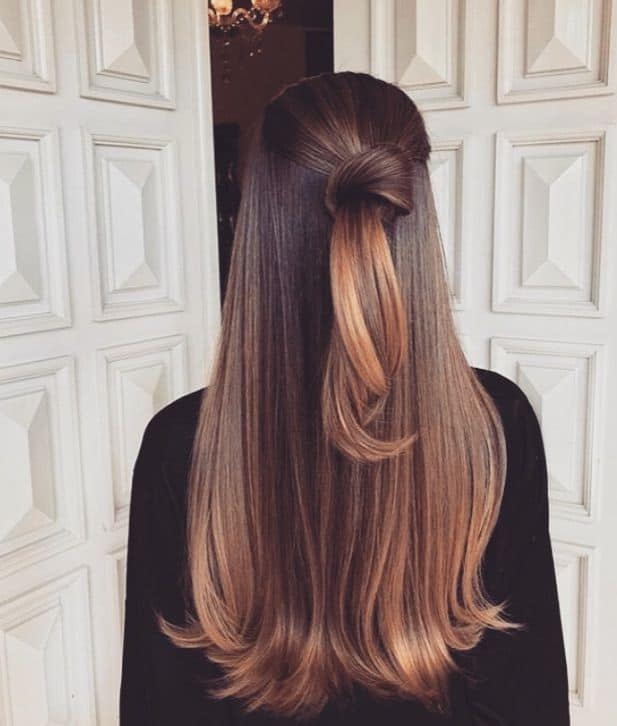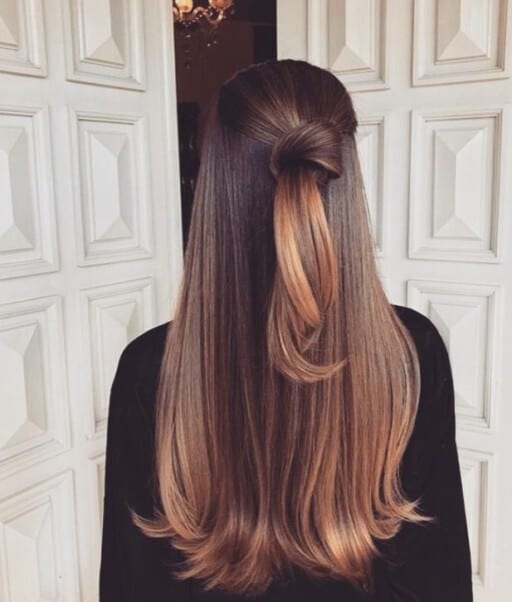 How sleek is this look? You'll want really healthy hair that's blow-dried, then you can know the top half.
9. Side Crown Braid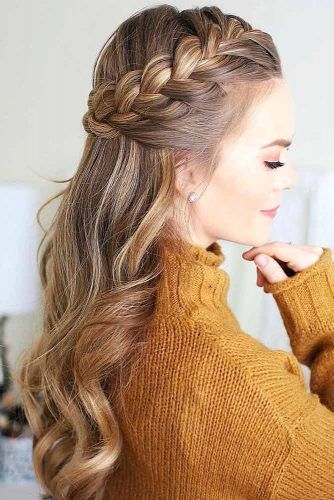 If you're good with braids then this braided crown is one of the prettiest work hairstyles on this list!
8. Neat Braid Bun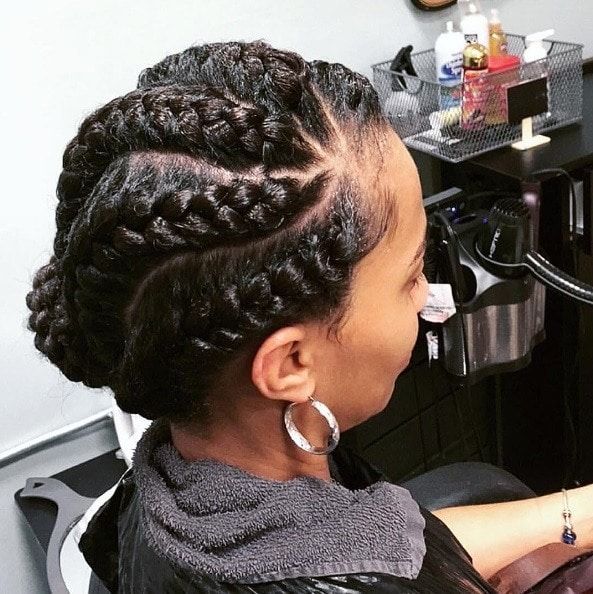 This look is so sleek and neat but so interesting all at once! This is for you girls who are great at braids.
7. Low Braid Bun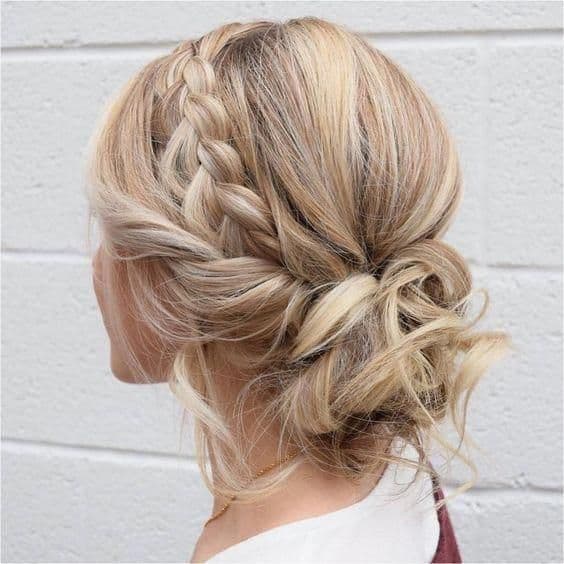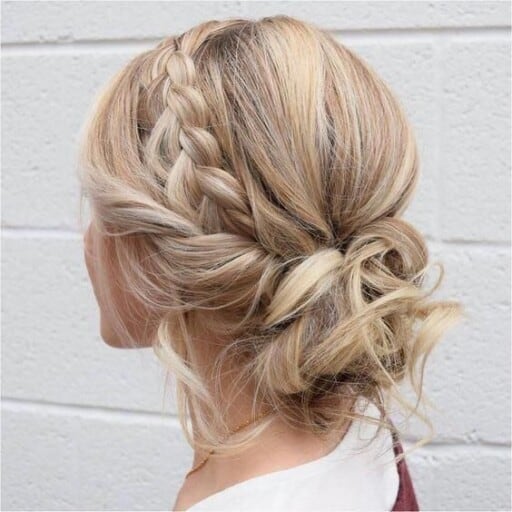 This hairstyle gets a bit of oomph from the braid, but it can easily be done without the braid, too.
6. White Claw Clip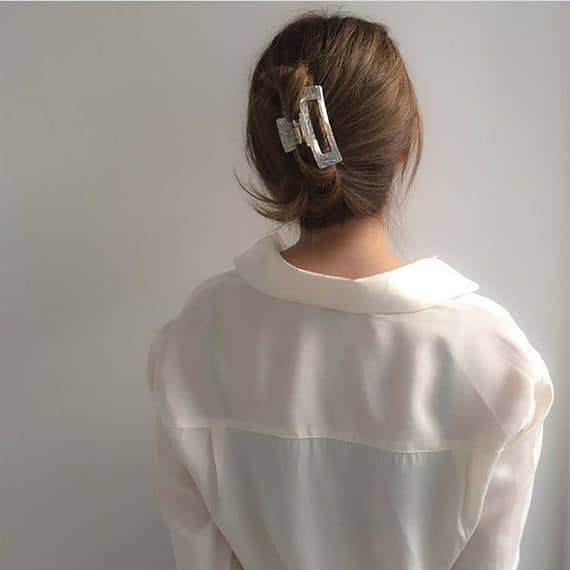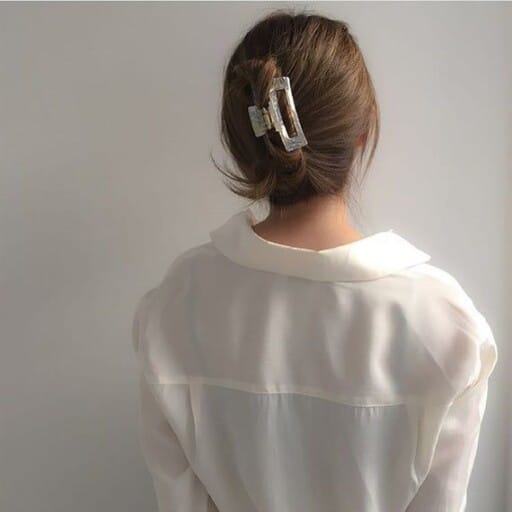 This is another one of the easy work hairstyles on this list. I recommend purchasing a few different claw clips to switch out depending on your outfit!
5. Curly Bun With Bow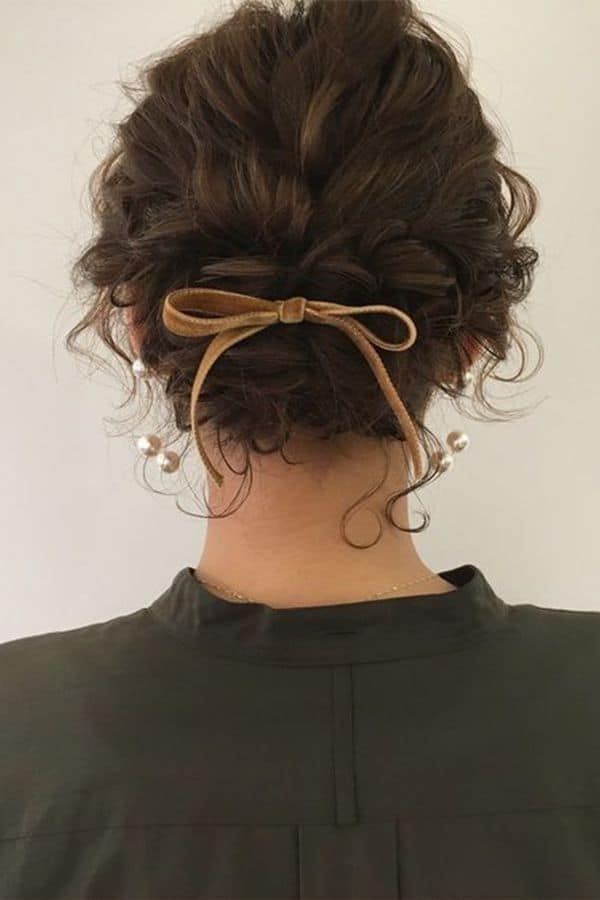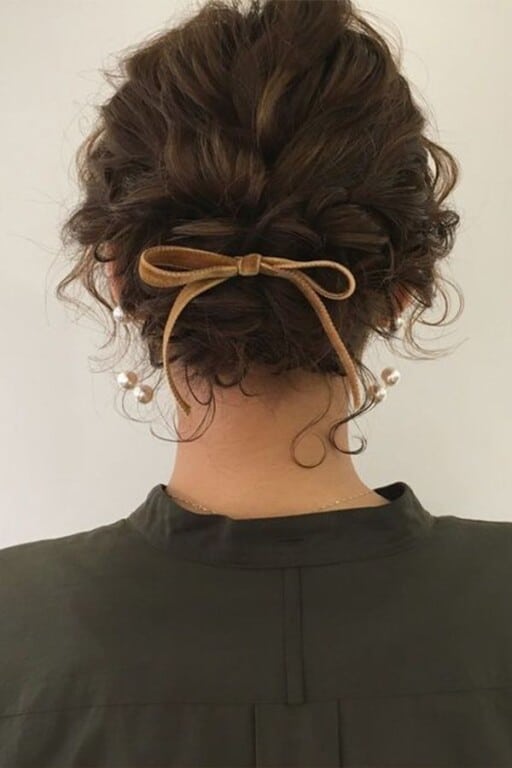 This is a such a cute work hairstyle for those of you with ultra-curly hair!
4. Messy Twist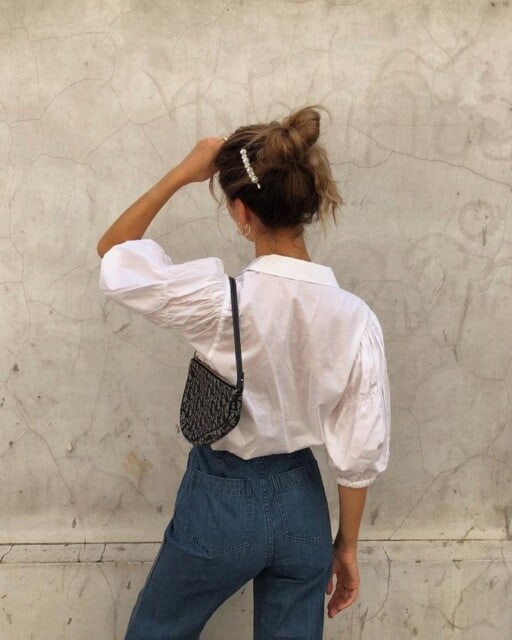 This is one of my favorite work hairstyles because it looks like you tried even though it's so easy and quick to do.
3. Bun With Hair Pin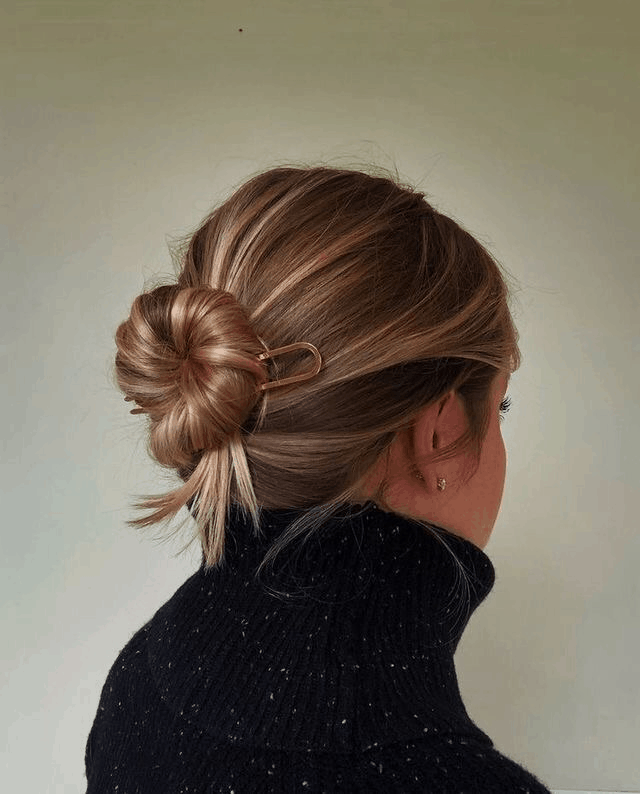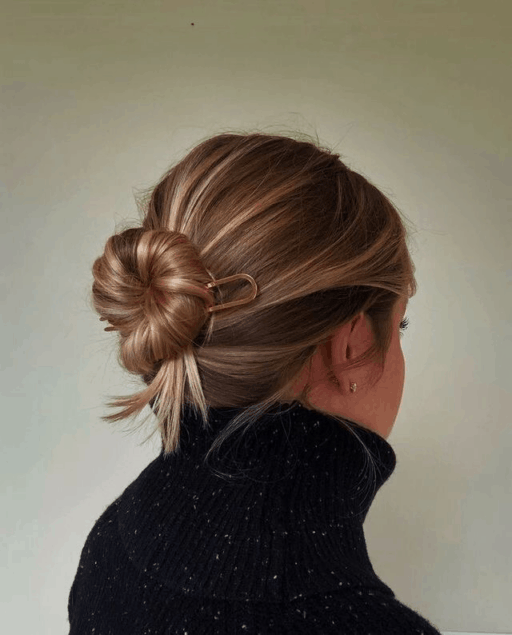 If you want sleek, professional work hairstyles then you'll love the sleek bun look. Check out Through Kate's Lens for more gorgeous inspo, or browse her IG here.
2. Pearl Clip Ponytail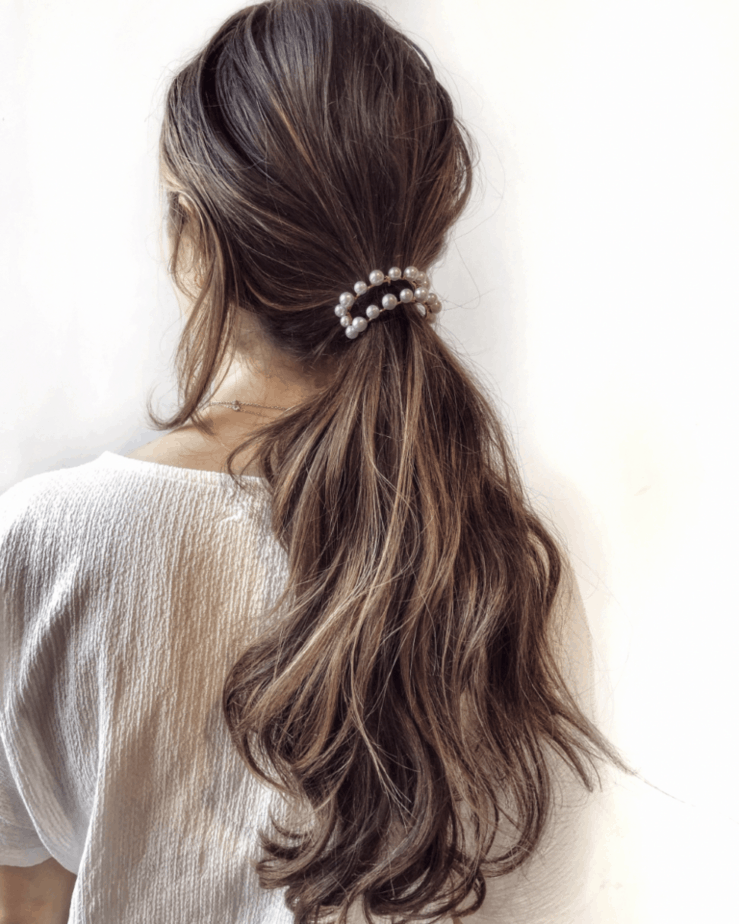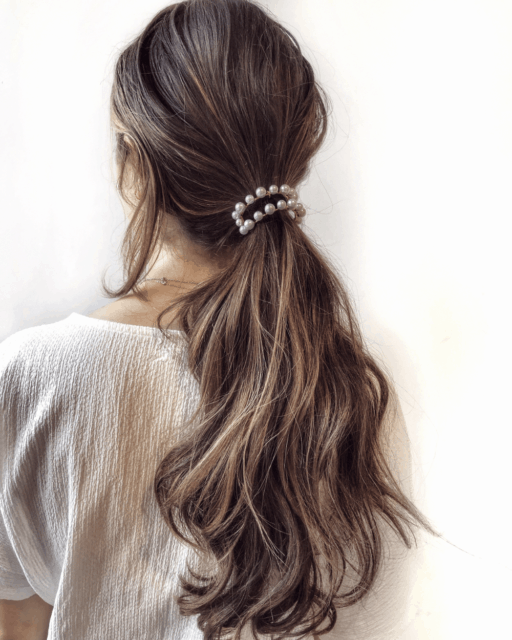 This is a loose, natural ponytail that's held together by a pearl clip. If your hair doesn't naturally look like this, you can also curl it then brush it out to get this natural look.
1. Low Structured Bun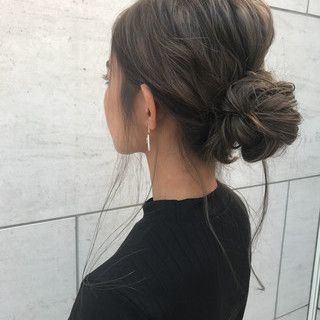 Lastly, we have a low bun with a bit of teasing and texture. Texture spray is your friend for this work hairstyle!