Finding an outfit for a baby shower probably never crossed your mind until you actually needed one. But now, your friends, cousins, sisters, nieces, or even kids are beginning to move into a big chapter in their lives.
How then, do you show up at a baby shower event to express your cheerfulness and support for the parents, especially the mother-to-be? What do you wear to a baby shower? What do you wear specifically if you're a friend, an aunt, or a grandmother to be?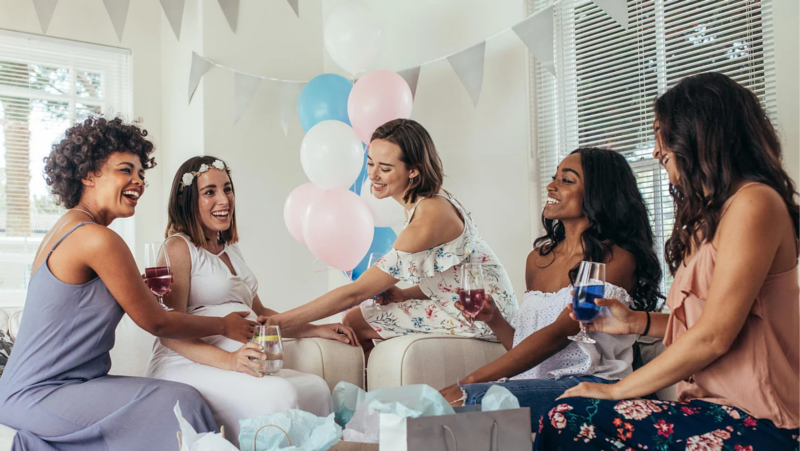 Baby showers are not as formal as a wedding nor as casual as a birthday party. You want to find baby shower outfits in the middle of the formal scale.
What you really want to achieve here is to look laid back, cheery, and feminine to match the celebratory mood of the mother-to-be. You also do not want to choose an outfit that will outshine the star of the event, but you still want to appear light and happy.
Dress codes also vary depending on when and where the affair will be held. Later in this article, I'll show you some of my best picks for common baby shower outfits based on the venues and a bit of dressing etiquette I learned from observation. Keep in mind that the best way to gather ideas on what to wear is by looking at their invitation cards to see color and theme hints that will be used in the event.
In this next section, we'll talk about what to wear to a baby shower for each season.
What To Wear To A Spring Baby Shower: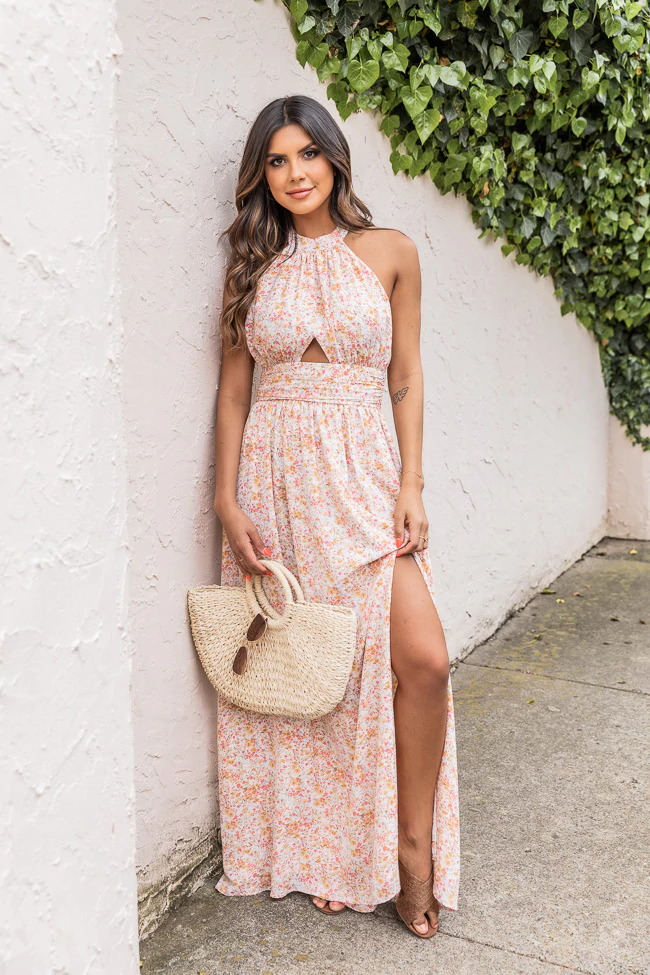 Spring is probably the only time of the year that gives you complete freedom to dress however you like – without the limitations of the weather, assuming that the shower takes place on a true spring-weather day. It's neither too hot nor too cold and you'll finally be able to pull off that sundress you like! Plus, baby shower outfits in the spring just really fit that new baby vibe.
Spring is also the best time to wear florals, pastels, and dresses with texture. Think embroidered prints, laces, and ruffled layers.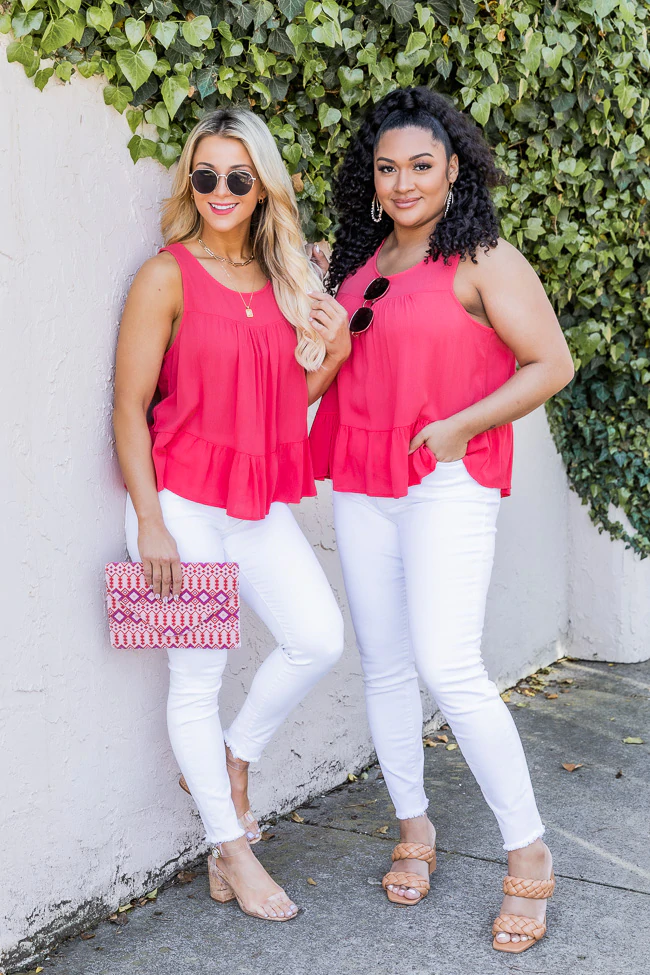 Some of the best colors to incorporate during a spring baby shower are lavender or lilac, butter yellow, and white. If dresses aren't your thing, you can cop a pair of white ankle pants with a pastel top matched with a dainty pair of espadrille-inspired sandals for a natural, airy look. However, if the event will be held in a sophisticated venue like a restaurant or a tea room, you can scrap the sandals and replace them with a pair of open-toed mid-heels.
Another non-dress option that you can choose is a jumpsuit. A jumpsuit looks bright and playful – perfect for a baby shower held at home. Pair it with floral wedges or espadrilles to complete this chic look.
Match the sprouting season! With the temperature warming down, take advantage of this season to flaunt dresses, flowy skirts, and minimal draped fabrics.
Colors: Lavender, butter yellow, white
Texture: Ruffles, draped fabric
Prints: Florals
See Also:
What To Wear To A Summer Baby Shower: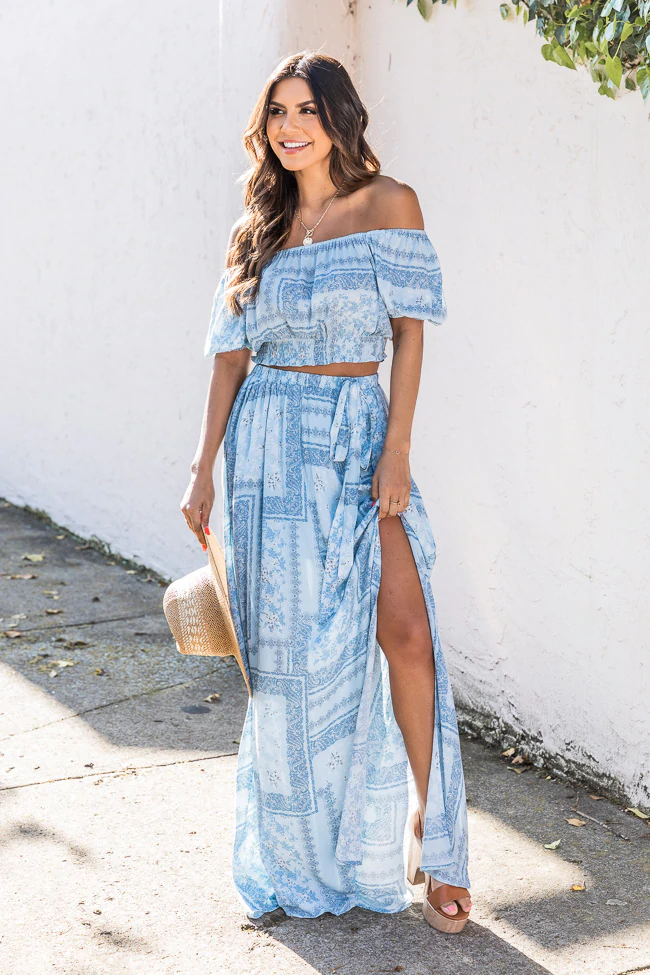 A hot day outside calls for short skirts, crop tops, and sheer fabrics. How can you incorporate these details in a baby shower outfit without dropping the more reserved aura?
Baby shower themes in the summer can be a little more laid back than a spring event, so keep it festive despite wearing lighter clothing.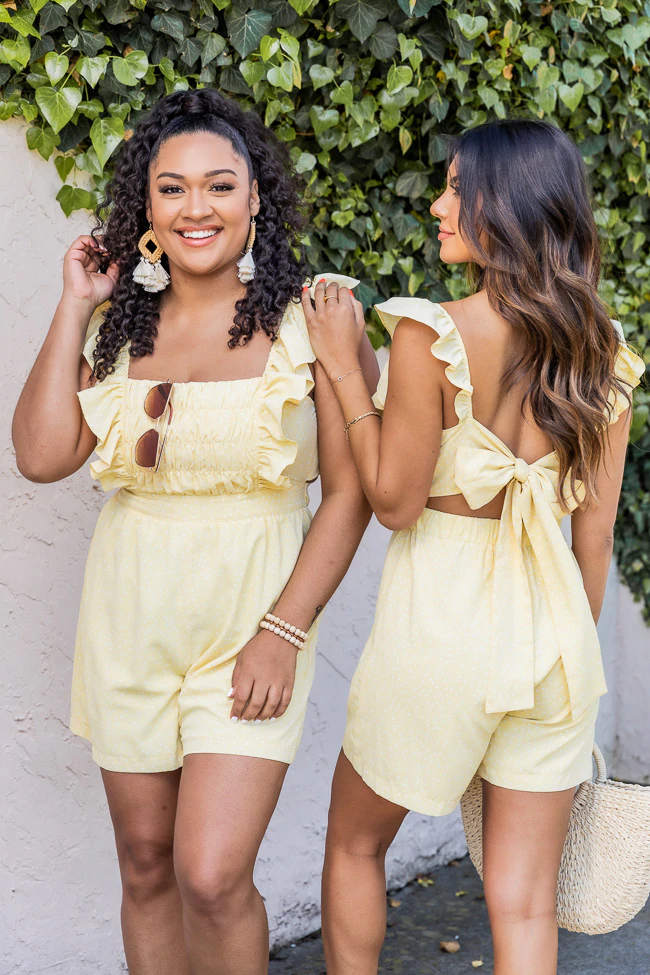 If you're wearing casual clothing, you might want to pair it with flat but sleek sandals to complete the "casual-formal" look. Shorter skirts and sheer fabrics are welcome but only to a certain extent. If you're wearing one of these variations of clothing, balance it out with a long skirt or a breathable cardigan. It's all about the skin-to-clothing ratio!
Airy fabric is in season during the summer. If you're not into prints or color, a great option is to wear anything with undyed linen. We also love breathable cotton, chambray, and lighter blends.
You can still wear classic "baby shower outfit colors" but choose patterns that are more summery (like summer flowers, blue patterns, etc.). Pair breathable fabric shorts with a frilly top, or opt for a light summer skirt with wedges. Basically, you want to bring in all the summery textures while still having that girly, kind of Southern vibe.
Colors: Butter yellow, pastel blue, beige
Prints: Florals, micro-prints
Texture: Linen, cotton
What To Wear To A Fall Baby Shower: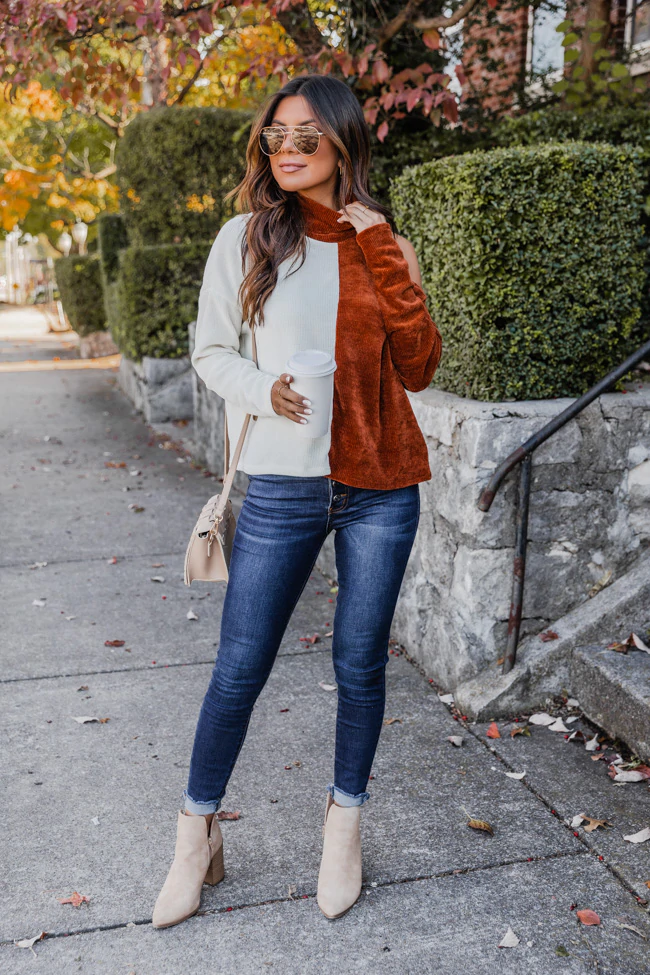 If you're wondering what to wear to a baby shower in the fall, layer, texture, and color combinations are key. Since it will start getting cold, sweaters and knit fabrics will start gaining traction once again.
However, layers are not an excuse to go overboard with colors. Choose only around 1 to 2 colors or 1 shade of color to play around with. If you do go with one shade of color to play around with, choose around 3-4 tones of this shade and incorporate it into your layers. Fall is all about the monochrome look!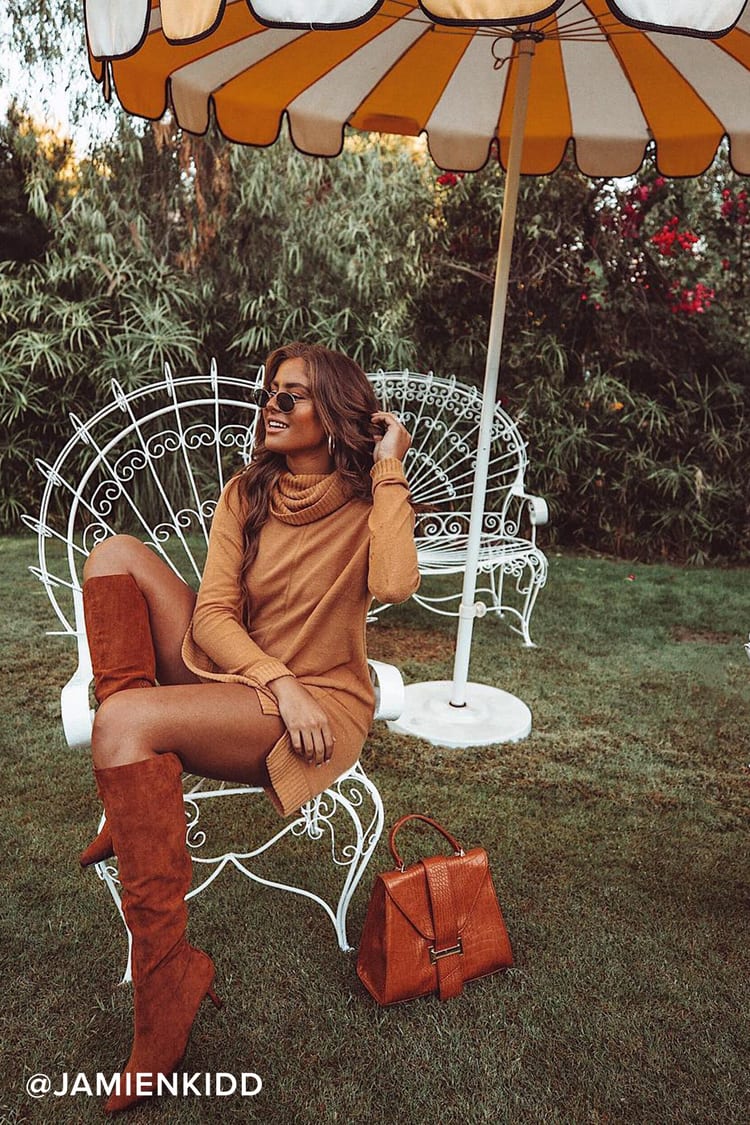 Wondering what to wear to a baby shower in the winter? We've got you covered.
Go ahead and swap the blazers for softer cover-ups, like a cardigan, wool sweater, or knit jacket. Put on a light shirt and pair it with a flowy skirt if you're keeping the blazer on. This is how you can add some "baby shower outfit" pieces while still matching the season. But don't forget to dress in layers to stay warm!
For casual affairs, go minimal with a knitted tie top and white pants, paired with ankle boots. If you want to keep a dressy look, shop for a cable knit sweater dress and match it with a pair of knee-high suede boots to complete your cozy, fall baby shower look.
To match the season's colors, great options to choose from are rustic colors like dark beige and rust orange.
Colors: Rustic, neutral, beige, rust orange
Texture: Layered fabrics, knitwear
What To Wear To A Winter Baby Shower: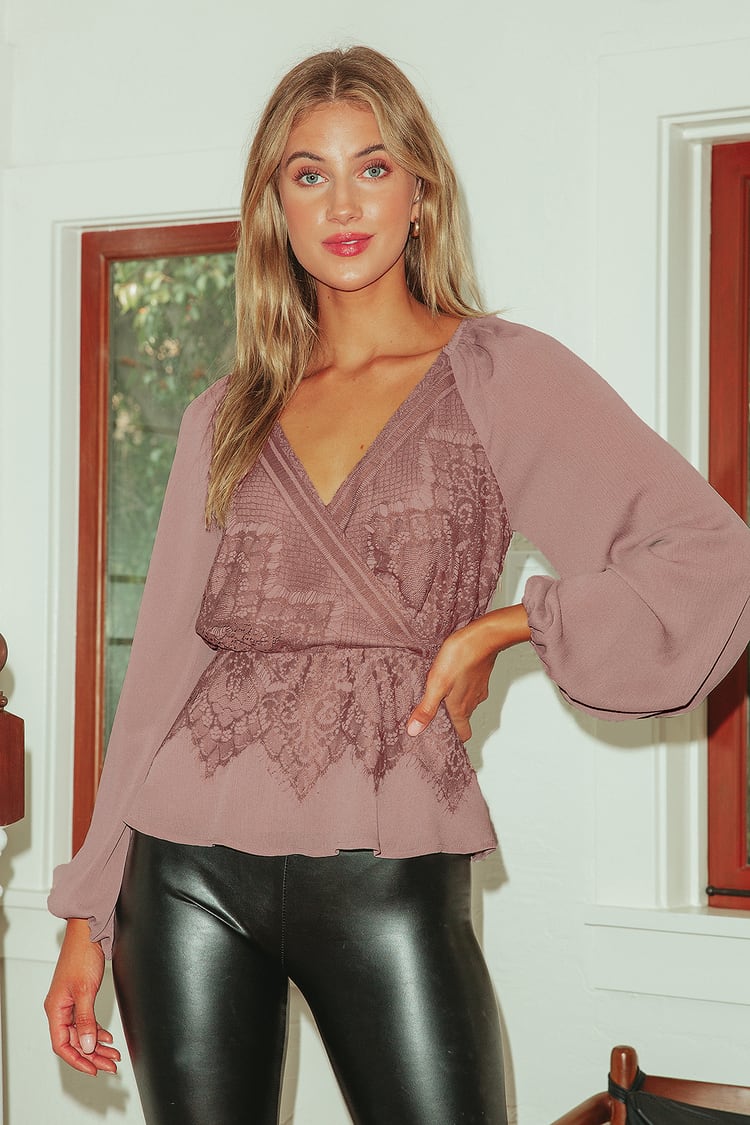 Going to a baby shower in winter is not so different from fall, except that you might need more layers than usual. It may be hard to look cheery and dainty during the darkest and coldest time of the year (goodbye spring dresses and chiffon skirts) but that doesn't mean you can't show up in a celebratory look.
Winter can be really blue for soon-to-be-moms, so you want to show a little life by showing up in fun colors, especially cool tones (like blues and greens). This mimics the spiritedness of nature and is a way to throw a hint of spring/grass into your outfit.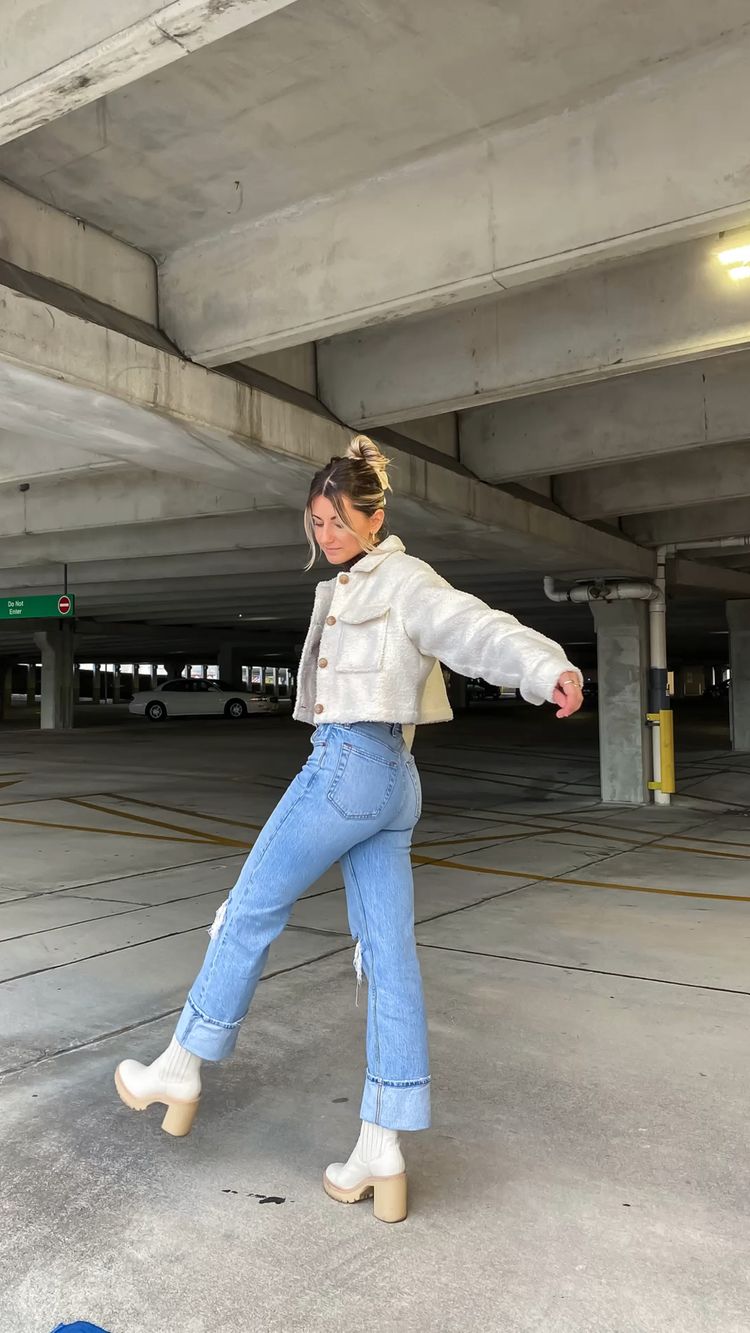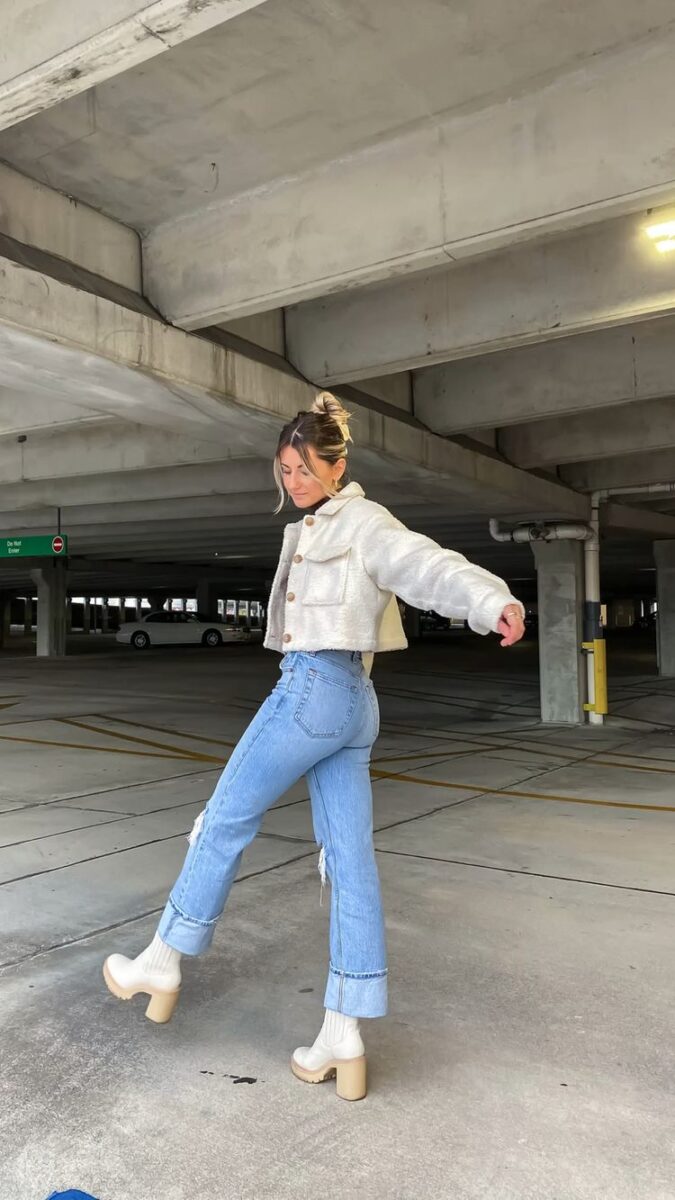 Celebratory greens, subtle reds, and warm colors may be quite predictable for the holidays, but it is also an extraordinary way to stir an uplifting mood for baby shower outfits in the winter.
To incorporate feminine elements into your winter baby shower outfit, search for fun patterns, velvet fabrics, and soft layers. Prints are welcome, but keep it subtle. Match it with a feminine pair of boots, preferably knee-high tie boots or booties. Steer clear of bulky or chunky boots to avoid a misproportioned silhouette.
I especially love wearing a sweater dress with patterned tights, boots, and a tailored wool coat for winter baby shower outfits.
Colors: Celebratory green, reds, rust orange
Prints: Stripes, subtle animal prints
Texture: Velvet, knits, wool
Common baby shower venues (and what you can wear!)
Most of the time, figuring out what to wear to a baby shower will depend heavily on the venue. Here are our favorite baby shower outfits based on the venue!
Quick hint: look up the venue ahead of time and see what it actually looks like. This will help you figure out how casual/formal to dress.
RELATED: A Totally Honest 2022 Chicwish Review + Haul: Is Chicwish Legit?
1. Botanical garden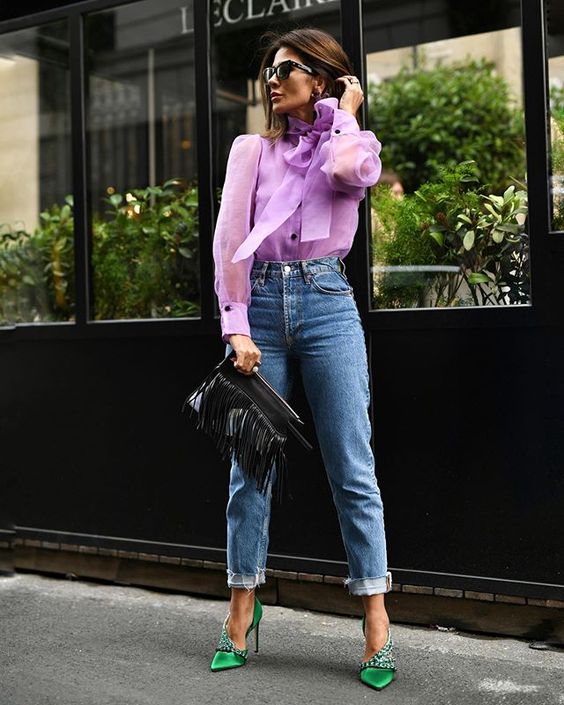 A botanical garden baby shower is the best time to flaunt your floral prints or complement the greenery by color blocking your baby shower outfit.
Show up in a floral sundress with lavender, pinks, and yellows or in lavender sheers and complementing colored heels. If you're going with a group of familiar friends, ask them to color coordinate to make photos lively and cheery. Opt for close-toed flats if the venue does not have cemented grounds.
This is generally a place to pull out your most floral baby shower outfits. You'll definitely want to dress in season here since the weather will be reflected in the garden.
2. Beach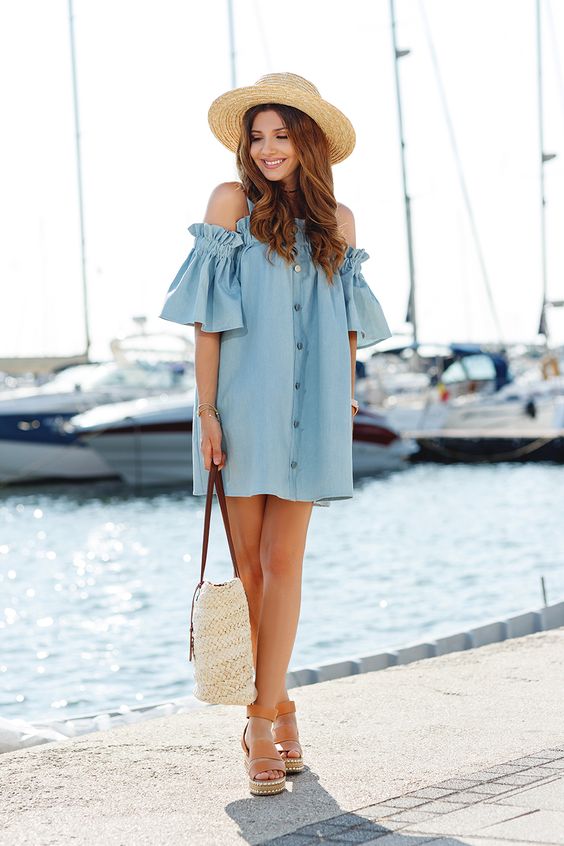 The beach is kind of variable because there are many different types of beach venues. If there aren't suggested themes for the affair, a smart way to come up with an outfit is by matching the venue. Look up the venue to figure out how formal it is. For example, a classy country club on a beach will definitely call for wedges or casual heels while a beach bar will call for cute flats.
To match the palette of the beach, an incredible outfit to wear at a beach baby shower is anything in the colors white, beige, or blue. Cop a light blue jumpsuit with flat espadrilles or ribbon-tied wedges. Anything with undyed linen works just as great!
3. Hotel (Conference rooms)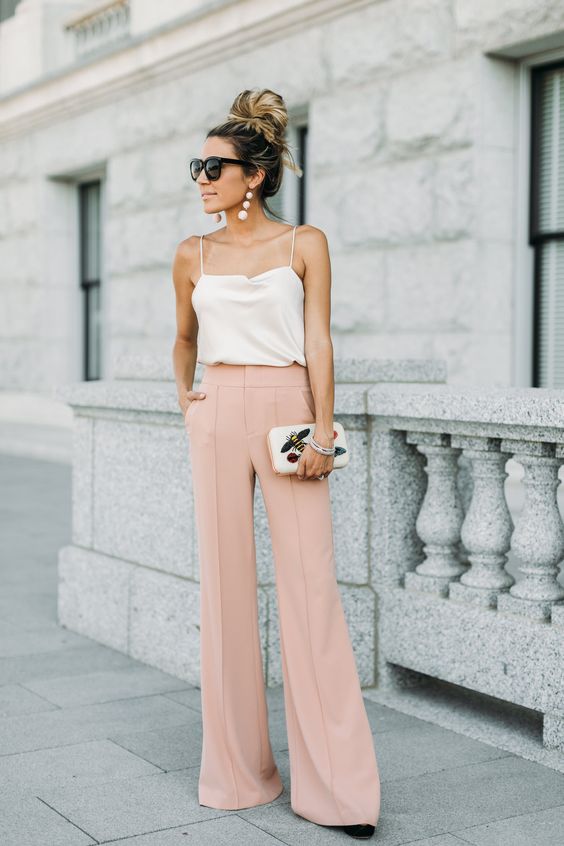 For conference rooms held at a hotel, the dress code can be more on the formal side.
When the guests are situated in a limited area or space, the last thing you want to wear is anything overwhelming to the eyes. Opt for soft pastels like periwinkle, light blue, or pastel pink.
A formal tank top and flowy trousers paired with open-toed heels can invite an easygoing aura without the informality. A sleek pastel dress below-the-knee can also be a good option if you prefer a dressier look.
If you're still not sure, try to take hints from the invitation cards to guide you on the colors, shapes, or elements that you can incorporate into your outfit.
4. Barn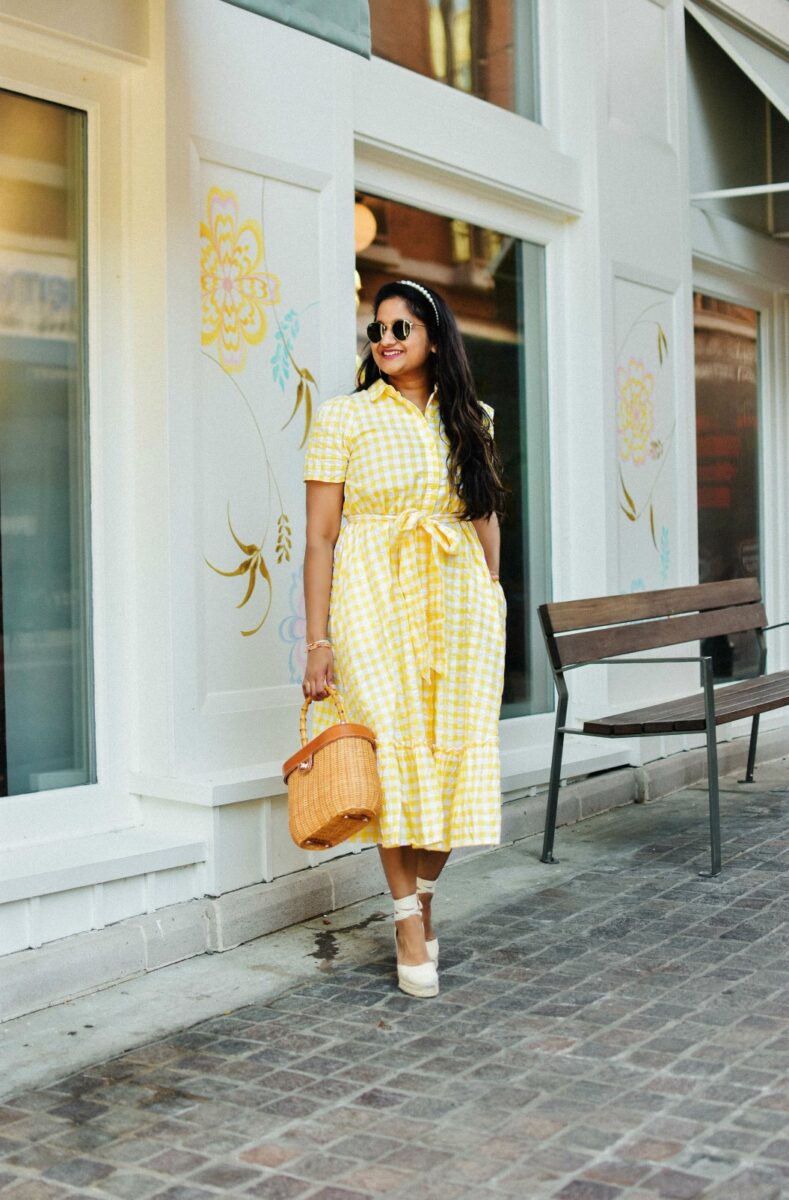 These days, barn events are starting to gain traction and popularity because of the venue's rustic and cozy ambiance.
When you attend a baby shower at a barn, a casual dress paired with white sneakers or stylish boots can match the mood. Another baby shower outfit idea you can consider is a yellow or red gingham dress matched with a dainty pair of white sneakers. For a more feminine look, you can scrap the sneakers for a pair of wedges.
If the event is a bit informal and casual, you can opt for a pair of rust corduroy pants, a white knit top, and knee-high suede boots.
5. Vineyards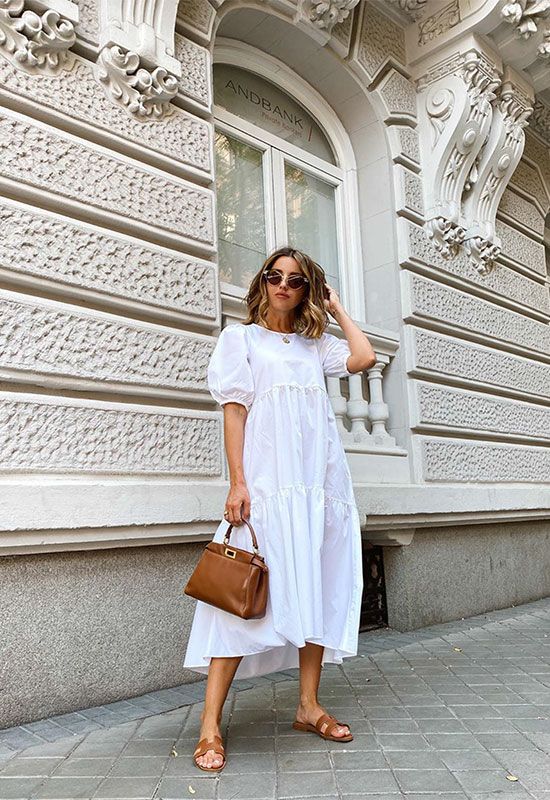 When a baby shower event is held in a vineyard or a winery, expect a semi-formal dress code. Bring out your chinos, puff-sleeved dresses, and knitted turtle neck tops to achieve a sophisticated, feminine look. Just make sure you don't look too edgy or intimidating.
A vineyard is definitely more of a feminine setting, so you can also opt for a maxi dress or skirt outfit. If you'd prefer to do jeans or pants, choose a feminine top that's medium/formal.
Dress according to season because dining outside during the fall season can be quite cold.
6. Bakery or Cafe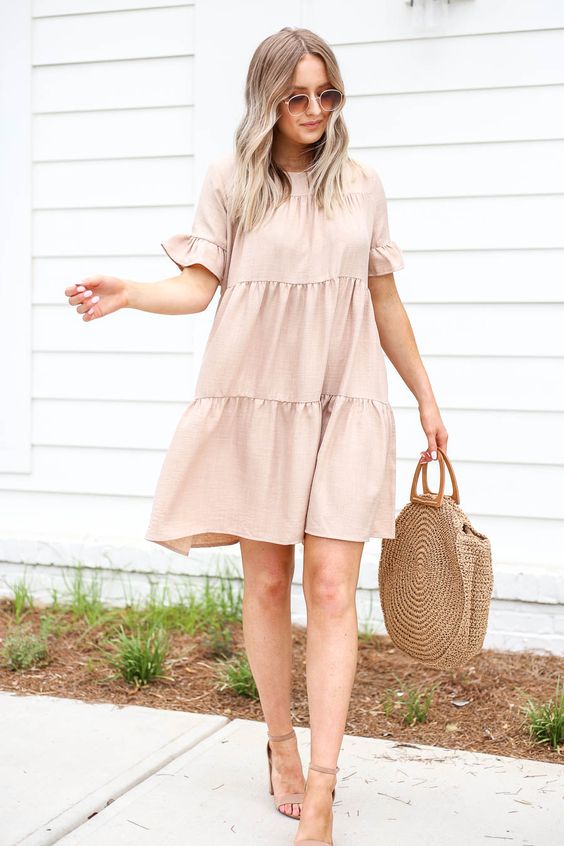 A baby shower held in a bakery or cafe is a recent trend circulating in numerous parenting communities.
Because gatherings are limited nowadays, it isn't surprising to have celebrations with a minimal number of guests. And a bakery or cafe is the perfect intimate setting for a small baby shower.
A perfect baby shower outfit to wear in a small gathering at a cafe is anything playful, unique, and chic like a floral puff-sleeved top or a pastel babydoll dress. You can also opt for jeans, booties or wedges, and a cute top. Keep it semi-casual but make sure that you add a little something to show that you're going to an event.
7. Restaurant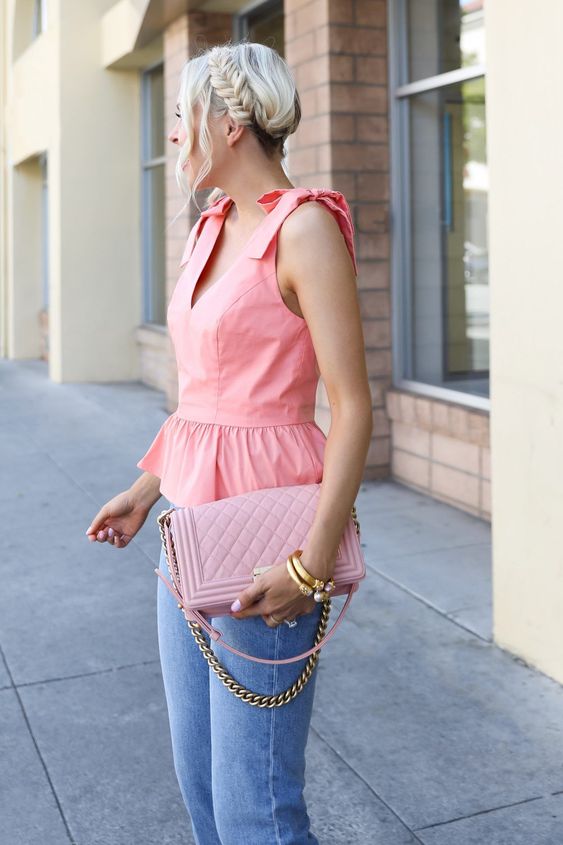 Depending on the theme, restaurants can be tricky because there are so many kinds. Most of the time, the guests will be seated, conversing over food and wine. This is especially true if the number of guests is minimal (if there's only one long table).
For baby shower outfits at a restaurant, choose pieces that you might wear to dinner out. For example, trendy dark jeans, heels or wedges, and a cute top is always my go-to. Add jewelry and a cute purse to keep it trendy but still casual enough for a restaurant.
I would definitely recommend that you check the restaurant ahead of time when you're wondering what to wear to a baby shower. The formality and vibe of the restaurant will give you a lot of ideas.
8. Tea Room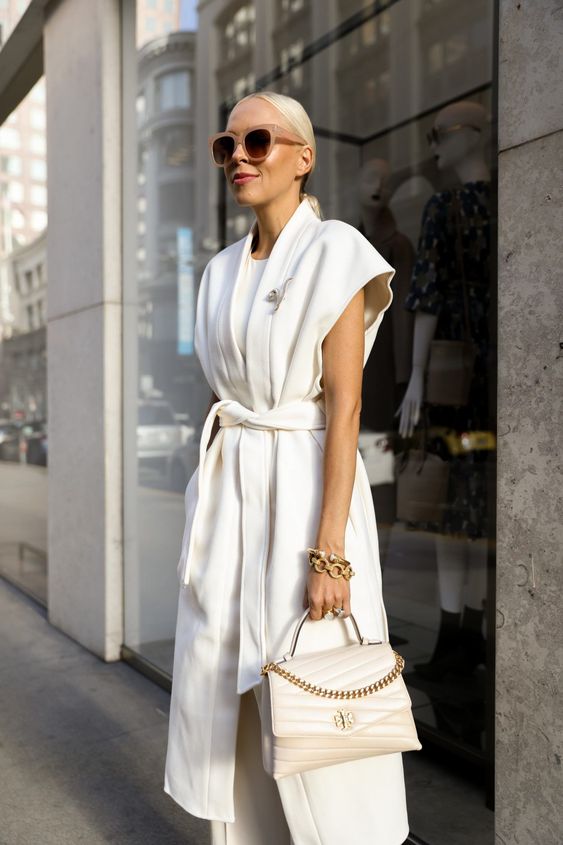 Tea rooms are some of my favorite venues when I'm wondering what to wear to a baby shower. There are just so many fun options!
Floral linens, gold dinnerware, and vintage furniture: is there any cuter venue? When you're invited to a tea room baby shower, you would want to wear something classy, feminine, and chic. Work with layers and put on a stylish coat, a pair of close-toed heels, and a bag with gold accents for that simple yet sophisticated look!
You'll definitely want to opt for lighter, happier colors when putting together baby shower outfits for a tea room. While you should still dress seasonally appropriate, choose lighter colors in a relevant fabric to give off the daytime, tea-time vibe.
9. Virtual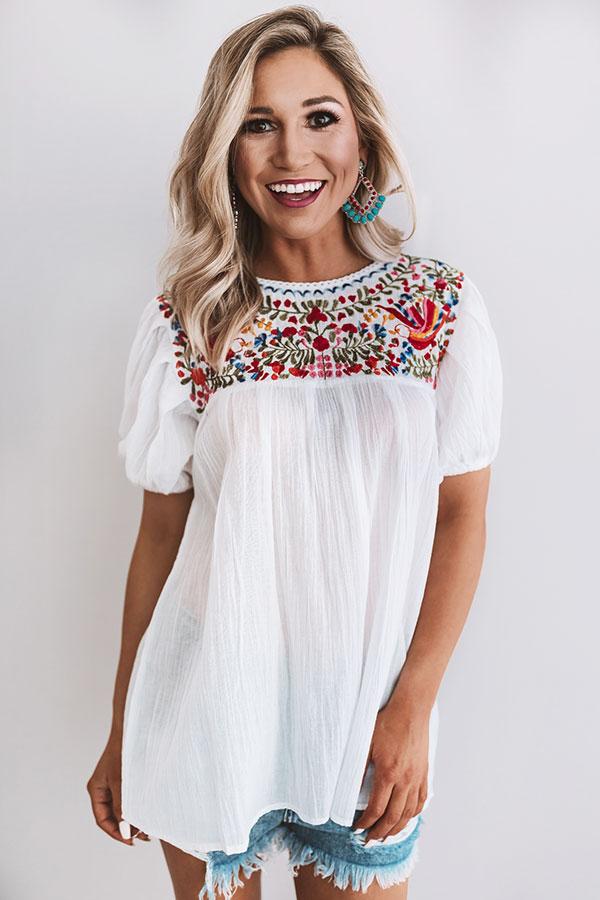 When all there is to see is your upper body, make sure you get a super cute top. Look for a blouse top with bold details like large bows, large prints, or saturated pastels.
Add in a few details like fun ear jewelry to express a festive mood. And if you feel like it, add some makeup to match your color scheme!
10. At Home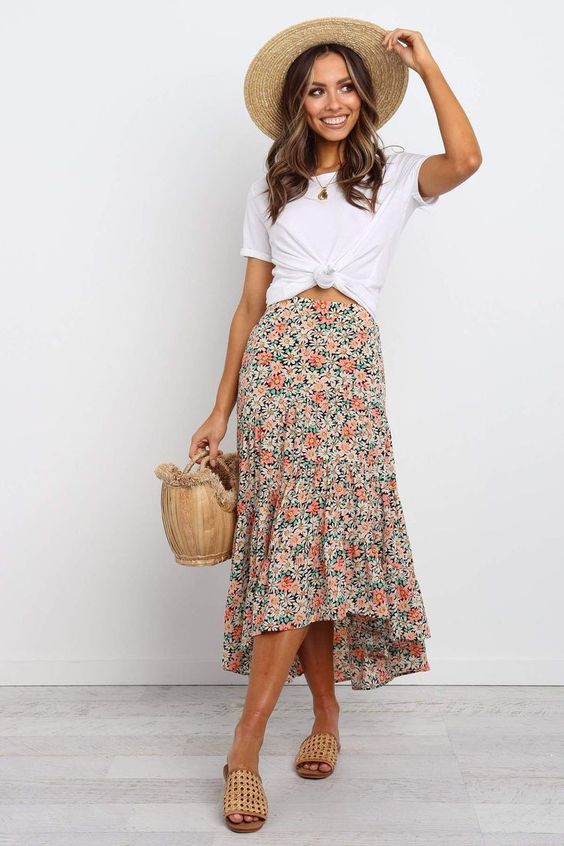 A baby shower at home calls for a relaxed and stylish outfit that matches the theme.
If there isn't a fixed theme, you can play around with a white tee (tied up front) and a flowy A-skirt matched with open-toed sandals. Or consider wearing trendy jeans, wedges, and a feminine top. A sundress (or knit dress in the winter) is always a cute option, too!
Even if a shower is at someone's home, you'll still want to dress up a bit. This is the time to toe the line between casual and formal.
You can also incorporate seasonal elements as discussed earlier in this article.
Where To Buy Baby Shower Outfits:
Below are some shop links where you can get some of the pieces mentioned in this article to achieve the perfect baby shower outfit look!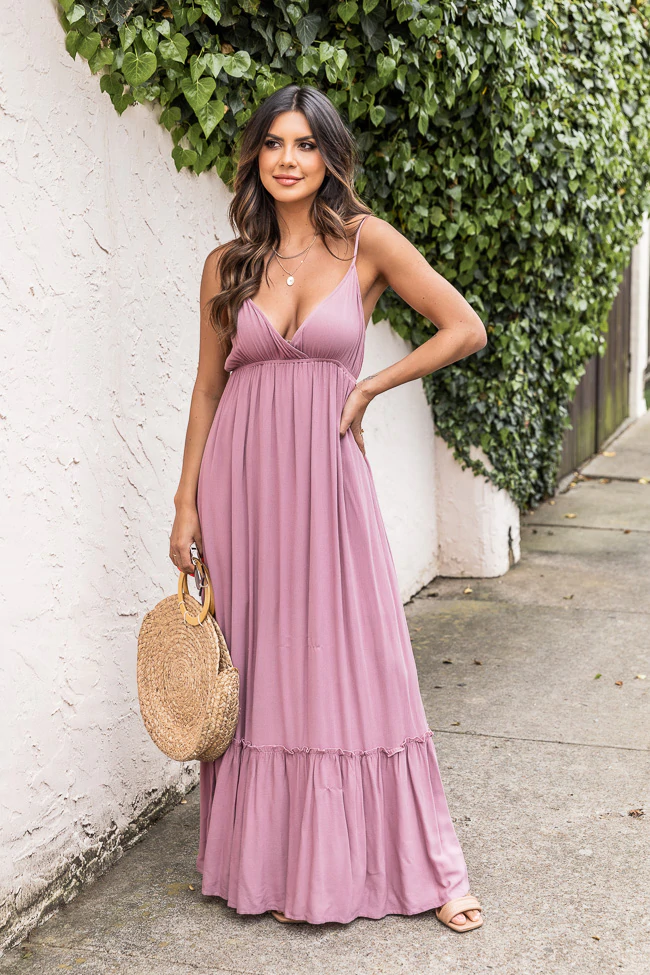 Here are some of our places to shop for baby shower outfits.
For Floral Prints
Floral skirt: Zara
Floral dress: Asos
For Pastels
Pastel dresses: Shein
Pastel tops: Shein
For Linens
Linen Jumpsuit: Zara
Linen tie-top: Zara
For Knitwear
Sweater dress: Asos
Knitted Vest: H&M
For Sandals
Open-toed sandals: Asos
Espadrille sandals: Amazon
For Heels
Open-toed Heels: Nordstrom
Wedges: Asos
For Boots
Knee-high boots: Amazon
Booties: Amazon
What NOT To Wear To A Baby Shower…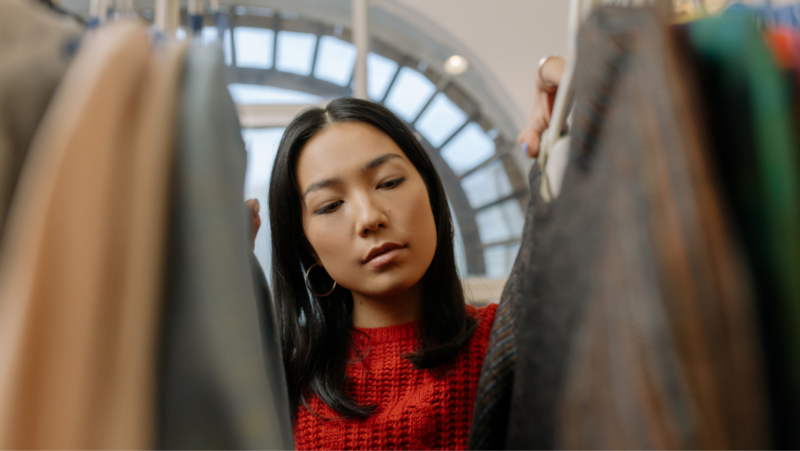 Just like in any other event, there is a so-called dressing etiquette that is less likely to be mentioned by the hosts or the guest of honor (it's just kind of unsaid). As a guest, it is partially your responsibility to know what to wear and what not to wear.
Take note that these baby shower outfit "rules" can be broken with a valid reason or with an extra piece of clothing that can majorly change the aura of a look. Here are some outfits you need to avoid when attending a baby shower:
Sexy or edgy clothing: Flaunt your style but never try to overpower or outshine the soon-to-be-mother. As a guest, it is a rule of thumb to help direct the attention of other guests to the star of the event. You would also want to add to the cheery mood of a baby shower, so the best you can do is wear something that matches that. When choosing an outfit, lean towards conservative and ladylike elements, and steer clever of anything that shows too much skin.
Black clothing: If you're minimalist by heart, steer clear of dark and intimidating colors, at least in excess. Lively colors like white, pastels, and celebratory reds can show your excitement, joy, and appreciation for the invitation. If you don't have a diverse wardrobe, the best you can replace with black clothing is anything in white or light beige. Try to avoid wearing too much black clothing unless the dress code calls for it.
Casual jeans: Jeans are meant for casual, everyday outfits, not so much for baby shower outfits. Although we're looking at a laid-back look, wearing a pair of jeans with a casual top makes it a bit too slack or effortless. If you want to wear jeans, you can choose a pair with a sleekier fabric or you can pair it with a printed or bold blouse that keeps the eyes on the upper half of your body. Personally, I avoid super ripped jeans.
T-shirts and statement shirts: Unless a plain tee is paired with a flowy skirt or chinos, casual t-shirts make the impression that the baby shower you are attending is just another day in your life. They just don't look good with most classy baby shower outfits. Statement t-shirts with blunt or obnoxious phrases are also out of the question. Of course, you would want to keep a wholesome ambiance for the rest of the event.
Dress for the impression you want to make. Show up in the emotion or feeling that you want to express – even without the use of words. Most importantly, go for the baby shower outfits that make you feel confident, glamorous, and beautiful!