At this point, most of us probably know that we need to hydrate. Trying to lather foundation onto dry skin definitely does not work, and is something I avoid at all costs.
A surprising number of popular moisturizers aren't vegan. For most of my life, I had no idea that many moisturizers (and most beauty products in general) contained animal-based ingredients.
At first, it's pretty easy to look the other way and buy whatever skincare and makeup products work best, but once you happen to read about how these ingredients are extracted from animals, it's suddenly hard to forget.
While my diet is more plant-based than strictly vegan, I do try to leave the smallest environmental footprint possible and to go vegan when I have the option. When I'm choosing between a bunch of different moisturizers on Amazon, I definitely have the option.
The most common non-vegan products used in regular moisturizers are extracted from fish scales, animal fat, animal hair (especially mink and squirrel hair), pigs, cow milk, and dead insects. Some moisturizers require hundreds of thousands of dead insect shells just to create one bottle!
There's a few issues when it comes to using non-vegan moisturizers. Not only are many of these products created in an inhumane way, but they can more easily irritate your skin compared to ingredients in a vegan moisturizer.
Not all non-vegan products bother me (such as sheep wool), especially if the moisturizer is still cruelty-free, but it's really hard to tell the difference, so I tend to stick with 100% vegan products just to be on the safe side.
If you do a little digging, you can find well-made vegan face moisturizer options at high end beauty stores, in Sephora, on Amazon, and even at the local drugstore.
Benefits of Vegan Face Moisturizers
If using a vegan face moisturizer without any animal byproducts doesn't seem like it has enough merit, then let me give you some information about what these products will do for you that others won't.
Vegan skincare products generally contain natural ingredients that are easier for our face to absorb, as opposed to chemicals or artificially created ingredients.
Our skin absorbs about 60% of what we put on it, which is why chemicals in many moisturizing products can be so harmful to our faces. It's also why it's best to use a natural moisturizer before applying any primer or makeup so that the chemicals in those products aren't touching raw skin.
Most vegan face moisturizer products also contain fewer ingredients than typical products, which means that they're safer to use on sensitive skin and won't cause as many breakouts. The chance of having a bad reaction to a specific product is much lower.
A good vegan moisturizer contains ingredients that are exactly what our skin needs. Think about it: in nature, we wouldn't be wearing makeup, and we would instead find a variety of different natural elements on our faces from time to time such as rain, seawater with traces of algae, etc.
A vegan moisturizer will give these minerals directly to you skin. Instead of using a product made in a lab to copy natural minerals, why not just have the real thing?
Lastly, some dermatologists believe that vegan products contain far fewer hormones (that generally come from animals) so they're more likely to help keep any hormonal acne or skin problems at bay.
Related Posts:
The 5 Best Vegan Face Moisturizer Products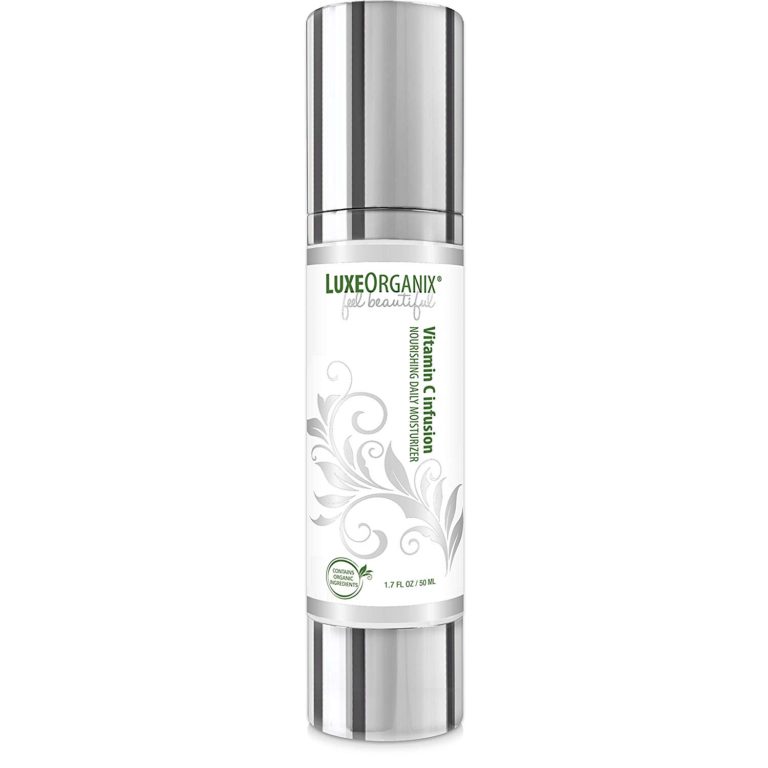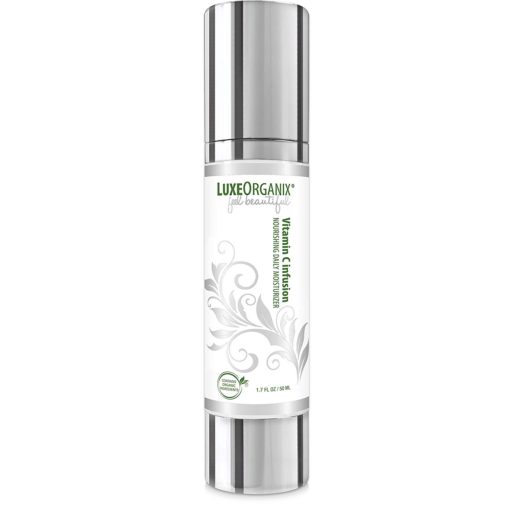 This vegan moisturizer is super lightweight, doesn't feel greasy at all, and contains a lot of Vitamin C.
I especially love how well this moisturizer works under makeup. Foundation looks flawless on top of it and it somehow manages to continue moisturizing my face throughout the day.
I highly recommend this brand, especially for those living in dry environments!
A good Vitamin C serum will help diminish dark spots and smooth out wrinkles or scars. I saw a noticeable difference with my sun spots after using this and found it convenient that it's a serum and moisturizer all in one.
This vegan moisturizer feels clean and natural; it's thin and has very little scent.
Pros:
Super lightweight yet moisturizing
Has a natural scent
Includes Vitamin C but still functions primarily as a moisturizer
Available on Amazon Prime
Cons:
While it doesn't cause acne, it doesn't really help avoid it either
On the thinner side so you may need to apply more of it
I ordered it from Amazon and at the time it was $24.99.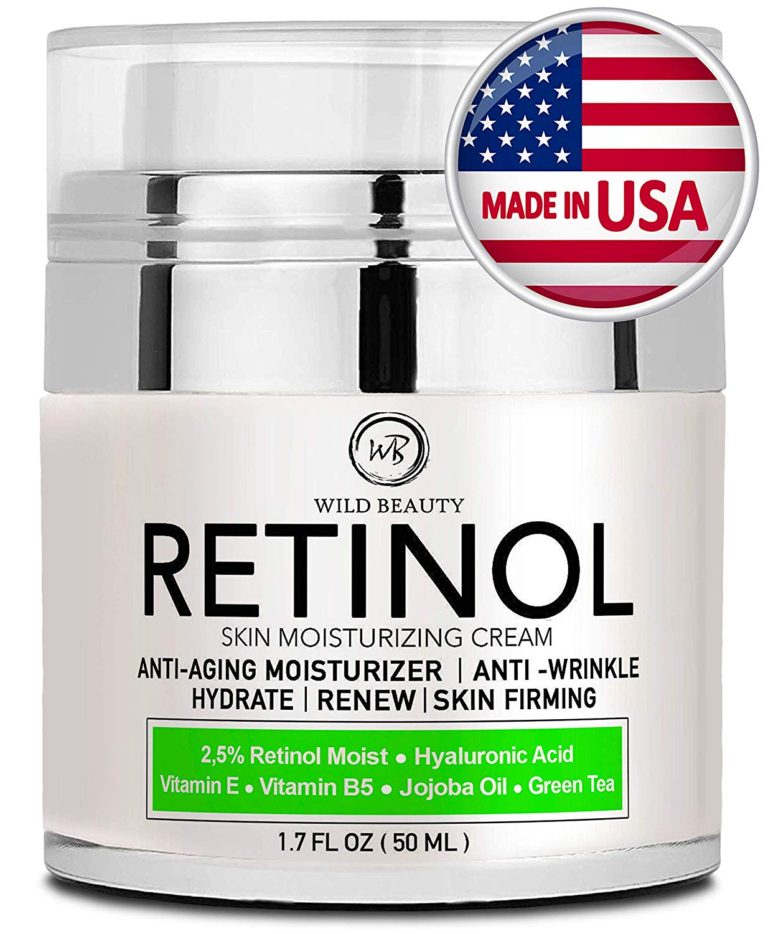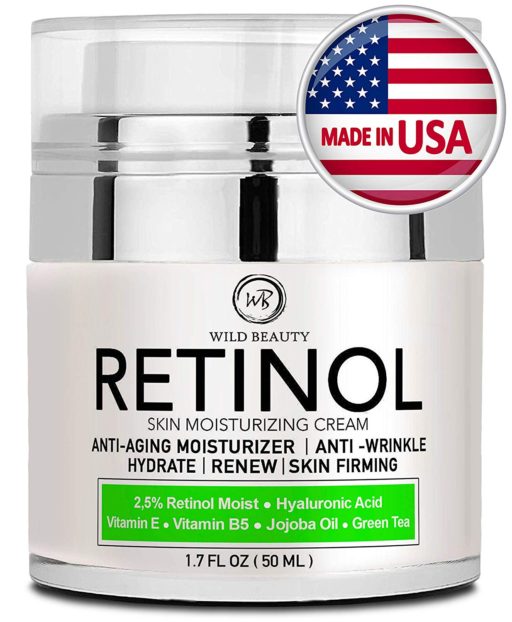 Many retinol creams are sneakily derived from animal products (or animals themselves); that isn't the case with this vegan face moisturizer.
Retinol has so many benefits and is recommended by basically every dermatologist out there. Whether you're looking to smooth out your wrinkles, hydrate your face, tighten your skin, or get rid of acne, this vegan moisturizer will do it.
The most noticeable difference for me was much tighter skin. I'm in my mid-20s so this wasn't something I had thought I needed, but I definitely noticed a big change after even a few weeks.
Some retinol creams are also supposed to help with dark circles; I've never noticed a difference there (and I have the darkest of dark circles) with any retinol cream, regardless of whether it was vegan or not.
I typically use this vegan moisturizer at night after my typical skincare routine, then I make sure to apply a vegan moisturizer with SPF in the morning since retinol causes a little extra skin sensitivity.
Pros:
Contains vegan retinol which can be hard to find
Tightens up skin within a week or two (with insanely noticeable changes)
Helps with acne
Is available on Amazon Prime
Cons:
Doesn't help with dark circles
Requires sunscreen after application
This vegan face moisturizer with retinol is currently on Amazon for under $17.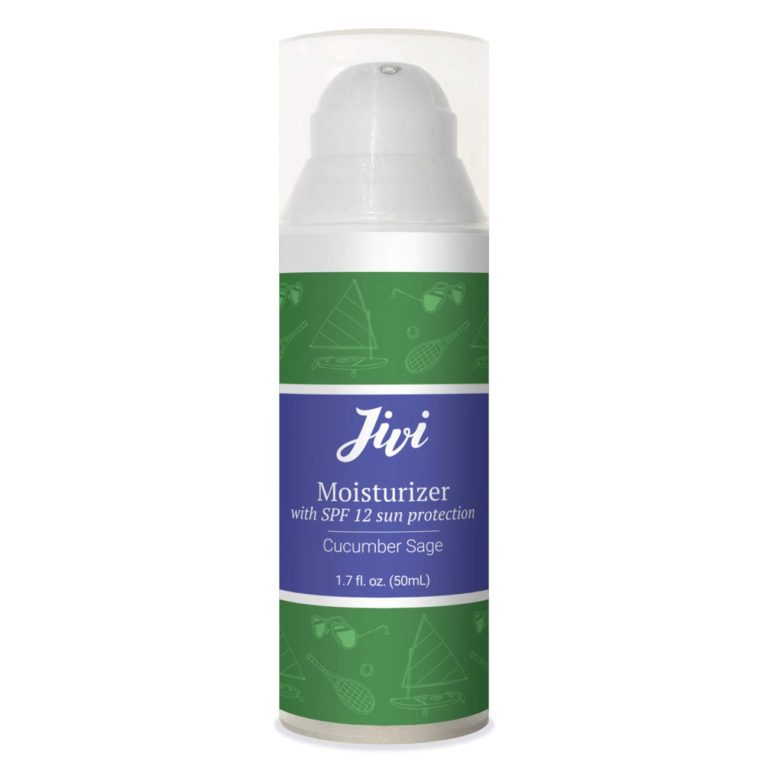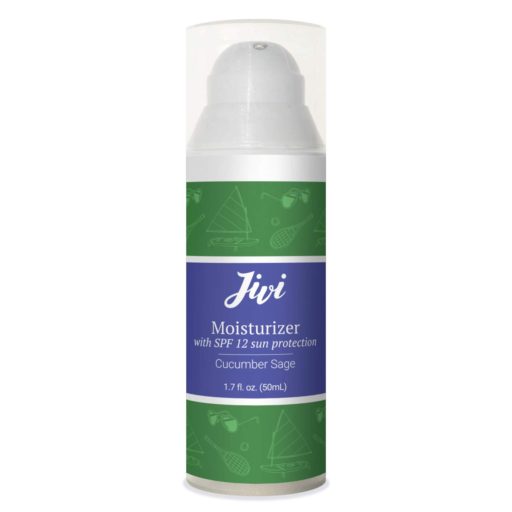 Speaking of SPF, this is my personal favorite vegan moisturizer that offers a decent amount of sun protection.
This lotion is green in color and almost instantly cools down any redness or irritation while offering heavy moisturization.
Somehow it manages to have a really lightweight feel, similar to a cucumber. It comes with a matte finish so it's perfect to put on right under your primer and makeup.
I love this vegan face moisturizer, especially during the summer when I'm heading to the beach or notice some face redness from the sun!
It's my favorite vegan moisturizer with SPF for sure, mainly because it isn't greasy at all and offers true hydration. This brand almost feels similar to a toner and works well to even out my skin tone.
Pros:
The price is unbeatable
Lightweight feel that's hydrating but not at all heavy or greasy
Instantly cools down irritation or red spots
Has a matte finish
Includes SPF
Is available on Amazon Prime
Cons:
It's also the best cheap vegan face moisturizer. I buy it on Amazon and it's currently $12.99.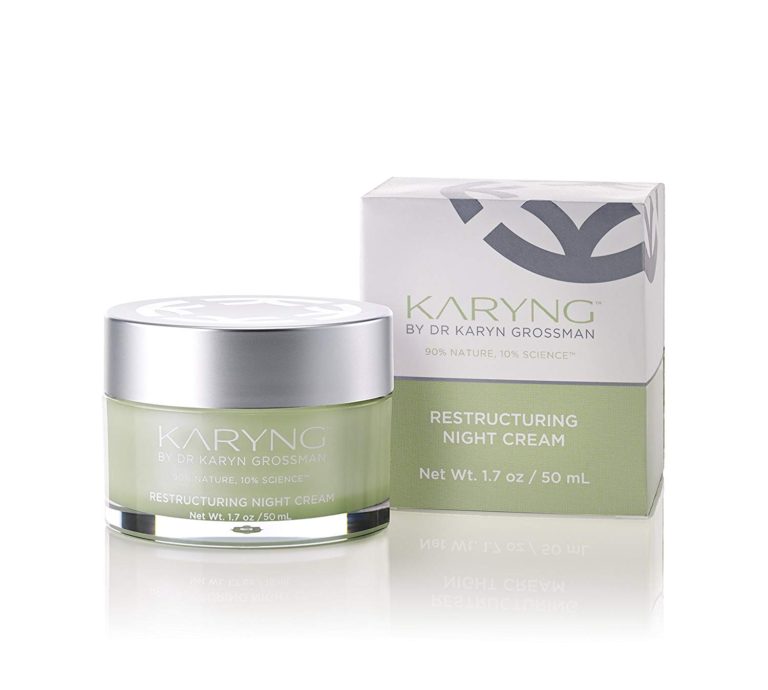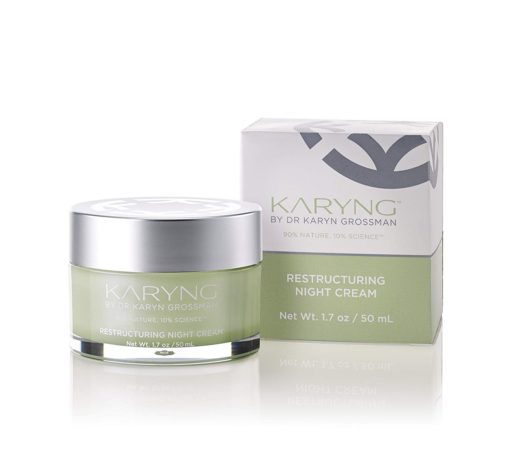 If you're looking for a super hydrating overnight cream (similar to a mask), this is your best bet as far as a vegan face moisturizer.
I only use this cream a few times a week, but I literally wake up with baby skin; I've never had a softer face in my life than after using this.
In my opinion, this is the best vegan face moisturizer for dry skin. It doesn't irritate my skin at all (or cause breakouts) and I generally have medium to oily skin, but I find that in the winter (when my skin is especially dry), this cream repairs quite literally overnight.
Pros:
One of the most hydrating overnight lotion formulas I've ever used
Quite literally creates a youthful appearance overnight
Can be used sparingly (once or twice a week)
Is available on Amazon Prime
Cons:
Much more expensive than other vegan face products
KARYNG is a little more expensive (currently about $75), but for me it's worth every penny. I buy it here.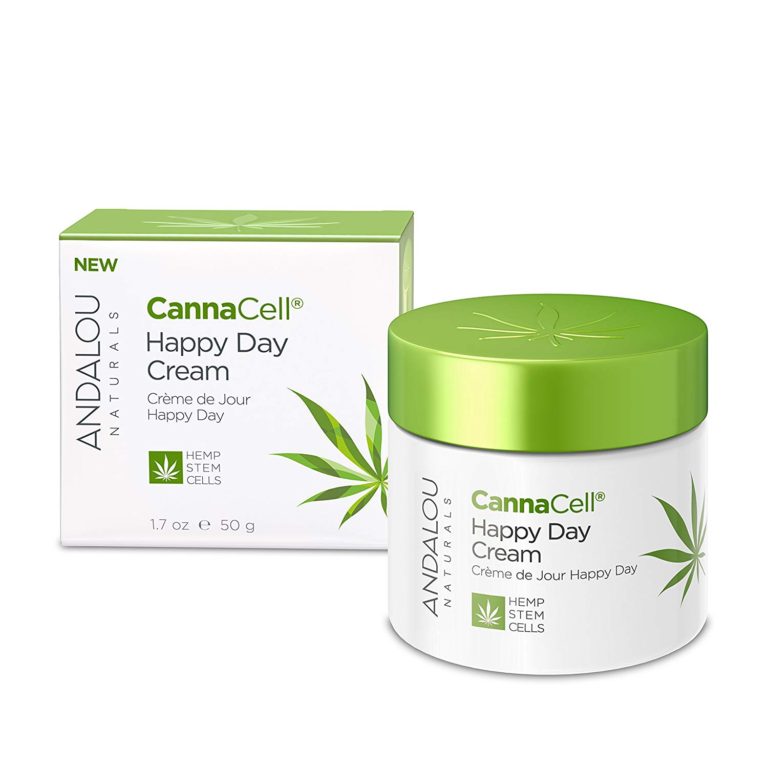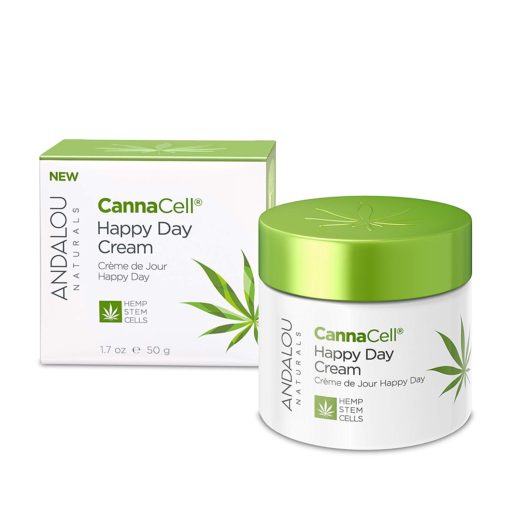 This vegan face moisturizer somehow manages to work super well for dry and oily skin.
In my experience, it evens out my face and creates a lasting dewiness that doesn't turn into greasy skin.
This is a great cheap vegan face moisturizer with tons of healing properties. The main ingredients are hemp seed oil, hemp seed stem cells, and plant essential oils.
Not only is this an amazing moisturizer but many of these ingredients also protect against pollution and UV exposure.
It smells great, is super light after applying, and helps to even out skin tone. While I don't have excema, I've heard that this vegan face moisturizer works really well with similar skin problems.
Pros:
Includes hemp, which has a ton of healing properties
Works well with difficult skin conditions
Protects against polluted air and UV exposure
Comes at a great price
Creates a really pretty dewiness that never becomes oily
Works well for dry and oily skin
Is available on Amazon Prime
Cons:
While this moisturizer doesn't make acne worse, it doesn't help eradicate breakouts either
The finish isn't matte (this depends on what you're looking for)
This is another pretty cheap vegan face moisturizer; I get it on Amazon for under $17.
I've found these to be the best vegan face moisturizer products. I definitely haven't tried every moisturizer on the market, so I'm sure there's other great brands out there as well, especially because vegan face moisturizer products are becoming so popular!
There's so many cheap vegan face moisturizer brands that price really isn't an issue. If you're interested in switching over to a new vegan face moisturizer, give one of these products a try and let me know how it worked for you, or save the image below on Pinterest for future reference!
See also: The 5 Best Vegan Eyeliner Pencils & Cruelty Free Eyeliner