There aren't many days that go by without me wearing a little bit of eyeliner. A good vegan eyeliner makes me look like a completely different person.
If you really want eyes that pop, you just can't do without a quality eyeliner. Unfortunately, many eyeliner brands aren't vegan. If you're not used to the vegan makeup world, then it's hard to tell what brands will actually work well.
Most people don't really think about where their makeup comes from. Unfortunately, many eyeliner brands use animal products such as Tallow, which is animal fat that's been boiled down.
Not only are non vegan eyeliner products inhumane and unnecessary, but they're not good for your skin or eyes. Plant-based products are always best for a complexion because of how hydrating they are!
One of the best vegan beauty brands, especially for eye makeup products, is Kat Von D. I've linked one of my favorite Kat Von D products below, but you can check out the whole line here.
I seriously can't recommend them enough! Even if I hadn't realized they were vegan, I still would have used Kat Von D products simply because of the quality.
The vegan eyeliner products are all waterproof and are super easy to apply and handle but don't streak or run.
All of these eyeliners are 100% vegan and cruelty-free. I've mentioned this in a few other vegan blog posts, but be careful not to buy into only "cruelty free" makeup products. All this means is that these makeup products aren't tested on animals, but animal products might still be used in the formula.
After trying a lot of vegan products, I finally found 5 I can recommend. I'll be honest: a good vegan eyeliner is hard to find, but I'm here to show you my top favorites that are high quality for a great price!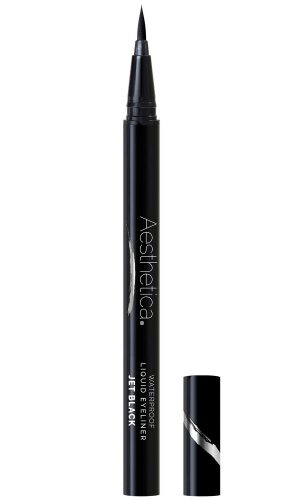 This is the closet brand to Stila. I personally loved Stila until I found out that the company is staunchly non-vegan. It's also half the price of Stila but contains many natural ingredients.
It has a similar consistency and feel to Stila and easily lasts all day. After application, this eyeliner dries almost instantly.
Aesthetica is best for day-to-day use! It's really simple to apply and works for a thin line or a date night look. It is on the darker side, so go a shade lighter than you normally would. I personally like a dark black (and apply just a small bit) so that's fine with me!
Check it out on Amazon; it currently costs $12.99.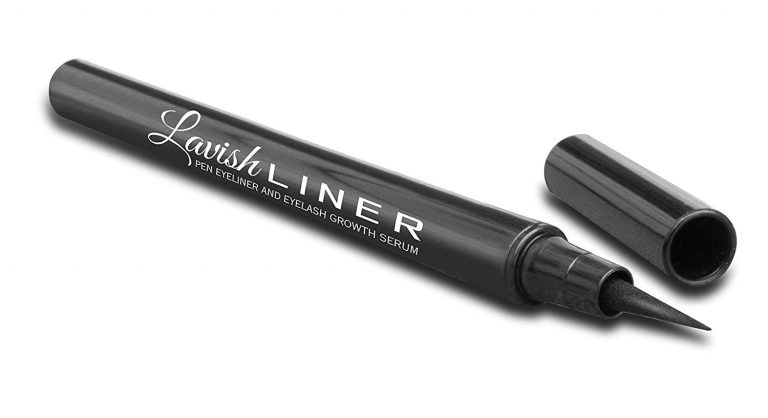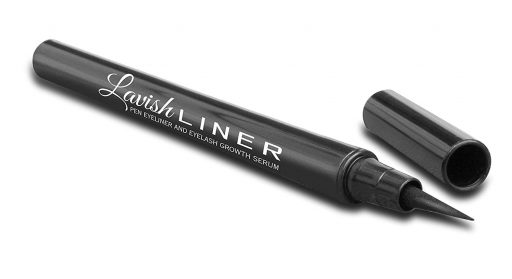 Lavish Liner is 5 stars on Amazon for a reason! It's a bit of a heavier eyeliner, so it works best if you like a thicker line or do a cat eye for special occasions.
It lasts for so long! I seriously will still have remnants of it on my eyelids a day later, even after using makeup remover a few times.
Lavish Liner is known for being a cheaper dupe of Kat Von D products, and I'd say that's pretty accurate. It goes on smoothly even over crinkled skin (which, let's be real, we all have some on our eyes) and is easy to apply with shakier hands.
It's available on Amazon with Prime shipping! The current price is $18.99.
If you have trouble doing a decent eyeliner wing, TRY THIS PRODUCT! I have the shakiest hands in the world (a little overdramatic but I really struggle with drawing on eyeliner) and using this brand, I'm actually able to get a pretty wing for a weekend night out.
This is also a great brand for day-to-day use if you want minimal upkeep. I throw on a quick wing, add a light layer of eyeshadow, and finish with some mascara. It's an easy look that's very polished!
This LA PURE eyeliner is somehow under $10. It's also on Amazon with Prime shipping.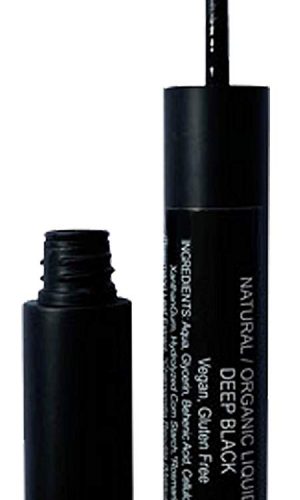 This is a pretty obscure brand that I discovered on Amazon, but for long lasting liner, it's my #1 choice!
Unlike some of the other liners, this one has a super liquid consistency. It's easier to smudge and harder to apply perfectly, but once it's on, it stays on.
I recommend this brand for those of you who are more talented with makeup and want something a little more moldable and pronounced. It's also great for use during an event due to its longevity.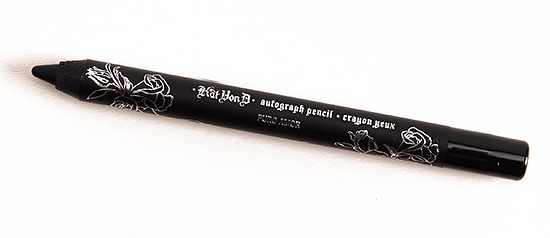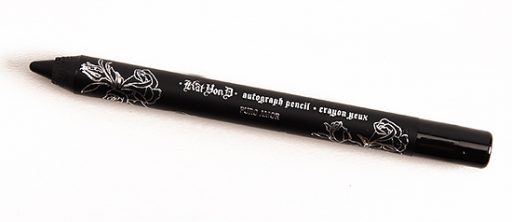 Like I mentioned above, Kat Von D is my overall favorite eyeliner brand. This is also the best vegan eyeliner pencil by far!
I've managed to find a lot of vegan eyeliner products that I like, but most are felt-tip eyeliners. This vegan eyeliner pencil is smooth and lasts for a long time. If you're into pencils, I 100% recommend this one!
The rest of the Kat Von D products are just as amazing and are worth the money to get a decent vegan eyeliner. Head to the Sephora website to check out the reviews.
Have another vegan eyeliner favorite to add? Let me know in the comments below or shoot me an email! I'm always excited to try a new vegan makeup product.
If you're interested in learning more about vegan makeup products, check out my top 5 favorite vegan face moisturizer brands (including an explanation of why we should only use vegan face moisturizers) and the best vegan makeup brushes that I use routinely for a flawless application! Regular makeup brushes are unfortunately made of some truly cruel ingredients (more info in the post) and this is such an easy switch that it's worth consideration!