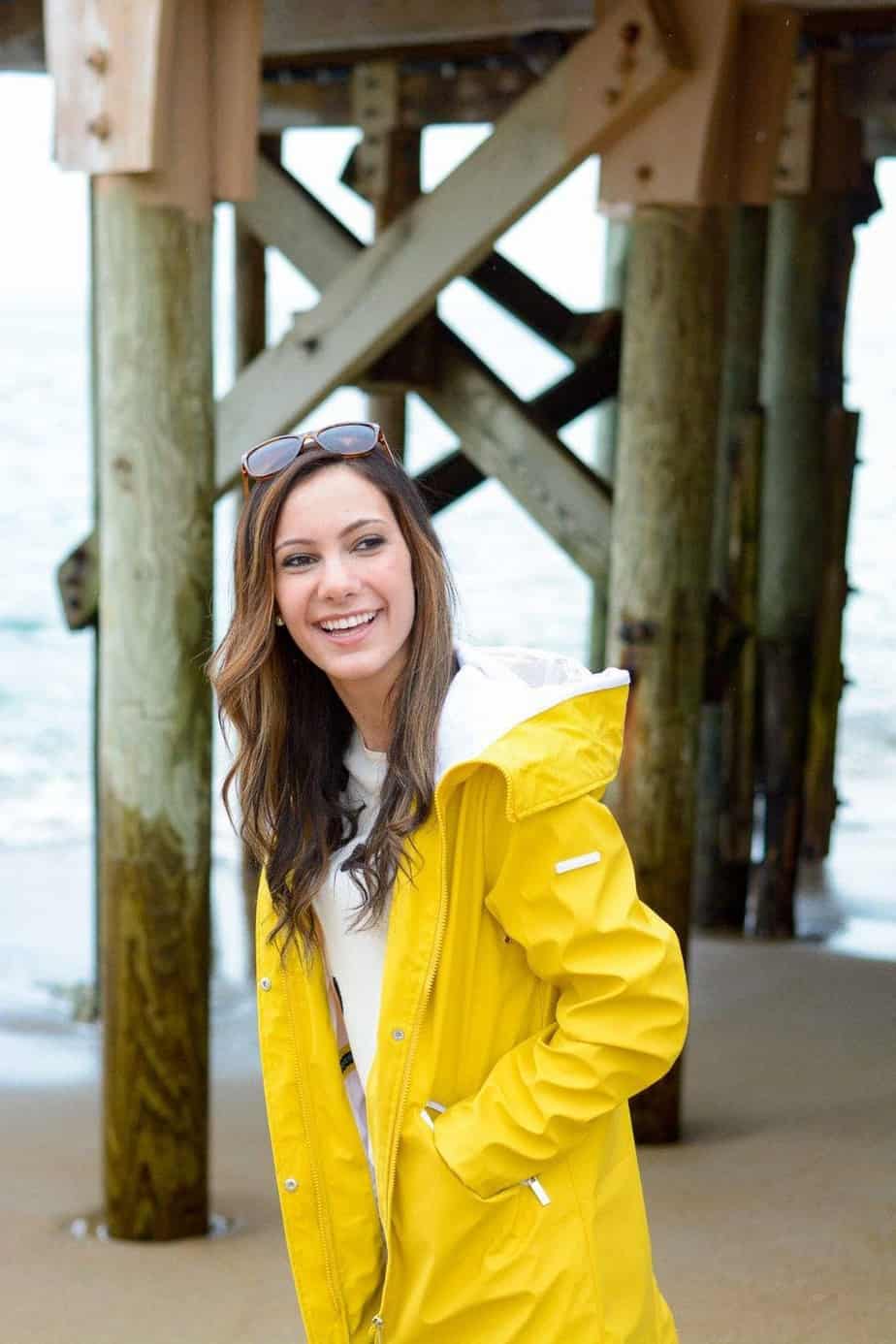 I'll admit it: I'm obsessed with raincoats.  As a kid, I felt that their primarily use was to keep me dry while I stomped through puddles.  I now find that not only are raincoats functional (an added adult perk is that they keep your hair and makeup dry when it rains), but they're SO cute.  Is there any better way to make a fashion statement?  A high quality raincoat says that you're easy-going but have taste.  Believe me when I say I've spent hours shopping for the PERFECT raincoat.  I've tried on quite a few and purchased way too many.  So that you won't have to go through that, check out my favorite spring/summer raincoats.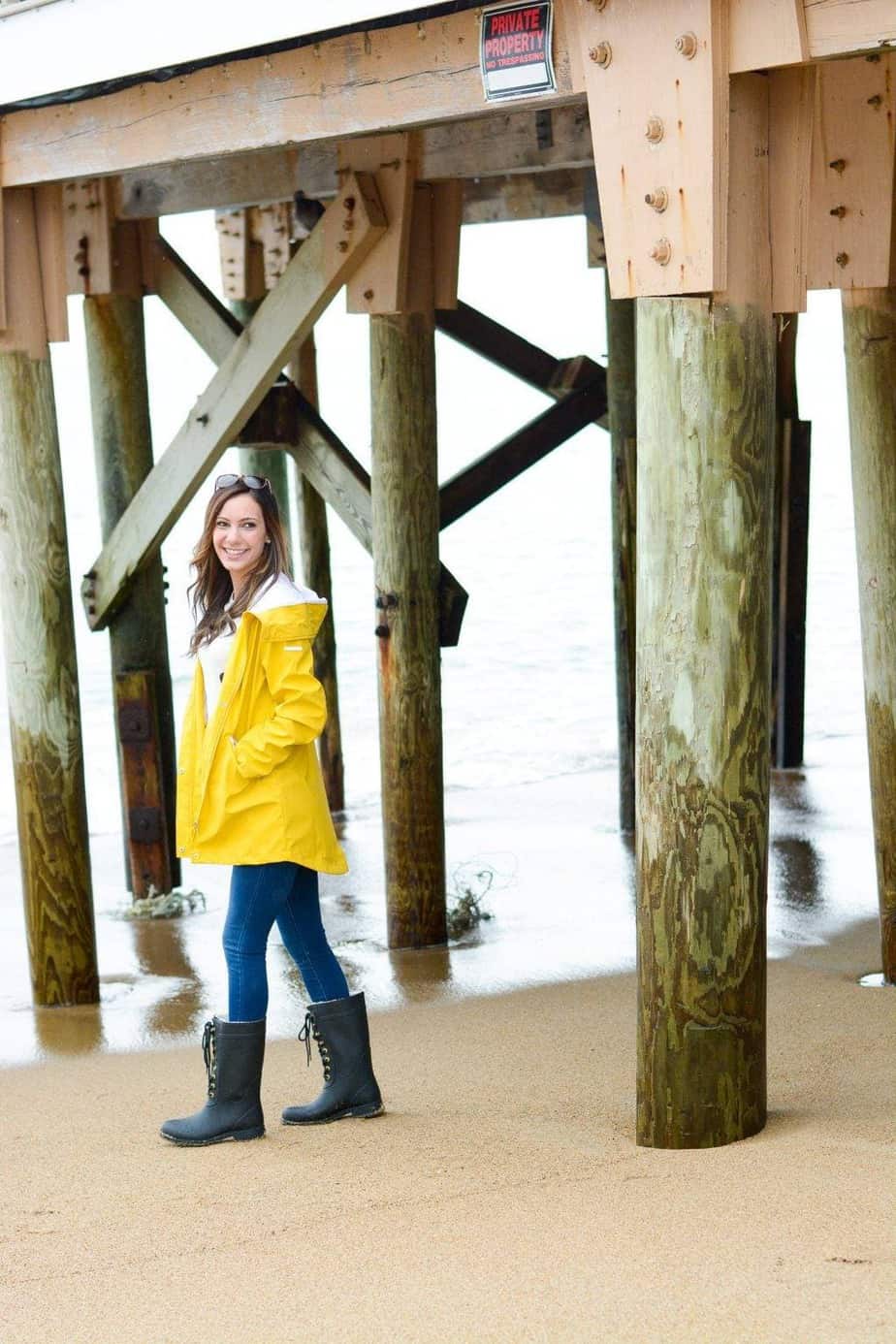 Sweater: Ann Taylor (similar) | Jeans: Old Navy | Boots: Sam Edelman | Glasses: H&M
This coat is one of my favorite this year!  It's a gorgeous shade of yellow and is lightweight while still providing a lot of coverage.  Everyone should have a yellow raincoat – this is definitely one worth checking out.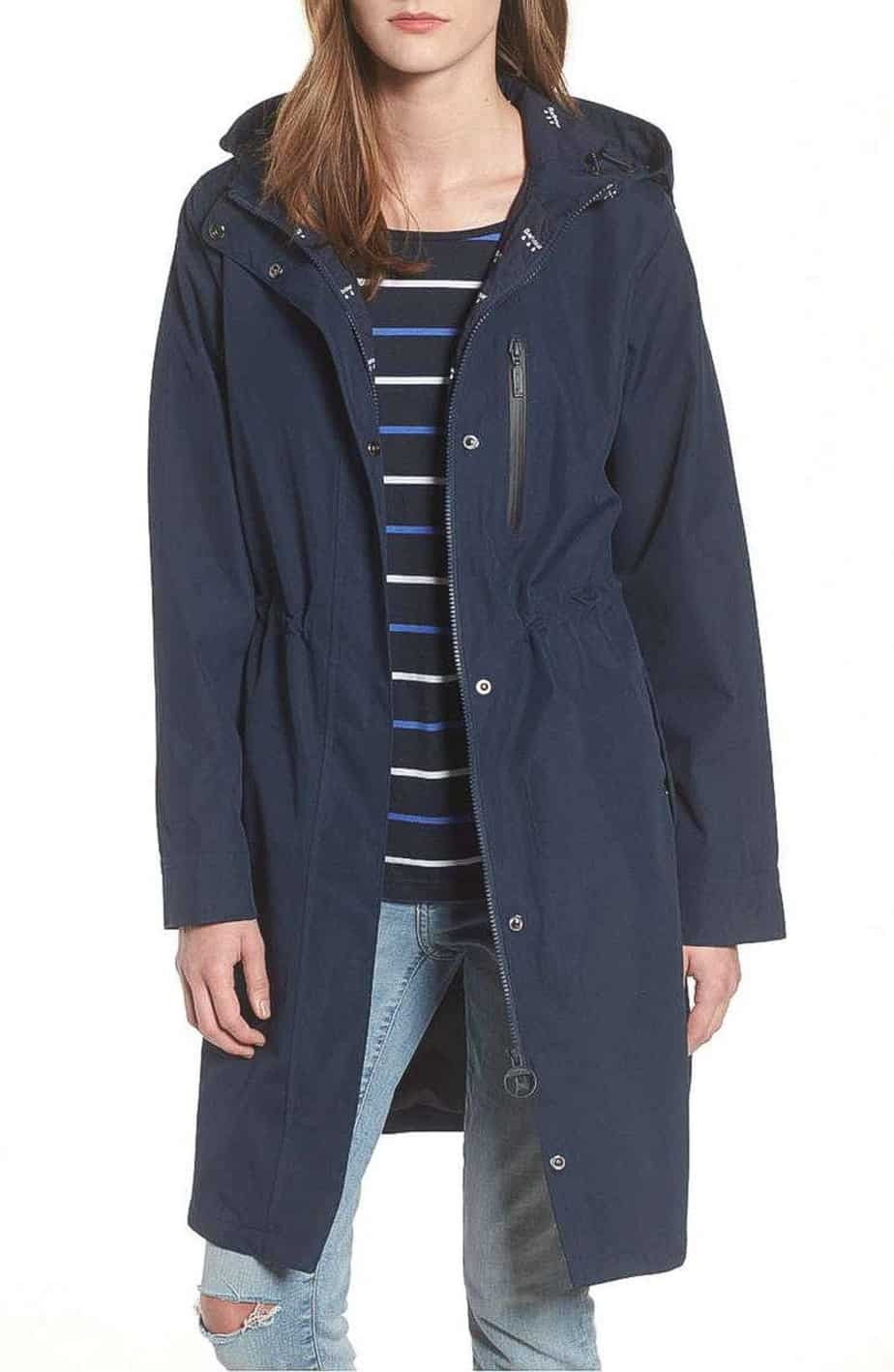 A classic navy blue raincoat, this piece is nice because it's longer and works great when it's down-pouring.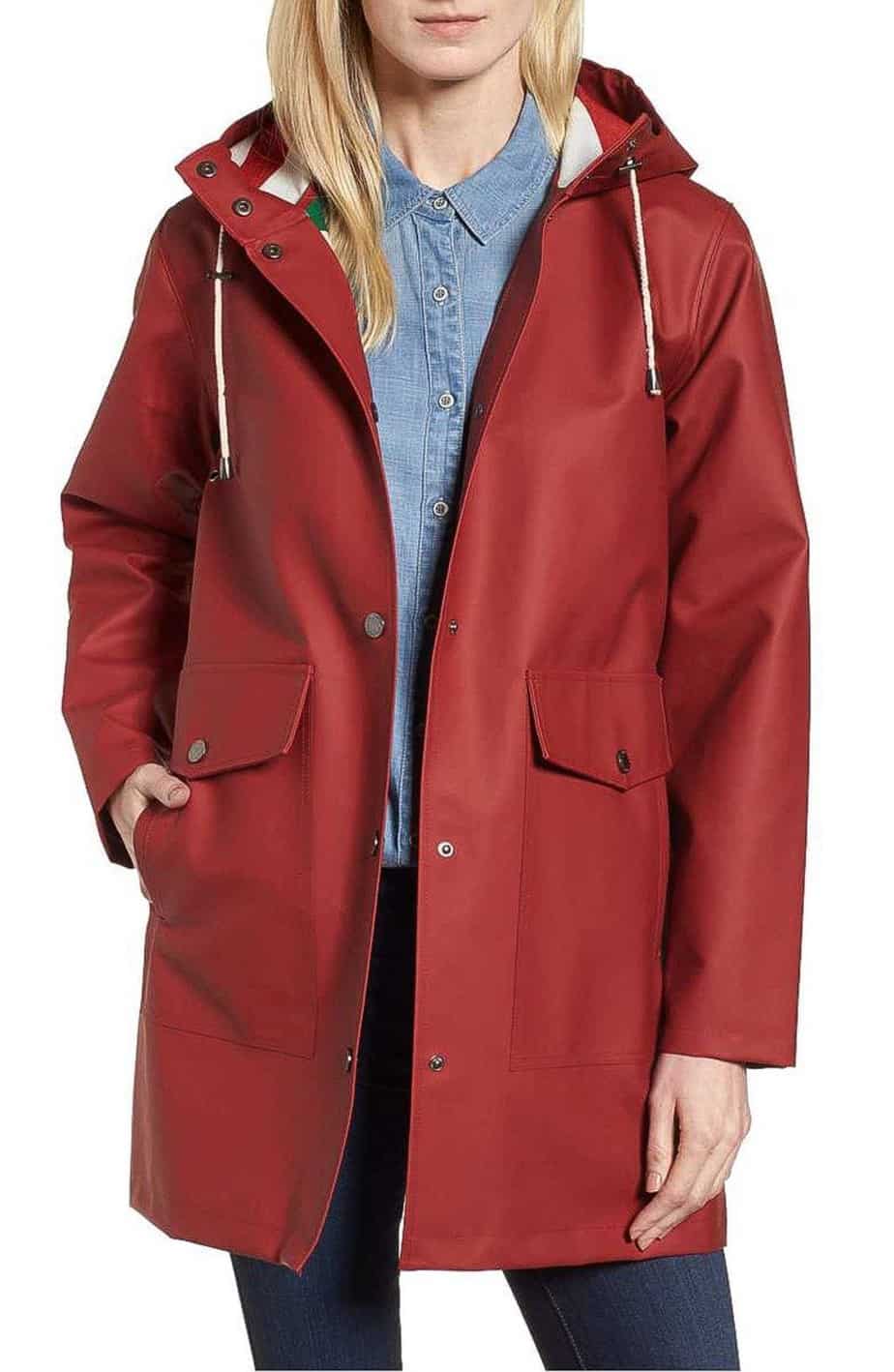 How preppy is this coat? I've been loving the red lately, especially when paired with blue Hunter rainboots!
I love how perfectly fitted this coat is! This whole outfit is super adorable, but it would also go great with any bright rain boots or even loafers.
This light blue is so sweet for spring, or with a pair of white shorts and casual flip flops in the summer.

This classic navy coat is great because it's so traditional that you can wear it any time of year, but it still has an interesting pattern that makes it unique.  Definitely worth the purchase!
Blush is huge this year, so I was excited to even find a raincoat in it.  Despite the delicate color, this coat is actually super protective in bad weather.
I love anything Hunter, and this raincoat was just as high quality as Hunter Boots.  It's such a happy color for a rainy day outfit!
If you don't have a raincoat, it's seriously time to invest!  I go away quite a bit and have rarely gone without bringing a raincoat.  You never know when you'll be with a group of people who want to go somewhere in the rain, and you won't be set up properly.  A raincoat is that wardrobe staple that is a must-have.
Pair any of these with Hunter Boots or Sperrys and you've got a classic New England spring outfit.  In the summer, I like to throw on a rain coat over a pair of white shorts and sneakers.  I tend to add at least one to my collection each year (this season I went a little overboard – oop!) but if you want just one staple, any of these colors would be classic enough to go with a variety of outfit combinations.  Check out my new blush spring trench coat if you're looking for a non-water related piece!
Don't forget to share your raincoat photos with me!