Acrylic nails have been around for a long time and probably aren't going anywhere!
They're mostly done for special events (a wedding, graduation, etc.) but some people like to have acrylic nails for day-to-day life, too.
Personally, I'm a fan of natural looking nails. I'm always surprised at how easy it is to get natural acrylic nails, even though most of the inspiration photos are very over the top.
When I say natural, I don't necessarily mean super short.
I think nails can be on the longer side and still look natural as long as they're classy and clean, as well as on-trend concerning the color choices.
Tips For Getting Natural Acrylic Nails:
There are a few specific things I recommend knowing and/or asking for when you're getting natural acrylic nails done.
1. Find a nail salon near you that has great Google reviews. I promise – it's worth it. I can't tell you how many times I've gone to a nail appointment at a place with 4 stars or so and been super disappointed.
I always assume it'll be fine (when it totally isn't) and have learned my lesson after getting some really horrific nails done.
2. Go to your appointment with a very specific inspiration photo, even if it takes a bit of time to see exactly what you want. In my experience, technicians will often copy the exact photo, even if you ask for modifications.
3. Decide on the shape and length ahead of time, and be prepared to speak up as the nails are being put on.
4. Go a little shorter than you think you want. Nails grow quickly, and your acrylic nails can become too long super quickly.
5. Ask for gel polish on your acrylic nails rather than regular. It lasts longer and makes it worth it to get them in my opinion.
6. Tell your technician how important it is that your acrylic nails look natural. Acrylic nails can get bulky very quickly, so you want to make sure that they're filed down and thin.
7. Figure out if you want a matte or shiny top coat and tell your technician what you would like. If you don't mention it, they will probably use a shiny topcoat.
8. Use gloves when washing dishes after getting your acrylic nails done. This will keep the color brighter and shiny.
9. Ask for a soak removal. Similar to gel nails, you want to soak your acrylic nails in acetone for ~30 minutes before a technician attempts to remove them, otherwise you risk damaging your real nail.
Why Get Acrylic Nails Over Gel?
I tend to rotate between the different types of manicures. I love gel manicures as well as gel tips, but acrylic nails are by far the strongest.
If you're worried about breaking a nail or need your nails to last for a few weeks, natural acrylic nails are the way to go.
They're the only type of nails that are sure to last!
Nowadays, as long as you get your acrylic nails properly removed, they aren't likely to cause a ton of damage to your nails, or at least not much more than gel nails may cause.
Related Posts:
Natural Acrylic Nails:
Here are my favorite 40+ natural acrylic nail inspiration photos to check out!
Feel free to save any of these photos for later or to show your nail technician.
To save a photo, hold the image down and click "save to camera roll."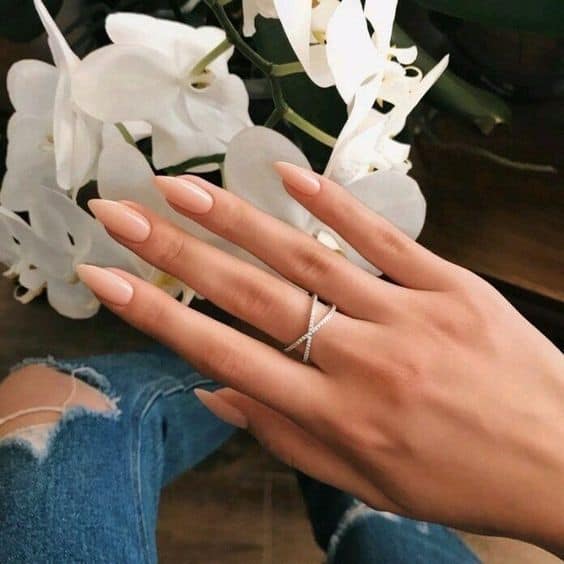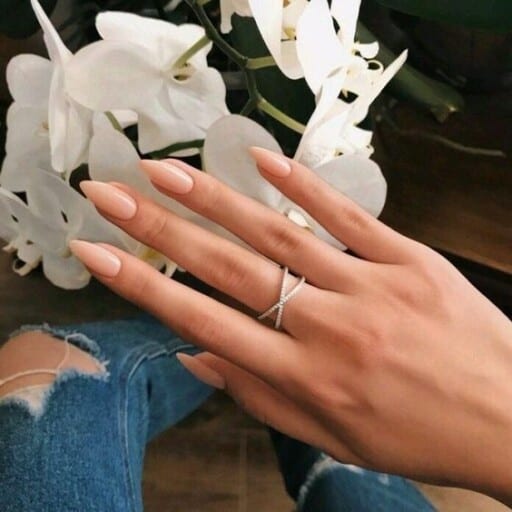 These have a slight stiletto nail tip, but I find that this pretty nude color still makes these nails look natural and classy.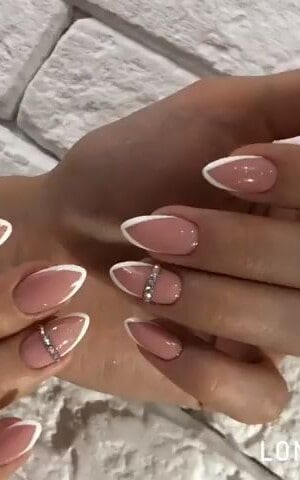 These neutral acrylic nails are super cool but still natural, and they'll go with virtually any outfit.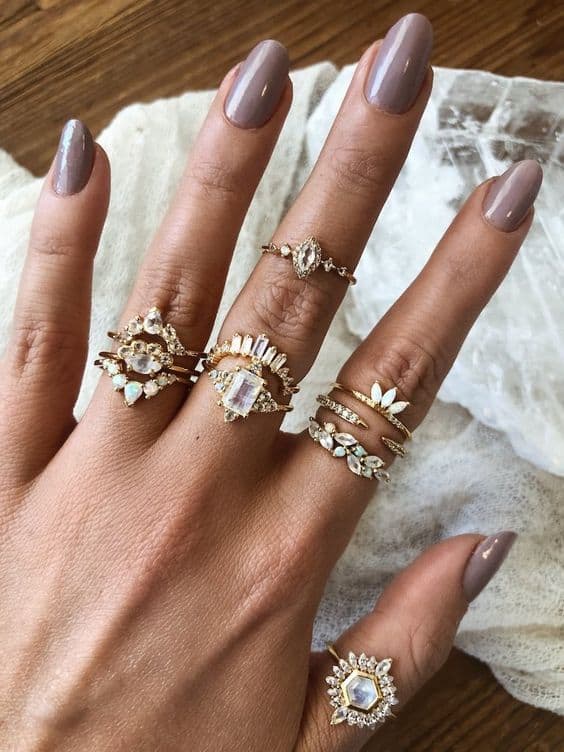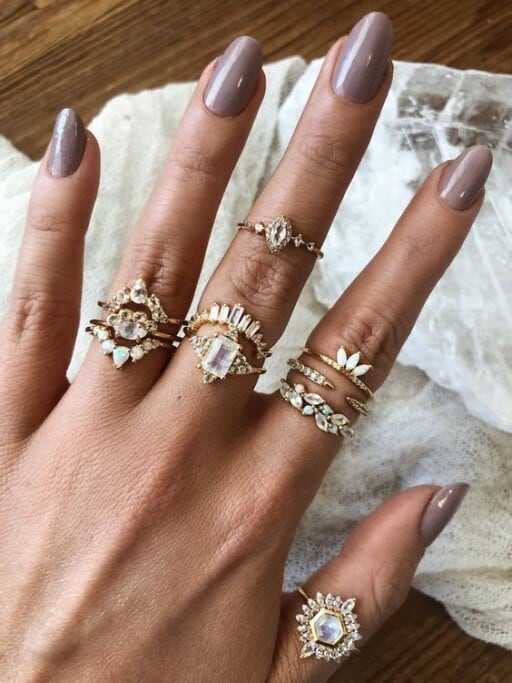 These are the epitome of natural acrylic nails. This color is perfect for any season and is my go-to regularly.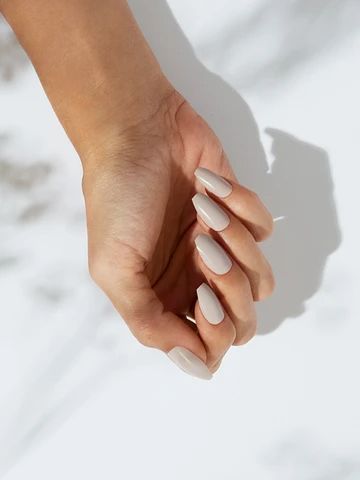 This is another one of my favorite natural colors. These nails are very simple to do and to fill.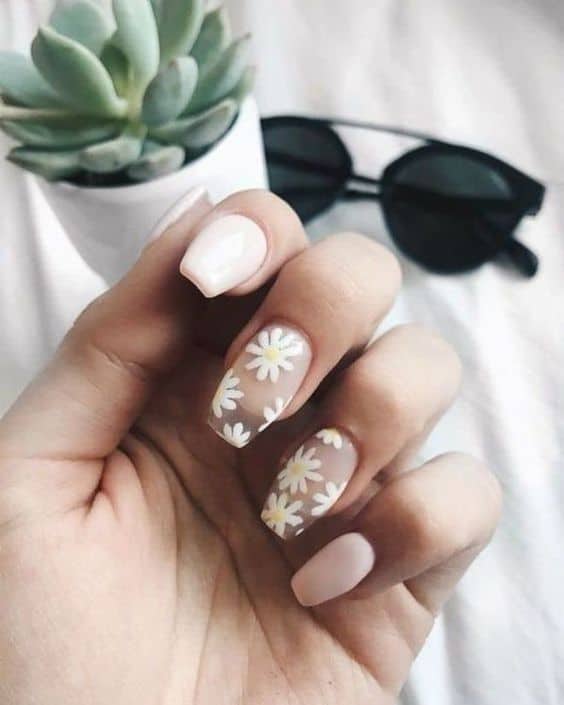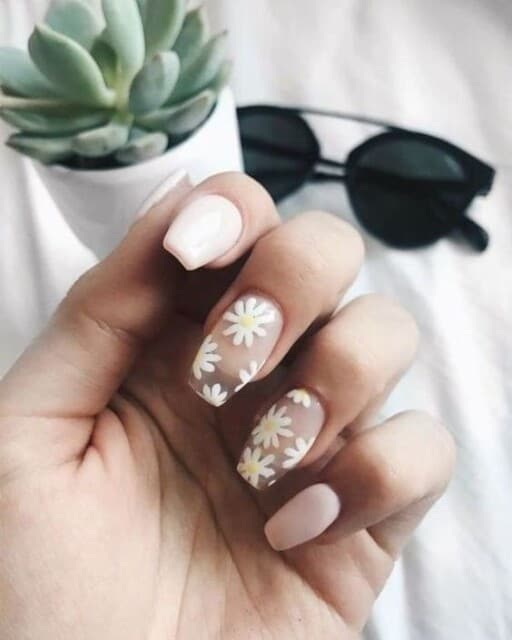 Of course, I had to include some daisy nails. These are super fun and natural looking acrylic nails, but they will definitely require an experienced technician to draw on the flowers.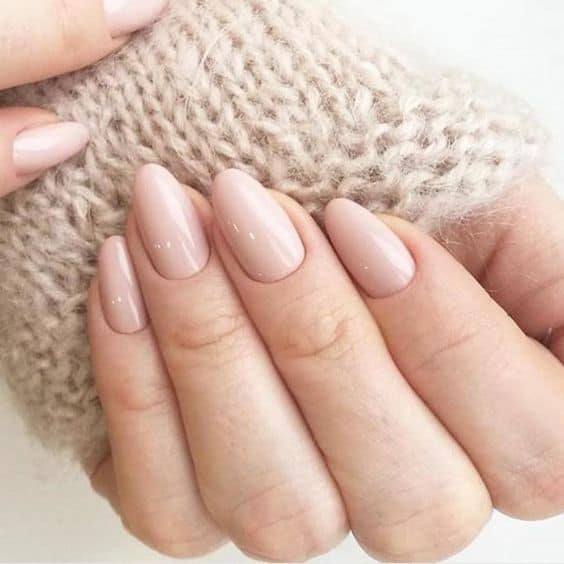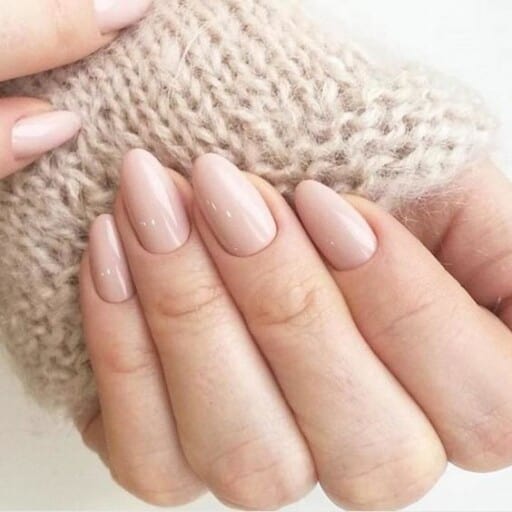 These nude acrylic nails are simple and organic looking nails that will match any outfit combination.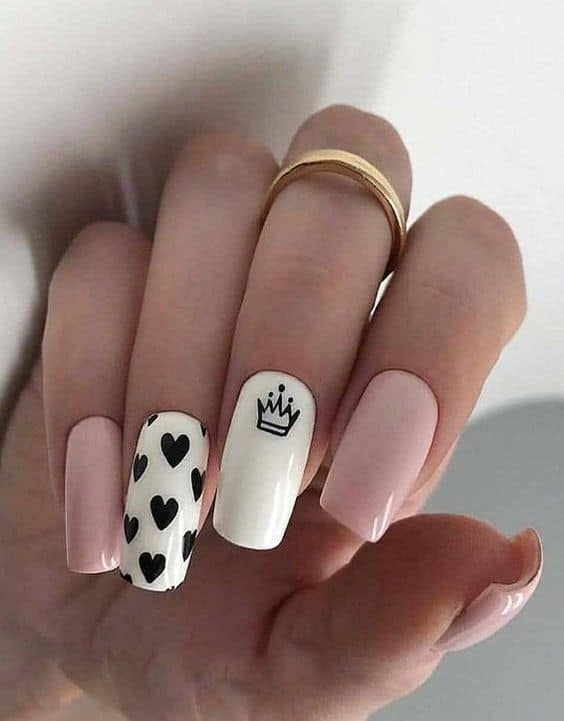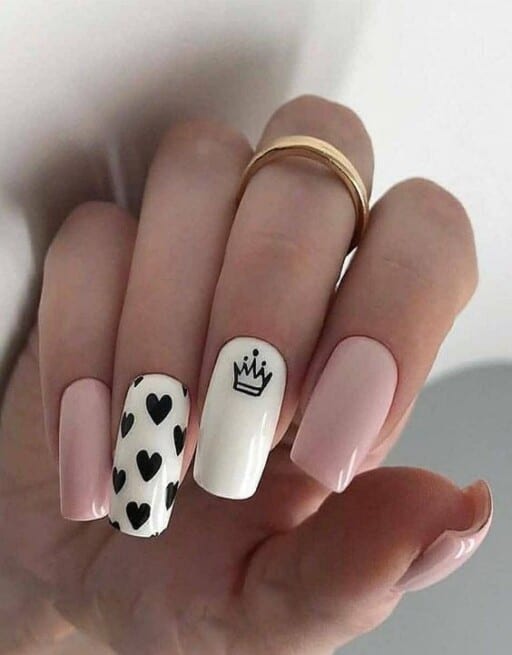 These nails are super fun! They nude/pink color makes them feel slightly natural to me, but these will also require an experienced technician.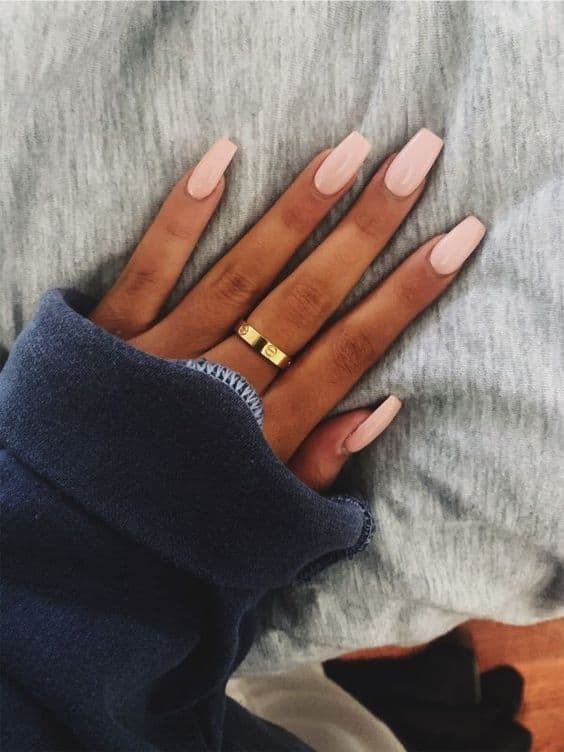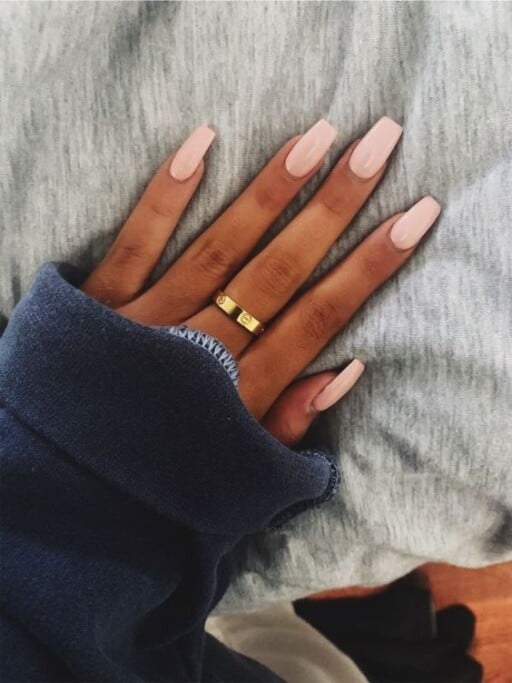 This is a great nail color year-round that's somewhere between pink and nude. You can change the shape as desired, although I do love the look of this nail shape.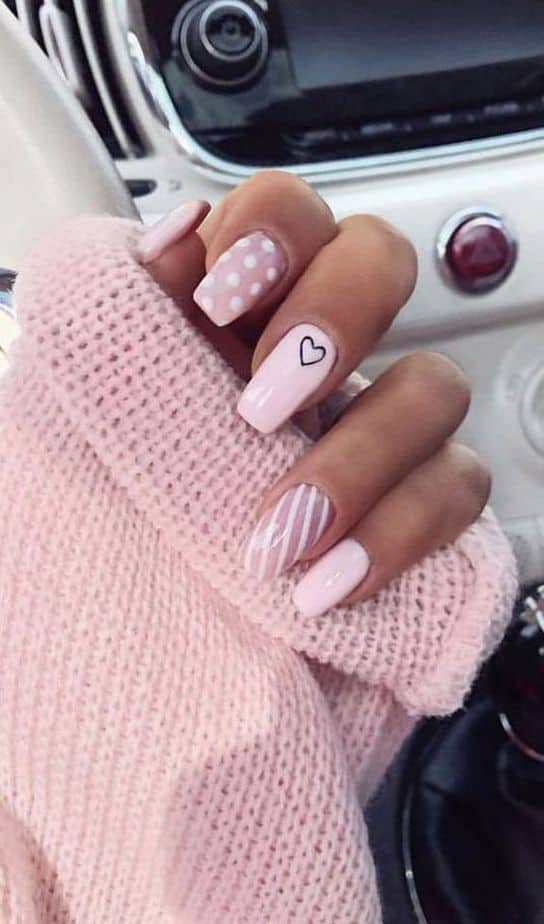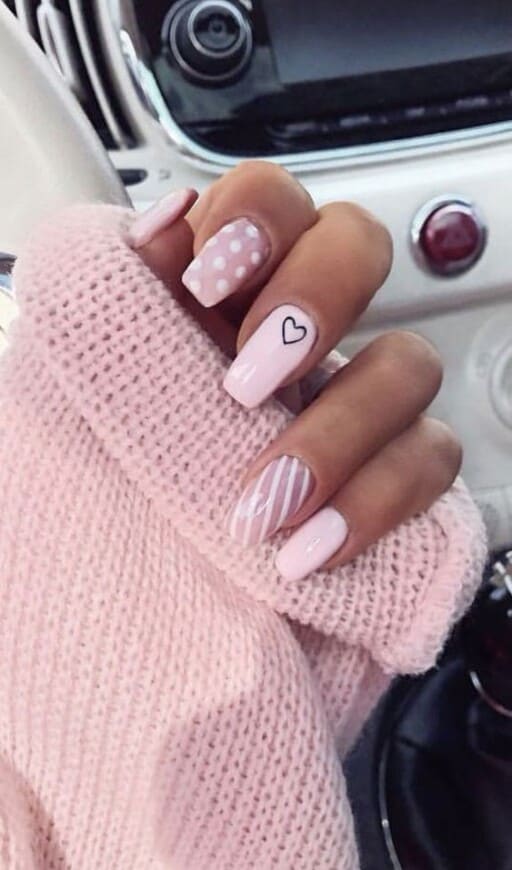 These pink nails are fun for Valentine's Day and springtime, but I love them any time of the year! These designs (other than the heart) are a bit simpler to do, but I still recommend mentioning that you want nail designs ahead of time so the salon can accommodate you.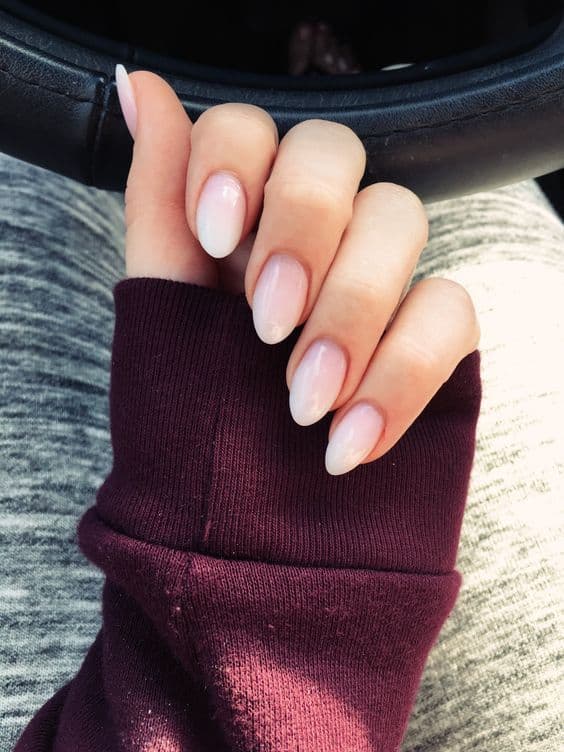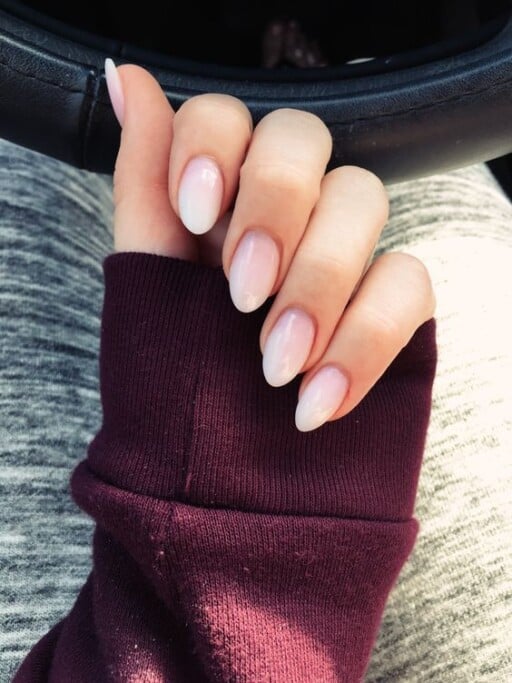 These ombre nails are subtle and natural yet perfectly on-trend.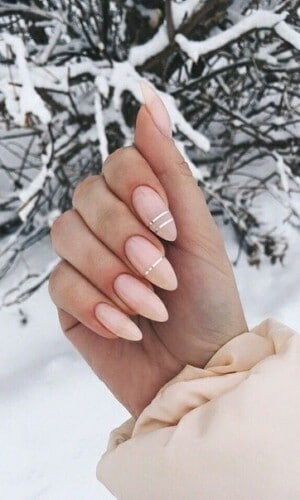 I absolutely love these natural looking acrylic nails and find them easy for most technicians to do.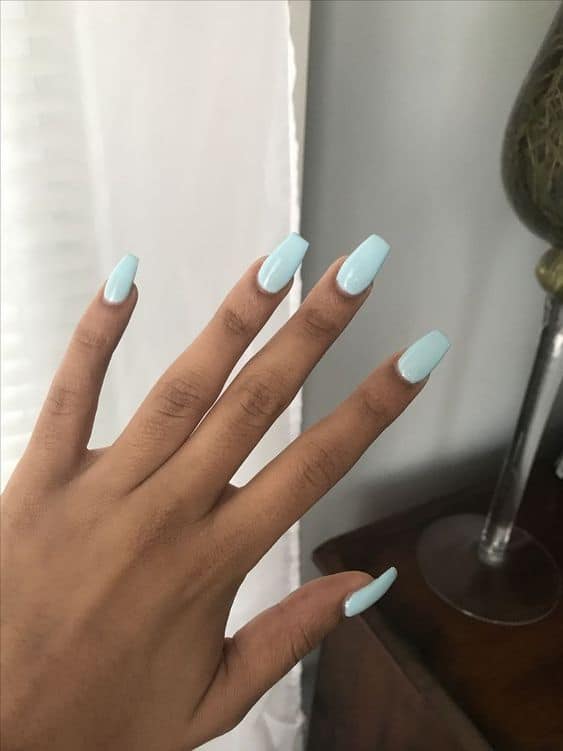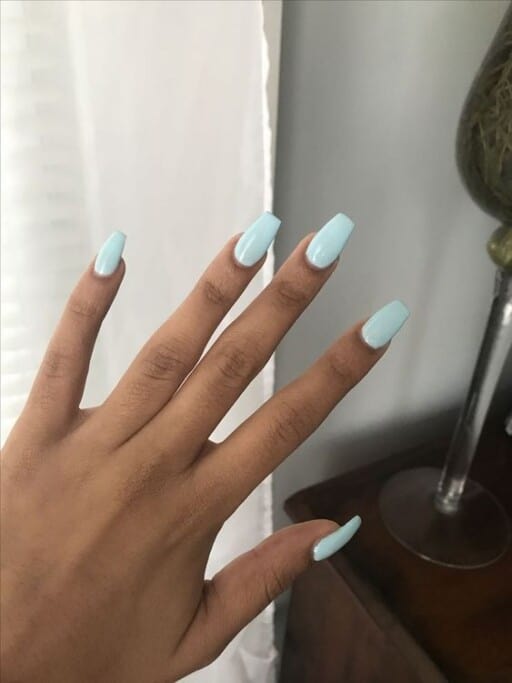 This is such a fun color that isn't too neon and reminds me of nature.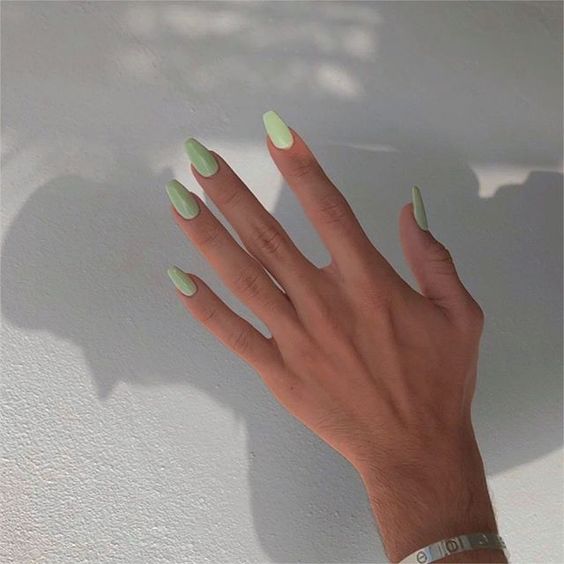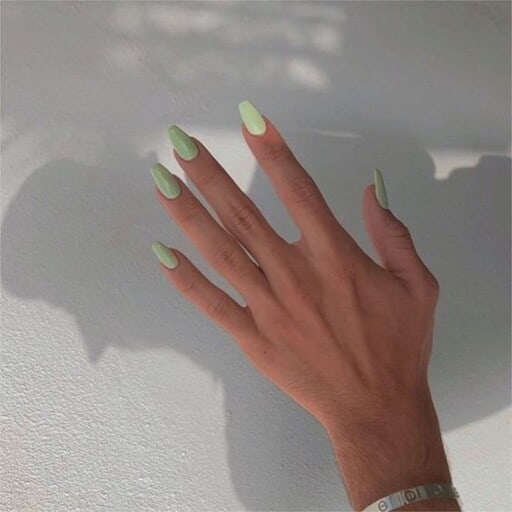 Green is super trendy right now. I love a light sage color such as this for acrylic nails.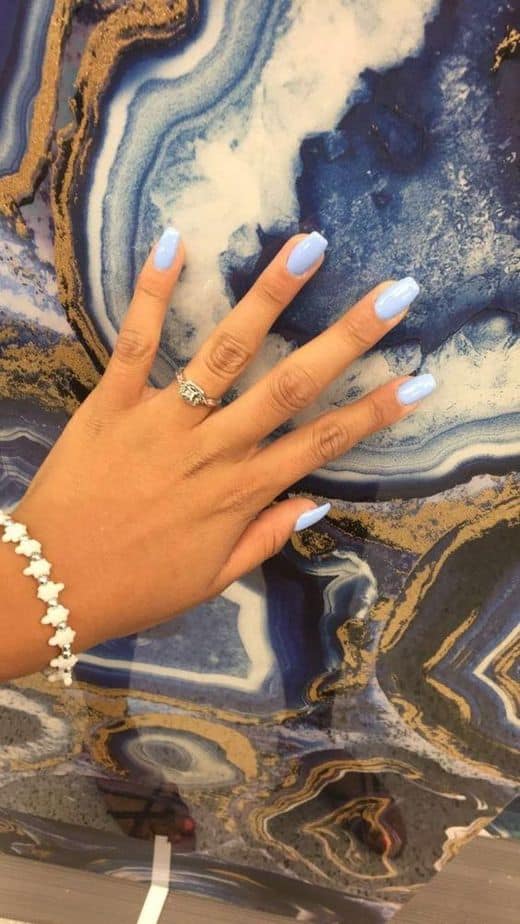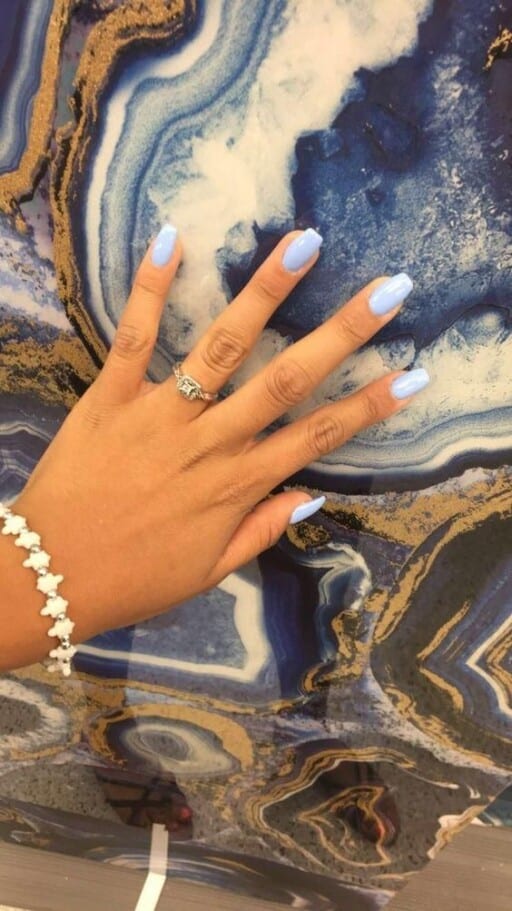 This blue/lavender color is subtle yet gorgeous and perfect for mid-size acrylic nails.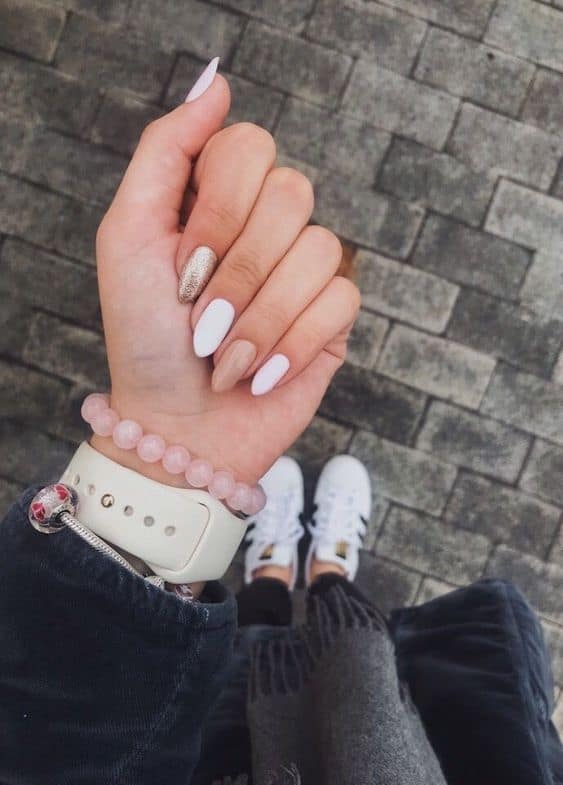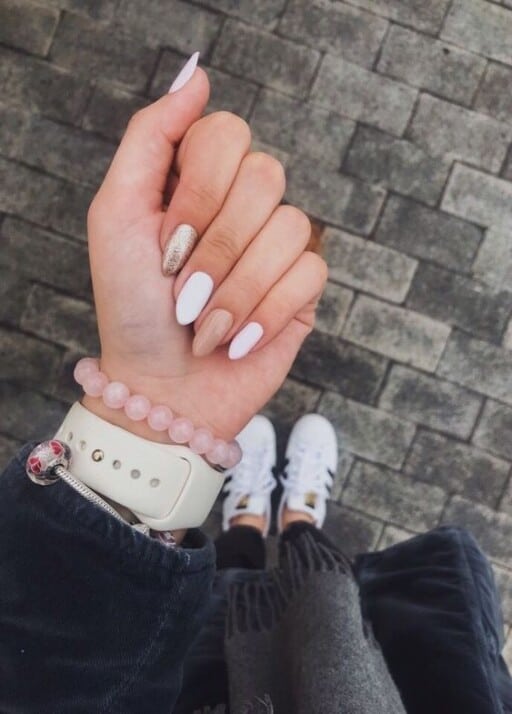 I really love doing my nails a different color on each finger. These neutral nails are still natural looking acrylic nails but are fun!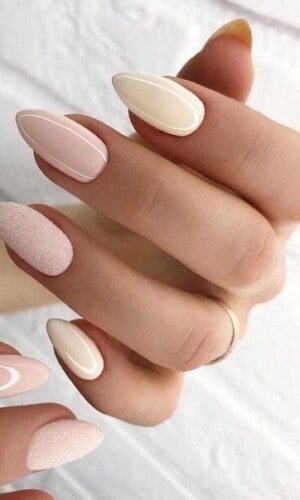 This is another fun mix of colors.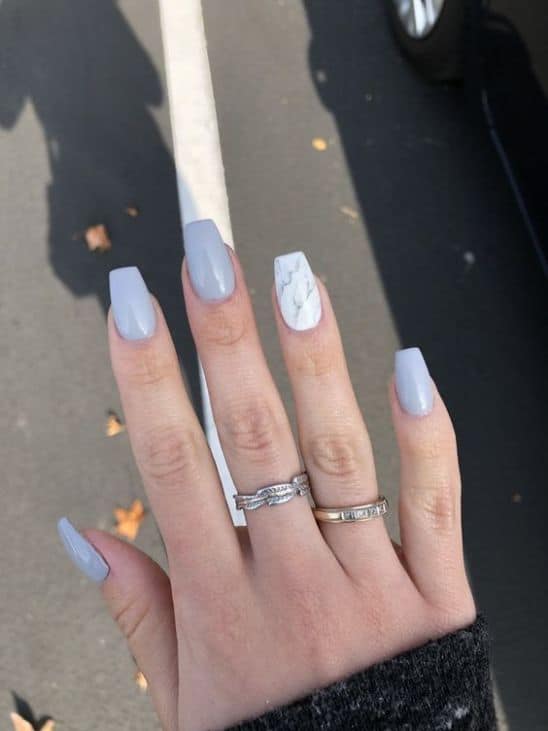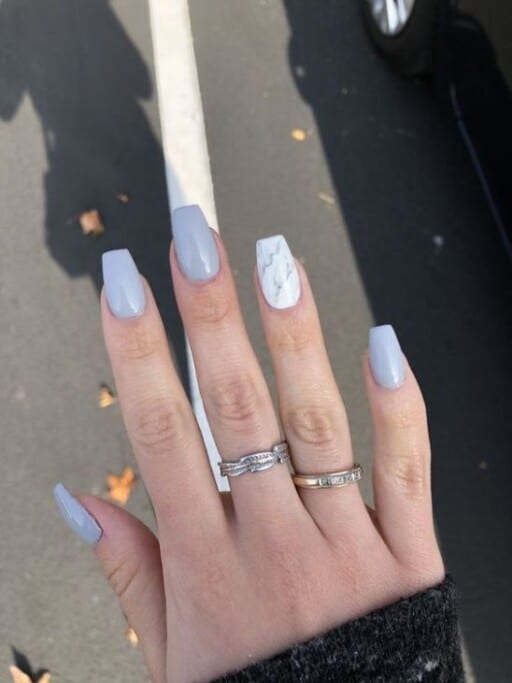 This beautiful blue color is accented with one marble nail, making the set natural but unique.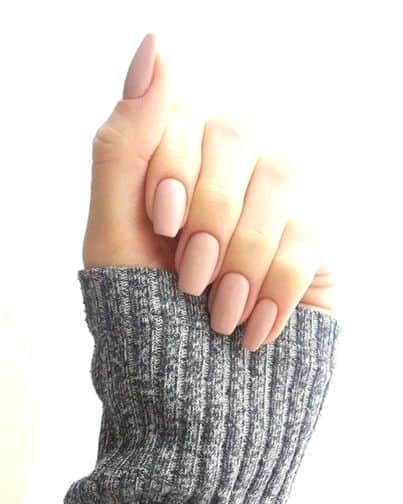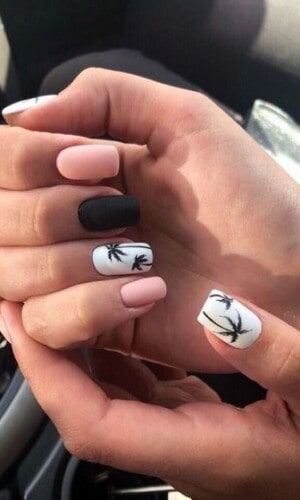 How fun are these palm trees? These nails are natural yet edgy at the same time!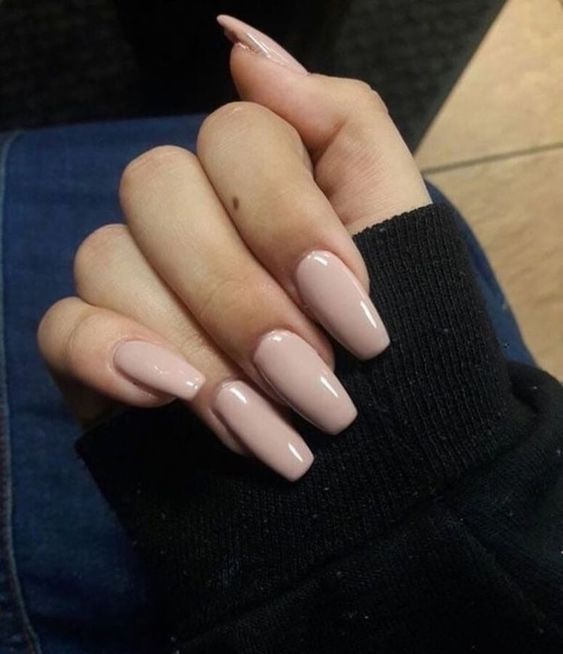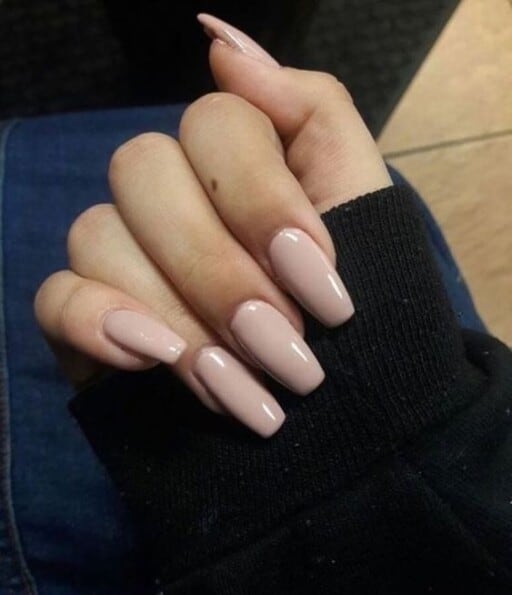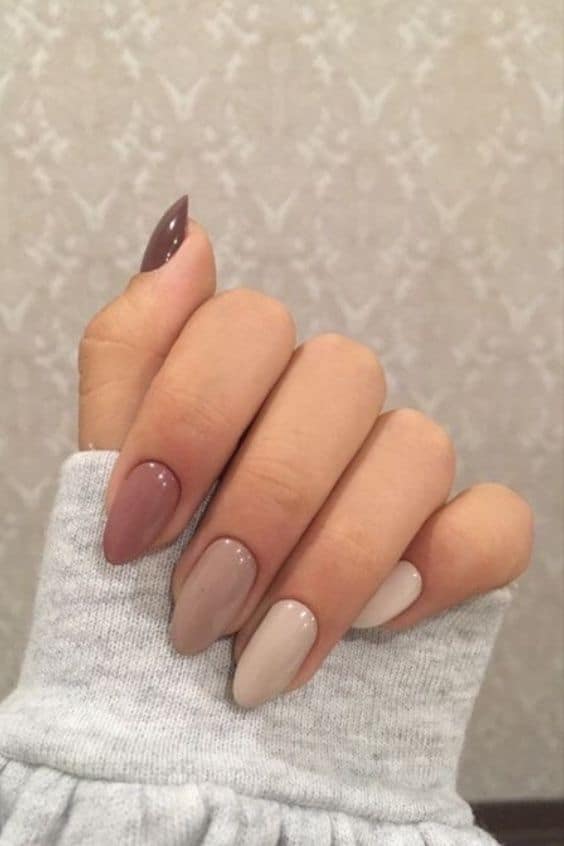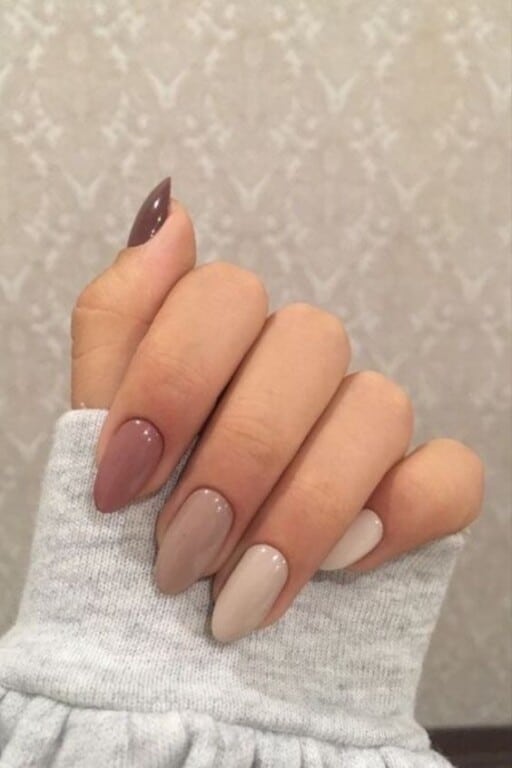 These nude nails are perfect tones for fall and winter, and are natural looking acrylic nails that are still on-trend.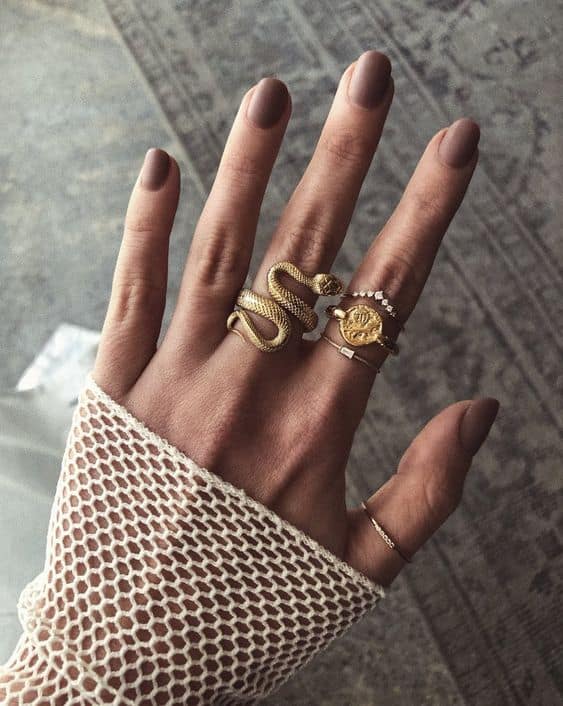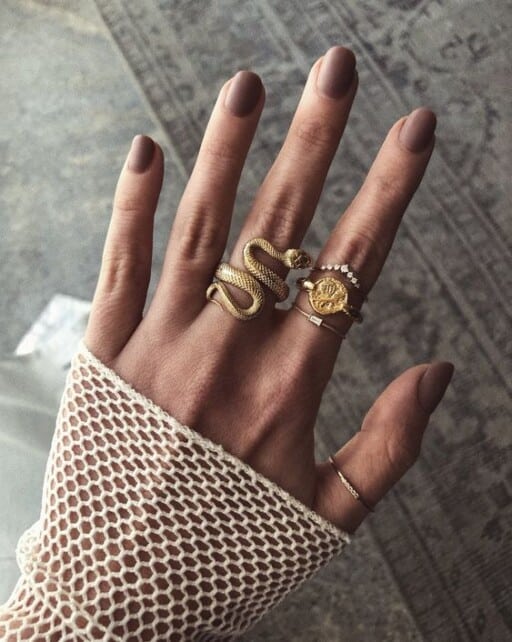 These are shorter natural acrylic nails which are my personal favorite. They grow out quicker than you think, so I always start shorter!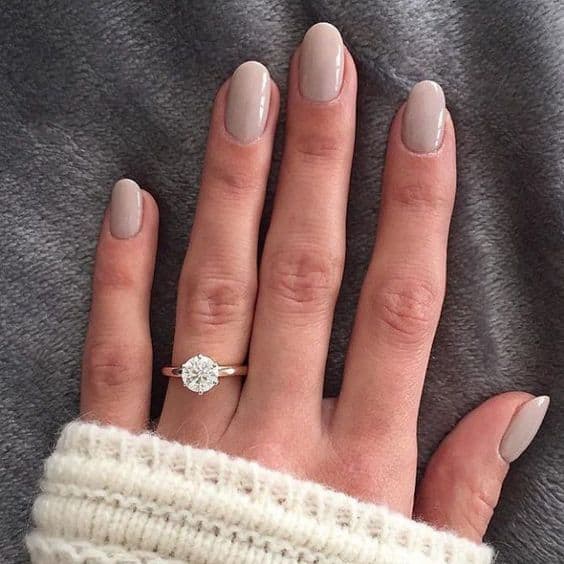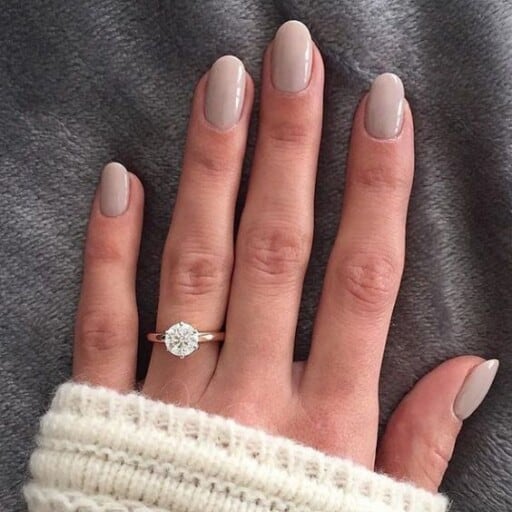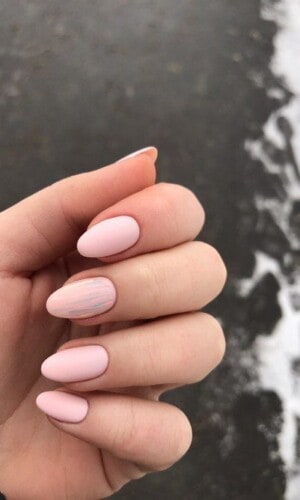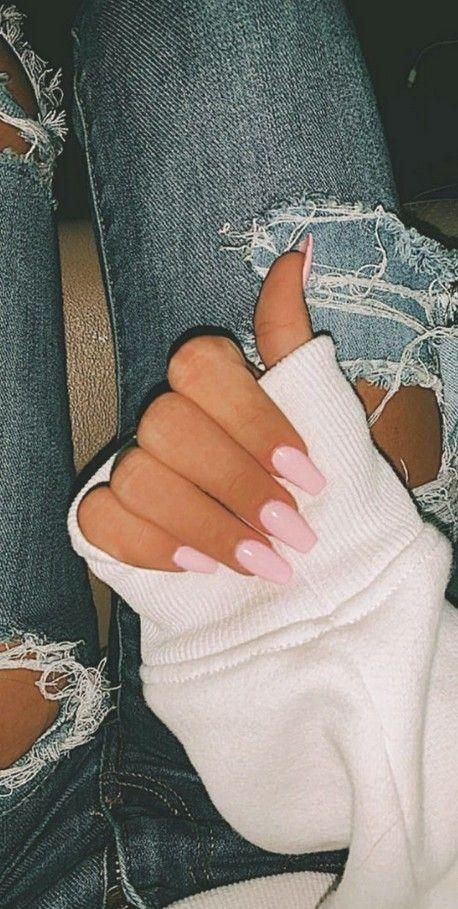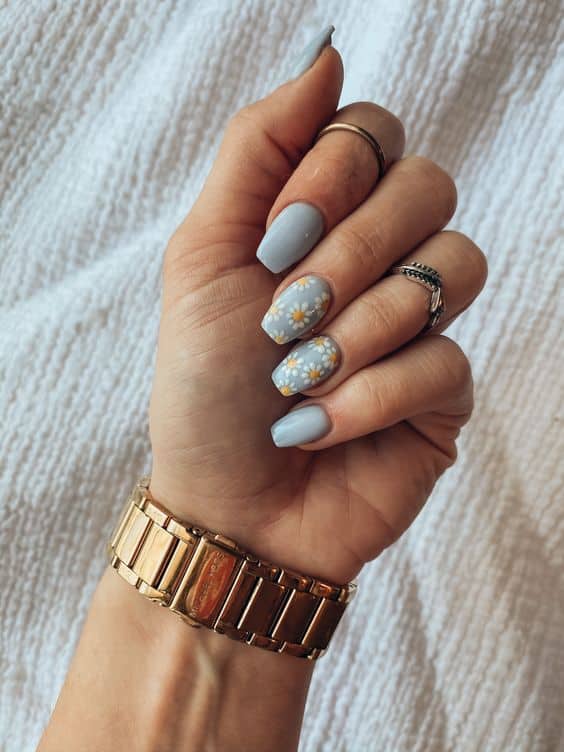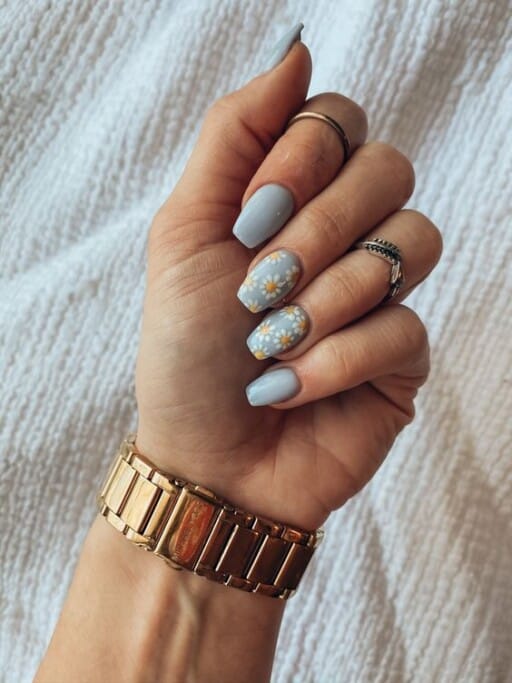 These blue nails are so darling! They're definitely on my list to try. You'll need a technician who can draw flowers, so don't forget to ask for someone ahead of time and have a photo ready to show them.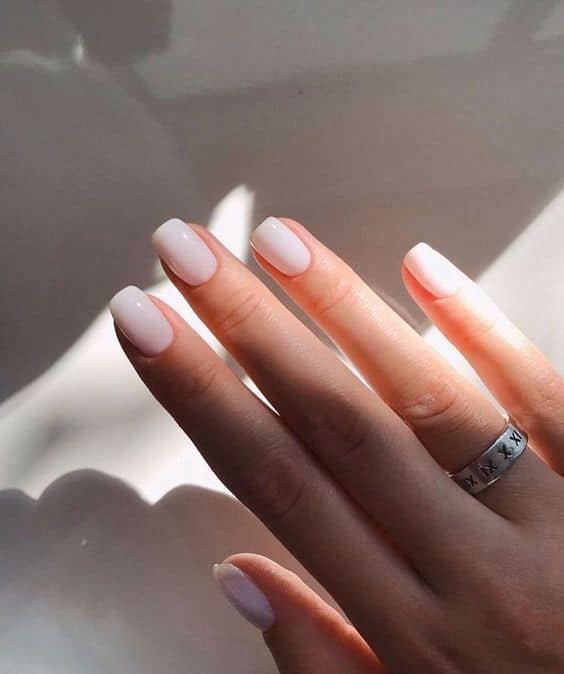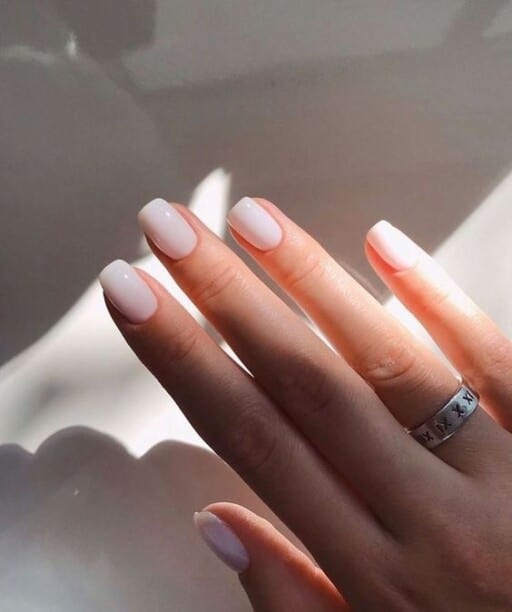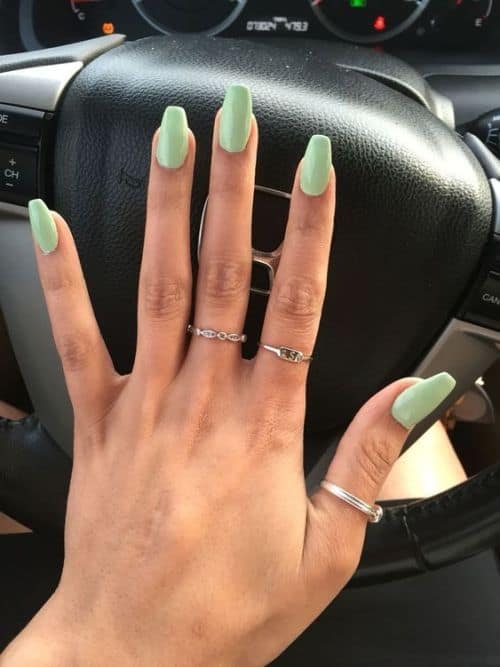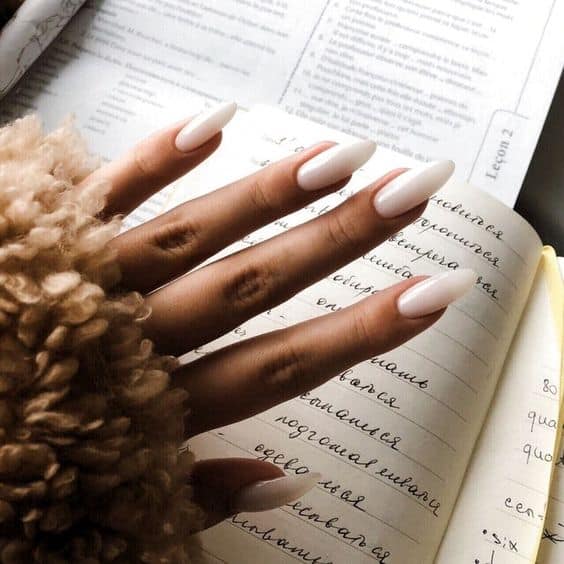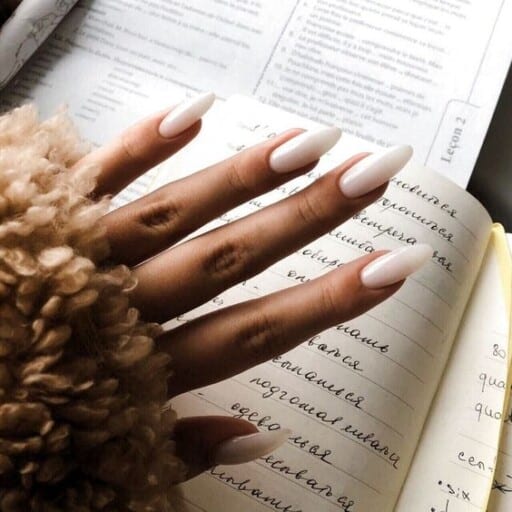 These nails are a bit long for my taste (I literally can't get anything done with long nails), but they would be gorgeous on someone a little more adept with long nails than me!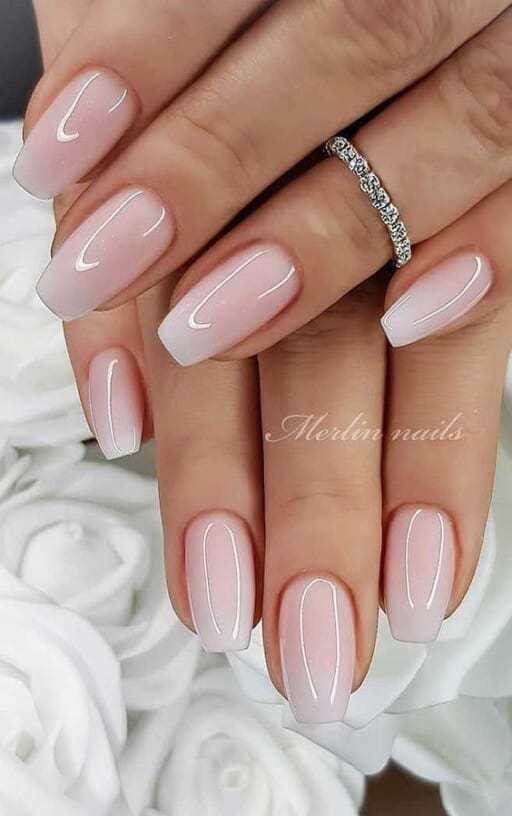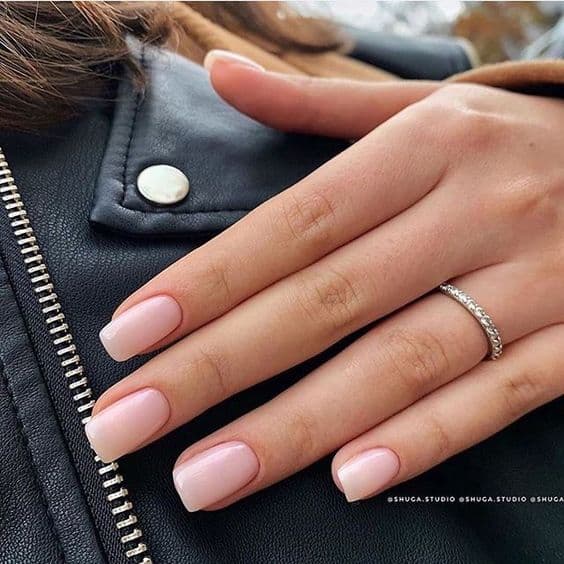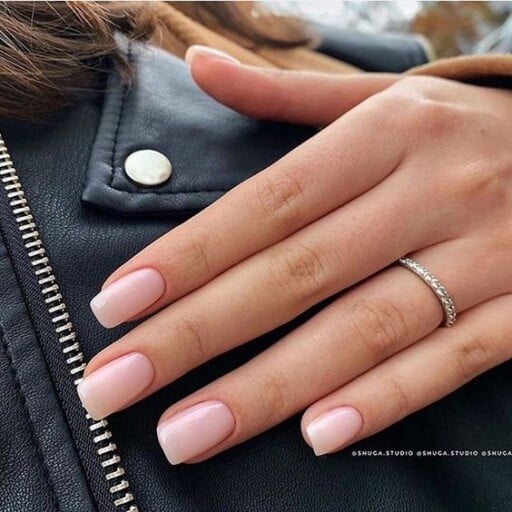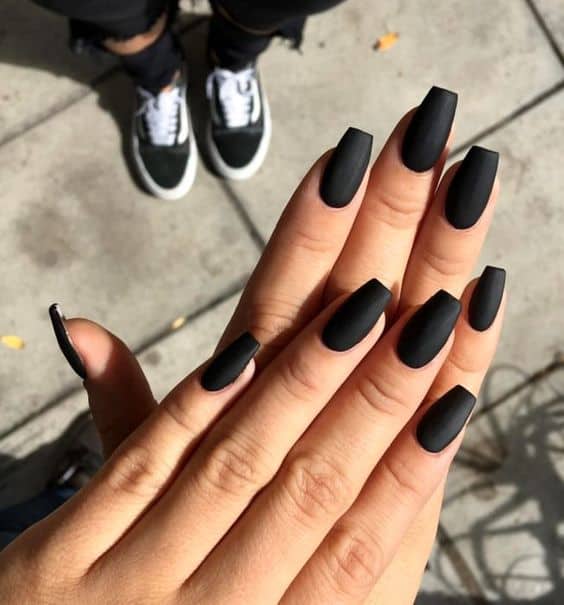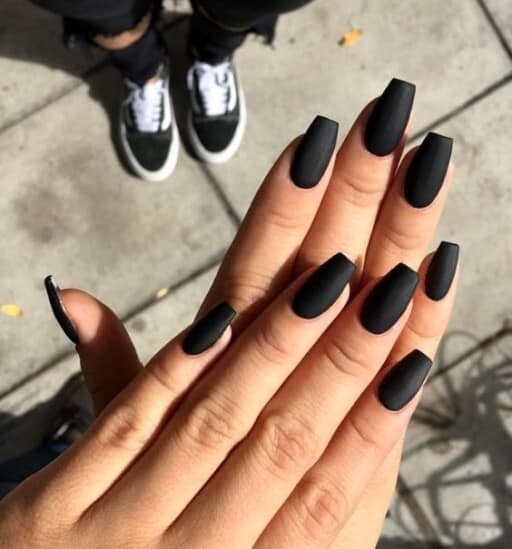 I consider black nails to be somewhat natural, but maybe that's just because I live in Salem MA. Regardless, I love black nails during the colder months, especially with a matte top coat!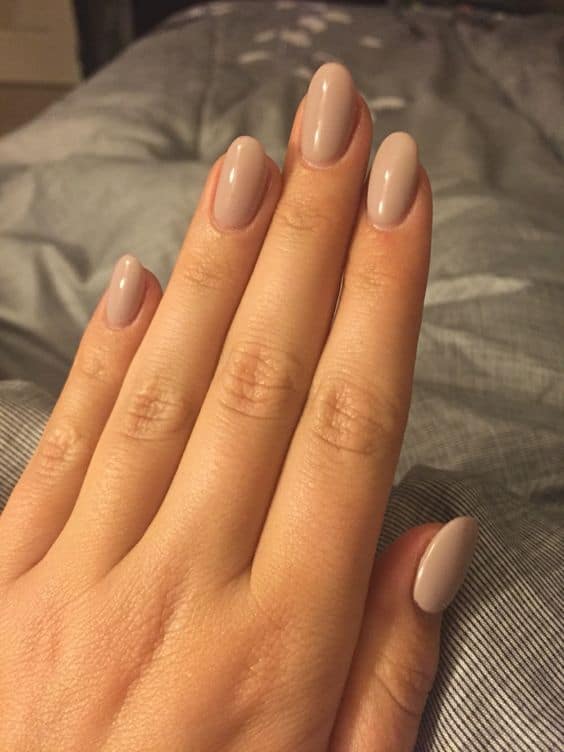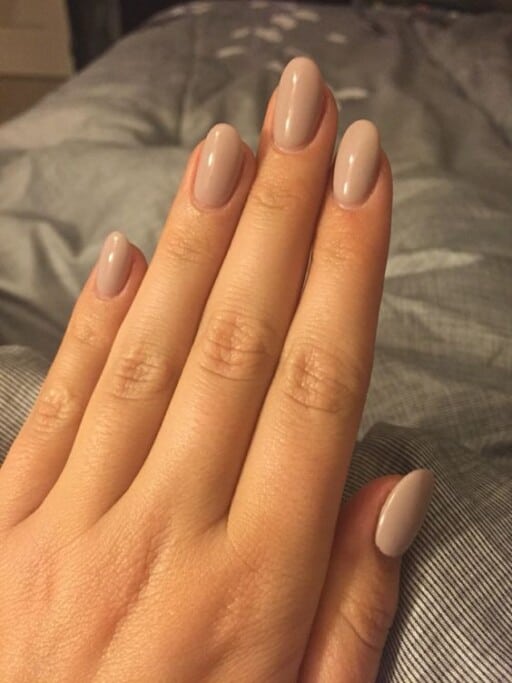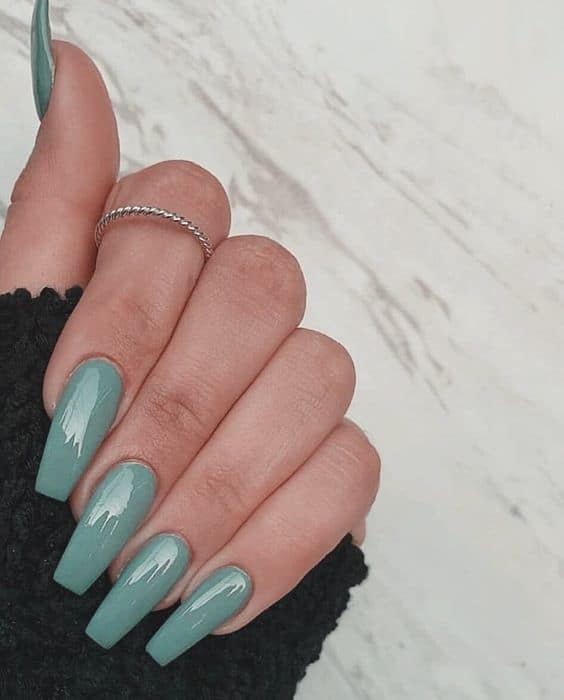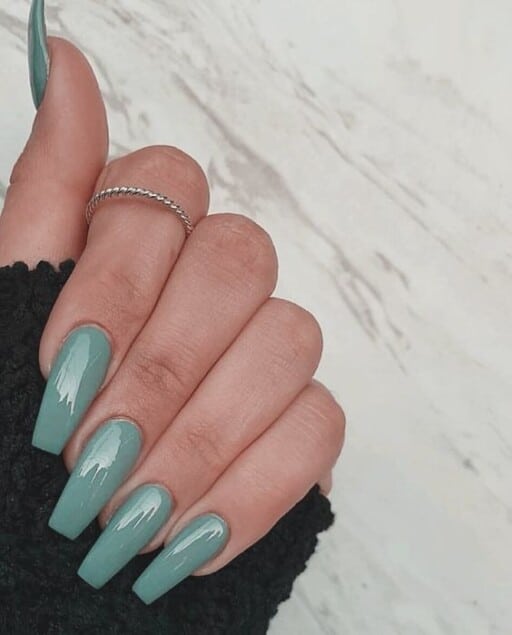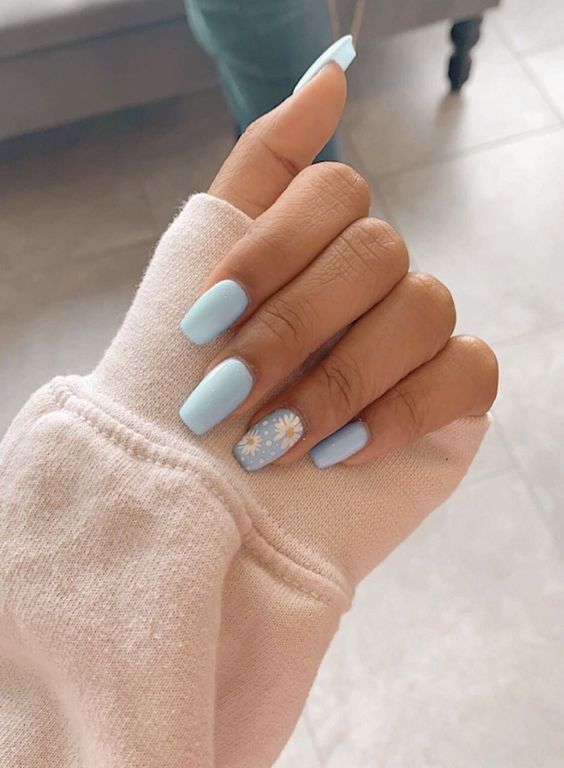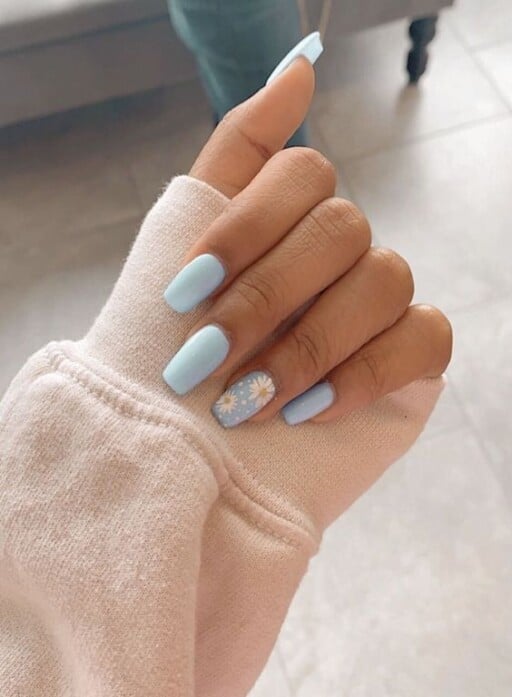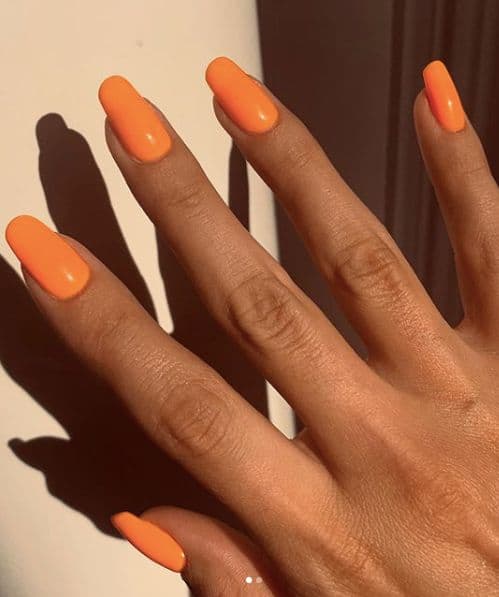 These orange nails remind me so much of Europe (and European bloggers). They're perfect for the warm weather!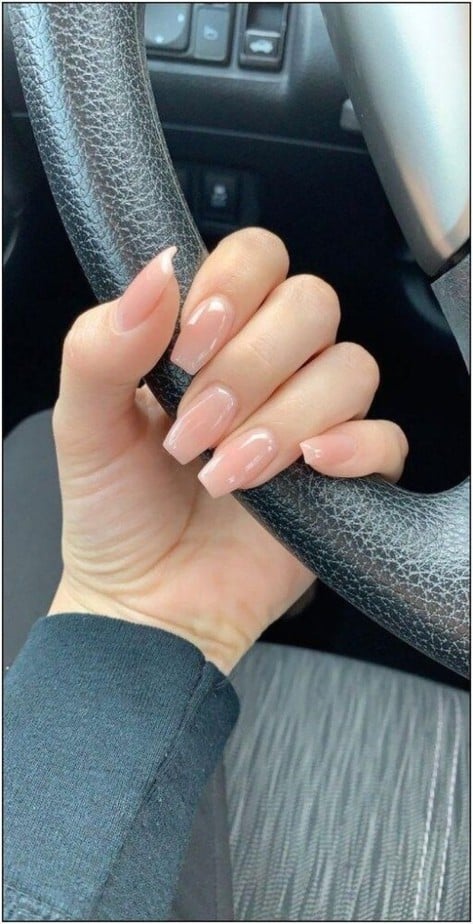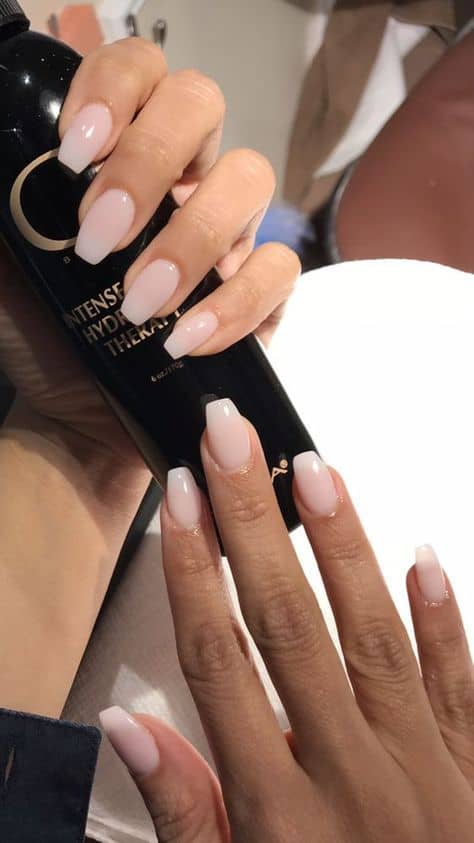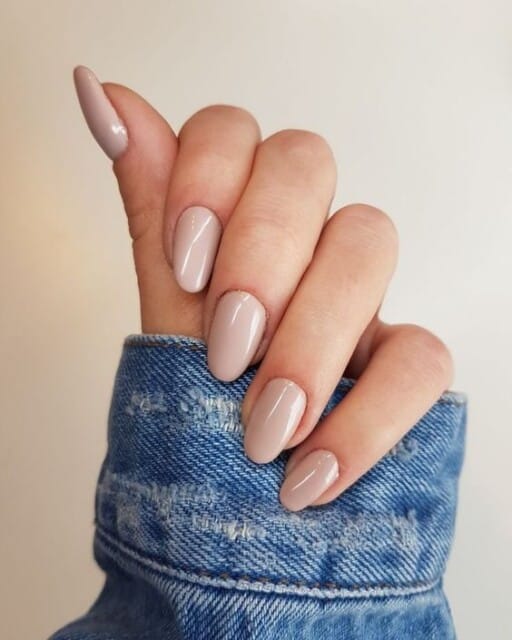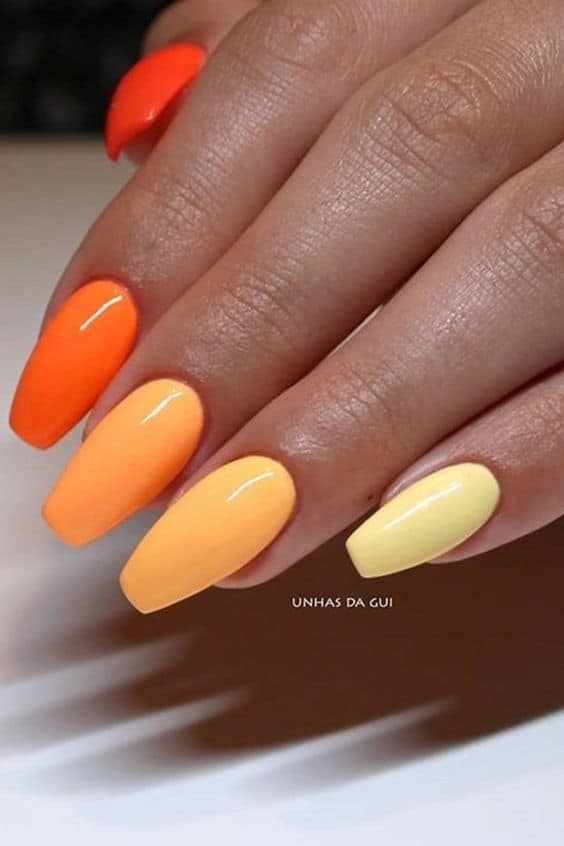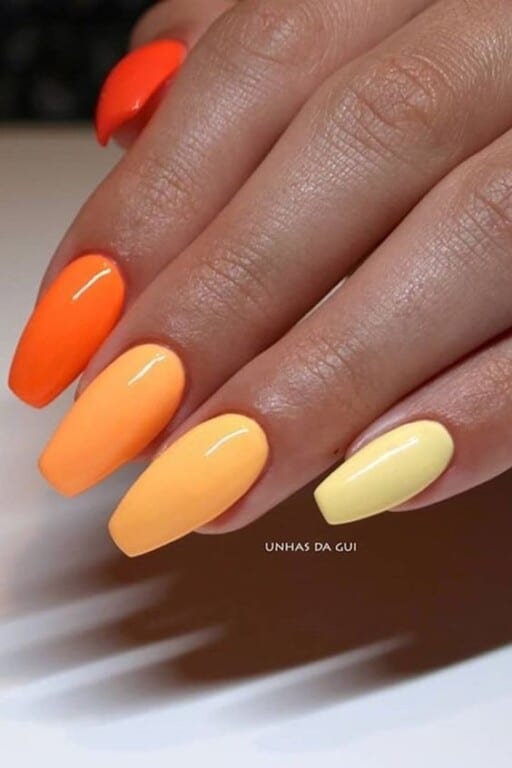 I love this array of golden-tone colors. These natural acrylic nails are perfect for the summer months!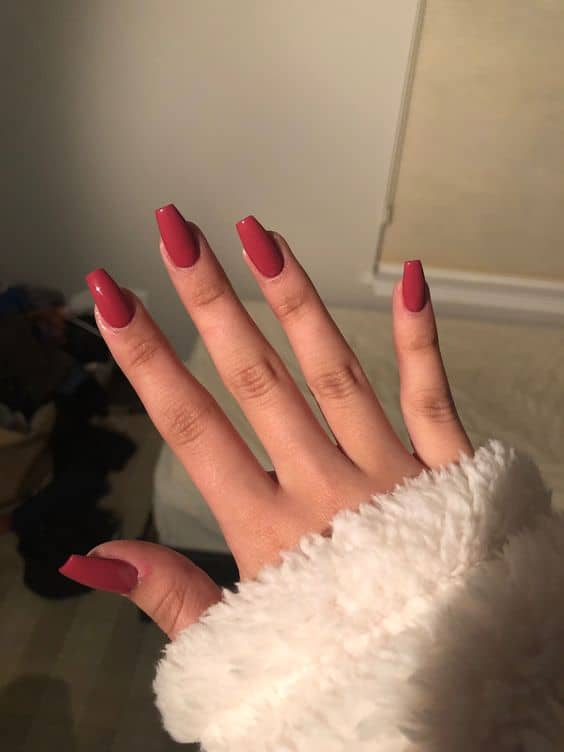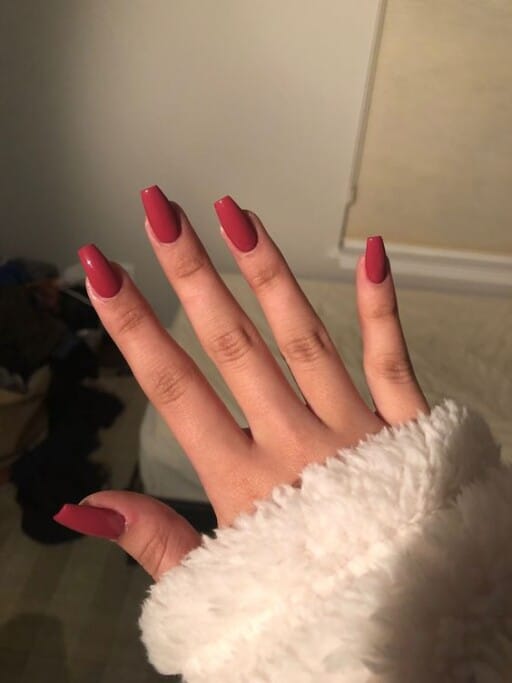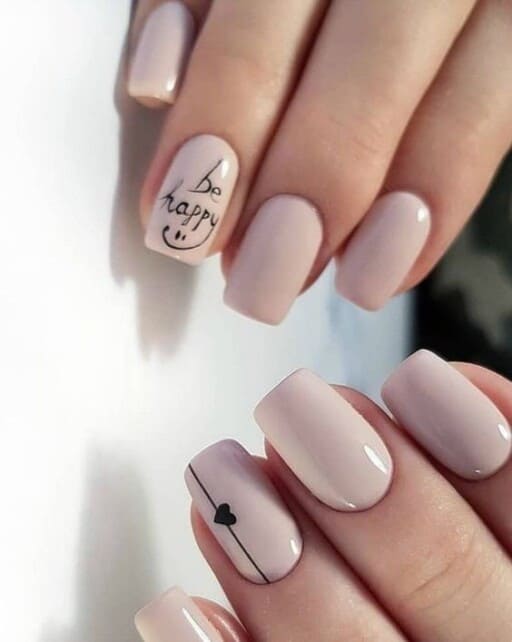 How cute are these little designs? I haven't seen something this unique and I absolutely love it!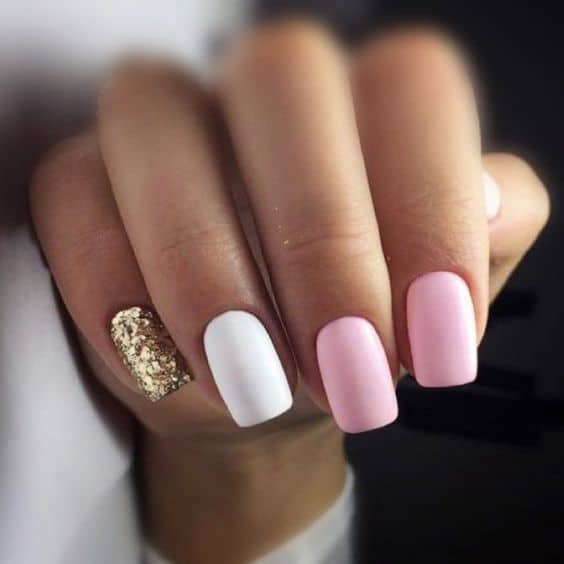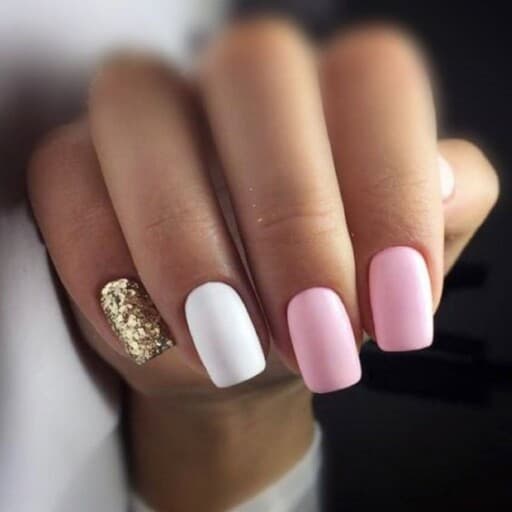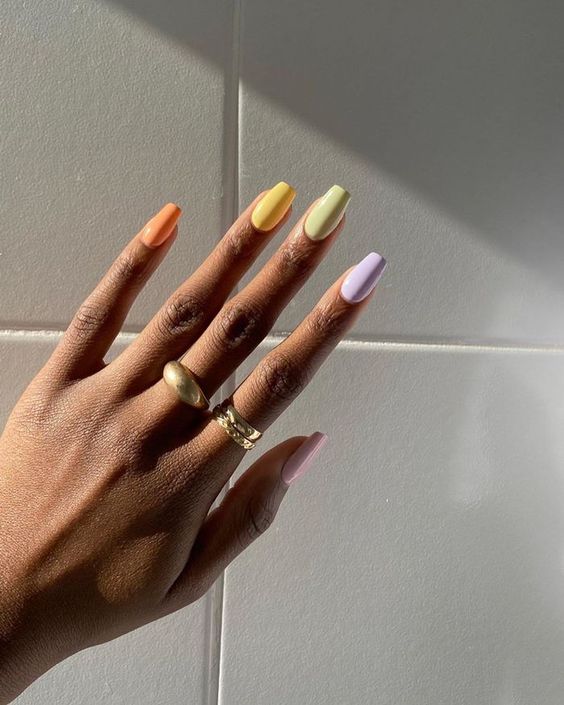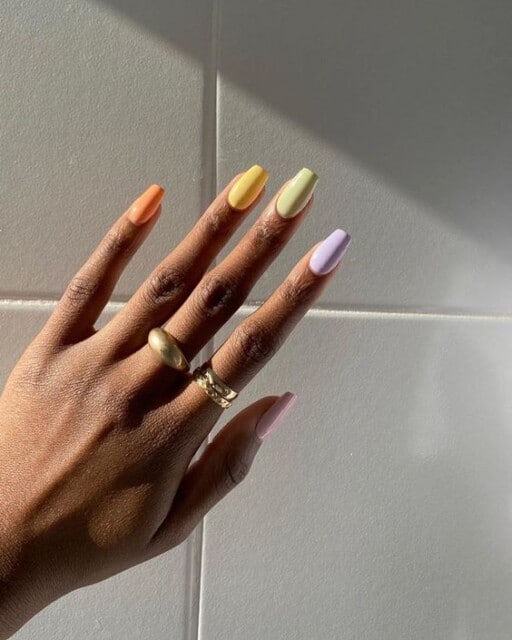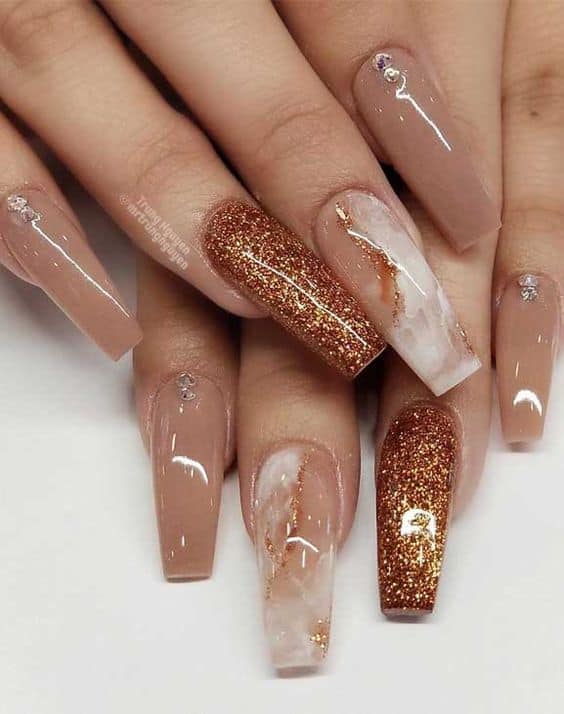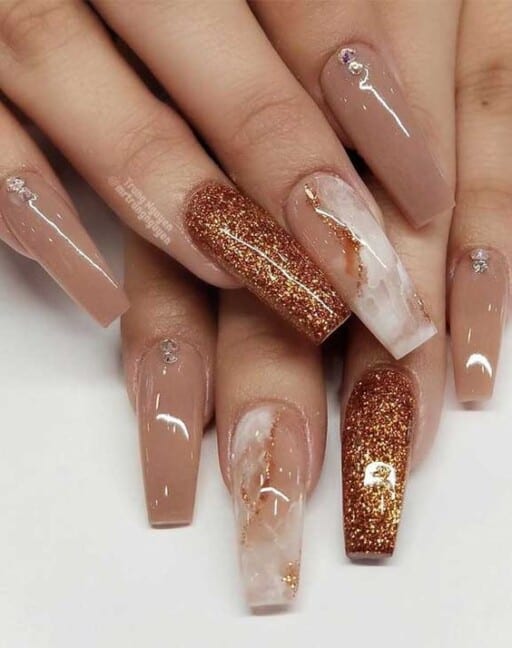 These natural looking acrylic nails are neutral but have a little kick. They're perfect for any event!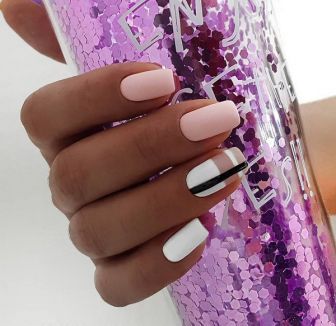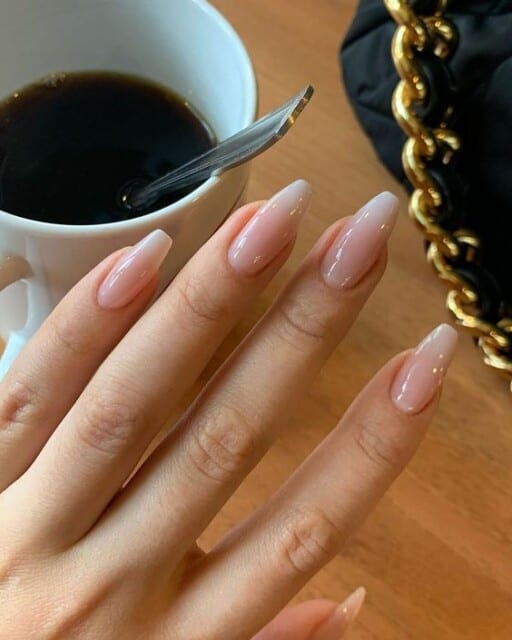 I love these natural looking acrylic nails during any month!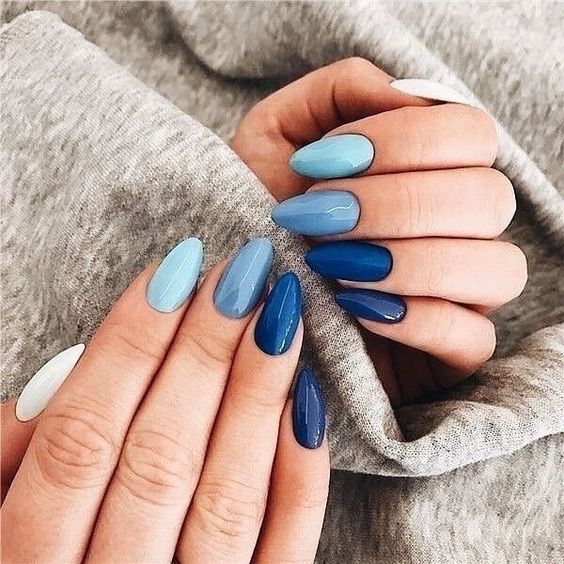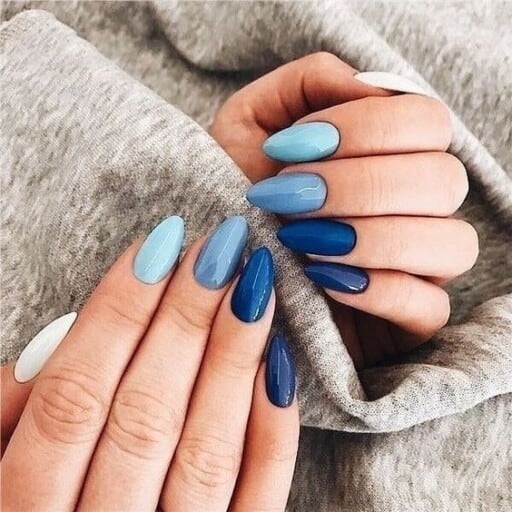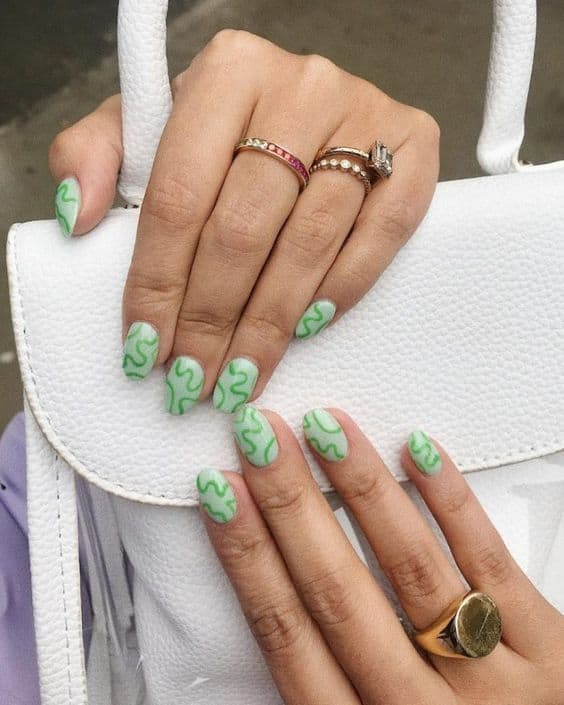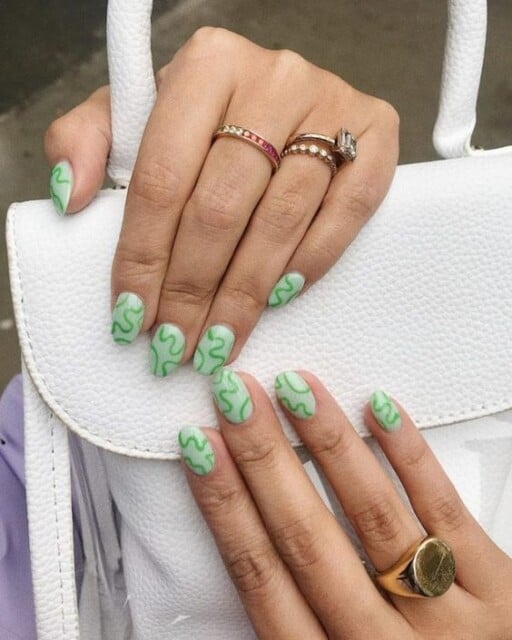 These are literally the coolest nails ever. They're also not super hard to do as long as your technician has a steady hand.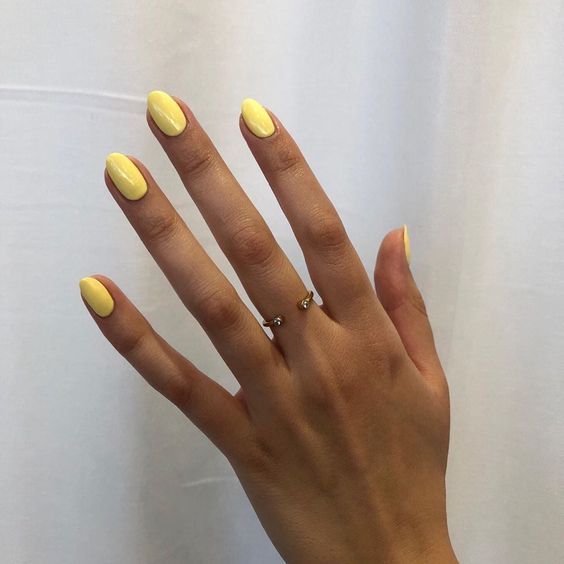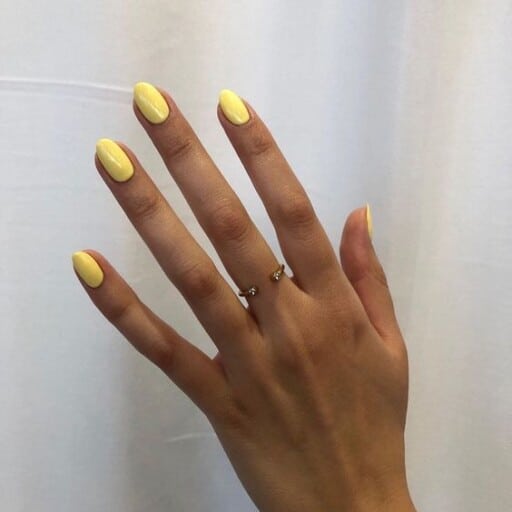 Yellow is so happy; I want to try these natural acrylic nails at least once!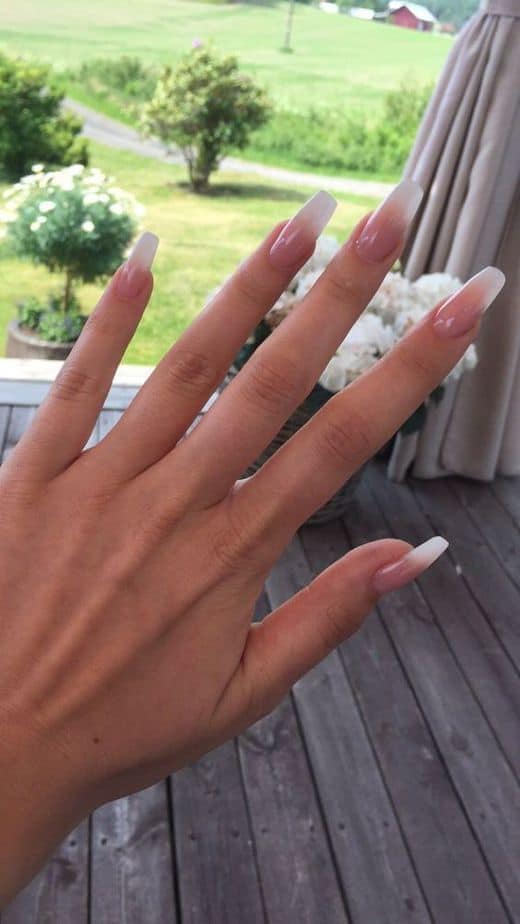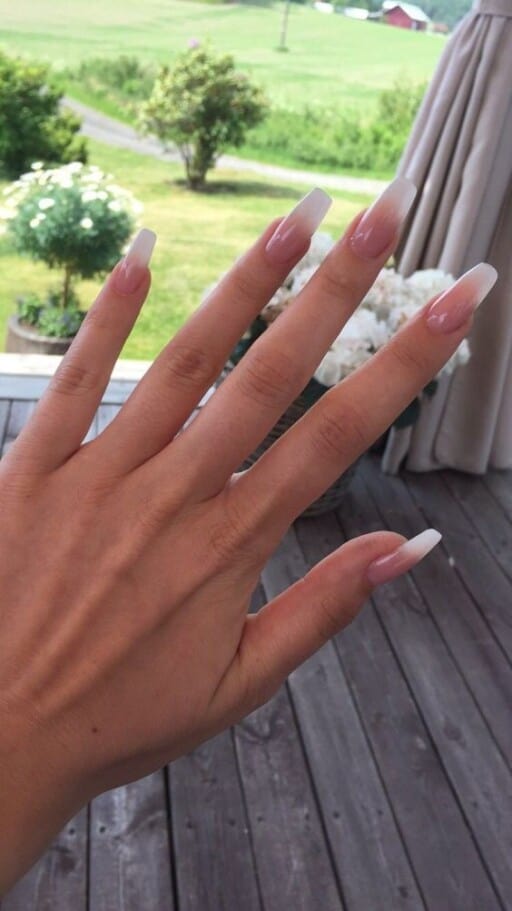 These nails are super on-trend; any good nail technician should know how to accomplish this ombre/coffin look.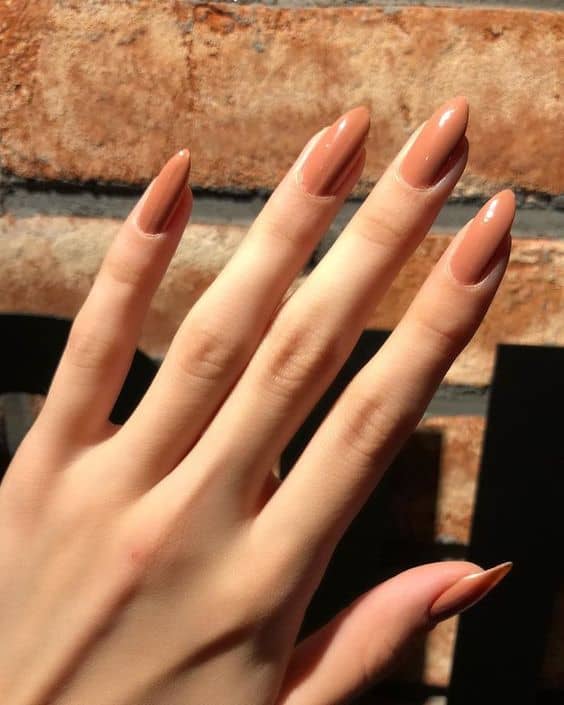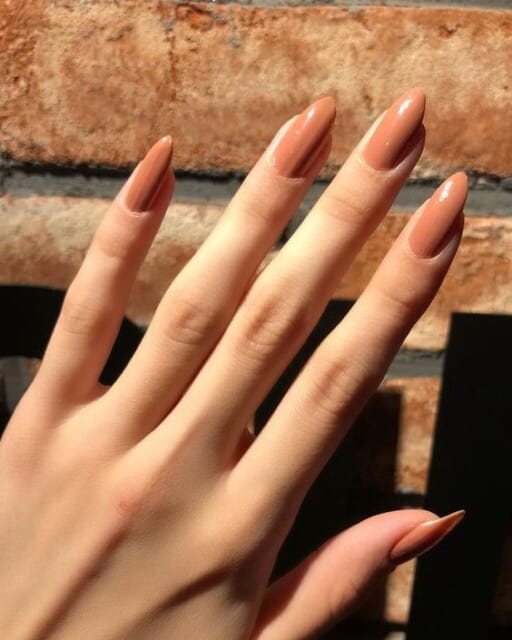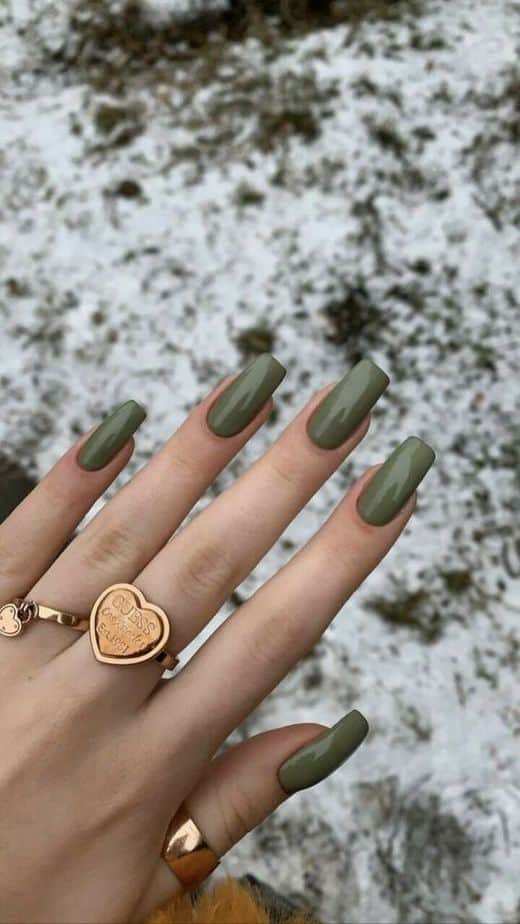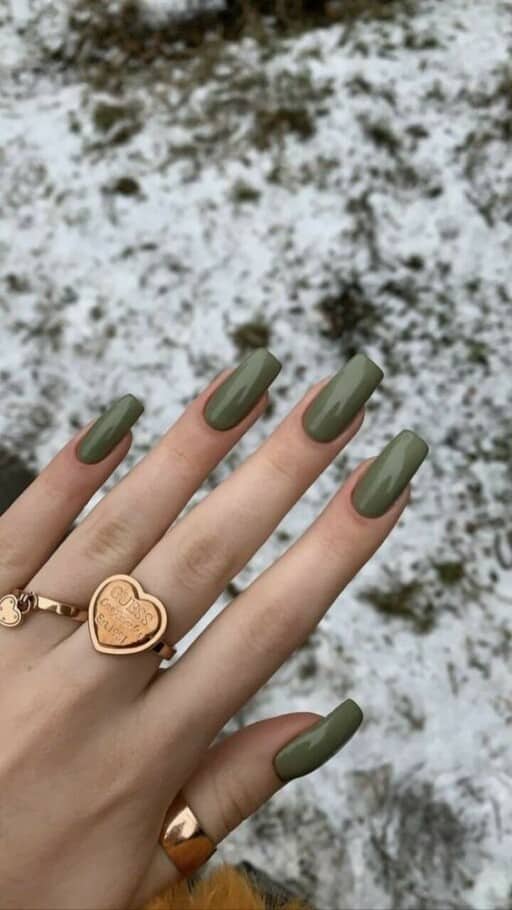 These natural looking acrylic nails are perfect due to the dark green color.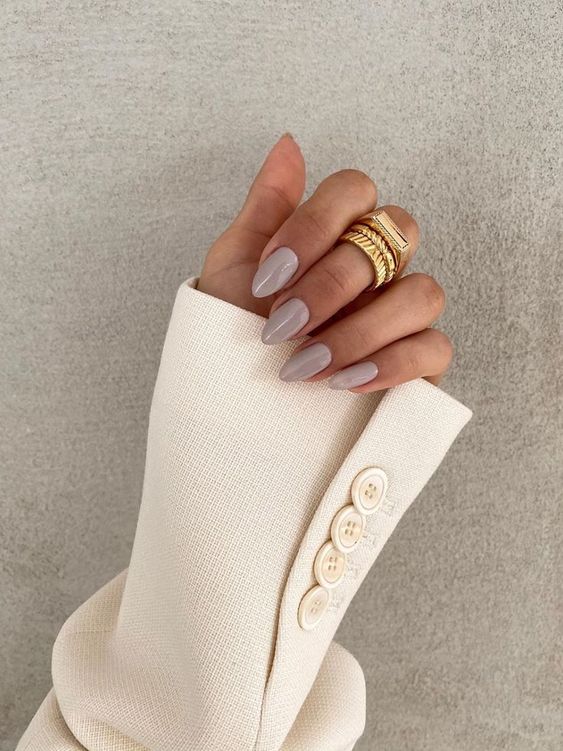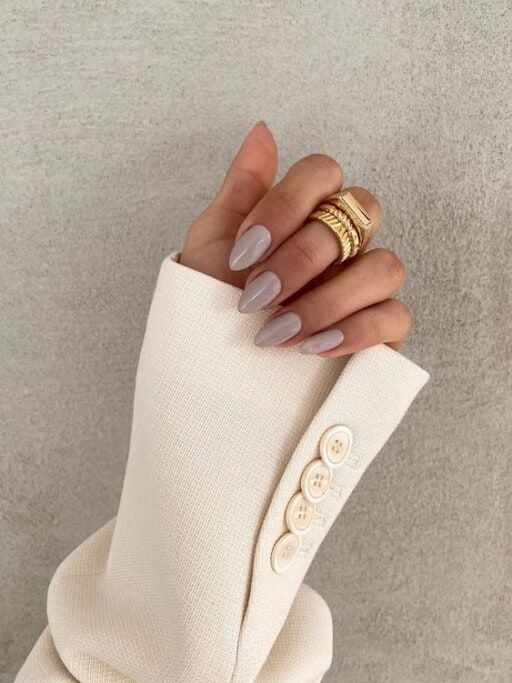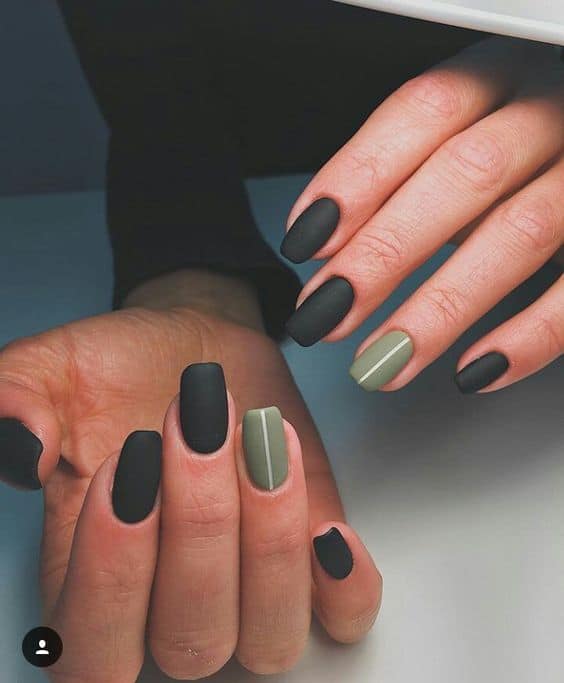 These trendy green nails are perfect for the cold weather months. They're also easy for any adept technician to do!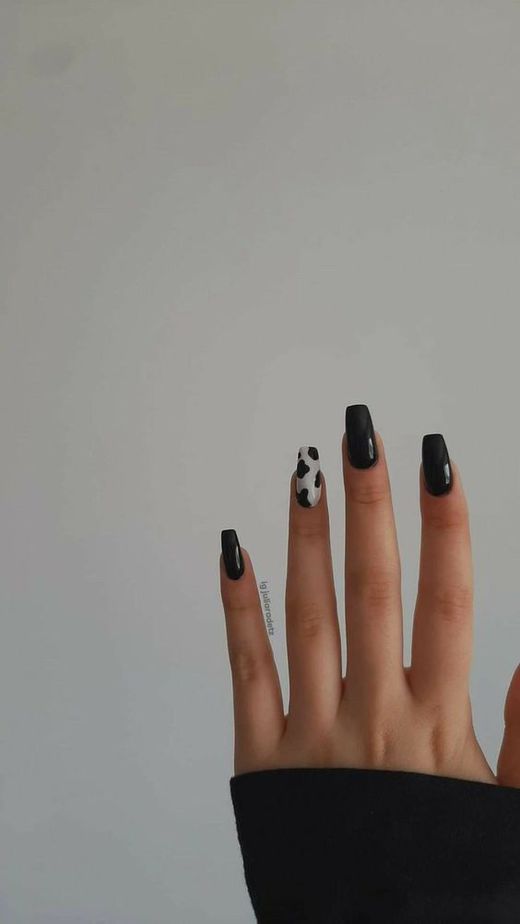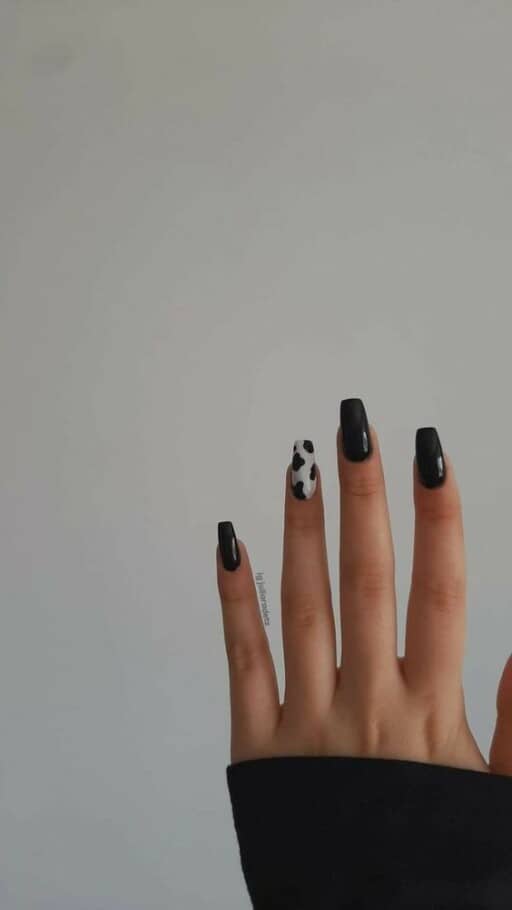 These acrylic nails strangely remind me of Cruella de Ville, but I oddly like them.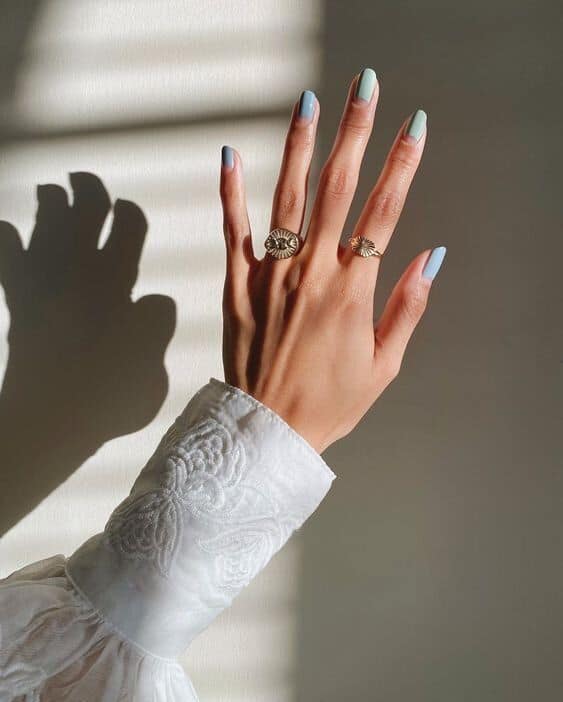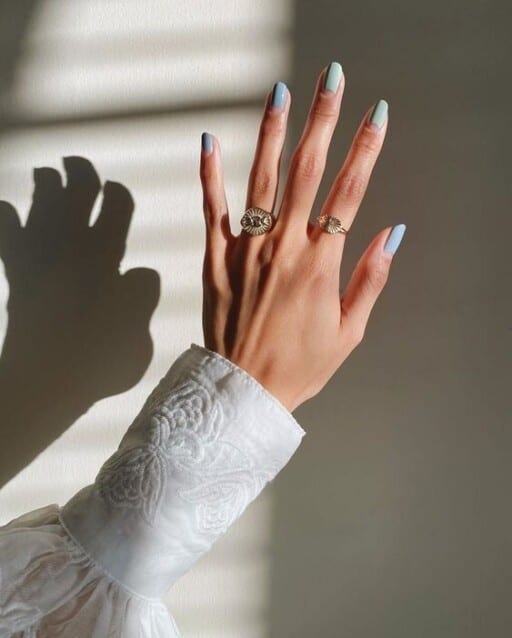 These nails are super trendy right now, so act fast!