We all celebrate our own cultures in very different ways during the Christmas season, but almost everyone I know loves Italian Christmas cookies!
If you're planning to make Christmas cookies, you might as well make them Italian.
These Christmas cookies are all absolutely delicious with milk or coffee, so they're perfect as a breakfast treat or a traditional dessert after dinner.
Related:
These 35+ recipes are incredibly delicious and actually pretty easy to make.
I linked the full recipe below each photo where each blogger made the original cookies! Feel free to browse through and see what appeals to you.
Related: 15+ Super Fun Things To Do Online This Holiday Season
Italian Christmas Cookie Recipes: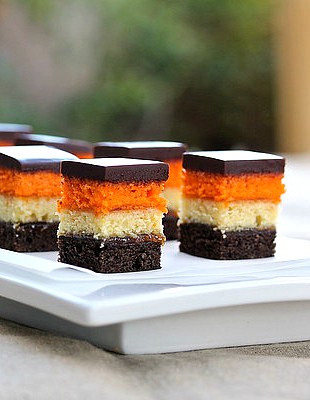 Don't these cookies just look so colorful and festive? These delectable Amaretto tricolor cookies go by several names, including Neapolitan cookies and Italian rainbow cookies. Not to mention, they hold a special place in Italian-American culinary traditions.
Infused with a subtle hint of orange zest, they are made using a delightful combination of apricot jam and Amaretto. Surprisingly, all the layers originate from a single batter, which is later divided and adorned with its distinctive colors.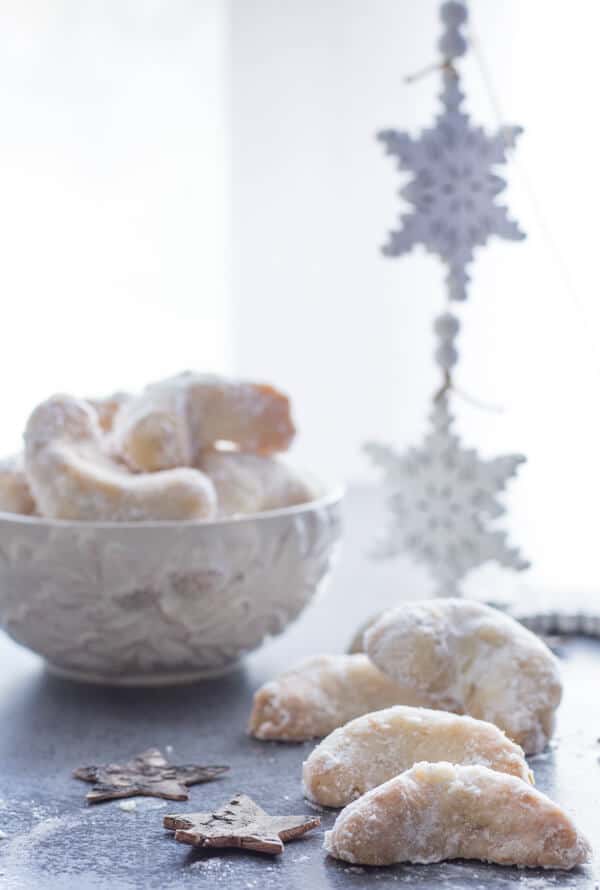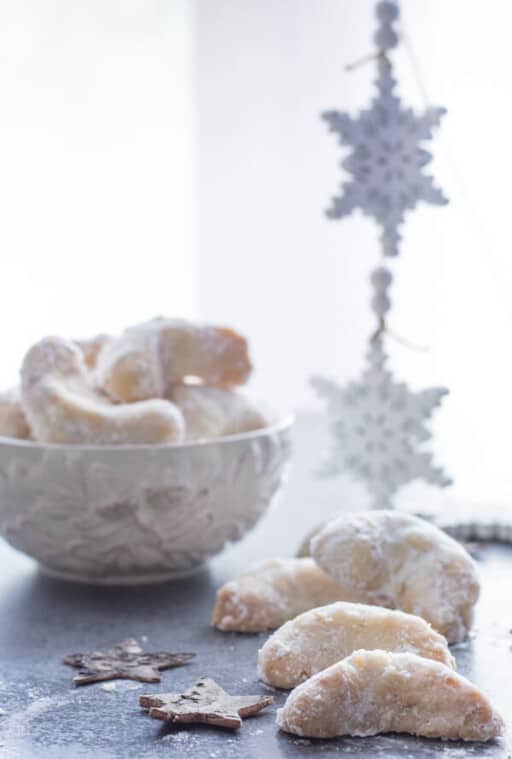 Almond Crescent Cookies are an absolute holiday delight! Moreover, they're an ideal addition to your Christmas cookie assortment. These delectable, melt-in-your-mouth treats are reminiscent of a classic shortbread cookie. It offers a combination of flavors and textures that perfectly capture the spirit of the season. Not to mention, are both fast and easy to make! So if you're looking for a stress-free addition to your baking routine during the busy holiday season, this is it!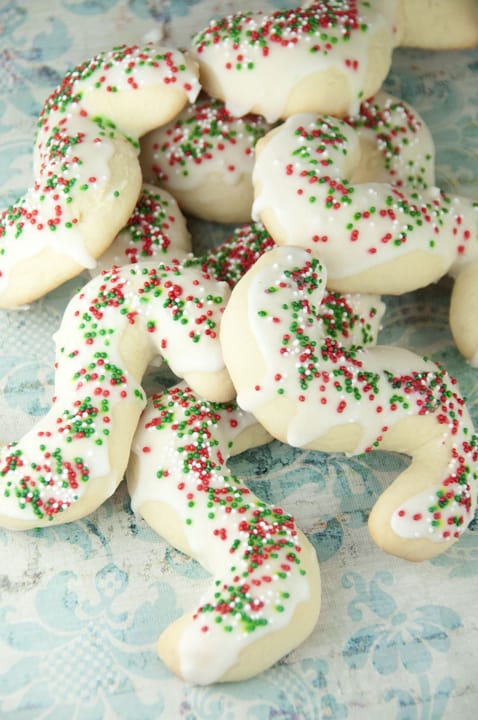 With their unique anise flavor and tender texture, these Italian Anisette 'S' Cookies bring the authentic taste of Italy to your holiday festivities. Their 'S' shape adds a touch of festive charm, making them the perfect choice for a memorable Italian Christmas cookie platter. So elevate your holiday baking tradition with these delightful Italian treats, and discover why they are cherished by all for their deliciousness. Buon Natale!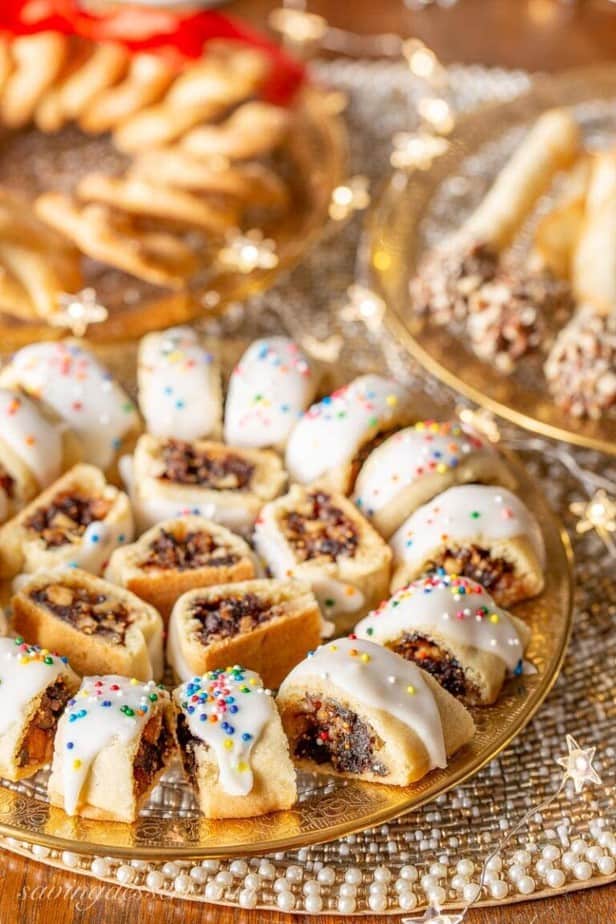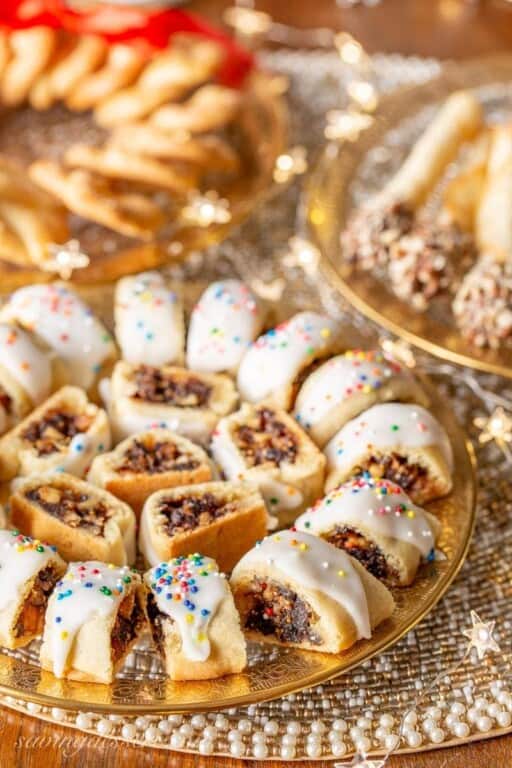 If you're looking something moist, delicious, and tender for your Italian Christmas cookies, this is a recipe worth checking out! Perfect for holiday celebrations, Cucidati is a cherished Italian Christmas cookie. It shares the flavors of sweet Italian desserts and the joy of the season with every bite.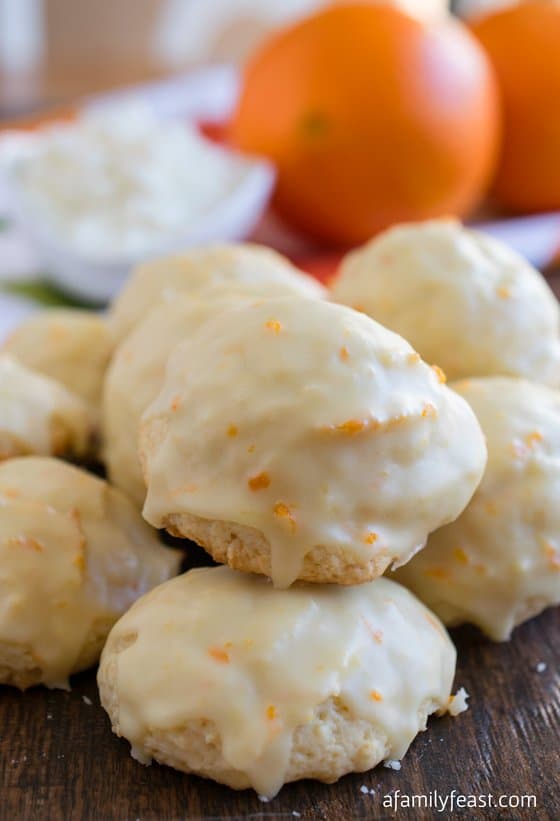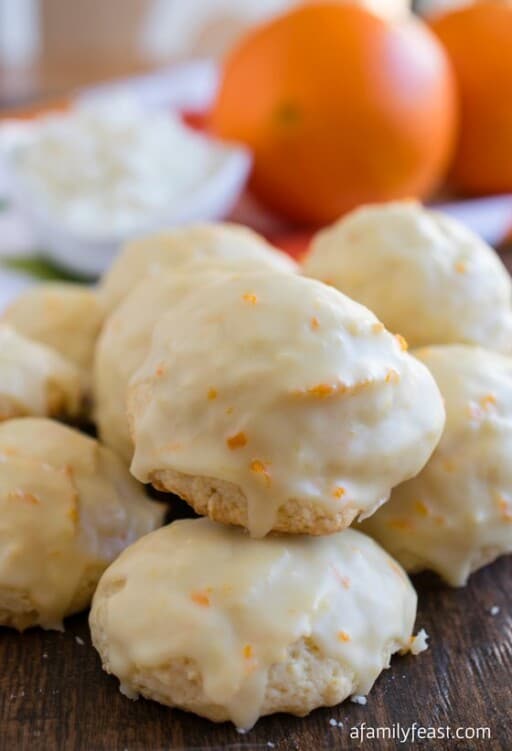 Indulge in the delightful flavors of the season with these Orange Ricotta Cookies, a beloved classic Italian Christmas cookie. These moist, cake-like treats offer a twist on tradition by featuring a distinctive orange zest flavor.
Unlike the more common lemon-infused variety, this recipe showcases the vibrant taste of fresh oranges. Whole milk ricotta lends a soft, cake-like texture to these delectable cookies, but the addition of fresh orange zest adds a burst of citrusy goodness. To top it off, the icing is not to be missed, boasting both orange zest and juice, it ensures a symphony of more delicious citrus notes.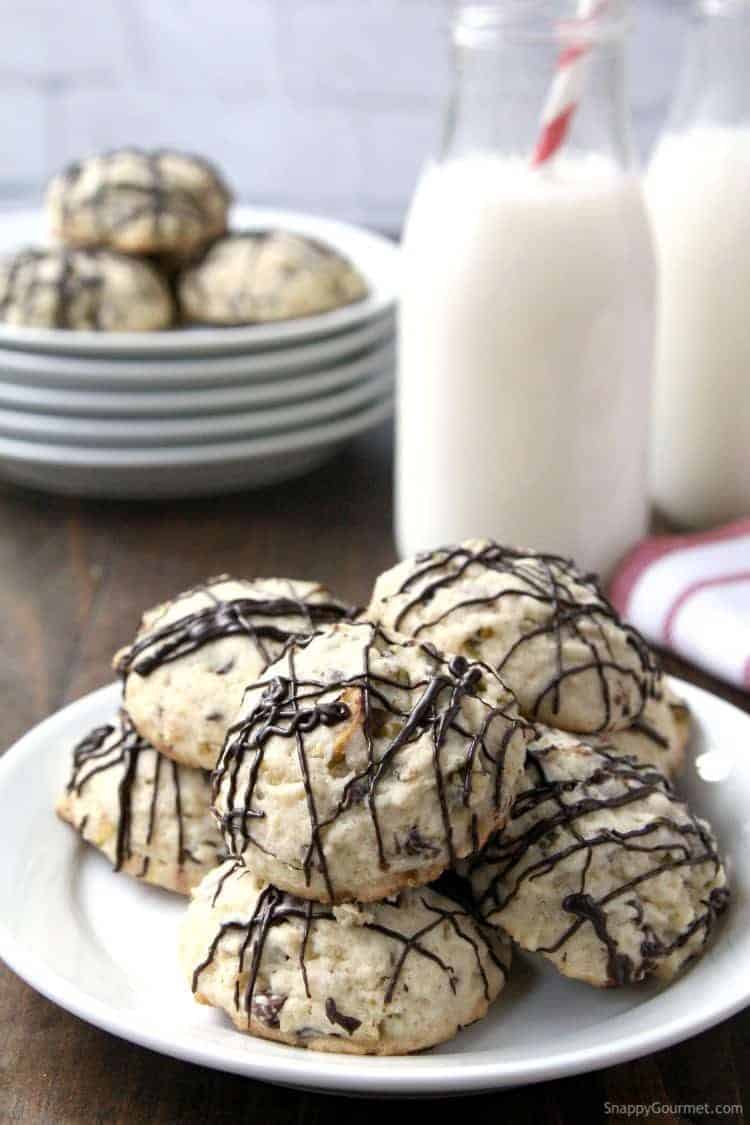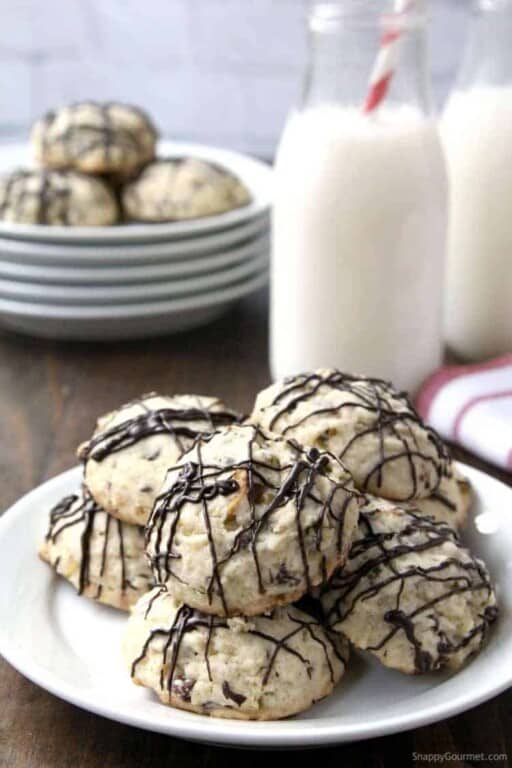 Introducing Holy Cannoli Cookies – a delightful and straightforward Italian cookie recipe! It brings the essence of a classic cannoli to your holiday table. Packed with luscious ricotta, chocolate chips, and pistachios, these Italian-inspired creations add a fun twist to your Christmas cookie platter.
While they don't replicate the exact taste of a cannoli, they offer a cake-like texture and a burst of irresistible flavors. Keep in mind that nothing quite matches the authentic cannoli experience. Except, of course, an actual cannoli. Nevertheless, these Cannoli Cookies are a delicious and flavor-packed addition that's sure to shine on your Christmas cookie gift baskets this year!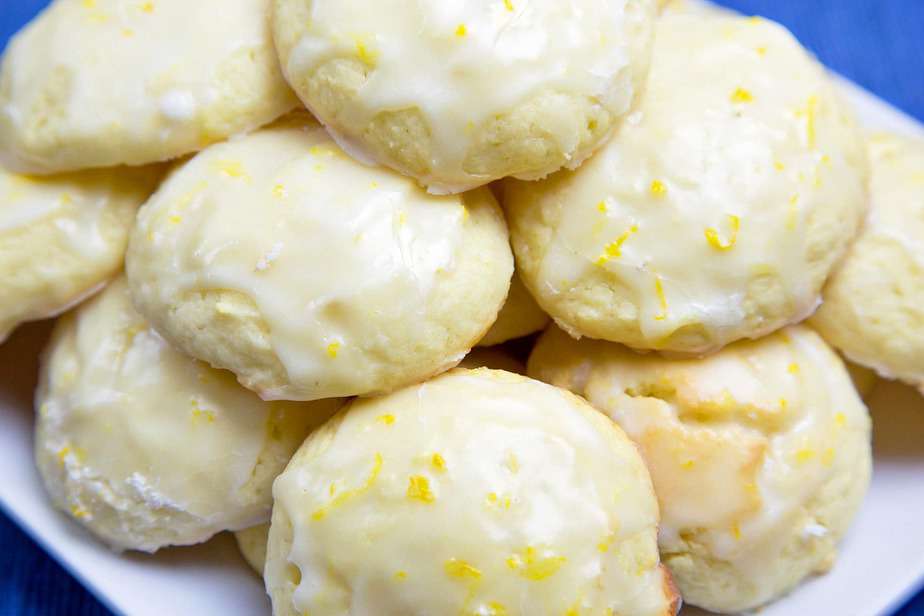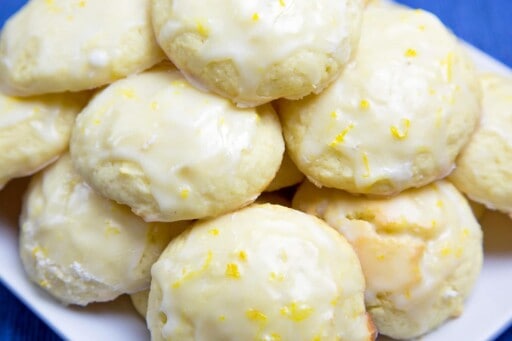 Baking cookies is without a doubt one of life's simple pleasures. These sweet treats are quick to prepare and even faster to bake! Plus, if you indulge in a taste of the batter along the way, they offer a nearly instant dose of happiness! So, why not brighten your day with these delightful and easy-to-make Lemon Ricotta Cookies? This recipe uses Meyer Lemons, but rest assured, they are equally delicious with regular lemons. Whichever you choose, these cookies promise to be a burst of sunshine during the frosty holiday season!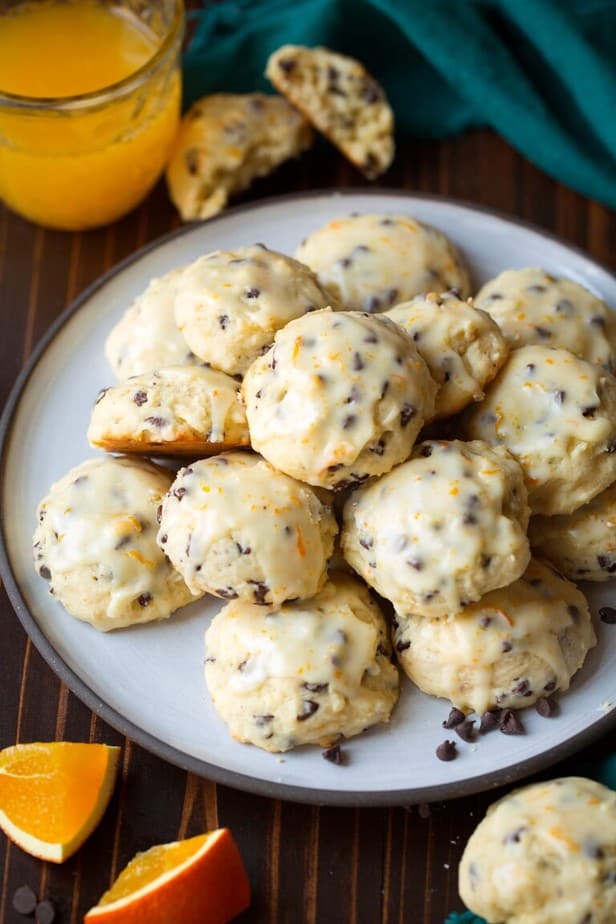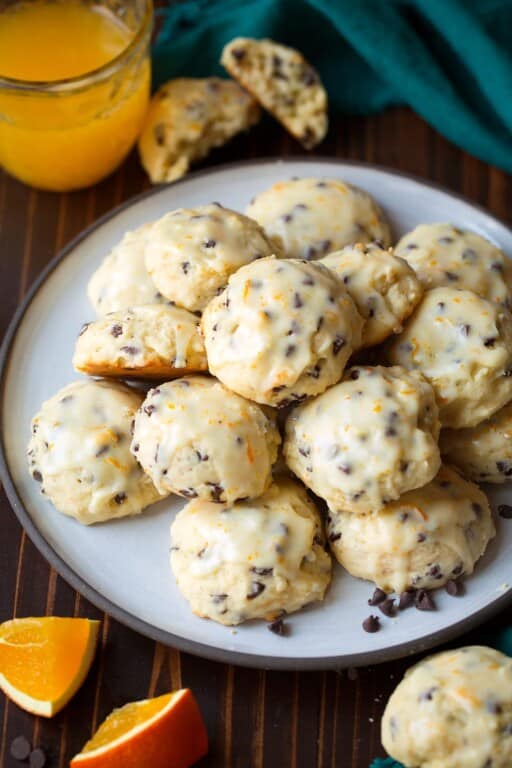 Prepare to fall head over heels for these Orange Chocolate Chip Ricotta Cookies! They're so incredibly delicious that they've earned a spot in my list of favorite Italian Christmas cookie recipes. These cookies offer a melt-in-your-mouth texture, akin to soft pillows.
Moreover, the flavor combination of zesty orange and rich dark chocolate is truly indulgent. Don't fret about the ricotta; it adds a delightful texture rather than a distinct flavor. And the crowning glory? A sweet and uncomplicated glaze that elevates these cookies to the next level of cookie perfection!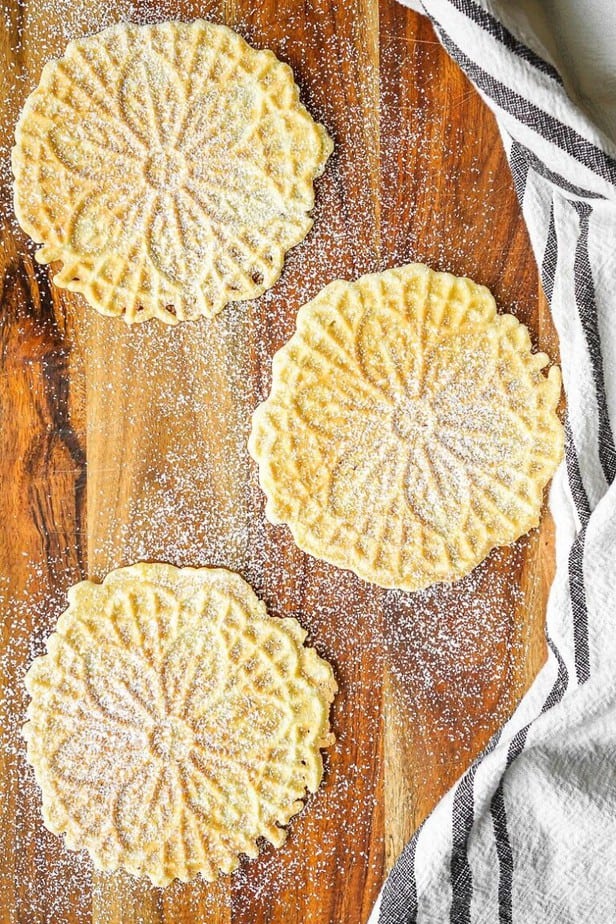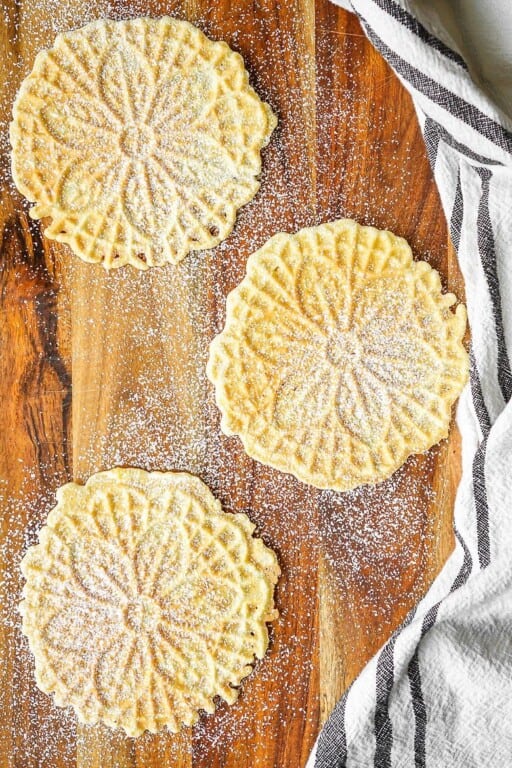 Create these light and crispy vanilla Italian waffle cookies with ease using this classic pizzelle recipe. Additionally, this Italian Christmas cookie recipe has exciting variations! Including traditional flavors like anise, almond, lemon, and chocolate pizzelle cookies.
In the past, pizzelles required a cast iron pizzelle iron and an open fire. It's a somewhat challenging and time-consuming process. But if you could get your hands on an electric pizelle iron maker, that should do the trick! While anise is the most common flavor found in pizzelle recipes, we understand it's not everyone's favorite. But don't worry! Pizzelles are incredibly versatile, allowing you to explore a wide range of flavors and shapes.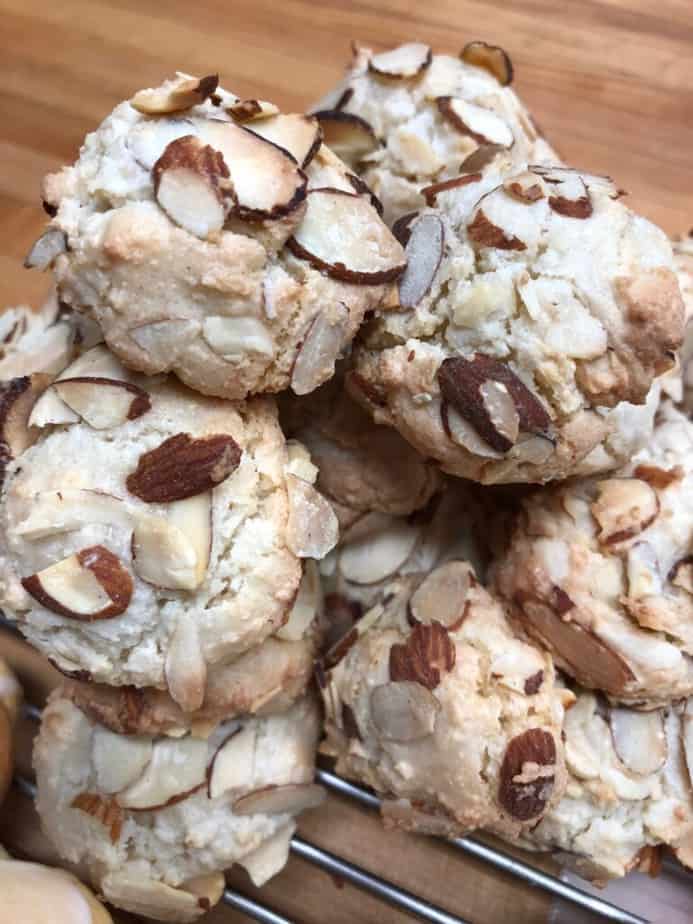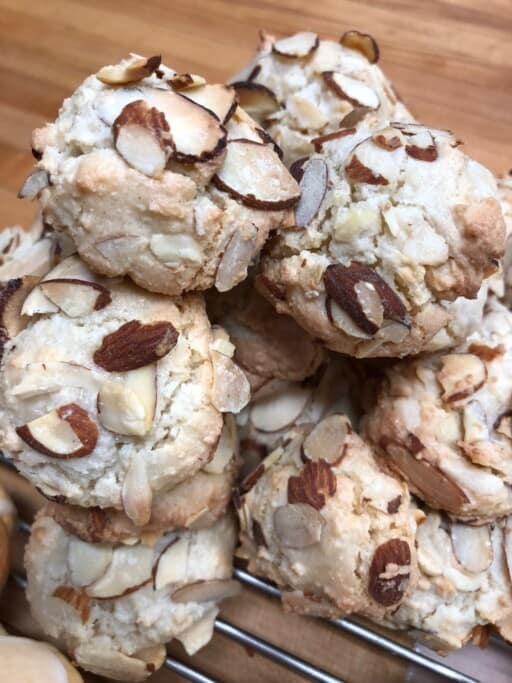 Discover the simplicity and deliciousness of Italian Almond Paste Cookies, also known as Italian Almond Macaroons. These delightful holiday treats boast a chewy, moist interior encased in a crispy, crunchy shell. Crafted with minimal ingredients, these cookies are not only easy to make but also naturally gluten-free.
What's more, you have the creative freedom to bake them plain for a pure almond experience or add your personal touch by decorating them with almonds, maraschino cherries, or a drizzle of chocolate. Alternatively, shape them into charming thumbprint cookies if you like. The possibilities are as endless as your imagination!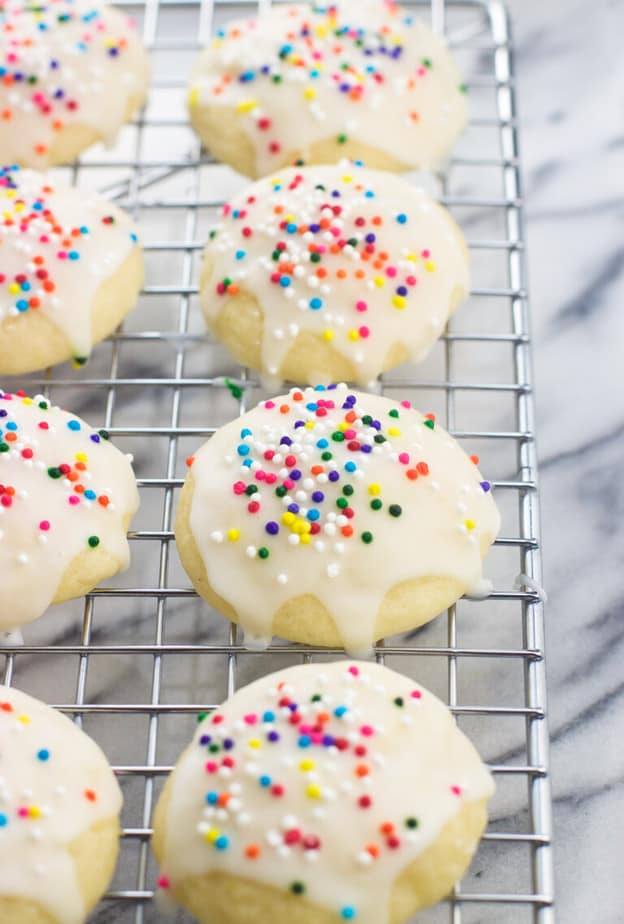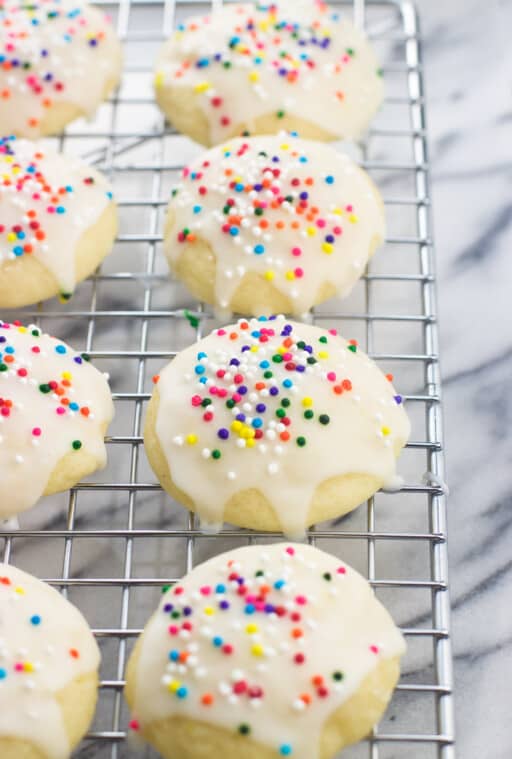 Italian Ricotta Cookies stand as a beloved classic in any cookie platter. This recipe yields soft and moist ricotta cookies bursting with the vibrant flavors of almond extract, lemon juice, and zest. A simple yet delightful almond-flavored glaze crowns these sweet treats!
If you're not too familiar with baking with ricotta, don't worry! While it's a star ingredient in savory pasta dishes like lasagna and baked ziti with meatballs, it's just as remarkable in sweet, baked goods. Ricotta infuses cookies with moisture and imparts a subtly spongy, cake-like texture. Traditionally, these cookies are graced with a glossy glaze and adorned with colorful nonpareil sprinkles. This makes them a cherished holiday delight, especially during Christmas and Easter celebrations.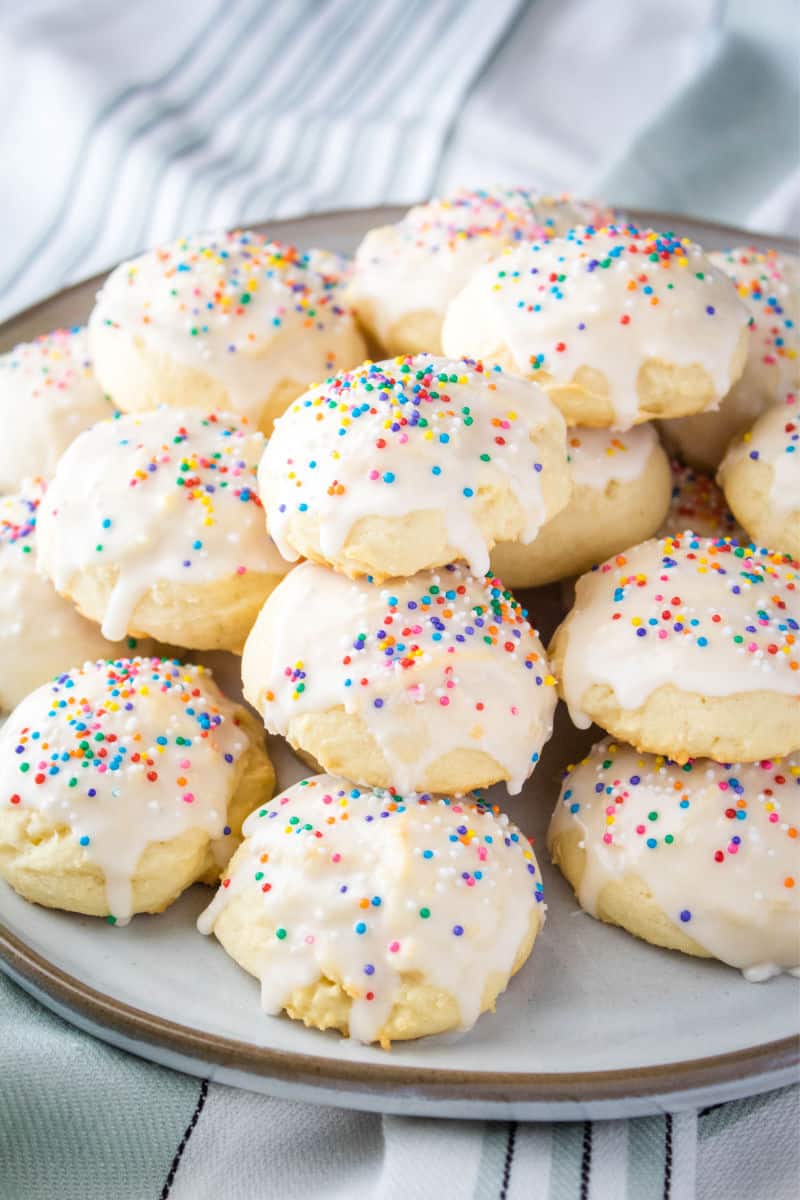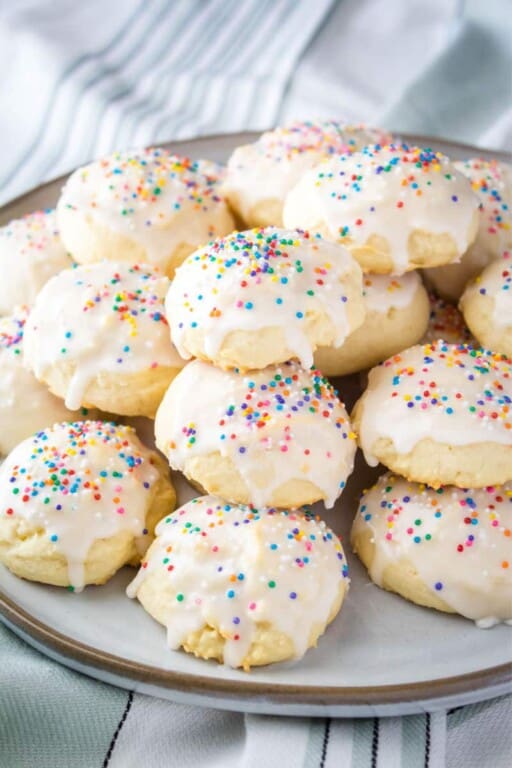 Here's another Italian Ricotta Cookie recipe that you might enjoy baking! If you can't get enough of these, I can totally understand why! These bite-sized wonders are irresistibly soft and delightful! Drizzled with a luscious vanilla glaze, these cookies are the first to go from the platter at every holiday party. They possess a certain fluffiness without being overly crumbly, and the inclusion of ricotta lends a superb texture to the cookie dough. Additionally, they receive the finishing touch of colorful sprinkles. After all, who can resist a cookie adorned with sprinkles? Certainly not me!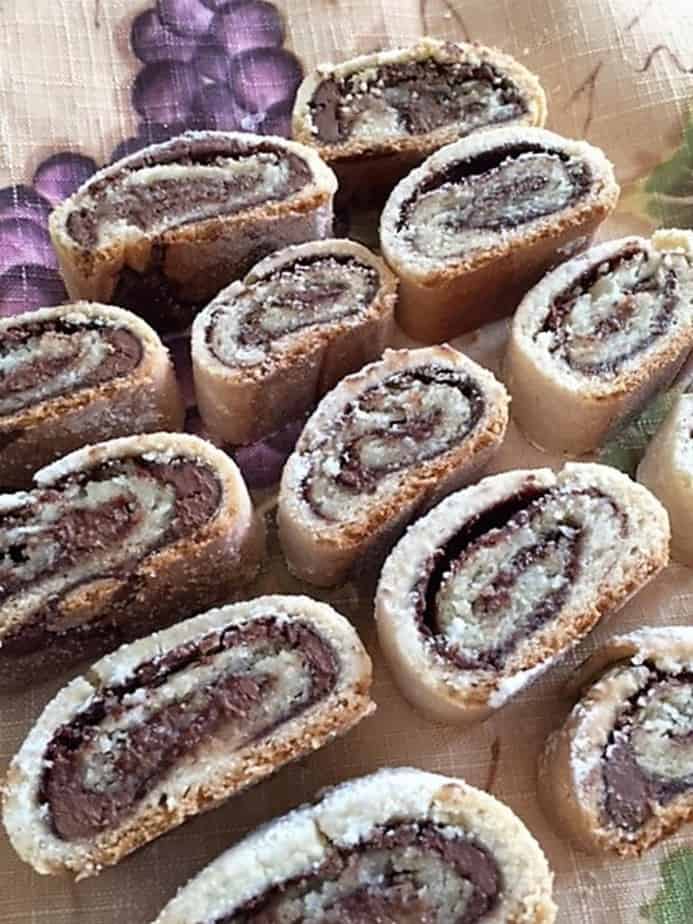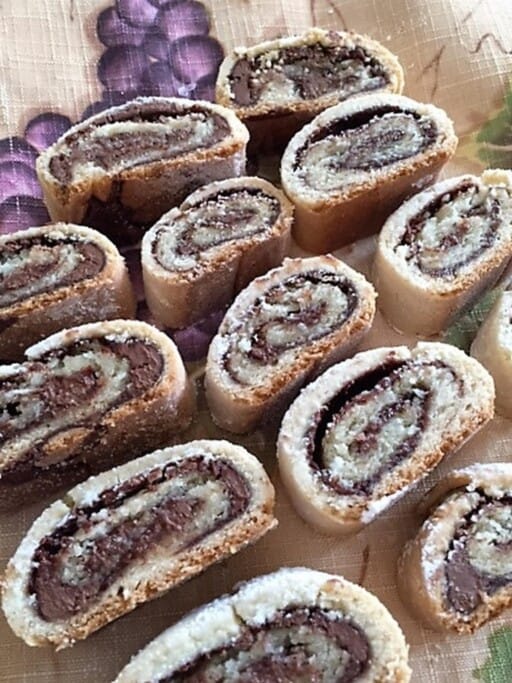 Indulge in the irresistible allure of these buttery, flaky cookies generously stuffed with Nutella chocolate hazelnut spread! With their delicate, rolled pastry crust that turns into a heavenly treat once baked and dusted with confectioner's sugar, they exude decadence and elegance. These delightful creations are a perfect addition to your holiday cookie collection, a thoughtful gift, or the perfect companion to your morning espresso.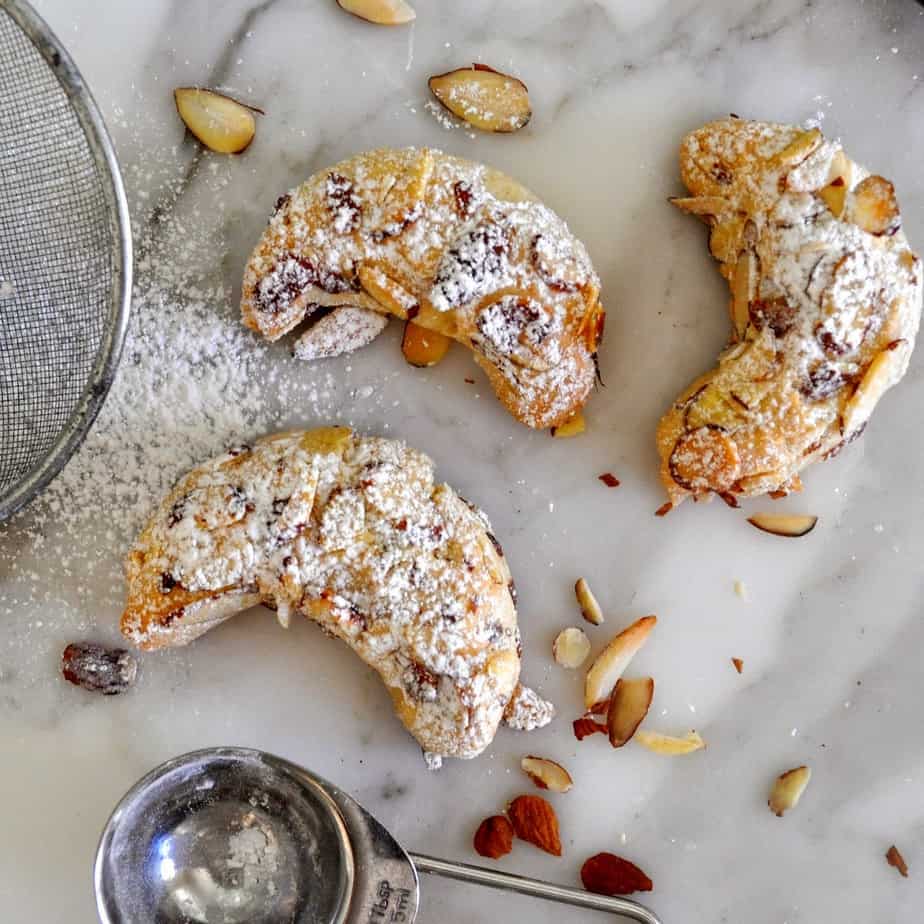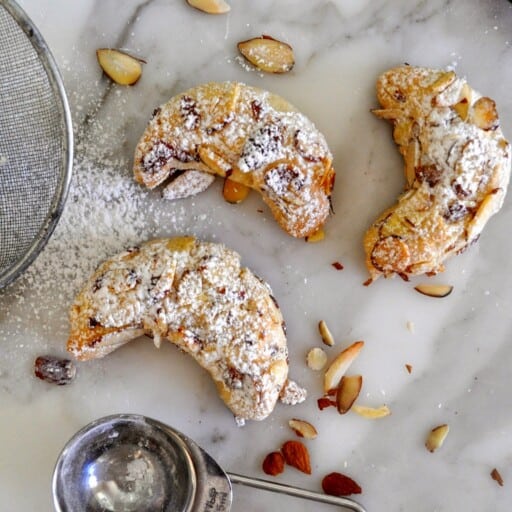 Enchant your Christmas cookie platter with these delectable crescent almond cookies! Not only are they a breeze to whip up, but their sweet and nutty flavor is bound to captivate your taste buds. But what makes them ideal for your festive spread? Their crumbly and crunchy exterior offers a delightful contrast to the soft, chewy treats commonly found during the holiday season. It will provide a textural and flavor variety that makes them a standout addition to your Christmas celebrations.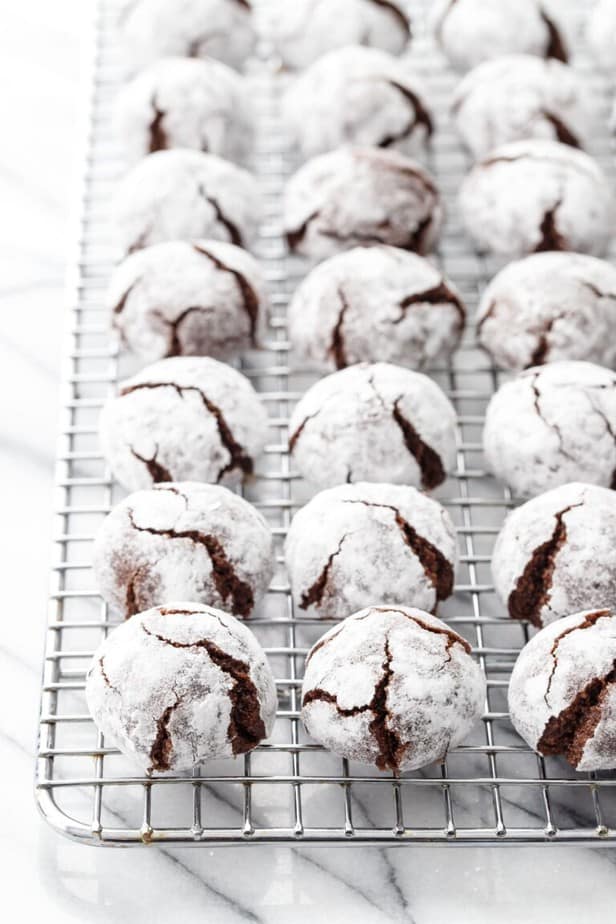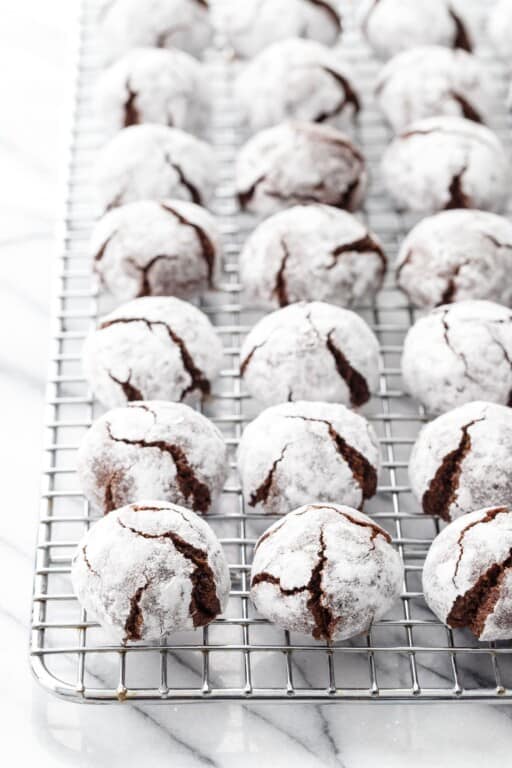 Indulge in these rich, chocolate-infused amaretti morbidi cookies. Just a few tablespoons of cocoa powder work their magic, turning these almond treats into heavenly, brownie-like bites. Much like their counterparts, these Italian Christmas cookies follow the same base recipe with the exception of one remarkable ingredient – Dutch-processed cocoa powder. It's quite amazing how the addition of a single ingredient can result in a deliciously distinctive cookie!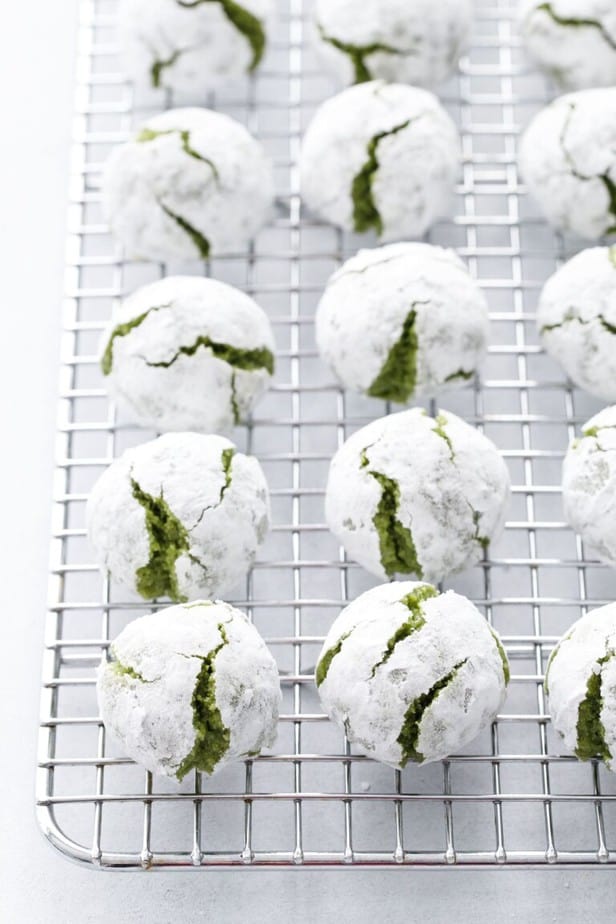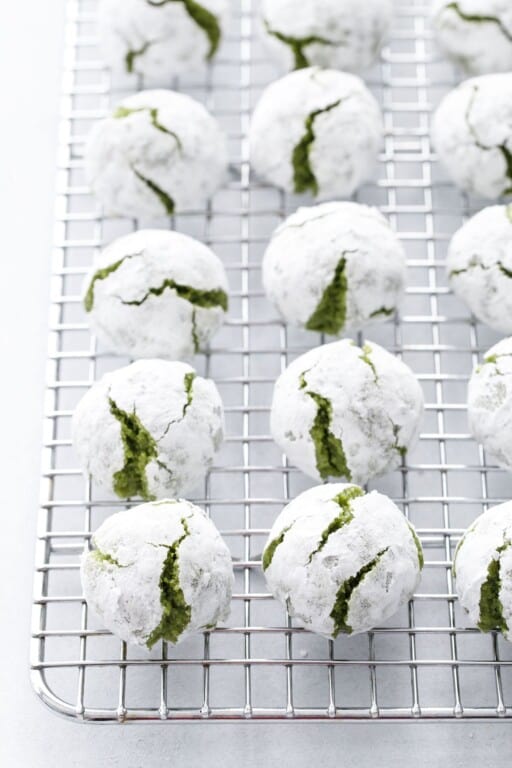 Can't get enough of these Amaretti cookies? Then check out this Matcha variant! Not only does it impart a unique flavor, but it also adds a striking green hue to these beloved treats. The versatility of this recipe knows no bounds, with countless possibilities. This matcha variation, like the original, retains its natural gluten and dairy-free attributes, making it a delightful choice for all to savor.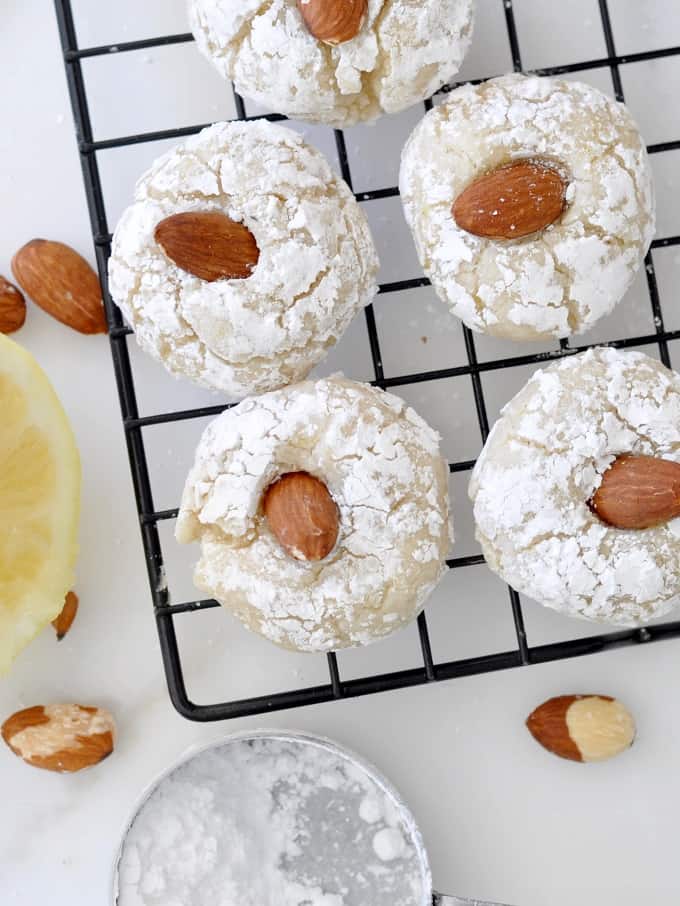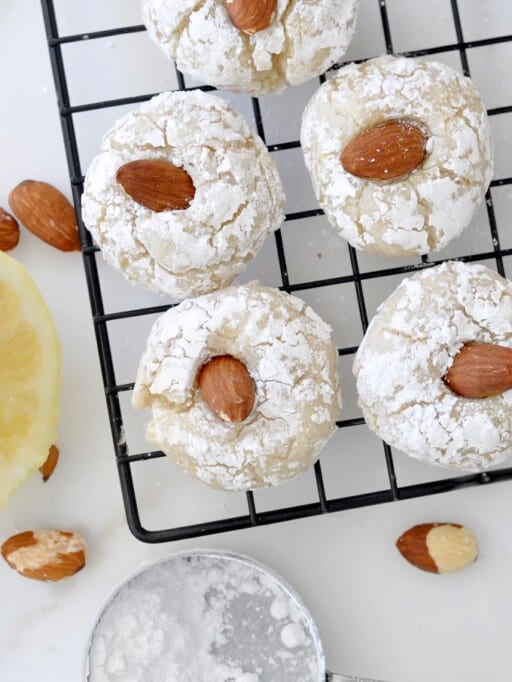 These petite, cookie-sized gems, are reminiscent of the fine pastries adorning the shelves of an authentic Italian pasticceria. Traditionally savored as a dessert, they also make an delightful companion to a piping-hot cup of coffee or tea. In fact, they're suitable for any moment of the day! Bursting with nuttiness and just the right touch of sweetness, these delights possess a chewiness within and a subtle crispness on the exterior. What more could you ask for in a cookie?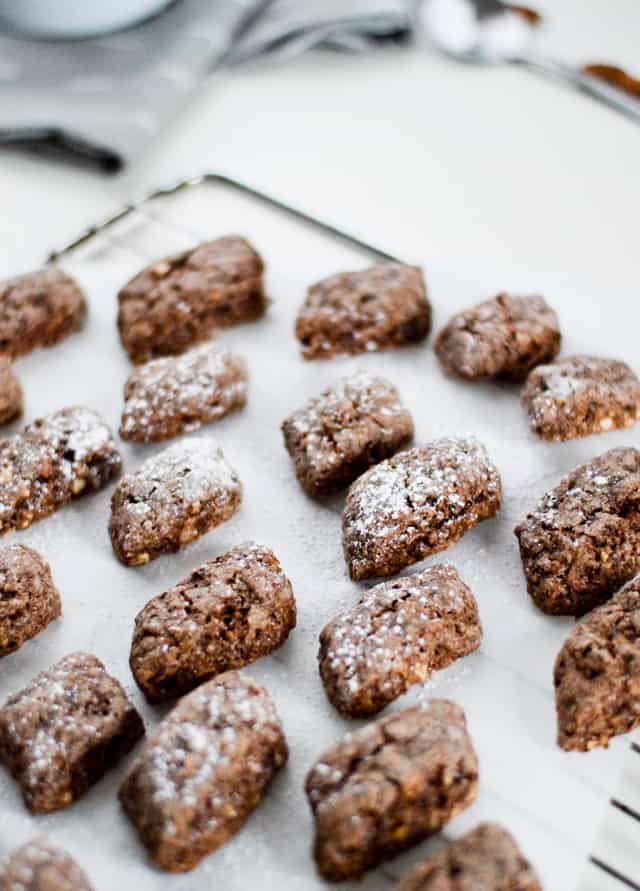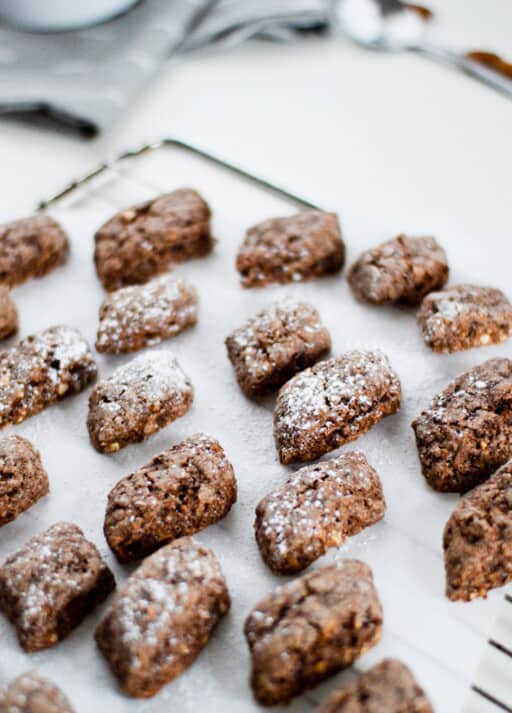 These cocoa gems are fashioned into elegant diamond shapes and hold a mixture of flavors, including notes of orange, cinnamon, and chocolate. Crafted with only a handful of ingredients, they are both easy to prepare and possess impressive shelf life. This makes them an excellent choice for mailing to loved ones during the holiday season!
Even better, these almond cookies offer various exciting variations. From pure almond bliss to a few tweaks such as pistachios, amaretti, orange zest, or a hint of orange extract. You're free to tailor the recipe to your personal taste!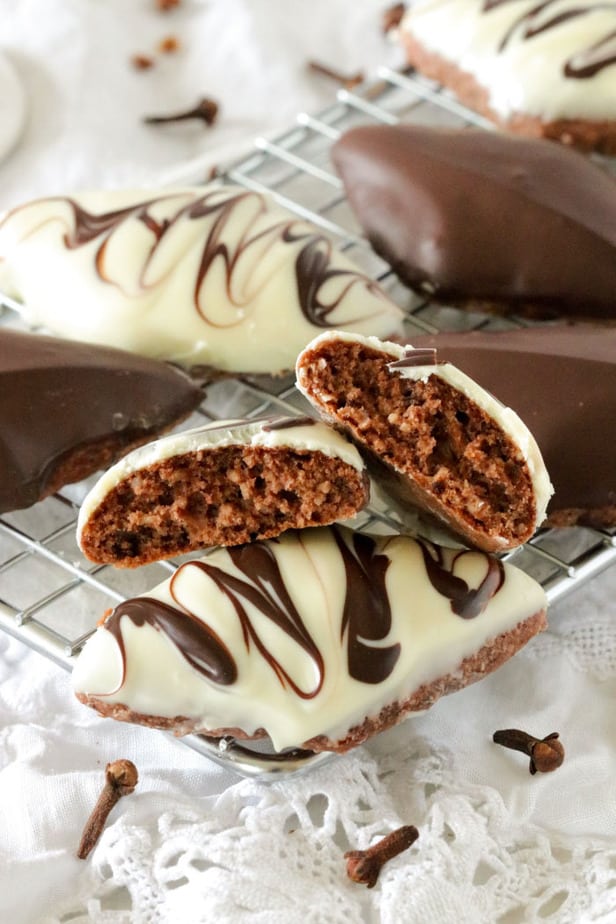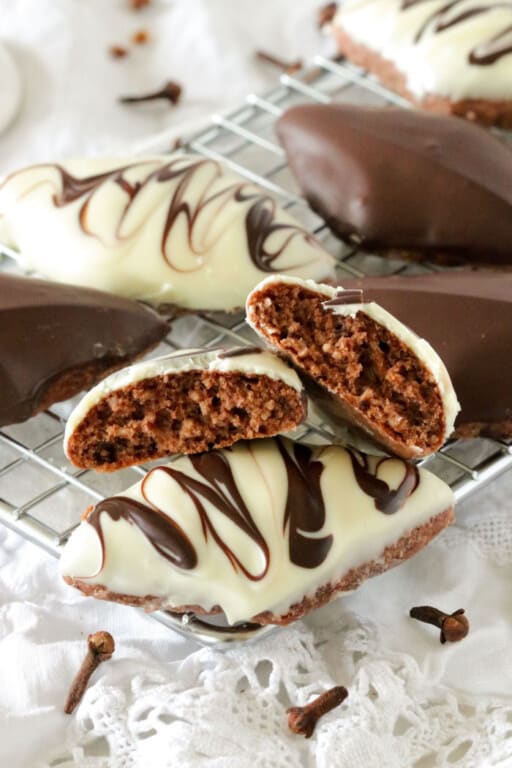 Mostaccioli, sometimes referred to as mustaccioli or mustacciuoli, hails from Naples and is a cherished holiday treat. They're primarily enjoyed during the festive Christmas season as well. If you're seeking delectable Italian Christmas cookies to elevate your holiday cookie collection, consider giving this authentic recipe a try.
Made with the simplest of ingredients, these chocolate mostaccioli cookies are prepared without the use of butter or eggs, making them a wonderful choice for those with dietary restrictions. They not only make for a good allergy-friendly holiday dessert but also serve as a thoughtful Christmas gift to share with loved ones.
Baci di Dama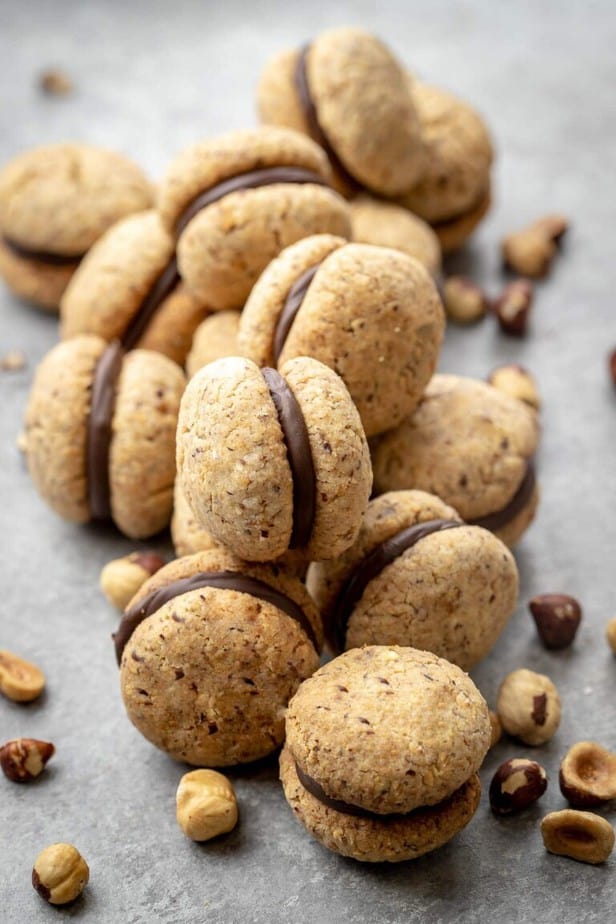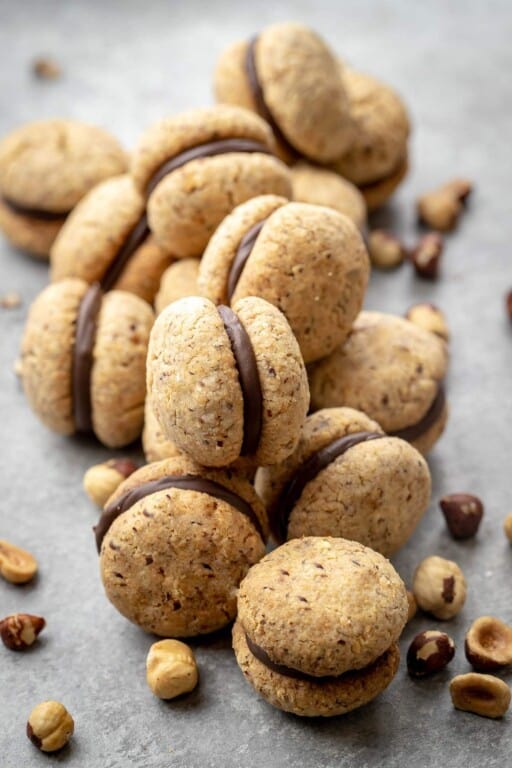 Hailing from the northwest of Italy, these cookies boast an abundance of roasted hazelnuts. When paired with rich dark chocolate, they almost remind me of Nutella. Their texture gives a nice blend of crunchiness and melt-in-your-mouth tenderness. And to add to their appeal, these cookies serve as a splendid addition to your Christmas cookie platter! Your guests will have a hard time controlling themselves!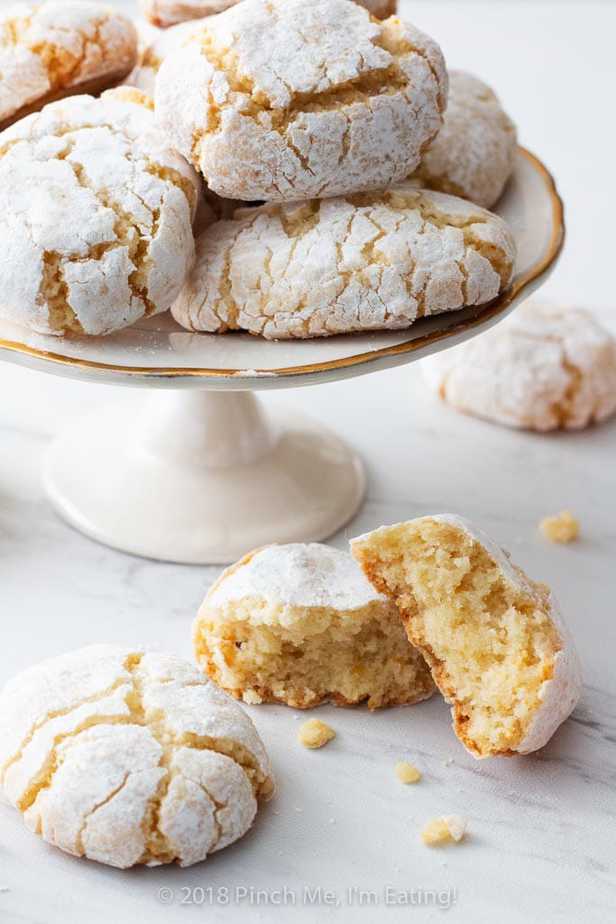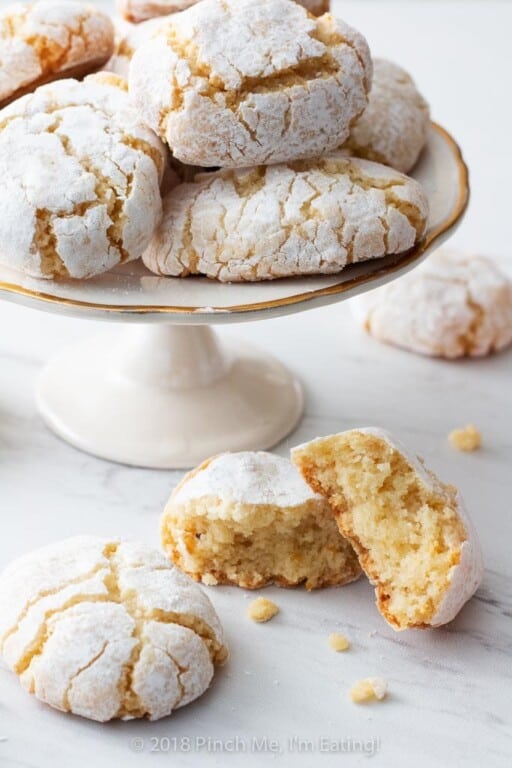 Originating from the city of Siena, Italy, Ricciarelli cookies are a burst of intense almond flavor. They delight with their dense, chewy texture and beautifully cracked surface. These Italian treats serve as a more laid-back counterpart to the refined French macaron. It requires far less fussiness and intricacy.
Remarkably, the recipes and techniques for Ricciarelli and macarons share striking similarities. Both rely on the delicate process of folding almond flour and sugar into whipped egg whites. To add, both involve leaving the formed cookies on the baking sheet for a spell to allow them to dry out before baking. This results in a delightful crust that easily melts in your mouth.
Overall, these cookies make for a delightful accompaniment to a comforting tea or coffee, and they're an excellent choice for adding an elegant touch to your holiday gatherings.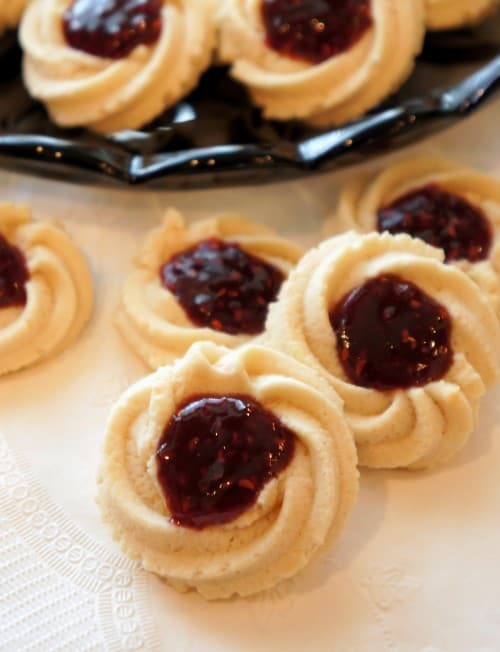 This Italian Christmas cookie recipe results in dainty, slightly sweet morsels, each adorned with a delightful dollop of jam in the center. While they may not possess the traditional cake-like texture that many Italian cookies do, they offer an irresistible flavor that's absolutely worth a taste. With their deep red raspberry jam centers, they are an ideal addition to your holiday festivities. I can already envision them gracing my holiday dessert table, adding a burst of color and flavor to the seasonal spread!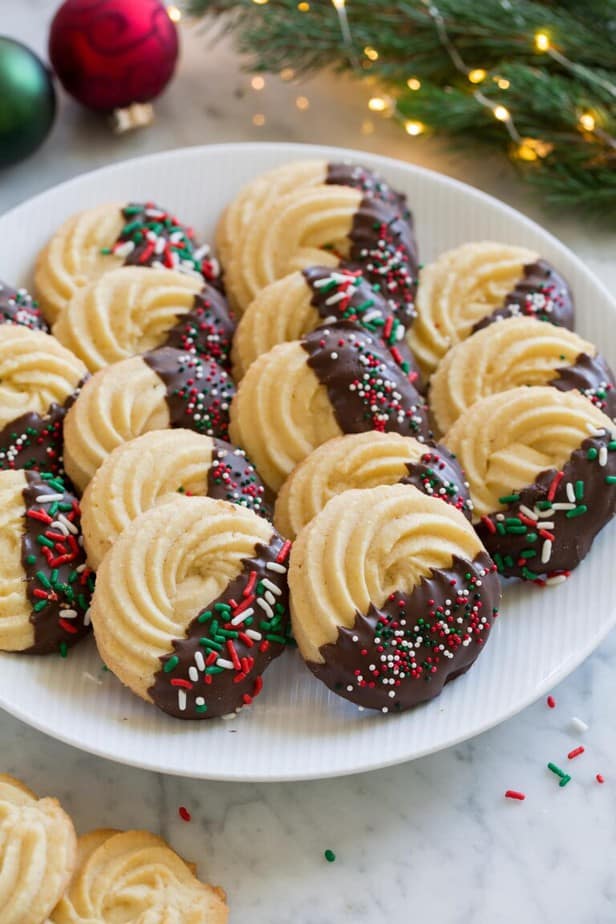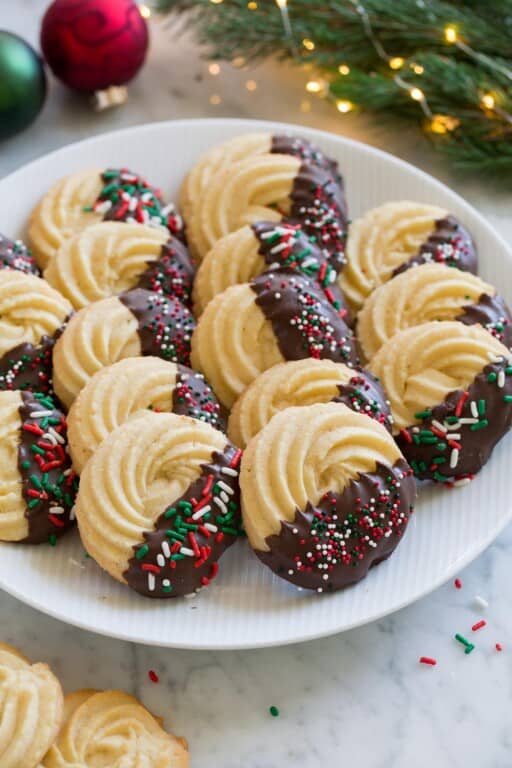 Butter Cookies are the beloved classic of every Christmas season, cherished by all. This homemade rendition surpasses what you'd discover in store-bought tins during the holiday rush. And when you add some indulgent chocolate coating, they ascend to a new realm of irresistible deliciousness!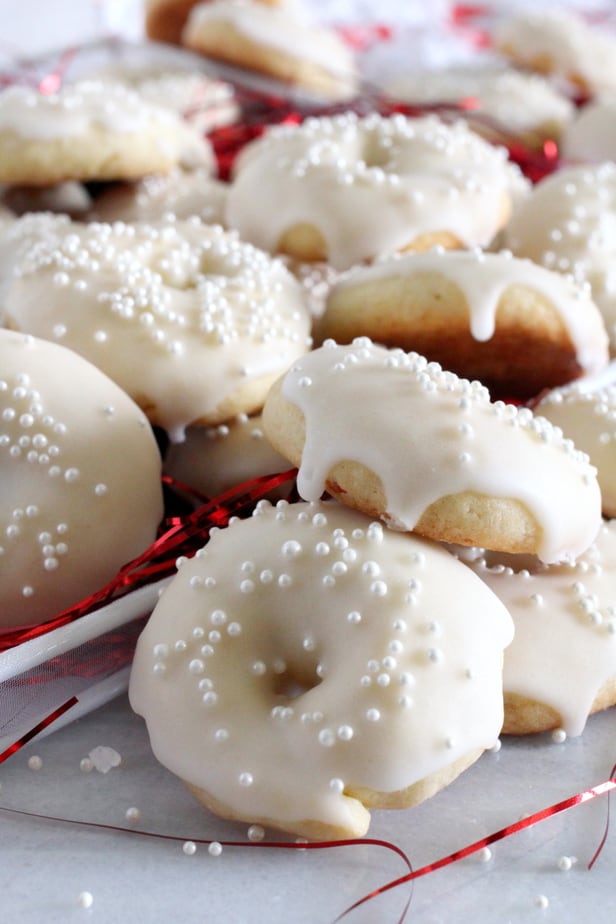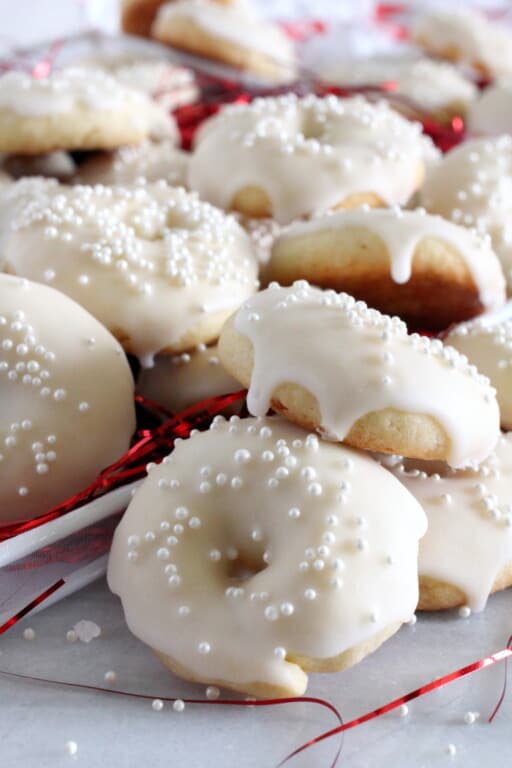 The name of these adorable cookies came from their bite-sized goodness! These cookies are a delightful fusion of tenderness and crumbliness, adorned with a zesty lemon glaze and a sprinkle of colorful joy. They're not just ideal for the holidays, they make a delectable treat any time of the year!
Nearly every Italian family boasts its unique take on the ever-beloved ring cookie. From sweet to savory, tender to crunchy. But with this recipe, you'll get cookies with beautifully balanced sweetness, accentuated by a lively lemon kick and a texture that's both tender and delightfully crumbly.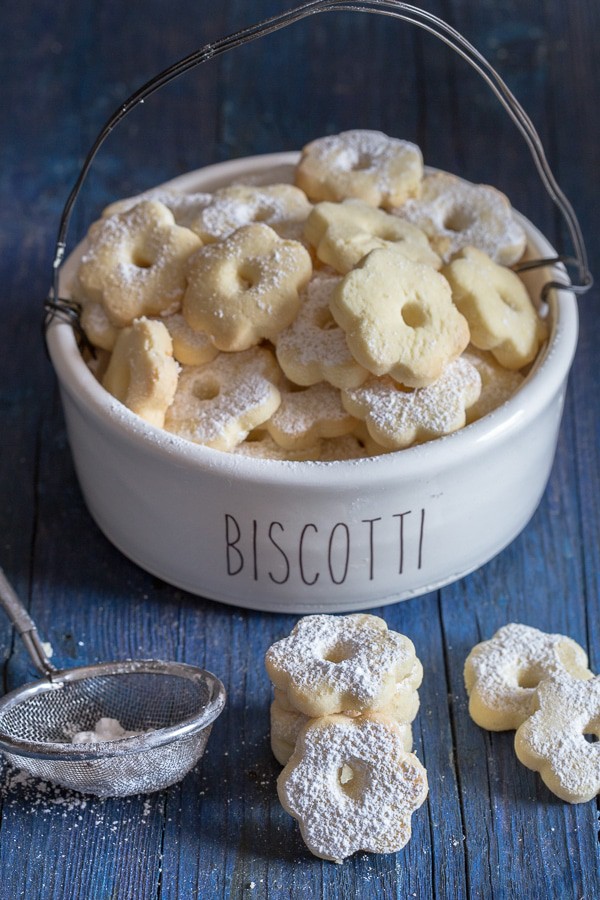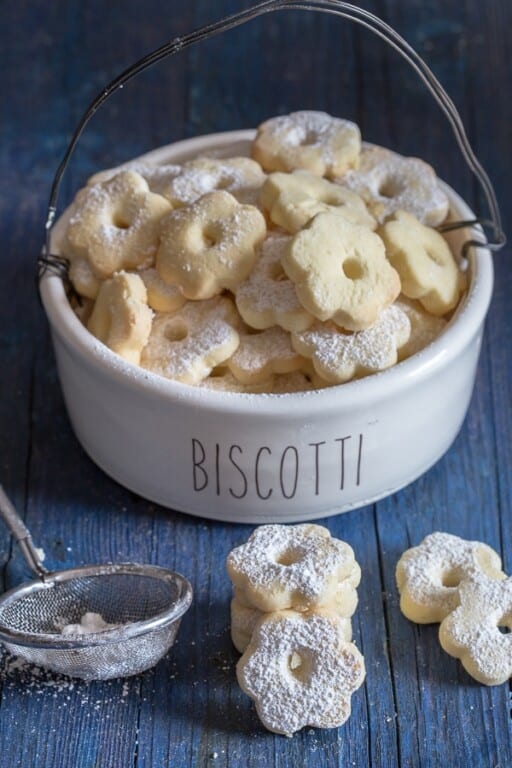 Indulge yourself in the exquisite flavors of Canestrelli. They're a yummy Italian cookie that strikes a balance between a shortbread and a delightful crunch. Moreover, these cookies are not only quick and easy to make but also serve as the ideal company to a relaxing afternoon tea or an addition to your Christmas cookie assortment. What's more, the addition of lemon transforms these cookies into an irresistibly delightful treat.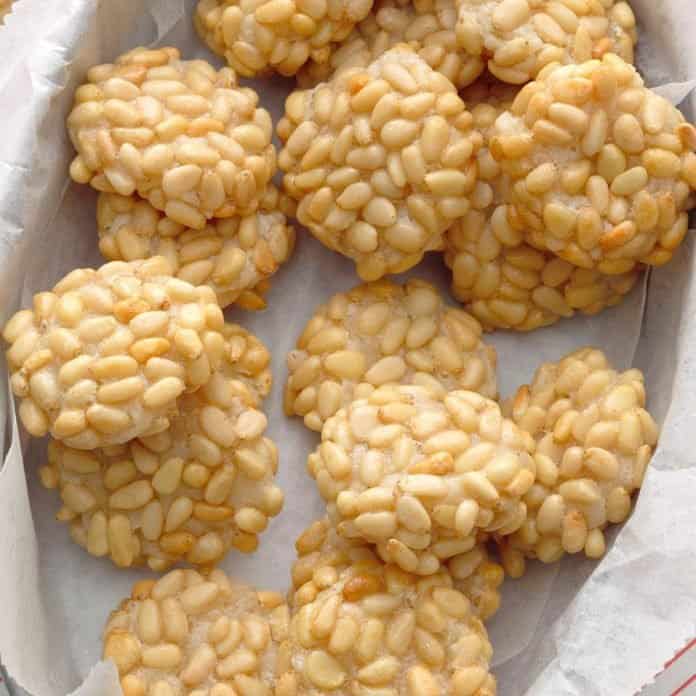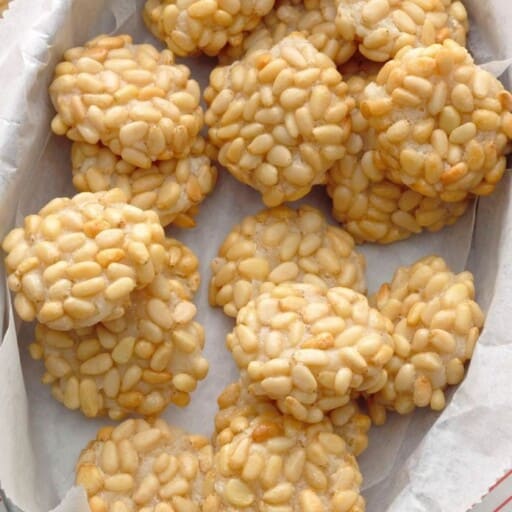 These classic cookies feature a chewy, rich interior crowned with golden, crispy pine nuts. Their delicate, lightly sweetened profile, graced with almond and aromatic pine nuts, pairs perfectly with the festive spirit of Christmas. The distinctively rustic appearance of these cookies will make your holiday cookie platter a lot more delightful!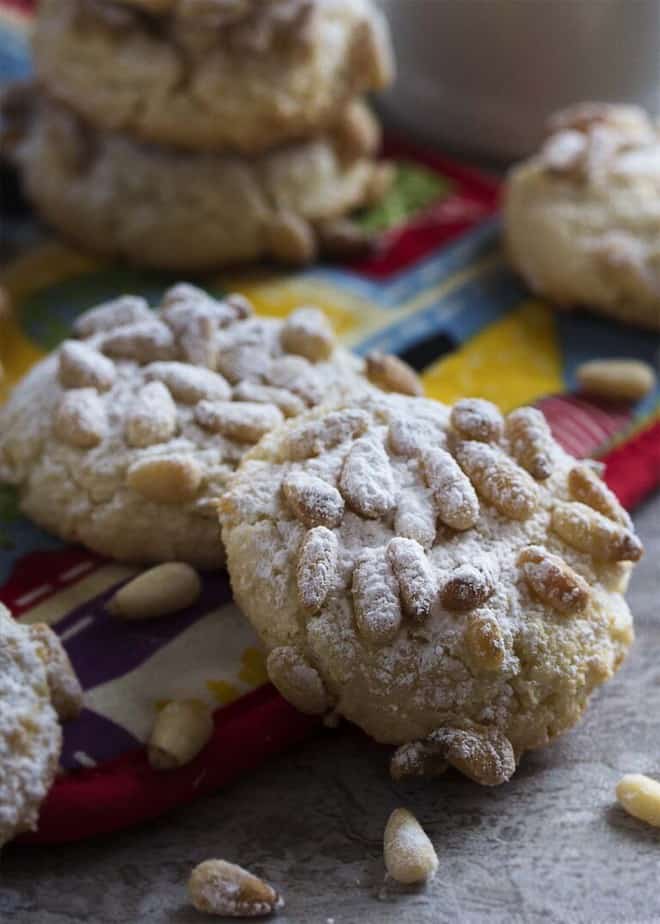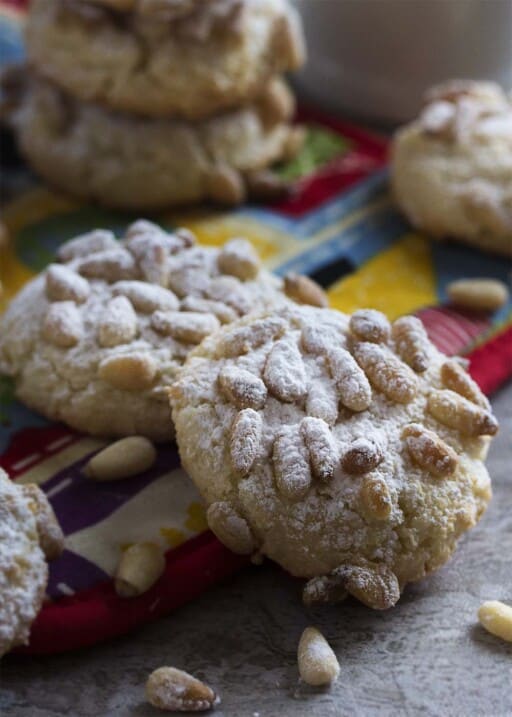 If you want more variations of these cookies, here's another one you can try out! Crafting soft and chewy Italian pignoli cookies is a breeze with just five simple ingredients. What's more, they are naturally gluten-free, owing to their almond paste and egg white composition.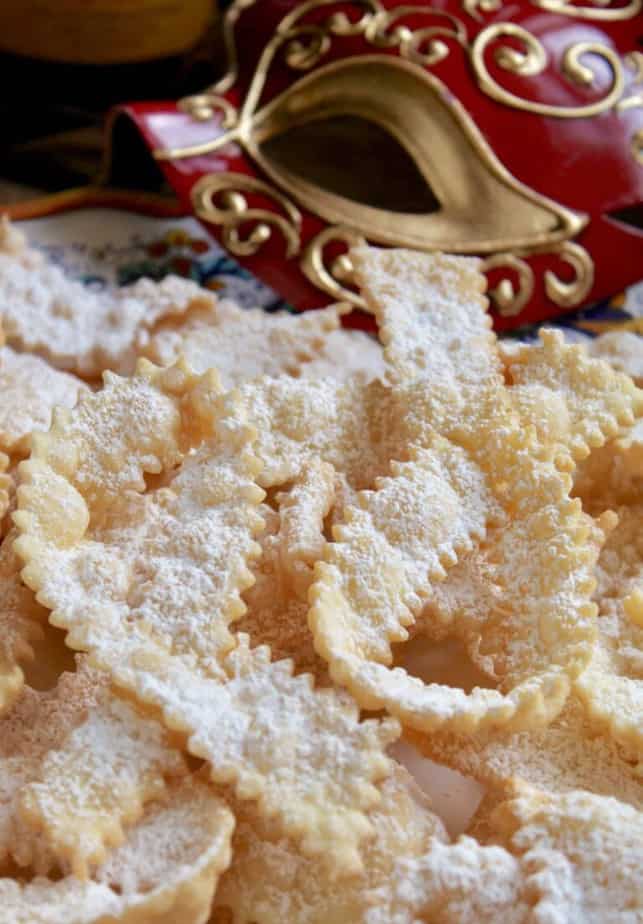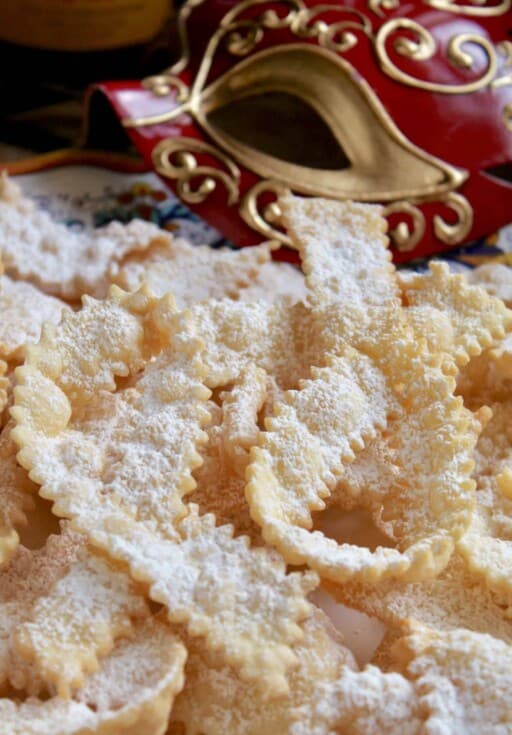 Made with subtly sweetened dough, akin to pasta dough, these cookies are rolled thinly and undergo a delicate deep-frying process until they reach a light golden hue. The result? Feather-light pastries that are truly heavenly! The taste is further elevated with a gentle dusting of powdered sugar. It really tops off this delightful treat with a touch of sweetness.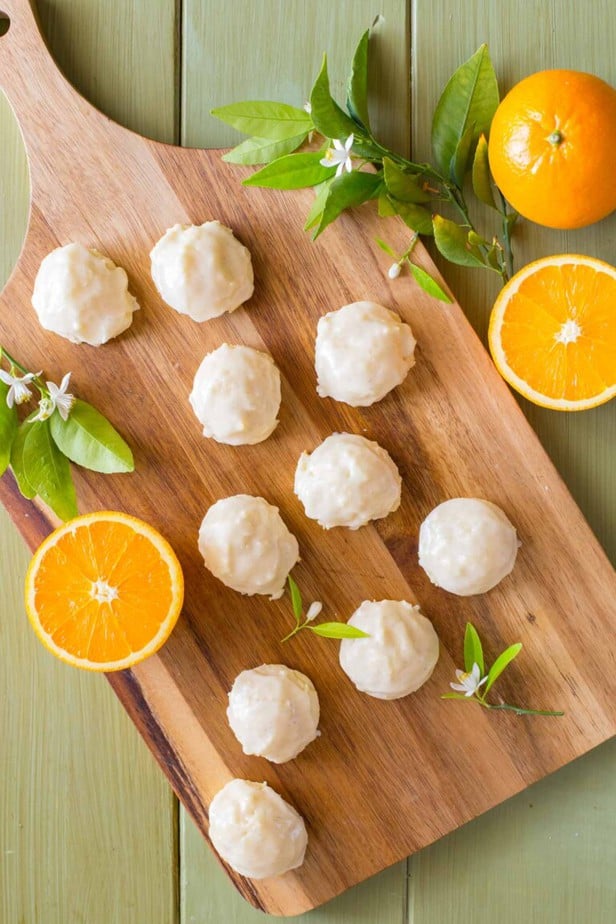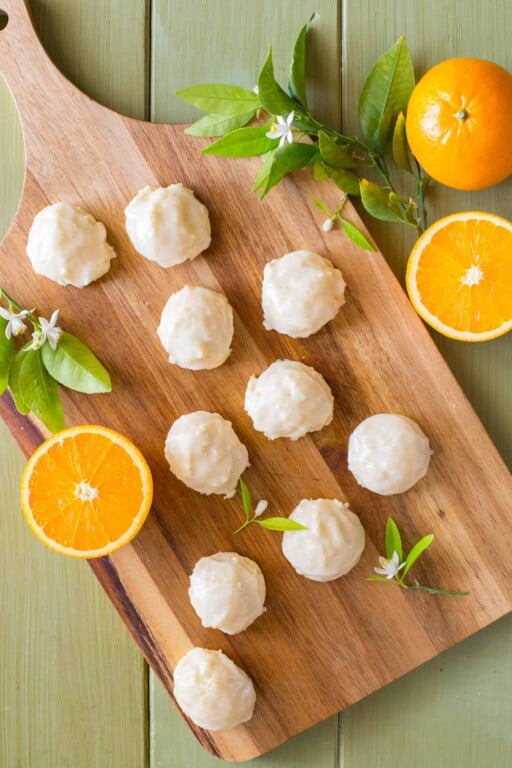 The appeal of soft and velvety ricotta cookies is that they perfectly go with a wide array of flavors. So why not embrace the festive spirit with this delightful Orange Ricotta Cookie recipe? This recipe uses freshly squeezed orange juice and the zesty essence of oranges to infuse these cookies with a burst of citrusy goodness. For an extra boost of citrus, consider adding a touch of pure orange extract! This will elevate these cookies to a new level of zestiness and making them the perfect choice for the holiday season.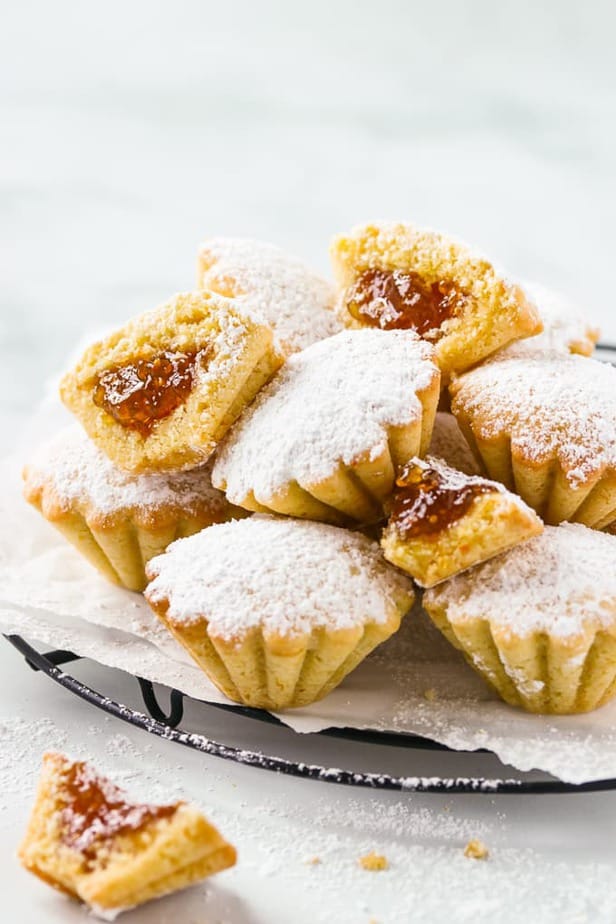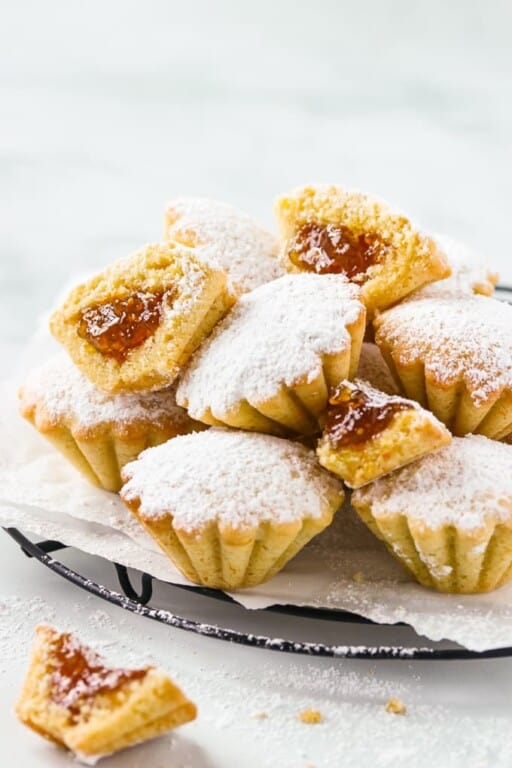 These alluring Italian Bocconotti Cookies beckon with their charming, scalloped buttery shells. The best part? They encase a delightful fig jam filling that's oh-so-irresistable! A delicate dusting of powdered sugar adds the finishing touch to these treats.
Picture yourself unwinding in a cozy chair, a warm cup of tea in hand, and these dainty delights to savor. Now that's the perfect way to indulge during the holiday season!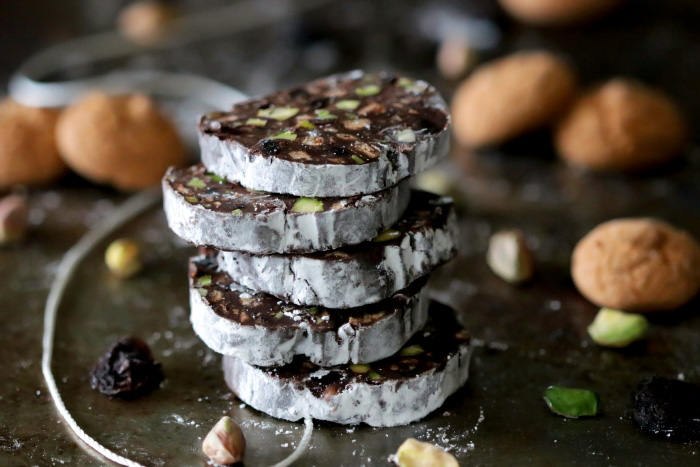 The Cherry Amaretto Chocolate Salami serves as the perfect no-bake treat. It really offers a delightful contrast to the hustle and bustle that often comes with holiday baking. Crafted from 70% dark chocolate, this recipe boasts an array of delightful additions, including pistachios, crushed amaretti cookies, and succulent cherries soaked in amaretto. With every bite, you'll discover so much to adore about this extraordinary dessert, making it a standout choice for the festive season!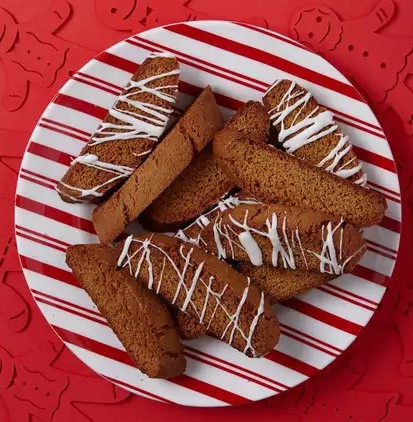 Who doesn't love gingerbread cookies? I definitely love them and could eat them all day! But during the holiday season, these spicy Italian cookies make the ideal pairing with a steaming cup of cocoa or coffee. Elevate them by serving alongside lemon curd, or add a touch of extra indulgence by drizzling them with lemon-flavored almond bark for a truly special treat!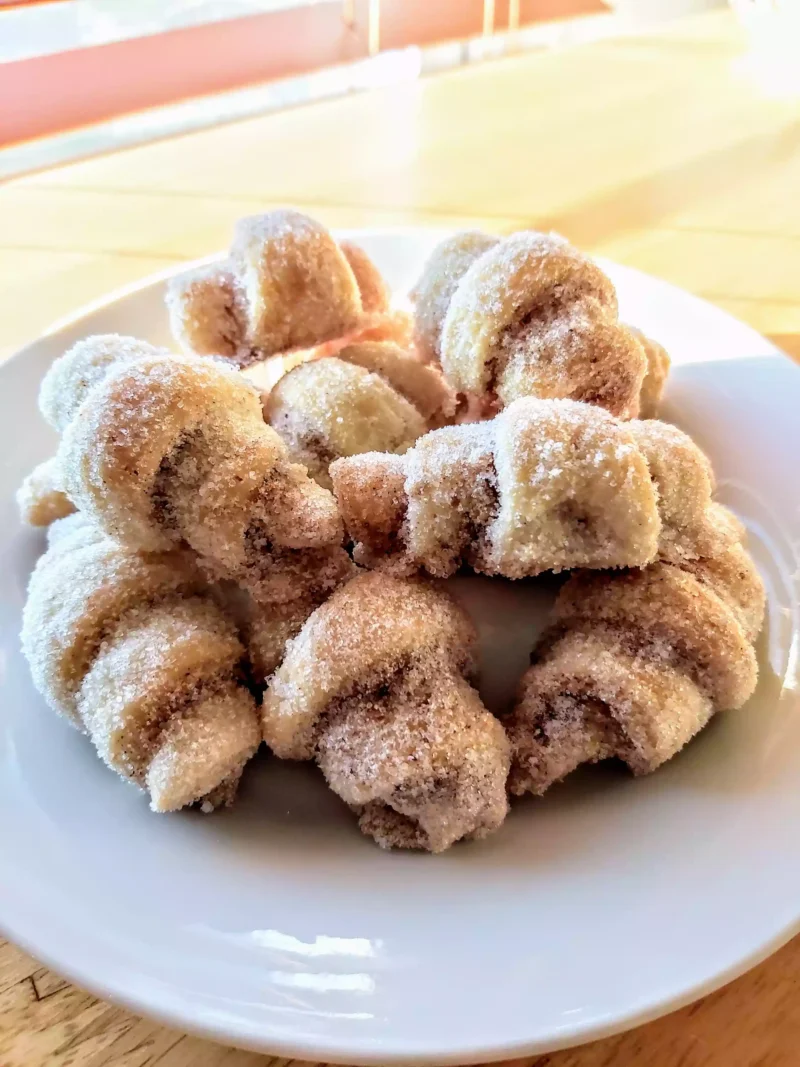 Mom's Nut Horns—a flaky, cream cheese pastry enveloping a homemade walnut filling. This filling, both sweet and crunchy, boasts delightful caramelization along its edges, making each bite a treat to remember. If you're looking to add more interesting textures to your cookie platter or just simply something easy to make during the holiday rush, this is one to consider!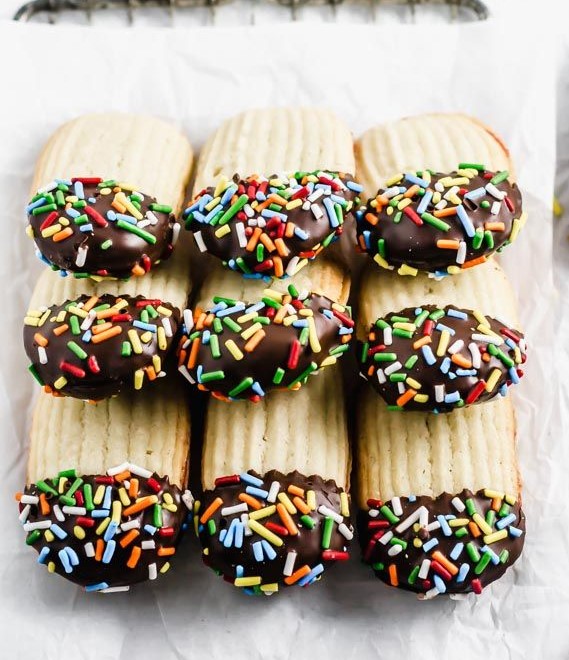 With only a handful of ingredients, you're well on your path to crafting these decadent Italian Butter Cookies! For an even tastier experience, consider turning them into jam sandwich cookies and adding a decadent chocolate dip for an extra-special treat!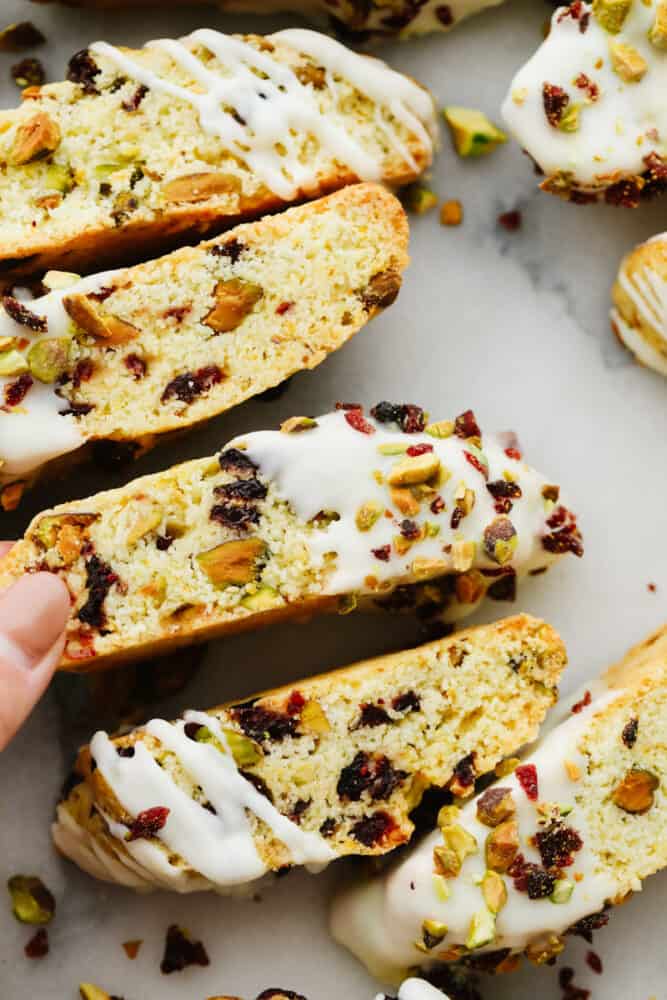 These cranberry pistachio biscotti are the perfect blend of tangy and nutty, making them a dream come true for biscuit enthusiasts. While cookies and biscuits have their appeal all year round, there's a special kind of magic they bring to the holiday season. These cranberry pistachio biscotti encapsulate that magic and more! They strike a beautiful balance between crunchiness and delicate flavors.
Traditionally, they feature simple ingredients like almonds or raisins, often complemented by a luxurious chocolate dip. With white chocolate drizzle as the finishing touch, these delectable treats are set to shine brightly at all your holiday gatherings!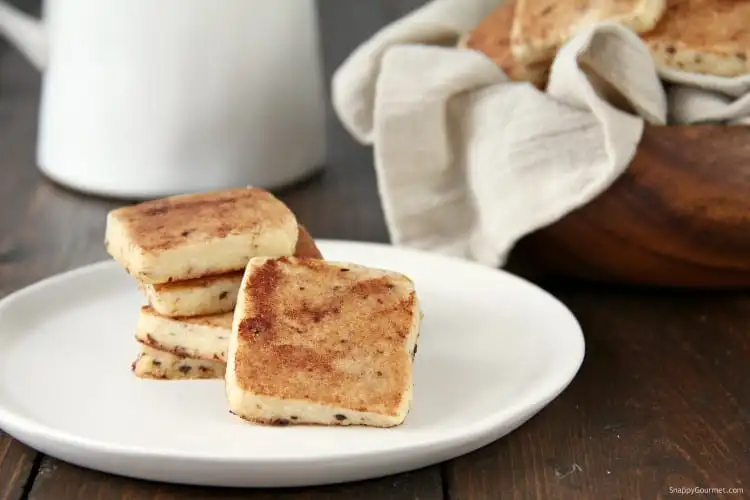 Tiramisu Cookies pay homage to the Italian dessert that serves as their inspiration. These cookies possess a unique charm, straddling the line between a sugar cookie and shortbread. Whether you're preparing Christmas cookie platters or participating in cookie exchanges, these treats make for an ideal addition, sure to delight all who taste them!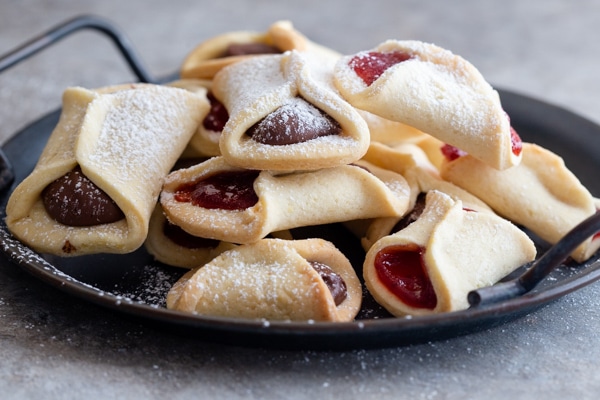 Pizzicati Italian Pinch Cookies are typically filled with your choice of favorite jam. But they also open the door to other flavors with a touch of Nutella or other fillings. These buttery cookies are not only the perfect snack but also an inviting dessert option that truly shines during the Christmas season!