Are you looking for legitimate Shein reviews that aren't only black or white? Are you wondering which pieces you should order from Shein and which sections to skip? I've been a Shein shopper for over 4+ years and I'm bringing you all my tips and tricks for ordering the right pieces (and NOT ordering pieces that look cheap or fit wrong). This 100% honest Shein review should answer ALL of your questions!
It sounds pretty crazy to say that I've been ordering from Shein for the last 4 years. I've been thinking about writing an honest Shein review for some time (and have added many Shein reviews to specific item pages on the site), but after my last mass order, I decided that this post was long past due on my blog.
Have my orders always been successful? Not all of the time, but I've also found some amazing pieces that were insanely cheap. I still have some of them to this day.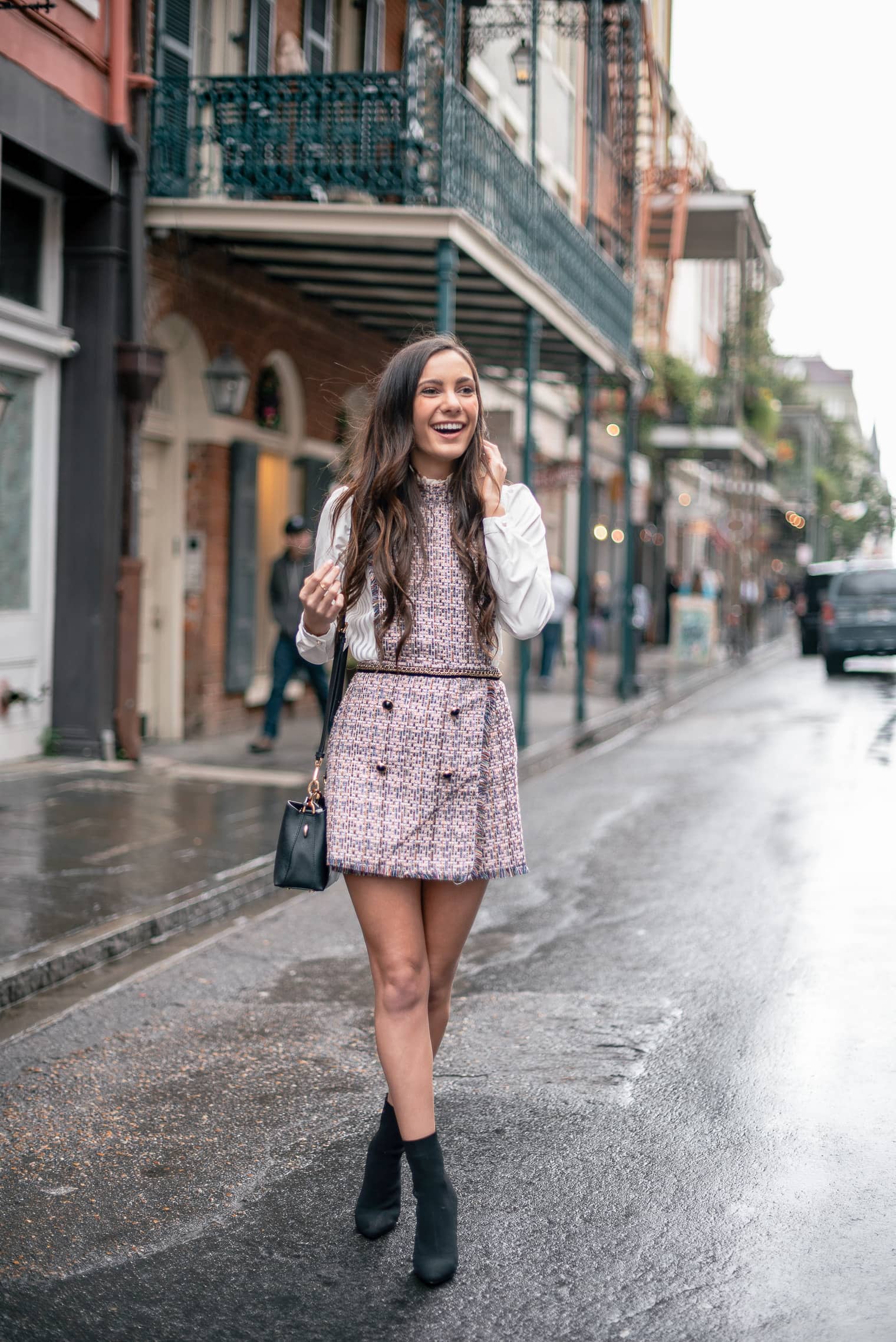 Pinafore // Blouse // Purse // Booties
I invest in key pieces, but I also need to save money and buy more affordable everyday pieces. Enter: Shein. Made in many of the same warehouses as tons of other brands (including mid-scale brands that you would spend way more money at!), Shein is a good budget option.
This Shein review won't focus on the ethical problems behind the industry, mainly because you can Google that, and because there's tons of ethical problems in the fashion industry in general that aren't singularly to Shein. However, I will cover pretty much every other aspect of the clothing in this Shein review. As someone who has invested a lot of time in ordering from Shein, I want to share all of my thoughts and tips!
In this reivew, I'll cover the top FAQs about Shein (including clothing fit, shipping time, and returns). I'll talk about the pieces I WILL and WON'T buy on Shein (I'm really picky about this!) and which pieces I'll buy for EACH season. And of course, I'll cover the quality of the clothing in general, and more specifically for each section of the Shein website.
RELATED: A Totally Honest 2022 Chicwish Review + Haul: Is Chicwish Legit?
How Did Shein Start?
In October 2008, Shein (formerly SheInside) was founded in Nanjung, China, believing that everyone should have access to fashionable clothing. A major objective of Shein is to provide its customers with on-trend styles at an affordable price.
Sheinside.com was purchased in 2012 by Chris Xu, an American-born graduate of Washington University. Aiming to expand overseas, he rebranded as Shein in 2015.
In addition to its global warehouses, the fast-fashion brand has websites for customers in the United States, Spain, France, Russia, Germany, Italy, Australia, and the Middle East. A customer shopping in Australia will experience a different user experience than one shopping in the US.
Now, Shein is huge, estimated to be somewhere around $10 billion annually.
Is Shein Legit?
Short answer: yup! This is a real store, with real clothing that actually arrives on your doorstep. You don't need to worry about being scammed by this company.
You will get your clothes and you can return your clothing for a prompt refund if you don't like the pieces. I've never, ever had an issue receiving my refund.
While Shein is 100% legit as far as getting the clothing, there's a lot of debate about the quality of the clothing. I'm half and half on the quality: some pieces are great while others are (to put it bluntly) terrible. You need to know what kind of pieces to shop.
Once you get used to shopping on Shein, it's an excellent resource, especially for casualwear. I'll go more into the specific pieces I buy below!
Shein clothing I'm loving right now:

The Big Question: How Is The Clothing Quality?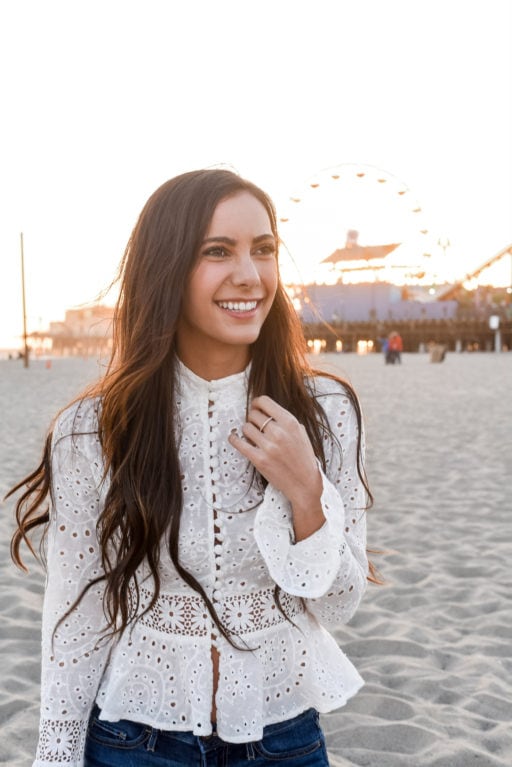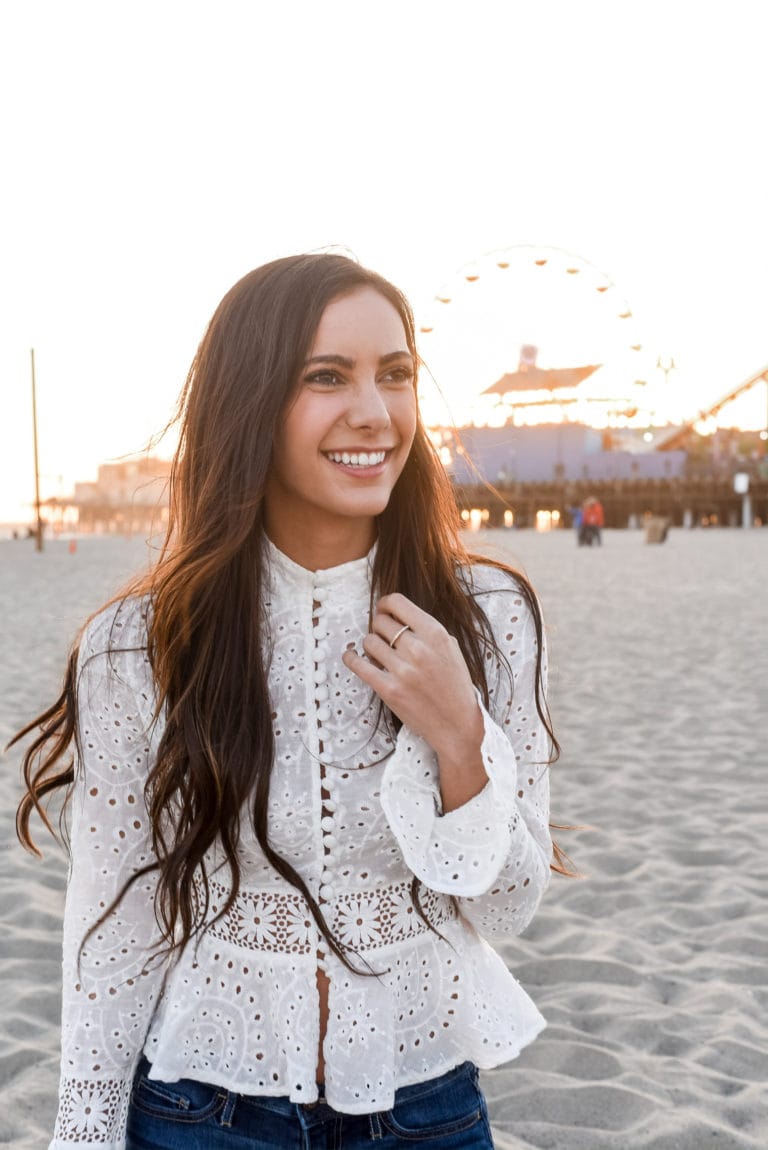 I said I was writing an honest Shein review, so I'll be 100% transparent here: the quality of SheIn clothing is never amazing. And personally, I wouldn't expect it to be. Where can you buy a shirt for $9 and expect top quality material? You're not going to get Zimmermann-quality fabric here.
There are a few items that I still wear regularly even though I bought them three years ago. But for the most part, Shein is best for buying trendy clothing that will last you a season or two. The reason I don't care about buying items that aren't great quality is that most of the trendier pieces will be out of style by this time next year anyways.
Shein is also really good for basics. I love their everyday clothing, such as crop tops and sweaters, and I'll wear those pieces for at least a few seasons.
There is a difference between okay quality and terrible, not-wearable quality. I've found a bit of both at Shein.
If you read Shein reviews on the site, you'll be able to steer clear of some of the pieces that are truly just awful. The Shein reviews on each item are a godsend! You can not only see 5k+ opinions but can look at hundreds of real-life photos, showing the item on different body types. I always check the Shein reviews quickly before purchasing an item.
I'm really picky about only buying certain items at Shein.
Here are some of my favorite pieces…
Dresses:
I've found some of my favorite mini dresses at Shein, especially after reading Shein reviews on the site. I specifically recommend the mini dresses. The midi/maxi dresses aren't bad but can tend to look a bit cheap. For some reason, the mini-dresses are just so cute. I especially love sundresses, though I occasionally find a good sweater dress for the winter.

Basic Stretchy Crop Tops:
I really see no point in wasting money on simple crop tops from Urban or Free People. Shein crop tops are quite literally the best. I don't order crop tops from anywhere else. There are so many shapes and sizes; I like to get a few neutral crop tops per season with some bulky sweaters to go over them. I also love pairing Shein crop tops with their sweatpants for a cozy at-home look.

Going Out Tops:
If you're looking for affordable crop tops to go out then Shein is a great place to shop. They always have trendy styles and most pieces are under $15.

Sweaters:
Some of my favorite sweaters have been from Shein. They have literally all styles so you can find sweaters that look good on you. I typically buy my flowy sweaters here (including chunky turtlenecks, mid-tier sweaters, etc.). and get my cashmere turtlenecks that will last a long time elsewhere.

Light Jackets:
The jean jackets, anorak jackets, and other light jackets are good, while I haven't had luck with leather jackets or heavier coats (they either smell terrible or aren't anywhere near warm). Be aware that a lot of Shein's "coats" are looking more than glorified sweatshirts.
Shein IS good for trendy puffer jackets that are oversized. If you like more classic, tailored lines, like a wool pea-coat or a trench coat, you'll want to look elsewhere (I recommend J Crew Factory for affordable tailored options).

Skirts:
If you're looking for simple skirts, Shein has the best pieces that are usually under $10. I especially like the flowy mini skirts. These don't always look good on my body type, but my sister absolutely crushes it with the flowy skirts from Shein. There are so many cute skirts and I find the quality to be better than most other items.
I'm also loving midi skirts on Shein right now! If you want the Reformation midi skirt look without the price tag then there are tons of lookalike options.
Midi or mini skirts can look super trendy with a casual crop top. The whole outfit can be under $25 on Shein!

Purses:
This is again a hit or miss, but I have found some super cute crossbody bags at Shein. I don't recommend the larger bags as they generally look cheap and aren't large enough, but the crossbody bags are amazing! Some of the backpacks are cute as well.

Bathing Suits:
I LOVE Shein bathing suits. Seriously: I haven't shopped anywhere else, even for my honeymoon! I actually swim in the ocean quite a lot, so even the highest-quality bathing suits get ruined. I opt for Shein bathing suits (under $15 for a full bikini set!) and absolutely love the fit. No one ever knows these suits are from Shein!! I'm linking some of my favorites below.

Nightgowns and Pajamas:
Some of my favorite nightgowns are from Shein. This is again a hit or miss. Sometimes, the fabric is really itchy (that's an immediate return for me) while other times the piece is incredibly soft. I do recommend taking a look at some of the nightgowns and pajamas. They're really well-priced and there's a little bit of something for everyone! Shein isn't great for lingerie – I prefer to shop for comfy but cute nightwear and buy my lingerie at higher-end stores.
What Pieces NOT To Buy:
1. I recommend that you skip shoes entirely. I've literally never bought a pair of shoes on Shein that worked out. The quality is just poor and I need decent quality shoes to walk comfortably! Target shoes are great if you need to stay on a budget.
2. I would also skip the lingerie section. It's so itchy and fits poorly. I definitely want my lingerie to fit well or I feel off. I recommend Adore Me for lingerie, though there are literally hundreds of great shops online to choose from.
3. Don't shop at Shein for tote bags, if you can avoid it. The bags are poor quality, fall apart quickly, and are way too small, so they look cheap in real life. I much prefer to splurge on the classic Longchamp (or go for a lookalike option on Amazon).
4. Jeans never work for me at Shein. I know other people have had success, but my body type requires my jeans to fit just right. Personally, I've never had luck!
5. Shein shorts are just not my favorite. The jean shorts never fit right and the fabric shorts always feel and look cheap. I much prefer Target for shorts that are affordable but look good!
How I Shop On Shein:
I buy all of my staples elsewhere (my Longchamp bag, Madewell jeans, Steve Madden slides, designer bags, etc.) and then supplement with trendy clothing that have 5 stars in other Shein reviews on the site.
Let me give you an example. I bought a bathing suit coverup that's more like a lace shawl from SheIn. These pieces are super trendy and are all over Instagram so I knew I needed to have one, especially when the summer is just beginning. For reference, here's the shawl: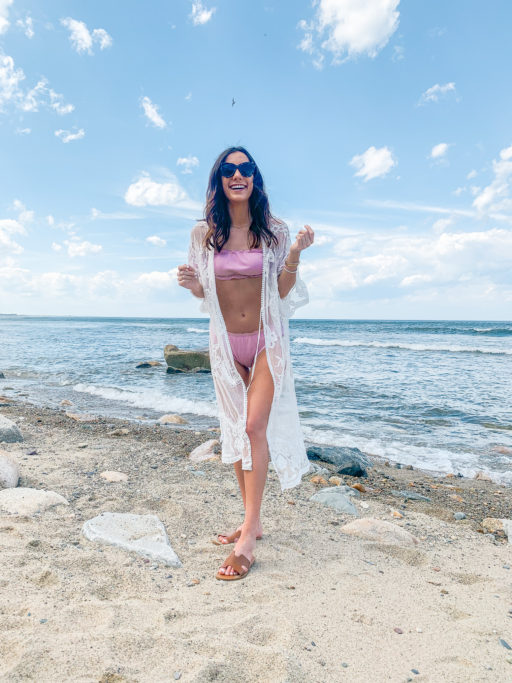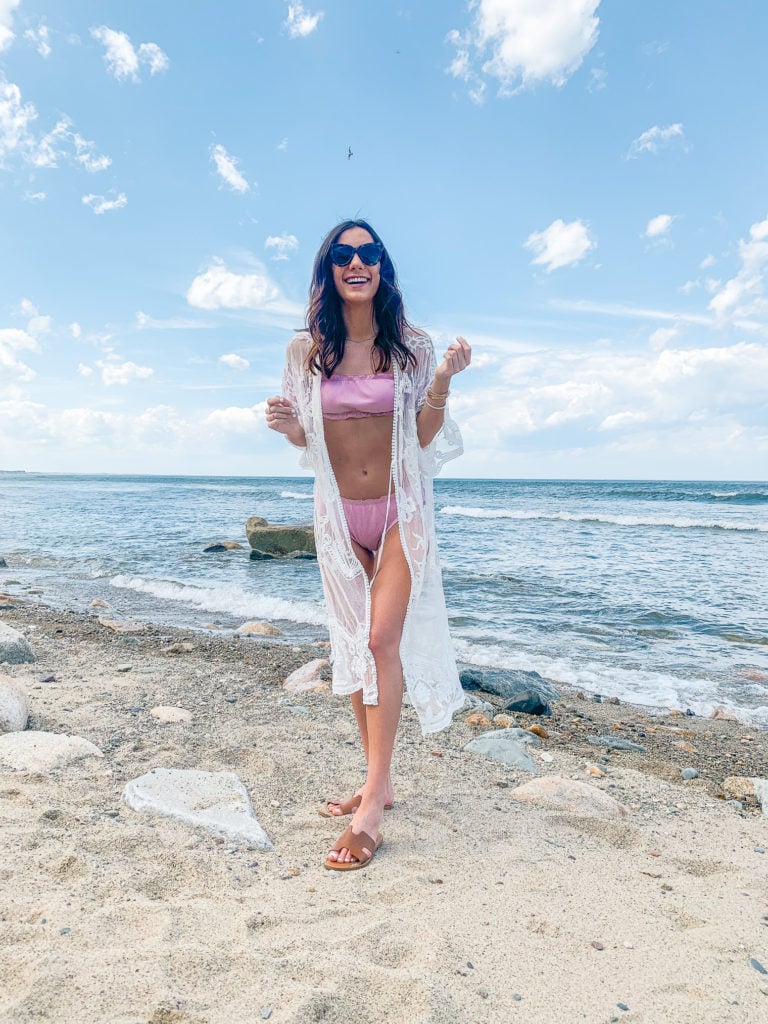 This item has a few good Shein review testimonials on the site itself that looked legit and the quality of the shawl in the photos seemed decent. I went ahead and bought it.
It took 2 days to arrive and I was pleasantly surprised to find that the quality was really good. Now, this isn't to say that it wouldn't either get damaged or shrink in the wash, but I know that if I'm gentle with it, this shawl will easily make it through 30+ wears this season.
I also know that it probably won't be trendy (or I'll get sick of it) by next summer. Costing only $12, this shawl was cheaper than any similar items I found at Target, on Amazon, or at other budget stores. To me, this is totally worth it.
I also love Shein for dark academia fashion items. Check out my post here all about my favorite dark academia fashion brands with pricing breakdowns.
So what pieces should you avoid buying? I steer clear of anything too unique or frilly. For example, as much as I love some of the trendy, asymmetrical blouses that are on the Shein site, they almost never fit. Shein is best for basic pieces. If it looks like it might be tricky to make, it probably won't fit right.
I would also avoid any piece that you're counting on to keep you warm. For example, a winter jacket isn't a purchase you should make at Shein. If there's one thing I can guarantee it's that it won't keep you warm during the cold months.
Lastly, I don't like buying jeans at Shein. I'm pretty picky with jeans, but I find that they're itchy and shapeless. Sure, there might be a few pairs in there that are decent, but I've never read good Shein reviews about the jeans and just don't have the patience to pick through the hundreds of options.
Summary: Clothing quality is never amazing, but it depends on the piece. Some are absolutely terrible while others are wearable. I recommend placing a medium to large order and sending back anything that isn't up to par. Over time, you figure out what your go-to items are at Shein and what types of items you should avoid purchasing.
Is The Size Guide Accurate?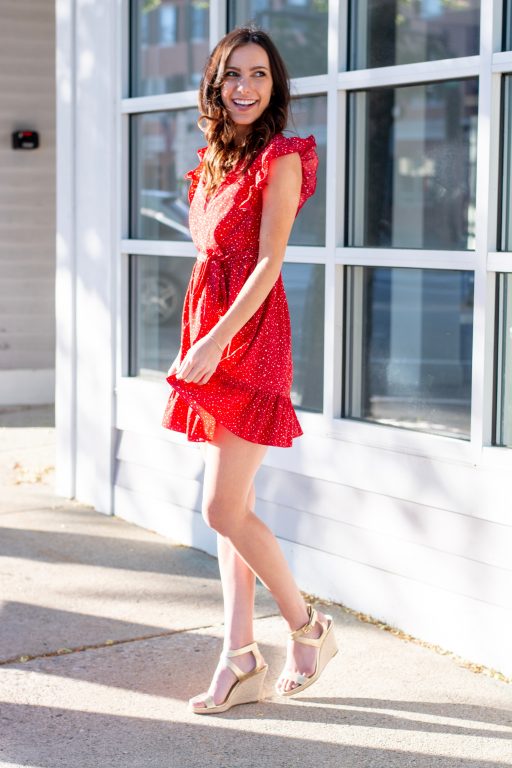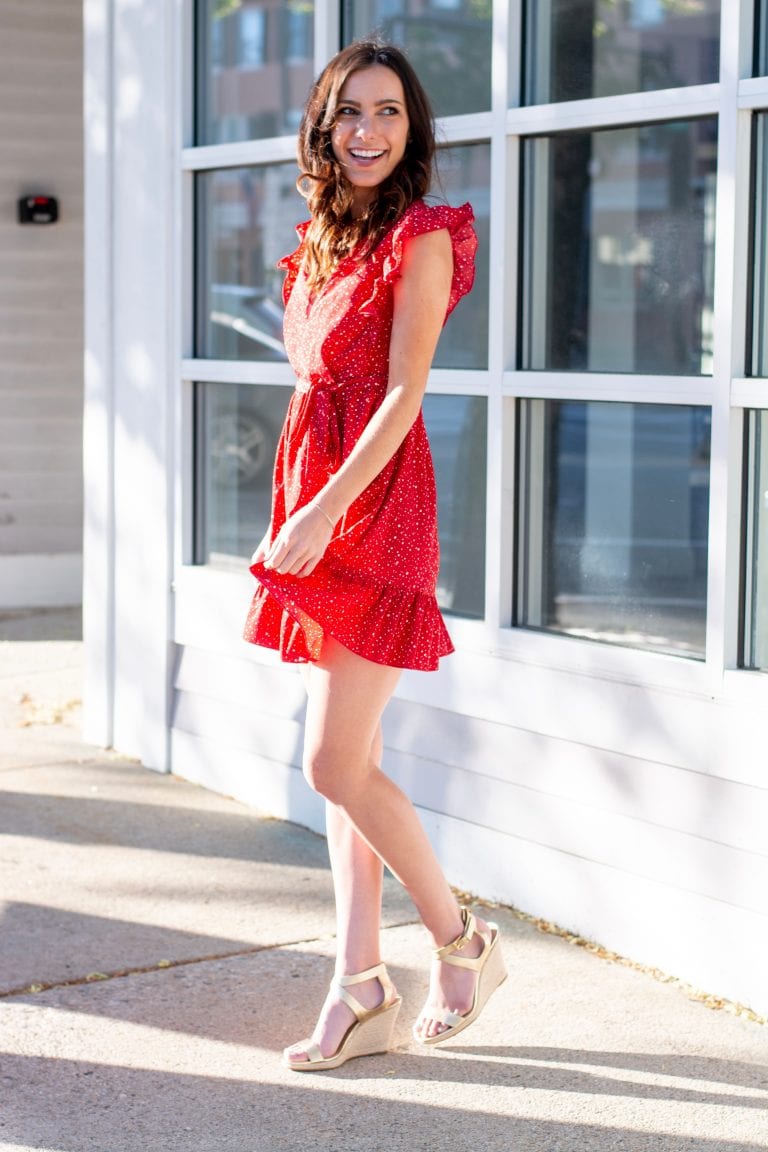 Sizing can be a little tough with Shein. I'm right between an XS and a S, but it really varies depending on the item.
I haven't had TOO many issues with an item being too big or too small. My main problem is that some items fit incorrectly instead of just being the wrong size.
For example, I've gotten a shirt that fit perfectly in most areas but was way too snug in the armpits. I also just received a top that was super cute (with adjustable straps) but was about 3 inches too short. It just didn't look right no matter how I maneuvered it.
Other times, I'll receive an item that fits perfectly and is super cute. The dresses tend to be the perfect length for me (and seem to be better quality than other pieces) and I always do well with pieces that have adjustable straps.
With bathing suits, I would lean towards the larger size if you're right in the middle. I'll typically order a few and make sure that they're very inexpensive, so it's still worth it if only 2/3 fit (especially when I just return the rest). I really do love Shein bathing suits and find that ordering them is worth it for me. They're just SO affordable!
For those of you who don't have a measurement tape handy, I recommend choosing the larger size for any piece of Shein clothing.
While the sizing isn't exactly junior sizing, the clothes are generally much smaller than other brands such as Ann Taylor or Express.
In some brands, I'm almost always an XS; at Shein I tend to be an S more of the time. Many Shein reviews don't mention this, so make sure to keep the sizing in mind.
Summary: The sizing is pretty standard, though it can be a little on the small size. I usually order my typical size or go up a size when I'm in between. I recommend sizing up if you're unsure, especially with tops and sweaters (they can be super short). Skirts run a bit larger in general, while dresses are always right on the mark based on my normal sizing.
Related: 15+ Affordable Cottagecore Fashion Brands For A Whimsical Wardrobe

Is The Shipping Time Really Long?
While many people claim in Shein reviews that the shipping time is terrible because the clothes come from China, I can say that I've literally never had that experience. I've placed over 70 orders with Shein, and while the estimated shipping time is usually super long, my order almost always comes way before the estimated date.
My last order actually arrived in 3 days, which was way faster than many other retailers.
Some orders have taken a bit longer (5-7 days) but always arrive on schedule, give or take a few days. Similar to other online stores, I never order something if I need it within the next few days and make sure to plan ahead for any events or vacations. There aren't many express shipping options on Shein, so you do need to plan for any events or holidays.
Basically, never order from Shein if you're on a deadline. Place your order a few weeks in advance and you'll never have issues!
Although it's never happened to me, I've heard (mostly from other Shein reviews) that Shein will offer a credit if the shipping time is exceptionally long.
Shein often has shipping deals or free shipping over a certain price; I recommend taking advantage of that.
I recommend that you take advantage of the free shipping for orders over $35. That way, if you want to return items, you'll only need to pay for the return shipping.
My process is to order in bulk, all in one order, and get free shipping, then pay for as many pieces as I'd like to be returned.
Summary: Despite what I've heard, shipping time has never been an issue for me. I've found that the shipping, tracking, and returns processes are all super easy and transparent.
Related: Top 35+ Trendy & Cheap Online Boutiques For A Stylish Wardrobe
How Is Shein With Returns?
If Shein wasn't great about returns, I 100% wouldn't shop here. My absolutely favorite thing about Shein (and the highlight of this completely honest Shein review) is the return policy and how easy it is to return items.
You have 30 days to return a piece of clothing after you've received it and returns usually (unless there's a promotion) cost $7.99. It's also easy to get free express shipping with a certain order price, so I find that it's worth it to wait until you have a large enough order, regardless of whether you'll keep all the items or not.
In my mind, buying clothing from Shein is basically the same thing as trying something on in a dressing room. As long as you can afford to purchase a bunch of clothing, you'll definitely find a few pieces that you love and can easily return the rest. The company actually encourages this.
I buy in bulk, to get free shipping, and return anything I don't like. I chalk the return fee up to my regular shipping fee. And not once have I had an issue receiving a prompt refund!
Related: My Totally Honest Adore Me Review: Is The Lingerie Worth It?
Like I mentioned before, not every piece is amazing quality, but I'm able to keep up with seasonal trends at a really affordable price point. I probably keep 10 new items from Shein every season and combine them with the classic staples from high-end brands that I always have in my closet.
If you do plan on returning a lot of your order, make sure to only try each piece on quickly (so that the items don't appear used as I've heard Shein can be strict about this) then put them back in their proper packaging with the receipt. Basically, I treat online returns the way I'd treat clothing in a dressing room.
I have never had a return denied. I always get my money back super quickly after the package is received.
I've had the experience of ordering from a Chinese company (the total order was over $300) and then being unable to return the items despite their 40 day return policy, so I love how reliable Shein is. I've placed over 75 orders and probably made over 70 separate returns with absolutely no issues.
You don't even have to get in contact with them to print a return label; it's all right online in your account.
I always receive prompt reimbursement, often only a few days after I send the clothes back.
One extra plus is that Shein conducts returns through the Post Office right now. After dealing with Amazon returns (why do they sometimes go through Kohl's now??) and various returns to FedEx (the closest one is a few towns away from me), I love dropping my Shein packages off at the Post Office with a prepaid return label. It's just so easy! In some areas, you can even schedule a free USPS pickup.
Summary: Luckily, Shein easily accepts returns. Expect to return at least 1/2 of your order due to quality or sizing issues.
Order Tips
Even though it seems pretty easy to order from a site (especially nowadays when we've been doing it for 10+ years), the Shein site is massive and isn't always well-laid out. Here are some of my tips to make sure that you save the most money possible while ordering the cutest pieces.
1. Make an account and save all of the items that you like to your cart.
You can also heart them as a way to save them for later. I like to then sit on these items until there's a big sale with free shipping before ordering.
Shein will sell out of some items, but some items will basically be on the site forever.
There are new items being posted every day, so if a few of the items do happen to sell out, you can easily add new ones when the sale goes live.
I highly recommend making an account to save your cart. I can't tell you the number of times I've added 50+ items to my cart and then realized they were gone within 20 minutes because I wasn't logged in! Luckily, the Shein website is really good about saving the items you've chosen in your cart indefinitely, as long as you're logged in.
2. Look at the Shein reviews for EACH item before purchasing.
When you're looking at an item on Shein, you can sometimes scroll down and see photos of bloggers or real-life people wearing the item. There may also be Shein reviews about the specific item from buyers; these will show up at the bottom of the item page.
If I see the item on someone and it looks good, that's a clue that it'll be of decent quality and fit in person. If there aren't any photos, that doesn't necessarily mean that you shouldn't buy it, but it's more of a risk if you don't plan to return.
I almost never buy an item without tons of real-life Shein reviews and photos.
I also carefully check out the photos of the item in the description before adding it to my car. If anything seems even a little bit off or low-quality, I don't buy it. There's literally thousands of options for every style on Shein so you're sure to find something else that's better quality. Don't get stuck on one piece.
Go with your gut before purchasing and you're bound to do better! You can also check online Shein reviews to see what items look good on. I love when buyers include pictures in their Shein review write-ups.
Another great place to source items and check out each honest Shein review is on Instagram. Bloggers will often do try-on hauls and save the results to their story highlights.
Sometimes, an item looks flawless online, but when I get it I'm sad to find that the piece is just terrible quality. That's when Shein's free returns come in handy!
I almost never place an order on Shein without expecting to do a return for at least some of the items. I try to make my orders large enough that I get both free shipping and free returns.
Some Shein reviews mention return issues, but I've placed over 25 orders and I've never had an issue with returns at Shein. I always get my full money back promptly after I send the return in.
3. Start with the basics.
Shein is mainly good for the basics. Start with the pieces you NEED for each season (more on seasonal Shein clothing below!) and then add in a few trendy pieces. You're more likely to do well with the basics – Shein has definitely mastered everyday wear.
Spring Clothing Shein Review:
I love Shein for spring clothing! Some of my favorite pieces are the cardigan sweaters, light jackets, and darling tops. Shein has lots of great pastel colors that work well for spring occasions.
Here are some of my favorite clothing pieces of this spring.

Summer Clothing Shein Review:
Summer is the prime-time for Shein clothing. If there's one season when you want to shop at Shein, it's summer! You can get all of your basics for such an affordable price.
I especially recommend shopping for:
Comfy crop tops (for daily wear)
Bathing suits (both bikinis and one piece suits)
Crossbody bags
Mini and midi skirts
Sundresses
Here are some of my favorite pieces:

Fall Clothing Shein Review:
Looking for affordable fall basics? Shein is great for everyday wear. You probably won't find more formal options, though.
I especially love shopping for sweaters at Shein in the fall. I can fill my closet with so many neutral options without paying even $100.
Here are some of my favorite fall Shein clothing pieces:

Winter Clothing Shein Review:
Again, winter is great for sweaters. While I'd steer clear of most coats, Shein has a lot of good layering pieces. Here are some of my favorites:

Should You Trust Blogger Shein Reviews?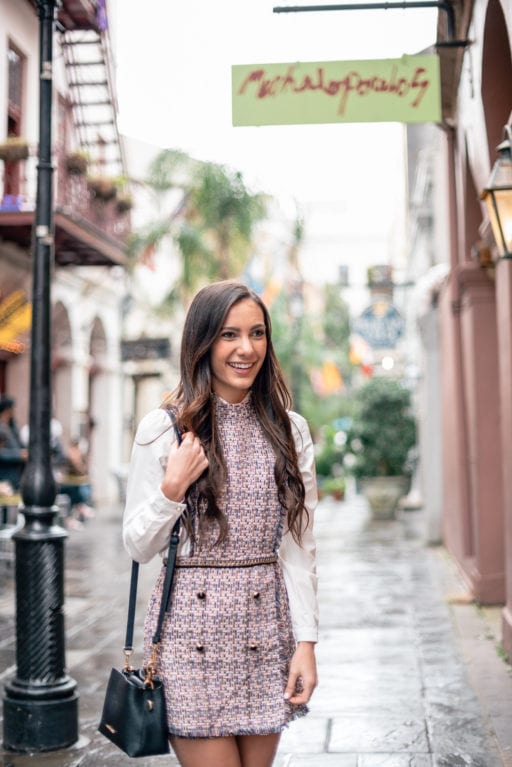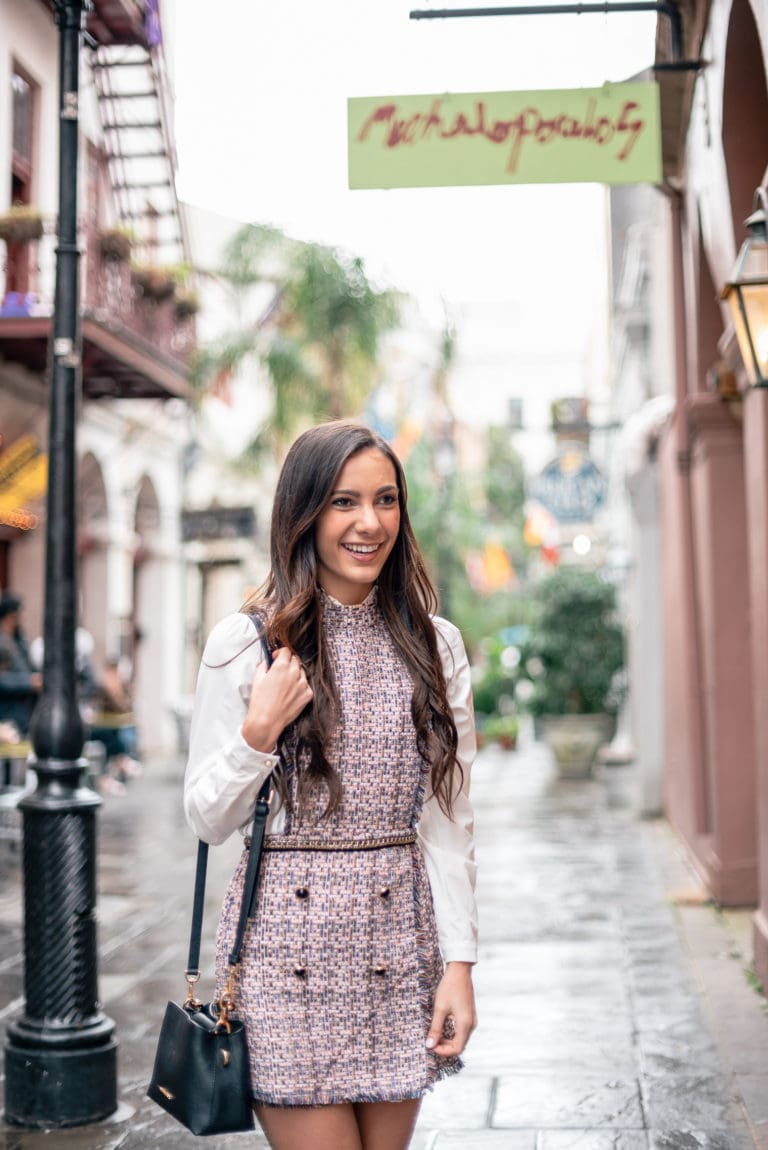 My answer for this is: sometimes. I've noticed that some bloggers (even when writing a sponsored post, which this one is not) will be honest about the quality of Shein clothing and give good shopping tips within a Shein review. Other bloggers claim that every piece they got is amazing, which just can't be true.
It seems like the company is pretty fair and realizes that not every piece will work for everyone. I think that's one of the reasons why there's so many options on the website and such a great return policy.
Generally, Shein reviews are pretty trustworthy, and most will talk about the site being hit-or-miss. That's definitely true, and if you have a few shopping tips to use (like those I gave above) then you're bound to be more successful.
Most of the Shein reviews on the actual site seem to be trustworthy as well. If there's one item with only 2 stars consistently, you should probably steer clear, but items that have multiple 5 star reviews are generally good choices.
Sadly, not all items on Shein have reviews, so you will mostly have to trust your gut or be willing to get a bunch of different items and do returns. If I want a tweed skirt, for example, I'll buy three different choices on Shein and return at least 2 of them.
Shein Review FAQs:
Here are some of the top questions about Shein.
How is Shein this cheap?
It's because they source their products directly from manufacturers or create the clothing themselves, cutting out the middleman. This means that they are able to buy in bulk and pass on the savings to you.
Additionally, since Shein is an online-only store, there are no physical stores or overhead costs associated with running it.
Shein uses super cheap materials to make these pieces and ships them to you directly instead of selling them to a boutique first.
How do you pronounce Shein?
Shein is pronounced "She–inn." The word is two syllables.
What are common complaints about Shein?
Common complaints about Shein include poor quality items, sizing issues, and long shipping time. In my opinion, these complaints are all valid, but these variables can also be managed by following the sizing chart, order specific pieces, and ordering well ahead of time.
How can you get discounts/coupon codes at Shein?
Shein offers coupon codes from time to time. Almost every time you open the website, you'll see a popup with coupon codes. Accept the popup and the codes will be applied automatically.
Additionally, you can sign up for their email list for exclusive sale notifications and promo codes.
Finally, you can check out third-party sites like RetailMeNot or Groupon that sometimes have additional Shein promo codes available.
I'll update this Shein review periodically if off-site coupon codes become available!
Is Shein a scam?
No, Shein is not a scam. They are an international company with millions of customers around the world. They stand behind their products and offer various services like free returns, free shipping on orders over $49 USD and 24/7 customer care support. Shein has a good customer service team and has always honored both my purchases and refunds. Essentially, they're safe to buy from!
Hopefully, this Shein review makes you feel better about making your first purchase! While I can't guarantee that you won't experience issues, I've never had anything but a smooth experience.
Does Shein ACTUALLY accept returns?
Yup! I've never, ever had an issue in all of my years, and I return at least half of the items I buy.
Where is Shein located?
Shein's headquarters are technically in Nanjing, but most of their items ship from Hong Kong.
Where does Shein clothing ship from?
Most Shein clothing will ship direct from Hong Kong. This is what keeps prices low, but this also means a longer shipping time due to customs. However, Shein recently started offering in-country shipping for specific items. You can check while shopping to see where your item will ship from.
Does Shein have any physical stores?
A number of Shein's pop-up shops have been operating around the world (notably in Los Angeles, New York, and Miami). These are temporary stores.
Visiting Shein's website will allow you to see all the products they offer since Shein doesn't have a permanent physical store. Their website is updated every day with an average of 2000 new items.
Is there a Shein mobile app?
Yes, Shein has a mobile app available for both Android and iOS devices, making it convenient for users to shop on the go.
Is it possible to track an order on Shein?
Yes, once an order is shipped, Shein provides a tracking number that allows customers to track the status and location of their package. I've never had any issues with tracking, though it might take a few days for the package to get through customs.
Why choose Shein over dropshipping websites?
I find that the prices are similar with both Shein and dropshipping websites, but Shein has a few benefits: the site allows returns, and the shipping is usually faster. Plus, it's much easier to find a good selection than it is on dropshipping websites.
Can customers contact Shein's customer support?
Yes, Shein provides customer support through various channels, including email and live chat, to assist customers with their inquiries and concerns.
Does Shein have a loyalty program?
Yes, Shein has a loyalty program called the "SHEIN Bonus Point Program." Customers can earn points through various activities like making purchases, writing reviews, and participating in promotions. These points can then be redeemed for discounts on future purchases. I've actually saved quite a lot through this program!
Can customers create wishlists on Shein?
Yes, Shein allows customers to create wishlists by adding items they like to their account. This feature makes it easier for users to keep track of their favorite products and purchase them later.
Does Shein offer plus-size clothing options?
Yes, Shein offers a range of plus-size clothing options, providing a diverse selection of styles for customers of all sizes.
The Curve & Plus section typically offers clothing in extended sizes, including sizes ranging from 0XL (XL) to 4XL (4XL). The size range may vary for different items, but Shein strives to offer a diverse selection of options to accommodate various body shapes and measurements.
Shein's Curve & Plus section features a variety of fashionable styles and trends, including dresses, tops, bottoms, outerwear, activewear, swimwear, and more. Customers can find clothing that aligns with the latest fashion trends, allowing them to express their individual style and feel confident in their outfits.
Shein's commitment to inclusivity extends beyond the clothing offerings. The brand often uses diverse models in various sizes to showcase its products, promoting body positivity and representation.
Can customers leave reviews on Shein's website?
Yes, customers can leave reviews and ratings for products they have purchased on Shein's website, which can be helpful for other shoppers in making informed decisions. I highly recommend checking the reviews AND the review photos before purchasing anything.
Does Shein offer student discounts?
Yes, Shein often provides discounts for students. Eligible students can get exclusive discount codes through student discount platforms or by verifying their student status on the Shein website.
What other stores are like Shein?
There are plenty of stores like Shein online. Here are some of the closest shopping platforms:
Romwe: Romwe offers a wide range of trendy and affordable clothing, accessories, and beauty products for women. Like Shein, it is based in China and ships internationally.
Zaful: Zaful is another Chinese-based online fashion retailer that provides a variety of trendy and budget-friendly clothing and accessories for women, men, and swimwear.
Fashion Nova: Fashion Nova is a popular online store known for its trendy and body-positive clothing for women. It gained significant popularity through social media and has a strong presence among influencers.
Boohoo: Boohoo is a UK-based online fashion retailer that offers a wide selection of trendy clothing, footwear, and accessories for women and men. It is known for its frequent sales and fast fashion items.
PrettyLittleThing: PrettyLittleThing, also based in the UK, focuses on fast-fashion clothing and accessories for women. It offers a variety of trendy styles and collaborates with celebrities and influencers for collections.
Missguided: Missguided is another UK-based online store with a focus on trendy and affordable women's clothing, accessories, and footwear.
Nasty Gal: Nasty Gal started as an American vintage clothing store and later transitioned into a trendy online fashion retailer for women, offering a mix of vintage and new styles.
ASOS: ASOS is a UK-based online fashion retailer with a vast selection of clothing, accessories, and beauty products for men and women from various brands, including its in-house label.
H&M: H&M is a well-known global fast-fashion retailer that operates both physical stores and an online platform, offering a wide range of affordable and trendy clothing for men, women, and children.
Forever 21: Forever 21 is another well-known fast-fashion retailer that offers a diverse selection of trendy clothing and accessories for women, men, and kids.
Click here to read more about my favorite 32+ sites like Shein for affordable but chic clothing.
Hopefully, this honest Shein review gave you lots of useful feedback! Happy shopping!