Looking for the top affordable stores like Shein? We've compiled 32+ tried and true brands that you'll love just as much as Shein!
So you're looking for a new pair of jeans, but it's not the time for you to splurge on designer brands. You want something that looks good and feels even better, but you don't want to break the bank to do it.
That's why we love fast fashion stores! They offer a huge selection of clothing at affordable prices. This means we can get what we want without sacrificing quality or our bank accounts. And one store that fits the bill is Shein.
Shein is an online clothing brand that offers high-quality apparel at affordable prices. The company was founded in China in 2008 and quickly became a hit with fashion-conscious consumers.
Shein operates on the premise that everyone has the right to look their best and feel confident, regardless of their budget or where they live. As a result, the company aims to provide affordable fashion for every body type and style—including petite sizes, plus sizes, tall sizes, and more.
Shein's goal is to help people express themselves through clothing choices, which seems to be working! The company has grown exponentially in recent years, with over 47.3 million per month active users worldwide who are excited about Shein's mission and love the clothes they offer at excellent prices.
But Shein is not the only store offering quality, trendy, affordable clothes. Many other companies and stores like Shein are offering similar products at similar prices but with better quality control.
We all love a good bargain, right? But the problem is, so many bargain stores have a quality that leaves something to be desired. So what's the solution? The key is knowing where to look. We're here to tell you exactly where those other stores are—and how to find them.
Below are the 32+ stores like Shein that offer the same great selection at comparable prices.

How To Make Sure You Are Getting The Best When Shopping Online
When you shop online, it can be hard to know whether the products are actually good quality. It can be easy to get caught up in the excitement of finding what you're looking for and forget that you're making a purchase for something that you want to last for years.
Here's how to make sure your fast fashion store offerings are really good quality:
1. Check for details in the product description. Many sites will include details about their products' durability and materials, so make sure those details are there!
2. Check out the reviews on the product page. The best way to see how other people feel about a product is by reading their reviews. If most of them say something like, "This dress is so cute!" or "It's perfect for summer," you know it's likely to be a good choice. If there are several complaints about sizing or quality issues, it might not be as great of a deal as it seems at first glance!
3. Look at pictures from other shoppers who had purchased this item before you did (or similar ones). If there are pictures of people wearing this item successfully, that's another sign that it's worth buying from this particular retailer. If the photos seem blurry or low-quality (or if there aren't any pictures at all), then maybe hold off until someone else has reviewed this specific piece before buying anything from their site!
4. Look at the return policy! If there isn't one, or if it's unclear what kind of returns are accepted, you might consider buying from another site that offers more transparency about their return policy.
Stores Like Shein You Wouldn't Want To Miss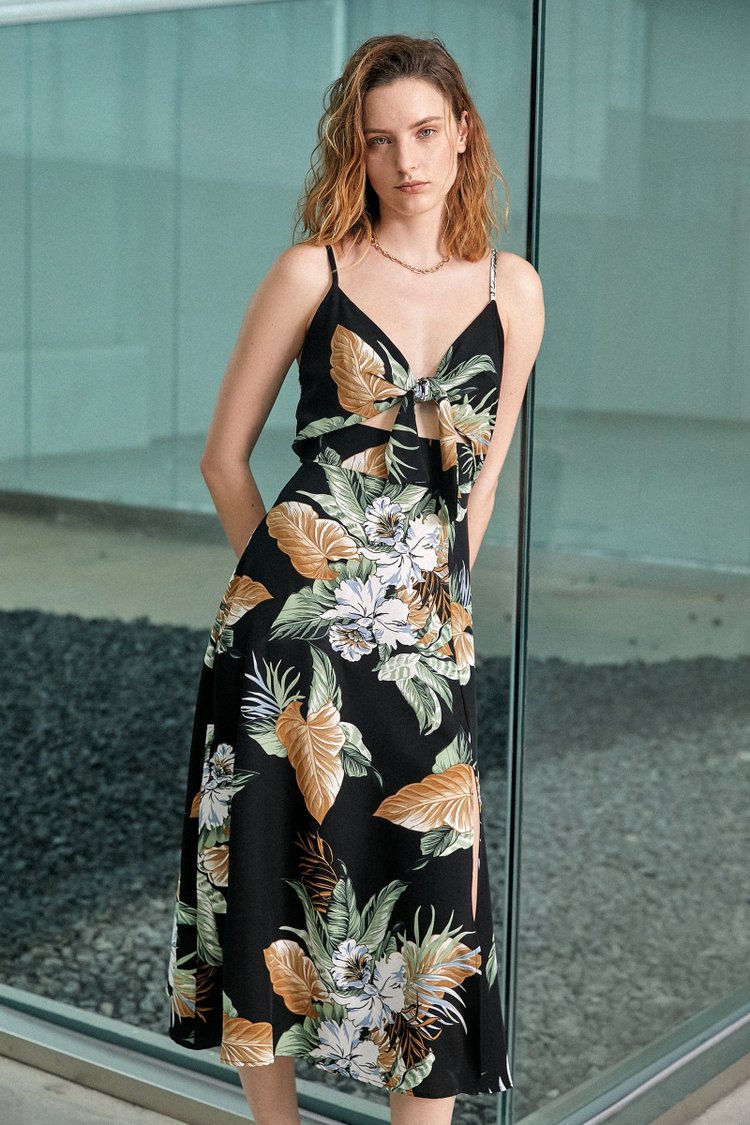 Stores like Shein offer trendy and affordable clothing options for women who want to stay up-to-date with the latest fashion trends. J.ING is a European brand that creates chic and ready-to-wear feminine clothing.
Even though J.ING isn't as cheap as Shein, and its trendy clothes are worth a few extra dollars. The online boutique has a great selection of business casual pieces like blouses, blazers, and skirts, as well as casual pieces like loungewear and crop tops, making it one of the best stores like Shein to get your next trendy clothing fix.
Everyone can find something they like on J.ING. There are a lot of black and neutral-coloured pieces that will never go out of style. Students always get a 15% discount on everything on the site. So if you're looking for stores like Shein that offer stylish and trendy clothing at an affordable price, then be sure to check out J.ING!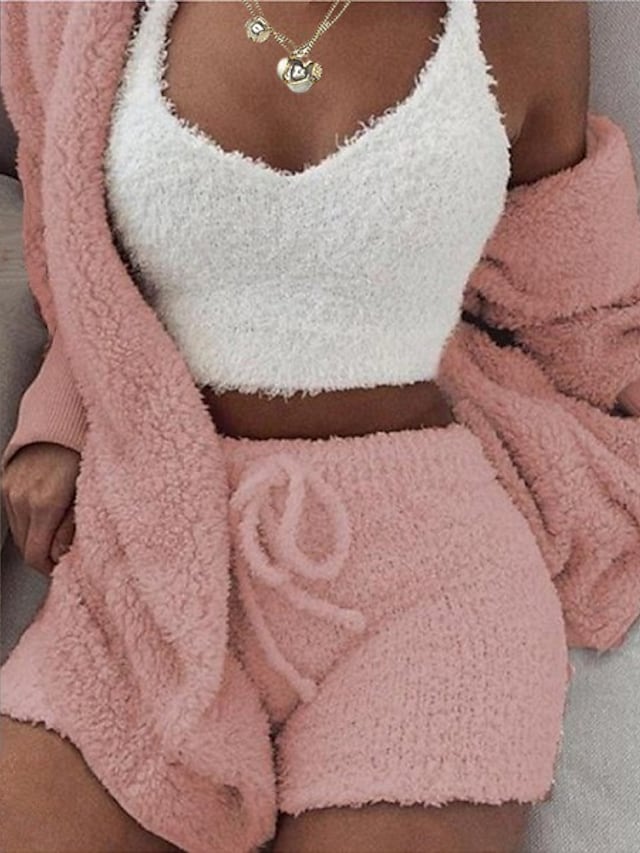 If you're looking for affordable, trendy clothing that's not only cute but also comfortable to wear, then stores like Shein are the place for you. And one similar store is Light In The Box. This international store ships to more than 200 different countries.
Light in the Box has a huge selection of women's clothes, men's clothes, toys, sporting goods, phones and phone accessories, beauty products, jewelry, watches, lighting, home decor, and more. It has many of the same things that other fashion retailers have.
Stores like Shein are excellent for people who want fashionable clothing without spending much money on it. They have everything from pants to tops to accessories like hats or scarves—even makeup! You can find anything at Light in the Box at prices that won't break the bank!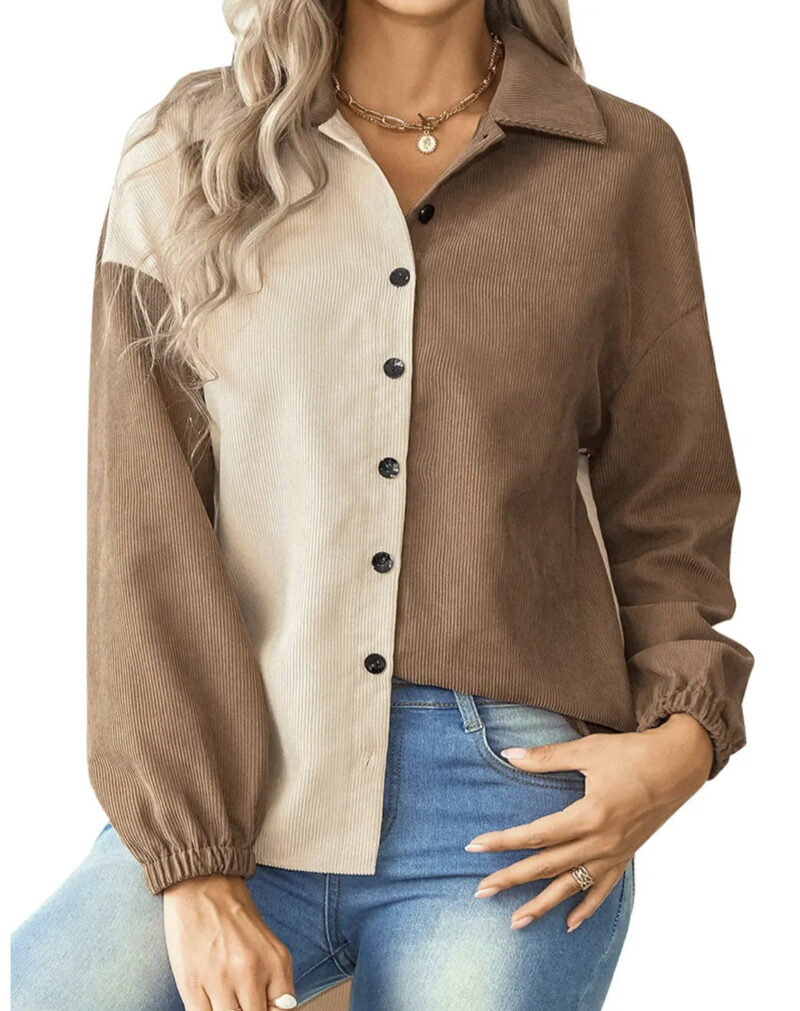 Dress Lily is an international fast-fashion store like Shein. It has a huge selection of dresses, sweaters, outerwear, bottoms, swimwear, home goods, and accessories. The items on Dress Lily's website are also very cheap, just like those on Shein.
Dress Lily also has lines for plus-size men and women. The company's goal is to help people look great on a budget, so they offer affordable prices without sacrificing quality or style.
Dress Lily has become one of the most popular places for women to get ready for their night out or travel OOTD by offering cheap prices on high-quality items. There's no need to spend hours scouring local stores when you can find exactly what you need at Dress Lily!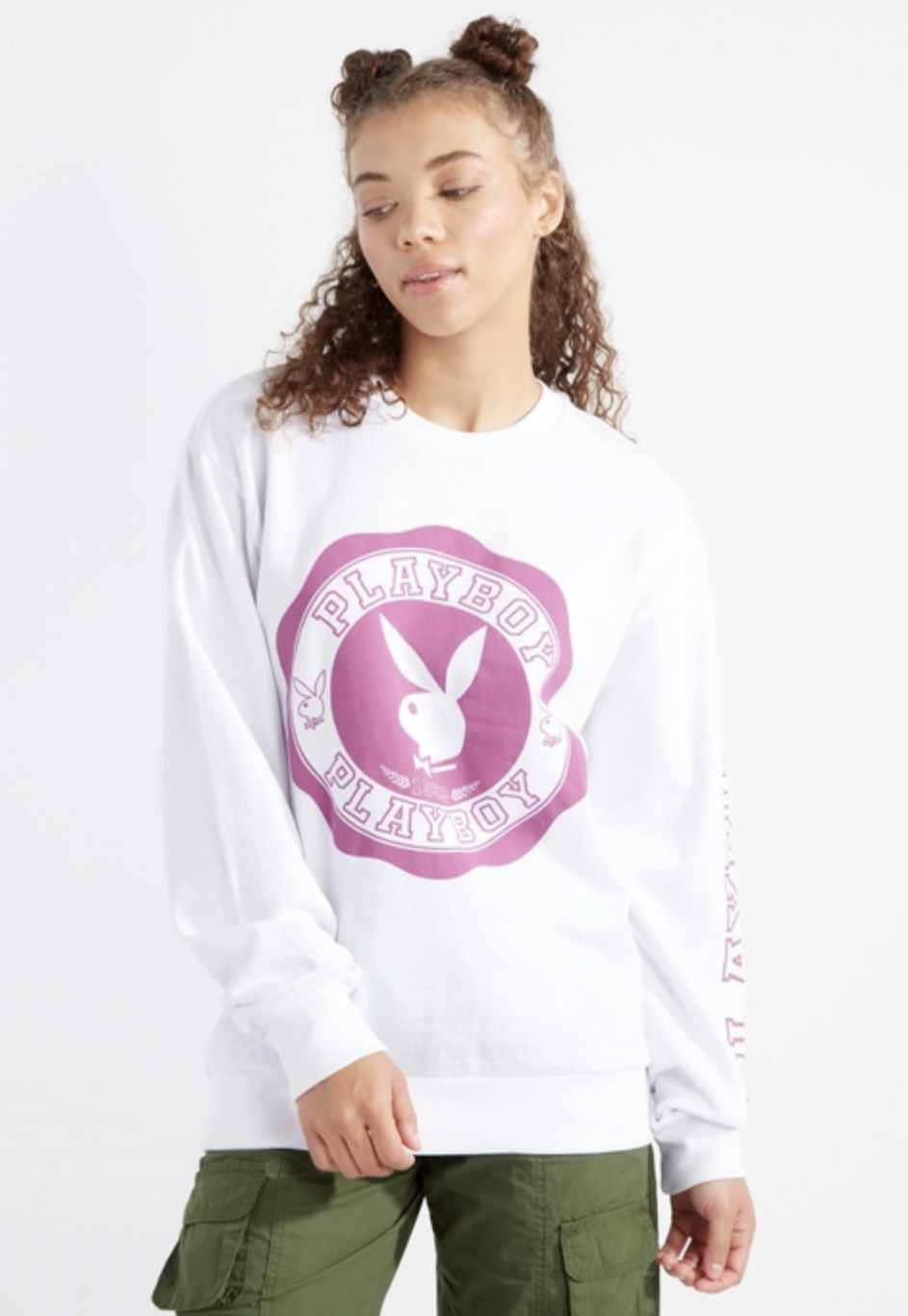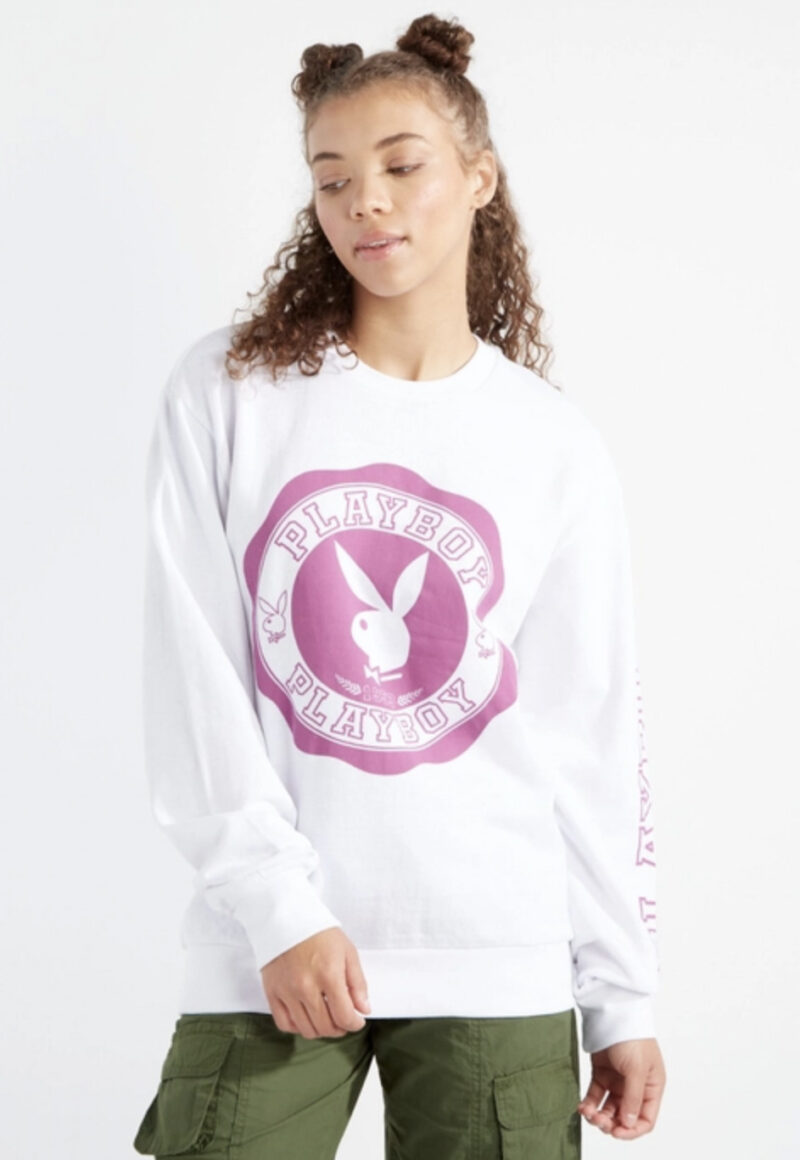 If you're looking for a casual brand that's a little on the edgy side but still affordable, look no further than Rue21. It's an American brand that specializes in clothing and accessories for women. The company says it's for people who want to feel like they're 21 or actually are—and we can't think of anyone who wouldn't want to feel like that!
Rue21 even has a plus-size line for those who want to be able to shop at the same store as everyone else without having to settle for something not quite right. They also have a men's line so everyone in your household can get in on the fun.
In terms of style and price, Rue21 is very similar to Shein in both categories. They have some really great deals on cool clothes that are just as stylish as anything else on the market but cost less. With that said, Rue21 is an excellent option if you're searching for brands like Shein that provide affordable clothing.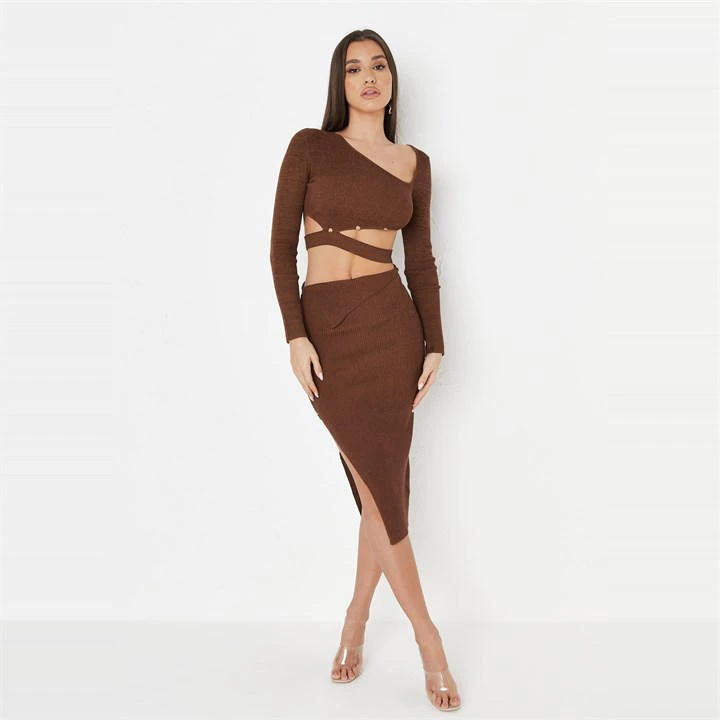 If you're looking for a fast-fashion brand that's on trend but doesn't cost a lot, Missguided might be the place for you. The UK-based brand sells clothes, swimwear, shoes, and accessories at prices that are hard to beat.
Missguided has been working with fashion influencers on social media in recent years. For example, Carli Bybel and Delaney Childs recently put together collections sold on Missguided. You can also shop by season or trend on the site.
If you need some shopping inspiration, Missguided organizes its products by season and trend—and it often has huge site-wide sales! So, don't forget to add Missguided on your sites like Shein list!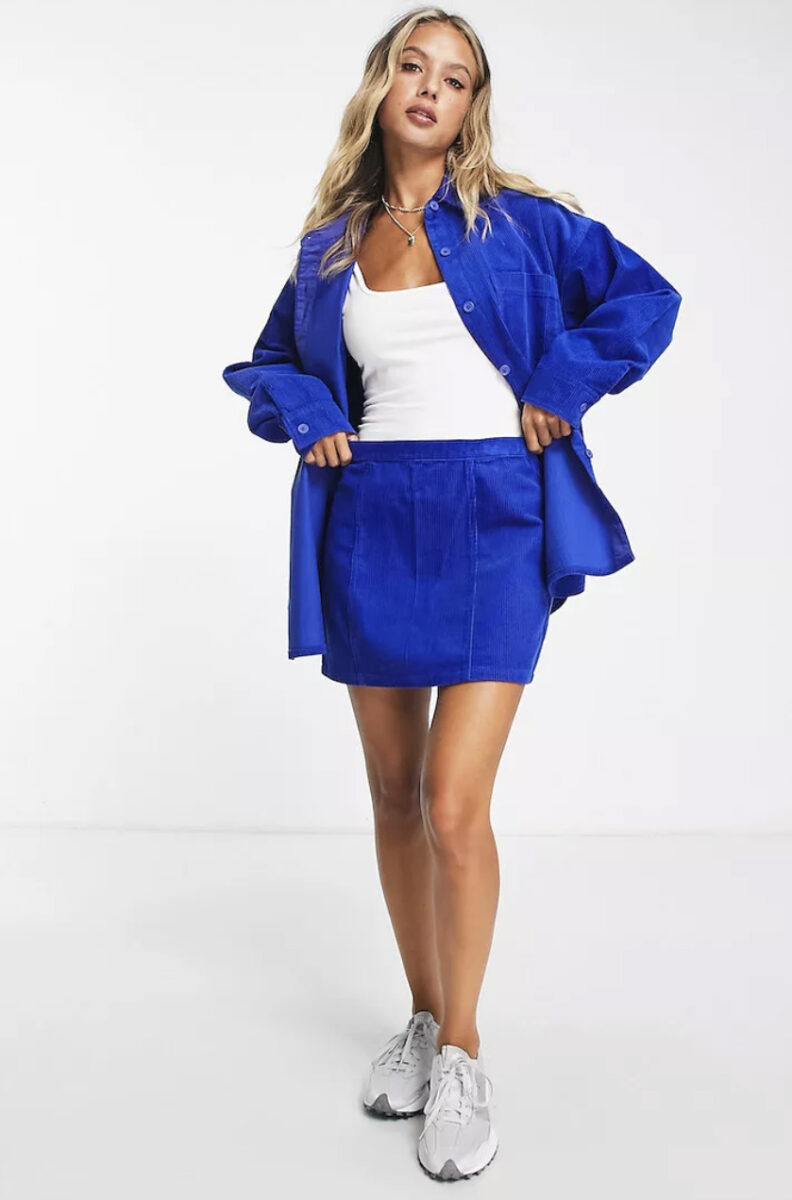 If you're looking for a great deal on clothing, ASOS is one of the best places to shop. The online clothing store sells its label clothes, shoes, beauty products, and accessories from other popular brands, including higher-end brands.
Most of their items are more expensive than what you might find on Shein. But if you know where to look, they also have plenty of affordable and cheap options. (Hint: Just change the maximum price in the filters!)
If you're looking for a real deal, check out their sale section! You'll find tons of items marked down by up to 70% off. And it's updated often, so new deals are always waiting for you! Or if you want something specific but don't want to pay full price? Use their outlet section! The online clothing store has thousands of items for men and women who are plus-sized, short, or tall too. Thus, making it to the list of sites like Shein to shop for.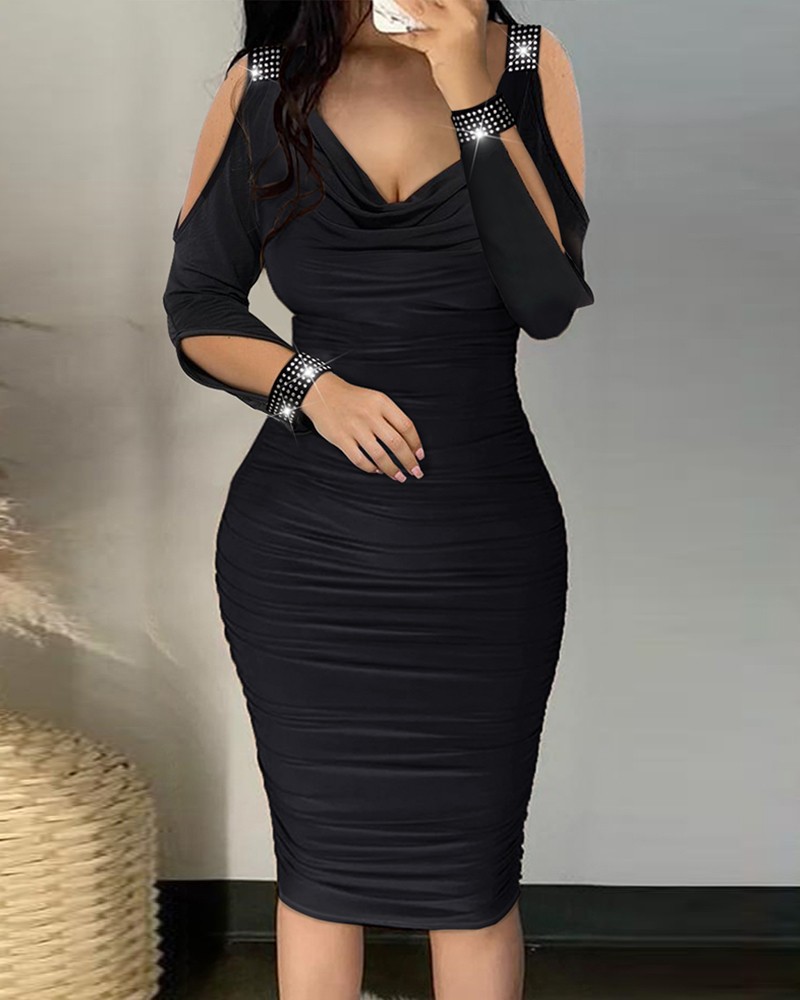 Romwe is a fast-fashion retailer that sells trendy clothes for a low price. The brand is based in China and caters to high school and college students who want stylish yet affordable pieces. The clothes and accessories on Romwe's website are similar to those that Shein sells.
You can find a lot of high-waisted jeans, oversized hoodies and sweatshirts, sun dresses, lingerie, loungewear, and more on Romwe's website. It has a line for men and sections for home decor and pets. Because your purchases are coming from China, shipping takes a long time. So, if you need a dress for a party next weekend, you should not even think about ordering one from Romwe. So what are you waiting for? Include Romwe in your list of brands like Shein.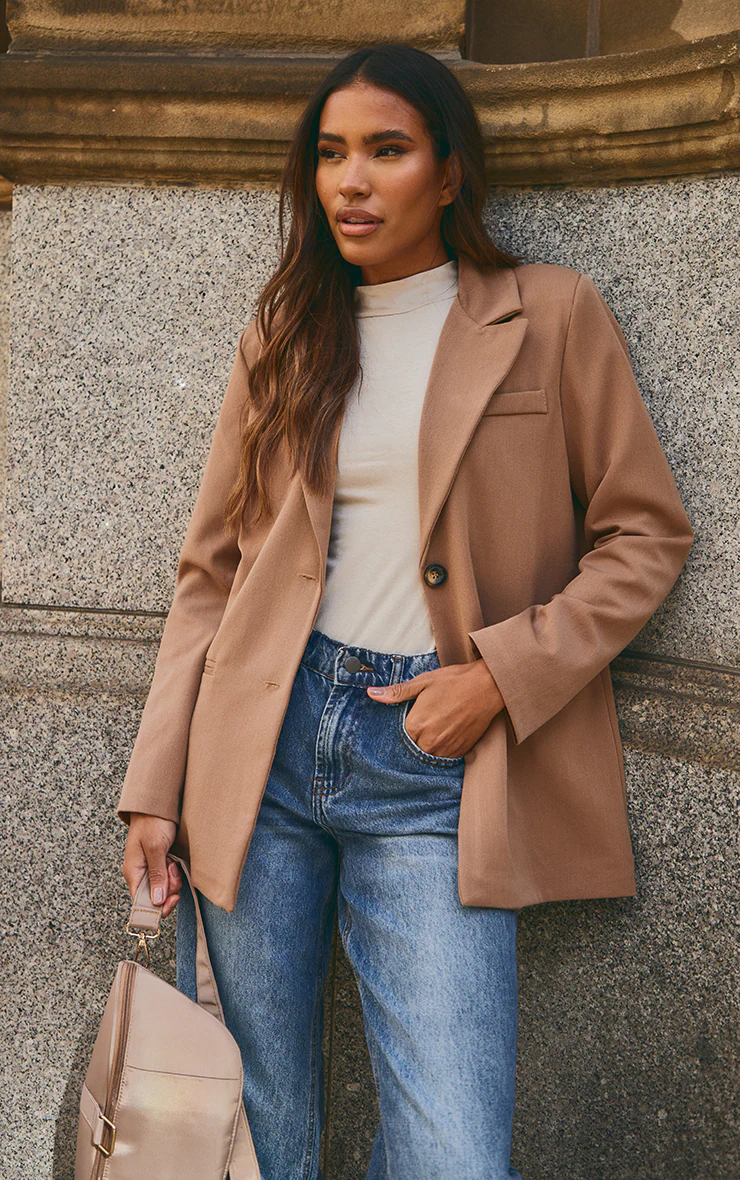 Pretty Little Thing (PLT) is a fast-fashion retailer that constantly introduces hundreds of new styles. A lot of stylish and edgy jeans, tops, outerwear, swimwear, skirts, sweaters, and other clothing are available from this UK-based brand.
PLT customers can shop for the latest trends and styles at low prices. The company's products are designed for young women who want to look trendy without spending much money on their wardrobes. So if you're young and on a tight budget, don't forget to include PLT in your list of sites like Shein!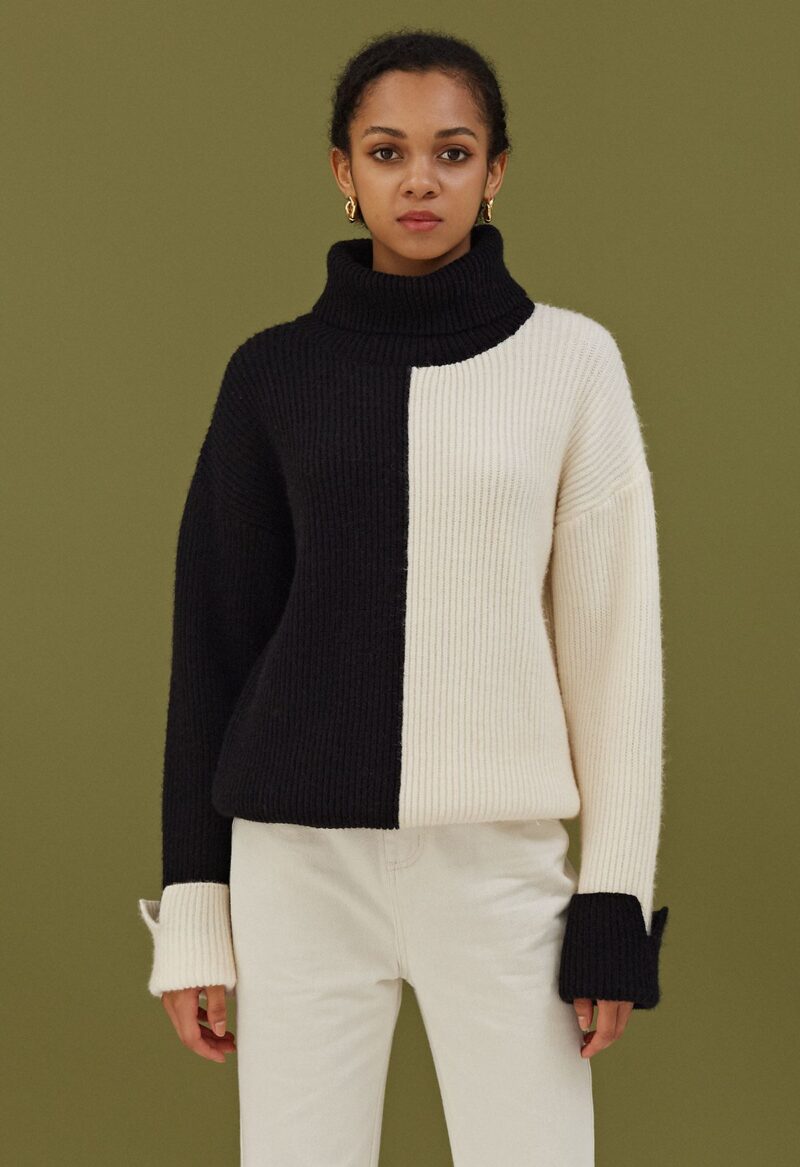 If you're a young, career-minded woman who wants to look chic and contemporary, Chicwish has everything you need. Their clothing and accessories are designed with the latest trends in mind, so you'll always be stylish and look great.
Chicwish is also a great place to shop if you're searching for a little black dress that will work well at various events—it's got many alternatives if you're looking for something chic but not too formal.
You might want to look elsewhere if you're looking for vibrant patterns or bright colors because Chicwish's clothing tends toward neutral tones and delicate designs. You shouldn't be concerned that your new items will quickly fall out of style because their pieces are timeless! If you want to look fashionable in neutral tones, this is without a doubt one of the best sites like Shein.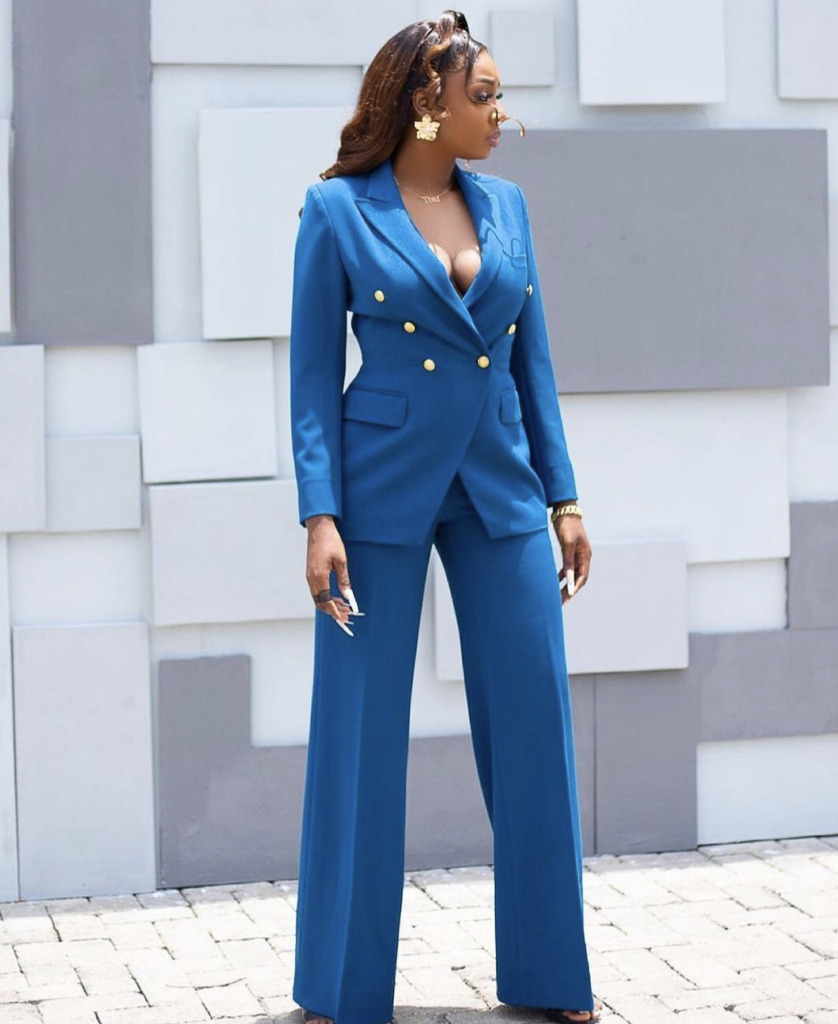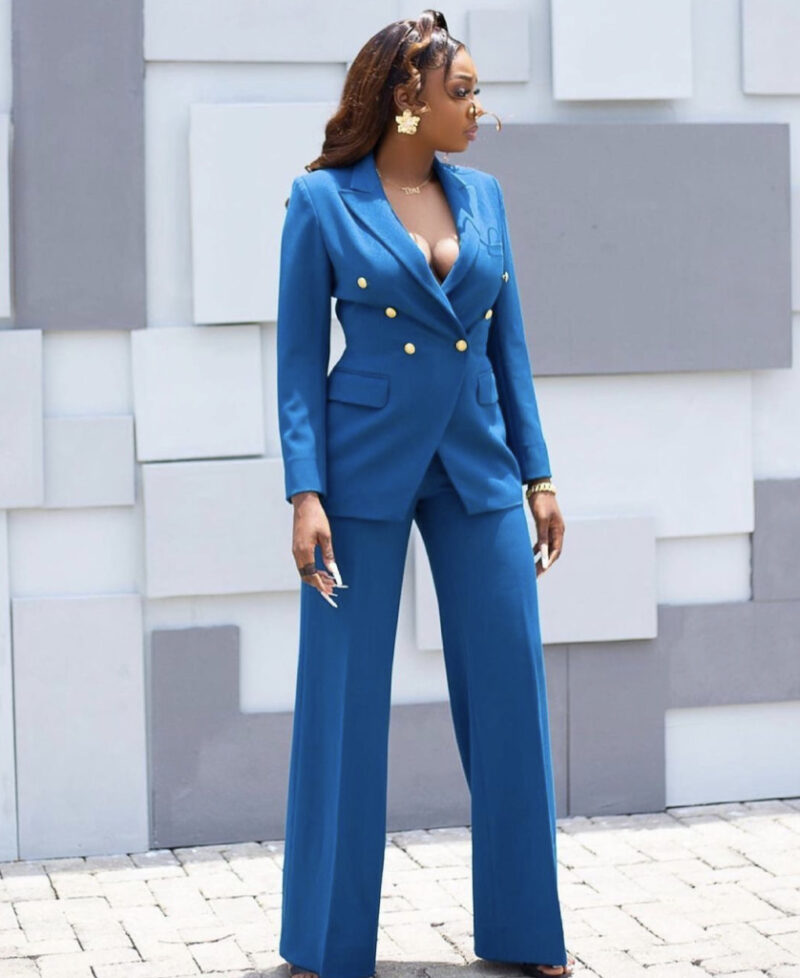 If you're looking for stores like Shein, you can never go wrong with AliExpress. AliExpress is a Chinese online retailer that's been around since 2010. They offer everything from clothing to accessories and beauty products at ridiculously low prices. And the quality is not that bad, especially if you're familiar with what to look for in quality. They sell men's and women's apparel, jewelry, watches, and other fashion pieces.
If you're looking to save some money on your wardrobe, AliExpress is a great option! They provide whatever you're looking for. It is, after all, China's version of Amazon!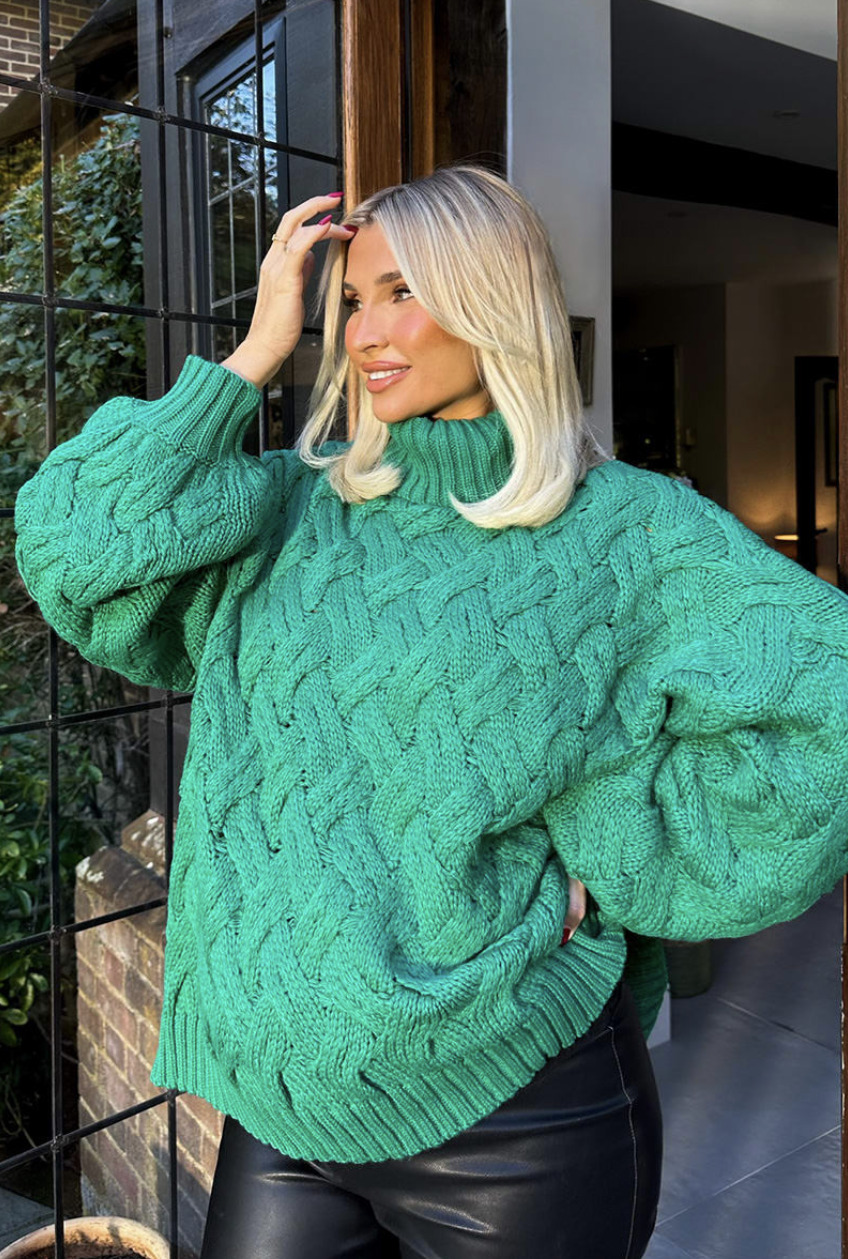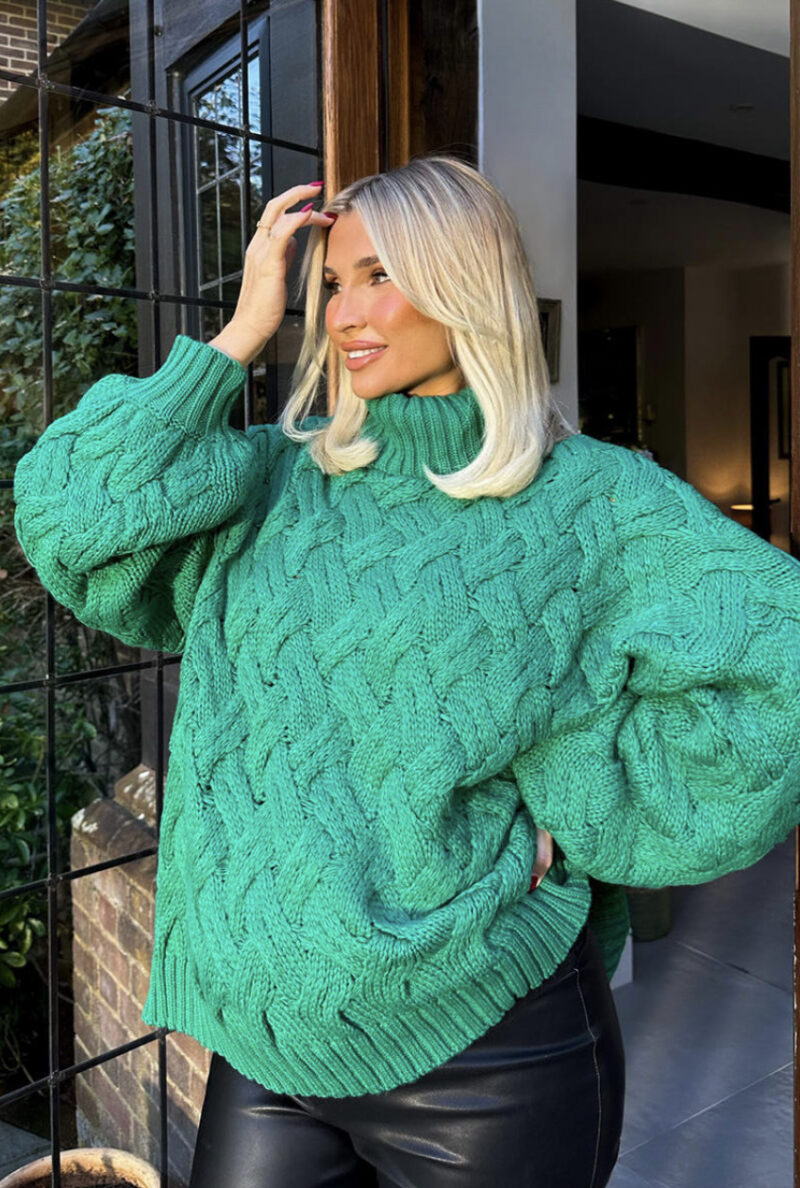 In The Style is a plus-size clothing retailer that's all about the latest trends. They've worked successfully with several UK influencers and celebrities, including Lorna Luxe, Saffron Barker, Jac Jossa, and Dani Dyer.
Celebrity-inspired and cutting-edge, In The Style's clothing is available online or in stores across the country. With an outstanding plus-sized selection, everyone can enjoy fashion regardless of size. Additionally, it includes selections for petite, tall, and pregnant women.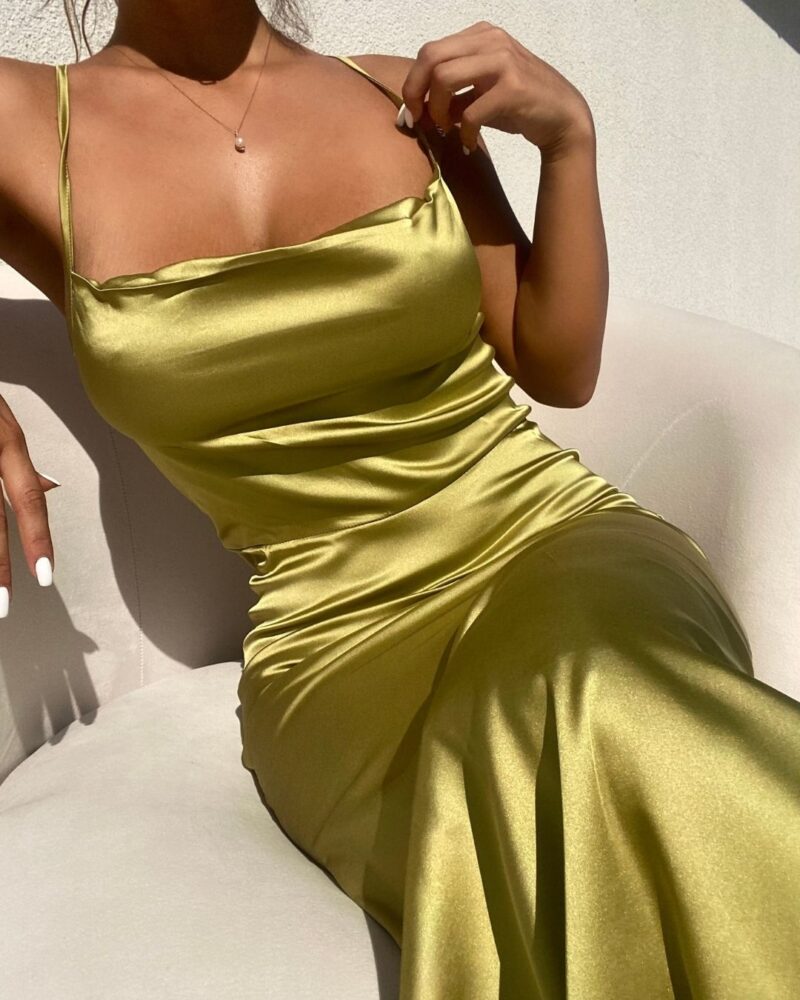 This brand is among the most popular sites like Shein on the list. When it comes to fast-fashion brands, Zaful is a name that's on everyone's lips. The Hong Kong-based online store sells men's and women's apparel for incredibly low prices, but you'll want to ensure that you order in a size or two.
Zaful is constantly managing the newest trends, including wrap shirts, oversized shirt jackets, faux leather leggings, and comfy loungewear—and they introduce hundreds of new pieces daily!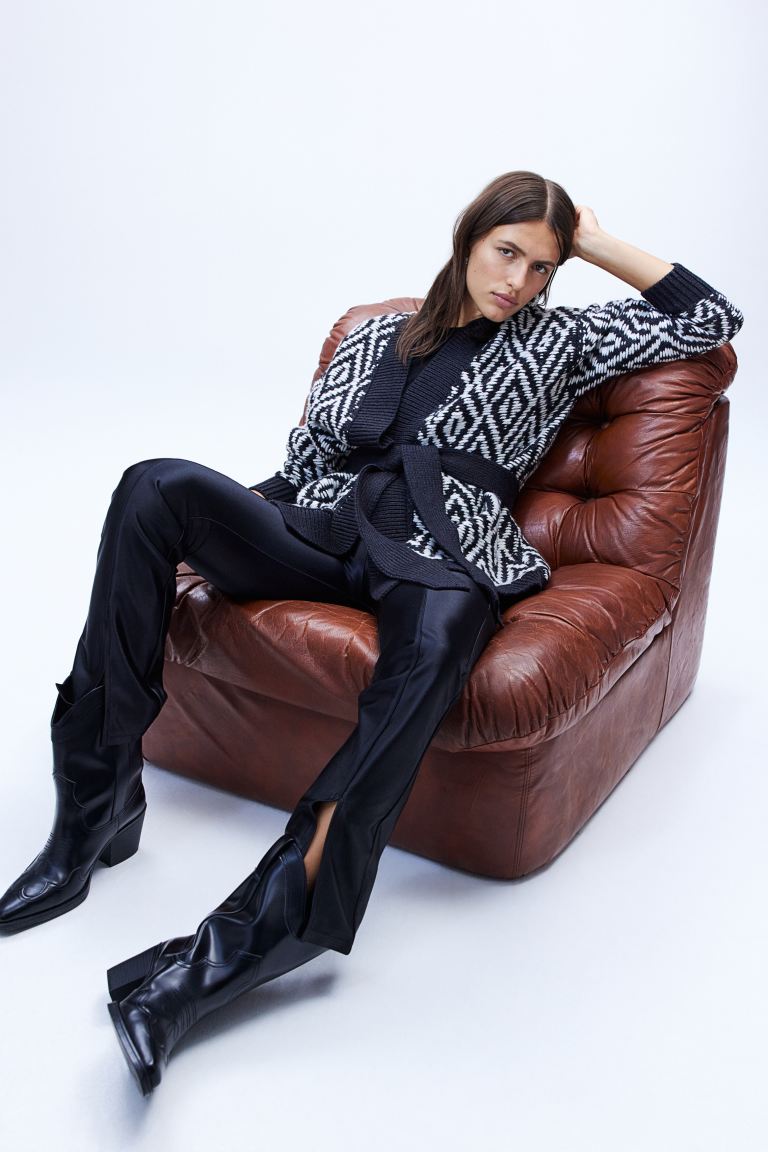 H&M is a great place to shop if you're looking for a wide variety of clothing, shoes, and accessories. You can find everything from business casual outfits to loungewear to children's clothing to home decor at affordable prices.
Not only do they have a lot of options, but they also have a lot of styles to choose from. They have everything from short to long dresses, jeans, and skirts in every color imaginable. They also have hoodies and jackets that keep you warm during winter. And let's not forget t-shirts that are perfect for summertime activities such as going out on the town or on vacation.
The brand is known for its cotton loungewear and business casual clothes—since those are two things everyone needs. It's easy to find something that fits your budget without sacrificing style!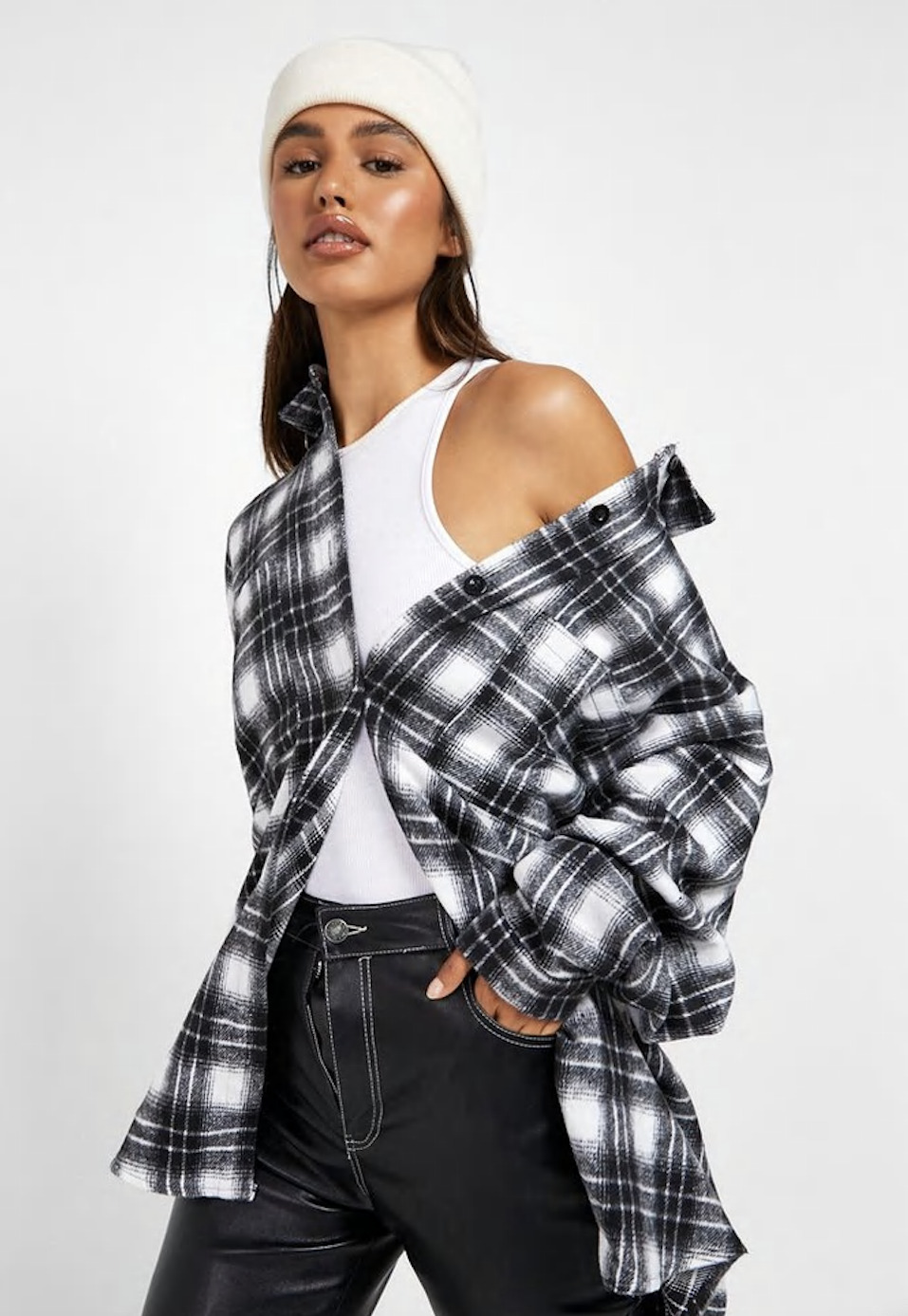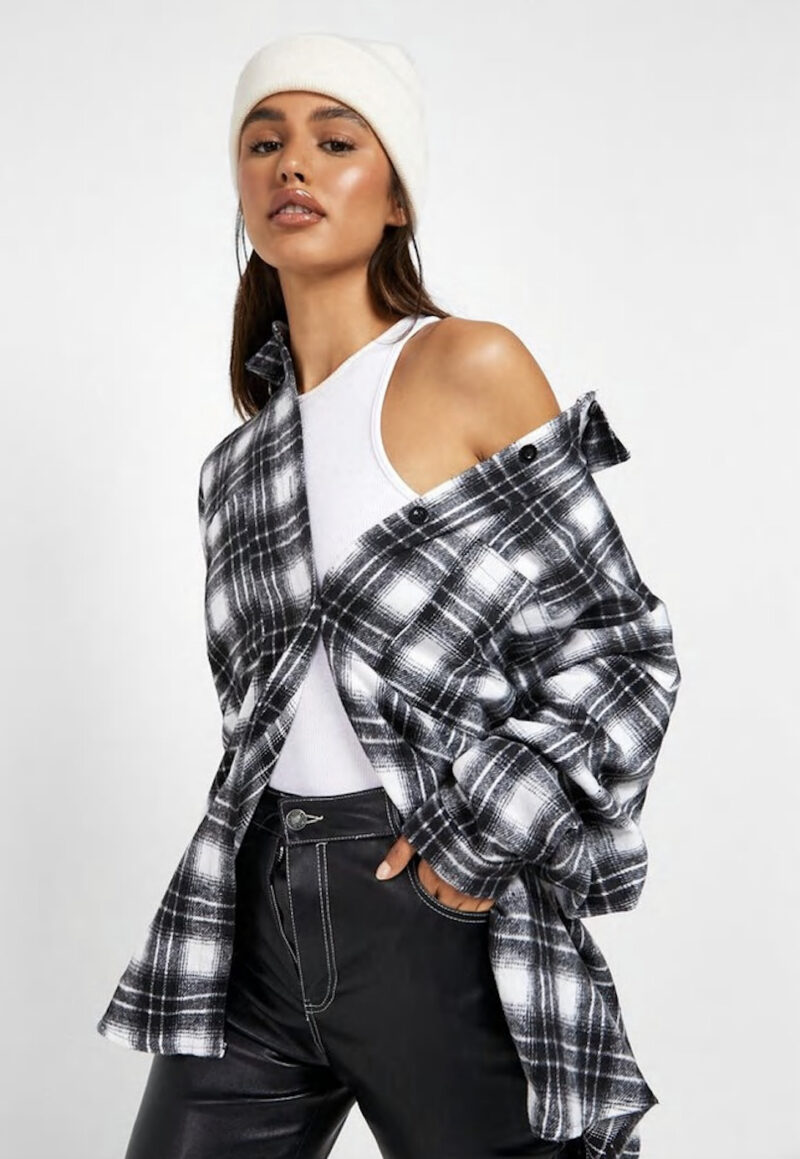 Boohoo is an excellent alternative to Shein if you're looking for more fashionable clothes but don't have the budget or time to wait for shipping.
While Shein's prices are low and the clothes are trendy, they're not always the most stylish or flattering. Boohoo has a little more variety in silhouettes, textures, and prints. They also have more options for shoes, which have become an essential part of dressing up our outfits as of late. Skirts are another area where Boohoo shines—they have some adorable ones that are hard to find elsewhere.
Boohoo's prices aren't quite as low as Shein's, but they often have 40–70% off sales that align with what you'll find on Shein's website. If you want an oversized, all-black hoodie and sweatpants set from Shein, Boohoo is where you should go!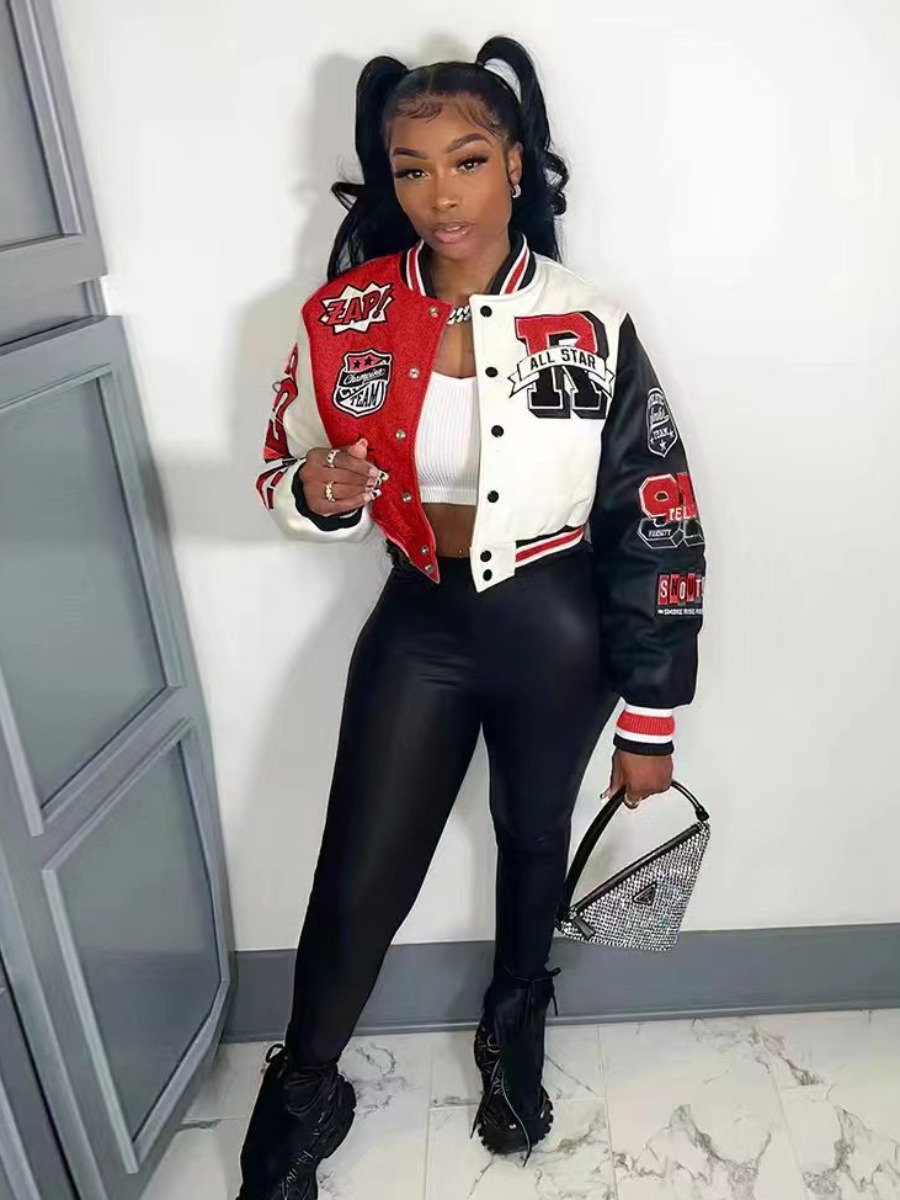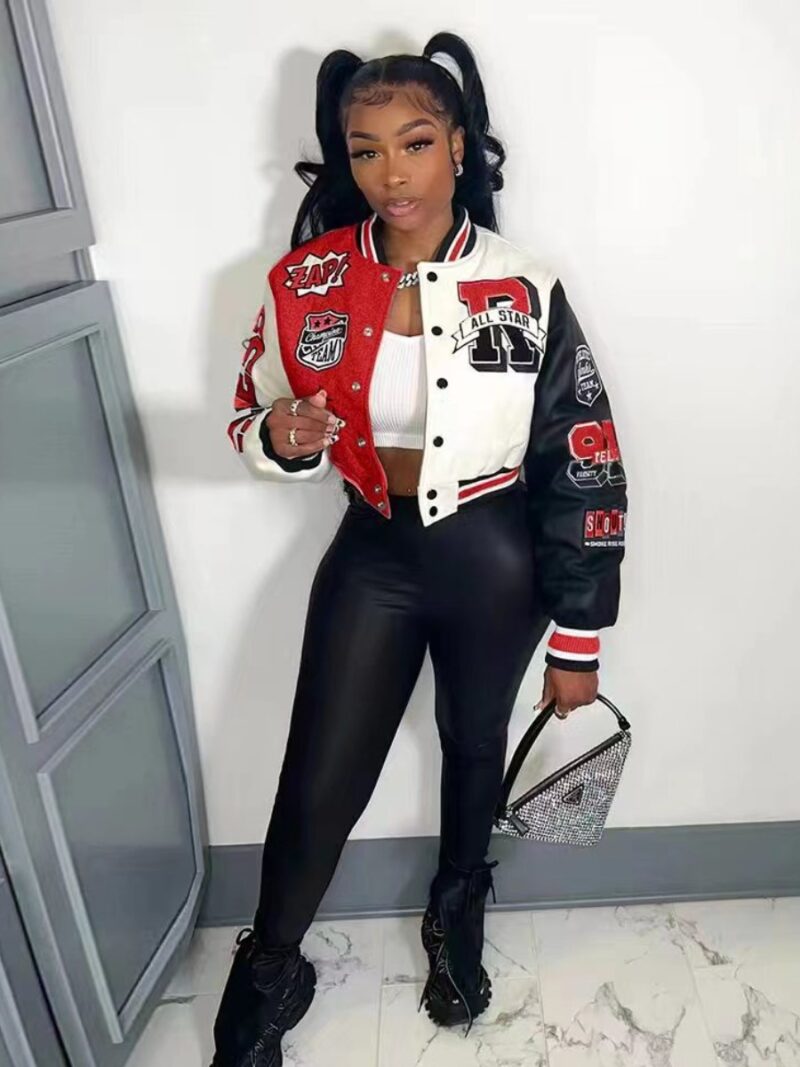 If you're looking for some hot new club dresses, crop tops, bodysuits that hug your curves, denim, and more, LovelyWholesale has you covered. This online store is like Shein in many ways—it sells clothes for women, men, kids, and plus-size women at very low prices.
But there are some critical differences between the two stores that make LovelyWholesale a great option if you're looking for something fresh. First, it's possible to get three items from LovelyWholesale for less than $49. That means you can get a cool new outfit without giving up your other splurges! So if you're looking for stores like Shein that offer something new and fresh at an affordable price, then don't forget to check out LovelyWholesale!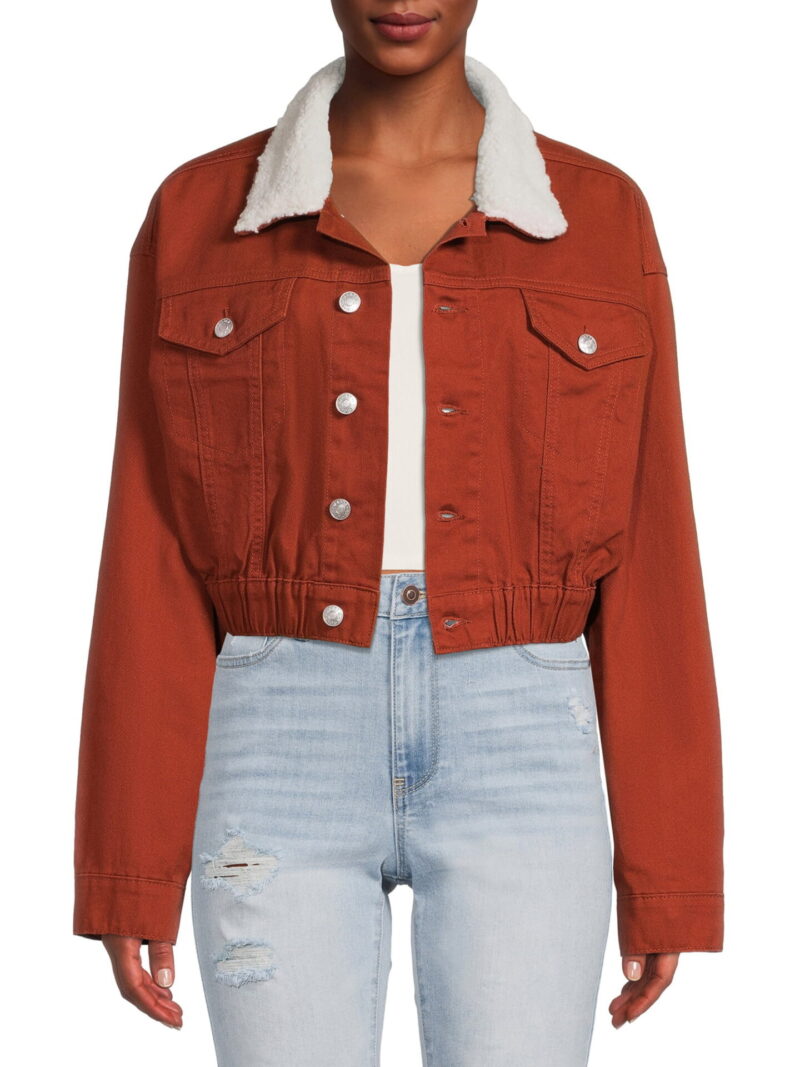 You may not think of Walmart as a place to buy fashionable clothes, but you'd be wrong. Even though it's a big box store like Target, it doesn't mean it doesn't sell trendy clothes, shoes, swimwear, and accessories.
Walmart sells brands like Fruit of the Loom, Wrangler, Skechers, Terra & Sky, Juicy Couture, Dickies, Fossil, Ralph Lauren, Land's End, Michael Kors, Kate Spade New York, and Steve Madden. At Walmart, your money will go a long way, just like it does on the Shein website.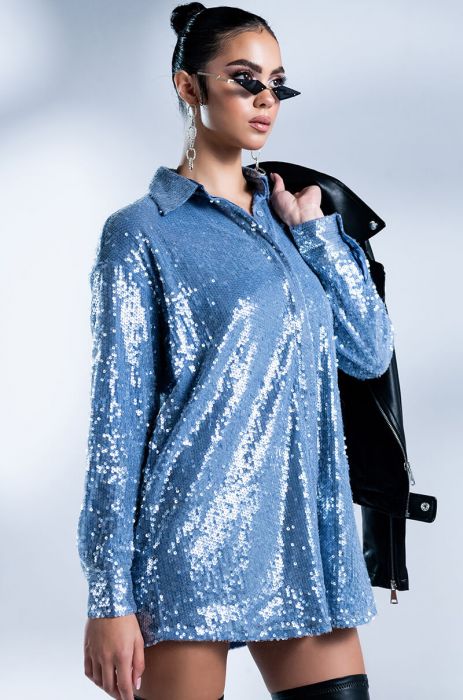 Akira should not be overlooked if you're looking for sites like Shein where you can shop party apparel. Akira is an excellent place for women who like to dress up for parties or nights out on the town because it specializes in sexy dresses. They have a wide selection of styles and designs, from casual dresses to evening gowns, sure to make you stand out at any event.
You can also count on Akira for all of the latest trends in women's fashion. From chunky combat boots to fake fur, knit dresses, and tops, there's something for every body type and style. If you're into statement jewelry, Akira has plenty of options. You can find earrings, chain necklaces, bejeweled face masks, and body chains that jewelry lovers will love.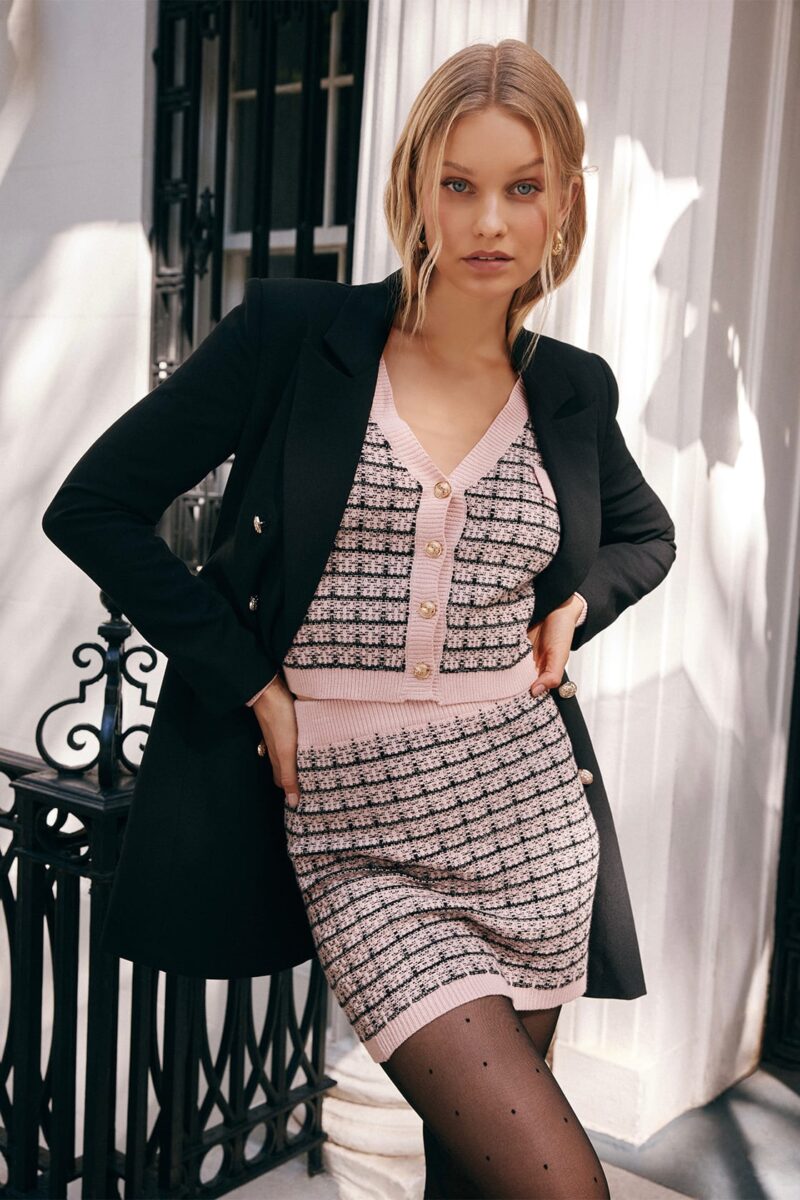 Lulus is one of the best places to shop if you're looking for stores like Shein. Lulus is a store where you can find everything you need for your wardrobe. The store has a huge variety of clothes for all seasons. There are also a lot of beach styles that are ready to wear, and surfer brands like Billabong and O'Neill are sold there.
You can buy fancy cocktail dresses, comfy loungewear, business casual blazers, summer sundresses, sassy crop tops, and colorful graphic tees. Pieces range from cheap to more expensive as there are many to choose from.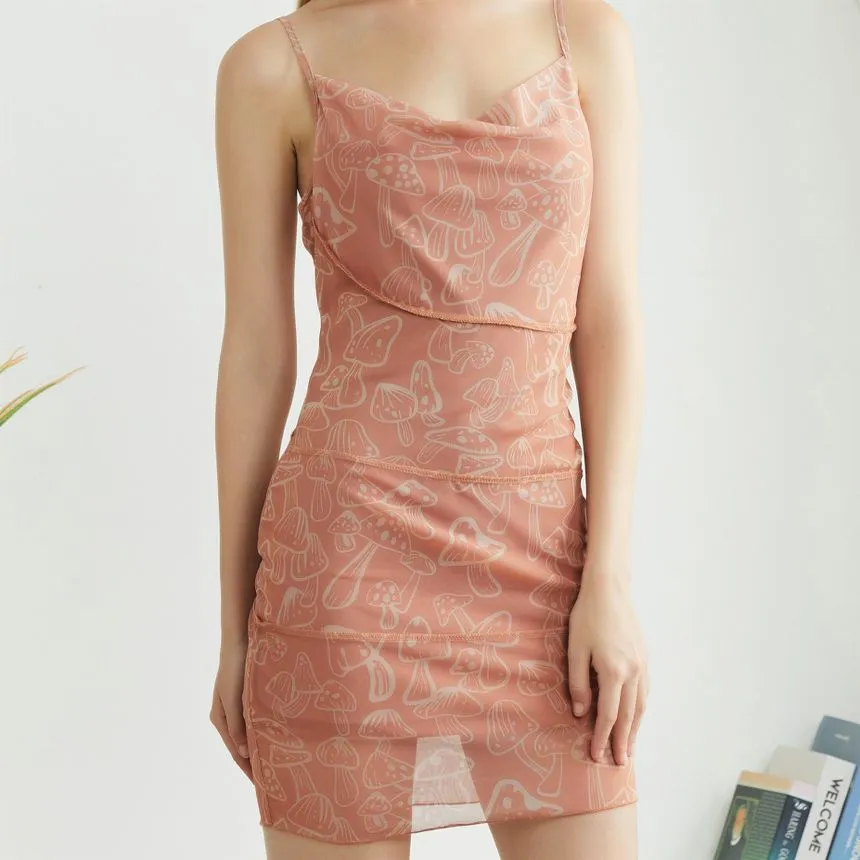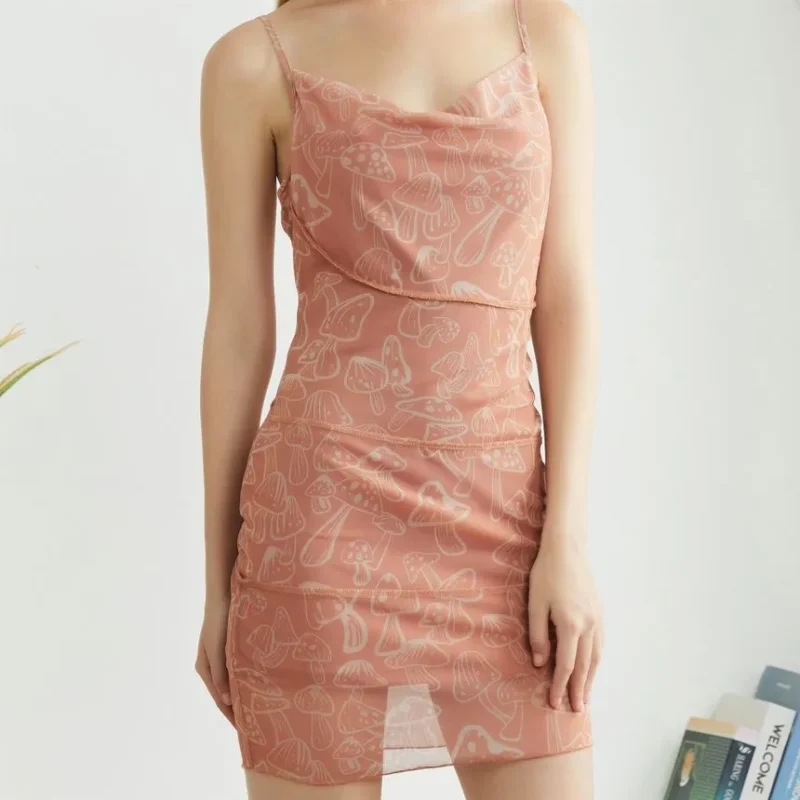 YesStyle has been around since 2006, but it wasn't until it took over the fast-fashion world that we really started to pay attention. Before then, it was mostly known for having a huge selection of Korean skincare and makeup.
Today, the store ships thousands of items from Japan, Taiwan, Korea, Hong Kong, and China daily. Its goal is to give you the best Korean fashion style—bold colors and patterns mixed with basic staples like leggings, tank tops, t-shirts, and sweatshirts. YesStyle also offers cute accessories like butterfly hair clips and pearl necklaces for very low prices. So, what are you waiting for? Add YesStyle now to your list of sites like Shein to shop for.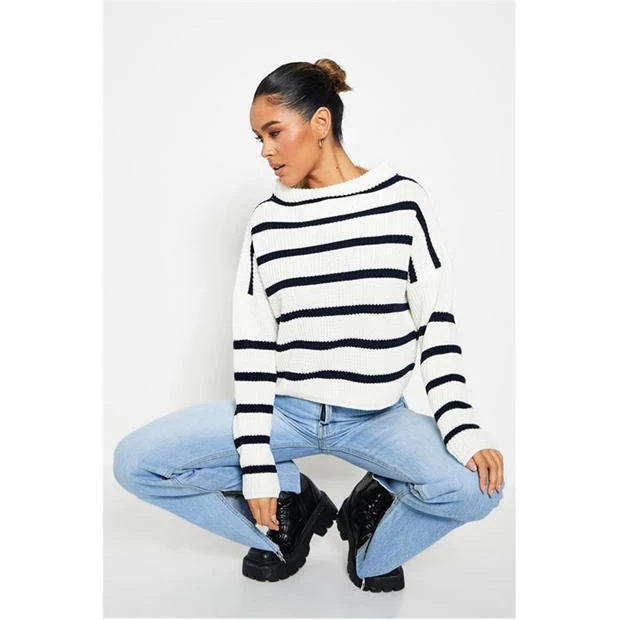 Love Island fans are obsessed with I Saw It First, the store that dresses the show's cast. And why not? Their cute, affordable clothes can help you find your own boo.
The brand is owned by the same person who started Boohoo—that online shop that is always running amazing sales and has a huge selection of stylish clothes at low prices. If you're looking for an outfit to wear to your next party or out with your friends, you might want to check out what I Saw It First has to offer! I Saw It First also sells clothes for men, home products, and a line for plus-size women.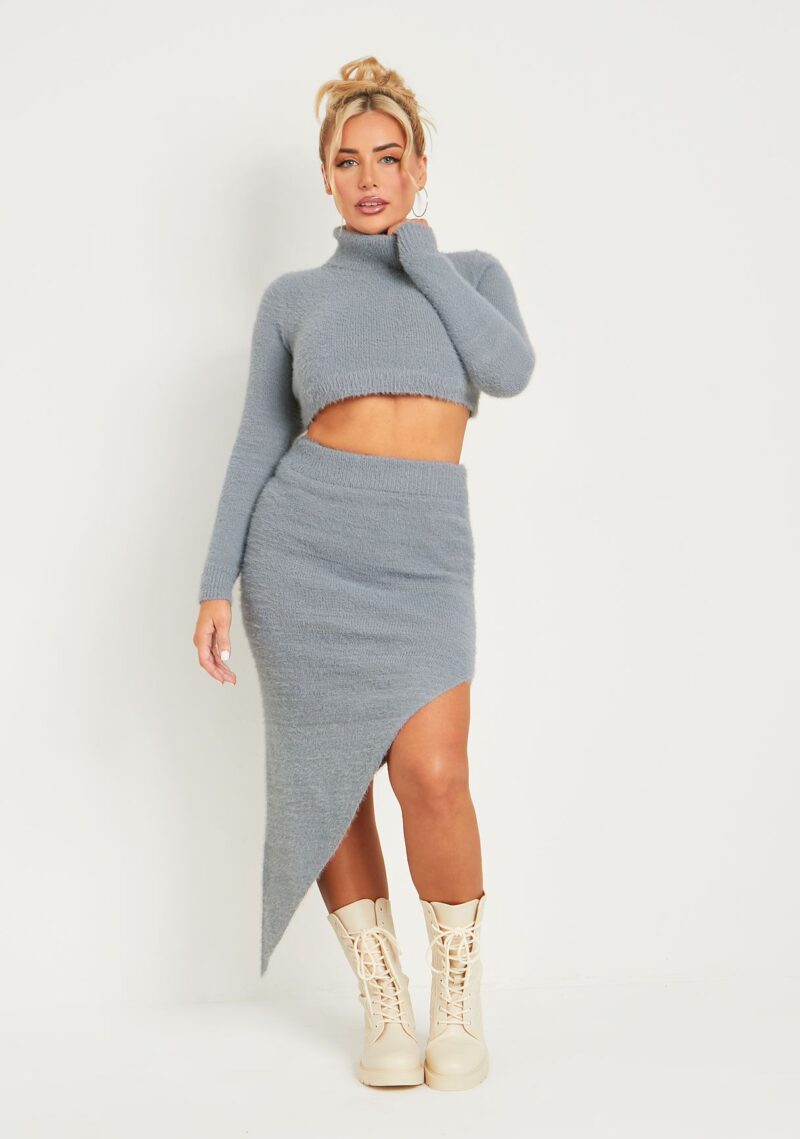 Don't miss out on Missy Empire if you're looking for sites like Shein. Missy Empire is a favorite among stylish women who want to look good without spending much money. The UK-based brand adds hundreds of new styles every day, so if you're looking for a specific piece you've seen on influencers, you'll probably find it on Missy Empire's website.
Missy Empire is best known for its co-ord sets, which you can wear to a birthday party, a backyard BBQ, or a tropical vacation. The pieces are made from high-quality materials that won't fall apart after one wash or wear. If you're looking for something more casual, try the brand's fun printed tees and tanks.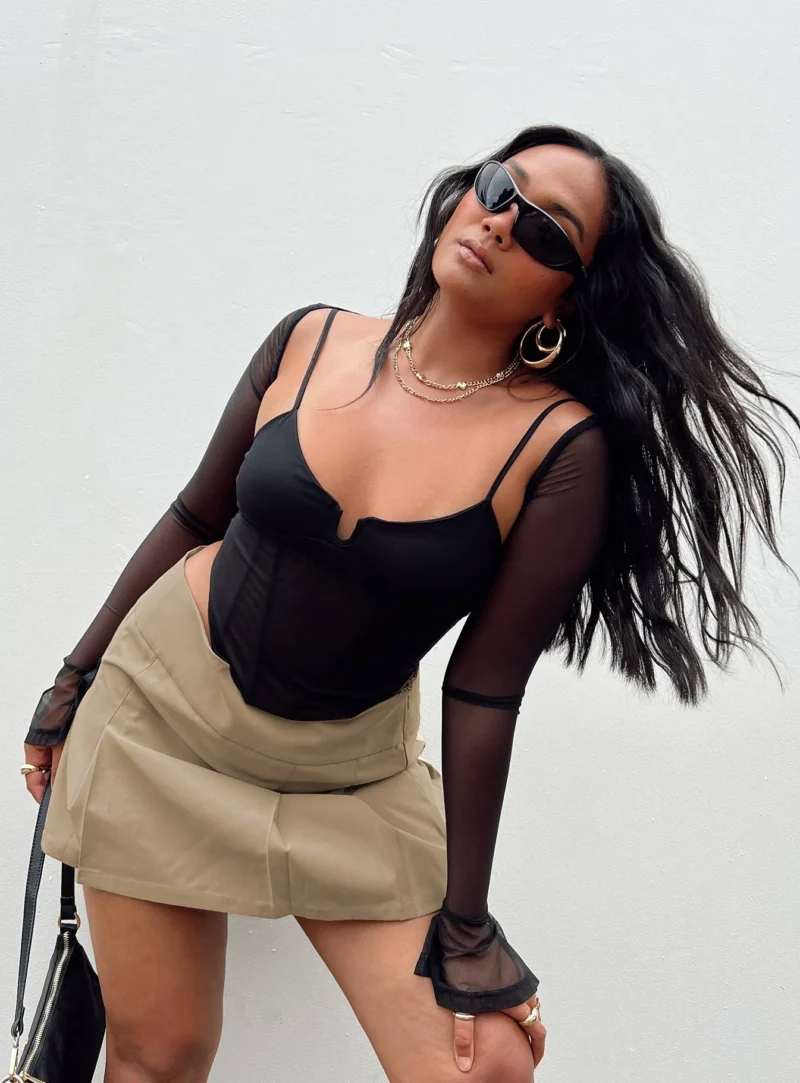 Princess Polly is a great place to start if you're looking for high-quality pieces of clothing that are also affordable. The Australian retailer is on top of the latest fashion trends and has been spotted with celebrities like Addison Rae and Madison Beer.
Princess Polly offers a wide range of products, from cheeky crop tops to bodysuits with straps and short dresses. It's not as cheap as Shein, but it's not as expensive either! You'll find sales on the site fairly often—keep an eye out for them!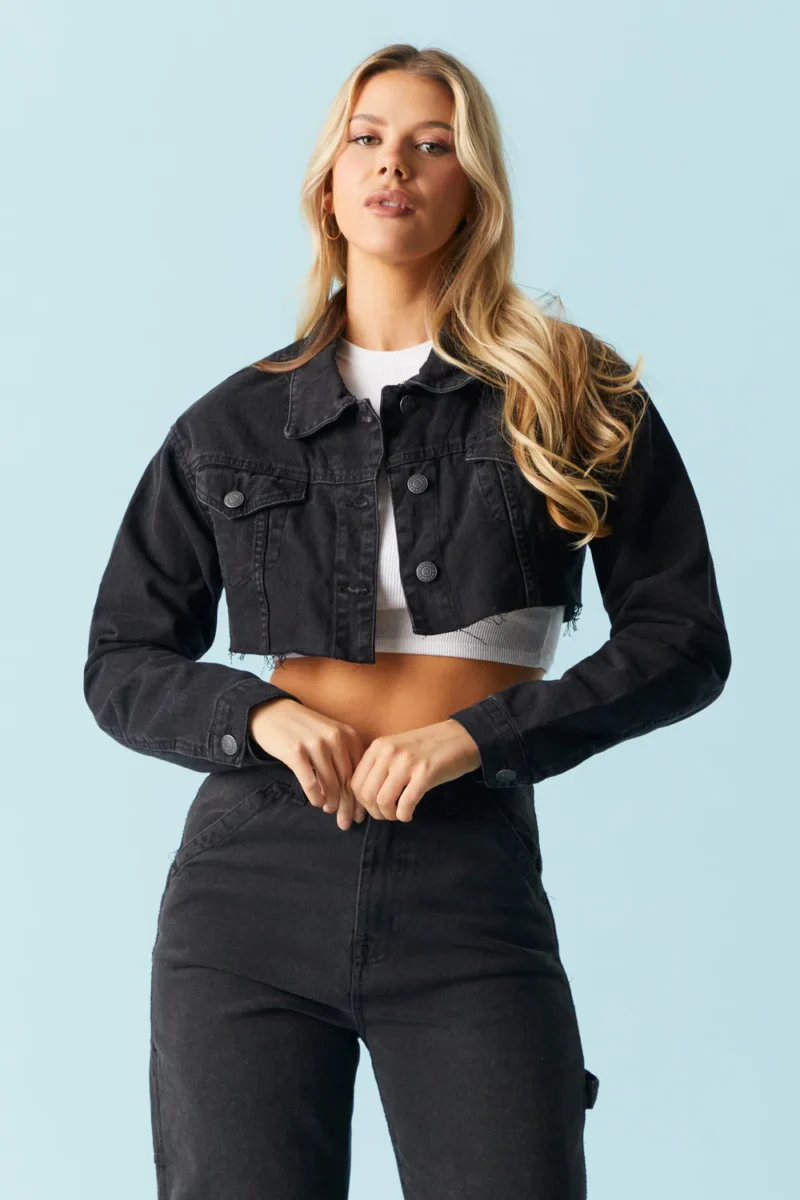 Charlotte Russe is the place to go if you're looking for a fast and affordable way to get some new clothes.
This American clothing store sells its items both online and in stores, so no matter where you live or what kind of weather you have, it's easy to find something you love.
Charlotte Russe has stores in more than 45 states right now, so you've likely been in one before. The store has prices on dresses, shoes, jeans, accessories, and more that can't be beaten. Charlotte Russe also has clothes for men and women who are plus-sized.
Since the popular store often has huge site-wide sales, its prices are often very similar to those at Shein—and sometimes even cheaper! So, do not forget to include Charlotte Russe in your list of sites like Shein!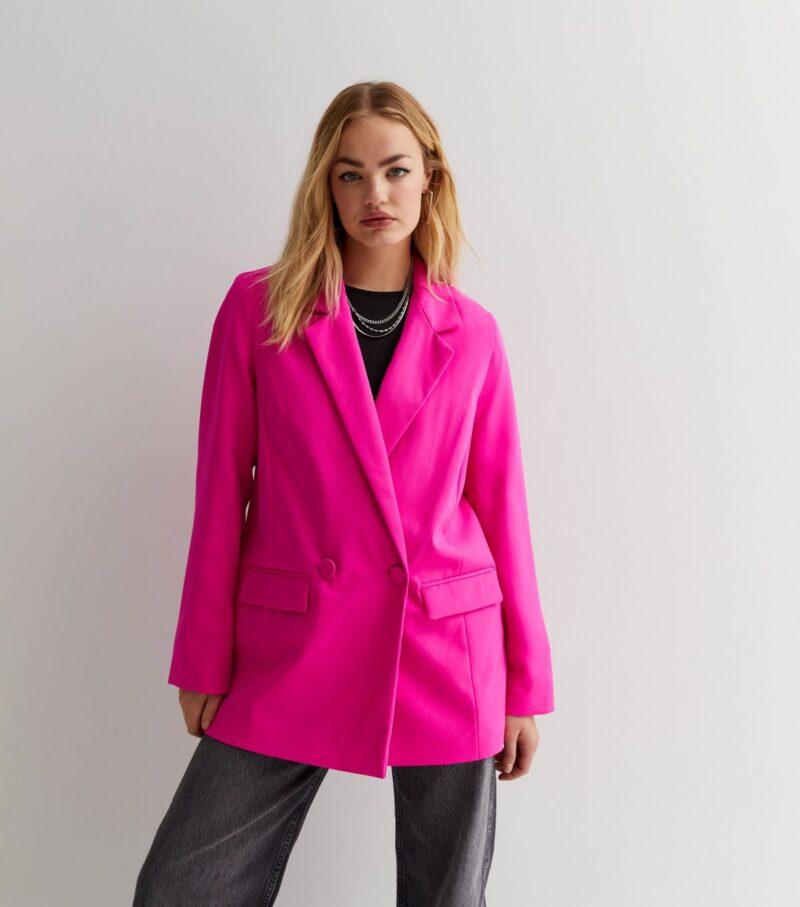 New Look is a British company that sells clothes all over the world. It also has several stores, which is excellent for people who like to try on clothes before buying them. They carry the newest styles of clothes, shoes, bags, and accessories.
It also has collections for men, kids, petite, tall, plus-size, and pregnant women. If you don't know where to start when it's time to update your wardrobe when the seasons change, New Look makes it easy by putting items in different sections based on the season. Like Shein, New Look likes big prints, neutral colors, extricated fabrics, and soft cotton fabric blends.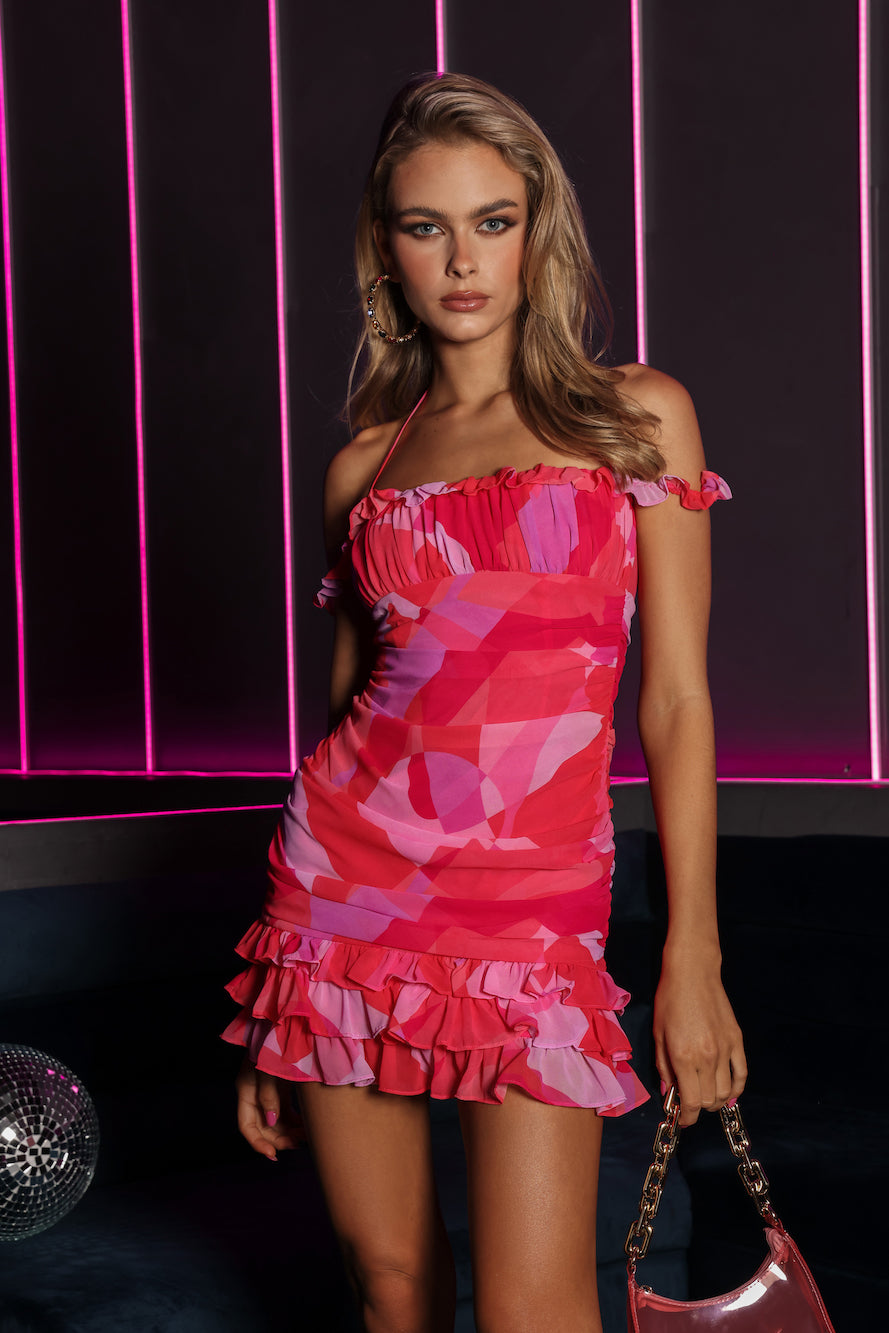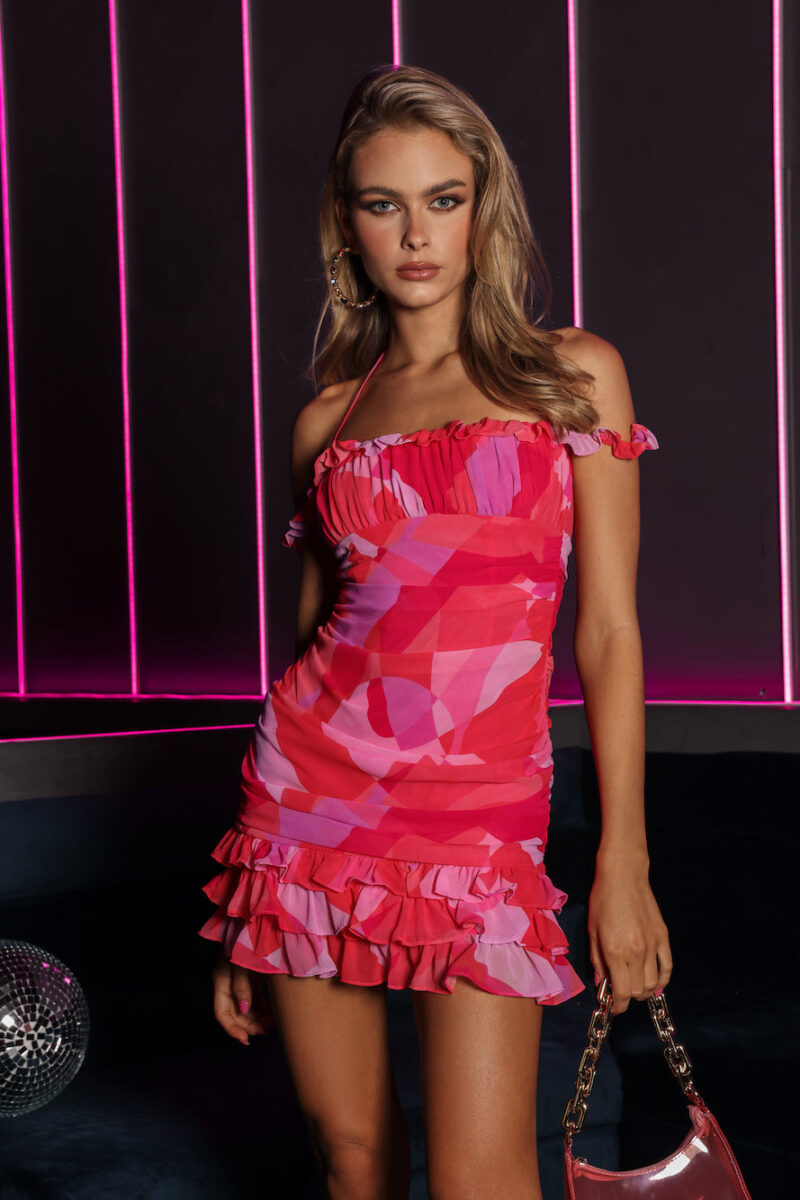 Hello Molly is a great place to shop if you're looking for a feminine, romantic, edgy style. The Australian clothing company has all the latest styles and trends, like retro-inspired prints, high-waisted jeans, and knit bodycon dresses.
This online store also has a huge variety of earrings, rings, bracelets, and necklaces that will make your outfit sparkle and shine. And if a fashionista like you really wants to save money, look in the store's sale section.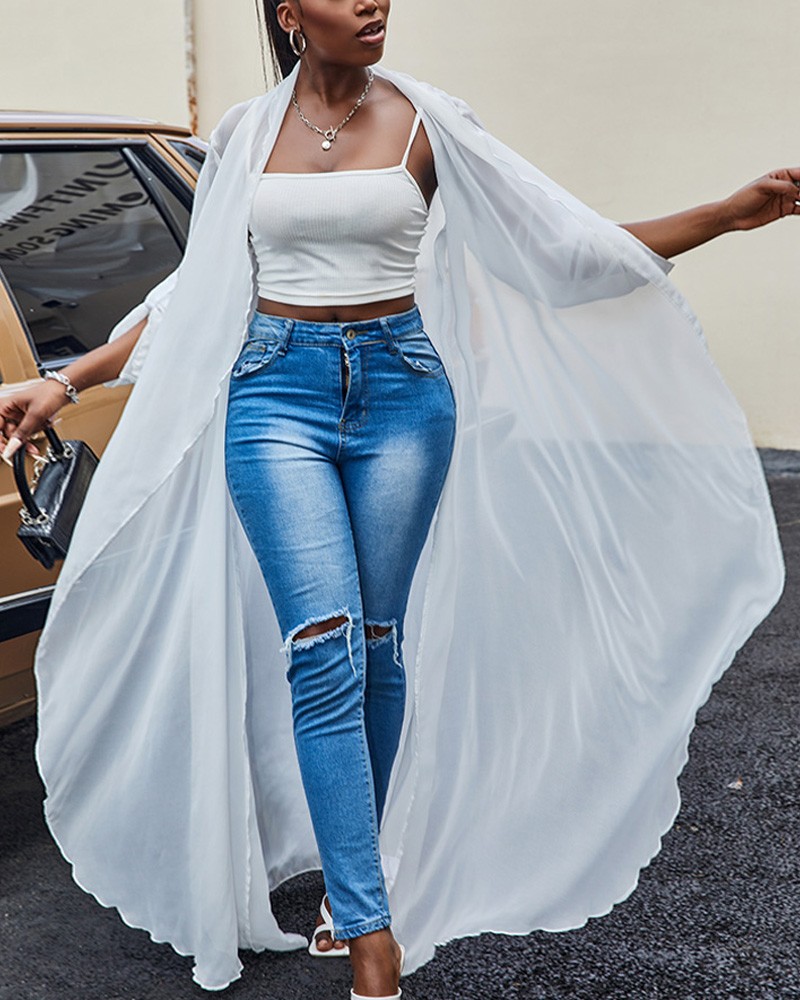 Not everyone can spend hundreds of dollars on a single piece of clothing, even if they want to look fashionable. Because of this, Chic Me has a lot of dresses, jumpsuits, jeans, sweaters, loungewear, cotton essentials, and two-piece sets at very affordable prices.
The store also has a line of clothes for plus-size women and a line of home decor items like blankets, lamps, and fake plants. Chic Me has you covered if you're looking for a new outfit for your next Zoom meeting or need some comfy loungewear to chill around the house. Plus, their prices are so reasonable that you might even be tempted to buy more than one item! On your list of sites like Shein, don't forget to include Chic Me!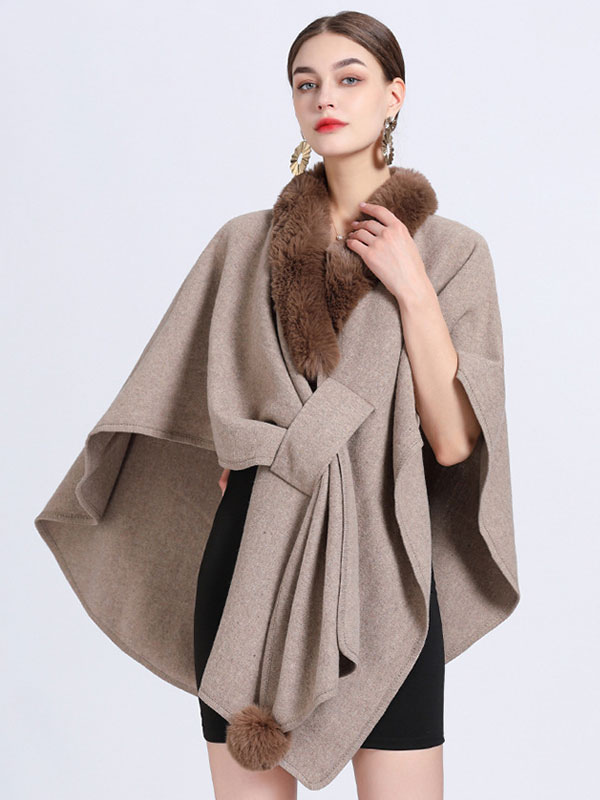 Milanoo is a Hong Kong-based fashion brand that has a huge selection of clothing, shoes, and accessories for women. The brand's name might make you think it's Italian, but it's actually Chinese! Milanoo makes dresses, costumes, shoes, trendy tops and bottoms, and even wedding clothes.
Suppose you're looking for something special to wear to your next wedding or formal event. In that case, Milanoo has a carefully put-together wedding collection with dresses for the bride, bridesmaids, guests, and flower girls. Milanoo also has an incredible selection of lingerie and loungewear, so you can look sexy one minute and be very comfortable the next.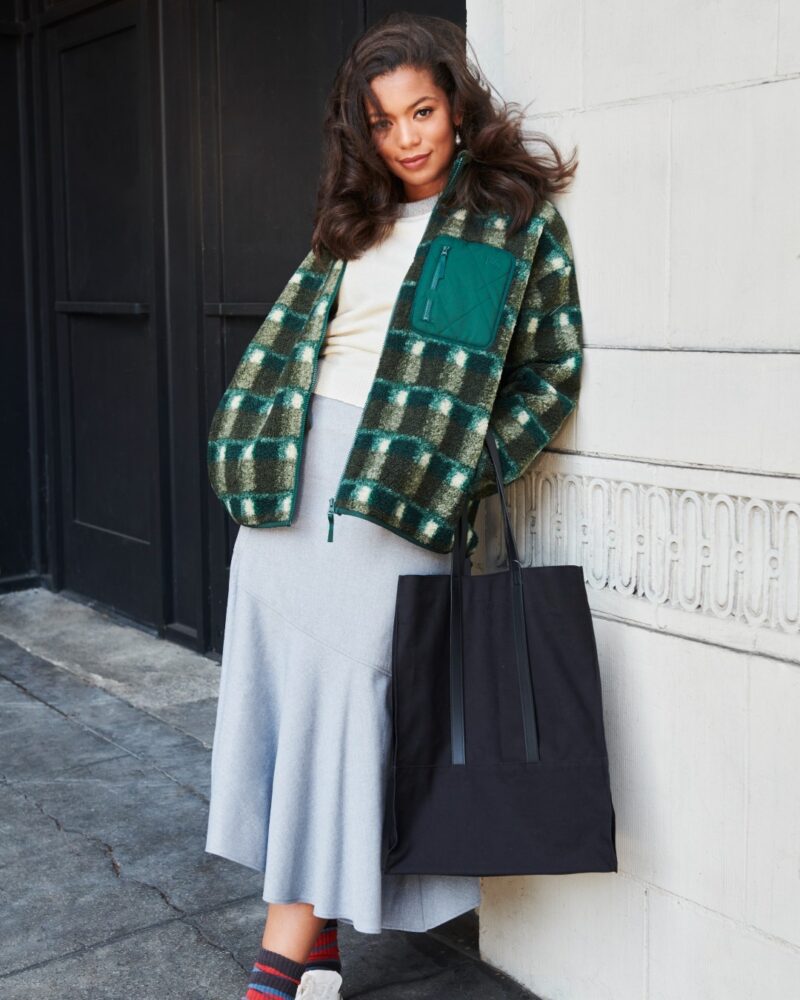 Finding a brand that offers the best of both worlds—style and comfort- is difficult. But Uniqlo pulls it off with confidence. This is your spot if you're looking for a place to get comfy clothes that also look great.
Uniqlo has everything from soft fleece pullover jackets to ultra-light down jackets, so you can express yourself through your clothes without giving up comfort. The brand's style is sleek and fashionable at the same time, budget-friendly. If you're looking for brands like Shein that offer both style and comfort, then Uniqlo is an excellent choice!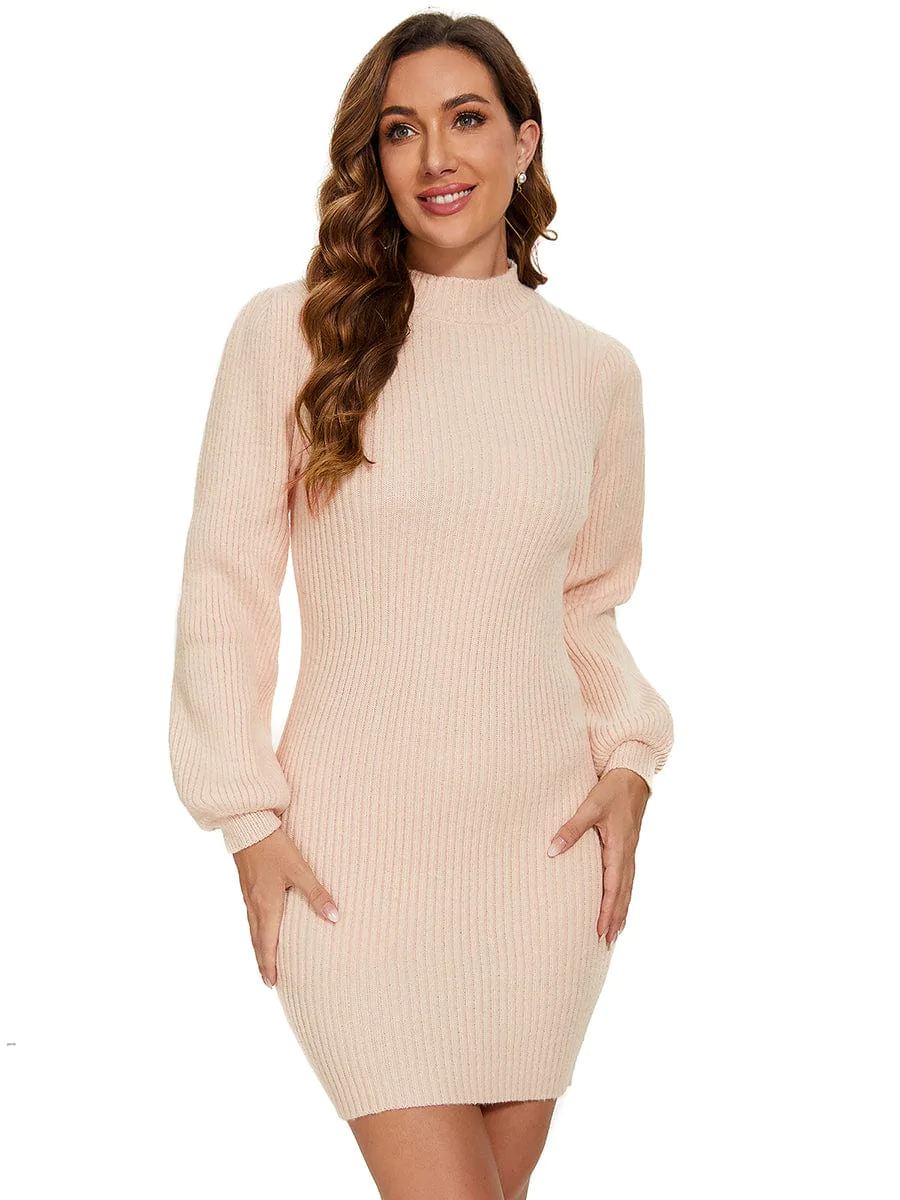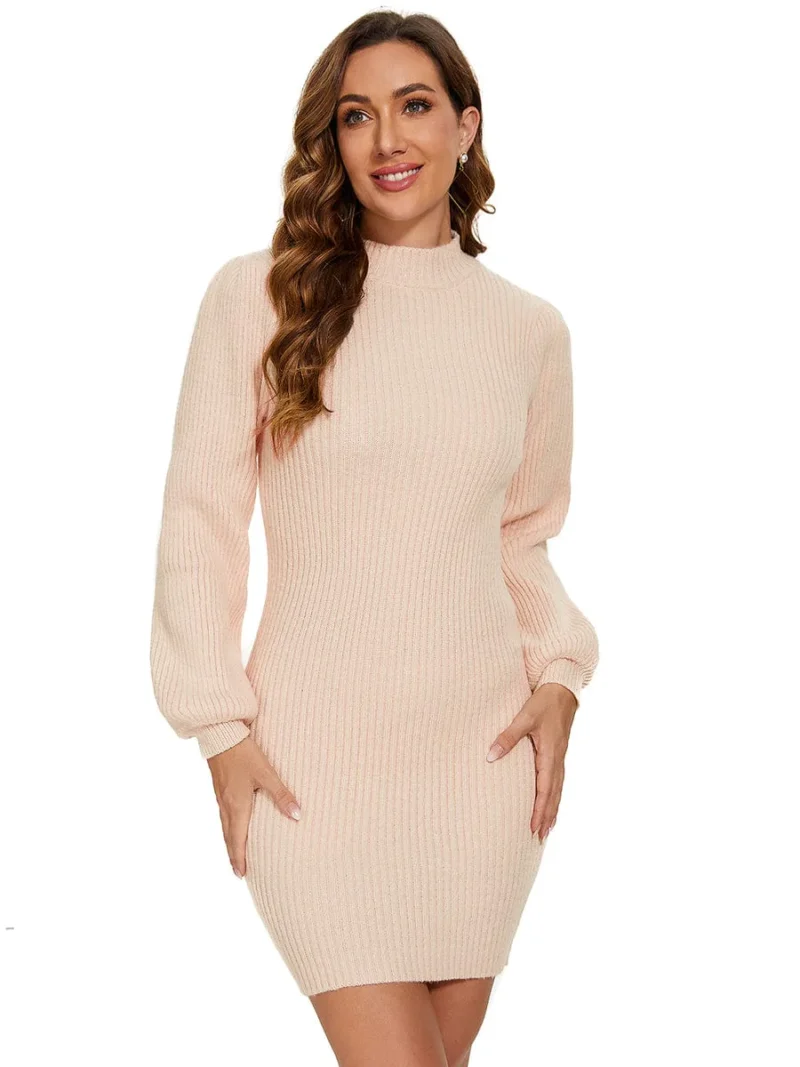 Ever-Pretty is an online clothing store that can help you find the dress of your dreams. The company is best known for its beautiful, affordable dresses that can be worn to weddings and other special events.
Ever-Pretty has a good selection of dresses for pregnant women and for plus-sized women. They also have a good selection of clothes for bridesmaids, so if you're getting married soon and need some help finding dresses for your wedding party members, Ever-Pretty is a great place to start.
4. Zu
lily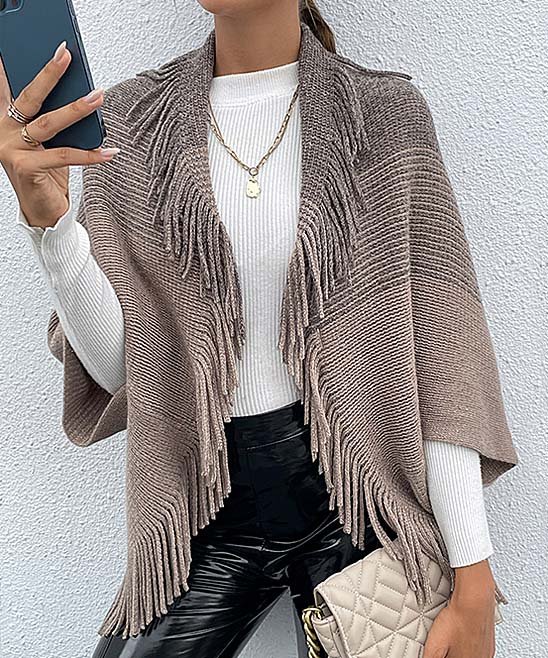 Zulily is a Seattle-based fashion brand that offers a fantastic selection of clothes, shoes, toys, accessories, and home decor at up to 70% off the original price. And it's all yours—if you hurry because the deals go fast!
To shop at Zulily, you have to become a member. Your membership will be renewed monthly, like a subscription service. But don't worry: if you decide that Zulily isn't for you after all (and why wouldn't it be?), there's no penalty or fee to cancel your membership.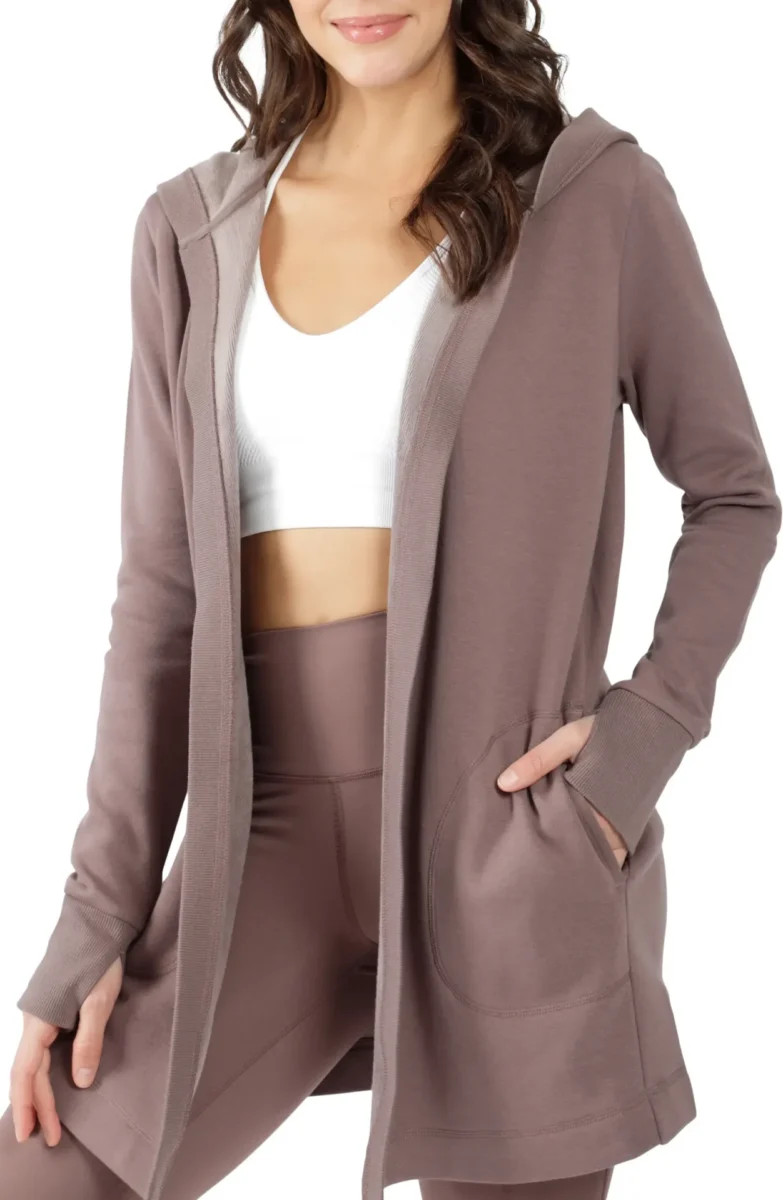 Looking for stores like Shein, then Nordstrom Rack is what you are looking for. Nordstrom Rack is the perfect place to shop for stylish and affordable clothing. The store offers a wide variety of clothing, shoes, and accessories for men, women, and children from well-known brands.
With savings of up to 70%, Nordstrom Rack is a great place to find a new outfit without breaking the bank. So whether you're looking for a casual everyday look or a little more dressy, Nordstrom Rack is sure to have something to suit your style.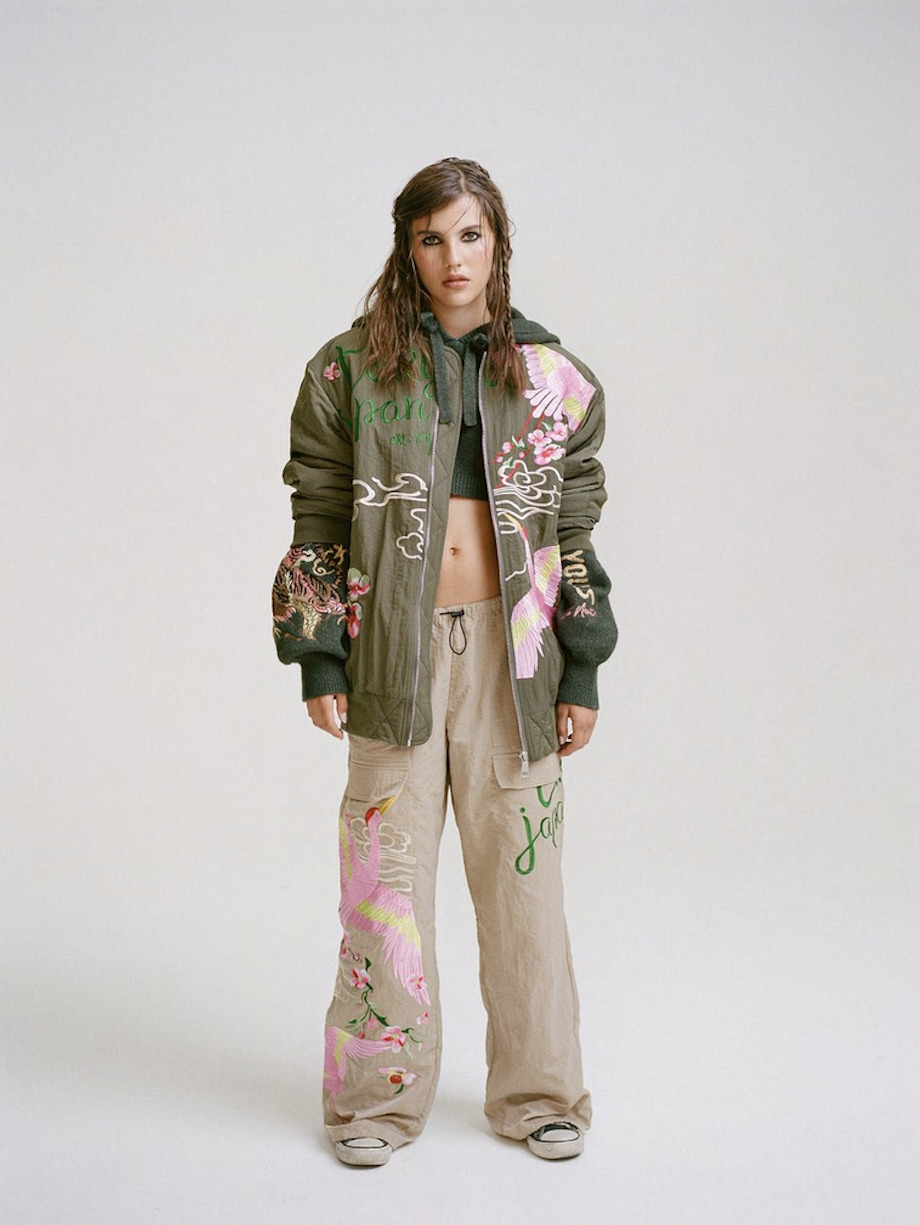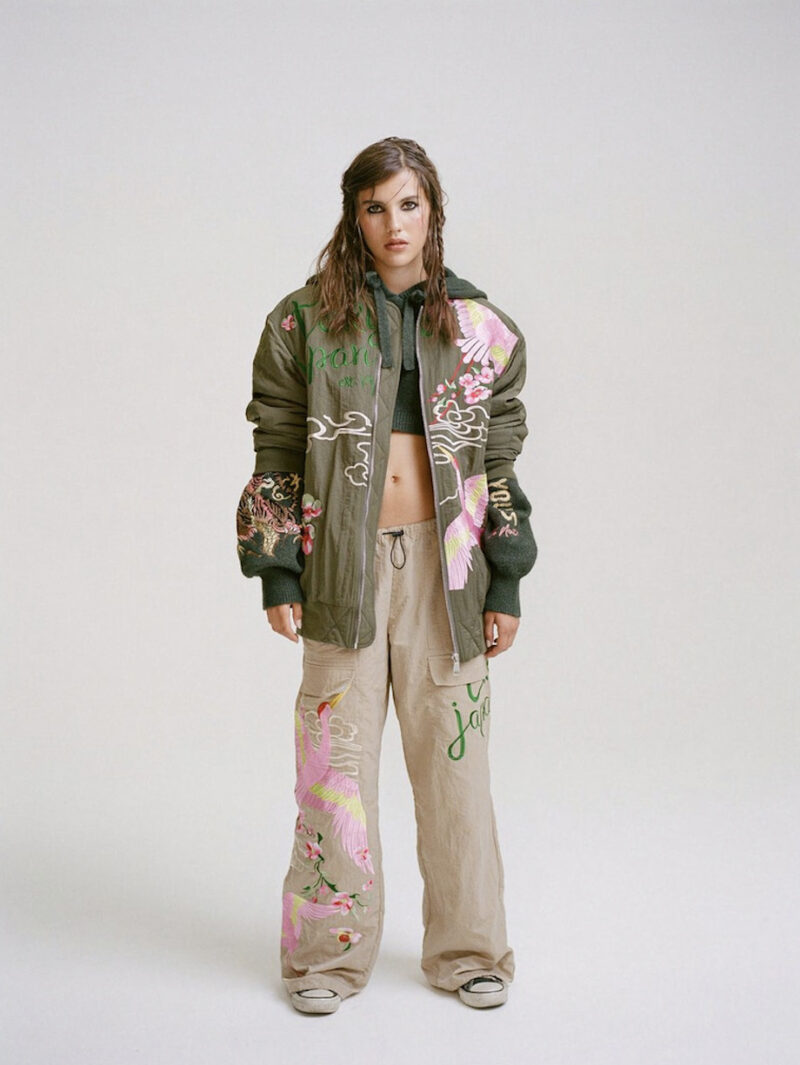 Nasty Gal is an American store that sells vintage-inspired clothing and accessories. The store started as a small vintage shop but has grown into a fast-fashion company with stores worldwide. Nasty Gal's website features satin midi dresses, sexy corset tops, chunky knits, accessories with a retro look, and oversized outerwear. It's one of our favorite brands like Shein that's almost just as affordable!
The prices at Nasty Gal are higher than those at Shein, but the store often has excellent site-wide sales. Nasty Gal's selection includes girly pieces with delicate floral prints and edgy pieces made of fake leather.
Nasty Gal is worth checking whether you're looking for a pretty dress to wear to a party or a tough-looking jacket to rock a night out. If you're looking for sites like Shein and you like vintage-inspired apparel, then take a look at their website to see if you can find what you are searching for!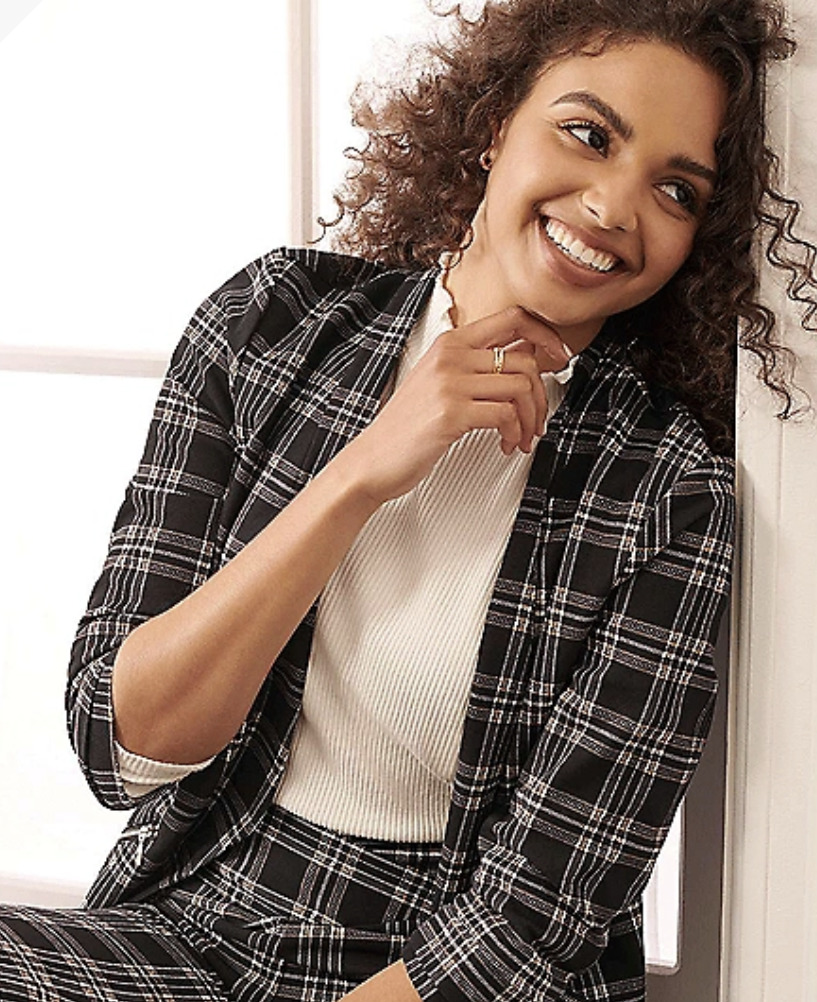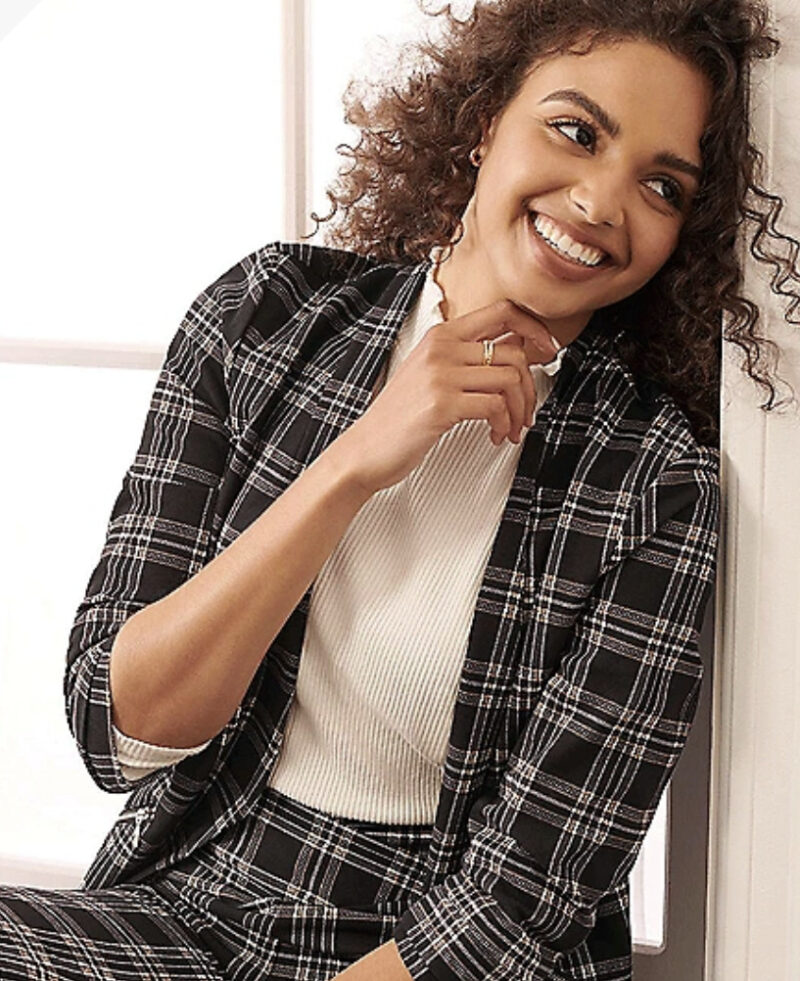 Stores like Shein? Then Maurices is the best website to shop on. Maurices is an American chain of stores that sells clothes for women. It is based in Minnesota and has been in business for 90 years. The store has a great selection of cotton t-shirts and long sleeves, dresses, jumpsuits, cold-weather clothes, loungewear, intimates, bottoms, and more.
A basic long-sleeved t-shirt costs about $25. Most of its stores can be found in shopping malls. We love Maurices because it has clothes for all sizes, from 0 to 24. This makes it a great p