Looking for the top fall date ideas for couples? These 52+ fall dates are sure to make your relationship extra exciting this autumn!
Hey there, lovebirds and adventure-seekers! Can you feel that familiar crispness in the air? Ah, yes, it's that time of year again – fall, the season of colorful leaves, cozy sweaters, and pumpkin spice everything! And what better way to celebrate the beauty of autumn than by spending quality time with your special someone on some fantastic fall dates?
Whether you're still in the honeymoon phase or celebrating many years together, fall provides the perfect backdrop for romantic and exciting outings. That's why I've put together a list of 52+ Adventurous & Romantic Fall Date Ideas for Couples, guaranteed to keep the sparks flying and the love blossoming!
From classic activities like apple picking and strolling through pumpkin patches to more daring adventures like hiking through breathtaking trails or trying your hand at cider making, there's something for every couple to enjoy. We'll cover everything from cozy nights in with homemade hot cocoa to thrilling escapades that will get your hearts racing – and everything in between.
So grab your partner's hand, put on your comfiest scarf, and get ready to embark on a journey of fall-themed romance and fun! Whether you're looking for a relaxed afternoon or an adrenaline-pumping experience, these fall date ideas have got you covered.
Let this autumn be one to remember as you make unforgettable memories together. So stay tuned, and let's dive into the ultimate guide for your perfect fall escapades!
52. Take A Mini Road Trip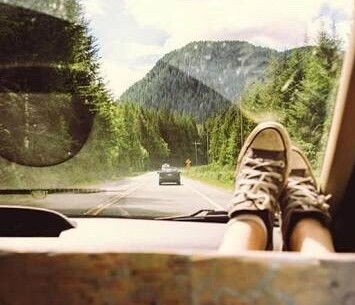 A quick road trip getaway is an amazing date idea. Life moves fast and it can be nice to throw on your shades and take it slow as you listen to an audiobook, jam out to that road trip playlist you created together or just enjoy those spontaneous road trip conversations.
Whether you want to take a road trip that only lasts a few hours to check out a new town or you want to actually go away for a week and drive far and wide, this is definitely one of the best fall date ideas because it's low-key yet adventurous.
51. Check Out The Fall Foliage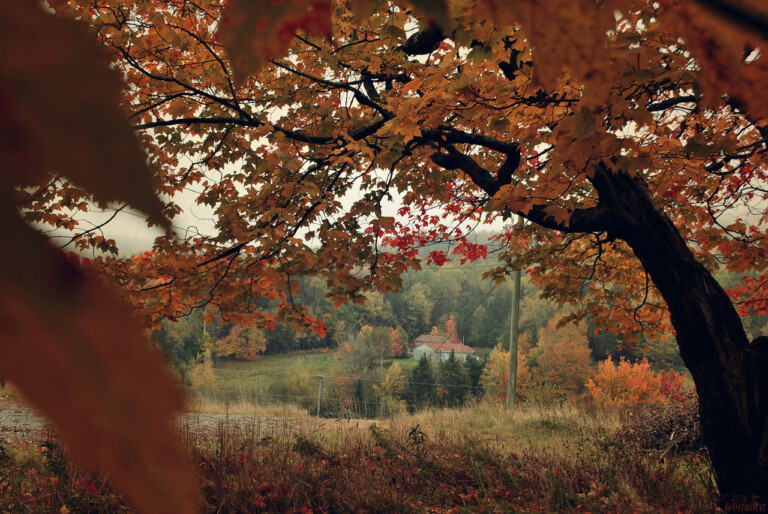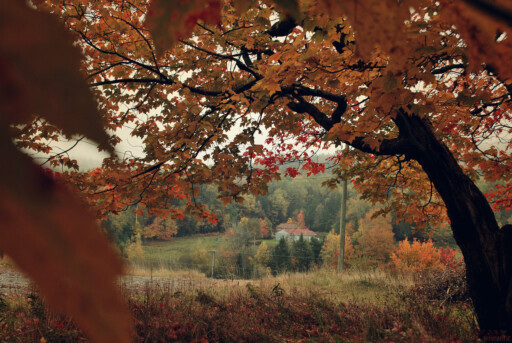 What a beautiful Fall date idea to check out the foliage with the changing leaves all around you. You will be cozying up together under that fleece throw blanket and sipping apple cider before you know it.
50. Have A Fall Picnic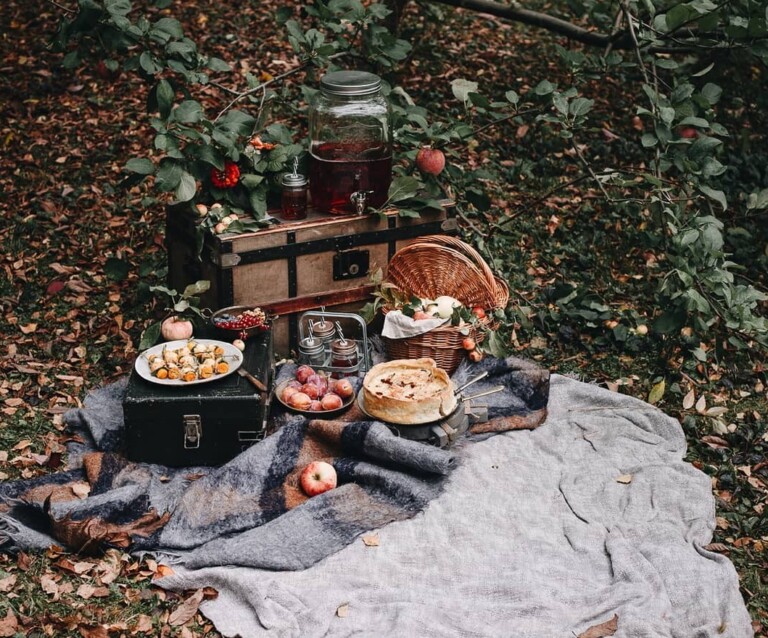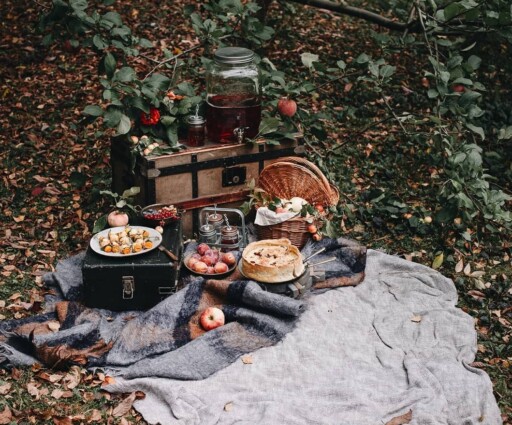 Plan to bring some of your favorite foods and get out into the crisp autumn air with a picnic. If you are up for inexpensive fall dates, warm apple crisp, while sporting the cutest boots you own then it is time to pack a basket that would make Yogi Bear proud and have yourself a picnic.
49. Go Apple Picking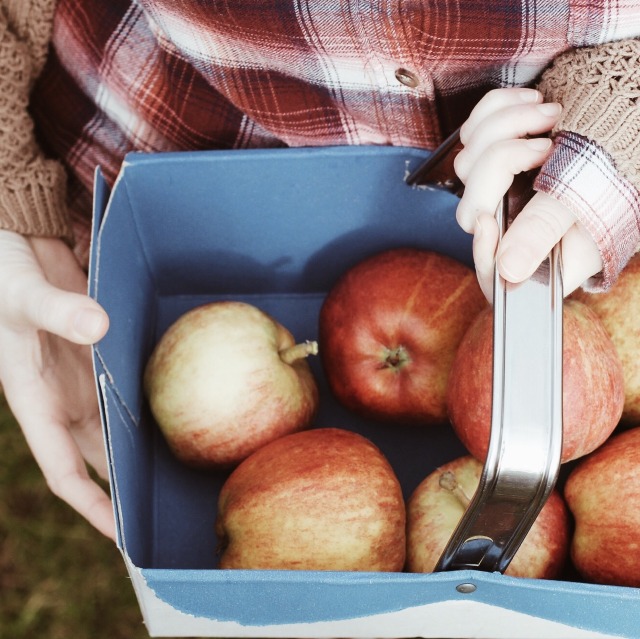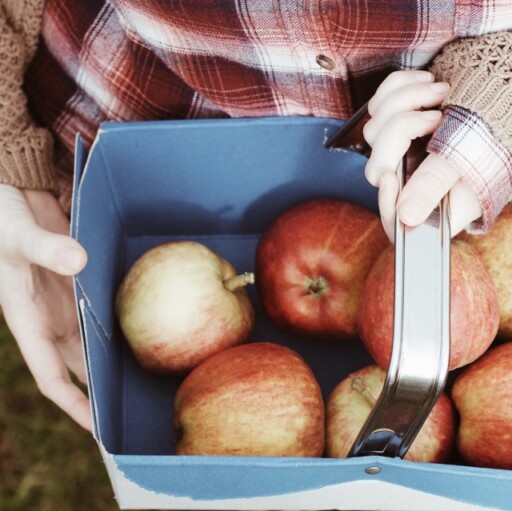 Would it really be Fall without some fresh apple picking? You will want to take your time and find that perfect red or golden delicious piece of Autumn.
48. Find A Local Cider Donut Stand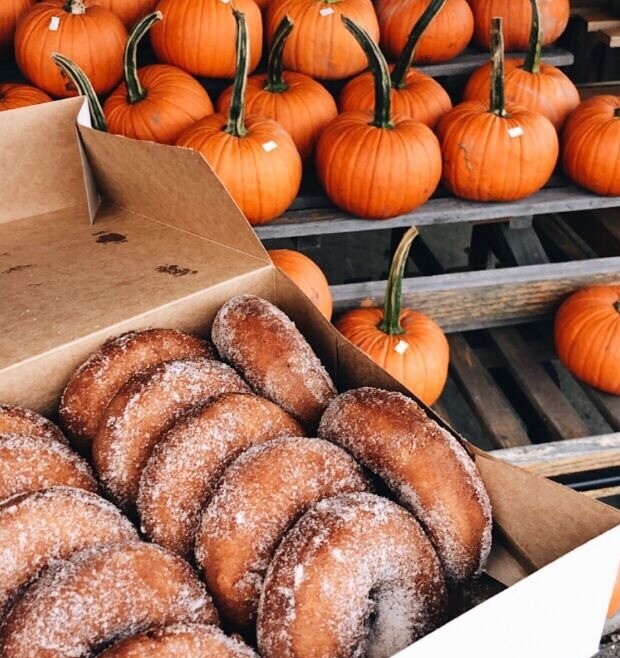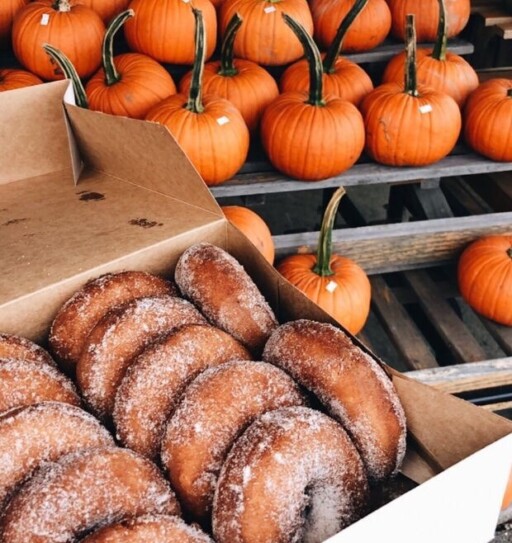 When the aroma of fresh cider donuts wraps around you, there isn't any passing them up. Get them while they are hot and you will not be disappointed.
47. Go To An Outdoor Concert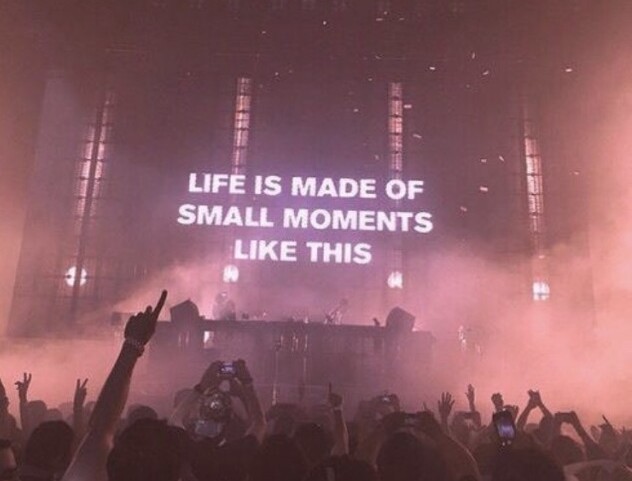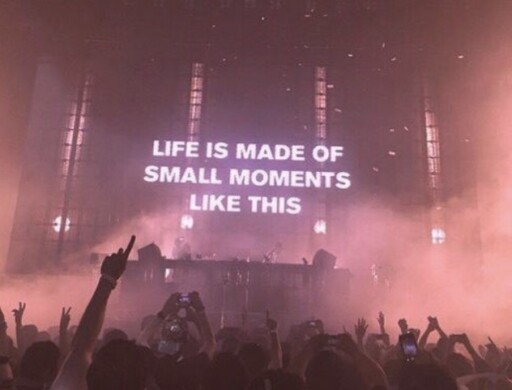 Live music can make for some incredible memories and the energy of an outdoor concert is amazing. All the positive vibes tend to make an impression and make for a beautiful fall date night.
46. Head To The Drive-In Theater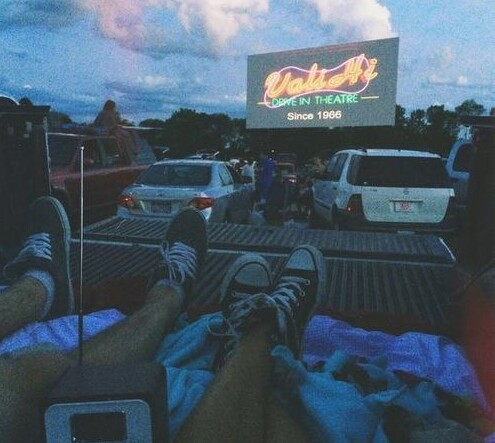 Hit the concessions stand or bring your own snacks to the drive-in. Dress code is whatever is comfortable and you can often catch double features of some old classics you both remember.
45. Bake A Pumpkin Pie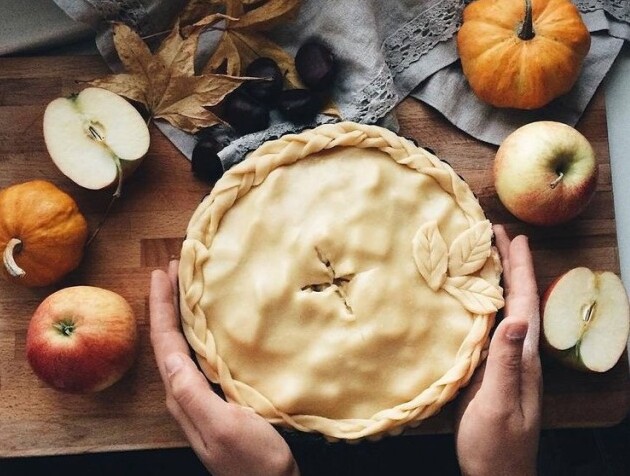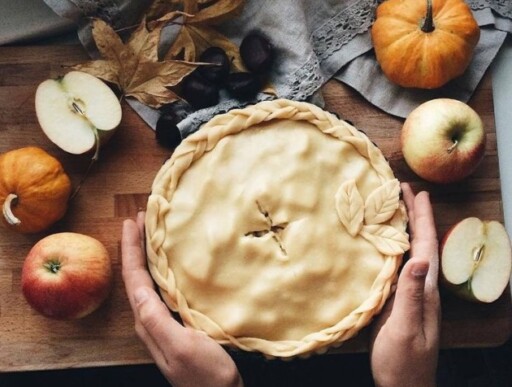 When you are planning Fall activities, you know there had better be pumpkin involved. Pre-heat the oven and bake a pumpkin pie together. It can be a great way to unwind and there is a scrumptious payoff in the end.
44. Take A Hay Ride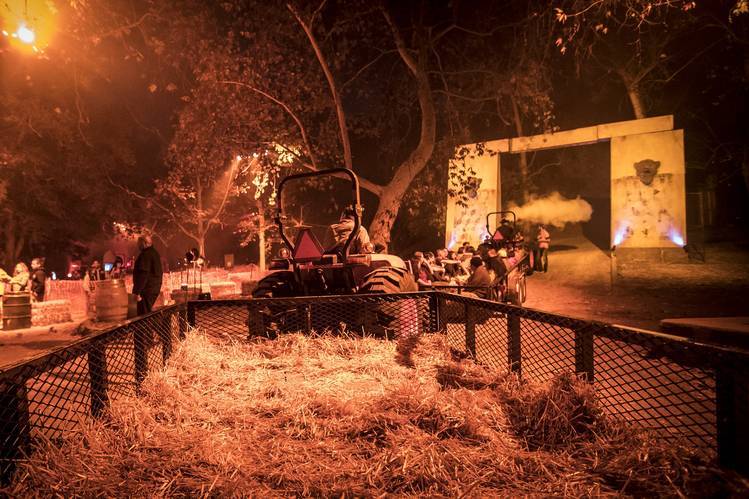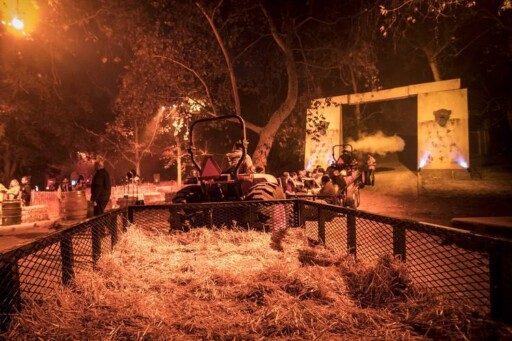 Sitting back and taking in the scenery is easy to do on a hay ride. Lighthearted and low paced, this is the perfect chance to sit close and enjoy a traditional autumn activity.
43. Visit The Zoo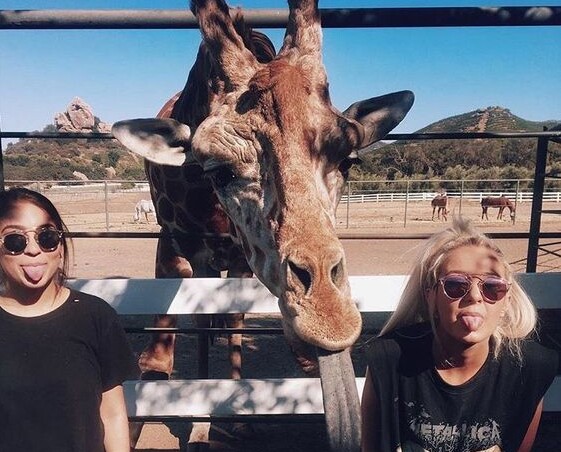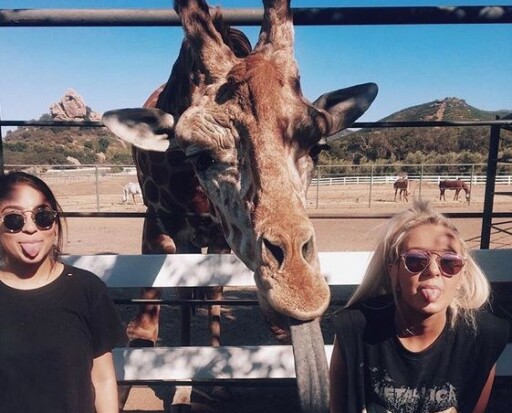 You can get to know some wildlife at your local zoo. Many venues will even allow you to pet their friendliest residents. Be sure to have your camera handy.
42. Explore A Haunted Historical Location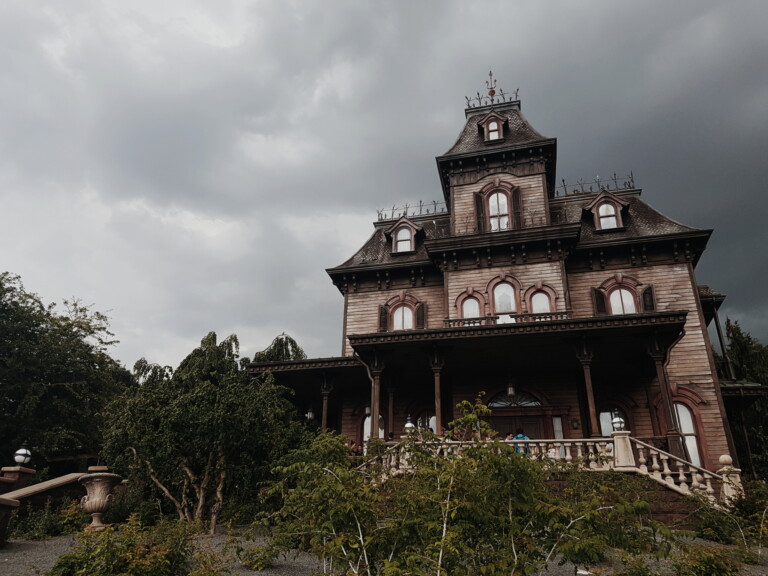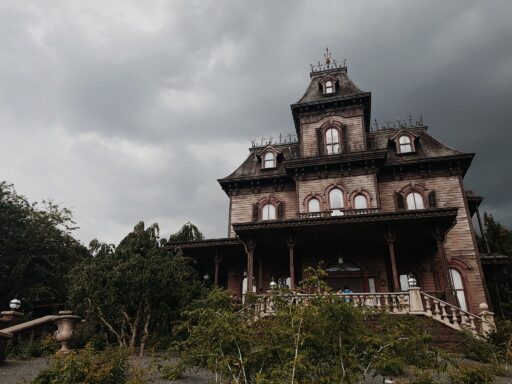 Haunted sites can be a little bit spooky and a whole lot of fun. The stories behind some locations might raise your hair and truly amaze you.
41. Check Out Local Fairs And Festivals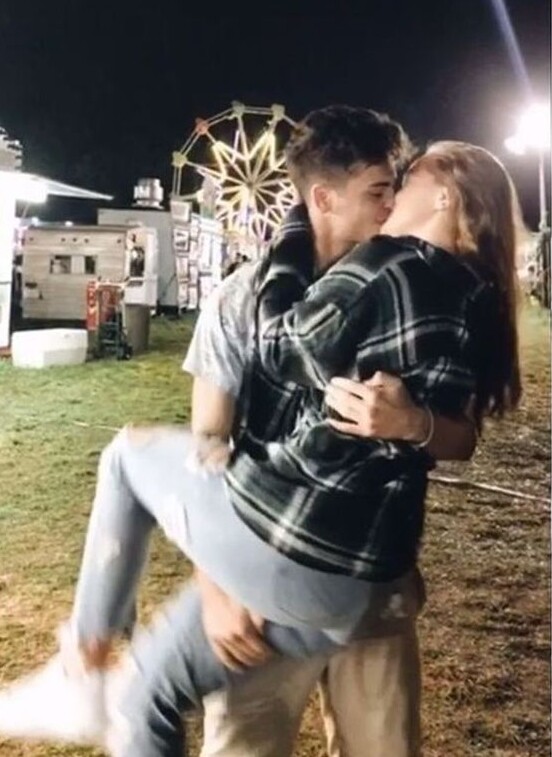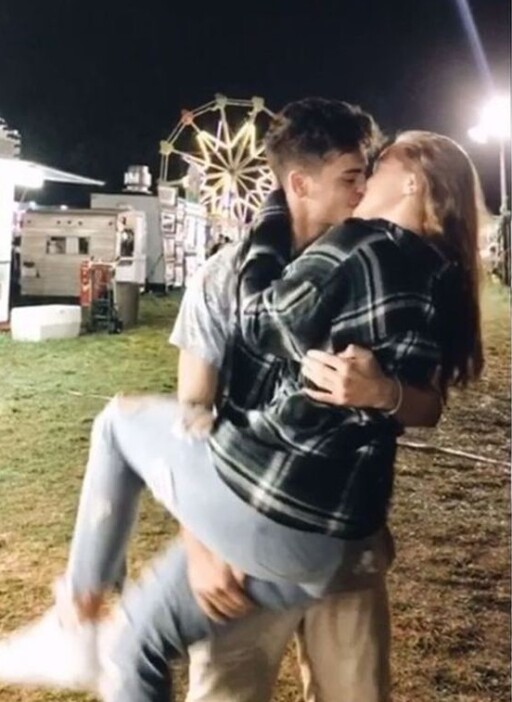 Is it really Fall without a local harvest festival? People singing, sharing stories, and enjoying the harvest from local land is fun and memorable.
This was one of the fall activities that I loved as a teenager, but it's still one of my favorite fall date ideas now, if only for nostalgic purposes!
40. Have A Cozy Wine And Cheese Night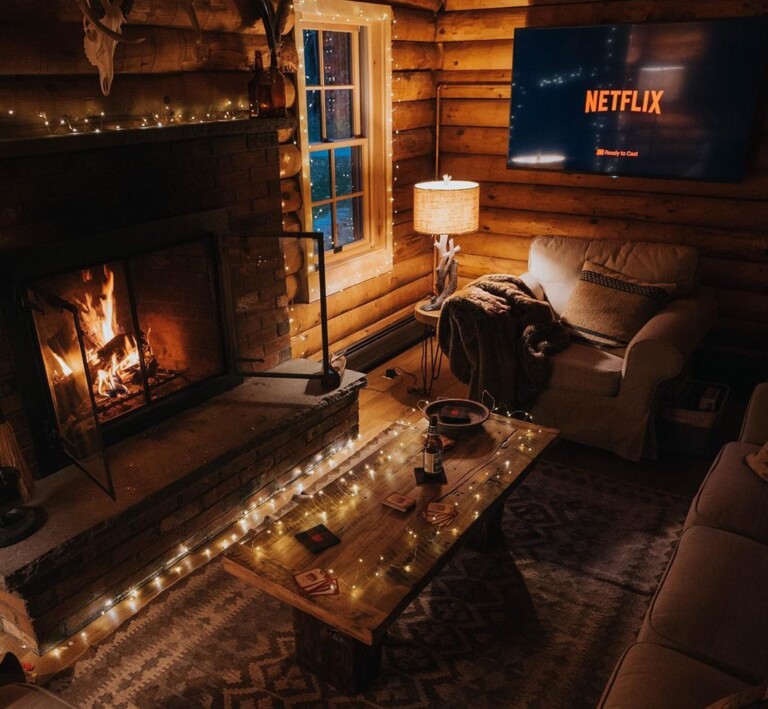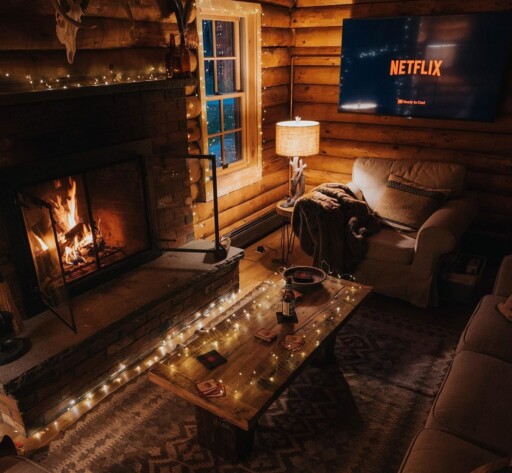 Your favorite warm socks plus your favorite cheeses and wine is a winning combination. You can display them however you choose and decide on your favorites after some taste tests.
39. Watch A Scary Movie At Home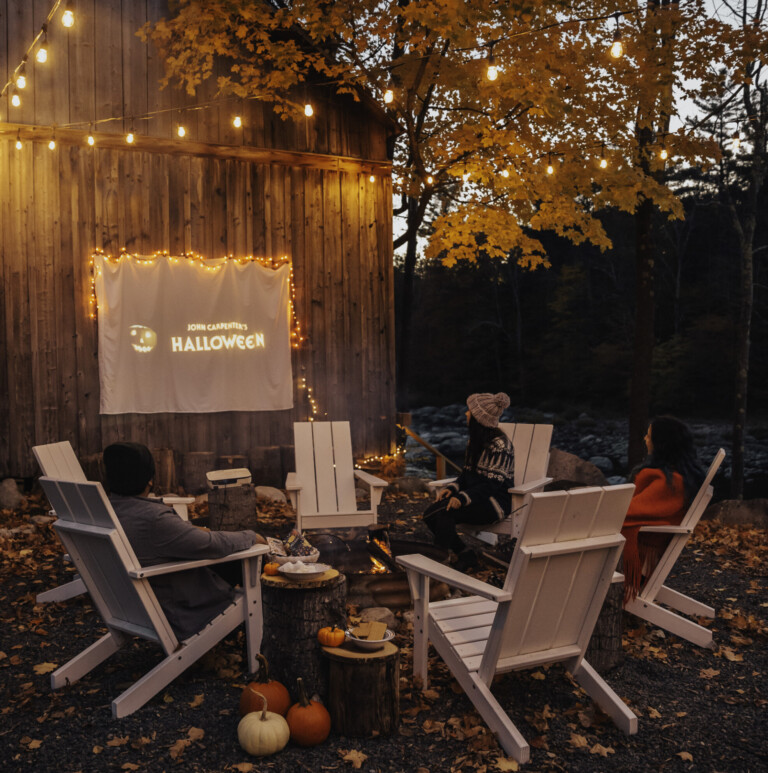 Curling up together on the sofa is one of the best fall dates and a scary movie is a great opportunity to cuddle up close during the most thrilling scenes.
38. Carve And Decorate Pumpkins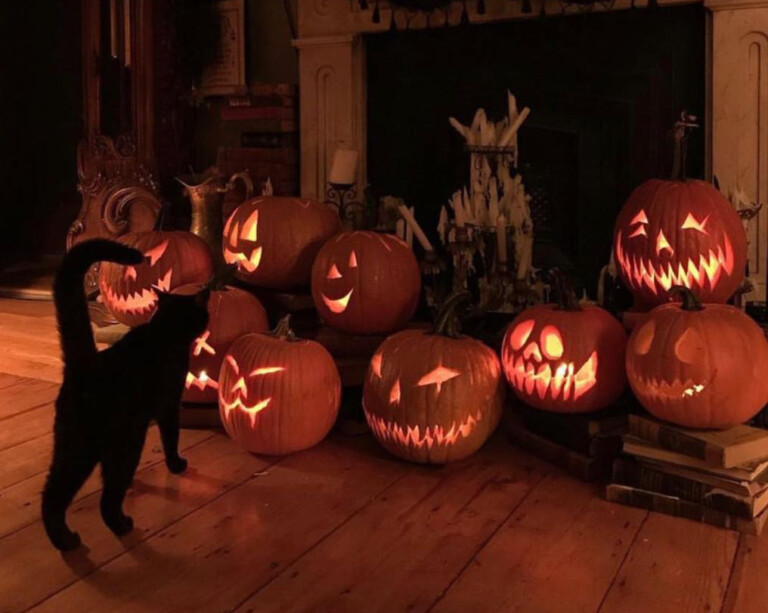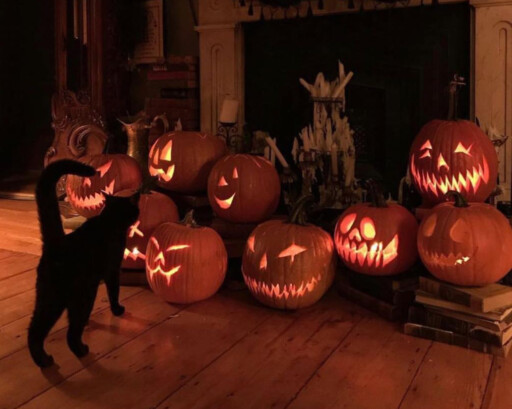 Every Fall display needs a touch of pumpkin! Carve and decorate pumpkins with fun and whacky designs and you can invite friends to add to the creativity.
You can't really say you've done fall activities as a couple unless you've decorated pumpkins. It's simply a must!
37. Plan A Puzzle Night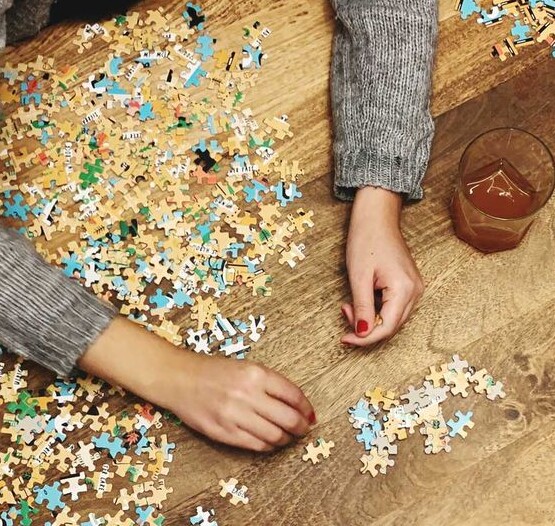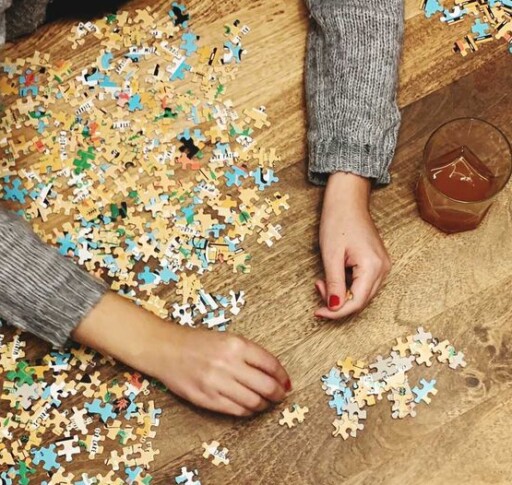 A puzzle night is the perfect blend of focus and fun! If you want fall activities that are low key and don't require you to actually leave your home, grab a semi-complicated puzzle and give it a go.
36. Write Down What You're Thankful For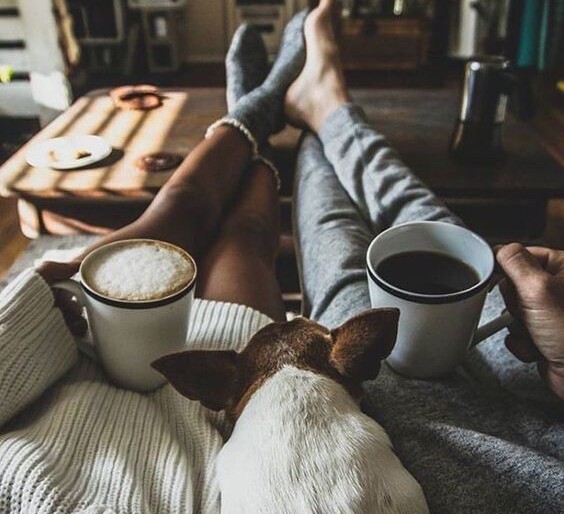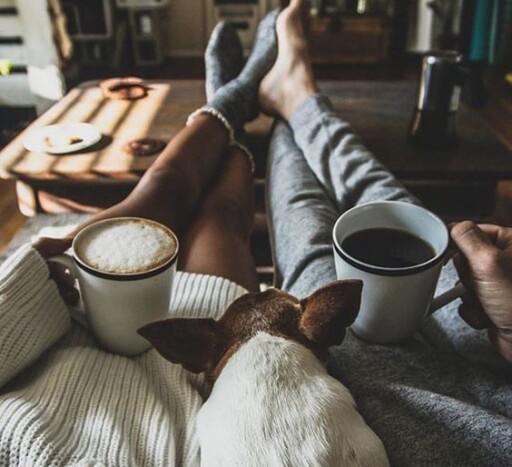 You can really magnify the gratitude in your relationship by taking time to write down what you're thankful for.
This is one of the Thanksgiving-oriented fall date ideas that works when you're seeking something to do in the colder months, after Halloween fall activities are over.
35. Go On A Hiking Adventure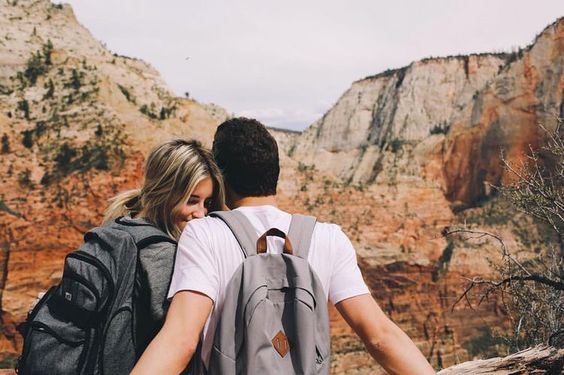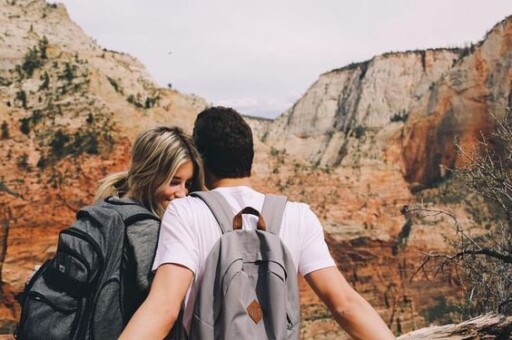 An adventure by foot is a great idea. The first time I laced up a pair of hiking boots and unplugged was truly restorative. Nature can really have a profound impact.
This is one of the best fall dates for just about anyone! Even if you're not an expert hiker, you can find a short trail and enjoy the foliage along the way.
34. Have A Bonfire In Your Backyard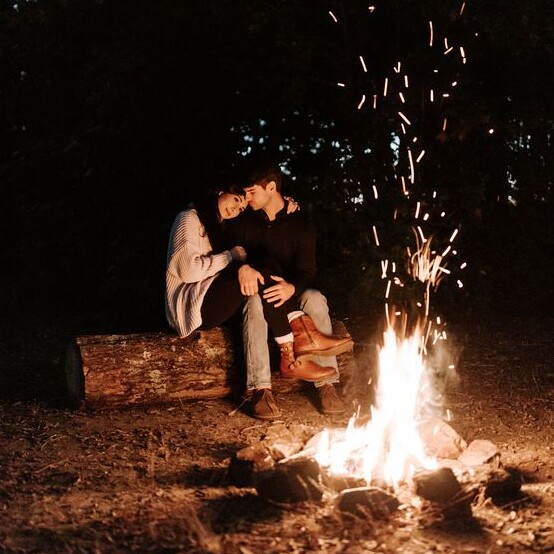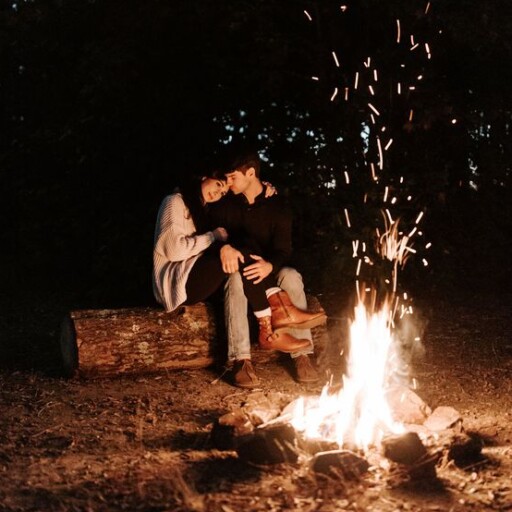 Campfire stories around the bonfire are always a hit. The warm communal feeling on cool Fall nights is so romantic and you don't need much for it to be magical.
This is one of the most classic fall date ideas for a reason. You can enjoy a bonfire in just about any weather!
33. Go Camping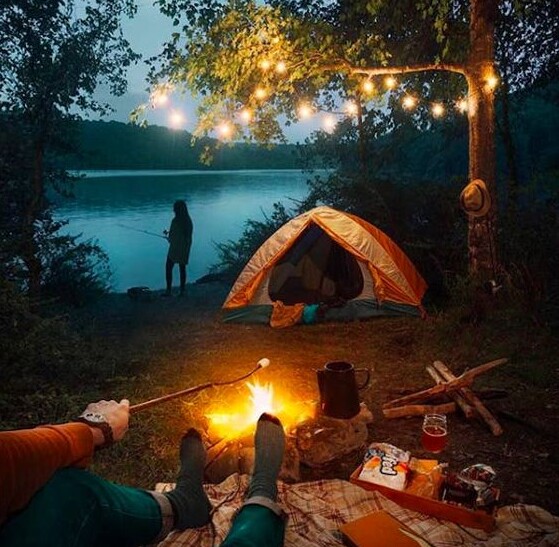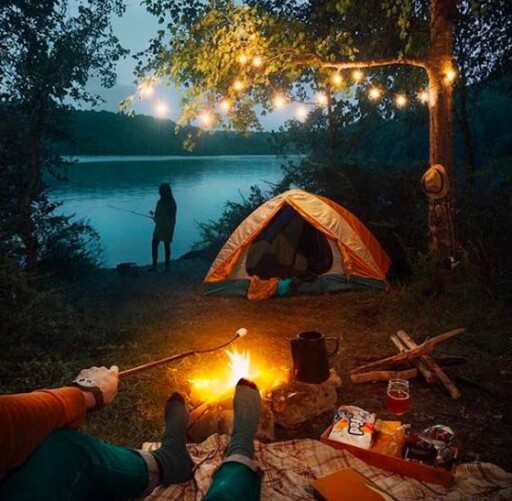 You bought that camping stove so put it to good use! Head out and enjoy a day of fight and a night under the stars. Don't forget your bug spray!
32. Visit An Old Cemetery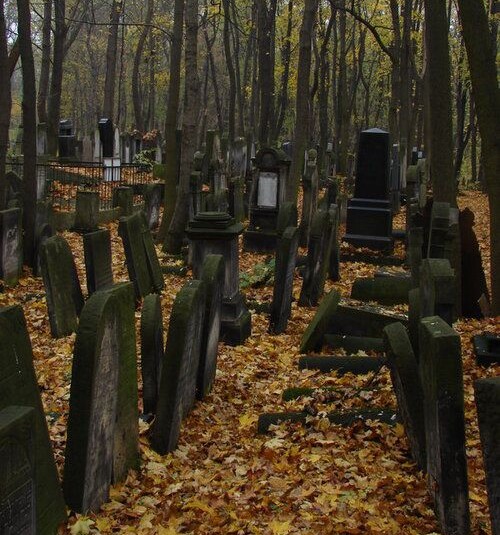 There is something solemn yet very beautiful about visiting a cemetery. There are monuments and memorials to life that are reminders of the start and end of many stories, but also of that dash in between.
This is one of my favorite fall activities for couples, especially around Halloween. Then again, we live in Salem Massachusetts, so we enjoy a lot of spooky fall date ideas!
31. Check Out A Local Cidery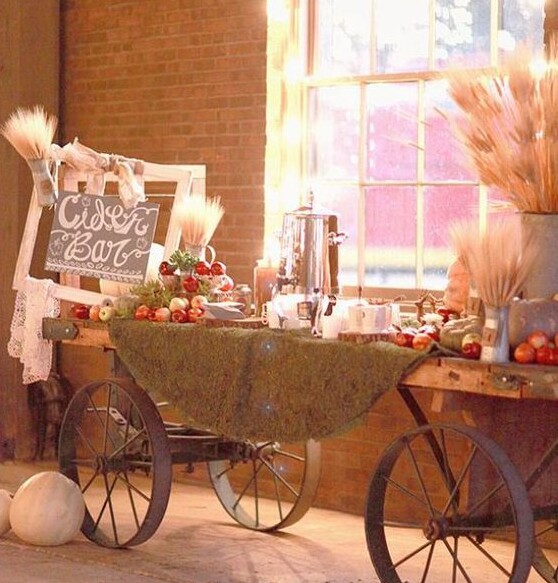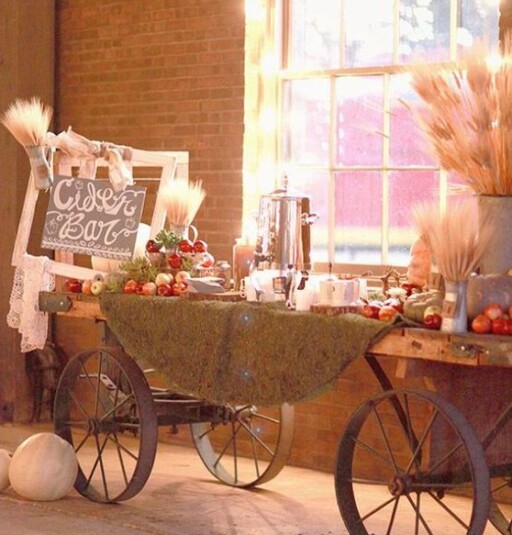 Picking out your favorite ciders from a delicious flight of local tastes is always a fun Fall activity. You can even tour many cideries and see how those flavors make their way to your table.
Cider is super popular right now, so cideries are opening everywhere. This is one of my favorite fall date ideas that I always recommend for people who don't enjoy the taste of beer.
30. Host Oktoberfest At Home With Beer and Sausages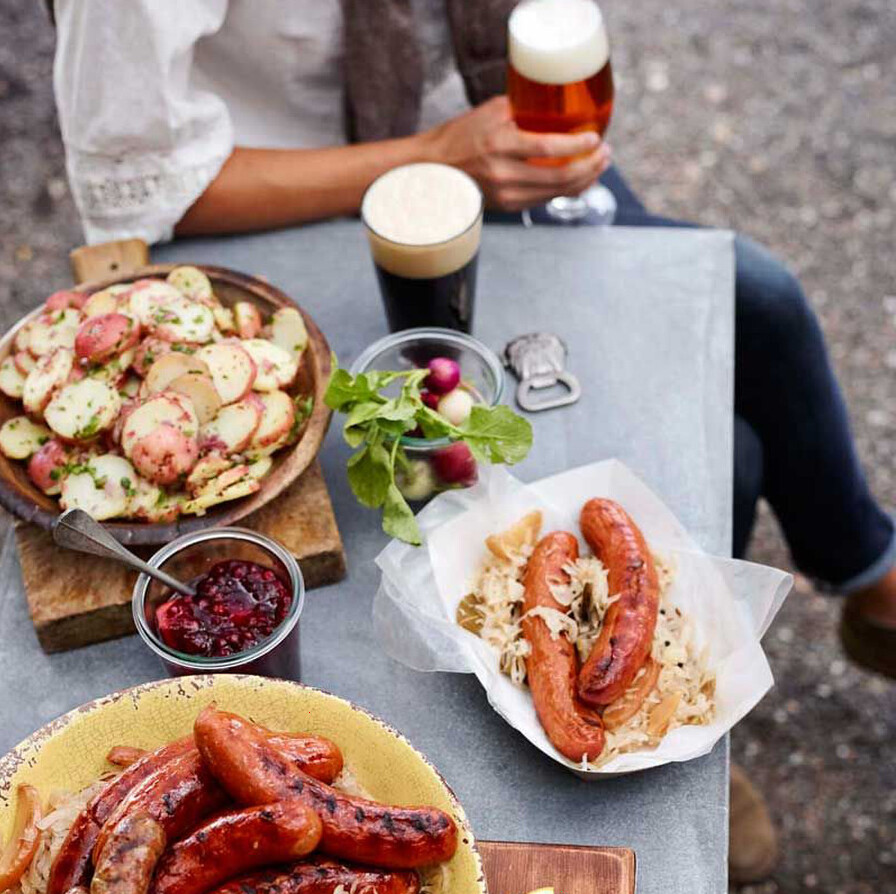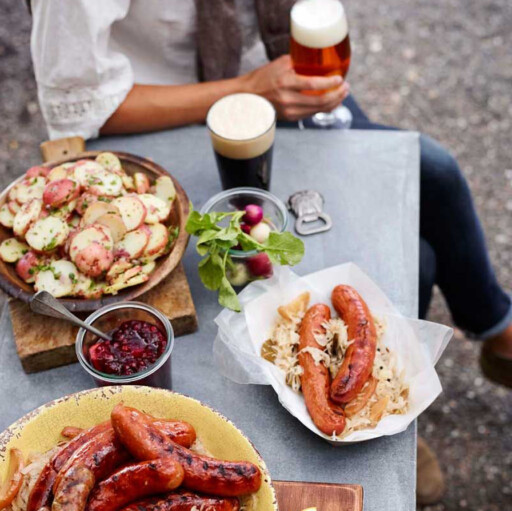 Skip the crowded bar scene and plan your Oktoberfest at home! Pick a centerpiece you both enjoy and enjoy all the scents and tastes of the season.
29. Get Lost In A Corn Maze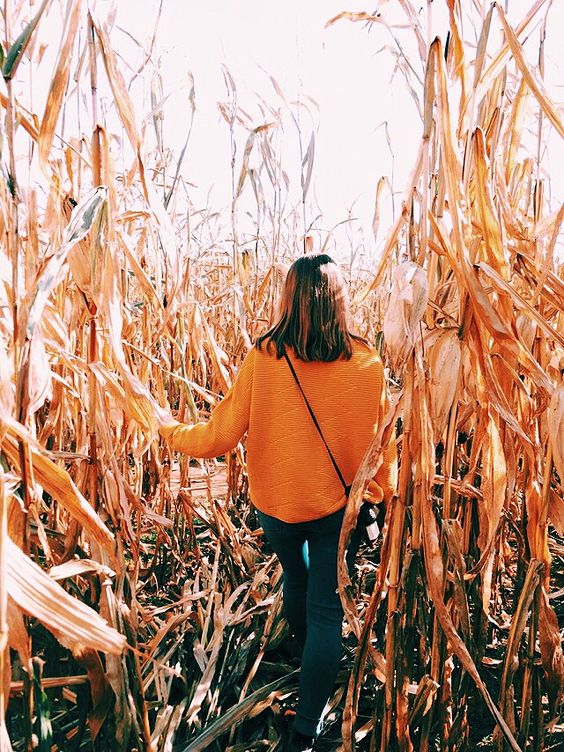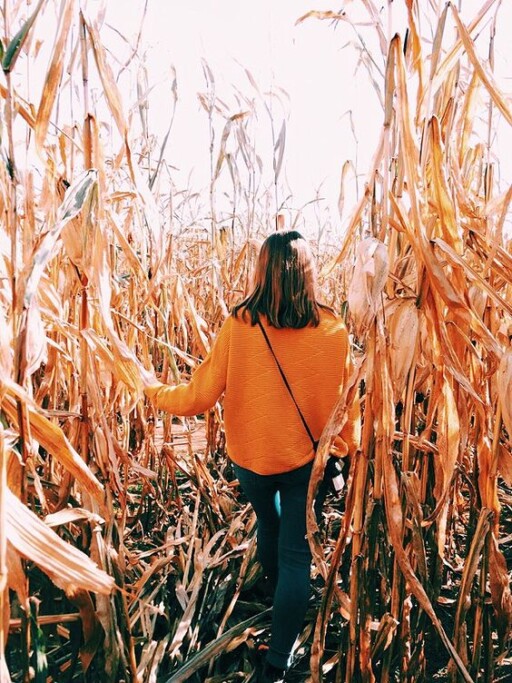 There are not many unforgettable Fall activities like getting lost in a corn maze. There will definitely be a collective effort to find your way through but getting lost is half the fun!
Heading to a corn maze is one of my favorite fall date ideas. Corn mazes are simply must-do fall activities! There are many options – you can go to a daytime maze or enjoy a haunted corn maze at night.
28. Taste Test Beers At A Local Brewery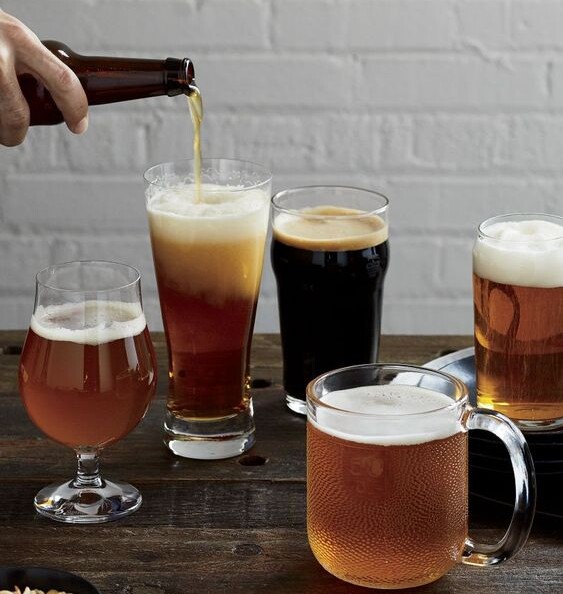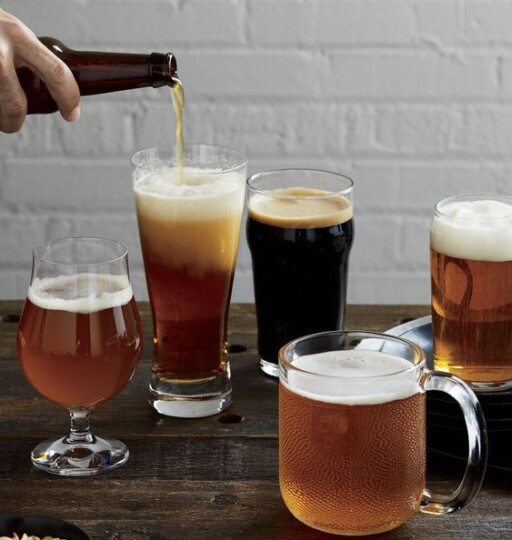 Grab a sampling of some of the local brews and even take your favorites home for later. There are so many fall brews where we live that this is one of our favorite seasonal fall date ideas!
27. Head To A Haunted House
The scare factor of a haunted house only increases the excitement of the day. We all know that there are almost twice as many smiles as there are screams.
26. Have A Wine And Paint Night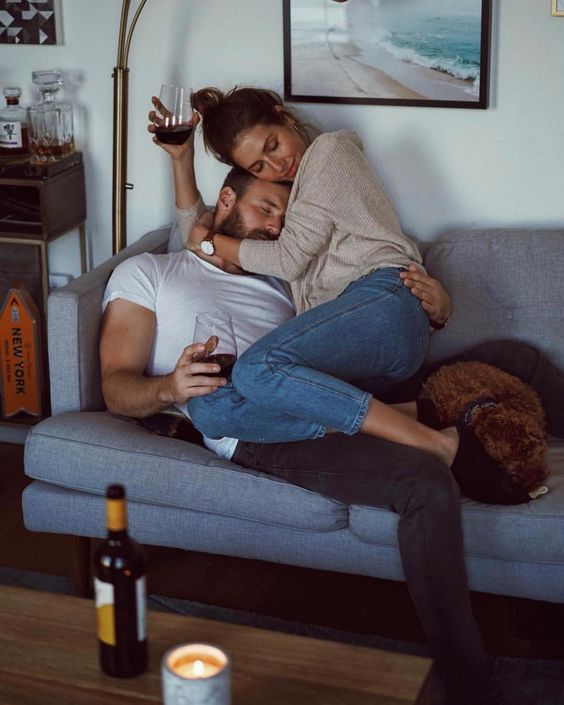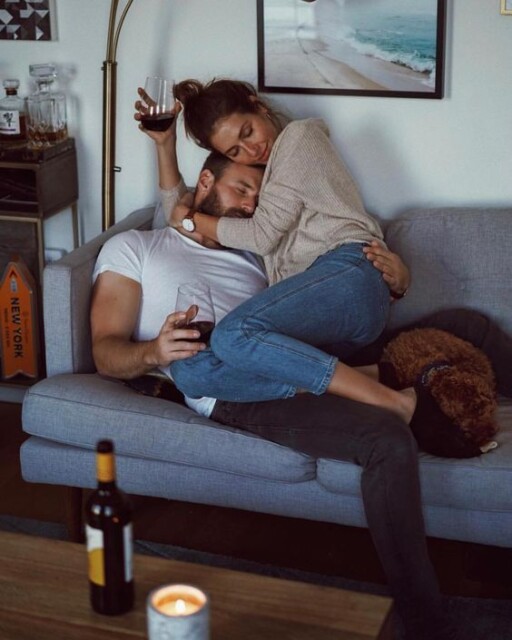 If you have a flare for artistry, then a wine and paint night is where you should be. Even if you are not a Rembrandt, there can be so much joy in the process from start to finish.
25. Make Candy Apples At Home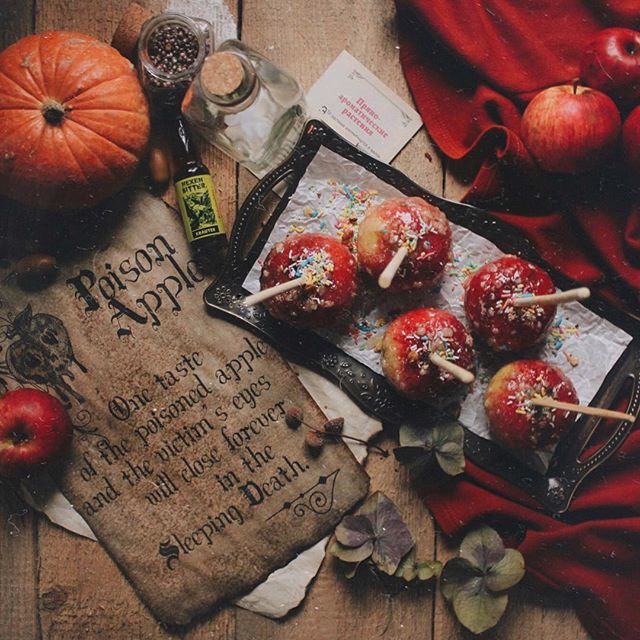 A little bit tart and a little bit sweet, homemade candy apples are always a perfect treat.
24. Go To Your Local Amusement Park's Haunted Fest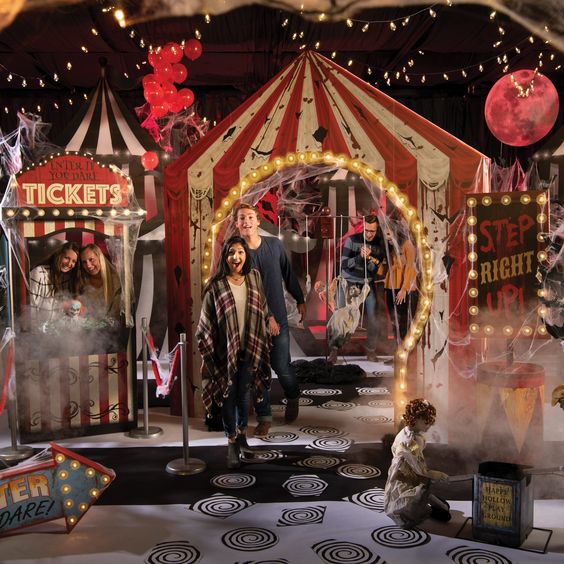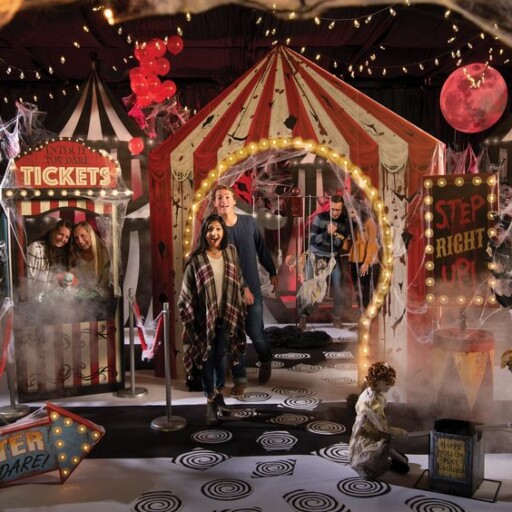 Your local amusement park is going to be a hit with its haunted attractions. Prepare for shrieks and thrills and a whole lot of fun.
23. Plan A Fall-Themed Photoshoot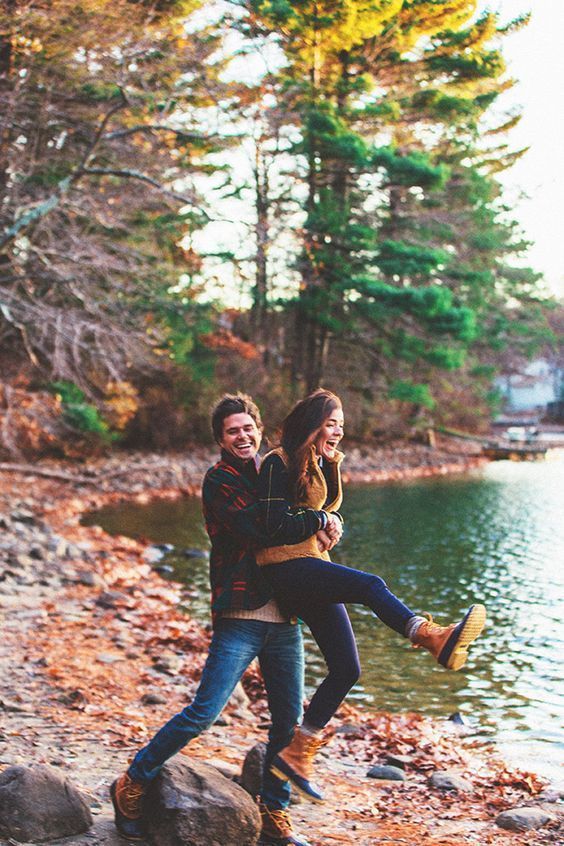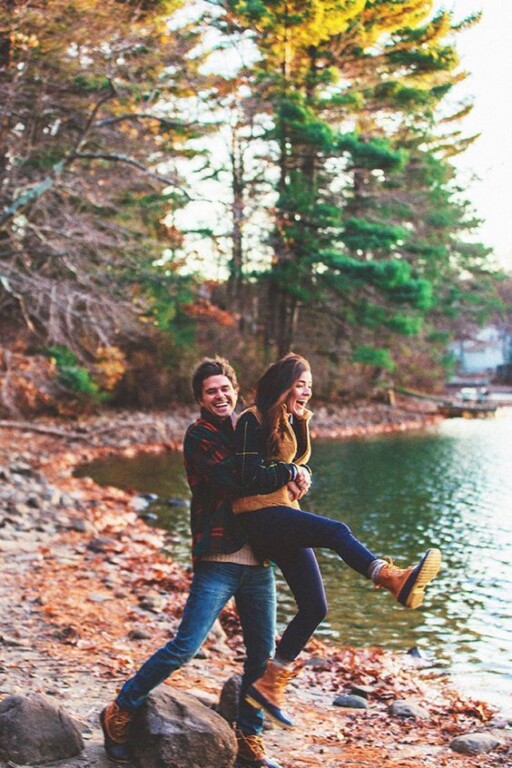 If you don't get it on film, did it really happen? What better way to preserve fall memories than to plan a photoshoot. Hire your favorite local photographer or give it a shot yourself!
22. Go Stargazing Under Cozy Blankets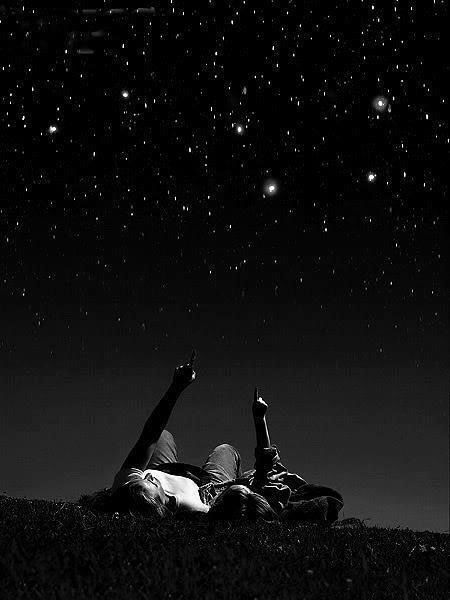 Basking under the moonlight and enjoying the stars is a classic any time of year and the Fall is no exception. Snuggle up under your fleece blankets and gaze in wonder.
21. Rent An Airbnb In A Gorgeous Fall Location For A Weekend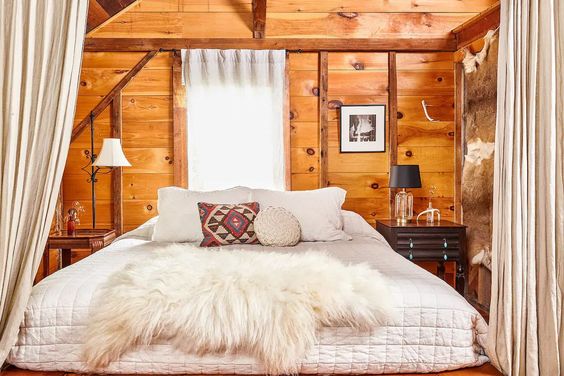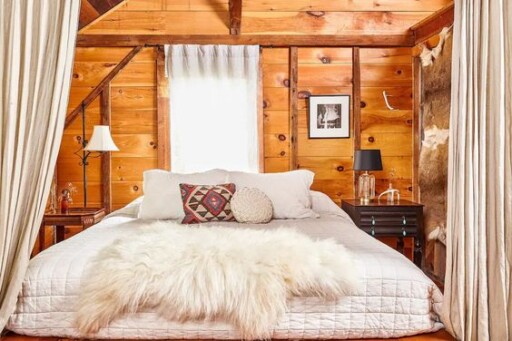 Make an introduction to local spots in a place you've never stayed before. An Airbnb is a great choice for a weekend away to see more Fall colors and won't take much planning.
20. Whip Up A Fall Cocktail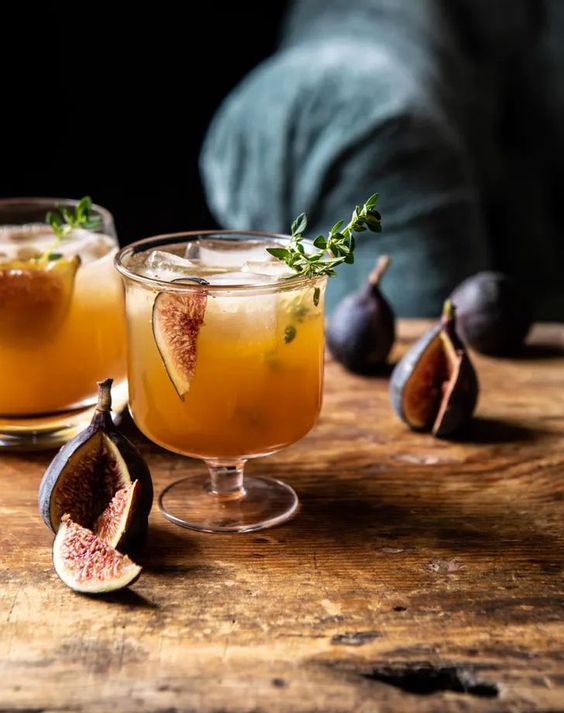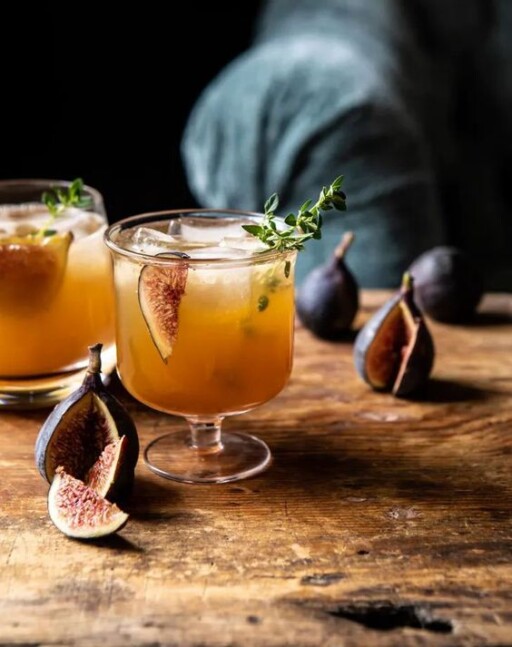 Essence of apples. Maple flavors. There are just so many ways to spruce up a cocktail for fall. Get experimental and find out what you enjoy.
19. Go Shopping For Halloween Costumes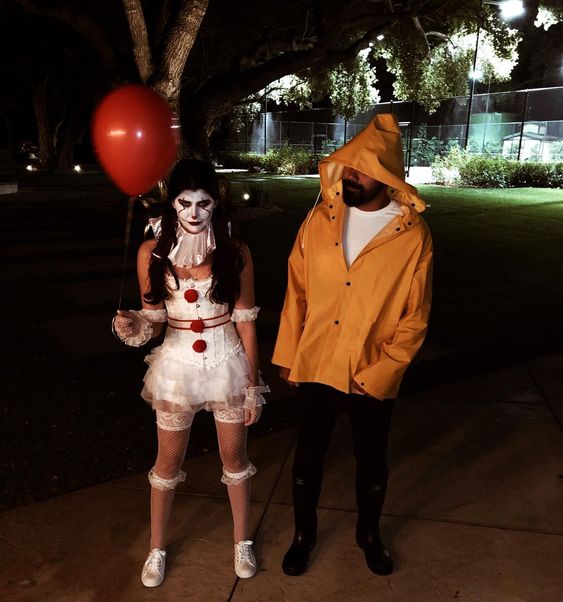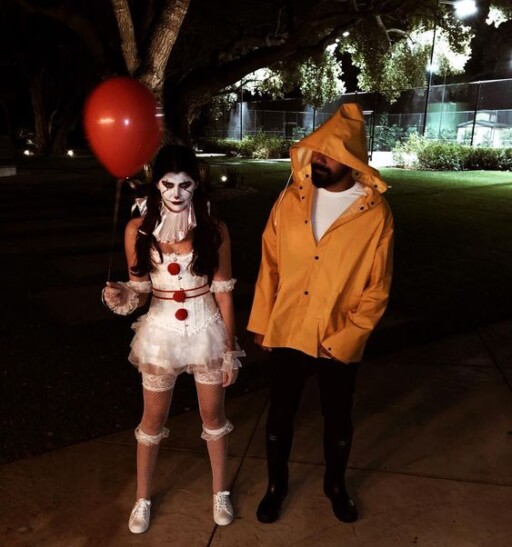 Don't put it off until the last minute. Head out and pick a Halloween costume together. You can even craft something fun and original.
Check out the trending couples Halloween costumes right now.
18. Take A Train Ride Through The Country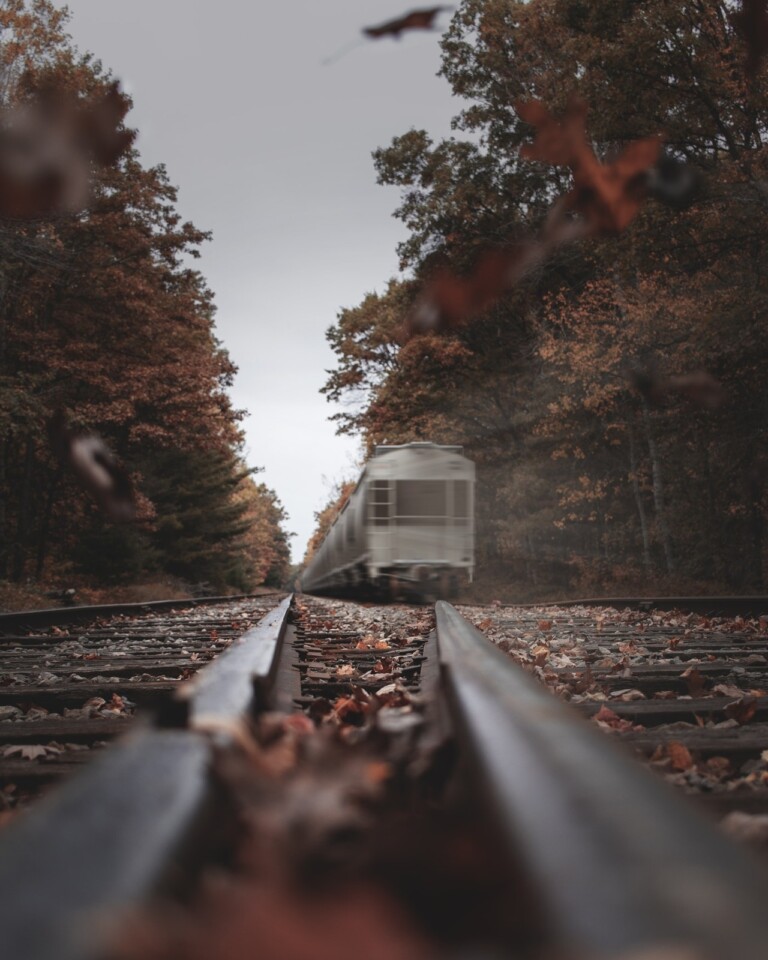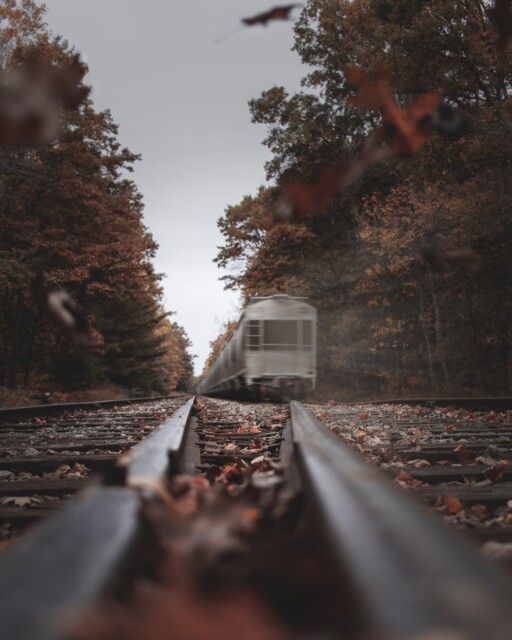 A train ride can be so comfortable and scenic. Plan ahead and you will save time and money on your boarding plans. It is so fun and easy and you can grab mementos at stops along the way.
17. Check Out A Local Café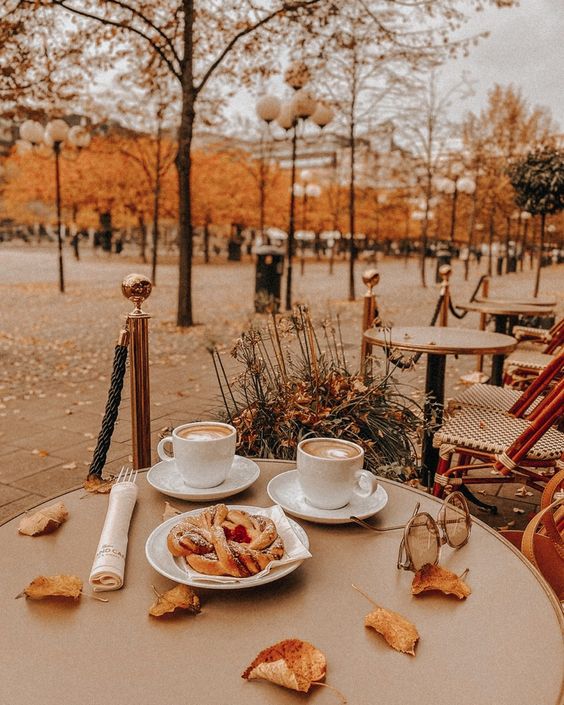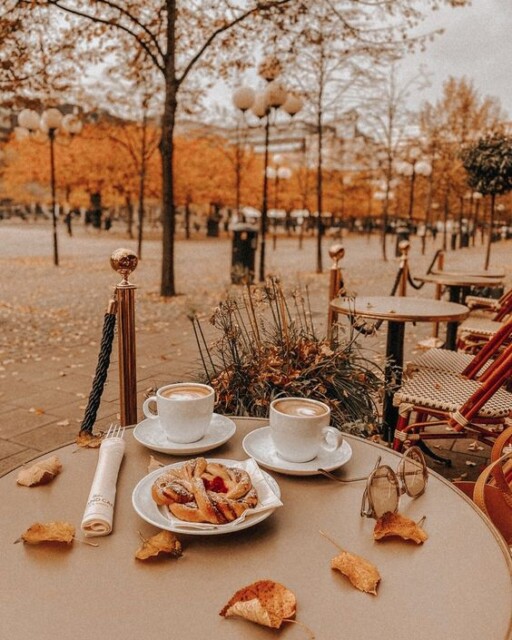 A local café is a fun stop to dine and check support a local business. Cafes in your area often have fresh selections of the day or week that are so enjoyable.
16. Pick Pumpkins At A Pumpkin Patch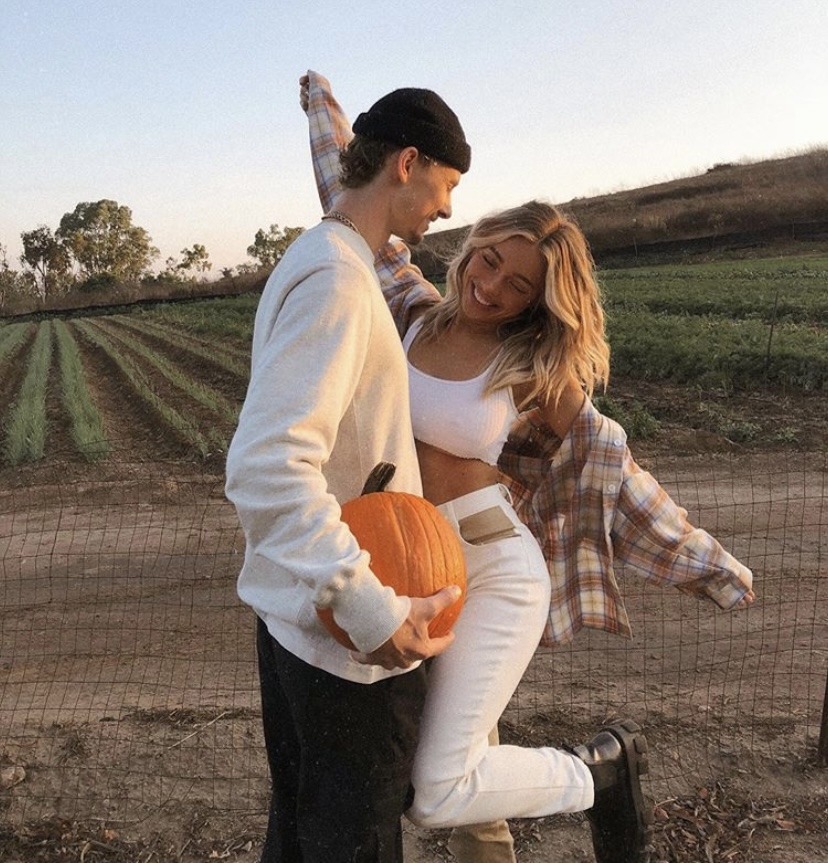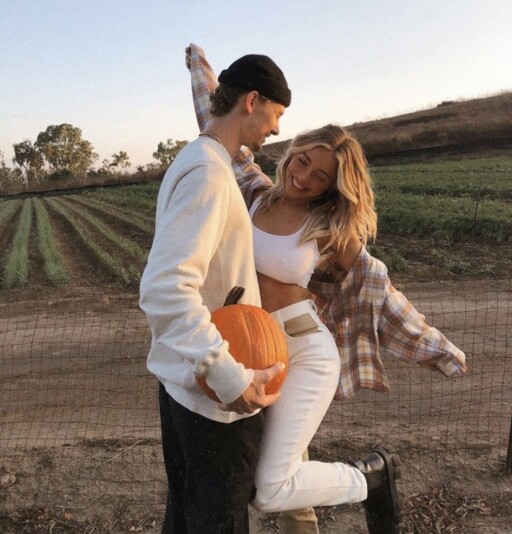 Finding the perfect gourd down at the pumpkin patch is so much fun. Getting to see all of the people flock to the area with kids in tow will leave you with a smile.
15. Go To A Football Game + Tailgate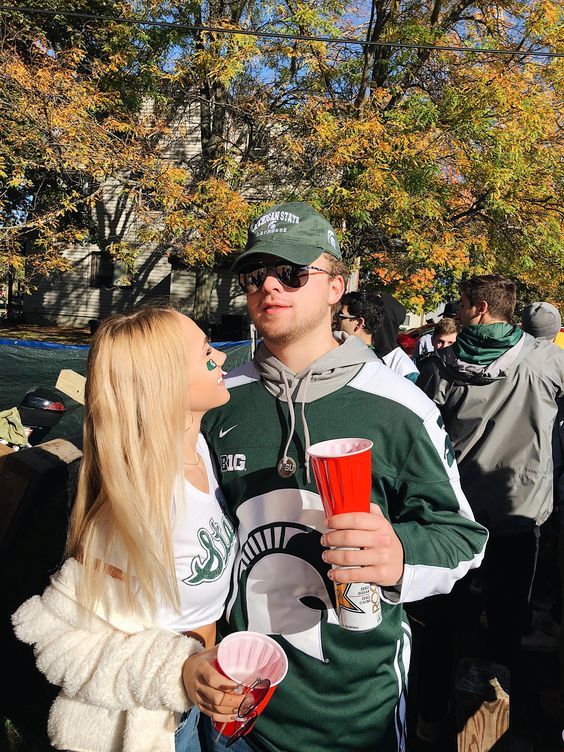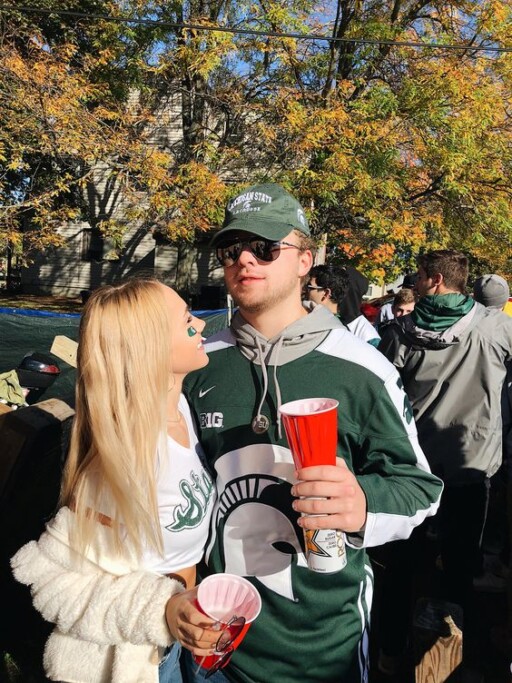 Are you ready for some football? If there is one fall activity that will never get old, it has to be tailgating. Set up prior to the game with your main squeeze or invite friends for a day date with the whole gang.
14. Make A Romantic Fall Dinner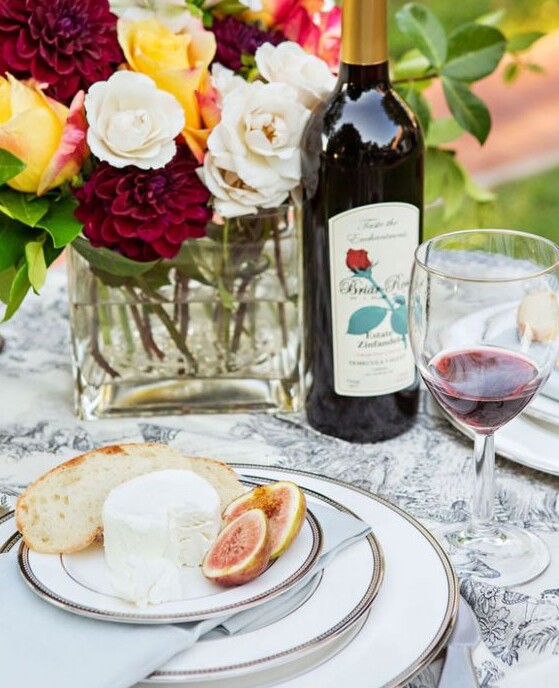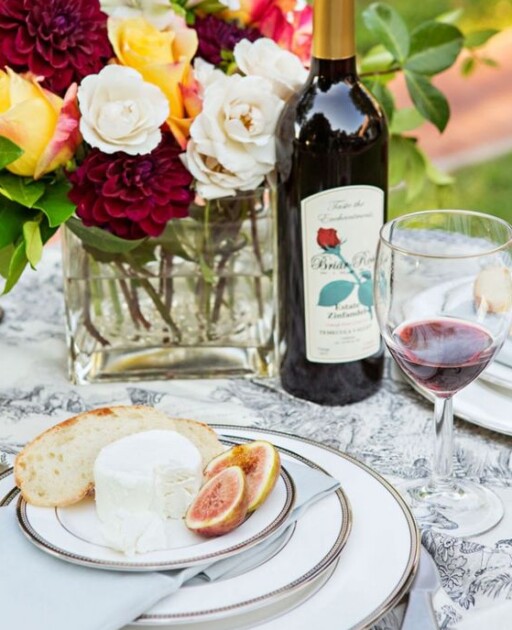 Dinner at home can be so romantic and a fall dinner is a great way to show you care. Take your time curating the menu together and you can't go wrong.
13. Go For A Bike Ride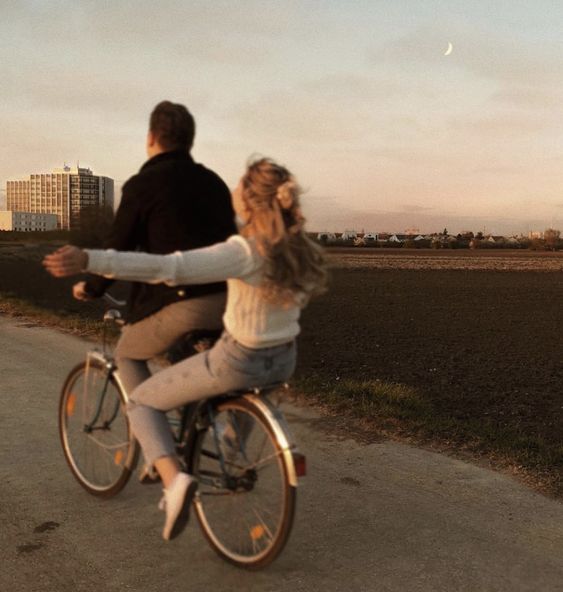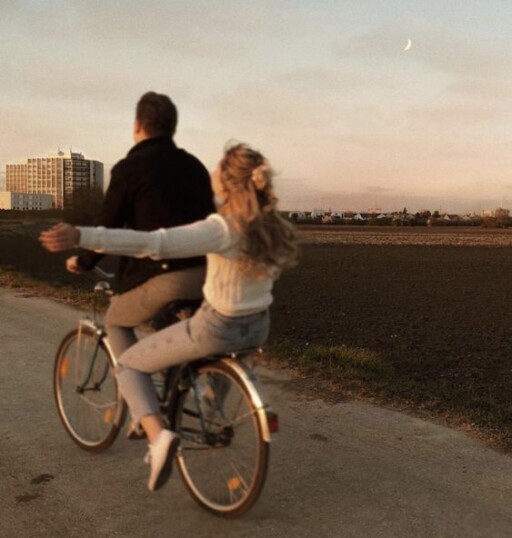 There is no need to go full tour de force but a bike ride is an excellent idea for an active date. Take in the sights and just cruise.
12. Watch Your Favorite Halloween Movies From Childhood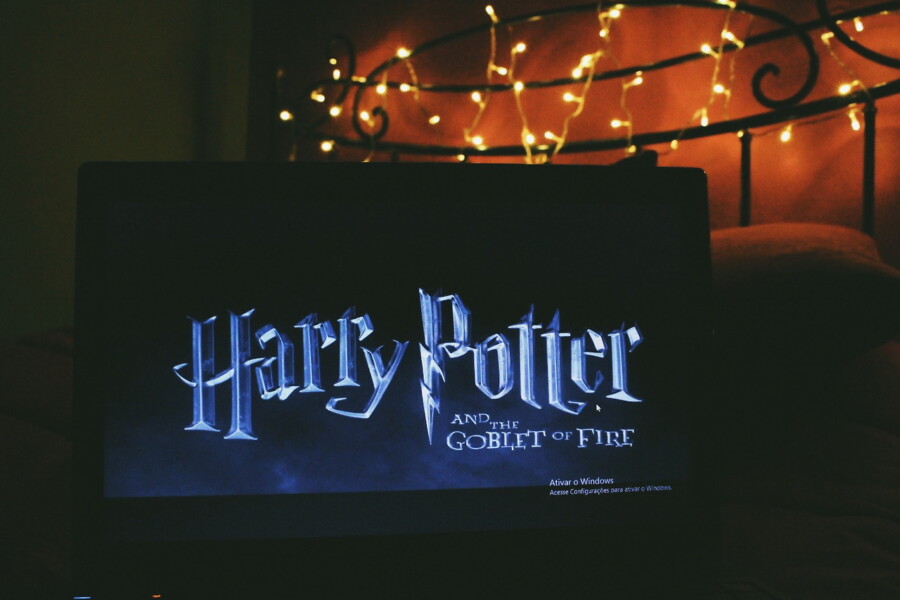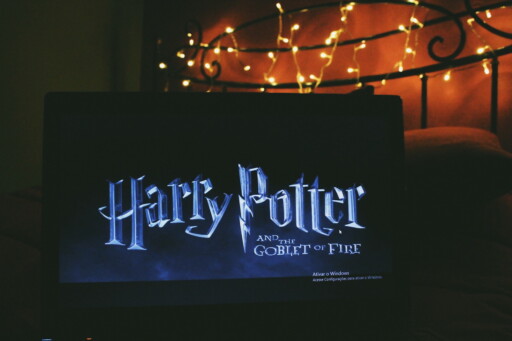 Paging the great pumpkin! No one uses VHS anymore but the childhood memories remain. Watch an old movie that you both will remember from your childhood in the spirit of Halloween.
Looking for more Halloween-themed dates? Check out our favorite spooky October dates here!
11. Go Wine Tasting At A Local Vineyard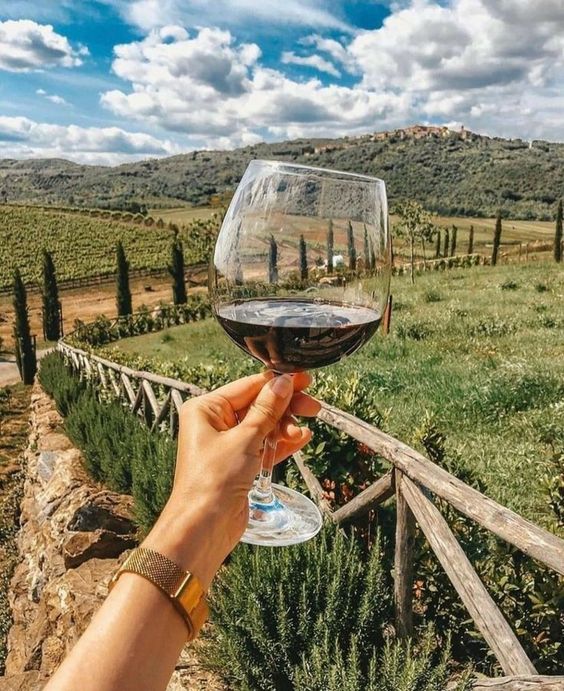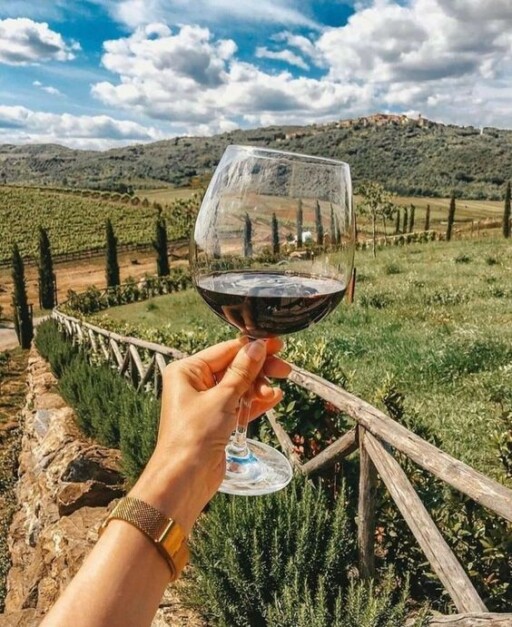 Enjoy a bit of the local grapes at a vineyard near you. It is always a good time to quiz the sommelier on what wine would best match your taste buds. Such a great idea if you love the fruit of the vine.
10. Bundle Up And Have A BBQ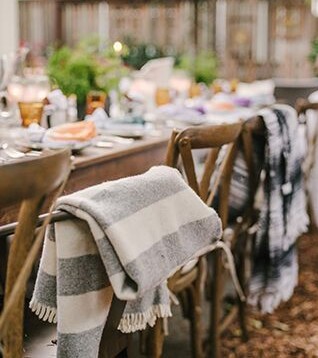 Toss some burgers and dogs on the grill. It isn't just for summer fun if you've got a hankering for something savory and smoky.
9. Go To A Renaissance Fair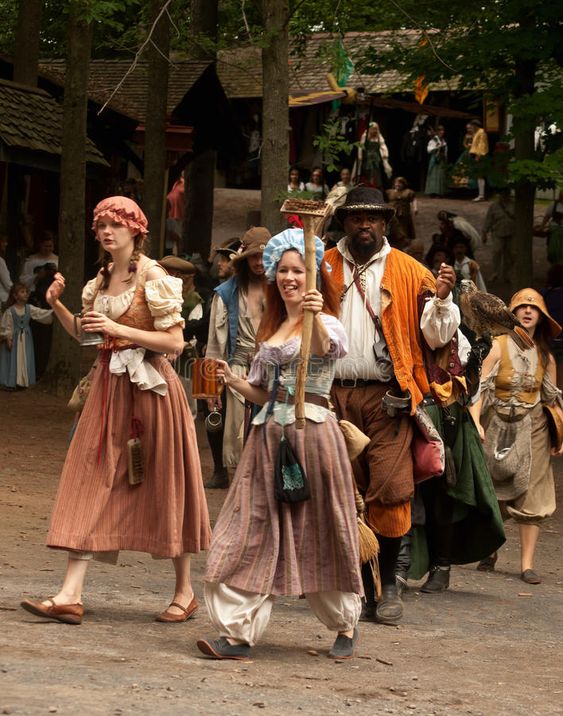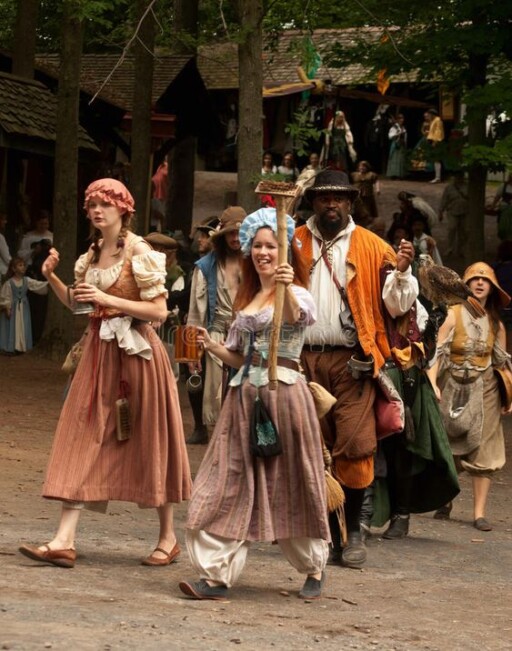 There is a lot of lively energy, live music, and great costumes at a renaissance fair. It is a fall date idea in a category all its own. Take time away from the usual and be transported back in time in this awesome setting.
8. Have A Pumpkin Beer Taste Test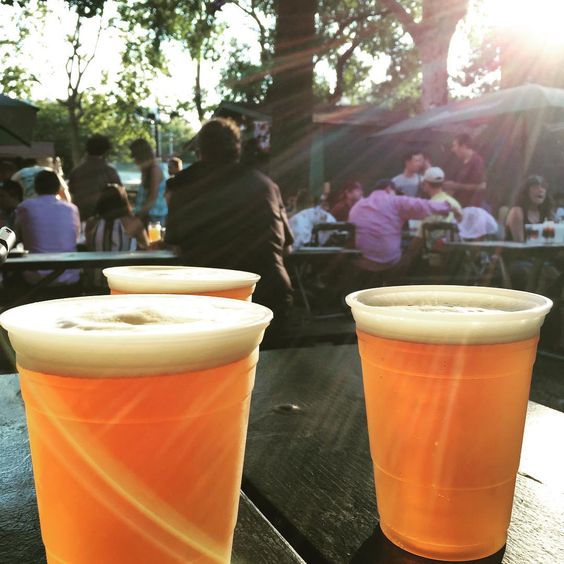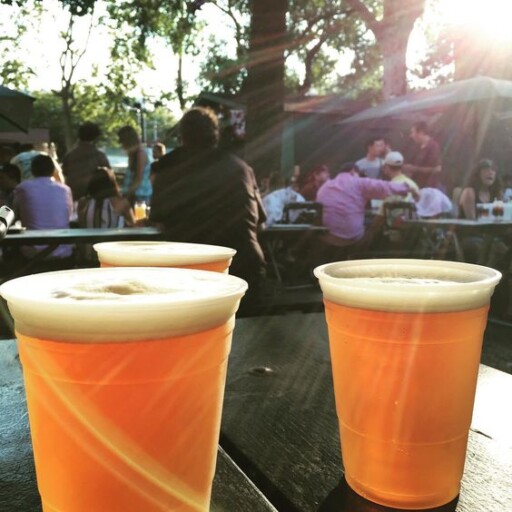 If apple cider and pumpkin spice are not the only fall delights that get your mouth watering, then a pumpkin beer taste test is one you can't miss. There is a surprising variety from different regions and you are sure to find one you love.
7. Take A Walk In Your Local Park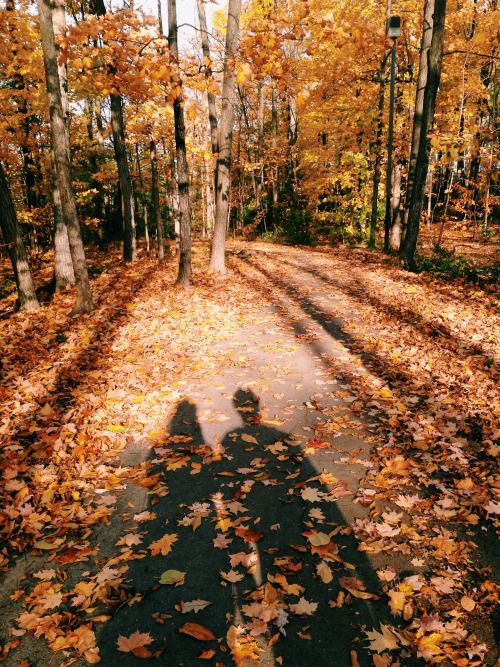 A stroll through the park is such a feel good activity. Keep it light, hold hands, and make it a walk to remember.
6. Go Horseback Riding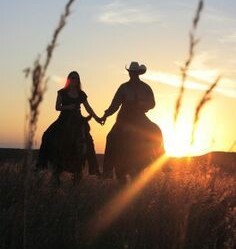 If you've never been horseback riding then a bit of tranquility and adventure might be just what you need. Experienced owners can pair you with the right horse for you so you can enjoy nature at a romantic pace.
5. Head To A Spa For A Romantic Weekend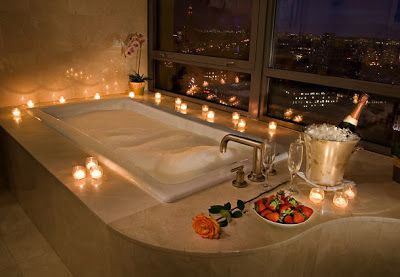 After the week you've had, you could use some TLC at the spa. Soak away the Monday to Friday hustle and bustle and even get a massage. Treat yourself. After all, you deserve a touch of self-care.
4. Make Autumn Crafts Together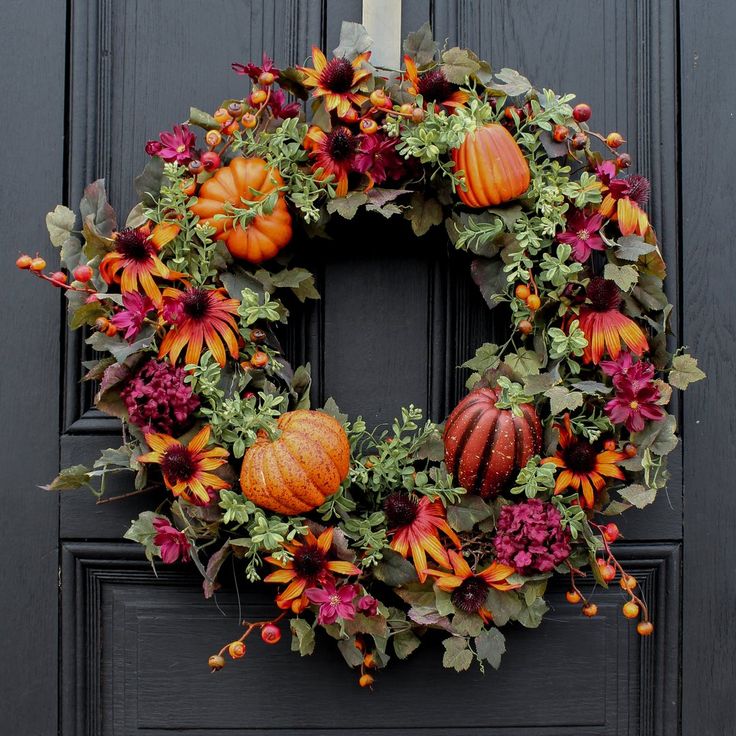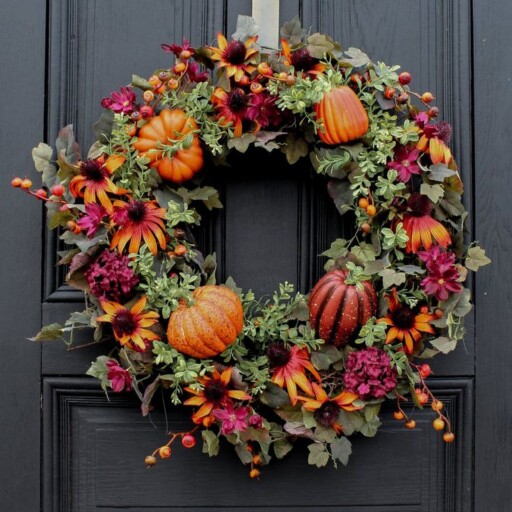 I know you have been meaning to do something with that construction paper, and a fall date idea is the perfect opportunity to do some crafts. Tap into your artistic side and even incorporate some natural elements from the outdoors.
3. Book A Fall Cabin For A Weekend Away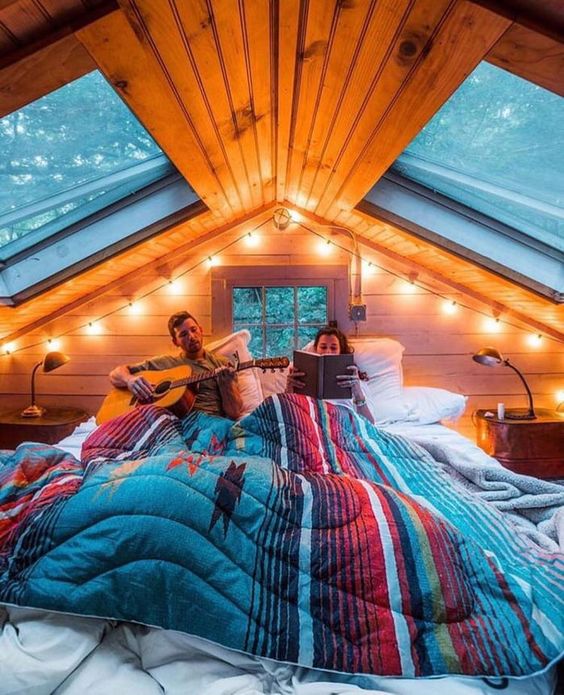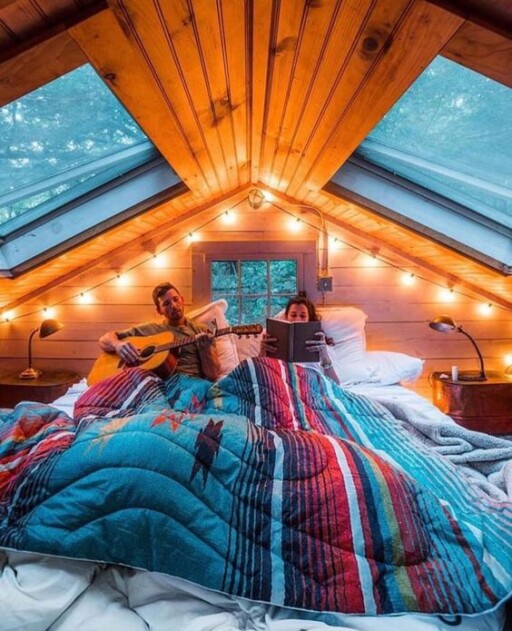 Instead of emails and waiting for traffic lights to turn green, sneak off to a cabin away from it all and watch the leaves turn brown. It's something straight out of a Pamela Clare novel and you'll certainly remember this one.
2. Go To An Arcade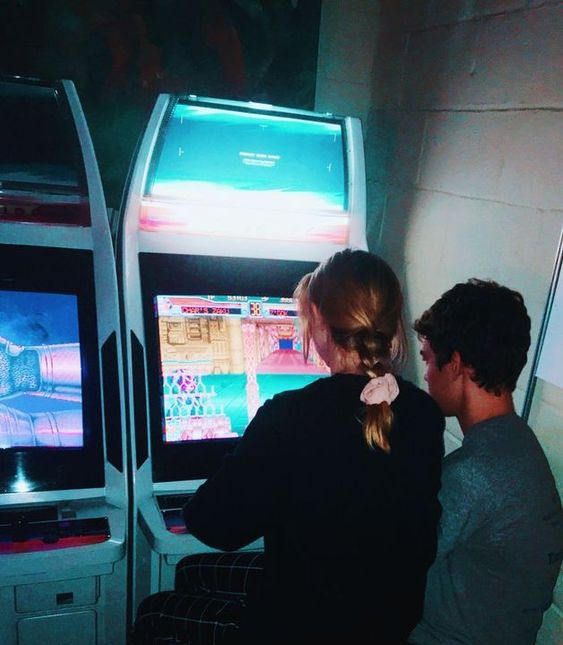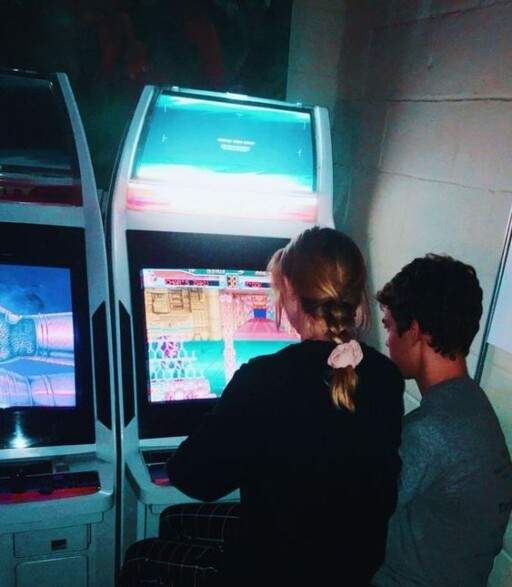 If you are willing to put your Ms. Pac-man skills to the test then grab a roll of quarters and make an afternoon of it. Your local arcade could use some visitors and it sure is a whole lot of fun.
1. Take A Ghost Tour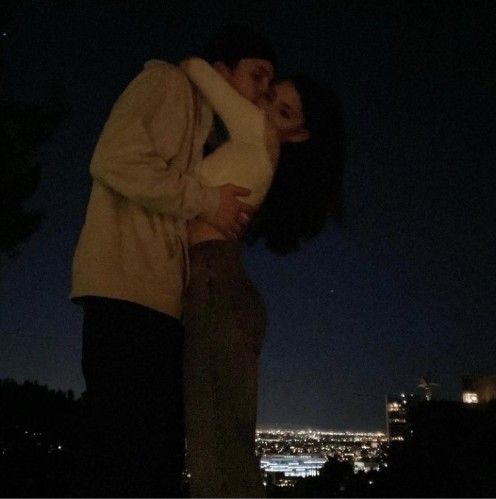 Hear the stories behind some locations with some spooky history. A ghost tour is sure to get your heart beat up and to intrigue you from start to finish.
One of our favorite fall activities as a couple is going on a ghost tour here in Salem! The tours range from super informative and historical to ultra spooky.
However, ghost tours aren't just fall activities in Salem. There are many haunted places in the U.S. and even in the world. Check out the haunted stories in your local area then find ghost tours based around those events.
What are the best fall date ideas for first dates?
Hey there, nervous romantics! First dates during fall can be extra special, with the colorful backdrop of the season setting the stage for a memorable experience. You're looking for something low-pressure and fun, here, for your fall dates.
So, let me share some of the best fall date ideas that are sure to impress your potential partner and create a warm and cozy atmosphere for getting to know each other better.
Pumpkin Patch Adventure: Head to a local pumpkin patch together! It's a fun and lighthearted way to enjoy the fall spirit. You can pick out pumpkins, take silly photos, and maybe even plan a carving session for later.
Apple Picking: Find an apple orchard nearby and spend the day picking apples together. It's a delightful way to engage in conversation while surrounded by the beauty of nature.
Fall Picnic: Pack a basket with your favorite fall treats – think apple cider, pumpkin pie, and some savory snacks – and head to a picturesque park for a romantic picnic under the colorful foliage.
Cozy Café Date: Choose a charming café with a fireplace or outdoor seating and enjoy each other's company over hot beverages like pumpkin spice lattes or cinnamon-infused teas.
Nature Hike: Explore scenic trails as the leaves crunch beneath your feet. The tranquility of nature can make it easier to have meaningful conversations.
Bonfire & S'mores: If there's a safe place for a bonfire, gather around the warmth and toast some marshmallows for s'mores. It's an excellent opportunity for some casual, laid-back bonding.
Farmers' Market Stroll: Visit a local farmers' market and sample seasonal goodies together. It's a fantastic way to experience the local culture and support small businesses.
Haunted House or Ghost Tour: If you're both into spooky fun, check out a haunted house or take a ghost tour for a thrilling and unforgettable experience. However, since this is the first date, you'll want to make sure the haunted house is more fun than spooky.
Cooking or Baking Together: Stay indoors and cook up a fall-themed meal or bake some pumpkin cookies together. Teamwork in the kitchen can be surprisingly romantic! This is one of the best fall date ideas if you already know the person but haven't actually gone on a date.
Remember, first dates are all about building a connection and having a good time, so pick an activity that allows for relaxed conversation and laughter. Embrace the fall ambiance, and most importantly, be yourself!
What are the best fall dates for adventurous couples?
Hey adventurous souls! If you and your partner love the thrill of trying new things and exploring the great outdoors, fall offers a fantastic playground for your daring spirit. Get ready to dive into some exhilarating fall date ideas that will make your hearts race and create unforgettable memories together!
Zip Lining Through Fall Foliage: Soar through the colorful treetops on a zip-lining adventure, taking in the breathtaking autumn scenery from a whole new perspective.
Hot Air Balloon Ride: Drift above the treetops in a hot air balloon, enjoying the stunning fall landscapes stretching out beneath you. It's a romantic and awe-inspiring experience.
Hiking to a Scenic Overlook: Find a challenging hiking trail that leads to a beautiful scenic overlook. The reward of the stunning view will make the effort totally worth it.
Canoeing or Kayaking on a River or Lake: Spend a day paddling together through tranquil waters surrounded by vibrant fall colors.
Camping Under the Stars: Set up a cozy campsite, roast marshmallows over a campfire, and fall asleep under the starry autumn sky.
Rustic Cabin Getaway: Rent a rustic cabin nestled in the woods and spend a weekend immersed in nature, going on hikes and enjoying each other's company.
Bike Ride Through Nature Trails: Explore the wilderness on bikes, discovering hidden trails and scenic spots along the way.
Rock Climbing Adventure: If you both enjoy a challenge, try indoor or outdoor rock climbing for an adrenaline-pumping date.
Haunted Corn Maze: Test your bravery by navigating a spooky haunted corn maze together.
Go on a Thrilling Foliage Road Trip: Plan a road trip through picturesque landscapes, making stops at scenic viewpoints and charming small towns along the way.
Horseback Riding: Enjoy the beauty of the season on horseback, riding through scenic trails or along the beach.
Paragliding or Hang Gliding: For the ultimate adrenaline rush, consider paragliding or hang gliding to take in the autumn colors from high above.
Remember to prioritize safety and choose activities that match both of your comfort levels. Adventurous fall dates are all about embracing the beauty of the season while challenging yourselves and having a blast together.
What are the best fall dates for romantic couples?
Hello, hopeless romantics! Fall is the perfect season for cozy and intimate moments with your significant other. Get ready to kindle the romance and create cherished memories with these enchanting fall date ideas for you and your partner:
Fall Foliage Stroll: Take a leisurely walk hand-in-hand through parks or botanical gardens, relishing the beauty of the changing leaves together. This is one of the easiest, quick, and free fall date ideas!
Candlelit Dinner: Prepare a candlelit dinner at home or book a table at a charming restaurant with a warm and inviting atmosphere.
Wine Tasting: Visit a local winery and savor the flavors of fall with wine tastings and vineyard tours.
Fireside Snuggles: Spend a chilly evening by the fireplace, wrapped in blankets, sharing stories and dreams.
Star Gazing: Bundle up and lay out a blanket to watch the stars twinkling in the clear autumn sky.
Couple's Spa Day: Pamper yourselves with a couple's spa day, complete with massages and relaxation in a serene environment.
Harvest Moon Date: Plan a date around the full moon, when the harvest moon graces the sky. Enjoy a moonlit walk or a moonlit picnic.
Cooking Class for Two: Sign up for a cooking class and learn to make fall-inspired dishes together.
Pumpkin Carving Contest: Have a fun and friendly pumpkin carving competition, and see who can create the most impressive Jack-o'-lantern.
Romantic Movie Night: Create a cozy movie night at home, complete with romantic films, popcorn, and your favorite fall treats.
Fall-themed DIY Craft Session: Get creative and make autumn-themed crafts together, like wreaths, scented candles, or personalized mugs.
Weekend Getaway: Escape for a weekend to a charming bed and breakfast in a scenic location.
Couples' Photography Session: Hire a photographer to capture your love amidst the fall foliage, creating beautiful memories to cherish.
Scenic Train Ride: Take a scenic train ride together, enjoying the picturesque landscapes passing by.
Visit a Fall Festival: Attend a fall festival or fair, enjoying the seasonal activities and treats together.
Indoor Picnic: Set up an indoor picnic with an assortment of delicious fall snacks and treats.
Remember, the key to a romantic fall date is thoughtfulness and the willingness to create a warm and loving atmosphere for you and your partner. Embrace the season's charm and enjoy these intimate moments as you celebrate your love during this magical time of year.
What Are The Best Fall Dates For A Weekend Away?
Hello, wanderlust-filled couples! If you're looking to escape the daily grind and immerse yourselves in the beauty of fall, a weekend getaway is just what you need. Pack your bags and embark on a romantic adventure with these best fall weekend-away date ideas:
Cozy Cabin Retreat: Rent a charming cabin tucked away in the woods, where you can enjoy the tranquility of nature and cozy up by the fireplace.
Bed and Breakfast Escape: Book a stay at a picturesque bed and breakfast in a quaint town, where you can enjoy personalized hospitality and explore local attractions.
Vineyard Getaway: Head to a wine region and spend the weekend touring vineyards, tasting wine, and enjoying the serene countryside.
Mountain Lodge Adventure: Stay at a mountain lodge and indulge in outdoor activities like hiking, horseback riding, or simply taking in the breathtaking views.
Seaside Romance: Find a cozy coastal town and enjoy long walks on the beach, seafood dinners, and watching the waves crash against the shore.
Historic Inn Exploration: Opt for a stay at a historic inn with charming architecture and character, offering a unique and romantic ambiance.
National Park Escape: Plan a trip to a nearby national park and experience the stunning fall foliage, wildlife, and scenic hiking trails.
Hot Springs Getaway: Unwind in natural hot springs together, a perfect way to relax and enjoy each other's company.
City Escape: Choose a vibrant city with fall festivals, markets, and cultural events. Explore together and indulge in local cuisine and entertainment.
Foliage Road Trip: Plan a road trip through regions known for their spectacular fall foliage, stopping at scenic viewpoints and small towns along the way.
Farmstay Experience: Embrace the farm life by staying at a working farm. Enjoy activities like apple picking, farm-to-table meals, and meeting adorable animals.
Historic Town Tour: Pick a historic town with charming streets, old-fashioned shops, and picturesque squares, ideal for leisurely strolls and exploring.
Castle or Chateau Stay: If available, splurge on a unique stay at a castle or chateau for a fairytale-like experience.
Campground Adventure: If you're nature lovers, pitch a tent at a beautiful campground and spend your weekend stargazing, roasting marshmallows, and enjoying the great outdoors.
What To Wear On Fall Dates:
Dressing up for a fall date is all about embracing the cozy and stylish vibes of the season. Here are some trendy and cute outfit ideas that will make you look fabulous and keep you feeling comfortable during your autumn rendezvous:
1. Chic Sweater Dress: Opt for a cute sweater dress in a flattering silhouette. Pair it with ankle boots and accessorize with a statement necklace or a chunky scarf.
2. Comfy Cardigan and Jeans: Rock a soft, oversized cardigan over a simple tee or tank top, paired with your favorite jeans and ankle boots for a casual yet chic look.
3. Stylish Trench Coat: A classic trench coat adds a touch of sophistication to any outfit. Layer it over a cute blouse, jeans, and ankle boots for a timeless and trendy ensemble.
4. Cozy Knit Sweater: Choose a trendy knit sweater in a fall color, like rust or mustard, and pair it with high-waisted jeans and ankle boots for a laid-back and fashionable look.
5. Faux Leather Jacket: A faux leather jacket instantly elevates any outfit. Wear it over a flowy dress or with skinny jeans and heeled boots for a touch of edge.
6. Midi Skirt and Sweater Combo: Combine a midi skirt with a cozy sweater, tucked in or worn on top, and add ankle boots for a feminine and stylish outfit.
7. Blanket Scarf and Denim Jacket: Layer a warm blanket scarf over a simple top, and complete the look with a classic denim jacket and ankle boots for a trendy fall outfit.
8. Flannel Shirt Dress: Go for a cute flannel shirt dress with tights and knee-high boots for a comfortable and on-trend look.
9. Knit Jumpsuit: Consider a knit jumpsuit for a unique and fashionable statement piece. Pair it with your favorite sneakers or ankle boots.
10. Maxi Cardigan and Leggings: Stay comfy and trendy with a maxi cardigan, leggings, and ankle boots. Add a belt to cinch the waist for a more polished look.
Accessories: Complete your outfit with trendy accessories like a wide-brimmed hat, a cute beanie, layered necklaces, or statement earrings. Don't forget a stylish handbag or backpack to carry your essentials.
Check out some of our favorite casual fall outfits here.
I hope these fall activities for couples gave you some inspiration for future fall date ideas! There are so many great fall activities that you don't want to miss out on, so get out there and plan some adventures.