Fall is one of my favorite seasons, but I especially love Halloween. Not only is the myth behind the holiday super interesting, but it's just so much fun to dress up as someone else for the night.
For the past few years, we've done at least one night as a couple. These costumes are strangely hard to find. I was getting sick of searching couples costumes and finding ideas like "salt and pepper," so I put together this list.
These costumes are trendy, cute, creative, and relevant to 2021. There are many ways to do each of these, so get creative!
Skeleton Makeup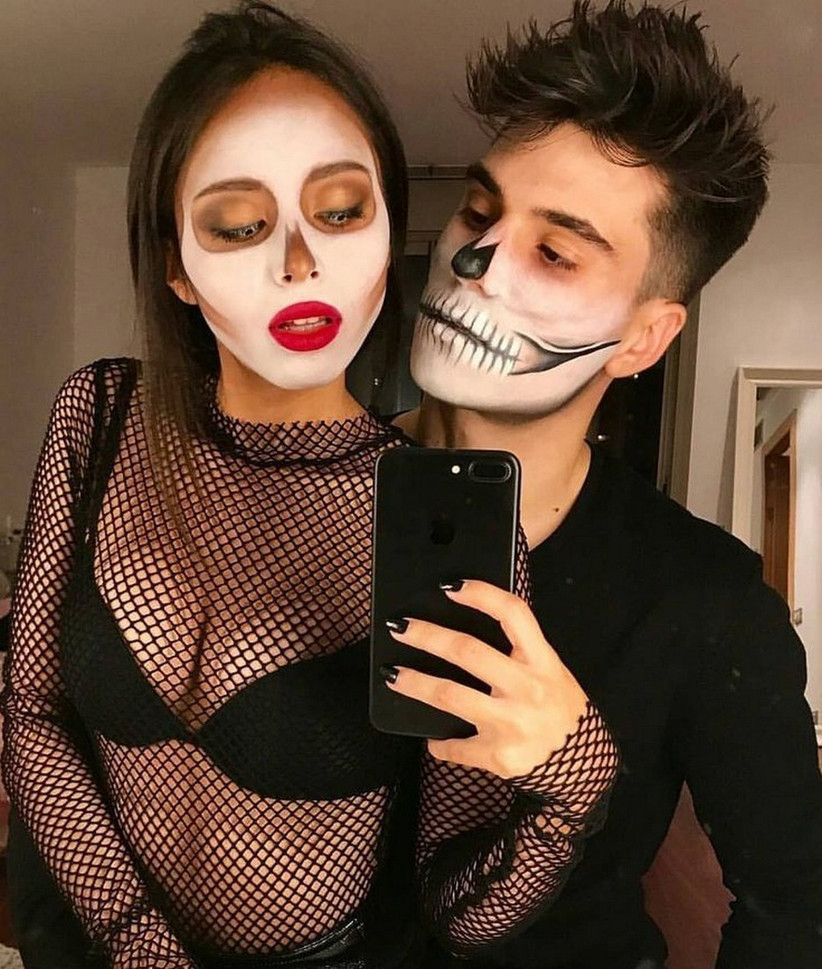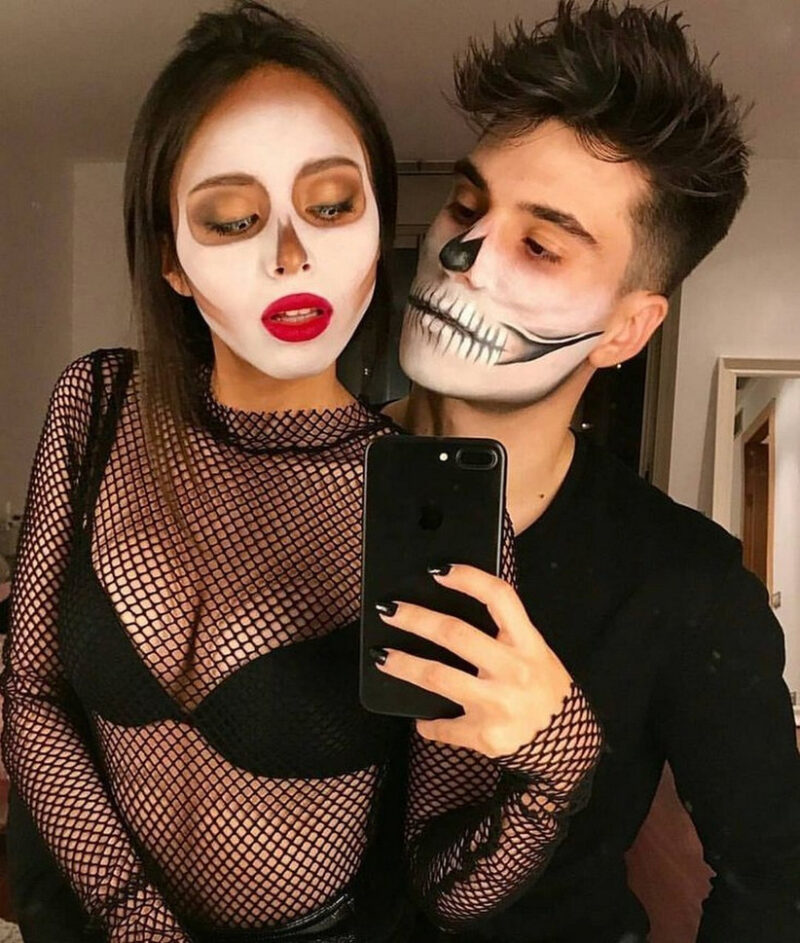 Alice In Wonderland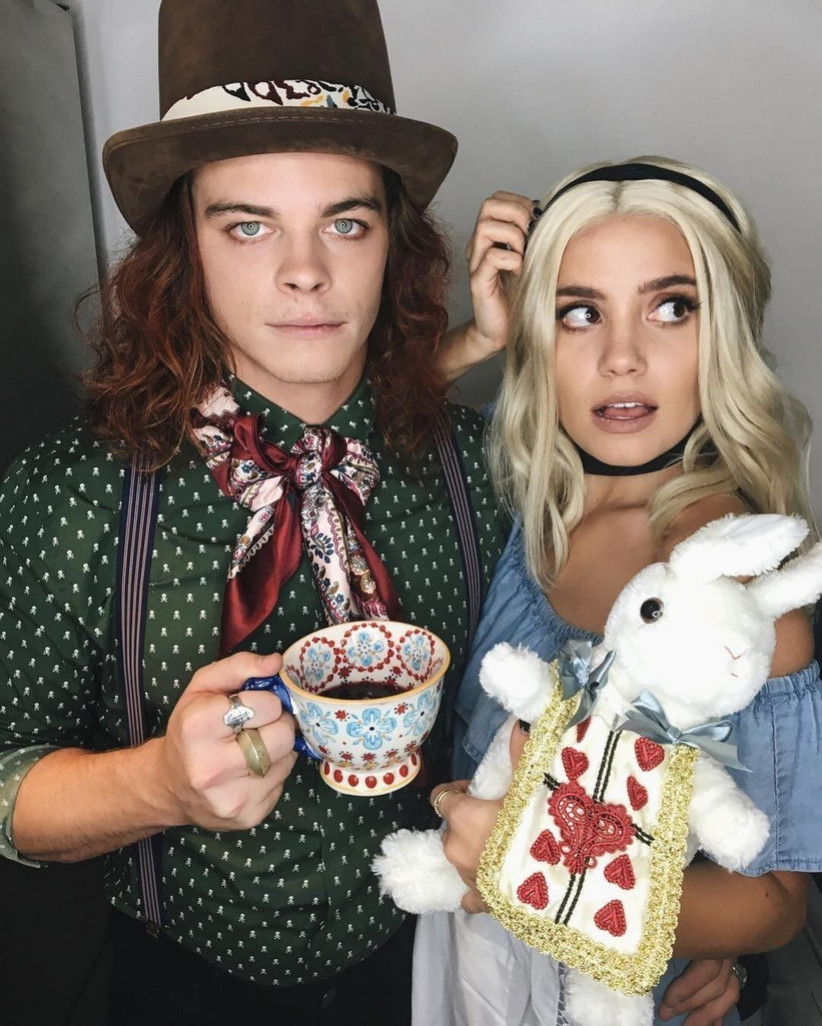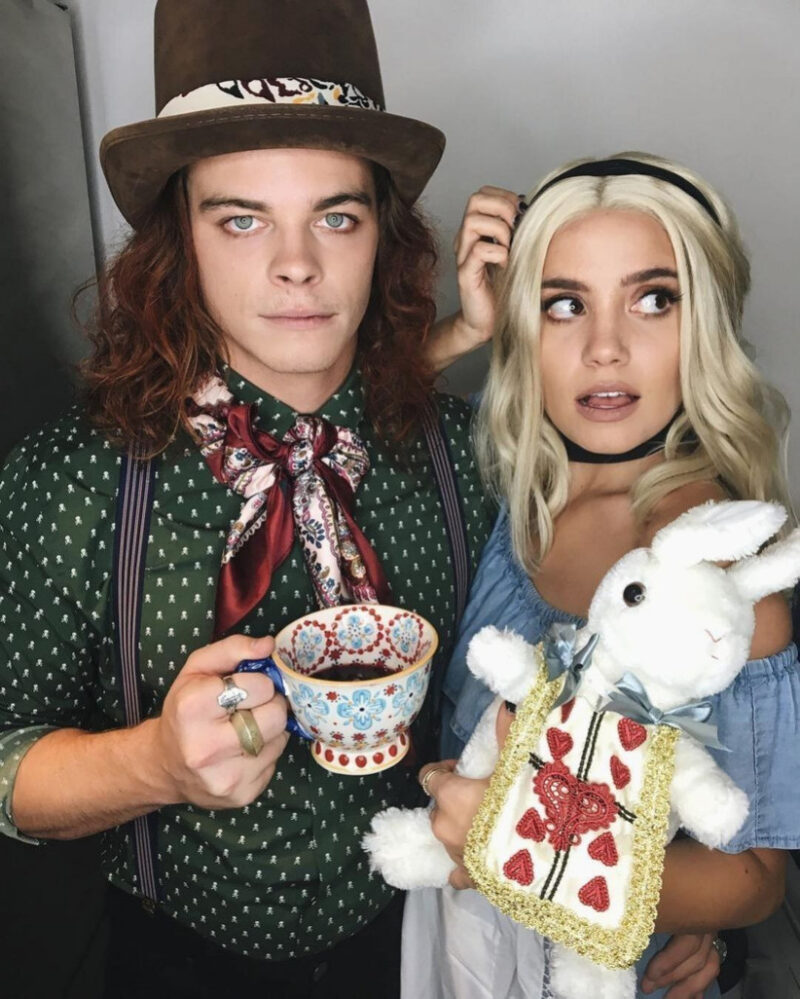 Ross And Rachel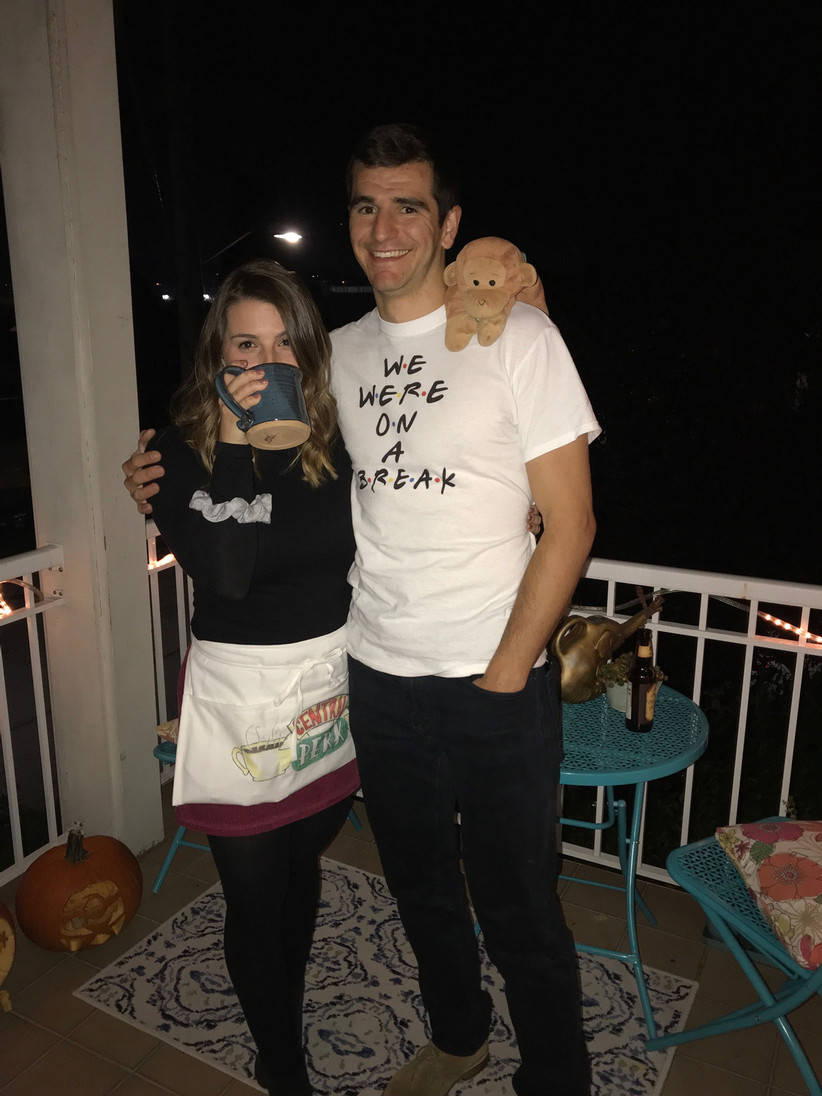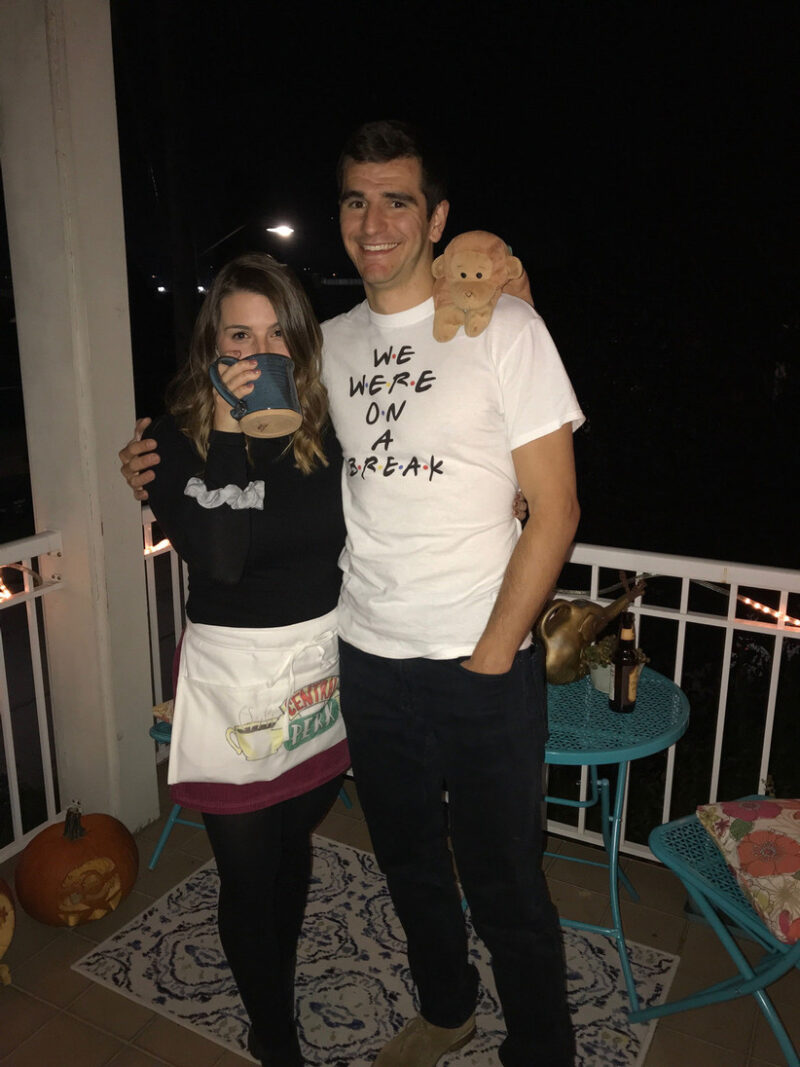 Jack And Rose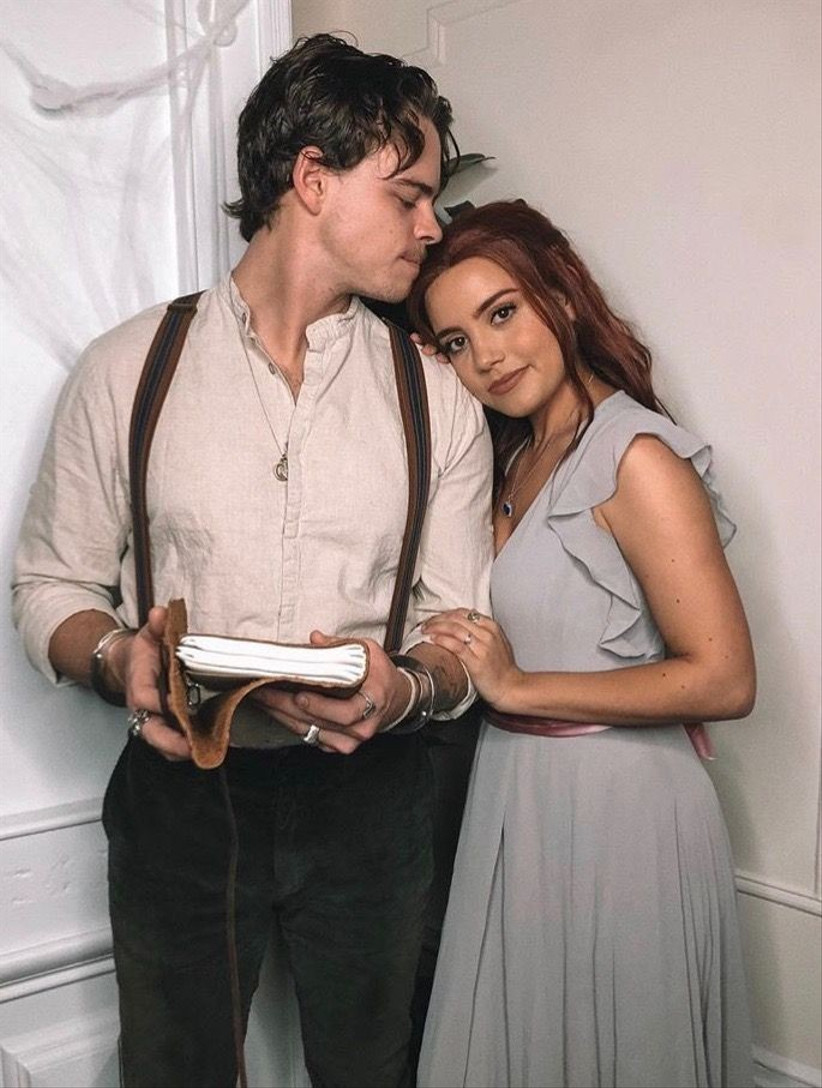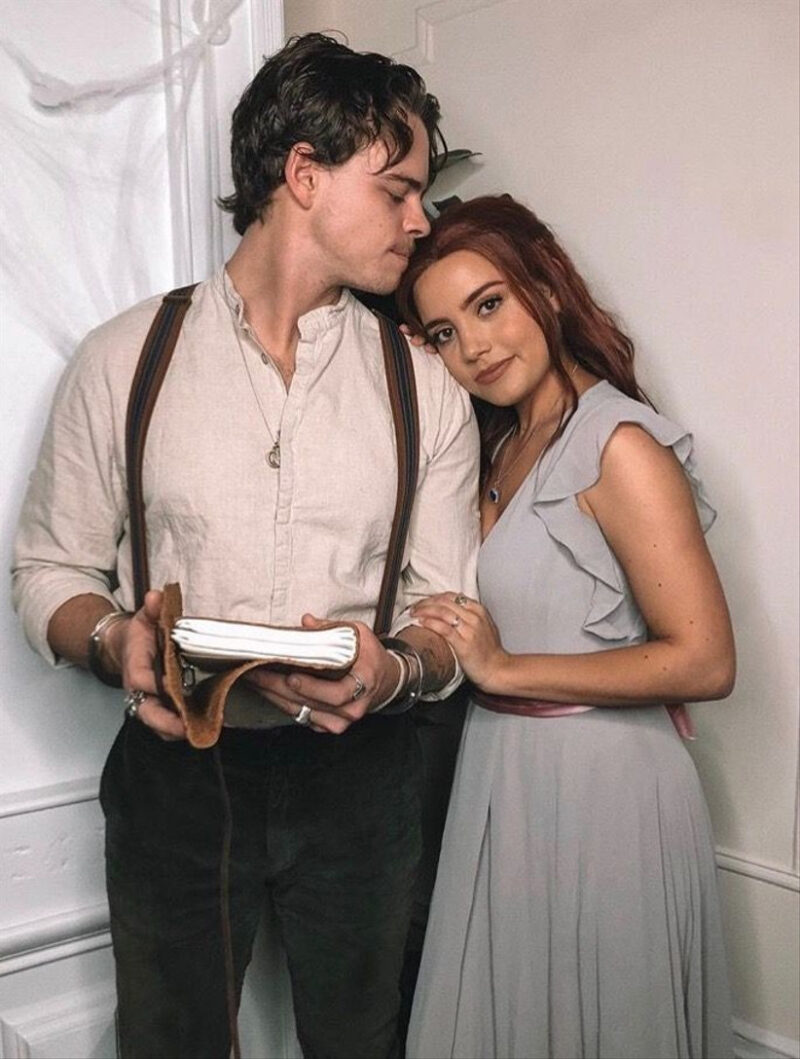 The Walking Dead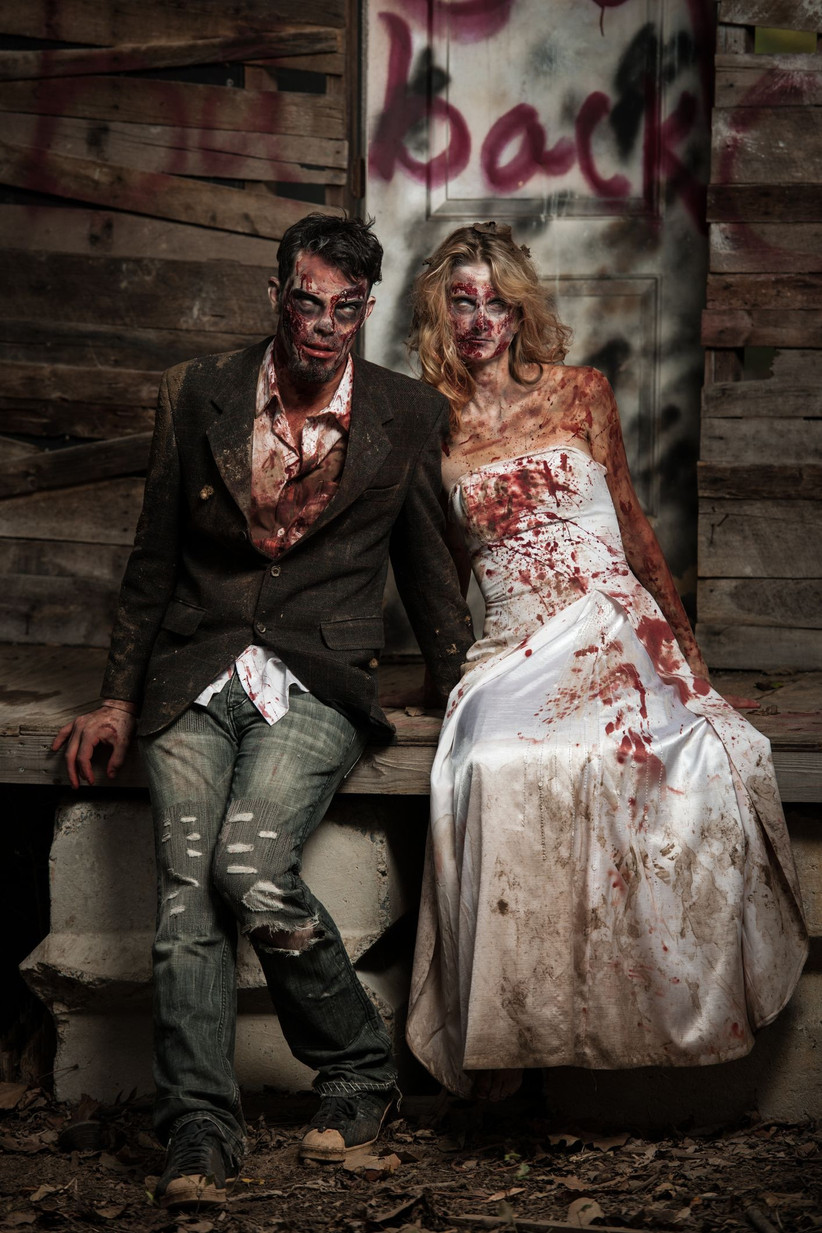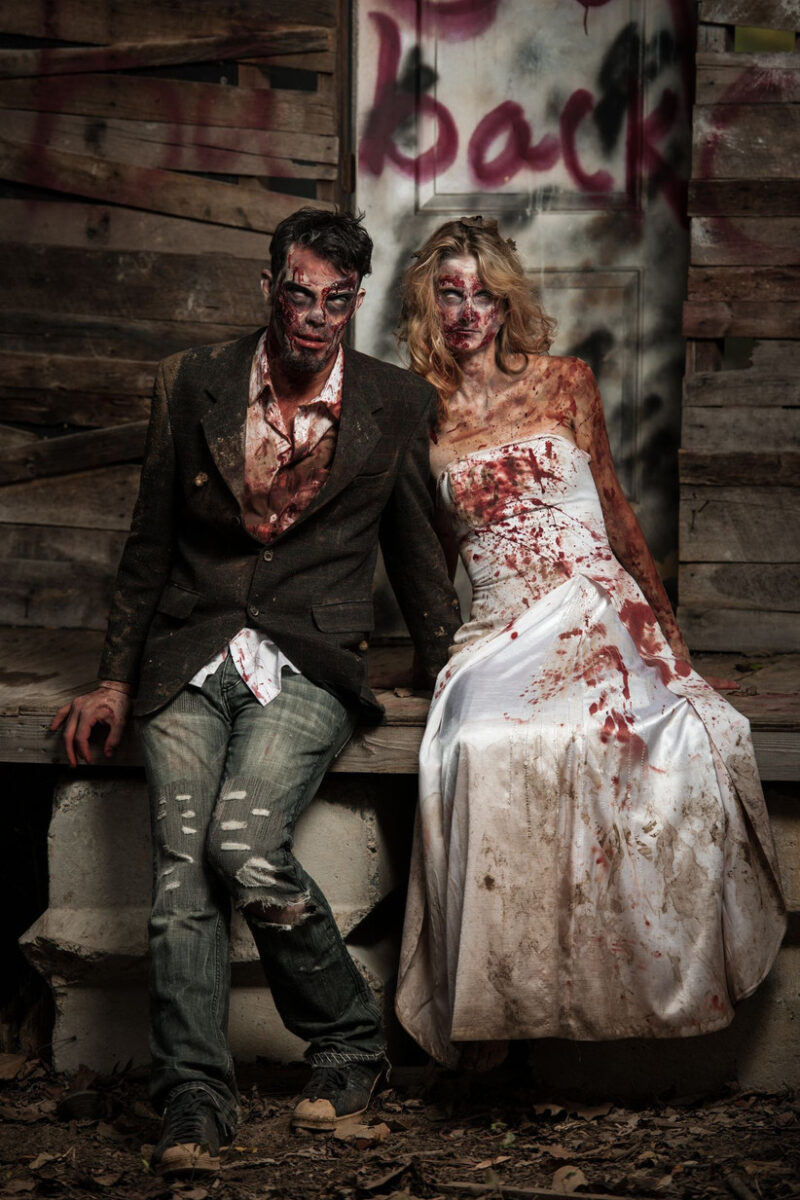 Pennywise Duo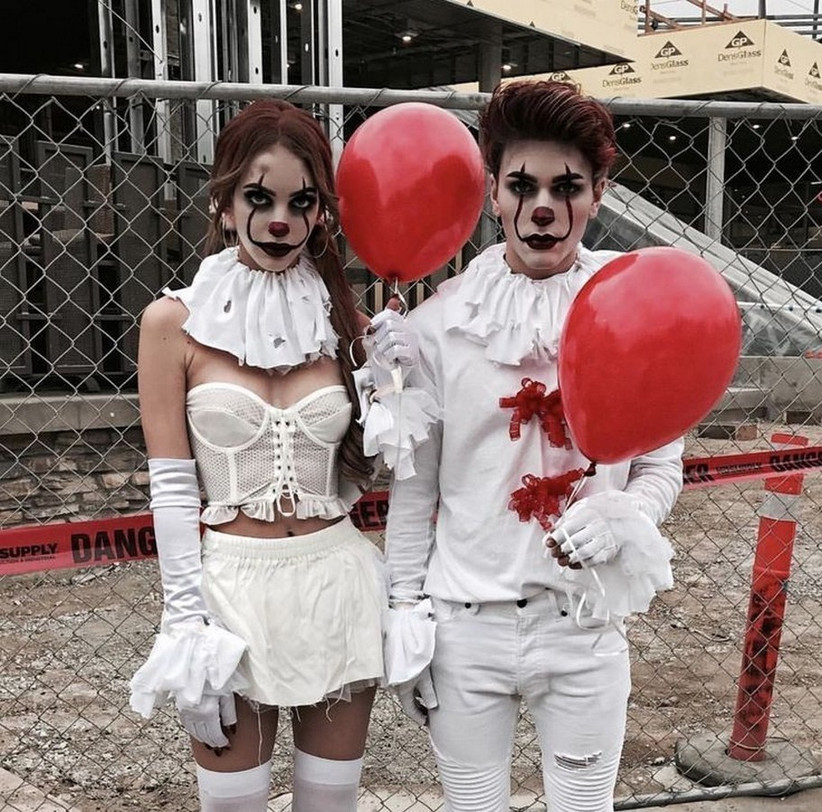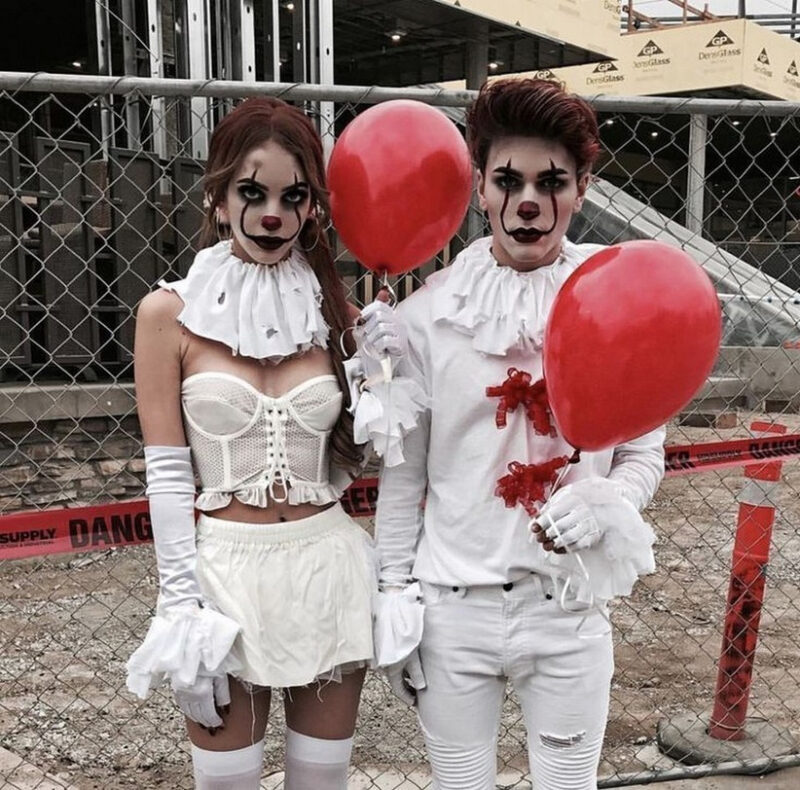 John Lennon & Yoko Ono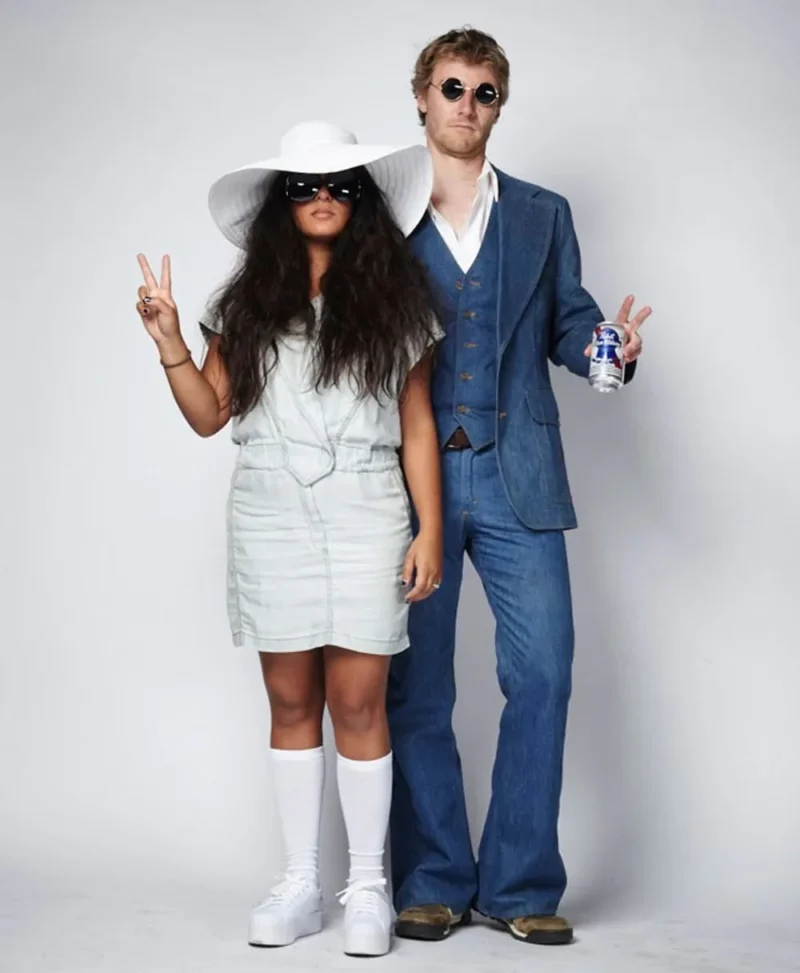 Corpse Wedding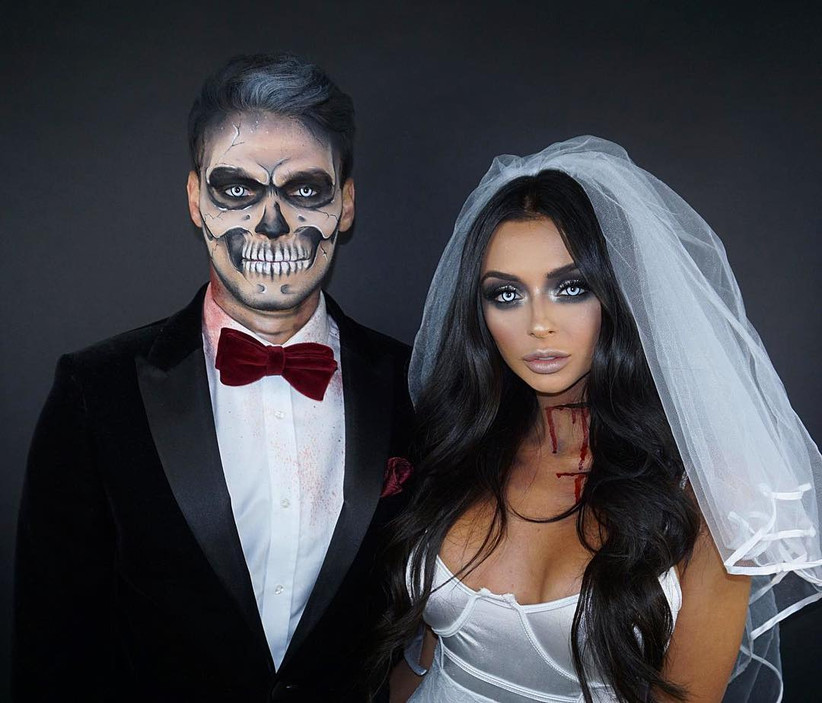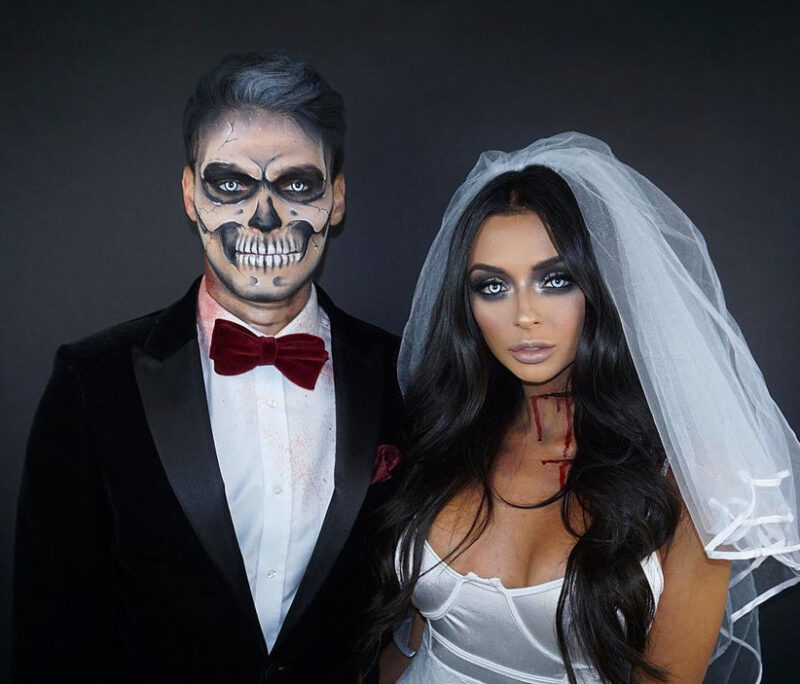 Skeleton Gang
Draco Malfoy & Astoria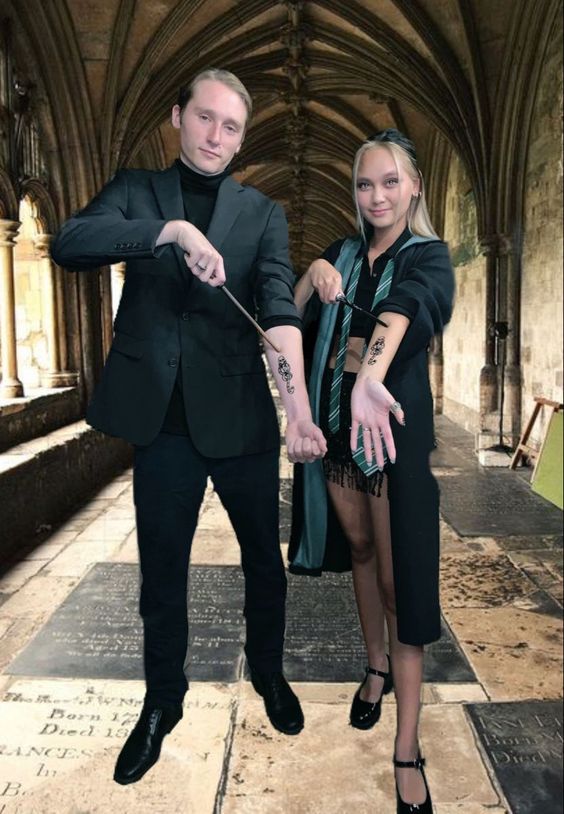 Chucky & Bride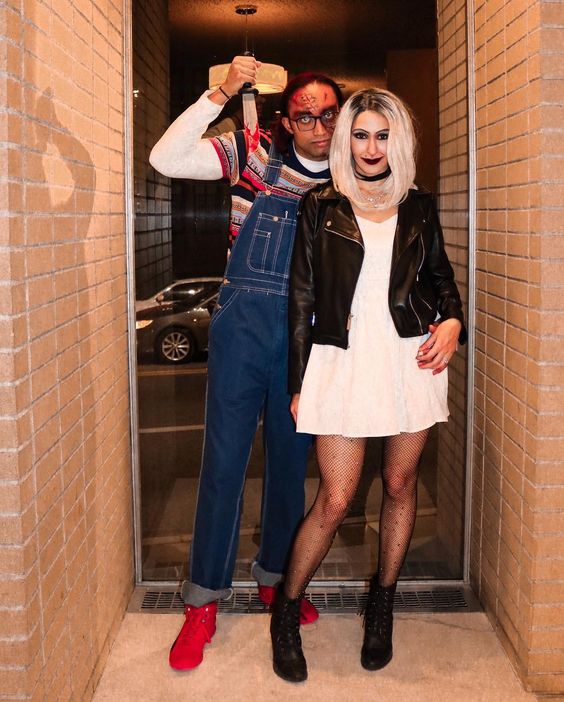 Mr. And Mrs. Smith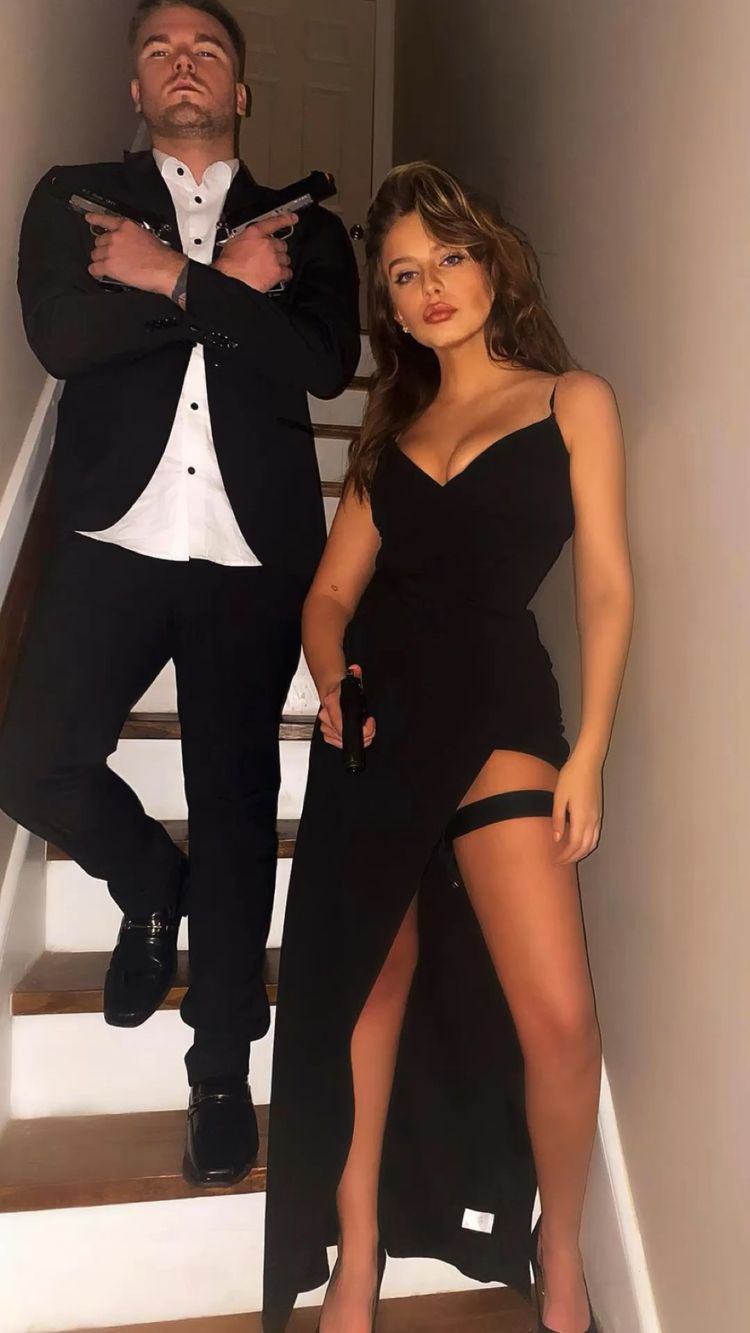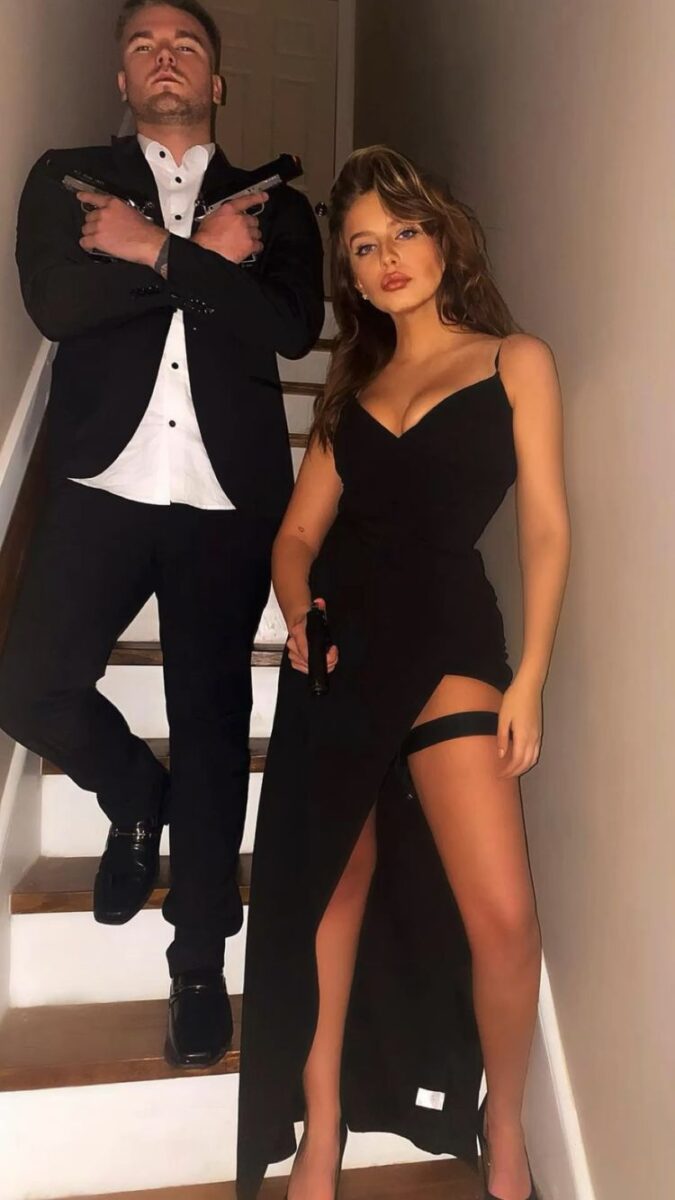 The Office Crew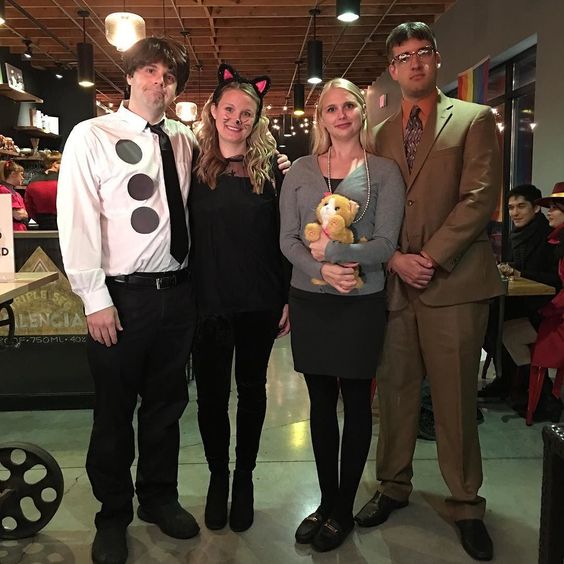 Jasmine and Aladdin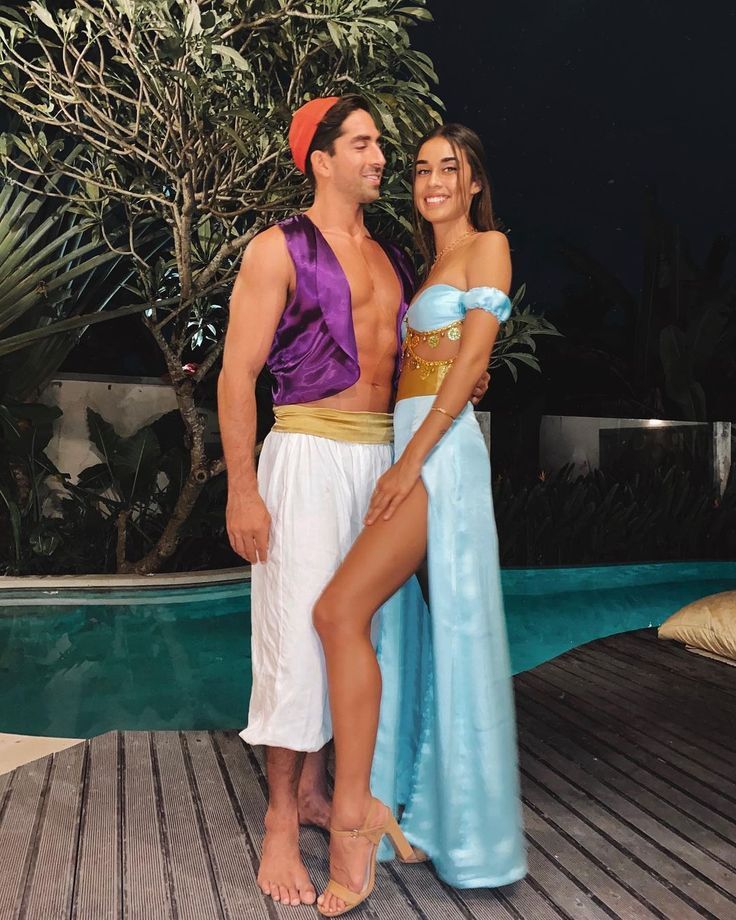 Princess Leia and Han Solo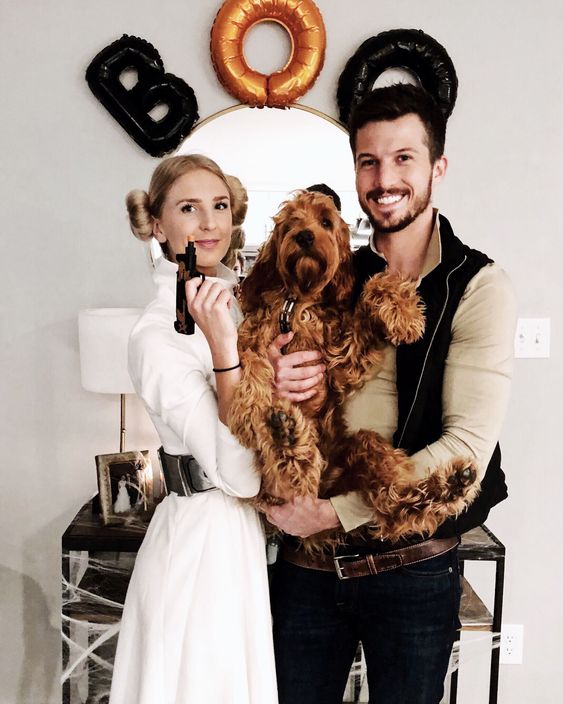 Angela and Dwight (The Office)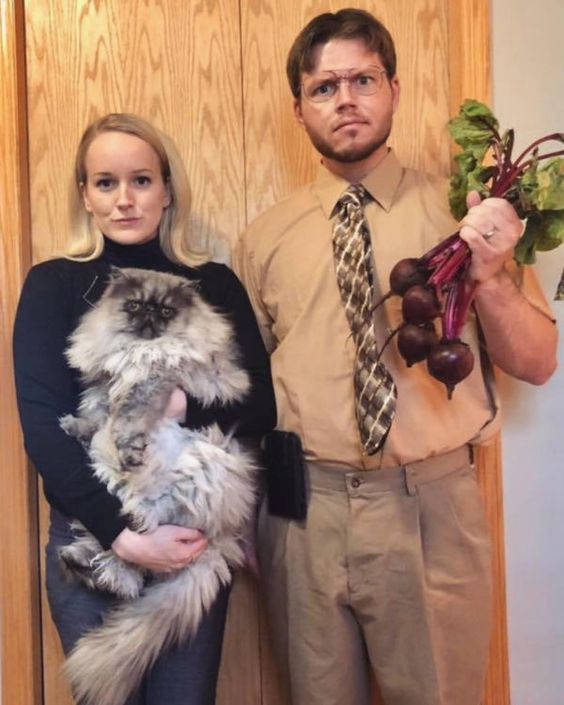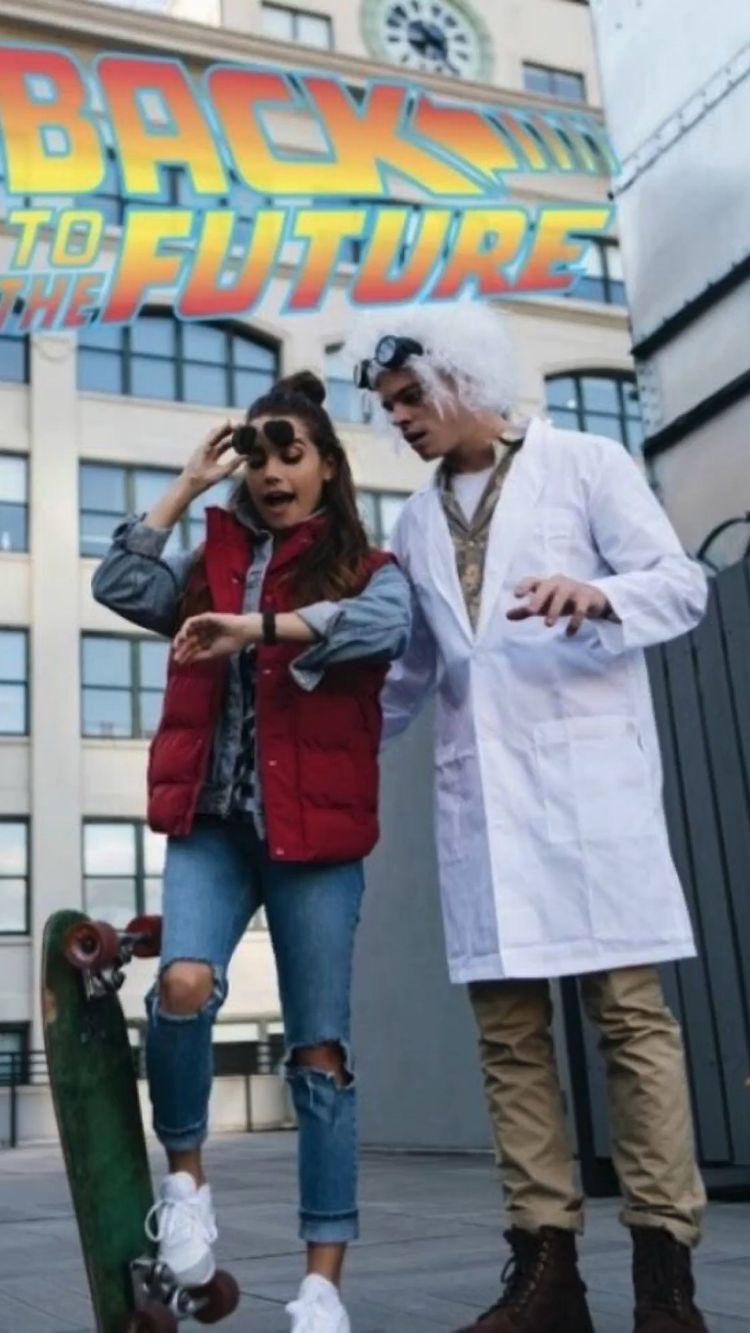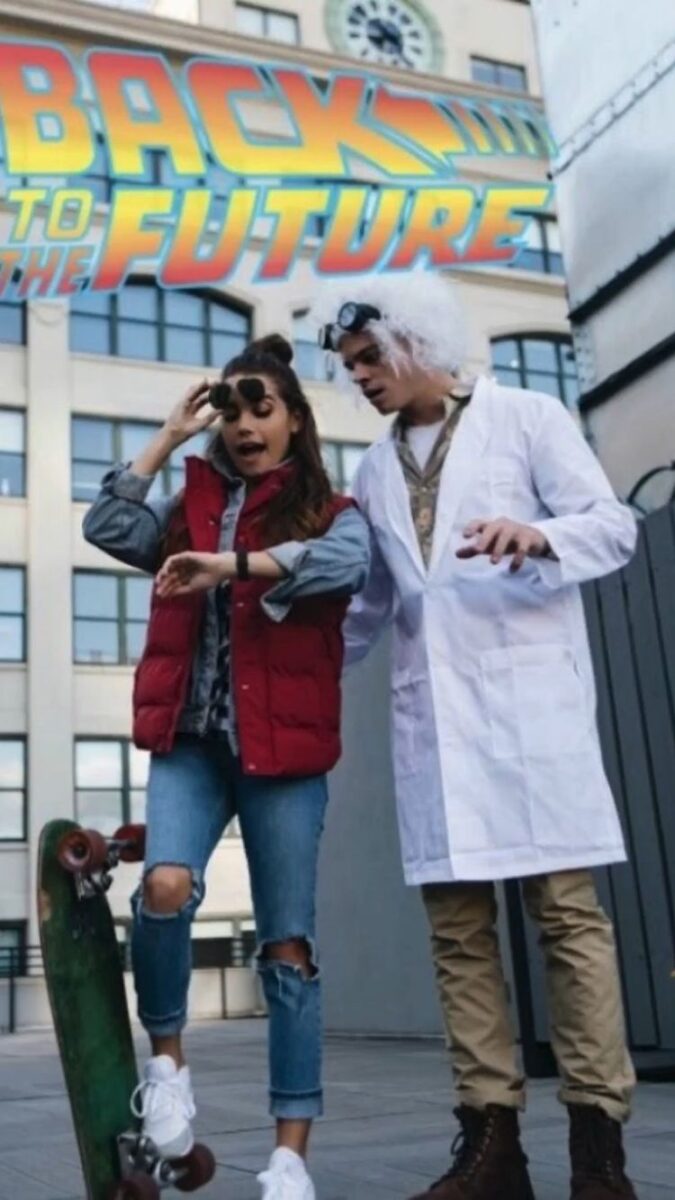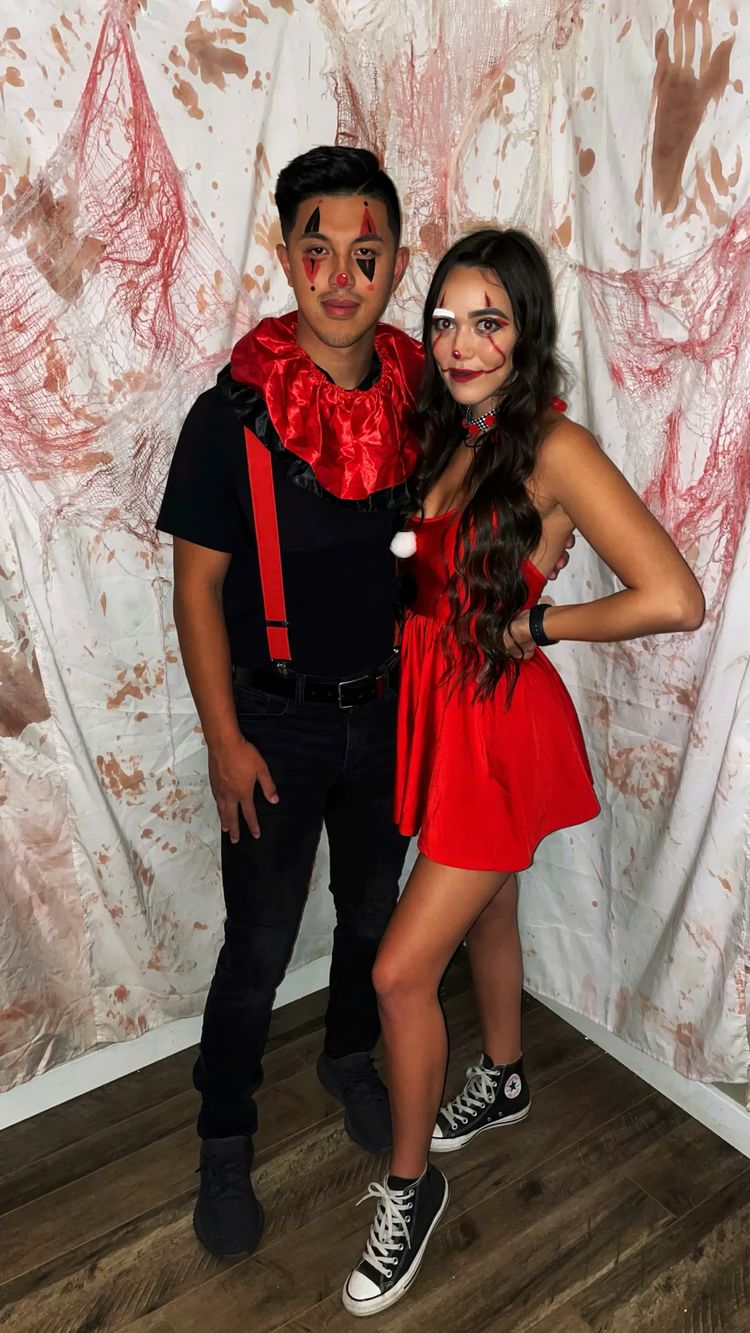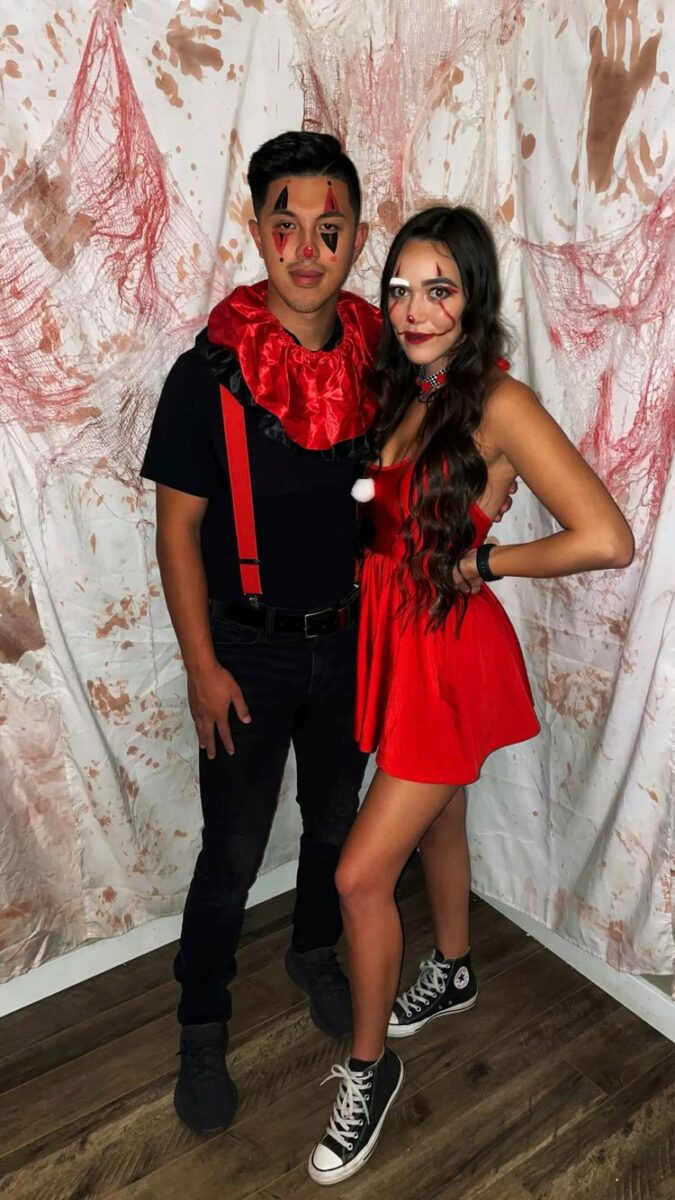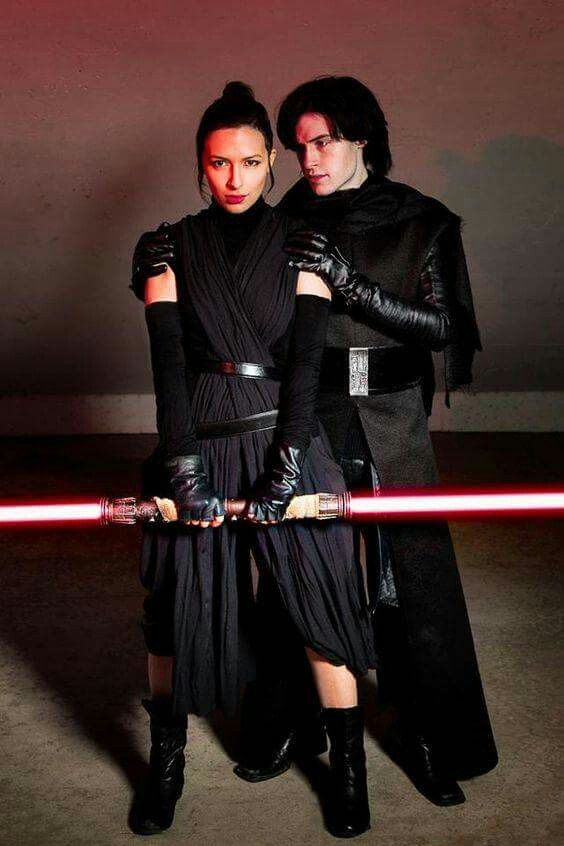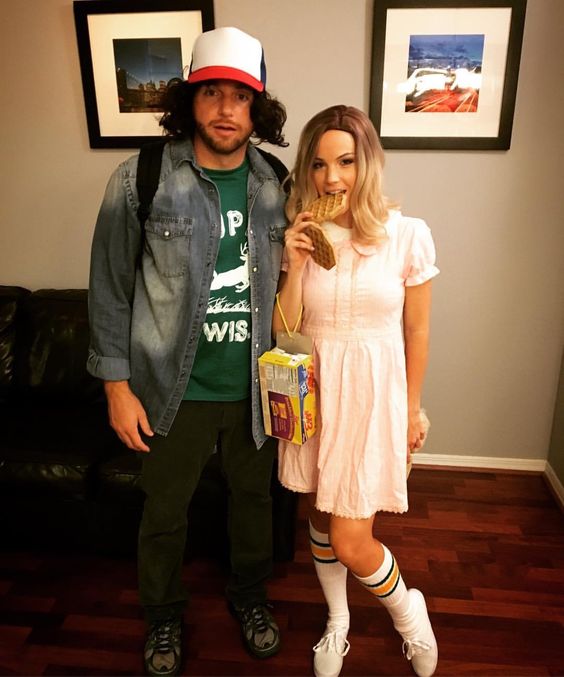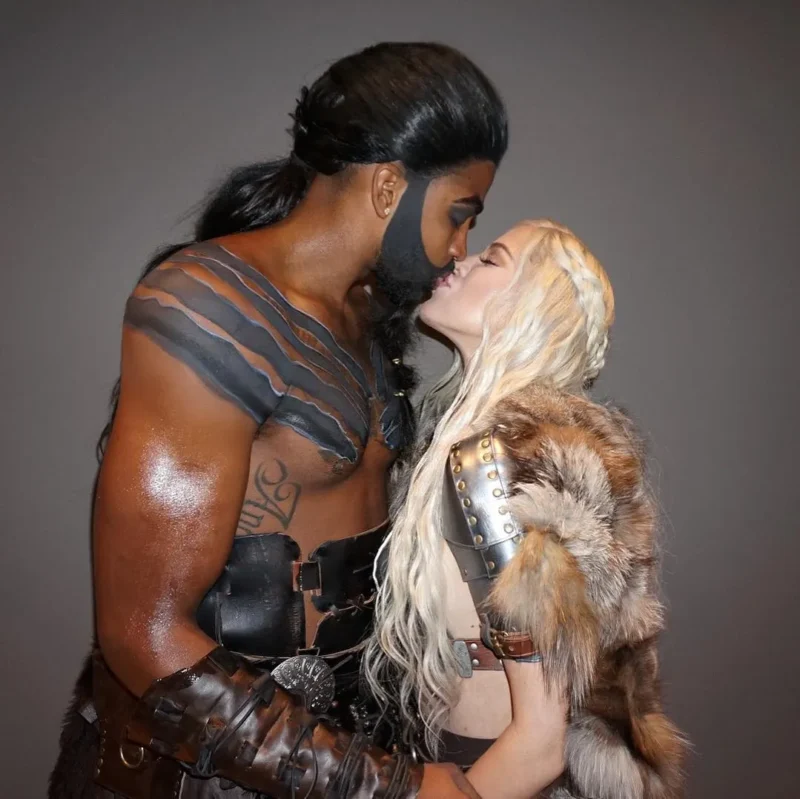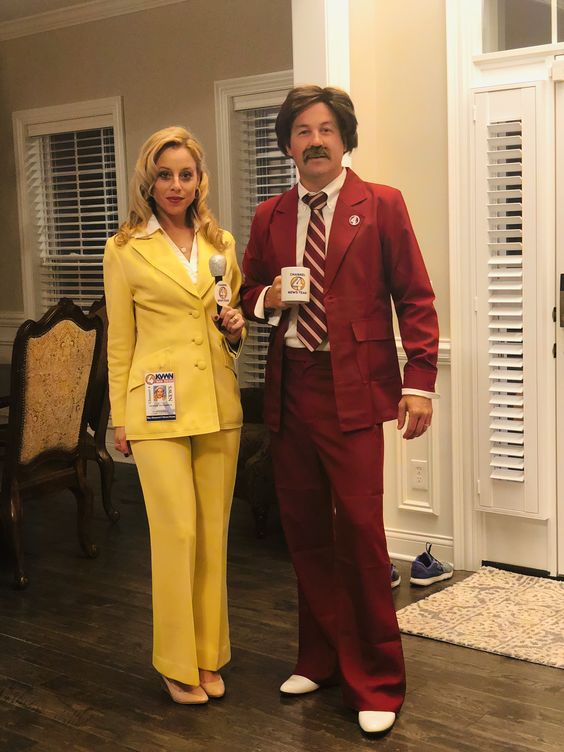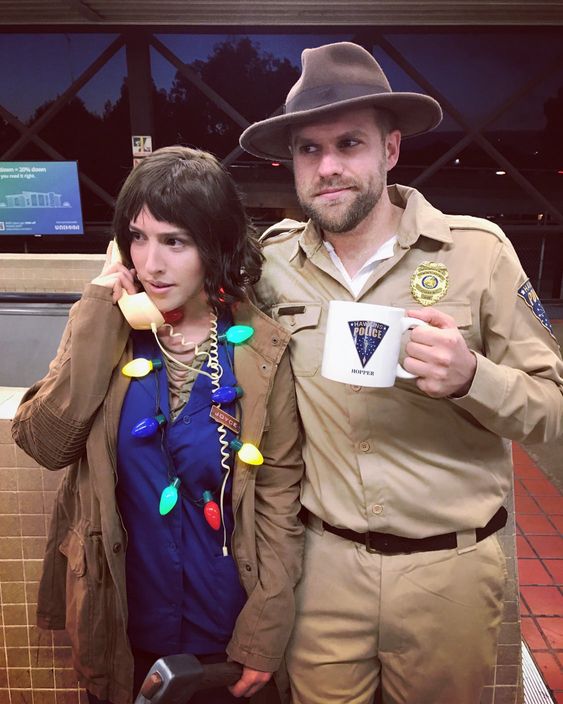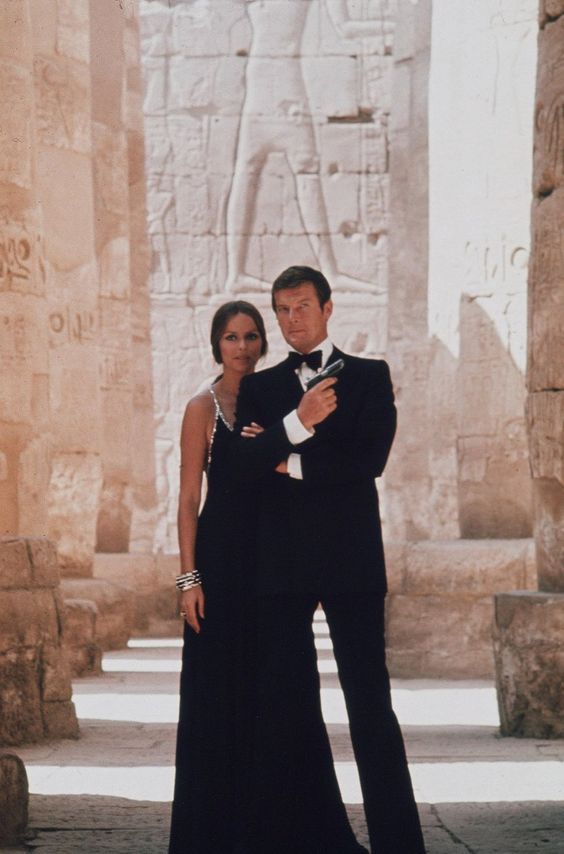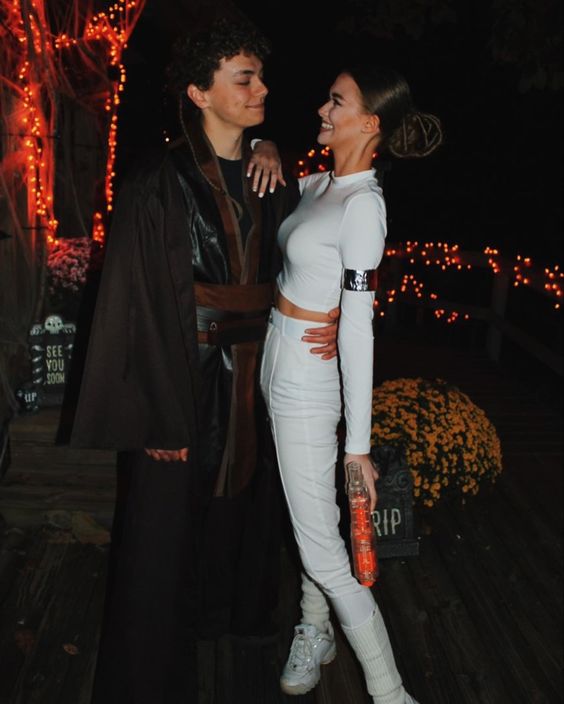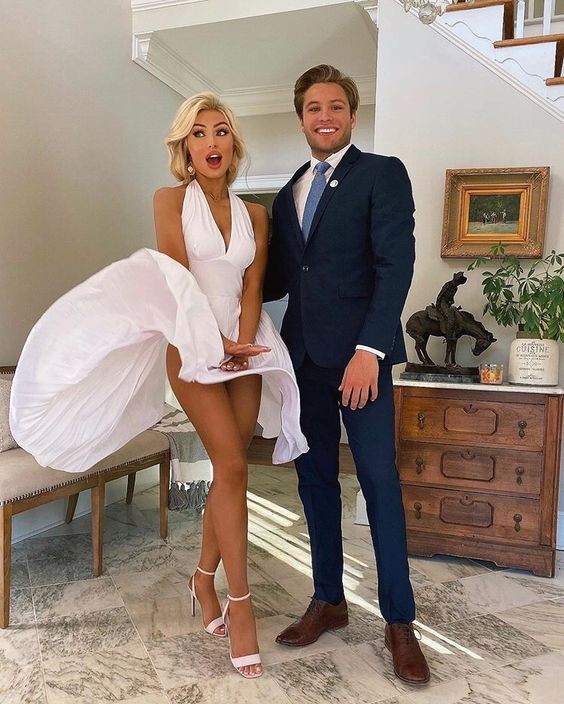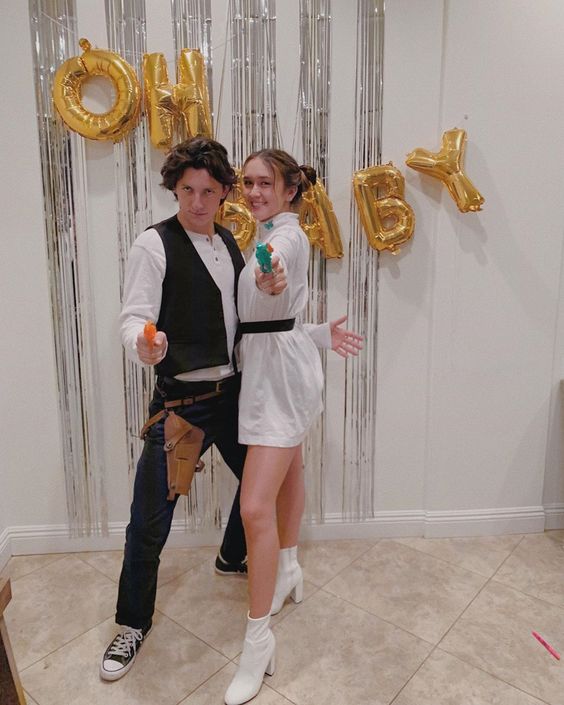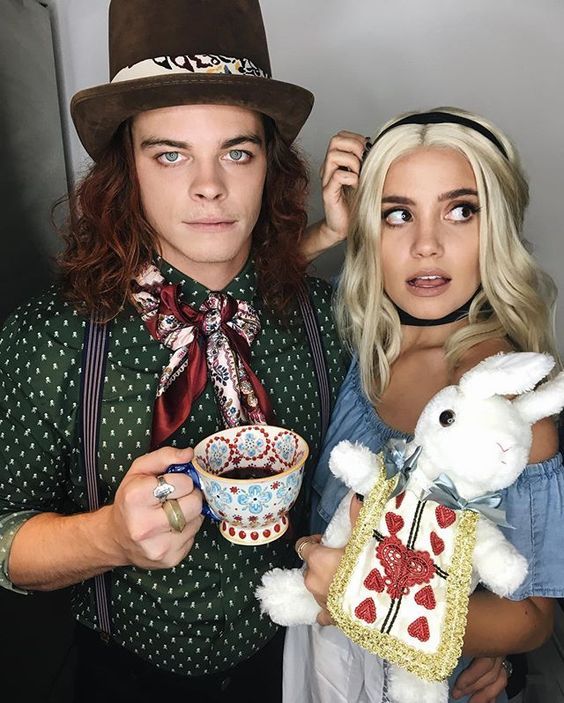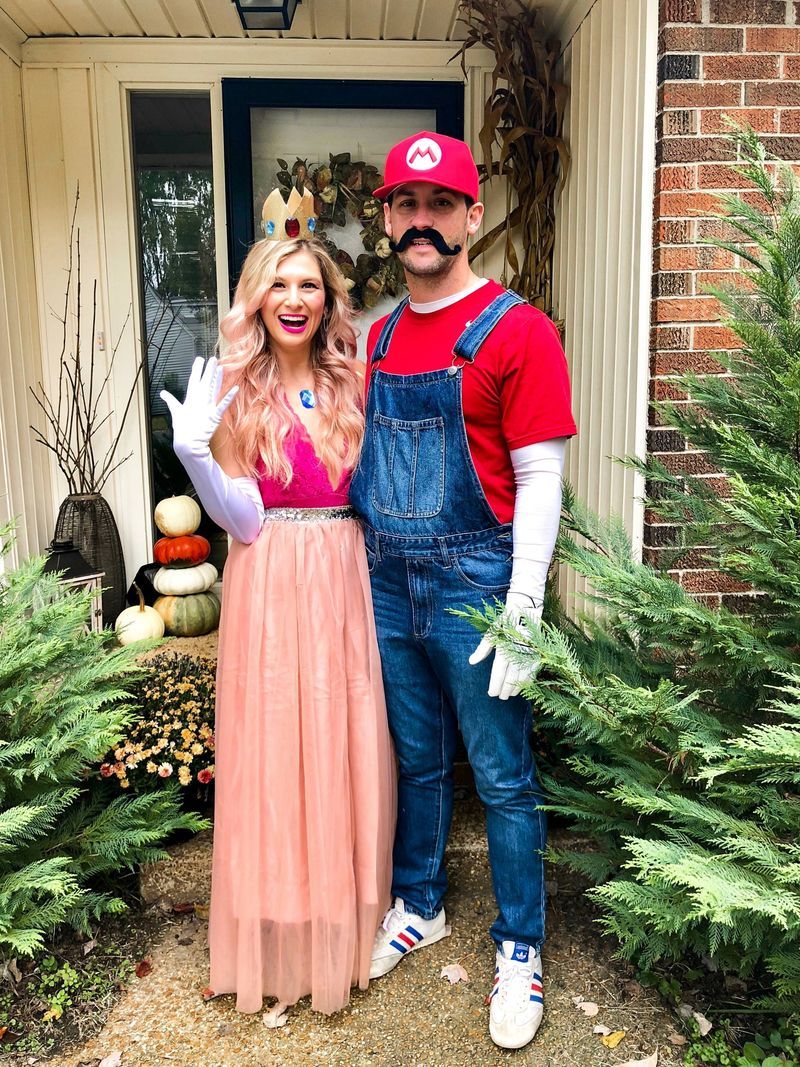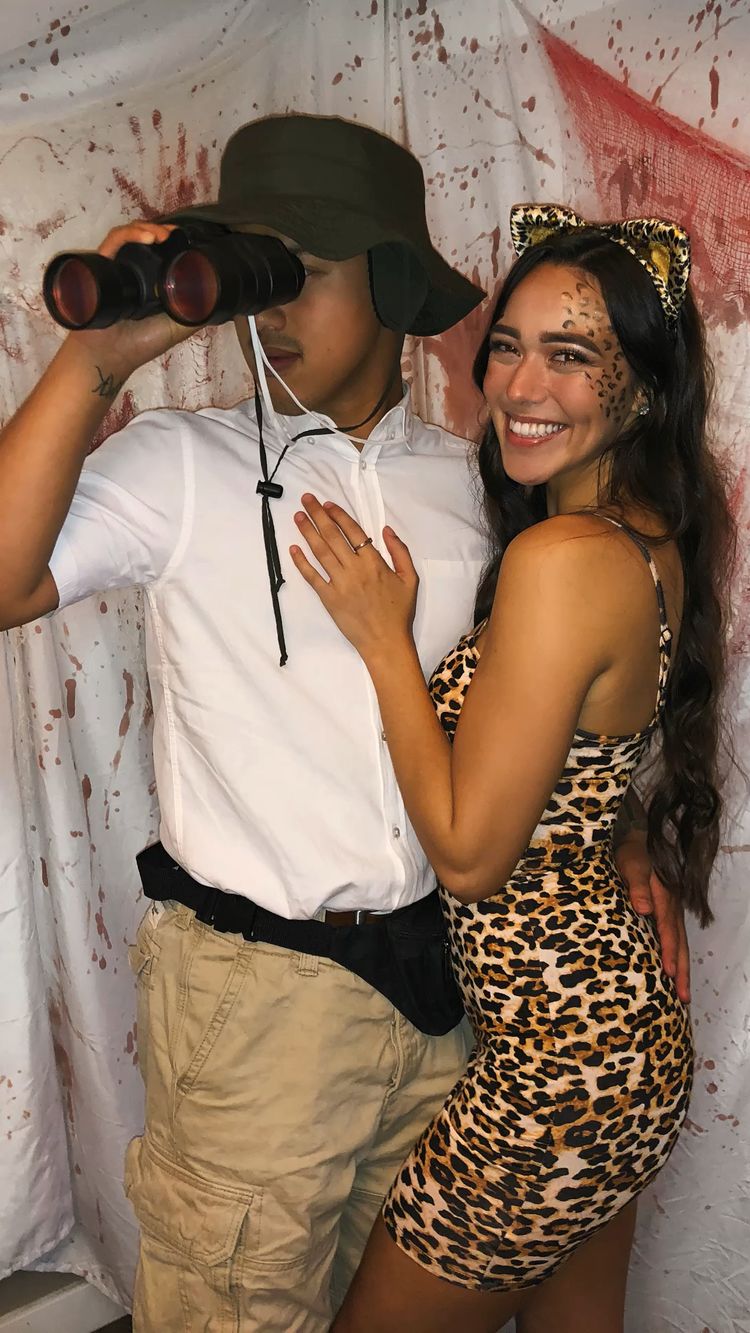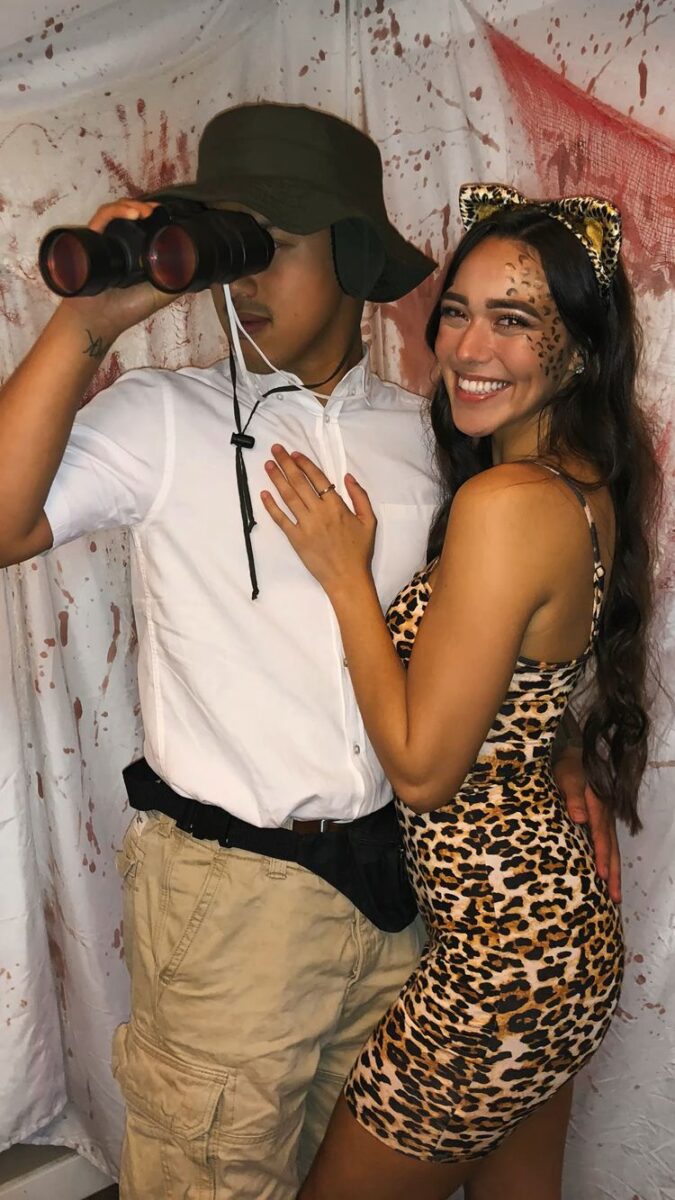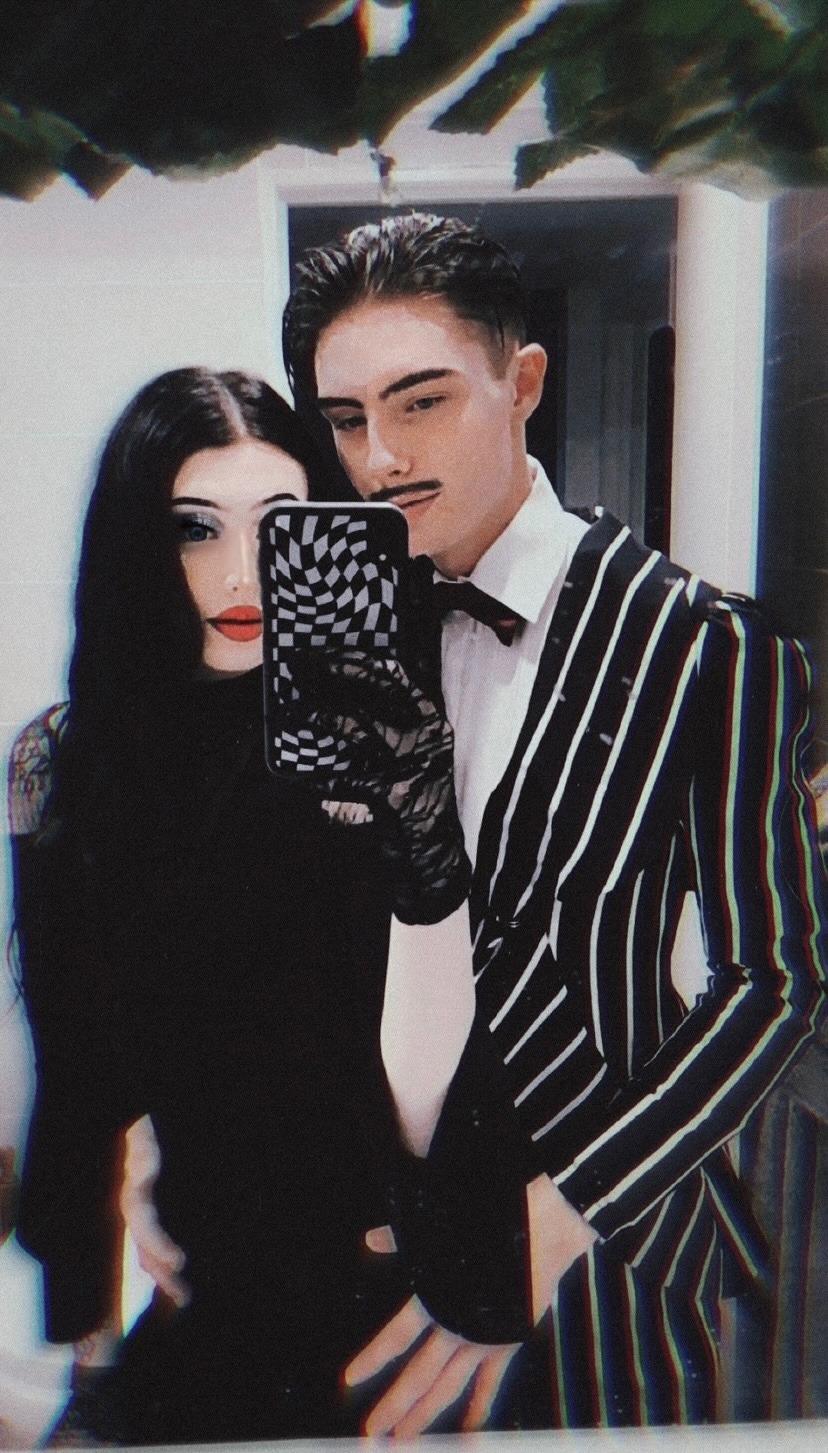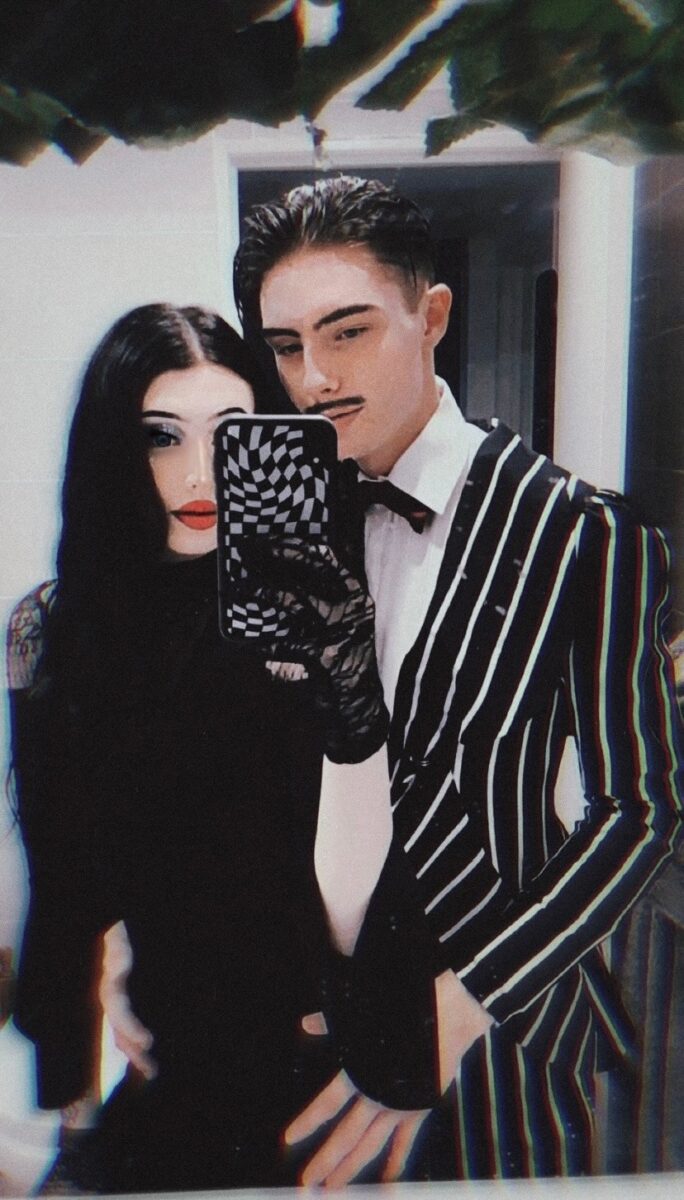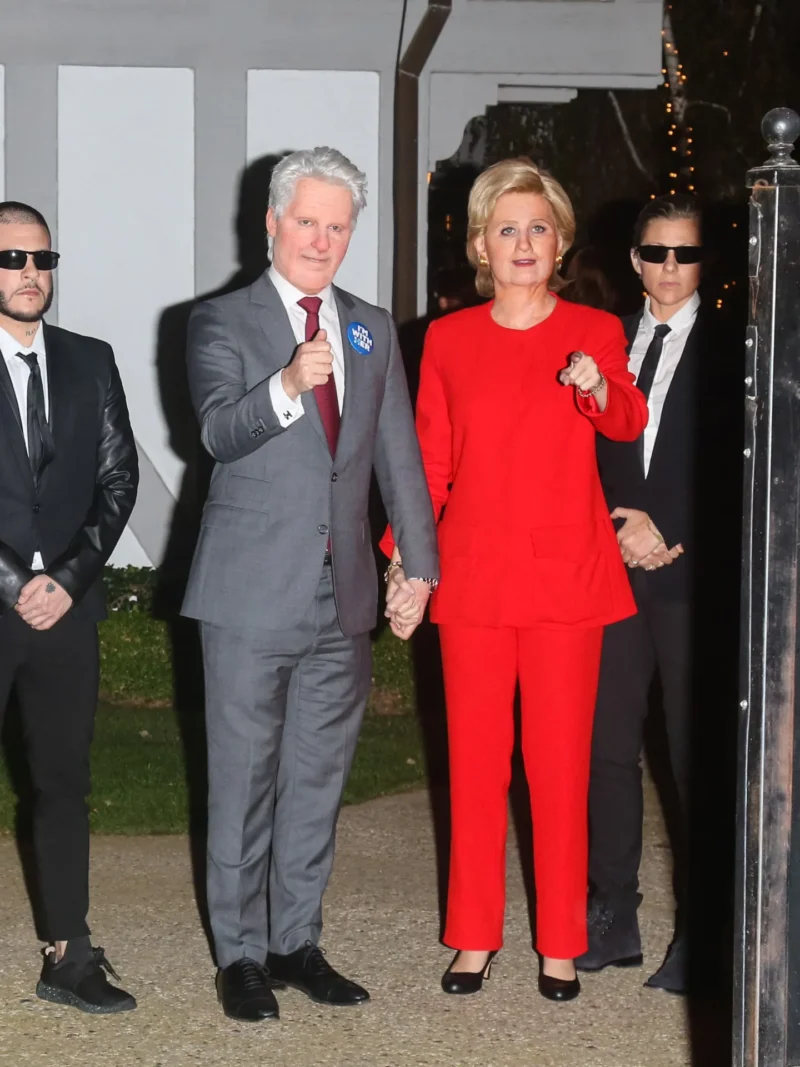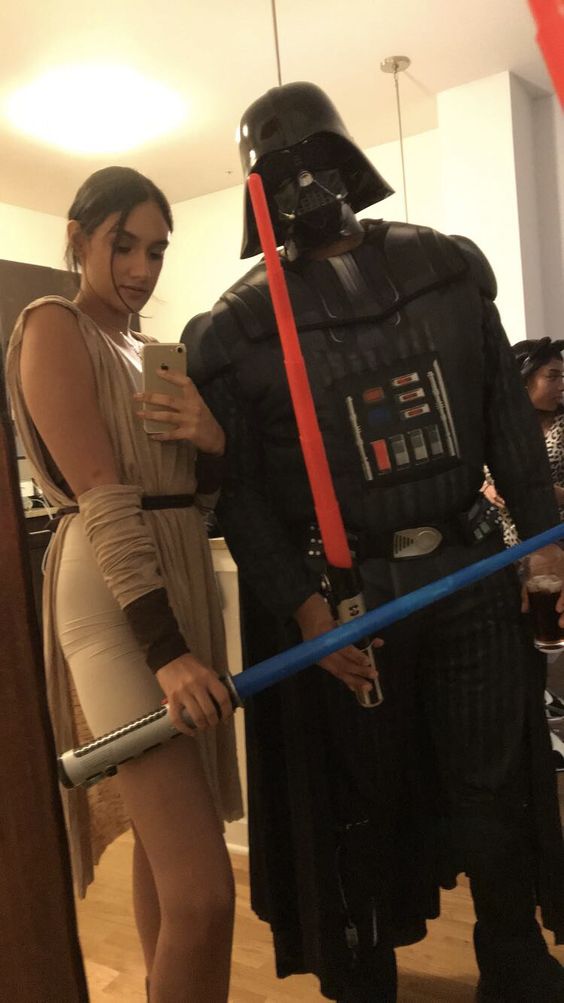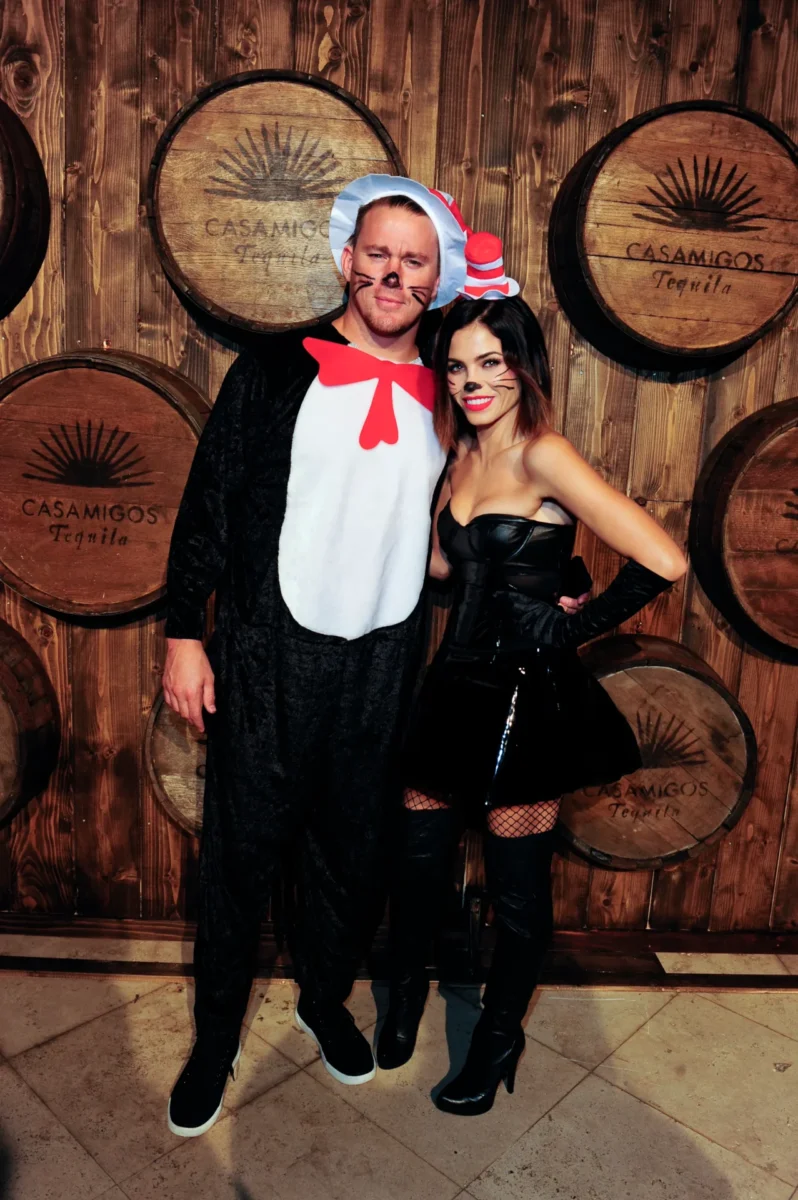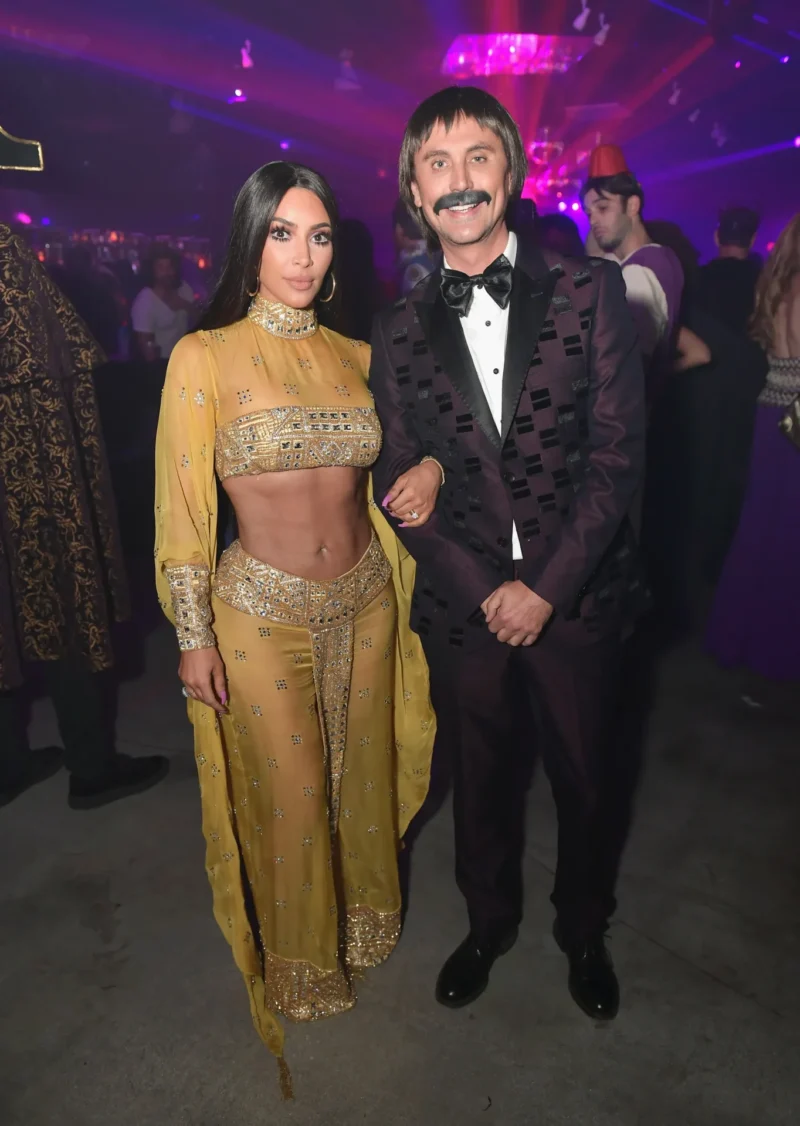 Pennywise and George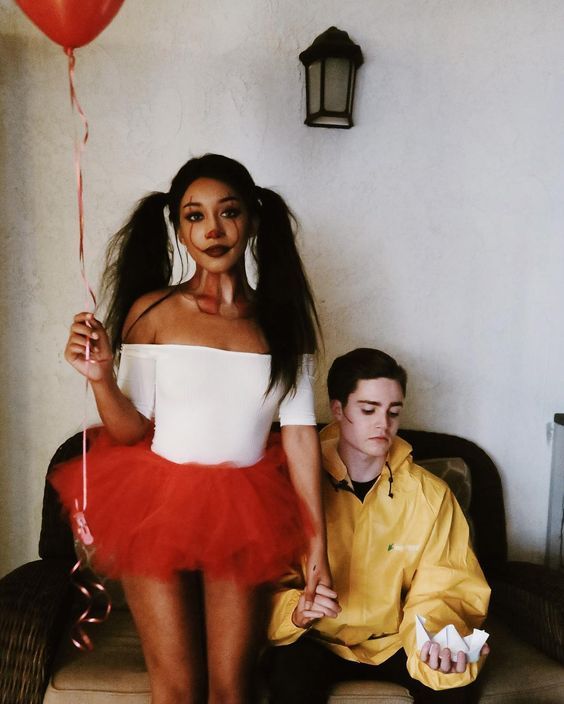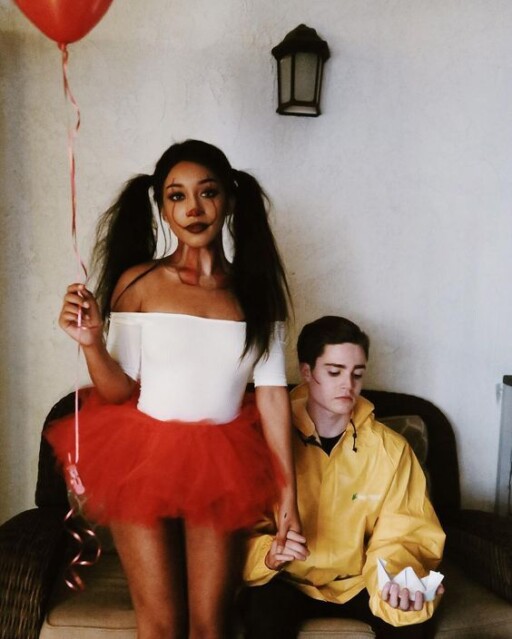 This is weirdly cute and creepy all at the same time. There's lots of variations on this costume! I chose the one with the least makeup, but you can go crazy here (no pun intended). Check out my post here on stunning Halloween makeup.
Kim Possible and Ron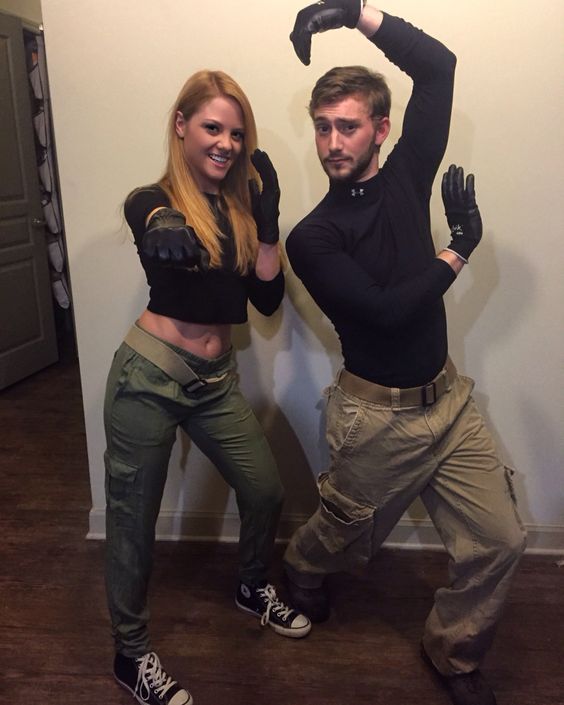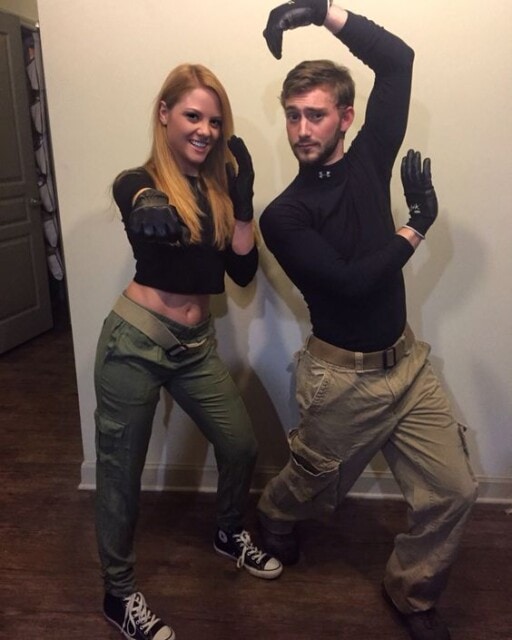 This is an oldie but goodie, especially for those naturally gifted redheads out there! It's comfy and warm, and can be put together with regular clothes.
Mike and Eleven

This one is super trendy yet well-known, so it's a party hit. It's pretty easy to find most of these clothing items.
Mr. and Mrs. Smith

If you want something sleek and sexy, then this is the easiest (and hottest) costume in my opinion. Rent The Runway has great options for a sleek black dress!
Barbie and Ken

This is a pretty basic costume, but there are so many variations of it that you can make it your own. It works for most hair colors (although blonde is clearly the most classic).
Clark Kent and Lois Lane

Okay, so this didn't exactly come out this year, but who doesn't love Lois Lane and Clark Kent? It's an affordable costume to put together and everyone will recognize you!
Sandy and Danny

Another classic – I just couldn't leave it off the list. This can be put together easily with leather leggings, a black bodysuit, a thick belt, and heels.
Ross and Rachel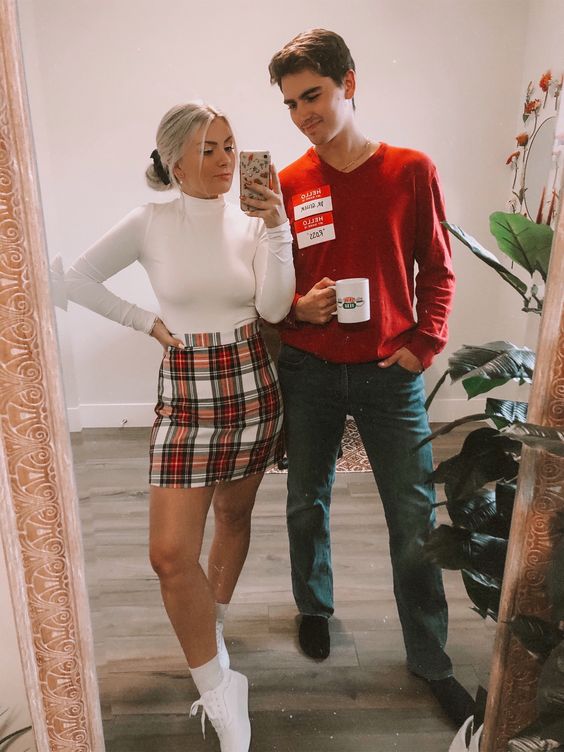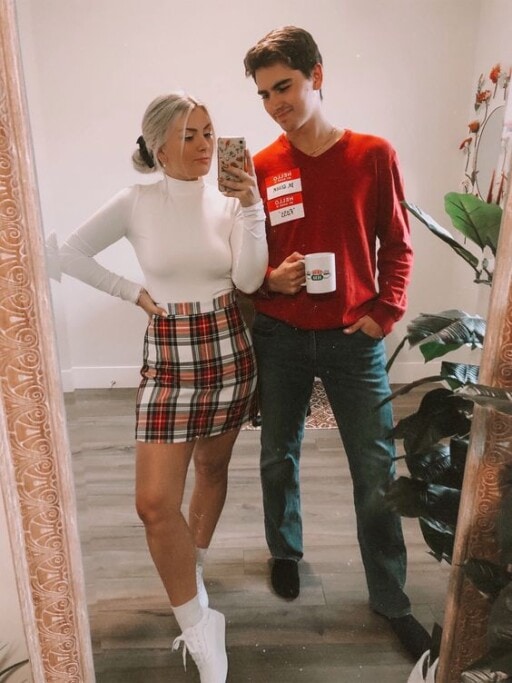 I don't see this costume very often, which is odd to me because it's so cute and recognizable. It's the perfect season for these clothes, plus the 90's are back in!
Skeleton Couple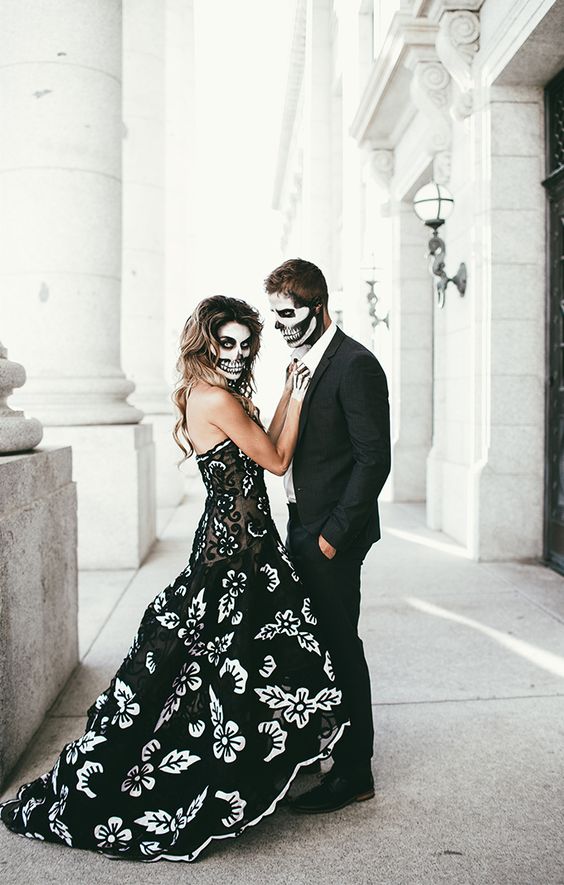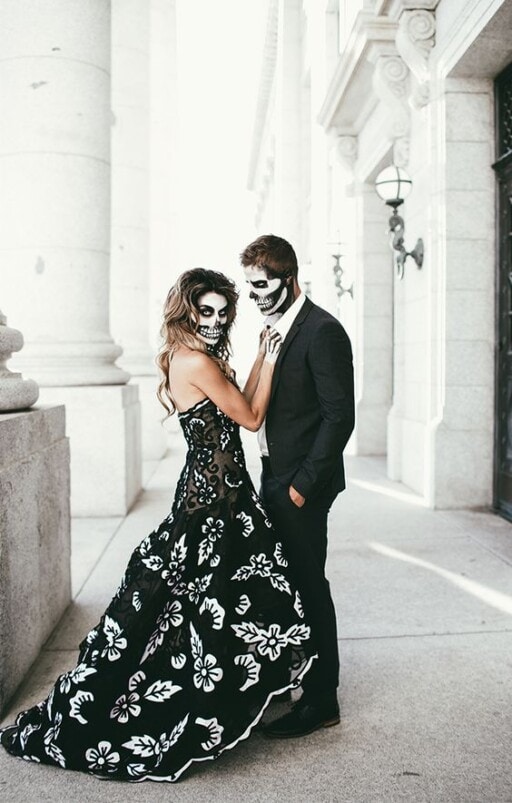 If you're good at makeup, all you need is a dramatic dress and a suit. This has been a hot costume for the last few years and this year will be no exception!
Trendy Robbers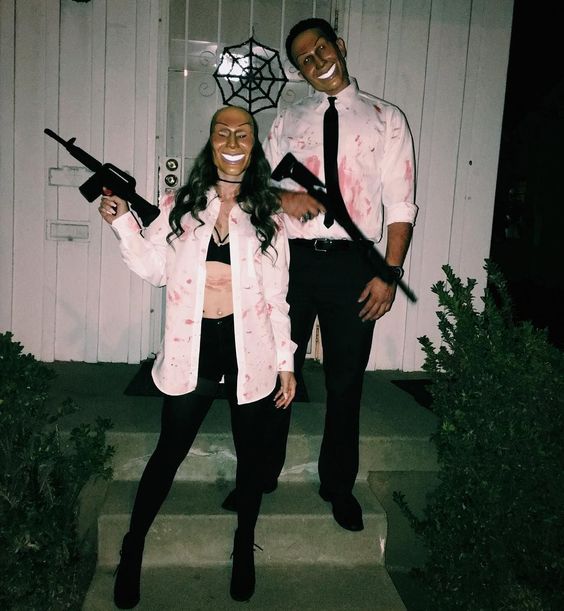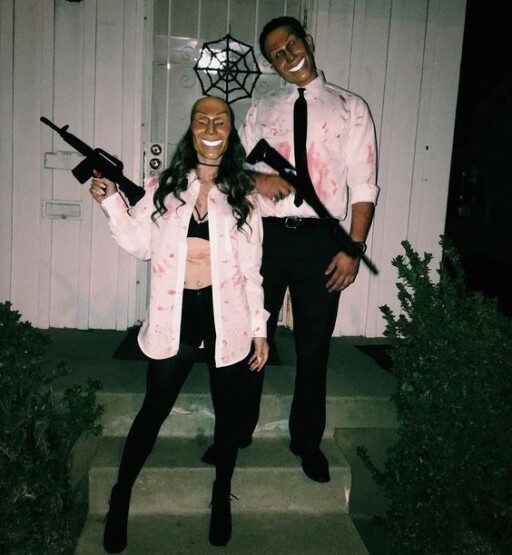 Although this costume is pretty basic, you can do it up quite a bit. Search on Pinterest for ideas – you can get really creative!
Angela and Dwight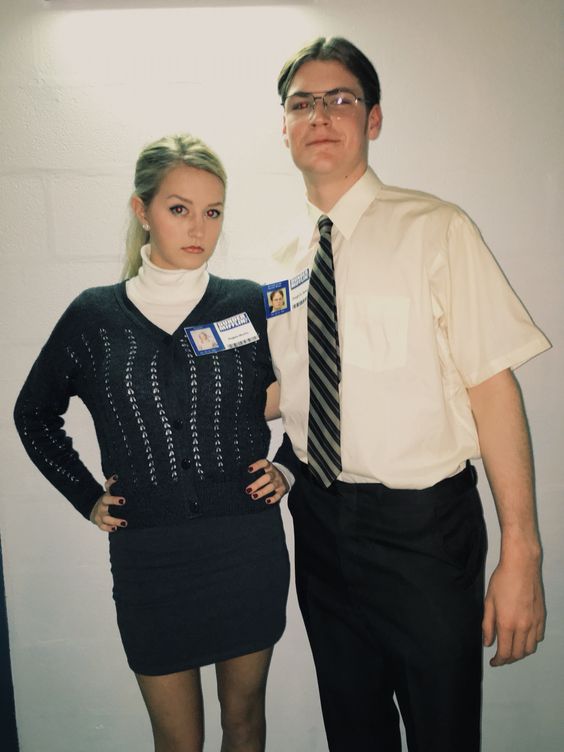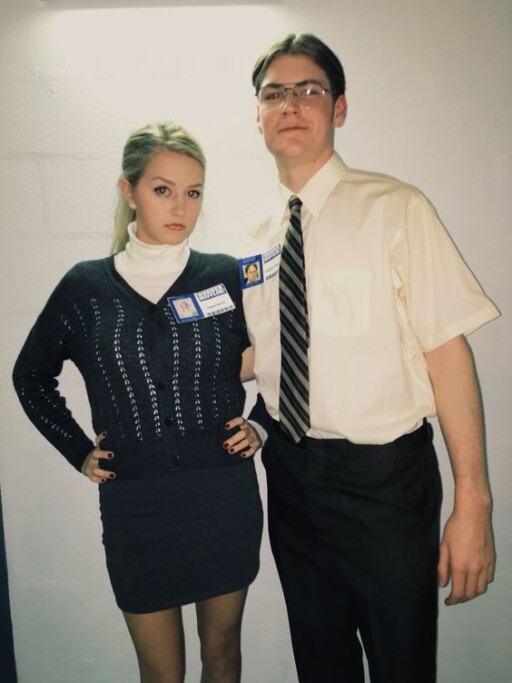 For any blondies out there (or anyone willing to wear a wig), this is a hilarious couples costume that everyone should know, plus you can wear regular work clothes.
Jim and Pam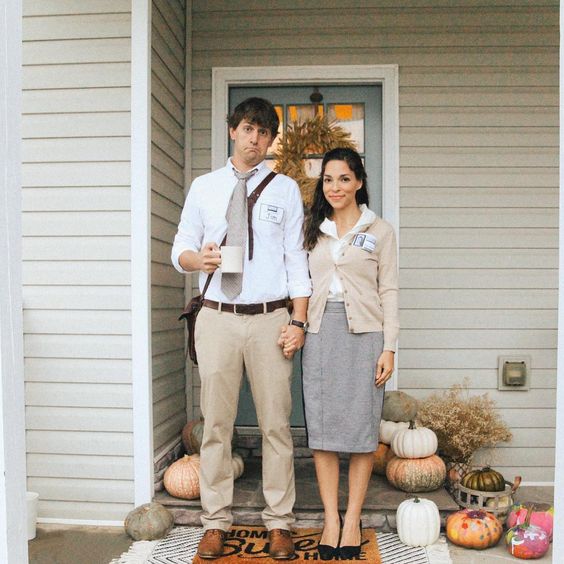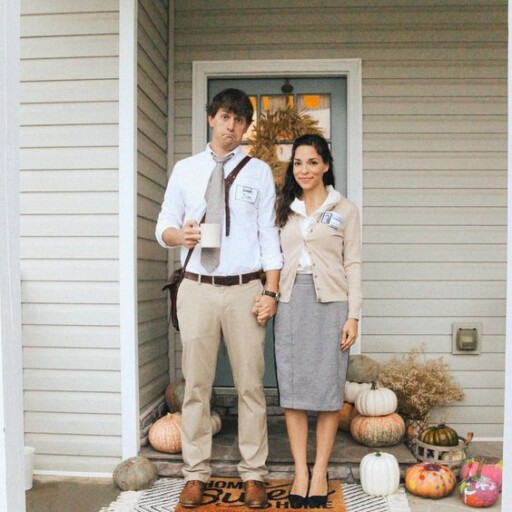 The most classic Office couple can't be left off the list. Don't forget your name tags and coffee mugs!
Andy and April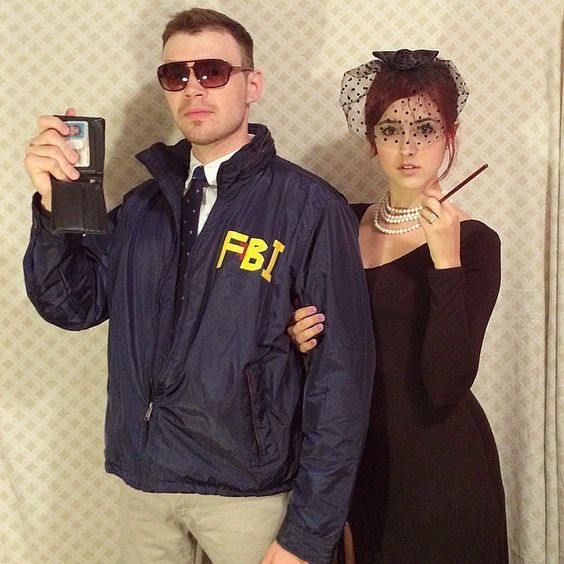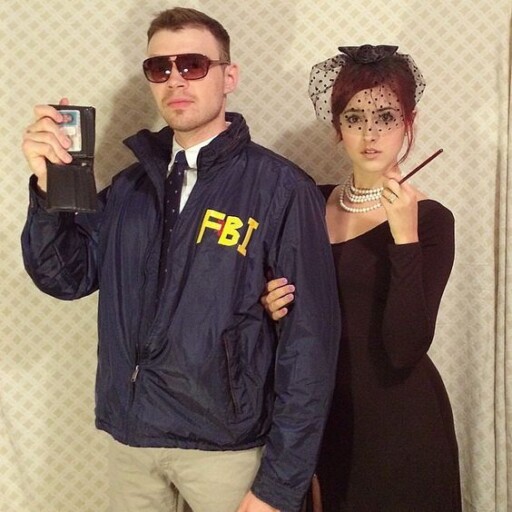 This is another costume that has steadily built up a following over the last few years. It's hilarious and relevant without being too hard to put together.
Nick and Jess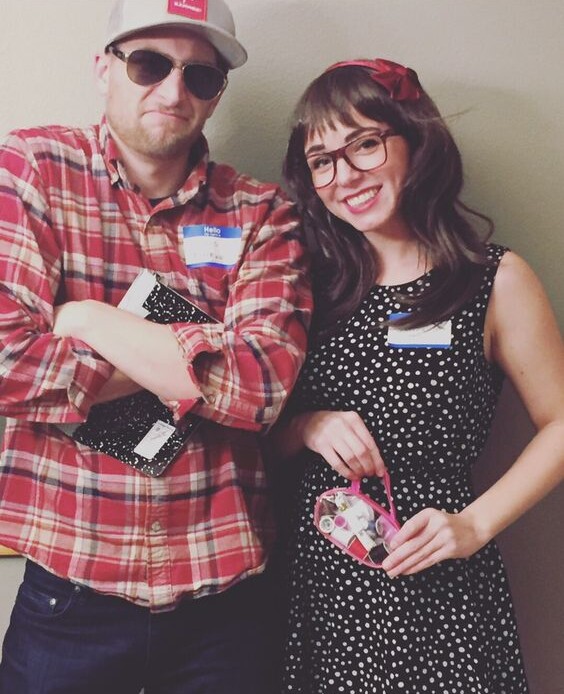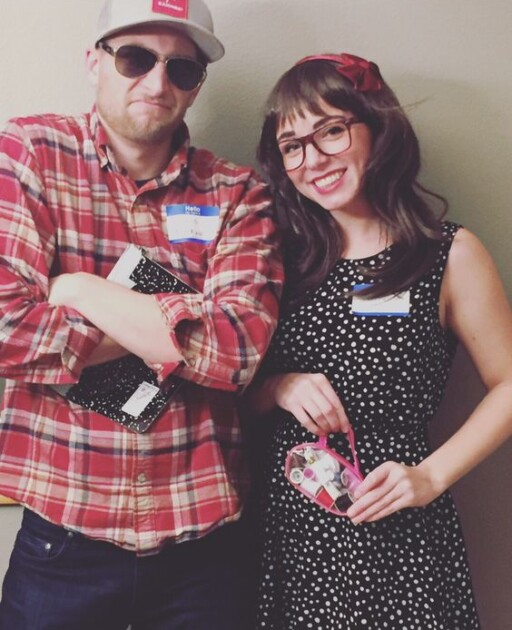 This one isn't as popular, but I LOVE New Girl so I had to include it. All he needs is a flannel, hat, and sunglasses, while she needs a loud outfit (polka dots encouraged) and large nerdy frames.
Harley Quinn and the Joker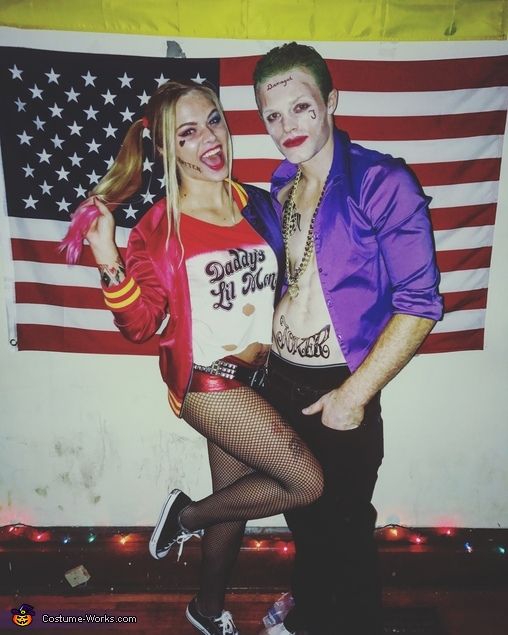 This costume is still trendy despite its run over the last few years. It's fun, sexy, and scary all in one!
Tinkerbell and Captain Hook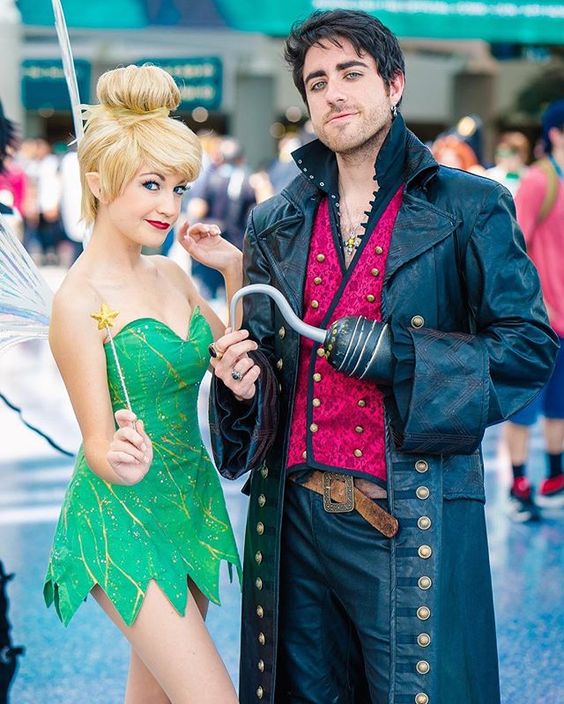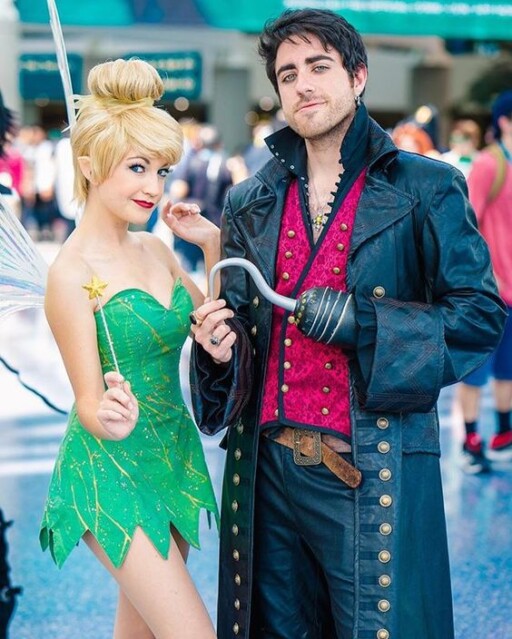 This idea is fun if your guy doesn't want to be Peter Pan. He just needs some leather and a hook!
Lorelai and Luke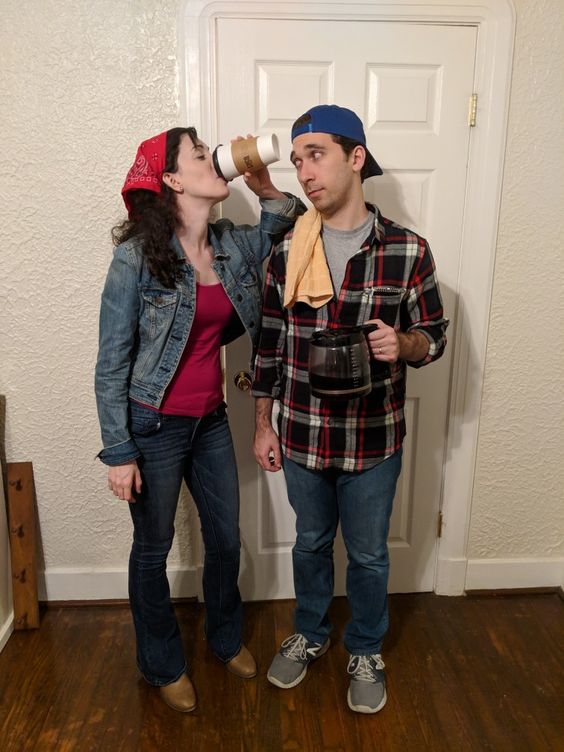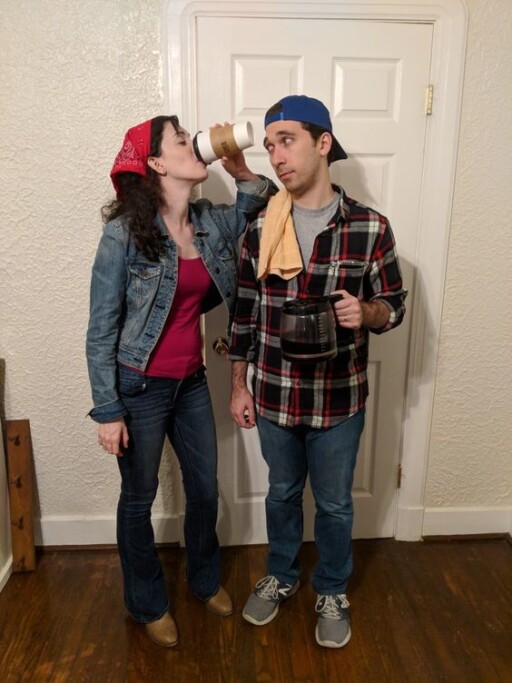 Okay, I'm including this because I just finished binging Gilmore Girls, but it's also such a cute idea! It's a comfy outfit (perfect for cold fall nights) that is easily recognizable. Feel free to put whatever you'd like in your coffee cups.
Bonnie and Clyde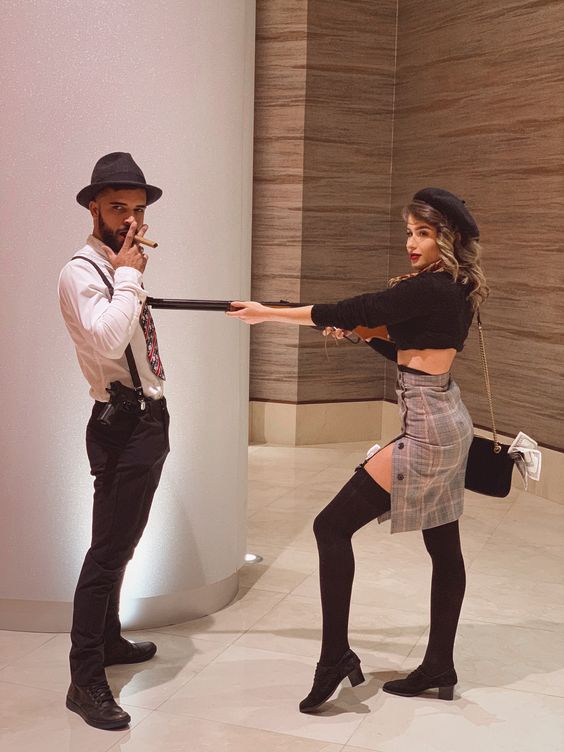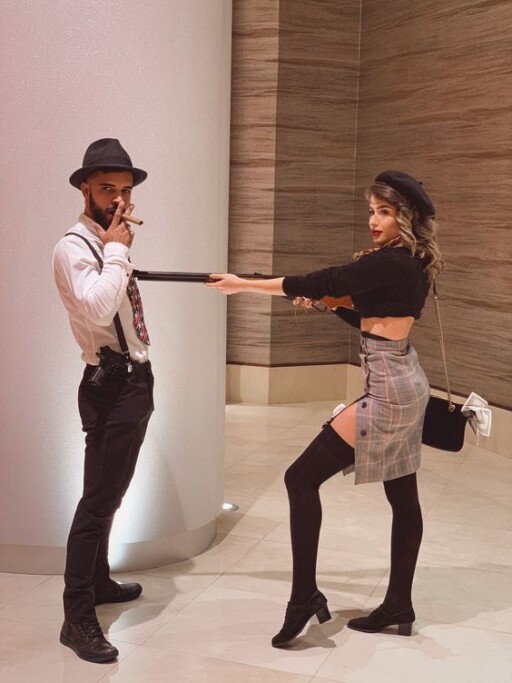 This is another classic that has so many variations. You can easily do it up with (mostly) pieces you already own, as long as you stay in the color scheme.
Bella and Edward: Twilight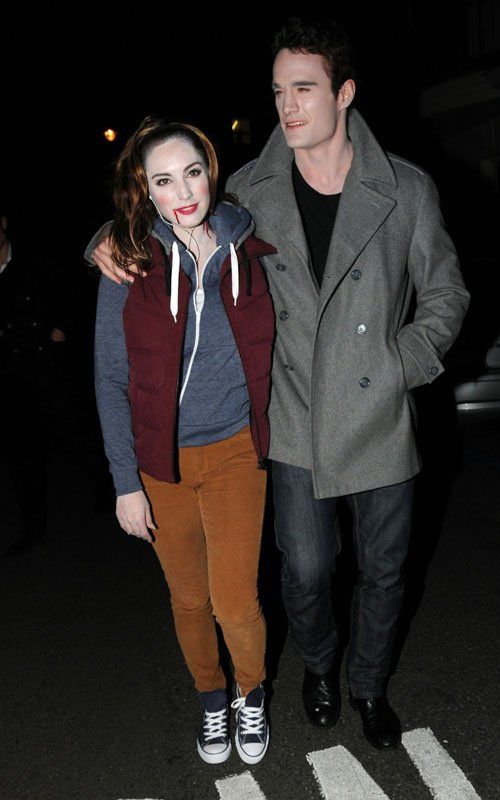 I admit it: I was a Twilight fan back in the day. Now, we may or may not watch the movies just to make fun of them, so this costume is a throwback and hilarious all in one.
Dexter and Rita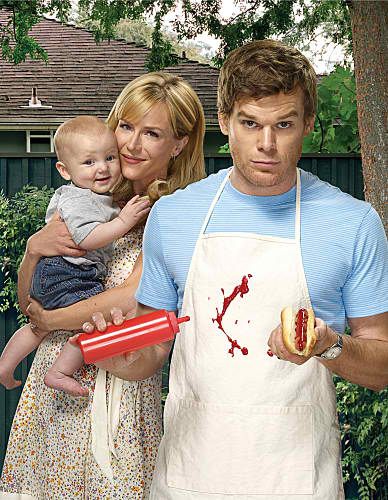 I absolutely love this couple and want to do this next year. She gets to wear a darling dress, while he can wear whatever he wants under his bloody apron.
Any Couple From Clue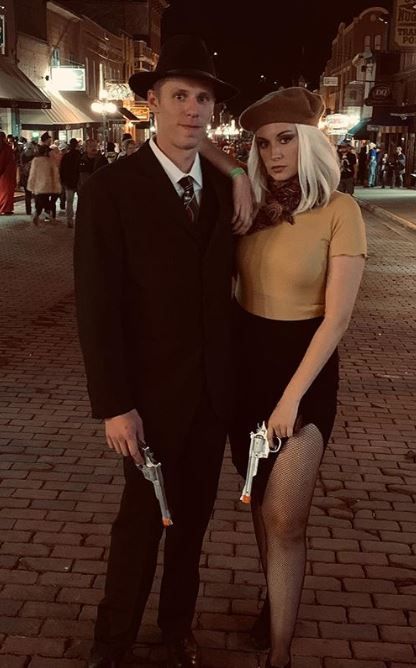 I love the idea of being a couple from Clue! Whether you want to be Miss Scarlett and Colonel Mustard, or Professor Plum and Mrs. Peacock, the costumes are super fun!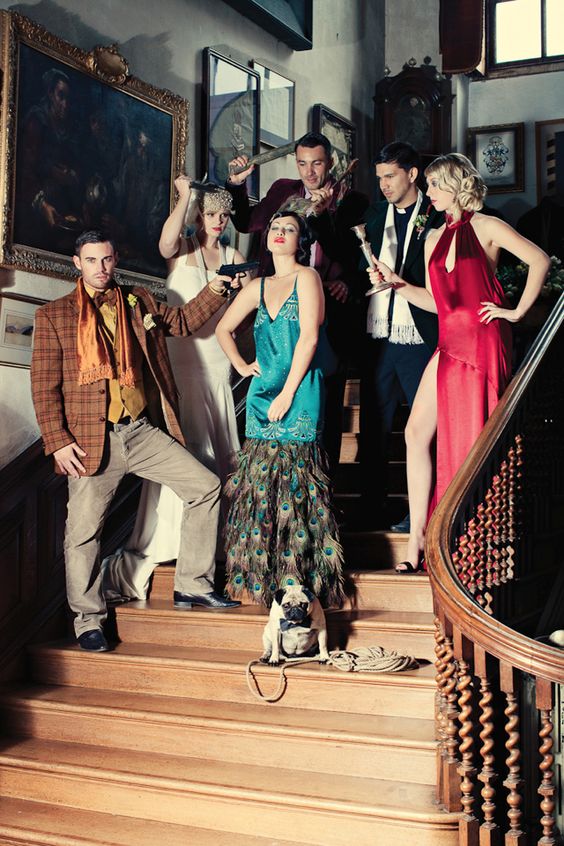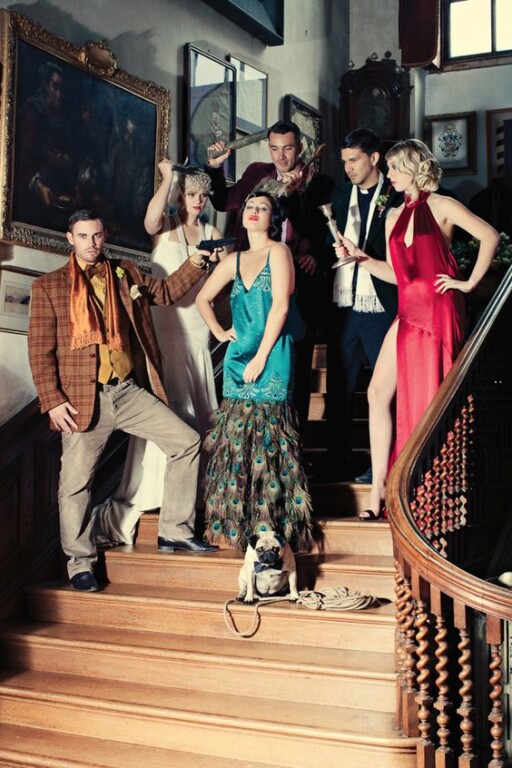 Tate and Violet: American Horror Story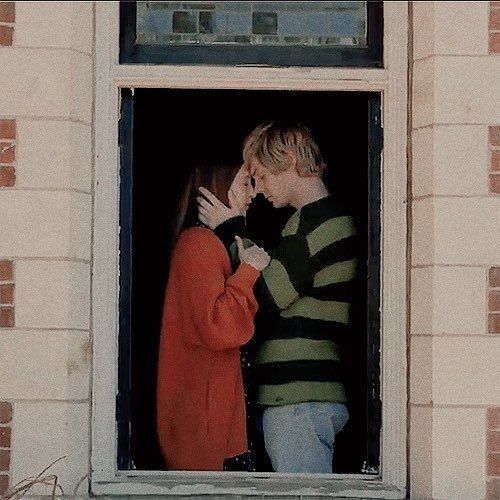 I'm a huge AHS fan, and this is obviously the first couple we all grew to love (not without reservations). Regardless, this is a fun costume. I've included both different versions here!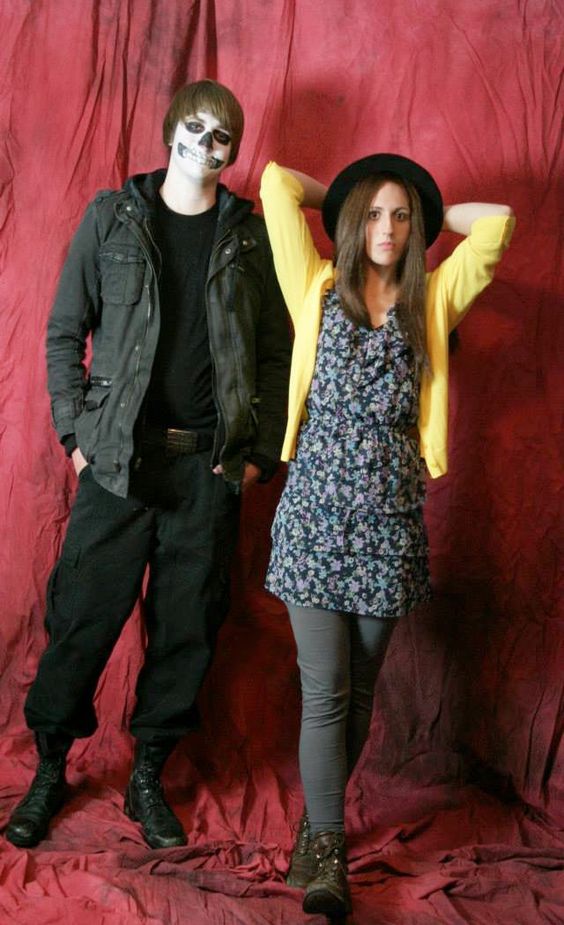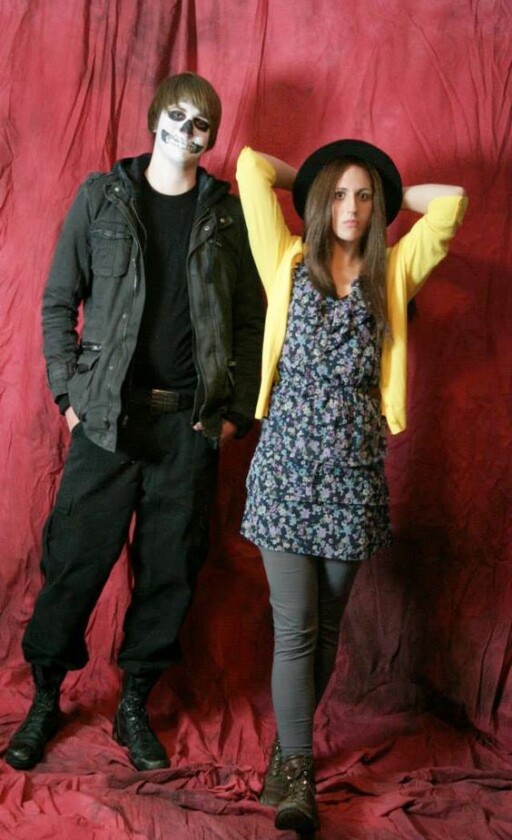 The Purge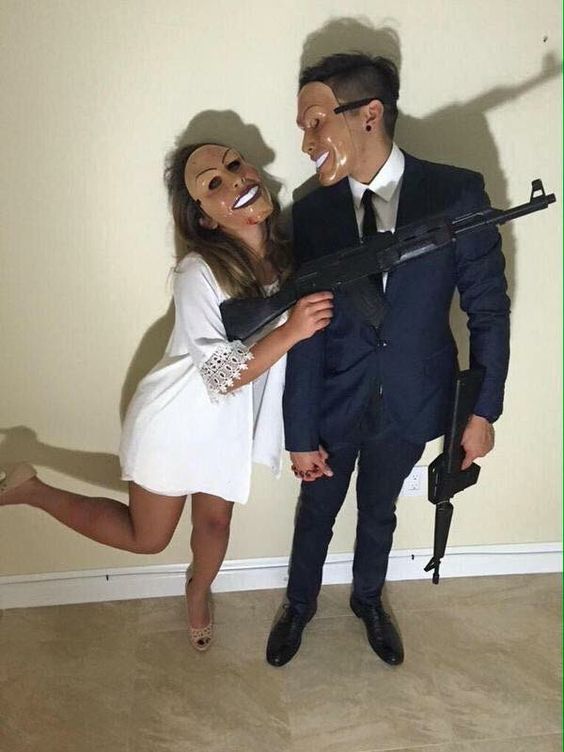 Undead Bride & Groom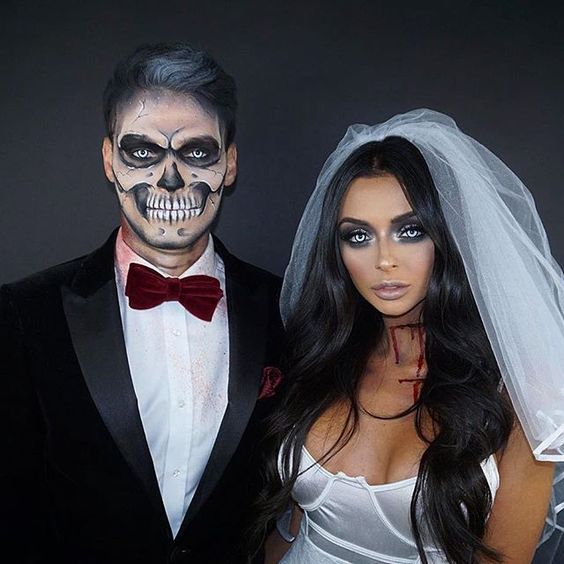 Day Of The Dead Couple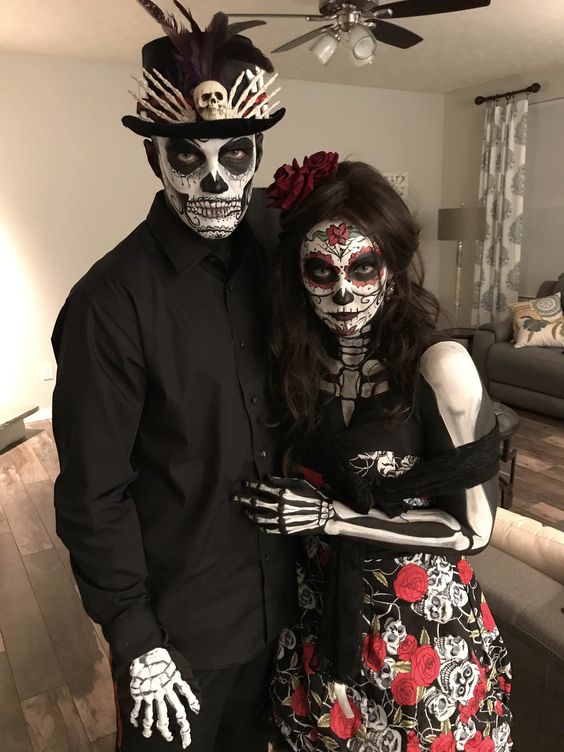 Vampire & Victim
Chuck and Blair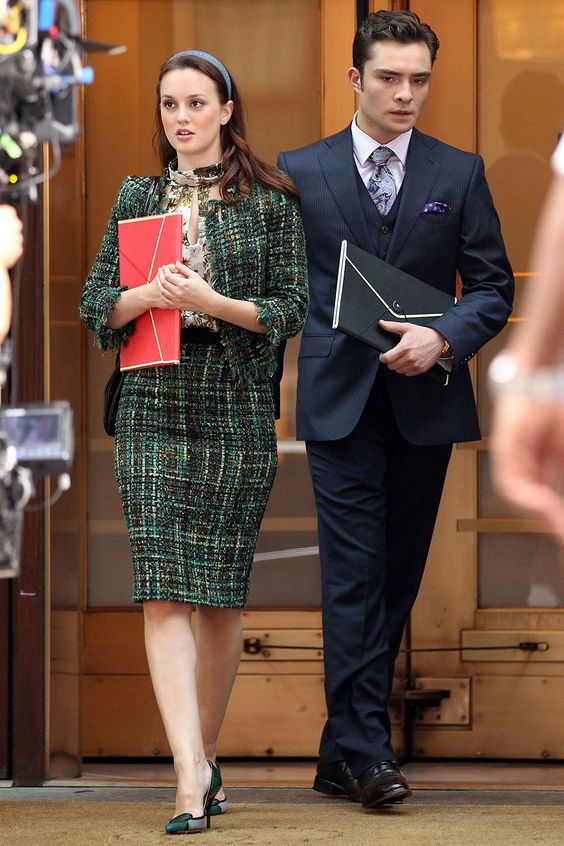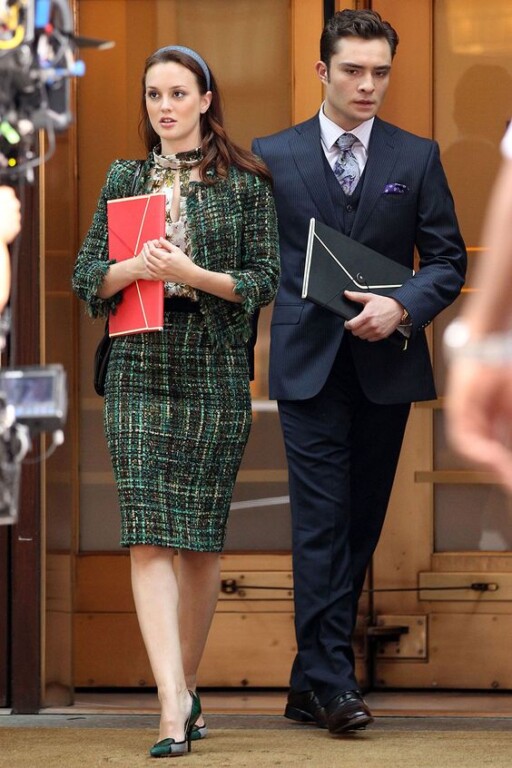 Chuck and Blair are iconic for sure, and there are so many different ways to do the costume up. However you decide to do it, make sure you look elite.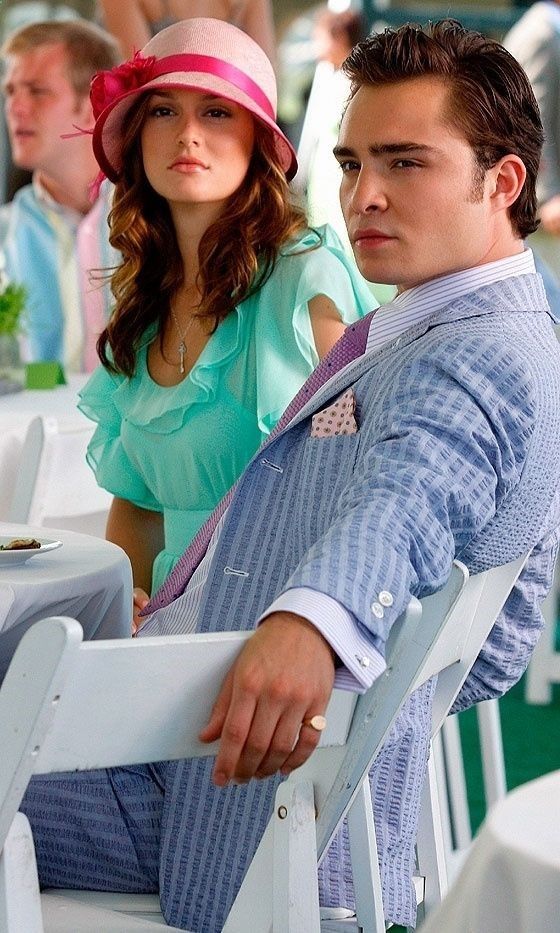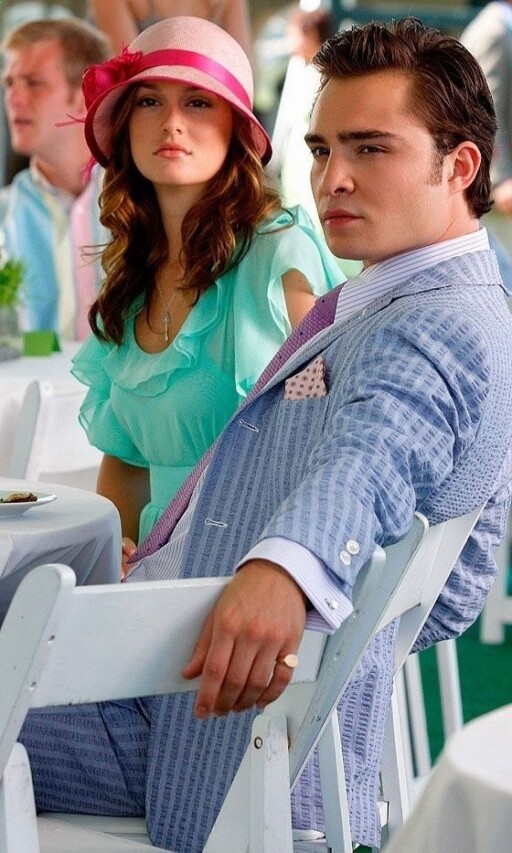 Roland and Jocelyn: Schitt's Creek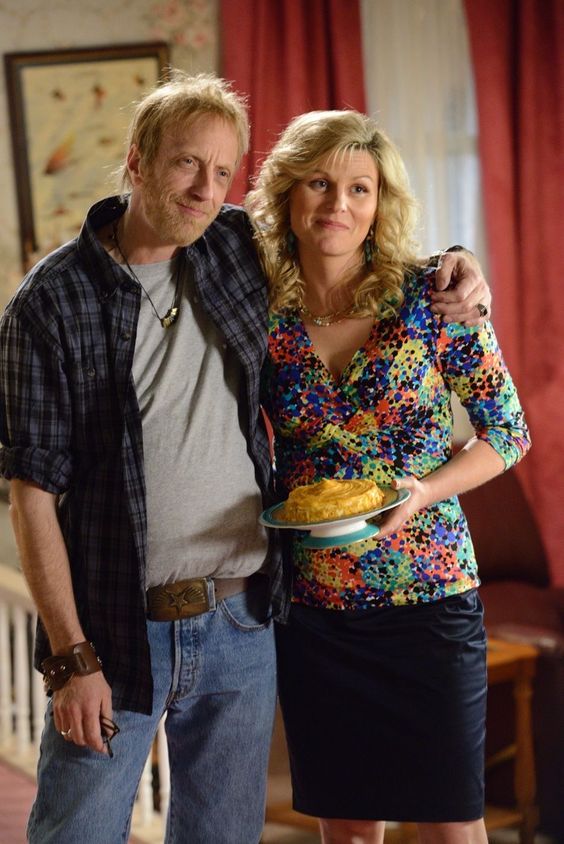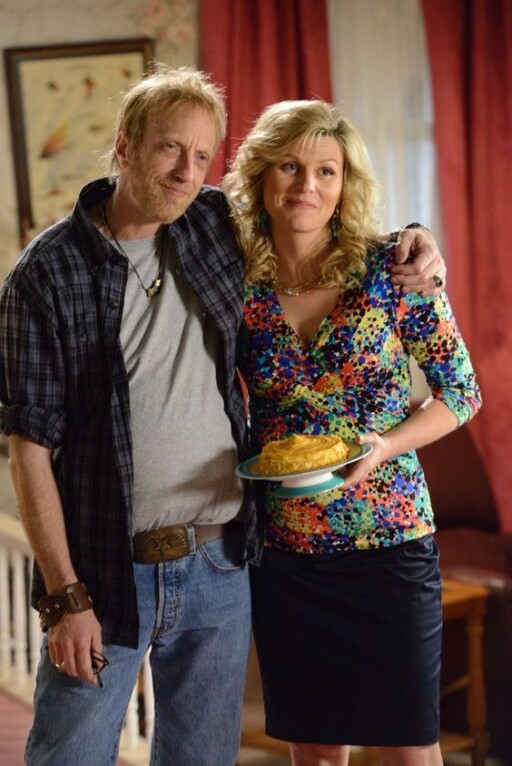 This costume is definitely on the funnier side for fans of Schitt's Creek. It's easy to put together with clothes from a thrift store as well.
Ron and Hermione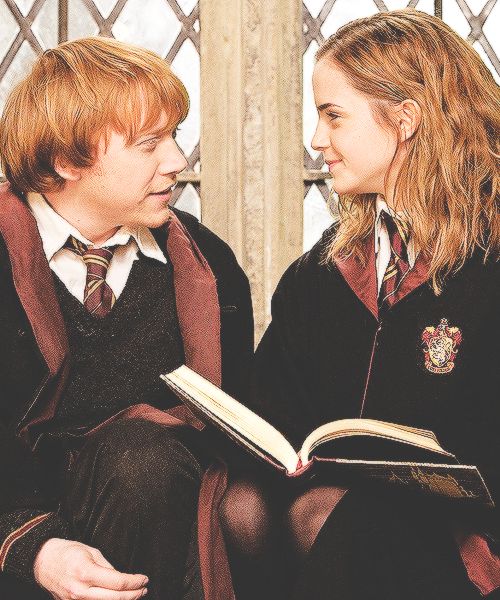 This is another one that's perfect for redheads! There are so many different Hogwarts outfits to choose from, so you can go as casual or dressy as you'd like.
John and Sarah: Outer Banks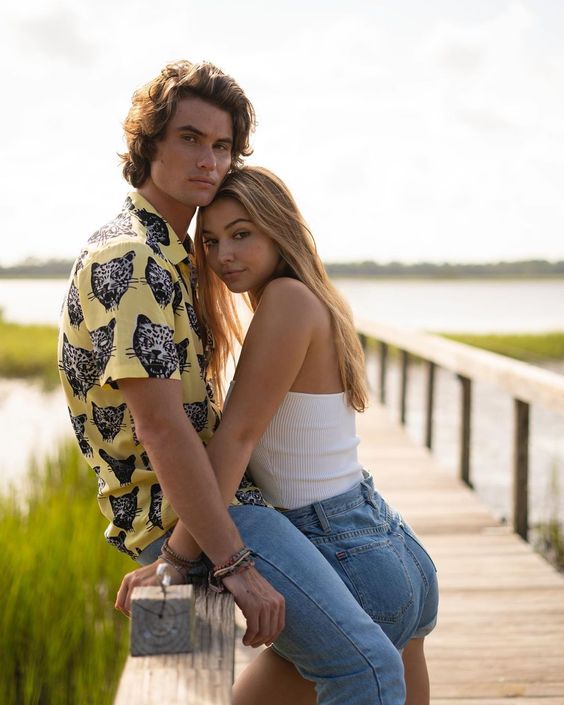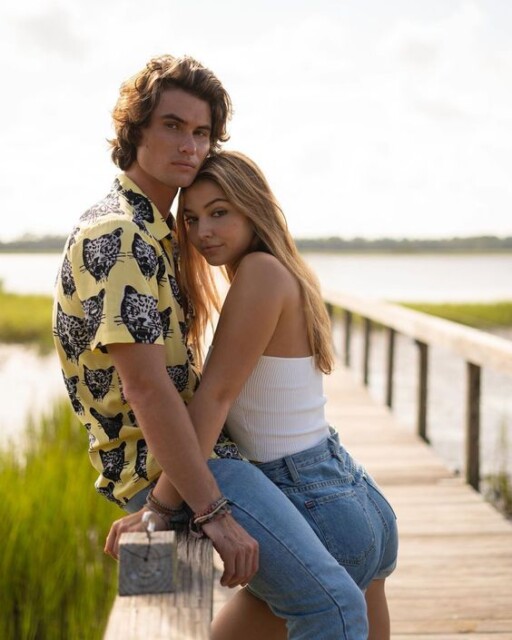 This will definitely be one of the hotter costumes this year, but it will only work if you both look somewhat similar to the actors, since the costume isn't actually that involved.
Alexis and Ted: Schitt's Creek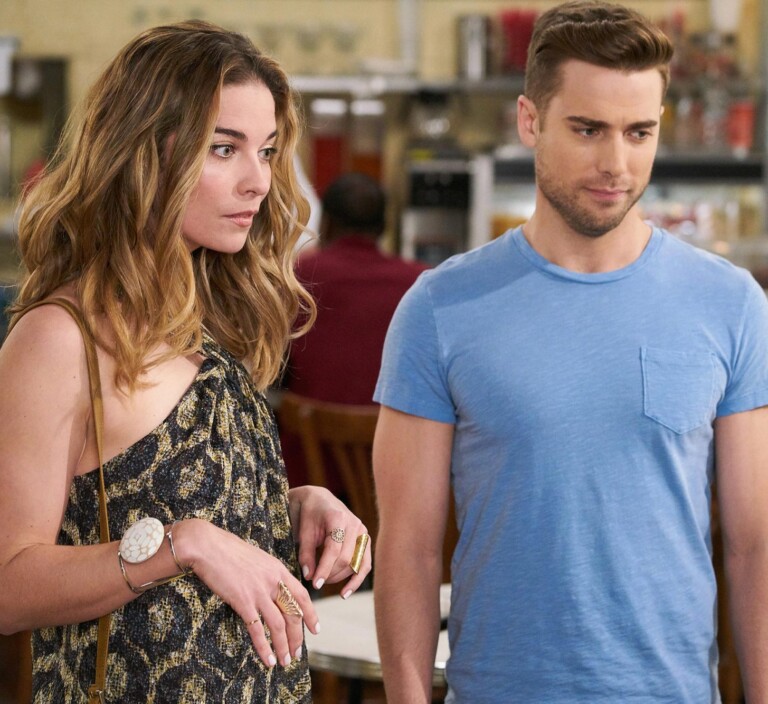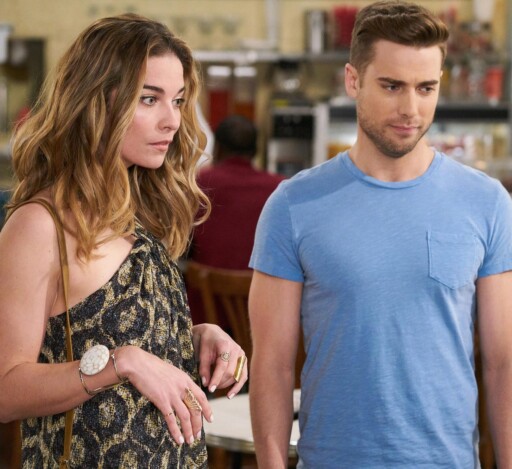 I've never actually seen this costume before, but I think it would be adorable! The guy's part is pretty easy (he just needs scrubs) and the girl gets to go as glam as she'd like.
Dora & Diego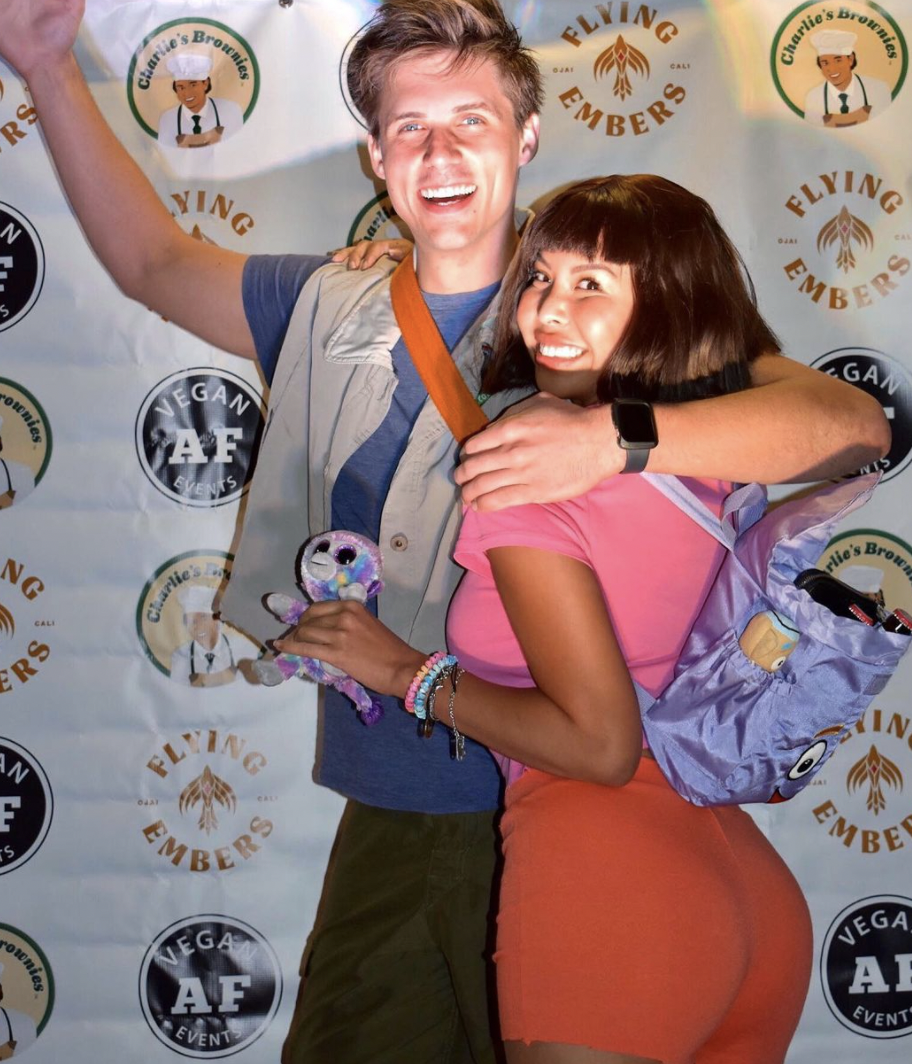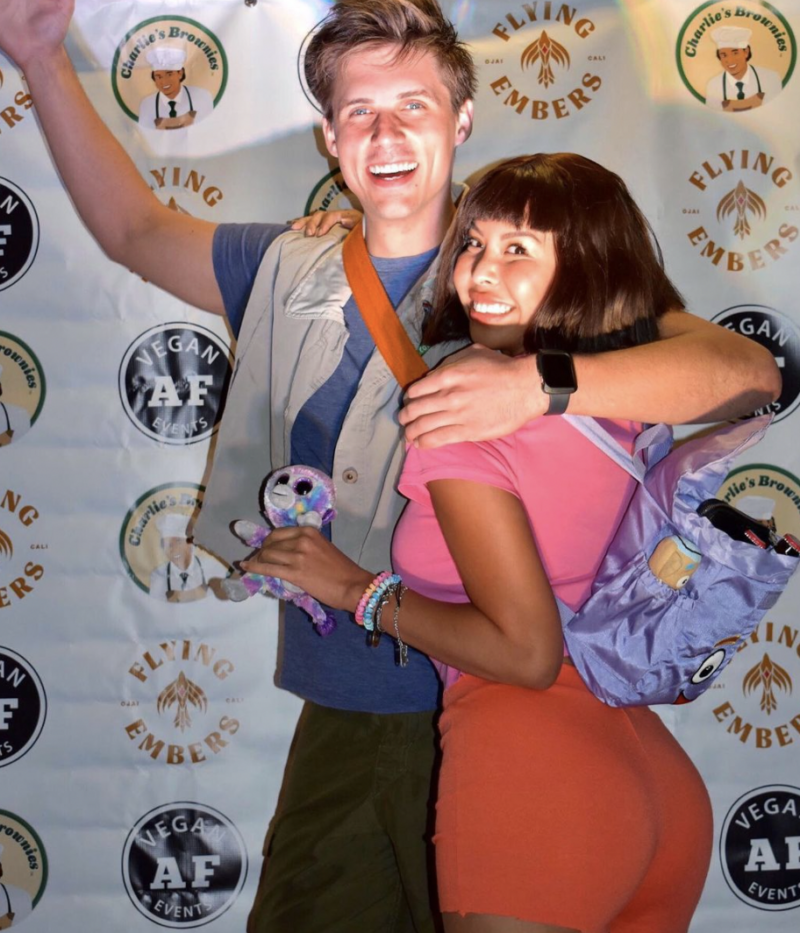 Johnny & Moira Rose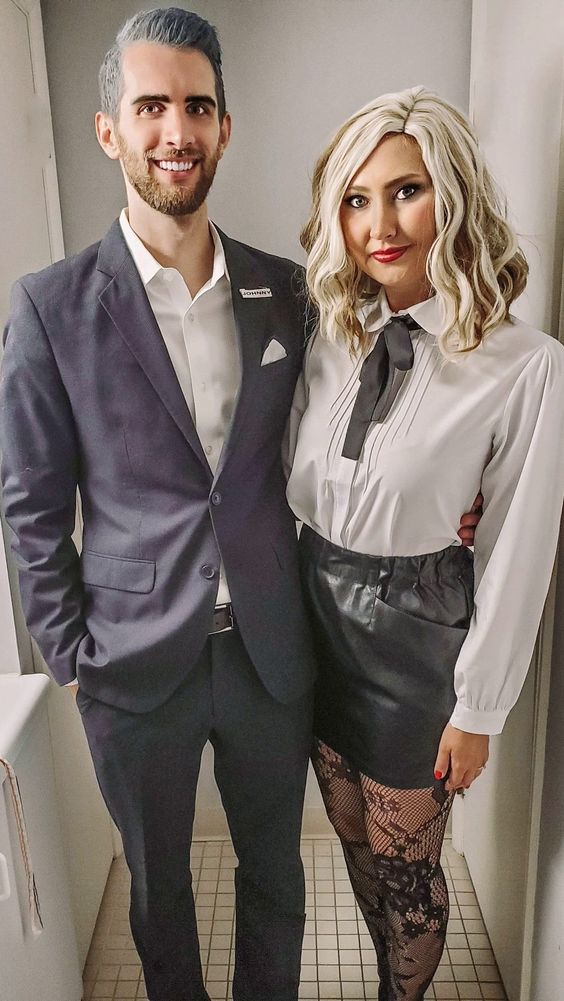 Biker Undead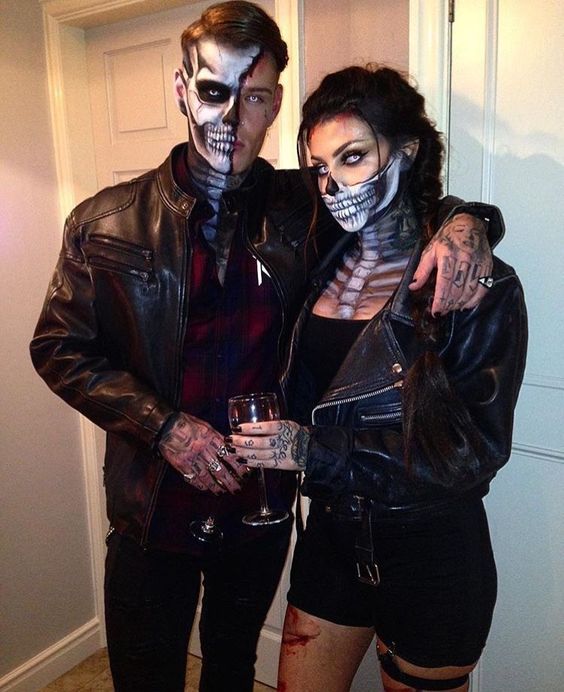 The Adams' Family Couple
Frankenstein Couple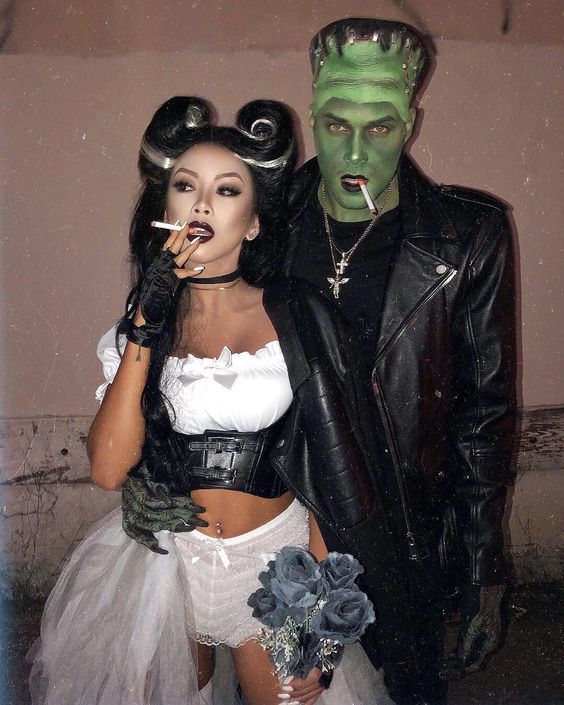 Marty & Doc: Back To The Future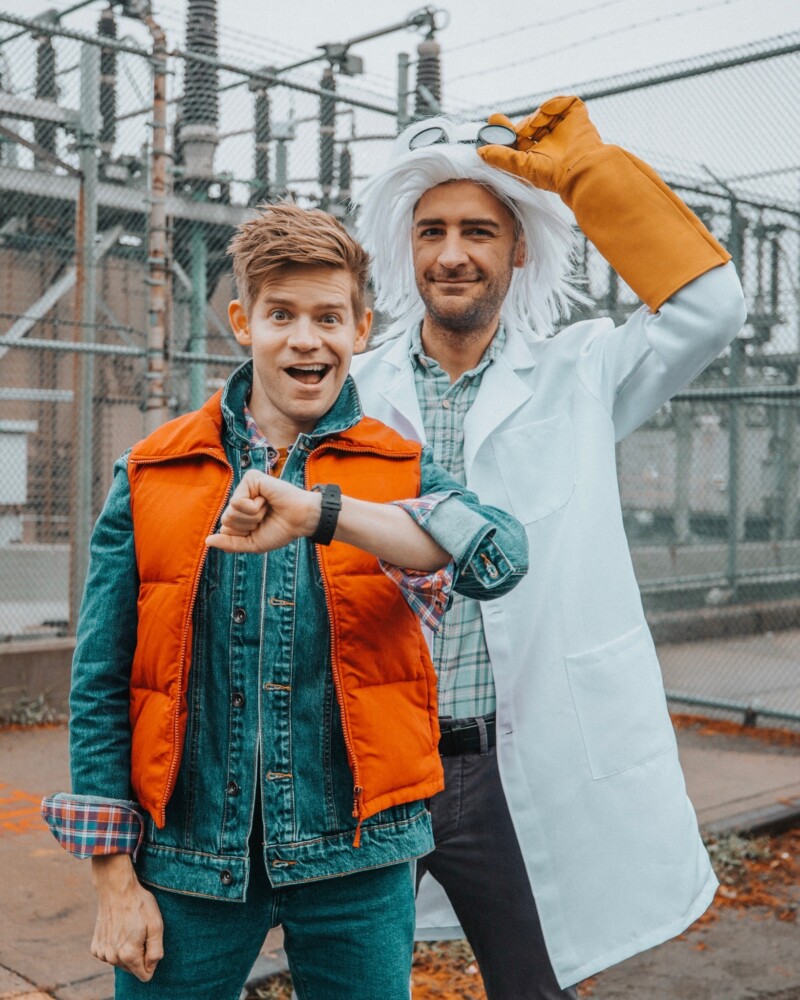 Devil Couple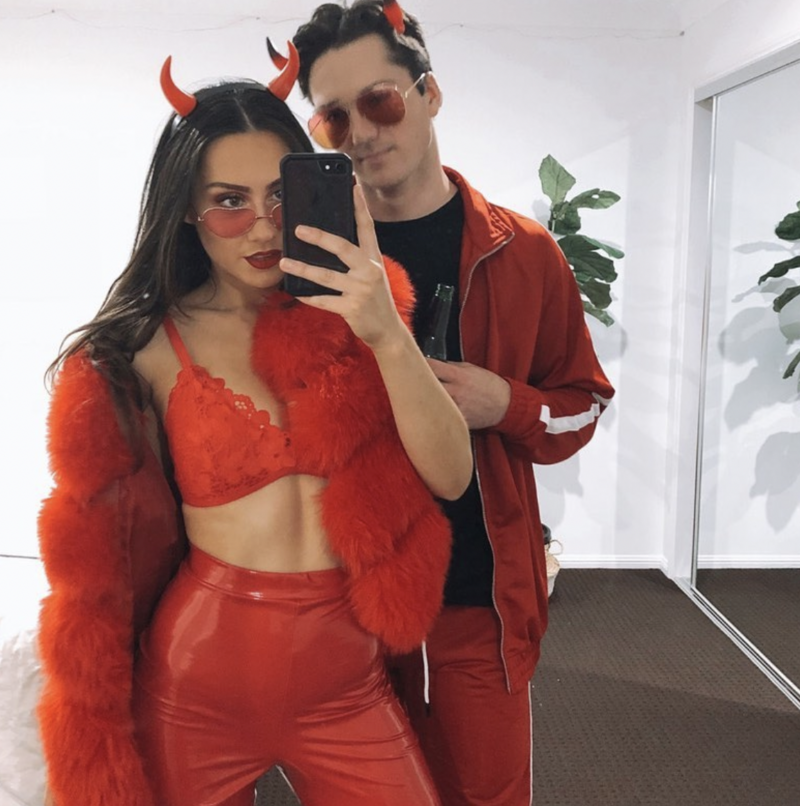 Bonnie & Clyde #2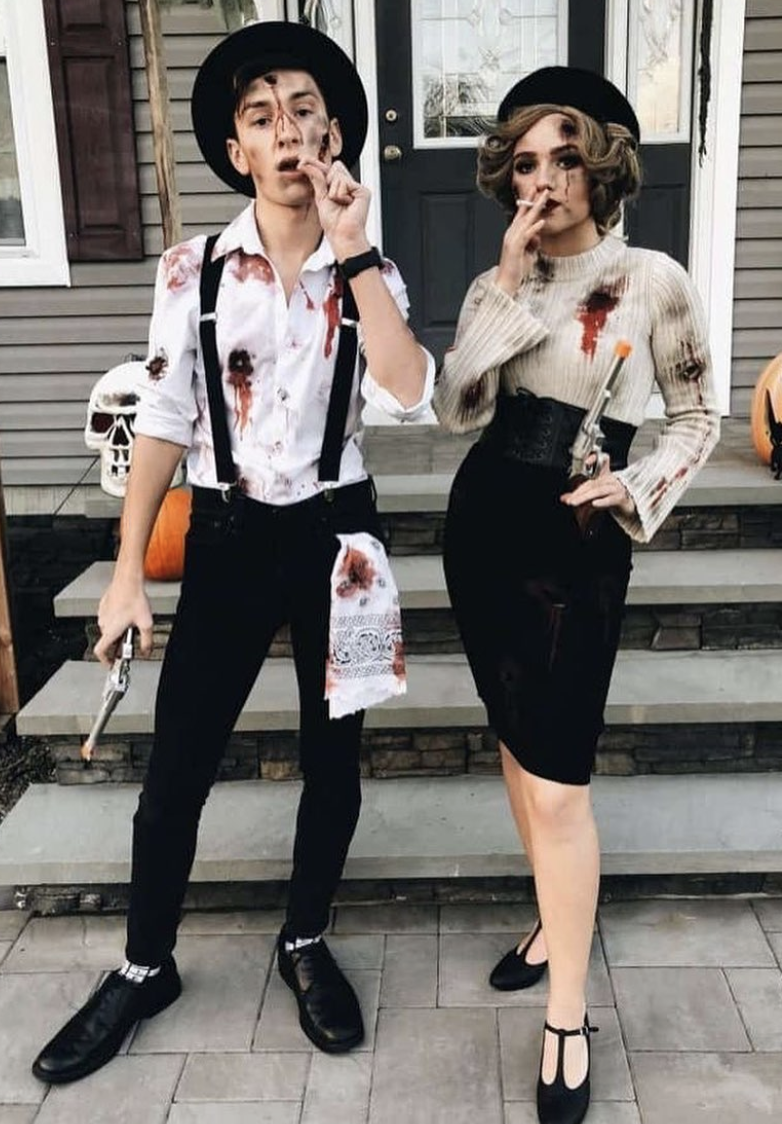 Little Red & The Wolf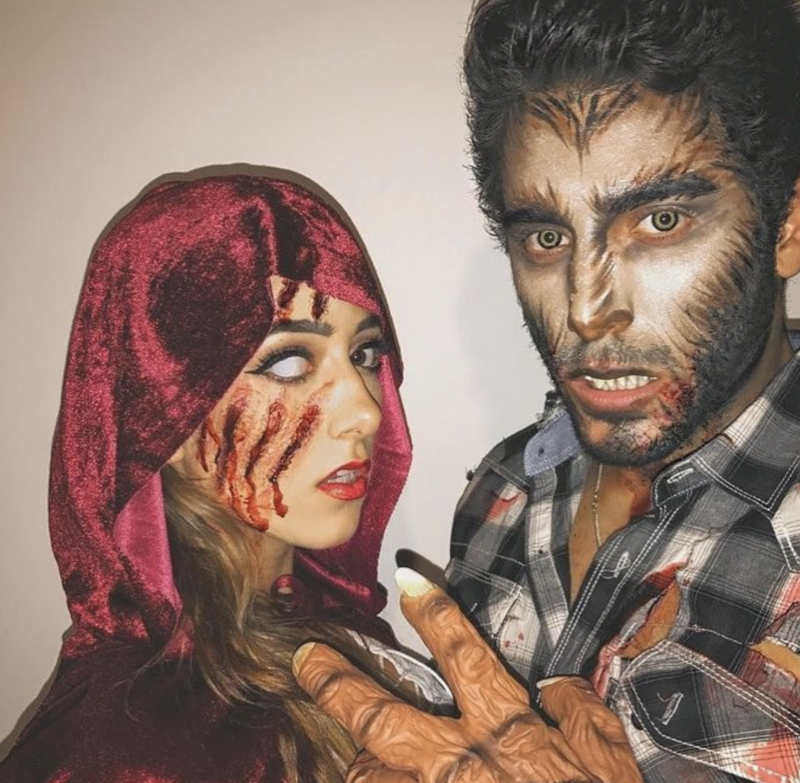 Jack & Jill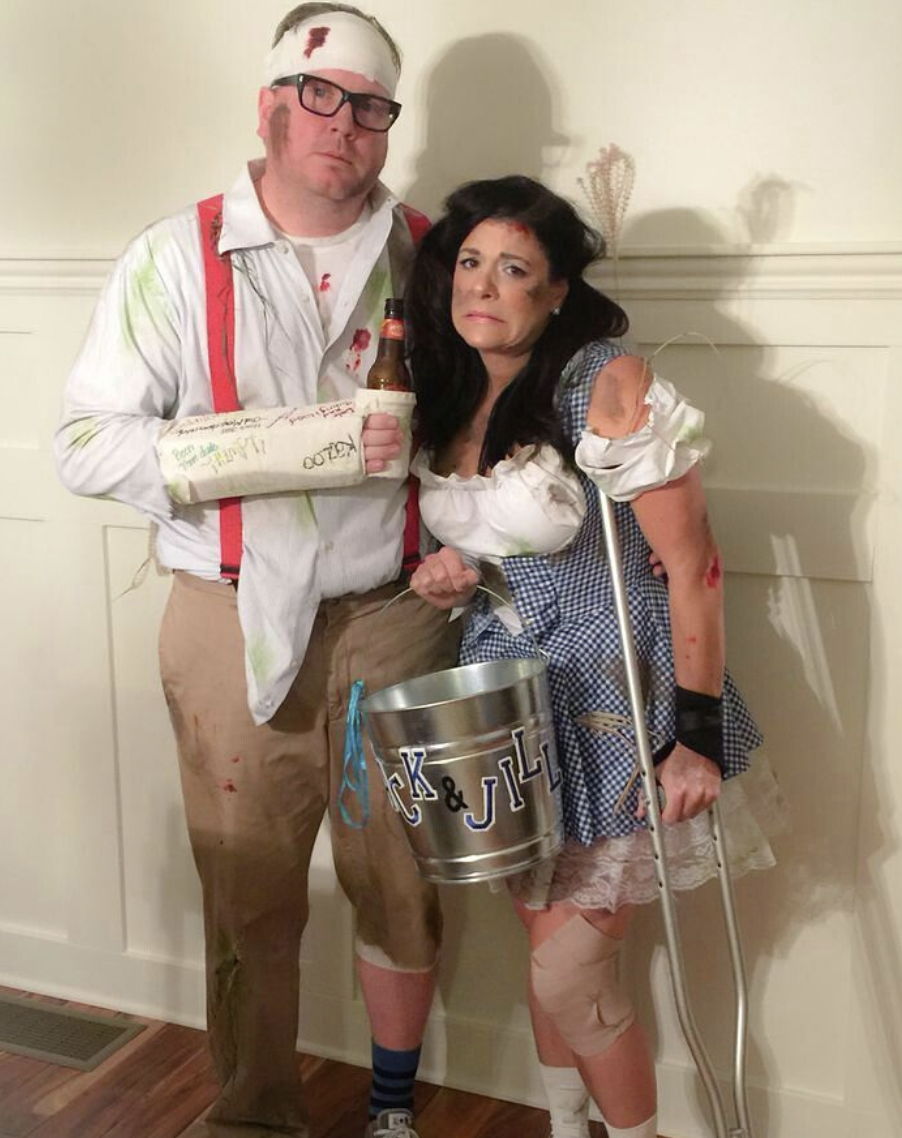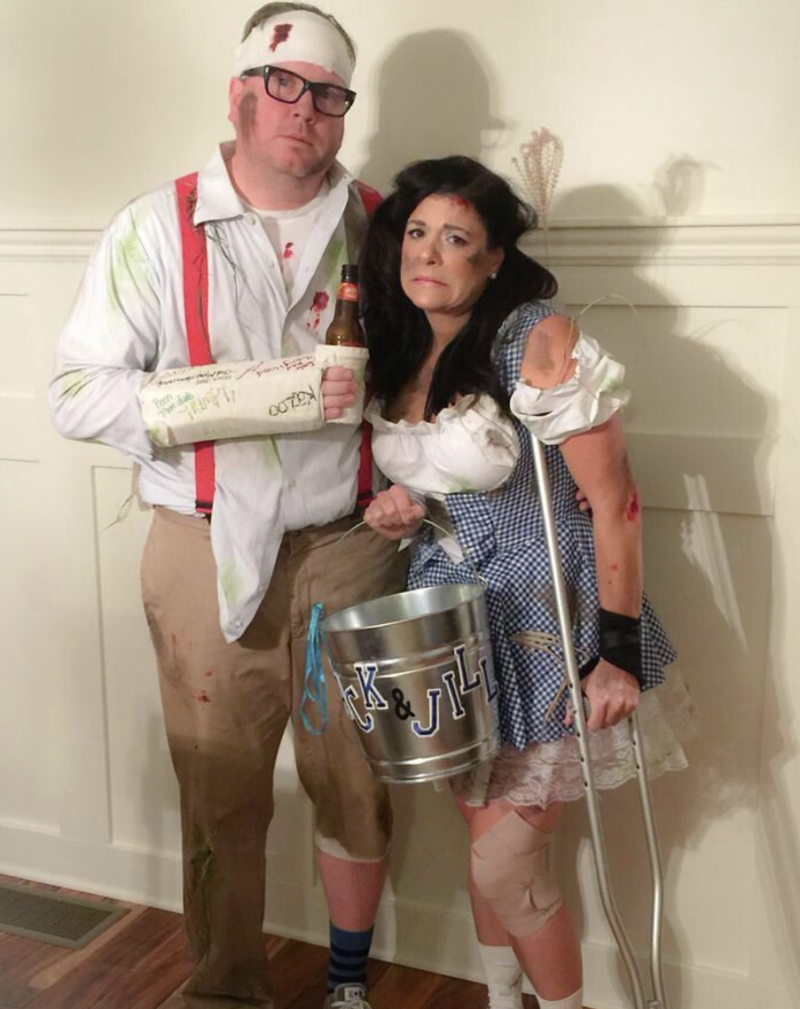 Cruella & Her Dalmation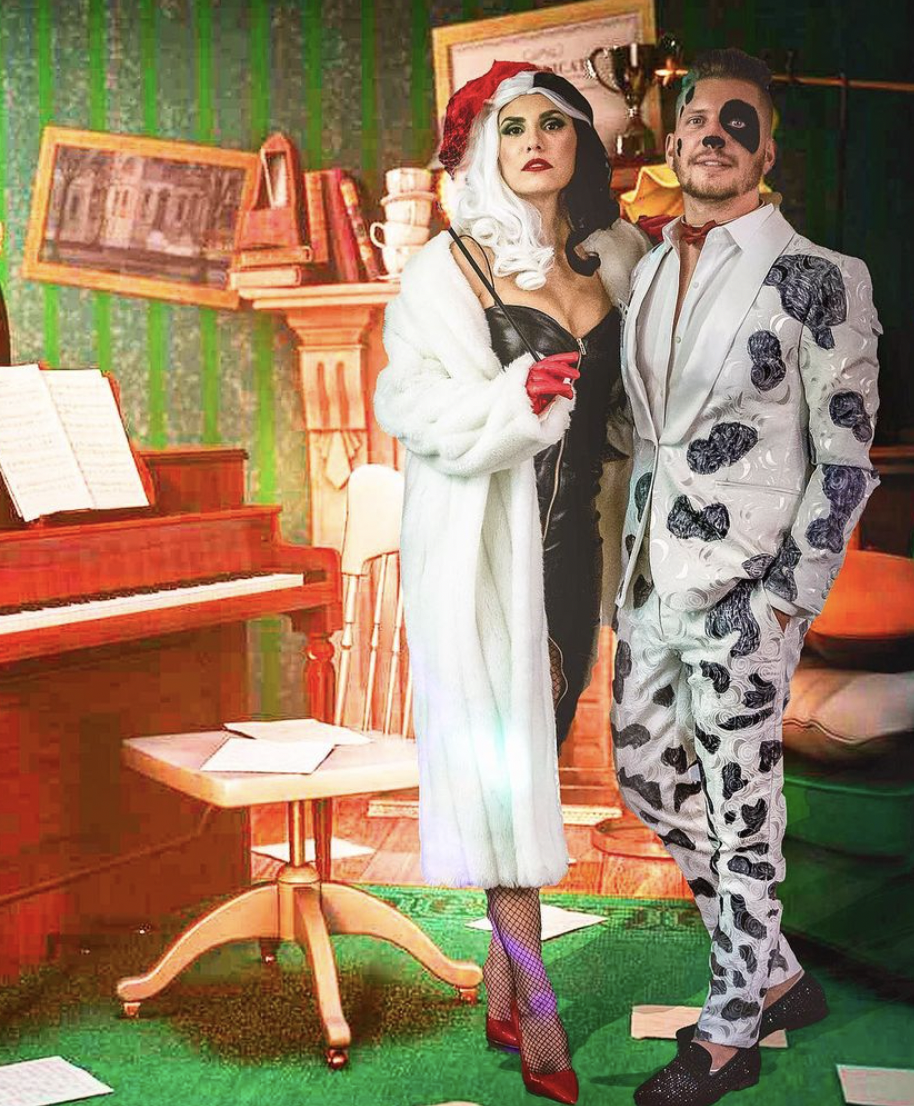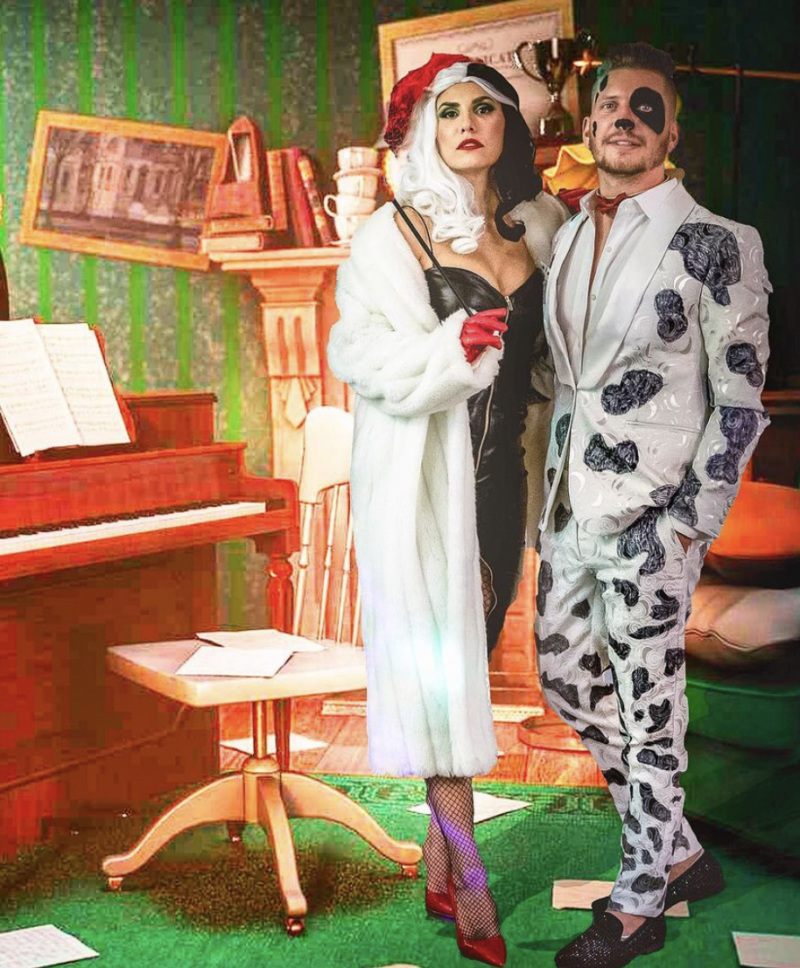 Nightmare On Elm Street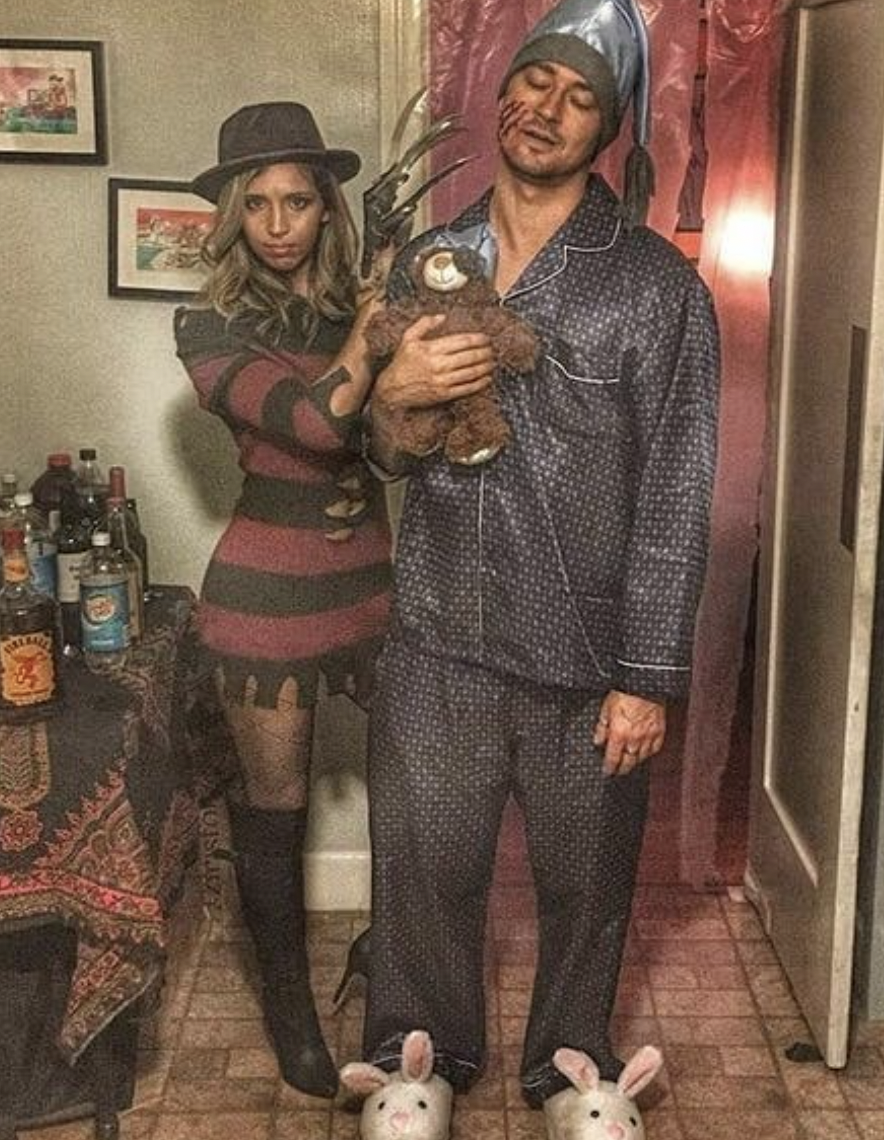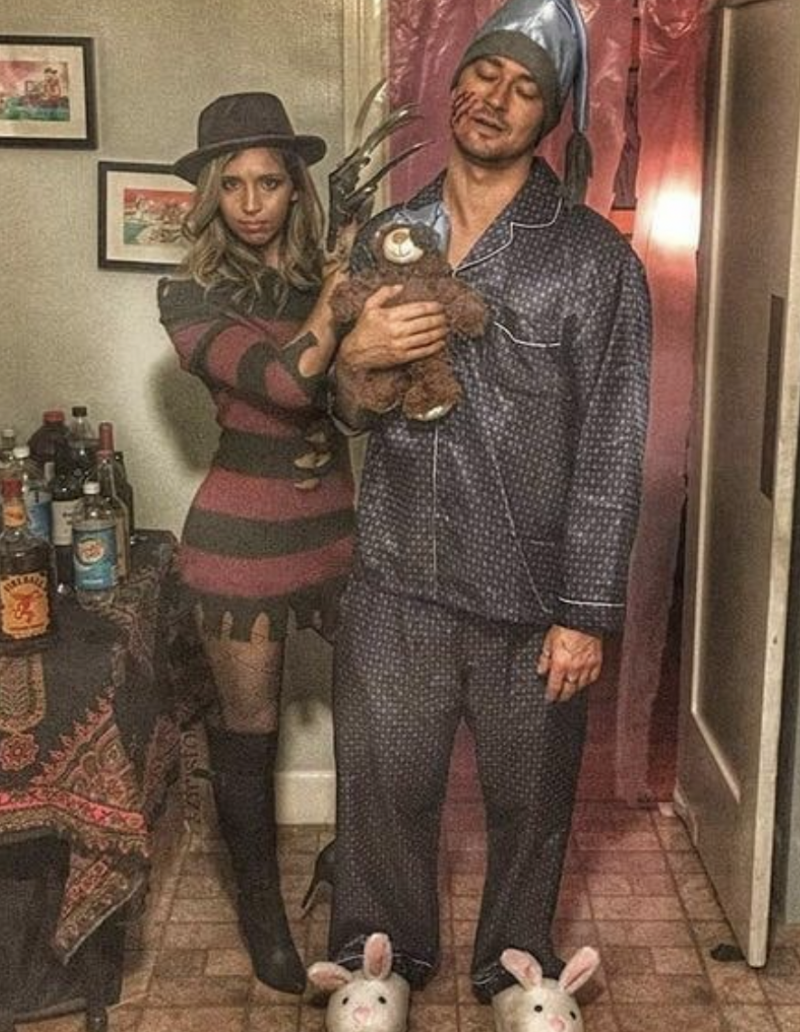 Elvira And The Wolf Man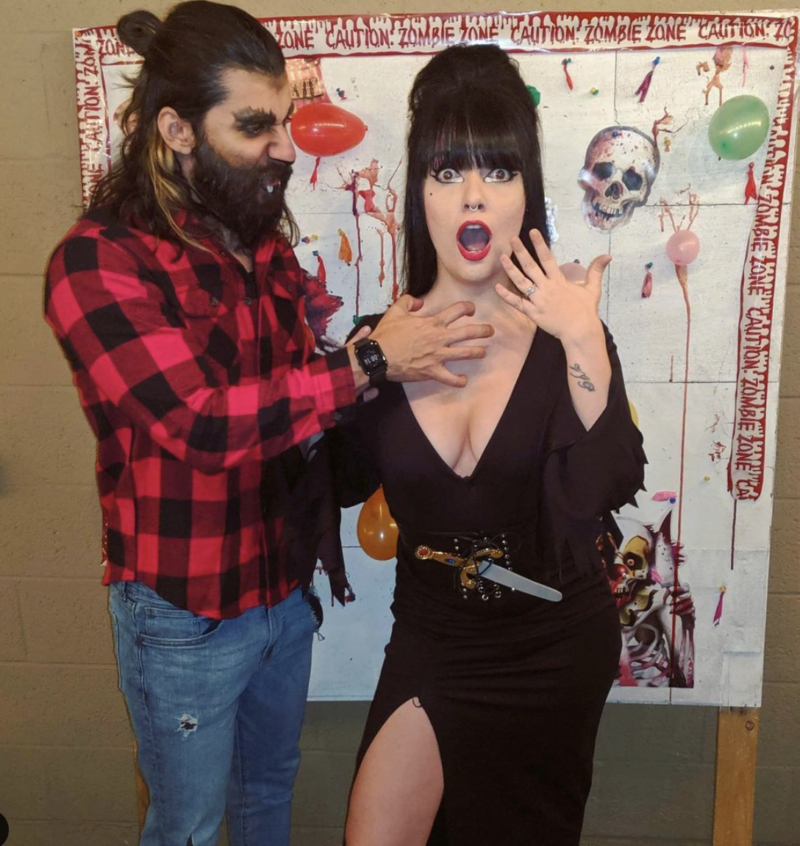 Mario & Princess Peach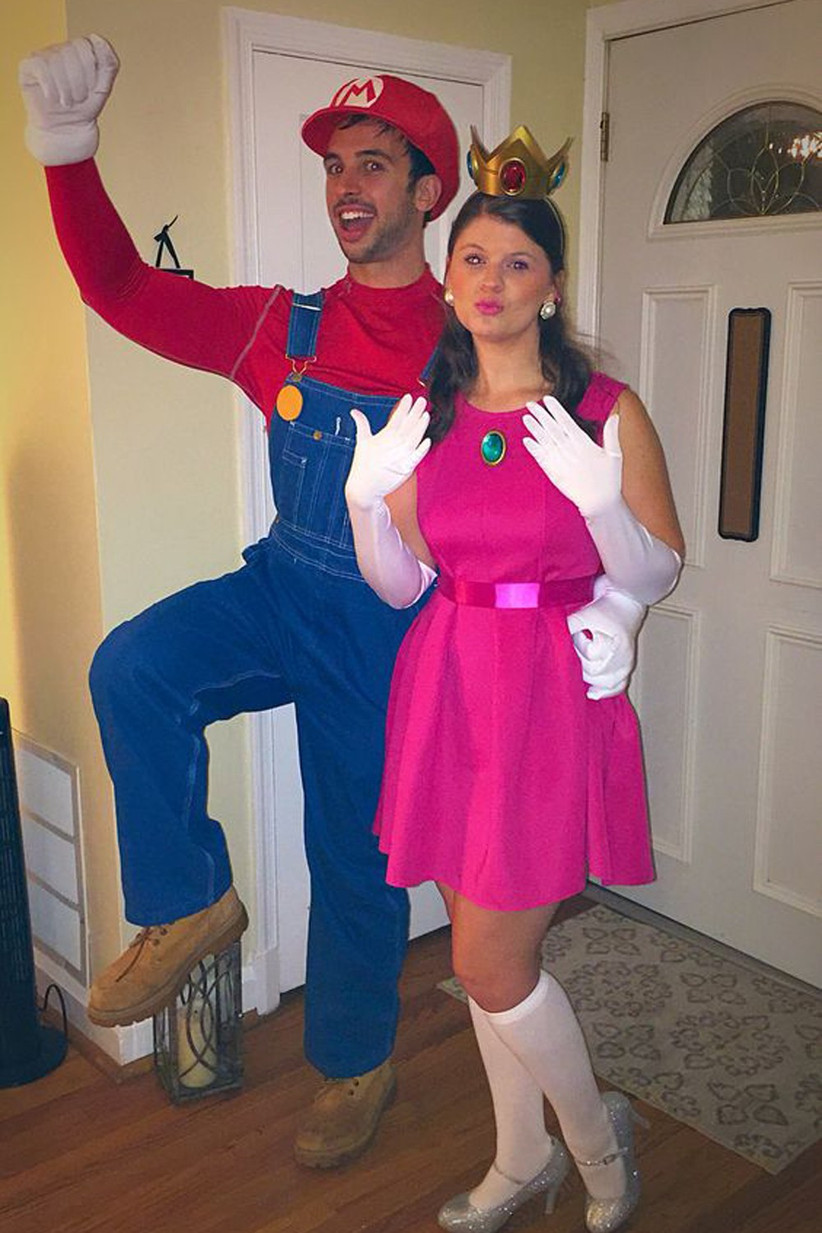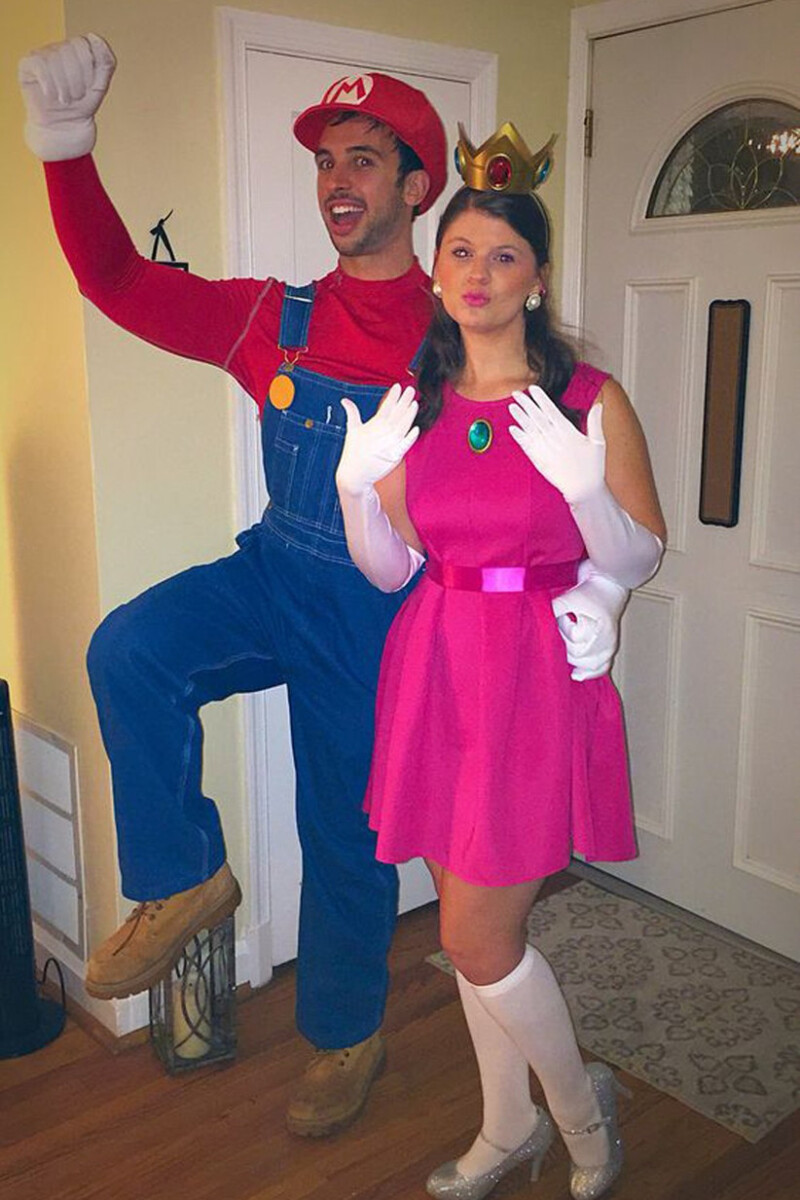 Velma And Daphne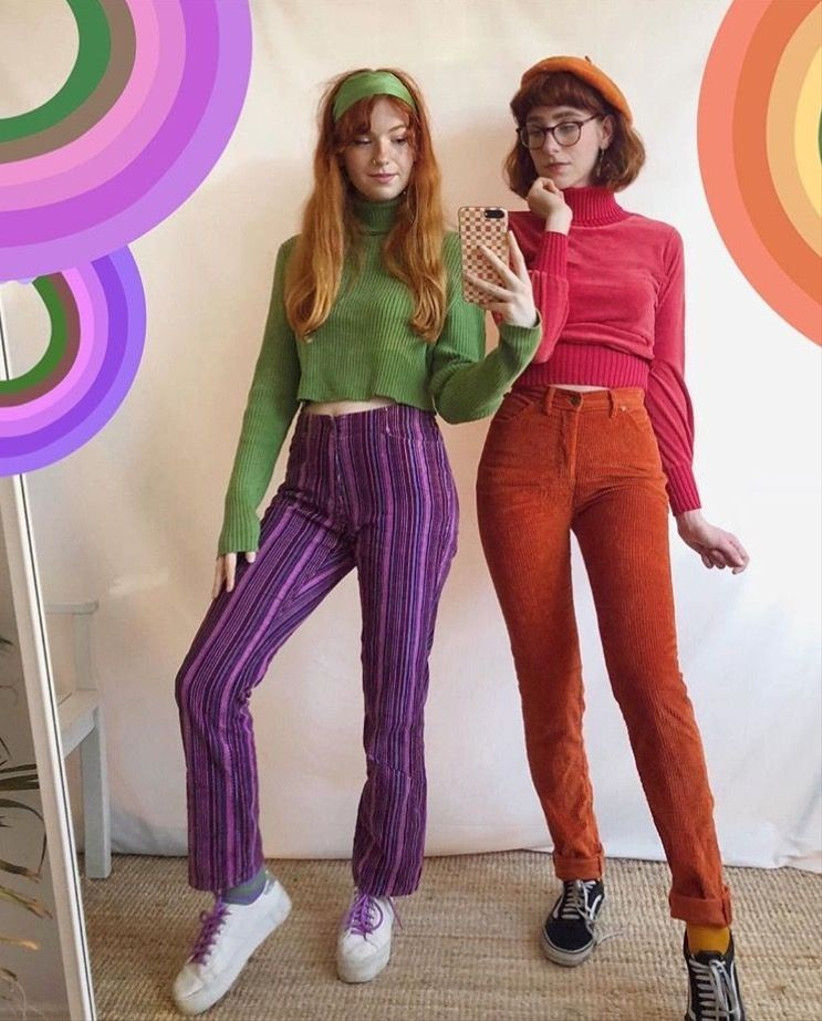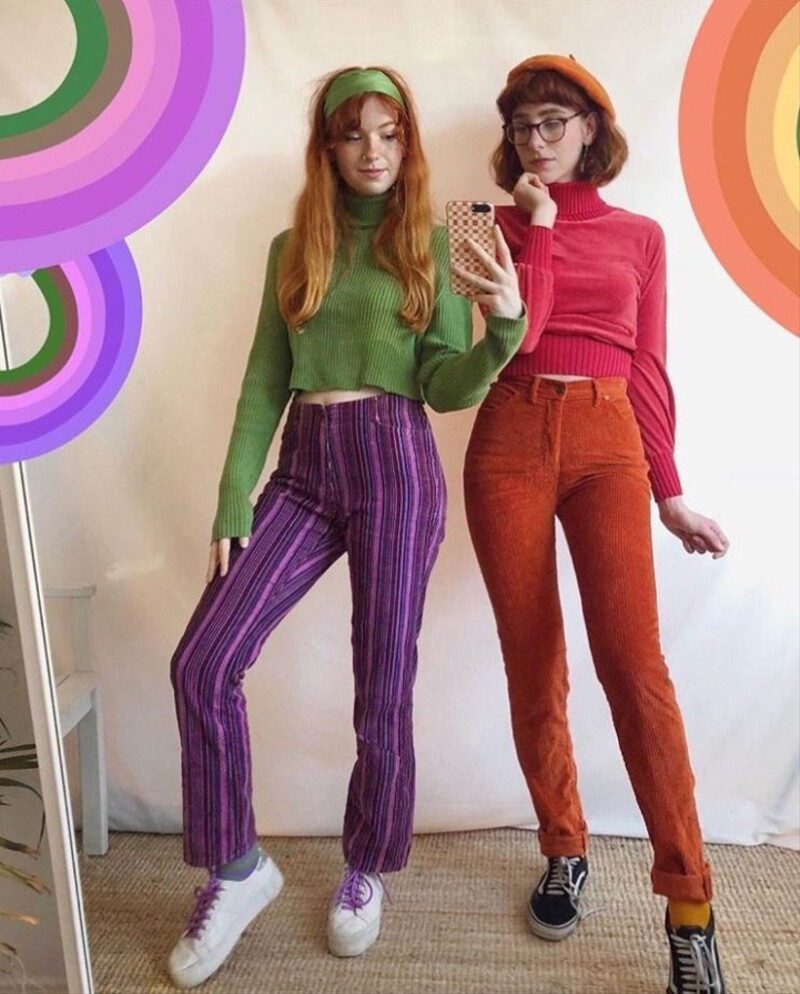 Jack And Rose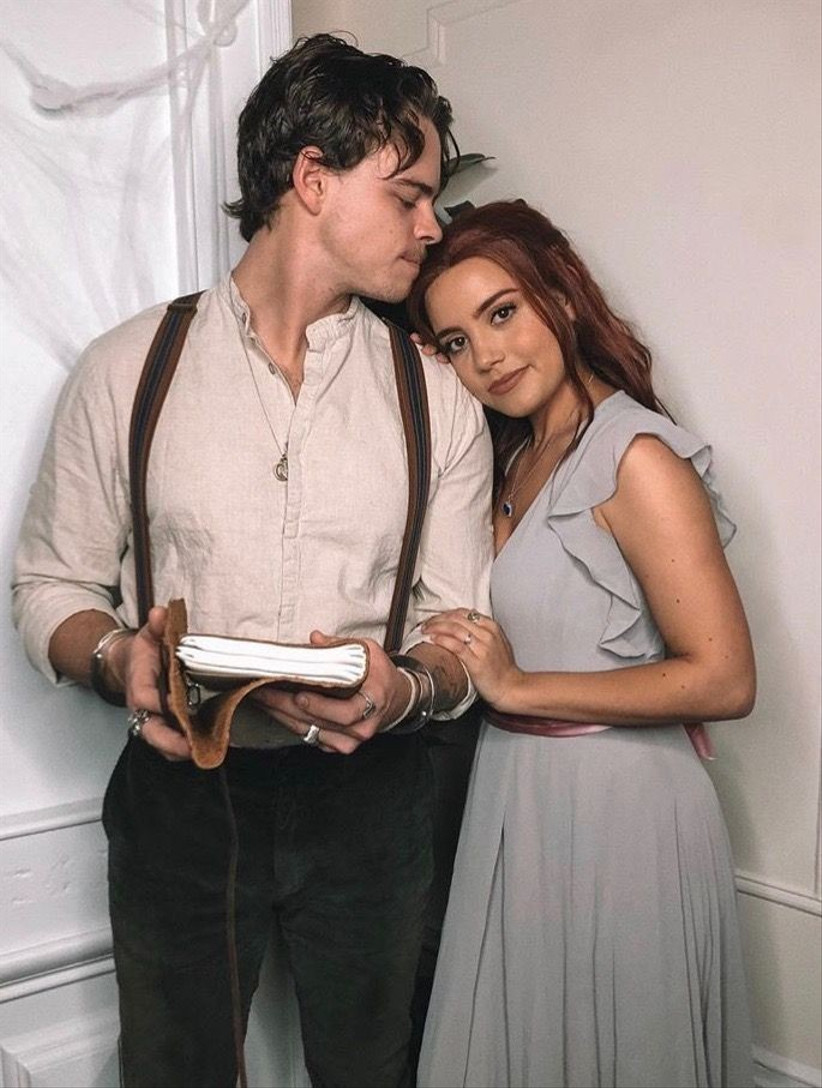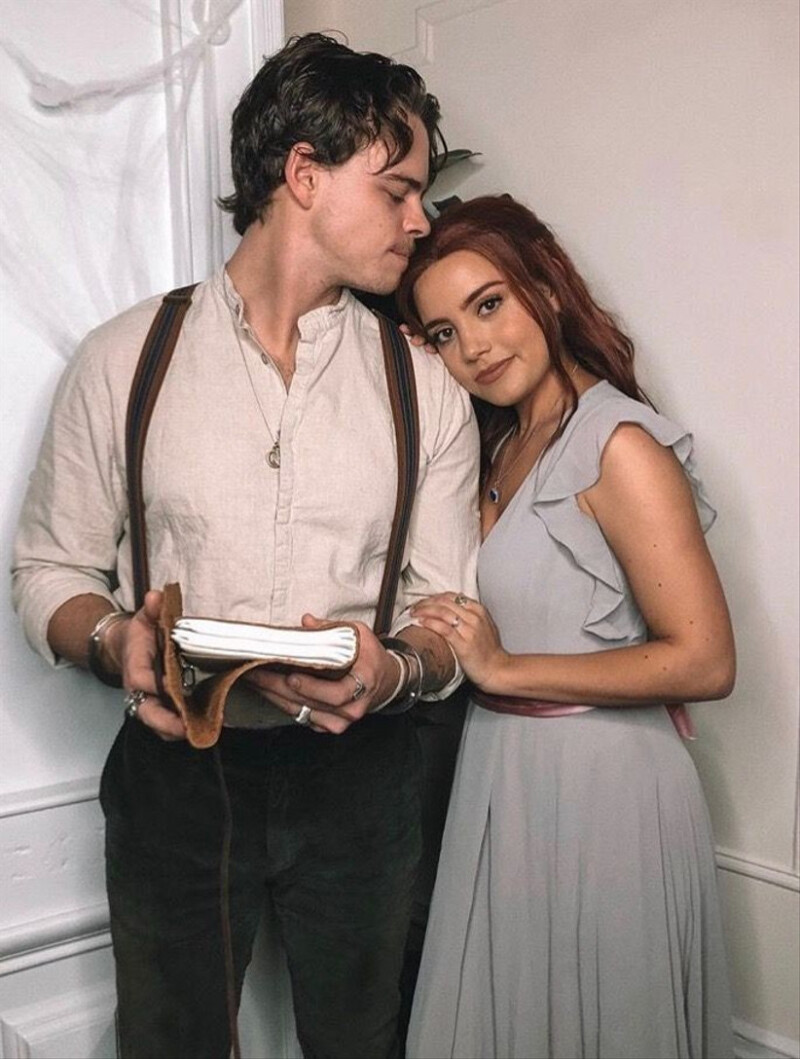 Rachel And Ross #2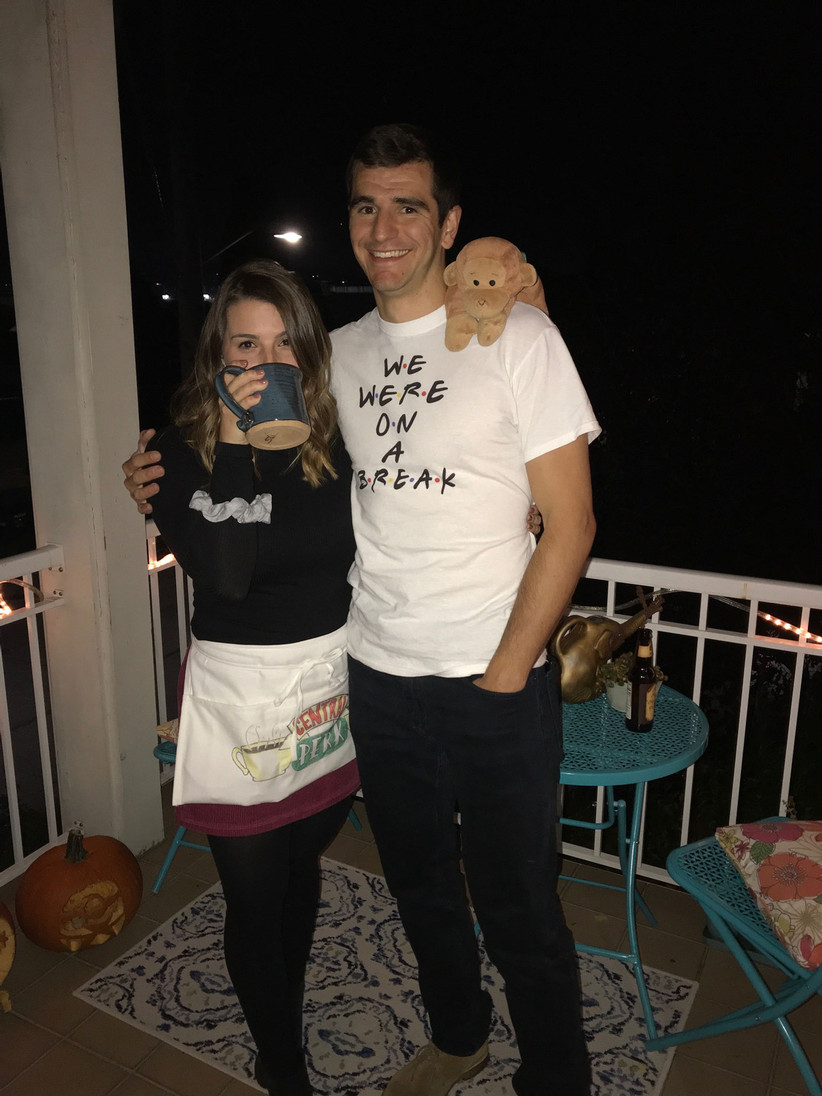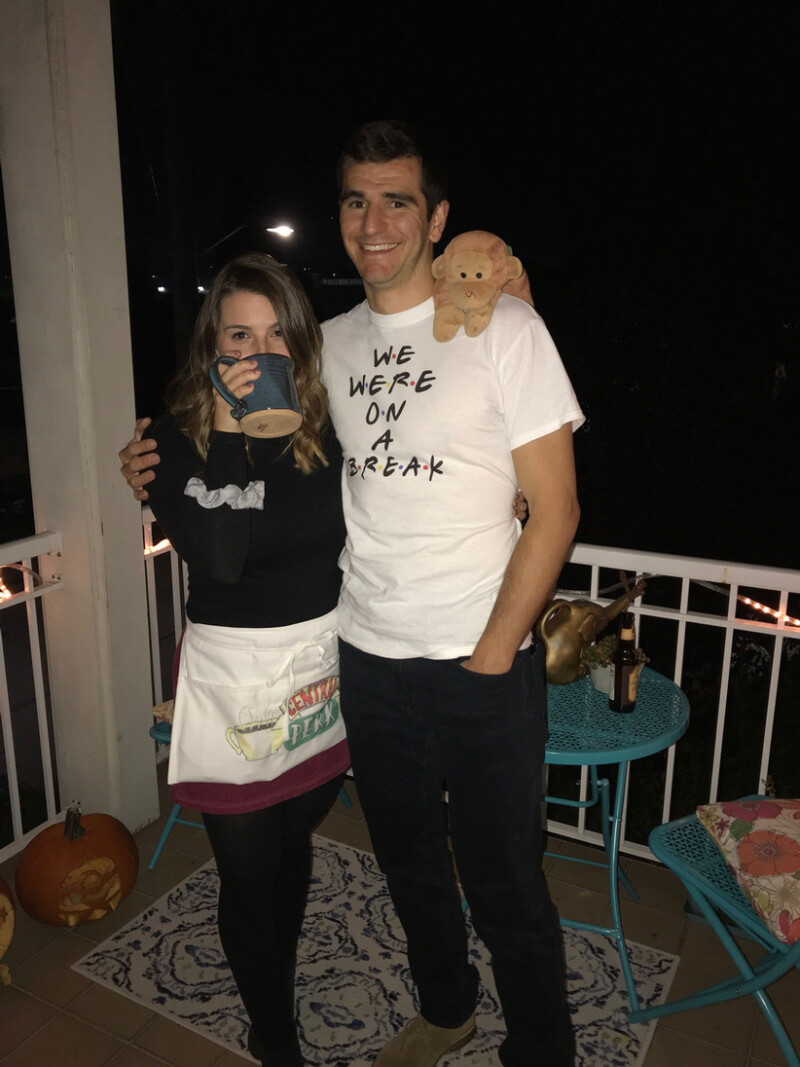 Cards Against Humanity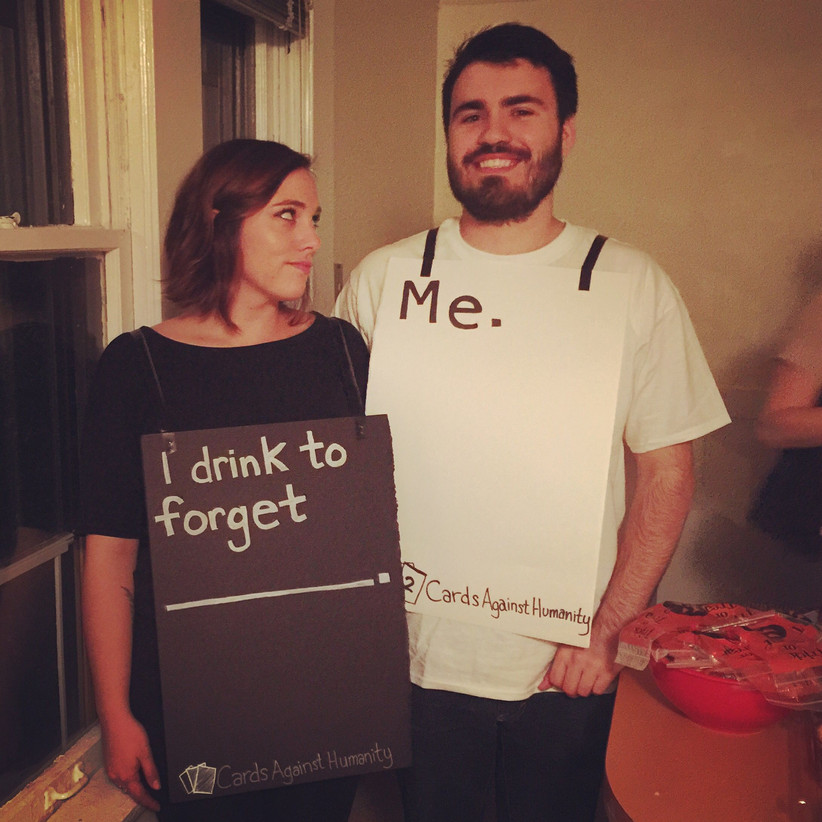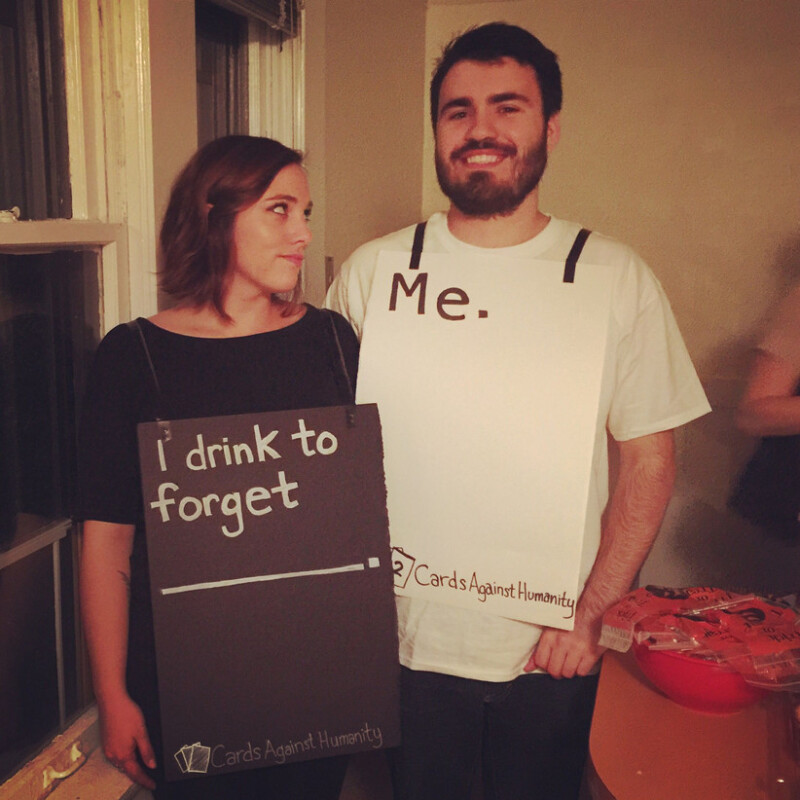 Monster's Inc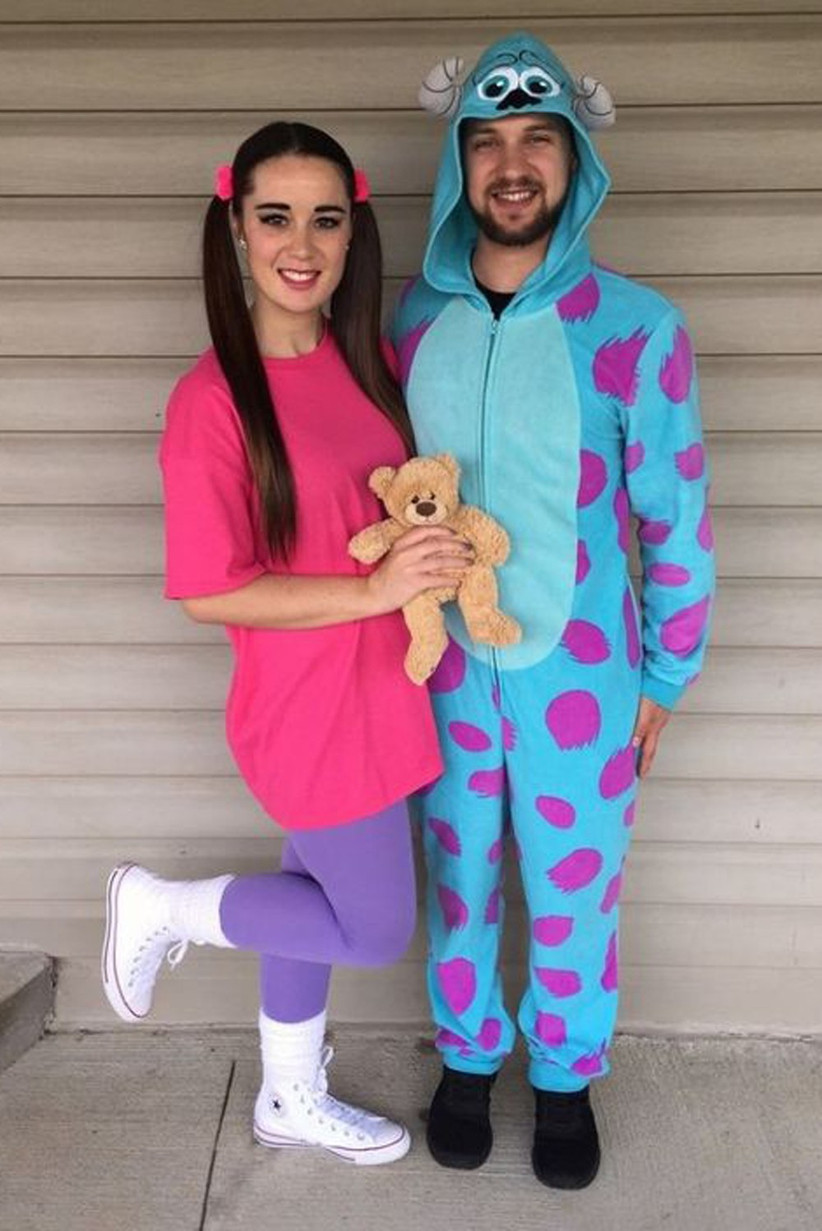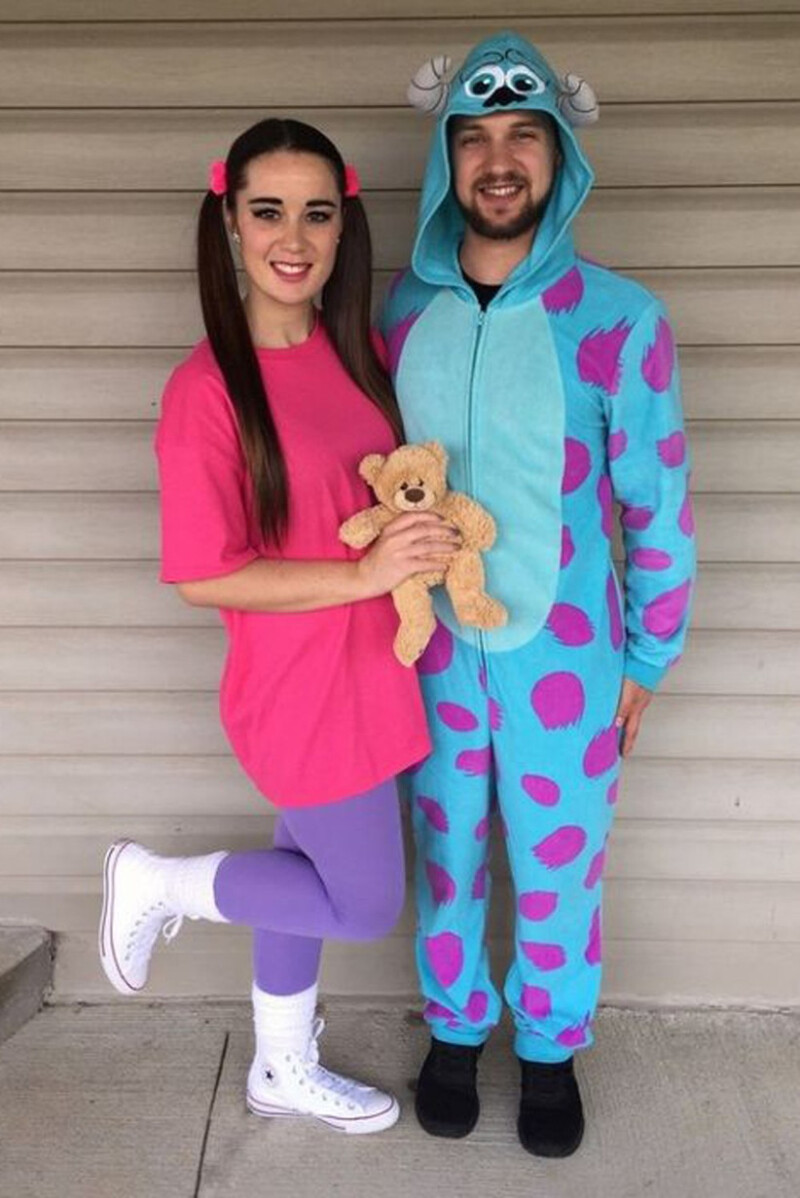 Pulp Fiction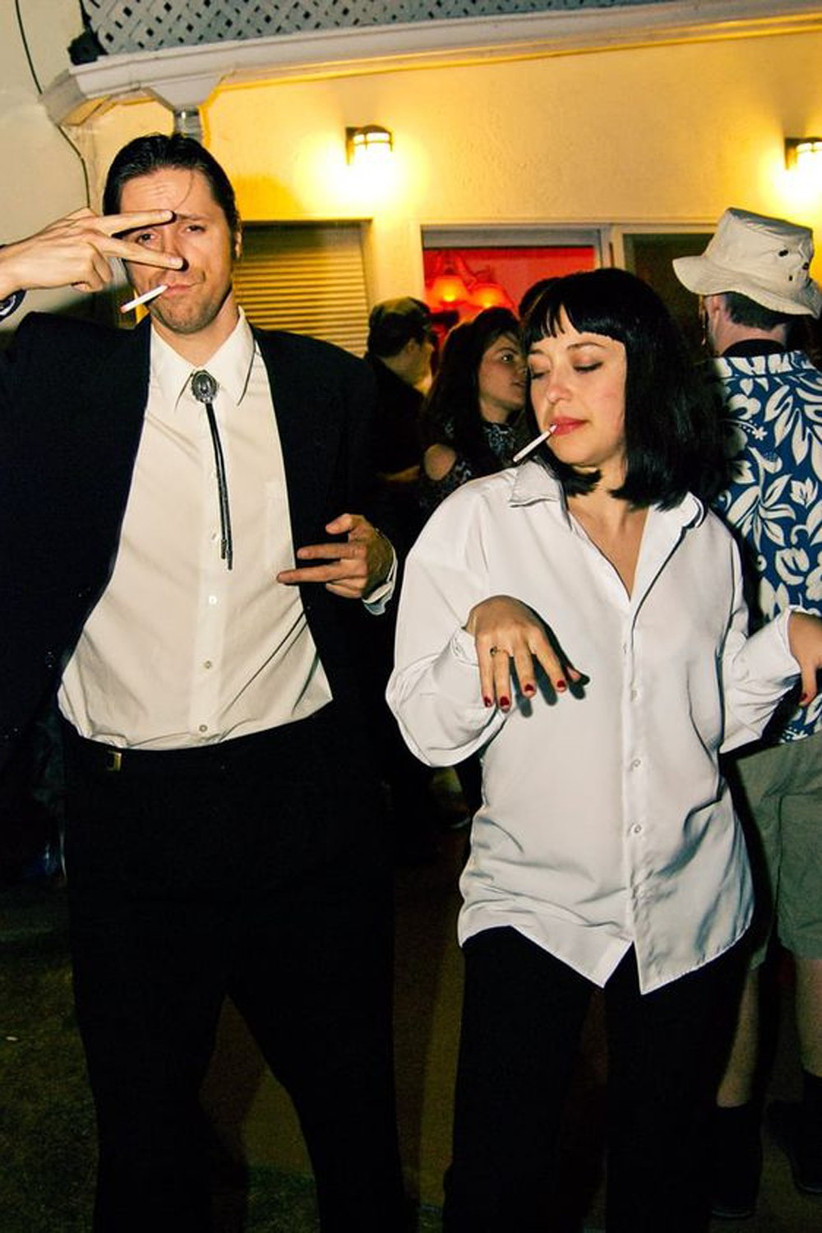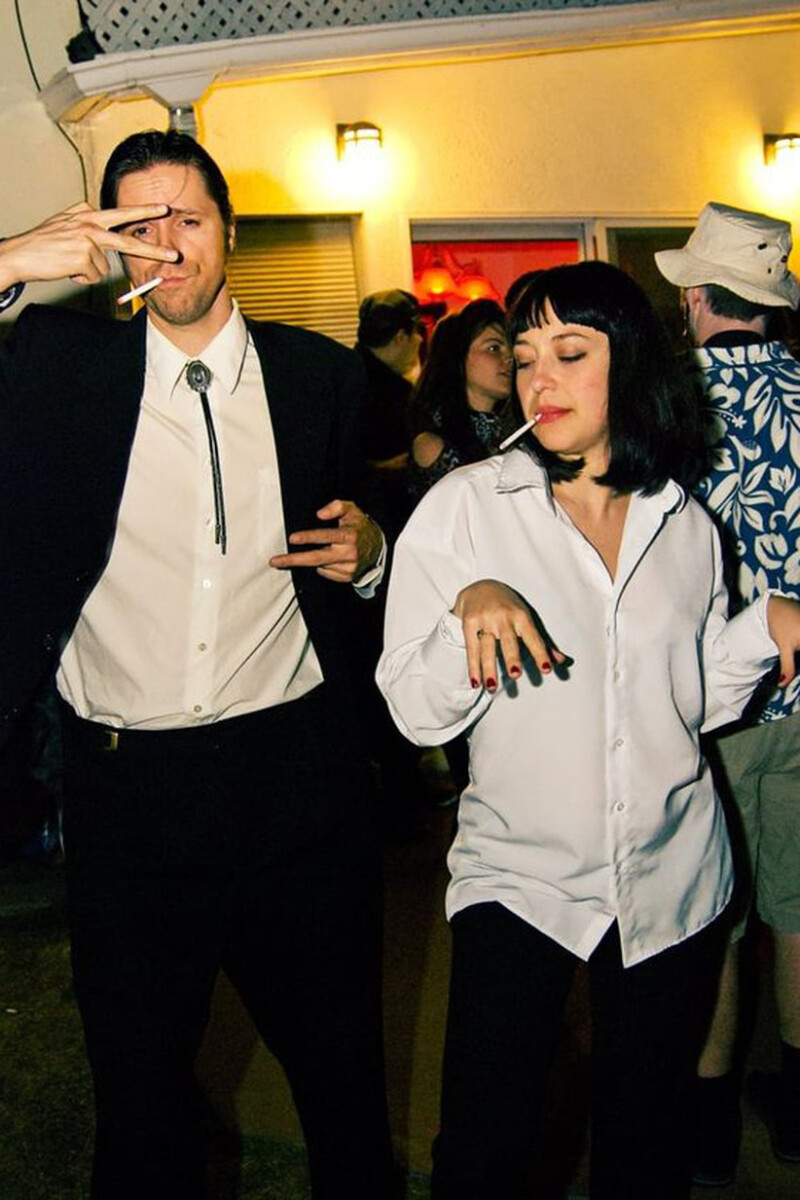 Skeleton Makeup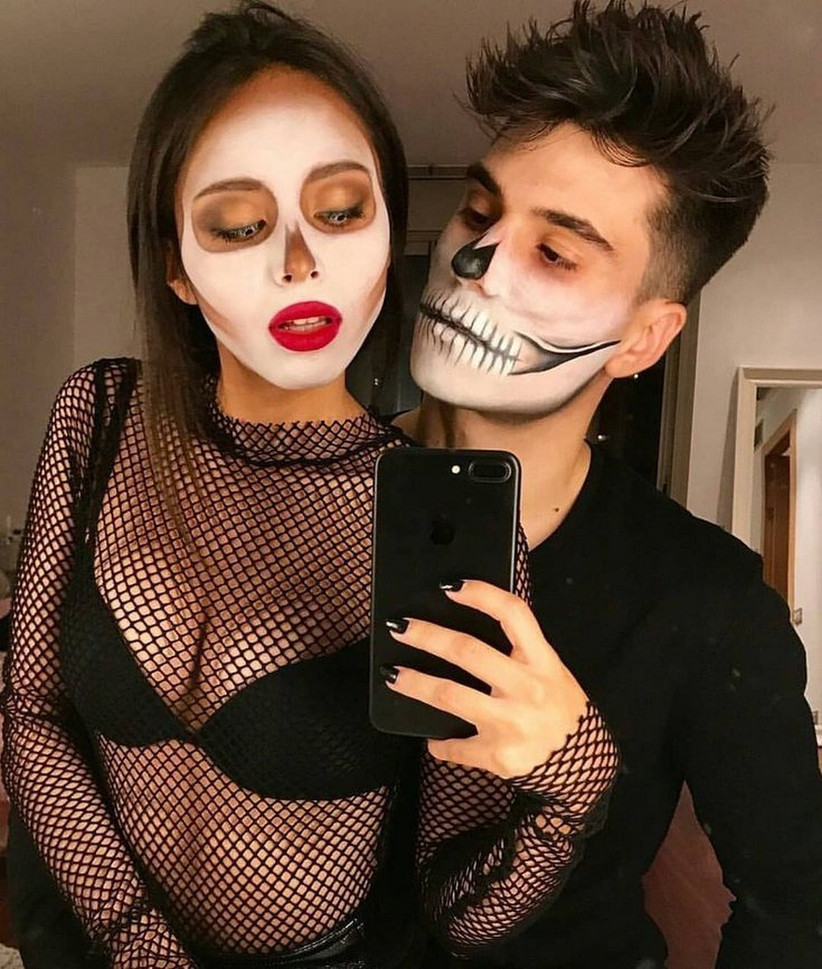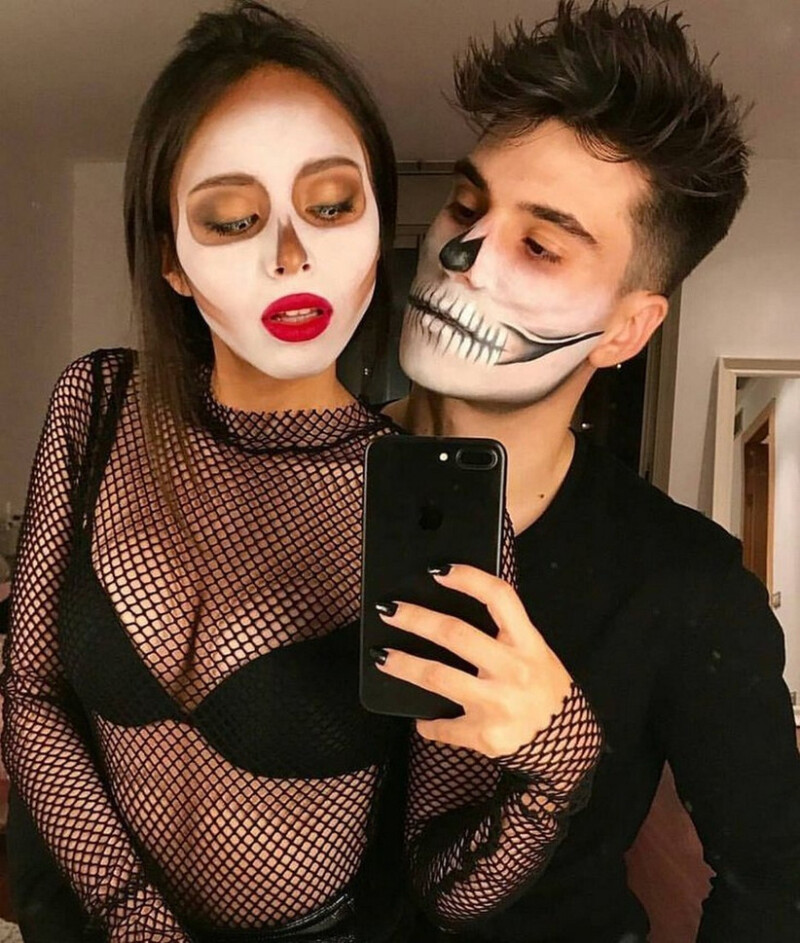 What are you dressing up as this year? Let me know in the comments. Happy Halloween!