Looking for brands like Reformation that have the same sustainability, sophisticated European aesthetic, and high-quality fabrics? These stores like Reformation are all you need for your next shopping spree!
Since its launch in 2009, Reformation has emerged as a well-liked brand among those who are interested in fashion. The clothing from this American company somehow captures the essence of today's stylish, contemporary women. This Los Angeles brand is adored for both its free-spirited, retro-cool looks and its eco-aware ethos.
The best part? Not only is their clothing perfect for casual and formal occasions but their size ranges are just as amazing too! You can get sizes from 0 up to 24 with their clothing line!
Although it may be difficult to believe, quite a few different clothing stores currently exist that can produce a killer dress, a charming top, or a trendy set just as effectively as Reformation. After curating these particular brands online, I figure that today is the best time to share this information with all of you!
If you adore Reformation, its aesthetics, and its guiding principles but also trying to diversify your wardrobe, these are a few additional labels you may want to keep in mind.
Why Are Brands Like Reformation So Popular?
No other company does it better than Reformation when it comes to feeling and looking beautiful. The LA-based brand makes sustainability so glamorous with its colorful designs, fitting denim, and pretty dresses.
Not to mention, Reformation creates limited collections using the most eco-friendly materials because they believe in designing clothes that people will want to wear every day.
With that being said, one of the best things about Reformation is its sustainability. In this period of environmentalism and social transformation, choosing brands that prioritize sustainability is very important. In addition to being fantastic for the environment, sustainable fashion confronts the fast-fashion industries and the frequently unfair labor conditions that go along with it.
And this is exactly what makes Reformation stand out from the rest. The company is renowned for prioritizing sustainability in its efforts to produce chic clothing that can be worn every day, to formal events, and everywhere in between.
In addition to using low-impact materials for their clothes, their website is actually a certified climate-neutral business with aims to become a climate-positive one by 2025. And their chic and classic styles are excellent investments.
Brands Like Reformation
There are several worthwhile choices for stores like Reformation. Some of these stores have the same vibe, the same sustainability initiatives, or simply similar dresses!
Read on if you enjoy shopping at Reformation and want to find out more brands like Reformation!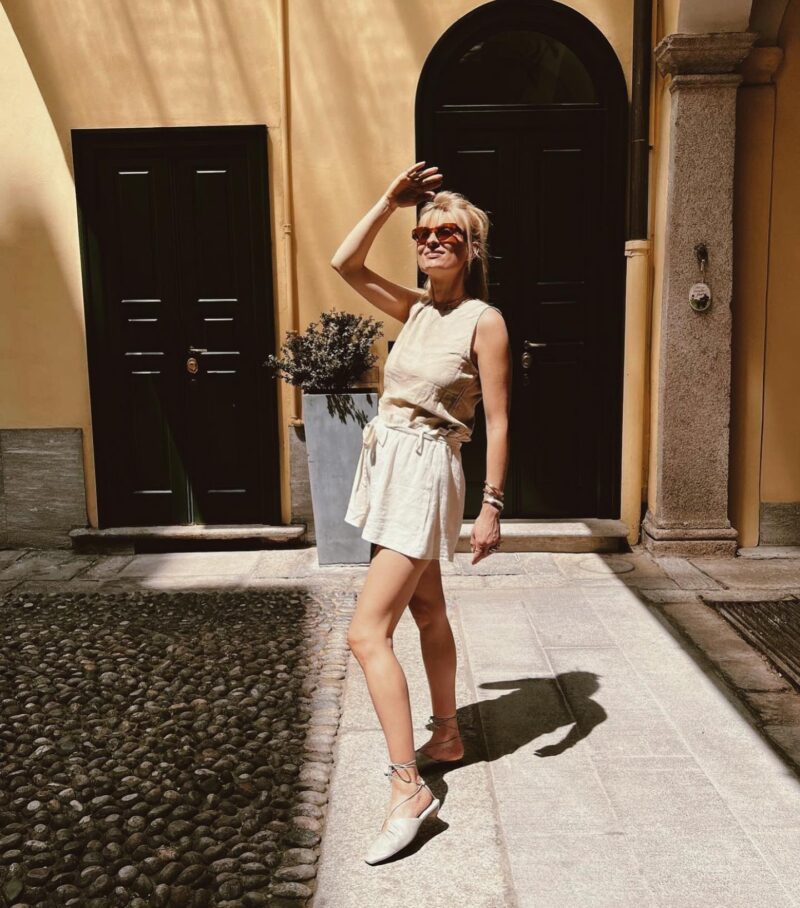 When it comes to sustainability, Quince definitely goes the extra mile. But what I love best about their brand and their clothing line is how they have managed to make high-end quality clothing that's made with eco-friendly materials and packaging within everyone's budget.
With Quince, there is no need to break the bank if you want to get yourself some modern and stylish clothing pieces!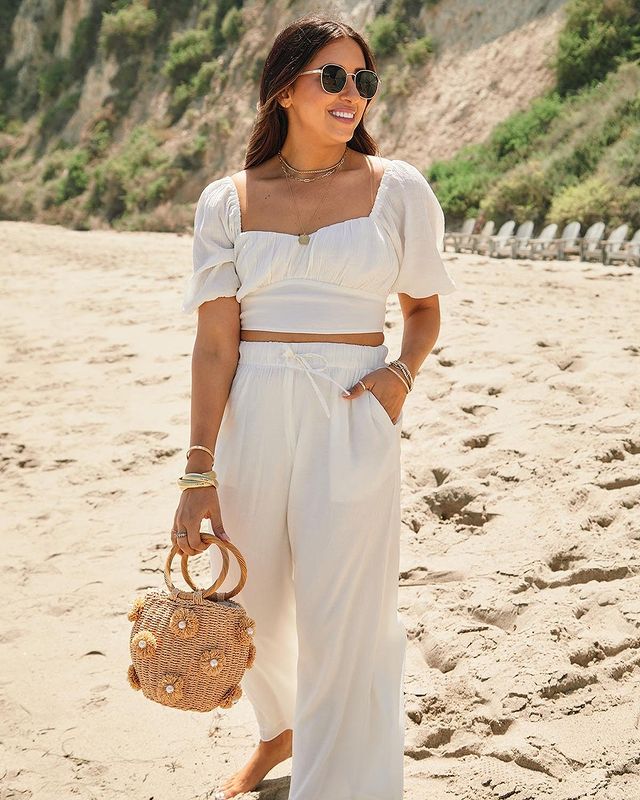 If you're looking for a well-known brand that's very similar to Reformation, Abercrombie & Fitch is a store to consider! They're definitely one of the most popular brands like Reformation on this list and have been known for their modern and clean aesthetic that's perfect for daily wear.
Apart from sustainability, Abercrombie & Fitch is also committed to social and racial justice in the form of their Equity Project. The goal of this initiative is to foster a sense of community, elevate all voices, have an influence through raising money, facilitate change, and by sharing the stories of underrepresented communities.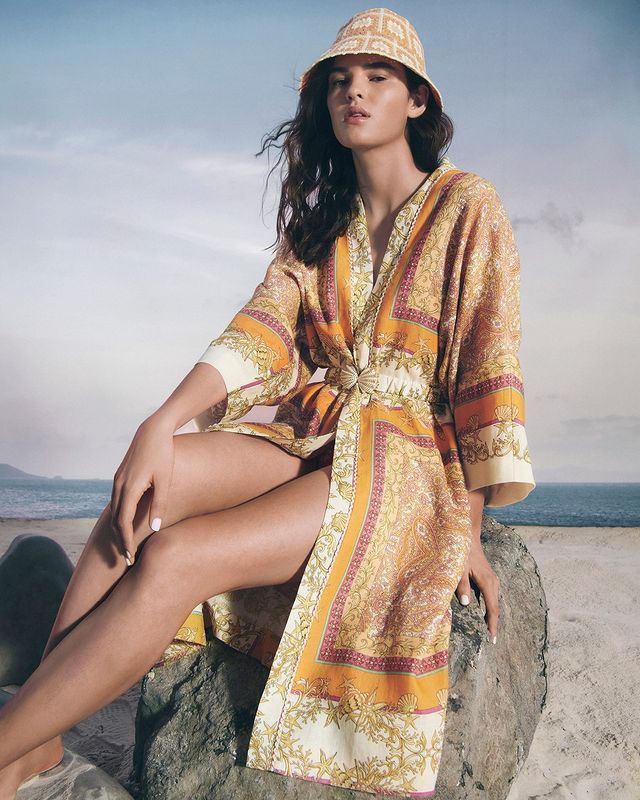 As consumers of fashion, it's very important for us to be aware of brands like Reformation that promote great values to their clients, sustain ethical working conditions for their employees as well as the usage of sustainable clothing. Reformation has all of those, but another brand that ticks all those boxes is Maje Paris.
Their clothes are made of organic and upcycled materials that promote eco-friendly practices within the company. Aside from their environmental causes, they also associate with other things that aren't necessarily fashion-related which is always a plus in my book!
In terms of style, Maje Paris offers a lot of choices for contemporary women. Their clothing styles range from modern, simple fits to whimsical, floral aesthetics.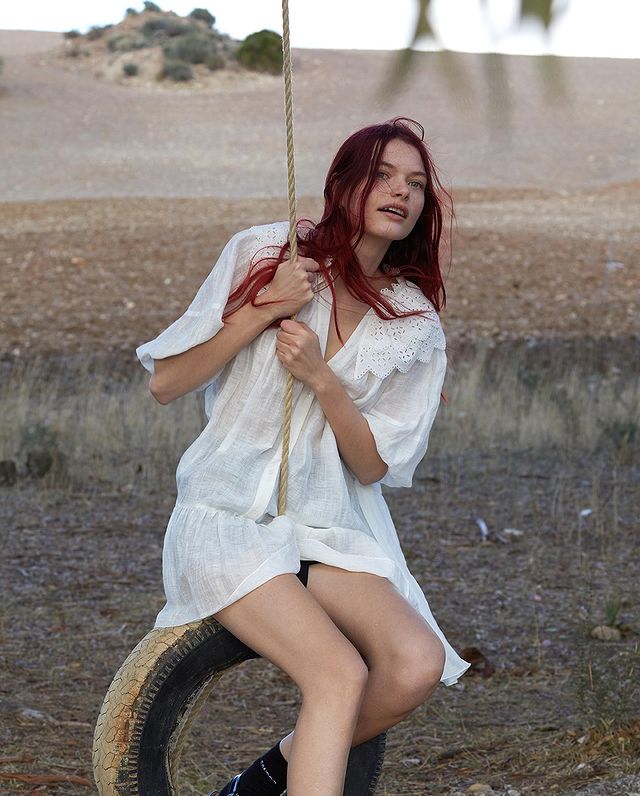 Sandro Paris totally nails that "off-duty model in the Westcoast" look! With chic, smart casual fits that are ideal for daily wear, Sandro Paris blends sleek lines with bright pops of color alongside neutral schemes.
They have a lot of colorful staples that can easily be your next statement pieces in your wardrobe. They're on the pricier side of the spectrum but I do think for the quality you're paying for, their clothes are good investment pieces.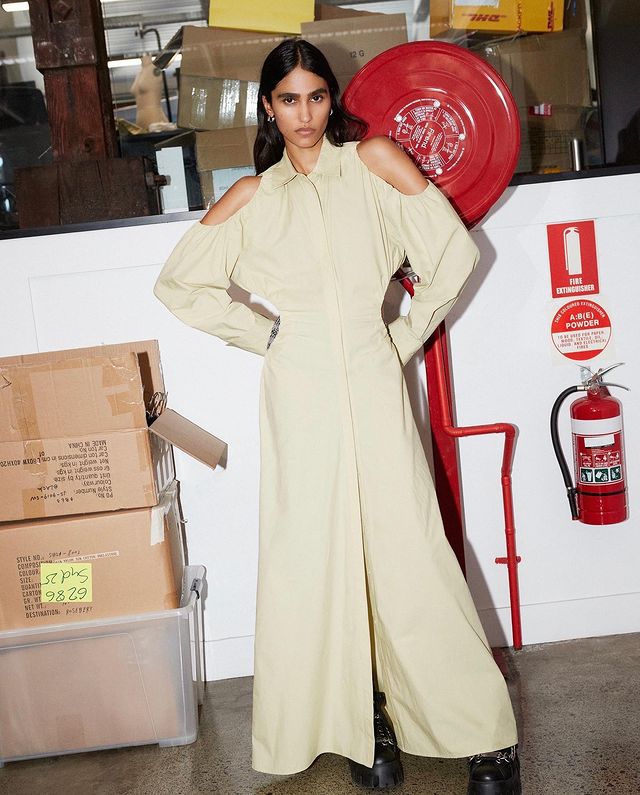 With a deep sense of responsibility for the environment, SIR adopts numerously sustainable goals while being set on a future of innovation and inclusivity with minimal impact on the planet.
When it comes to their actual clothes, the assortment of separates, intimates, and ready-to-wear products offered by SIR will take up years' worth of closet space. Meaning, these are investment pieces that will last you a very long time!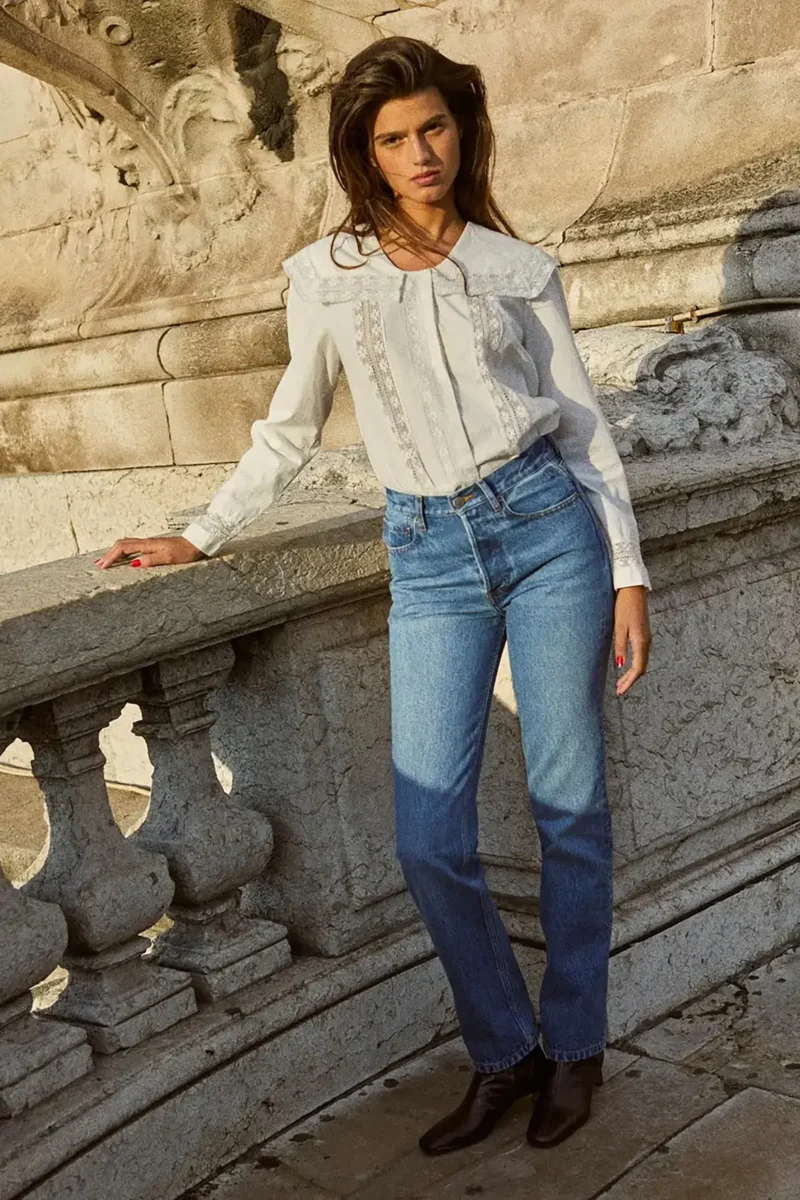 Founded by Jeanne Damas, if you're on the hunt for summer dresses and whimsical outfits perfect for the warmer seasons, Rouje is definitely worth checking out!
Mixing the chicness of Parisian looks and classic, feminine silhouettes, Rouge is a brand that highlights women's own personal styles and lets them express their femininity freely.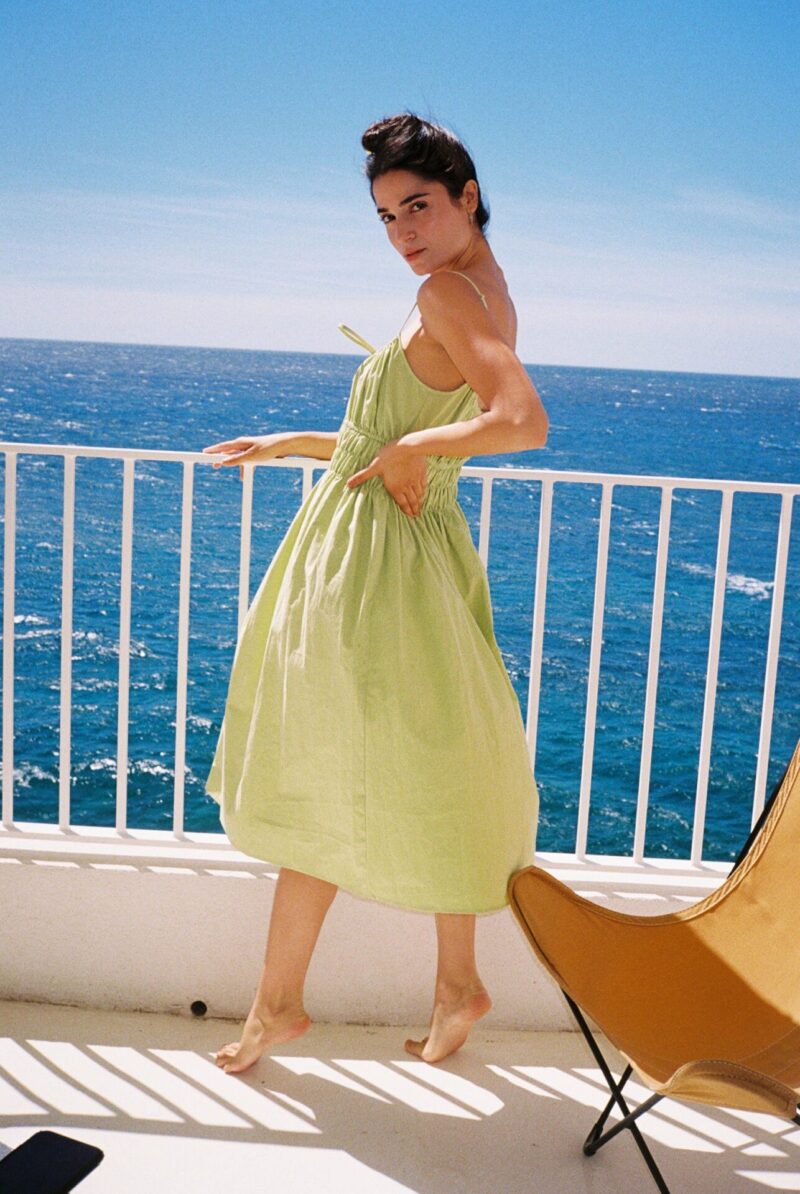 Ideal for the warmer climate of Los Angeles, Ciao Lucia is a brand that has perfected the look of stylish West Coast women!
Using flowy, light fabrics and oversized, comfortable silhouettes that'll keep you cool under the sun, this particular brand is perfect for everyday wear.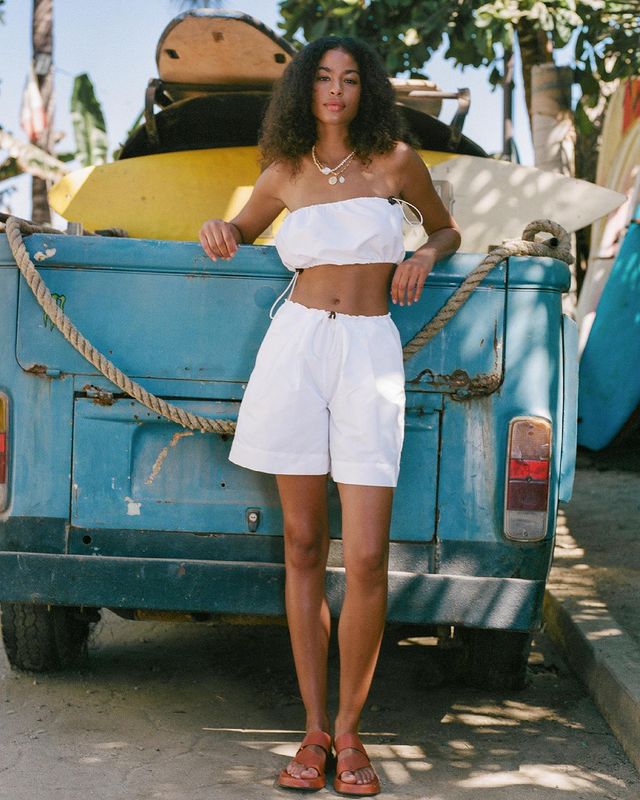 The craftsmanship behind STAUD is truly one of a kind. According to their website, design is the essence of STAUD.
Consider meticulous attention to detail, a natural distancing from the norm, and a feminine aura that is both alluring and self-governing.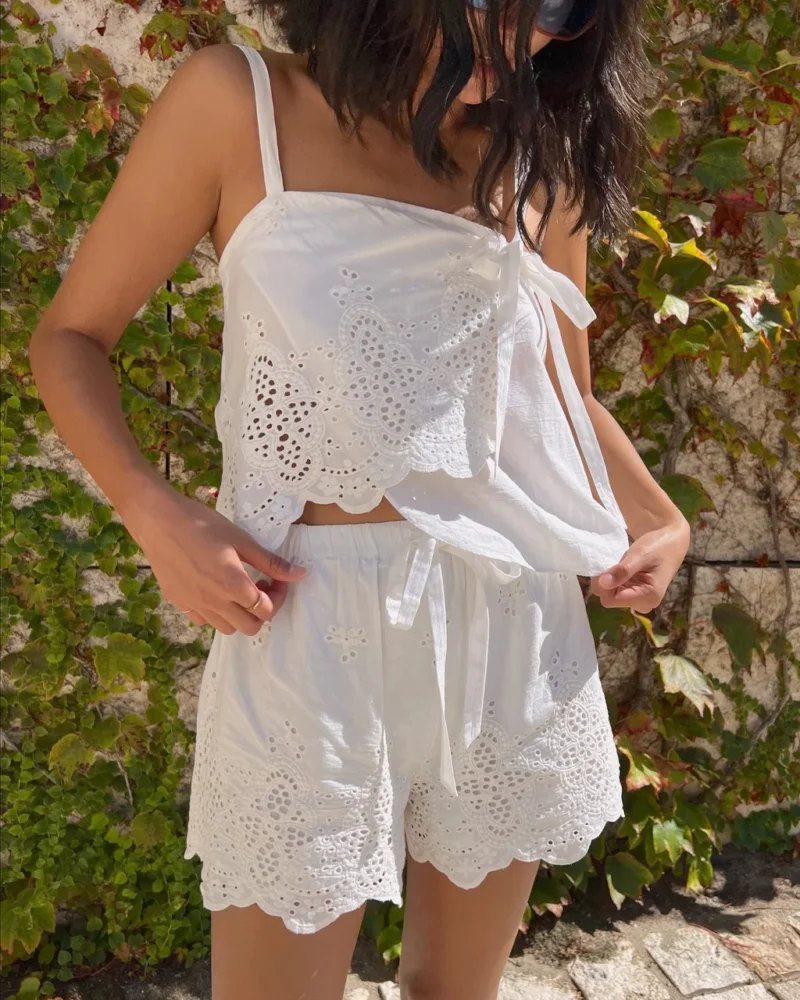 One of the most varied selections of women's clothing from a brand is LPA.
Like Reformation, they have a variety of styles. From casual to formal to glam and sexy, you're spoilt for choice! But they all have a little something special about them that makes them utterly unique.
Whether it be a sexy backless number, puff sleeves, an unanticipated cutout, or feather trim, LPA does them really well.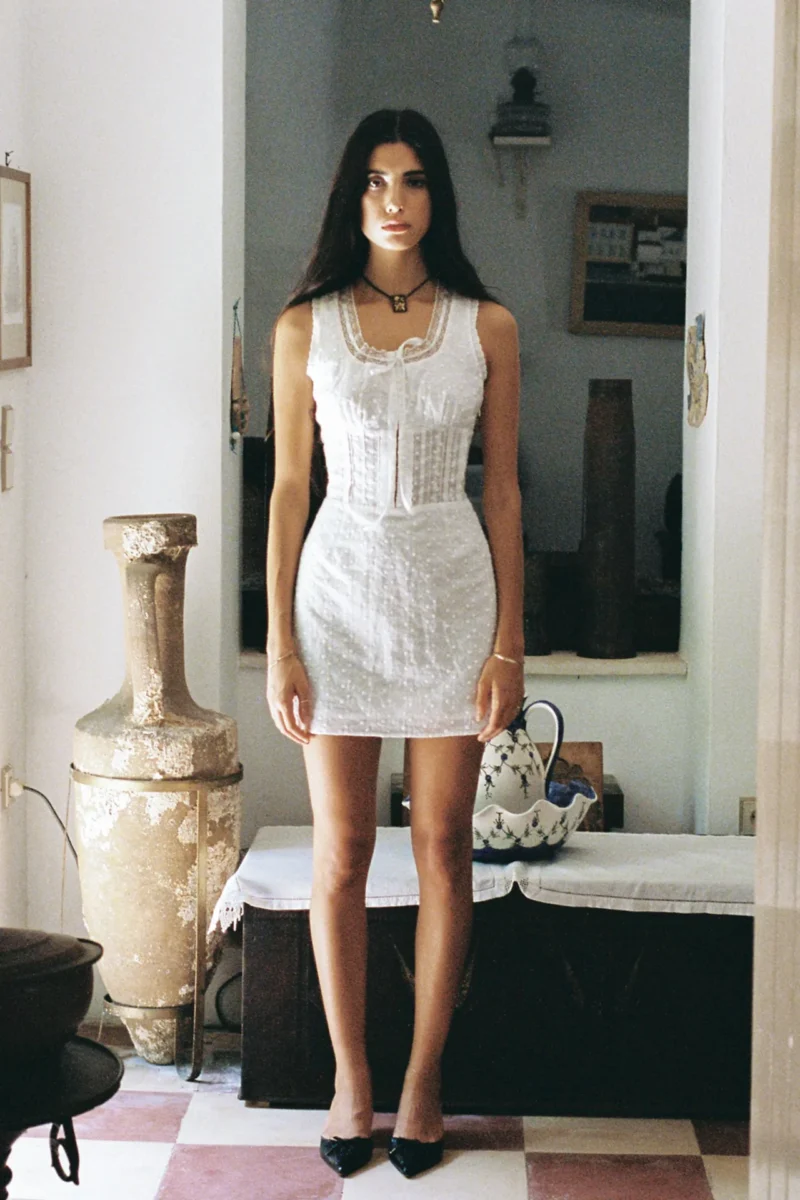 Founded by two best friends in 2017, With Jéan is a steadily rising youthful label that's everywhere on Instagram right now.
With Jéan has achieved a virality that most businesses can only hope of. This is all thanks to a cult following that includes some of the most popular Instagram girls.
Their collections are filled with daring and bright pieces that are flirty and playful, and their clothes are sure to bring out your inner femininity.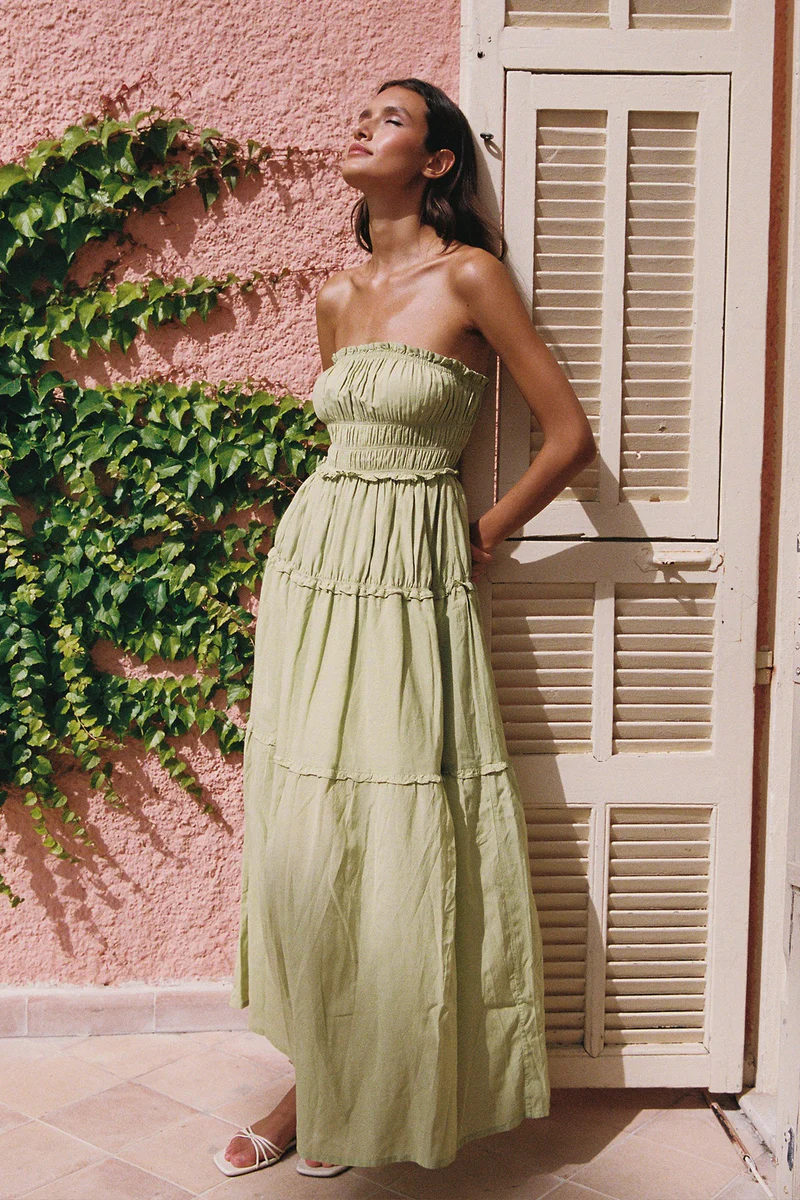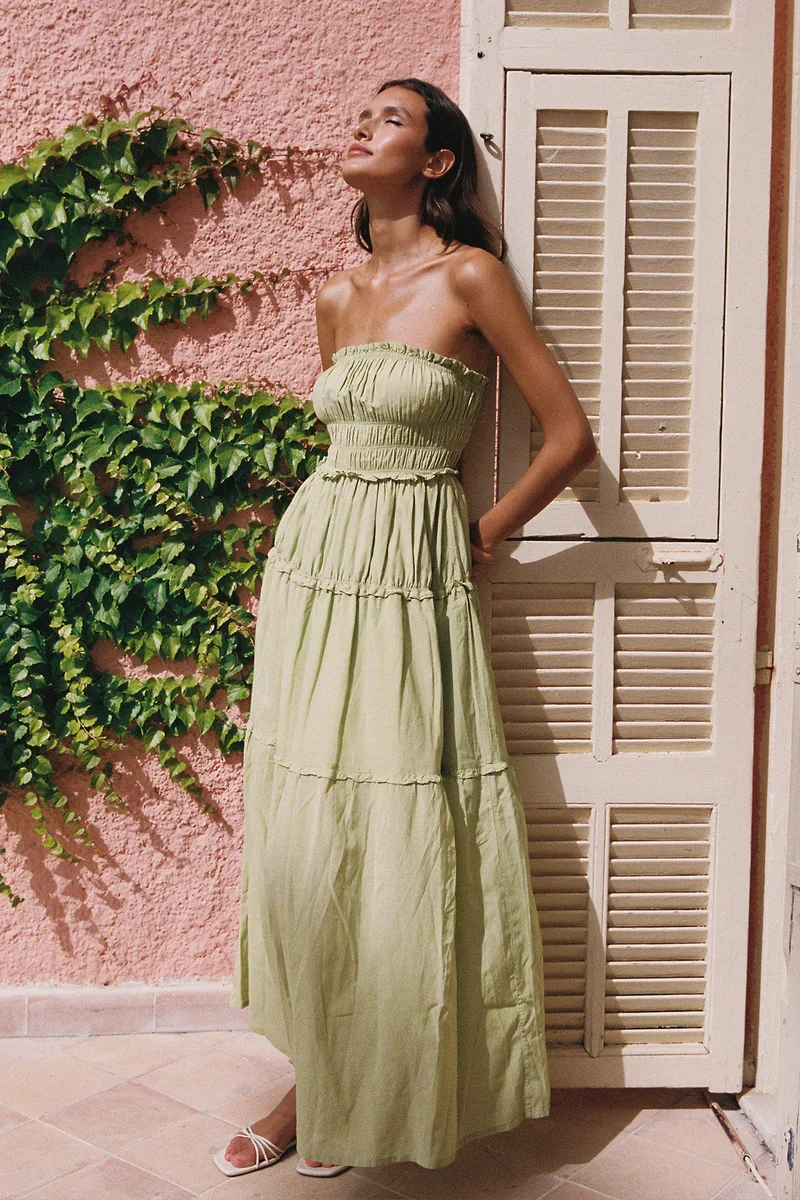 If there is one thing we've discovered from perusing the Instagram accounts of trendy girls around the world, it's that Australians have perfected the art of summer dressing.
From gingham minidresses to simple linen jumpsuits, Sydney-based brand Posse has just about everything we want to be wearing as the weather warms up.
Posse is without a doubt one of my favorite summery brands like Reformation. The brand takes great pride in its "less is more" philosophy and boasts unstructured, feminine items that are ideal for a modern woman's wardrobe. This connects to the products' understated style as well as the label's dedication to slow fashion.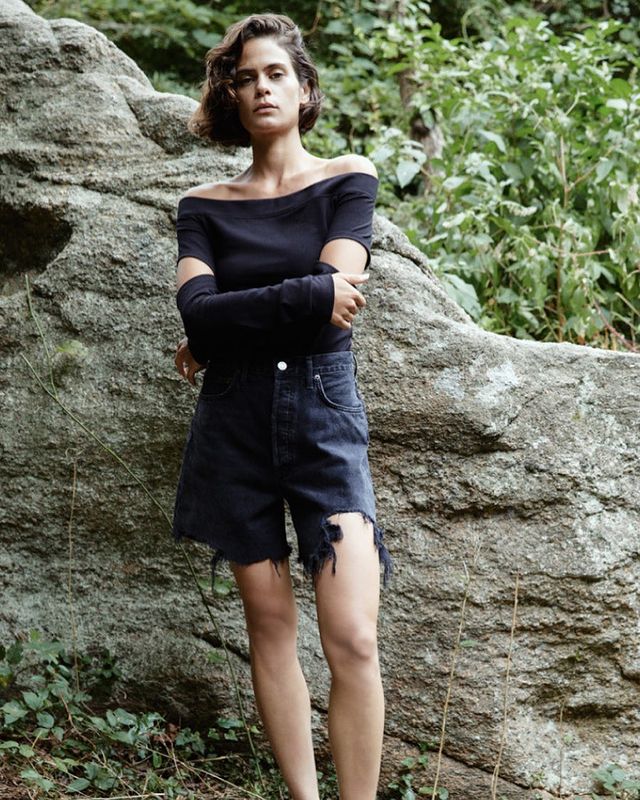 With style, sustainability, and comfort in mind, the AGOLDE design collective constantly looks to the past for inspiration and sets out to replicate the classics with a contemporary twist. The authenticity and rarity found in finding the ideal antique pair are offered by an AGOLDE silhouette.
The brand draws inspiration from a wide range of contemporary rising artists, creatives, and individuals as they continue to push limits and aspirations.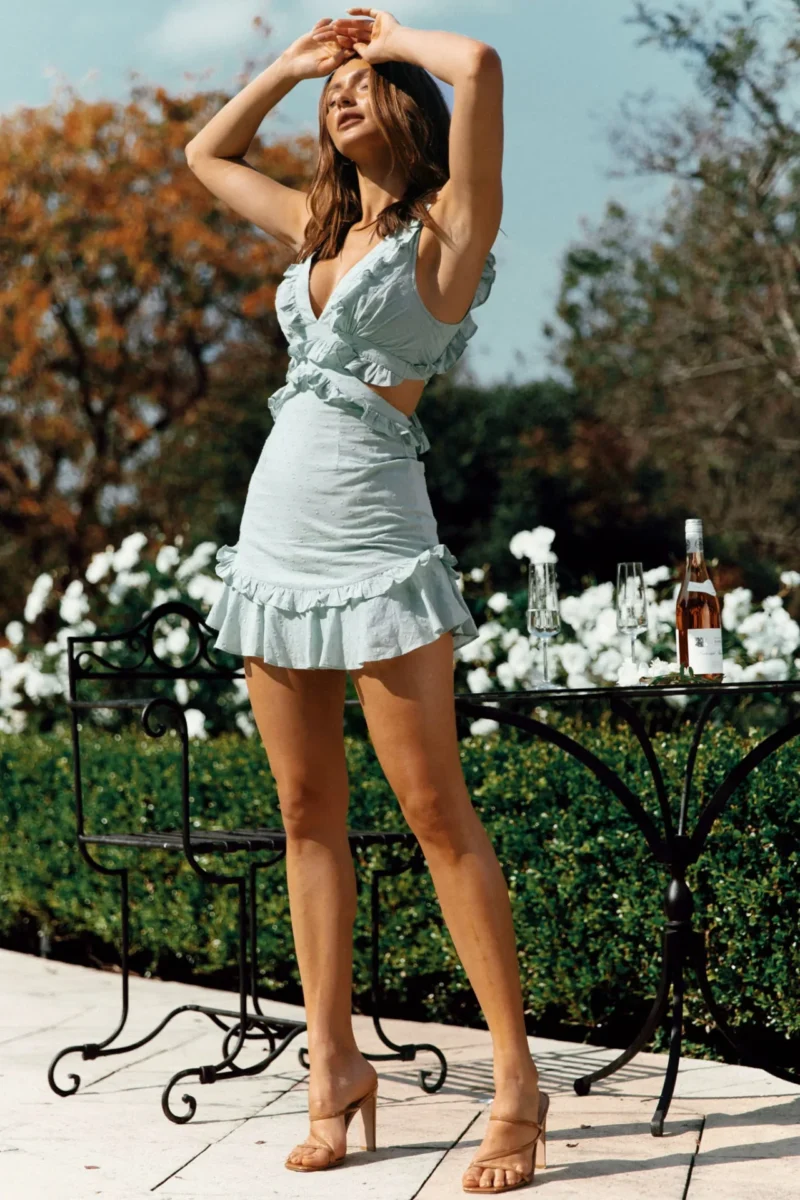 An all-in-one fashion store, Selfie Leslie houses multiple brands under their site. So if you prefer to shop for your clothes in one place, I highly recommend checking out Selfie Leslie!
With flirty and feminine styles, Selfie Leslie is dedicated to offering you the prettiest dresses and rompers, shirts and bottoms, jumpsuits, and more.
What's more, they're always adding new things to their inventory! So, it is advised to frequently check their website for fresh updates or whenever you feel like online shopping!
Selfie Leslie is one of the best affordable brands like Reformation on this list.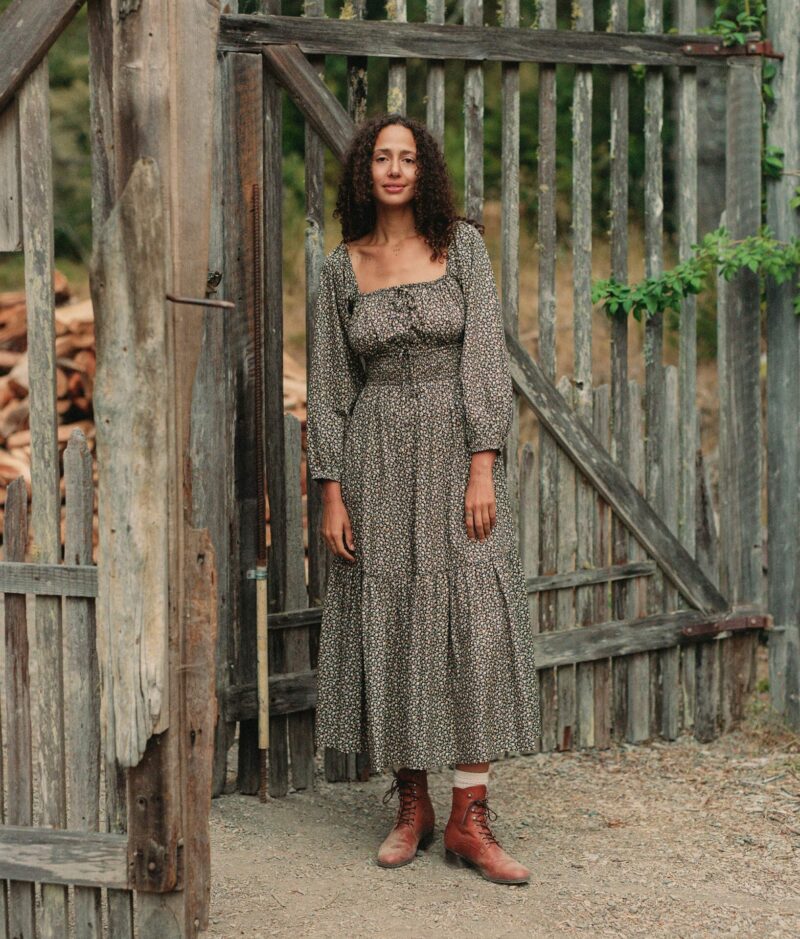 When it comes to the brands like Reformation listed here, Christy Dawn is one of my absolute favorites!
If you're not aware of Christy Dawn, they are a company well-known for romantic and vintage-inspired clothes and accessories. So if you're into vintage pieces that give you cottagecore clothing vibes, Christy Dawn is for you!
Their range of vintage-inspired clothing is made with durability in mind. They use repurposed materials, organic cotton, and regeneratively grown cotton. Each look aims to be timeless and versatile. You're sure to love these wardrobe essentials for the rest of your life!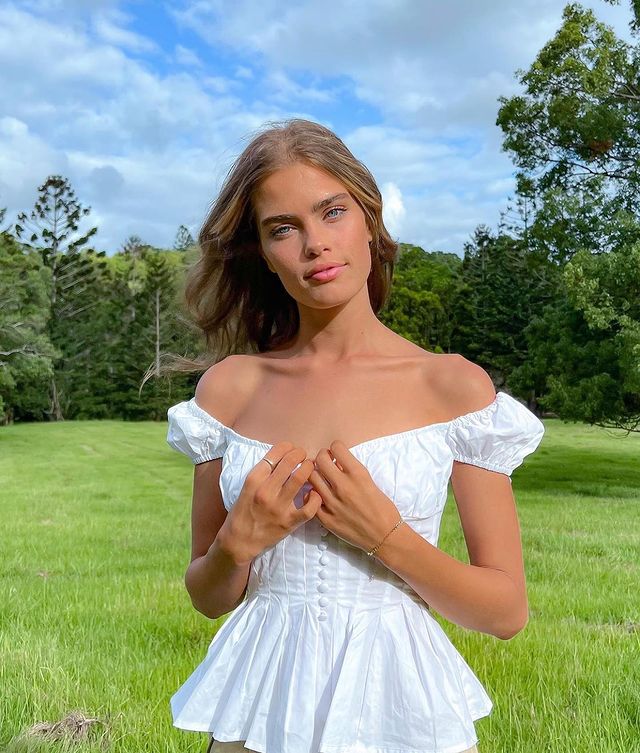 Are you looking for stores like Reformation where you can buy every piece of trendy and contemporary clothing? I highly recommend Bardot! Whether you're shopping for the nicest dresses for a girls' night out, slacks and blouses for your first day at a new job, or a flowy skirt and knit halter top for your upcoming trip, Bardot has it all for you.
When it comes to sophisticated womenswear, Bardot is definitely one of the brands that won't let you down. With this company, it's all about feeling comfortable while maintaining an effortless sense of style. It creates clothing that is intended to be worn every day. This way, you can look great and feel wonderful at all times.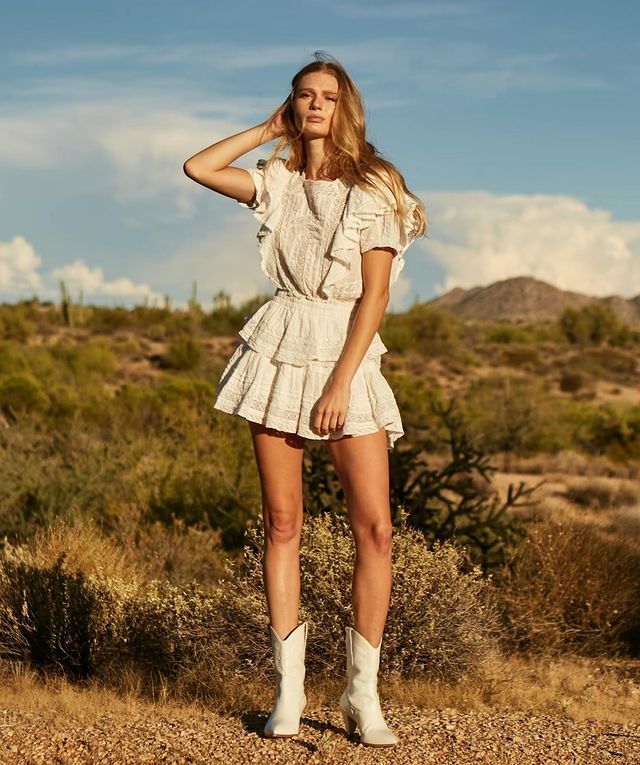 Loveshackfancy has quickly grown into a company that I adore in every way. You can say, it was love at first sight. Their clothes have a delicate, romantic vibe. And it goes without saying that I simply connect with this aesthetic in every way!
Though they do get on the pricier end of things. Keep in mind some of their individual pieces can easily cost up to a couple hundred dollars! There are cheaper alternatives, yes. But do they promote sustainability as much as Love Shack Fancy? Probably not.
So if you're looking for investment pieces while doing your part with saving the environment and promoting ethical business practices, check out Love Shack Fancy! And if you really like the girlier, frillier part of Reformation, then this is one of the top brands like Reformation to check out.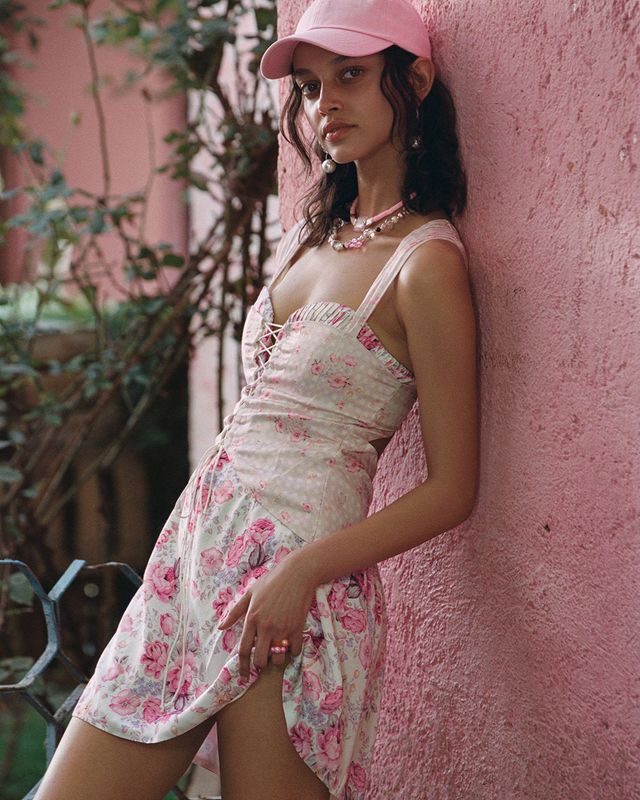 Here's another brand that will surely satiate your cottagecore wardrobe! If you're looking for a whimsical and ethereal vibe as if you just stepped out of a fantasy storybook, For Love & Lemons is one of your top brands like Reformation!
Reformation has a more bohemian vibe with its aesthetics. Meanwhile, For Love & Lemons has a small-town, country feel that looks both captivating and magical. This is a brand well recognized for its patterned skirts with pastel or muted color schemes and its lingerie with little, playful, lacy fabrics.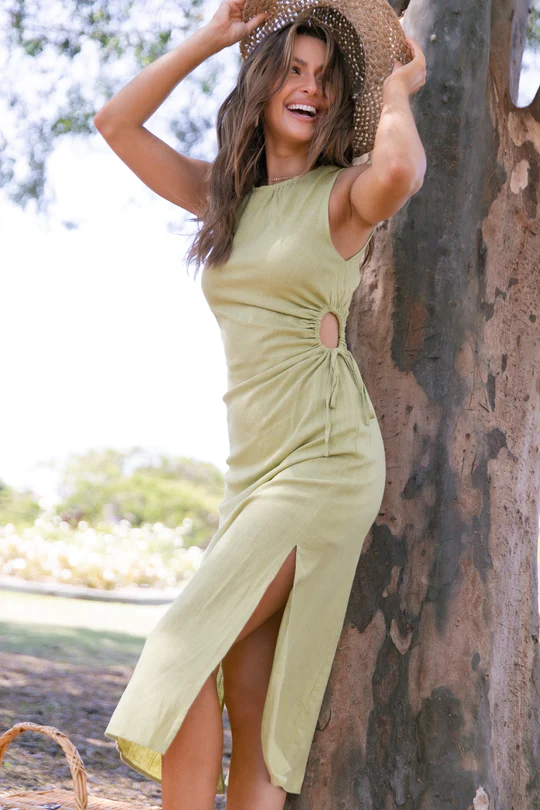 If you're looking for more affordable alternatives for stores like Reformation, Petal & Pup is a brand worth checking out!
Keep in mind, most of their pieces are ideal for summer. So if you've been planning your summer wardrobe, this is your chance to peruse their website! The majority of clothes fall under $100, making it surprisingly inexpensive for such high-quality pieces!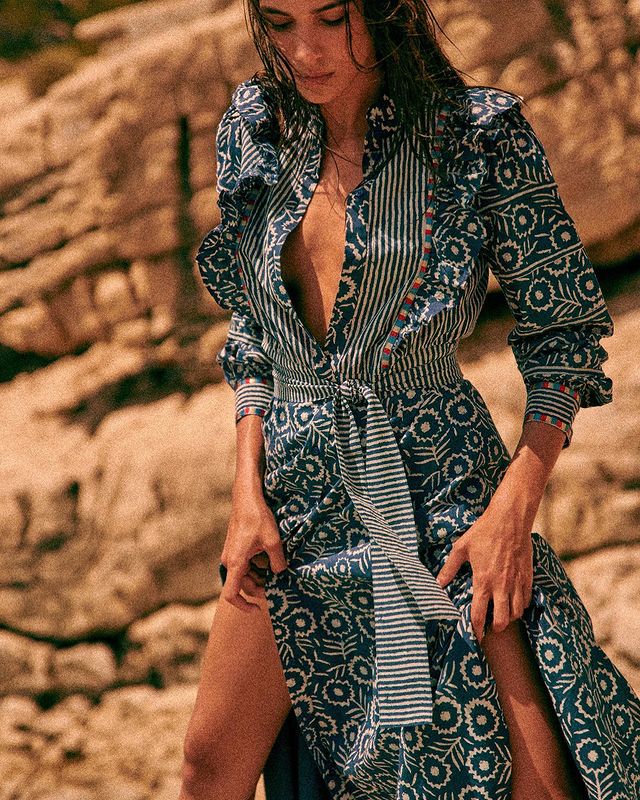 With Sézane, you can emulate the careless grace of Parisian women. Not to mention, Sézane offers everything at a reasonable price (at least when it comes to French clothing brands), from delicate to fitted, frivolous to exquisite.
Moreover, Sézane's dedication to sustainability is just one of the many wonderful qualities that define the brand. To help change the world, they collaborate with numerous charities and organizations. To assist lessen their carbon footprint, they also employ recycled products whenever possible.
Related: 12 Gorgeous Brands Like Sézane For More Affordable French Fashion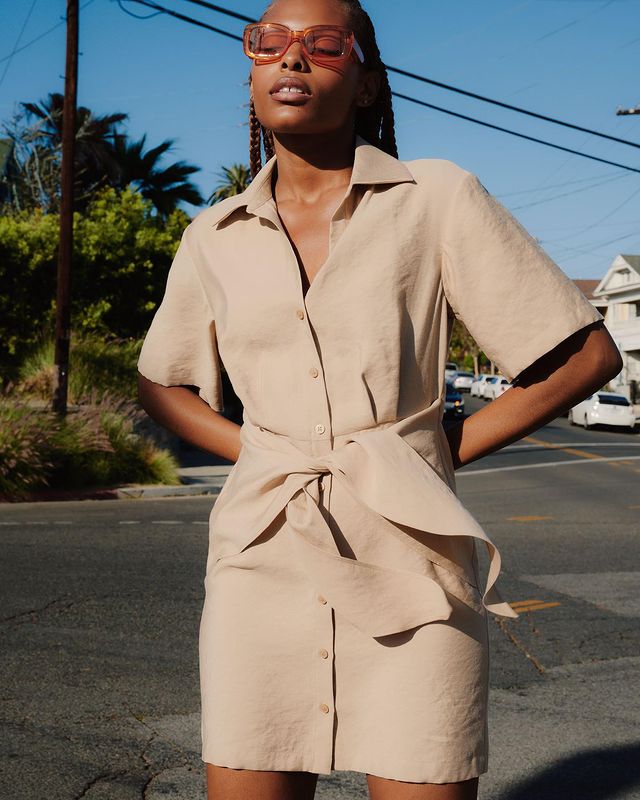 & Other Stories is versatile yet equally special thanks to distinctive features and silhouettes.
Their clothing line strikes the ideal blend of timelessly fashionable and contemporary. What's more, the brand encourages you to explore your own sense of style with their clothes. So if you're all about self-expression, & Other Stories really live up to its name!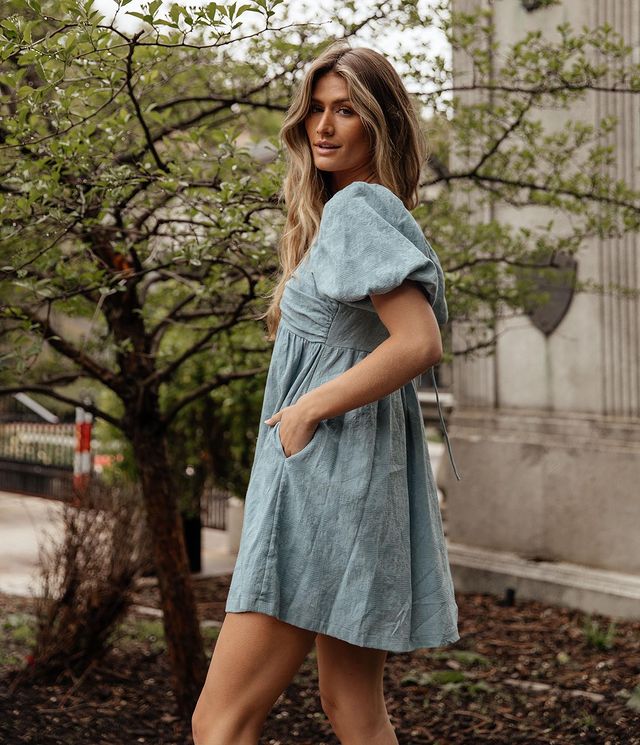 The perfect mix of bohemian and minimalist styles, Böhme offers some of the most ideal looks for the summer season! Unique boho patterns and earthy color palettes are prevalent in their patterns and motifs.
They provide a wide range of dresses, including bridesmaid dresses and other clothes. Together with clothing, they provide heels, sandals, and other fashionable accessories to go with their maxi dresses and trendy jeans.
This is one of the best brands like Reformation if you're looking for summer clothing in natural fabrics!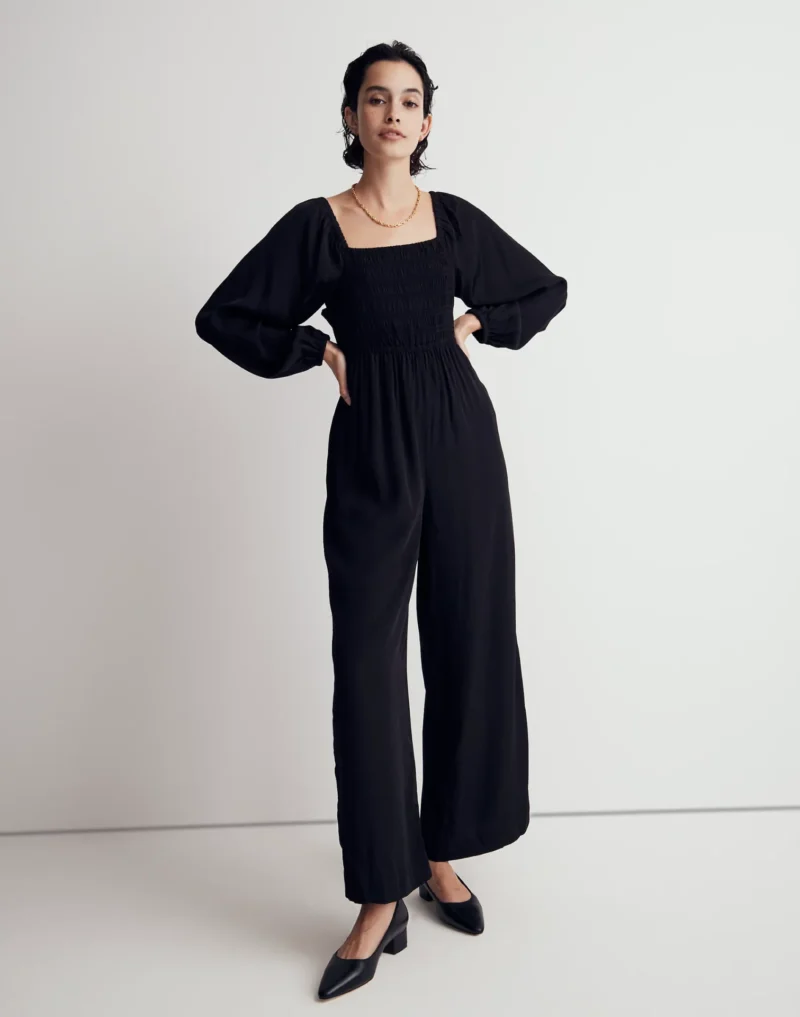 If you're looking for some basic wear, no one elevates these kinds of pieces better than Madewell. They're utterly versatile and high-quality. Without a doubt, they will be in your wardrobe for years to come!
But the best thing about this brand is its inclusivity. Their size ranges are incredible. If you're a plus-size woman looking for some investment pieces, this store is highly recommended!
Madewell is definitely one of the best stores like Reformation if you're looking for high-quality but everyday basics.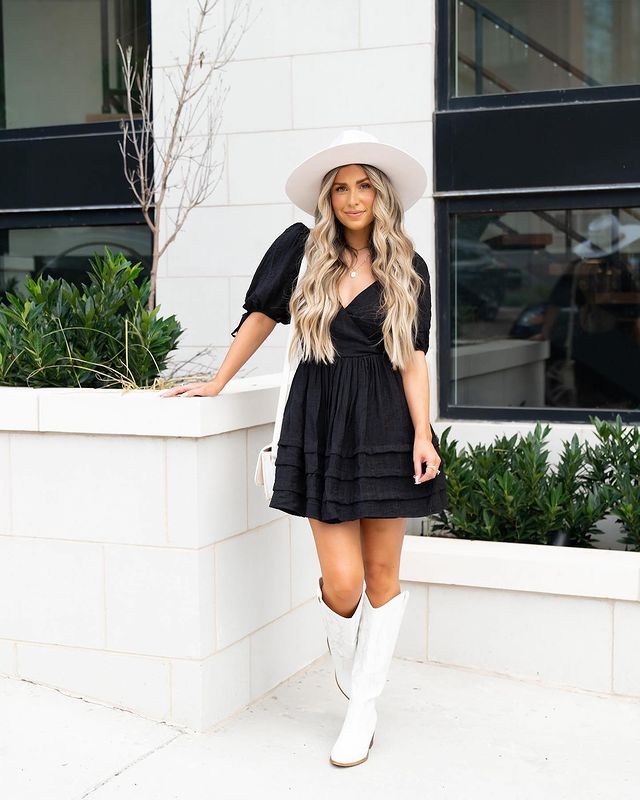 Sophisticated, chic, and modern is what Lulus stand for. To ensure that your purchase from Lulus truly embodies accessible luxury, this brand makes investments in top-notch craftsmanship and high-quality finishing.
Lulu's is one of the best brands like Reformation that won't break the bank! You'll get a lot of the same silhouettes, including midi dresses, skirts, and blouses, for a fraction of the price.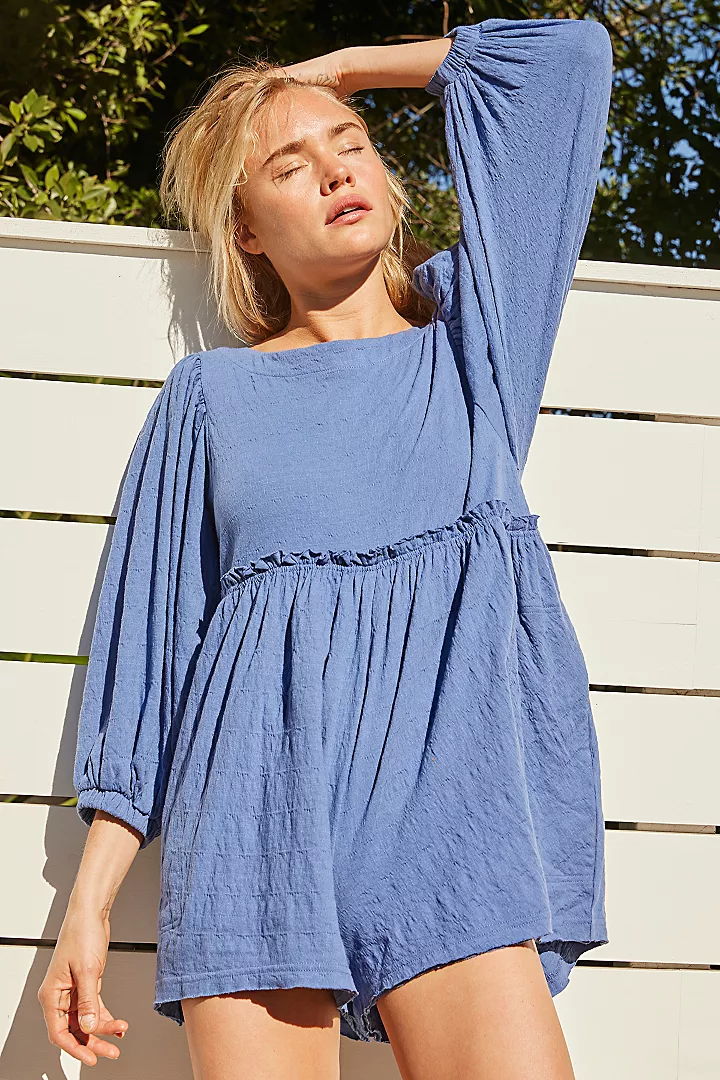 Anybody who likes bohemian-inspired clothing has at some point worn or at the very least heard about Free People. They began in the 1970s, making them one of the oldest brands on this list. The company now targets modern women who like to dress in vibrant hues and patterns.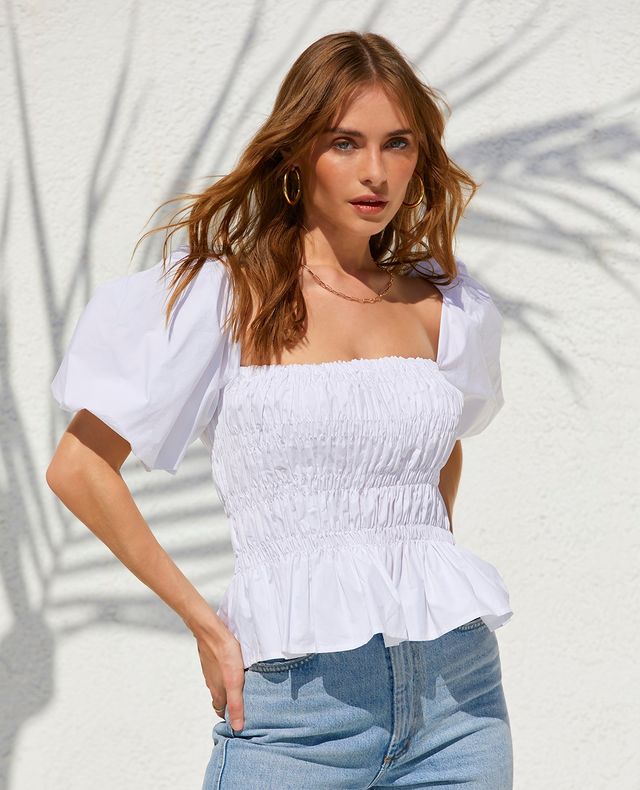 According to their site, the creative team behind ASTR The Label wants to transport their clients into a world of carefree beauty. They do this by drawing inspiration from current trends and a love of all things feminine. Additionally, the company specializes in casual yet elegant clothing with designs that are easy to wear and inspired by current trends.
ASTR is one of my favorite brands like Reformation for dresses! Plus, they're a pit less expensive, which is a win in my book.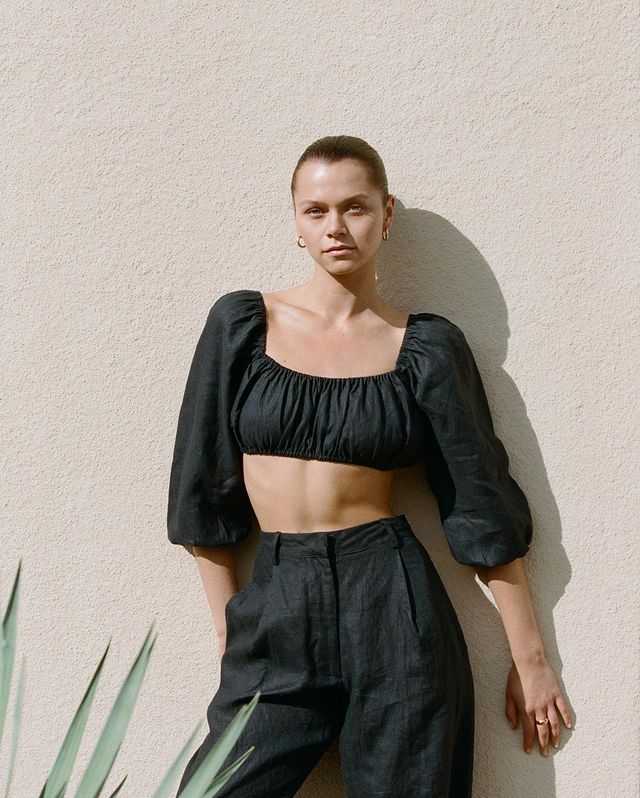 Faithfull the Brand was established in Indonesia in 2014. Care, quality, and authenticity are woven throughout each fabric. Their website claims that their meticulously created designs inspire a feeling of summer.
Renowned for its vintage-inspired designs and distinct patterns, Faithfull is a brand perfect for you if you're looking for similar stores like Reformation!
Hopefully, you found some inspiration in this list of brands like Reformation. While there are so many stores like Reformation online, these are our absolute favorites due to the price, quality, and similarity of clothing-styles. Enjoy!