Looking for the top brands like Sezane that are a bit cheaper but still embody French elegance? Read on for the top 12+ stores to shop!
When it comes to fashion, the French always seem to get it right. They have a certain je ne sais quoi about them that allows them to always look put together, even when they're just running errands. If you're looking to inject a little bit of French style into your wardrobe, then you need to check out Sézane.
Sézane is a Paris-based fashion brand that was founded in 2013 by Morgane Sézalory. Morgane started the brand with the goal of creating well-made clothes that were also affordable. Since its inception, Sézane has become hugely popular, particularly among millennial women. In addition to clothes, Sézane also sells shoes, handbags, and other accessories.
What sets Sézane apart from other brands is its focus on quality and attention to detail. All of the brand's pieces are designed in-house by a team of talented designers. And since everything is produced in small batches, you can be sure that each piece is made with love and care. Another thing that makes Sézane special is its commitment to sustainability. The brand works with ethical factories and uses sustainable materials like organic cotton and recycled denim.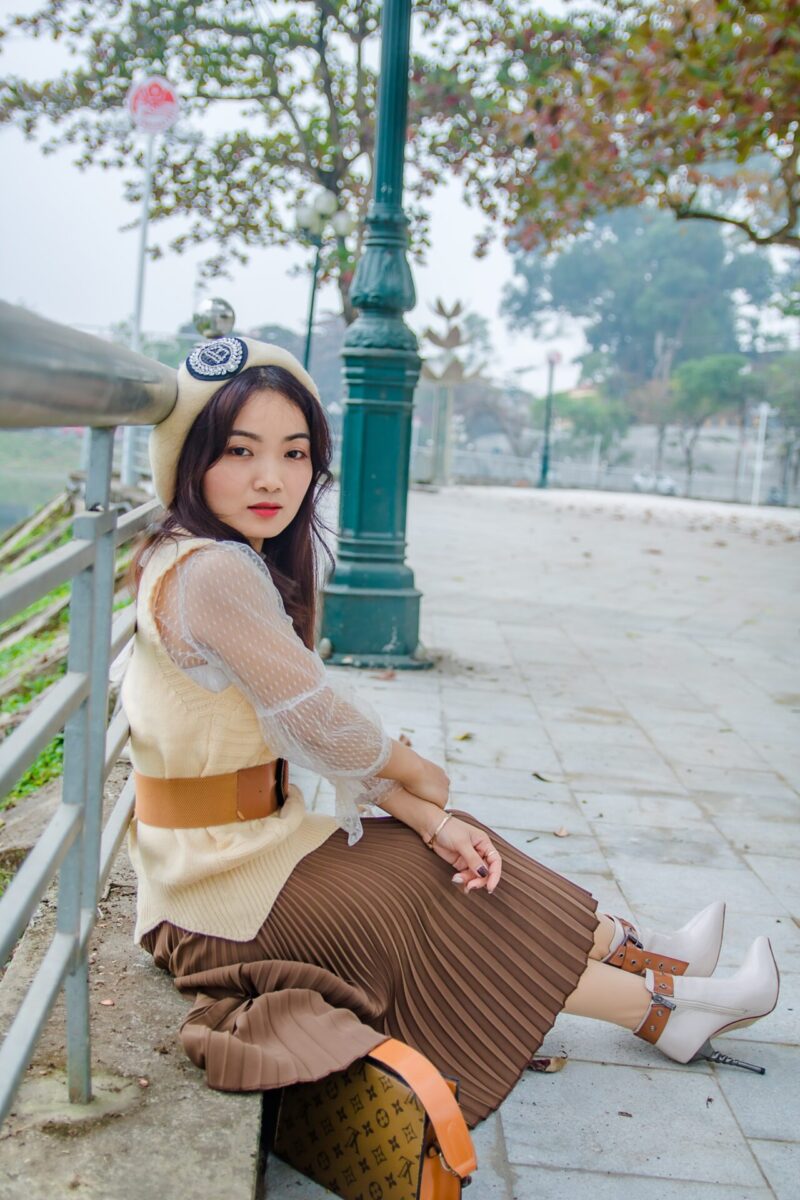 The Making of Sézane
Morgane Sézalory, the founder and creative director of the cult French fashion label Sézane. In 2003, at just 20 years old, Morgane started selling vintage clothing on eBay from her Parisian apartment. From there, she quickly grew her business and launched her first e-shop in 2009.
Today, Sézane is one of the most popular fashion brands in France, known for its high-quality garments and sustainable practices. Here's the story of how Morgane went from selling clothes on eBay to running a successful fashion empire.
From Vintage to Contemporary
As a young woman, Morgane had always been interested in fashion. She loved antique clothes and dreamed of working in the fashion industry one day. However, after finishing high school, she decided to take a year off before going to university. During this time, she began selling vintage clothing that her sister had left behind on eBay. To her surprise, the clothes were very popular and sold quickly.
In 2009, Morgane launched her first e-shop called "les Composantes." Here she sold capsule collections of vintage-inspired clothing. The collections were so popular that Morgane soon began receiving requests from customers to create new designs. In 2012, she launched her own line of contemporary clothing called "Sézane." The brand was an instant hit with French women who loved the mix of classic and modern styles.
Sézane Today
Today, Sézane is one of the most popular fashion brands in France. It has over 60 stores across the country and sells its clothes online worldwide. The brand is well known for its high-quality garments and sustainable practices. For example, all of the wool for Sézane's sweaters is sourced from sustainably managed forests in France. Morgane is also expanding into other areas beyond clothing, such as home decor and beauty products.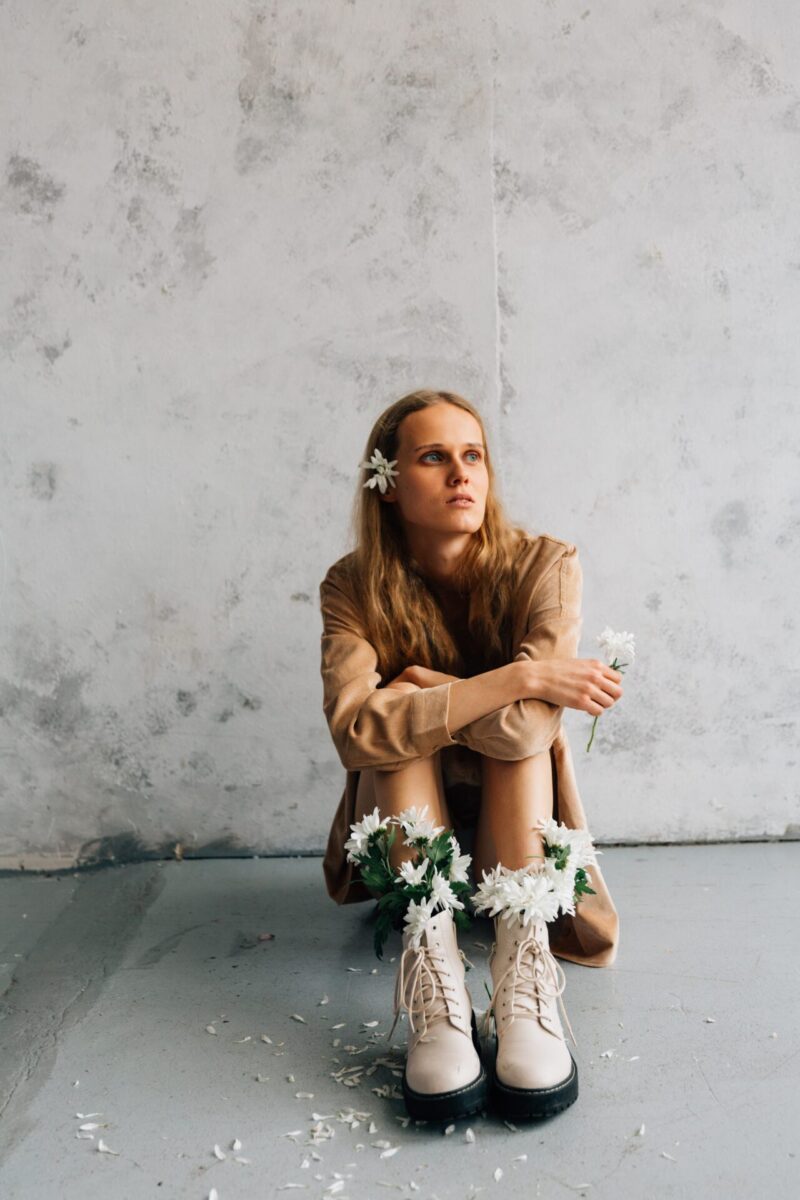 How Sézane Conquered the Fashion World
Sézane's success can be attributed to a number of factors, but perhaps the most important is the company's understanding of how to market an online business. When Sézane was founded in 2013, e-commerce was still in its infancy. Most people were skeptical of buying clothes sight unseen.
But Sézane was able to overcome this hurdle by applying the standard marketing principles unique to SMEs born on the web. This includes rapid and exponential growth, guaranteed just-in-time production without overly expensive stock, calibrated storytelling, daring test & learn, and above all, new products presented at a frantic pace, creating surprise and buzz at each of them.
Sézane's commitment to quality also plays a role in the company's success. Rather than churning out new styles every week like some fast fashion brands do, Sézane takes a slow and thoughtful approach to design. Each piece is designed with care and made from high-quality materials. This attention to detail ensures that customers are happy with their purchase and likely to come back for more.
Sézane, A Brand With Meaning
Sézane is dedicated to ethical fashion. In 2017, they introduced Demain, a program that donates a portion of its profits to organizations that support children's education. They also encourage their customers to "upcycle" their clothes as an eco-friendly fashion initiative. And if that wasn't enough, they also have a men's line called Octobre Editions and a location called Libre Service that pays homage to bygone drug stores.
If you're looking for a fashion brand that cares about more than just selling clothes, then look no further than Sézane. With their dedication to ethical fashion and commitment to eco-friendly initiatives, you can feel good about the clothes you're wearing knowing that you're supporting a brand with meaning.
But maybe you're all shopped out at Sezane and you're looking for other stores like Sezane. If so, this post is for you! Keep reading while we go over our favorite 12 stores like Sezane that have that effortless quality and chic French style.
Brands Like Sezane
There's a reason why women love Sézane, and it's not just because the brand is beautiful. It's because the brand is beautiful in its simplicity.
Sézane's clothes make you feel confident and comfortable, without being ostentatious or flashy. They're meant to be worn every day, but they never look like they're from yesterday. They fit like a glove, but don't cling or constrain. And their colors are always fresh and vibrant, but never loud or distracting.
Sézane is all about making women feel as beautiful as they already are—and that's why so many women love it! However, Sézane can be quite expensive especially if you're on a budget. But what if you could find an alternative to Sézane that was just as stylish and high-quality, but with a lower price tag?
Now you can! We've compiled a list of 12 brands and products that are similar to Sézane but have lower prices and more accessible designs. This way, whether you're looking for something like what they have or something entirely different, you'll be able to find exactly what you're looking for in no time at all.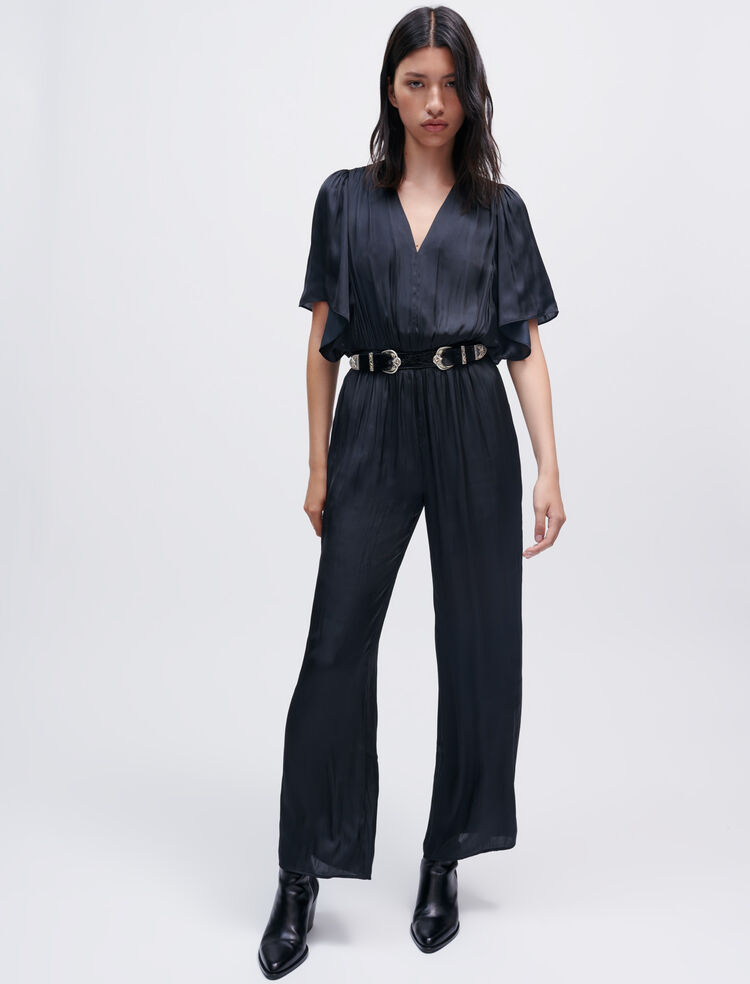 Looking for brands like Sezane but cheaper? Maje is a French brand that focuses on simple, elegant clothing for professional women. It was founded by Judith Milgrom, who named it after her loved ones. Maje's designs are always updated and modern, even though they're based on classic styles. The company caters to successful professional women who want to always look put-together. Some brands like Sézane fall flat with their target audience, but Maje knows how to appeal to its customers.
Maje dresses and skirts are feminine while still being modest and classy, making it one of the top stores like Sezane with that effortless vibe. They have gold embossed buttons and tassels that give their clothes a unique twist. The brand combines timeless and contemporary elements for an overall look that's both elegant and flirtatious.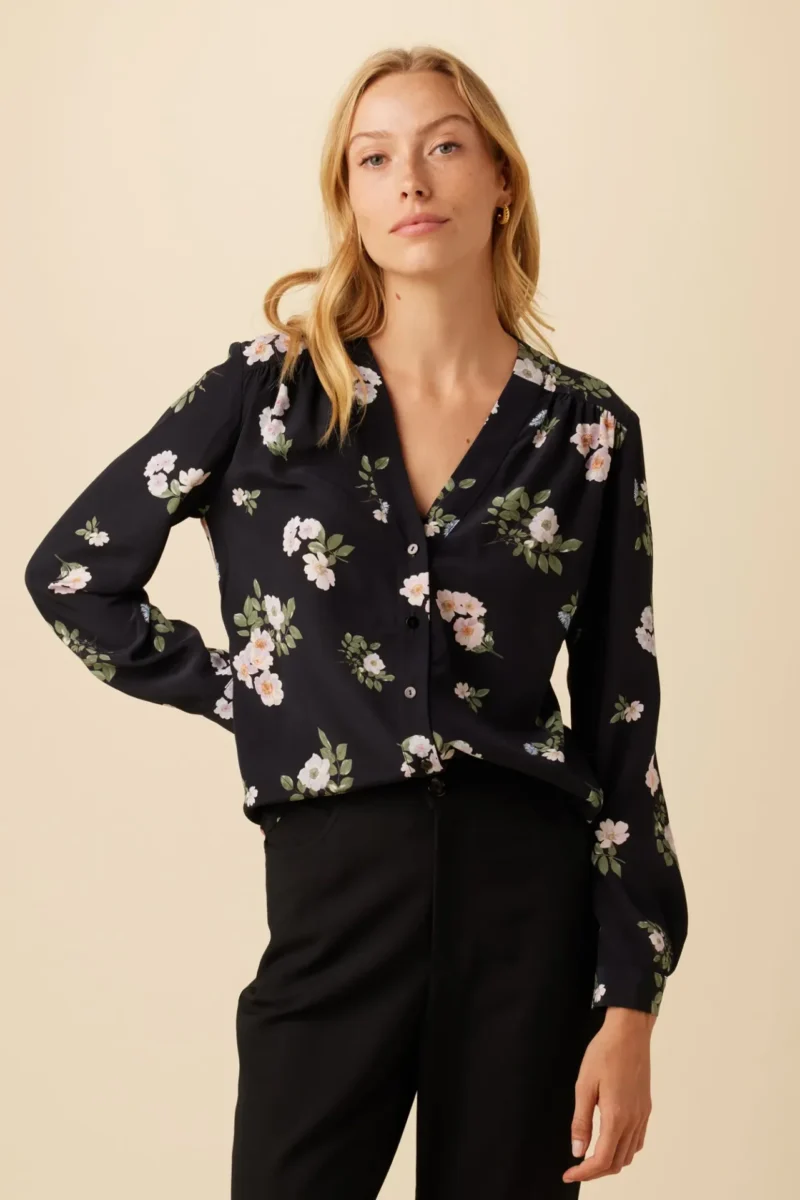 Amour Vert is the best place to buy sustainable, ethical clothing, making it one of the top stores like Sezane, both design-wise and ethically. The company works directly with mills and creates its own fabrics that are durable, long-lasting, and environmentally friendly. Plus, for each t-shirt you purchase, Amour Vert plants a tree!
The company's transitional wardrobe is its strongest suit. You can get wrap skirts, midi dresses, silk blouses, and other more elegant basics here. If you're looking for a good deal on used items, check out ReAmour—it's an online outlet for used Amour Vert clothing.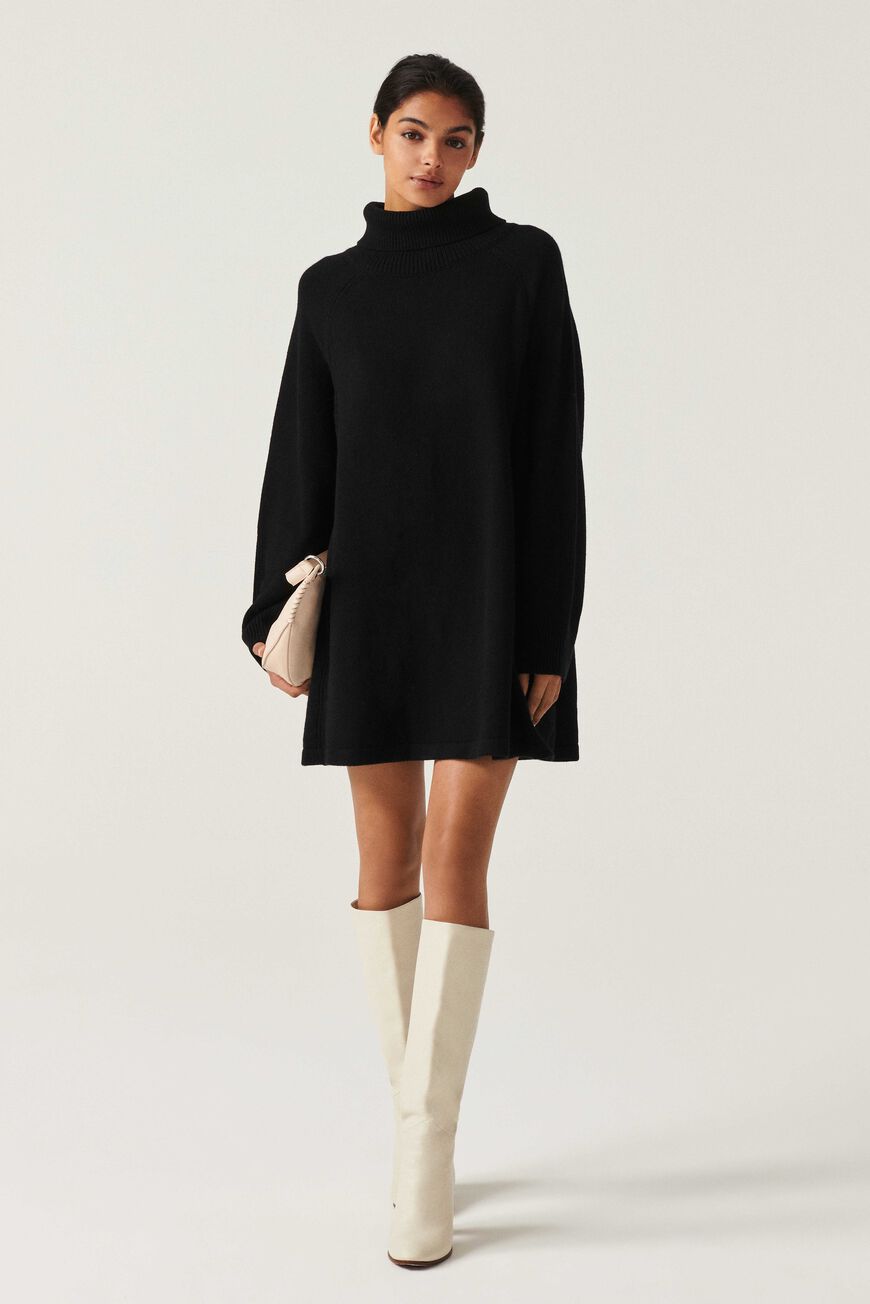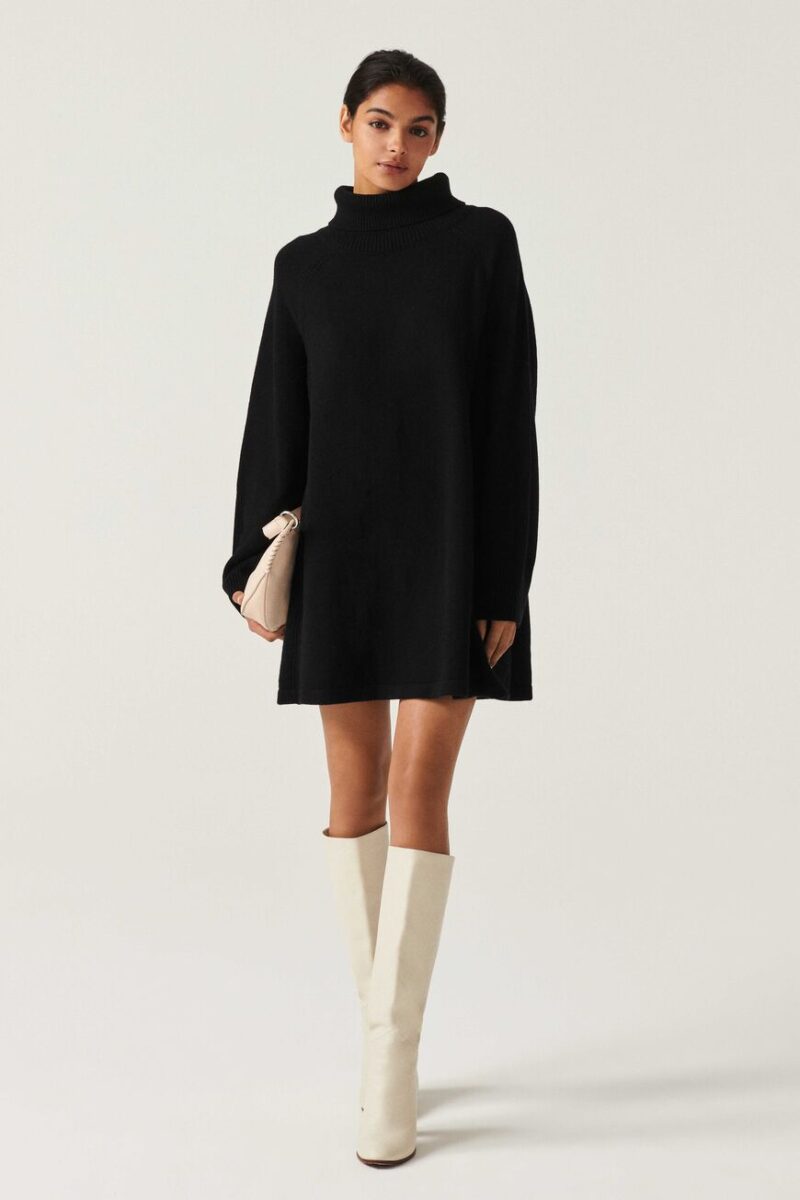 Ba&Sh is a French brand that embodies the spirit of female friendship. The line is inspired by summer in France that is warm, joyful, and full of life. The brand is best known for its midi and maxi-length dresses, billowed blouses, and power blazers.
The brand is reminiscent of a romantic countryside landscape. Ba&Sh also offers a wide range of simple pieces including long sleeves and t-shirts in a variety of neutral colors. Another unique quality of the brand is its transcendent fashion campaigns set in romantic countryside landscapes shoppers can peruse for style inspiration.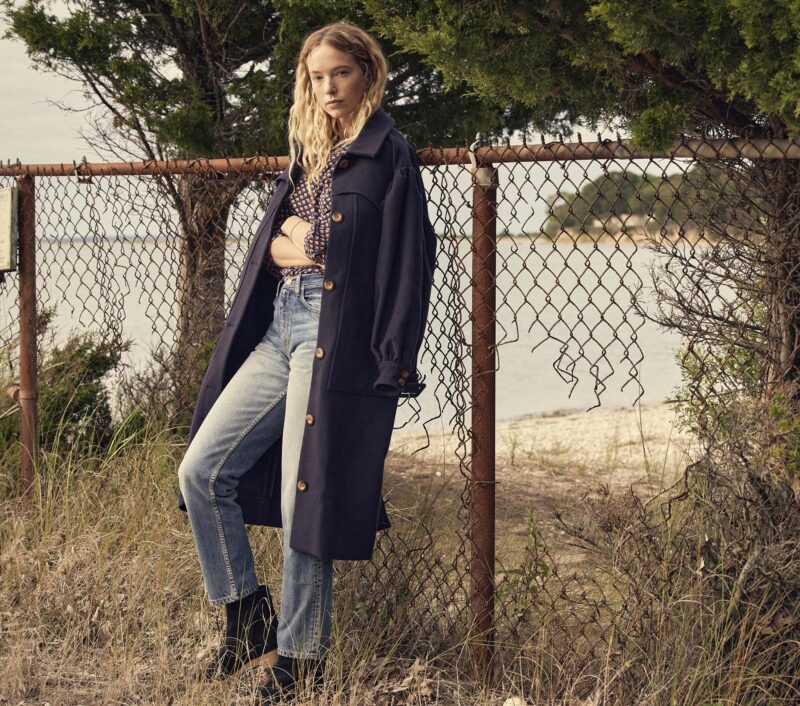 If you want an outfit that exudes femininity, then look no further than DÔEN. Born in Santa Barbara, California, sisters created DÔEN. This brand honors their fond memories of the California shore. Their clothes have a romantic and boho feel.
You can find cherry orchards on their textiles along with oak trees and other beautiful landscape images. DÔEN's dresses are its specialty—these outfits are handcrafted and made from high-quality materials like eyelet, lace, and ruffles.
Beyond clothing, DÔEN offers plenty of unique items that will help you get in touch with your spiritual side. You can find items like sweaters with ruffled collars and tops with lace trimming here. DÔEN not only designs these products but also works to make sure they're created by women in ethical working conditions.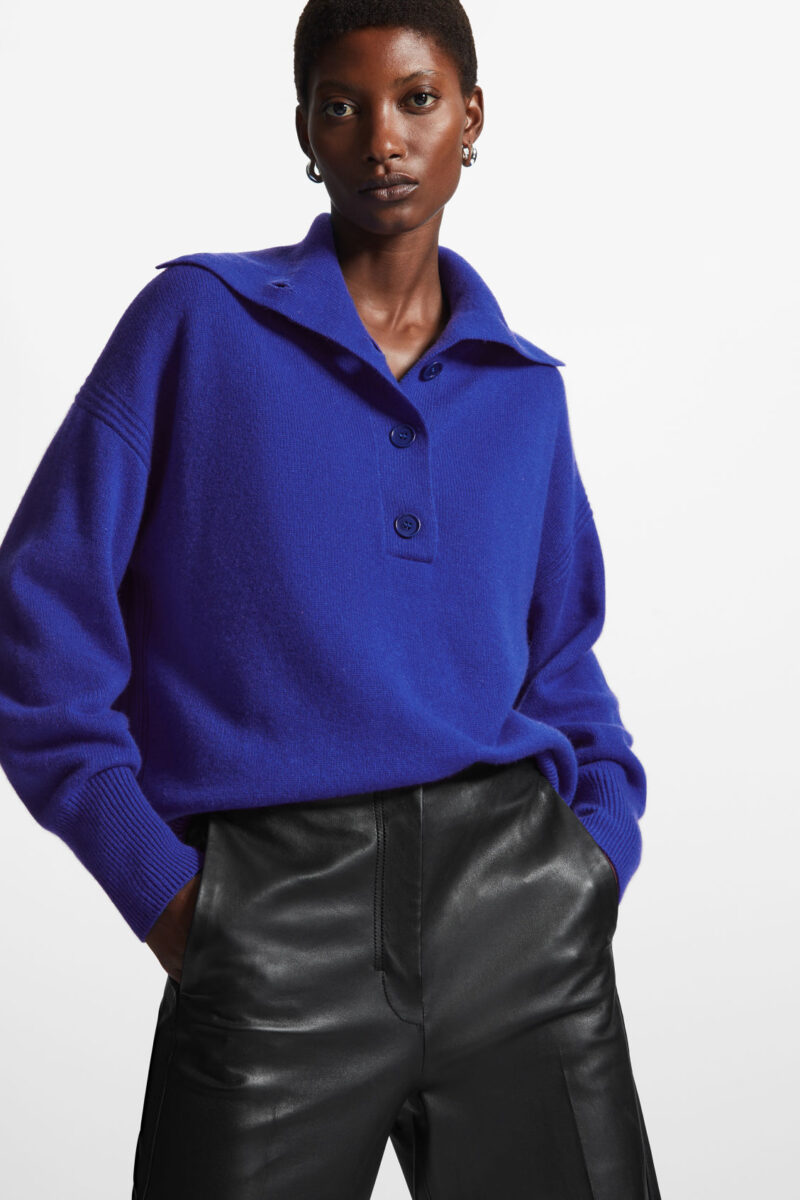 COS is a fashion brand with a strong emphasis on quality and minimalism. The acronym stands for "collection of style," and the company's mission is to give you only what you require—and nothing more. COS releases short, 5-8 piece collections for each season in muted color palettes, simple patterns, and classic textiles like cotton, silk, and denim.
COS offers a wide range of accessories alongside its clothing line, so it's easy to find everything you need under one roof. From tiny leather purses to large designer bags, COS has it all. And because they offer such a wide range of products at different price points, there's something here for everyone!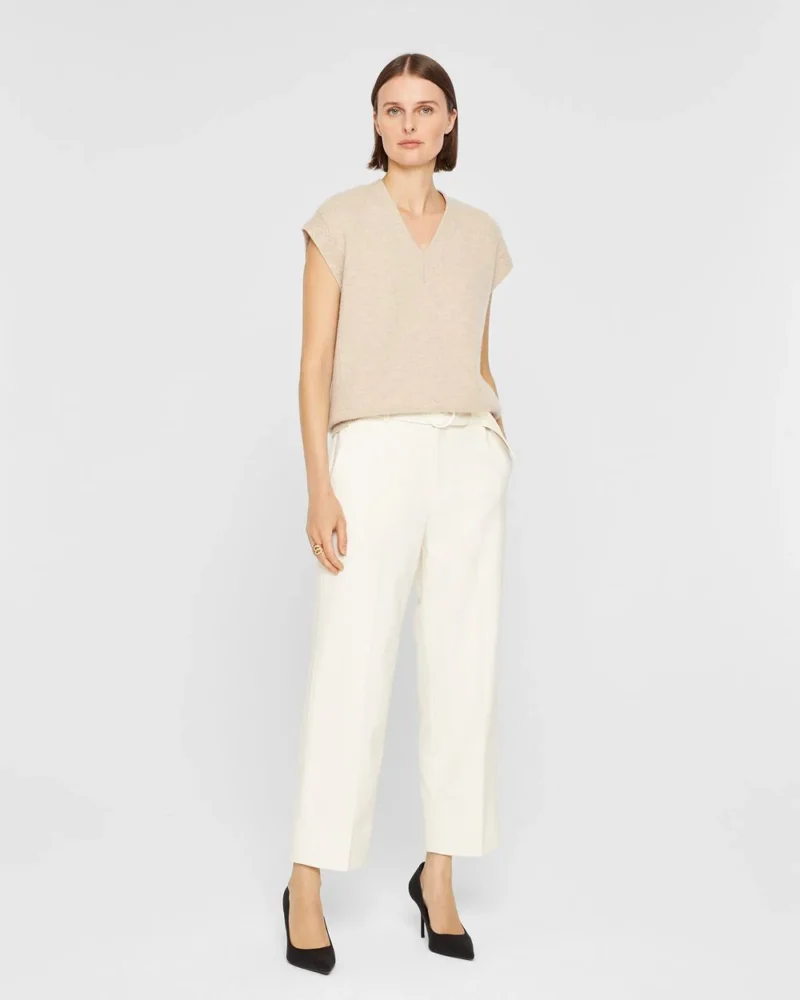 Club Monaco is your go-to for exquisite style. The company specializes in providing modern working women with elegant clothing that is both stylish and professional. They offer traditional power attire like blazers, jumpsuits, pants, and more.
The emphasis on fit is shared by labels like Sézane and Club Monaco. The company is dedicated to providing well-tailored items that fit a variety of bodies. Additionally, the company only makes use of premium, durable materials.
For the customer who wants to appear opulent but isn't comfortable shelling out opulent price tags, there is Club Monaco. Club Monaco is a more affordable option because the vast majority of its items are priced between $80-$150.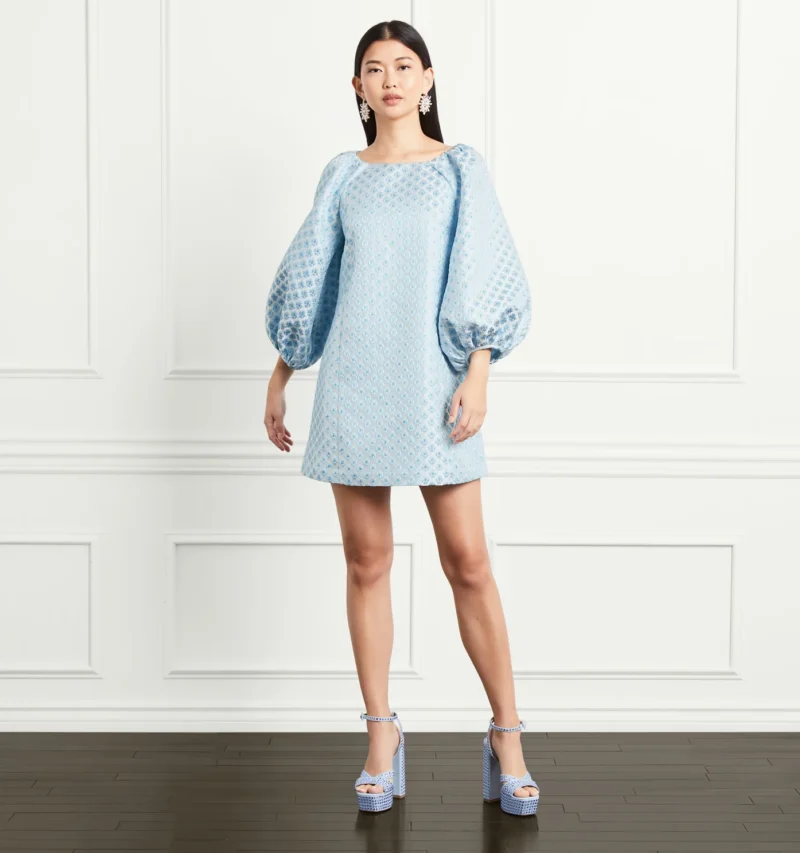 Nell Diamond, CEO, and founder of Hill House created this company to make clothes that were not only stylish but also comfortable. She wanted to create a brand that was ideal for families.
The nap dress was created by Nell Diamond herself, who was inspired by her own mother's love of comfort. The sleep dress is a maxi dress that is cozy and soft and can be worn both day and night.
Wearers of this item can stay casually fashionable throughout the day. The nap dress includes ruffled straps for extra style and is available in a variety of feminine designs. Additionally, they sell matching sets, sweaters, jumpsuits, and other items. The use of soft fabrics is promoted.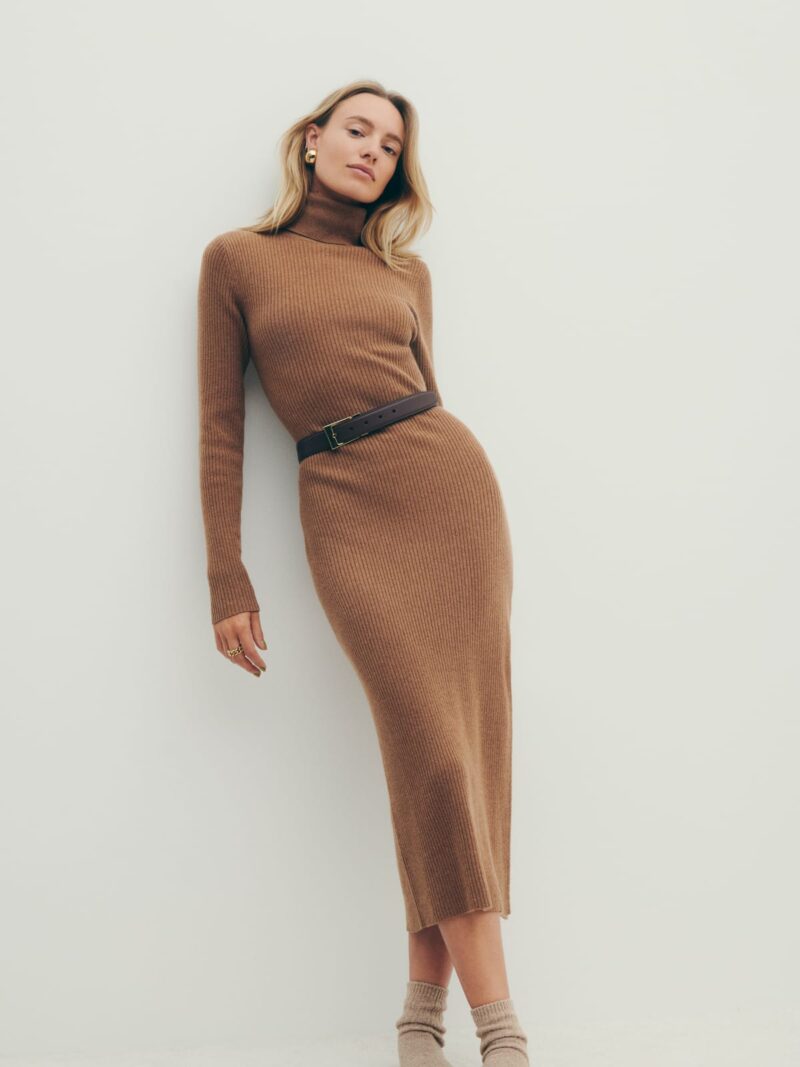 Looking for brands like Sezane that have that effortless, high-quality feel? Reformation is a company that takes its environmental impact very seriously. It's another great alternative to Sézane, with a focus on eco-friendly textiles and supplies. The company emphasizes eco-friendly textiles and supplies and aims to use sustainable processes in every part of its business.
Reformation's clothing line is simple and sophisticated, with a classic French look. The pieces are made from sustainable materials like recycled cashmere, which is soft and warm without being bulky. The jeans are made from durable denim that will last for years to come.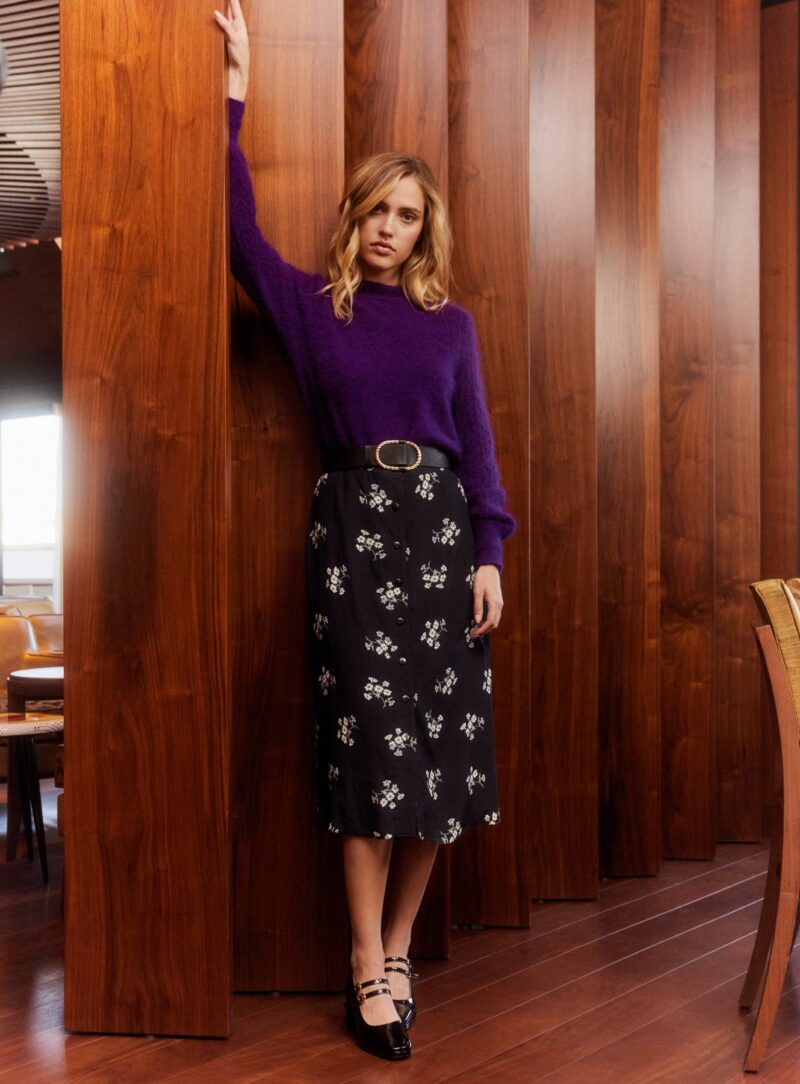 Petite Mendigote, based in Paris, offers a range of clothing and accessories. You can shop for ready-to-wear garments and pieces, or shoes right here. The brand's creator, Sybille Roger Vasselin, left her lengthy legal career to launch Petite Mendigote.
The high-end purses that Petite Mendigote offers were what first made it well known. There is a huge selection of elegant purses available here. Shop for satchel bags, envelope bags, bucket bags—even clutches! Although their prices seem high, their handbags often cost between 70 and 200 euros.
Vasselin's main motivation behind launching her brand was accessibility. She contends that everyone should be able to purchase fine clothing. Because of this, almost all of her clothing and accessories are affordable for their quality. This is one of our favorite brands like Sezane because the clothing is just so similar!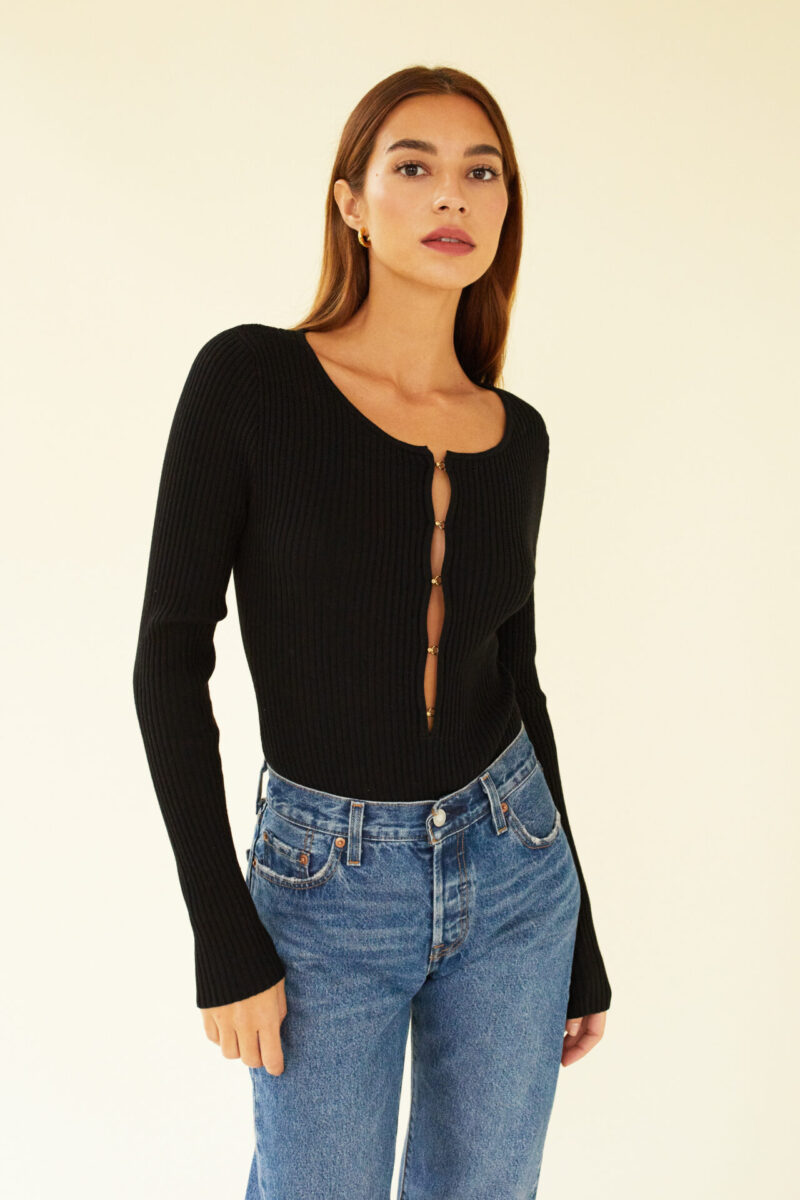 Sisterhood is more than just a fashion brand—it's a community. Sisterhood is committed to supporting women and their unique voices. The brand's knitwear line features the best illustrations of this commitment. Knit tops with swirly patterns and knit corset tops can be found here.
In addition, the brand offers a stunning assortment of dresses. Shop for dresses in vibrant prints including florals, paisley, and polka dots. The Sisterhood collection has items for every lifestyle. Its clothing is fashionable yet casual enough to be worn to work or out with friends.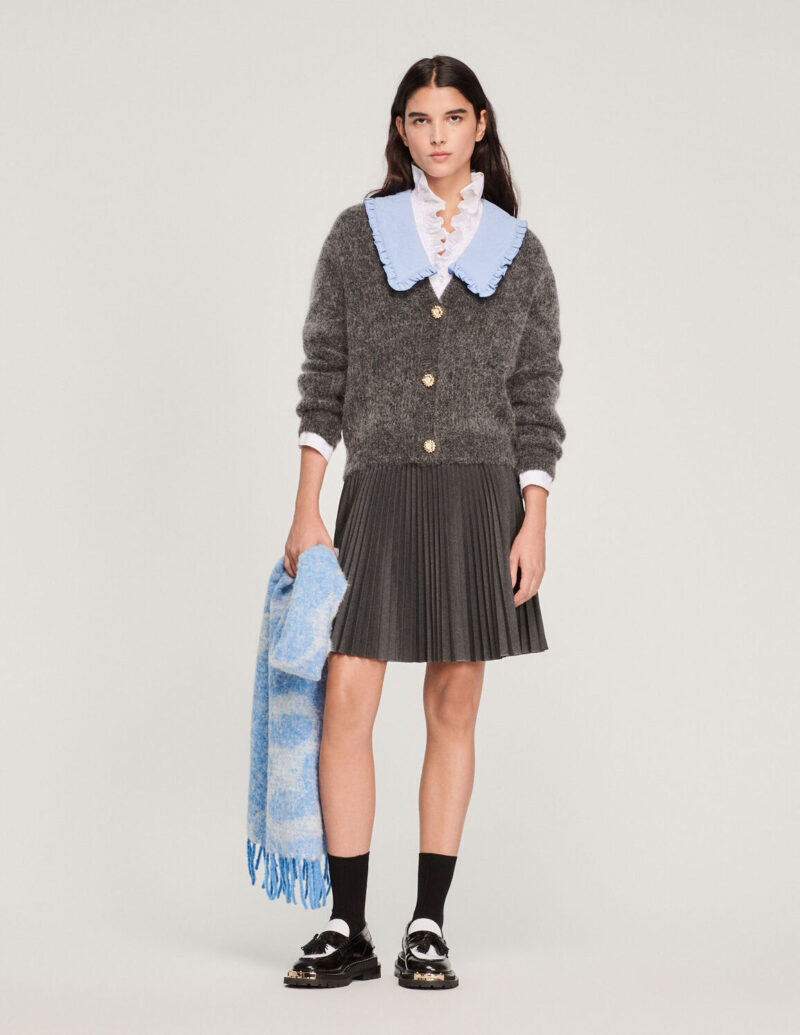 Sandro Paris is another French brand that we love! Sandro Paris was founded by Evelyne Chétrite in front of her home in the Marais art area of Paris. This is a neighborhood that's full of galleries, museums, and other artistic spaces, so it makes sense that Chétrite would want to create a brand that reflected this lifestyle.
The clothes are designed for women who are both stylish on the inside and outside. You'll see timeless pieces like blazers, cardigans, jumpsuits, and more. The line sticks to muted earth tones like black or navy blue to make sure it doesn't look dated after just a few years. Sandro Paris is best suited for people who are into minimalism because there aren't any patterns or prints in the fabric selection.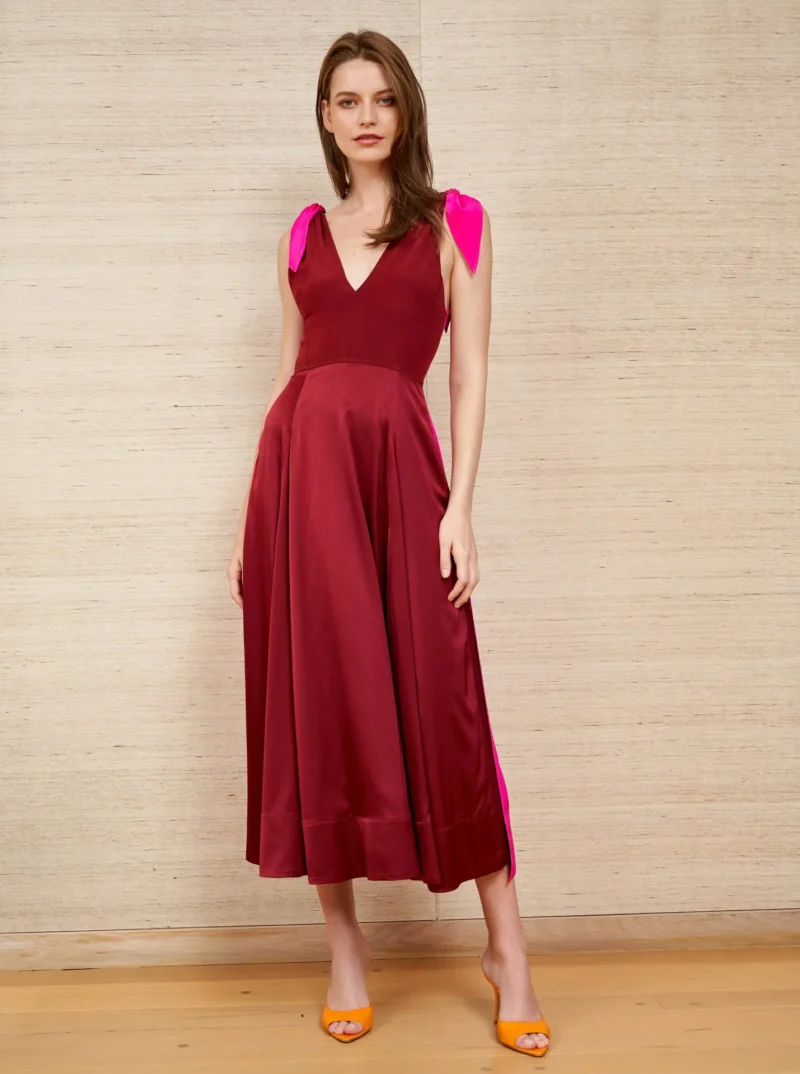 La Ligne is a brand that's been around since 1994. It was created by two former Vogue editors, Valerie Macaulay and Meredith Melling. These two founders wanted to support women of all ages with timeless pieces that were both classic and elegant. After creating the perfect Breton stripe sweater, they decided to name their company La Ligne, which is French for "the stripe."
This timeless piece epitomized the timeless elegance they aimed for in their business and has been a big seller for the company to this day.
La Ligne creates clothing for modern women. She has a timeless, sophisticated style. La Ligne avoids pretense despite its magnificence.
The brand is constantly developing novel, unexpected looks that add a flirtatious and playful touch. Billowy dresses, wrap cardigans, wide-leg jumpsuits, and more feminine staples are available here. Among the list of companies like Sézane, this is a label that holds up to scrutiny.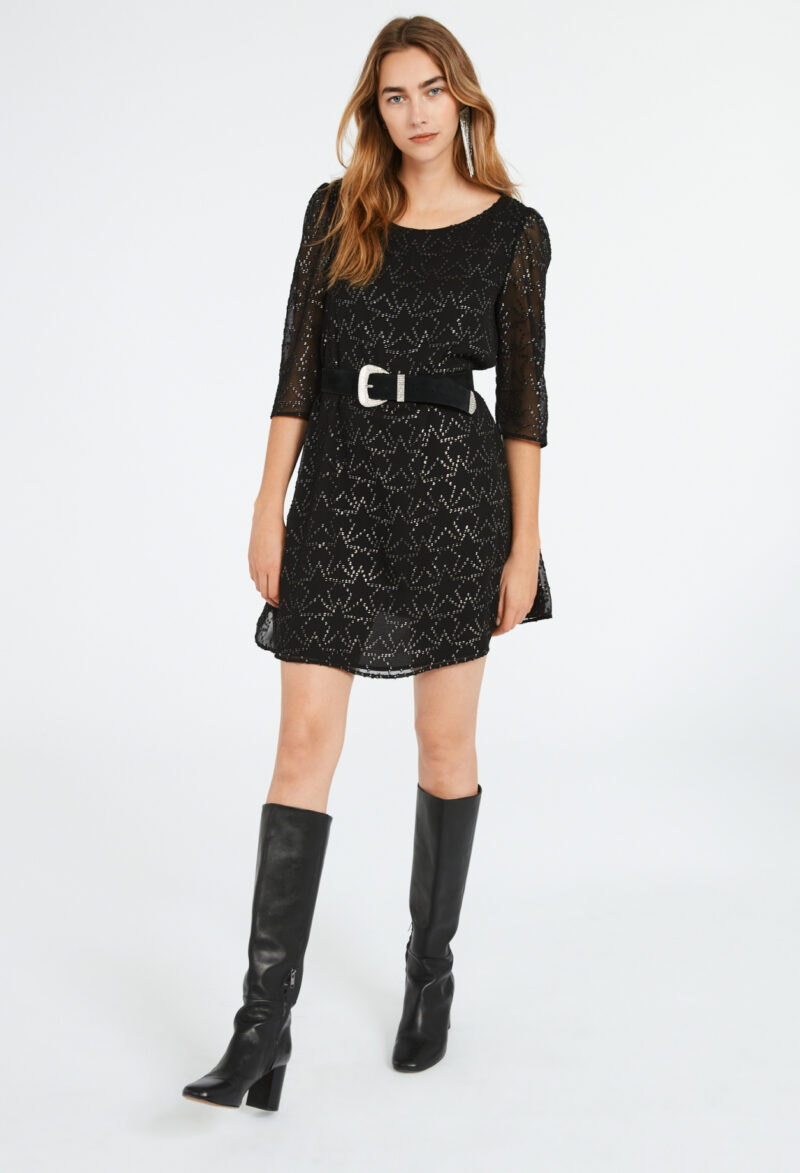 If you're looking for brands like Sezane that have something for everyone, Claudie Pierlot is the place to be. This French clothing company has a huge selection of clothing and accessories, so you can find exactly what you're looking for.
You'll love the eco-conscious and environmentally friendly options that are available at Claudie Pierlot. They have tons of ethical clothing choices and even have a line that's made out of recycled plastic! You'll feel good knowing that you're wearing something that's better for the environment while still looking stylish and fashionable.
We highly recommend their uniform options because they look adorable with wide-leg jeans or pencil skirts. Bonaire ruffled woven blouse is perfect if you're returning to office-based jobs because it's light and airy, but also professional enough to wear in an office setting.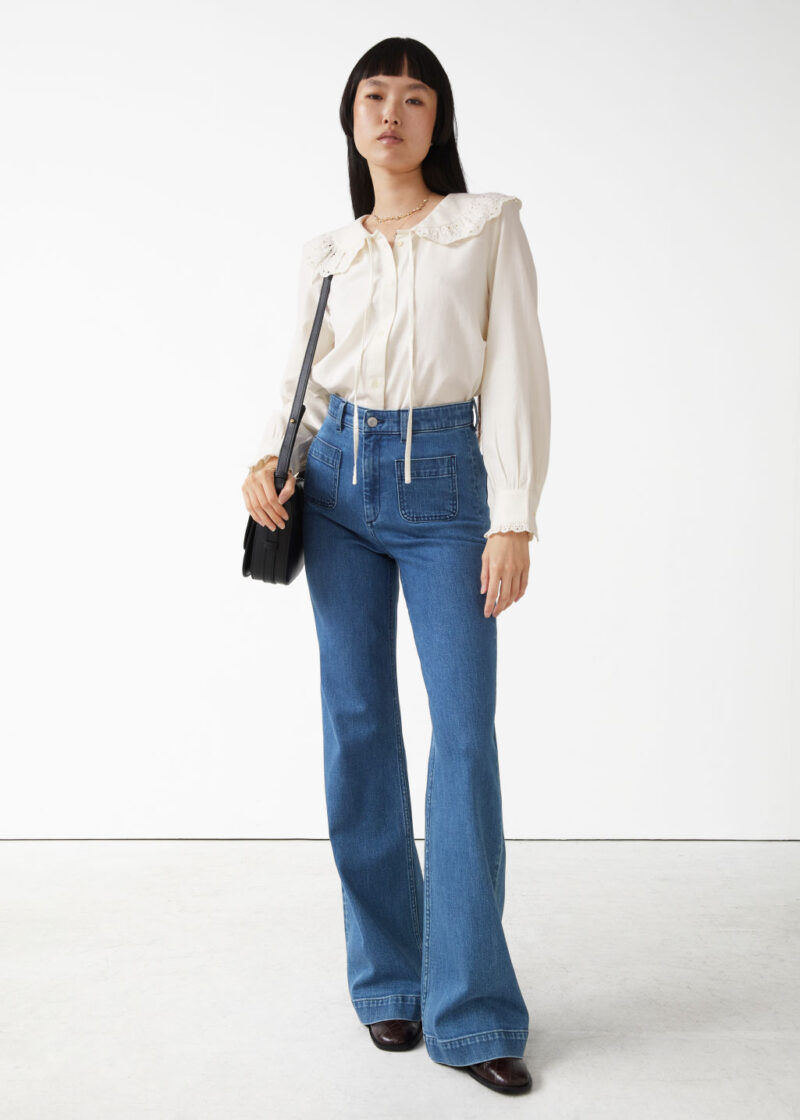 Looking for brands like Sezane but cheaper? At & Other Stories, the brand take pride in offering its customers the best selection of ladies' apparel around. It's all there: knitwear, pants, coats, shirts, shoes, accessories, swimwear, and even lingerie! And if you're looking for that perfect Parisian-inspired look—they've got it.
The brand knows exactly how important it is to feel like yourself when you're getting dressed. That's why they make sure to offer a great range of sizes and styles so you can find what works best for you. And if you're looking for some fashion inspiration? Take a look at their As Seen on Instagram section for ideas on how to style your purchases from them!